Typography is one of the most discussing topics in the design industry. As a primary communication medium text has importance in any design. Design exists to help us communicate a message. When it comes to the web, the main way of communication is through text, and that makes typography incredibly important.
When we talk about typography most people's mind, instantly go to their choice of font. Typography is not just what font you use there are many another aspect you should consider. However, you have to be very careful about choosing the right font for your designs. Your section of the font is an important decision when it comes to web design.
Unfortunately, you can't use most of the fonts due to licensing restrictions, most of these fonts are expensive too. You don't need to worry there is still good fonts are available for free; you can use it anywhere in your design without any restrictions.
In this post, we have put together some of the best free quality fonts out there. You can see the complete list below.
Best Free Fonts 2017
Serif Fonts
Finches Serif Italic Font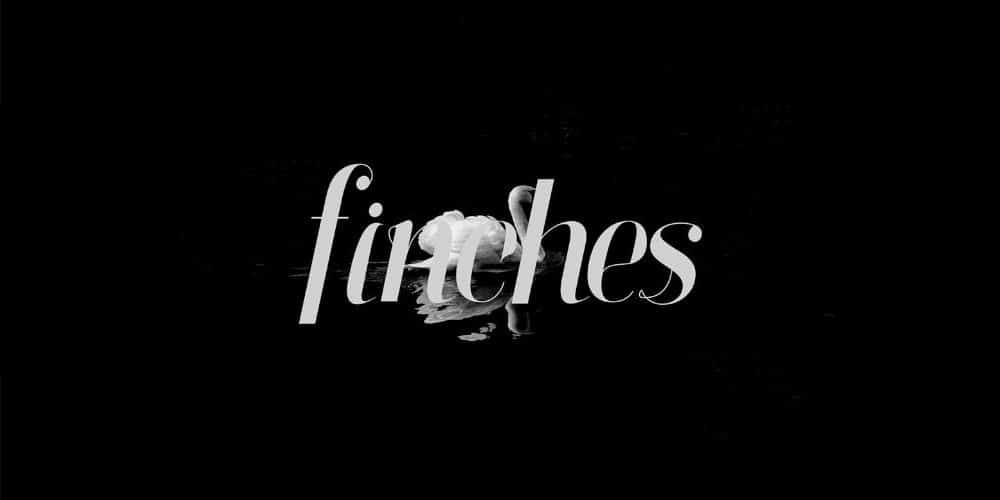 Handy Font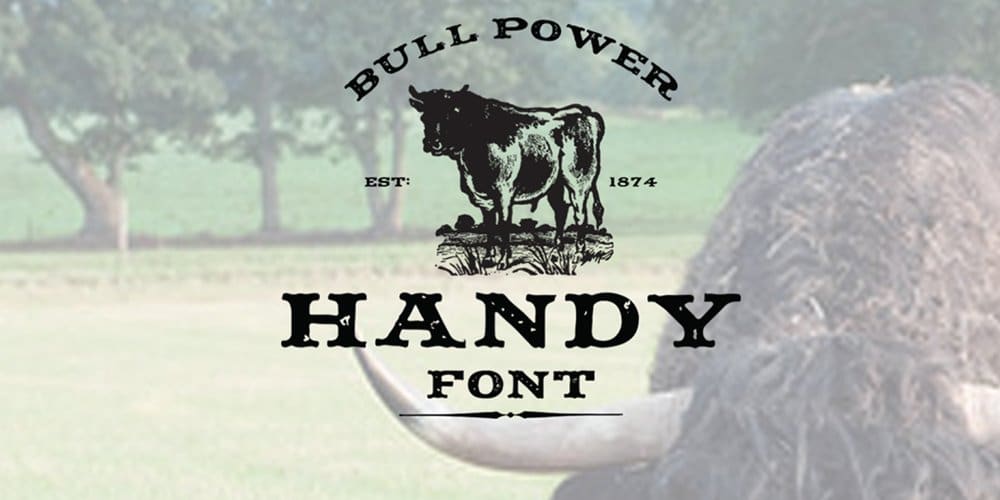 TrajanShadowed Font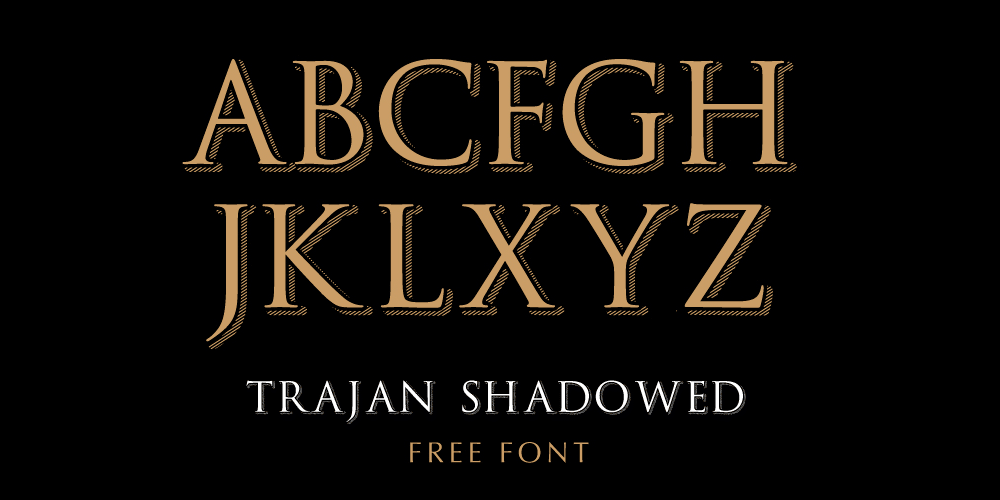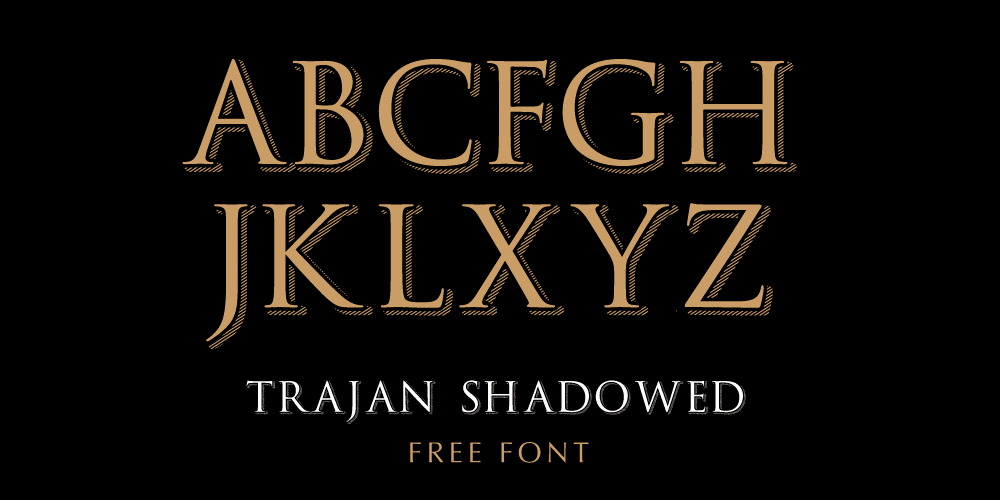 Cognitype Typeface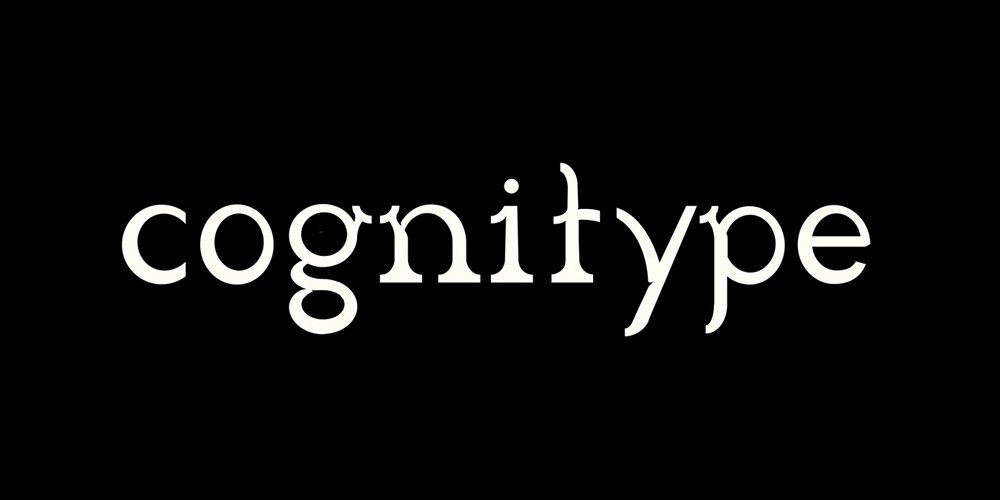 Chuck Noon 2 Font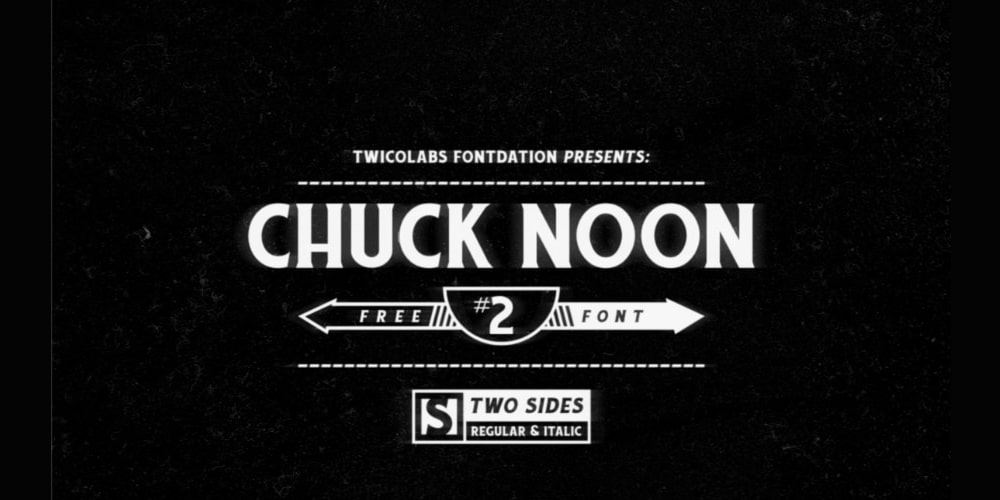 Syntesia Typeface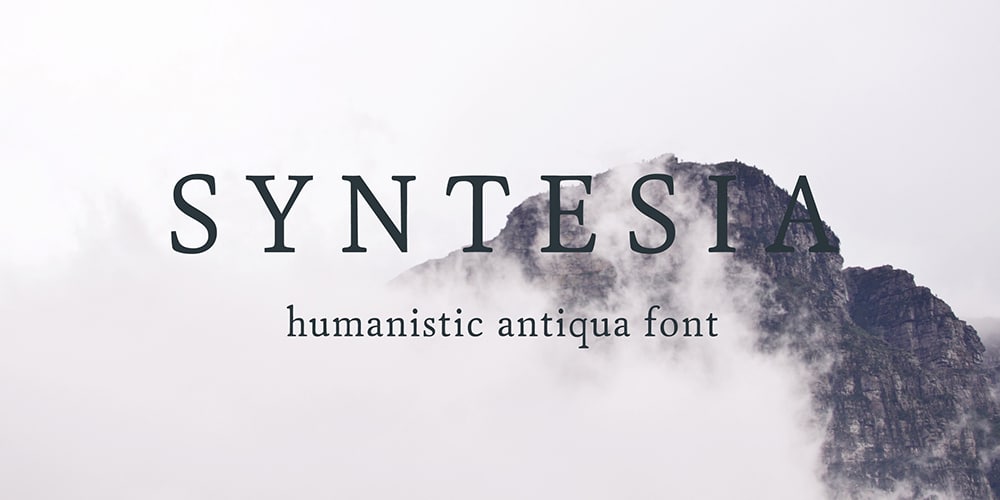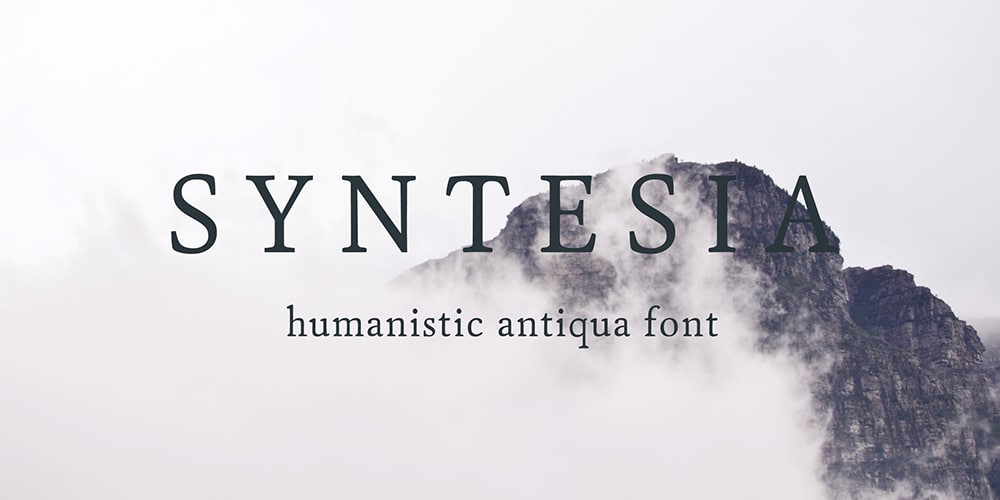 Formal Inline Font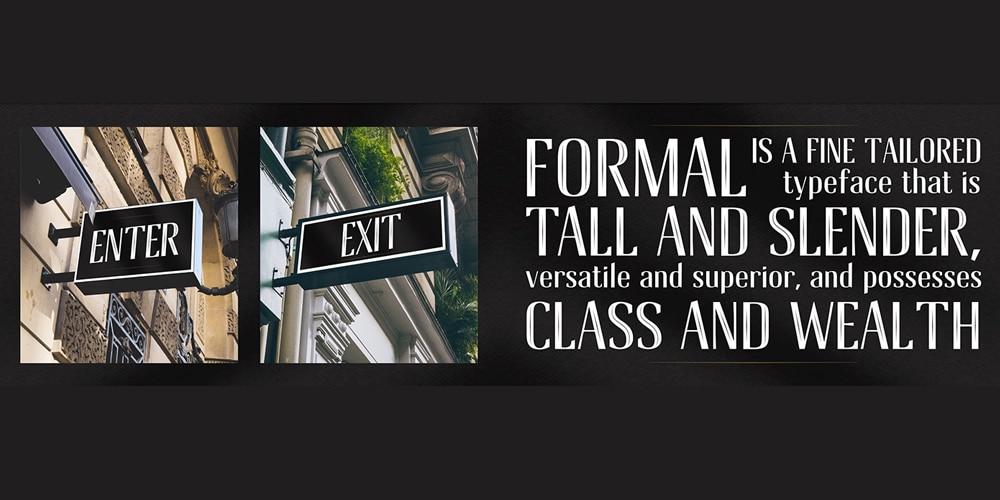 Florence Font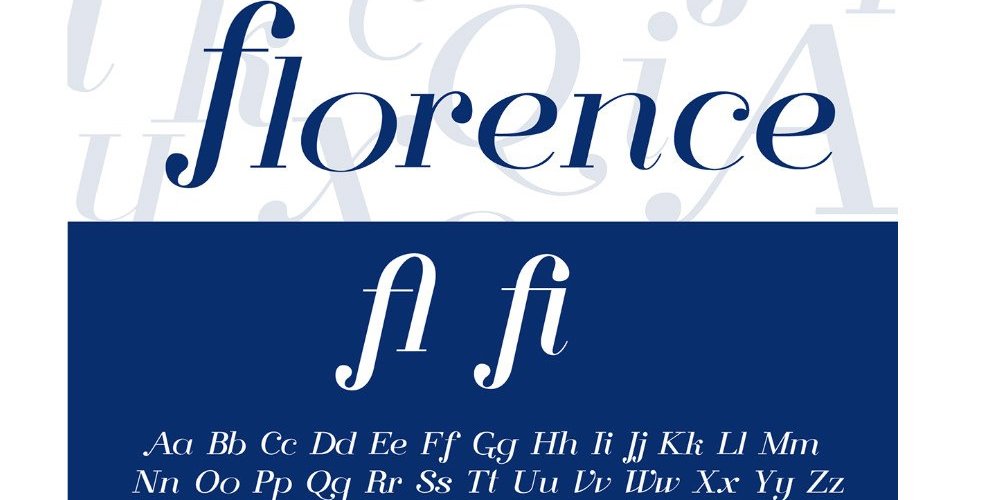 Shamery Font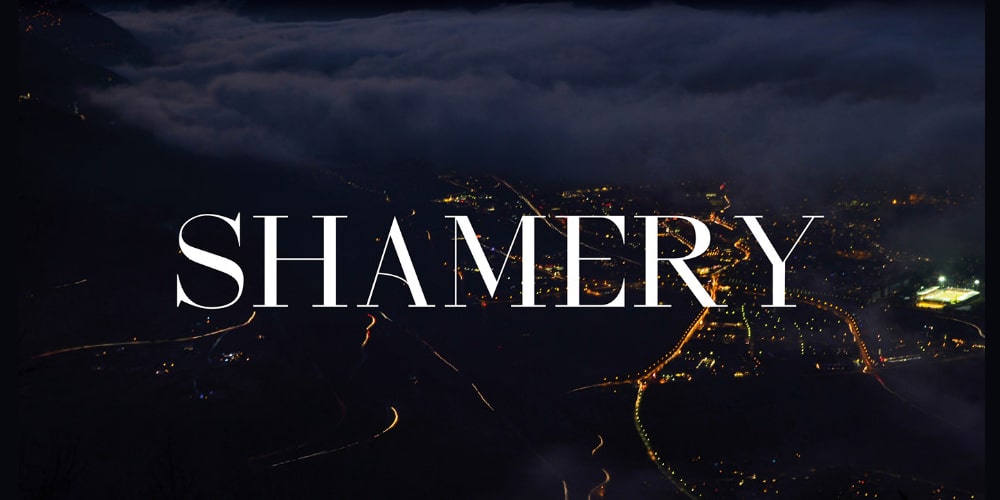 Shamery is a free uppercase serif typeface suitable to be included in luxurious and elegant design projects.
FS ABC Font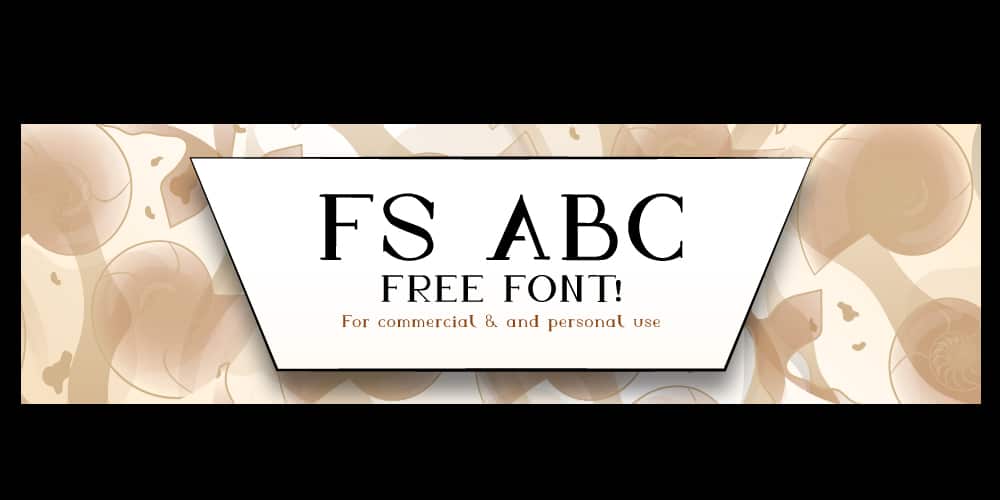 Prata Font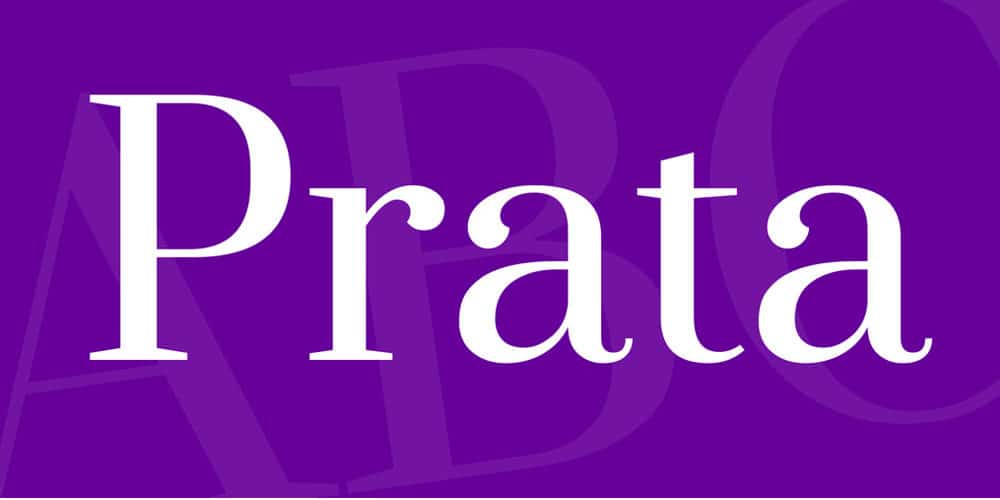 Rude Font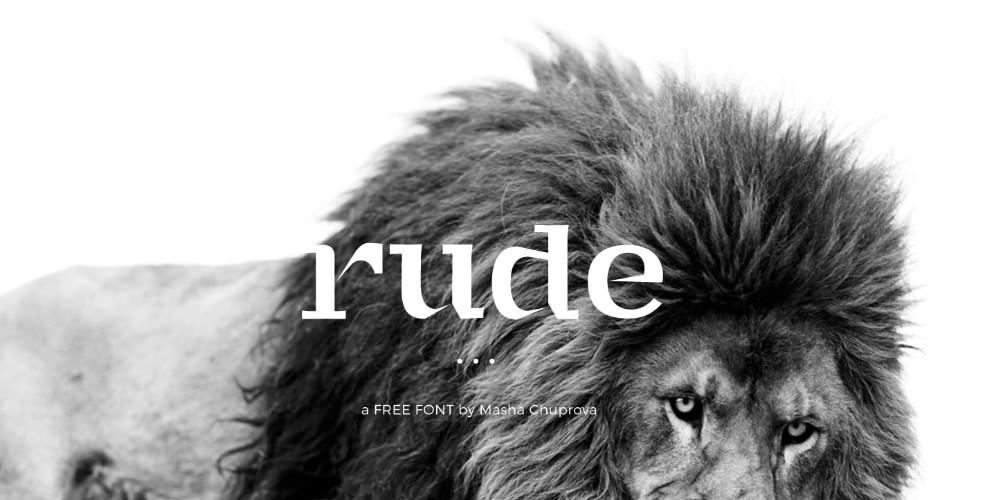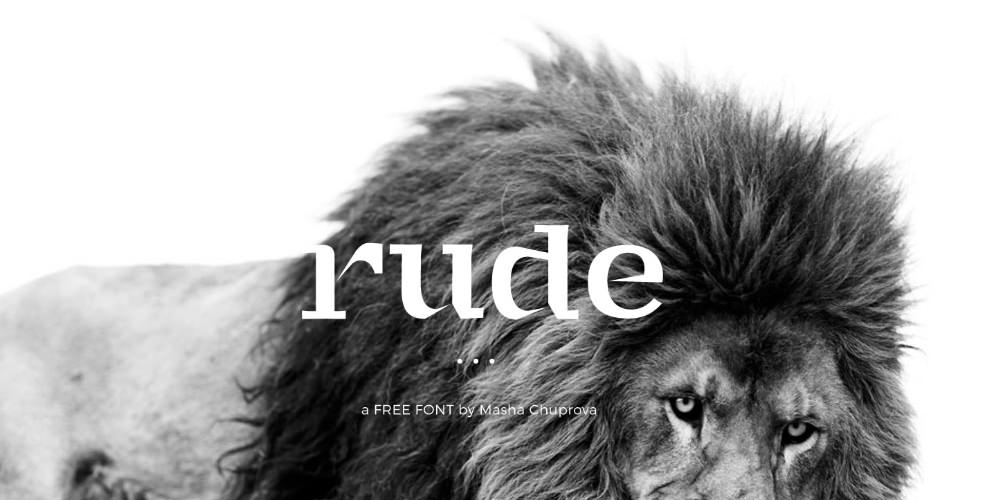 Deadhead Regular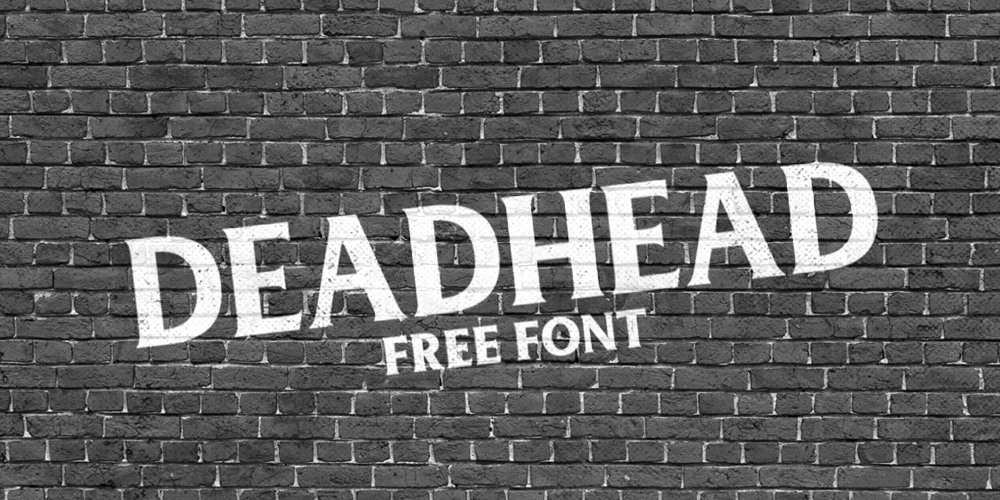 Inkferno Typeface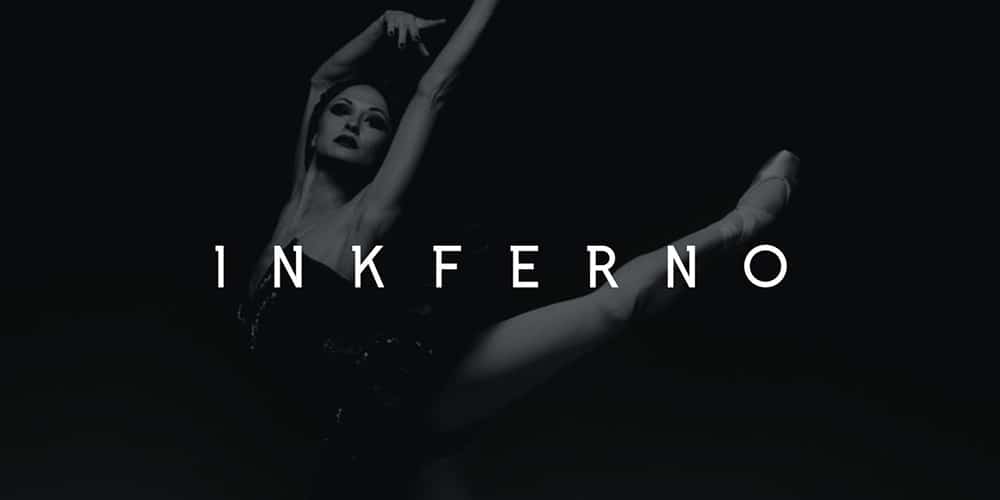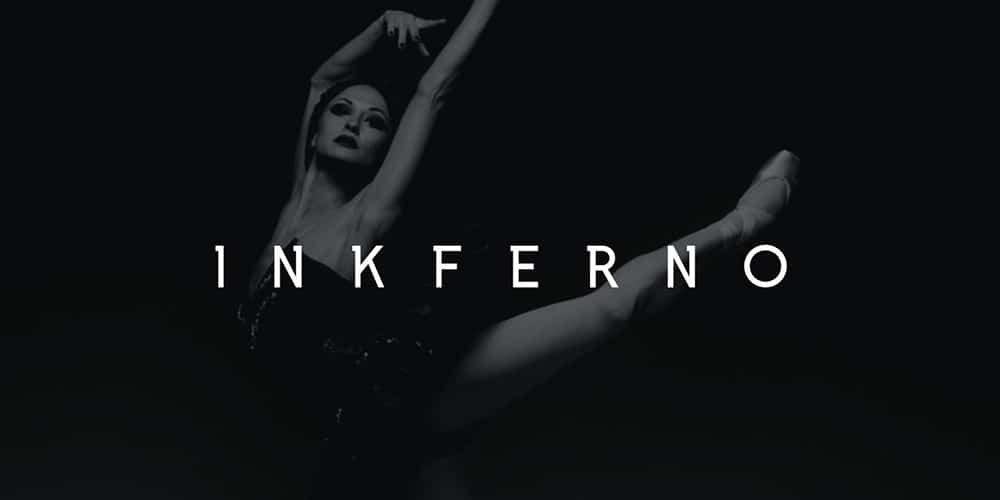 This font was inspired by modern classy style that represents the minimalism and luxury visualized by semi-serif typeface.
Oranienbaum Typeface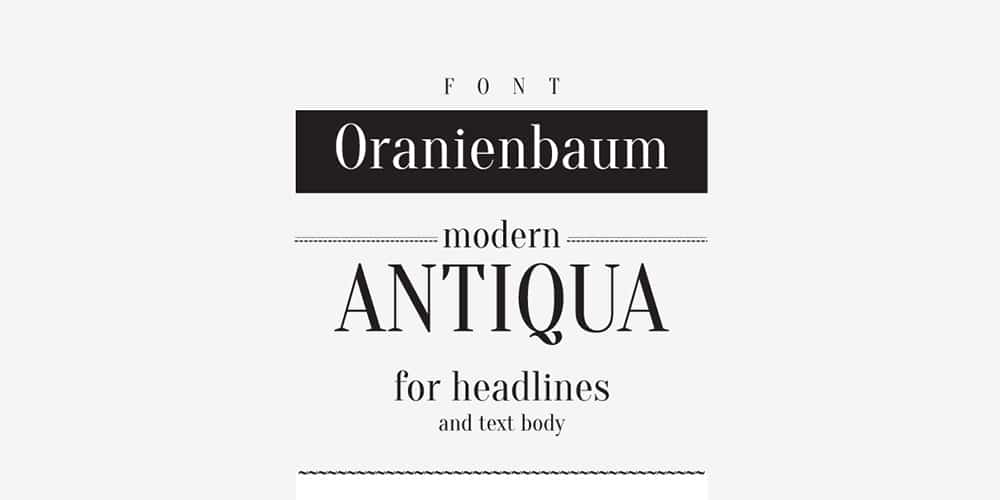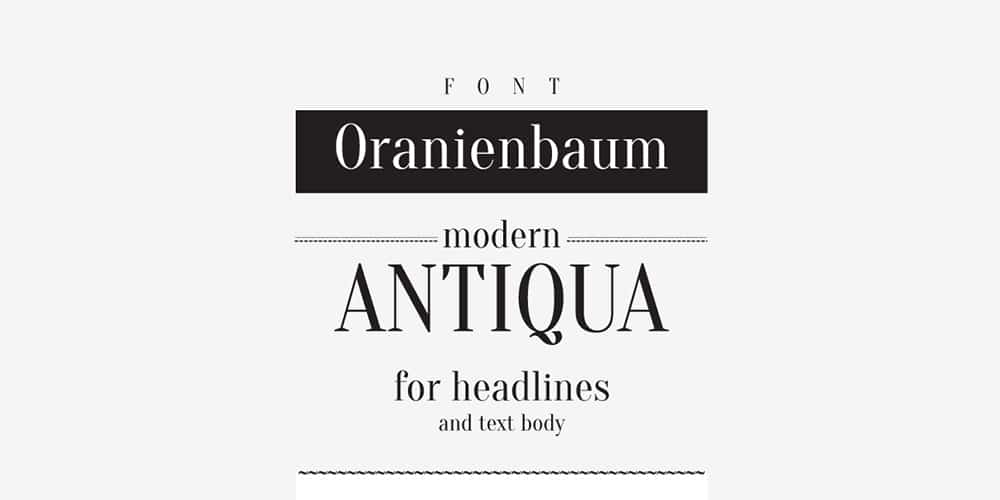 Umbra Free Font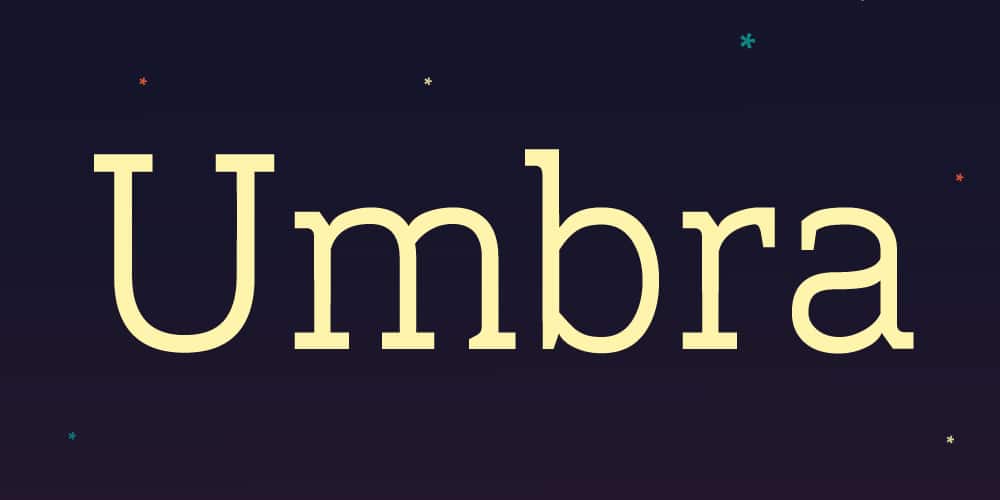 Umbra is a new era of slab-serifs that is used for print and web mediums in display and body sizes.
Casual Typeface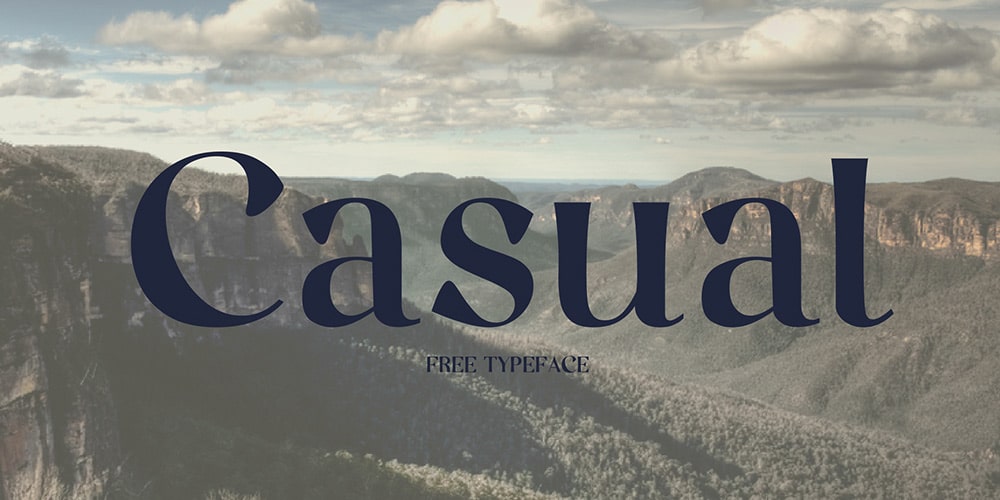 Delicia Melted Font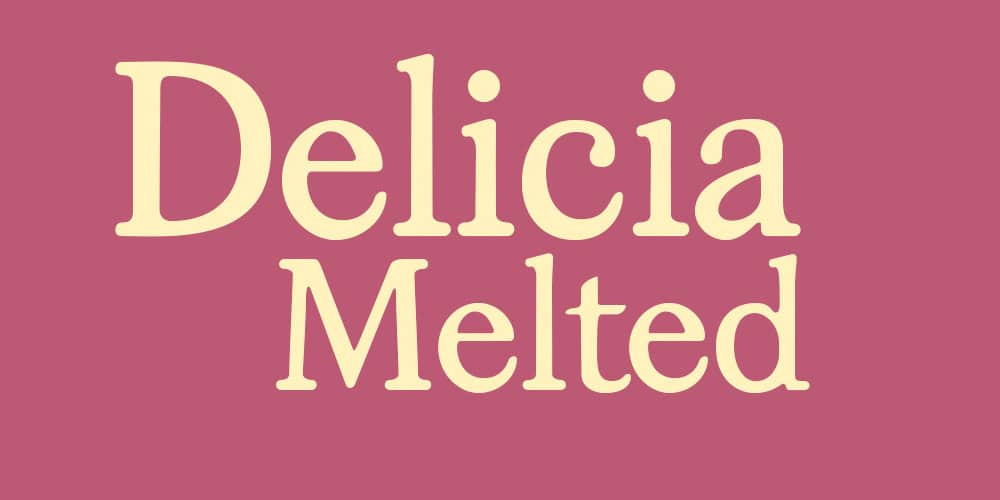 Atia Font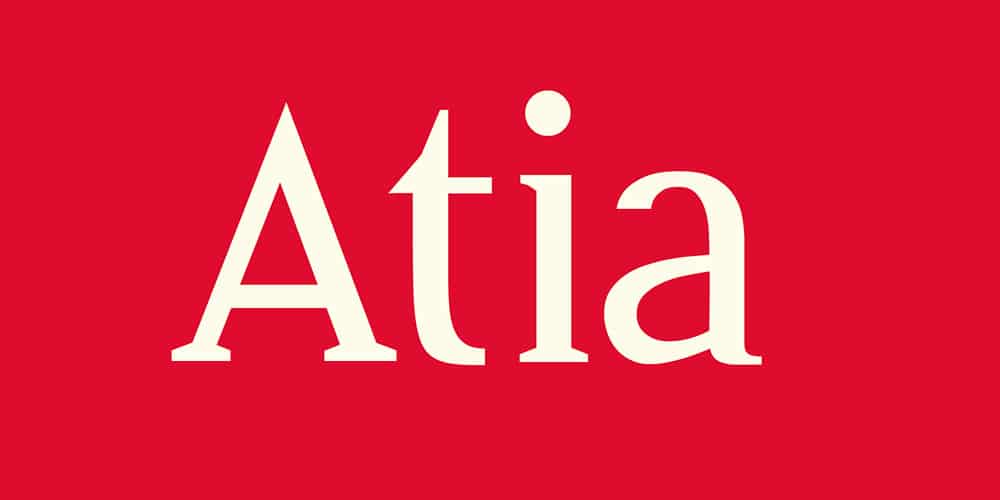 Atia is an advanced serif typeface, having a touch of modernity and a bit of contrast.
Zviro Font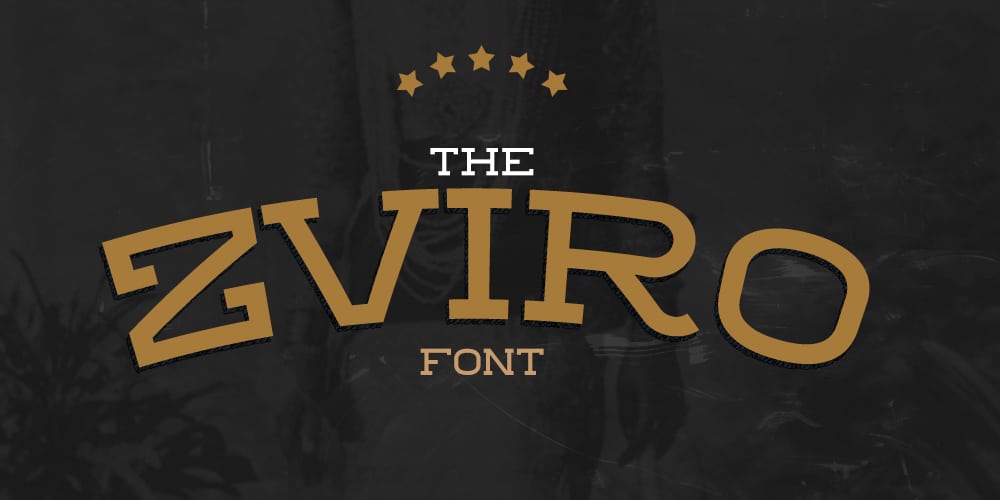 Ikra Slab Typeface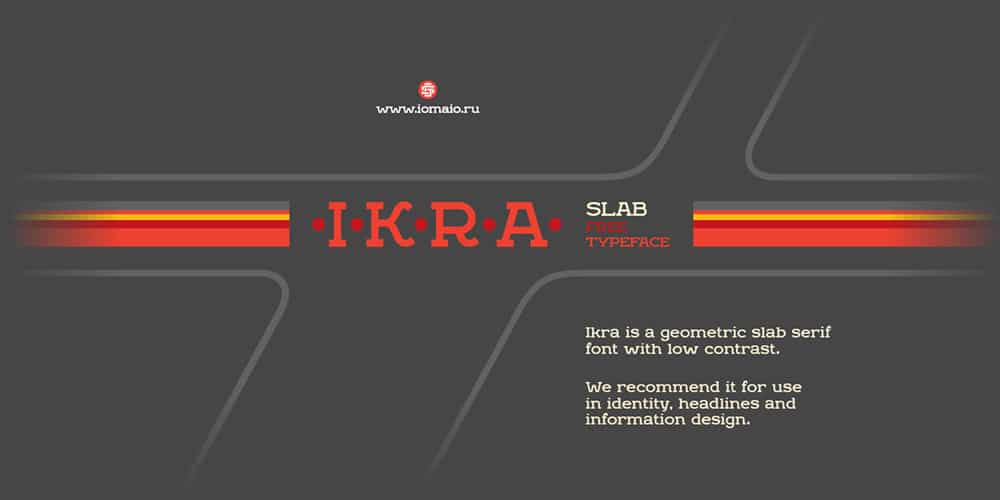 Ikra Slab is a free geometric slab serif font with minimal contrast. Suggest it for use in identity, headlines and information design.
knile Font (Regular & Italic)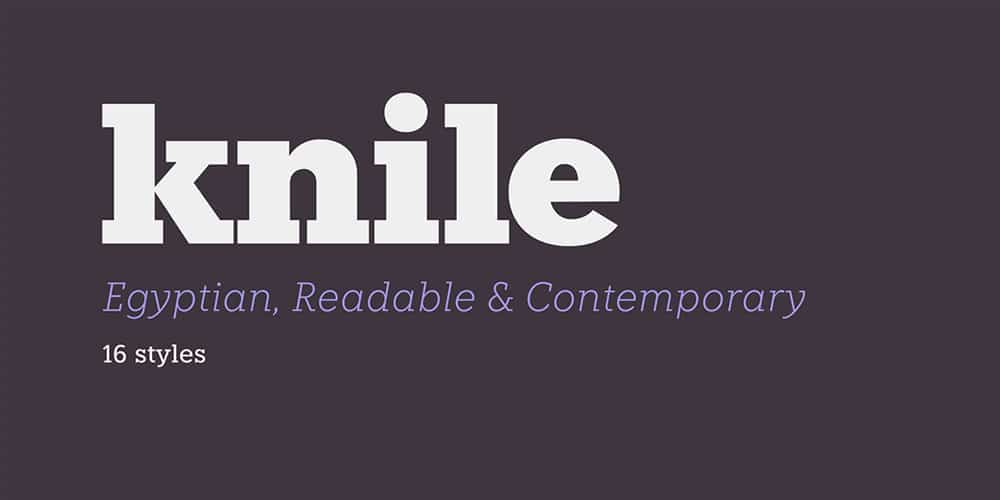 Knile is a slab serif font-family designed by María Ramos and Atipo. Regular and italic weights are free.
Lemour Serif Font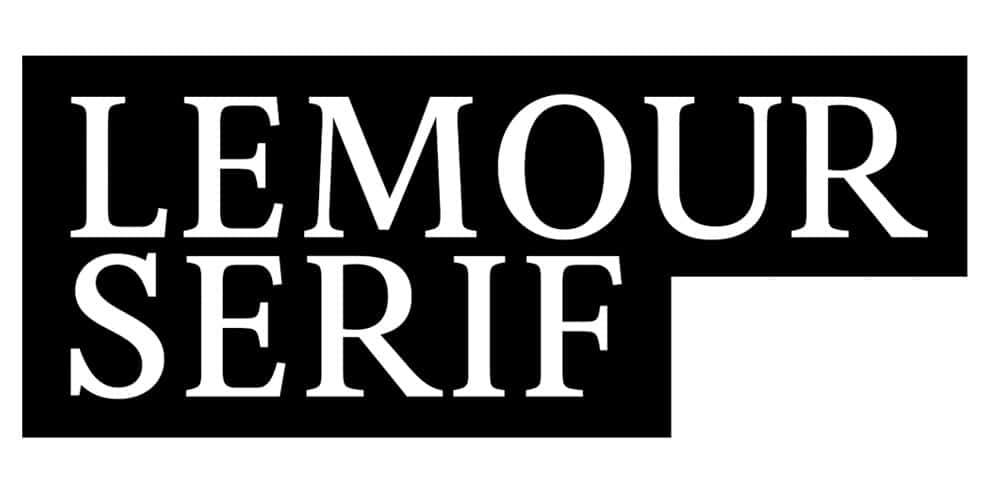 San Serif Fonts
Fivo Sans Font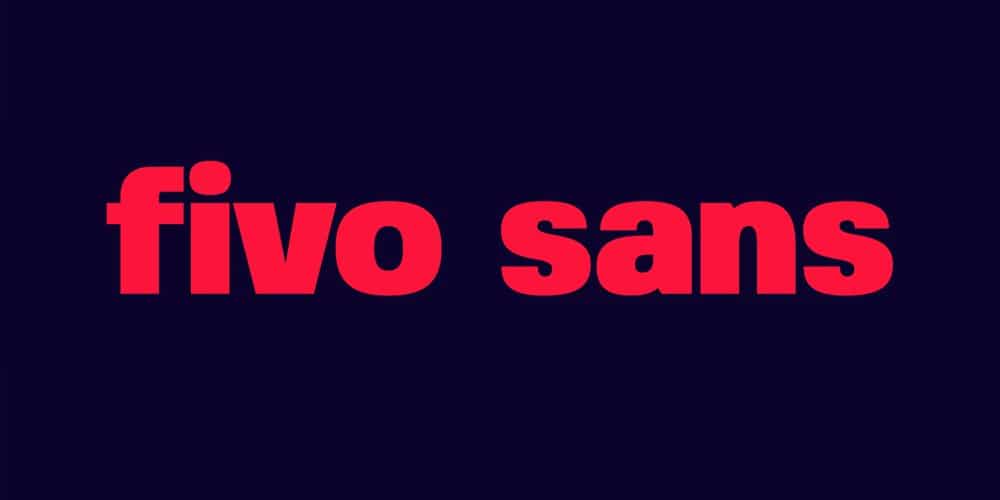 Lena Typeface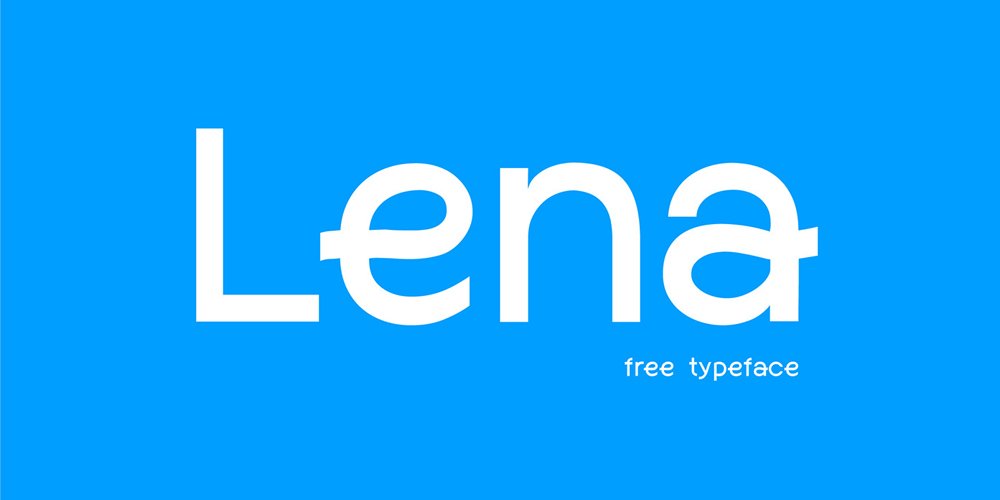 Cities Typeface
Rosmi Sans Typeface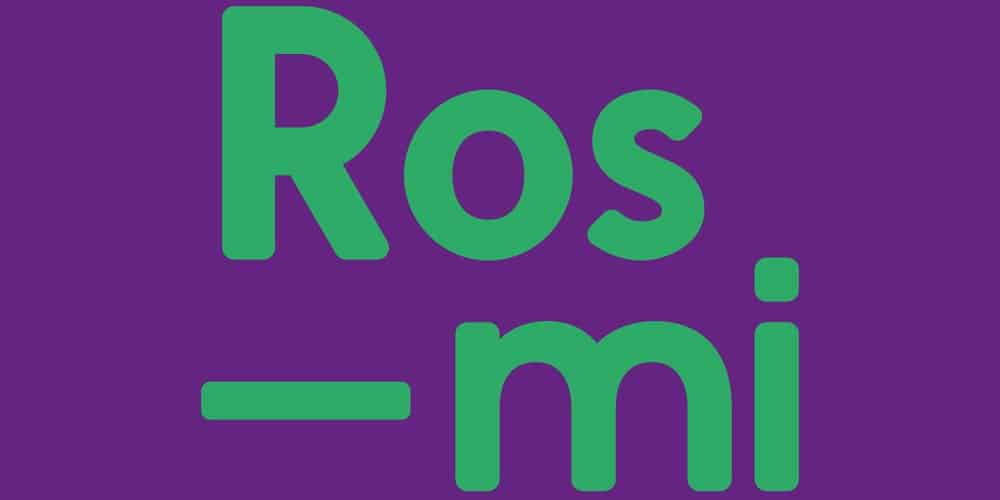 Cona Typeface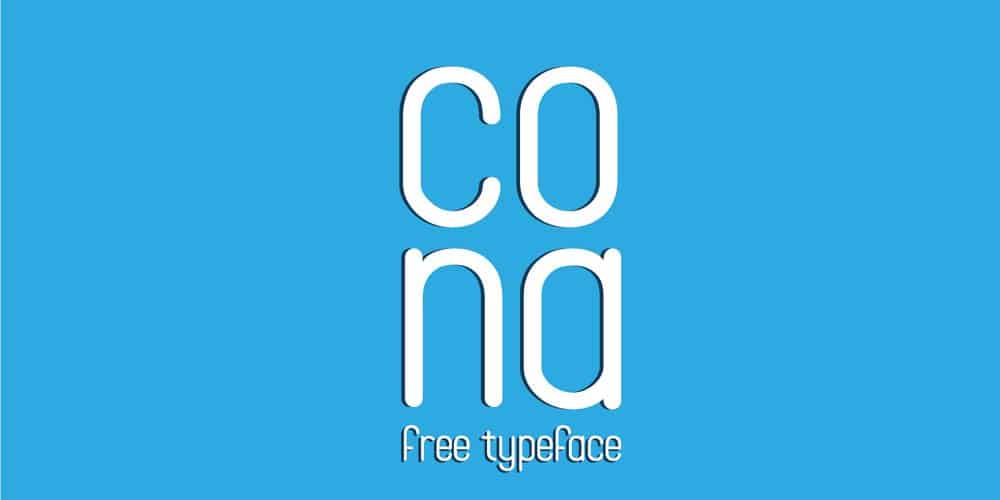 Cona is a rounded type sans serif typeface, made in a regular style. This typography is designed for headlines and non-dense text bodies.
Gruesa Sans Typeface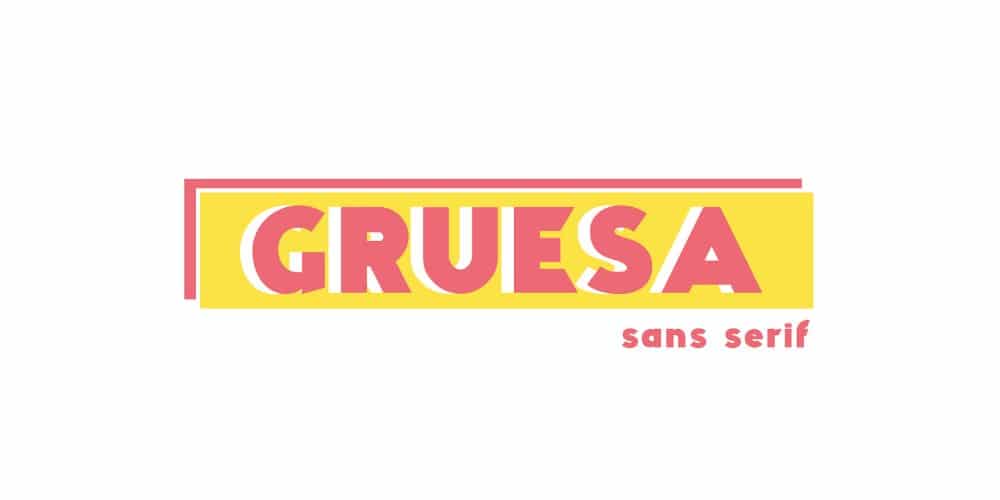 Girl Gang Font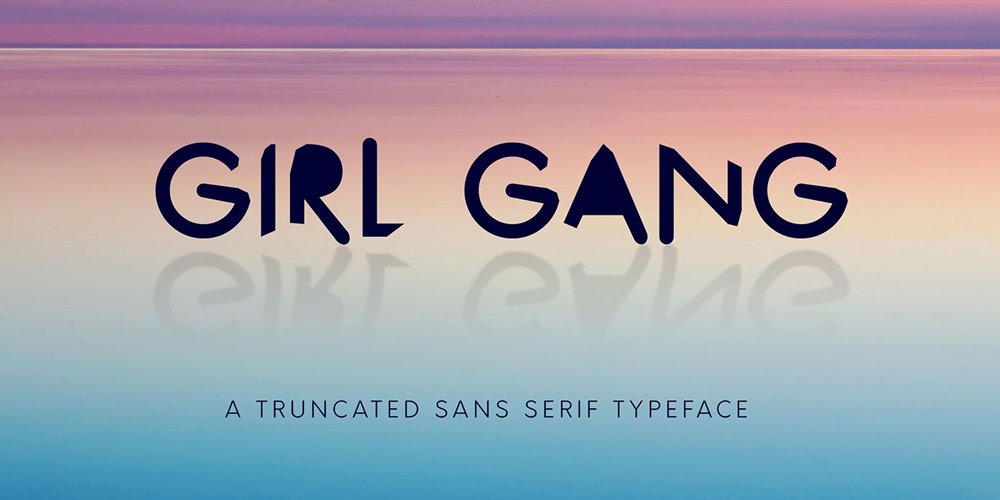 Rostov Sans Typeface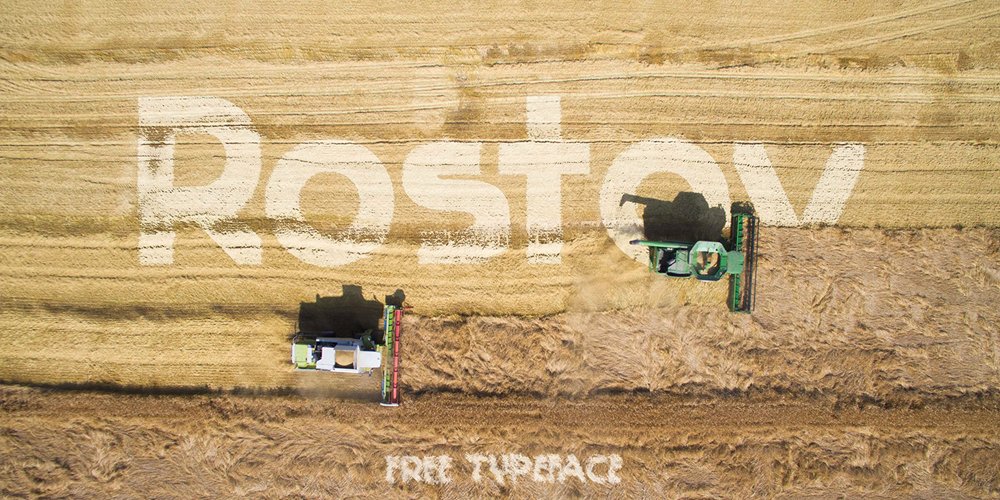 Clear Opinions Typeface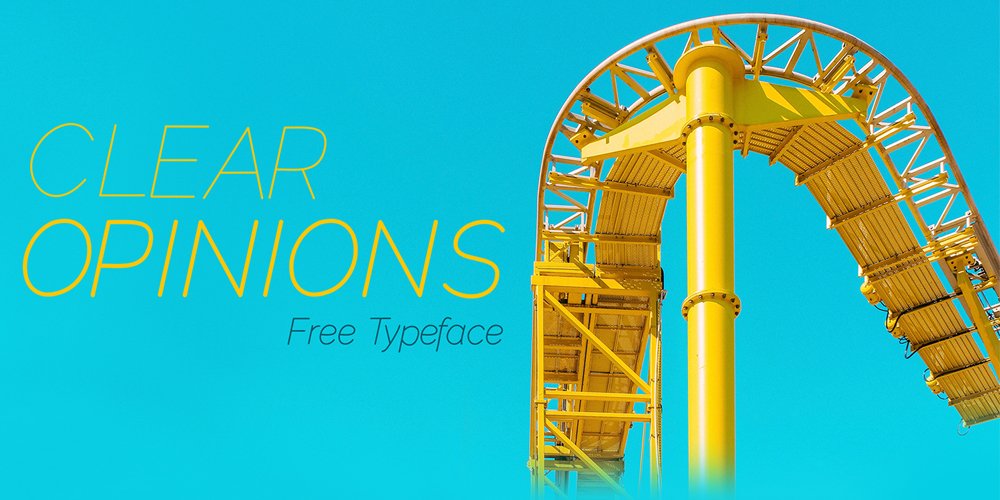 Neutro Grotesk Typeface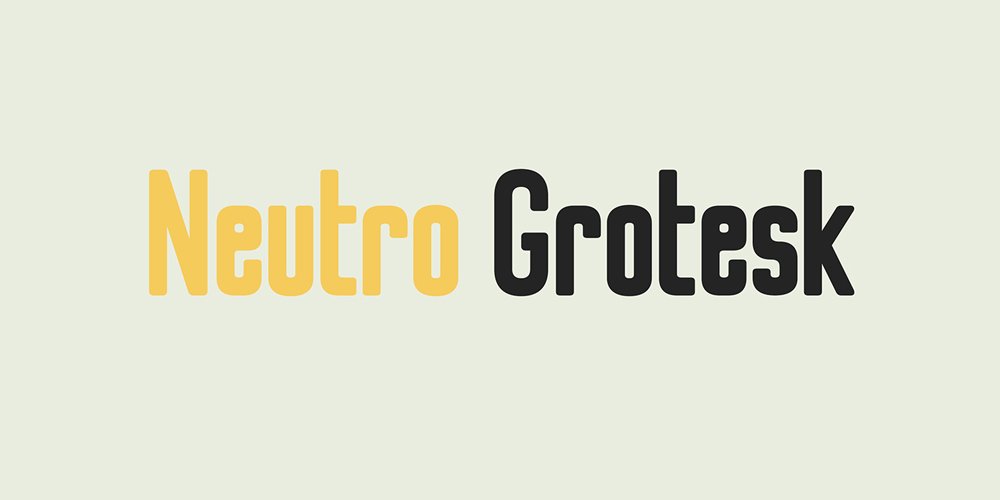 Figno Typeface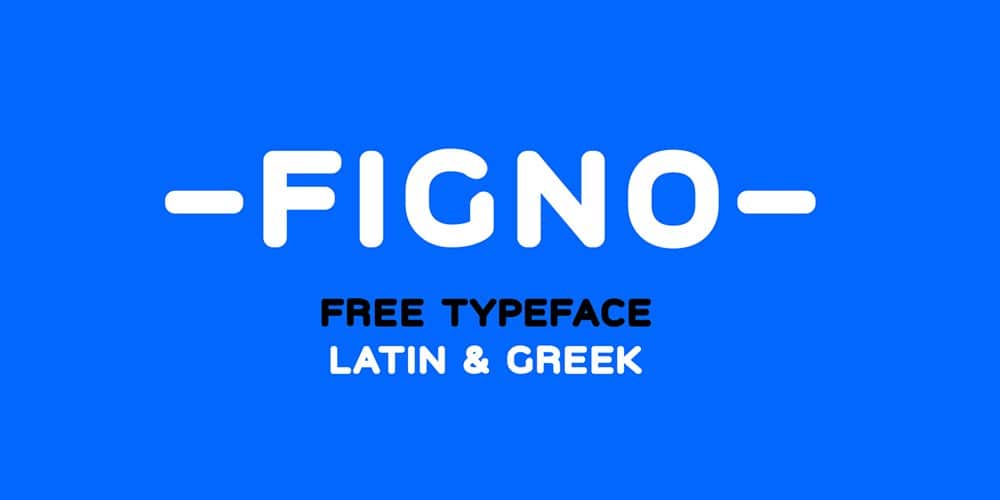 Adlanta Font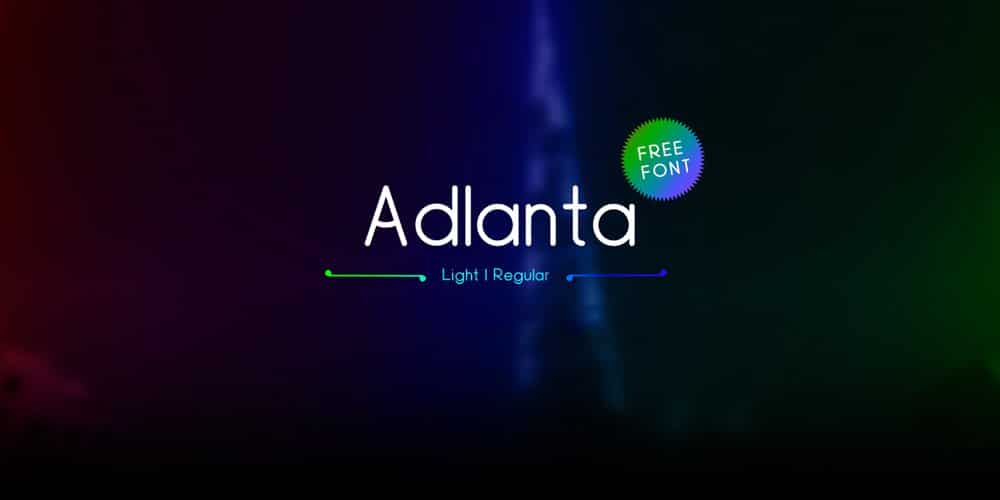 Adlanta is a beautiful and round cornered font with two weights, Light and regular. Adlanta is free for personal and commercial uses.
Aemstel Font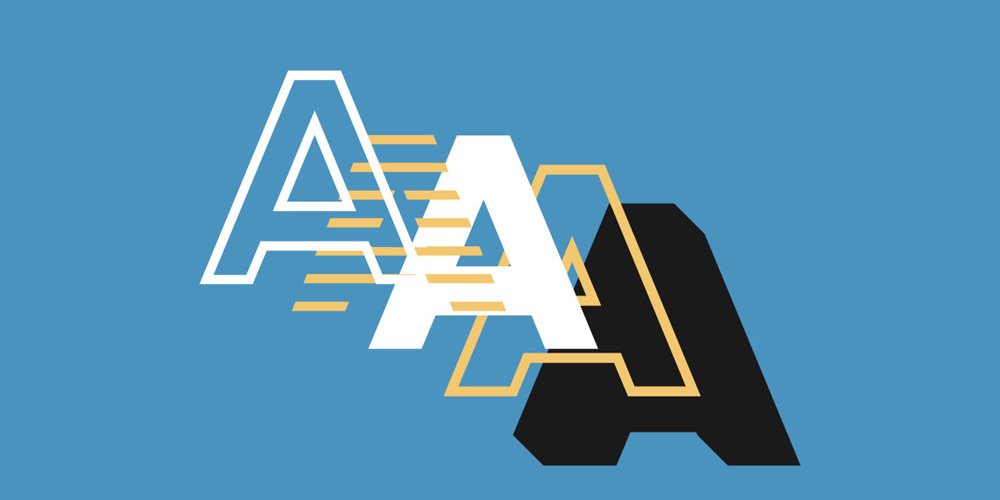 Atiba Font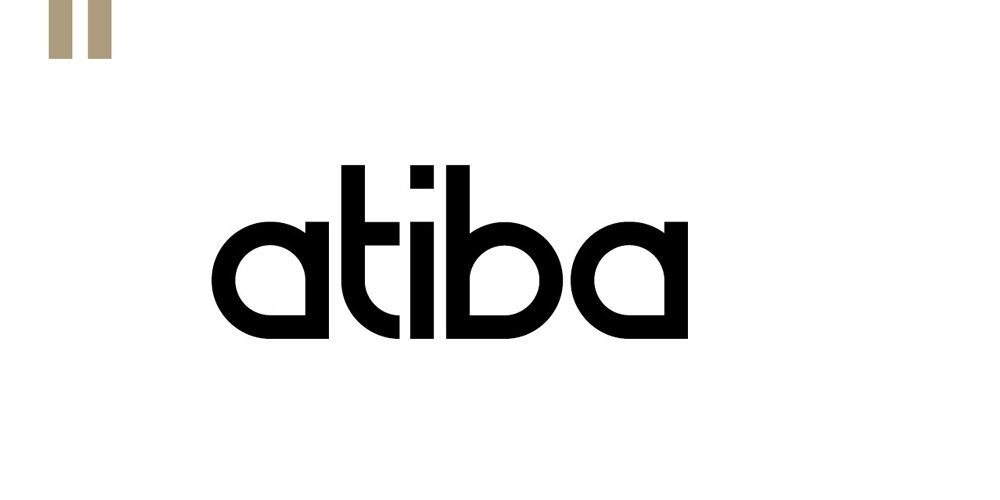 Pan Typeface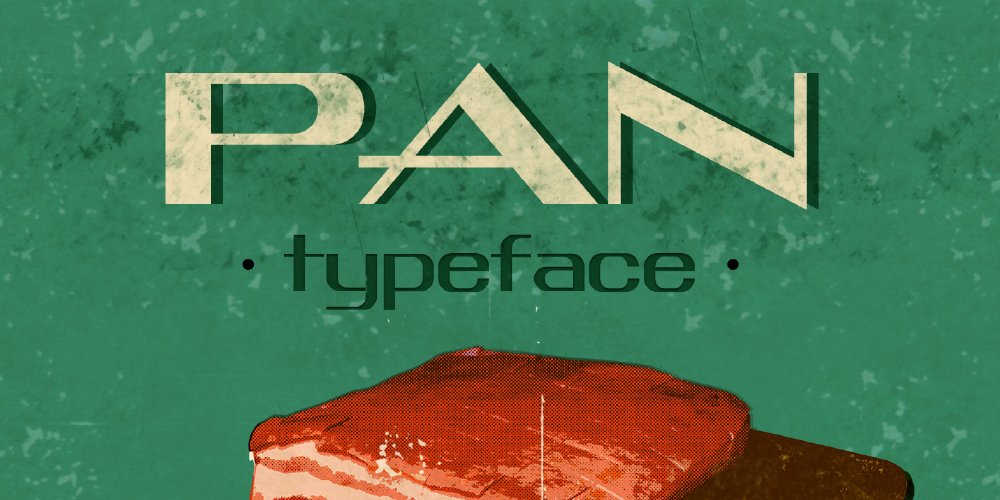 Noway (Regular)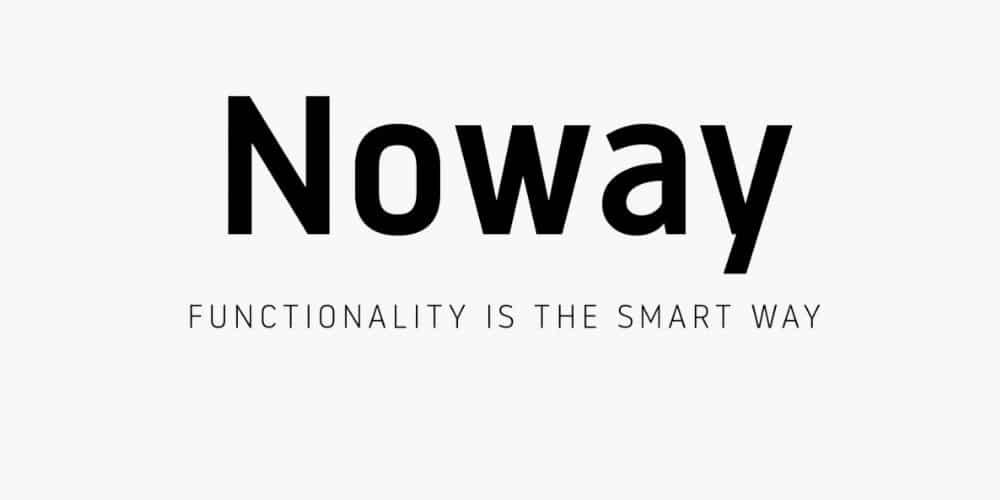 Attractive Typeface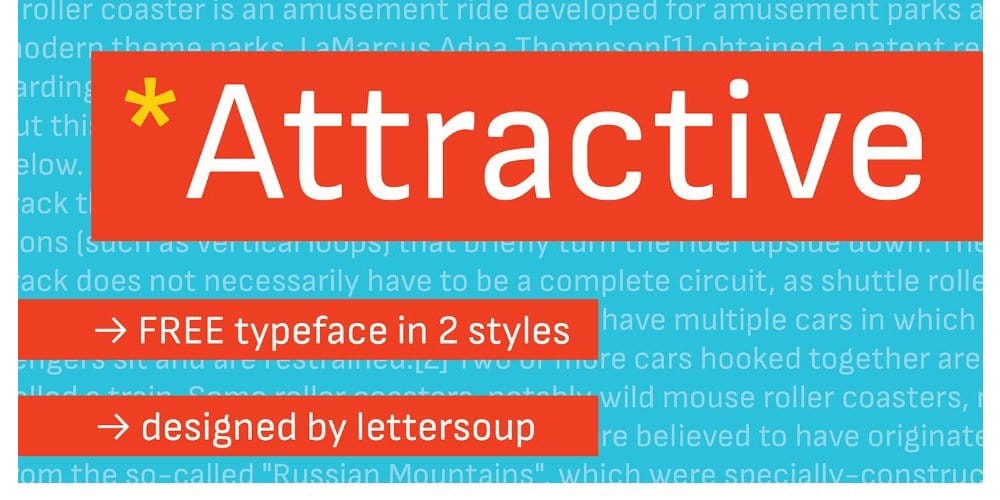 LVtiK Font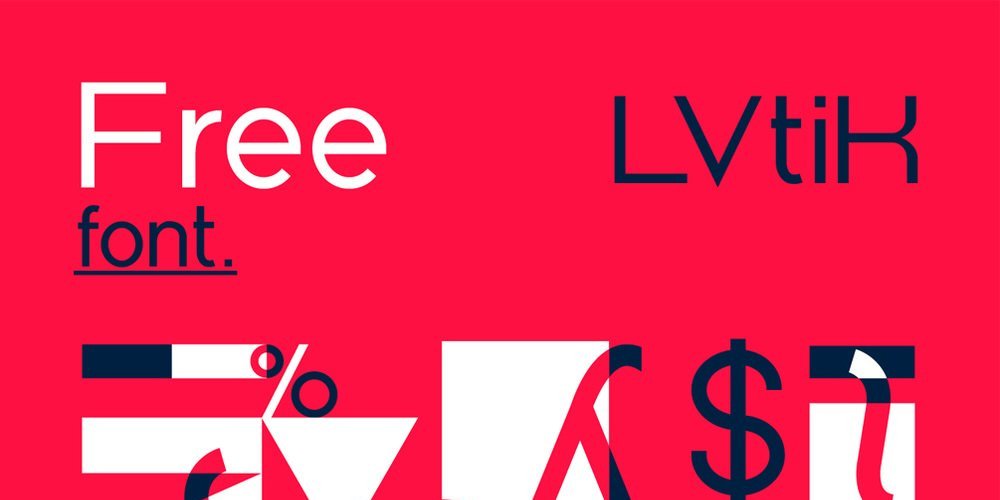 Funkturm Font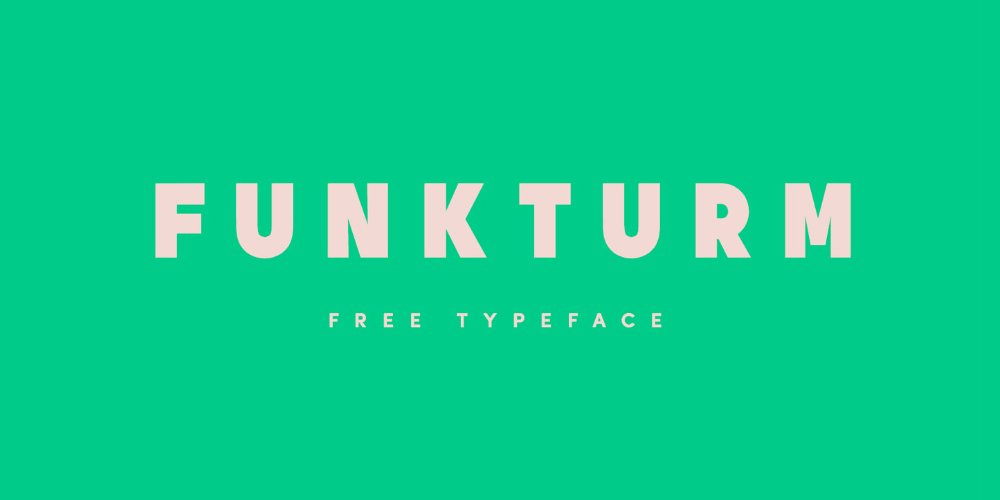 Terrain Font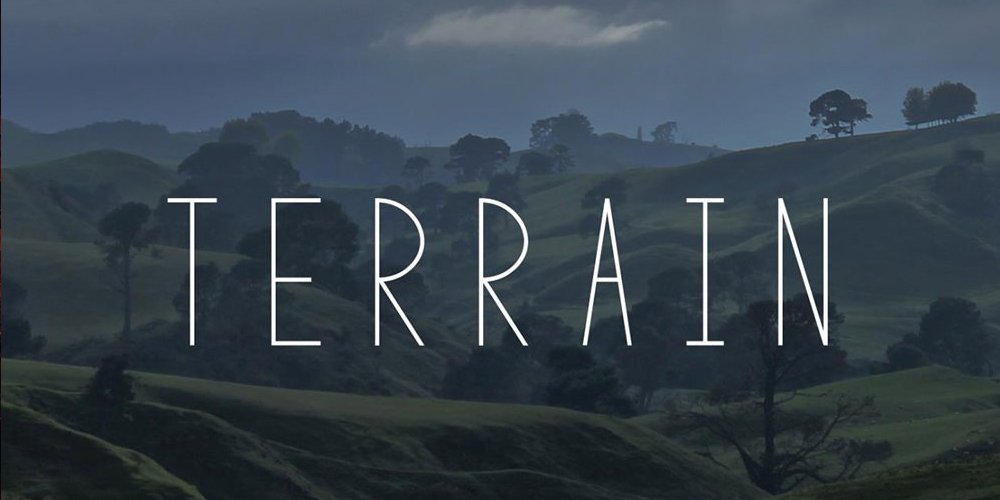 Rewir Typeface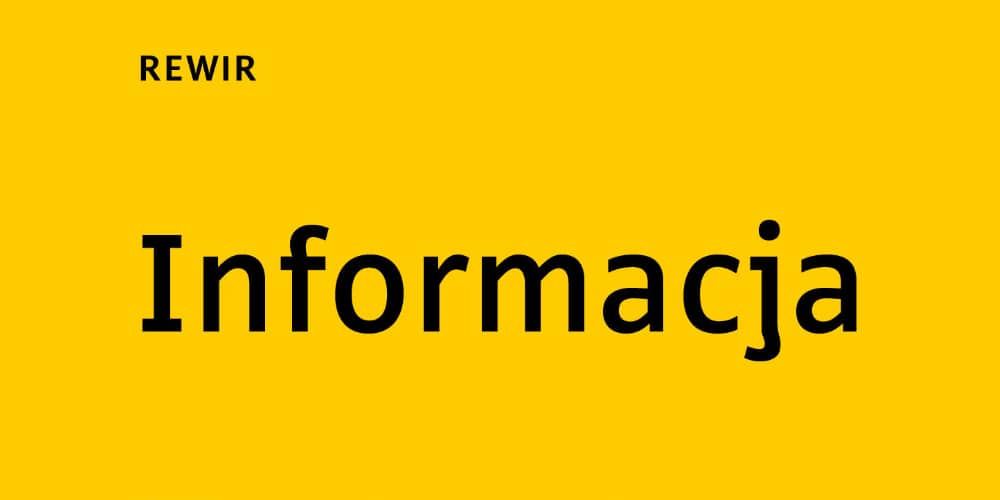 Ginóra Sans Font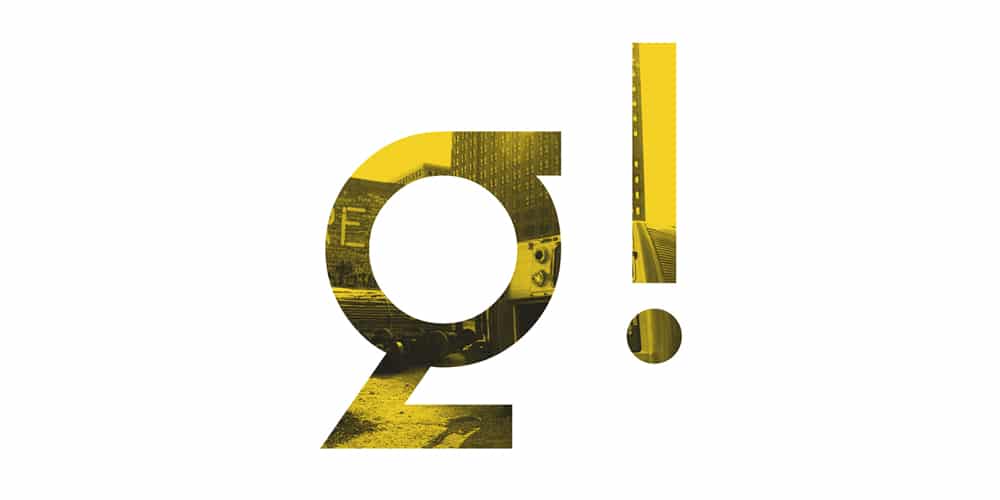 This is a free font made in the Typography subject for Master in Editorial Design in Instituto.
Foxy Font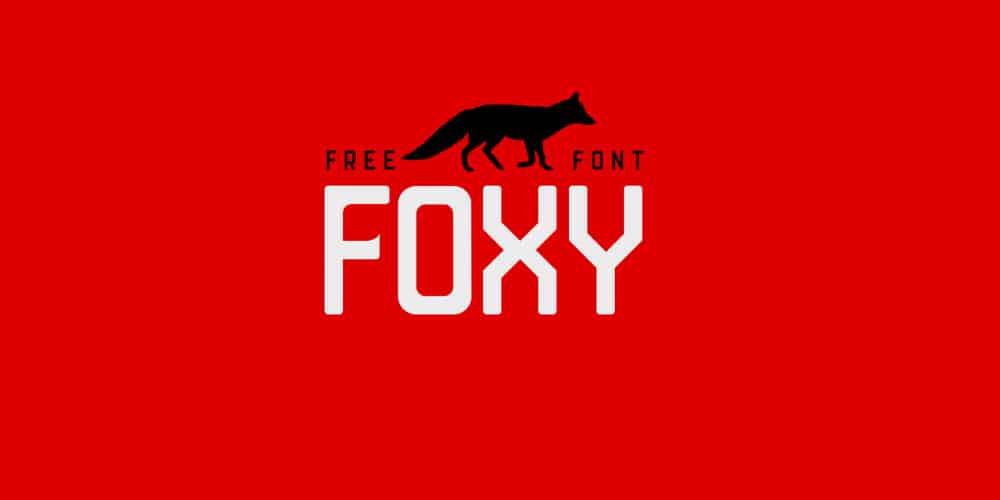 This is a free font made in the Typography subject for Master in Editorial Design in Instituto.
Terrain Font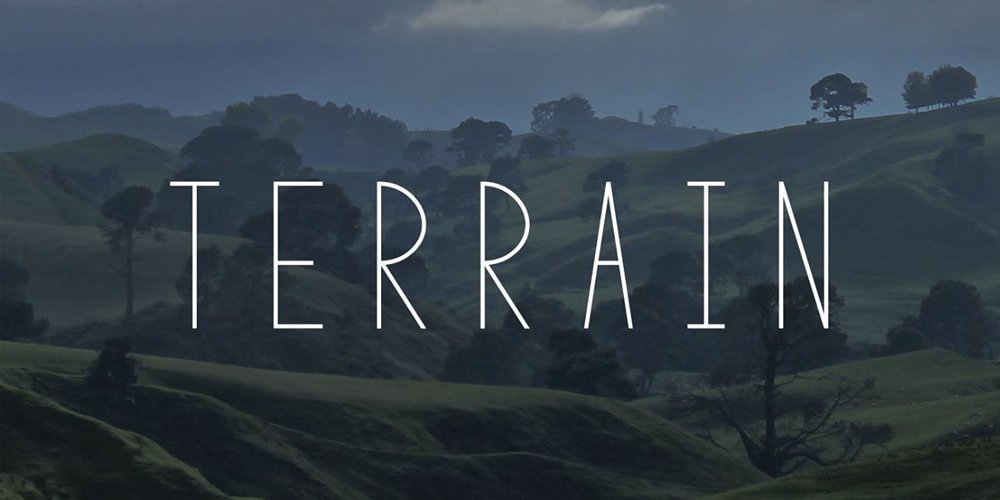 H Y P E Font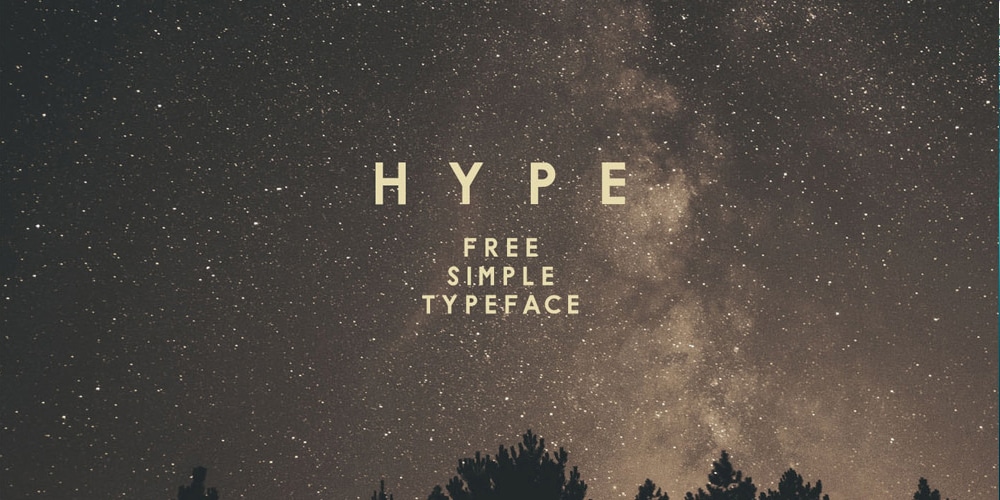 Abyssopelagic Font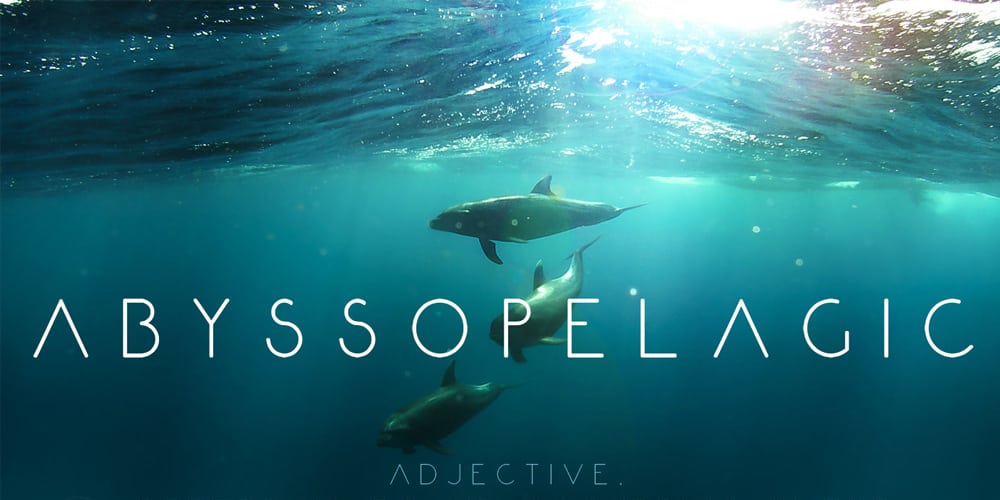 Agane Typeface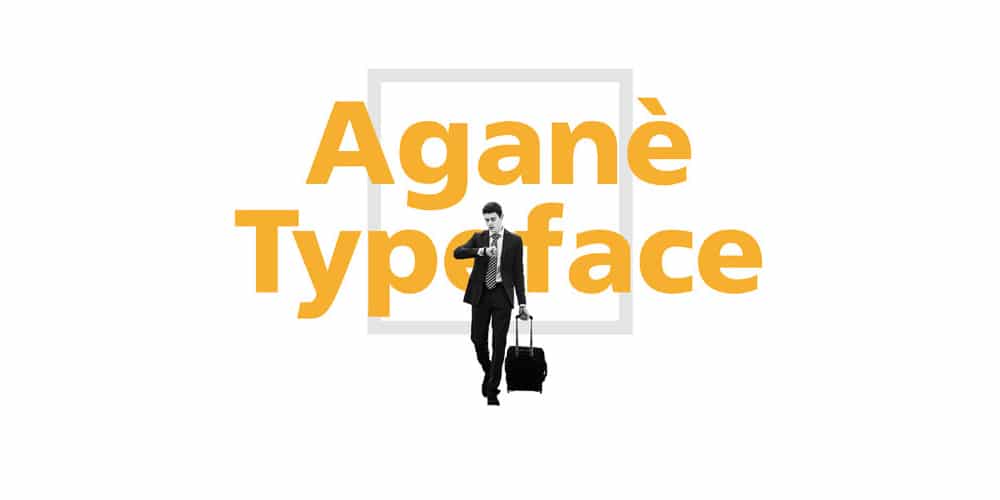 Aganè free font is very useful optimised for readability typeface even in most small sizes. Available in 4 weights : light, regular, bold and extra bold.
Giraffey Font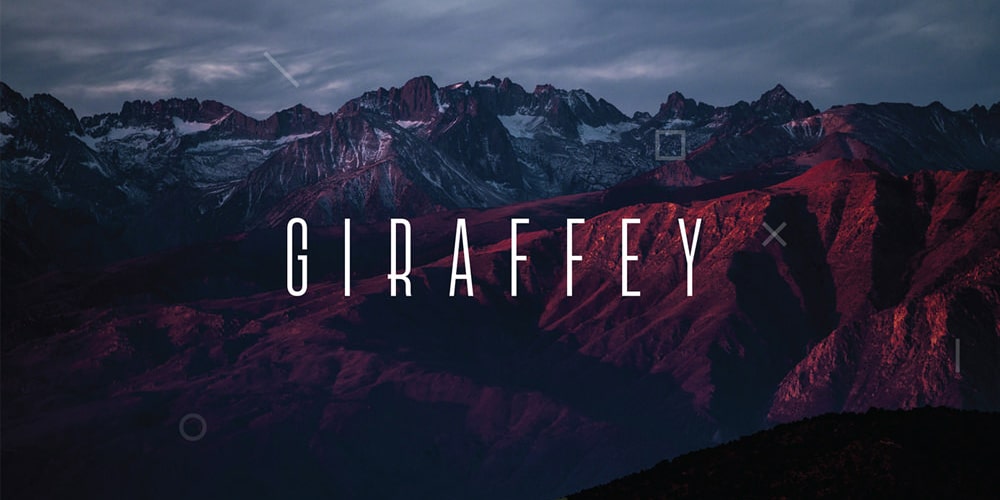 Giraffey free tall and condensed typeface; elegant font for headings, posters and websites.
Facile Sans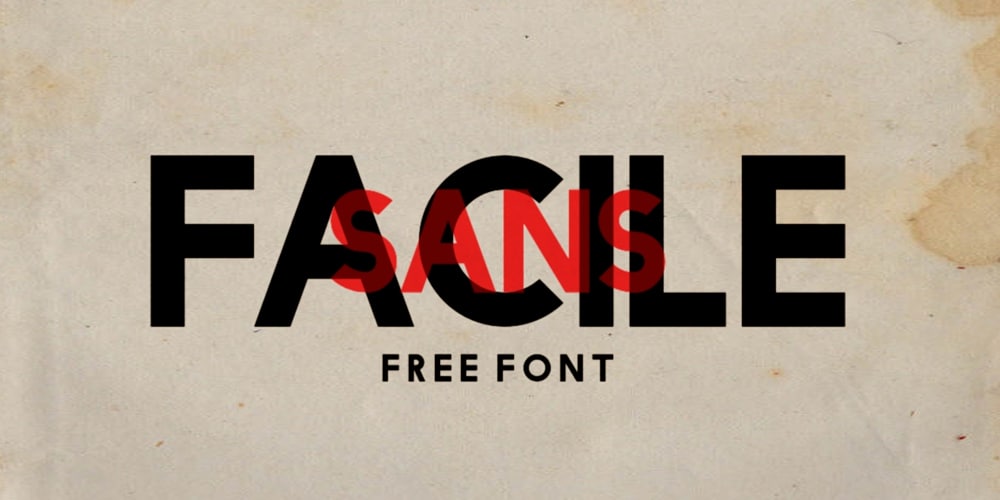 Rosarina Font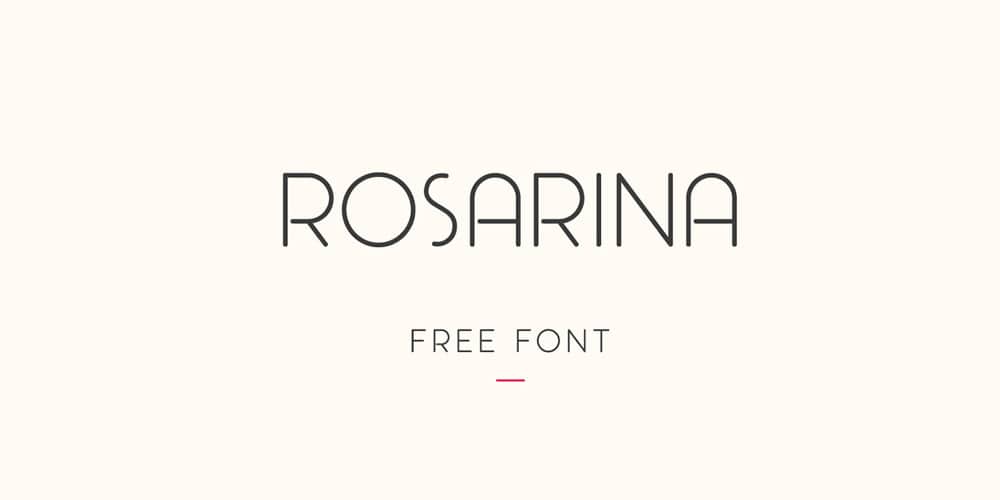 Rosarina is an uppercase light font designed by Mariano Diez at Antenah Studio Rosario, Argentina. It is simple yet classy enough to appear as headline, use it on a book/magazine cover design, advertising and flyers.
Nunito Sans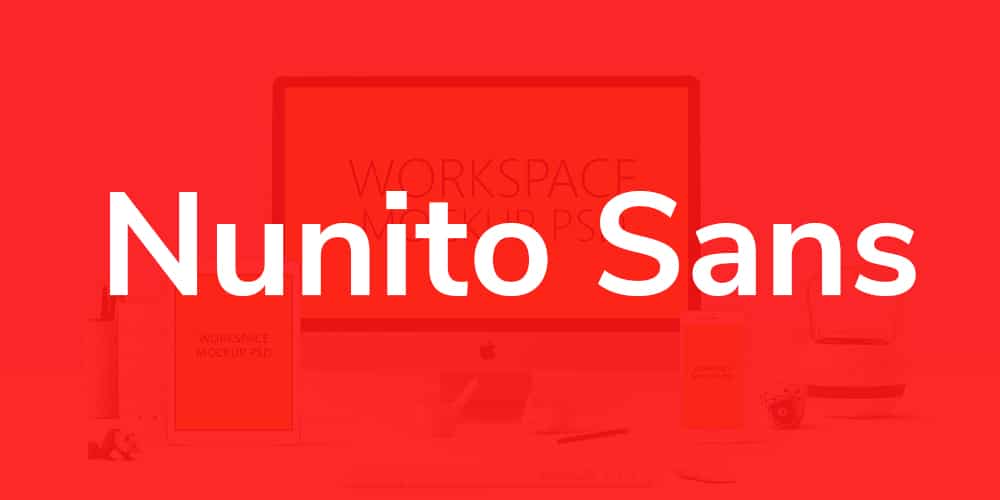 Anson Font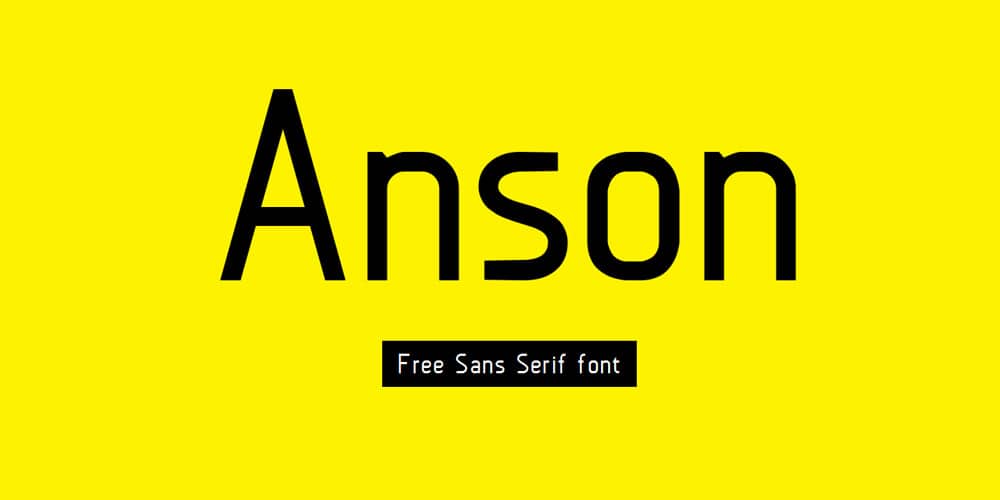 Ossem Font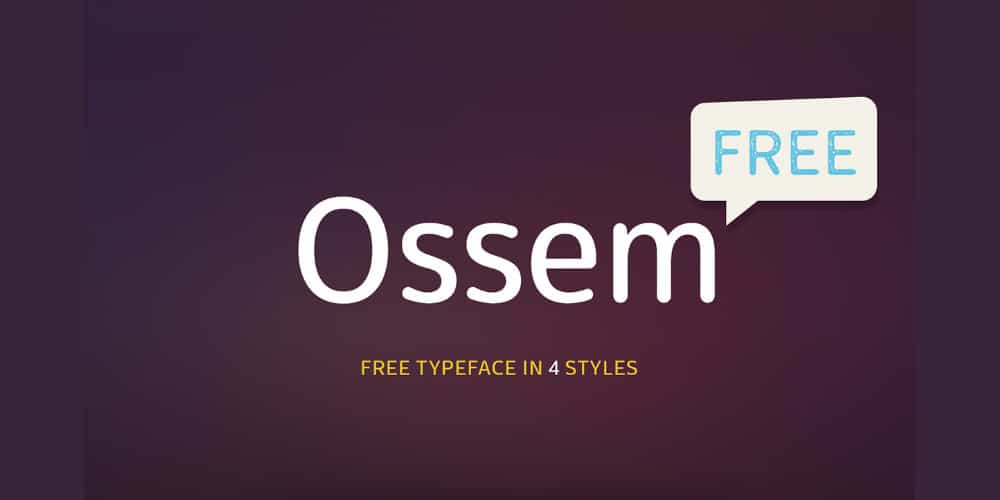 North Font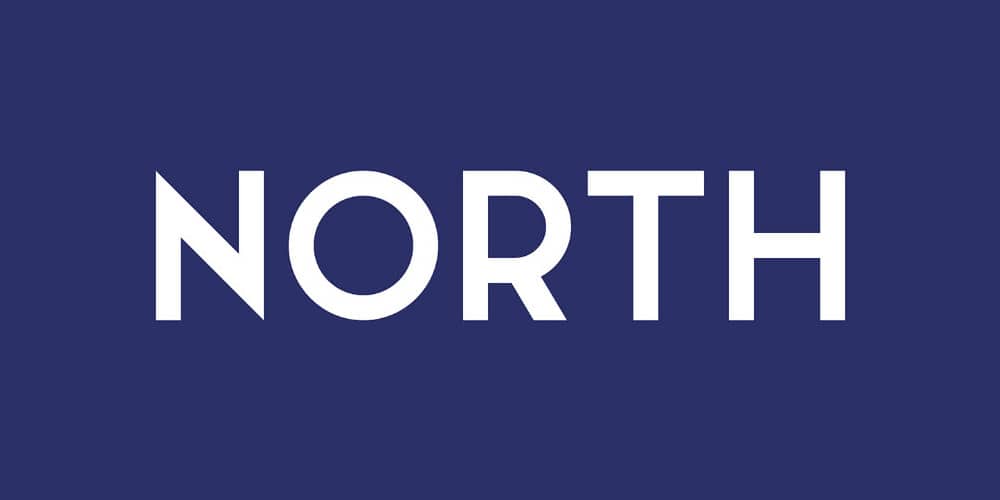 North is a simple geometric sans-serif typeface. North perfect for logo design, headlines, posters, editorial works and so on.
Northwest Typeface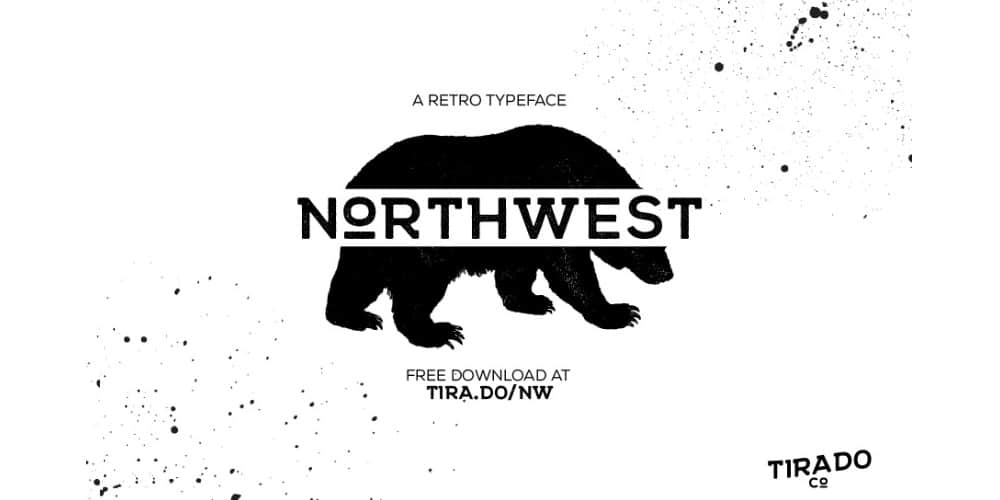 Westmeath Font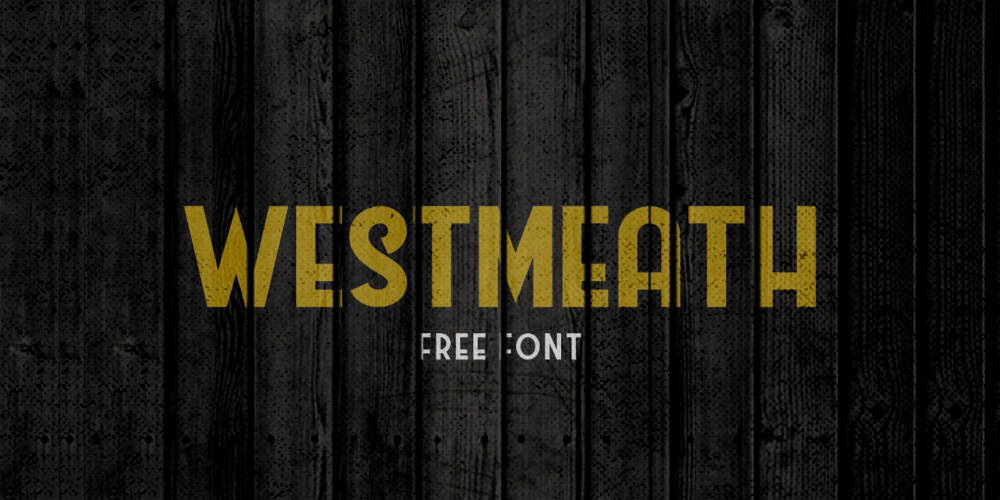 Audrey Font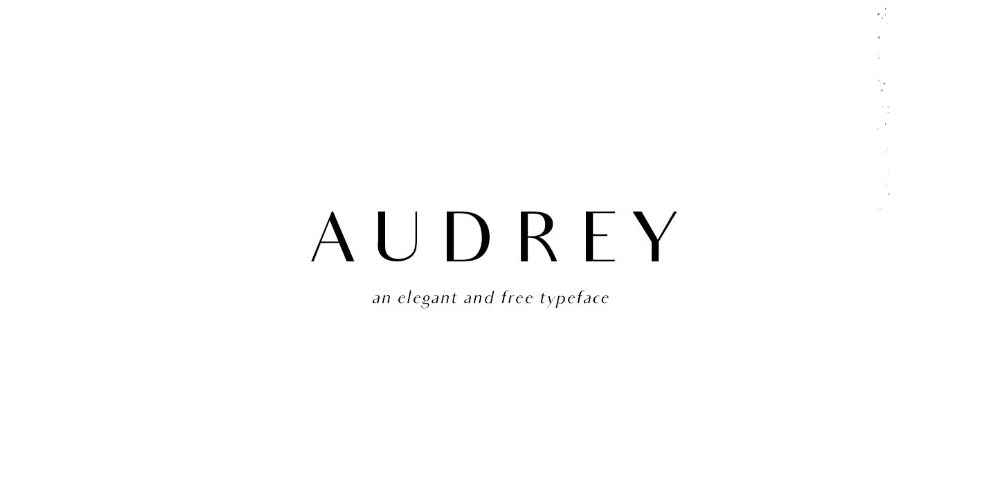 Audrey is a new, free and elegant typeface by Cristina Pagnotta. Three weights: regular, medium, bold. Two variations: regular and oblique.
MidPoint Font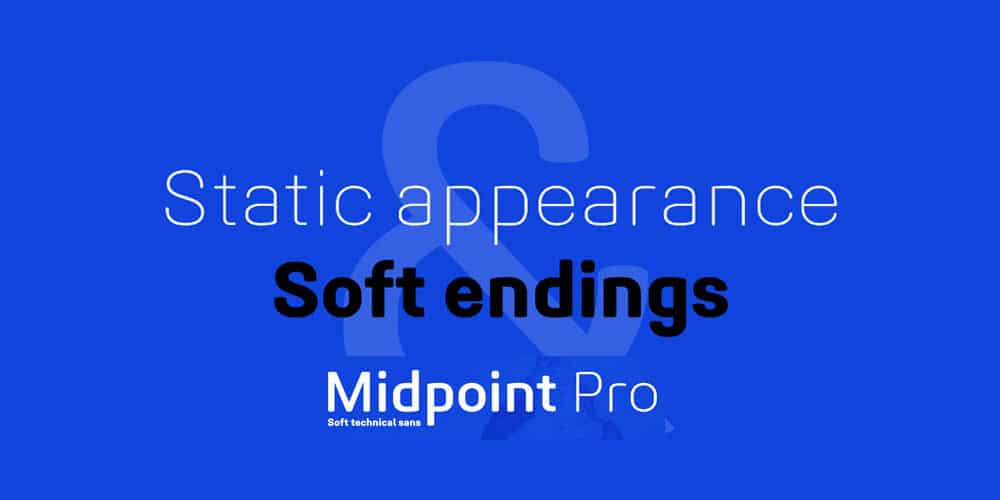 Bicycle Typeface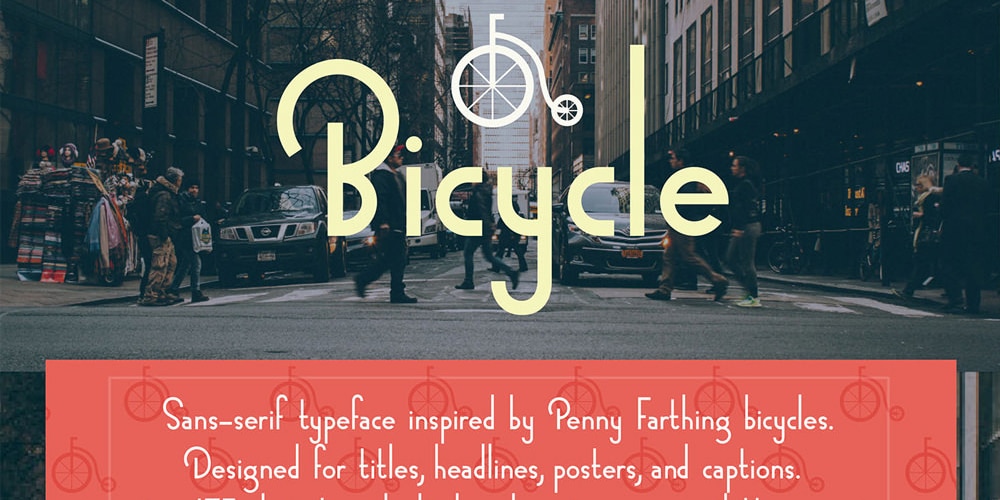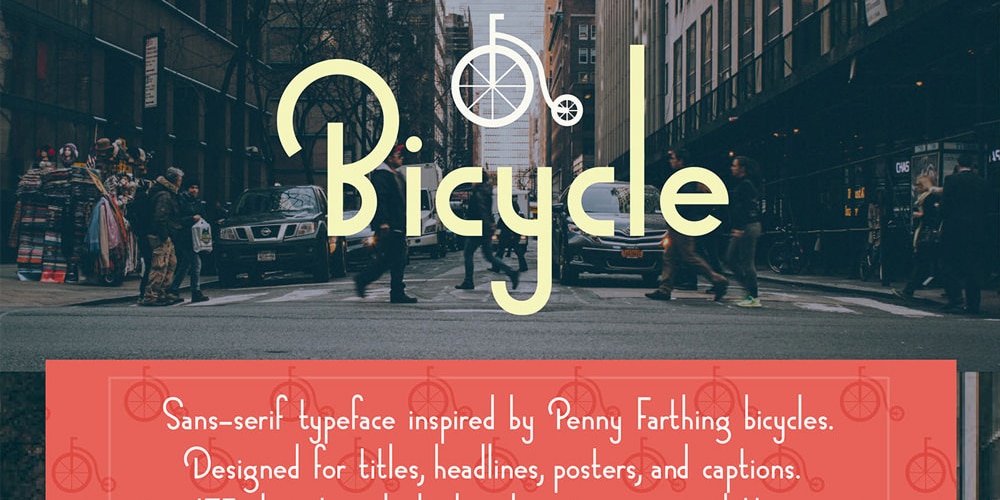 Bicycle is a sans-serif display typography designed for titles, headlines and posters.
Bourbon Grotesque Font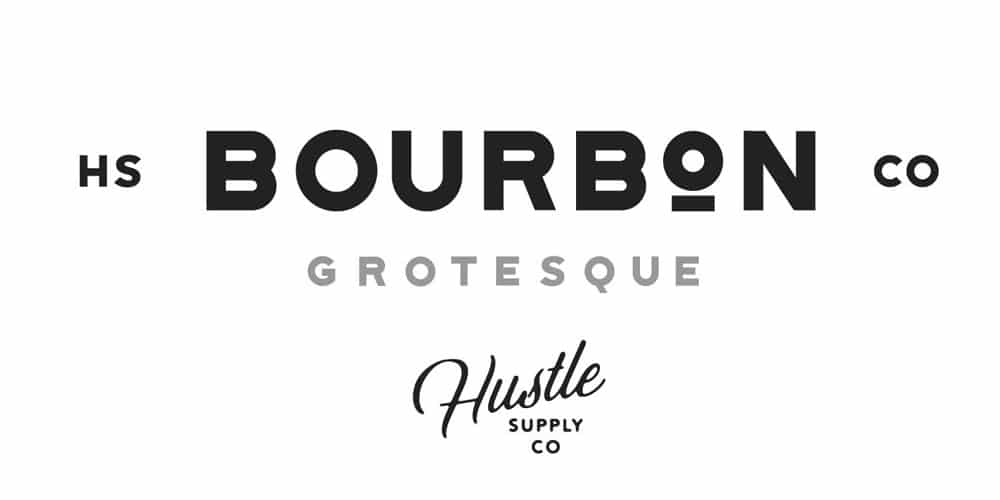 Form Typeface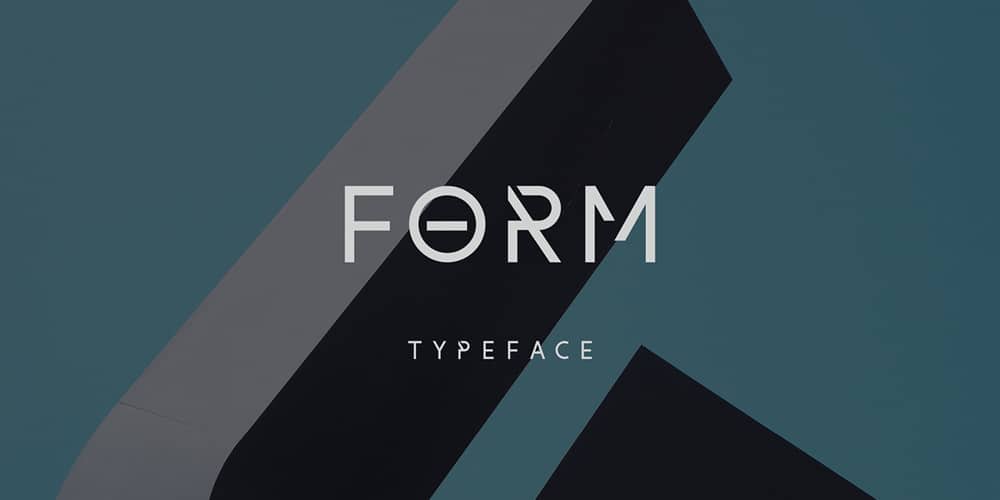 Klasik Sans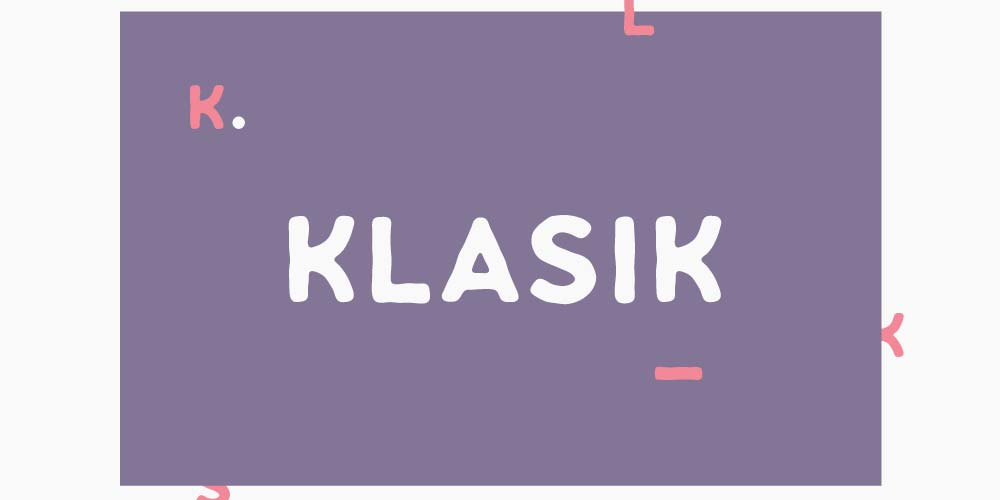 Klasik is a family of simple and functional display sans. This family consist Klasik regular, rough and shadow.
Decalotype Typeface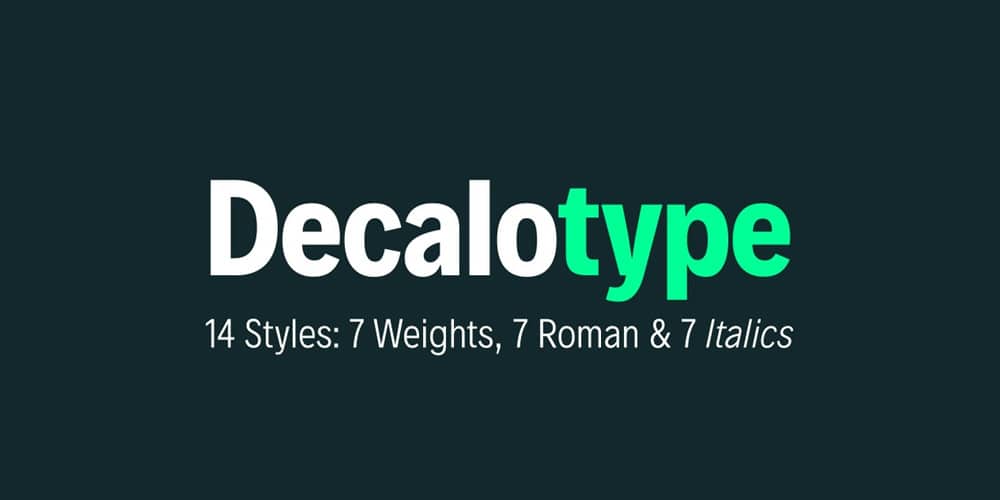 Decalotype is a multi-purpose, narrow and sturdy sans serif.
Old Growth Font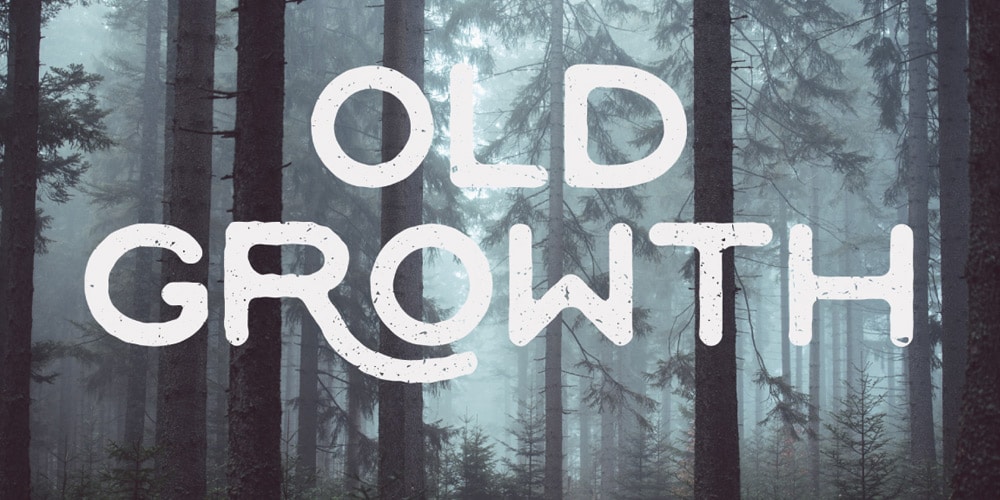 Old Growth is a new free font inspired by the great outdoors and the deep forest. It features rough & uneven edges, various alternate characters as well as some multilingual characters. Old Growth is perfect for branding, quotes, headlines and many other projects.
Smile Font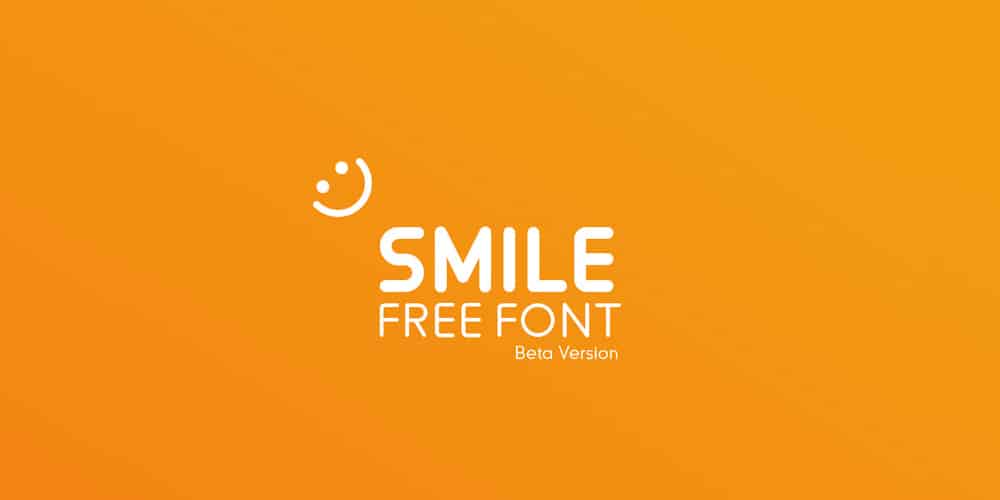 Calama Sans Serif Font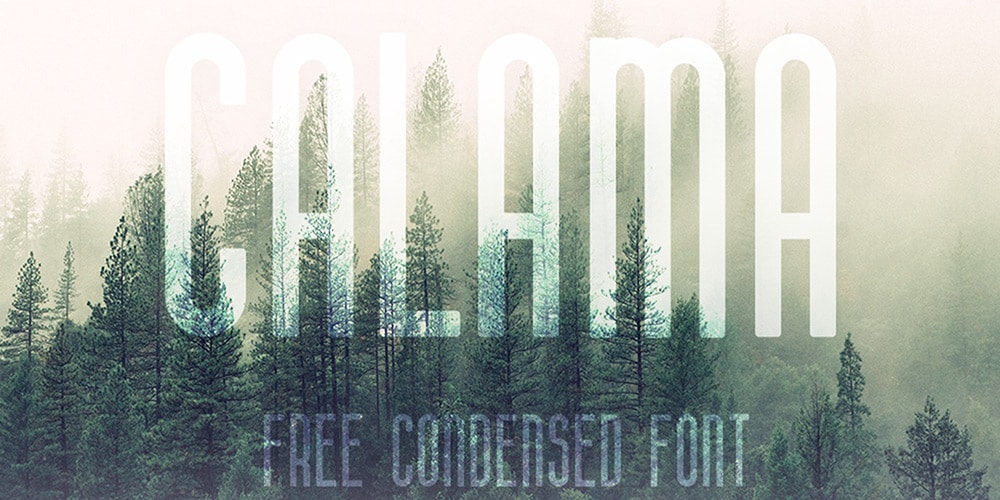 Calama is a free condensed geometric sans serif with rounded corners. The font is suitable for headlines, posters, titles and captions.
Southbank Sans
Apple Sans Adjectives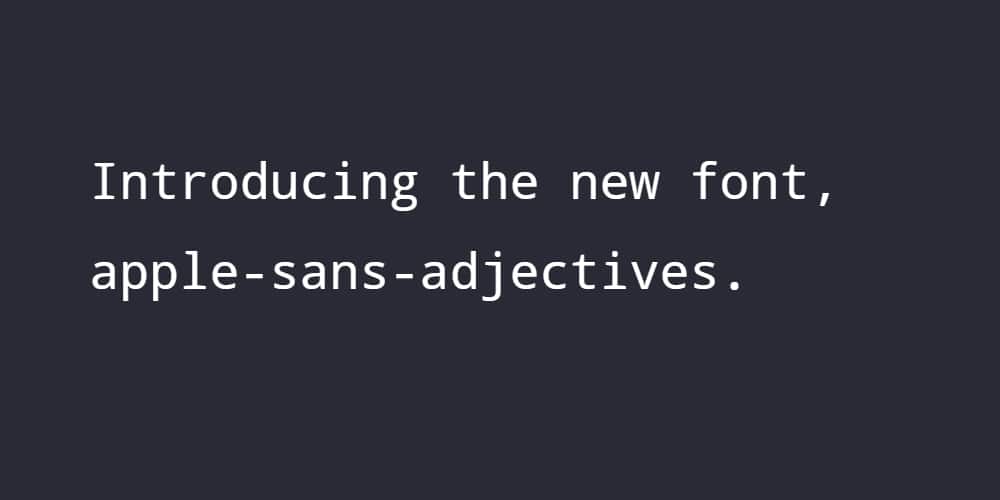 Oks Free Typeface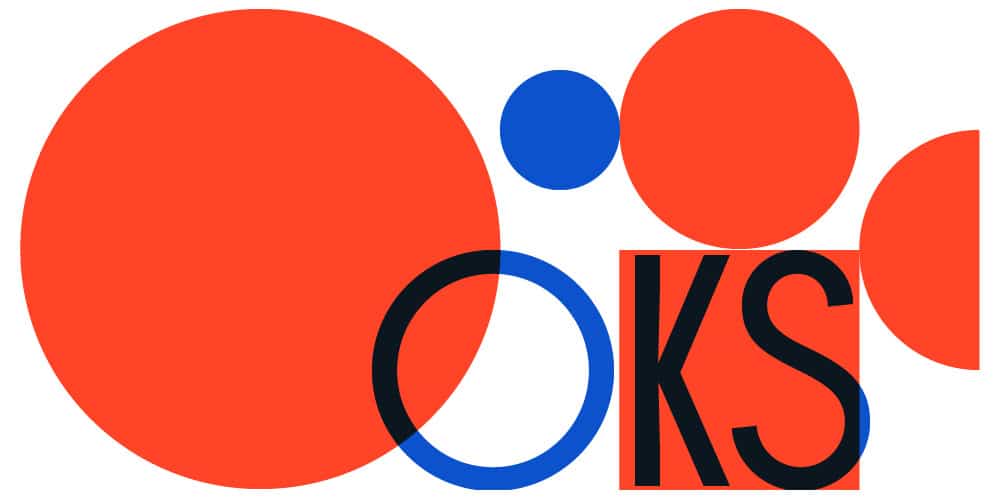 Oks Typeface is rough and naive sans serif has certain charm and can be used in large sizes for headlines, posters, etc. The font contains only capitals.
Akrobat Font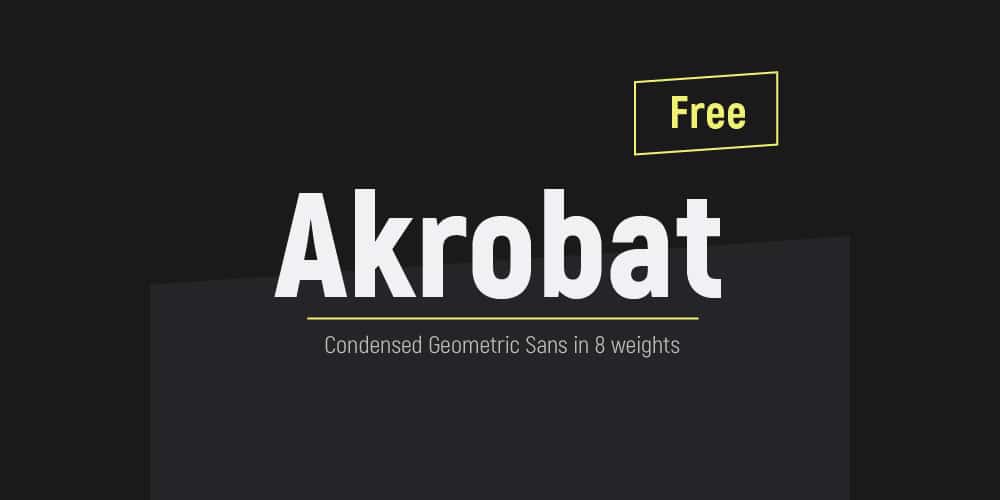 Akrobat is a modern sans serif font with condensed proportions.The typeface comes in 8 weights with a geometric aestetics and slight neo-grotesque characteristic.
Alberto Free Font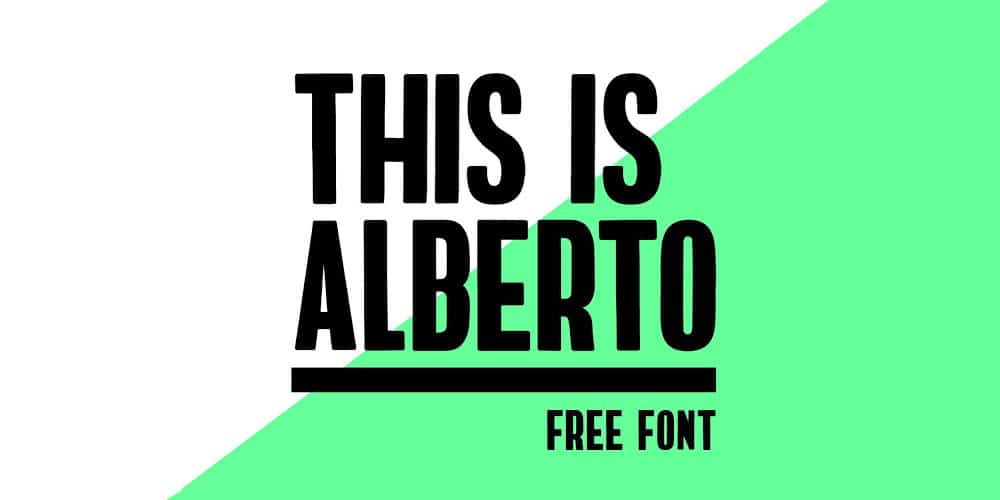 Alberto is a very nice bold font perfect for posters and headlines, it combines a vintage and a fresh look at the same time.
Cuyabra Typeface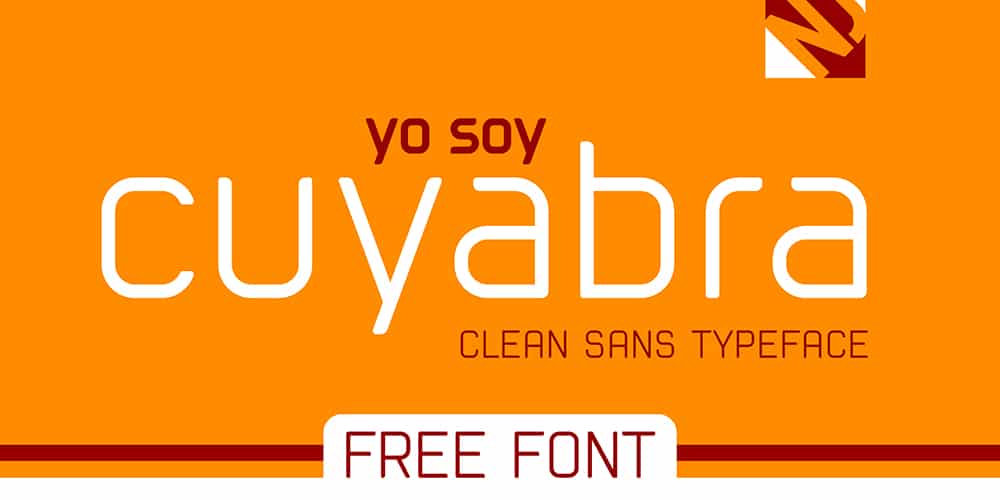 Cuyabra is a clean sans typeface, and it is free for commercial or personal use.
Phenomena Font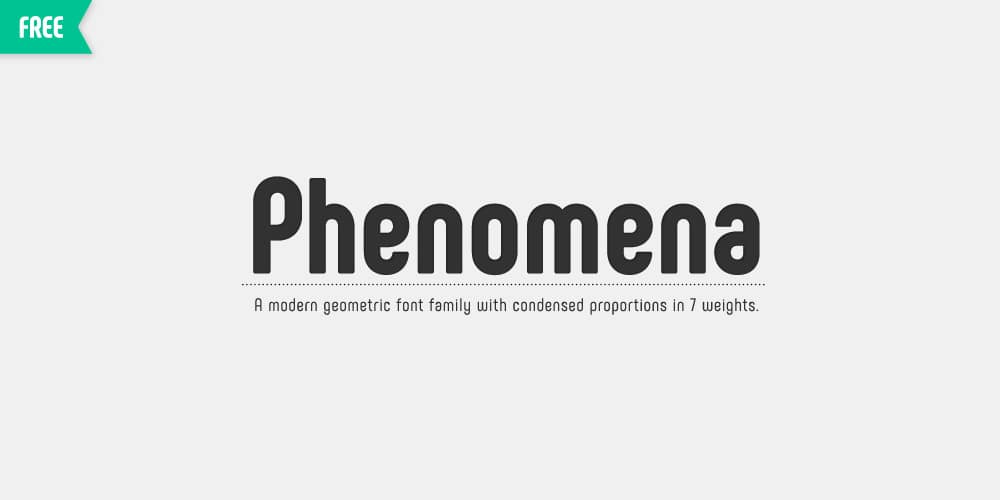 Phenomena is a modern sans-serif font according to round geometric shapes.Phenomena has condensed proportions and slight retro feel. The rounded corners soften the entire perception and supplement the geometric aesthetics of the family.It consists of greater than 500 glyphs having a lot of languages – extended Latin and Cyrillic character support as well as Bulgarian localization functions.
Peace Sans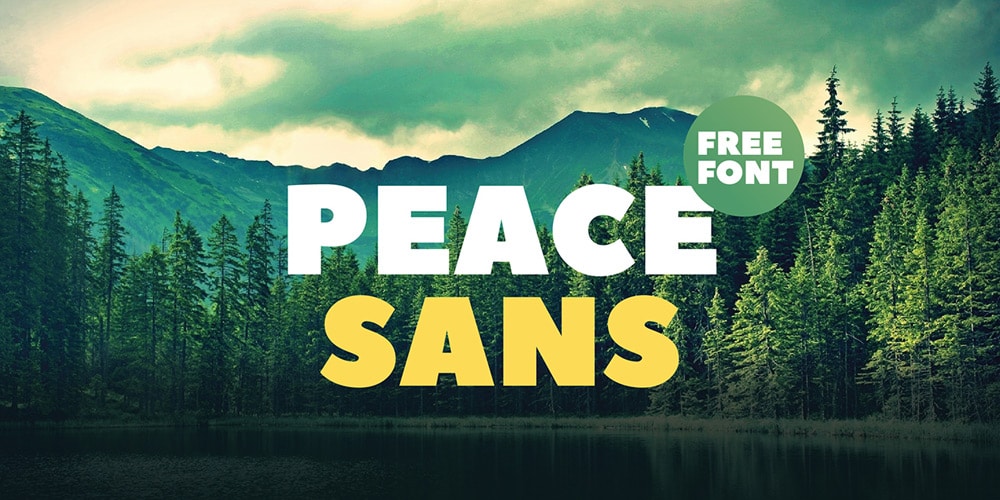 Peace Sans is a free bold font created with love! Use it in any way, it's absolutely free.
Elbing Font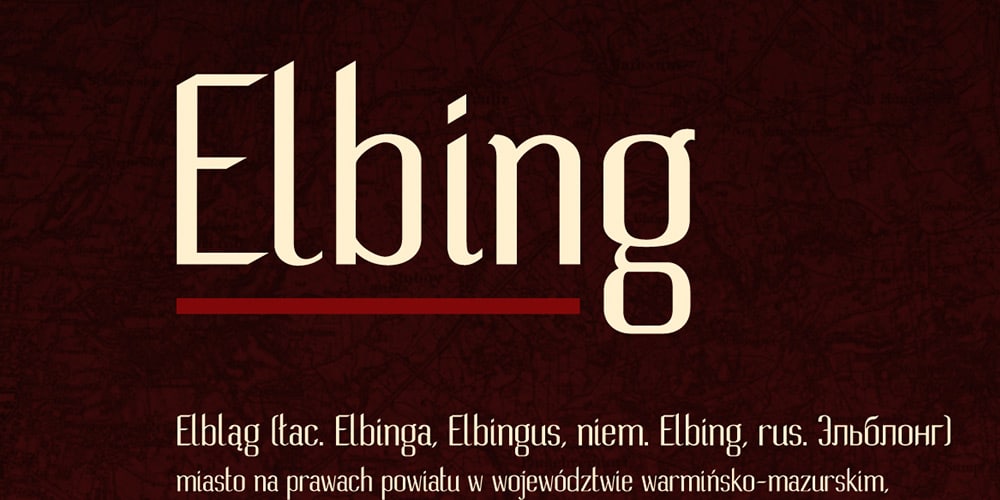 Elbing sans-serif font was inspired by the German Gothic script, which for many years had been in use in the history of my hometown Elblag..
Arca Majora Typeface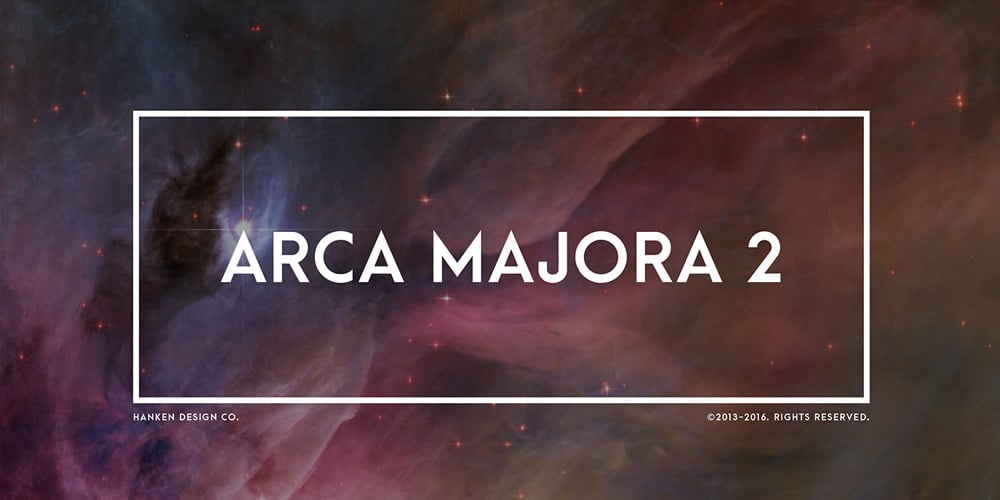 Arca Majora is a free simple, heavy weight, uppercase-only and geometric sans-serif font. This font is great for headlines, logotypes and posters.
Monopoly Font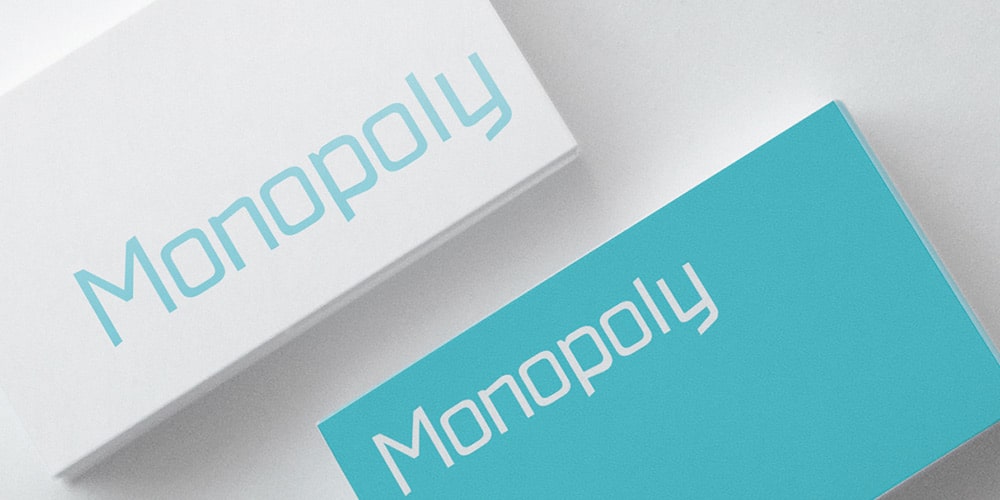 Display Font
Stephanie Font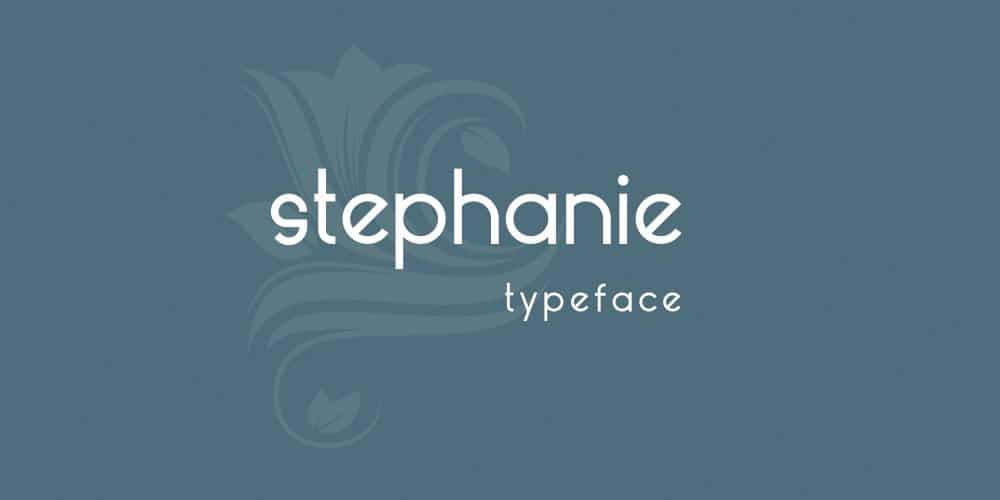 Orosko Typeface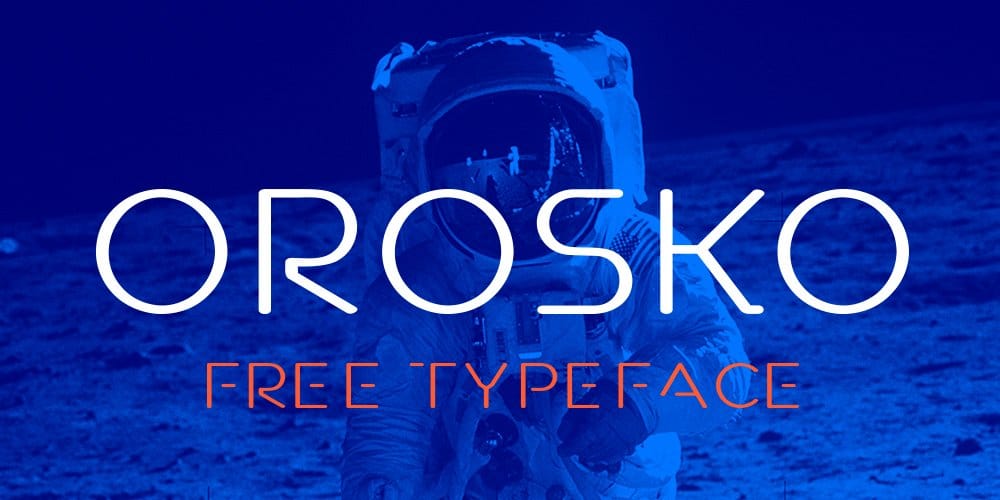 Lost Childhood Font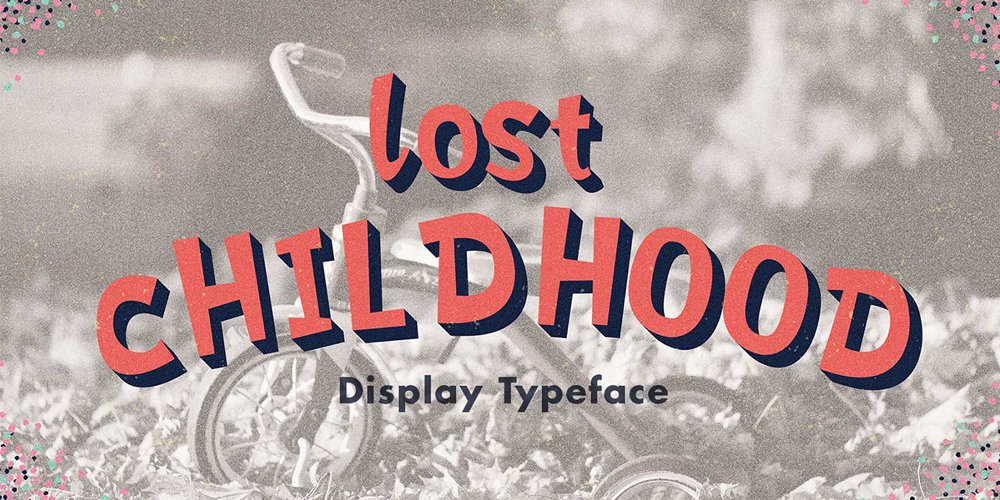 Rheiborn Sans Typeface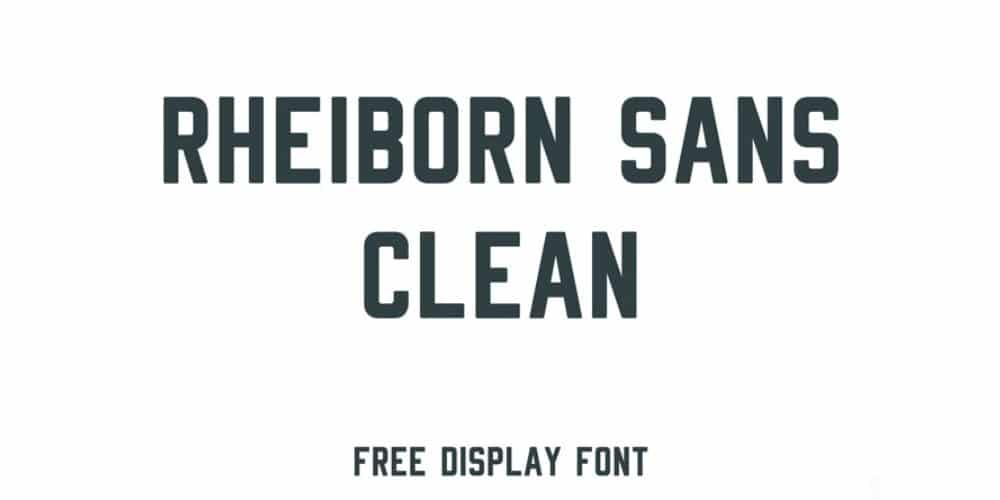 LaPontane Display Typeface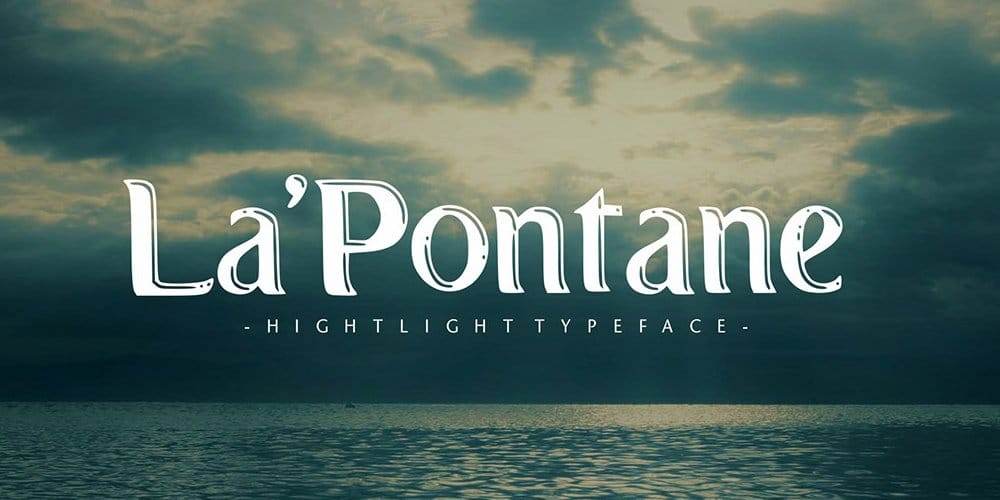 Via Massena Typeface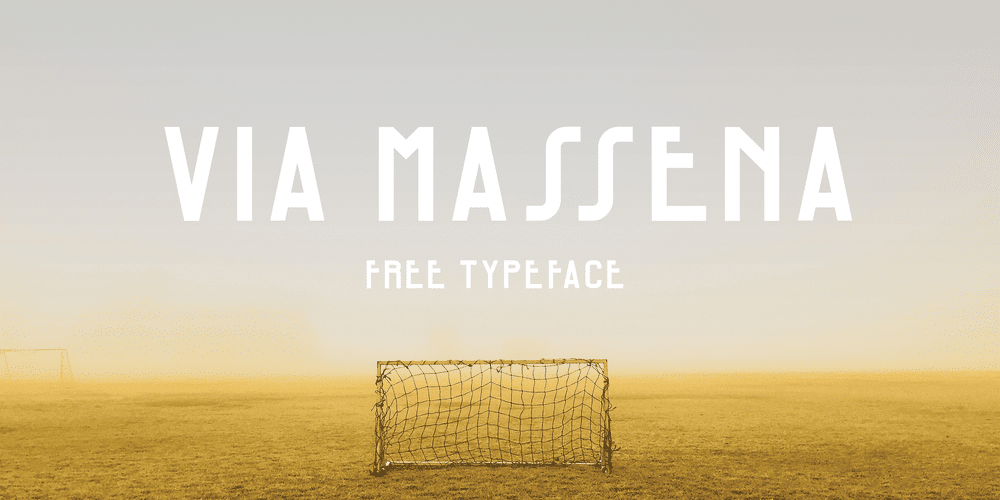 Mast Font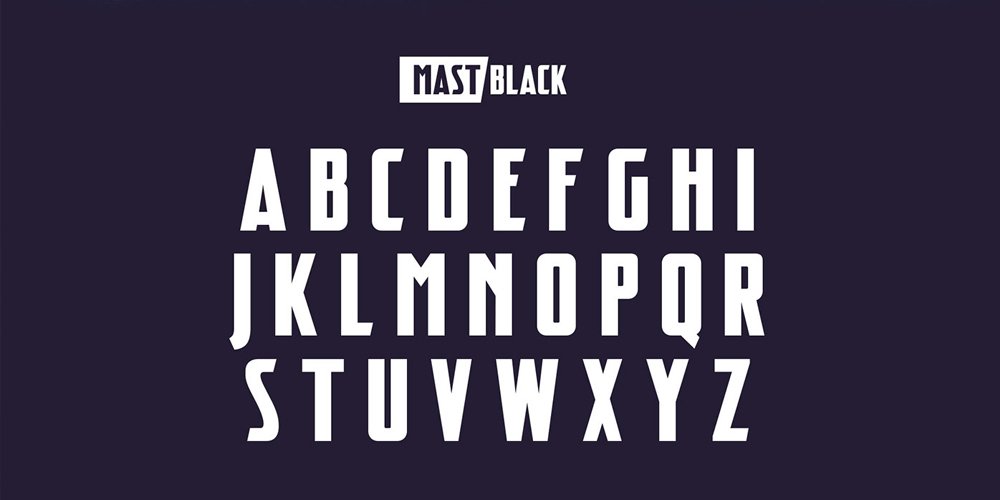 Cookit Font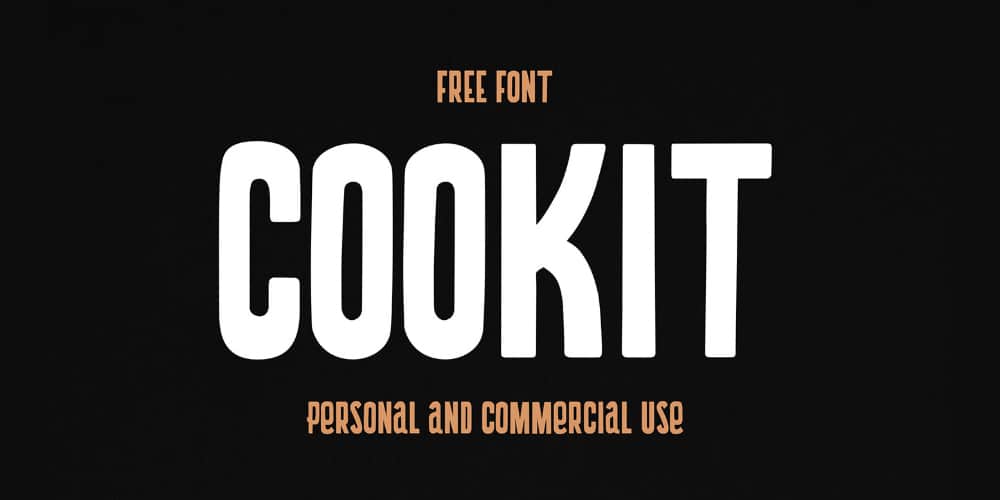 This is a fun display font free for personal and commercial use.
Expose Typeface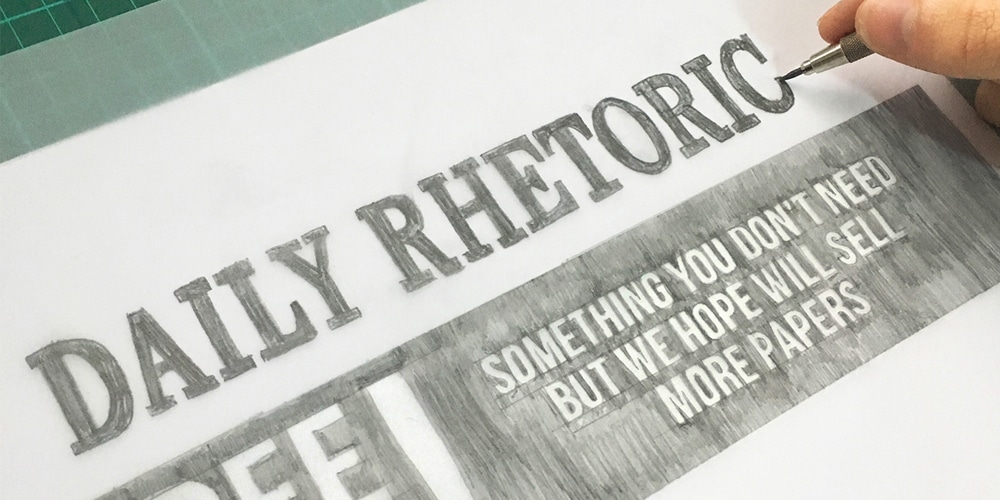 Exposé is a concept driven typeface designed by James Lewis to raise awareness around the excessive use of rhetoric in modern 'news' and the affects it is having on people.
Cheque Font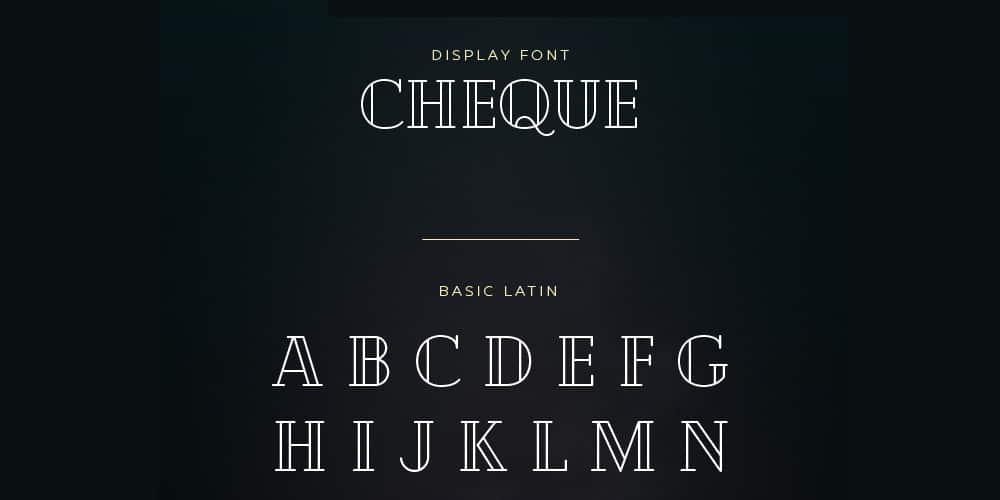 Illuma is a high impact typeface for display purposes, headlines, posters, signage and logotypes.
Illuma Typeface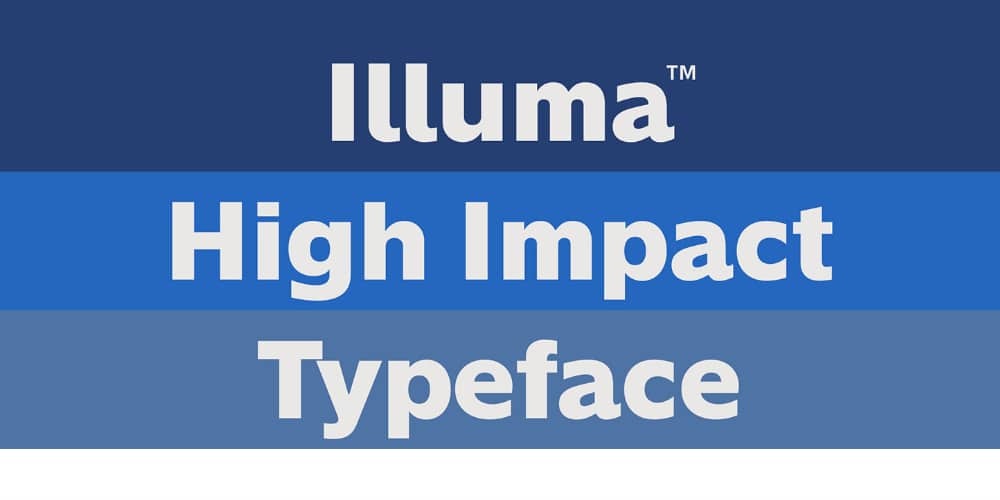 Illuma is a high impact typeface for display purposes, headlines, posters, signage and logotypes.
Zappat Font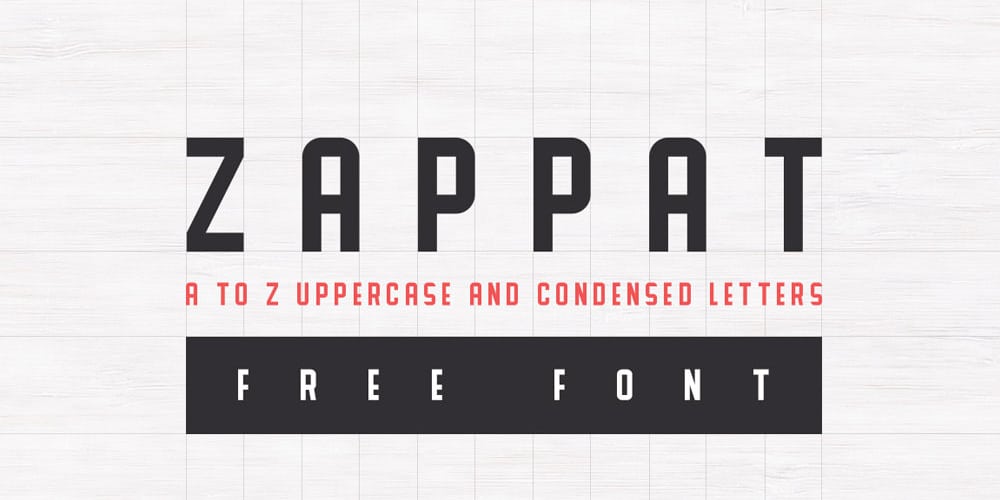 Citrica Typeface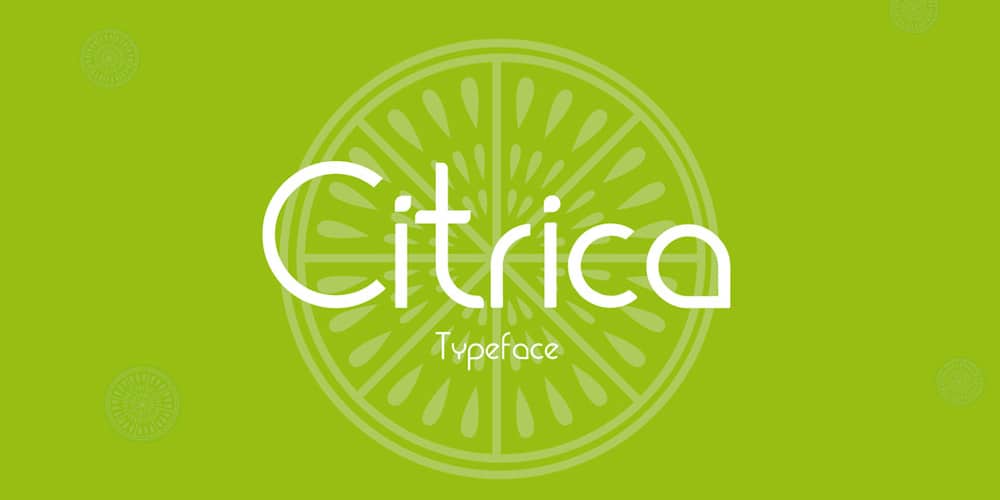 It is a free sans serif typeface based on the freshness and the organic shapes of the citrus fruits./p>
Monotonia Display Typeface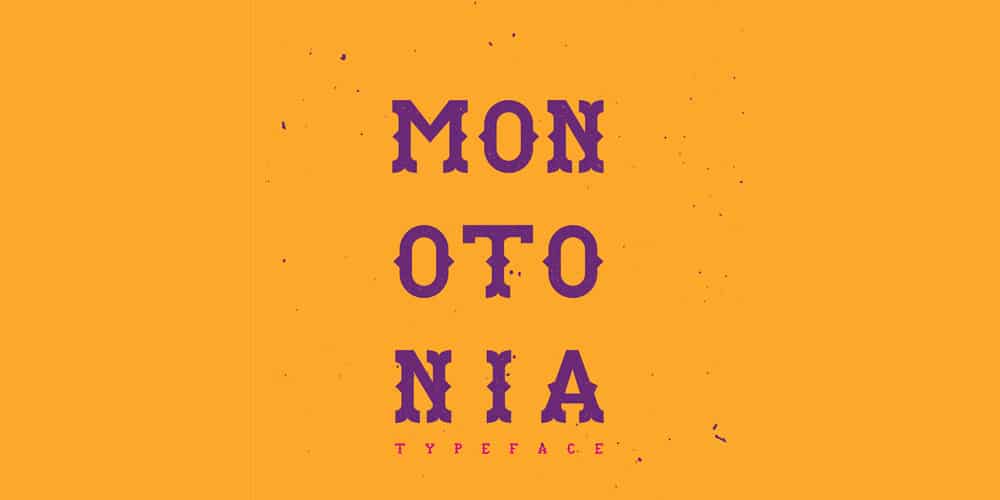 Shkoder 1989 Typeface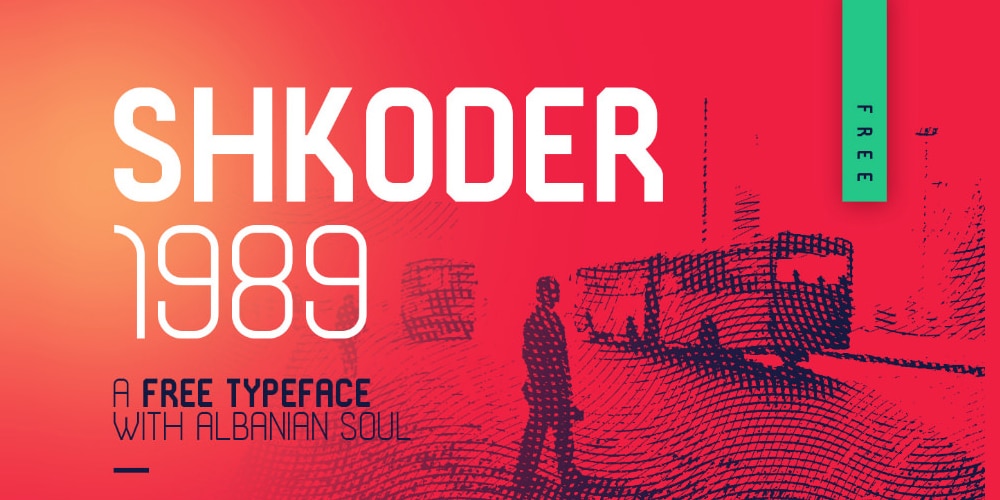 Reach Font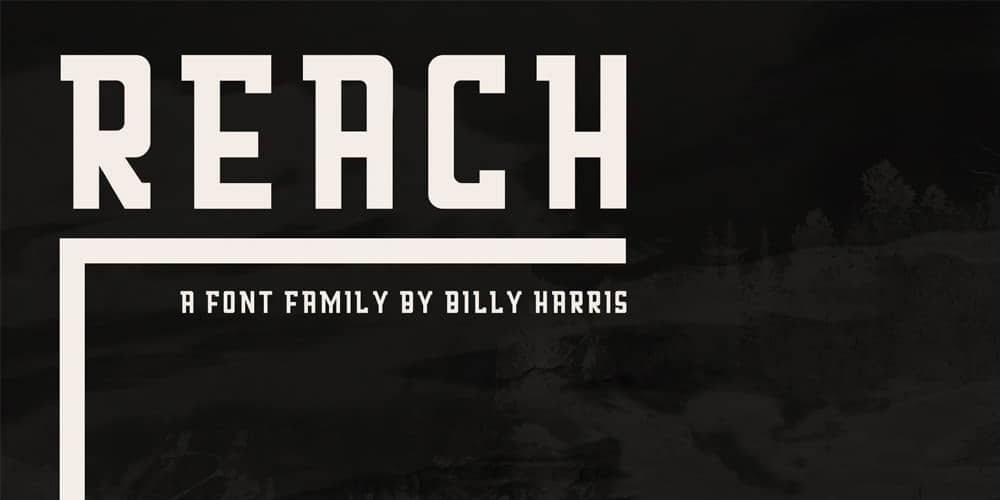 Magnitude Typeface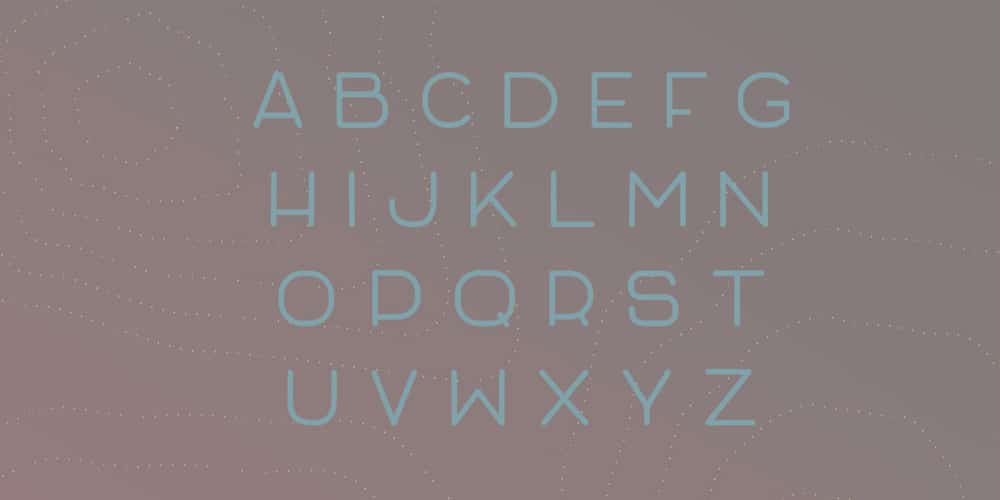 Abhaya Libre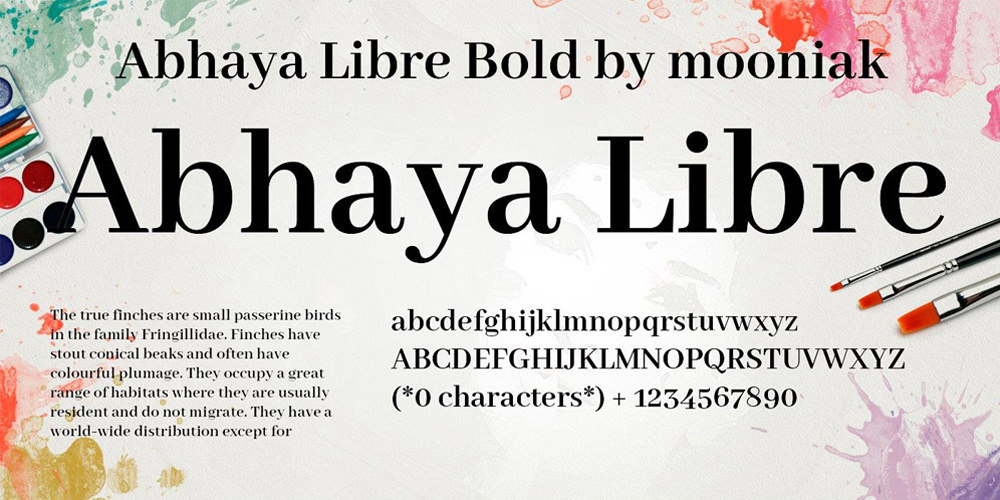 Kano Typeface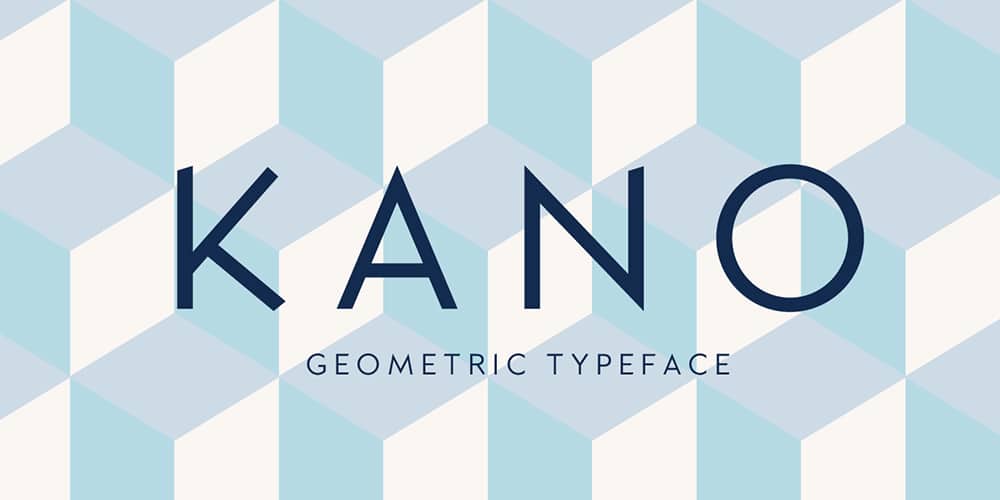 Kano is an uppercase and lowercase display typeface, with a geometric structure and a sharp edge point, making it ideal for logos, posters, and other typographic works.
Fredoka Font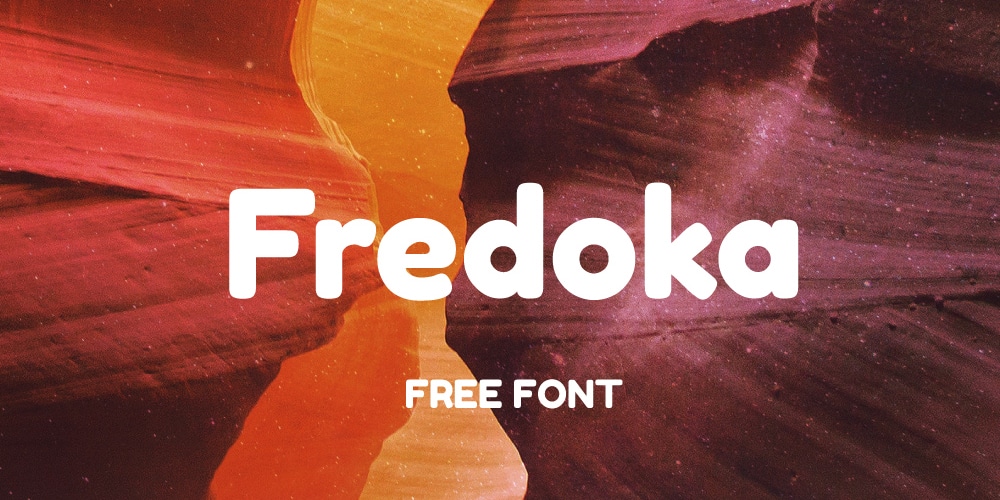 Fredoka One is a big, round, bold font that is perfect for adding a little fun to any headline or large text.
Zero Typeface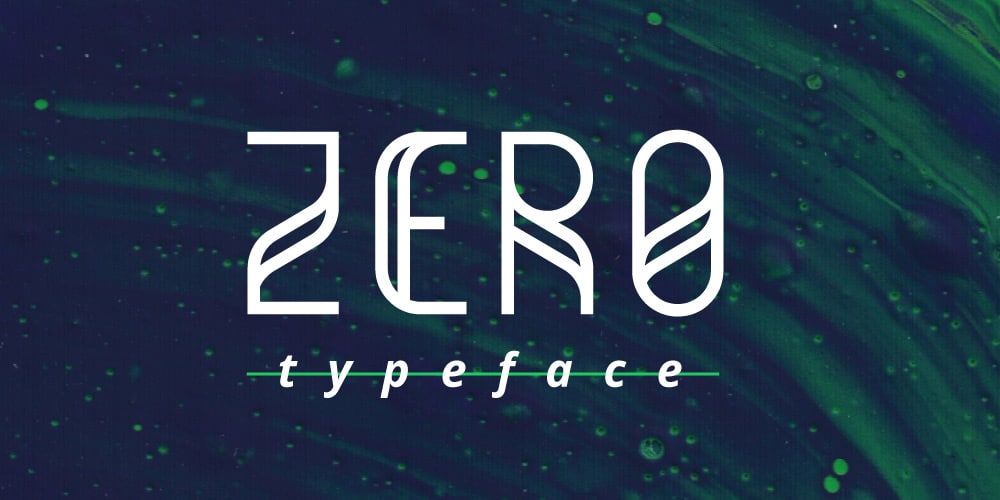 Zero is a sans-serif display typographic system.It's suitable for titles, posters and also logos.
Odale Typeface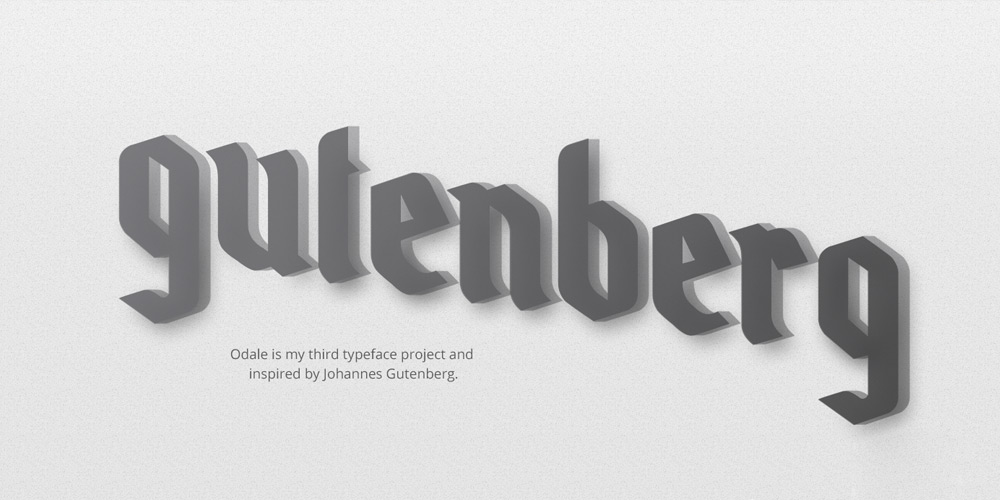 Odale is a free tiny display font influenced by Johannes Gutenberg.
La Viola – Free Script Display Font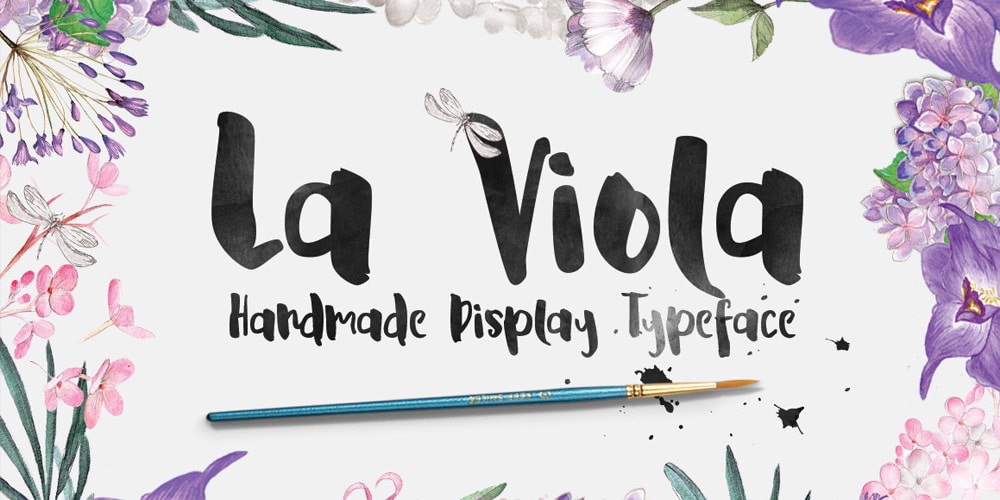 La Viola is a free script display font for personal and commercial use.This font is essential for various functions like headings, logos, wedding invitations, t-shirts, letterheads, signages, labels, news, posters, badges, etc.
Canvas Font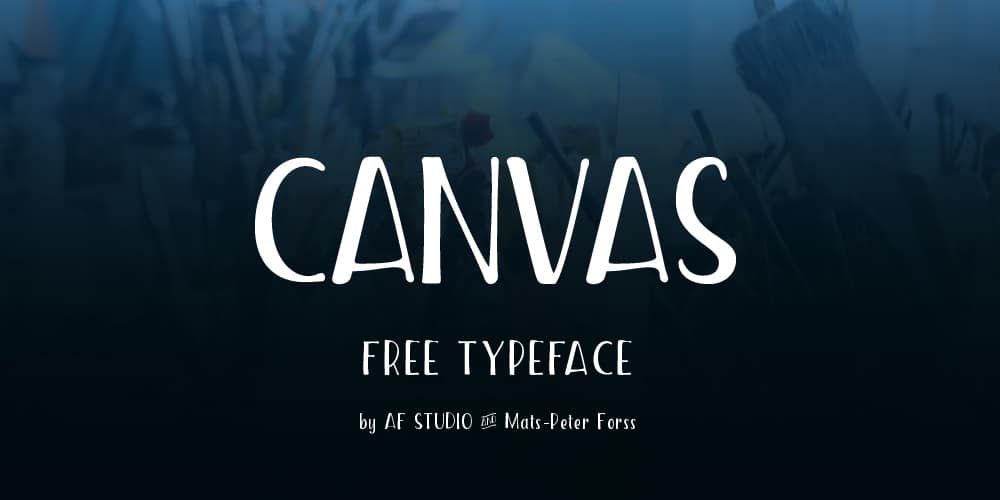 Black Mask Typeface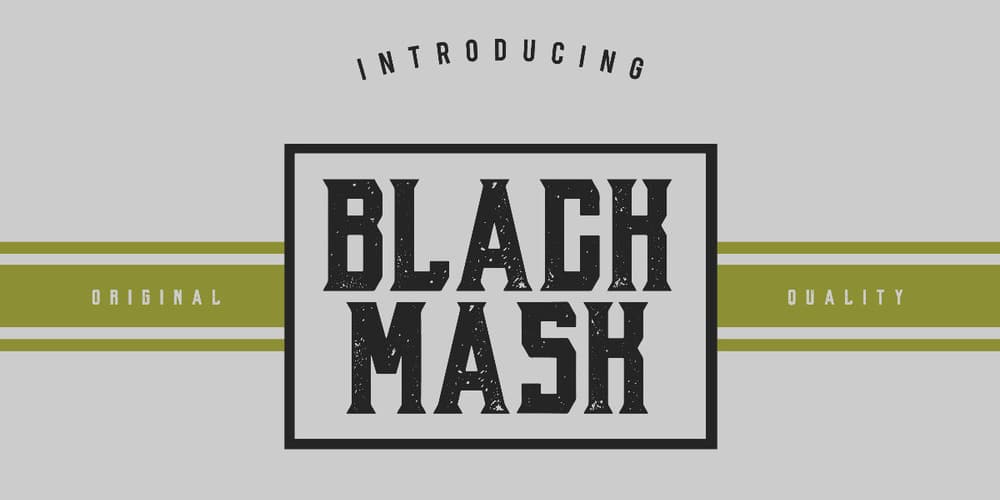 Black Mask Typeface is a retro inspired all-caps display font from Giemons. Black Mask has a press style with texture throughout. Excellent for a variety of projects – For Personal & Commercial Use – OTF & TTF.
Free Range Sans Display Font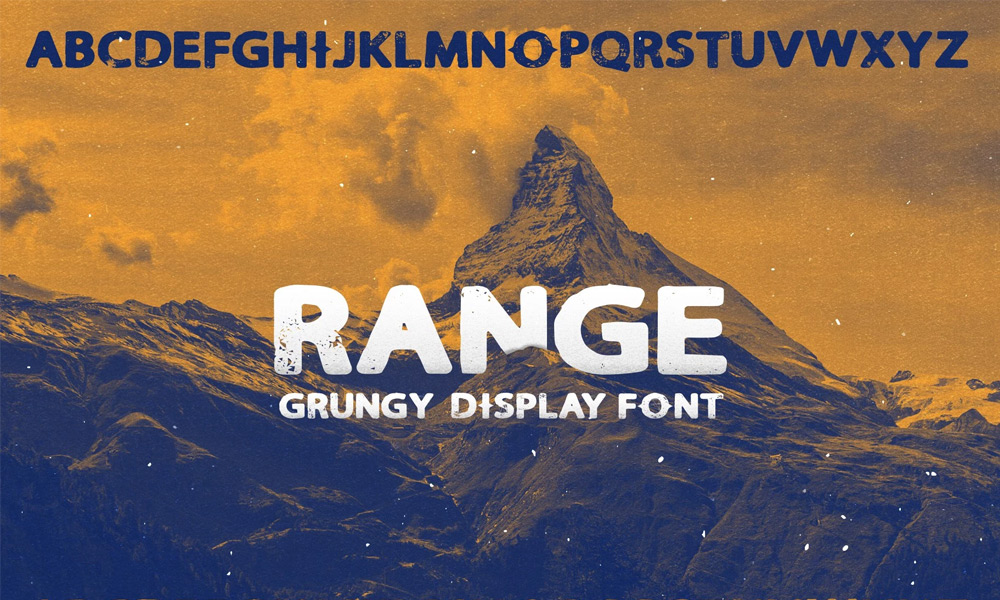 Bornhardt Font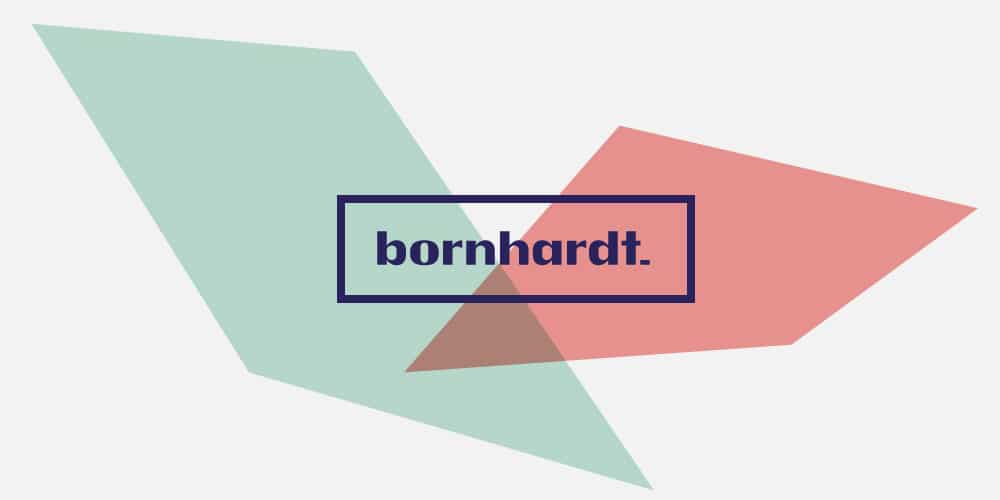 Bornhardt is a bold but curvaceous sans-serif display typeface, its free for commercial and personal use.
Bravery Font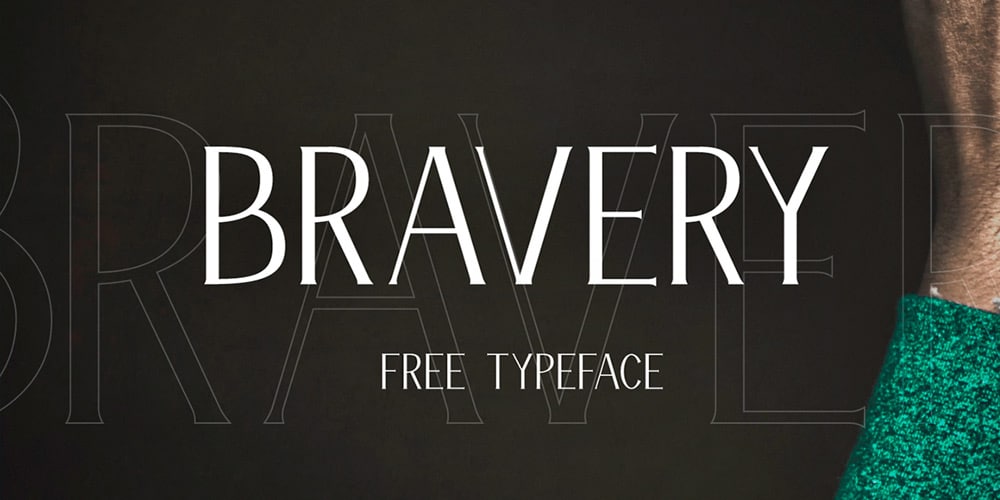 Bravery is free display font. Its free for personal and commercial use.
Disorder Font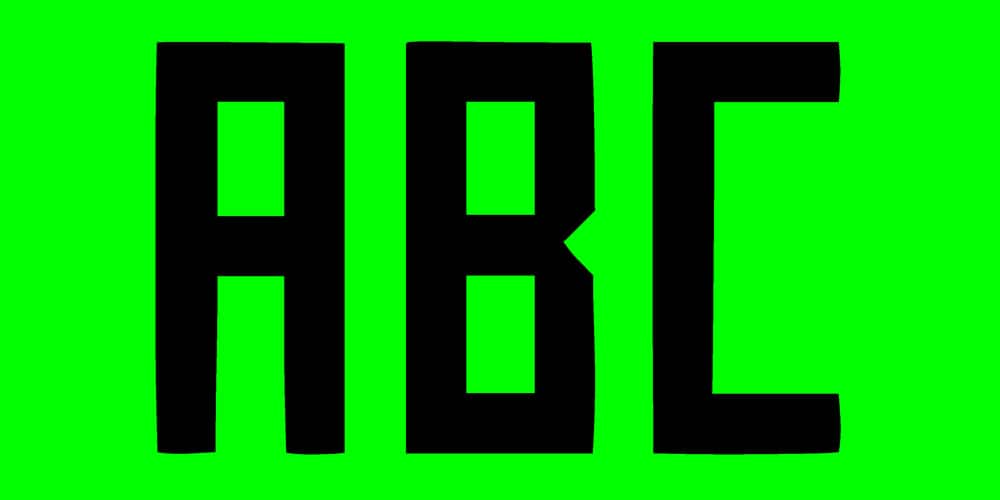 Disorder is a display font with double letter alternatives. Squared or rounded. Uppercase obtainable, numbers and Glyphs.
Zaio Rounded Font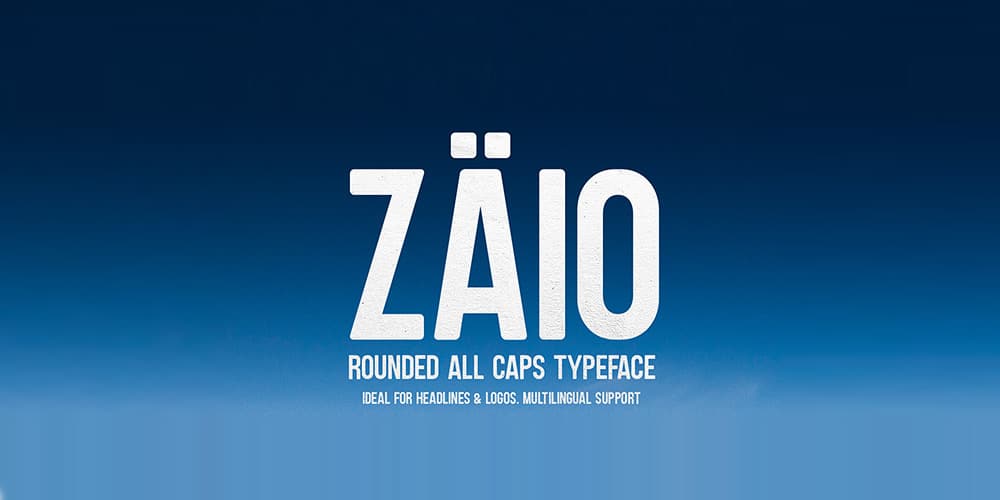 Zaio is a fresh all caps rounded typeface which is great for headlines and logos. This font is inspire by "Bebas Neue" developed by Ryoichi Tsunekawa but it was constructed from scratch and it has a few major differences.
Kicker Font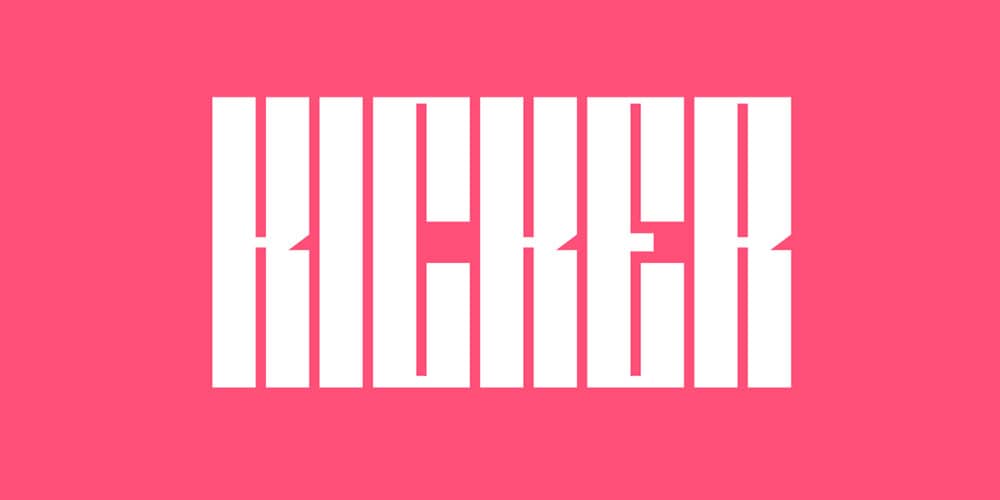 Kicker is a display uppercase typeface. Blocky, sharp and intense. Good for headlines to trap the attention. Kicker obtainable in two styles – regular and oblique.
Claws Font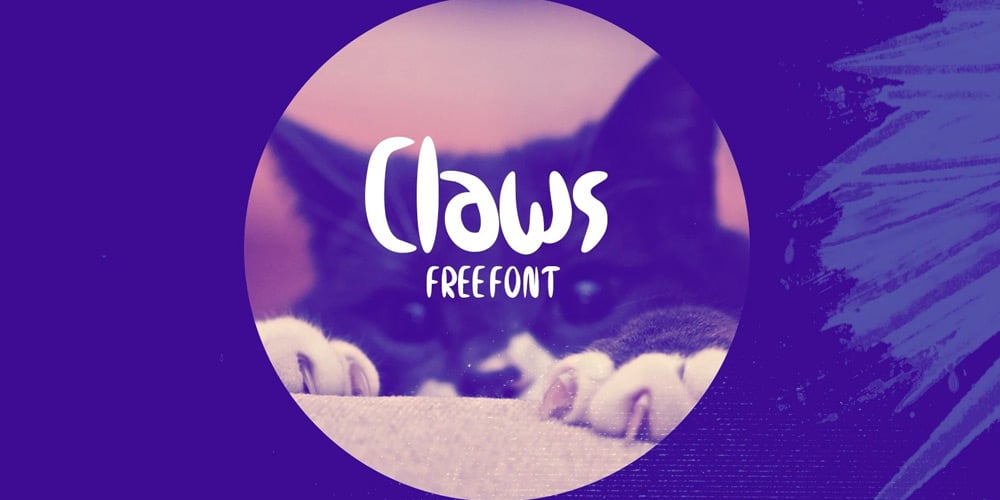 Claws is a well-defined playful display face inspired by cats. It would be a definite distinction for the designs, perhaps such as Comic Books, Posters, T-shirts and more.
Cenotaph Titling Typeface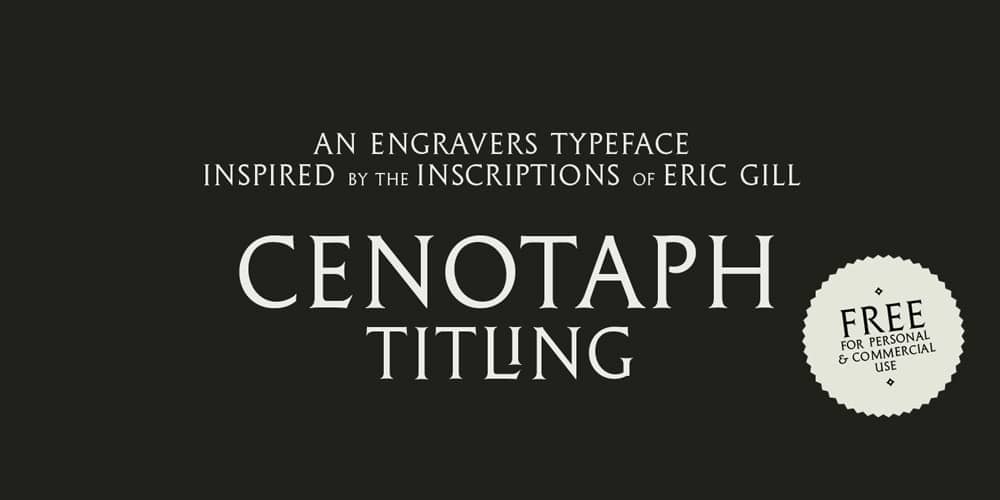 Bonkers Font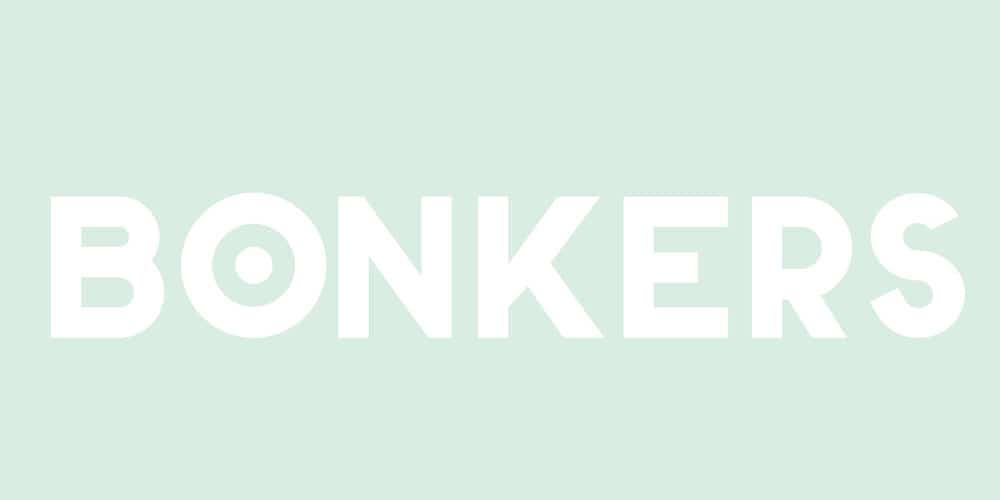 Bonkers is a free uppercase font very best ideal for headlines, titles, poster design, etc. It is classified by a bold and regular style.it's free for personal use.
Balans Font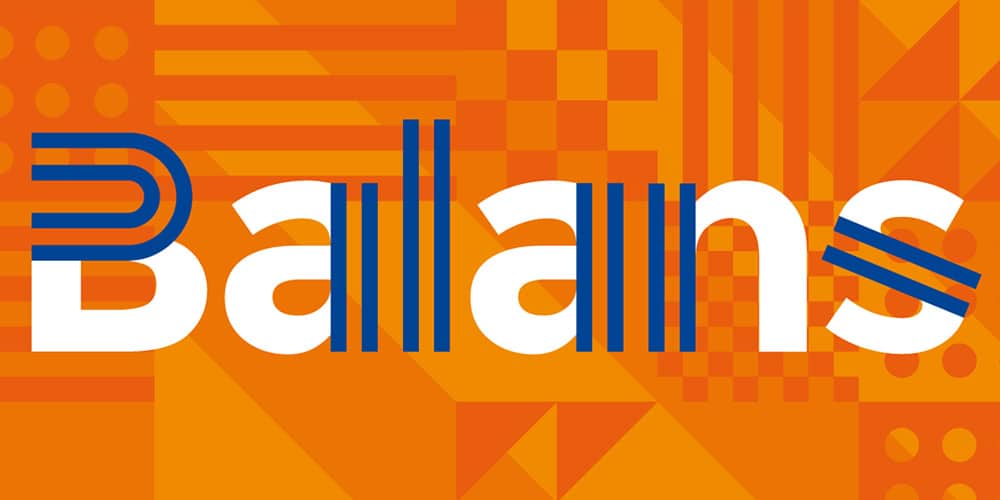 Script Fonts
Campground Monoline Script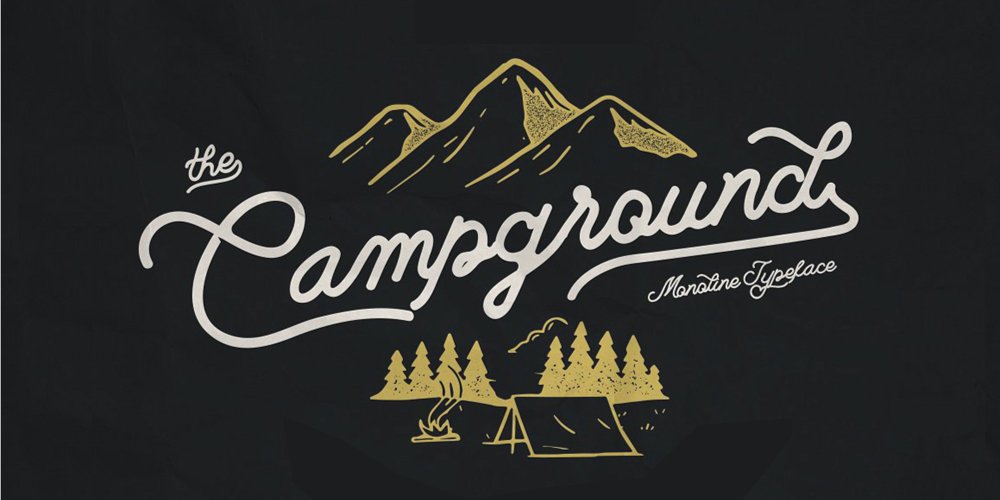 Salmela Typeface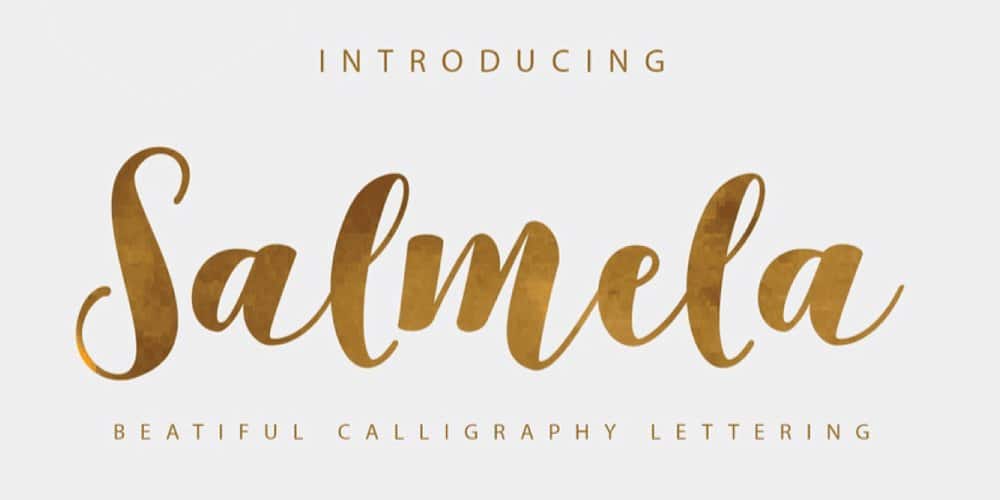 Scaramella Font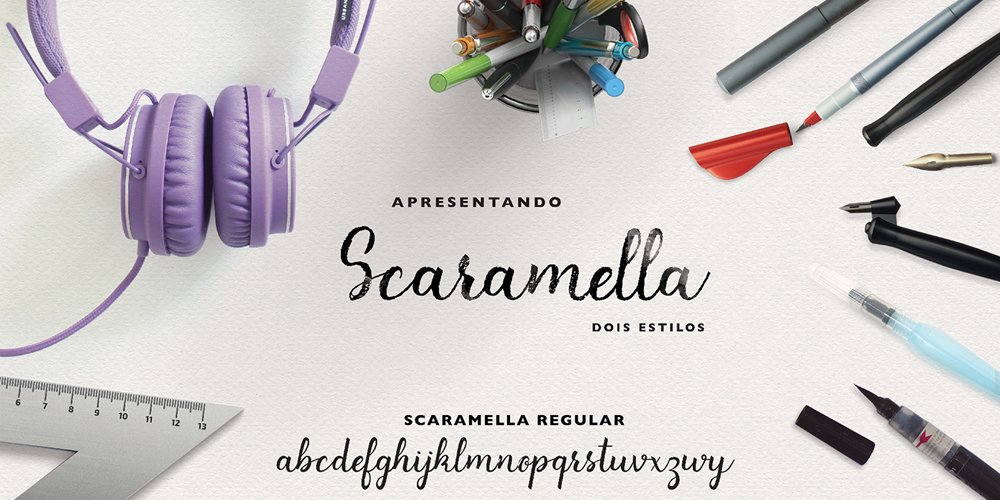 Duvetica Font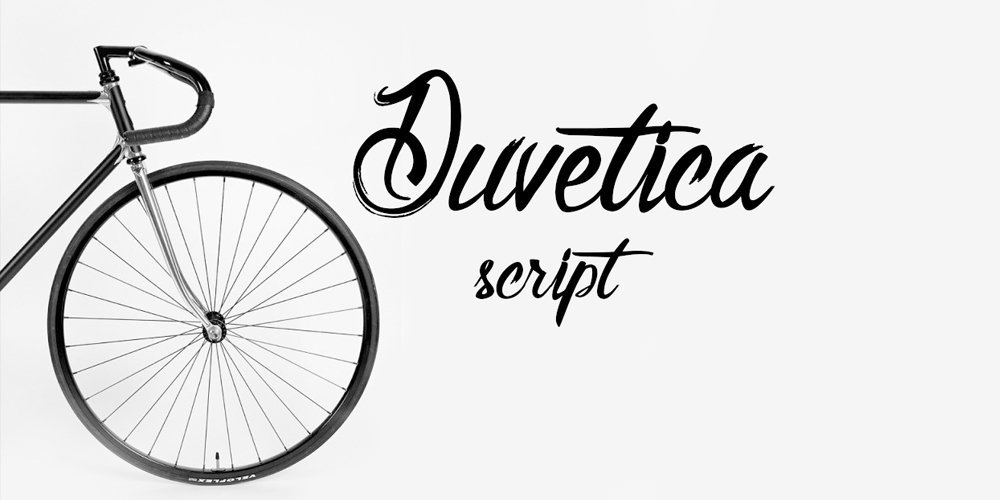 Beluga Font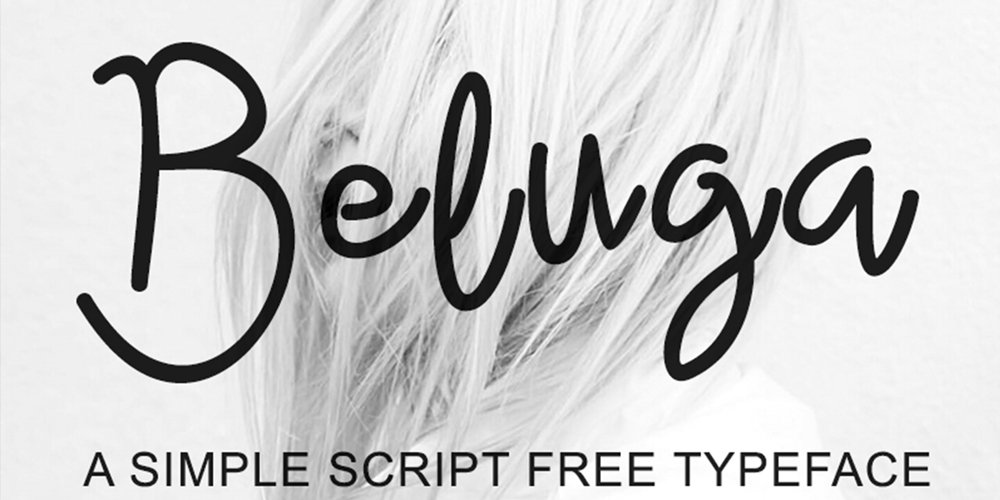 Charlotte Script Typeface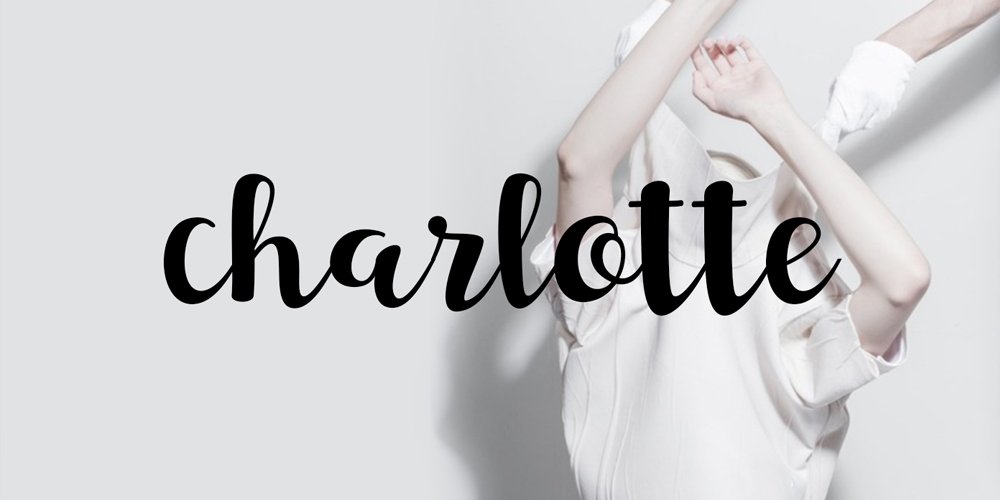 Berrylicious Font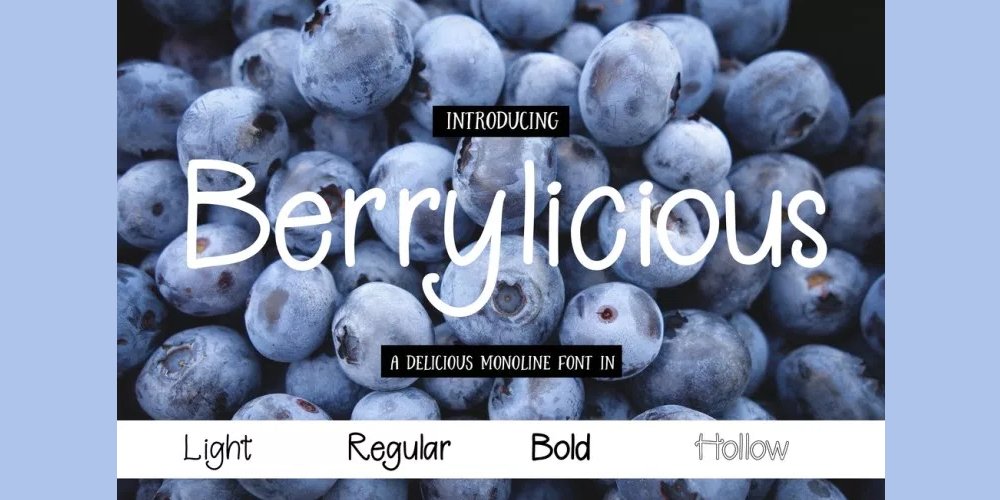 Alivia Script Font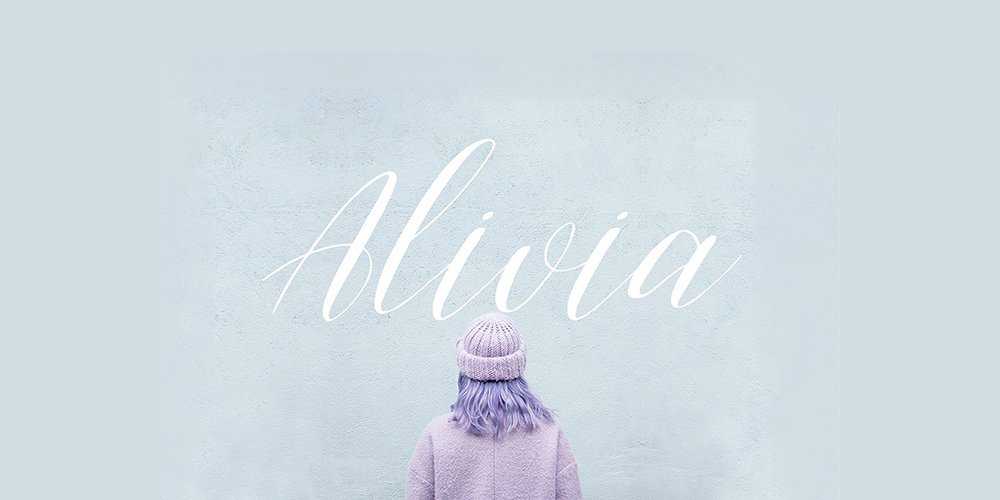 Smoothie Shoppe Typeface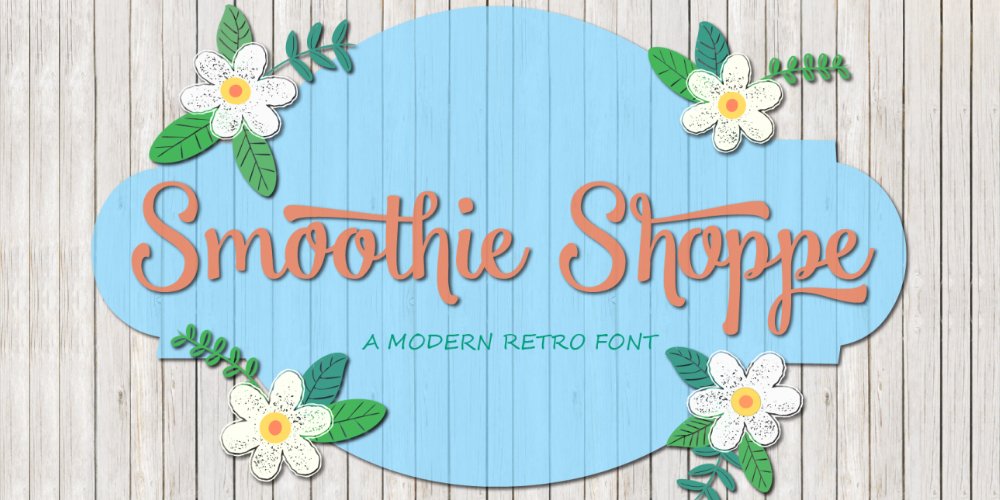 Diemme Font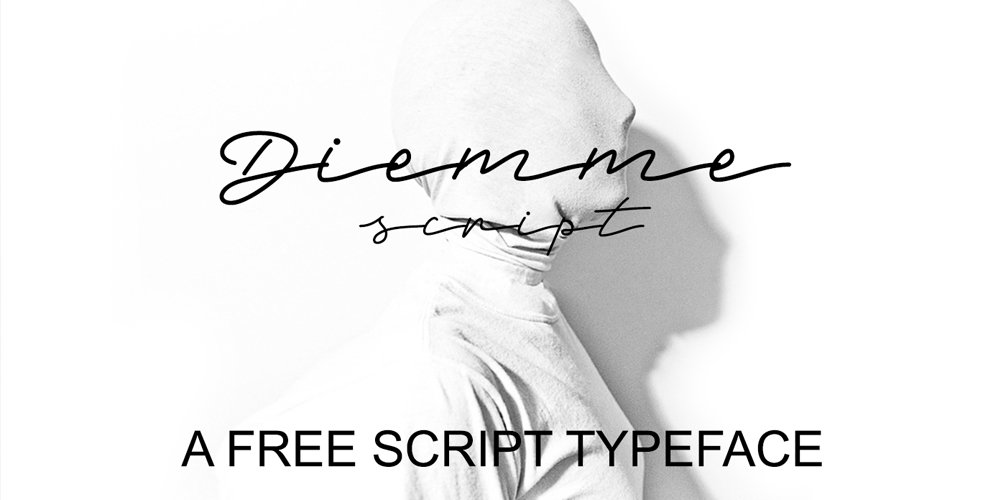 Helmut Font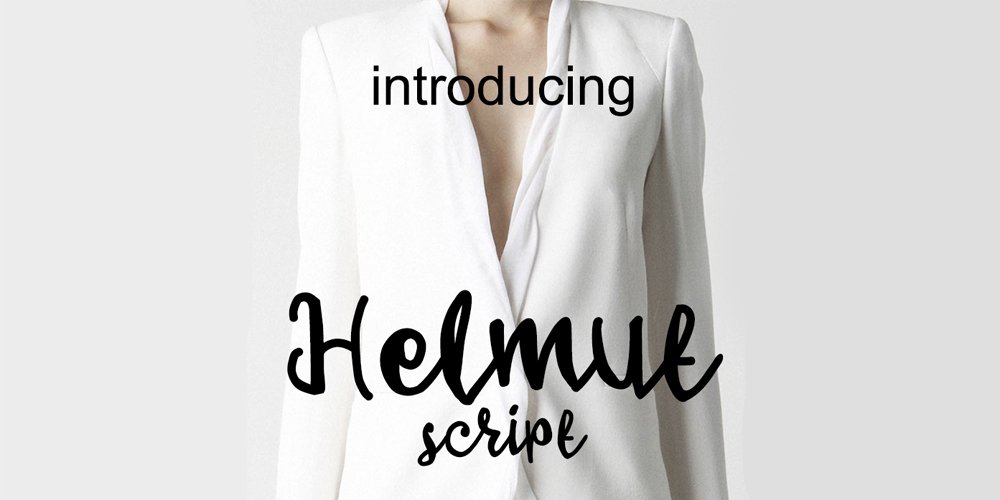 Brownhill Script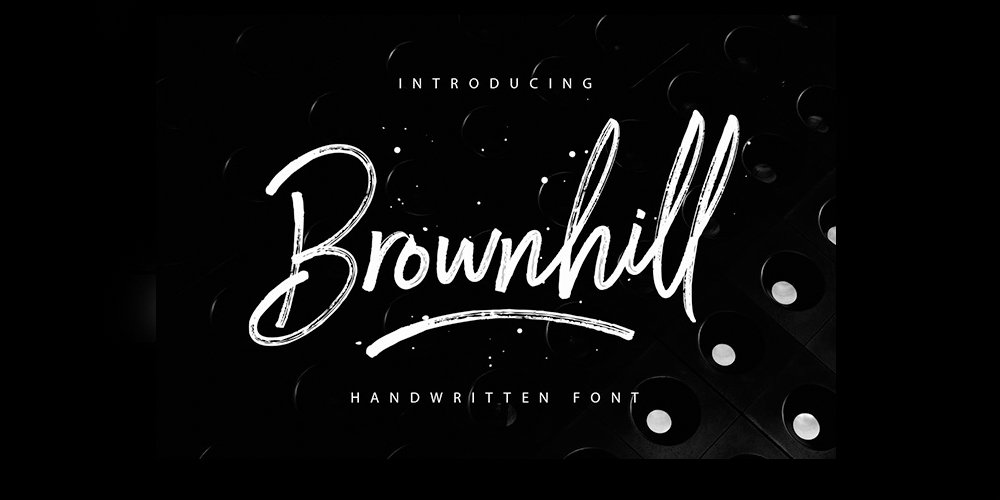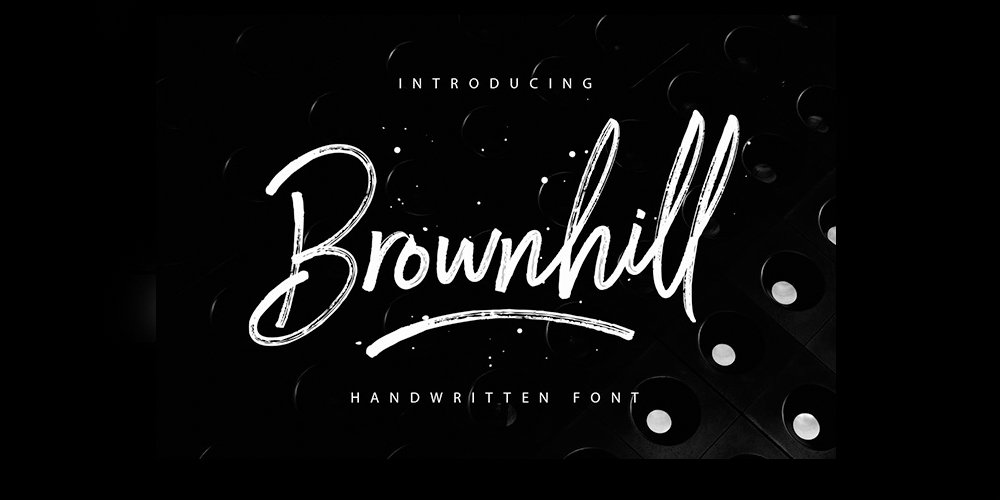 Angelface Script Font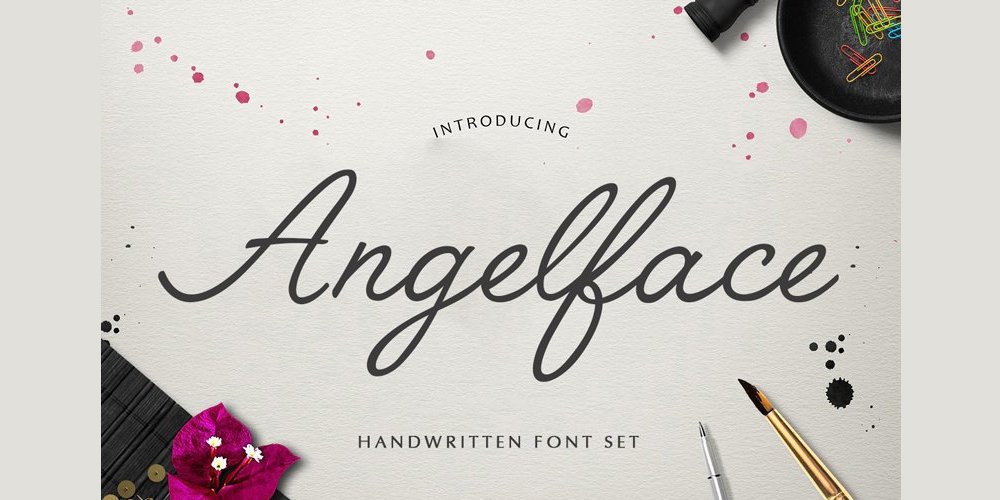 Monogram Script Font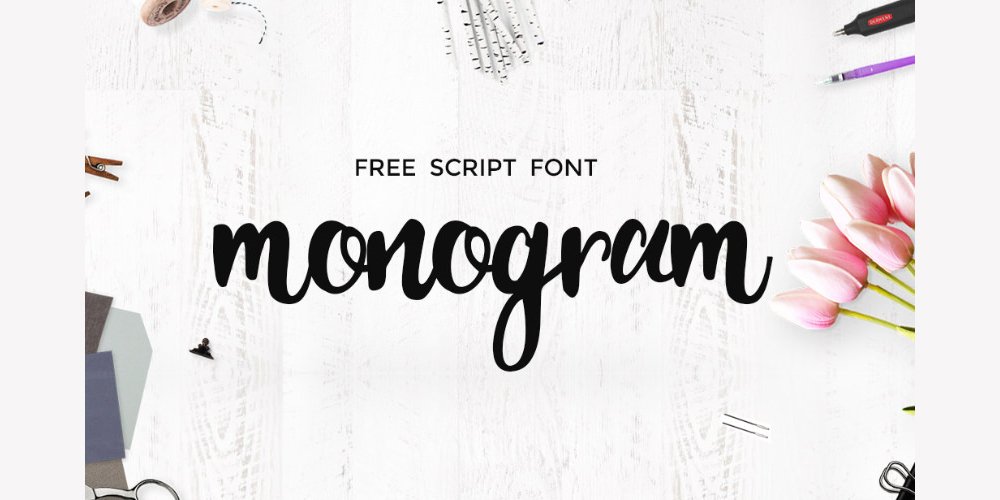 Aveline Script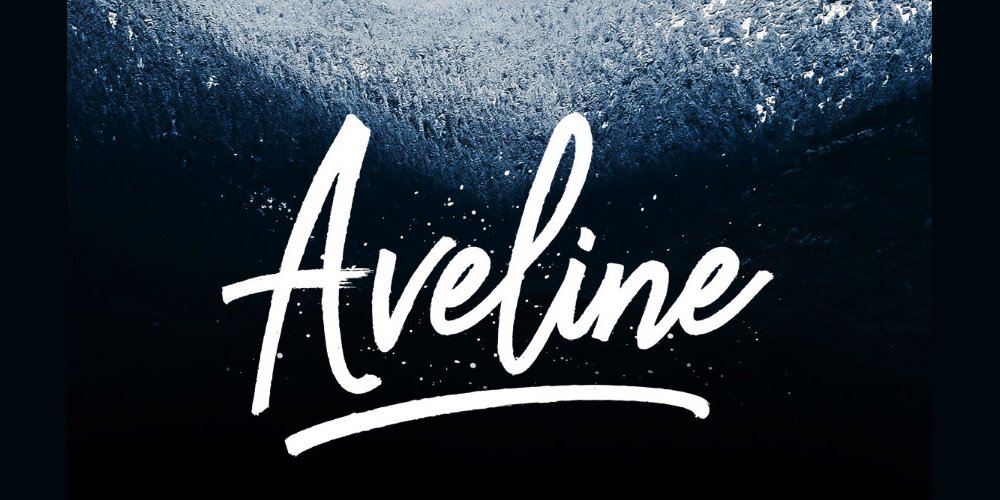 Honilad Script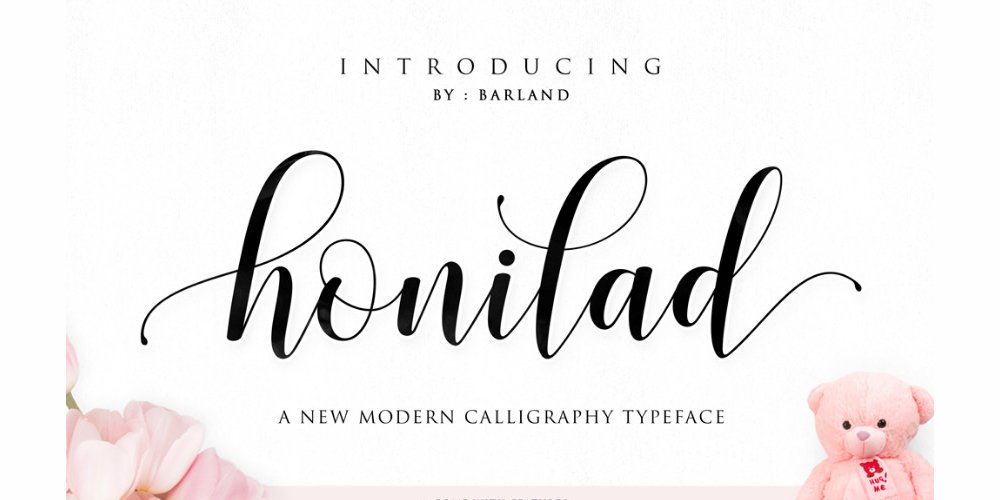 Naira Script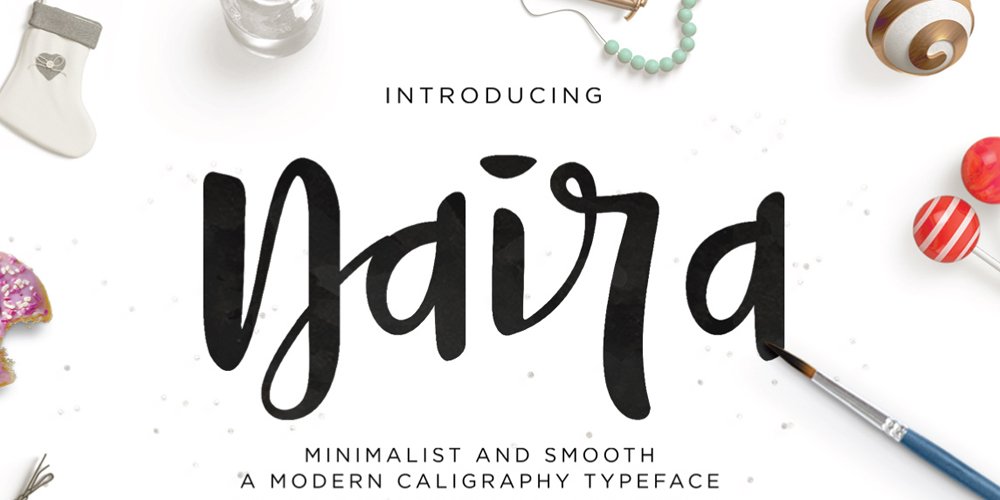 Saldina Typeface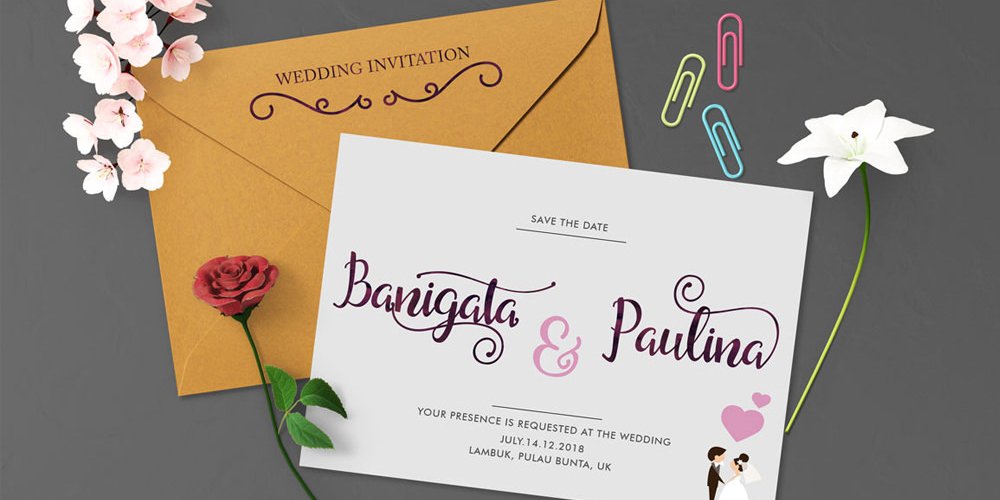 Aprillia Font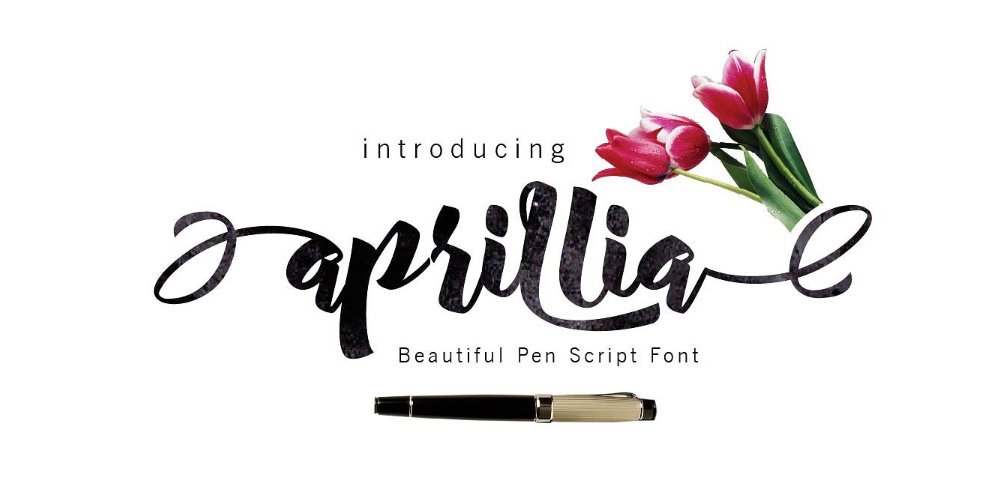 Ameliea Script Font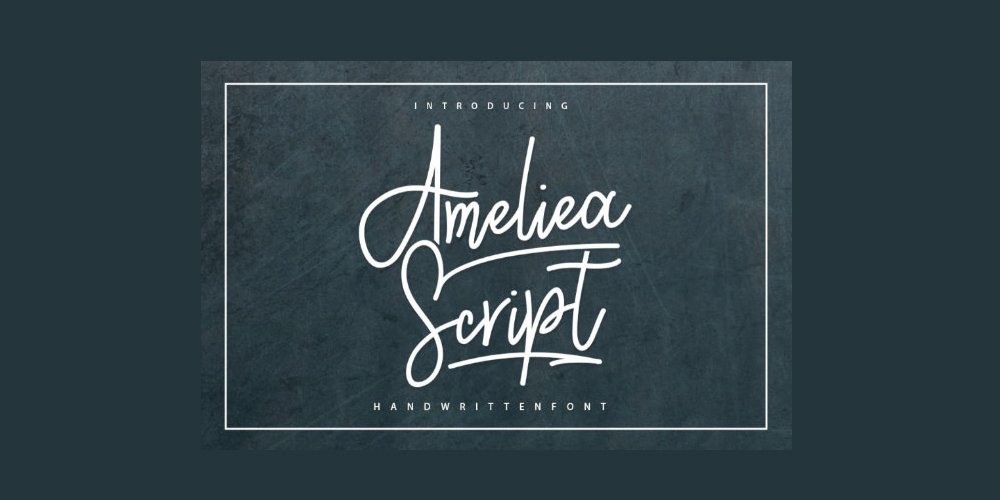 Gritstone Script Font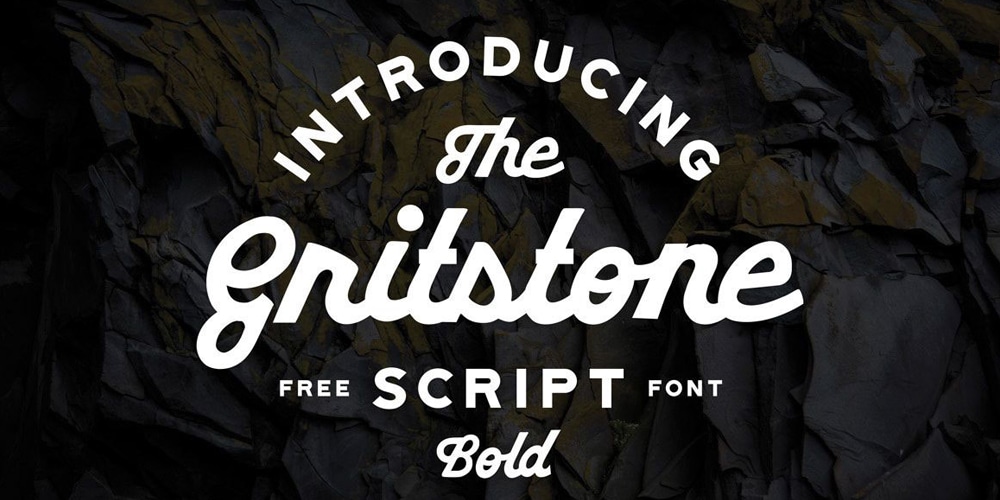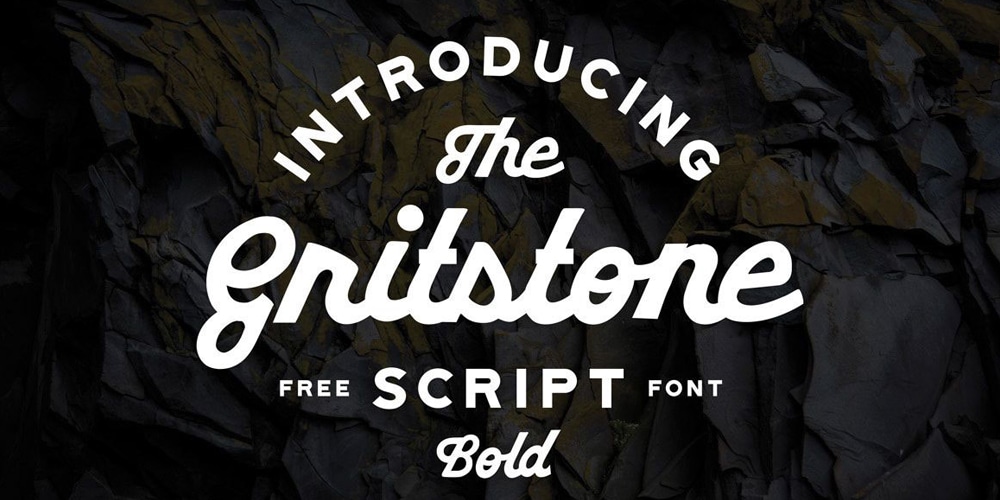 Gritstone is a bold display script font that is extremely unique and features heavy loopy characters. This product comes with uppercase & lowercase letters and is ideal for logos & branding, badges, T-shirts, posters and much more.
Eufoniem Script Font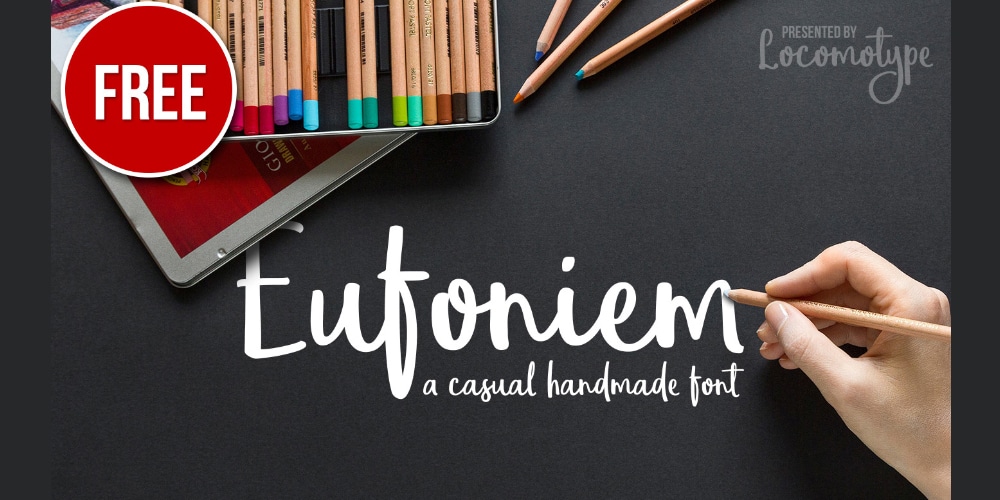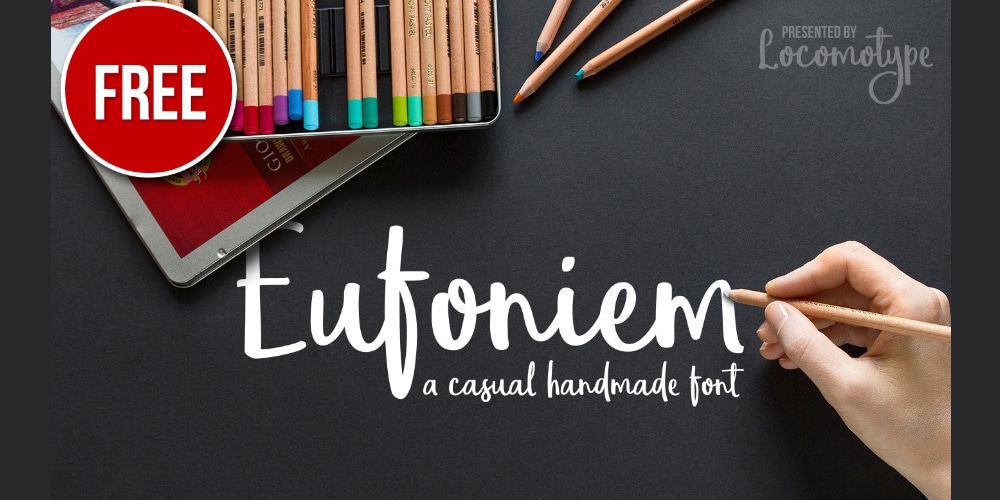 Rachella Script Font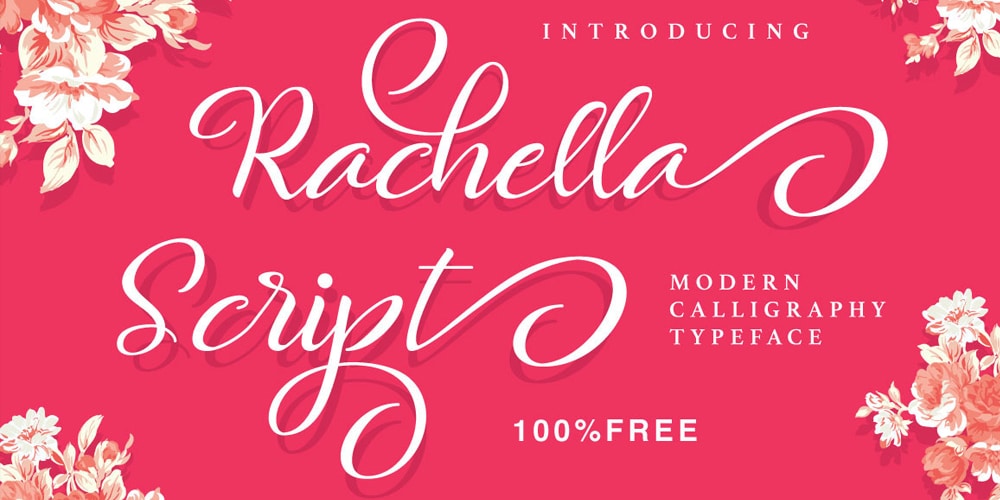 Rachella Script Free Typeface is a new modern calligraphy Typeface Fonts collection from Ianmikraz studio, combines from copperplate to contemporary typeface, classic, beauty and elegant touch.
Kadisoka Script Font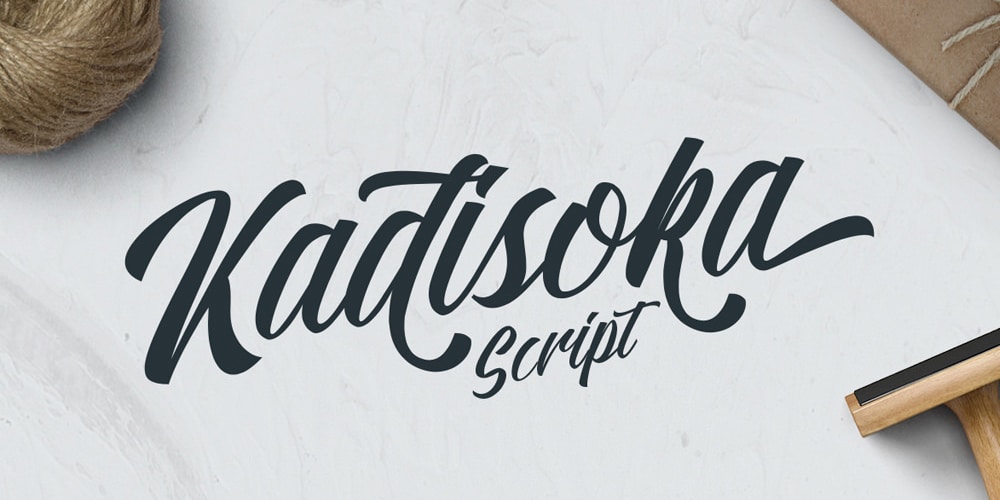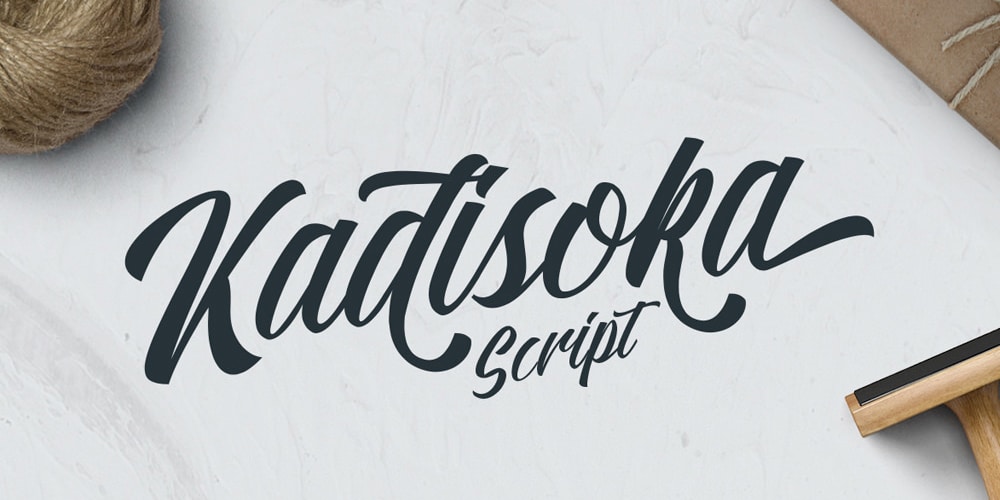 Beautify Script Font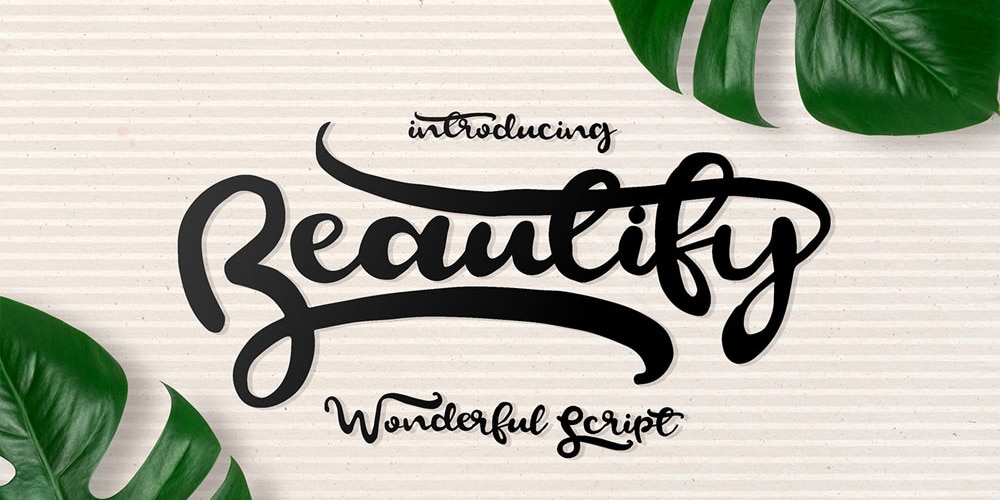 Signatura Monoline Typeface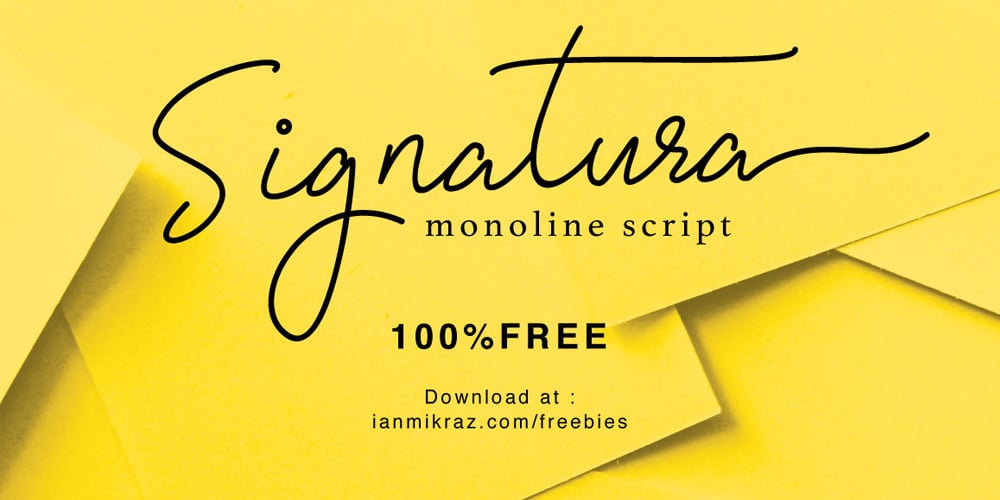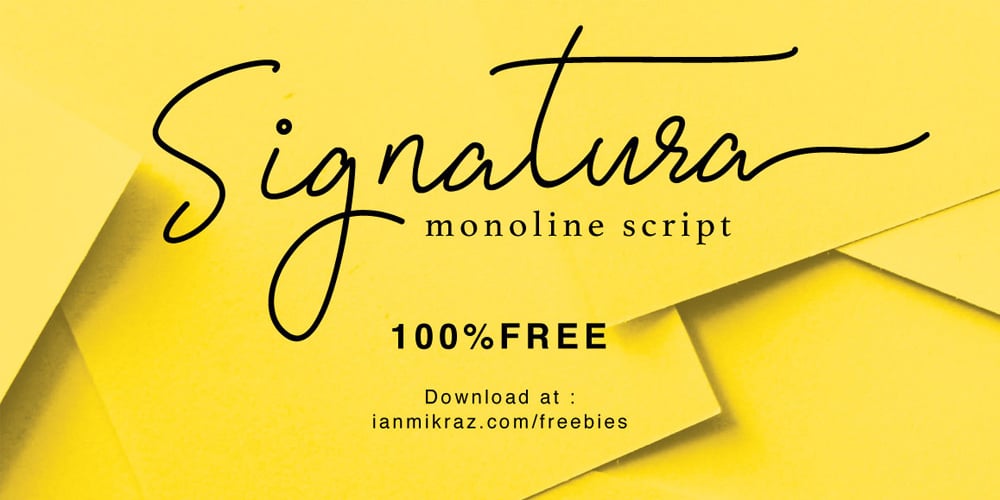 Signatura Monoline Free Typeface is a new modern calligraphy Typeface Fonts collection from Ianmikraz studio.Signatura Monoline Free Typeface for Apparel Brand, any greeting cards, Painting design style, or any design that needs natural and personal touch.
Quentin Font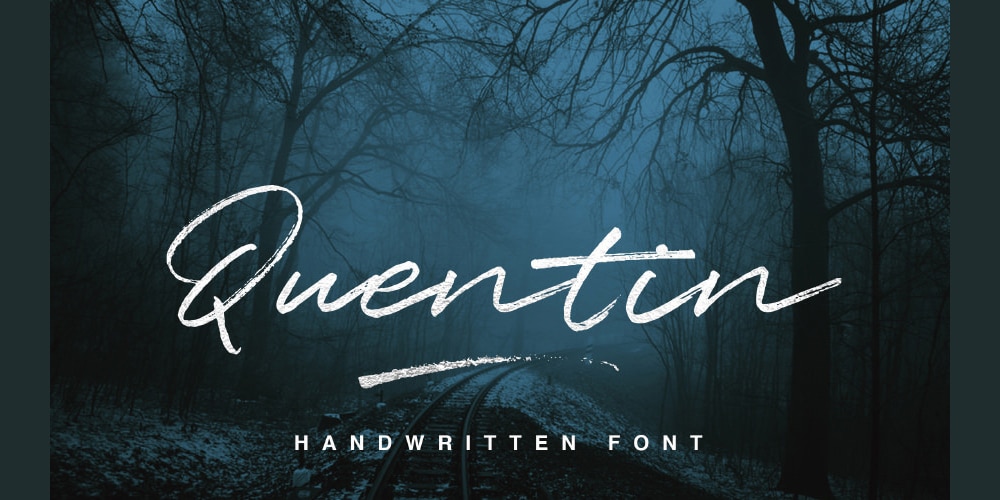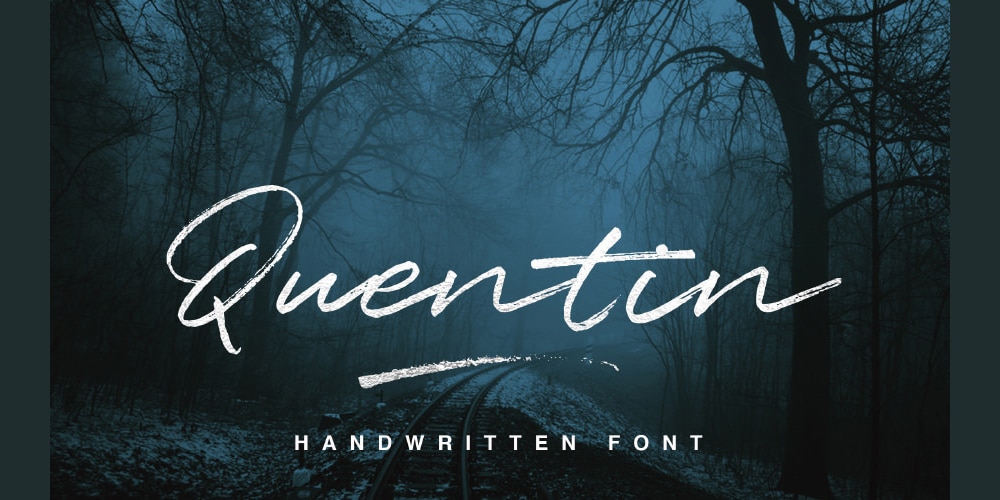 Frutilla Script Typeface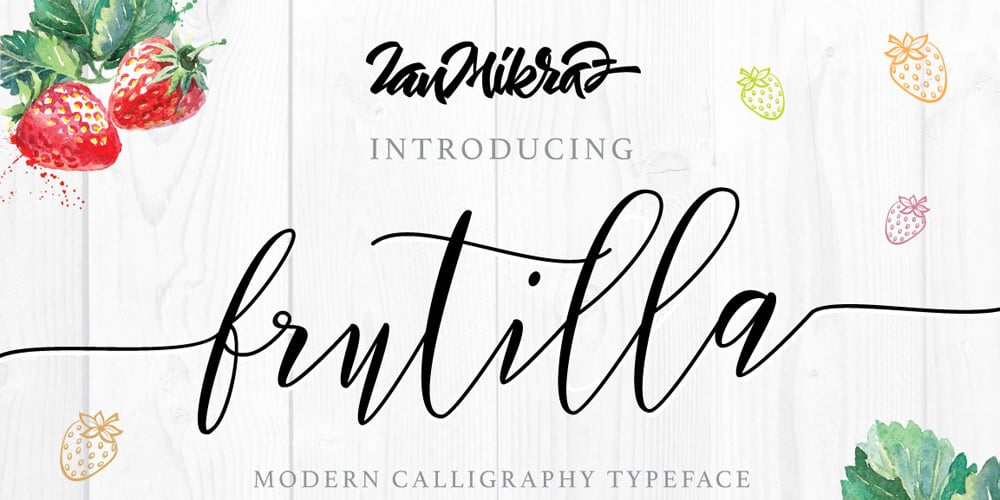 Frutilla Script Free Typeface is a new modern calligraphy Typeface Fonts collection from Ianmikraz studio, Frutilla Script Free Typeface is suitable for Apparel Brand, any greeting cards, Painting design style, or any design that needs natural and personal touch.
Canyons Vintage Script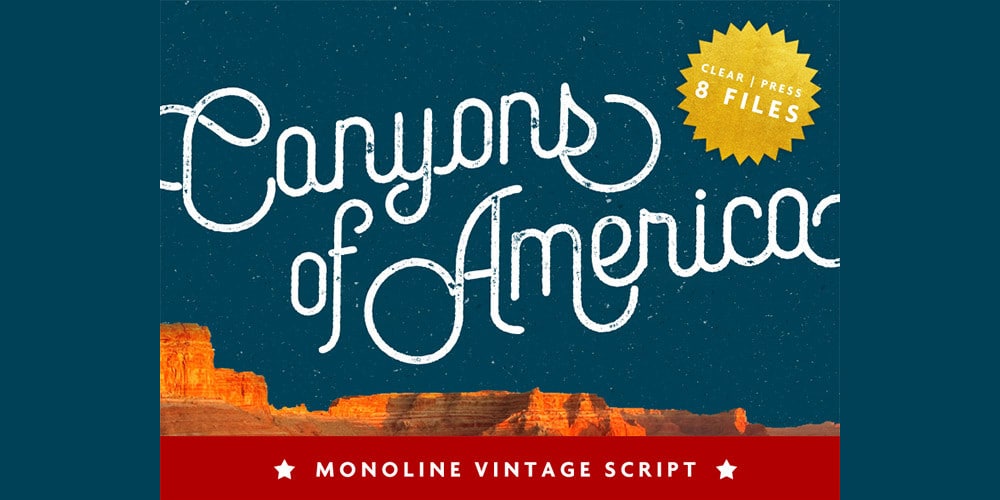 Canyons is a professionally-crafted vintage script font that will become a wonderful addition to every designer's toolbox.
Hamish Script Font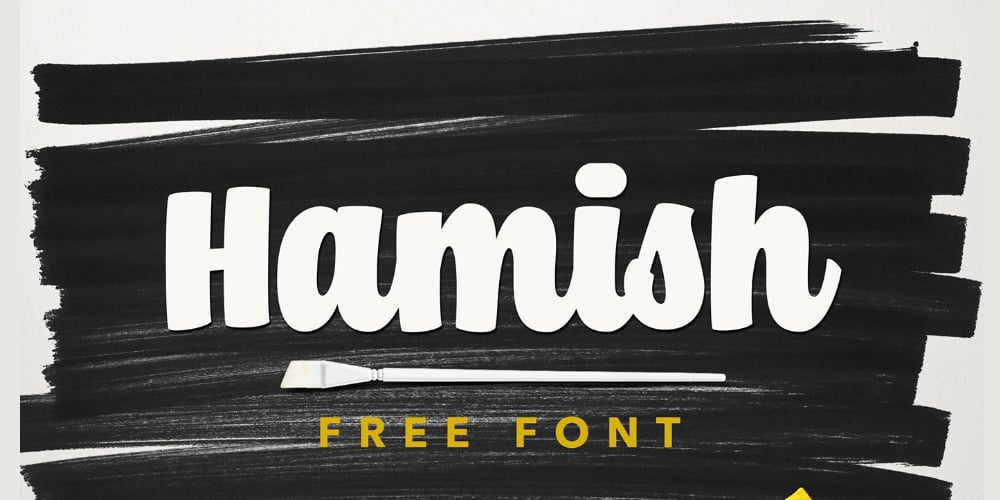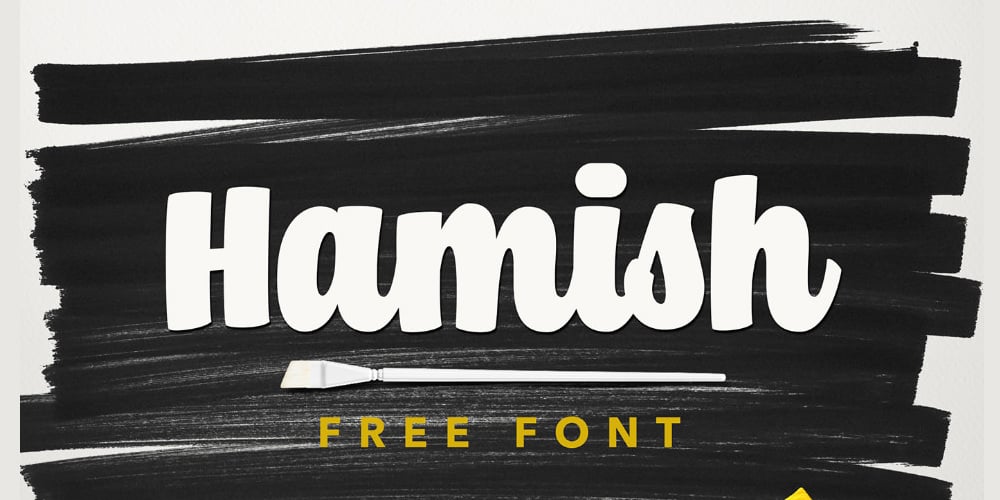 Casual Script Font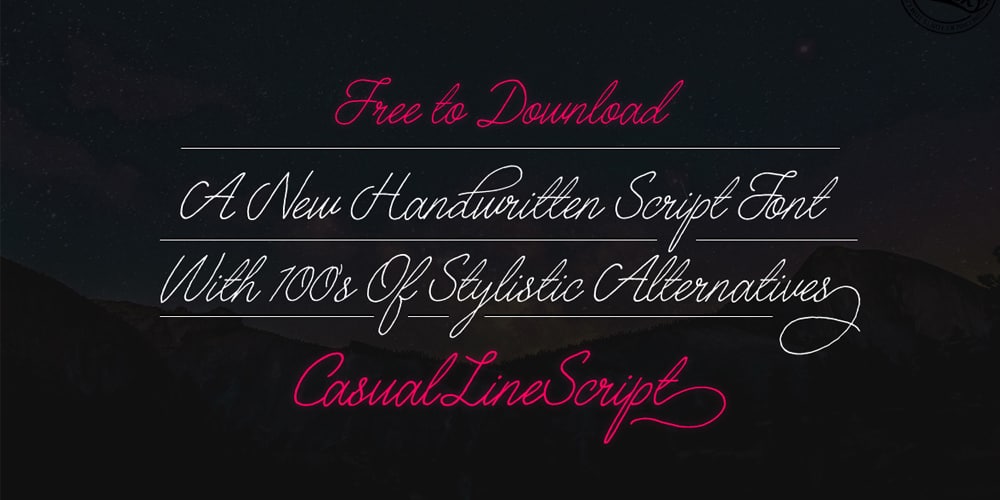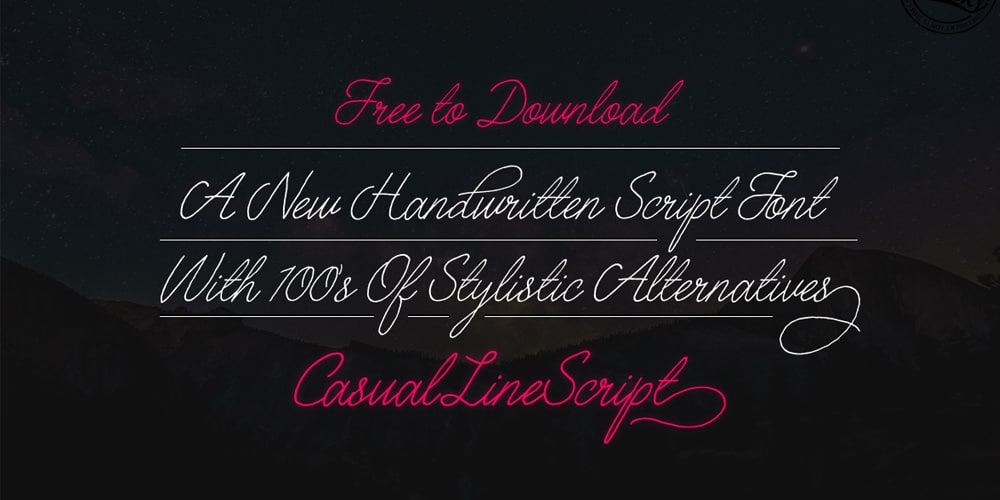 Scriblle Script Font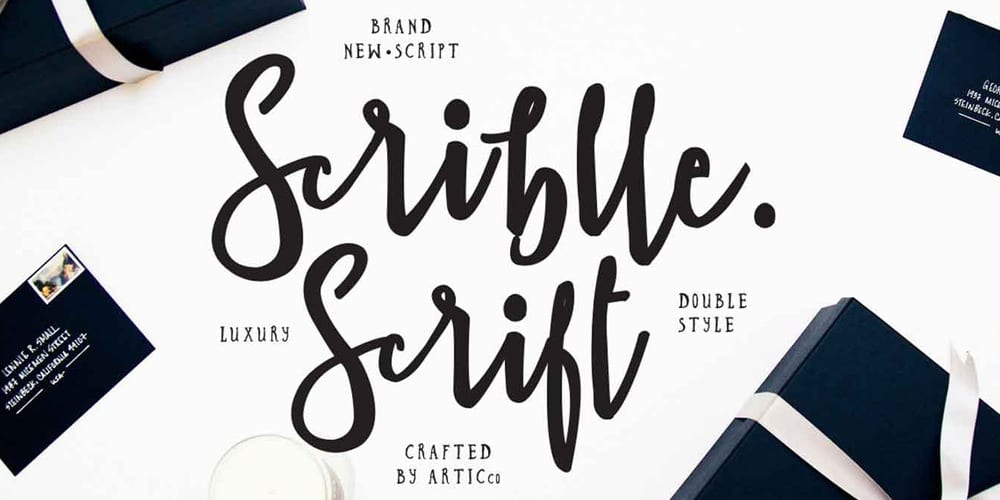 Noelan Script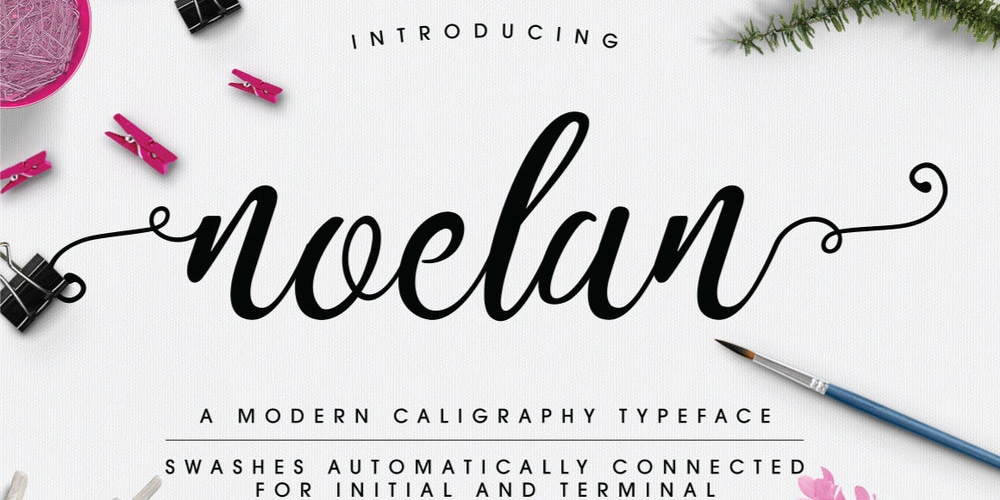 Noelan Script is a modern calligraphy typeface from Ndroadv. It features a very clean and modern design. Noelan includes many alternates for easy mixing & matching and also has international characters.
Lauren Script Font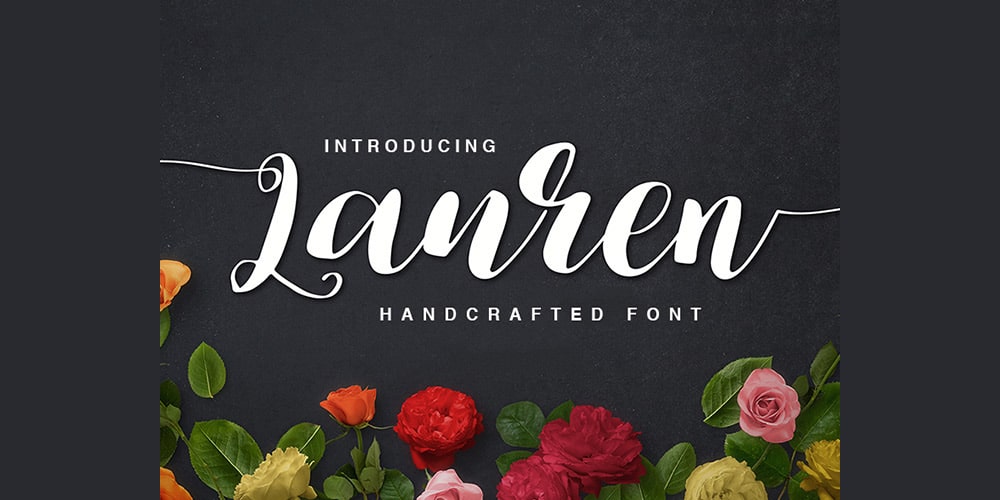 Lauren Script is a new hand-made calligraphy font designed to look beautiful on greeting cards, branding materials, business cards, quotes, posters, and more! Lauren comes in OTF, TTF, and Web Fonts formats.
Magnolia Script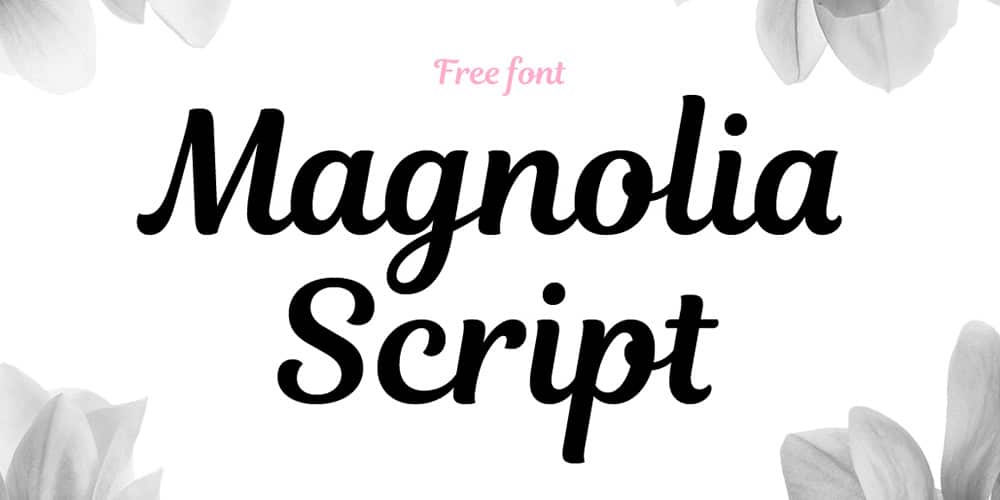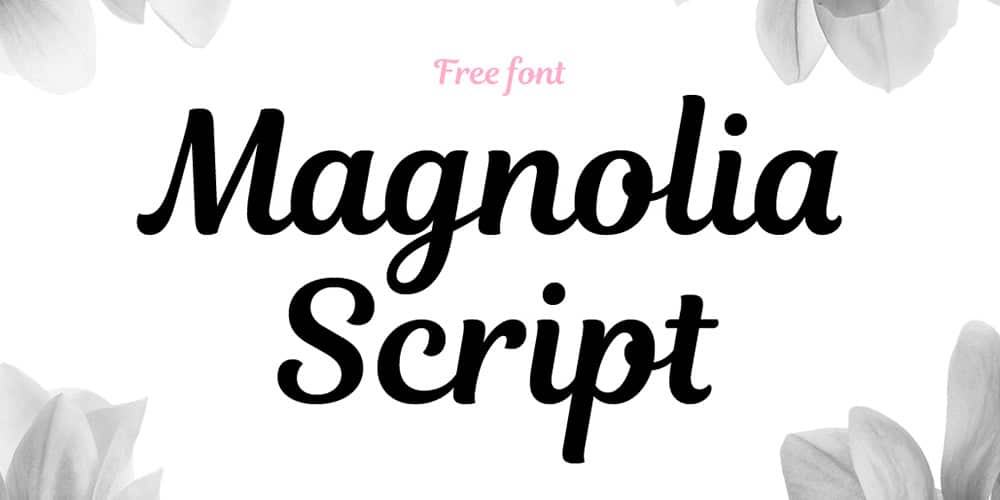 Awesawez Script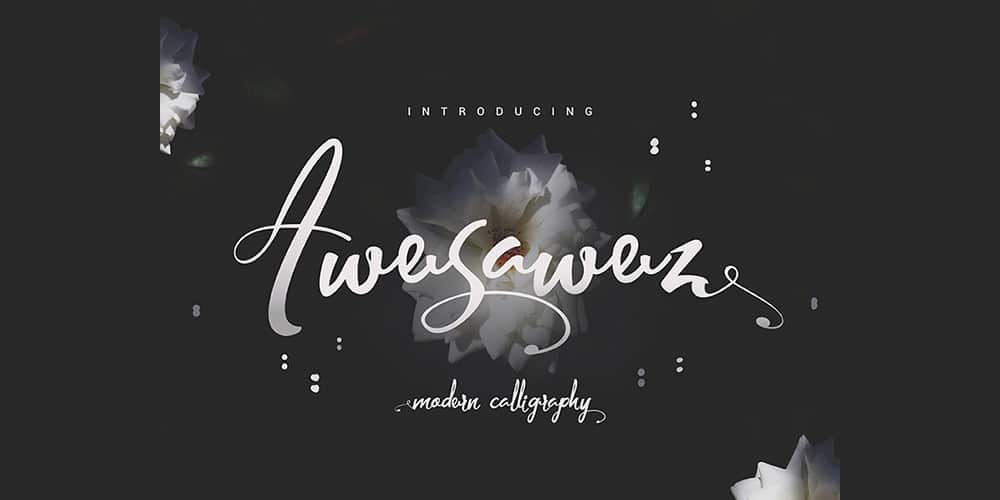 Awesawez font is designed to create beautiful hand-made typography with soul. The font comes with a comprehensive set of alternates.
Buffalo Font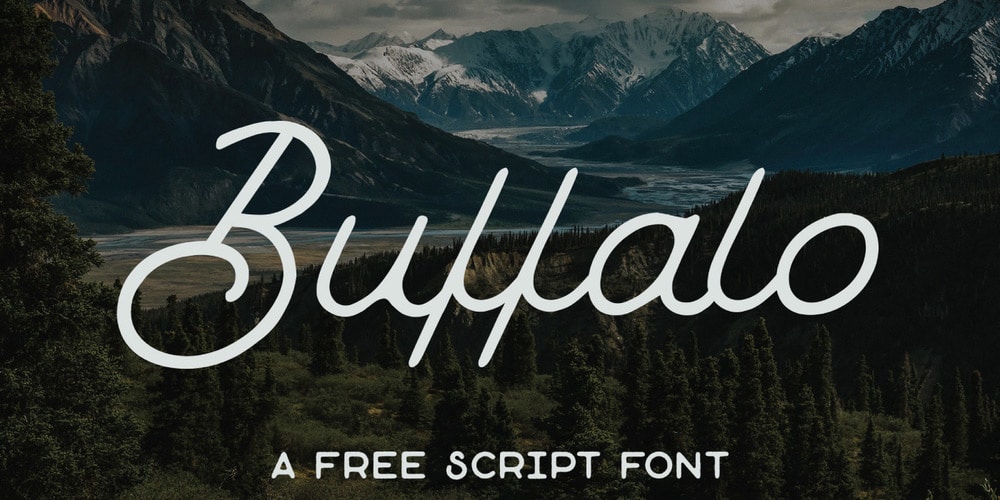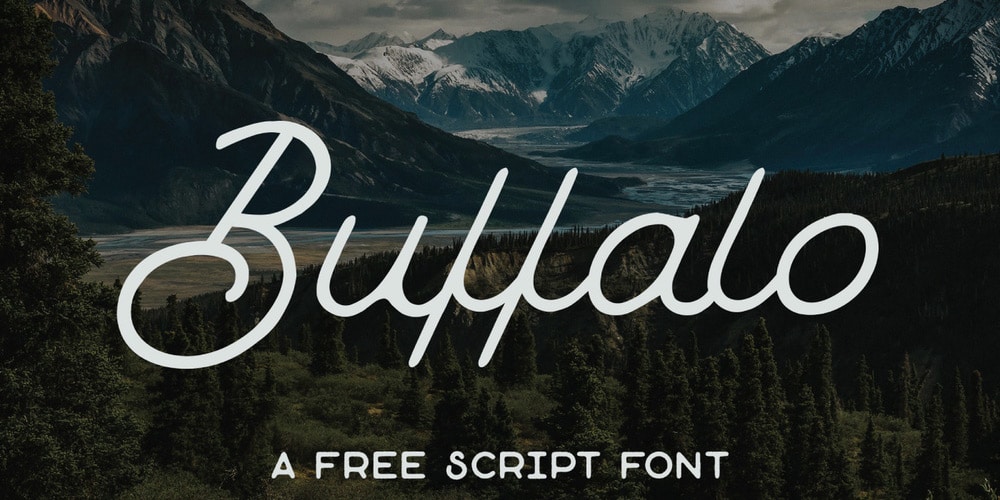 Buffalo is a loopy and quirky monoline script font from Hustle Supply Co. This premium free font is vintage themed and perfect for branding and promotional projects.
Solena Script Font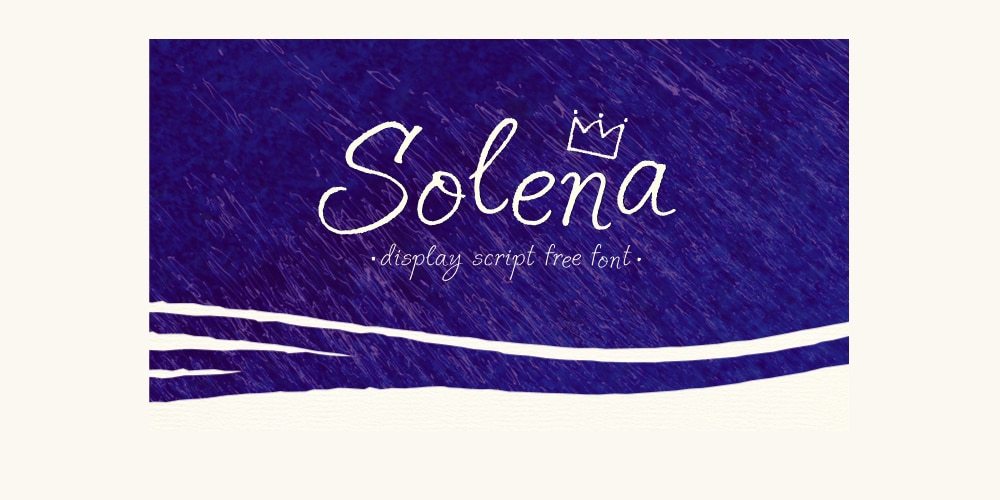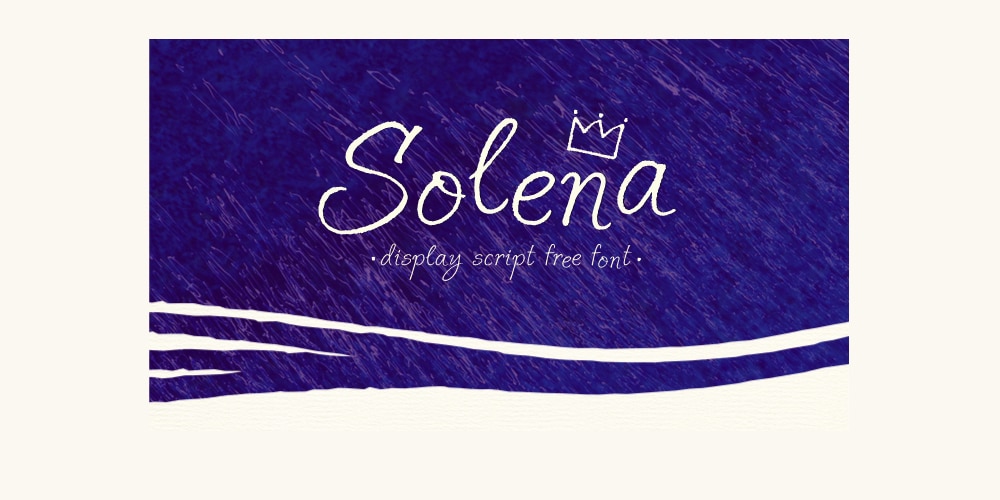 Solena is display script font based on a real handwriting. It`s written utilizing a ruling-pen on a textured paper.
Diamor Script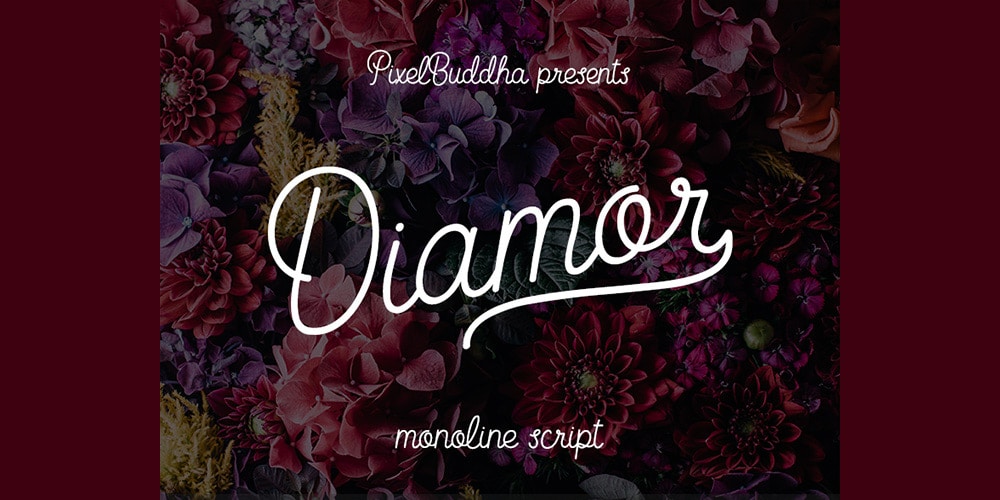 Diamor Script is a fantastic monoline font designed to create beautiful typography.This font comes in OTF, TTF, and WebFont formats.
Sweet Sorrow Free Font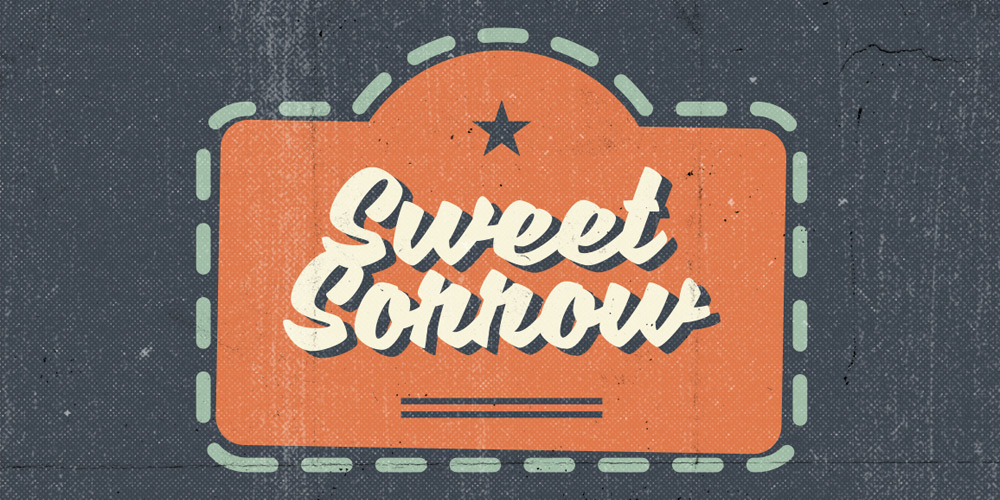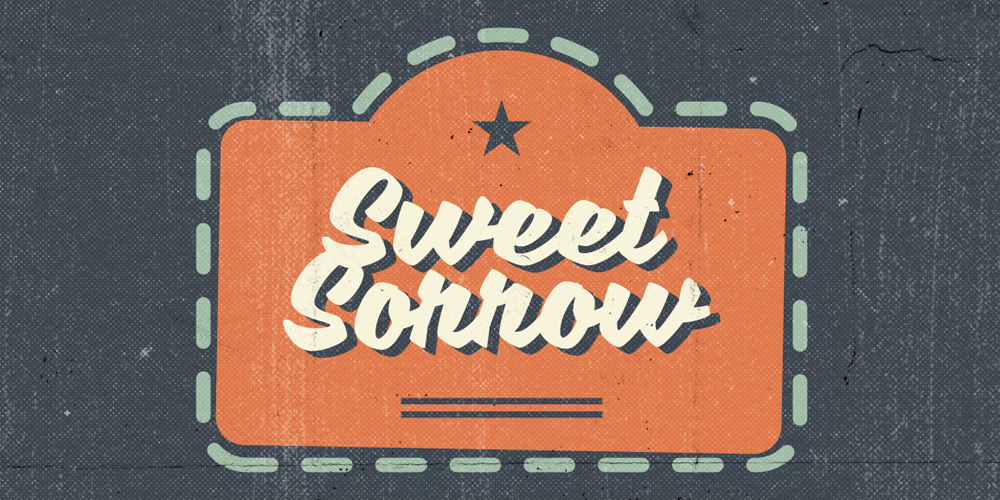 Sweet Sorrow is old-fashioned script font that ideal for signage, t-shirt, logotype, or any vintage or retro associated designs. Inspired by 1950s signs combined with modern dynamic curves to create out the aesthetic impression of retro design style.
Resphekt Font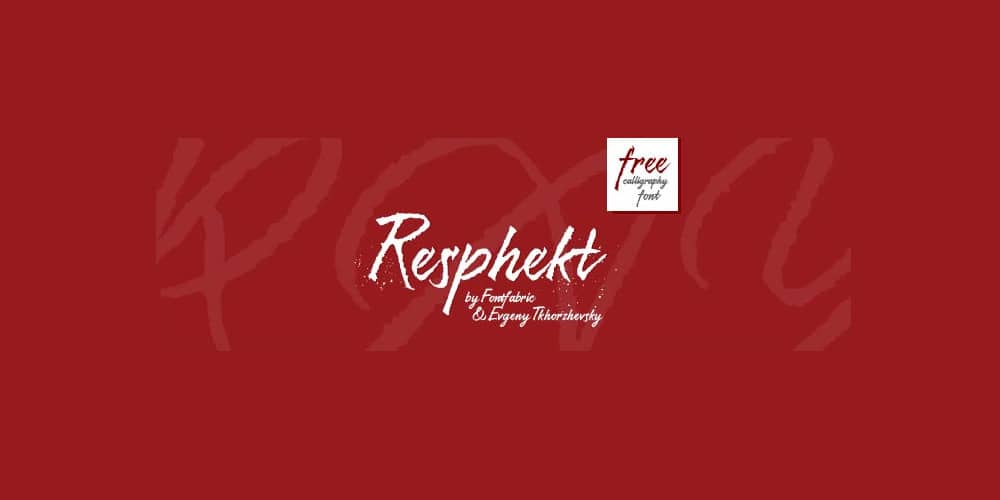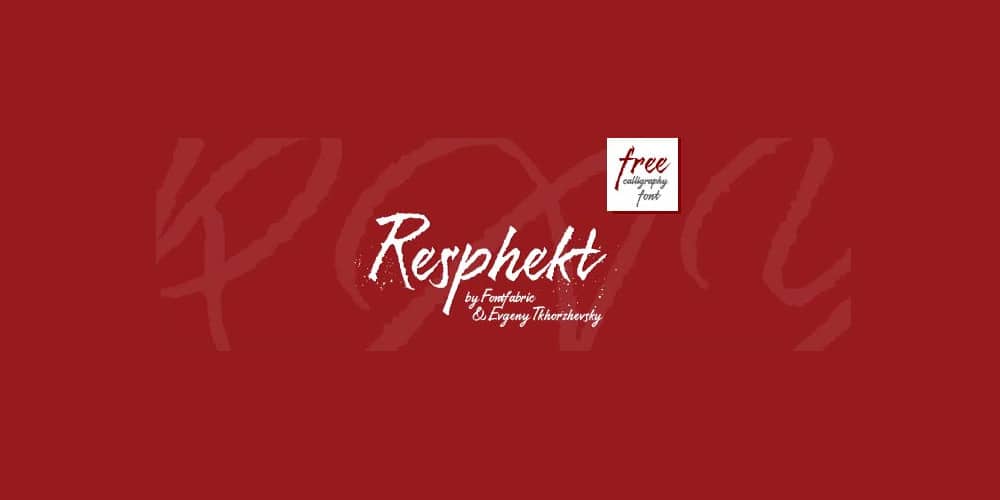 Resphekt is a marginally textured script that mimics cursive hand-writing to the extend to almost see the author, or in this case scribe, because Resphekt has a distinctly old-school vibe.
Little Cutie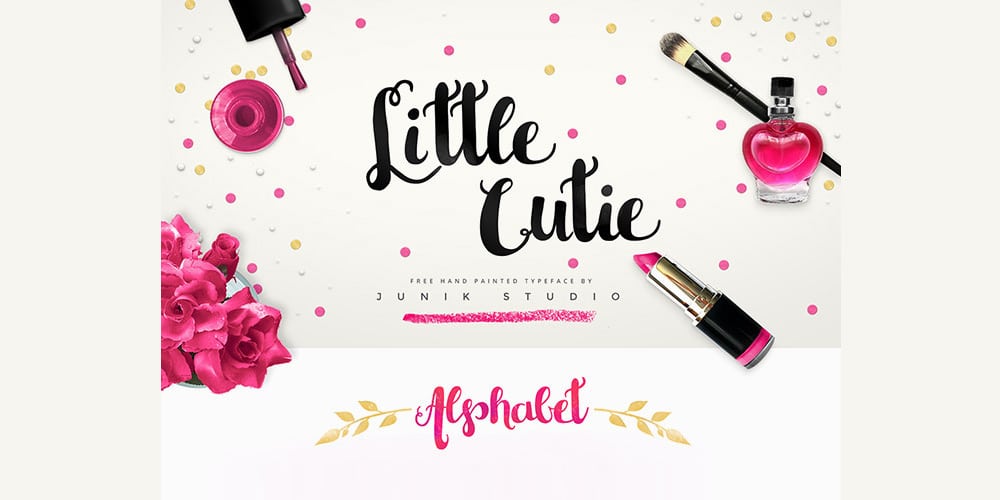 Little Cutie is extremely creative , elegant and beautifully brush-lettered script font.
Logawa Script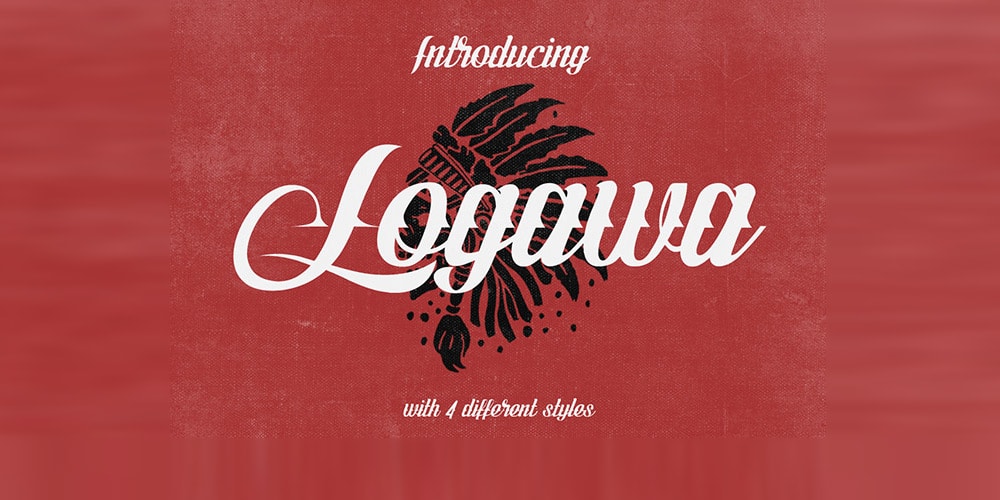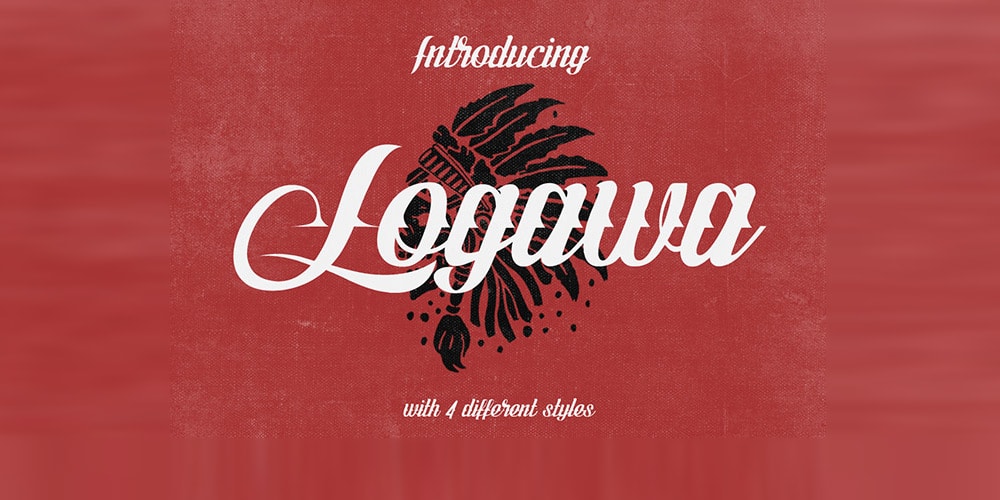 Logawa Script is a handpainted typeface in four variations motivated by the tattoo artist lettering. Logawa Script is perfect for headlines, logotypes, t-shirt and apparel designs! The font comes in OTF and TTF formats.
Olesia Font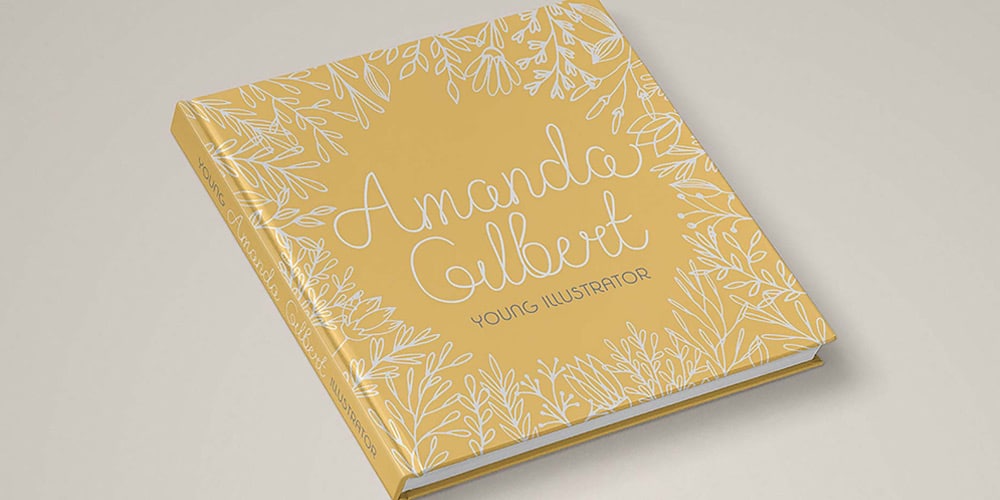 Olesia is a script typeface having a difference: its additional loops and curly swashes, on letters like 'b' and 'E', include a charmingly care-free air that it lends to any design it's used in.The download includes both OTF and TTF formats for the Olesia font, which is free for both personal and commercial projects.
Arabella Font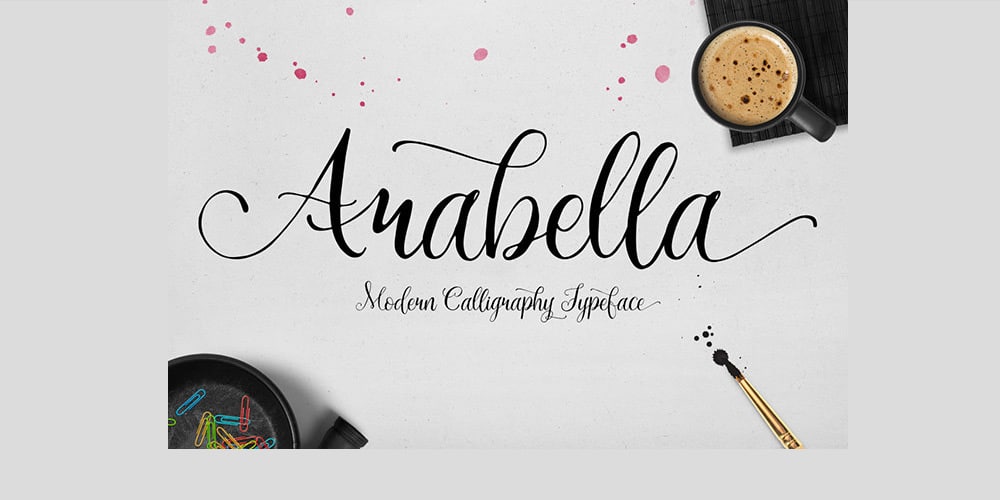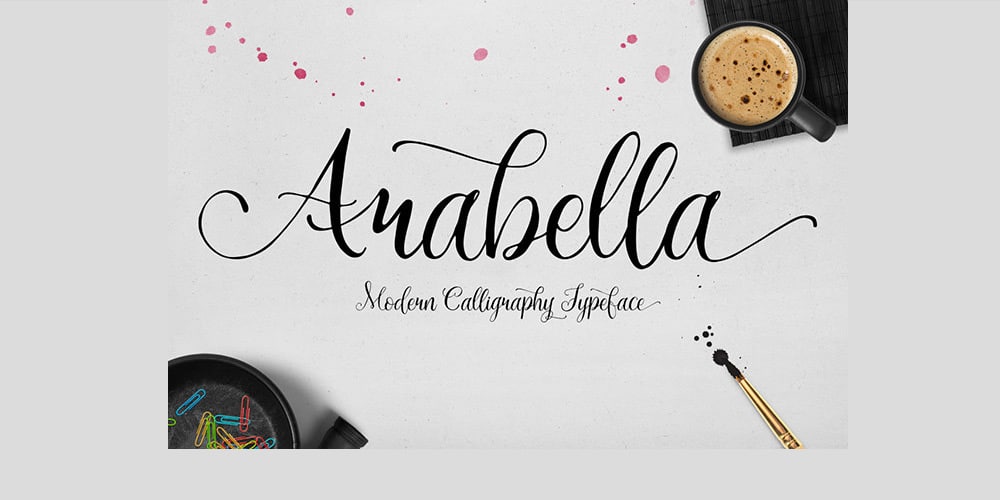 Arabella is a free handwriting font suitable for many purposes like headings, signatures, logos, posters, badges, etc.
Handmade and Handwritten Fonts
Tormentor Handwritten Font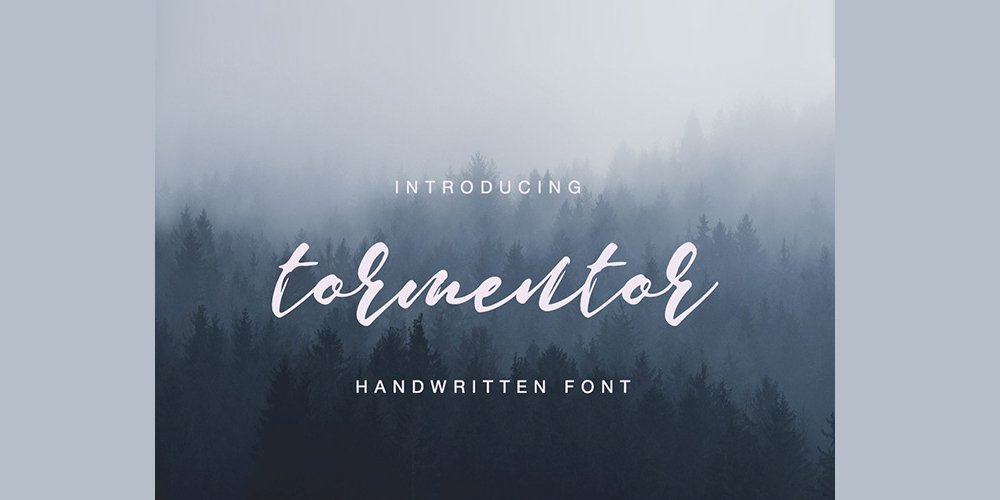 Beer Font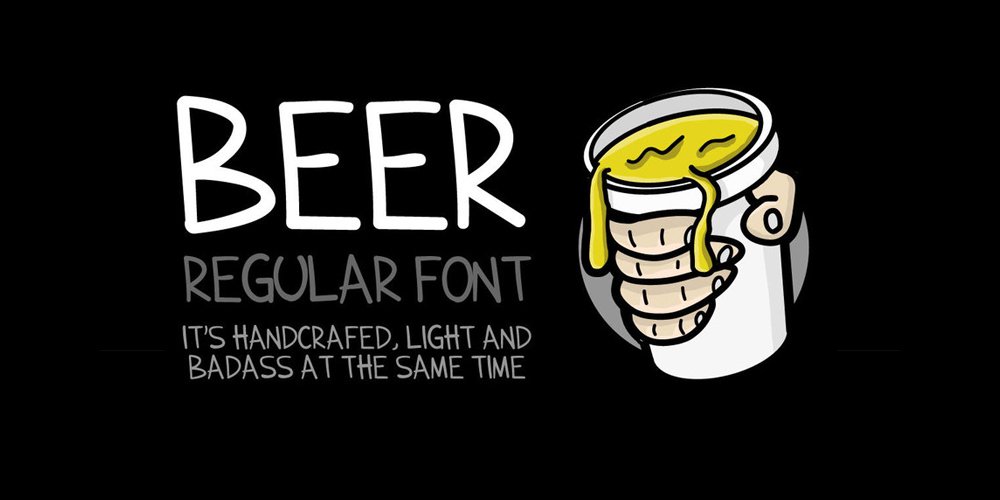 Flavor Typeface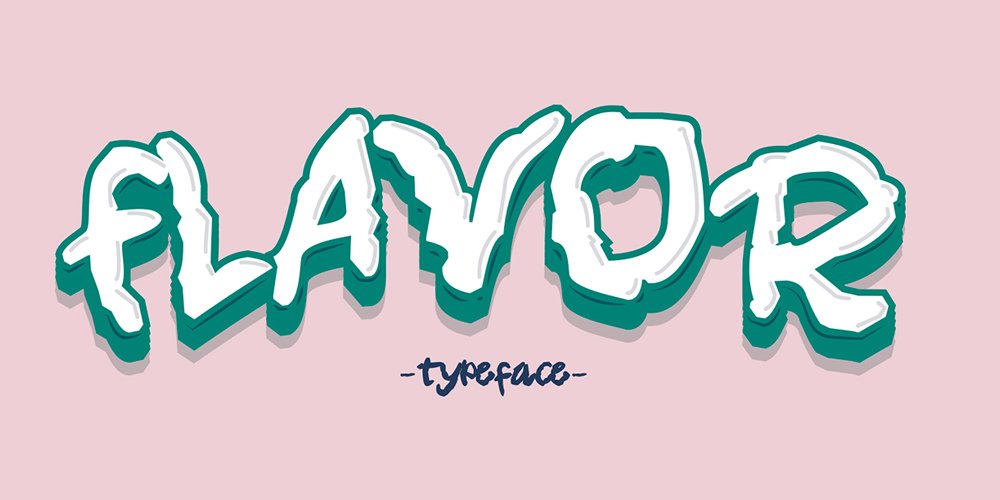 Chisel Mark Font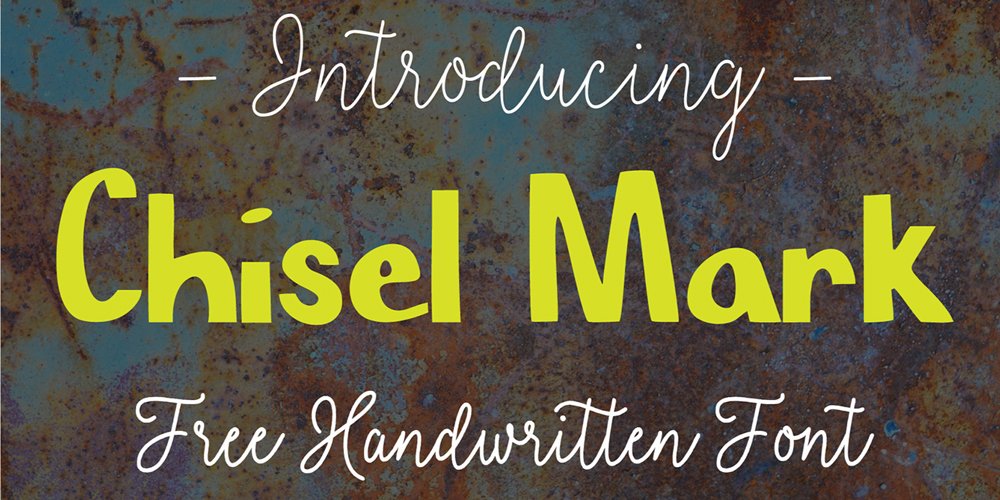 Chlakh Hand Drawn Font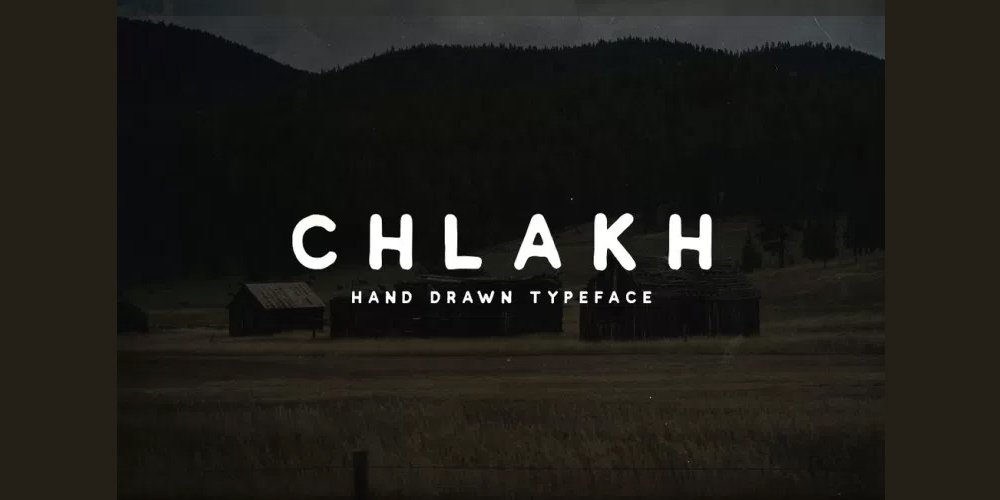 Aejeong Hand Made Font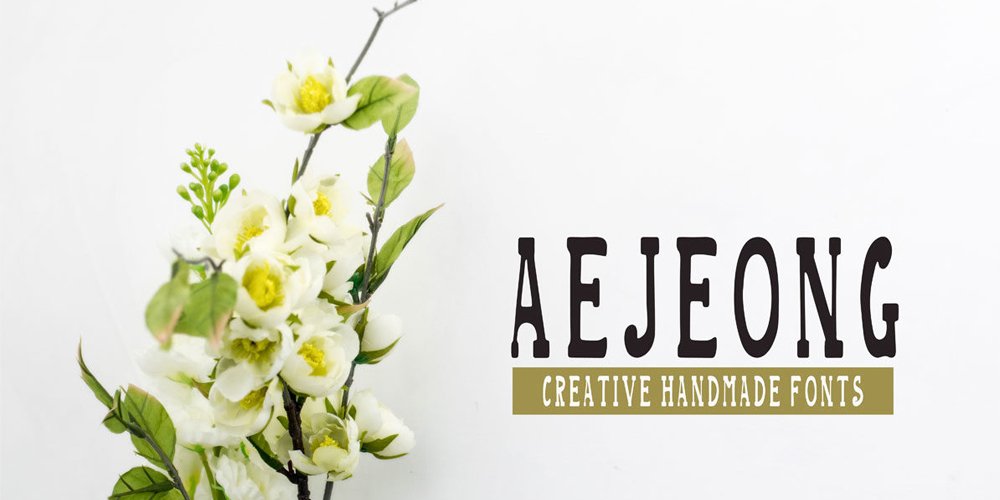 Monly Font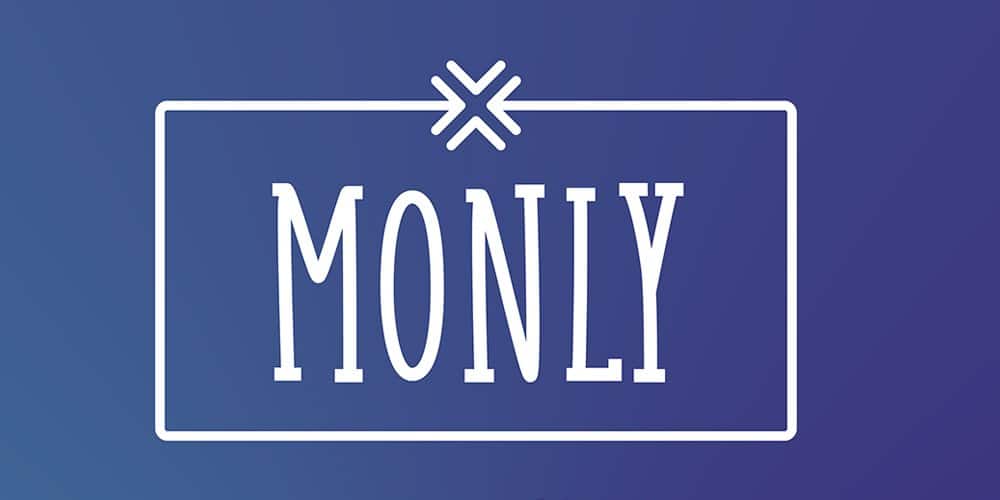 Monly is playful and easy to read typeface, the constructions is based on a single line curve all the way. Serif and Sans Serif font files are included.
Rainwood Typeface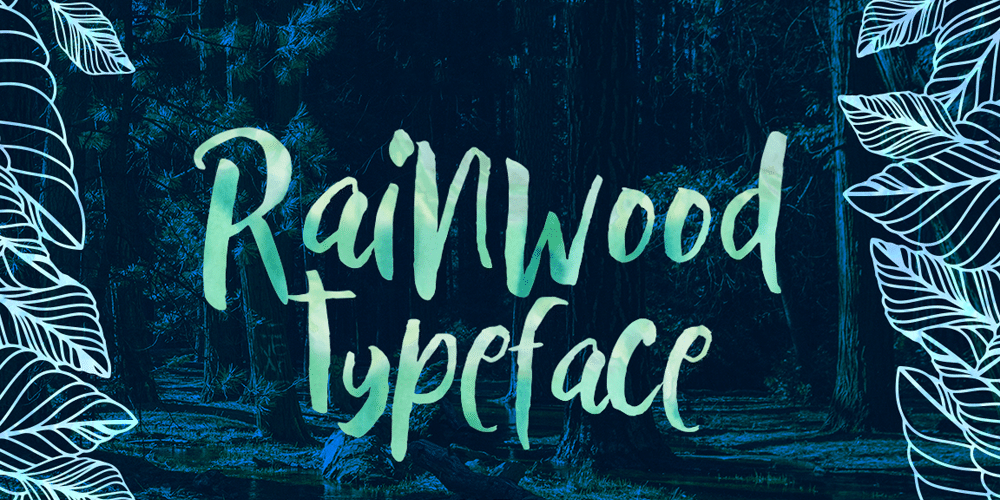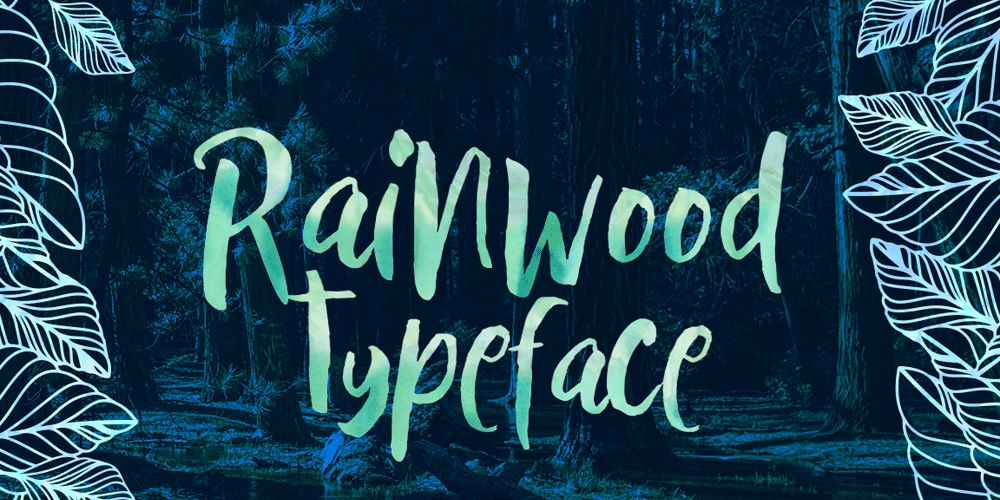 Rainwood Free Typeface is a new Handmade Painting Style Typeface Fonts collection from Ianmikraz studio, combines from hand style, brush and paint touch. Rainwood Free Typeface features 232 glyphs and 52 alternate character contain with opentype features. 2 Stylistic Alternates, Standart Ligature and more.
Thyeena Handwritten Typeface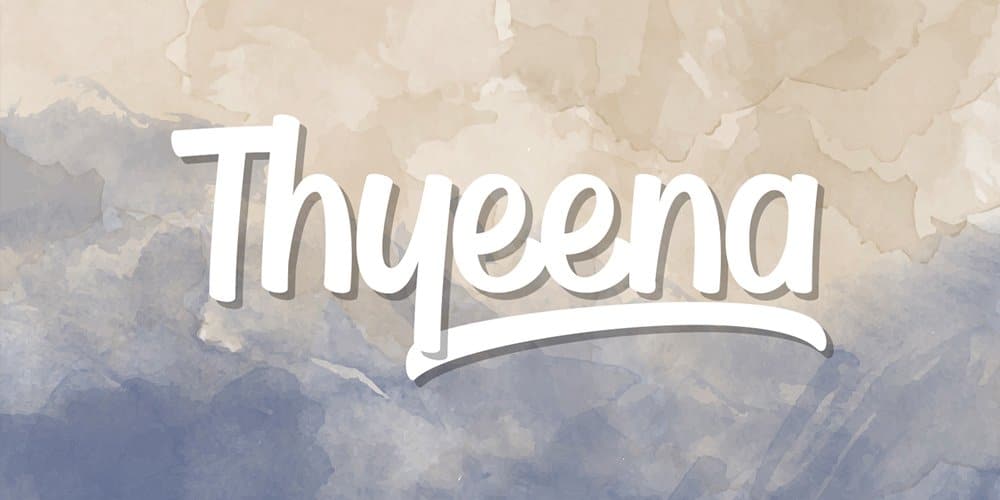 This font is good for design, t-shirt, logo, labels, posters and etc. Thyeena typeface include upper & lower case characters.
Primitiva Slab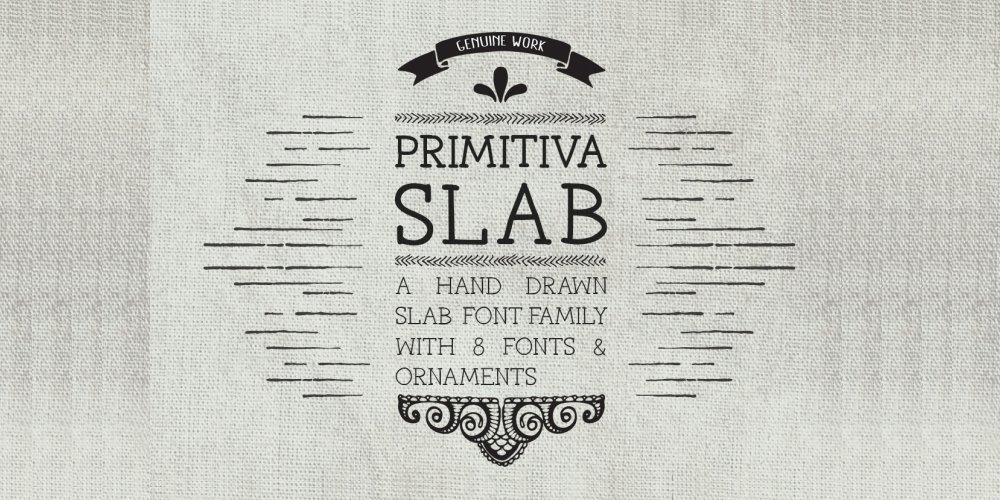 Tipper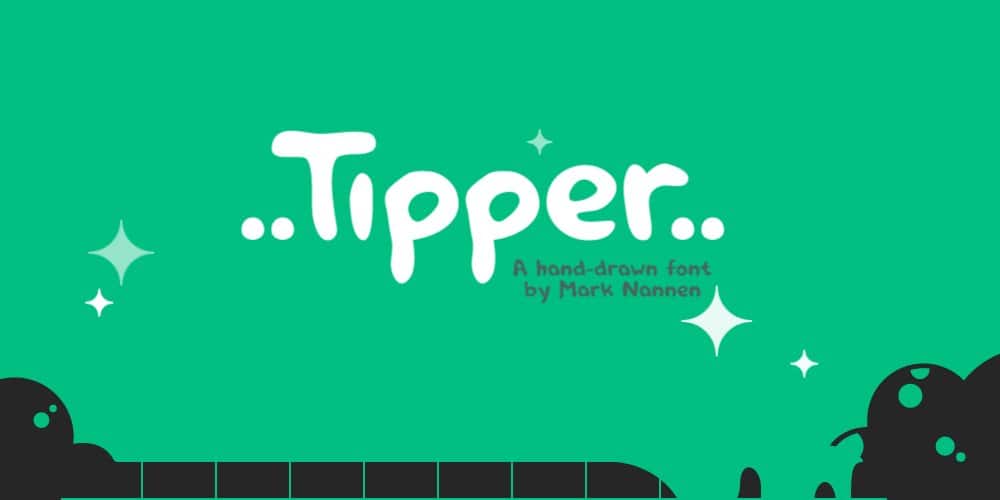 Rimbo Font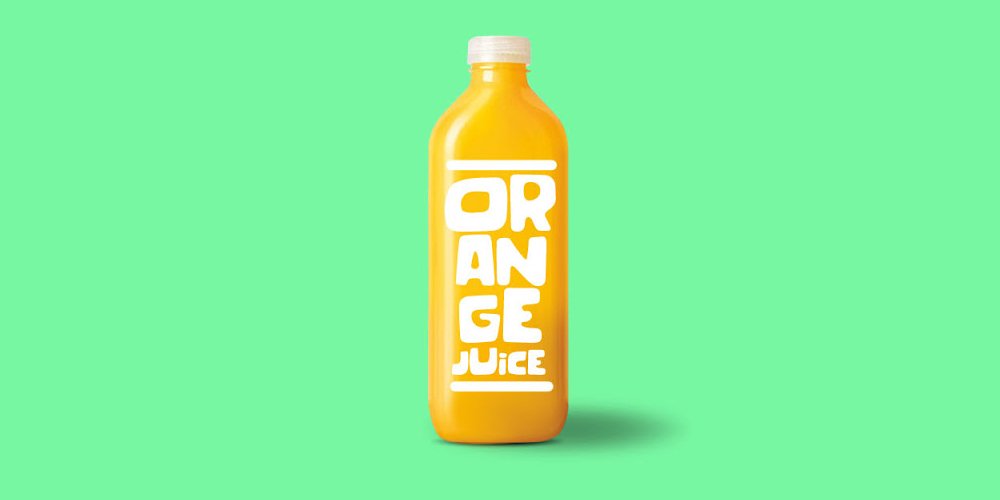 Realist Typeface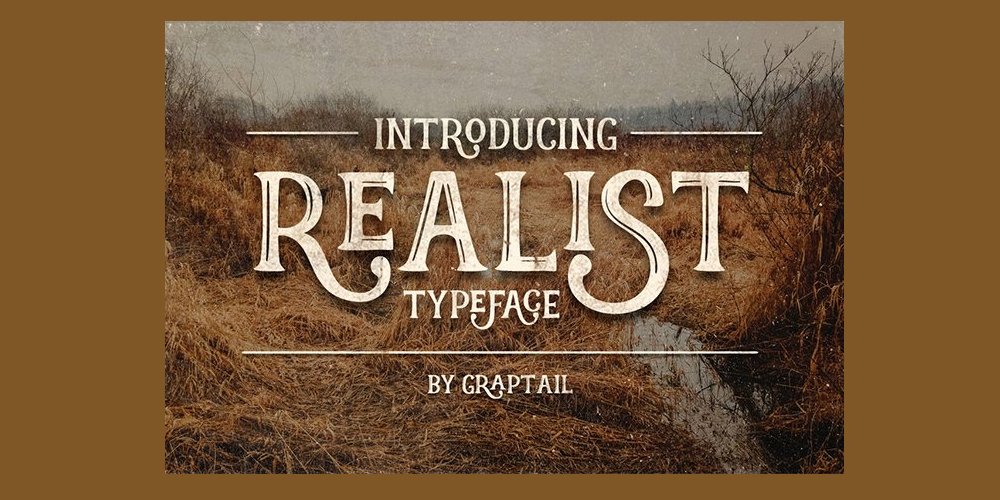 Sloppy Hand Font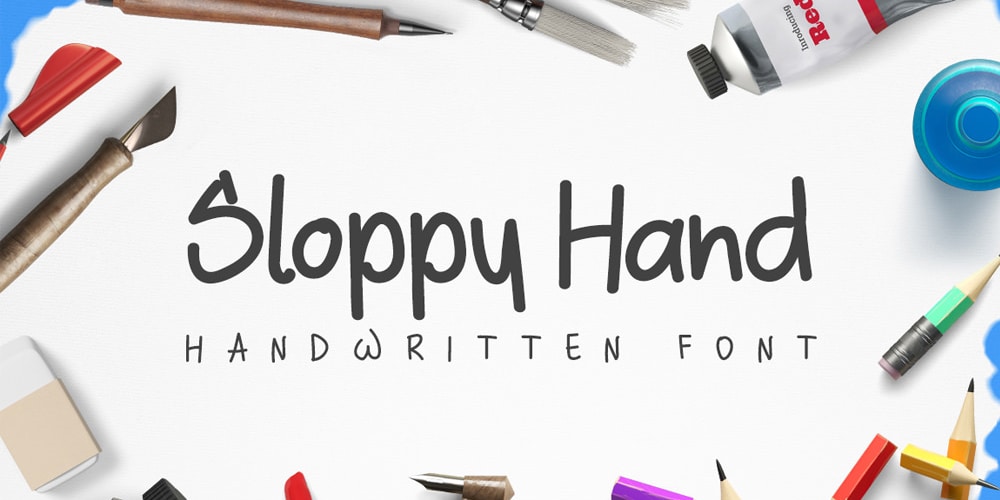 Krabuler Typeface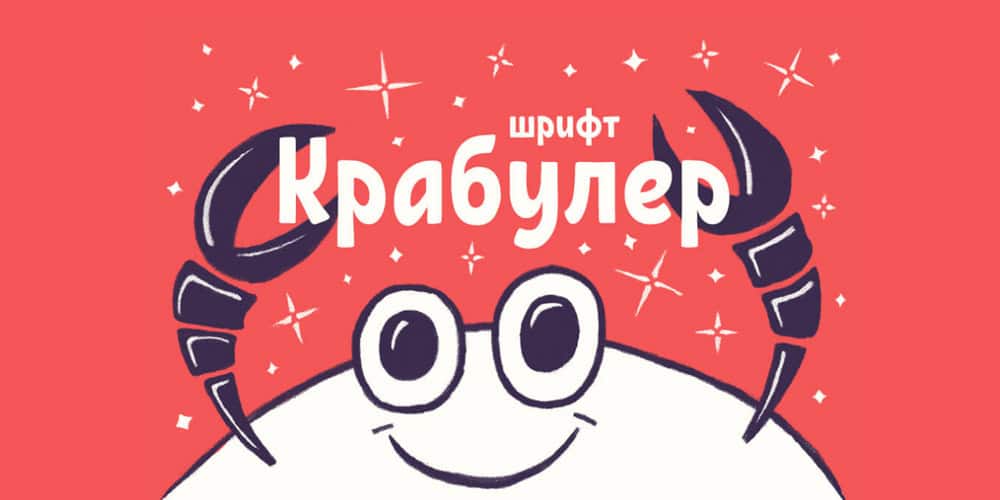 This font is made specially for kids. Cartoons, books, children's products, holidays, logos – this is his element. At the same time, the font will work well and to address any other graphic applications.
Quick Caps Typeface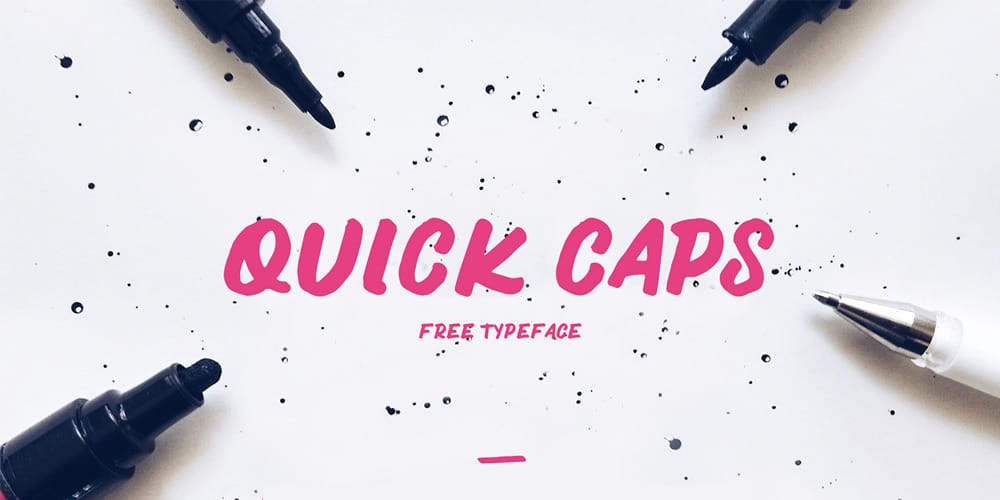 Come Alive Font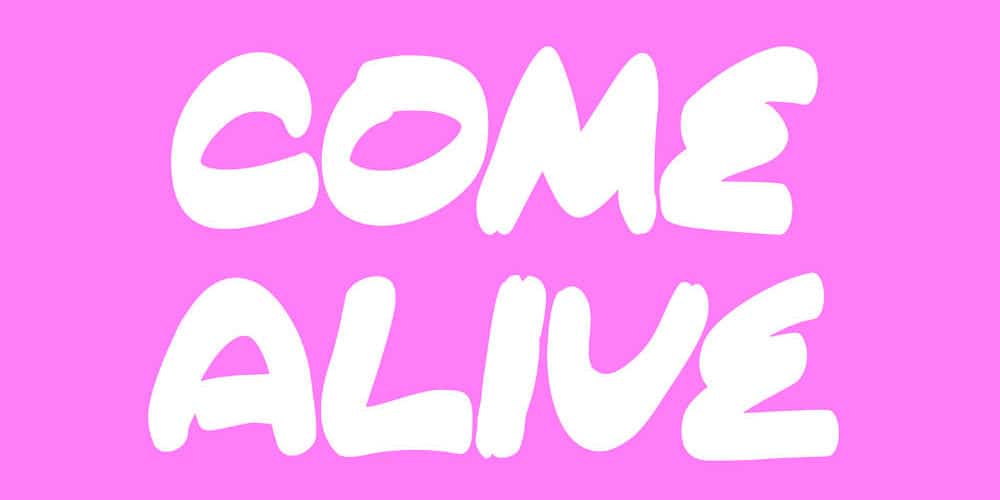 Weem Handwriting Font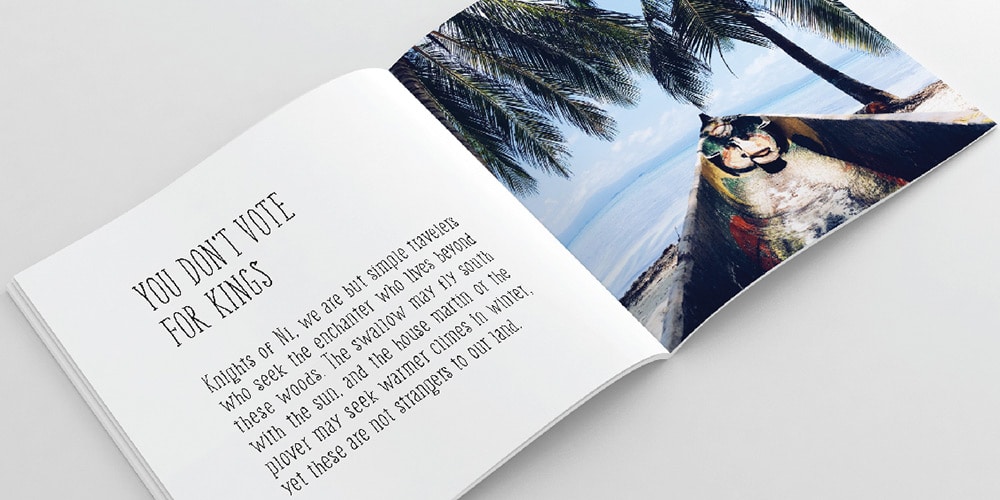 Phalanx Typeface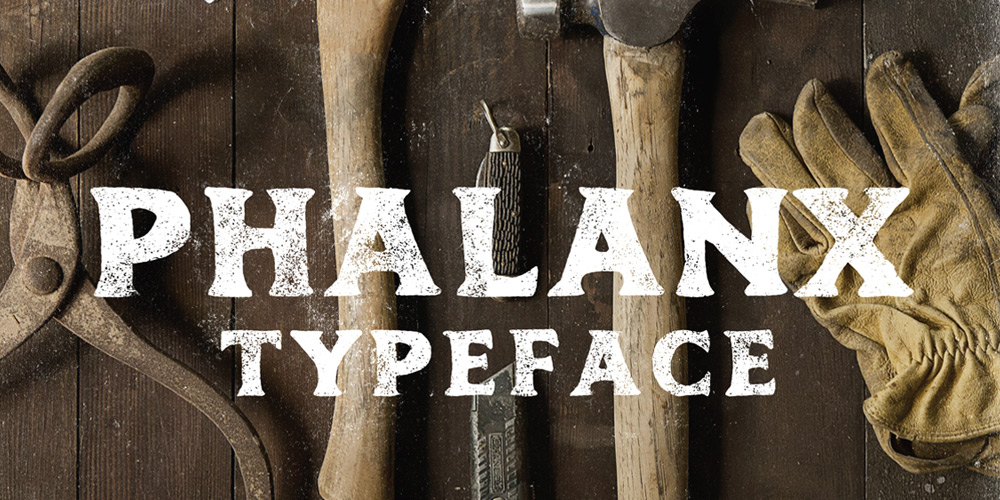 Phalanx is a vintage, hand drawn typeface from Mark Richardson, inspired by print catalogs from the early 1900's. This typeface includes the full alphabet a long with numbers, It is free for personal & commercial use.
Luciano Font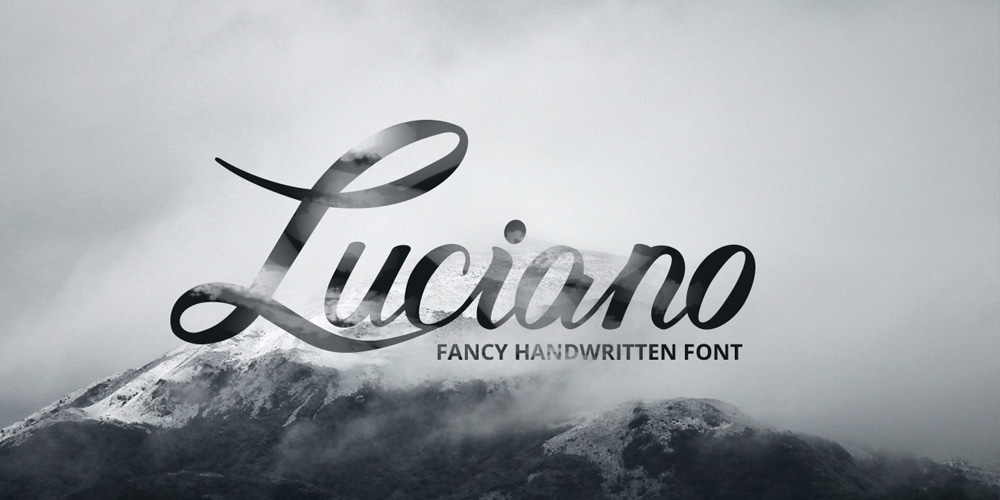 Banaue Handwritten Font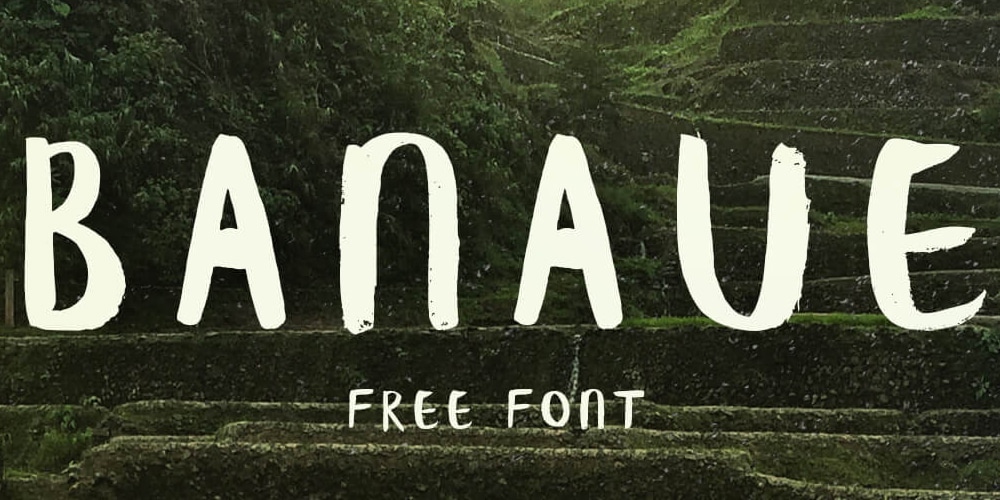 Banaue is a handwritten brush font for a homemade look. The font features 104 characters and has all the basic glyphs.
Aldi Slim Font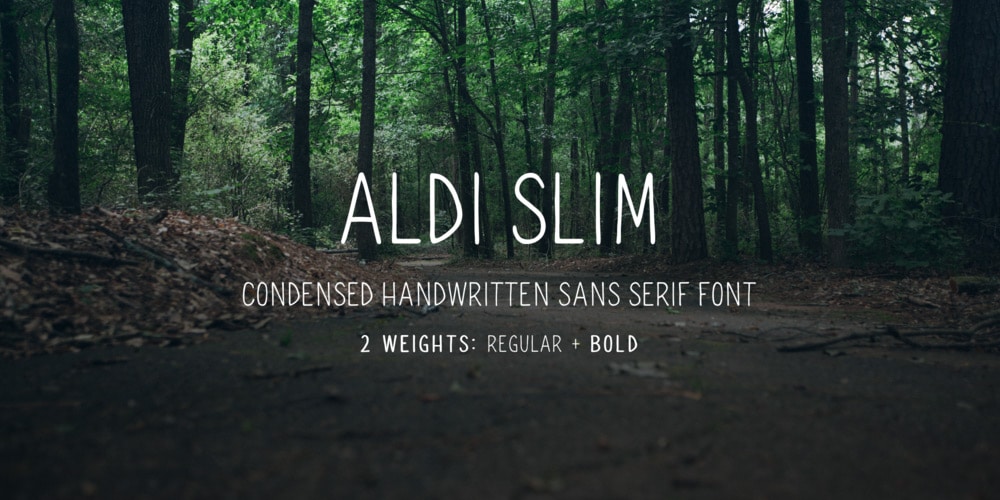 Kindle Typeface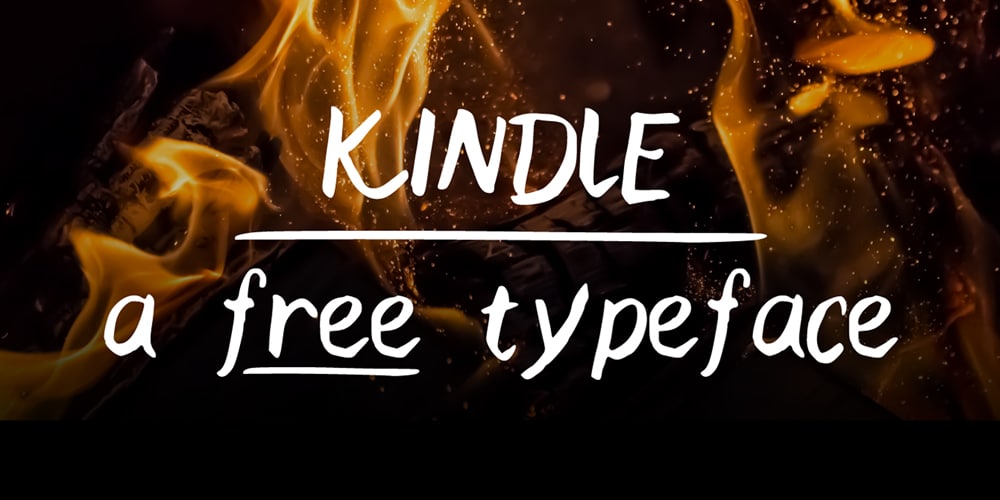 Kindle is a fun and free font made from handwriting. It is very imperfect and is merely an exploration into font creation.
Caleb Free Font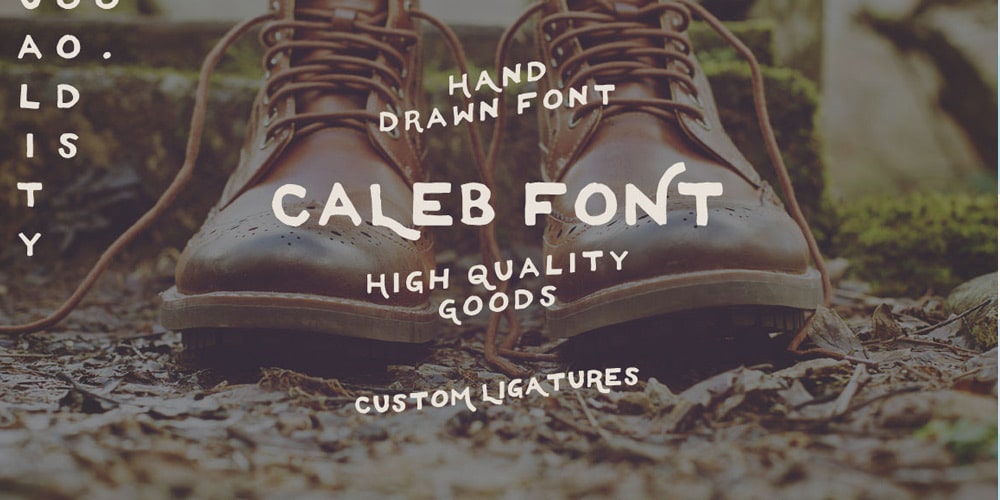 Caleb is a hand drawn typeface. Great for Logos, Stationary, Posters, Apparel, literally everything design related. It includes alternate ligatures for several of the uppercase characters, just to achieve that vintage signage & hand drawn inspired feel. – Free for Personal & Commercial use.
Summer Hearts Font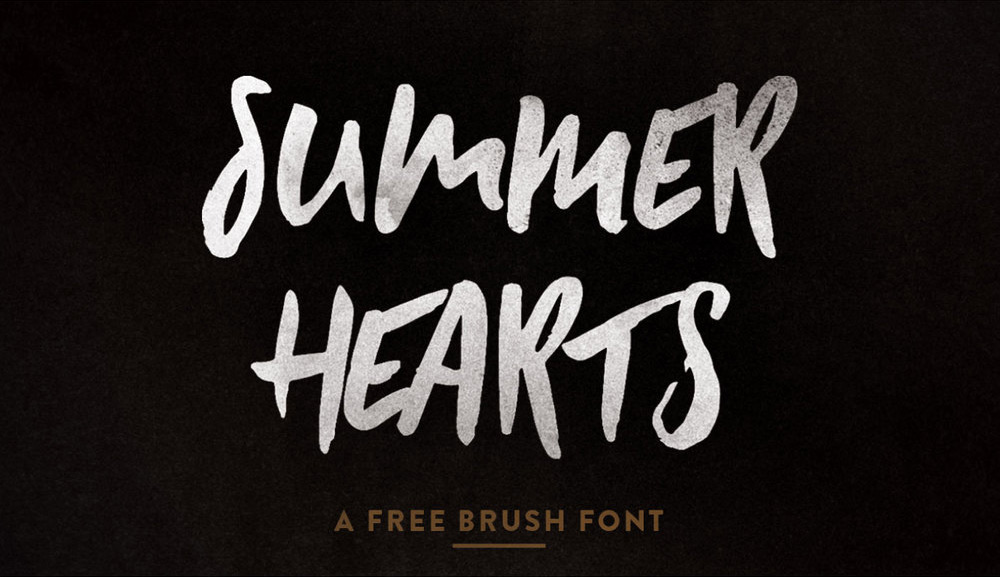 Summer Hearts is a hand painted All-Caps brush typeface from Hustle Supply Co., designed to be used with script typefaces or as a stand alone display typeface for Titling, Posters, Branding, Logo Design, Etc.
Tommy Lee Font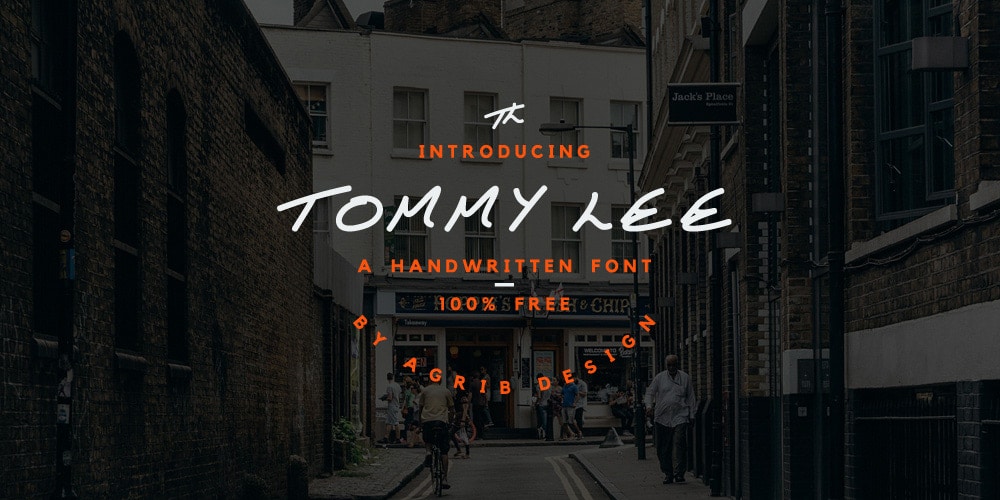 Tommy Lee is a free font to download and can be used in personal and commercial projects.
Fibre – Free Vintage Font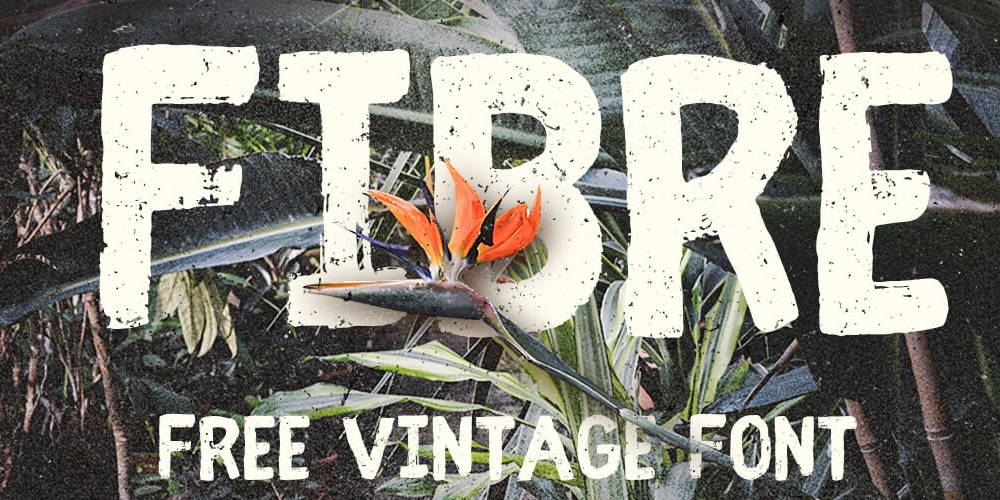 Fibre is a free handwritten Vintage feel font, all the fundamental characters are unique and not one has the same noise.
Lemon Bird Font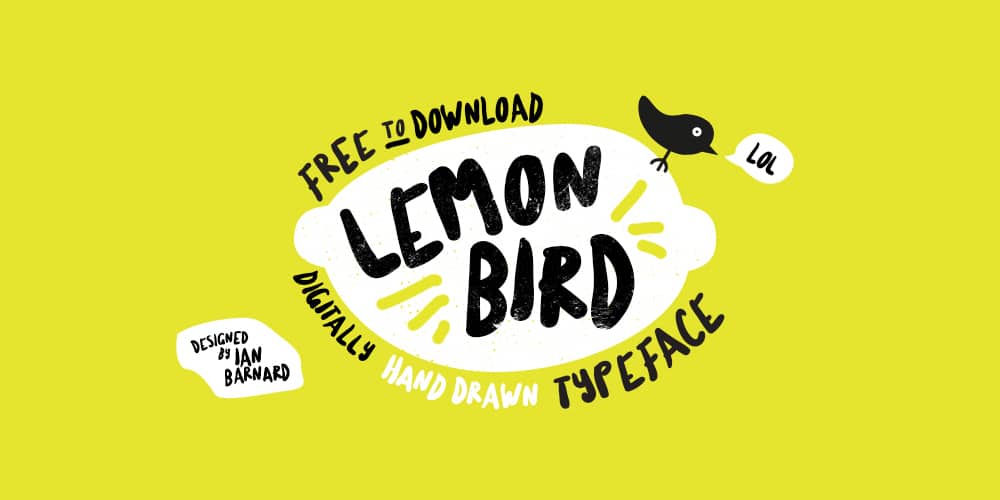 Lemon Bird Fonis a digitally hand drawn typeface with plenty or quirkiness.Its free for both commercial and personal use.
Tindra Free Font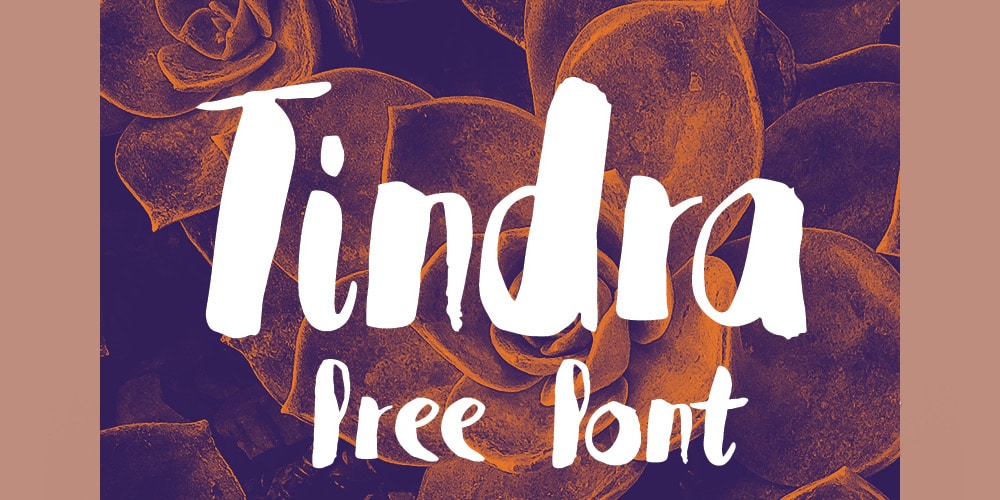 indra is a awesome handwritten font, a cool handpainted typeface that you are looking for. Made on paper and carefully translated into a font, it cames on english, spanish, swedish, norwegian and German characters, and is our first all caps font! This download includes an OTF, TTF and a webfont version.
Metafors Free Font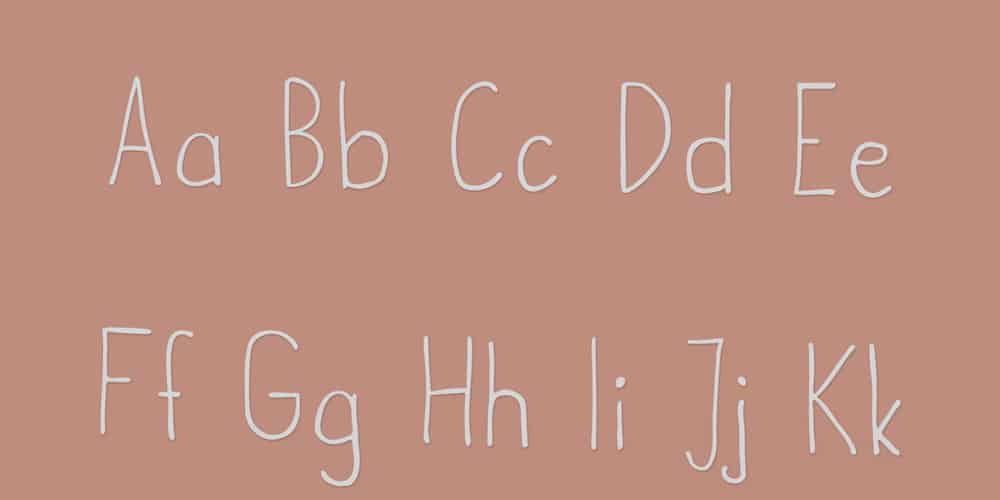 Metafors is a free hand writing font. Just a little clumsy, authentic and lightweight. The download has both formats: TTF and OTF.
Black Willow Font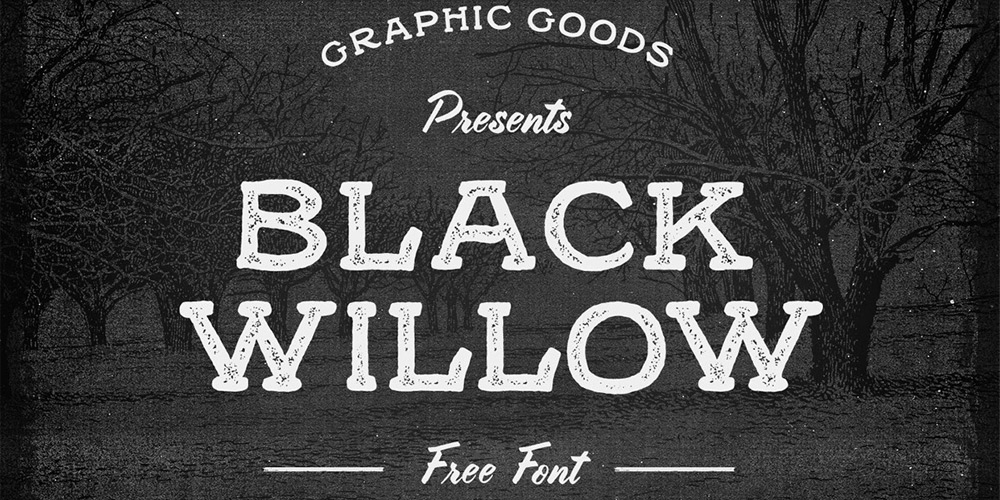 Black Willow is a free traditional font motivated by vintage handrawn signs and showcards lettering. It is made in two styles – Regular and Rough. It's free for both personal and commercial use.
Lines Free Font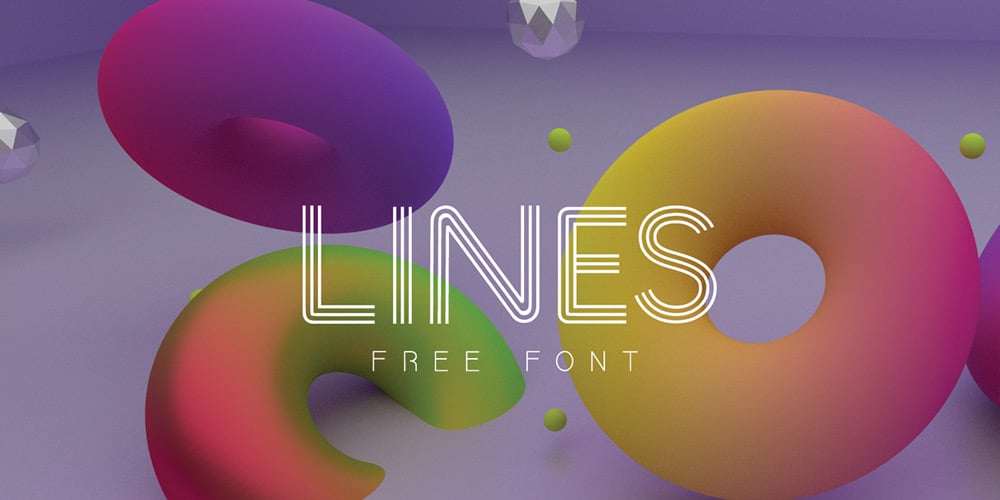 Lines is the brand new font of FGD made by Marcelo Reis Melo, an excellent classy modern font with English Swedish and German character. Avaiable in OTF, TTF and Webfont.
Thin & Rounded Fonts
Mystery Crafty Font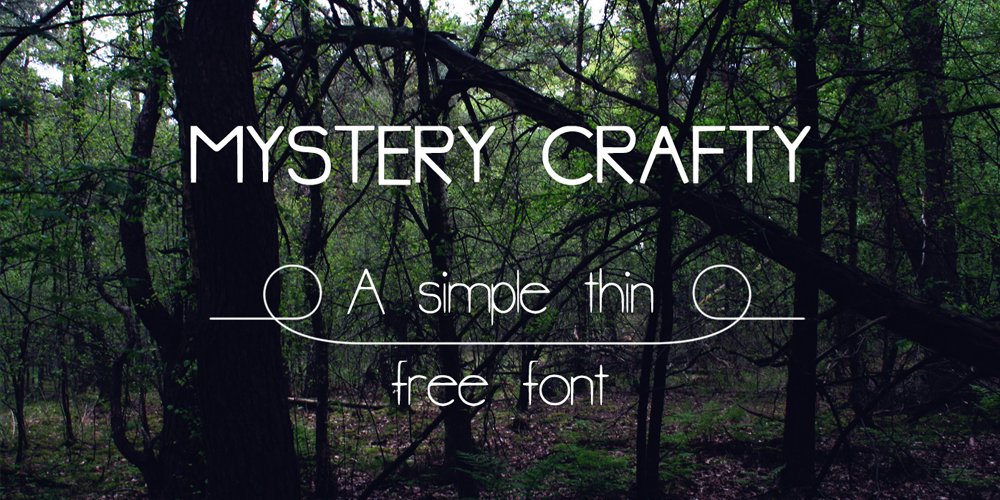 St . Jacques Font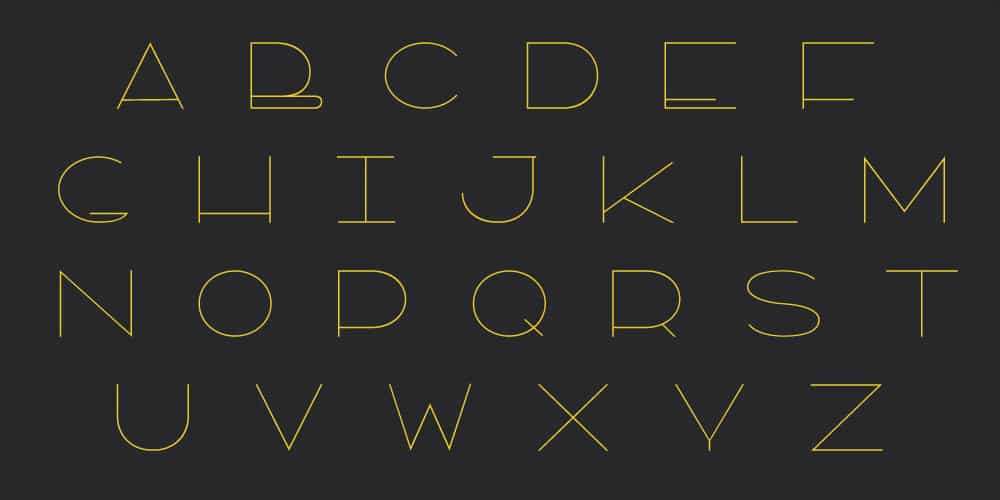 St. Jacques is a new mid-century modern inspired all caps sans-serif font from Pixel Surplus. This font has a super thin appearance and an ultra low crossbar for a lightweight art deco feel.
Lorano ExtraLight Typeface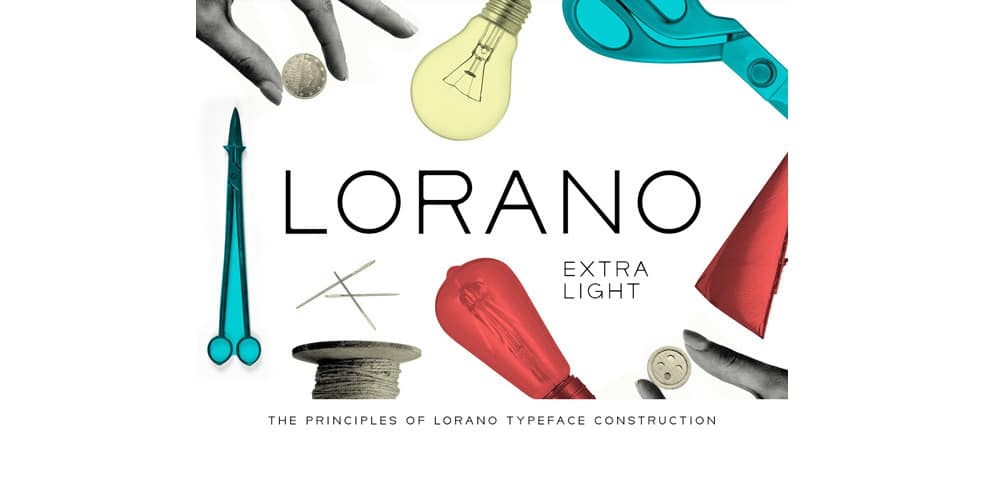 This font is great for user interfaces, branding, editorial and more.
Geometrico Free Font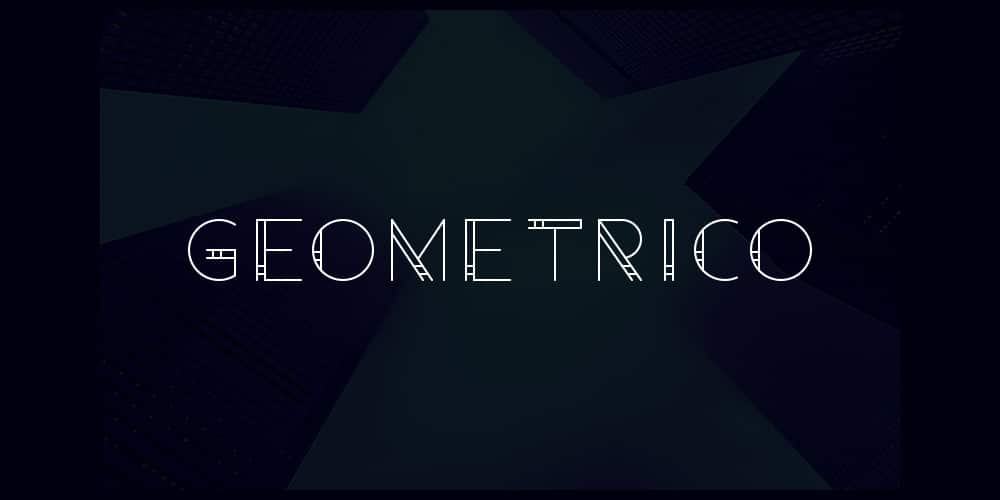 Geometrico is a cool and modern free font. Geometrico font consists of uppercase, lowercase letters and glyphs.Great for Prints, digital projects or any type of work! This font is available in OTF format. Free for personal or commercial projects.
Soft Line Font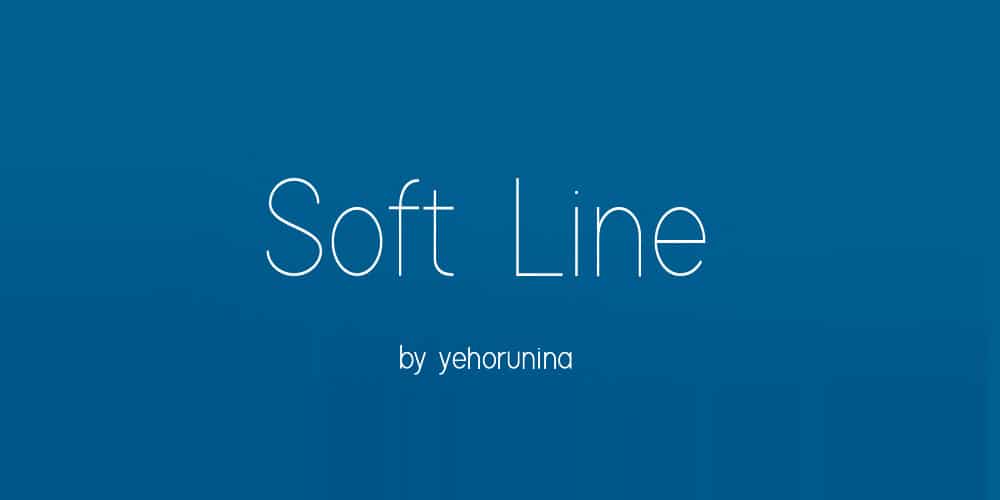 Timeburner Font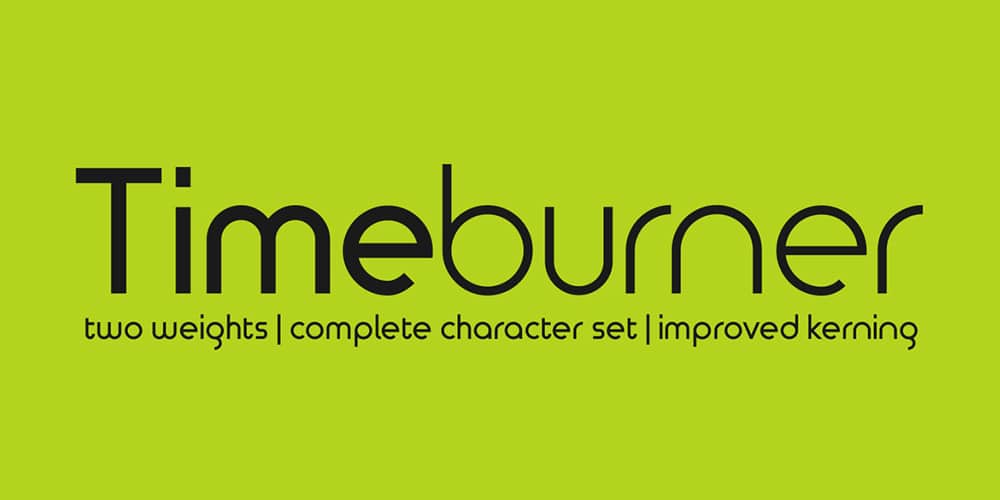 Timeburner is based in quite easy geometry, is modular with a friendly clean look that adapts well to many types of projects.Timeburner is free for personal and commercial use.
Simple Free Typeface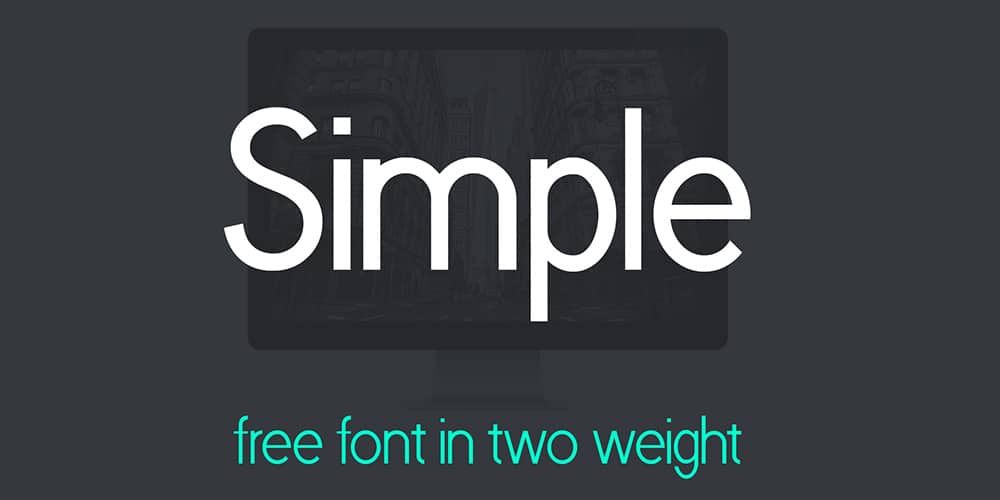 Brush Fonts
Roughbrush Font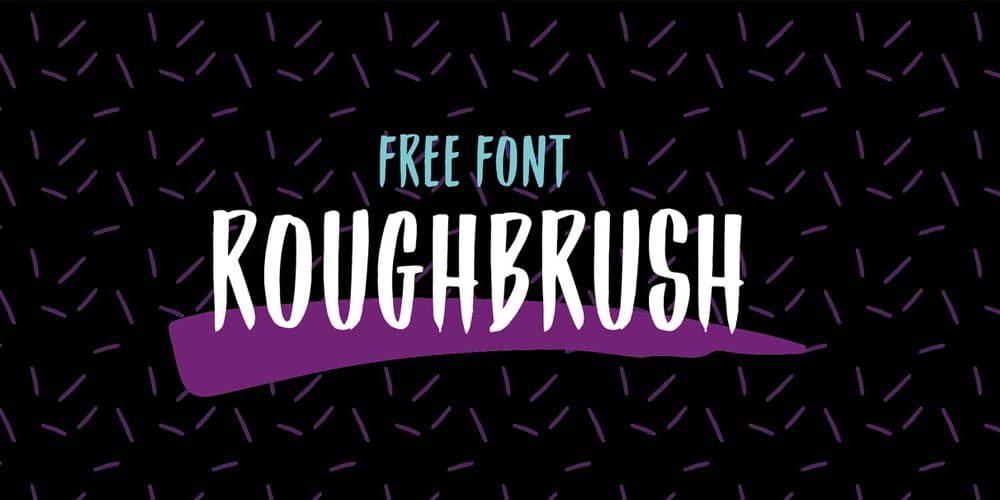 Willful Handwritten Brush Font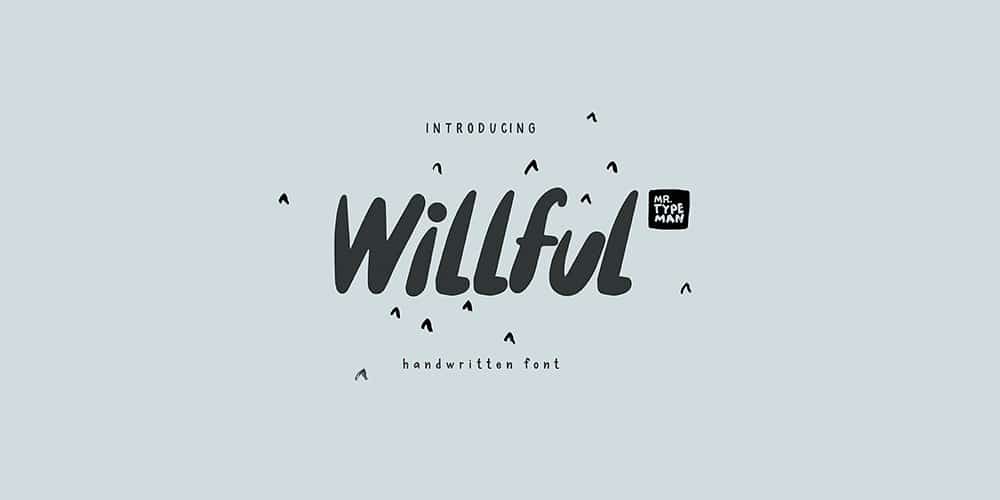 Europa Brush Font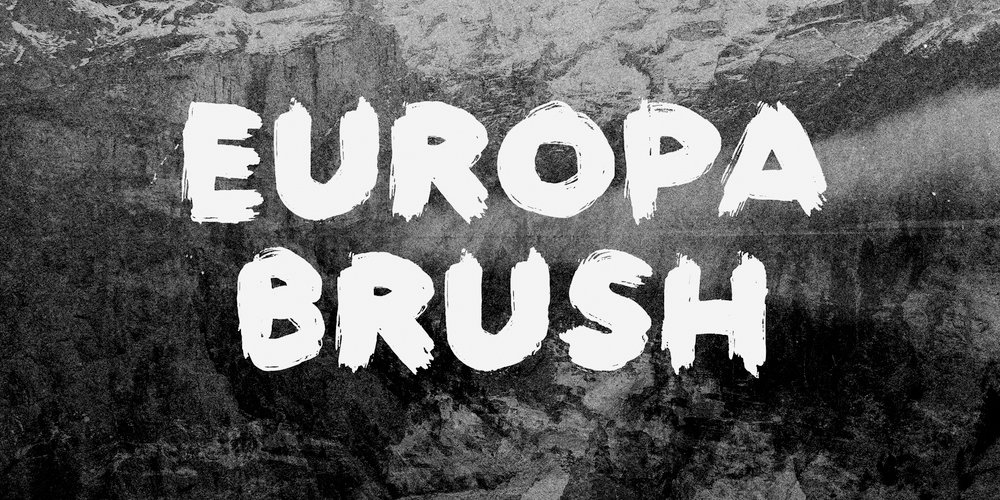 Espa Brush Font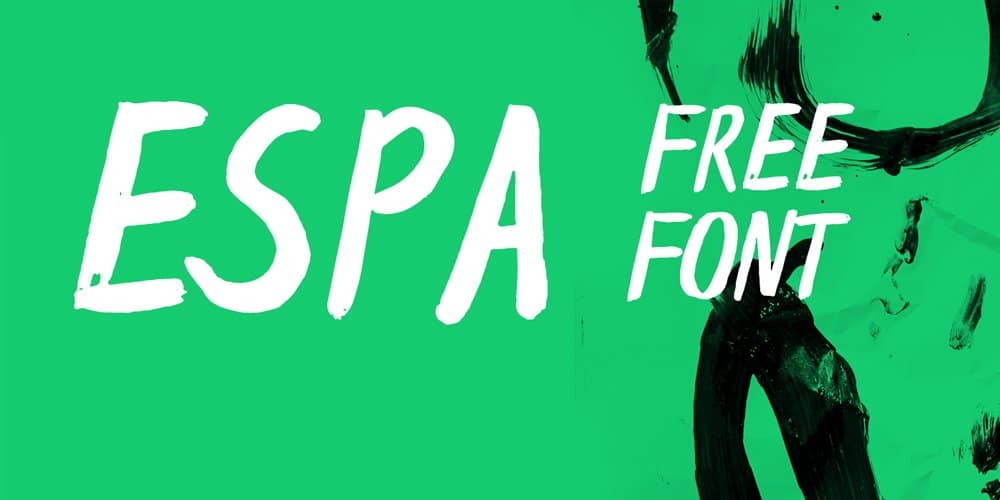 Espa is a free brush font made by Ieva and Krisjanis Mezulis. It features a brush made feel and look. The font suits best big headlines and gives them a personal touch.
Ocean Six Brush Font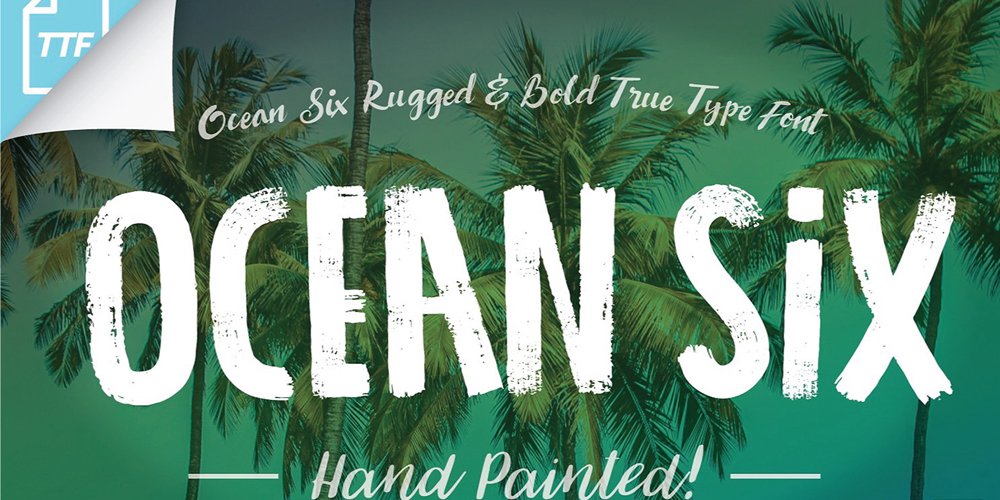 Ocean Six is a bold display typeface from Drifter Studio that features a unique, detailed, and handmade look. Made with scanned/vectorized acrylic brush strokes and inspired from a vintage catalog.
Breakable Typeface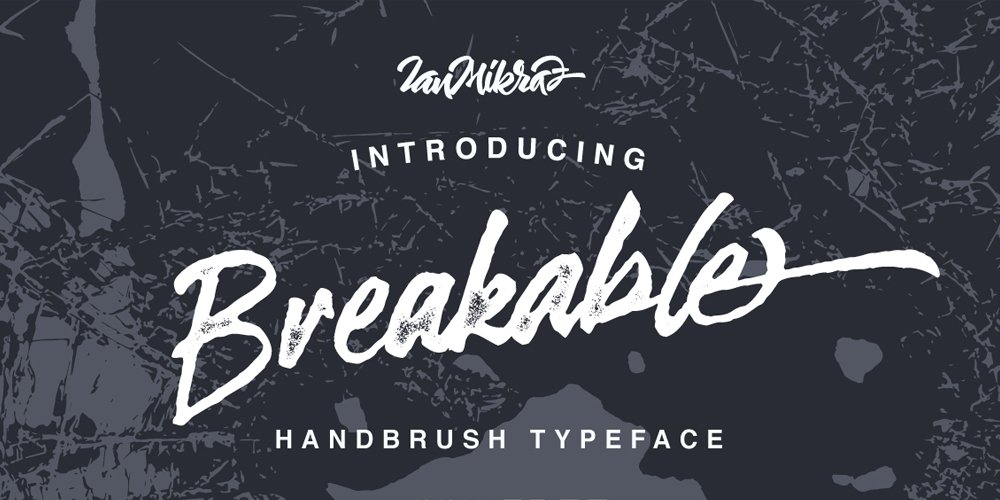 Movement Handletter Brush Font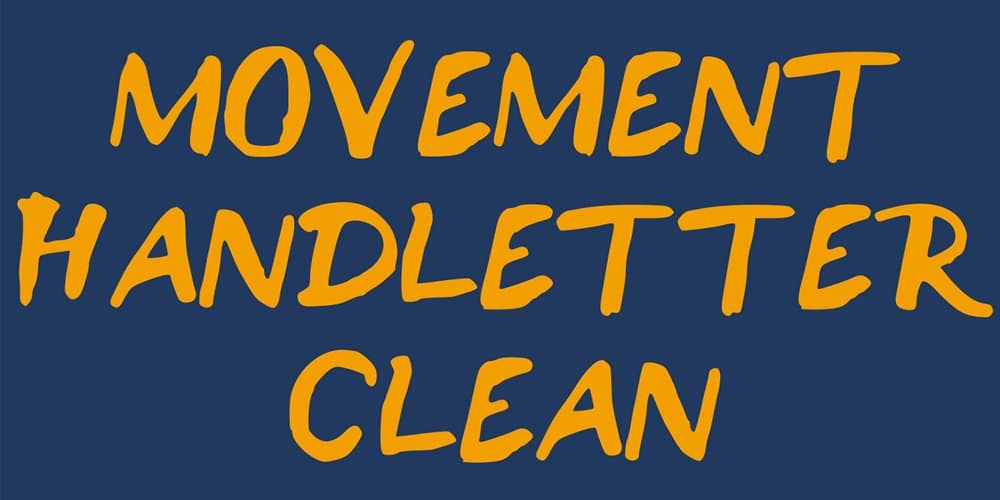 Miller Salt Font DUO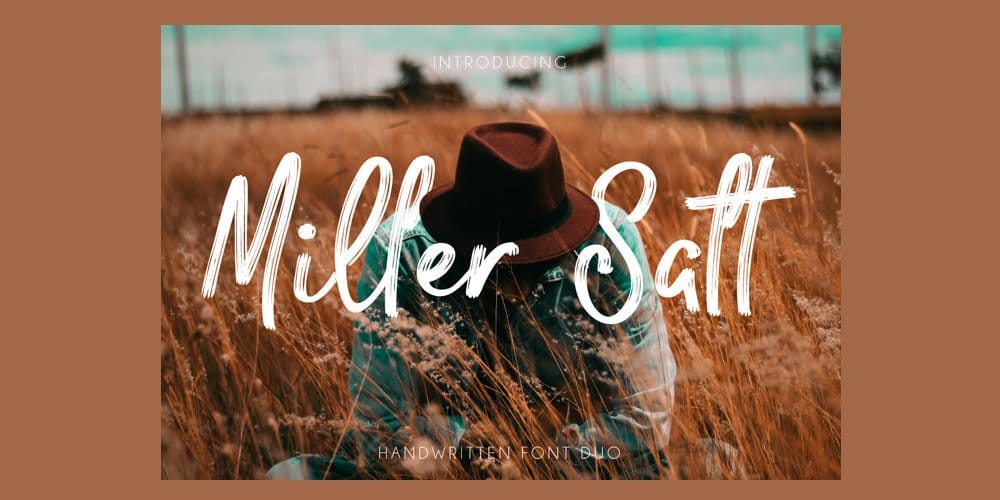 Takhie Font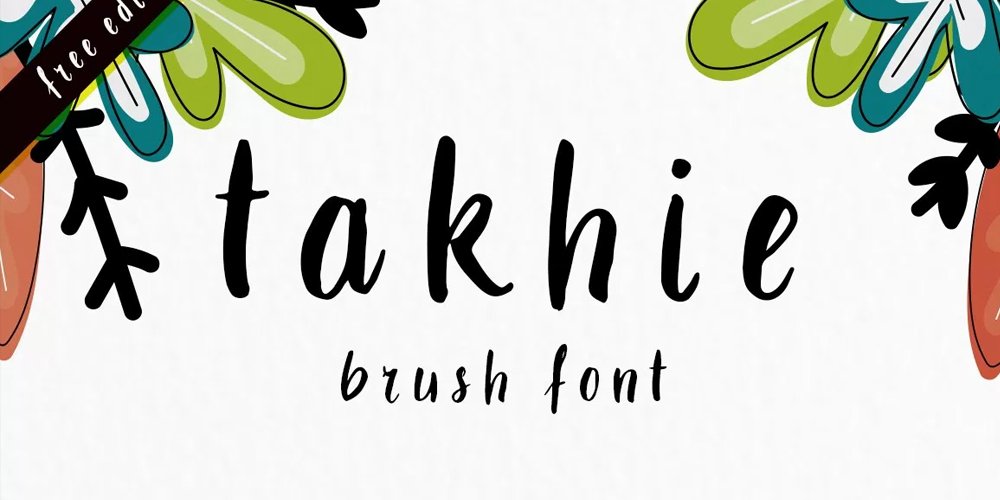 Flow Brush Font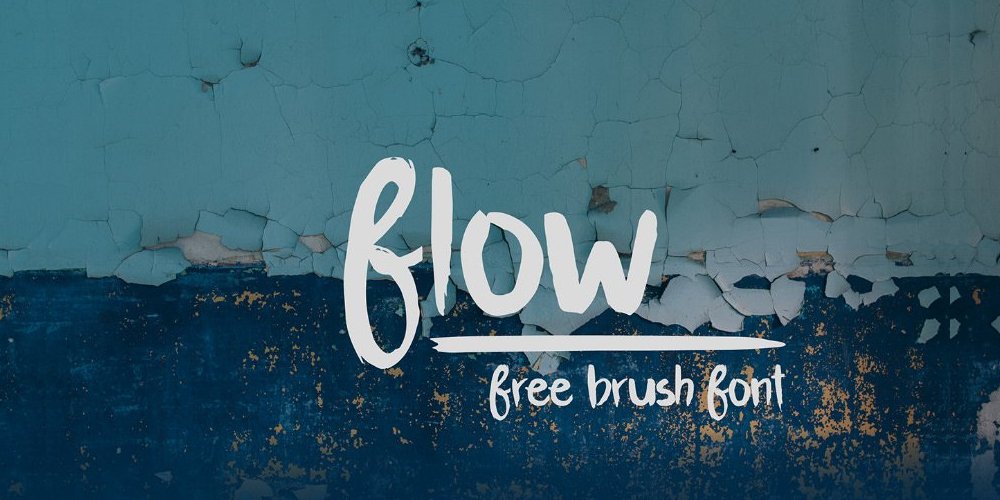 Avene Brush Font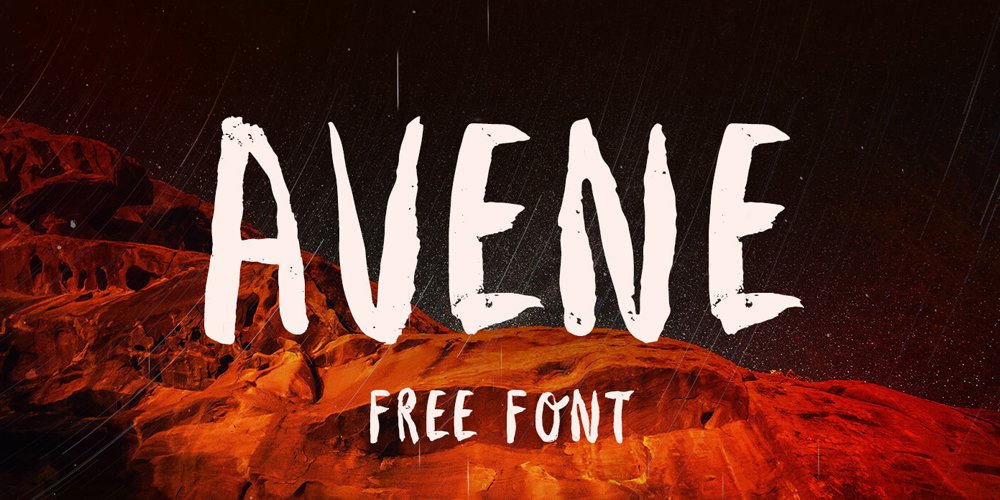 Connoisseurs Typeface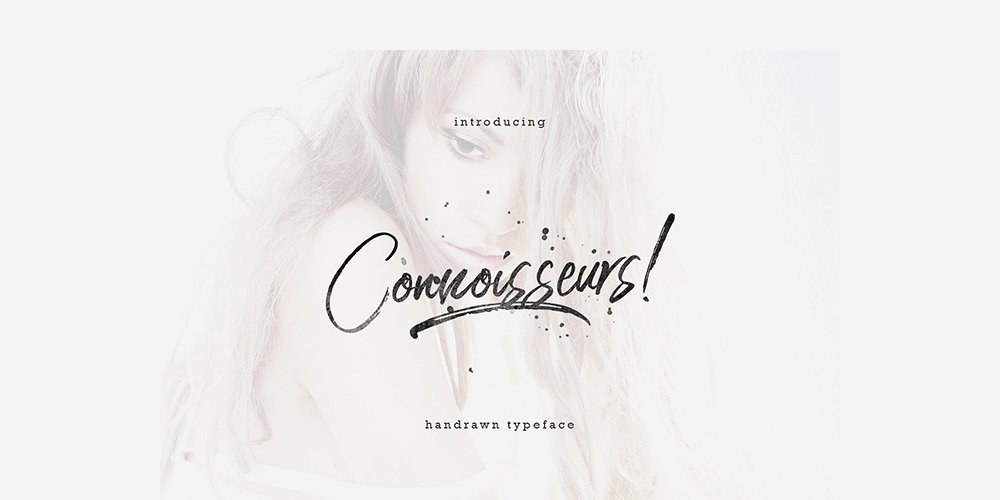 Rowo Typeface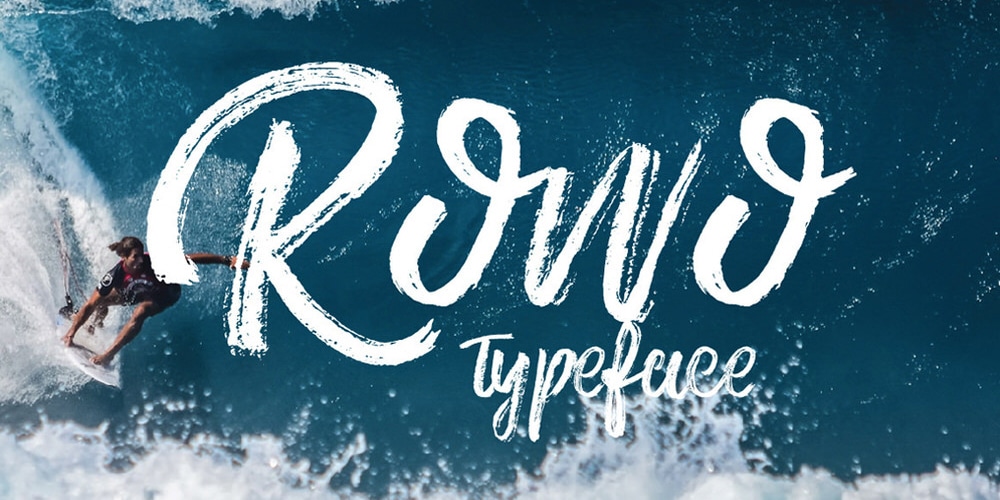 Rowo Typeface is a handmade brush font that features the natural texture of brush strokes and is now free for personal & commercial use. ROWO is perfect for mixing & matching with other styles and is extremely versatile. It includes upper & lower case characters, numbers, punctuation & several alternates
Salted Mocha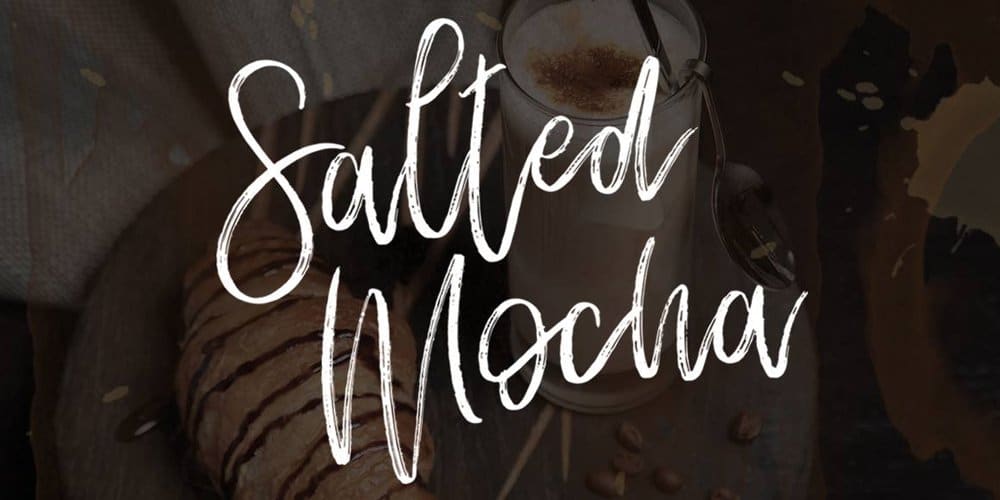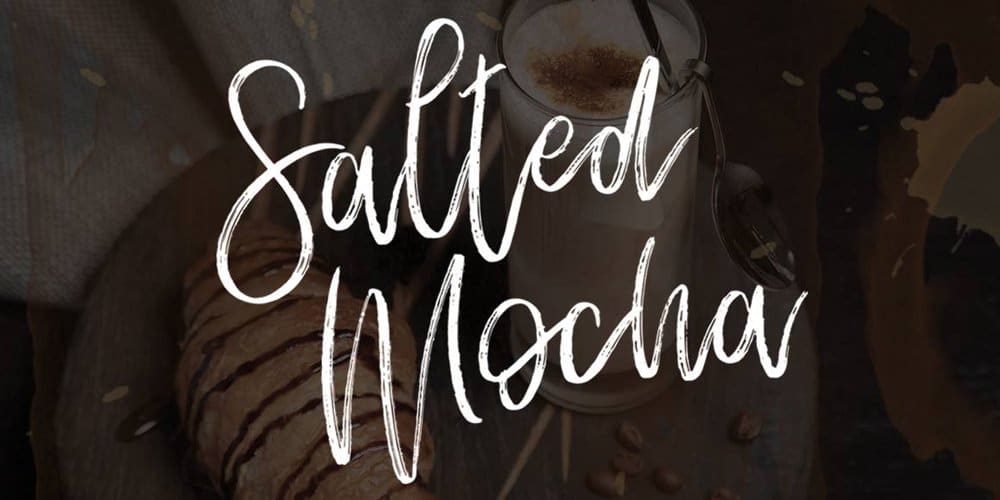 Leafy Brush Font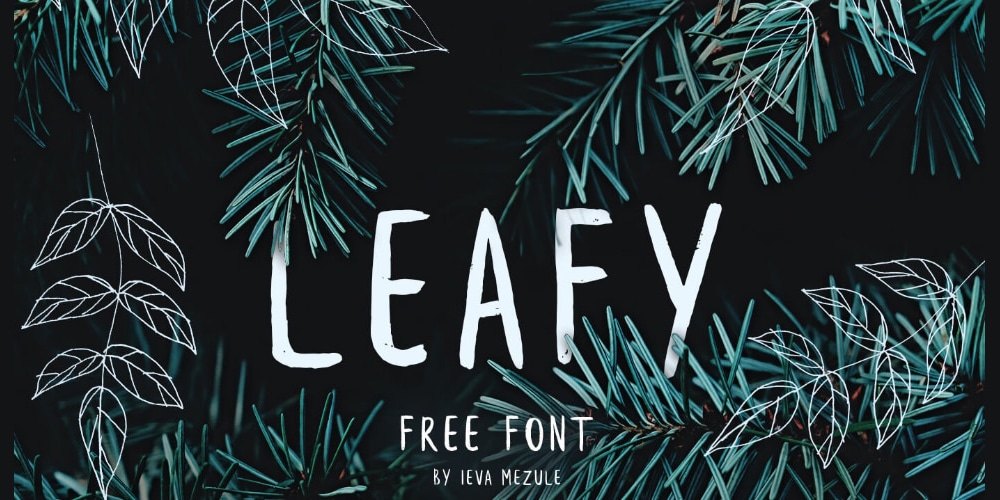 Leafy is a handwritten brush font. It features 95 characters and has all the basic glyphs. The download contains a .otf file.
Big Splash Font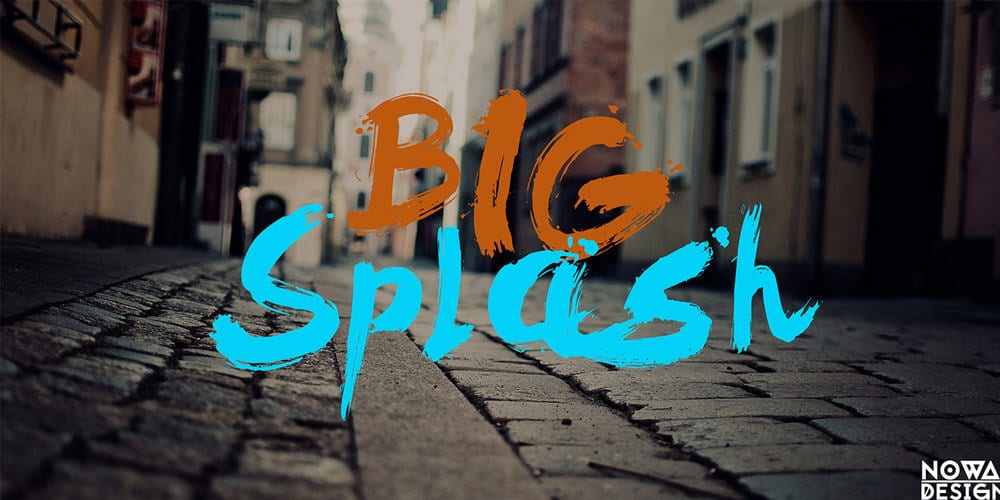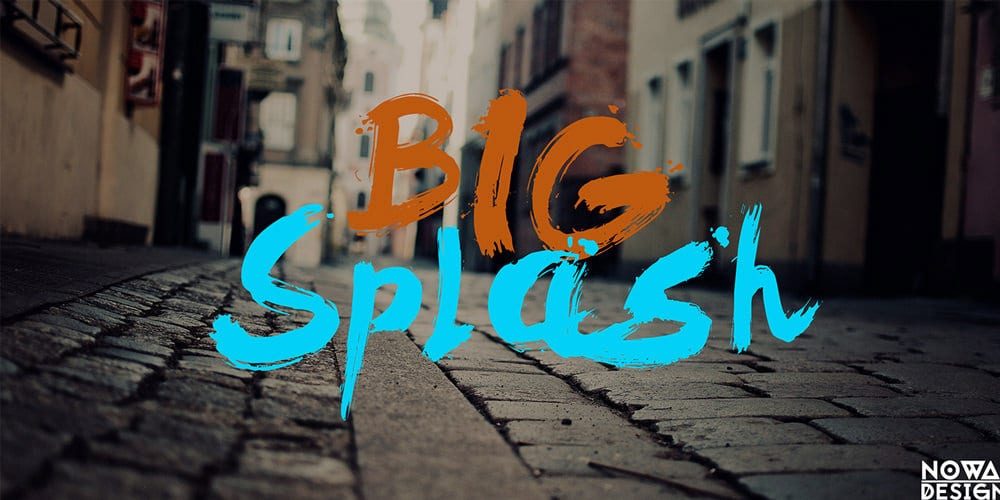 Free Handwritten Brush Font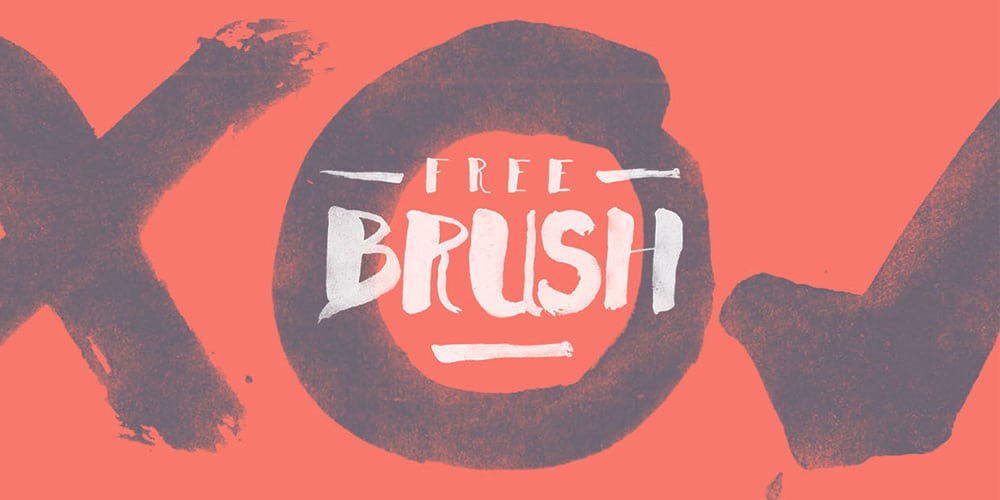 Zeyk Brush Typeface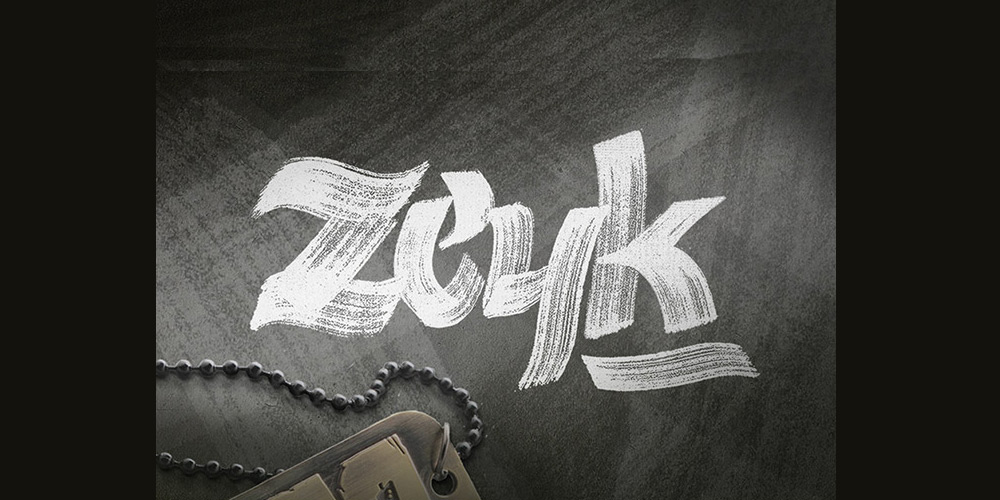 Zeyk Brush is a bold and wild typeface designed to catch the eye. Use it in multiple design projects to stand out of the crowd. Zeyk is an alphabetical font that comes in TTF format.
Summer Hearts Font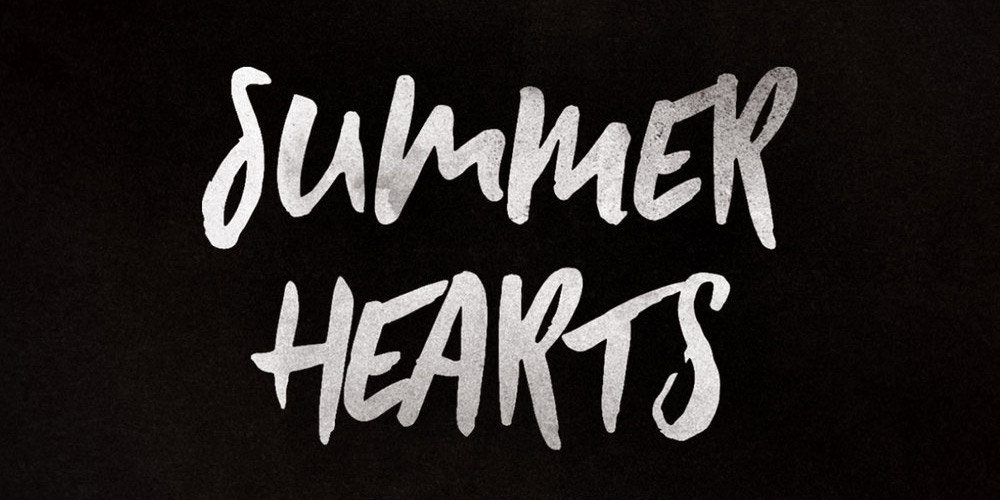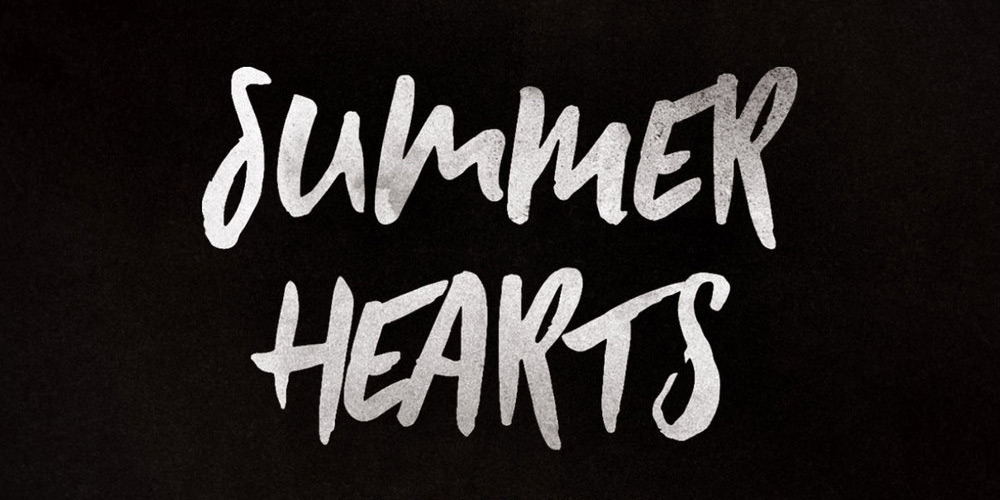 Hensa Brush Script Font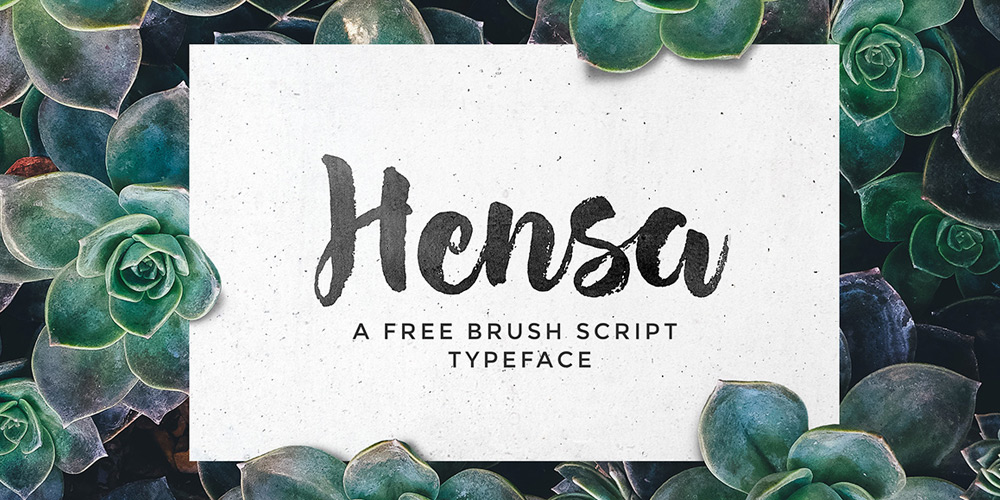 Hensa is a hand-painted brush script typeface ideal for logos, quotes, packaging designs or greeting cards. Hensa contains the basic latin lowercase and uppercase letters, punctuation glyphs, numerals, ligatures and several swashes.
King Basil Brush Font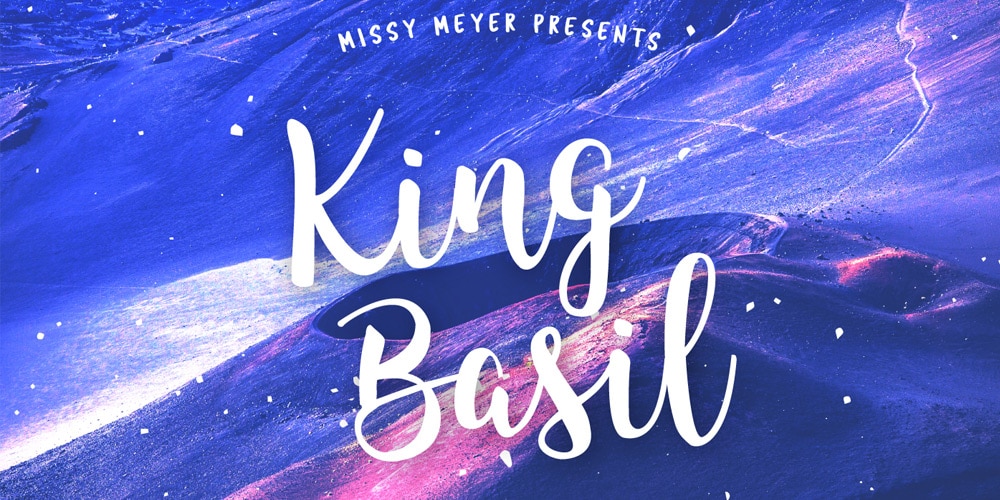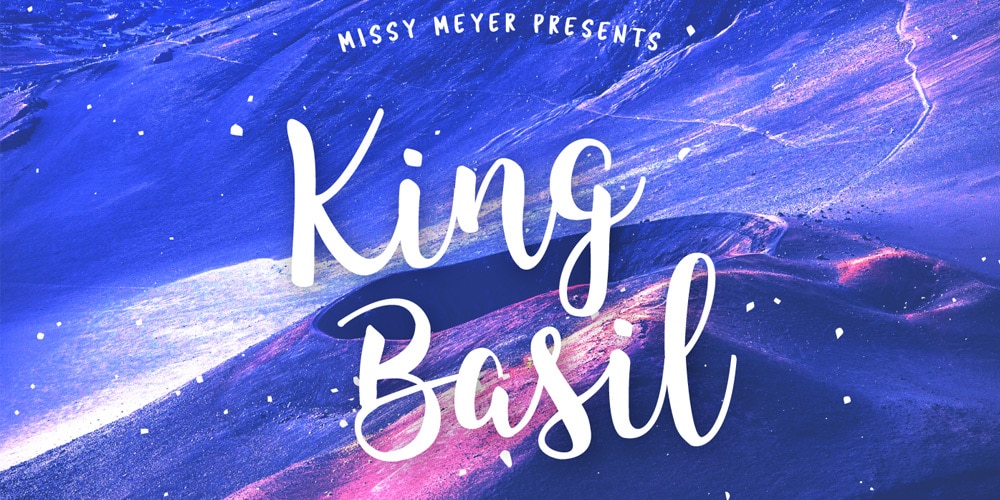 Anana Brush Font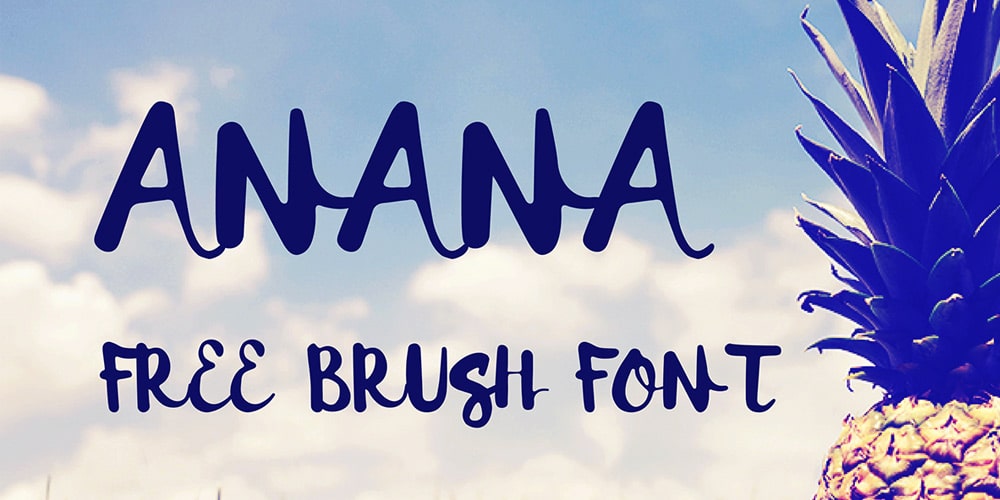 Sitka Brush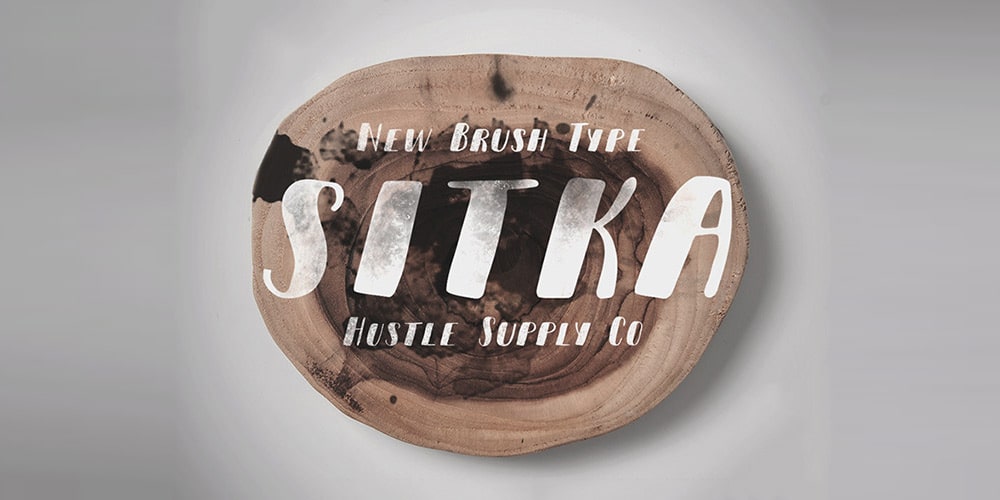 Sitka Brush is a playful brush typeface.t's fun, trendy, and simply aesthetically pleasing. Sitka would be ideal for the logo designs, wedding Invitations, kids books, flyers, posters and so much more! The font includes all standard Latin glyphs, in OTF form.
Brux Font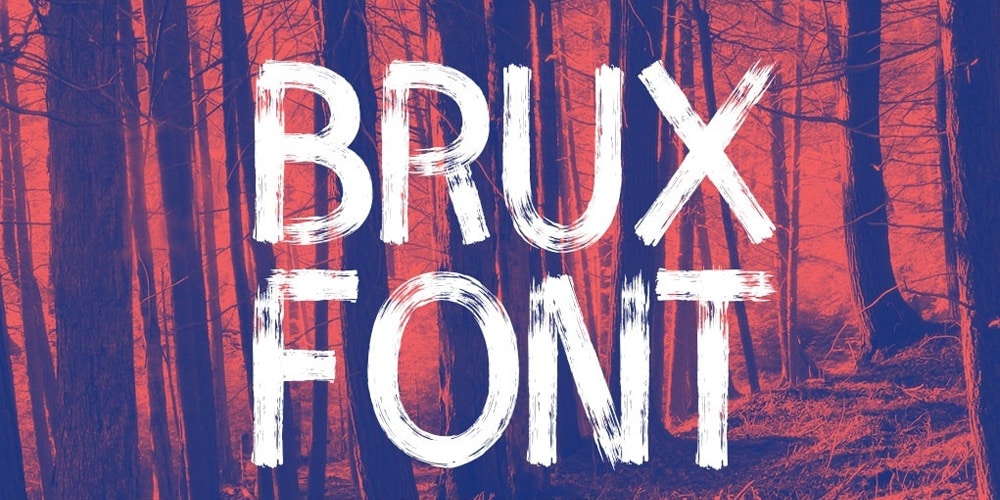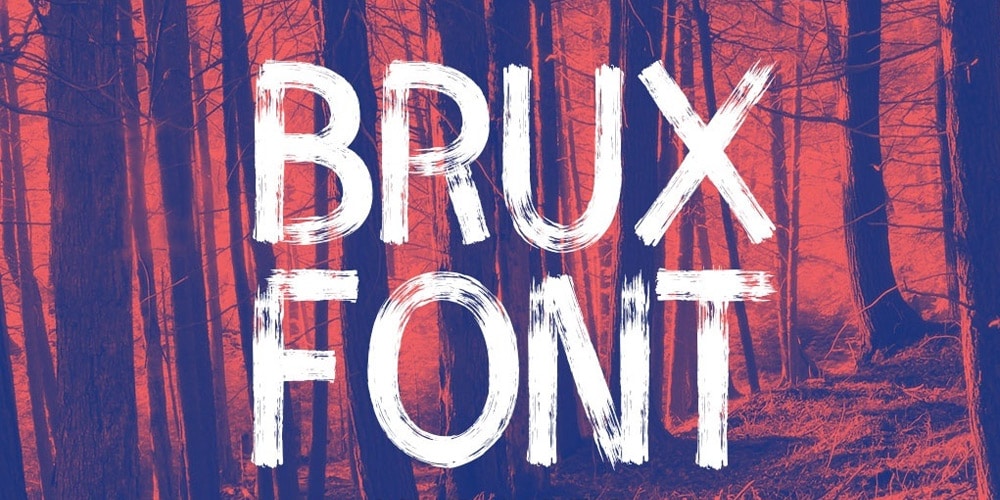 Brux is a wonderful stylish brush font. Great for Print and digital projects. This font has Swedish, German and Spanish characters, and its avaiable in the formats:OTF, TTF and Webfont
Fvriosa Font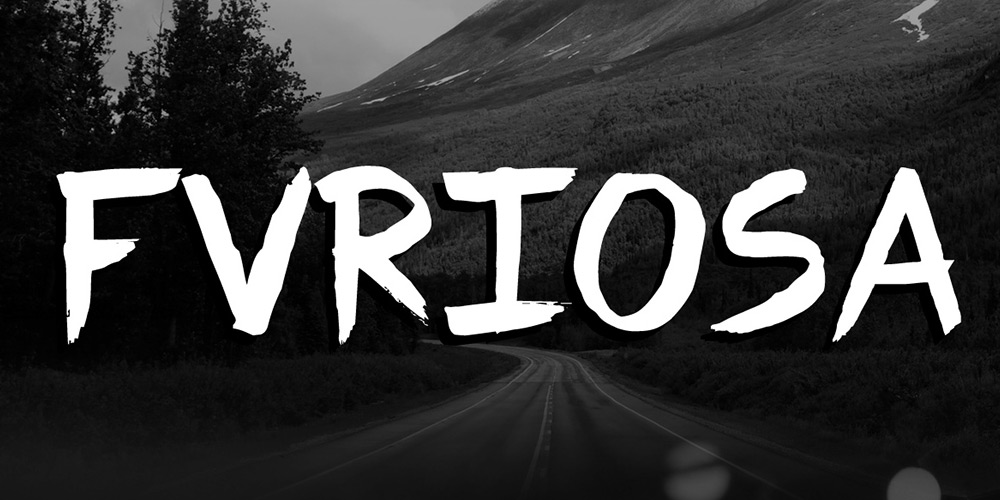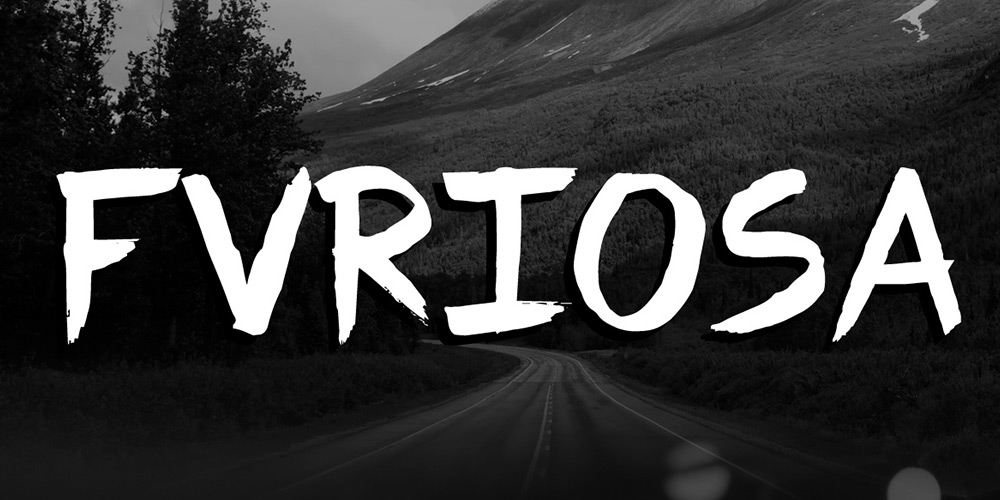 Fvriosa is an absolutely free handmade brush script font, created with furious love by Fausto Furioso.
Cutie Star Font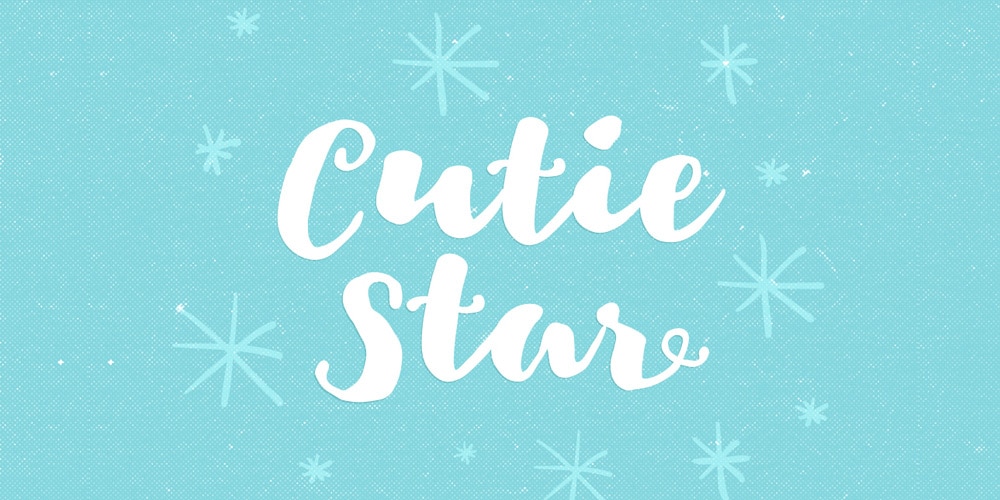 Cutie Star Free Font is a modern brush script typeface having irregular baseline and organic hand written shapes. Drawn with regular brush pen and optimized to seem like hand-lettered brush.
Duwhoers Brush Font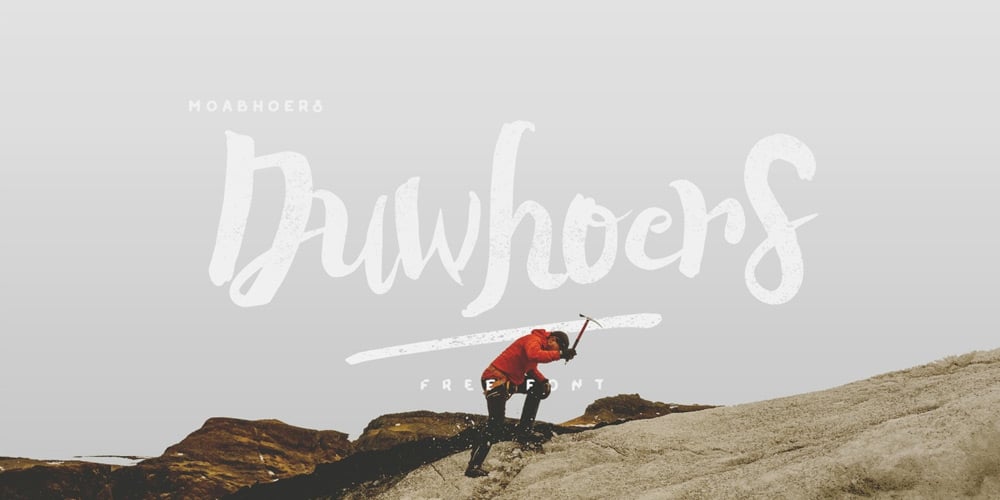 Duwhoers is Modern Brush Font with Vintage Handmade feel. This font is free for Personal and Commercial use.
Retro Fonts
Equable Font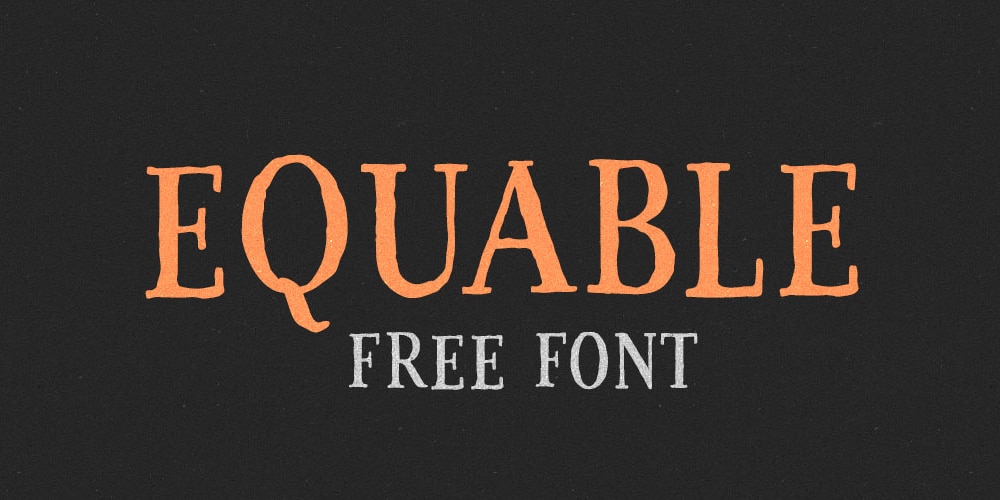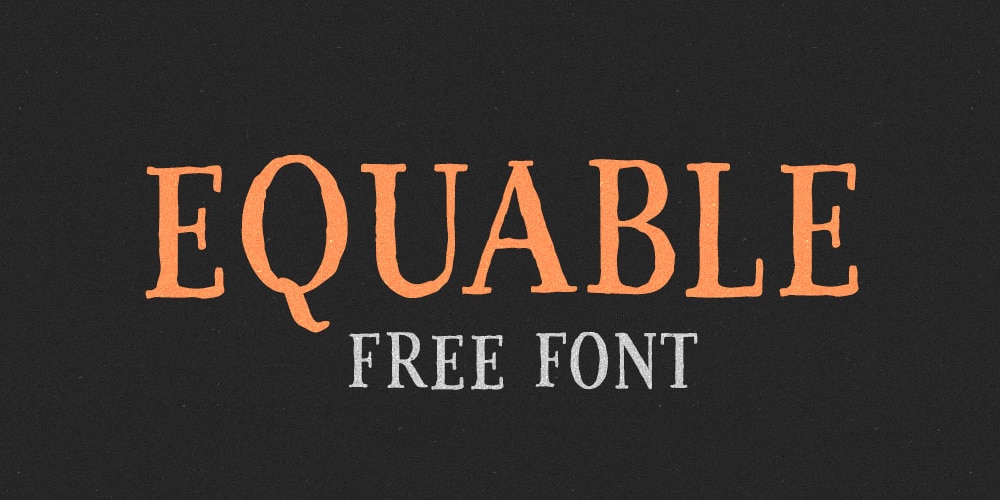 Equable Font is very classy handmade font with imperfect natural curves but still looking very nice and neat. it looks best on textbook, retro logo and branding, historical book and apparel print design as well.
Free Font Family
Berg Font Family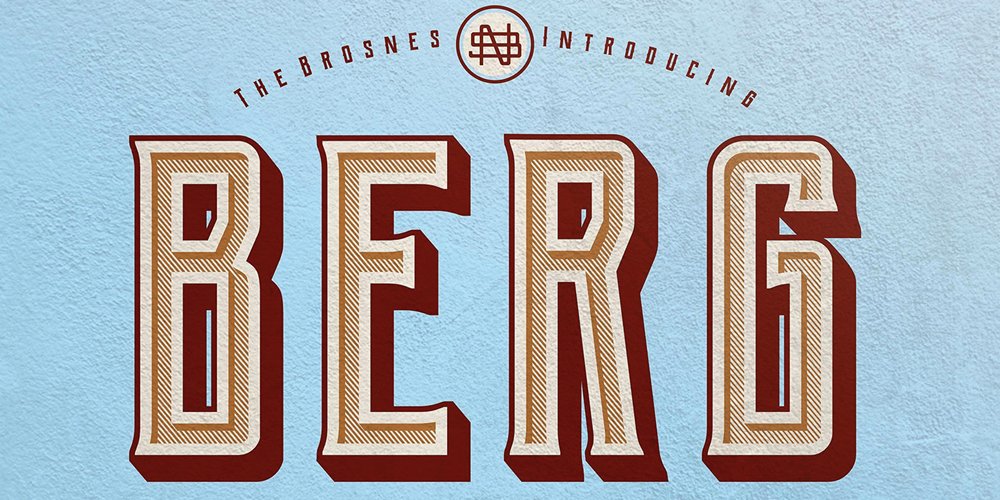 Clinton Typefamily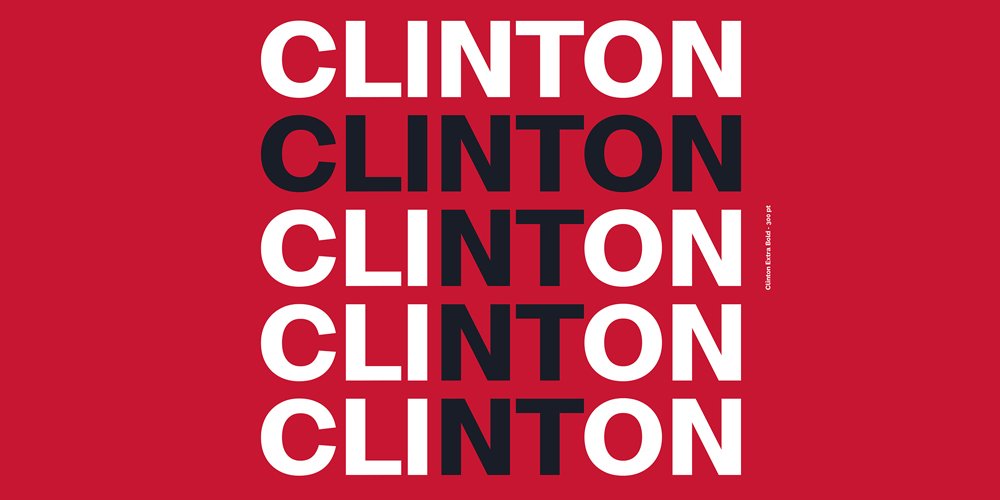 Kookaburra Free Font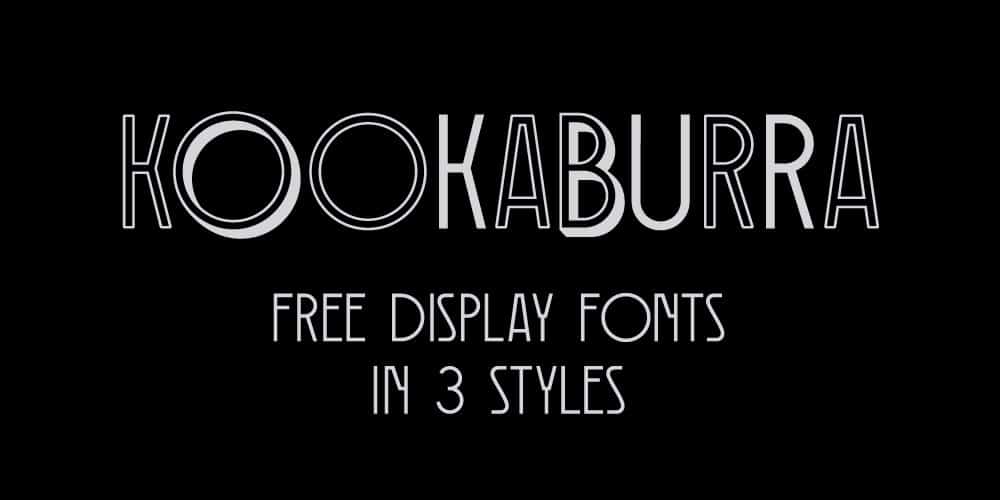 Latina Essential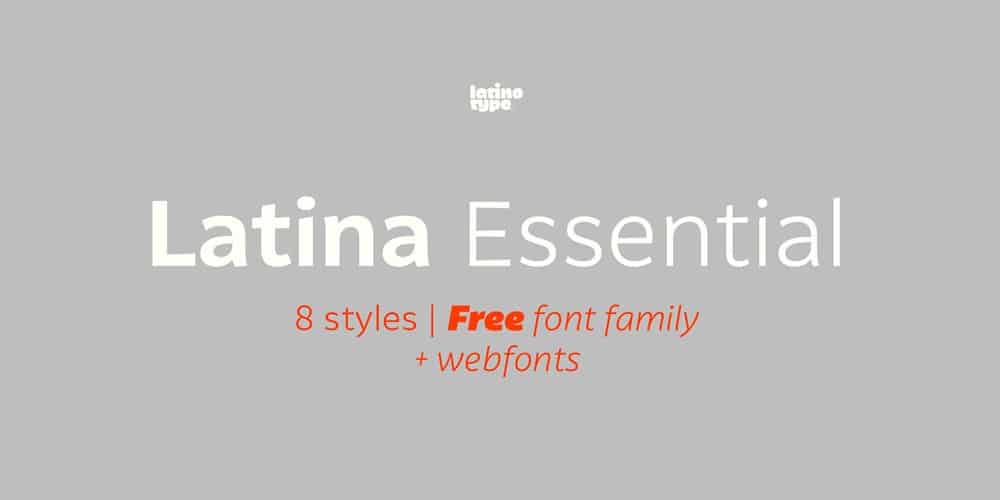 Latina Essential is a humanist typeface designed for use in continuous text. The font comes in 4 weights with matching (true) italics. Latina Essential is well-suited for publishing design, books, magazines, branding and advertising.
TM Vinograd Font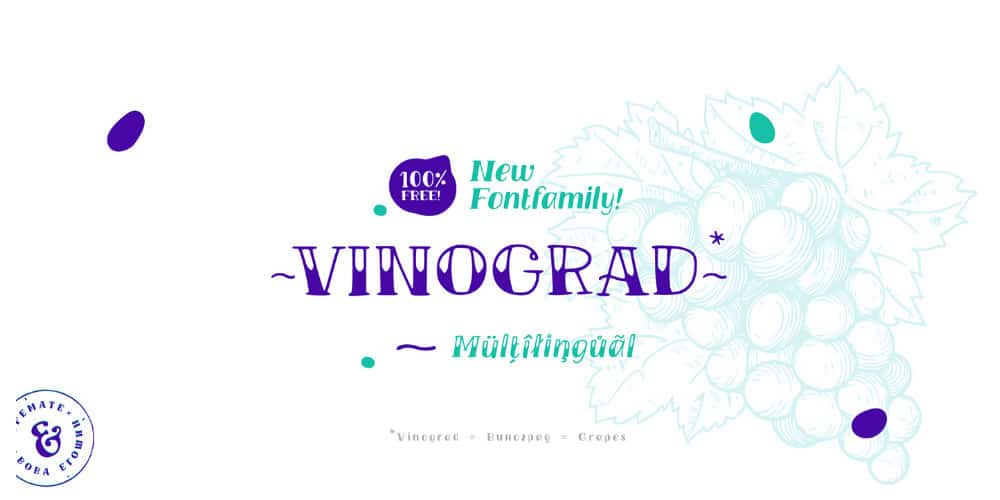 TM Vinograd is a handwritten display font. This font is suitable for different design purposes. Headings, logos, packaging, children's books and magazines, T-shirt prints.
Unchained Font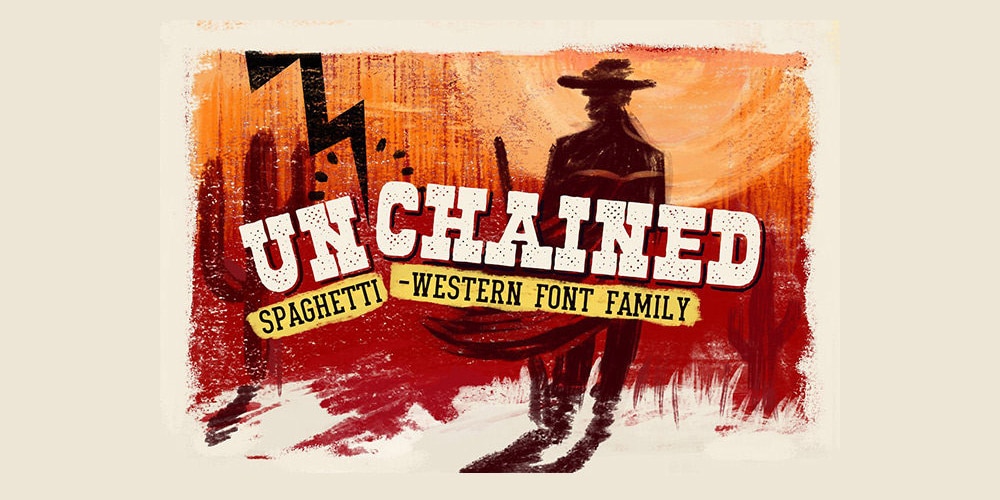 Octanis Font Family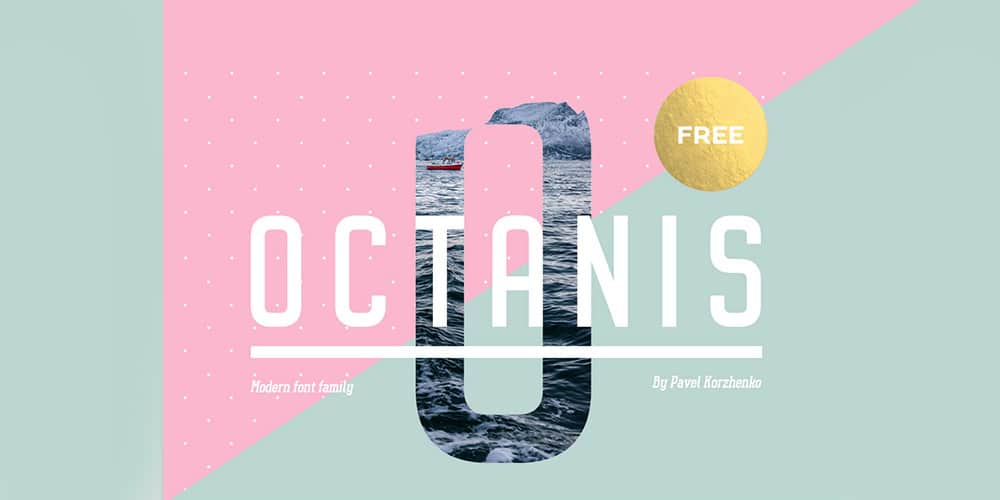 Octanis Font is a complete modern font family that comes in 8 beautiful styles. Get Octanis, a perfect typeface for headlines, logos, typographic compositions and paragraphs of text.
Monospace Fonts
De Valencia Typeface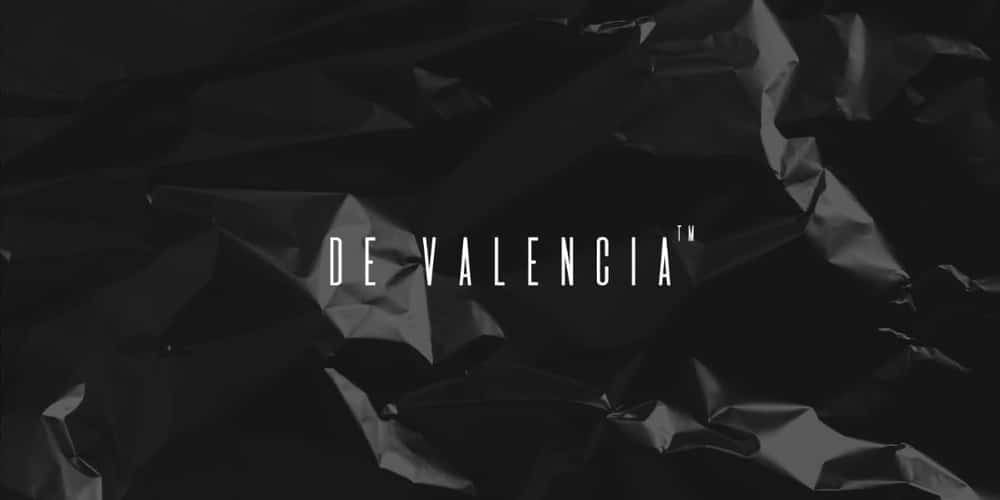 De Valencia is a monospaced display typeface with a subtle, elegant and minimalist character, created especially for the Mexican short film "A solas".
Decorative Fonts
Nord