50 + Free Brush Fonts for Designers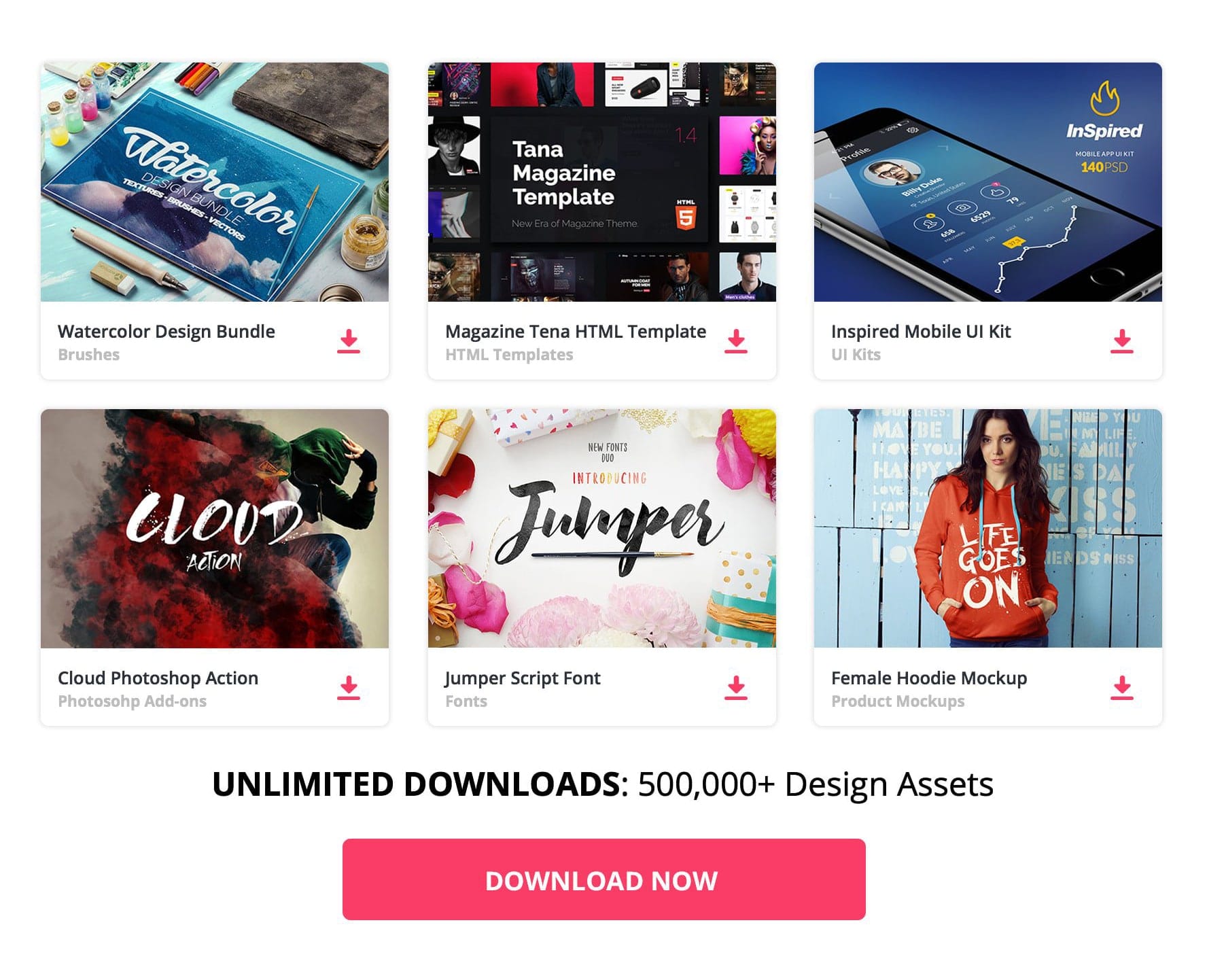 Typography is every where we look, in the books we read and the internet sites we visit.. Even in our daily life, products packages, signs, stickers and you name it. Fonts are the critical element in any graphical and web design that meant to give information. A typography and graphic design make the product more catchy and understandable.
There are many types of fonts are available like Display fonts, Retro fonts, script font etc.. Today we are talking about Free Brush fonts for graphic and web design. These types of fonts are widely employed in graphic designs. You can see them in product packages, posters, flyers etc. They are derived from ink and brush writing. They are derived from ink and brush writing. They are beautiful and natural as they look like written with an ink and brush.
Premium fonts are always so pricey, so designers can take advantage of free fonts to fit the budget. In this position, you can see a great collection of free Brush fonts for your design projects.
See also :Free Modern Script Fonts for Designers
Free Rogeu Brush Font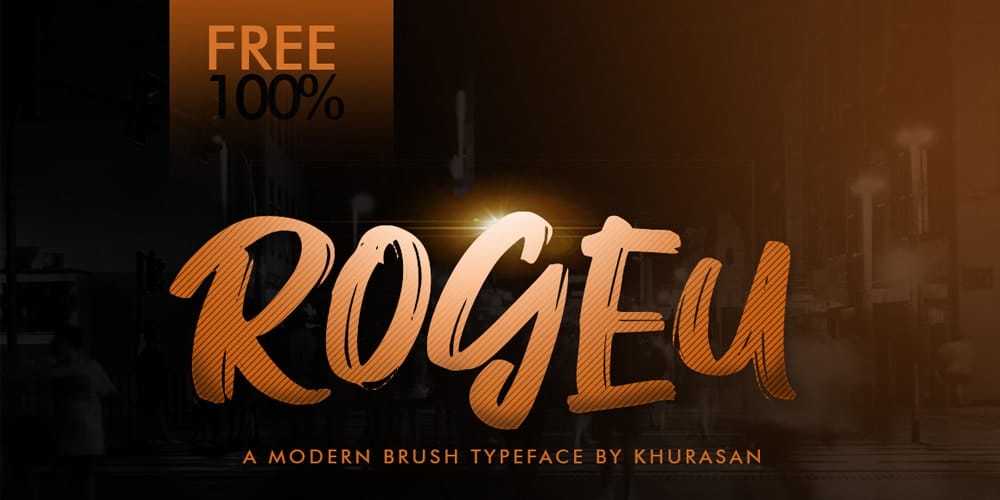 Rock N Roll Textured Brush Font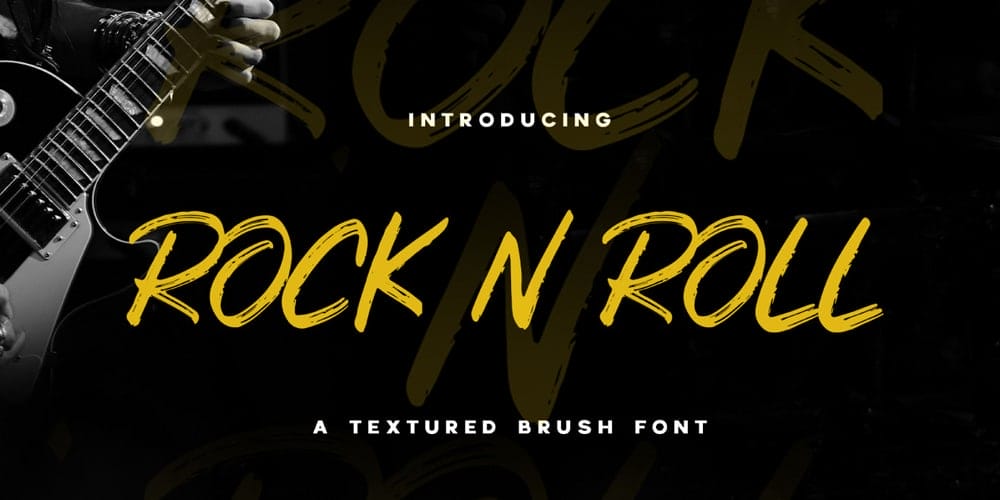 Arkipelago Brush Script Font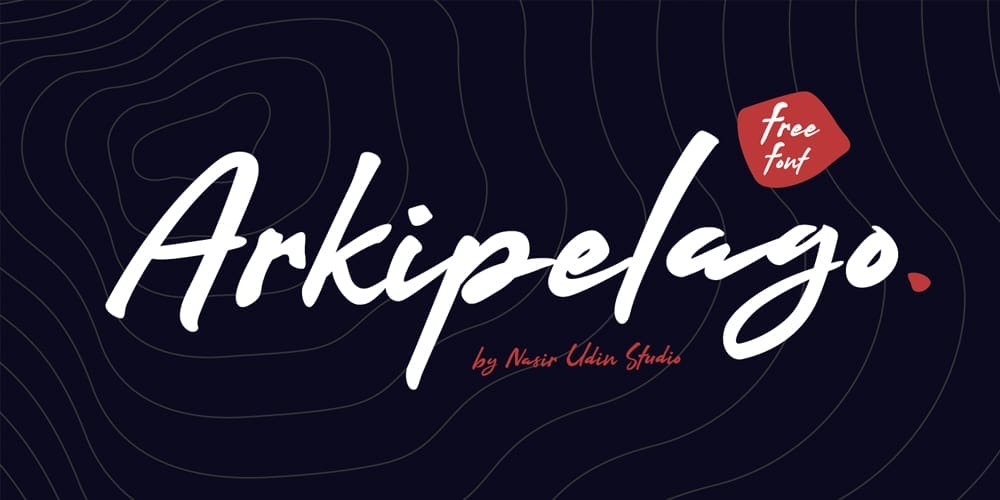 Celestina Brushpen Script Font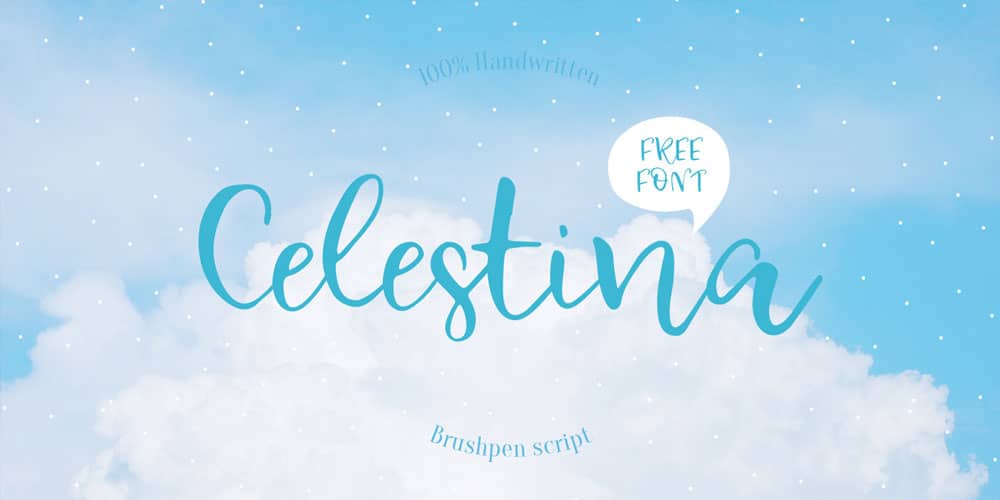 Shallou Handmade Brush Script Font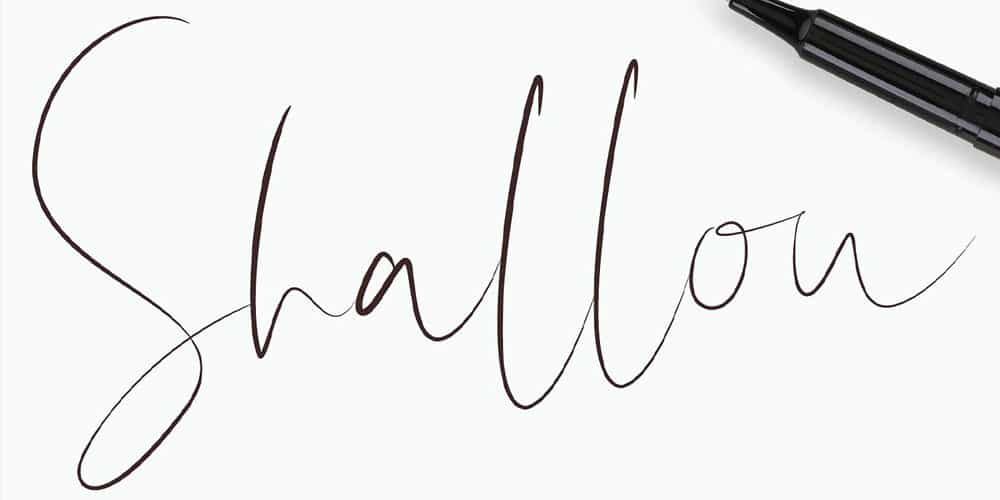 Marker Mark SVG Font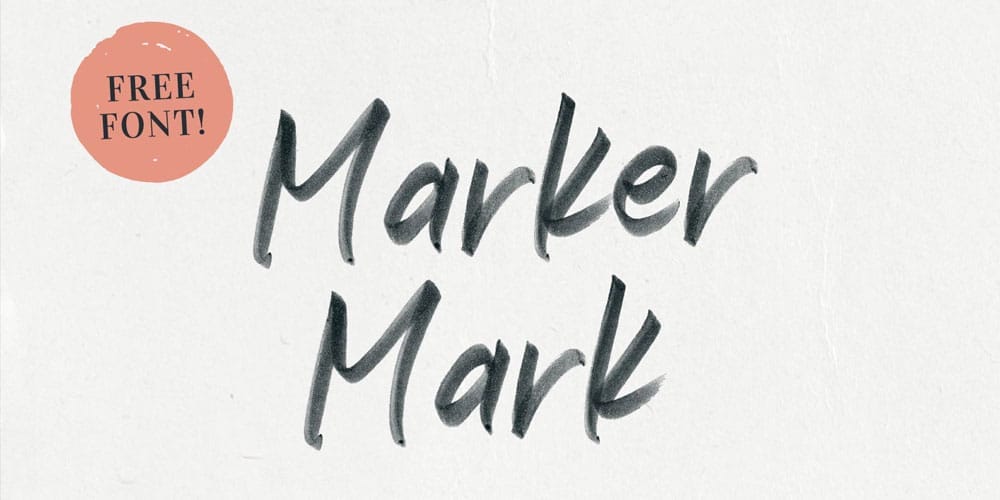 Rockstar Brush Font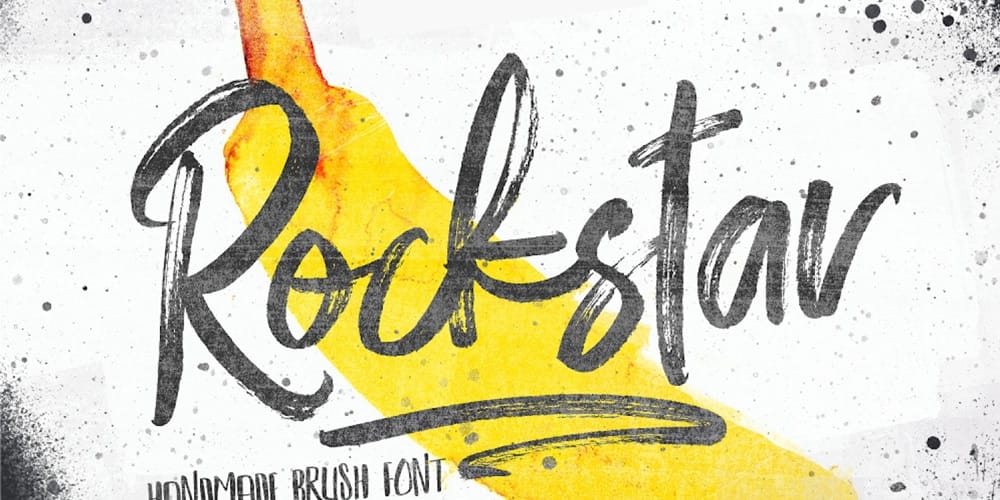 Cera Brush Font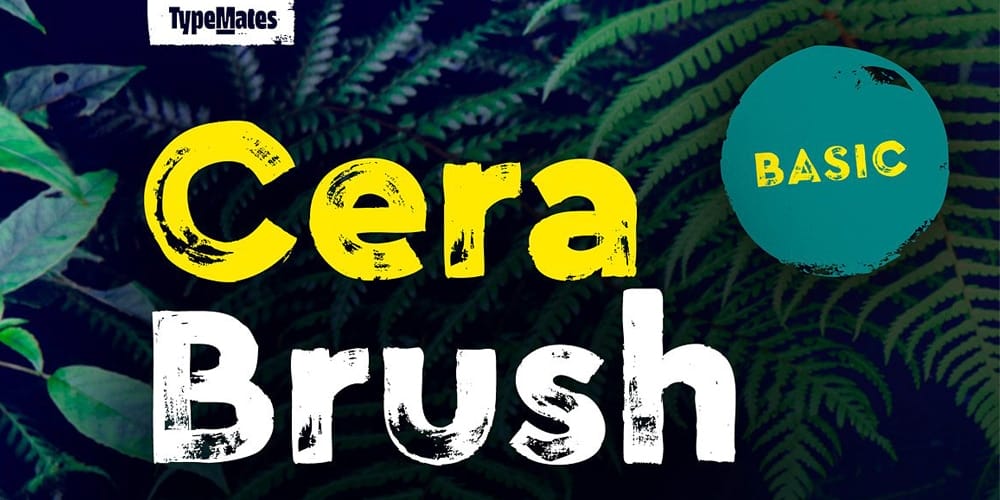 Silhouetto Handwritten Brush Font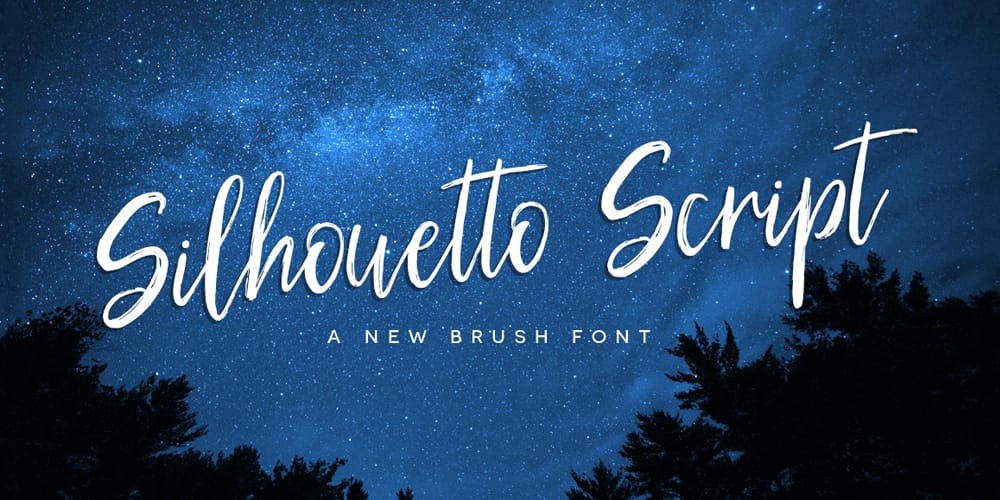 Oyget Font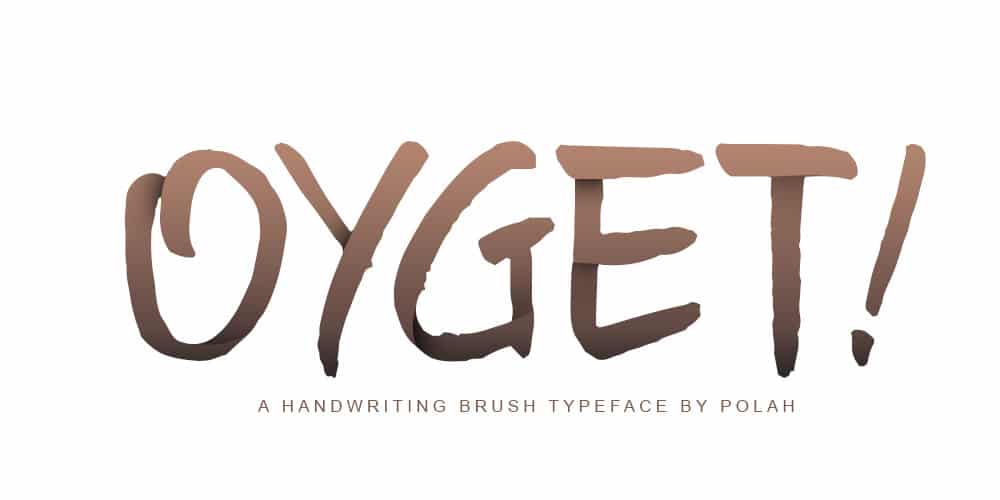 Alinea Brush Typeface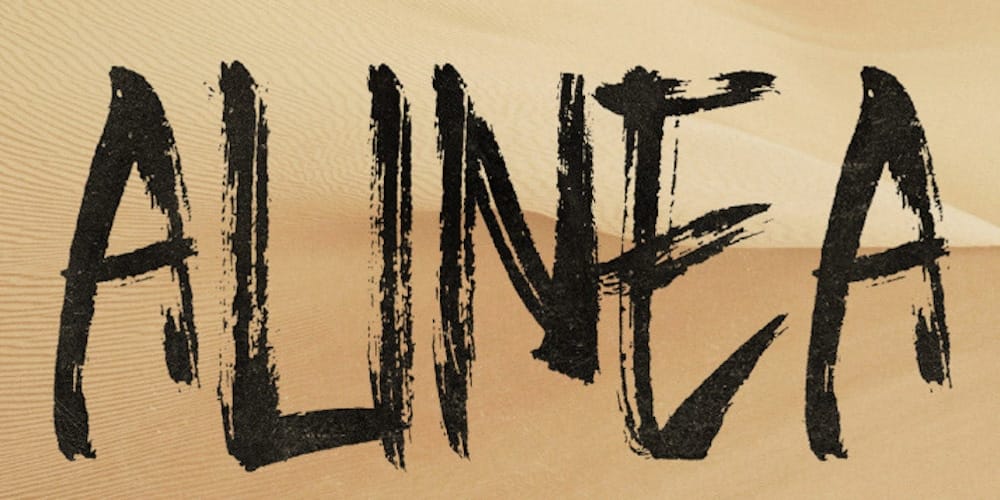 Sanos Brush Script Font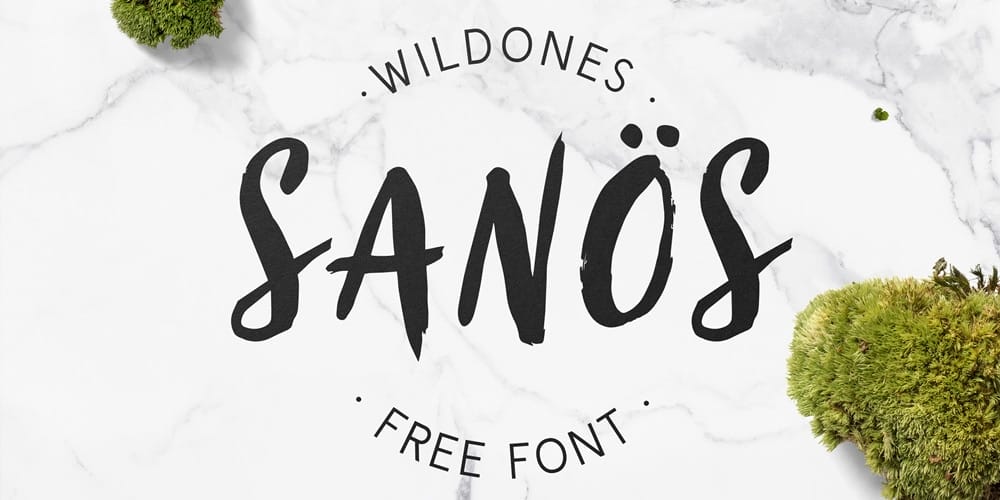 Sanos Free Brush Script Font is perfect for handwriting style projects. It comes in two formats .TIFF and .WOFF. This brush script font works best for fashion, beauty products, food, apparel and magazines. Sanös Free Brush Script Font could also be used for film, television, marketing, advertising and websites.Download brush script font from Wildpicks.
Austra Brush Font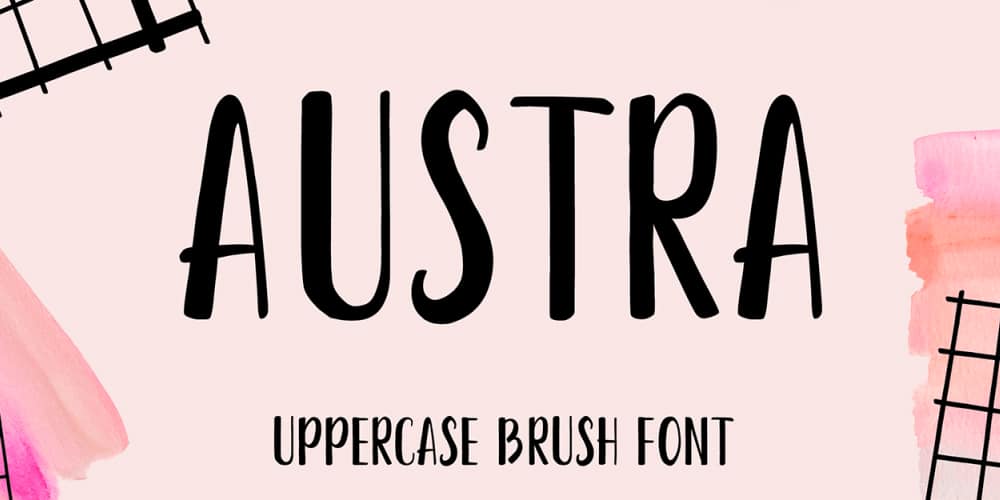 Leira Brush Font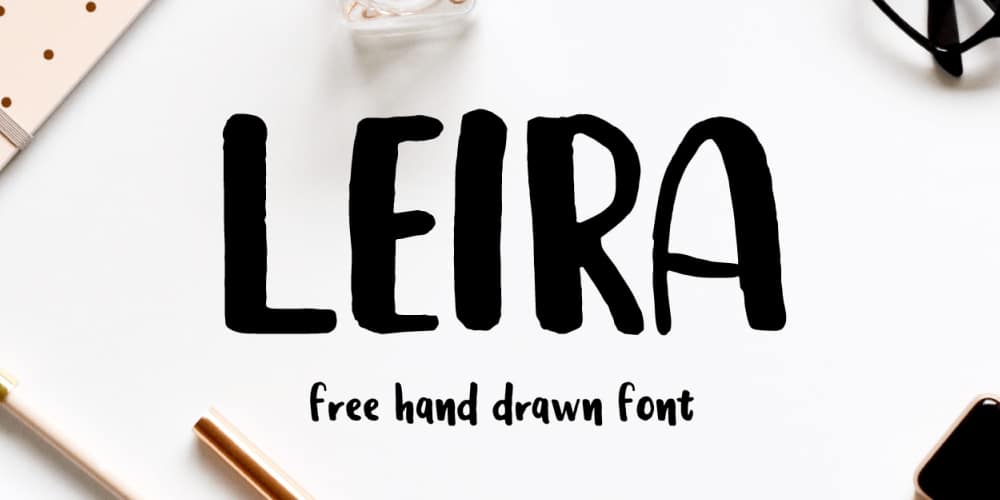 Emmeline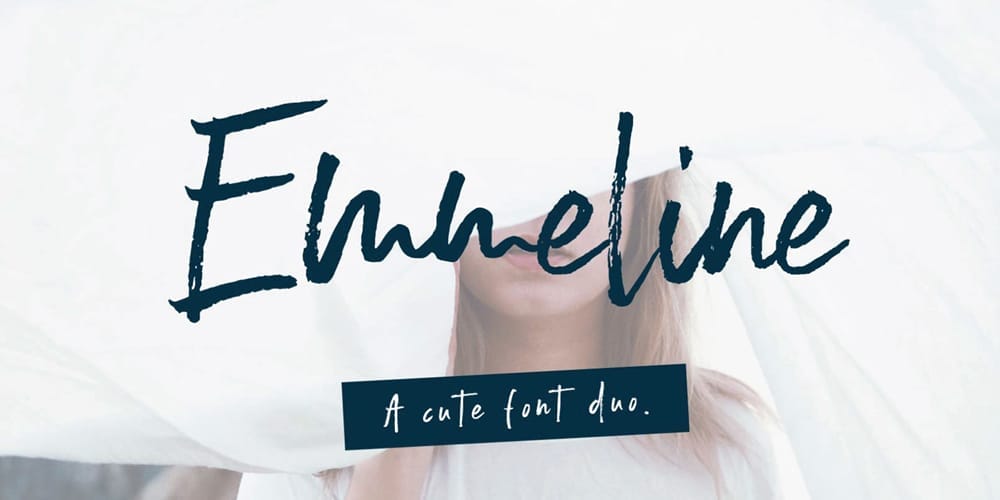 Aline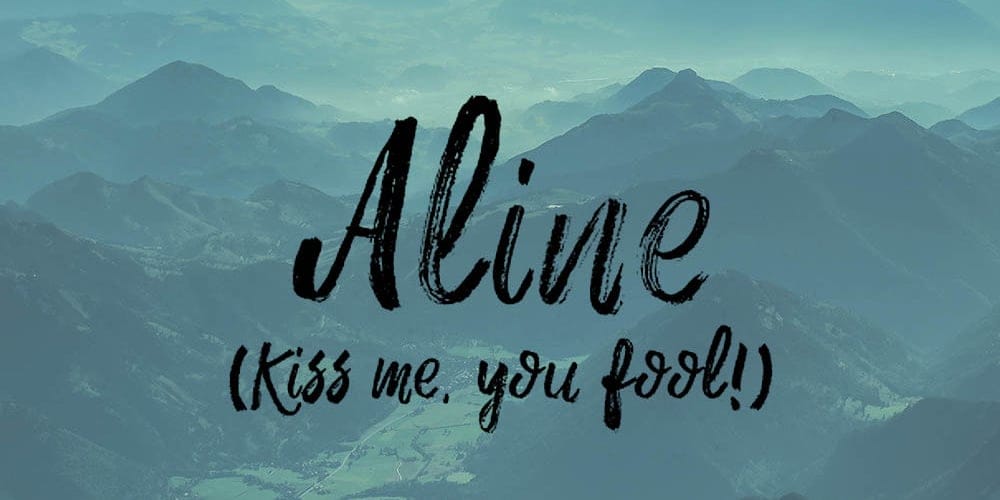 The Dolbak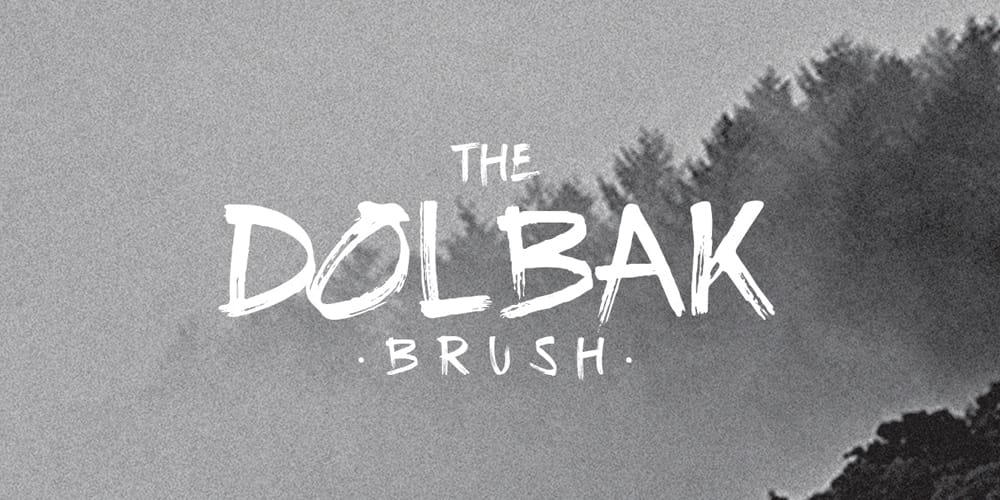 Ivory Heart Font (SVG, TTF)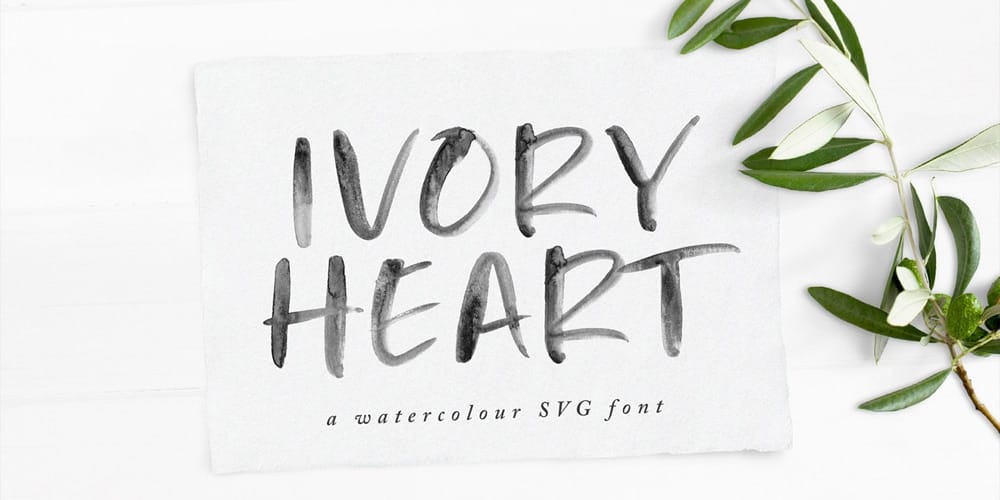 Twenty Minutes – Brushed Handwriting Font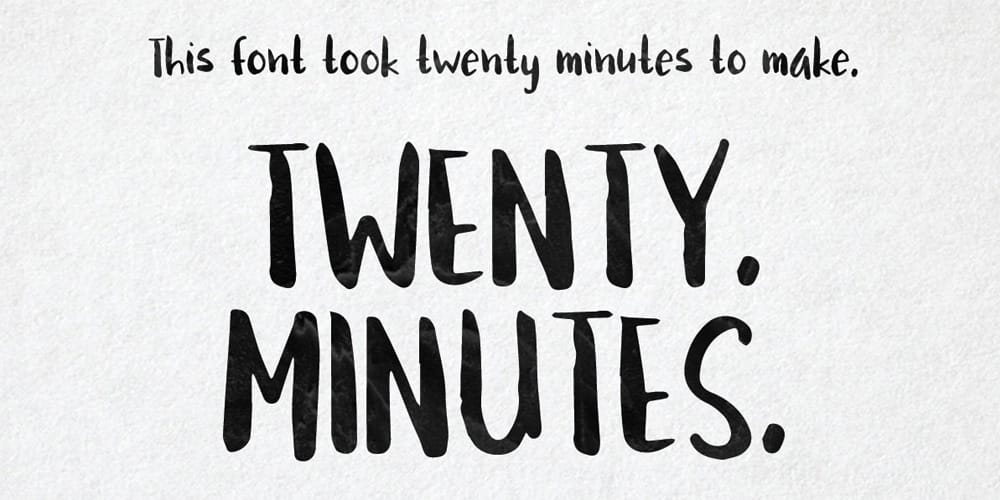 Aloja Handwritten Font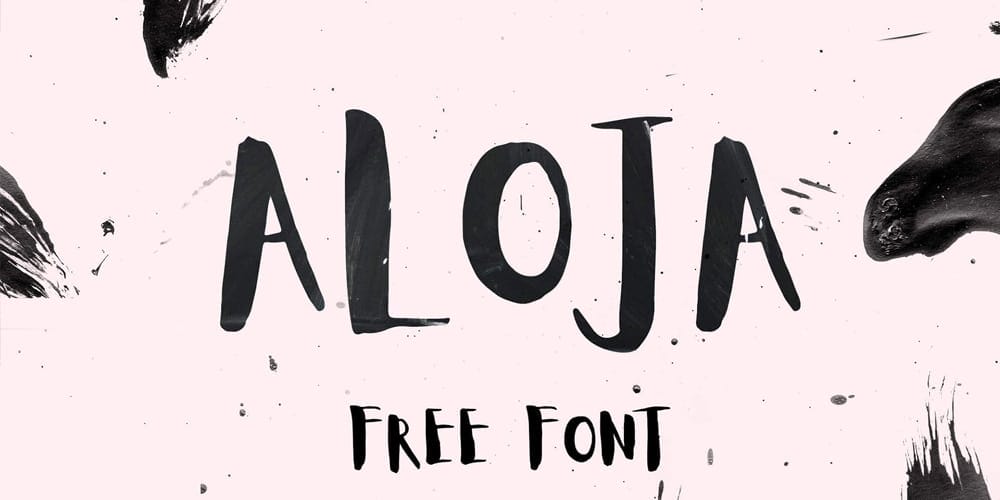 Zallord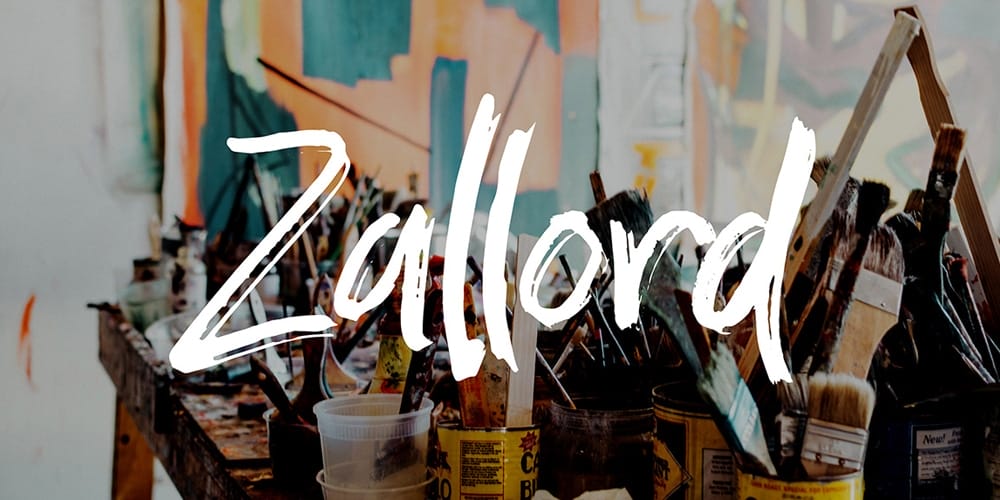 Marked Font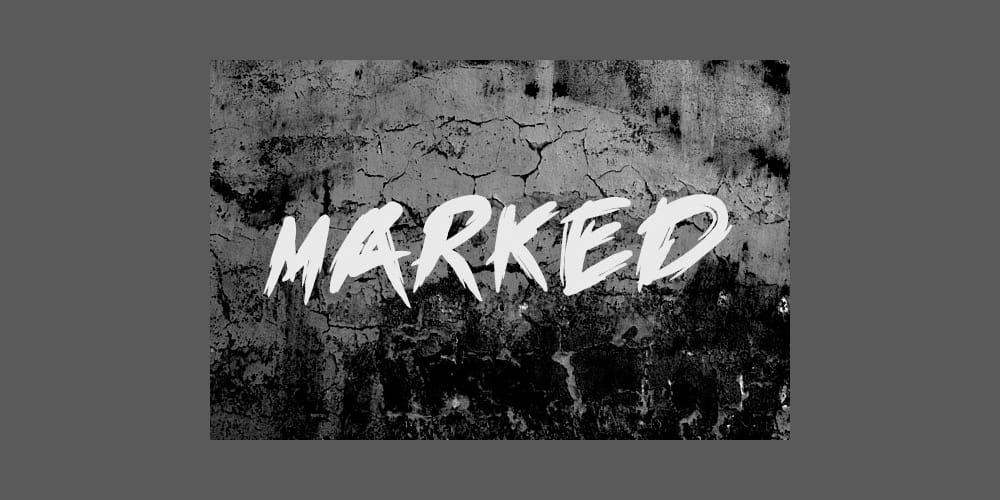 Quiapo Brush Typeface
Wild Zova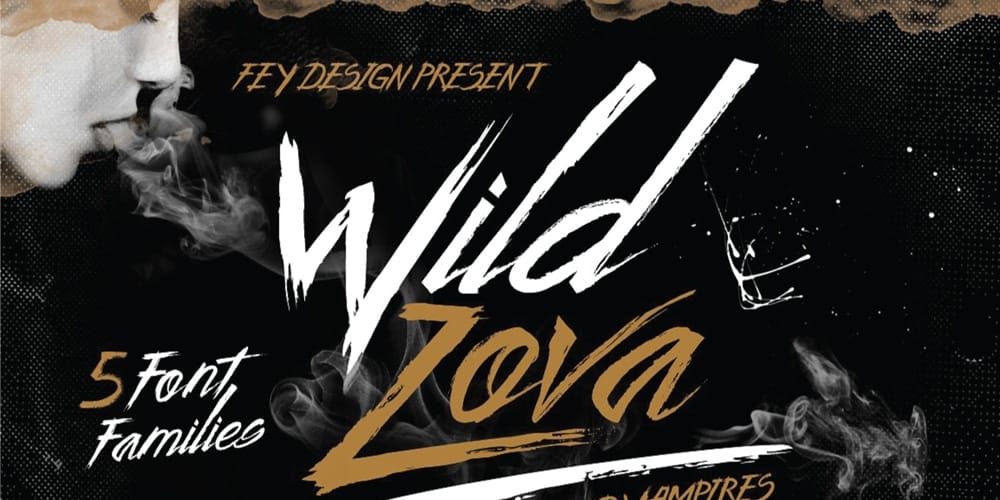 Graphic CAT Brush Script Typefaces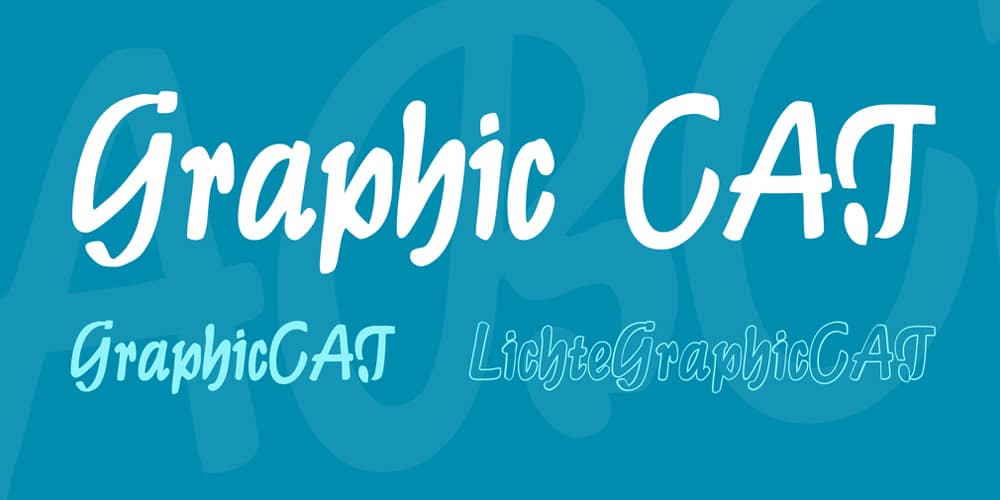 Anthares Hand Brush Script Fonts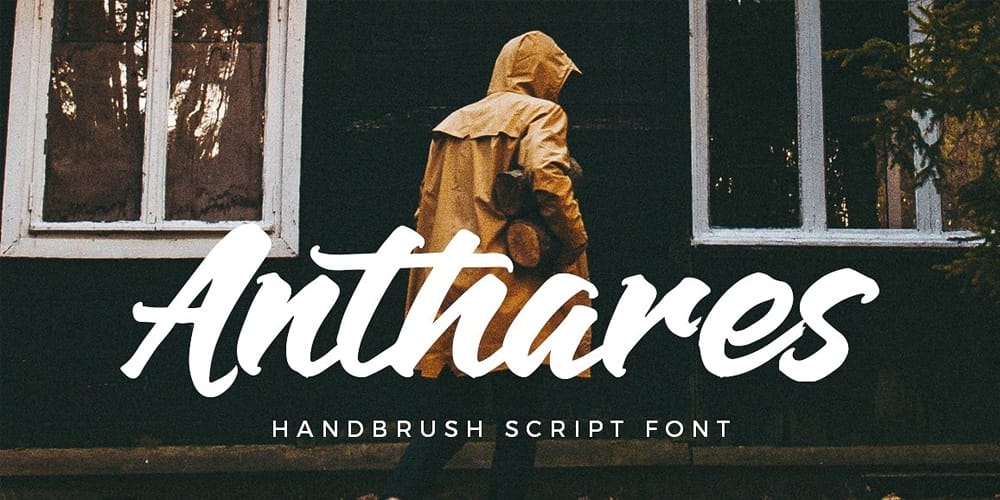 Anthares Font comes with uppercase, lowercase, numerals, punctuations and so many variations on each characters include opentype alternates, common ligatures and also additional swash. Perfect to use for Logotype, Letterhead, Poster, Apparel Design, Label and etc. Download brush script font from Wacaksara.
Restless Brush Script Fonts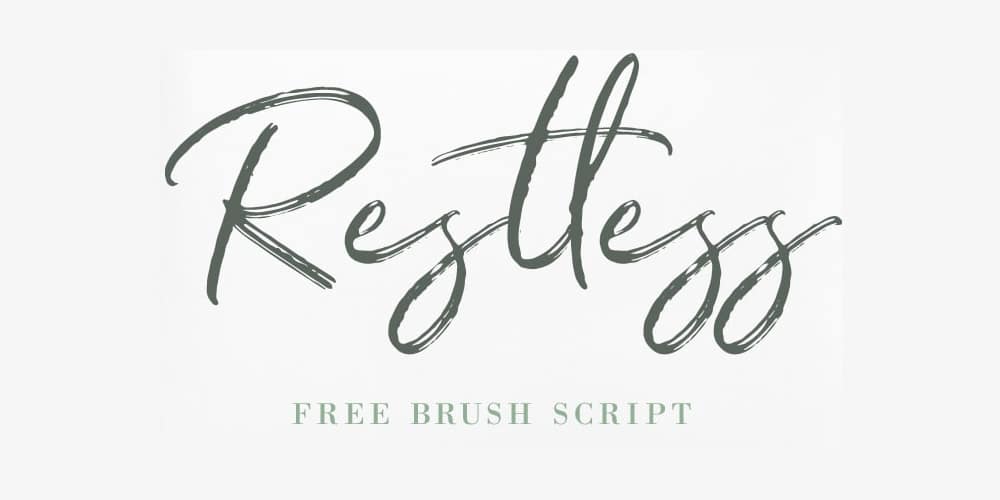 Homemade Brush Typeface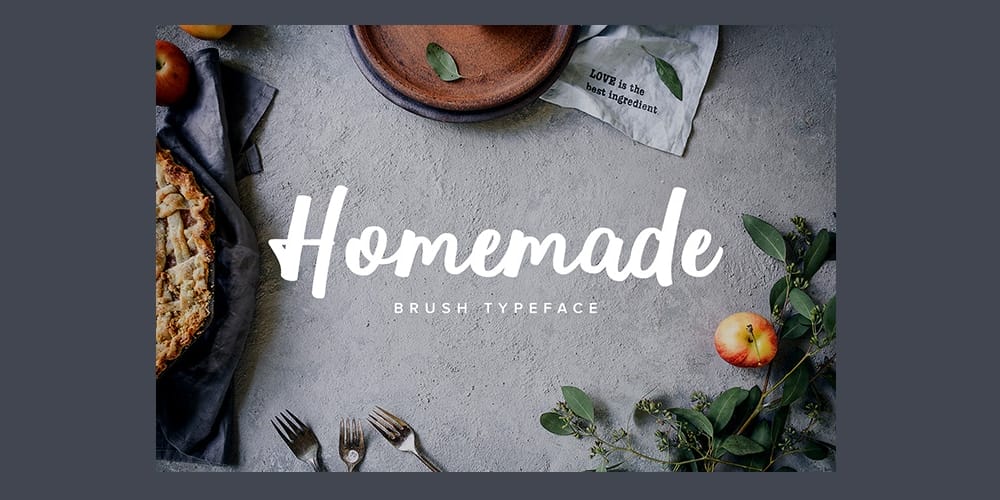 Dekade Brush Font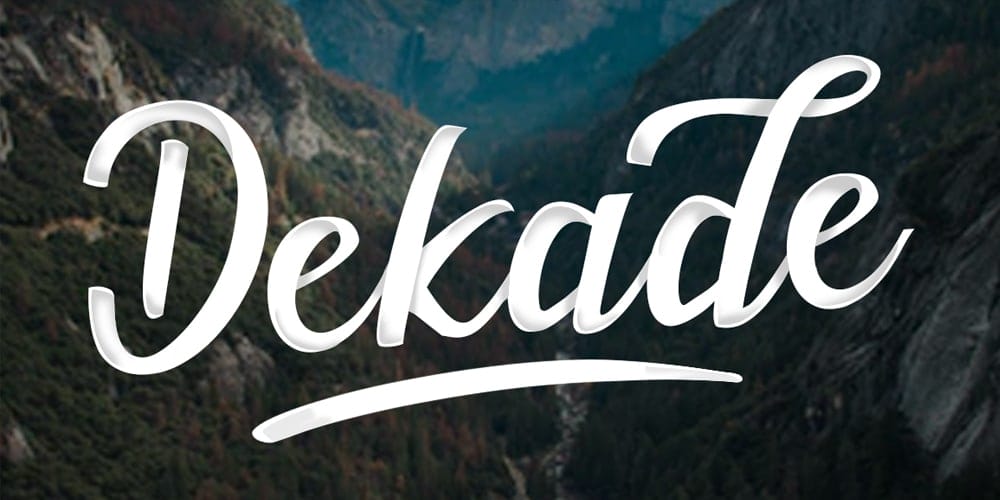 Painting With Chocolate – Free Font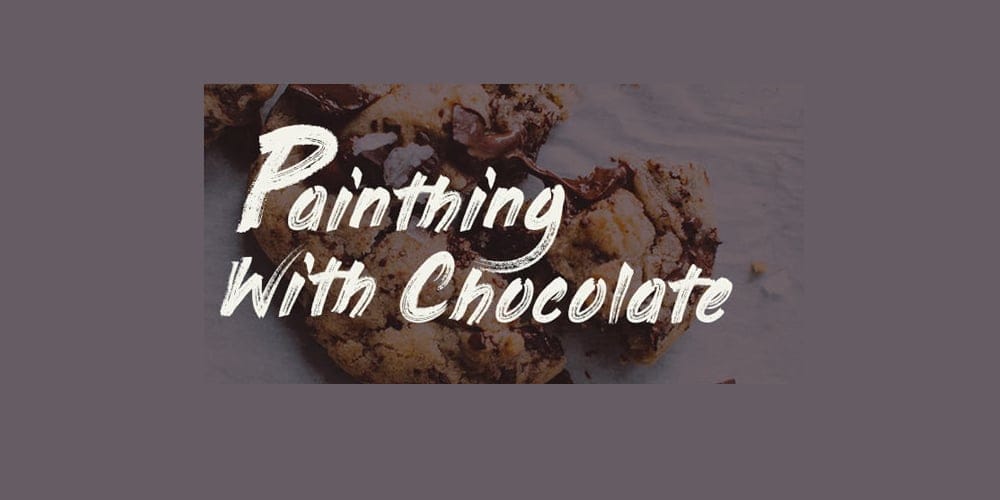 Vindica Rebel Typeface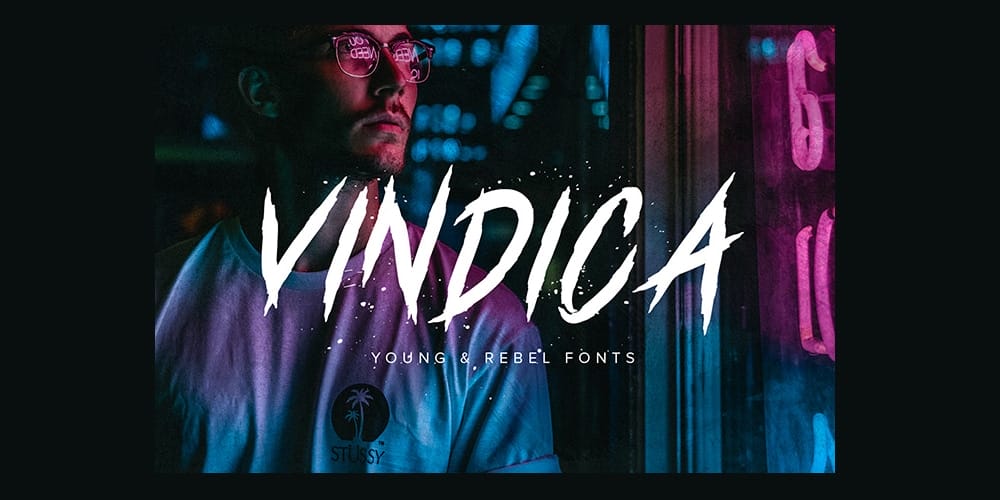 Apalu Brush Script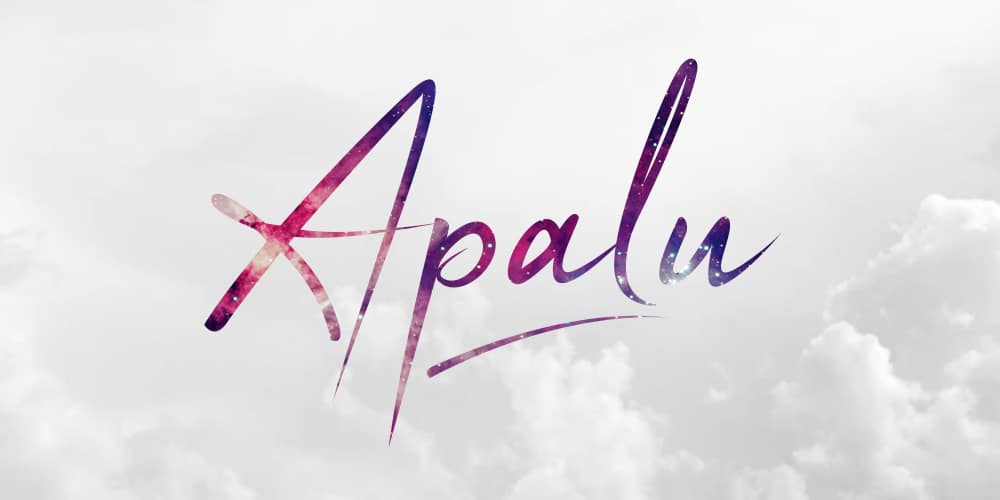 Monday Bay Brush Script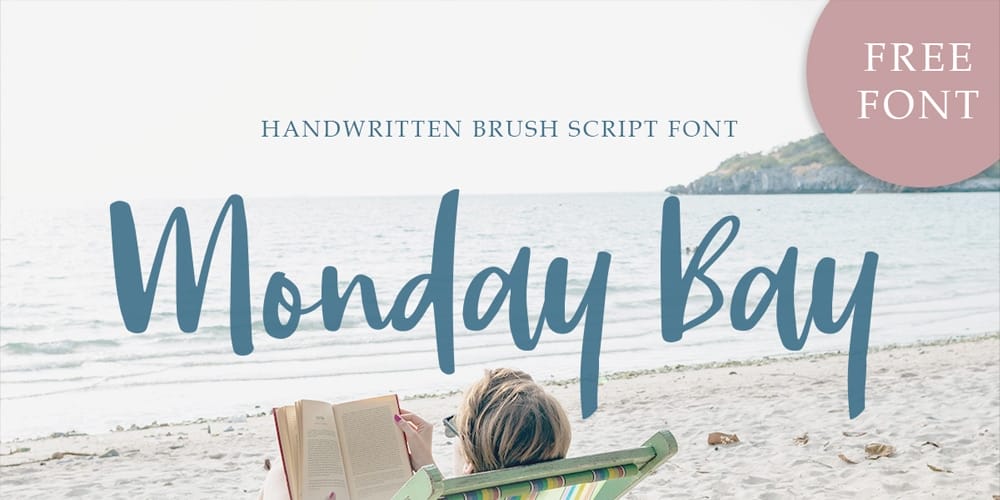 Storytella Brush Script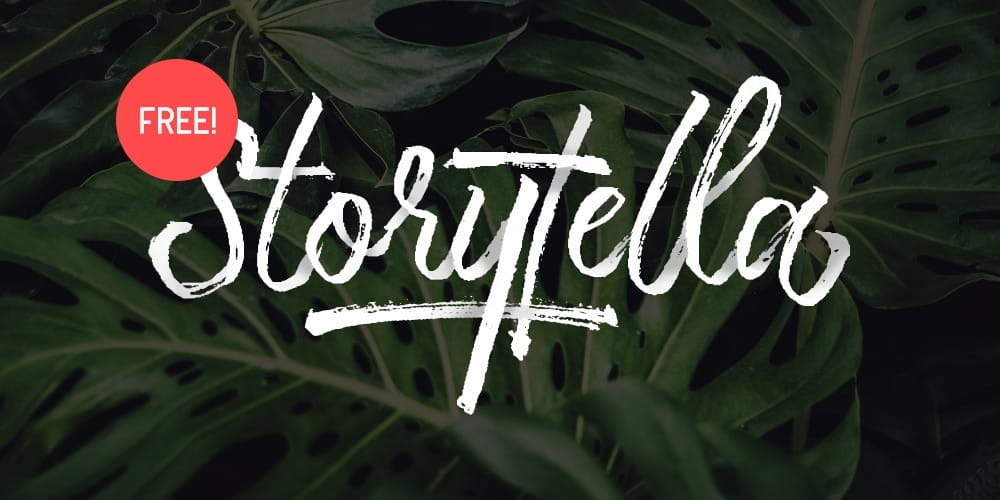 Kung Font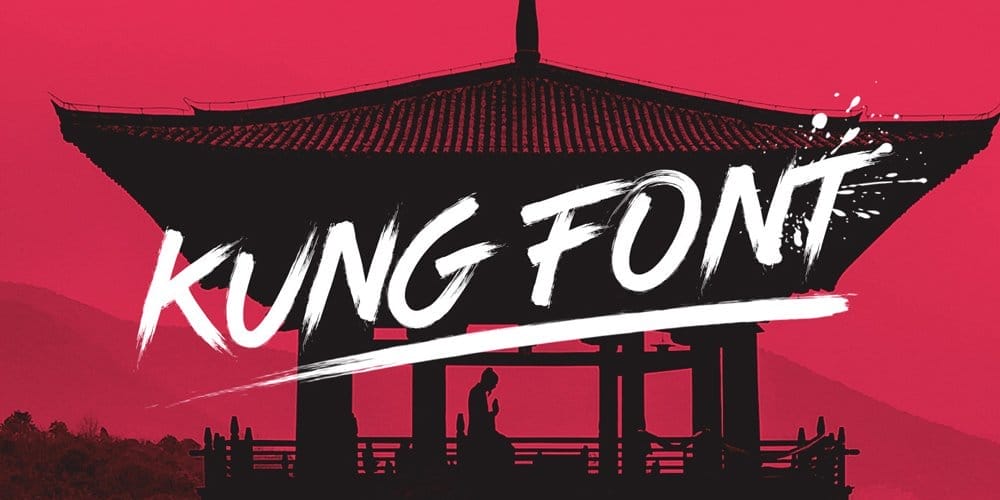 Handwritten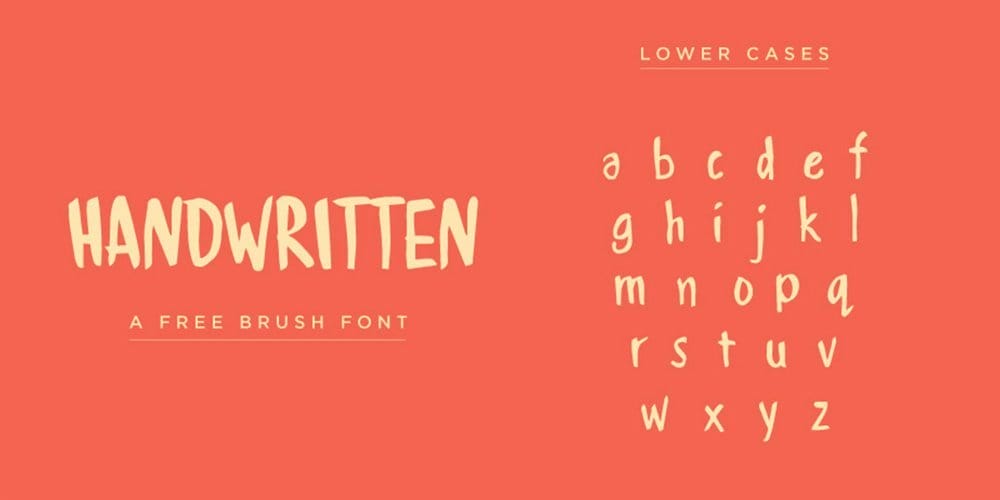 Typo Handmade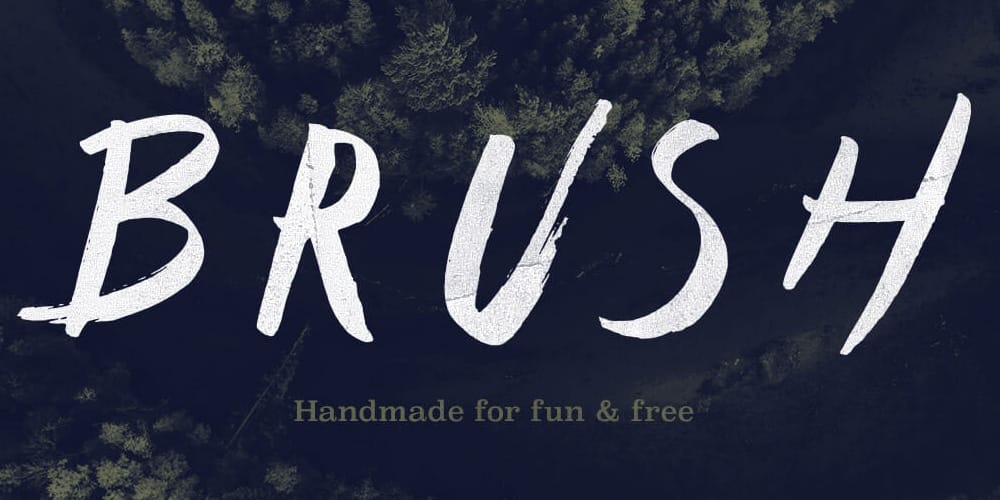 Free Mak Dah Brush Script Font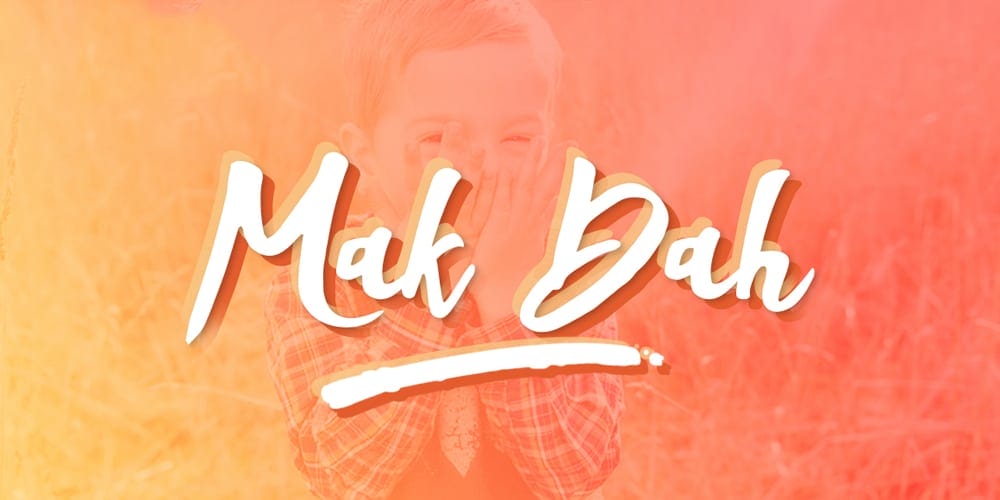 Hunter River Signature Brush Typeface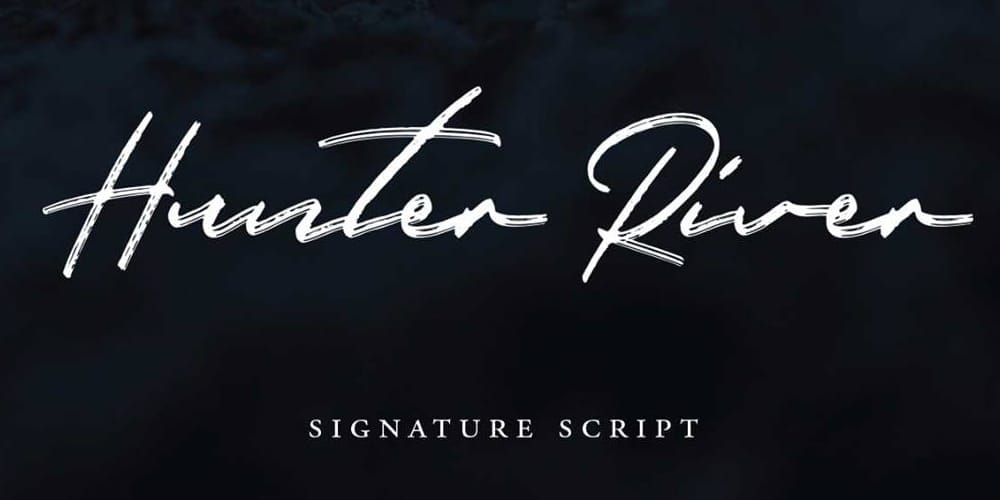 Odachi Brush Font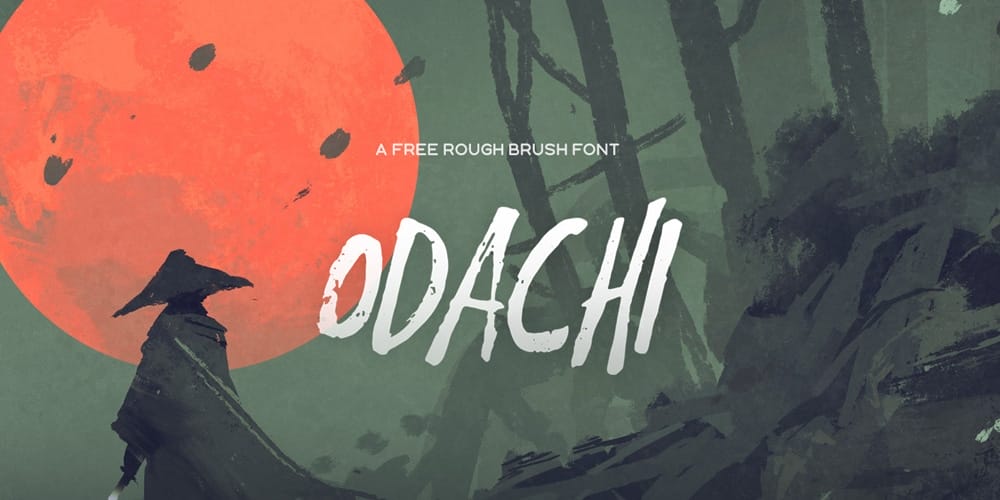 Endoell Brush Font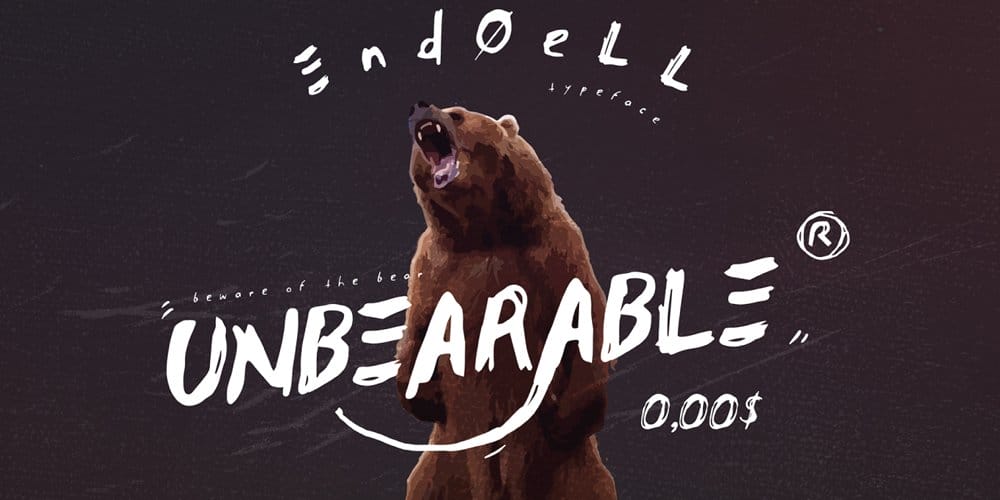 MR. Grieves Typeface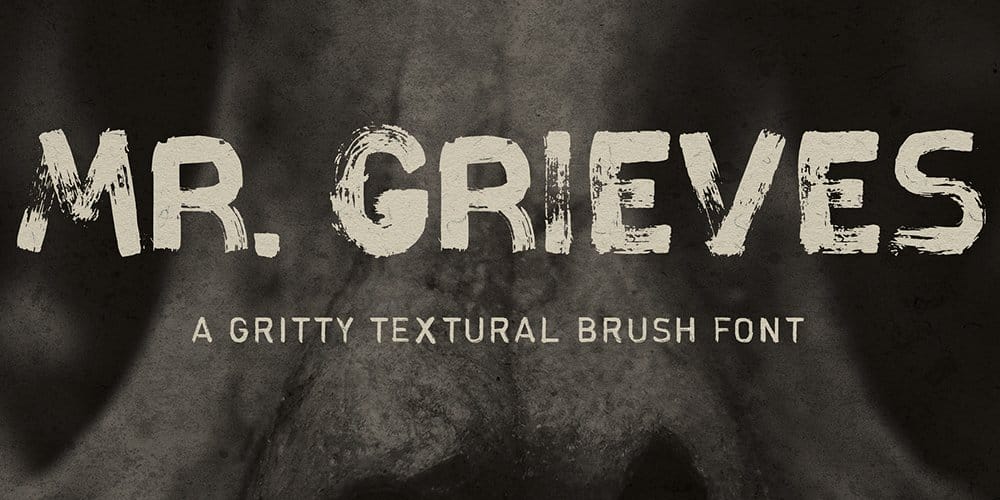 Silverwood Font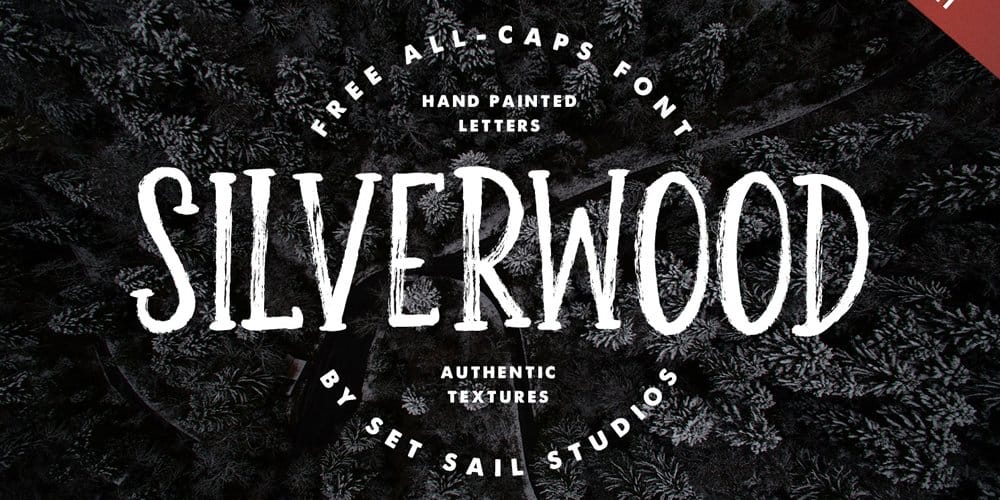 Bosk Handmade Brush Font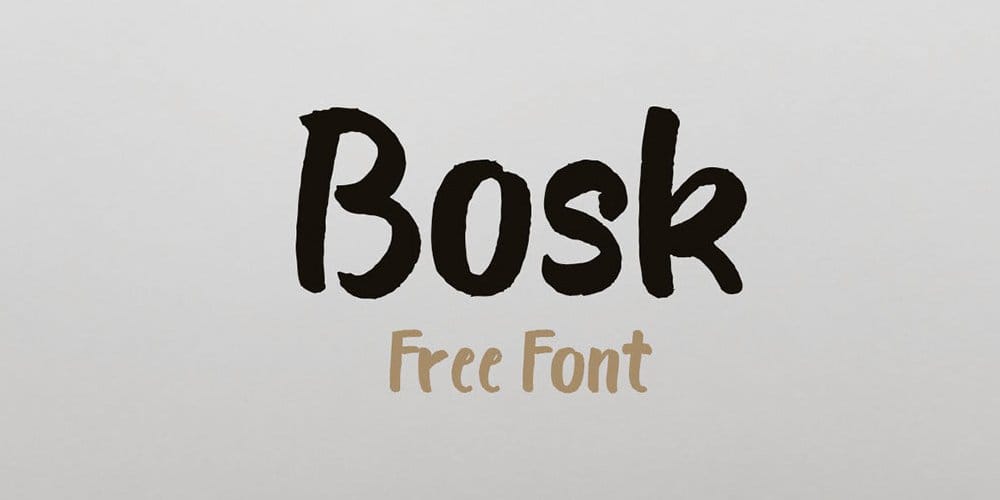 Paint the Sky Handwritten Brush Font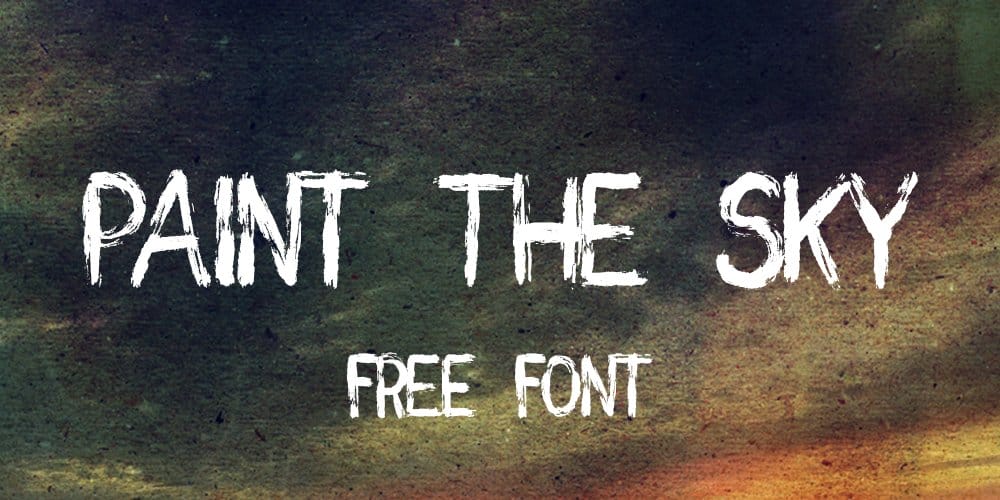 Camellion Brush Typeface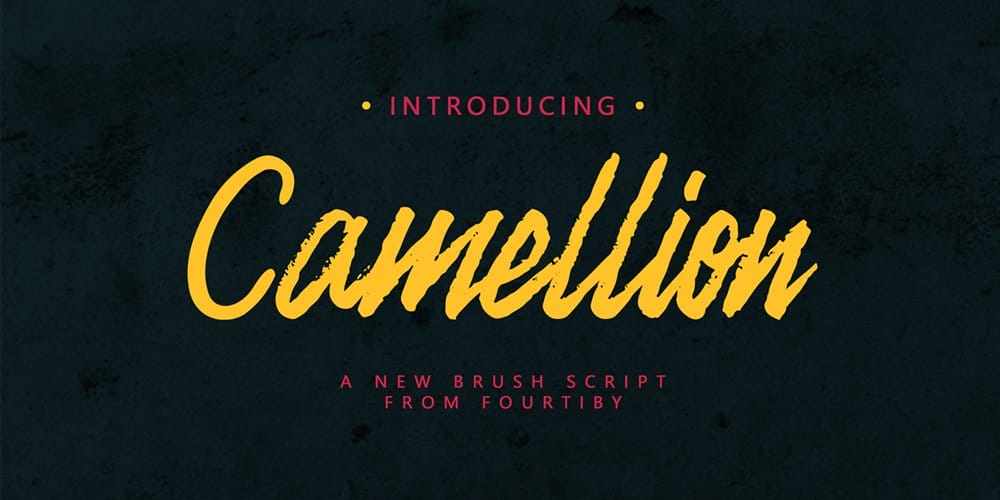 Rustico Font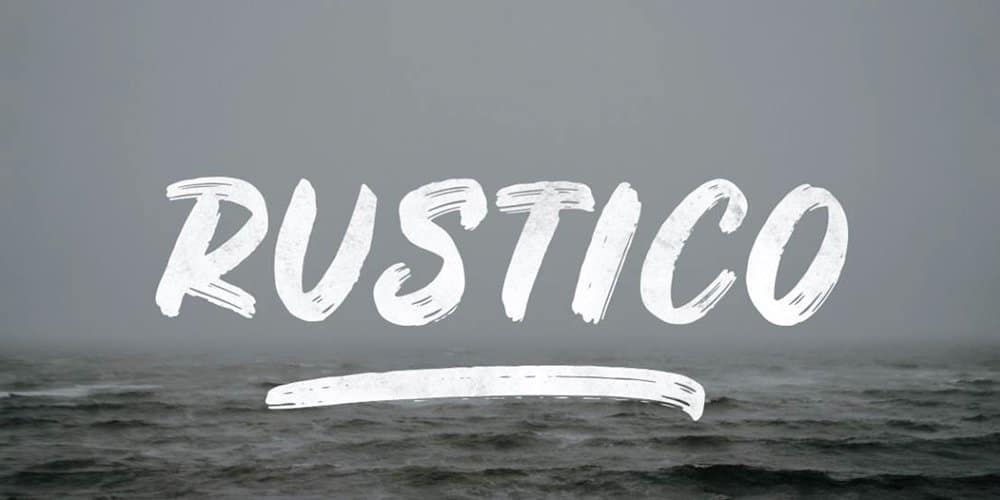 Atmosphere Font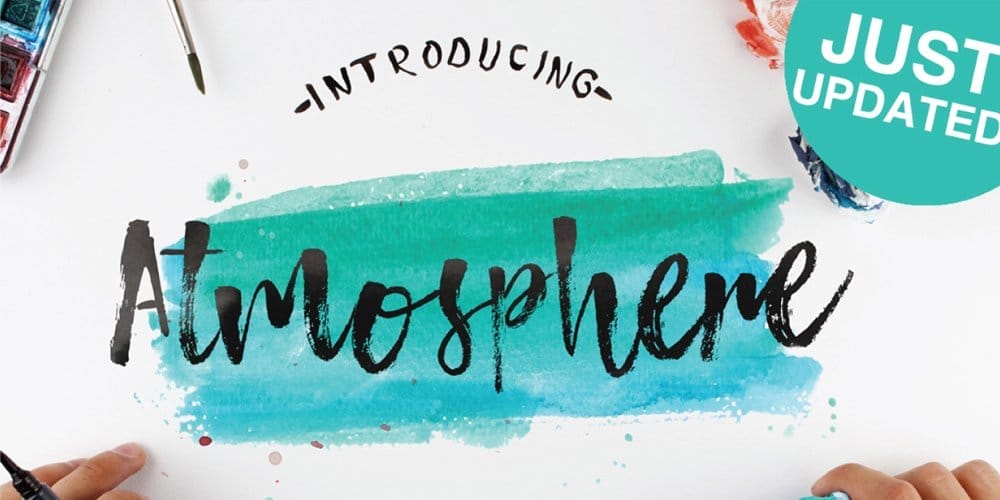 Peomy Font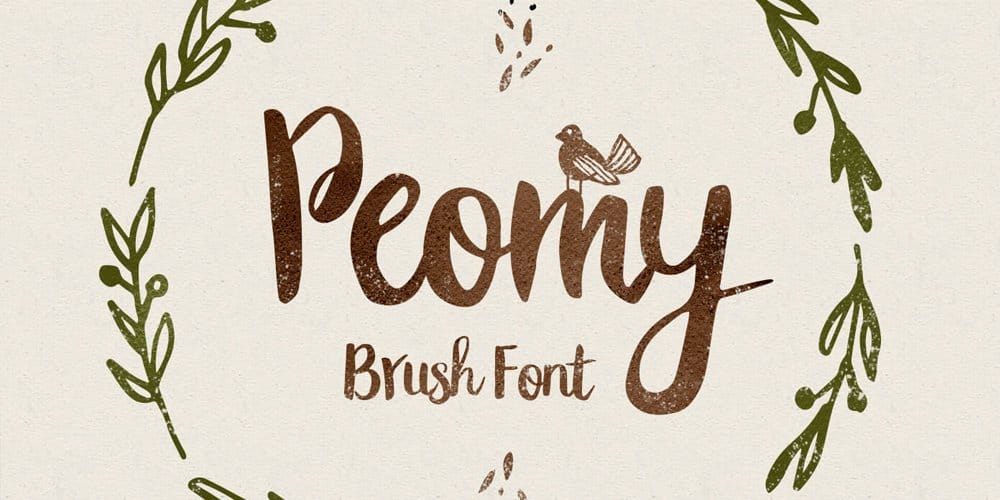 Roughbrush Font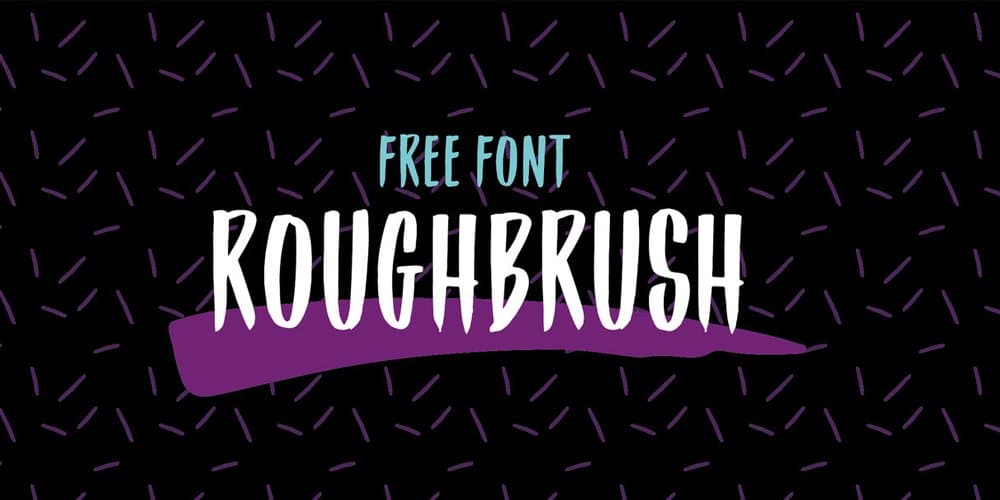 Verona Lotte Brush Font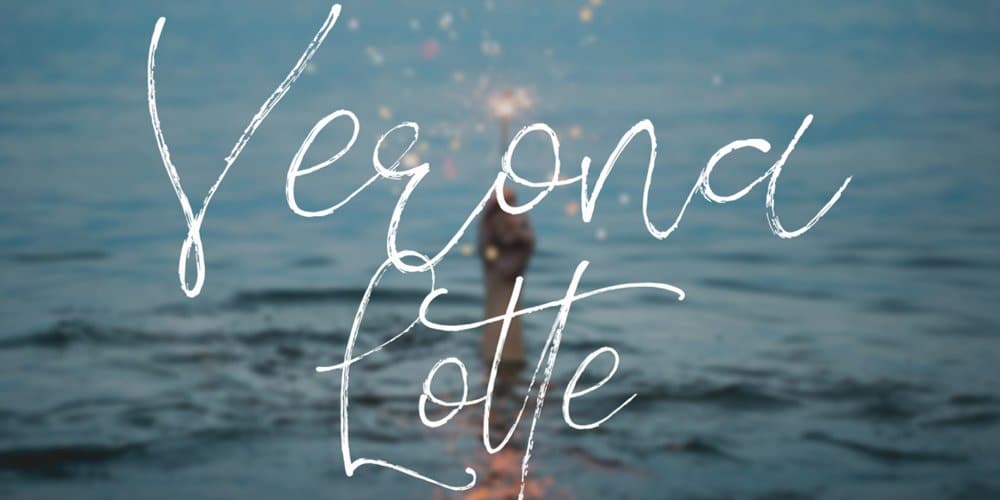 Verona Lotte is a free hand brushed typeface from Yasir Ekinci. It features beautiful flowing brush strokes, alternate ligatures and multilingual support.
Espa Brush Font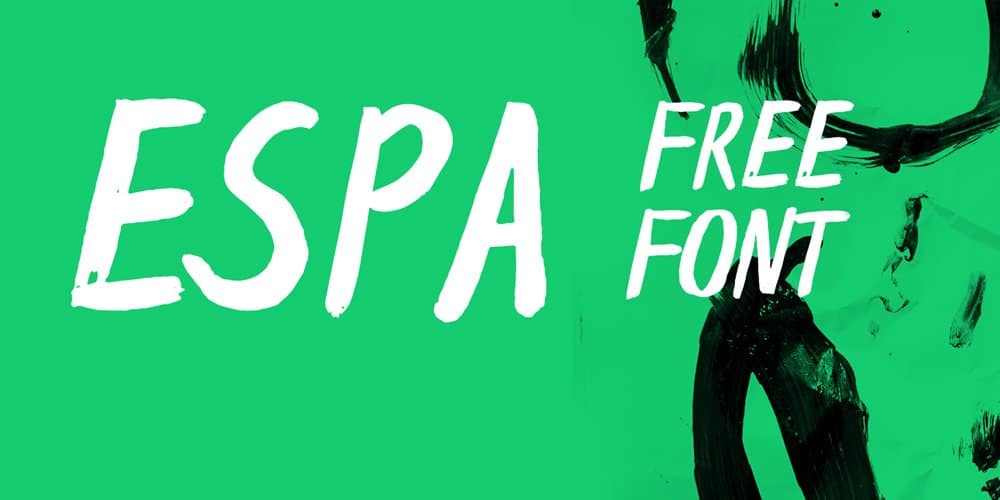 Espa is a free brush font made by Ieva and Krisjanis Mezulis. It features a brush made feel and look. The font suits best big headlines and gives them a personal touch.
Ocean Six Brush Font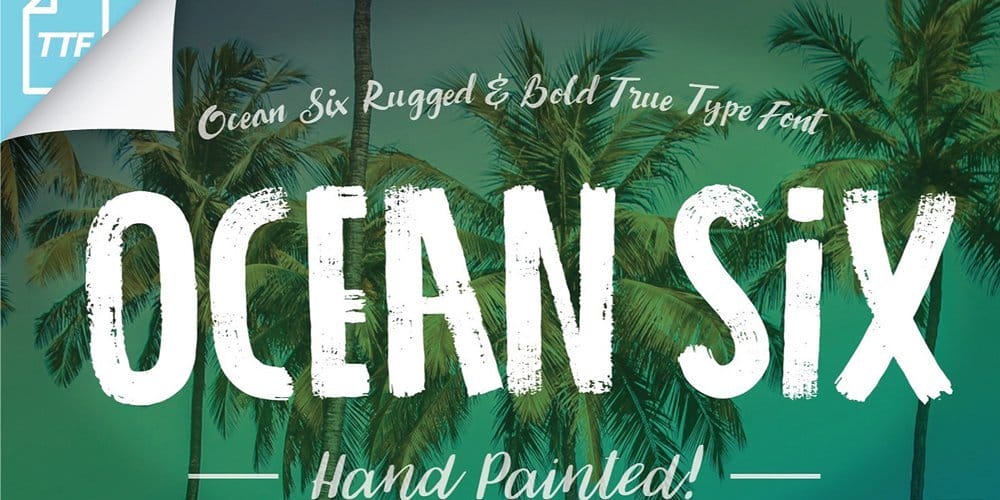 Ocean Six is a bold display typeface from Drifter Studio that features a unique, detailed, and handmade look. Made with scanned/vectorized acrylic brush strokes and inspired from a vintage catalog.
Flow Brush Font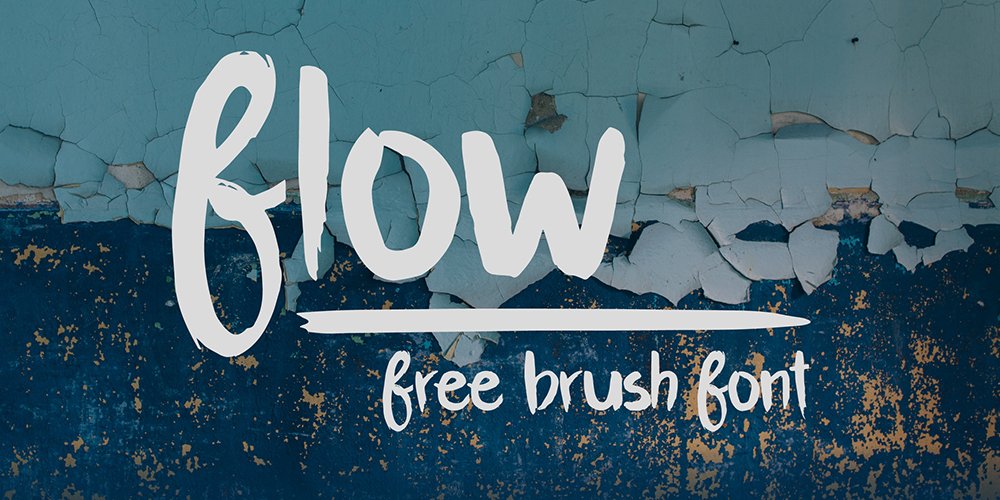 Flow is a free brush font, inspired by irregularities in handwriting and water color illustrations.
Avene Brush Font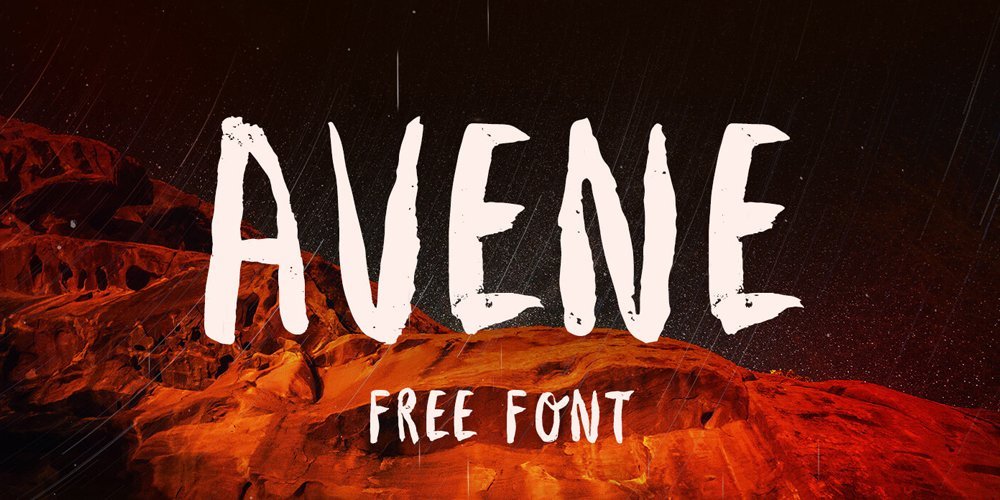 Avene is a brush font made by hand with a thick brush.It highlights 94 characters and has all the essential glyphs.
Breakable Typeface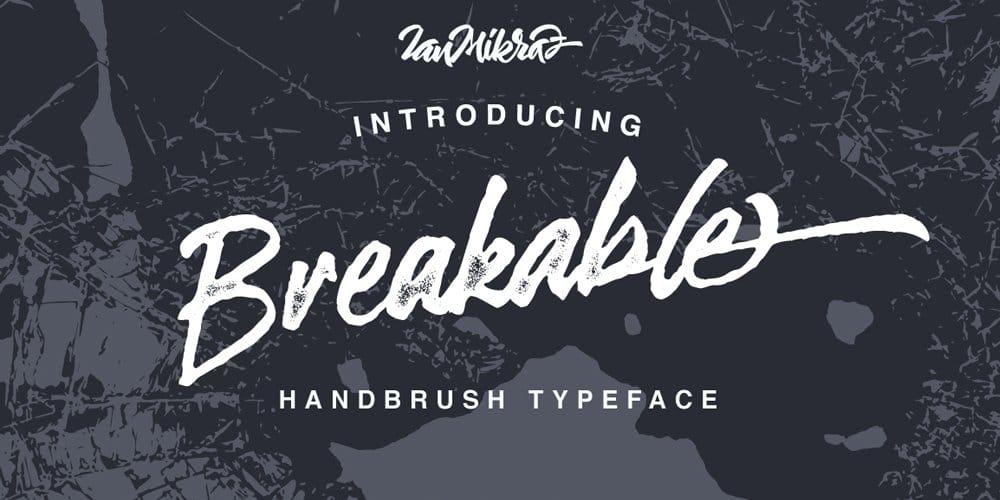 Breakable Free Typeface is a new Hand Brush Lettering Style Typeface Fonts collection from Ianmikraz studio, combines from hand style, brush and rough touch.
Growl Font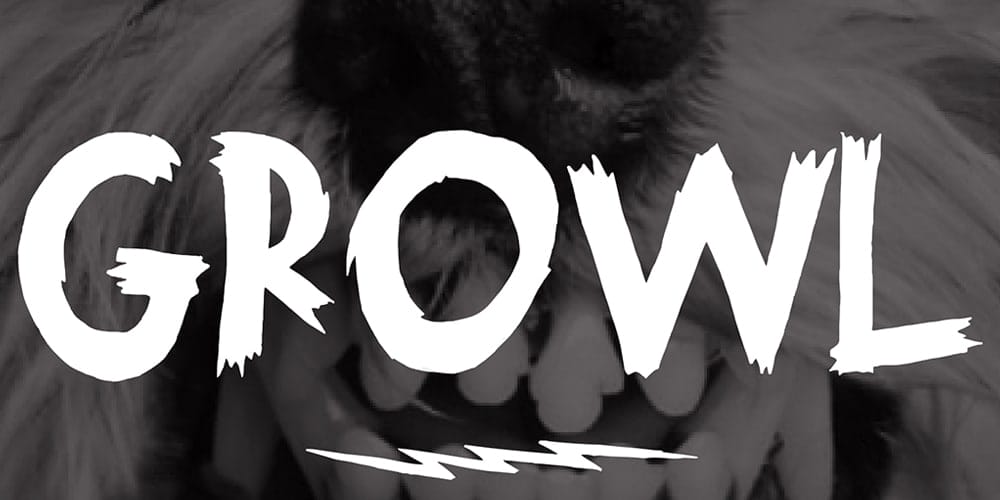 Europa Brush Font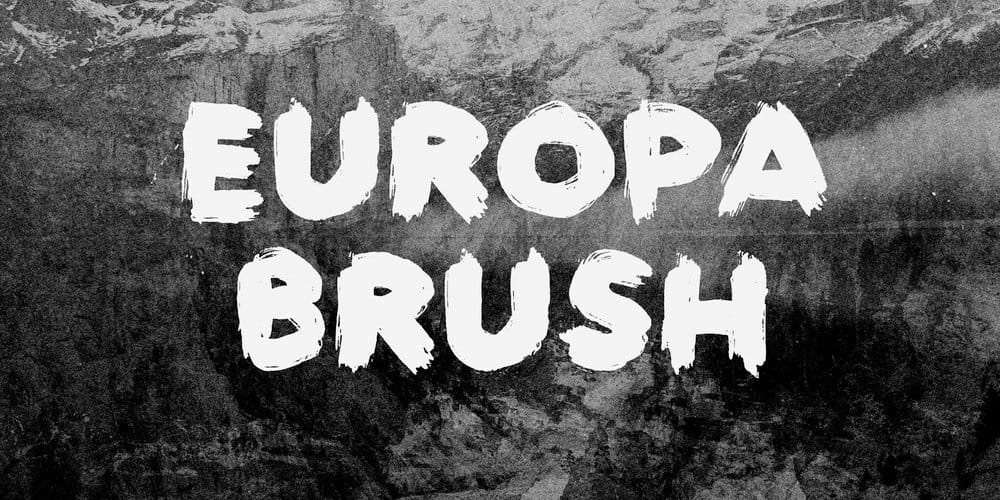 Rowo Typeface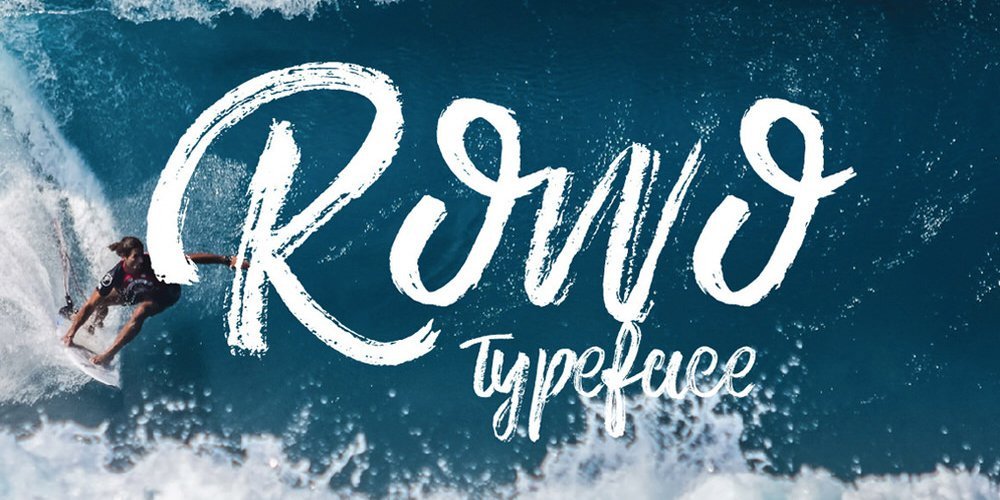 Rowo is a handmade brush font that features the natural texture of brush strokes. Rowo is ideal for blending and coordinating with different styles and is amazingly flexible. It includes upper & lower case characters, numbers, punctuation & several alternates. Its free for personal & commercial use!
Duwhoers Brush Font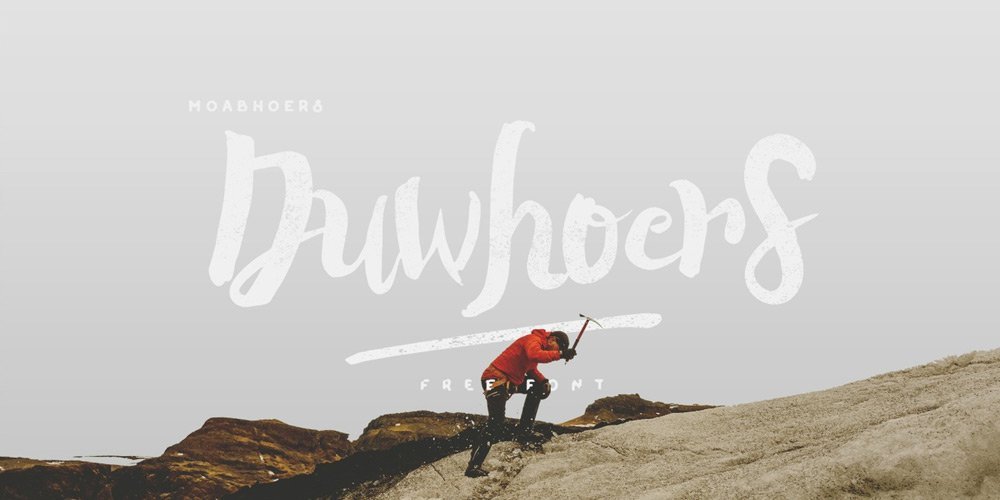 Duwhoers is Modern Brush Font with Vintage Handmade feel. this font is free for Personal and Commercial use.
Willful Handwritten Brush Font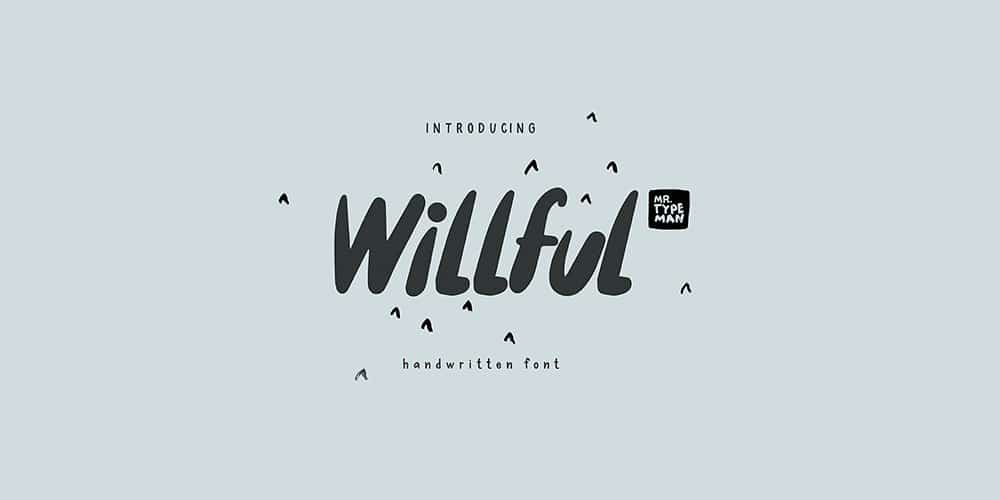 Leafy Brush Font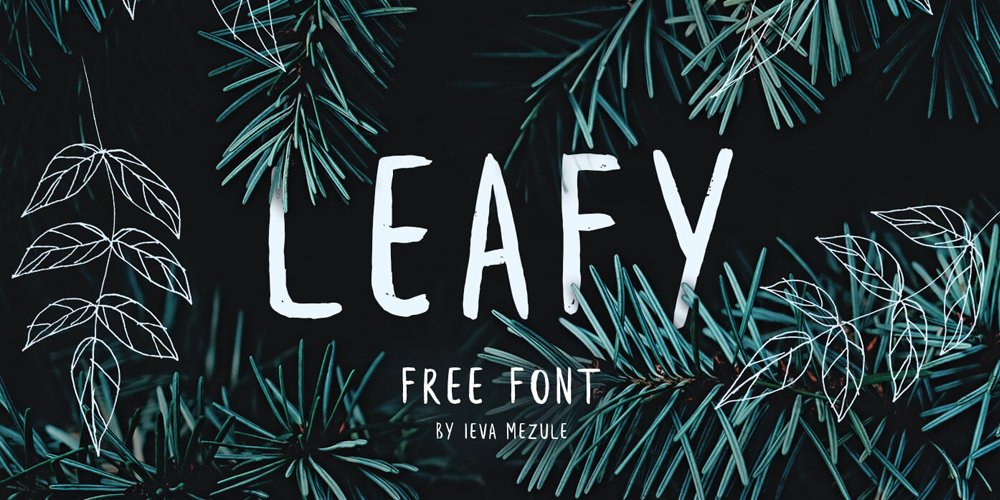 Leafy is a handwritten brush font. It features 95 characters and has all the basic glyphs. The download contains a .otf file.
Cutie Star Font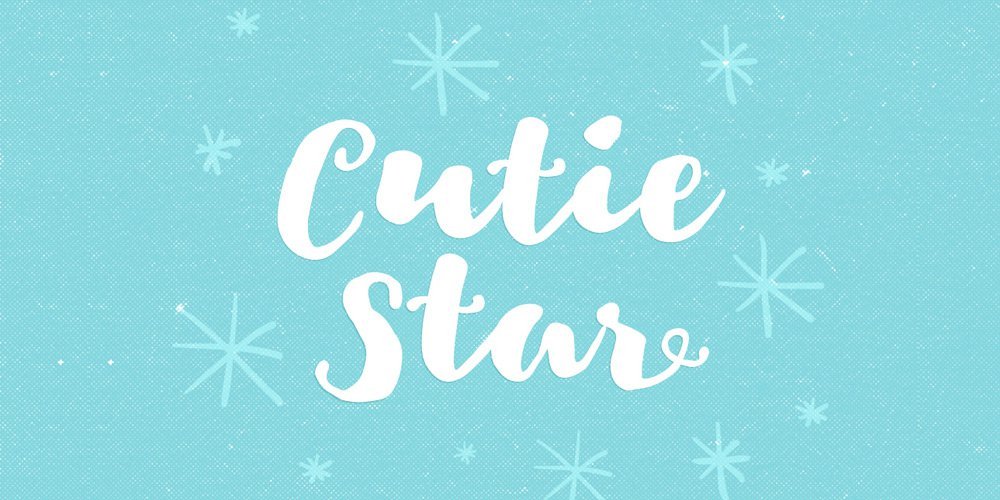 Cutie Star free font is a contemporary brush script typefaces with irregular baseline and hand written shapes. Drawn with normal brush pen and optimized to seem like hand lettered brush. This free font could be great for wedding invitation, greeting card, poster, quote, book cover, t-shirt design, etc.
Fvriosa Font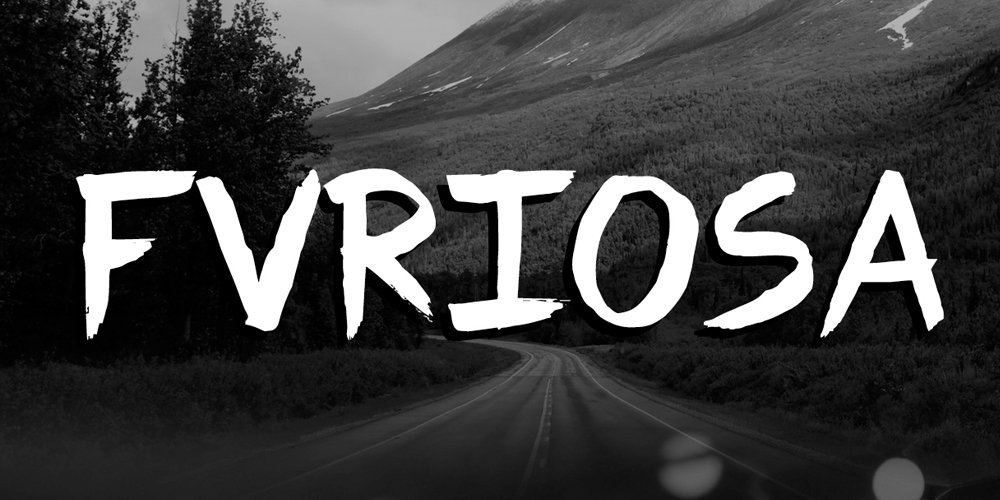 Fvriosa is free handmade brush sript font, made with furious love by Fausto Furioso.
Movement Handletter Brush Font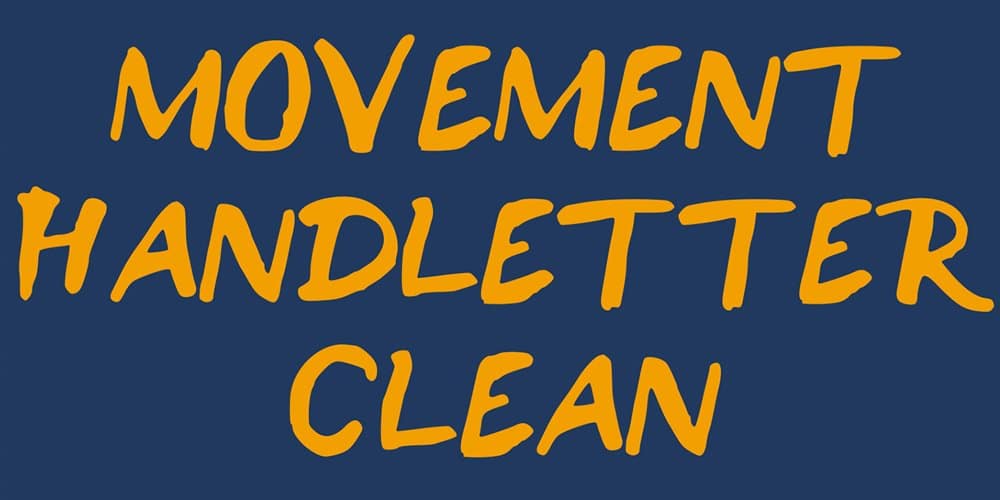 Brux Font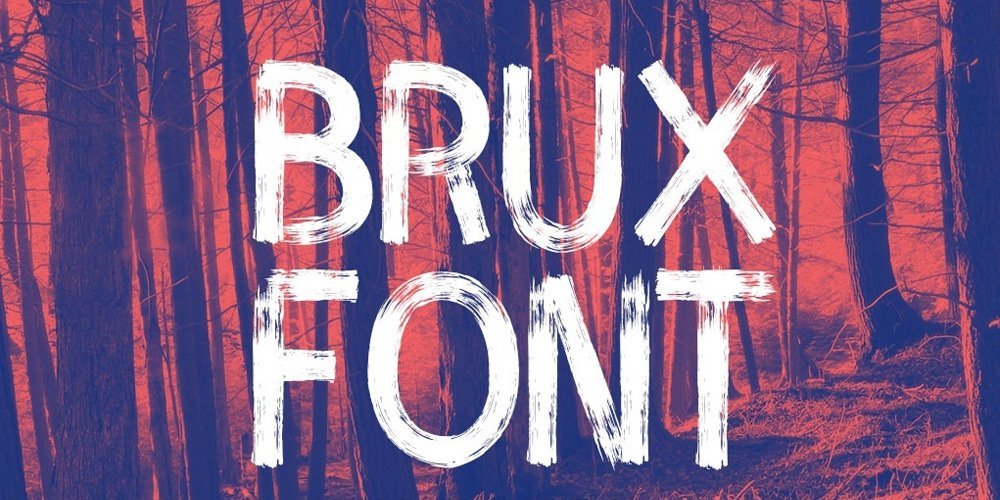 Brux is a great stylish brush font. Great for Print and advanced digital!This font have Swedish, German and Spanish characters, and its available in the formats:OTF, TTF and Webfont.
Miller Salt Font DUO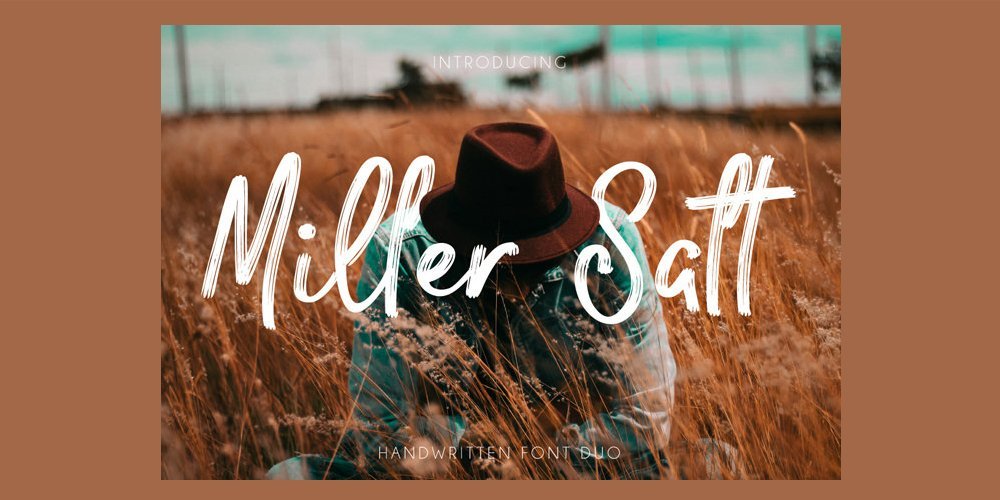 Free Fusterd Brush Font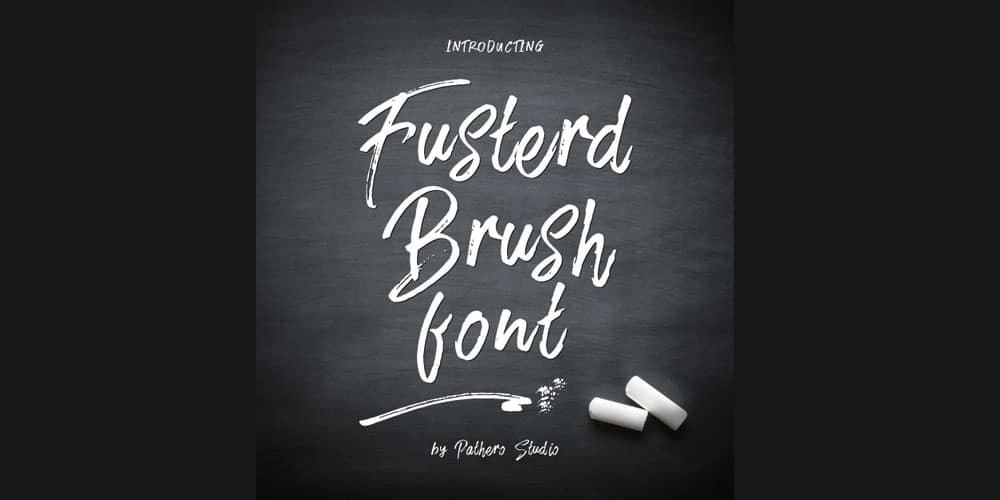 Takhie Font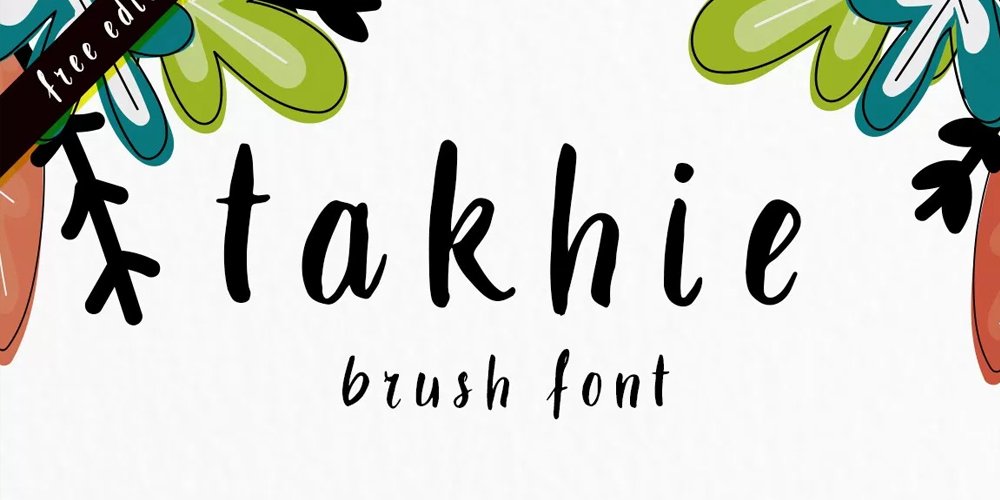 Takhie Font is a multilingual brush font and it is completely free.
Sitka Brush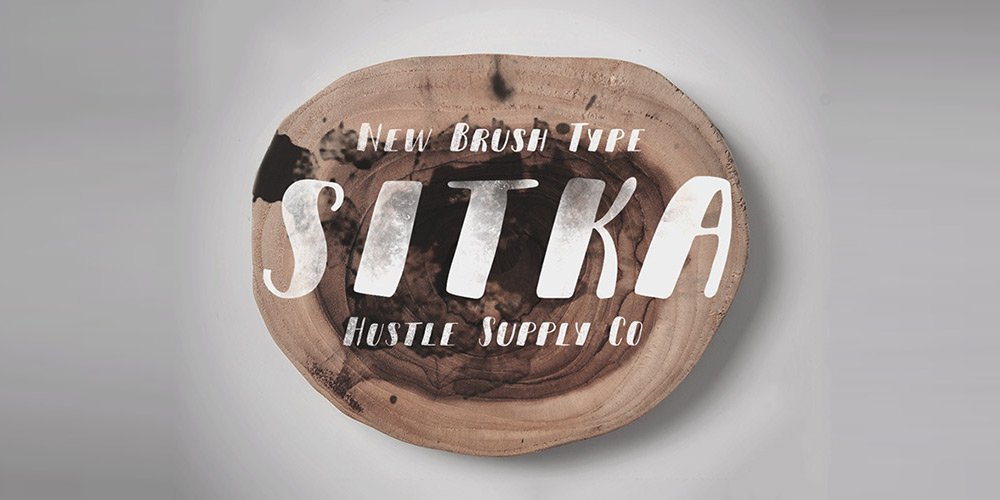 Sitka Brush is a playful brush typeface, Perfect for logo designs, wedding Invitations, kids books, flyers, posters etc. The font accompanies all standard Latin glyphs, in OTF form.
Anana Brush Font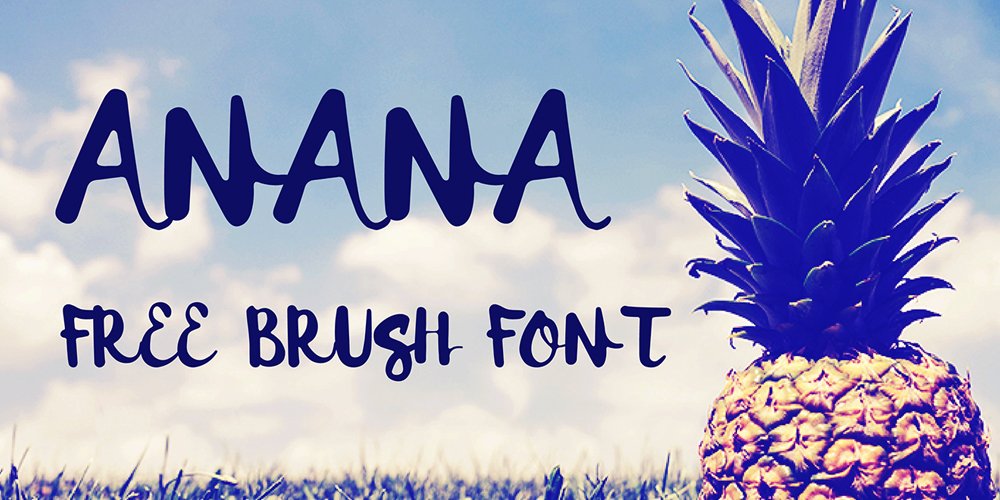 Anana is a free handmade brush font. This font is perfect on posters, cards, and other printable designs. In addition, this font can be appear excellent as headlines and and header design of personal blogs.
King Basil Brush Font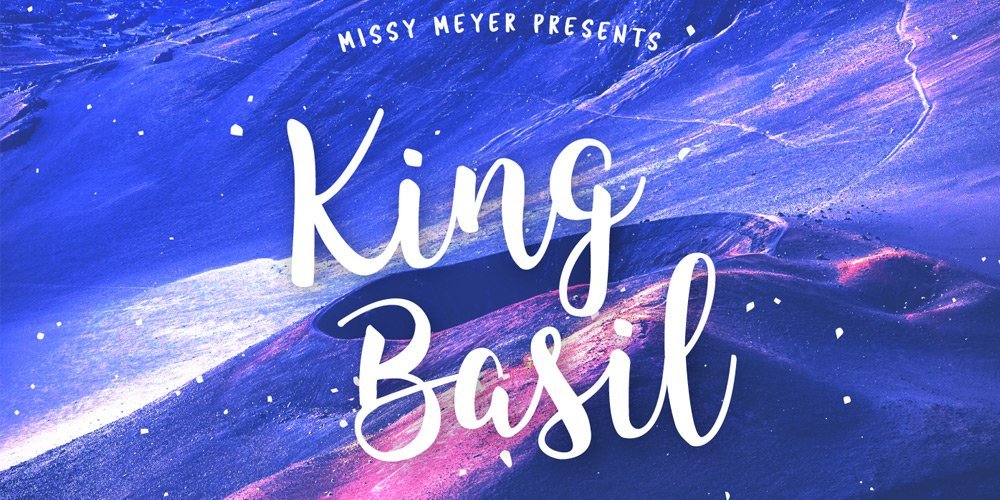 Summer Hearts Font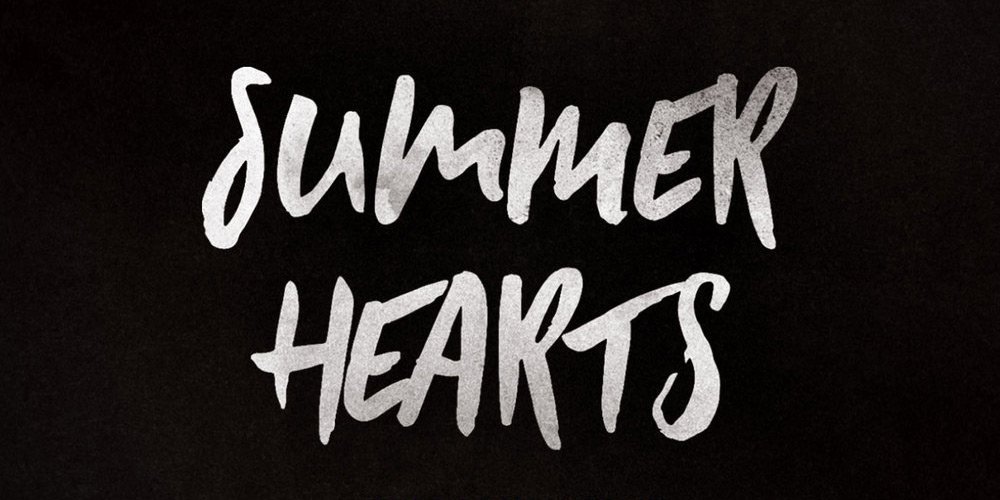 Summer Hearts is a hand painted All-Caps brush typeface from Hustle Supply Co., perfect for Titling, Posters, Branding, Logo Design, Etc.
Zeyk Brush Typeface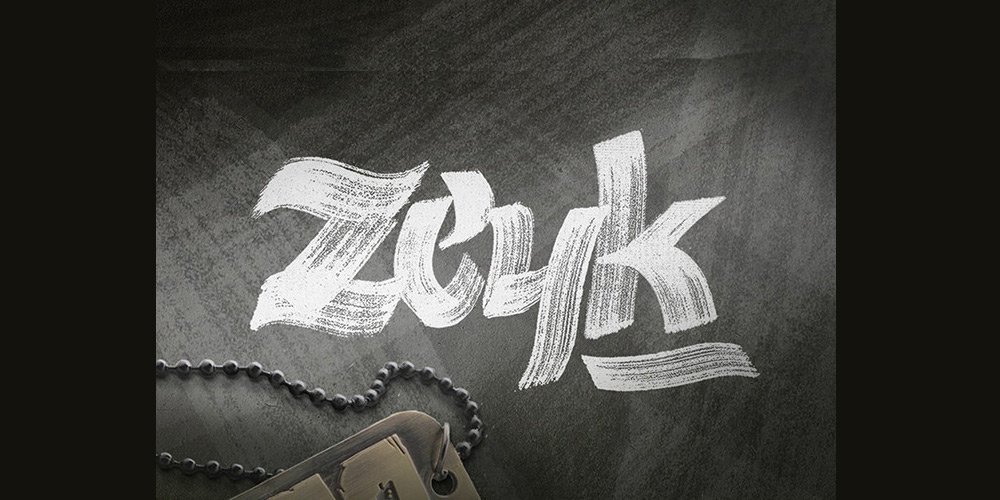 Zeyk Brush is a bold and wild typeface intended to get the attention. Utilize it in numerous design projects to emerge of the group. Zeyk isan alphabetical font that comes in TTF format.
Free Handwritten Brush Font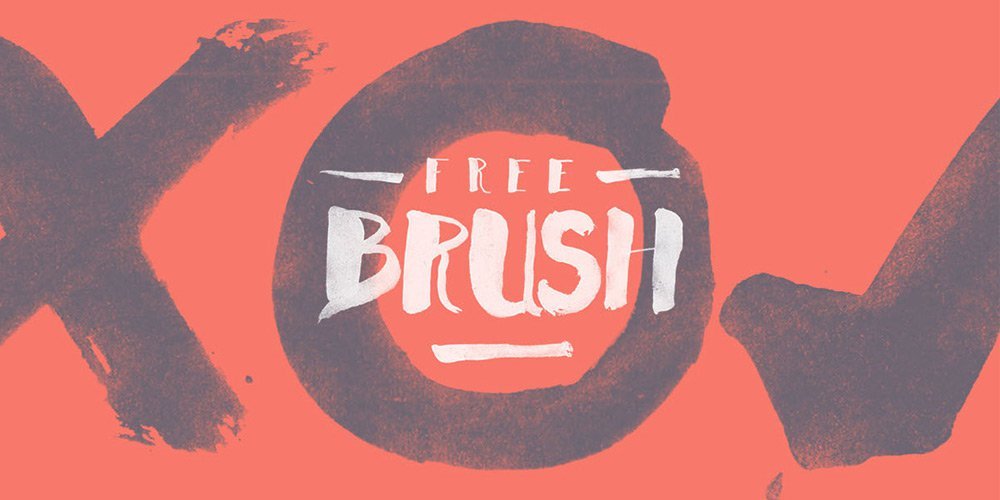 Big Splash Font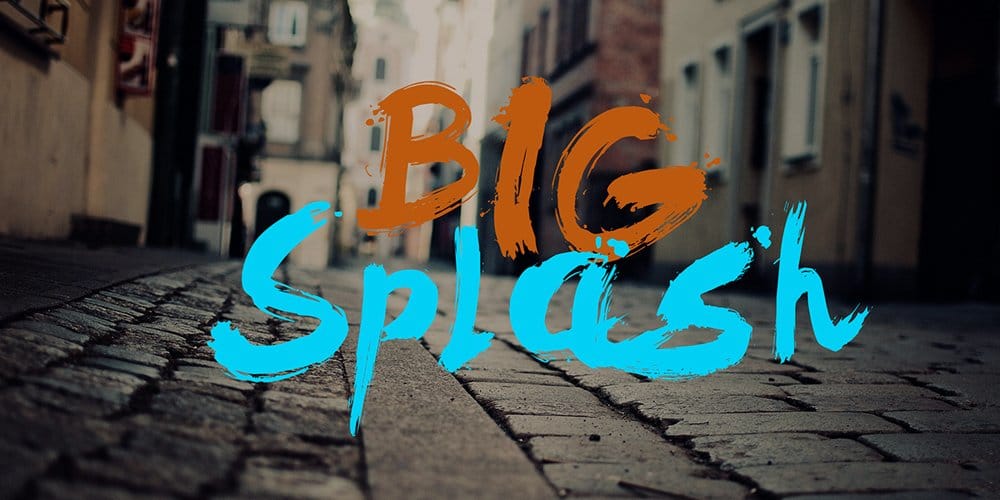 Rainwood Paint Brush Font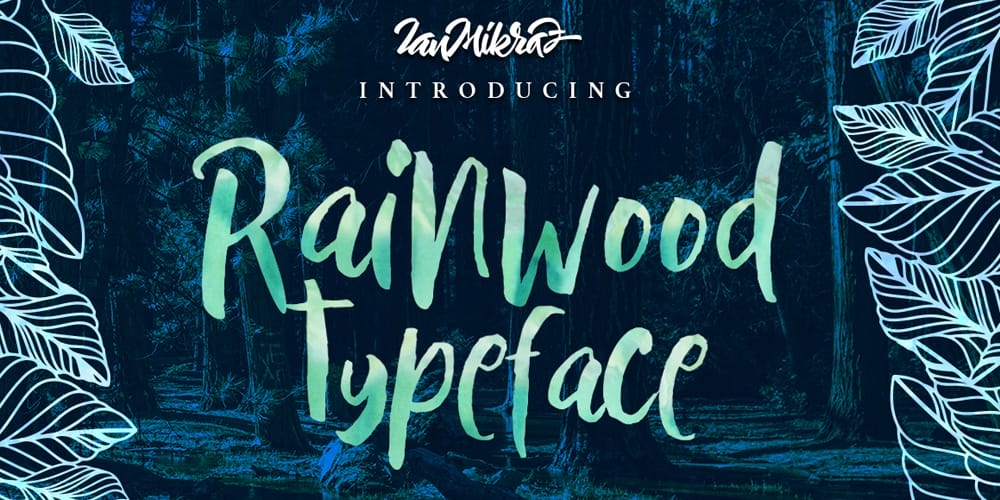 Rainwood Free Typeface is another Handmade Painting Style Typeface Fonts gathering from Ianmikraz studio, joins from hand style, brush and paint touch. It features 232 glyphs and 52 alternate character contain with opentype features. This typeface is suitable for apparel brand, logotype, any greeting cards, Painting design style .
Blow Brush Font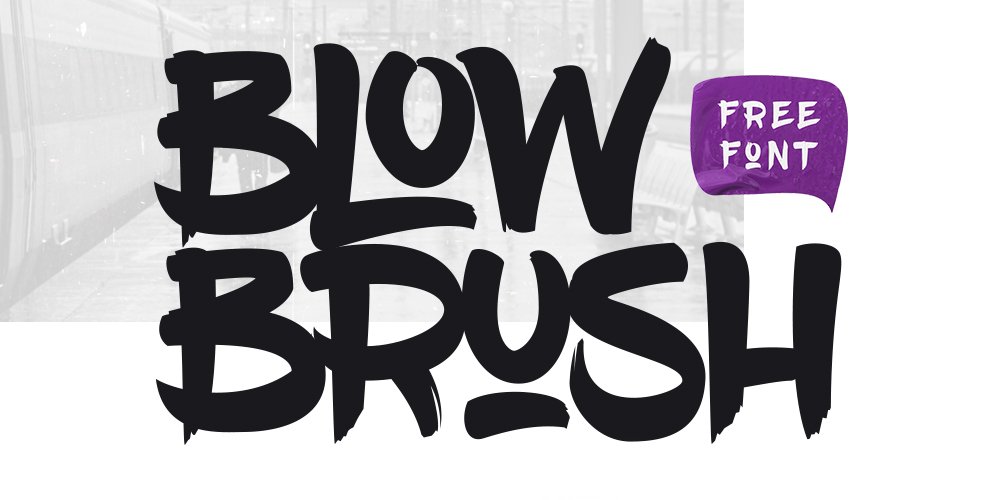 Blow Brush is a hand written marker style font motivated by the hip hop culture and graffiti community.
Selima Font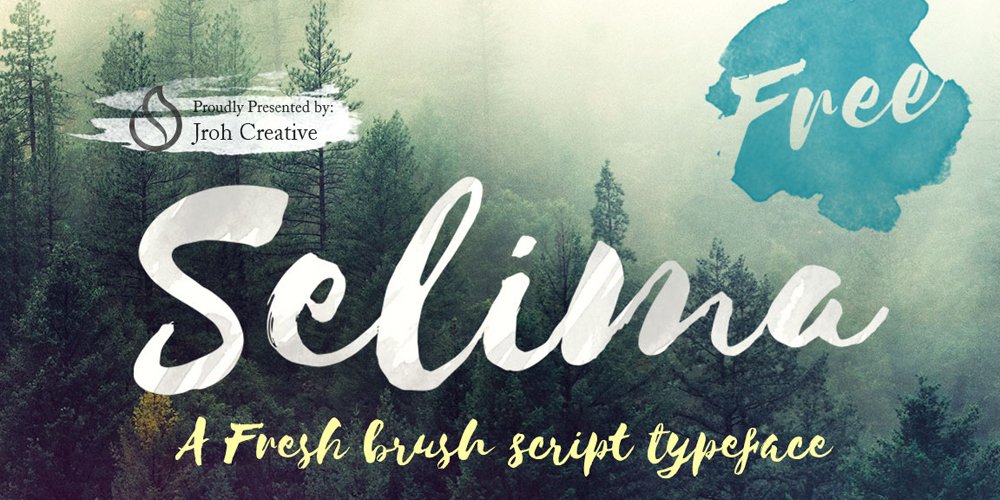 Selima Script is a free brush-lettered font with delightful sporadic shapes and baseline. Selima Free Brush Script is free for personal and commercial use.
Acrylic Hand Thick SVG Font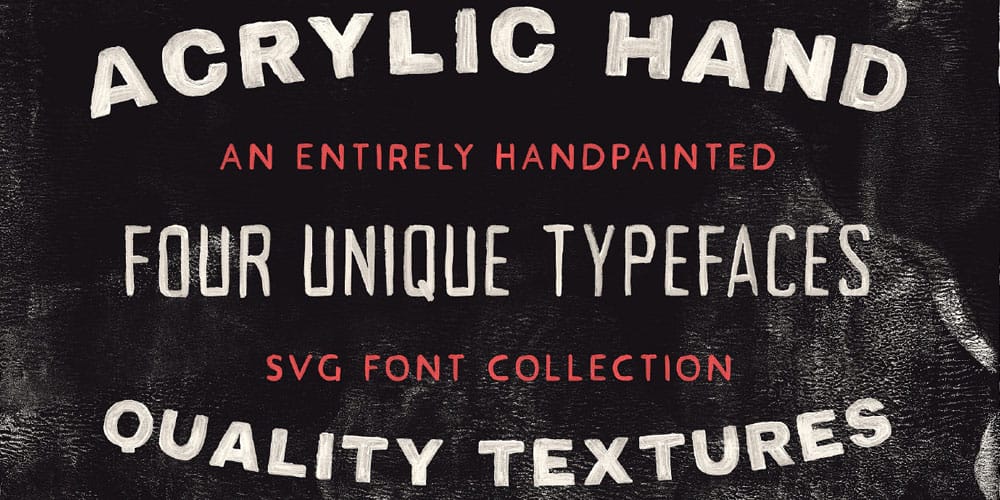 Westfalia Font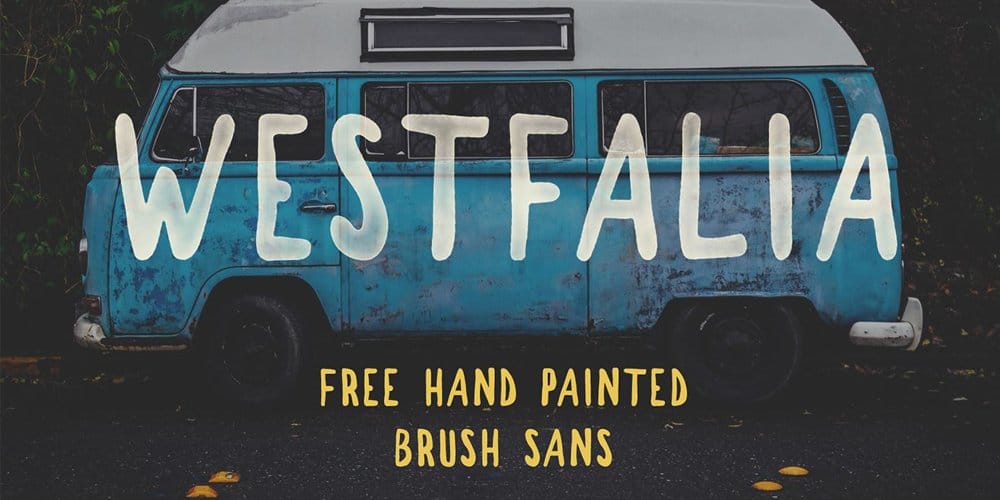 Westfalia is a hand painted brush sans from Rambler Creative. This font gives an authentic hand drawn feel with its chaotic edges and changed line thickness. Extraordinary for any design work related to the outdoors and exploration.
COME ALIVE Font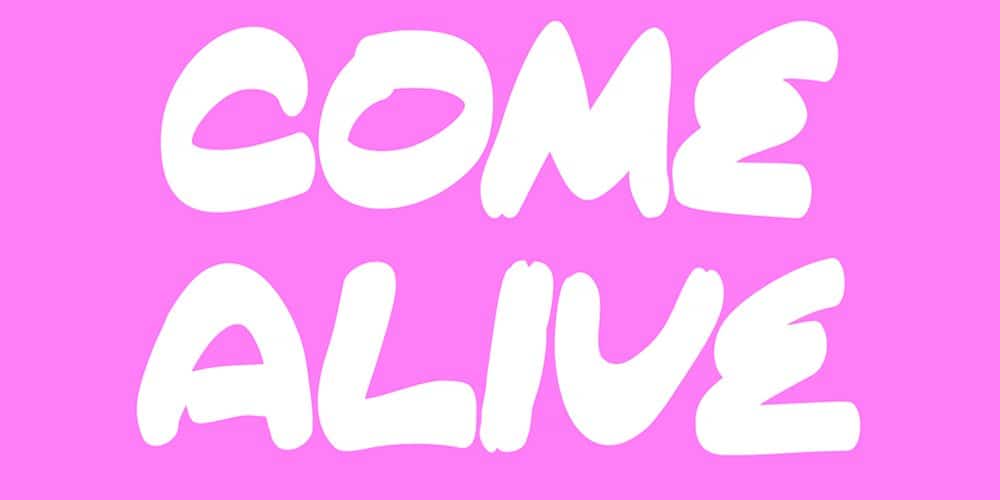 Plume Brush Font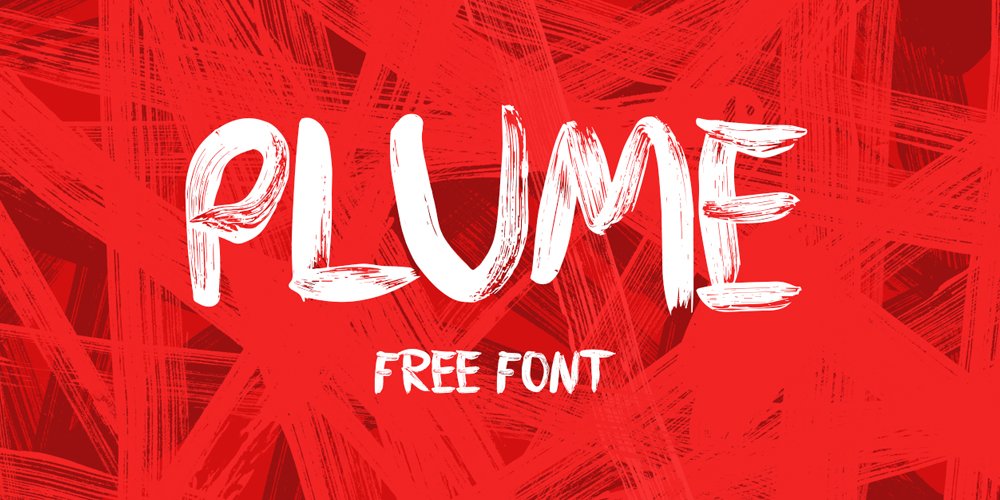 PLUME comes with all the latin characters, every one of the letters numbers and symbols. Brushed on a plastic surface with a thick brush that leaves a remarkable splash on the lettering.
SickBoy Font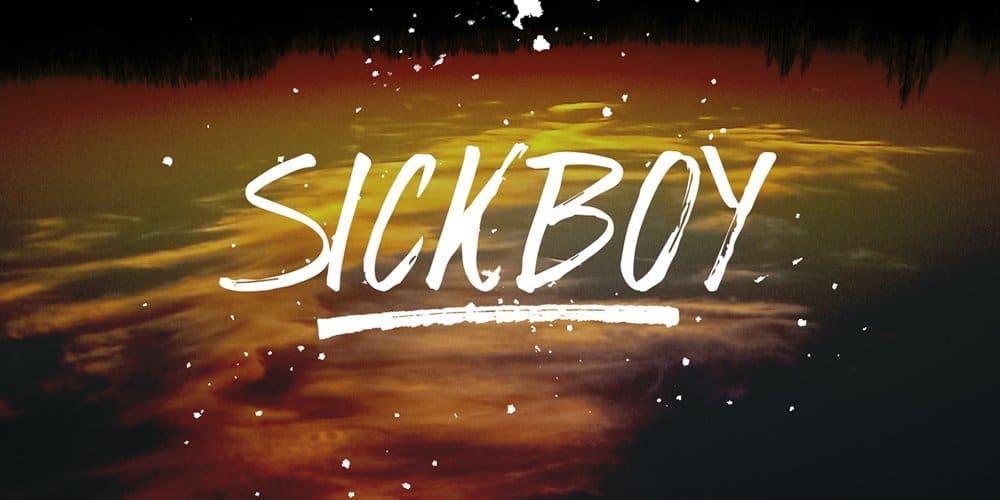 Kust Brush Font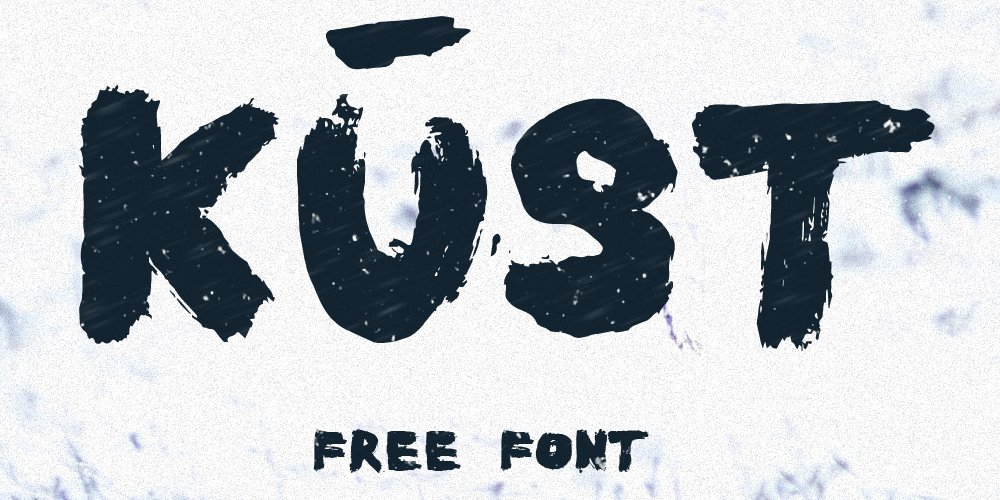 Kust free font is a handwritten written typeface, composed by Ieva Mezule, fashion designer and painter. The letters were drawn on hard paper with a thick brush utilizing immaculate black ink. This font is available in TTF, OTF, WOFF formats.
Wild Youth Brush Script Fonts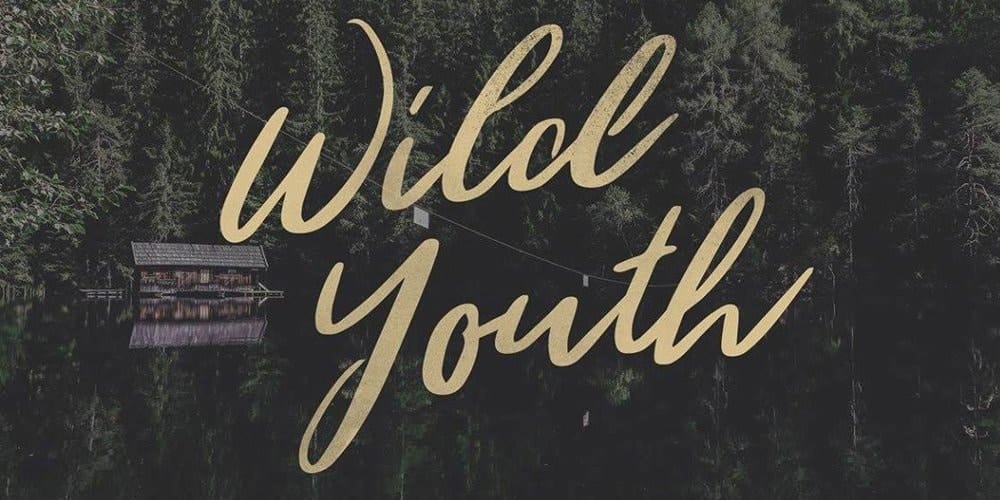 Wild Youth is another lovely hand drawn brush script font from Hustle Supply Co. Wild Youth is a present day font with the unmistakable impact of experience and nature. Ideal for logos, cites, stationary, clothing and significantly more.
Besom Brush Font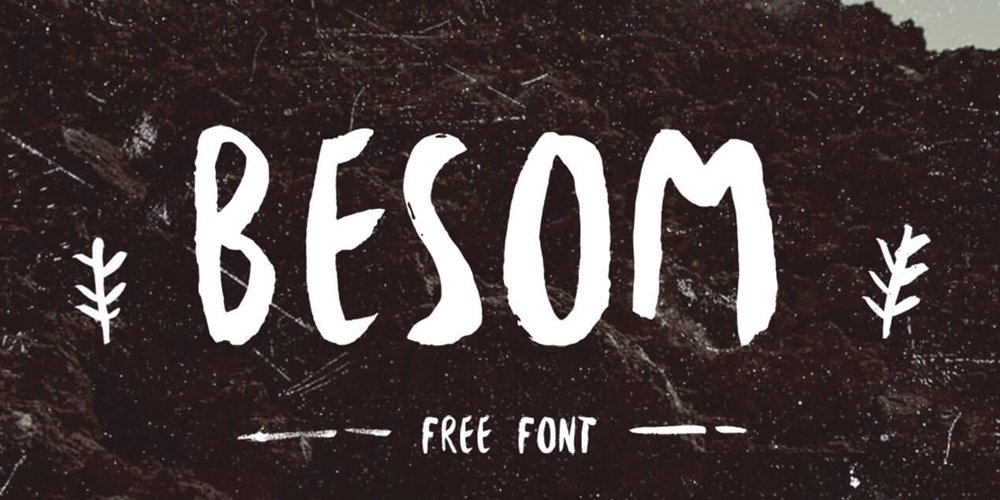 The Woodlands – Free Brush Script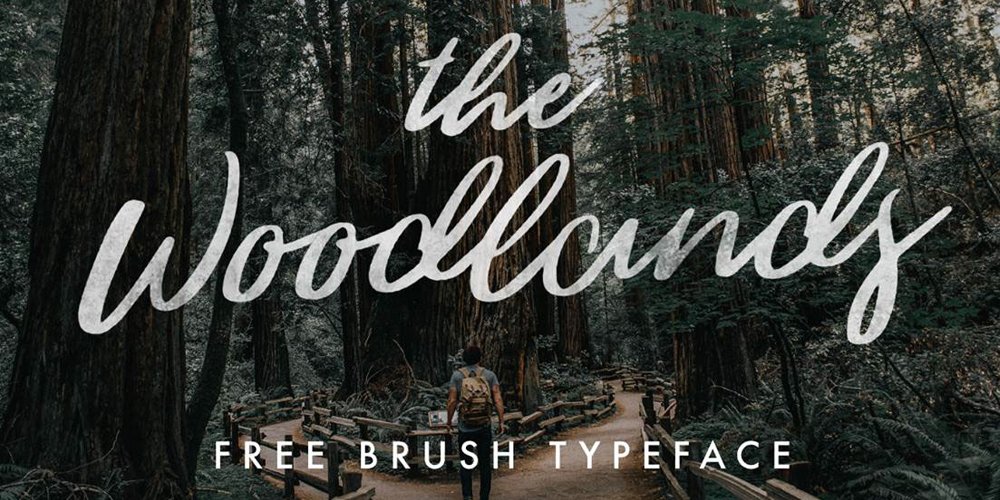 The Woodlands is a free brush script from Hustle Supply Co. It has a present day calligraphy stylish that is greatly prominent. This font is free for personal & commercial use.
SO WHAT – Free Brush Font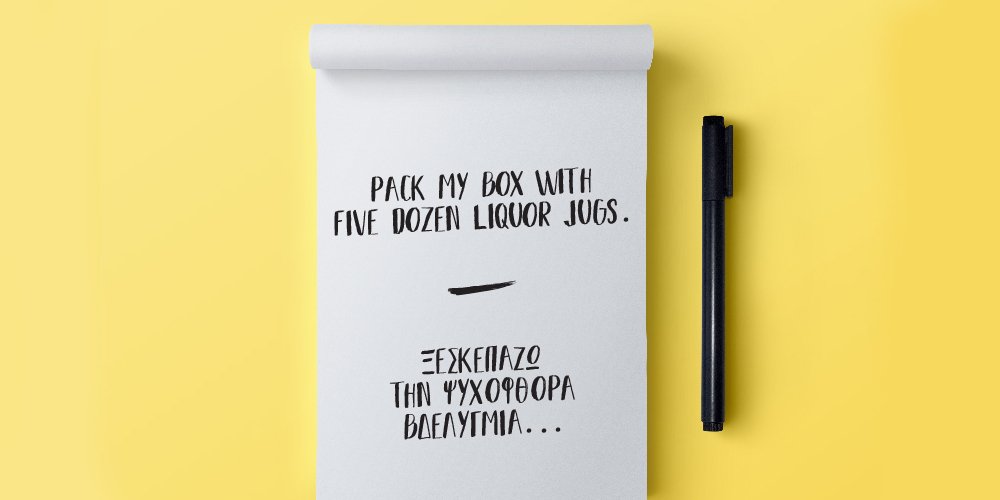 Brusher Font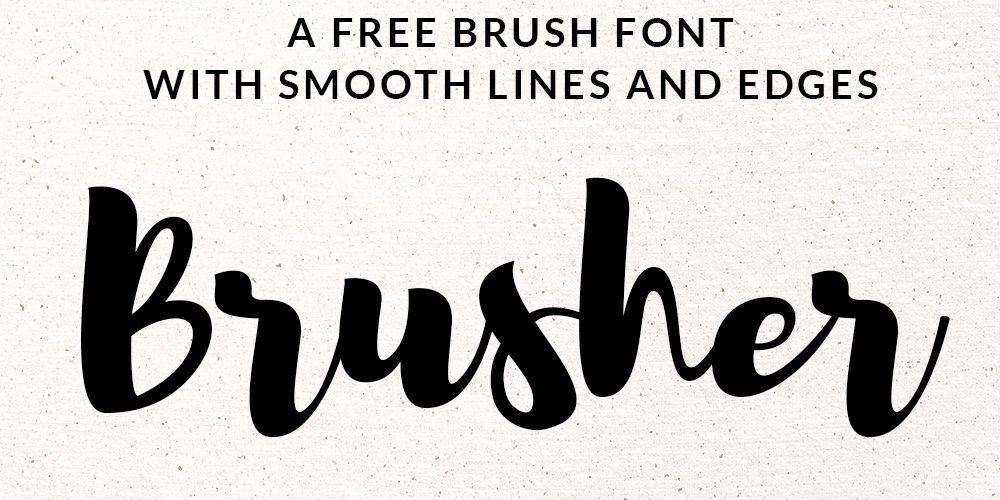 Debby Font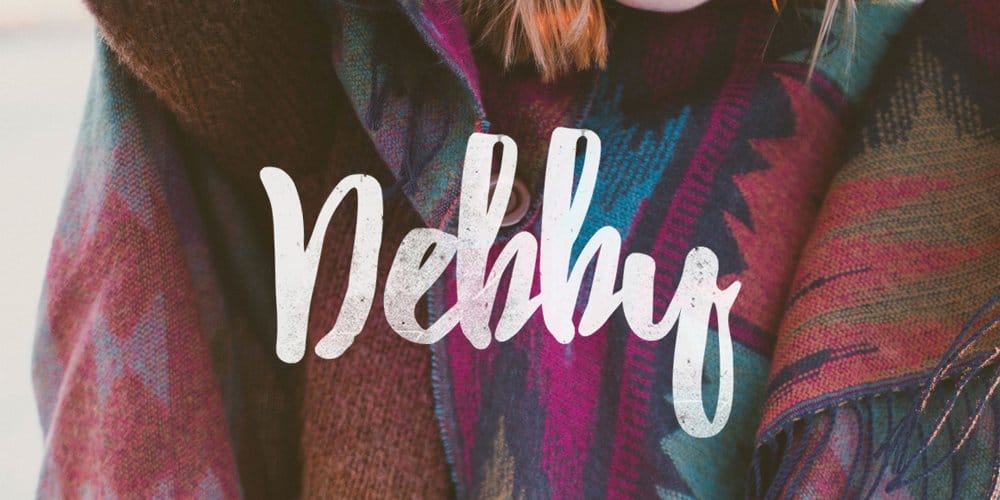 Debby is a hand-drawn brush typeface. It intended to feel personal and imperfect; the sporadic bouncy characters and the rough shapes talks independent from anyone else. Debby is ideal for anything from wedding invitation, quote poster, logo, greeting card, etc.
Sophia Brush Script Font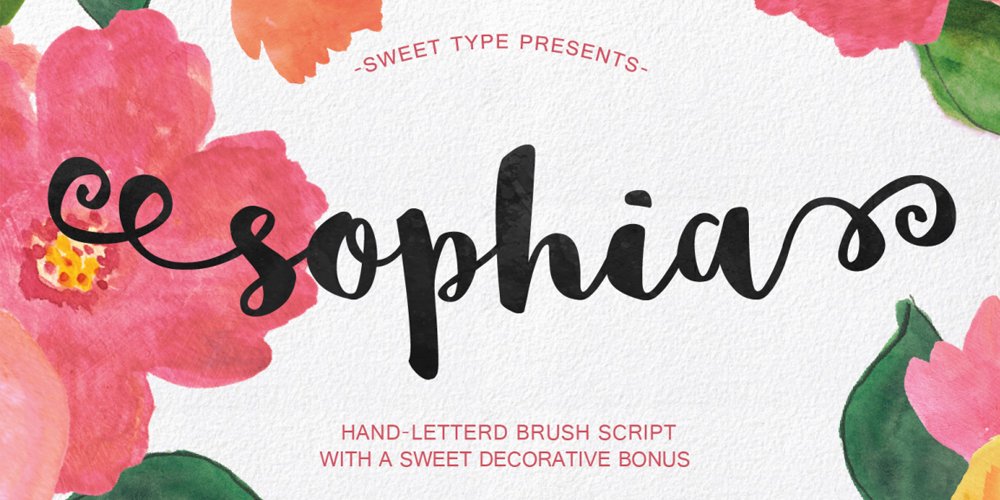 Sophia is a new hand-lettered brush style typeface. This font is sweet, saucy, and somewhat shabby. This free handlettered script font made by the super-talented Emily Spadoni. This font is is accessible in OTF, TTF, SVG, EOT, WOFF, WOFF2 formats.
Dreamers Brush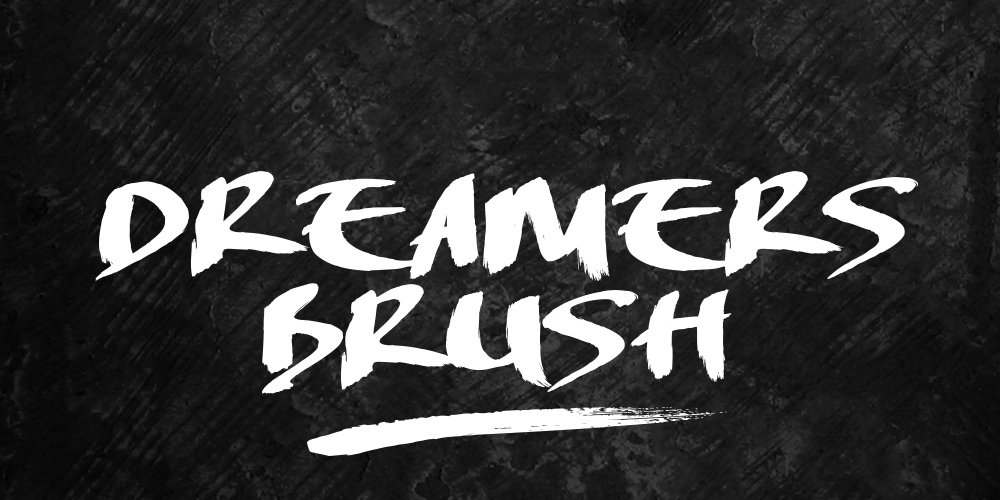 Dreamers Brush is a hand-made brush fonts by Get Studio.
Westchester Font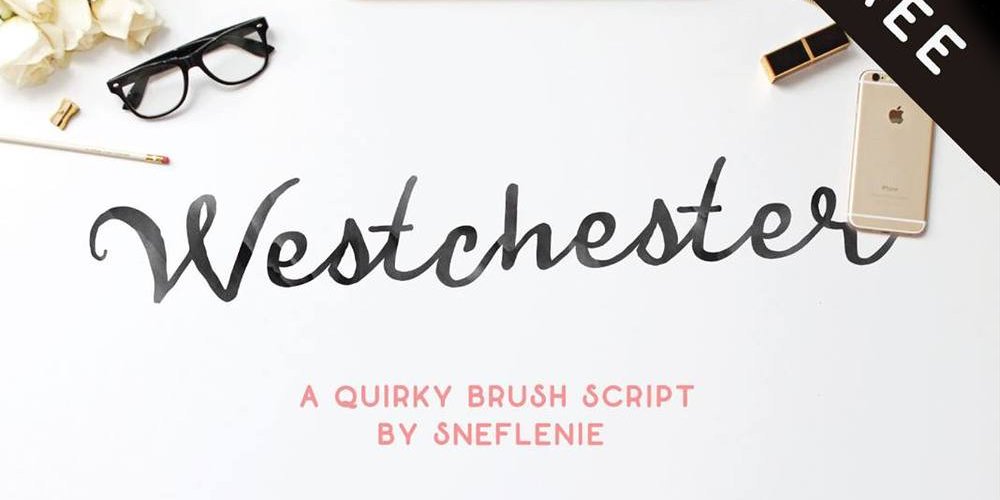 Westchester is a quirky brush script designed by Rawberry Strubarb Ink. Its free for Personal & Commercial use. This font is is available in OTF format.
Parabola Font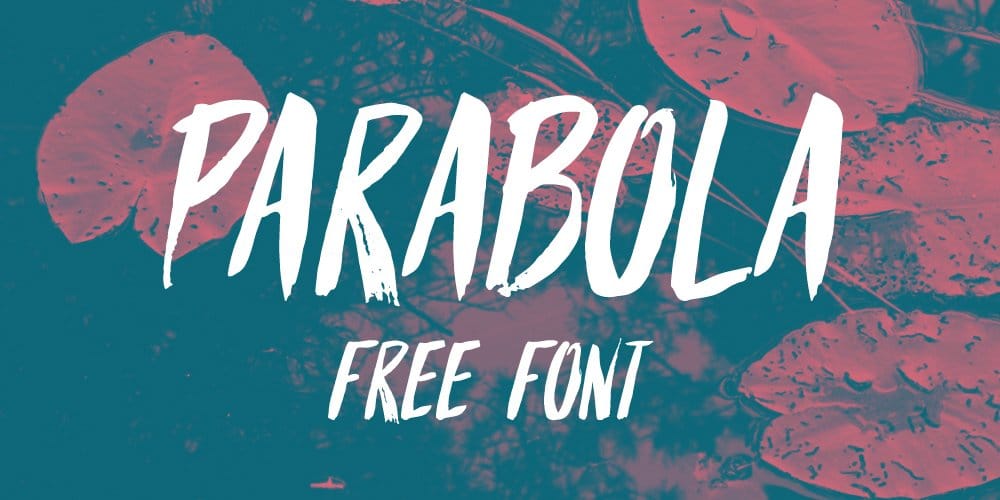 Parabola is a handwritten font with a considerable measure of identity, searches awesome for any sort of project.This font is available in OTF TTF and WEBFONT KIT formats.
Salted Mocha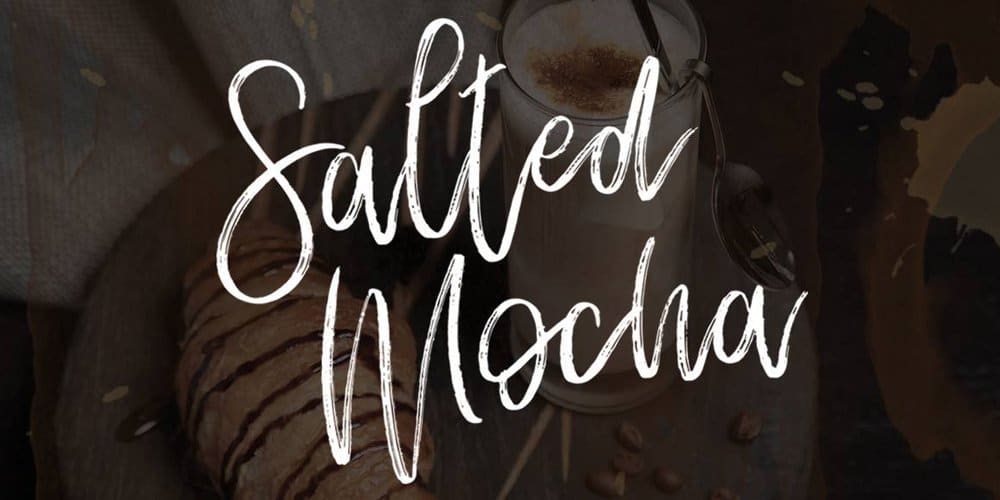 Salted Mocha is a hand drawn brush script typefaces designed by Stephanie Arsenault. Salted Mocha highlights genuine brush stroke surfaces. Ideal for branding, invitations, quotes, and prints that stand out.
Broken Wings Font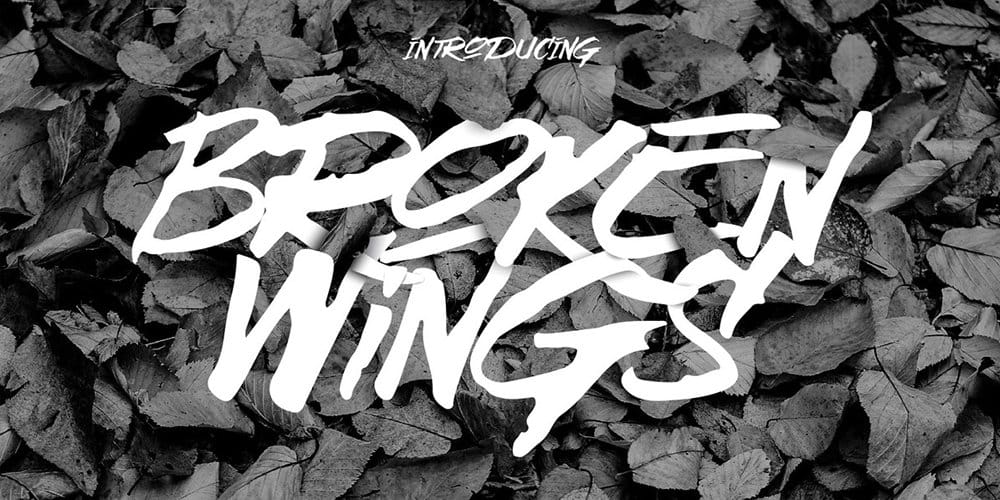 Broken Wings is an all caps typeface from Bdstrd Std. It includes large and small caps as well as standard numbers and characters.
Happy Camper Brush Font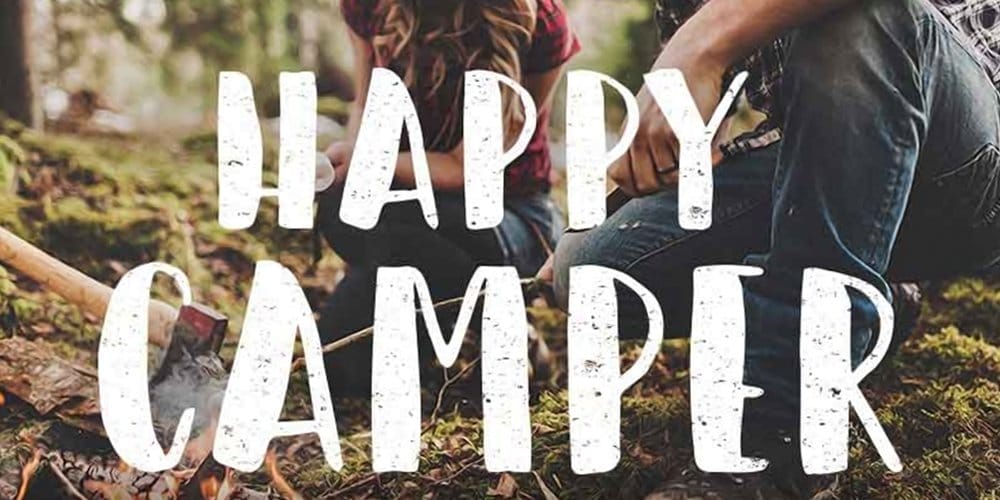 Israt Font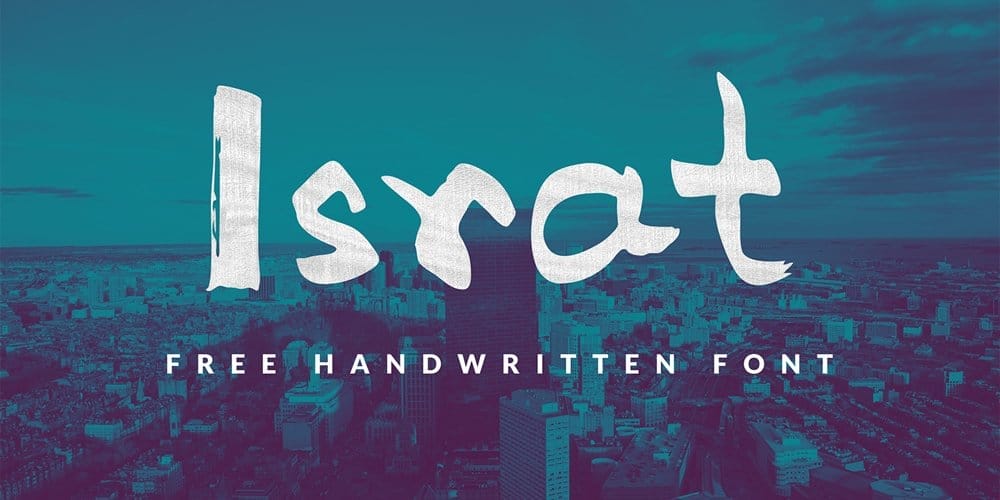 Mightype Handlettered Font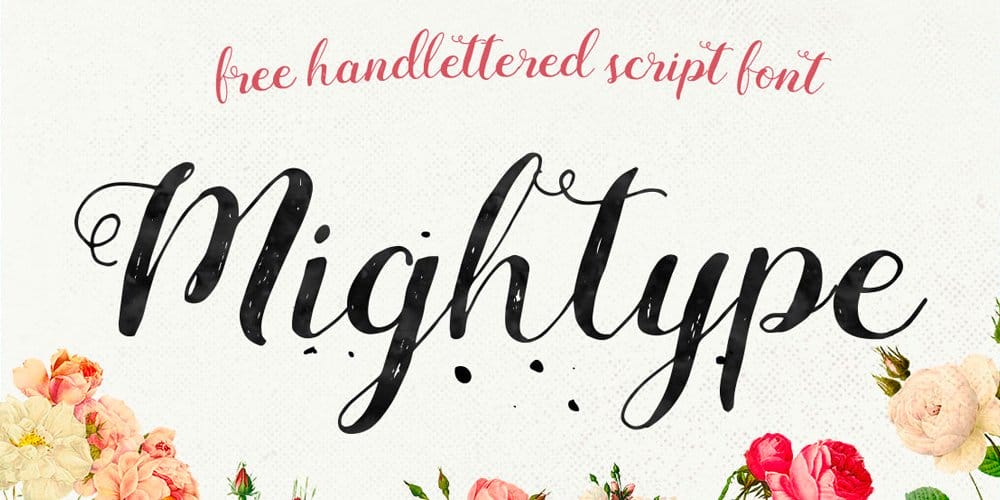 Tombow Typeface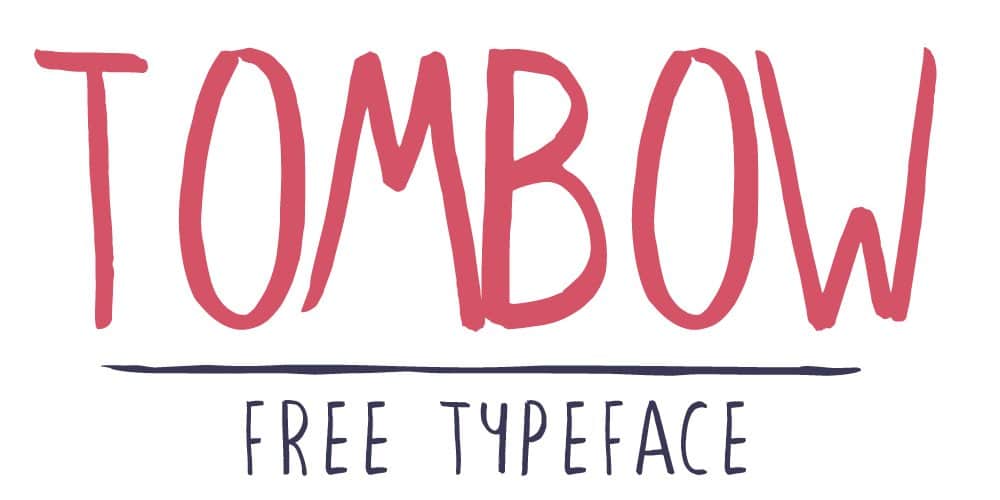 Abys Typeface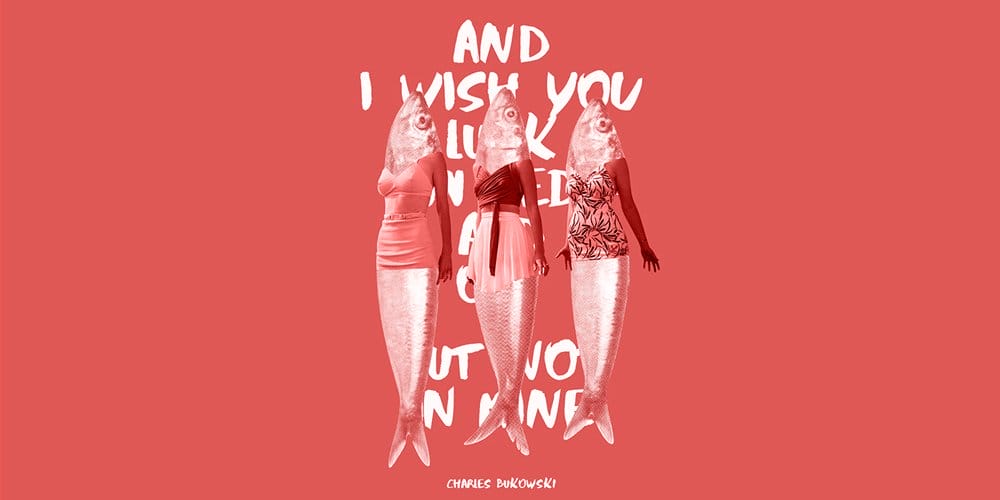 Brizzush Typeface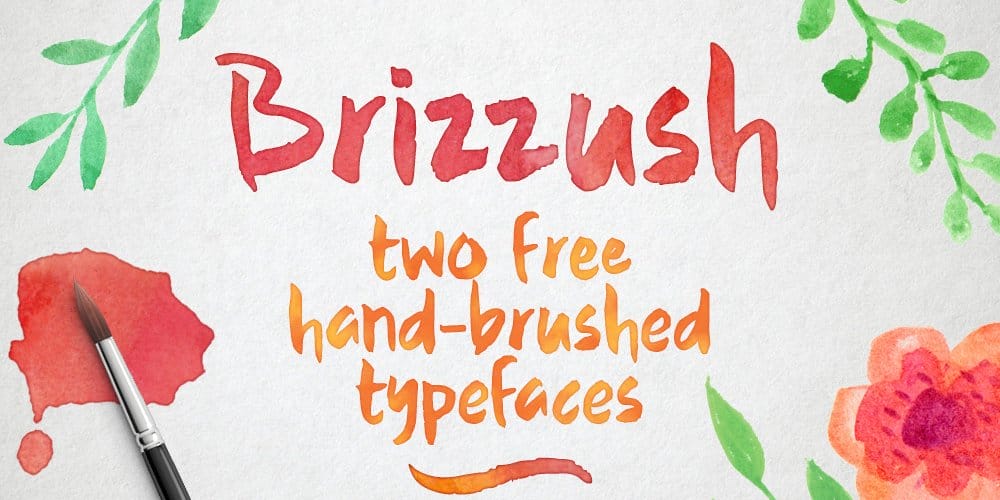 Againts Typeface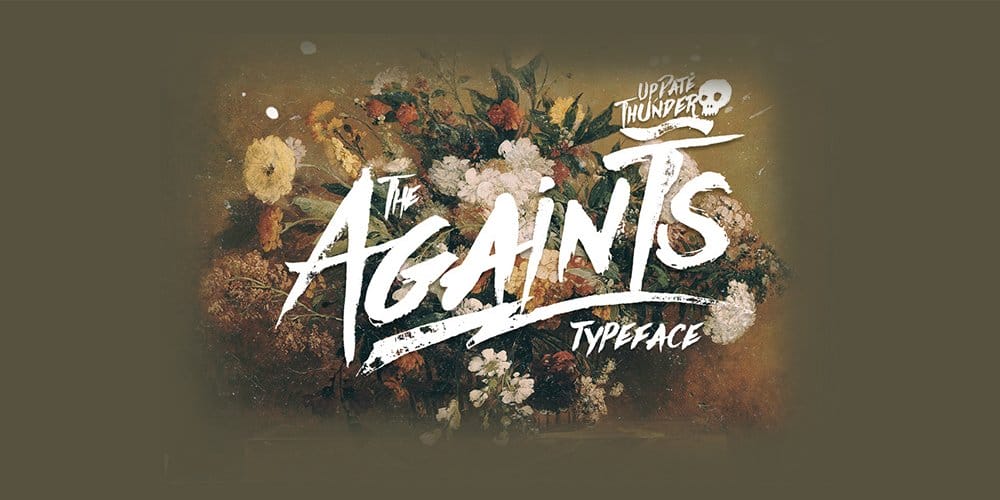 Sensei Font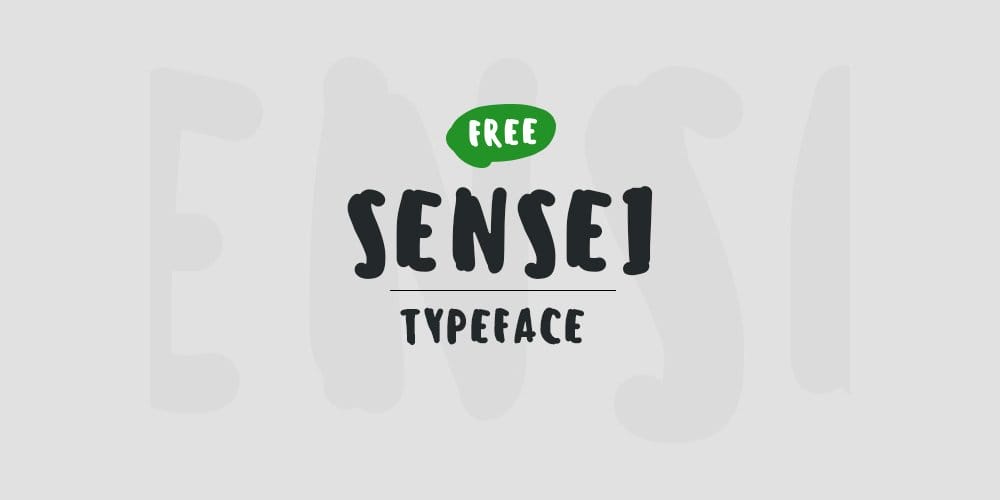 Sensei is brush flavoured free font inspired by manga style.
Roomfer Font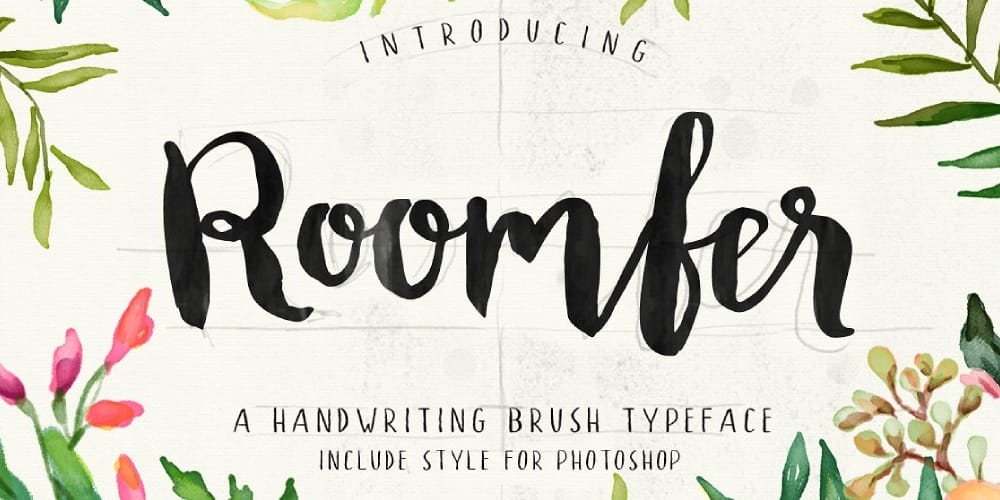 Hensa Brush Script Font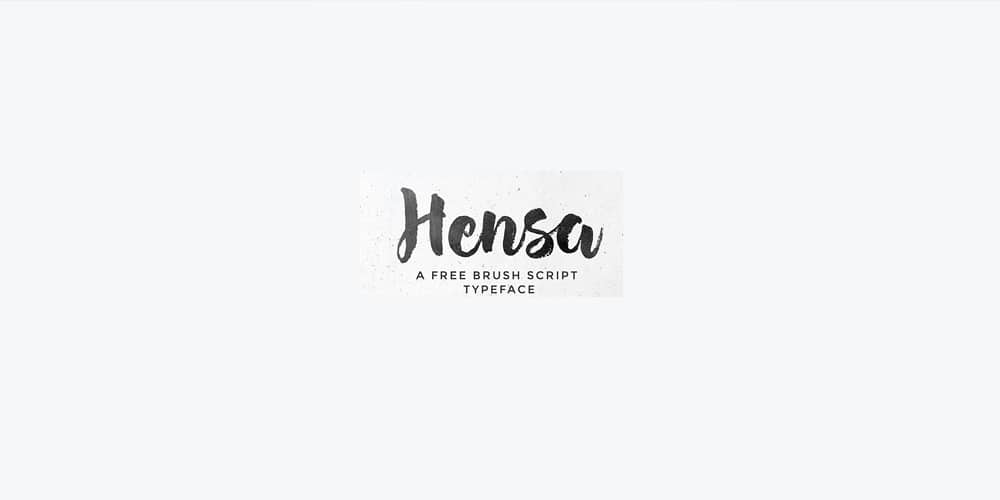 Dreamers Brush Font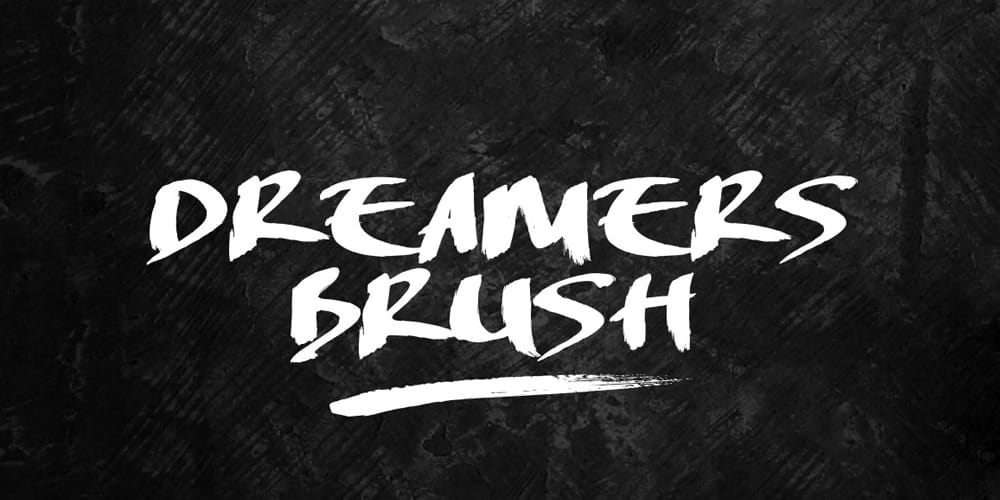 Beacon Font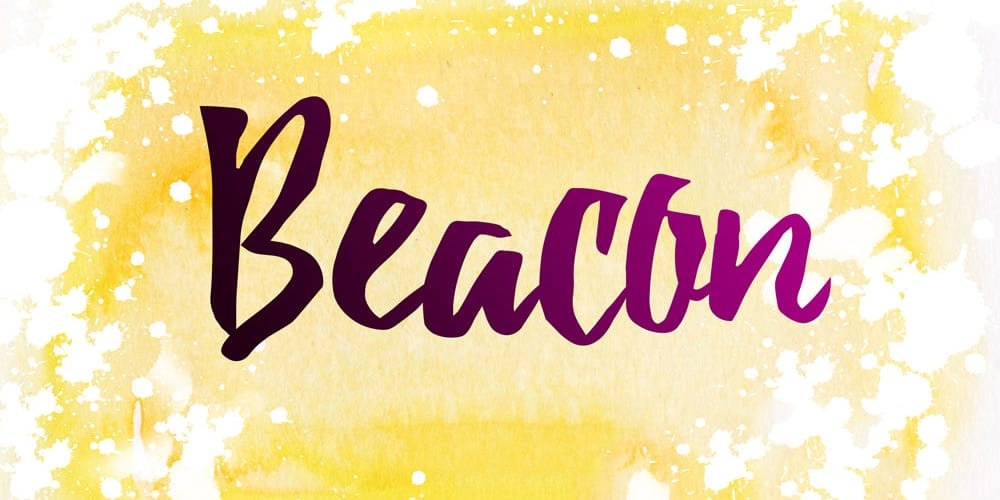 Rosco Brush Font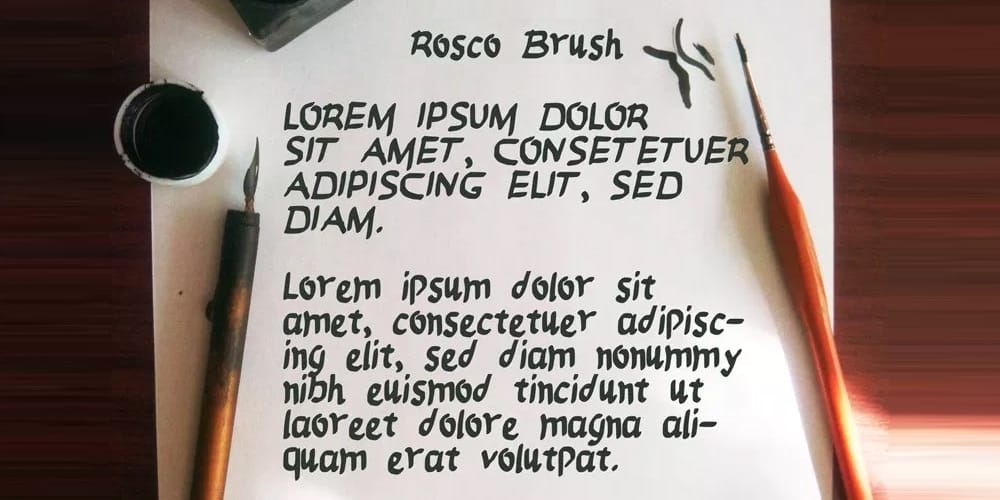 Parabola Brush Font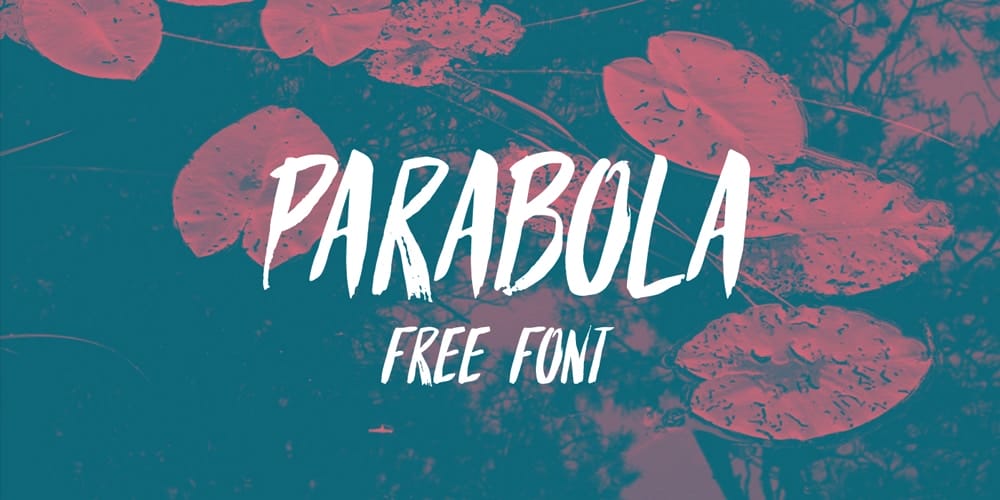 Rise Typeface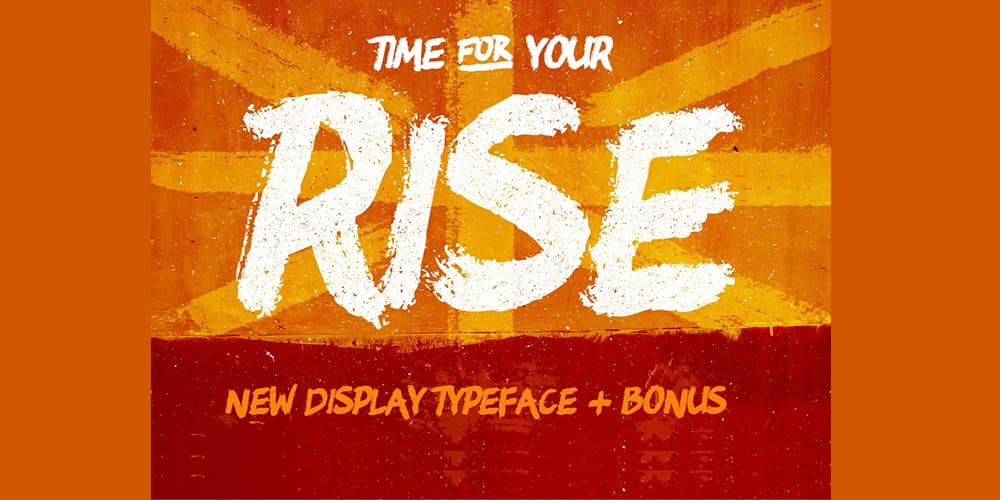 Little Brushy Font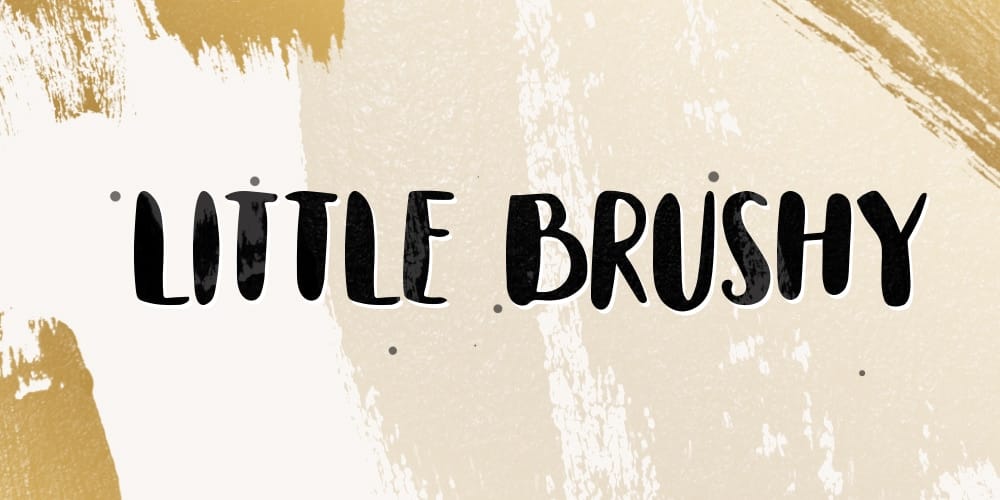 Little Cutie Hand Paint Brush Font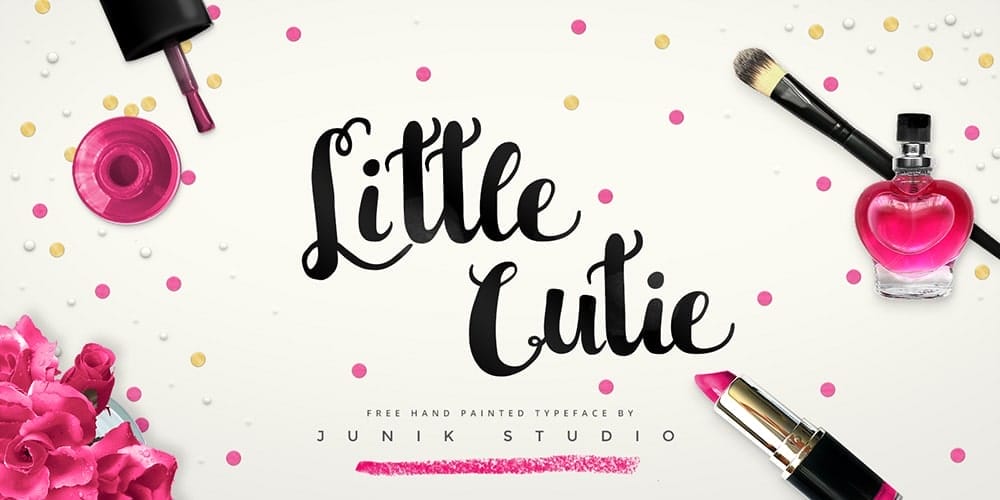 Yozakura Brush Font