50 + Free Modern Script Fonts for Designers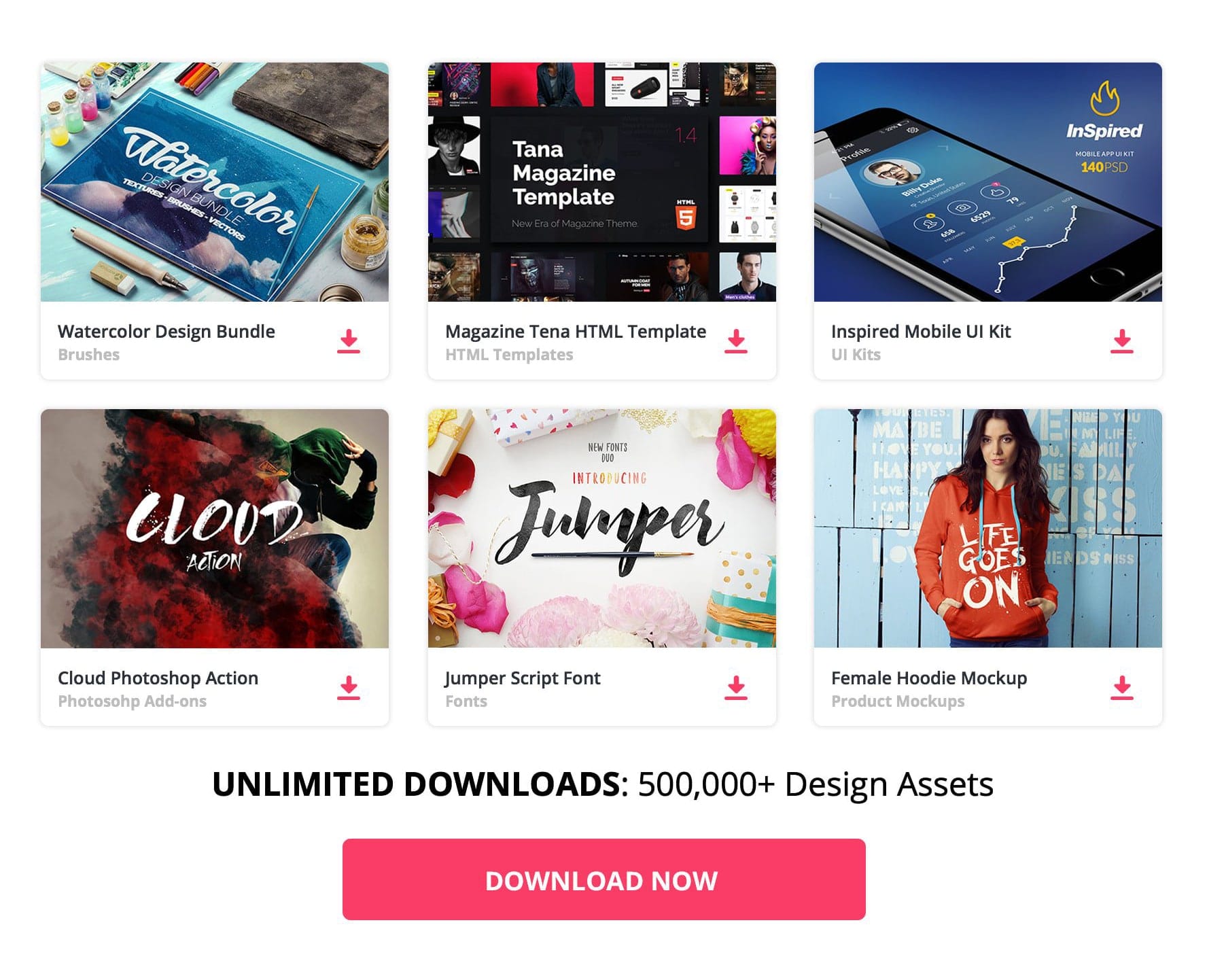 Script fonts are pretty popular font style used for print designing. Script fonts are more artistic, handwriting kind of font. As other fonts, most of the Script fonts have different style variants.
There are four kinds of script fonts Casual, Classic, Calligraphy, and Retro. Casual fonts are more often used in invitations, Birthday or another occasional heading purpose. These kind of fonts are the most famous print fonts. Calligraphy fonts are more formal kind of script font. They are more used in formal documents and invitations. Classic fonts can use for any kind of purpose, they are more playful and elegant. As the name resembles retro fonts used in vintage style designs.
There are plenty of free script fonts are available on the internet. Finding the best font for your purpose is tricky. You need to check many criteria before choosing the right font for your product. In this post, you can find some of the best free script fonts available on the internet. We have hand picked this these fonts for various purposes, you can use them for print or visual media.
See also :50 + Free Brush Fonts for Designers
Wish Font
Sanos Brush Script Font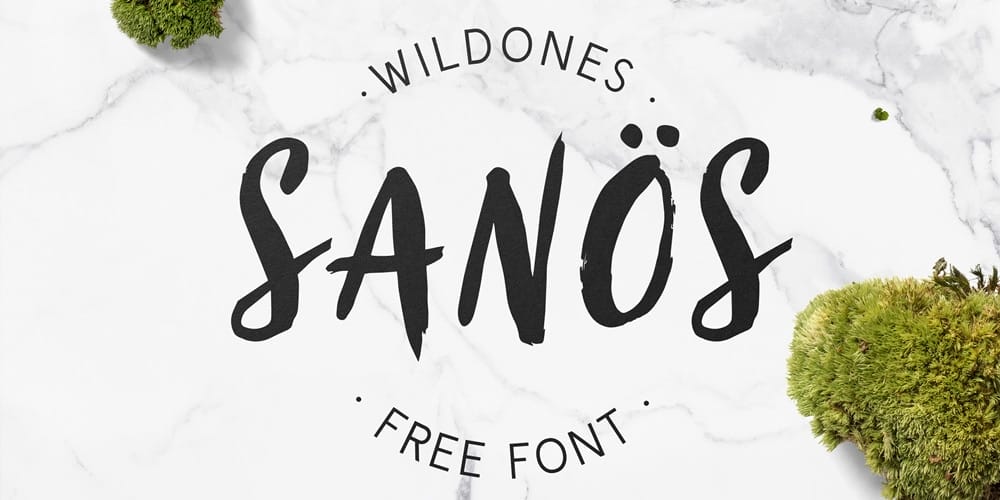 Shany Font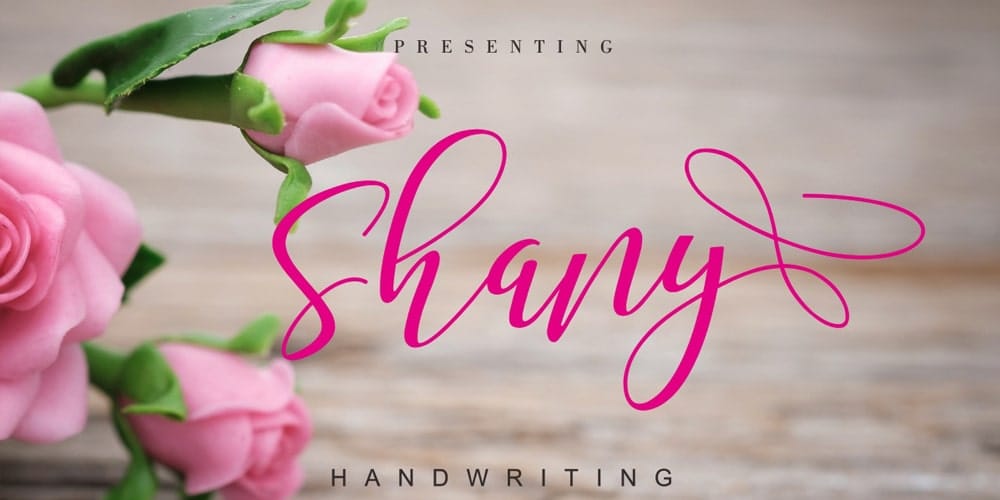 Kingsland Handwritten Script Font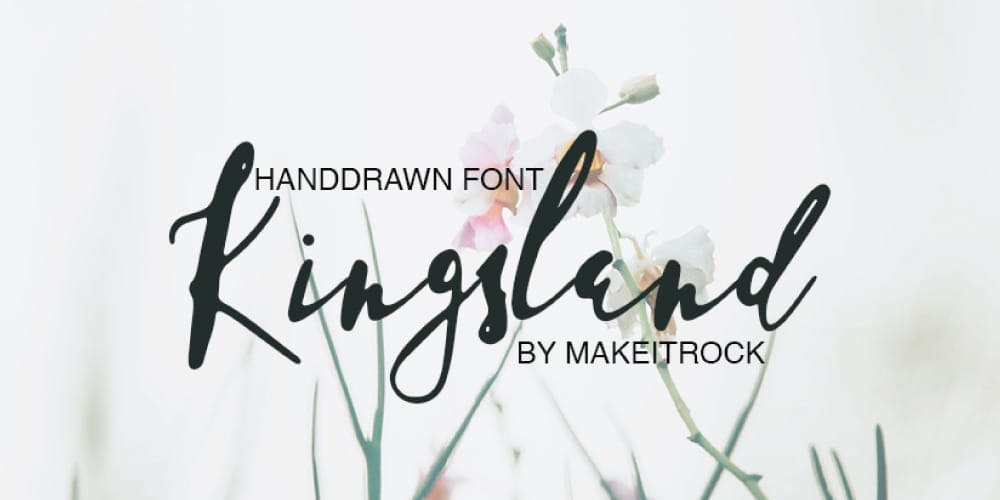 Meithey Bold Script Font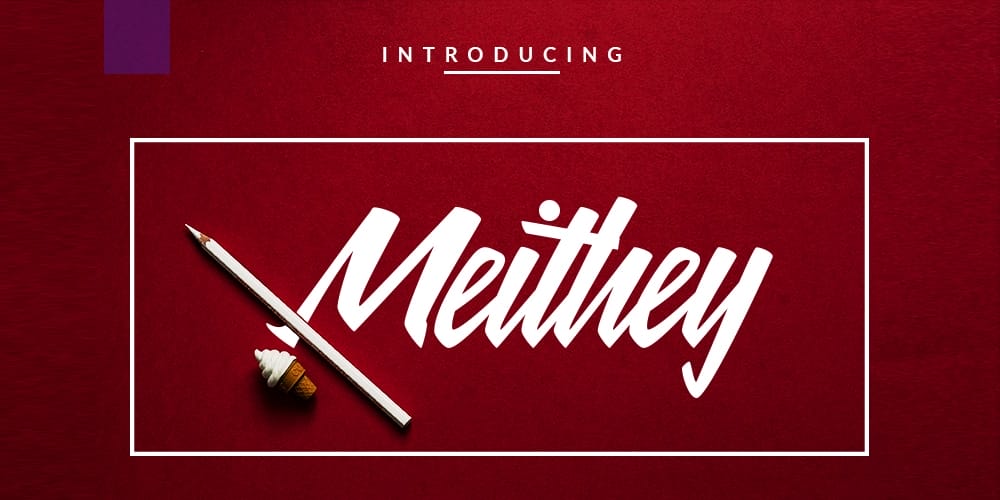 Scaramella Script Font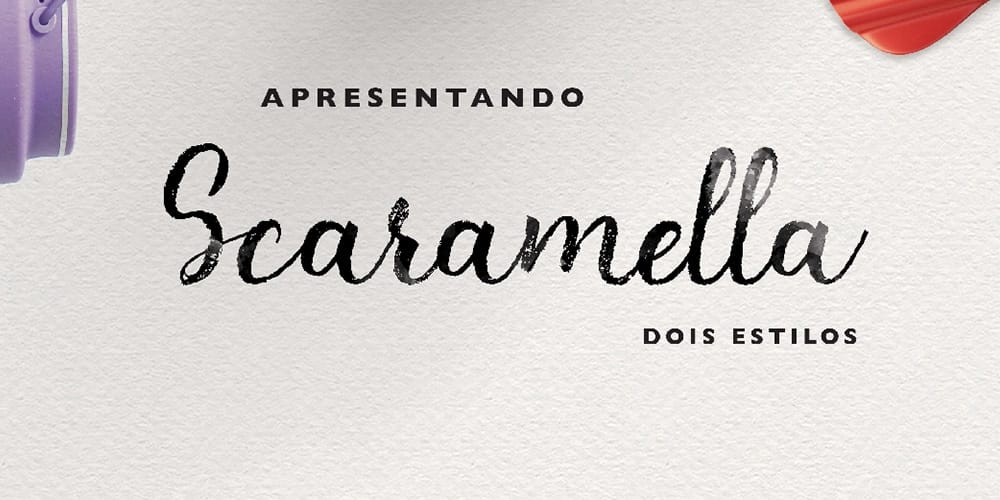 Quick Land Script Font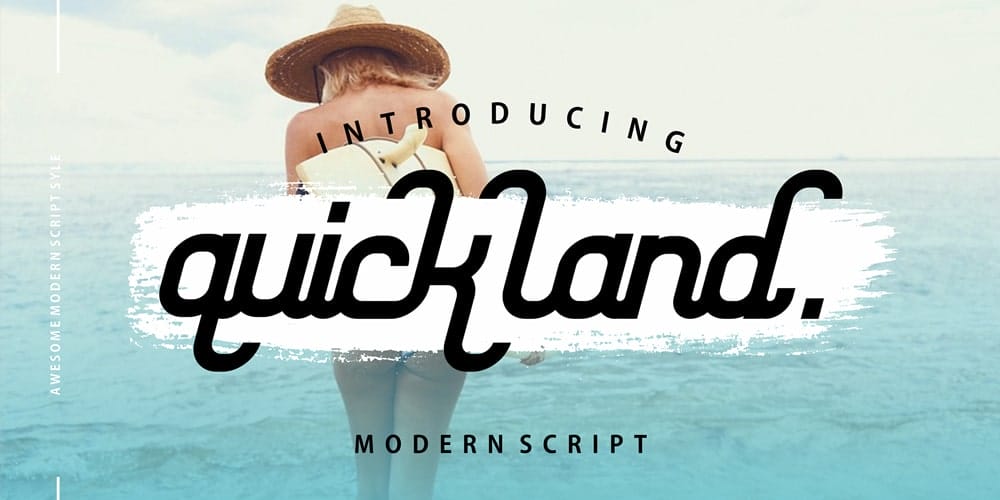 Malaga Script Font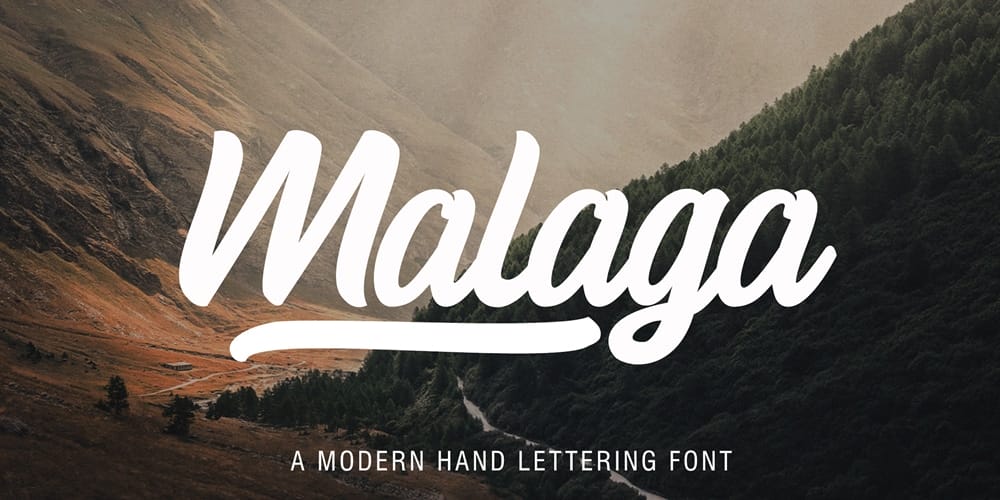 Mallindo Monoline Script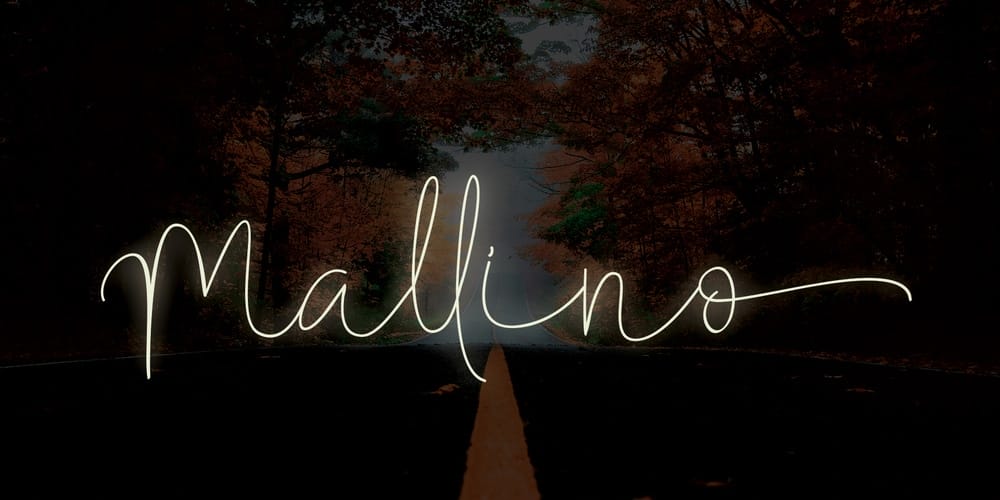 Emmeline Brush Script Font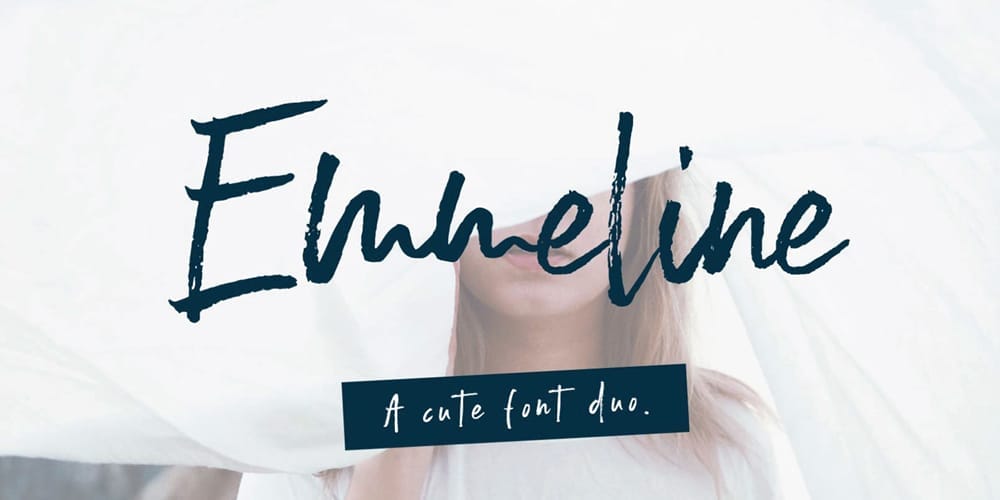 Authentic Monoline Script Font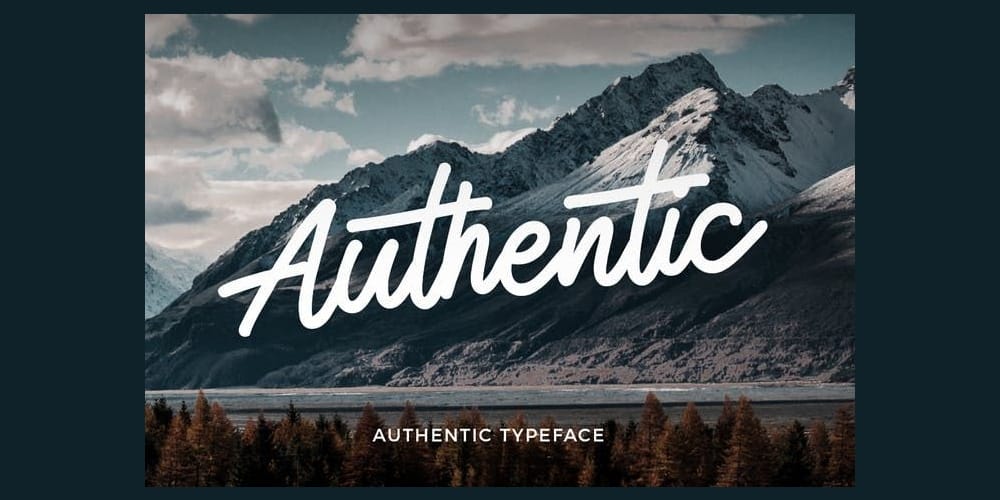 Montic Script Font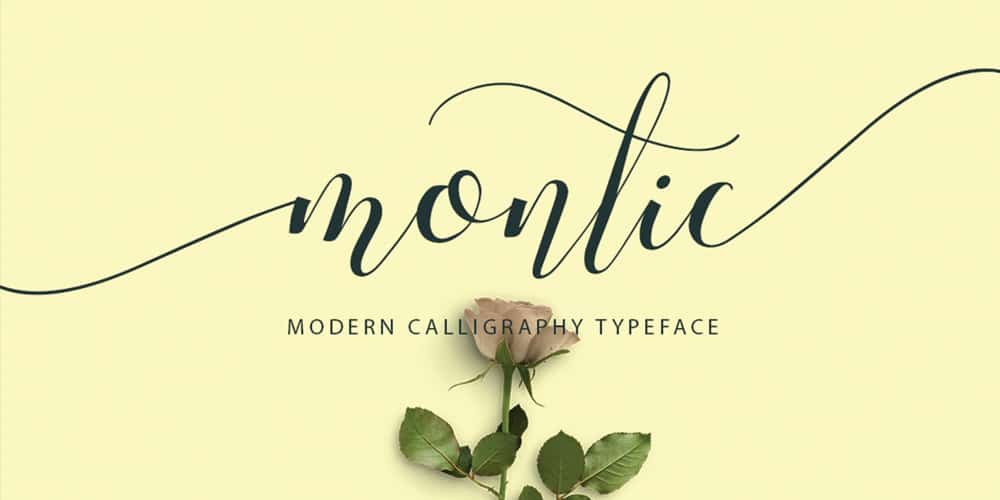 Chintia Script Font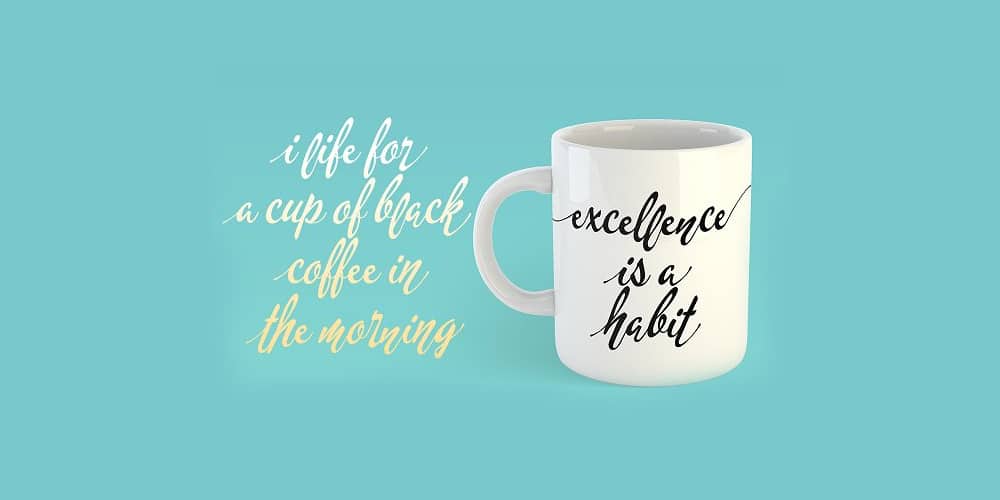 Razan Script Font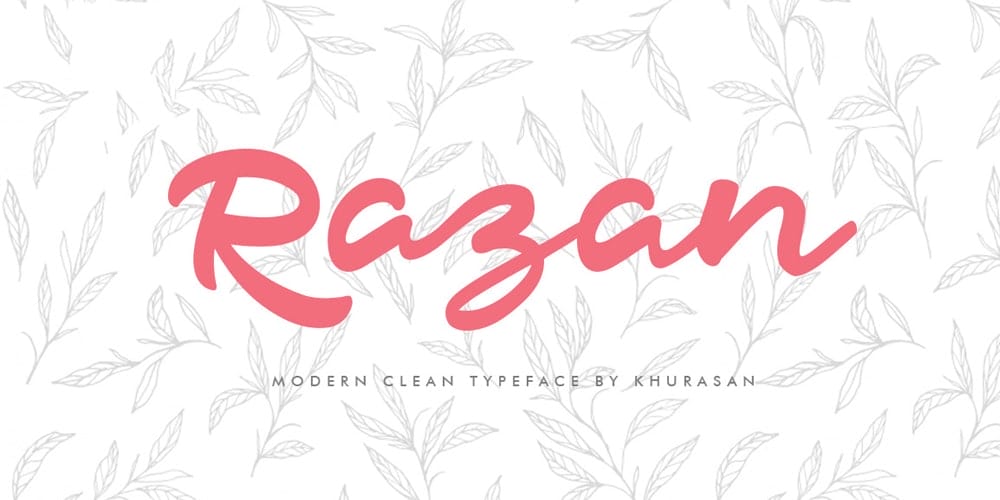 Kalisha Script Font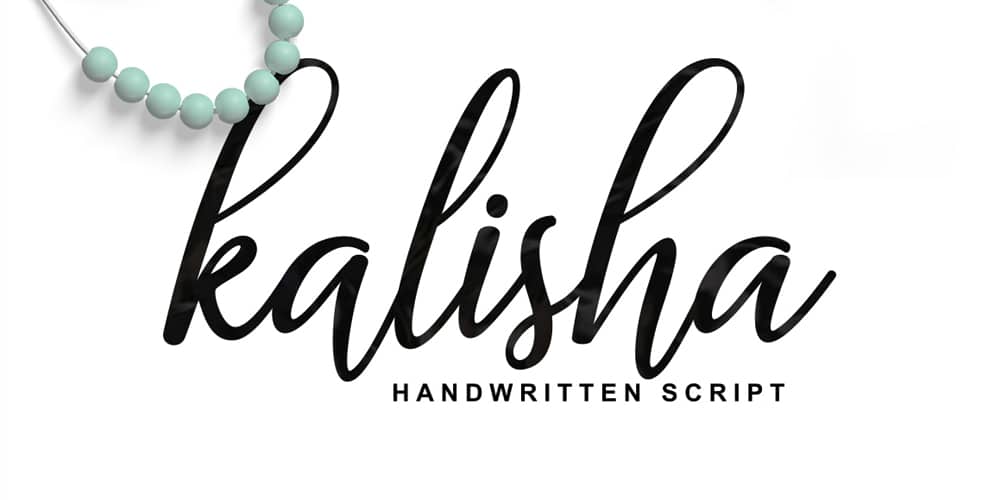 Free Basfar Handwriting Font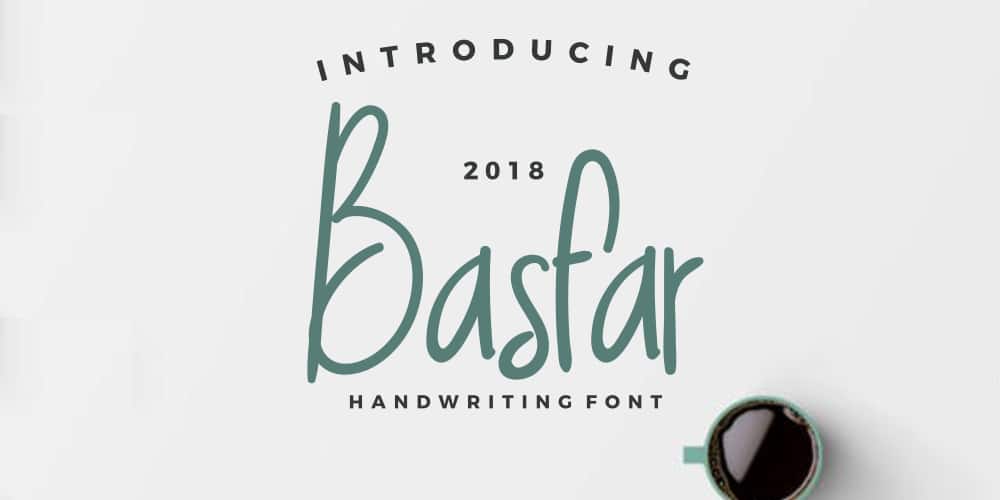 Mouley Script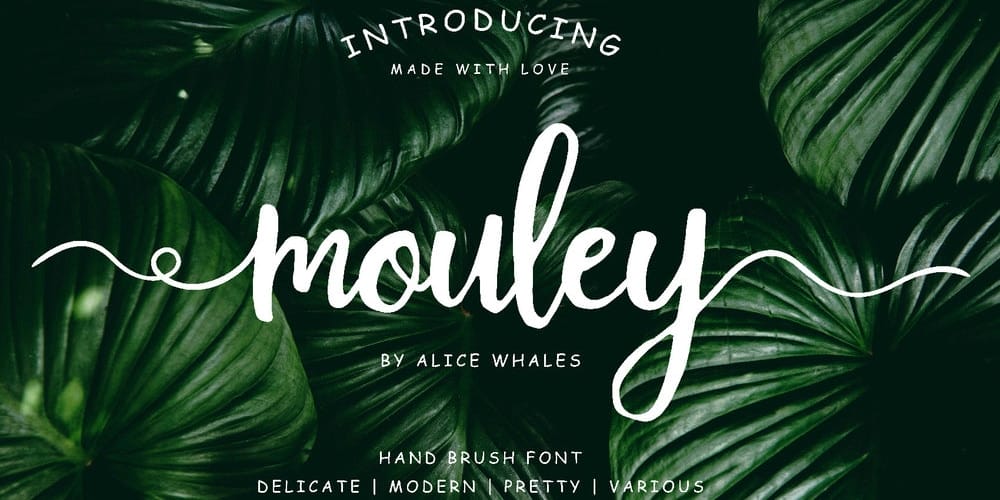 Shavia Script Font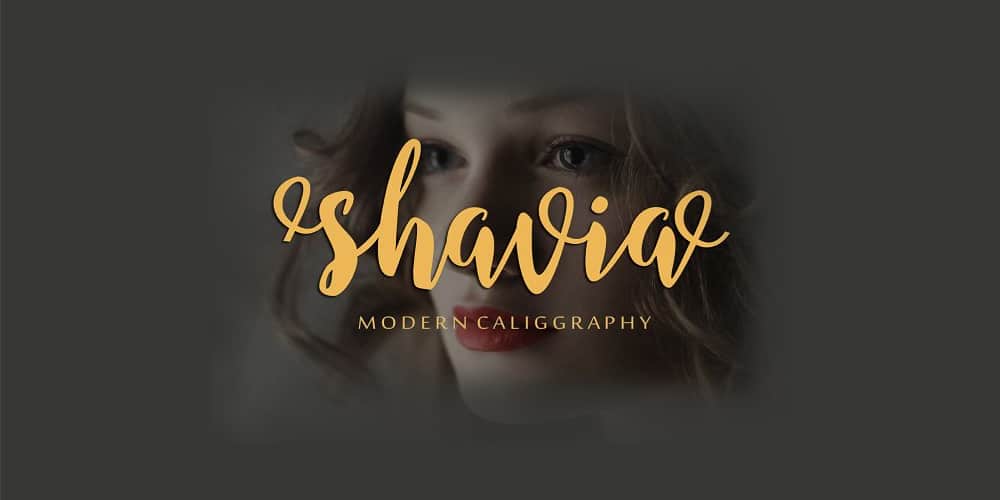 America Font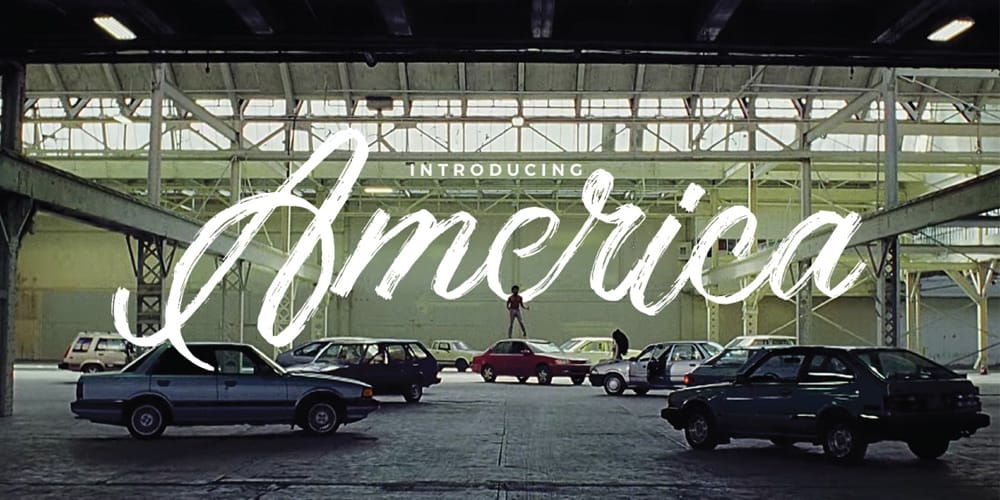 Rise Script Font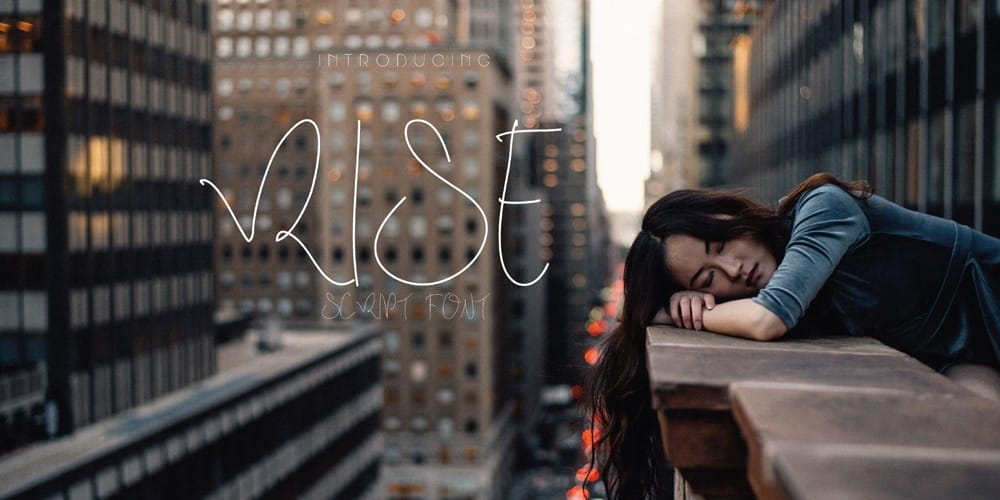 Campio Script Font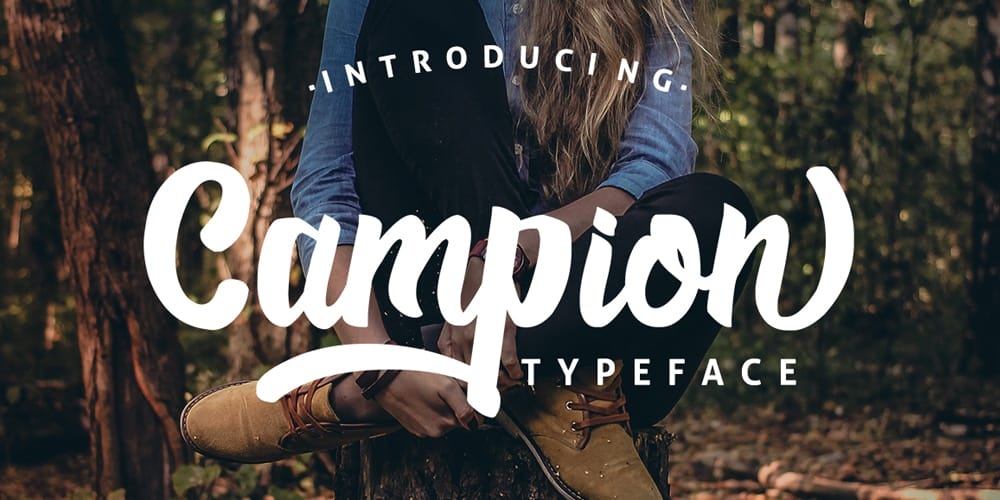 Fabsand Script Font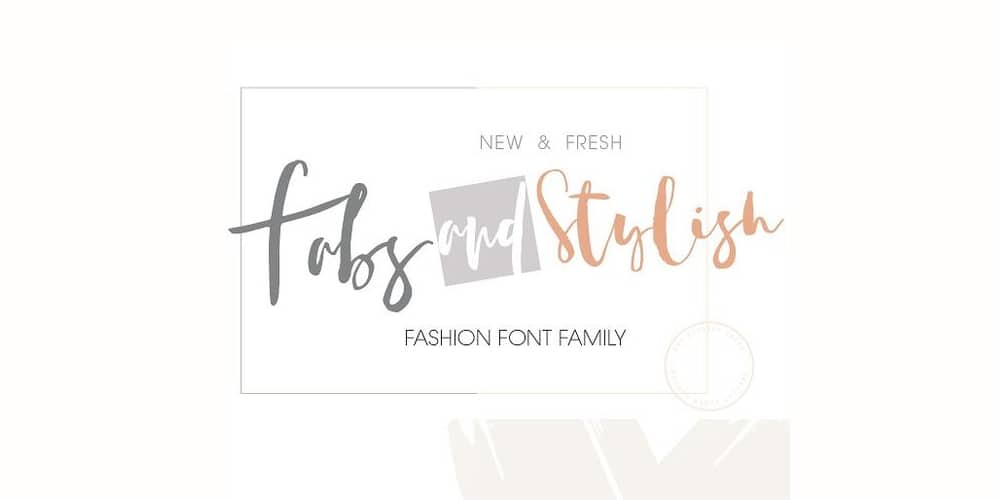 Australis Script Font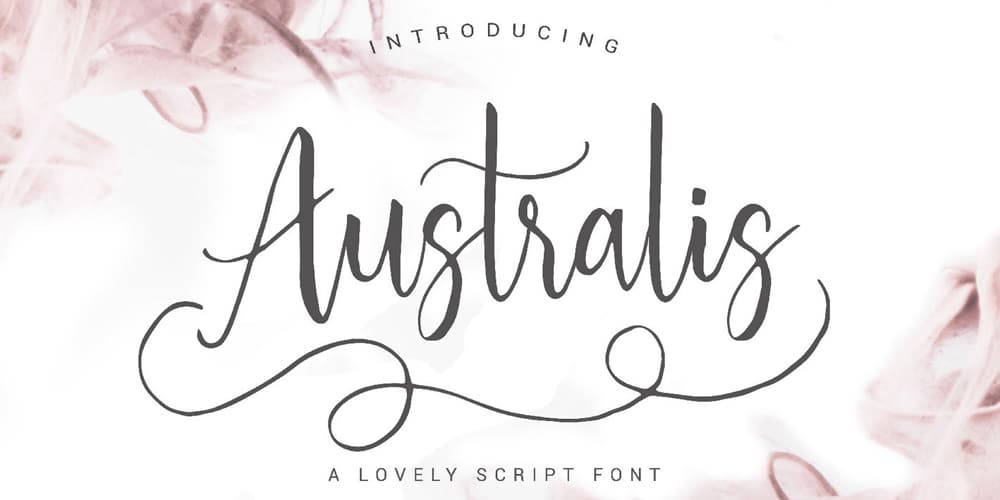 Briberra Script Font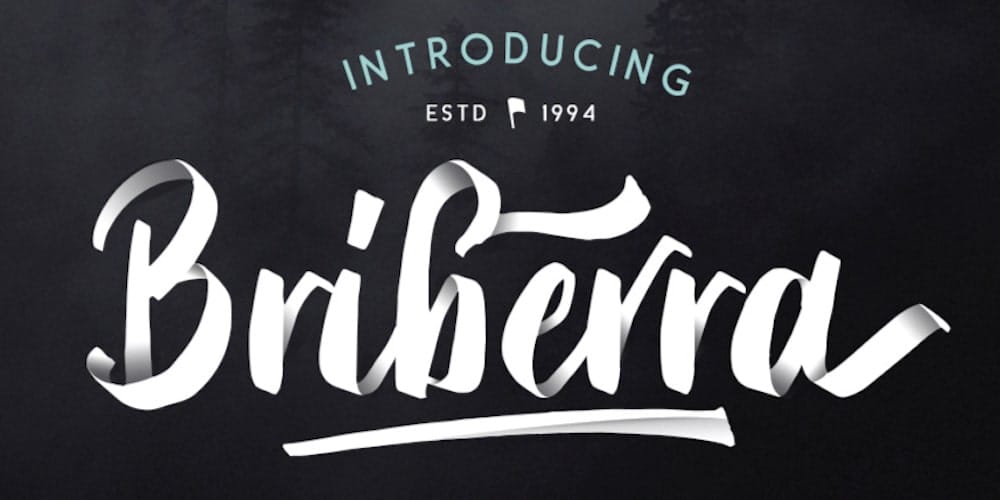 Martila Script Font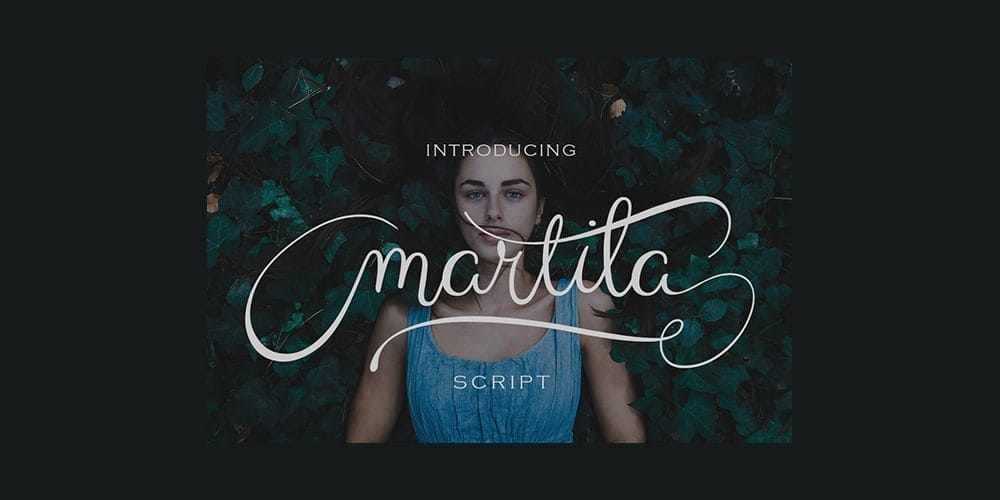 Moonbringht Script Font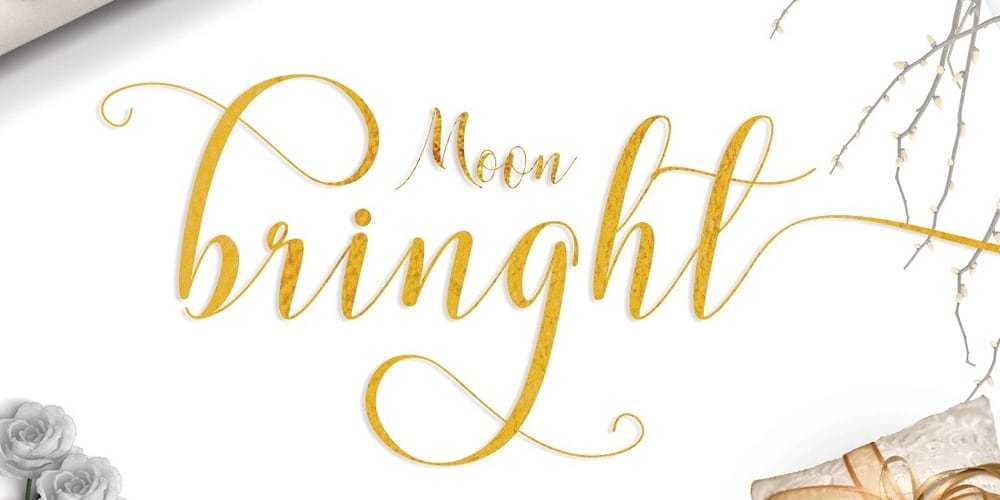 Monique Script Font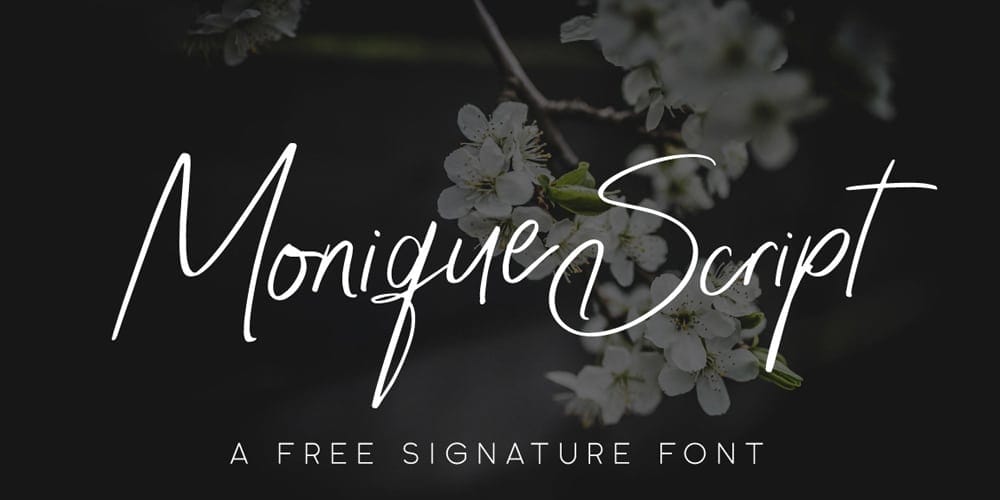 Viksi Script Font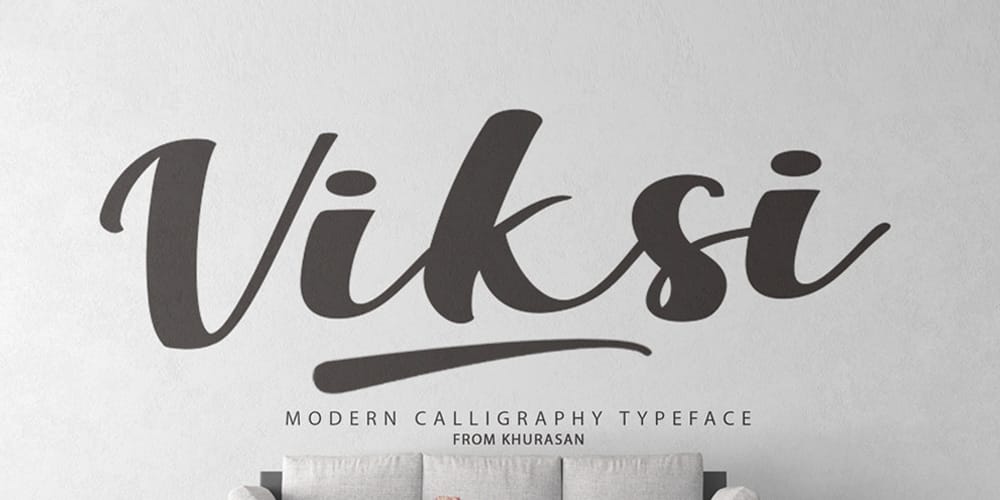 Vantom Script Font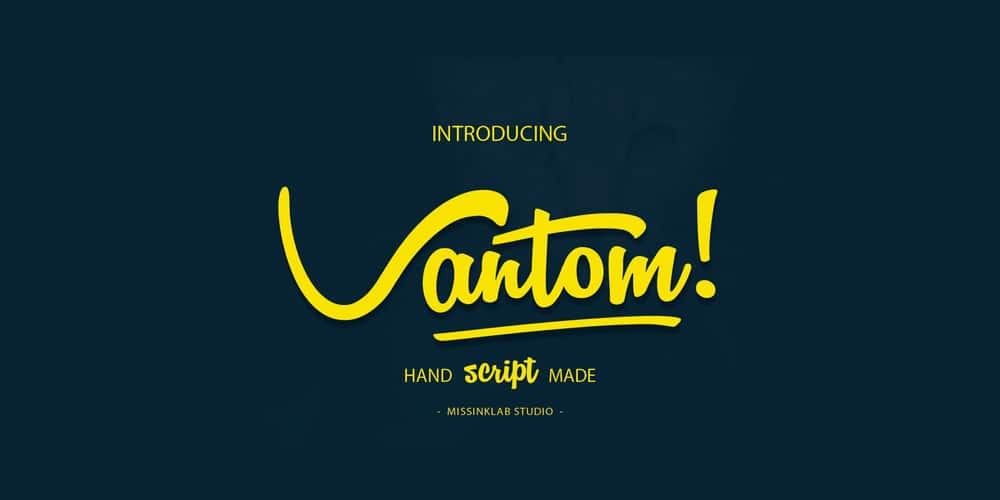 Adrenaline Script Font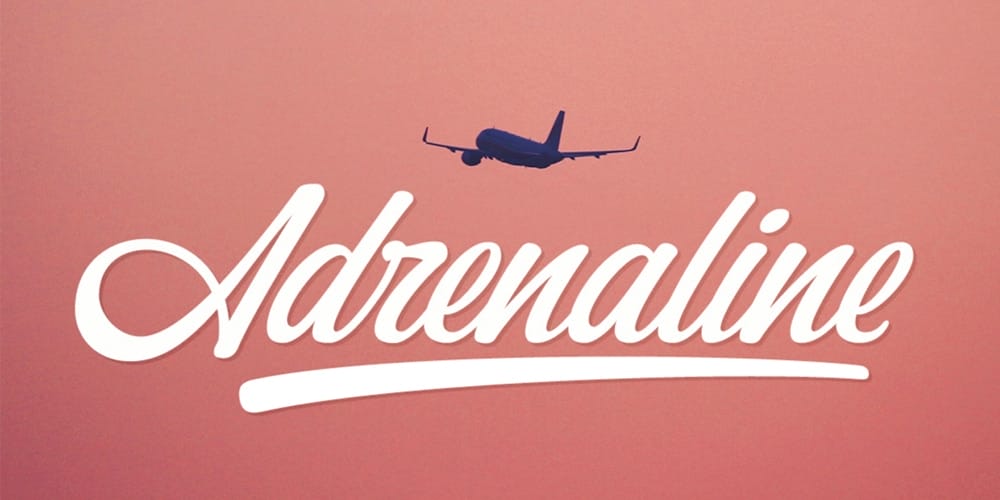 Momento Script Font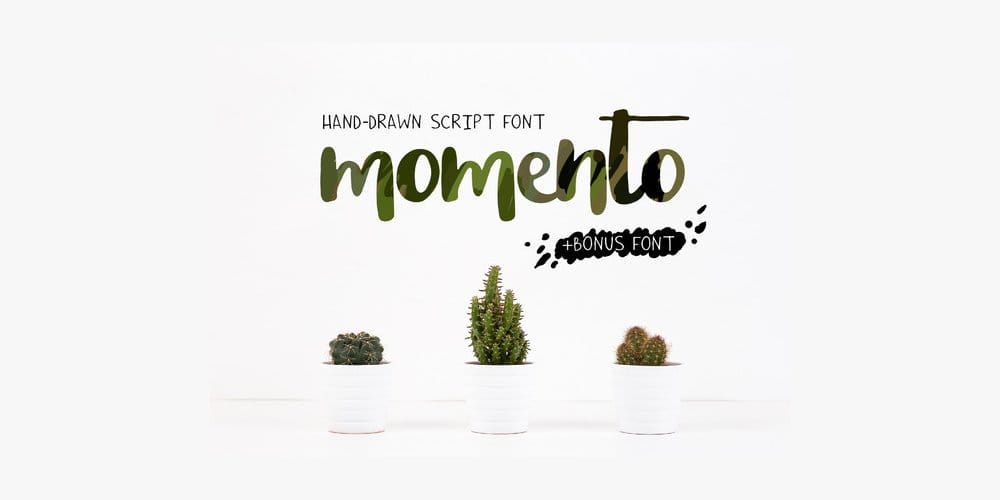 Stefania Font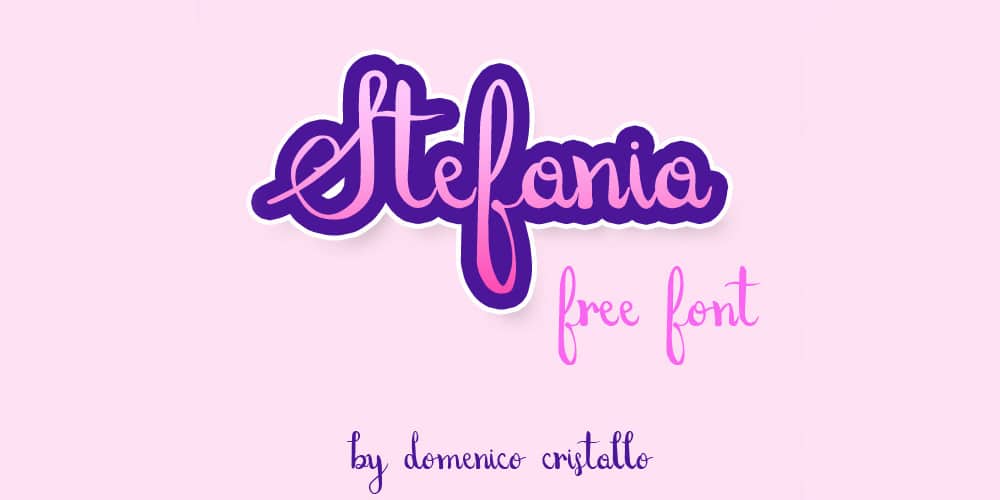 Bellamy Hand Drawn Script Font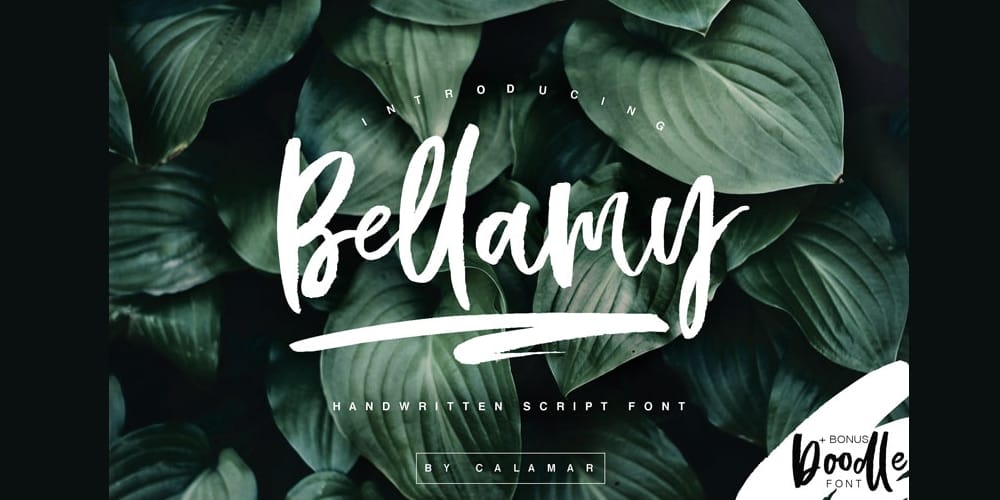 Free Bigbone Font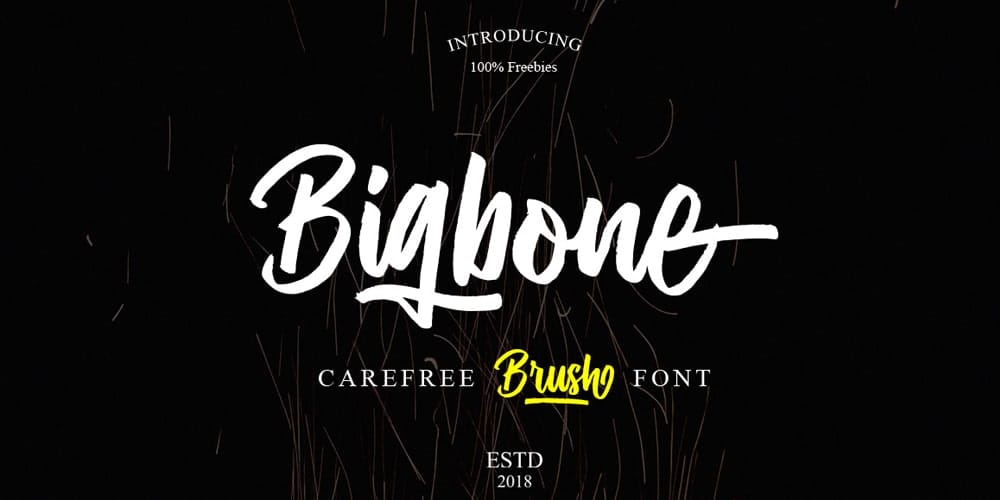 Eisley Claise Font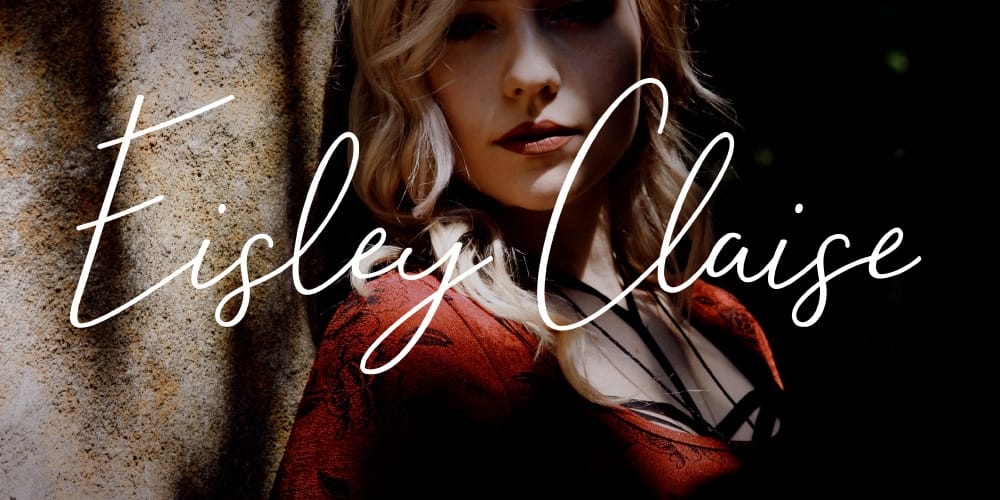 Wild Zova Font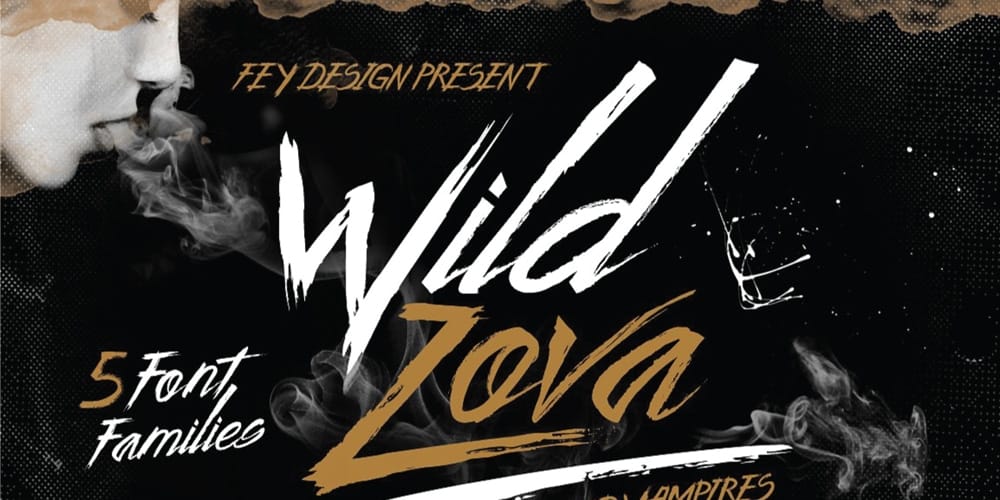 Esteh Script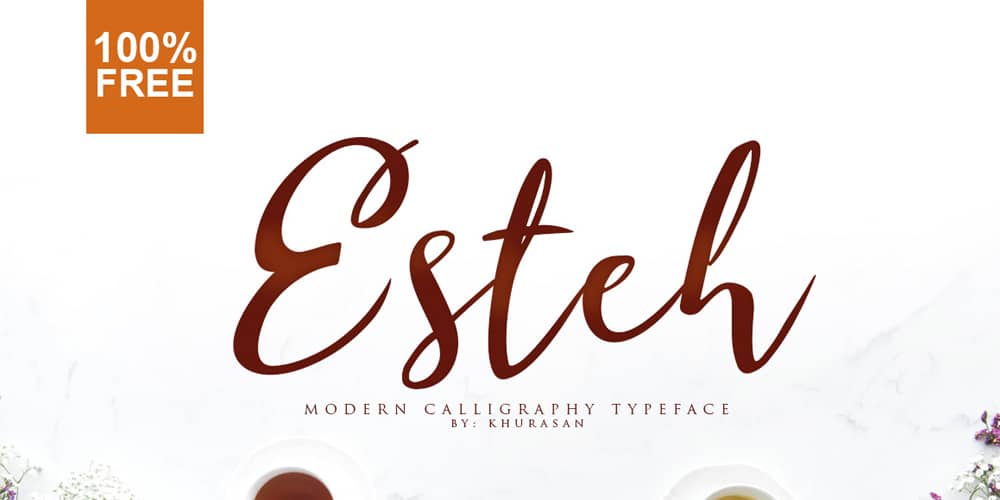 Reey Script Font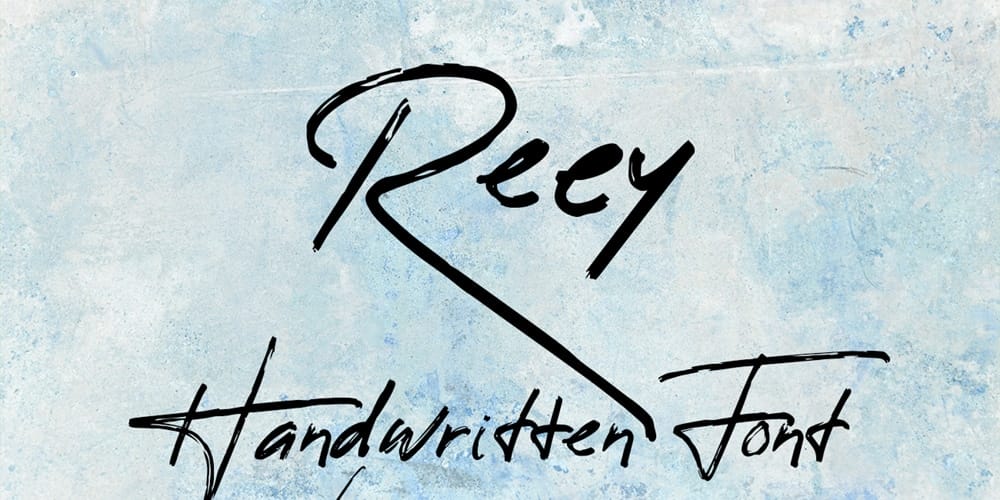 Anthares Font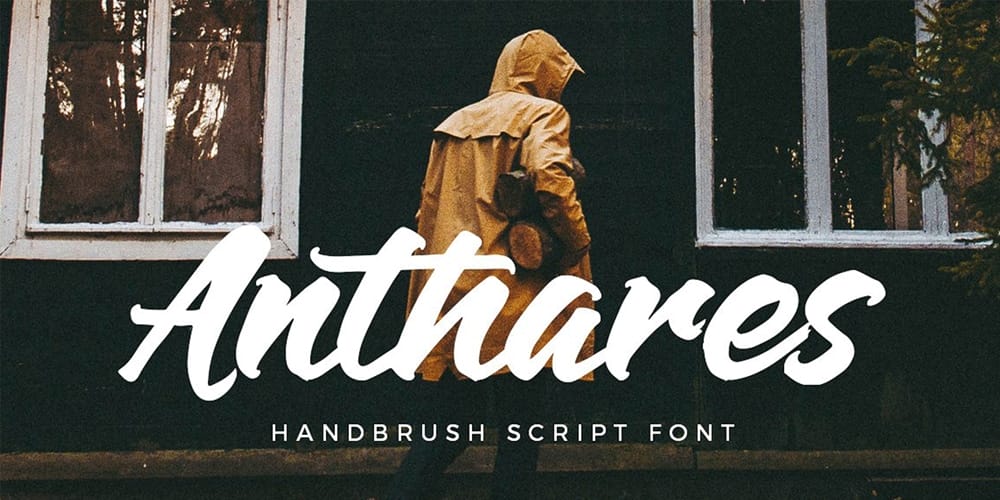 Free Woulien Script Font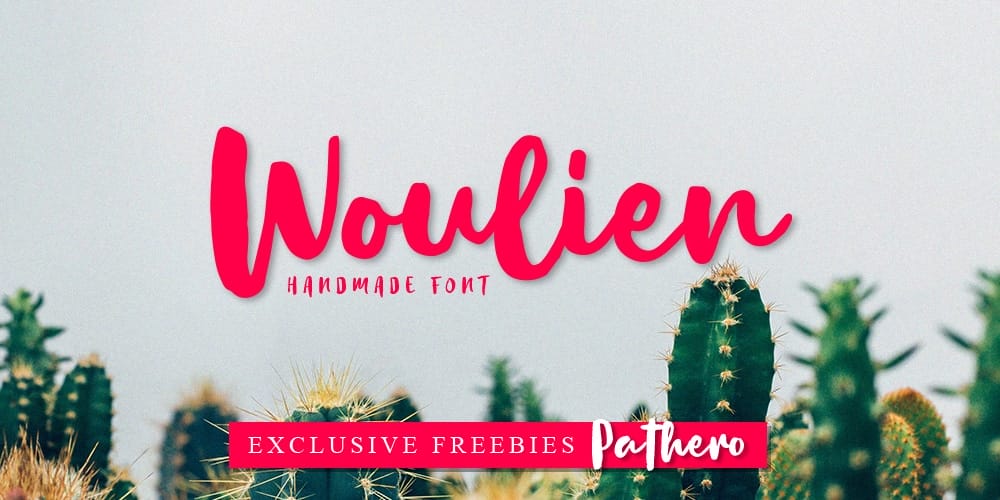 Restless Brush Script Font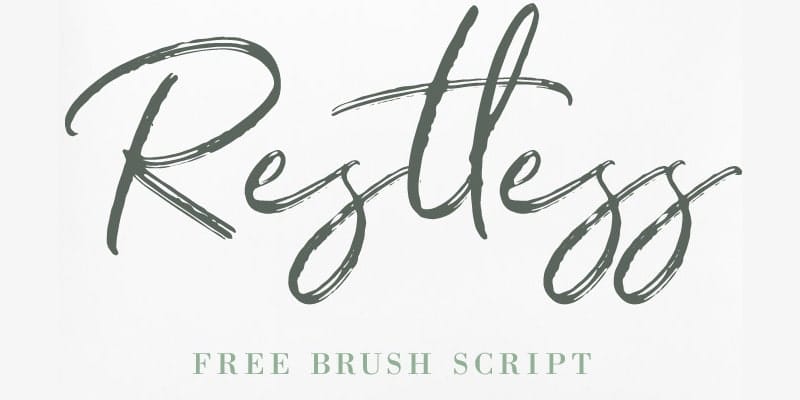 Elfabe Script Typeface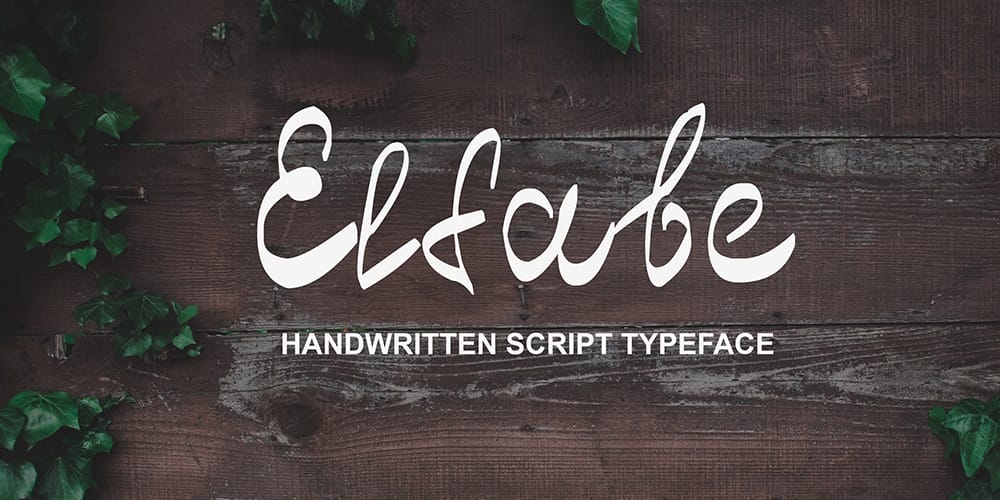 Malina Script Font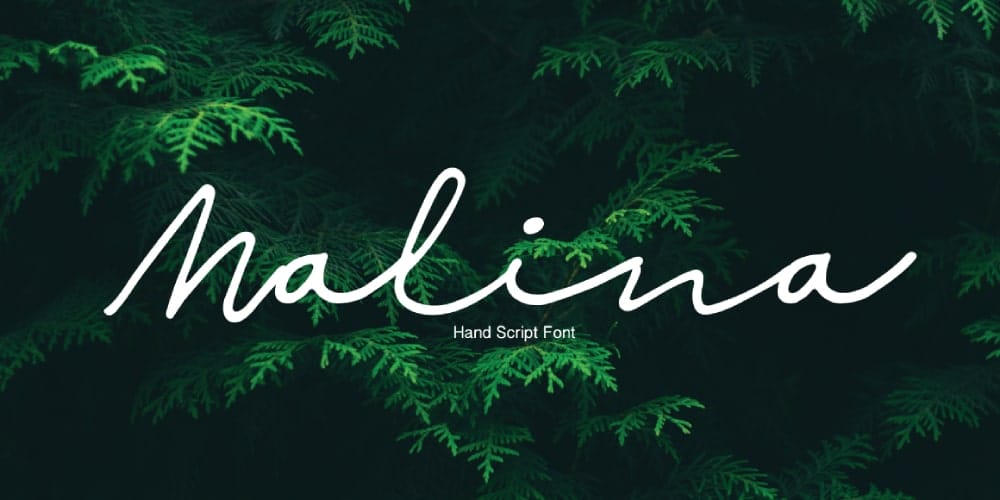 Malina is a handwritten script font. This font is perfect for wedding invitation or blog.
Reading Font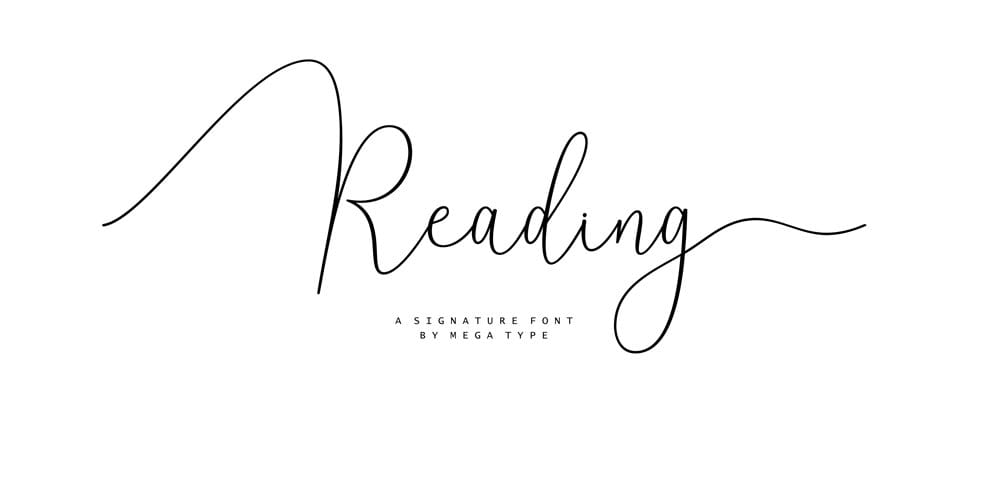 CheGuevara Sign Font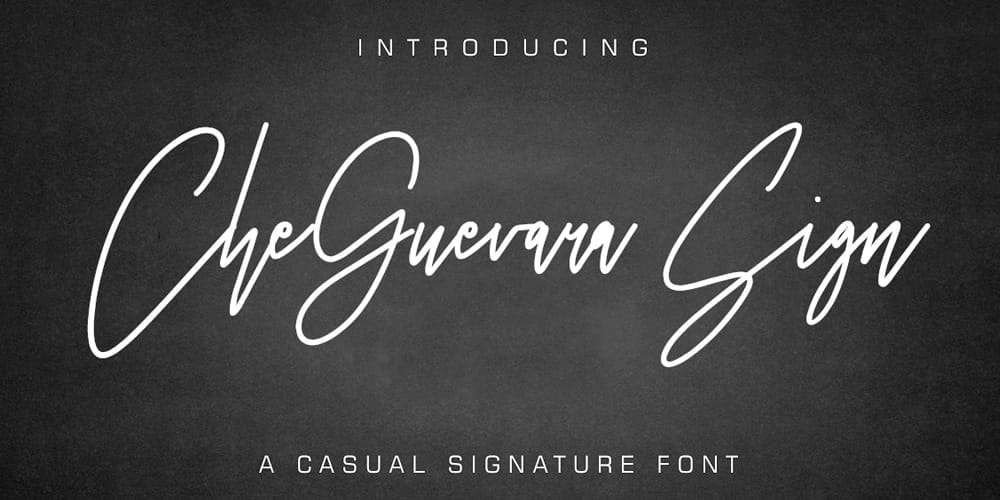 Tahu Script Font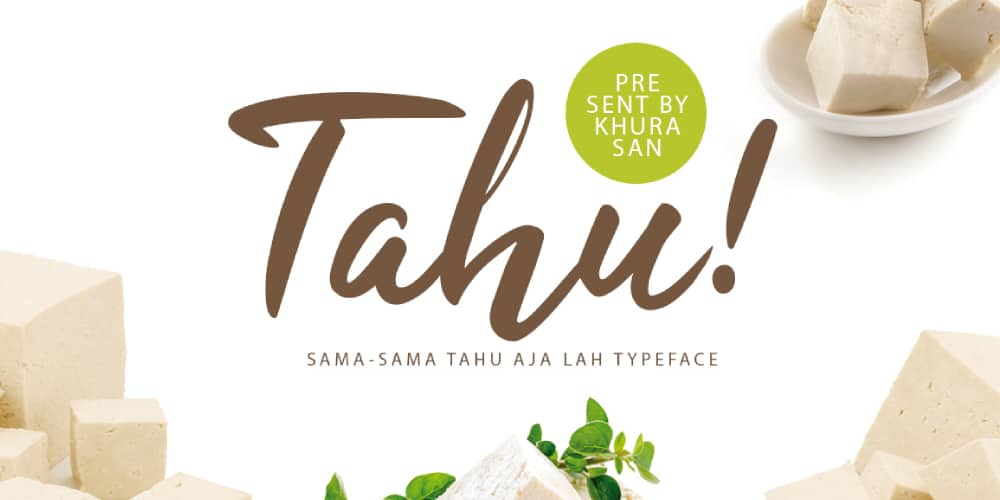 Scaramella Script Font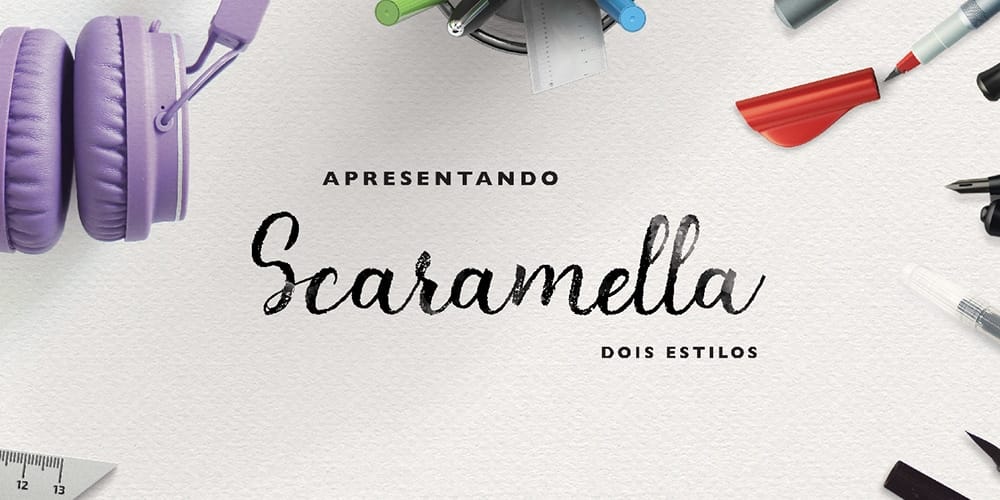 Scaramella is a beautiful handwriting script font designed by Camila Scaramella.
Natsuki Script Font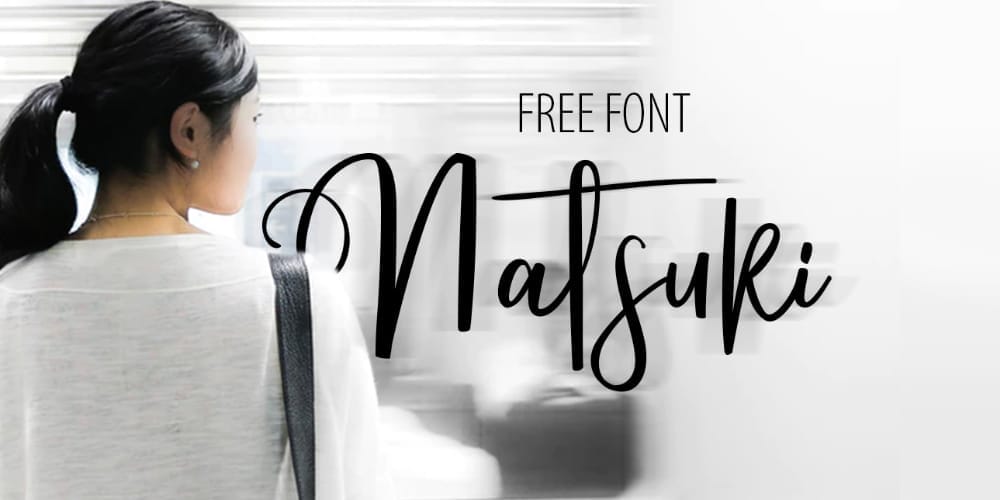 Natsuki – is modern script font made by Olexstudio. With modern script style this font will ideal for many different project, example: invitations, greeting cards, posters, name card, quotes, blog header, branding, logo, fashion, apparel, letter, stationery and more.
Roses Please Signature Typeface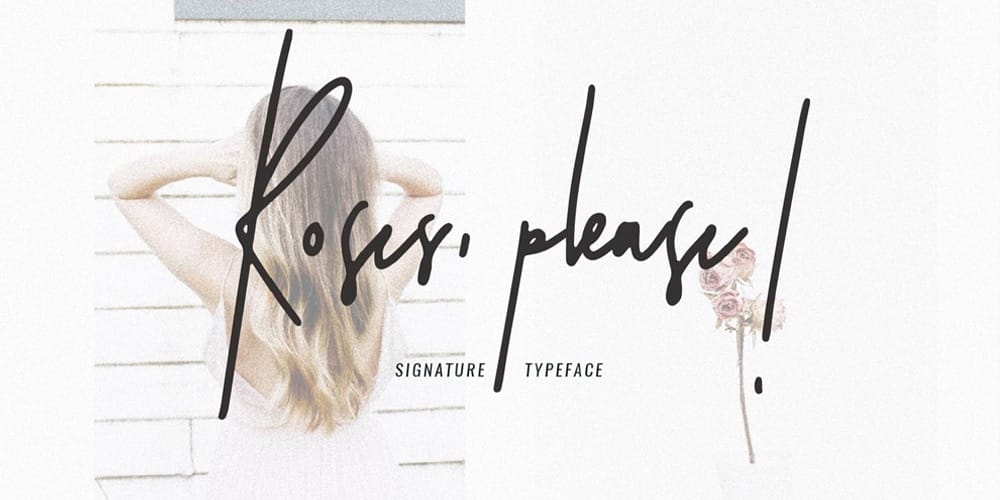 Roses, please! is a handwritten signature typeface from Sinikka Li that comes in two distinct forms. Its casual handwritten look makes it the ideal fit for feminine logos, printed quotes, wedding invitation cards, social media headers, product packaging and significantly more.
Free Biren Script Font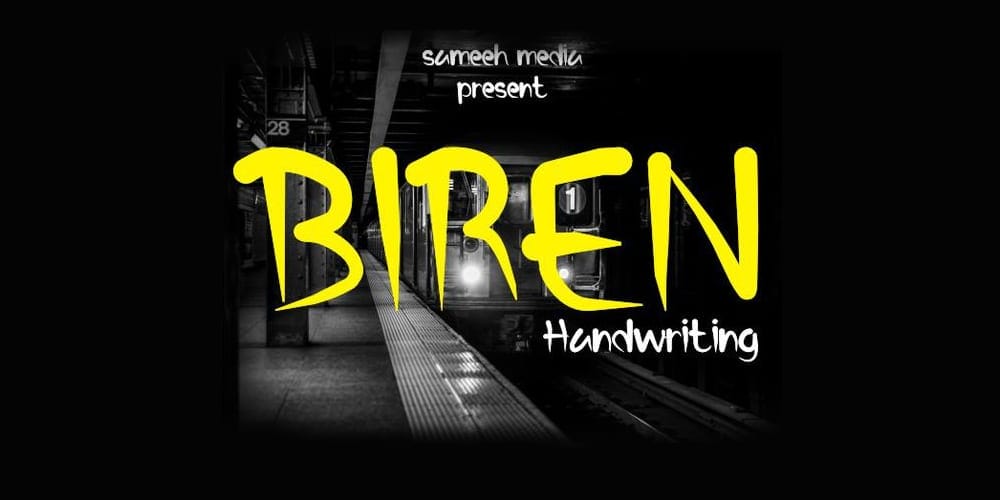 Biren inspired by handwritten. The original handwritten font . Biren script comes with one font style, with uppercase, lowercase and some punctuation. Hence, it is suitable for typography design, branding, logos, product packaging, invitation, t-shirt, label poster etc.
Stay Classy Font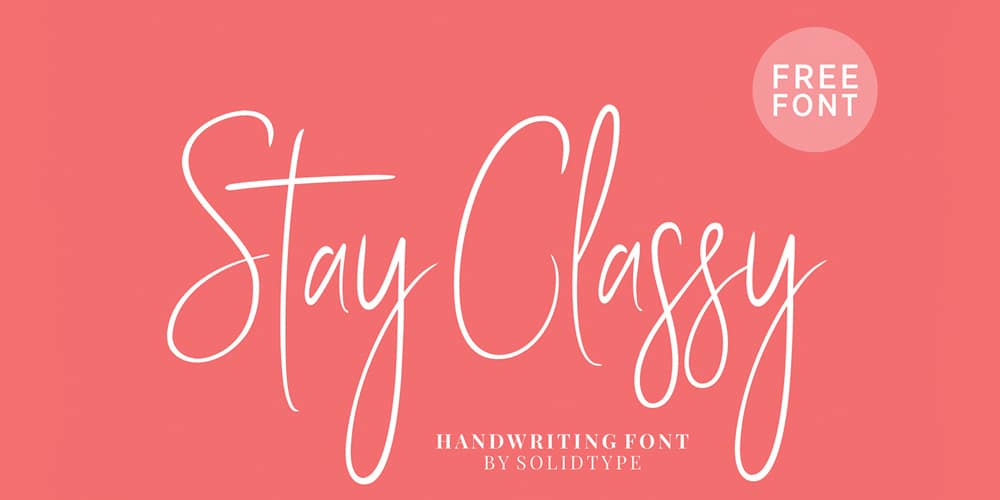 Stay Classy is handwritten script font, a contemporary font with fashionable and elegant script style. This font will ideal for many different project for blogging, social media, branding, wedding invites, cards etc.
Apalu Brush Script Font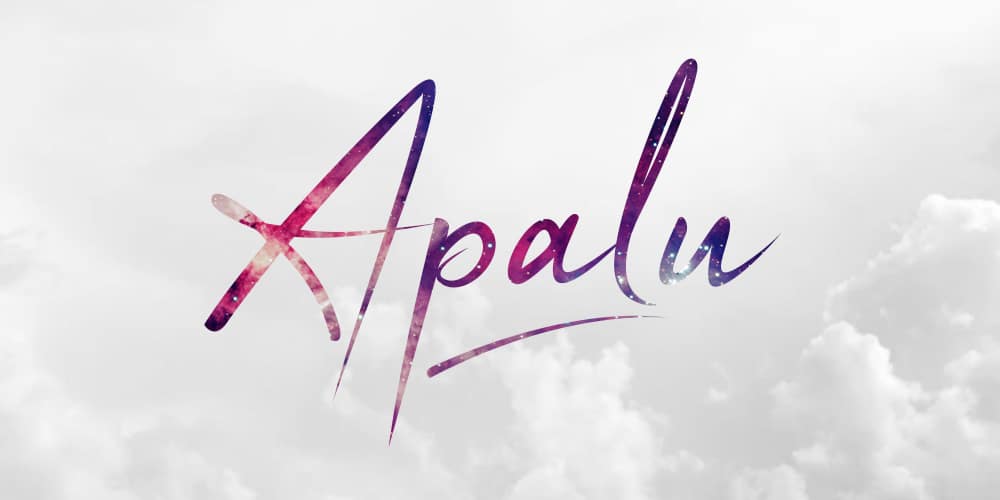 Olivia Script Font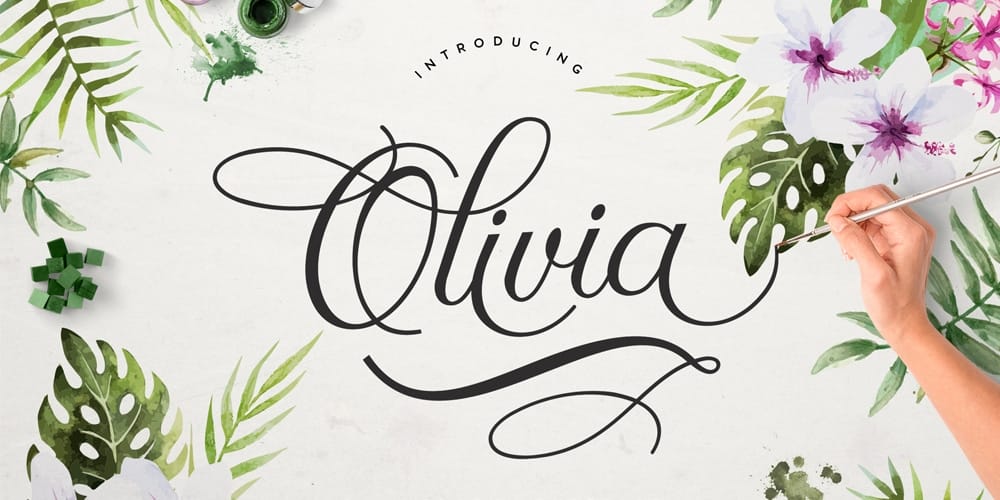 Monday Bay Script Font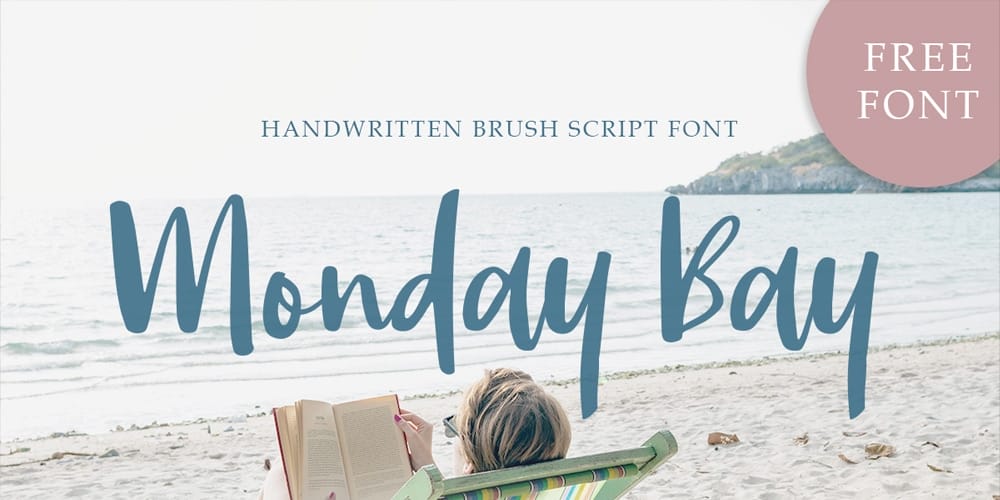 Storytella Script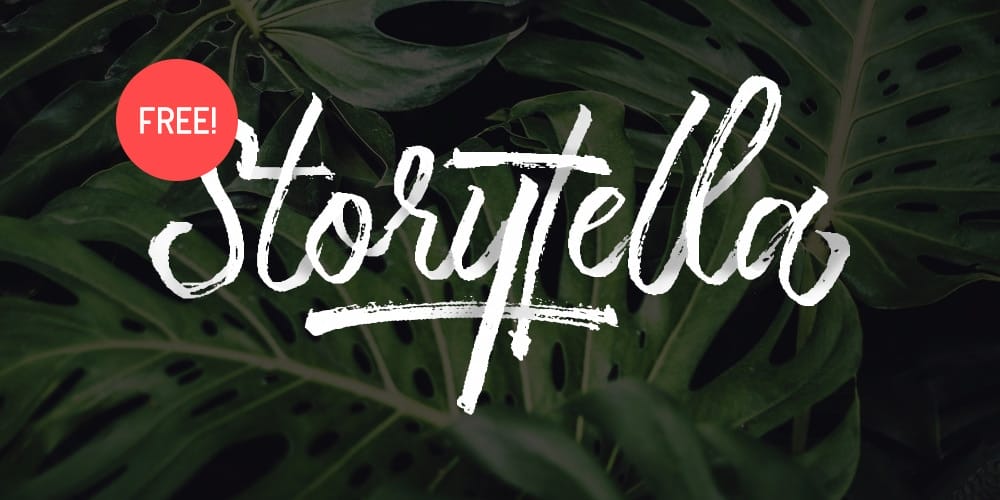 Smooth Stone Handwritten Font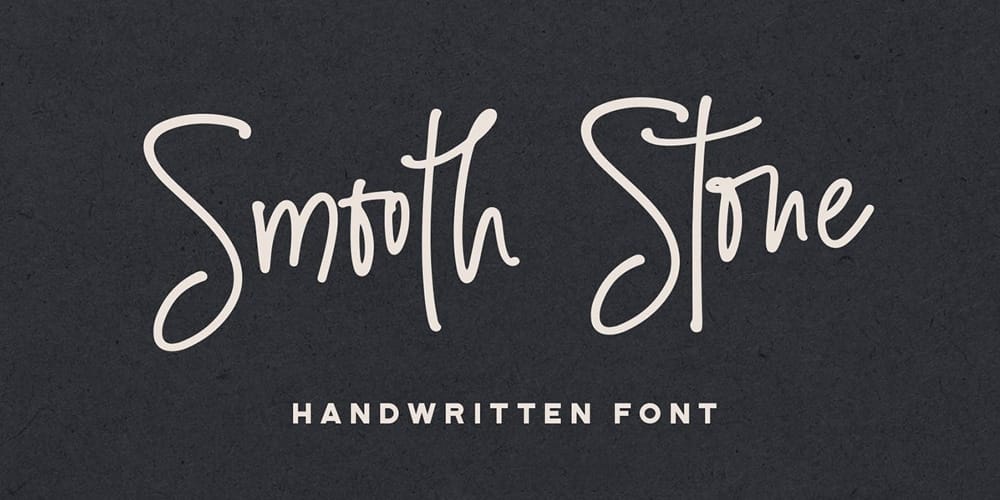 Smooth Stone is a free handwritten font. It has a smooth edge and it's very tall in comparison with other handwritten fonts. Smooth Stone comes with upper and lowercase basic characters, numerals, punctuations and some special ligatures. The font can be used both for personal and commercial use.
Bammantoe Typeface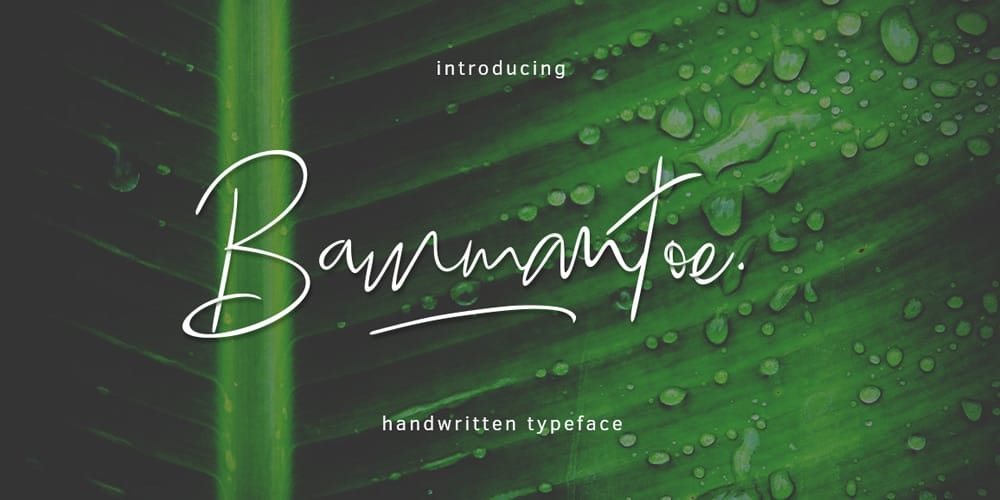 This stunning font is pressed with loads of decorative characters. Commercial use allowed.
Reman Script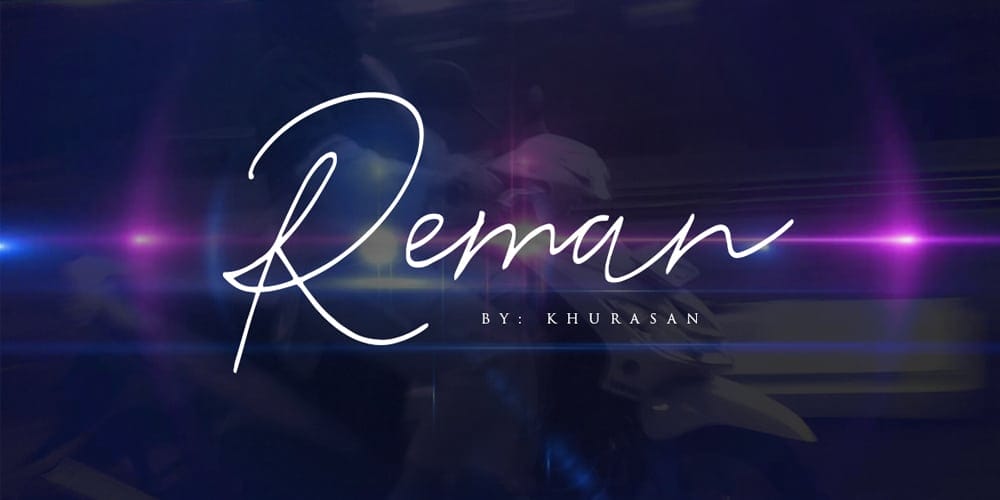 Highlander Marker Script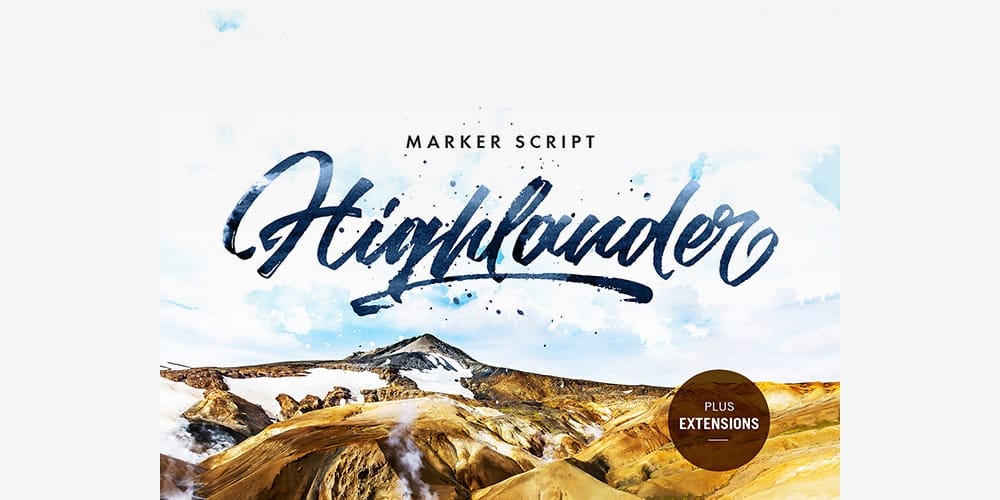 Criselda Script Typeface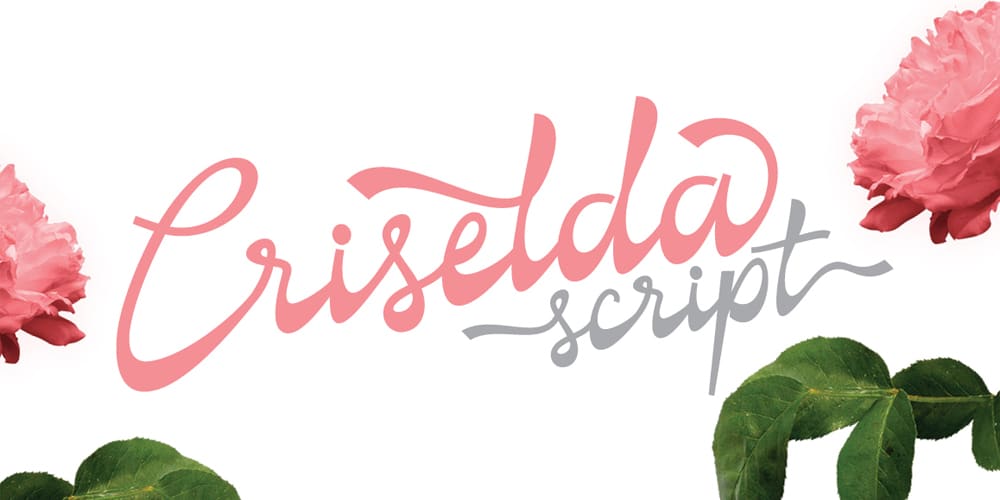 Carimba Script Font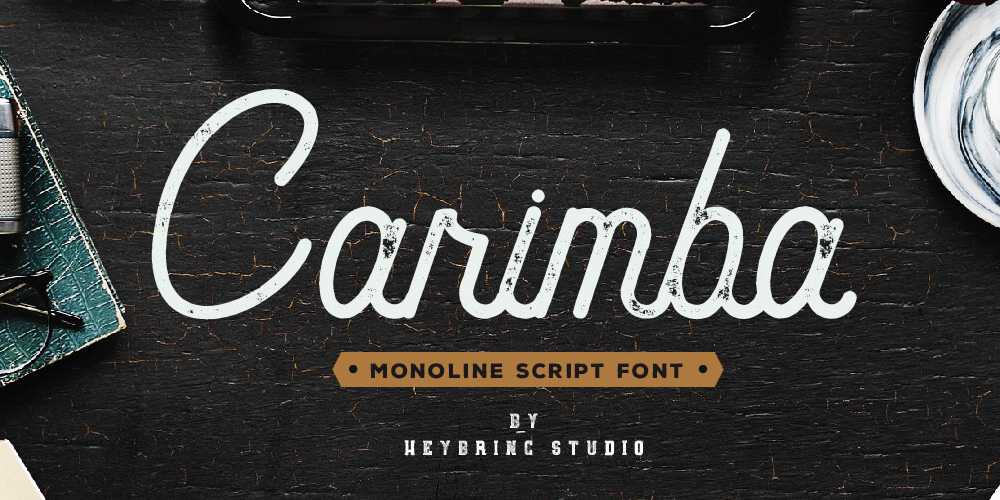 Carimba is a monoline script font inspired by classic label design. Works great applied to logos, labels, prints, quotes, magazine headers, clothing and much more!
Barista Script Font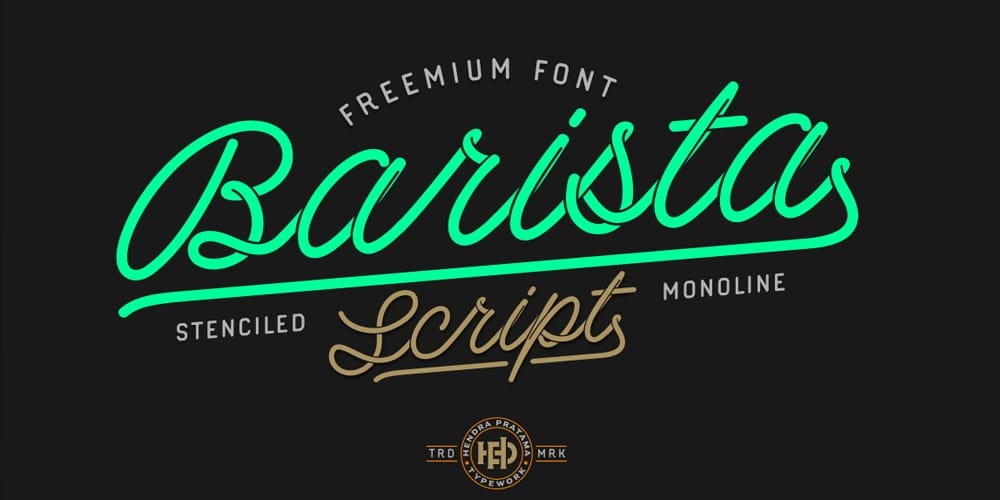 Passengers Script Font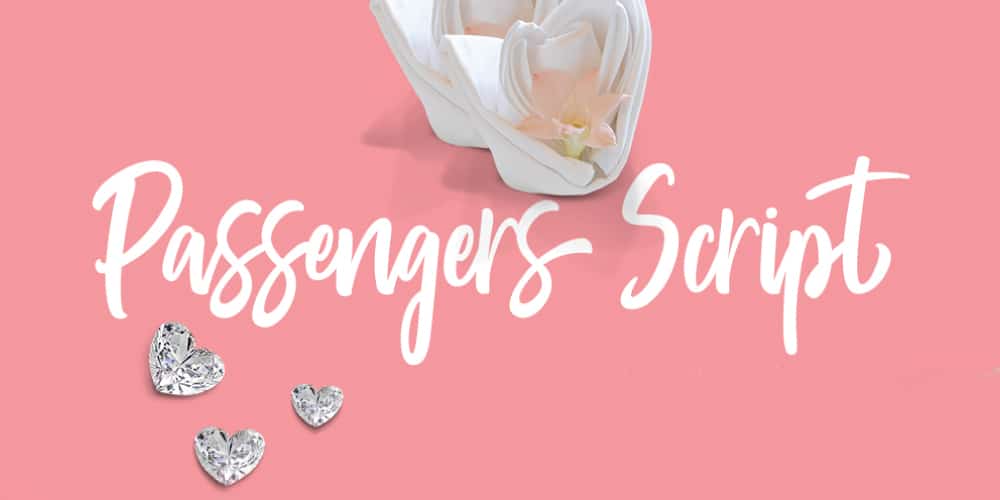 This font is extremely reasonable for different sorts of activities one of which can be used for branding, wedding invitation, magazine, flyer, website etc.
Free Mak Dah Brush Script Font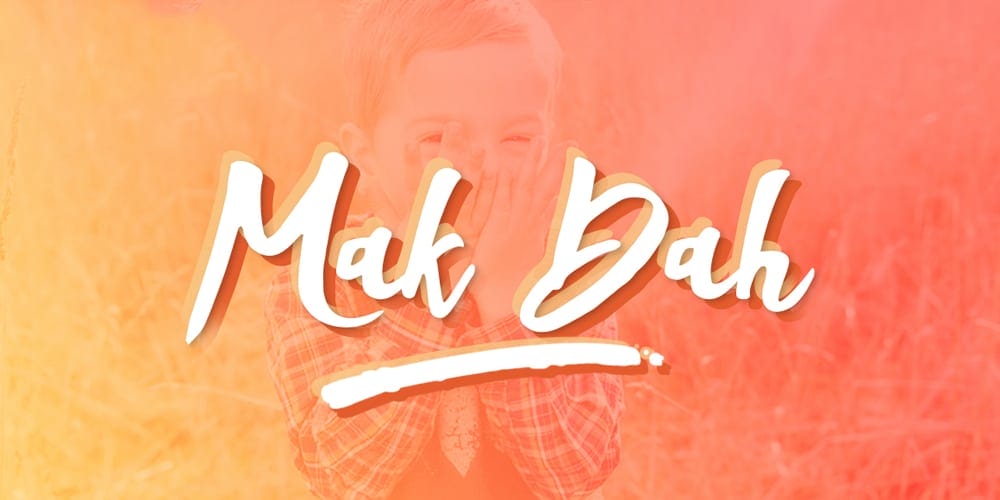 Riverside Avenue Script Font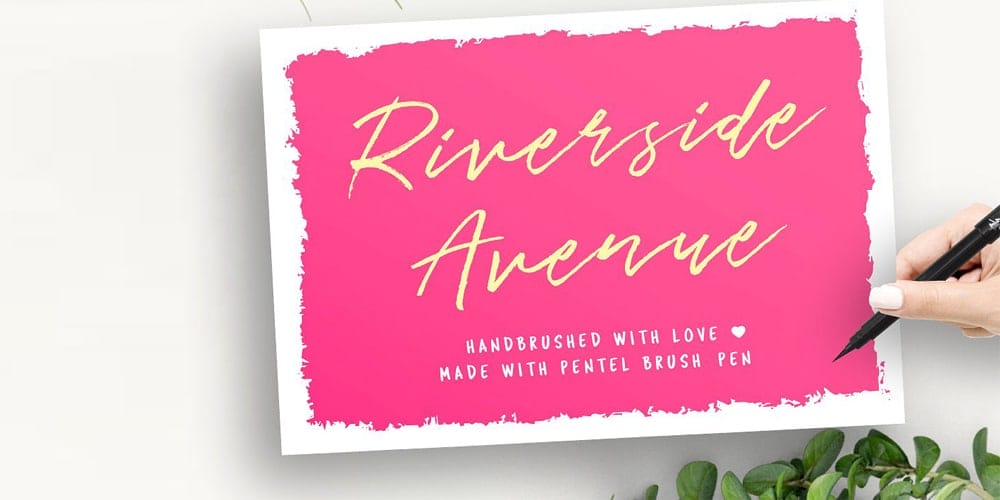 Riverside Avenue is a hand brushed font made by Mats-Peter Forss. It's truly hand-lettered with love and made with the Pentel Brush pen in Mats's Scandinavian home studio!
Lambretta Brush Script Typeface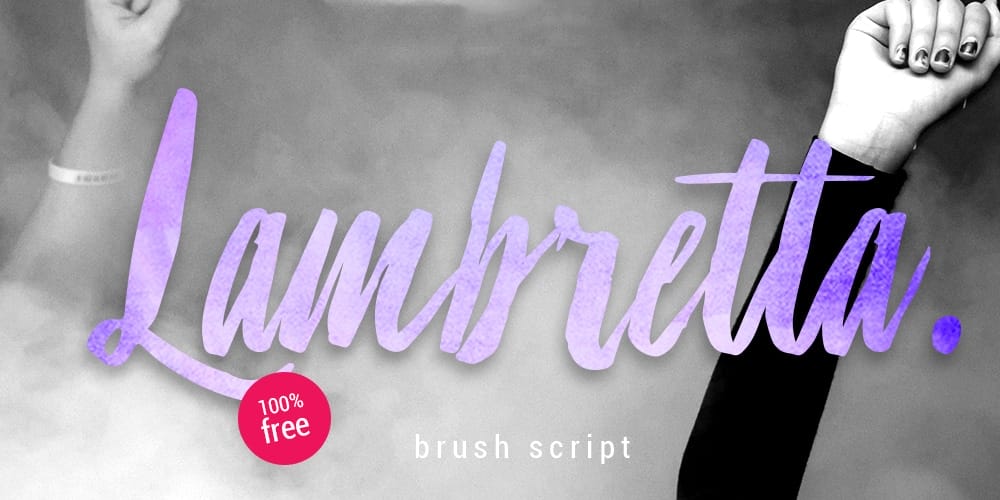 Hunter River Signature Script Typeface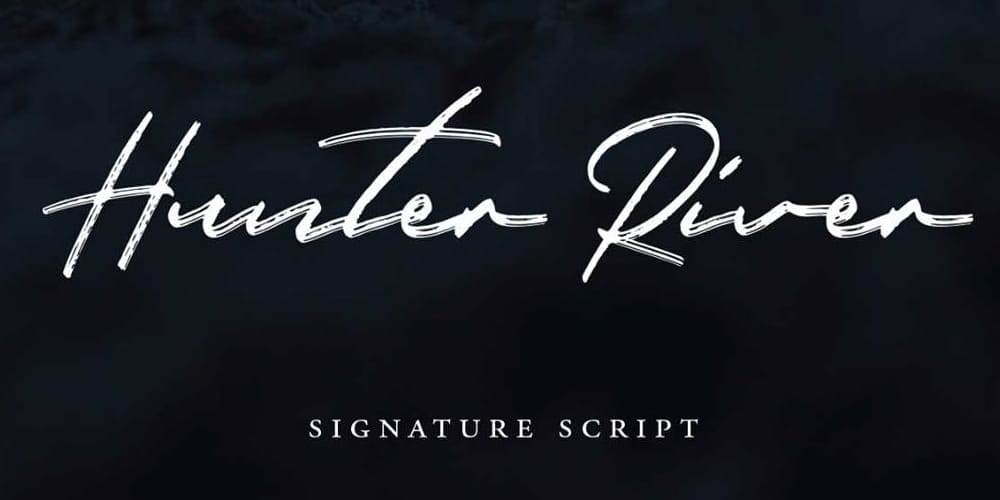 Hunter River is a hand drawn signature brush script typeface from Hustle Supply Co. that highlights a characteristic and sleek calligraphy look. It's an incredible typeface for photographer signatures or logos that need to copy a mark.
Pristine Script Typeface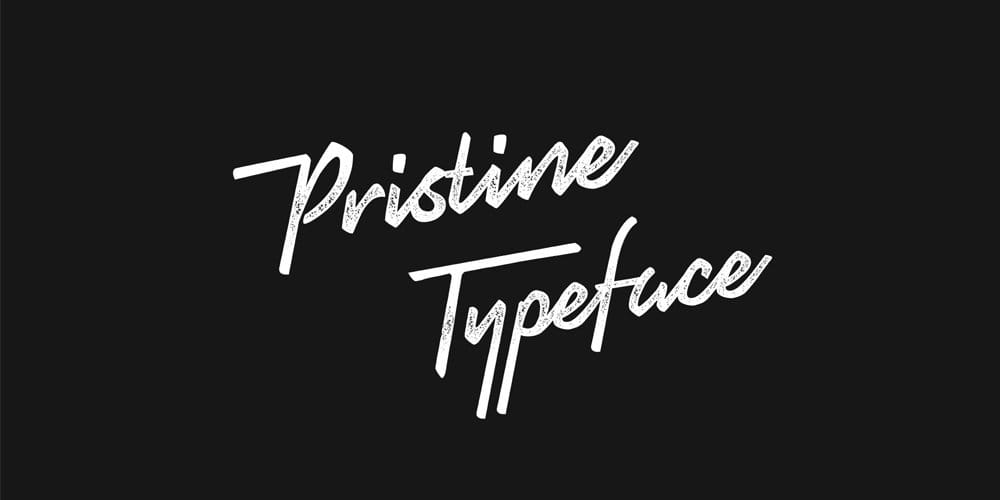 Pristine typeface is a completely created script font built up of letters, numerals and different glyphs. It is a handwriting style modern and italic typographic project created and provided by G. Senzan.
Tuesday Night Signature Script Font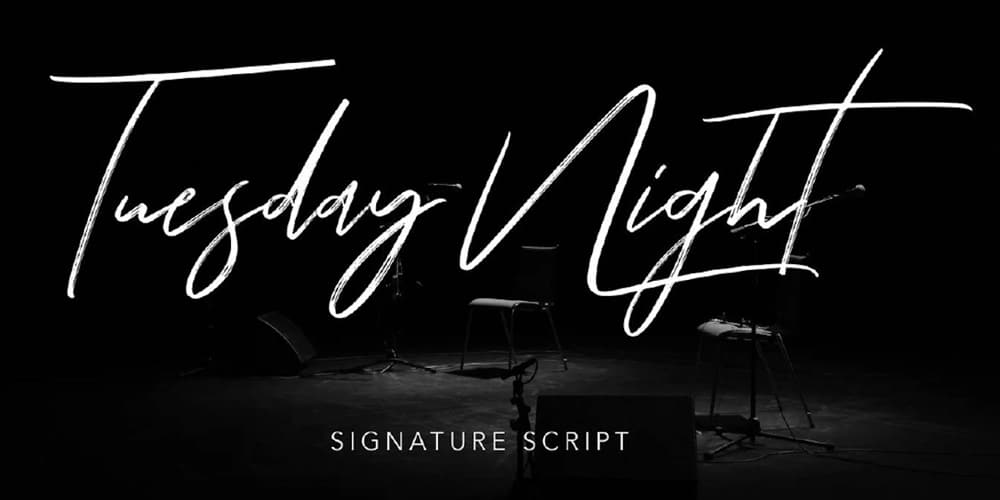 Tuesday Night is a brand new free signature script from Font Forestry. It is a handcrafted script font made for many different applications & styles. Tuesday night features extra large capitals for a unique signature style that is perfect for wedding invitations, logos, apparel, decorative quotes, prints, scrap booking and much more!
Mindfully Font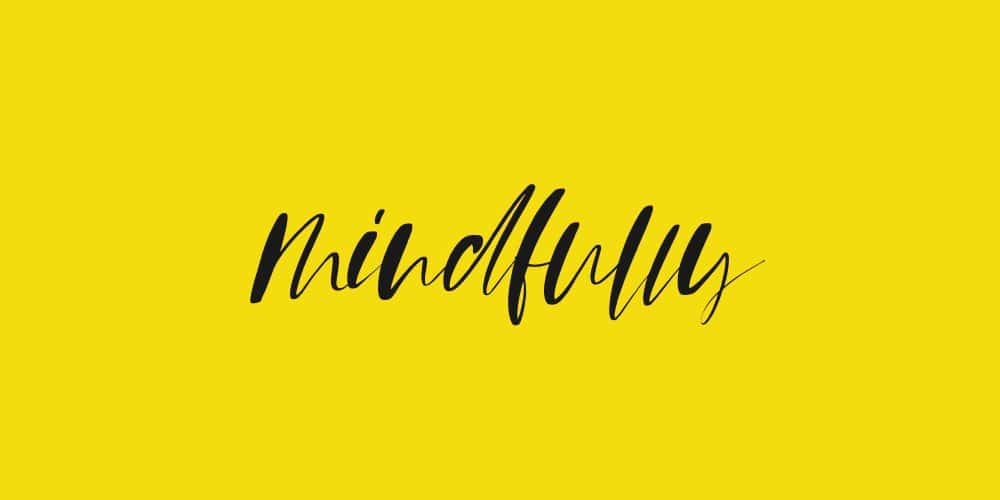 Mainmia Script Font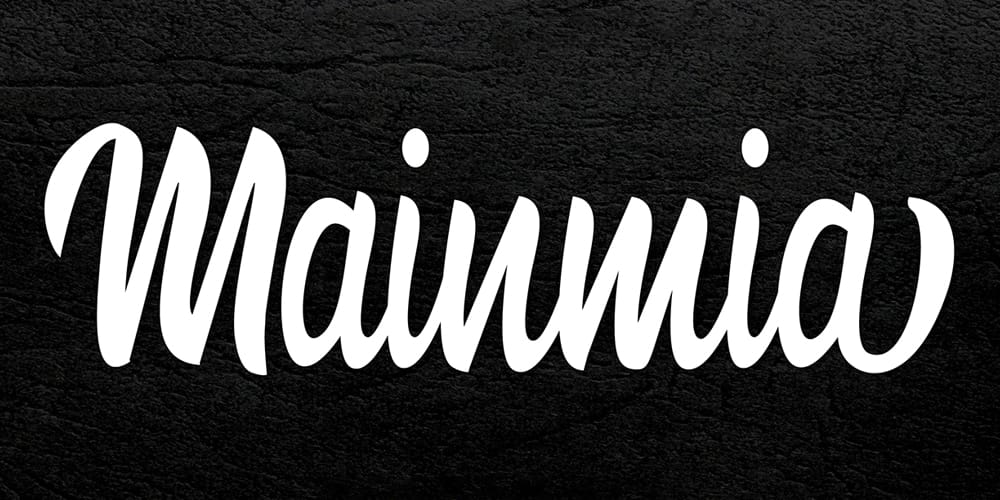 Mainmia is ahandwritten typeface. This font is good for Brand design, t-shirt, logo, labels, posters and etc. Mainmia typeface include Uppercase, Lowercase, Numerals & Punctuations for combine your design. Mainmia is available for personal and commercial use.
Christopher Typeface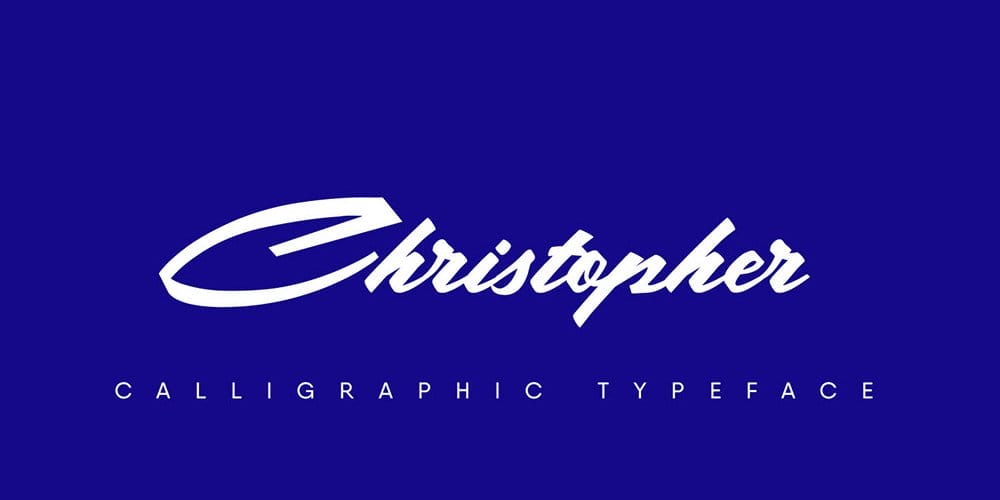 Christopher is an oblique calligraphic / hand-writing style font typeface. The font is made of uppercase, lowercase, numbers and glyphs. It works perfectly for apparel designs, badges, logos, branding and posters.
Spirited Font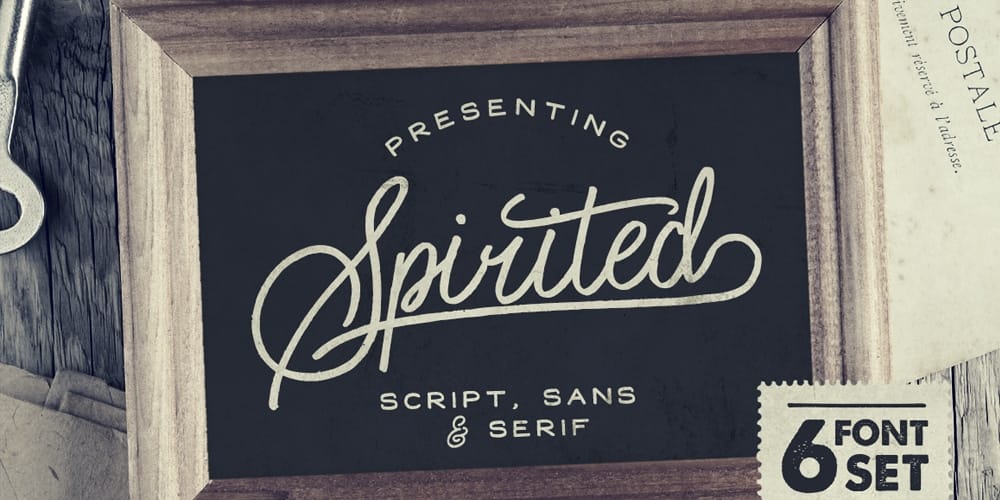 Garment District Monoline Script Font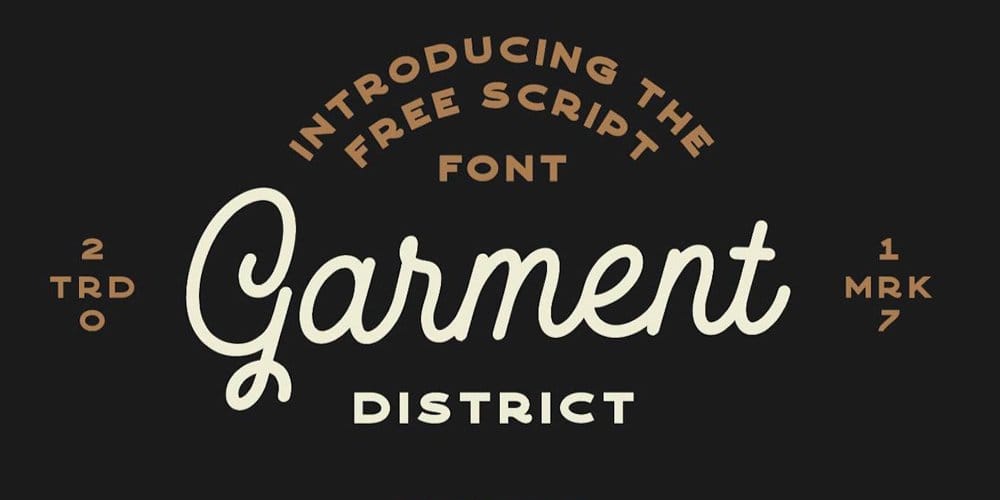 Fenway Script Typeface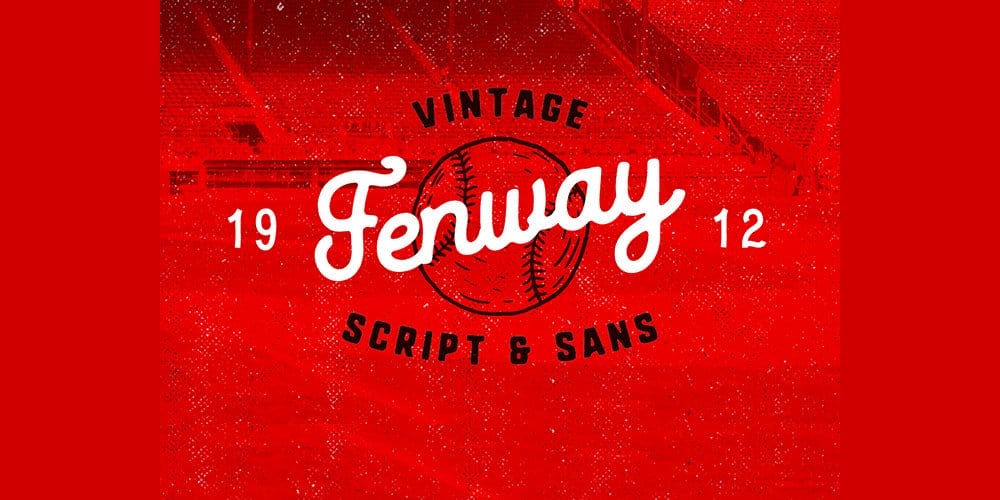 Booster Typeface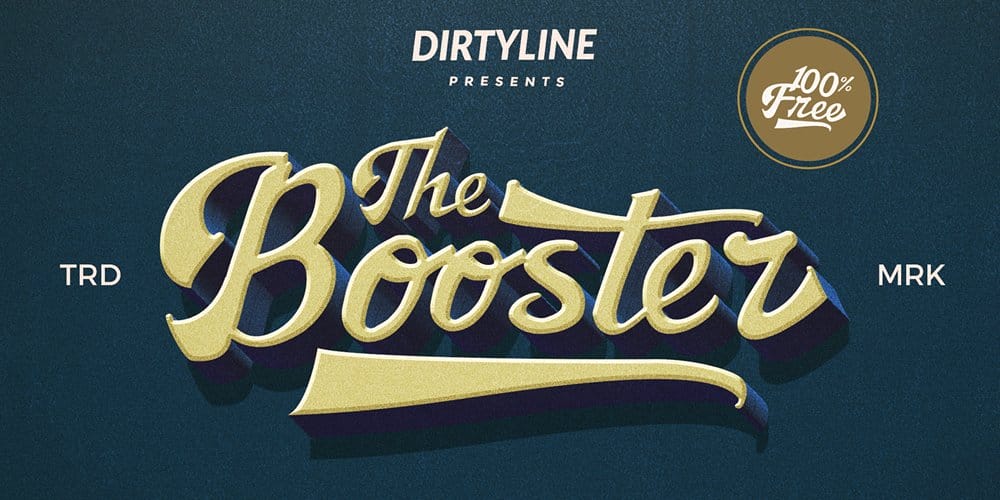 Blackline Script Font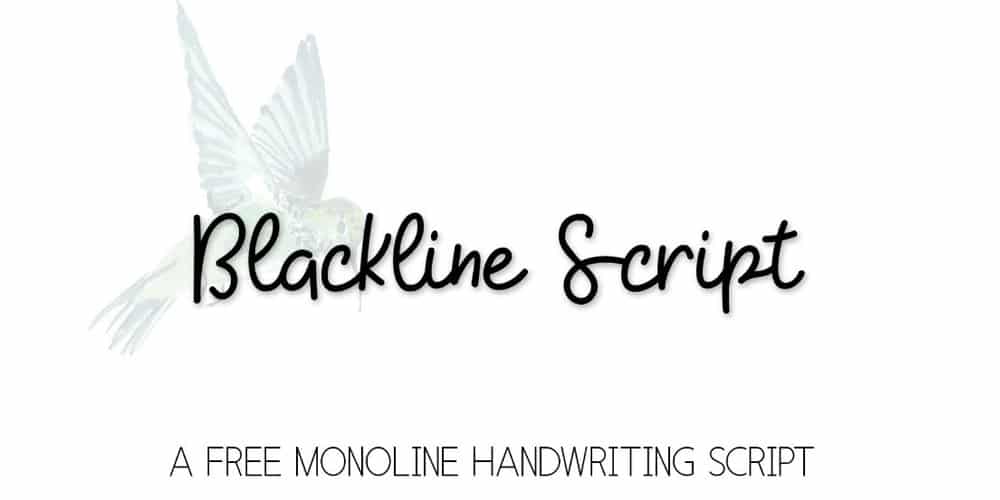 Meithey Bold Script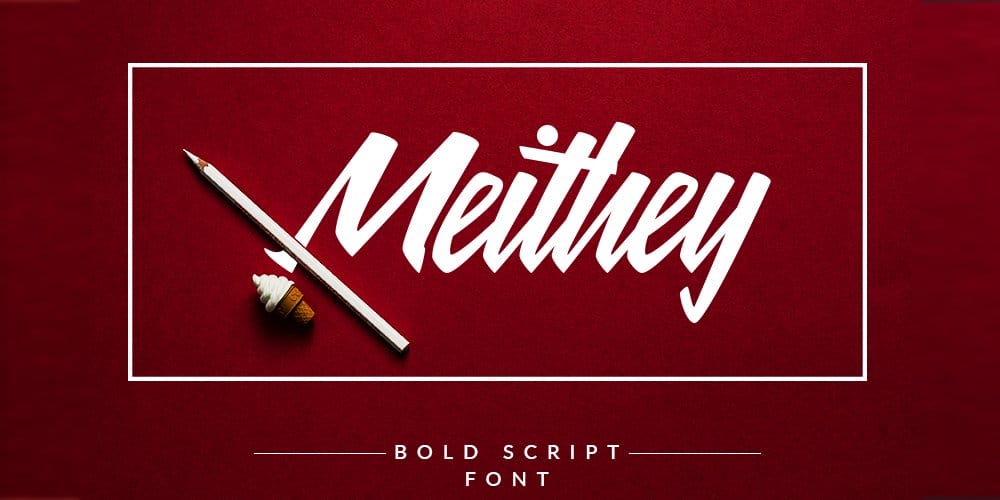 Bahagia Typeface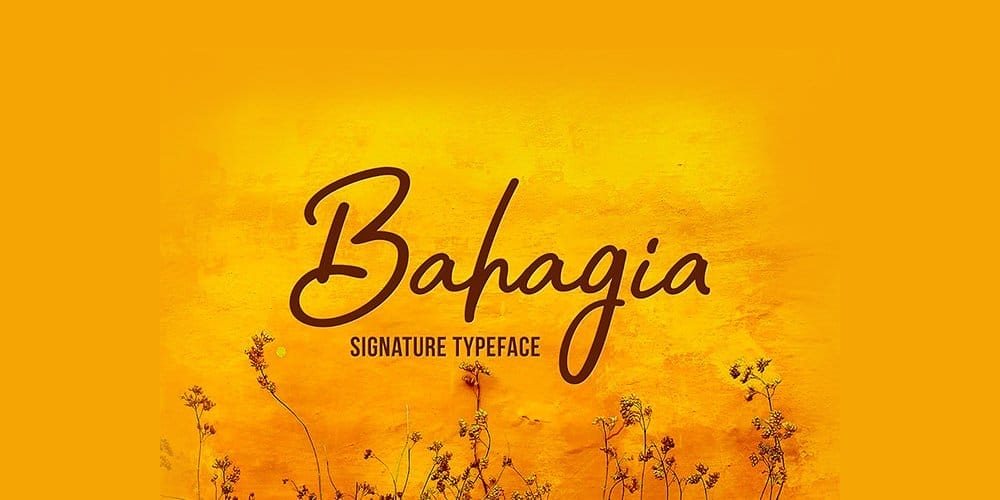 Oraqle Script Font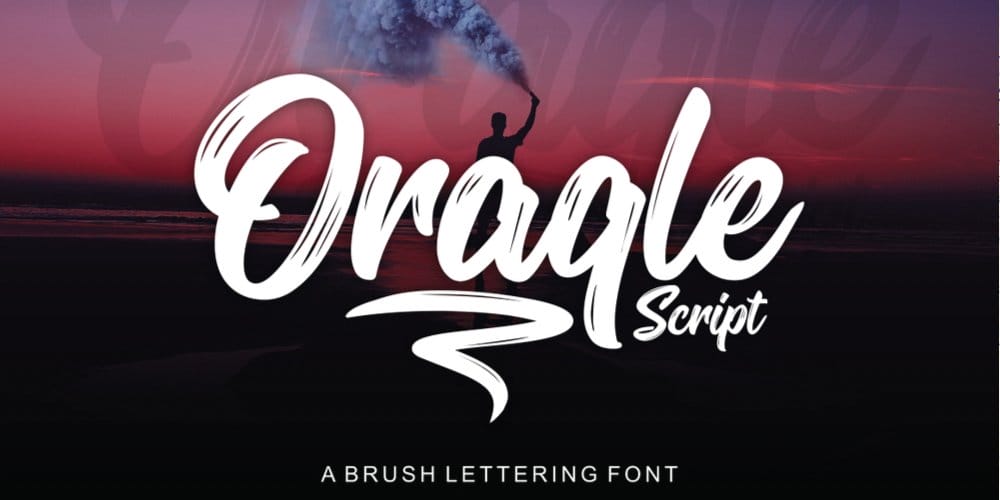 Free Fountain Script Typeface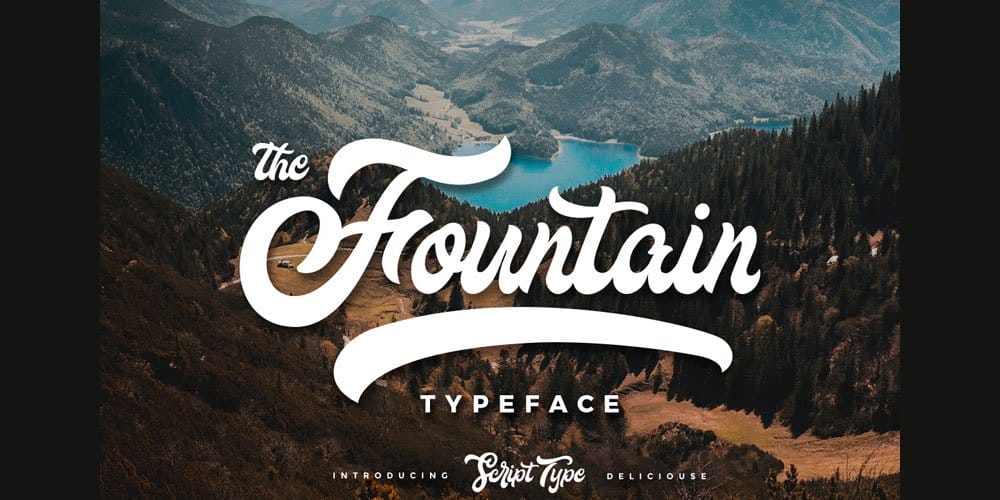 The Secret – Free Handwritten Font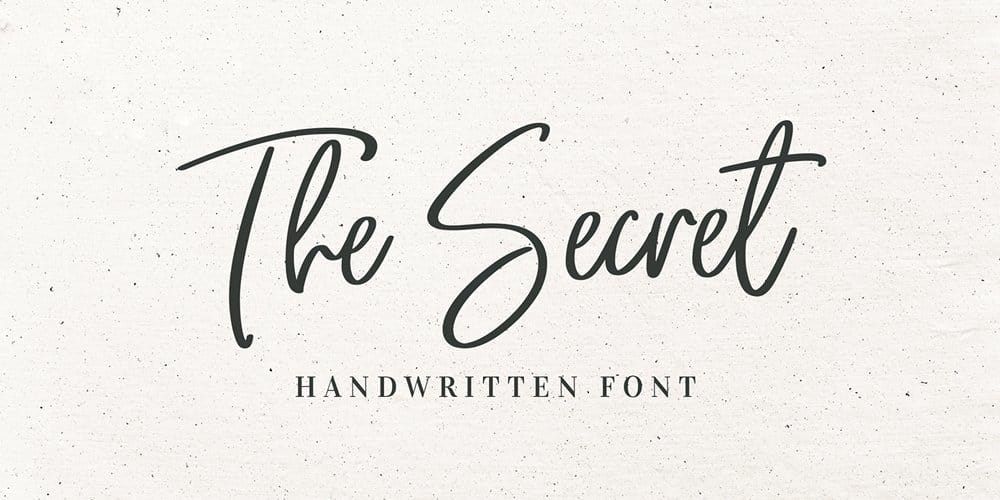 Beyouty Script Font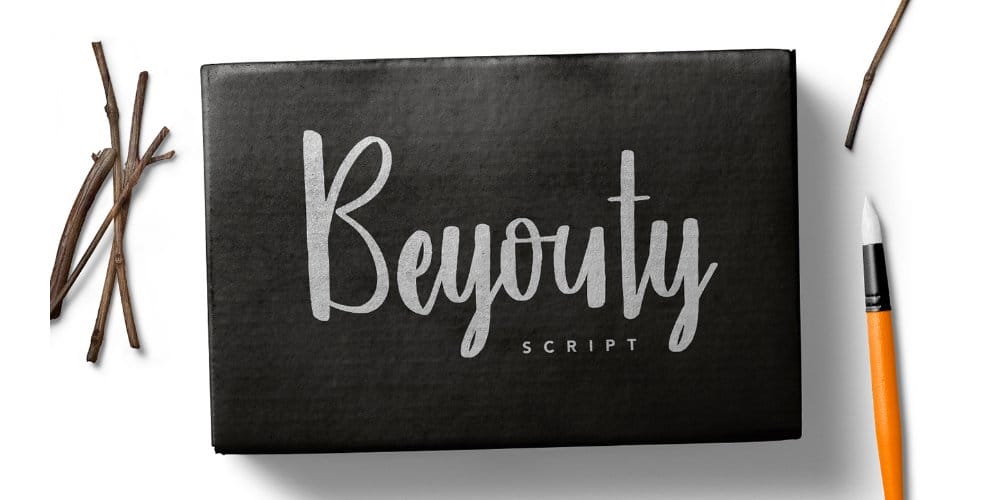 Lucinda Script Font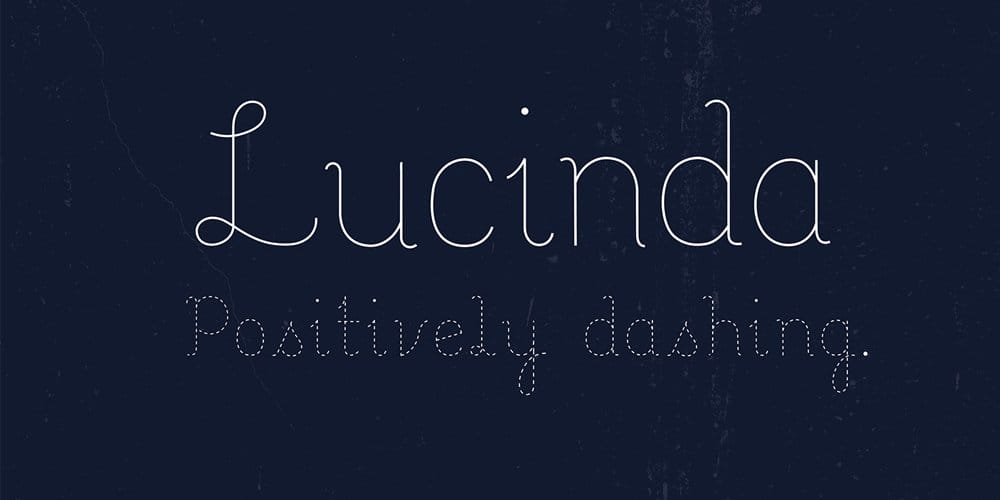 Julian Script Typeface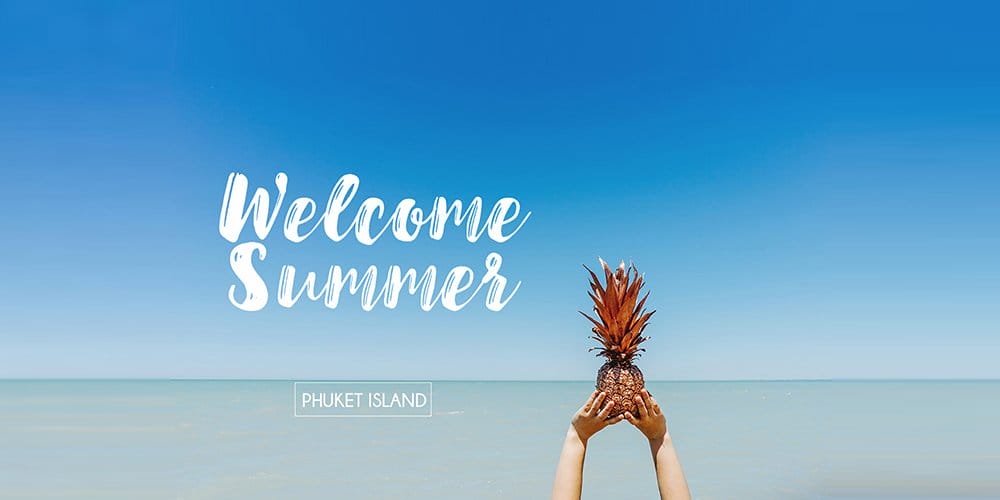 Prink Script Typeface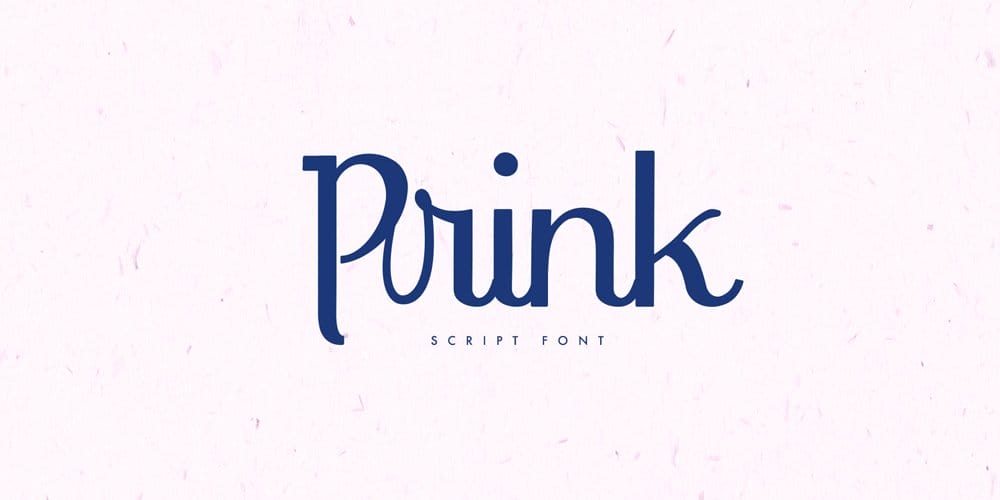 Camellion Brush Script Typeface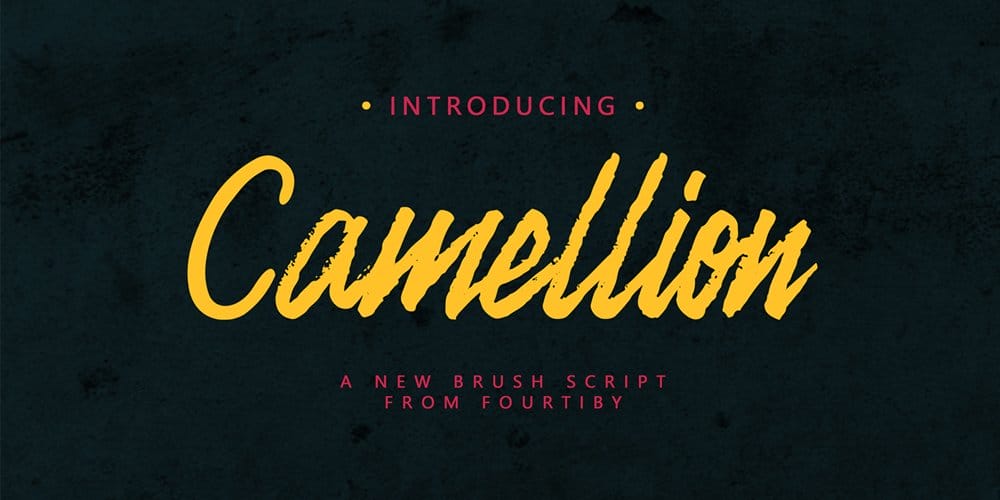 Florence Script Typeface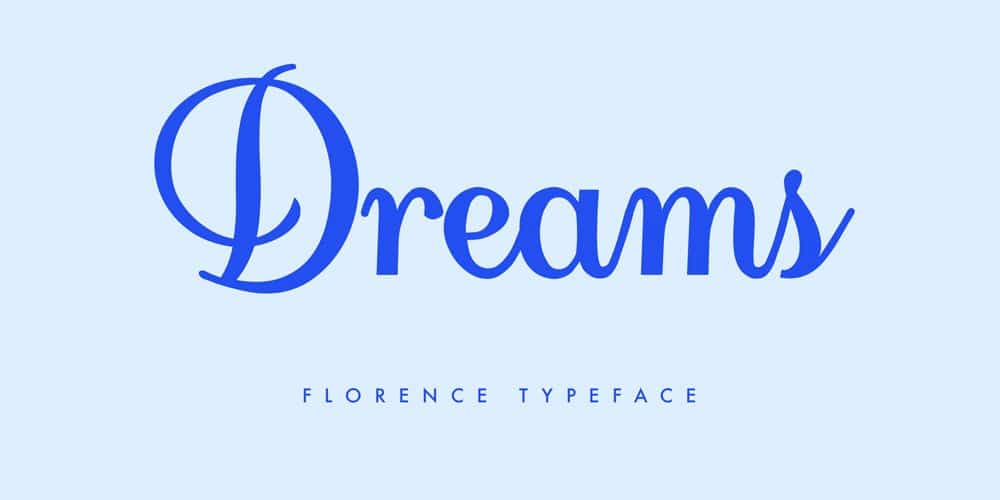 Aamonoline Font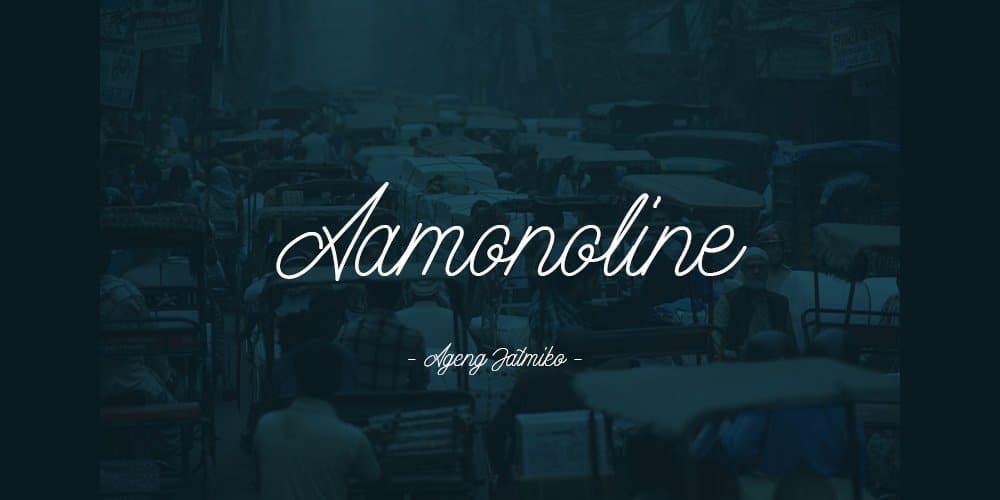 Cinderella Script Font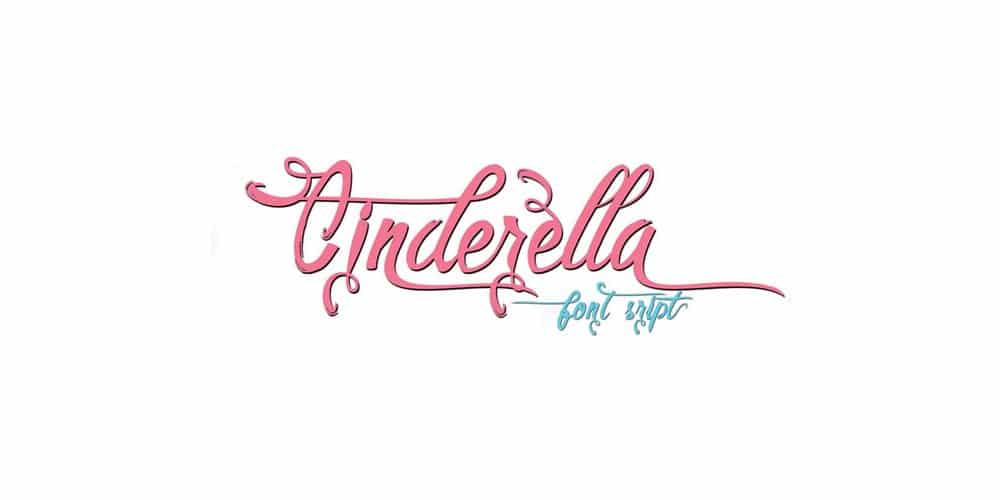 Mattilda Script Font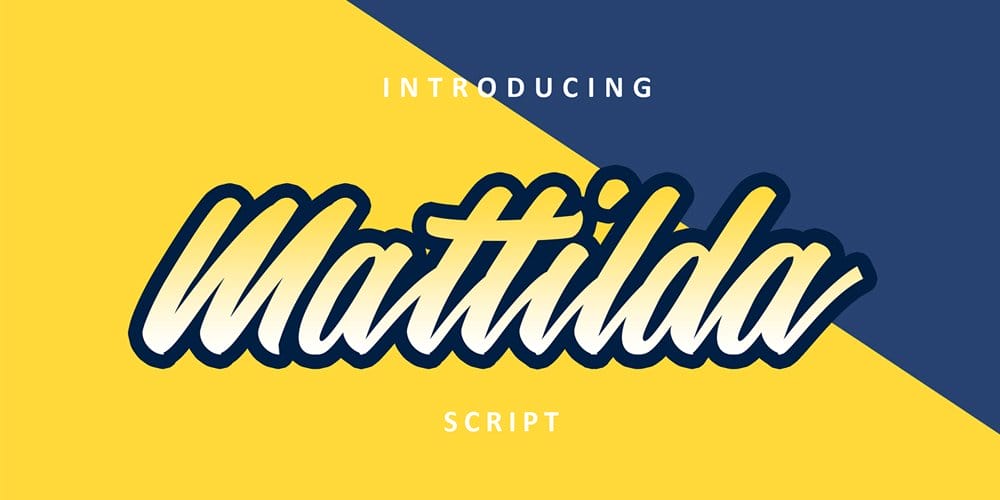 Peomy Script Font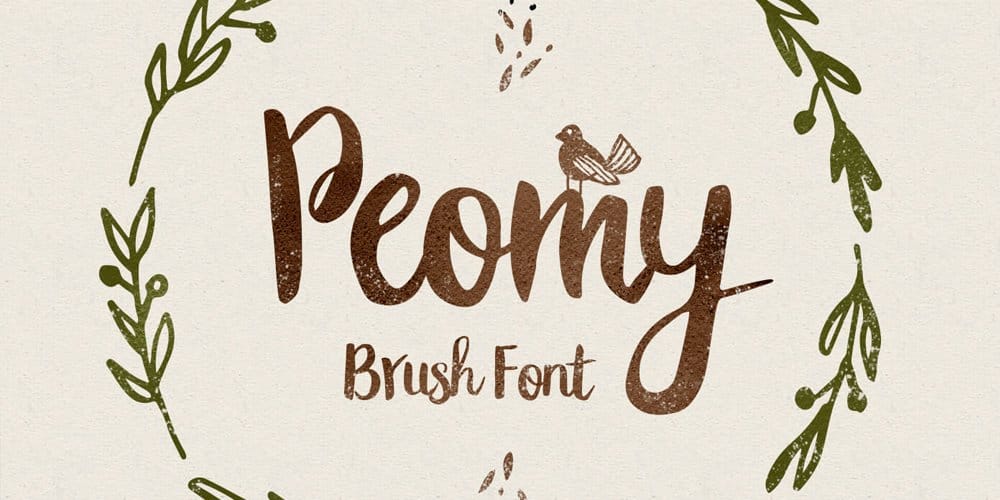 Lament Font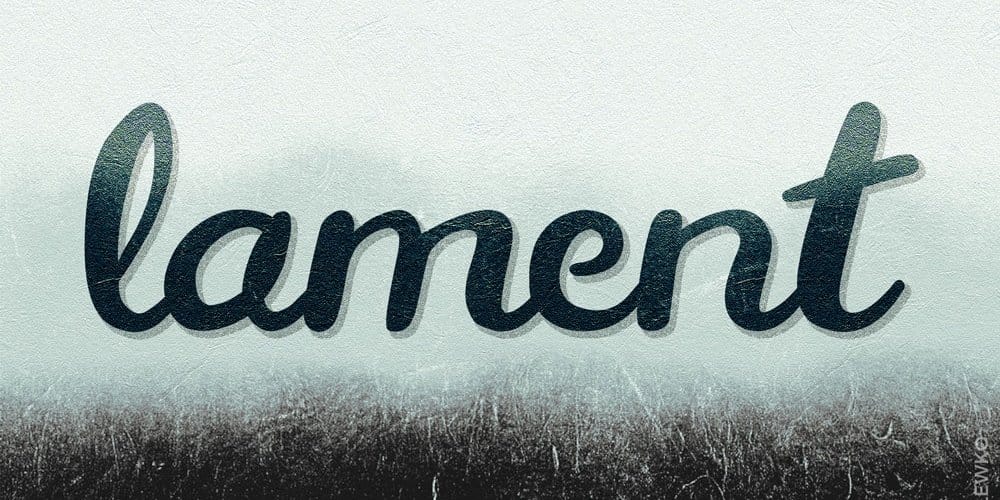 Wish Script Font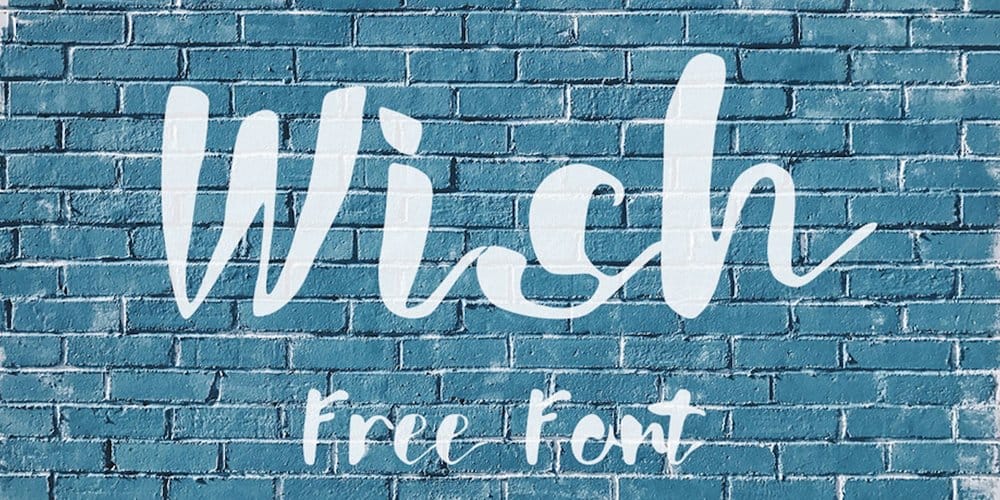 Wish is a free hand lettering script font from Rabia Coskun. This beautiful free script font features unique wavy brush strokes that are inspired by nature.
Celestina Font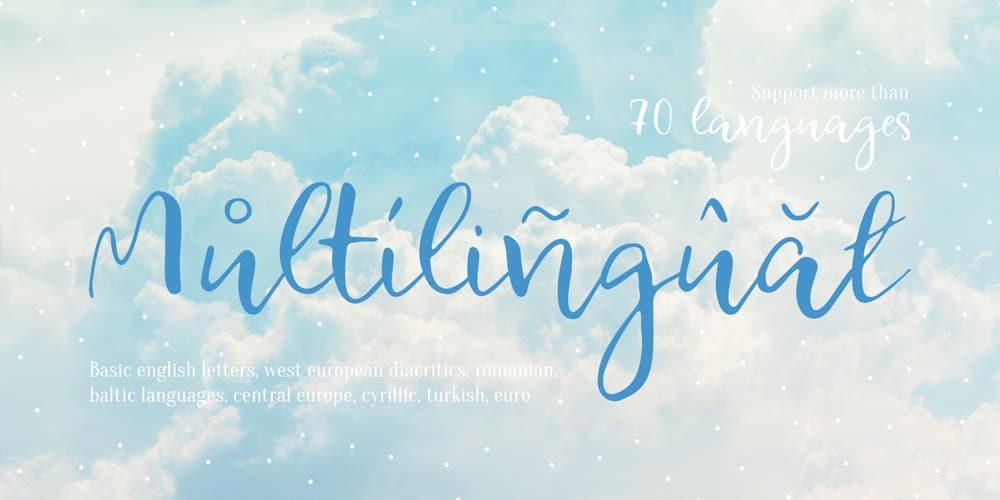 Campground Monoline Script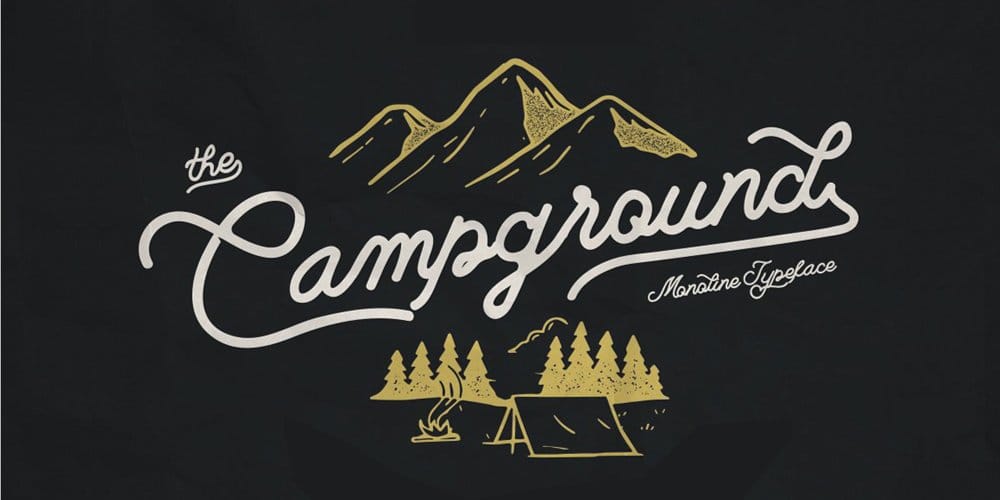 Salmela Typeface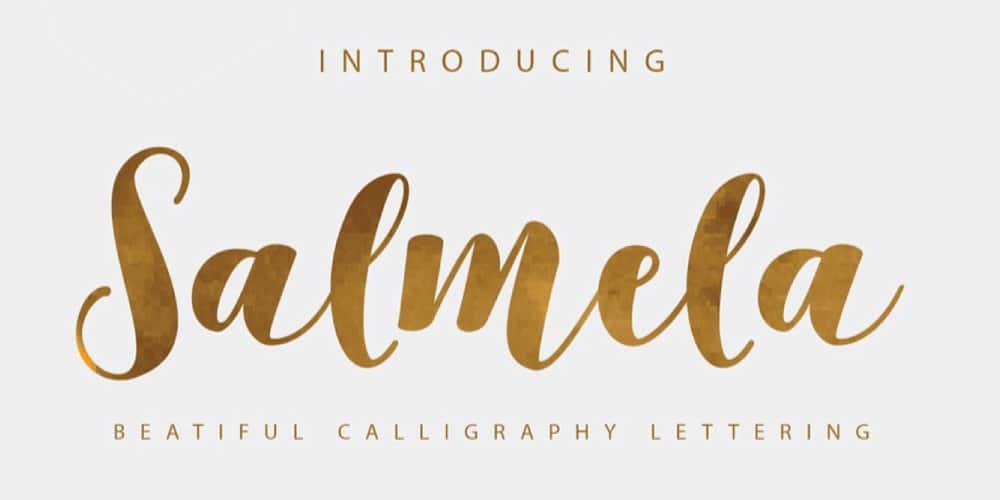 Scaramella Font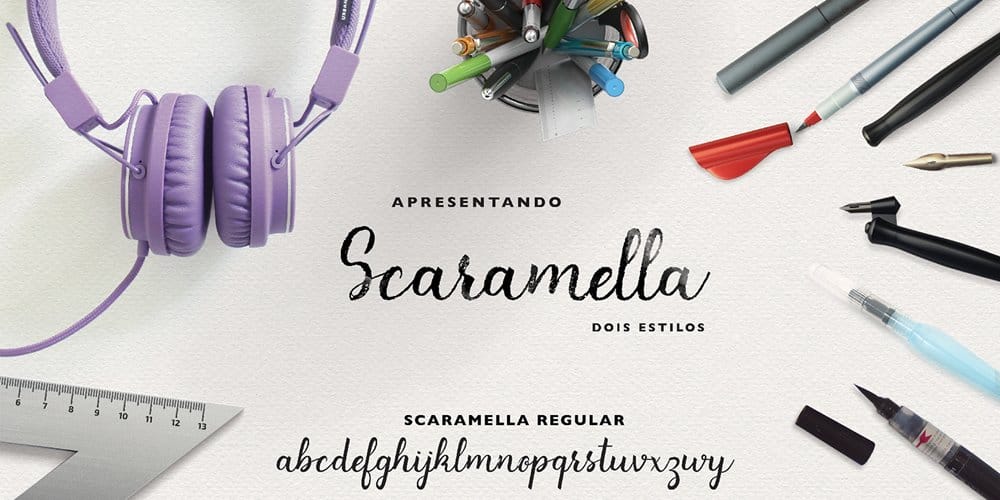 Willful Handwritten Brush Font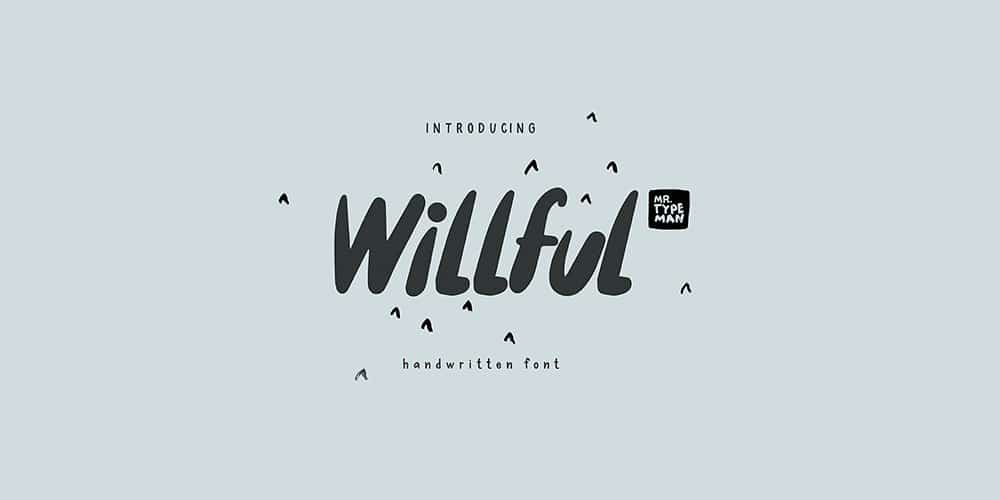 Charlotte Script Typeface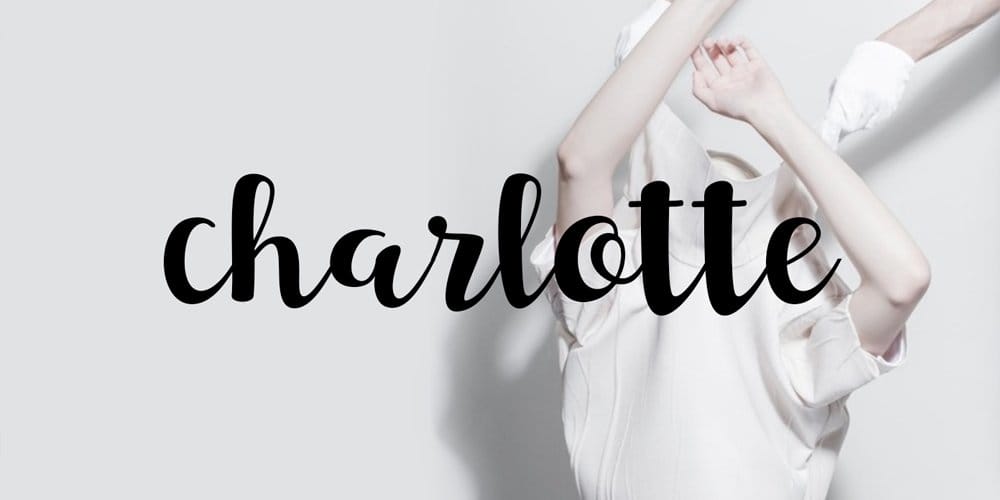 Rowo Typeface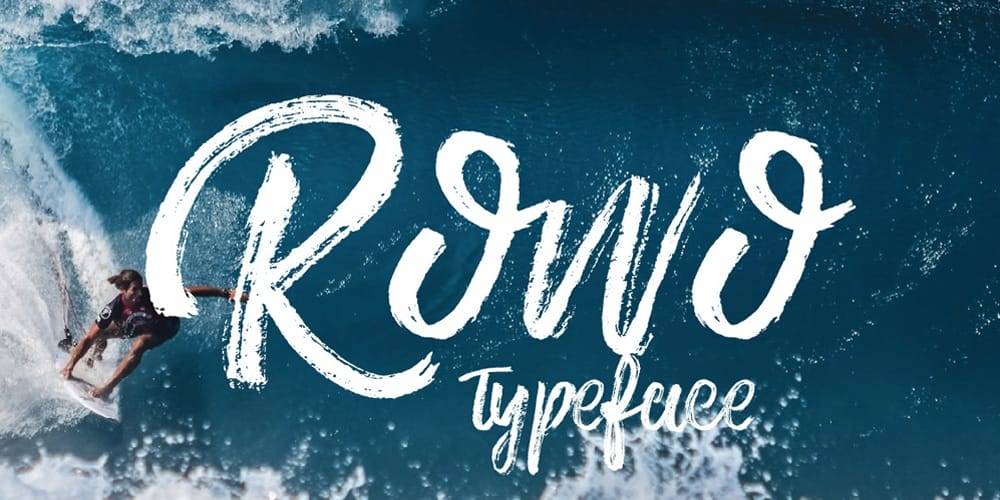 Gladysta Script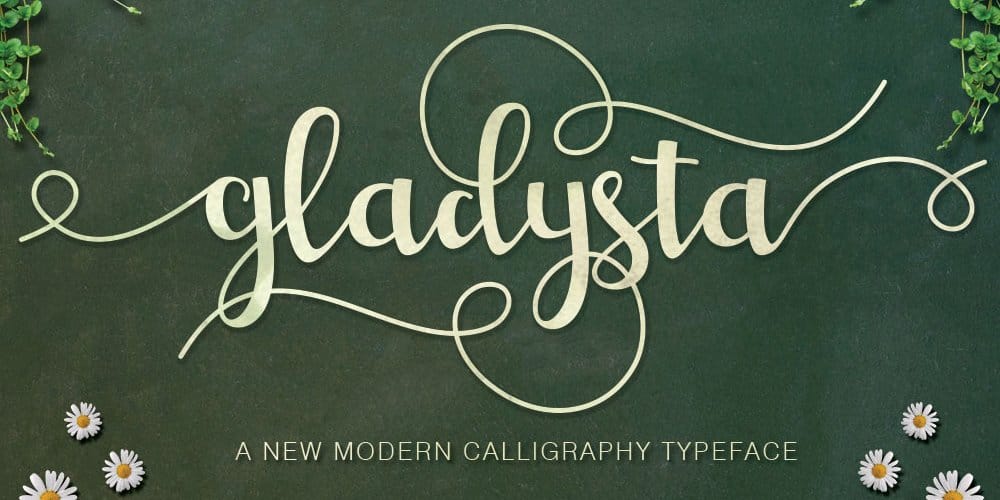 Duvetica Font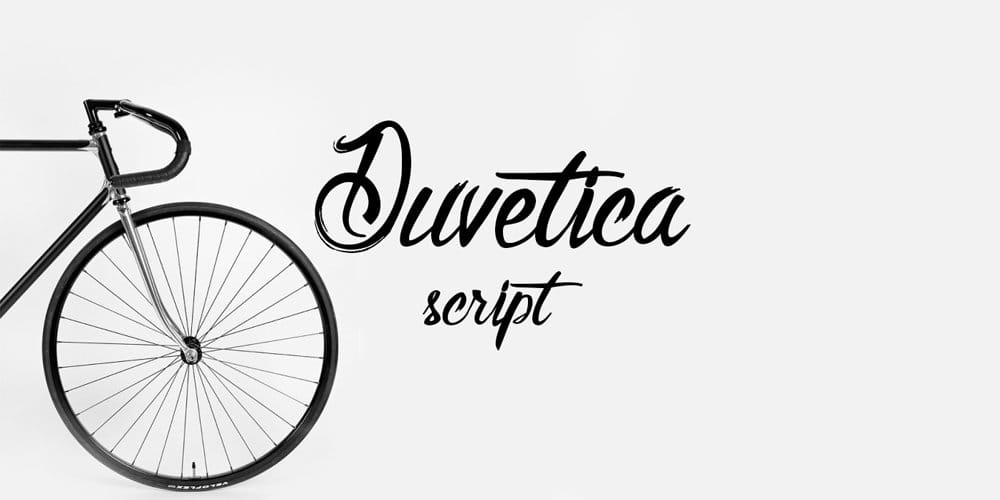 Alivia Script Font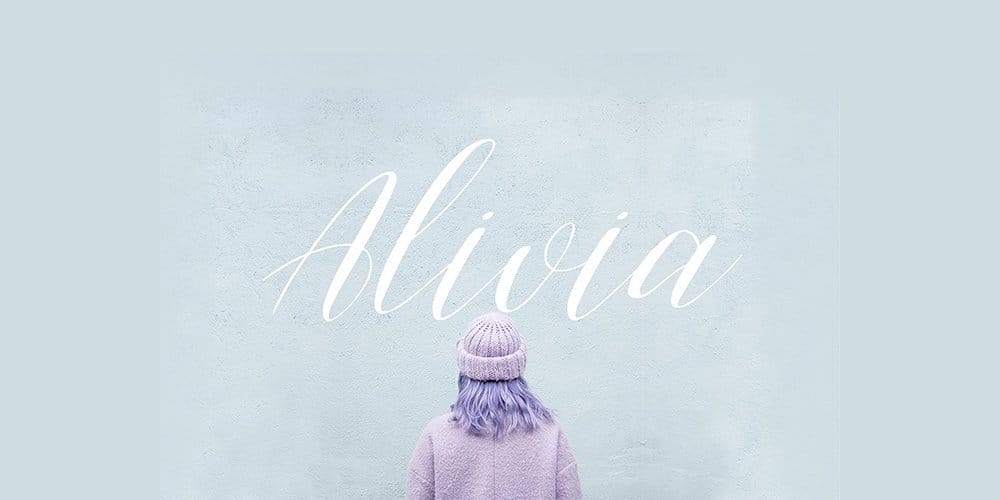 Smoothie Shoppe Typeface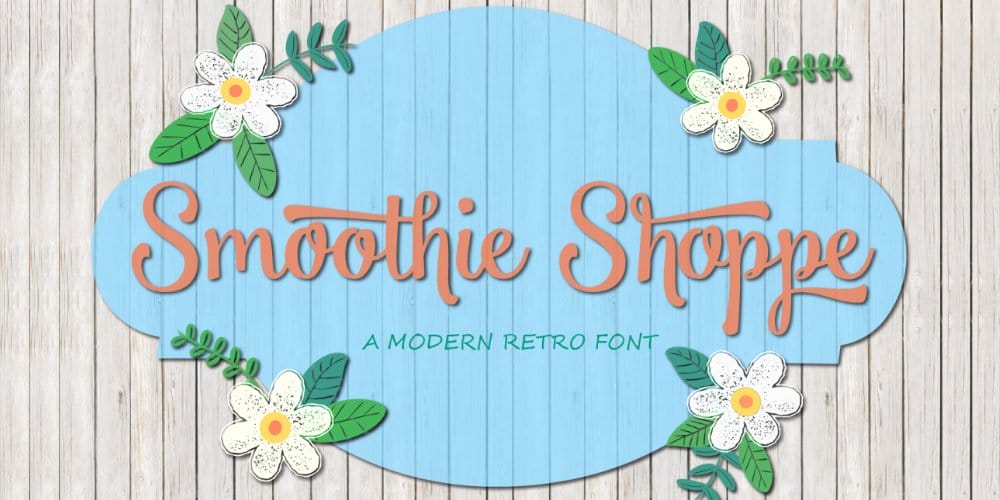 Helmut Font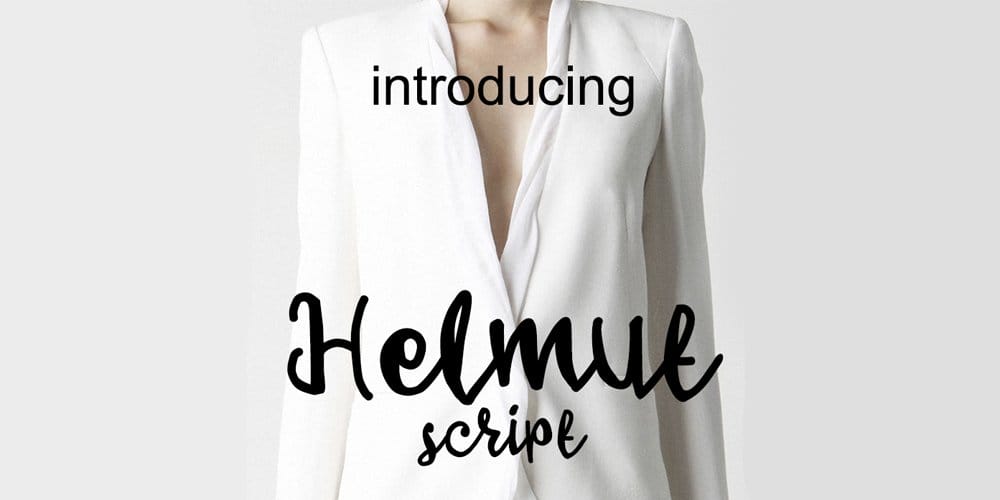 Diemme Font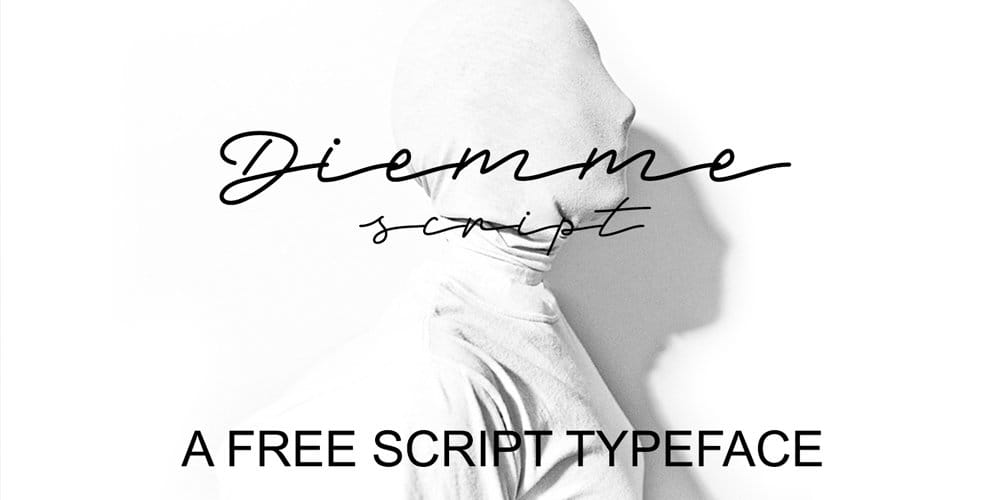 Madelyn Font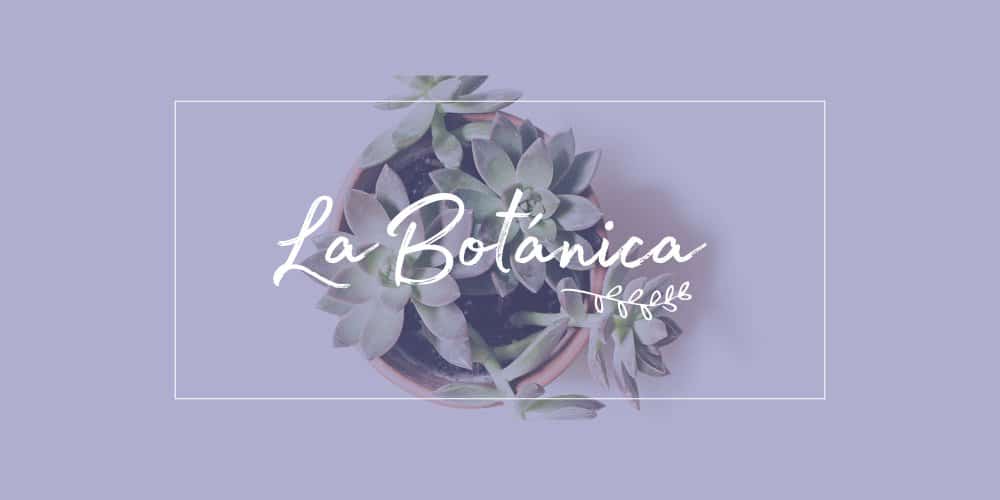 Madelyn is handwritten script font based on the expression of real handwriting
Alannah Script Font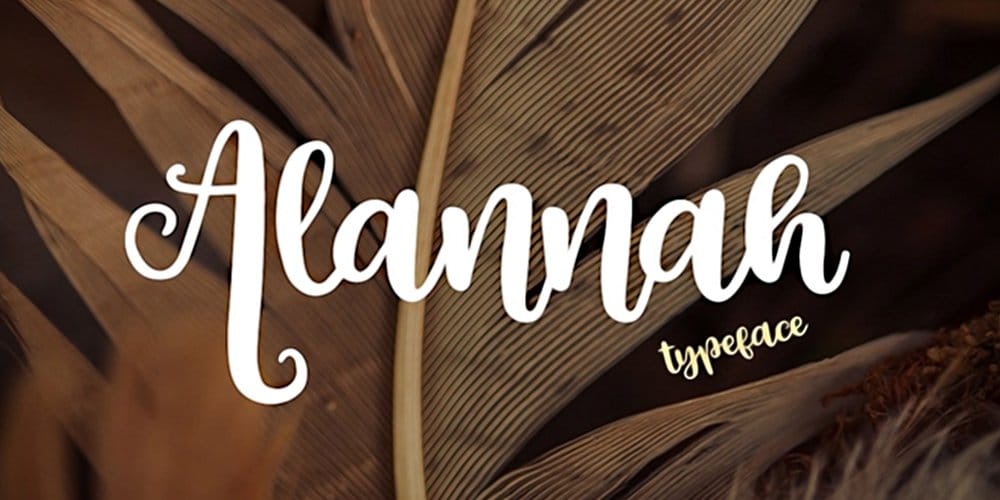 Brownhill Script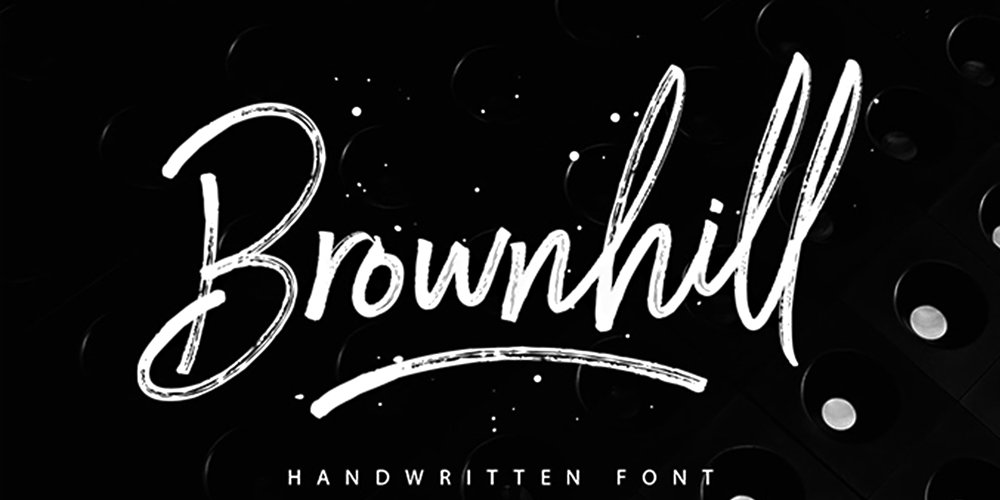 Angelface Script Font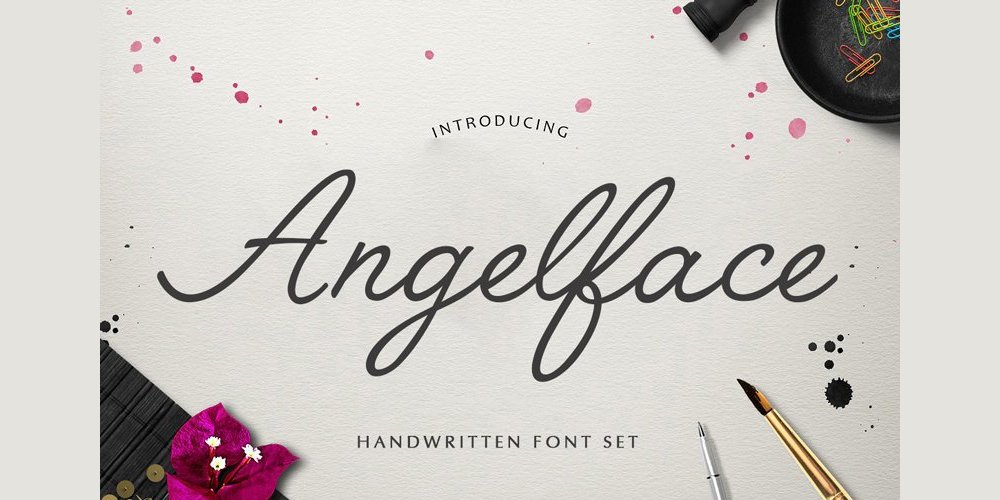 Angelface Script is a new fresh & modern script with a sweet calligraphy-style. Angelface was designed and shares by Mario Arturo.
Eufoniem Script Font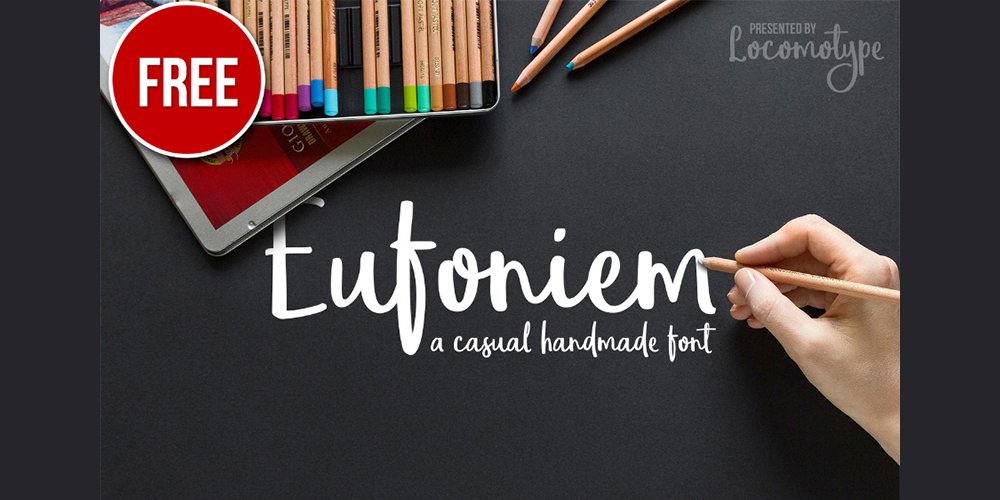 Gritstone Script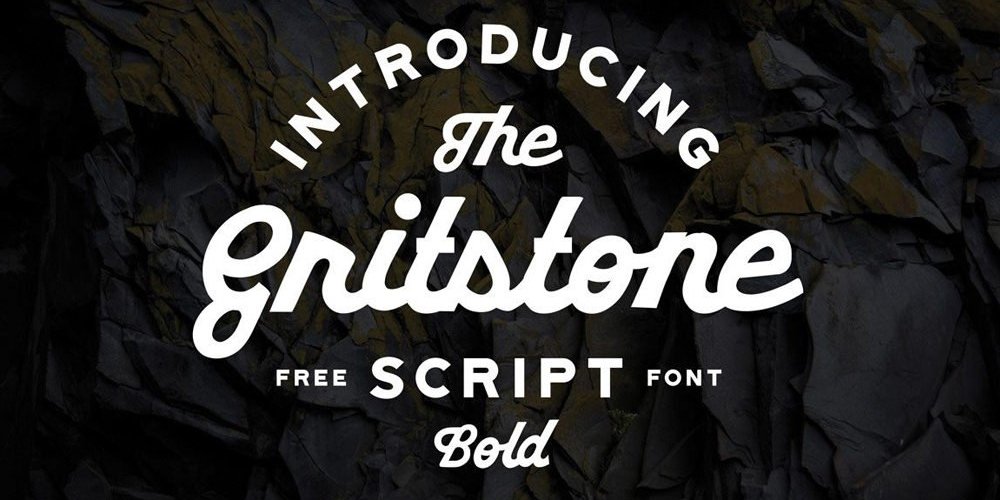 Gritstone is a bold display script font that is extremely unique and features heavy loopy characters. This product comes with uppercase & lowercase letters and is ideal for logos & branding, badges, T-shirts, posters etc.
Honilad Script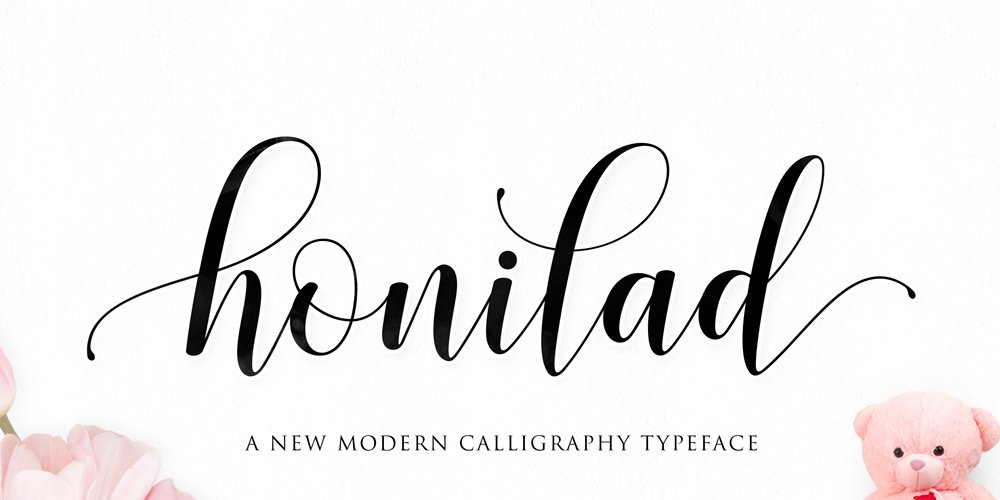 Honilad Script is a unique modern font with a distinct classic touch. Clean and simple, it's perfect for greeting cards, wedding invitations, editorial, branding and more.
Ameliea Script Font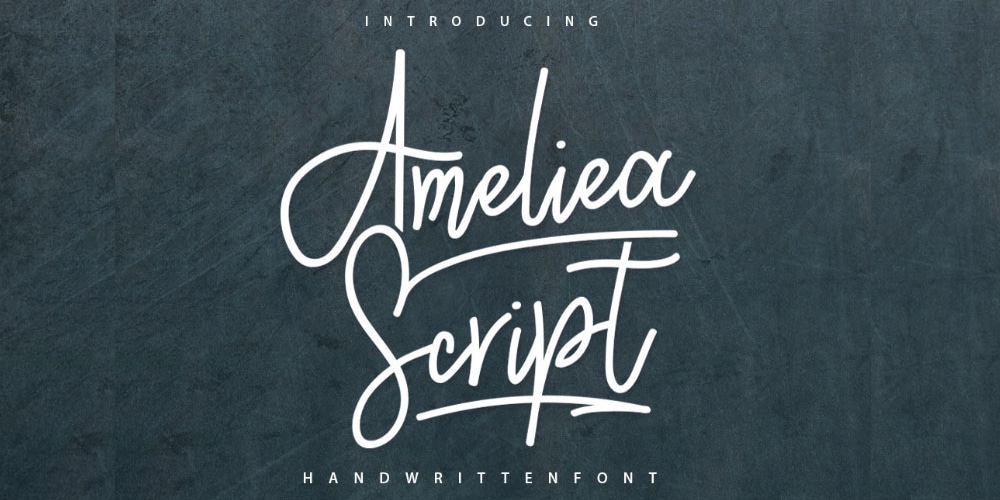 Ameliea Script is very classy and signature style font.This font can be use in social media designs, handwritten quotations, packaging designs and branding.
Saldina Typeface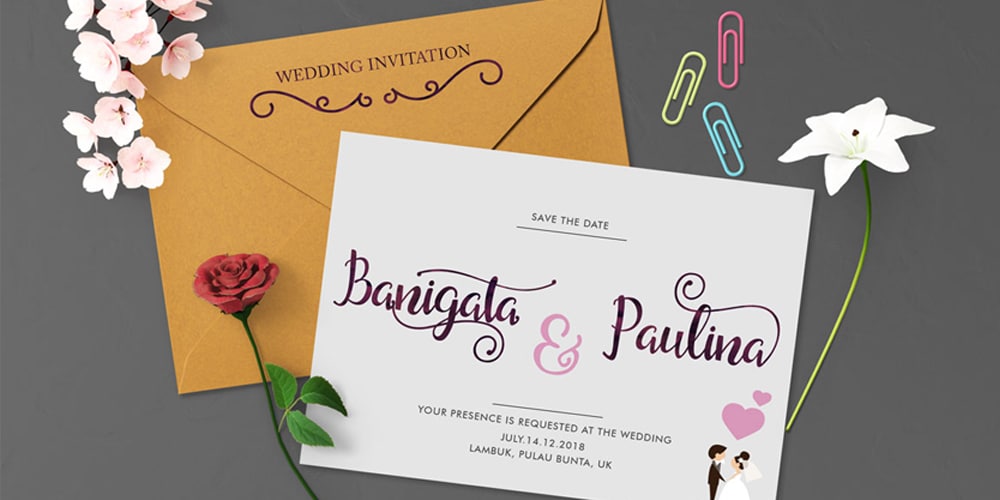 Saldina is a script font that combines brush lettering with traditional handwriting. Saldina is a flexible font.
Aprillia Font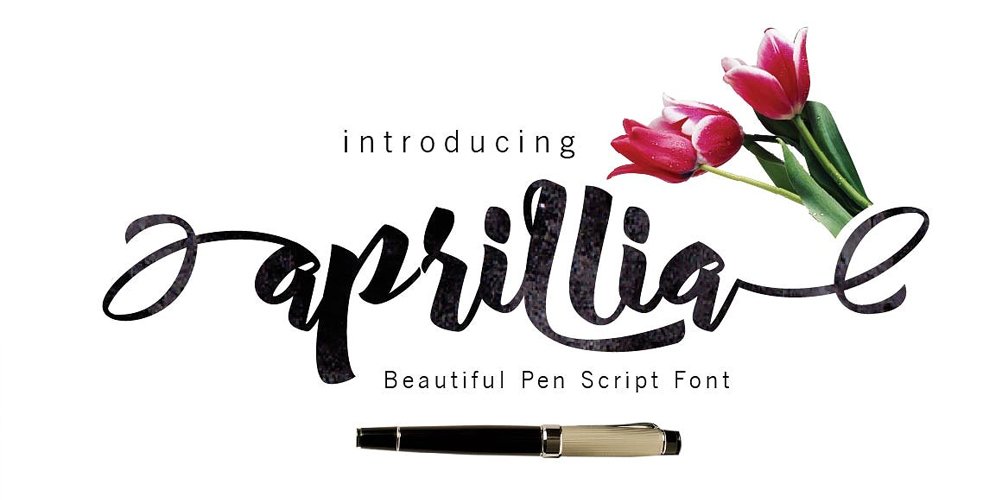 Aprillia Script is a modern calligraphy typeface designed by Rabbittype. This gorgeous script font is perfect for use on wedding invitations, watermarks, logos, cards, T-shirts and loads more.
Naira Script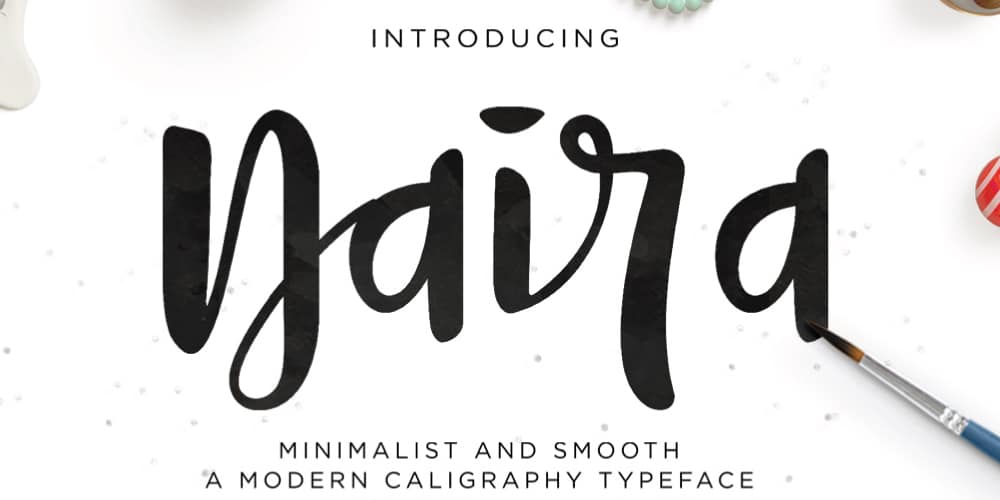 Naira Script is a modern calligraphy script from Ndroadv that features a very fun, fresh and simple design. This font is extremely versatile and features many alternate characters & ligatures.
Beluga Font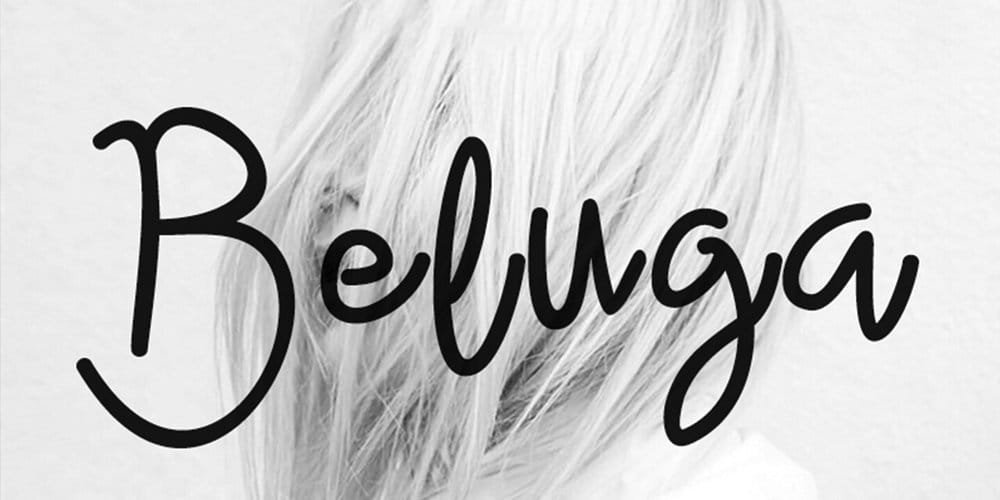 Aveline Script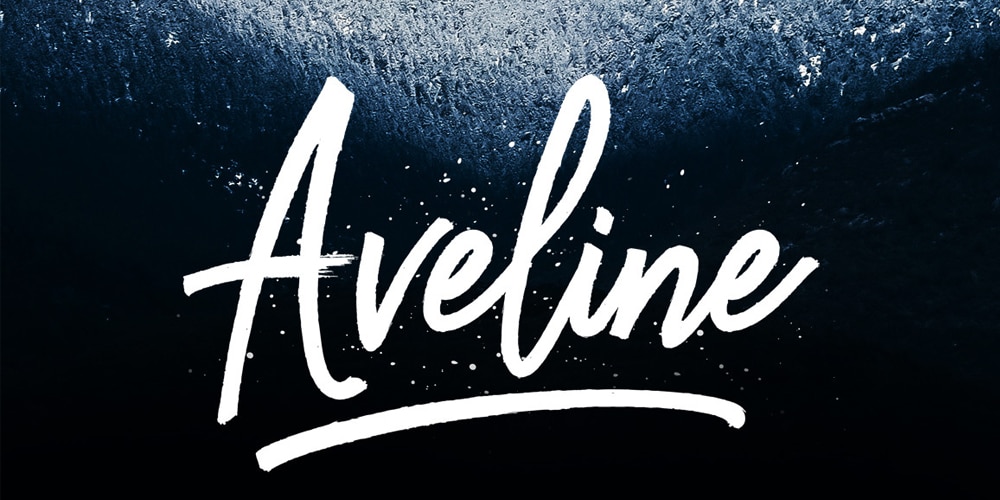 Rachella Script Typeface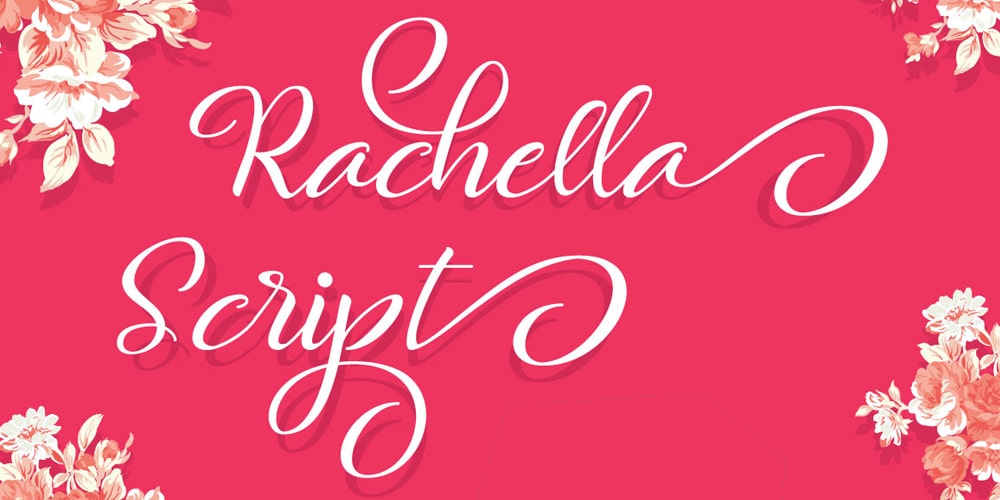 Salted Mocha Font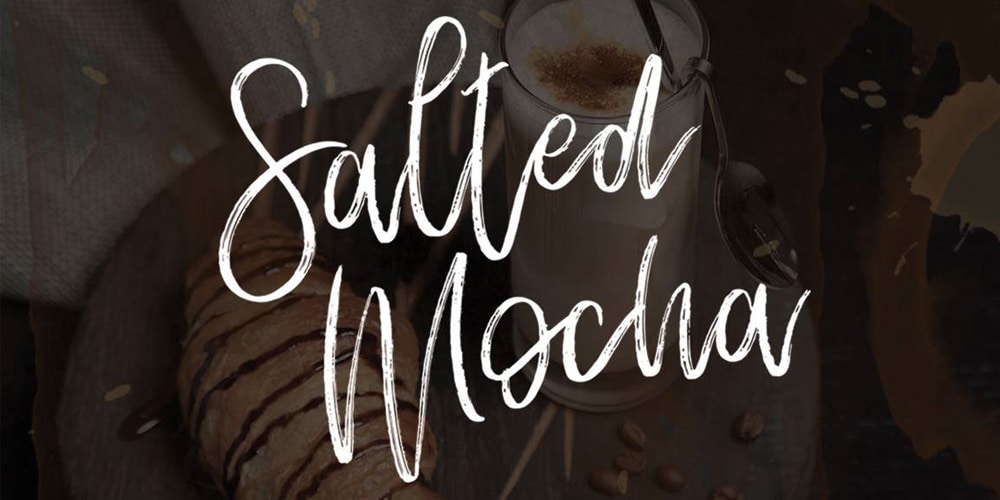 Salted Mocha is a hand drawn brush script typeface designed by Stephanie Arsenault. Perfect for branding, invitations, quotes, and prints that stand out.
Befindisa Script Font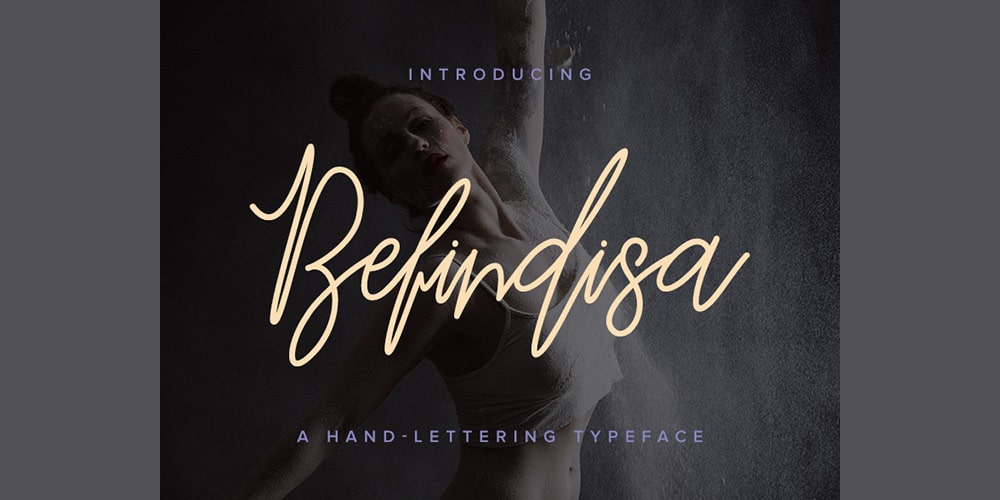 Beautify Script Font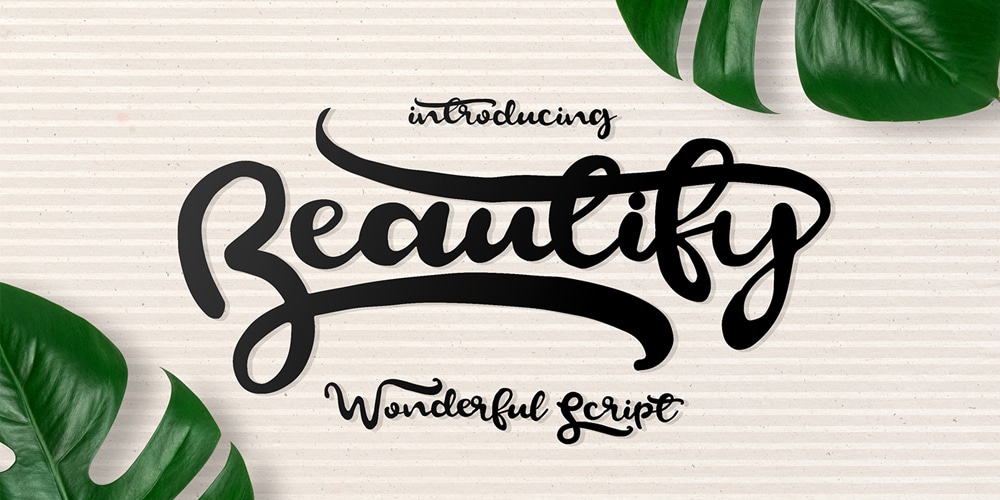 Kadisoka Script Font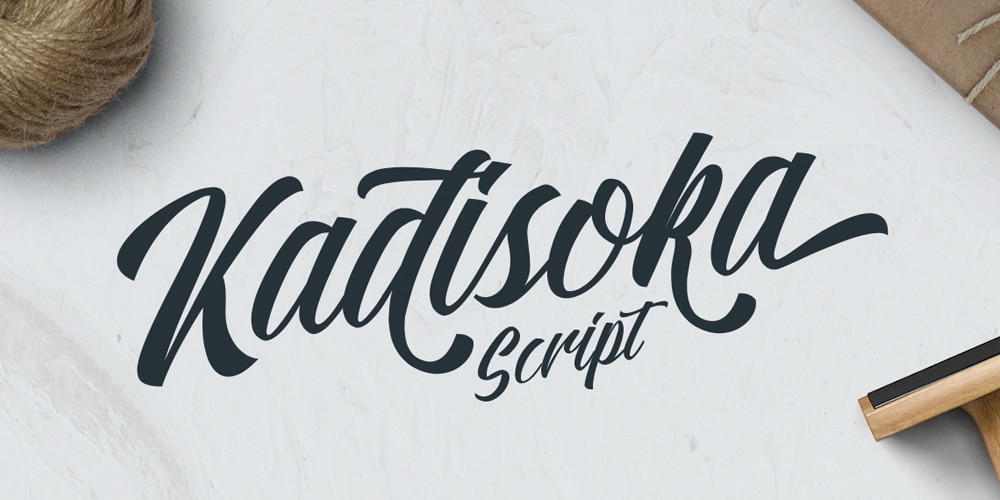 Frutilla Script Typeface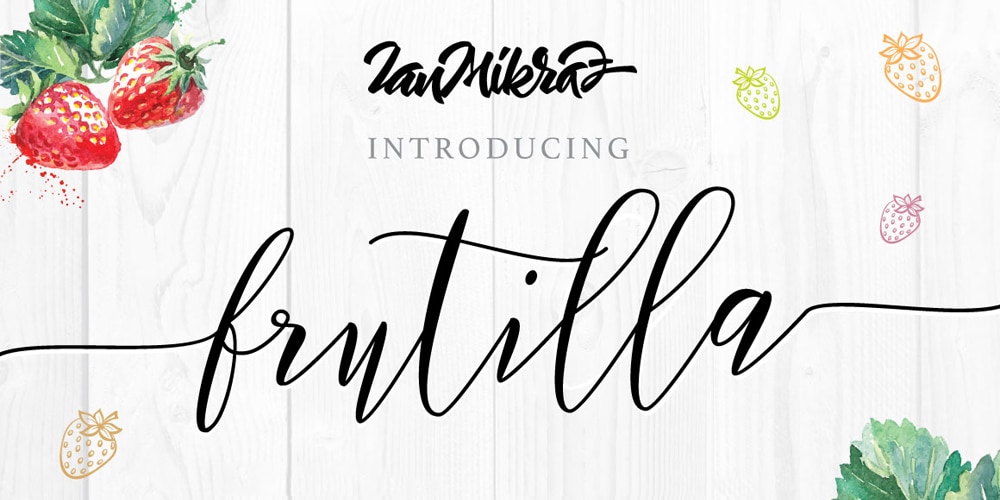 rutilla Script Free Typeface is a new modern calligraphy Typeface Fonts collection from Ianmikraz studio. Frutilla Script Free Typeface features 277 glyphs and 86 alternate character contain with opentype features. Swash Alternates, Stylistic Alternates, Standart Ligature and more. This free font comes in otf and ttf formats.
Quentin Font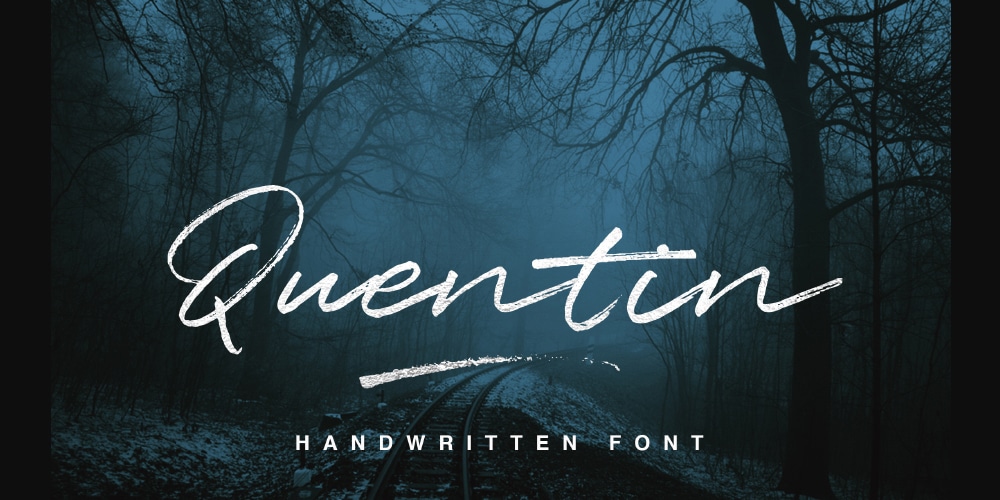 Quentin is free Script Typeface. Quentin is a font that is coming from a handwriting.Quentin is a font that is coming from a handwriting.
Nickainley Font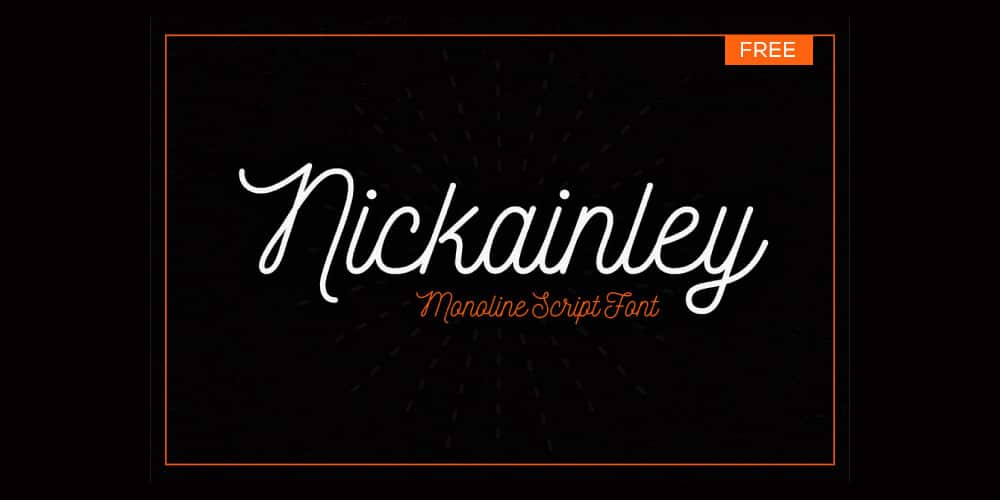 Nickainley is a monoline script handwriting font with a touch of classic and vintage in uppercase, lowercase characters, numeral and punctuation. Can be used for various purposes such as logos, badges, wedding invitations, t-shirts, letterhead, signage, labels, news, posters, badges etc.
Lauren Script Font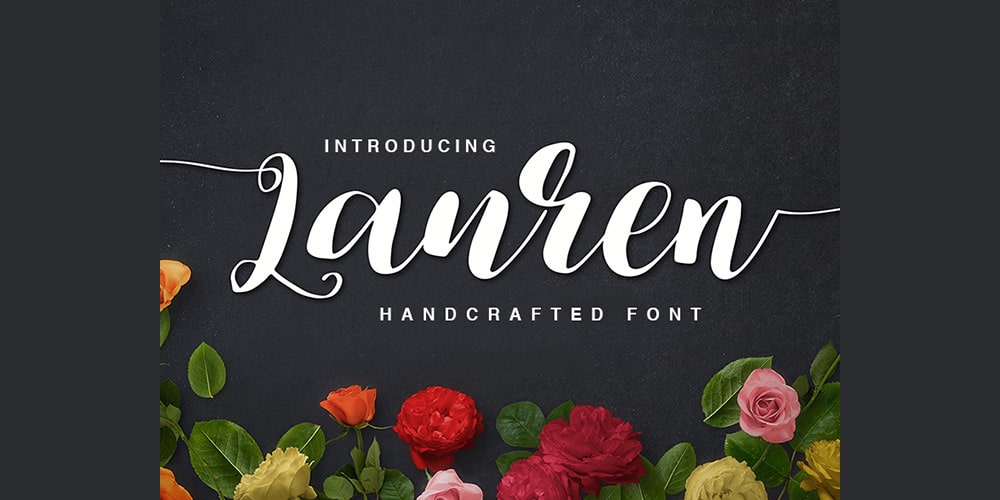 Lauren is a new hand-made calligraphy font designed to look beautiful on greetings cards, branding materials, business cards, quotes, posters, plus more! Lauren comes in OTF, TTF, and Web Fonts formats.
Wild Youth Font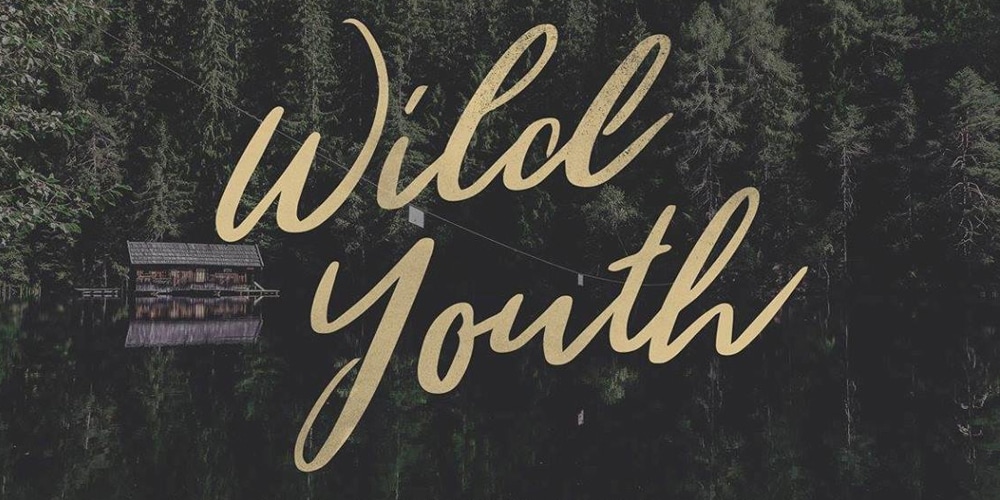 Wild Youth is another wonderful hand drawn brush script text style from Jeremy Vessey. Wild Youth is a present day text style with the unmistakable impact of experience and nature. Ideal for logos, cites, stationary, clothing and significantly more.
Casual Script Font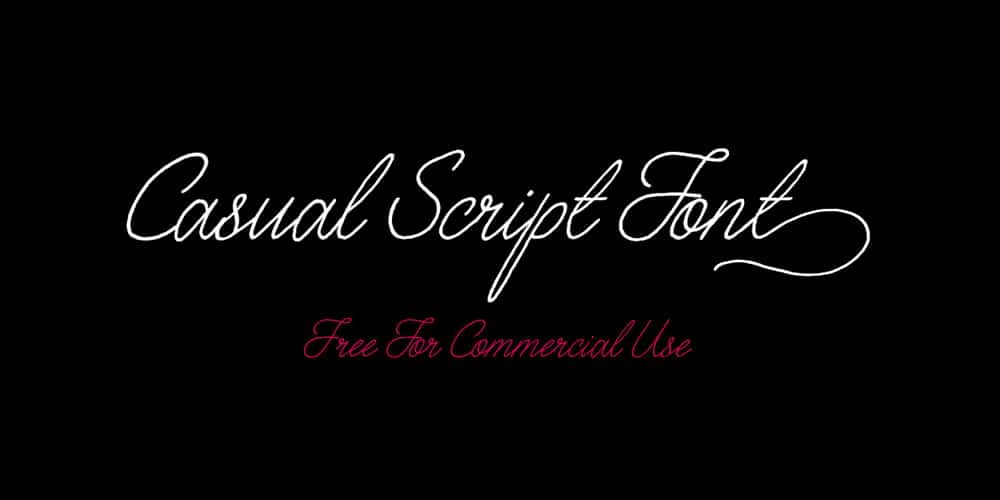 Casual Script Font draws inspiration from classic scripts and holds dearly to its handcrafted imperfections.
Hamish Font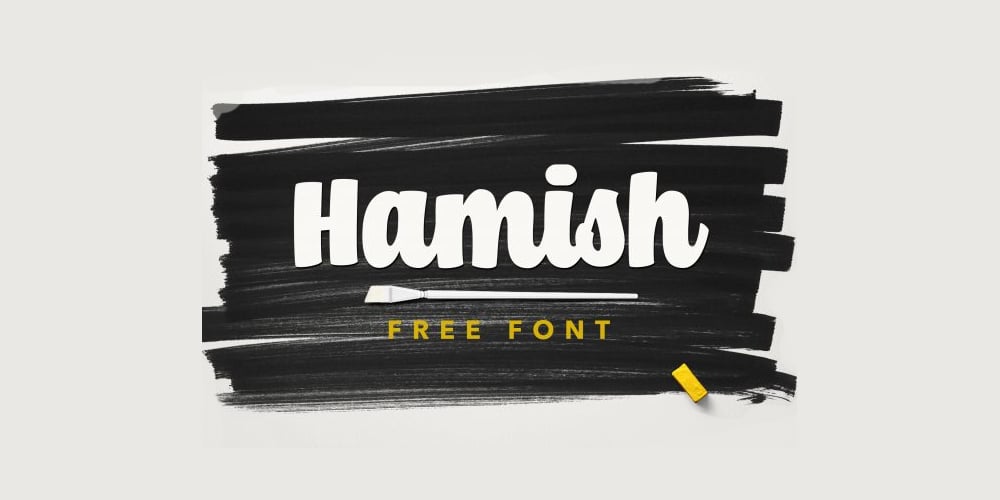 Hamish is a new script typeface designed with deliciously taste, so fruity, and milky.It can be used for various purposes like tagline, t-shirt design, logos, quotes design etc.
Canyons Vintage Script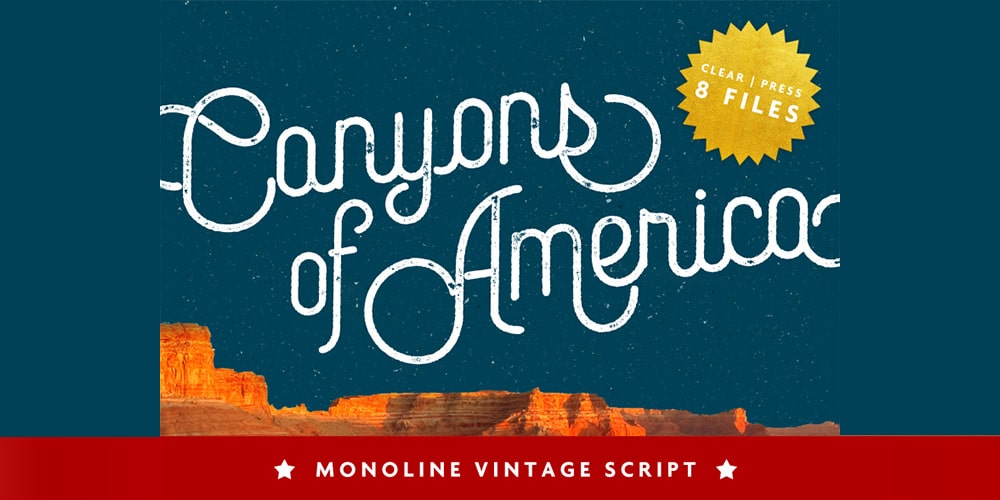 Canyons is a professionally-crafted vintage script font.This free font including 8 fonts in 4 weights (Regular, Medium, Bold, and Bold) and 2 styles (Regular and Press effect).
Strike One Script Font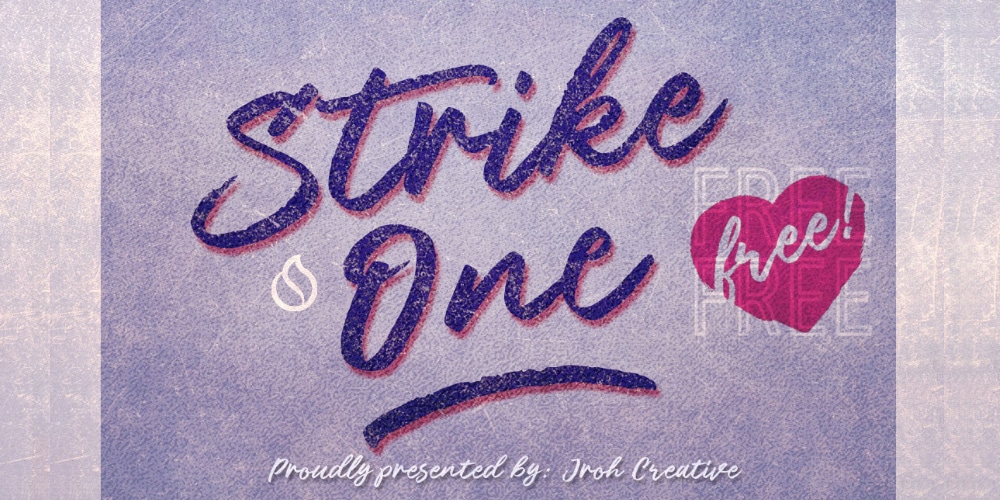 Noelan Script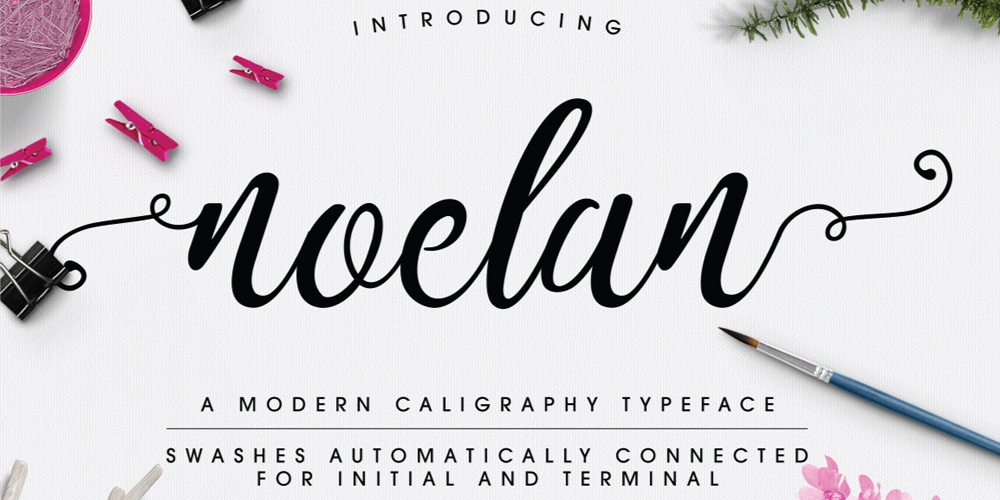 Noelan Script is a modern calligraphy typeface from Ndroadv. It features a very clean and modern design. Noelan includes many alternates for easy mixing & matching and also has international characters.
Quickline Script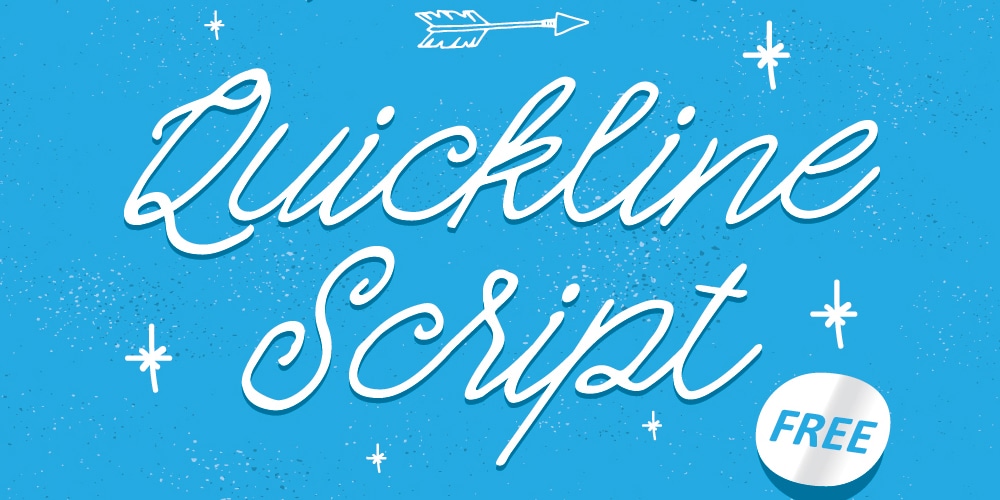 Quickline Script is a monoline hand type script font with the hand draw design style. It is highly suitable for poster, branding, logo, wedding card, etc.Quickline Script font available free to download and used in any personal or commercial projects.
Buffalo Script Font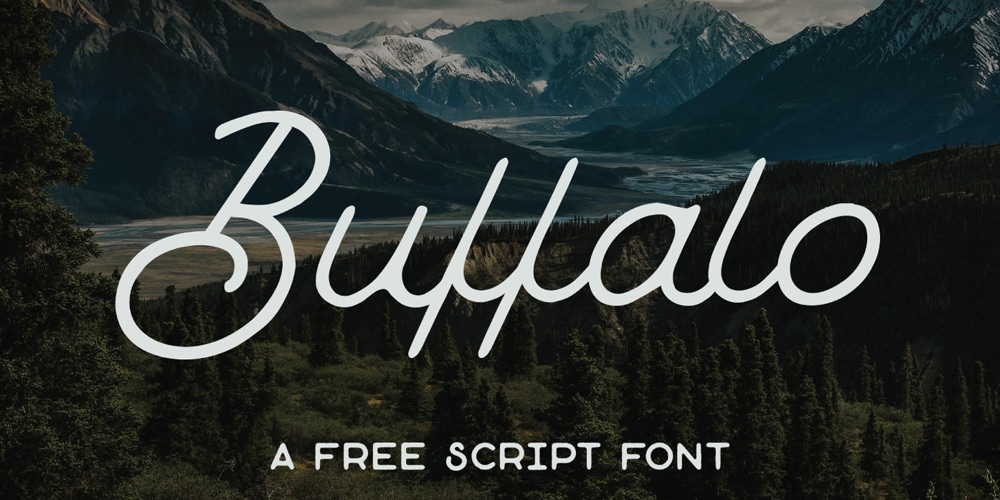 Buffalo is a loopy & quirky monoline script font from Hustle Supply Co. This premium free font is vintage themed and perfect for branding and promotional projects. It is free for Personal & Commercial use
Magnolia Script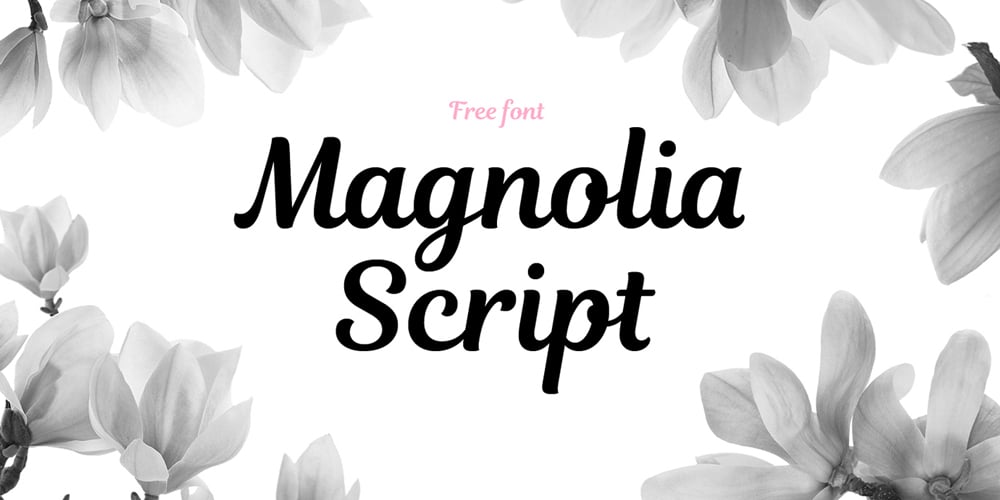 Streetwear Font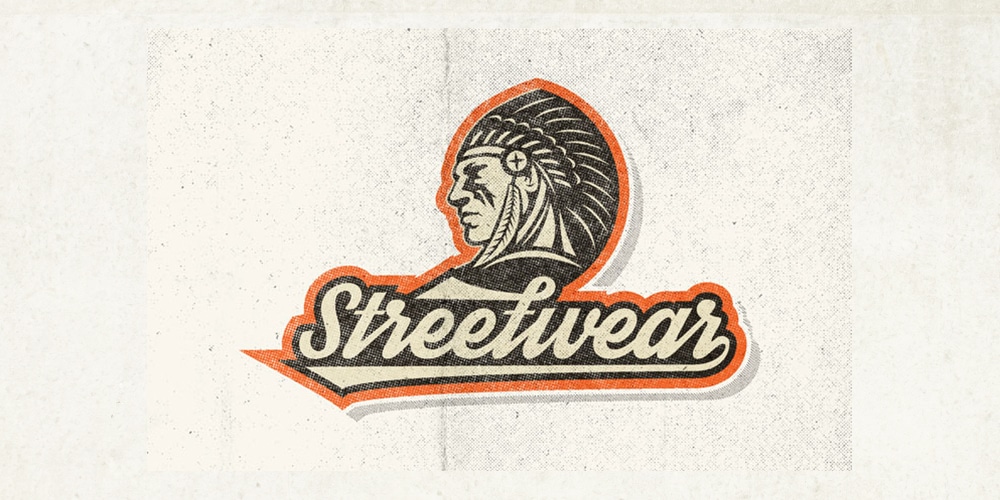 Streetwear is bold and stylish retro inspired script typeface suitable for logo, poster, branding, packaging and t-shirt design. It looks like 1960s and 70s fashion and sport related typeface, unique and fun at the same time.
Olesia Font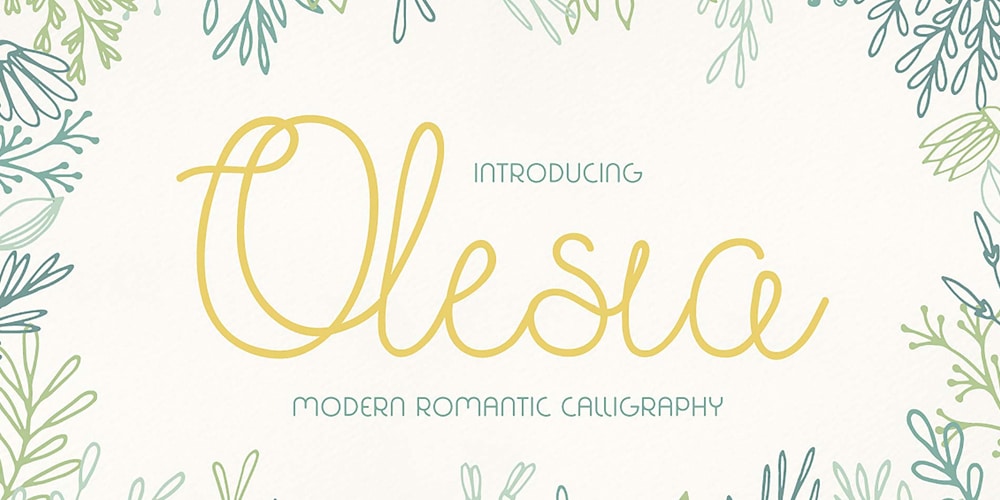 Sweet Sorrow Font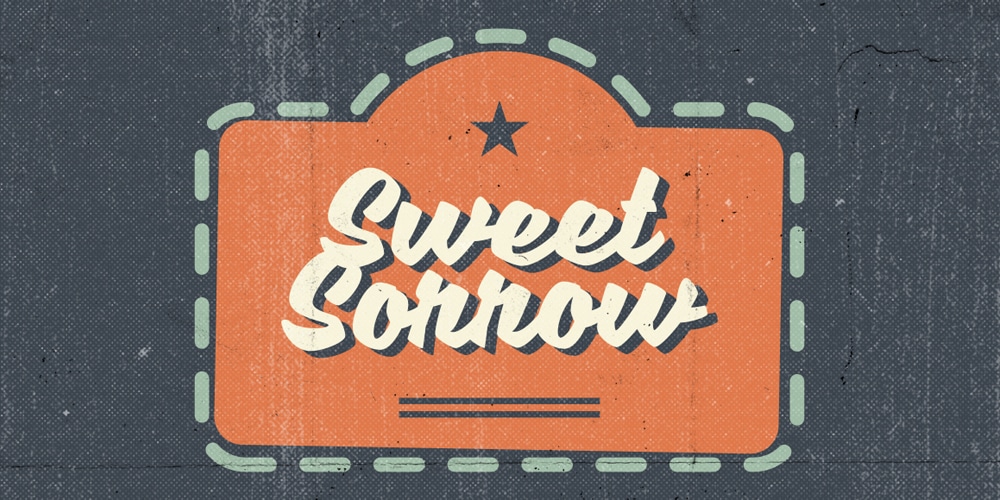 Sweet Sorrow is old fashioned script font that suitable for signage, t-shirt, logotype, or any vintage or retro related designs. Inspired by 1950s signs combined with modern dynamic curves to bring out the aesthetic impression of retro design style. It available in OTF and TTF.
Priscilla Script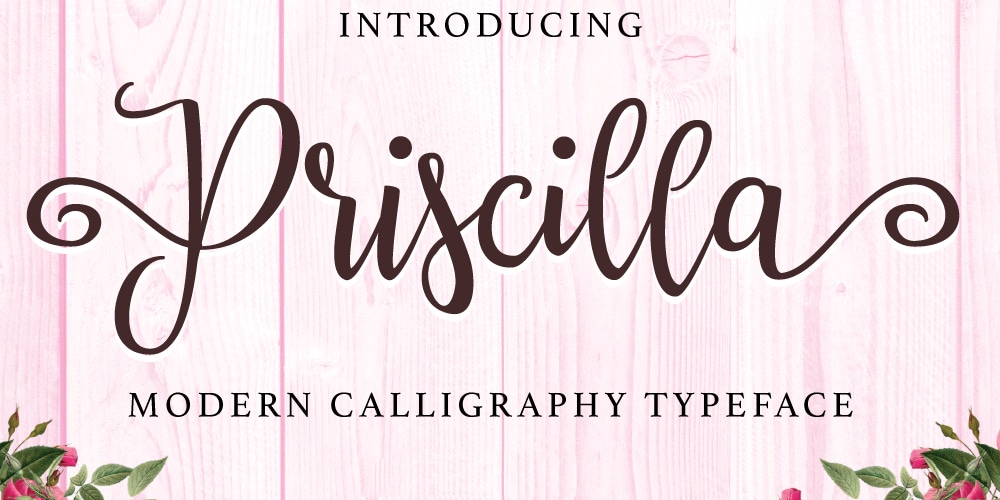 Priscilla Script Free Typeface is a new modern calligraphy Typeface Fonts collection from Ianmikraz studio, combines from copperplate to contemporary typeface, classic, beauty and elegant touch.Priscilla Script Free Typeface features 282 glyphs and 109 alternate character contain with opentype features.
Logawa Script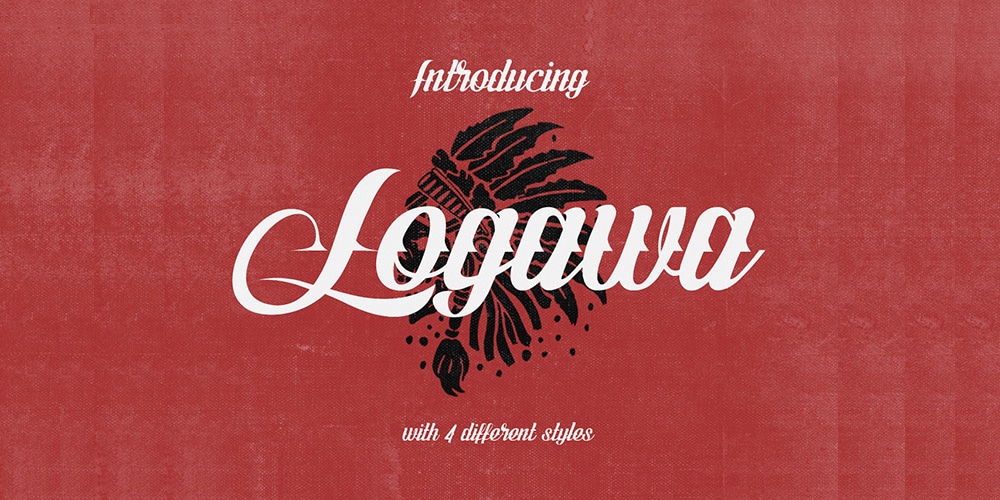 Logawa Script is handpainted typeface in four different styles inspired by the tattoo artist lettering.It's perfect for headlines, logotypes, t-shirt and apparel designs. This font comes in OTF and TTF formats.
Rising Star Monoline Script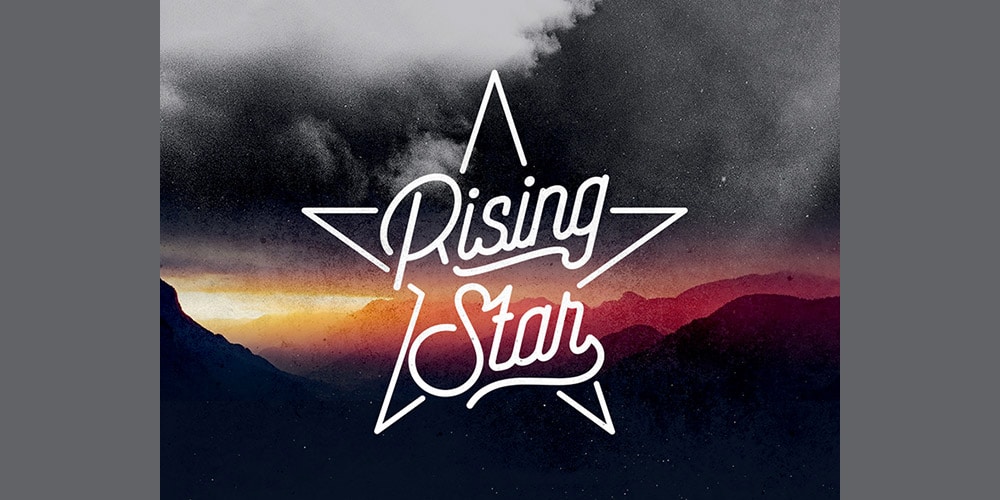 Rising Star is a beautiful modern monoline script with the spirit of adventure. This fonts comes in OTF & TTF formats.
Selima Brush Script Font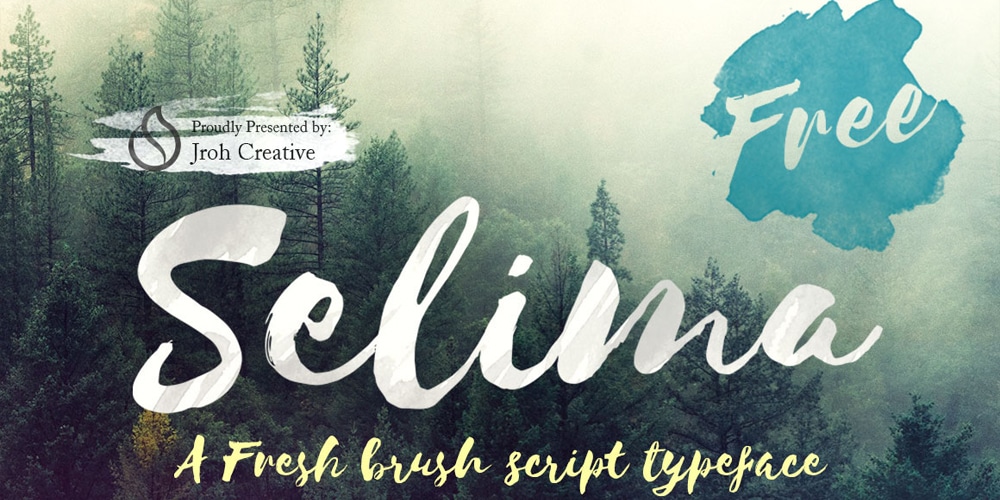 Selima Script is a free brush-lettered textual style with delightful sporadic shapes and standard.
Scriblle Script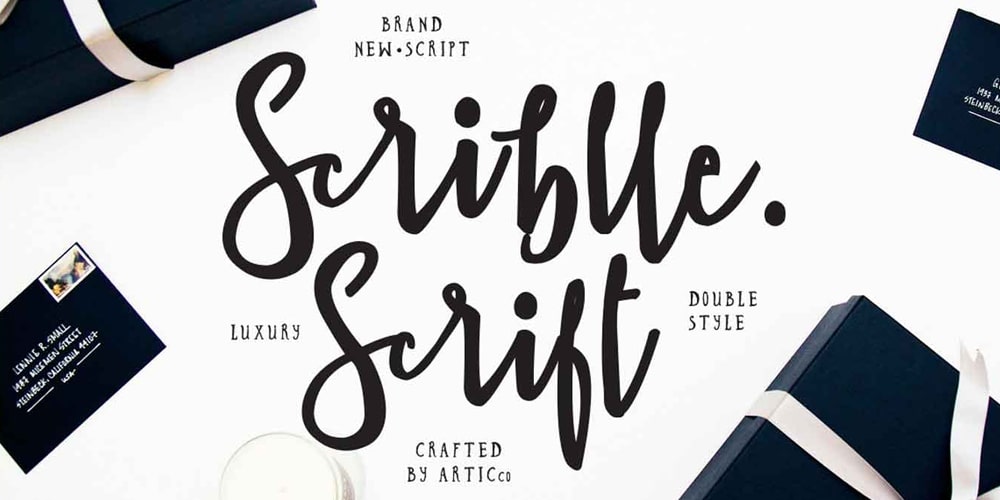 Andrea Script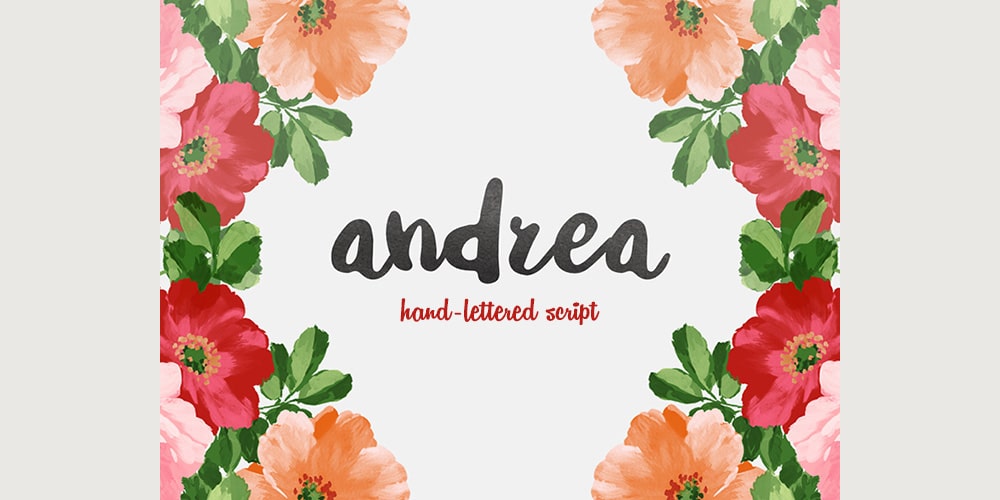 Andrea Script is a beautiful hand-drawn font carefully crafted with love and expertise.It is suitable for fashion, apparel, stationery, magazines, films, and marketing with ease.
Blenda Script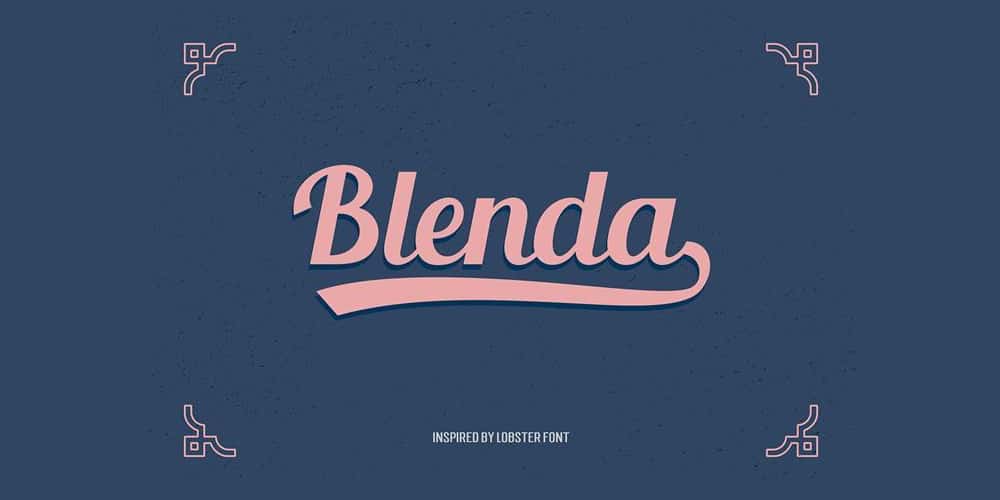 Blenda Script is a free exploratory text style propelled by lobster textual style, a striking vintage script. can be utilized for different purposes. For example, news, publications, logos, identifications and so forth.
Solena Script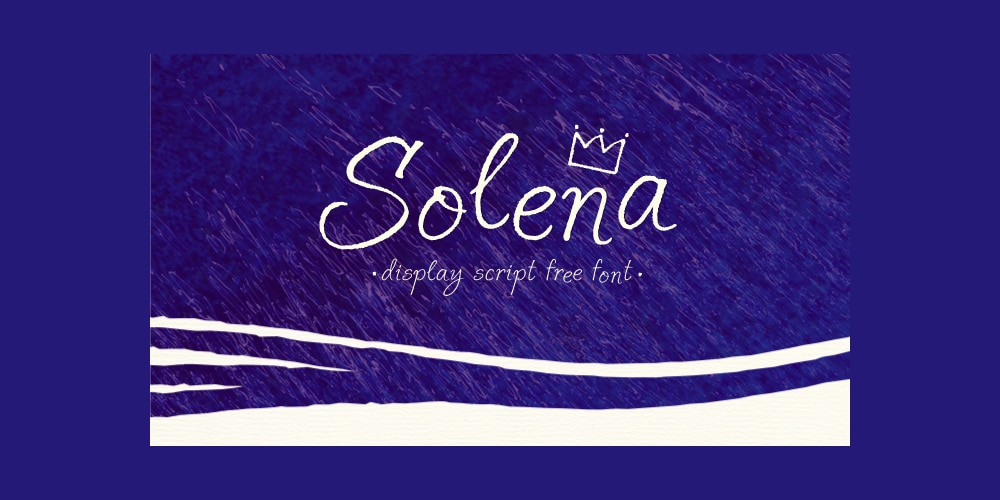 Solena is display script font based on a real handwriting. It`s written using a ruling-pen on a textured paper. This font is free for any personal and commercial uses.
Gardenia Script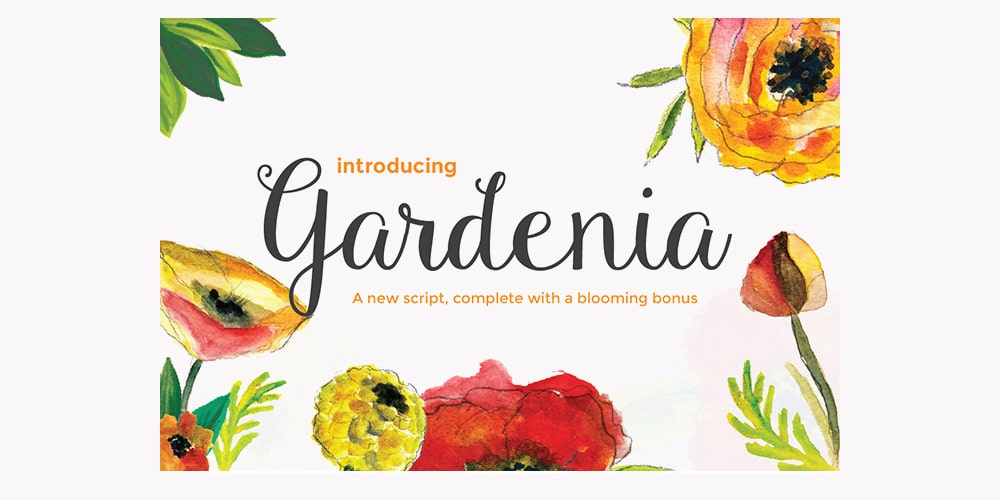 Gardenia Script is an outstanding example of tender and elegant hand-crafted typefaces perfect for almost all kinds of creative design projects.This fonts comes in OTF, TTF & Web fonts formats.
Variane Script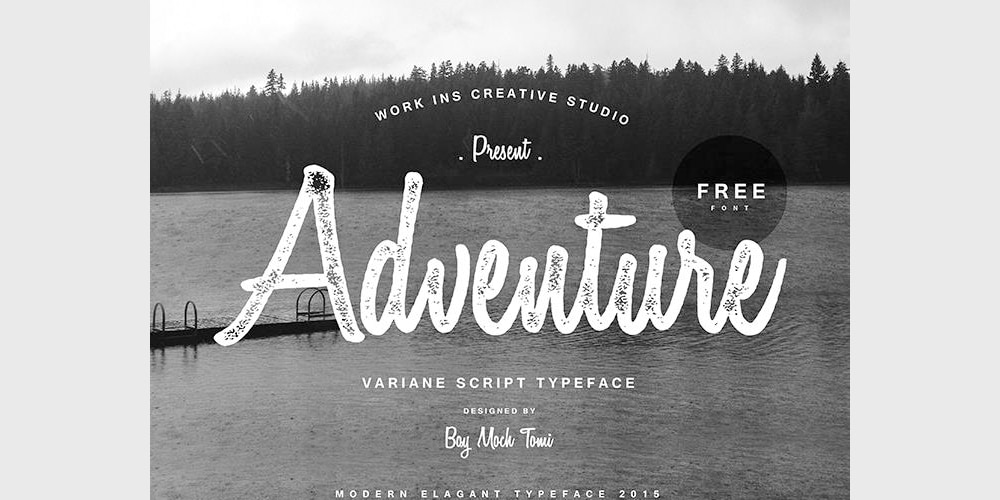 The Woodlands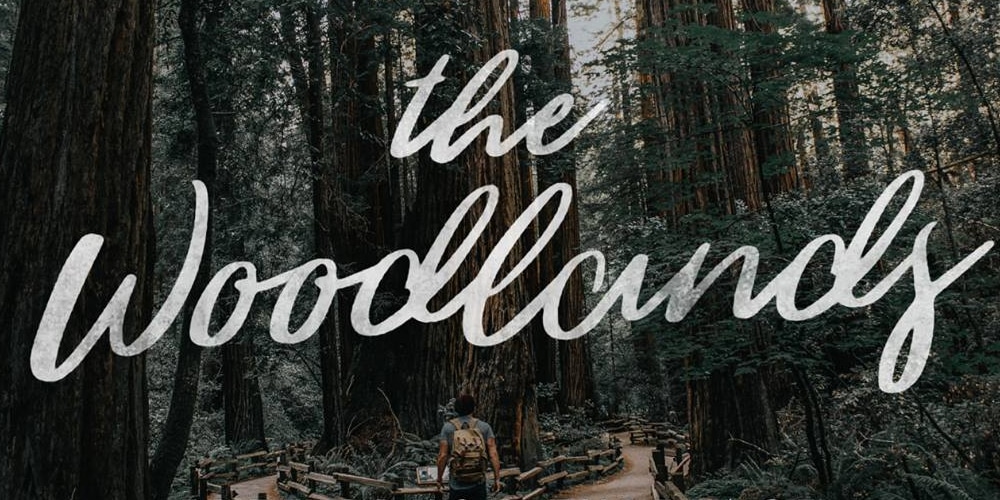 The Woodlands is a free brush script from Jeremy Vessey. It has a modern calligraphy aesthetic that is extremely popular.It is free for personal & commercial use.
Serendipity Script Font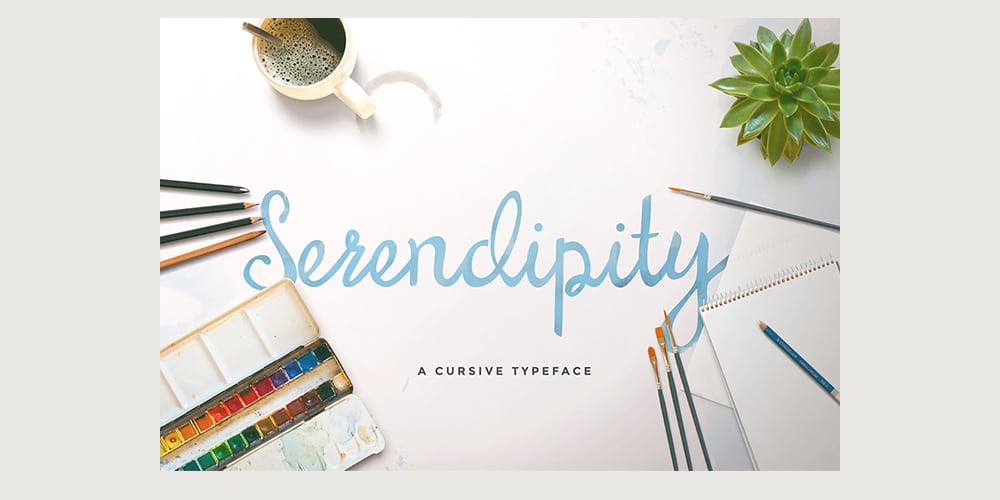 Serendipity Script is a new rising star and a best-selling font, it is for free, for both personal and commercial use. This fonts comes in OTF, TTF, EOT, SVG, WOFF, WOFF2 formats.
Resphekt Font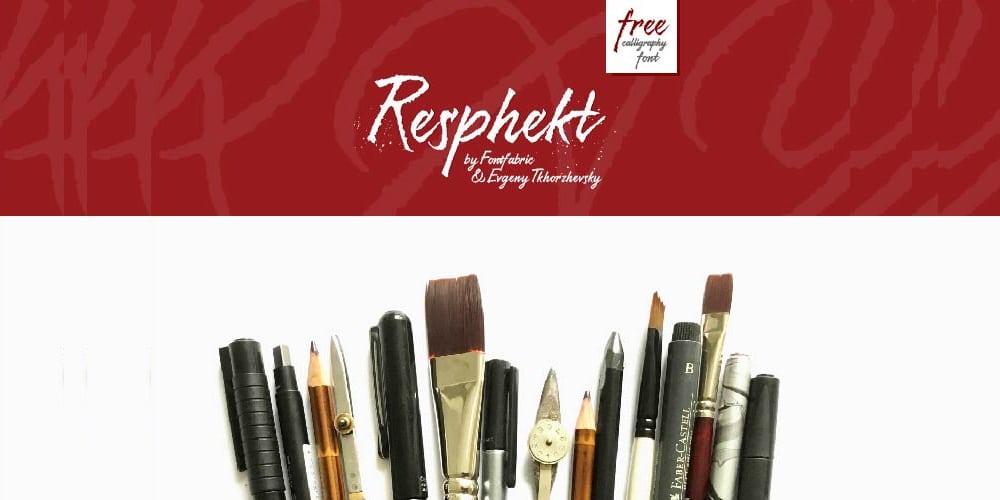 Fabfelt Script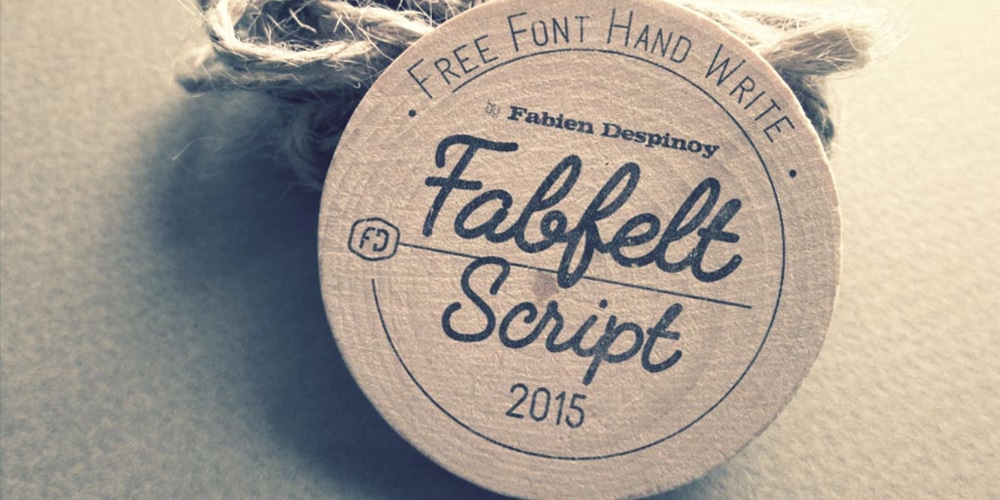 Marketing Script Font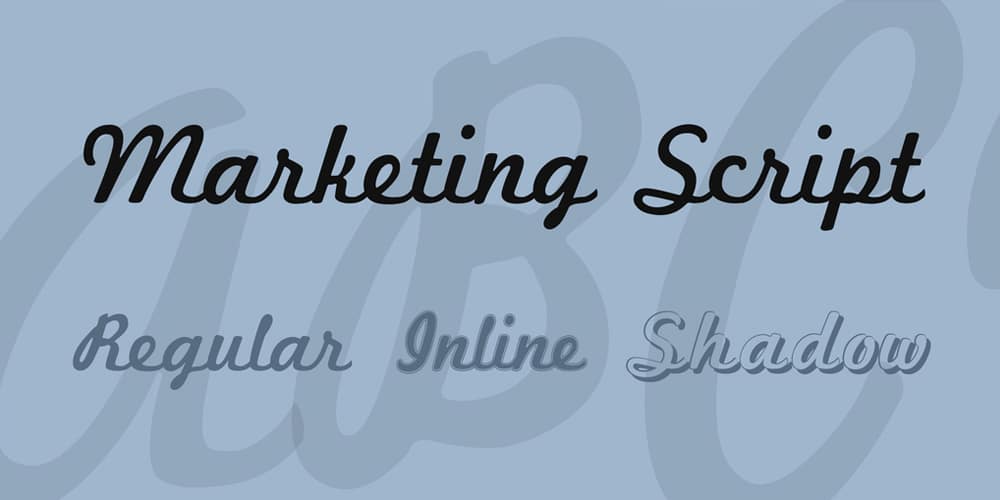 Bellico Typeface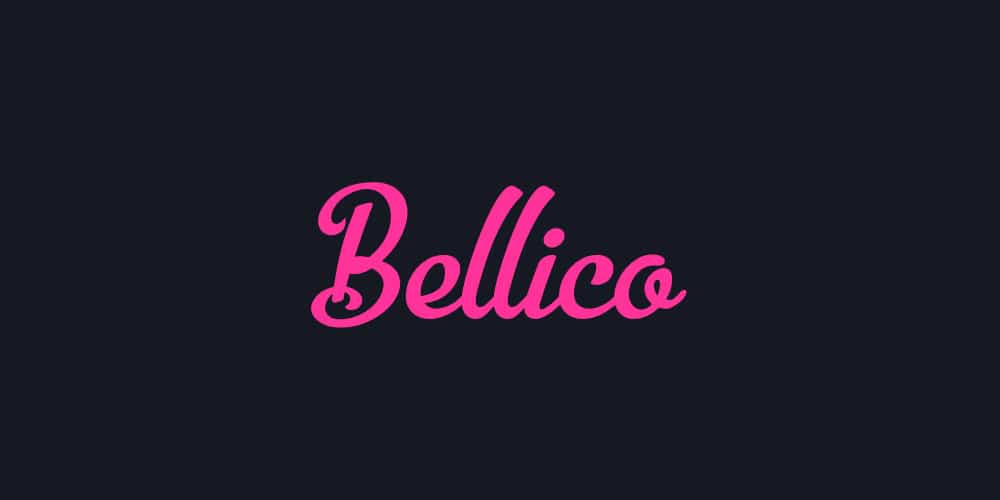 Bellico is a beautiful script typeface with a lot of alternates available through OpenType features for any kinds of creative projects.
Sophia Handlettered Brush Script Font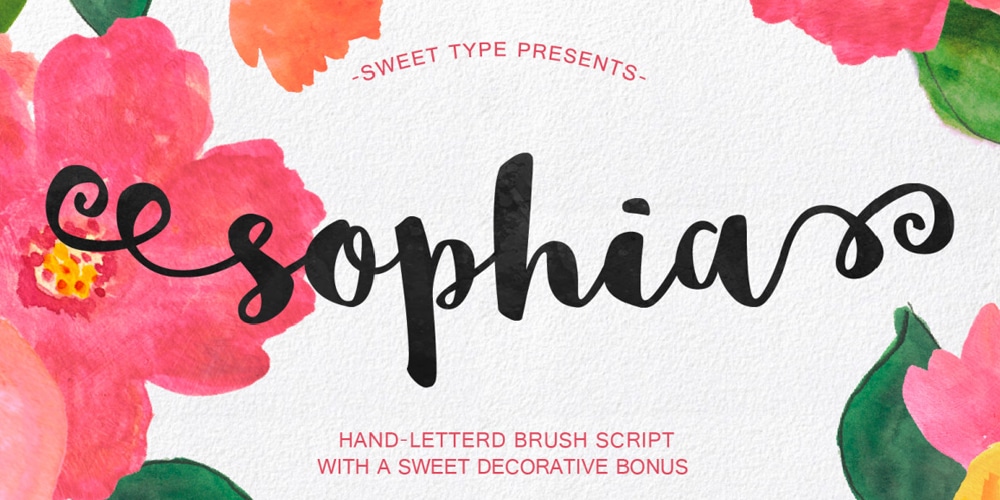 Sophia is free hand-lettered script font made by the super-talented Emily Spadoni. This font is sweet, saucy, and a little shabby.Its free for personal and commercial use.
Playlist Font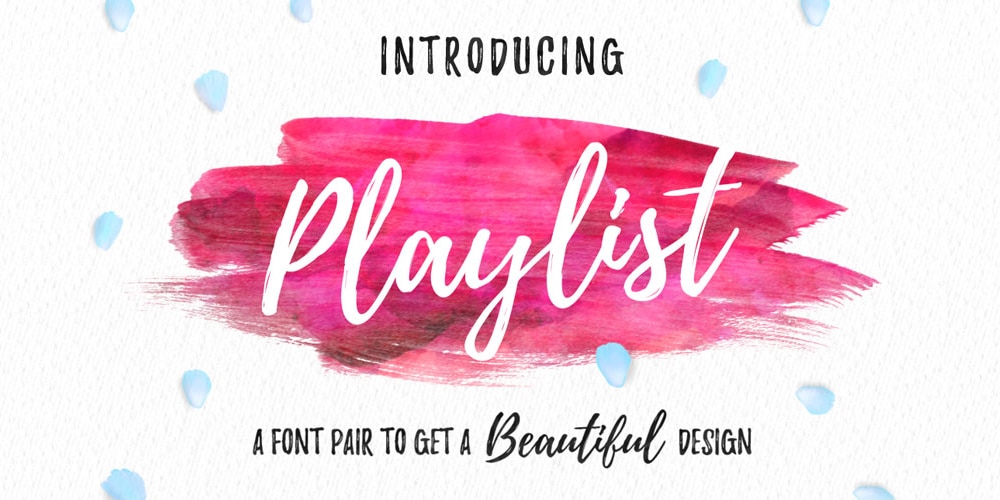 Playlist is a correctly imperfect hand drawn font with dry brush styles.Playlist font contains 3 styles: Script, Caps, and Ornament.Playlist free font can provide in any purposes; personal and commercial.
Runaway Font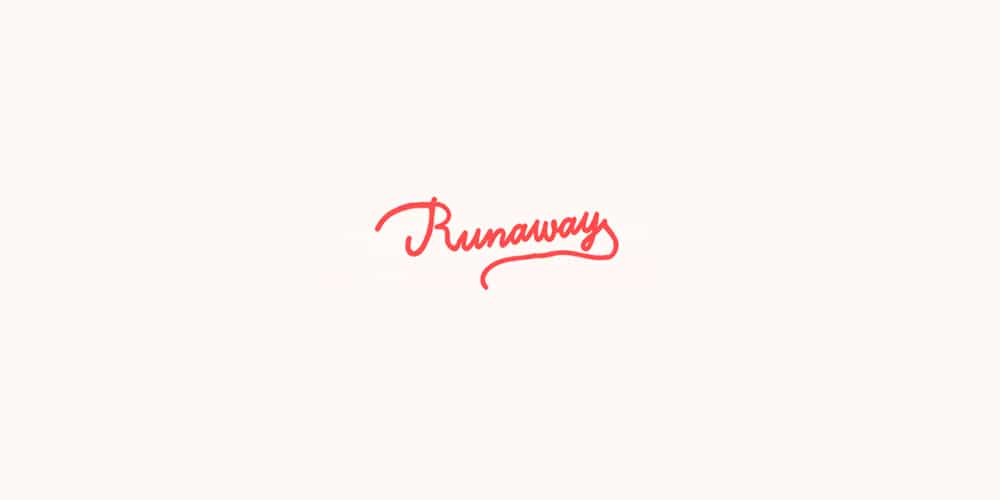 Runaway is a handmade font that consist of lowercase letters and edited versions in the uppercase version, for your logos and designs.
Signatura Monoline Typeface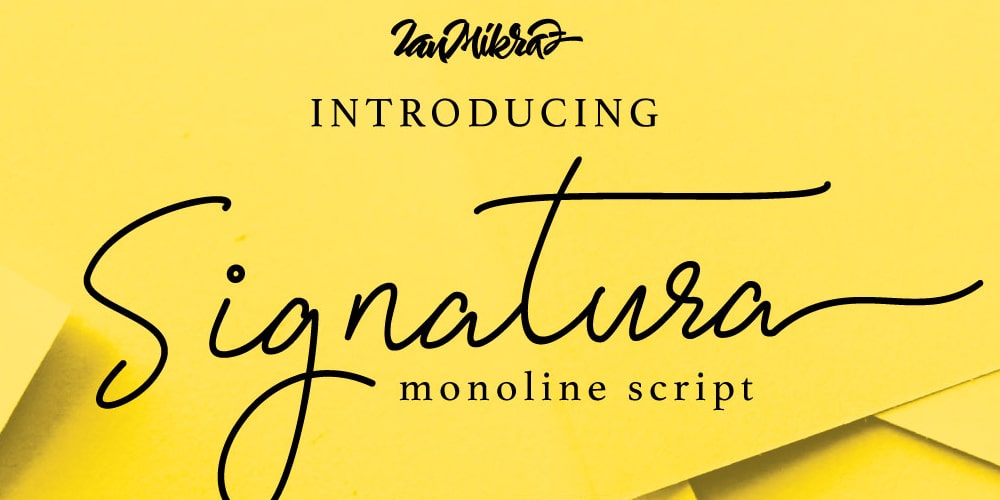 Signatura Monoline Free Typeface is a new modern calligraphy Typeface Fonts collection from Ianmikraz studio.
Quick Caps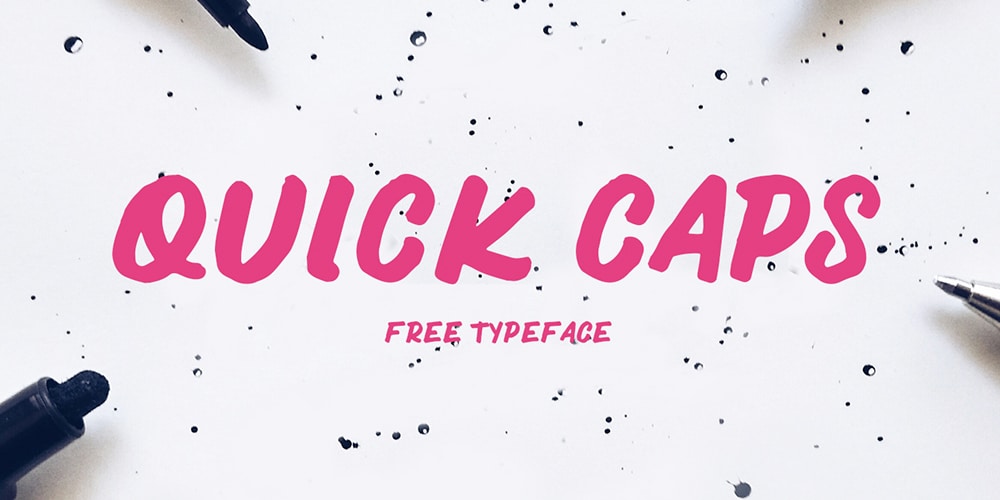 Typeface created from personal hand lettering.
Free Shimla La Script Font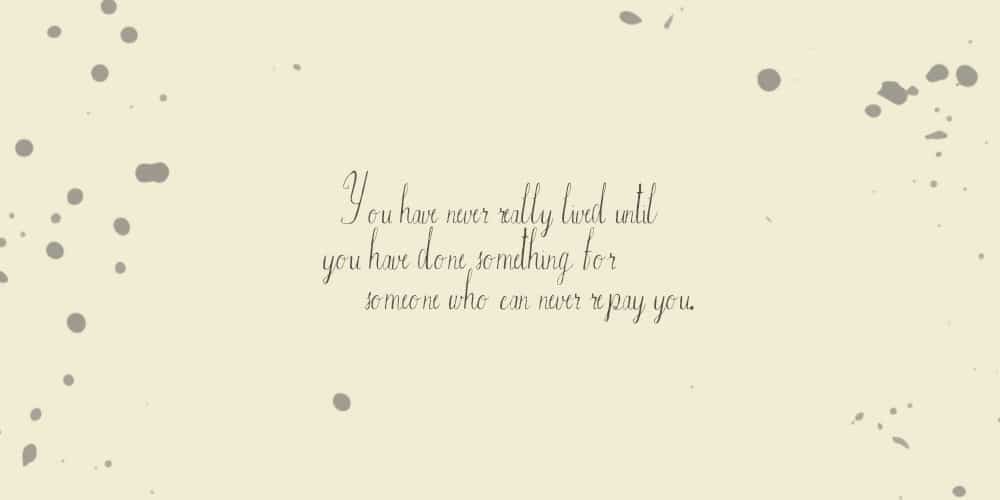 Befolk Font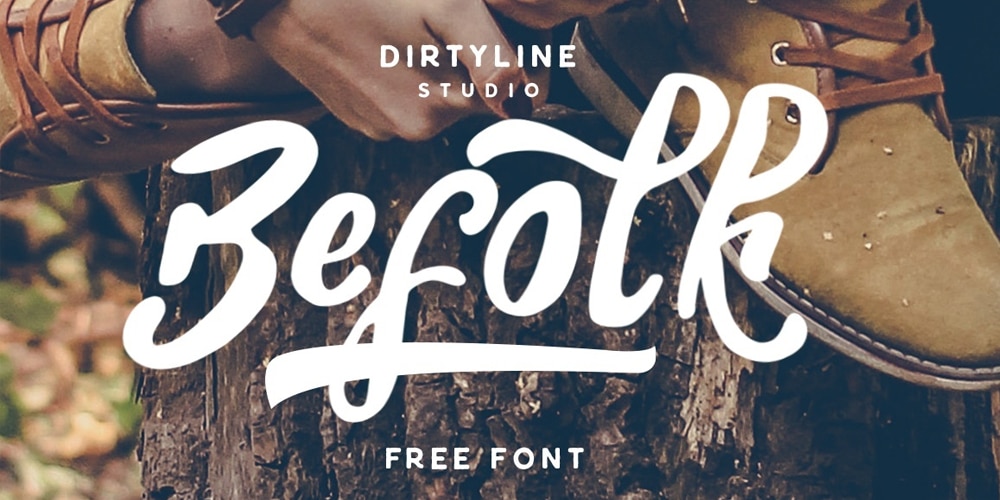 Befolk Brush Script is a Sweet Bold Typeface with some Alternate.This font is useful for creating logo, badge, insignia, packaging, headline, poster, t-shirt/apparel, greeting card, and wedding invitation.
Allura Font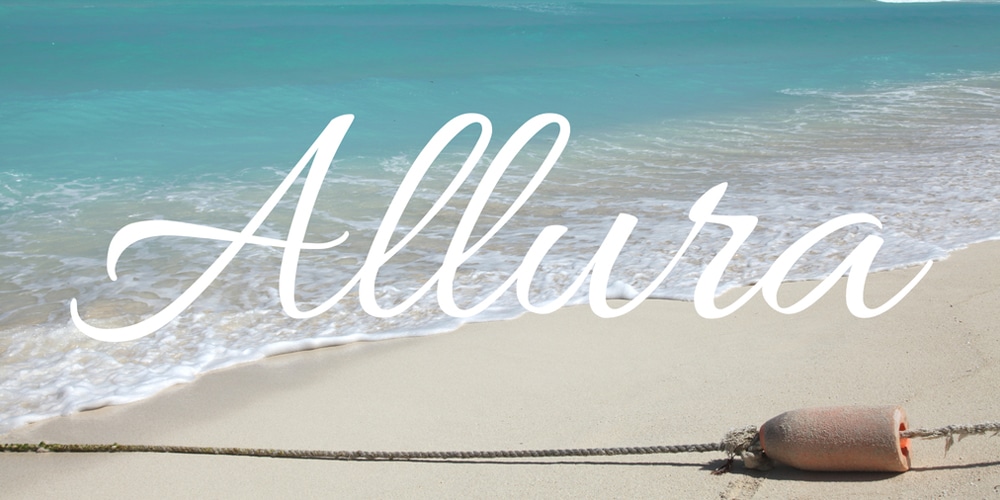 Allura is the script arrangement of the Allura Pro family.
Mi Teiyng Script Font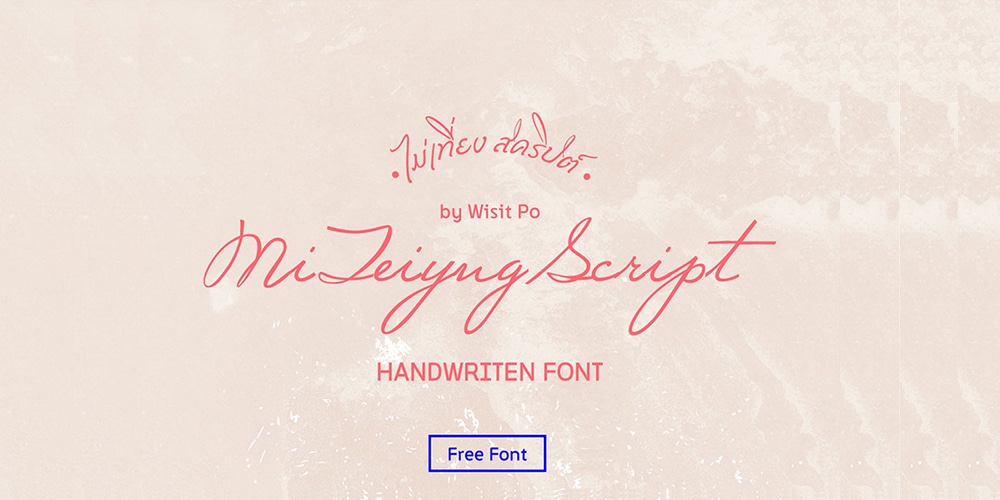 Mi Teiyng Script font is an old script font, inspired by traditional handwriting. This delicate script font is developed in single weight, a regular version.The font is free for personal and commercial use.
Luciano Font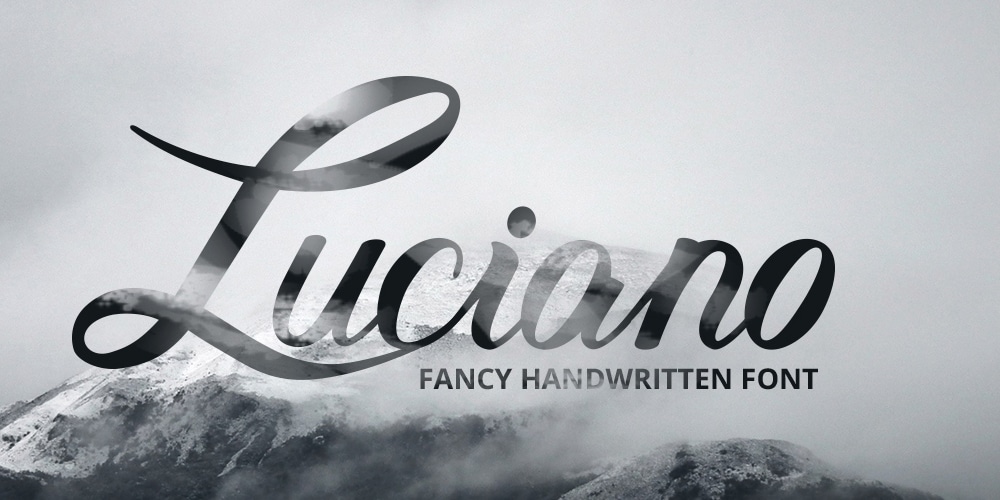 Formia Script Font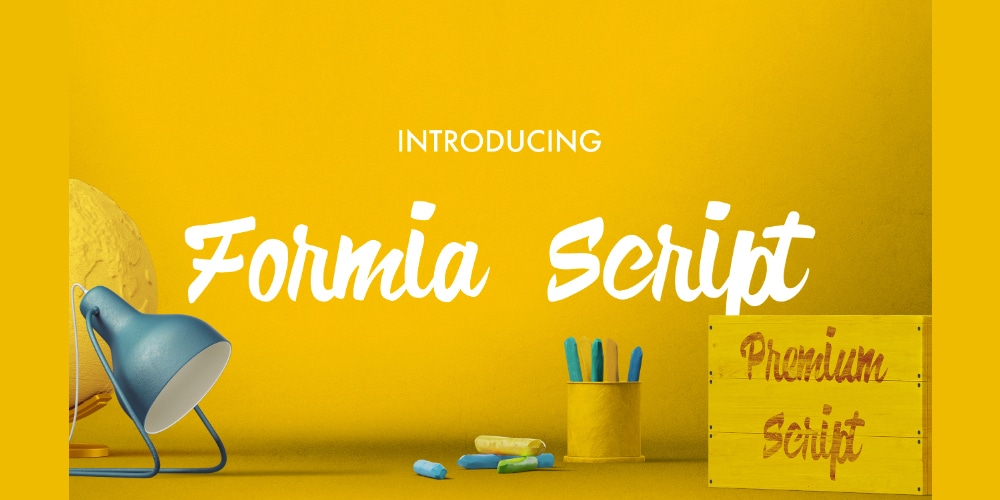 Formia Script is a free handwritten typeface. Formia will work incredible with Poster, Greetings card, T-shirts and some more. This font is free for personal as well as commercial projects.
Little Cutie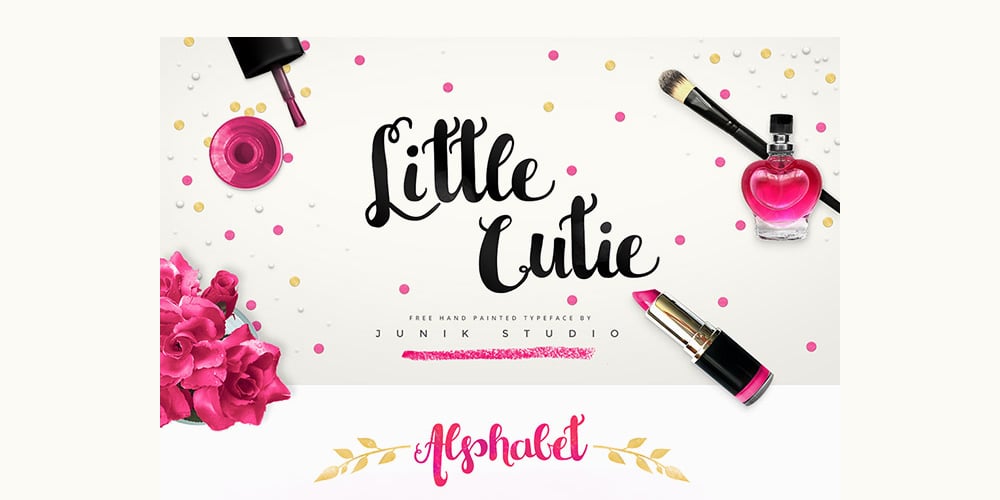 Little Cutie is very artistic and elegant brush-lettered script font.
Anana Brush Font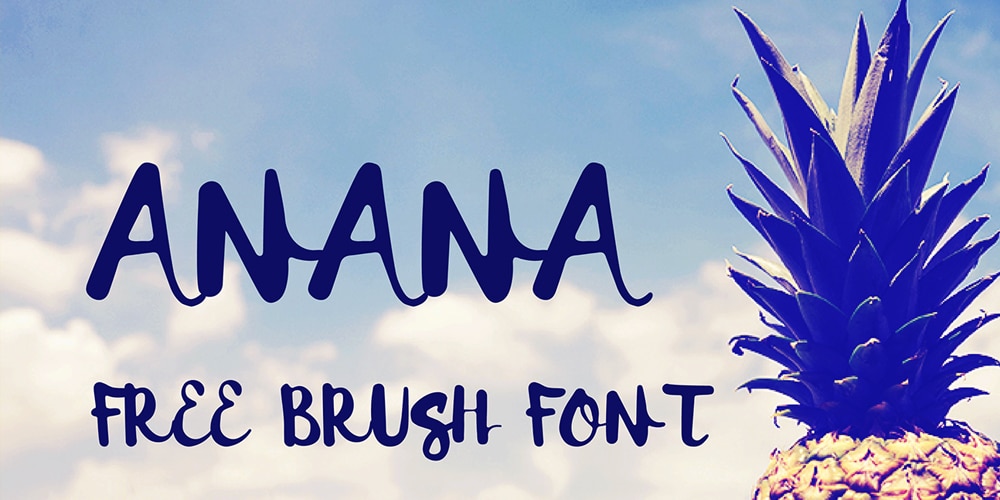 Arkana Script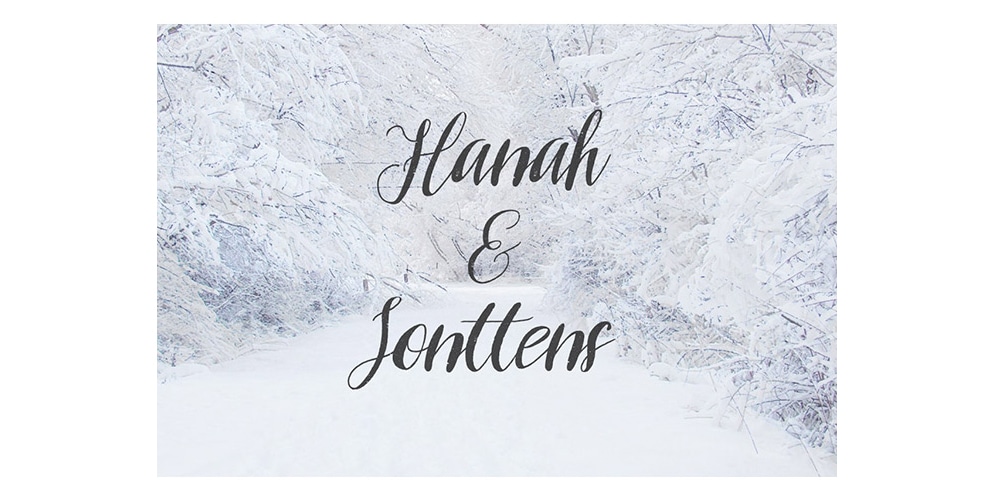 Arkana is an elegant brush script with a wonderful vintage look. Arkana Script would perfectly suit for stationery, logos and much more. The freebie includes TTF, Open Type, and Web Fonts formats.
George Harrison Font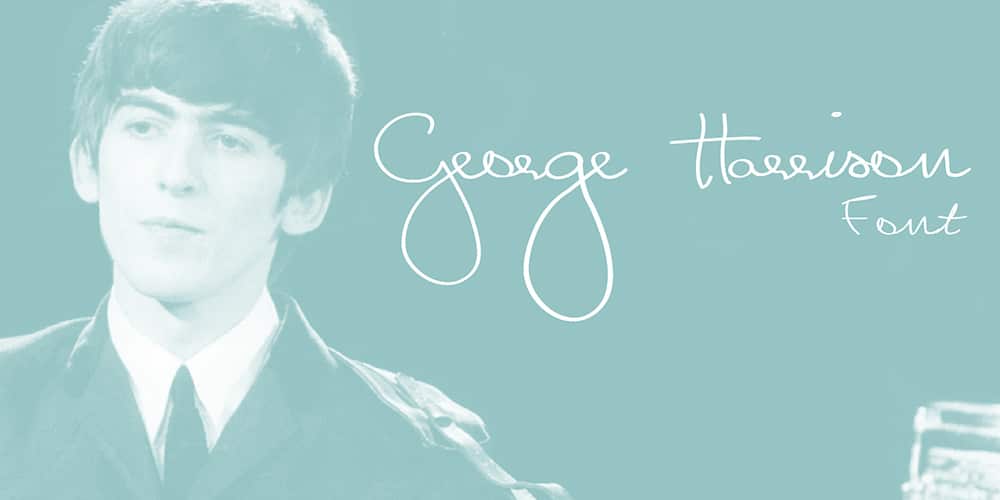 This font designed as a tribute to George Harrison, inspired on his signature.
Diamor Script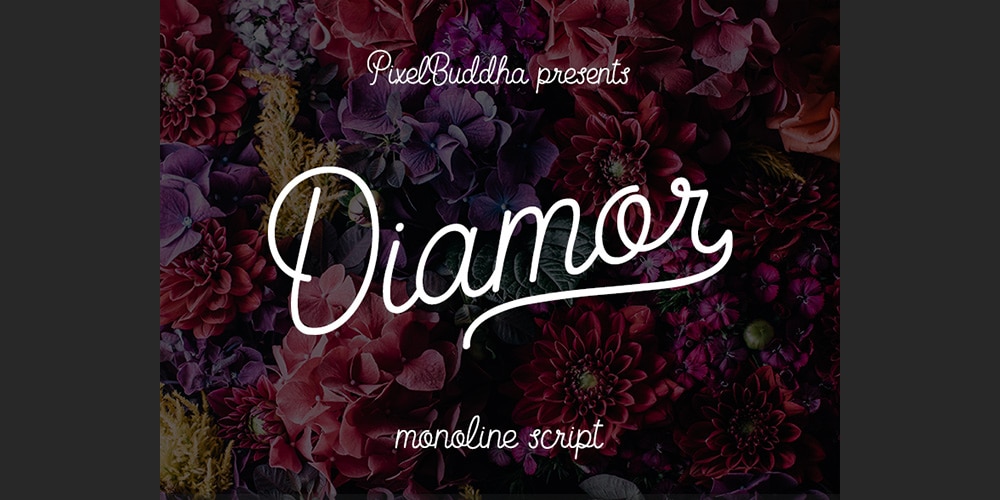 Diamor Script is a fantastic monoline Script font.This font is suitable for invitations, product packaging, quotes, and so much more. The font comes in OTF, TTF, and WebFont formats.
LadyBoy Font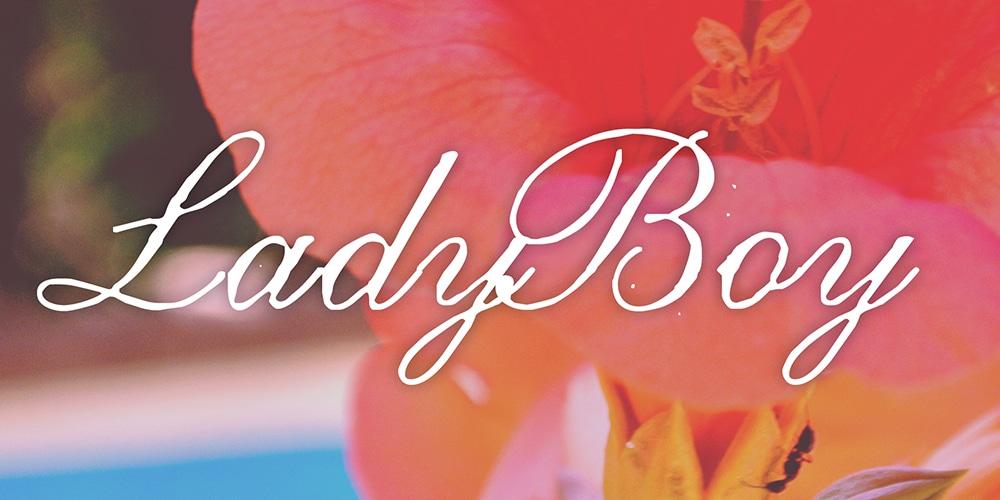 LadyBoy is an excellent calligraphy textual style with sporadic shapes.
Awesawez Script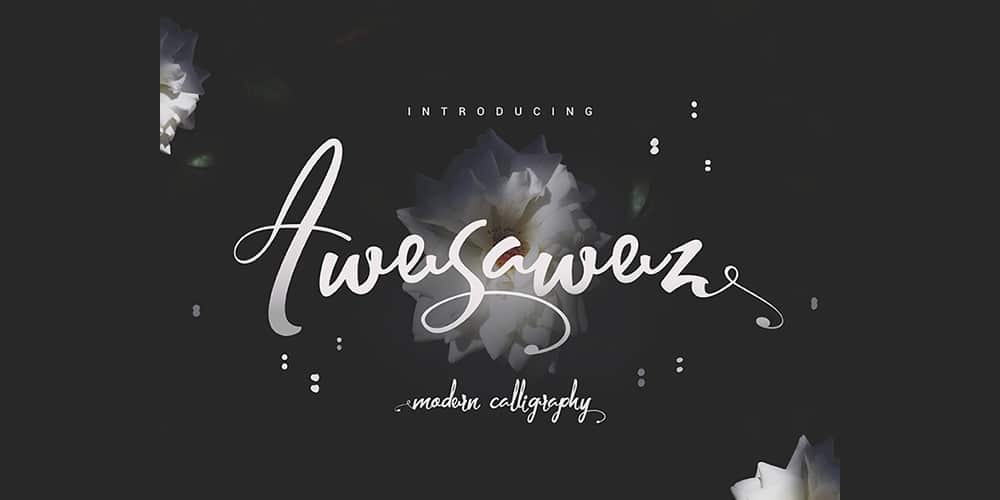 Setta Script Typeface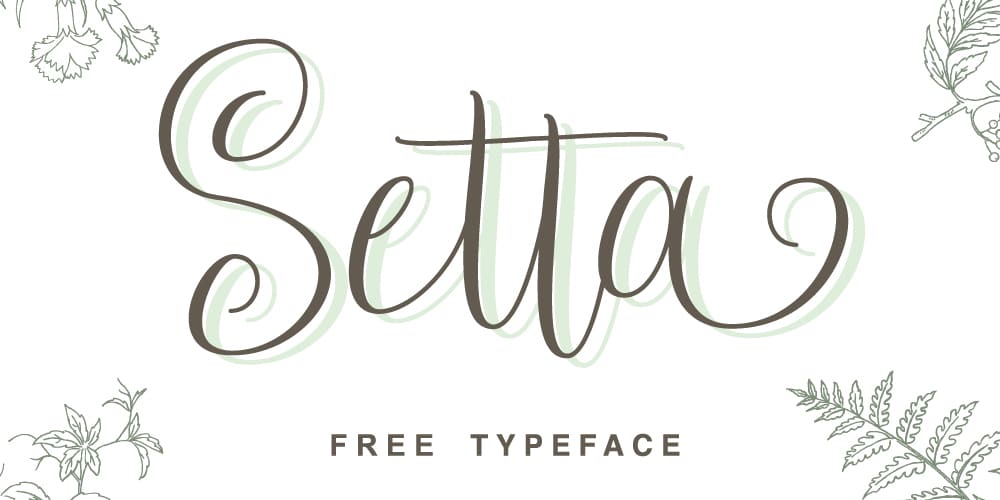 Setta Script Free Typeface is a new modern calligraphy Typeface Fonts collection from Ianmikraz studio, combines from copperplate to contemporary typeface, classic, beauty and elegant touch.Setta Script Free Typeface features 244 glyphs and 69 alternate character contain with opentype features.
Westchester Font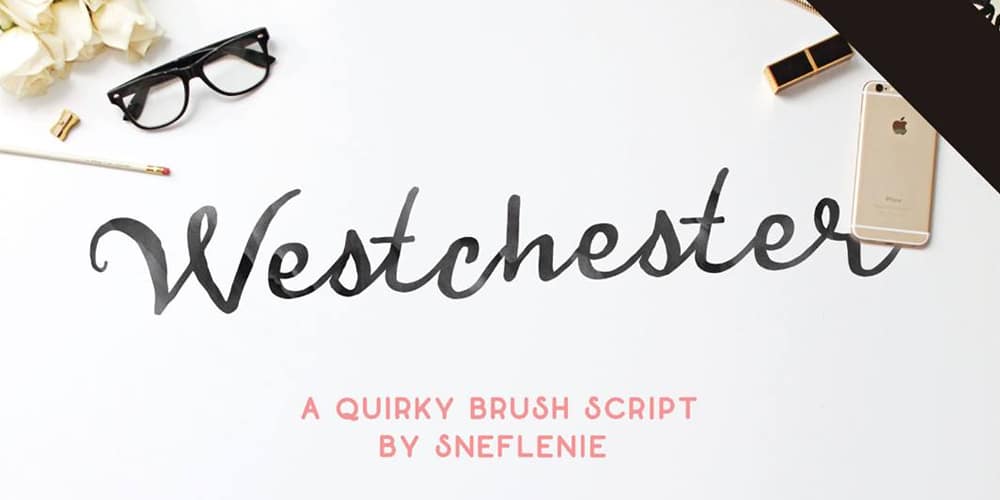 Westchester is a quirky brush script designed by Rawberry Strubarb Ink.It is free for personal & commercial use.
Honey Script Font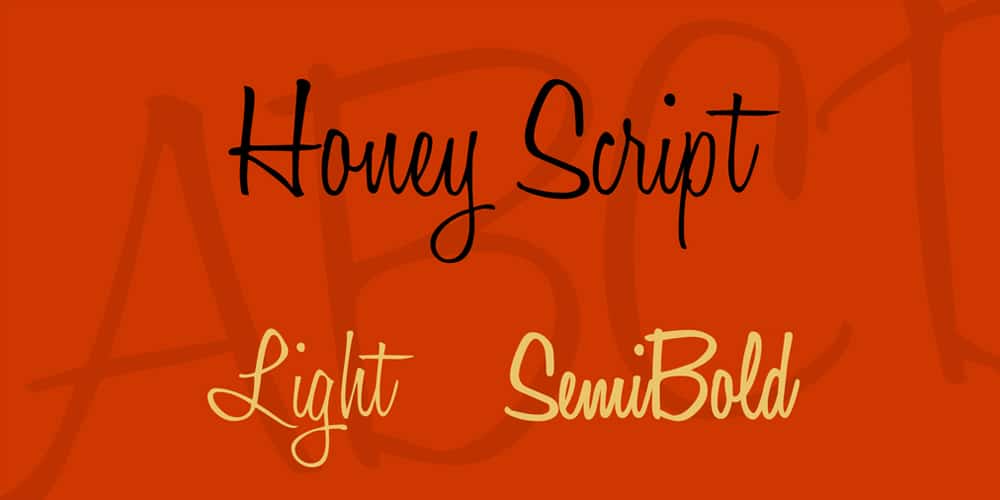 Balqis Font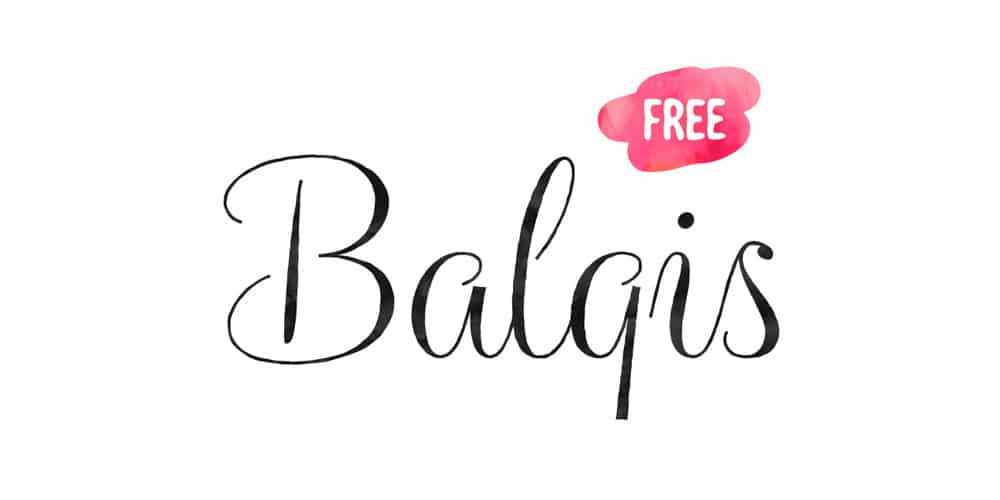 Balqis is a feminine striped-rough calligraphy typeface that presents casual and natural feeling. This font is Suitable for wedding invitations, greeting card designs, logos, etc.
Bukhari Script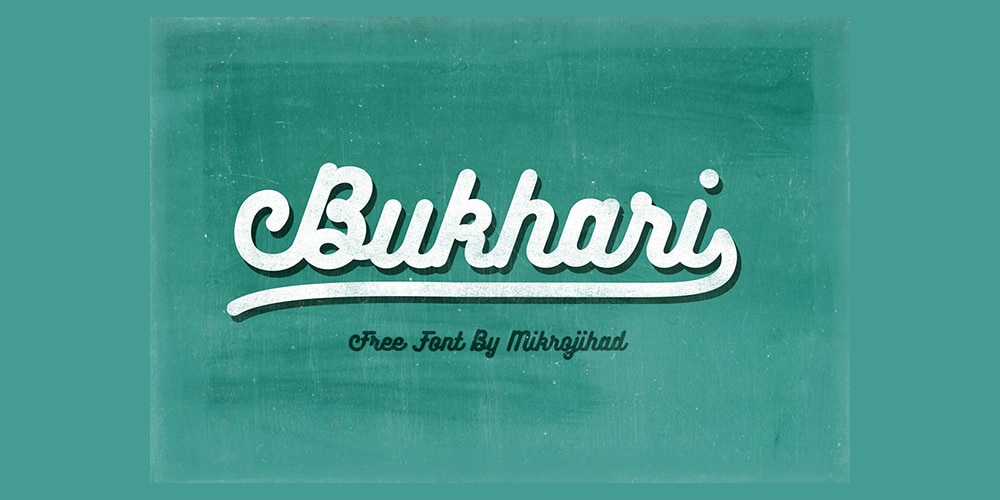 Bukhari Script is a bold monoline cursive font.It is very usefull for various design project, for web or printing, such as a Logotype, Posters, Badges, Signage, Bussiness Card, T-shirt Design, or it can be anything.
Hamster Script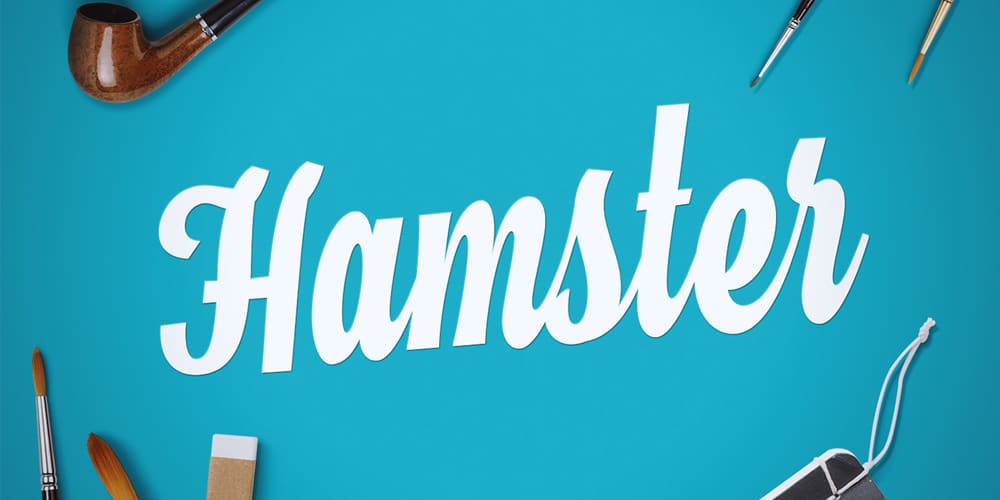 Hamster is a cursive well inspired by brush letters and traditional sign portrait.Suitable for branding/identity, clothing/t-shirt design, signage, headlines, poster, etc.
Monogram Script Font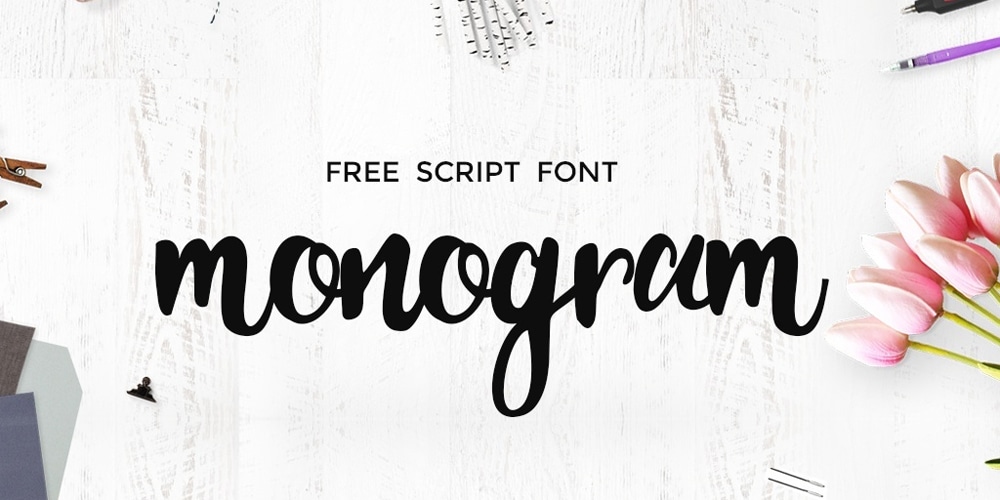 Dancing Script Font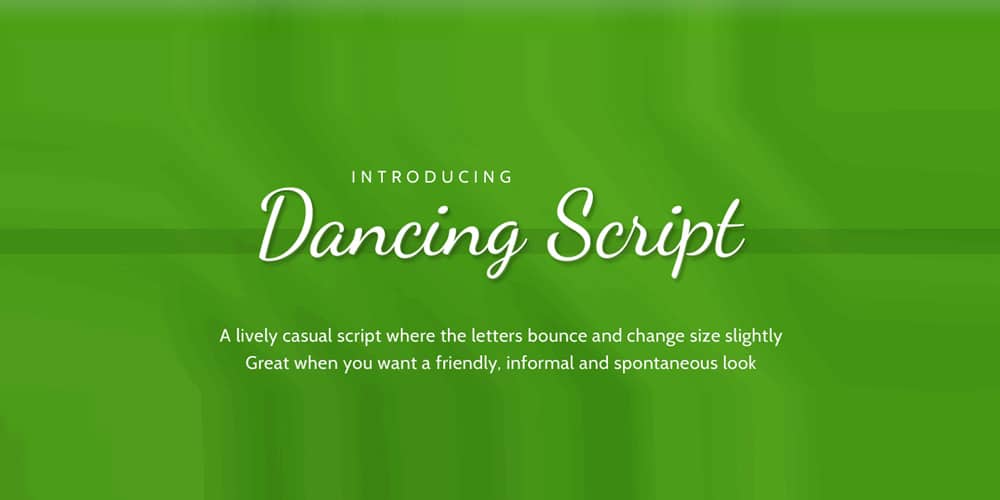 Oleo Script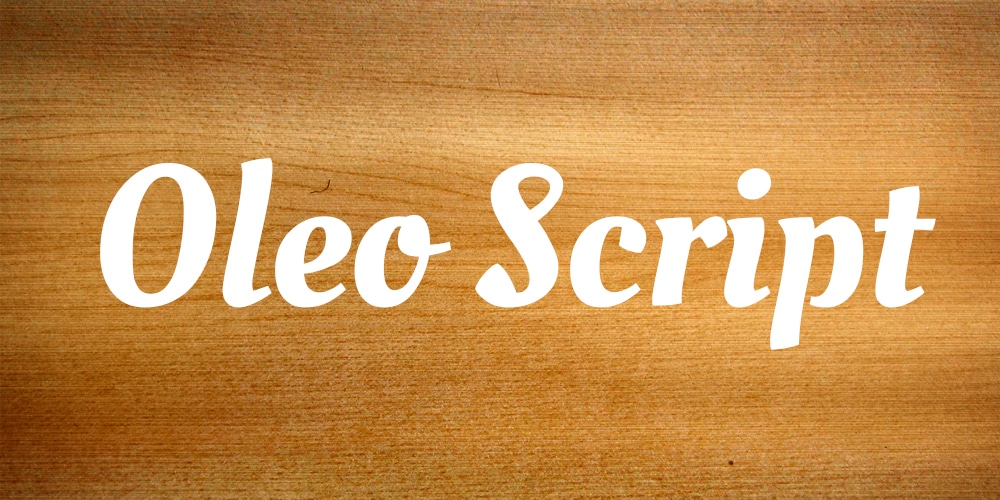 Michelle Handmade Script Font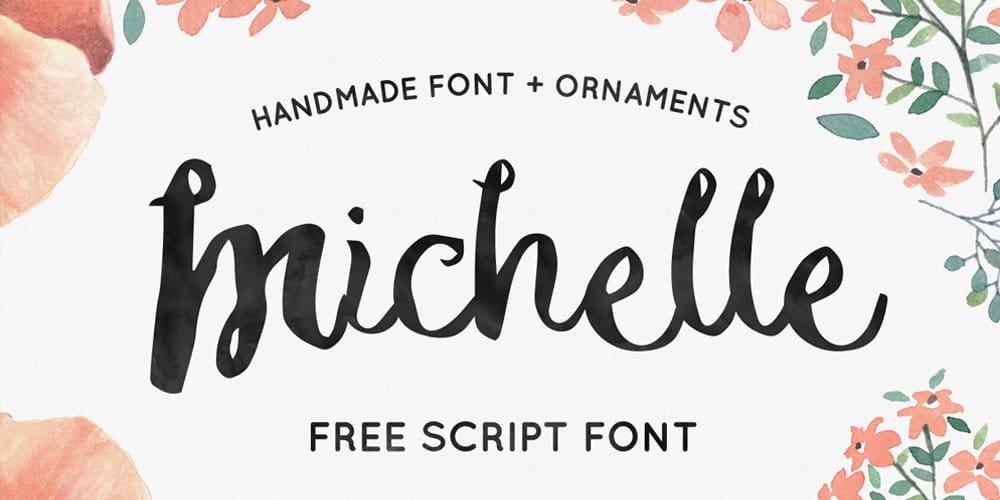 Sprightly Two Hand Written Script Font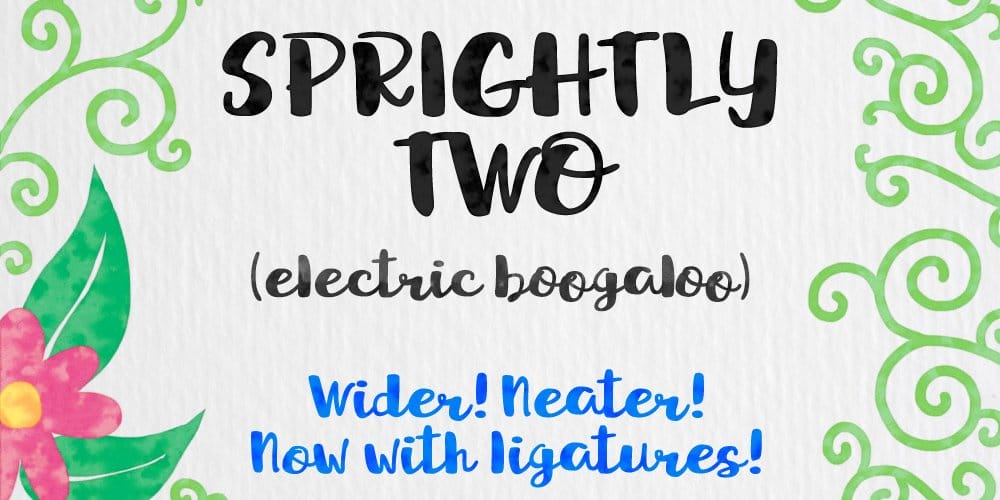 Allura Font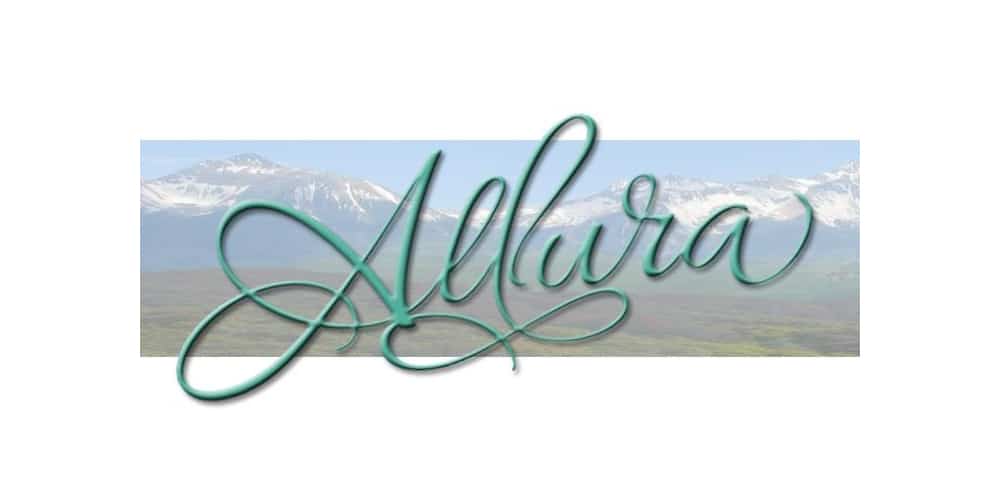 Beth Ellen Font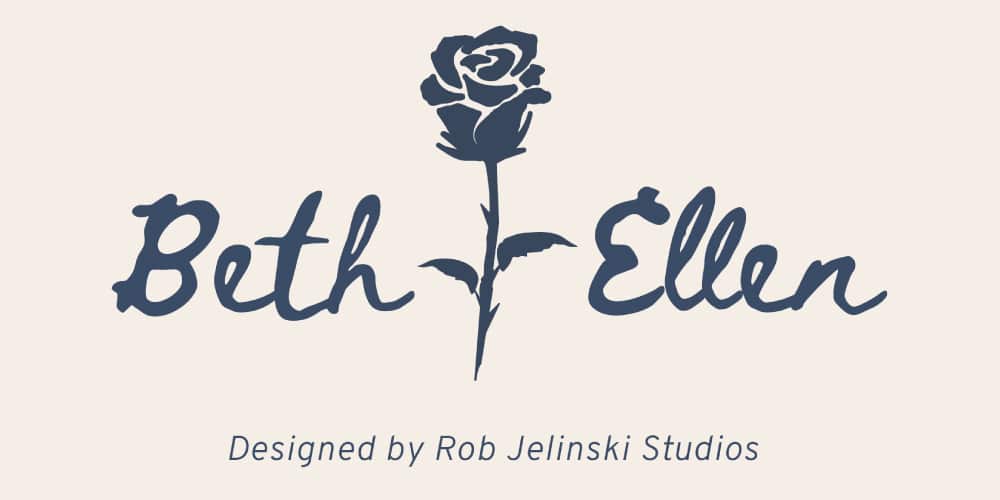 Scriptina Pro Font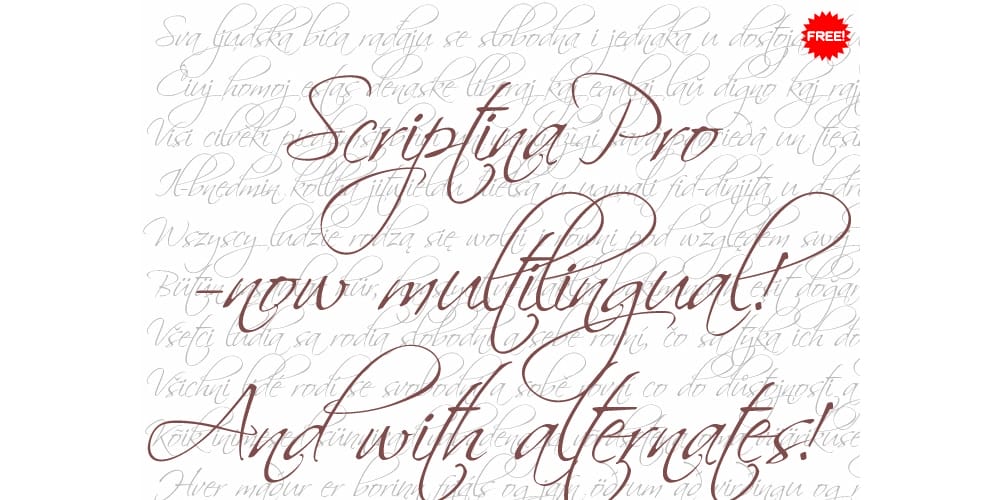 Just Smile Font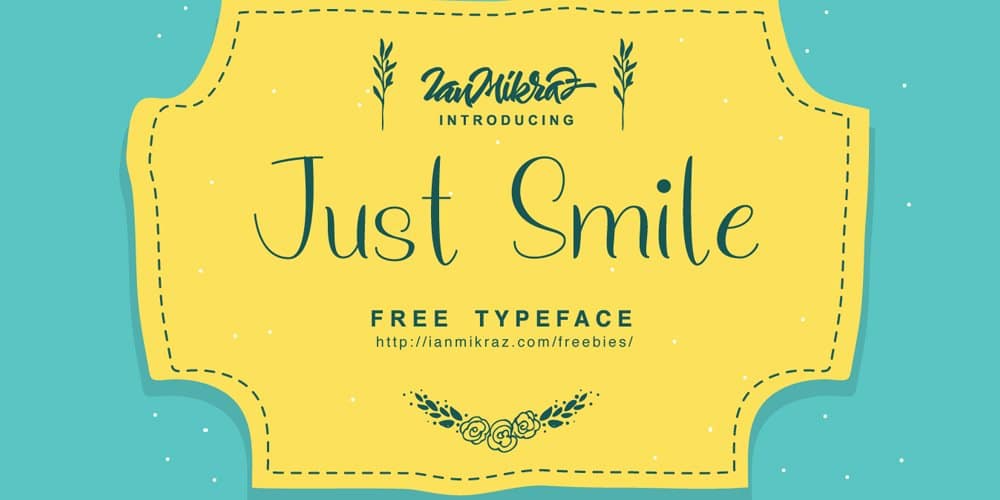 Just Smile Free Font Typeface is a new Typeface Fonts Collection from Ianmikraz studio. Just Smile Free Font Typeface is suitable for Apparel Brand, any greeting cards, Painting design style, or any design that needs natural and personal touch.
Braxton Font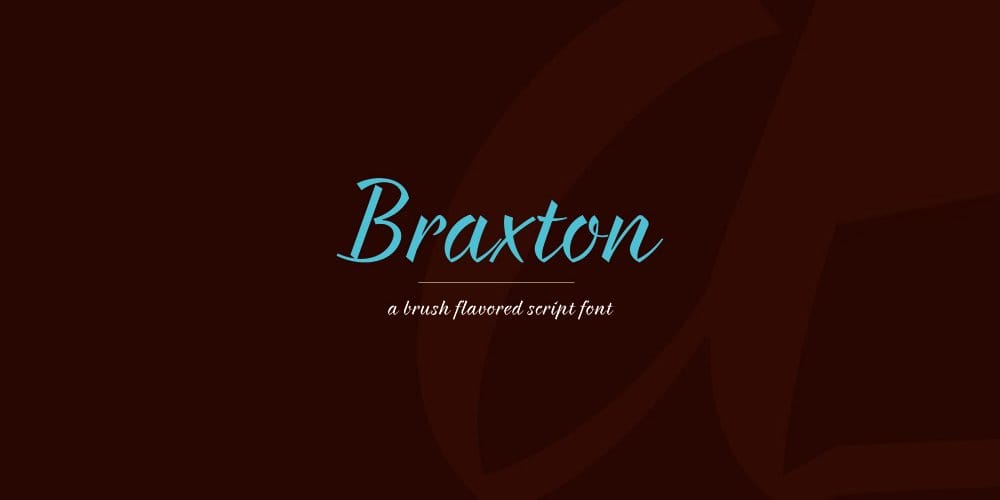 Braxton is a brush flavored script free font.
Playball Font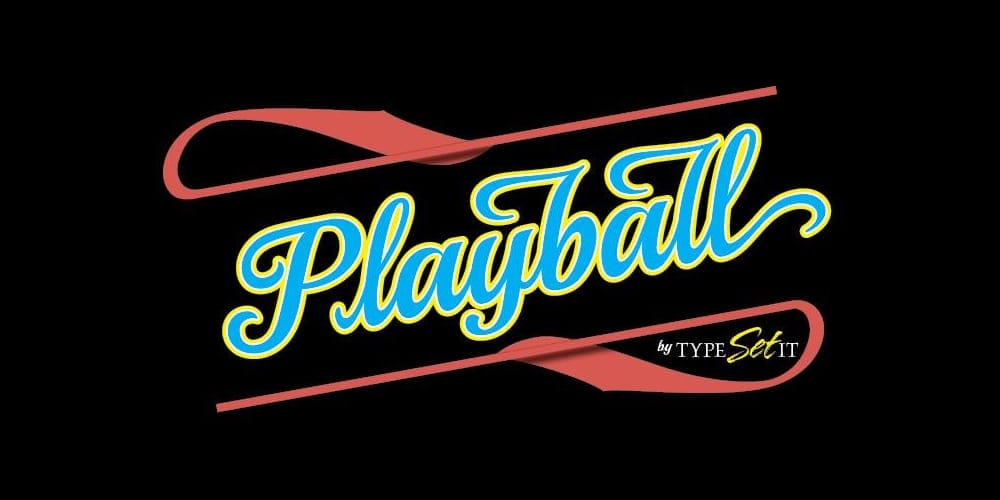 Playball is a connecting script, ideal for festive occasions and sporty events.
Ambarella Typeface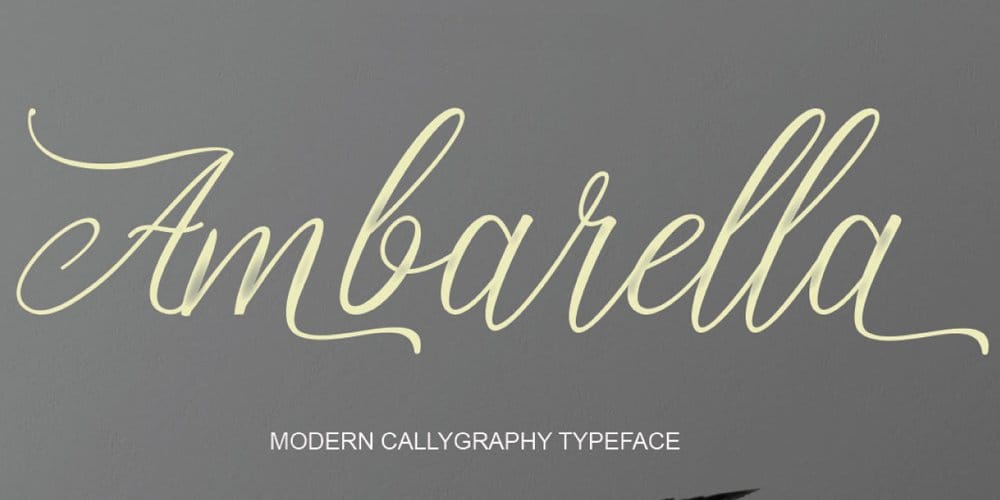 Ambarella is a lovely current calligraphy typeface made by Polem Studio. Ambarella is accessible for free exclusively on Pixel Surplus. It incorporates different swashes, alternates and Western European characters.
Max Well Font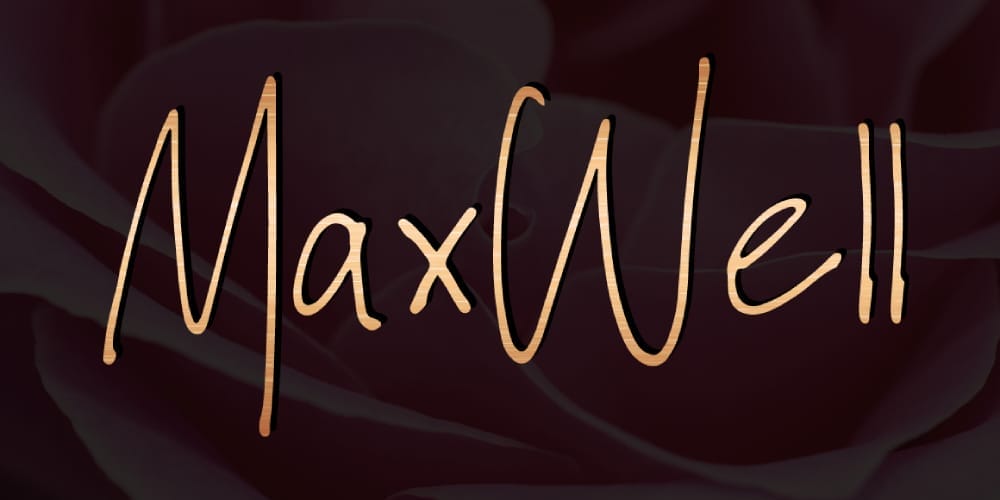 Great Vibes Font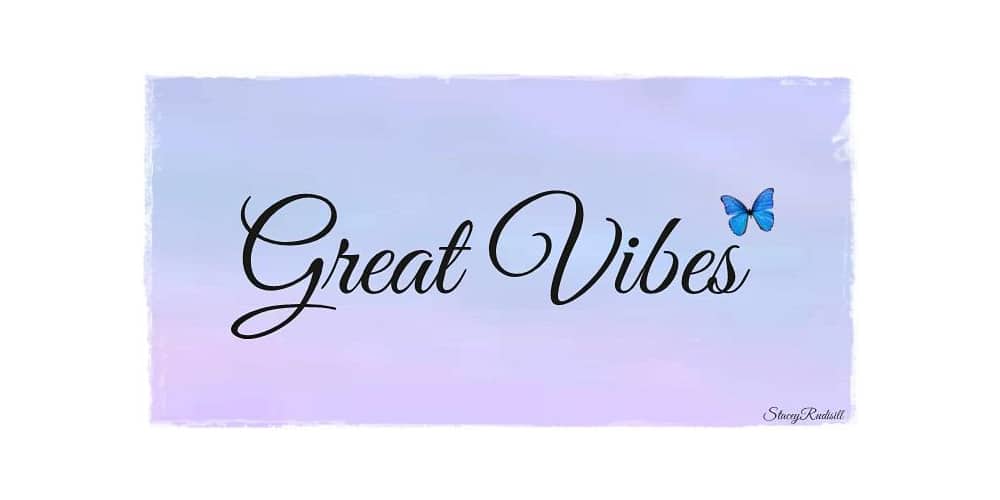 Great Vibes is a perfectly streaming connecting script. It has neatly looping ascenders and descenders as well as elegant uppercase forms. Great Vibes is a Unicode typeface that supports languages that use the Latin script and its variants, and could be expanded to support other scripts.
Oh Script Font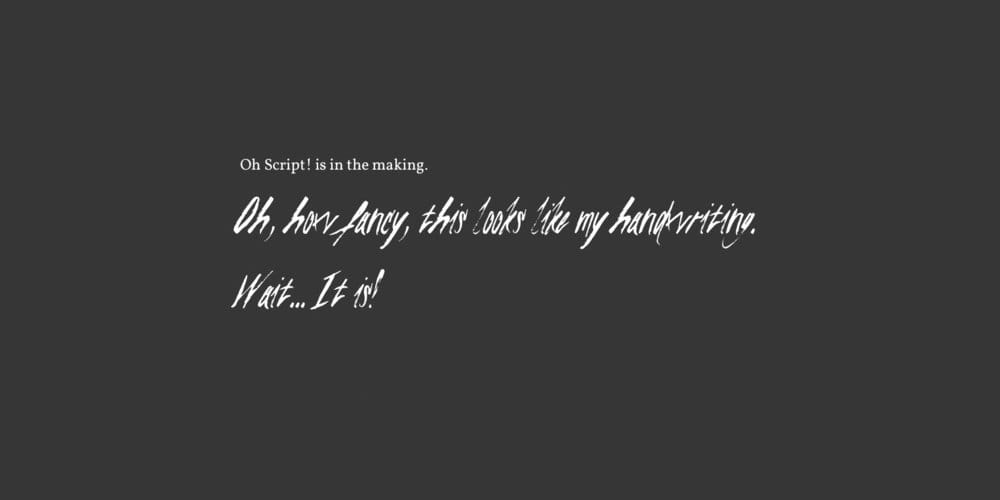 Sofia Font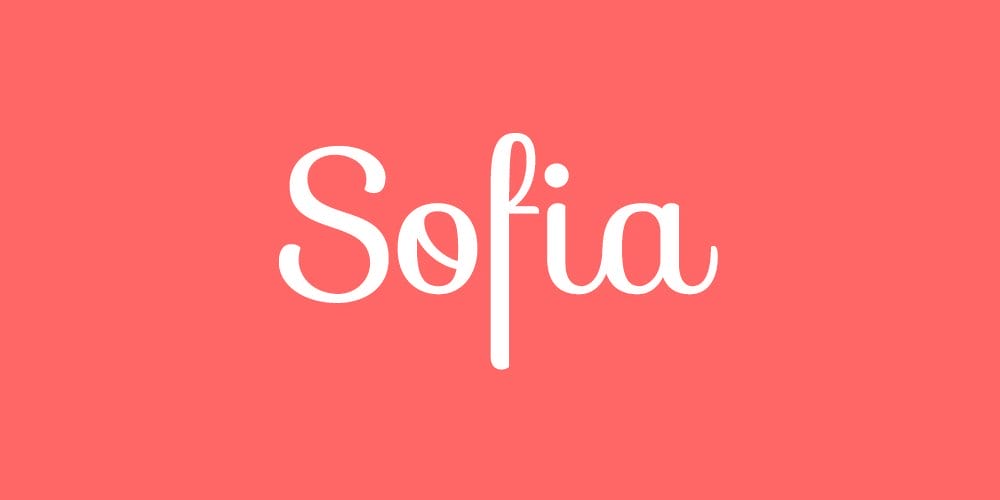 Milkshake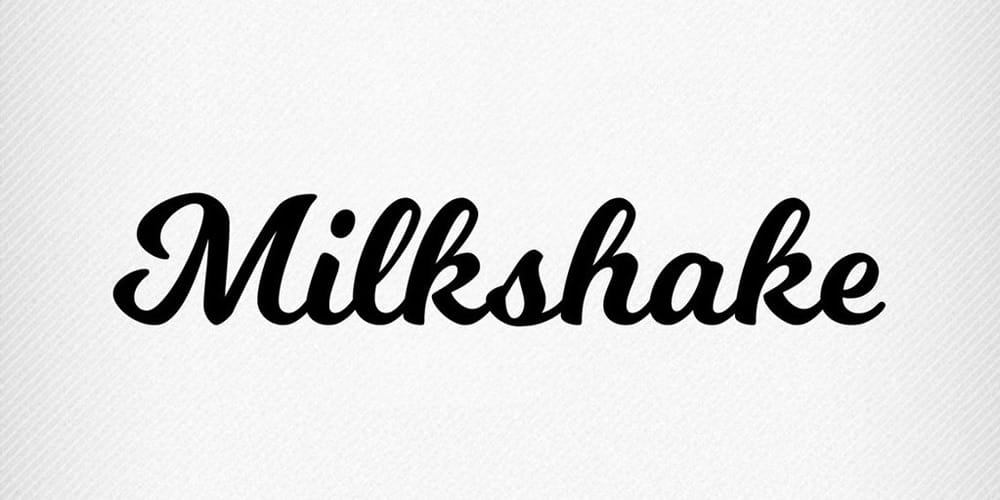 Sail Font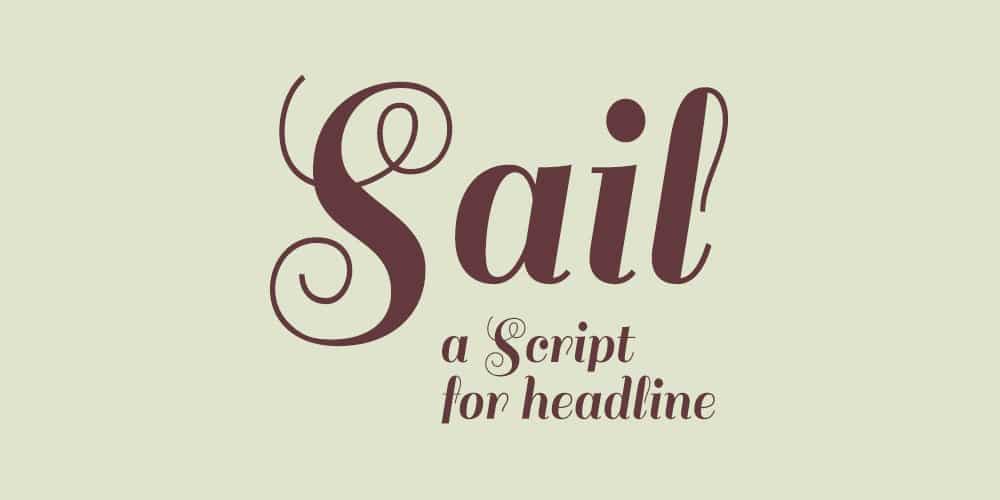 Wildera Font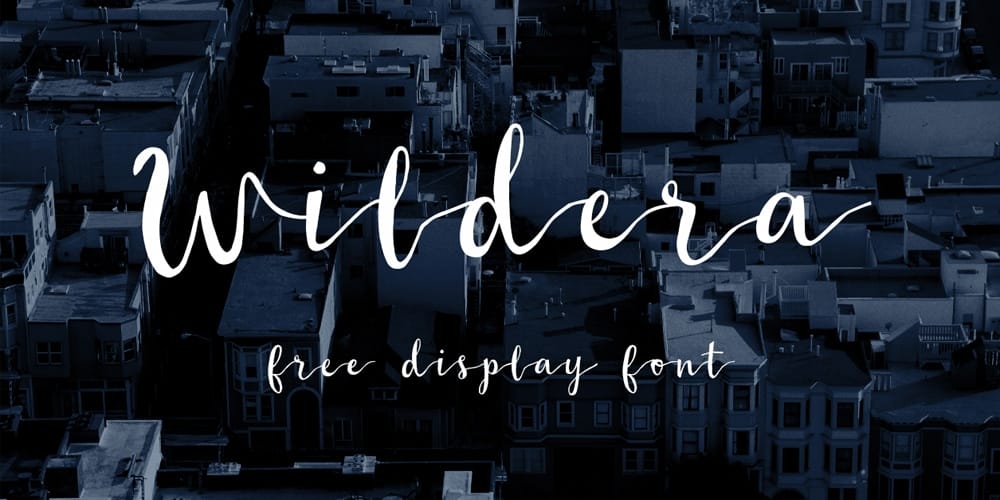 Tormentor Handwritten Font