Best Google Fonts for Web Design Projects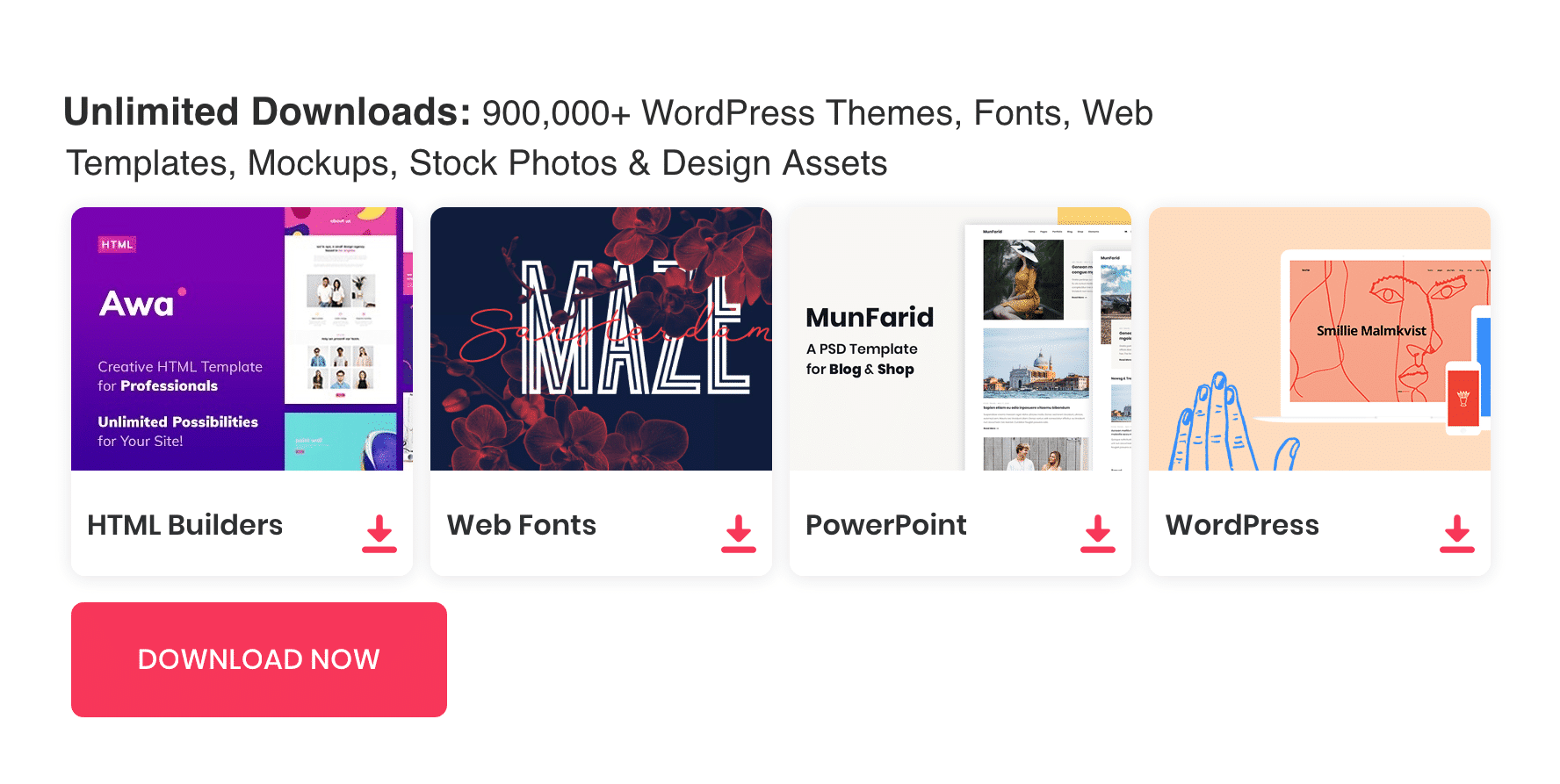 As web designers we're all getting a bit bored of using the same old web-safe fonts. Arial, Verdana and Times New Roman sound familiar to you? This Post is a roundup of 10 best google fonts for web design projects.
Google Web Fonts provides high-quality web fonts that you can include in your pages using the Google Web Fonts API. Google Fonts has three distinct advantages that make it ideal for many freelancers and small businesses: It requires no sign-up, it's open source and free, and the deployment of fonts is fast. One thing they offer [that a lot of other services don't] is the ability to download their fonts to your desktop for use in design comps. Google Fonts also tends to be faster; if a user visits a different website using the same font, it is already pre-loaded when they visit yours.
The Google Web Font directory has grown into an amazing resource for designers. Not only does it allow for more creativity in your web designs, you can even use the fonts to improve your SEO and really stand out from the crowd. Read on to find out more
One of the big issues with web fonts still is licensing. If you host a font file yourself you have to really make sure that you have the rights to do so. And the responsibility is entirely up to you. Using the fonts in the fonts api you don't have to worry about these things as they're all open source.
Abril Fatface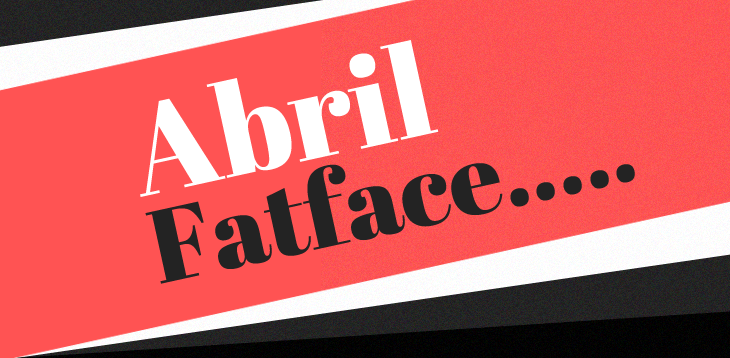 Abril Fatface is part of a bigger type family system, Abril, which includes 18 styles for all Display and Text uses. The titling weights are a contemporary revamp of classic Didone styles, display both neutrality and strong presence on the page to attract reader attention with measured tension by its curves, good color and high contrast.
Abril Fatface in particular is inspired by the heavy titling fonts used in advertising posters in 19th century Britain and France. The thin serifs and clean curves lend the typeface a refined touch that give any headline an elegant appearance. The Extended Latin character set supports over 50 languages, including those from Central and Northern Europe.
Abril is designed by TypeTogether – Veronika Burian & José Scaglione. The additional weights of Abril can be seen at www.type-together.com/Abril
Cherry Swash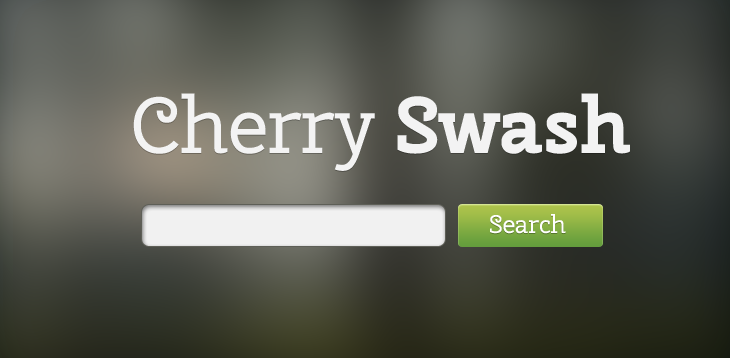 Cherry Swash is a contemporary slab-serif, with no stroke contrast yet eye-catching form with its elegant swash capitals. This typeface will look at its best in your headlines and logos.
Josefin Slab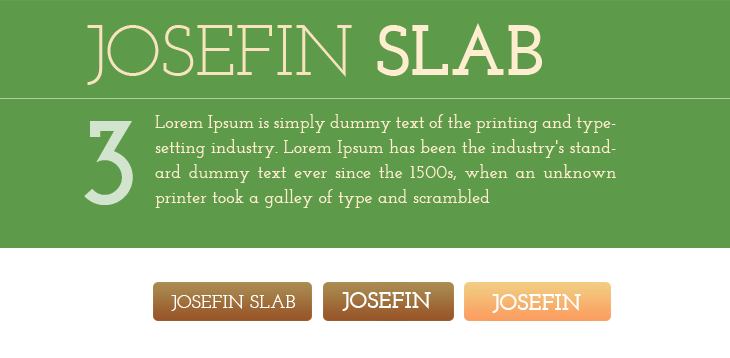 Josefin Slab was the first typeface–at least in my mind–I designed! But I decided to start simple with Josefin Sans. Following the 1930s trend for geometric typefaces, it just came to me that something between Kabel and Memphis with modern details will look great.
I wanted to stick to the idea of Scandinavian style, so I put a lot of attention to the diacritics, especially to "æ" which has loops connecting in a continuous way, so the "e" slope was determined by this character.
It also has some typewriter style attributes, because I've liked the Letter Gothic typeface since I was in high school, and that's why I decided to make a Slab version of Josefin Sans.
Lato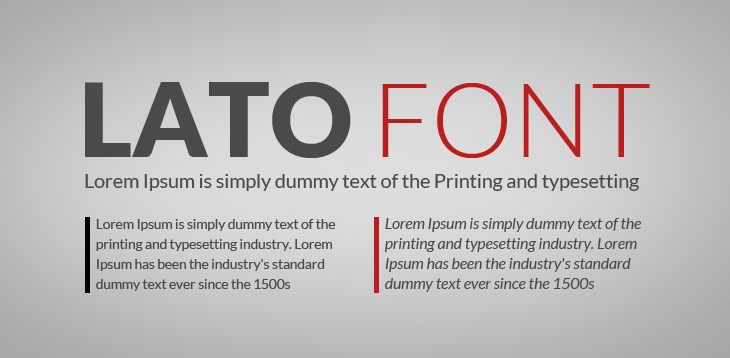 Lato is a sanserif typeface family designed in the Summer 2010 by Warsaw-based designer Łukasz Dziedzic ("Lato" means "Summer" in Polish). In December 2010 the Lato family was published under the open-source Open Font License by his foundry tyPoland, with support from Google.
Offside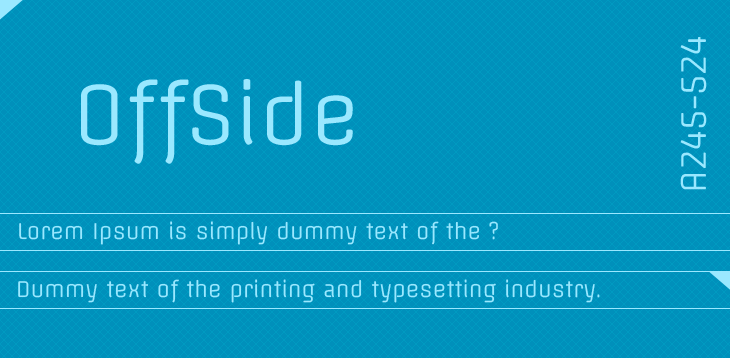 The main feature of Offside is its simple structure and monoline stroke. It is modern, slightly condensed, with large counters to achieve excellent readability on the web, even in small sizes. Its design details make it also suitable for writing headlines or signage with great clarity and prestige.
Open Sans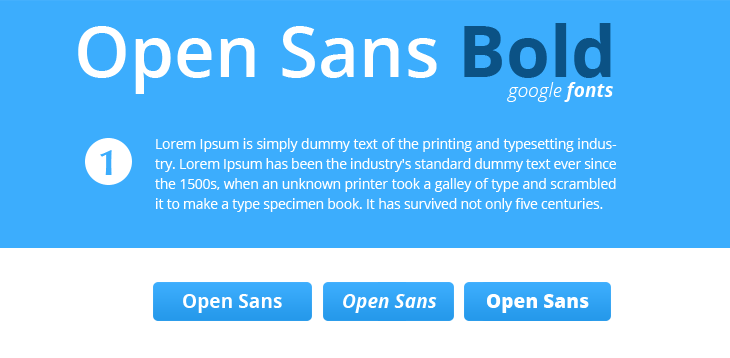 Open Sans is a humanist sans serif typeface designed by Steve Matteson, Type Director of Ascender Corp. This version contains the complete 897 character set, which includes the standard ISO Latin 1, Latin CE, Greek and Cyrillic character sets. Open Sans was designed with an upright stress, open forms and a neutral, yet friendly appearance. It was optimized for print, web, and mobile interfaces, and has excellent legibility characteristics in its letterforms.
Playfair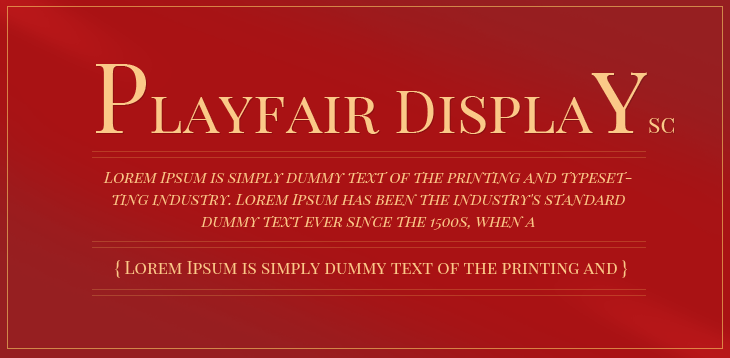 Playfair is a transitional design. From the time of enlightenment in the late 18th century, the broad nib quills were replaced by pointed steel pens. This influenced typographical letterforms to become increasingly detached from the written ones. Developments in printing technology, ink, and paper making, made it possible to print letterforms of high contrast and delicate hairlines.
Volkorn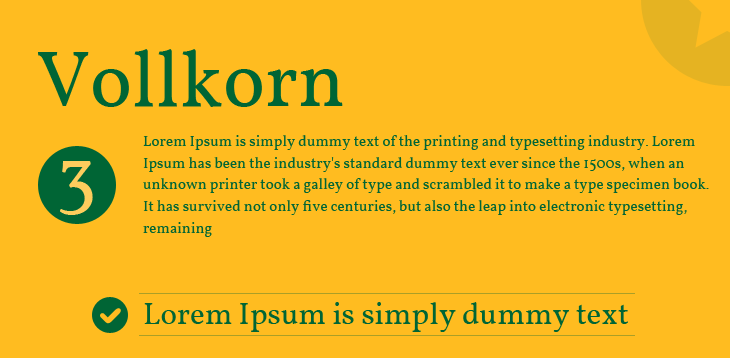 Vollkorn came into being as my first type designing attempt. I published the Regular in 2005 under a Creative-Commons-License. Until the counter finally collapsed two years later it had been downloaded thousands of times and used for web and print matters. It intends to be a quiet, modest and well working text face for bread and butter use.
PT Sans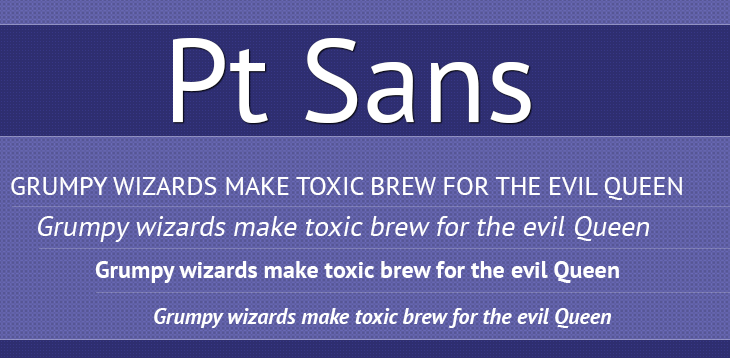 PT Sans was developed for the project "Public Types of Russian Federation." The second family of the project, PT Serif, is also available.
The fonts are released with a libre license and can be freely redistributed: The main aim of the project is to give possibility to the people of Russia to read and write in their native languages.
The project is dedicated to the 300 year anniversary of the civil type invented by Peter the Great in 1708–1710. It was given financial support from the Russian Federal Agency for Press and Mass Communications.
Cabin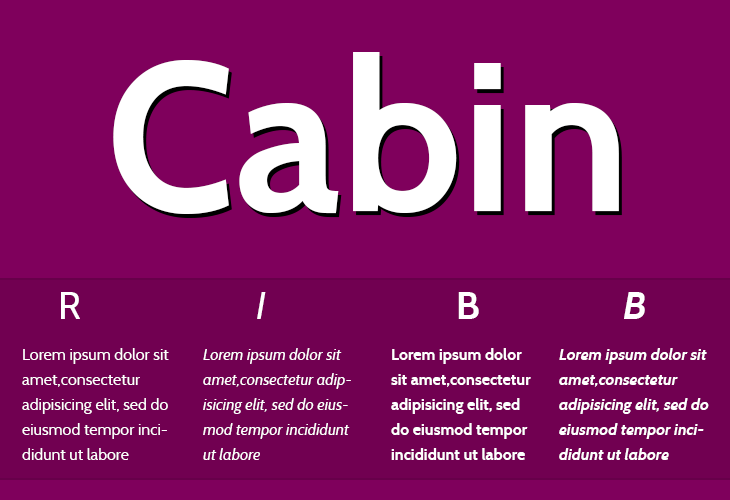 The Cabin font family is a humanist sans with 4 weights and true italics, inspired by Edward Johnston's and Eric Gill's typefaces, with a touch of modernism.