50+ Best Wireframing & Prototyping Tools for Web Designers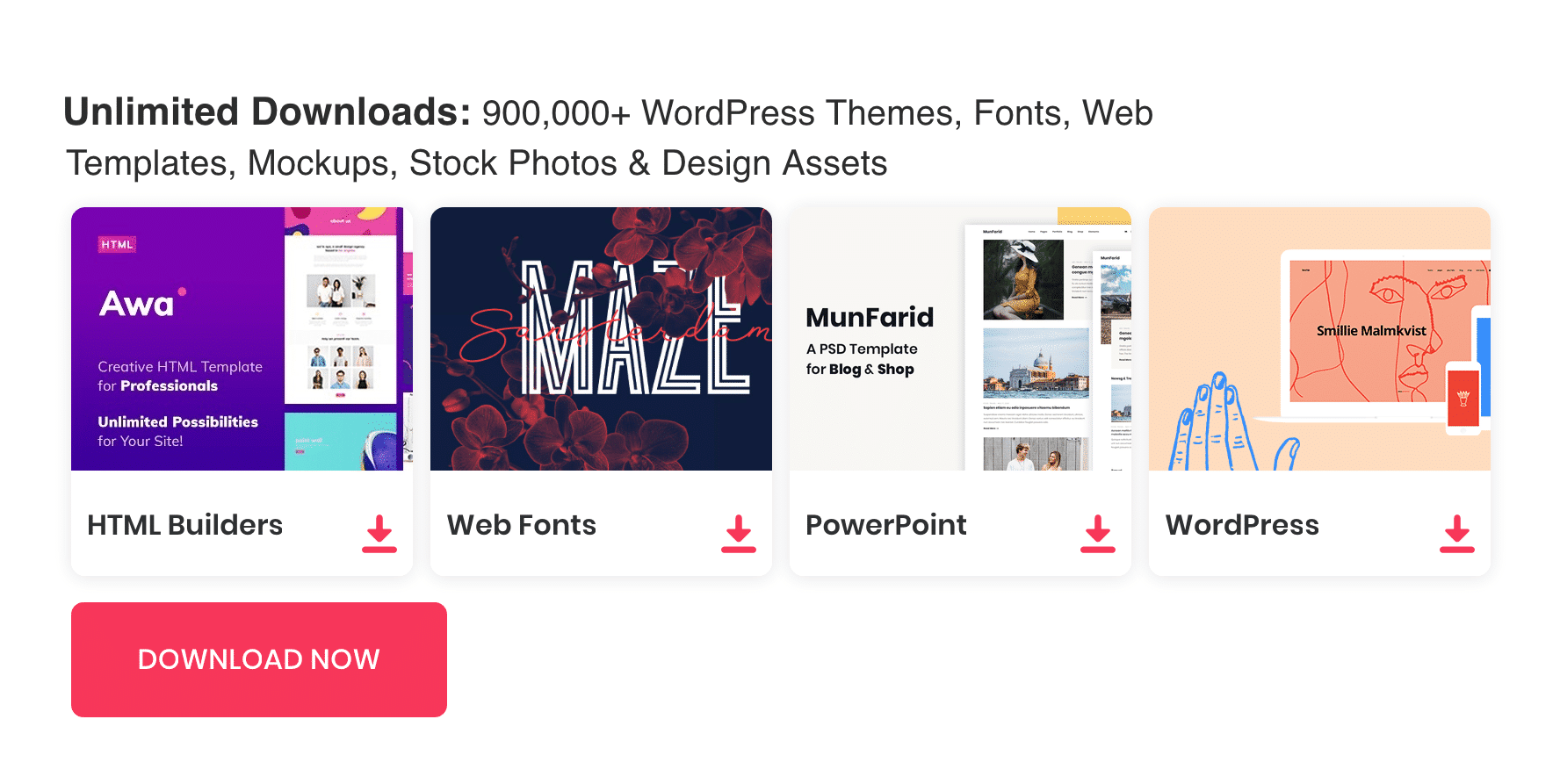 A website wireframe also known as a page schematic or screen blueprint, is a visual guide that represents the skeletal framework of a website. Wireframes are created by User Experience professionals called Interaction Designers. The interaction designers who have broad backgrounds in visual design, information architecture and user research, create wireframes for the purpose of arranging elements to best accomplish a particular purpose. The purpose is usually being informed by a business objective and a creative idea. The wireframe depicts the page layout or arrangement of the website's content, including interface elements and navigational systems, and how they work together. The wireframe usually lacks typographic style, color, or graphics, since the main focus lies in functionality, behavior, and priority of content. In other words, it focuses on what a screen does, not what it looks like. Wireframes can be pencil drawings or sketches on a whiteboard, or they can be produced by means of a broad array of free or commercial software applications.
Wireframes are extremely important in web design. Whether you're designing a brand new website, or tweaking certain elements of a live-site, wireframing provides an extremely cost effective way to design something out, really really fast. Wireframing makes it super easy to represent where various elements will go.
See also : Best 50 Free Book Apps for iPad, iPhone and iPod of 2012
We have a list of 50+ Best Wireframing and Prototyping Tools for Web Designers. The tools in this list will allow creating wireframes of minimal or high fidelity, whatever you want. So check out this great list and pick the tools that you like the best!
Marvel App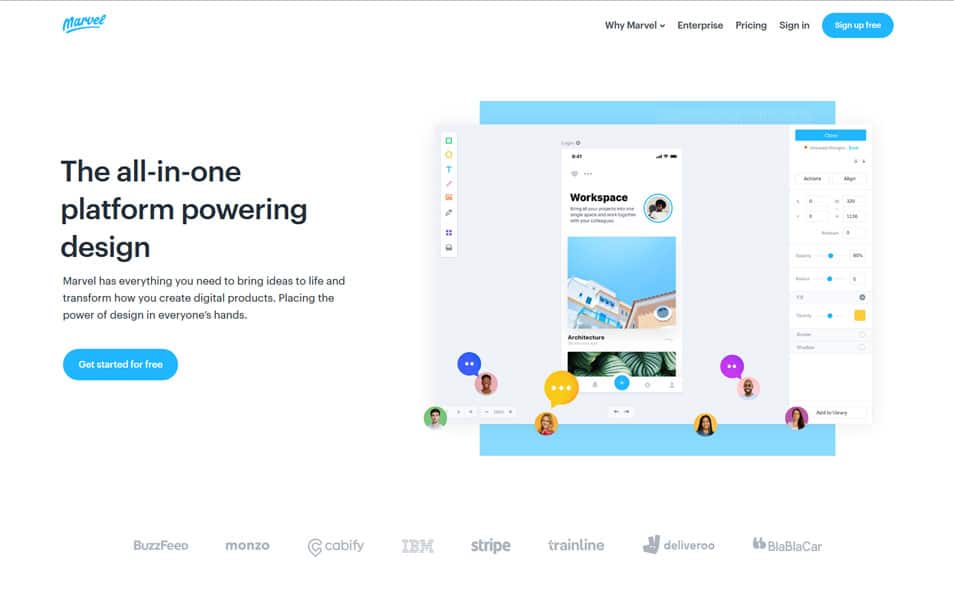 The collaborative design platform. Wireframe, prototype, design online and create design specs in one place. Or create an integration with our API.
InVision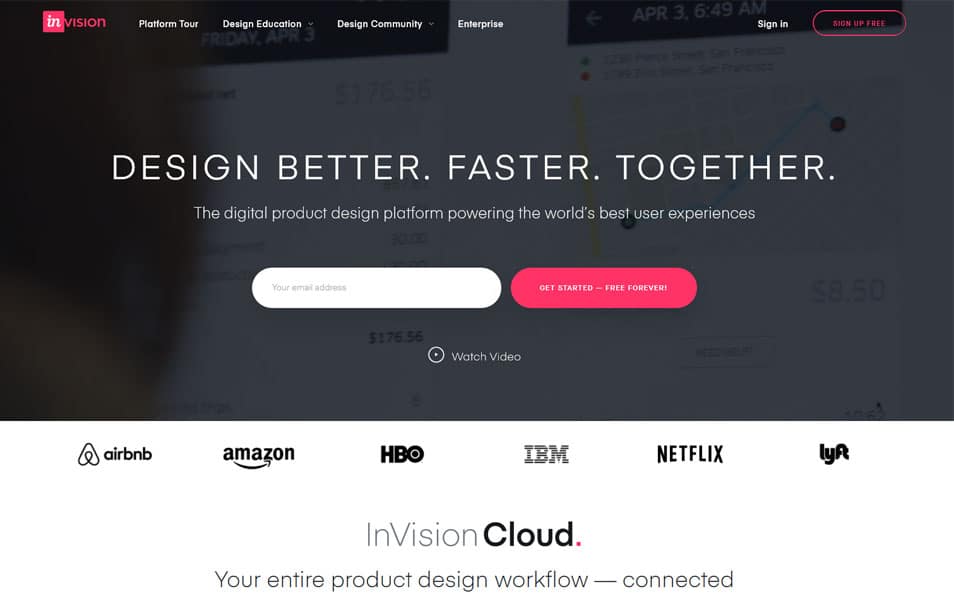 InVision is the digital product design platform used to make the world's best customer experiences.
Justinmind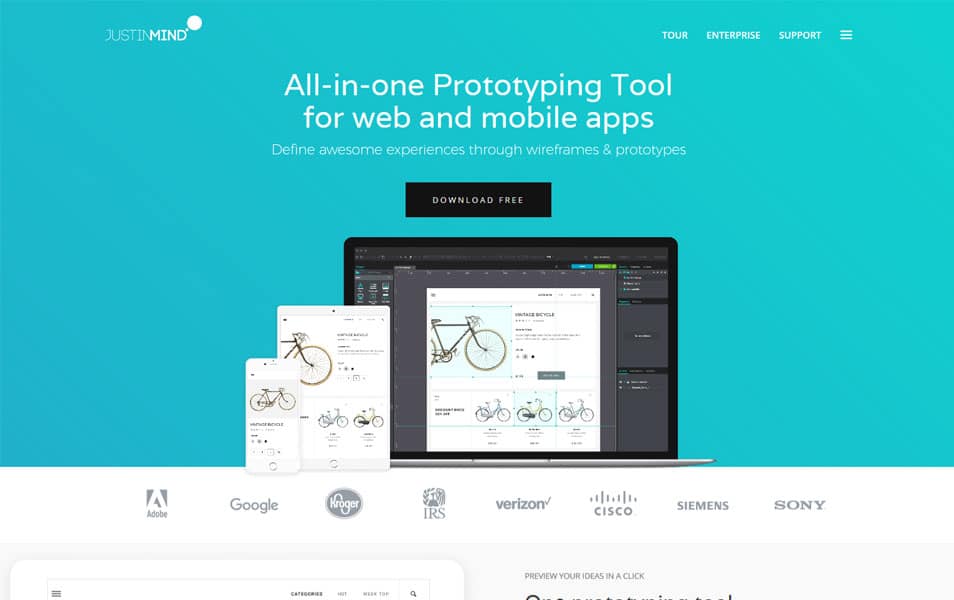 Free UI prototyping tool to design hi-fi prototypes and wireframes for your websites, web and mobile apps. Download Justinmind for Windows and MacOS.
Flinto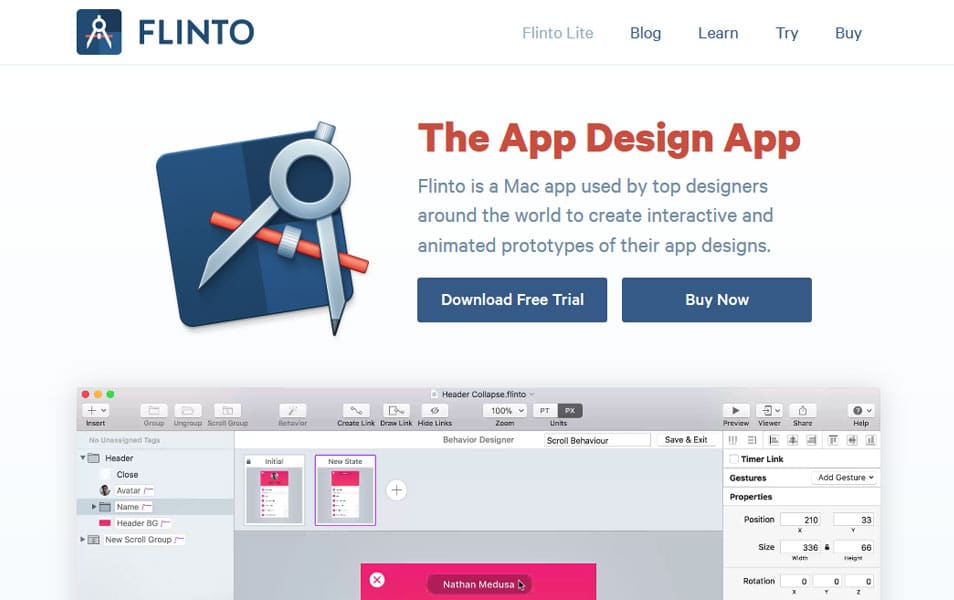 Flinto is a Mac app used by top designers around the world to create interactive and animated prototypes of their app designs.
Proto.io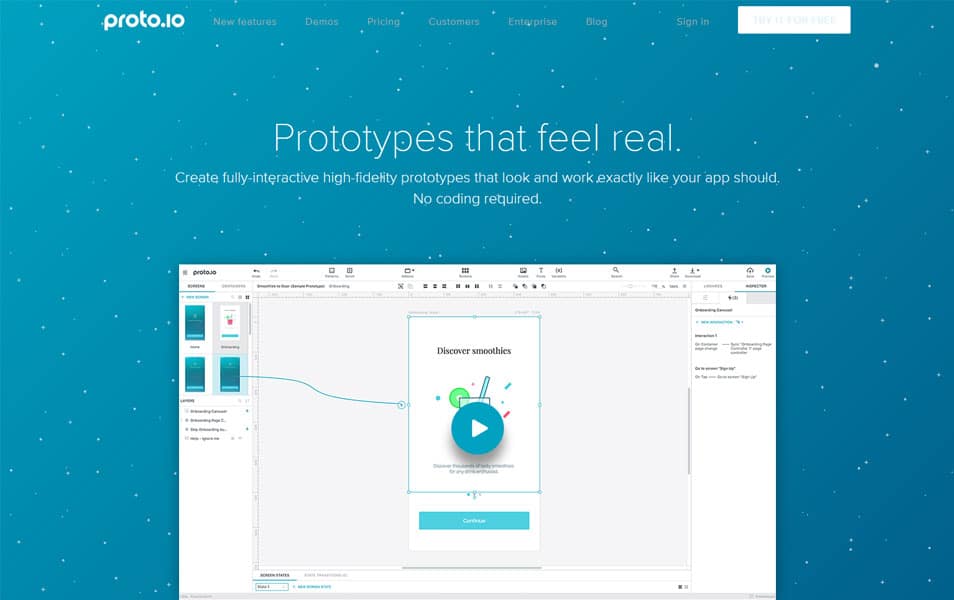 Create fully-interactive high-fidelity prototypes that look and work exactly like your app should. No coding required.
Origami Studio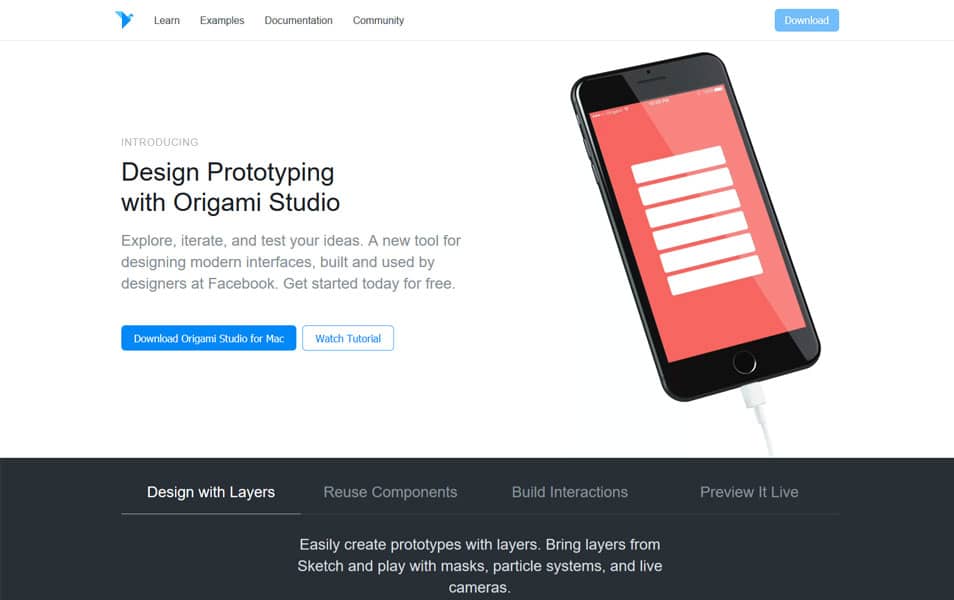 A new tool for designing modern interfaces, built and used by designers at Facebook.
Axure RP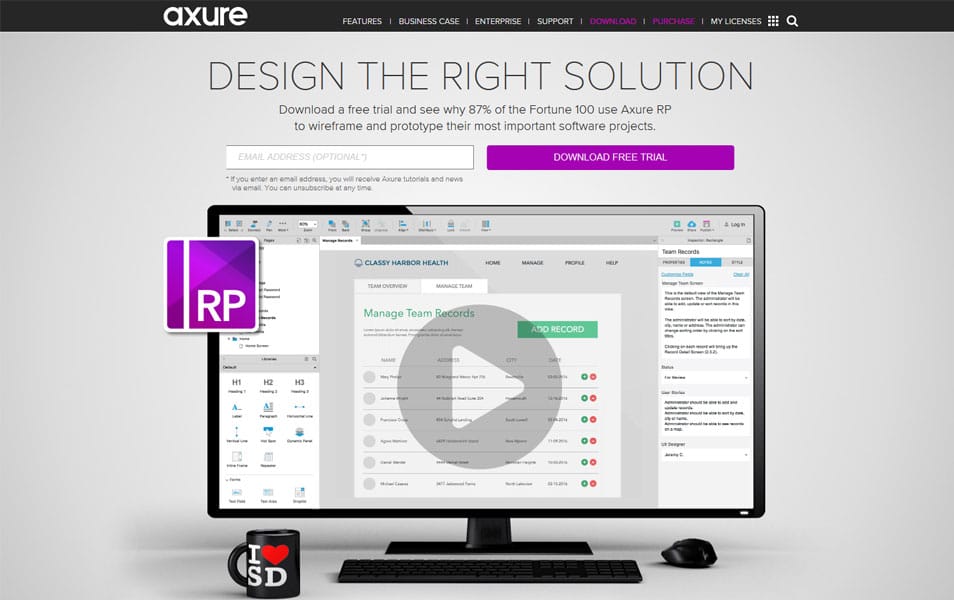 Axure RP gives business and UX professionals diagramming, documentation and interactive tools to design and share prototypes and specifications.
FluidUI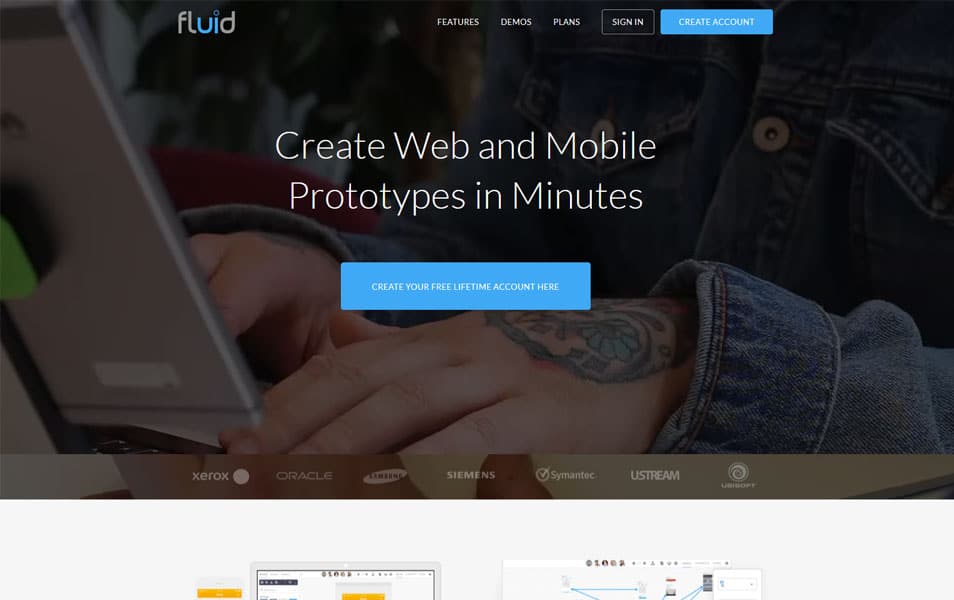 Fluid UI is the smartest, fastest browser based mobile app prototyping tool.
Prott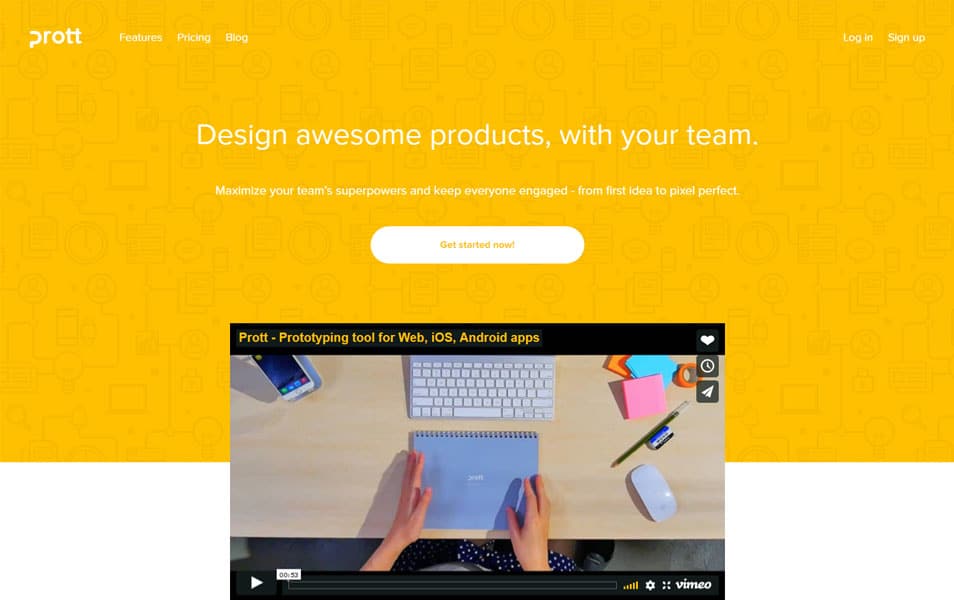 Prott is a free rapid prototyping and radical collaboration tool.
UXPin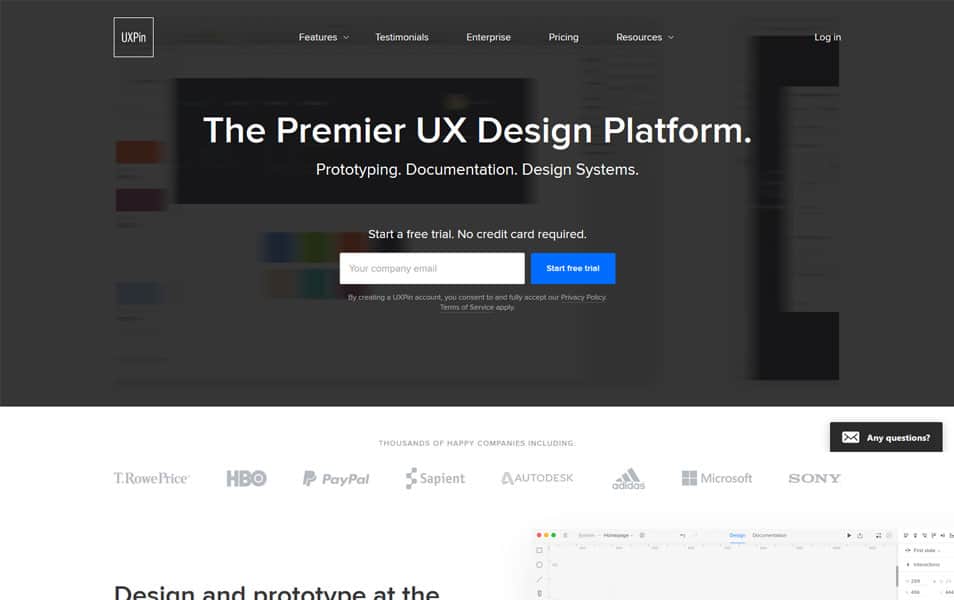 The only end-to-end platform. Design systems, prototyping, and developer documentation tools. Fully collaborative.
Principle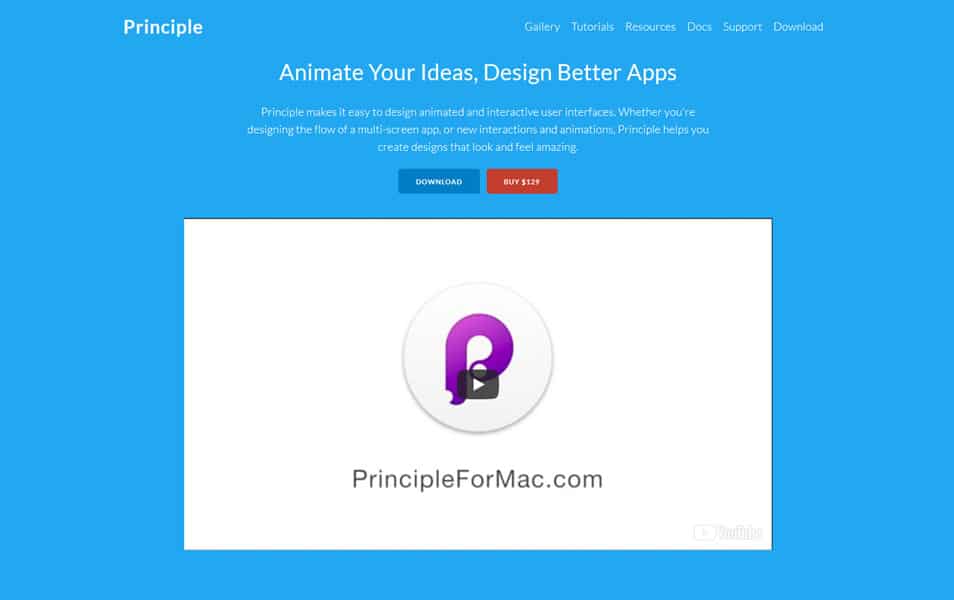 Principle makes it easy to design animated and interactive user interfaces. Whether you're designing the flow of a multi-screen app, or new interactions and animations, Principle helps you create designs that look and feel amazing.
Webflow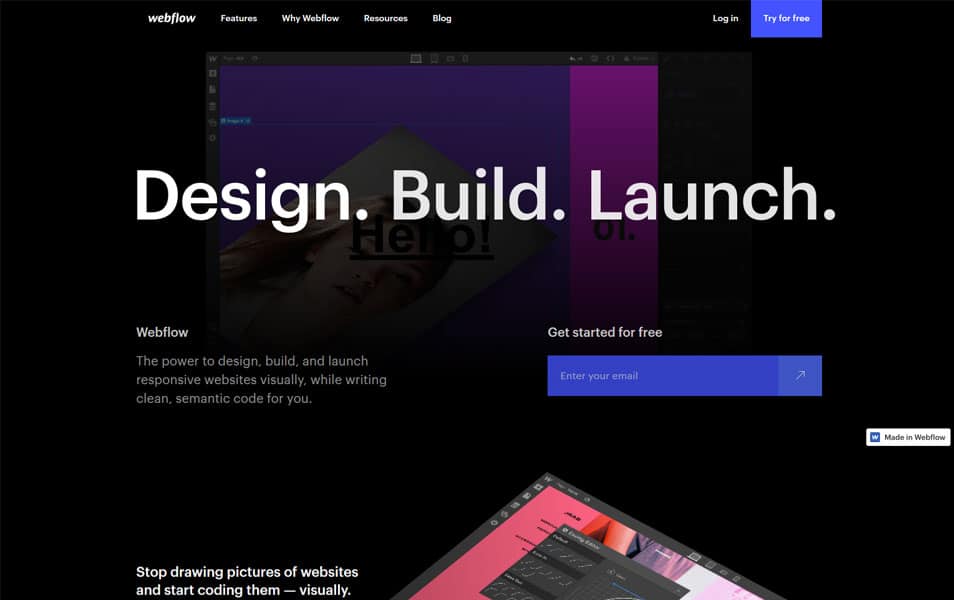 Build responsive websites in your browser, then host with us or export your code to host wherever. Discover the professional website builder made for designers.
Adobe XD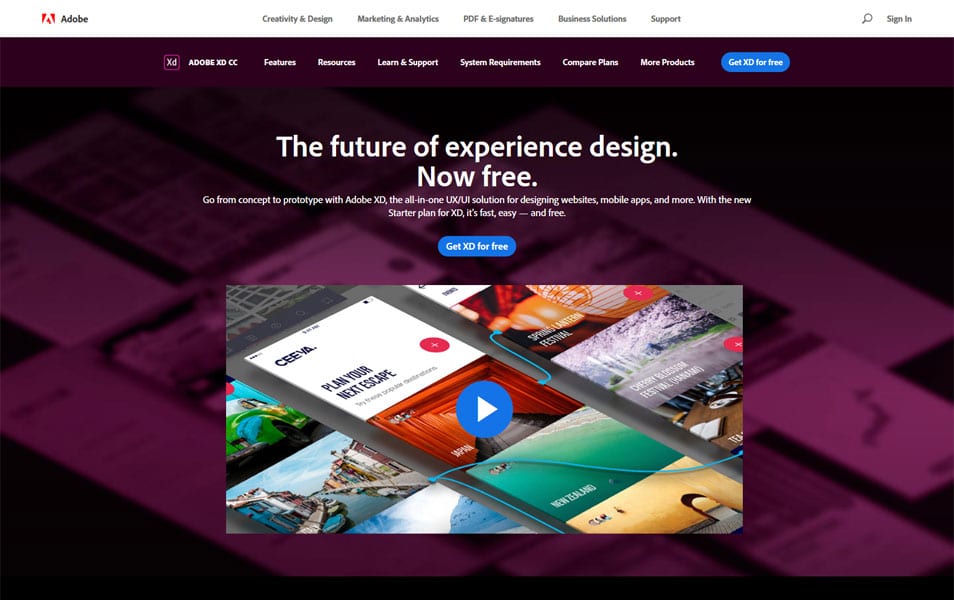 Go from concept to prototype faster with Adobe XD, the all-in-one UX/UI solution for designing websites, mobile apps, and more.
Sketch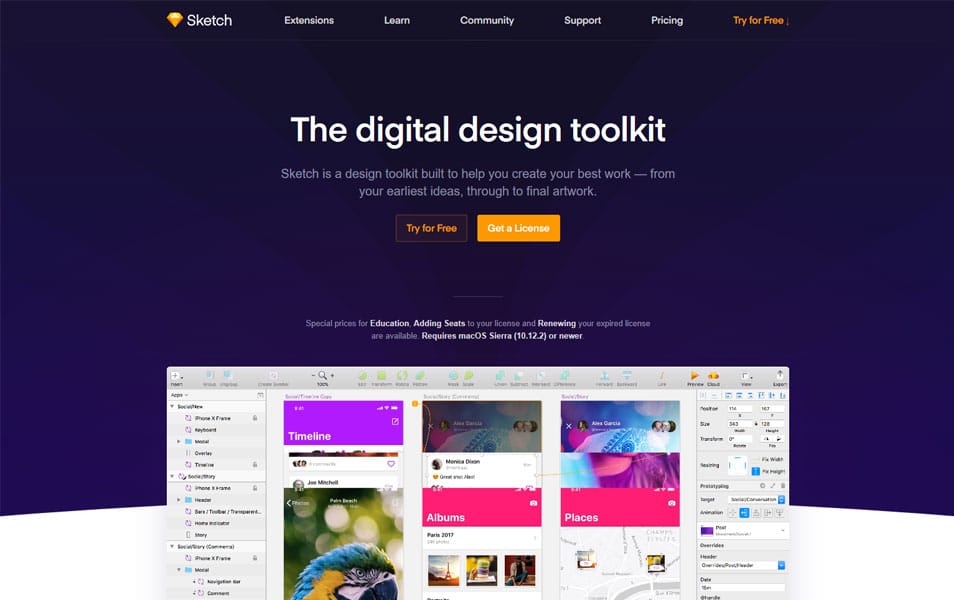 Sketch is a design toolkit built to help you create your best work from your earliest ideas, through to final artwork.
Framer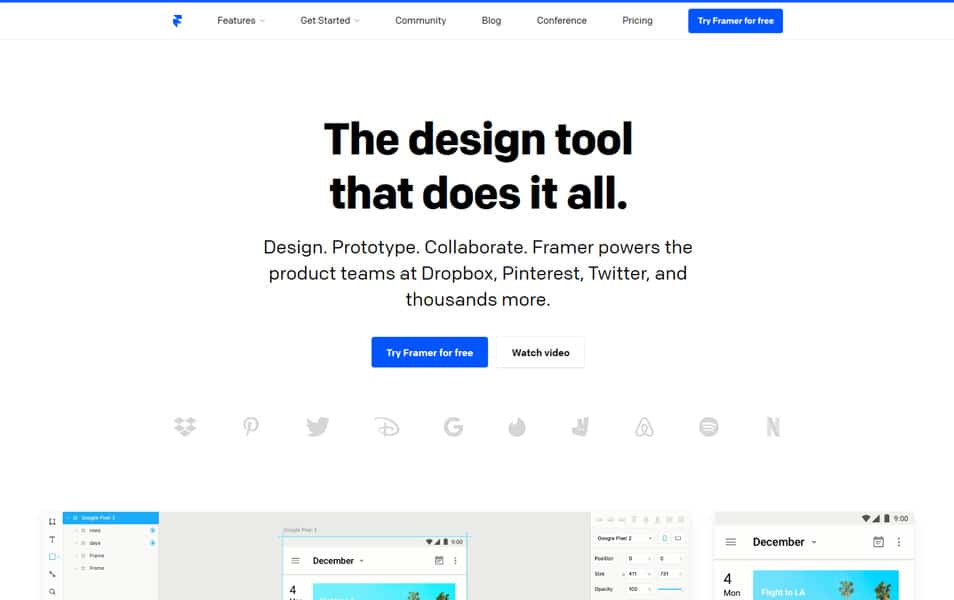 Framer is the only tool you need to create interactive designs for any platform. Powering the product teams at Dropbox, Pinterest, Twitter, and thousands more.
Vectr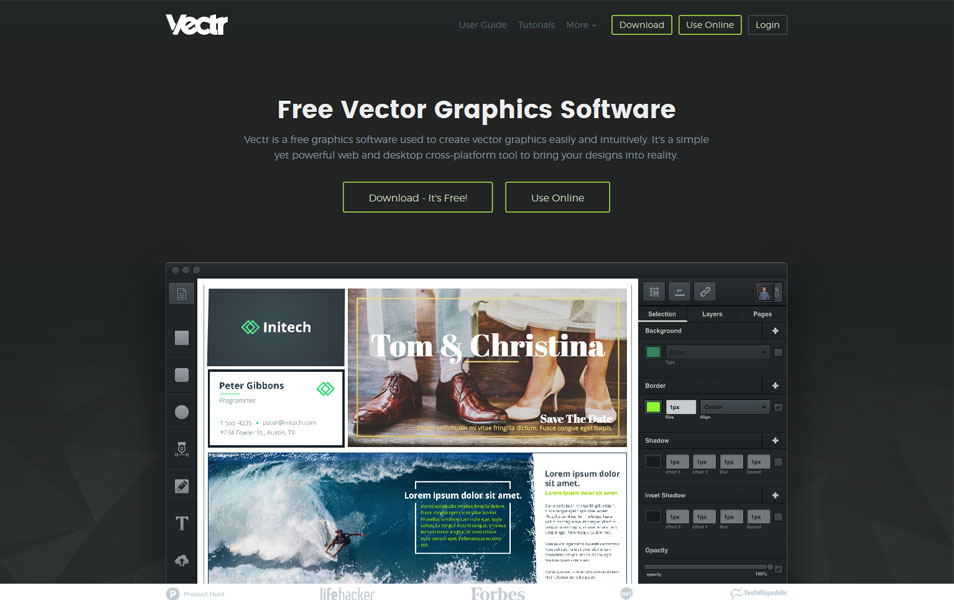 Vectr is a free graphics software used to create vector graphics easily and intuitively. It's a simple yet powerful web and desktop cross-platform tool to bring your designs into reality.
Atomic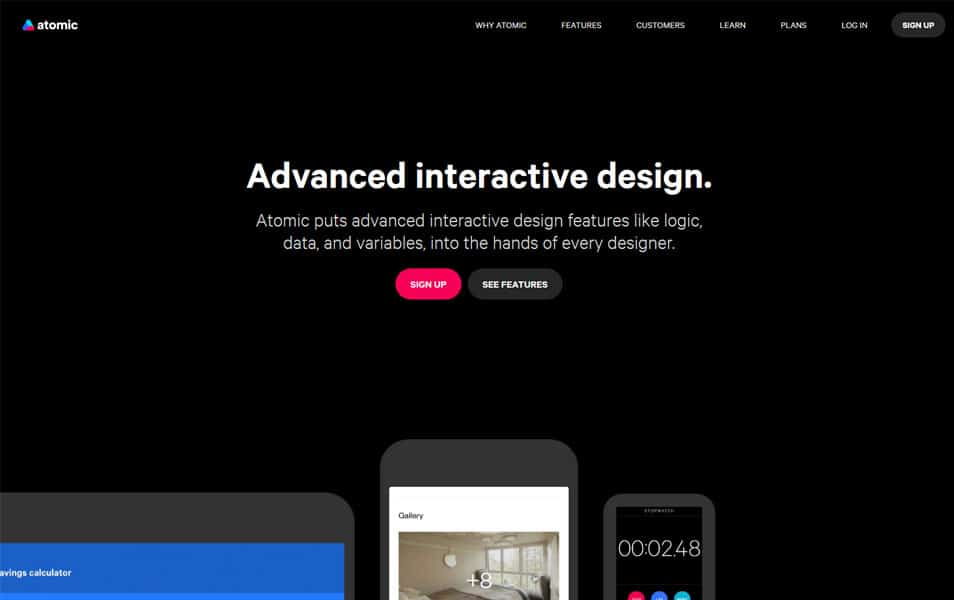 Atomic puts advanced interactive design features like logic, data, and variables, into the hands of every designer.
ProtoShare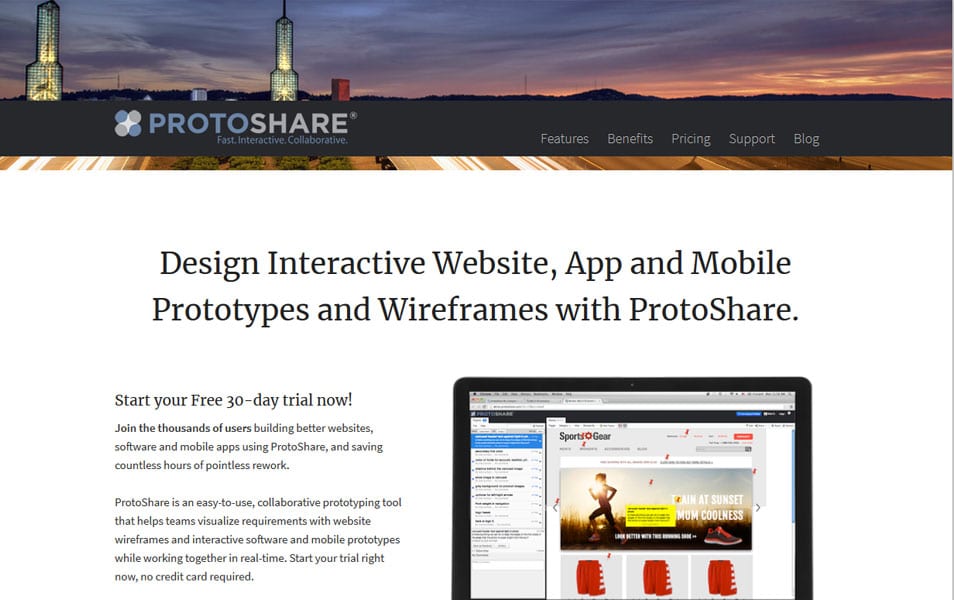 Create mockups, wireframes and prototypes for websites, mobile and applications using ProtoShare.
Solidify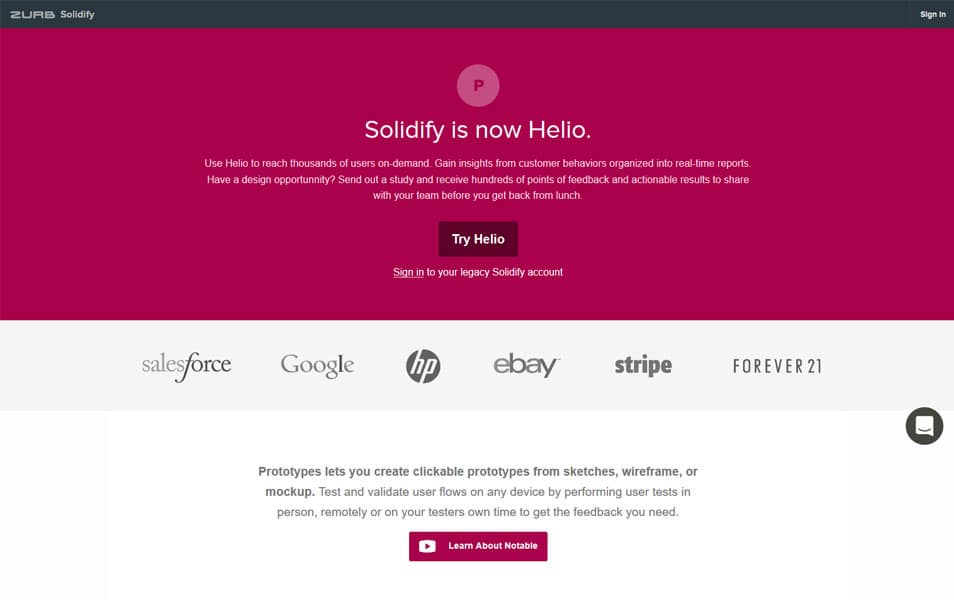 Prototypes lets you create clickable prototypes from sketches, wireframe, or mockup.
HotGloo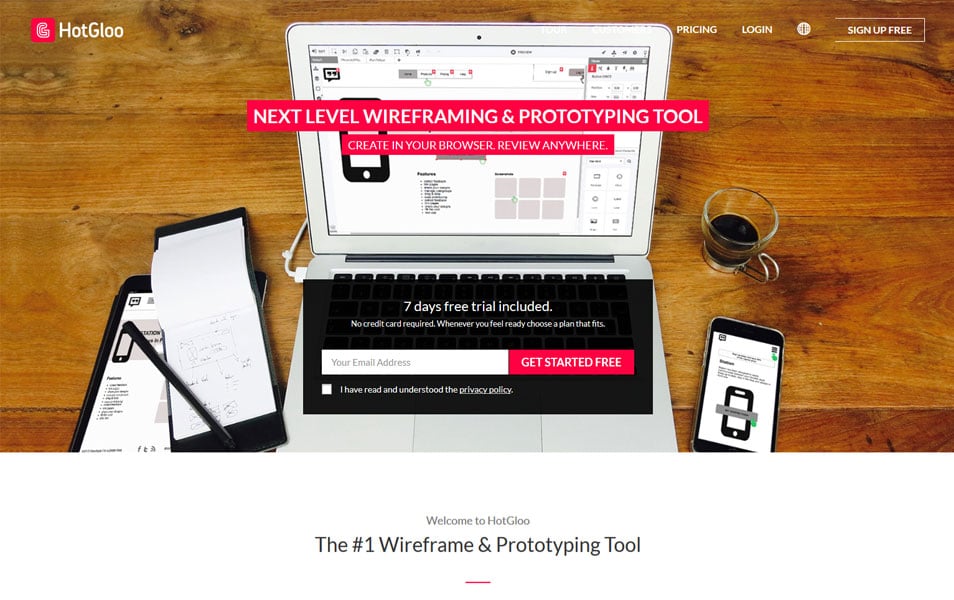 HotGloo is a UX, wireframe and prototyping tool designed to build wireframes for web, mobile and wearables.
Indigo.Design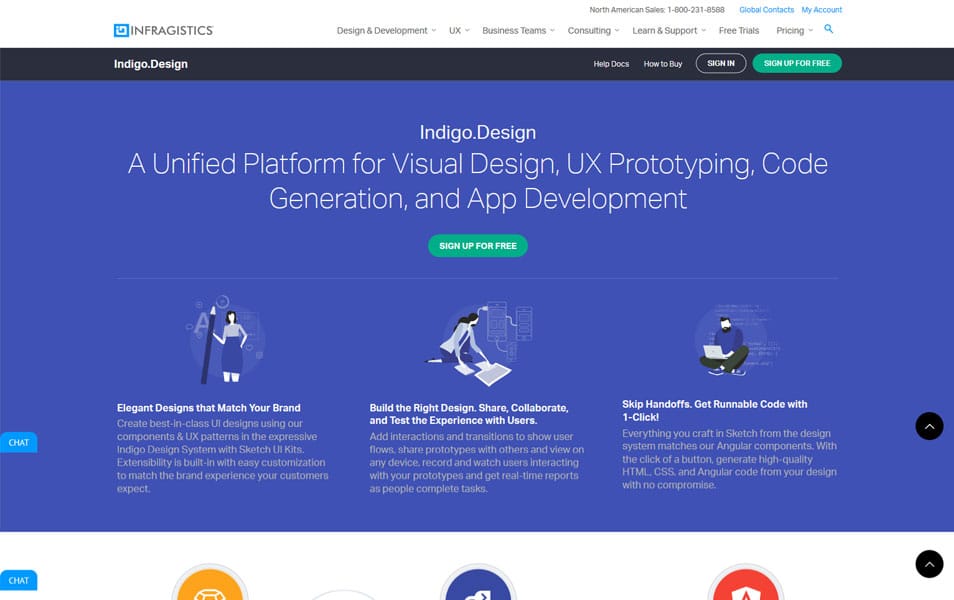 Indigo.Design is a unified platform for visual design, UX prototyping, code generation, and app development.
iRise
iRise combines the best prototyping tool with inline requirements management software – create wireframes and diagrams too.
Mockup Builder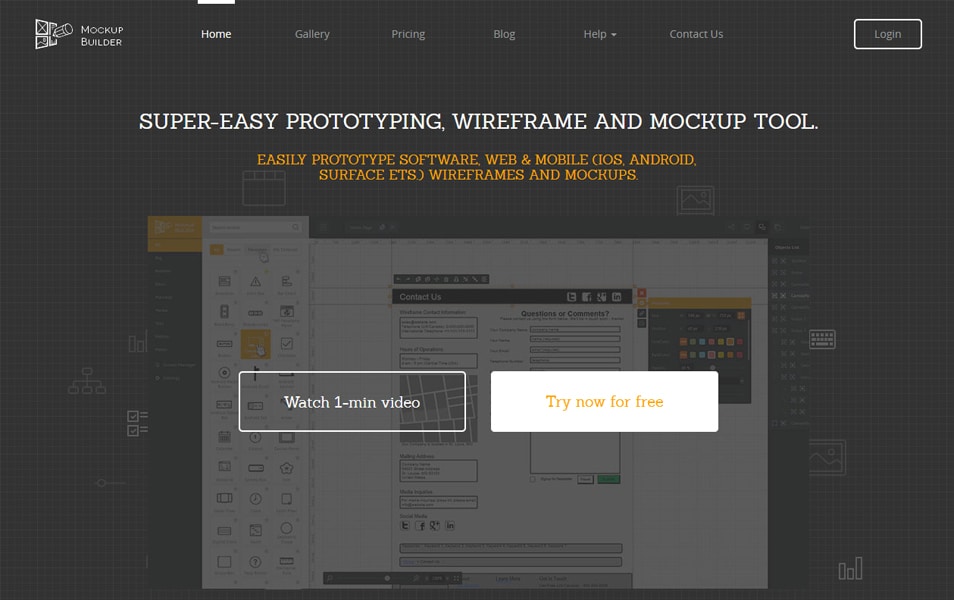 MockingBot
Timblee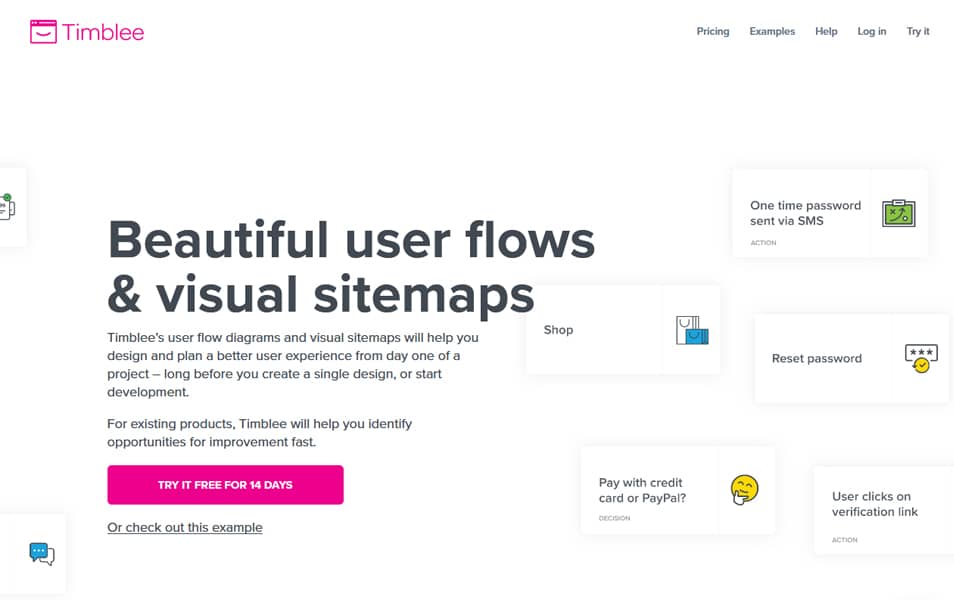 Jumpchart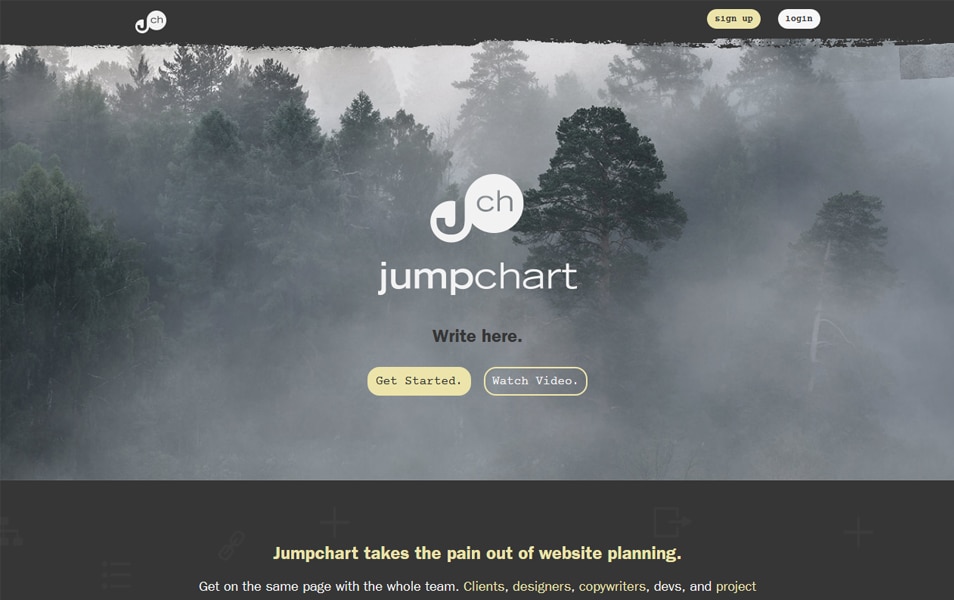 MockFlow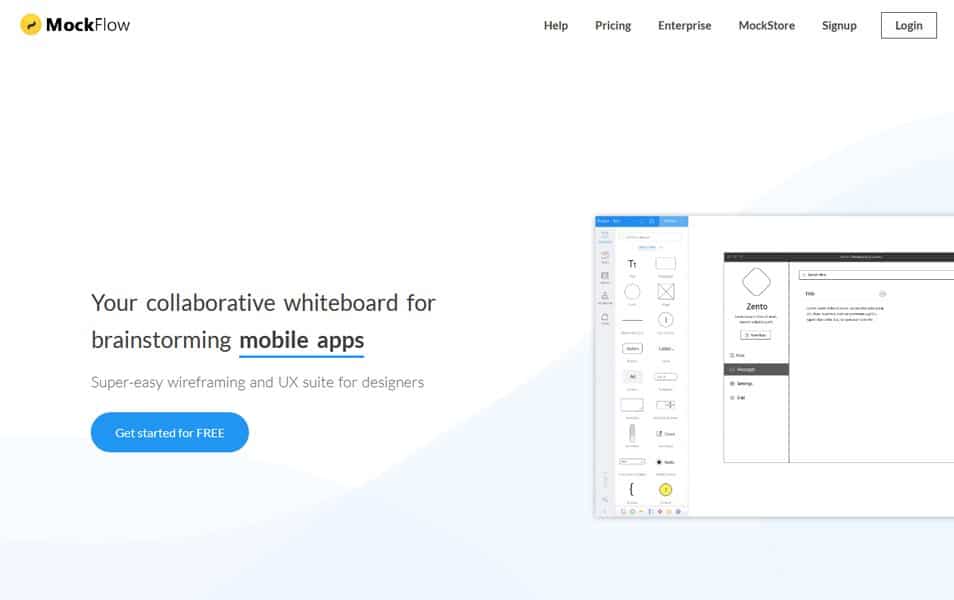 UX-App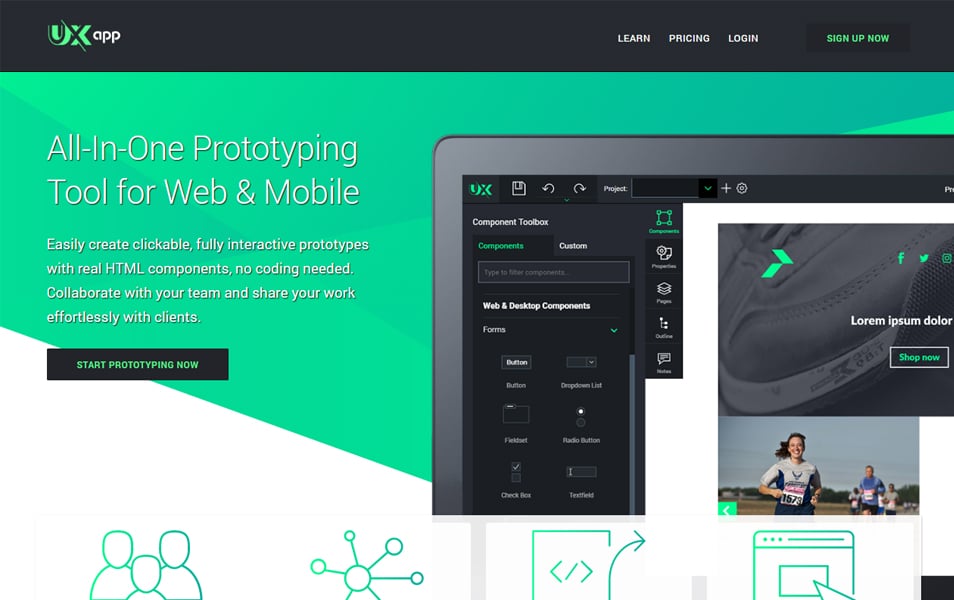 Live Wires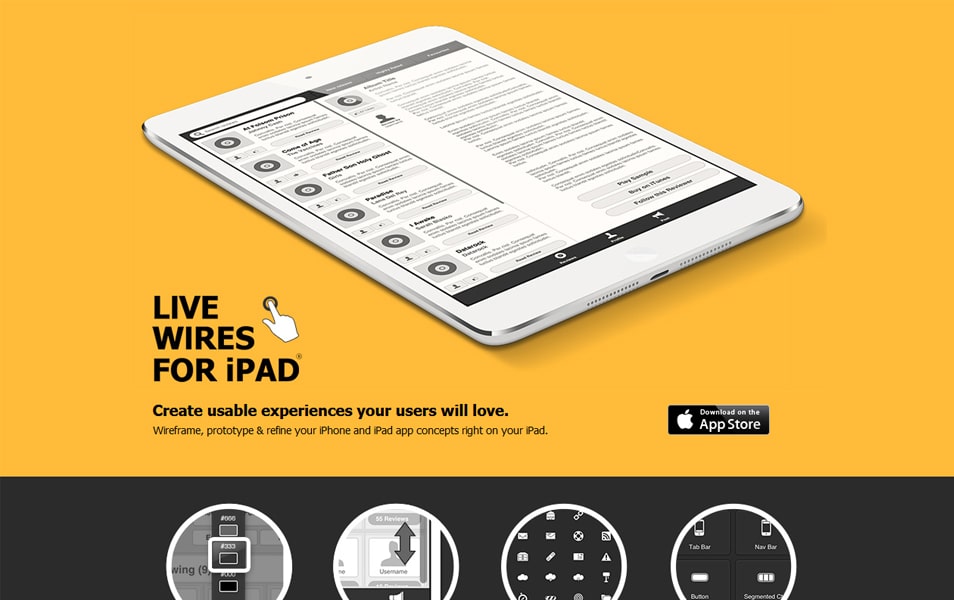 Hunch App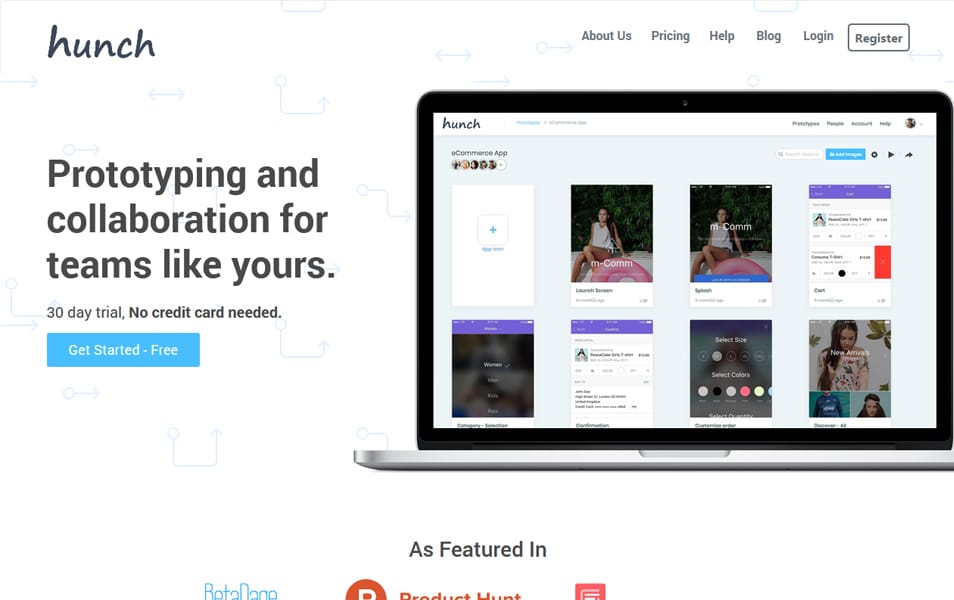 MockupEditor
Evrybo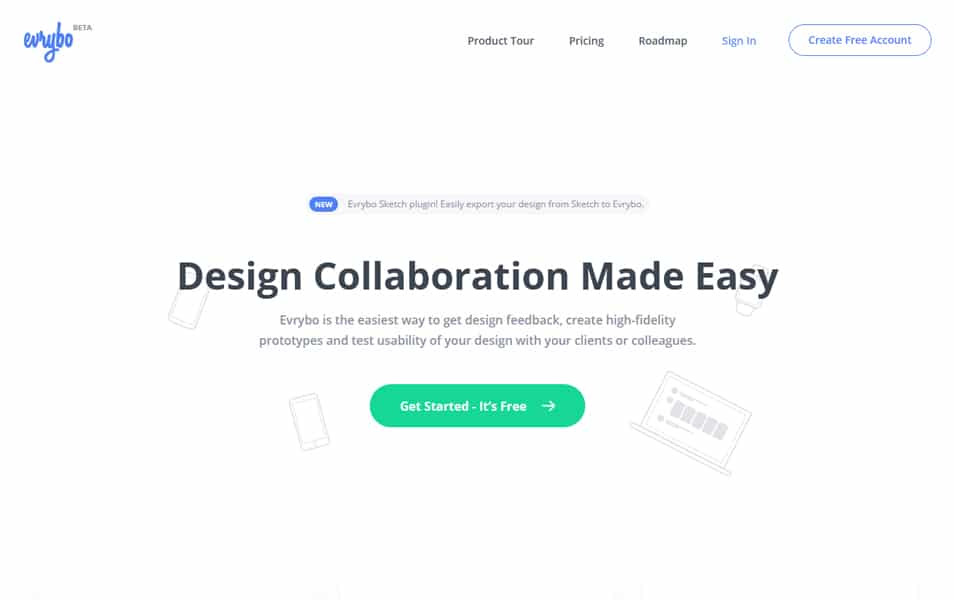 Mockplus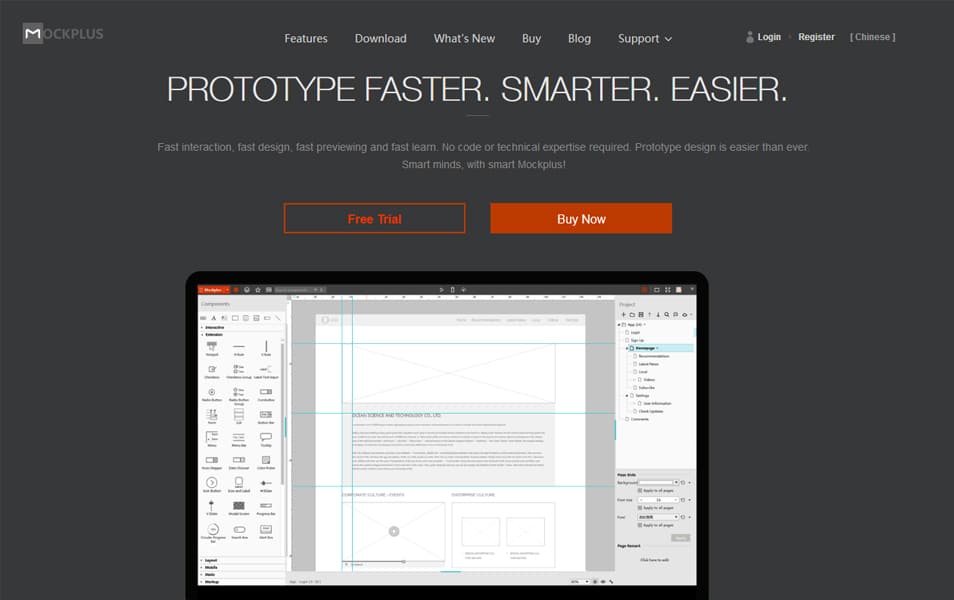 Visual Paradigm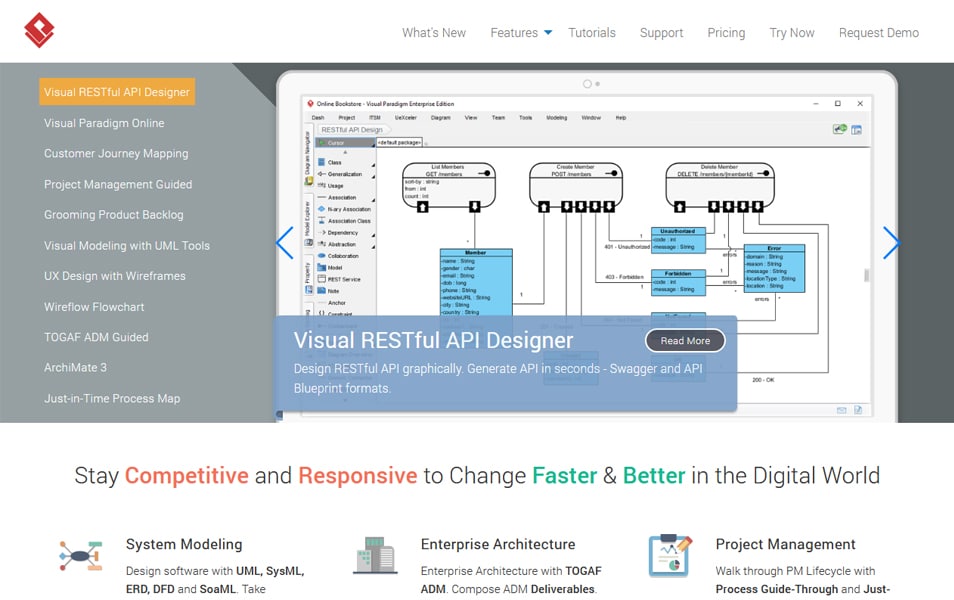 Moqups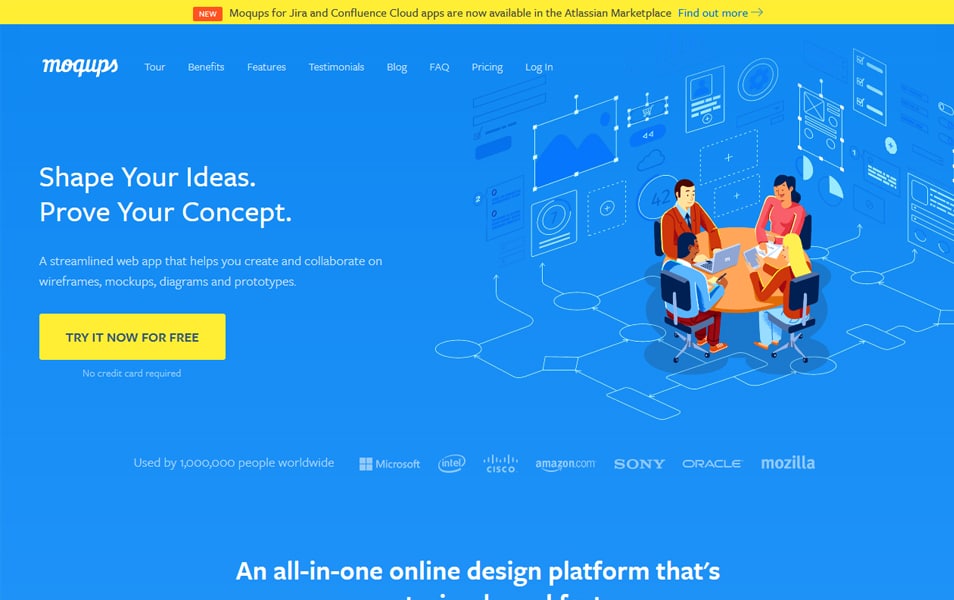 OmniGraffle
Concept.ly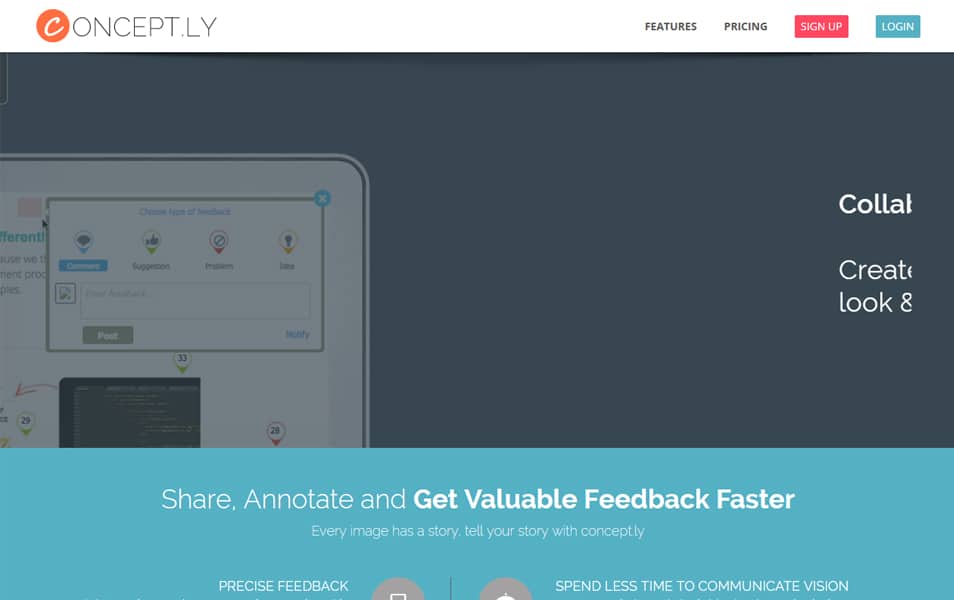 Wirify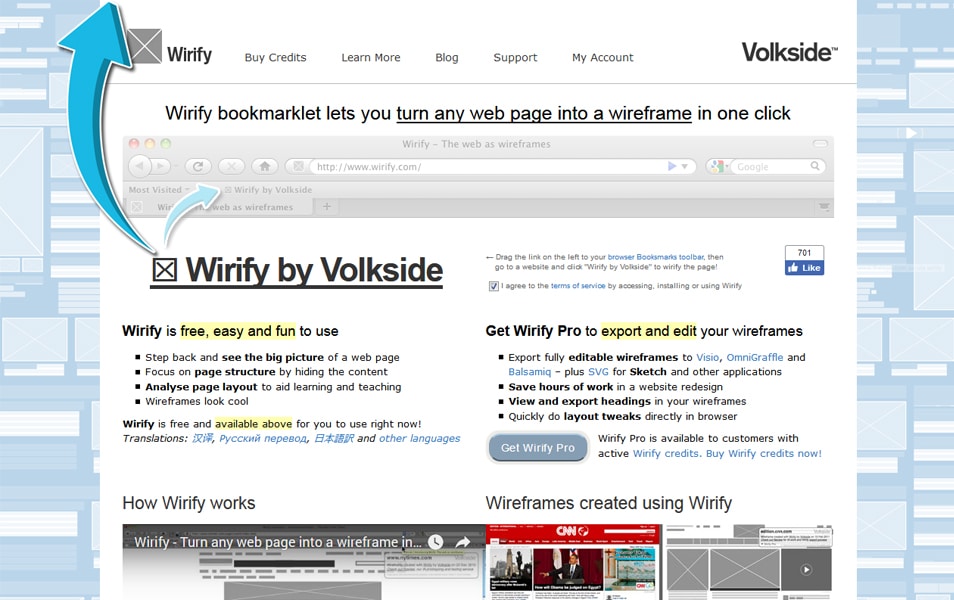 WireframeSketcher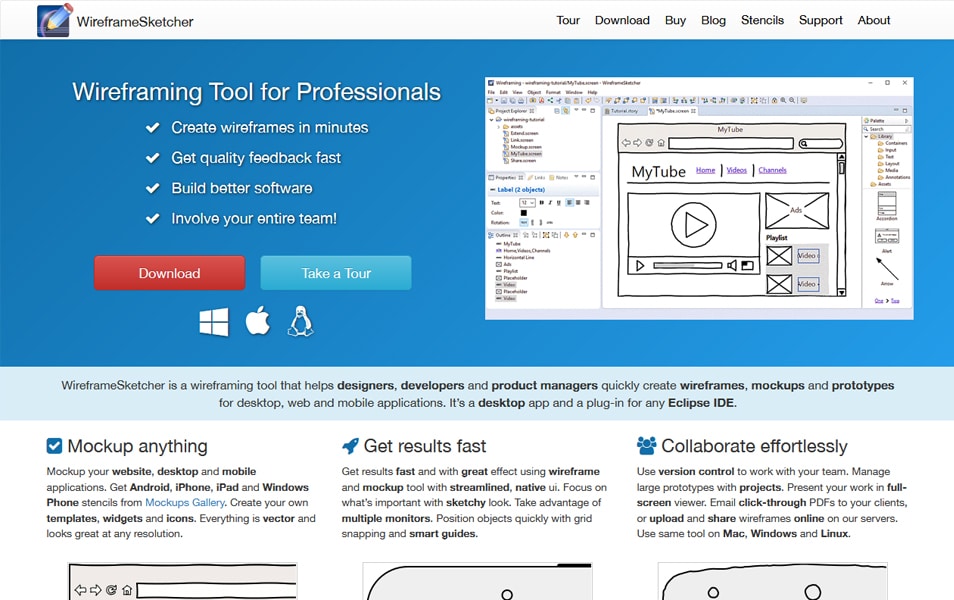 Wireframe.cc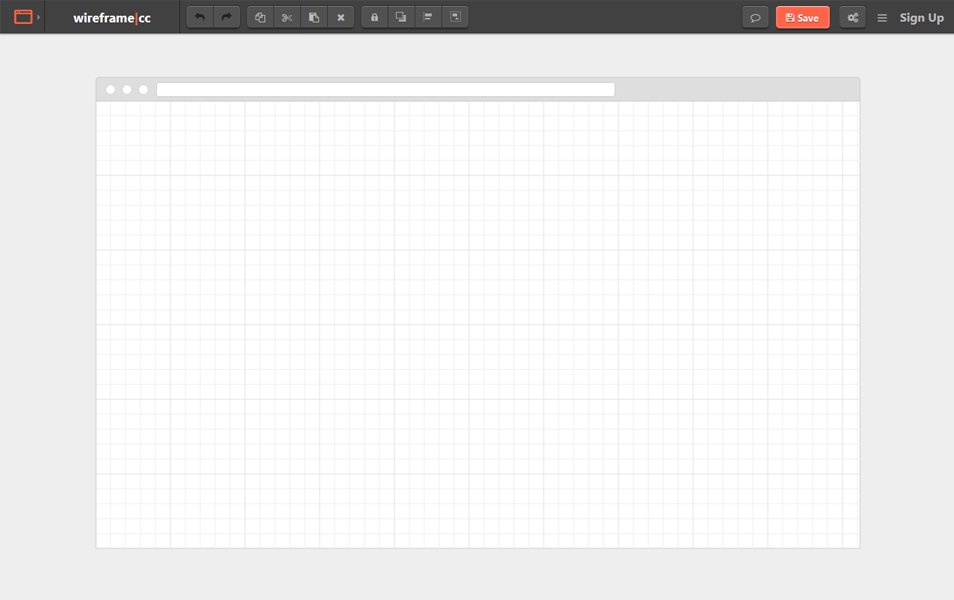 Pidoco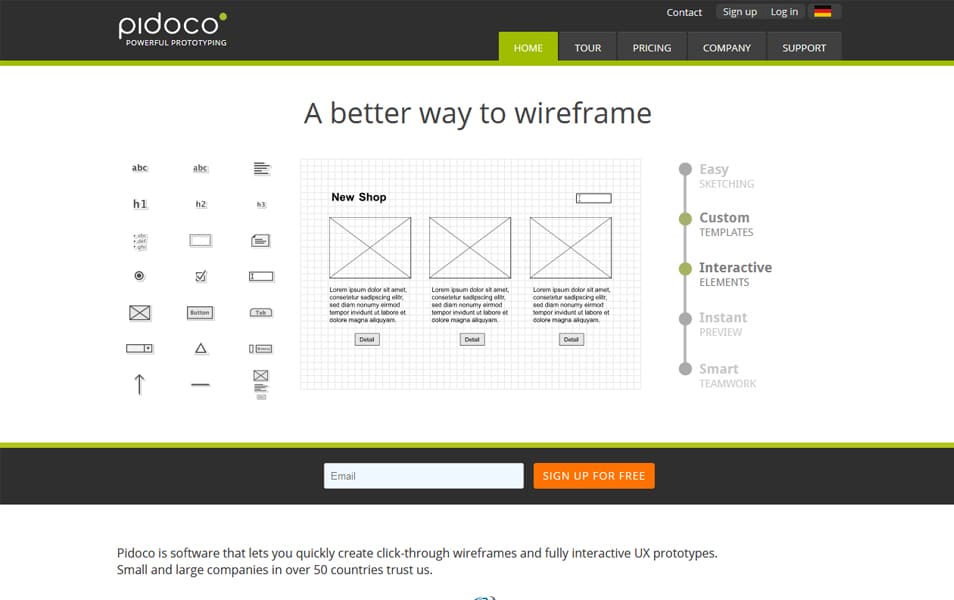 Pencil Project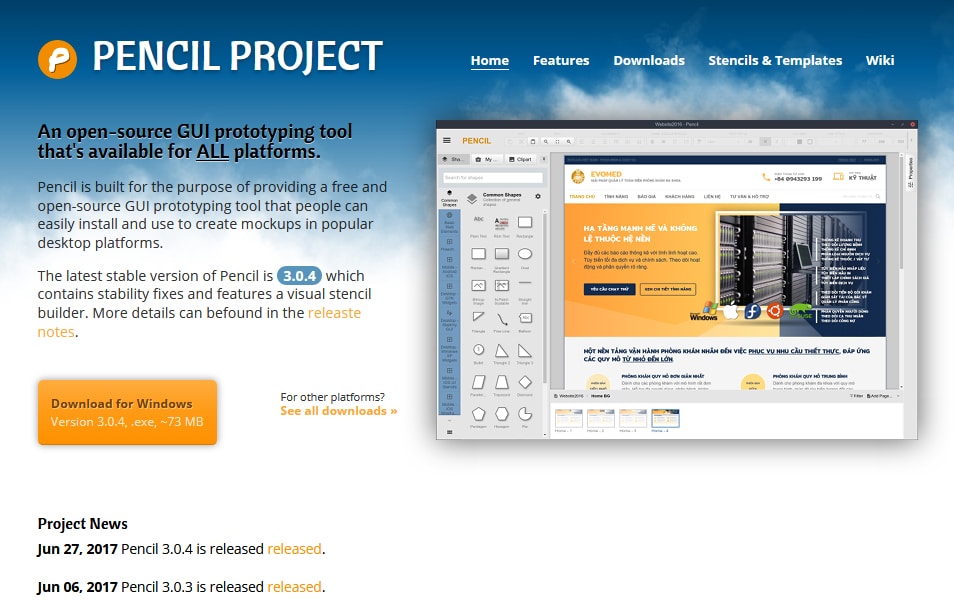 Frame Box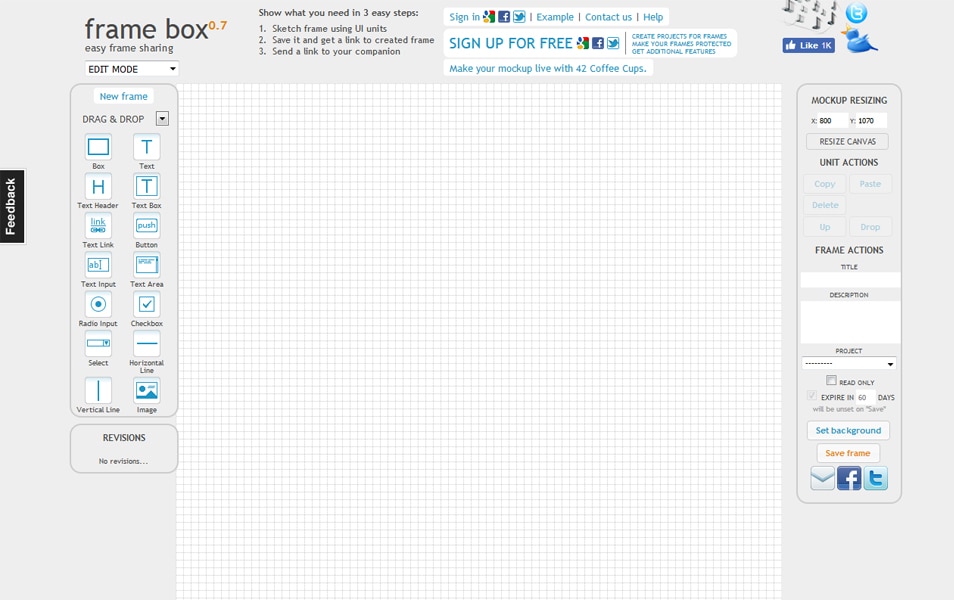 Microsoft Visio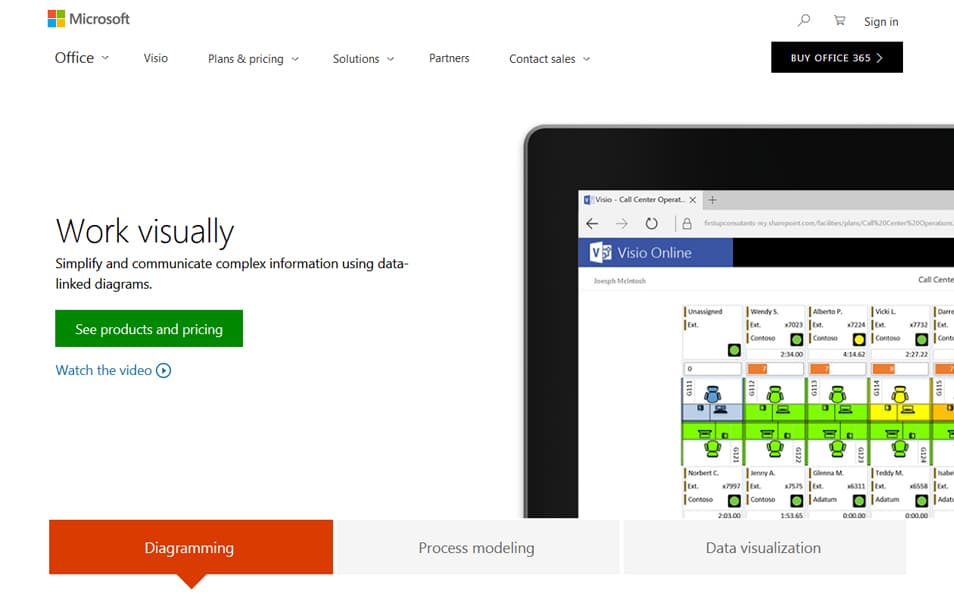 NinjaMock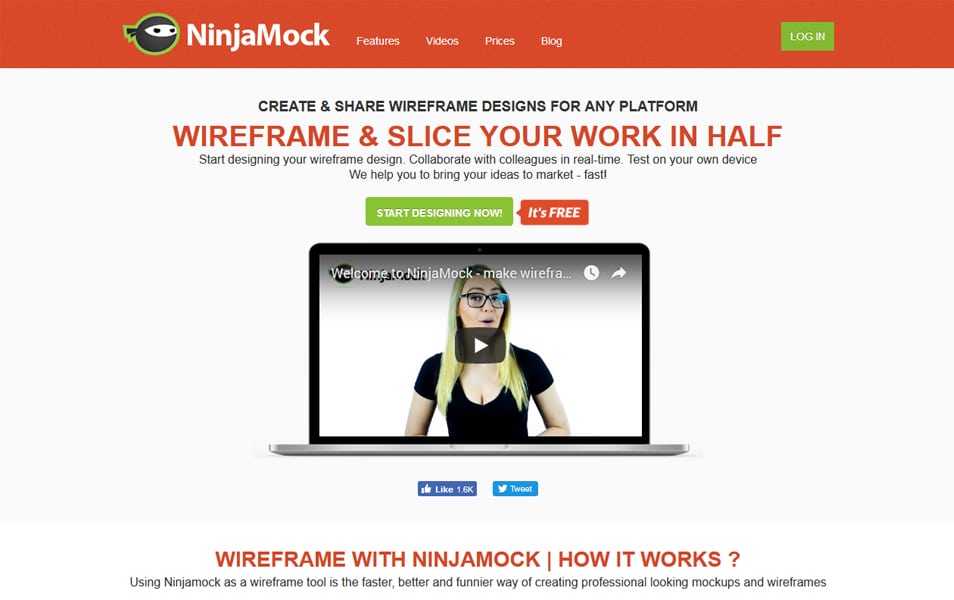 PowerMockup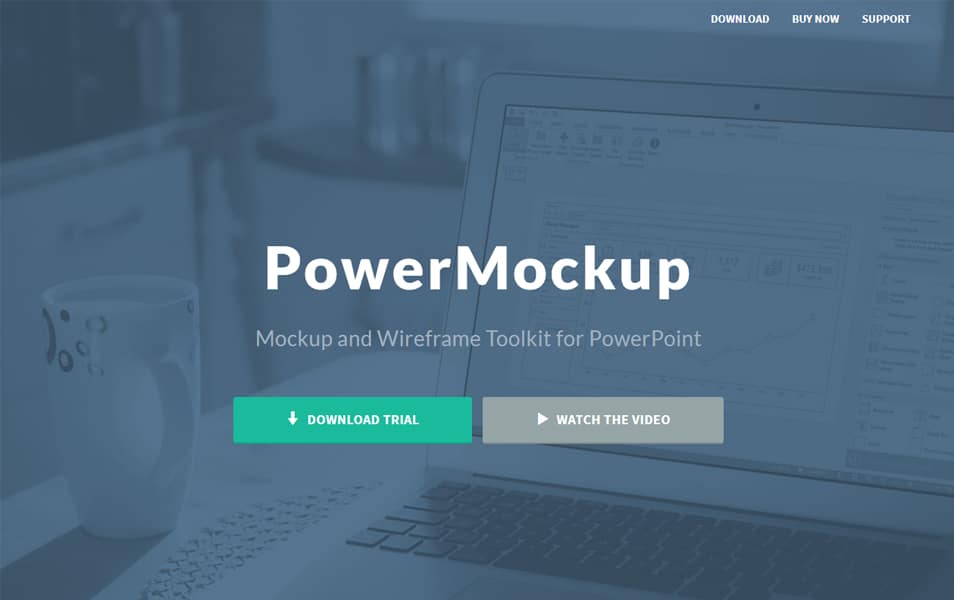 HotGloo
ForeUI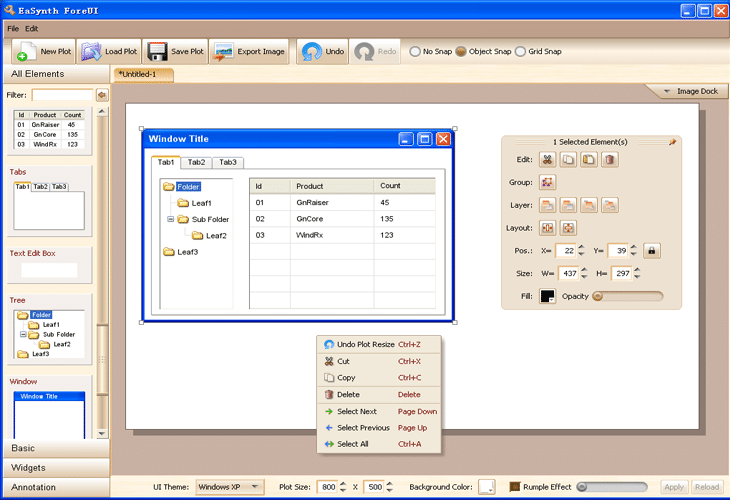 Adobe InDesign CC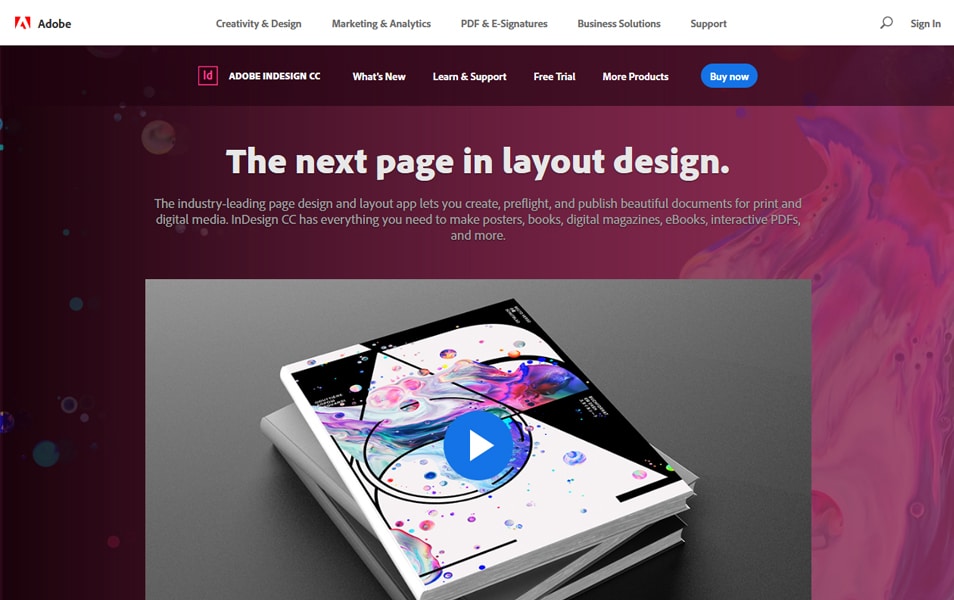 Gliffy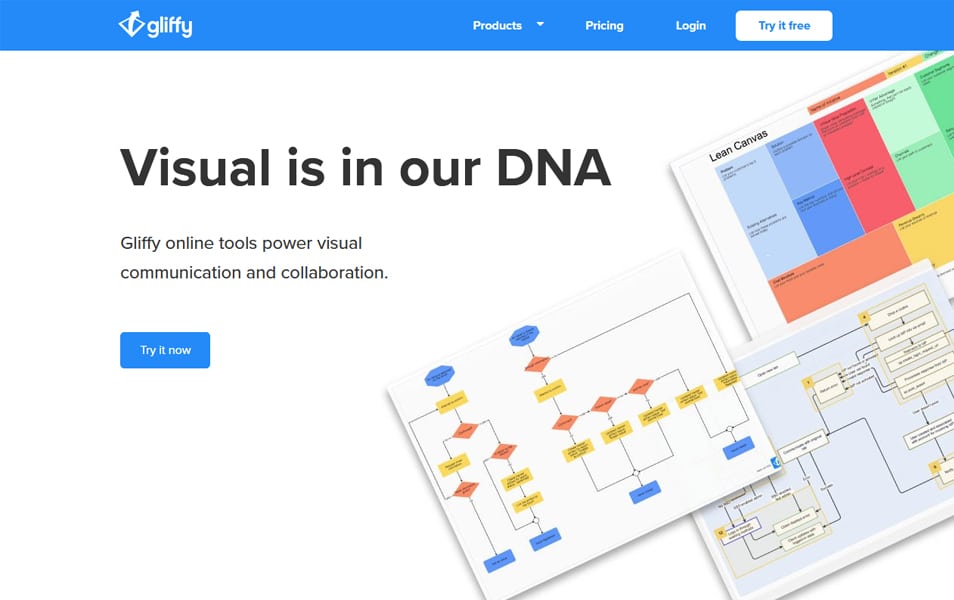 Adobe Photoshop CC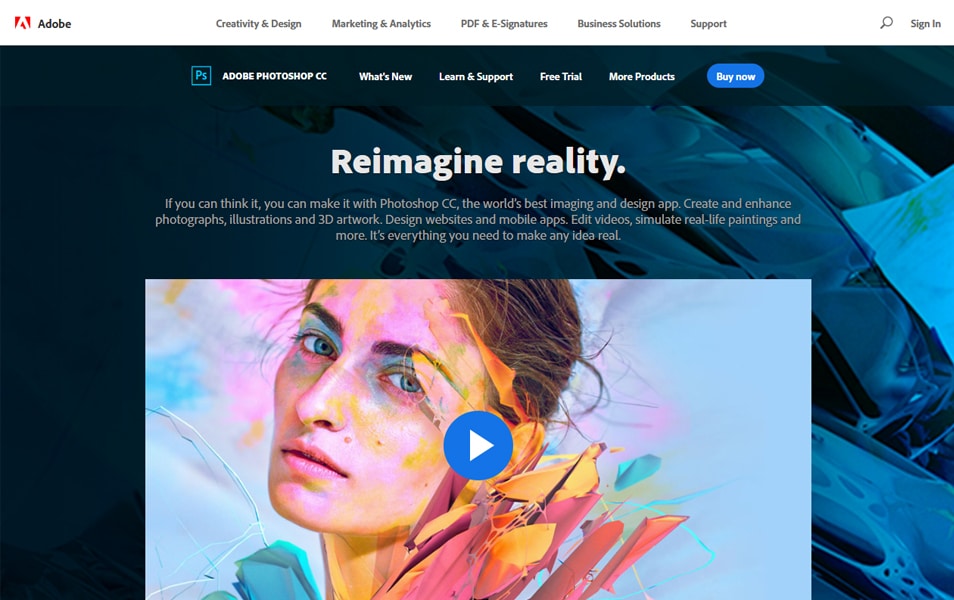 SmartDraw
iPlotz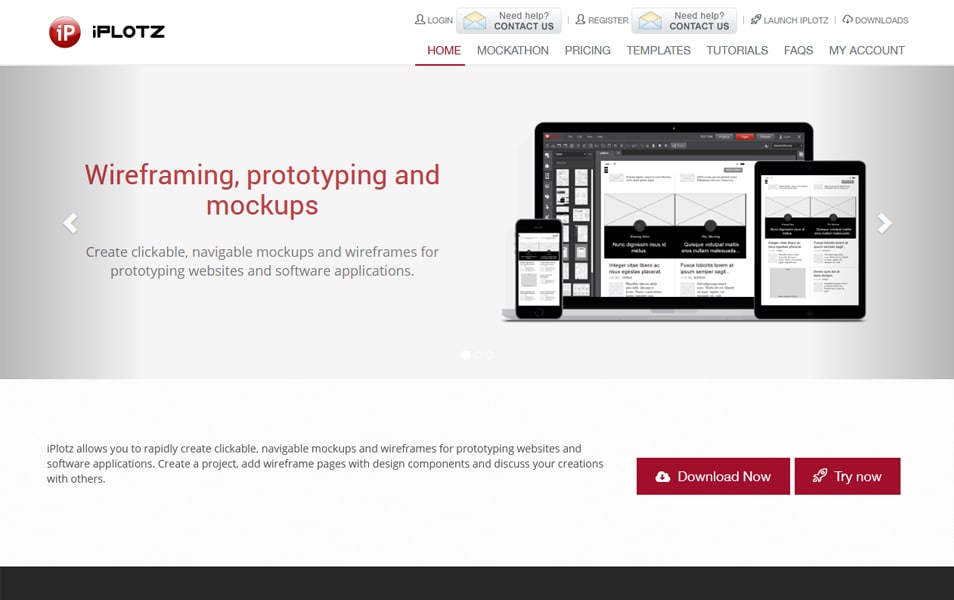 Balsamiq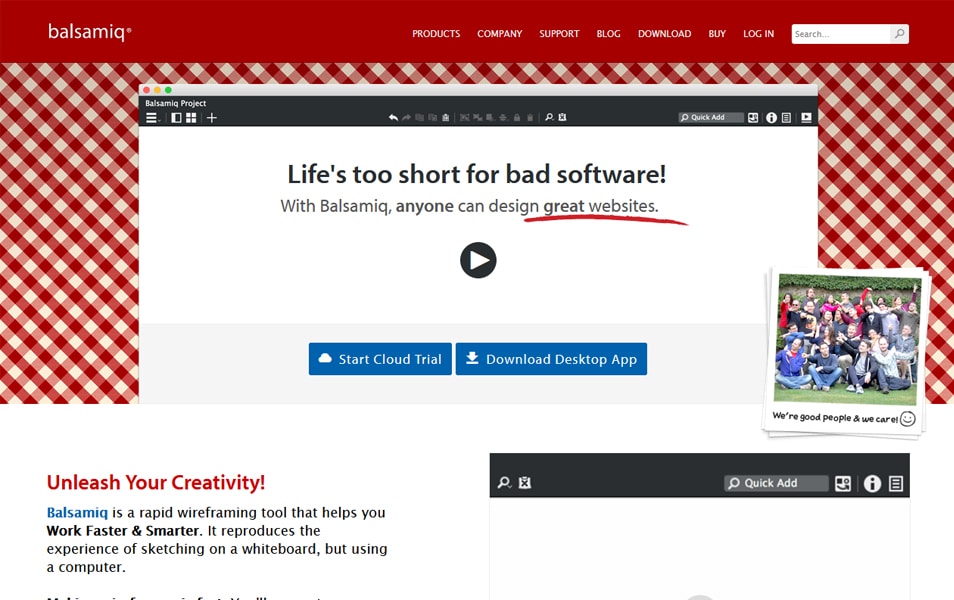 Mockingbird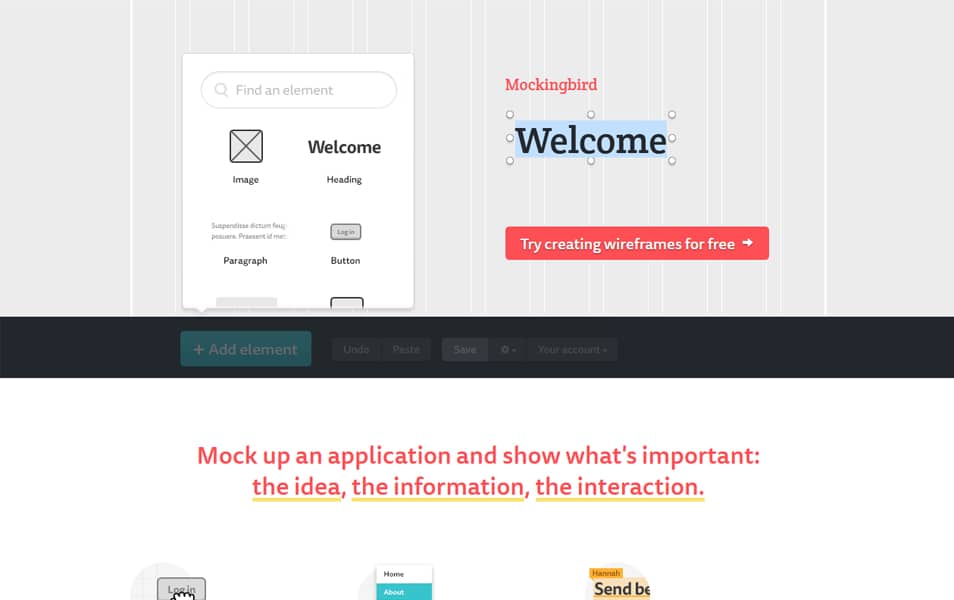 Indigo Studio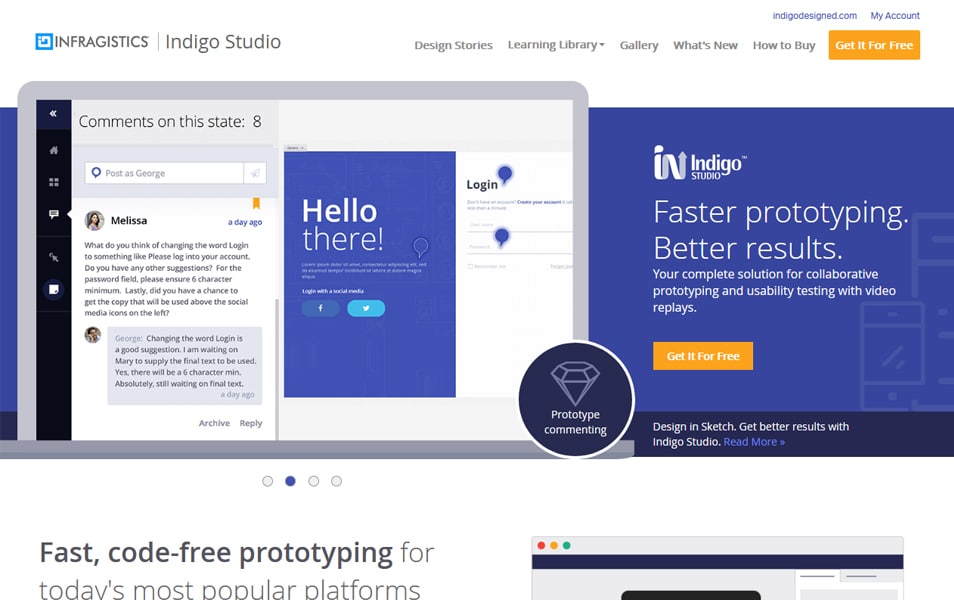 Cacoo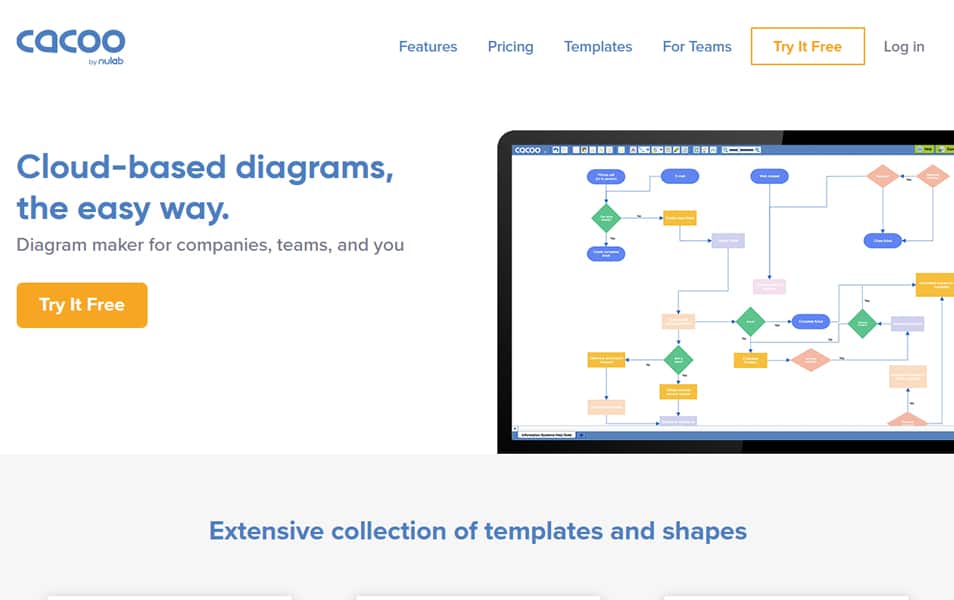 Lumzy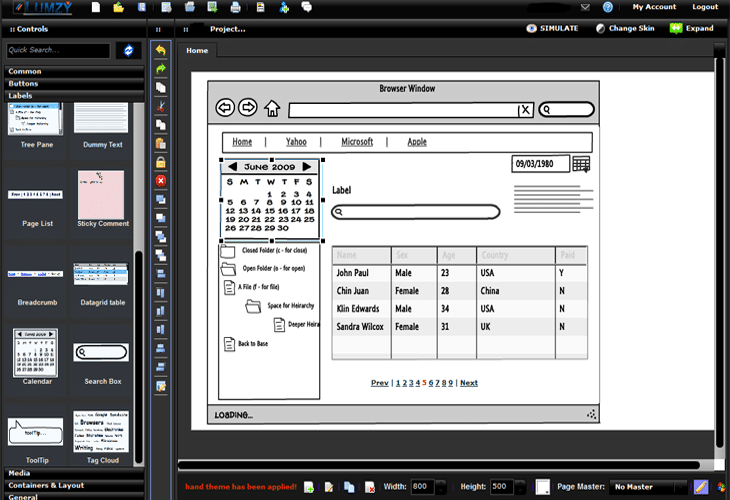 SimpleDiagrams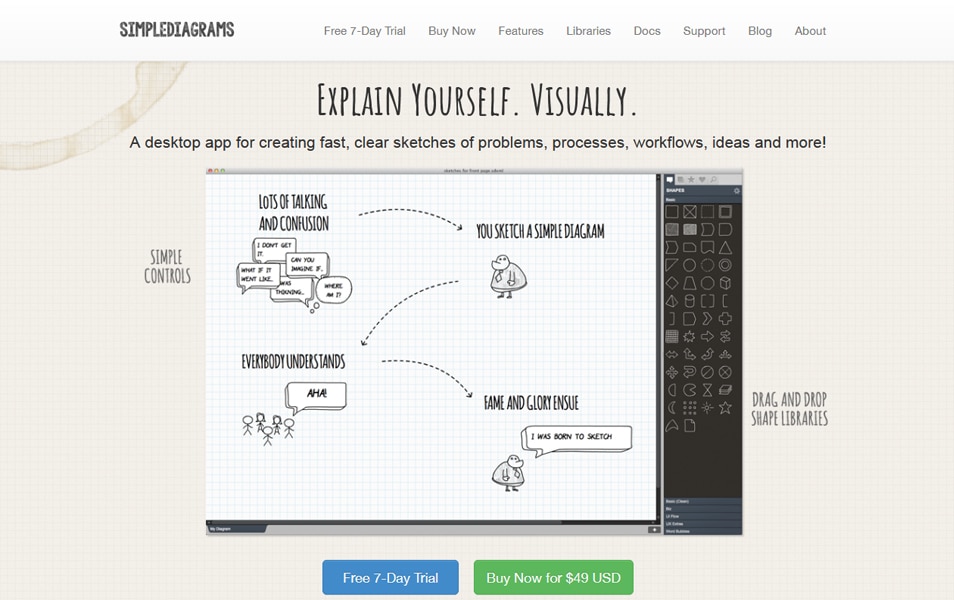 Appery.io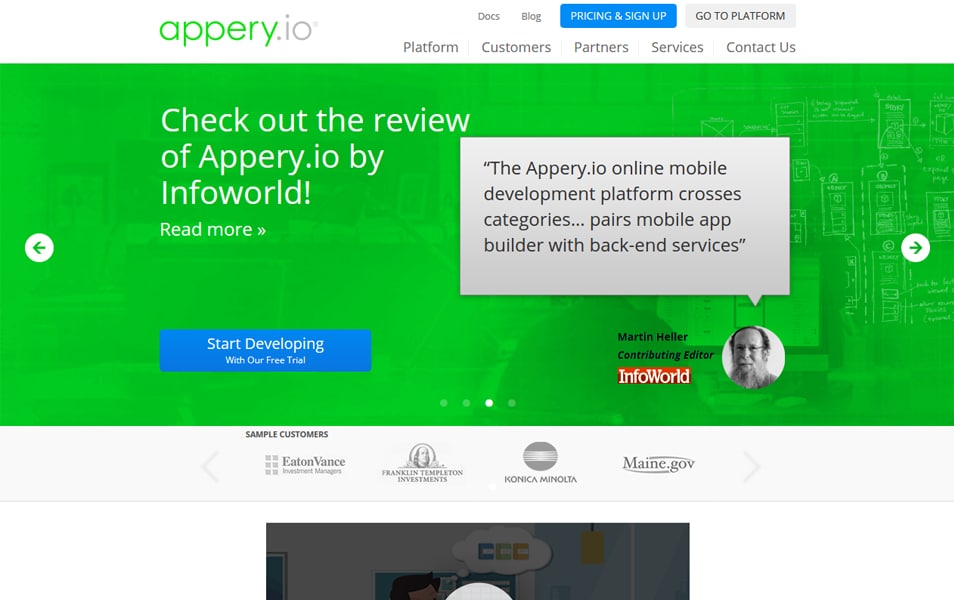 FlairBuilder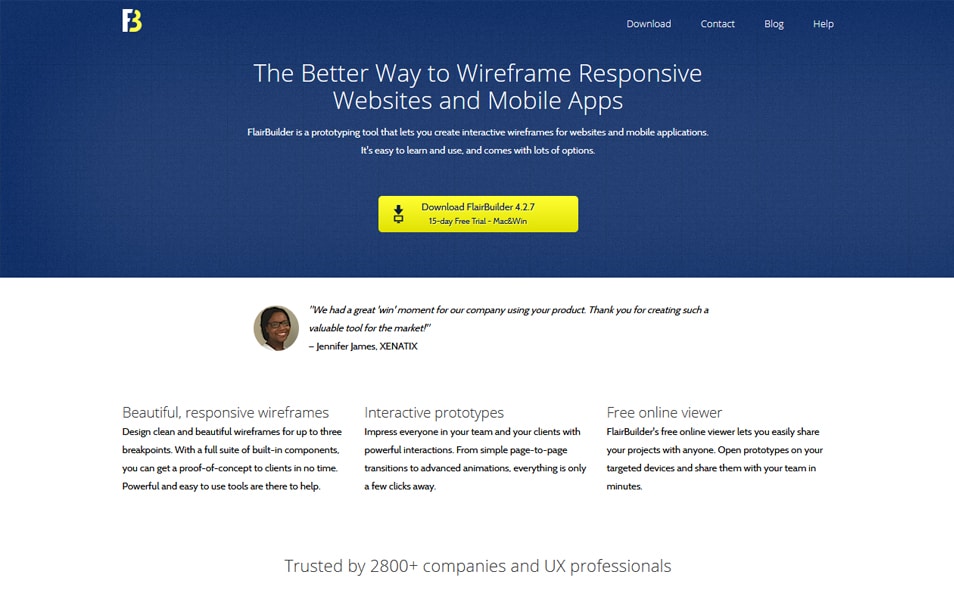 UXToolbox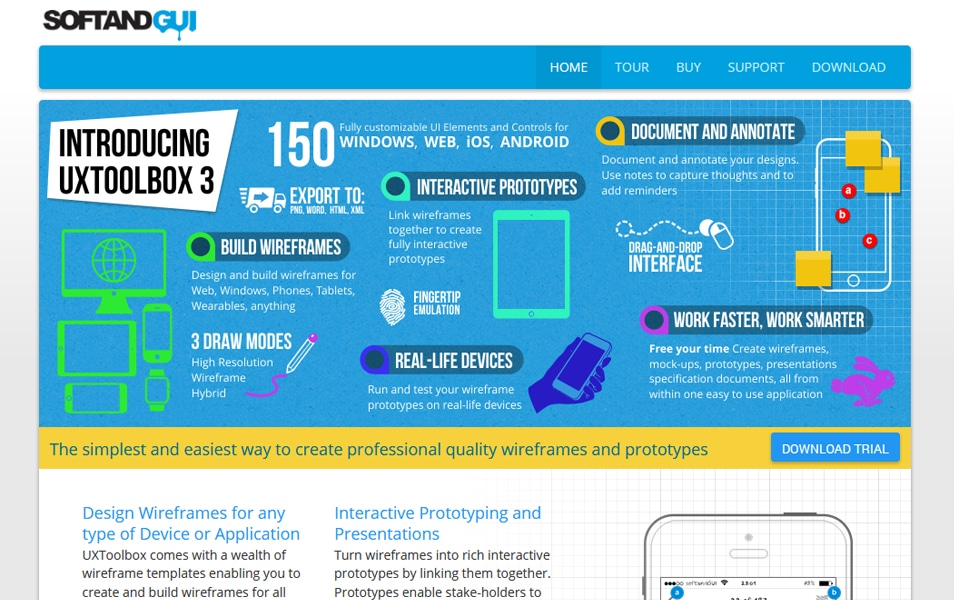 Creately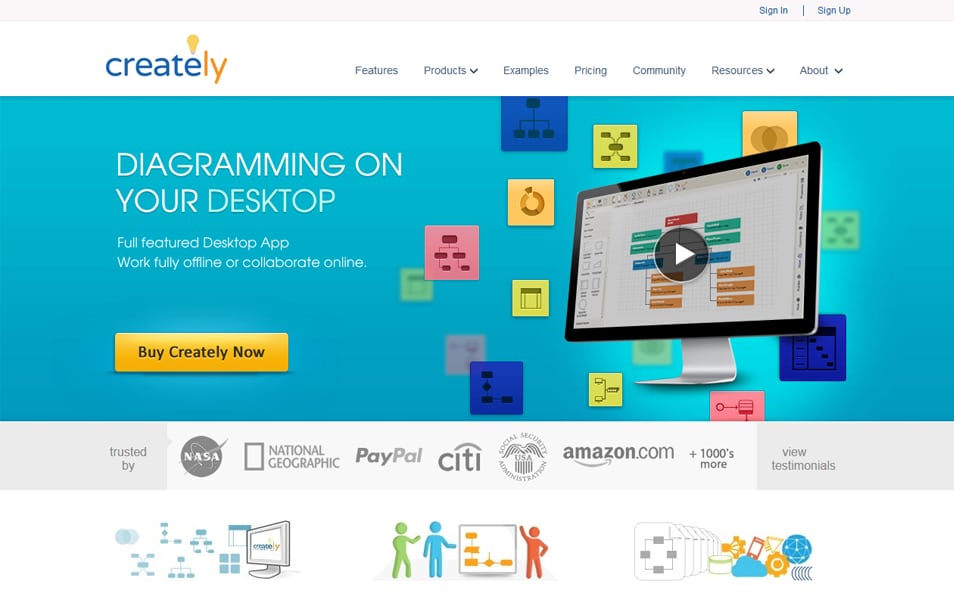 Simulify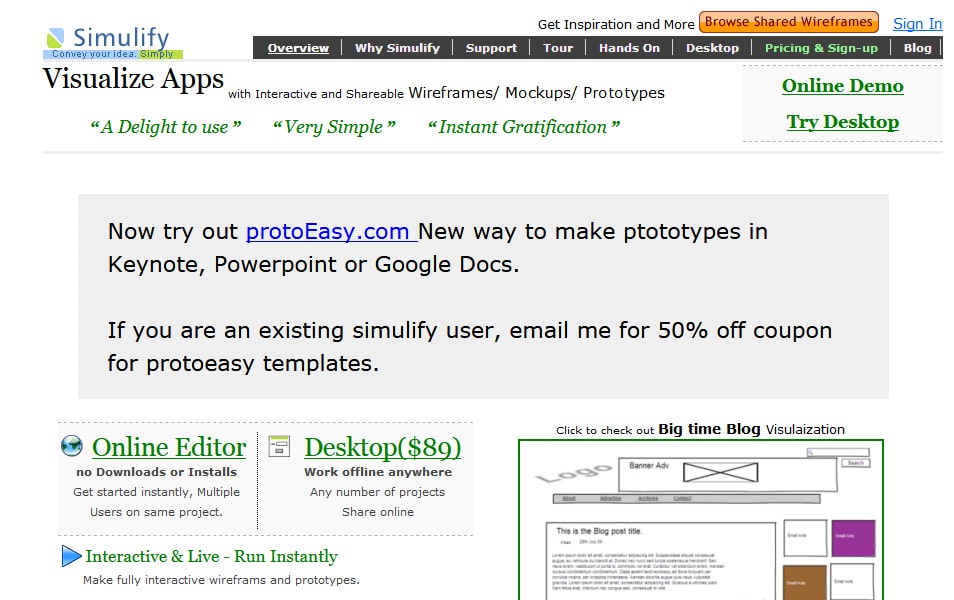 AppCooker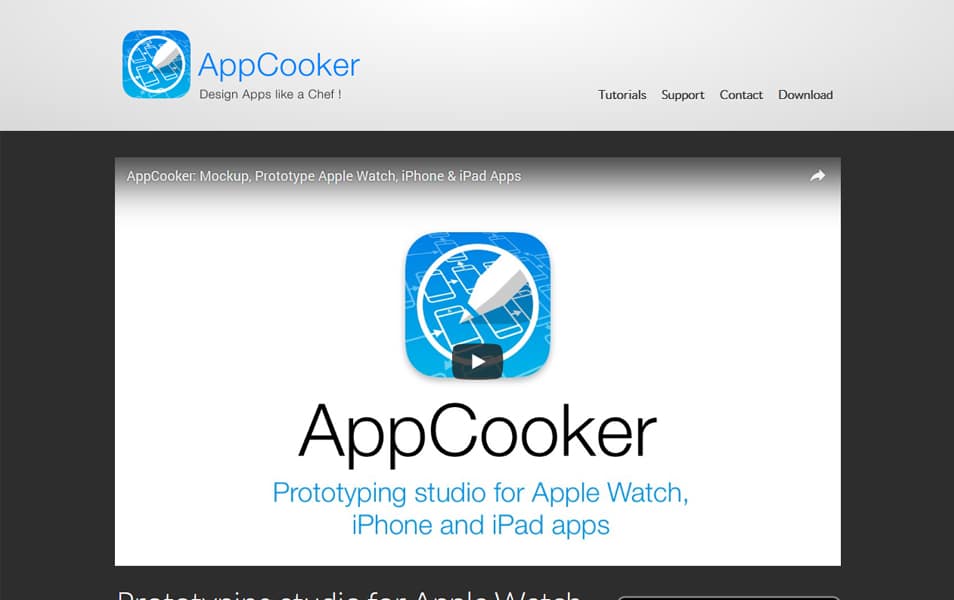 Penultimate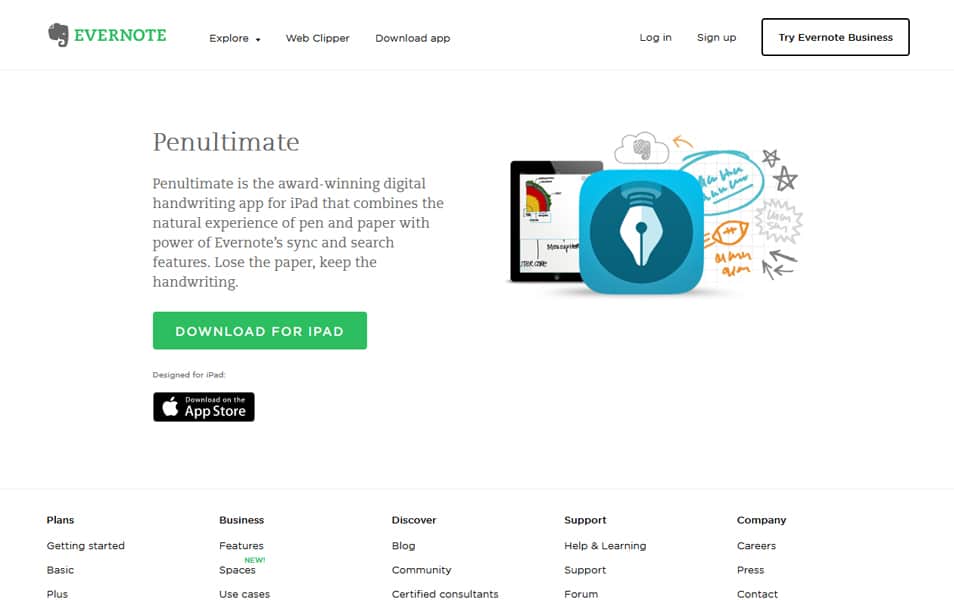 Wirefy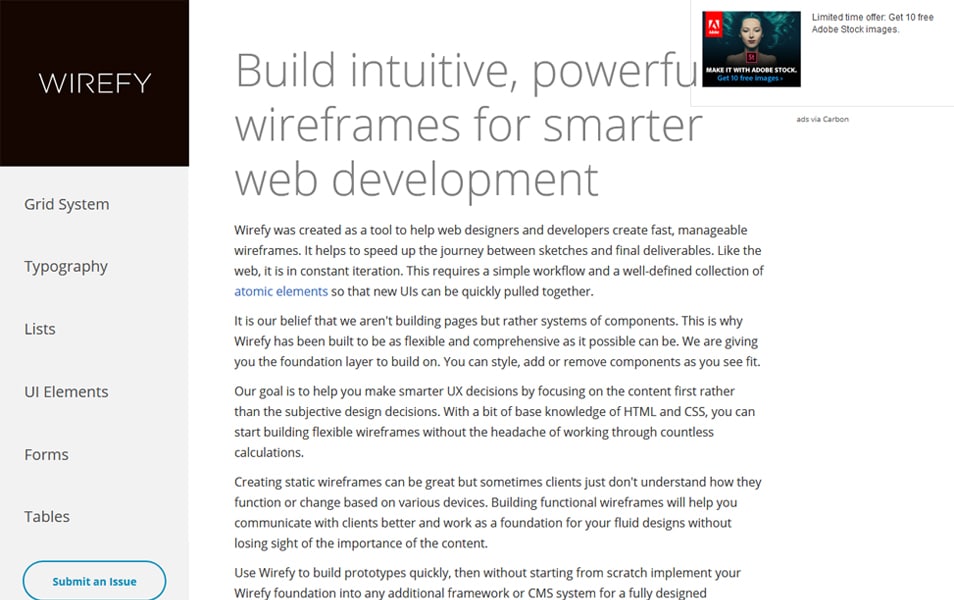 iPhone Mockup