30+ Best Mockup Tools to Generate Product Previews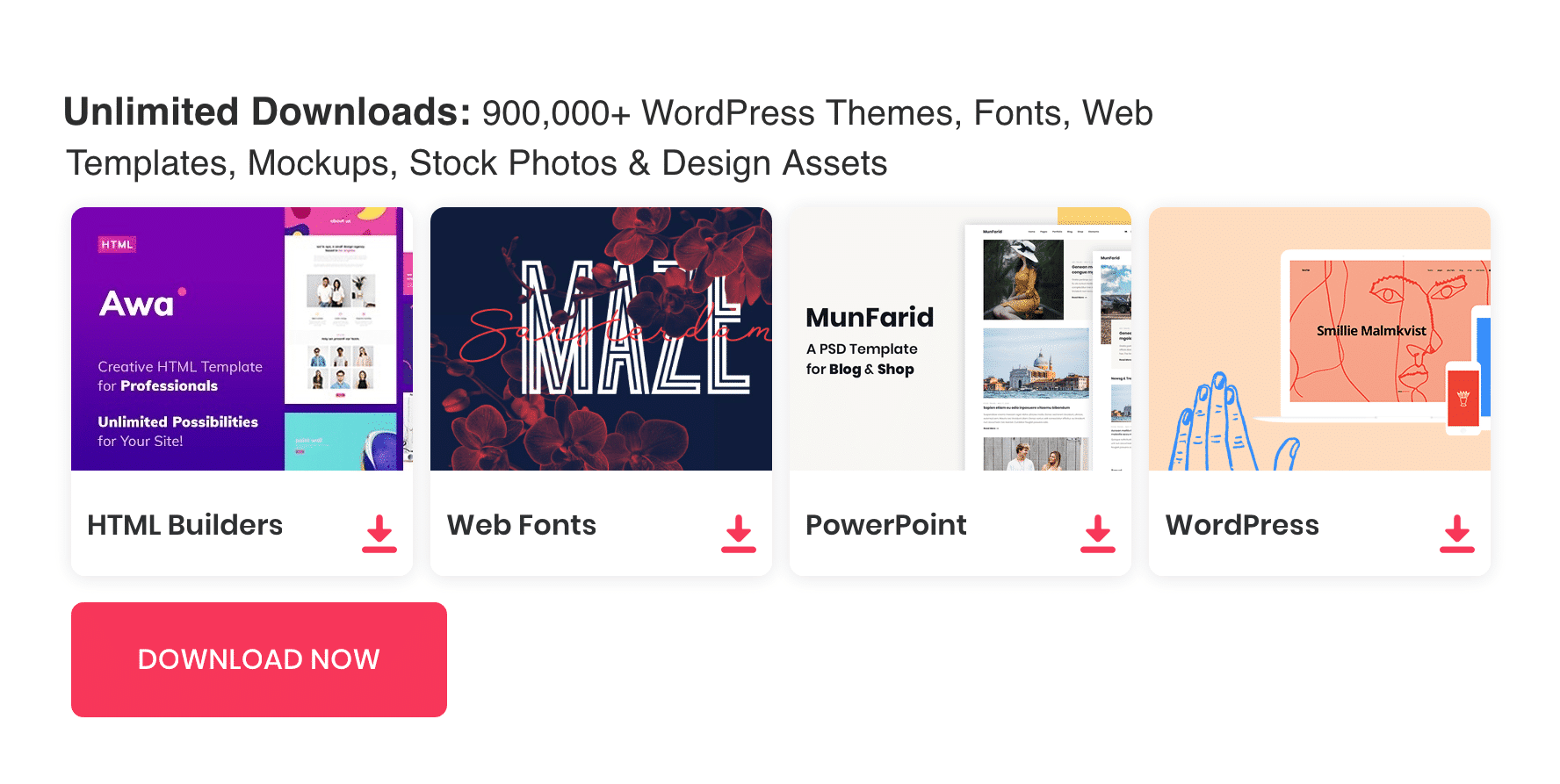 Create your product preview screenshots in seconds. We are going to meet some great mockup tools to preview your design in a pleasing realistic way.
Mockups are around here since the digital design evolved. Mockups are mostly used for the presentation of a product. We know there are thousands of mockups out on the internet to present your product. These mockups usually come as editable PSD or vector files. In order to use it, you need to edit it with photoshop or any other tools. This is not such a complex process for designers, but for a non-designer, it's not that easy.
See also : The Ultimate Collection of 2000+ Free Mockup Templates PSD Designs
But now, we have some professional mockup tools out there to create product presentation much easier. These tools usually come with a great collection of unique mockup designs. All you have to do is select the desired mockup design, then import your product design, that's it. Mockup generators are good for professional designers and non-designers who like to quickly present design works.
Shotsnapp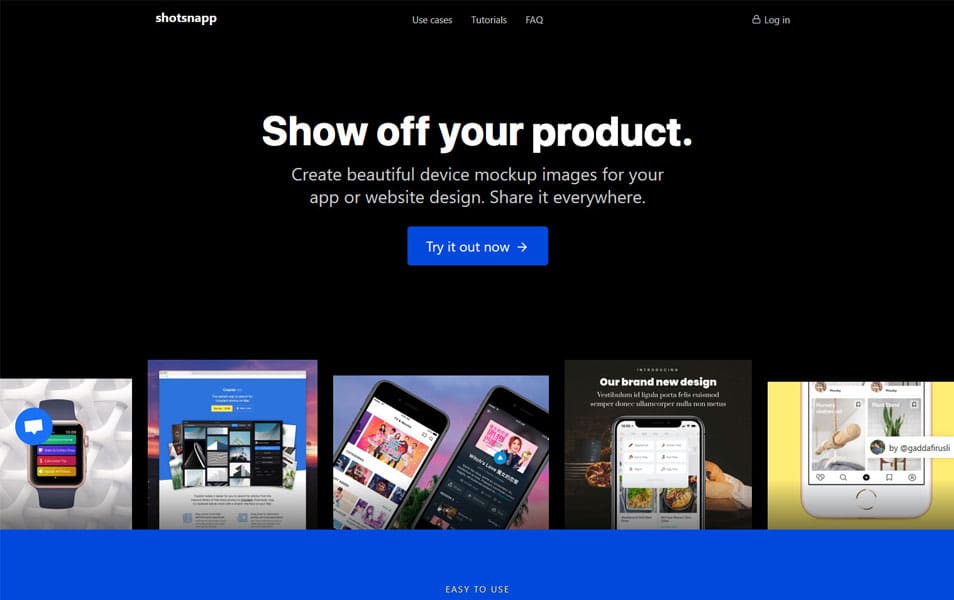 Create beautiful device mockup presentation for your digital app and website design.
Cleanmock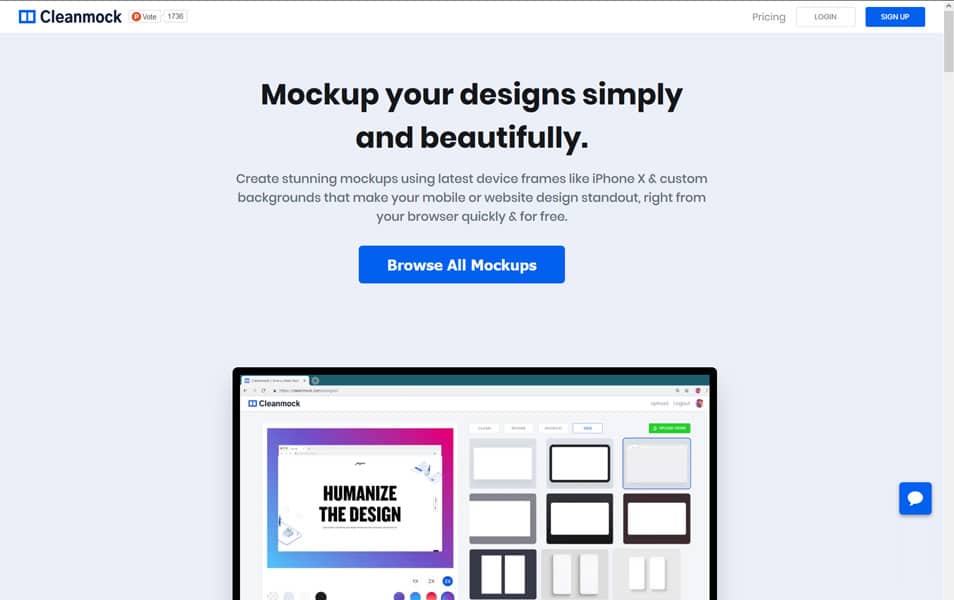 Create stunning mockups using latest device frames like iPhone X & custom backgrounds that make your mobile or website design standout, right from your browser quickly & for free.
MockUPhone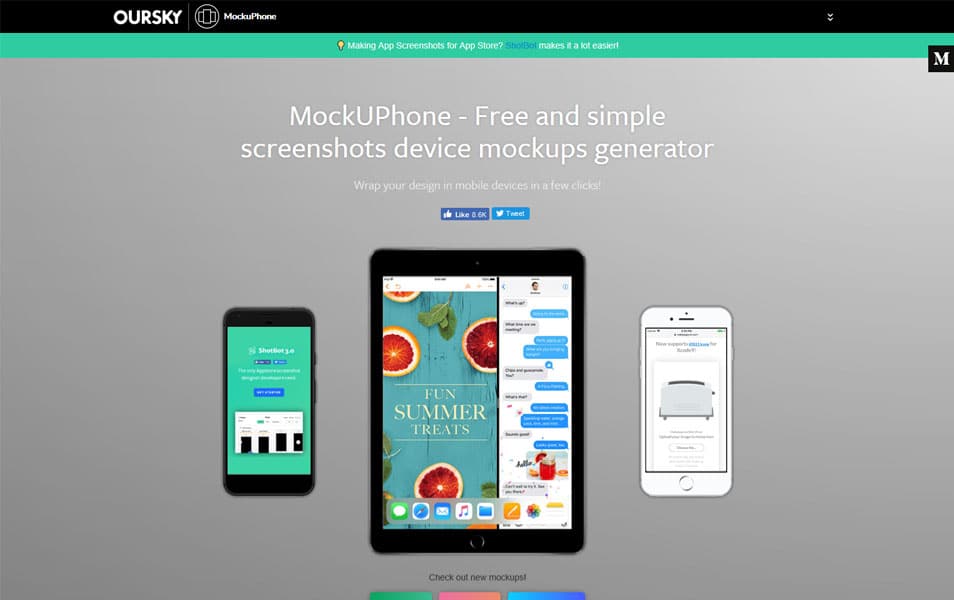 MockUPhone is a free tool that helps you wrap app screenshots in different mobile devices.
Mockuuups Studio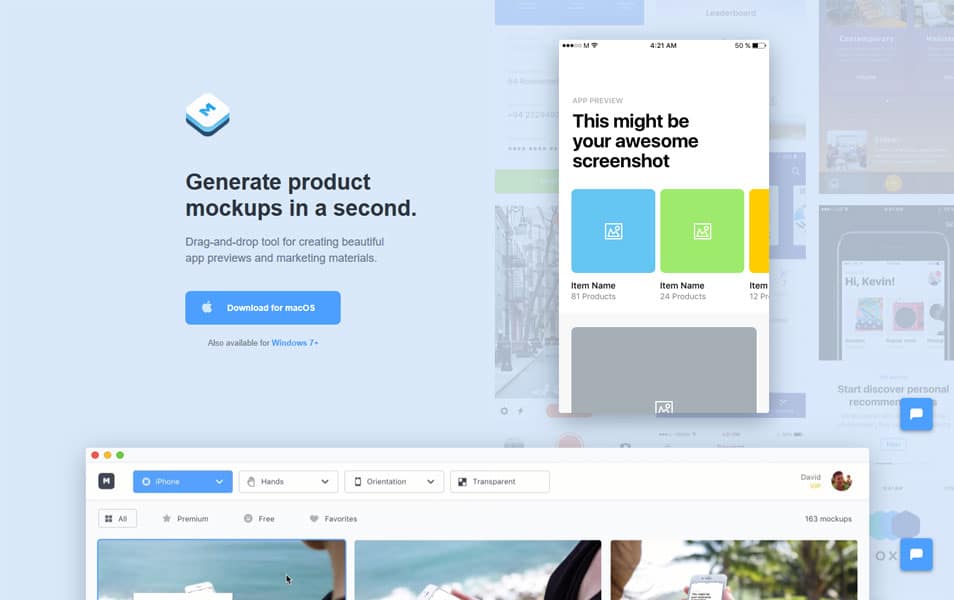 Drag-and-drop tool for creating beautiful app previews or any marketing materials. Easily insert your screenshot into iPhone or iMac mockups for free.
MockupEditor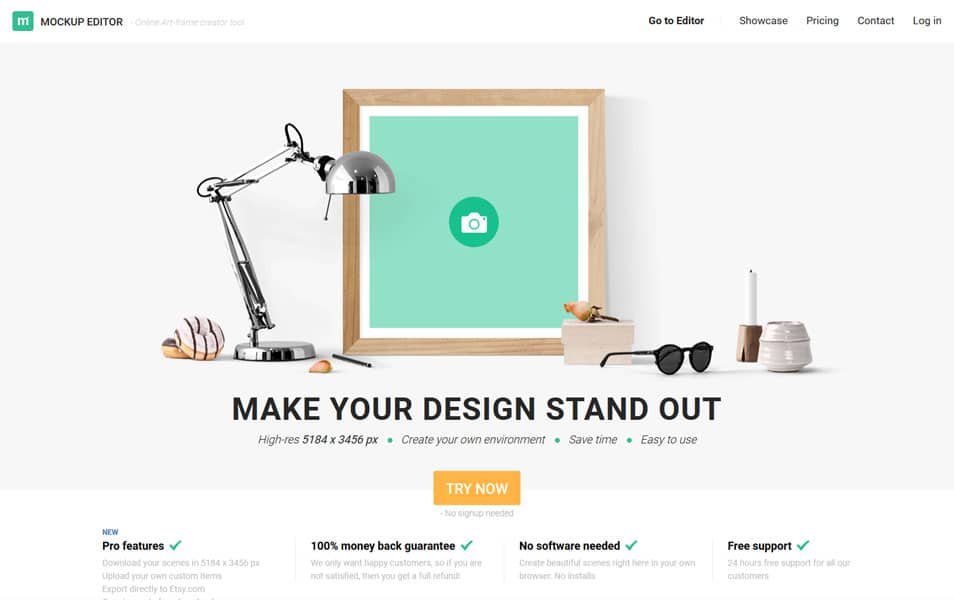 MockupEditor.com is the online mockup generator. Create your own mockup images instant, instead of searching the web for expensive mockups.
Placeit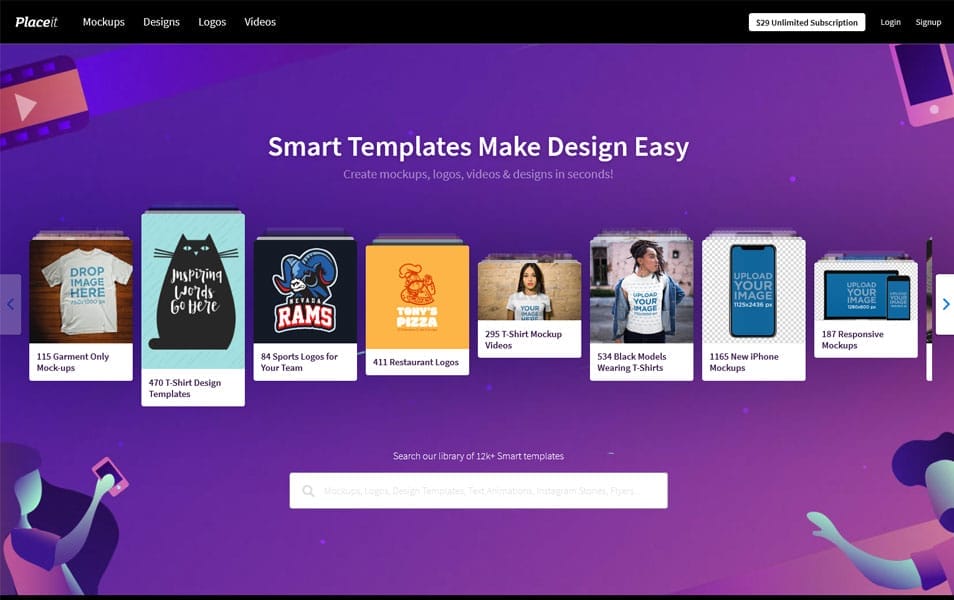 Placeit is a mockup and design tool that allows its users to create beautiful visuals and marketing materials instantly and straight from their browsers.
Smartmockups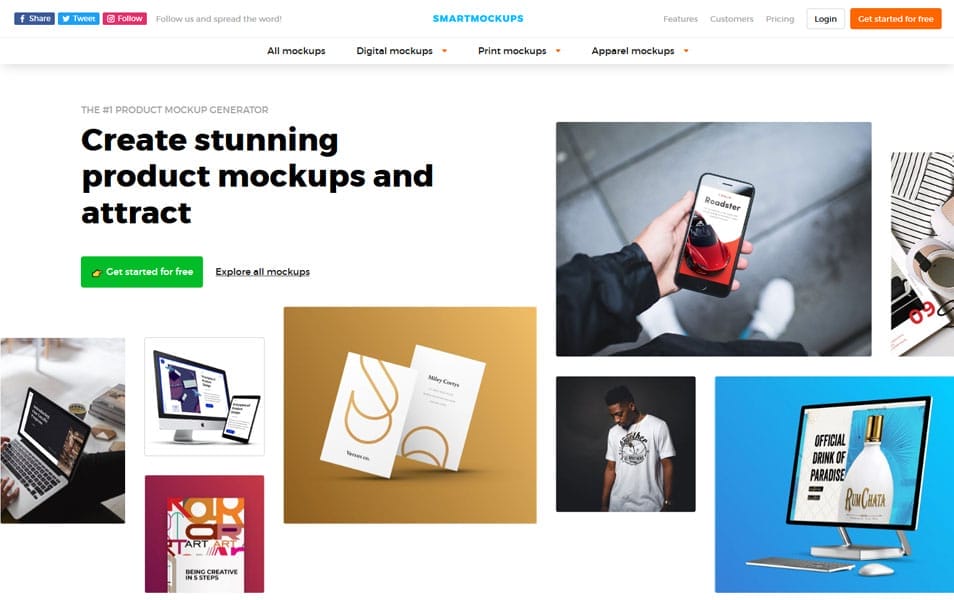 Smartmockups is a free product mockup generator.
MockupsJar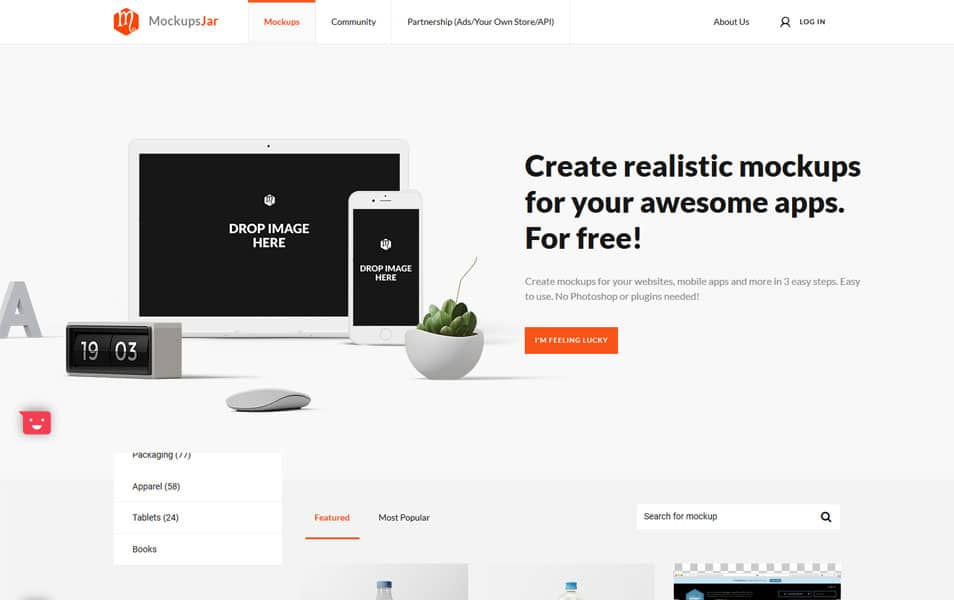 MockupsJar is a free photographic mockup generator. Create realistic previews for free for your websites and mobile apps with MockupsJar.
MockDrop
MockDrop is a webapp for creating beautiful device mockups.
DaVinci Apps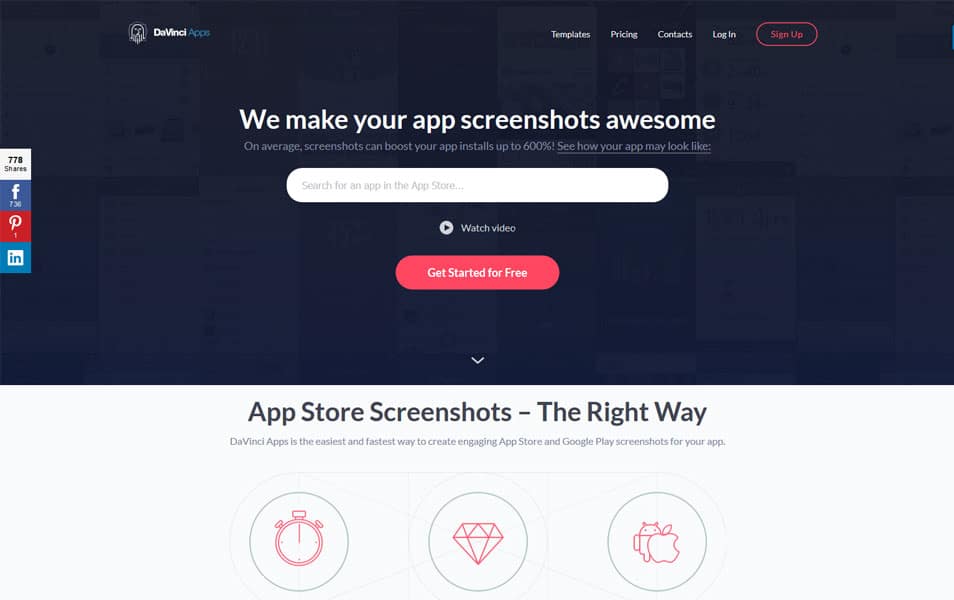 Pick one of predesigned screenshot templates, add your message, tweak the colors and get app screenshots of ALL required App Store sizes with a click.
Mockerie
Mockerie allows you to showcase your website or app on the latest devices in realistic settings.
Mockuper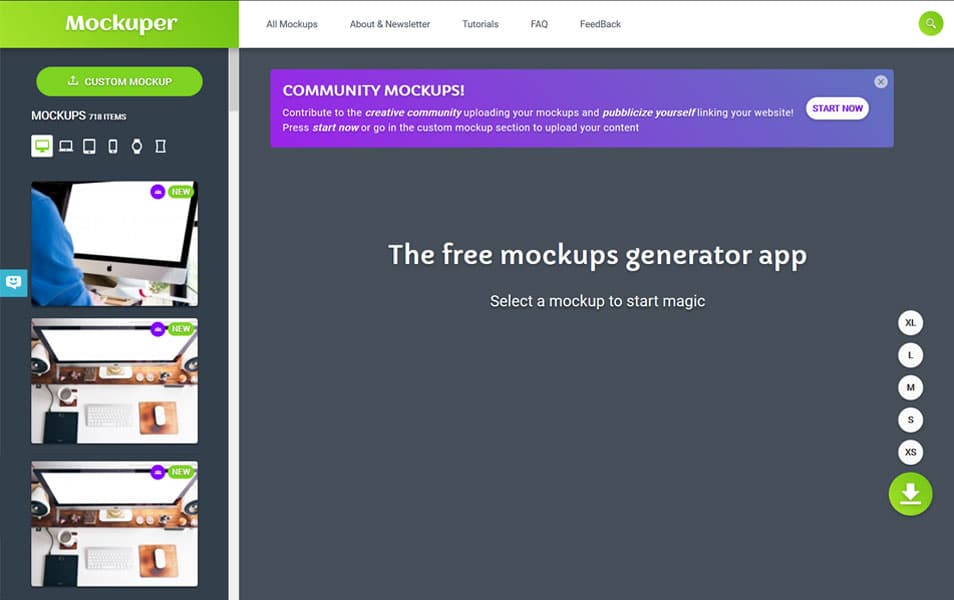 Mockuper is a free mockups generator app that let you show your works in a more attractive way.
Mediamodifier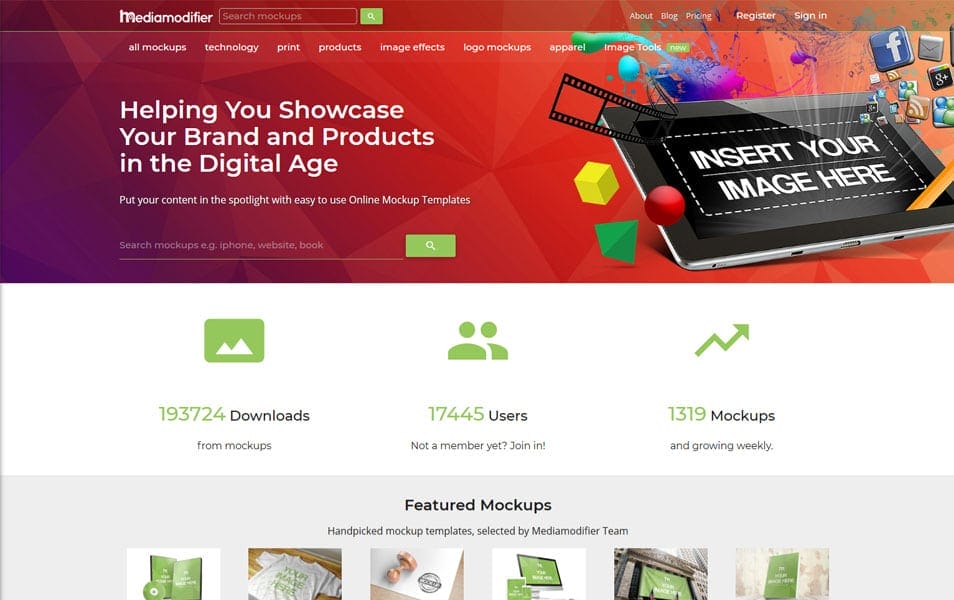 Mediamodifier is an online mockup tool that helps business owners, designers and advertisers to quickly visualize their ideas.
Frame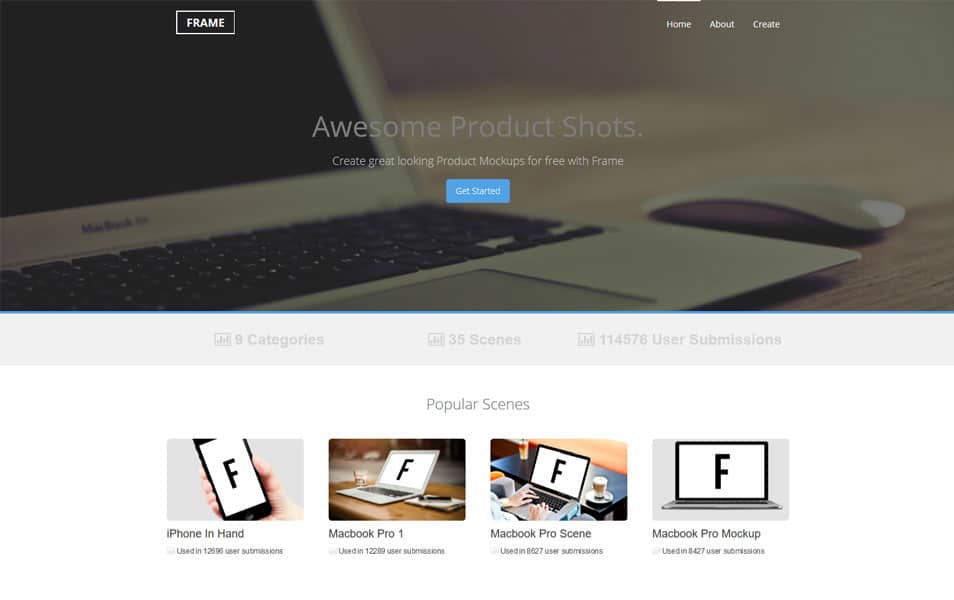 Create awesome product shots for free with Frame. Simply upload your website or app screenshot to create a great looking scene.
Magic Mockups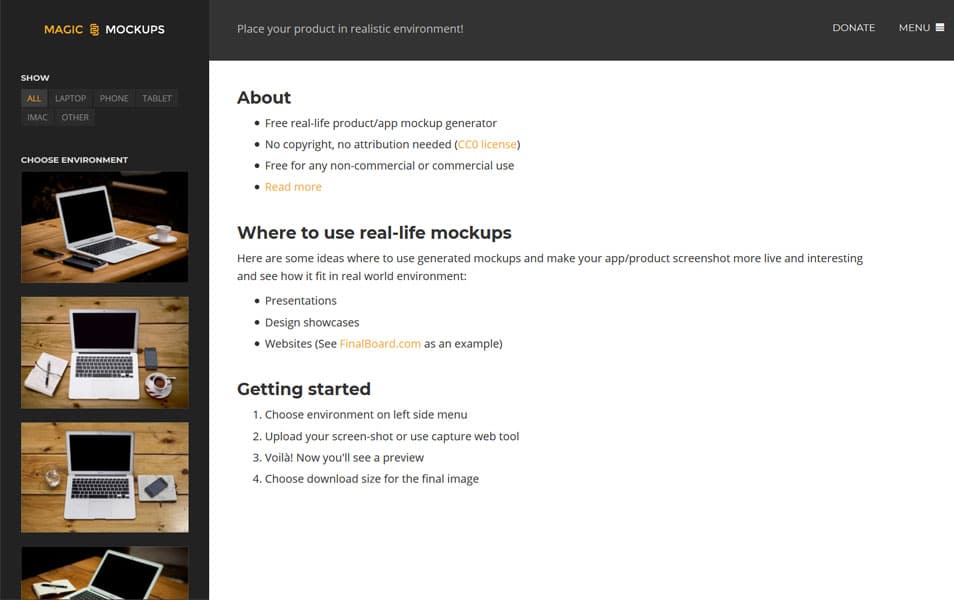 Magic Mockups is a Free real-life mockup generator.
Dunnnk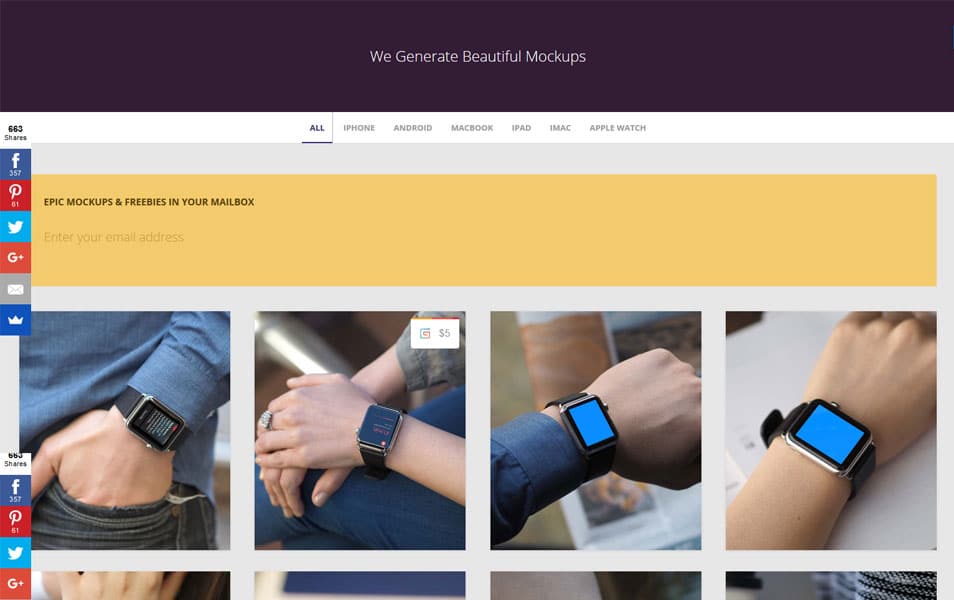 Dunnnk is a free product mockup generator.
ShotBot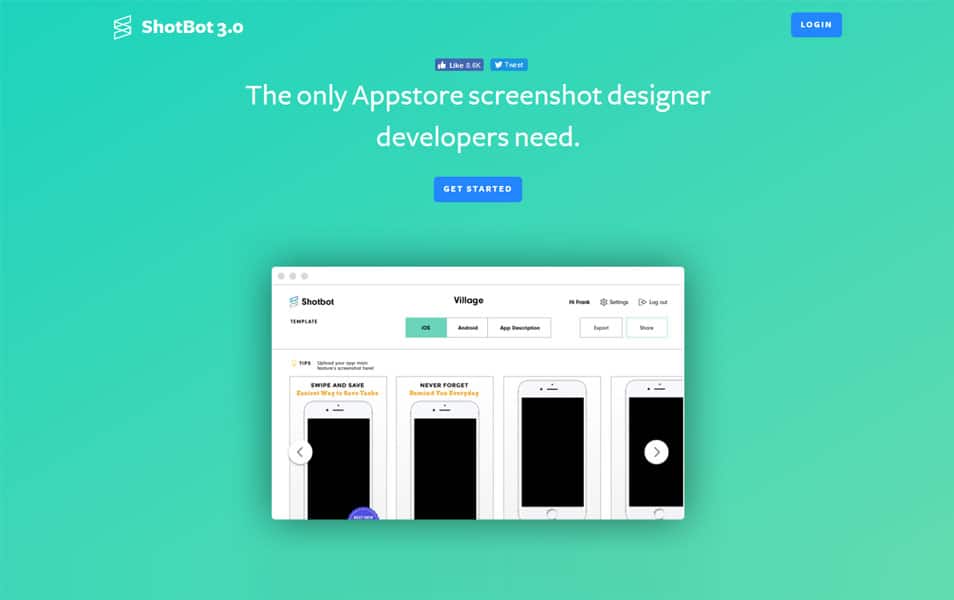 ShotBot is a screenshot builder for iOS & Android.
Dimmy.club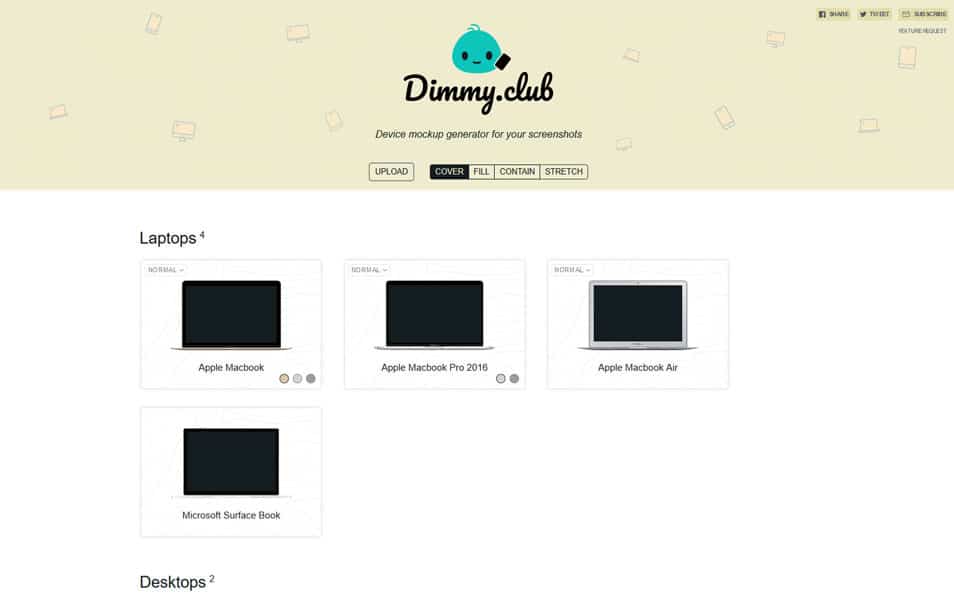 Device mockup generator for your website and app screenshots!
PicApp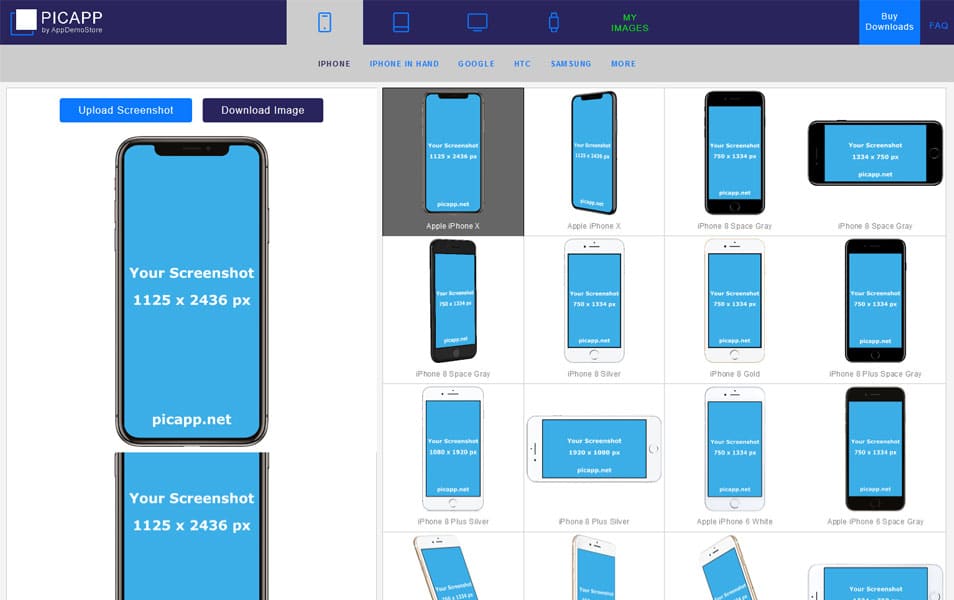 PicApp is a App Image Generator. Add your mobile app screenshot image to an iPhone frame, iPad frame or Android device frame.
Multi Device Website Mockup Generator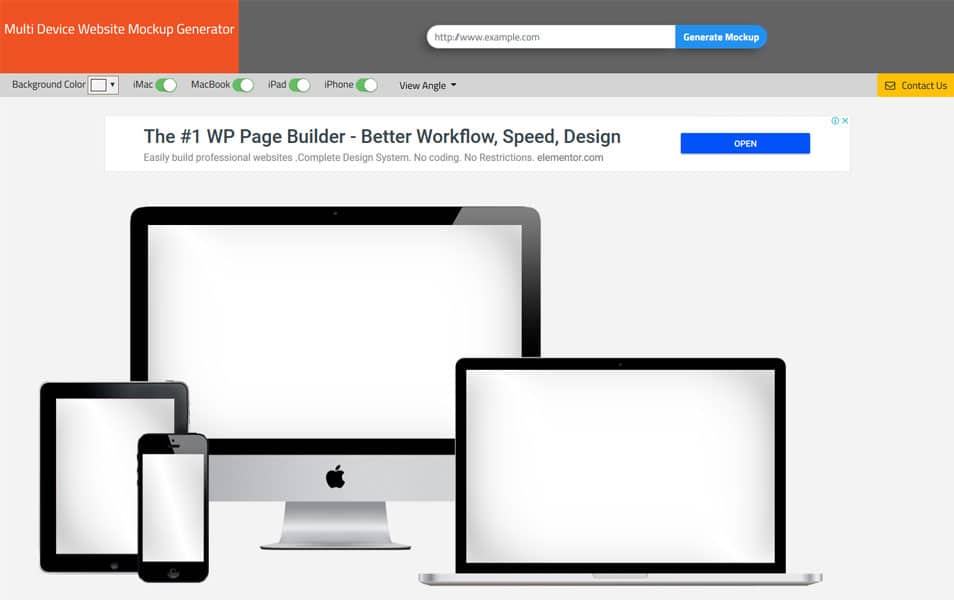 Multi device website mockup generator is a free online tool to test your responsive website on apple devices including Apple iMac, MacBook, iPad and iPhone.
Screely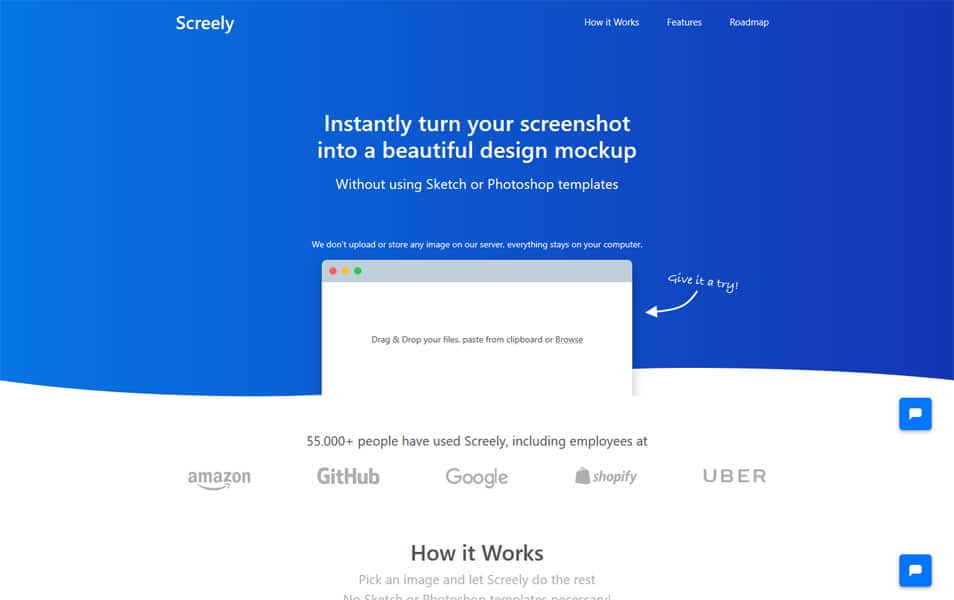 Screely instantly turns your screenshot into a beautiful image you can share on anywhere without needing Photoshop or Sketch templates.
Screenpeek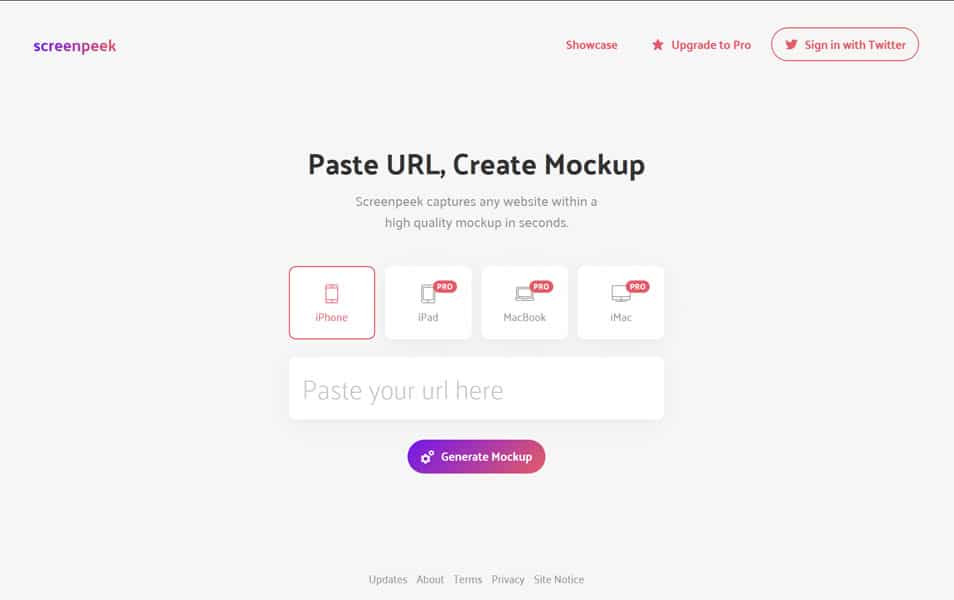 Screenpeek captures any website within a high quality mockup in seconds.
Applaunchpad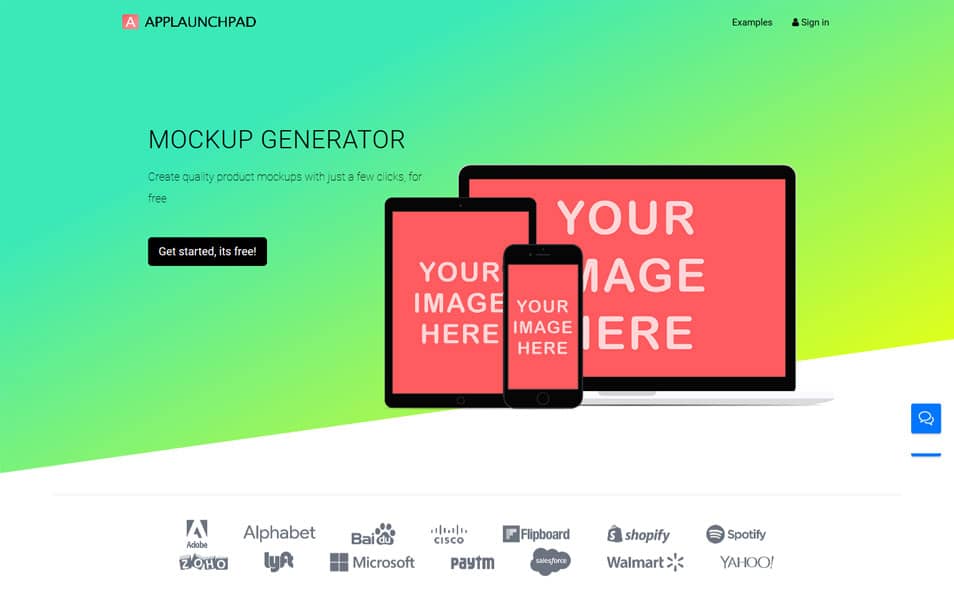 AppLaunchpad is an android & ios screenshot generator.
Design Camera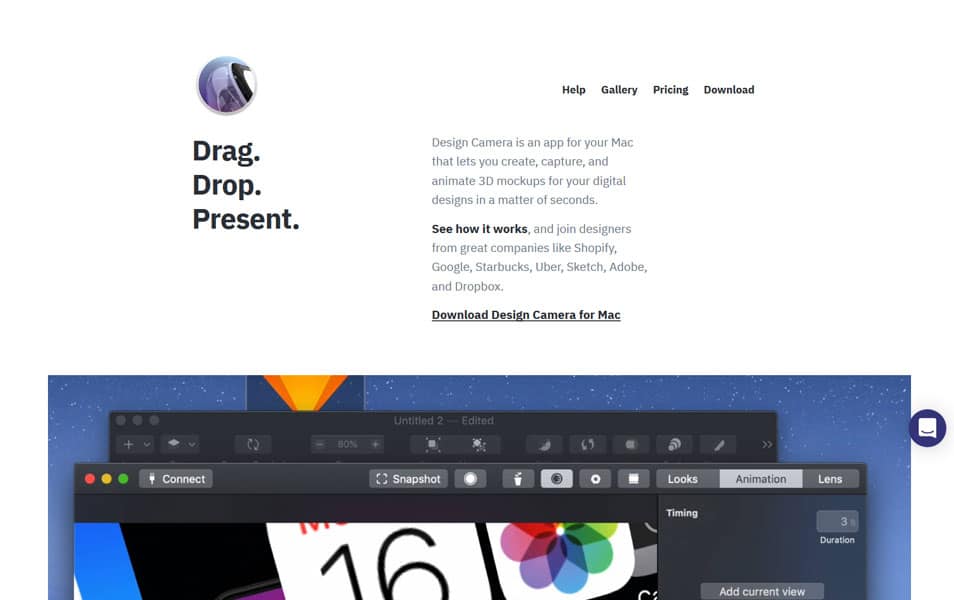 Design Camera is an app for your Mac that lets you create, capture, and animate 3D mockups for your digital designs in a matter of seconds.