Best UI/UX Design Podcasts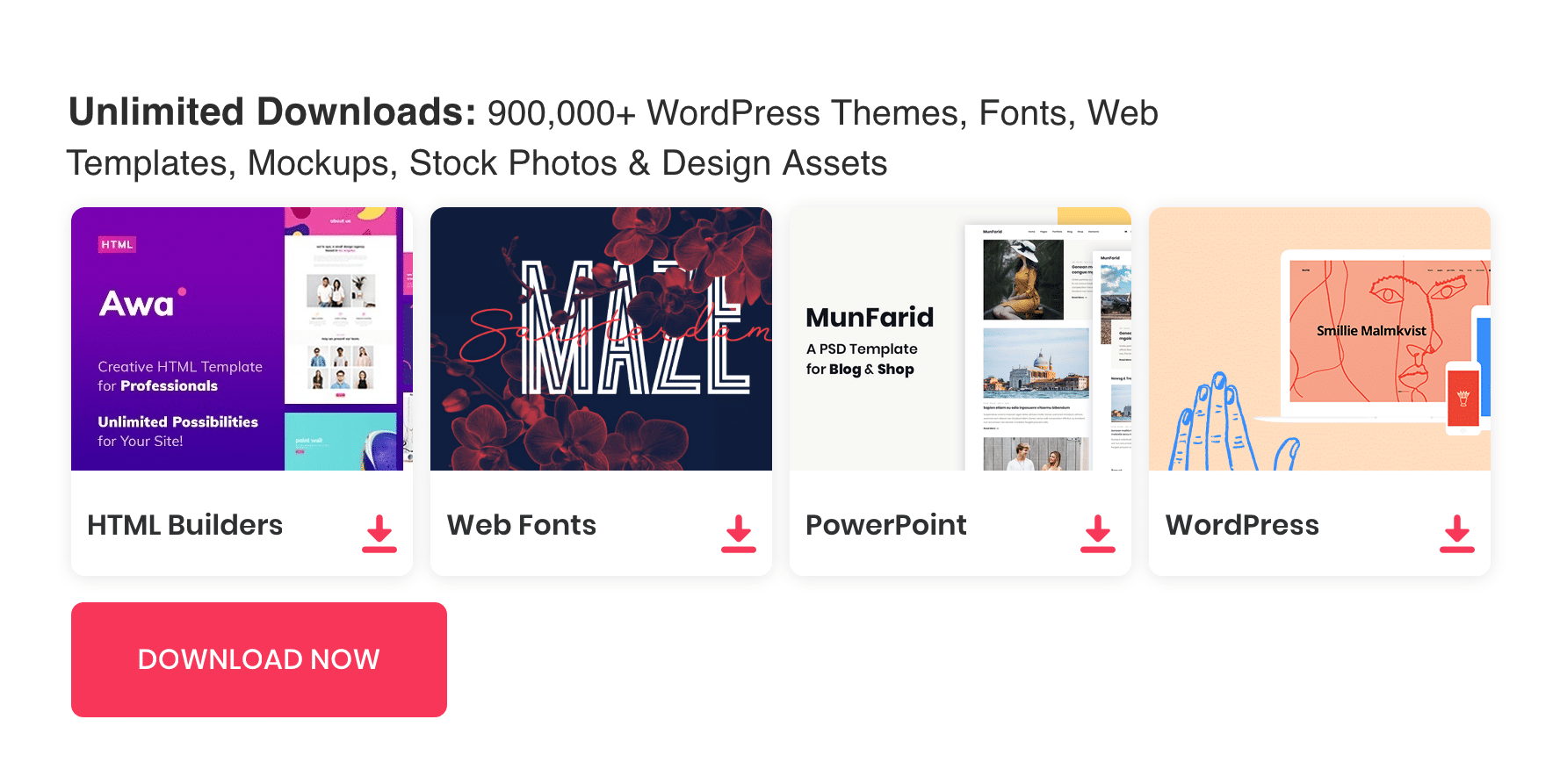 Podcasts are the easiest way to find out what is going on in the design industry, what had changed and what is coming. It is always great to learn from top players in this industry. You can listen to interviews with top designers and entrepreneurs, these are super inspiring.
We have a made list of best design podcasts which cover different areas of UI/UX designs. if you are keen to learn new things, you can really benefit from these podcasts.
See also :Best YouTube Channels for UI/UX Designers
Clever Podcast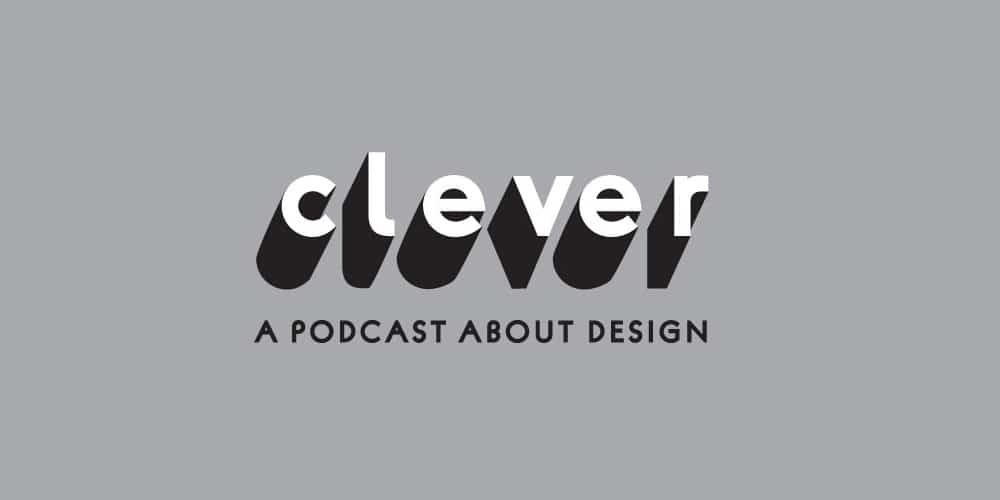 CSS Podcast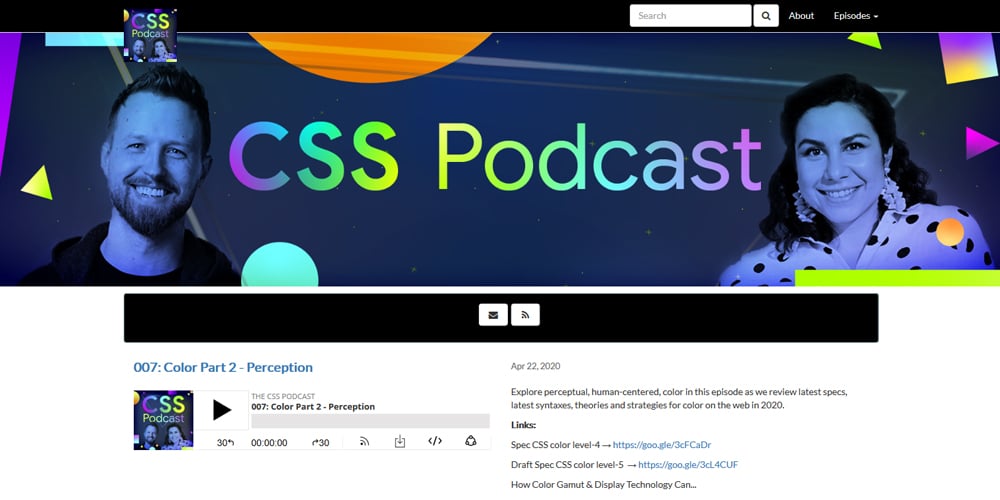 Player FM UX Design Podcast
The Honest Designers Show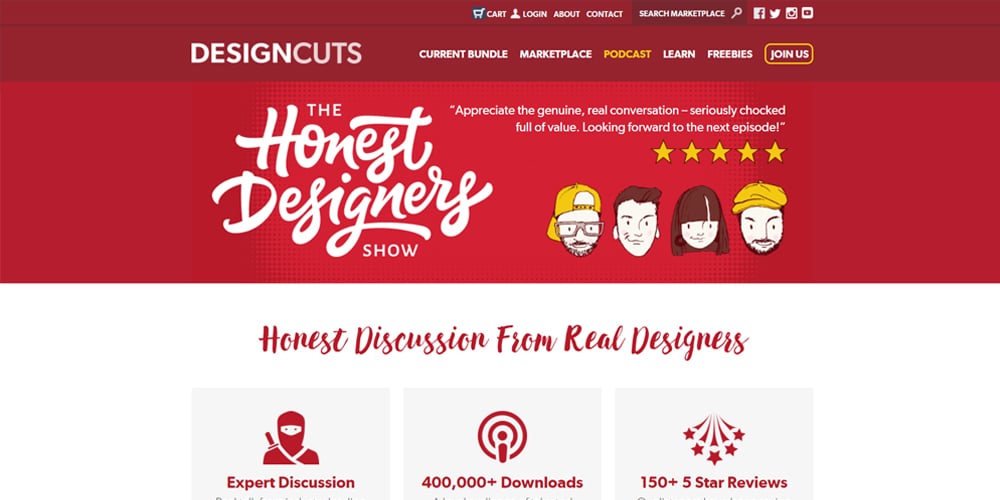 AID Network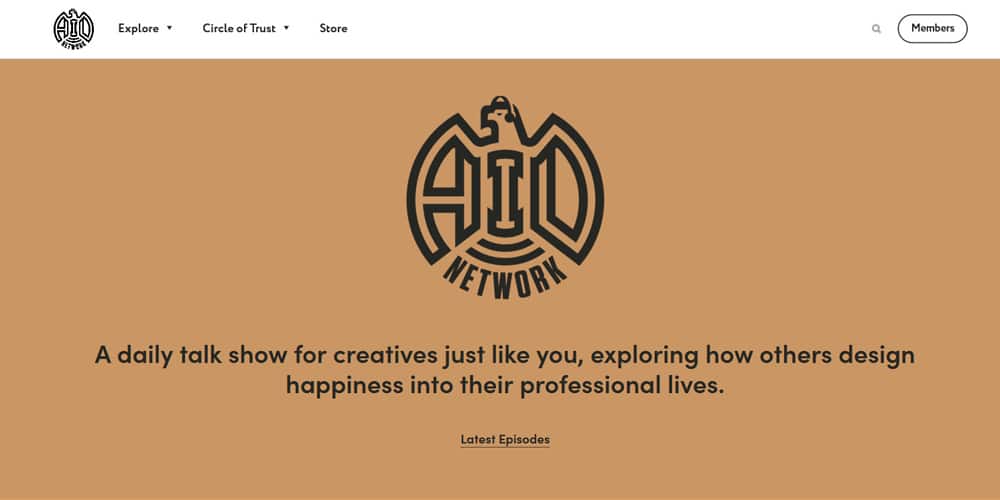 Changelog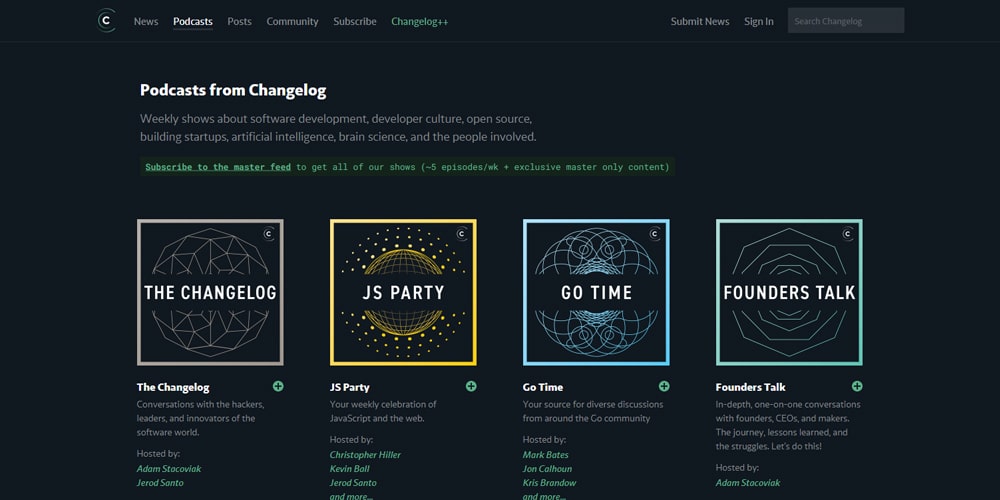 DN FM – Designer News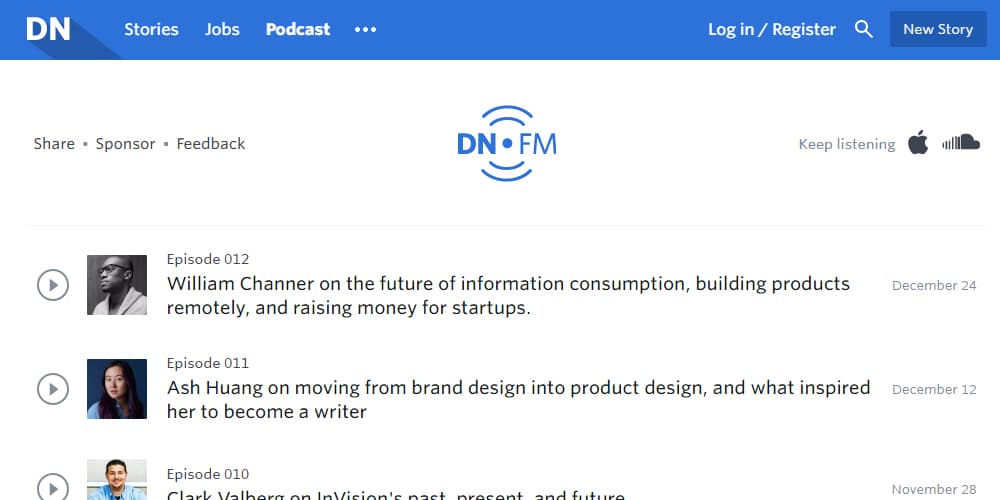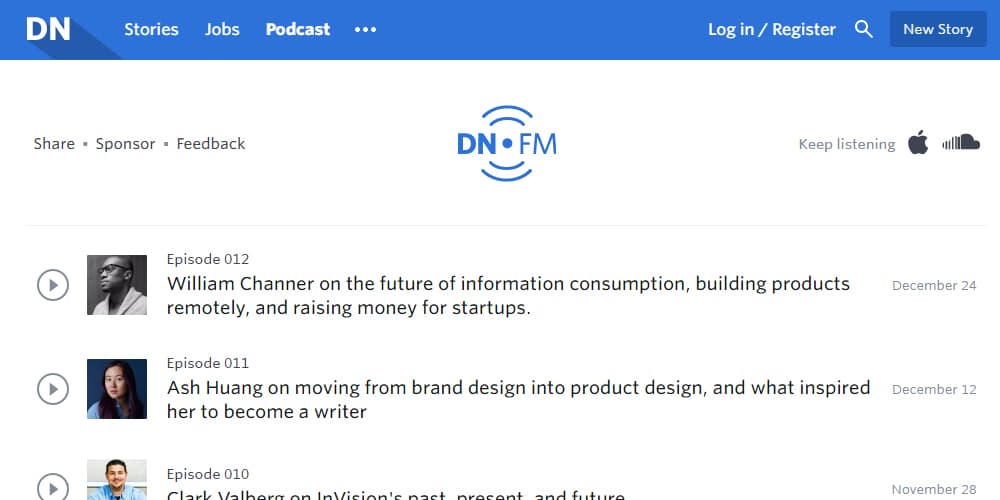 Google Design Podcasts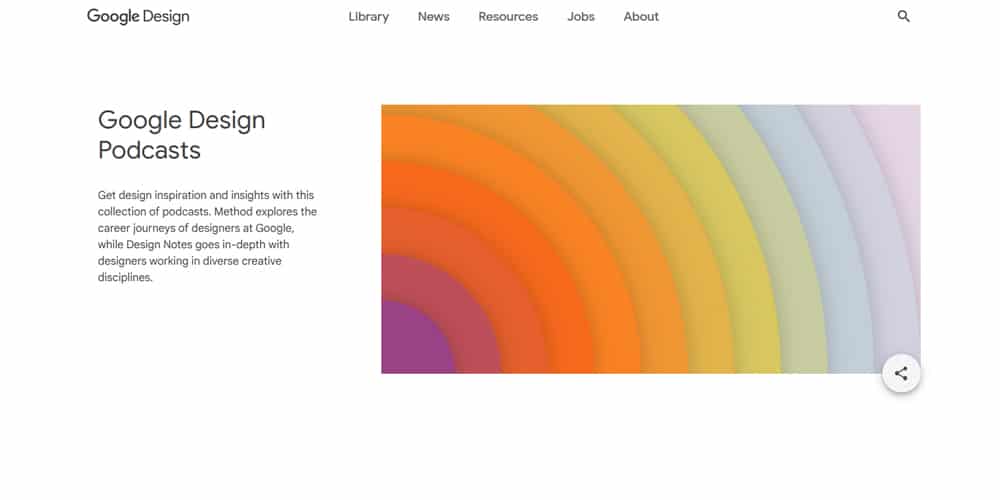 Responsive Design Podcast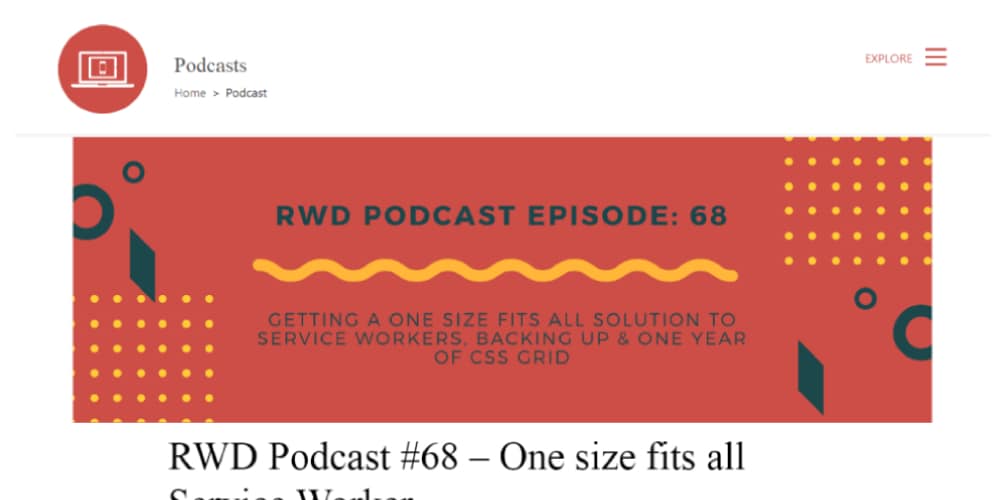 The DesignBetter Co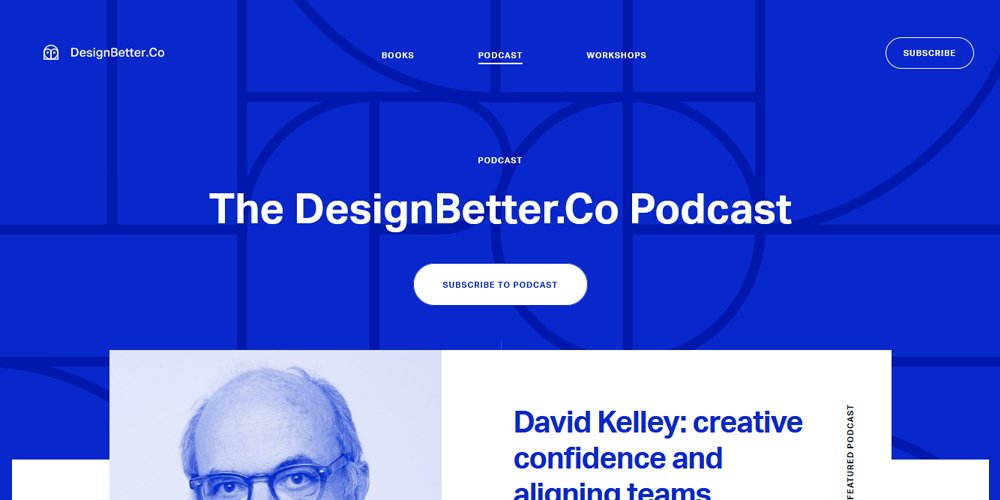 Motionhatch Podcast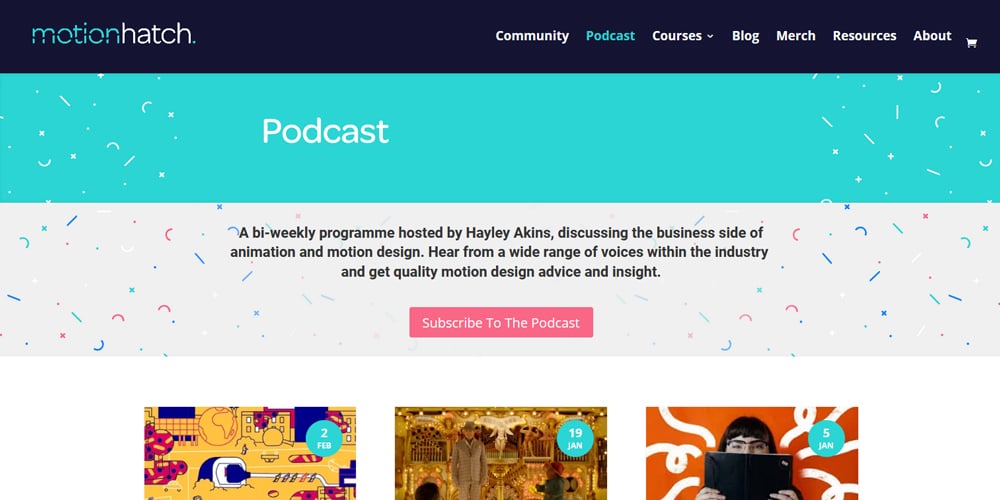 Roots Podcast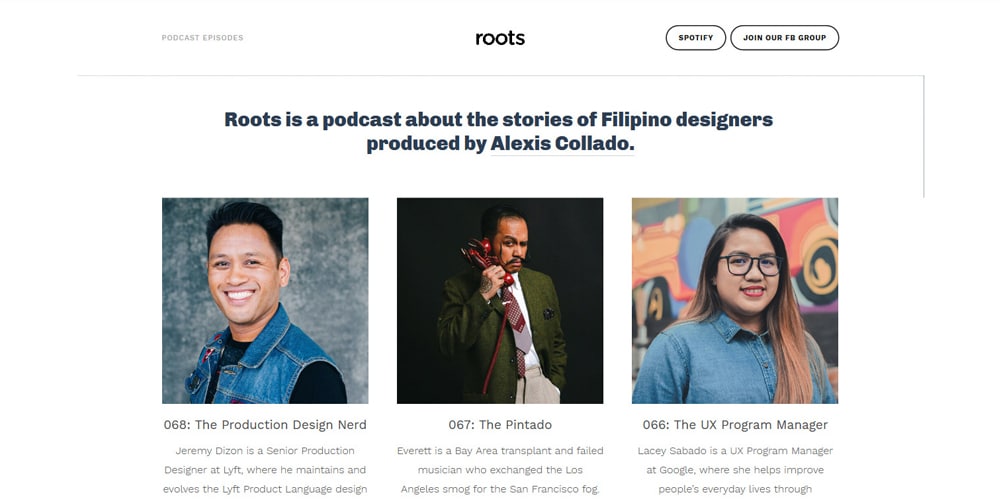 NTMY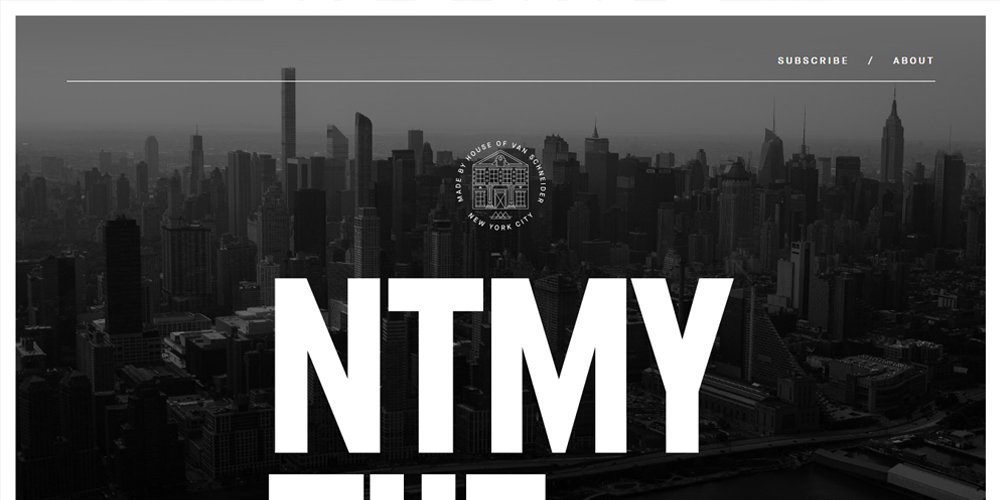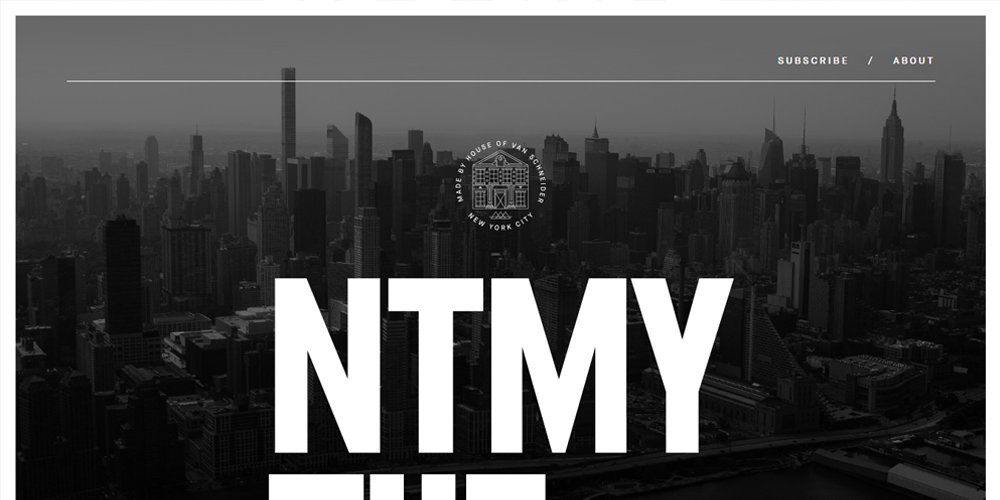 Logo Geek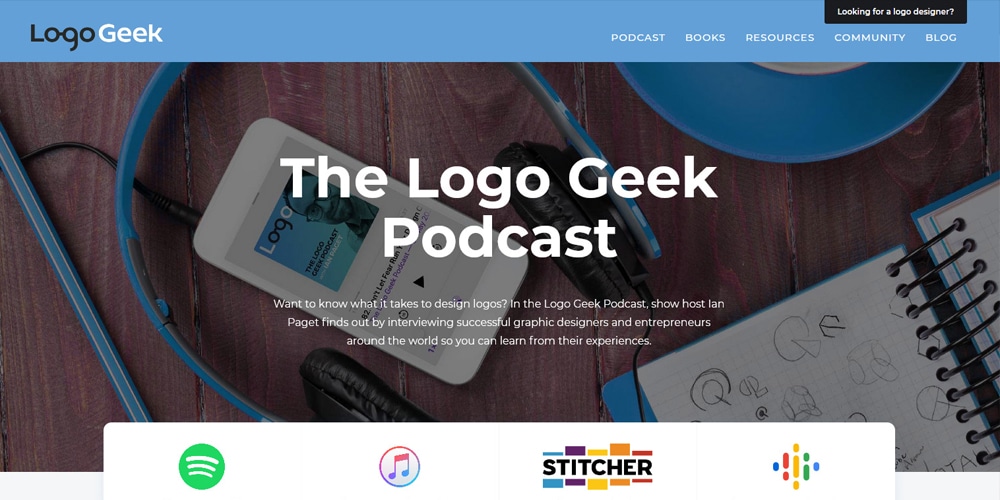 UX Mastery Podcast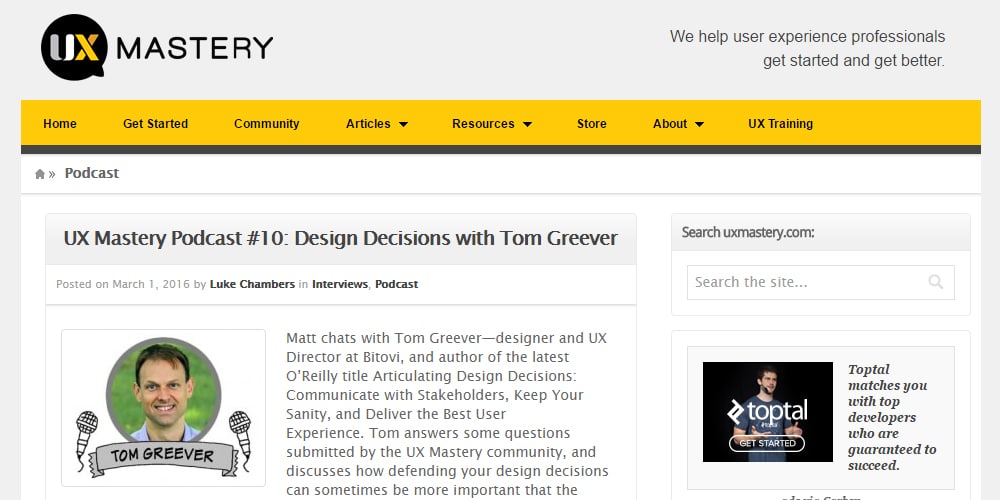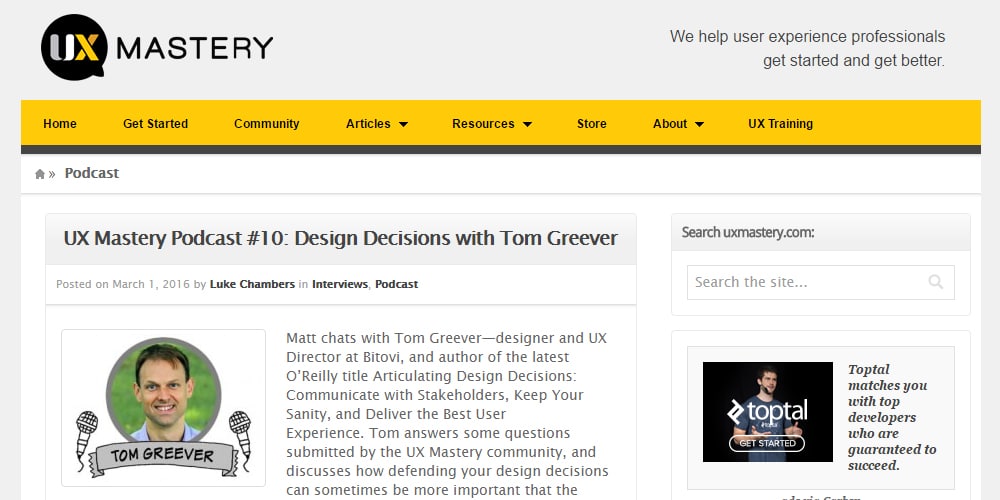 Under the Radar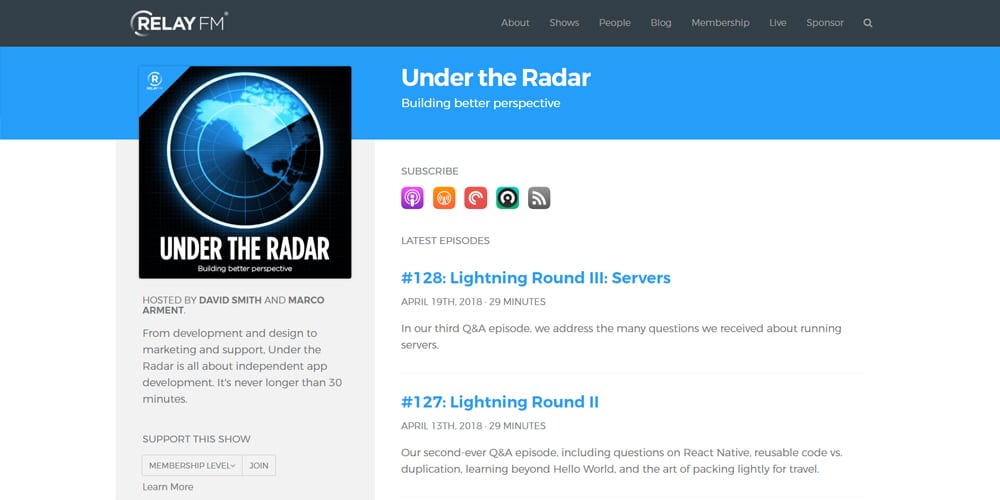 The Hacking UI Podcast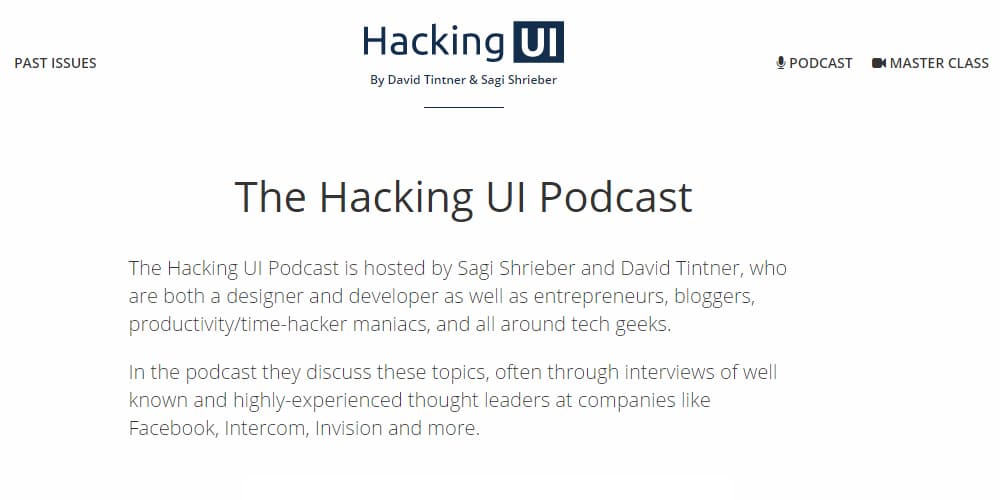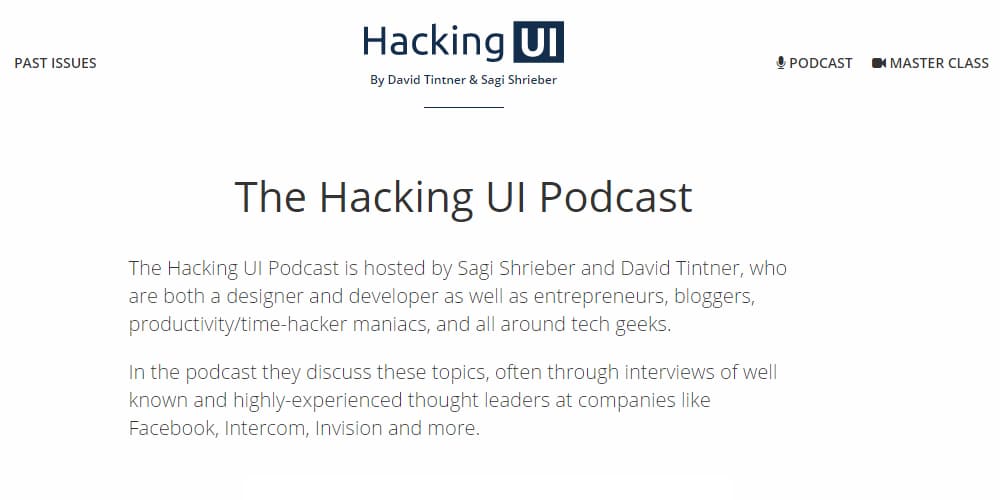 Style Guide Podcast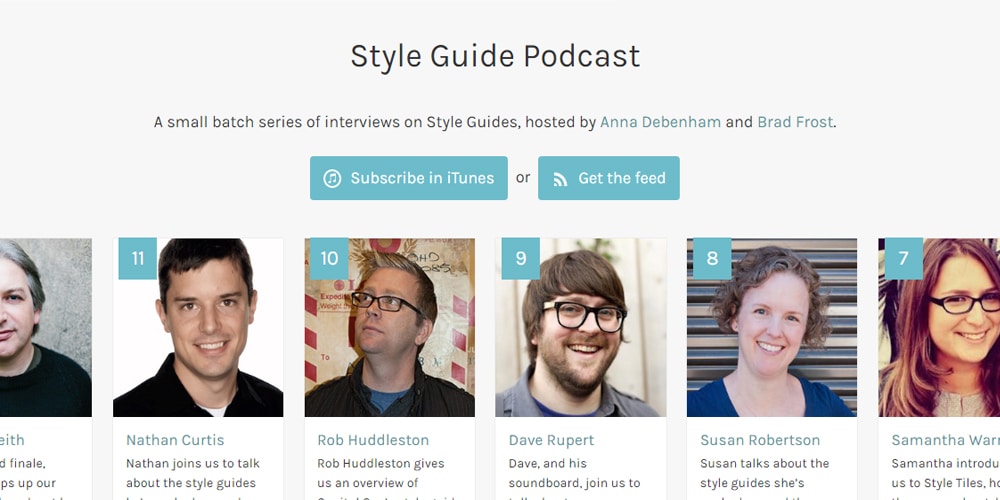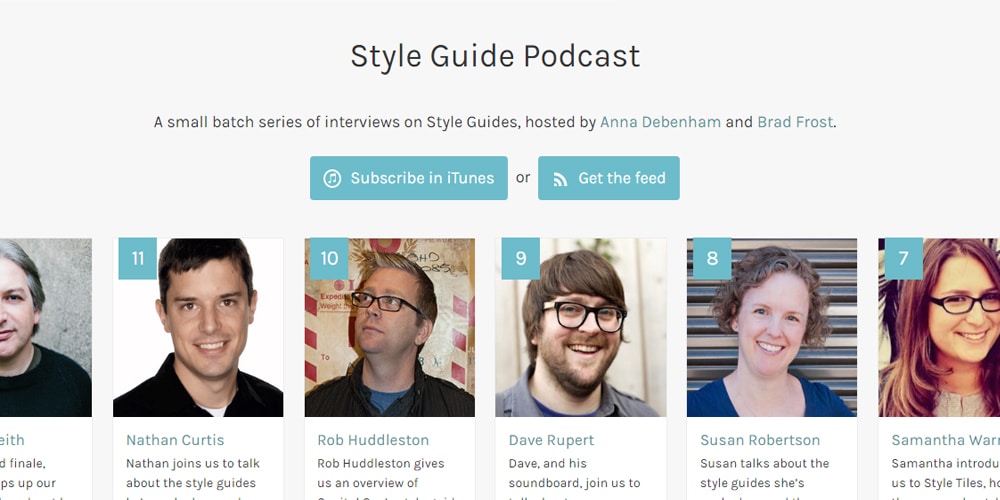 CodeNewbie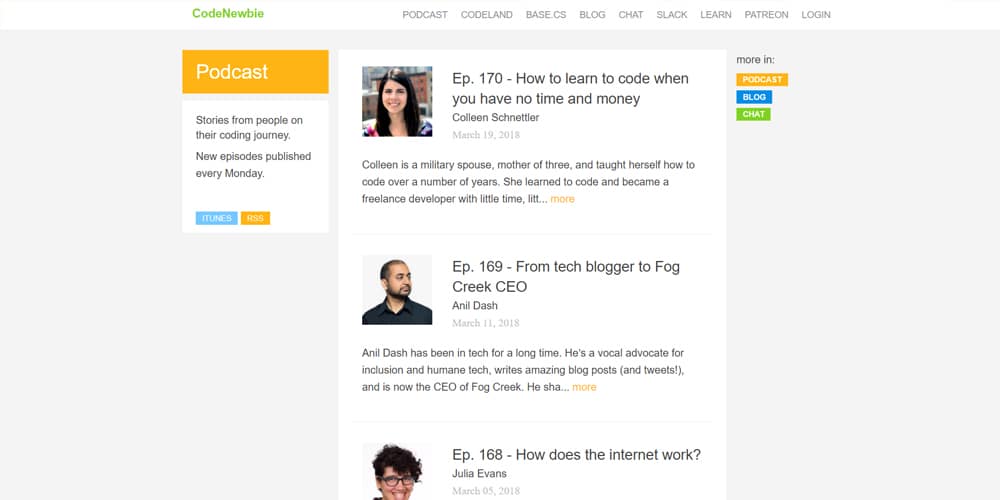 The Big Web Show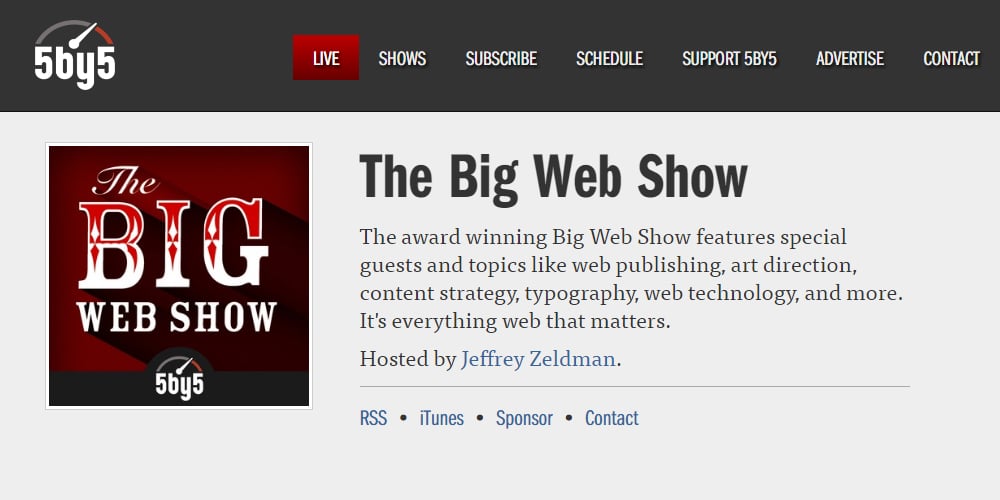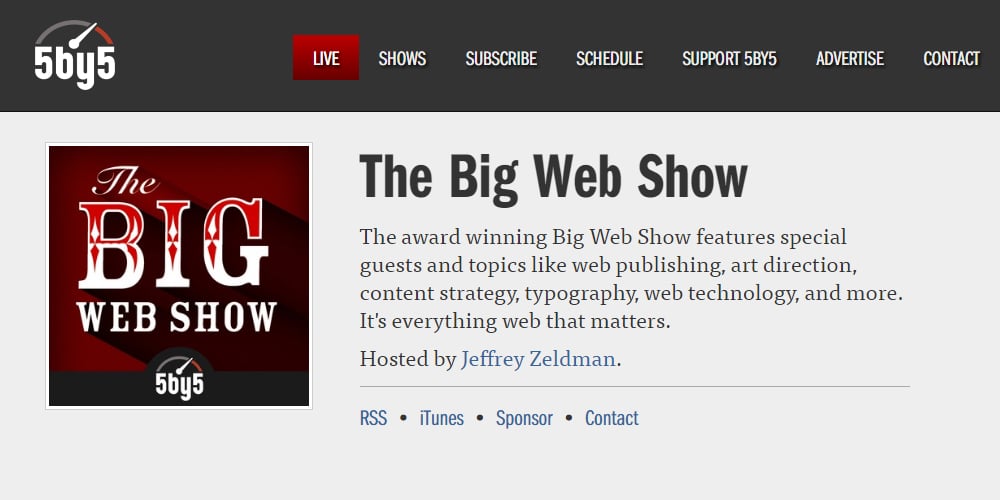 Syntax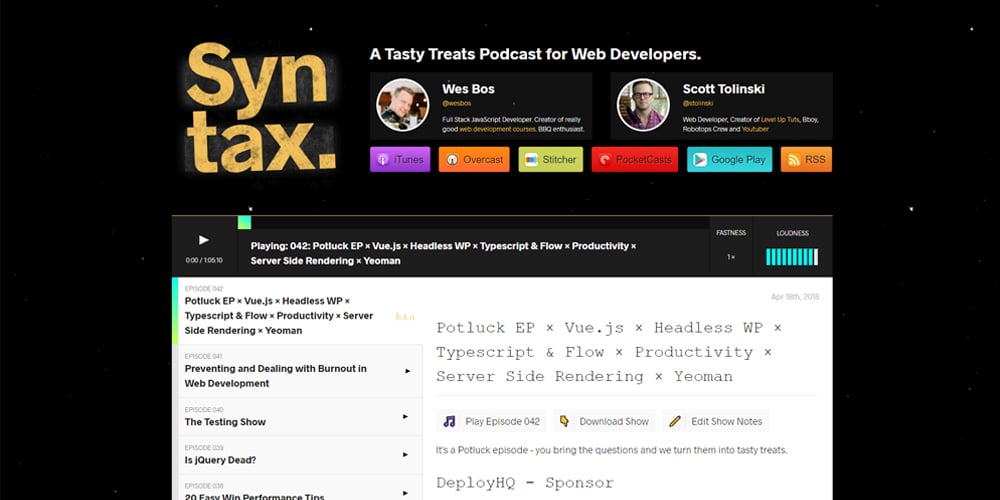 Developer Tea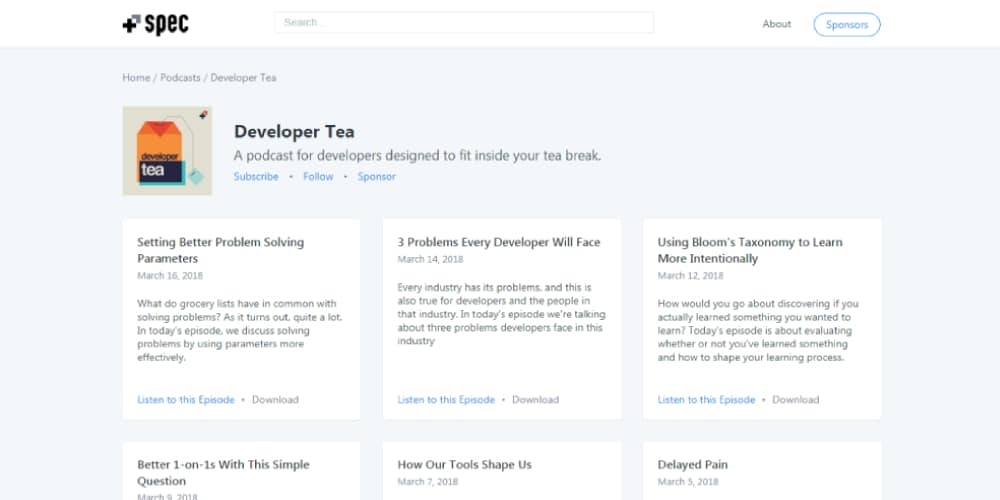 Aureliuslab Podcast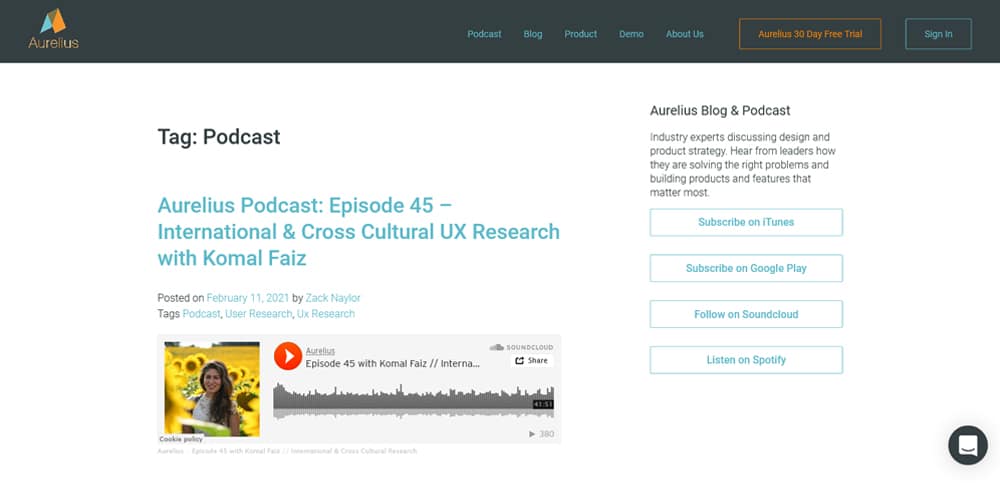 Design Matters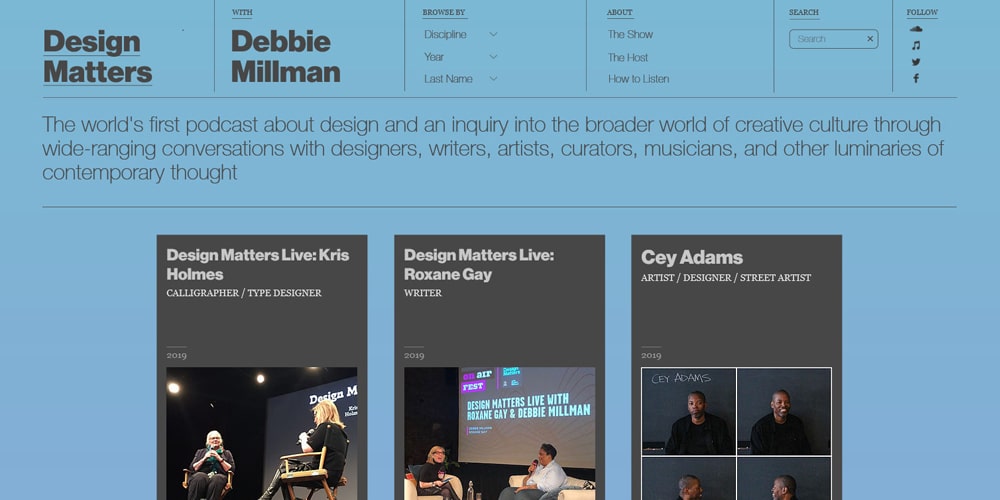 Design Details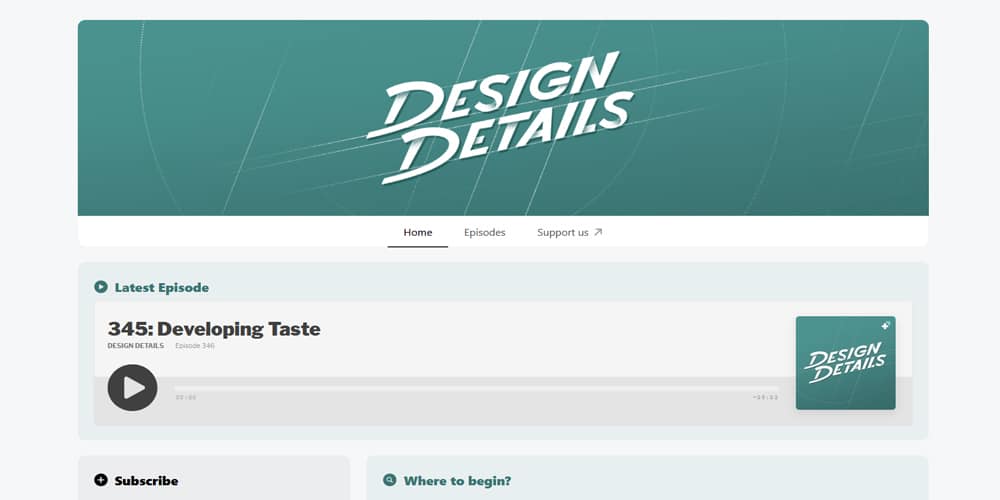 Shop Talk Show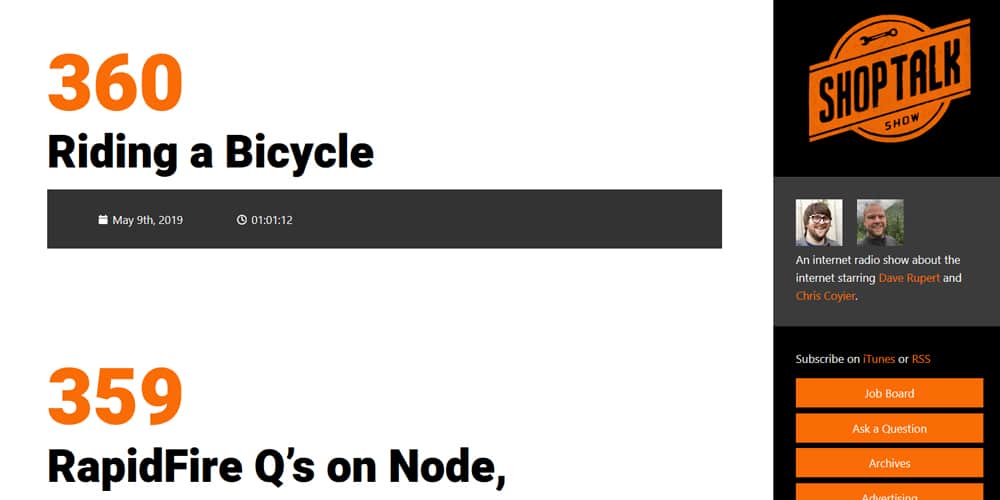 Hanselminutes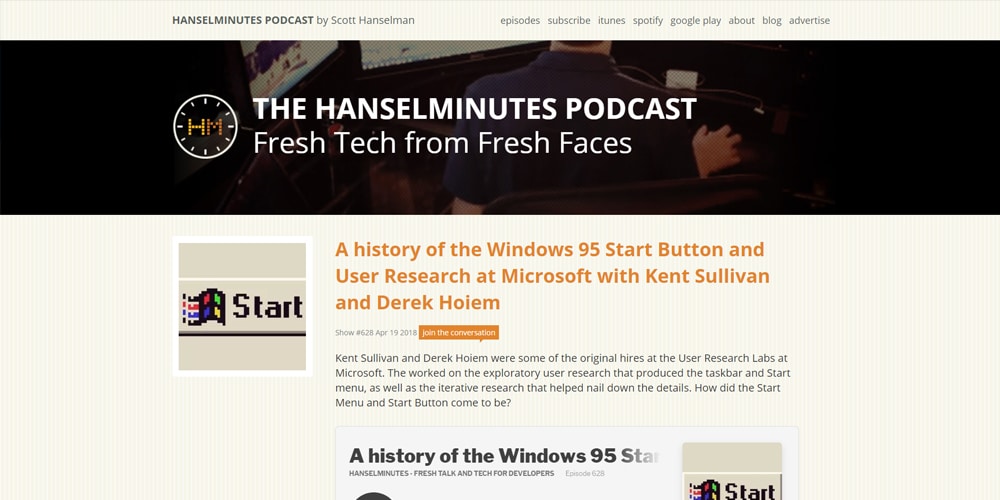 Net Rocks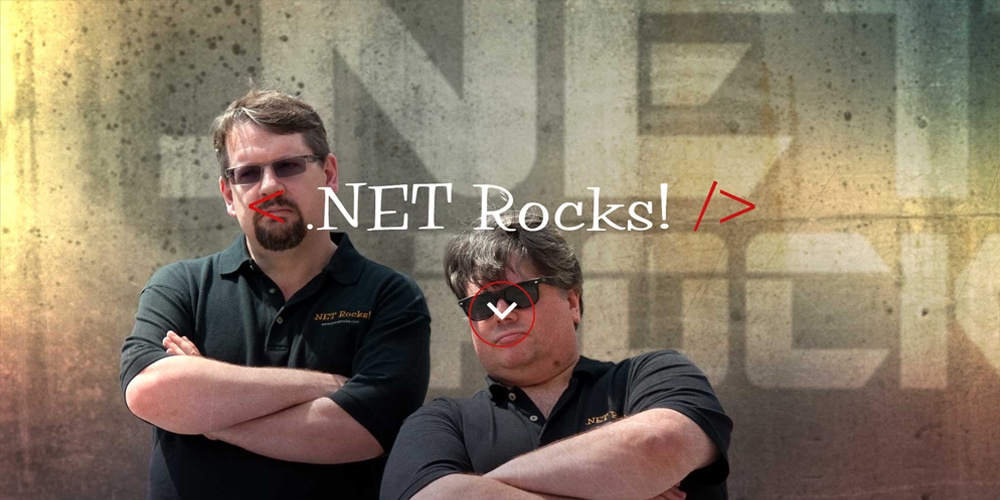 Opacity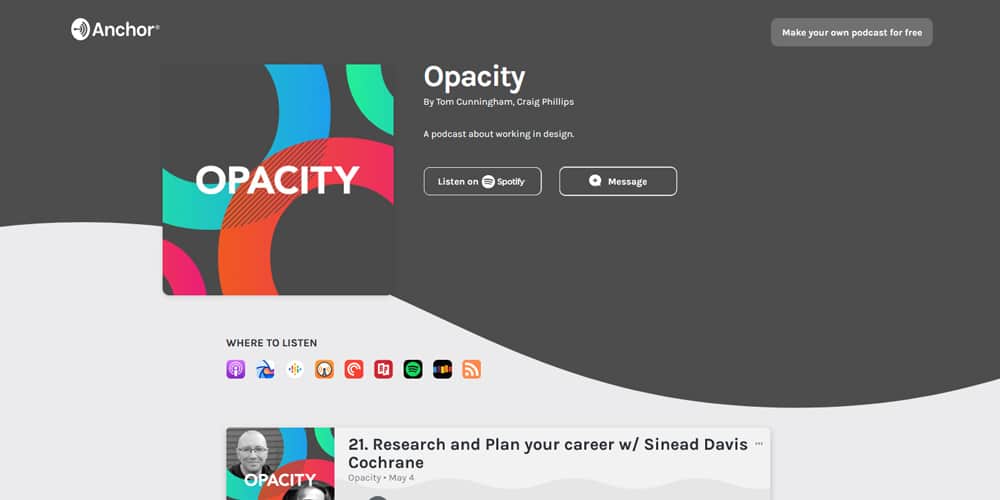 BizCraft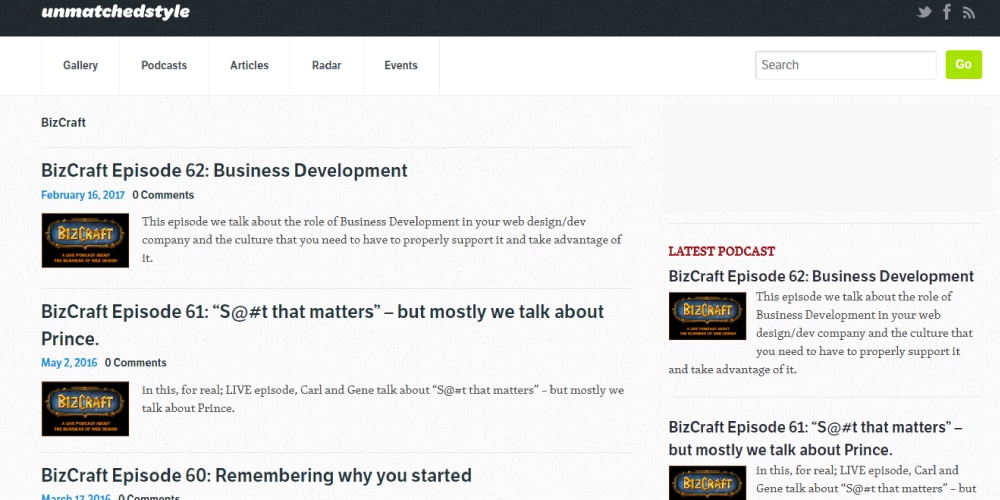 Ladybug Podcast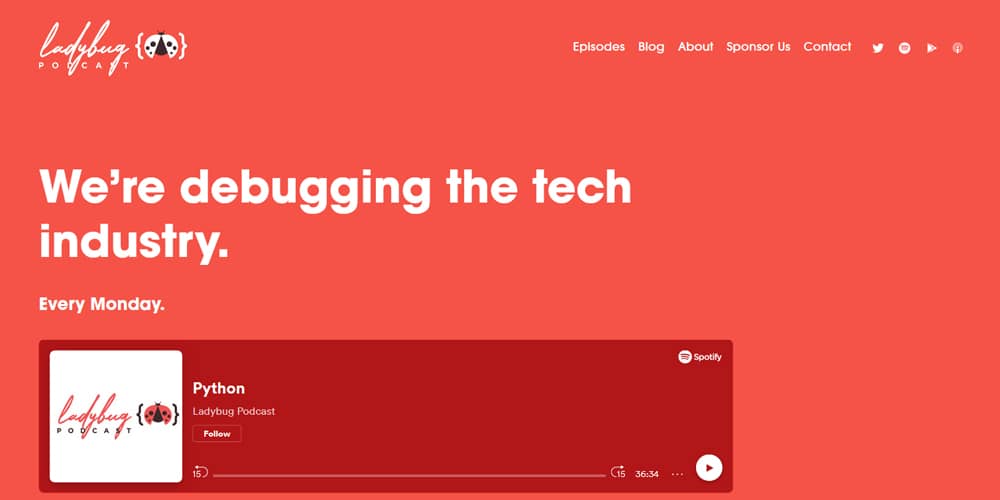 User Defenders Podcast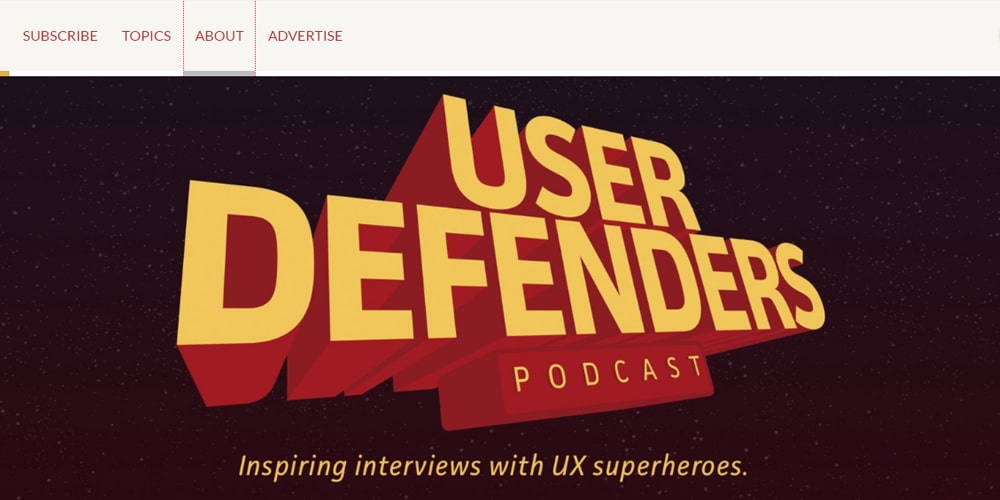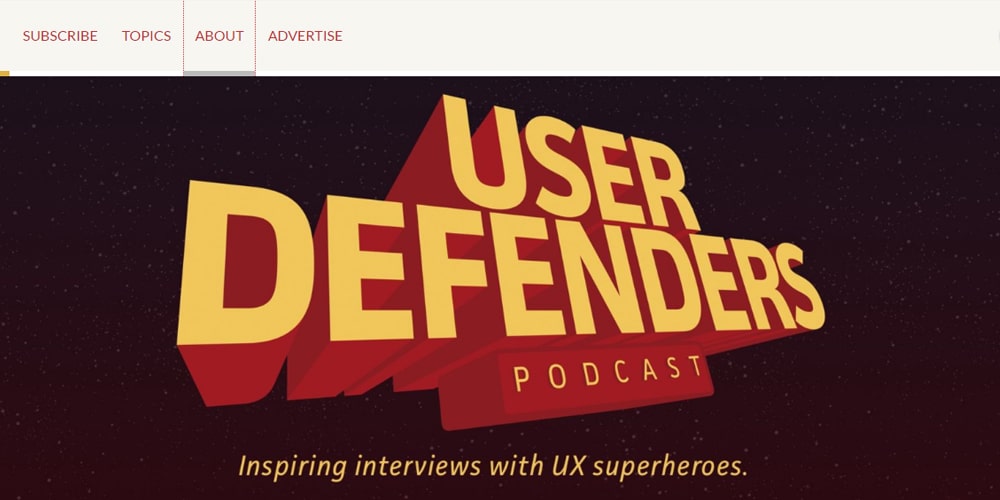 Responsive Web Design Podcast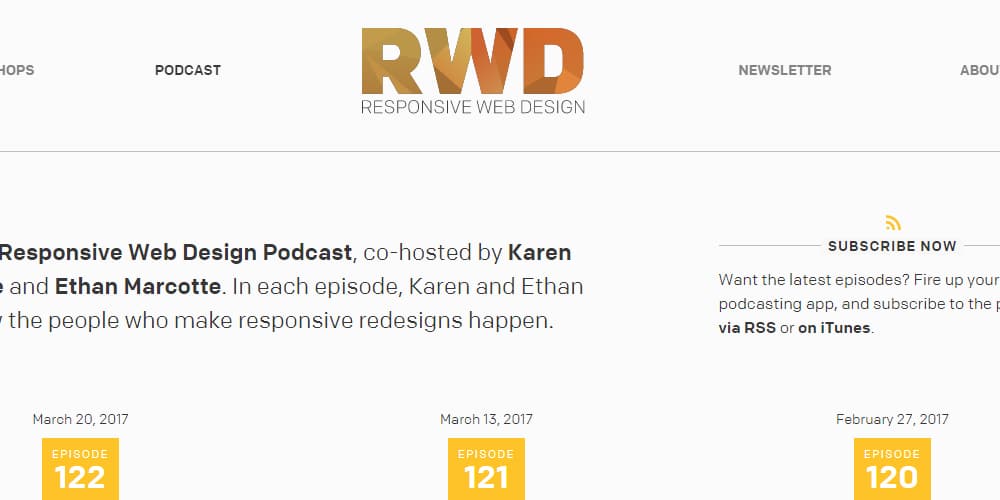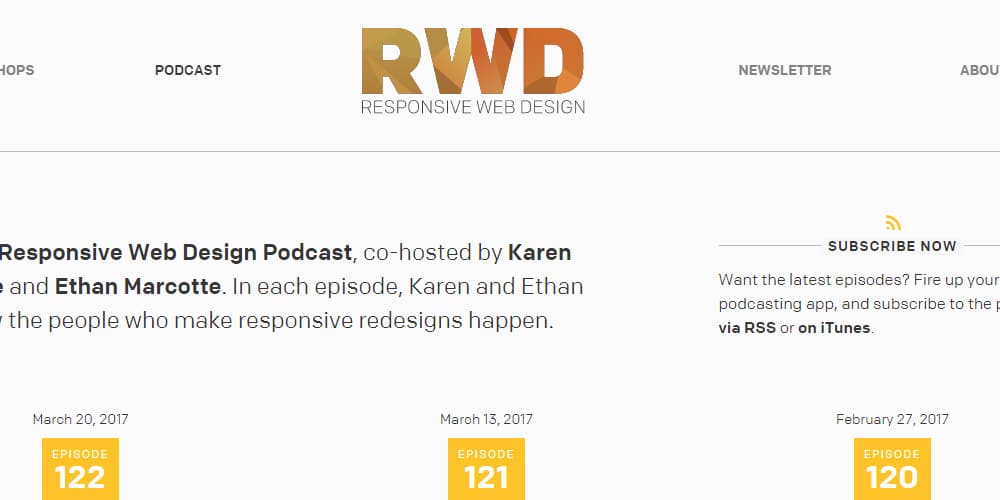 UX and Growth Podcast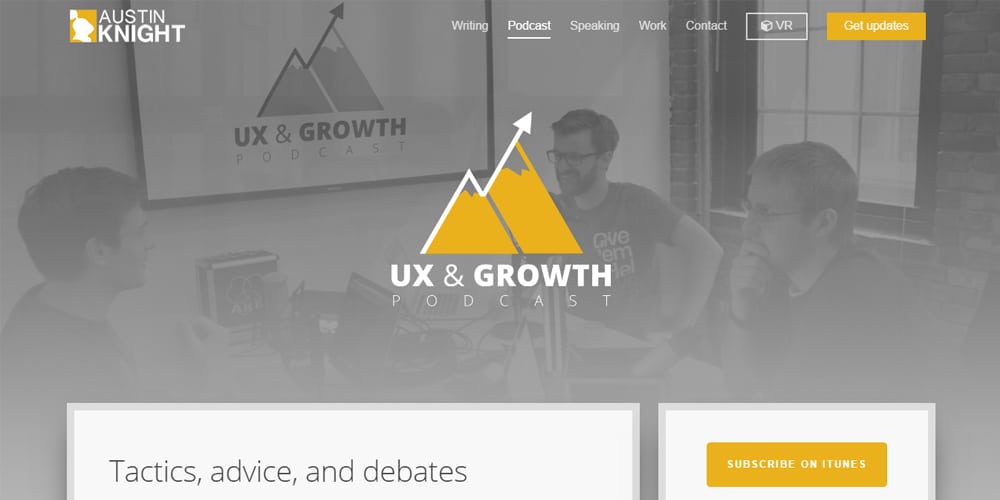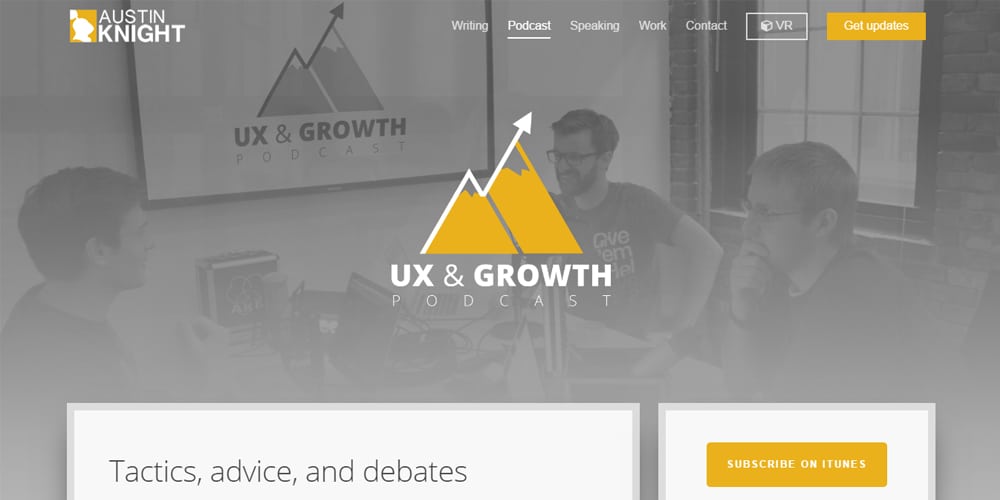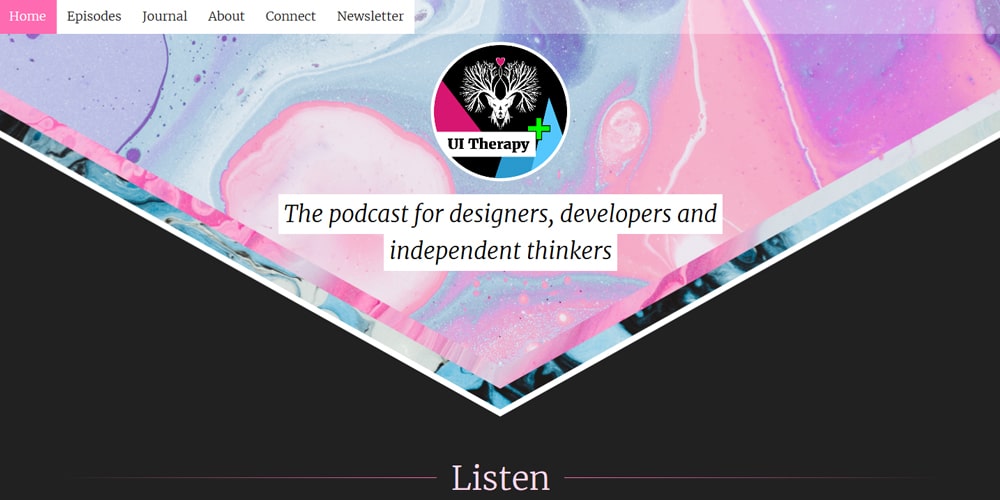 UX Podcast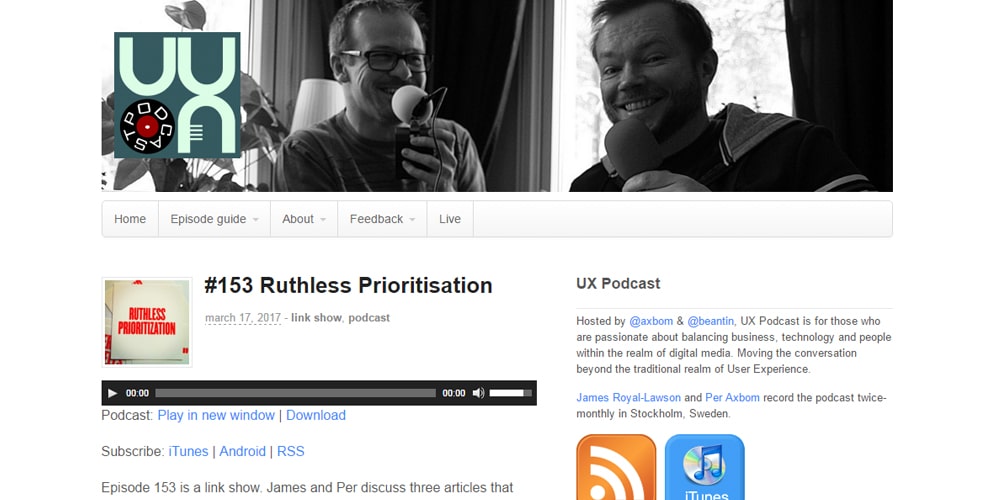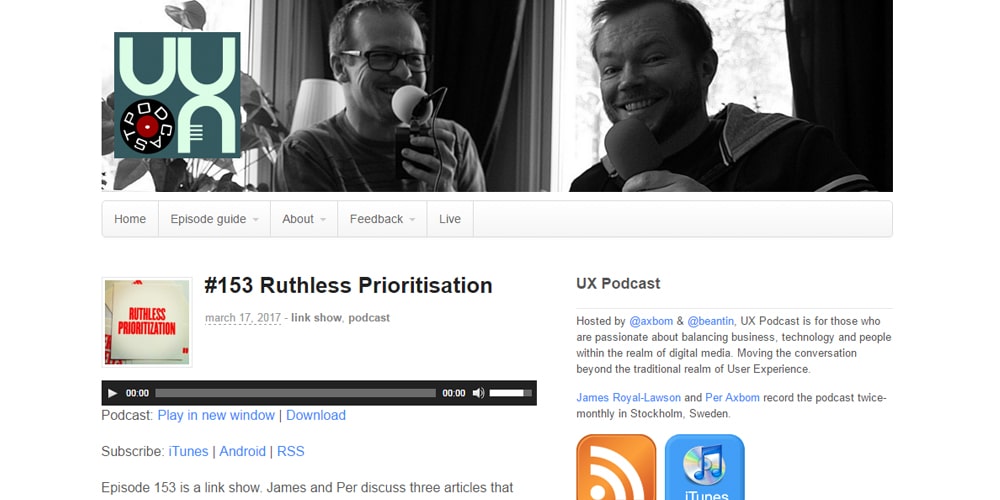 Layout FM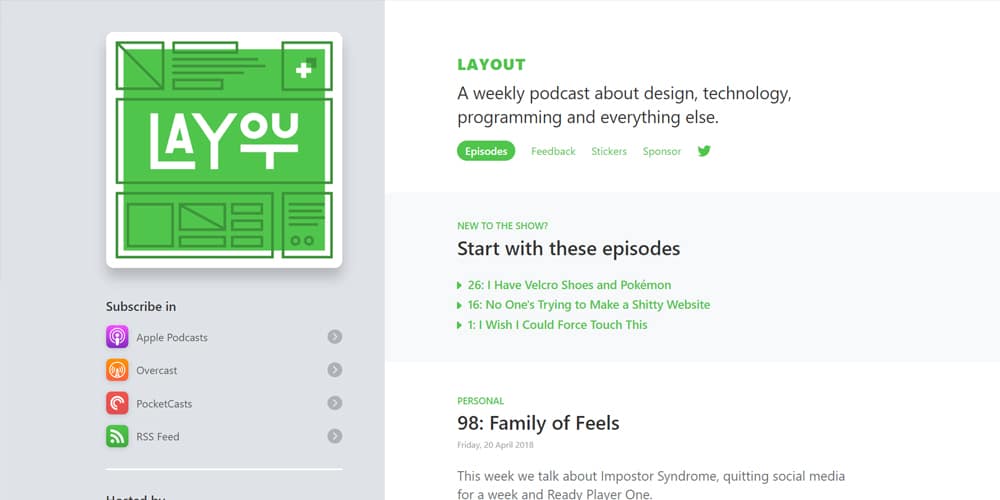 The Web Platform Podcast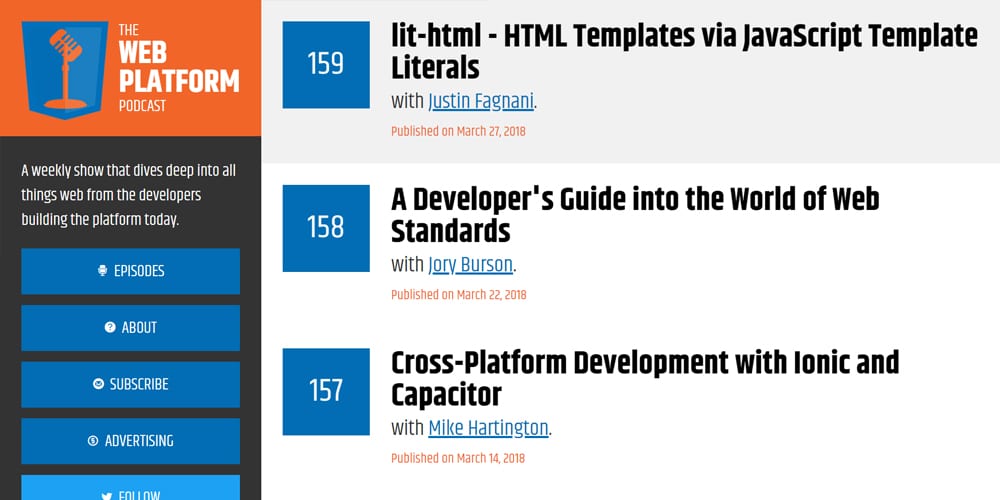 Ramblings of a Designer Podcast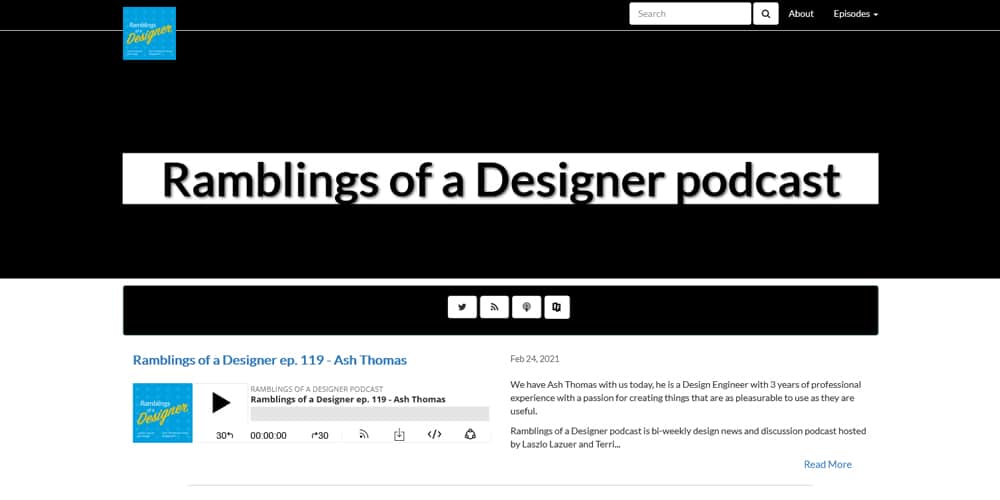 Late Nights with Trav and Los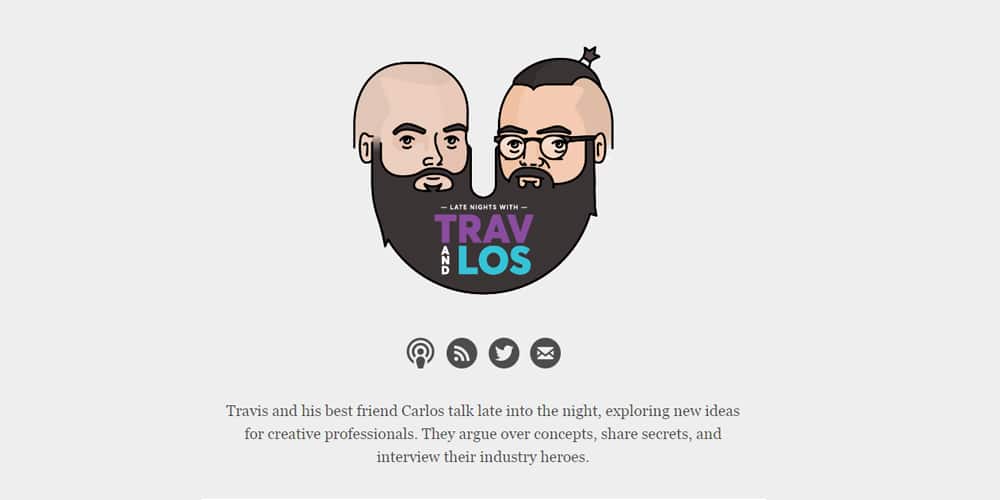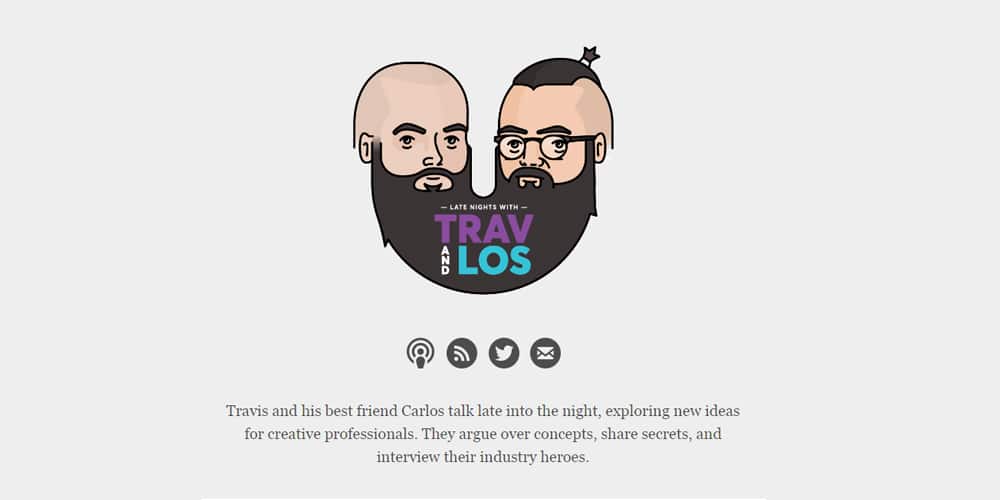 Design Life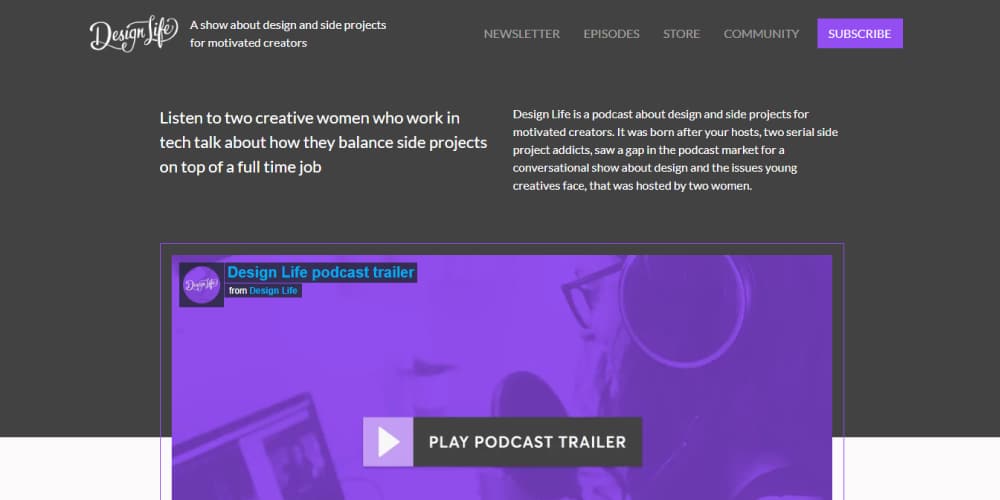 Motion and Meaning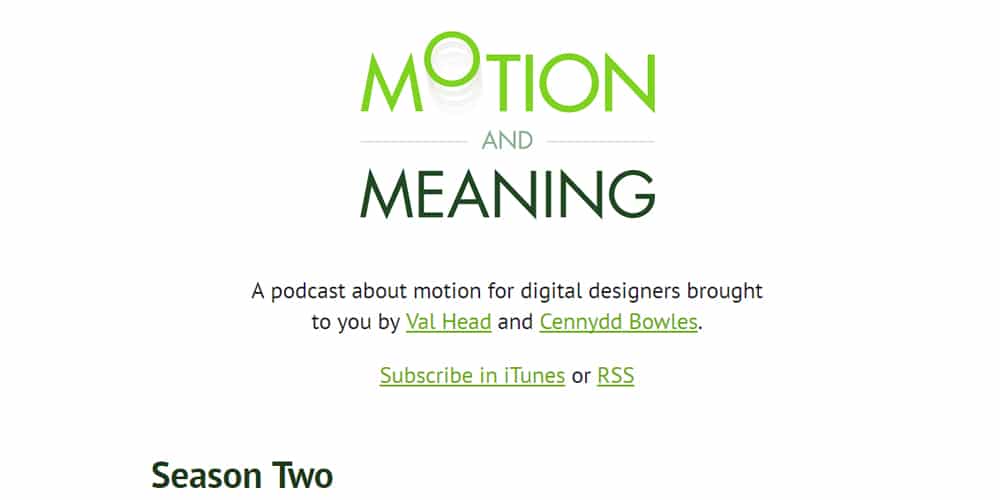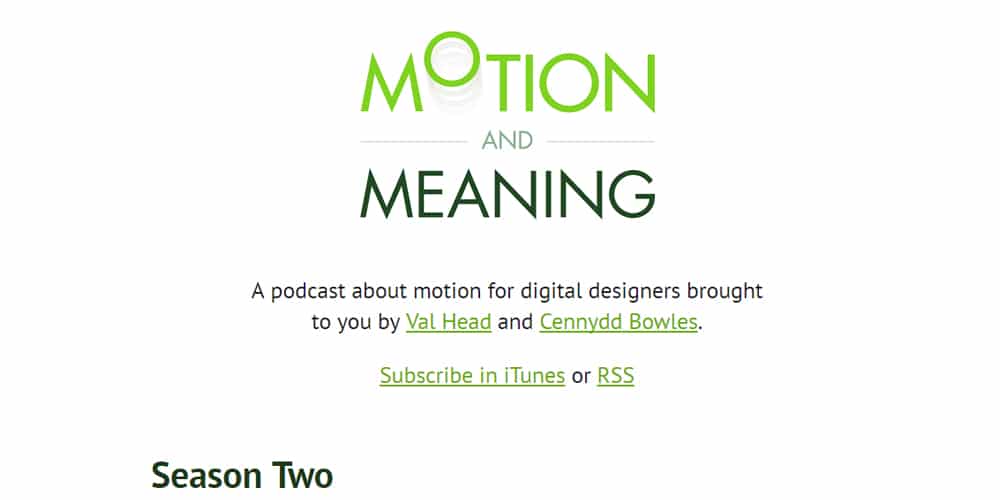 Designed Today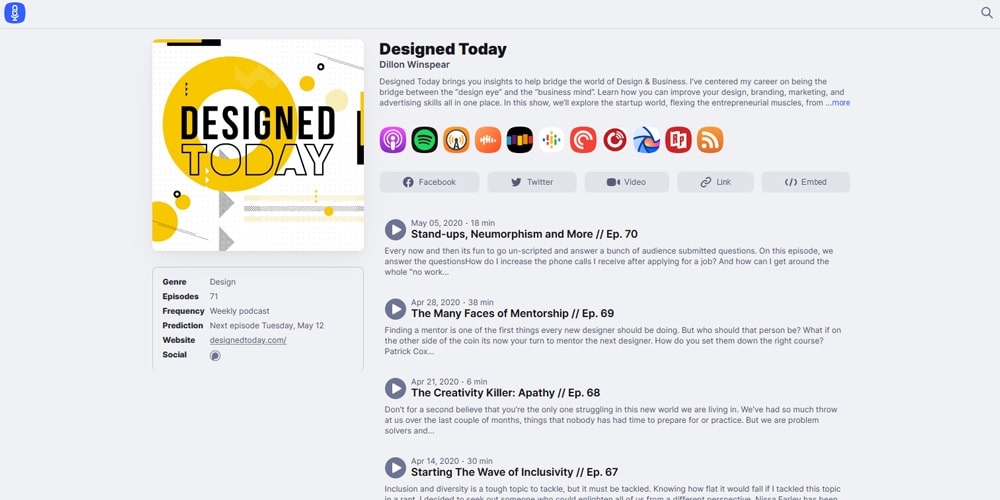 The Web Ahead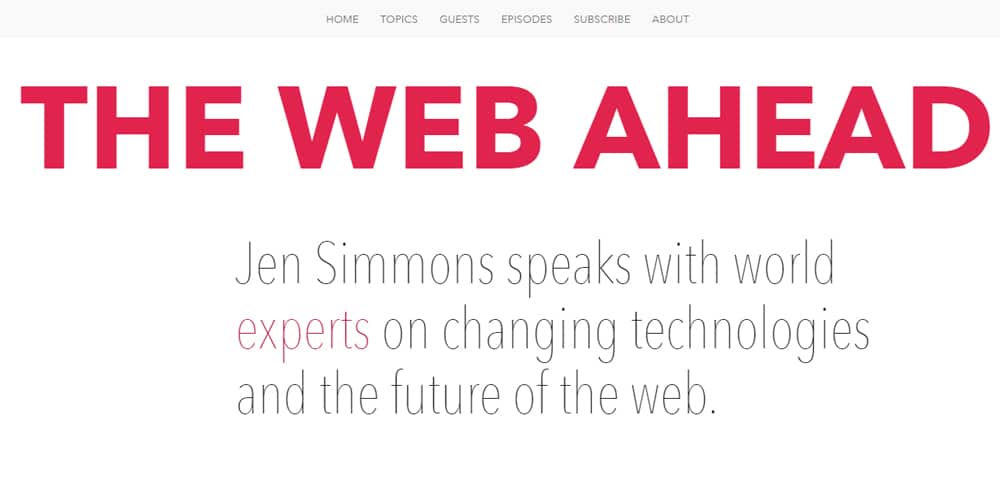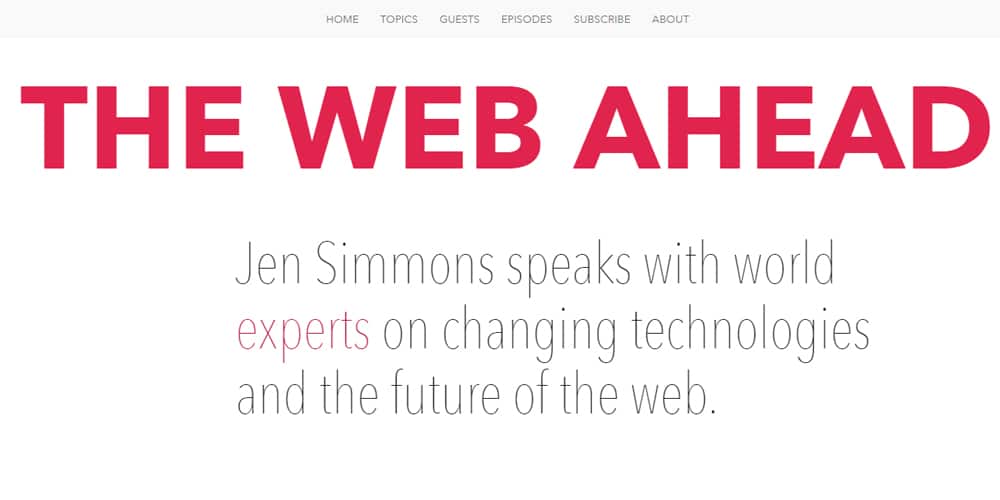 Yo!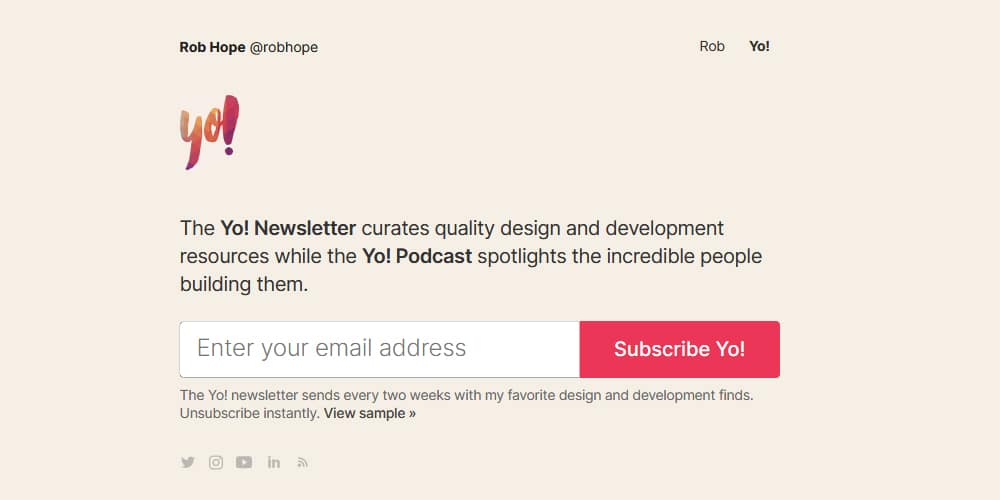 Fixate On Code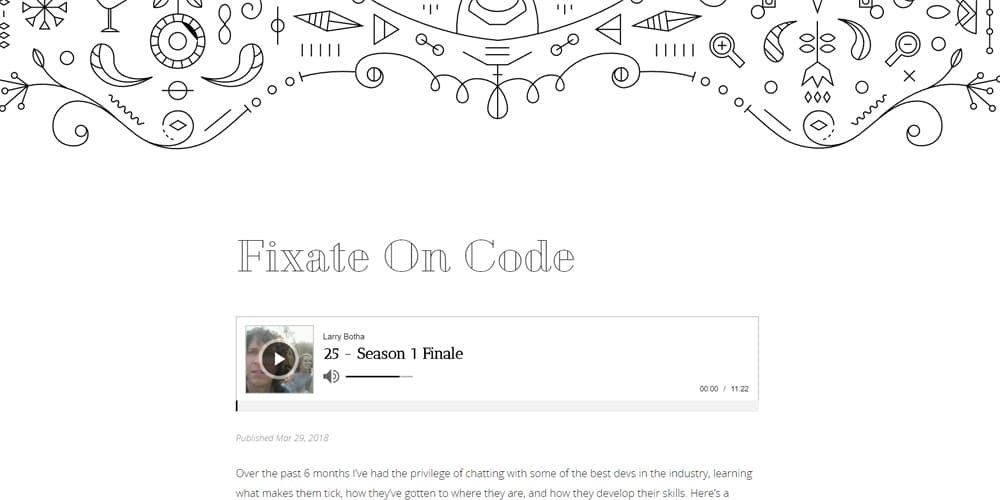 Design Blind Date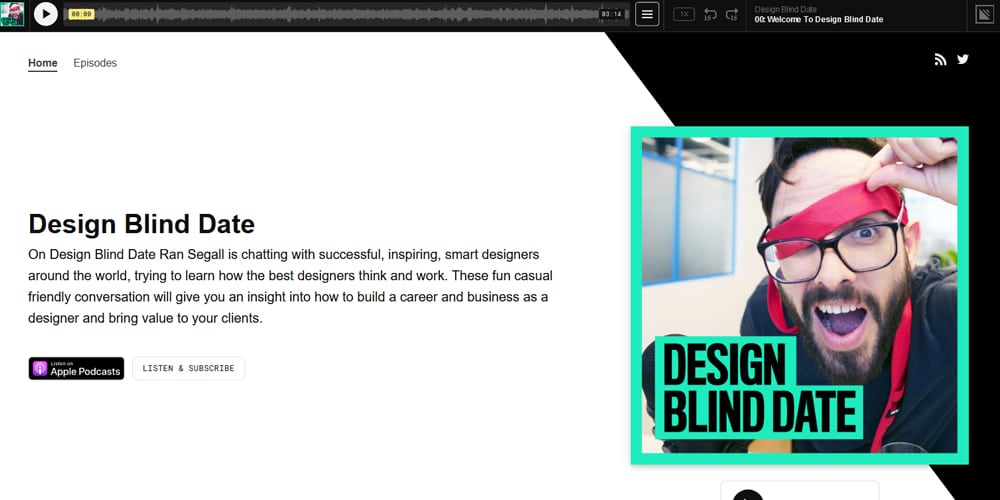 UX Radio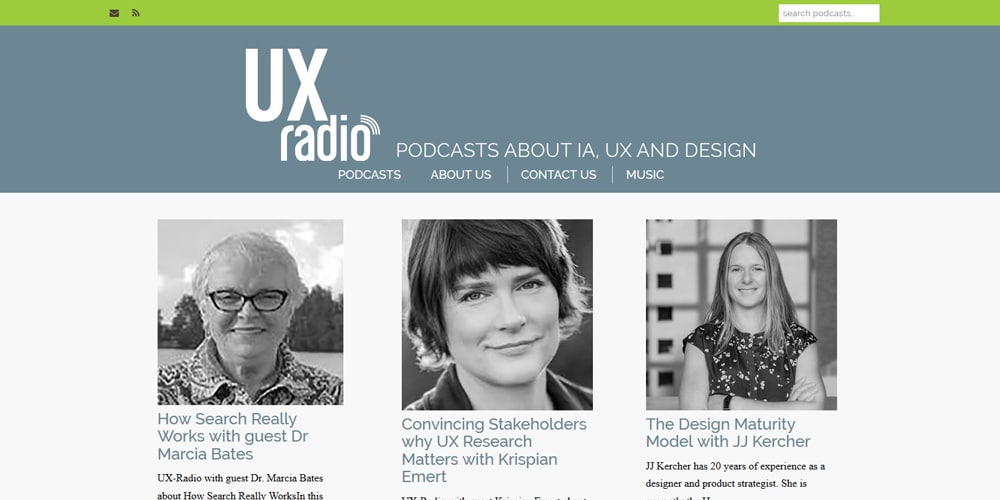 Working File Podcast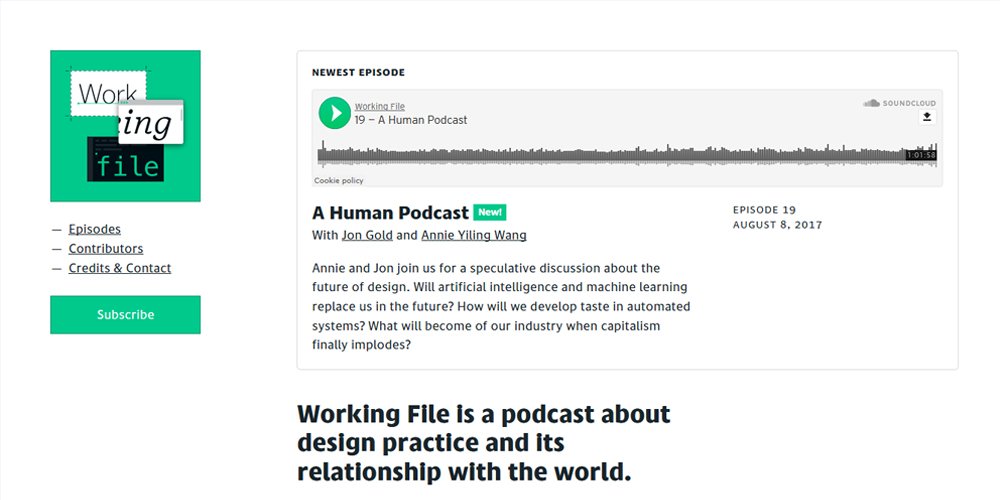 New Layer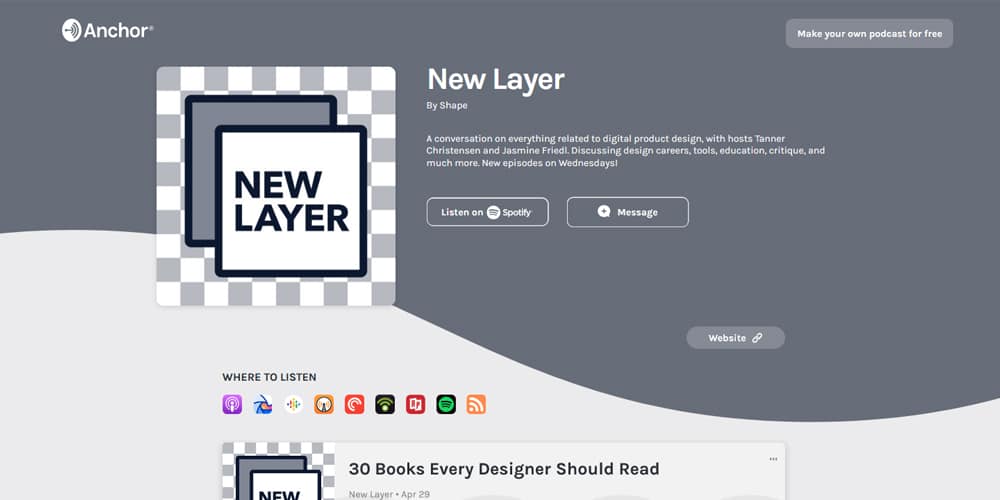 Design Education Today Podcast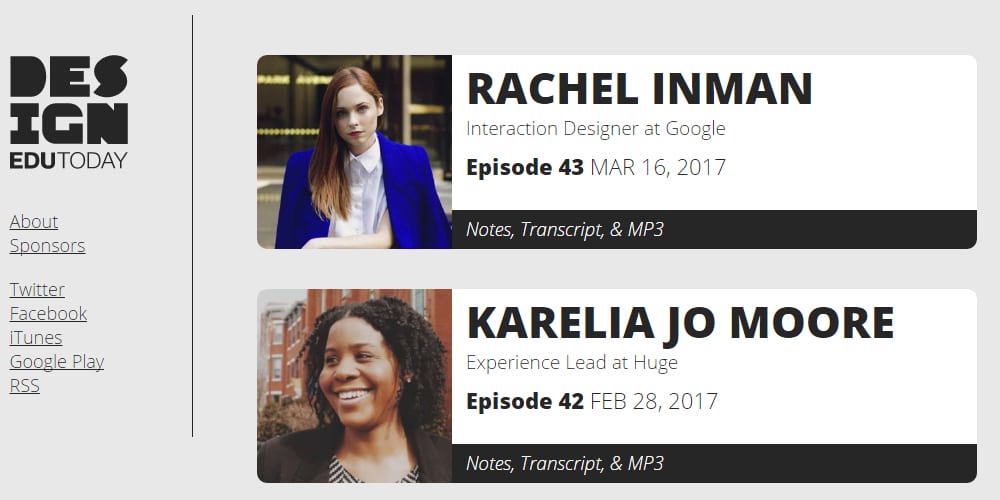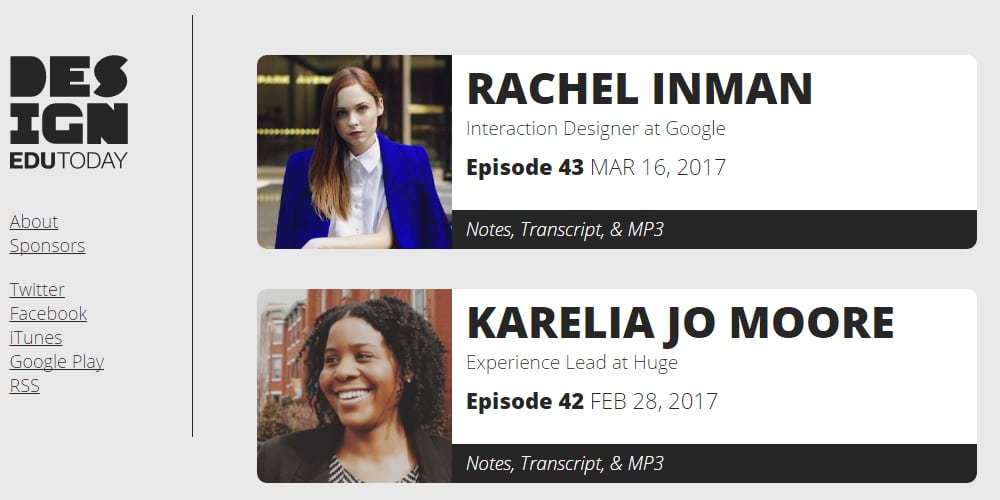 Product Hunt Radio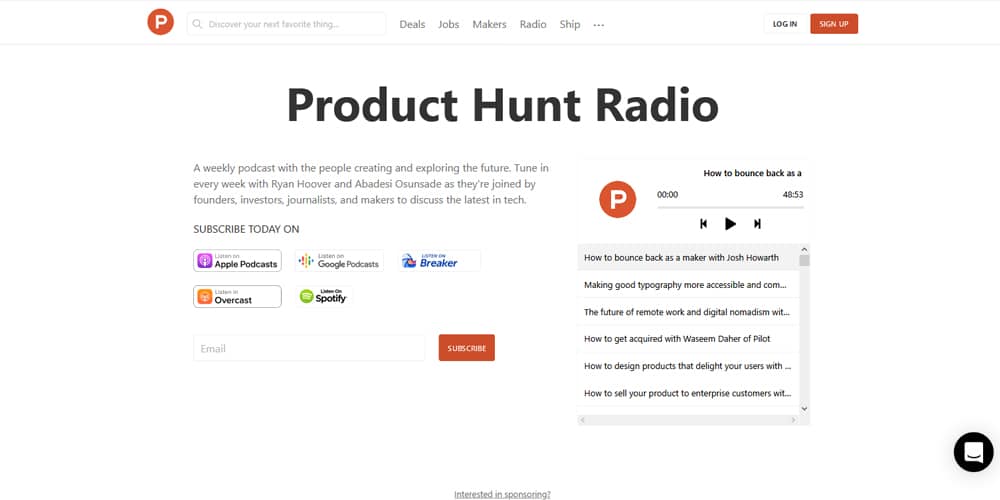 Product People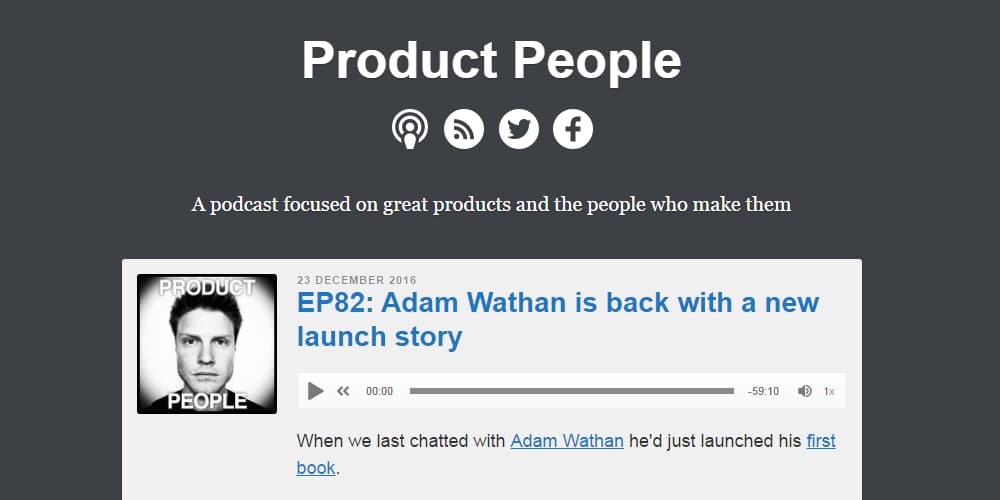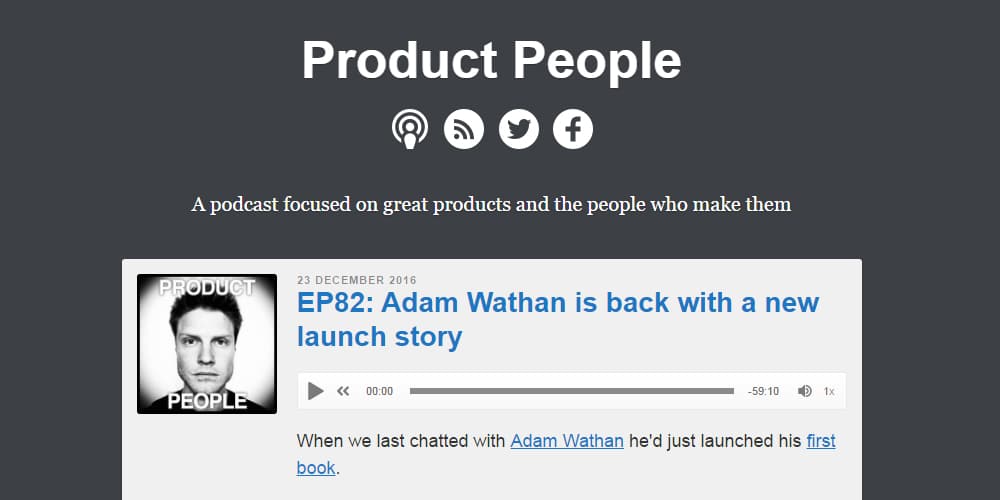 Accidental Creative Podcats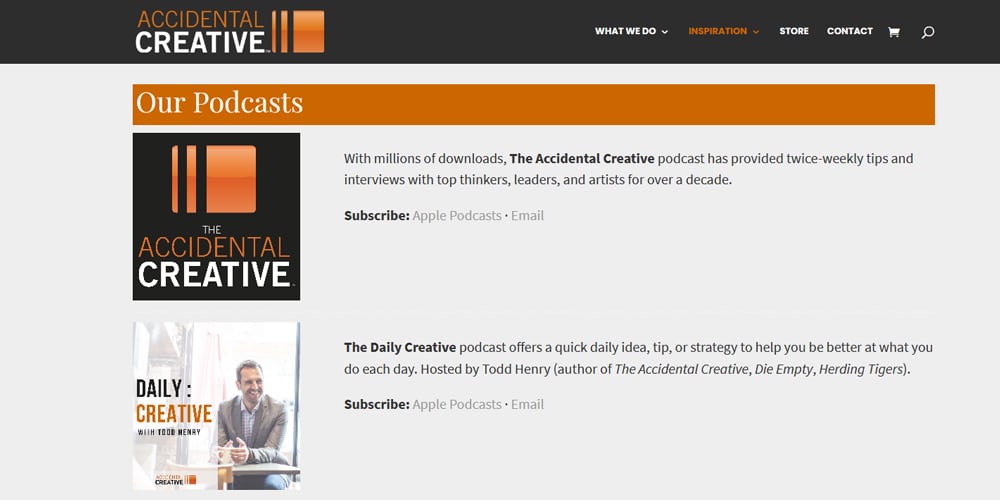 Whiteboard.fm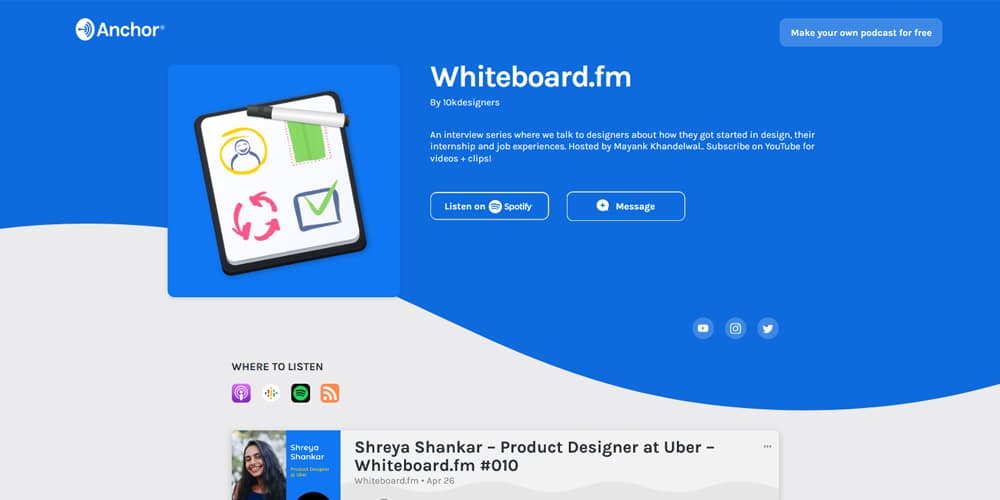 Tentative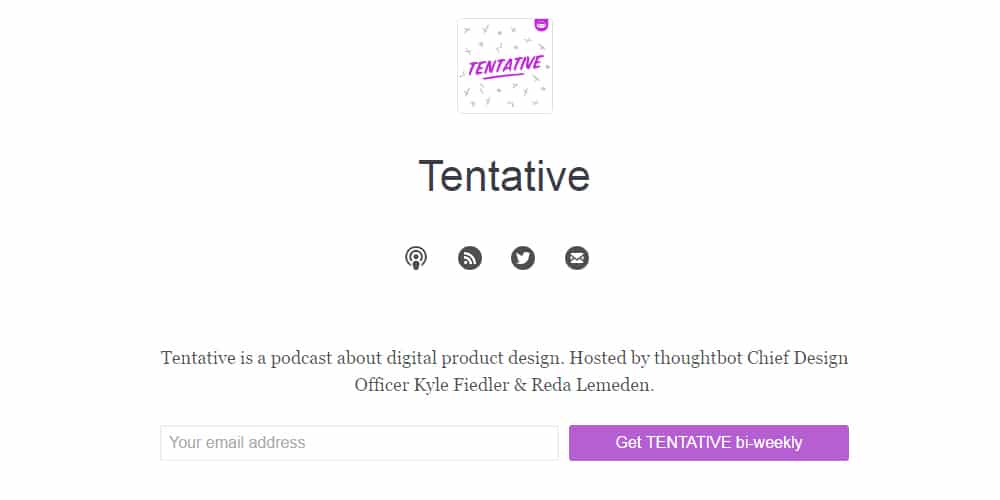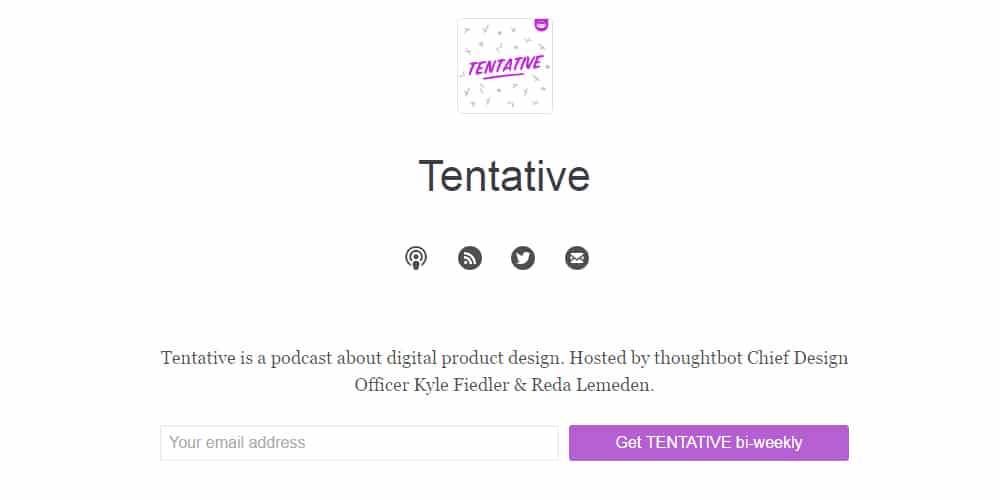 The UX Intern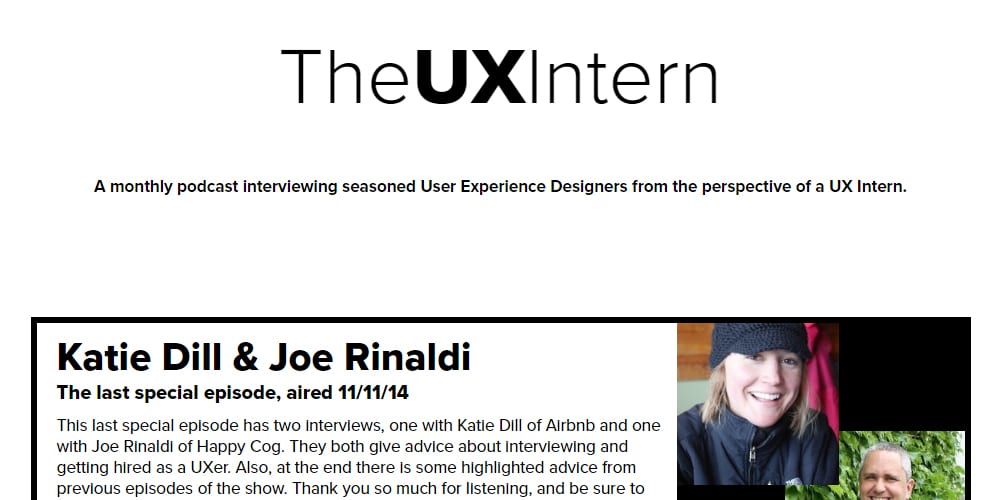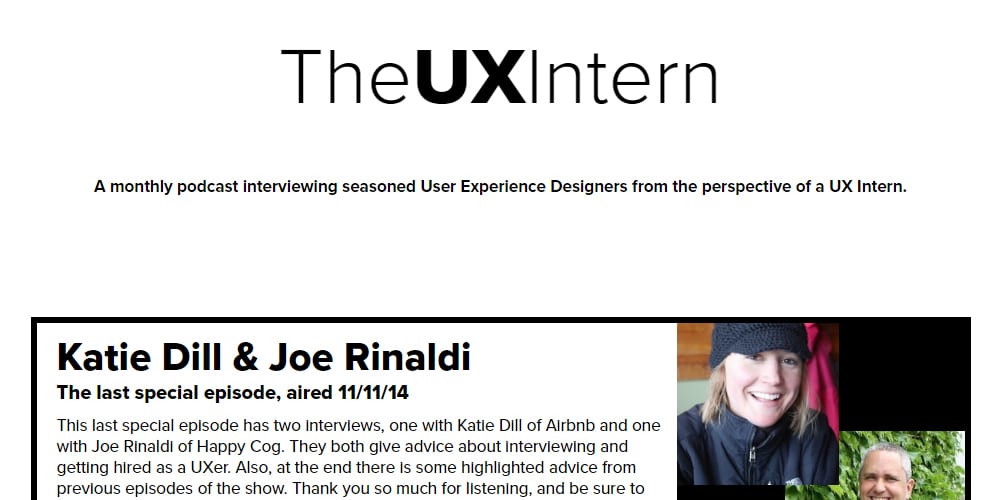 User Experience Podcast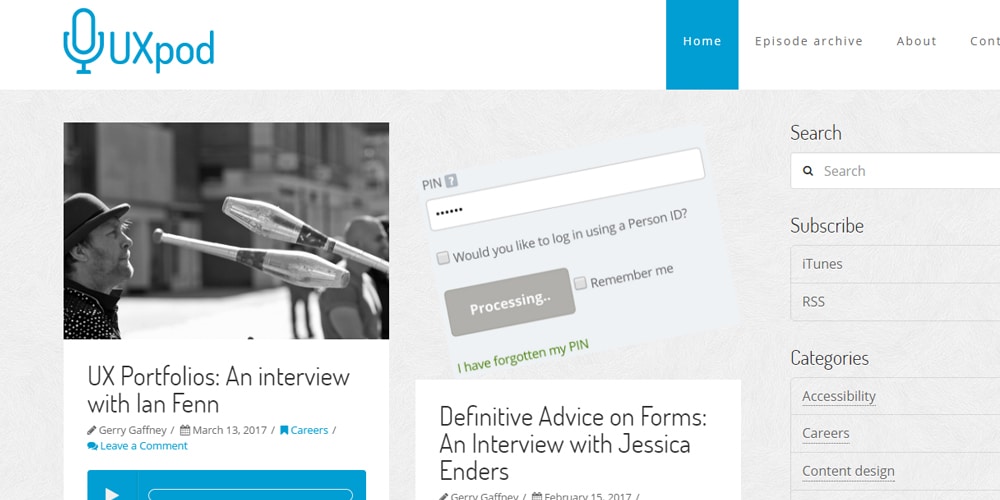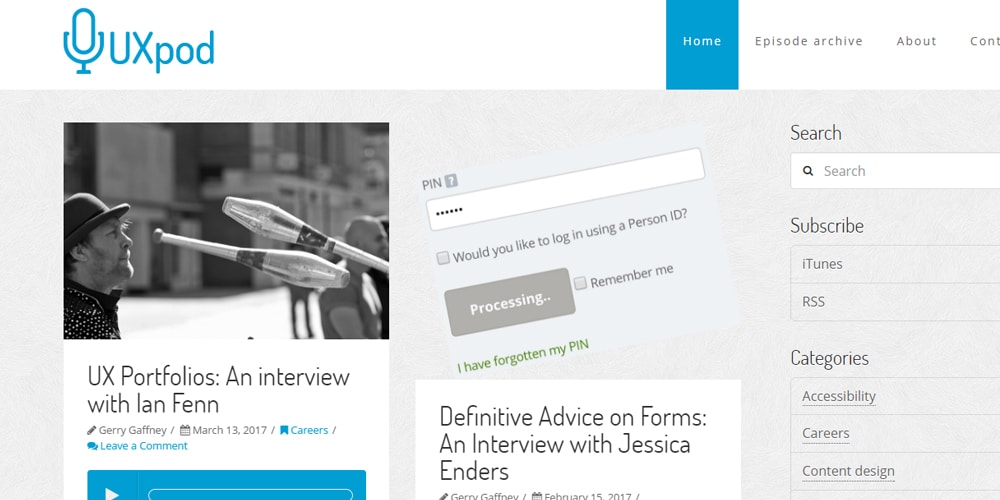 Overtime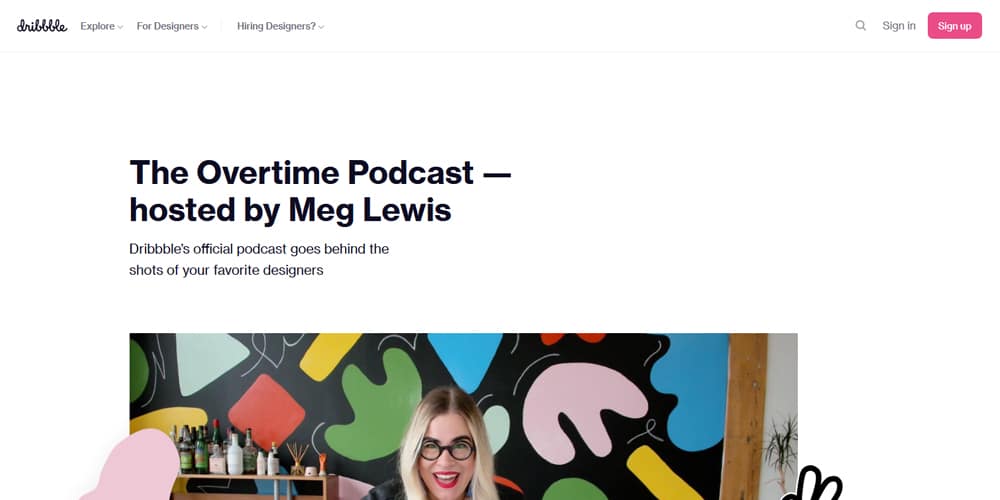 Typeradio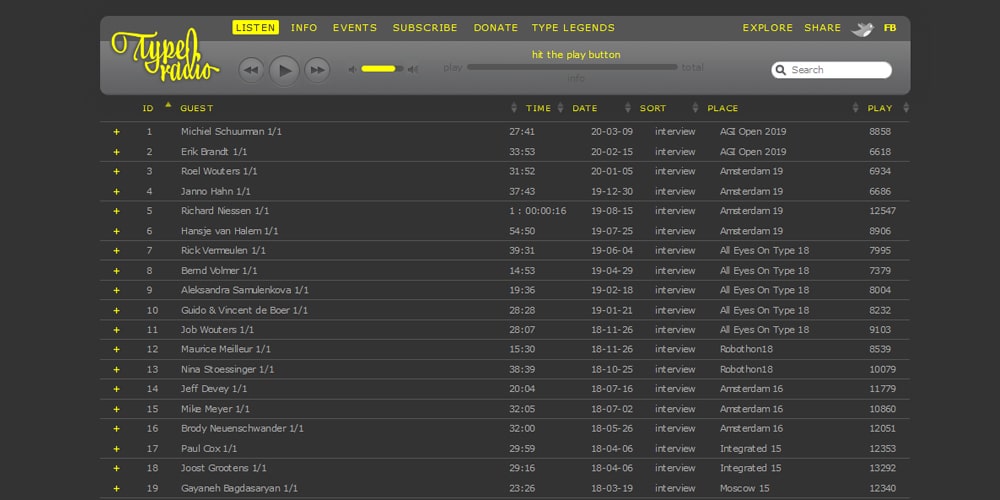 The Design Review Podcast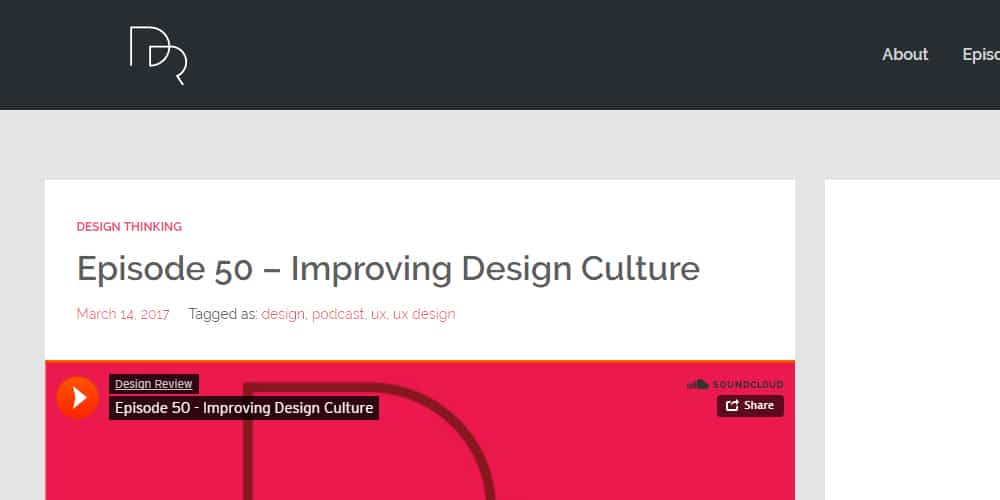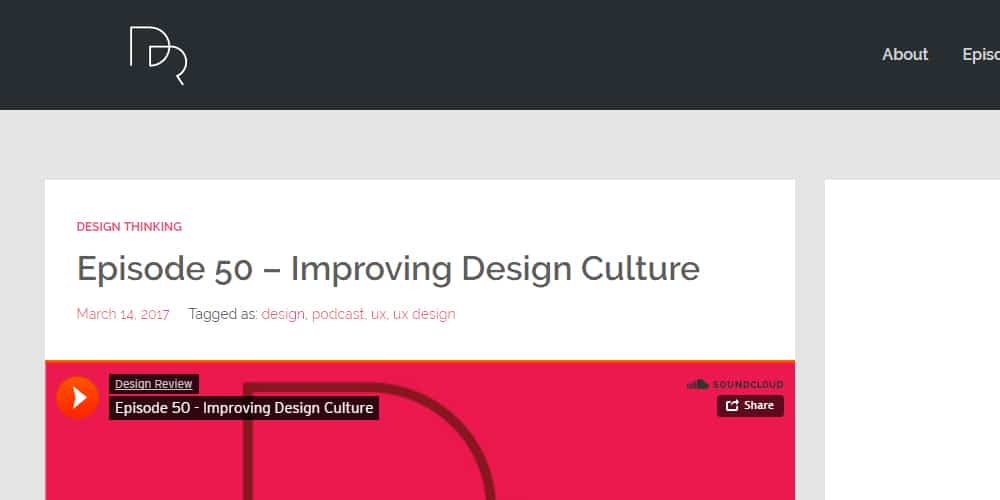 Shoptalk – UI/UX Design Podcasts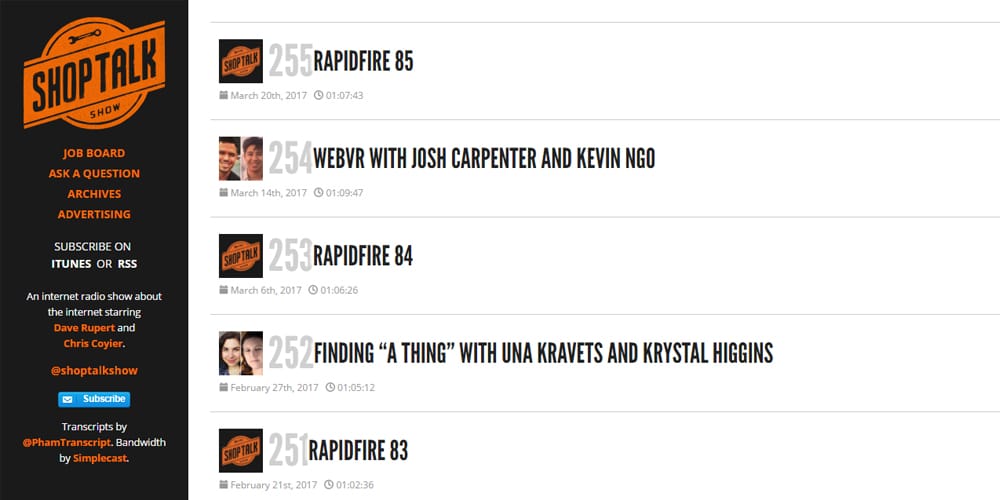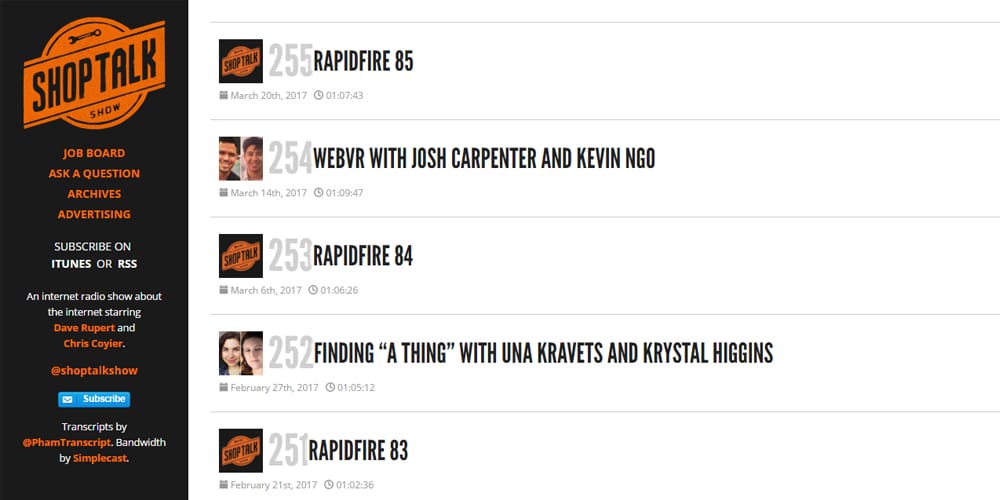 CodePen Radio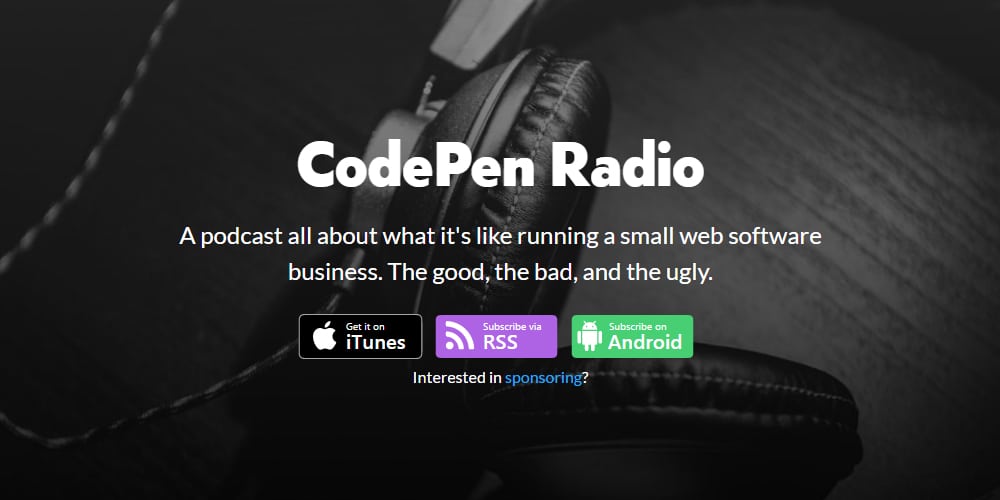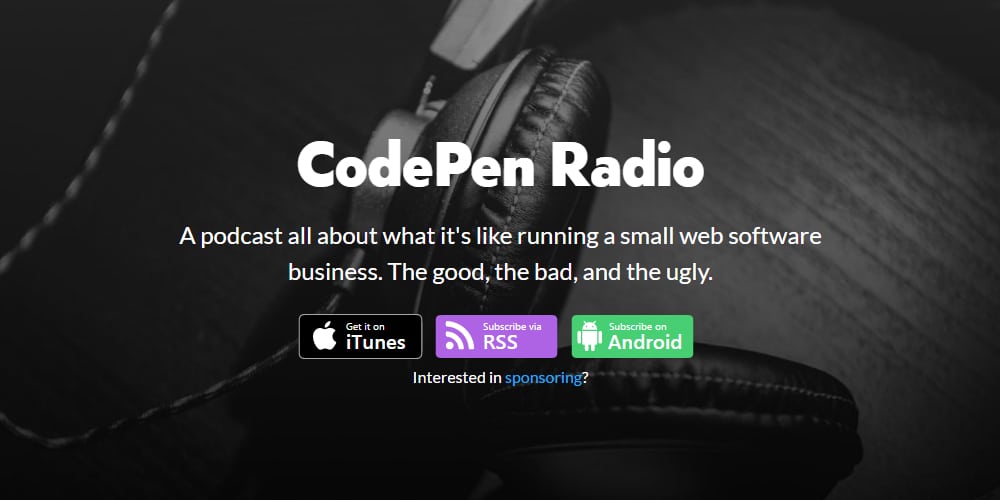 UI Breakfast Podcast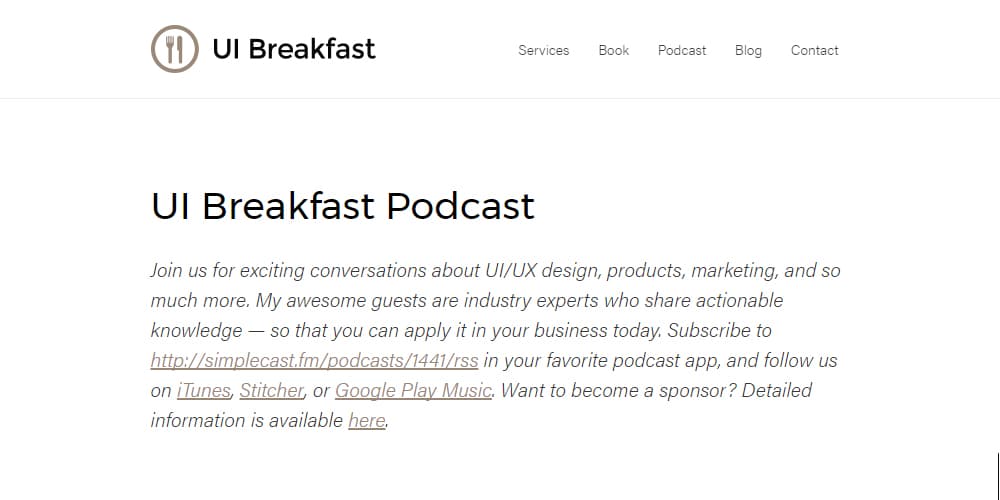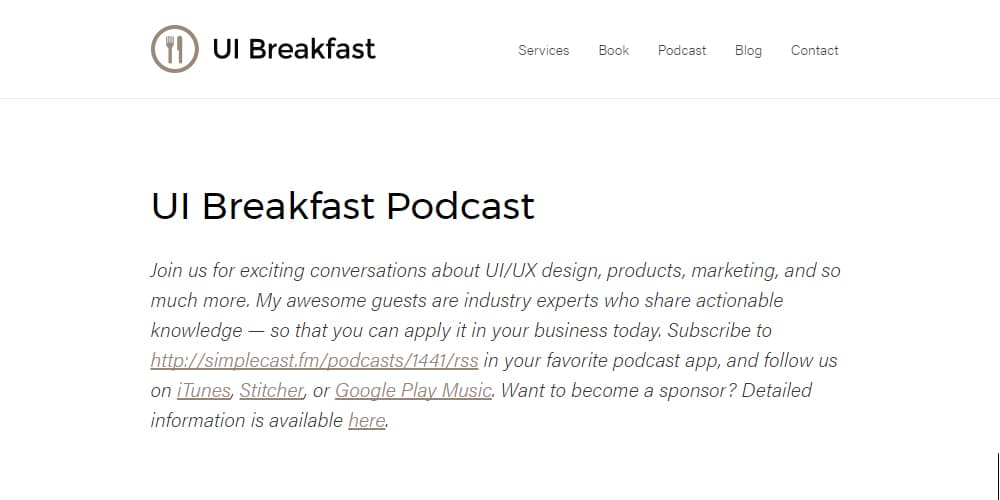 The UX Blog Podcast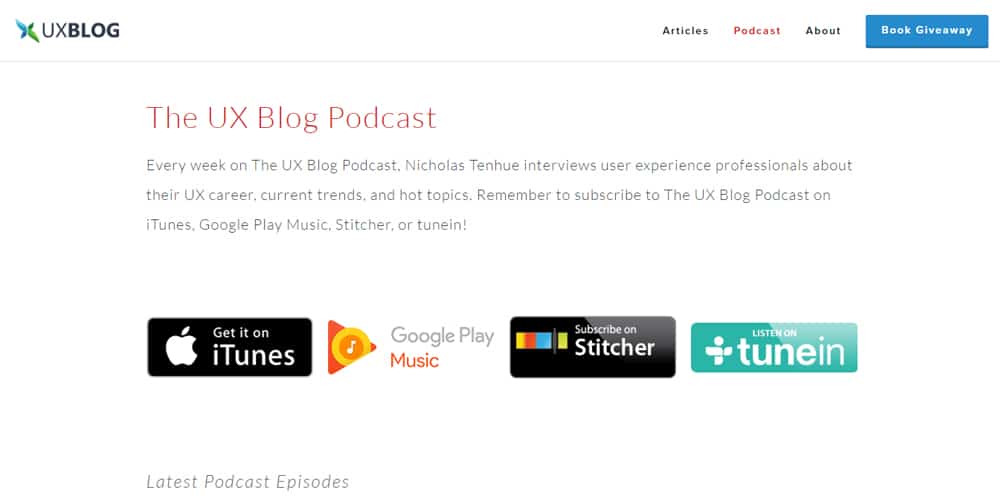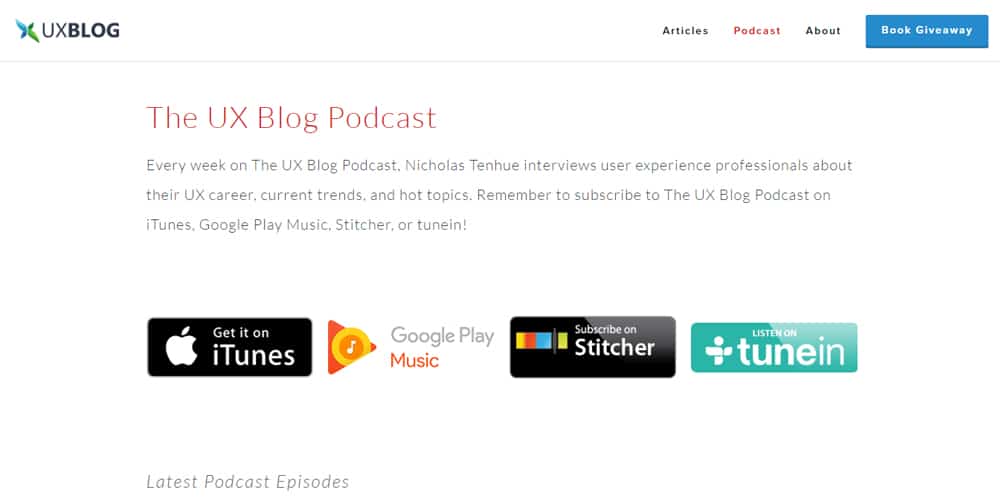 99% Invisible Podcast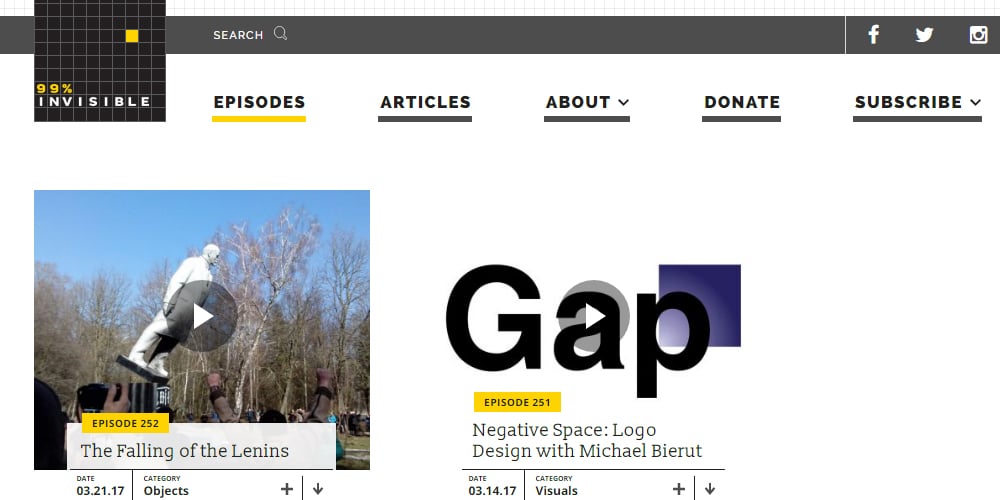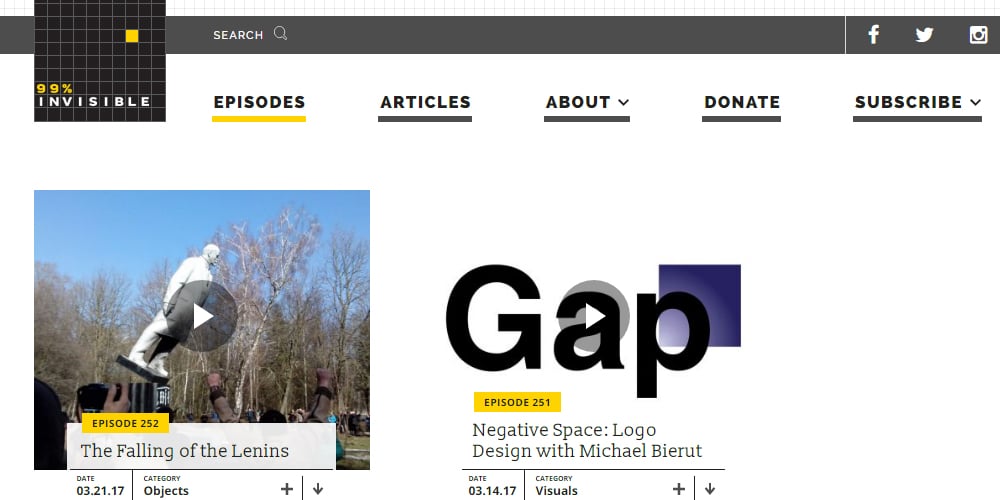 Sprint UX Podcast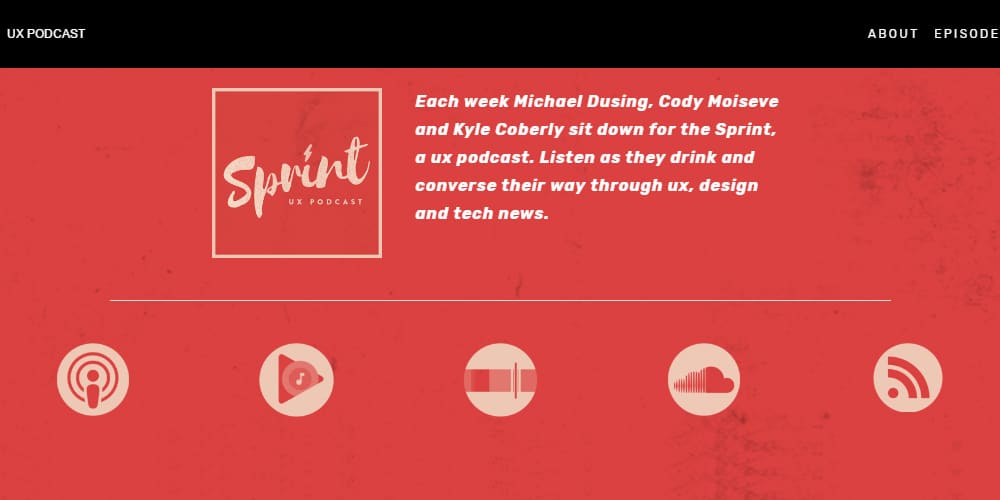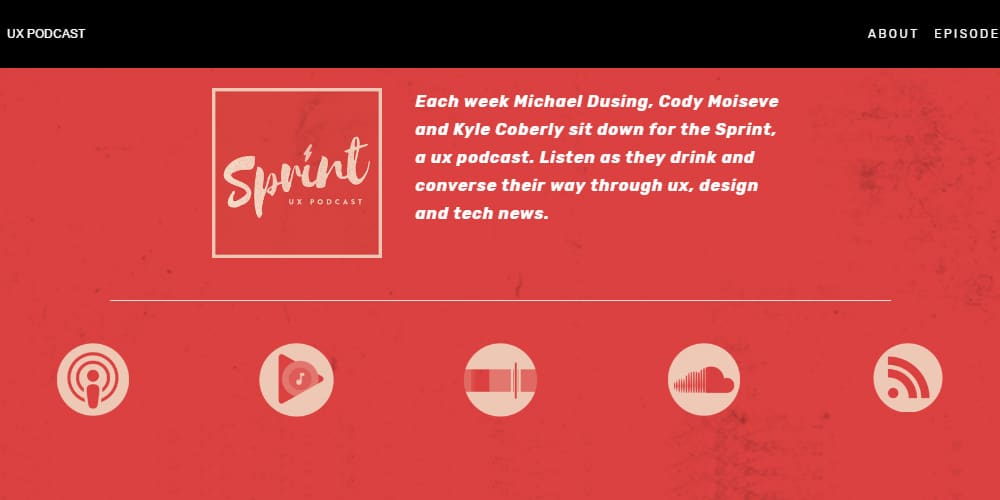 UX Discovery Session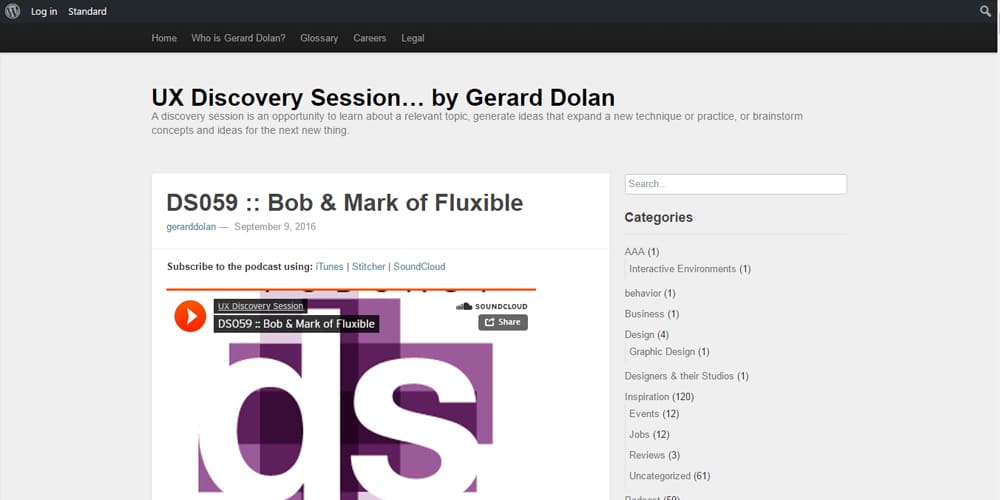 Designers Drink Podcast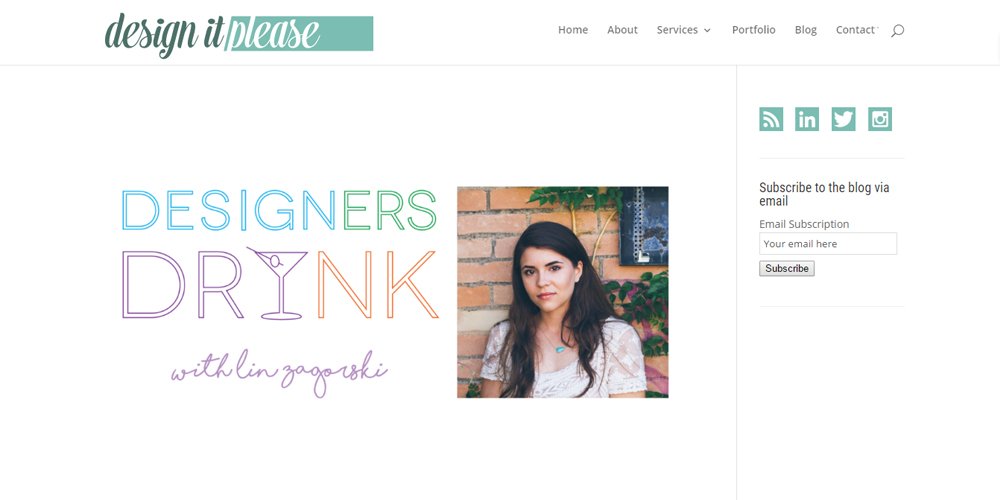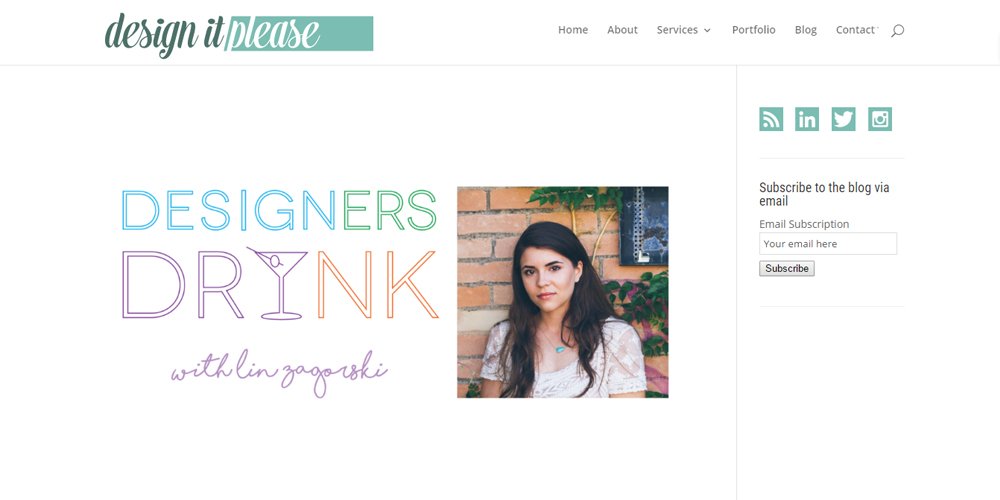 Three Devs and a Maybe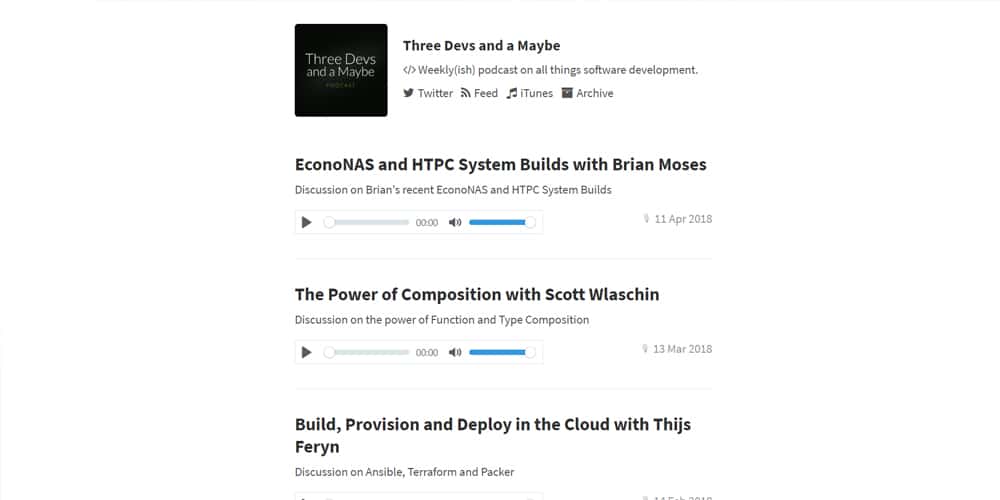 The Reflex Blue Show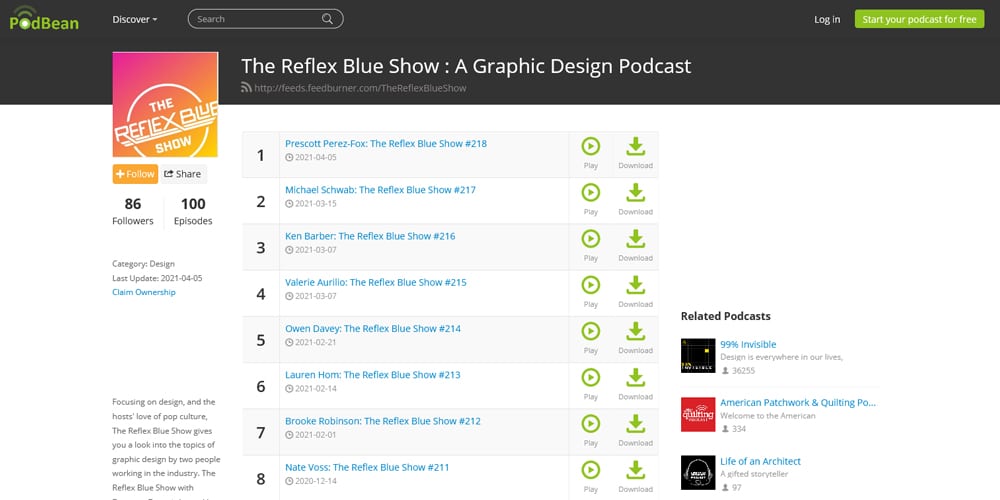 The League of Movable Type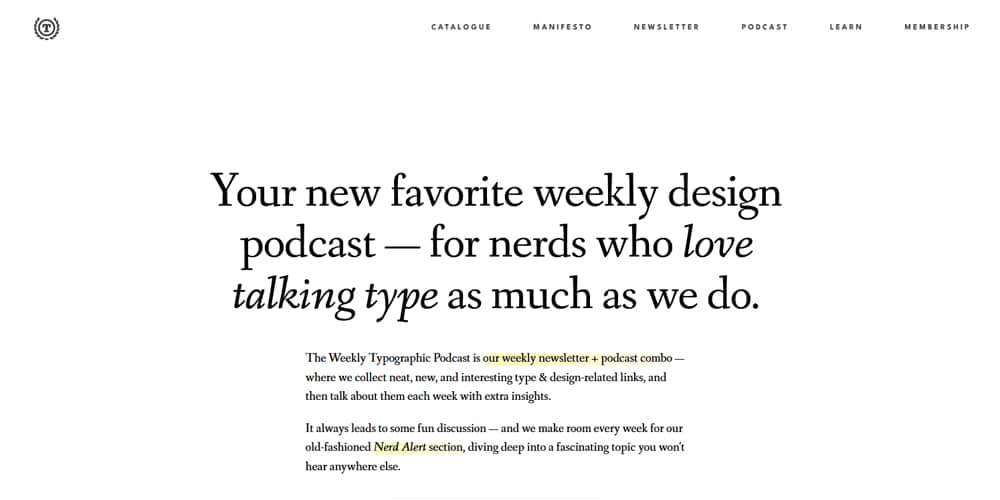 Design Observer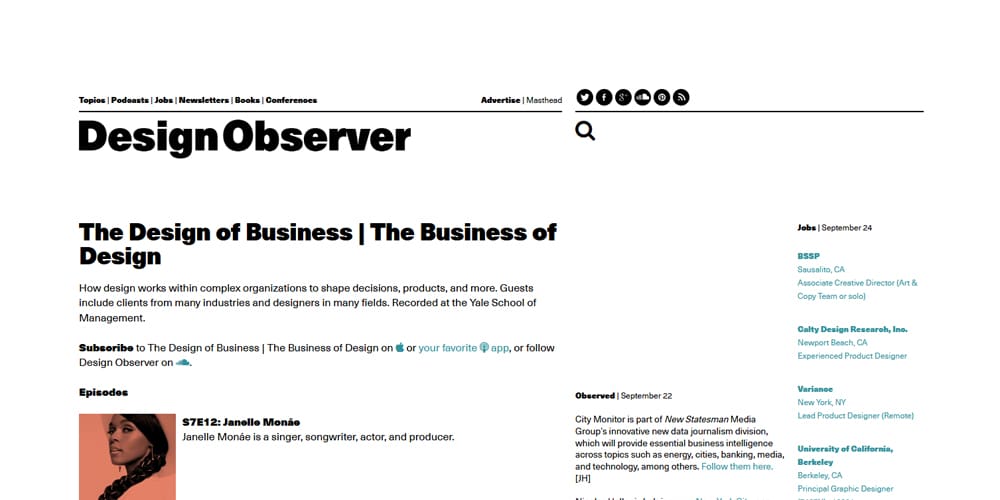 The Drunken UX Podcast
Boagworld UX Show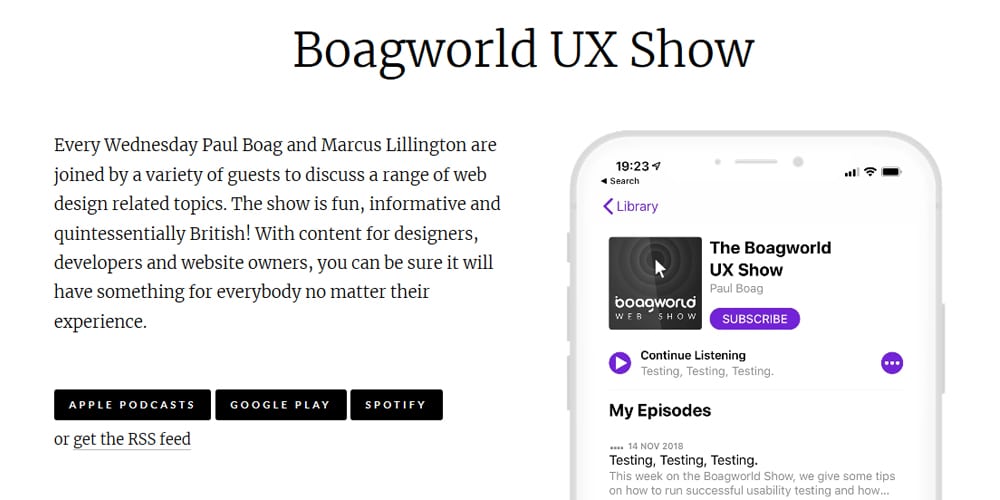 HealthRedesigned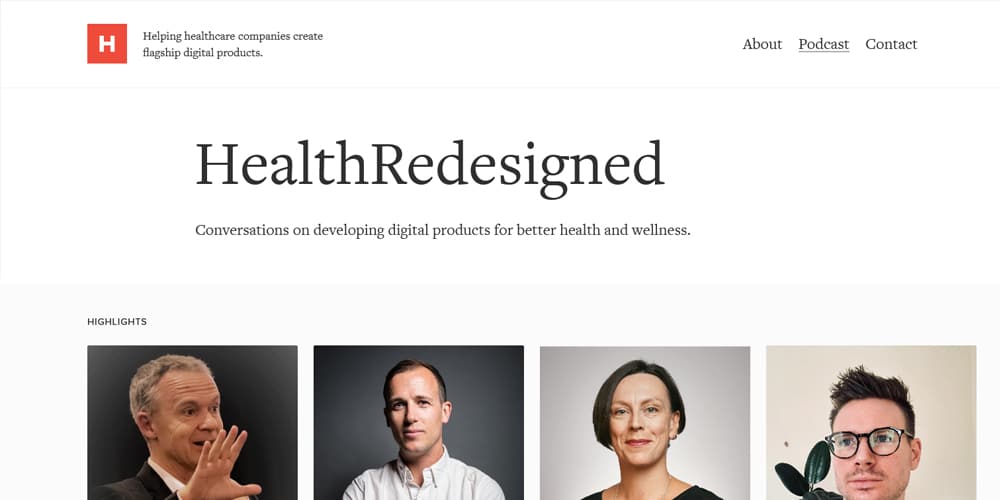 Wireframe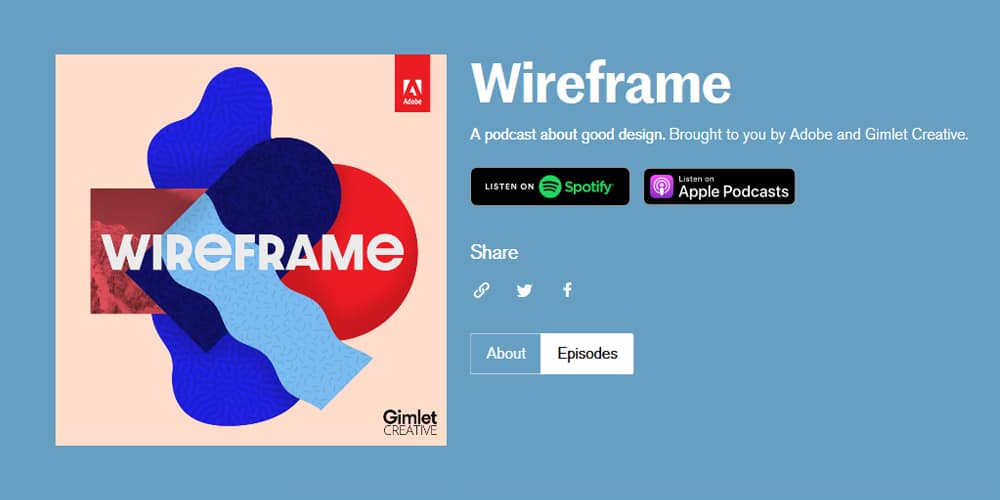 Users Know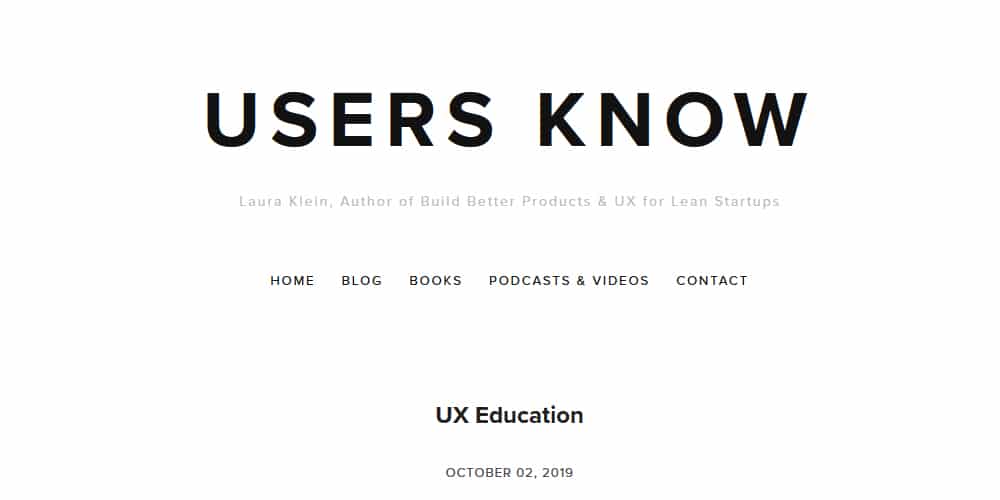 Portigal Podcast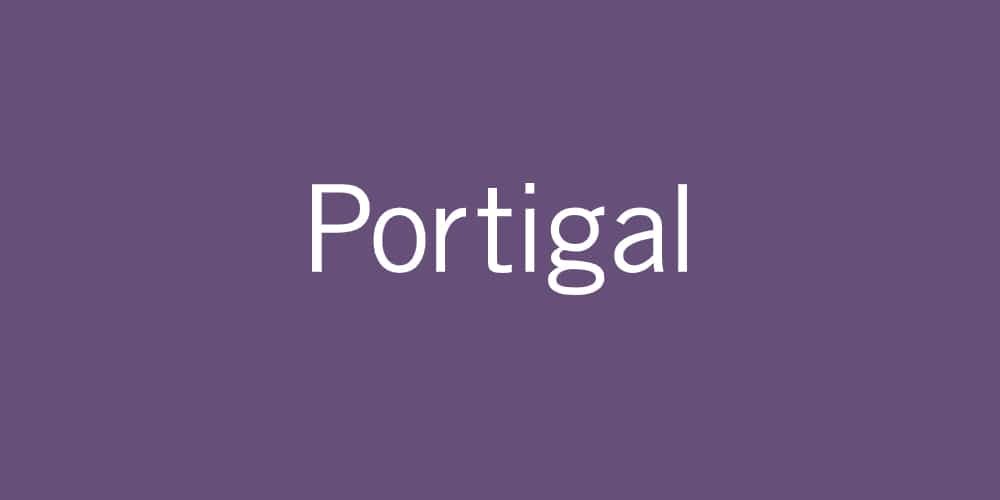 Designlife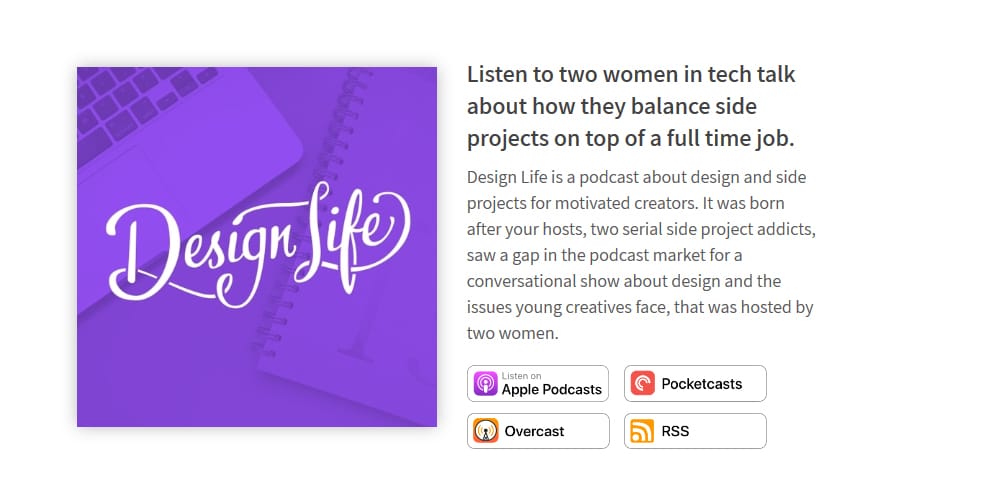 The Rosenfeld Review Podcast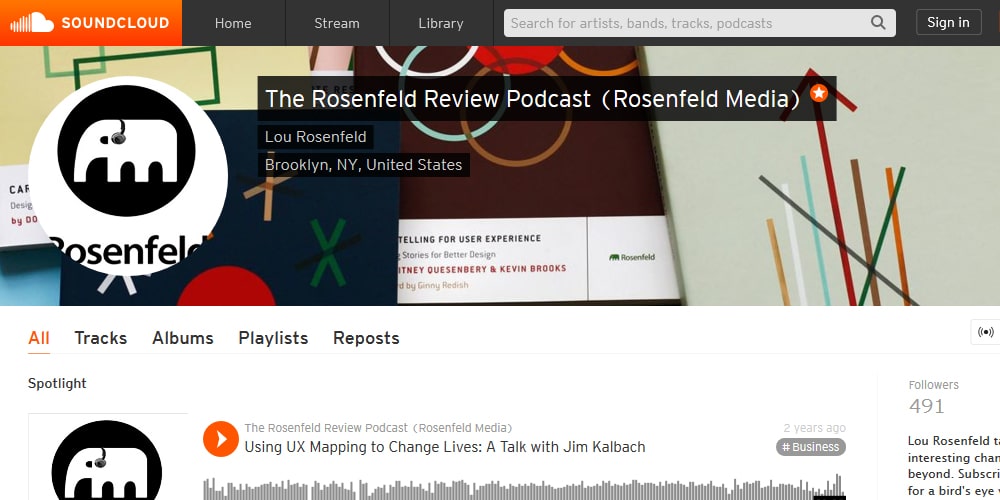 Resourceful Designer Graphic Design Podcast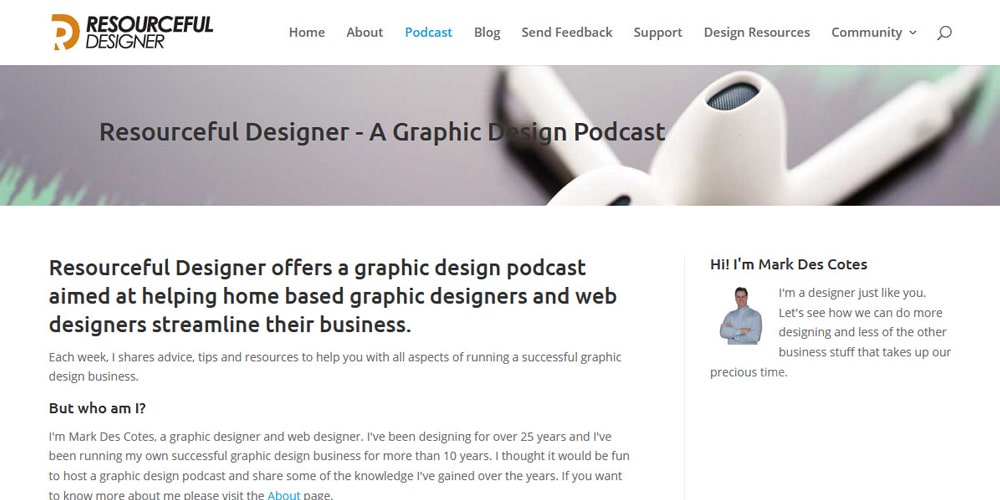 Inside Intercom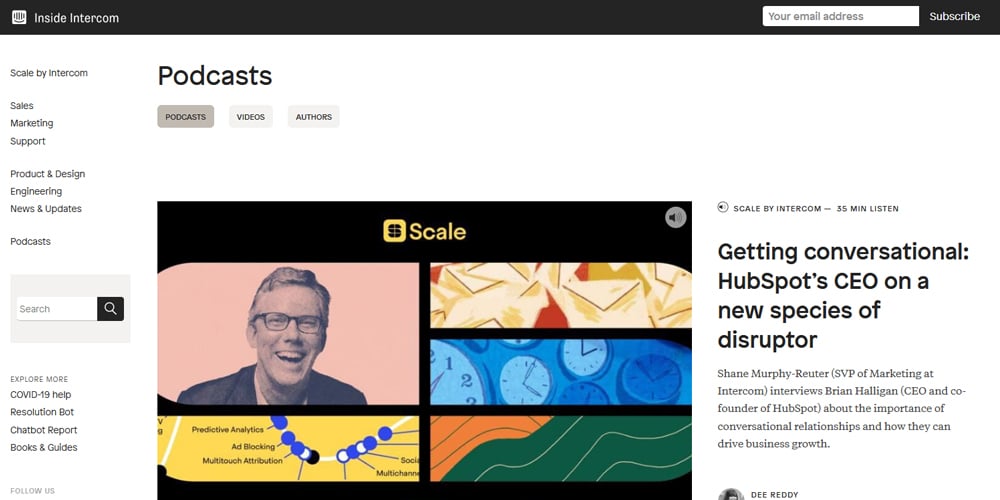 This is Product Management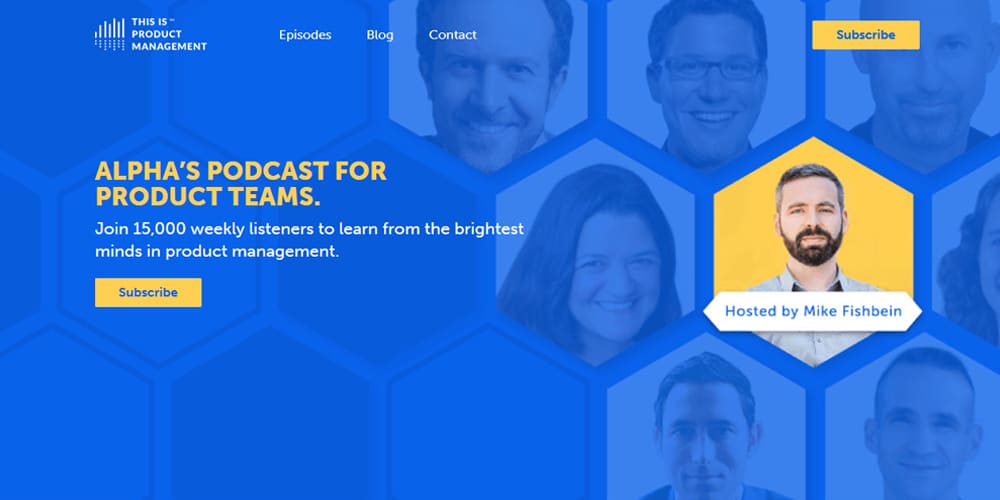 The Futur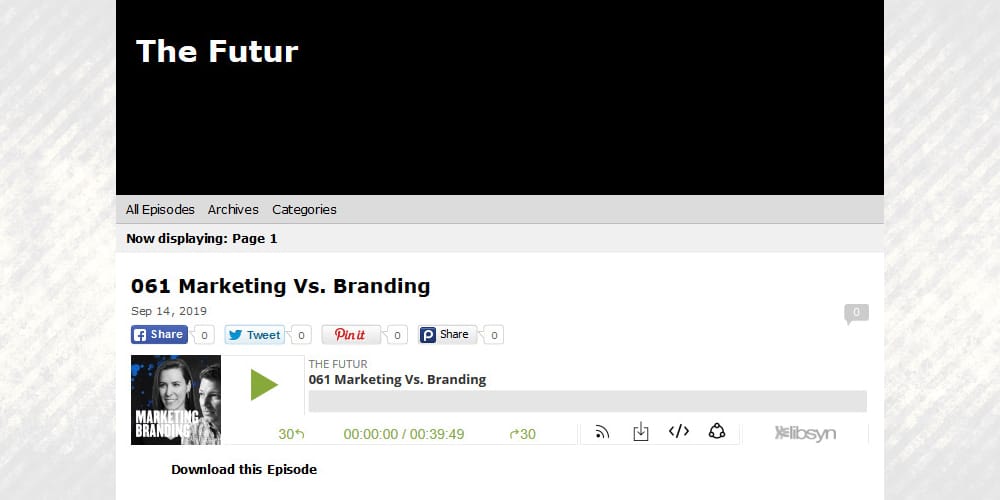 Beyond Users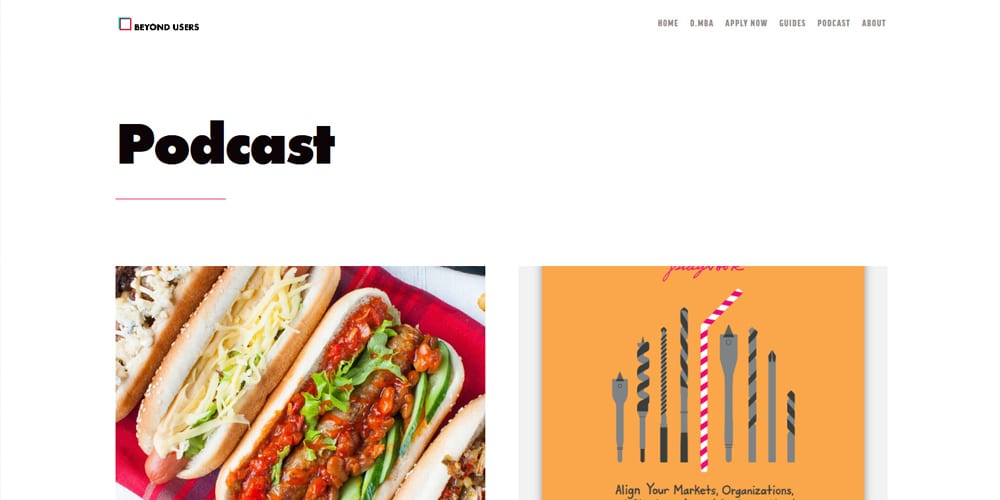 Creative Peptalk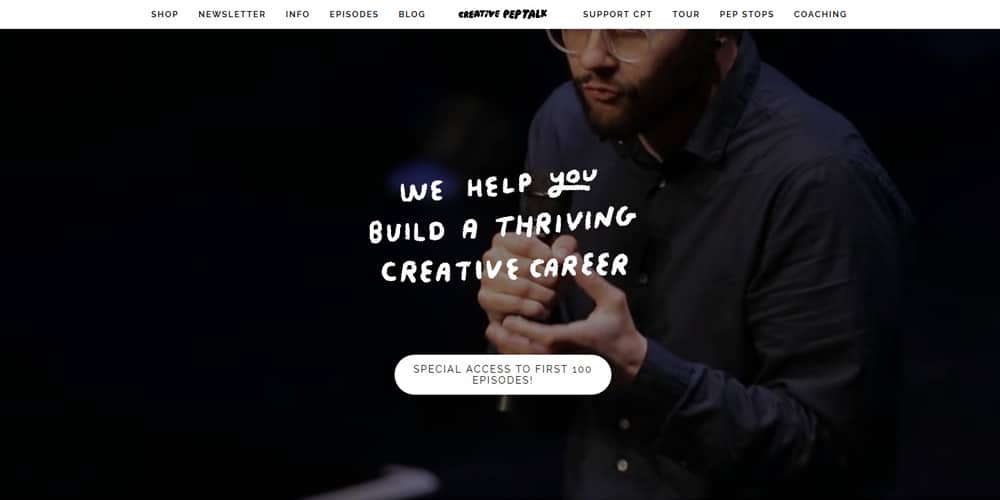 UI Breakfast Podcast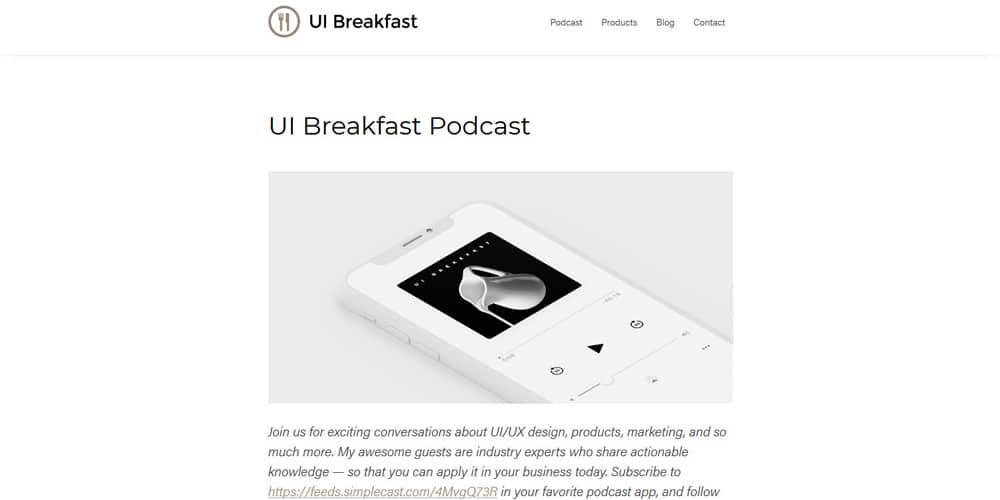 Designer and Designer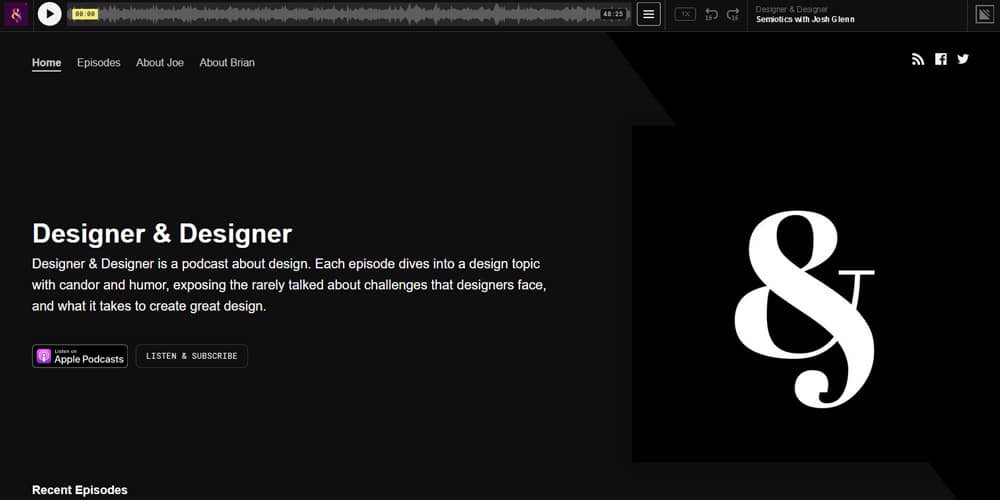 Revision Path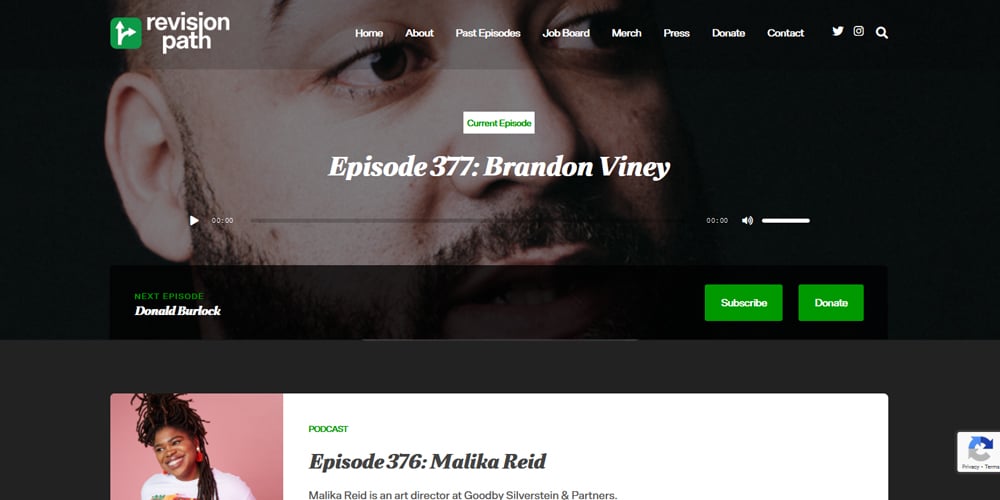 What is Wrong with UX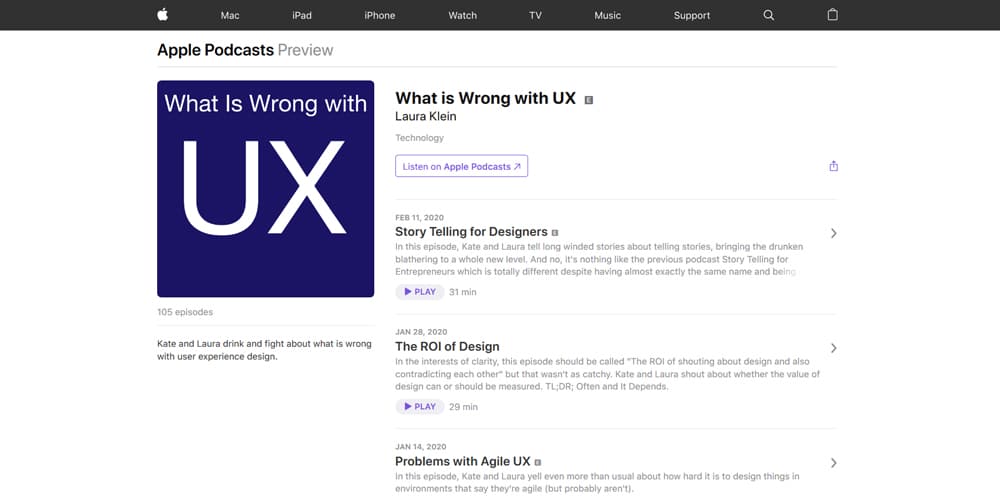 High Resolution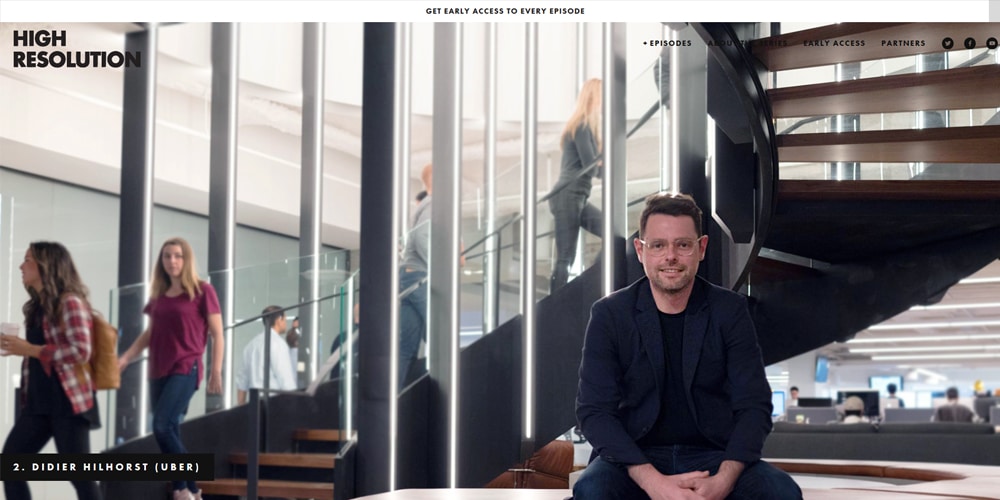 UX Writing Hub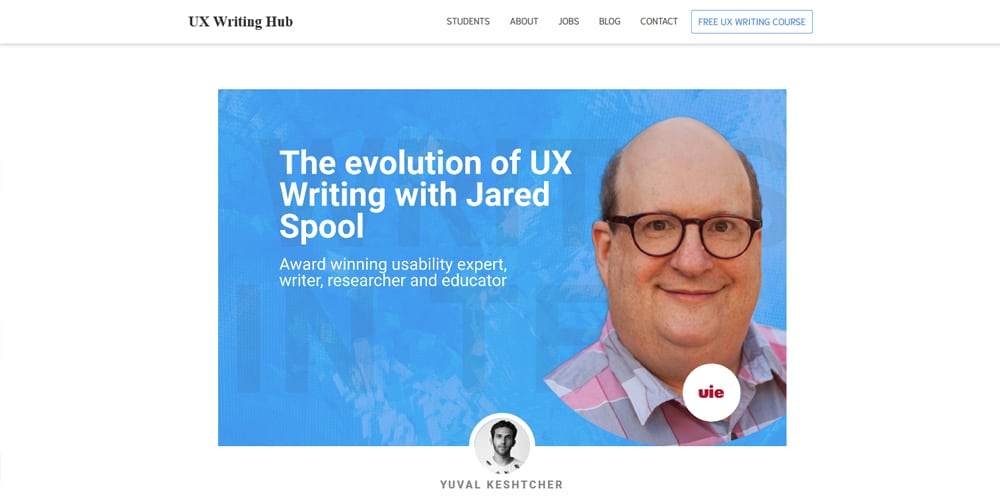 Ctrlclickcast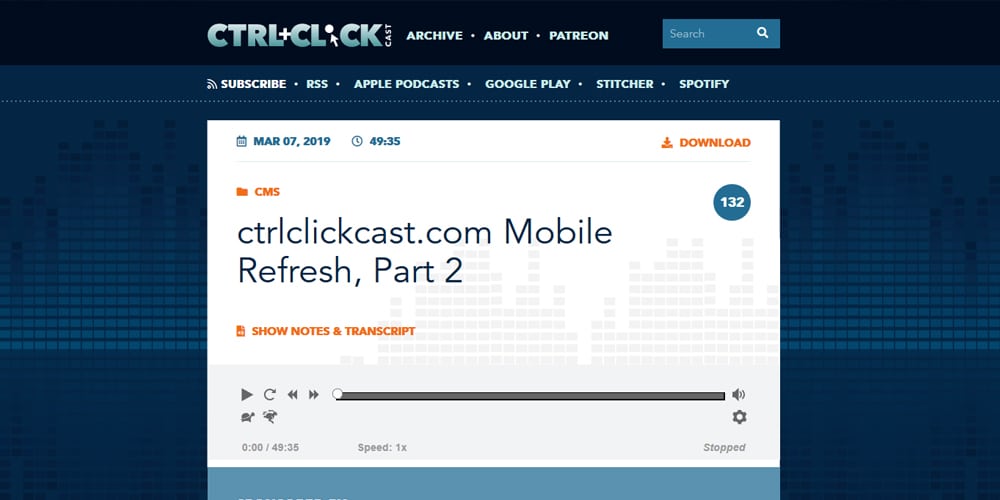 Front End Happy Hour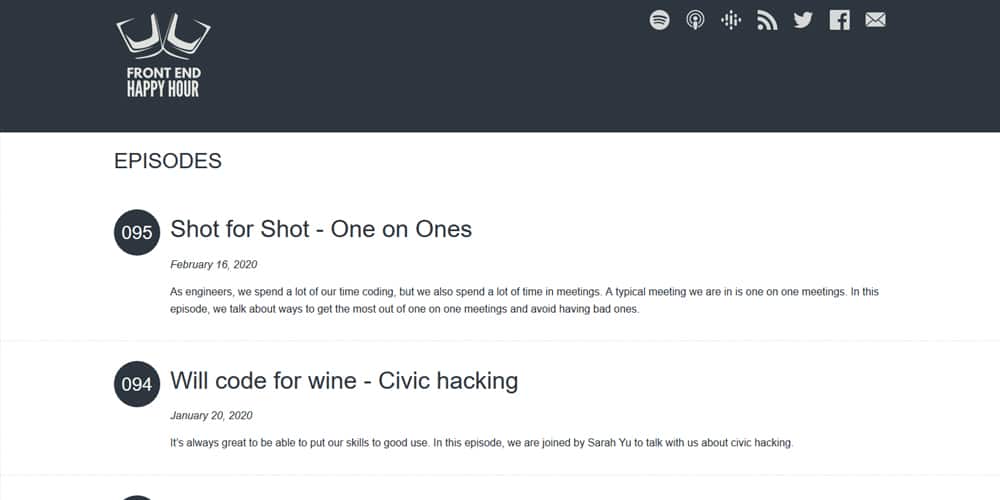 Darknet Diaries
The Gently Mad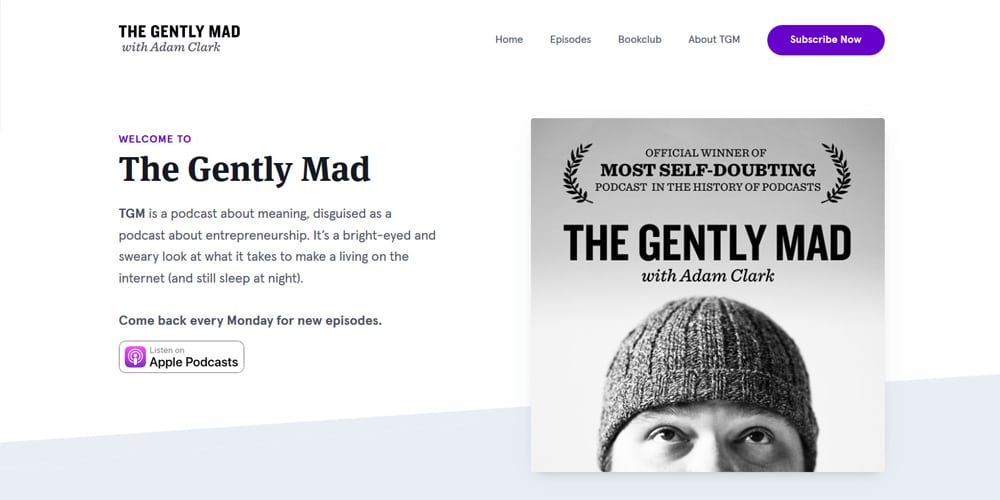 Creative Pep Talk