20+ Best Responsive Email Frameworks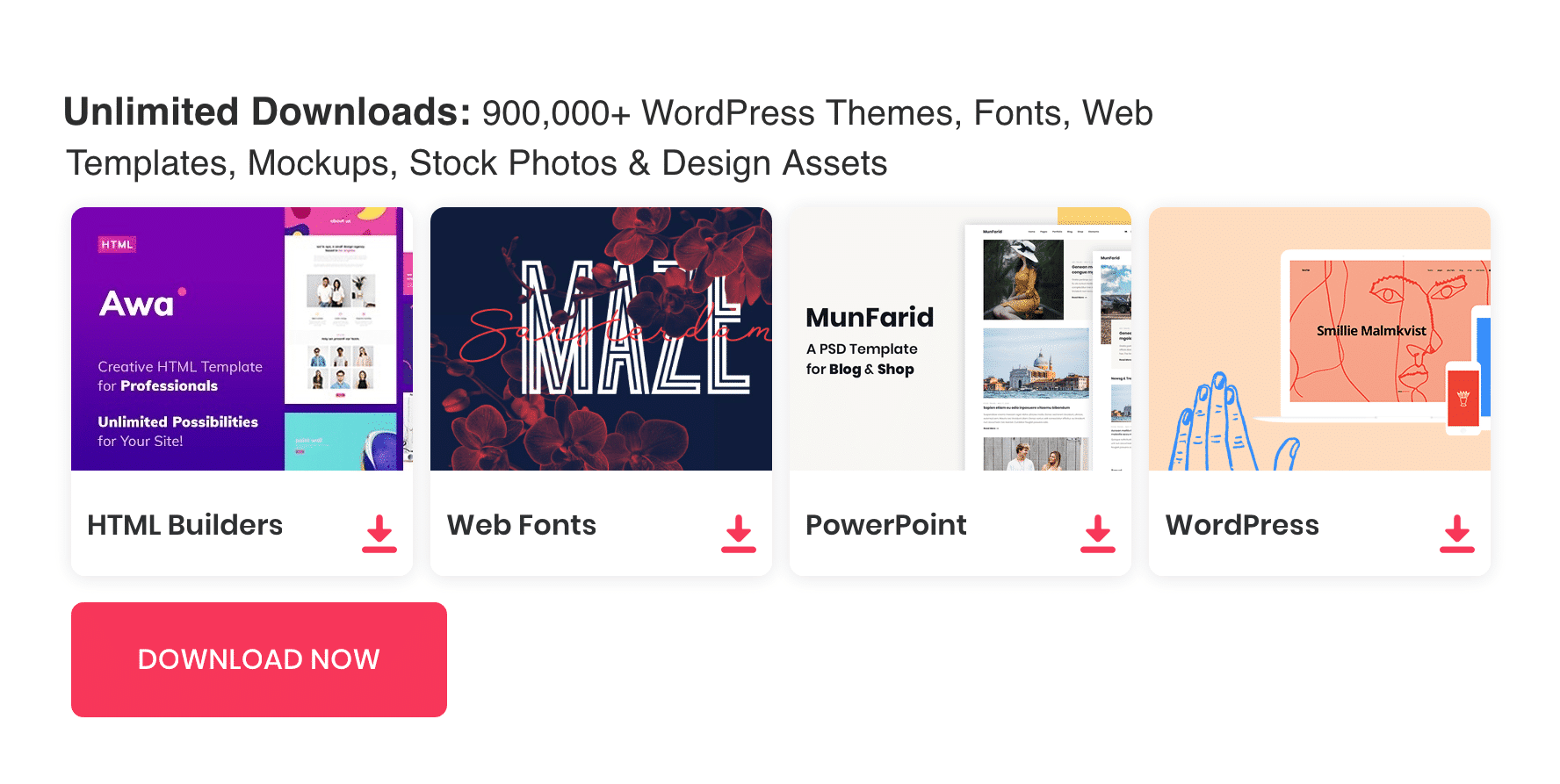 Emails are the most powerful marketing tool since the internet involved. As per reports, 2.5 billion people are using emails worldwide. E-mail marketing is cost-effective and measurable.
Email designing is also an important part of email marketing, you definitely need a well-designed email in order to convert well. Building your own email template is a bit harder than you expect. Your email should responsive and compatible with different email clients. So building on your own is a hell of a job. For that in mind, mail frameworks are developed by experts. you can take advantage of these email frameworks to design your own emails. By using email frameworks, you can create may email designs by using pre-built components. These email frameworks already have solutions for most common issues like responsiveness, client compatibility etc..
See also : 60+ Responsive HTML Email Newsletter Templates
in this post, we have a great collection of the best email frameworks available. Have a look at them and draw a conclusion based on your use case.
Foundation for Emails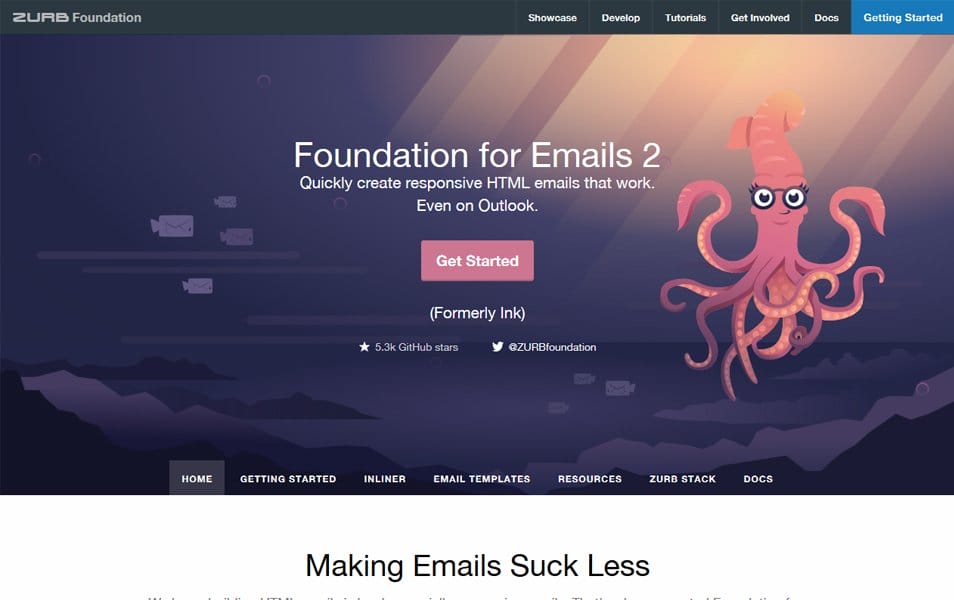 Foundation for Emails is a Responsive Email Framework from ZURB. Quickly create responsive HTML emails that work.
MJML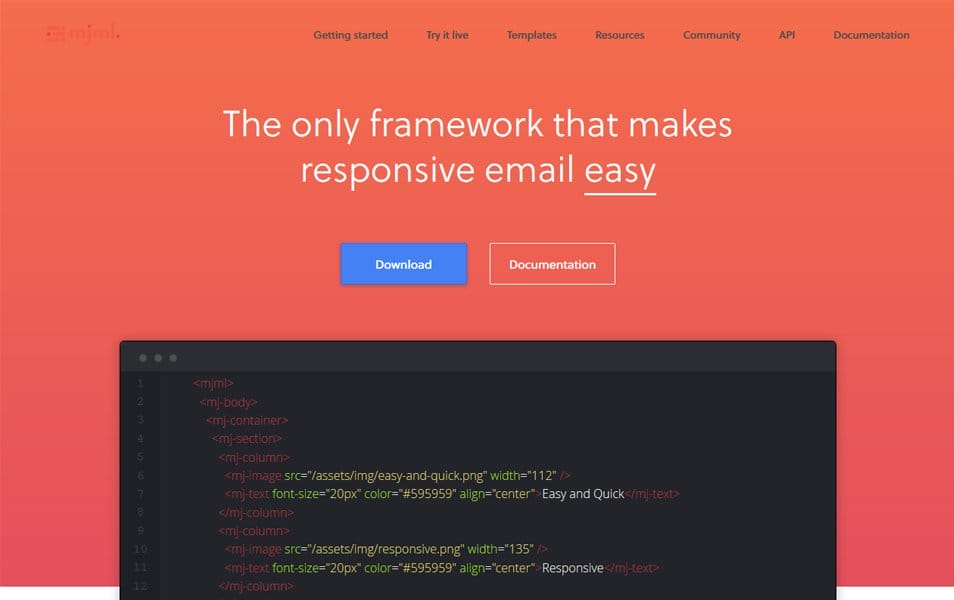 MJML is a markup language designed to reduce the pain of coding a responsive email.
Maizzle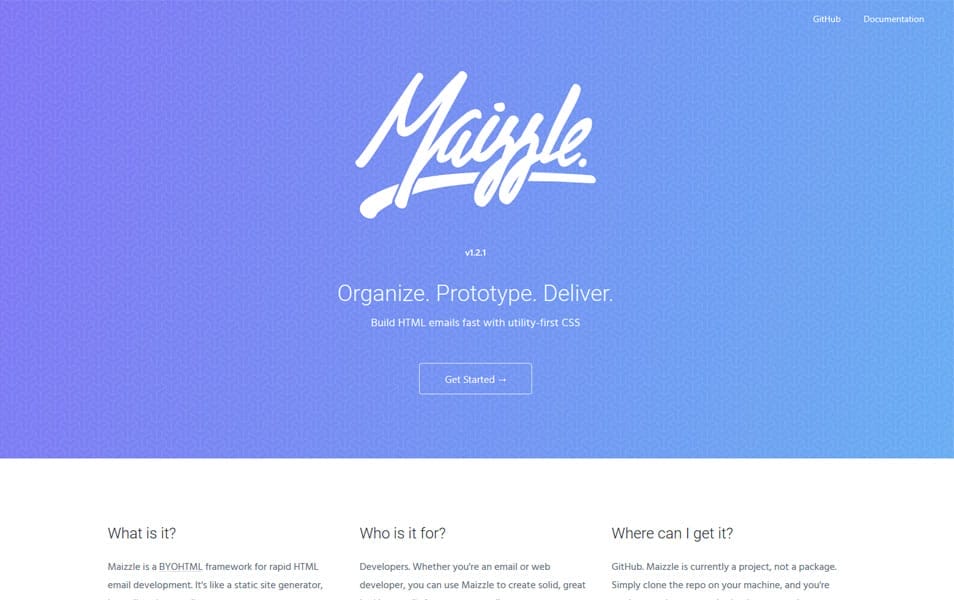 Maizzle is a BYOHTML framework for rapid HTML email development. It's like a static site generator, but tailored to email.
Bojler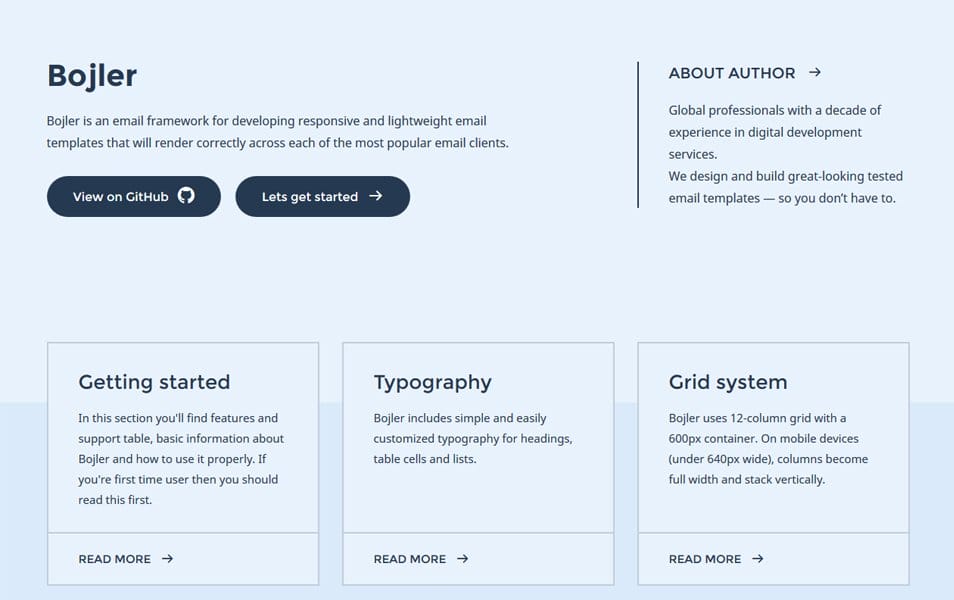 Bojler is an email framework for developing responsive and lightweight email templates that will render correctly across each of the most popular email clients.
Cerberus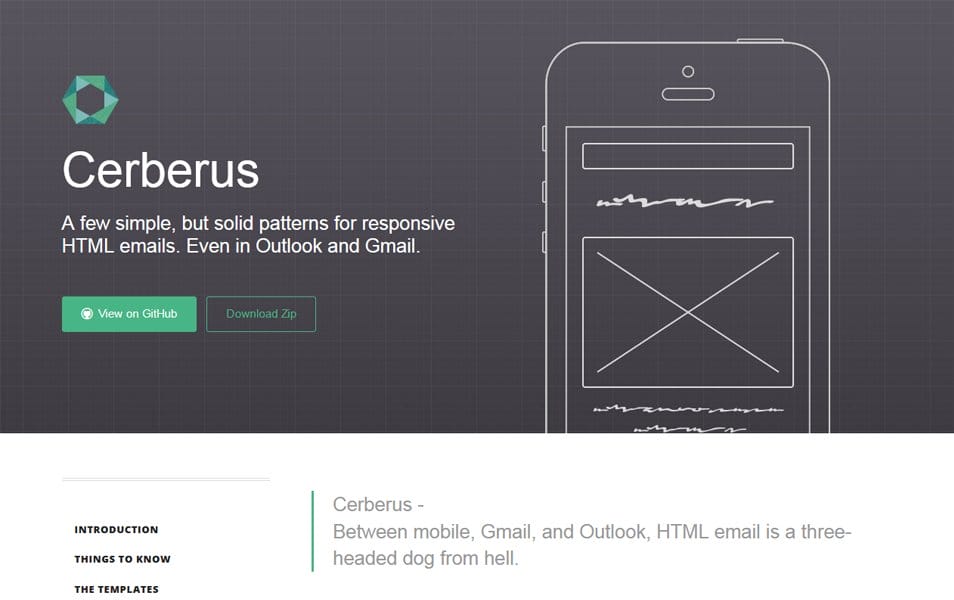 A few simple, but solid patterns for responsive HTML emails. Even in Outlook and Gmail.
Email Blueprints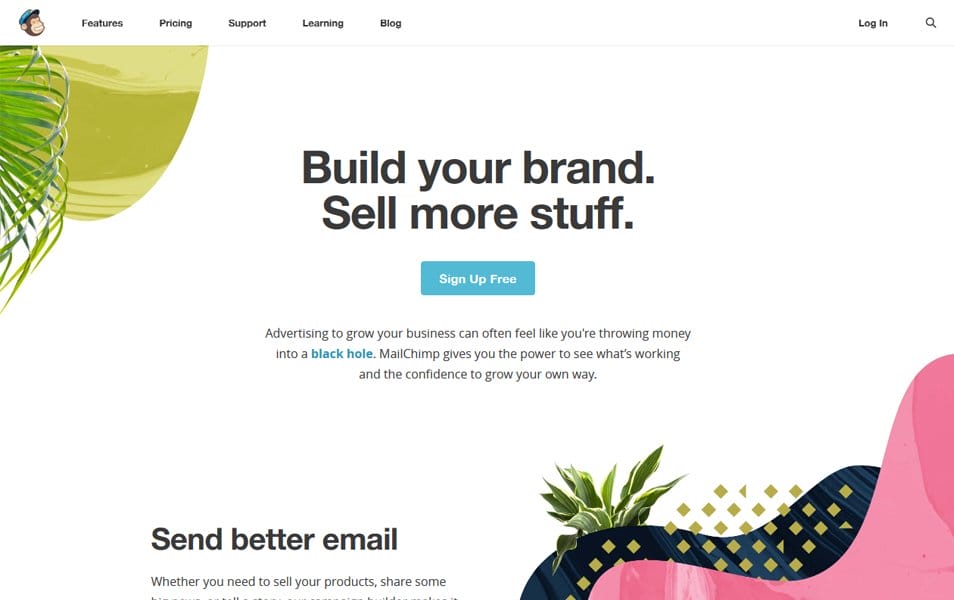 Email Blueprints is a collection of HTML email templates that can serve as a solid foundation and starting point for the design of emails.
Acorn Email Framework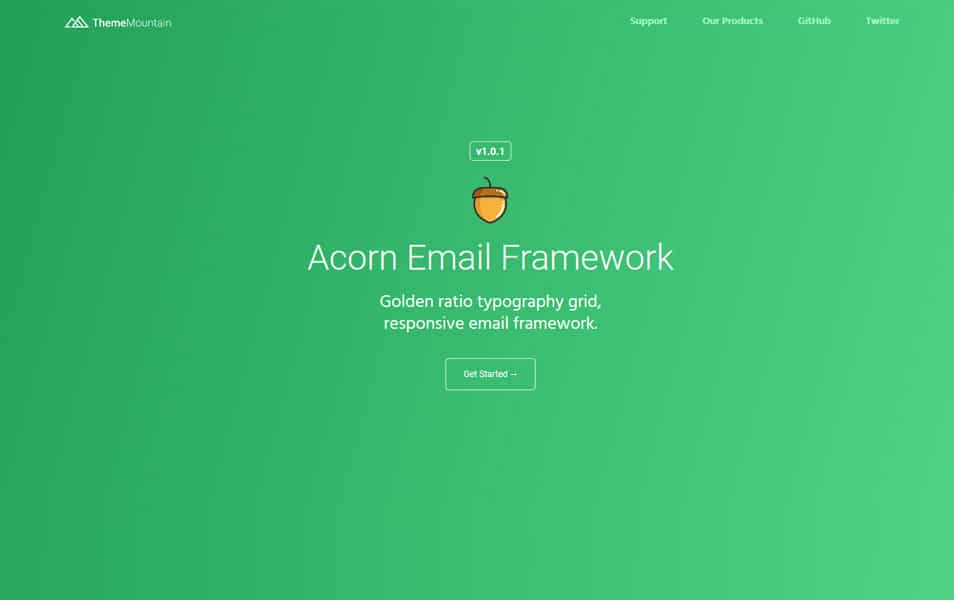 A responsive email framework based on a golden ratio typography grid.
Antwort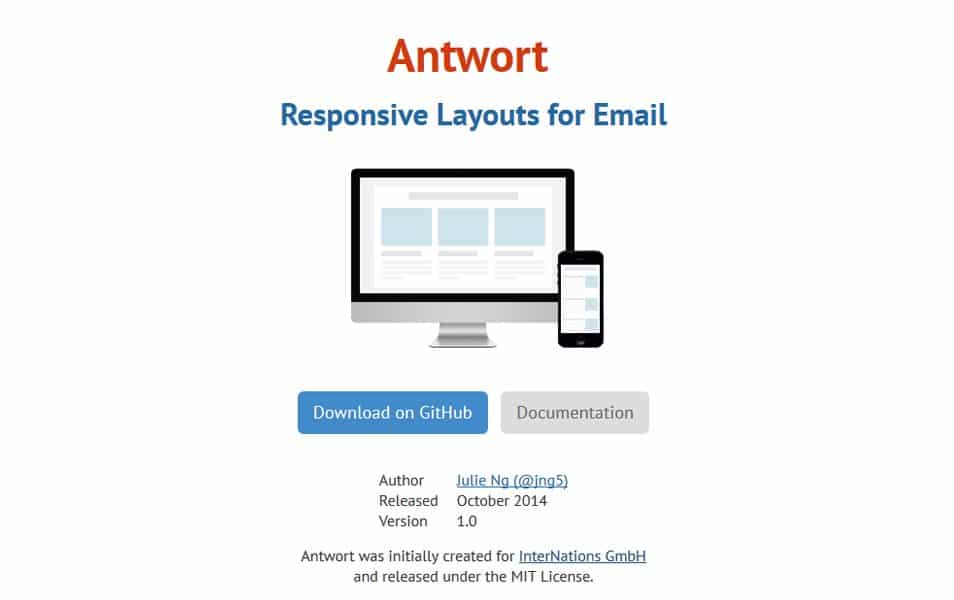 Antwort is a Responsive Layouts for Email. Antwort offers responsive layouts for Email that both fits and adapts to client widths. Don't underwhelm desktop users with single column layouts that work for mobile. Antwort offers columns on desktop that automatically become rows on mobile.
HEML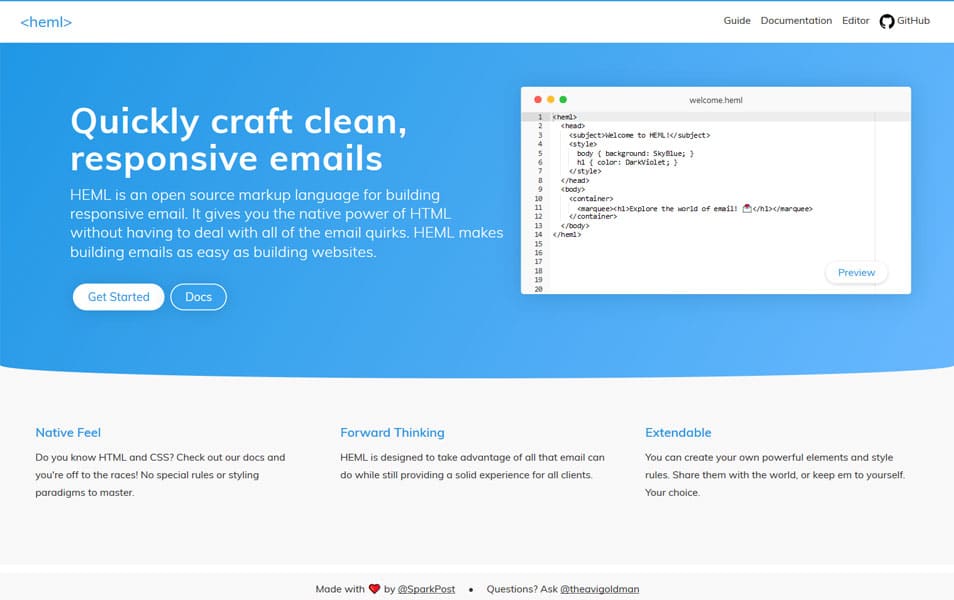 HEML is an open source markup language for building responsive email. It gives you the native power of HTML without having to deal with all of the email quirks. HEML makes building emails as easy as building websites.
Responsive HTML Email Framework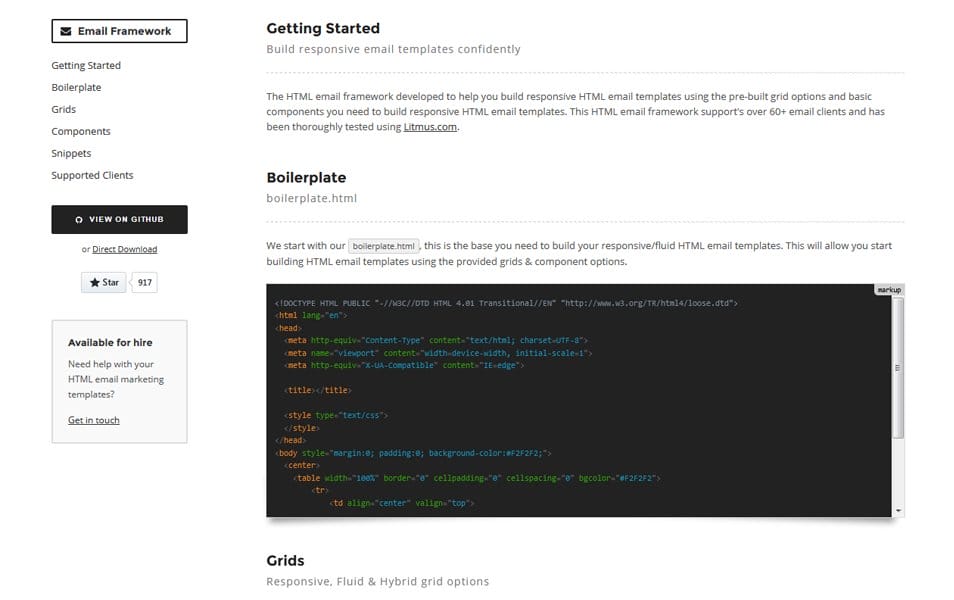 The HTML email framework developed to help you build responsive HTML email templates using the pre-built grid options and basic components you need to build responsive HTML email templates.
SimplyEmail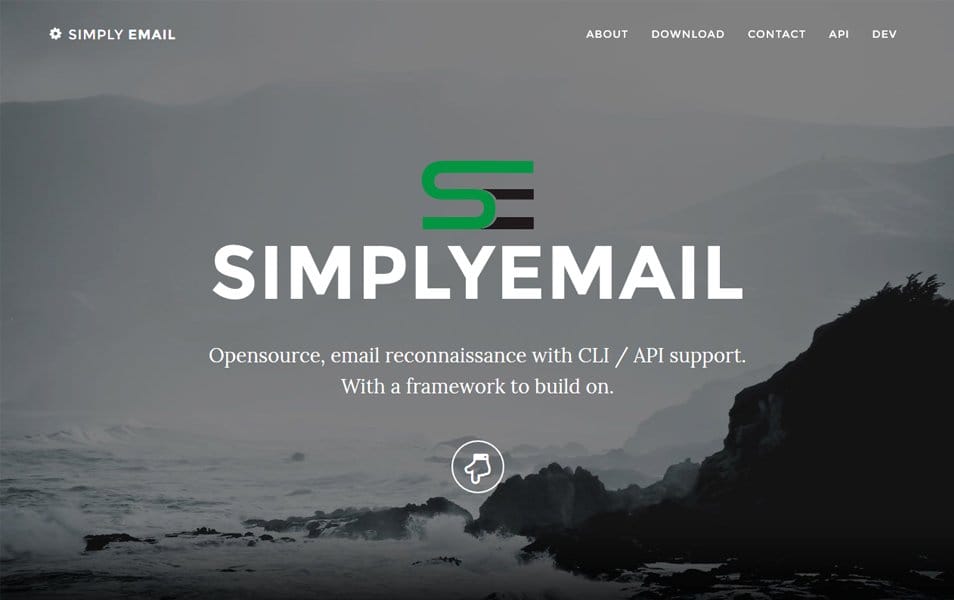 This tool was based off the work of theHarvester and kind of a port of the functionality. This was just an expansion of what was used to build theHarvester and will incorporate his work but allow users to easily build Modules for the Framework.
Zenith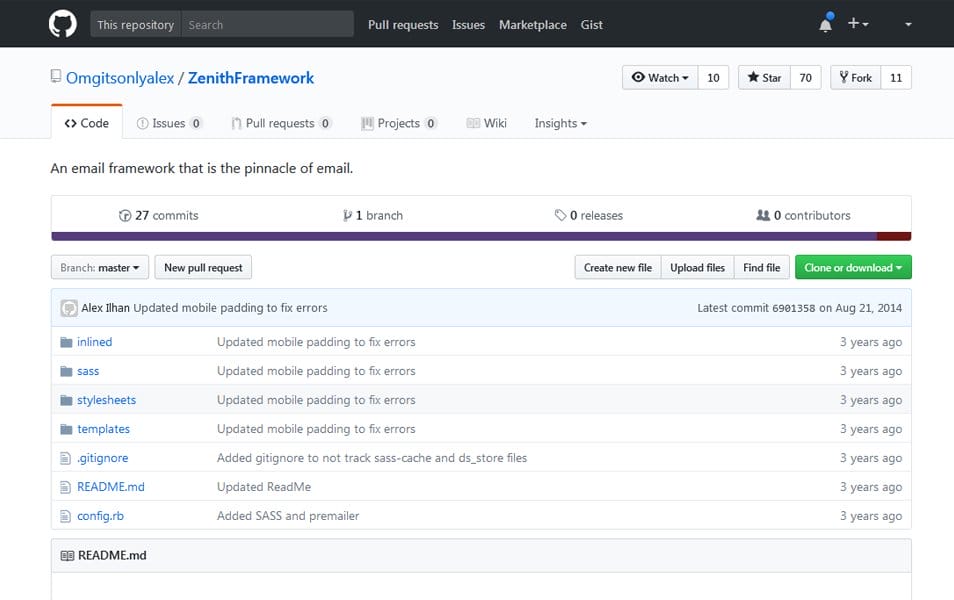 An email framework that is the pinnacle of email.
HTML Email Boilerplate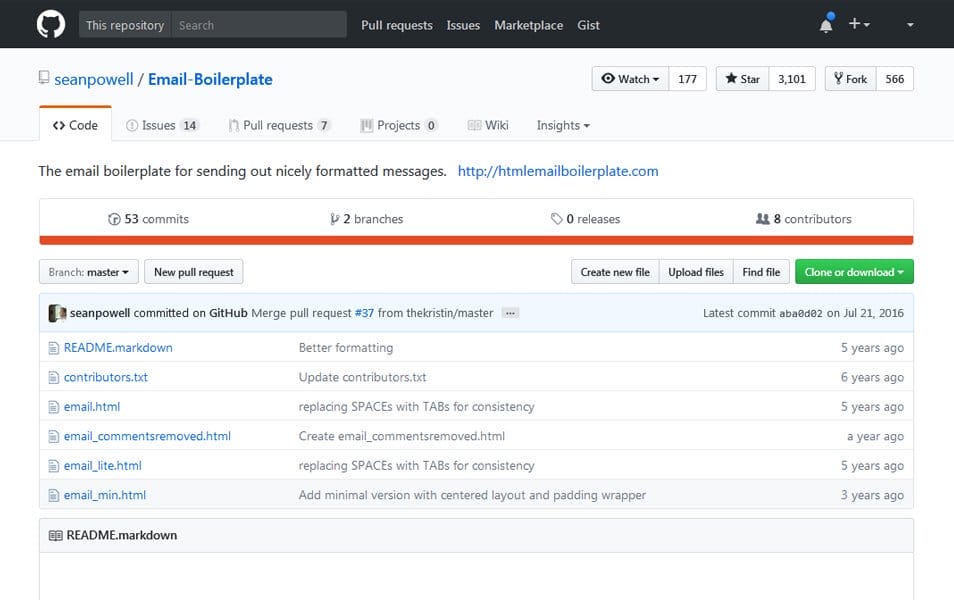 The email boilerplate for sending out nicely formatted messages.
Inkcite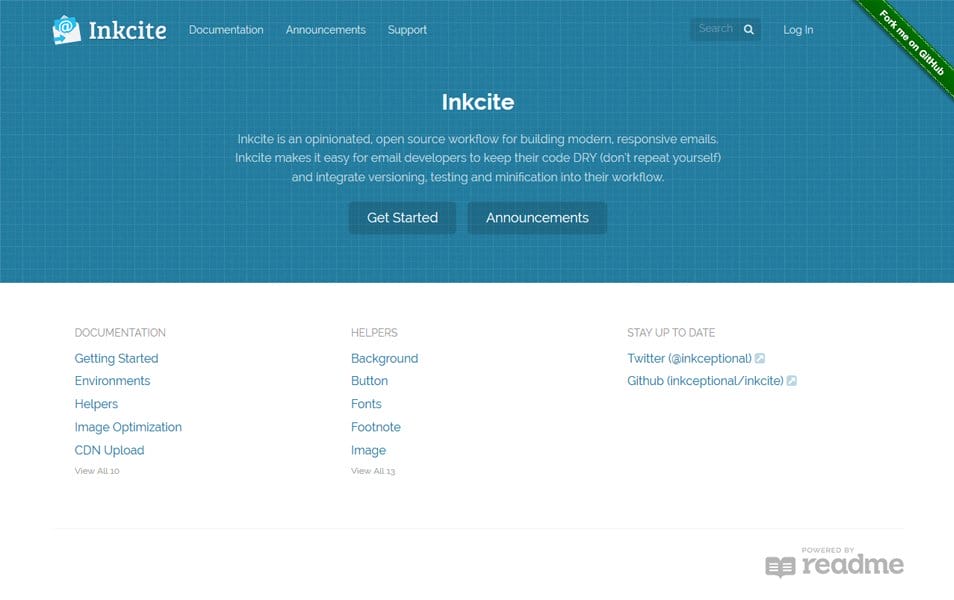 Inkcite is an opinionated, open source workflow for building modern, responsive emails. Inkcite makes it easy for email developers to keep their code DRY (don't repeat yourself) and integrate versioning, testing and minification into their workflow.
Email Lab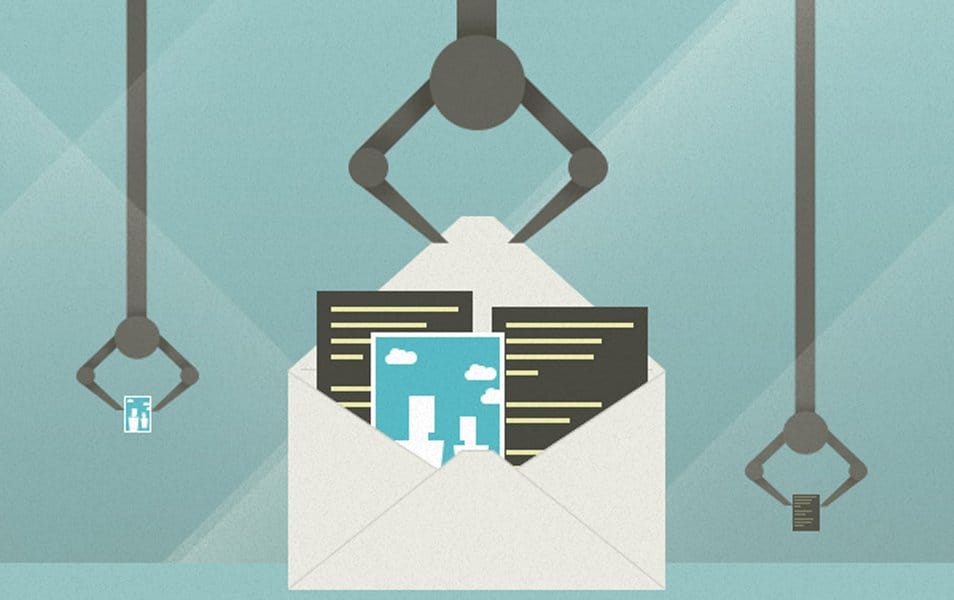 Email Lab is the open-source project we recently released that is a starter kit for building HTML emails.
Slinky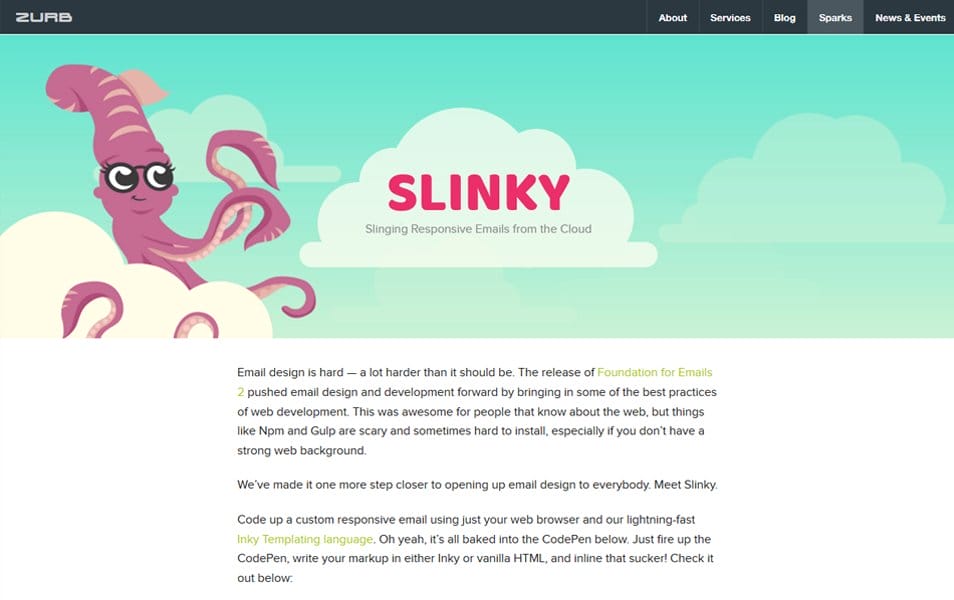 Slinging Responsive Emails from the Cloud.
Gleemail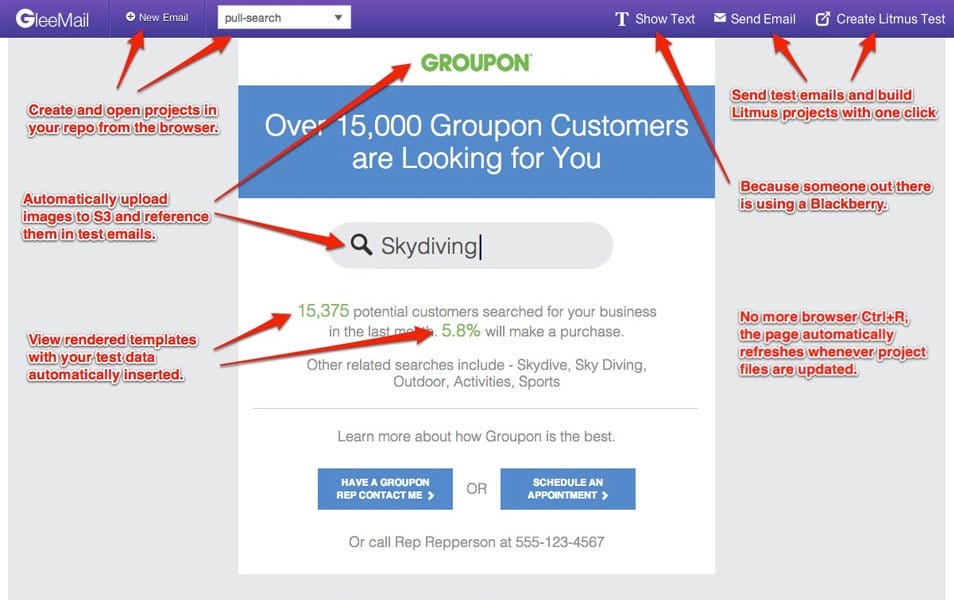 Gleemail is an attempt to change that. It's a local development environment for creating HTML emails that removes a lot of the headaches.