15+ Best Responsive Email Template Builders 2019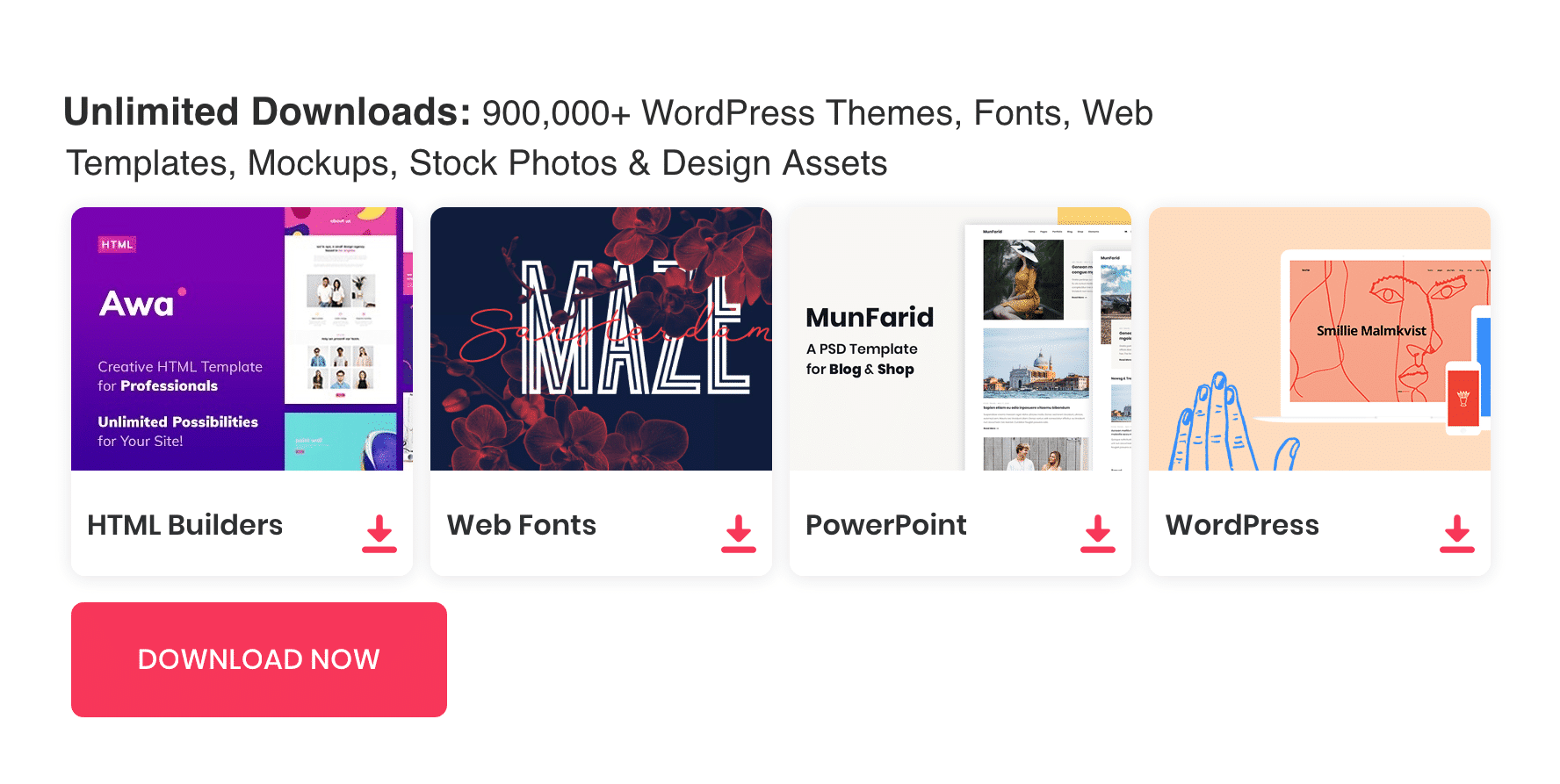 Email marketing is one of the major marketing technique since the internet evolved. As long as people read emails email marketing will have its importance. When it comes to email marketing campaigns the most important element is email template. You should have an optimized email template in order to succeed in marketing. For years, experts are experimenting with different techniques to get attention for their email campaigns.
We are in 2019 and we have some great email builder tools around us to do the job well. In this post, we have listed some great free Responsive Email Template Builders. We have put together this list based on different aspects for a successful email campaign.
An ideal email marketing template can have these features and qualities. First, is it should be readable. You should consider using standard typography, avoid fancy decorative fonts. We recommend simple designs, you should really focus on organizing the content. It should be visually scannable. A good email template should be responsive to all devices and screen sizes. these are the basic qualities to consider when you design an email template.
See also : 20+ Best Responsive Email Frameworks
The below listed free email template builder tools allow you to craft very beautiful functional email newsletter in less time. Most of them have drag and drop functionality, you don't need to have any coding skills. So take advantage of these free email builders and supercharge your email marketing.
BEE Free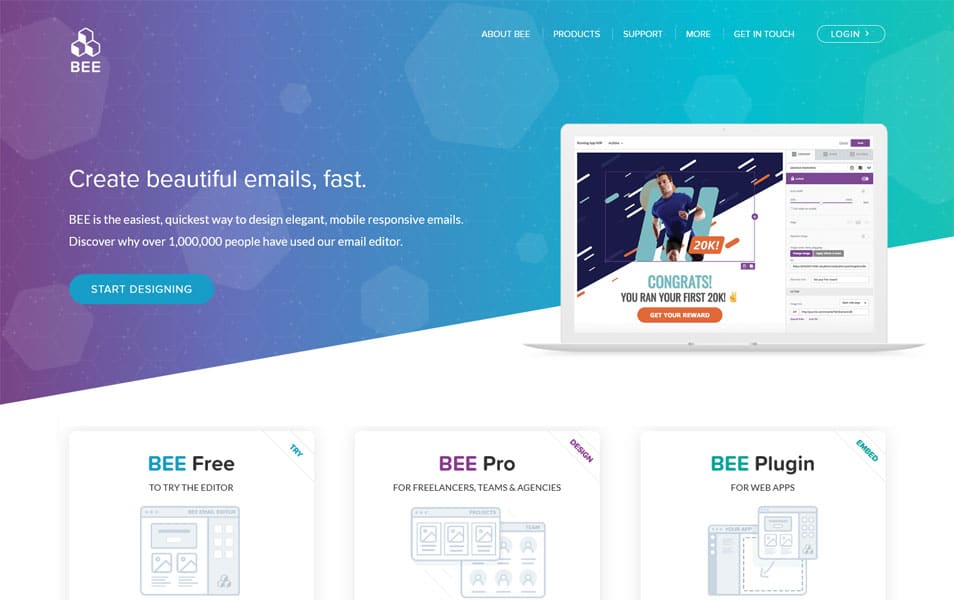 BEE Free is a free online email editor to build responsive layout emails.
Stripo.email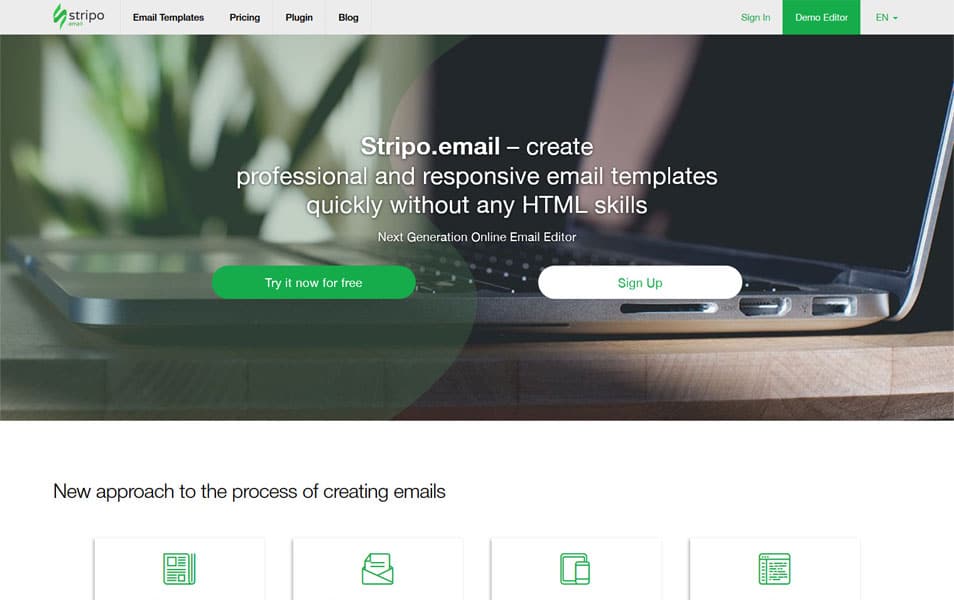 Stripo is free email template builder. Create professional and responsive emails easy and quickly without any HTML skills. Use it to automatize email creation.
Topol.io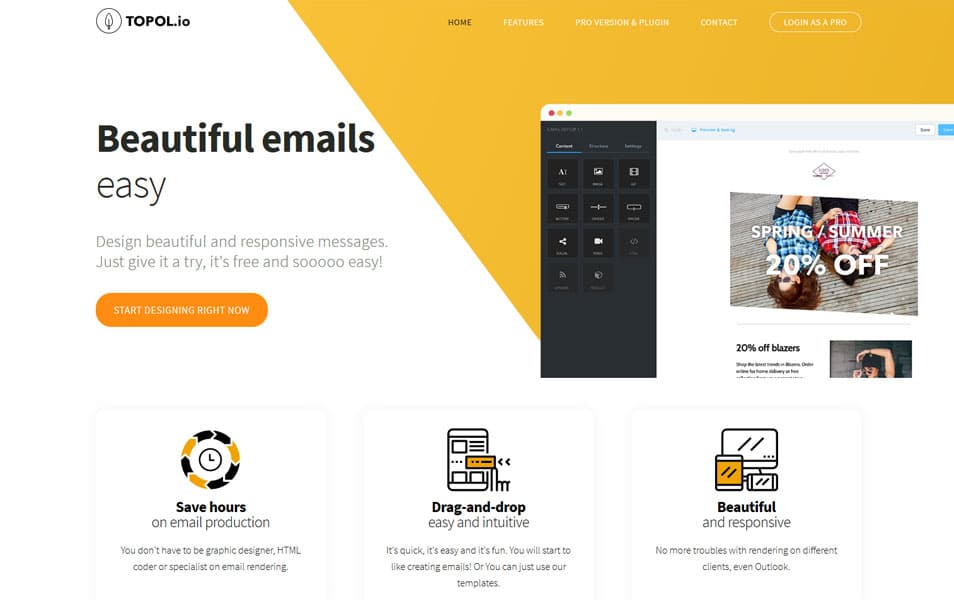 Drag and drop editor for beatigul beautiful email templates made easily.
Mosaico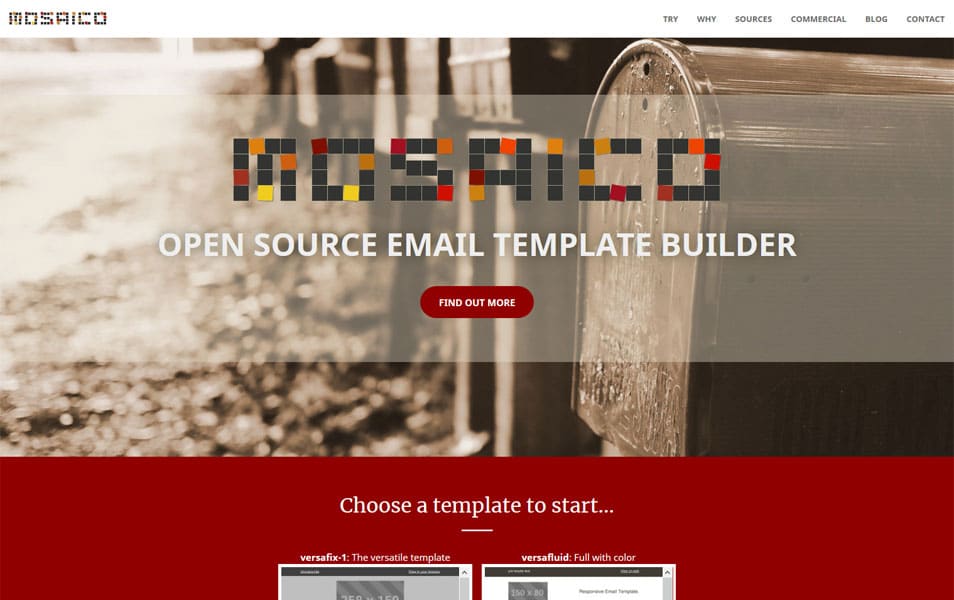 Mosaico is the first open source email template editor proudly brought to you by VOXmail: it is powerful and free! The email template builder supports responsive design and live wysiwyg editing.
Chamaileon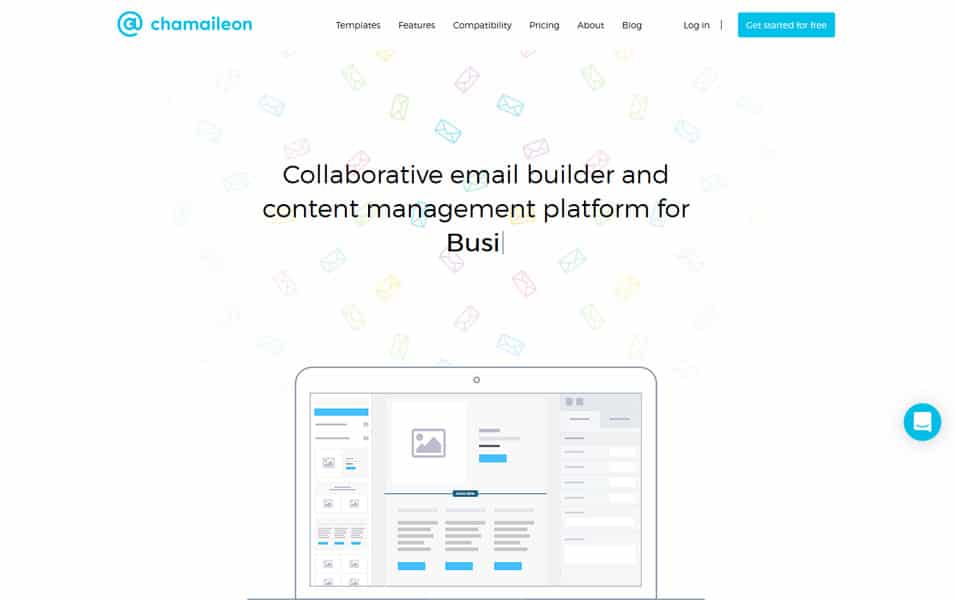 Chamaileon produces high quality responsive email HTML, and improves collaboration among various stakeholders throughout the email template creation and content management process.
Postcards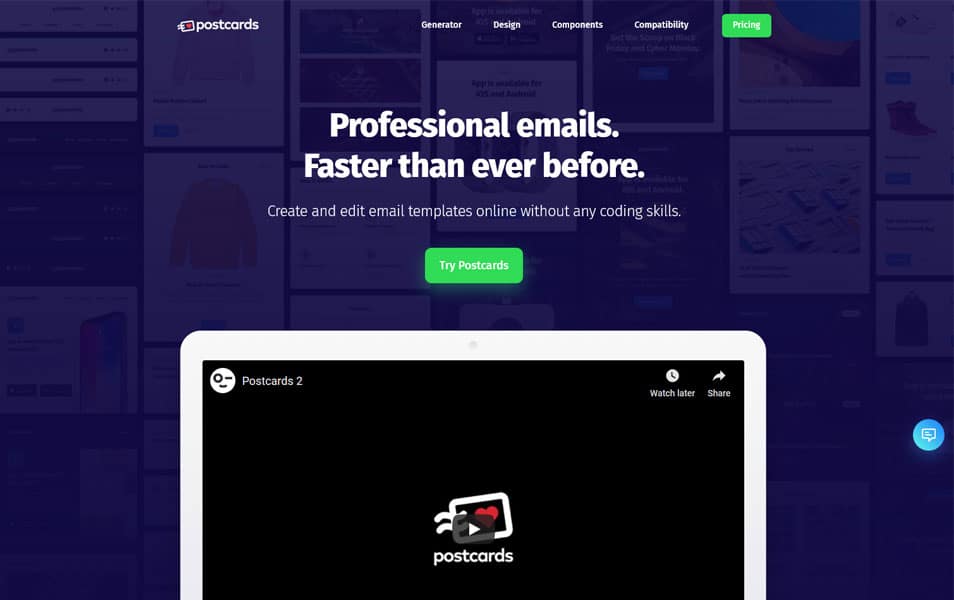 Postcards is an intuitive drag-and-drop tool that includes more than 70 components to help you create custom emails for your subscribers faster than ever before.
Email Designer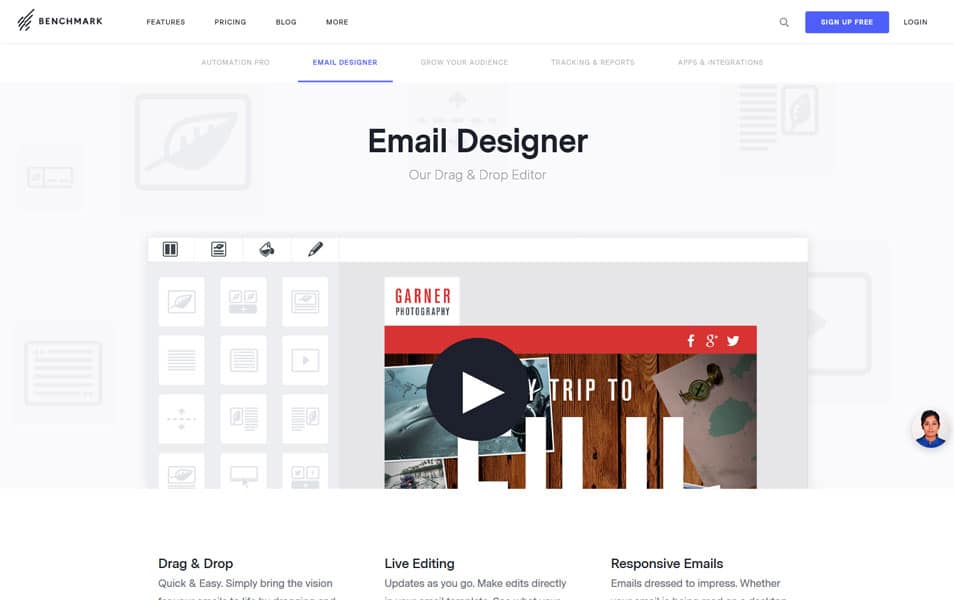 Quick & Easy, Simply bring the vision for your emails to life by dragging and dropping feature blocks and images into place.
MailGet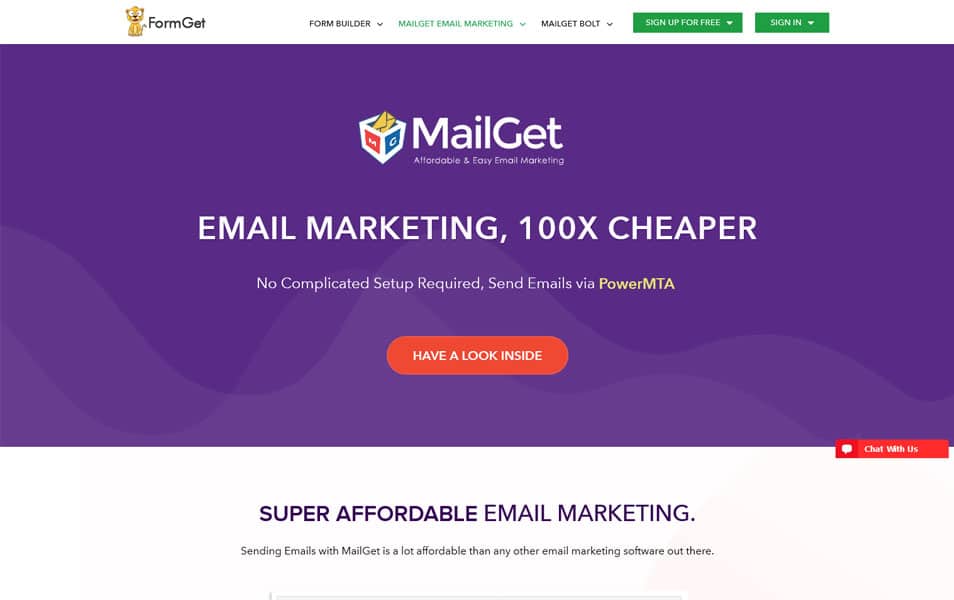 MailGet is an email marketing application that enables you to connect multiple external SMTP or email vendors for sending emails. You can send emails to reach your prospective customers via any SMTP.
MailStyler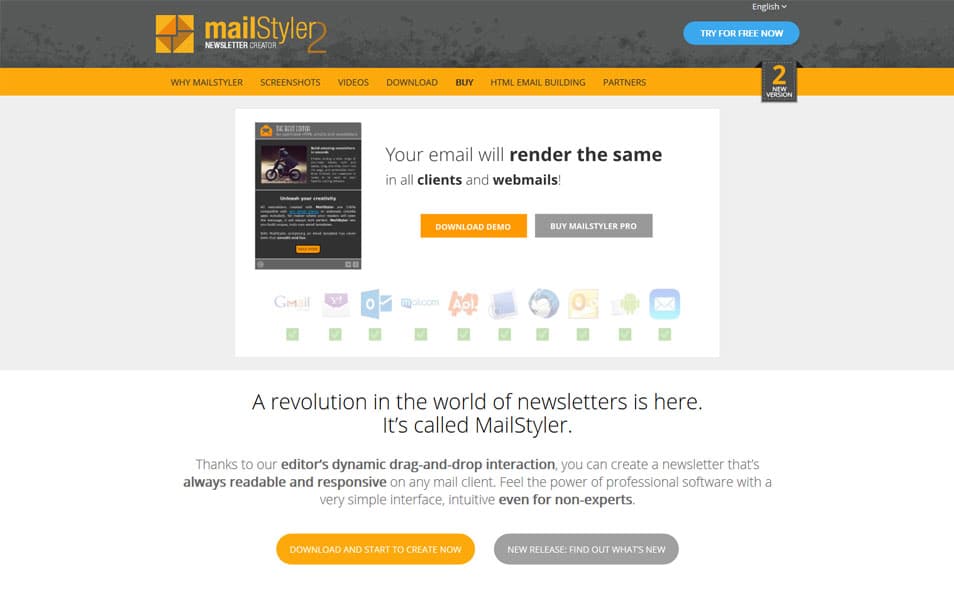 MailStyler is a powerful email editor and newsletter creation software to build perfect HTML email templates with a simple series of drag and drops.
Get Email Builder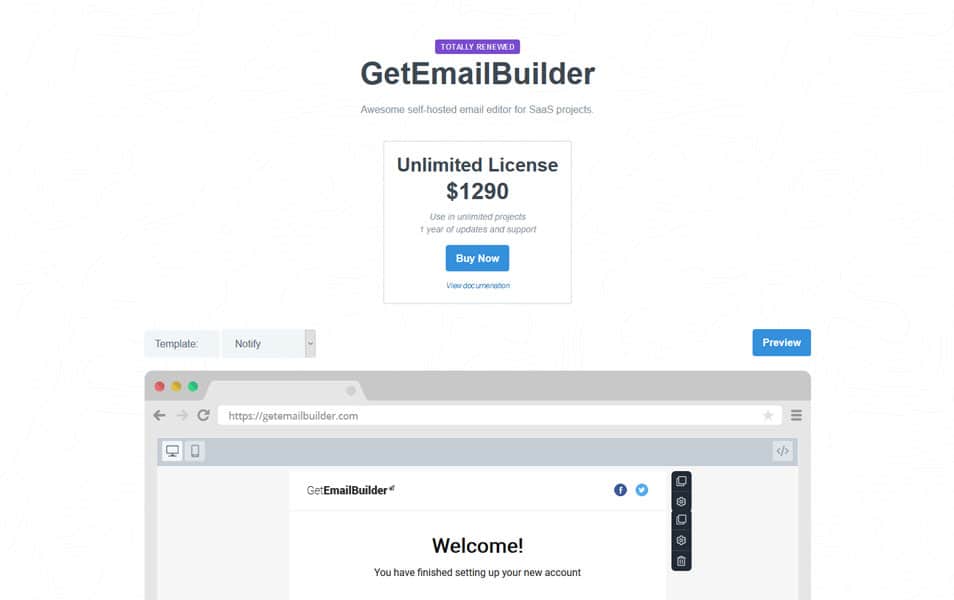 GetEmailBuilder is a awesome self-hosted email editor for SaaS projects.
OctaneGo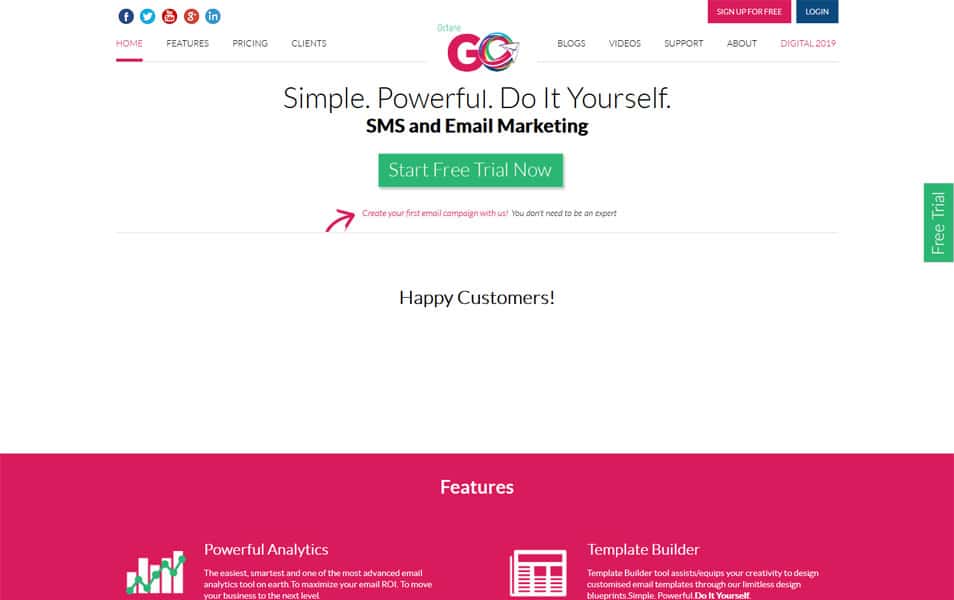 OctaneGo is a Simple, Powerful, Do It Yourself way to create, send, share and track email campaigns online.
Email Builder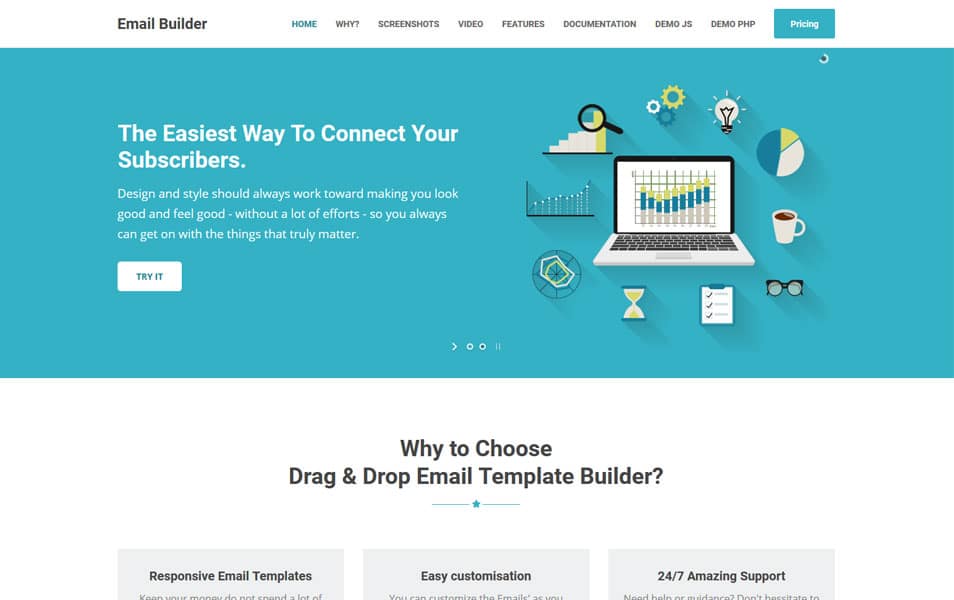 This is a drag & drop email builder plugin based on Jquery and PHP for developer.
Mail Designer 365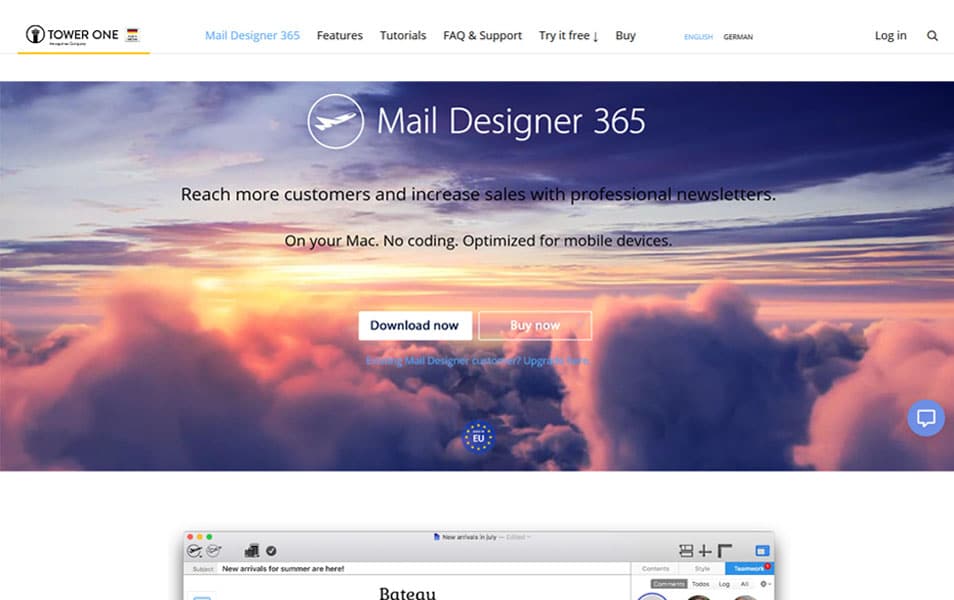 Mail Designer 365 is the awesome HTML email newsletter designer app for Apple Mac.
Mailoptin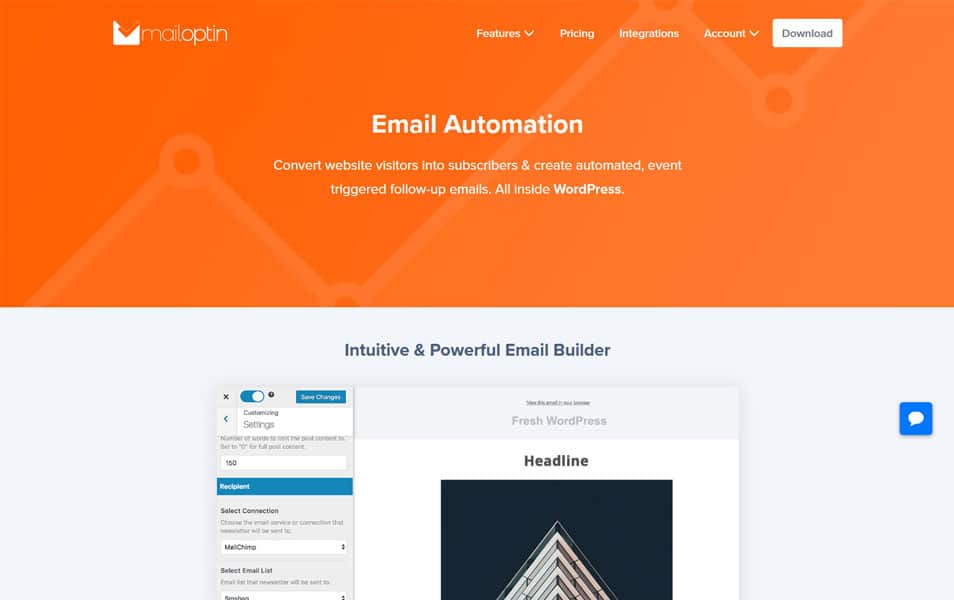 MailOptin's powerful intuitive email template builder allows you to create visually astonishing and highly effective automated email campaigns and newsletters that are optimized for the highest conversion.
EDMdesigner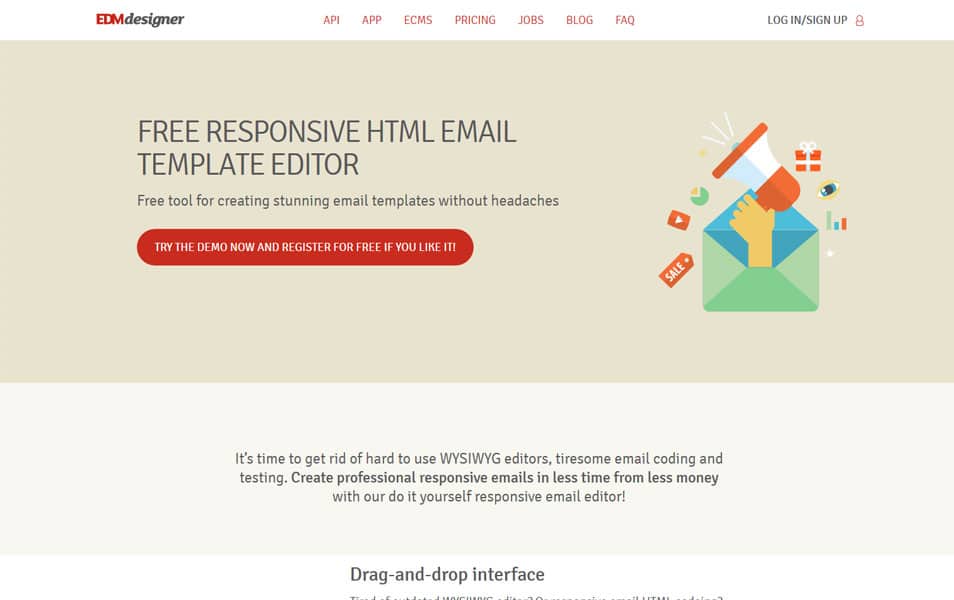 EDMdesigner provides a flexible responsive email builder for end users and also for 100% white-label integration into any software.
Klaviyo Email Template Builder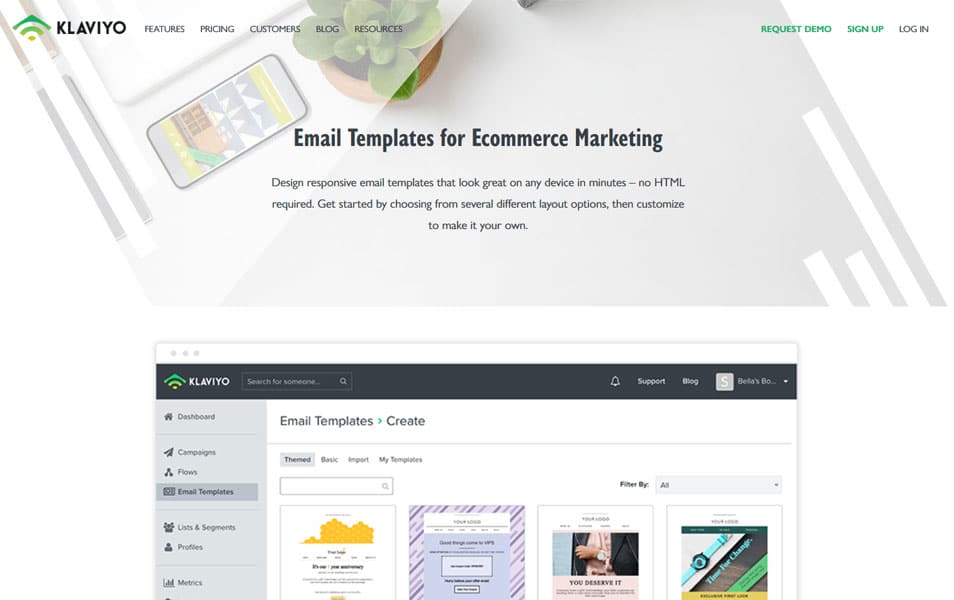 Klaviyo is a marketing automation and email platform designed to help grow your business and make more money.