100+ Best WordPress Frameworks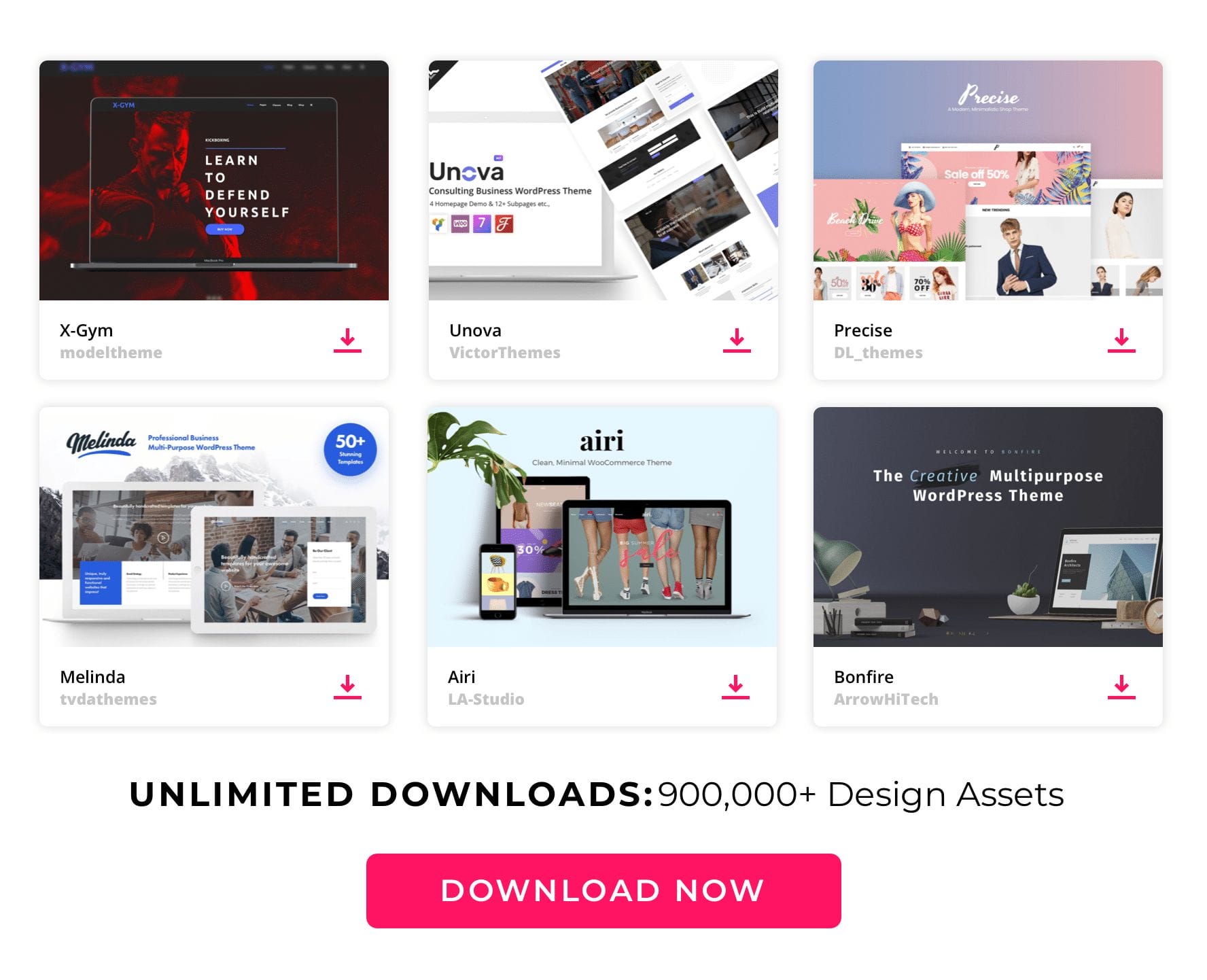 WordPress frameworks are flexible building blocks to help you develop effective WordPress themes, plugins. in a developer perspective framework is an easy and flexible way to create effective and powerful websites.
Plenty of WordPress frameworks are available on the internet. Most of them built for WordPress theme development. There are frameworks for plugins. Options panel is also available. As WordPress frameworks built for faster workflow, most of the developers depending on frameworks. WordPress frameworks help to standardise development and increases flexibility.
Frameworks Categories
Today in this post we have put together an ultimate collection of WordPress frameworks. The list contains WordPress theme frameworks, plugin framework, WordPress bootstrap frameworks, etc. All these are open source wordpress theme framework.
WordPress Theme Frameworks
Page Builder Framework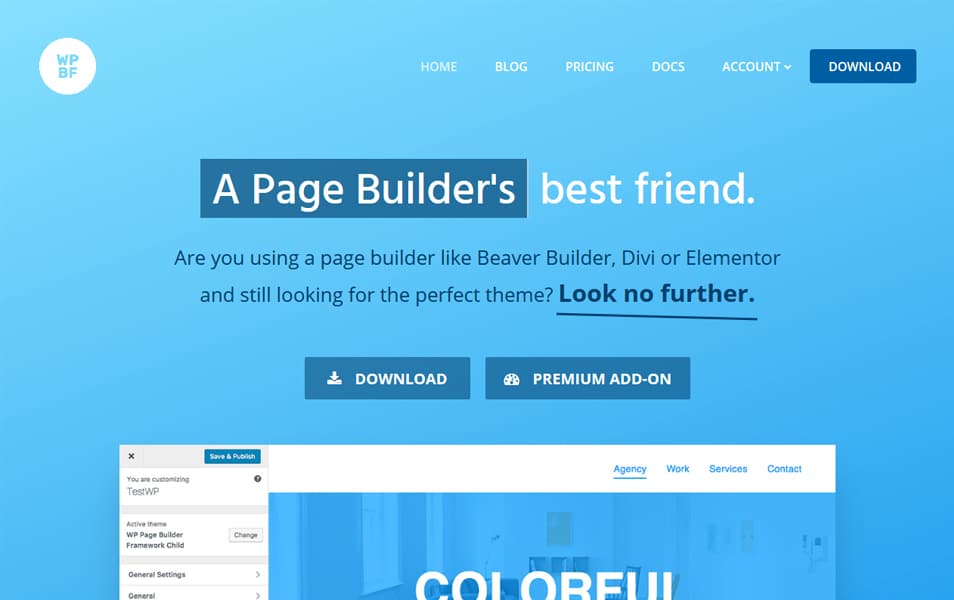 WPZOOM Wordpress Framework Theme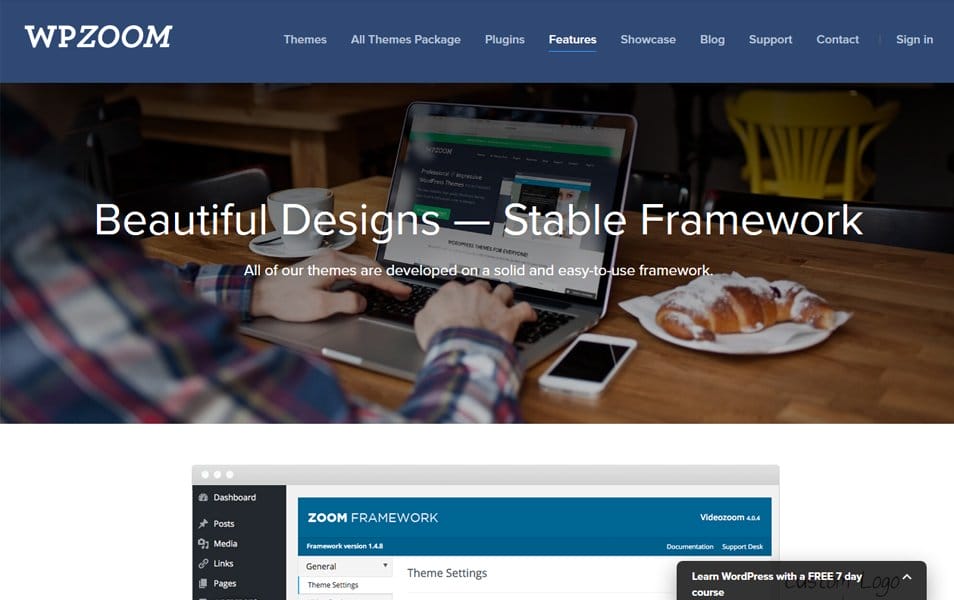 See the unique features powering WPZOOM's themes, including our ZOOM framework (with automatic updates), responsive design and theme options pane.
Sage – Best WordPress Framework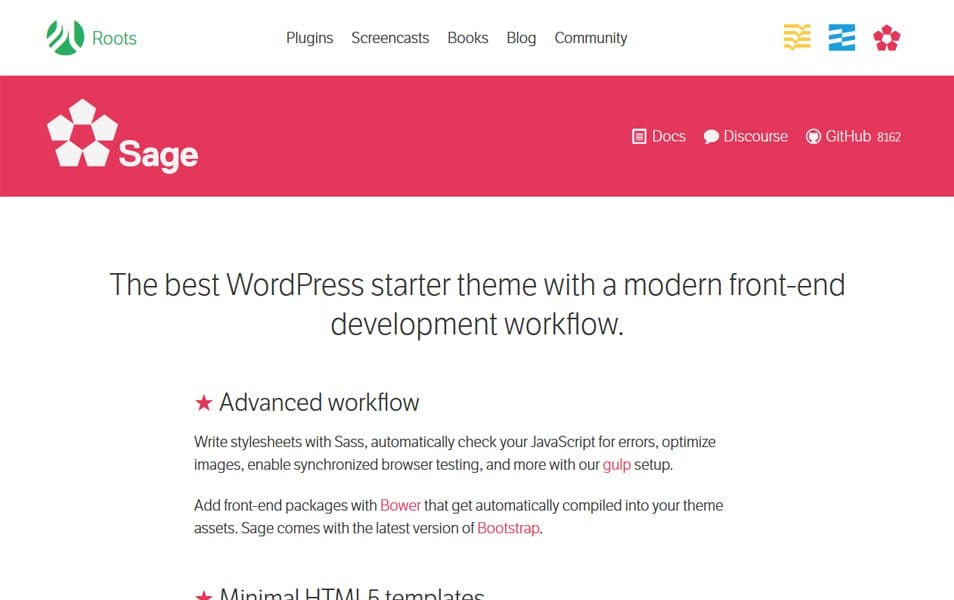 The best WordPress starter theme with a modern front-end development workflow.
Beans – Fastest WordPress Framework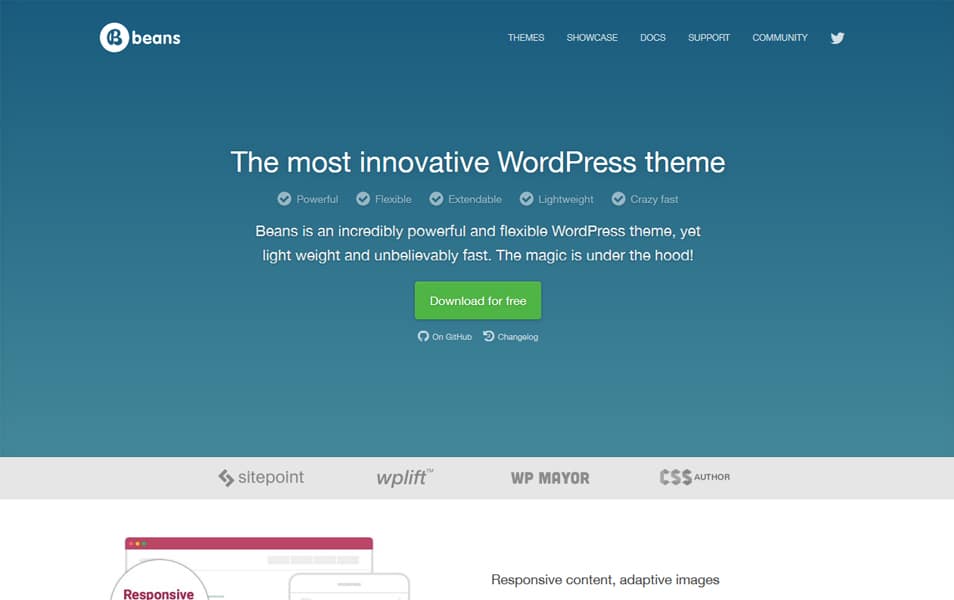 Beans is an incredibly powerful and flexible WordPress theme, yet light weight and unbelievably fast.
Nebula Advanced Starter Theme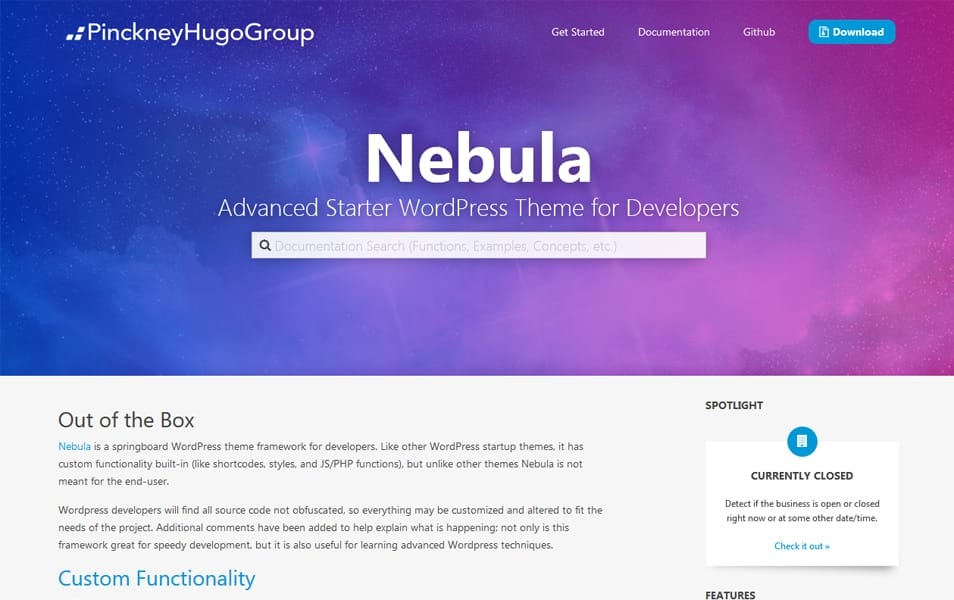 Nebula is a springboard WordPress theme framework for developers. Like other WordPress startup themes, it has custom functionality built-in (like shortcodes, styles, and JS/PHP functions), but unlike other themes it is not meant for the end-user.
Postworld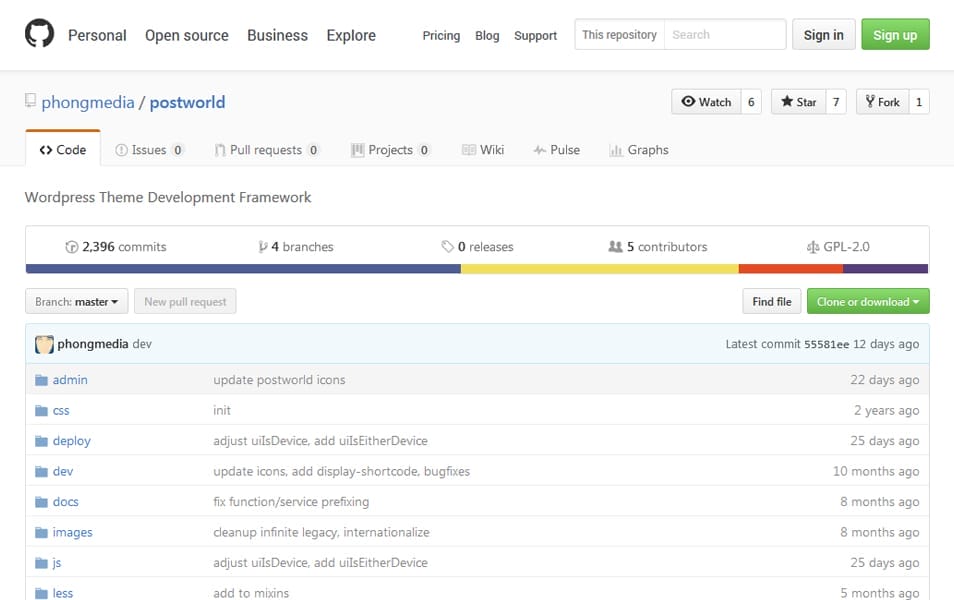 WordPress Theme Development Framework.
Scaffolding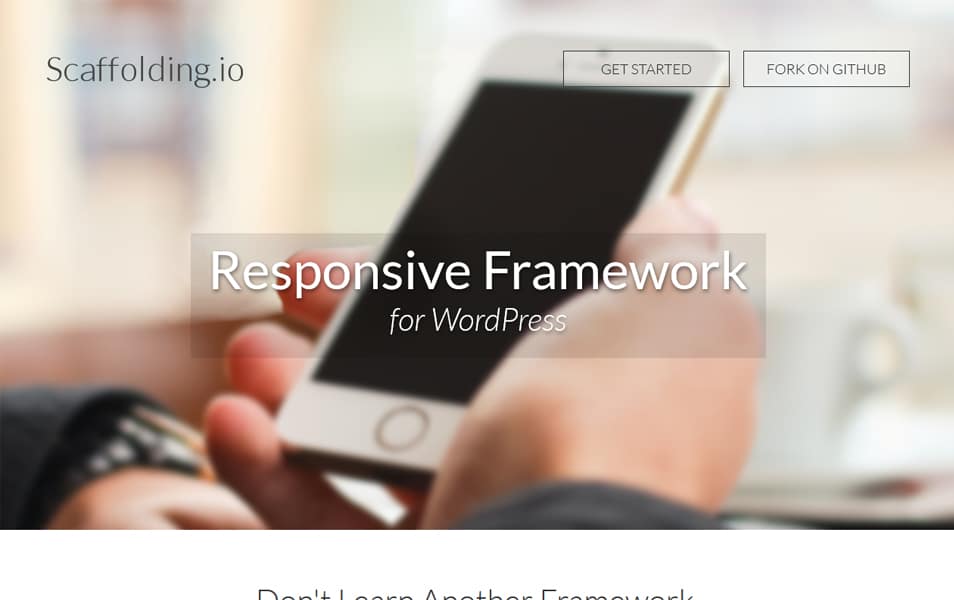 Responsive Design Scaffolding for WordPress.
Genesis Framework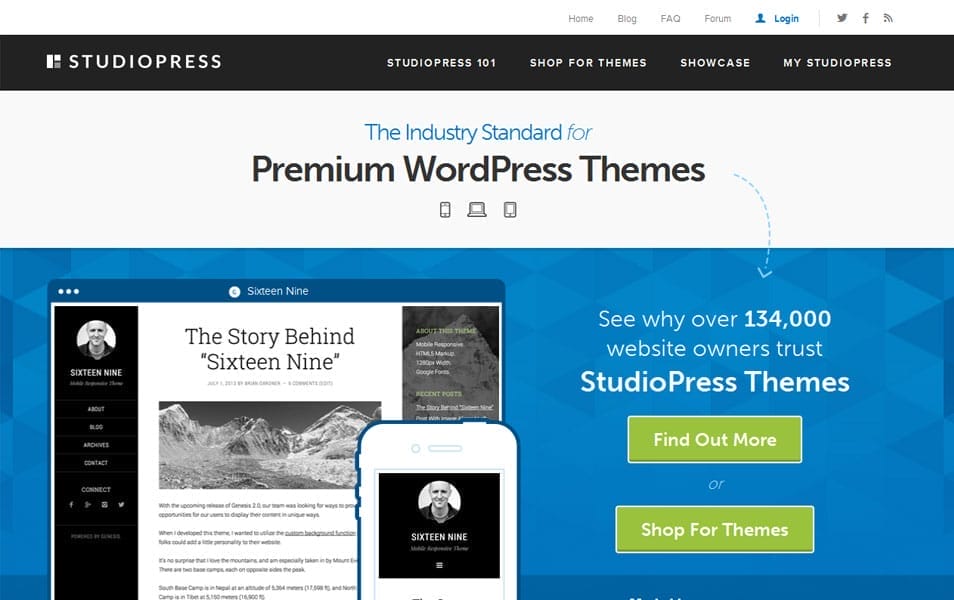 The Genesis Framework empowers you to quickly and easily build incredible websites with WordPress.
Gantry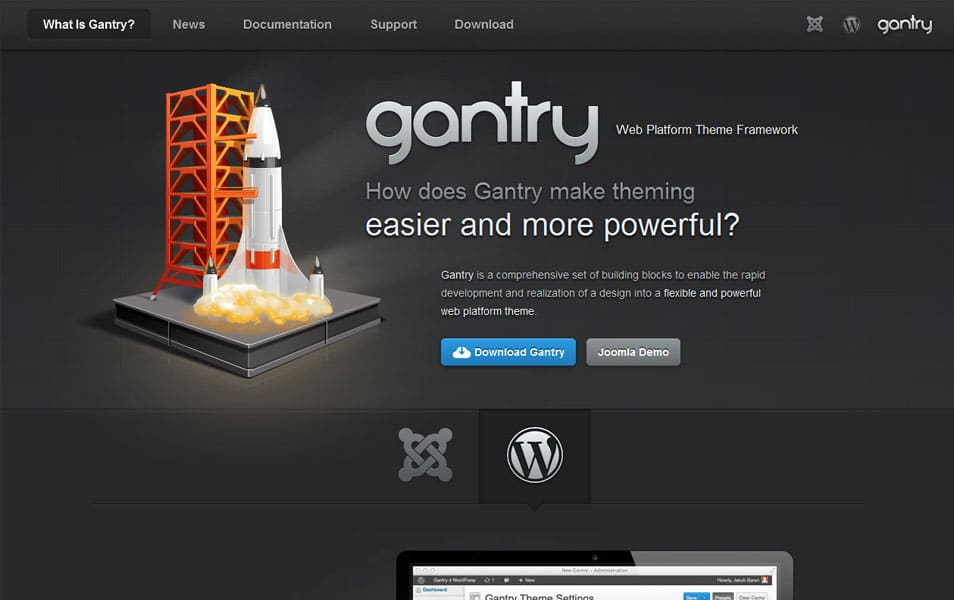 Gantry is a comprehensive set of building blocks to enable the rapid development and realization of a design into a flexible and powerful web platform theme.
iThemes Builder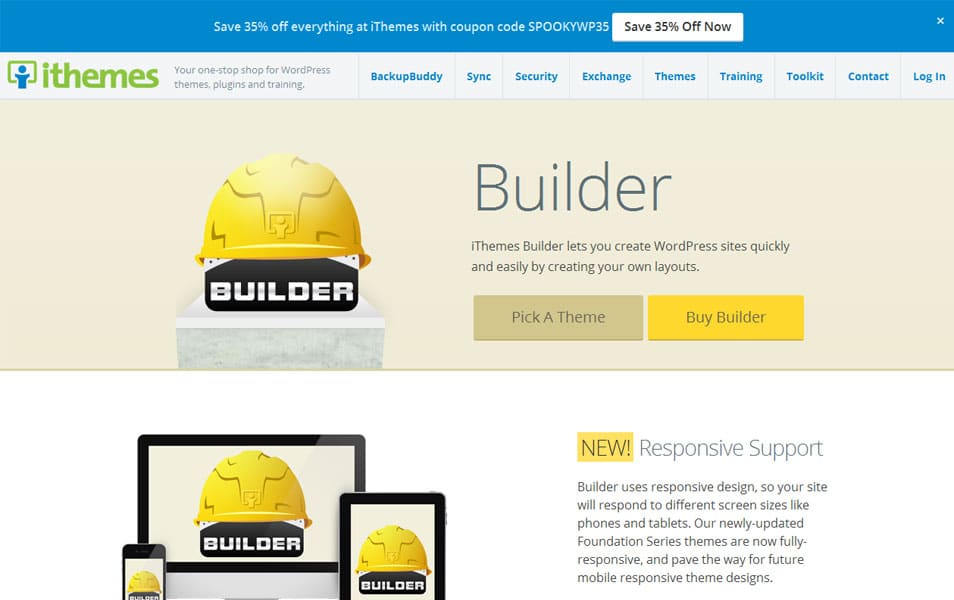 iThemes Builder lets you create WordPress sites quickly and easily by creating your own layouts.
Dynamik Website Builder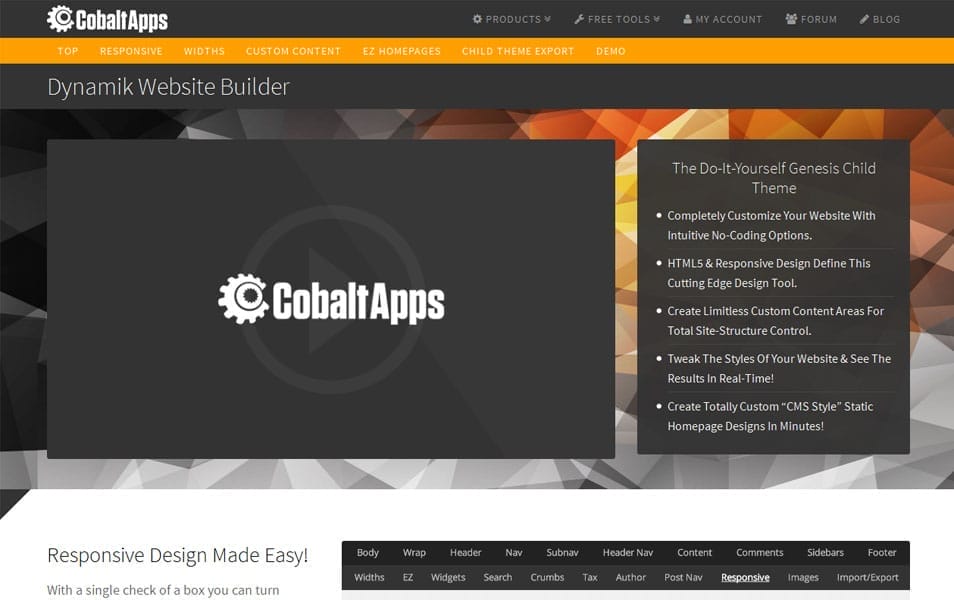 The Dynamik Website Builder is a WordPress theme framework by CobaltApps, the creators of the Catalyst WordPress Framework. Last year, CobaltApps decided to cease the Catalyst WordPress Framework in favor of the Dynamik Website Builder.
NOUVEAU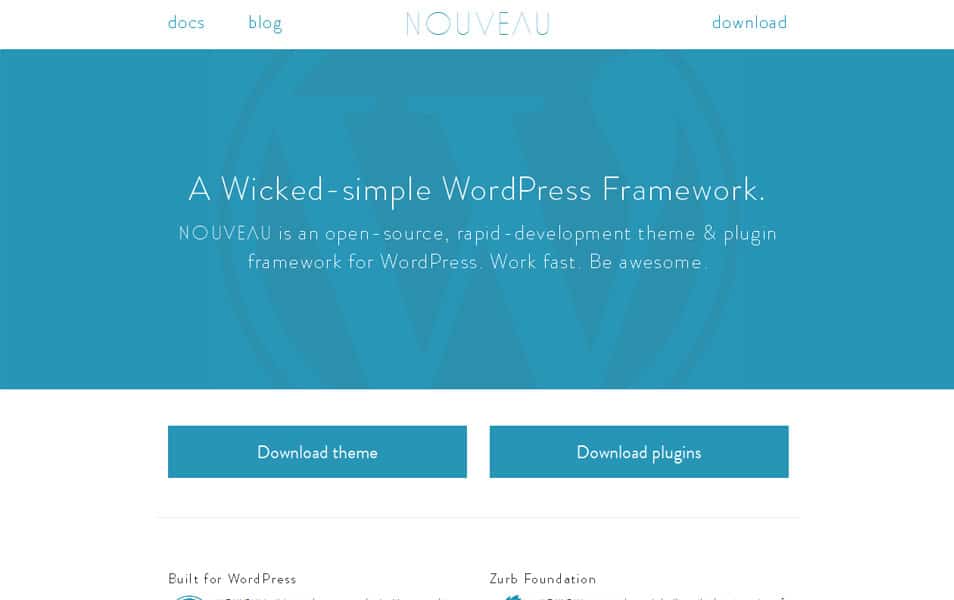 NOUVEAU is an open-source, rapid-development theme & plugin framework for WordPress. Work fast. Be awesome. A simple, clean, cutting-edge WordPress theme framework built on PHP 5.3 and Zurb Foundation 5.
Hybrid Core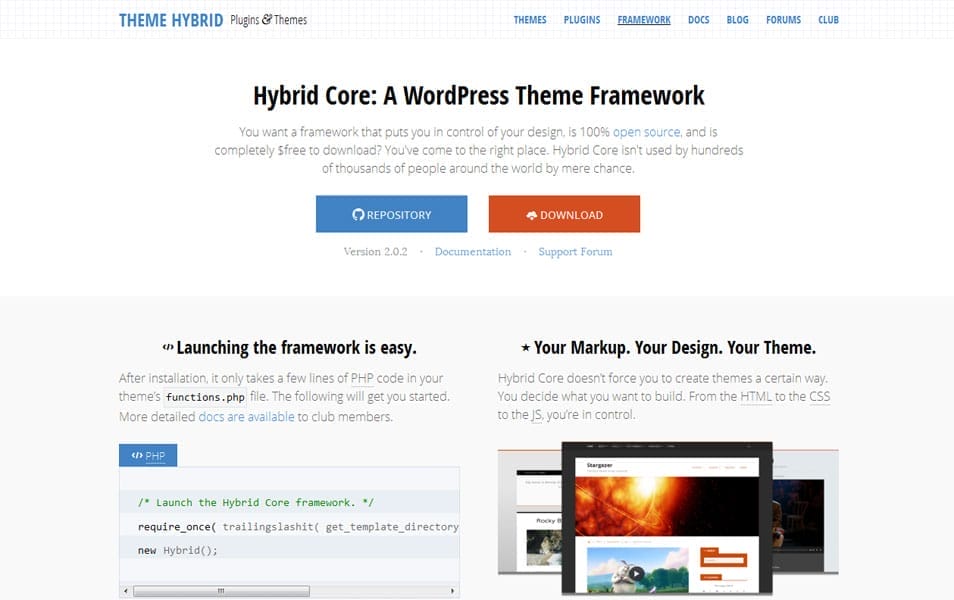 Hybrid Core is a framework for developing WordPress themes. It allows theme developers to build themes without having to code much of the complex "logic" or other complicated functionality often needed in themes.
Backbone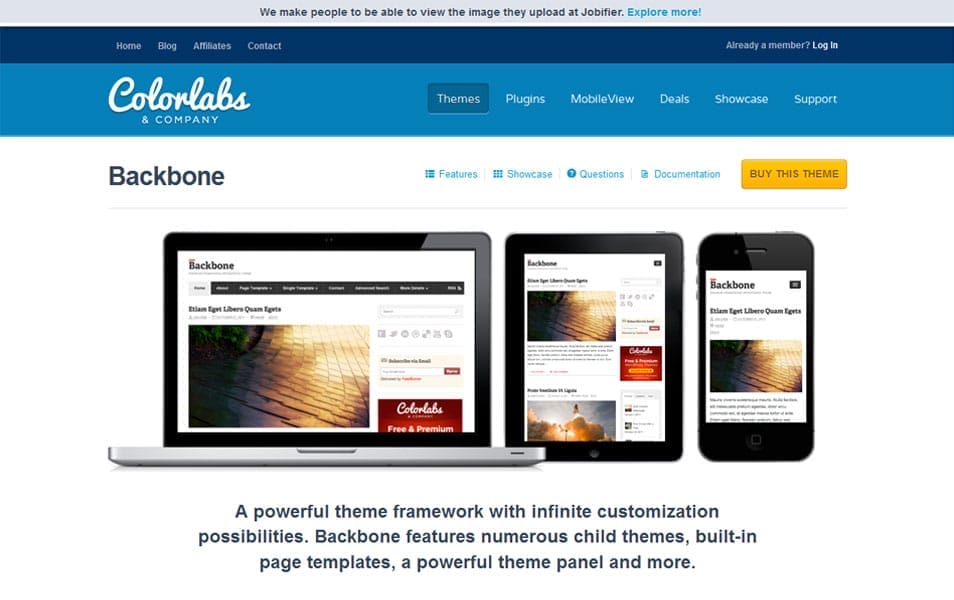 A powerful theme framework with infinite customization possibilities. Backbone features numerous child themes, built-in page templates, a powerful theme panel and more.
Howling Dog Theme Framework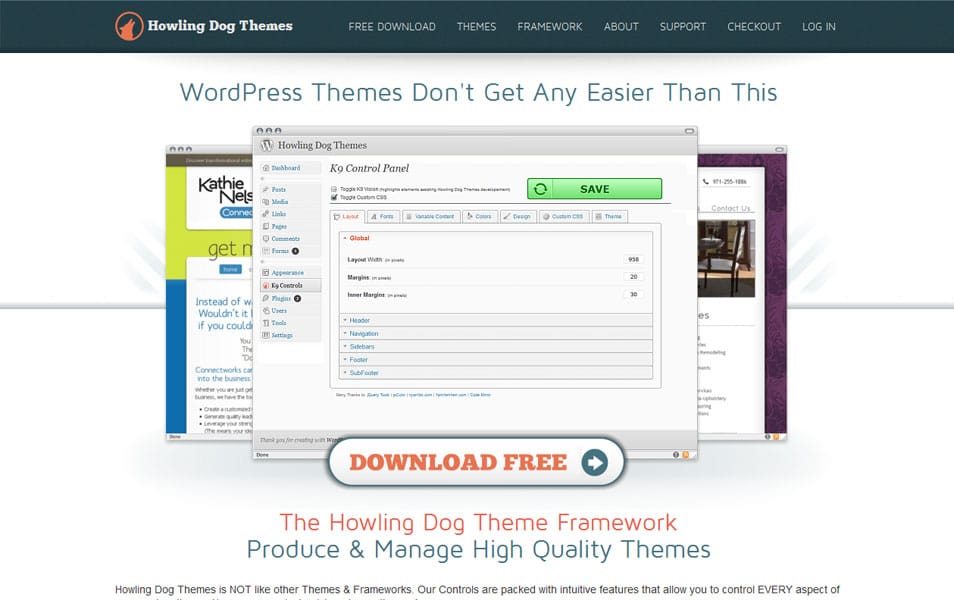 Howling Dog Themes is NOT like other Themes & Frameworks. Our Controls are packed with intuitive features that allow you to control EVERY aspect of your custom theme. No non-sense, just quick and easy themes!
Simon WP Framework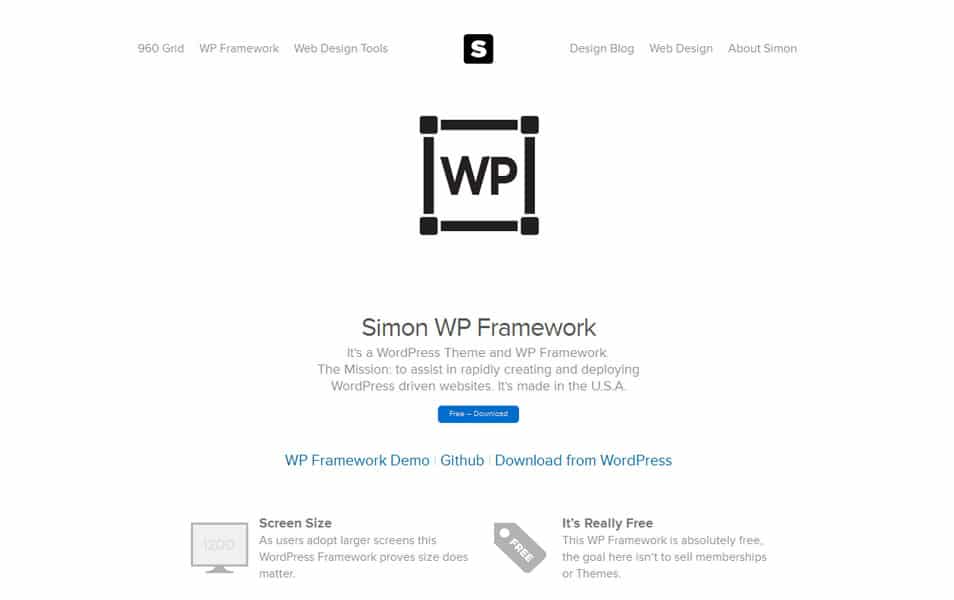 A responsive WordPress Theme and WP Framework. The Mission: to assist in rapidly creating and deploying WordPress driven websites.
Reverie Framework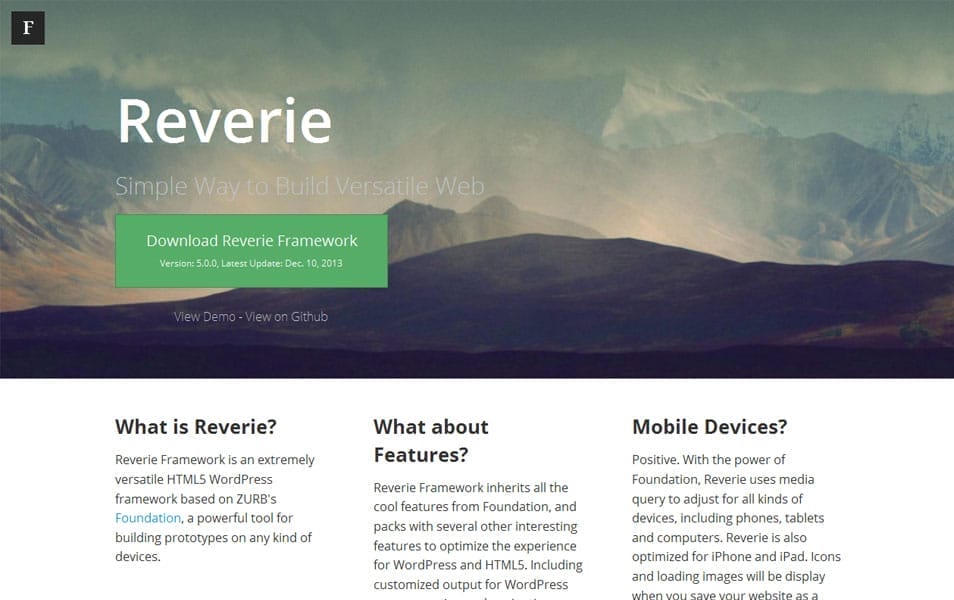 Reverie Framework is an extremely versatile HTML5 WordPress framework based on ZURB's Foundation, a powerful tool for building prototypes on any kind of devices.
Wonderflux Theme Framework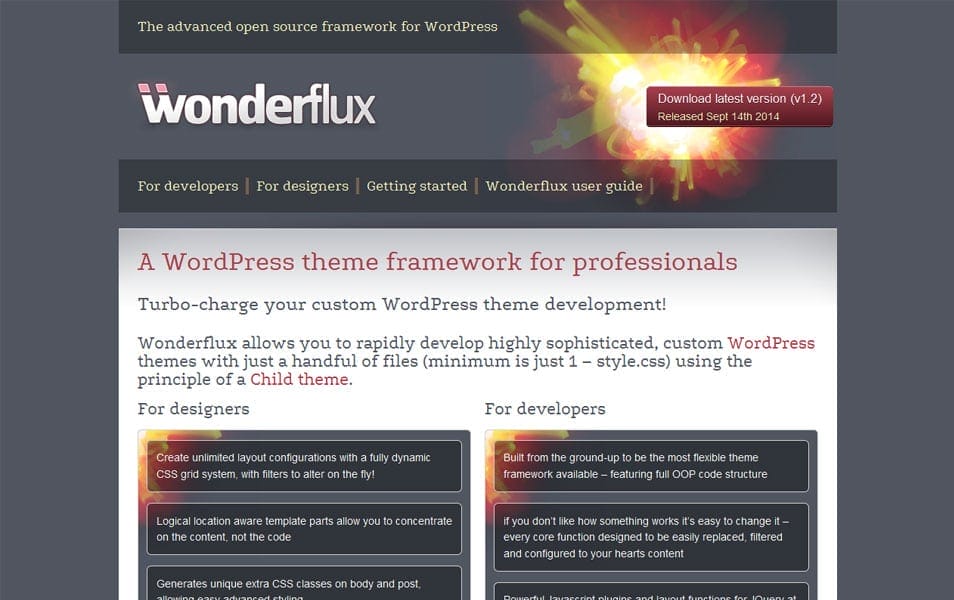 Wonderflux allows you to rapidly develop highly sophisticated, custom WordPress themes with just a handful of files (minimum is just 1 – style.css) using the principle of a Child theme.
Vertex Framework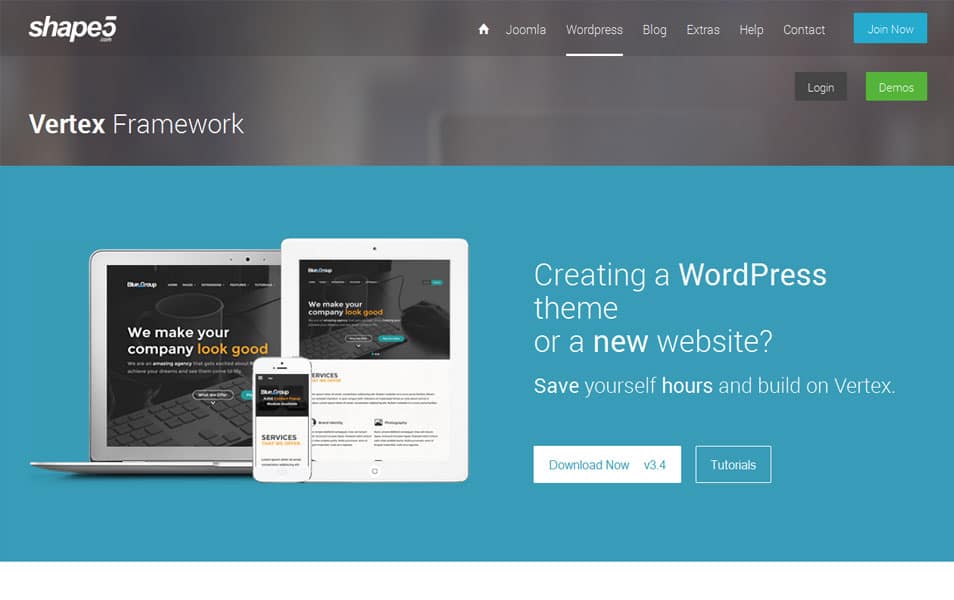 The S5 Vertex Framework is a set of functionality that creates the core logic and structure of a template. The purpose of the S5 Vertex framework is to unify the layouts, designs, and functions that Shape5 has built over the years to create one of the most flexible, robust and powerful template blue prints available!
Thematic WordPress Theme Framework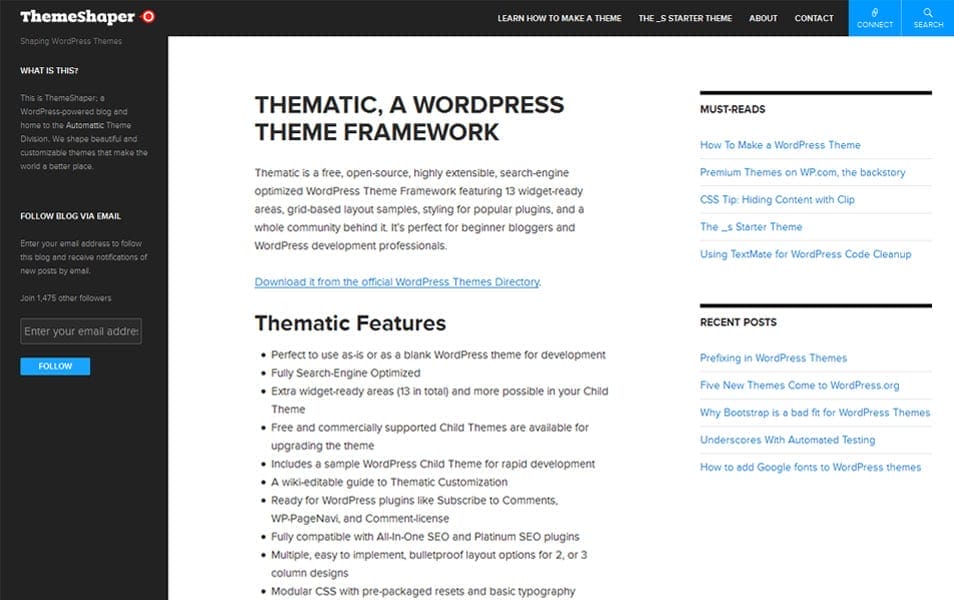 Thematic is a free, open-source, highly extensible, search-engine optimized WordPress Theme Framework featuring 13 widget-ready areas, grid-based layout samples, styling for popular plugins, and a whole community behind it.
Underscores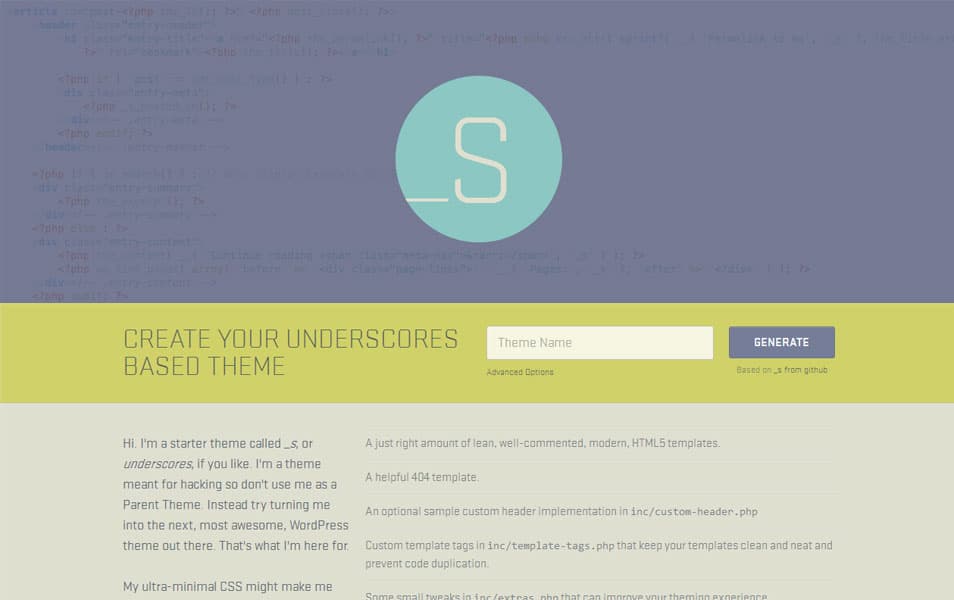 Hi. I'm a starter theme called _s, or underscores, if you like. I'm a theme meant for hacking so don't use me as a Parent Theme. Instead try turning me into the next, most awesome, WordPress theme out there.
Bootstrap
Bootstrap is a sleek, intuitive, and powerful front-end framework for faster and easier web development, created by Mark Otto and Jacob Thornton, and maintained by the core team with the massive support and involvement of the community.
Foundation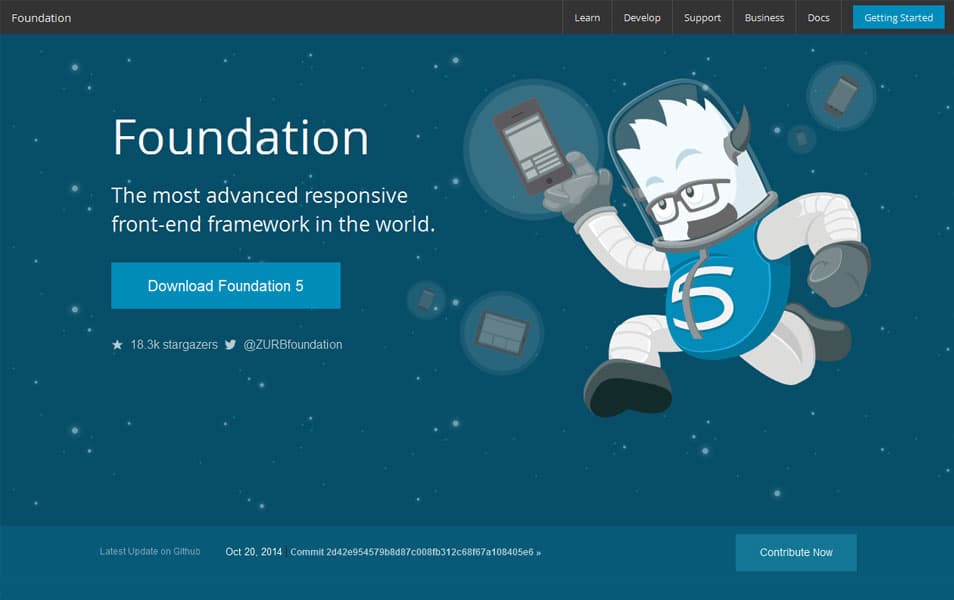 Foundation is the most advanced responsive front-end framework in the world. You can quickly prototype and build sites or apps that work on any kind of device with Foundation, which includes layout constructs (like a fully responsive grid), elements and best practices.
Bones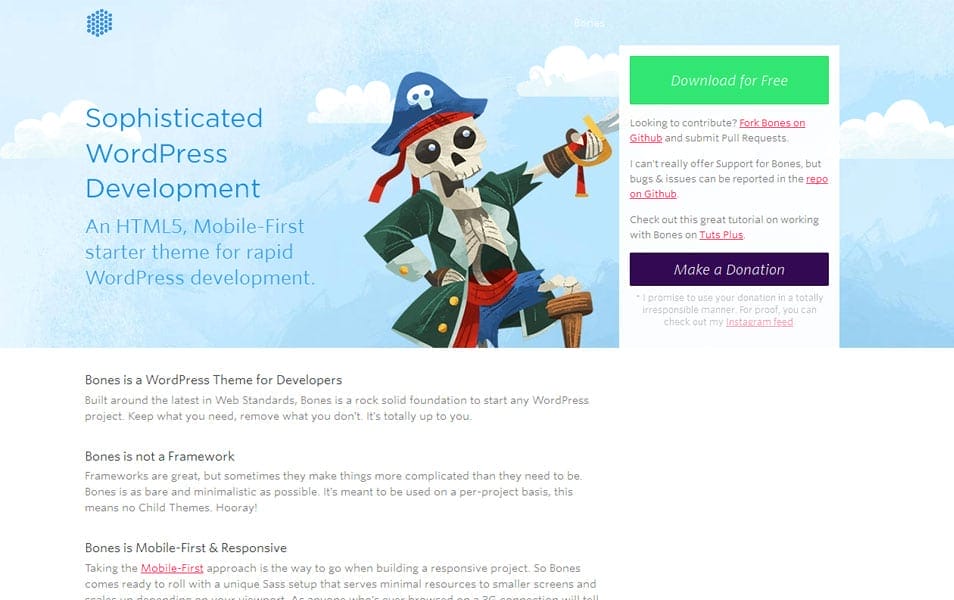 A Mobile-First, Responsive WordPress starter theme based off 320 and Up & HTML5 Boilerplate. Bones is designed to make the life of developers easier. It's built using HTML5 & has a strong semantic foundation.
Whiteboard Framework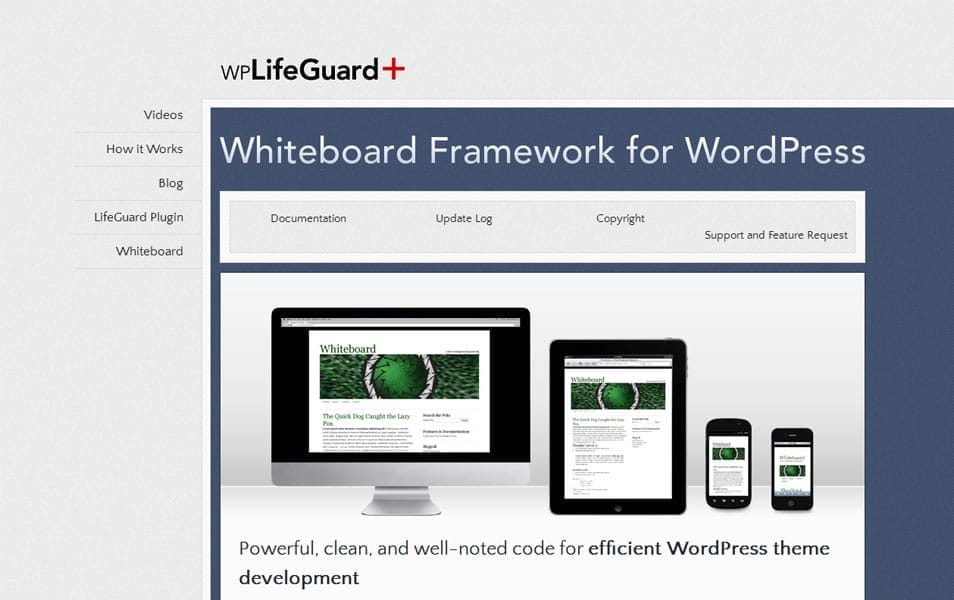 Whiteboard framework for WordPress was developed to speed up the development of WordPress themes. Whiteboard does so by eliminating the time spent on code common to all WordPress themes and includes non-intrusive code that improves the overall WordPress theme in many ways – including SEO, speed, usability, mobile support, and multi-lingual support.
Vafpress Framework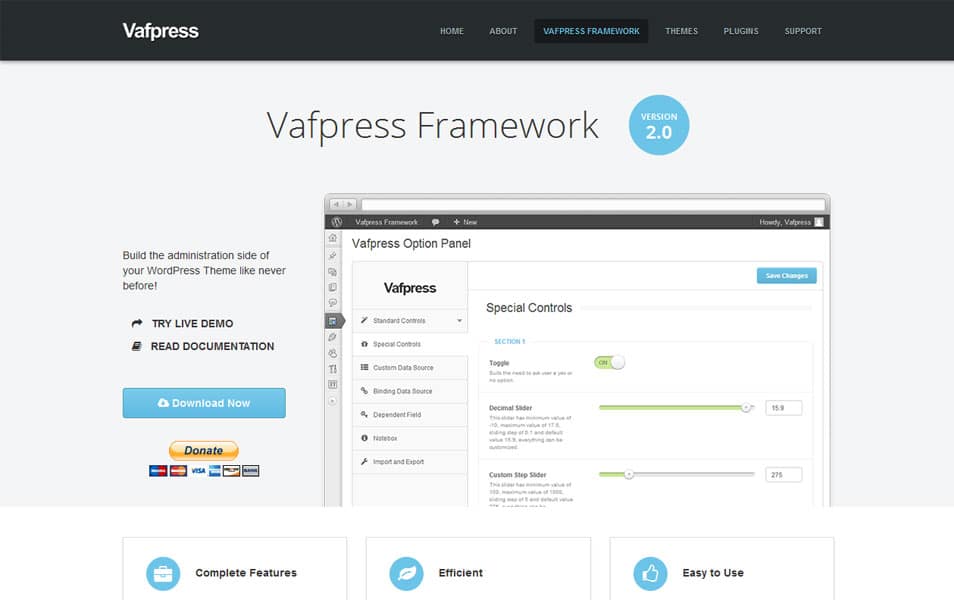 Easy to Use. Vafpress Framework really makes it easy. Just spend some minutes, declaring the schema, and we "cook" it for you right away.
Redux Framework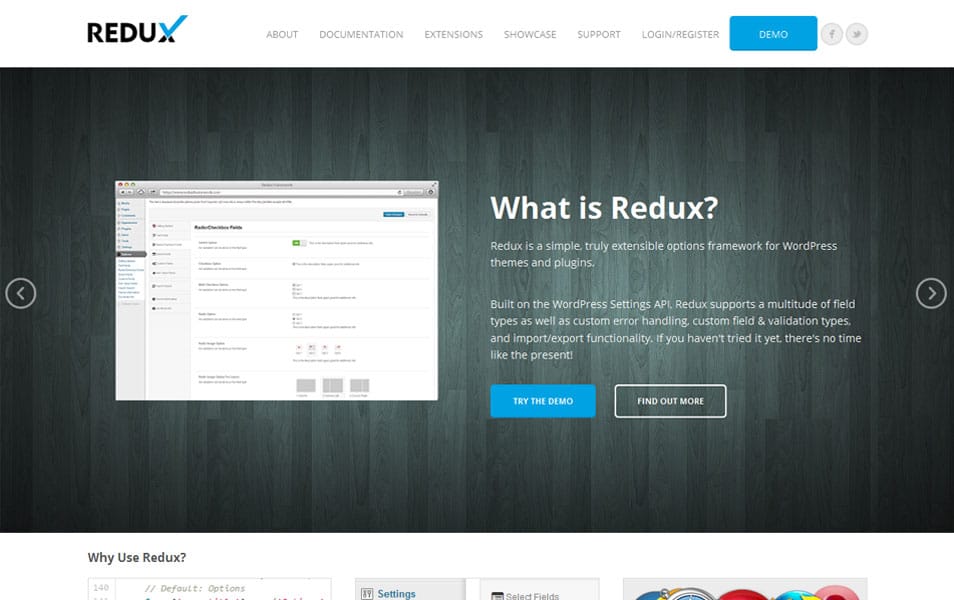 Redux is a simple, truly extensible options framework for WordPress themes and plugins. Built on the WordPress Settings API, Redux supports a multitude of field types as well as custom error handling, custom field & validation types, and import/export functionality.
Tesla Themes Framework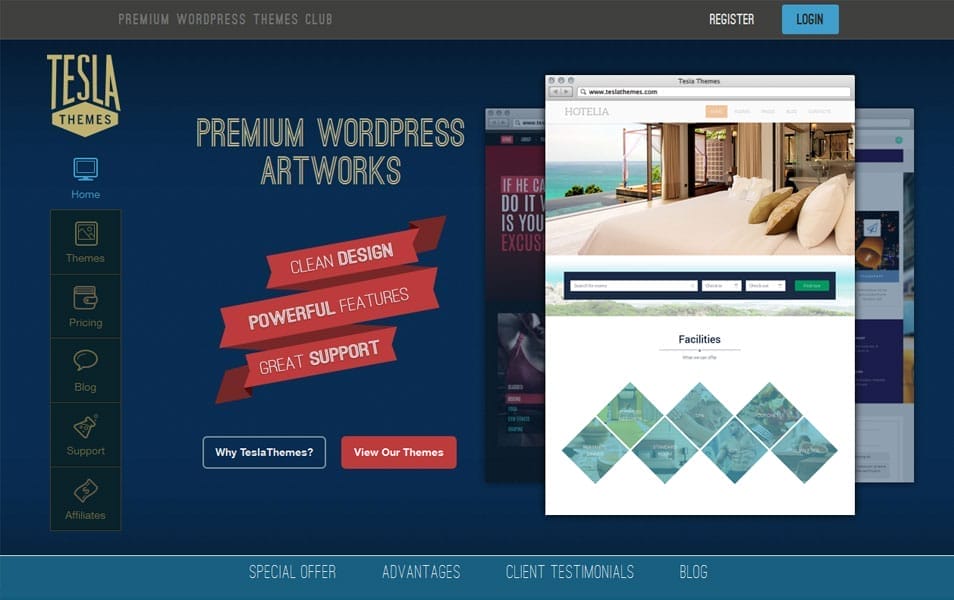 A powerful frame and administration tool that allows you to easily customize the look and functionality of your theme.
HTML5 Blank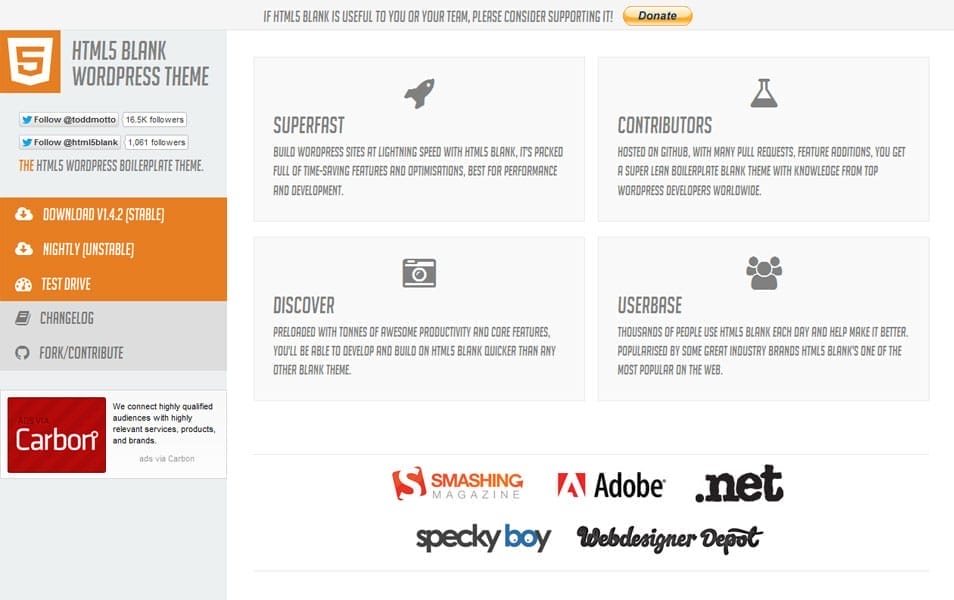 Powerful shell for rapidly building your WordPress projects.
Runway WordPress Framework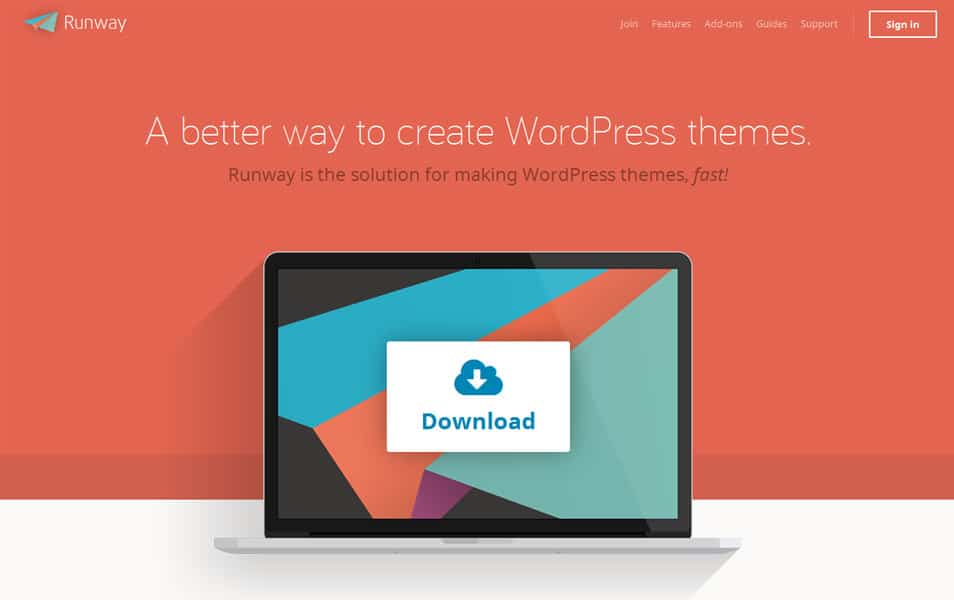 Runway is a way for us to put powerful tools in the hands of people that build websites, create WordPress themes and develop WordPress based products.
NARGA CORE WordPress Theme Framework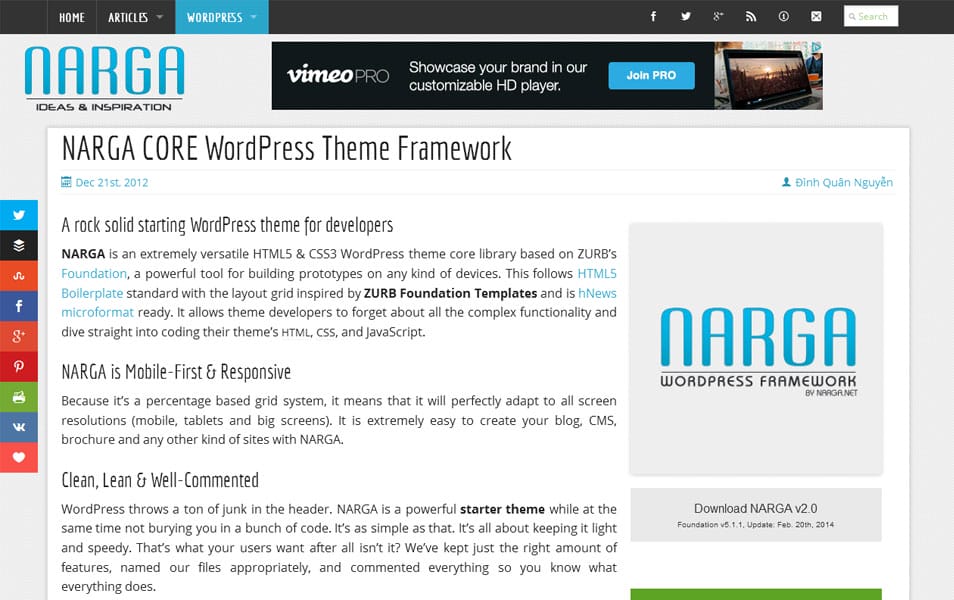 NARGA is an extremely versatile HTML5 & CSS3 WordPress theme core library based on ZURB's Foundation, a powerful tool for building prototypes on any kind of devices. This follows HTML5 Boilerplate standard with the layout grid inspired by ZURB Foundation Templates and is hNews microformat ready.
PageLines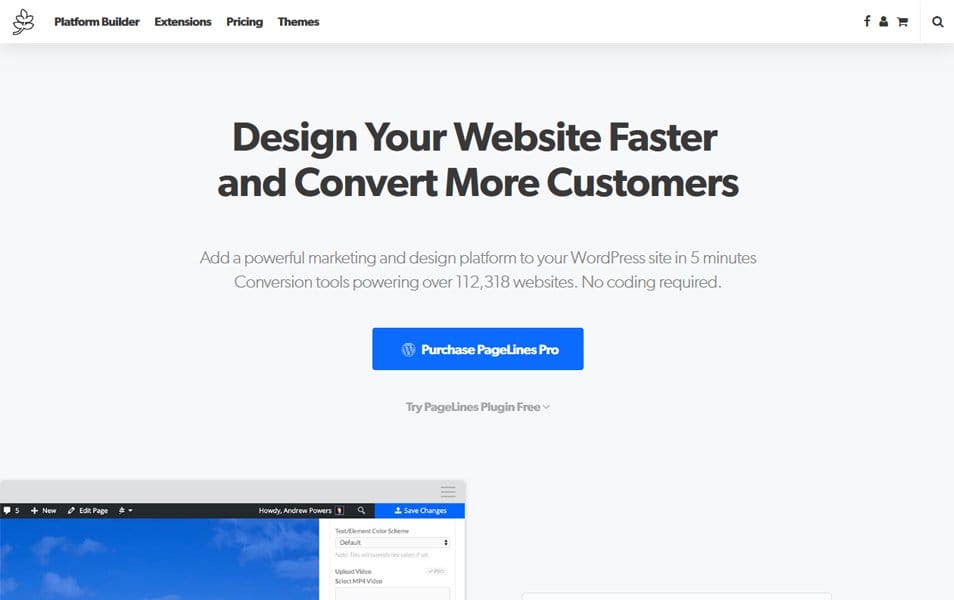 Add a powerful marketing and design platform to your WordPress site in 5 minutes Conversion tools powering over 112318 websites. No coding required.
rtPanel WordPress Theme Framework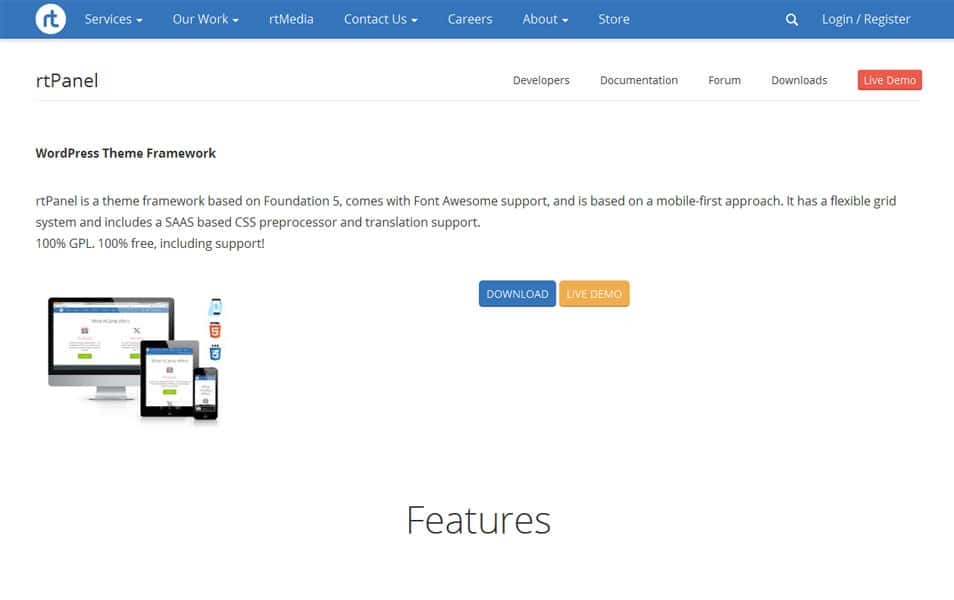 rtPanel is a theme framework based on Foundation 5, comes with Font Awesome support, and is based on a mobile-first approach. It has a flexible grid system and includes a SAAS based CSS preprocessor and translation support.
Klasik Framework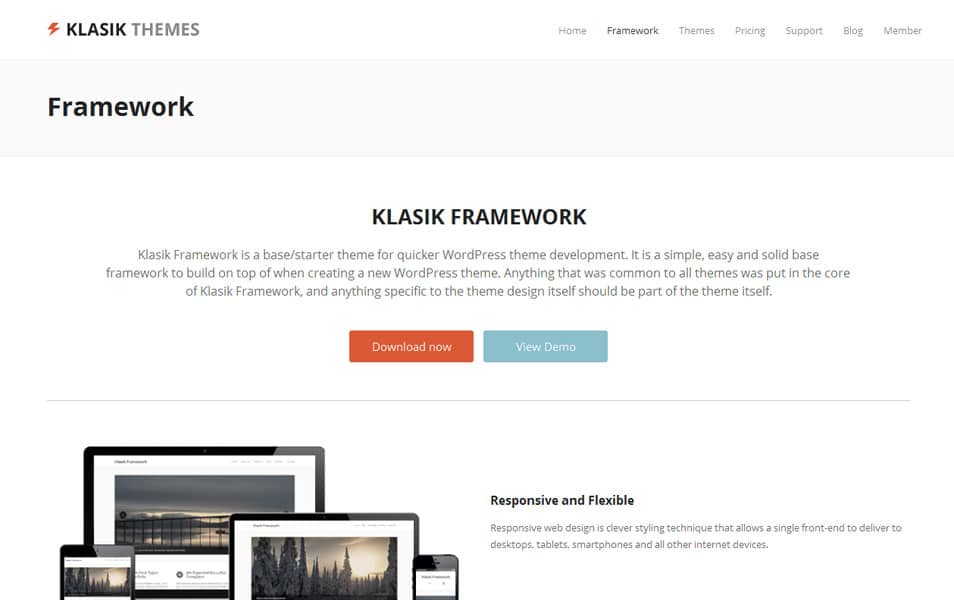 Klasik Framework is a base/starter theme for quicker WordPress theme development. It is a simple, easy and solid base framework to build on top of when creating a new WordPress theme.
Skeleton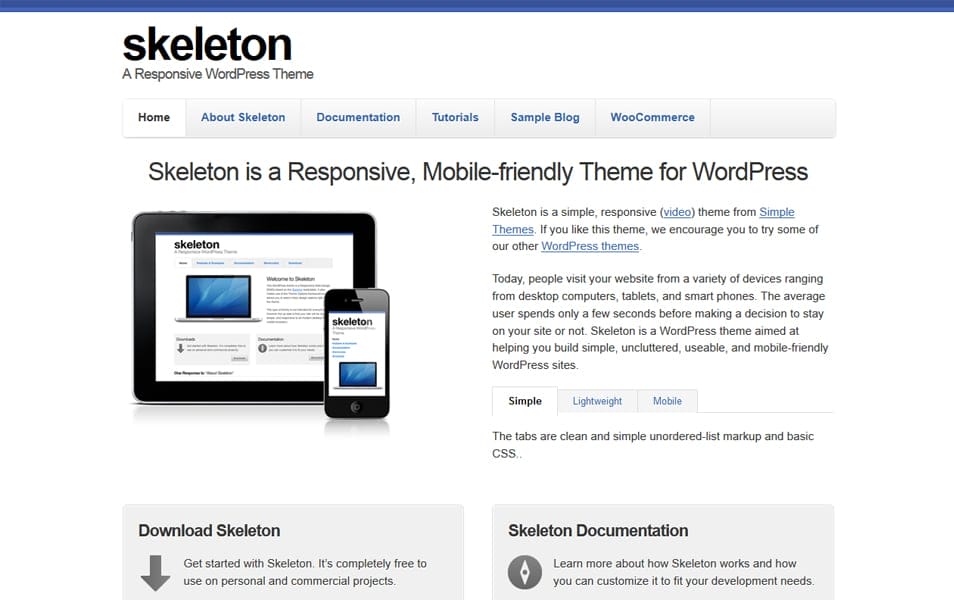 Skeleton is a simple, responsive WordPress theme based on the Skeleton Boilerplate. It has several useful shortcodes, such as tabs, toggles, cross-browser CSS3 buttons, and layout columns. It also includes a bbPress skin/stylesheet and sample child theme.
Reactor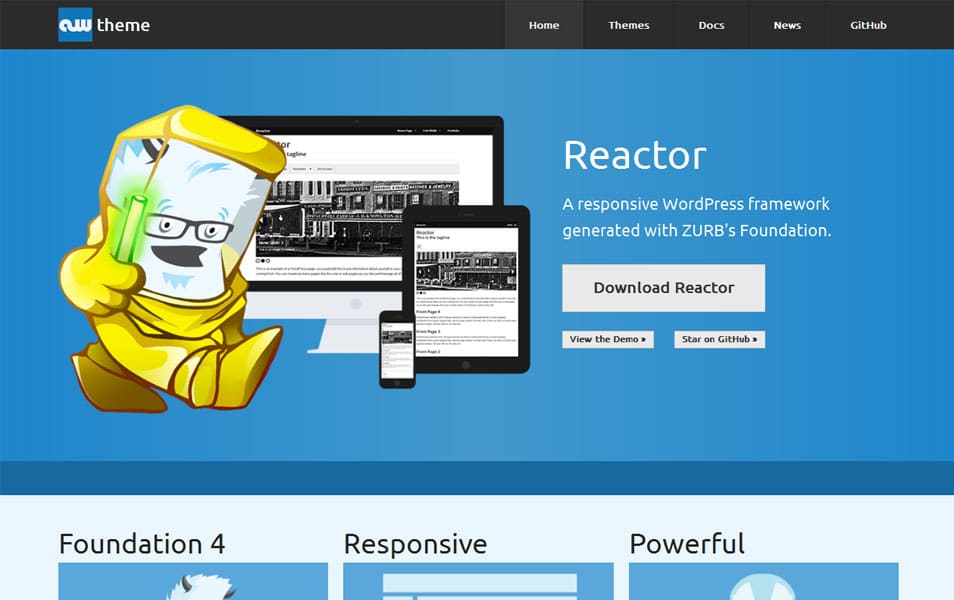 A powerful WordPress Framework generated using ZURB's Foundation. Reactor is a responsive parent theme for WordPress. That means that it can be used as is or made to look and function however you like using a child theme.
TemplateToaster WordPress Theme Framework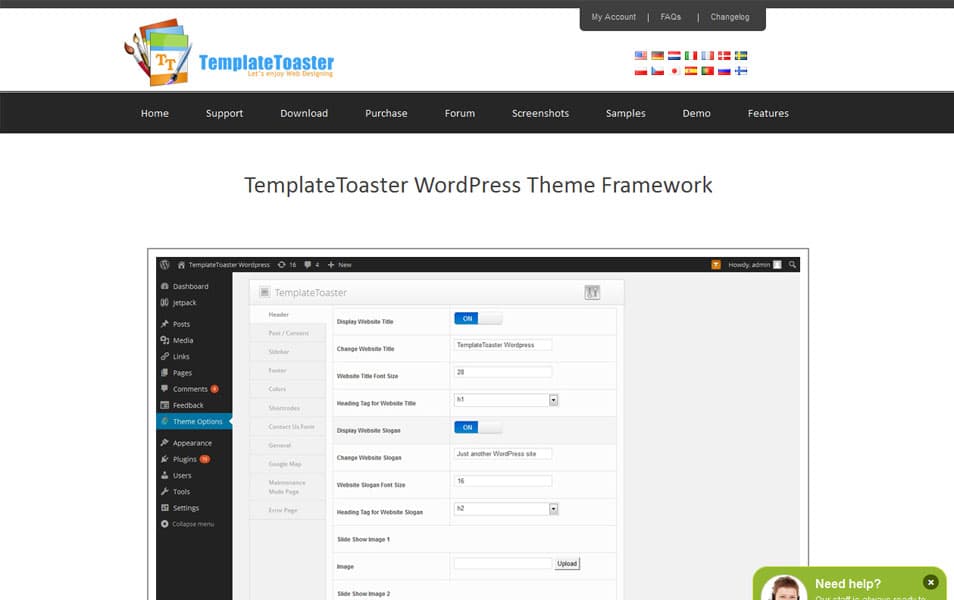 Odin Framework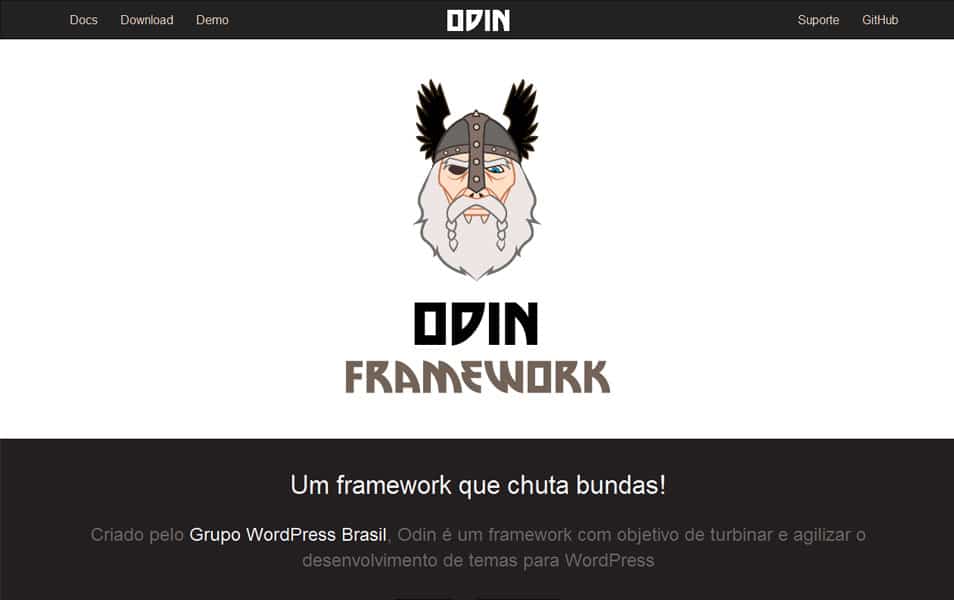 Welcome to Odin, a base-theme developed by WordPress Brasil Group, to help on agile development of themes for WordPress.
Canvas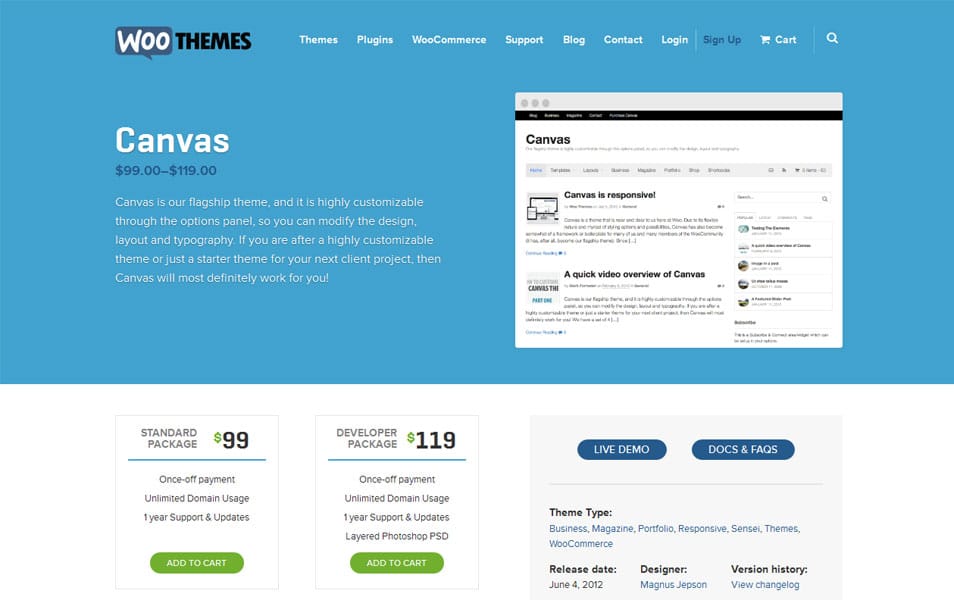 Canvas is our flagship theme, and it is highly customizable through the options panel, so you can modify the design, layout and typography.
Seed – The Organic Framework Theme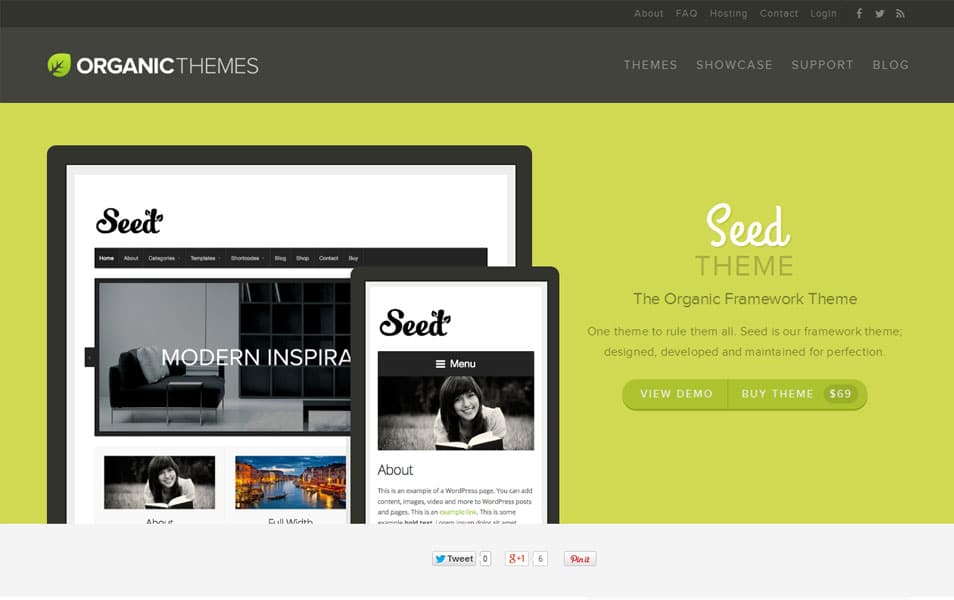 Seed is the foundation for all future Organic Themes and updates. The design is clean and the code is meticulously organized and documented, making it the perfect foundation for any WordPress theme project.
500 Framework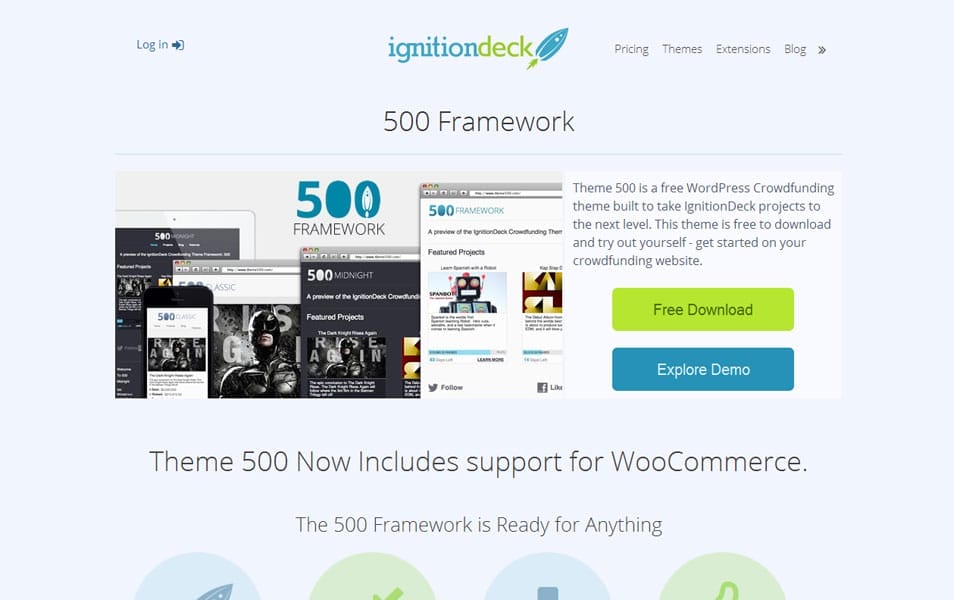 Theme 500 is a free WordPress Crowdfunding theme built to take IgnitionDeck projects to the next level.
WordPress Fields Framework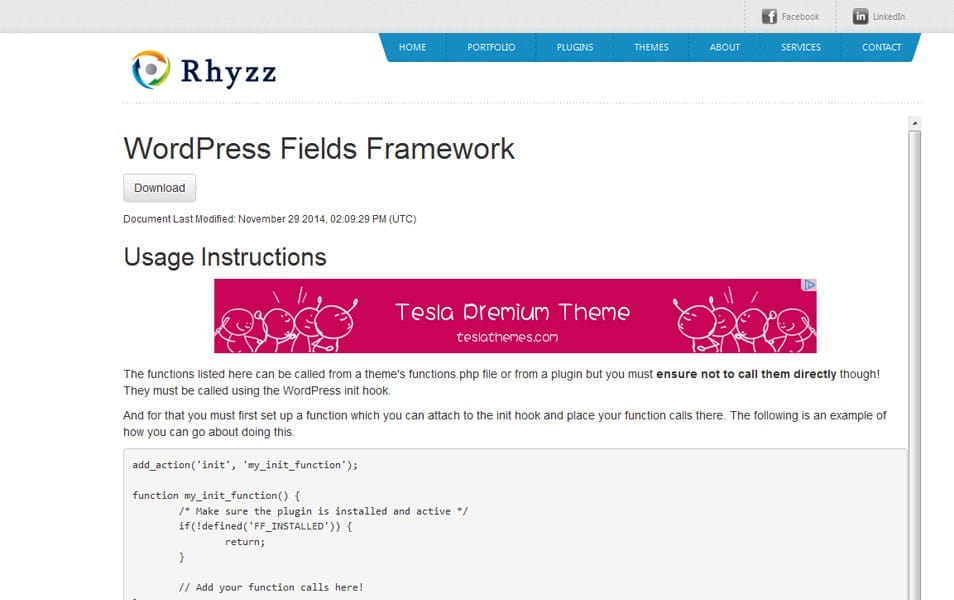 wpCasa Framework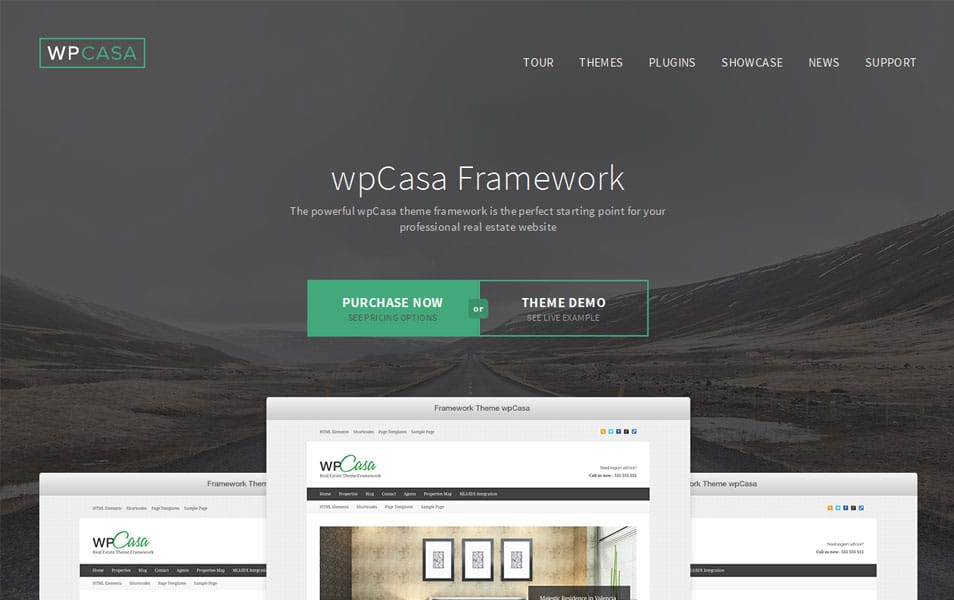 The powerful wpCasa theme framework is the perfect starting point for your professional real estate website.
Volatyl Themes Framework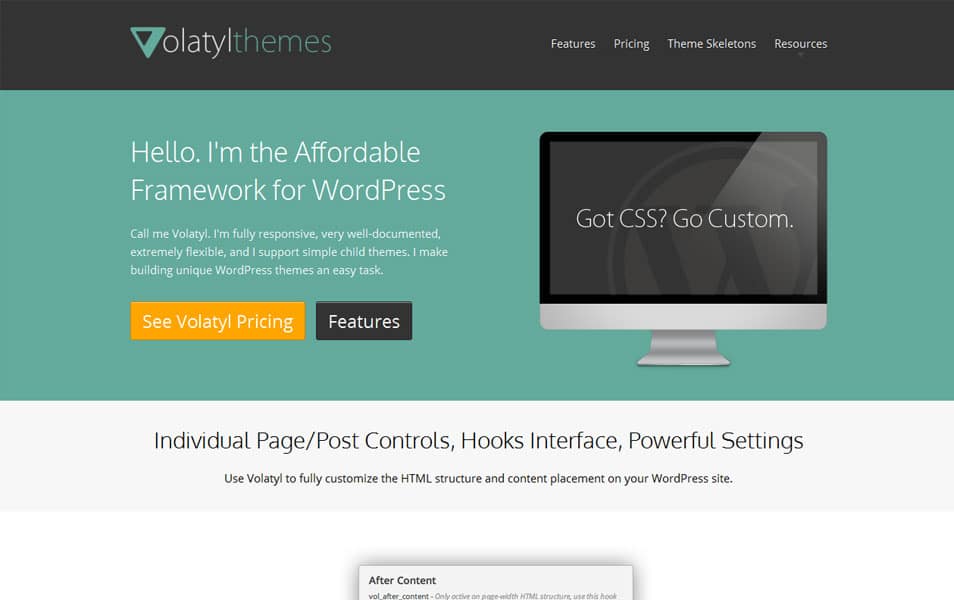 Volatyl Framework is a fully responsive, very well-documented, extremely flexible, and I support simple child themes. I make building unique WordPress themes an easy task.
SEO DESIGN FRAMEWORK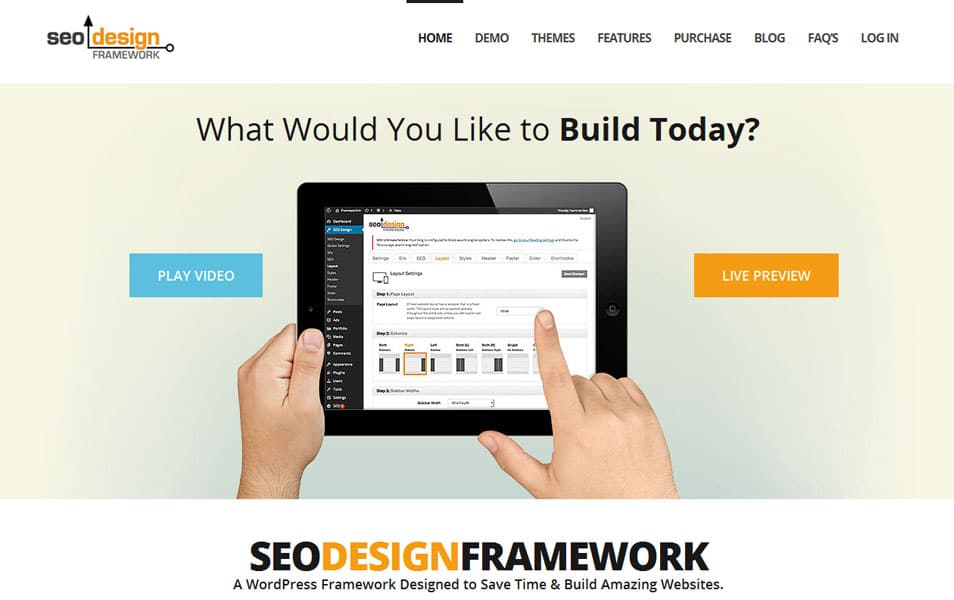 A WordPress Framework Designed to Save Time & Build Amazing Websites.
Equity Framework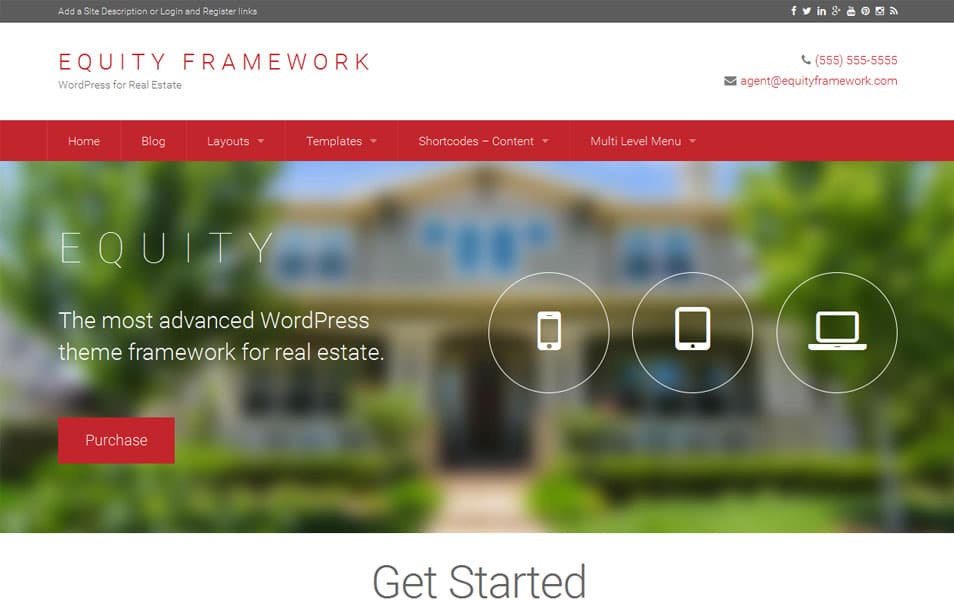 The most advanced WordPress theme framework for real estate.
Catalyst Framework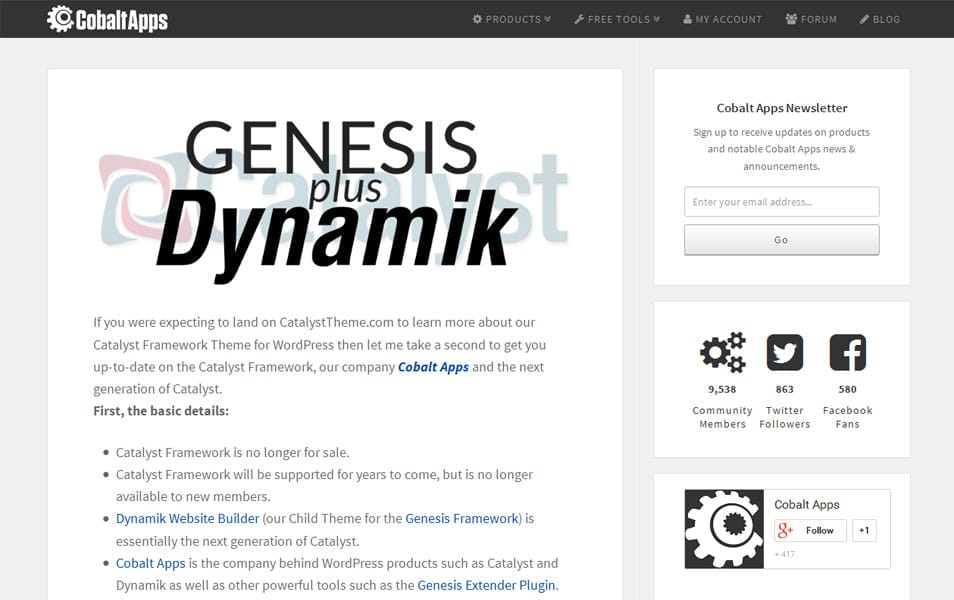 Catalyst Framework Theme for WordPress then let me take a second to get you up-to-date on the Catalyst Framework, our company Cobalt Apps and the next generation of Catalyst.
Jump Start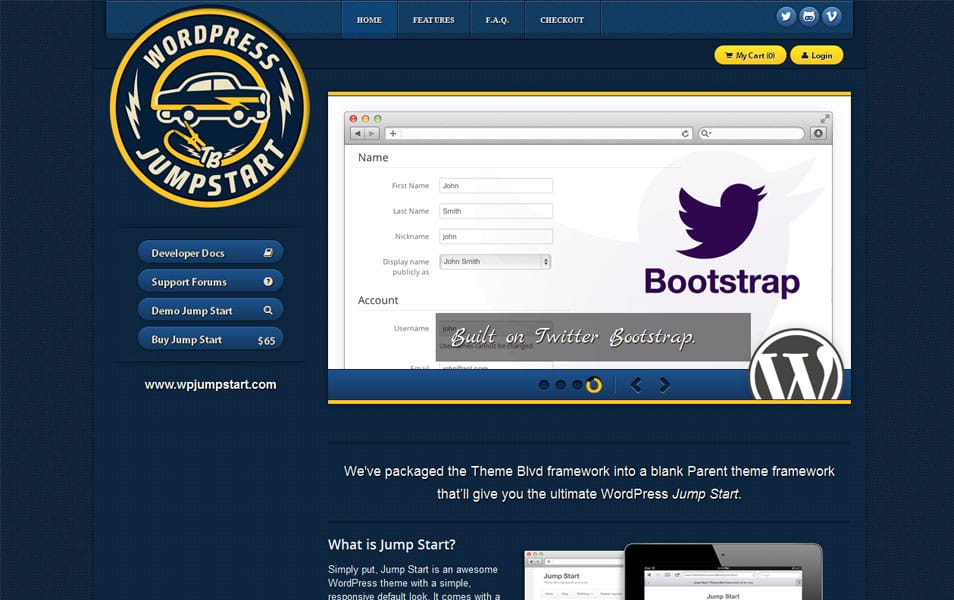 Simply put, Jump Start is an awesome WordPress theme with a simple, responsive default look. It comes with a flexible HTML5 markup structure, a full-range of user features, and all the actions and filters you'll need to fully customize it from a Child theme.
WordPress Theme Framework – Sparky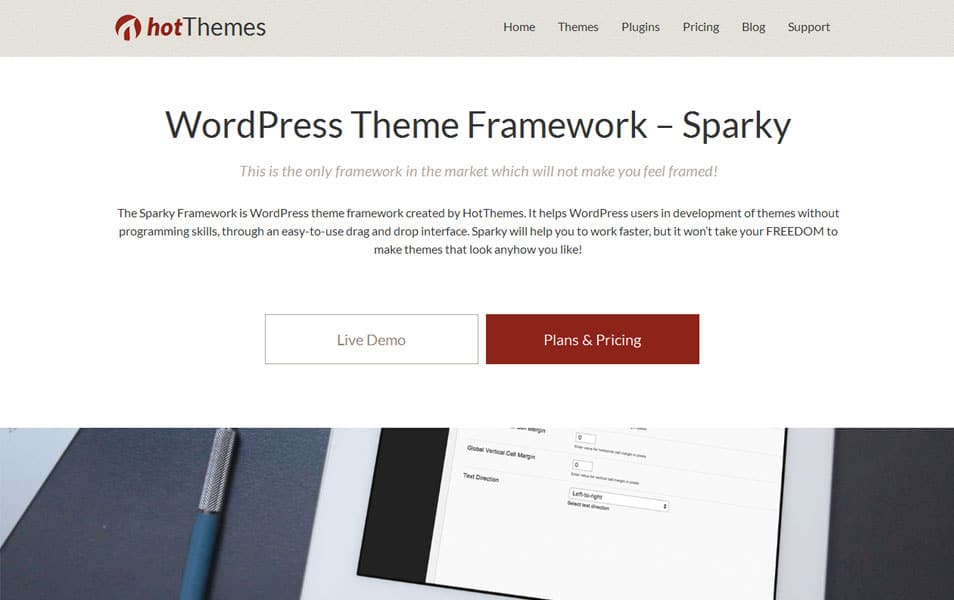 The Sparky Framework is WordPress theme framework created by HotThemes. It helps WordPress users in development of themes without programming skills, through an easy-to-use drag and drop interface.
Omega Theme – Free WordPress Theme Framework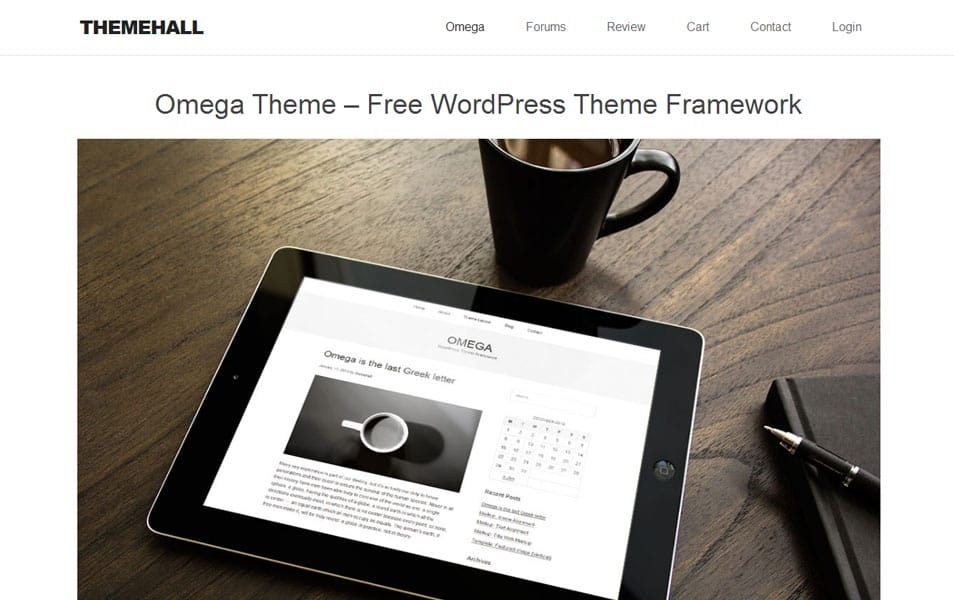 Omega is a Free Responsive WordPress Theme Framework, scalable, search-engine optimized, allowing you to create any type of site you want via omega child theme.
Themosis framework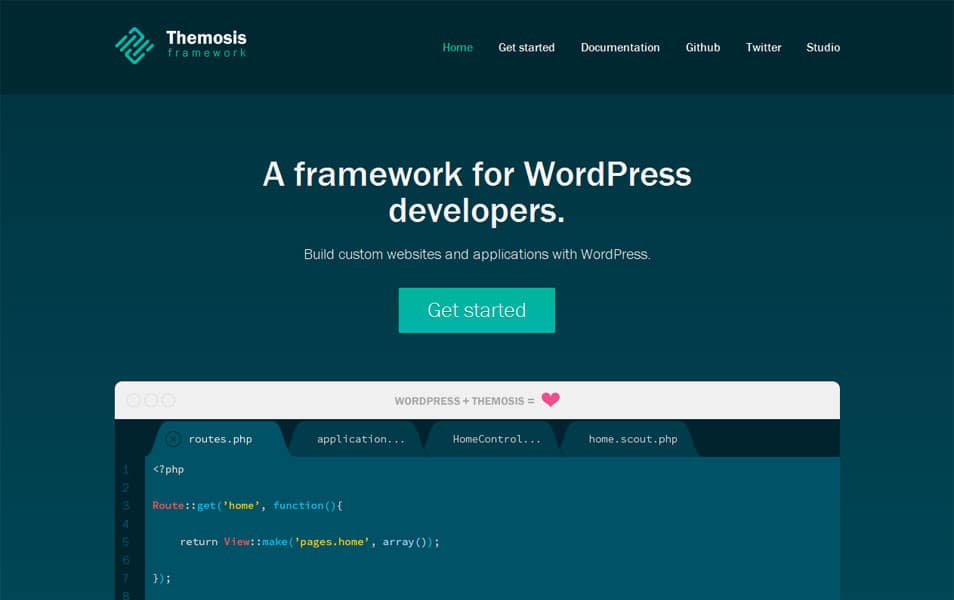 Themosis framework is a tool to help you develop websites and web applications faster using WordPress. Using an elegant and simple code syntax, Themosis framework helps you structure and organize your code and allows you to better manage and scale your WordPress websites and applications.
AIT WordPress Framework – WpLatte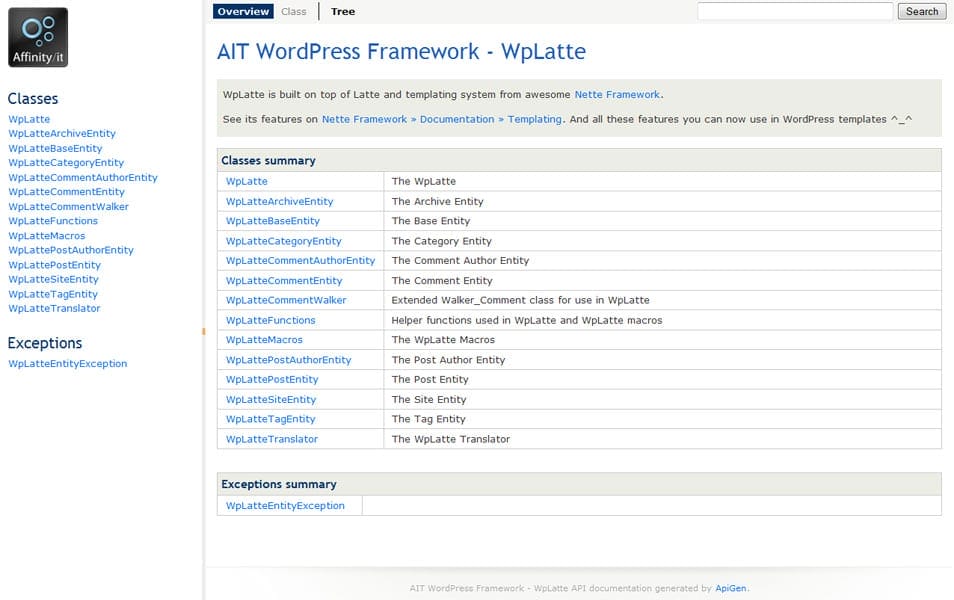 WpLatte is built on top of Latte and templating system from awesome Nette Framework.
Premise WP Framework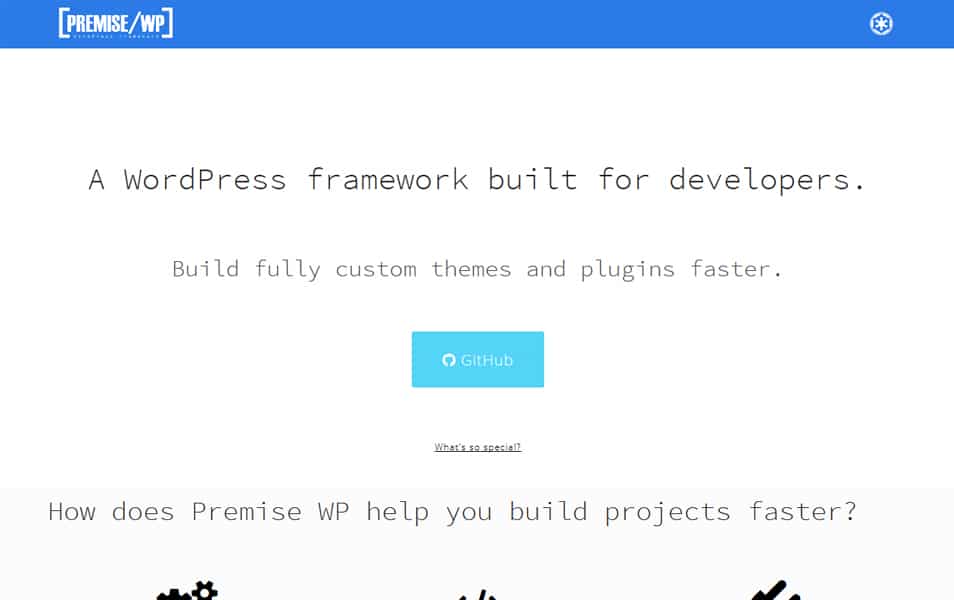 A WordPress framework for developers who build themes and plugins.
Scaffolder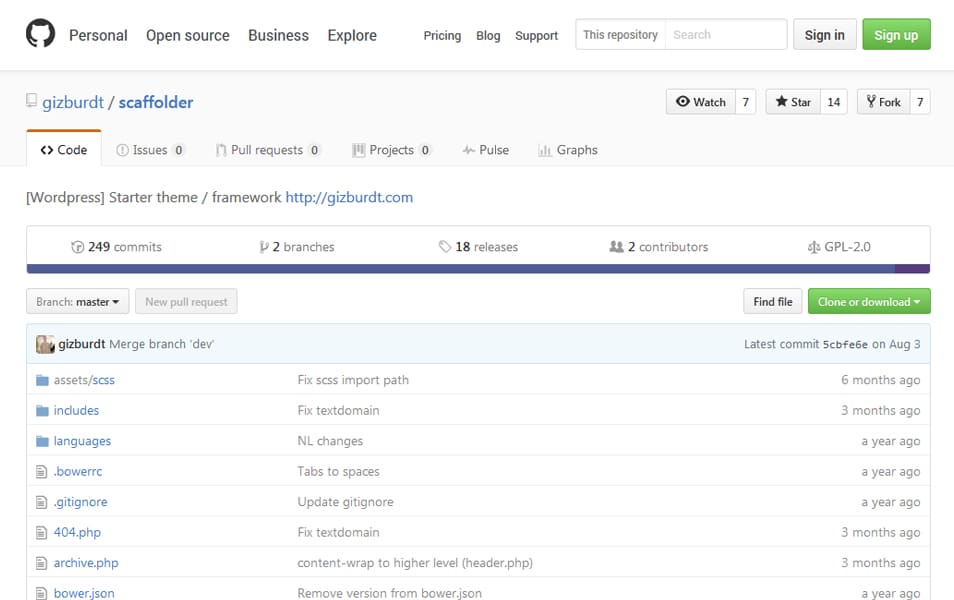 WordPress Theme framework.
WP-Skeleton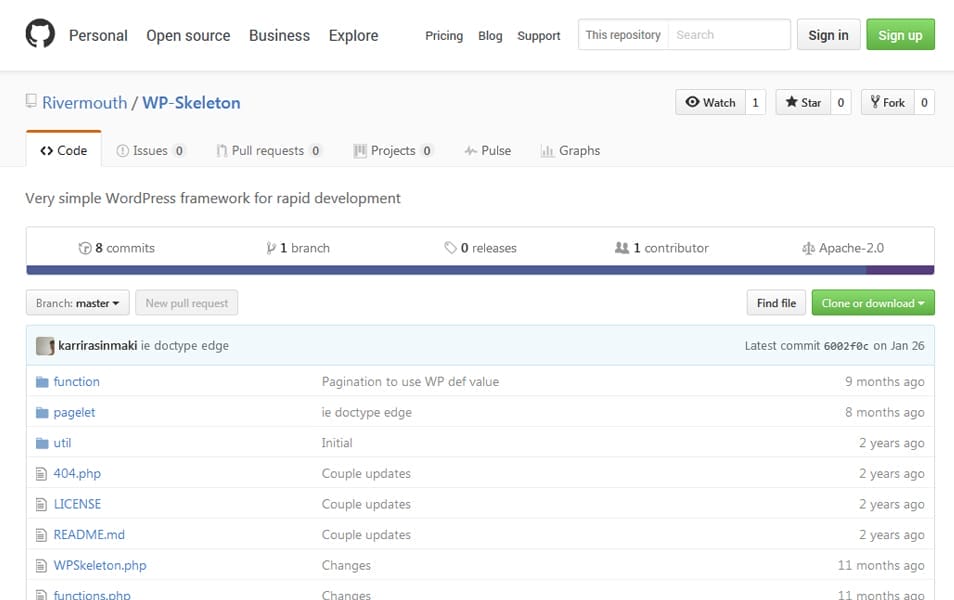 A revolutionary wordpress theme framework. Needs Simple-Child.
Simple Framework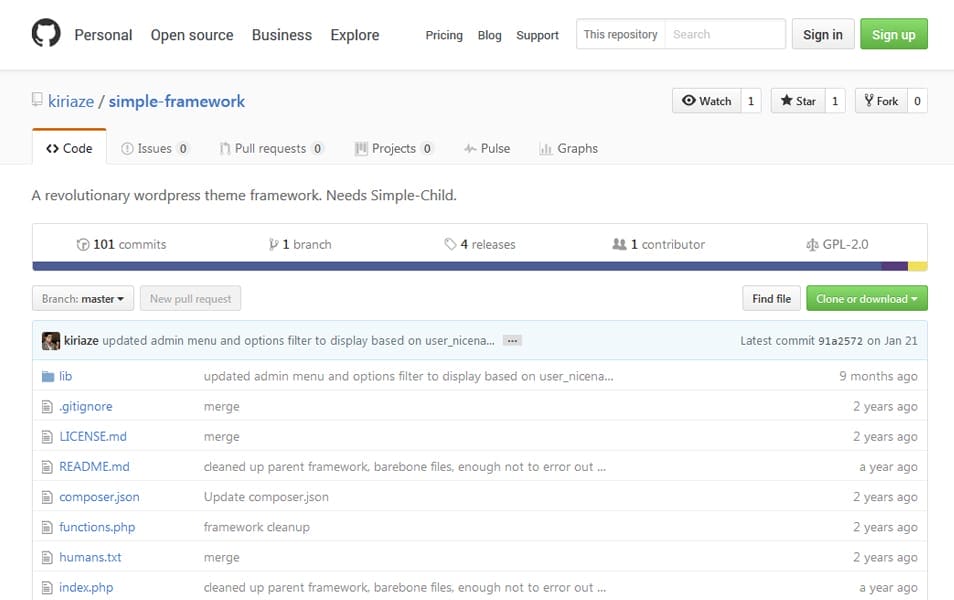 A revolutionary wordpress theme framework. Needs Simple-Child.
Extra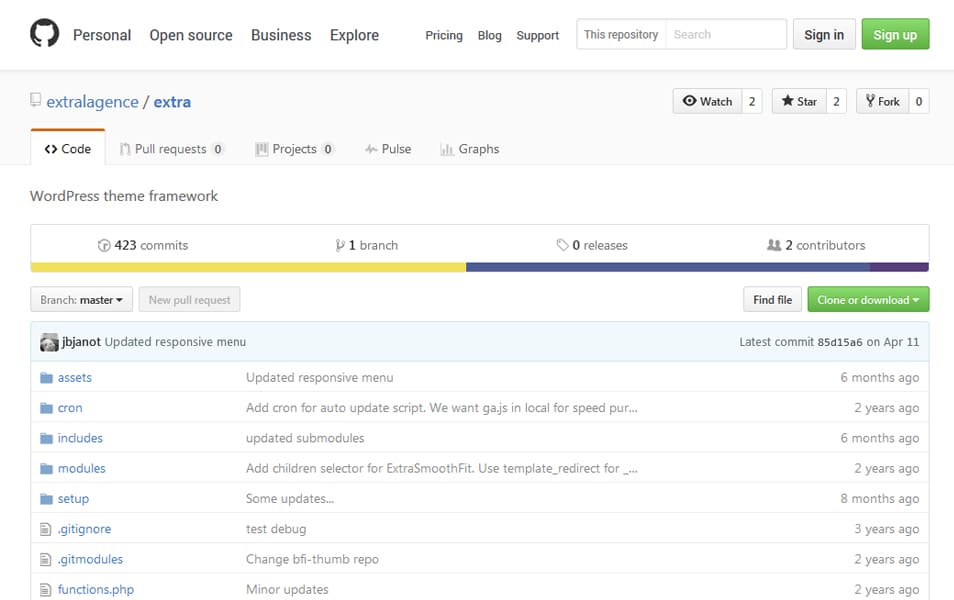 WordPress theme framework.
Pilau Base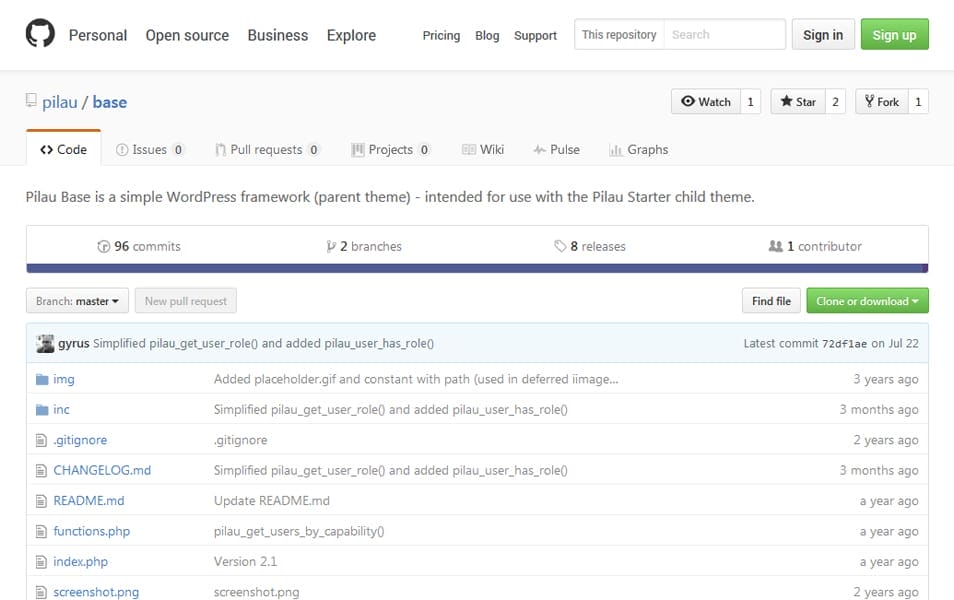 Pilau Base is a simple WordPress framework (parent theme) – intended for use with the Pilau Starter child theme.
Bricks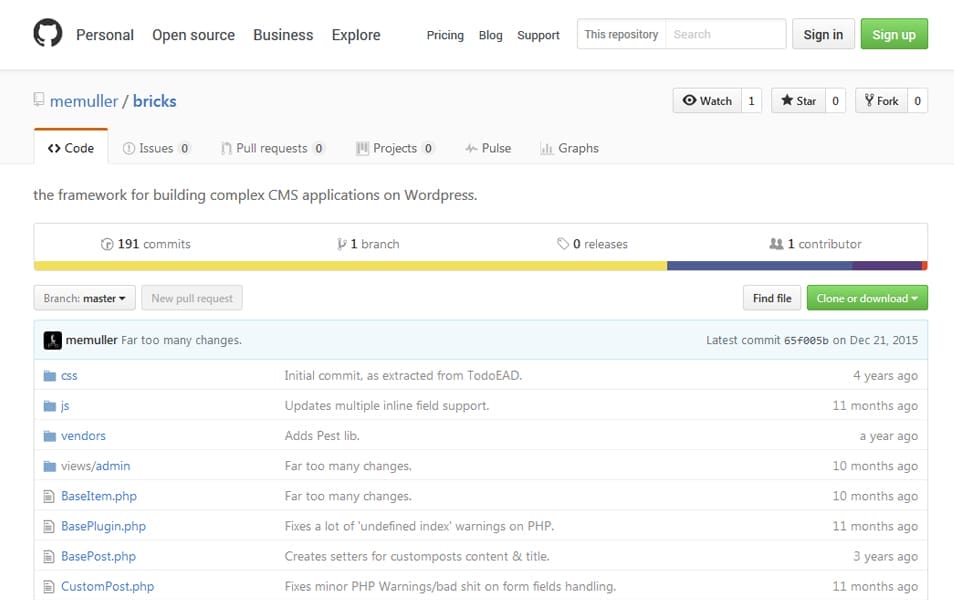 The framework for building complex CMS applications on WordPress.
WPExpress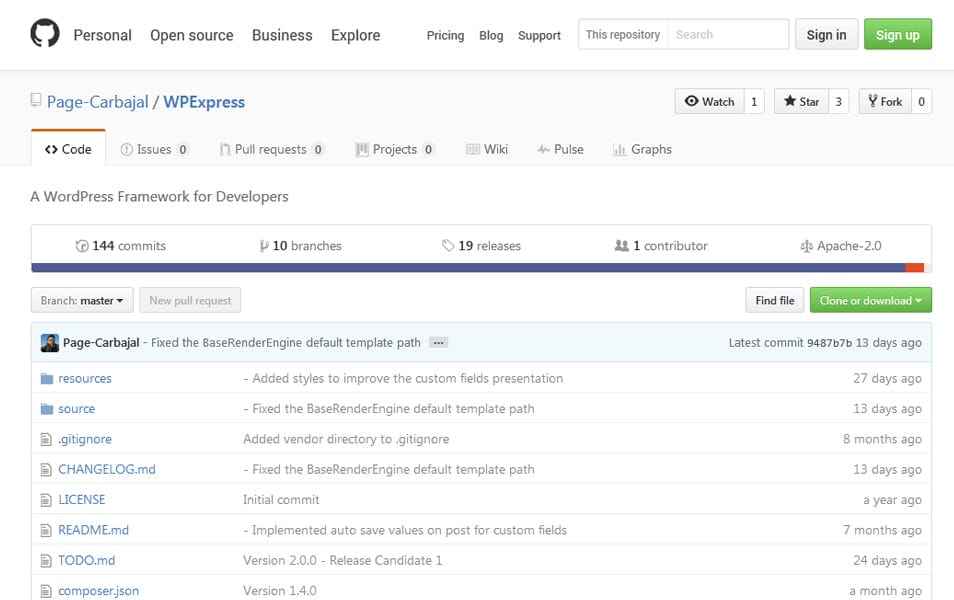 A light weight framework for WordPress Developers.
Baseline Framework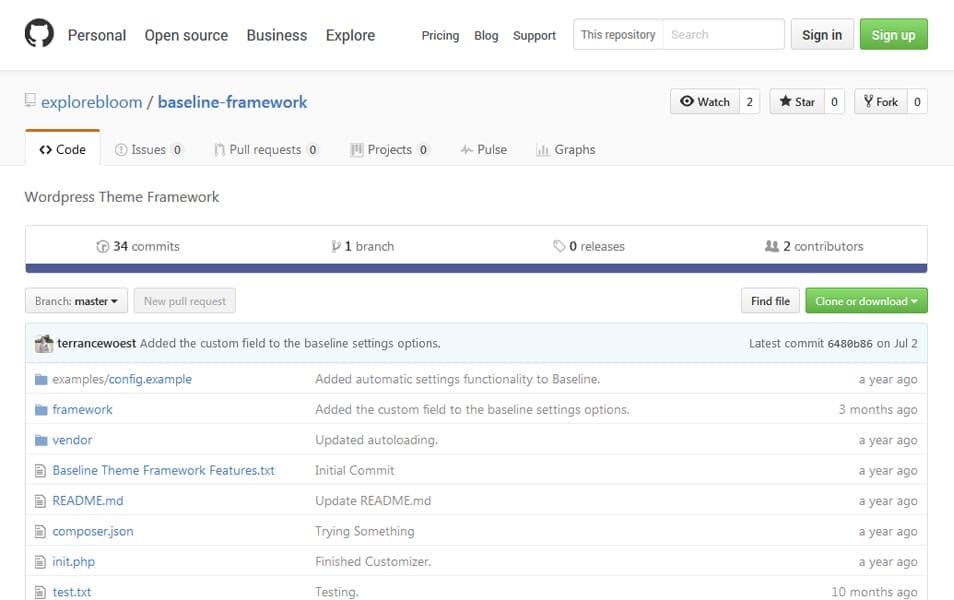 WordPress Theme Framework. Baseline Framework was create to more logically approach theme development when theme options and user driven customizations are allowed.
Drag & Drop WordPress Frameworks
Themify Builder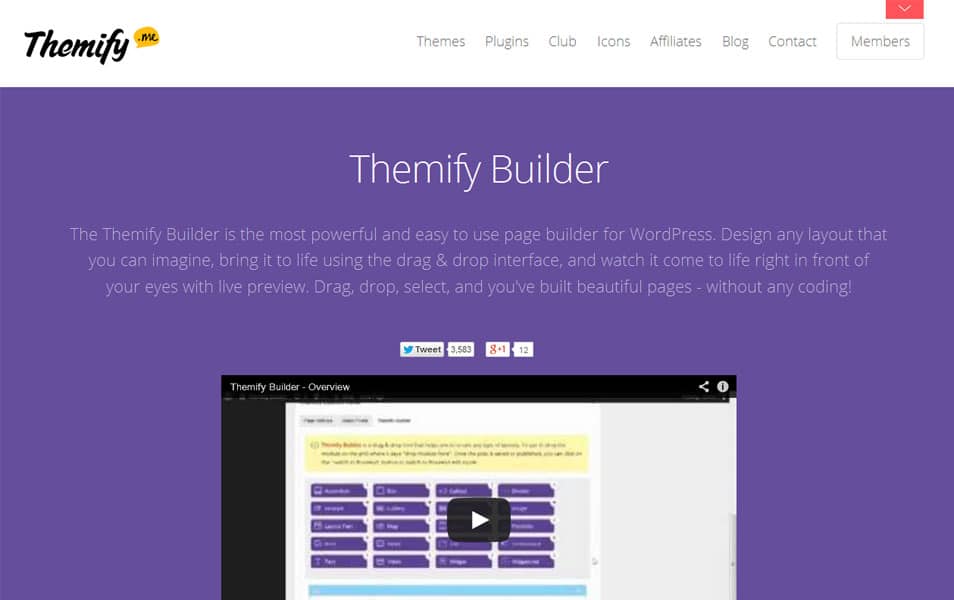 The Themify Builder is the most powerful and easy to use page builder for WordPress. Design any layout that you can imagine, bring it to life using the drag & drop interface, and watch it come to life right in front of your eyes with live preview. Drag, drop, select, and you've built beautiful pages – without any coding!
Ultimatum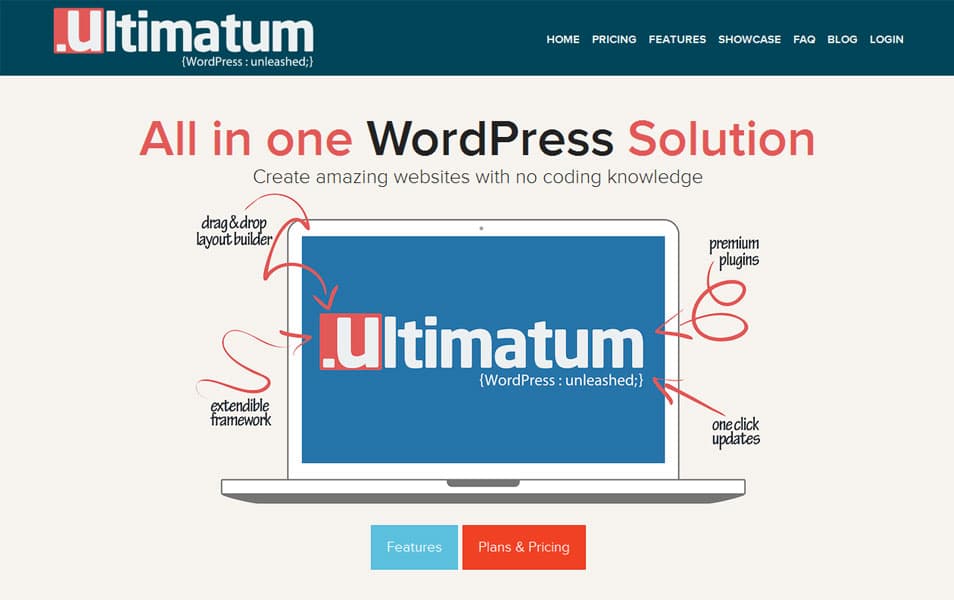 Ultimatum is not just a WordPress theme or framework. It is a total design suite. With Ultimatum you are not limited to design or functionality offered like in other themes or frameworks you are totally in control of any aspect of your site with no coding skills required.
Headway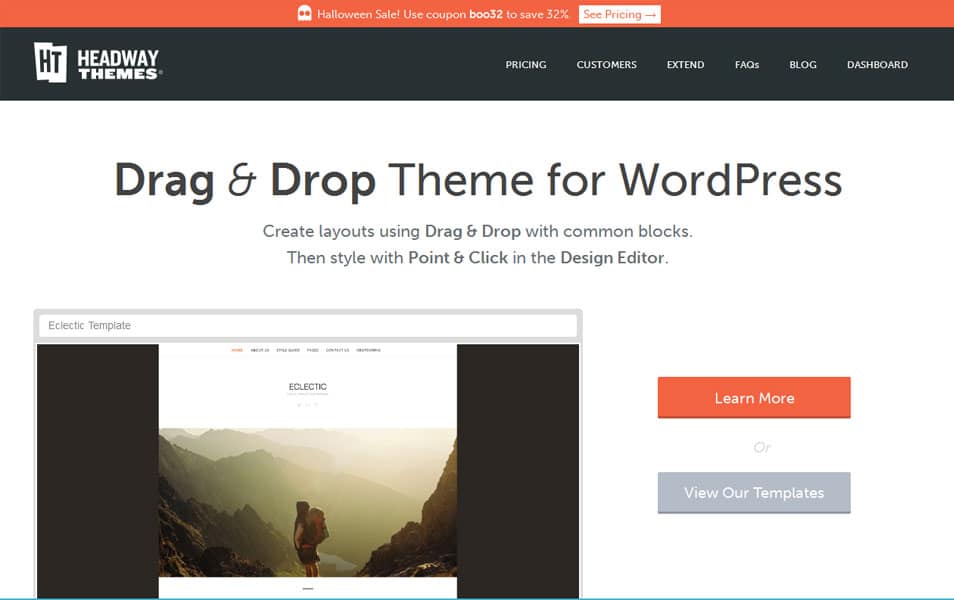 Headway Drag and Drop WordPress Website Builder. Create layouts using Drag & Drop with common blocks. Then style with Point & Click in the Design Editor.
Thesis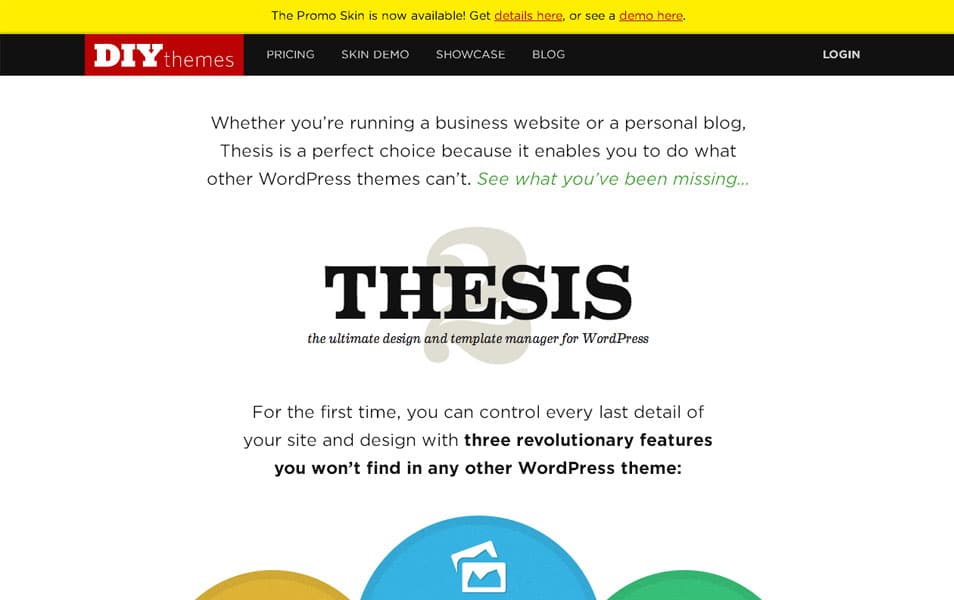 Thesis by DIYThemes is a theme framework allowing non-coders to design any kind of website.
VelocityPage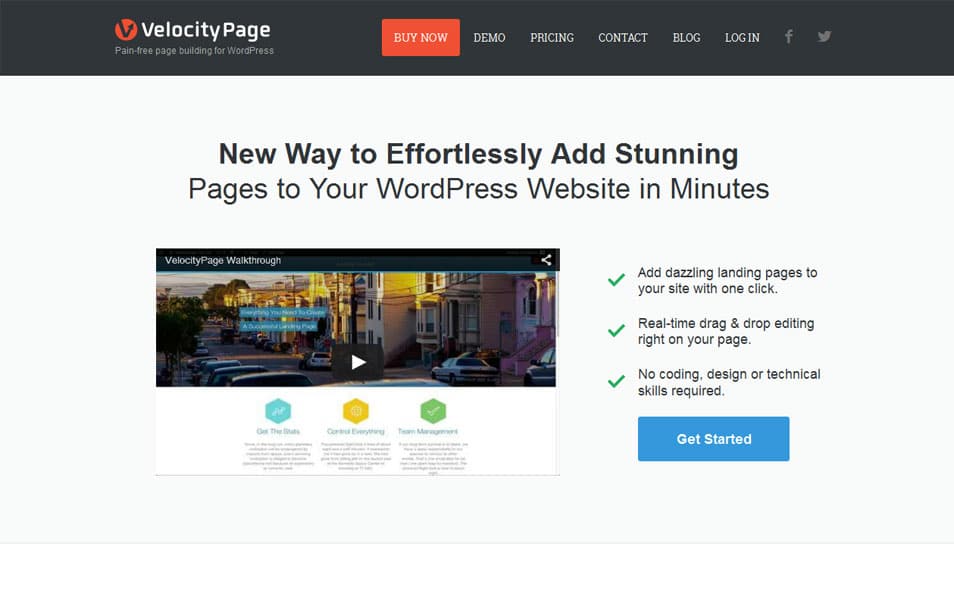 VelocityPage is a WordPress plugin that brings simple and intuitive page layout abilities to WordPress, on any theme.
Unyson Framework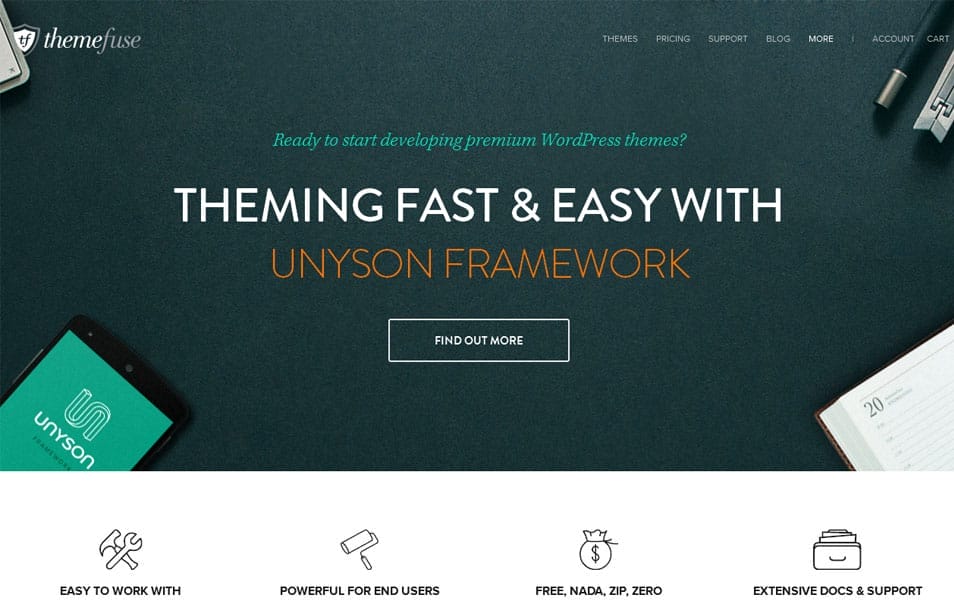 Unyson is a framework for WordPress that facilitates development of a theme. This framework was created from the ground up by the team behind ThemeFuse from the desire to empower developers to build outstanding WordPress themes fast and easy.
PressWork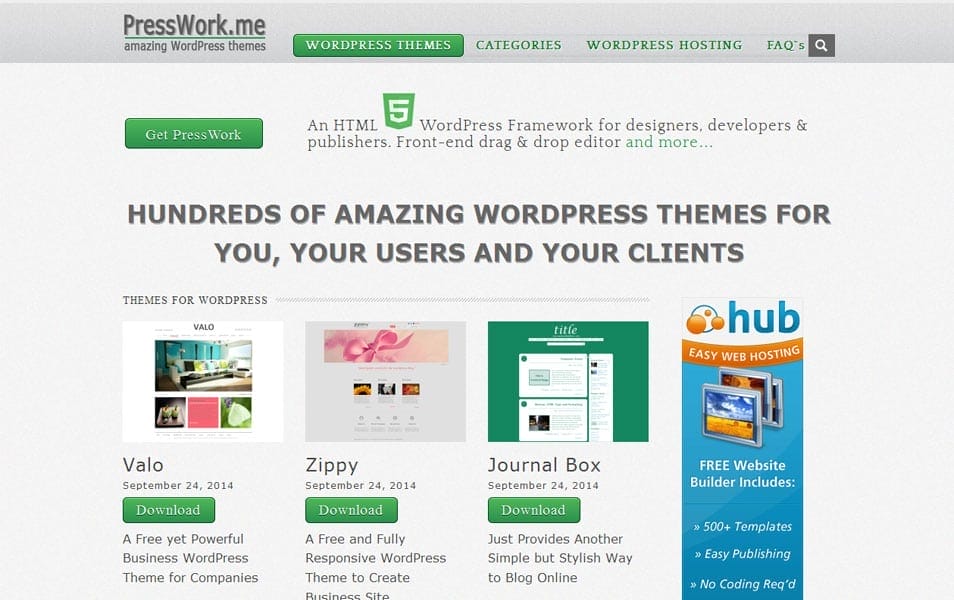 An HTML5 WordPress Framework for designers, developers & publishers. Front-end drag & drop editor.
Startup Framework for WordPress – Drag & Drop Theme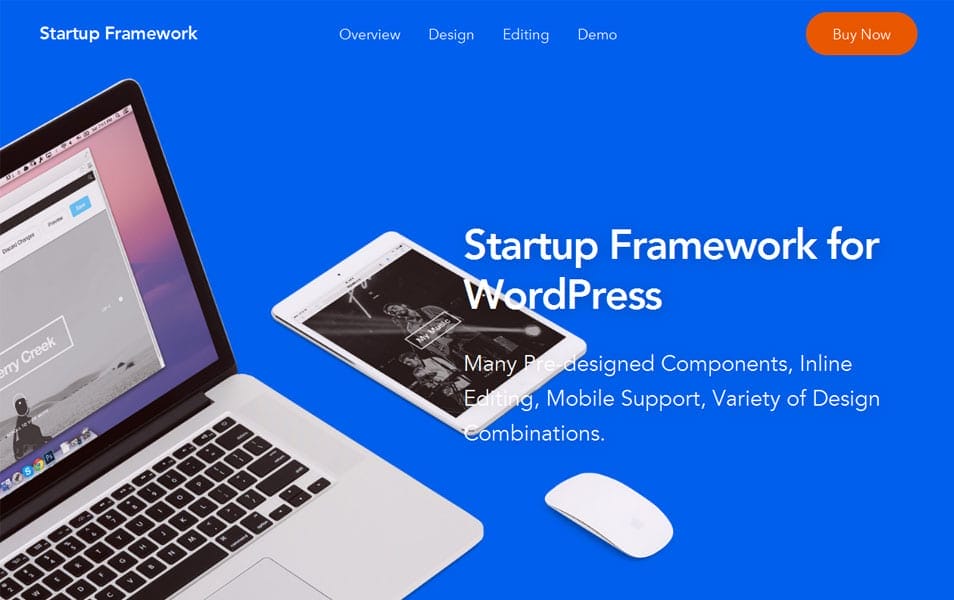 New look at WordPress Themes. Drag & Drop Theme for WordPress is a powerful framework, which will help you create websites in an easy and intuitive way.
WordPress Option Frameworks
UpThemes Framework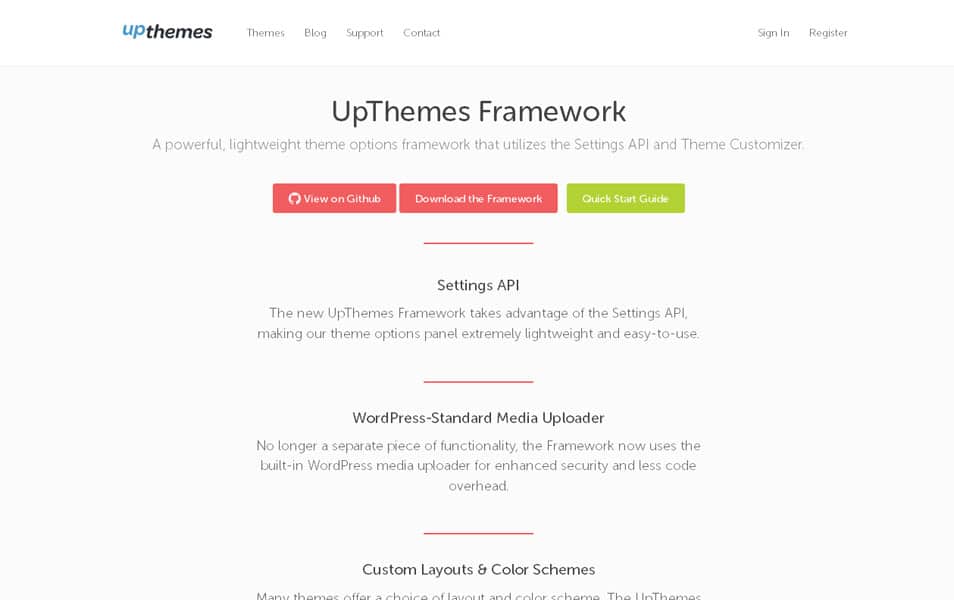 A powerful, lightweight theme options framework that utilizes the Settings API and Theme Customizer.
Options Framework Theme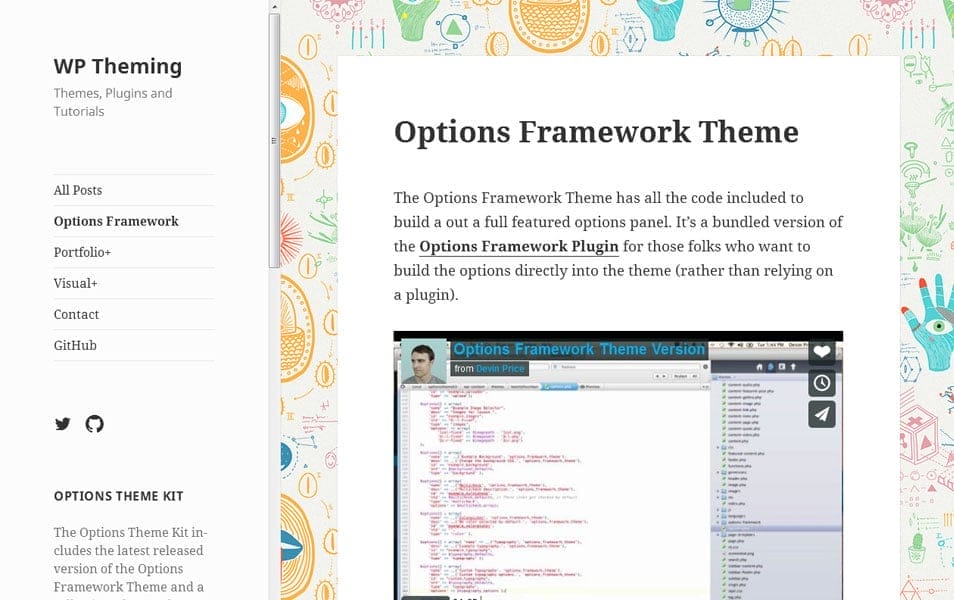 An Options Panel Framework to help speed theme development.
Titan Framework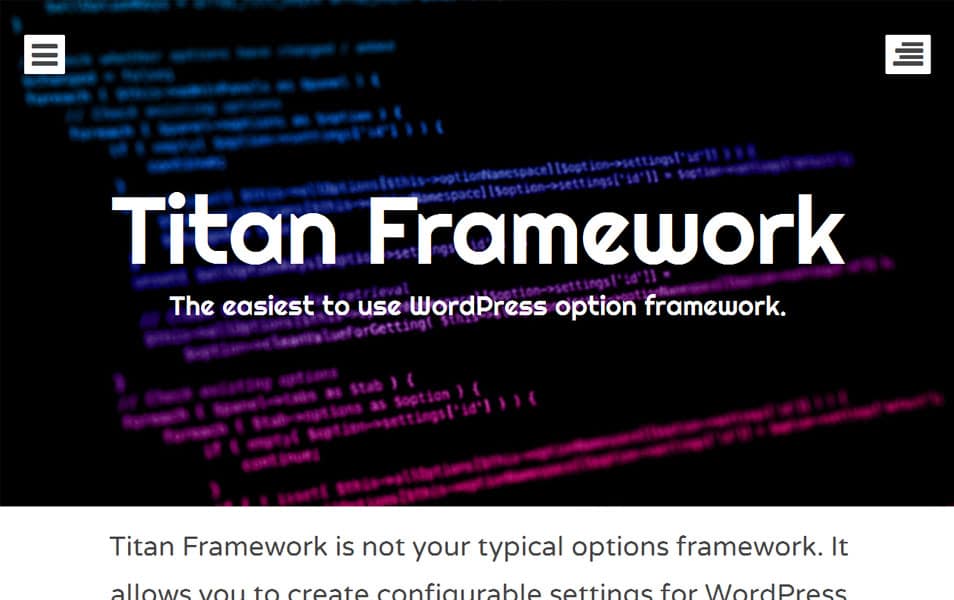 The easiest to use WordPress options framework. Titan Framework allows theme and plugin developers to create a admin pages, options, meta boxes, and theme customizer options with just a few simple lines of code.
Fluent Framework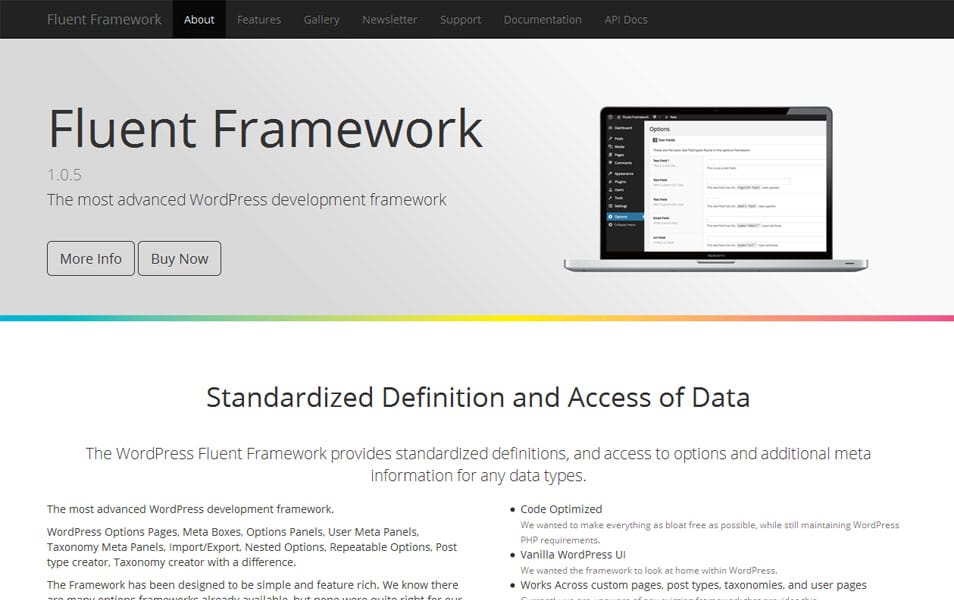 The most advanced WordPress development framework. The WordPress Fluent Framework provides standardized definitions, and access to options and additional meta information for any data types.
Codestar Framework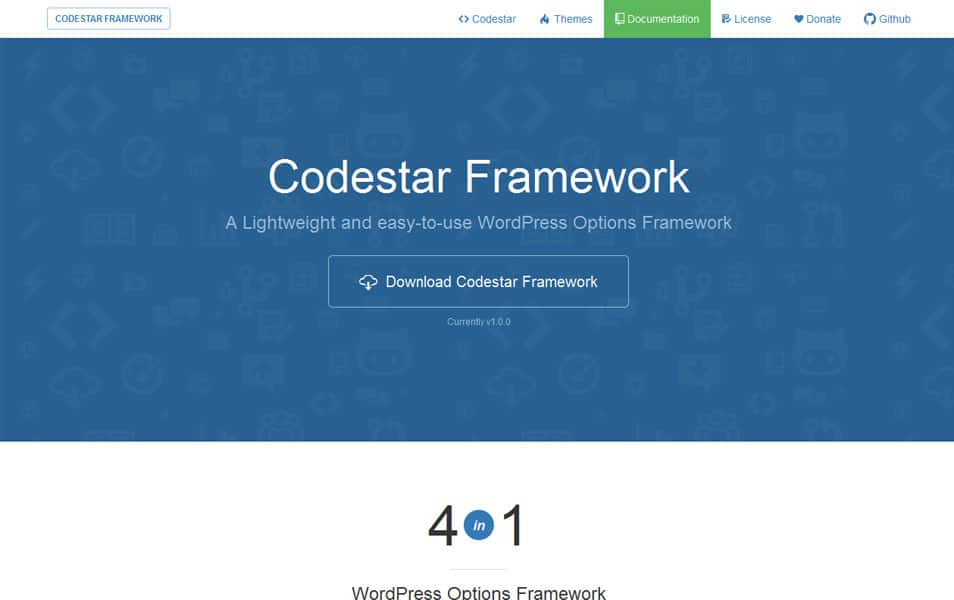 A Lightweight and easy-to-use WordPress Options Framework.
Slightly Modded Options Framework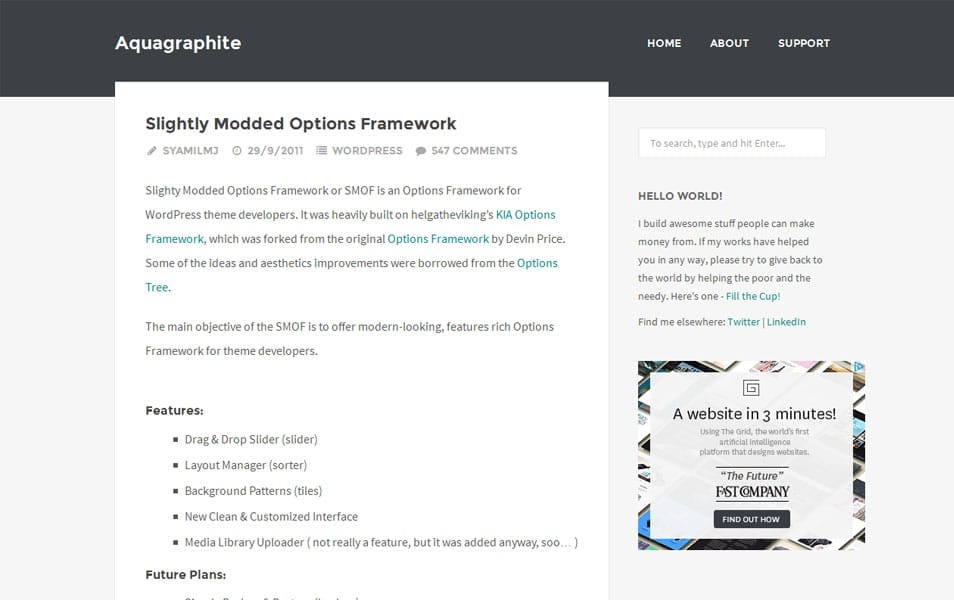 Slighty Modded Options Framework or SMOF is an Options Framework for WordPress theme developers.
Options Framework Theme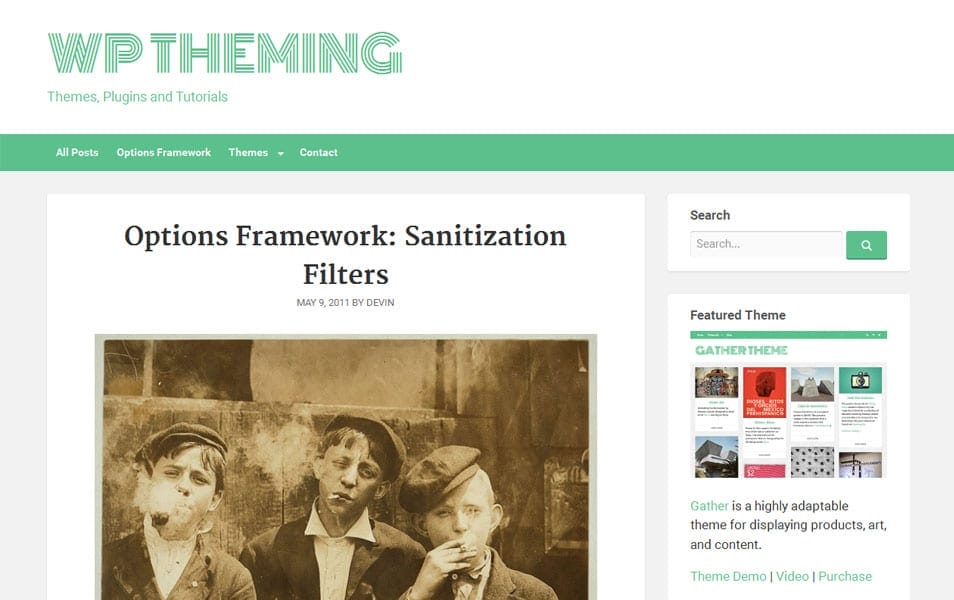 An Options Panel Framework to help speed theme development.
WPHP Framework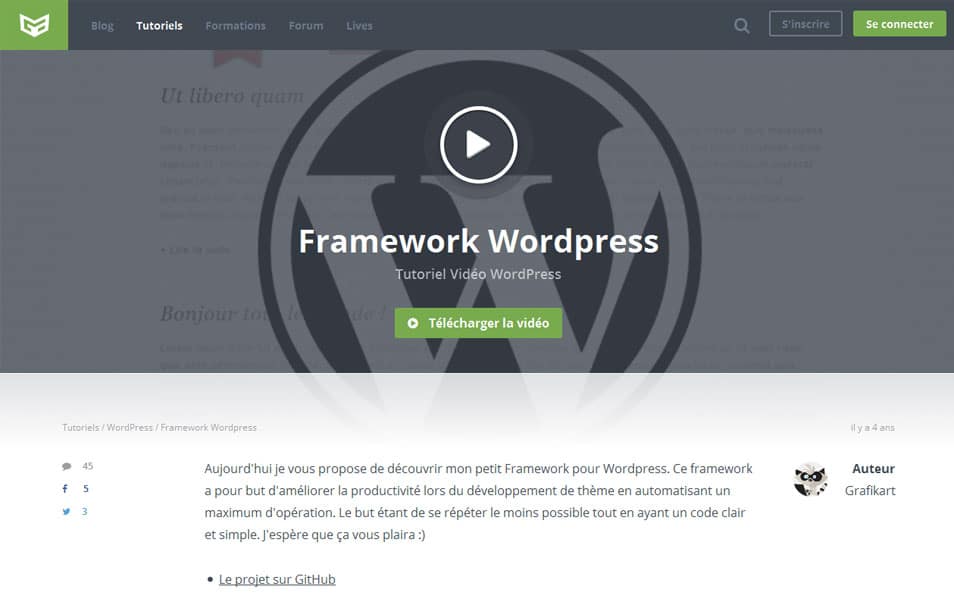 WPHP Framework is a framework that automates some récurentes operations WordPress 3 as creating options panel and custom metadata.
Simput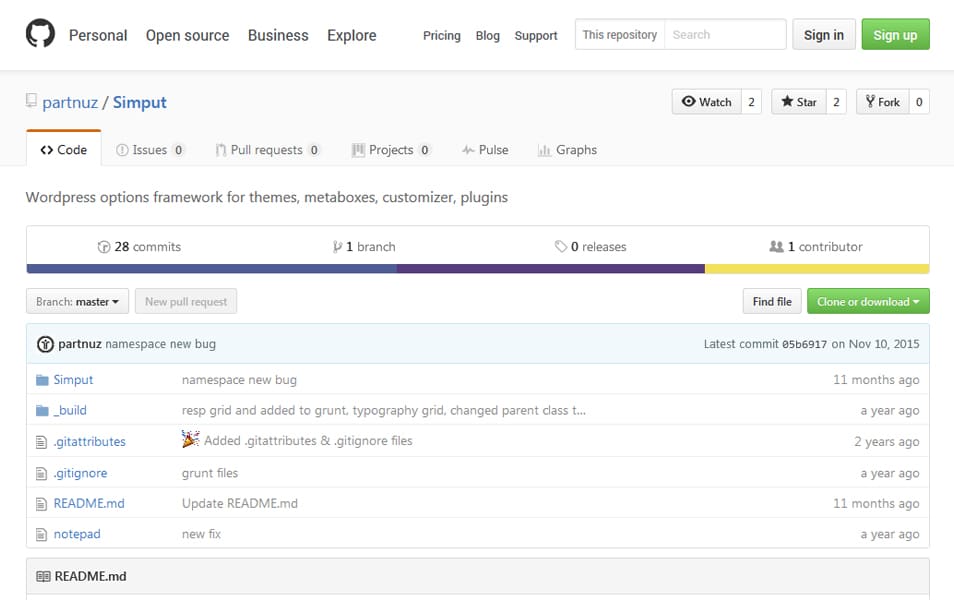 WordPress options framework for themes, metaboxes, customizer, plugins.
WordPress MVC Frameworks
MVC Framework for WordPress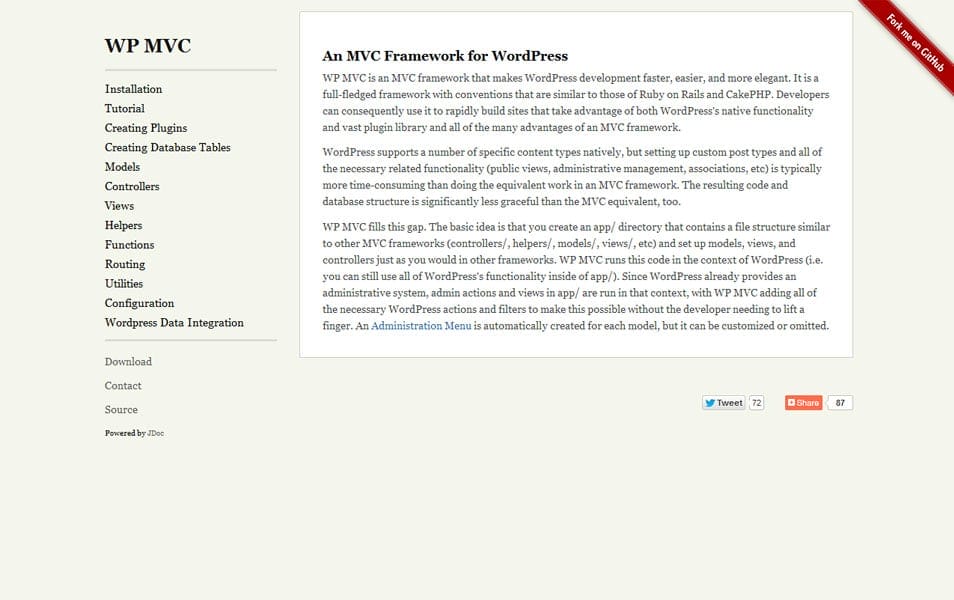 WP MVC is an MVC framework that makes WordPress development faster, easier, and more elegant. It is a full-fledged framework with conventions that are similar to those of Ruby on Rails and CakePHP.
Streetwise-Wordpress-MVC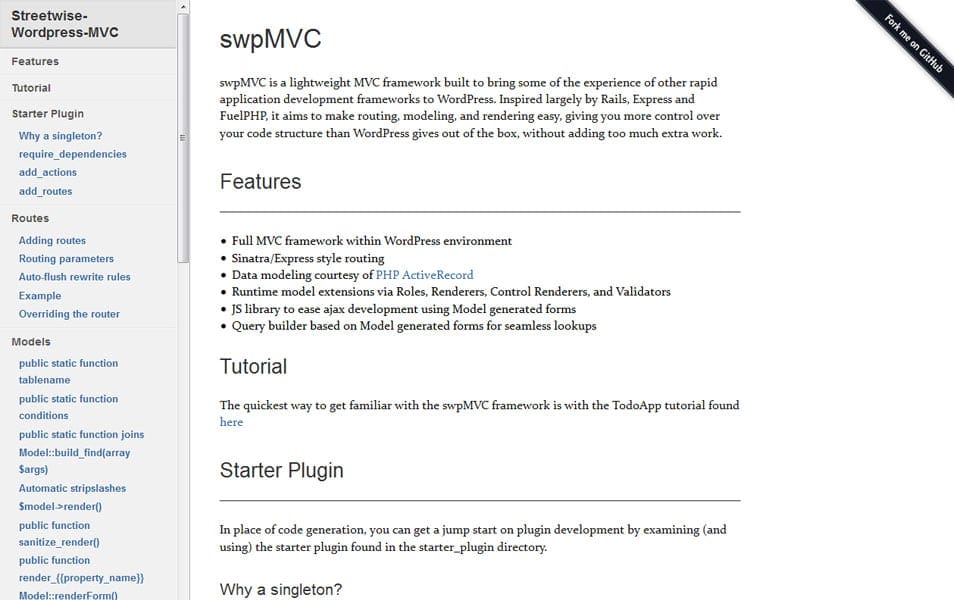 swpMVC is a lightweight MVC framework built to bring some of the experience of other rapid application development frameworks to WordPress.
Chester WordPress MVC Theme Framework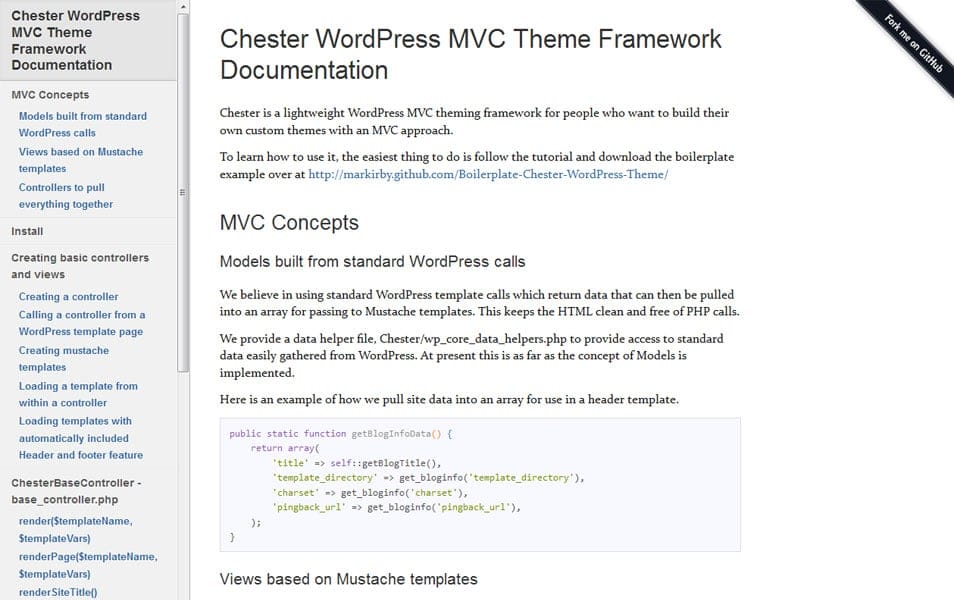 Chester is a lightweight WordPress MVC theming framework for people who want to build their own custom themes with an MVC approach.
Lightweight MVC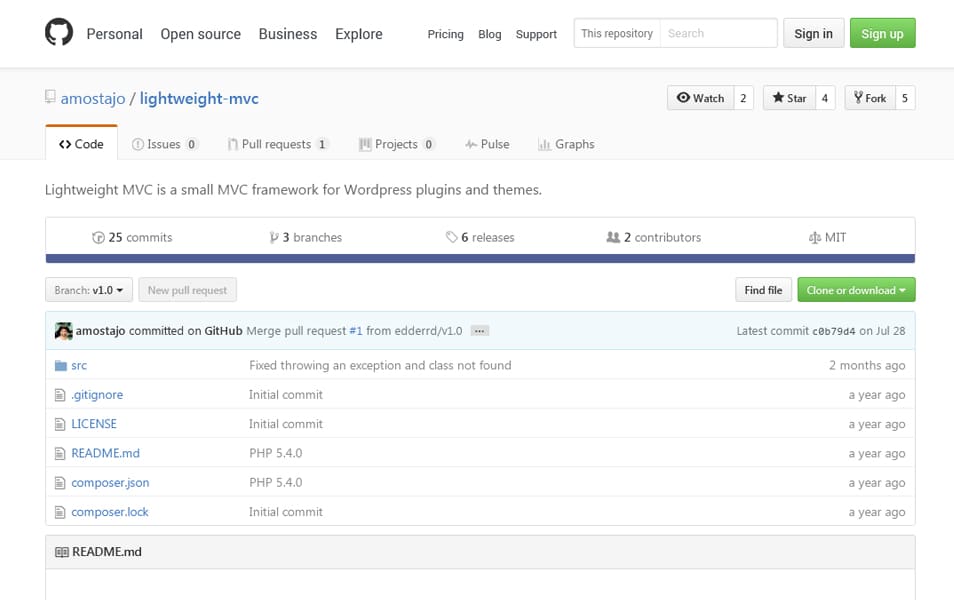 Lightweight MVC is a small MVC framework for WordPress plugins and themes.
WordPress Plugin Frameworks
Admin Page Framework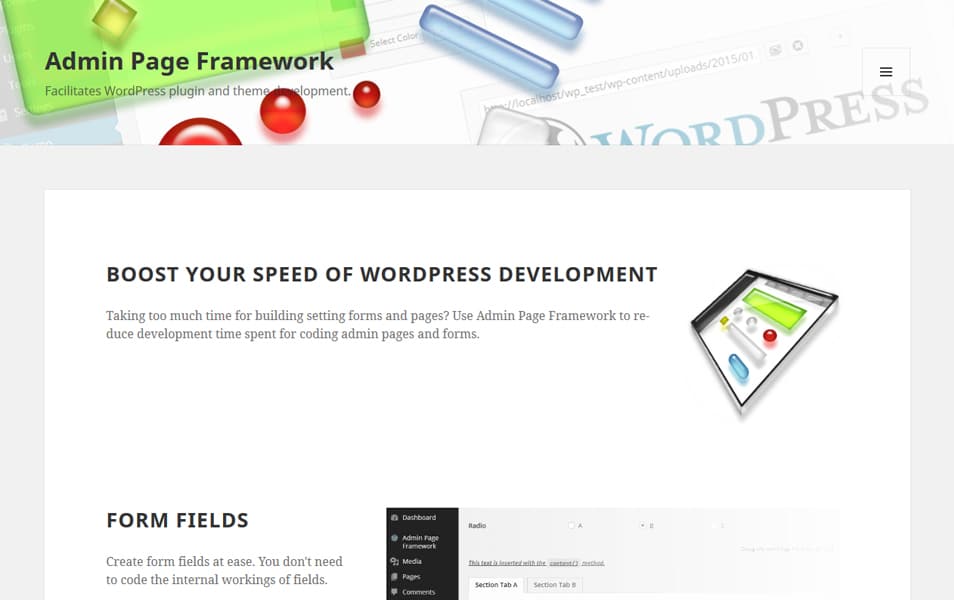 Admin Page Framework is an OOP based open source WordPress library that facilitates theme and plugin development.
Herbert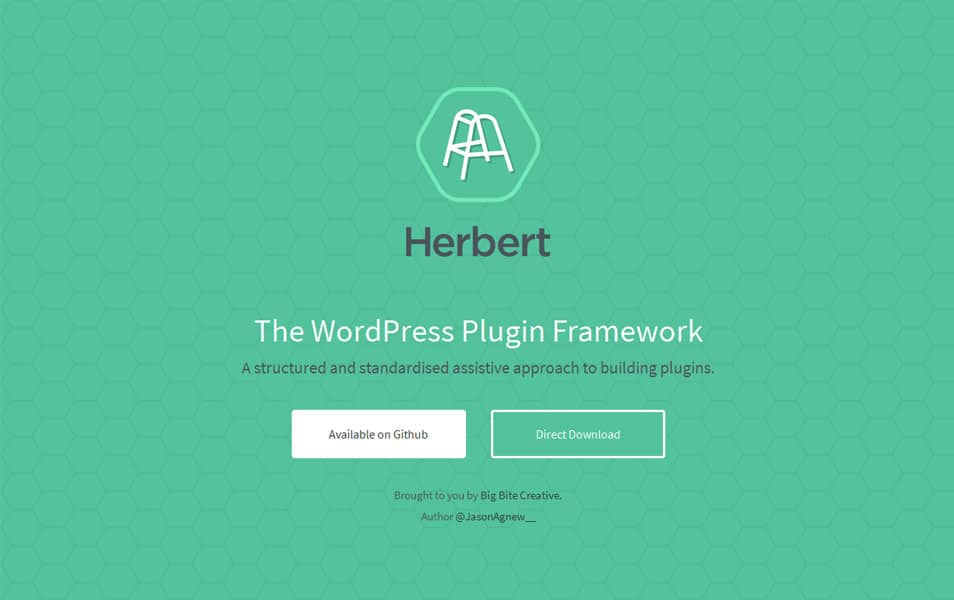 Herbert is a WordPress Plugin Framework. A structured and standardised assistive approach to building plugins.
Shopp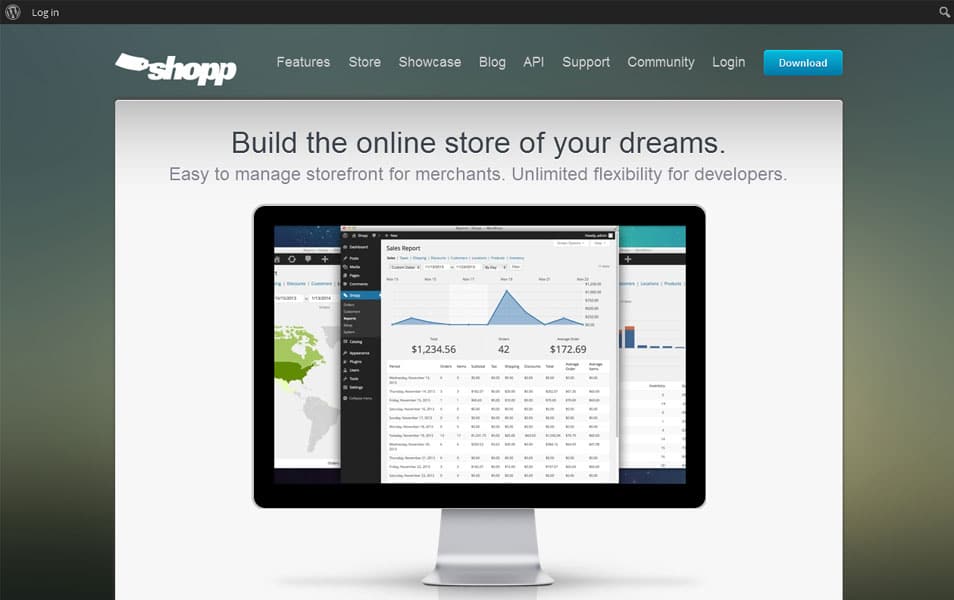 An ecommerce development framework plugin for WordPress.
Divi Builder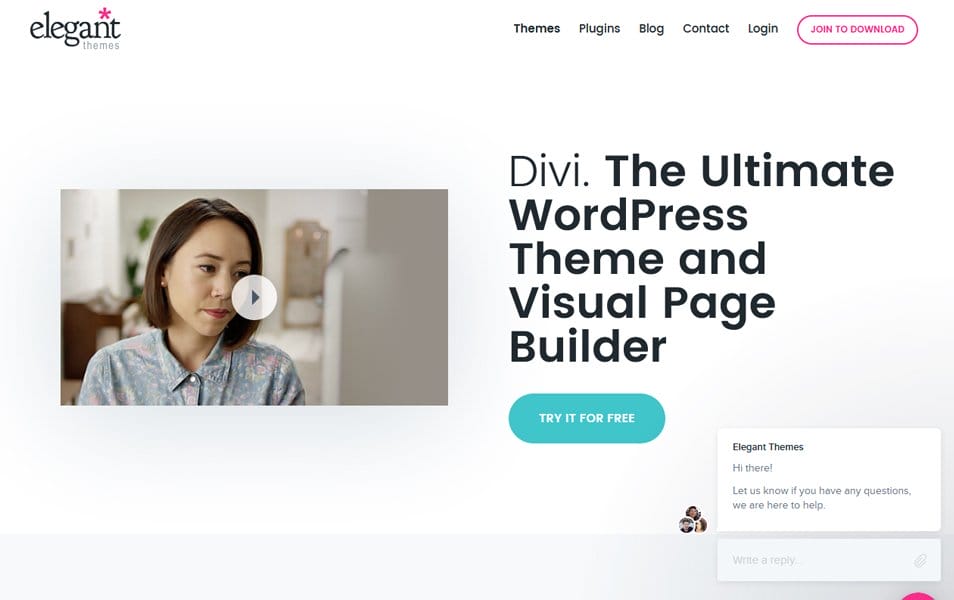 Divi is an incredibly versatile WordPress Theme with a Drag & Drop Page Builder.
Piklist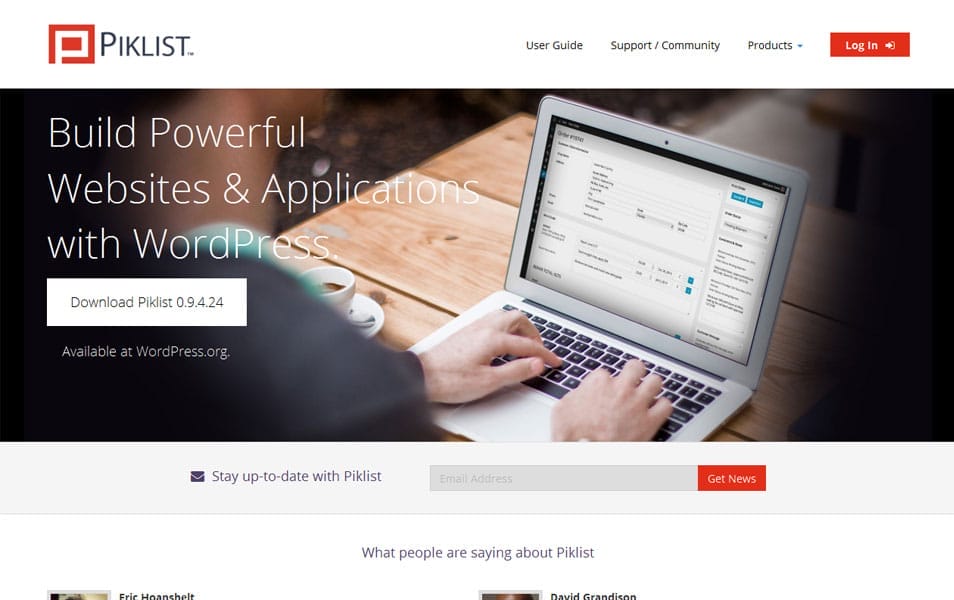 Piklist is a fast and concise plugin that encourages WordPress rapid development. It simplifies many of the more difficult tasks in WordPress and adds functionality not presently common in WordPress core.
Scb Framework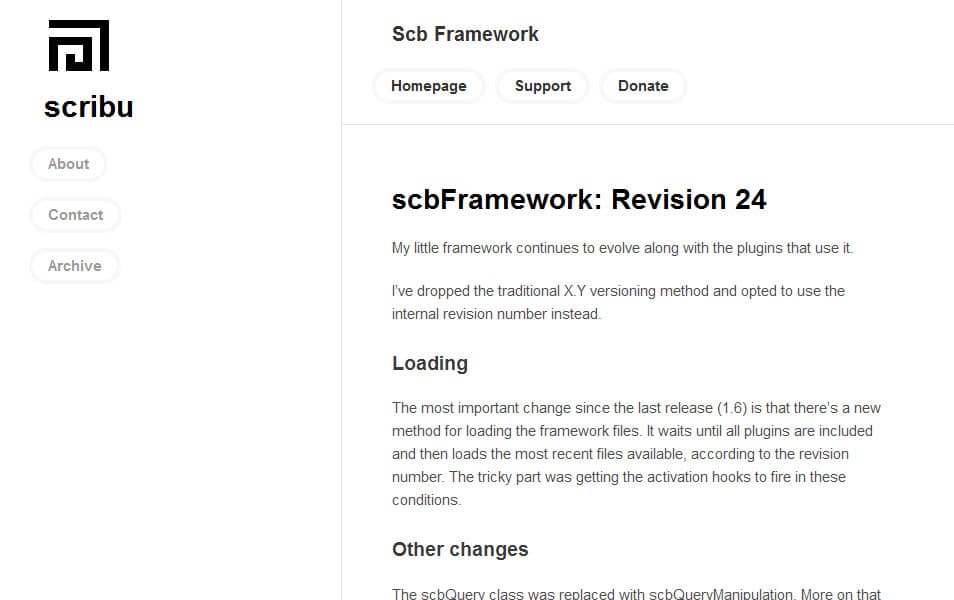 AudioTheme Framework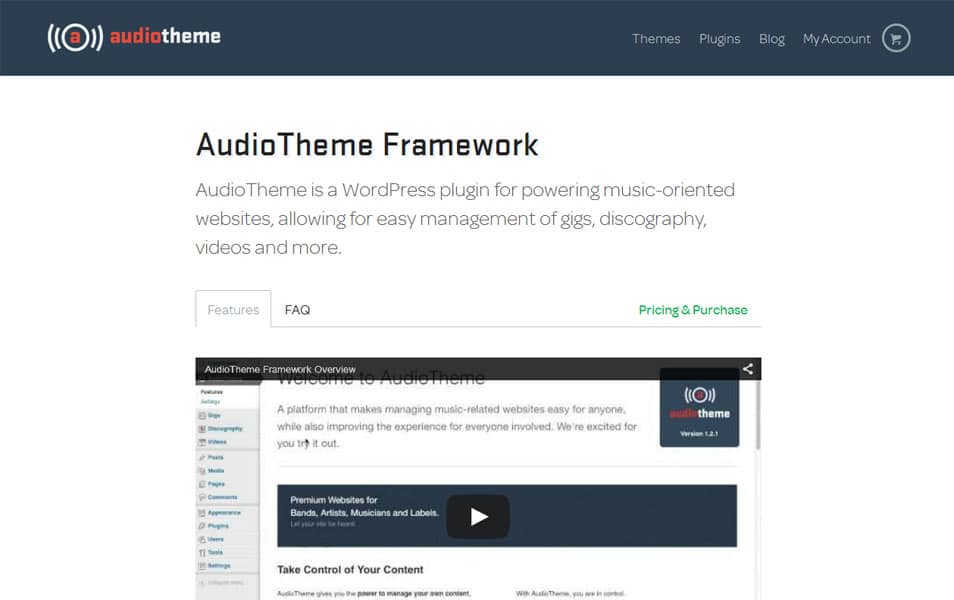 AudioTheme is a WordPress plugin for powering music-oriented websites, allowing for easy management of gigs, discography, videos and more.
s2Member Framework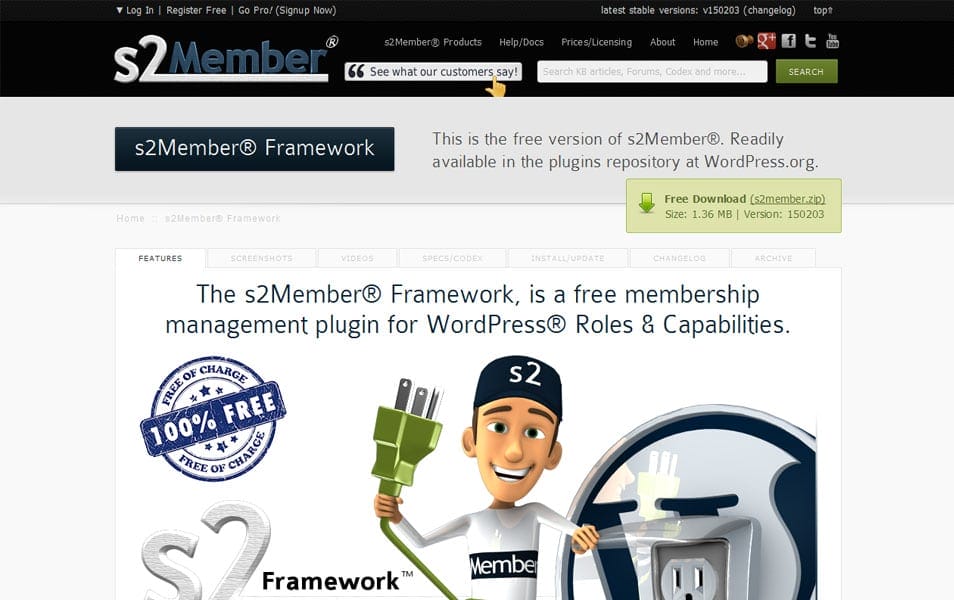 The s2Member Framework is an extremely versatile & powerful (free) membership management plugin for WordPress.
Aihrus Framework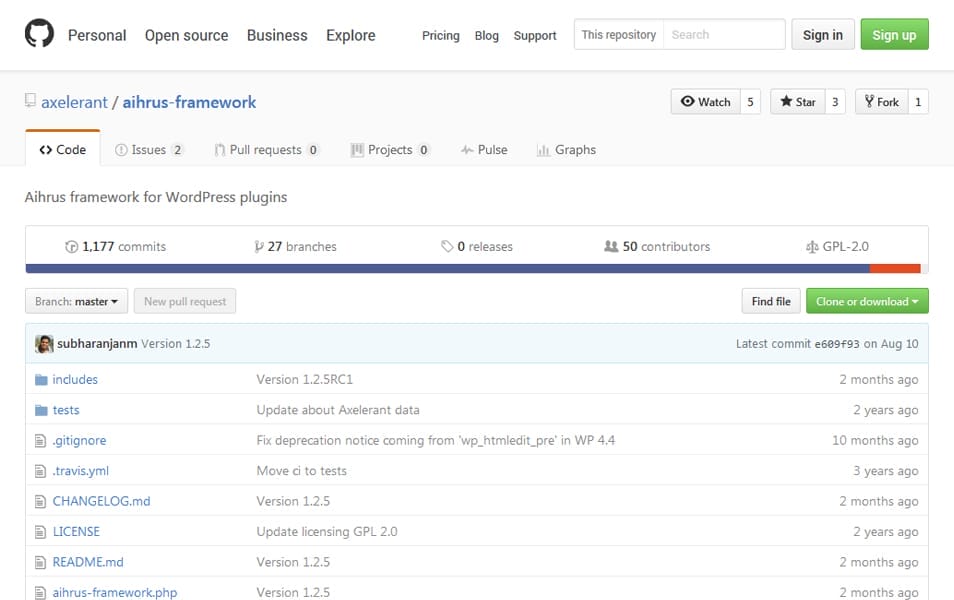 Aihrus framework for WordPress plugins.
Hercules WP Framework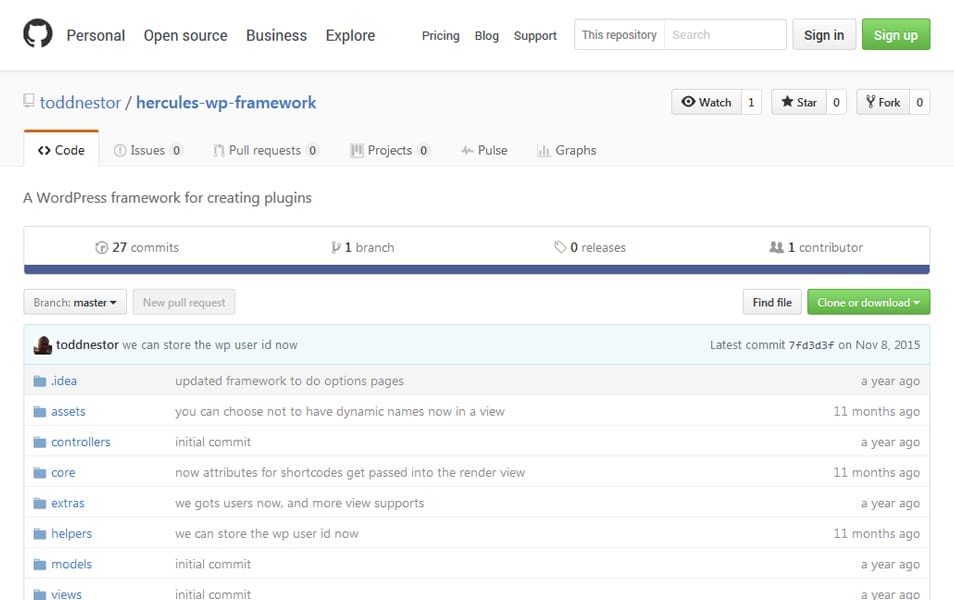 A WordPress framework for creating plugins.
Bootstrap WordPress Frameworks
Bootstrap 3 WordPress theme framework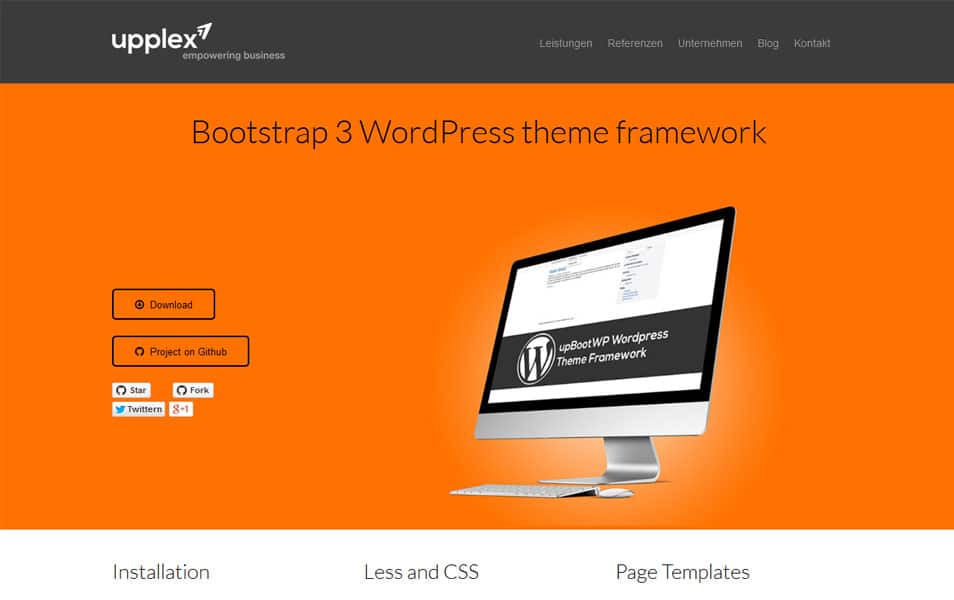 Sleek, intuitive, and powerful mobile first front-end framework for faster and easier web development.
Cinnabar WordPress Framework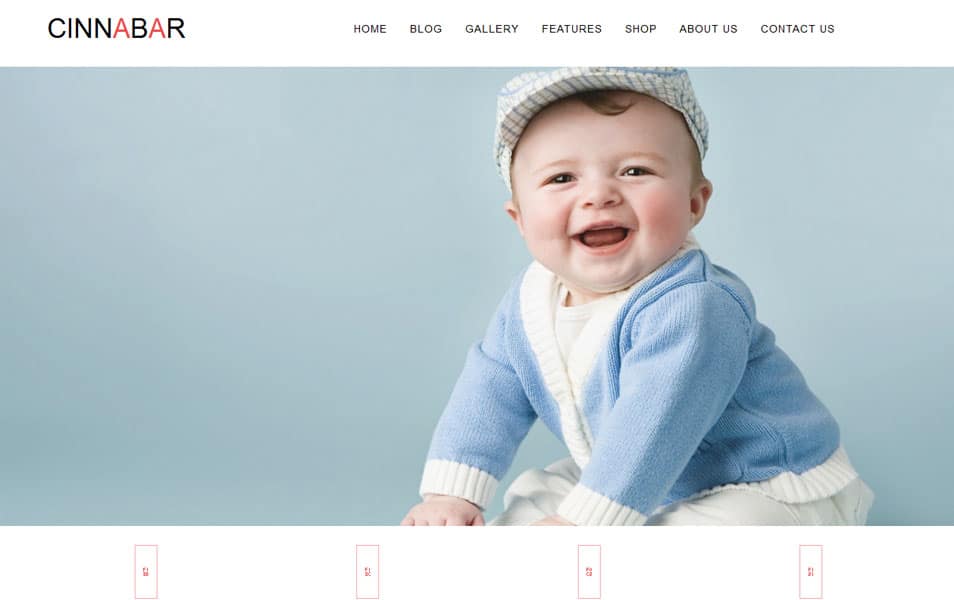 Cinnabar – A Wordrpess Theme Framework Based on Bootstrap 3.
Boilerstrap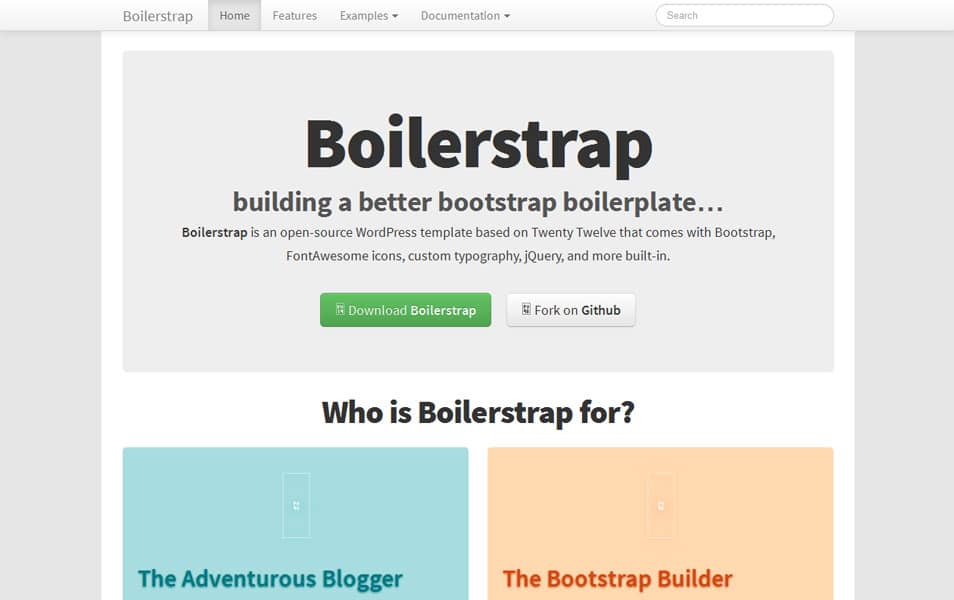 Boilerstrap is an open-source WordPress template based on Twenty Twelve that comes with Bootstrap, FontAwesome icons, custom typography, jQuery, and more built-in.
StrapPress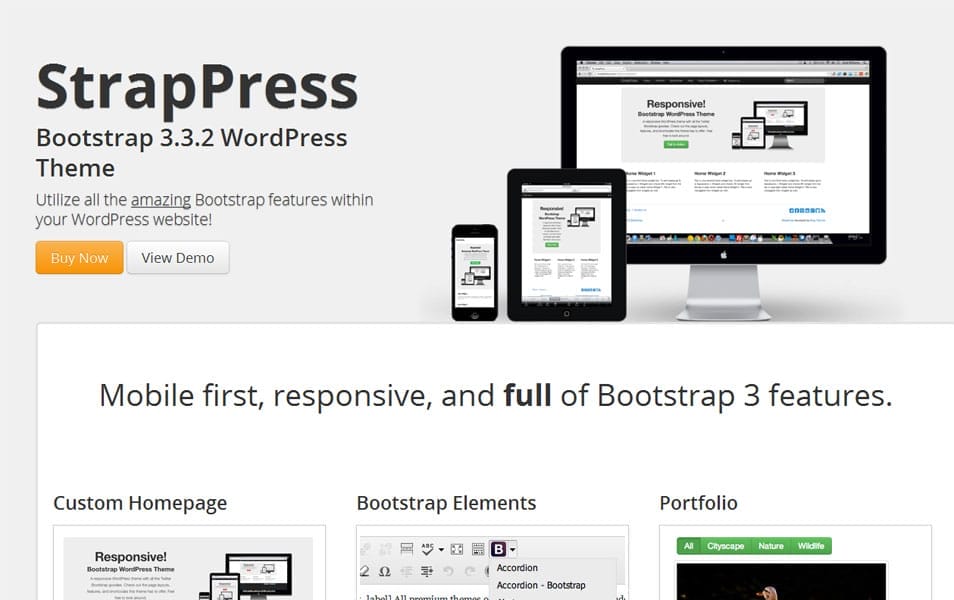 StrapPress is a Bootstrap 3.3.2 WordPress Theme. Utilize all the amazing Bootstrap features within your WordPress website!
Bootstart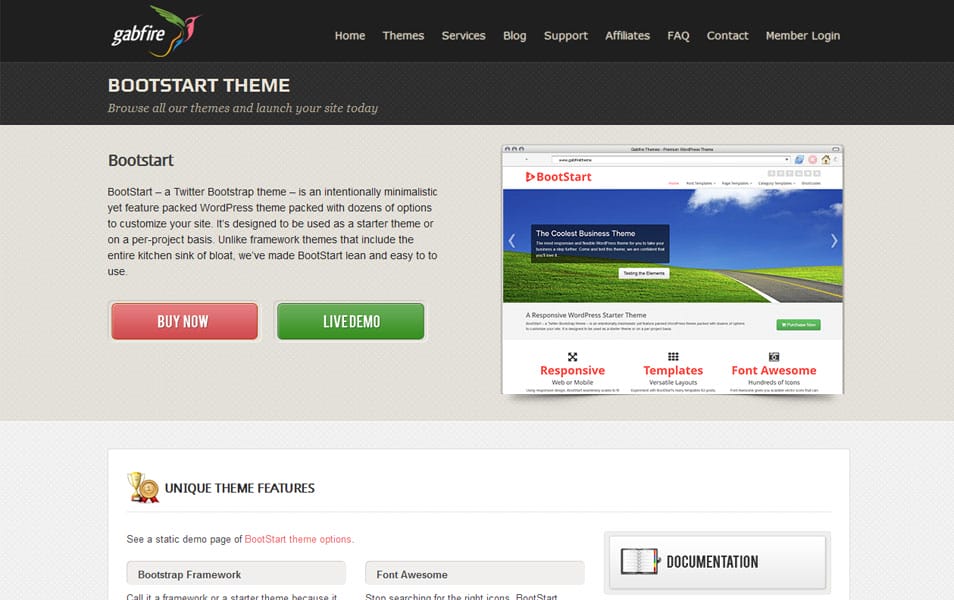 BootStart – a Twitter Bootstrap theme – is an intentionally minimalistic yet feature packed WordPress theme packed with dozens of options to customize your site.
Roots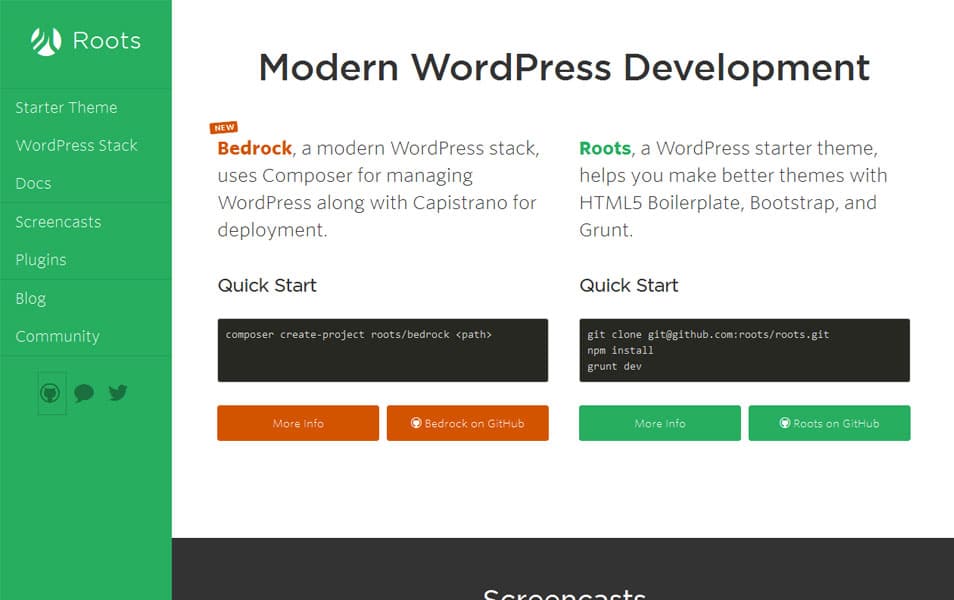 Roots, a WordPress starter theme, helps you make better themes with HTML5 Boilerplate, Bootstrap, and Grunt.
Cyberchimps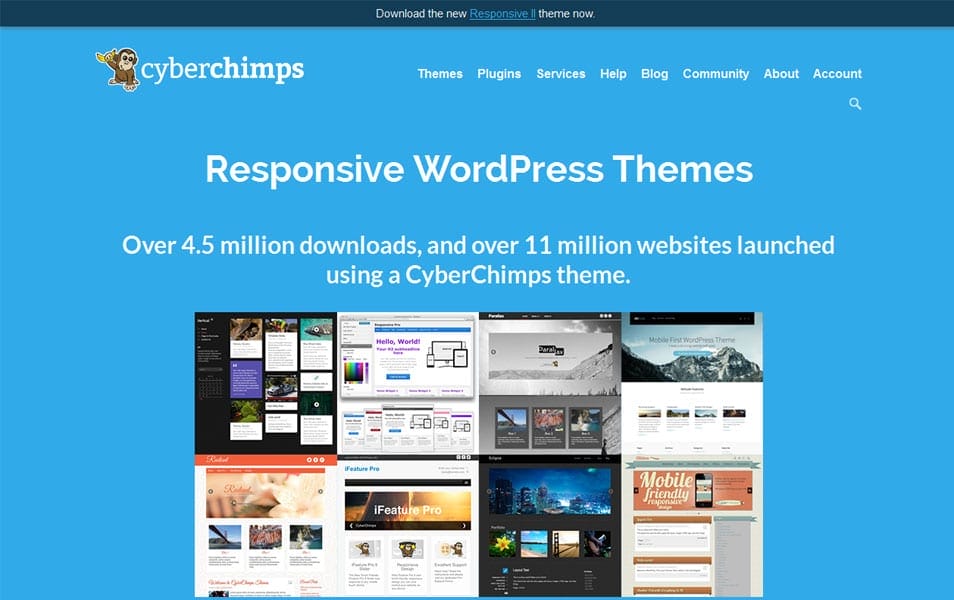 Alienship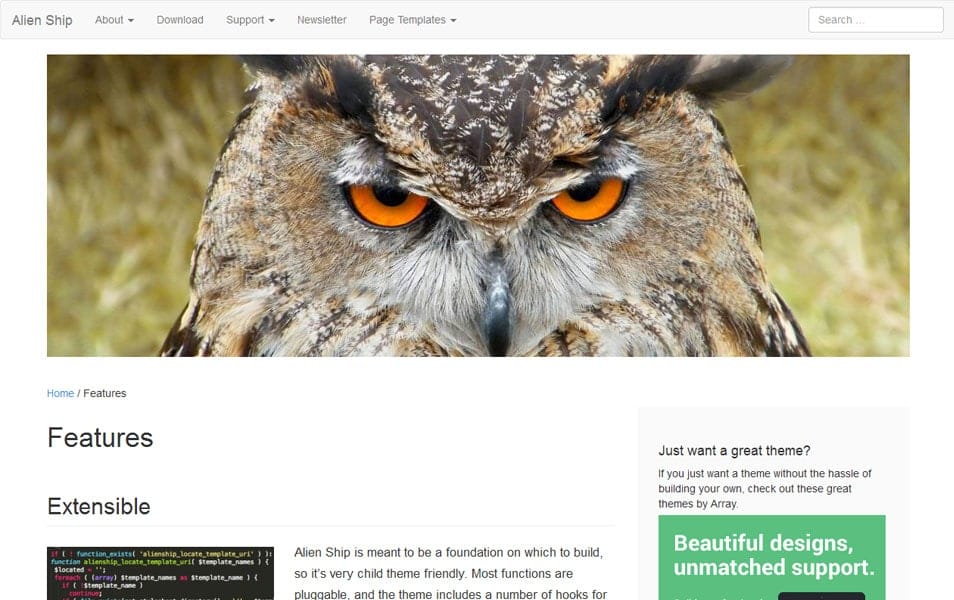 Alien Ship is fully integrated with Bootstrap. Bootstrap is a simple and flexible HTML, CSS, and Javascript toolkit from Twitter. It's a proven and solid toolkit with a lot of useful features, and they're all right here in the Alien Ship theme.
WP BOOTSTRAP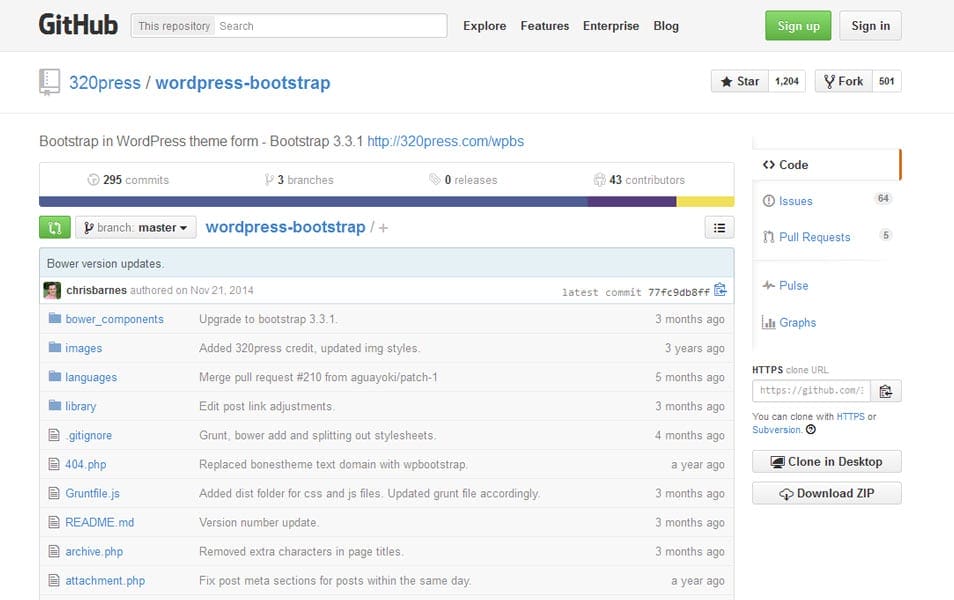 We've built the WP Bootstrap theme so that it could be used as-is as a very basic theme or as a starting point for theme developers. It uses v3.3.1 of Bootstrap.
Cherry Framework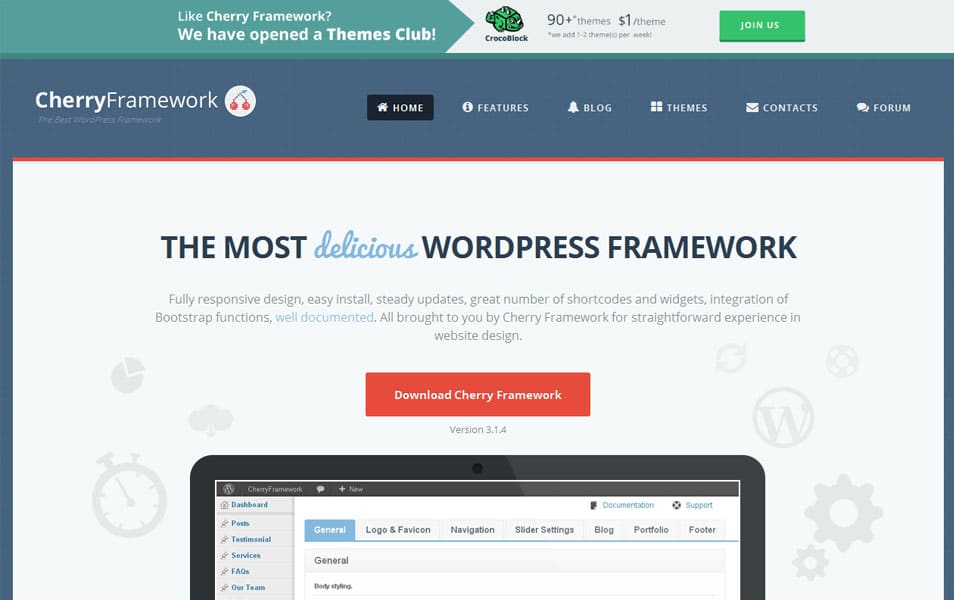 The Most delicious WordPress Framework. Fully responsive design, easy install, steady updates, great number of shortcodes and widgets, integration of Bootstrap functions, well documented. All brought to you by Cherry Framework for straightforward experience in website design.
Peadig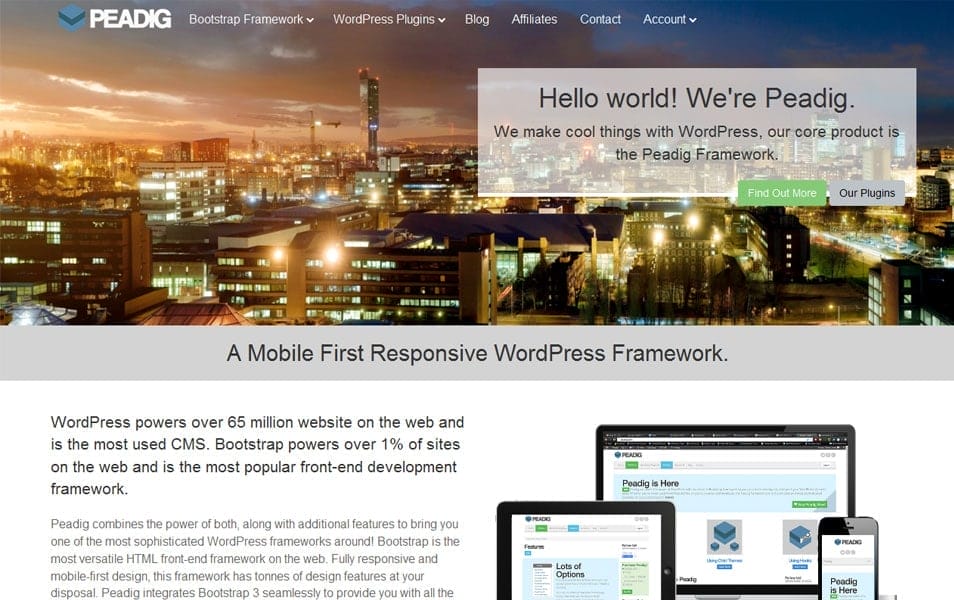 A Mobile First Responsive WordPress Framework.
Other WordPress Frameworks
Ninja Forms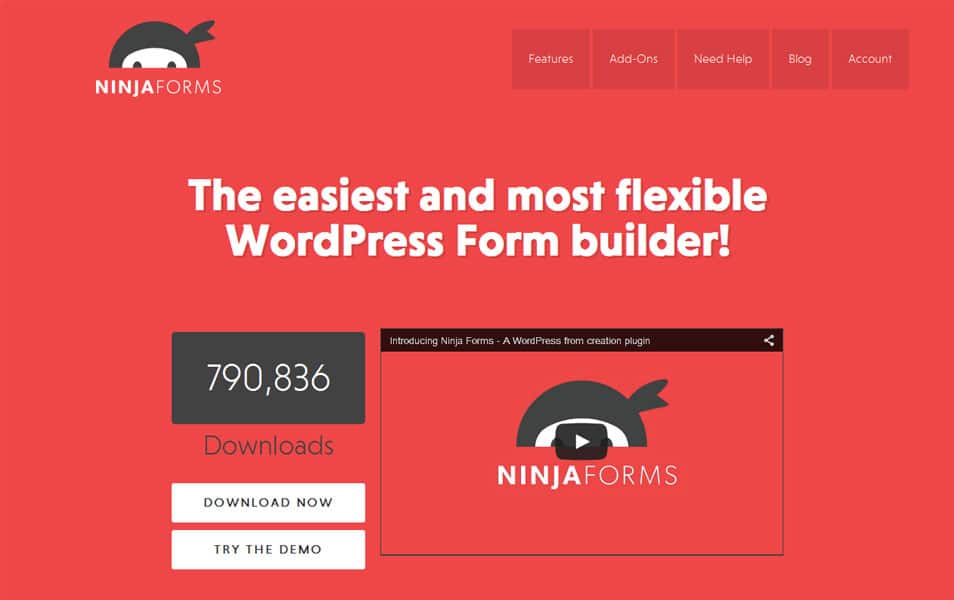 Ninja Forms is a form creation framework for WordPress. The easiest and most flexible WordPress Form builder!
Pods Framework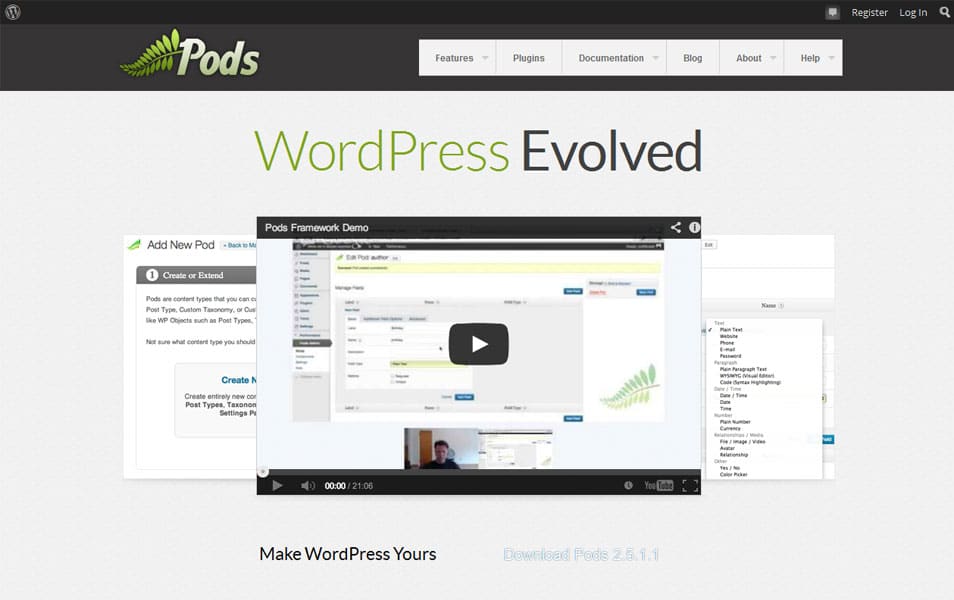 The Pods Framework is a Content Development Framework for WordPress – It lets you create and extend content types that can be used for any project. Add fields of various types we've built in, or add your own with custom inputs, you have total control.
WP Elephant RV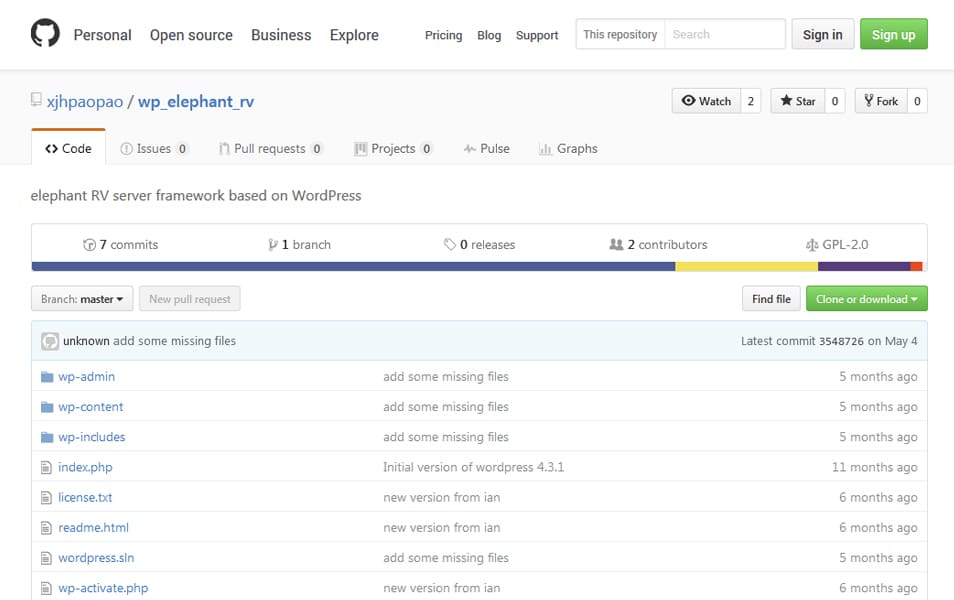 Elephant RV server framework based on WordPress.
WP Testing framework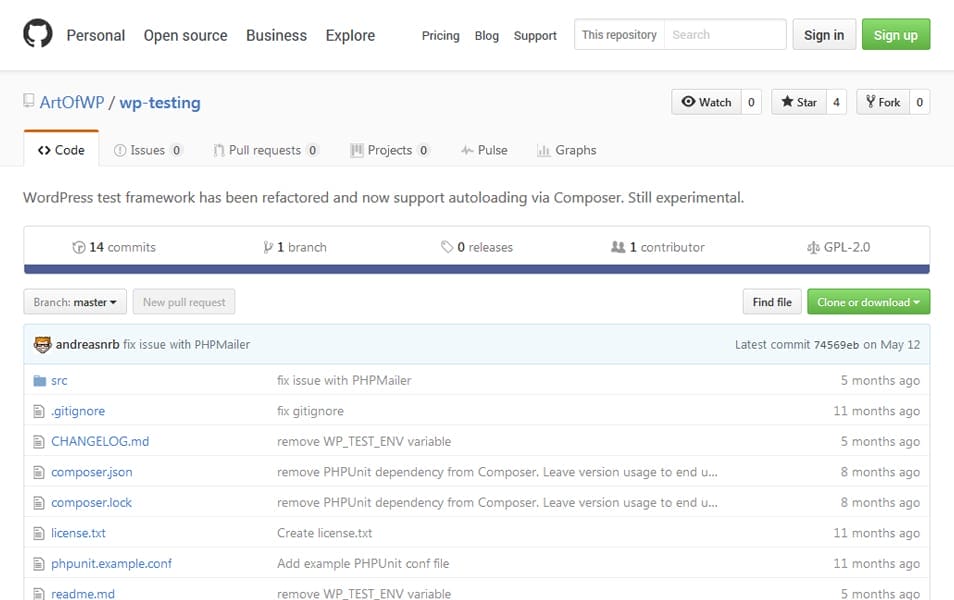 WordPress test framework has been refactored and now support autoloading via Composer.