50+ Best Free Bootstrap 4 Templates 2019
Today we are going to find out some great new free Bootstrap templates (Bootstrap 4.0).
Before we scroll let me explain to you what is bootstrap? Bootstrap is a front-end framework developed by Twitter. That means that when we creating websites, we can make use of a batch of cool pre build features. A grid system for building responsive layouts. UI elements such as popups and buttons. Reusable classes to style our content and many other things also.
Bootstrap 4.0 is the latest version of the bootstrap and it has some noticeable changes compared to Bootstrap 3.
Here are Some Major Changes.
Bootstrap 4 now uses a Sass compiler instead of Less.
Moved to a Flat style Design from a gradient Style.
Bootstrap 4 includes a bunch of CSS flexbox utility.
The card style design has introduced in Bootstrap 4.
All plugins Have been rewritten with ES6 Syntax.
Developers have already started using bootstrap 4 and is much Better than the previous versions. We have already found some great web templates and dashboards build upon bootstrap 4. We thought this might help you too.
See also : 100+ Best Free Bootstrap Admin Templates
So, here are some great free Bootstrap 4 templates to start your journey. This list includes bootstrap templates, Dashboards, UI Kits and much more.
Bootstrap 4 Admin Templates
Data analytics is the hot topic right now. for successful business analyzing data is an important factor. Dashboards and admin panels are the visual representation of these data. it helps easily understand and study the data. Building dashboards cost you a lot of money and time. This is the kind of situations when tools like bootstrap frameworks come into play. Bootstrap 4 built as a complete all-in-one admin and dashboard solution.
Using bootstrap 4 admin template cut down your development cost a lot. in this section, you can find some clean and customizable free bootstrap templates. Here You can Download the best free bootstrap admin template developed. All these free bootstrap themes are capable of visualizing data about your business.
ArchitectUI HTML Dashboard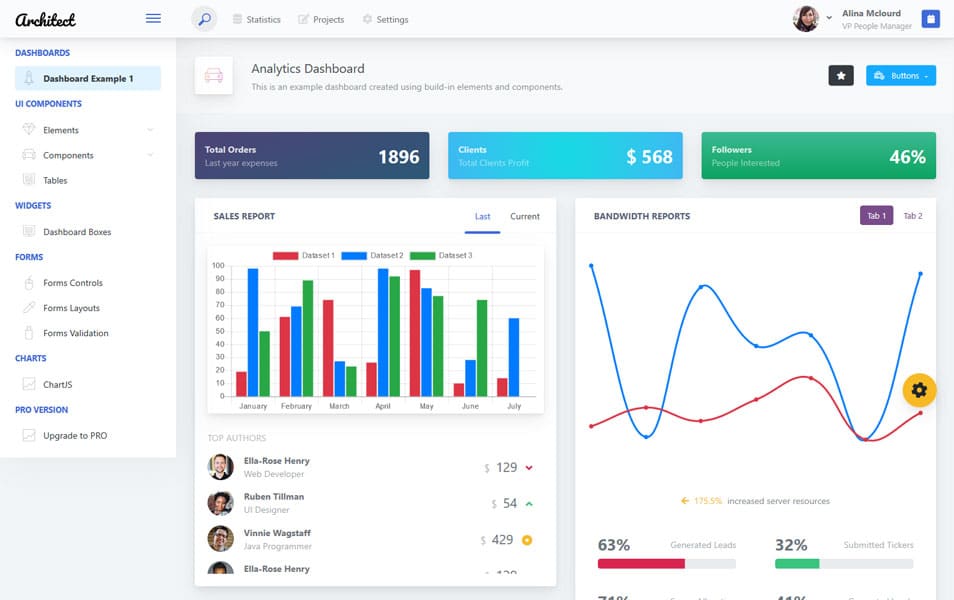 Stisla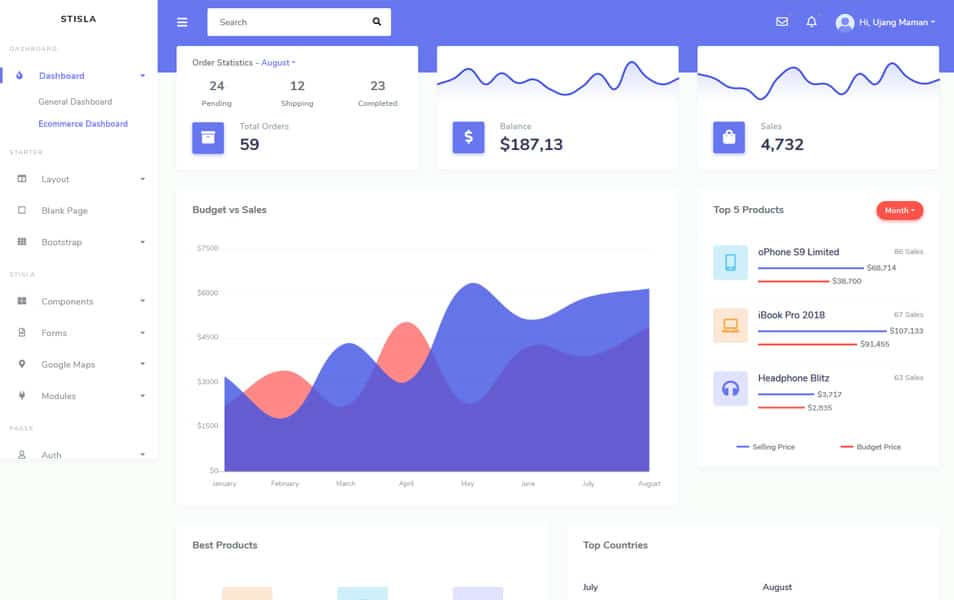 Sleek Dashboard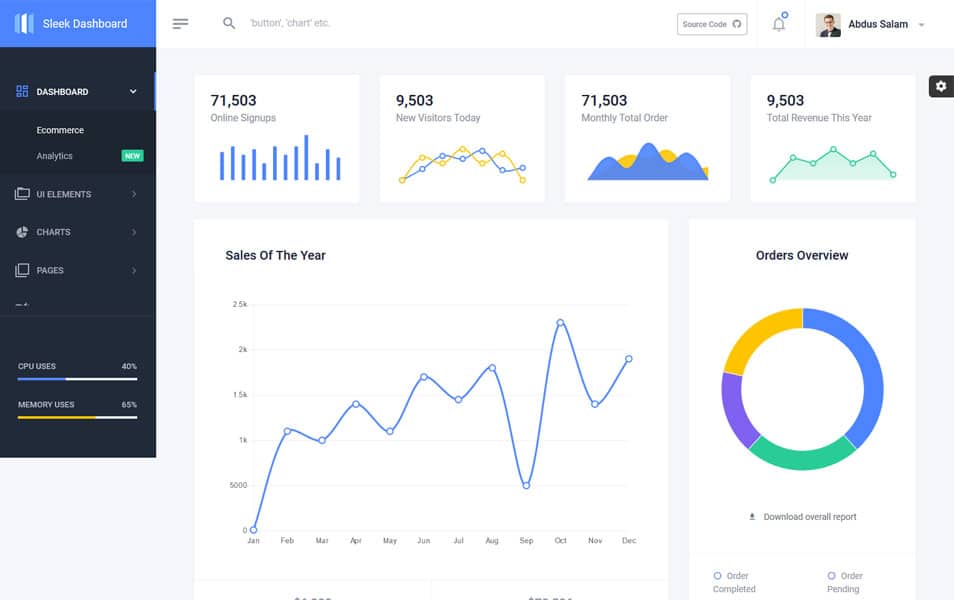 Material Dashboard Dark Edition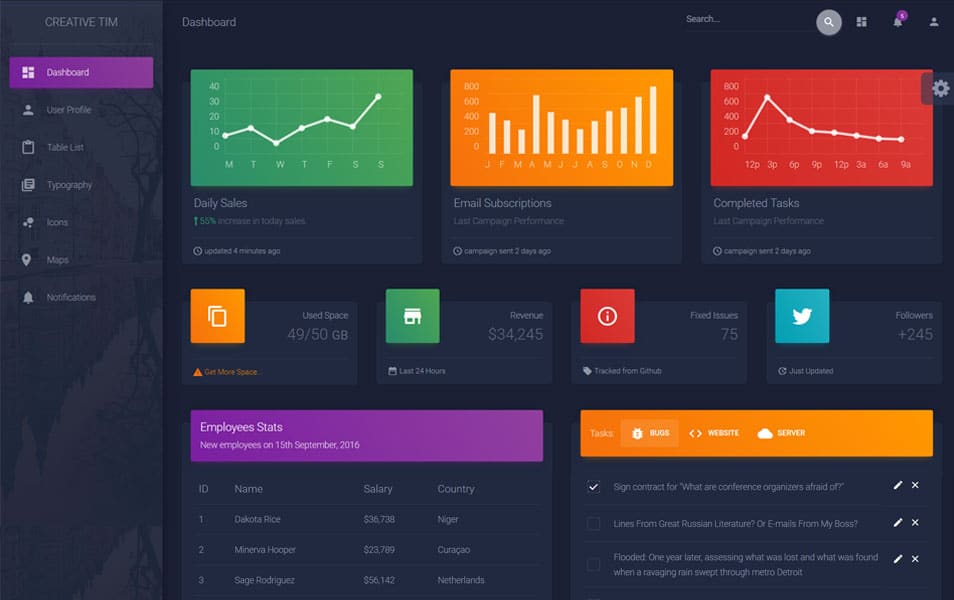 Black Dashboard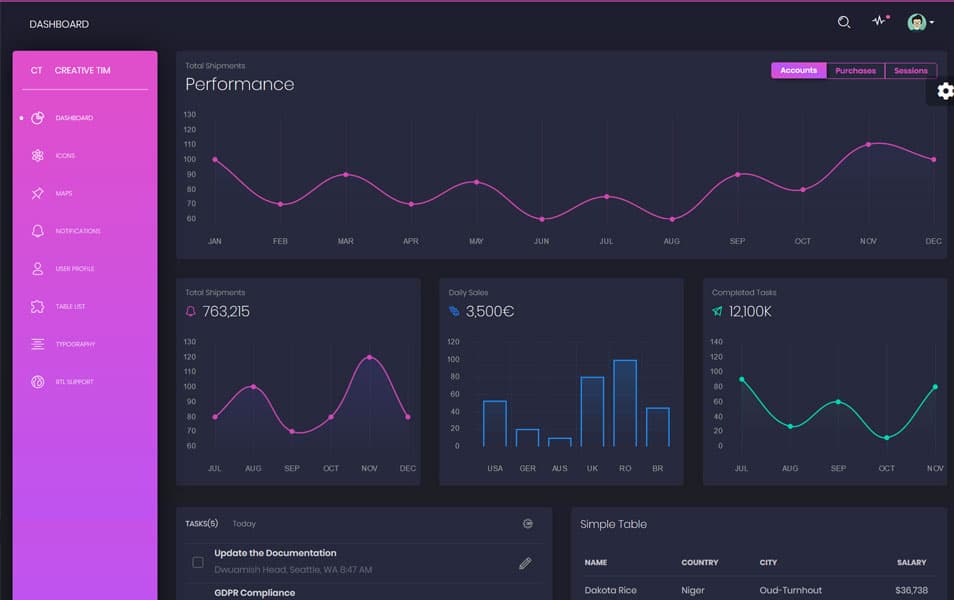 Shards Dashboard Lite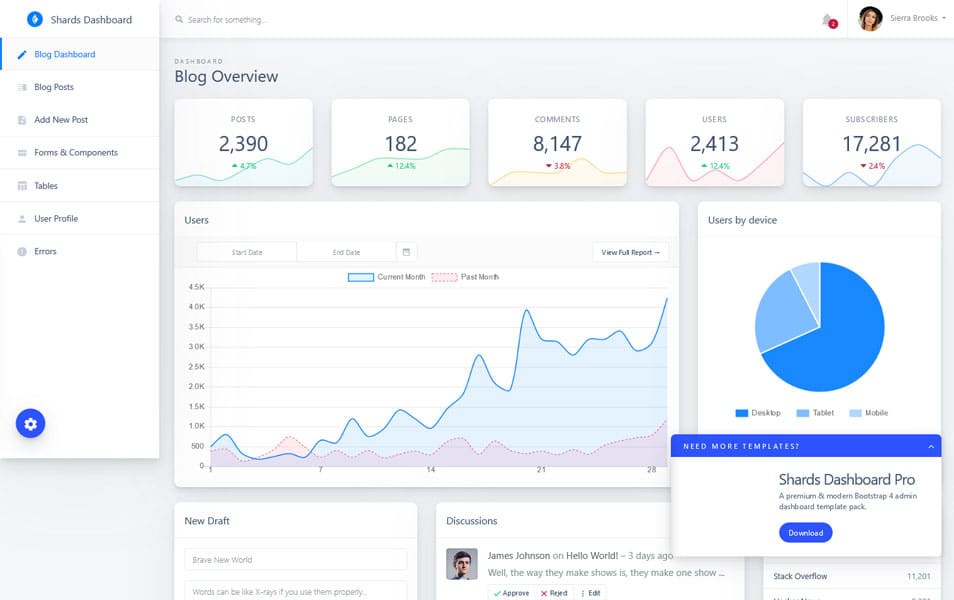 Sing App Lite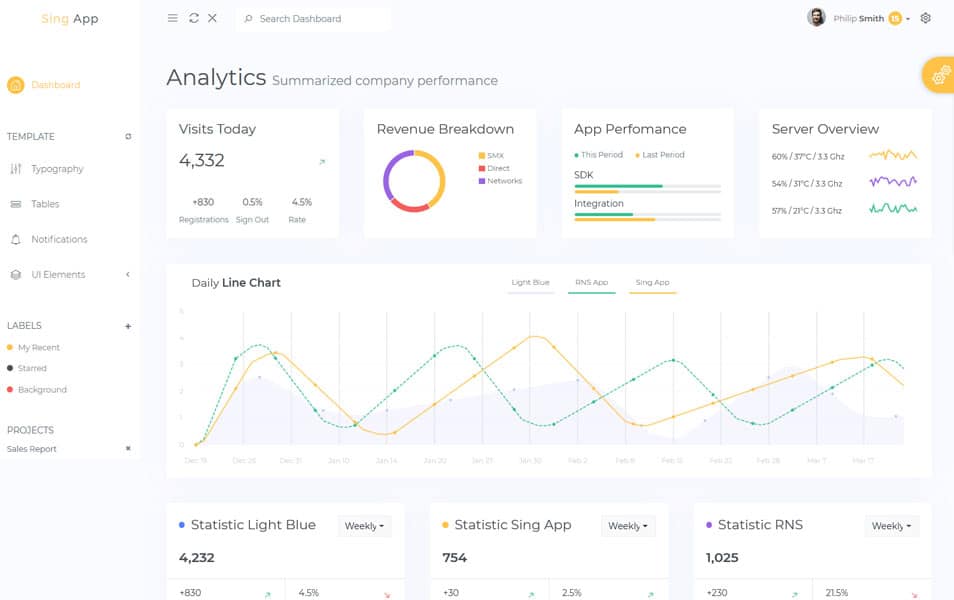 BootAdmin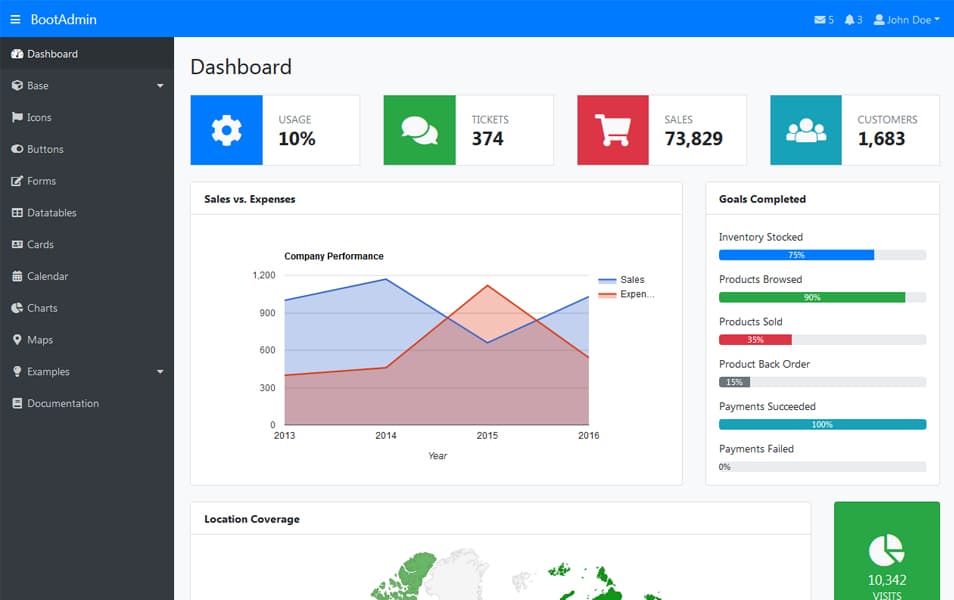 BootAdmin is a free Bootstrap 4 admin/backend template. it is completely Responsive Works well on any desktop/mobile devices. It is a very lightweight Bootstrap 4 template. Its file size is very low, the CSS and JS files are a combined 5kb.BootAdmin will work with any Bootstrap 4 library/plugin it's also compatible with all major browsers.
Xtreme Admin Lite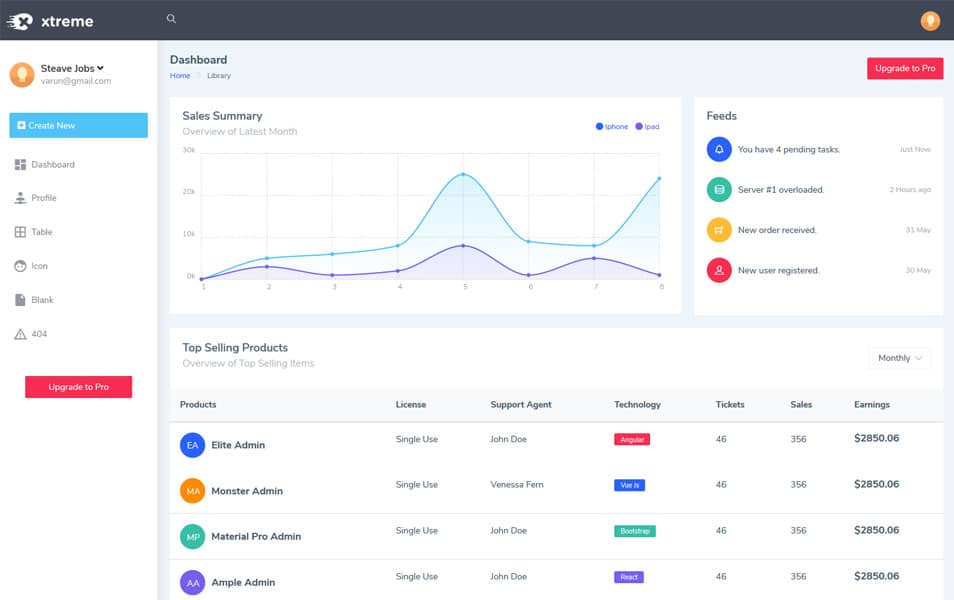 Bootadmin – Bootstrap Admin Panel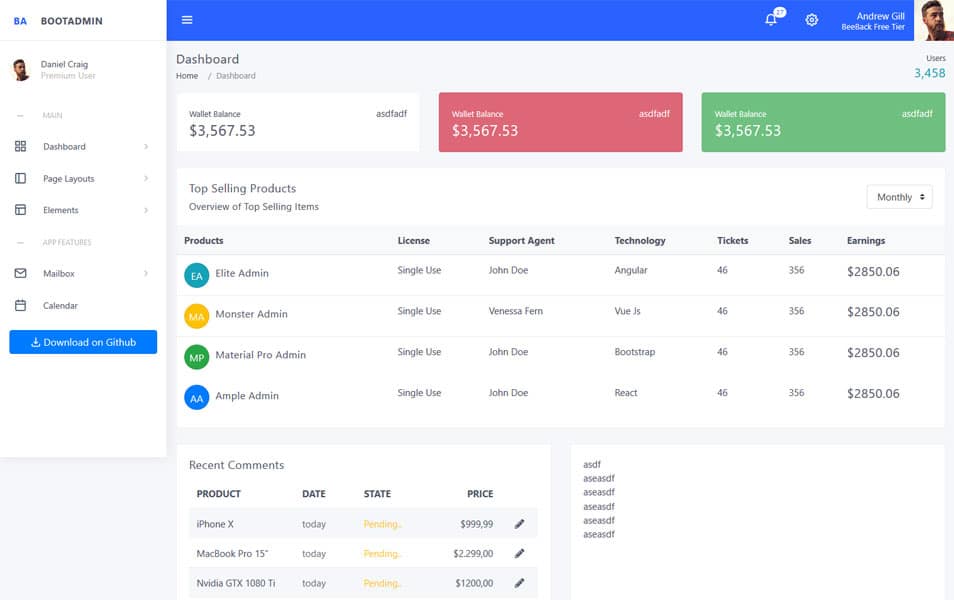 Nice Admin Lite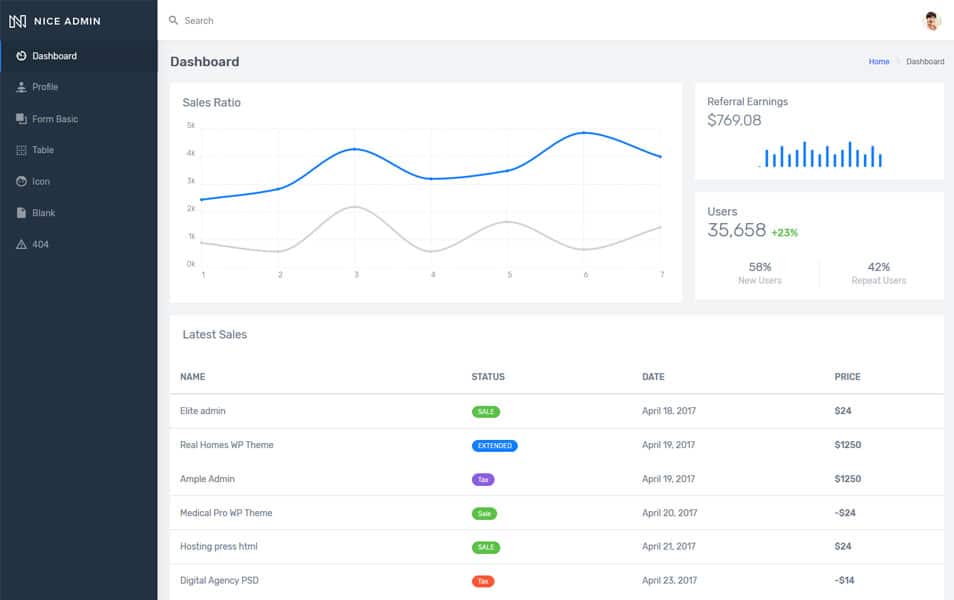 Stellar – Free Bootstrap 4 Templates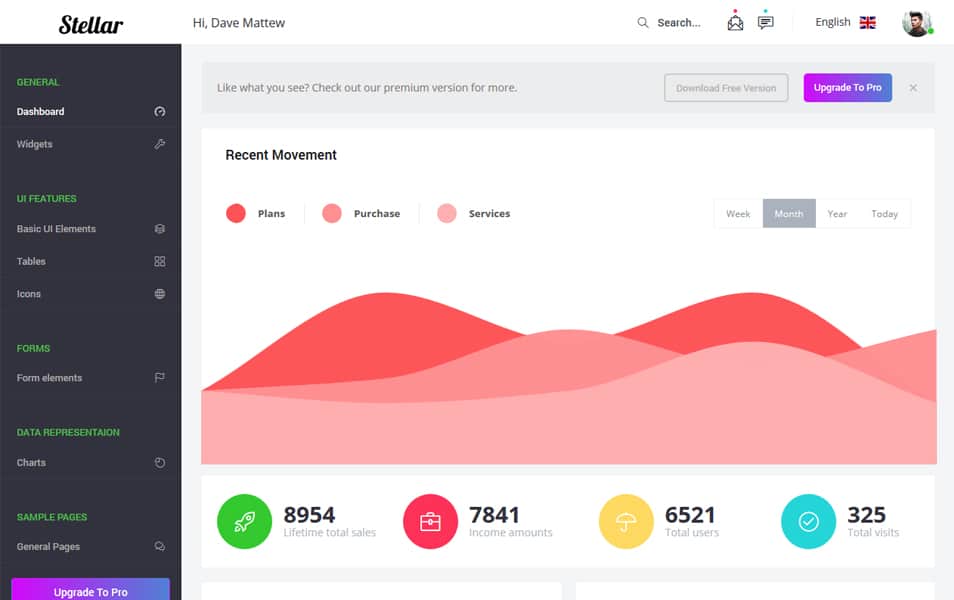 AdminWrap Lite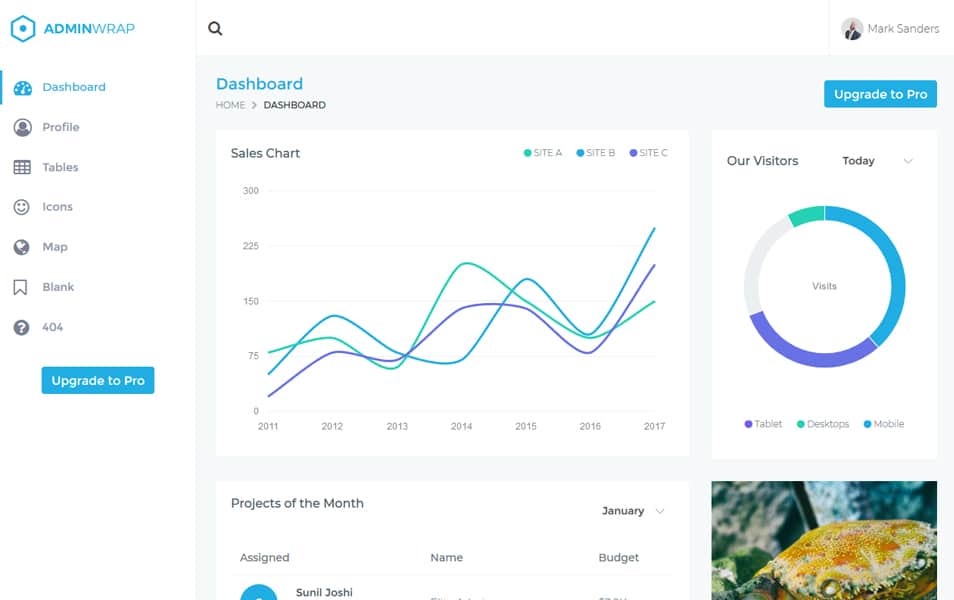 Star Admin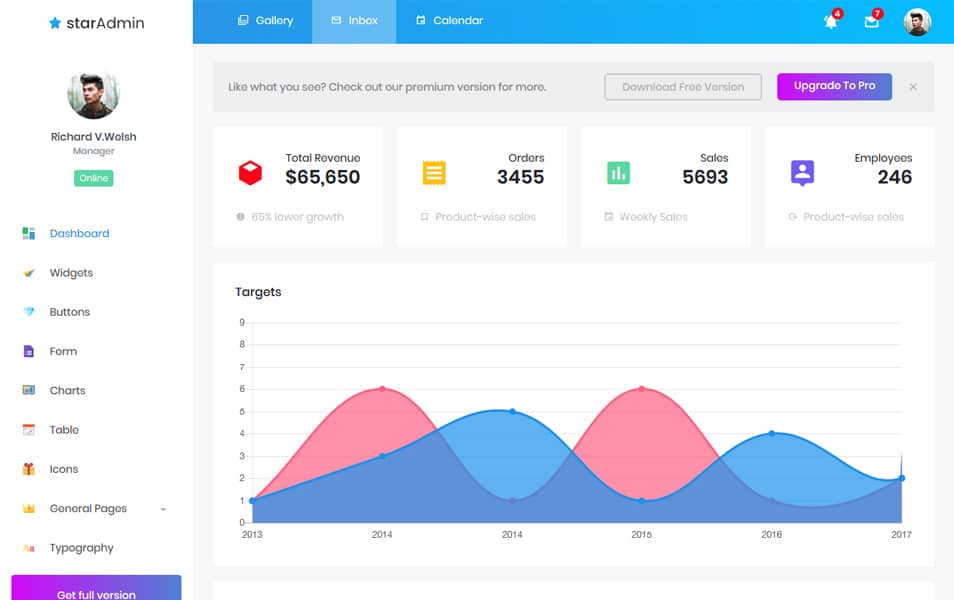 Purple – Bootstrap 4 Templates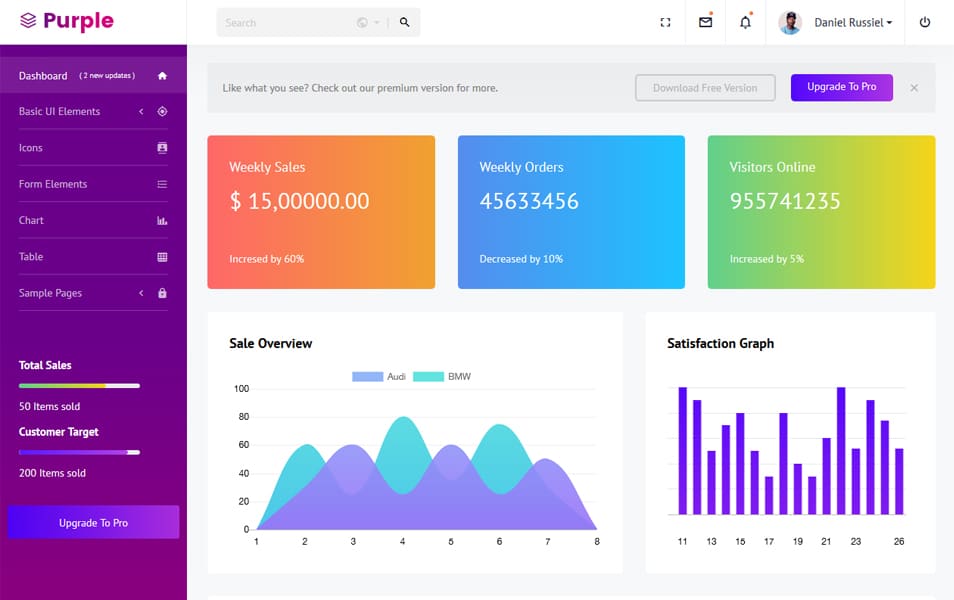 Tabler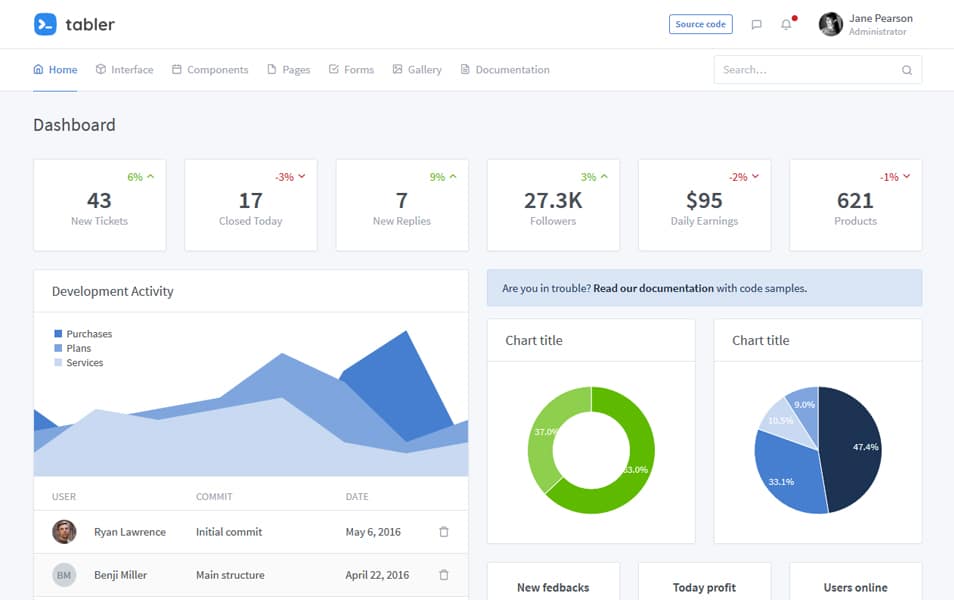 React Reduction – bootstrap 4 templates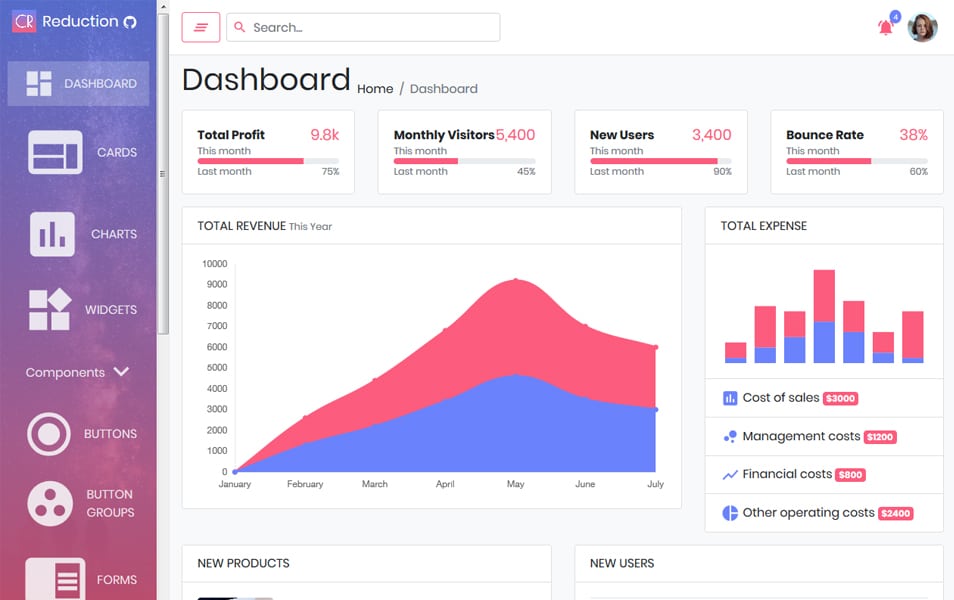 Sufee HTML5 Admin Dashboard Template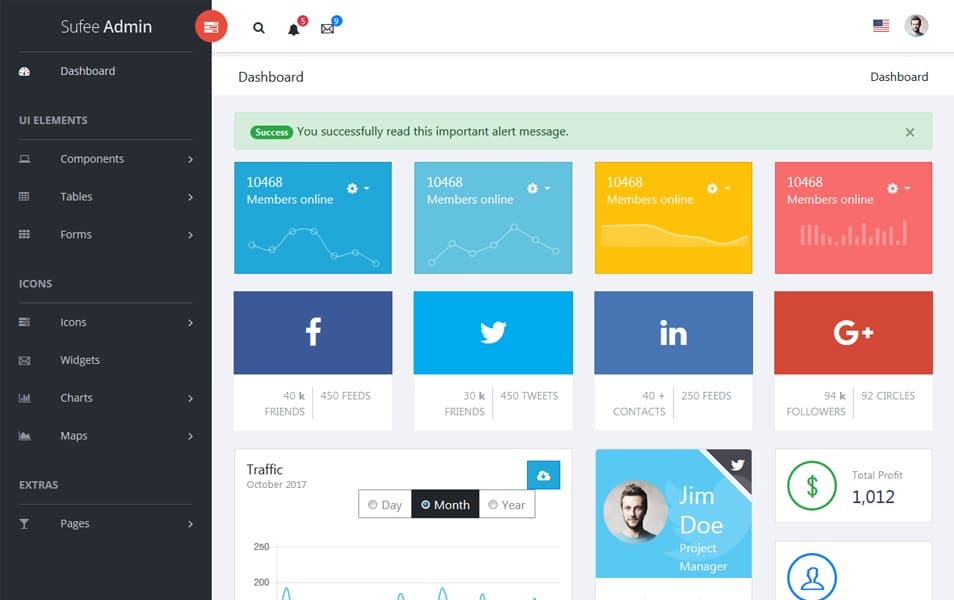 Now UI Dashboard Bootstrap 4 Templates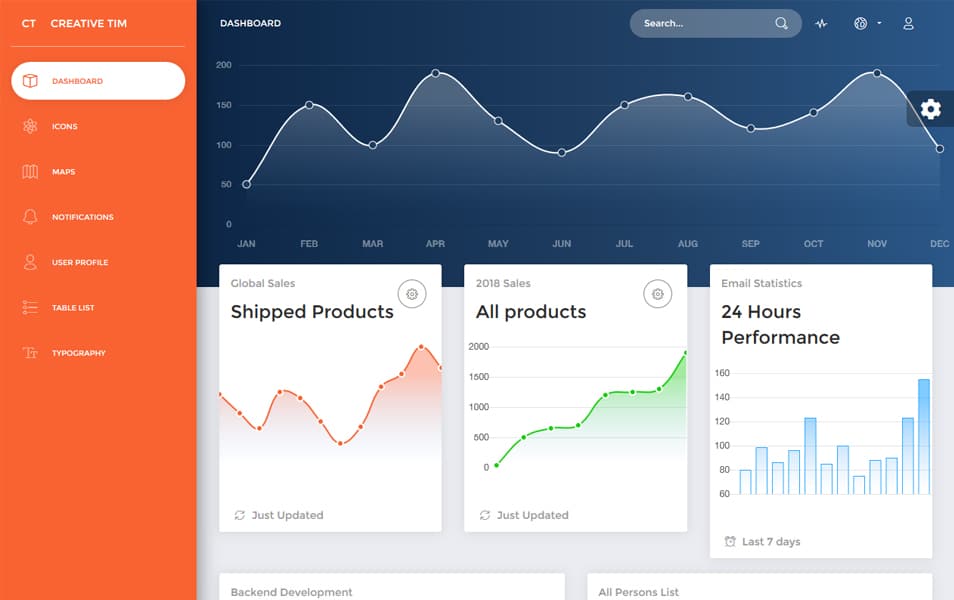 StarAdmin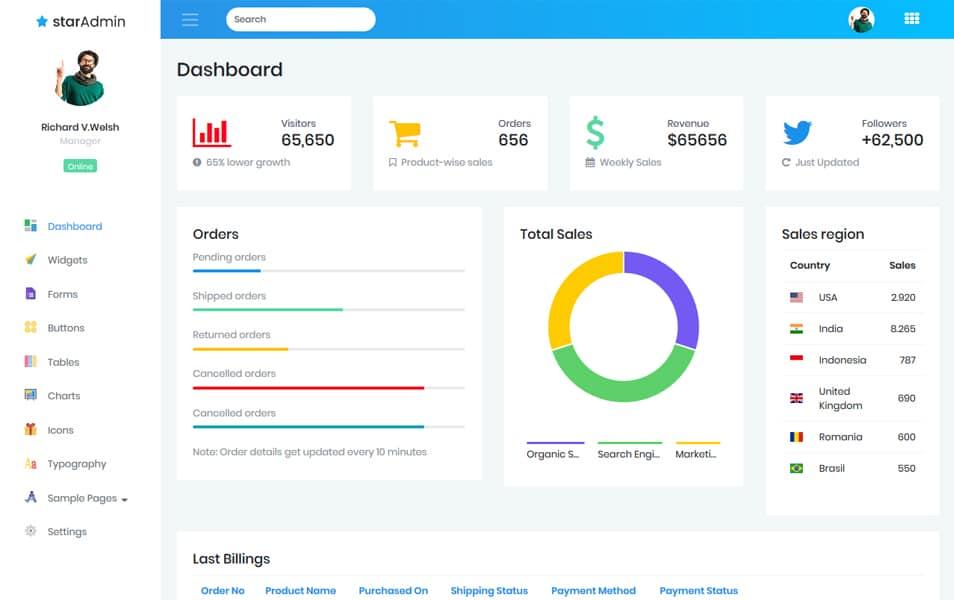 Vali Admin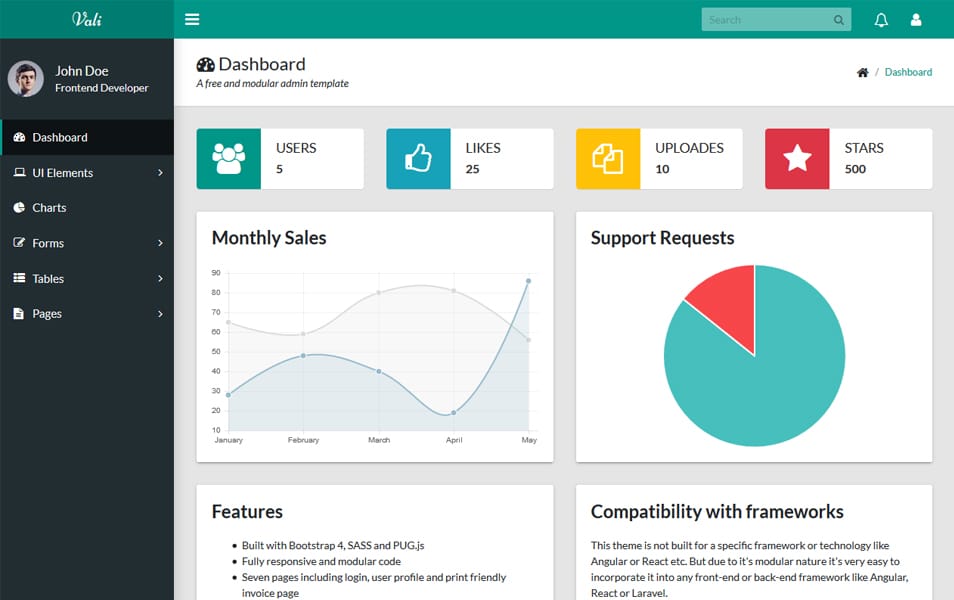 PaperAdmin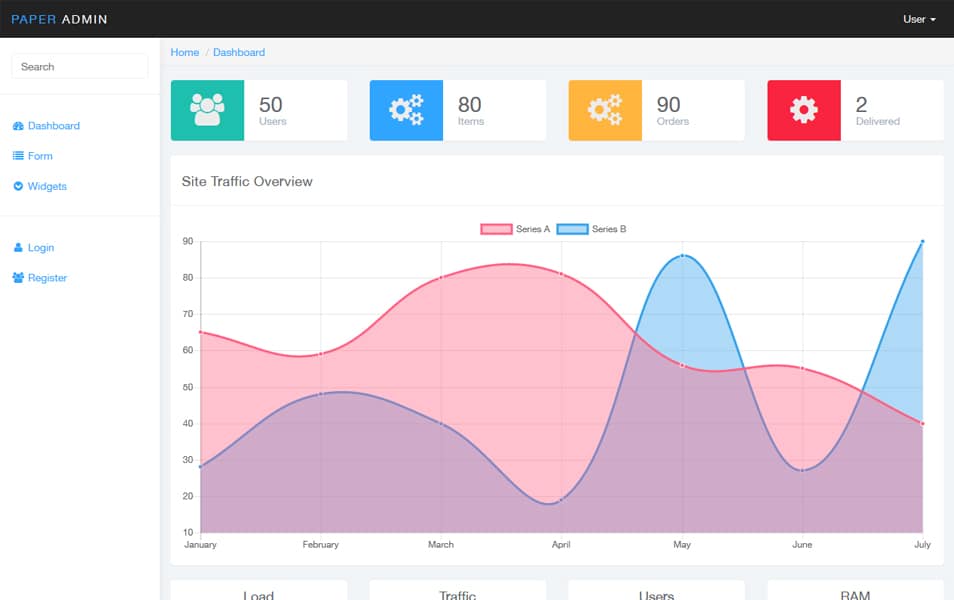 Modish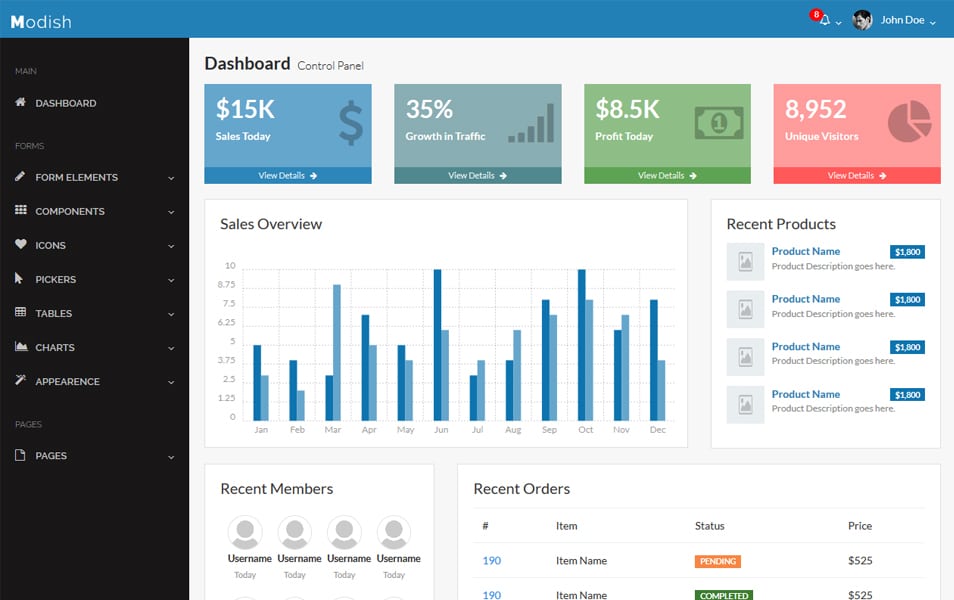 Monster Admin Lite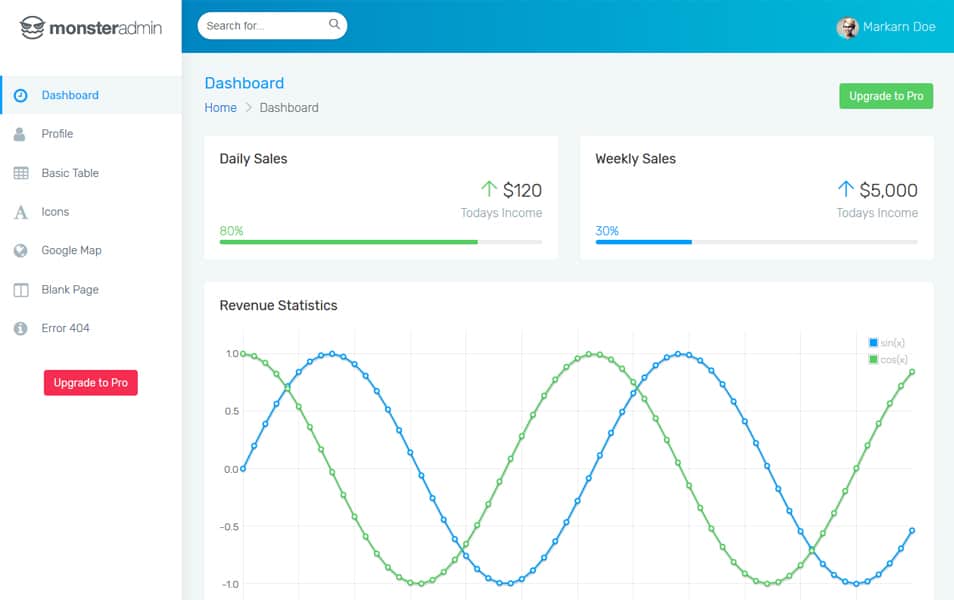 Basix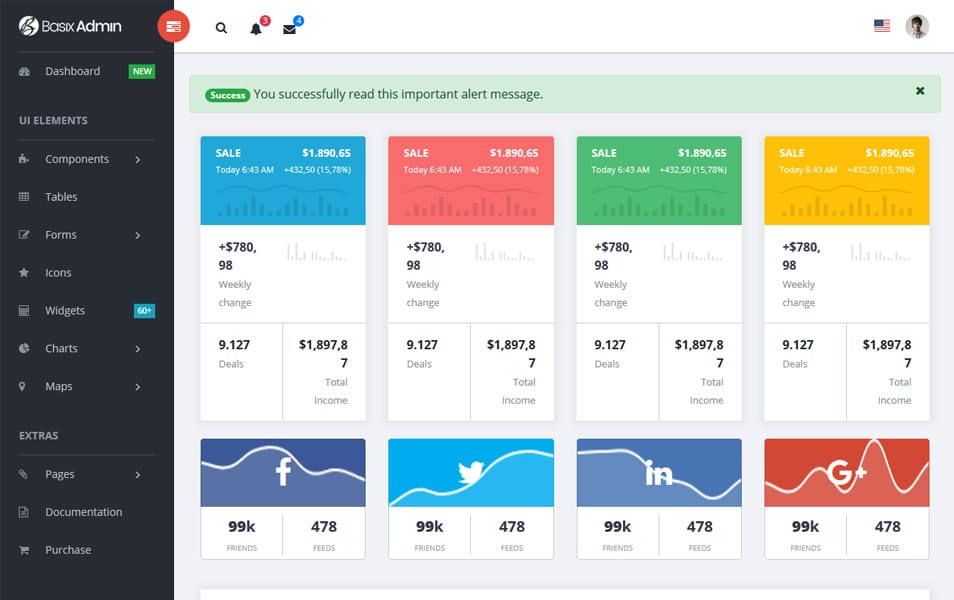 Adminator Bootstrap 4 Admin Template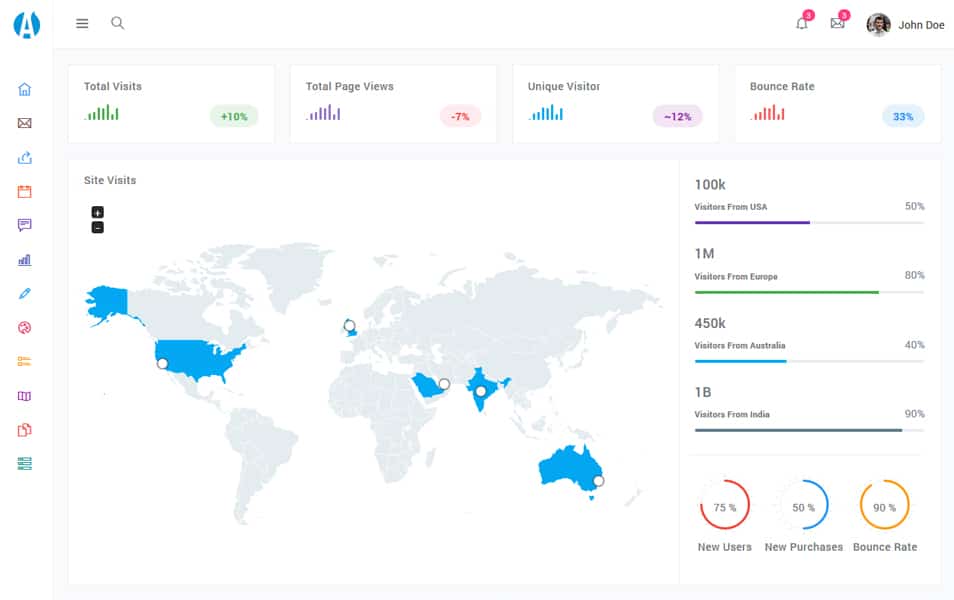 AdminPro Lite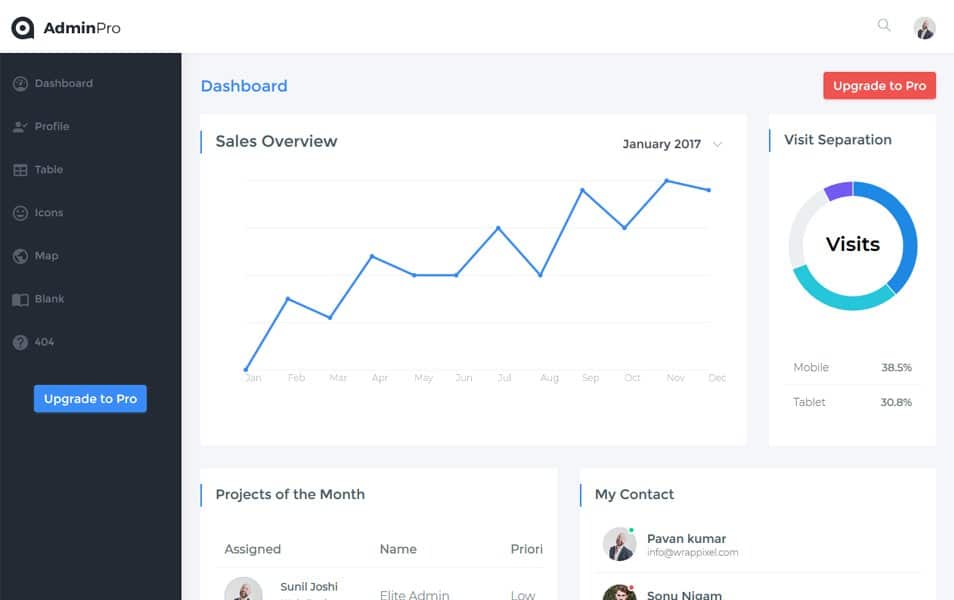 NGX Admin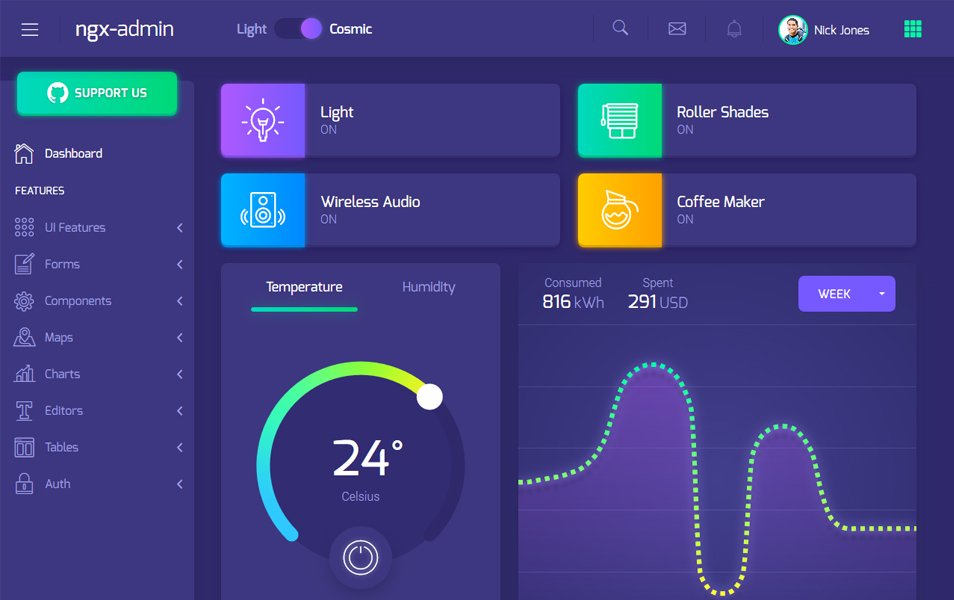 MaterialPro Lite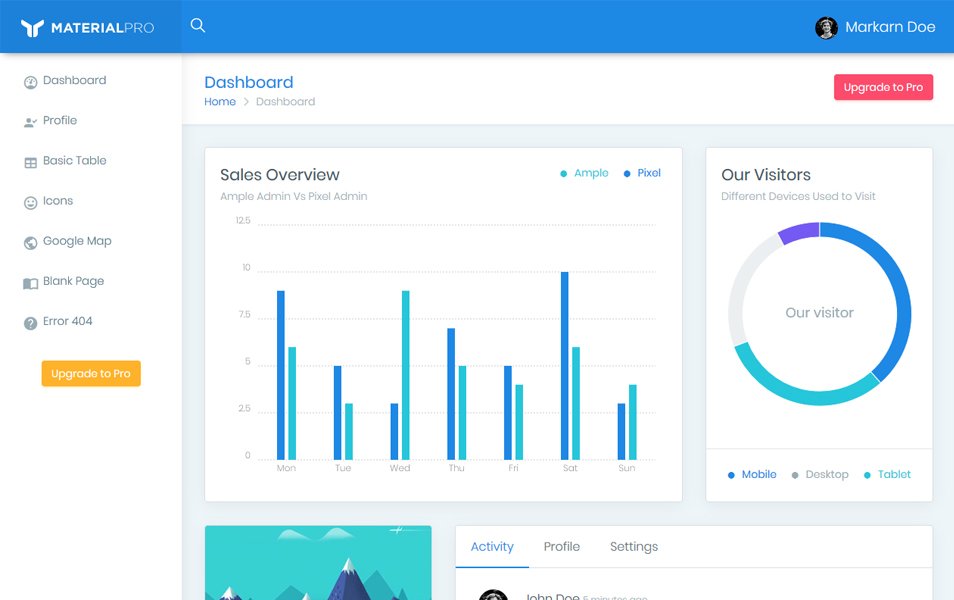 ToxNgx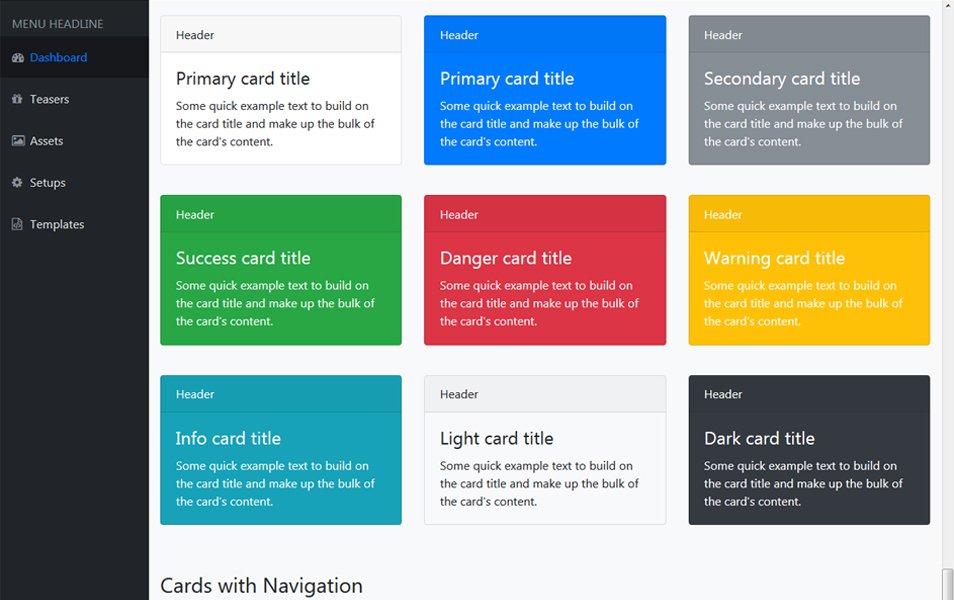 Modular Admin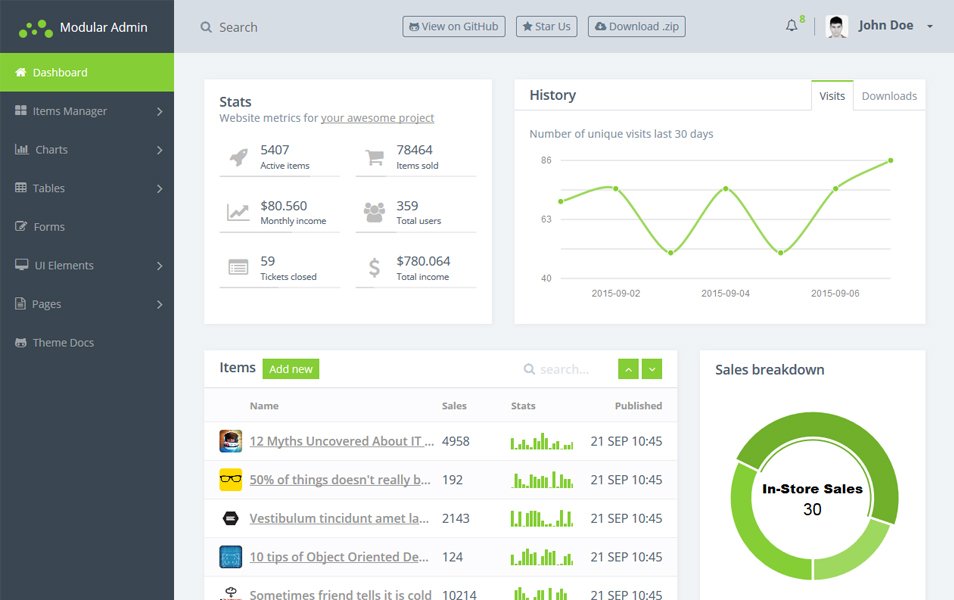 Modular Admin is an open source dashboard theme built in a modular way. That makes it extremely easy to scale, modify and maintain.
CoreUI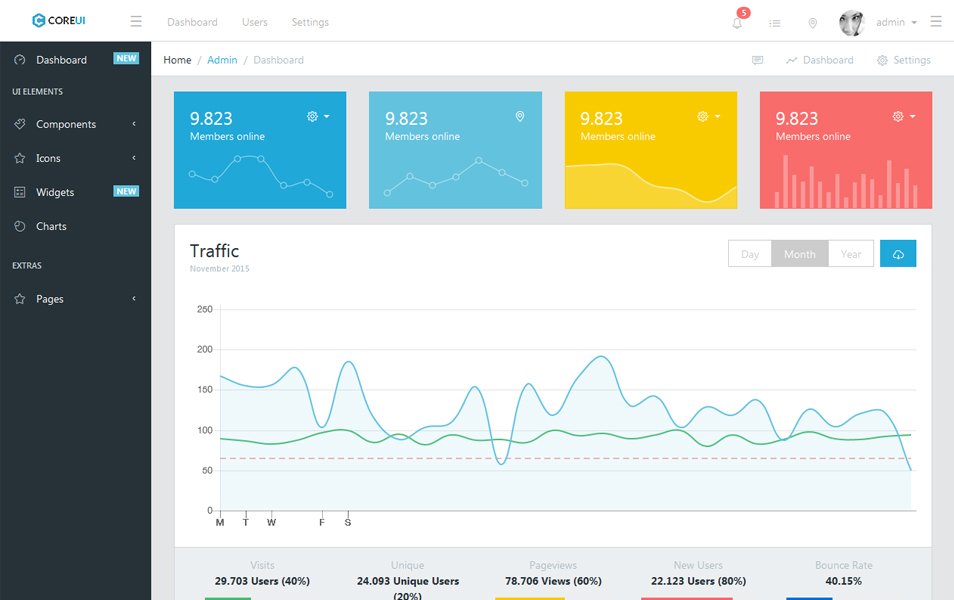 CoreUI is free bootstrap admin template with Angular2, AngularJS, React.js & Vue.js support.
SB Admin HTML Bootstrap 4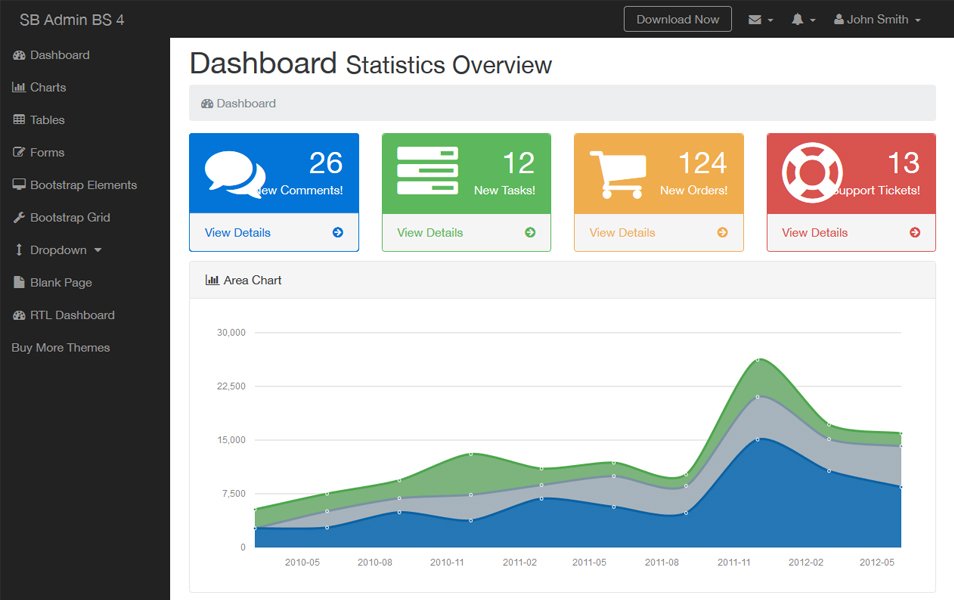 Bootstrap 4 Material Admin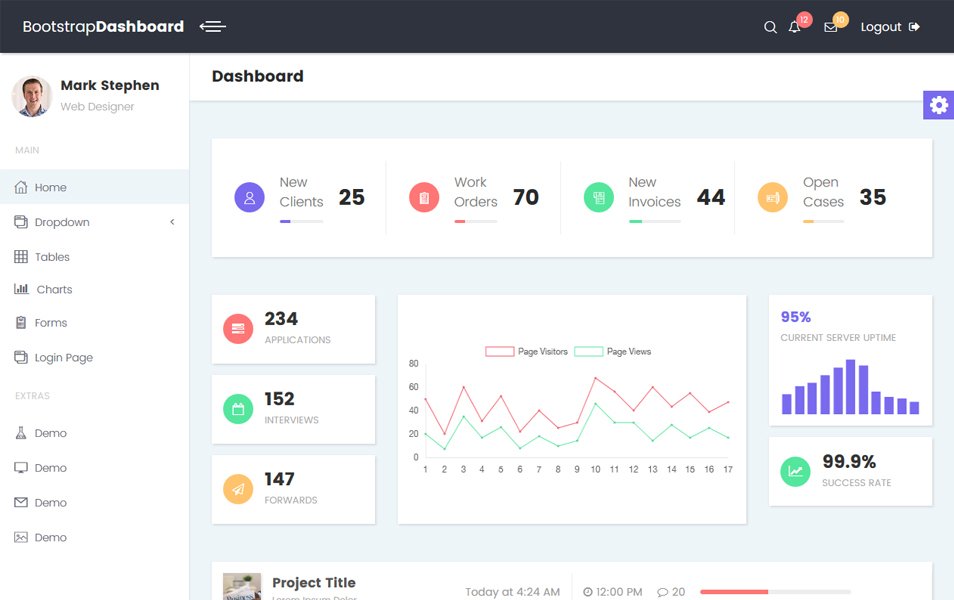 Bootstrap 4 Material admin is a free Bootstrap 4 admin template. Its UI and design was inspired by Google's Material design framework.
SB Admin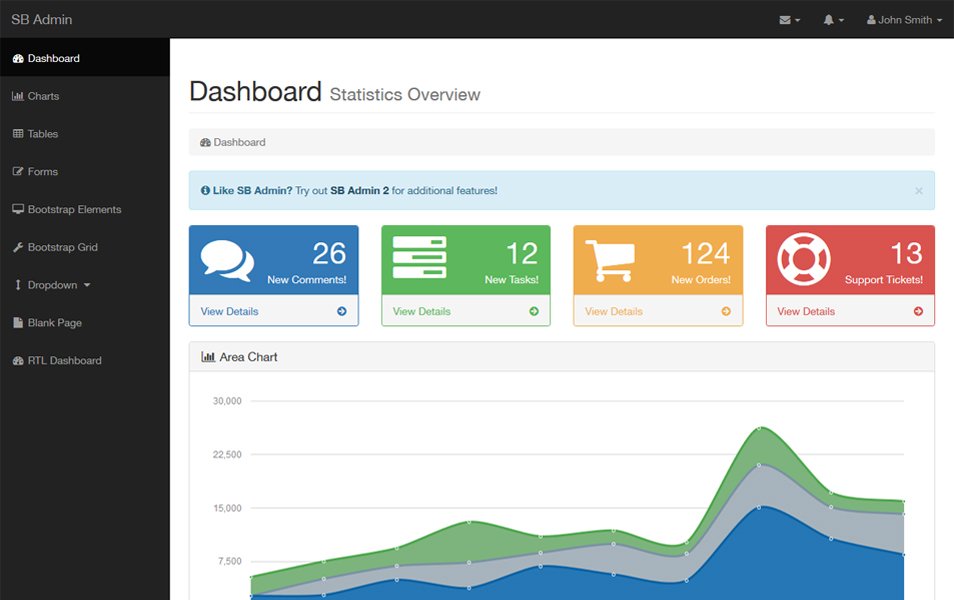 SB Admin is a free to download Bootstrap admin template. This template uses the defaul Bootstrap 4 styles along with a variety of powerful jQuery plugins to create a pwerful framework for creating admin panels, web apps, or back-end dashboards.
Bootstrap 4 Admin Dashboard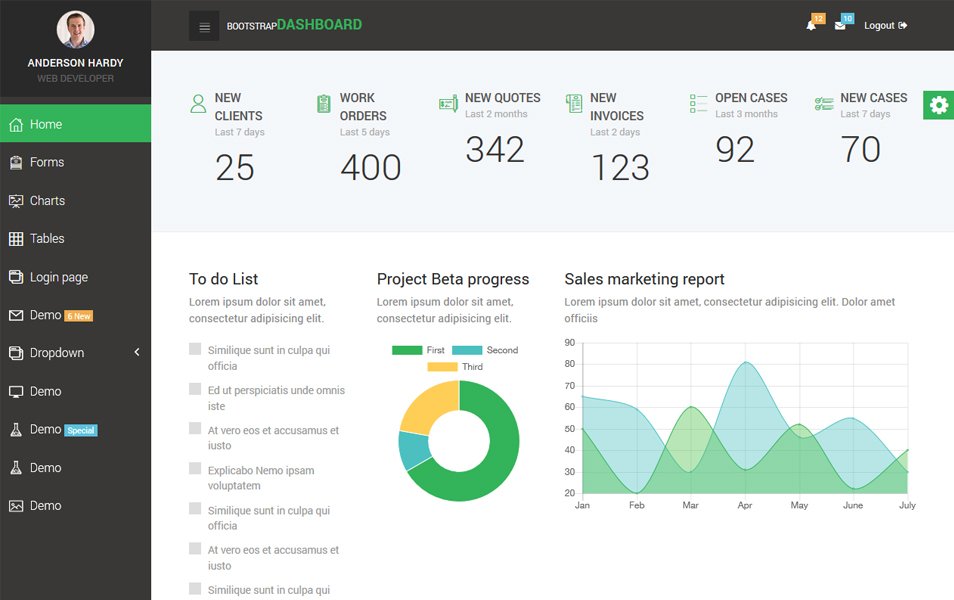 Bootstrap Dashboard is my first free Bootstrap 4 template. It is a dashboard/admin template and contains 6 responsive HTML pages.
SB Admin Bootstrap 4 Angular 4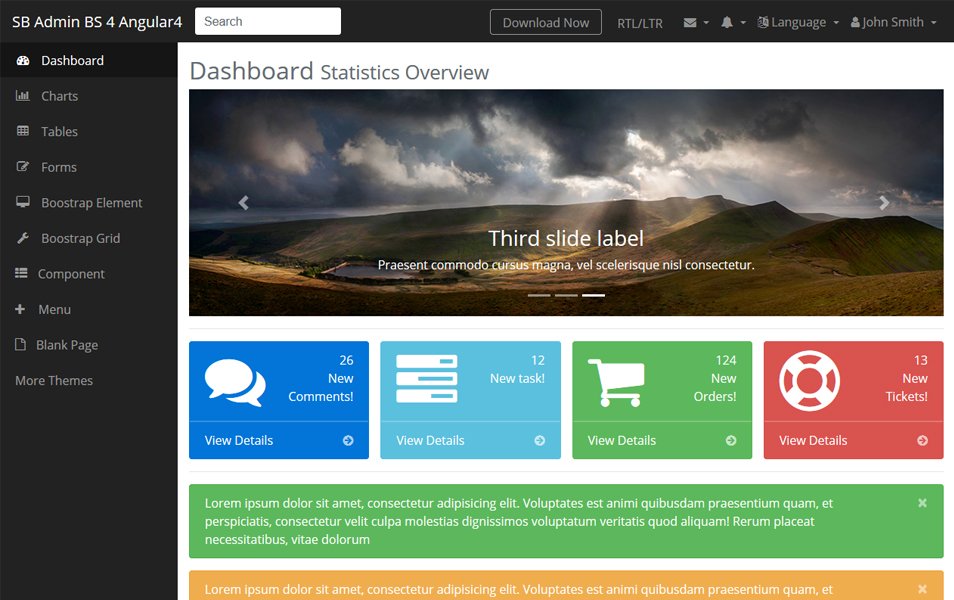 Simple Dashboard Admin App built using Angular 4 and Bootstrap 4.
Bootstrap 4 Admin Dashboard Template
This free admin dashboard template is clean and professional and has been built on the Bootstrap 4 framework.
Bootstrap 4 UI Kits
WrapKit Lite
Shards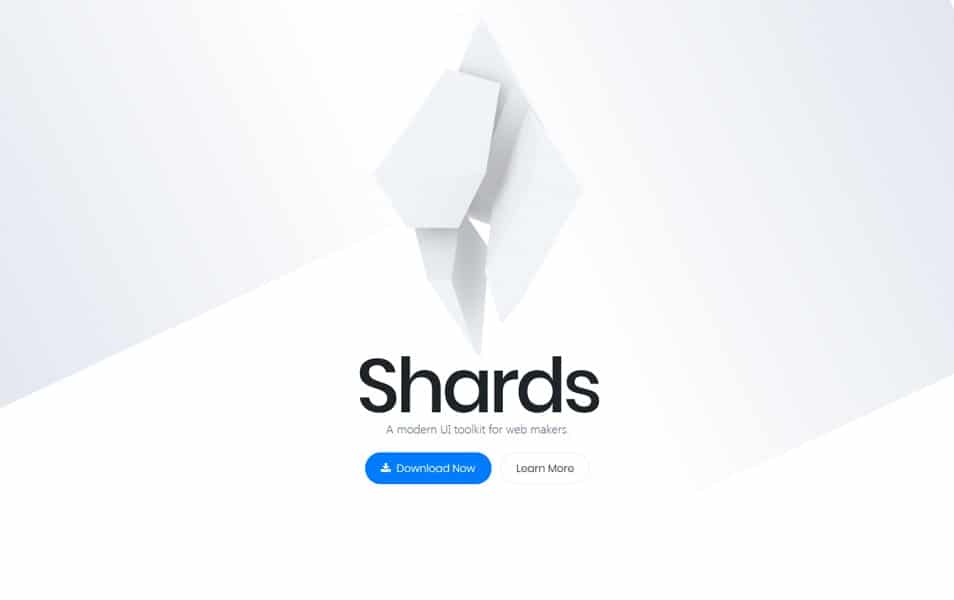 Fire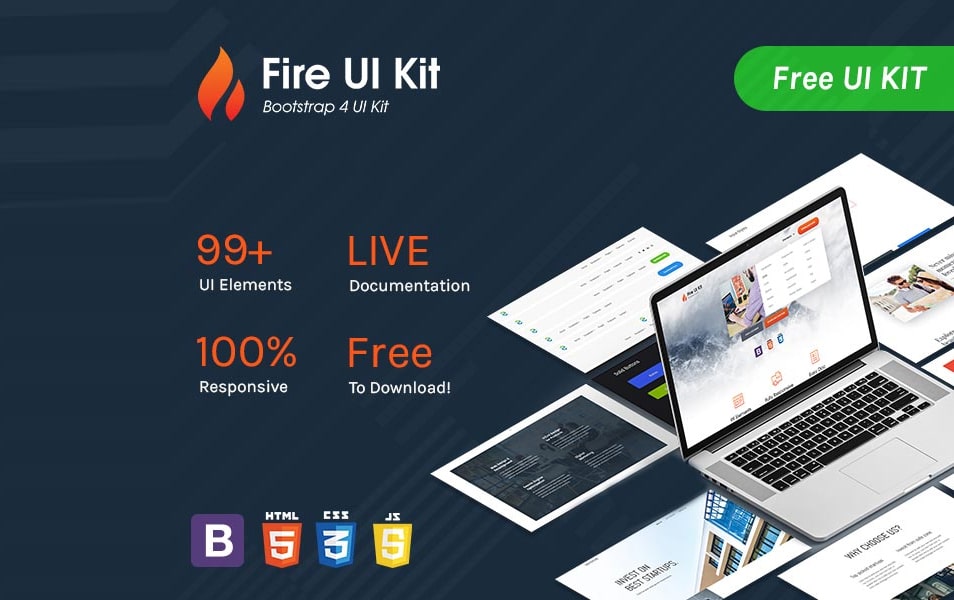 Helium UI Kit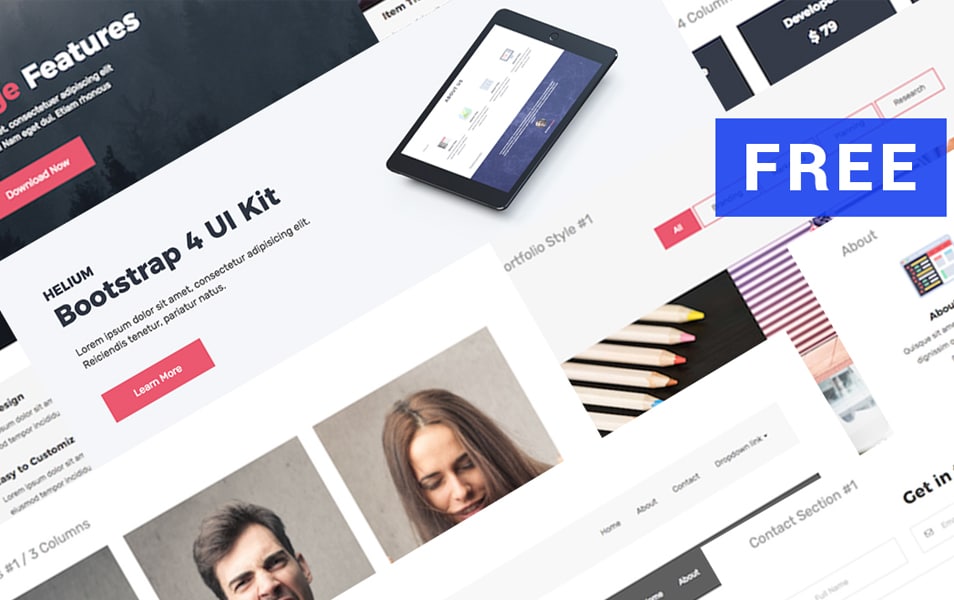 Landio Theme for Grav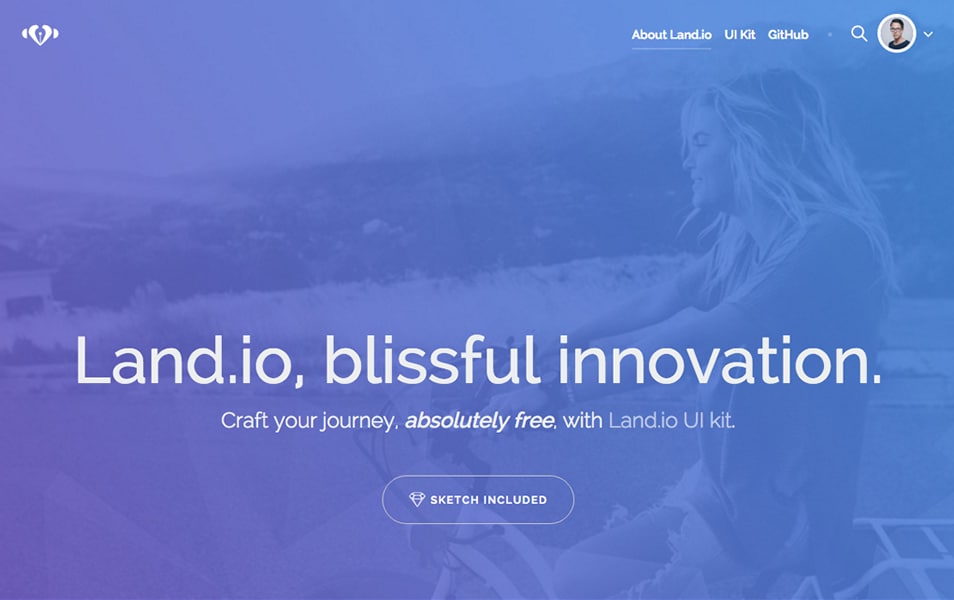 Now UI Kit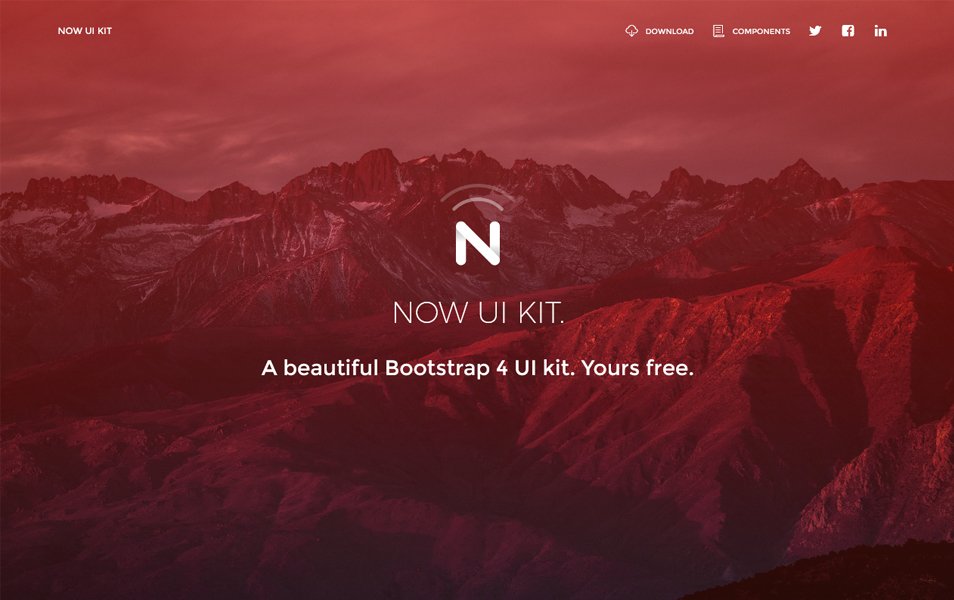 Now UI Kit is a responsive Bootstrap 4 kit provided for free by Invision and Creative Tim. It is a beautiful cross-platform UI kit featuring over 50 elements and 3 templates.
Bootstrap 4 Startup UI Kit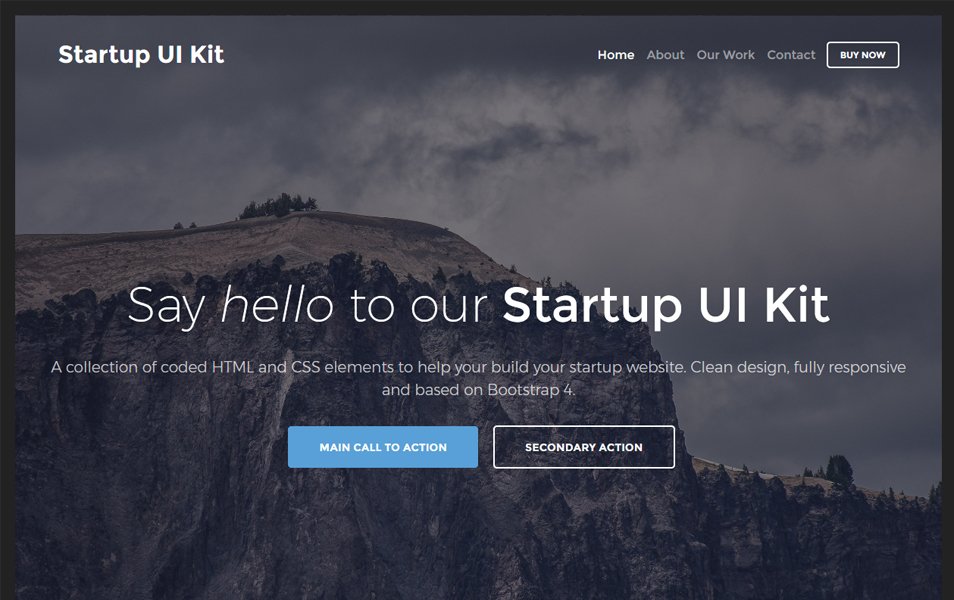 Fully responsive and based on Bootstrap 4, this UI kit will make it a breeze to build your own clean landing pages and help launch your startup.
Paper Kit 2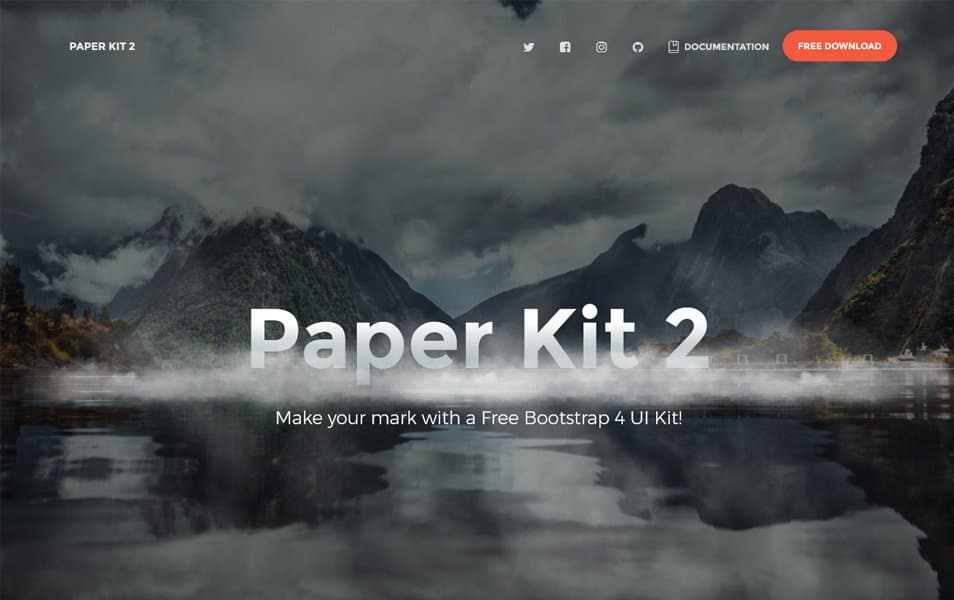 Paper Kit 2 is a free Bootstrap 4 UI Kit with pale colors, beautiful typography and thoughtful drawings.
mofo-bootstrap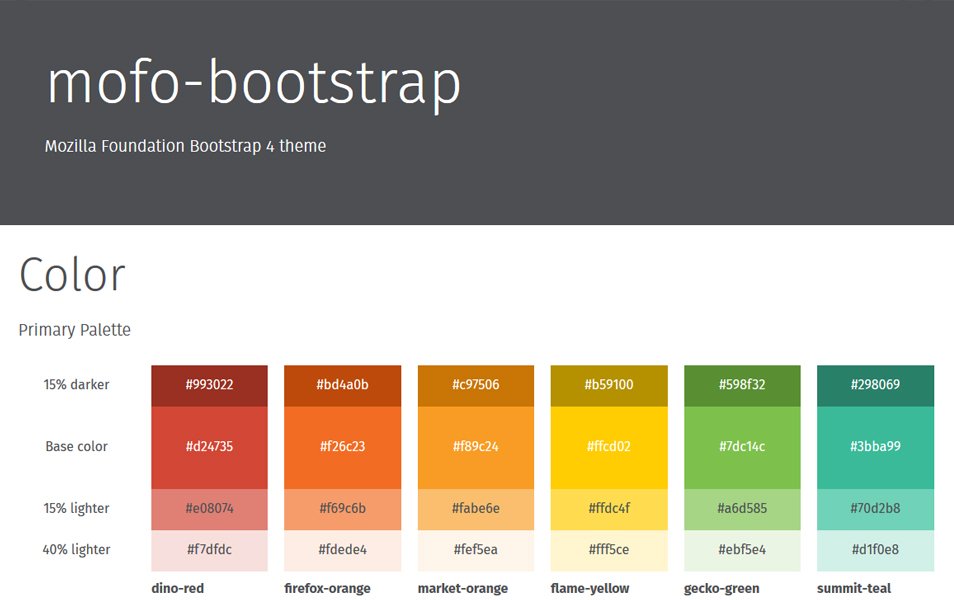 Mozilla Foundation's Bootstrap 4 theme.
Bootstrap 4 Blog Templates
Artika HTML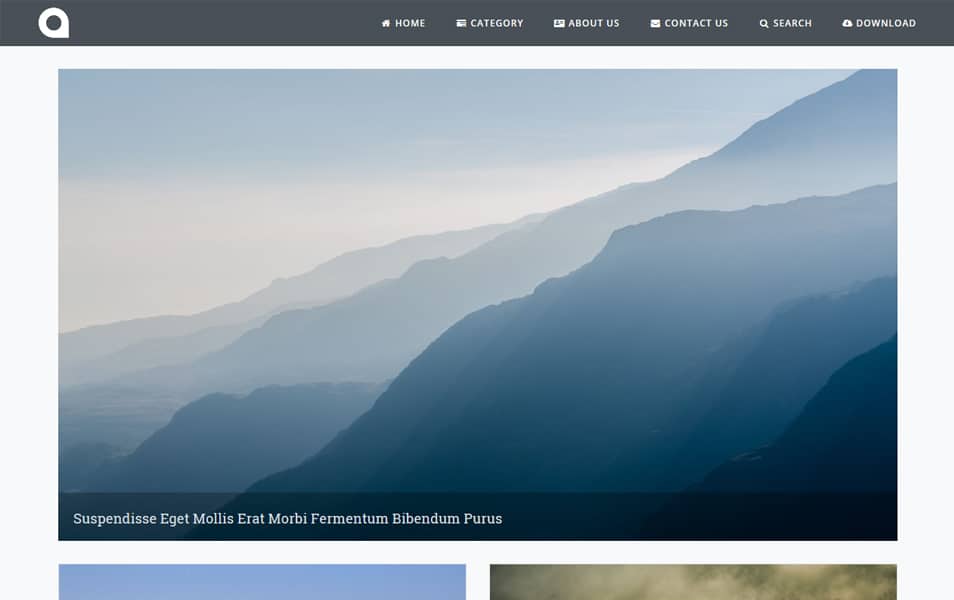 Clean and responsive HTML theme for Bootstrap 4 based on Startbootstrap Clean Blog. This theme features home page, category page, about page, contact page, search page, and post page.
Clean Blog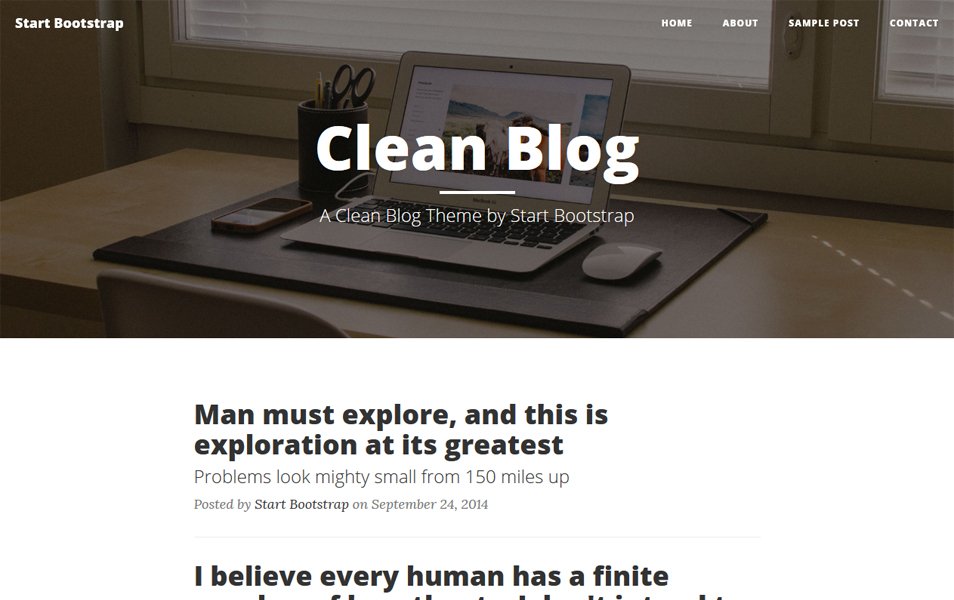 A clean, Bootstrap blog theme ready to hook into your favorite CMS or blogging platform.
Hugo Bootstrap v4 Blog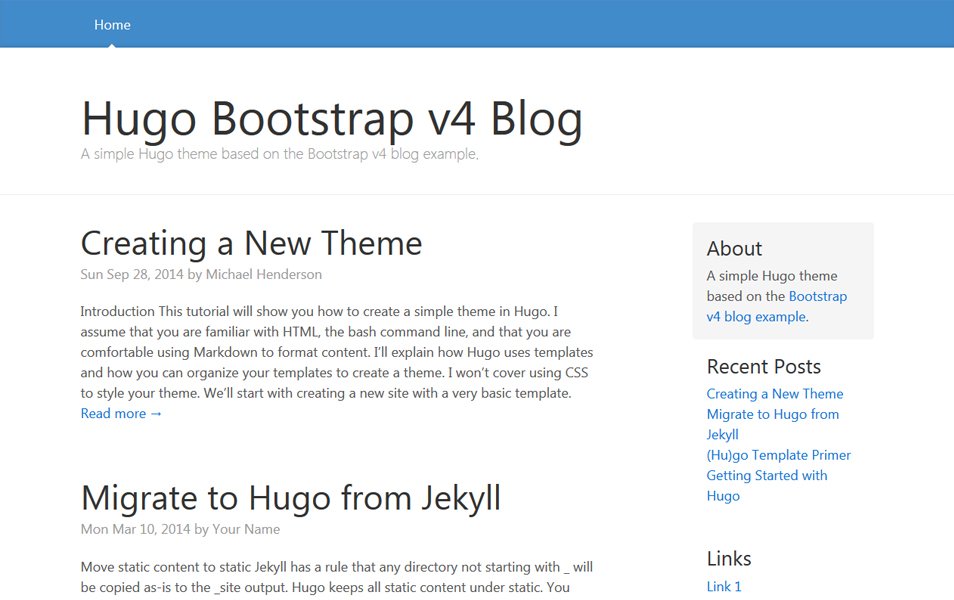 A simple Hugo theme based on the Bootstrap v4 blog example.
Bootstrap 4 Landing Page Templates
Aqua – Bootstrap 4 Business Landing Page Template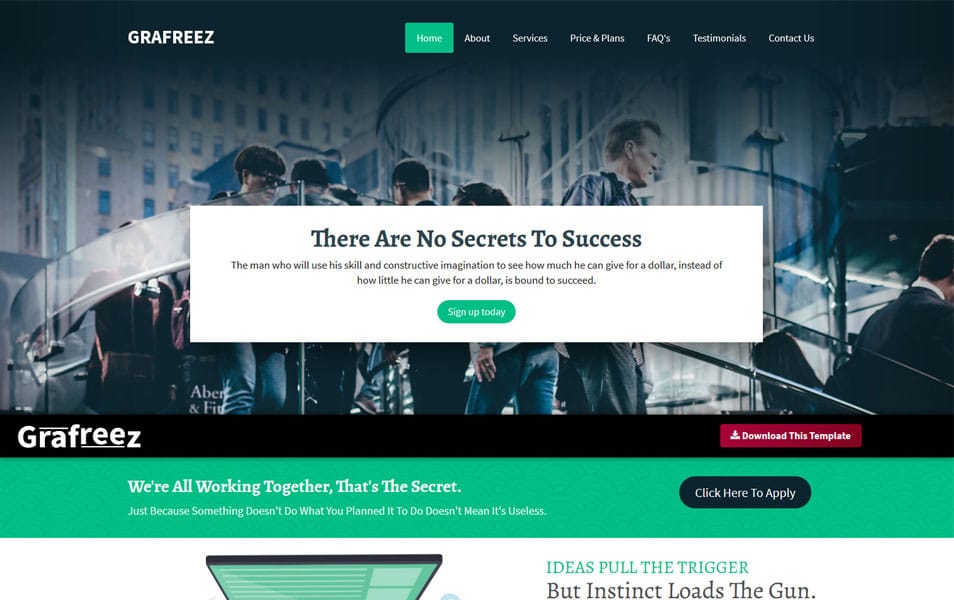 Vex
VisitNepal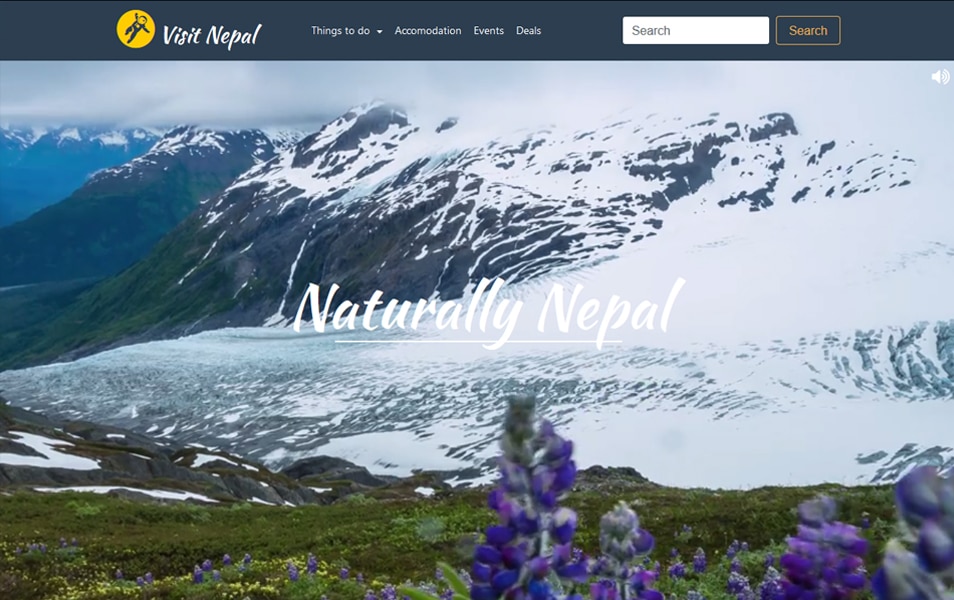 A simple Bootstrap 4 Template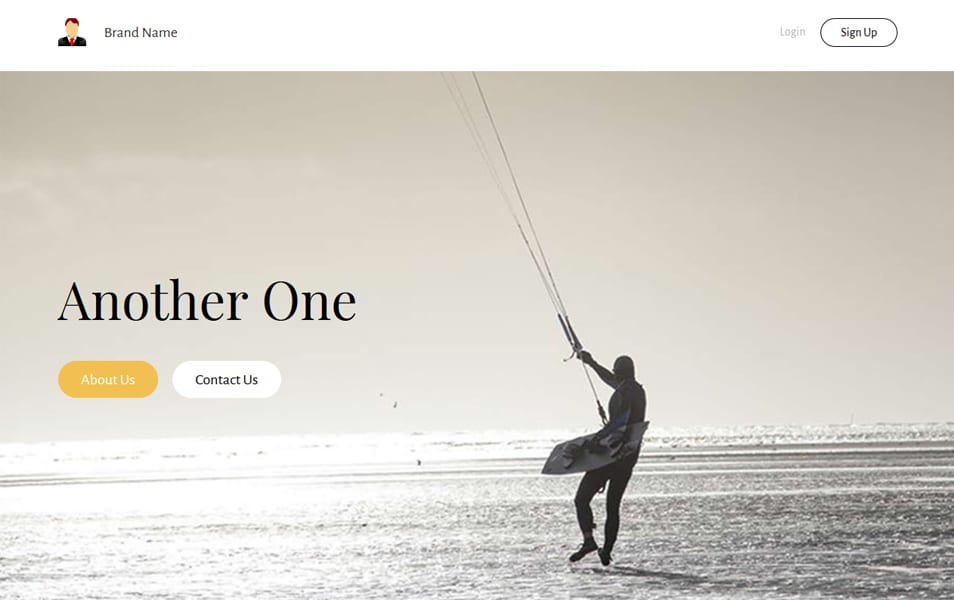 New Age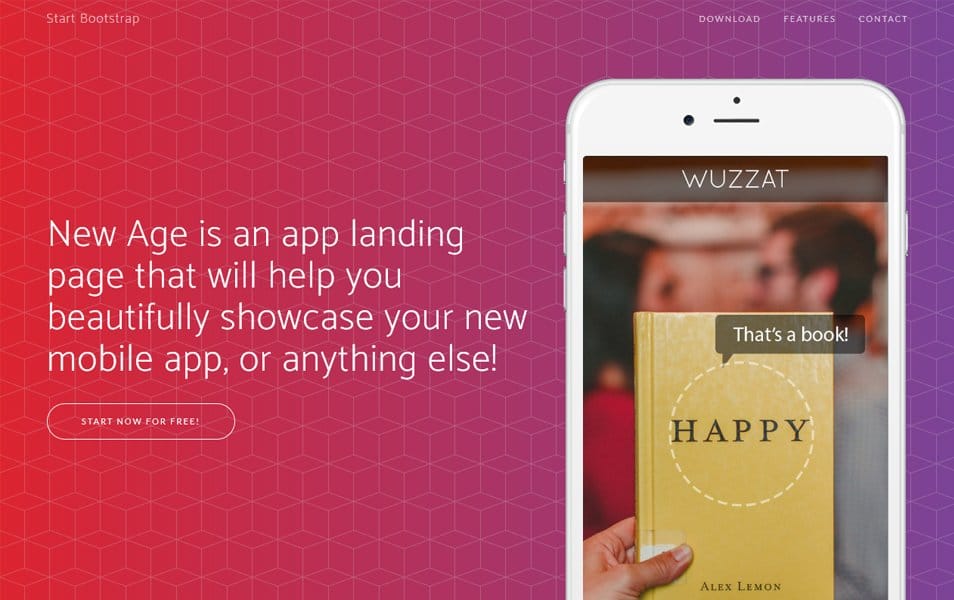 A bold and colorful Bootstrap landing page theme for web apps or other business use.
Landing Page
A simple, elegant, and beautifully responsive landing page theme for Bootstrap 4 websites.
Bootstrap 4 Portfolio Templates
Folio Bootstrap Portfolio Template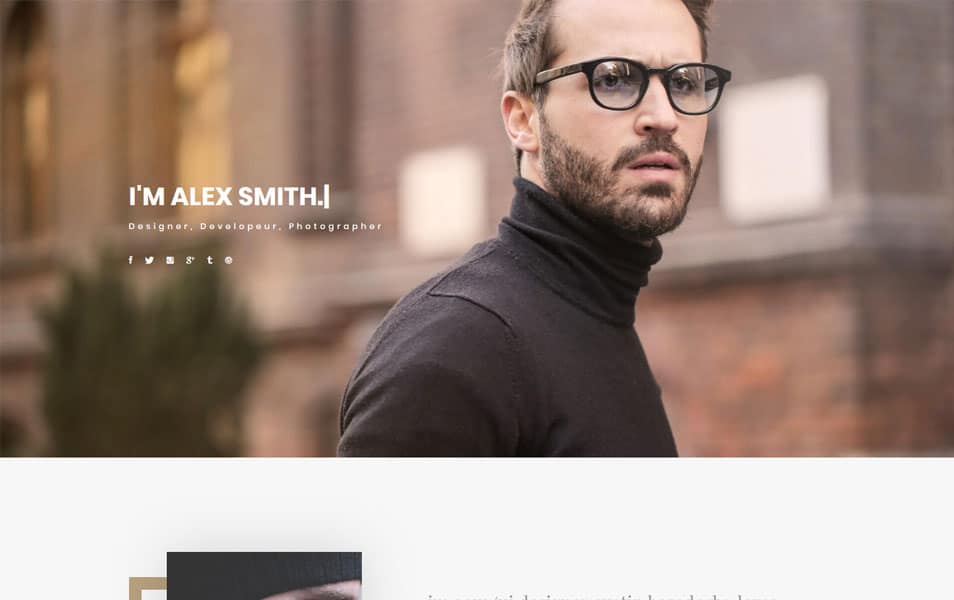 Creative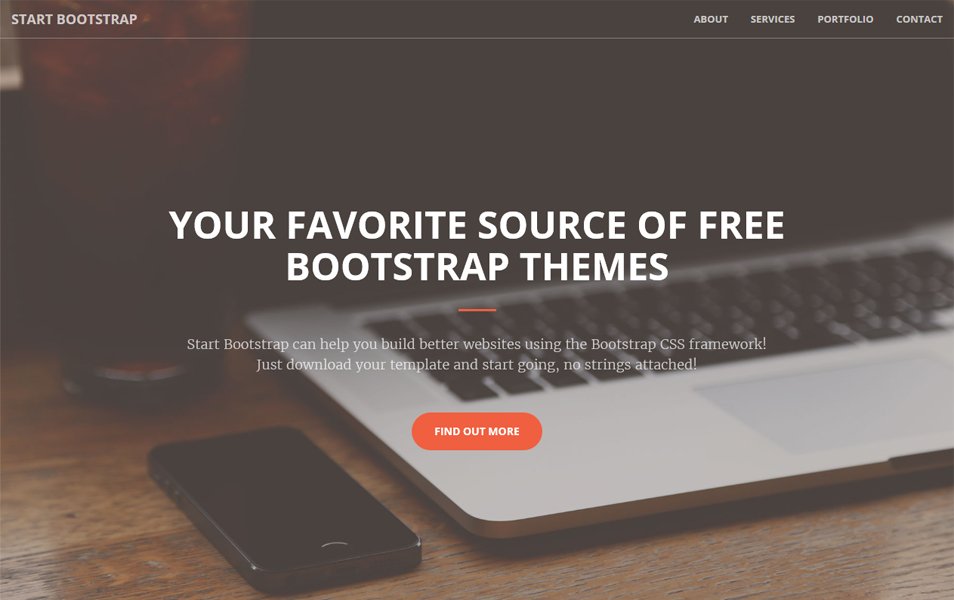 A one page Bootstrap theme with flexible options for creative portfolios and businesses.
Agency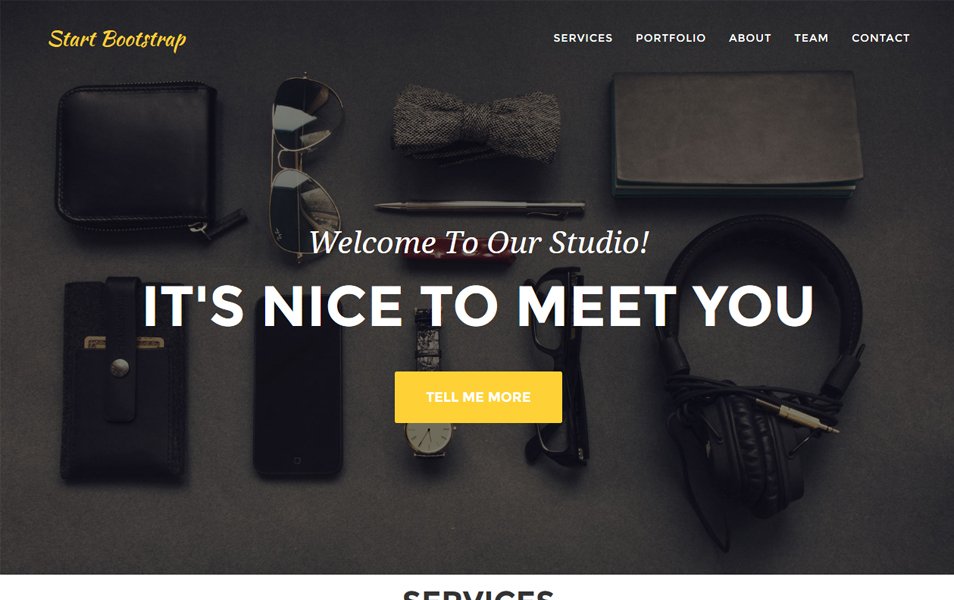 A clean, stylish, one page Bootstrap portfolio theme perfect for your agency or small business.
Mobirise Bootstrap Template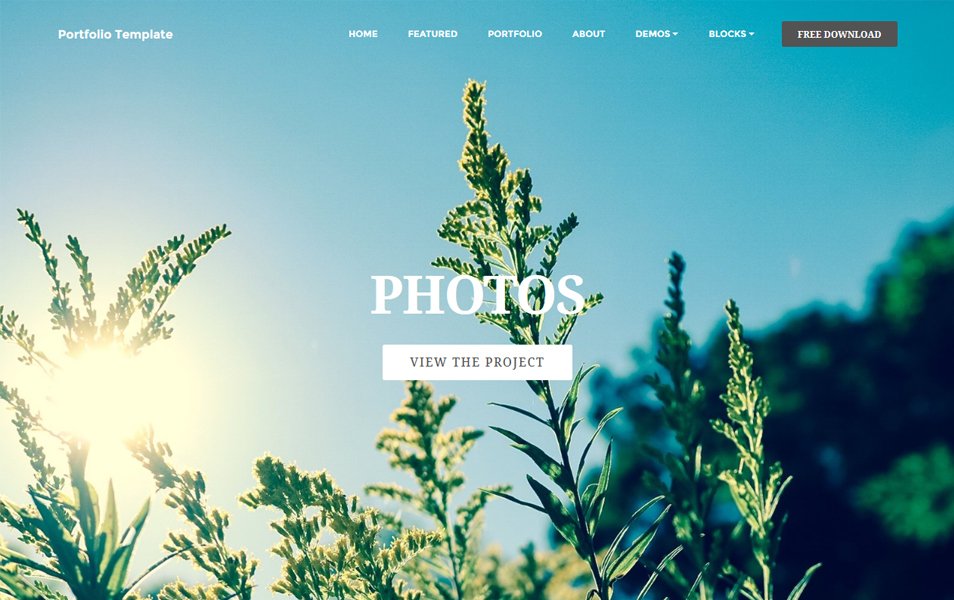 Create a beautiful, responsive, mobile-friendly website with resume, portfolio, coming soon and product showcase pages.
Freelancer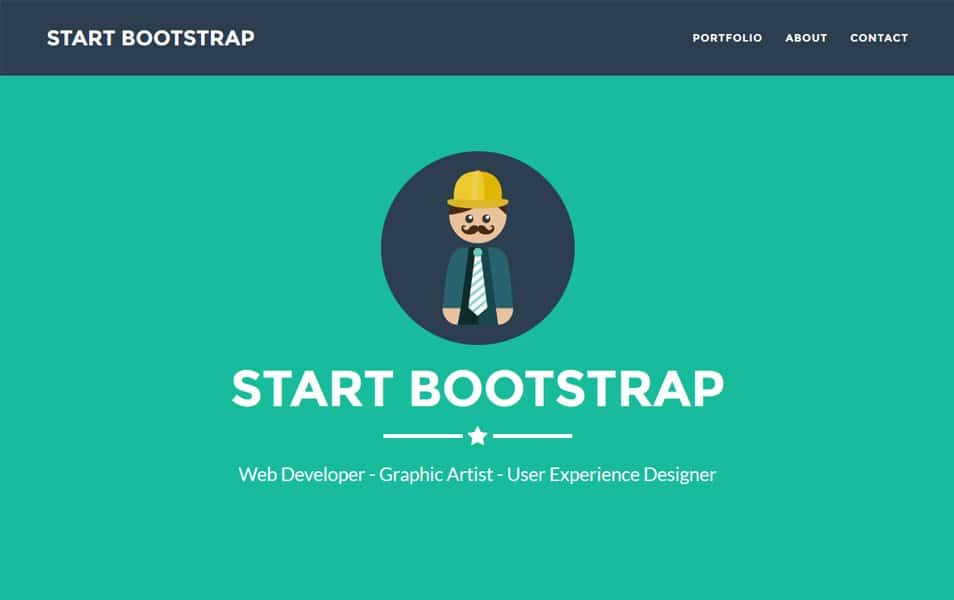 A one page Bootstrap portfolio theme for freelancers featuring a custom portfolio grid.
Bootstrap 4 Business Templates
Modern Minimalist Bootstrap Theme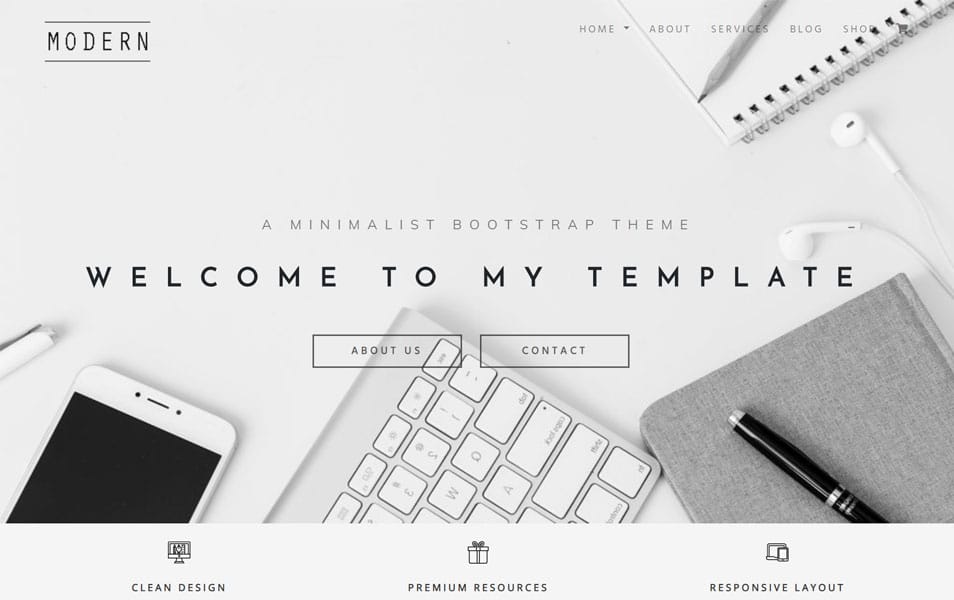 Bootstrap 4 Template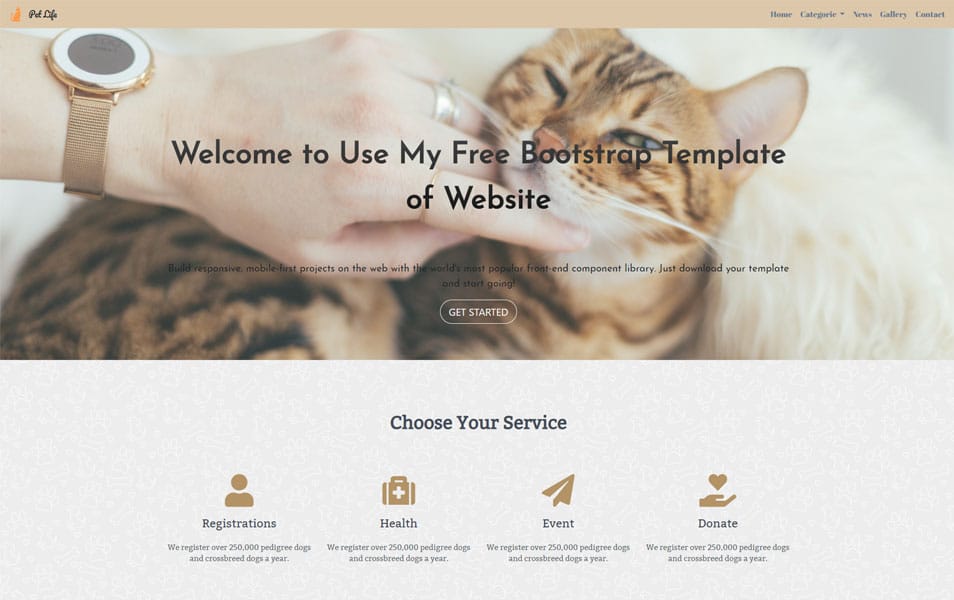 Reveal Bootstrap Theme
Mate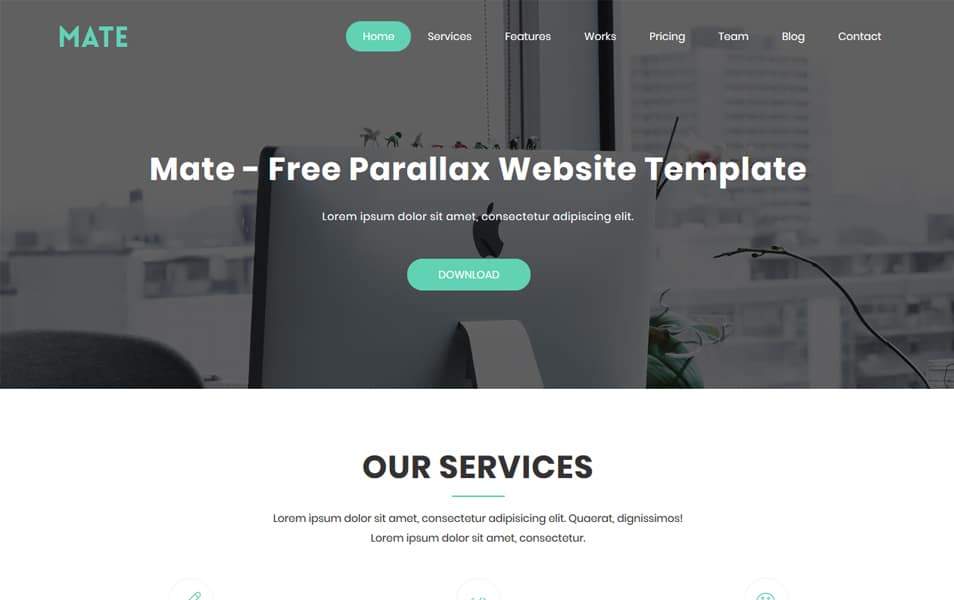 Engage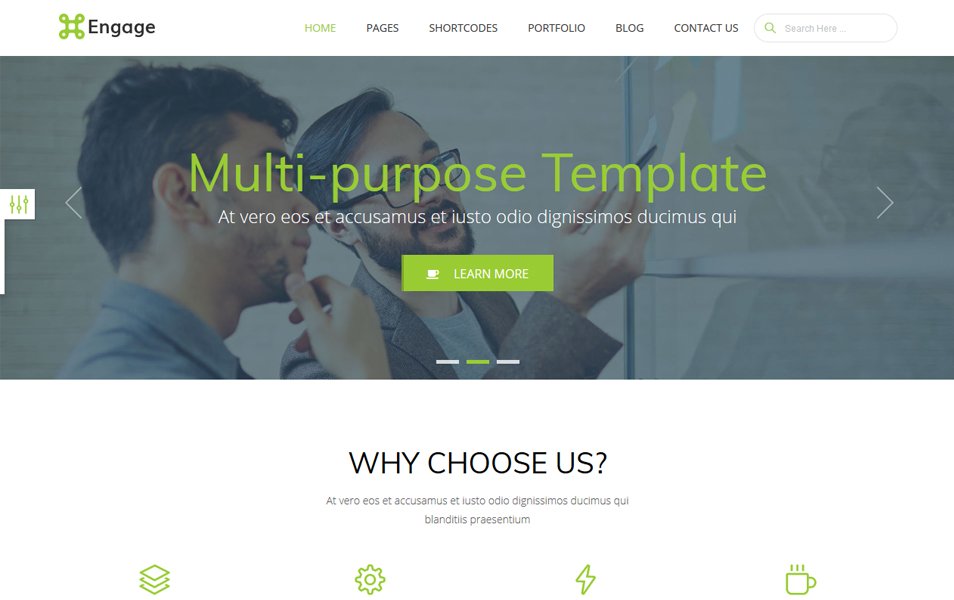 Engage is Free and Premium Bootstrap 4 Template. It is First ever Bootstrap 4 Multi-purpose Website Template. Engage is Responsive Multi-purpose Website Template based on Twitter Bootstrap 4 and HTML5.
Crystal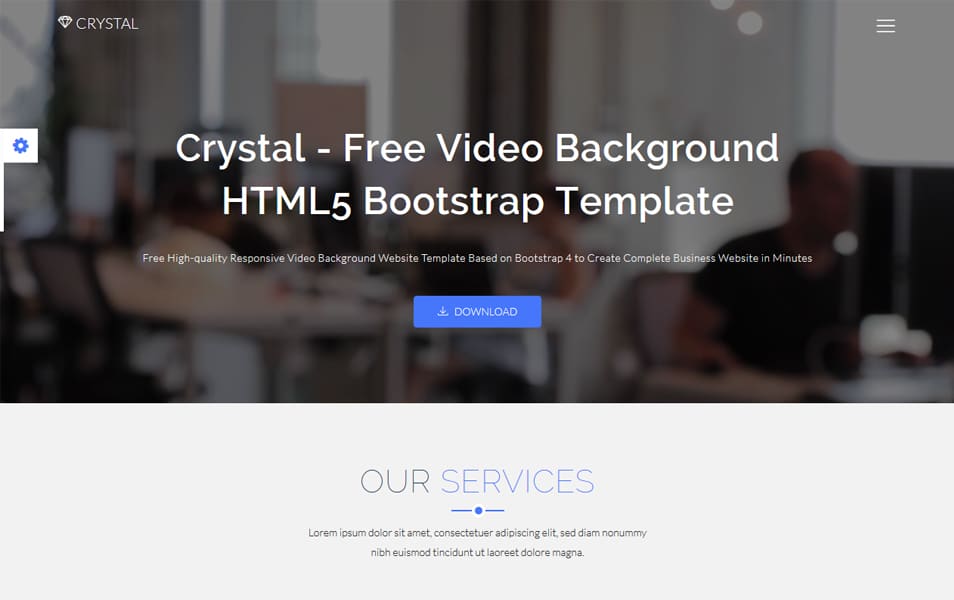 Grayscale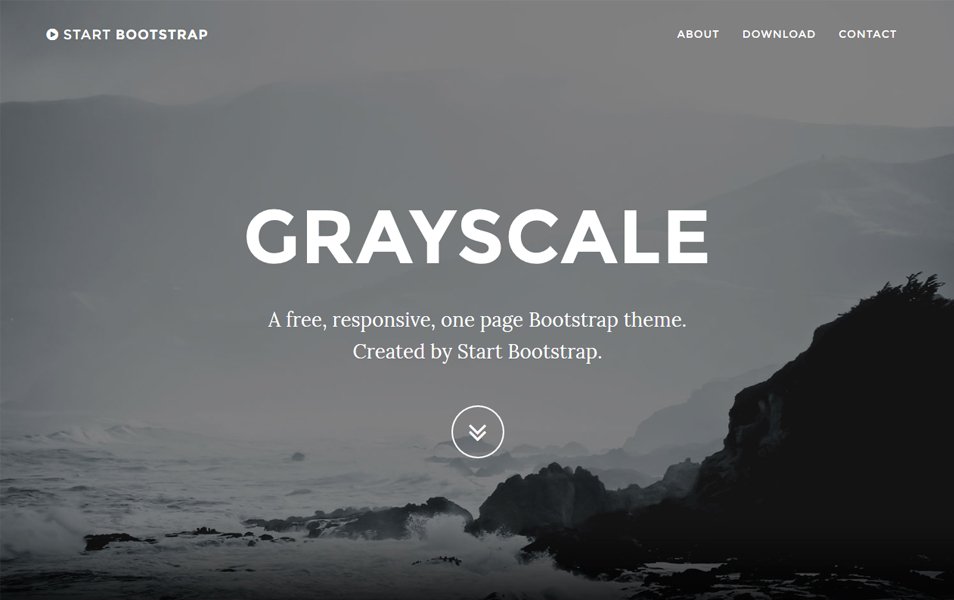 A free, multipurpose, one page Bootstrap theme featuring a dark color scheme and smooth scrolling animations.
Business Casual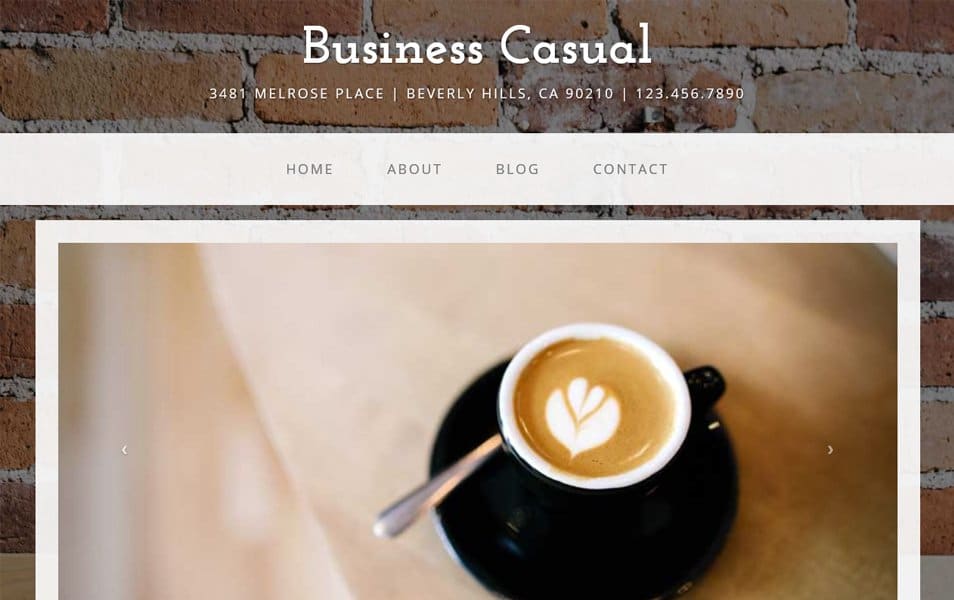 A Bootstrap 4 website template featuring full page background images and other easy to use Bootstrap elements.
Basic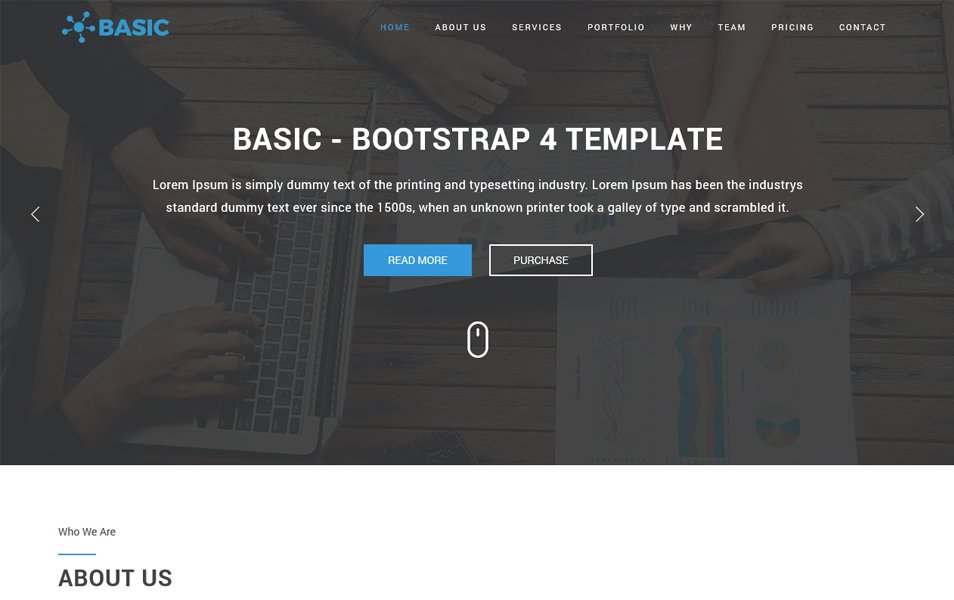 Basic Responsive Bootstrap 4 Template – Crafted for Business, Agency, Landing Page and Personal Portfolio Sites. It is a Multi-purpose Template comes with Clean and Modern Design, Essential Sections and Feature-rich Elements to Launch Bootstrap 4 based Complete Site in Minutes.
Bell Bootstrap 4 Theme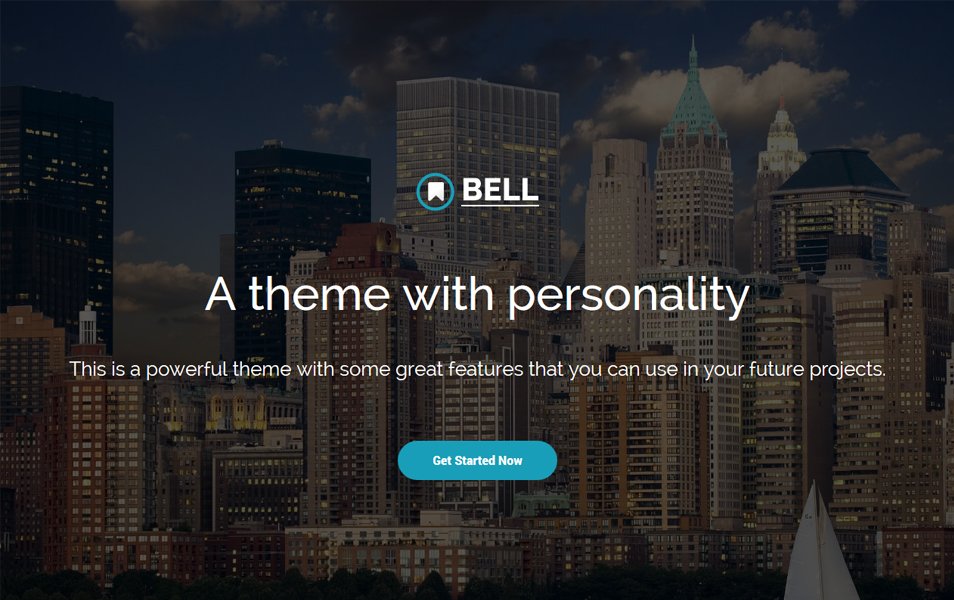 Bell is a single page Bootstrap 4 theme.
Fitness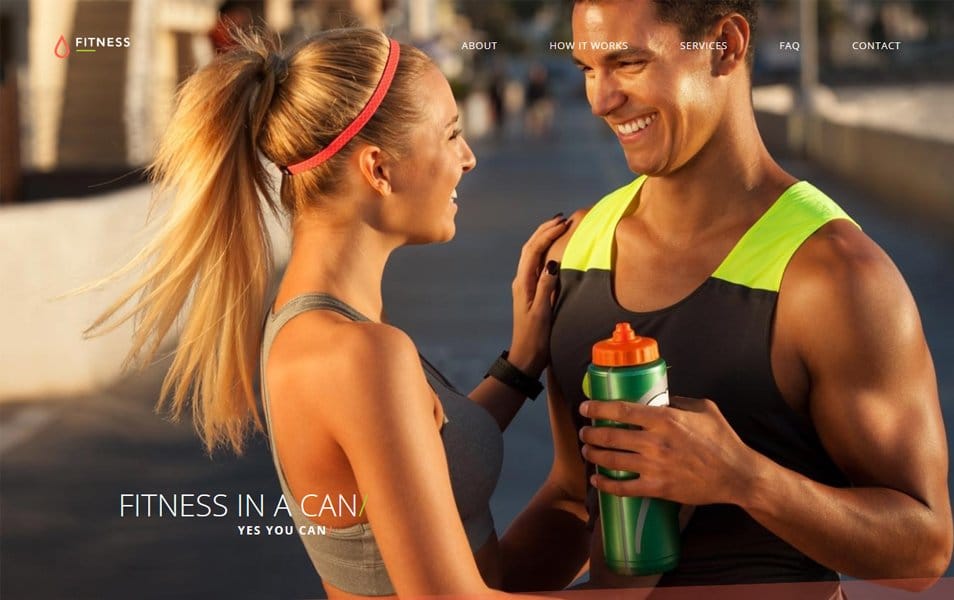 Fitness is a bright and vibrant single page website template written in Bootstrap 4.
Bootstrap 4 Ecommerce Templates
The Mall Ecommerce Template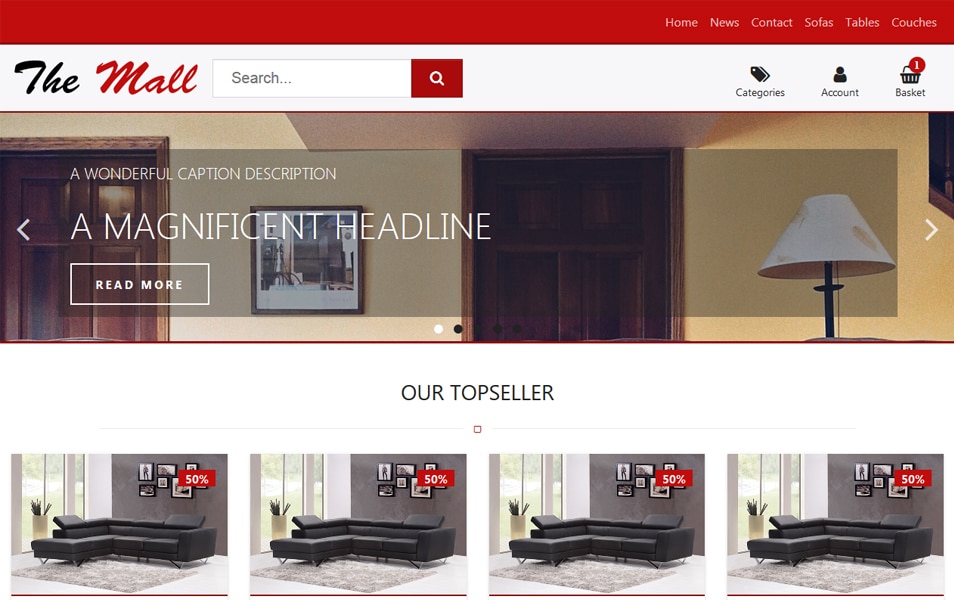 Bootstrap 4 Medical Templates
Medic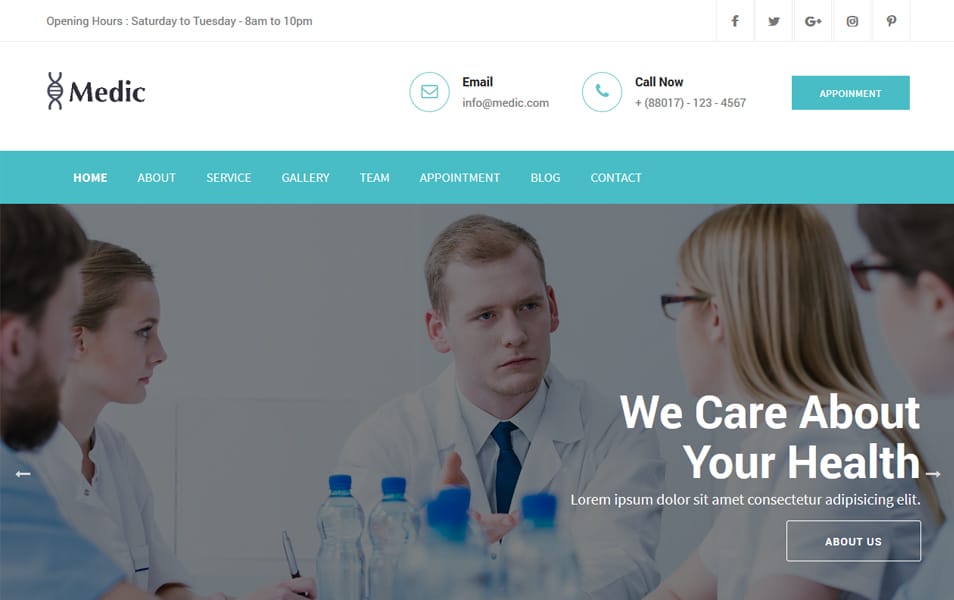 Bootstrap 4 Resume Templates
MeetMe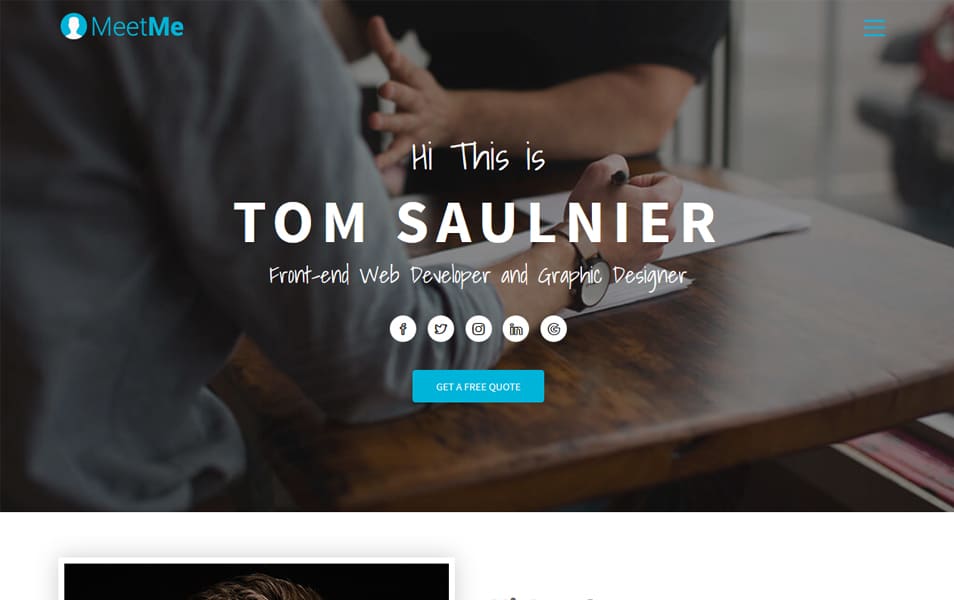 Resume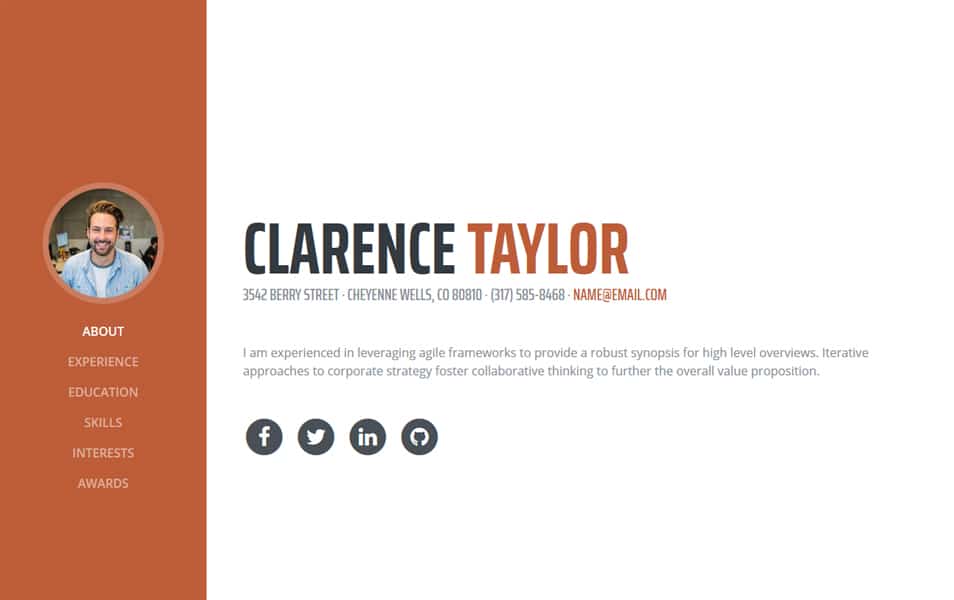 Bootstrap 4 Material Design Templates
Material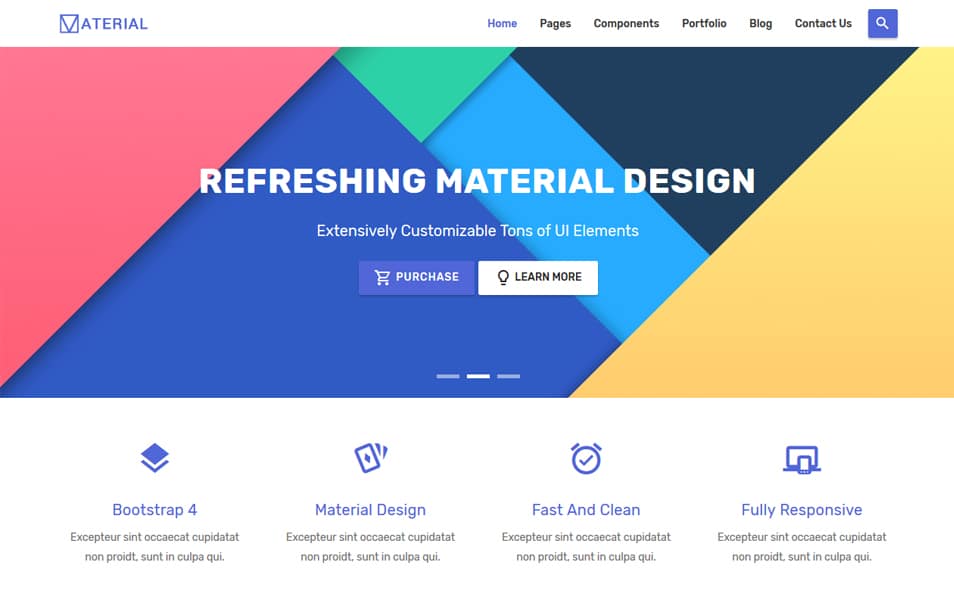 Bootstrap 4 Bitcoin Cryptocurrency Templates
Bitbank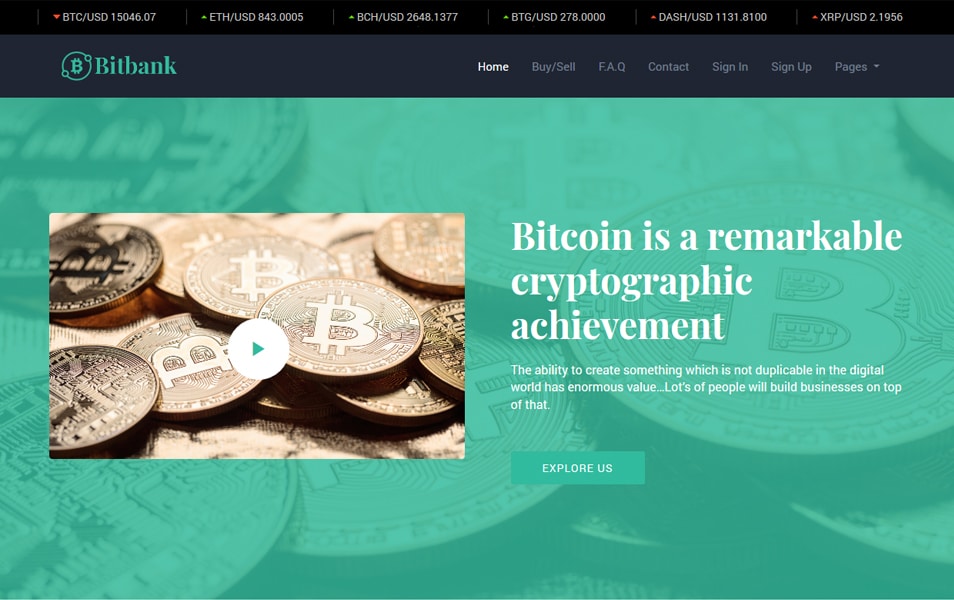 Bootstrap 4 Classified Website Templates
Classimax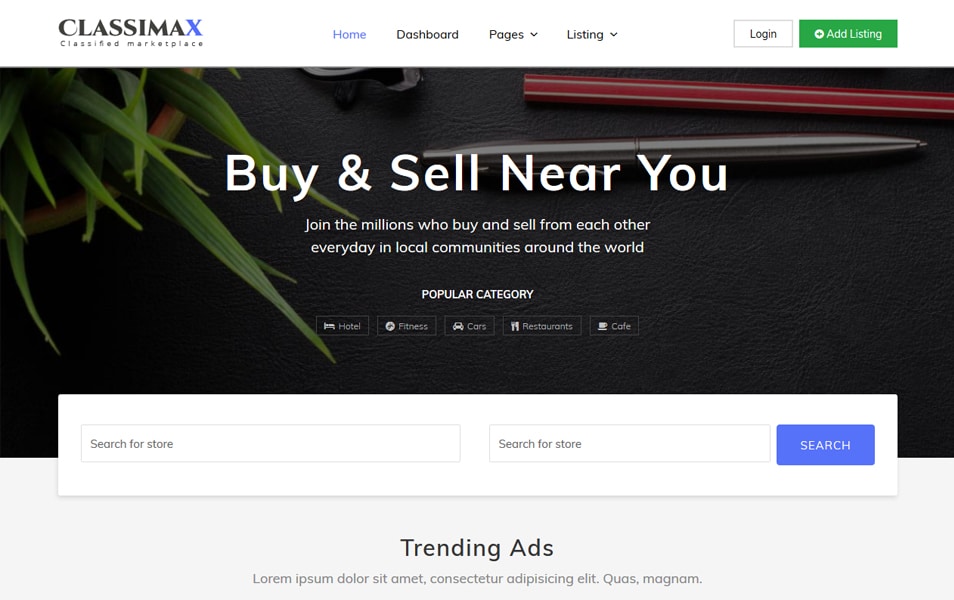 Bootstrap 4 Barbershop Templates
Razor Barbershop Website Template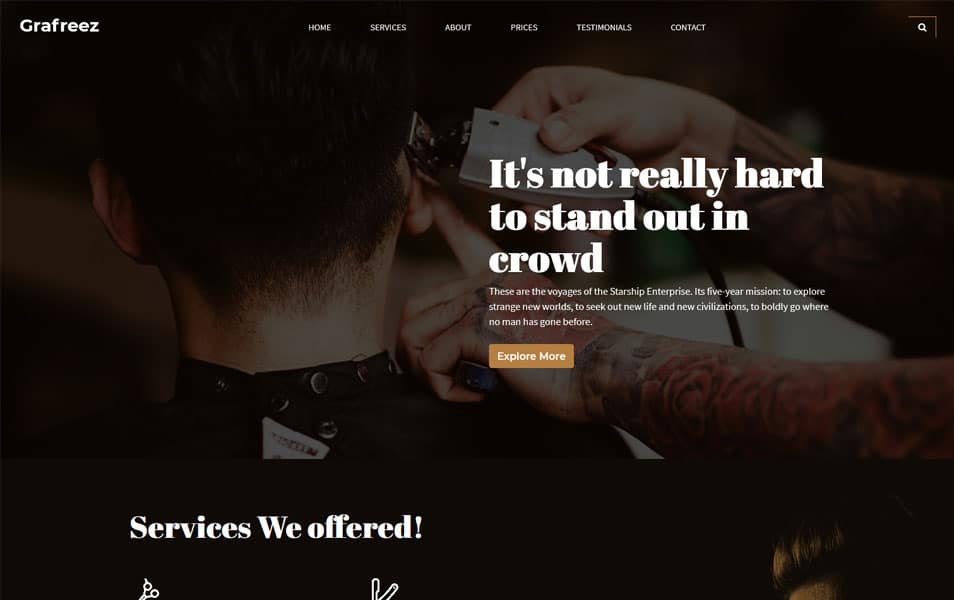 Bootstrap 4 Fitness Templates
Burnout – Bootstrap 4 Fitness Website Template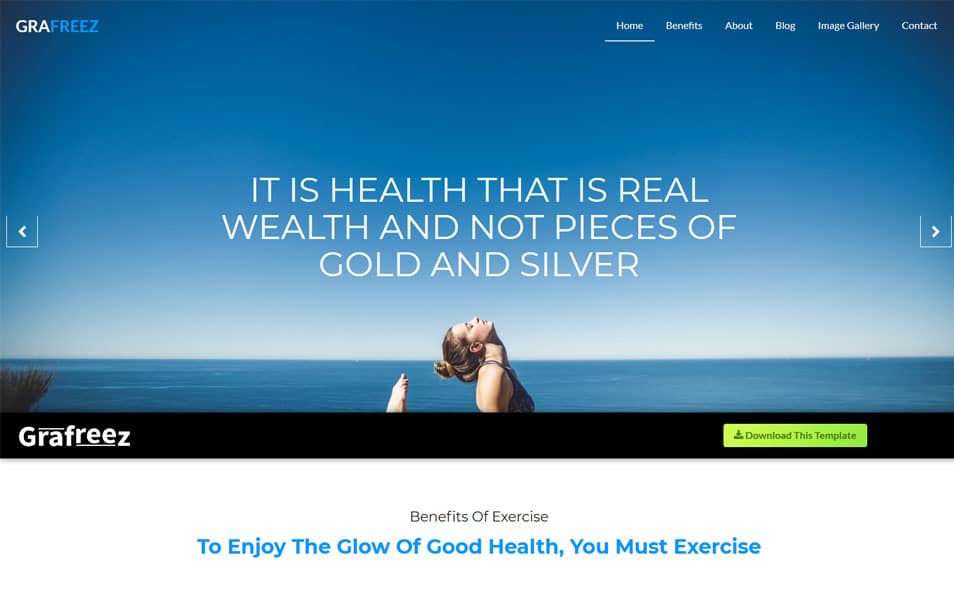 Bootstrap 4 Coming Soon Templates
Bootstrap Coming Soon Templates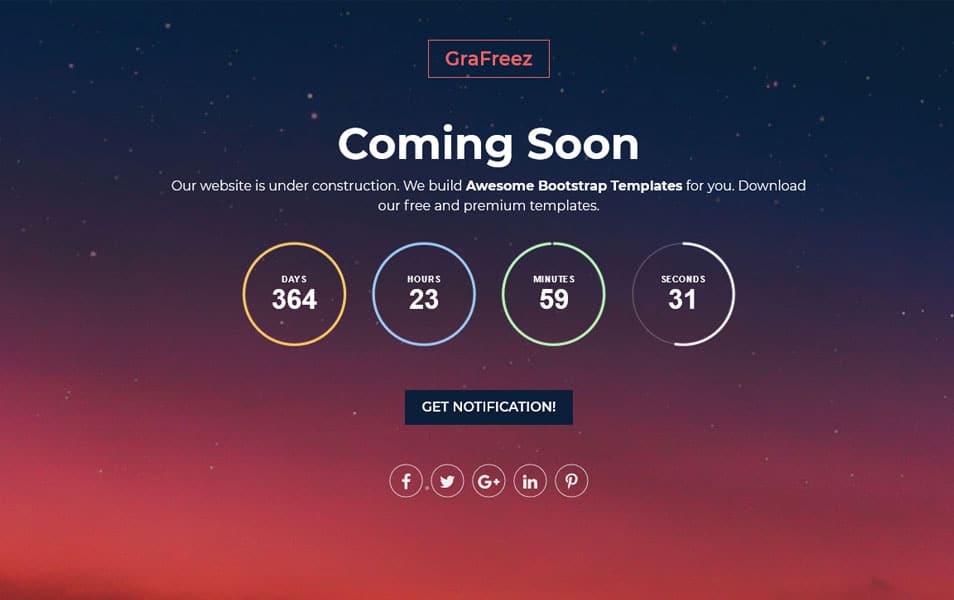 Coming Soon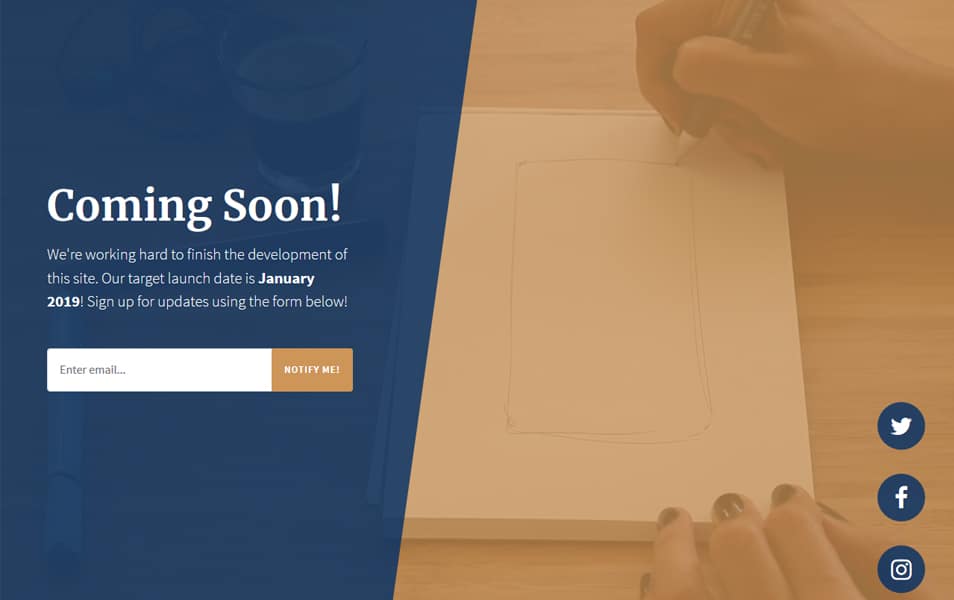 Infinity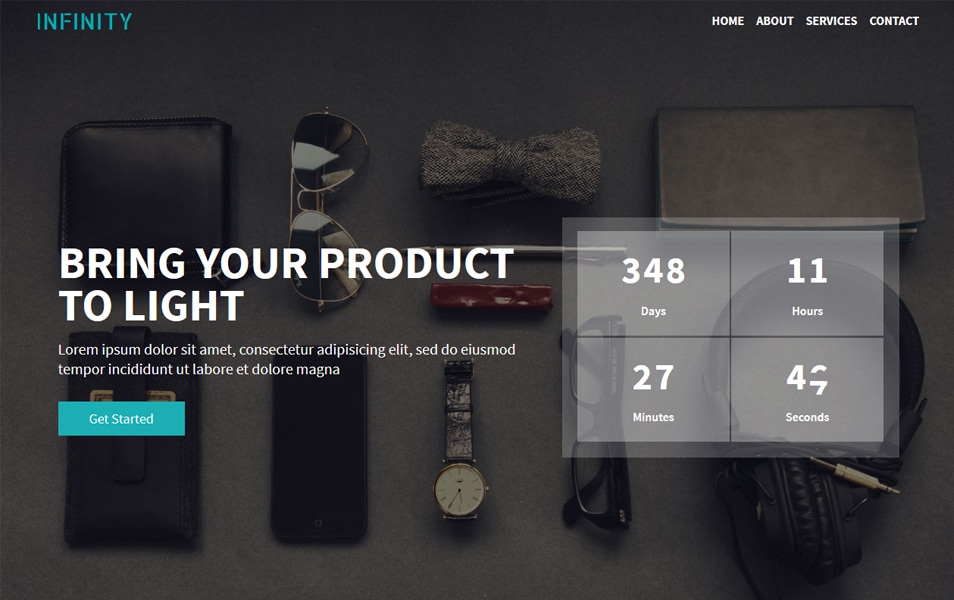 Bootstrap 4 PSD Templates
Bootstrap 4 Grid System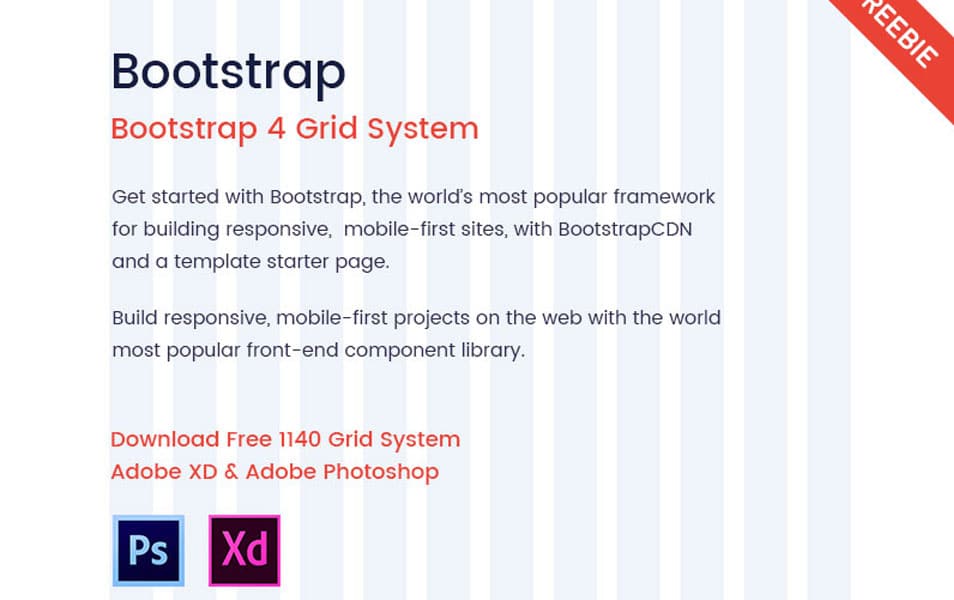 Bootstrap 4 PSD Template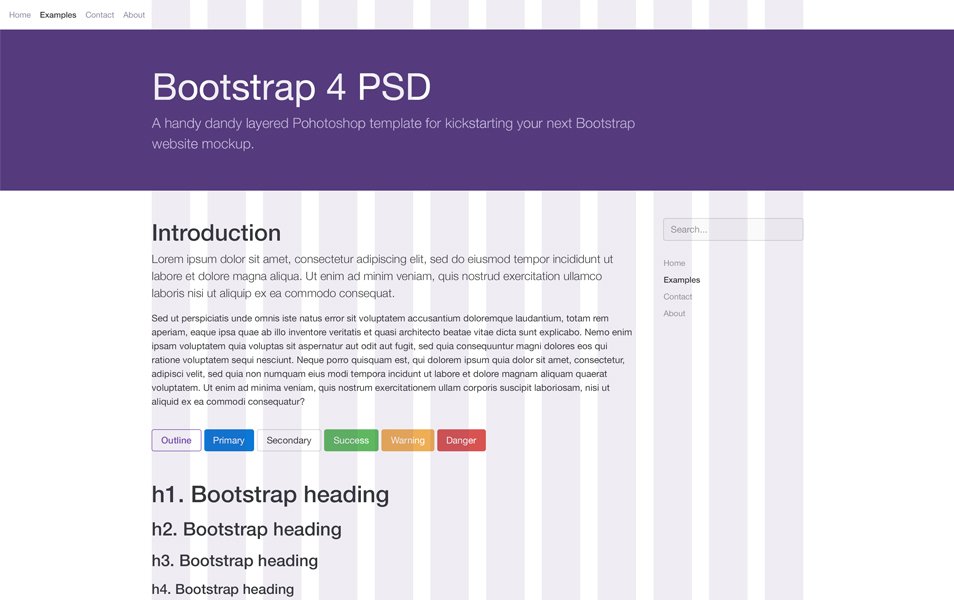 Bootstrap 4 GUI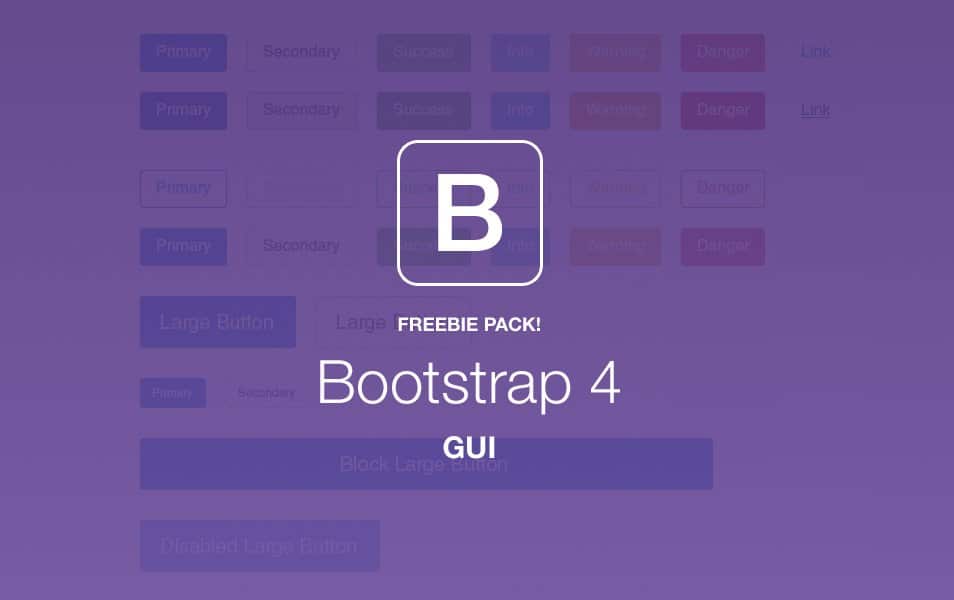 Adobe XD Bootstrap 4 Templates
Adobe XD Bootstrap 4 Grid Template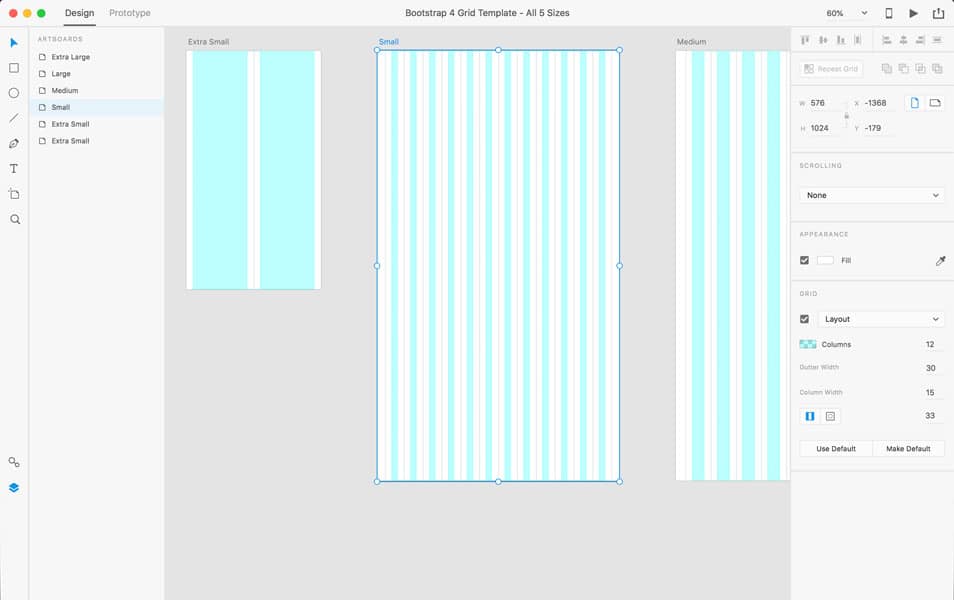 Adobe XD Bootstrap Grid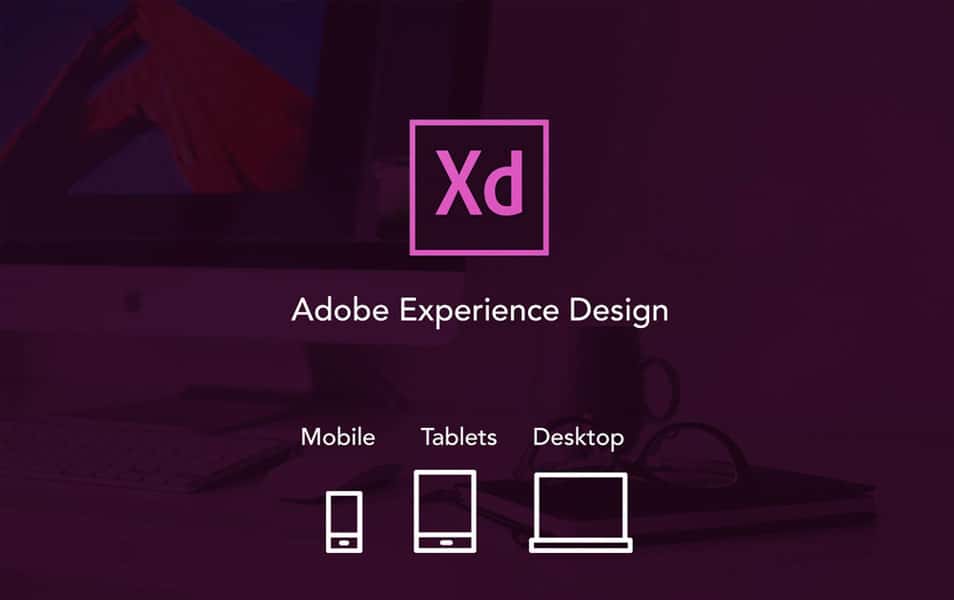 Adobe XD Grid Templates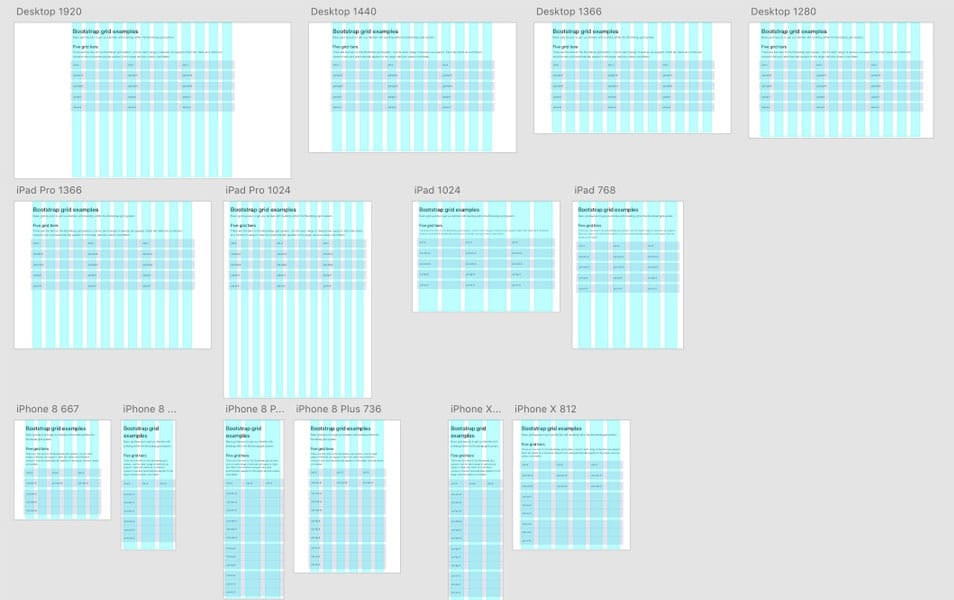 Bootstrap Grids for Adobe XD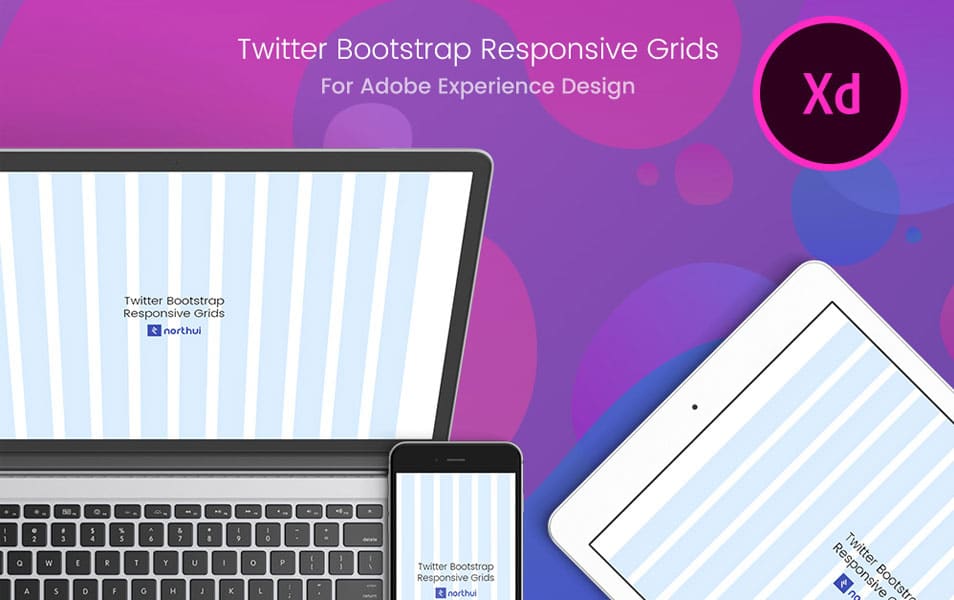 Bootstrap Grid for Adobe XD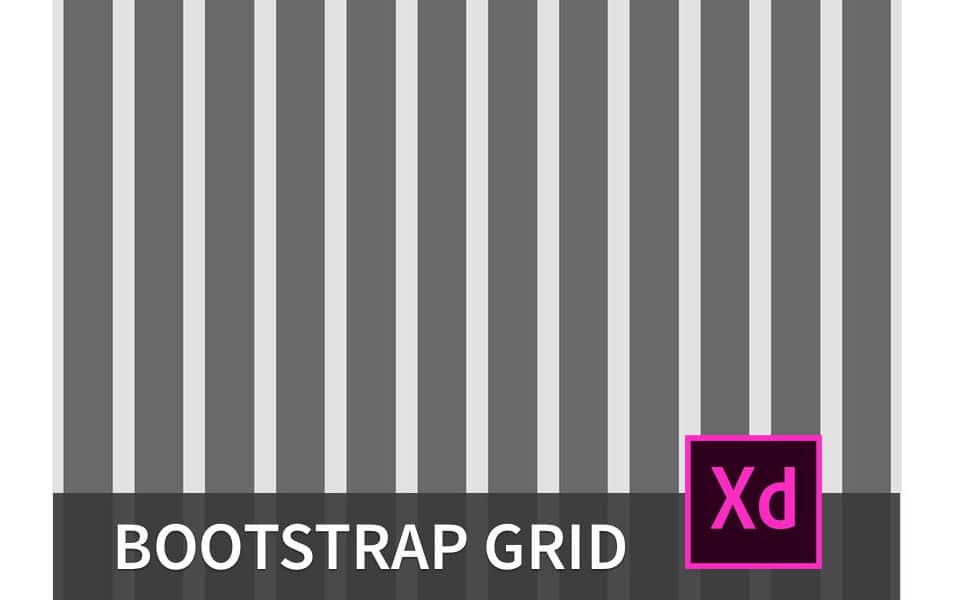 Bootstrap 4 Illustrator Templates
Bootstrap 4 GUI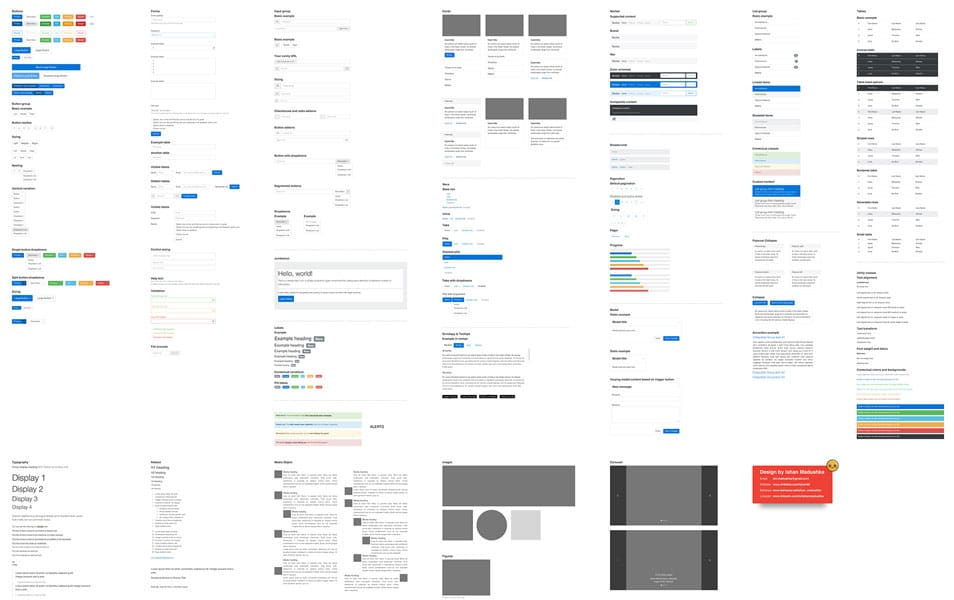 Bootstrap 4 Sketch Templates
Bootstrap 4 Grid