30+ WordPress Gutenberg Plugins, eBook, Articles & Resources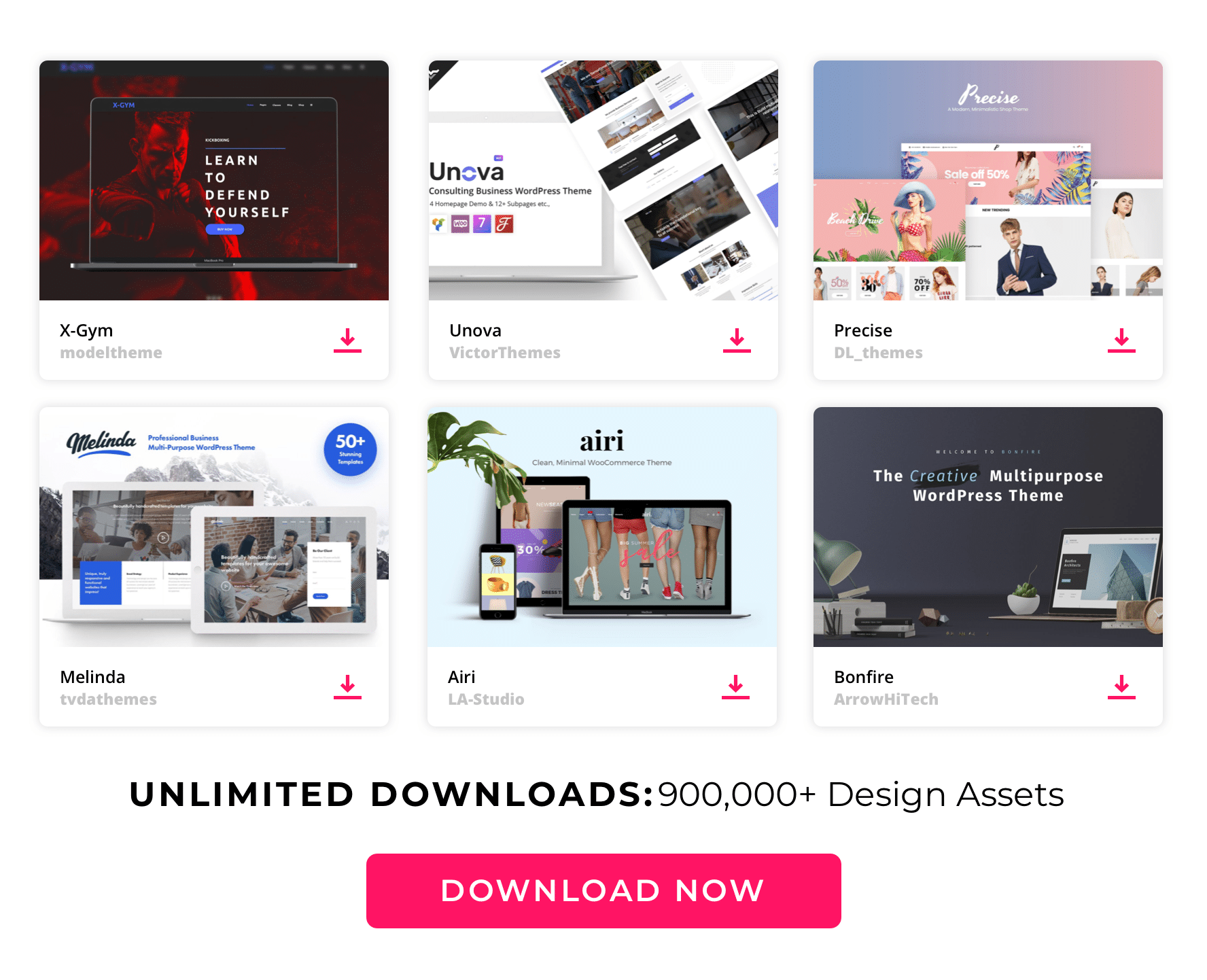 Gutenberg is the default WordPress editor since the latest WordPress version 5. WordPress has completely re-imagined the way we create posts and pages. We must say it is one of the biggest updates since WordPress released. With Gutenberg, creating a website is a lot easier. It is based on blocks and each block represents a type of content. Essentially Gutenberg is a mini version of WordPress builder plugins like element.
As from our experience, Gutenberg is not so publishers and bloggers, it is still developing hopefully it will be flexible in the near future. If you were using a classic editor you might find it is a bit of hassle to work with it and there is some learning curve involved. You might also notice some great Gutenberg add on plugins are also released to powerup the editor.
In this post, we have some great Gutenberg plugins, tutorials, and resources to help you learn the editor.
Gutenberg Plugins
Gutenberg Blocks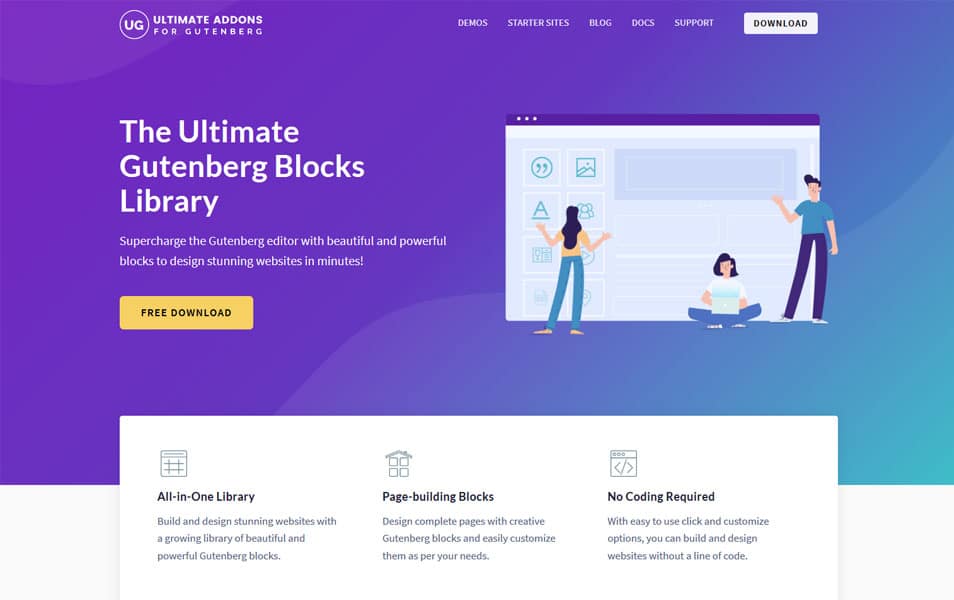 Power-up the Gutenberg editor with advanced and powerful blocks that help you build websites in no time! This first Gutenberg addon is here to make website building an ultimate journey.
Stackable
Stackable is a beautiful collection of ready-to-use blocks for Gutenberg – the new WordPress editor. Stackable's blocks gives you the capability to build awesome front pages and landing pages.
Atomic Blocks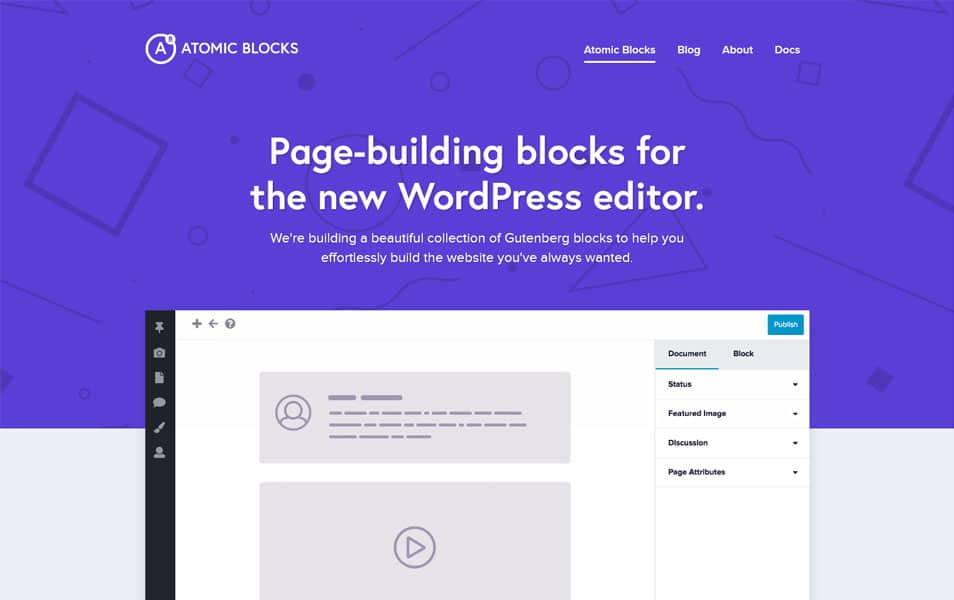 Atomic Blocks is a collection of content blocks for the new Gutenberg block editor. Blocks are chunks of content such as paragraphs, images, galleries, columns, and more. Building blocks give you more control to quickly create and launch any kind of site you want!
Advanced Gutenberg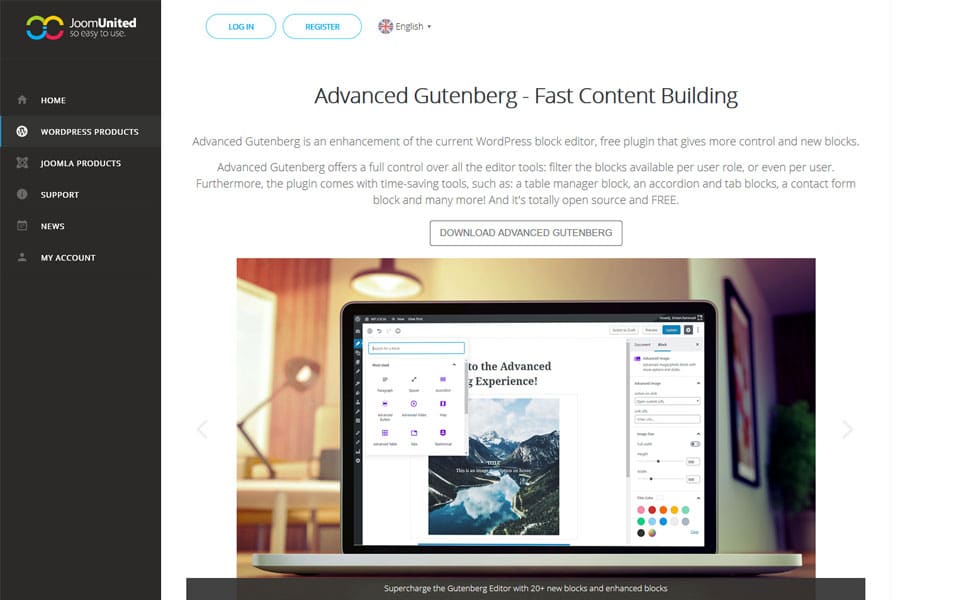 Advanced Gutenberg adds the missing blocks and configuration you need to build professional websites. Take the control of the new Gutenberg editor with user edition profile configuration and 20+ new blocks and options.
Advanced Gutenberg Blocks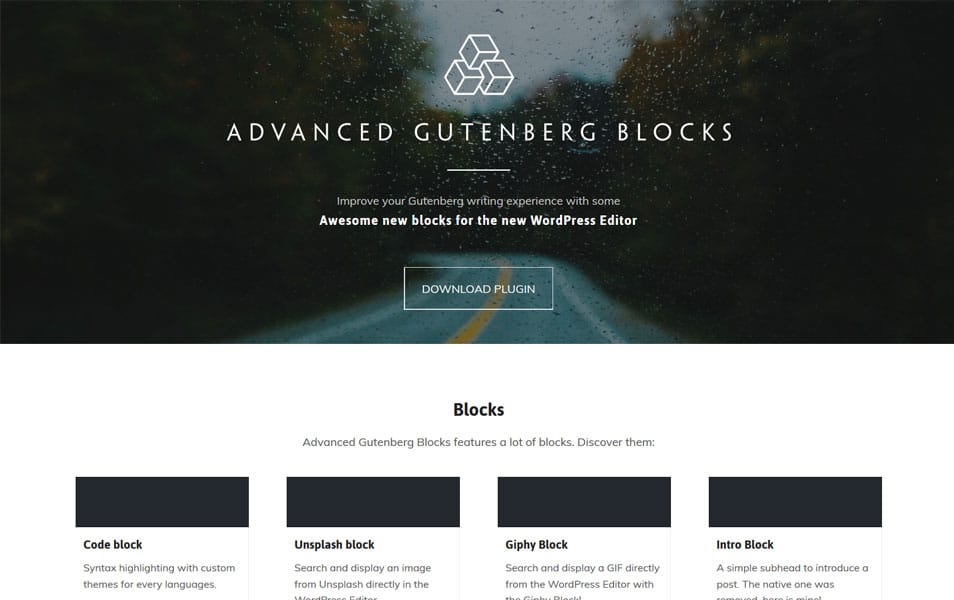 Advanced Gutenberg Blocks is the perfect tool for the new WordPress Editor.
CoBlocks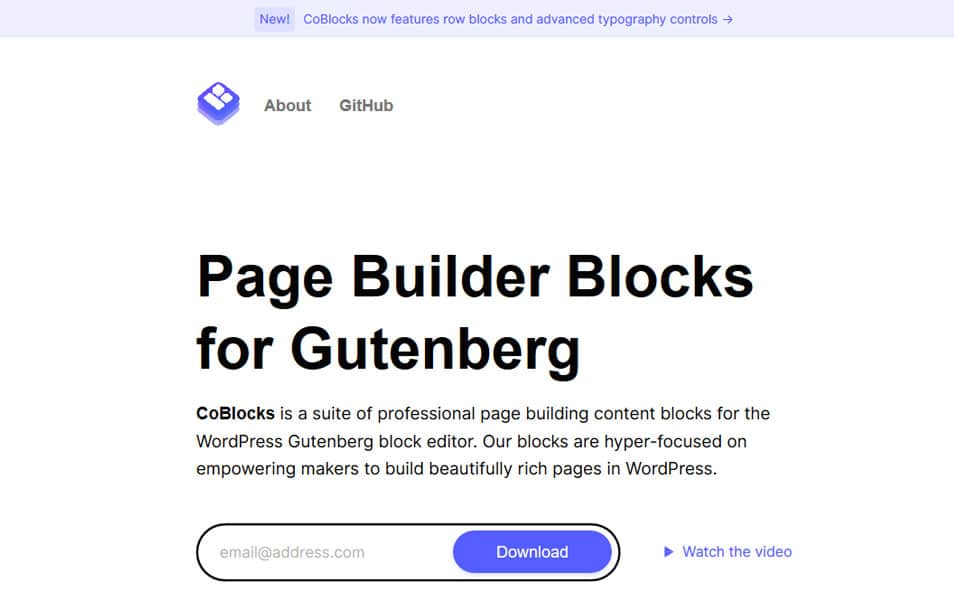 CoBlocks is the most innovative collection of page building WordPress blocks for the new Gutenberg WordPress block editor.
Kadence Blocks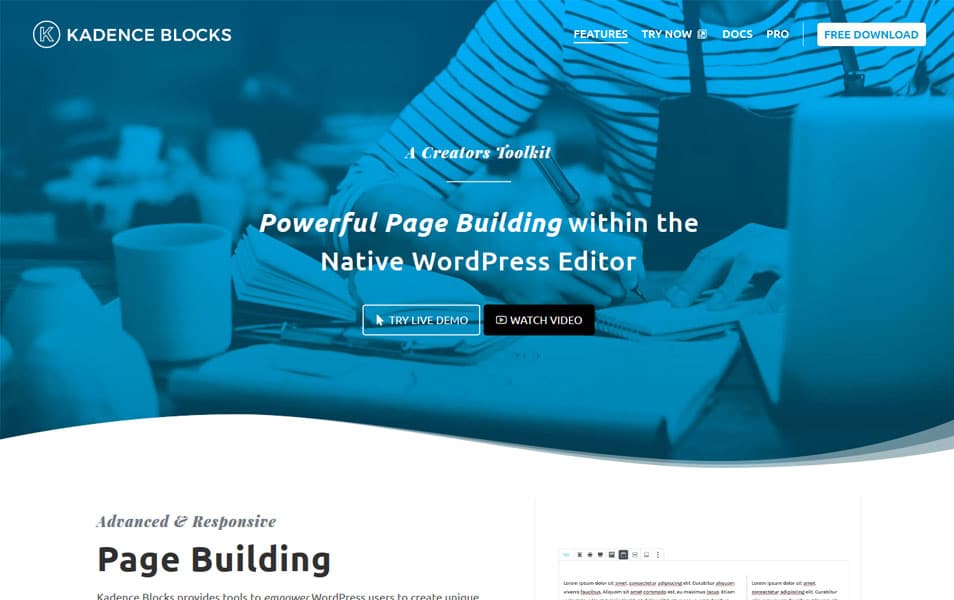 Kadence Blocks provides tools to empower WordPress users to create unique and meaningful content easier in the native WordPress editor.
Ghost Kit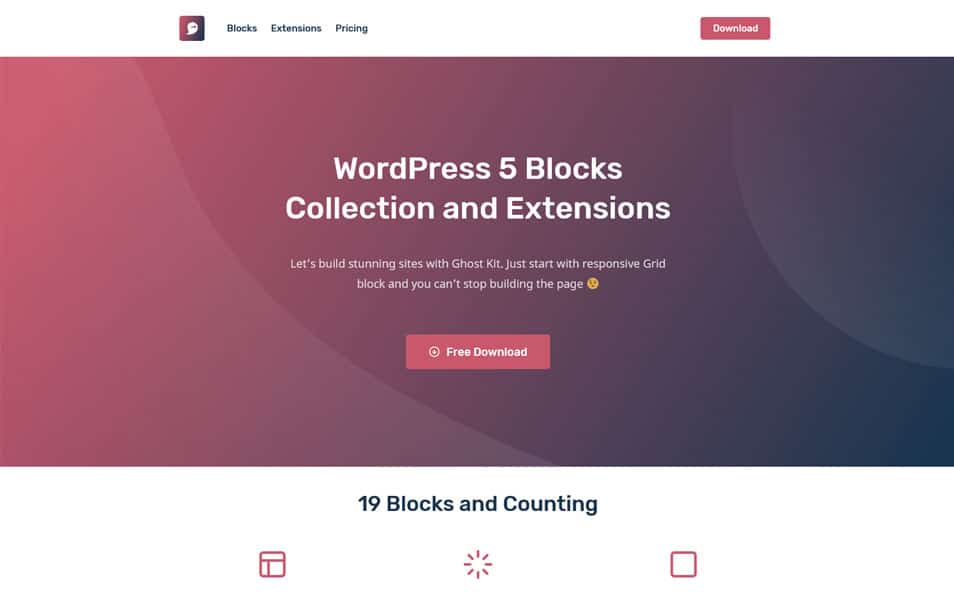 Ghost Kit is a blocks collection and powerful extensions for Gutenberg block editor. With this collection, you will gain more control over content just like with popular page builders.
Editor Blocks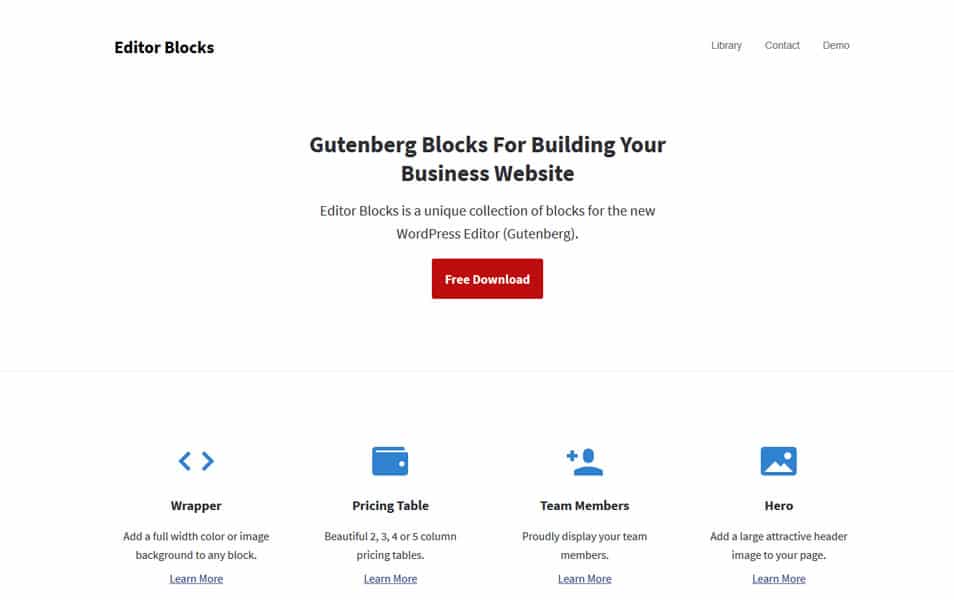 Editor Blocks is a unique collection of blocks for the new WordPress Editor (Gutenberg).
Block Gallery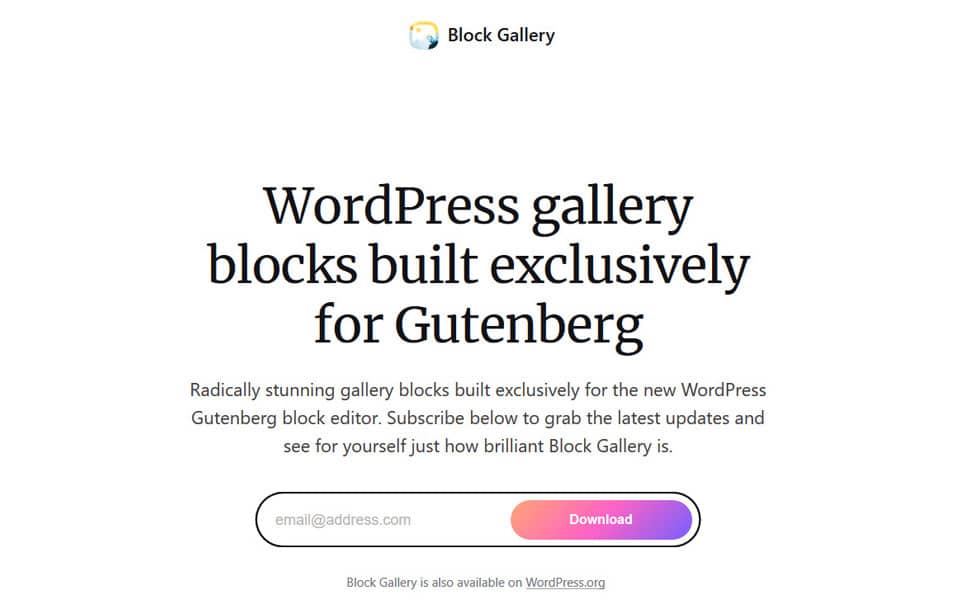 Block Gallery is a suite of beautiful gallery Gutenberg blocks for photographers, artists, writers and content marketers. This is the smartest, most powerful photo gallery plugin for WordPress.
Gutenberg Resources
Go Gutenberg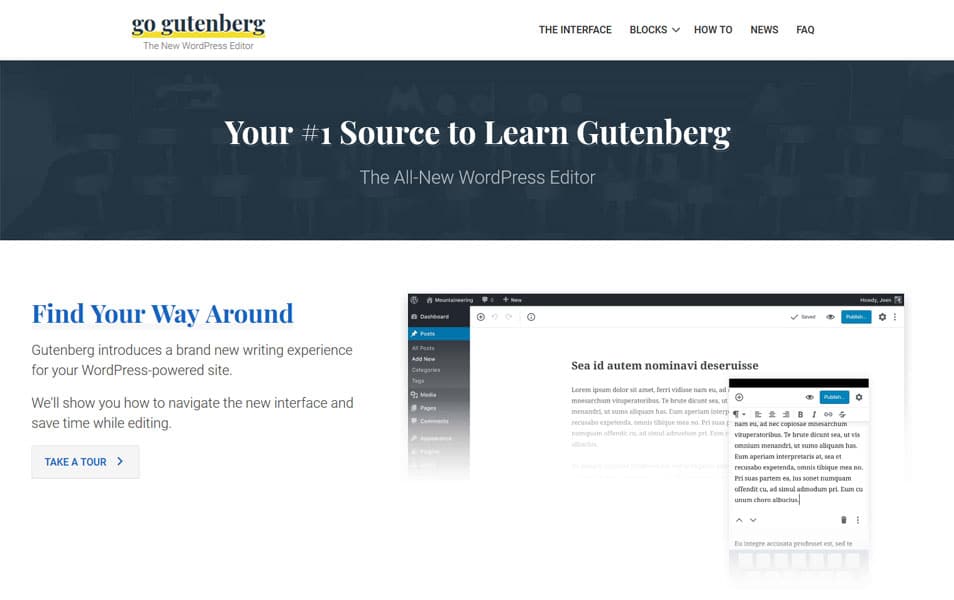 Learn how to use Gutenberg, the new WordPress editor. Free Gutenberg tutorials explain the new editing interface for WordPress, step by step.
Gutenberg Hub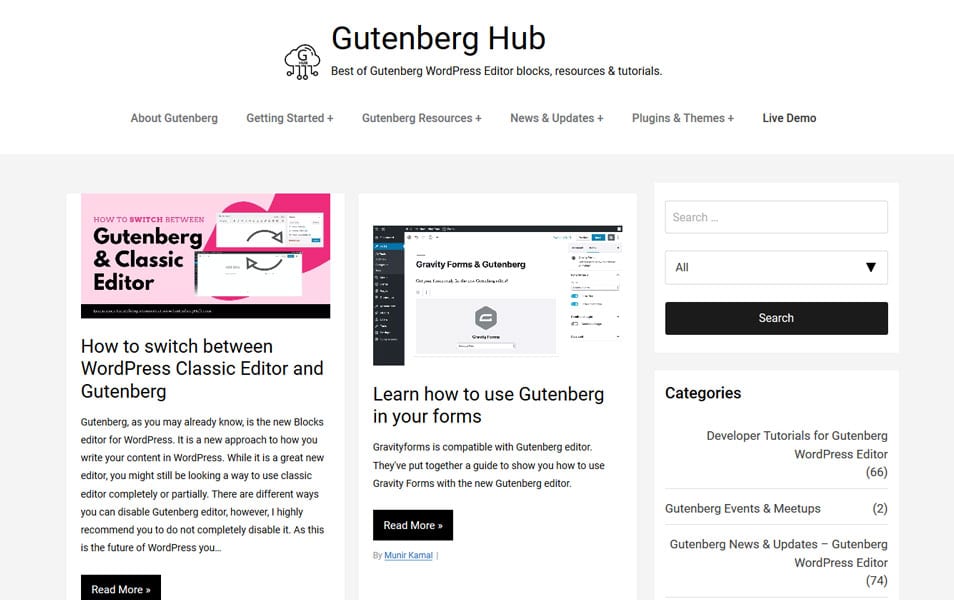 Gutenberg Hub curates the best of tutorials, plugins, add-ons, resources for the Gutenberg WordPress editor.
Wpgutenberg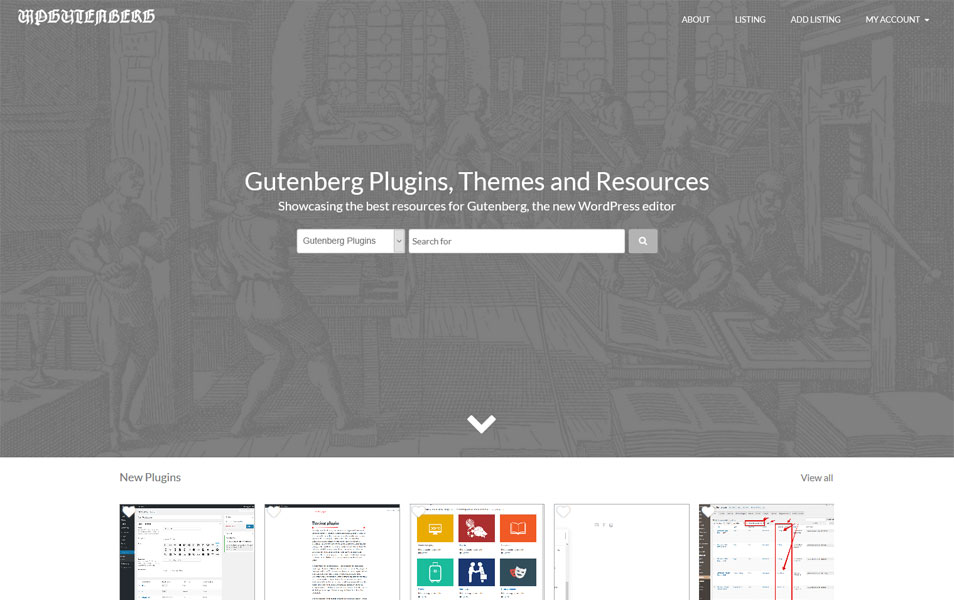 Showcasing the best resources for Gutenberg, the new WordPress editor.
Gutenberg News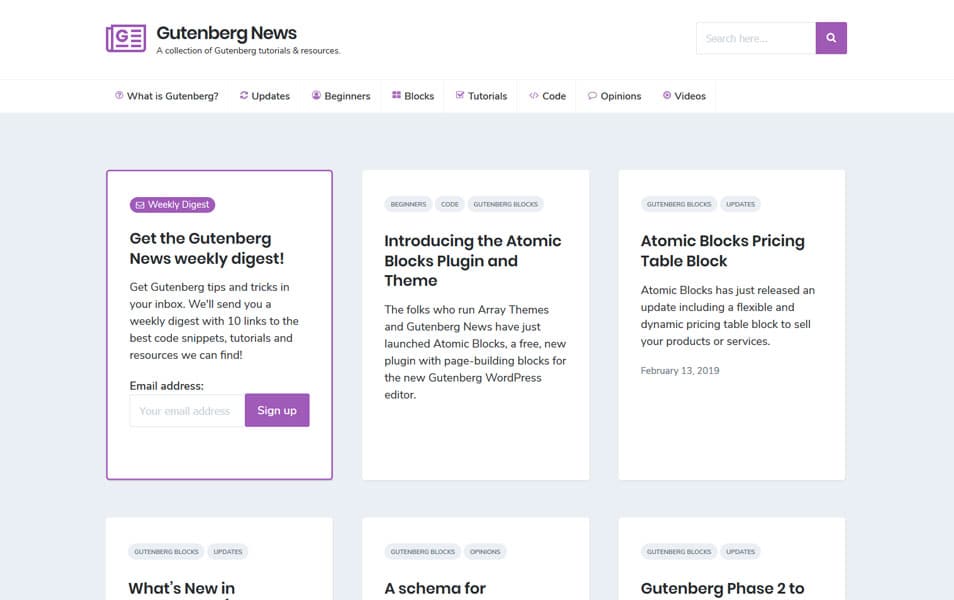 Gutenberg News is a curated collection of tutorials, free Gutenberg blocks, code snippets, discussions, and resources dedicated to the upcoming Gutenberg editor in WordPress 5.0.
Gutenberg Resources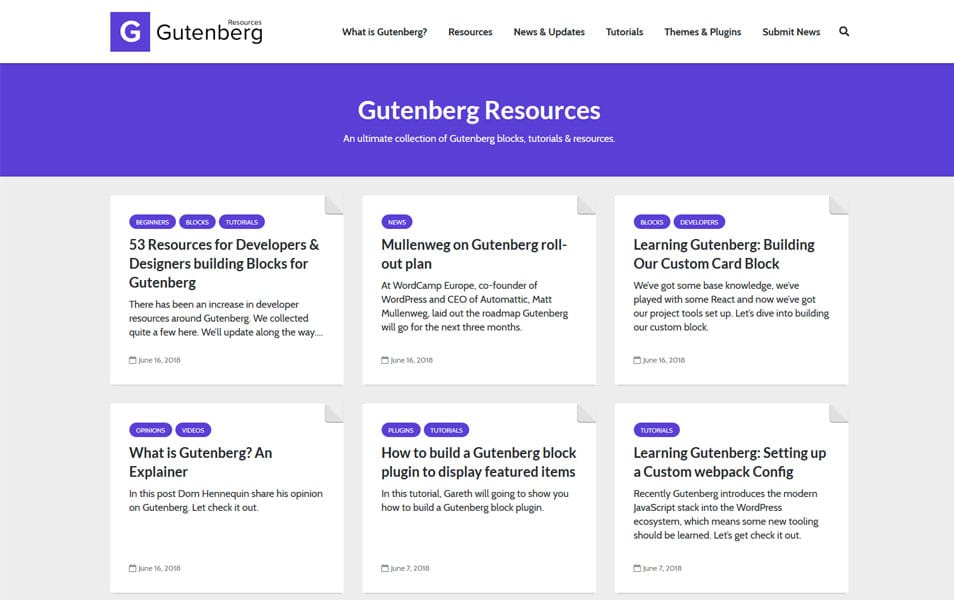 An ultimate hand-picked collection of tutorials, code snippets, blocks, discussions, plugins, add-on, and resources dedicated to the upcoming Gutenberg editor in WordPress 5.0.
Gutenberg WP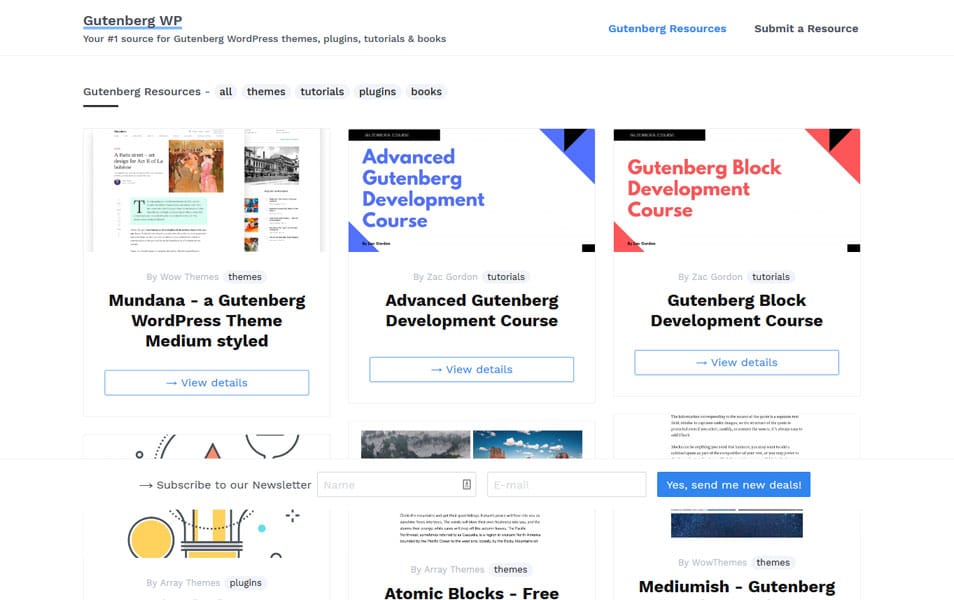 Gutenberg WordPress resources. Themes, plugins, tutorials.
Gutenberg Courses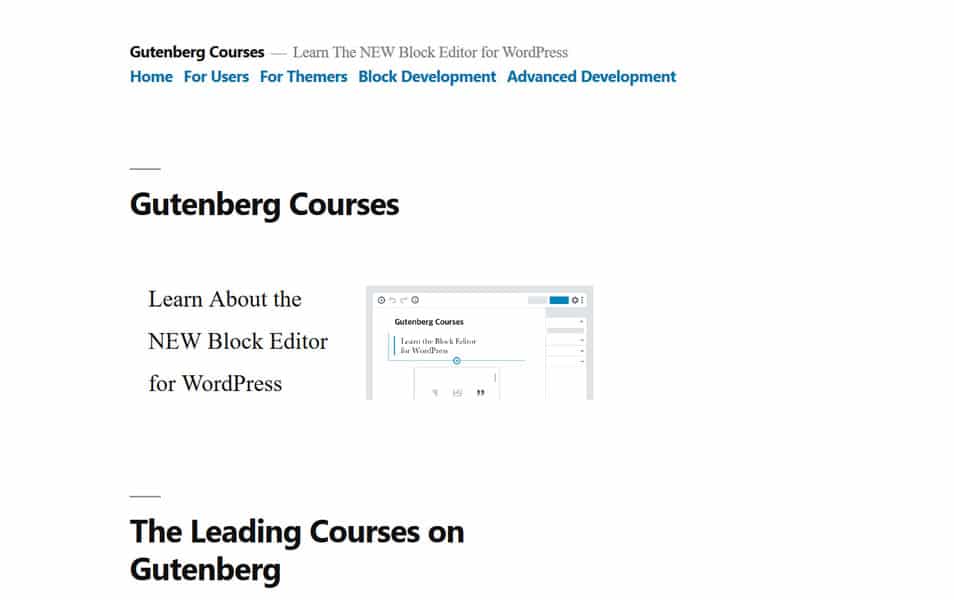 Learn About the NEW Block Editor for WordPress.
WordPress 5.0 and the Gutenberg Editor | Pantheon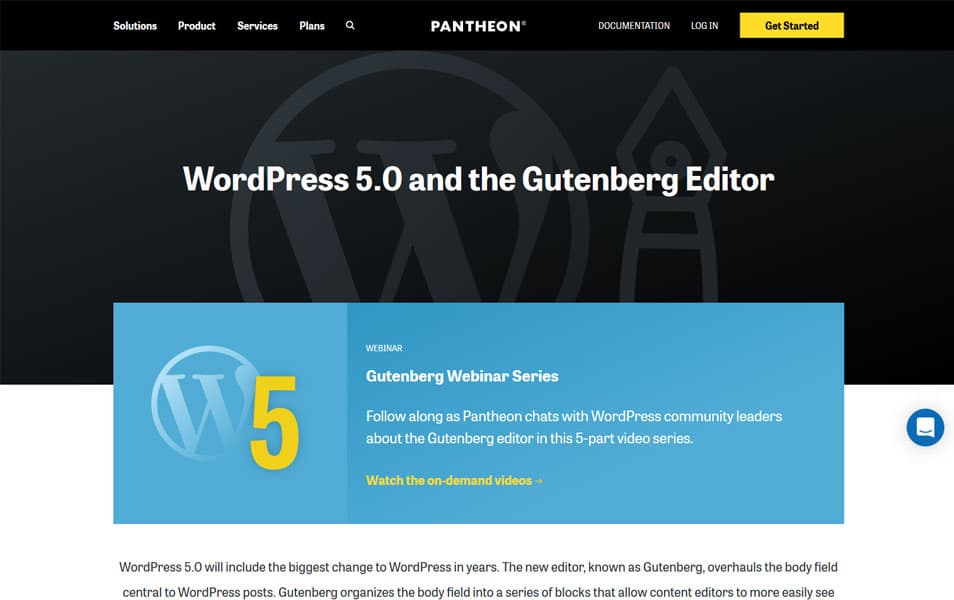 Get ready for the biggest change to WordPress in years with a complete guide to Gutenberg from the experts at Pantheon.
Testing Gutenberg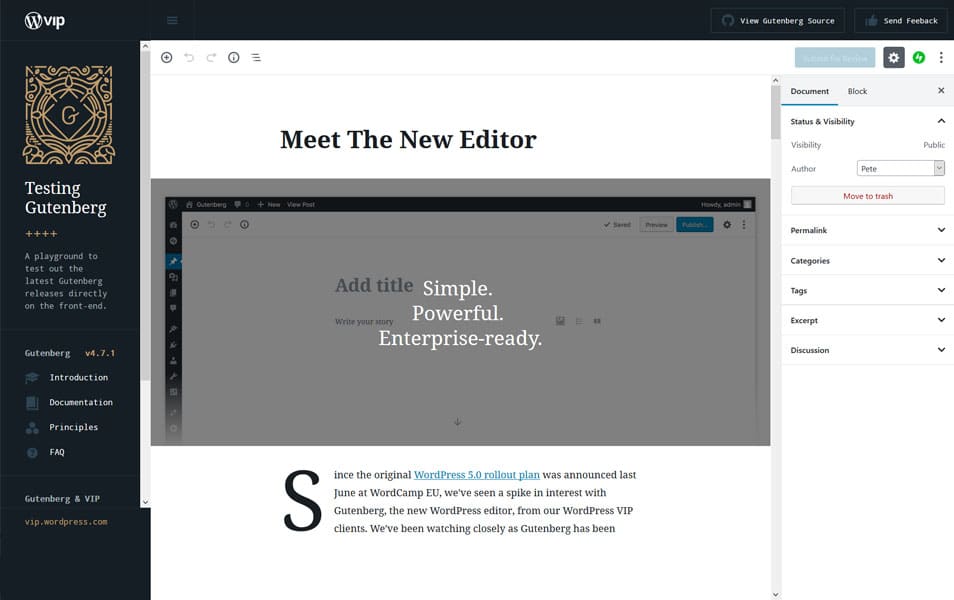 A playground to test out the latest Gutenberg releases directly on the front-end.
Gutenberg eBook
Gutenberg Handbook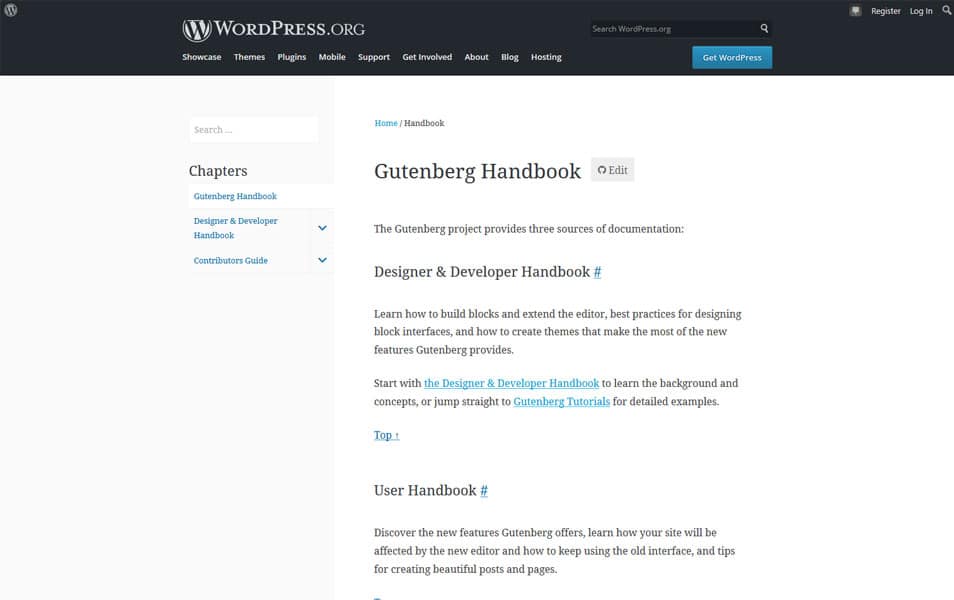 Start with the Designer & Developer Handbook to learn the background and concepts, or jump straight to Gutenberg Tutorials for detailed examples.
Ultimate Guide to WordPress 5.0 & The Gutenberg WordPress Editor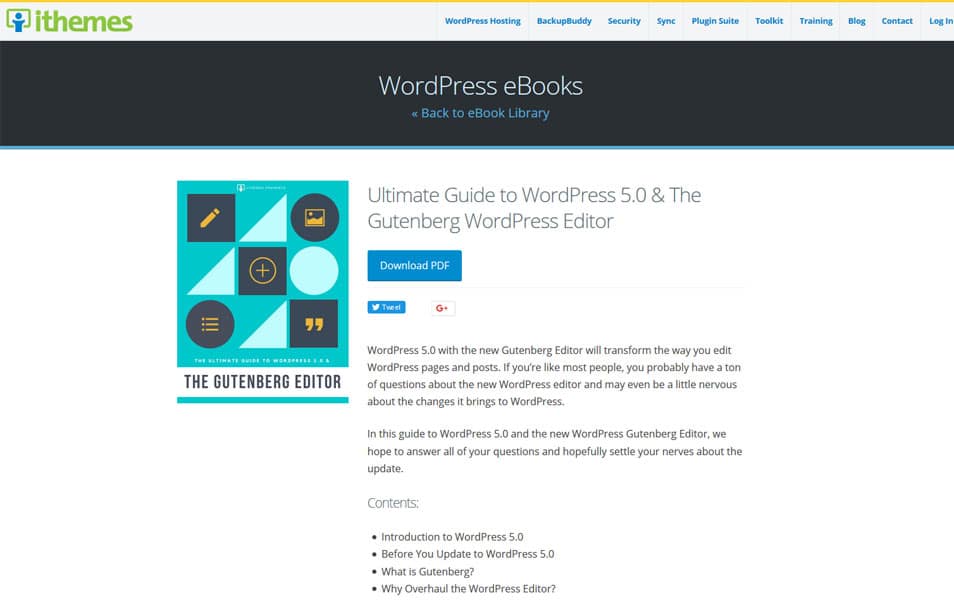 WordPress 5.0 with the new Gutenberg Editor will transform the way you edit WordPress pages and posts. If you're like most people, you probably have a ton of questions about the new WordPress editor and may even be a little nervous about the changes it brings to WordPress.
Gutenberg eBook: Getting to Know the WordPress Block Editor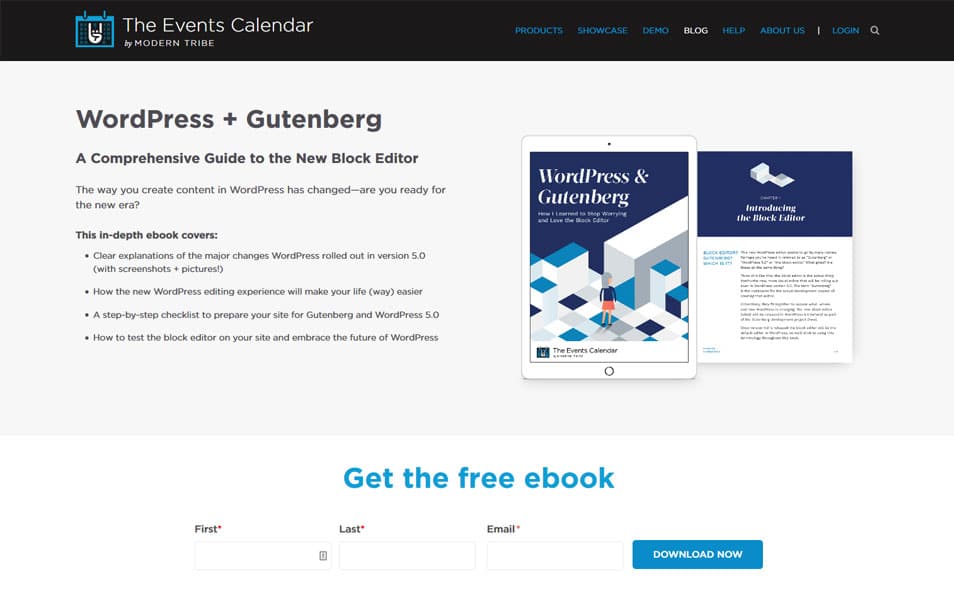 A comprehensive ebook that covers, in detail, the major changes coming to WordPress in version 5.0 and step-by-step instructions to prepare your site.
Gutenberg Editor: A Clear Look Under The Hood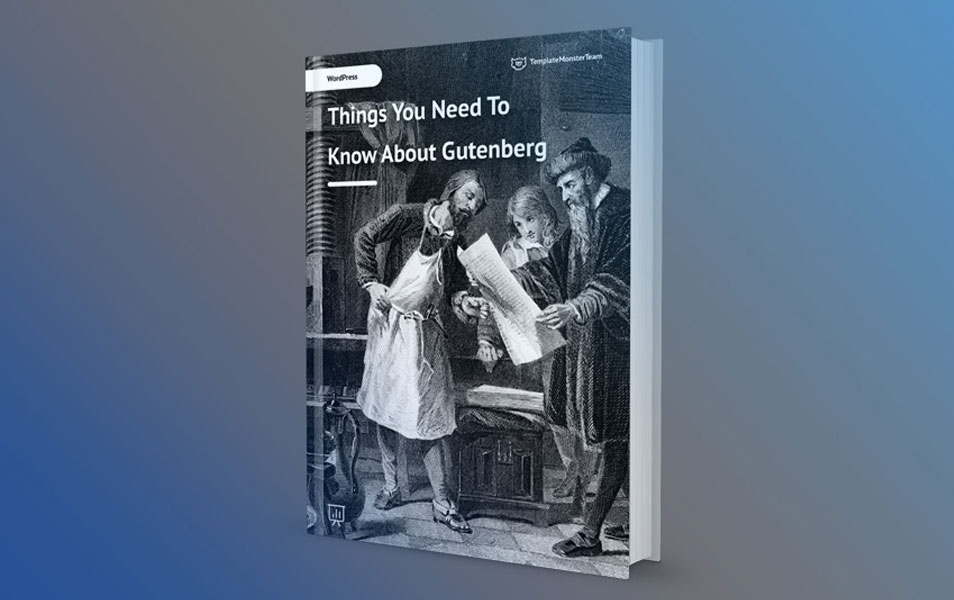 A Developer's Adoption Guide to the New WordPress Gutenberg Editor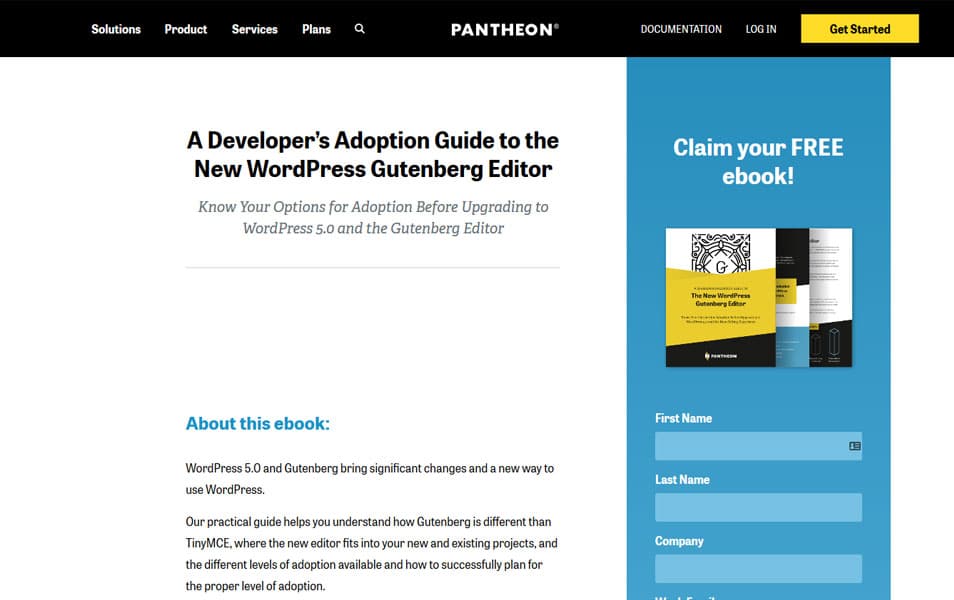 Our practical guide helps you understand how Gutenberg is different than TinyMCE, where the new editor fits into your new and existing projects, and the different levels of adoption available and how to successfully plan for the proper level of adoption.
Gutenberg Articles
The Complete Anatomy Of The Gutenberg WordPress Editor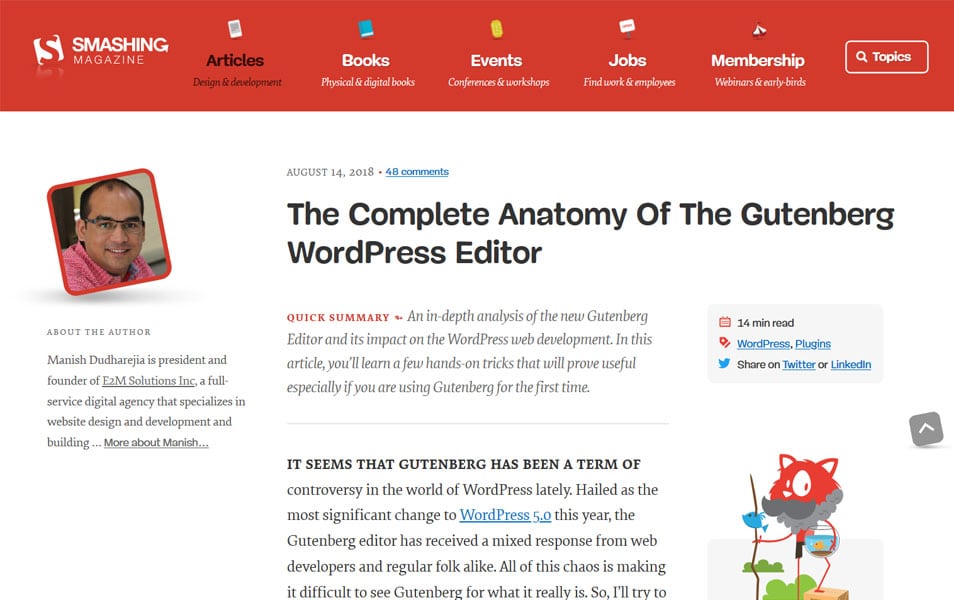 An in-depth analysis of the new Gutenberg Editor and its impact on the WordPress web development. In this article, you'll learn a few hands-on tricks that will prove useful especially if you are using Gutenberg for the first time.
7 Checklist Items to Complete Before Switching to the New Gutenberg Editor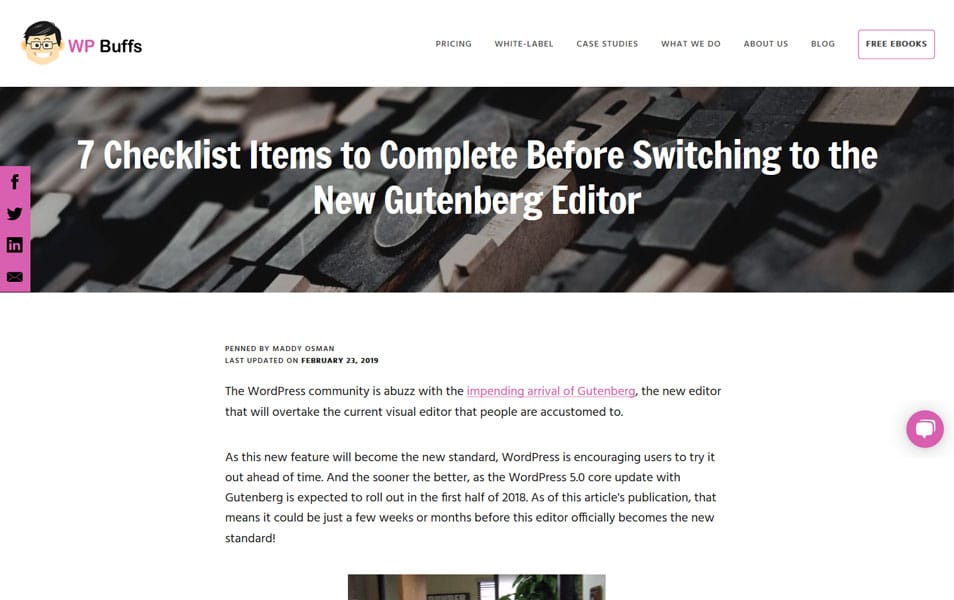 How To Use The WordPress Gutenberg Editor – A Complete Guide For Beginners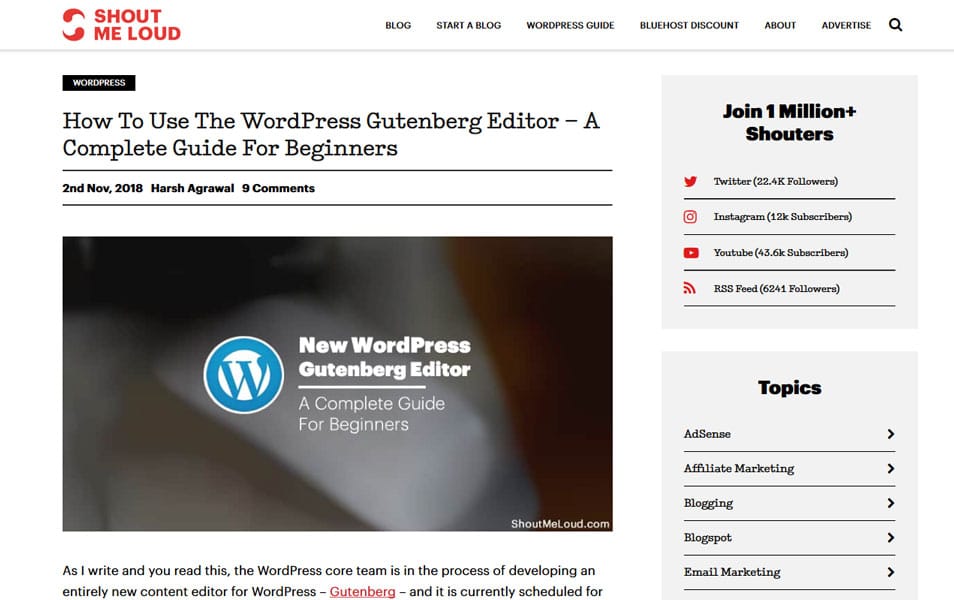 WordPress 5.0: What is Gutenberg | Yoast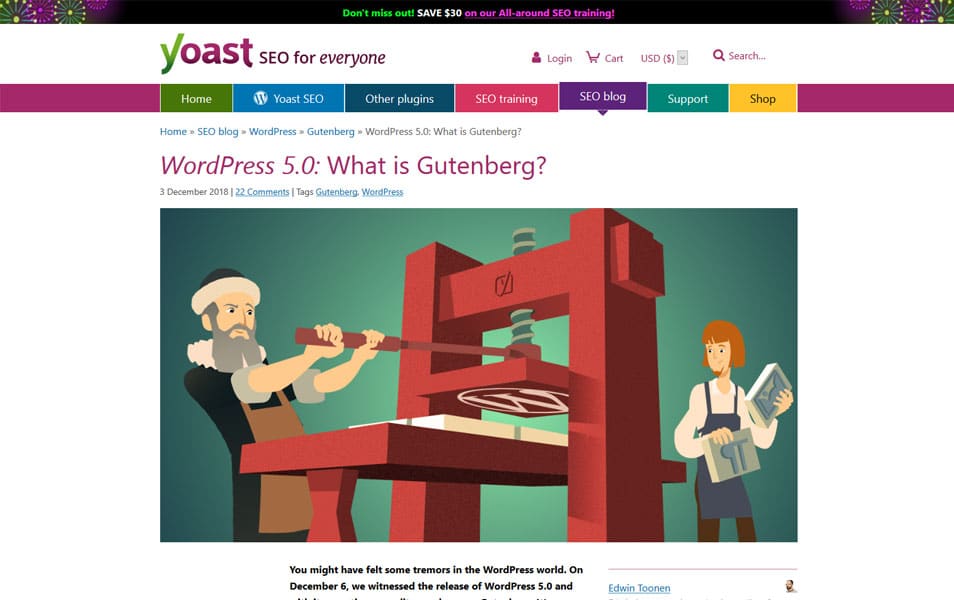 What Is Gutenberg? An Intro to the New WordPress Block Editor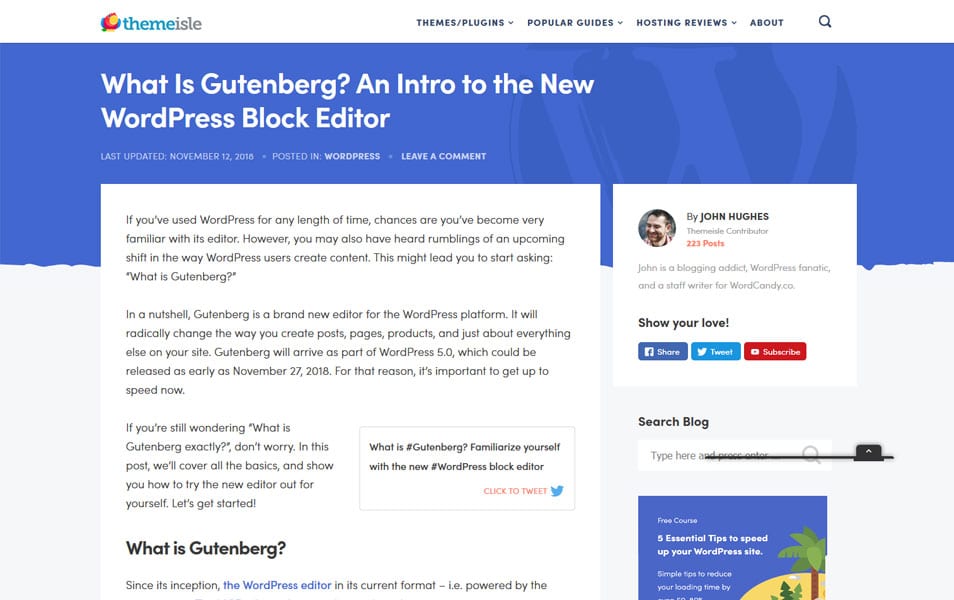 Diving Into the New Gutenberg WordPress Editor (Pros and Cons)