20+ Best CSS Reference Websites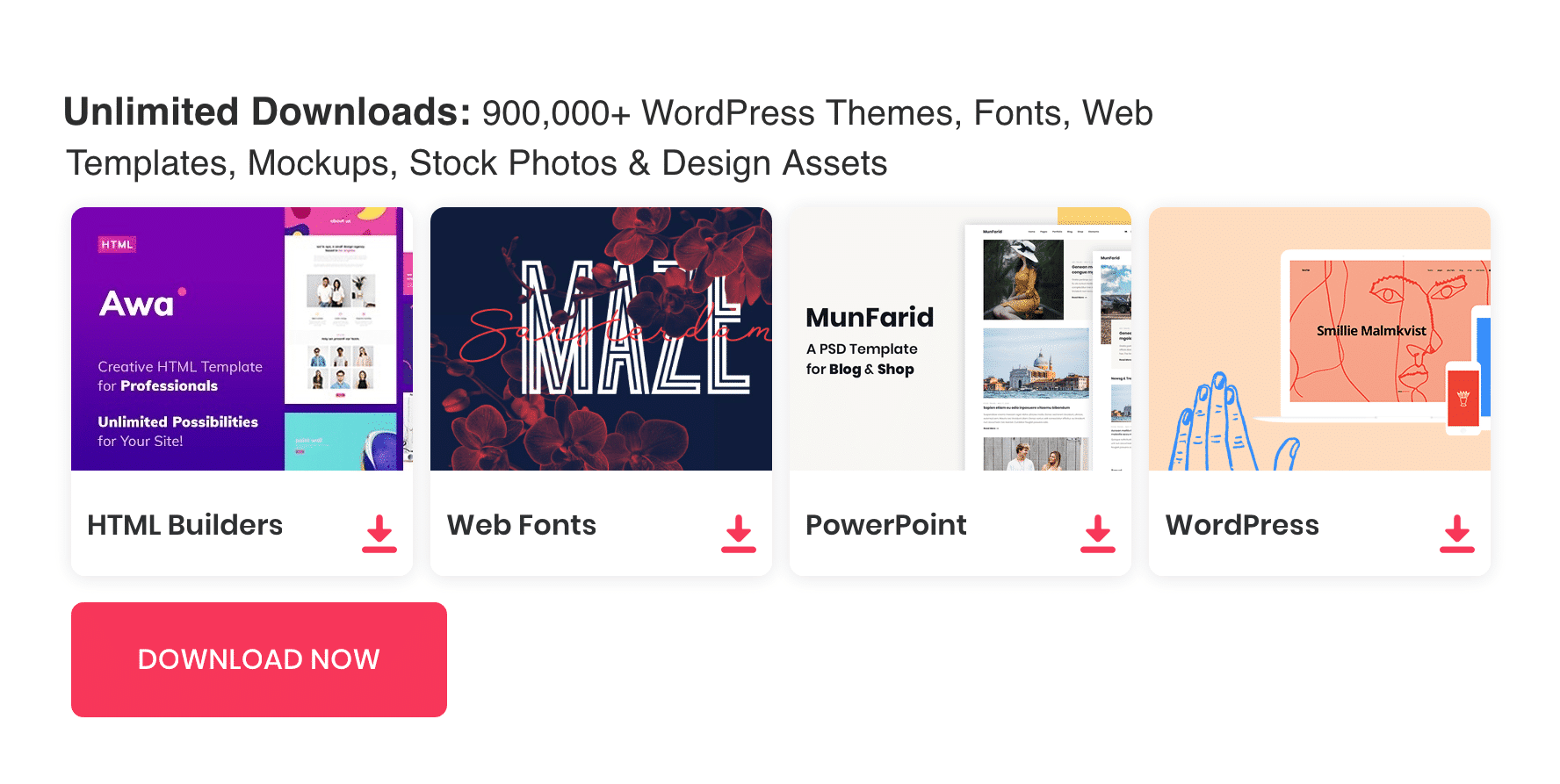 CSS References helpful if you are a web developer, you might not remember all properties and values. This post leads you to the best CSS reference Websites, cheat sheets, pdf, Books and more.
The advanced CSS3 have many properties and values it is almost impossible to remember all. CSS references are handy when you learn CSS, it is just like a backup for your memory. CSS reference websites are also great for learning latest things in CSS as it comes.
There are Plenty of websites providing CSS related resources, but we found few of them are excellent. These sources we have listed here have great documentation, great examples and updations. If you are new to CSS this is an encyclopedia for you.
See also : 100+ Best CSS Frameworks for Responsive Design
CSS Triggers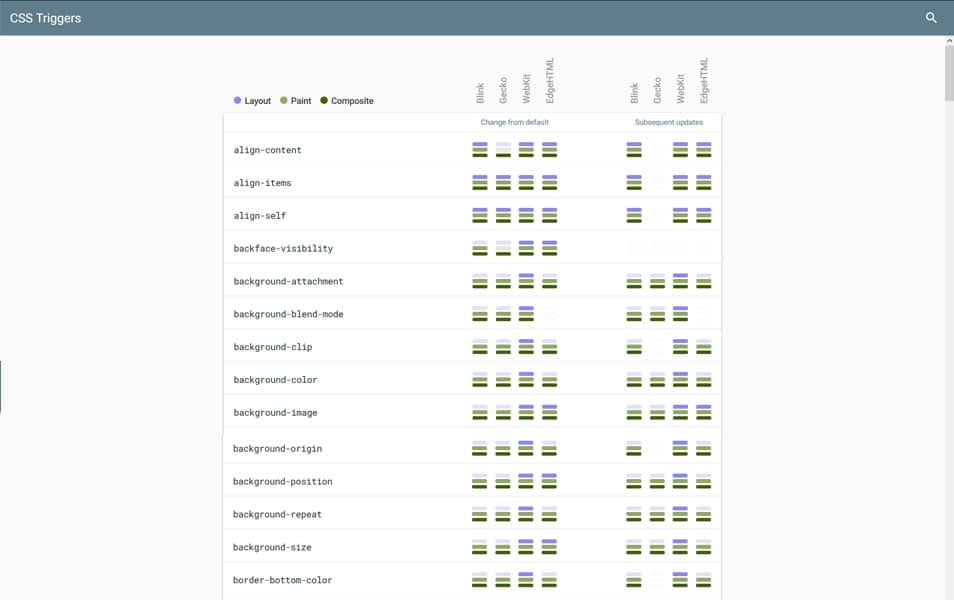 A reference for the render impact of mutating CSS properties.
CSS Reference | A free visual guide to CSS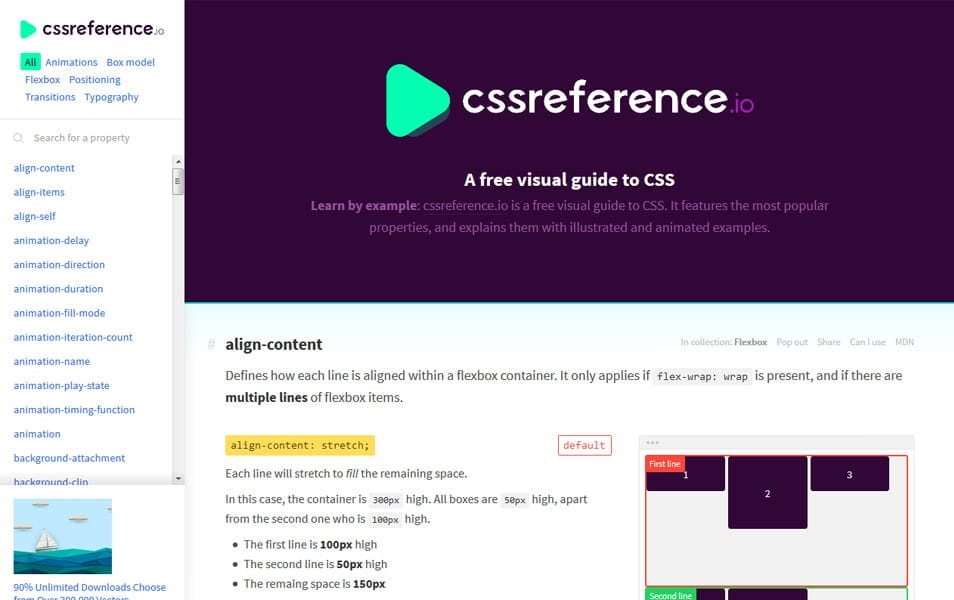 cssreference.io is a free visual guide to CSS. It features the most popular properties, and explains them with illustrated and animated examples.
CSS reference | MDN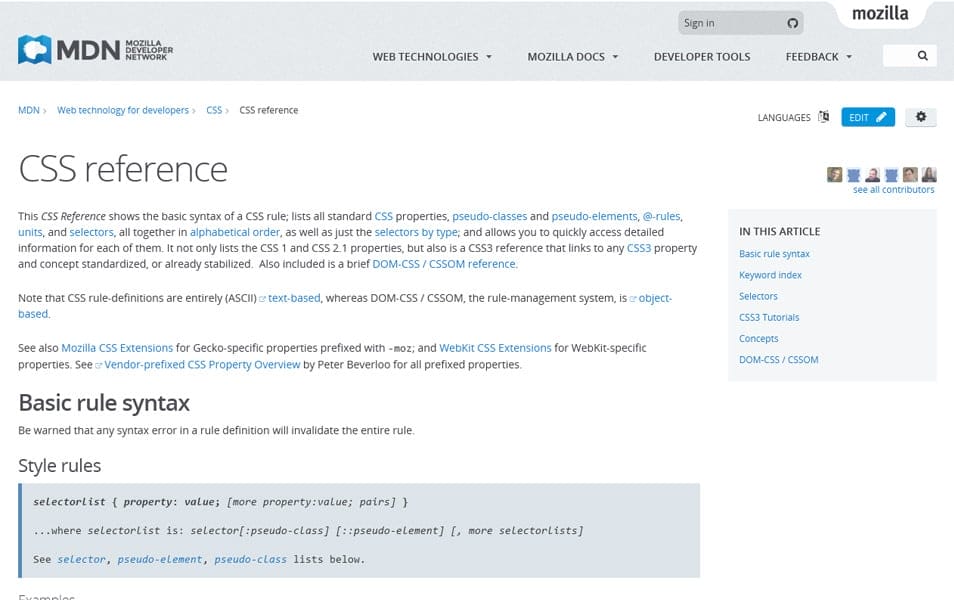 This CSS Reference lists all standard CSS properties, pseudo-classes and pseudo-elements, @-rules, units, and selectors in alphabetic order. It allows you to quickly access detailed information for each of them. It not only lists the CSS 1 and CSS 2.1 properties, but also is a CSS3 reference that links to any CSS3 property and concept standardized, or already stabilized.
SitePoint CSS Reference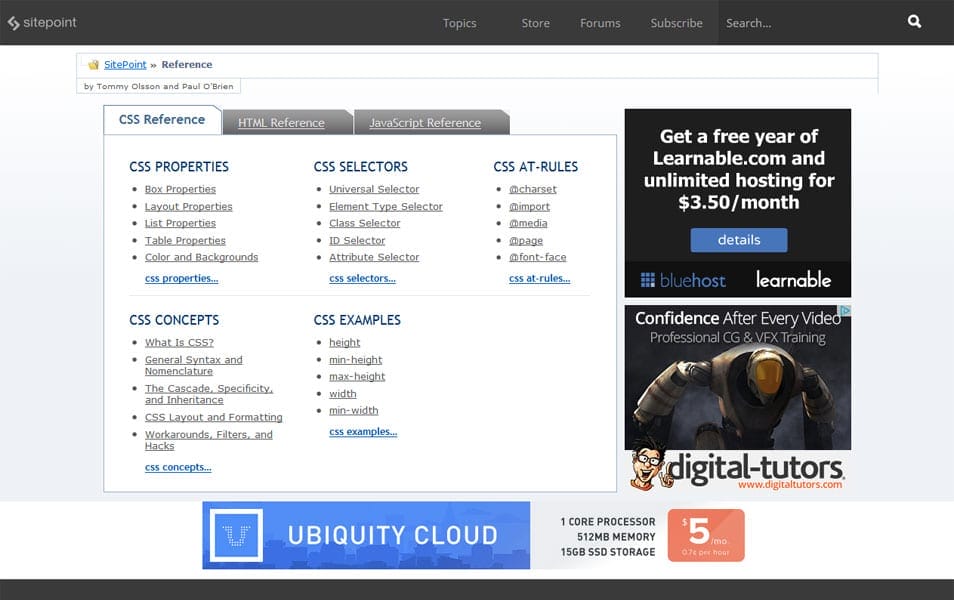 CSS Properties | HTML Dog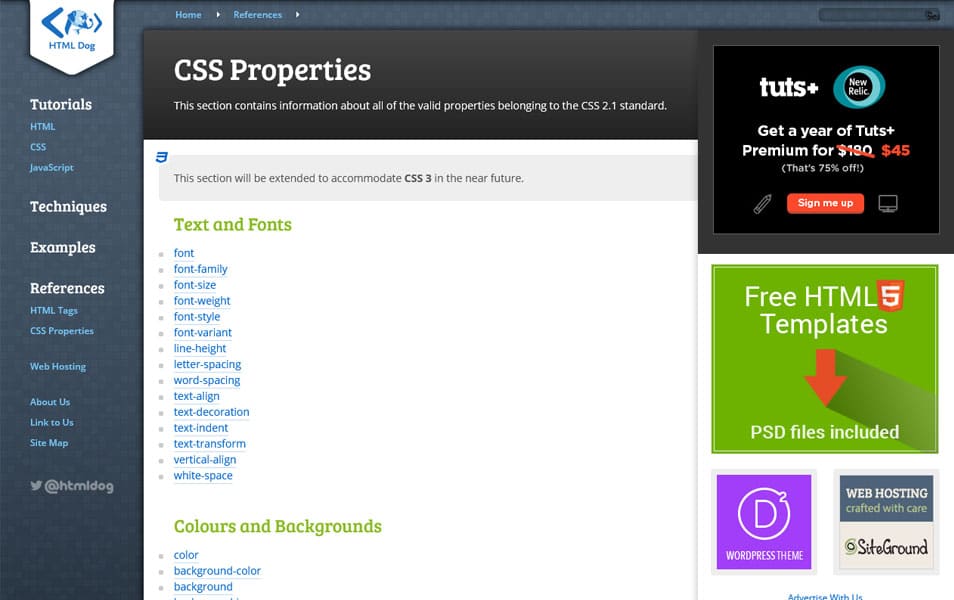 This section contains information about all of the valid properties belonging to the CSS 2.1 standard.
CSS Almanac | CSS-Tricks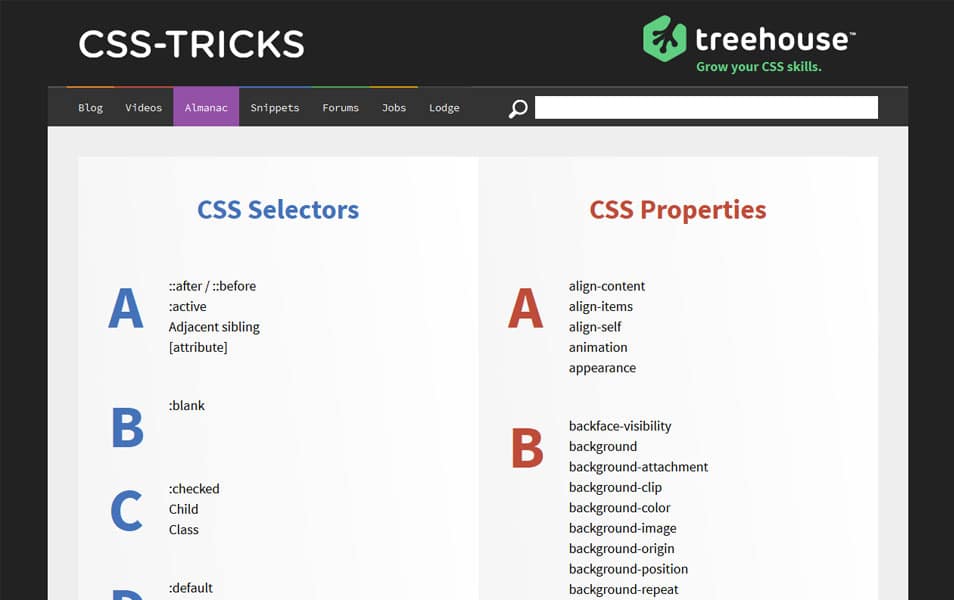 CSS Reference | Codrops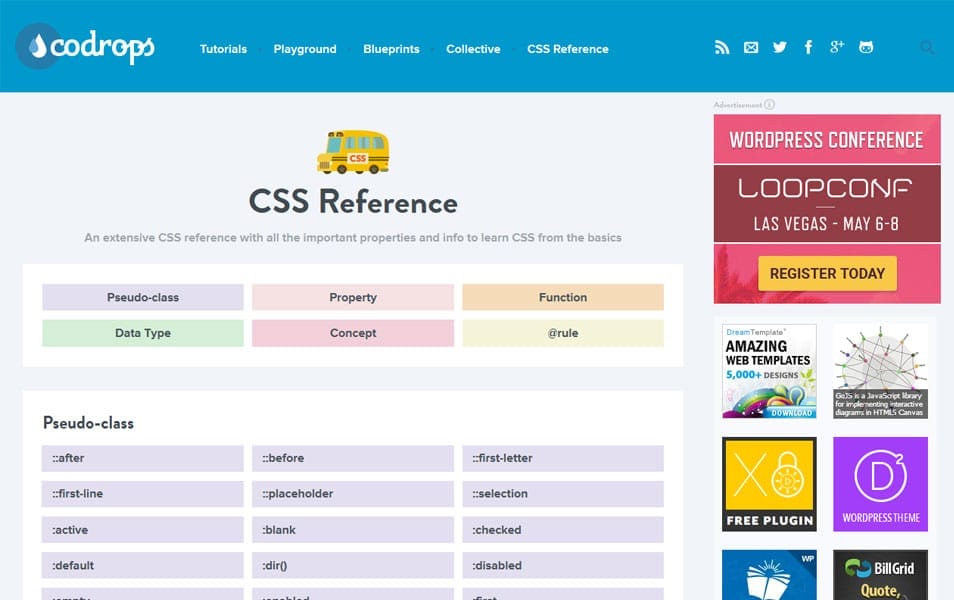 An extensive CSS reference with all the important properties and info to learn CSS from the basics.
CSS Reference | W3Schools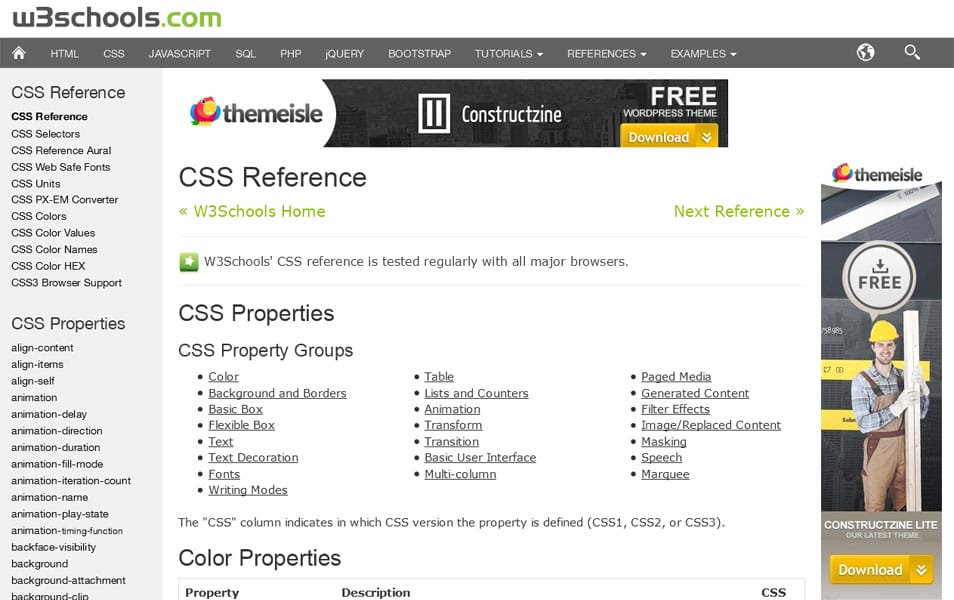 W3Schools' CSS reference is tested regularly with all major browsers.
CSS HTML XHTML Reference Book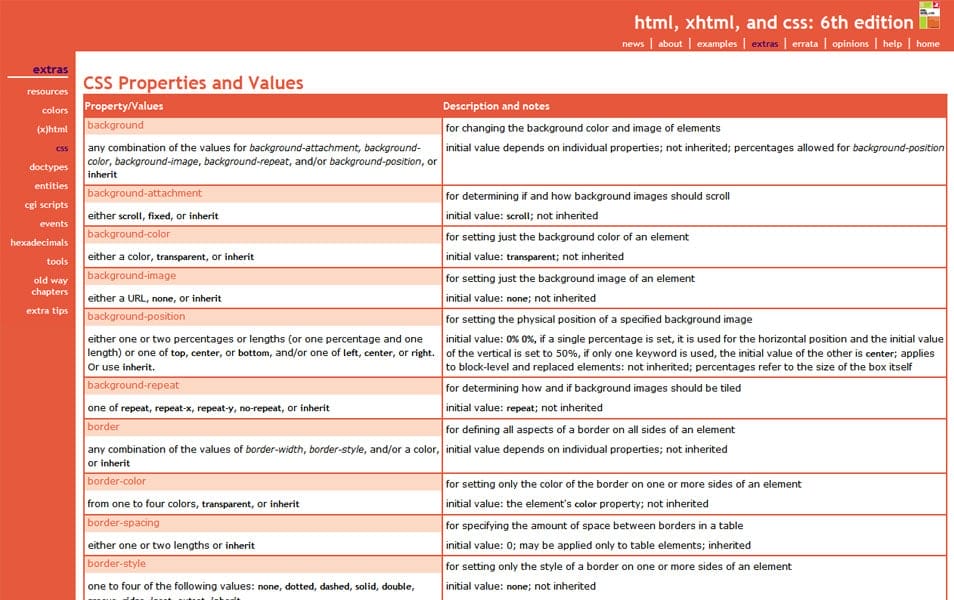 CSS Basic User Interface Module Level 3 (CSS3 UI)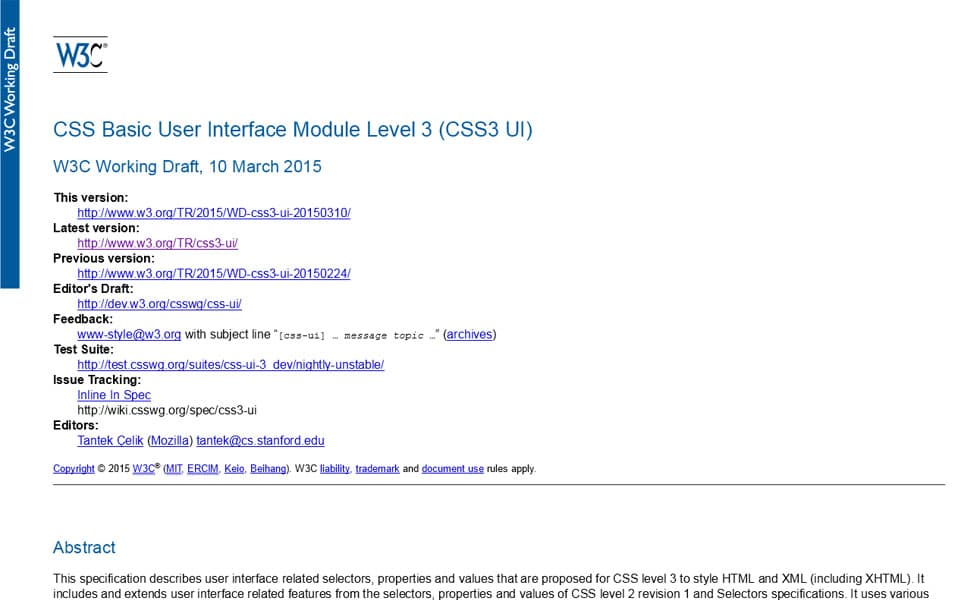 CSS Properties Index | Jens Oliver Meiert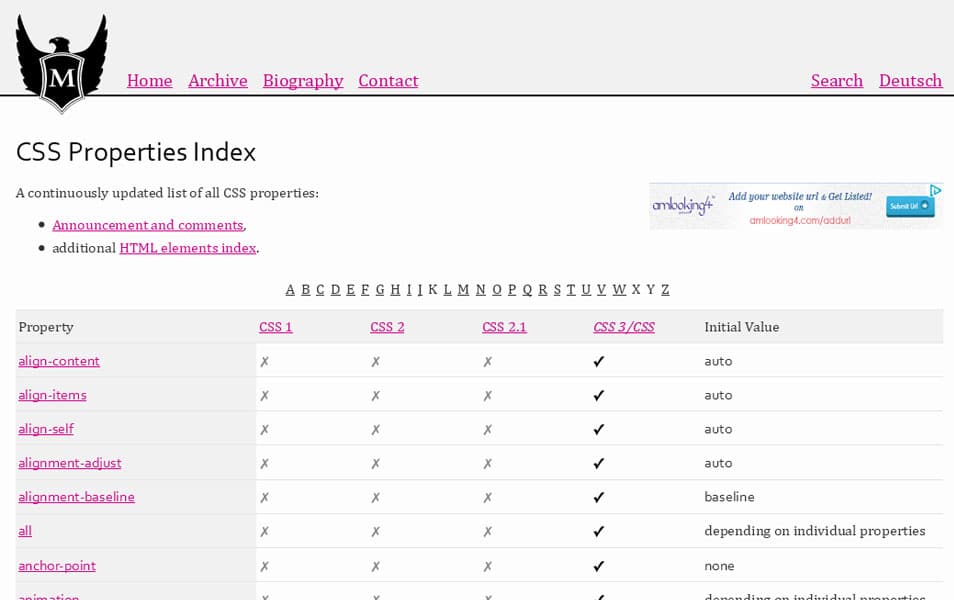 Complete CSS Reference | JavaScript Kit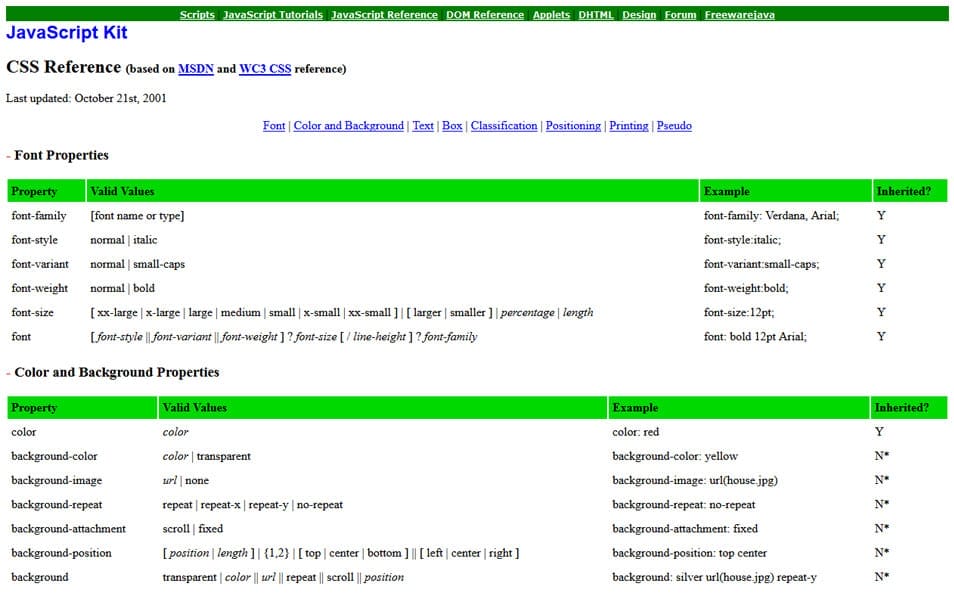 Quick CSS Property Reference | Little Web Hut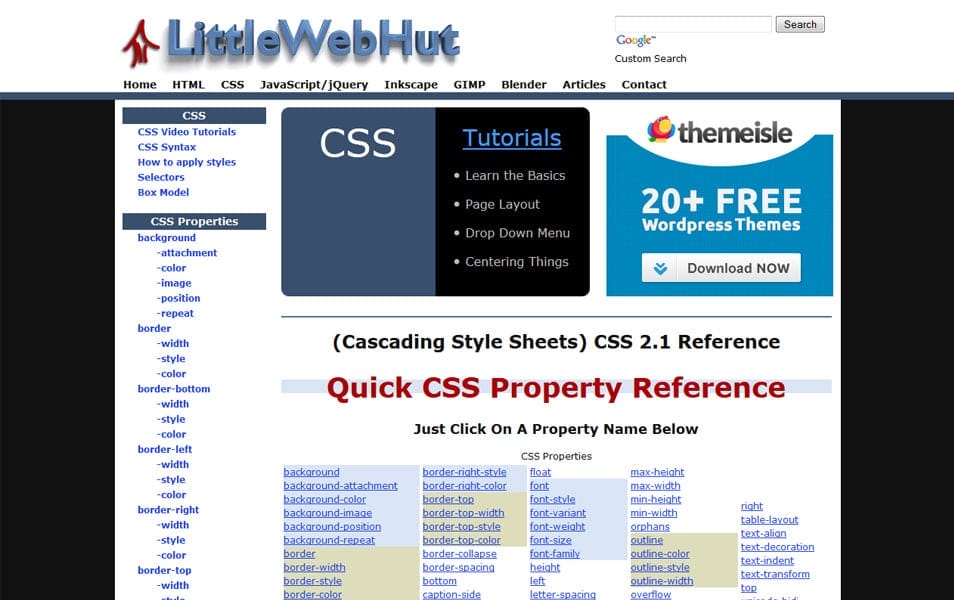 CSS References | The Web Design Group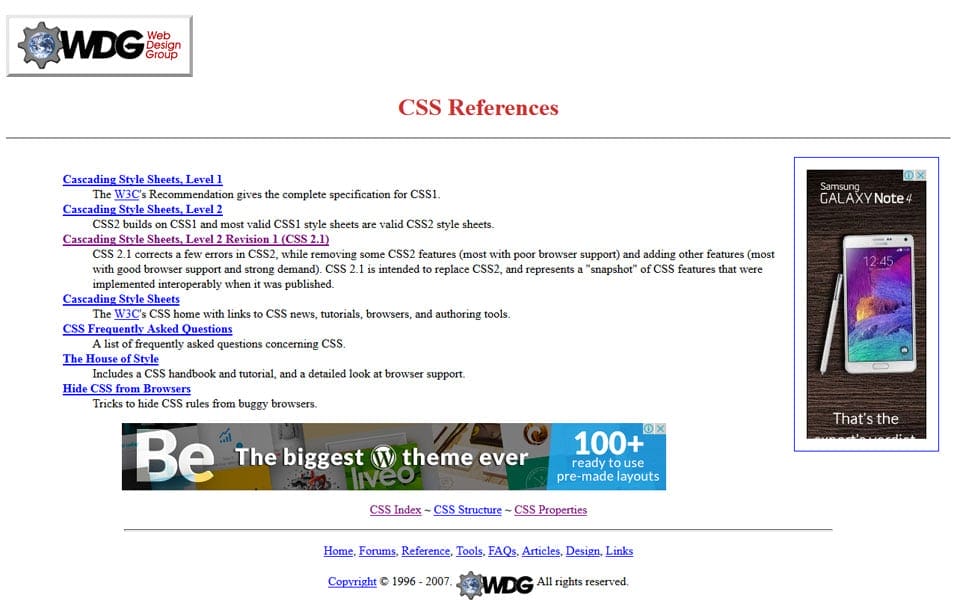 All CSS Properties Listed Alphabetically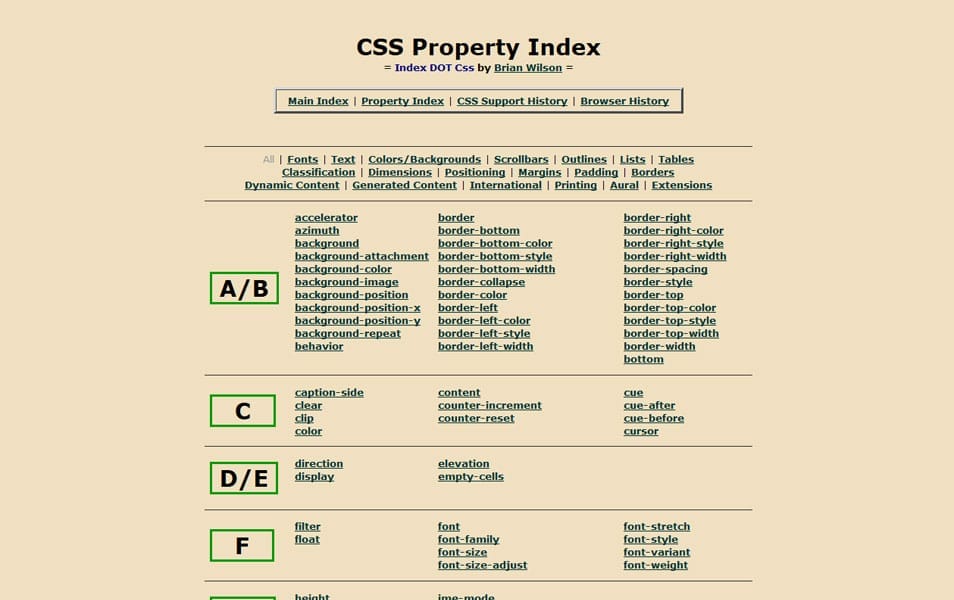 CSS Properties List | PageResource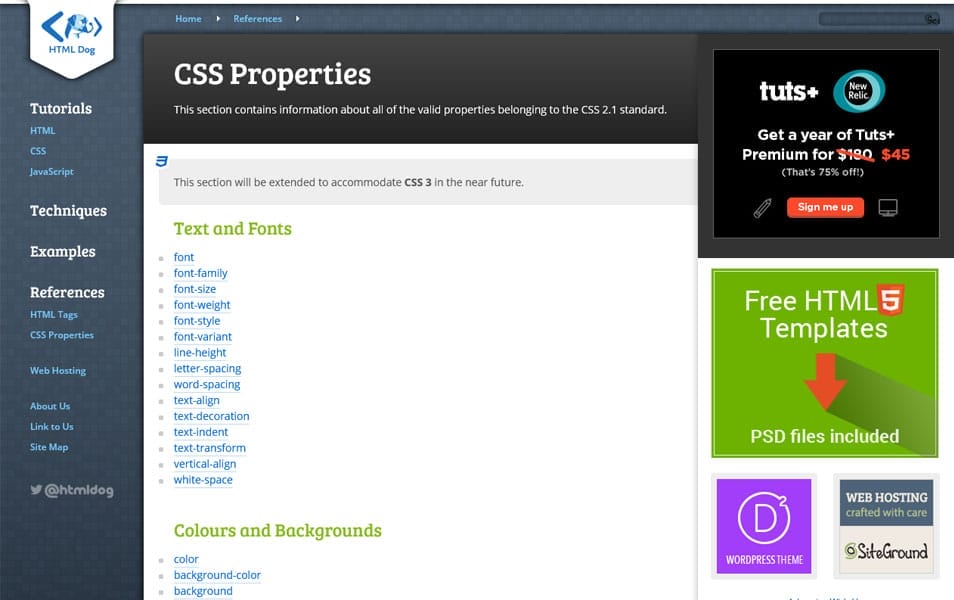 A listing of the CSS properties.
CSS Property Reference | Tizag Tutorials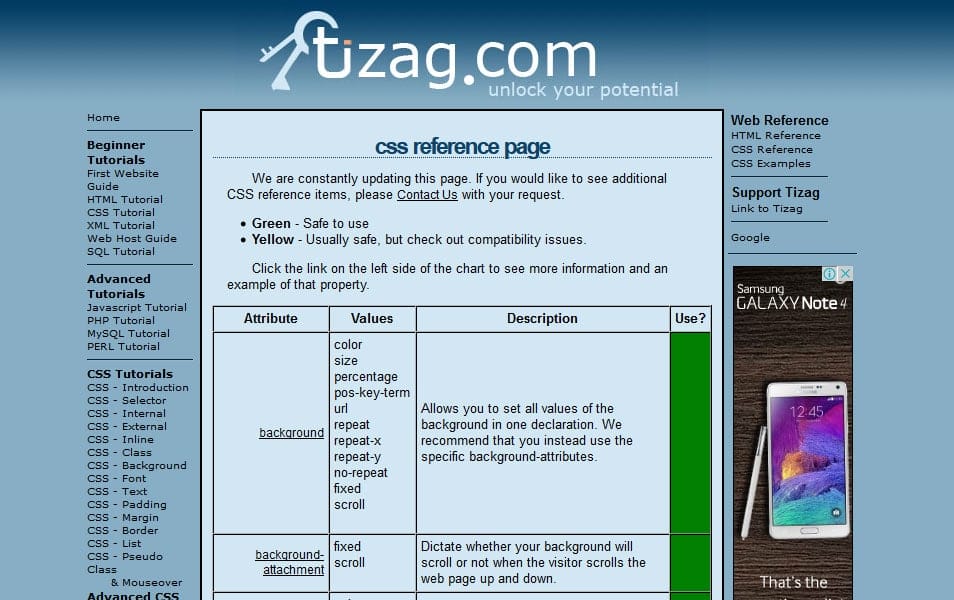 CSS 2.1 Reference | Cultured Code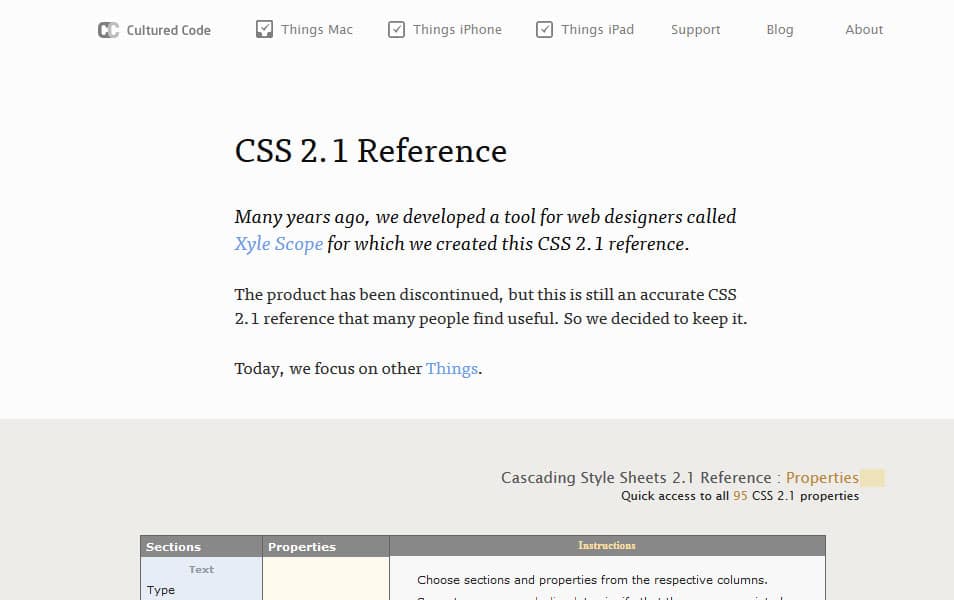 CSS Reference | Webucator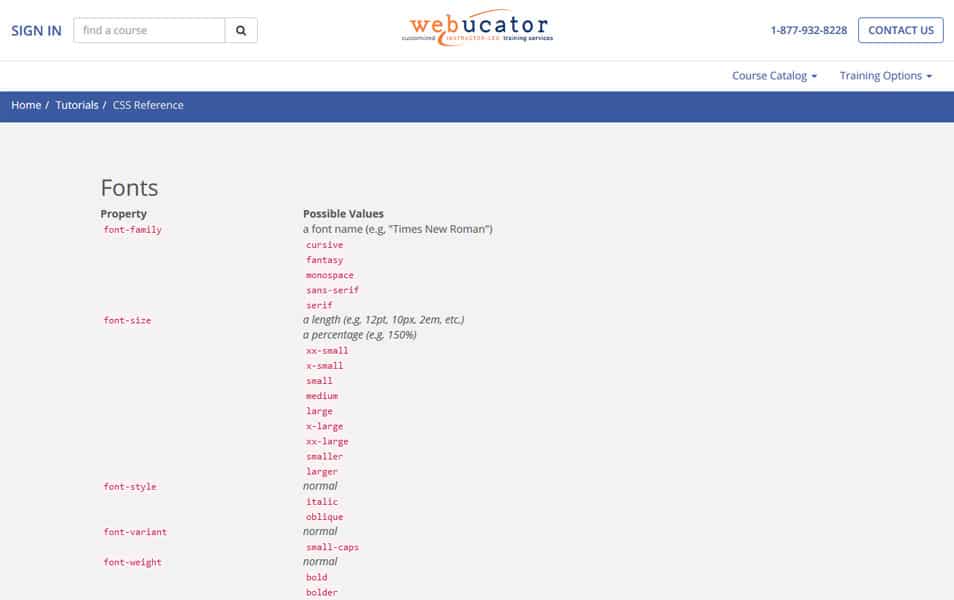 This is a reference of the most common CSS properties and their values. Default values are highlighted and bold. We also include a review of selectors.
Introduction to Safari CSS Reference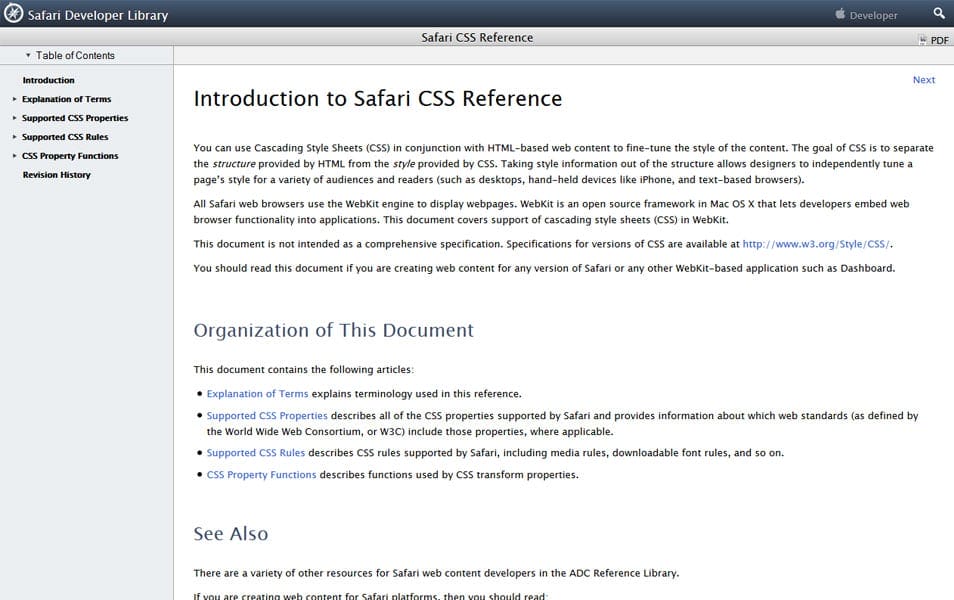 Microsoft CSS Reference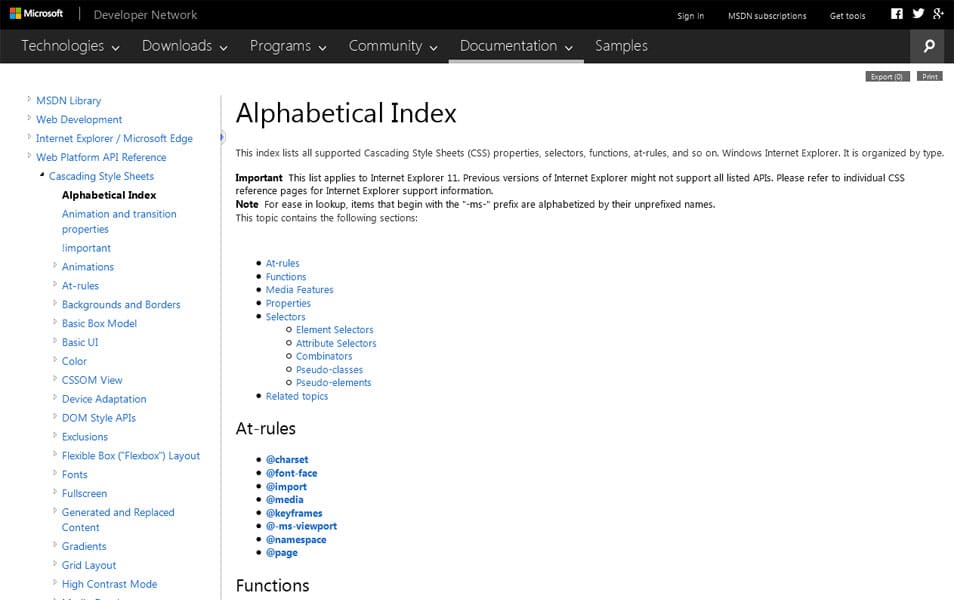 This index lists all supported Cascading Style Sheets (CSS) properties, selectors, functions, at-rules, and so on. Windows Internet Explorer.
Cascading Style Sheets Level 2 Revision 1 (CSS 2.1) Specification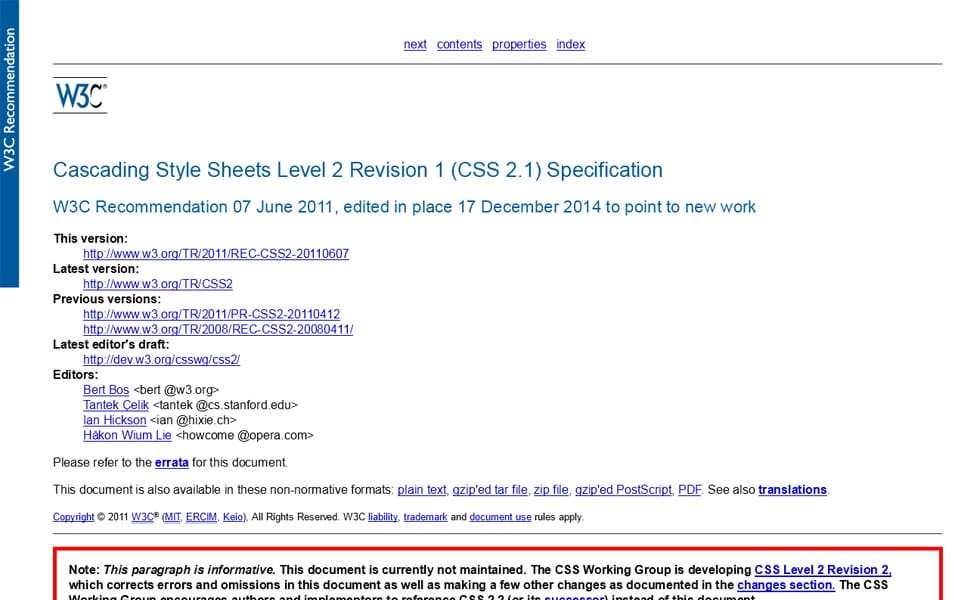 CSS Reference | SS64.com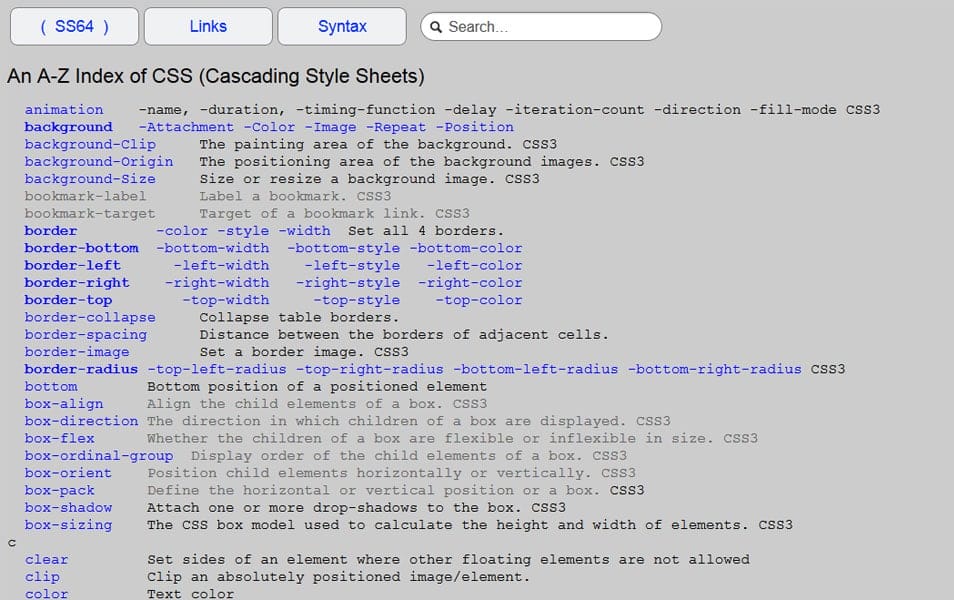 CSS Cheat Sheet