We have plenty of tool sets to design user interface designs. They all are static design tools to help you build how they look in a device. Interaction design tools help you create how they feel or how they react to a user.
Interaction design is not just motion design; it is way beyond that. Interaction design is how to create for people, how they do, how they feel, how they know. Luckily we have a great list of tools available for interaction designs these days.
In this post, you can see an excellent overview of interaction design and prototype tools.
Framer.js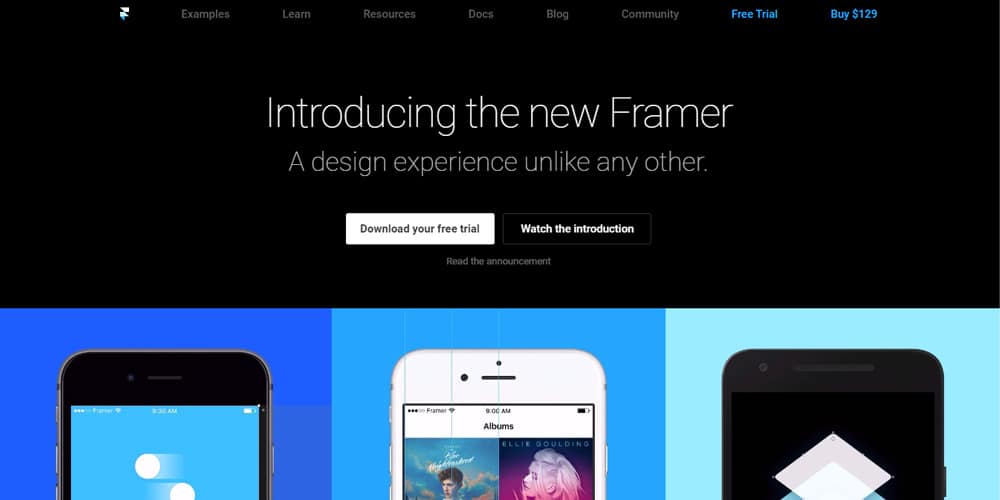 Framer.js is an open source JavaScript framework for quick prototyping.Framer.js helps to decide animations and interactions, complete with filters, spring physics, 3D effects and more. It's bundled with Framer Generator, an application that allows transfer layers directly out of Photoshop and Sketch.Framer Studio is a prototyping app for Mac, based on Framer.js. Framer Studio includes an editor according to CoffeeScript, instant visual feedback and much more.
Origami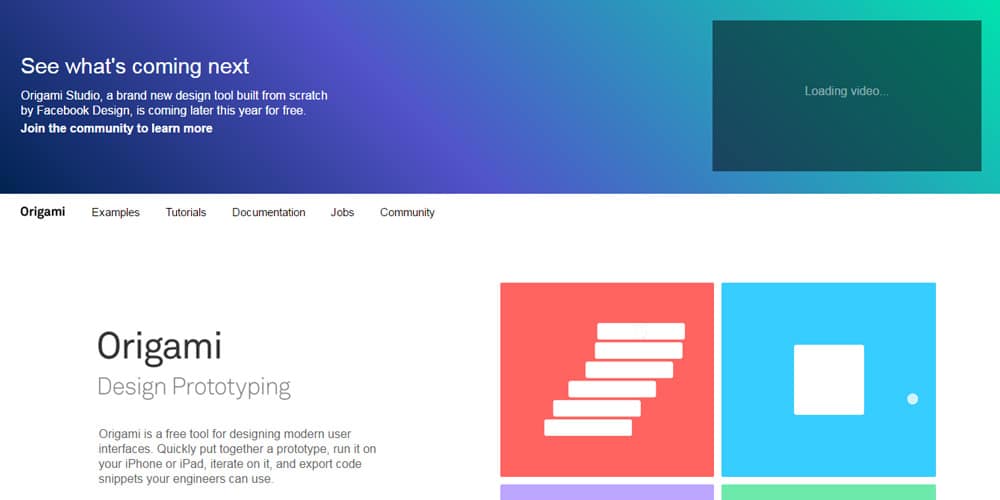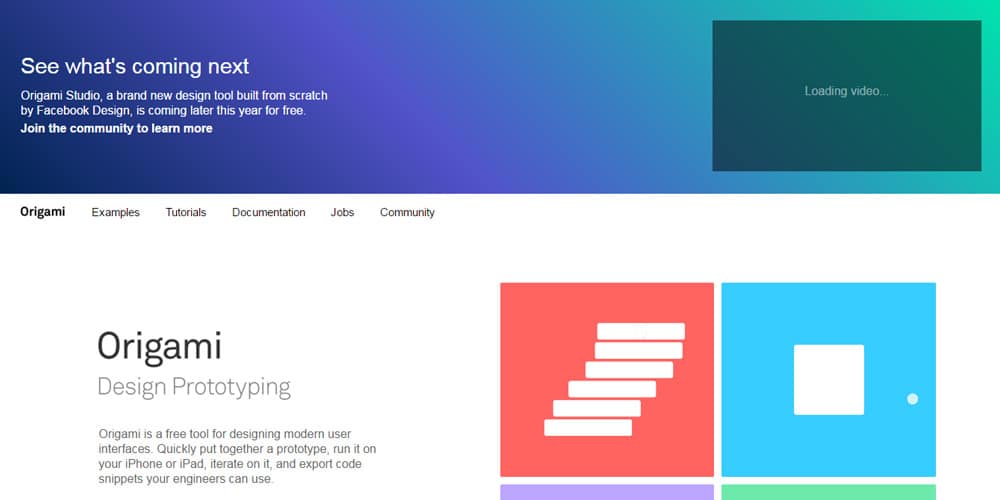 Origami is a free tool for developing modern user interfaces. Rapidly put together a prototype, run it on the iPhone or iPad, iterate on it, and export code snippets your engineers can use. It is usually an effective tool for fine-tuning animations and interactions.
Axure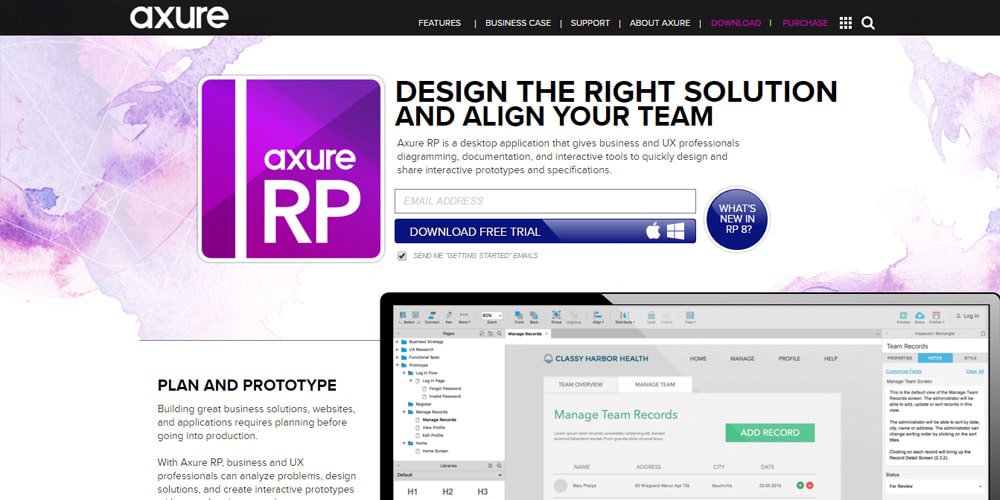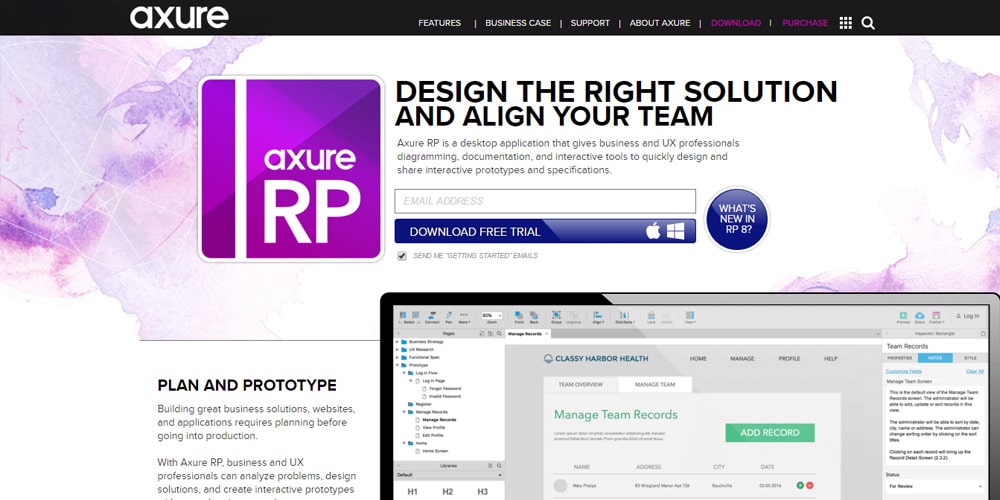 Axure RP is a professional high-speed prototyping tools.It helps us to quickly generate application software or WEB site wireframes, flowcharts, prototypes and specifications documents. As a specialist prototyping tool which can quickly and efficiently develop a prototype, design and support collaborative multi version control management.
Atomic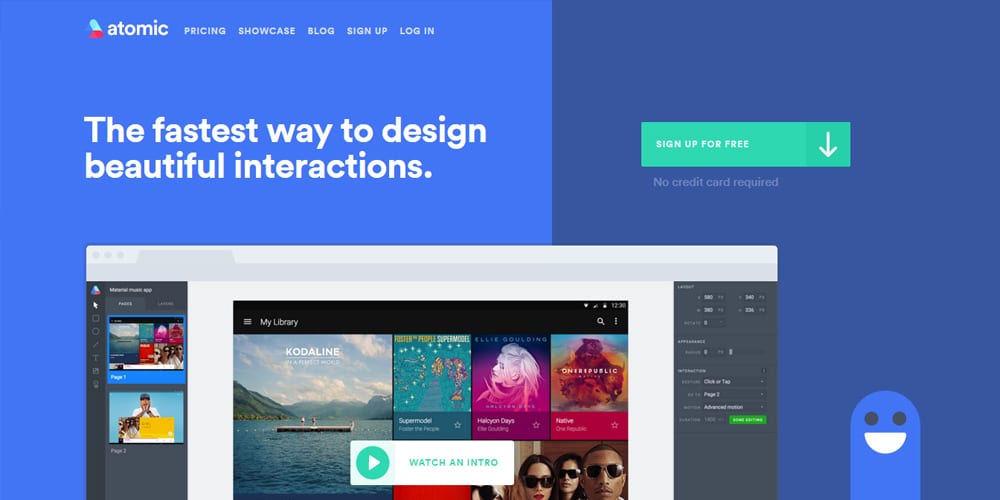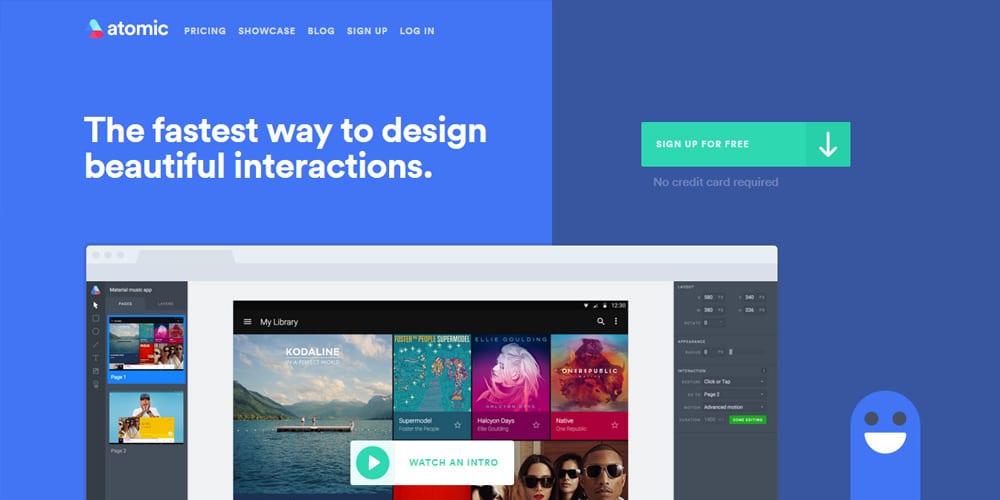 Atomic is professional software for digital designers, showcasing tools for interface design, prototyping, version control and collaboration. Atomic.io is amazingly similar to Sketch in spite of them accomplishing two various things. It's structured with Pages and Artboards just like Sketch, and either copy layers from Sketch or create them oneself in Atomic.
Pixate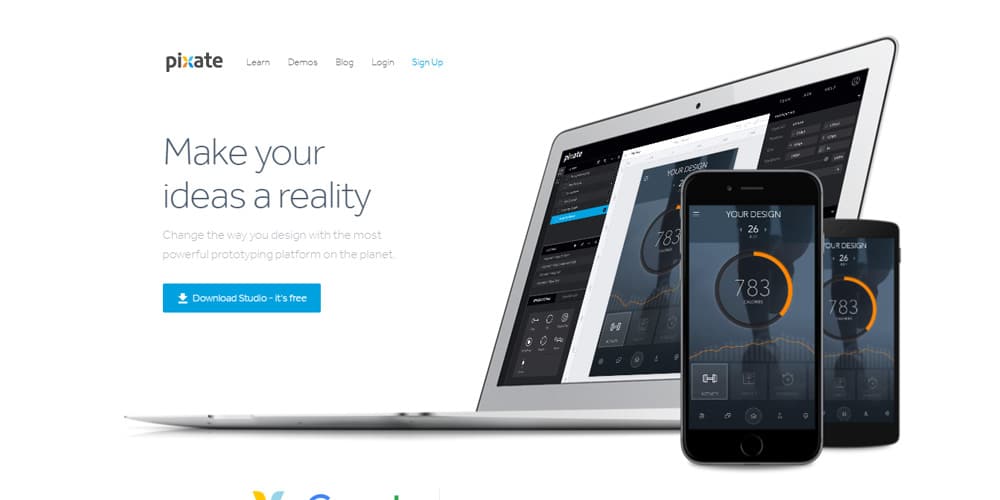 Pixate is ideal for prototyping complicated animations or interactions for mobile apps (iOS and Android).Prototypes are made with sliced images from current mocks that should be shipped in into Pixate. There are no UI elements accessible within the tool, only layers, actions, and animations.Not like some other prototyping tools, such as Flinto, or Marvel, Pixate makes it possible to split layers and embed interactions, such as Drag, Tap, Double Tap, Scroll, Pinch and much more.
Flinto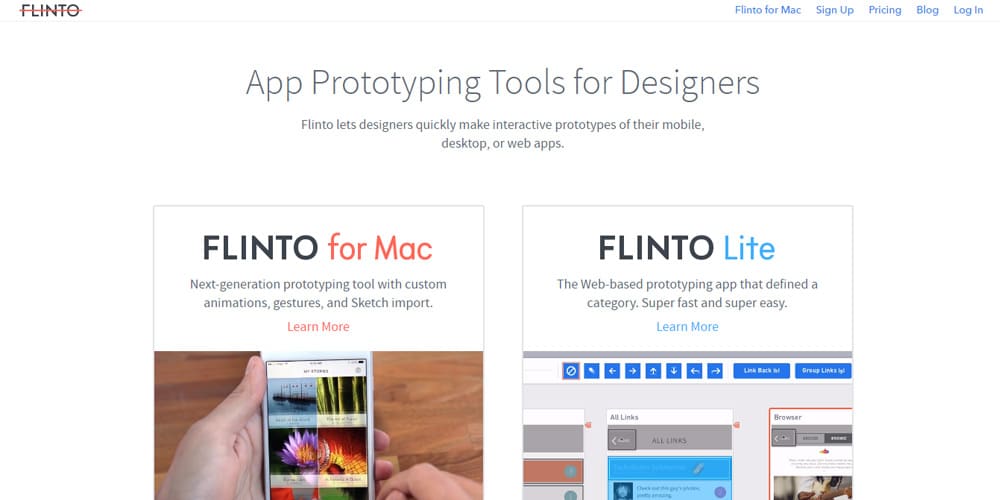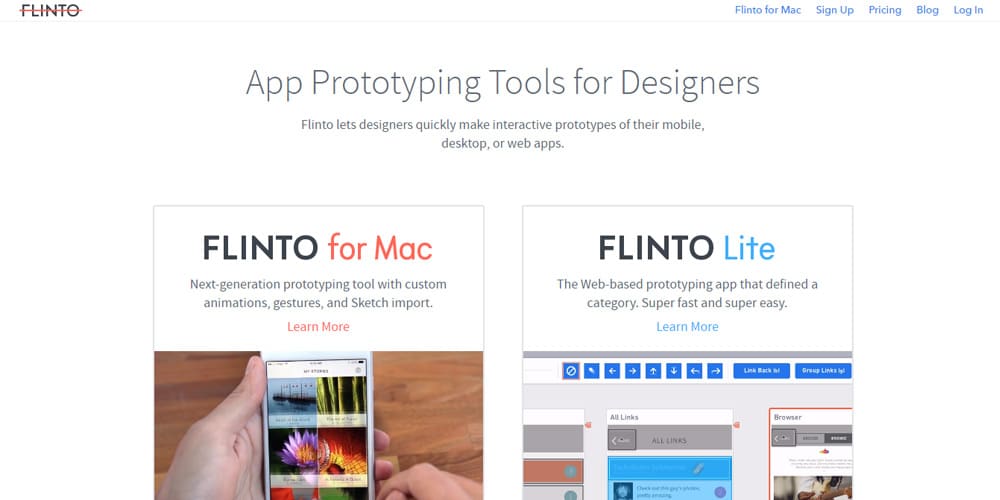 Flinto allows designers rapidly make interactive prototypes of their mobile, desktop, or web apps.
Invision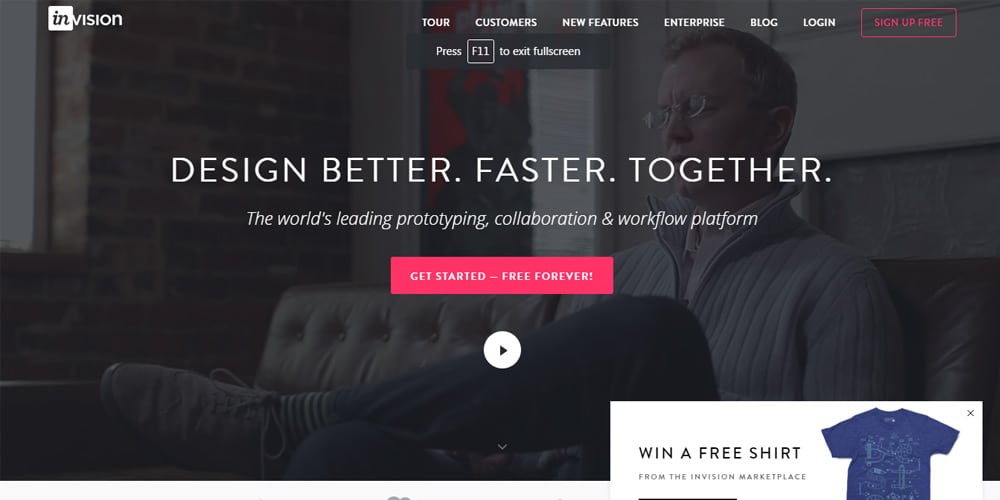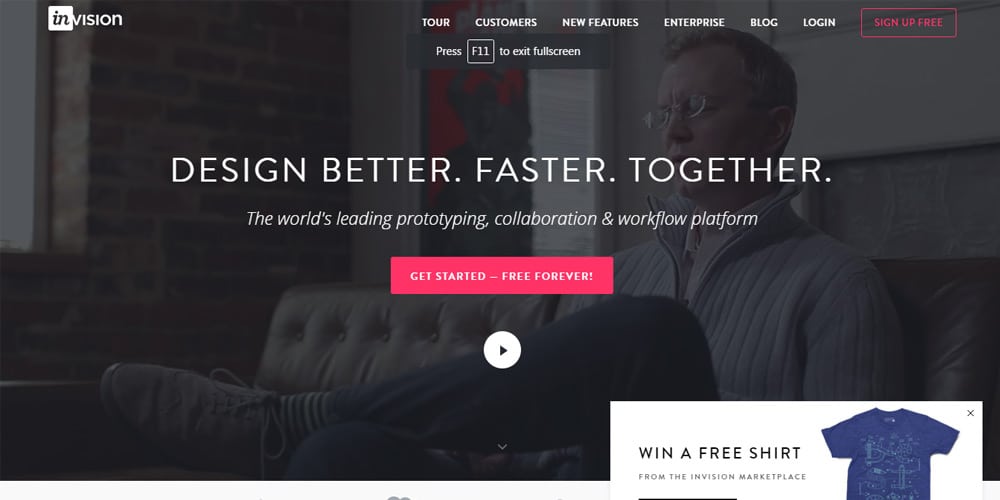 Invision, used by Evernote and Twitter is a prototype tool having a strong focus on communication. It's relevant to collect feedback from stakeholders, clients and associates, which makes it an important platform to handle design projects.
Proto.io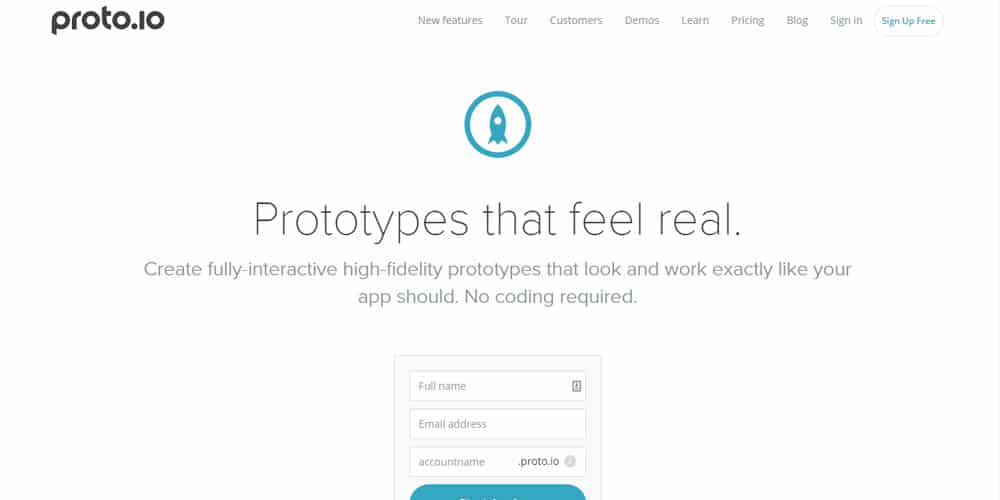 proto.io is perfect for prototyping mobile devices that include transitions and multiple states.Prototype elements must be made inside the tool. This could work with chopped up image exports, but doesn't work well with full-screen exports.
Justinmind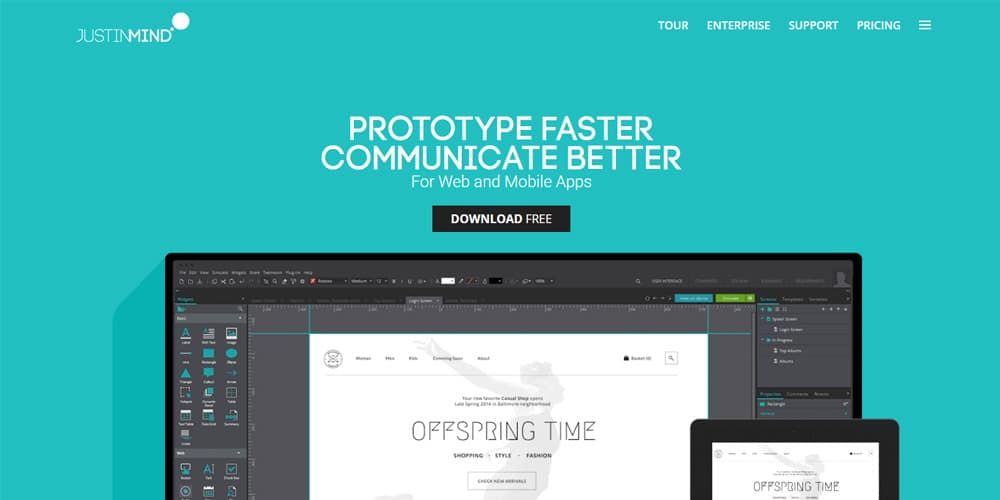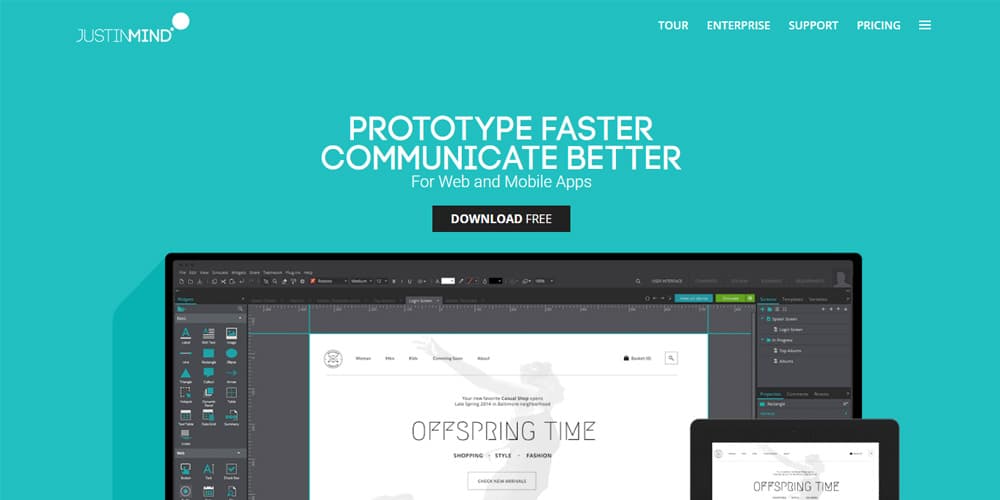 Justinmind Prototyping tool is a publishing tool for web and mobile app prototypes and high-fidelity website wireframes. It offers features usually found in diagramming tools like drag and drop placement, re-sizing, formatting and export/import of widgets. In addition, it has features for annotating widgets and defining interactions such as linking, animations, conditional linking, calculations, simulating tab controls, show/hide elements and database simulation with real data.
Uxpin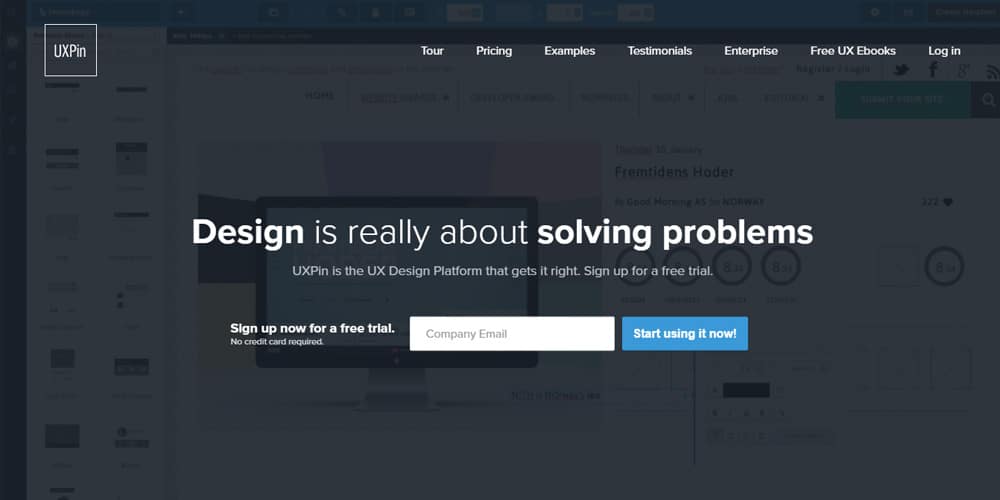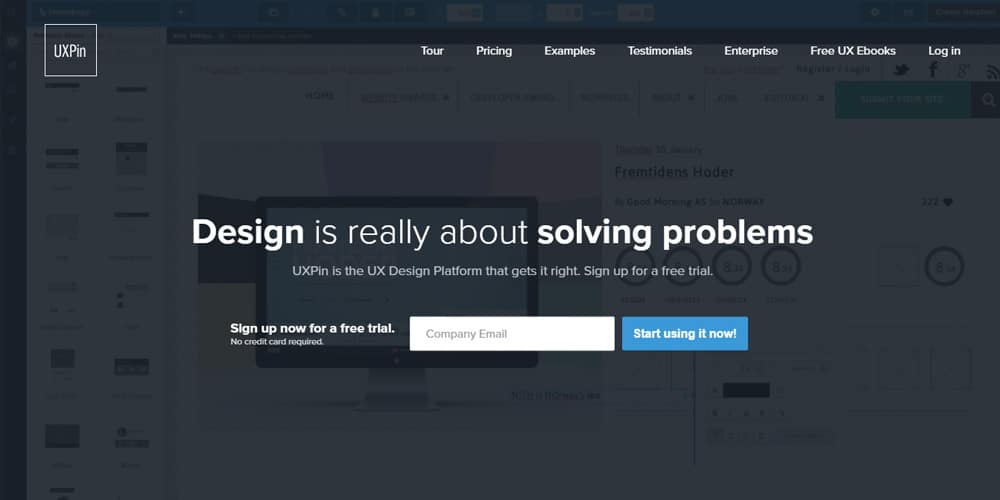 UXPin is fantastic for prototyping web or desktop apps which need lightweight interactions, but has libraries to aid mobile apps and wireframes as well.Prototypes can be produced from existing mocks, Photoshop files, Sketch files or by developing screens out within UXPin using extensive UI libraries.This tool is definitely built by UXers for UXers. There are options to upload or create site maps and other UX deliverables for each project.
Marvelapp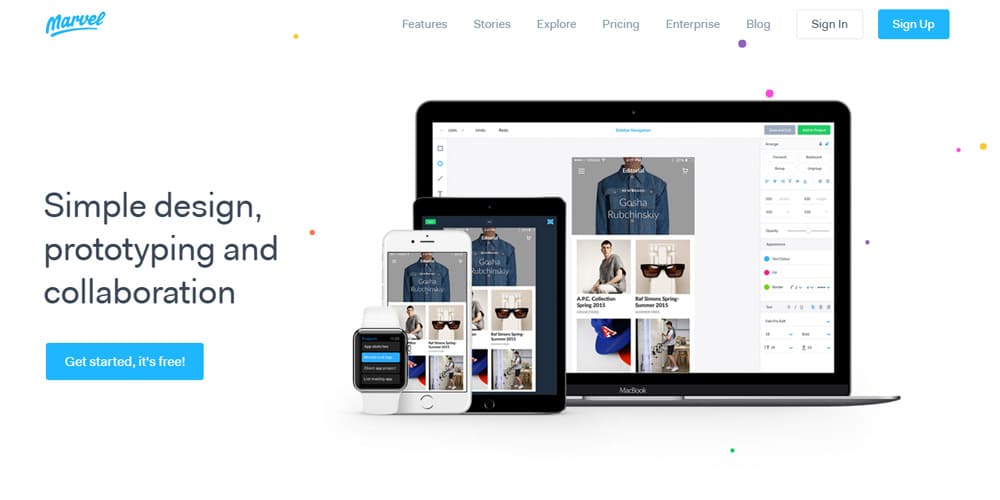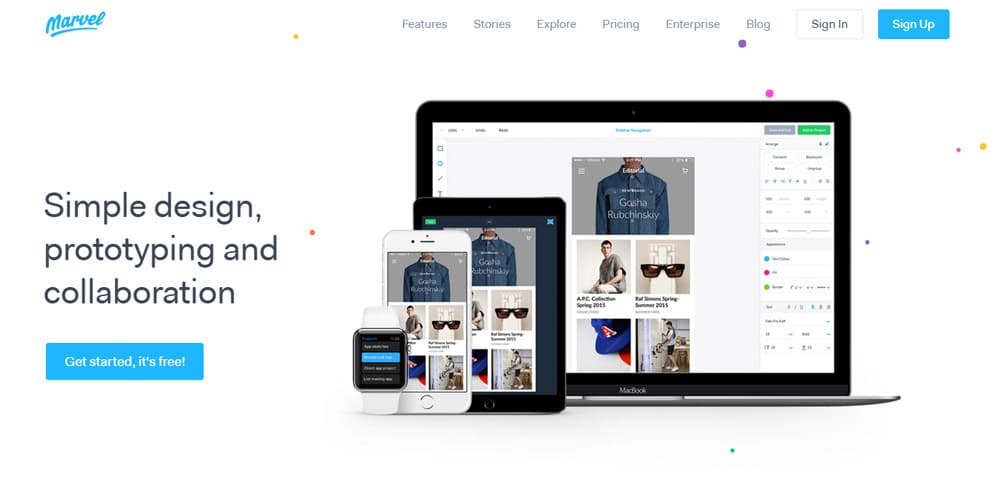 Marvel is perfect for making quickly, click-through prototypes for web and mobile apps. Prototypes can be easily distributed through many channels, and teams can use and share projects with some of the improved plans. It has a clean interface, making it very intuitive to create a simple prototype for web or mobile.
Form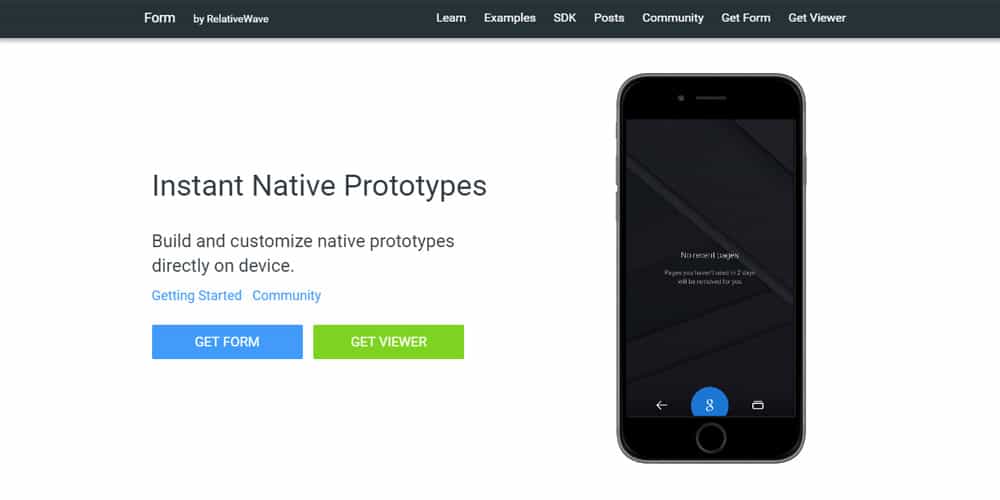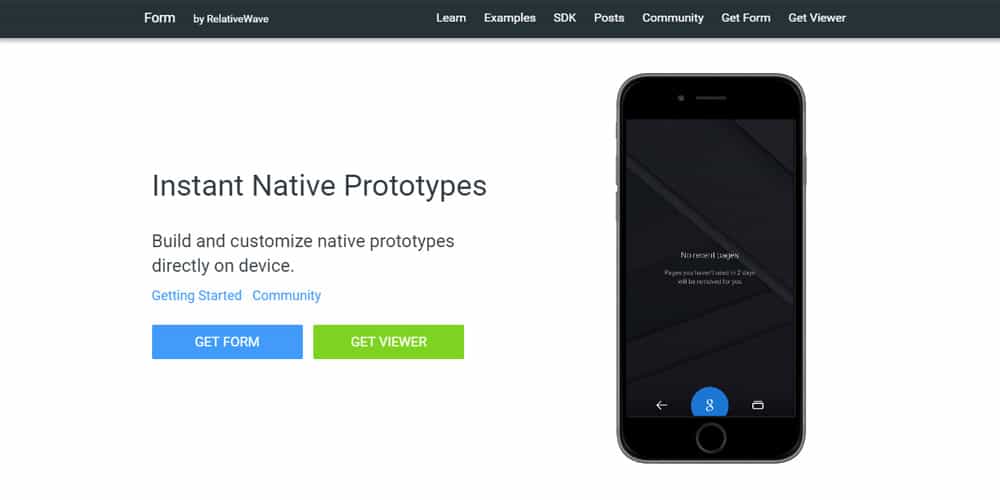 Form is an interaction design tool, that was acquired by Google.Form has a patch-based interface having a focus on visual programming.Prototypes are made with patches that have inputs and outputs, and a live update of the prototype is displayed on a linked device. Images can be dragged and dropped into the tool and used in prototypes.
UNLIMITED DOWNLOADS: 300,000+ Design Assets, Templates & Resources for just $29 per month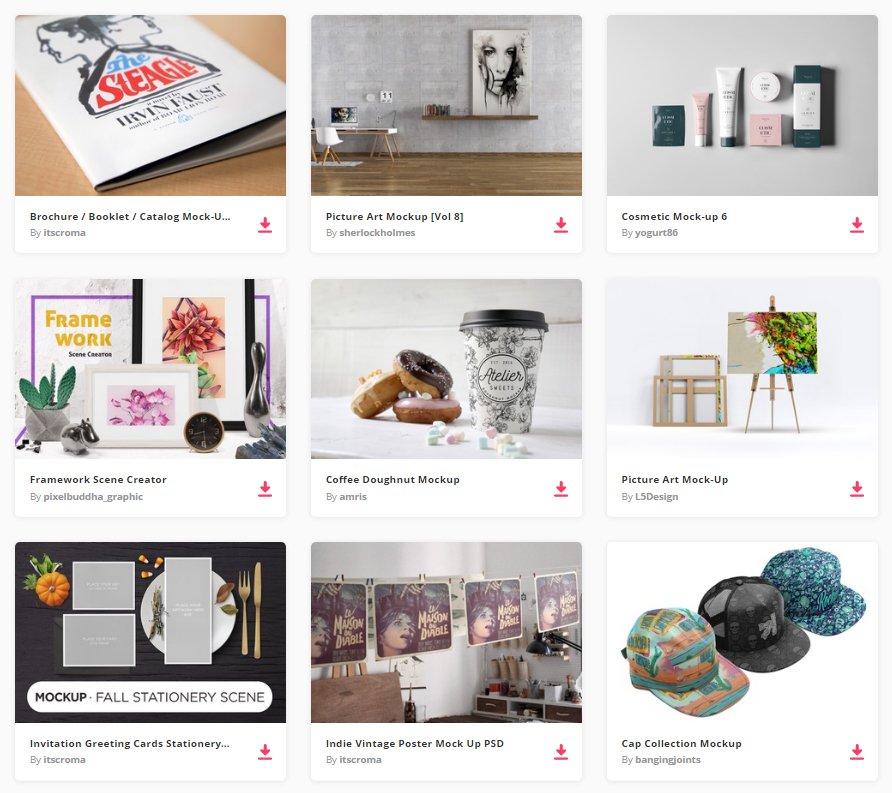 All the awesome design assets and templates you need, including 300,000+ fully licensed stock photos) are available for a single monthly subscription by signing up to Envato Elements. The subscription costs $29 per month and gives you unlimited access to a massive and growing library of 30,000+ items that can be downloaded as often as you need!"