Tools for generating Material Design Color Palettes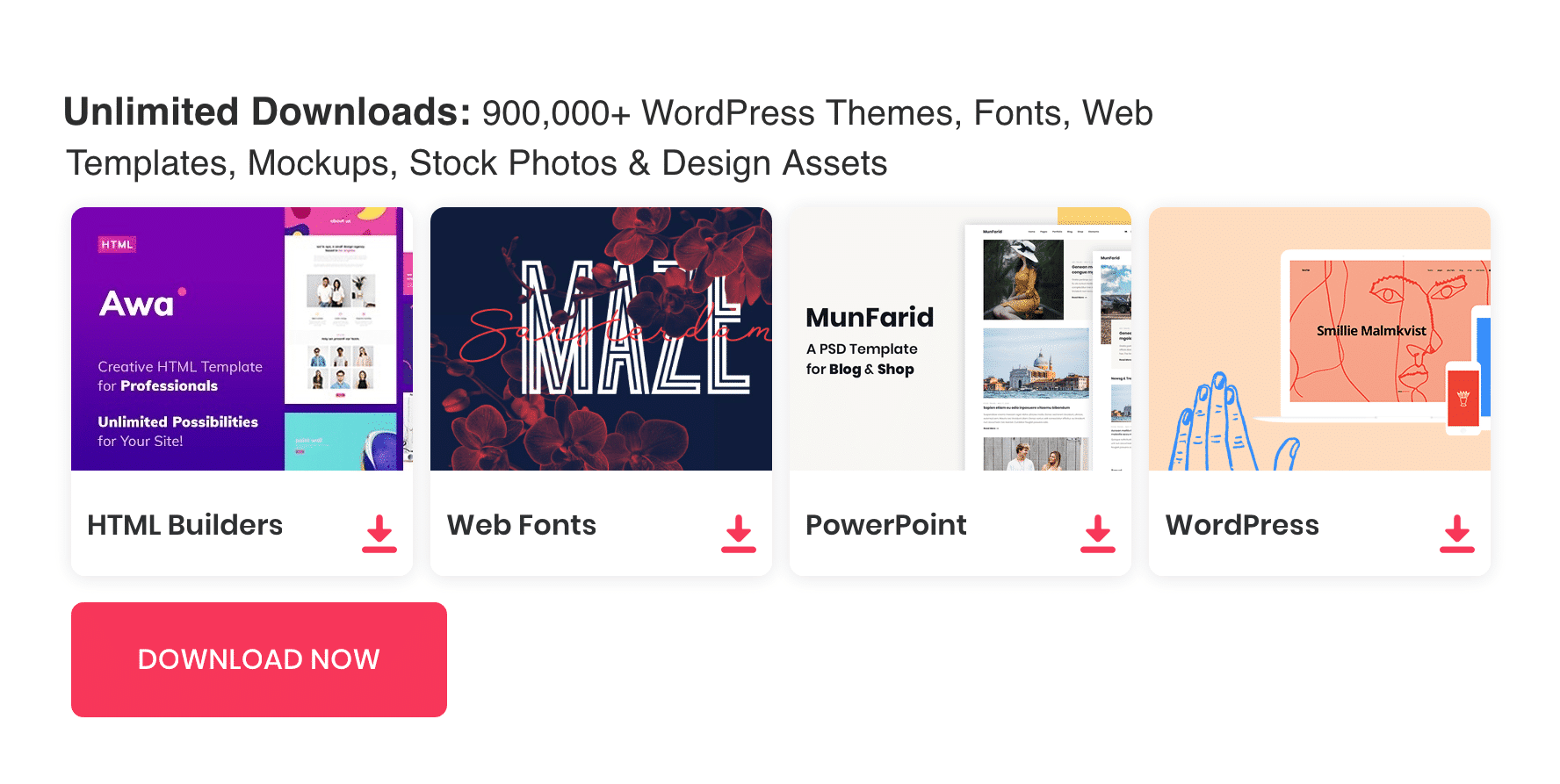 Material design is visual design language or a pattern for user interface designing developed by Google. Material design is so popular these days, most of the Android apps are started using this design language.
Materials design is simple and very easy to learn. As its name resembles, the principle behind the material design is all about real life material properties like shadow, color, depth.
The material design uses a broad color palette and its shades. Today, we have summarised a set of material design color generators and tools. These tools will help you derive the perfect colors for your design.
Material Colors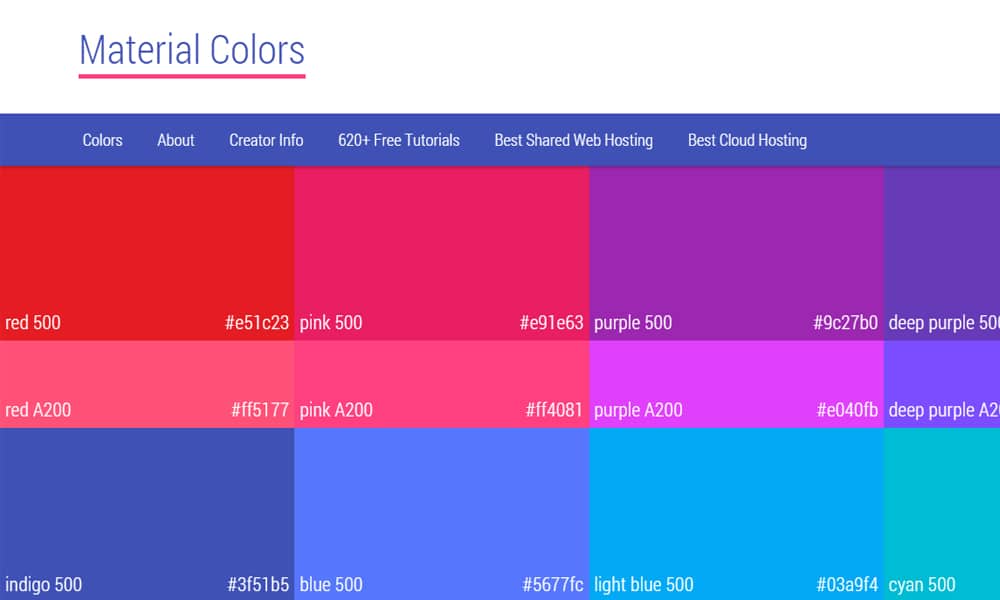 Material Design Color Palettes originate from Google's Material Design Guidelines.This tool is an easy resource for testing and rapidly copying Material Design colors.
Material Design Palette Generator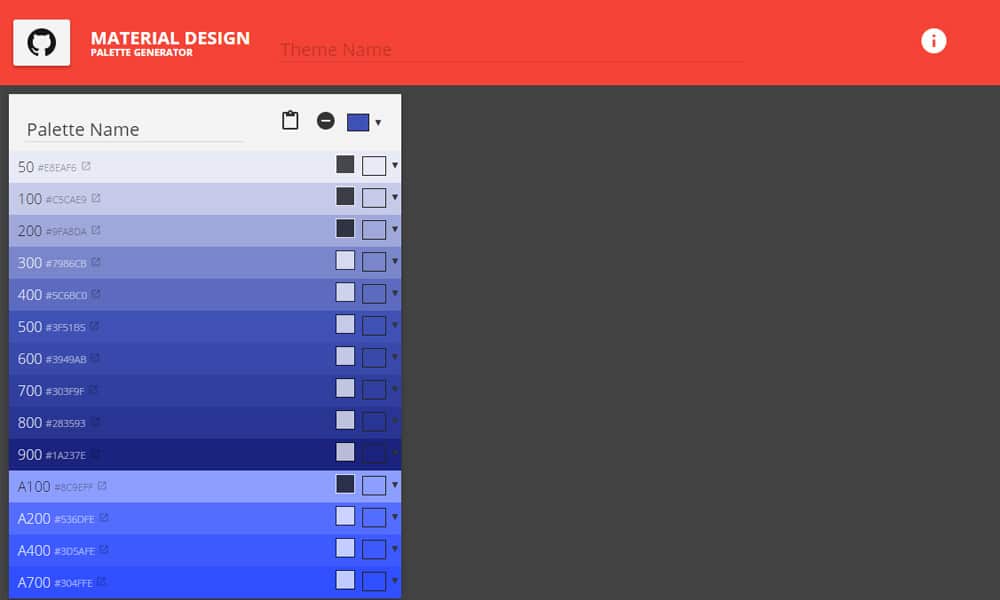 This material design color tool helps to quickly and easily generate or import a set of colors, perfect theme from completely custom palettes.
Material Mixer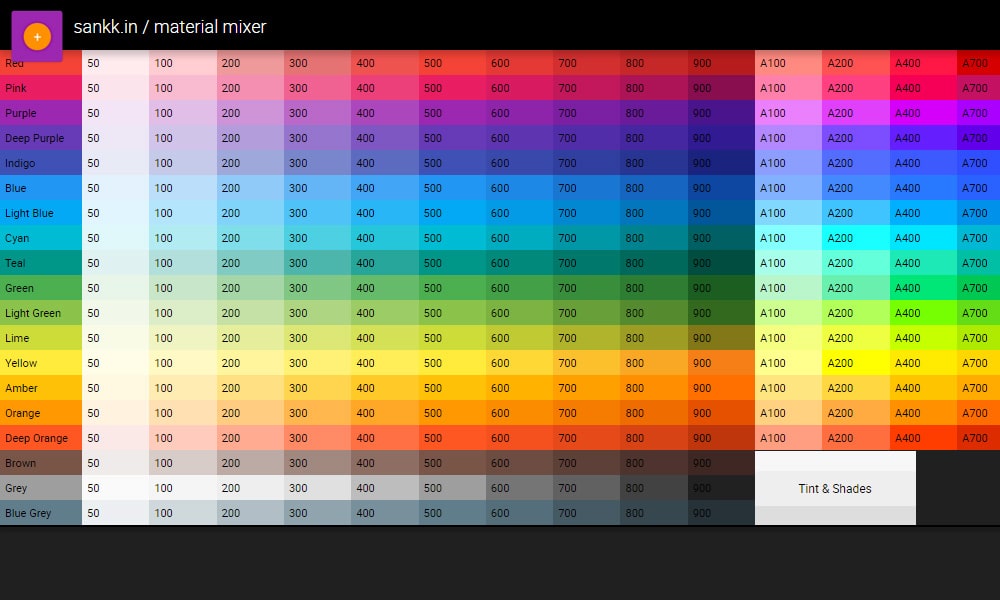 Material mixer tool, allows to blend match primary and secondary color of material design. According to google's own material design guidelines, tool calculates tints and shades, also allows to select fallback colors for every primary and secondary colors.
Designskilz's Material Design Colors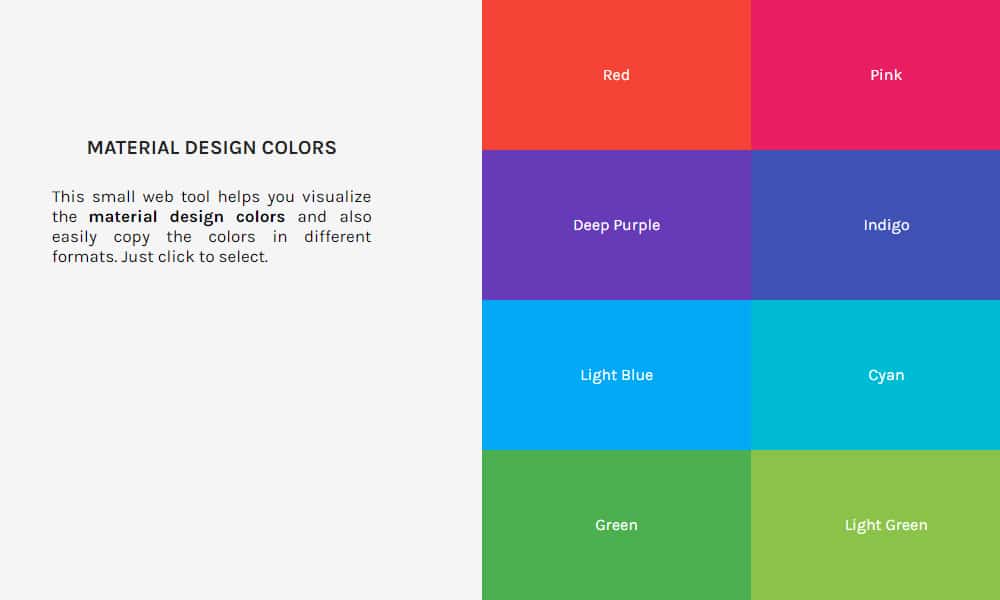 This small web tool can help visualize the material design colors in addition to simply duplicate the colors in many formats.
Material UI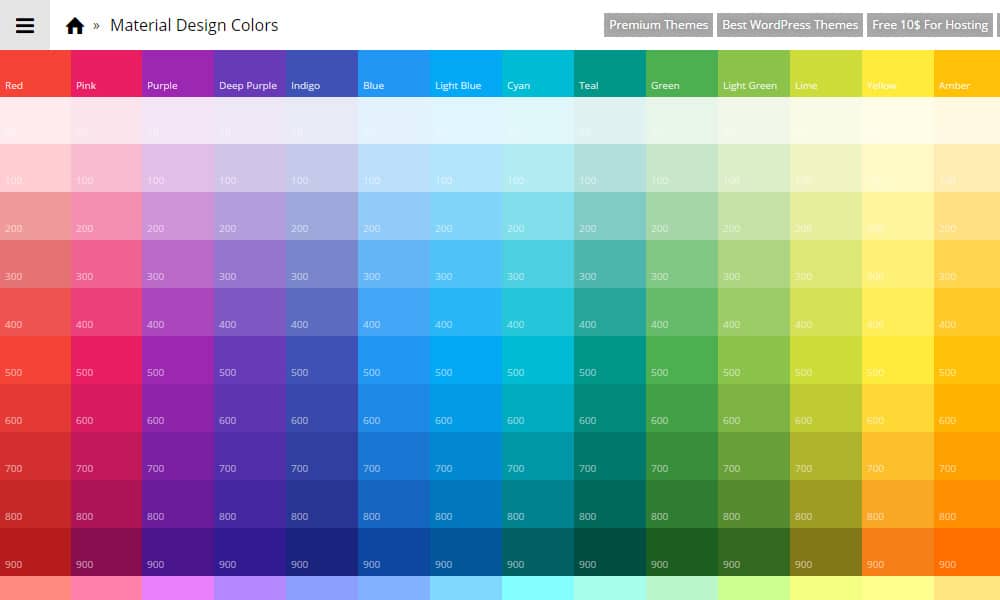 Material UI is definitely an incredible tool for graphic and web designers as it includes primary and accent colors which is used for illustration or to develop brand colors.The color palette starts with basic colors and fills in the spectrum to generate a complete and functional palette for #Android, Web, and iOS.Google suggests using the 500 colors as the primary colors in an app and the other colors as accents colors.
Material Palette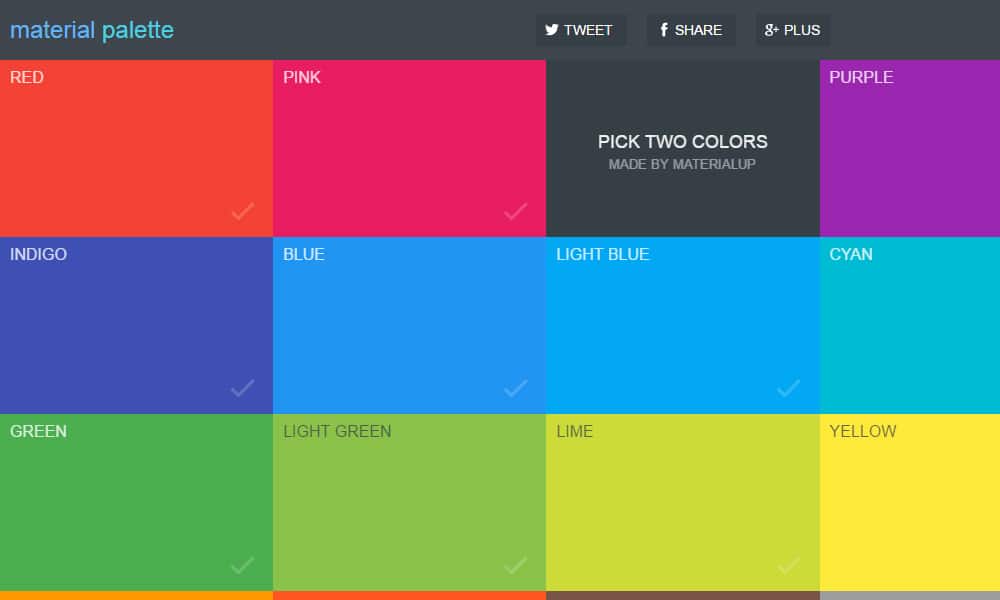 MaterialUp's Material Design Colors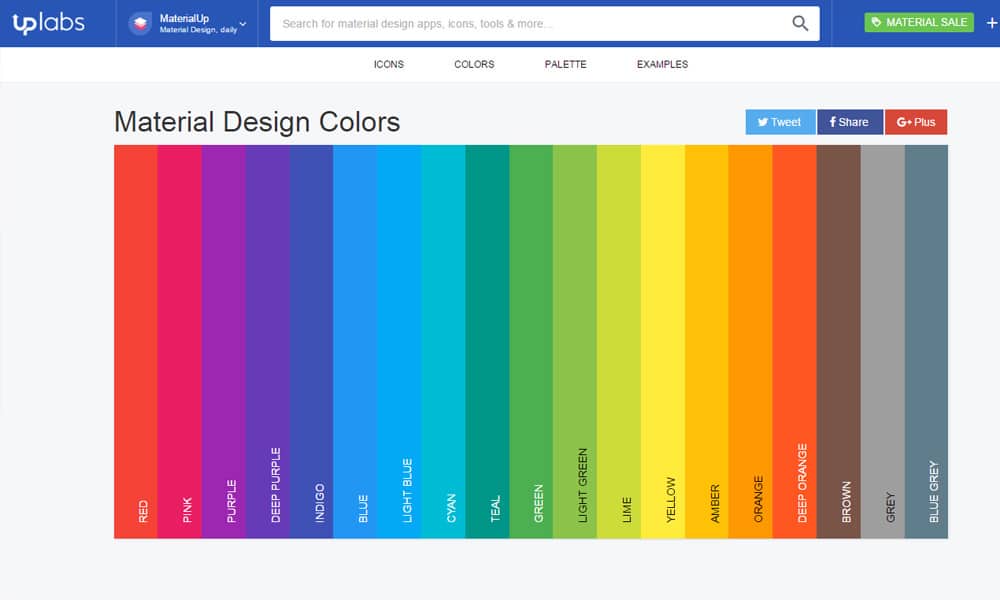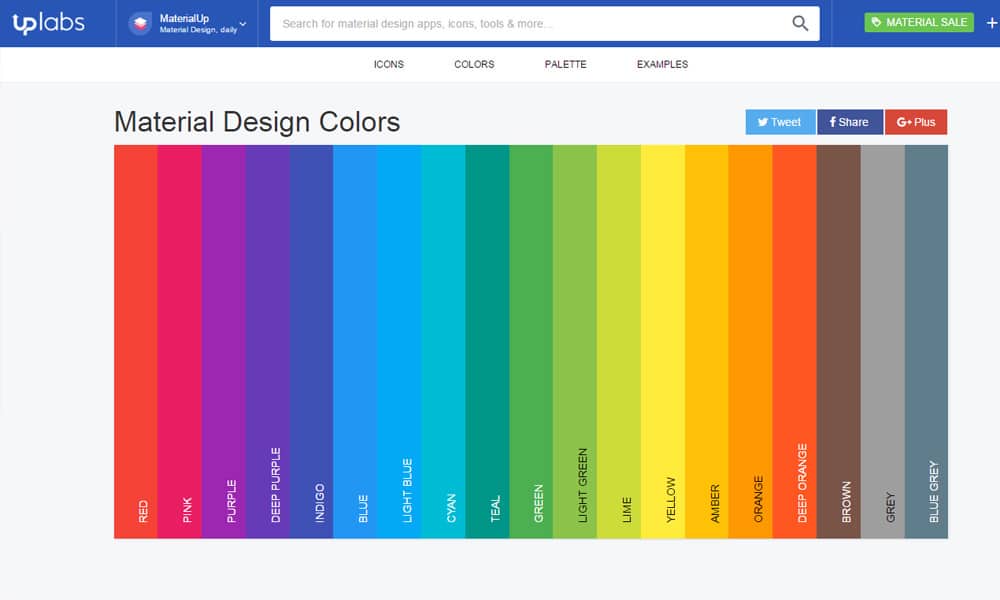 This is a very simple tool for imagining material design colors. It displays the primary colors side-by-side. Pressing on a "color bar" displays all of the color samples affiliated with that color.
Tint UI's Material Design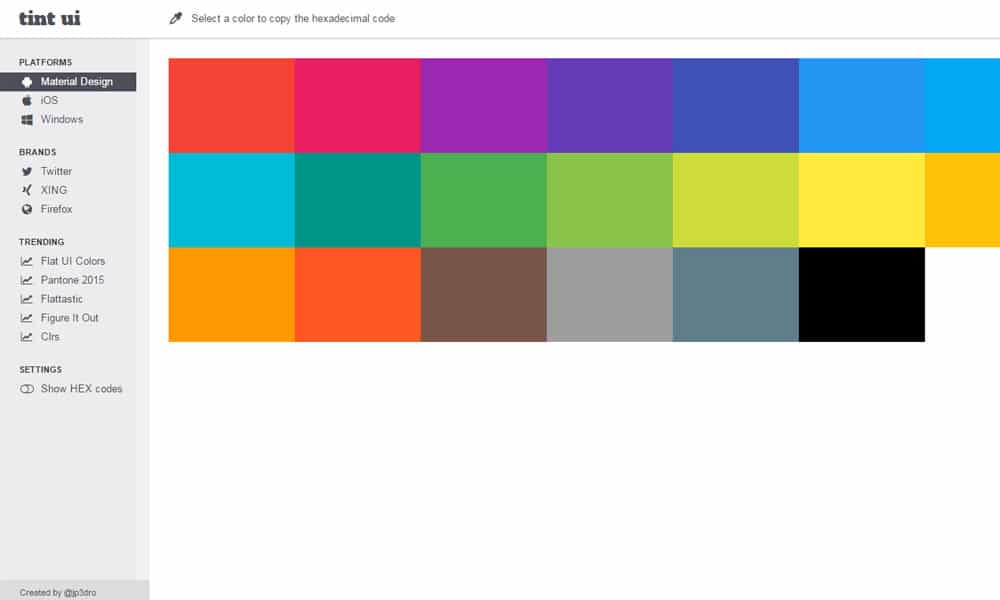 Random Material Generator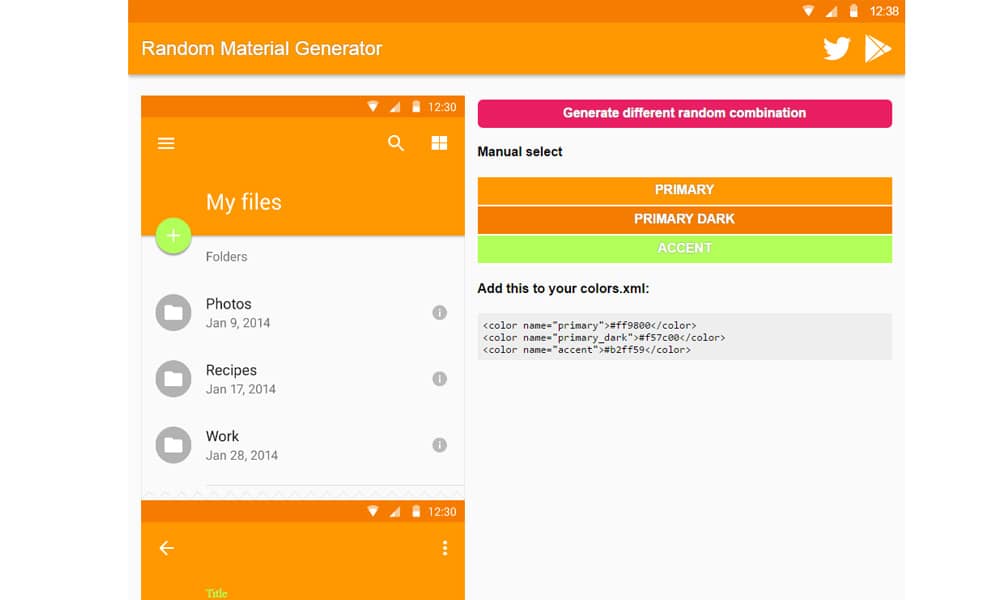 This tool is randomly selects the color palette.
Malette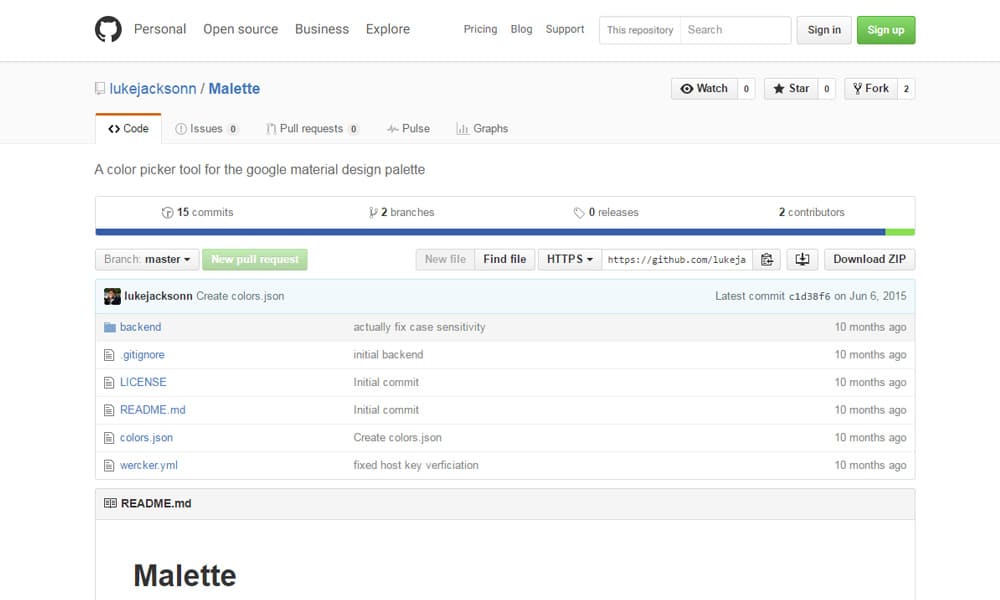 Malette is a color picker tool for the google material design palette. This is a powerful tool for generating Material Design custom color palettes.