15+ Best Mood Board Creators For Designers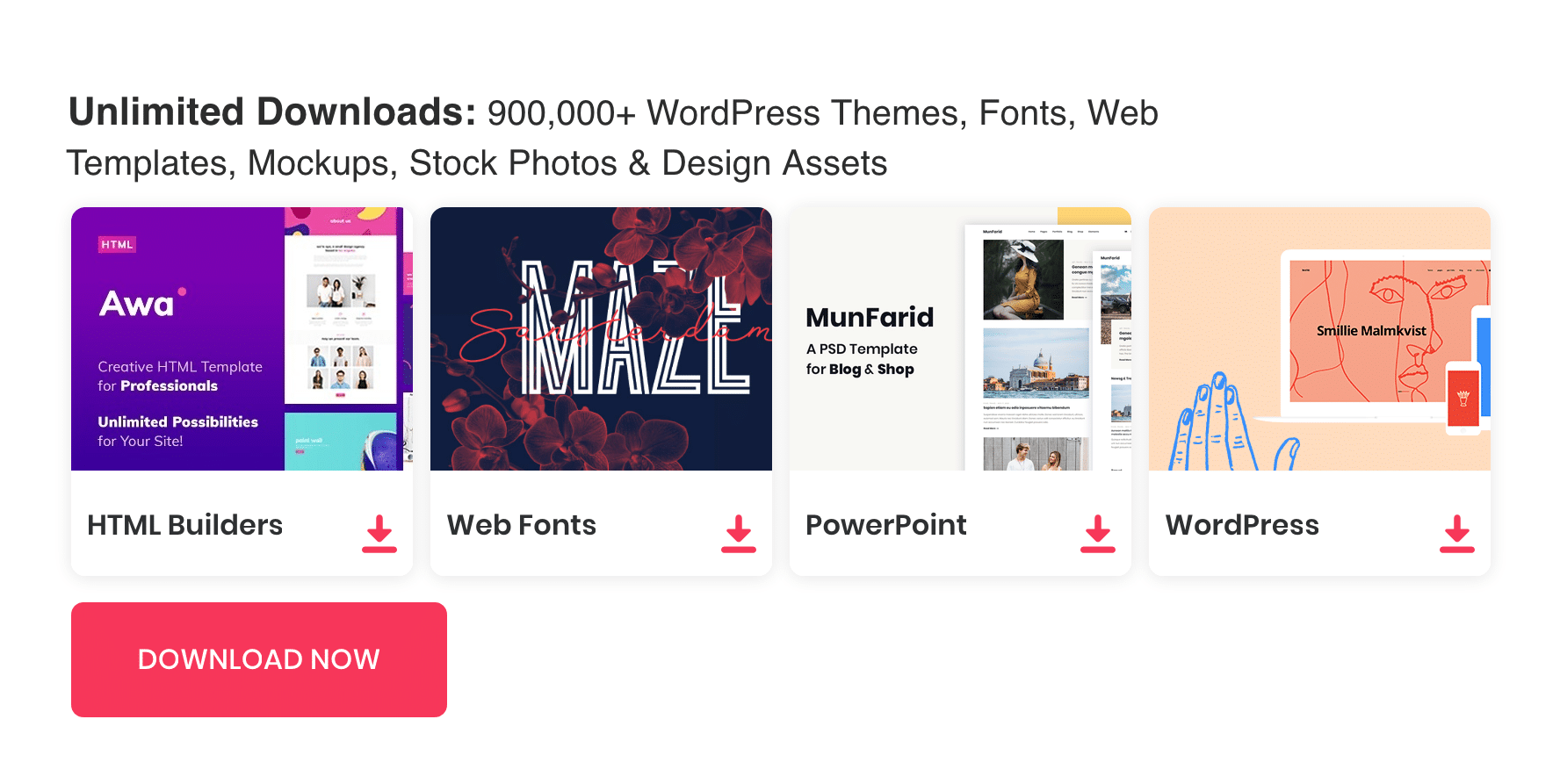 Mood board is a college of inspirations used for ideation process of any design. Inspiration is key for better product design. We designers are look for design inspirations and patterns in our research phase.. In this post, we have some great tools to help you organize your inspirations and create mood boards for your next projects.
Adobe Express Mood Board Creator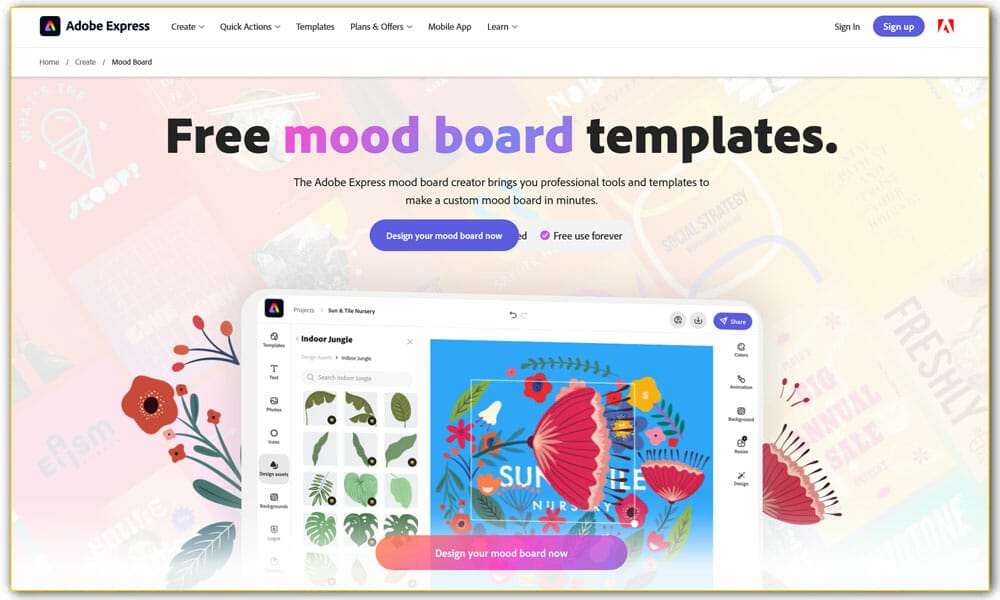 Now you can give life to your imaginative ideas with Adobe Express. Adobe Express allows you to create remarkable visual stories using the best range of social graphics. This mood board creator will enable you to create impressive web pages or web stories, interactive short stories with professional sounds and cinematic motions, instant videos (without any expertise), prompt sharing, and enjoy access to inspirational templates.
Canva
Canva is a digital mood board creator that allows you to create incredible mood boards. Featured by an awesome collection of pictures, textures, formatting, color pallets, and descriptions, this can help you streamline ideas and give them a structure. Canva is fast, easy, user-friendly, and professional. You can browse through the most incredible collection of professional templates and modify them as per your preferences. Users also have access to the media library, design elements to make their mood boards shine out. Creative minds don't need any professional skills, and they can just learn the basics of Canva and use templates, grids, and frames to create their remarkable mood board.
Milanote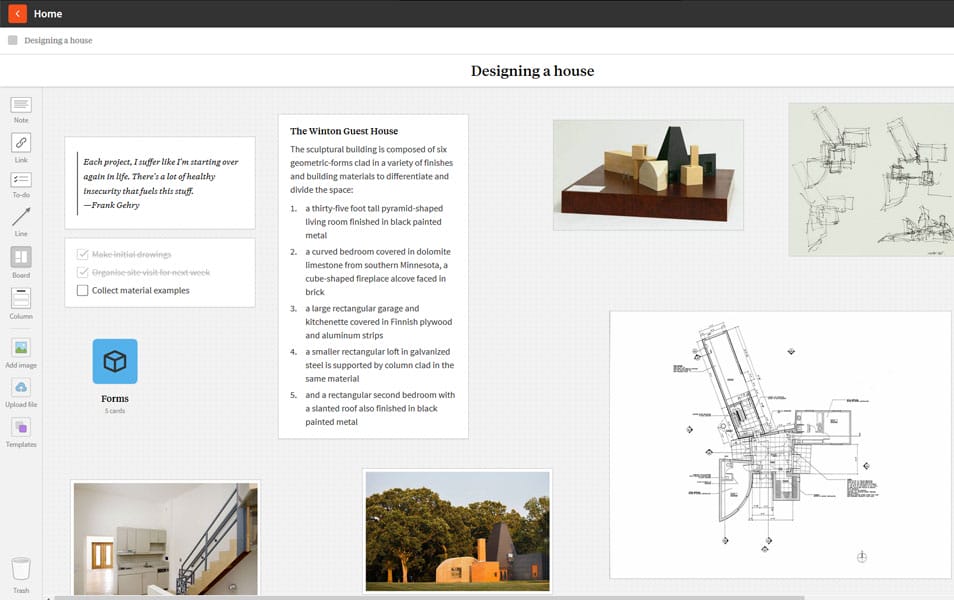 Milanote is one of the top creators that allow users to create awesome boards within minutes. This perfect mood board creator inspires creative minds and helps them organize their visions. Milanote has some amazing features: access to more than 500,000 free integrated images that can be searched through a keyword, upload your images for use, extract images and videos from other websites and add to your creation with Milanote Web Clipper, one-click interface. The astronomical Milanote application allows you to instantly and easily add videos, animated images, color palettes, PFD docs, fonts, typography, and much more to your mood board layouts.
InVision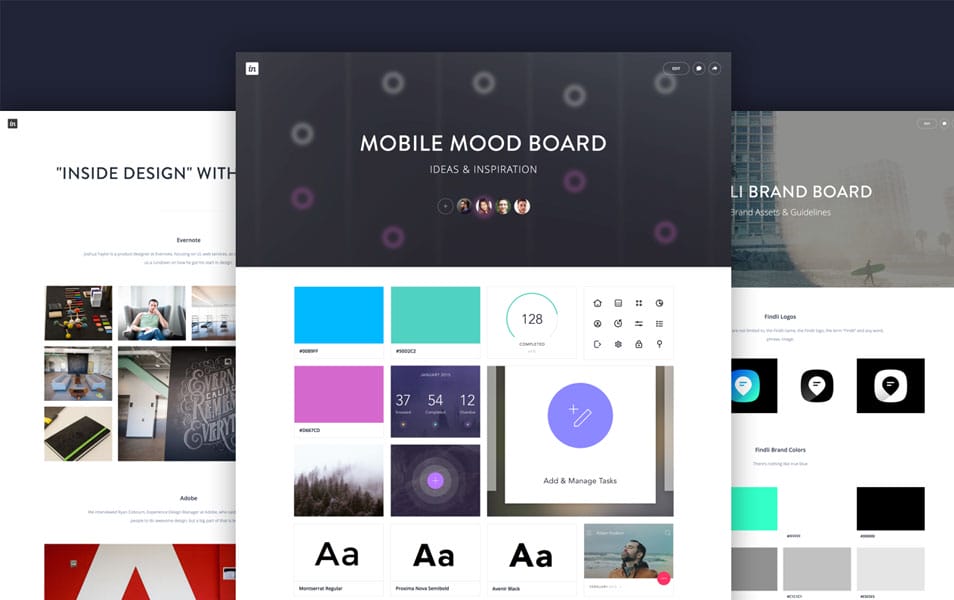 InVision creator allows users to create customized idea boards and brand boards. You can easily and promptly share picture galleries, use in-progress or complete design assets, and much more. This app allows you to work together on visual projects and creative assets flawlessly. InVision has some incredible organization tools that help create the context for various projects like presentations, design asset management, etc. Integrated layout options enable users to create a visual pyramid for their ideas and visions. InVision mood boards allow users to comment, download, share design progresses, instantly share designs and work.
Moodzer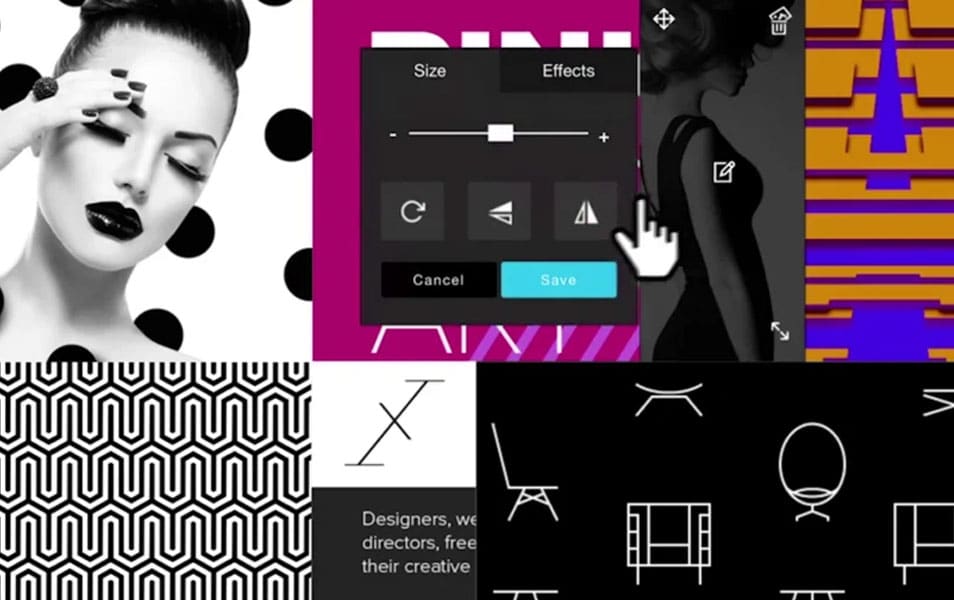 Moodzer mood board creator was designed by Trevor Greenleaf as an educational tool and later matured into an influential design tool. Moodzer helps people transform their visions, ideas, and style plans into a visual structure. This remarkable mood board creator helps creative minds formulate ideas and express them visually in a professional manner. A special grid system characterizes Moodzer to design layouts, best effects and filter options, and great typography. Moodzer can be an extremely useful application for many types of people, such as interior designers, product designers, graphic designers, wedding planners, event managers, and much more.
StudioBinder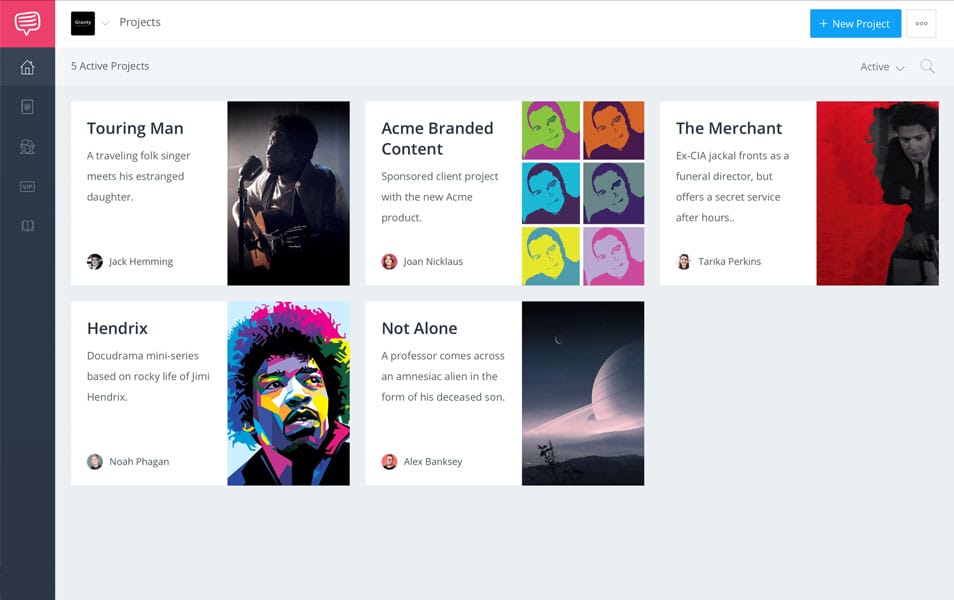 StudioBinder mood board creator offers free-of-cost film production documents and templates. Users can easily and professionally accomplish video or photo projects with the available templates. StudioBinder is designed especially for media project producers, directors, scriptwriters, Director of Photography, and video editors. StudioBinder offers exclusive pre-production templates, production templates, creative development, film contracts and release forms, and post-production templates for the users. Apart from this, users can create shooting schedules, breakdown scripts, edit scene orders, and get a bird's eye view of the entire production.
Pinterest
Pinterest allows the professional arrangement of pictures, texts, videos, and designs to reflect a certain style or concept. If you are working on any creative project such as website structuring, event designing, floor management, Pinterest mood board creator can prove to be a very helpful tool. You can collaborate to share ideas, accomplish projects, and visually interact with your team. After you sign up on Pinterest, you need to circumnavigate your profile, choose the 'Create Board' option, name the board, select the 'Secret' option, and click on 'Create.' After this, you can perform research and save the desired images or videos on your board. Pinterest also allows its users to invite a collaborator for the sharing of ideas.
AMB 1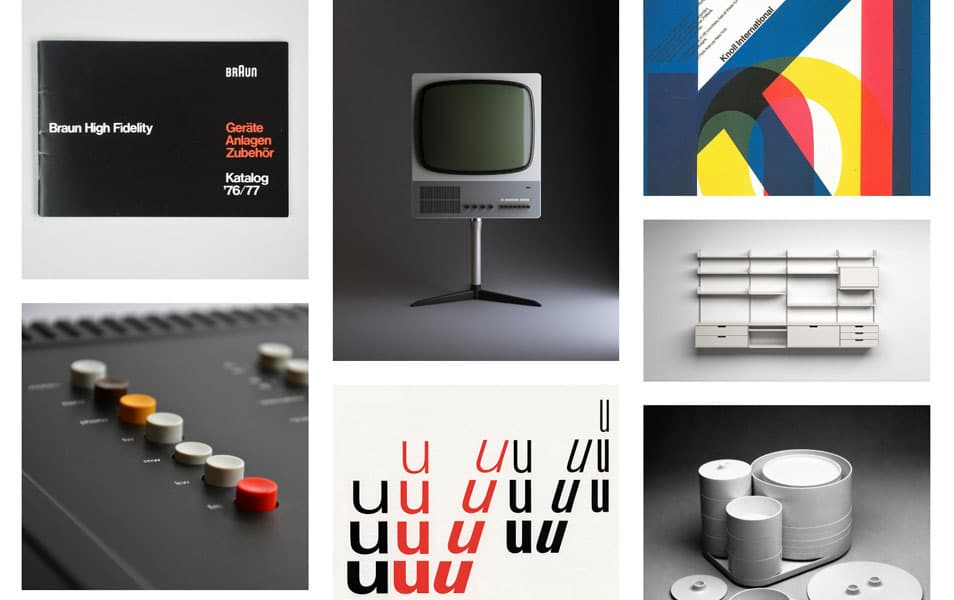 AMB 1 is an automatic mood board creator that allows users to include images in a Dropbox Folder and immediately visualize on the web. Users can register a Dropbox account and connect it to AMB 1. This connection will create an AMB 1 folder within the application folder. To create mood boards, users need to create folders within AMB 1 and include images. Users can enjoy hazy inspiration with AMB 1. Users can examine all their created mood boards and their specific web links on the AMB 1 website.
Bannersnack
BannerSnack is a free-of-cost online mood board creator that allows users to design inspiring mood boards to express their ideas. Now creative minds have no limitations as they can use this remarkable mood board creator to present their project ideas and visions, communicate emotions, and structure design concepts. BannerSnack has a well-established templates gallery that is ready for use and easily customizable. This mood board creator can serve as a headstart for creative minds empowering them to compose their ideas into real projects.
SampleBoard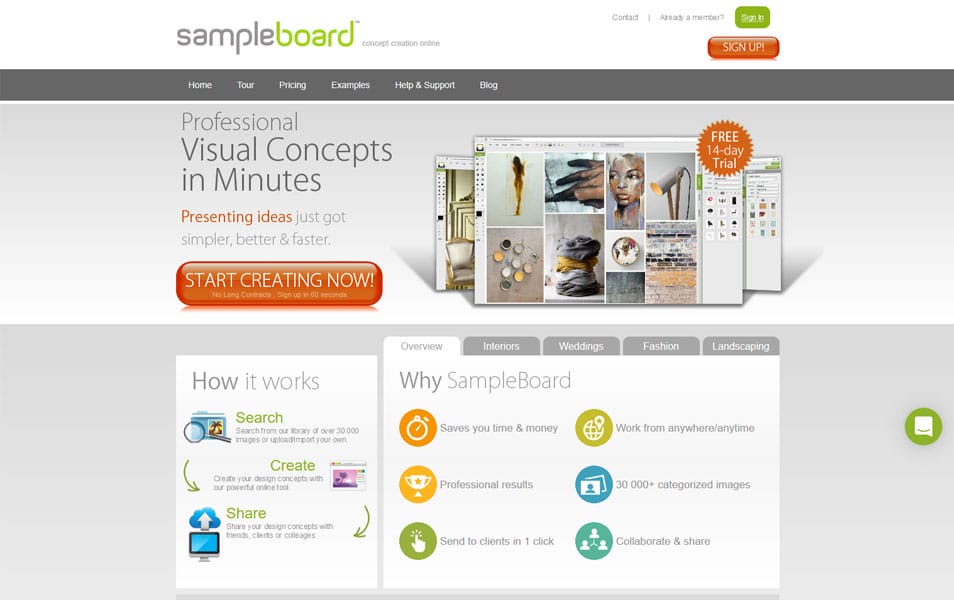 SampleBoard is one of the best mood board creators where users can upload images, include price tags, descriptions, information, and links. It also allows users to link up their Pinterest account and import pinks or boards within seconds, and save images from different websites into the mood board creator. Users can create theme-based image libraries with access to more than 50,000 images, and the project folders allow the effective organization of design boards. Suppose you want seamless image editing and remarkable visual designs. In that case, SampleBoard is the best pick due to its brilliant features of background clipper, professional templates, essential and advanced tool options, image effects, filter effects, integrated design elements, streamlined export and sharing features, high-resolution designs, and email sharing.
Go Moodboard
Fotor's Mood Board Creator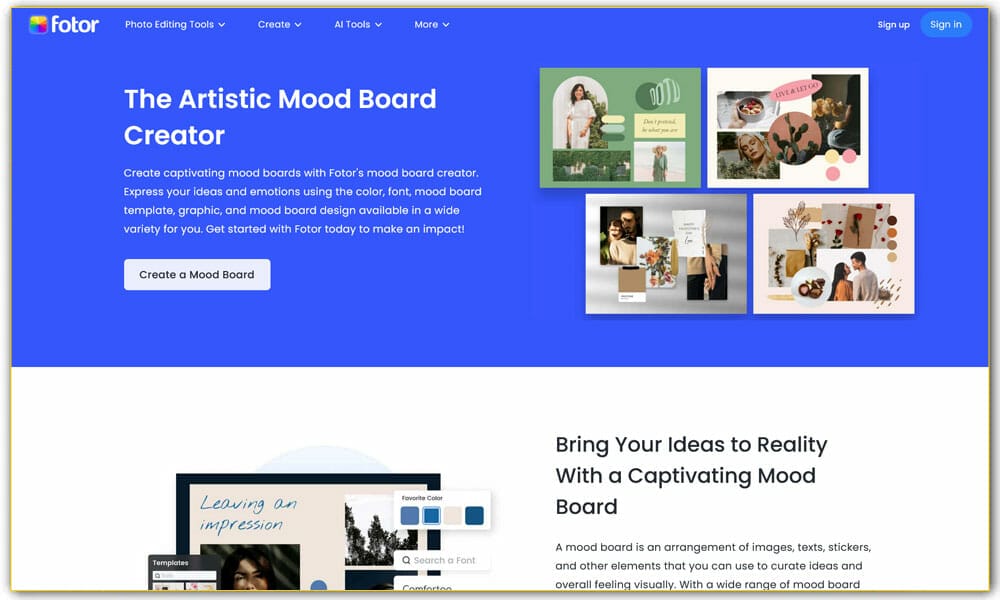 VistaCreate's Mood Board Maker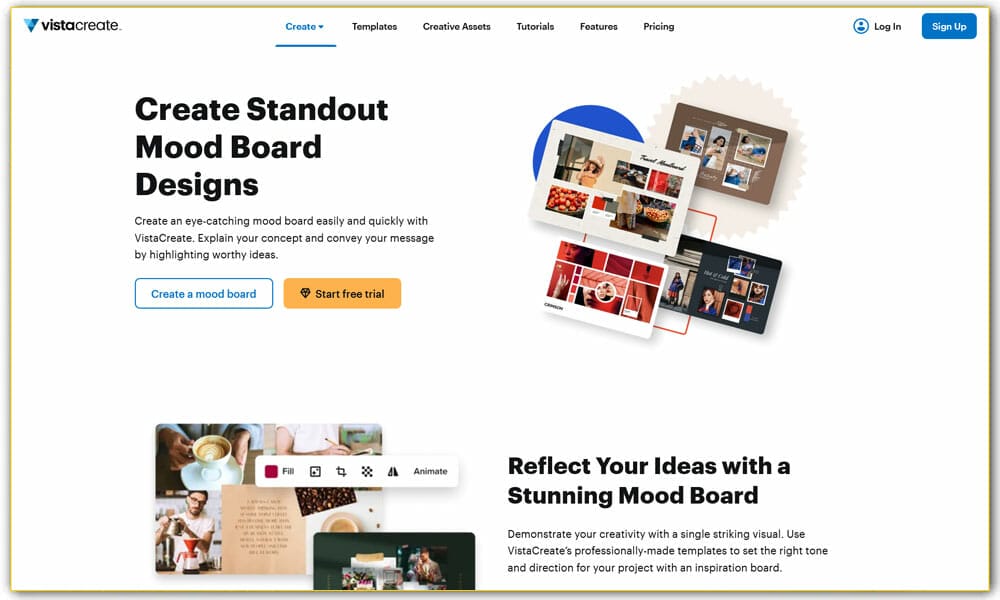 Miro's Free Mood Board Maker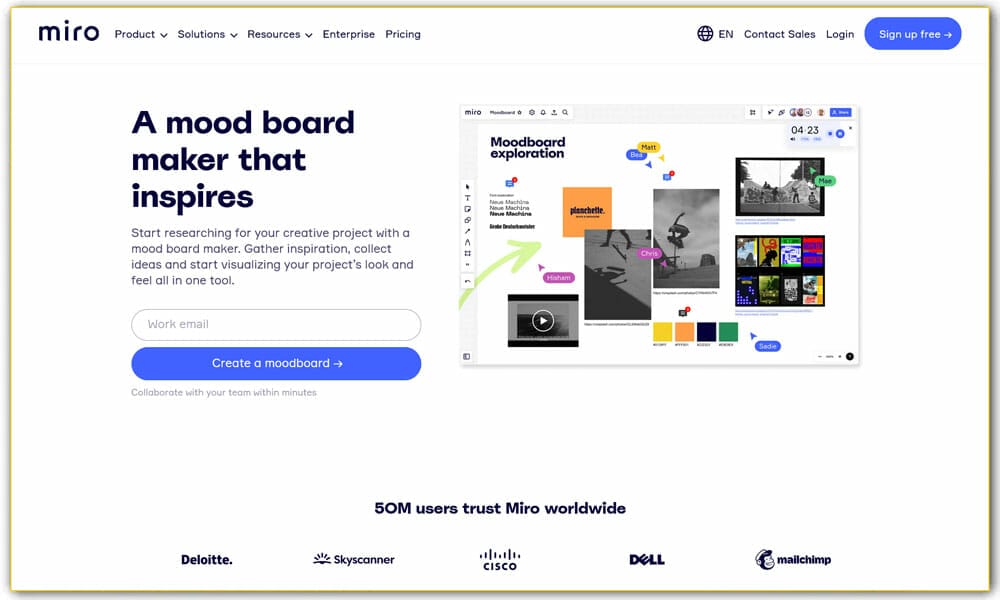 Weje MoodBoard Maker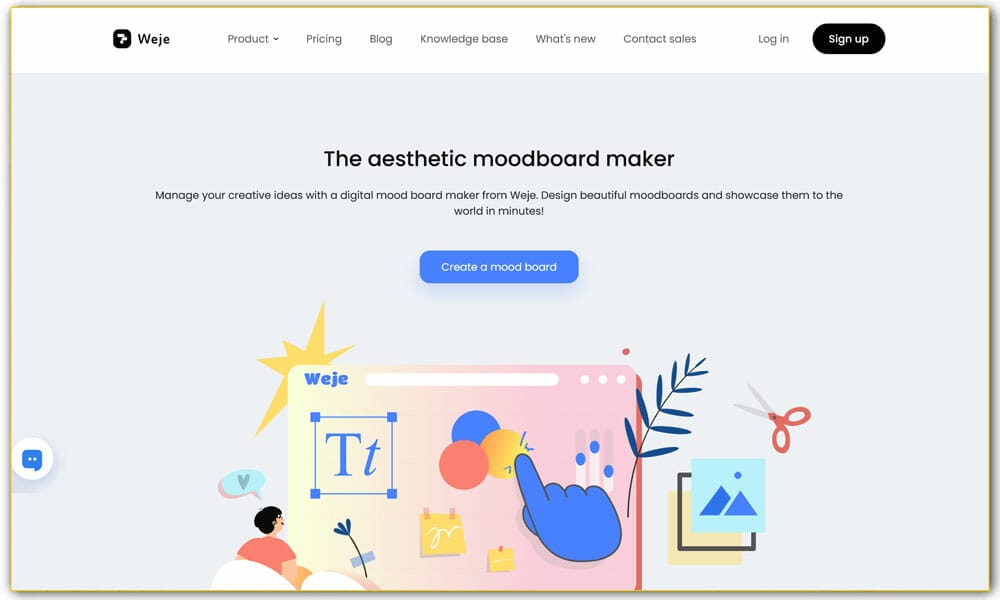 Picsart Mood Board Maker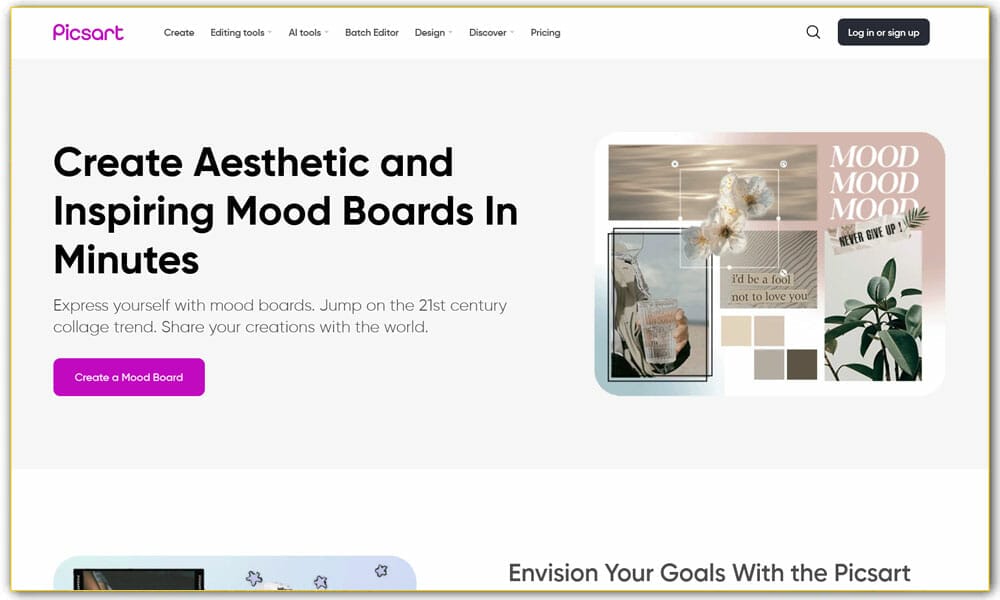 MoodBoardly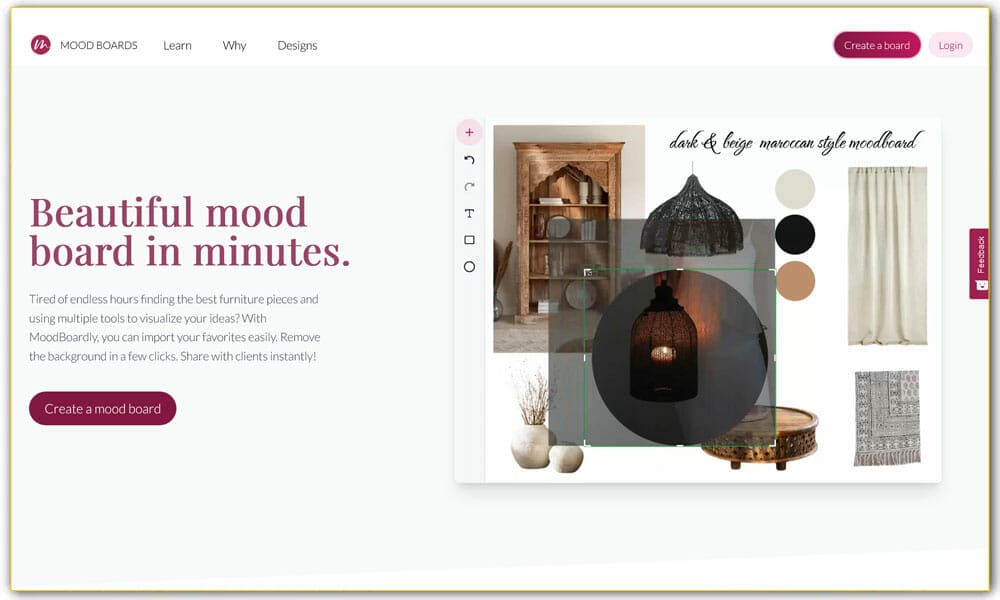 Designhill Mood Board Creator