Free eCommerce Bootstrap Templates
March 7, 2022
As a business, you know that you need to have a web presence to be successful in today's world. And when it comes to ecommerce, you need a site that's up to the task. But building an ecommerce site from scratch can be daunting, especially if you're not familiar with coding or design. That's where ecommerce templates come in. An ecommerce template is a pre-made website design that you can use to create your ecommerce store. They come in a variety of styles and formats, and most of them are free to use. This makes them a great option for small businesses that are on a tight budget.
In this article, we'll showcase some of the best free ecommerce Bootstrap templates available on the web. Bootstrap is great for developing ecommerce websites because it provides a lot of features and components that make it easy to create responsive ecommerce websites. One of the best things about bootstrap is that it offers a wide range of free templates that you can use for your ecommerce website.
Majestic – Bootstrap 5 eCommerce Template
This Bootstrap 5 template is a blend of beauty and power, made to showcase your brand in the best light. It features a modern and sleek design, as well as a host of features that will make your ecommerce website stand out from the rest. With Majestic, you'll get a template that's easy to use and customize, as well as one that's built on the latest version of Bootstrap. So why not try it today?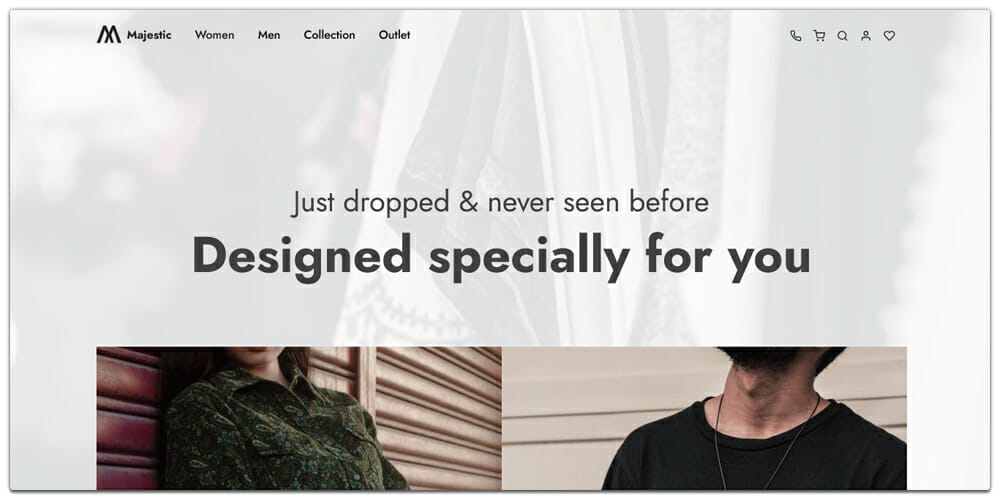 Eshopper
As a free bootstrap ecommerce website template, Eshopper is professional and easy to customize. No coding or expensive templates needed. Design, set up your products, publish – it's that simple. You could be selling online in no time! It is designed for small and medium-sized businesses. Get started without any design skills required. It has all the essential pages for an eCommerce website, as well as lots of other features that will help you grow your business.
Shop Homepage- Bootstrap Template for Ecommerce
Shop Homepage is a clean, modern and responsive template for a Bootstrap based online store or ecommerce website. It comes with a number of features and layouts to make building your store easy.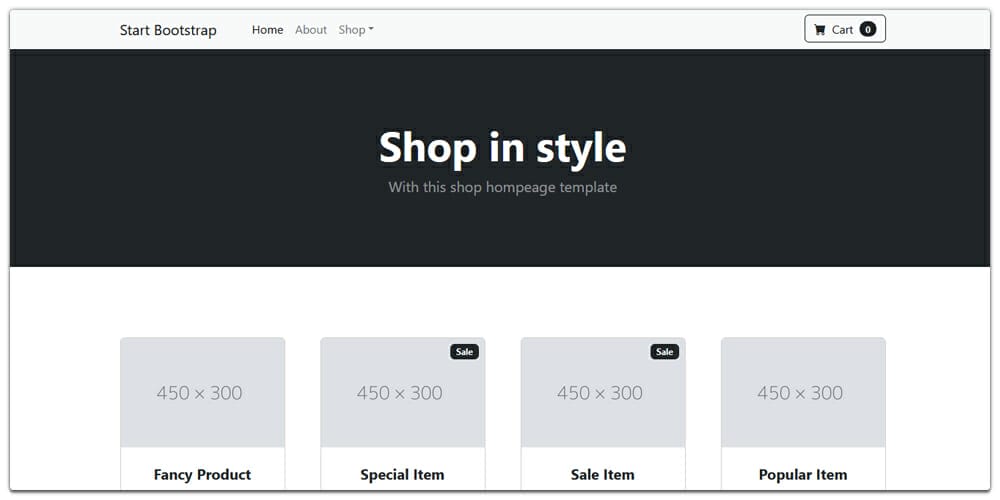 Material Design Bootstrap ecommerce Template
Looking for an easy way to make your online store stand out? Try Material Design Bootstrap. With more than 40 product presentations, 15 different homepages, and many types of product pages to choose from, you'll have everything you need without having to worry about time-consuming design.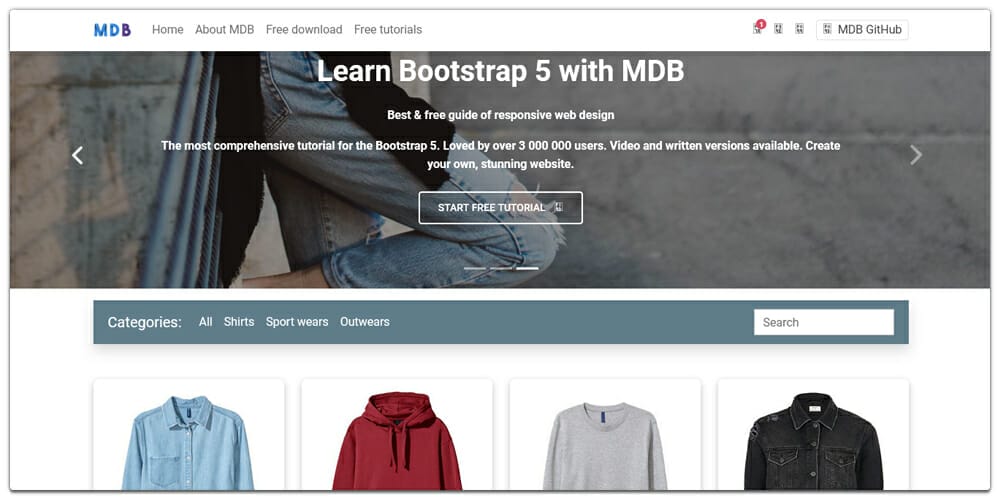 Obaju E commerce Template
Obaju, the "ultimate bootstrap ecommerce template" has one goal: simplify the modern world of retail and help your business get ahead. With more than 20 pages of content, a responsive layout and all the right details, Obaju will have you set up in no time.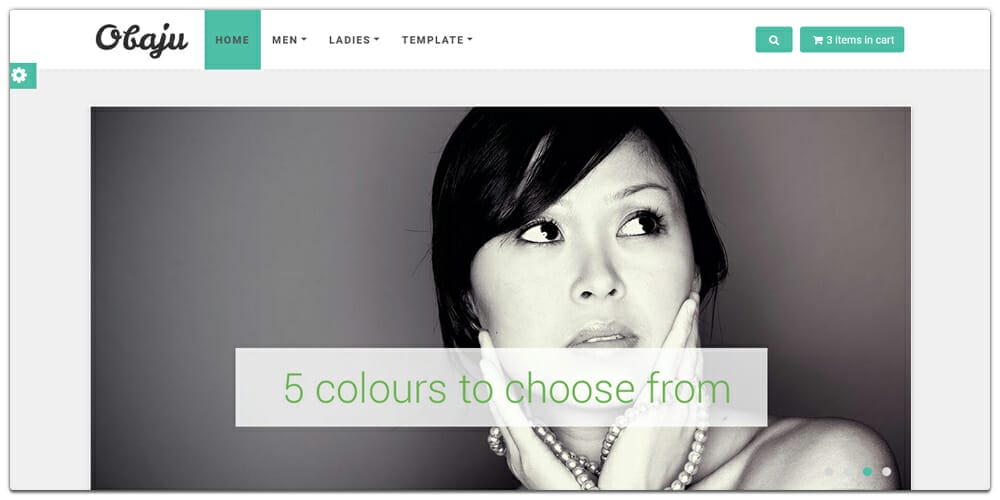 Boutique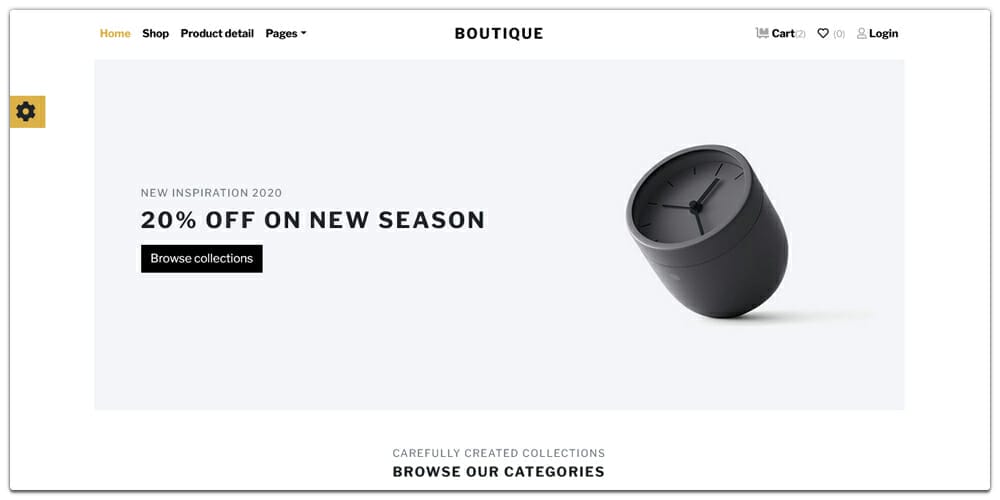 Baggage
As an online store for high-end bags, have you been wondering what your website could use to take your business to the next level? You've come to the right place. Baggage is a free bootstrap ecommerce template that's ready for you to customize and go live within minutes. With a design that's focused on showcasing your bags, it's perfect for any type of business in the luxury bags industry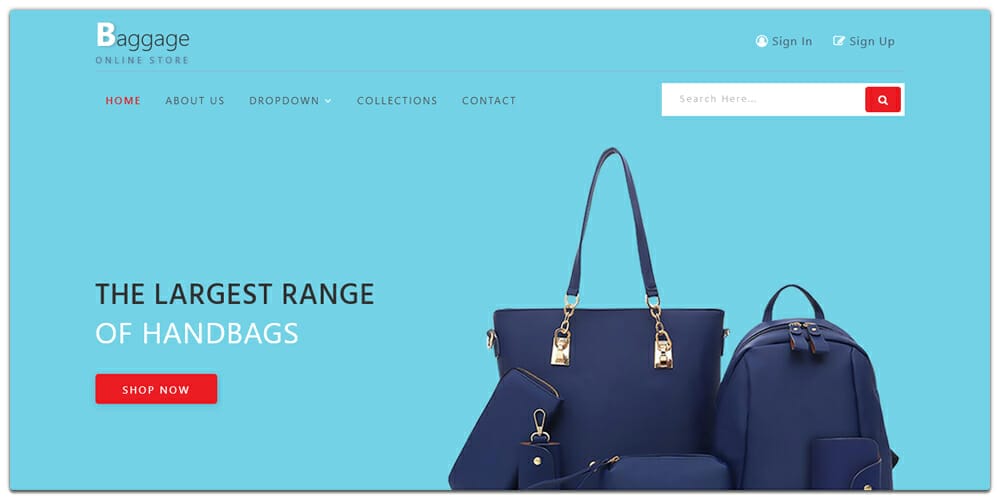 Sprystore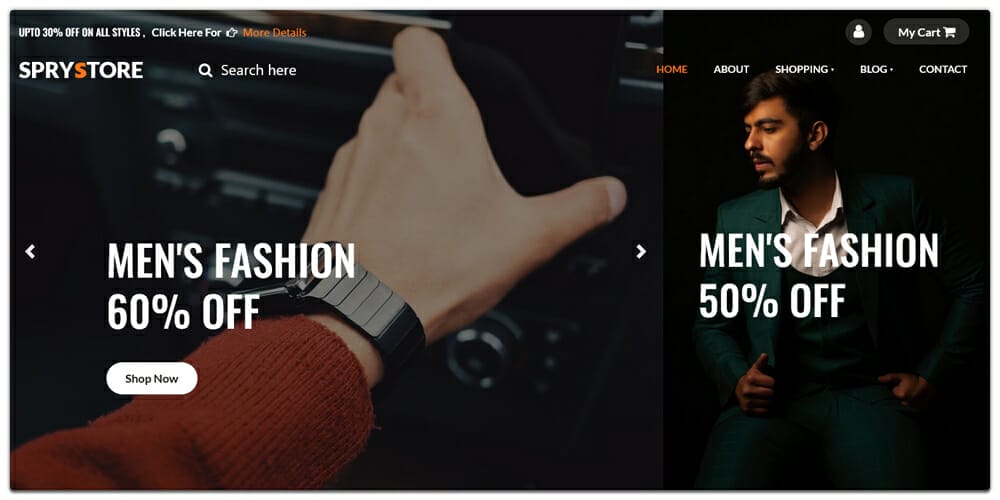 Hexashop
Hexashop is your online store builder for all your selling needs. With a modern and sleek design, this responsive layout is perfect for any store looking to establish their identity. With a full-screen slider on the home page, you'll never run out of room to showcase your products in a natural way.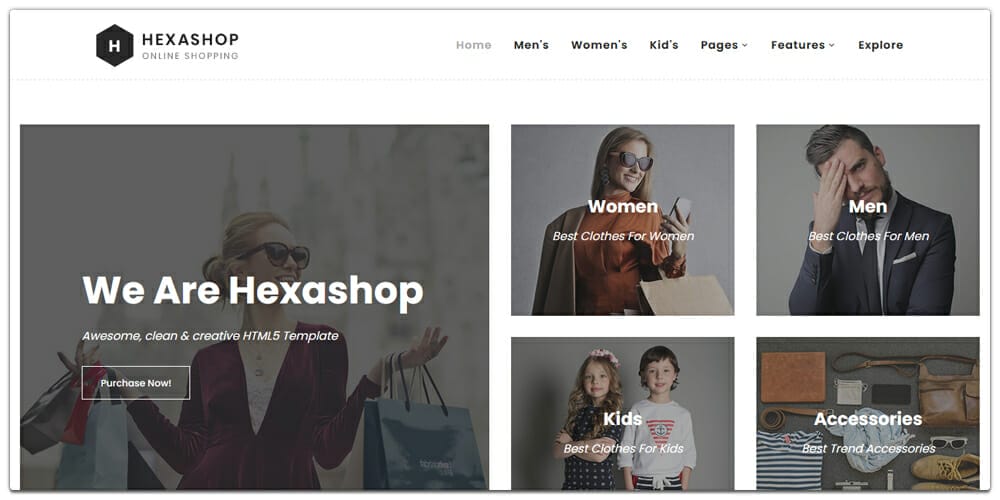 Orani E – Shop
They have robust, responsive, and user-friendly ecommerce templates that are made for any type of store. You can either use it out-of-the-box or tweak it to make sure it reflects your brand. it's goal is to provide the best experience possible for you and your customers.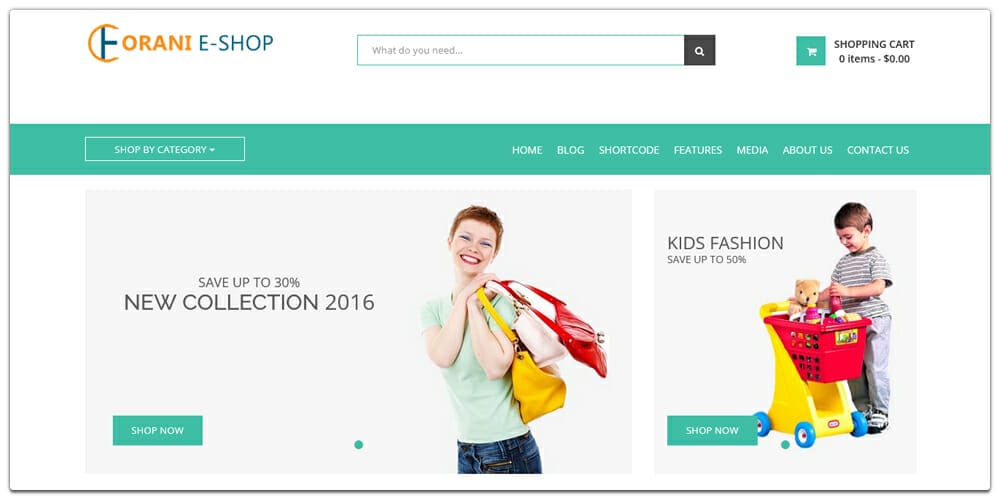 Mart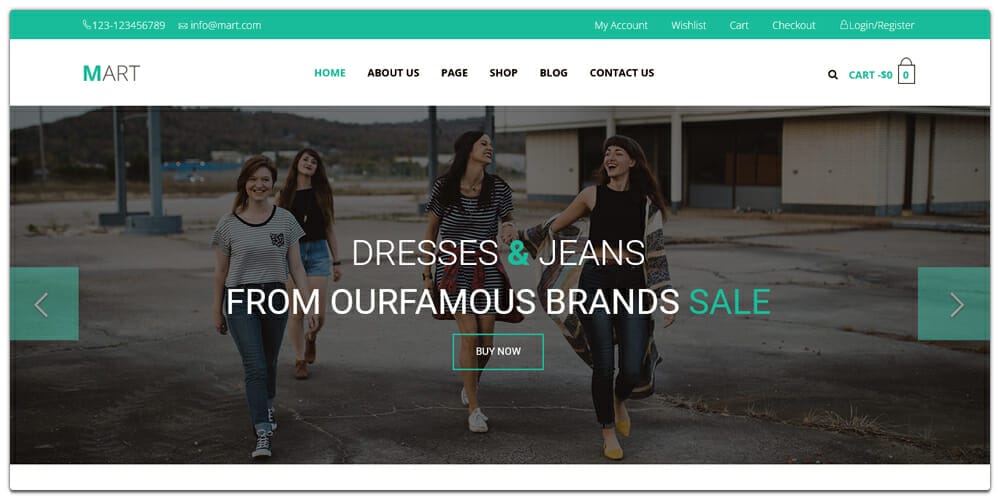 Glorified – Bootstrap 5 E commerce Web Template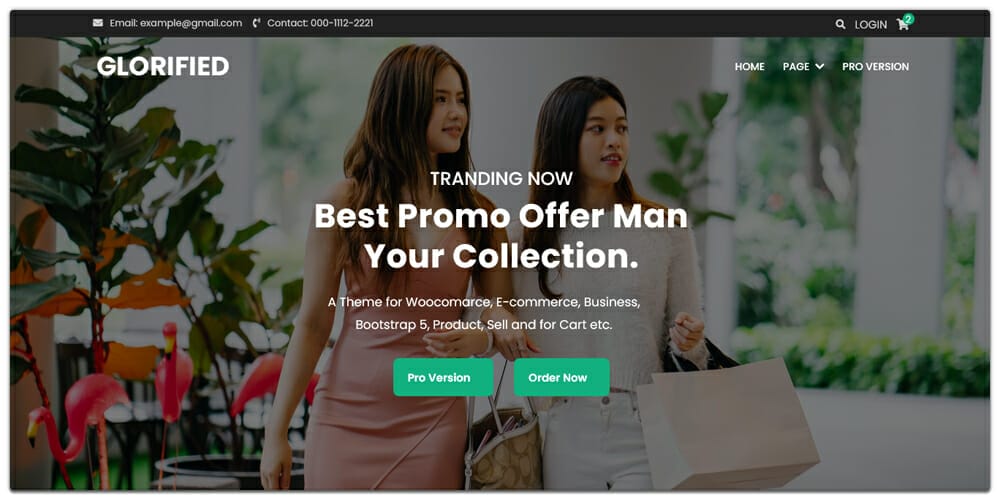 Vaso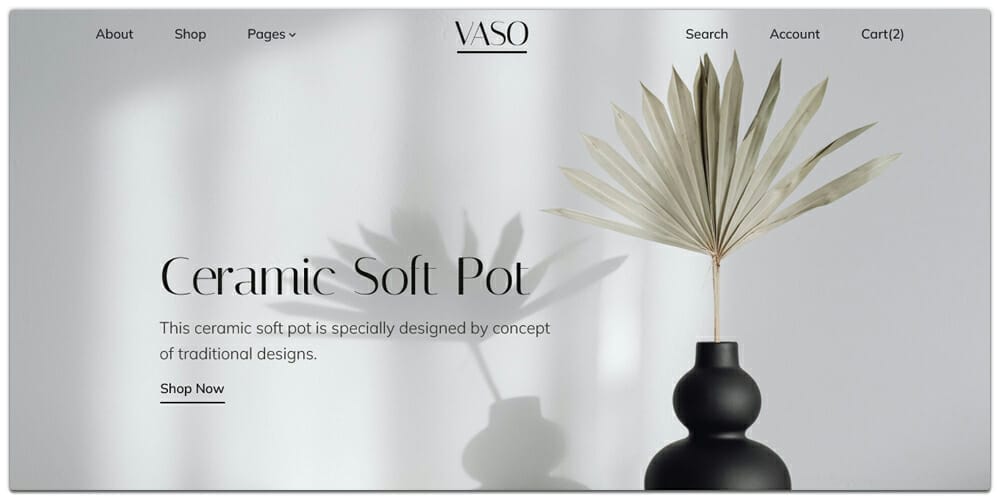 Tacko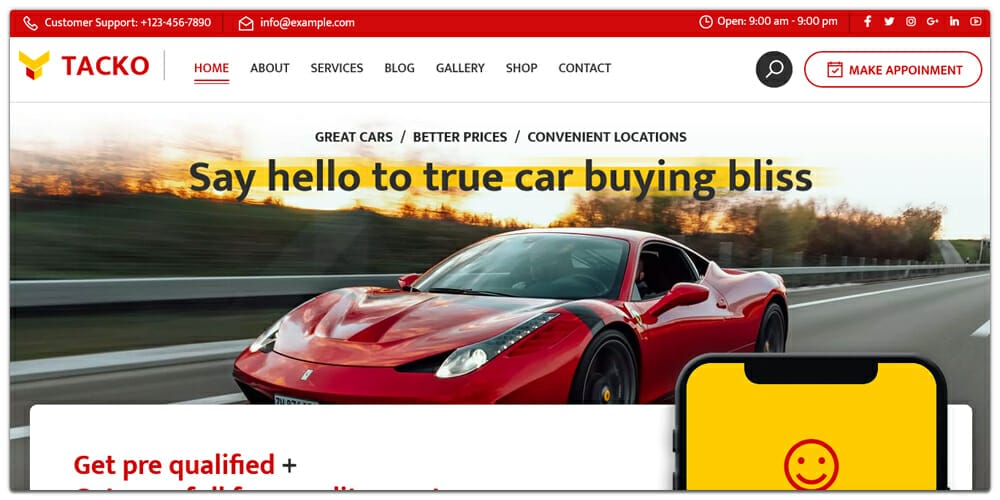 Belle Bootstrap 4 HTML Template
The ultimate multipurpose bootstrap ecommerce template. Belle is perfect for any kind of business and includes all the features to grow your business: beautiful home pages, responsive design, Bootstrap Grid 1170px and more. Check it out and get a head start on your next project!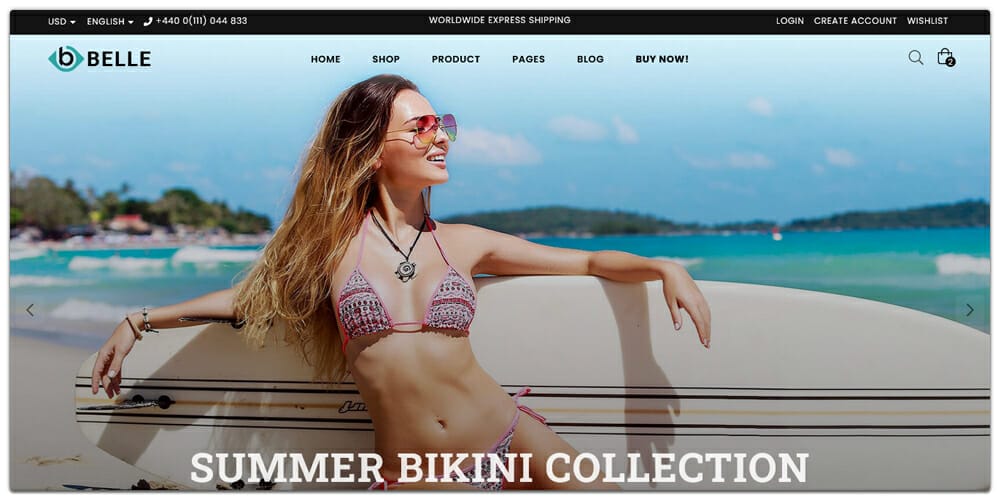 Molla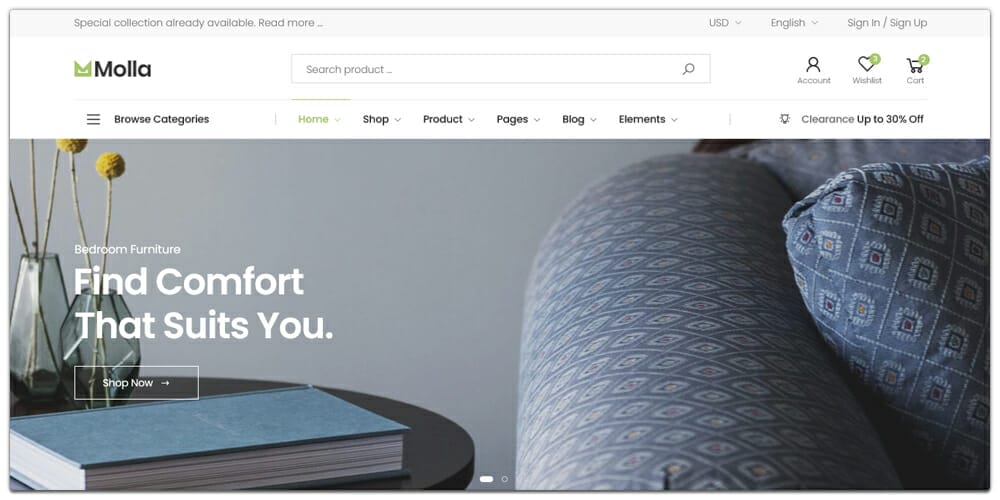 Delicious Bootstrap Template
Delicious is a creative and modern restaurant solution that's easy to customize, comes complete with a backend control panel. You can enjoy all of the features without any coding knowledge necessary. You're going to love what this free bootstrap ecommerce website template has to offer. With its creative design, modern layout, and easy configuration.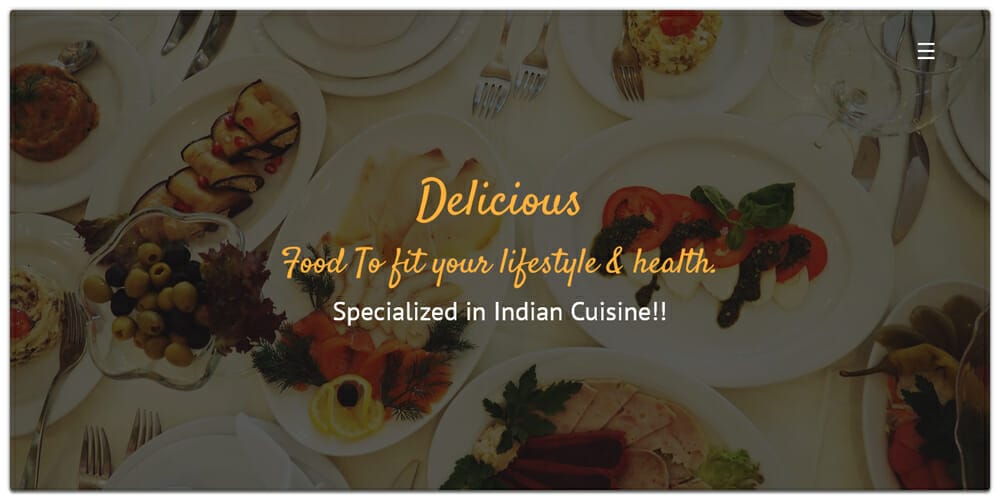 Meat King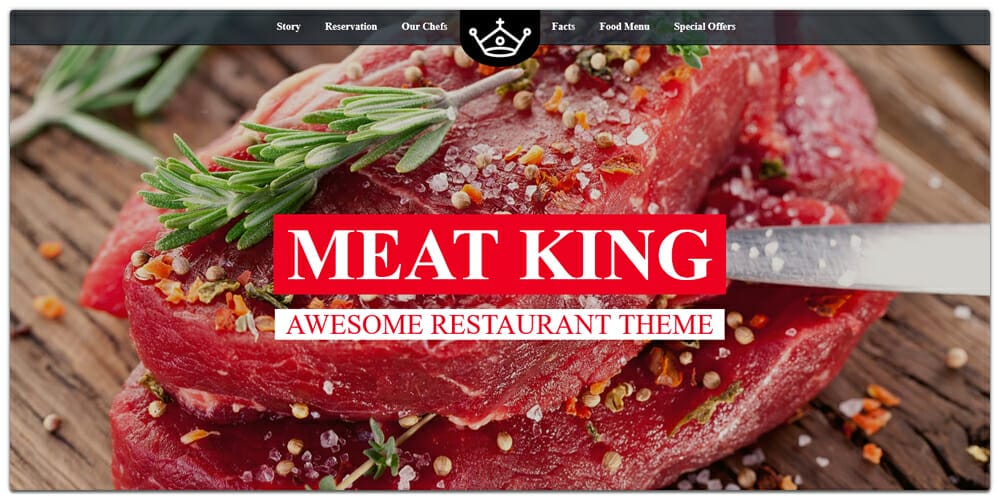 Eshop
Eshop is an eCommerce HTML5 template that is super-fast and responsive. It has an amazing UI and UX experience and comes with pre-made home page layouts and design based skins. This template is perfect for creating a niche store.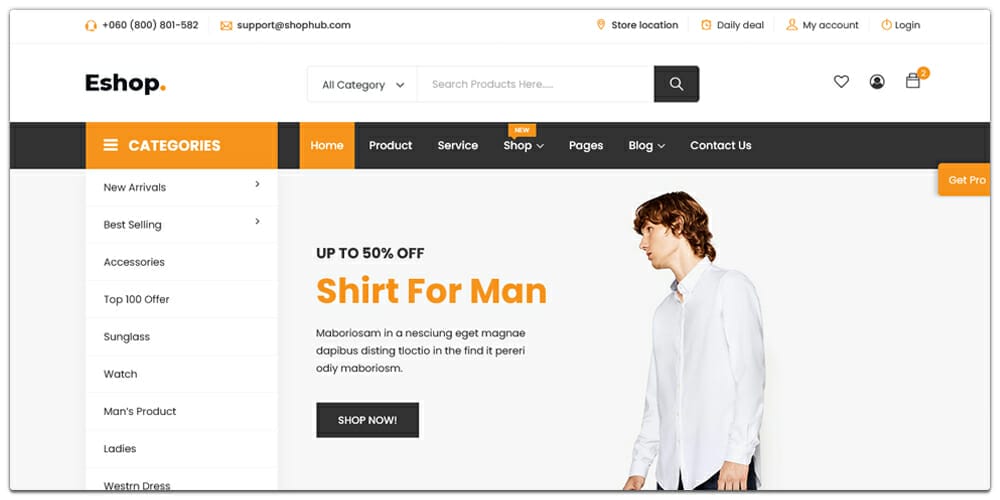 Darklook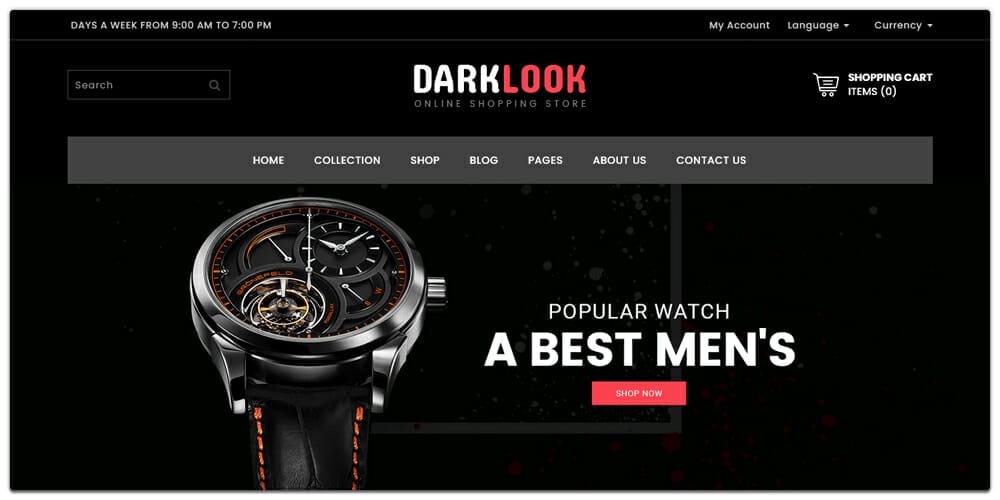 Zay Shop
If you're looking for a modern bootstrap ecommerce website with a clean and sleek design, Zay Shop is the perfect solution for you. It is fully responsive, which means that it will look sharp on any device. It has a fantastic design that is tidy and spacious so that your product can shine. Start your own successful eCommerce store with Zay Shop!
Fashi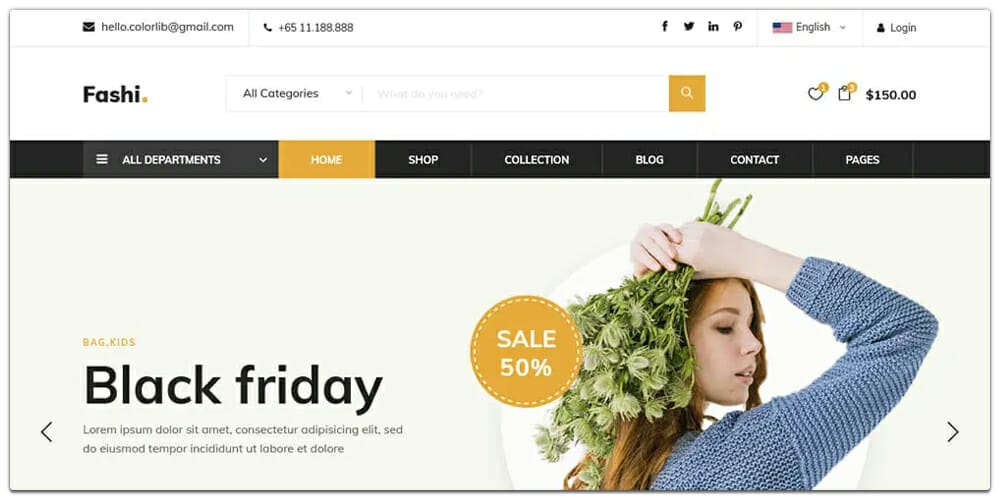 Aviato
Aviato is a lightweight, but powerful e-commerce front-end framework based on Bootstrap 3 and HTML5. It has been designed to help you build the next generation of online stores. With 25+ components, it's the perfect solution for any kind of business, big or small.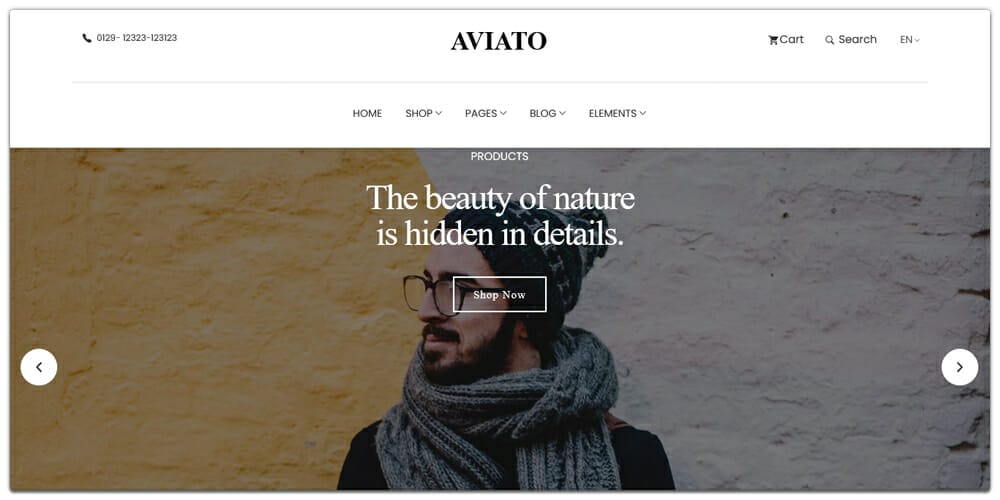 Influencer
UntreeStore
The UntreeStore template is based on Bootstrap 4, which is a sleek and intuitive front-end framework. It's available in two different versions and it has the most needed pages, like the Homepage, About Us, Contact Us and more. One of its main strengths is that you can use it as a WooCommerce template, so you can sell your products online in no time. If you want to do so, just install.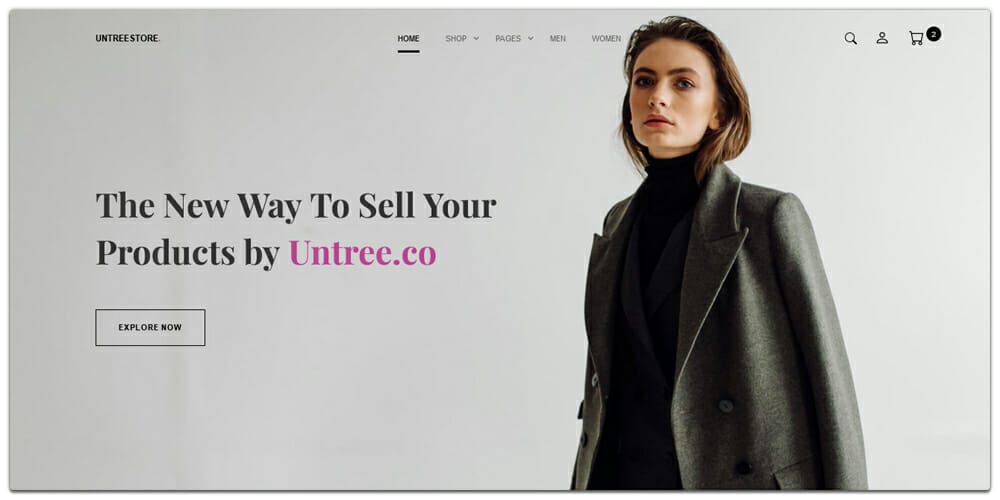 Furni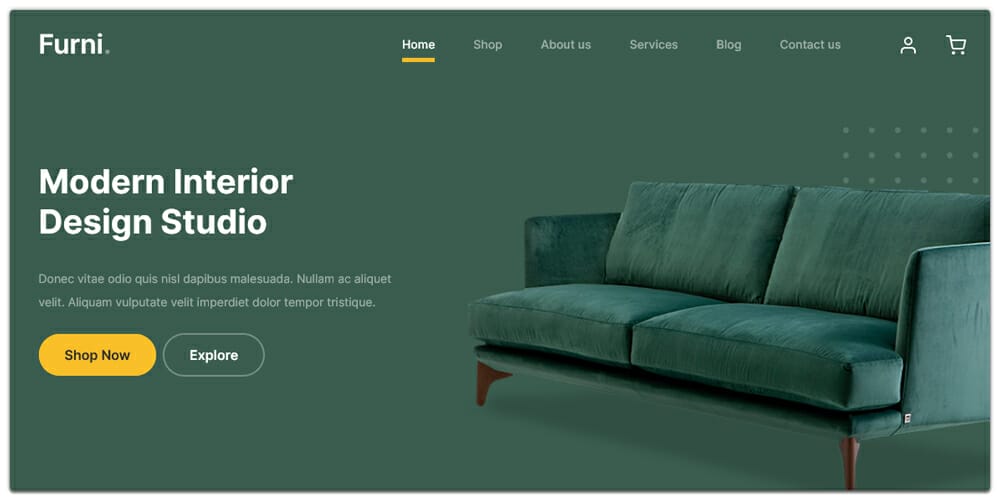 mPurpose Responsive E-Commerce Template
It's time to find a new purpose! With the mPurpose Free bootstrap ecommerce website template you can design your website from scratch and have it up and running in a few minutes. It's modern, clean, functional, and built using HTML5 & CSS3. This template includes many options for customization to give you the website of your dreams.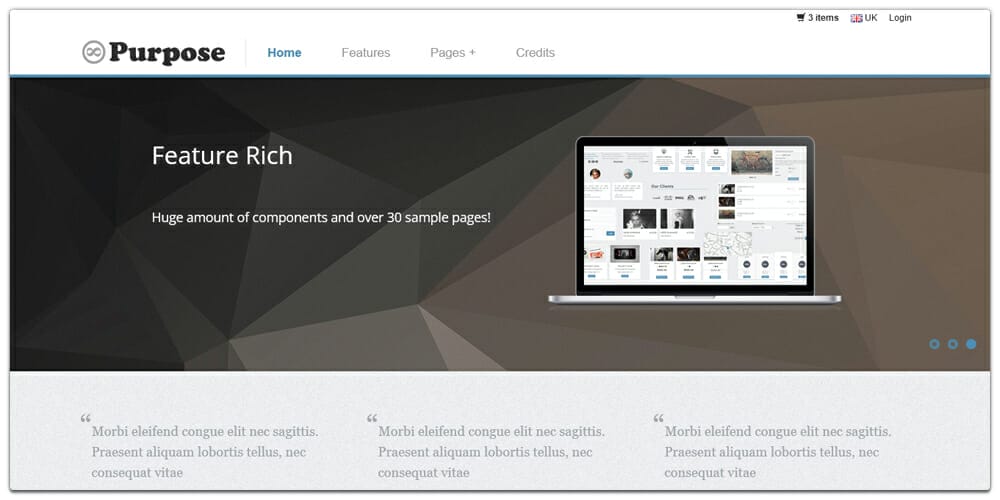 eCommerce Bootstrap Responsive Template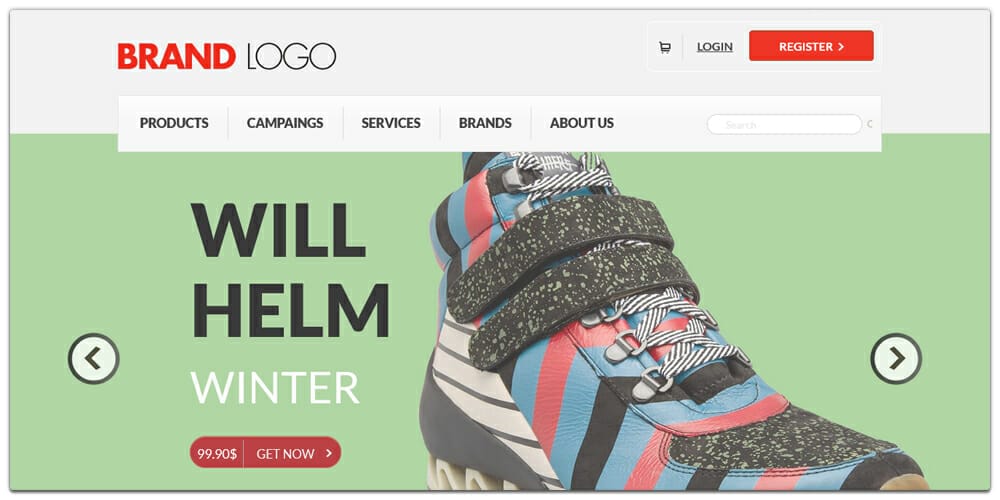 Olog
Create your online store with just a few clicks. Olog is a fast, light, responsive, and retina-ready HTML template built on the Bootstrap framework. It has a large number of features to help you customize the appearance and functionality of your eCommerce site. All layouts are responsive and retina-ready, so they will look great on any smartphone or tablet.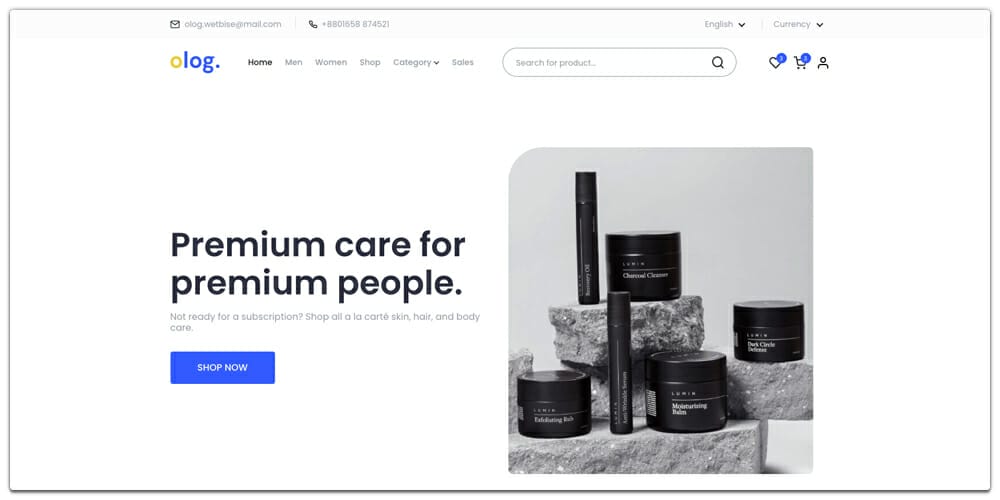 eElectronics Ecommerce HTML Template
Put your products on the fast lane with eElectronics! It's a one-stop shop for all your online store needs. With eElectronics, you can create an ecommerce website for your business in minutes. You'll have everything you need to showcase your products and sell them online.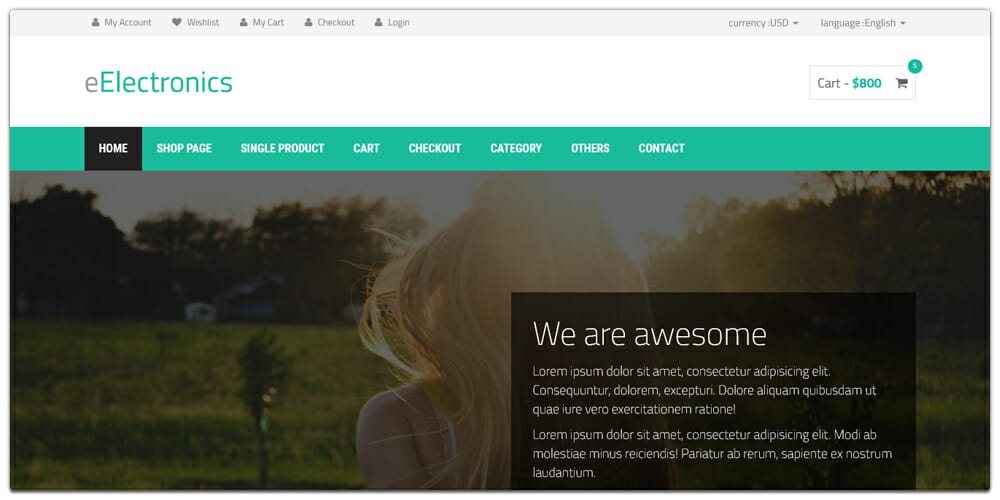 ColoShop
A clean, elegant design and an intuitive interface. With this free eCommerce template, you can quickly launch an online store that will look great on any device and is user-friendly. It also comes with the popular Bootstrap CSS Grid System which supports great customization. Stay ahead of the game and avoid spending hours designing.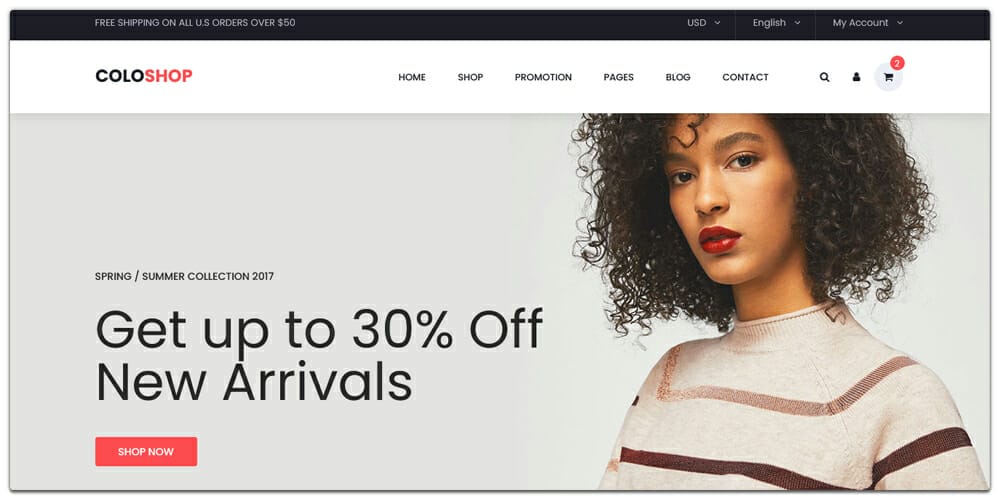 Little Fashion
Selling
Build your own Fashion eCommerce store in minutes with this sleek and modern Bootstrap template. This template is constructed with Bootstrap 3, HTML5, CSS3, Responsive Design, and SEO in mind. With its minimalistic approach to design, Selling will make your shop stand out against the competition.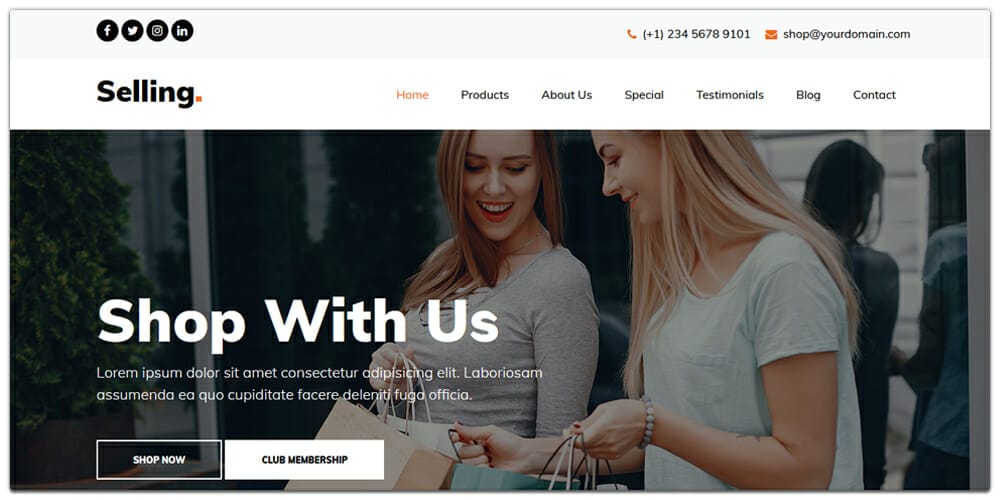 Store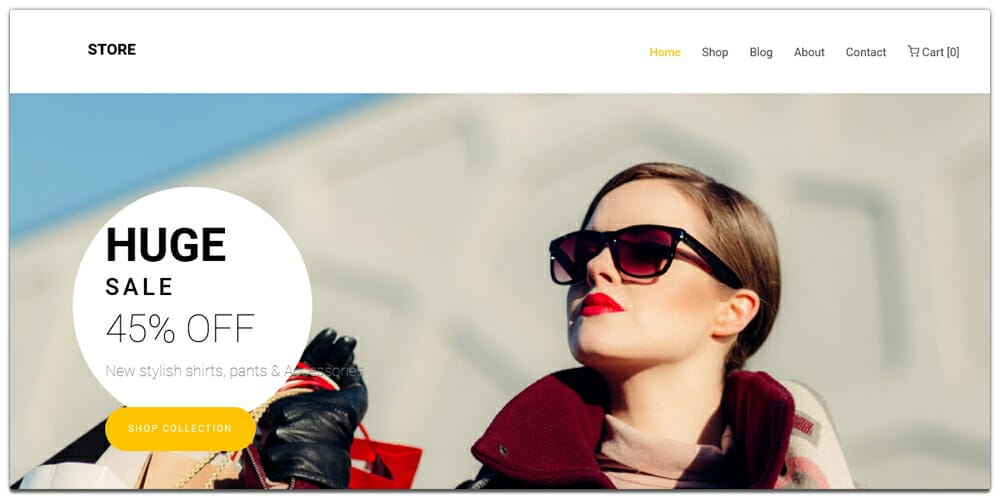 eStore
eStore is a fully responsive bootstrap ecommerce template, which is based on Bootstrap 5. With its specific design, it can be used to create an online store with any sort of contents to sell. When you Download this product, you will get 10 highly customized pages, 100 elements, full documentation and free updates!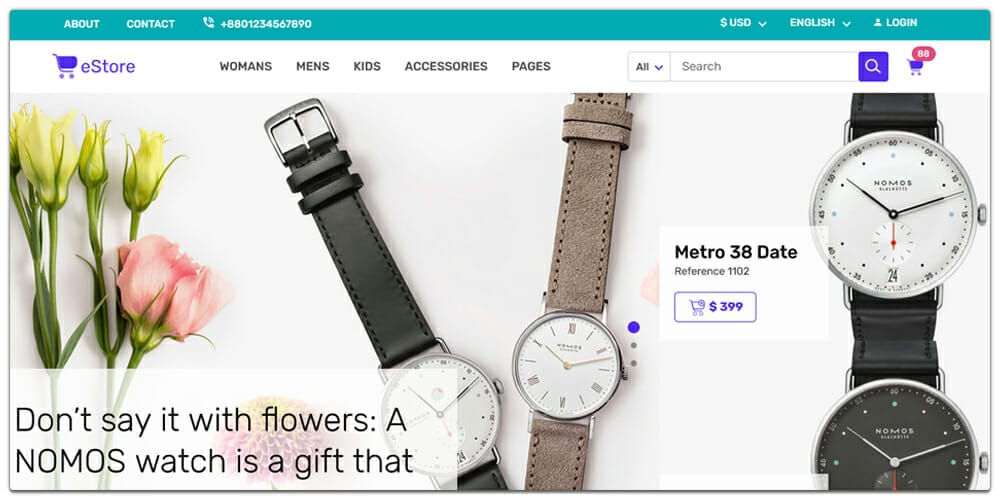 Shopgrids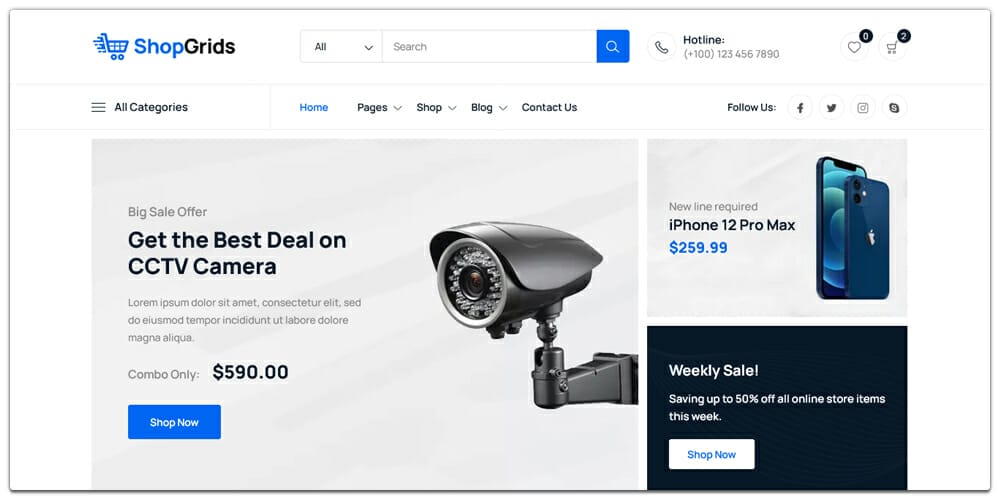 Believe
Believe is a new responsive and beautiful bootstrap ecommerce template based on Bootstrap 3.3.7. It has been designed to be a perfect solution for any eCommerce business, but it can also be used as a general purpose website template. The template is built with the latest technologies such as HTML5, CSS3 and jQuery UI, making it fully responsive and ensuring cross-browser compatibility, while still being lightweight enough to load fast.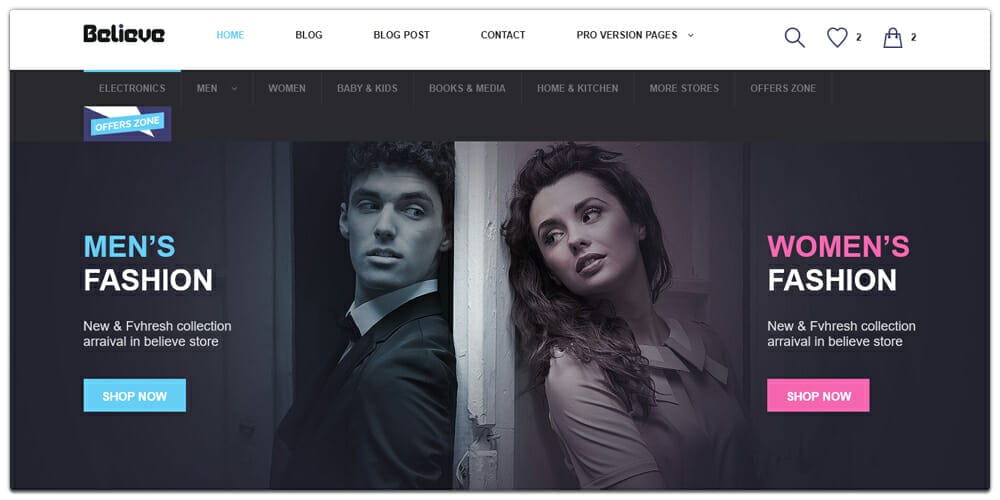 Aurum
Your shoppers will feel like they're walking through the aisles of an upscale retail store with the sleek interface of Aurum. All the bells and whistles you need to start your online store are included, including modern layouts, 220 social icons, and a full-screen slider.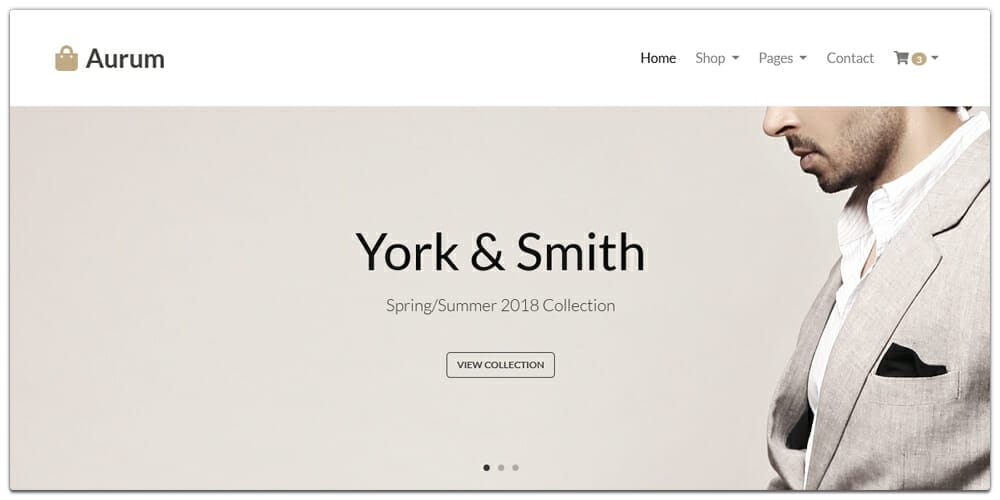 Freshshop
Freshshop is a free bootstrap template which is completely responsive and SEO-friendly. It has a modern design with flat icons and smooth scrolling. The template has a lot of features such as working contact form, Google web fonts, CSS3 animations, sidebar for blog, slideshows for galleries, social media integration, etc.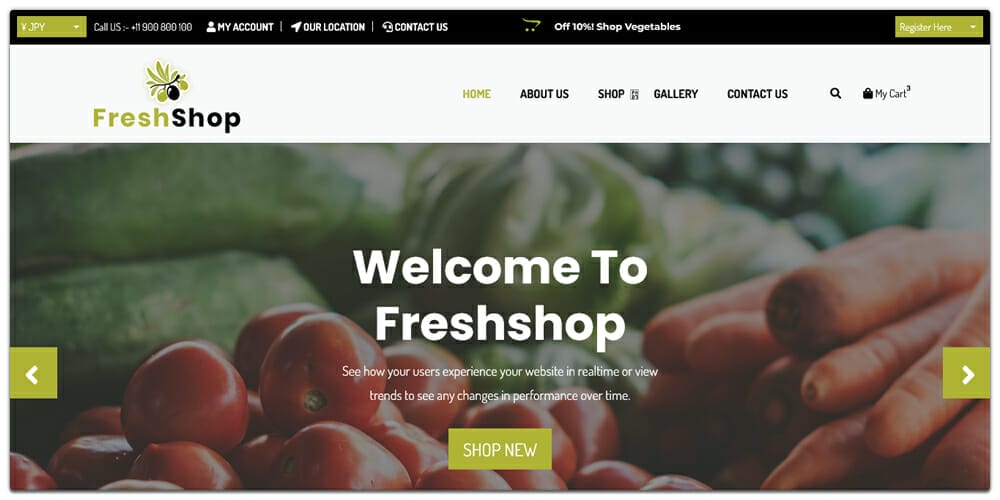 Gift Shop Website Template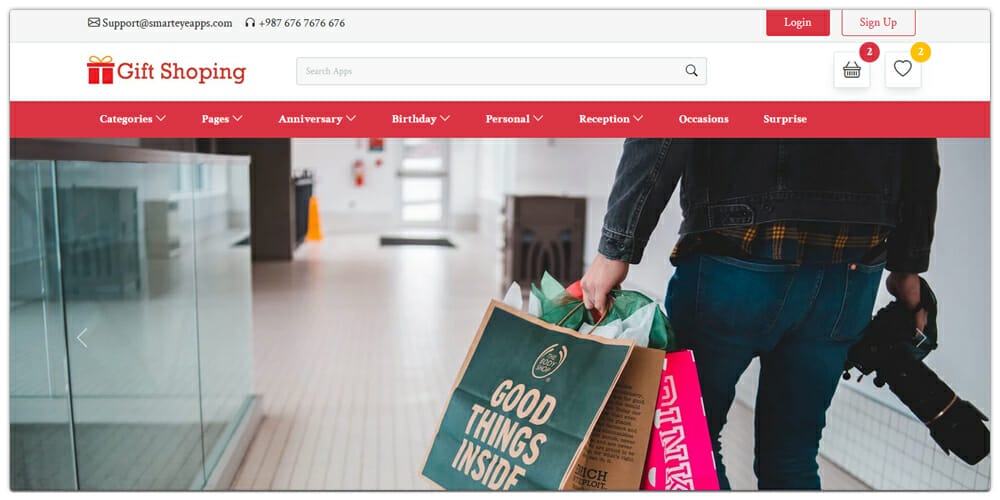 Famms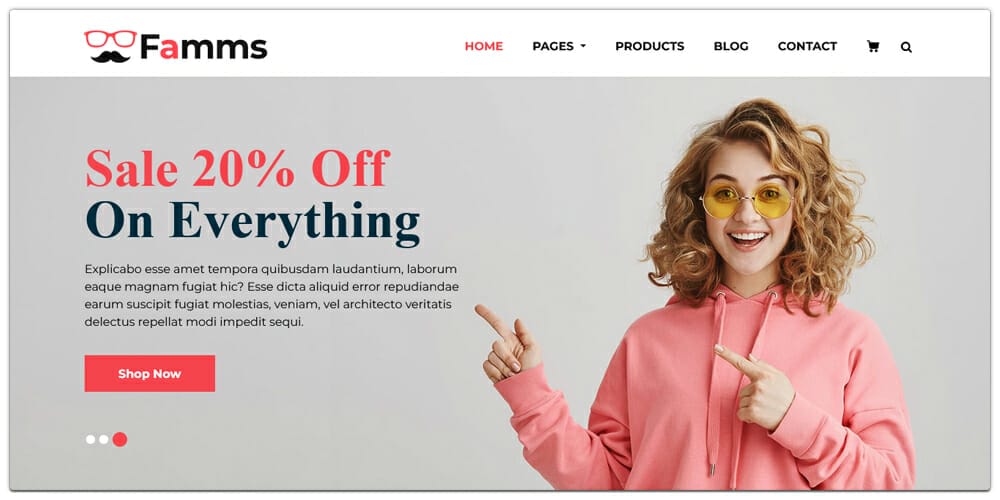 E Store – Bootstrap 4 Html Template
MultiShop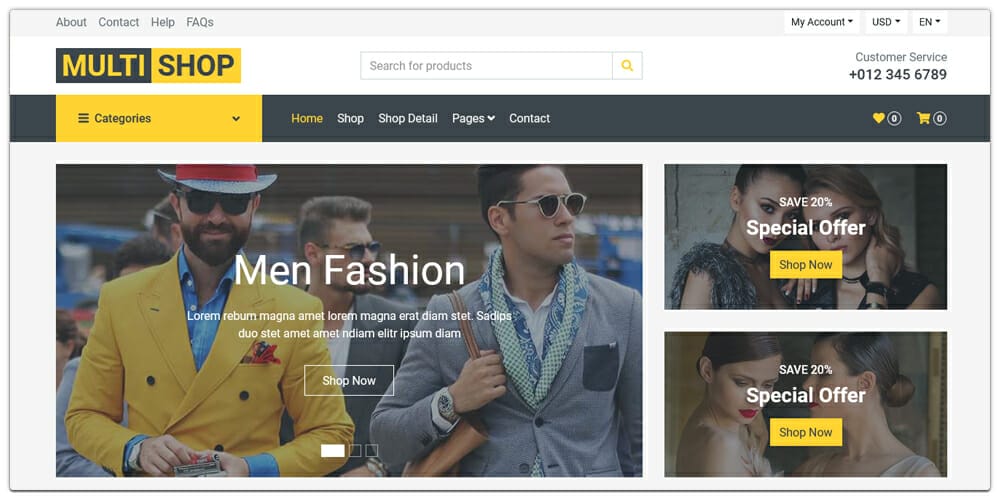 zFashionShop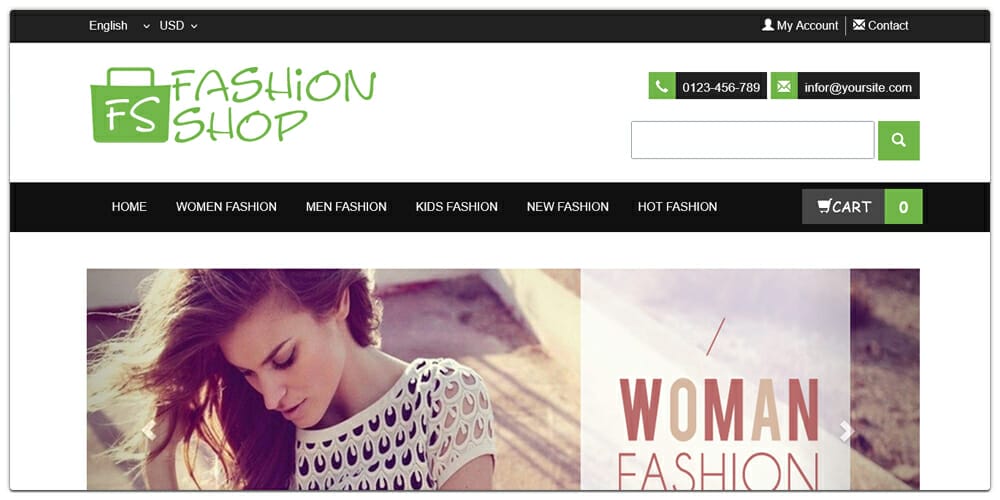 zMobileShop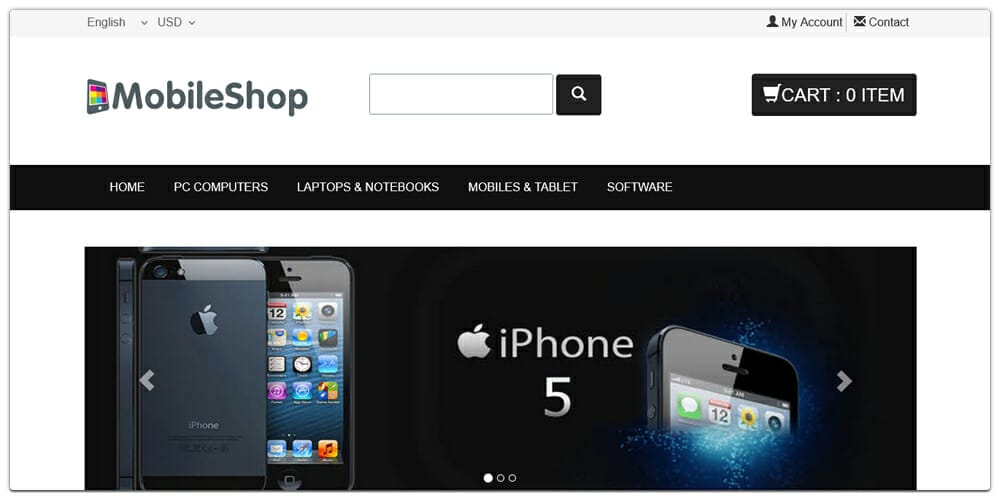 Oldskool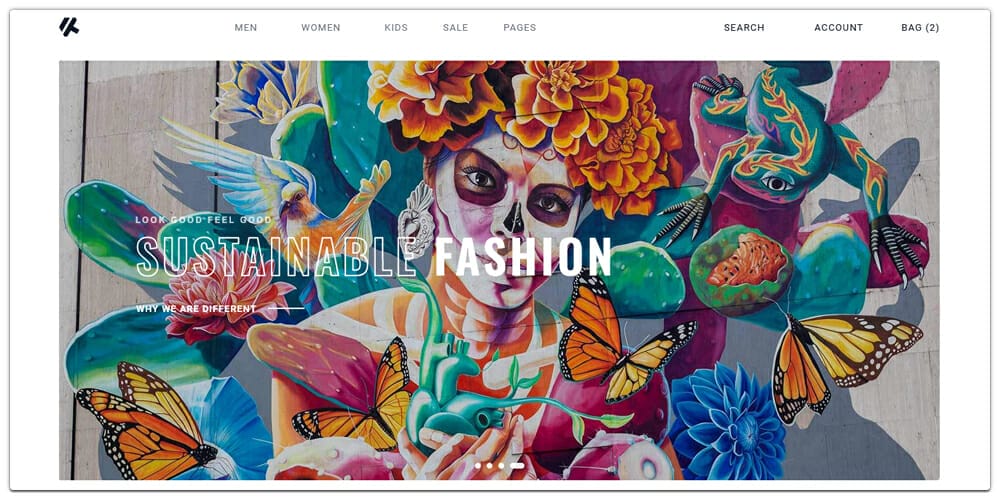 E-shop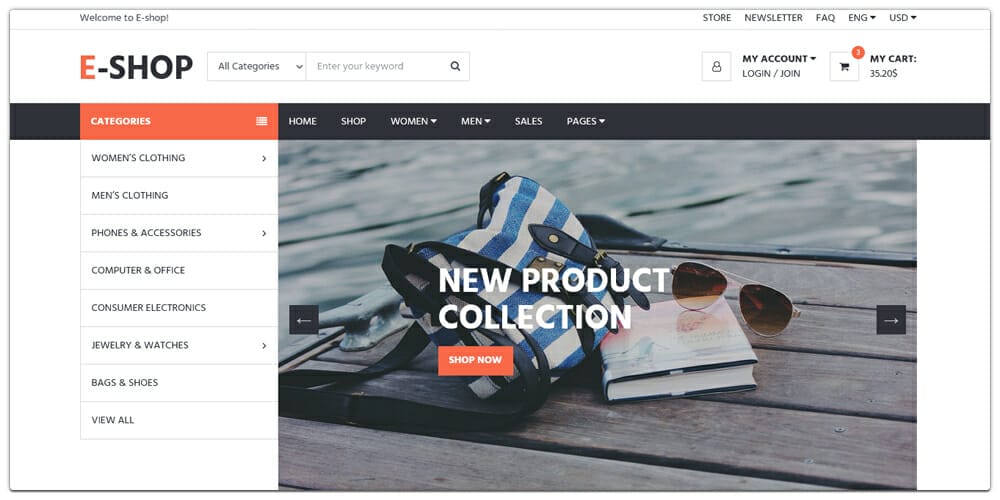 eCommerce Website Template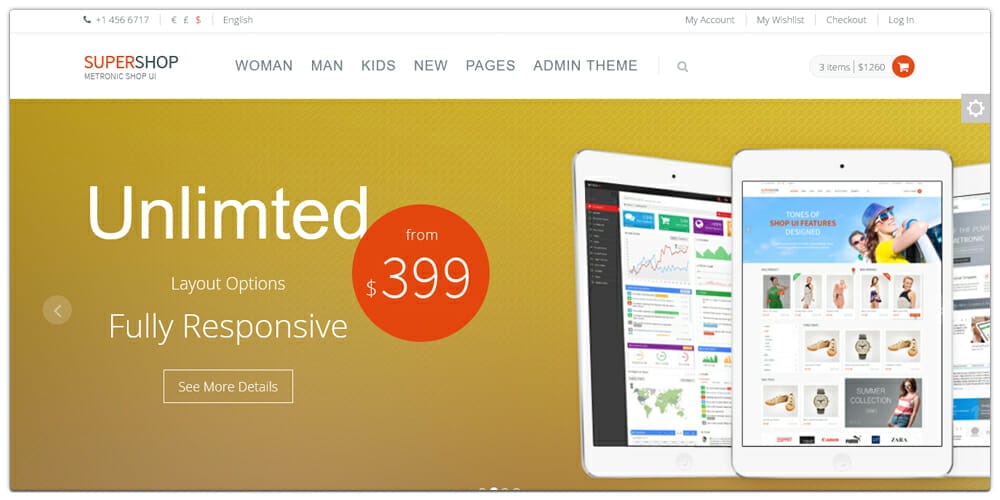 Alpine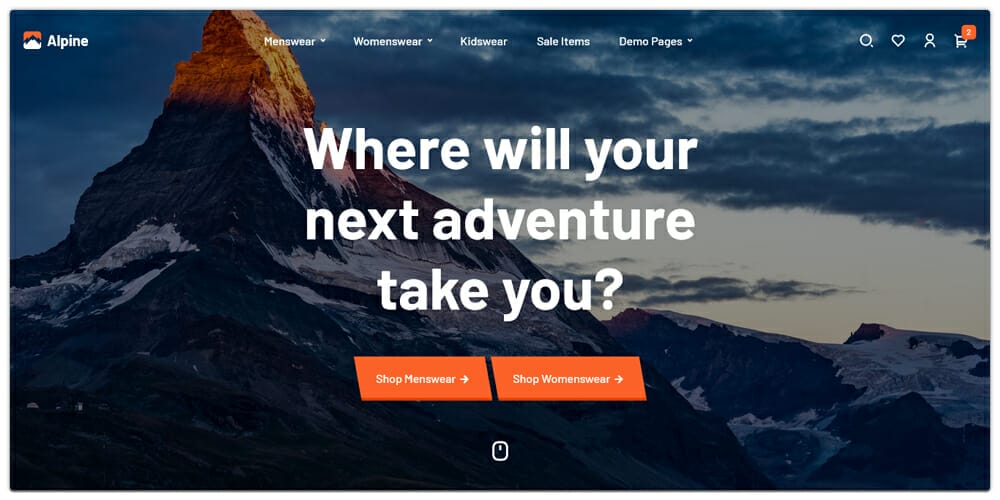 Online Mobile Store Shopping Web Template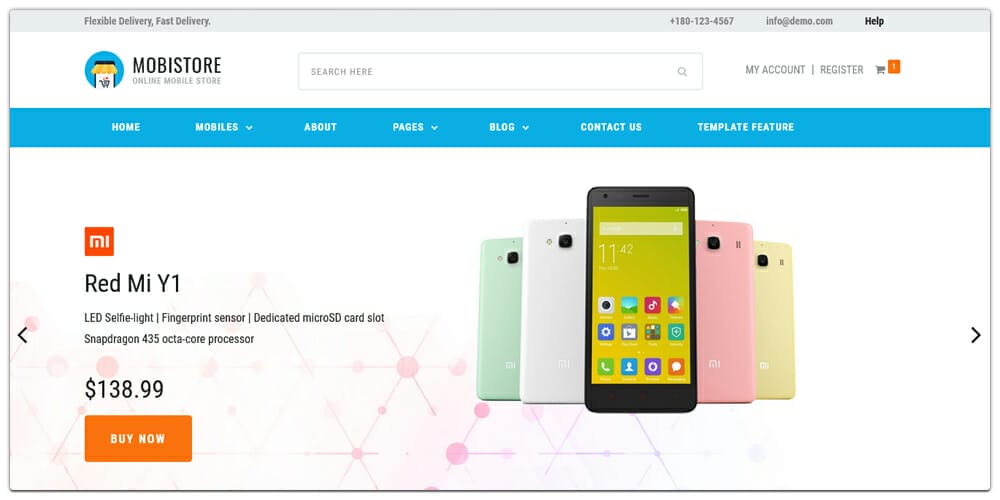 Furn Ecommerce Template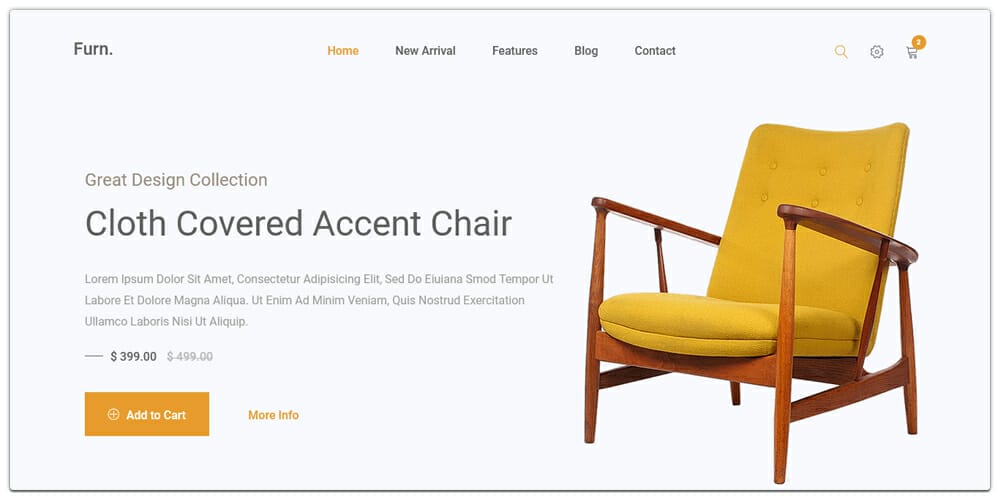 Flowers Shop Ecommerce Web Template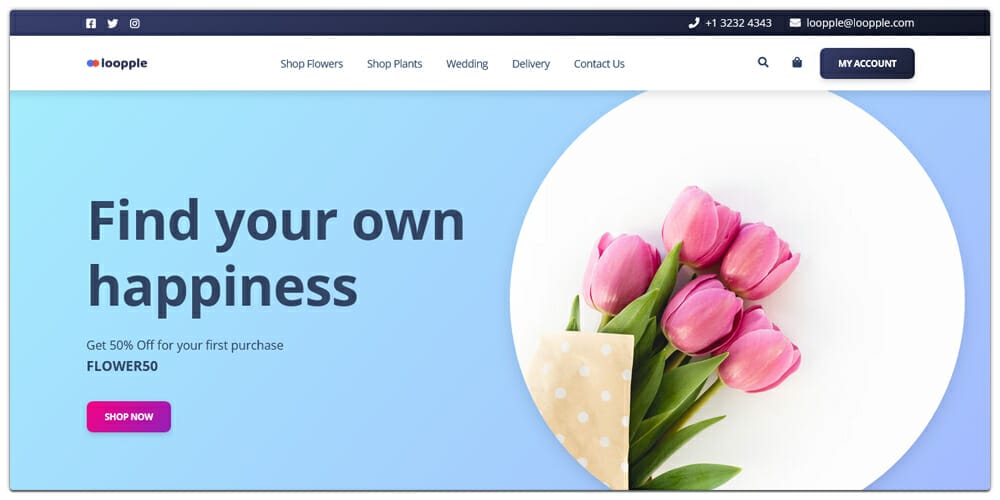 Ecommerce Gift Shop Landing Page Template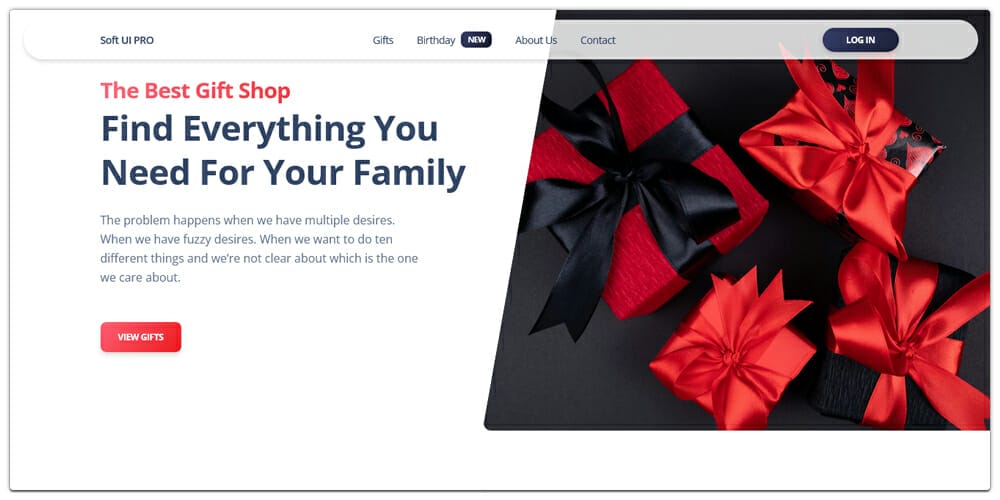 Zezmon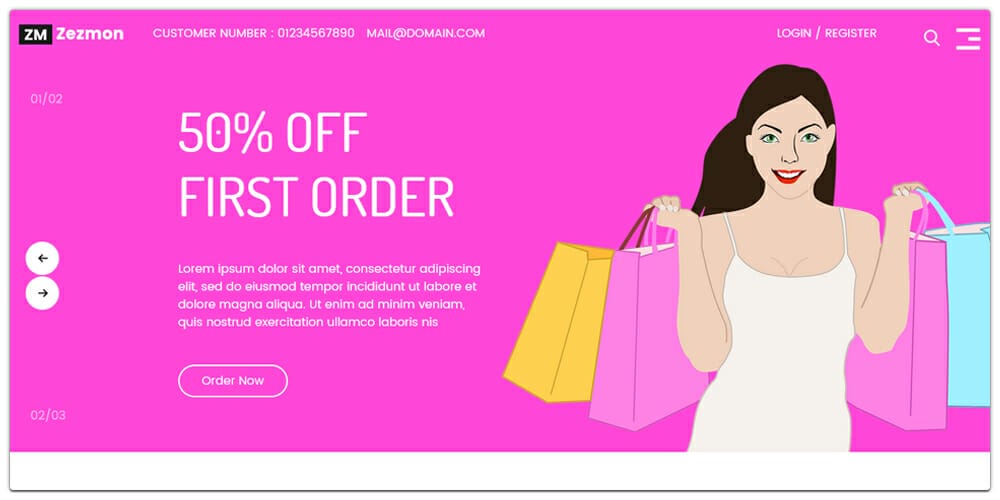 Sungla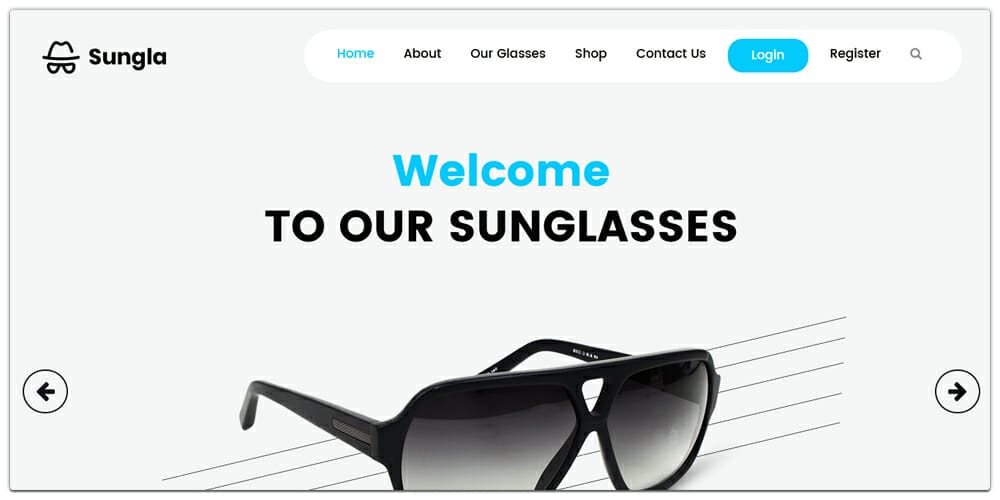 Bootstrap 5 Ecommerce Landing Page Template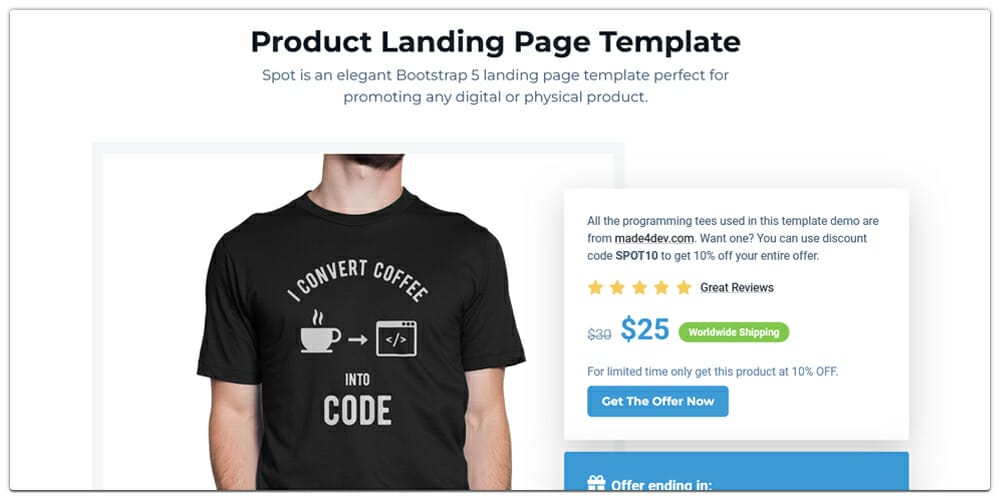 Kailo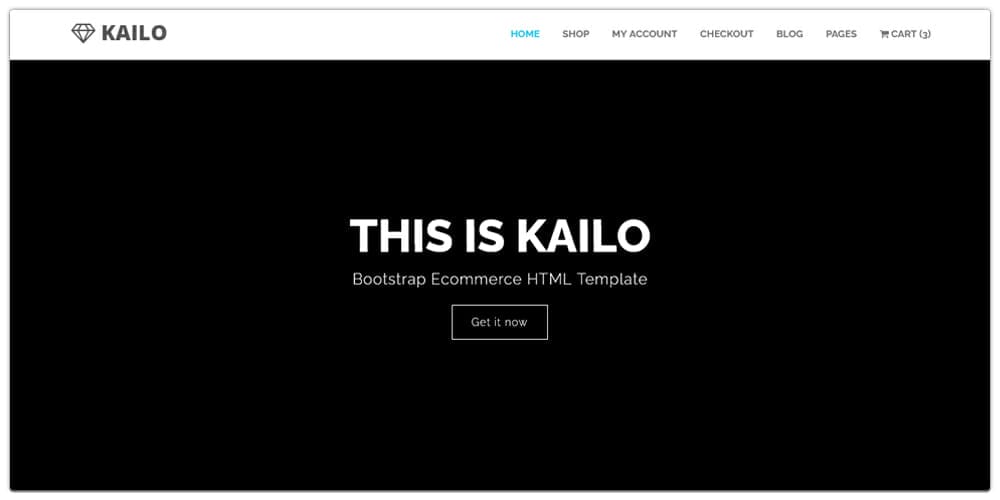 Scorilo
Ustora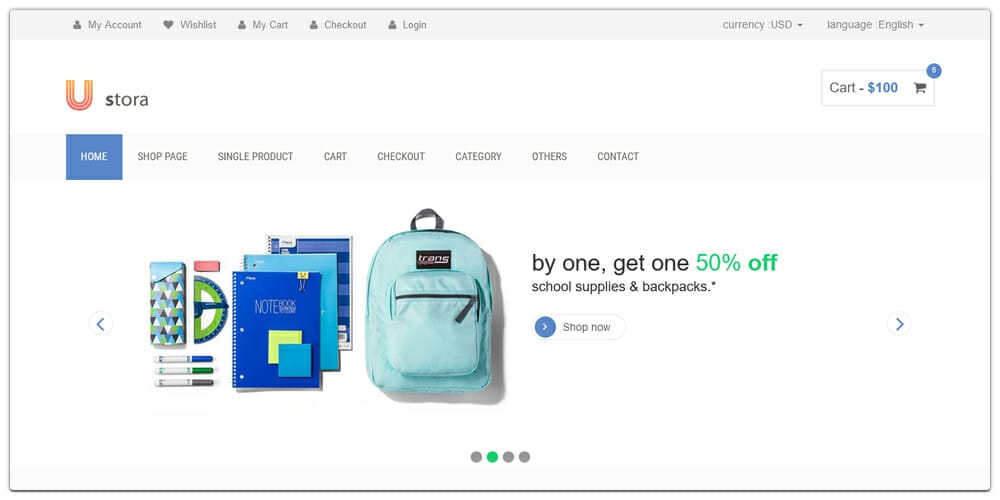 Pixie Ecommerce Template
Honey Website Template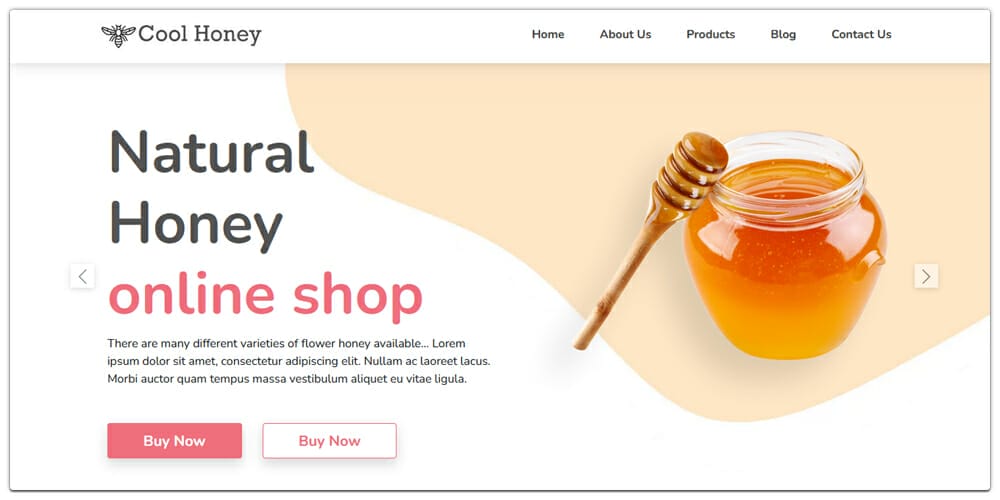 App Store Web Template
Today Fashion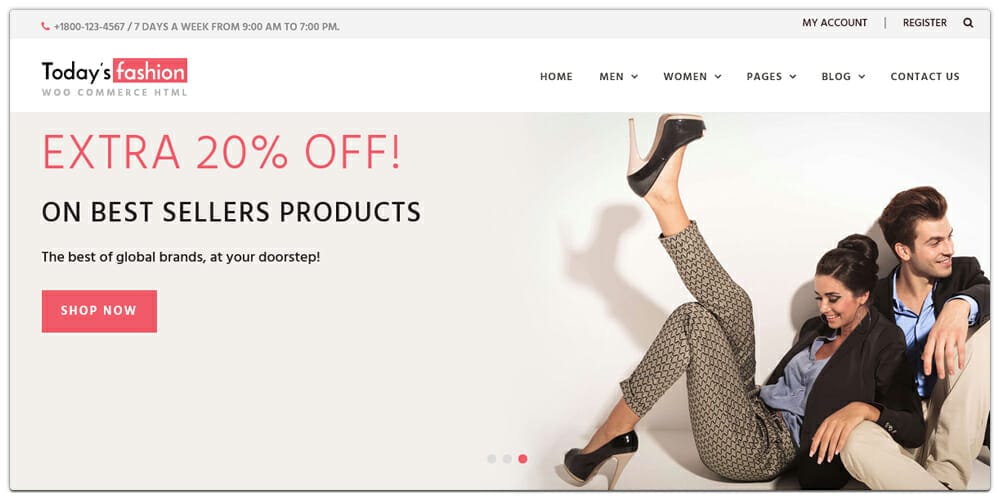 Coza Store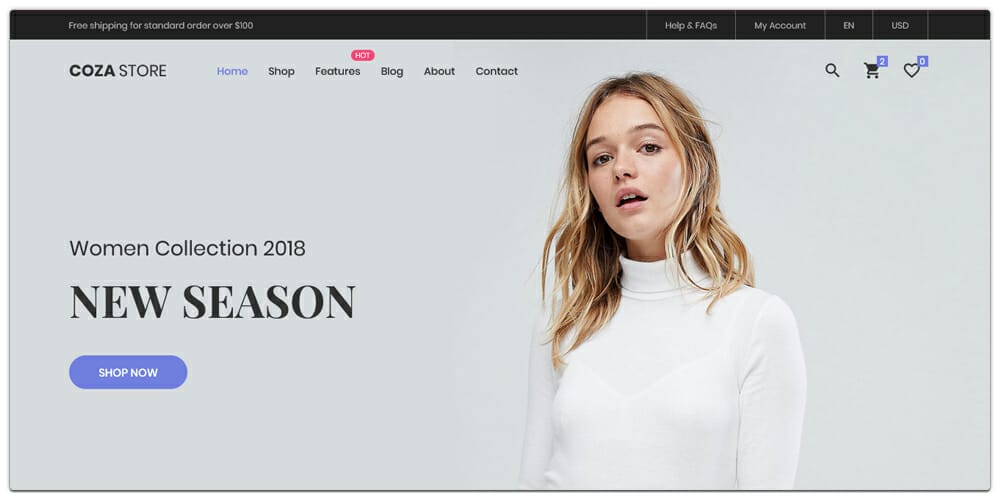 Ludus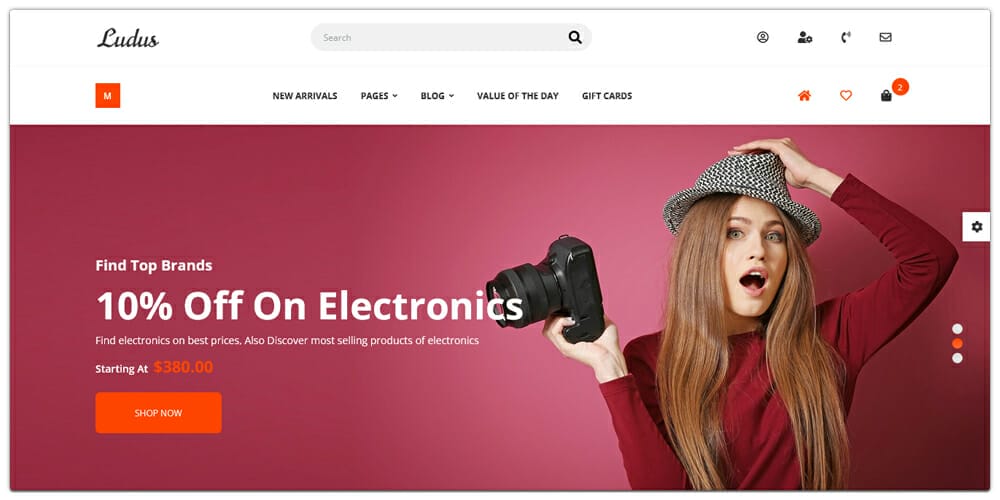 E Commerce Template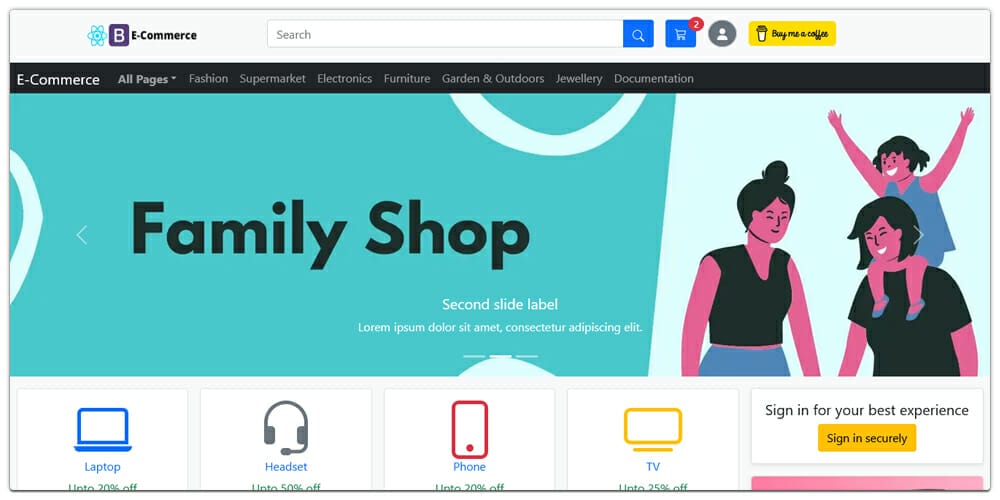 Foodmart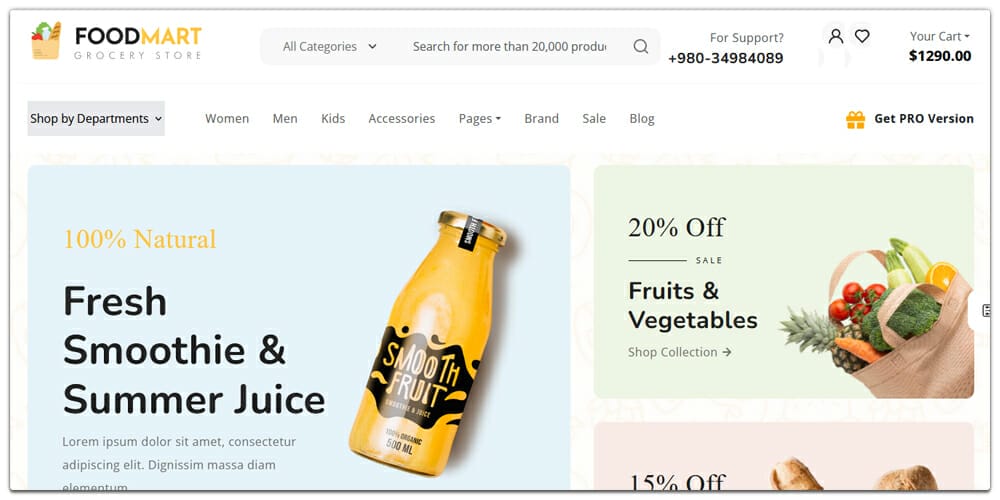 Stylish – Shoe Store HTML Template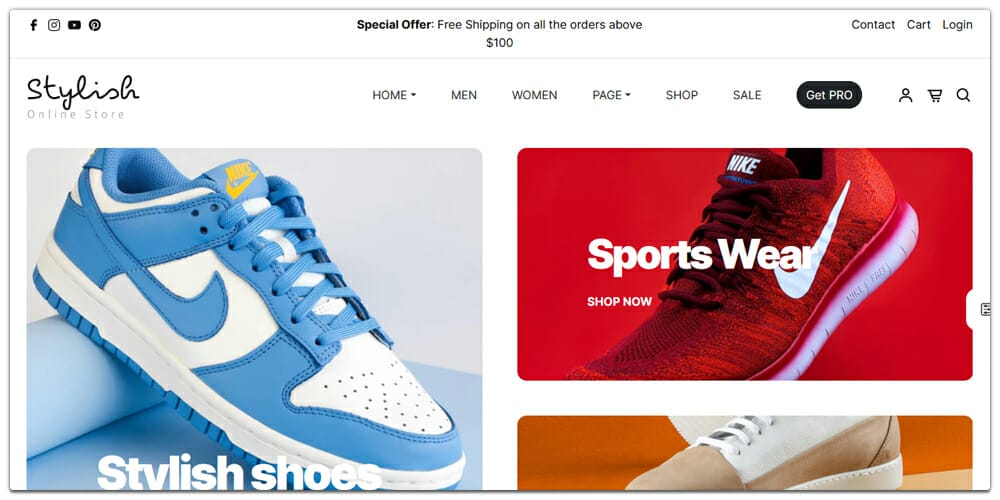 E commerce Website Template