100+ Best Free Bootstrap Admin Templates
An excellent collection of free bootstrap admin templates for developers, these themes are enormous timesaver in your workflow, explore for more details.
Admin Dashboards are the user interface of online applications; they particularly work at the back end side of an application. They usually used to track, manage, notify. Most of the online applications (like WordPress) have their admin dashboard to control the entire system.
As the Admin Dashboards are the major user interface, they were built for usability, admin templates look ugly those days. Now there are plenty of user applications are available for daily use, so they become as important as a front end side.
See also : 300+ Best Free Responsive WordPress Themes 2019
Bootstrap is one of the best framework to build a great and usable admin templates. Bootstrap will save a ton of time when you develop an admin template. Bootstrap has the vast library of fundamental and advanced UI elements. You don't need to write all code fro scratch, all you need to do is a bit of customization.
See also : 50+ Best Free Bootstrap 4 Templates 2019
There are some great advantages of using bootstrap. First bootstrap is pretty fast and has excellent browser compatibility. Bootstrap is highly customizable; you can easily customize it to match with your brand. The major advantage is the support; bootstrap has one of the best community available you are not at all alone.
Free Admin Templates
Free and Premium Bootstrap Admin Templates to Build your SaaS Application, CRM, CMS, Admin Panel, Dashboard in No-Time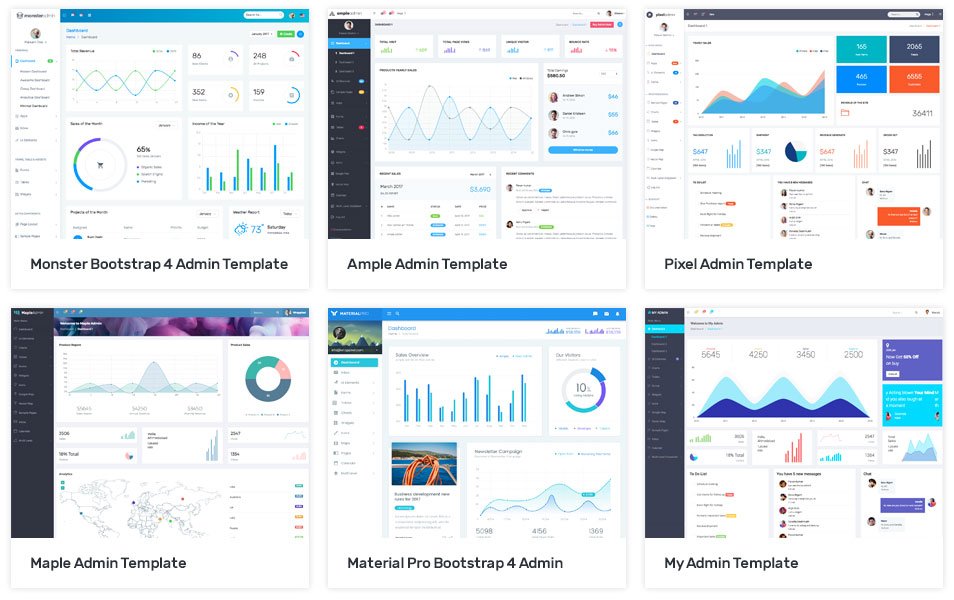 At WrapPixel, we offer High-Quality Free and Premium Bootstrap Admin Templates. It can be used for your Products (like CRM, Project Management, CMS etc), SaaS Application, Backend Interfaces, Admin Panels etc. We also offer Free Lifetime Updates and Premium Live Chat Support to our users.
Label Free Bootstrap 4 Admin Template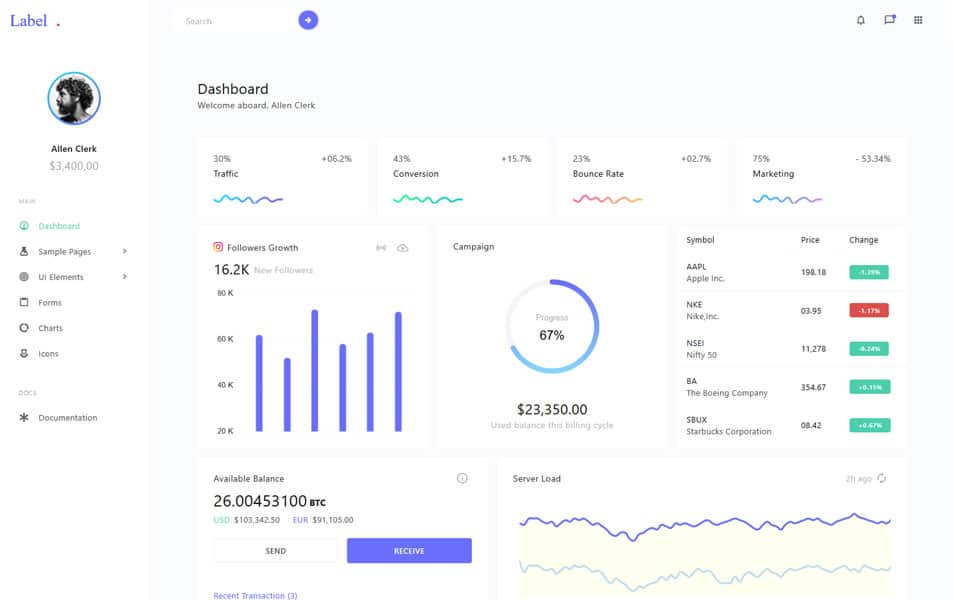 Arbano – Free VueJS Bootstrap Admin Template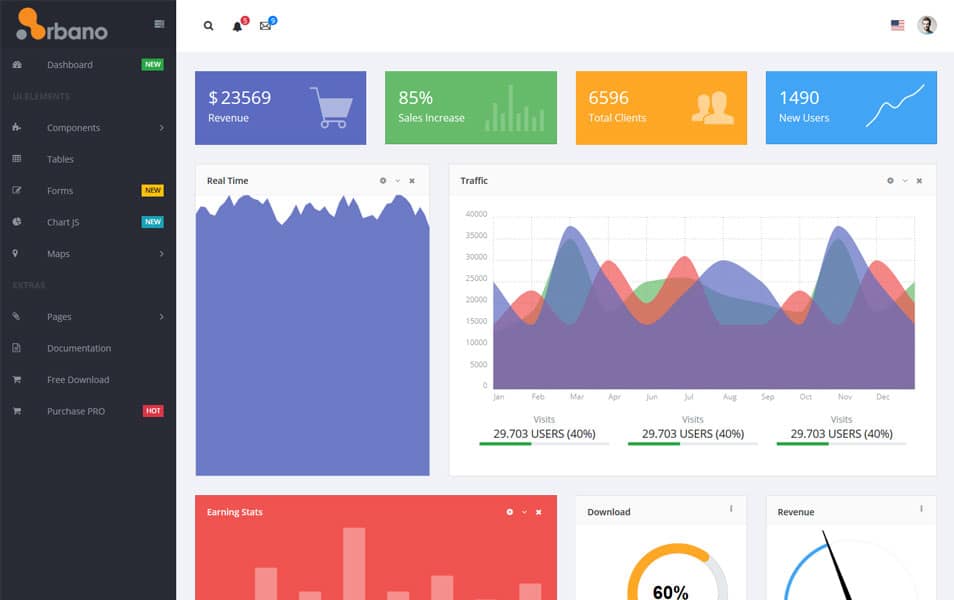 Nice Bootstrap Admin – Bootstrap 4 Admin Template (Premium)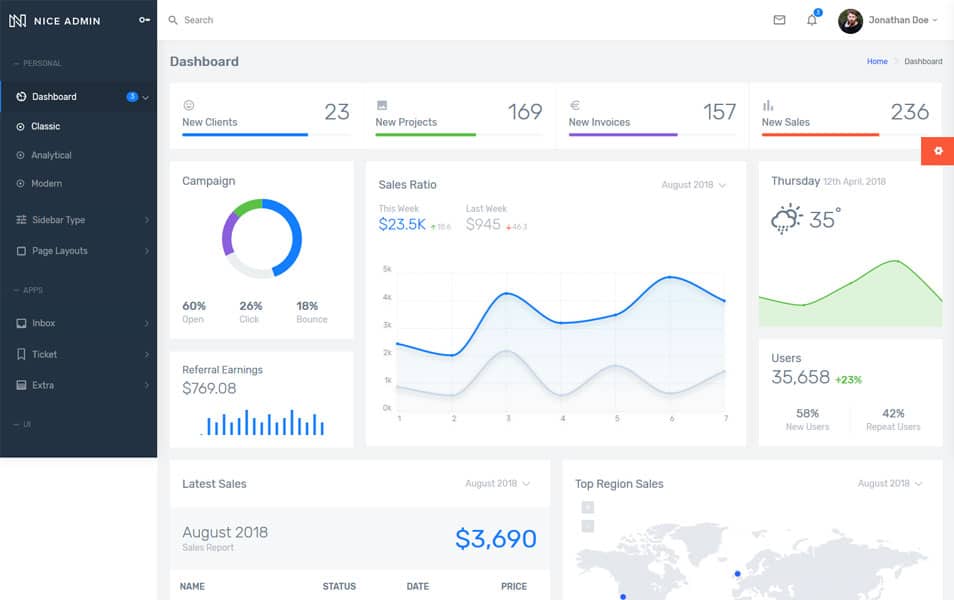 Stack Admin – Bootstrap 4 Dashboard Template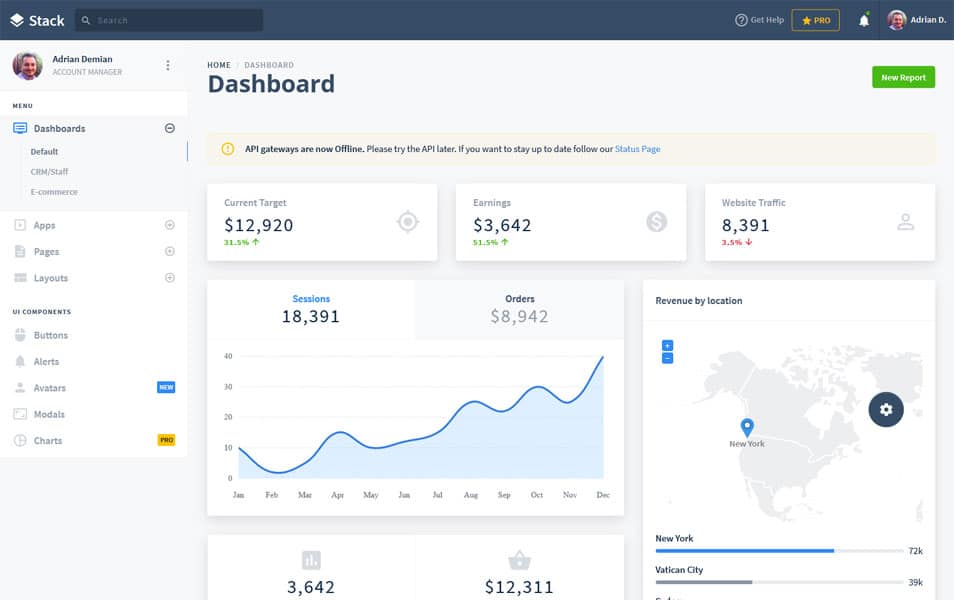 Free Angular Js 4 Admin Template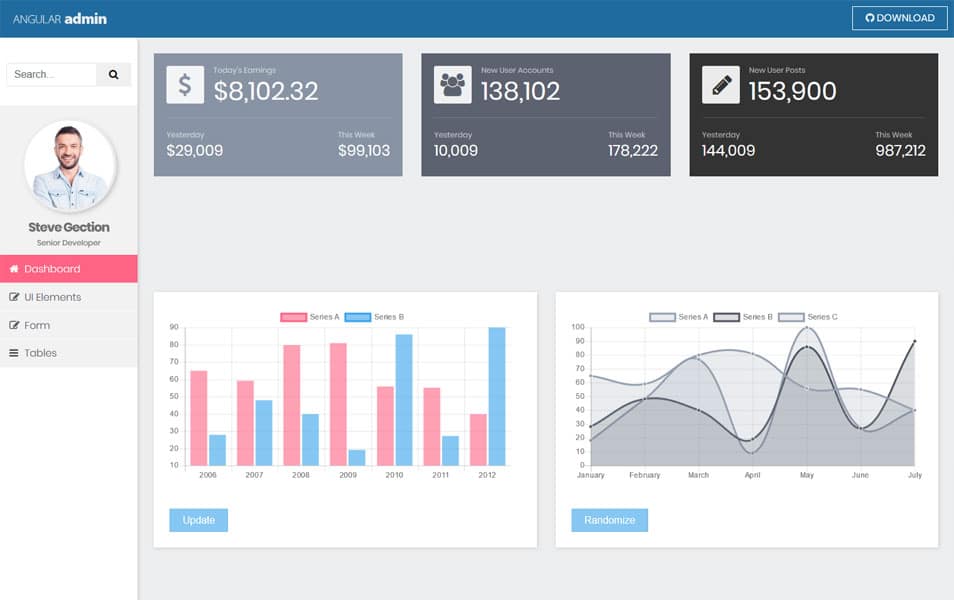 Bootstrap 4 & Material Design – Admin Template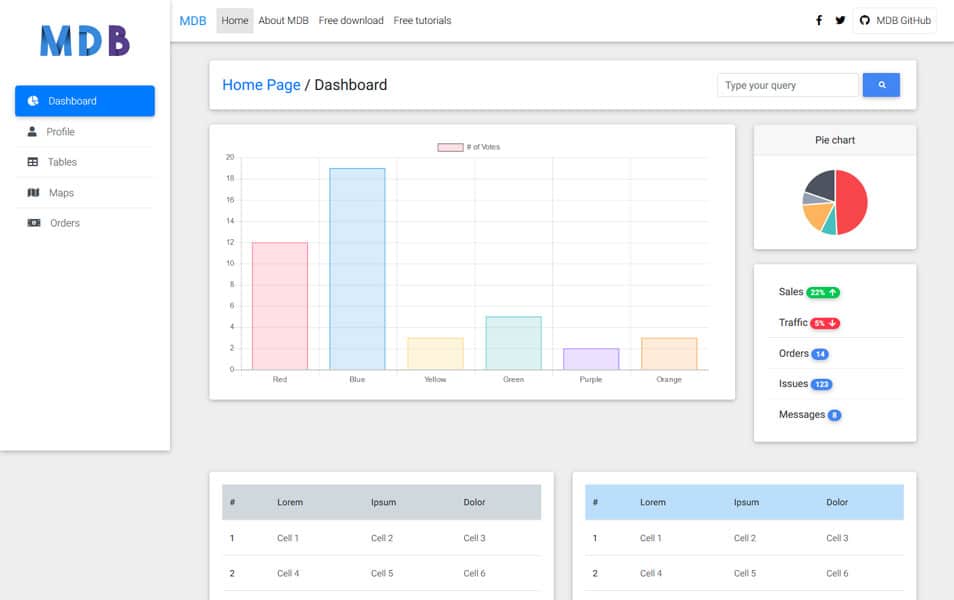 ArchitectUI HTML Dashboard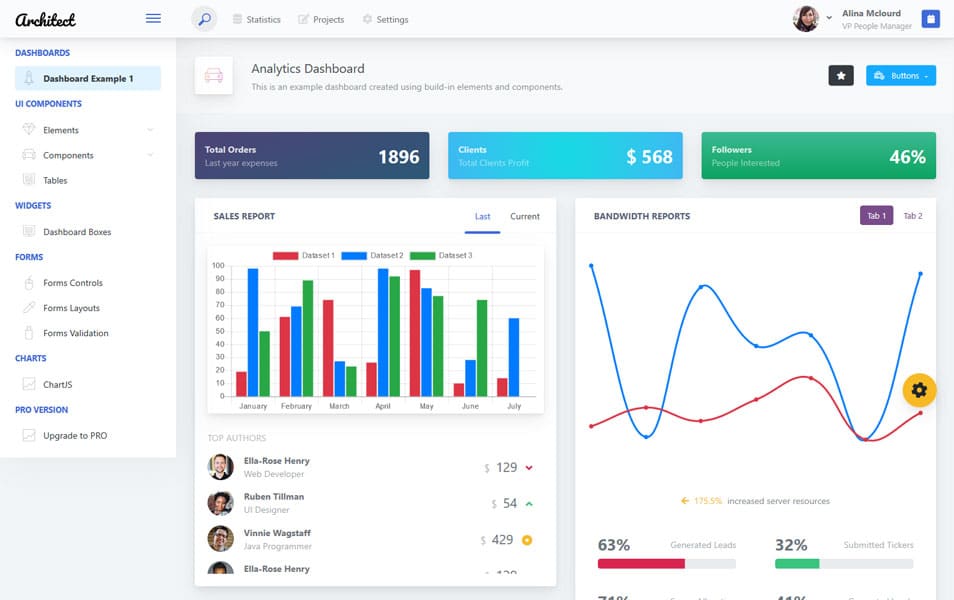 Stisla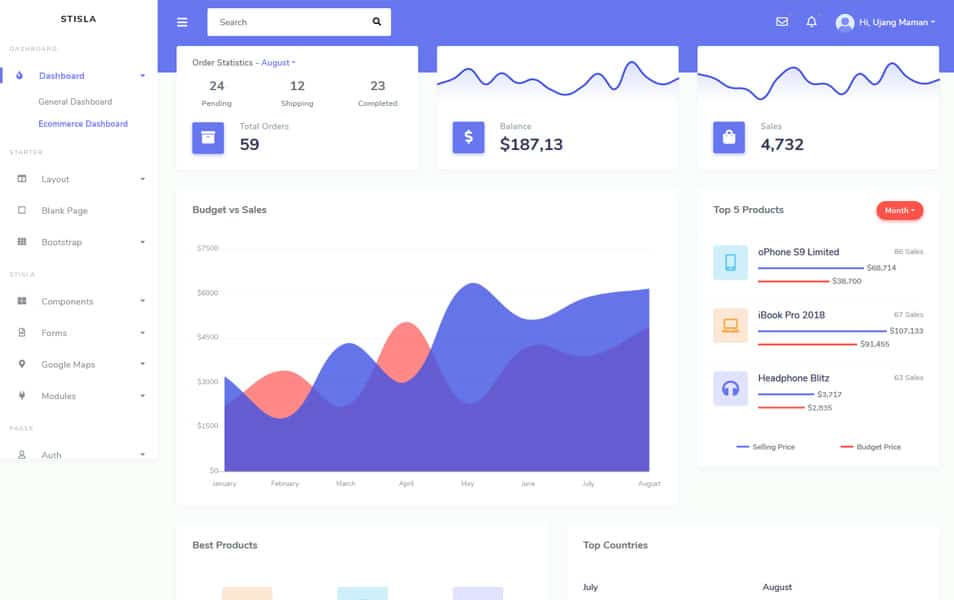 Material Dashboard Dark Edition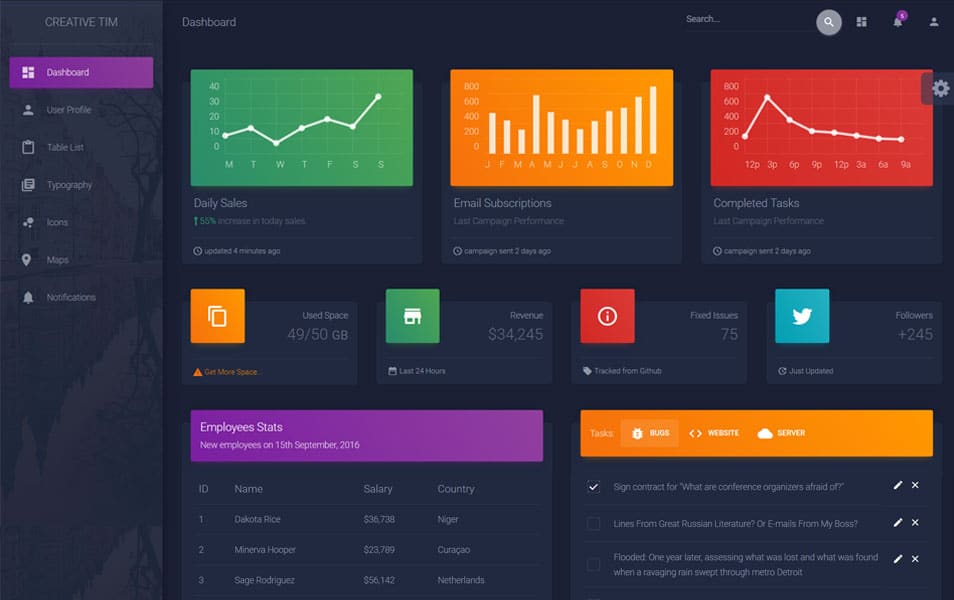 Xtreme Bootstrap 4 Admin Template (Premium)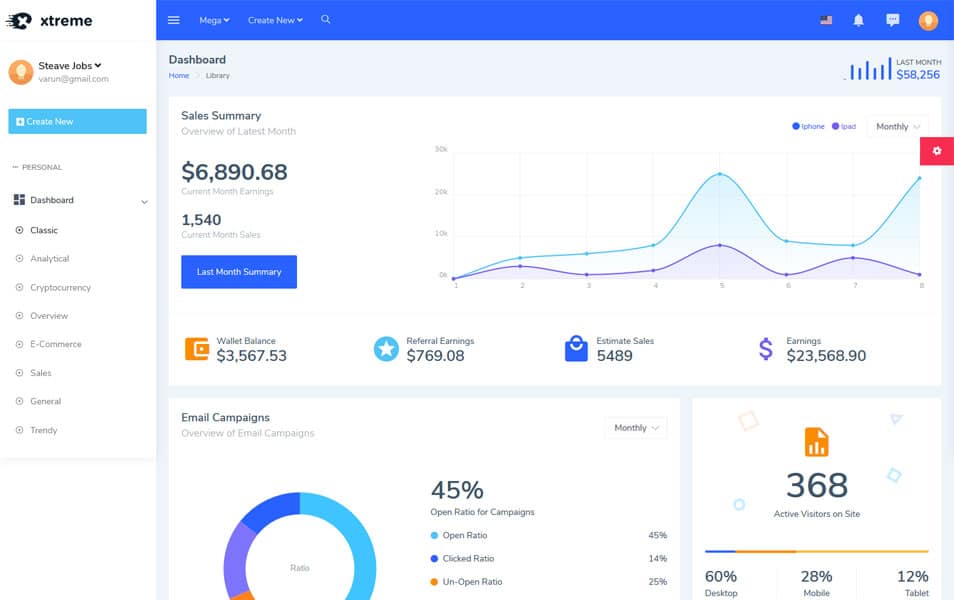 Black Dashboard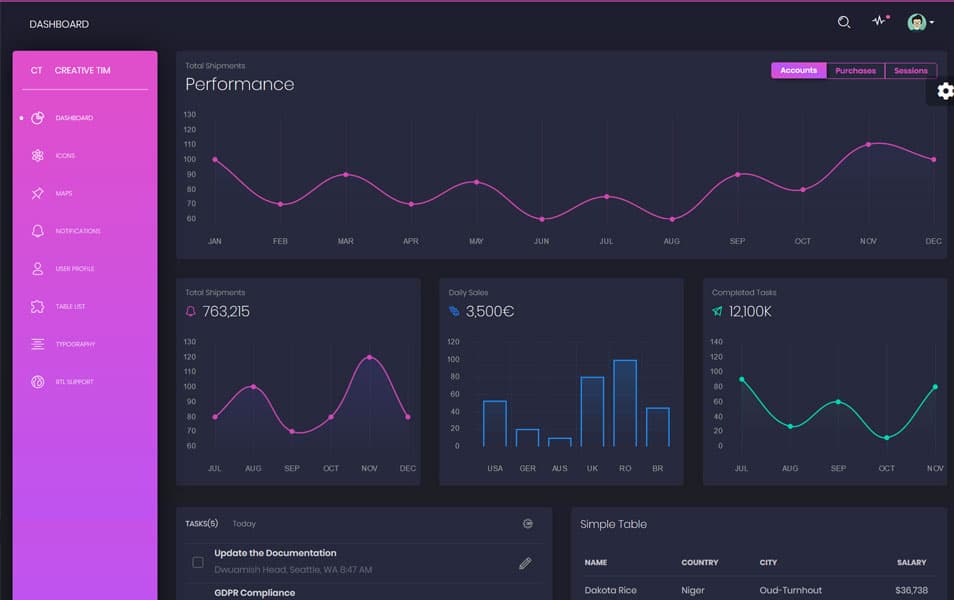 Shards Dashboard Lite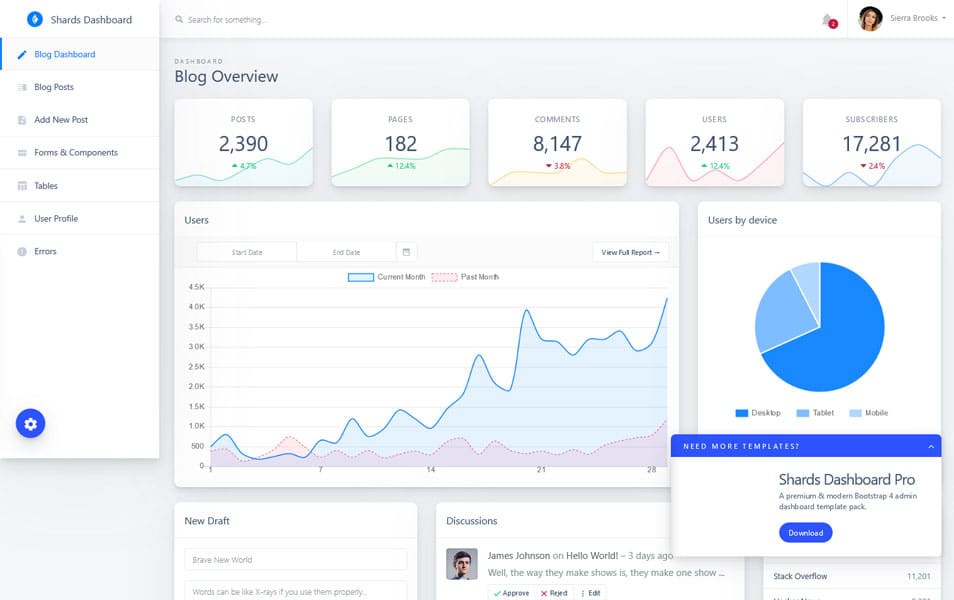 Sing App Lite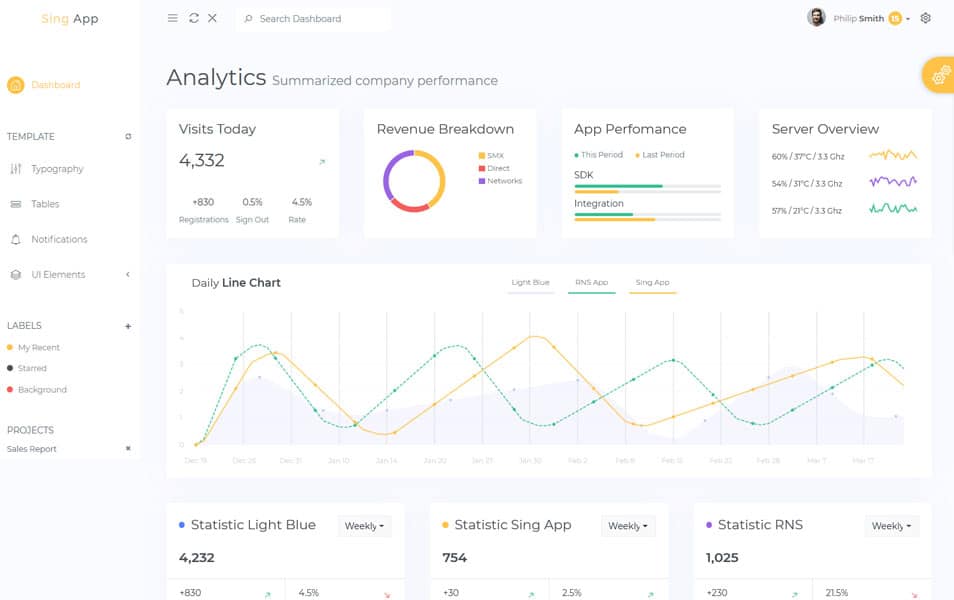 INSPINIA Admin Theme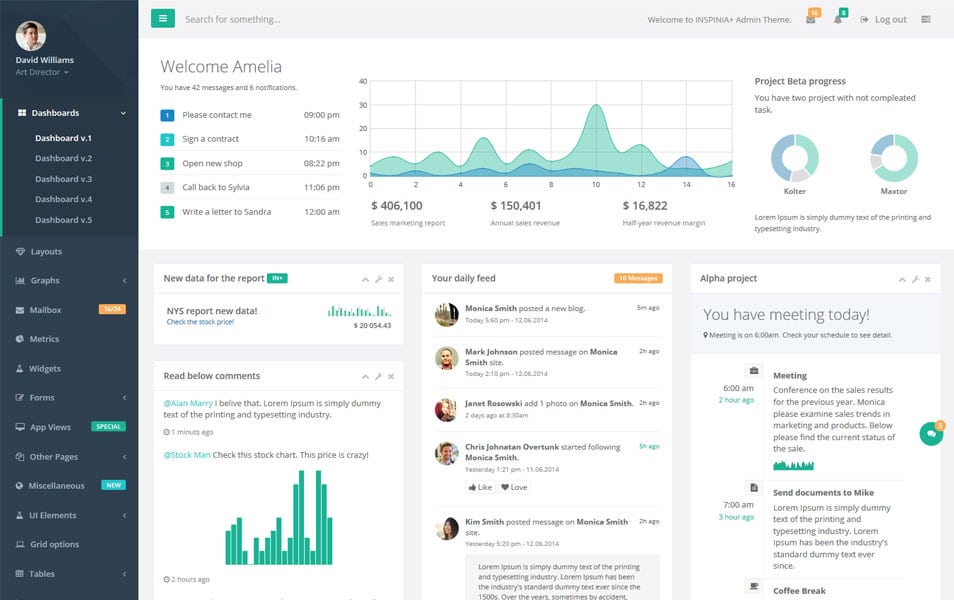 Xtreme Admin Lite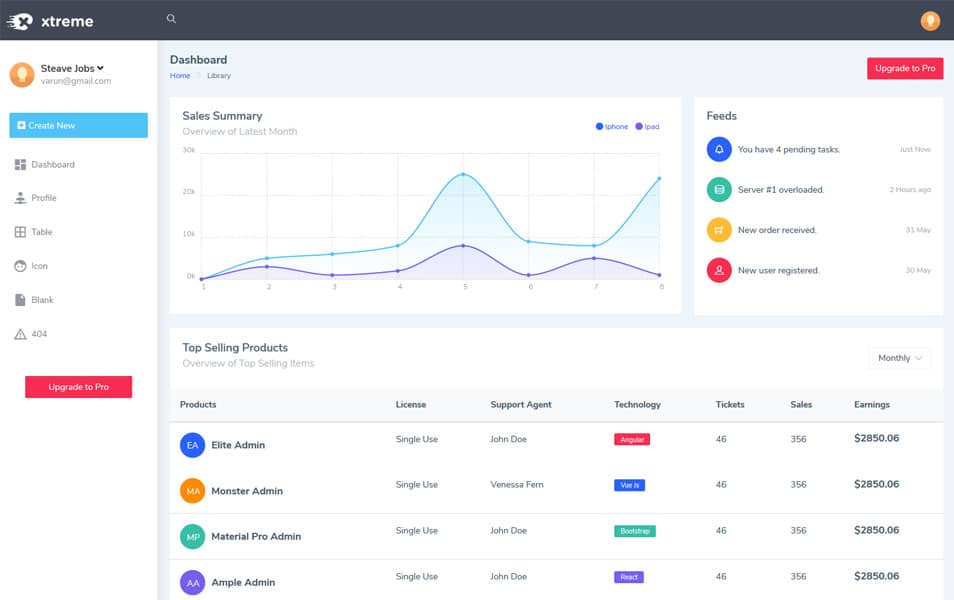 Bootadmin – Bootstrap Admin Panel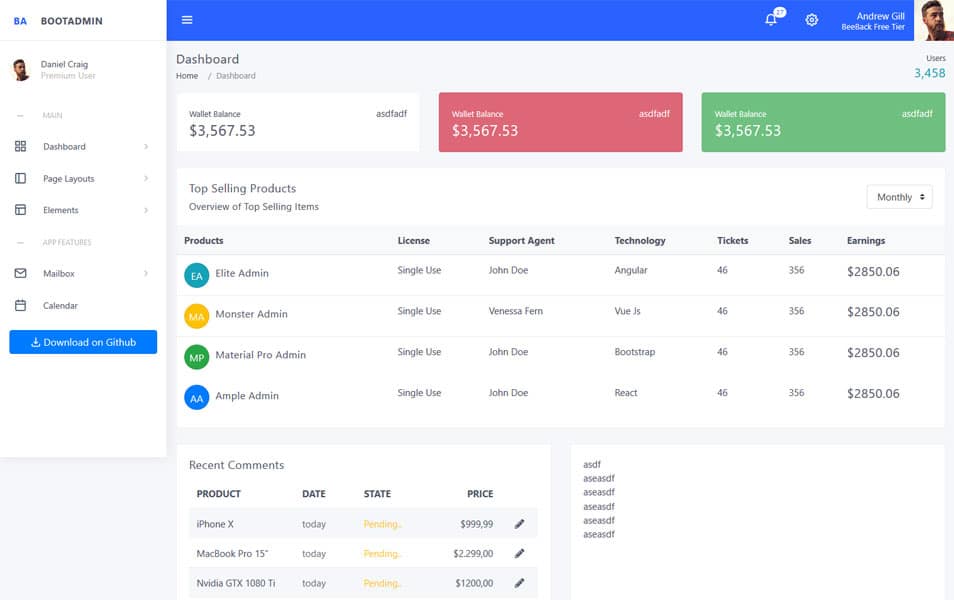 Nice Admin Lite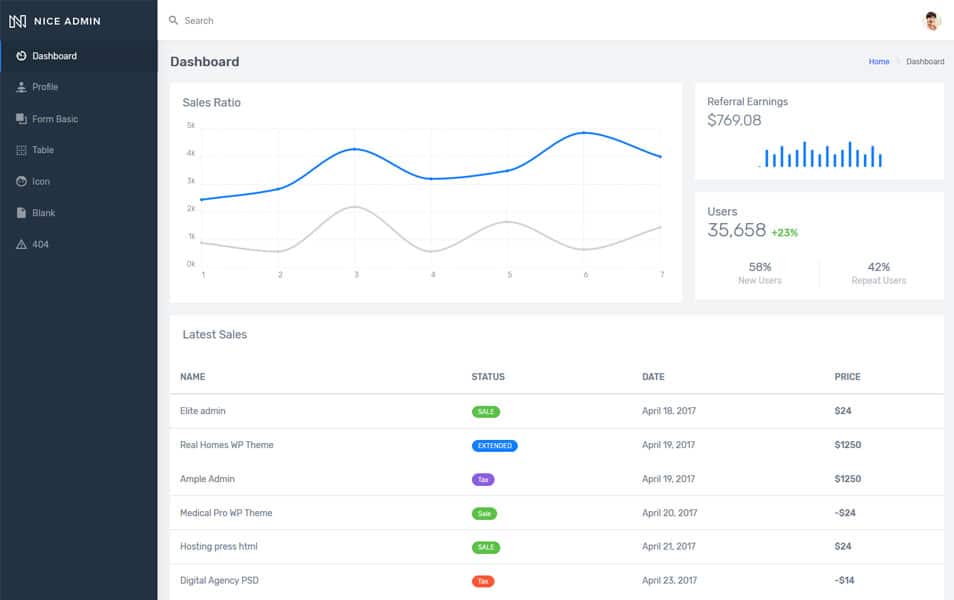 BootAdmin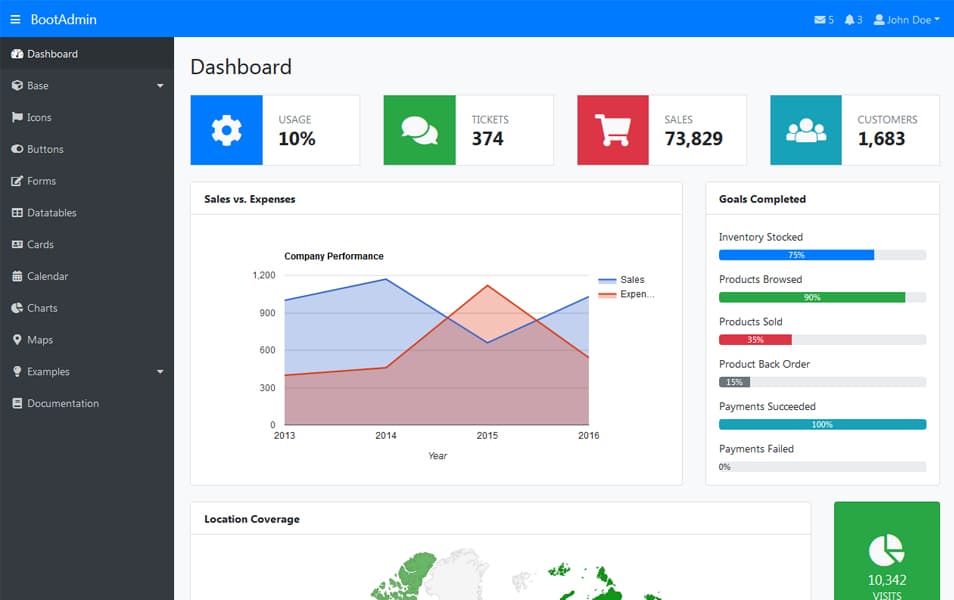 DeskApp Admin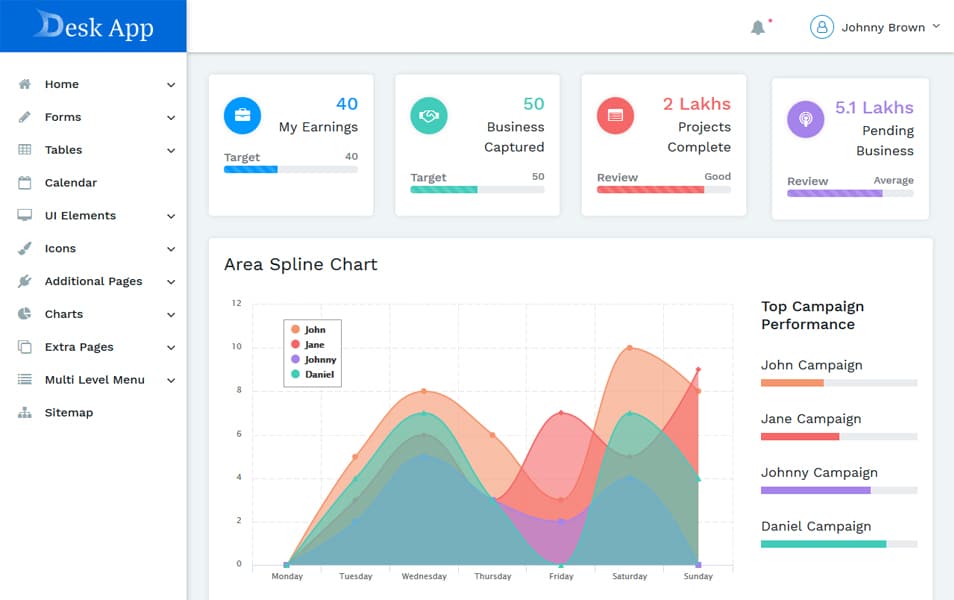 Stellar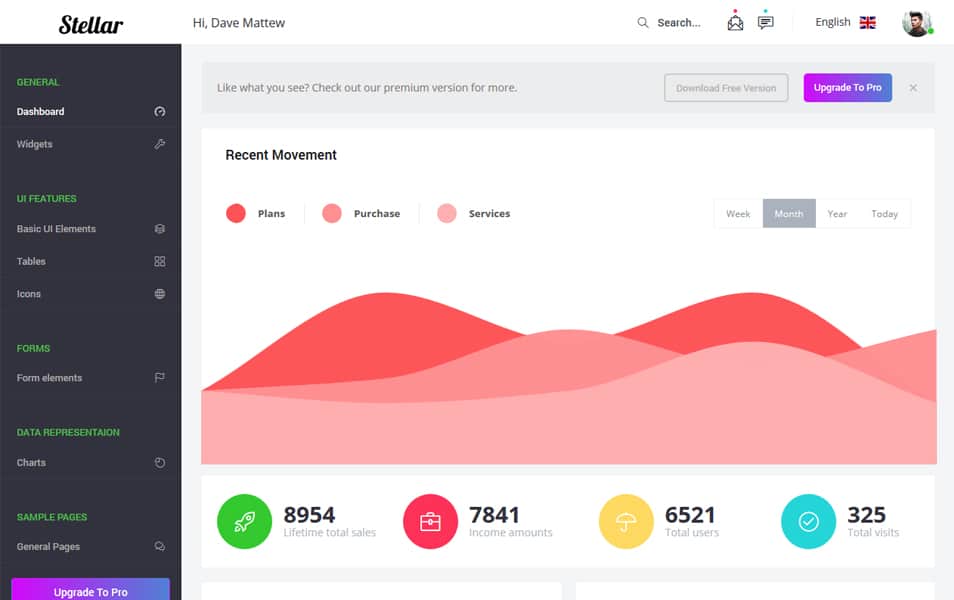 AdminWrap Lite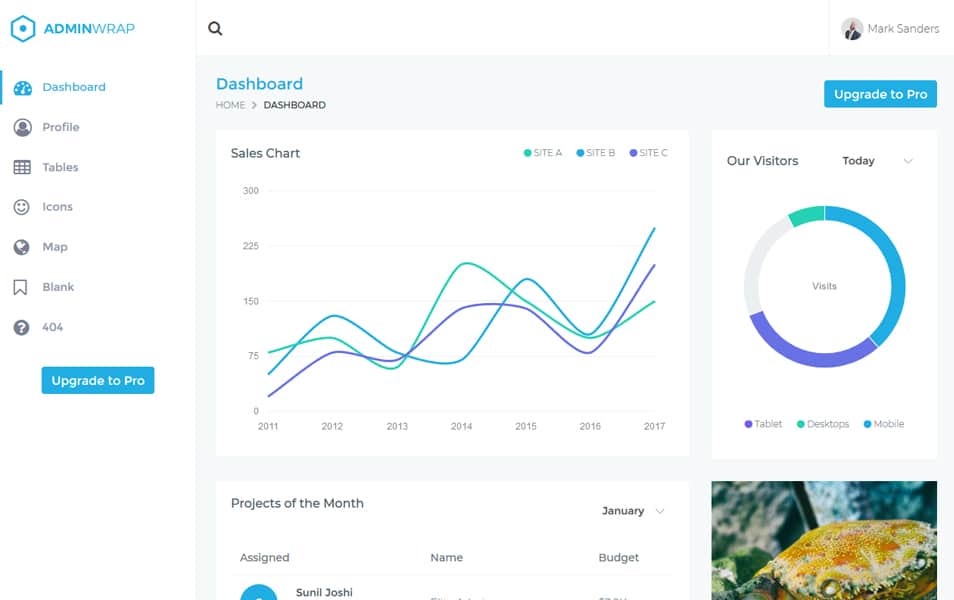 Star Admin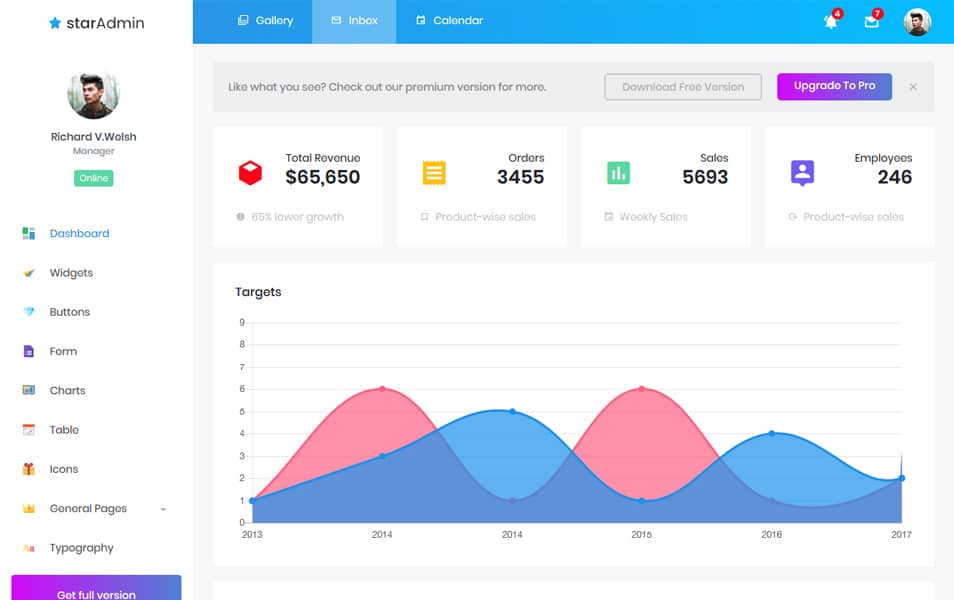 Purple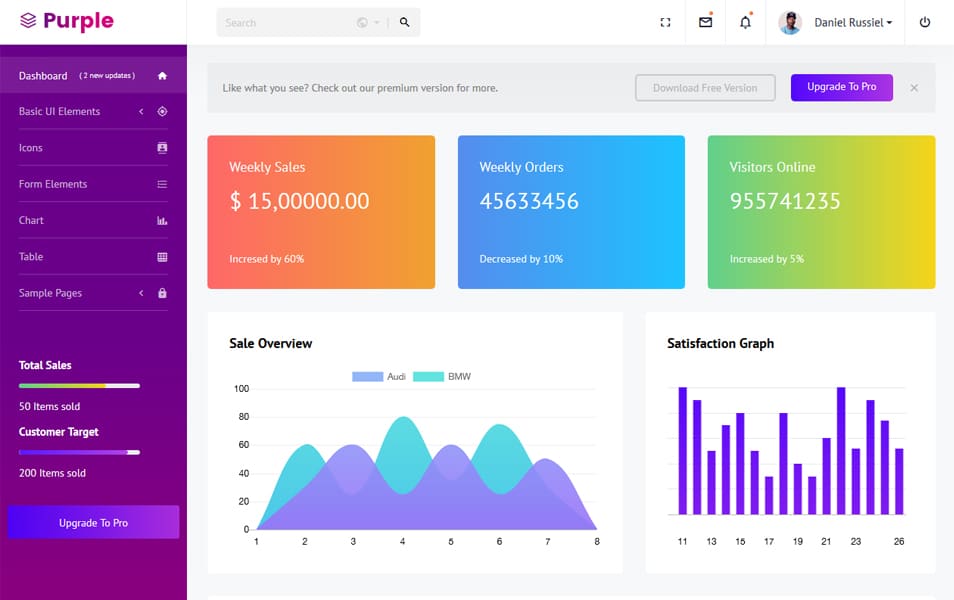 Elegant Bootstrap 4 Admin Template (Premium)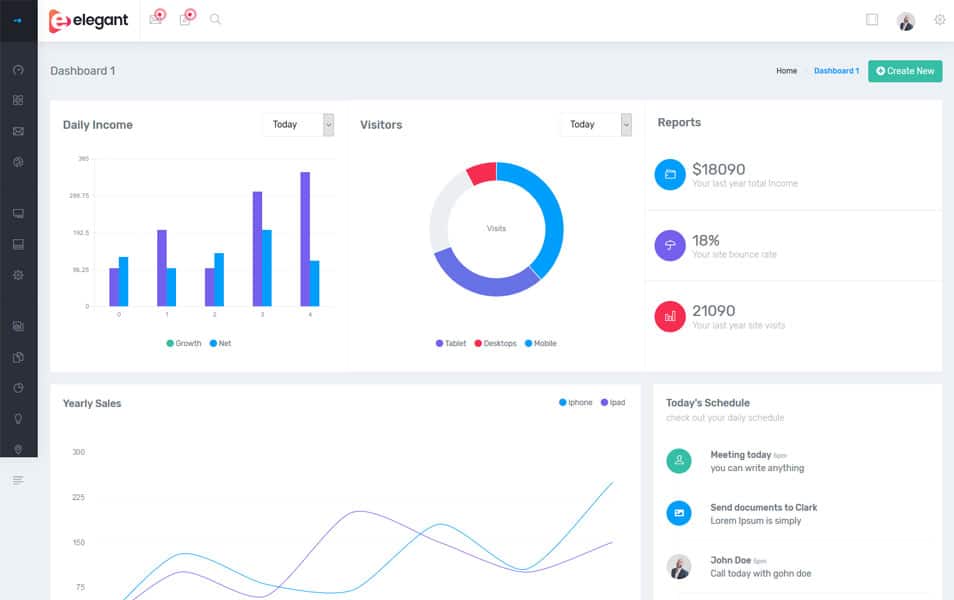 Tabler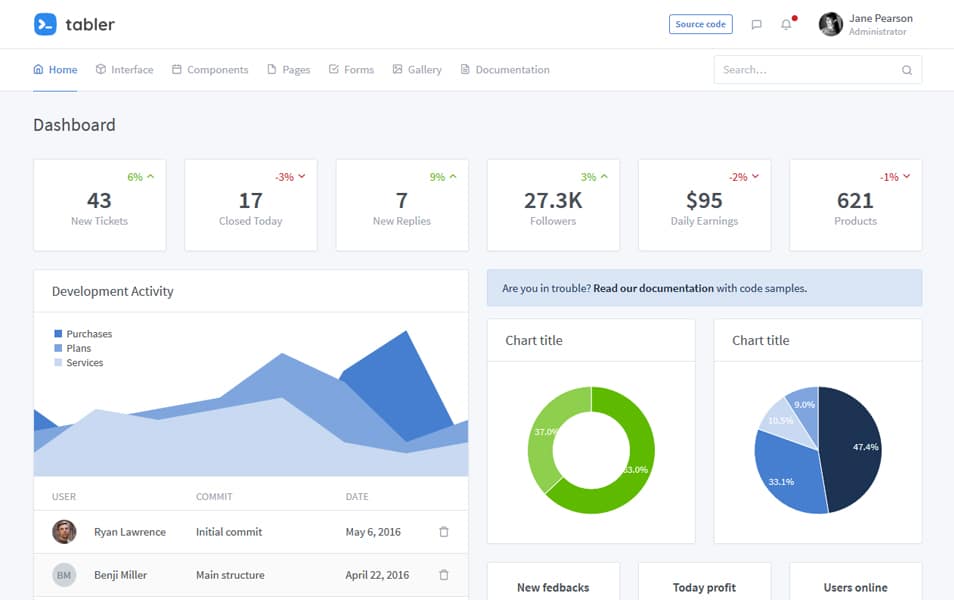 React Reduction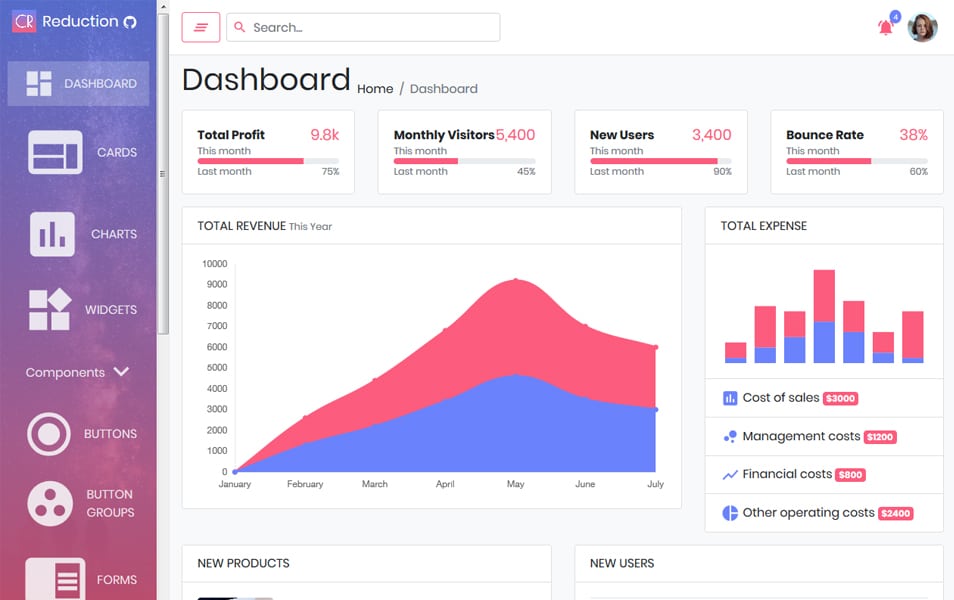 Admin 4B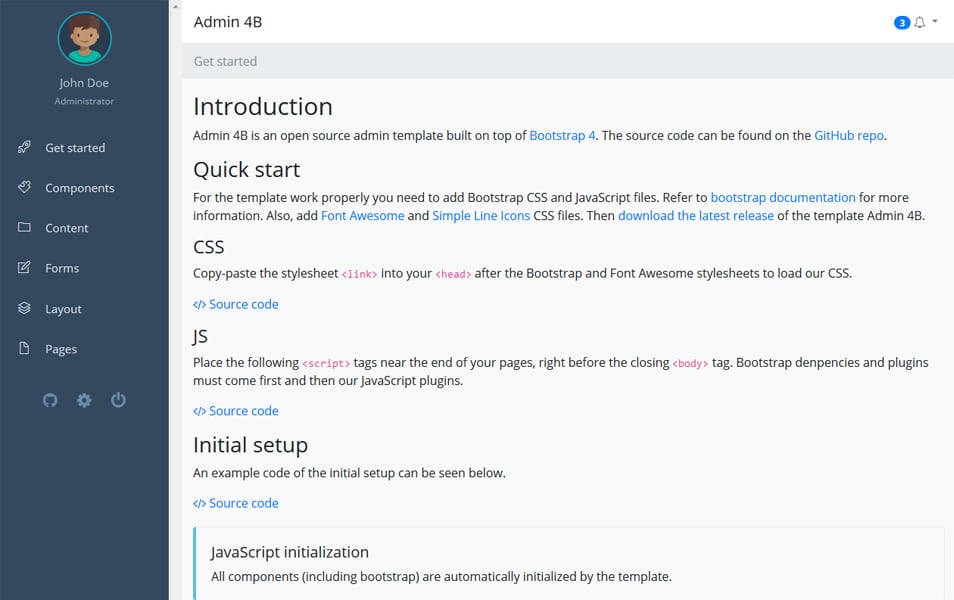 Sufee HTML5 Admin Dashboard Template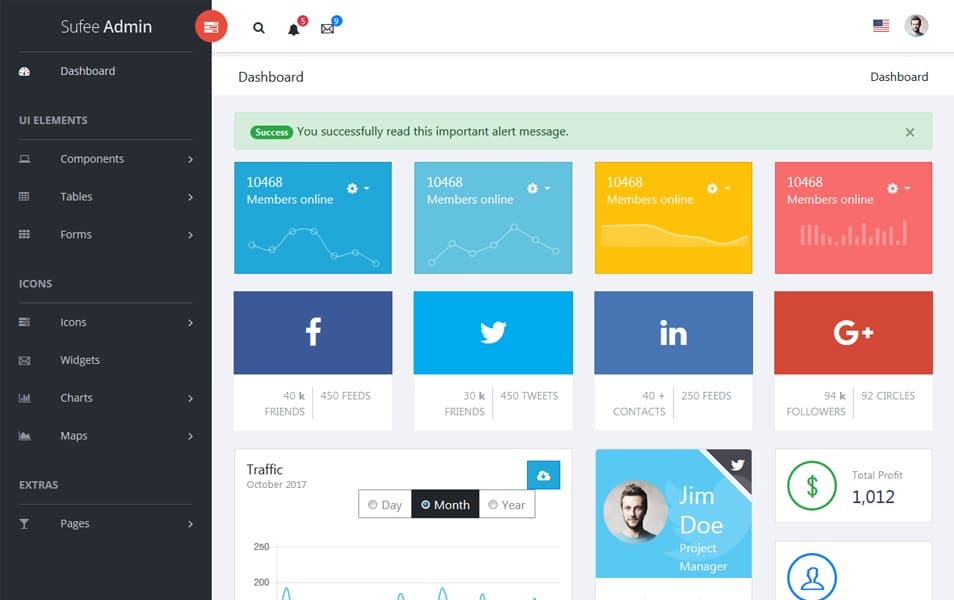 Miminium Admin Template
Bulma Admin Dashboard Template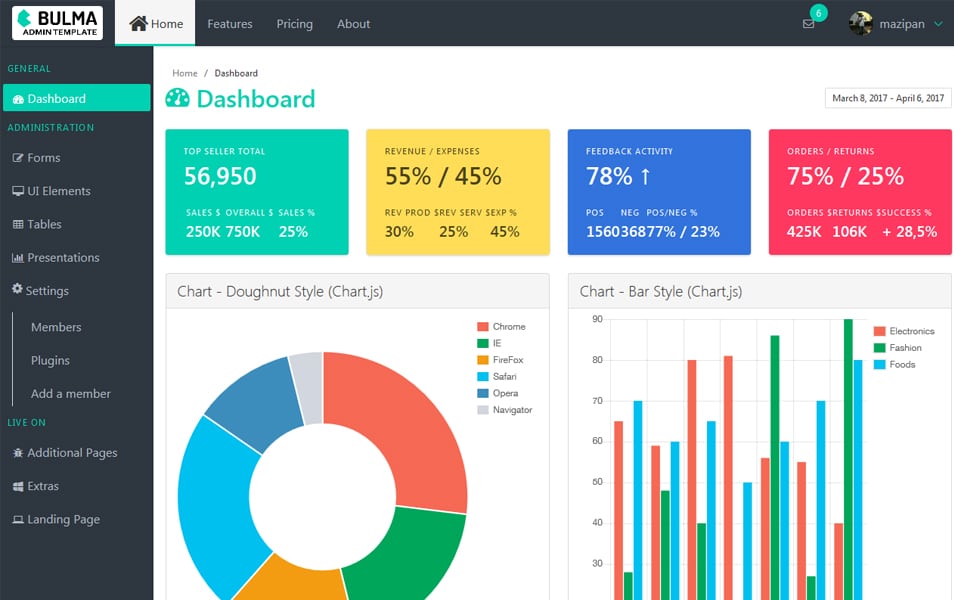 Notebook Admin Template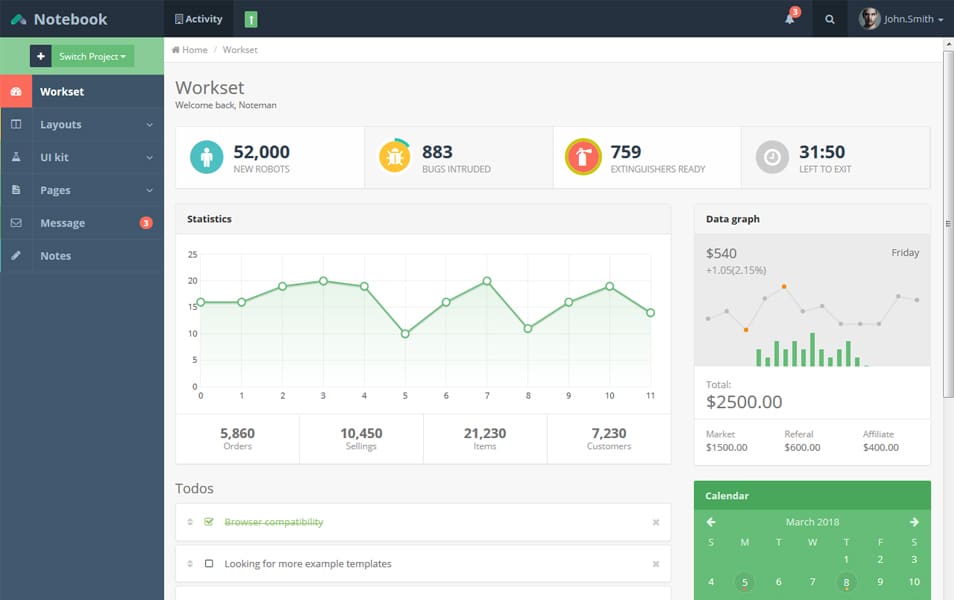 Now UI Dashboard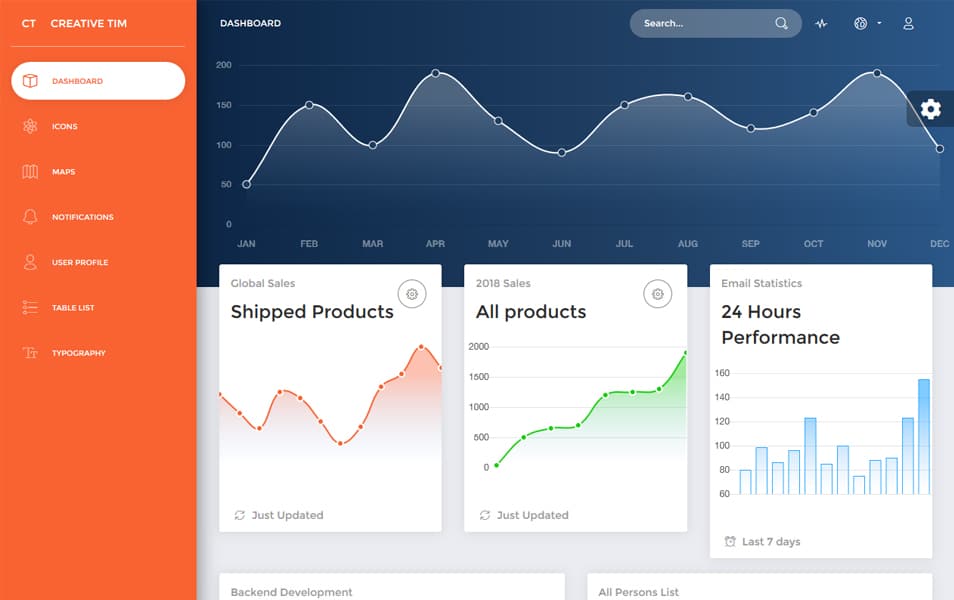 Vue Light Bootstrap Dashboard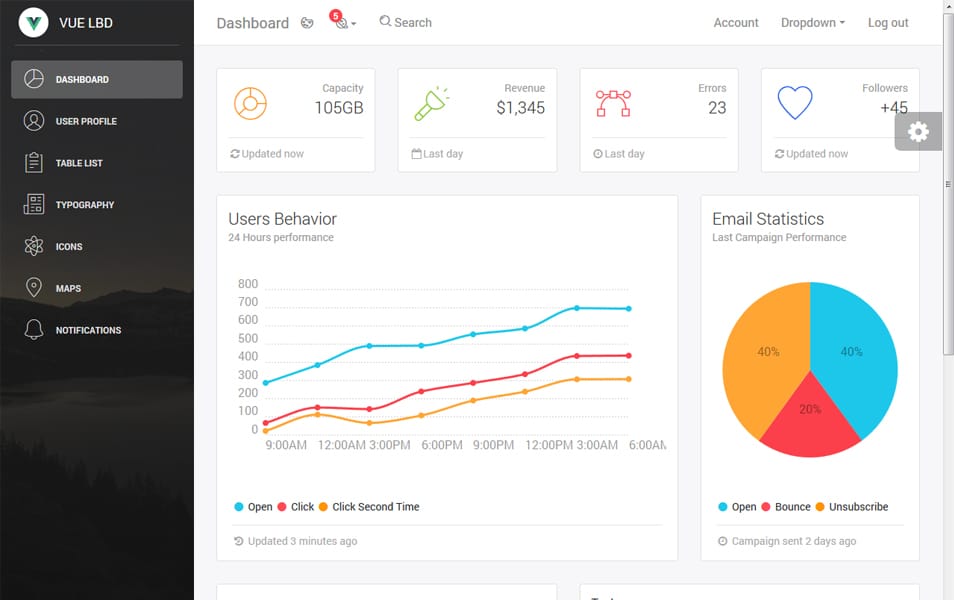 StarAdmin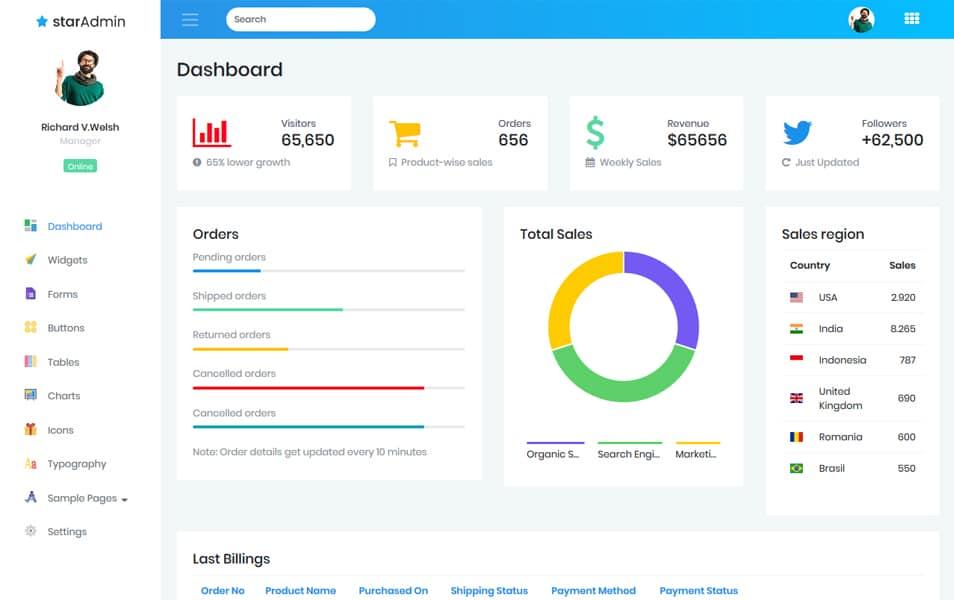 PaperAdmin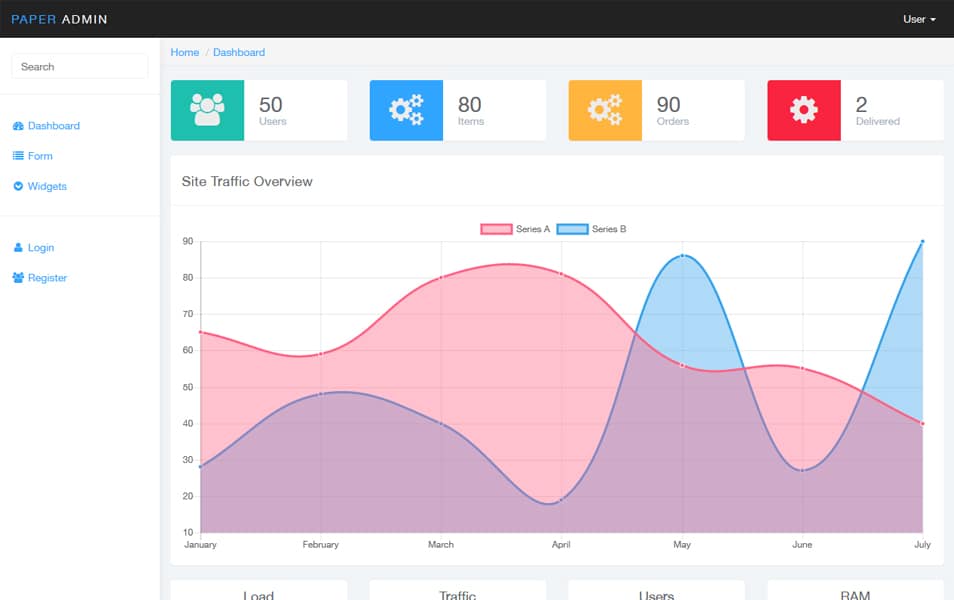 Basix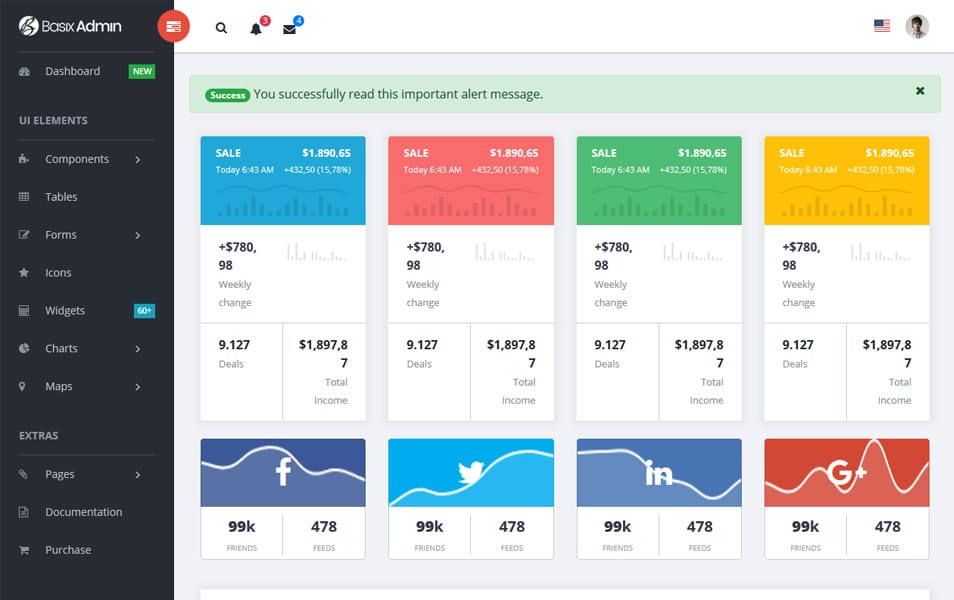 Adminator HTML5 Admin Template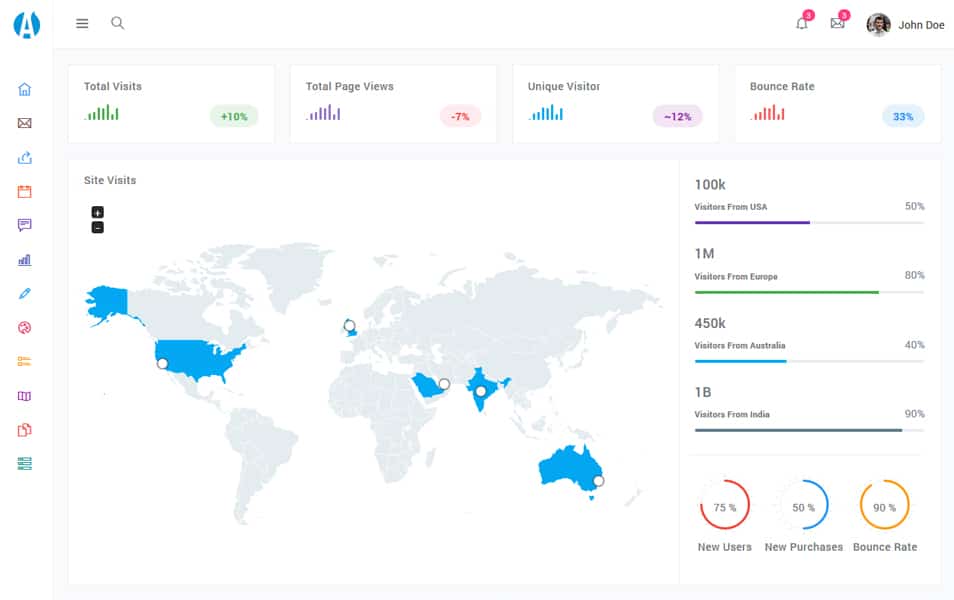 Swastika IO Admin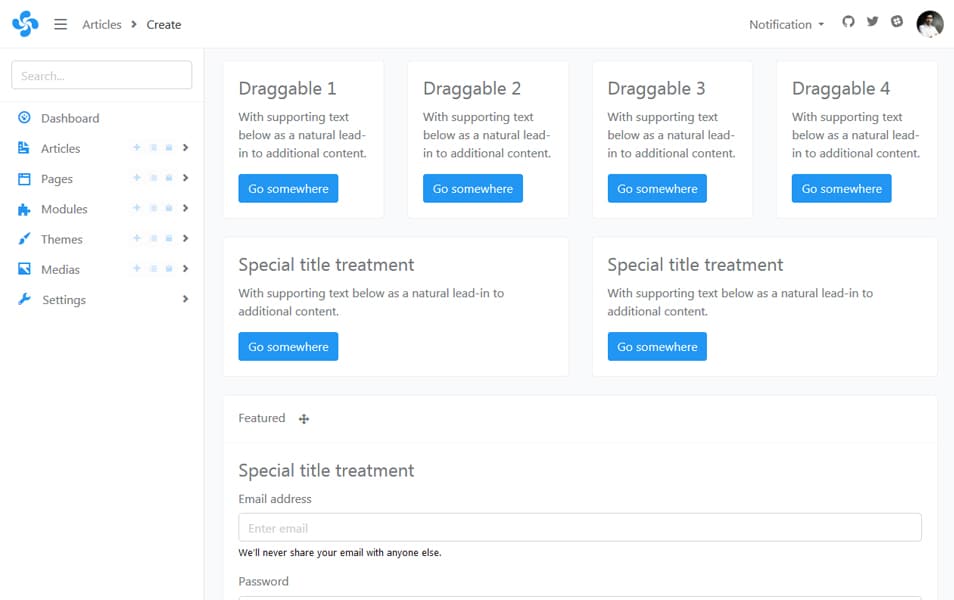 Crystal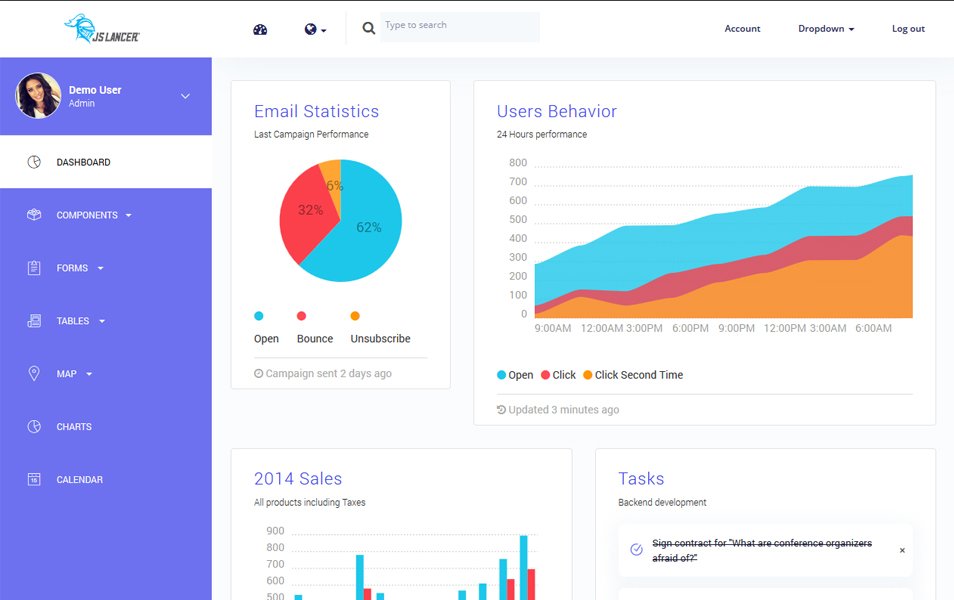 AdminPro Lite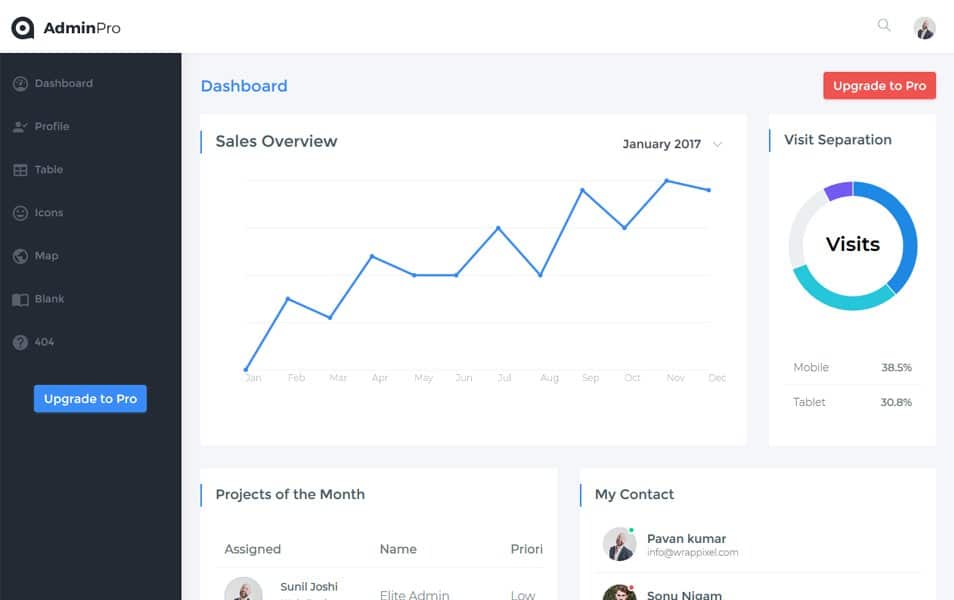 Aimeos JQAdm Admin Interface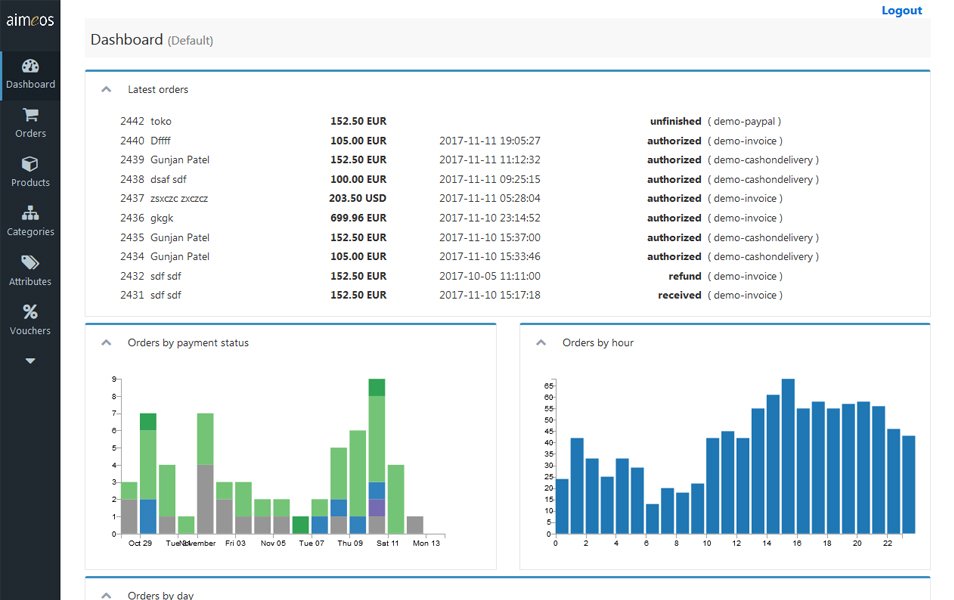 MaterialPro Lite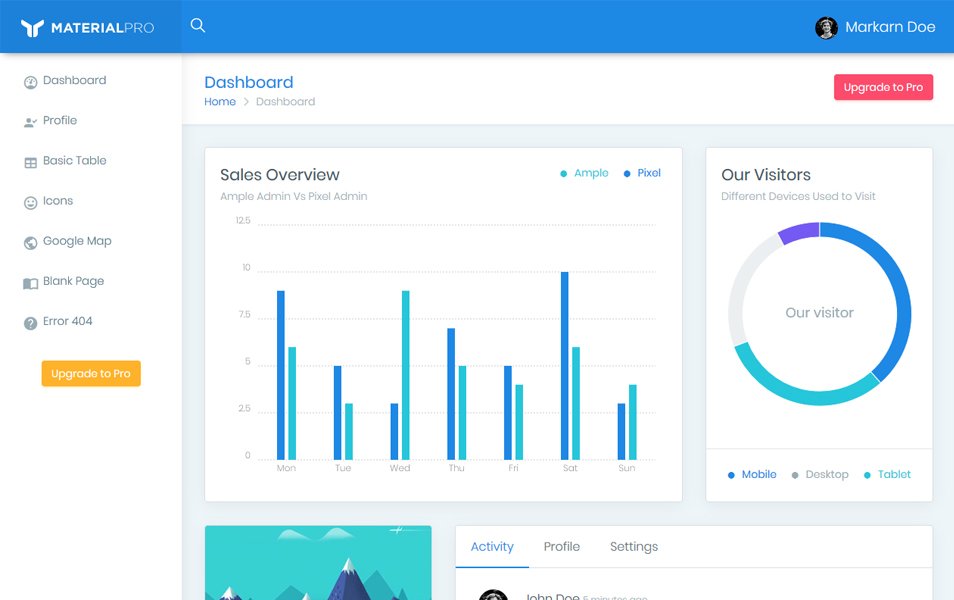 NGX Admin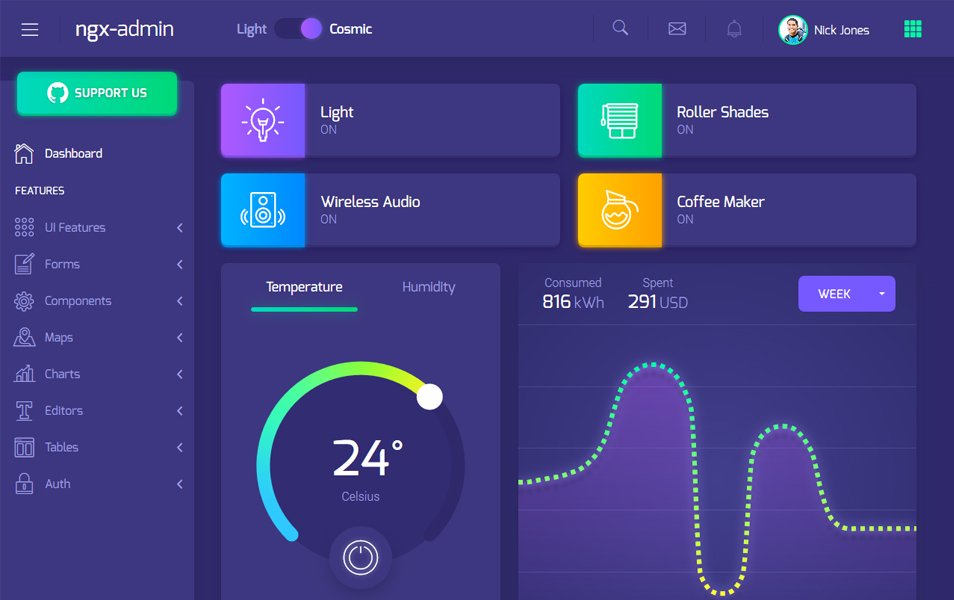 Bootstrap 4 Material Admin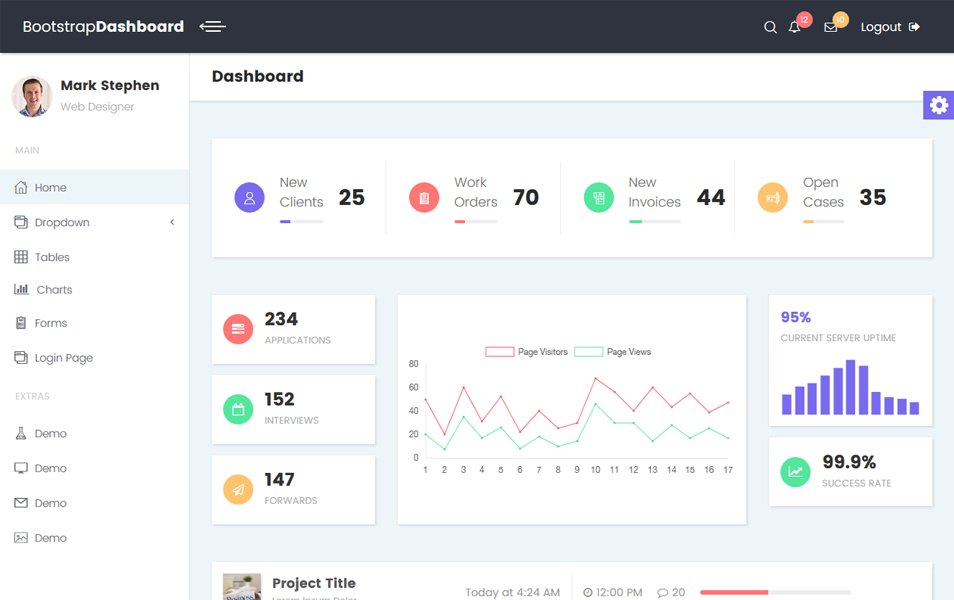 ToxNgx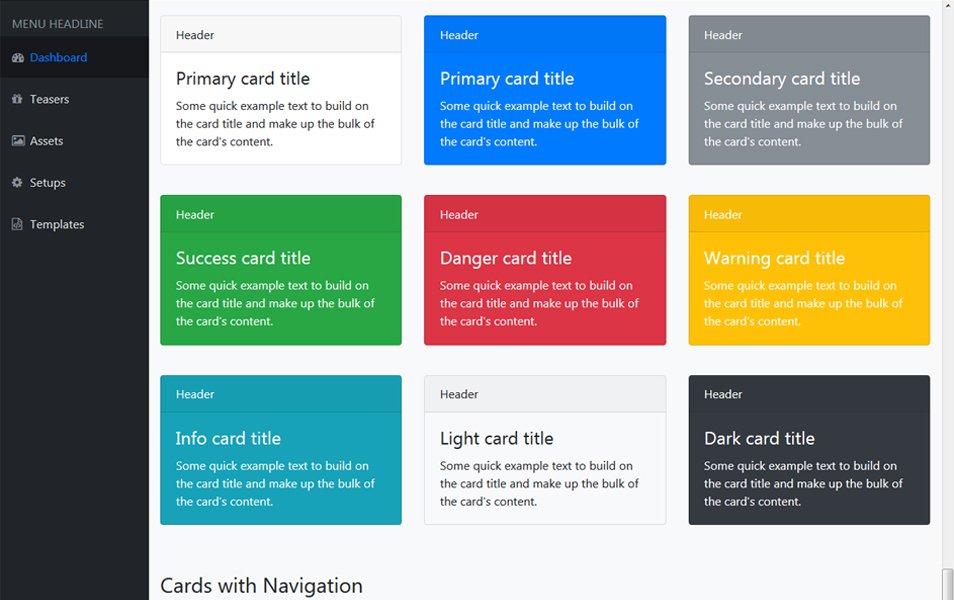 Track Material Design Free Admin Template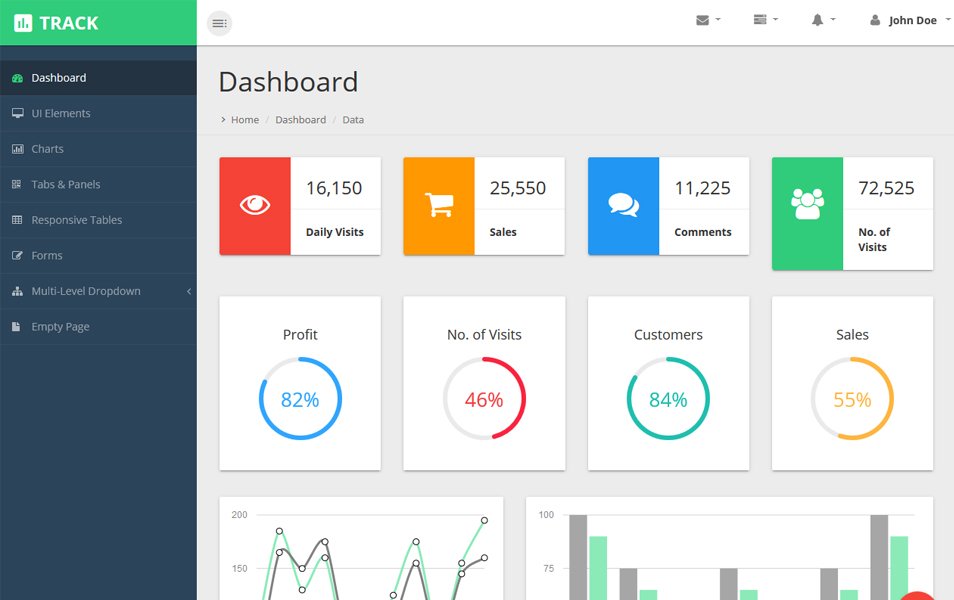 Bootstrap 4 Admin Dashboard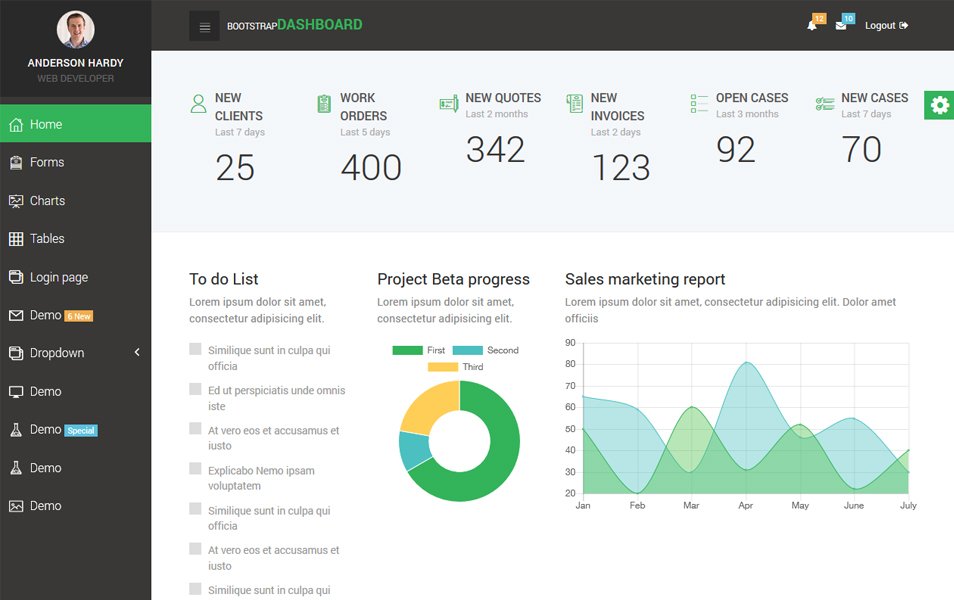 Brilliant Free Bootstrap Admin Template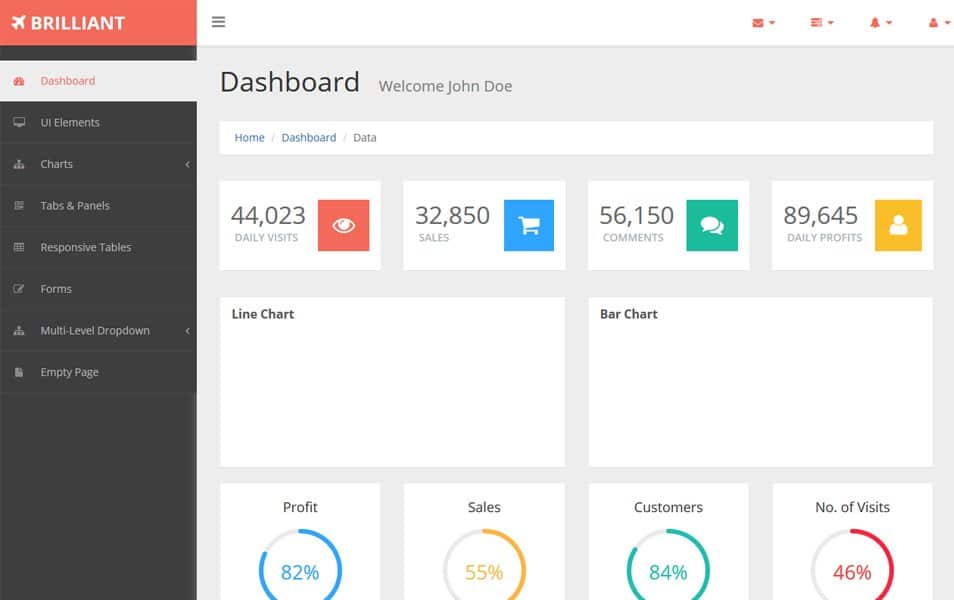 Monster Admin Lite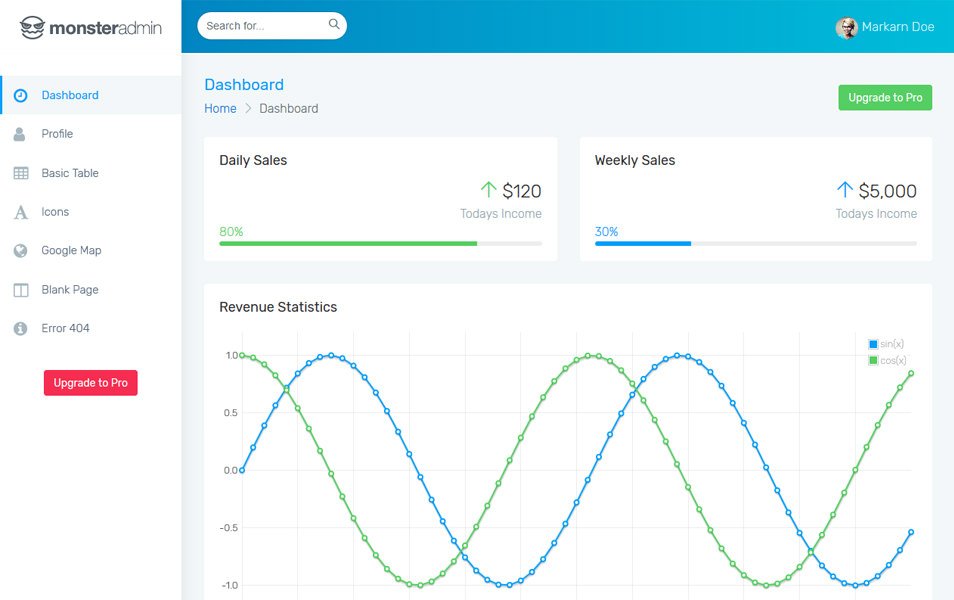 Marvel Bootstrap HTML Admin Template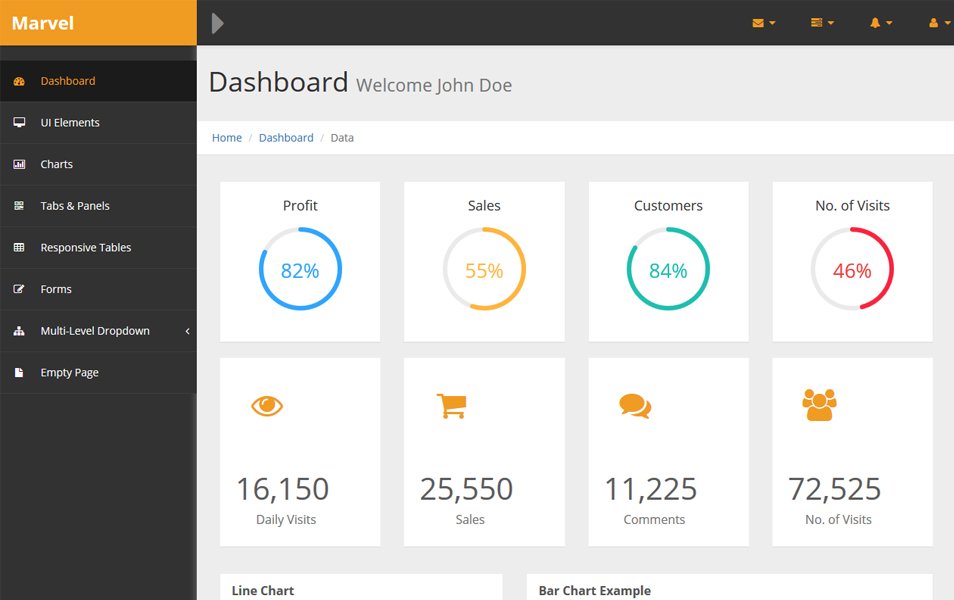 Ample Admin Lite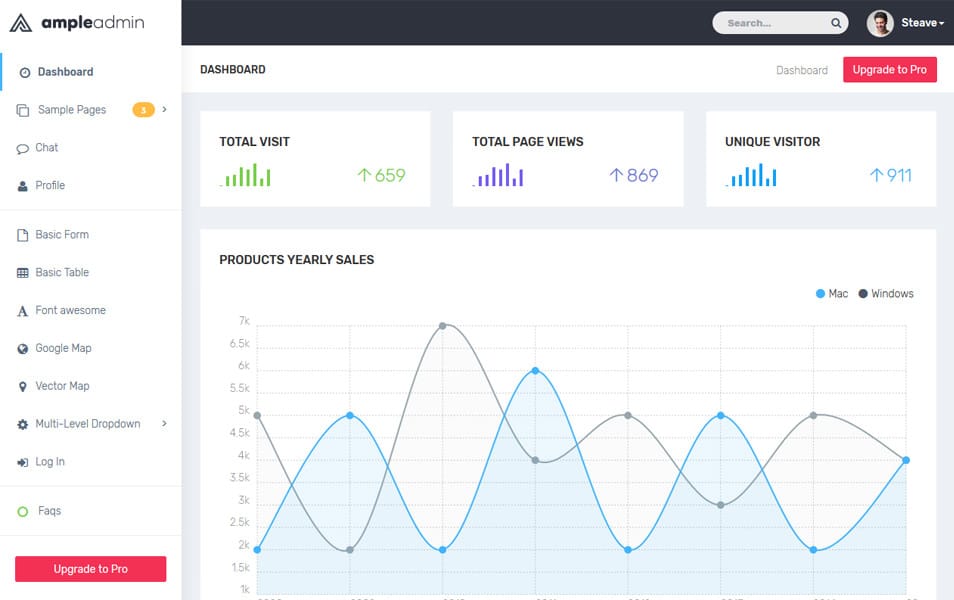 CoreUI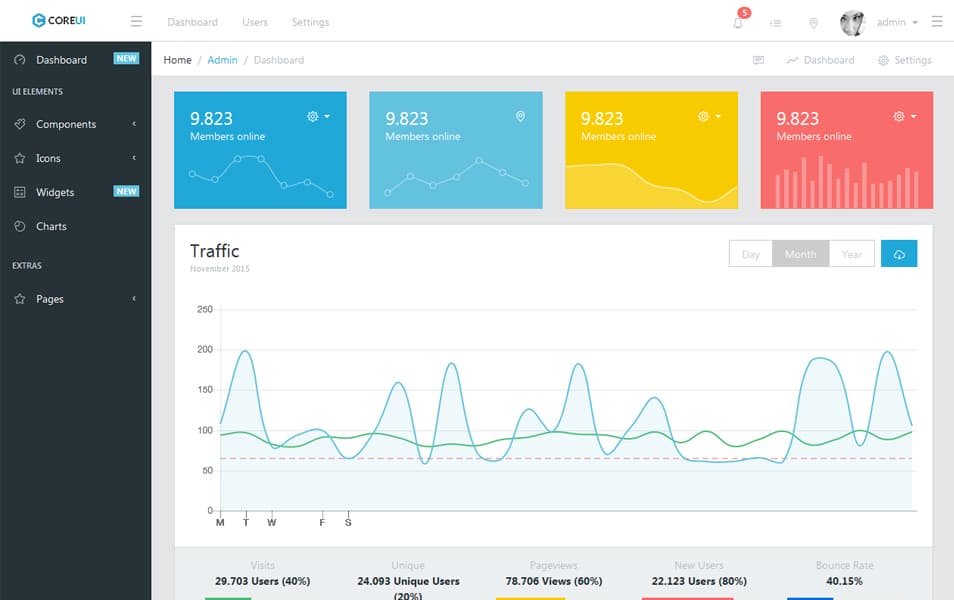 Pixel Admin Lite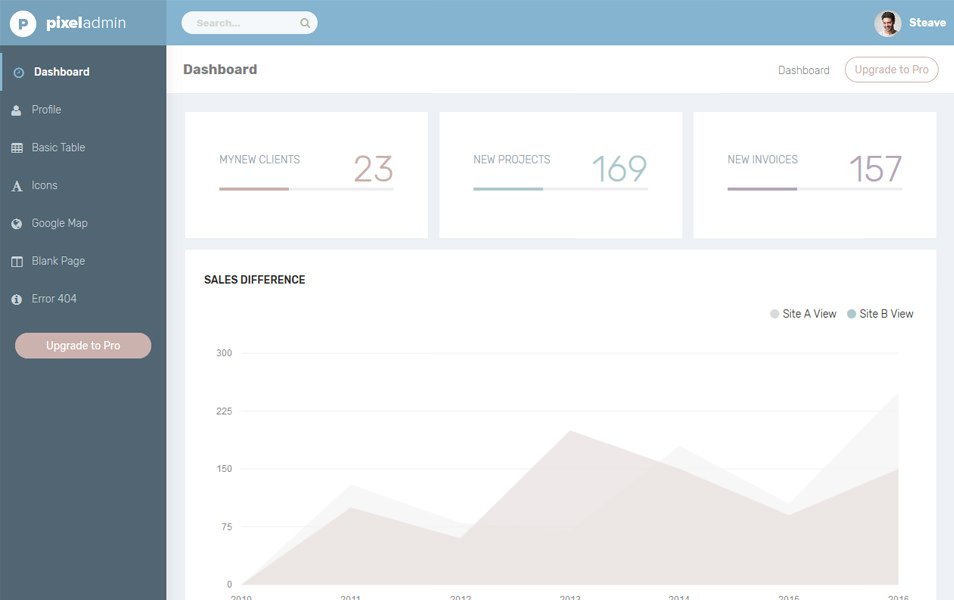 CoPilot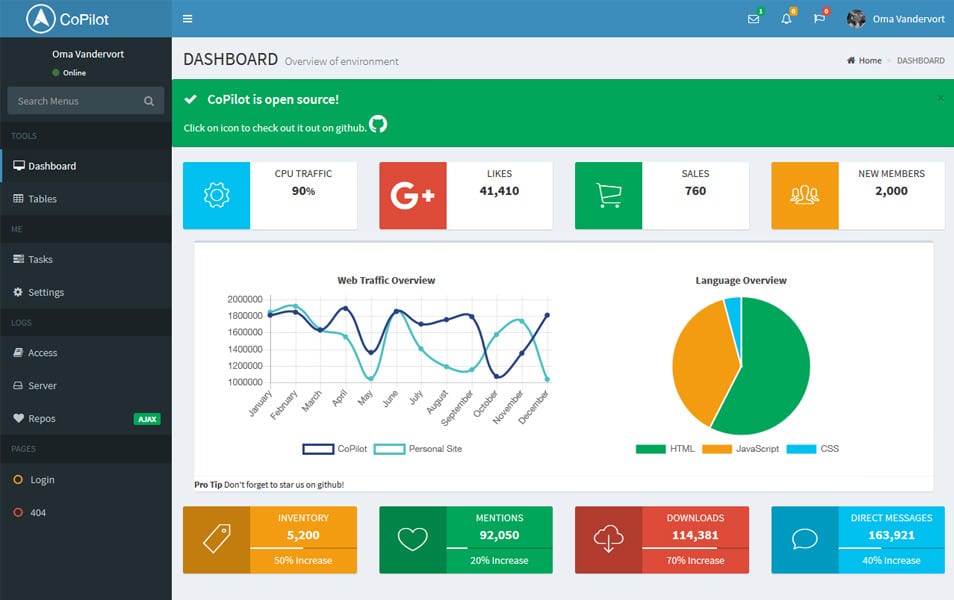 MyAdmin Lite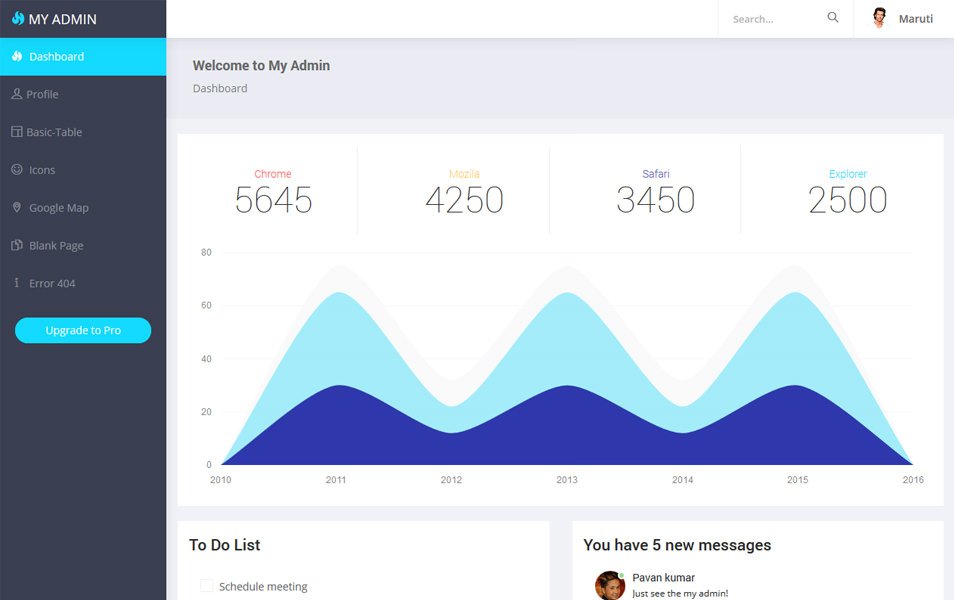 Matrix Admin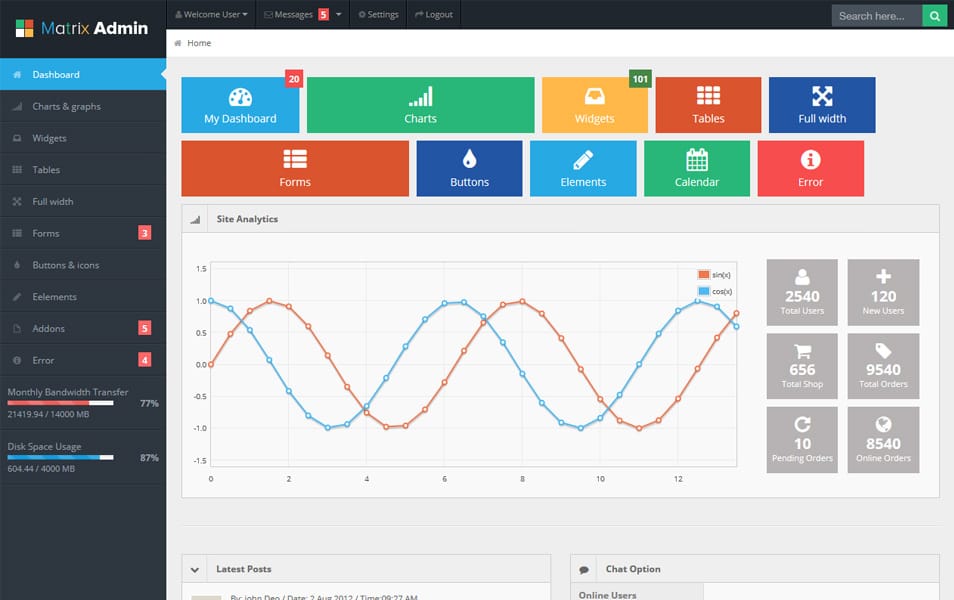 Material Dashboard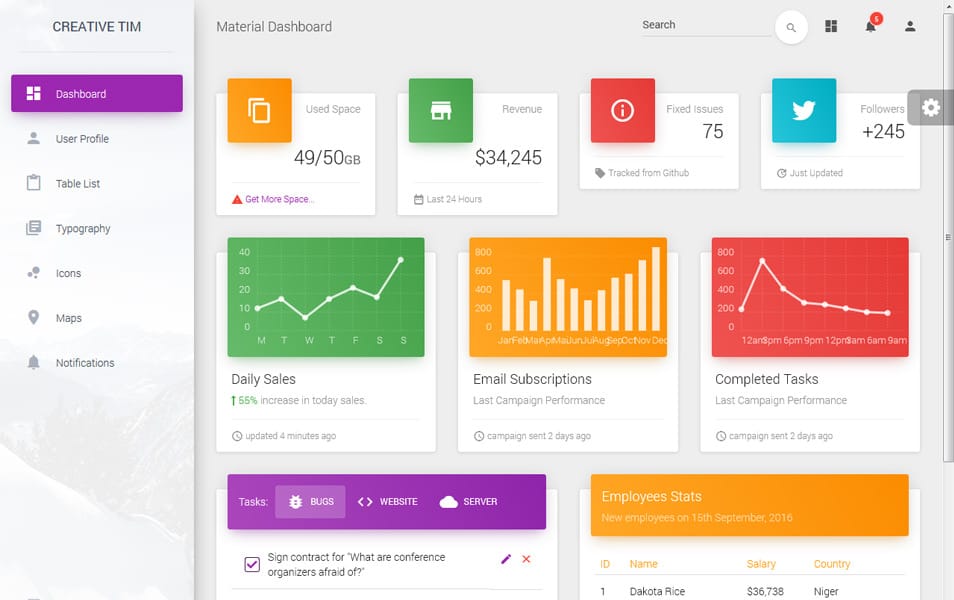 Ng2-Dashboard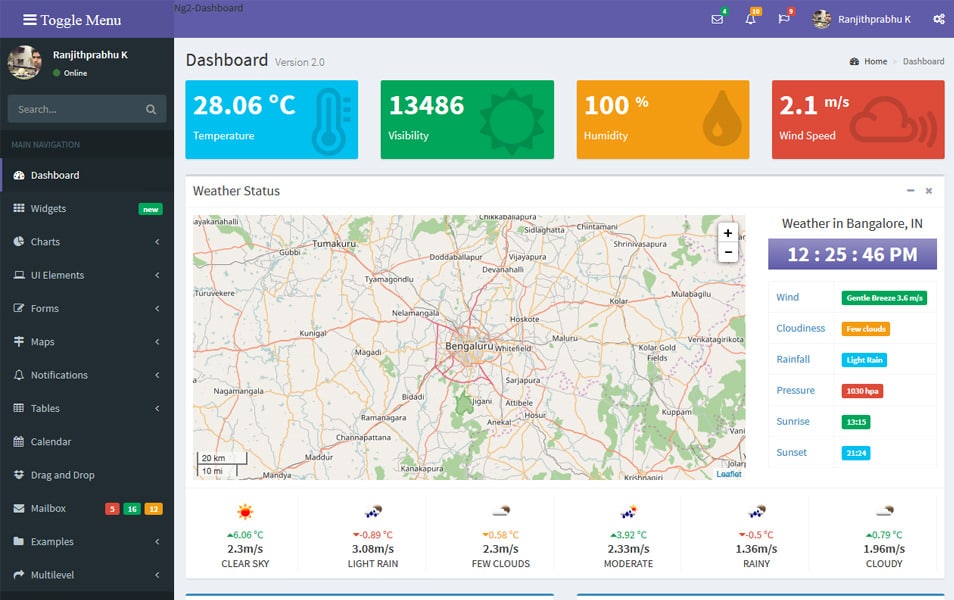 Light Bootstrap Dashboard Angular2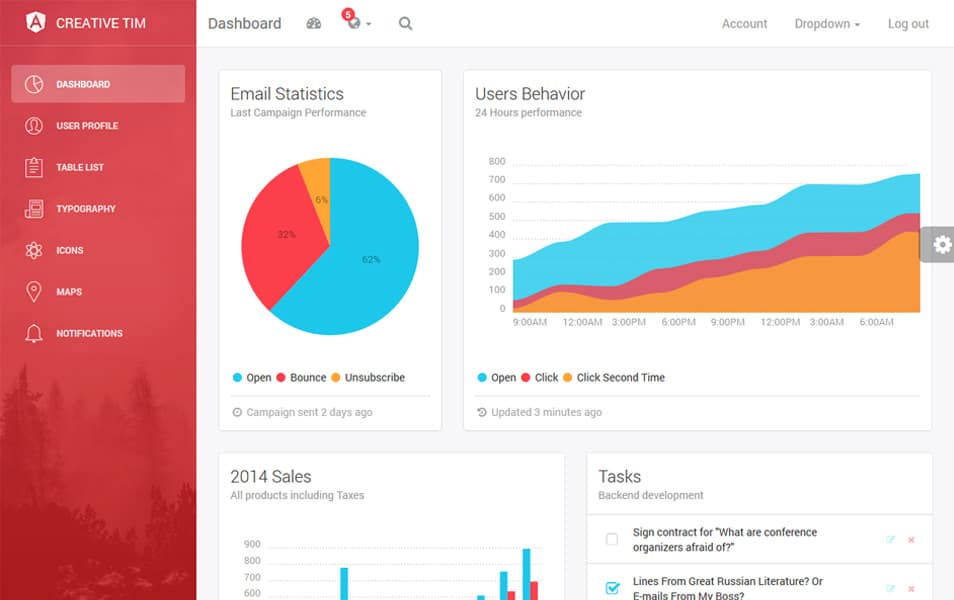 Maruti Admin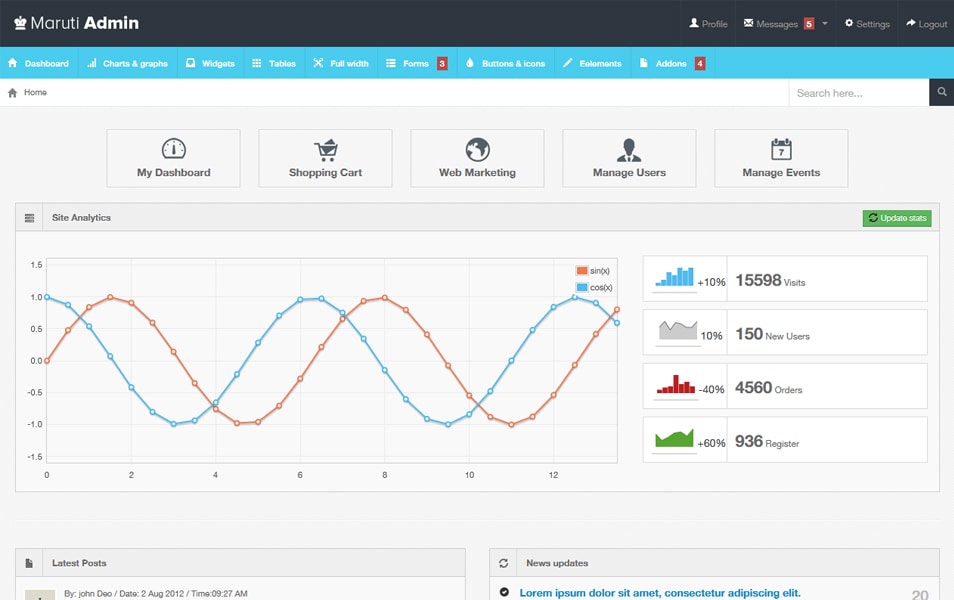 Klorofil – Free Bootstrap Admin Dashboard Template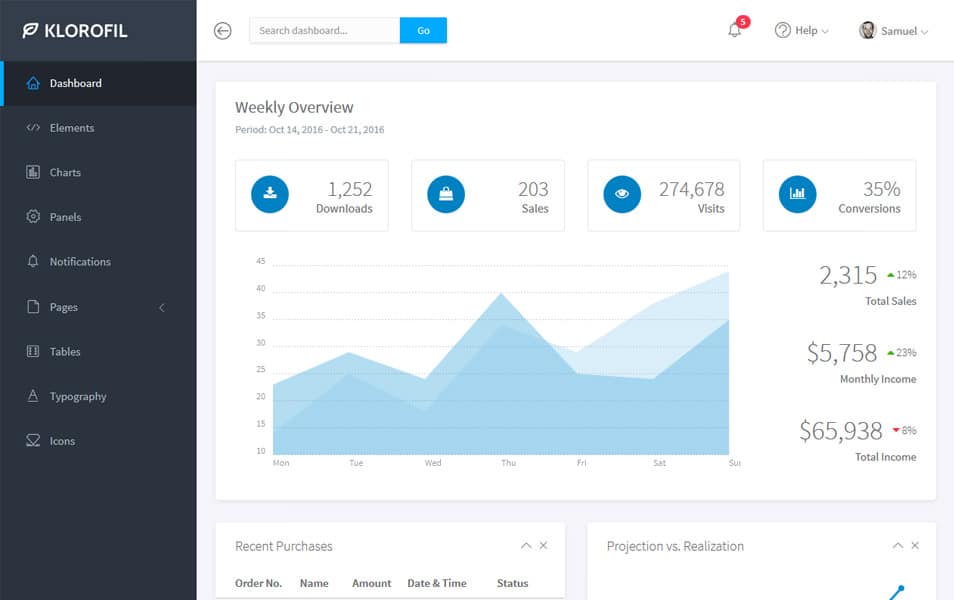 AdminBSB – Material Design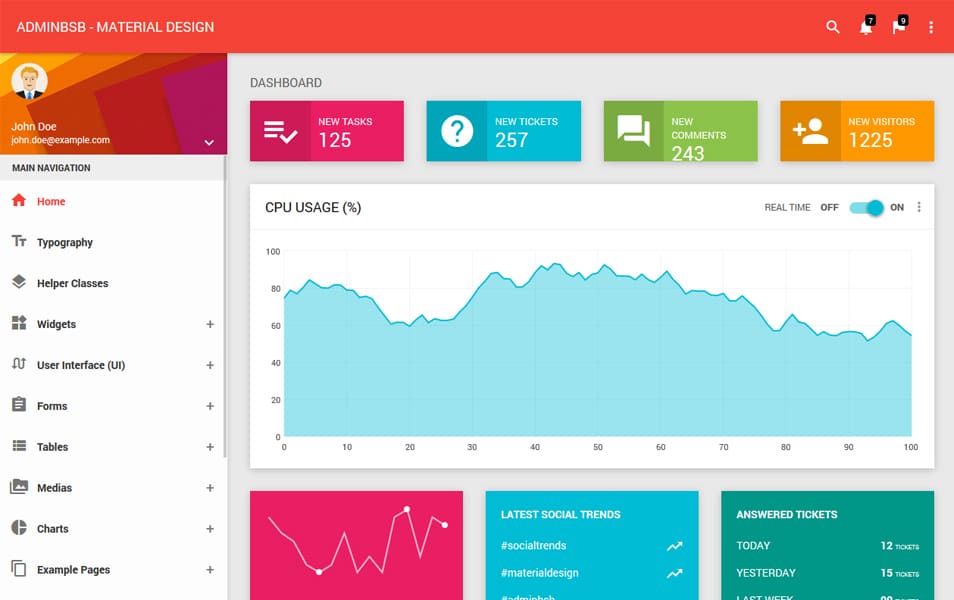 Colored Admin Panel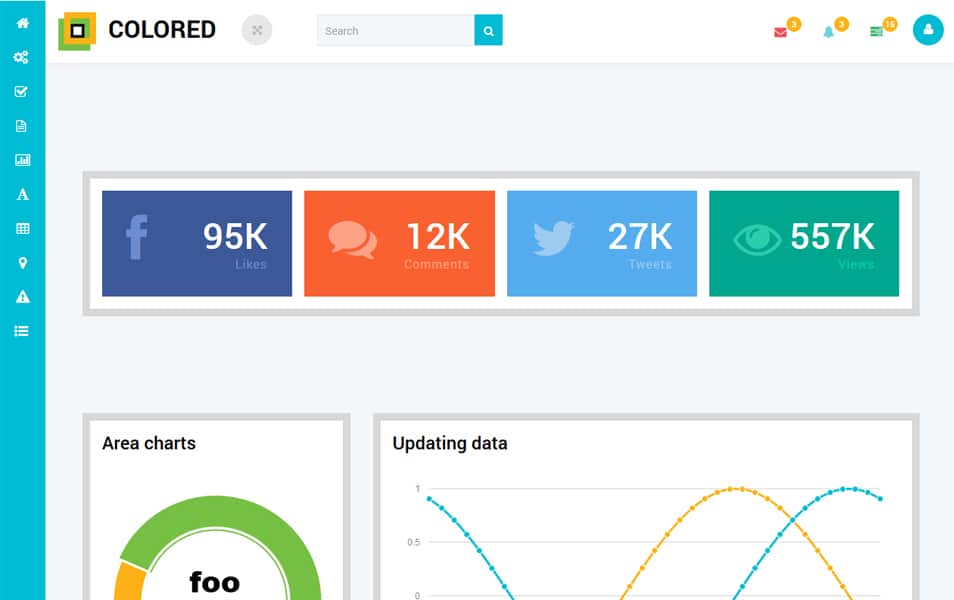 Laravel Angular Admin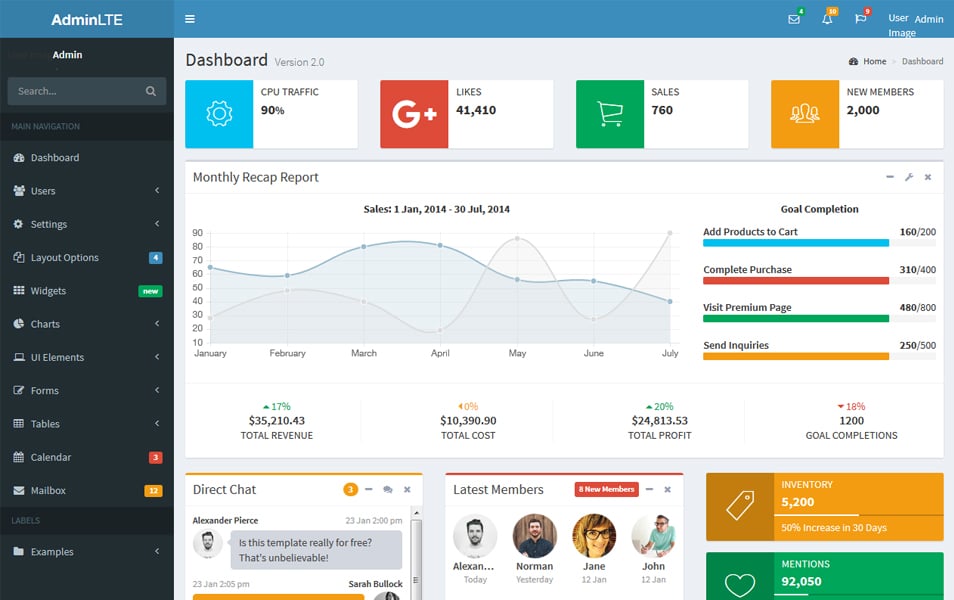 Gretong E commerce Flat Bootstrap Responsive Admin Panel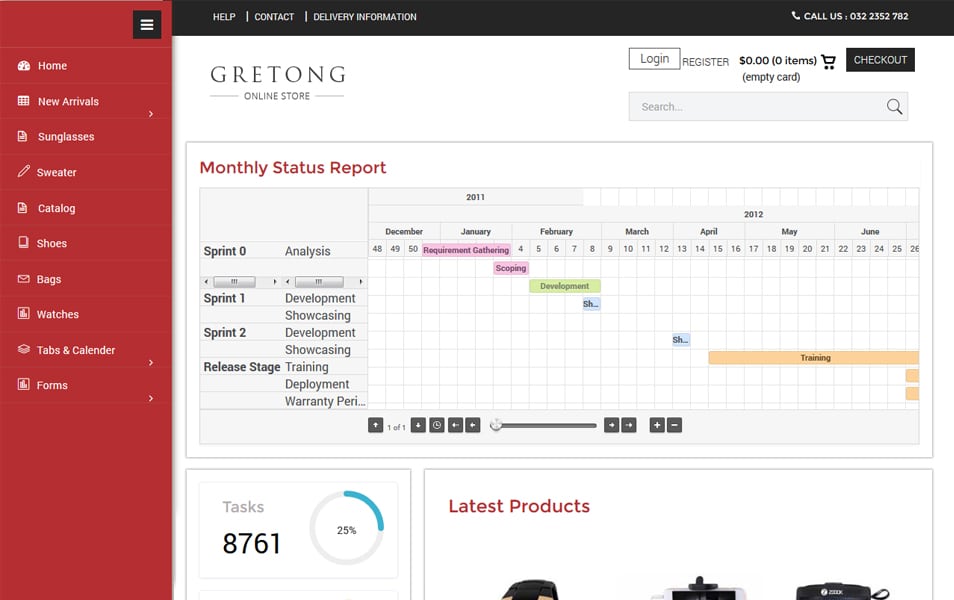 Vali Admin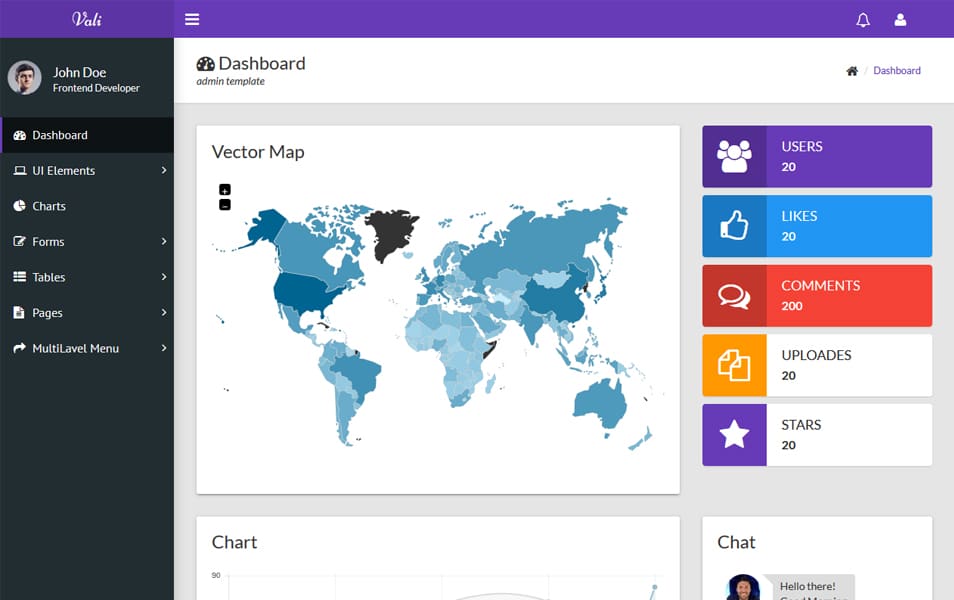 Shoppy E commerce Admin Panel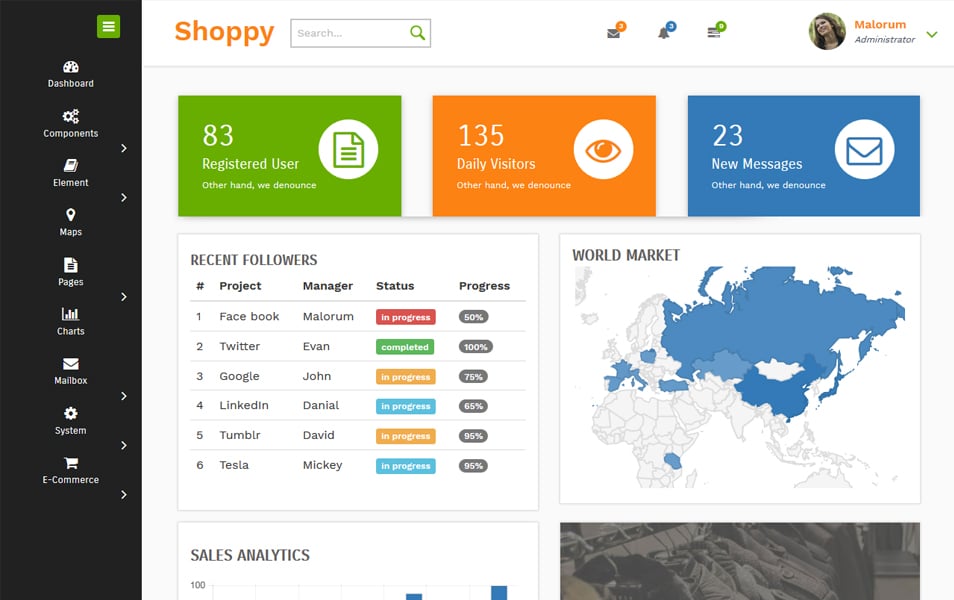 Simple Dashboard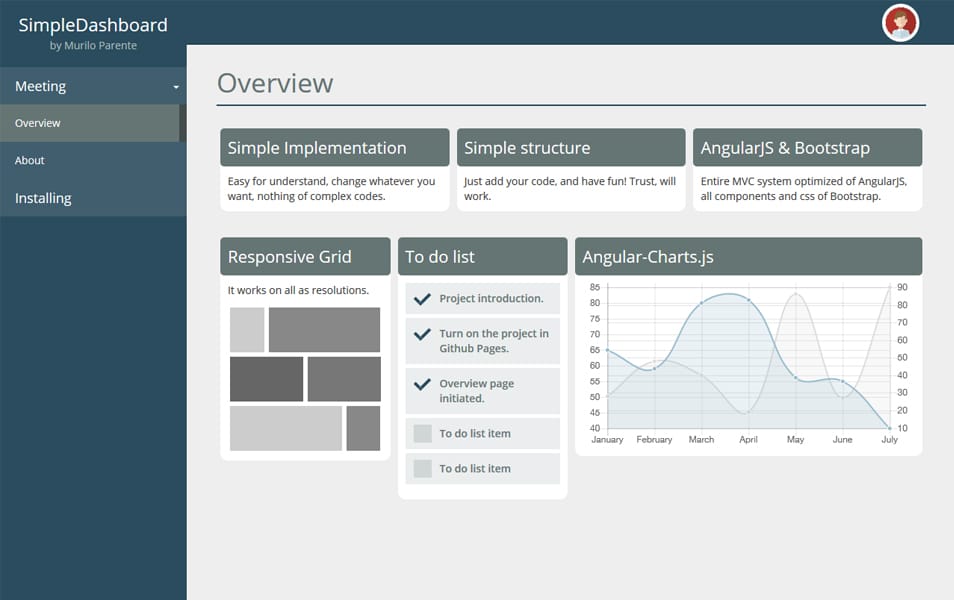 Modular Admin: Free Bootstrap 4 Dashboard Theme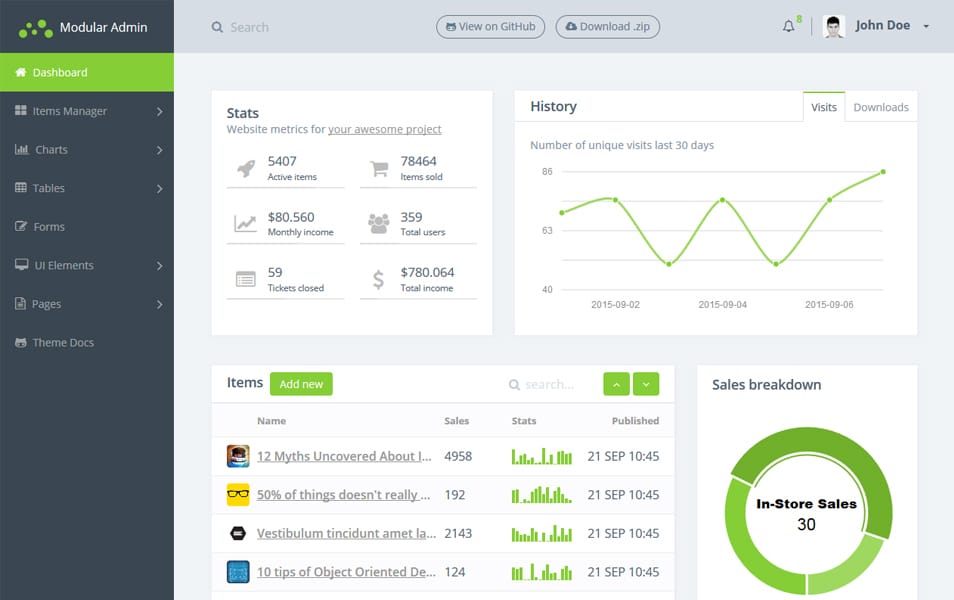 SB Admin2 RTL
SB Admin BS 4 Angular4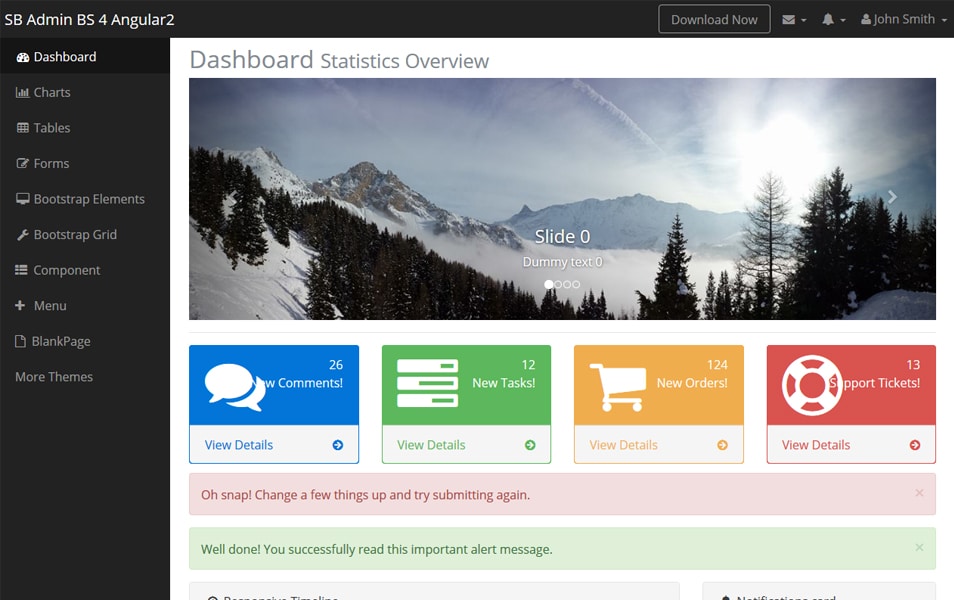 SB Admin HTML BS4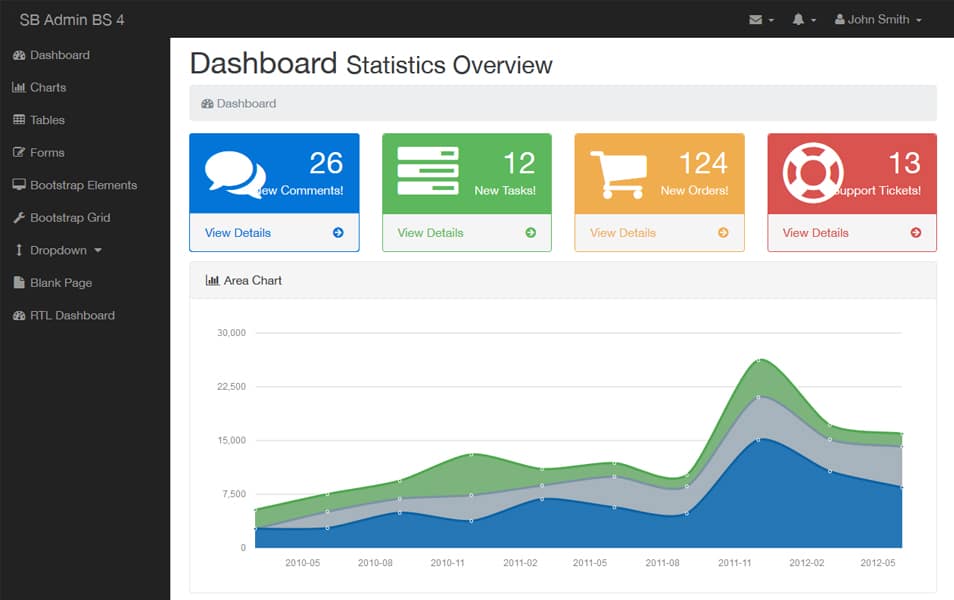 Bluebox Free Bootstrap Admin Template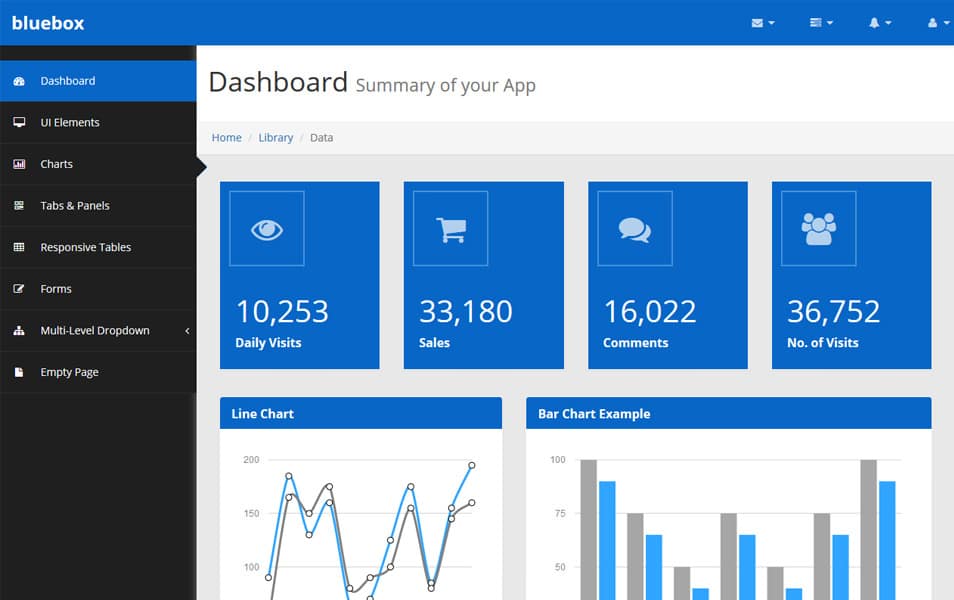 Dashboards by Keen IO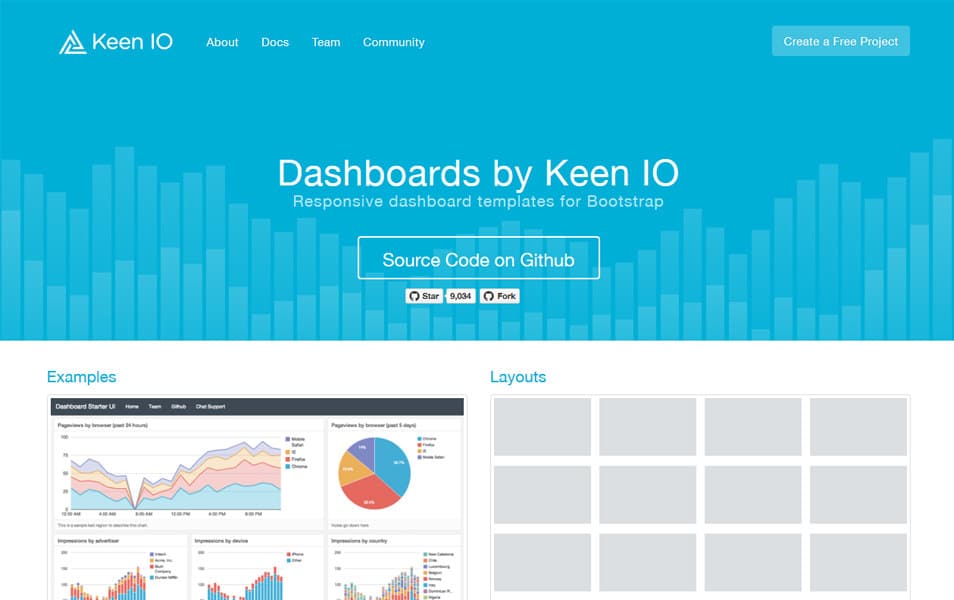 Hybrid Bootstrap Admin Template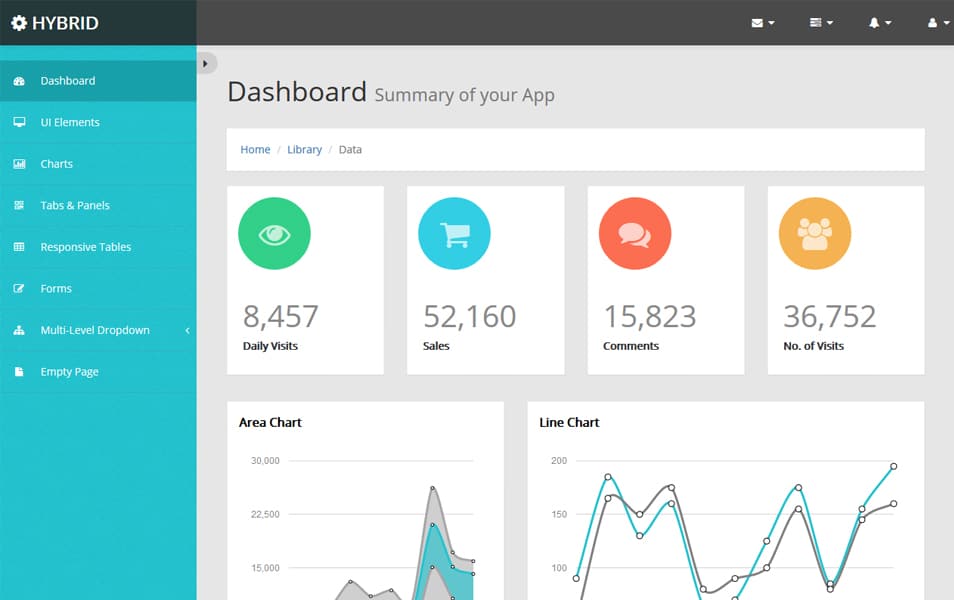 Angular Bootstrap Dashboard
Novus Admin Panel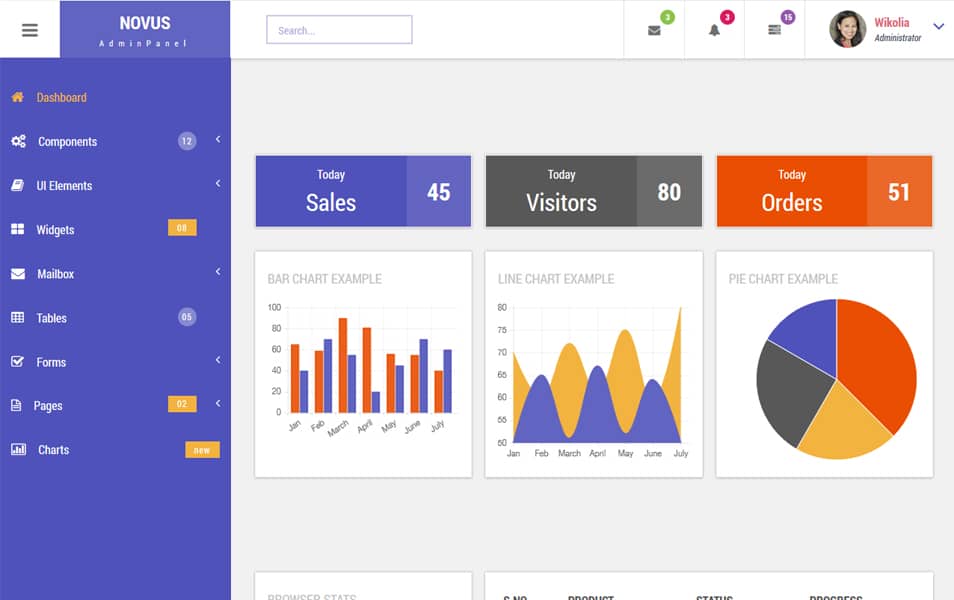 Metis – Twitter Bootstrap Admin Template
Easy Admin Panel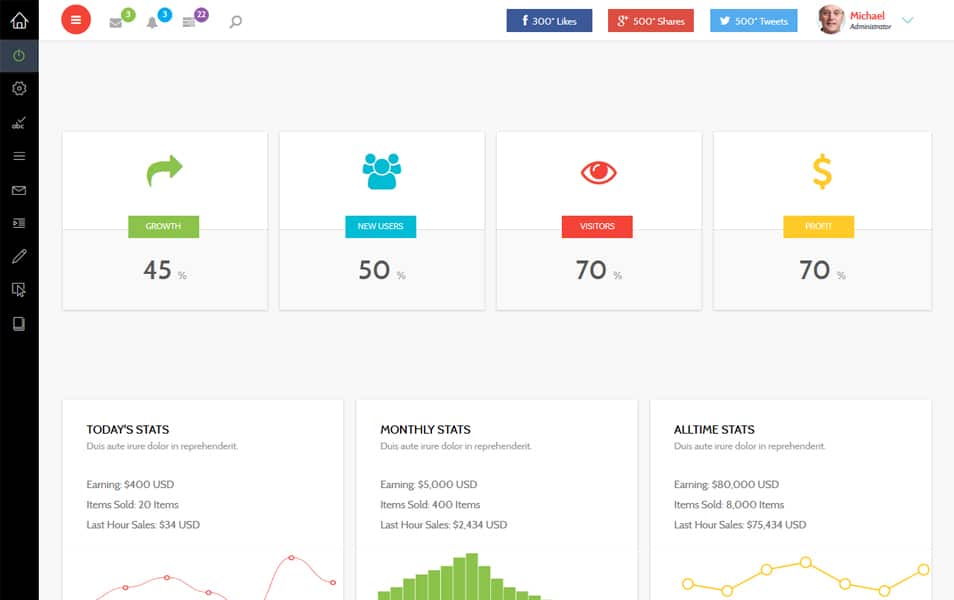 Modern Admin Panel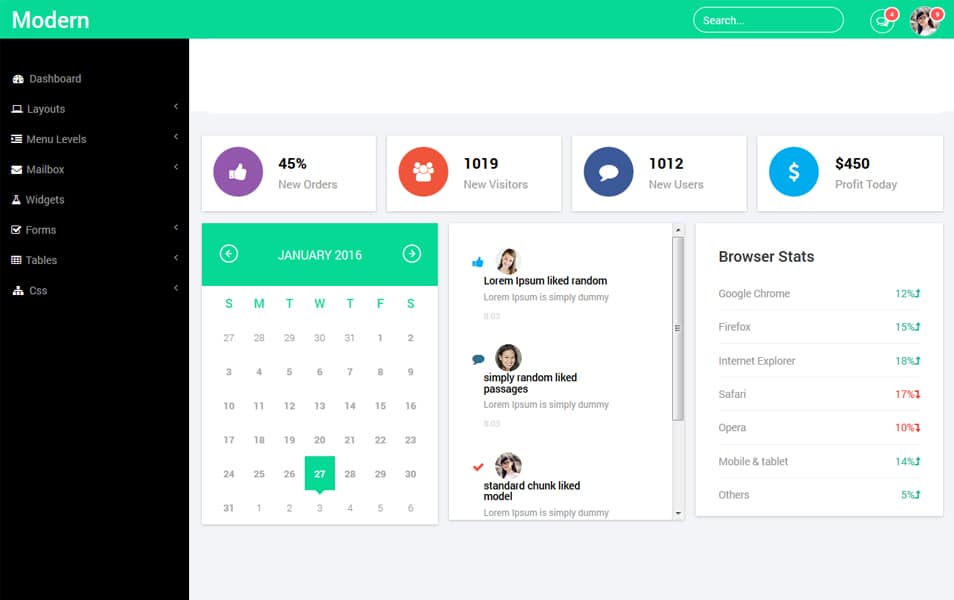 Minimal Admin Panel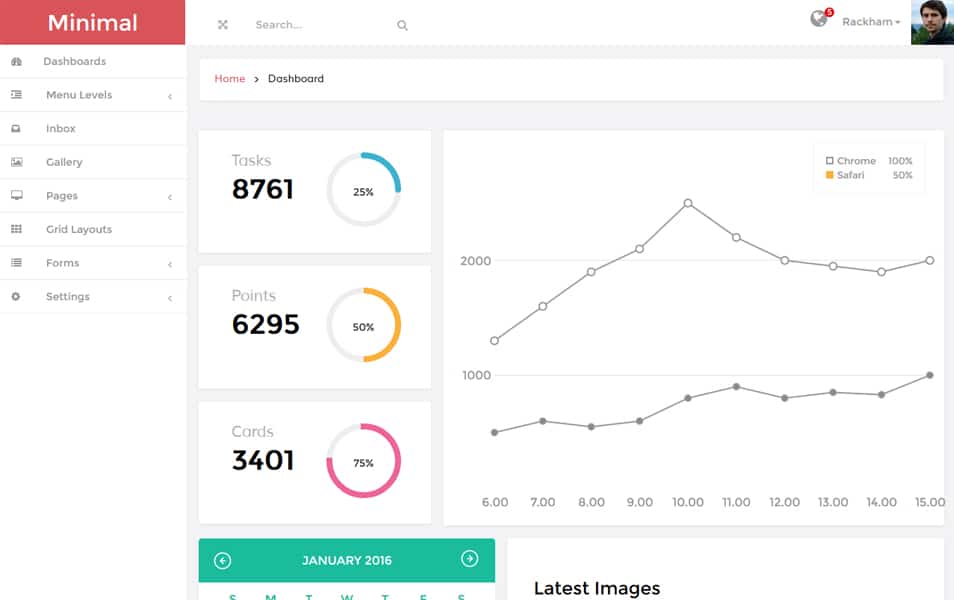 MVC Bootstrap 3.x Admin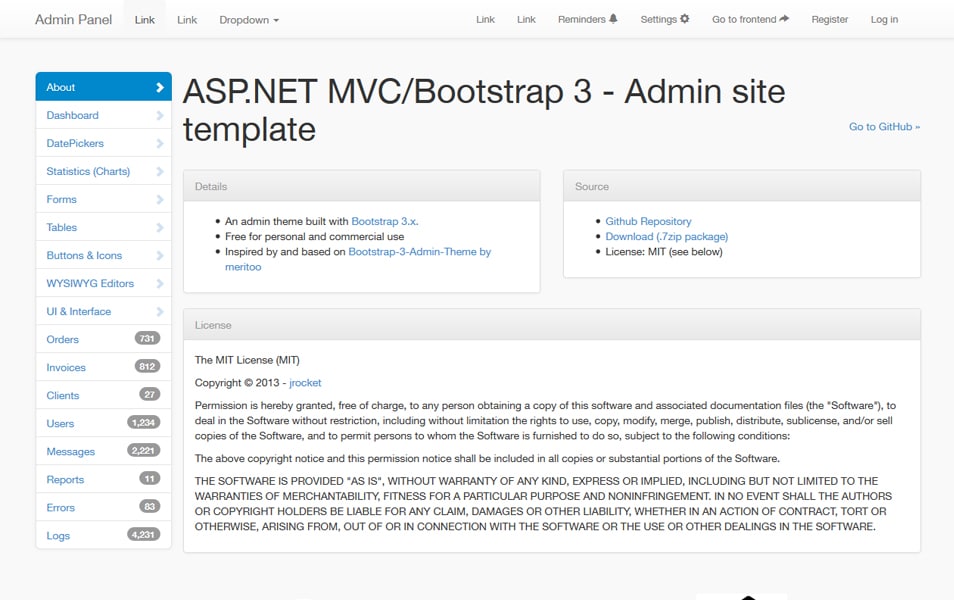 S-NEXT Bootstrap Admin Template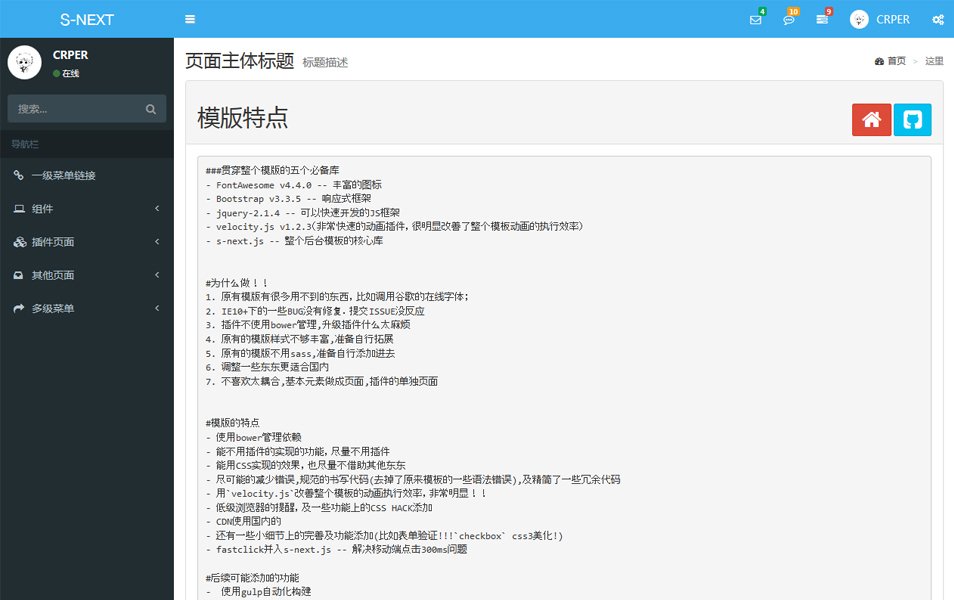 SB Admin 2 Meteor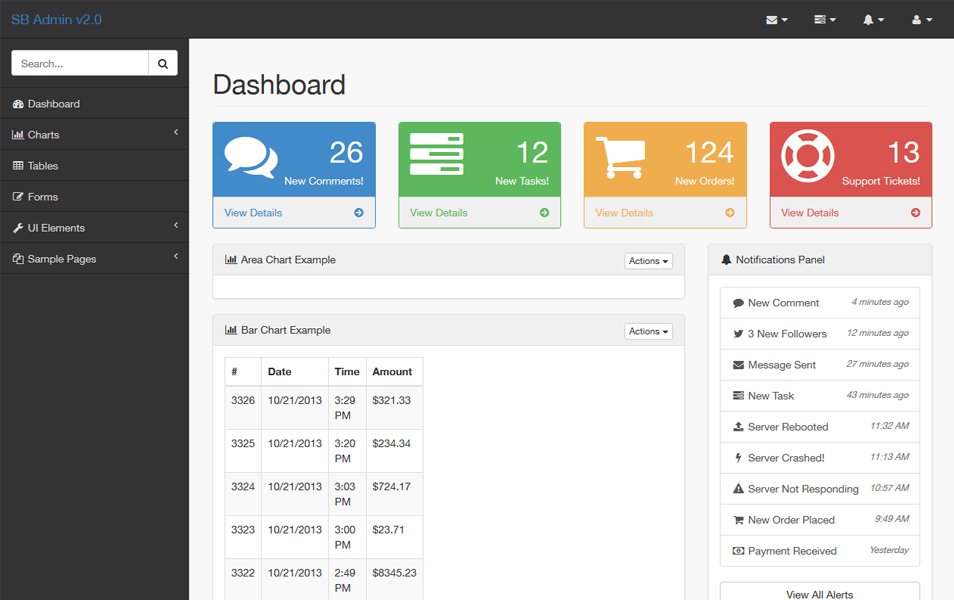 Twitter Bootstrap 3 Admin Template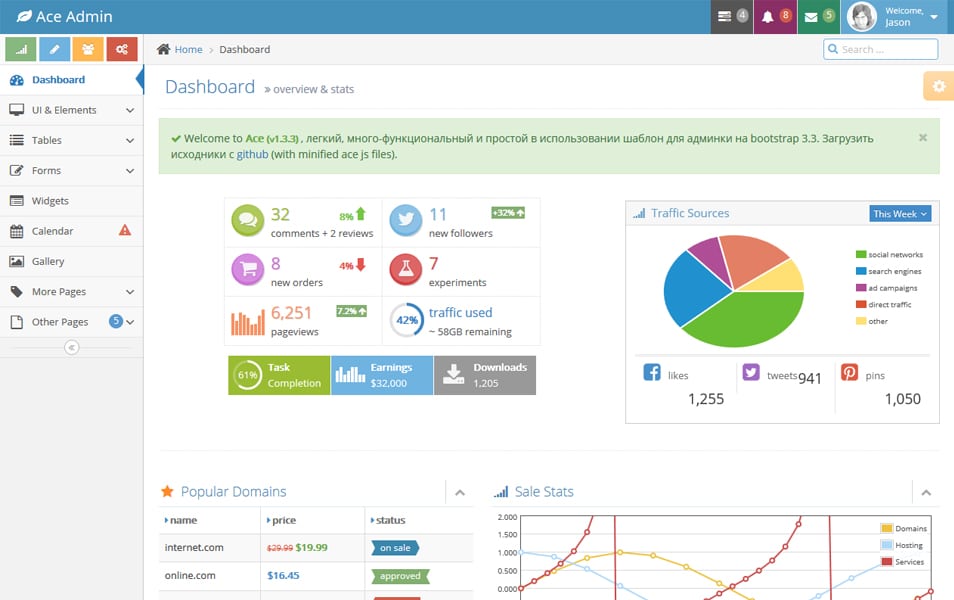 Light Bootstrap Dashboard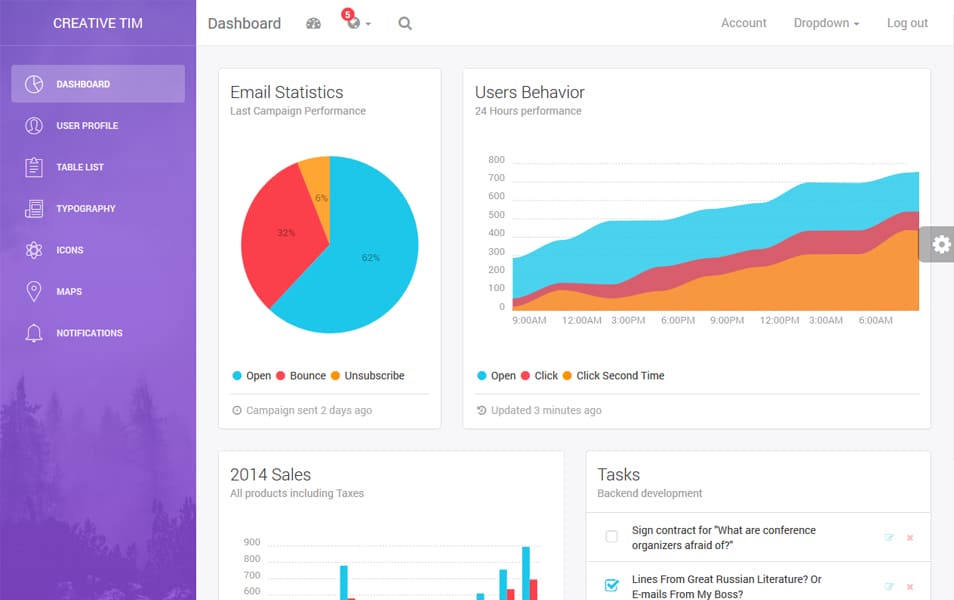 Startmin

SB Admin 2 Bootstrap Template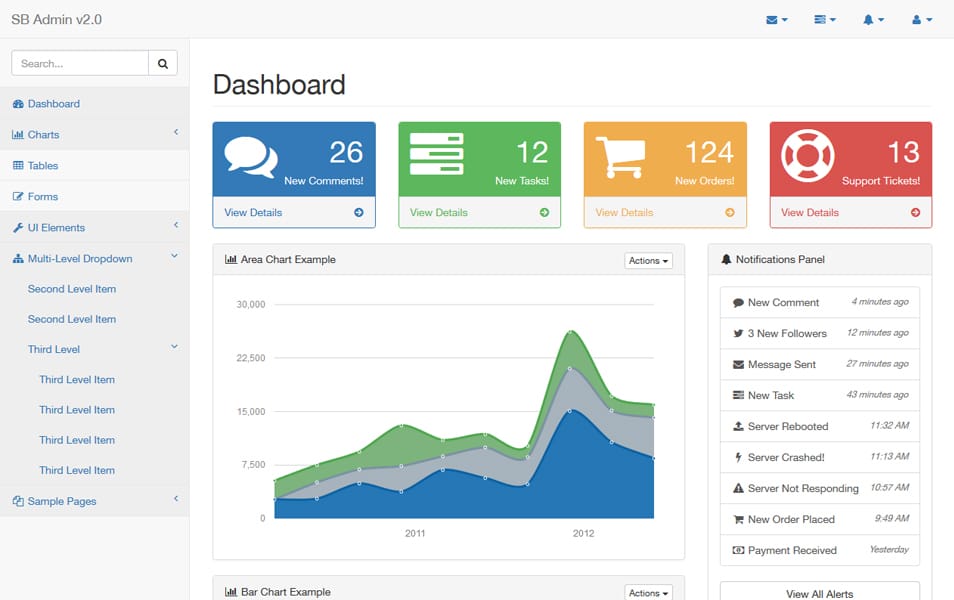 AdminLTE Control Panel Template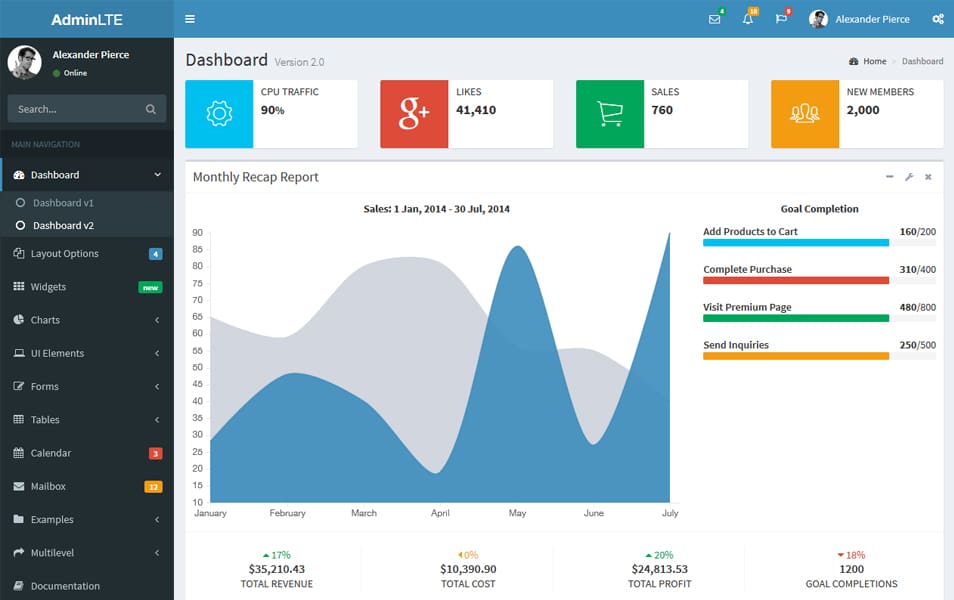 Charisma Responsive Multiple Skin Admin Template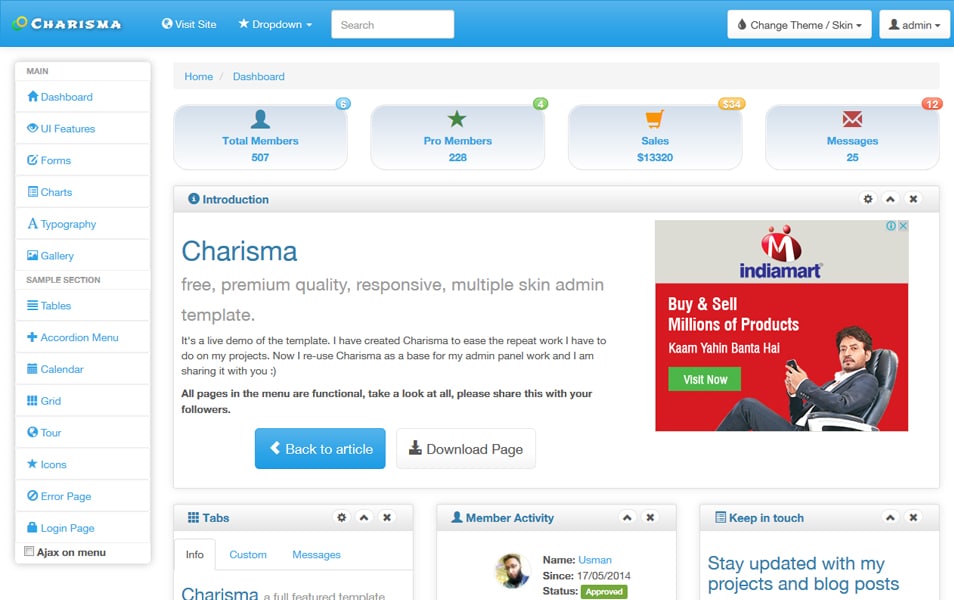 Lumino: Free Bootstrap Admin Template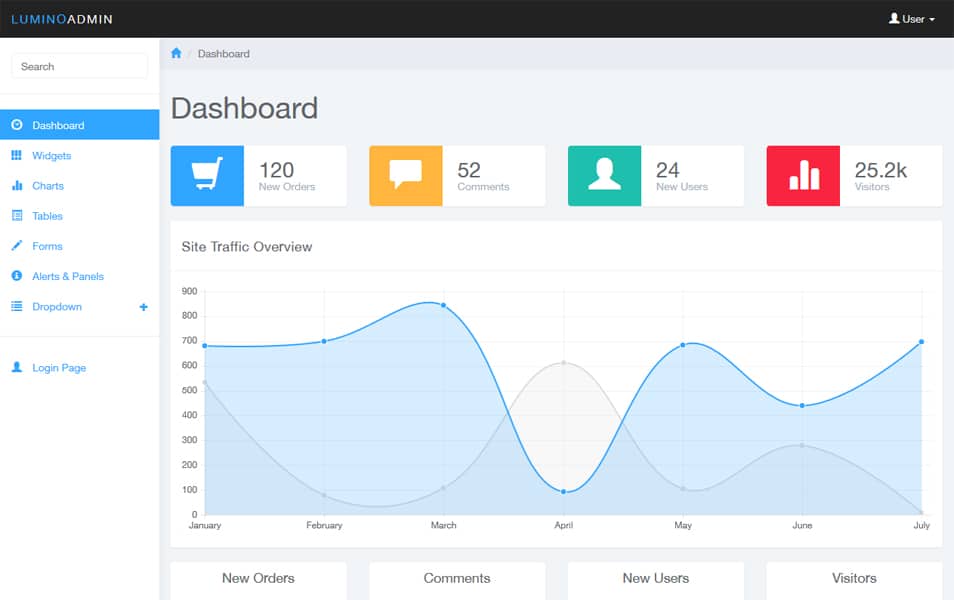 Dream Free Bootstrap Admin Template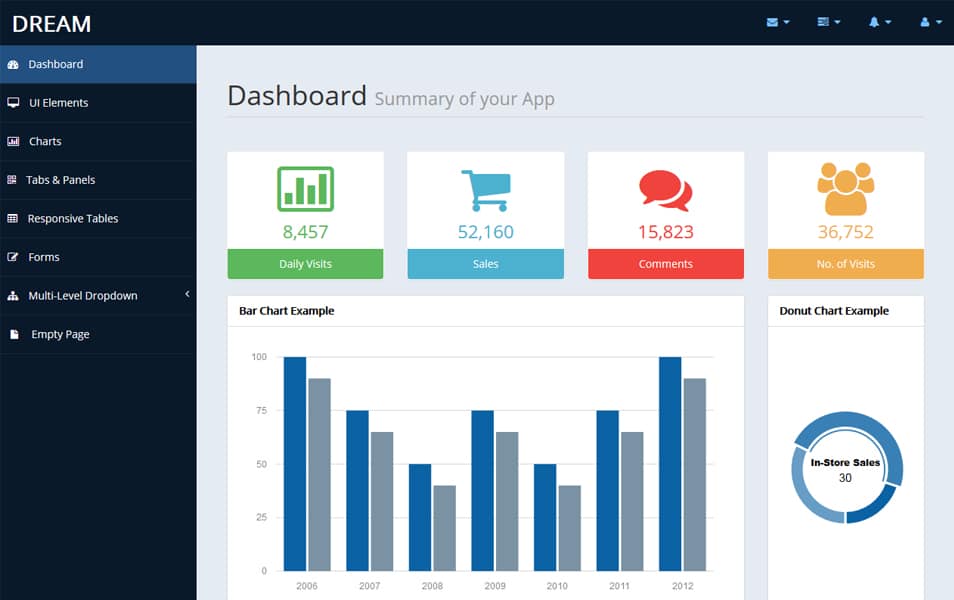 DASHGUM – FREE Bootstrap Admin Template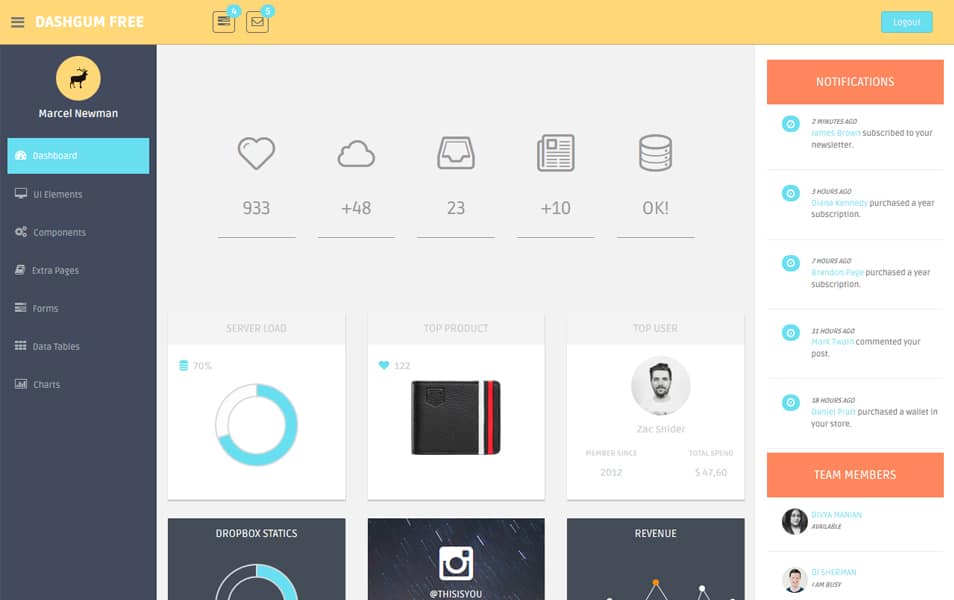 Master Bootstrap HTML5 Admin Template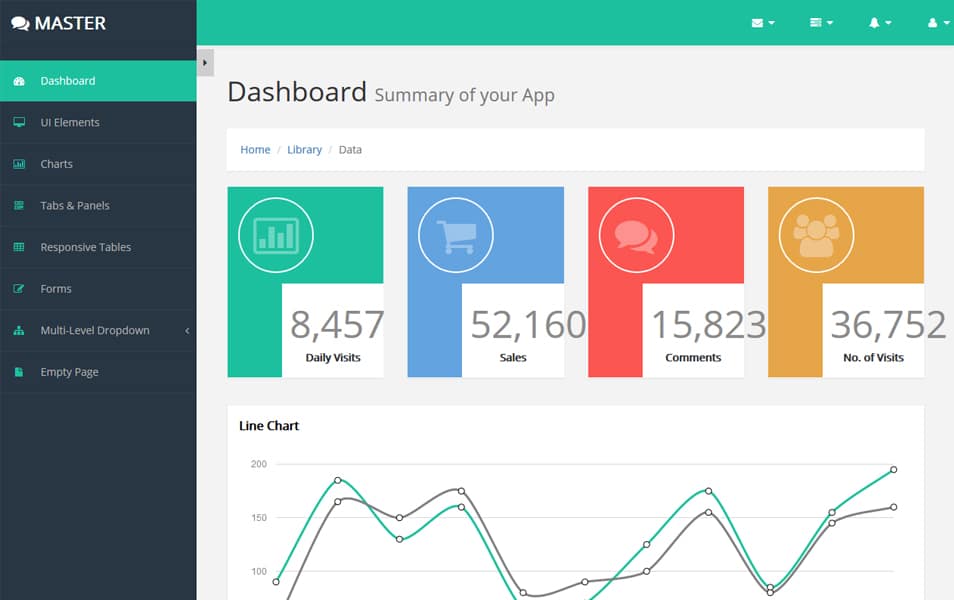 Binary Admin – Free Bootstrap Admin Template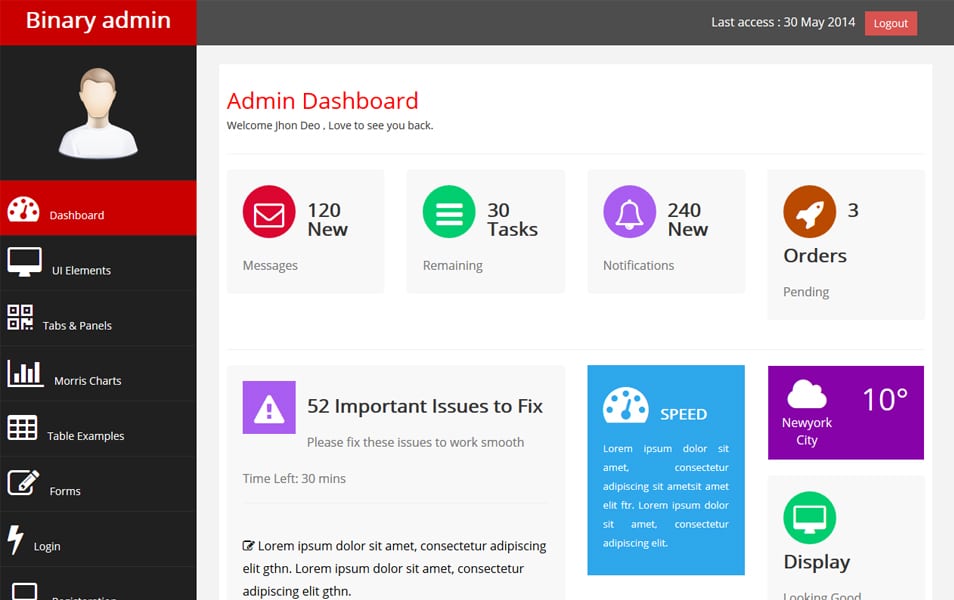 JANUX – Free Responsive Admin Dashboard Template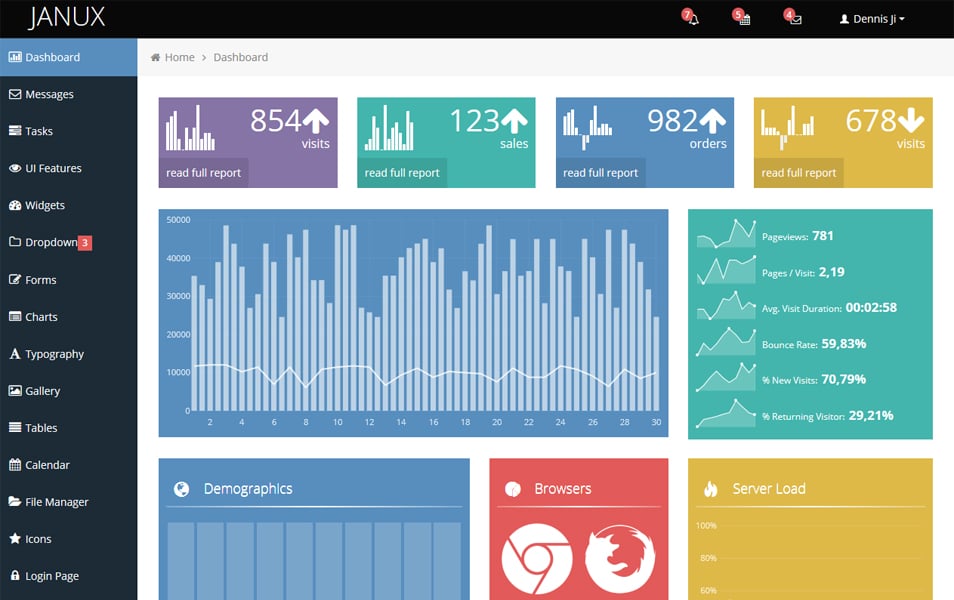 Responsive Bootstrap Advance Admin Template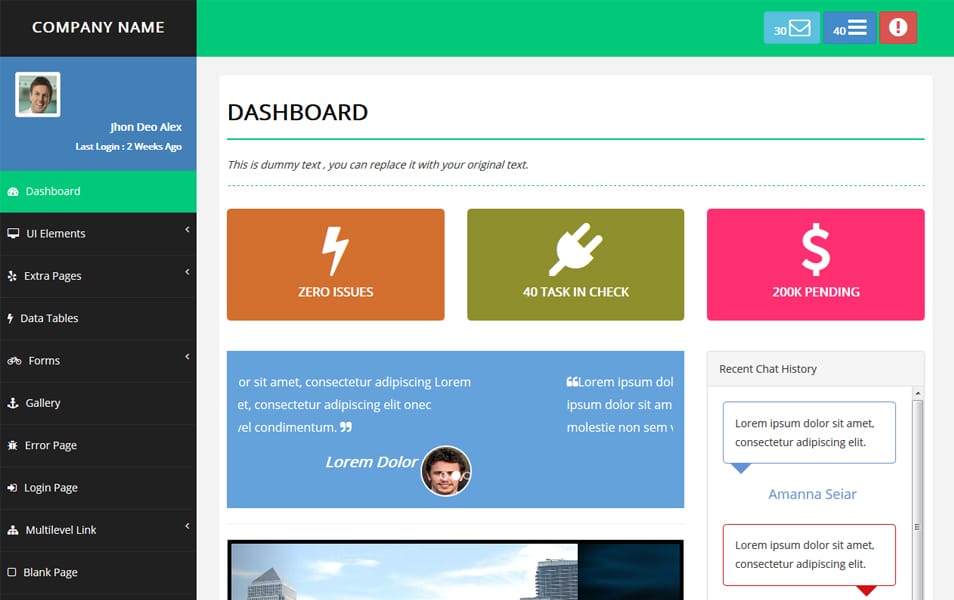 KAdmin – Free Responsive Admin Dashboard Template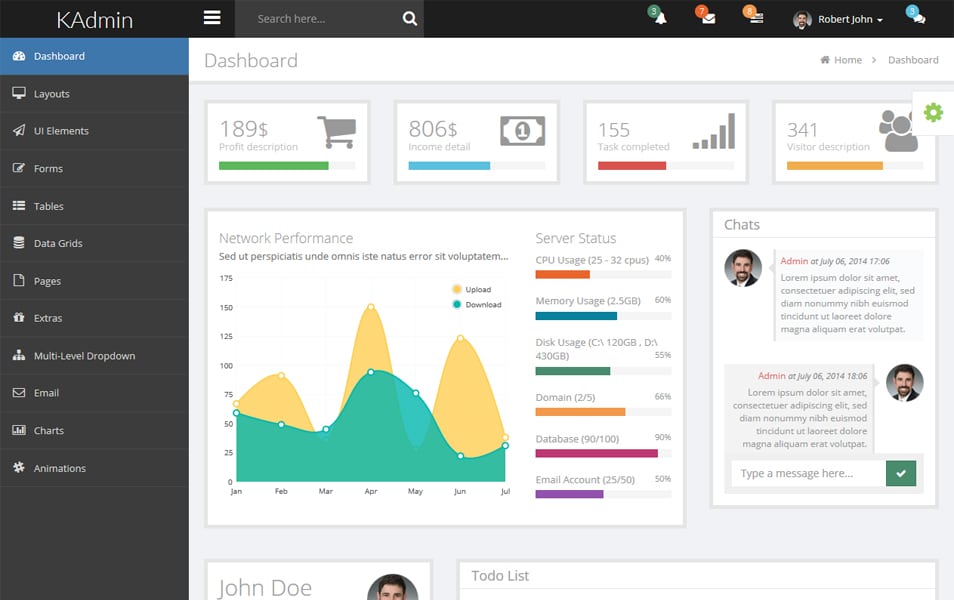 Nice Admin – Free bootstrap admin HTML template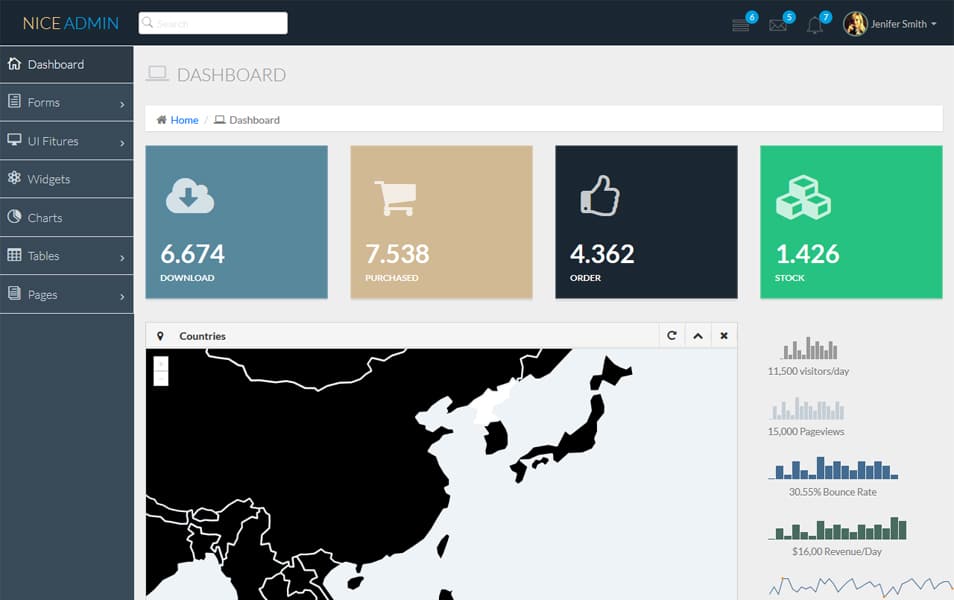 Gentelella Bootstrap Admin Template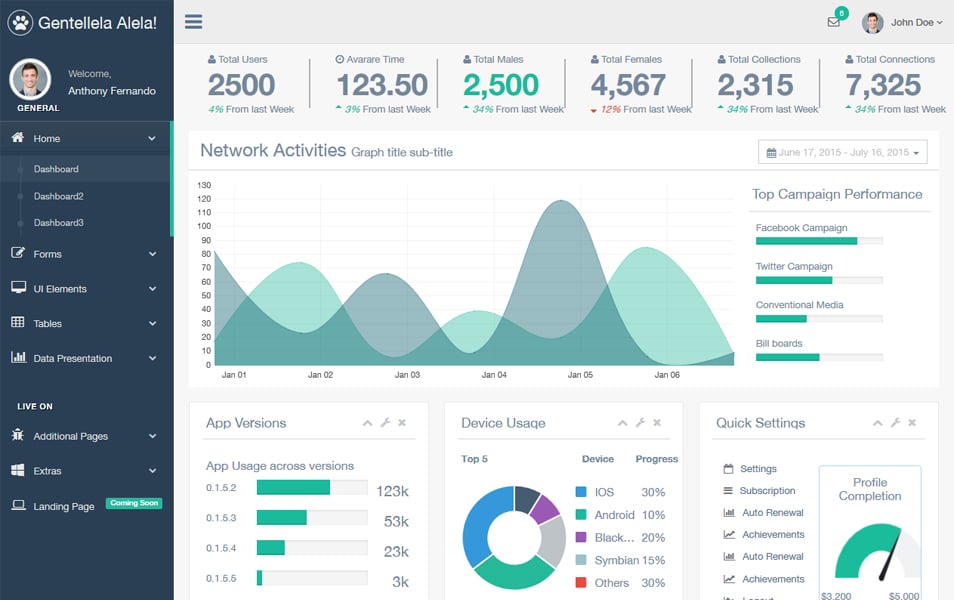 HTML5 Admin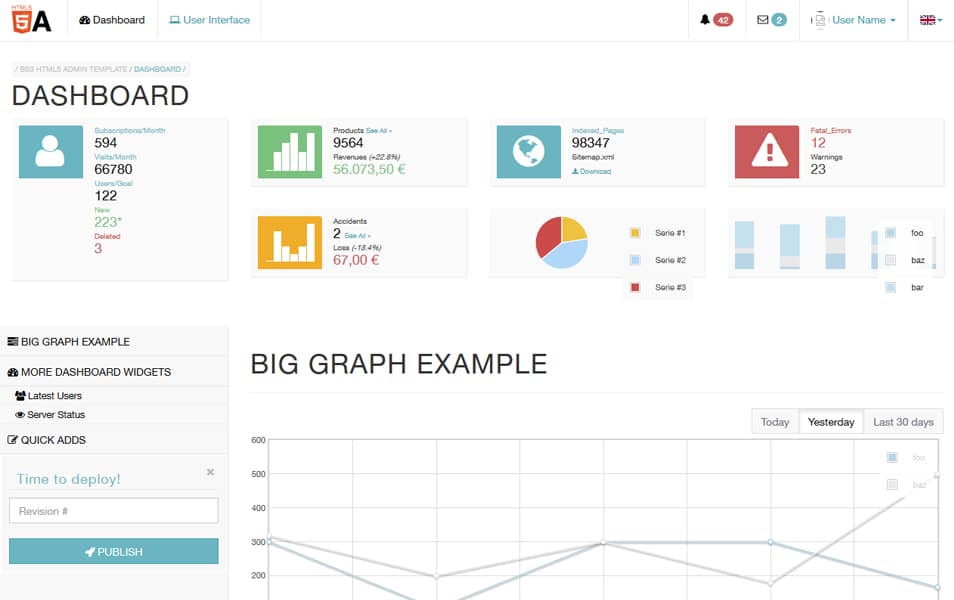 SB Admin 2 – Bootstrap Admin Template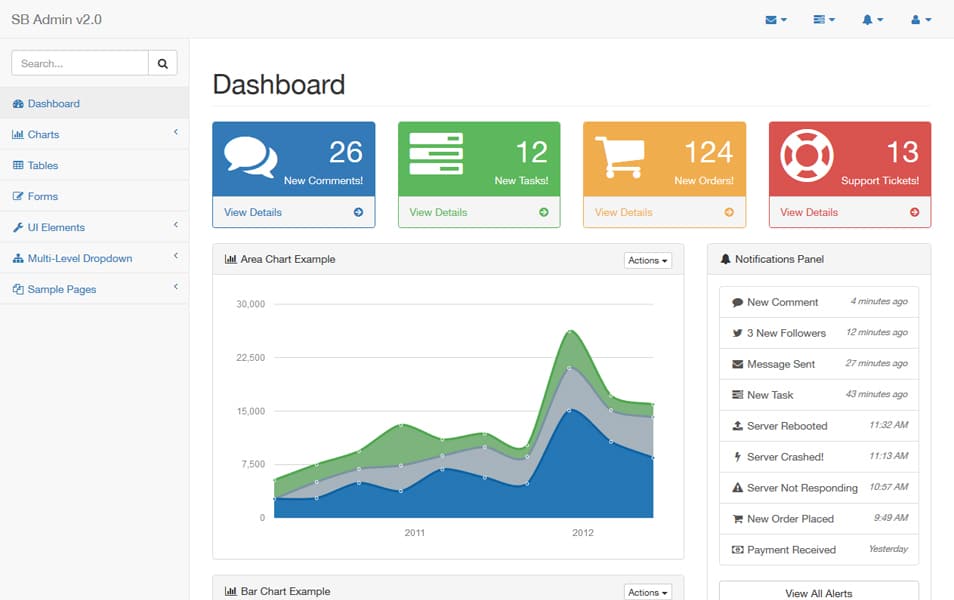 Matrix Bootstrap Admin Template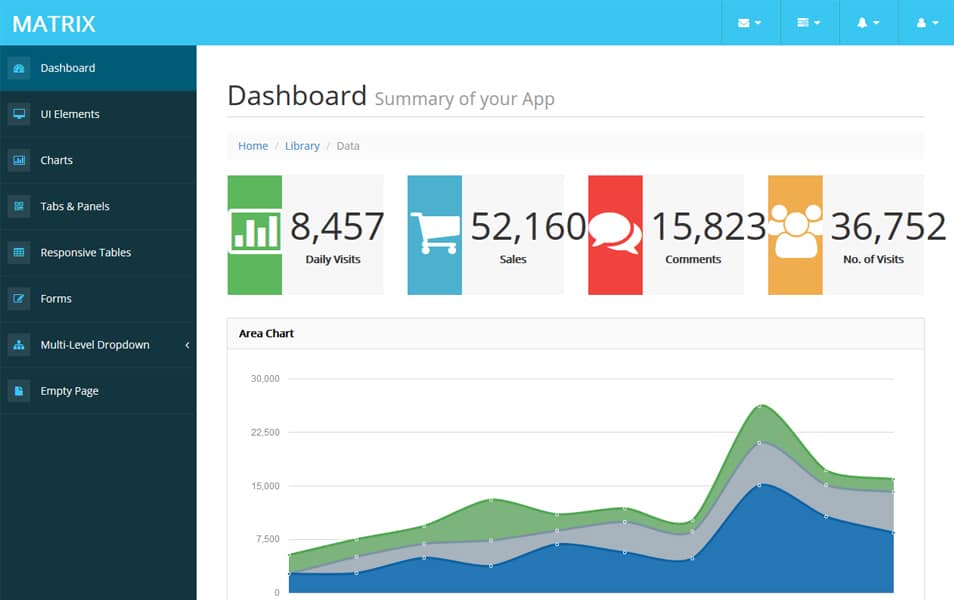 Free Responsive Bootstrap Joli Angular JS Admin Template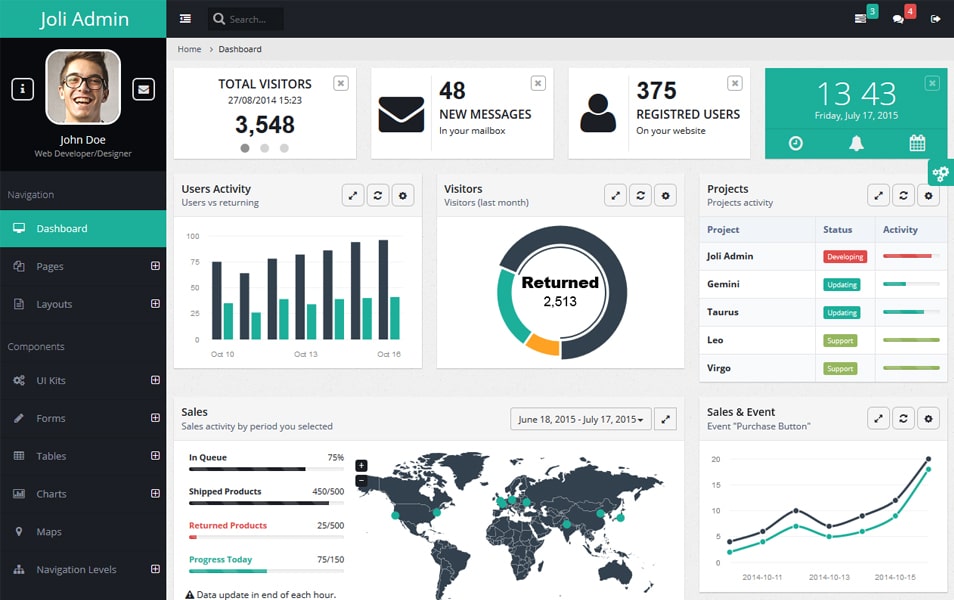 TemplateVamp – Twitter Bootstrap Admin Template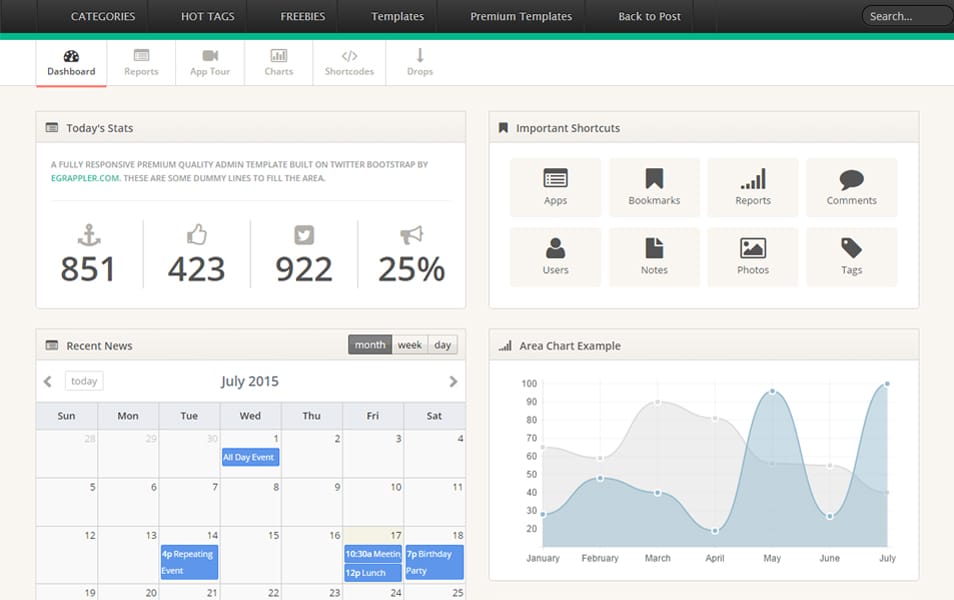 Edmin – Responsive Bootstrap Admin Template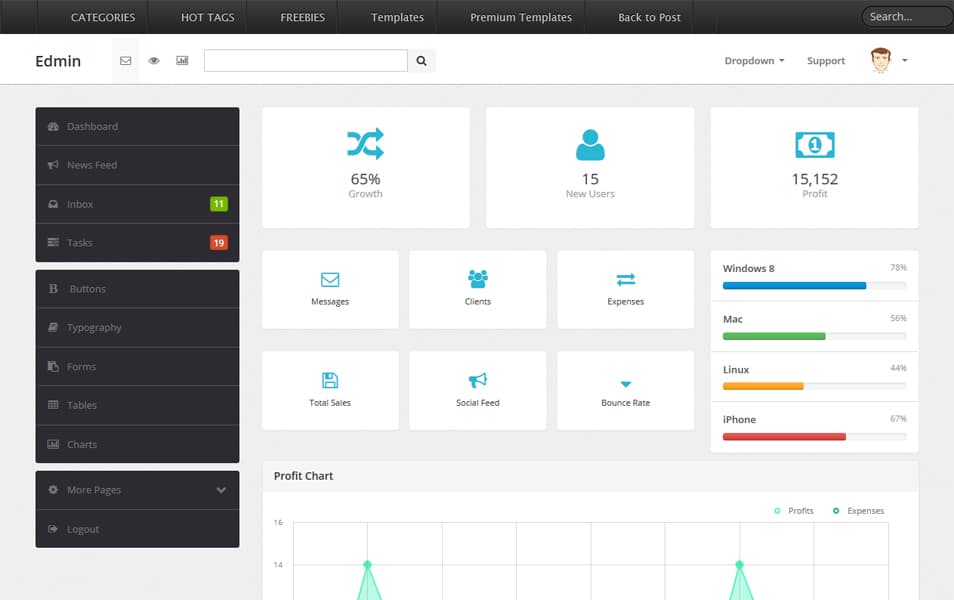 Insight Bootstrap HTML5 Admin Template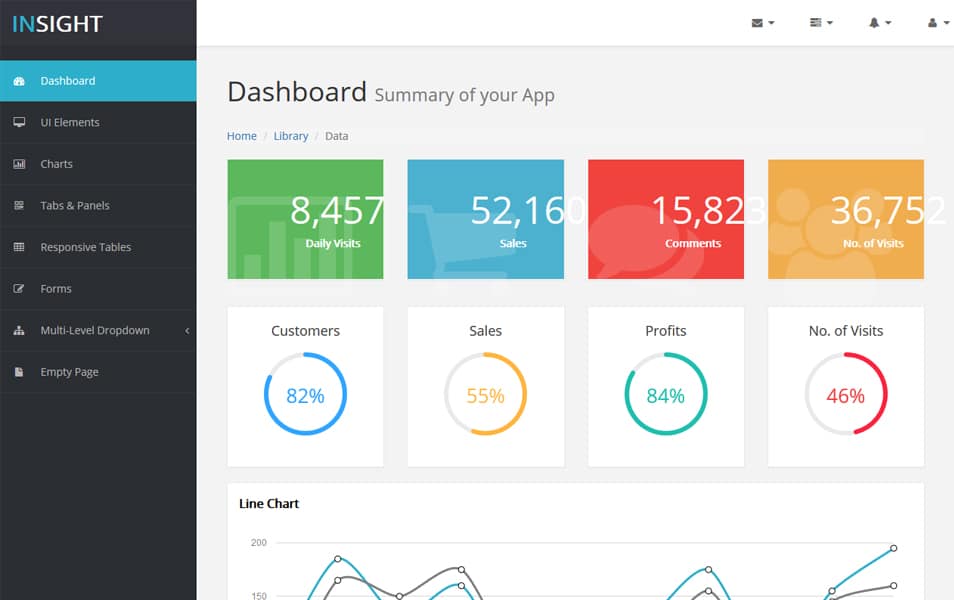 SIMINTA – Free Bootstrap Admin Template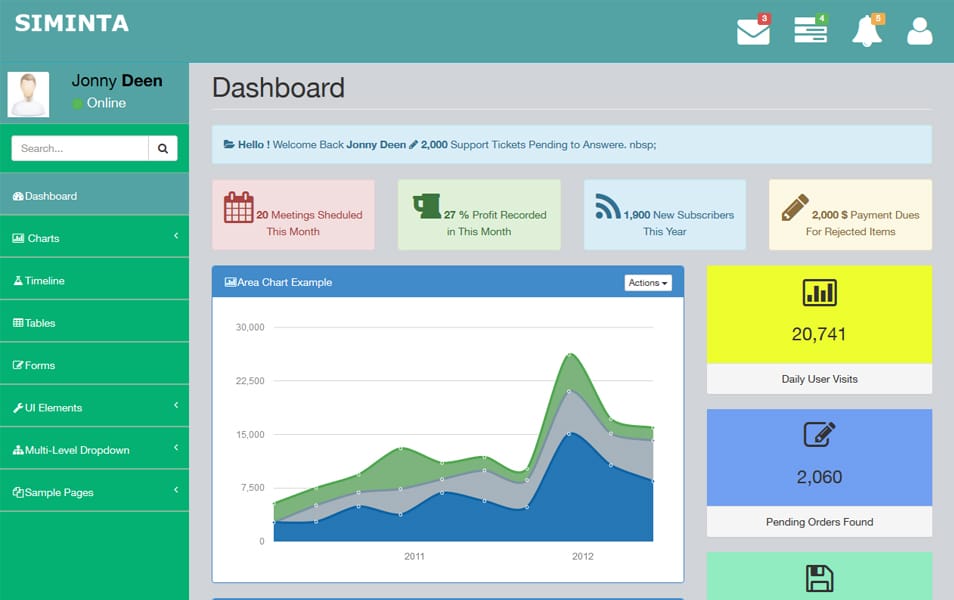 Dashboard Sidebar Bootstrap Template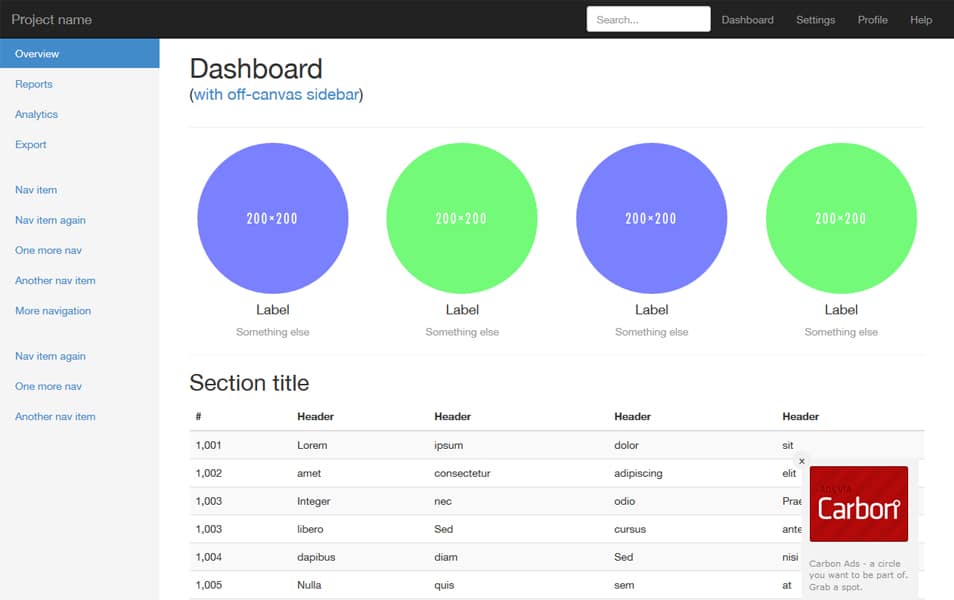 Polymer Admin Starter Template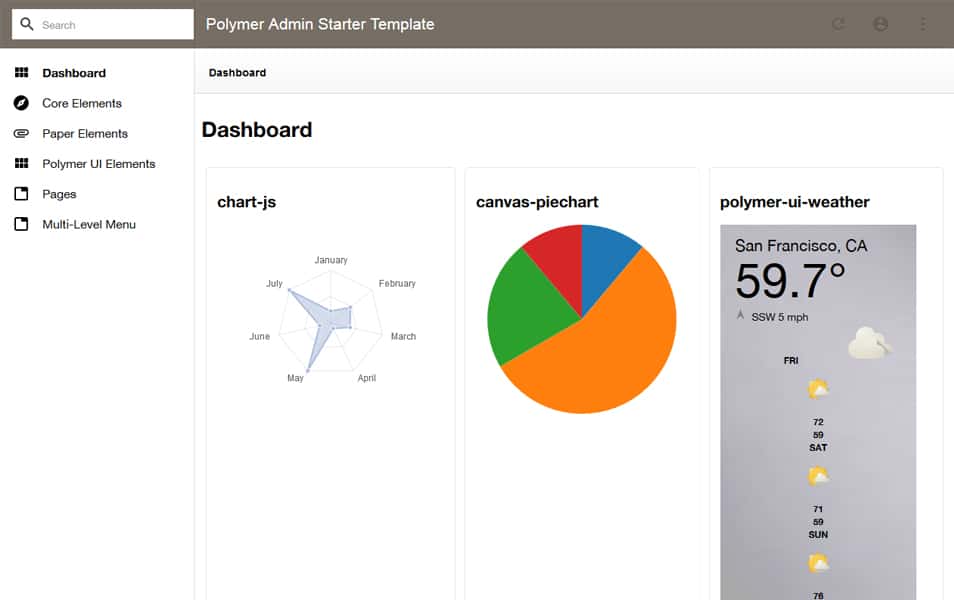 SB Admin – Bootstrap Admin Template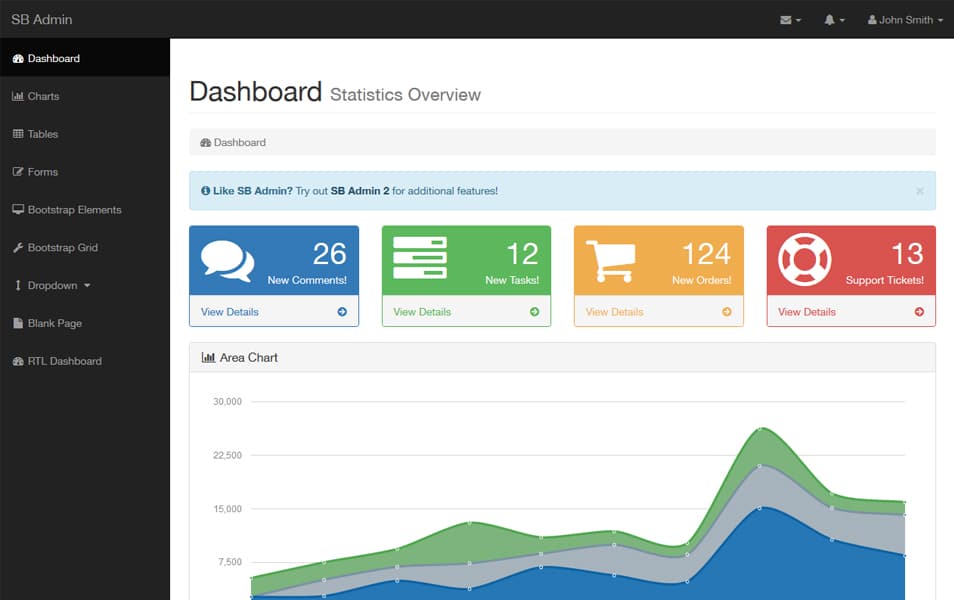 DevOOPS V2 Bootstrap 3 Admin Theme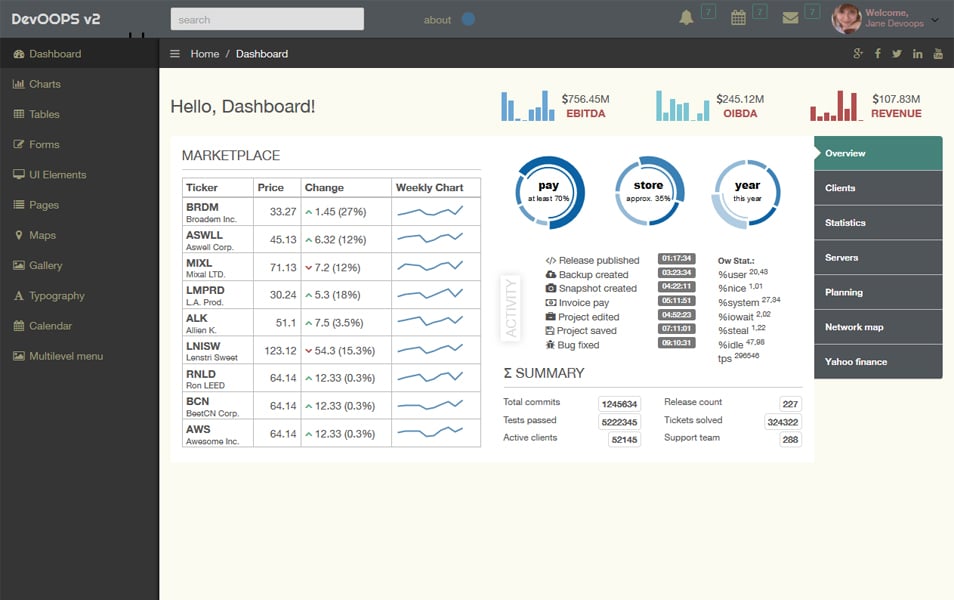 Single Page Admin Theme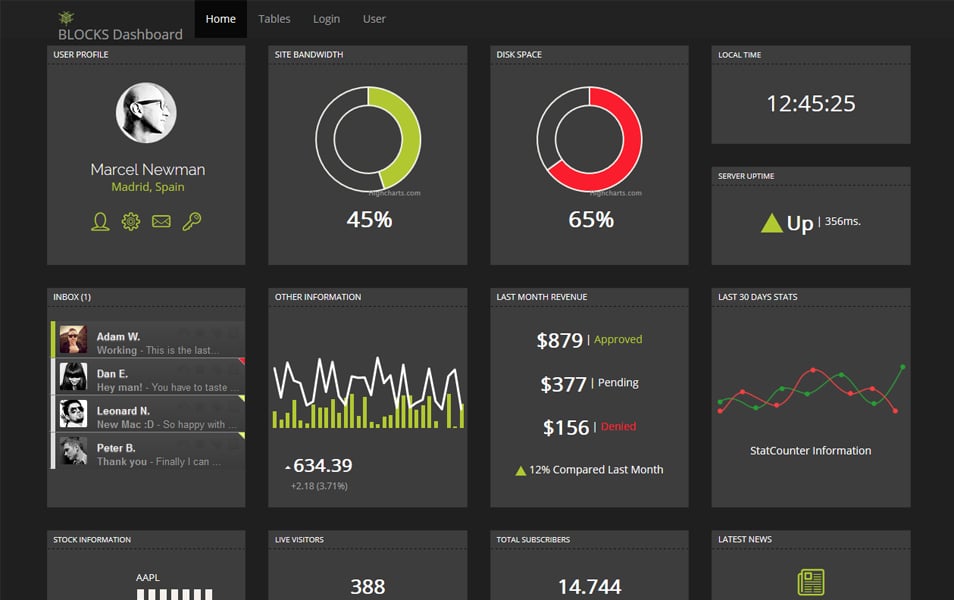 Light Way Admin Bootstrap Theme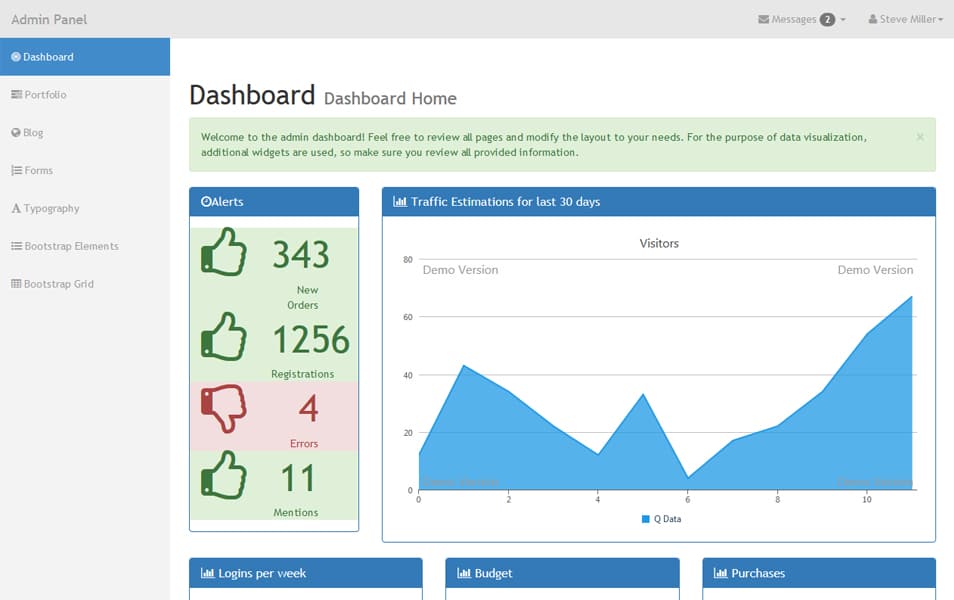 Free Responsive Horizontal Admin Template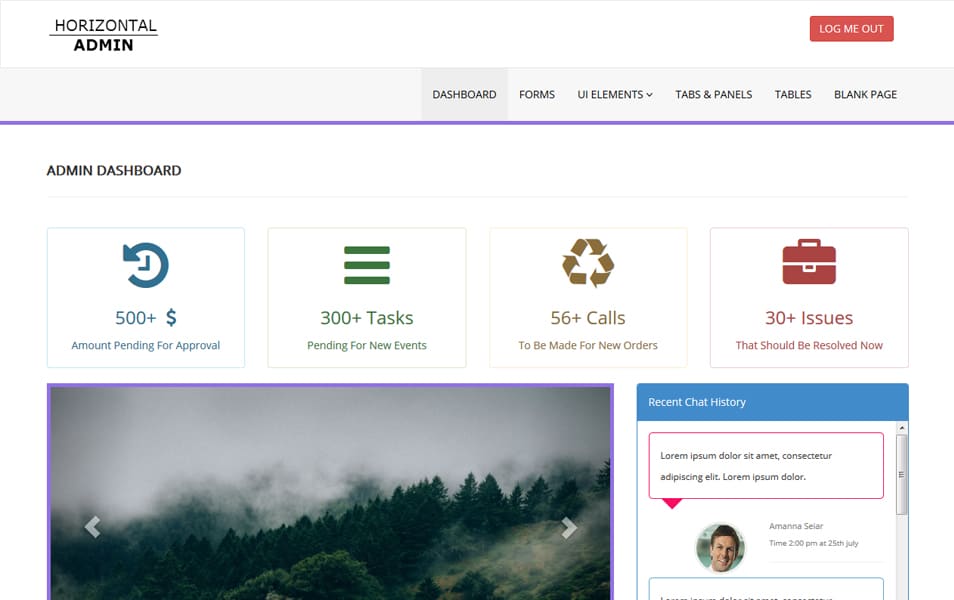 Free HTML5 Admin Template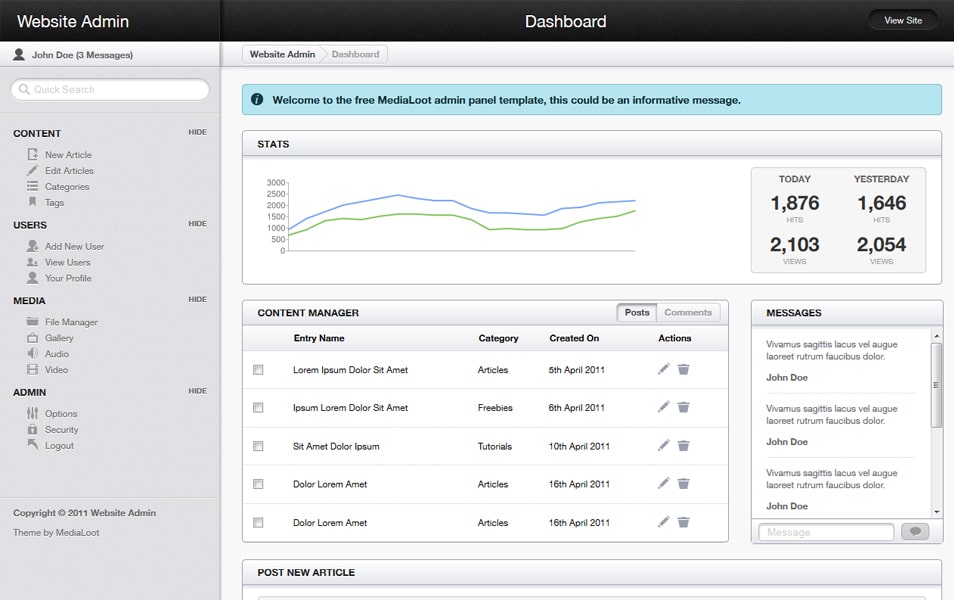 415 Dashboard Template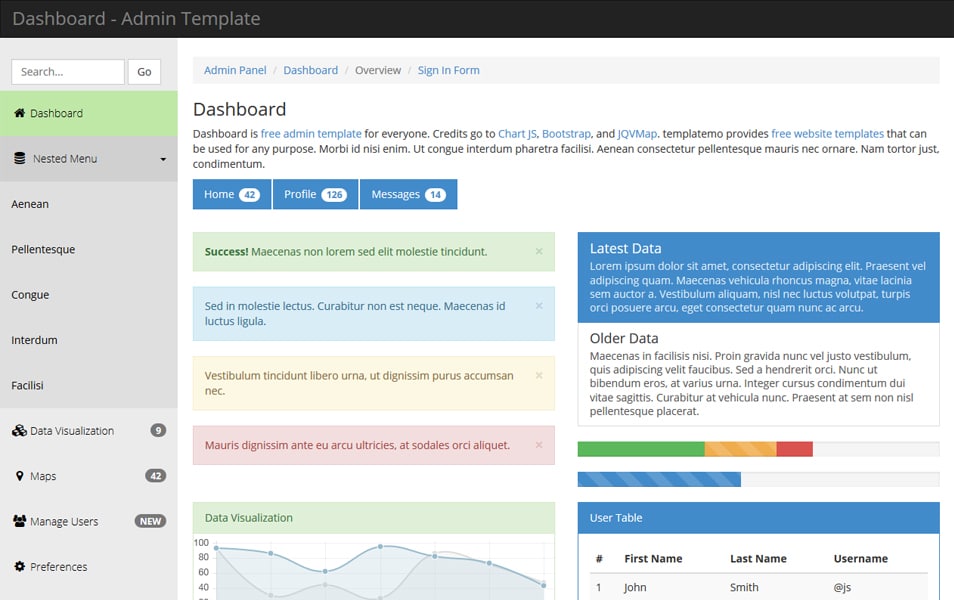 BEST ADMIN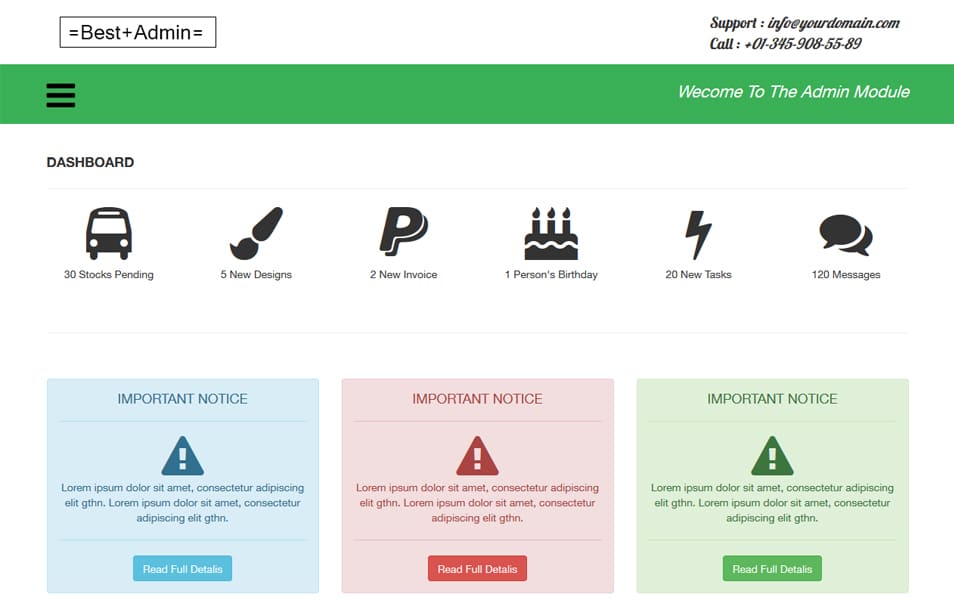 Free Support Center Admin Template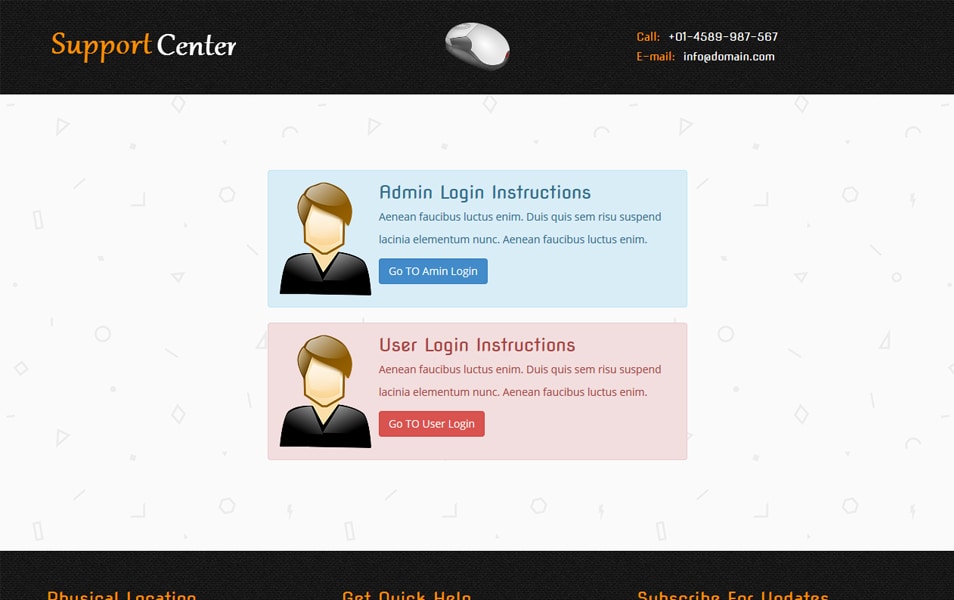 RDash Admin dashboard Template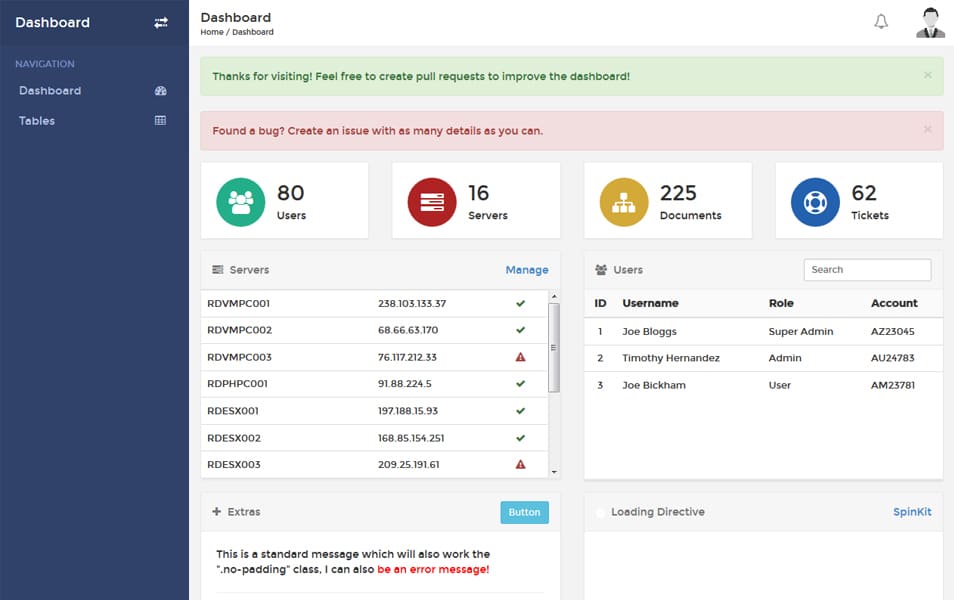 Deep Blue Admin Bootstrap Theme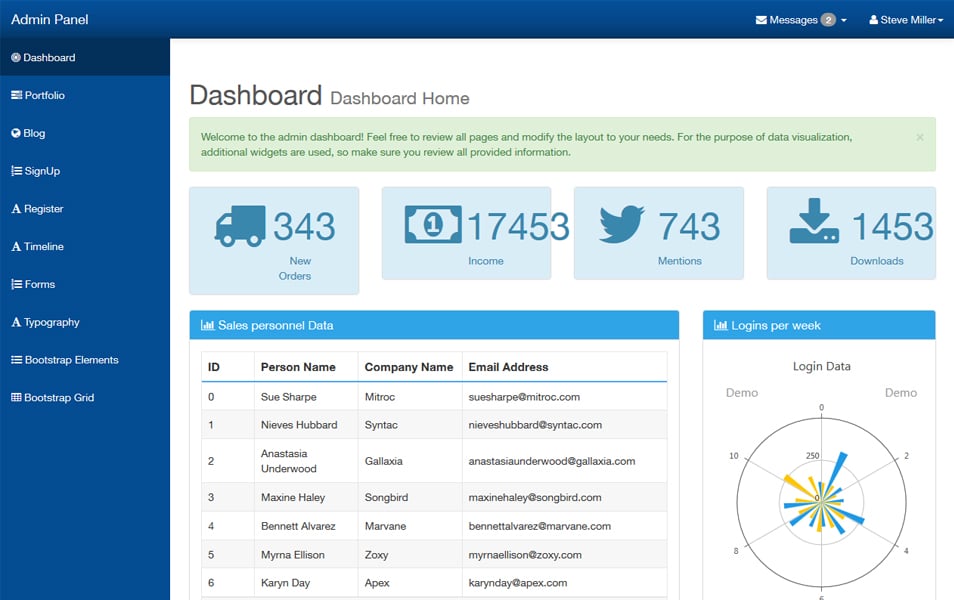 Hierapolis – Bootstrap 3 Flat Style Admin Theme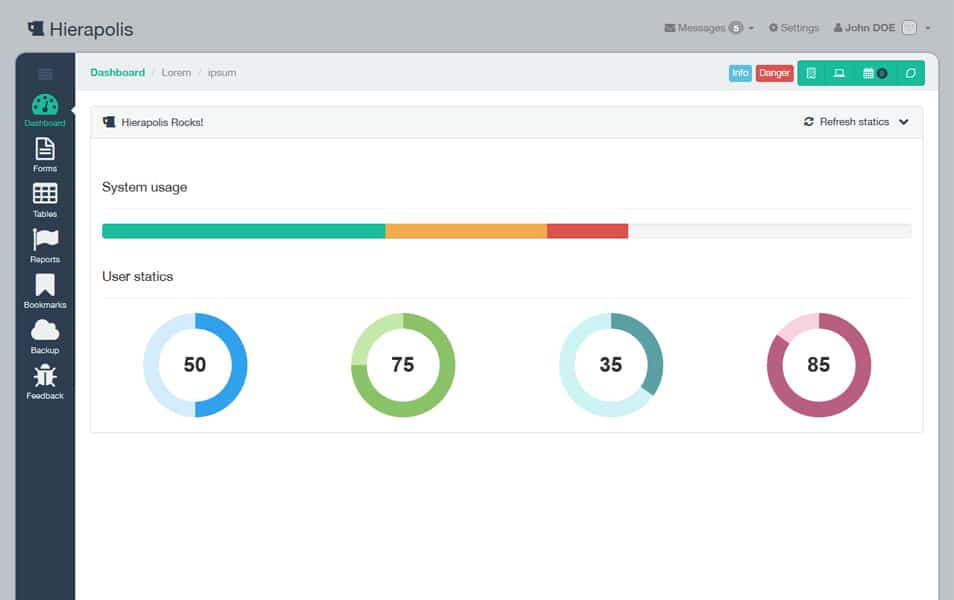 Free Simple Responsive Admin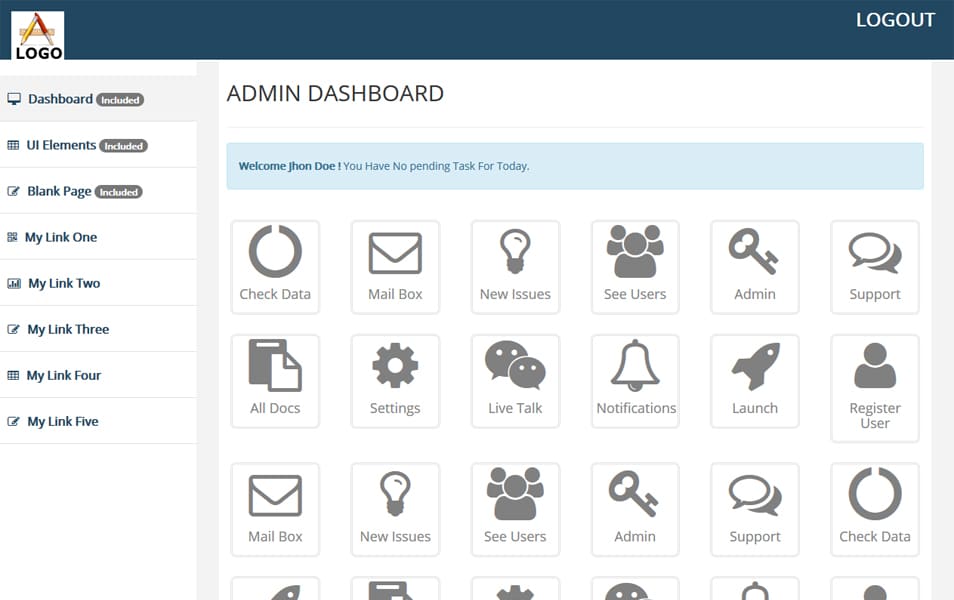 Bootstrap Admin Theme 3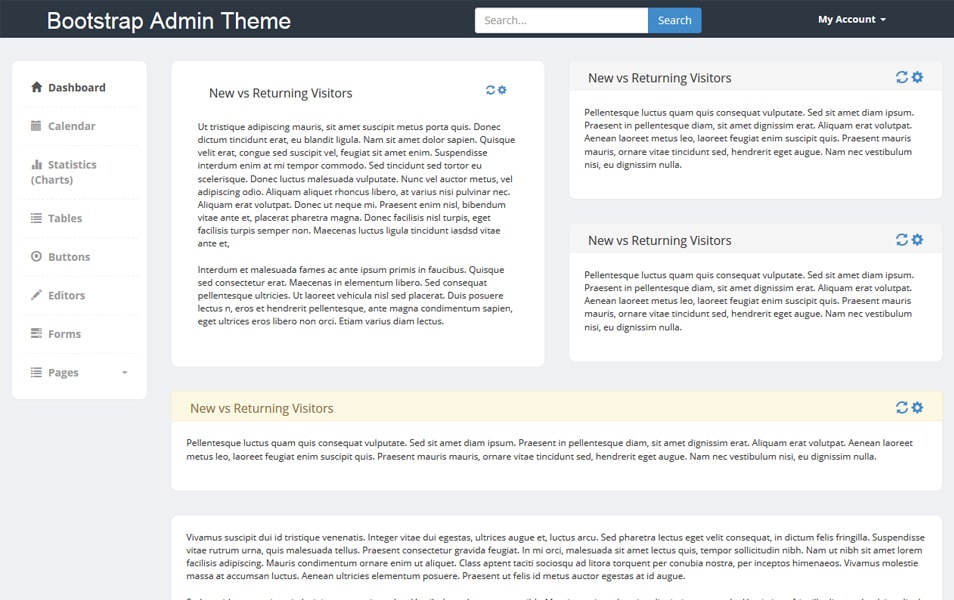 Bootstrap Admin Theme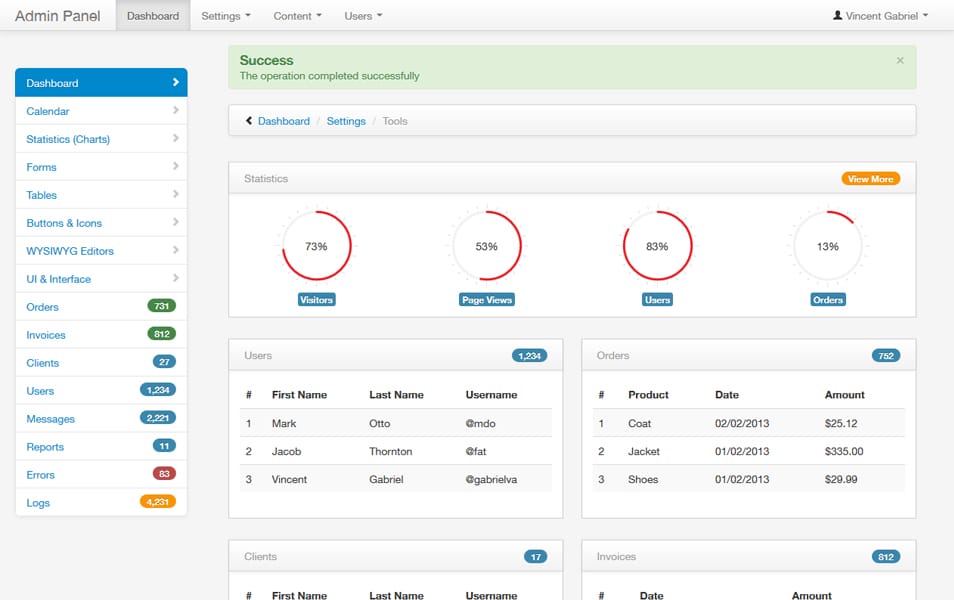 Clean Dashboard Responsive Bootstrap UI Theme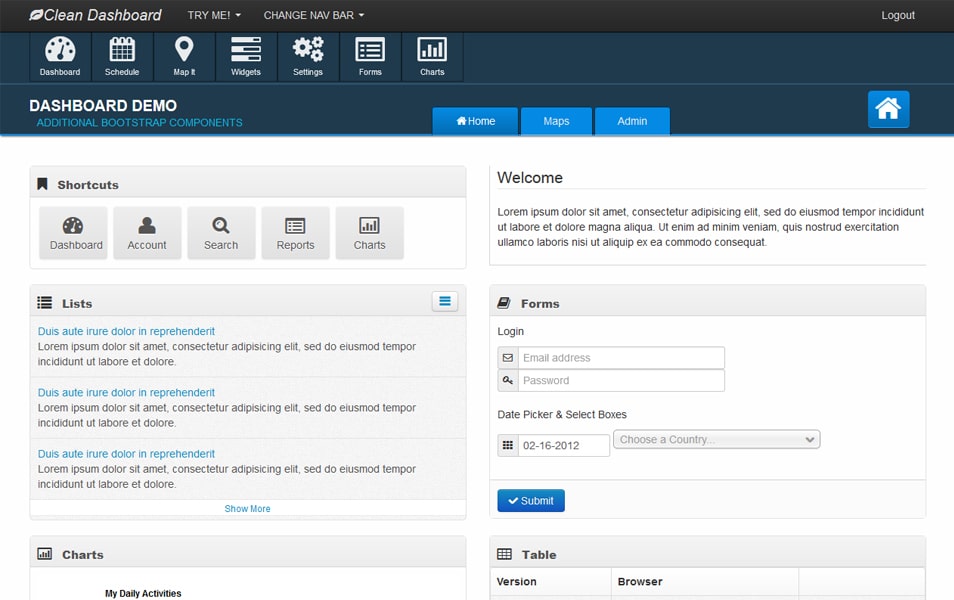 BCORE – Bootstrap Free Admin Template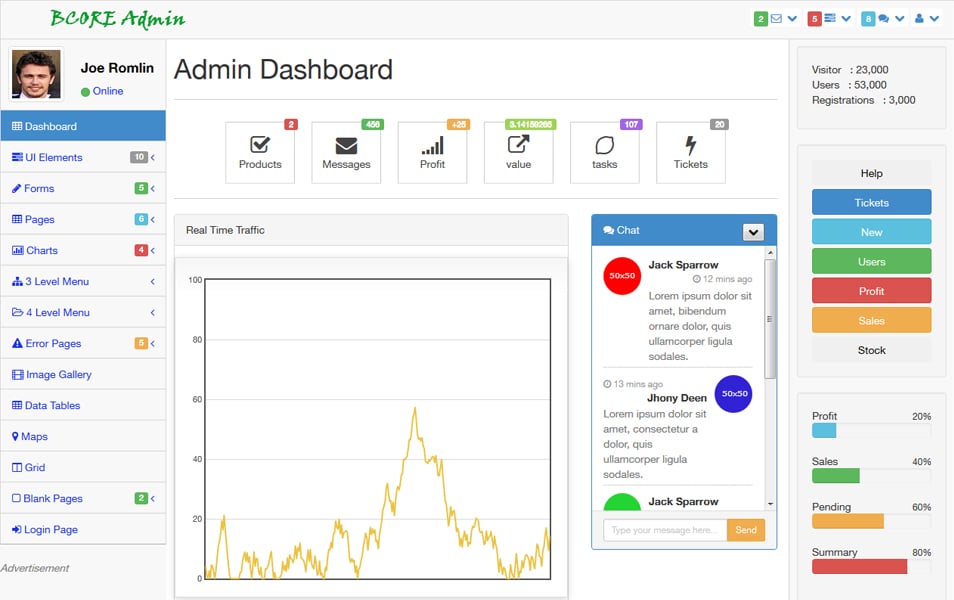 Dark Admin Bootstrap Theme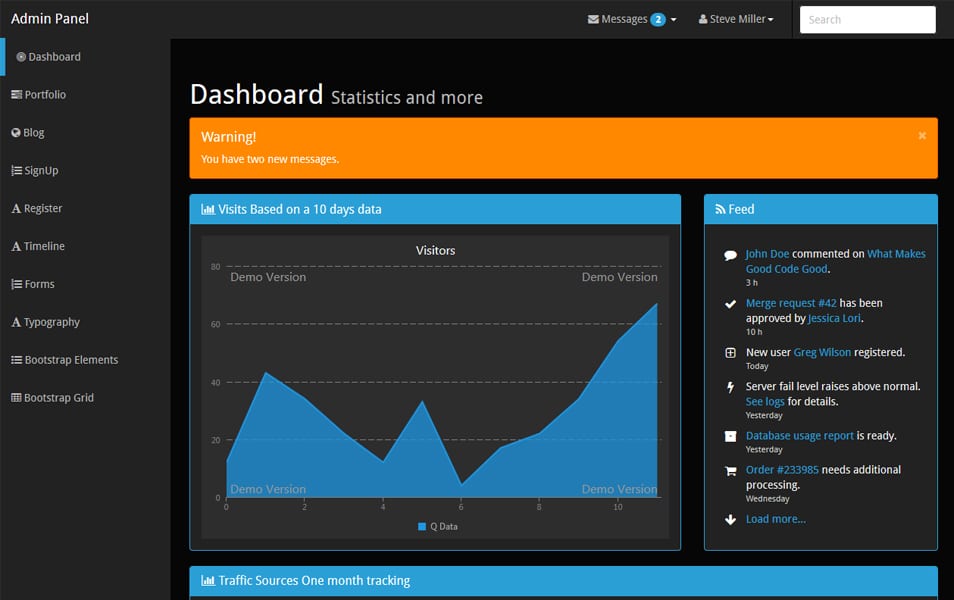 Free Bootstrap Admin Theme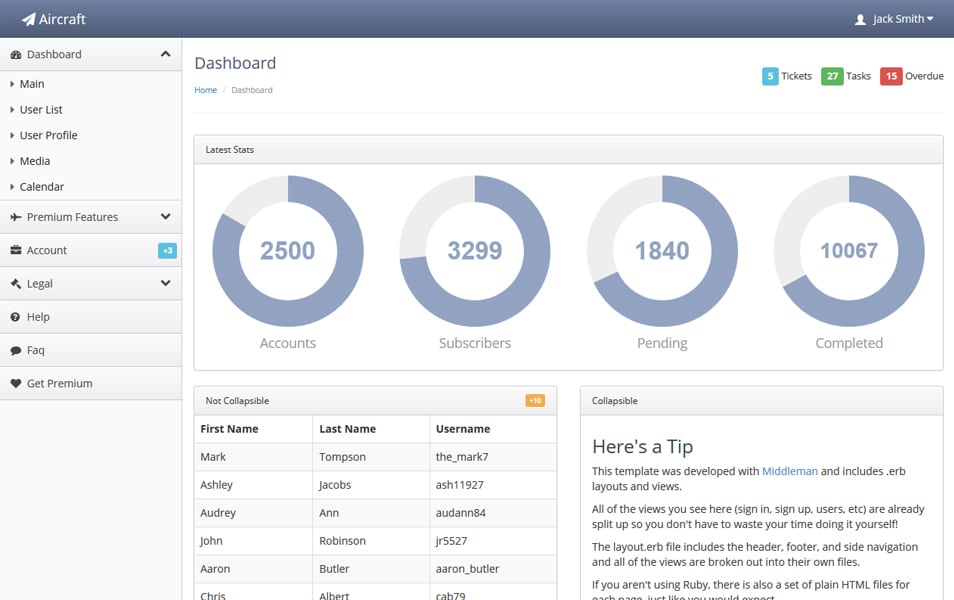 Bootply snippet – Bootstrap 3 Control Panel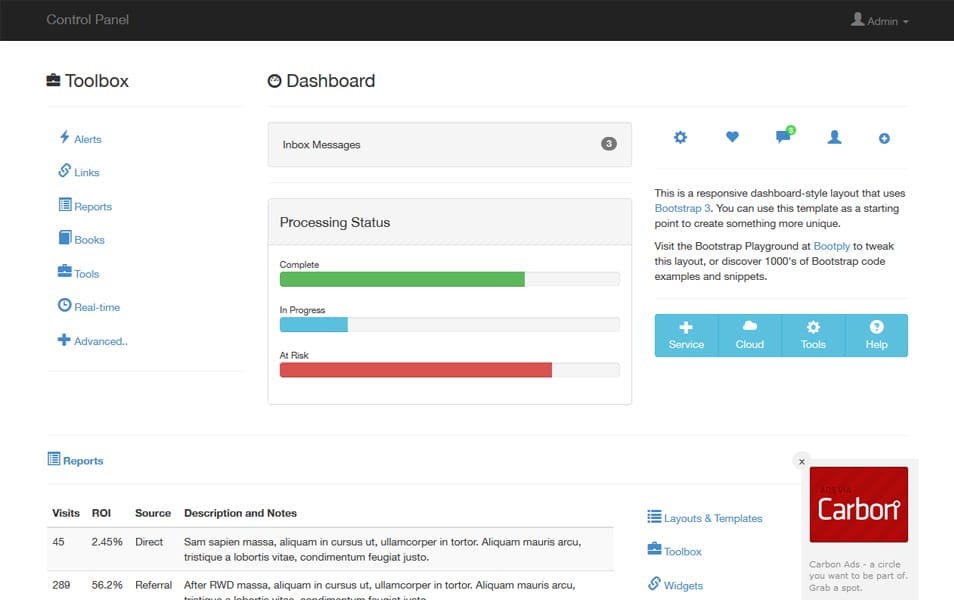 Two Page – Free bootstrap admin template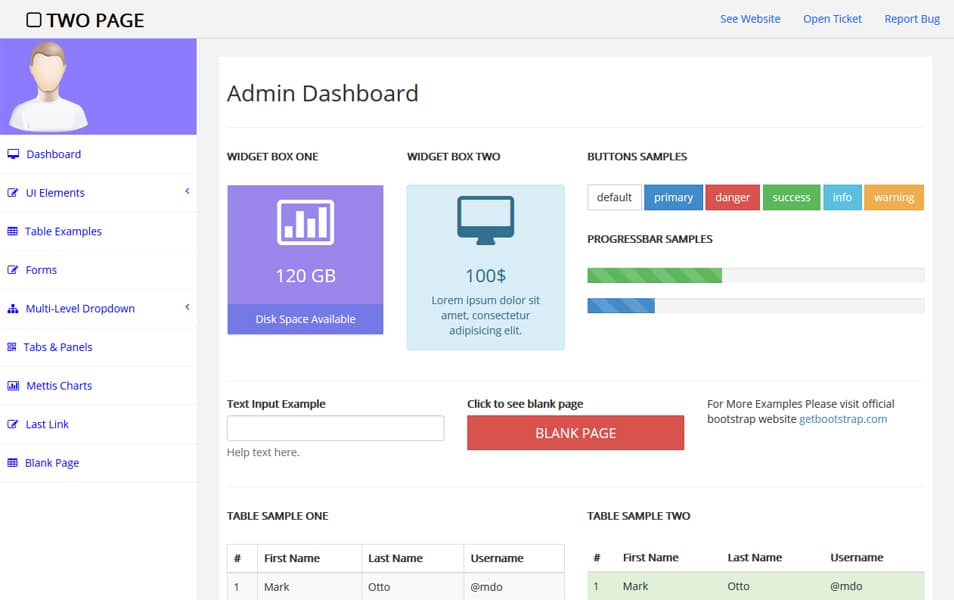 Kendo UI Admin