100+ Best Free Bootstrap Admin Templates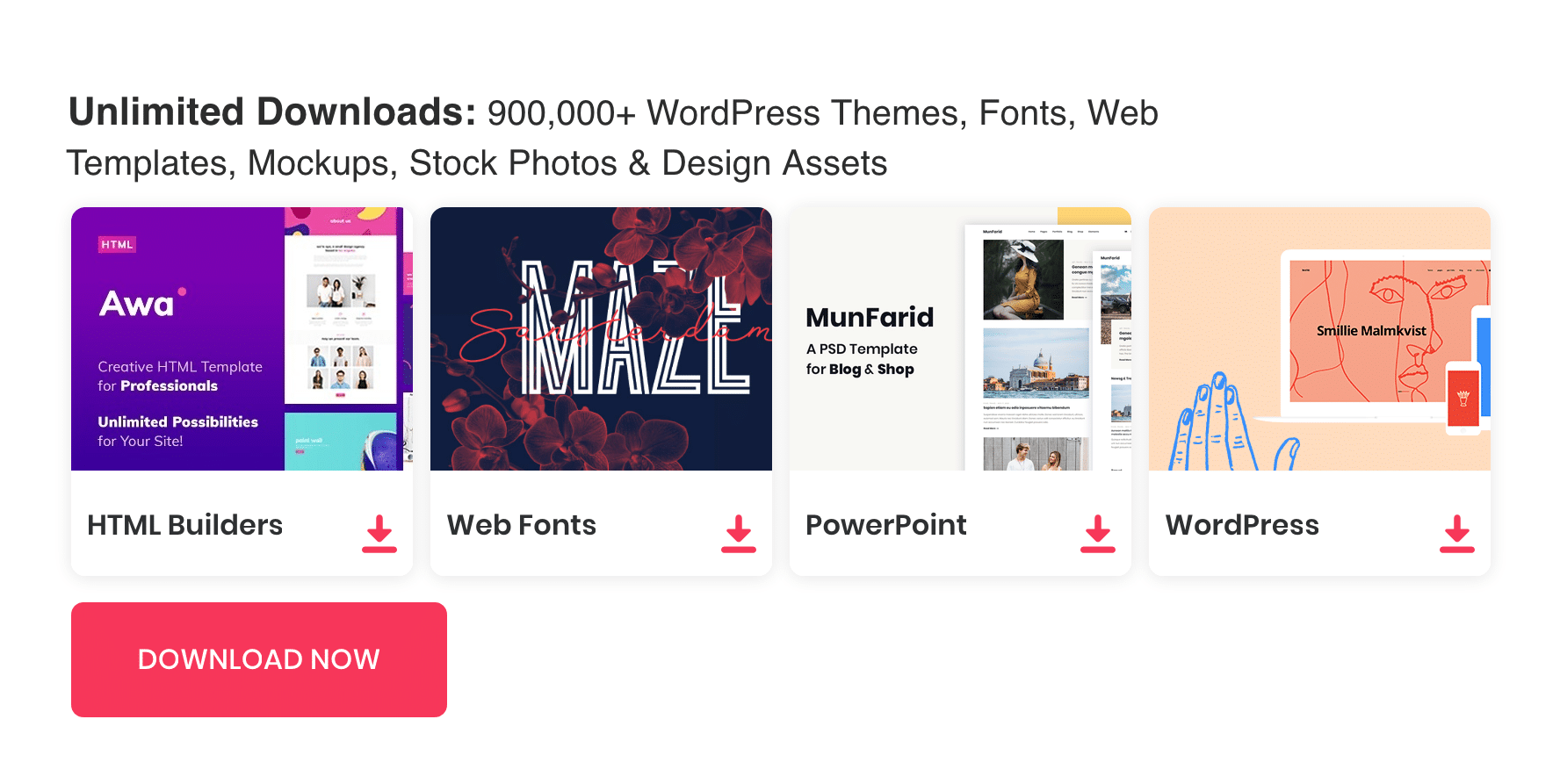 Having a website is fantastic because it can help monetize pretty much everything. From clothes to memorabilia to blogs, sites allow business owners and influencers build their reputation in the online community. In this digital age, owning a website can be rewarding, especially if you know the ins and outs.
Despite the growing number of websites, there are still people who find it hard to have them up and running. One of the reasons why this issue arises is because some people do not know how to manage and maintain their websites properly.
But good news, friends! Keeping your website up to date is now made more comfortable, thanks to admin templates. While its name sounds daunting, especially to non-techies, admin templates are very useful in managing and maintaining websites.
Admin templates are web pages used to make the user interface of a web application's backend. These templates are pre-built for the convenience of the website owner or manager. They are ready in sync with the web application for doing tasks like user and content management, software configuration and installation, maintaining the website, and tracking data like network traffic and user visits. All of these are done to improve the performance of a website.
However, doing all of the tasks above is not possible on the client's side. That's why you have to do them at the backend. Making the right admin template can be difficult, especially if you are new to website management.
Here's where bootstrap swoops in. Bootstrap is a framework that was made to create responsive web designs much more comfortable. Its goal is to let you have a highly firm foundation for a better web development process. Bootstrap is one of the best framework to build a great and usable admin templates. Bootstrap will save a ton of time when you develop an admin template. Bootstrap has the vast library of fundamental and advanced UI elements.
Another benefit of Bootstrap is that it lets you customize the files you need to build excellent custom websites. Imagine wanting to add something to your page last-minute. With bootstrap, it's possible.
Lastly, you do not need to code from scratch because you can get ready-made lines of code, thanks to Bootstrap. Its grid system and excellent browser compatibility help you with that.
So how do you get started with managing a website? First, you have to choose an excellent admin template. With lots of admin templates available out there, you have to be careful in choosing which one to use.
If you have searched the internet looking for Bootstrap admin templates to use, and still can't find the right fit, we are here to help!
Here are free Bootstrap admin templates that passed the standards of experts. Each of them comes with a description to make it easier for you to decide which one perfectly meets your needs.
High Quality Free Bootstrap Templates and Themes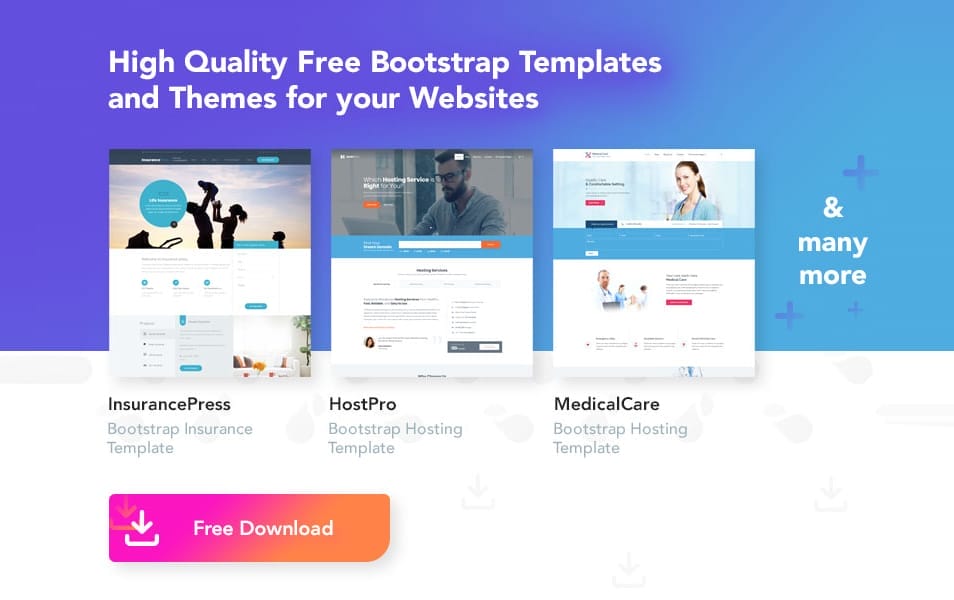 Sneat – Free Bootstrap 5 Laravel Admin Template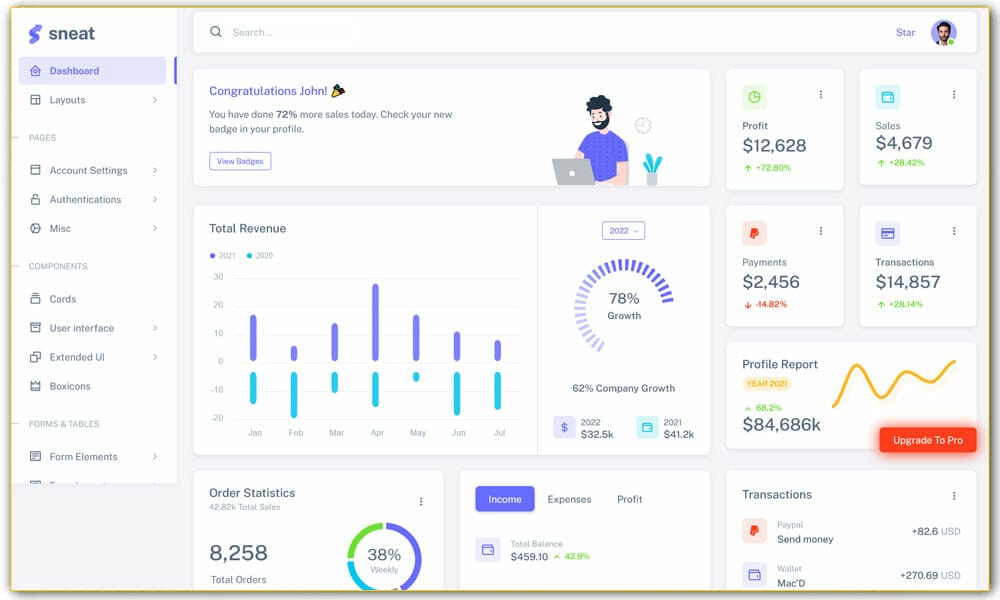 Hope UI Bootstrap 5 Admin Template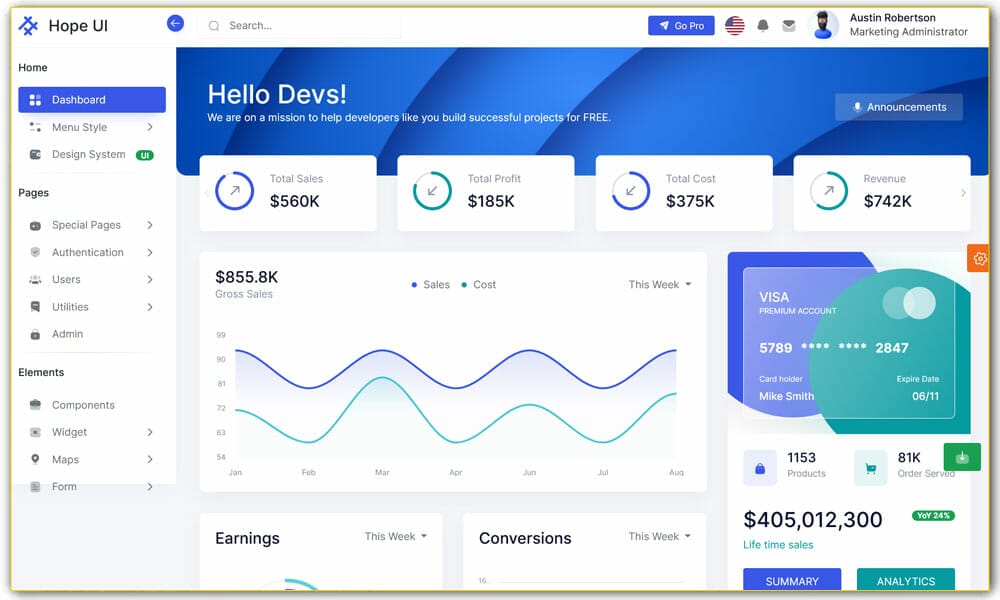 Nura Admin 4 – Free Bootstrap 4 Admin Template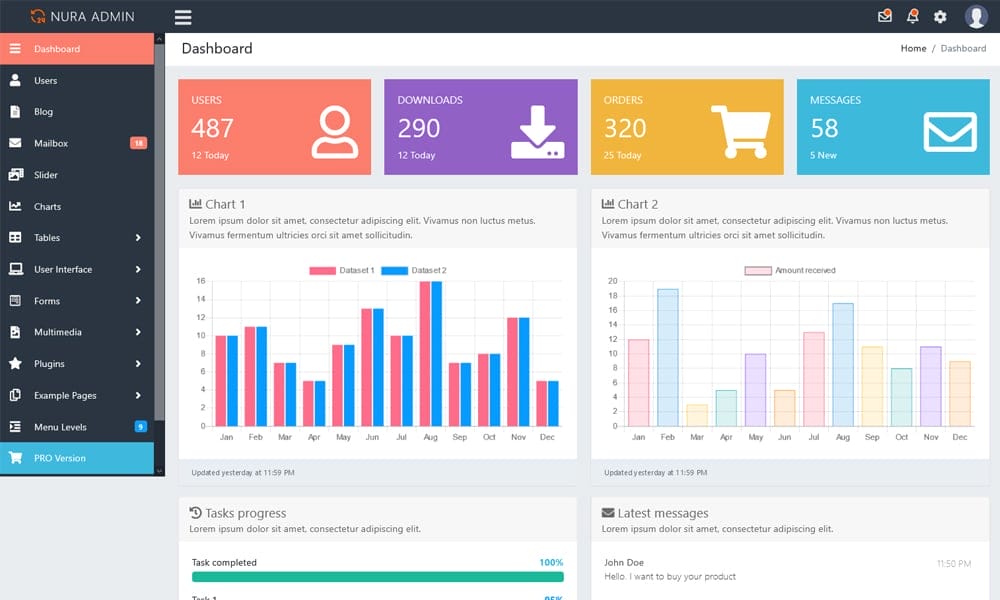 Mazer Dashboard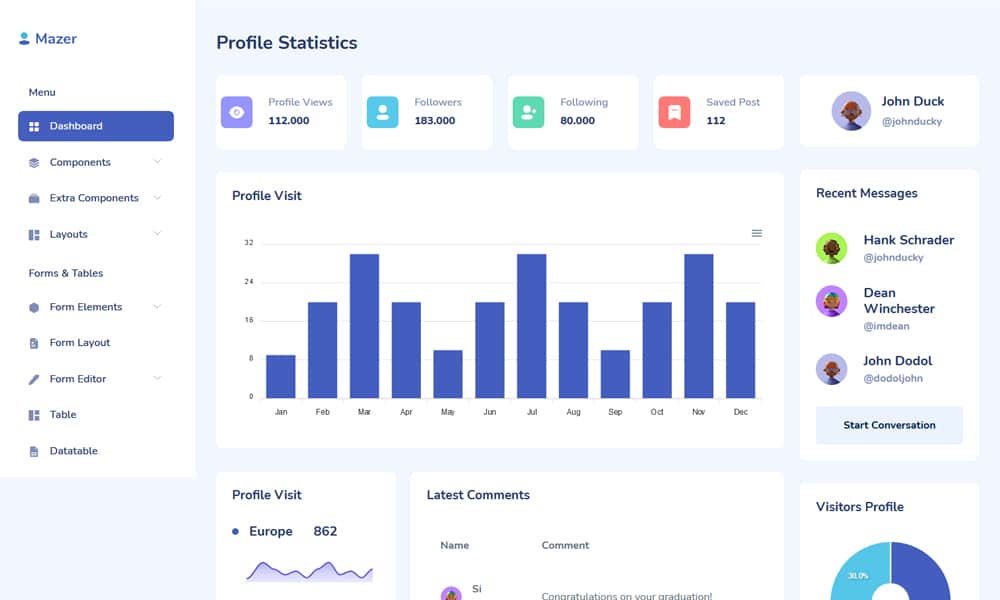 CryptoDash – Free Cryptocurrency Dashboard Template
Empire Admin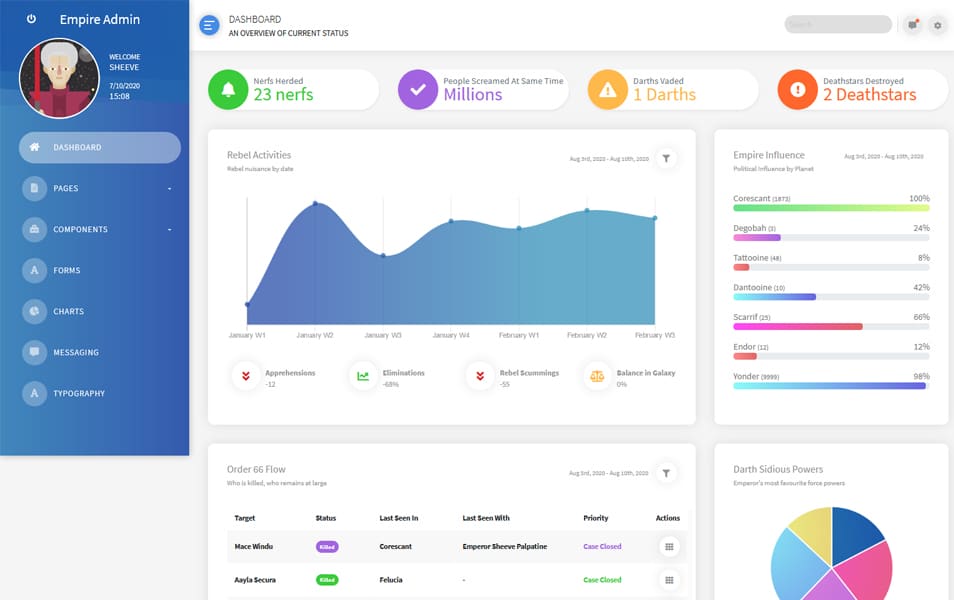 Focus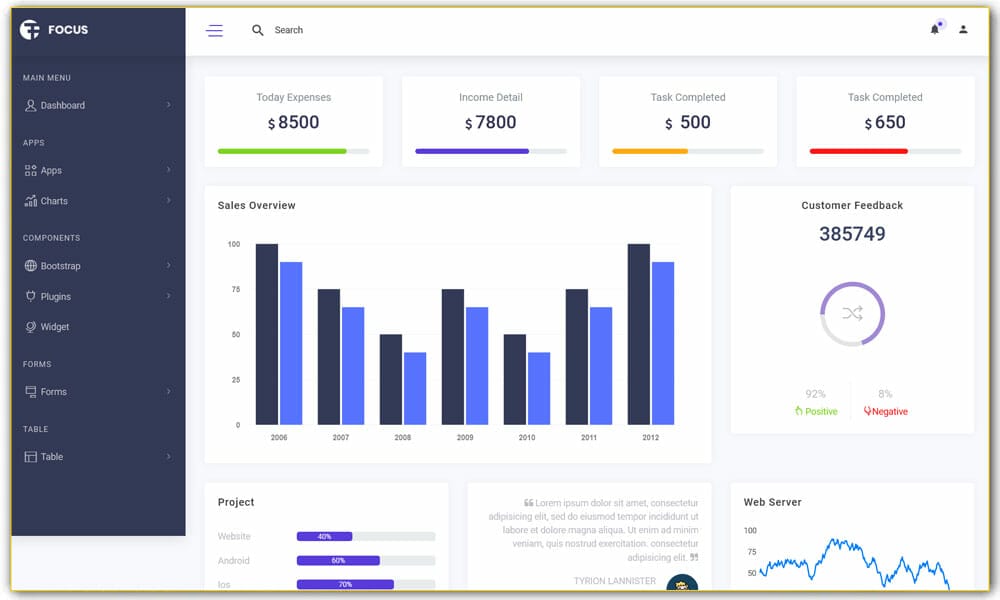 Nalika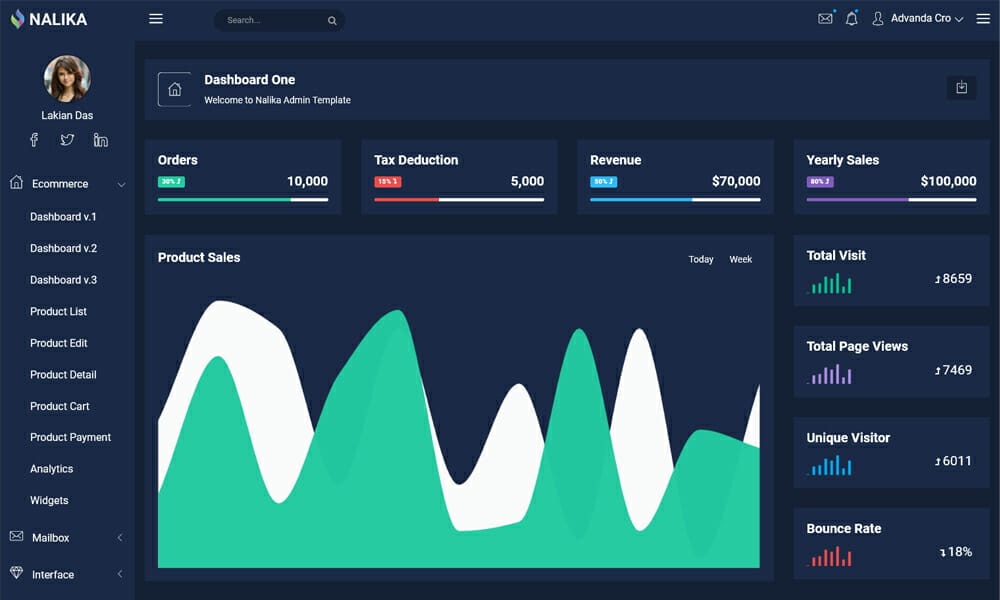 Sleek Dashboard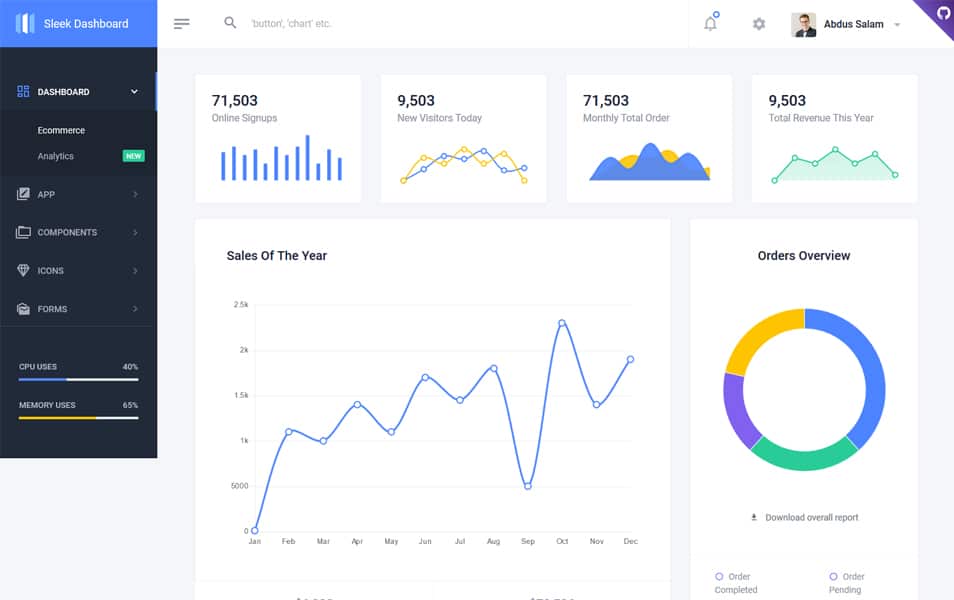 Chameleon Admin – Free Bootstrap Dashboard Template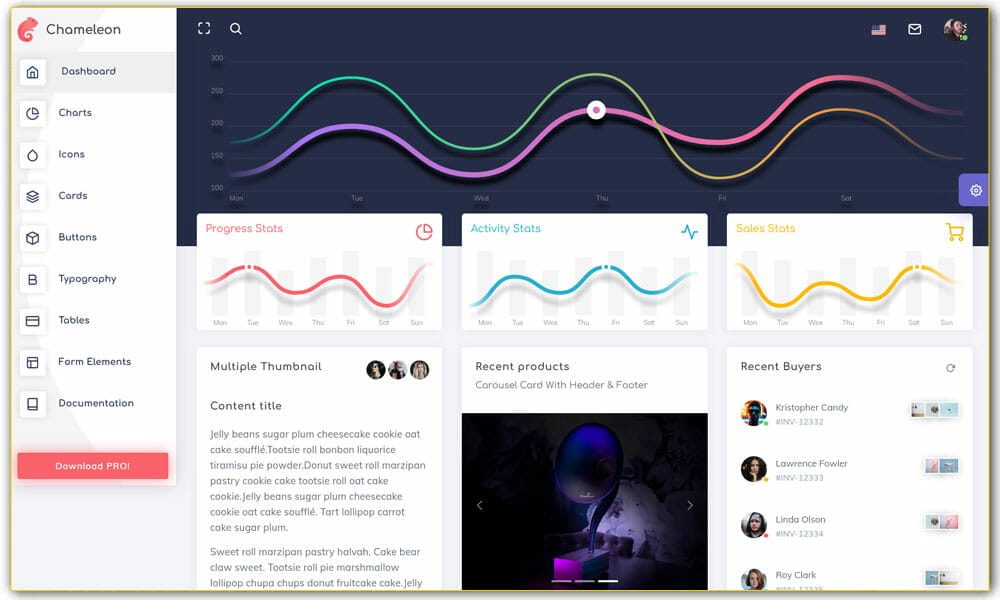 RuangAdmin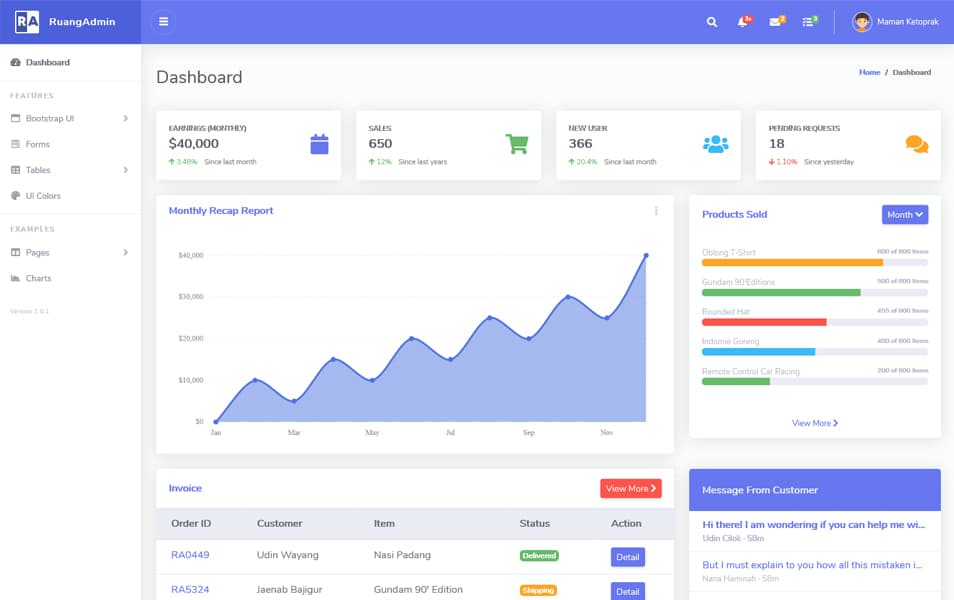 Excello – VueJS Bootstrap Admin Template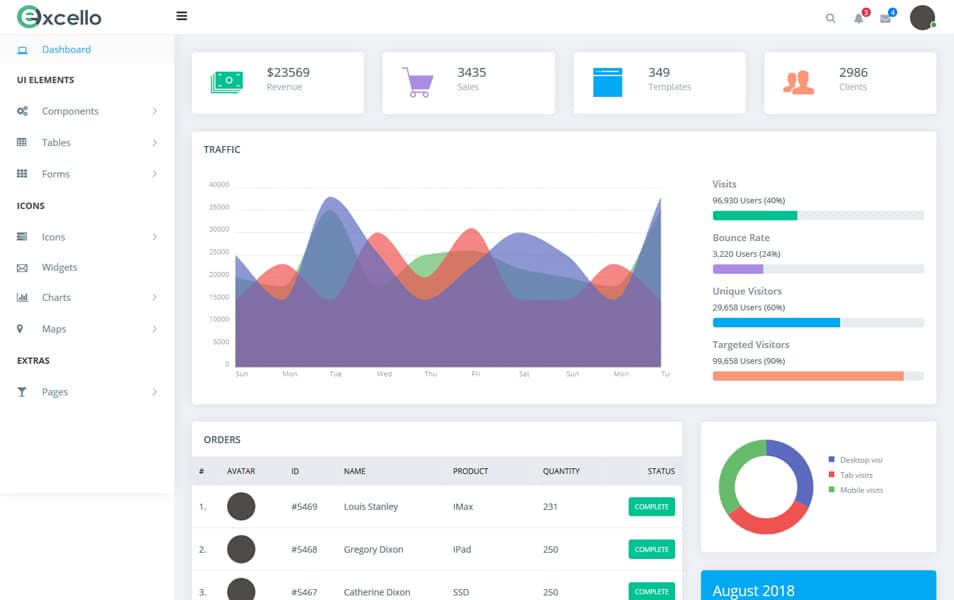 CoolAdmin Bootstrap 4.1 Admin Dashboard Template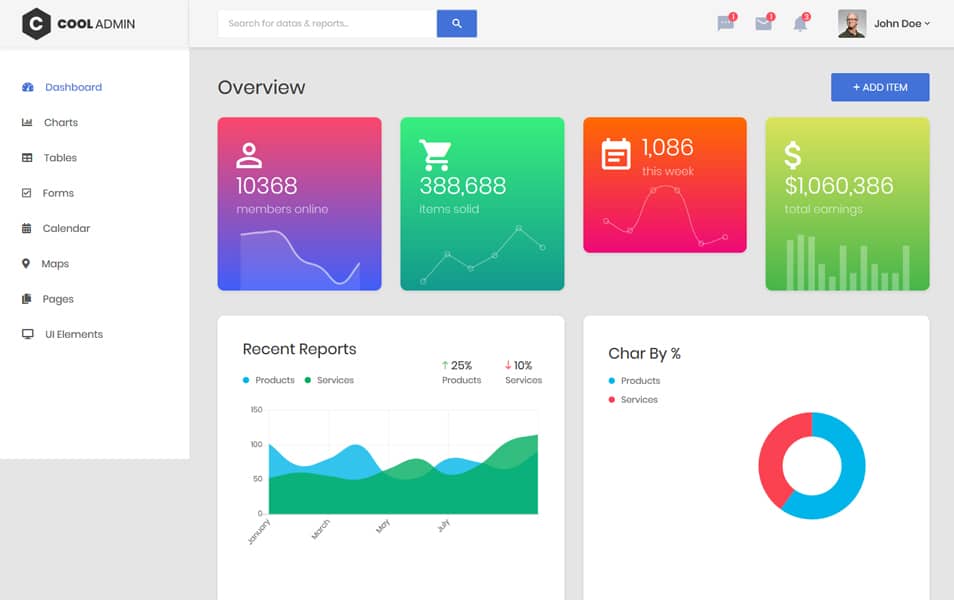 Coinex Lite | Free Crypto Admin Dashboard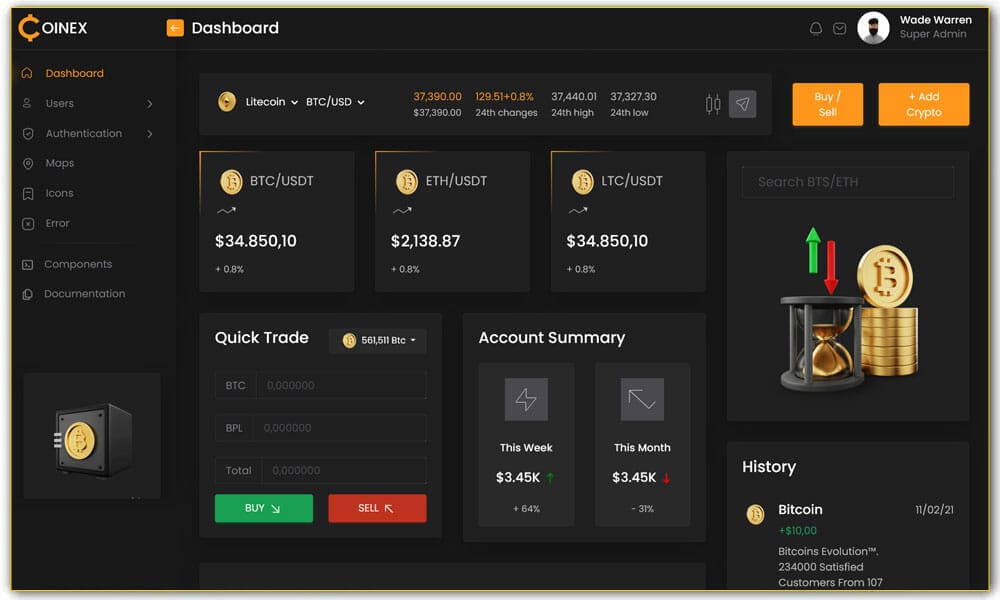 Glance Design Dashboard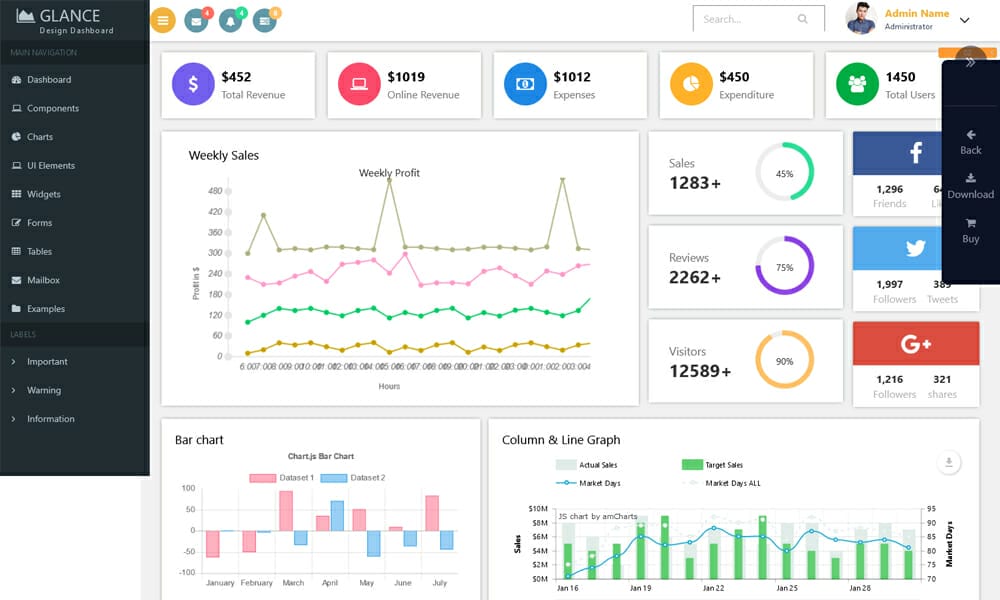 Themekit Free Bootstrap 4 Admin Template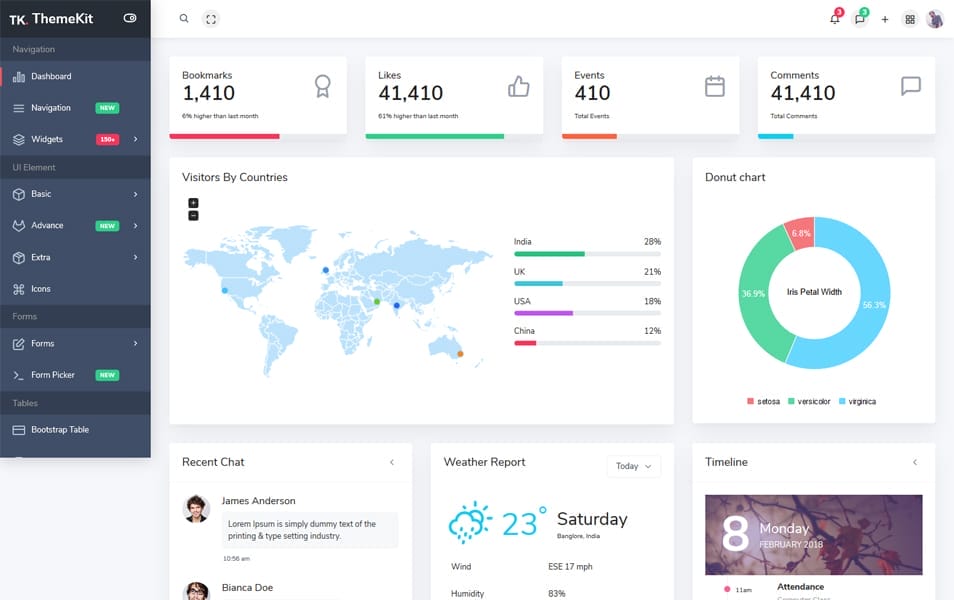 Concept Bootstrap 4 Admin Dashboard Template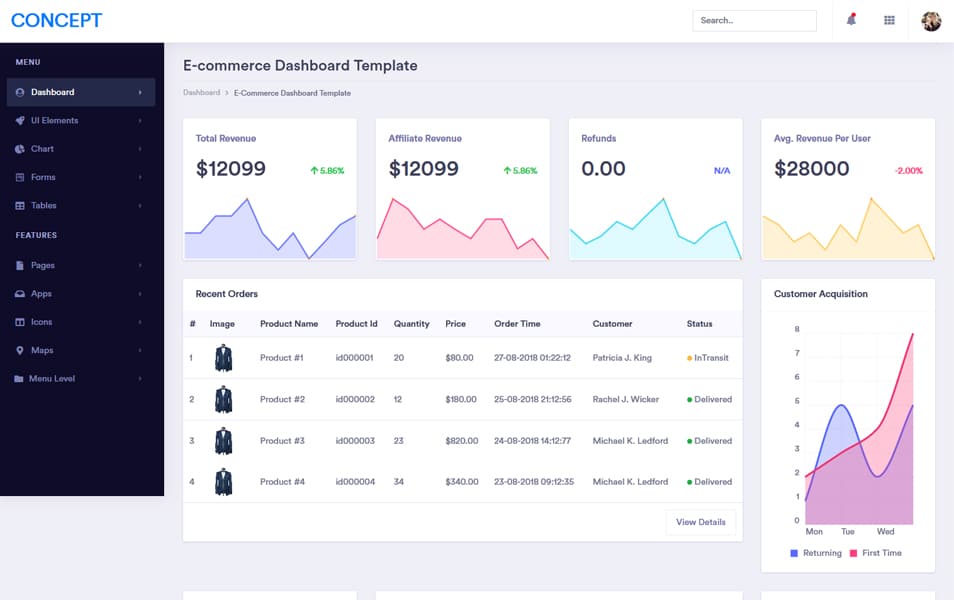 Label Free Bootstrap 4 Admin Template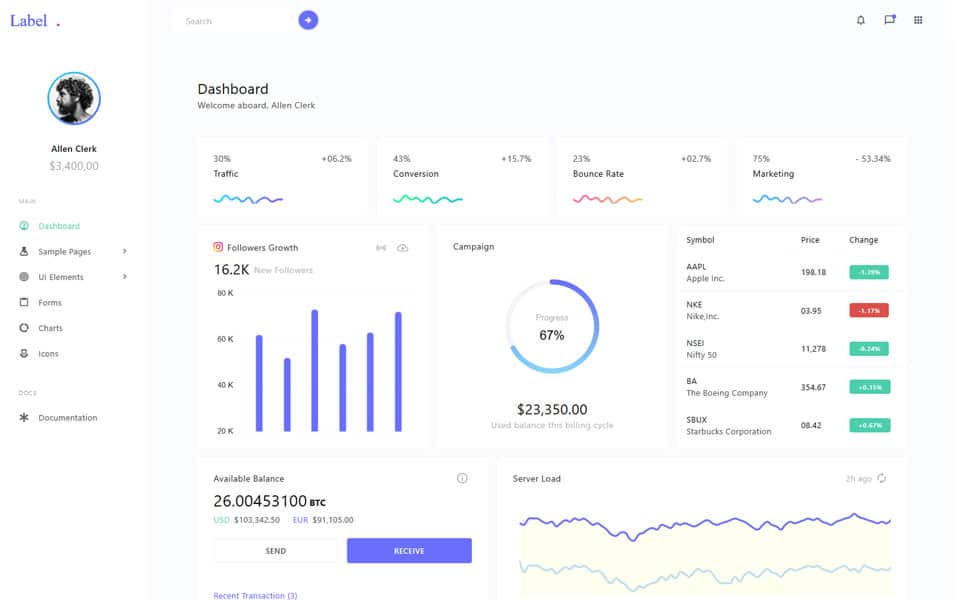 Design-wise, this template is among the simplest out there. However, with simplicity comes elegance. Its design may be simple, but its functionality is high. It includes a central dashboard where charts and logins are displayed. One excellent feature of this template is that it gives easy access to its documentation, where you can find the precise descriptions of the template's function.
Arbano – Free VueJS Bootstrap Admin Template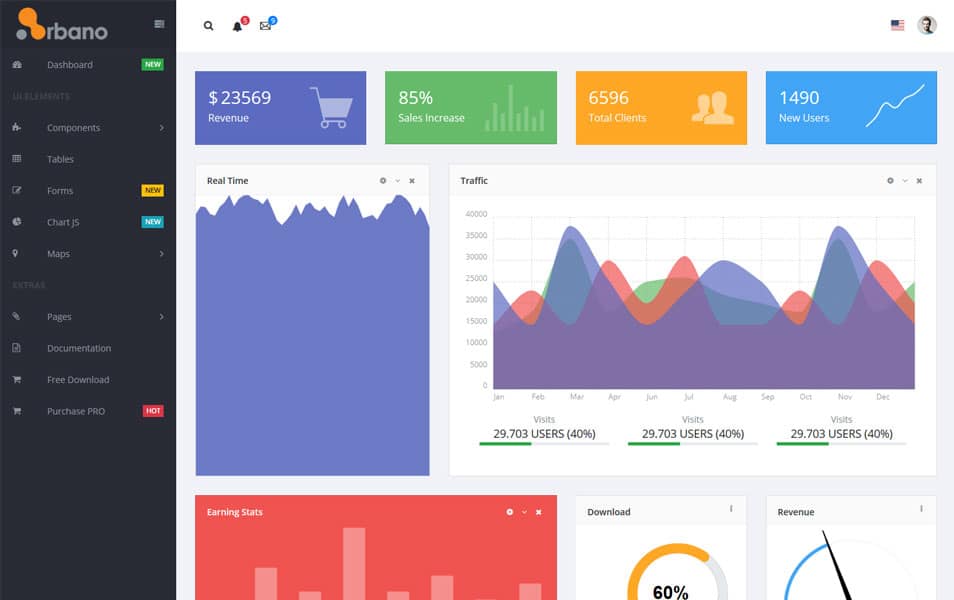 Next on the list is the Arbano – Free VueJS Bootstrap Admin Template. Contrary to the previous template, this one is more colorful. At first glance, the page displays various graphs that are useful in monitoring the website's stats. Notification icons are present at the top left corner, as opposed to the usual top right corner. This template is highly recommended if you are into contemporary art.
FinDash Lite | Free HTML Finance Sales Dashboard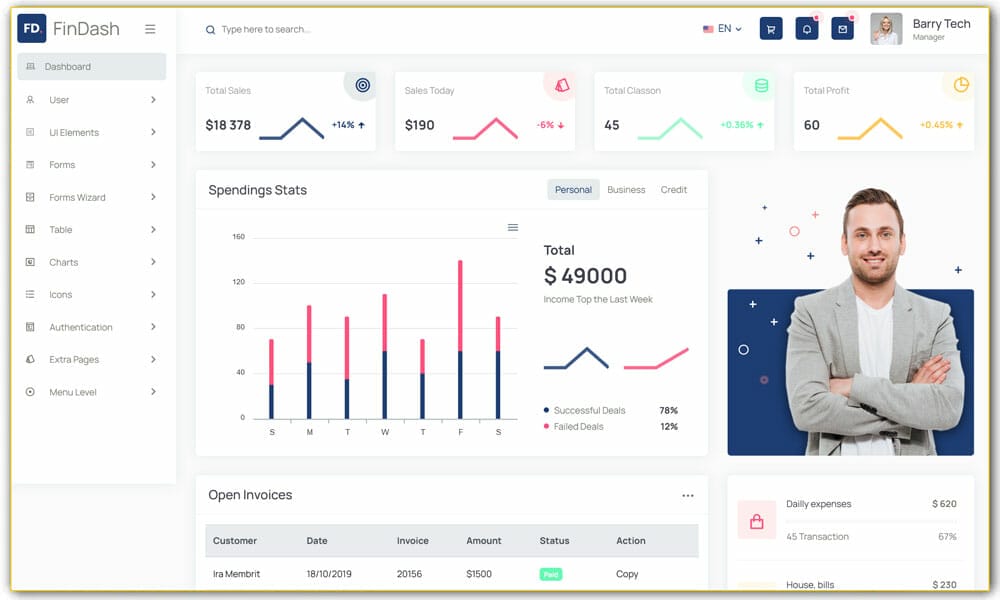 Nice Bootstrap Admin – Bootstrap 4 Admin Template (Premium)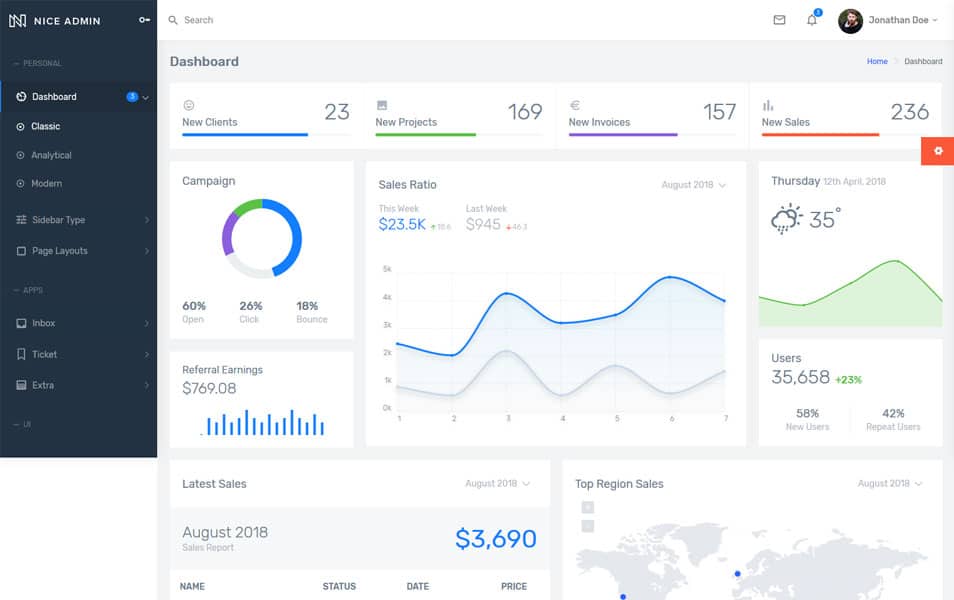 As its name suggests, this template is indeed lovely. One particular standout is the weather update feature, which is specifically useful to weather-related websites. Another standout includes the number of new clients, projects, sales, and invoices, which are very useful for online shops. So if your website is used to sell stuff, then this template is the best for you.
Stack Admin – Bootstrap 4 Dashboard Template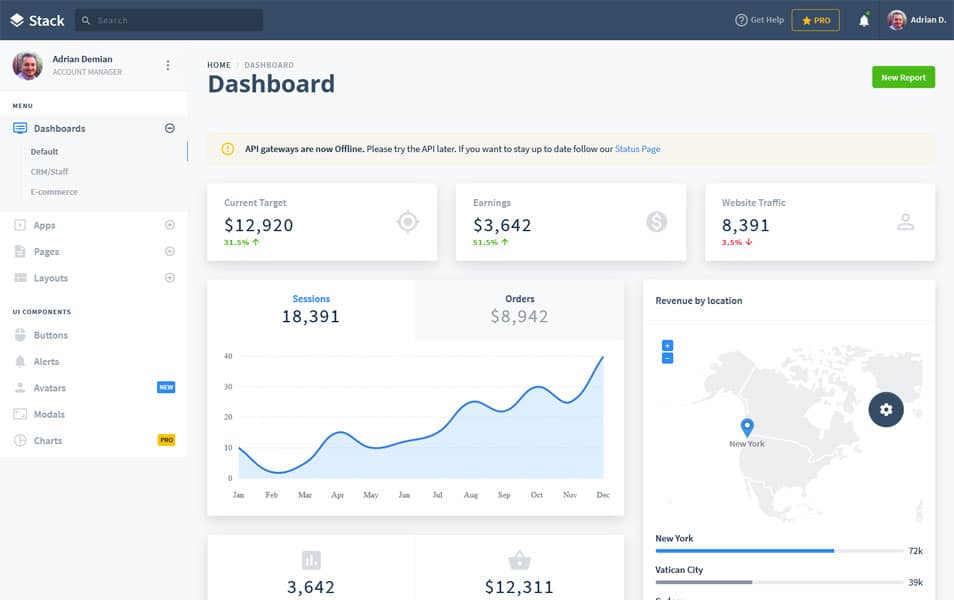 This template is also among the simplest in the list. With its white background and simplified charts, this free Bootstrap template is ideal for beginners. As shown on the left side, this template includes buttons, alerts, models, charts, and many more, all of which are carefully picked for the website manager's convenience.
Free Angular Js 4 Admin Template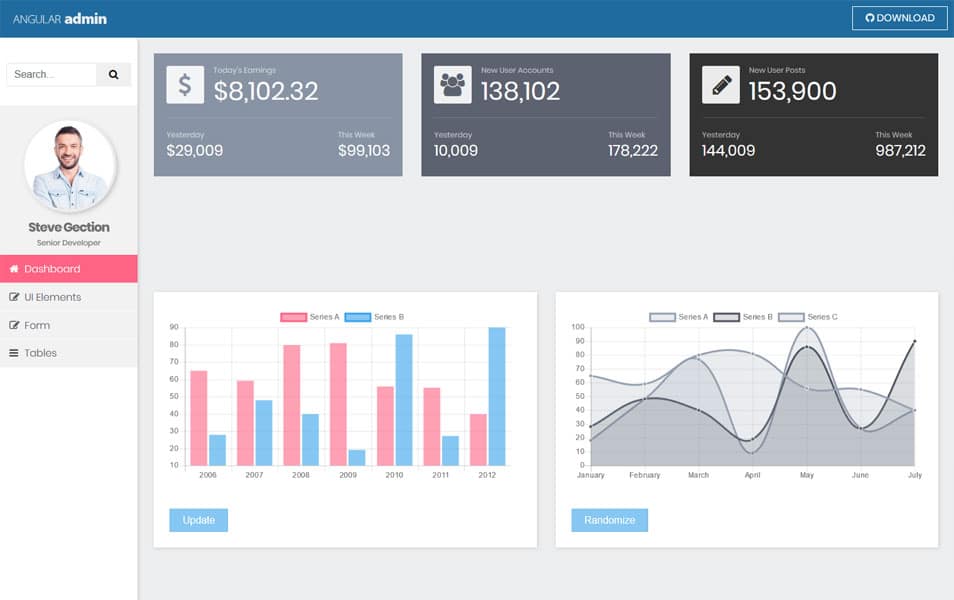 This template is one of the best Angular Js 4 templates out there. This may be free of charge, but it doesn't come short in meeting your expectations. This clean template is also highly customizable. With four panels on the left side, this versatile template gives you easy access to the information you highly need.
Bootstrap 4 & Material Design – Admin Template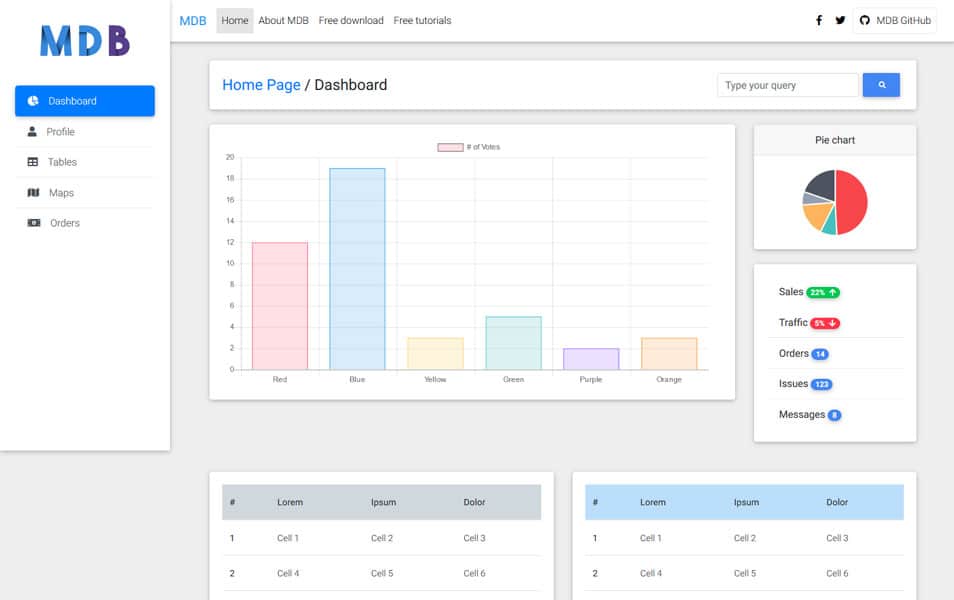 Aesthetically, this template is a combination of both contemporary and traditional designs. It houses many types of charts, such as line, doughnut, and radar, so you can choose which one suits your requirements. Another tool in this template is Google maps, which is very useful, especially if your website is a ride-hailing or food delivery site.
SRTdash Admin Dashboard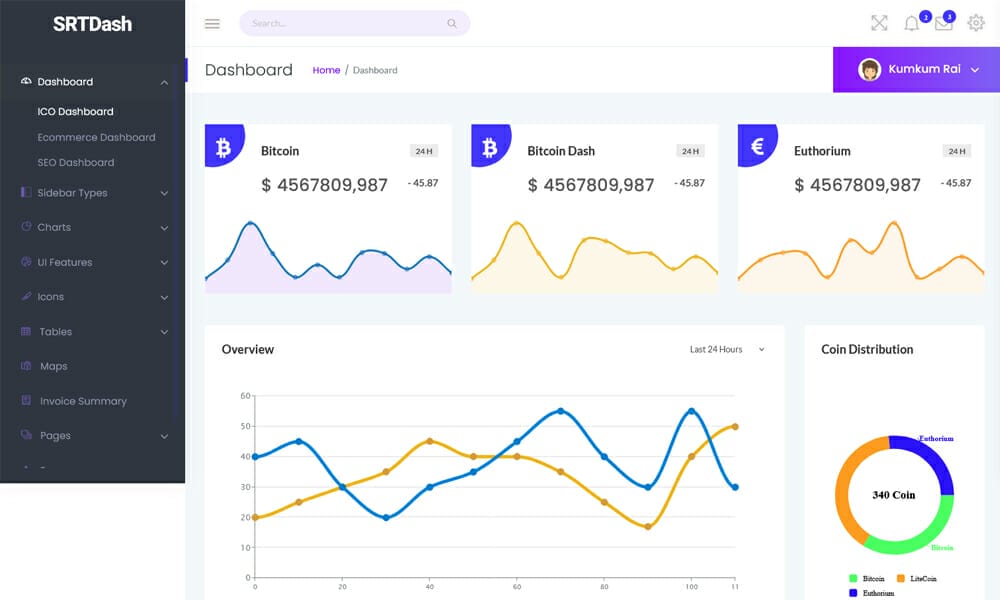 Server360 Lite | Free Server Monitoring Admin Dashboard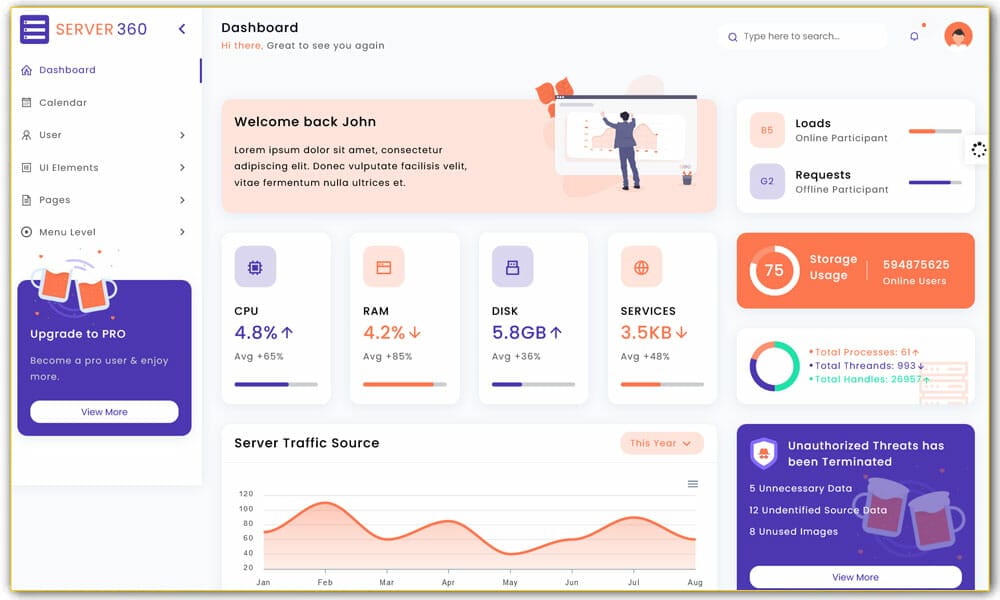 ArchitectUI HTML Dashboard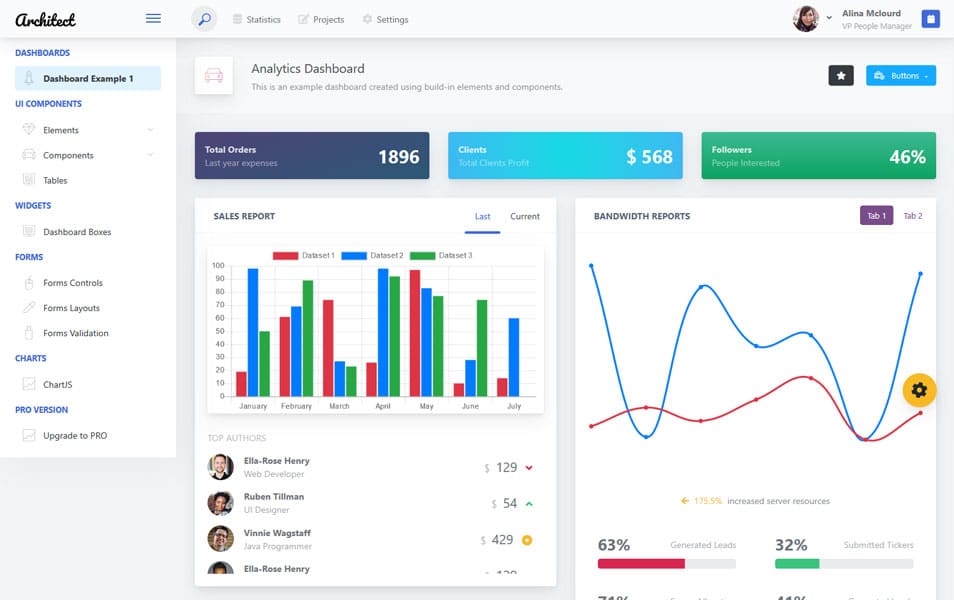 This template is excellent for those who want to customize a lot of elements. Its elements tab includes a lot of customizable features such as the dropdowns, icons, badges, navigation menus, and cards. If you are a well-organized person, this template is the one for you, as it lets you add or subtract elements as much as you want.
Stisla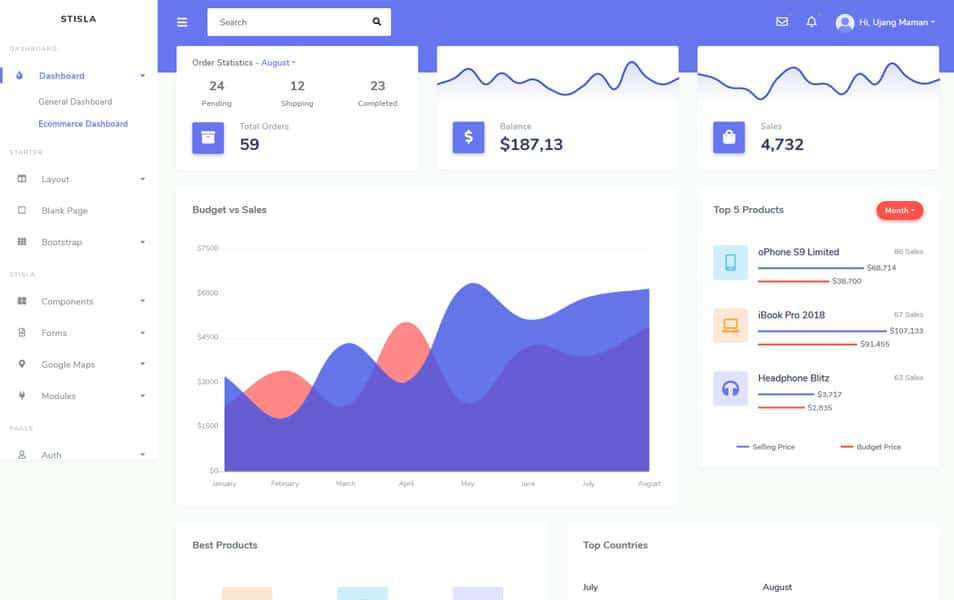 The eight template on the list is made for managers of e-commerce websites. The main page focuses on order statistics, which is the most critical data for e-commerce monitoring. Also, the template is not overwhelming to the eye, yet not too simple either. So for those looking for an admin template perfect for e-commerce, this one's a great pick.
Material Dashboard Dark Edition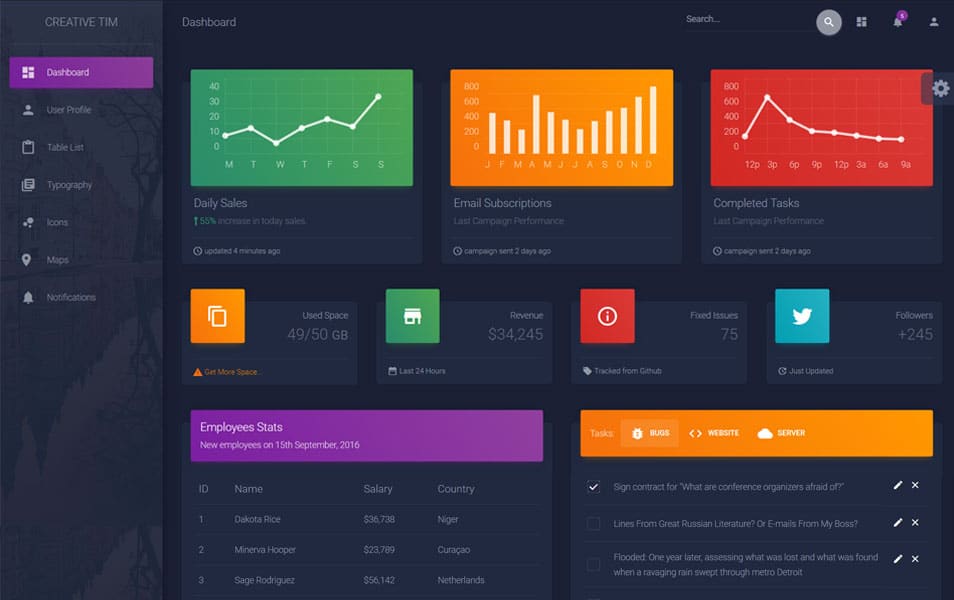 This dark template is truly an eye-catcher. It creates an elegant and professional vibe that can encourage a website manager to monitor his or her website closely. After all, a great admin template is key to maintaining and monitoring a site properly. One particular standout is the completed tasks section, which reminds the manager of his or her to-do list effectively.
Xtreme Bootstrap 4 Admin Template (Premium)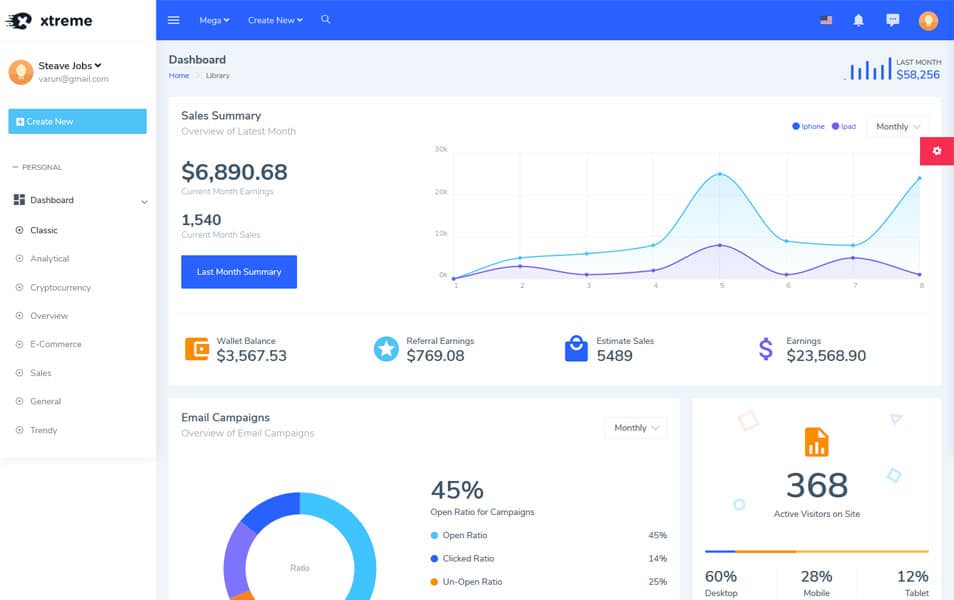 The Xtreme Bootstrap 4 Admin Template is another template to behold. With a lot of useful features involved, this template surprisingly includes cryptocurrency, which is very helpful, especially with the rise of Bitcoin and Ethehrium. This template is also straightforward to use, which makes it ideal for people with no background in website managing and monitoring.
Black Dashboard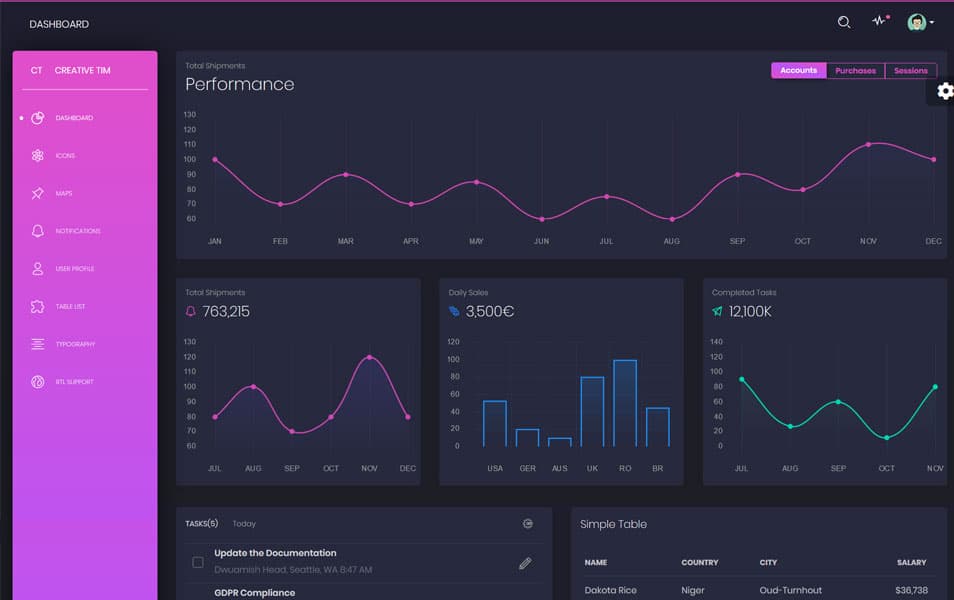 This template is another dark template you should check out. With stunning visuals, the Black Dashboard features colors that are pleasing to the eye, tools that are easy to manage, spacious cards, and fantastic typography.
POSDash Lite | Free HTML Inventory Admin Template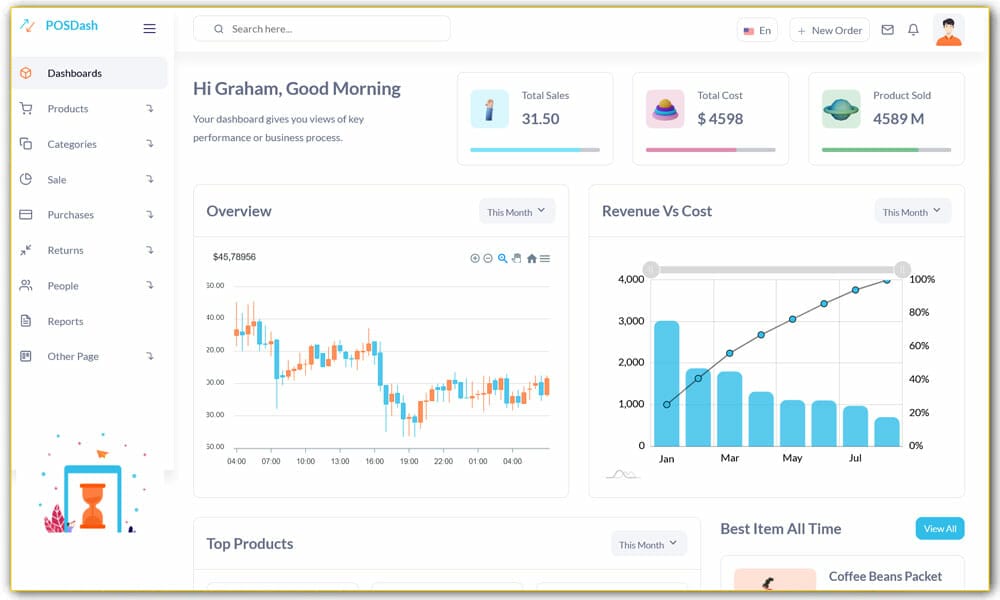 Shards Dashboard Lite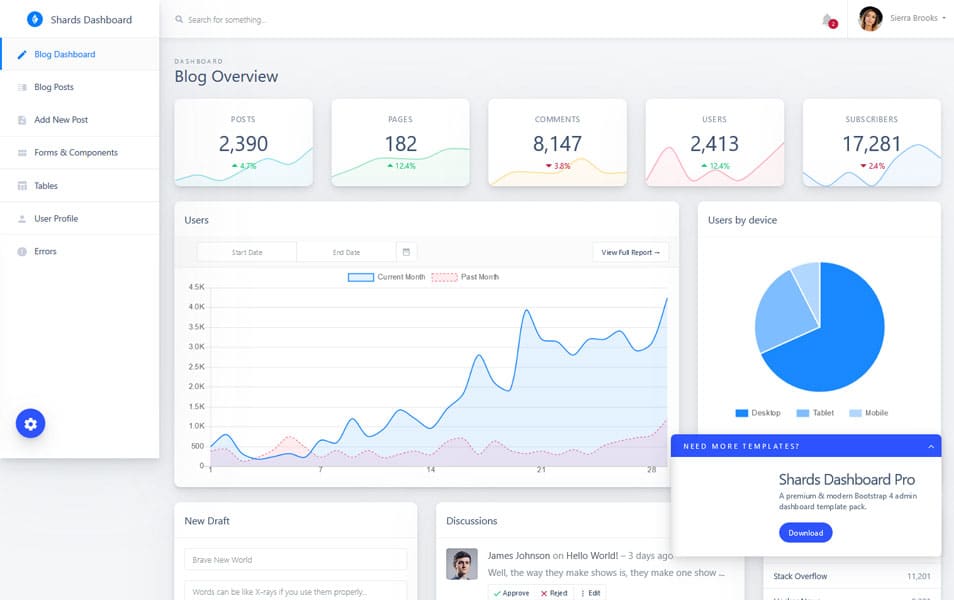 When it comes to its design, this template has a resemblance to Facebook Lite's interface. It includes a simple blue and white scheme. Also, Shards Dashboard Lite is ideal for influencers and bloggers who want to monitor the visitors' comments, thanks to its blog overview and discussion sections.
Sing App Lite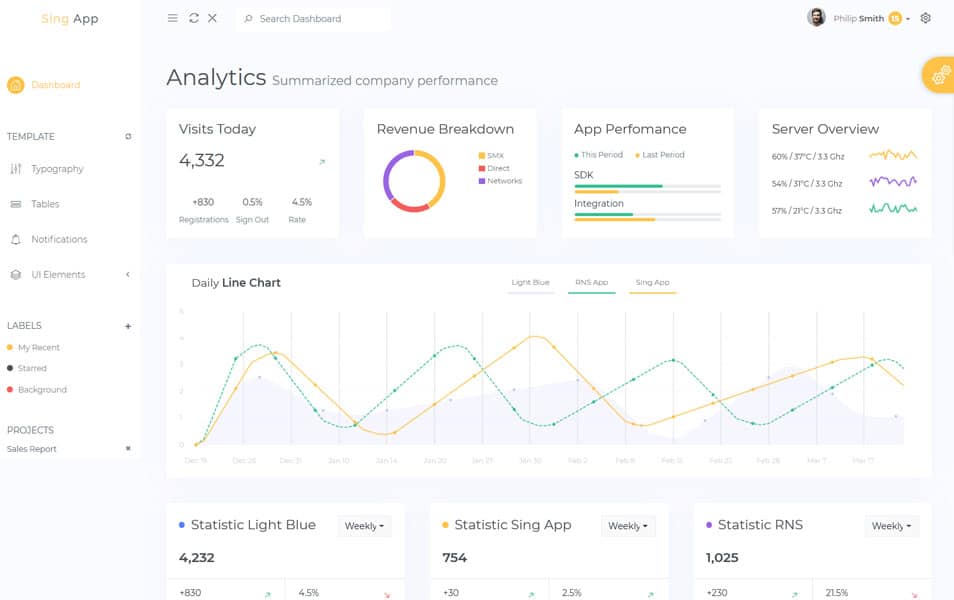 The fourteenth template on the list combines versatility, simplicity, and functionality effectively. With a lot of UI elements, this template is ideal for both bloggers and online sellers. Plus, it has a simplified app performance section, which makes it easier for you to monitor your application.
INSPINIA Admin Theme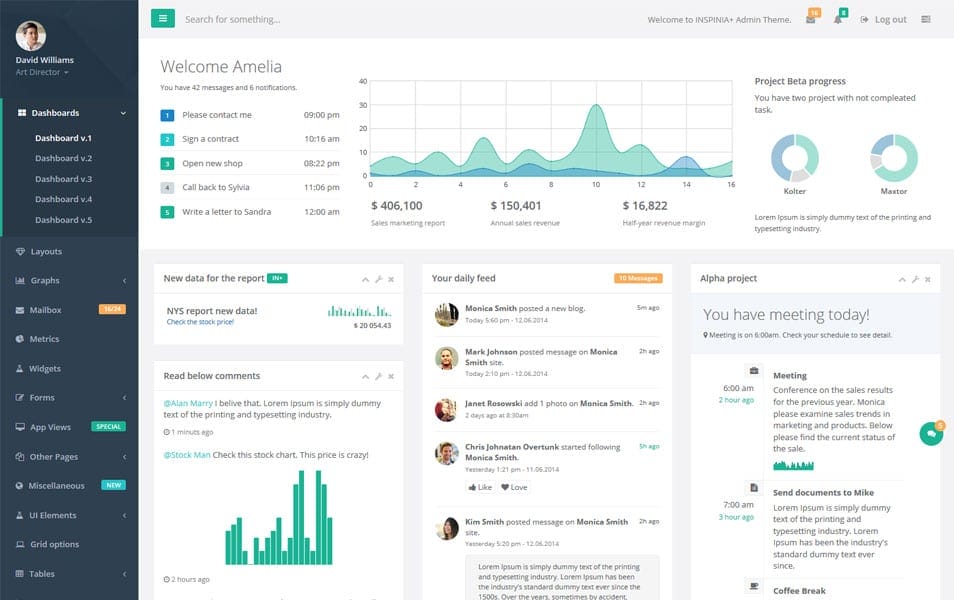 The INSPINIA Admin Theme is a highly responsive template. It has a clean flat design, which is a popular style nowadays. What's unique in this template is that you can choose between a fluid view and a boxed view. Trust me, both views are great.
Xtreme Admin Lite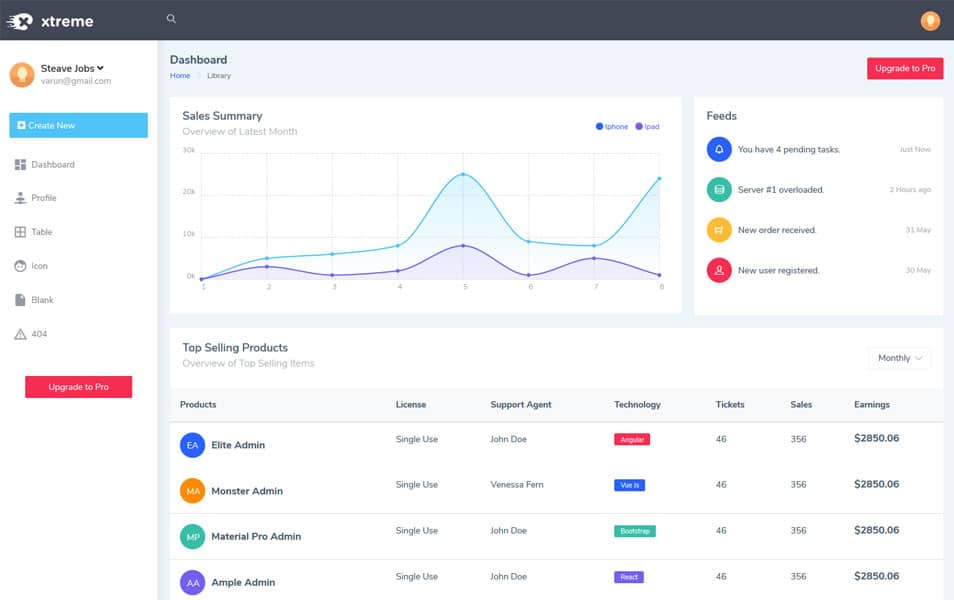 The next template on the list is the Xtreme Admin Lite. Honestly, this template is included on this list mainly because of the wide range of its dashboard variations. With more than ten variations, this template deserves to be checked out.
EmailChimp Lite | Free Email Marketing WebApp Admin Template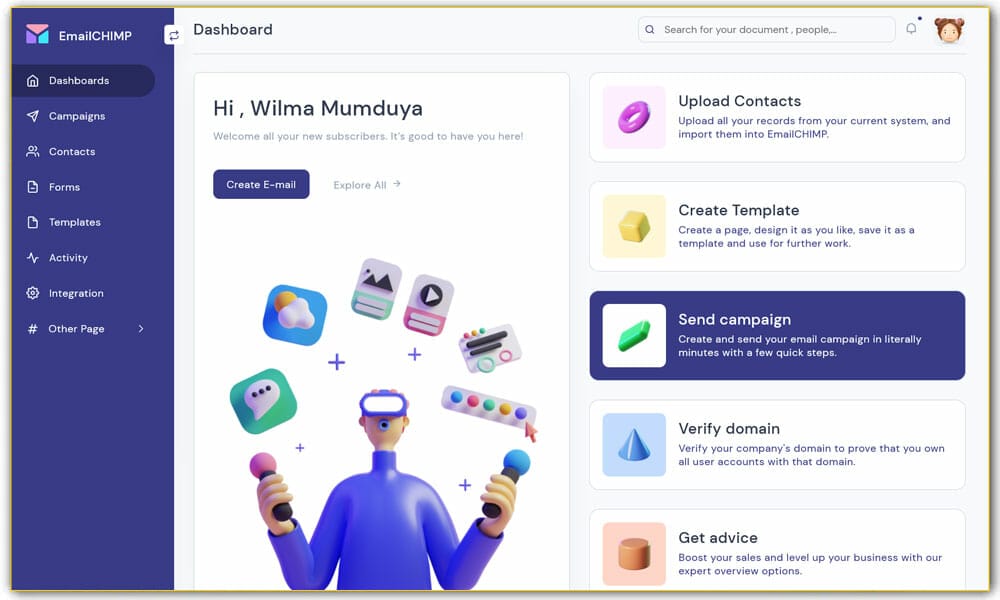 Bootadmin – Bootstrap Admin Panel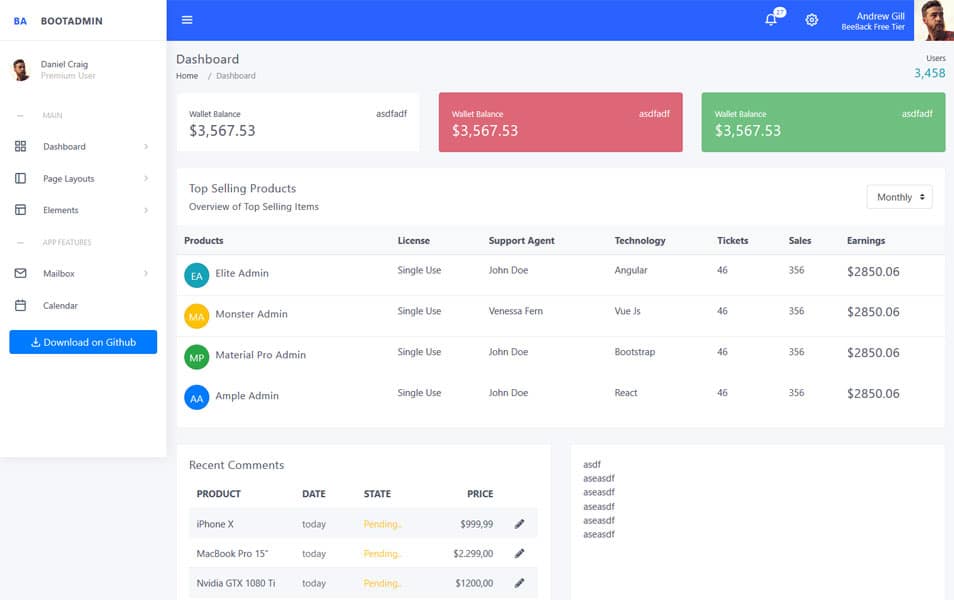 Google Chrome, Safari, Torch – you name it. This fantastic template is compatible with all modern browsers. The Bootadmin may be simple at first look, but what it lacks for aesthetics, it compensates for functionality.
Nice Admin Lite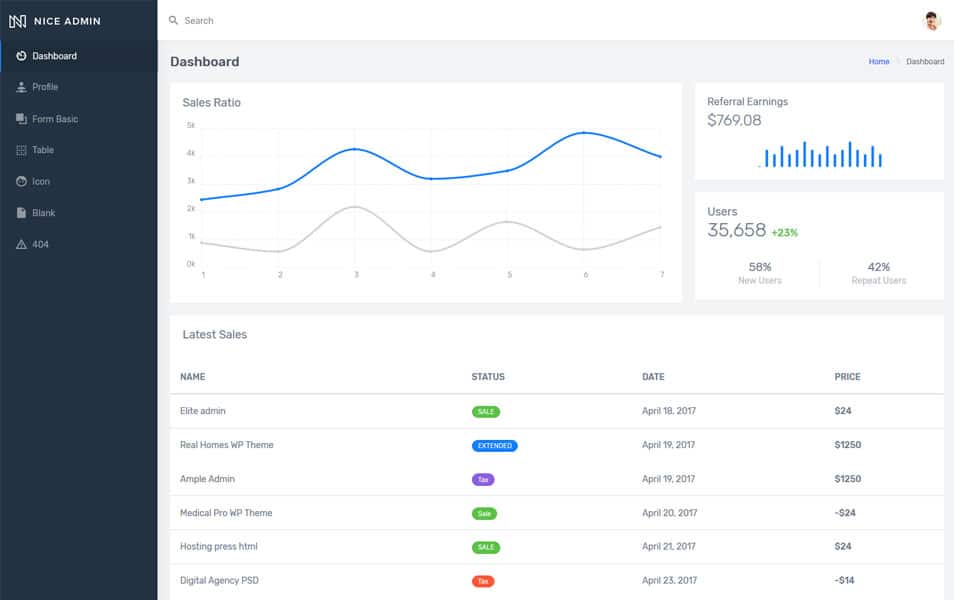 This template is another simple one to watch out for. It is ideal for those who value simplicity and a wide array of options. This contemporary clean template is the right choice for minimalists, or at least those who try to be.
BootAdmin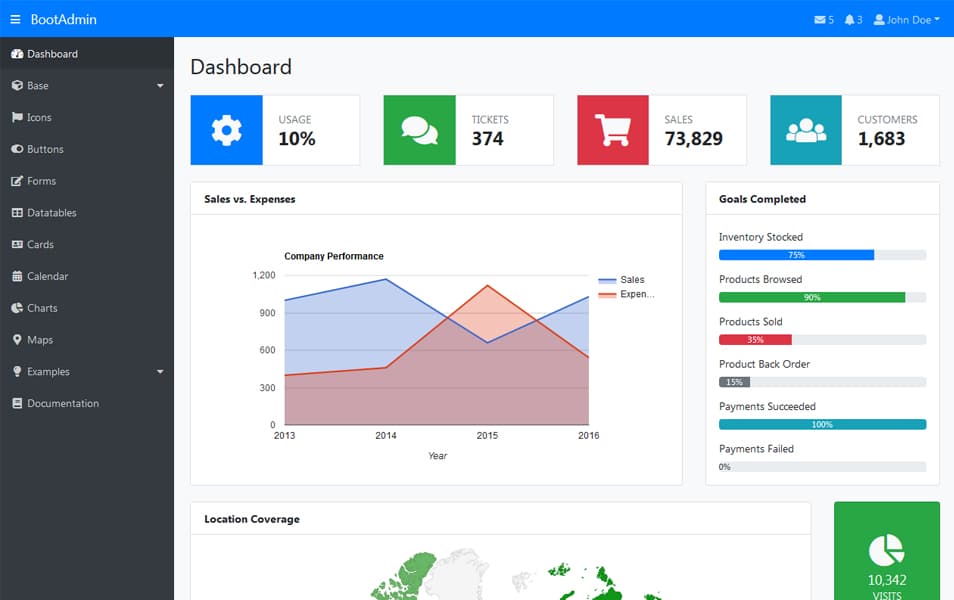 Last but not least, on the list is BootAdmin. This another well-designed template features excellent combinations of colors without sacrificing functionality. With many tabs available, this template is the right pick for those who want to have it all.
WebKit | Free Admin Template HTML For Project Management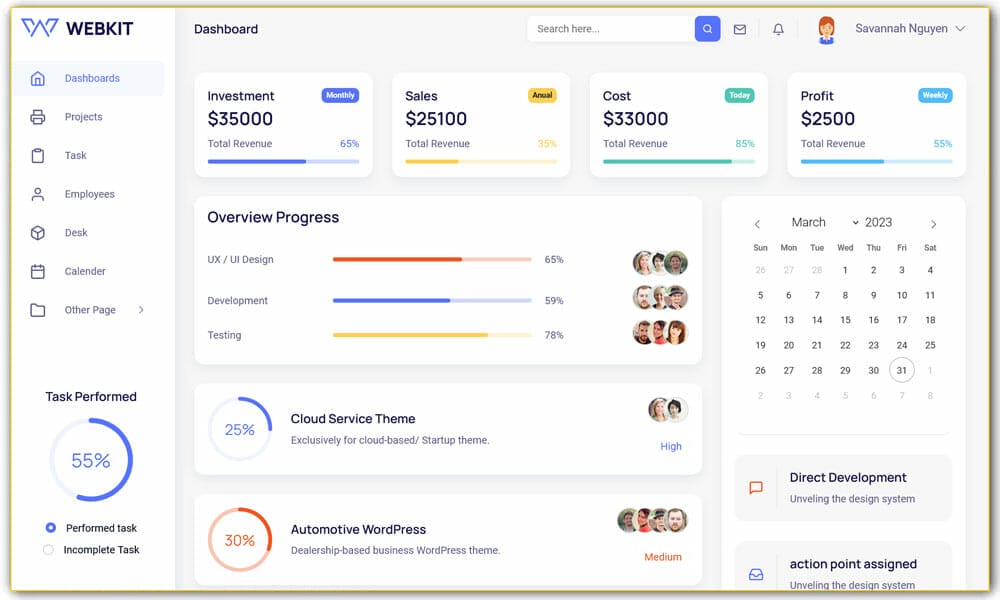 DeskApp Admin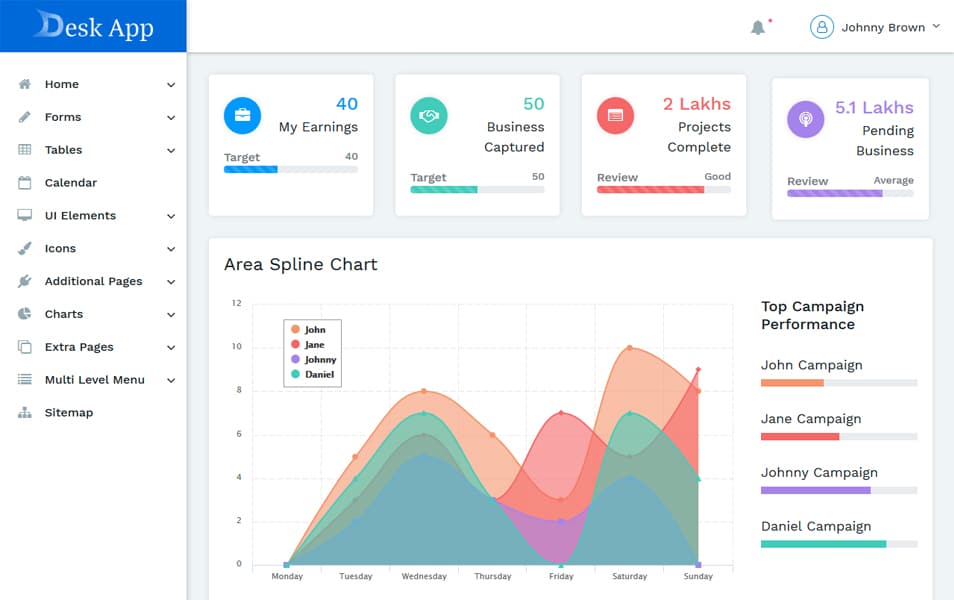 Stellar
AdminWrap Lite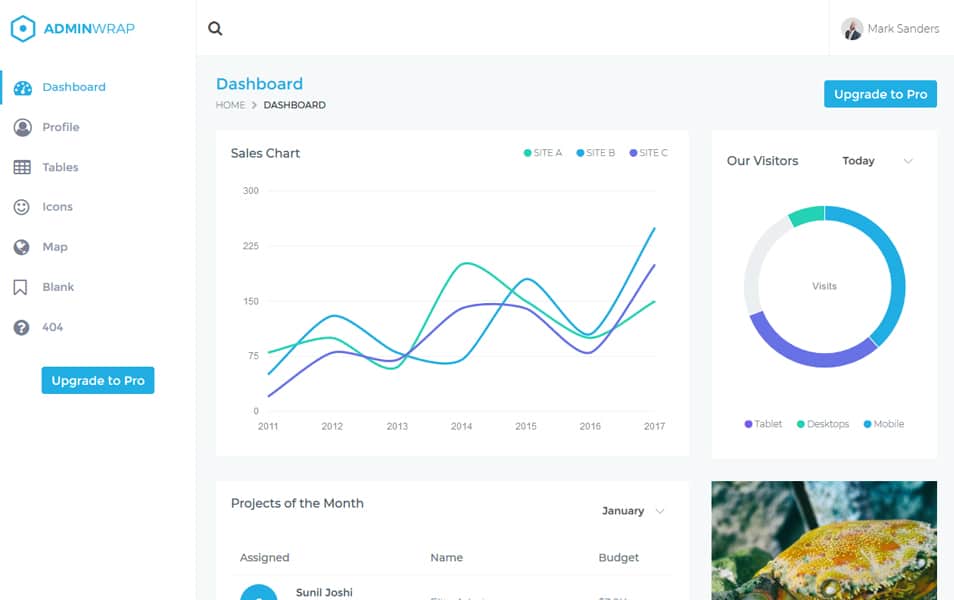 Star Admin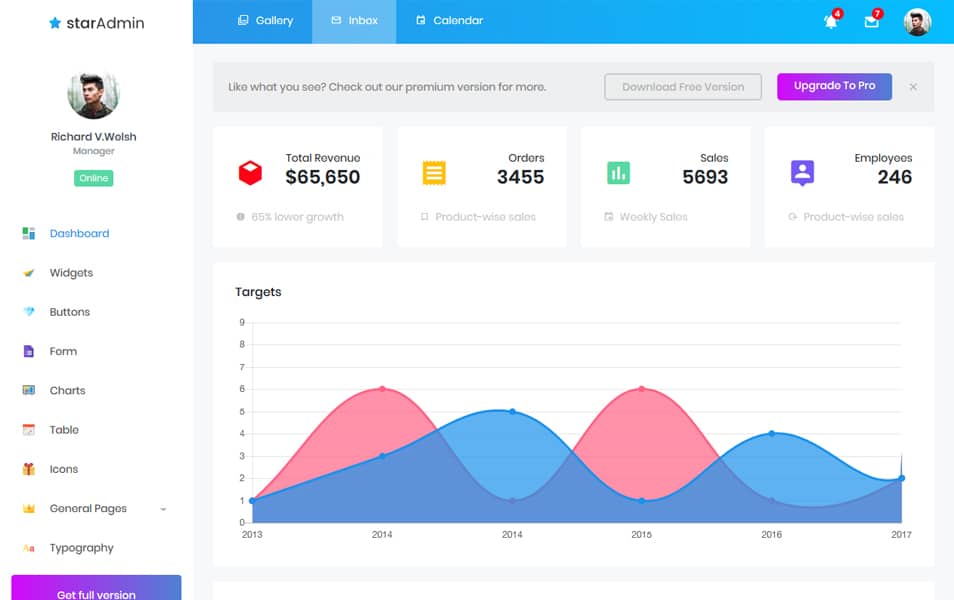 Purple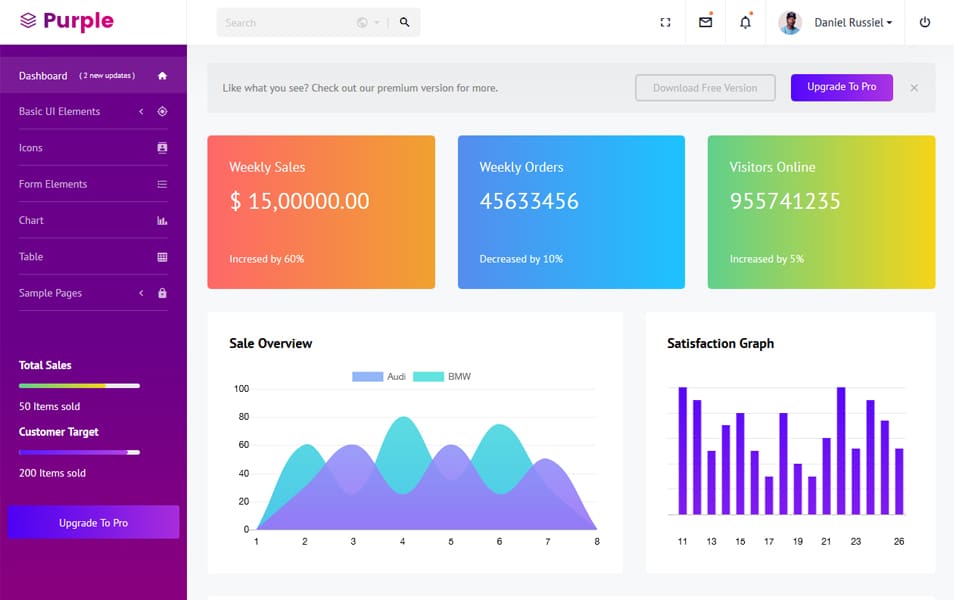 Elegant Bootstrap 4 Admin Template (Premium)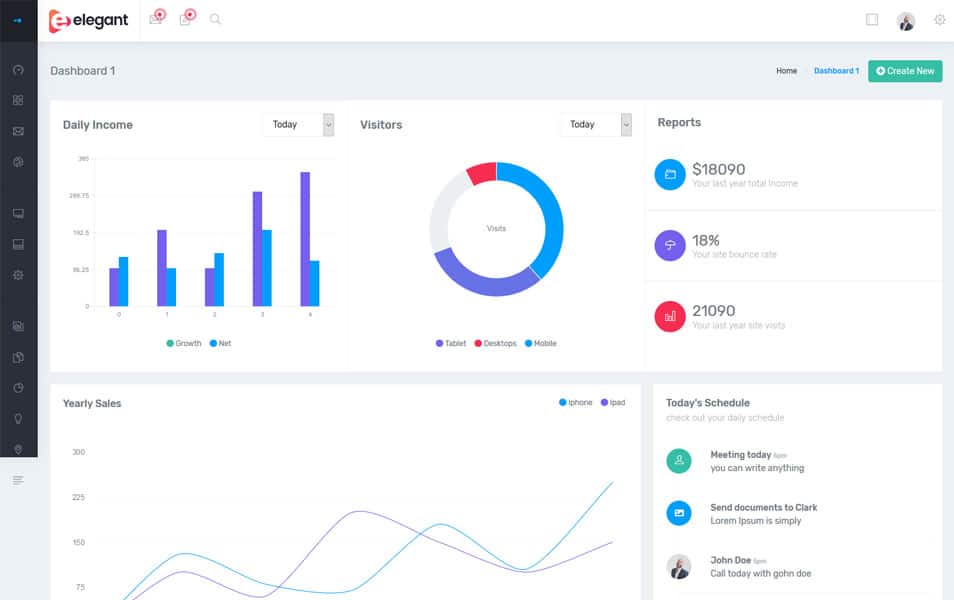 Tabler
React Reduction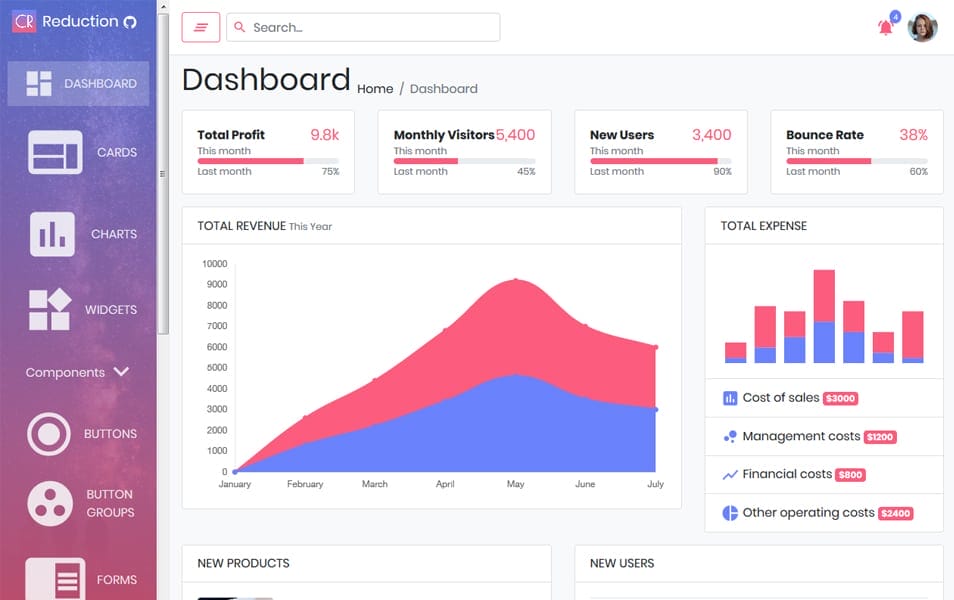 Admin 4B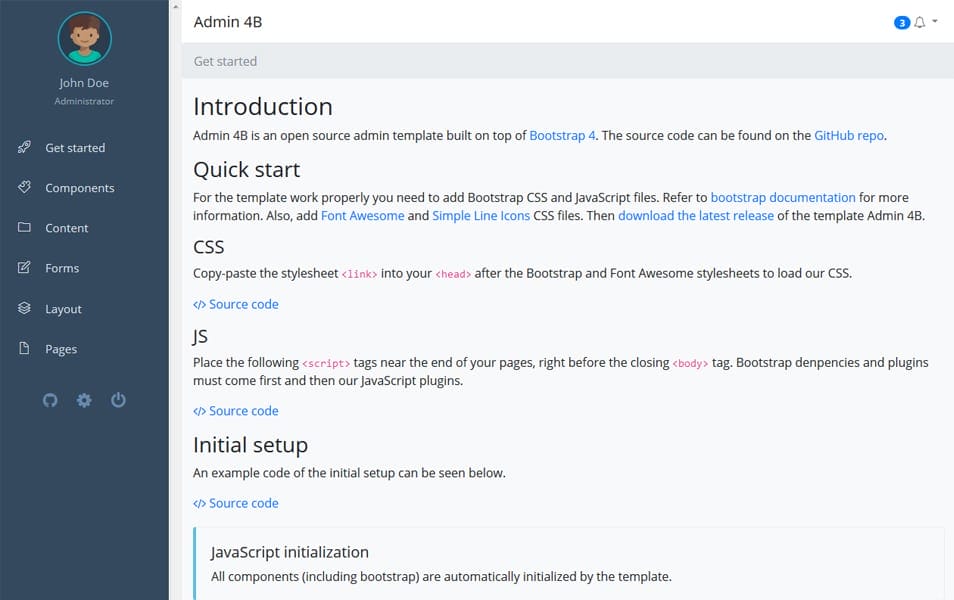 Sufee HTML5 Admin Dashboard Template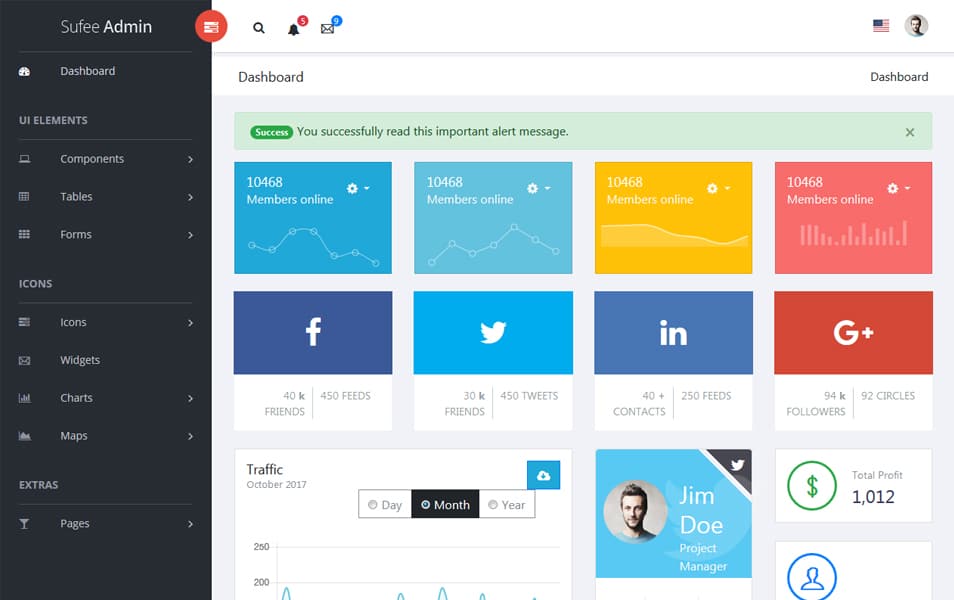 Miminium Admin Template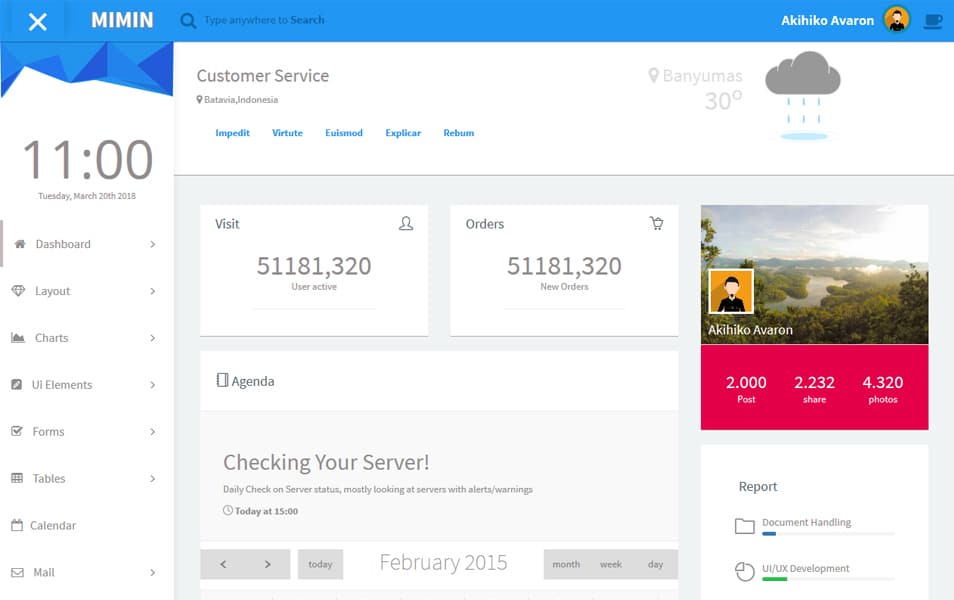 Bulma Admin Dashboard Template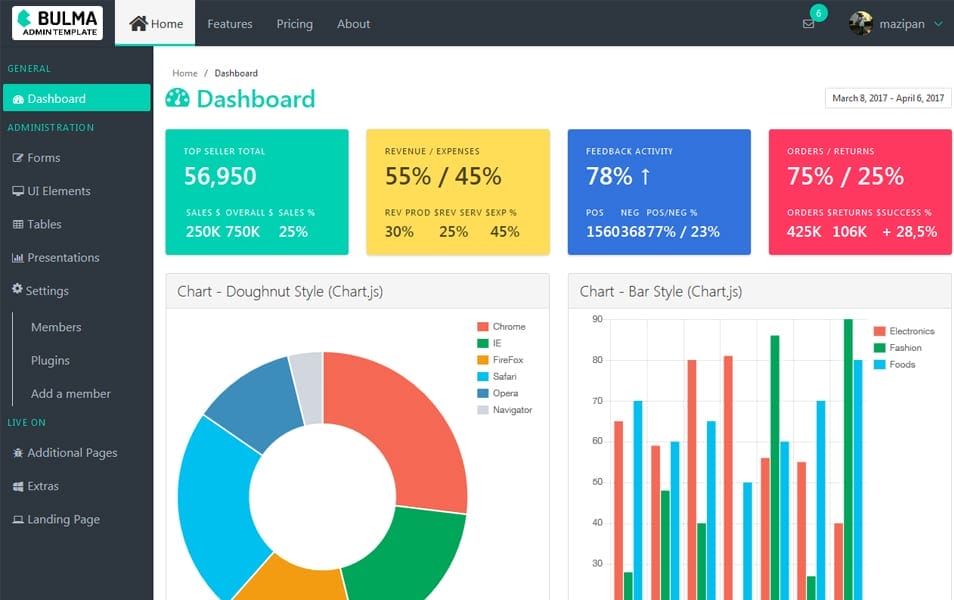 Notebook Admin Template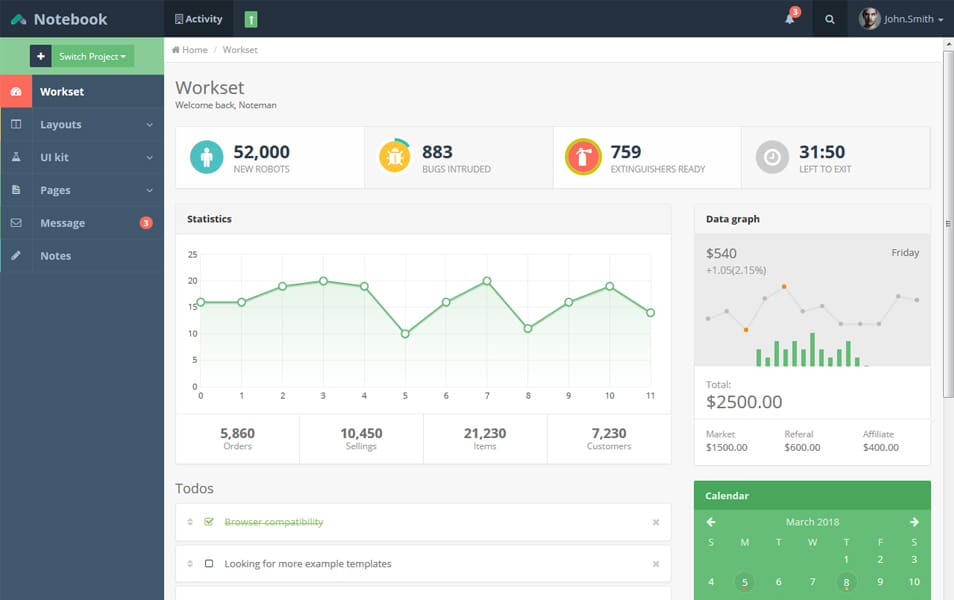 Now UI Dashboard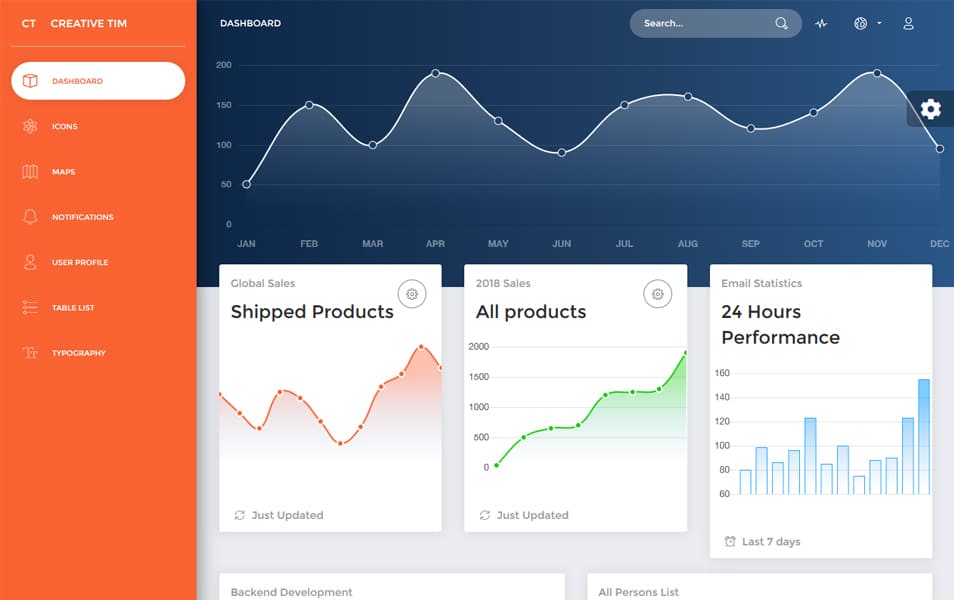 Vue Light Bootstrap Dashboard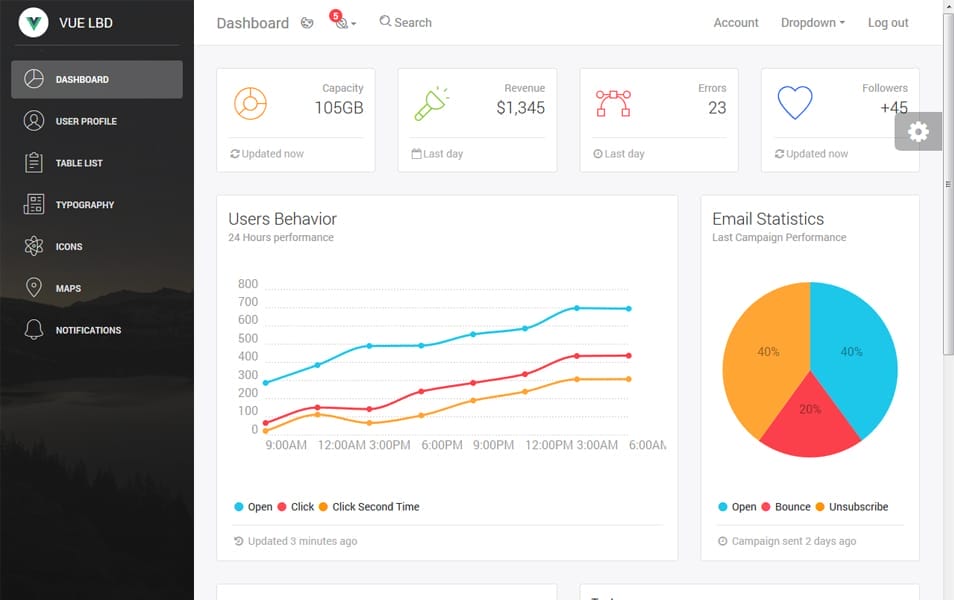 StarAdmin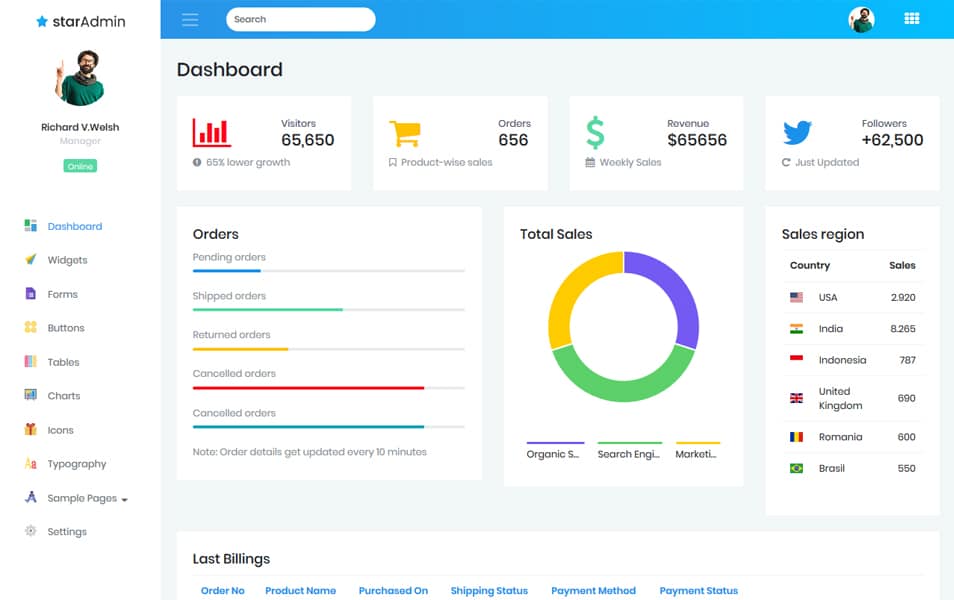 PaperAdmin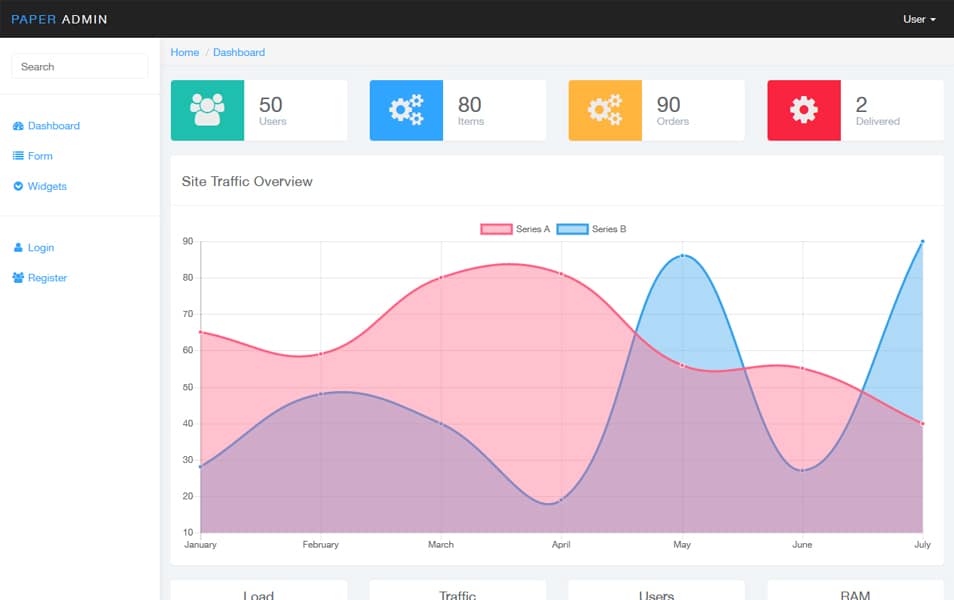 Adminator HTML5 Admin Template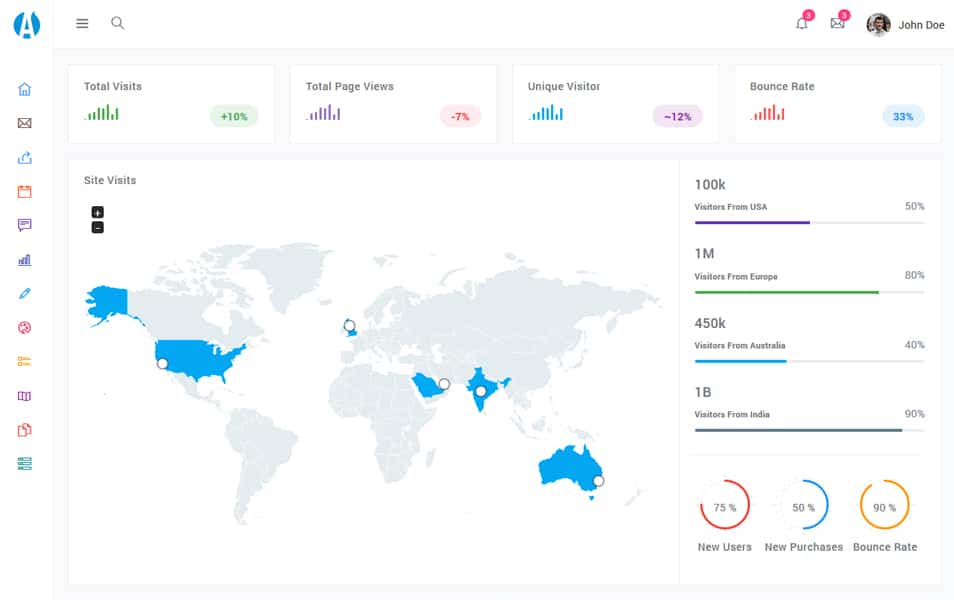 Swastika IO Admin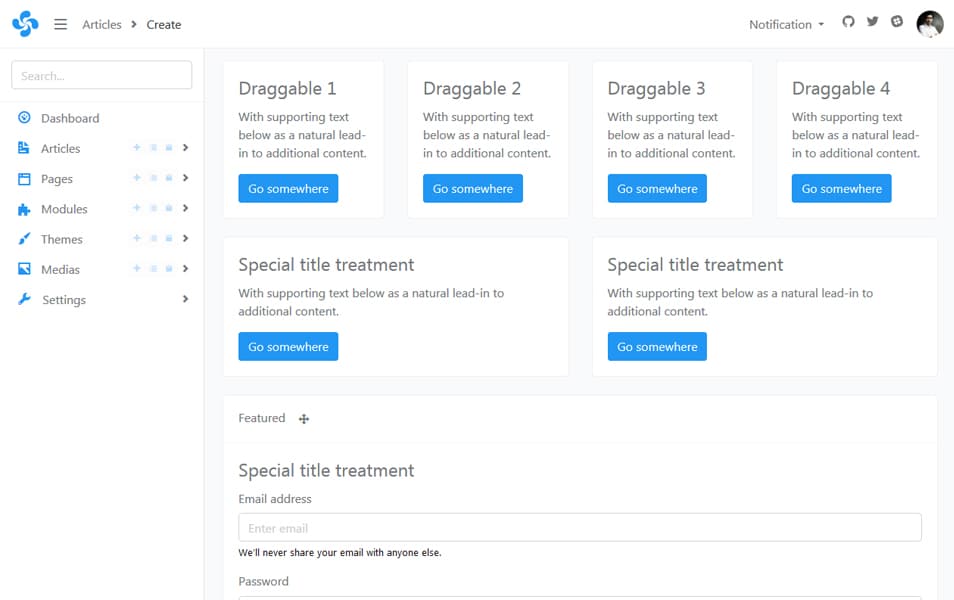 Crystal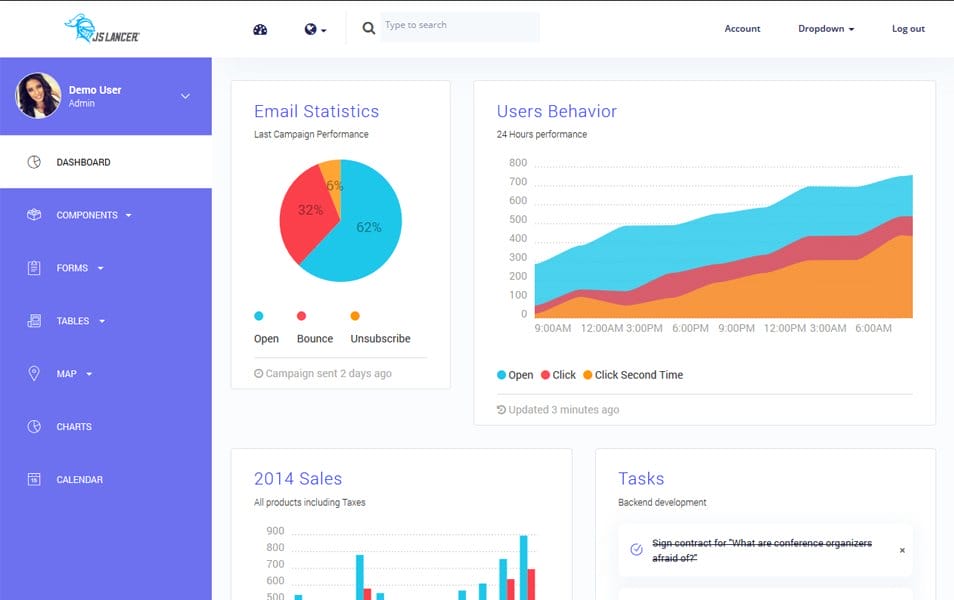 AdminPro Lite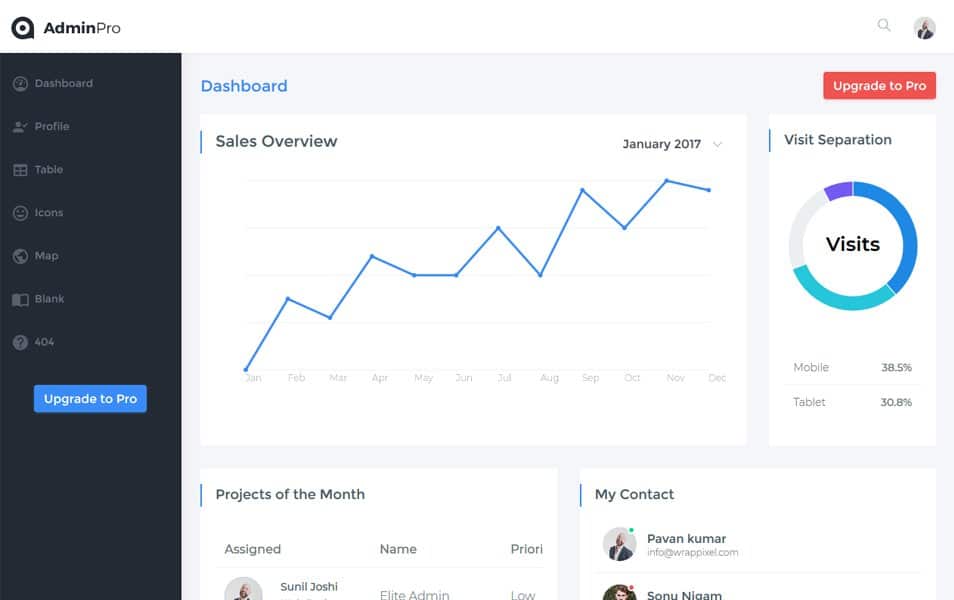 Aimeos JQAdm Admin Interface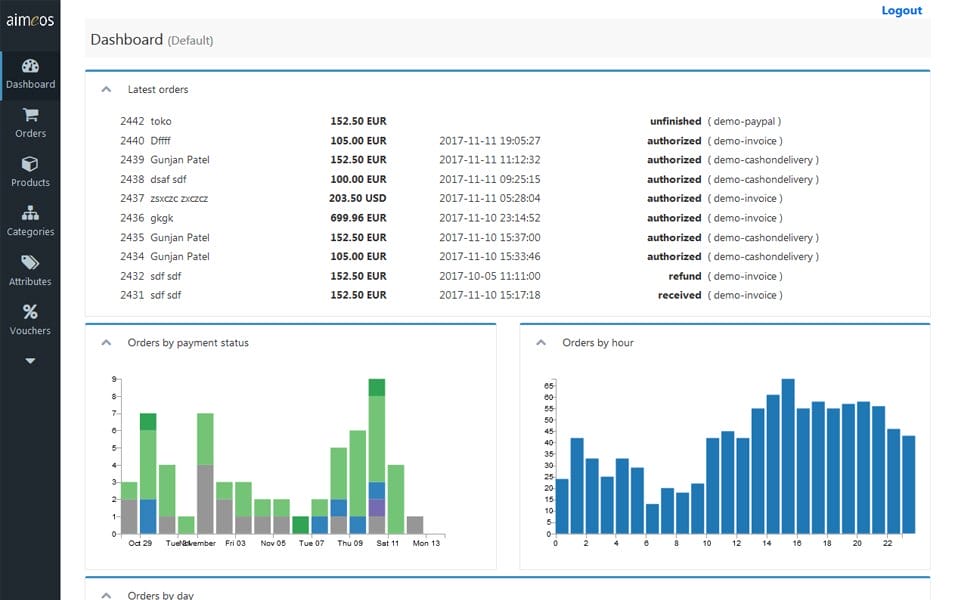 MaterialPro Lite
NGX Admin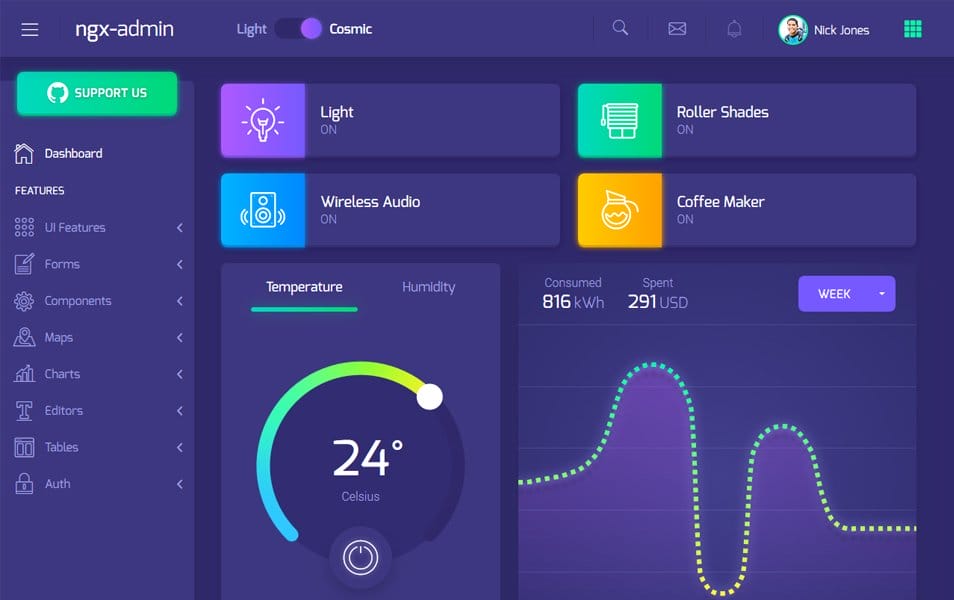 Bootstrap 4 Material Admin
ToxNgx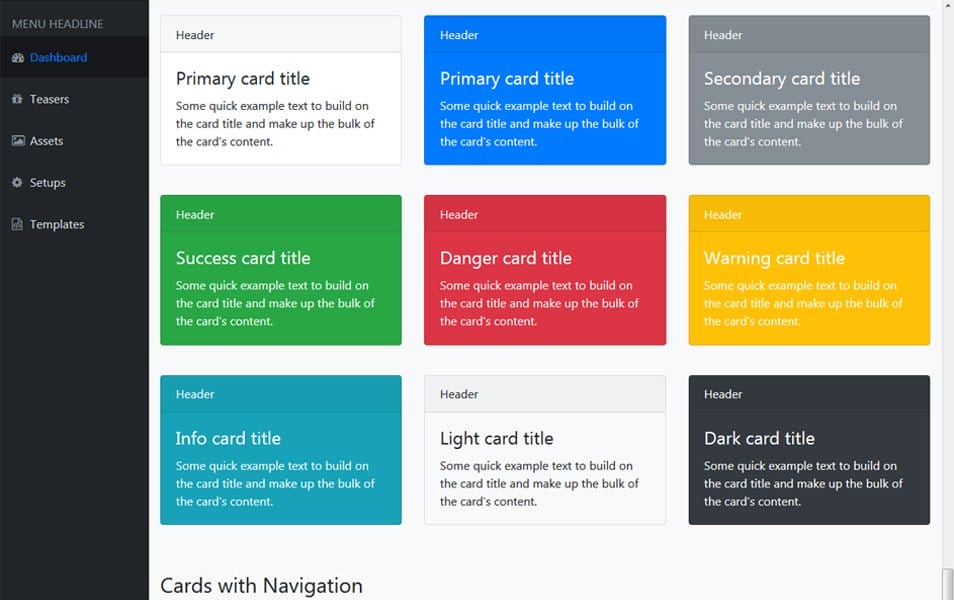 Track Material Design Free Admin Template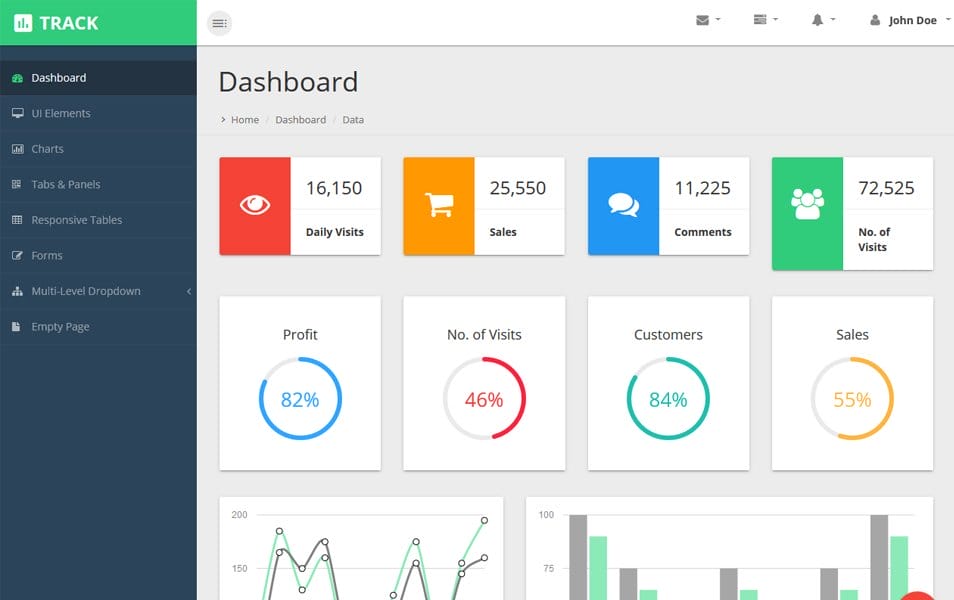 Bootstrap 4 Admin Dashboard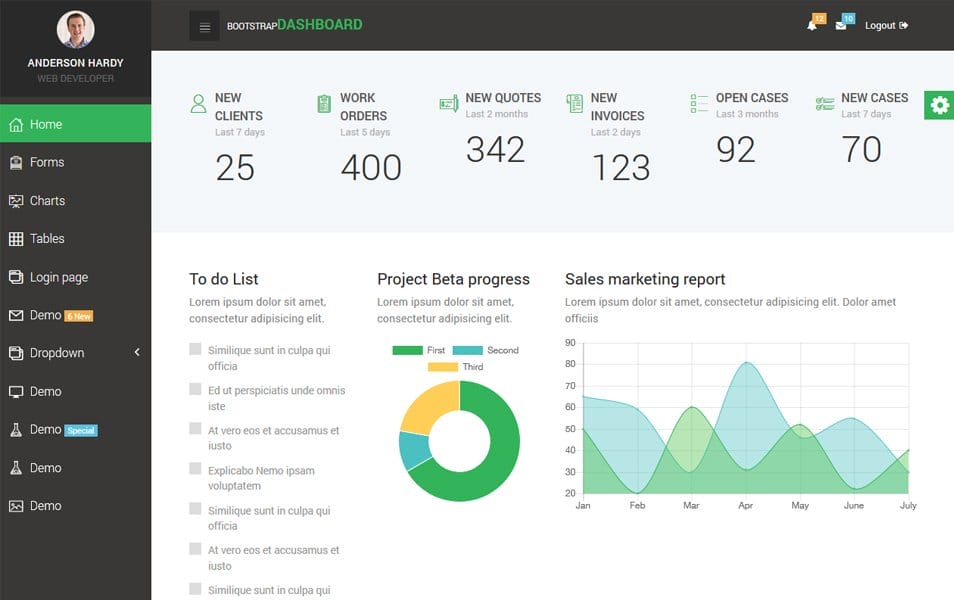 Brilliant Free Bootstrap Admin Template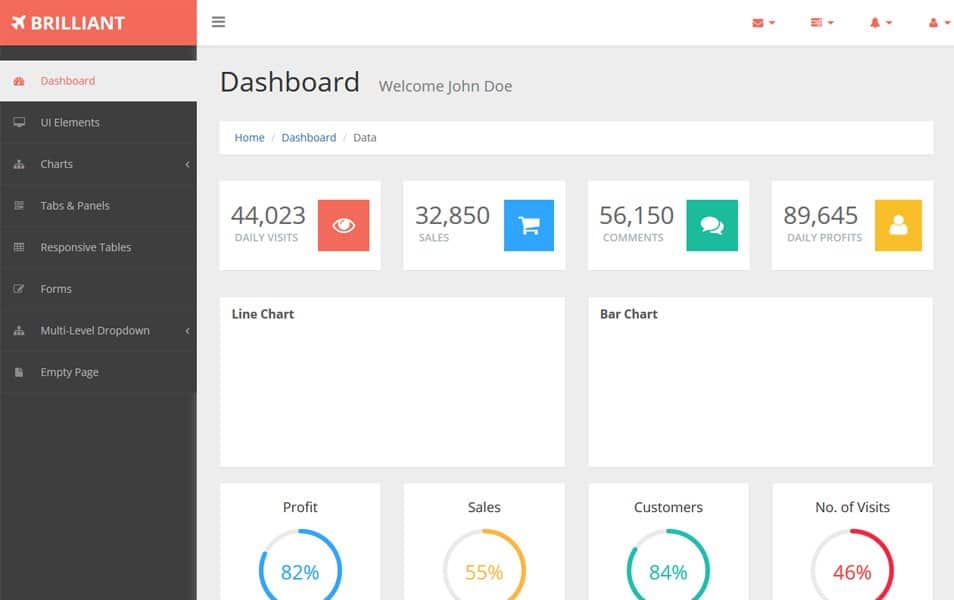 Voler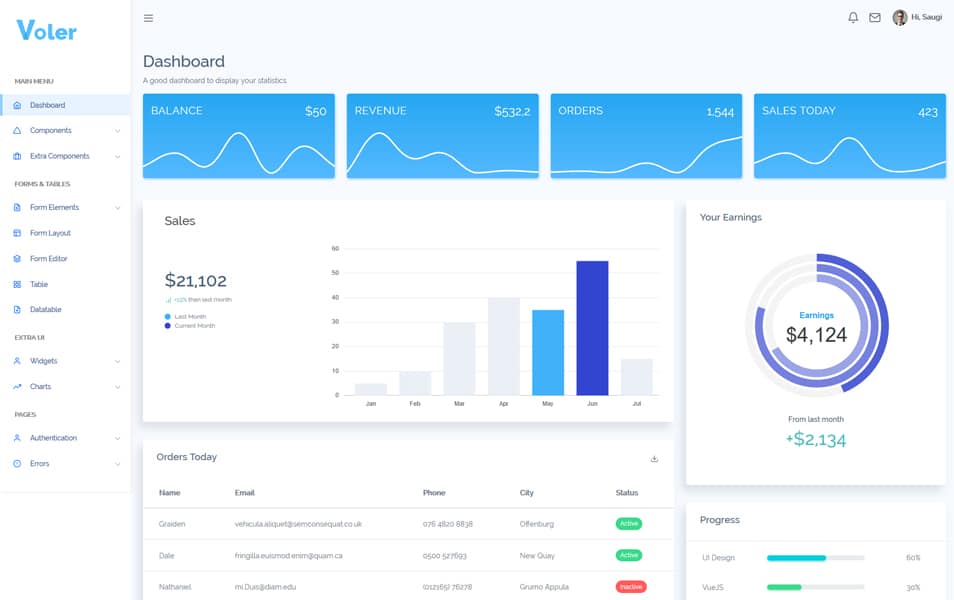 Monster Admin Lite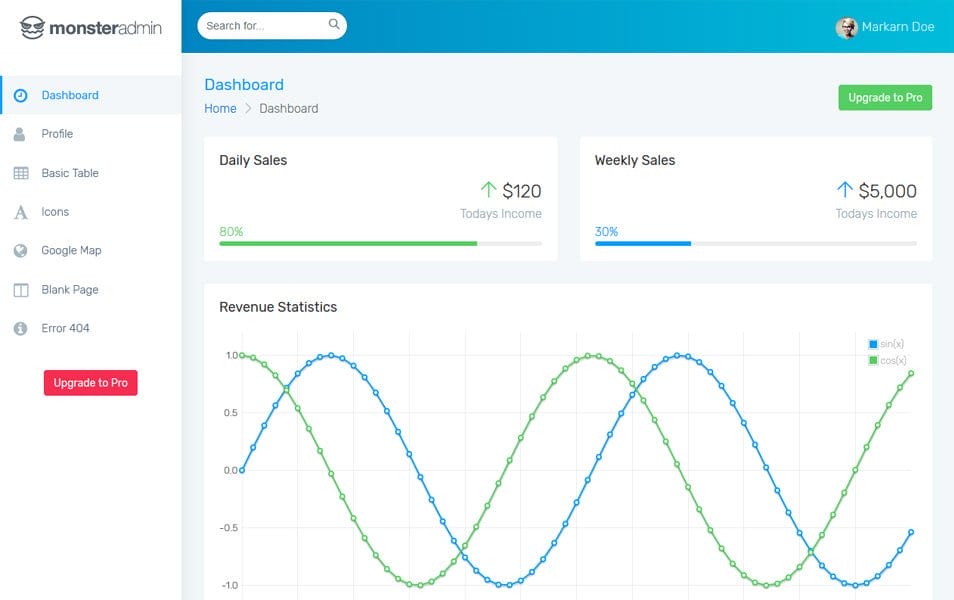 Marvel Bootstrap HTML Admin Template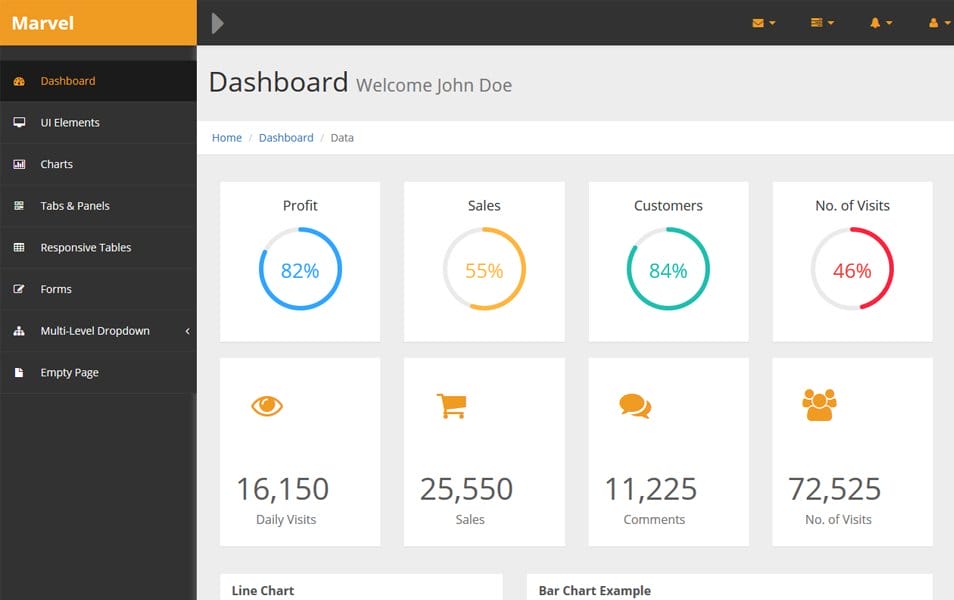 Ample Admin Lite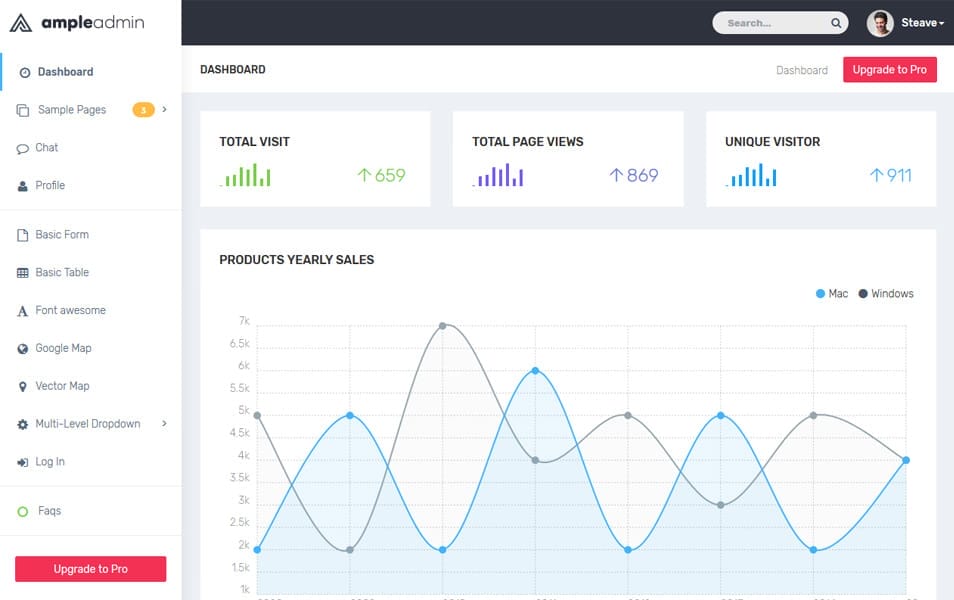 CoreUI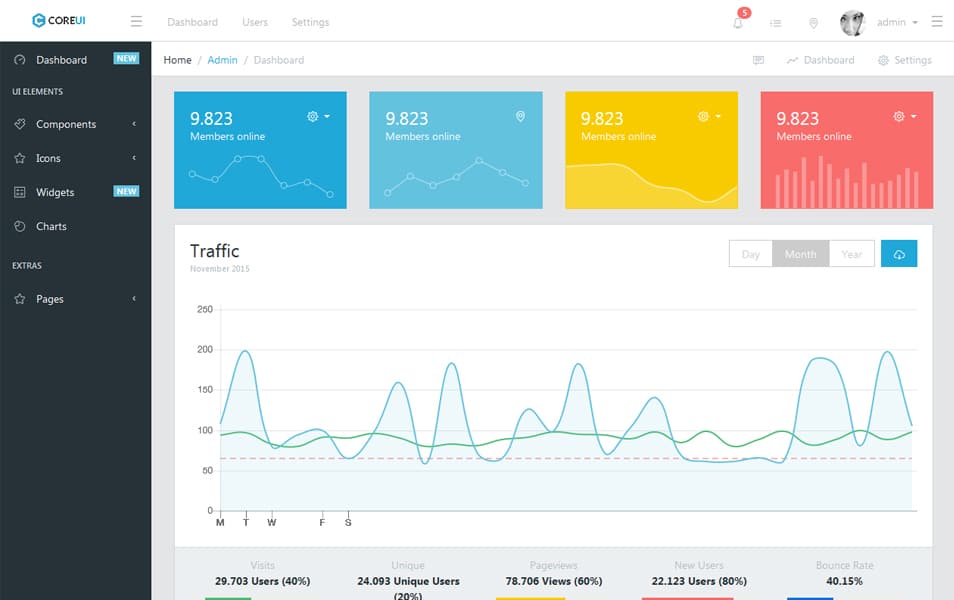 Pixel Admin Lite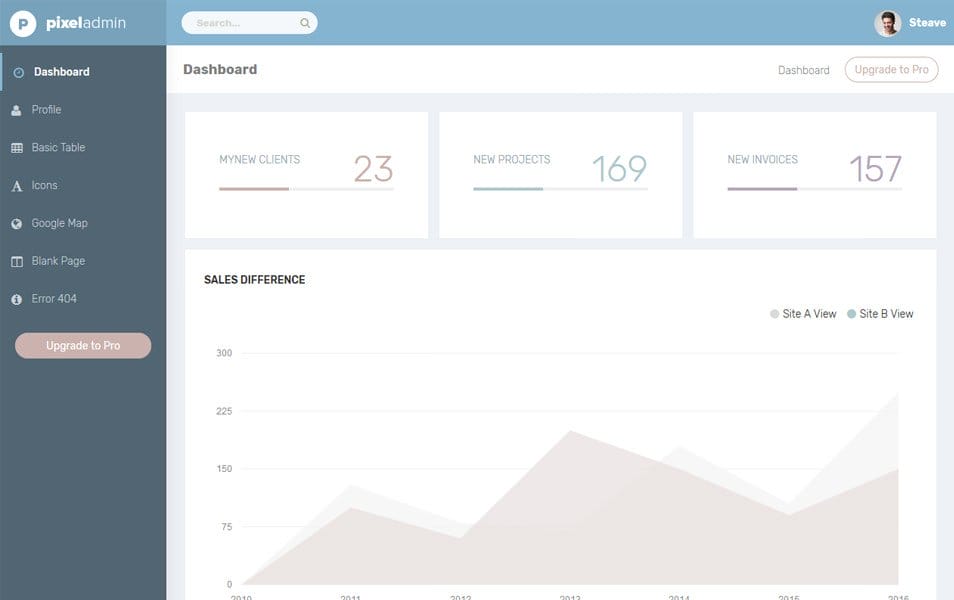 CoPilot
MyAdmin Lite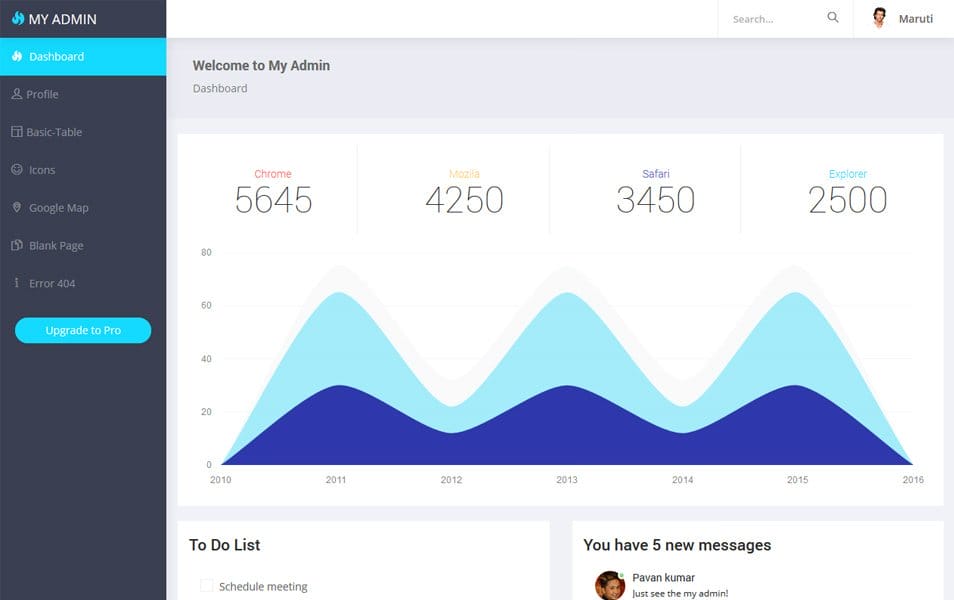 Matrix Admin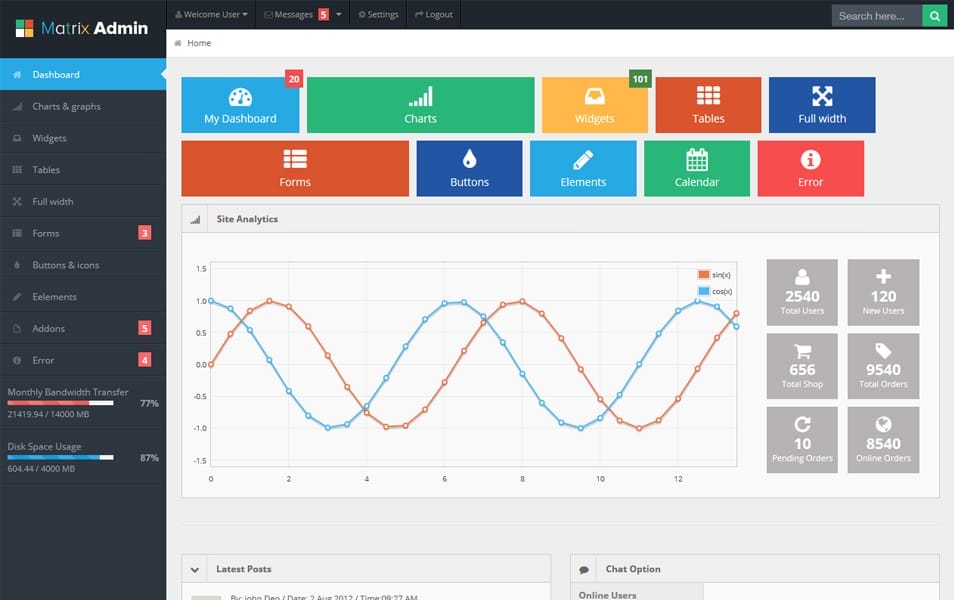 Material Dashboard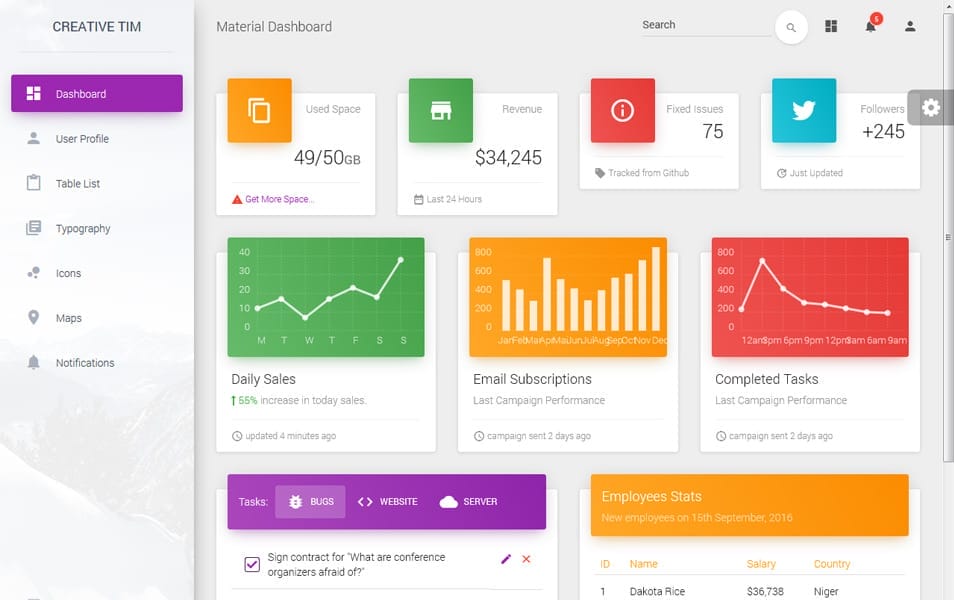 Ng2-Dashboard
Light Bootstrap Dashboard Angular2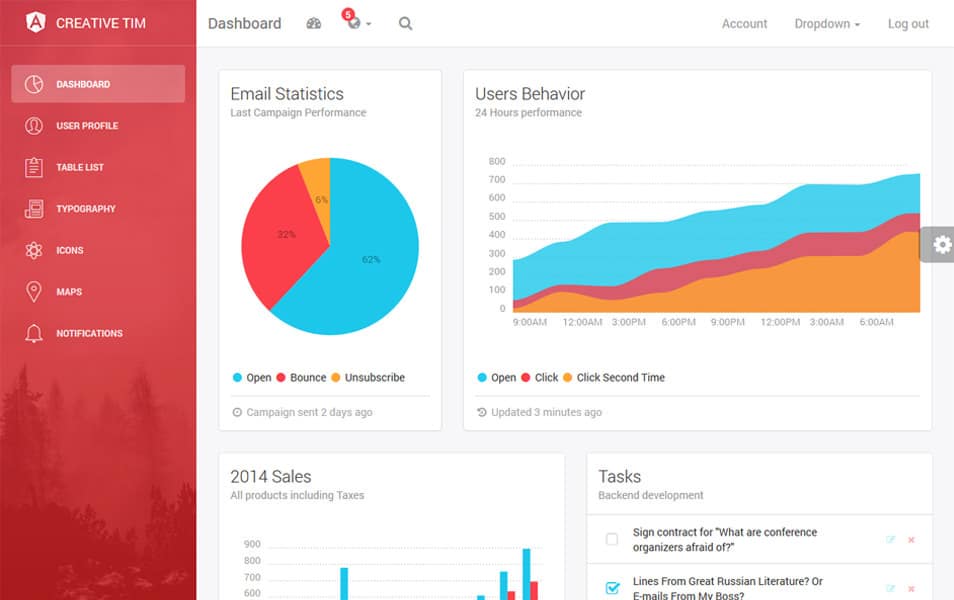 Maruti Admin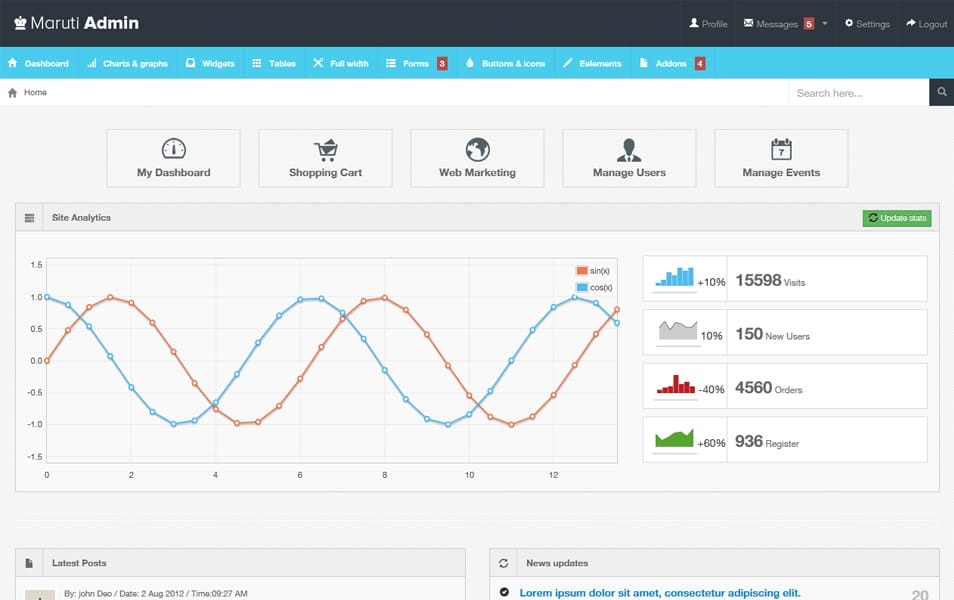 Klorofil – Free Bootstrap Admin Dashboard Template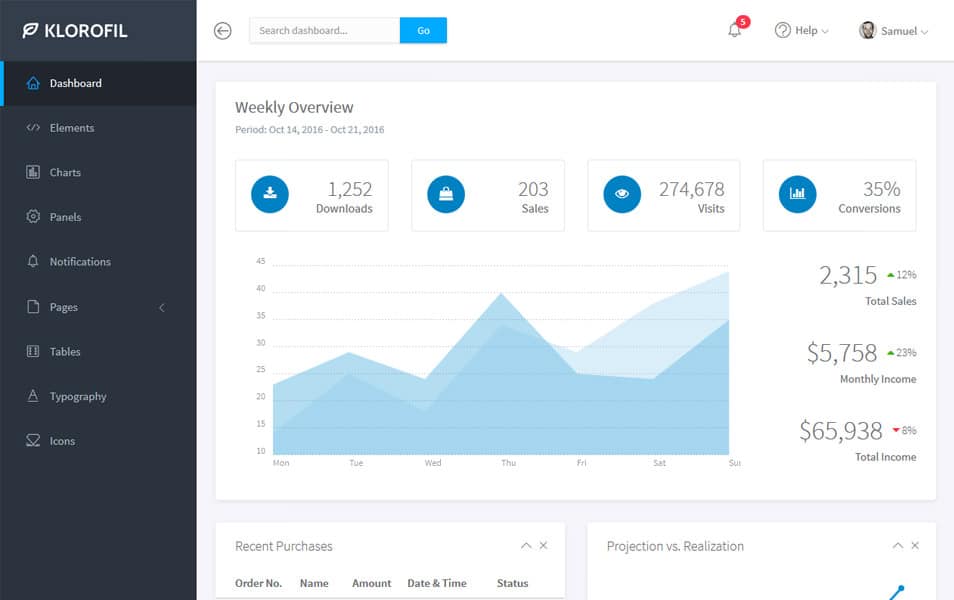 AdminBSB – Material Design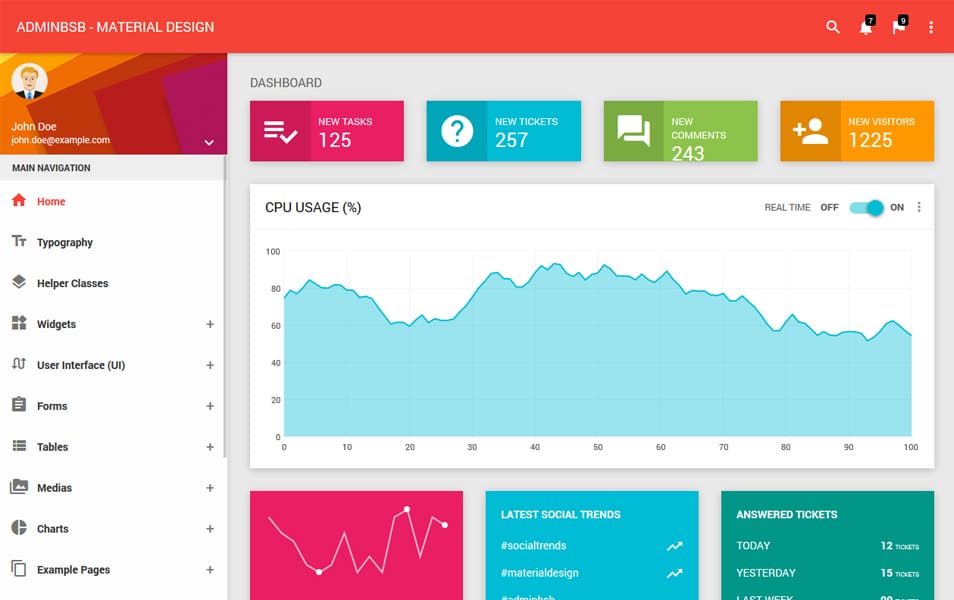 Colored Admin Panel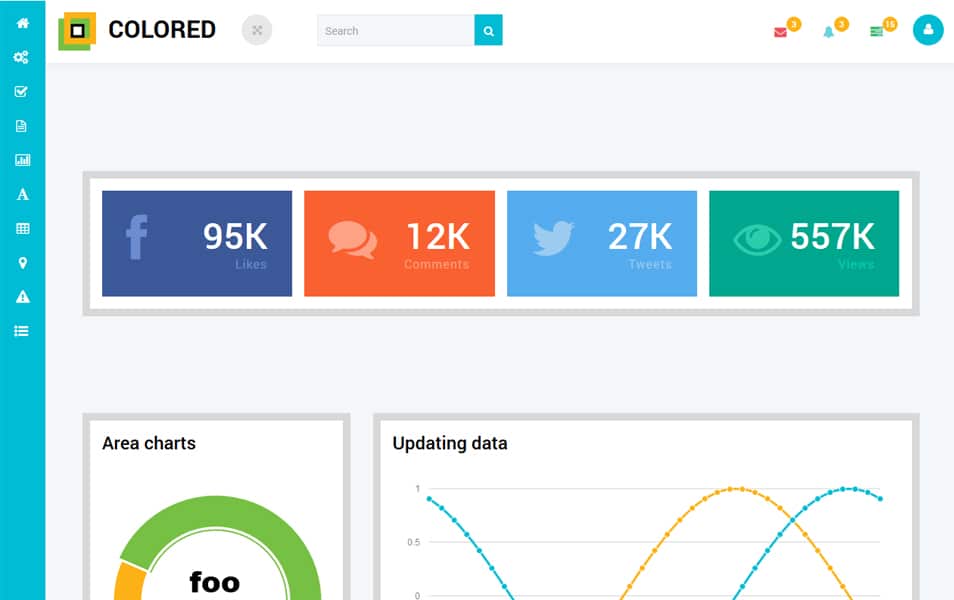 Laravel Angular Admin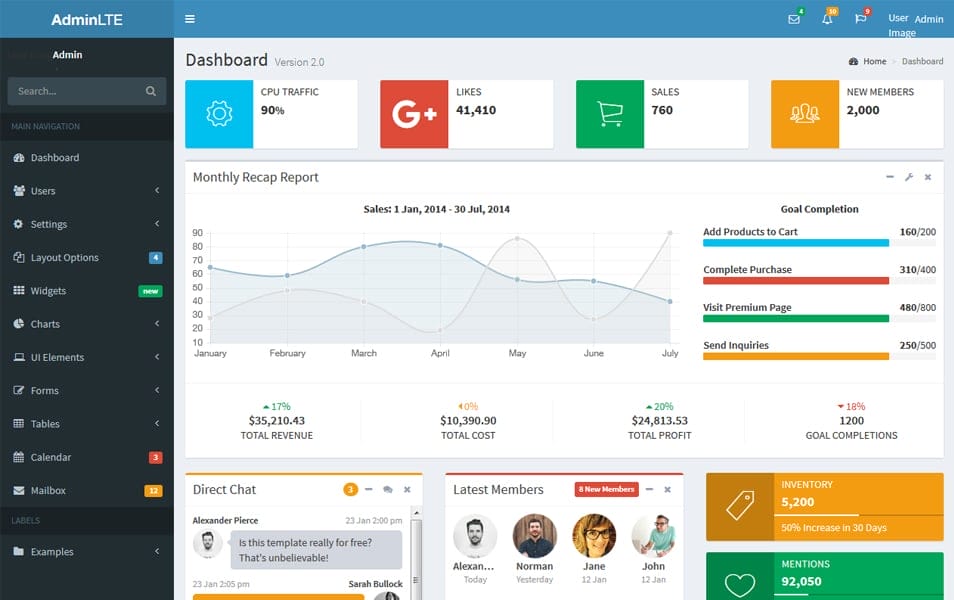 Gretong E commerce Flat Bootstrap Responsive Admin Panel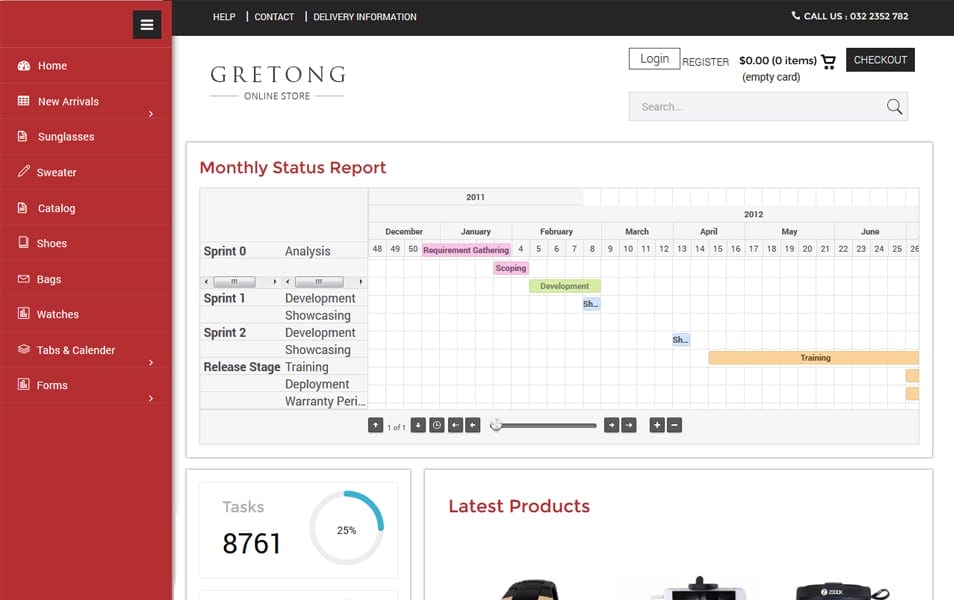 Vali Admin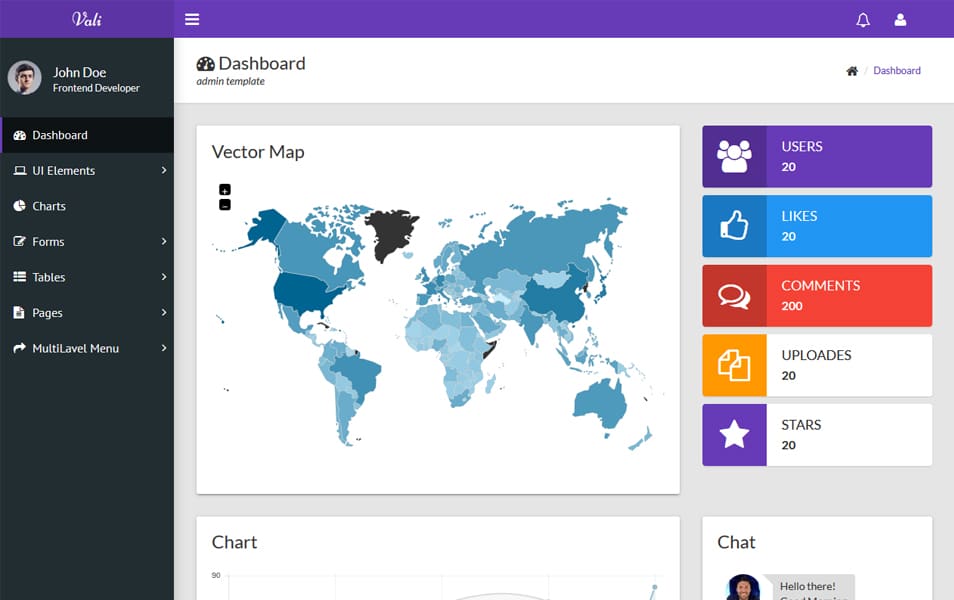 Shoppy E commerce Admin Panel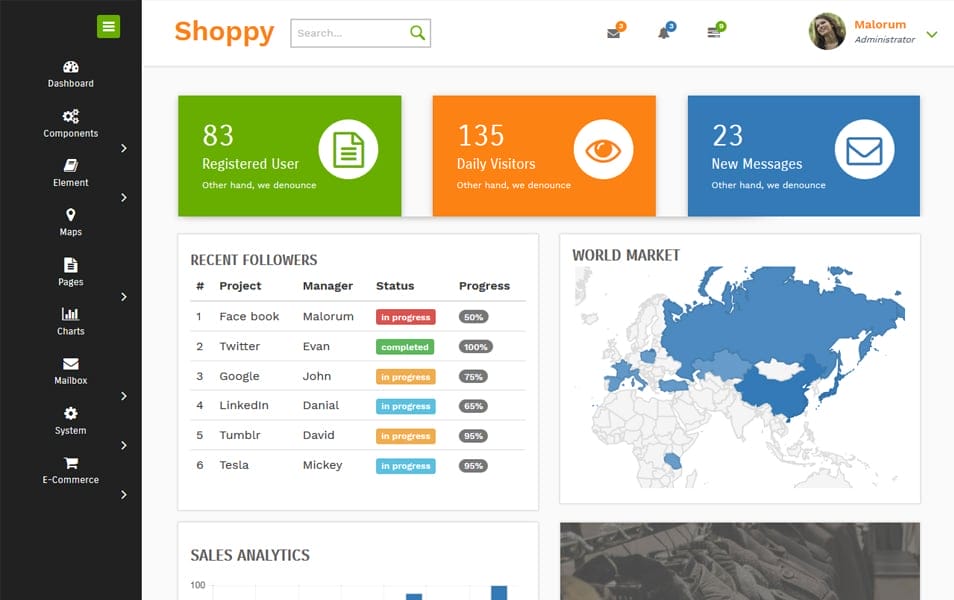 Simple Dashboard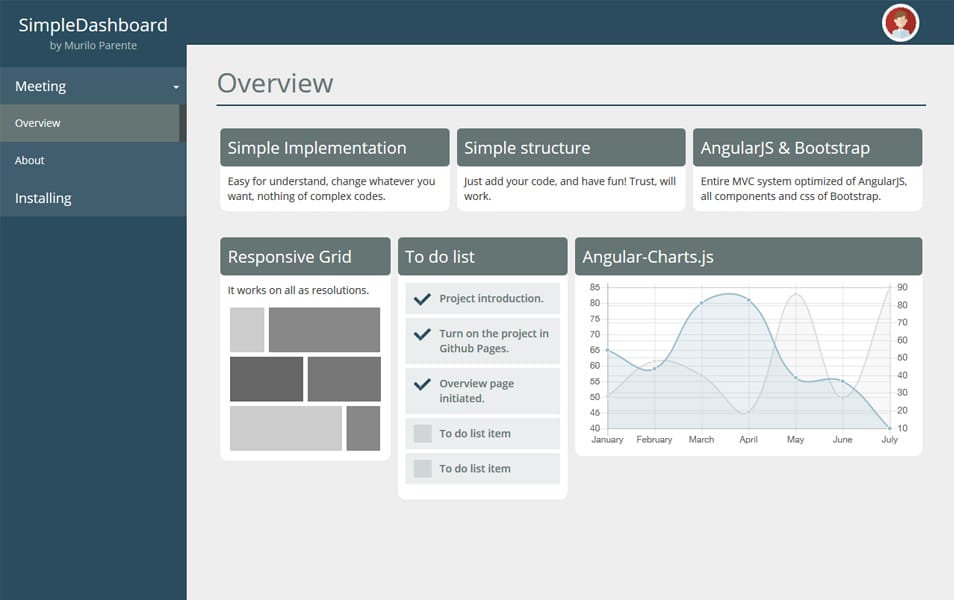 Modular Admin: Free Bootstrap 4 Dashboard Theme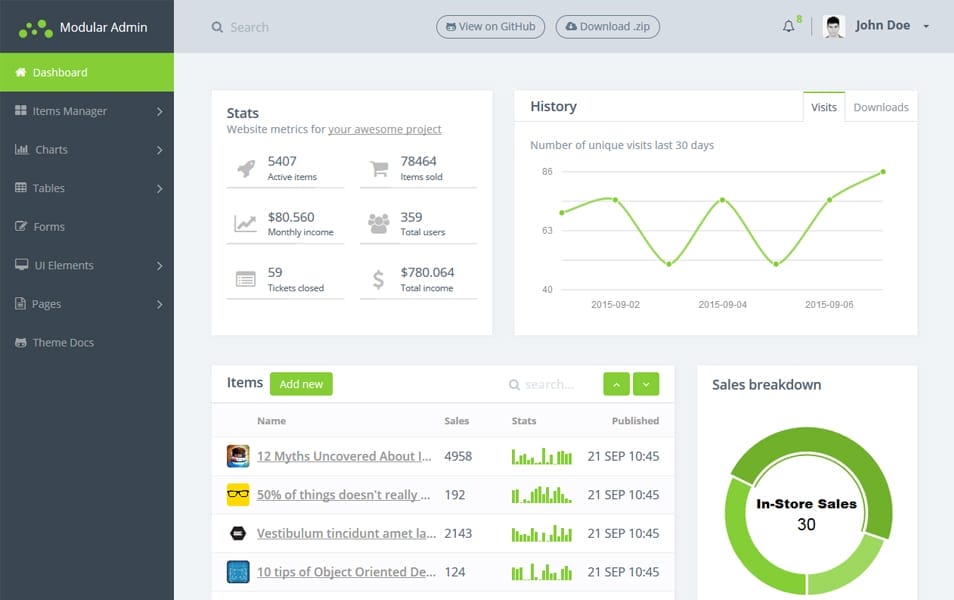 SB Admin2 RTL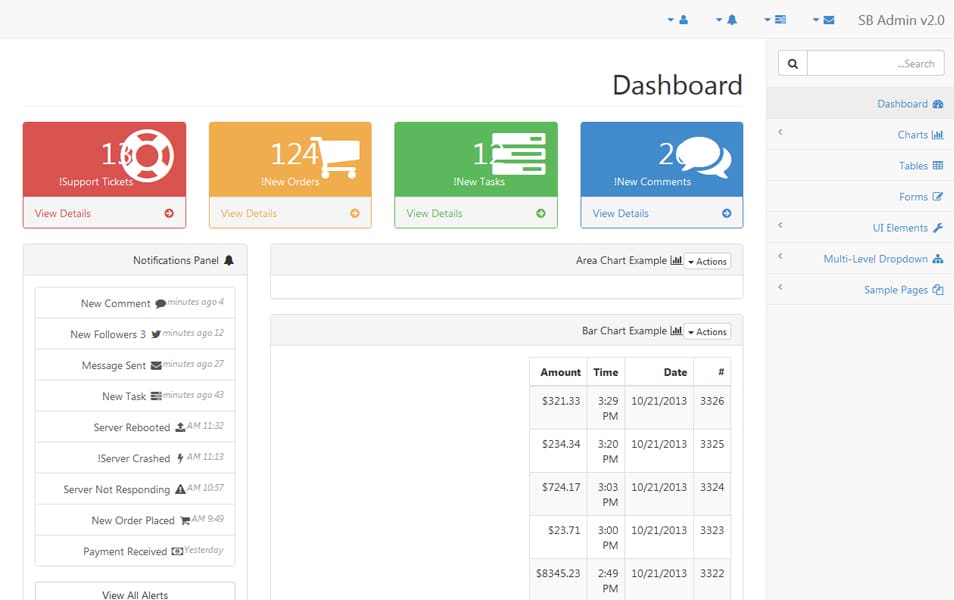 SB Admin BS 4 Angular4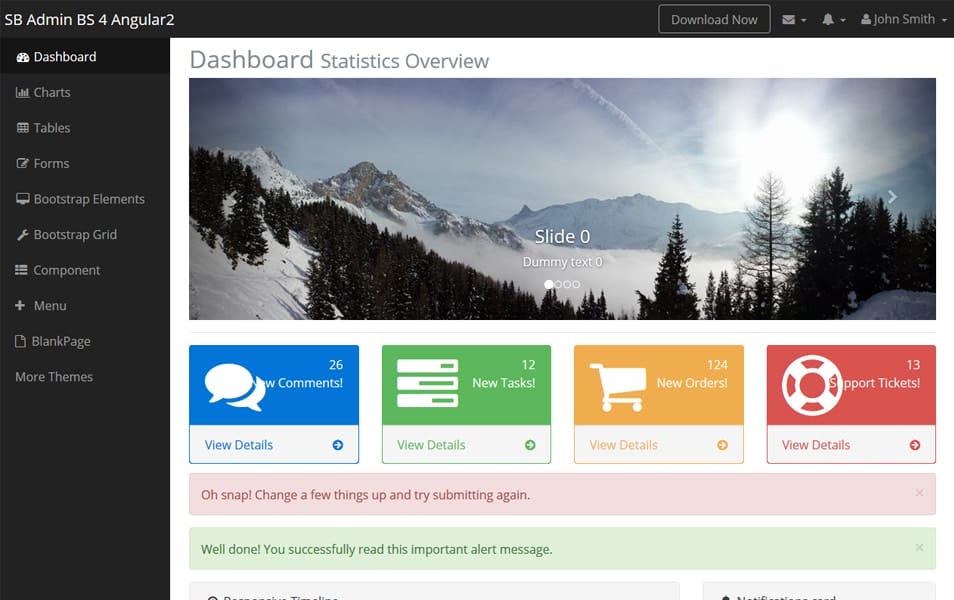 SB Admin HTML BS4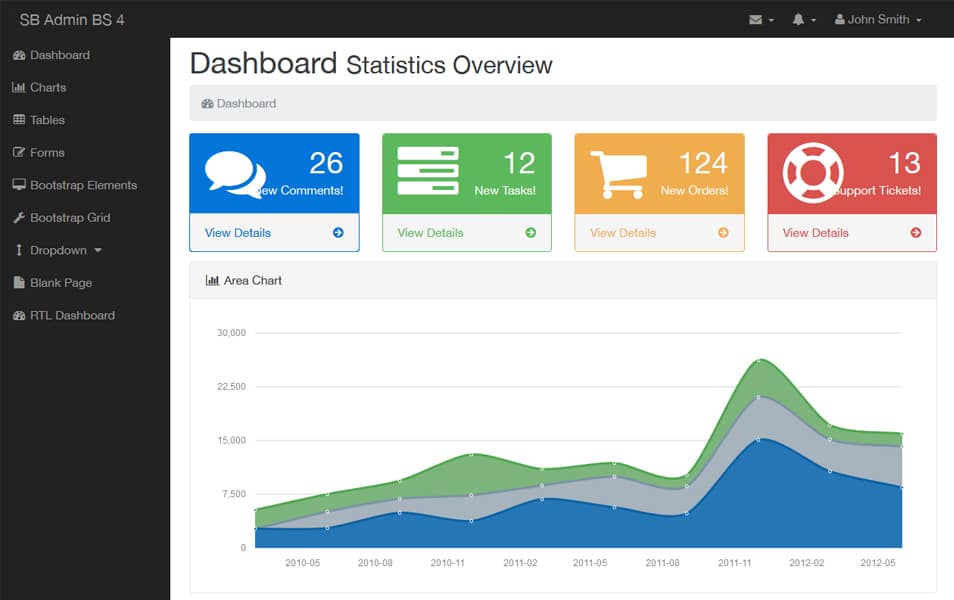 Bluebox Free Bootstrap Admin Template
Dashboards by Keen IO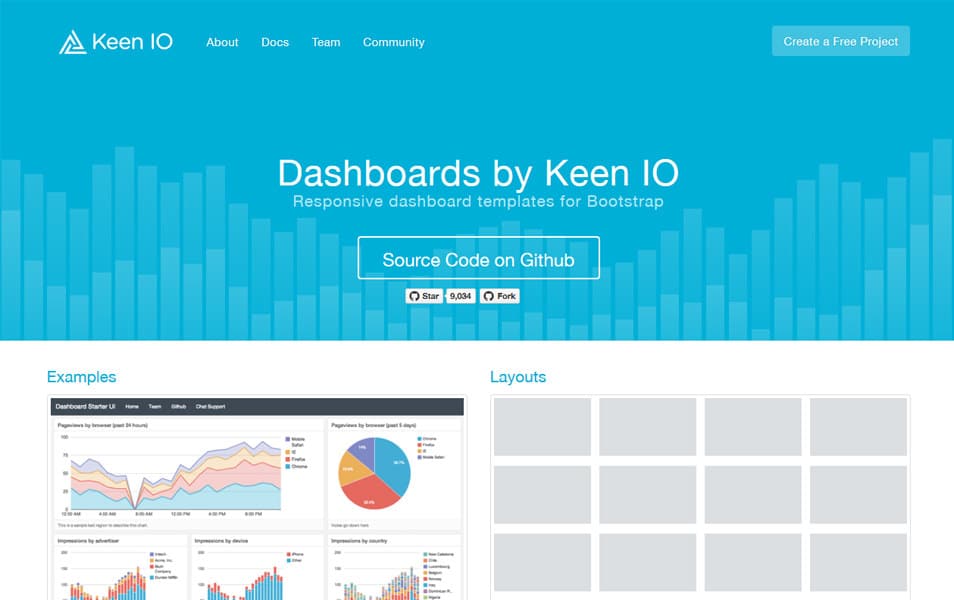 Hybrid Bootstrap Admin Template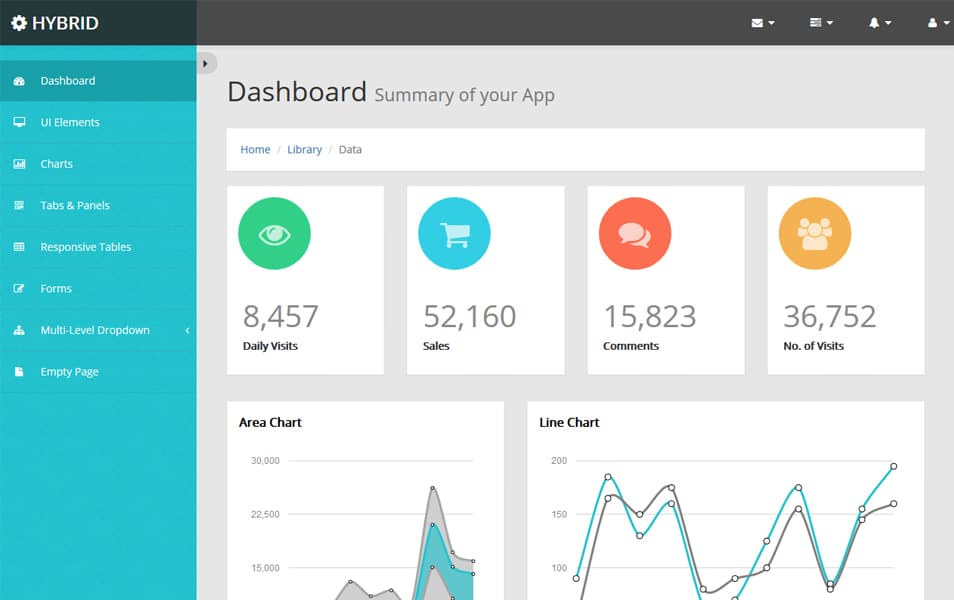 Angular Bootstrap Dashboard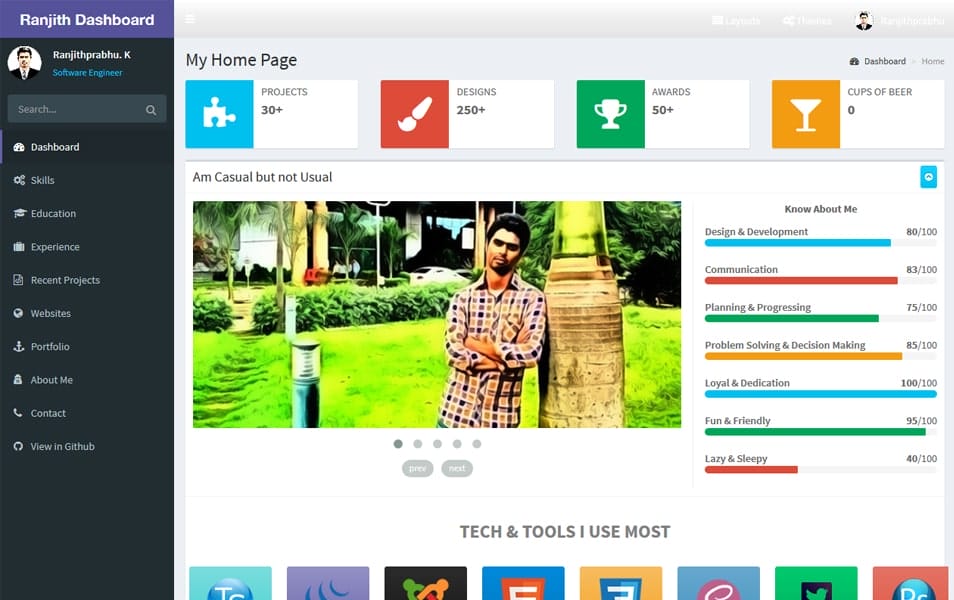 Novus Admin Panel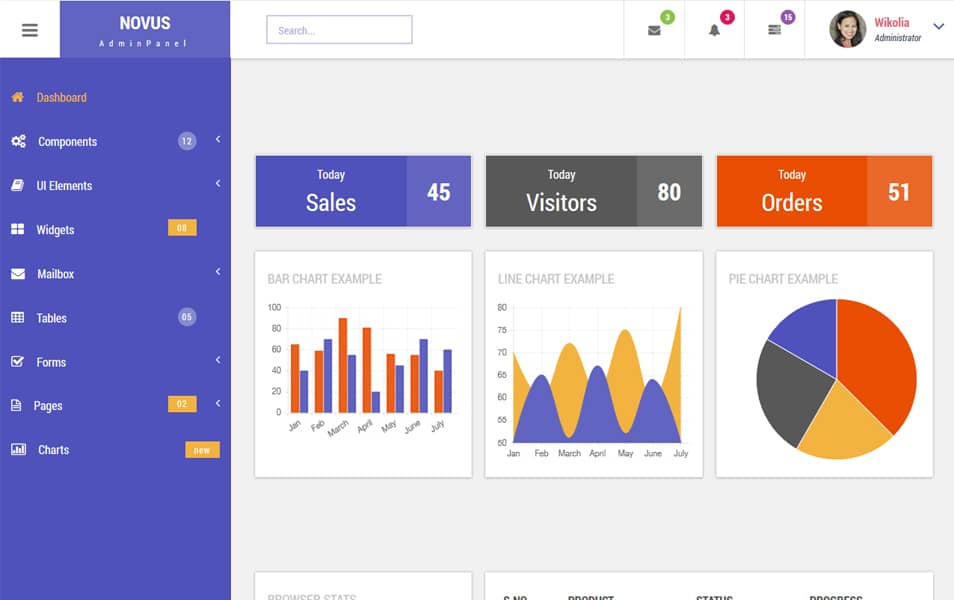 Metis – Twitter Bootstrap Admin Template
Easy Admin Panel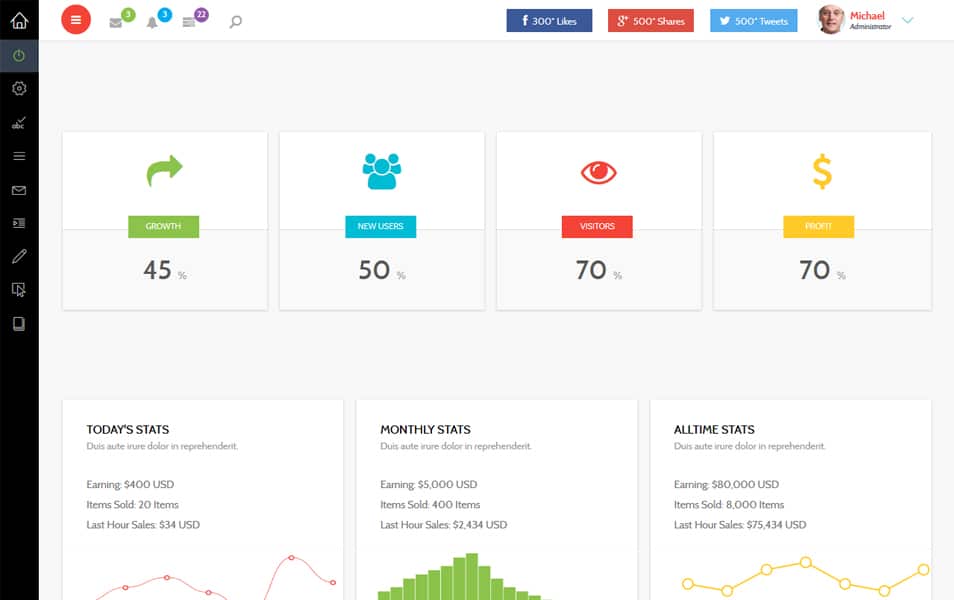 Modern Admin Panel
Minimal Admin Panel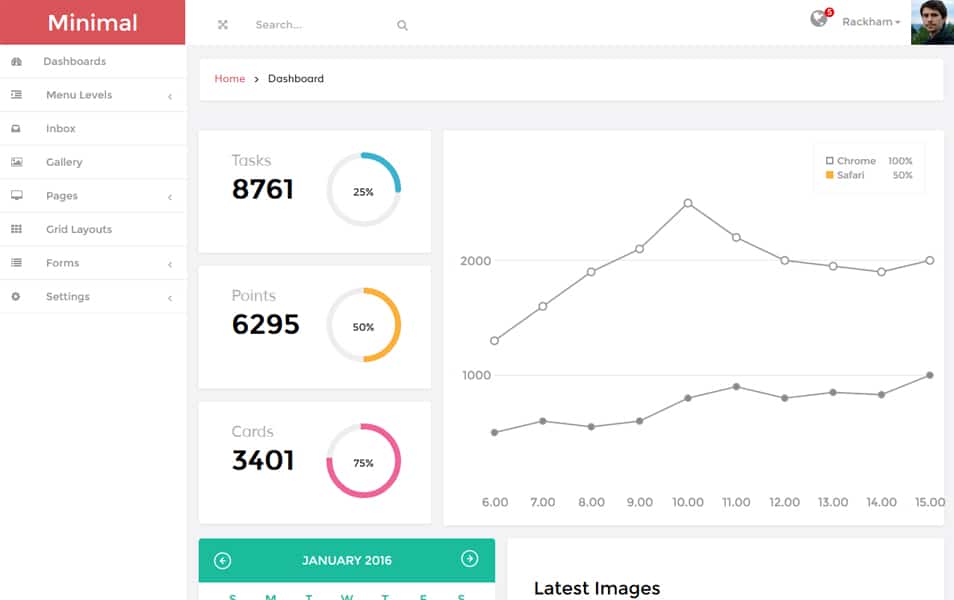 MVC Bootstrap 3.x Admin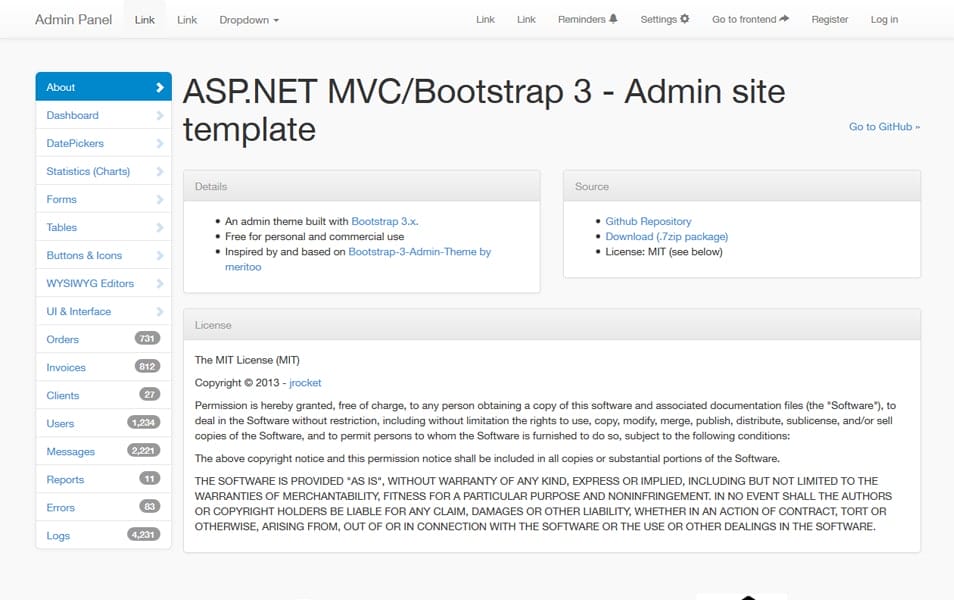 S-NEXT Bootstrap Admin Template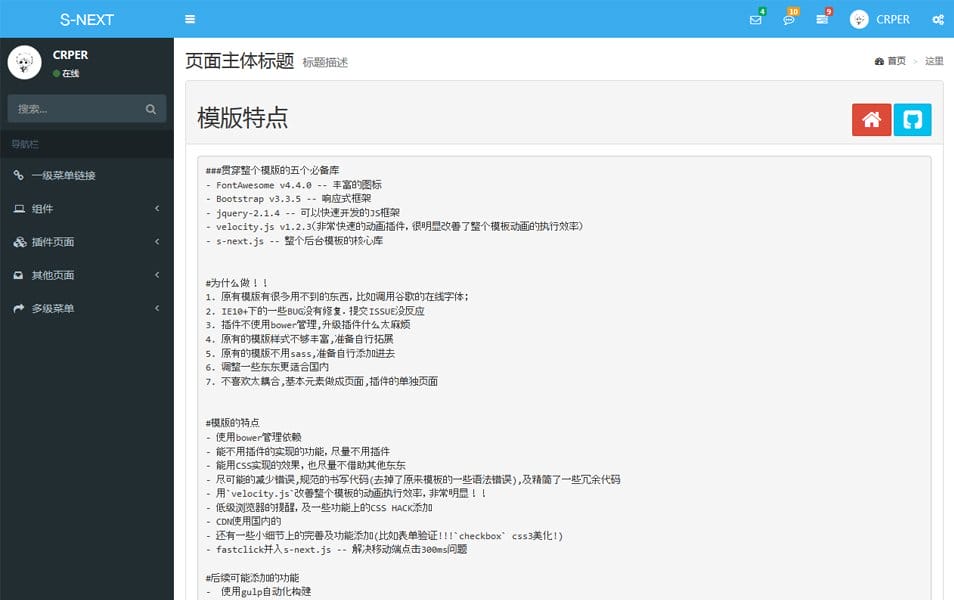 SB Admin 2 Meteor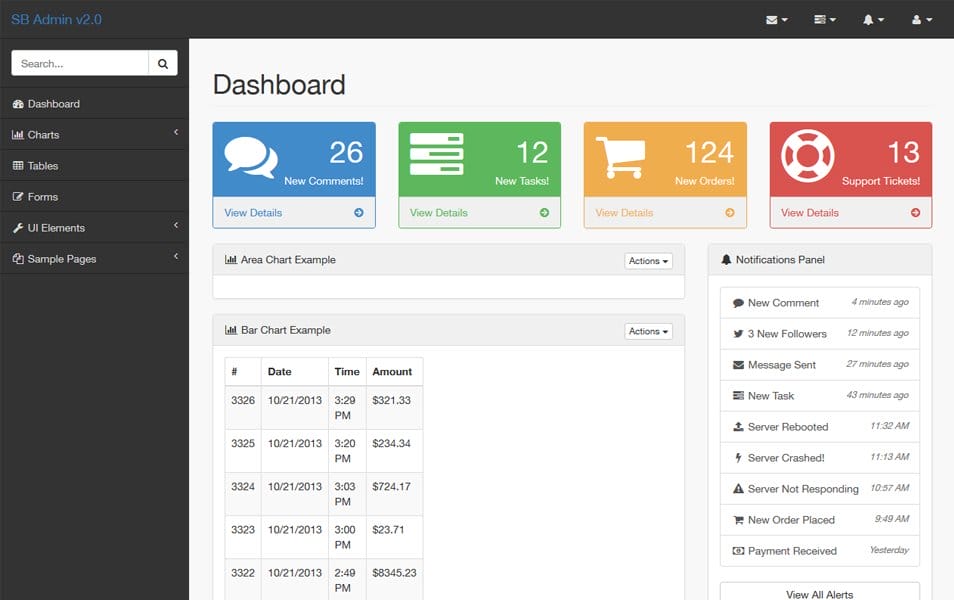 Twitter Bootstrap 3 Admin Template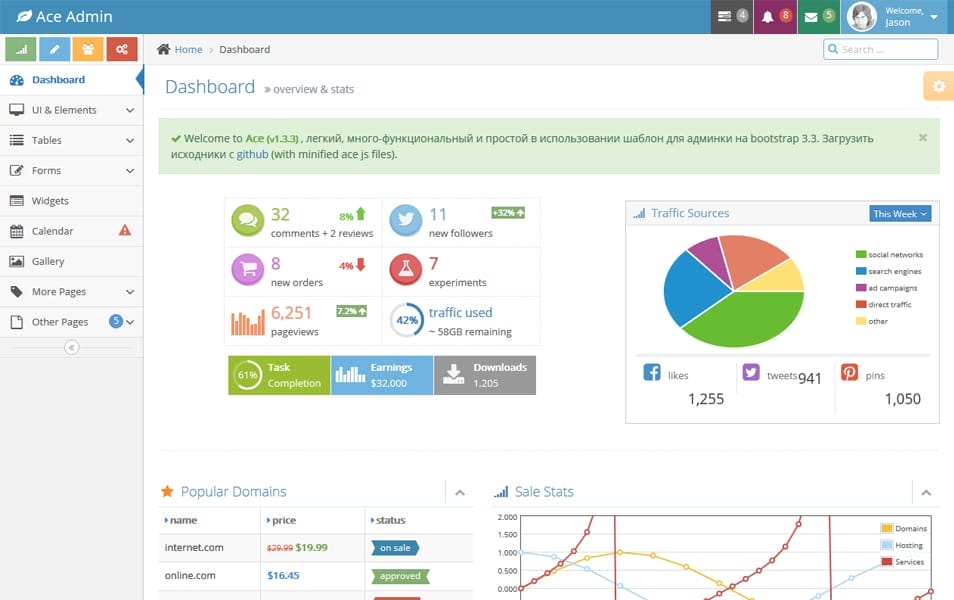 Light Bootstrap Dashboard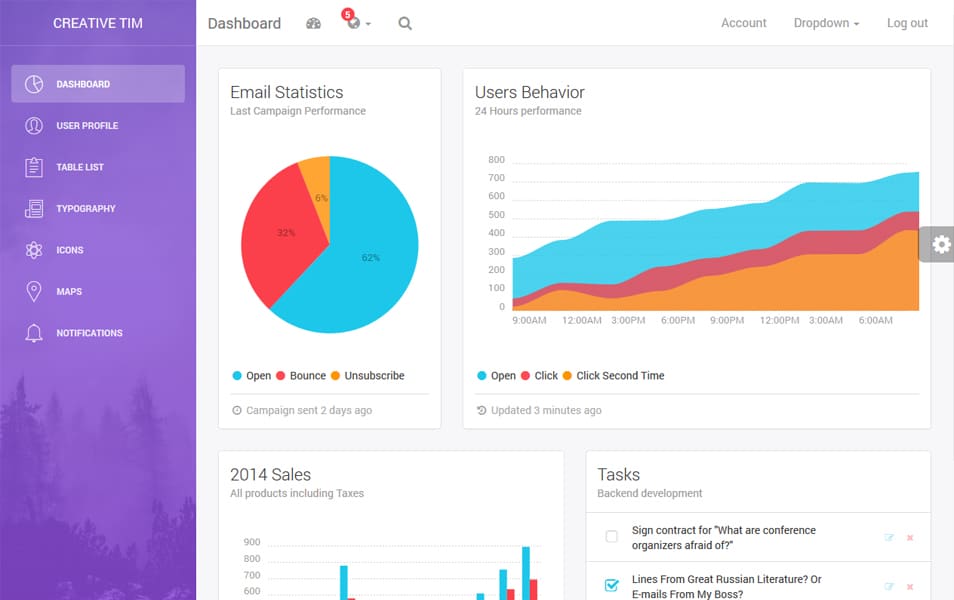 Startmin

SB Admin 2 Bootstrap Template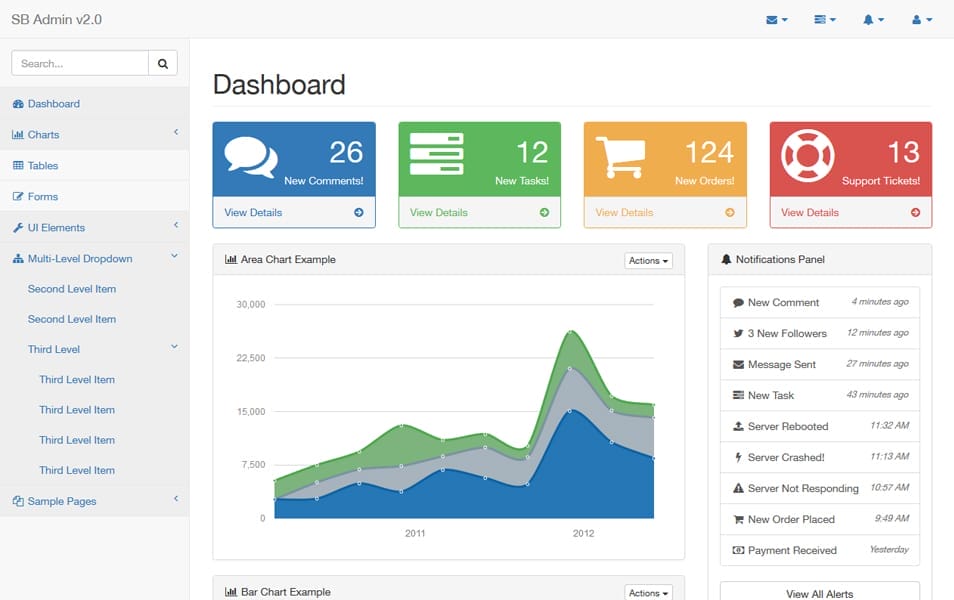 AdminLTE Control Panel Template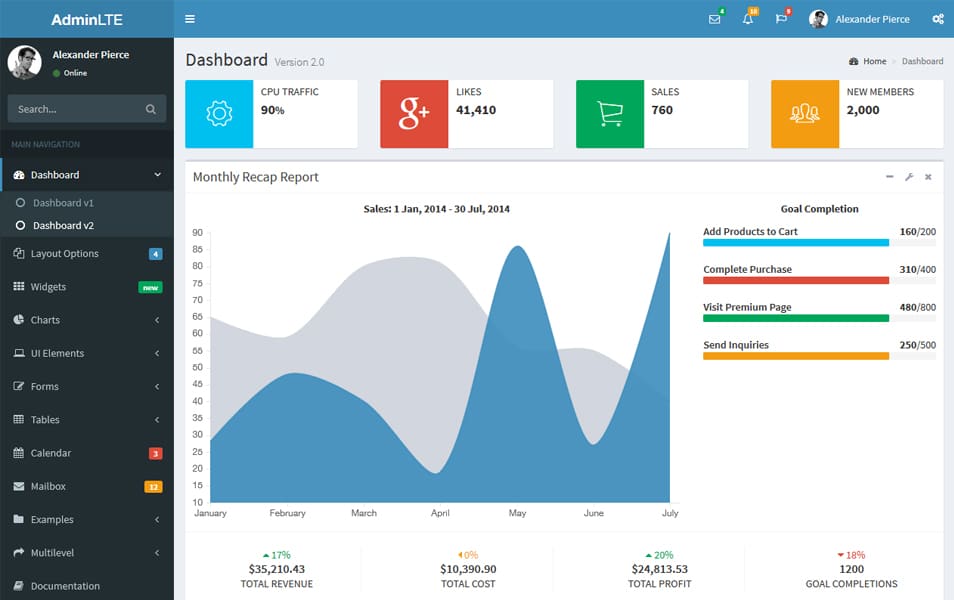 Charisma Responsive Multiple Skin Admin Template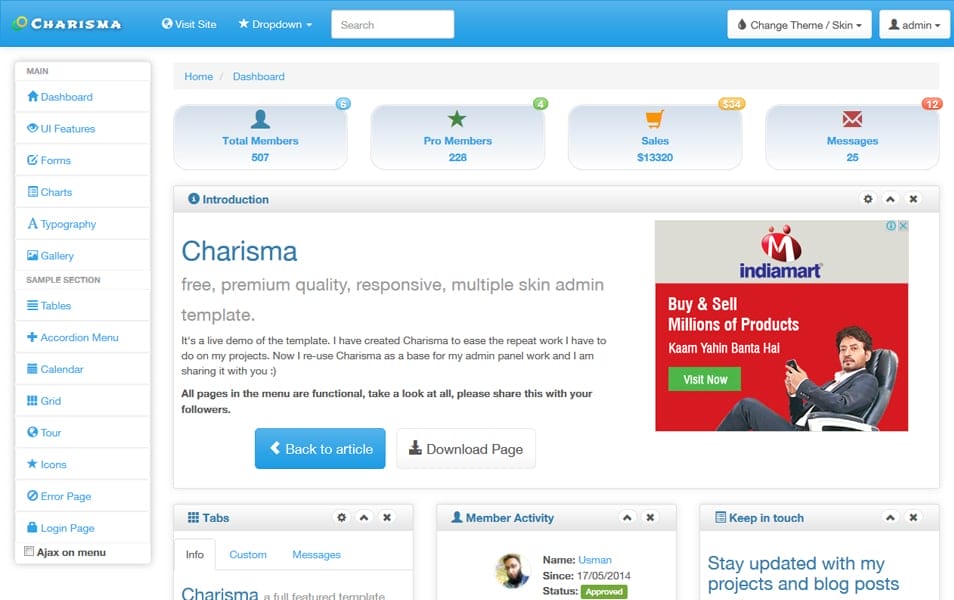 Lumino: Free Bootstrap Admin Template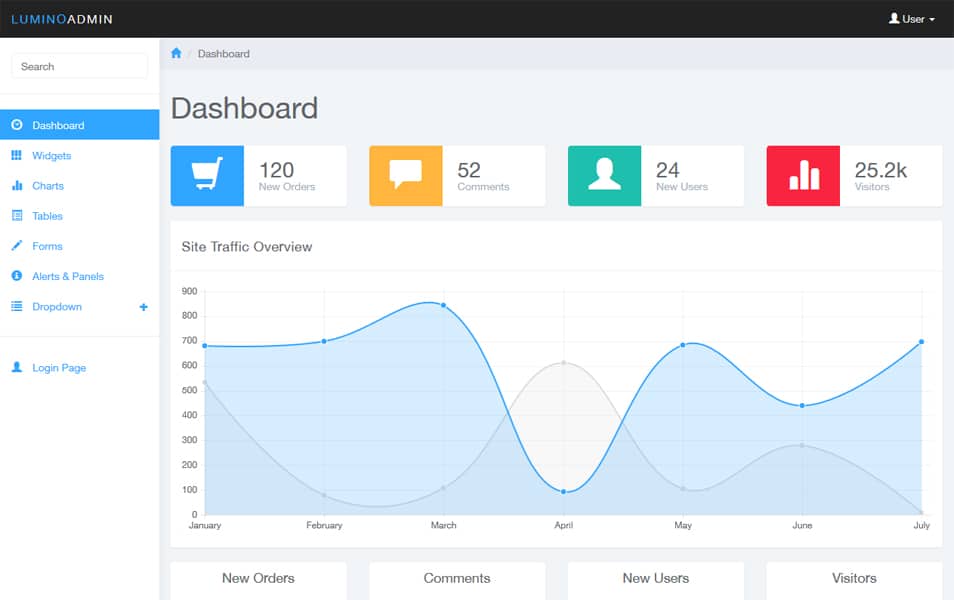 Dream Free Bootstrap Admin Template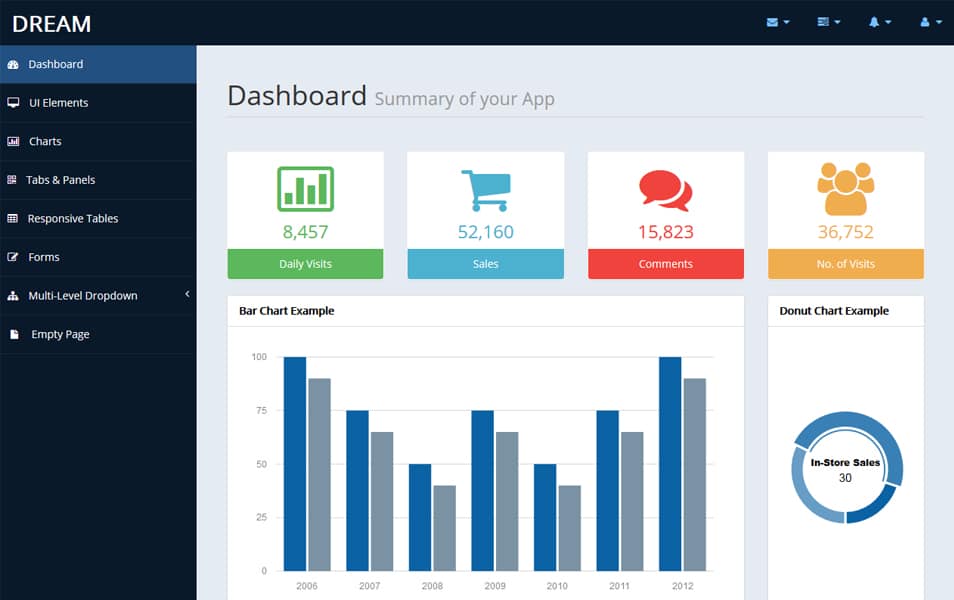 DASHGUM – FREE Bootstrap Admin Template
Master Bootstrap HTML5 Admin Template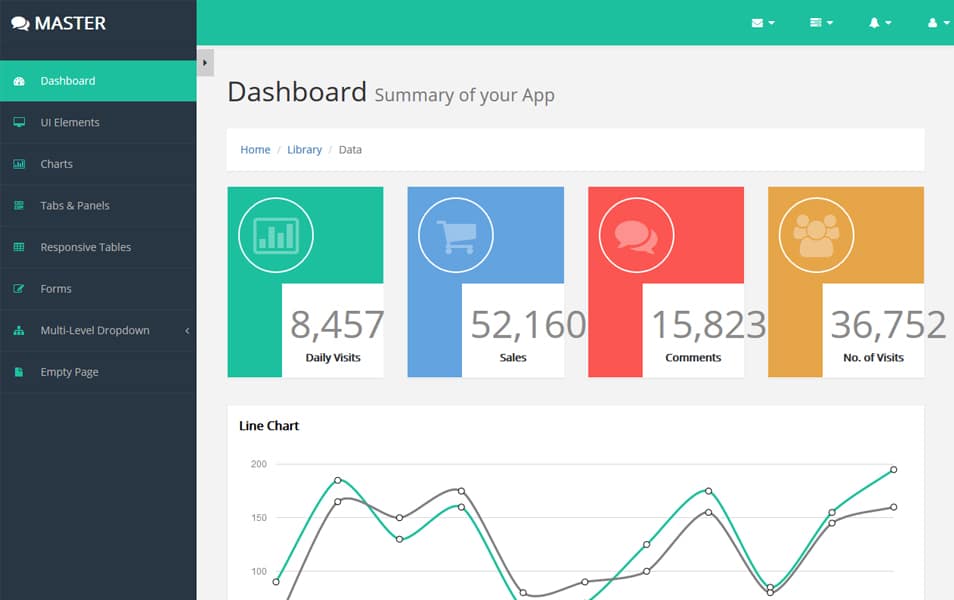 Binary Admin – Free Bootstrap Admin Template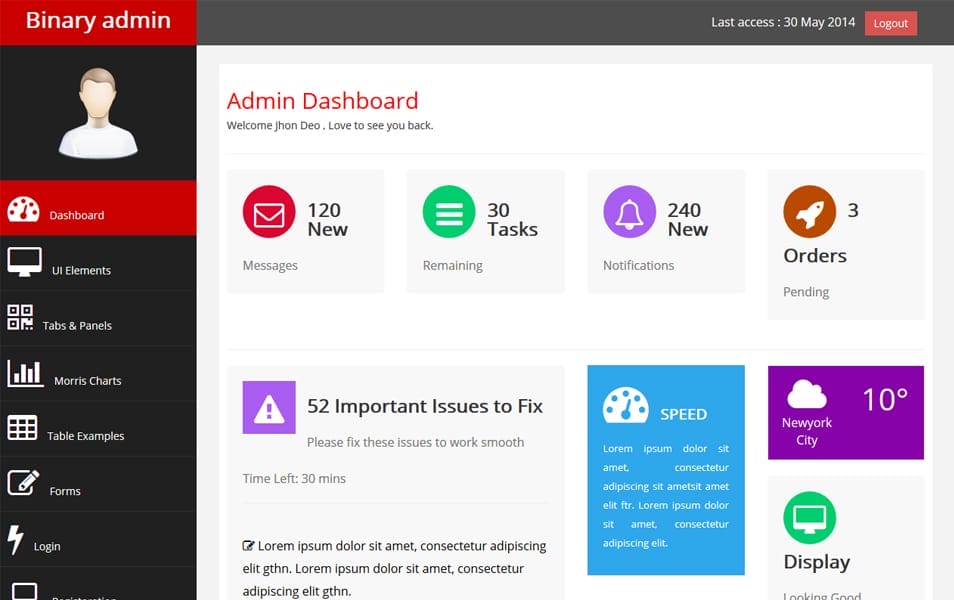 Responsive Bootstrap Advance Admin Template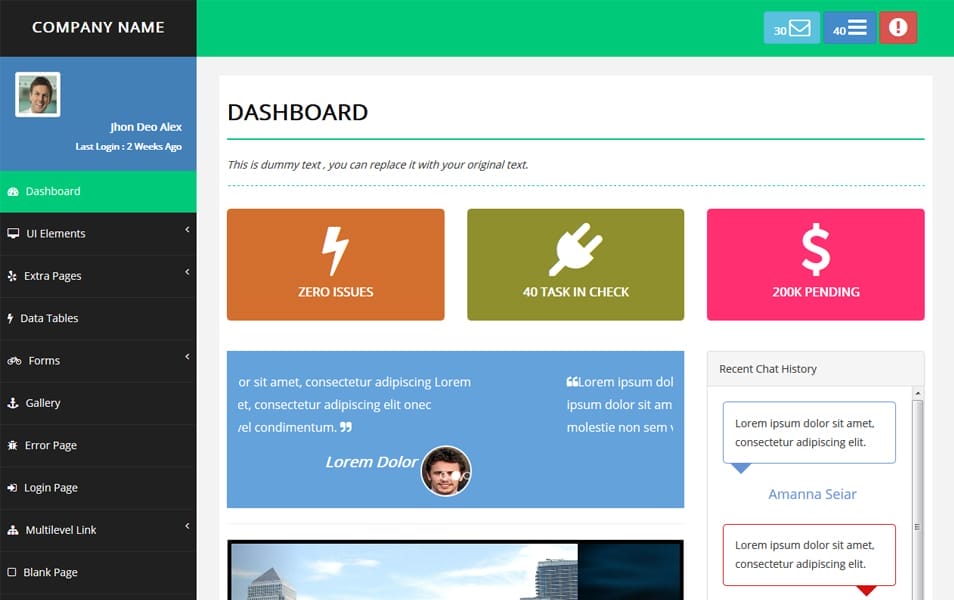 Nice Admin – Free bootstrap admin HTML template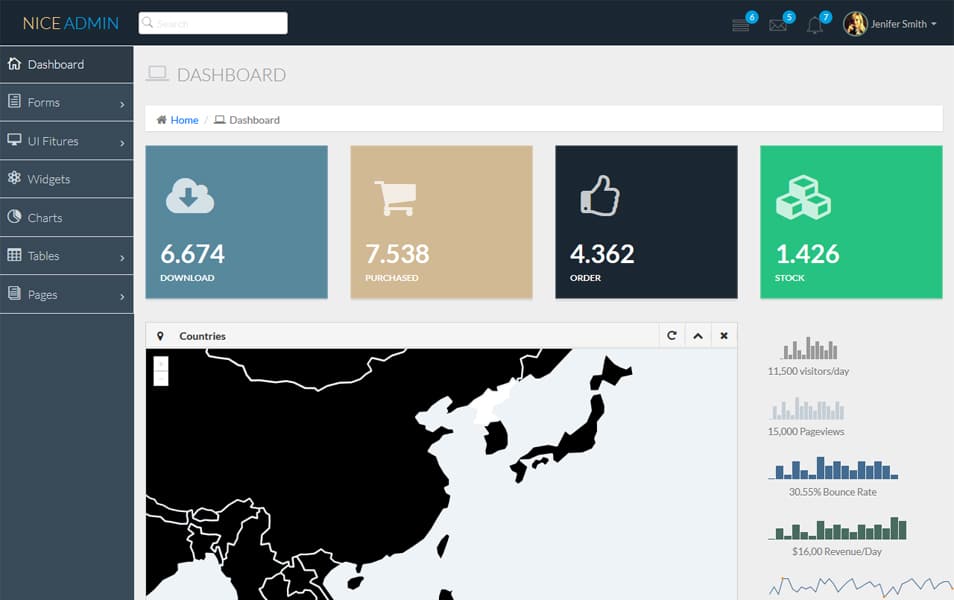 Gentelella Bootstrap Admin Template
HTML5 Admin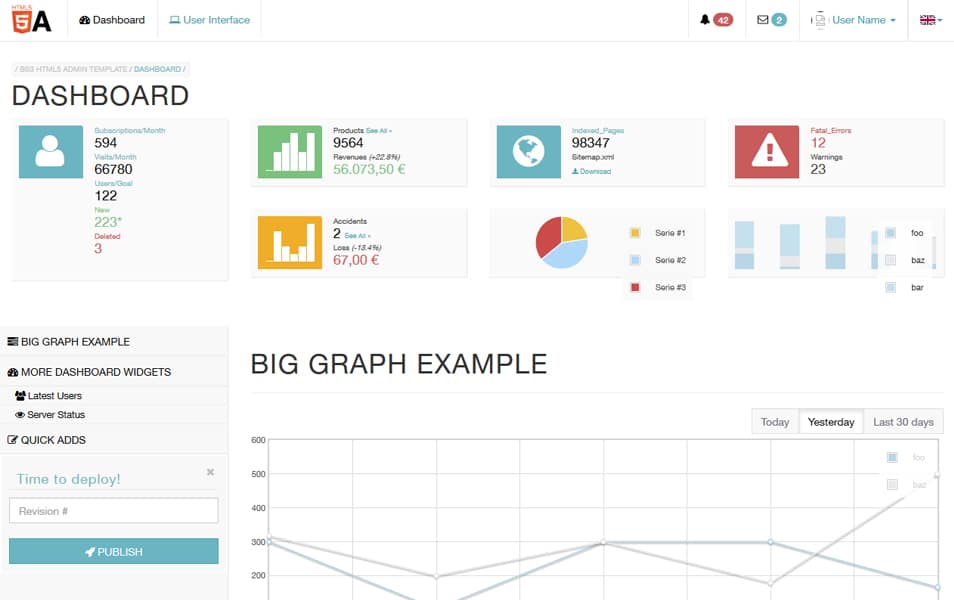 SB Admin 2 – Bootstrap Admin Template
Matrix Bootstrap Admin Template
TemplateVamp – Twitter Bootstrap Admin Template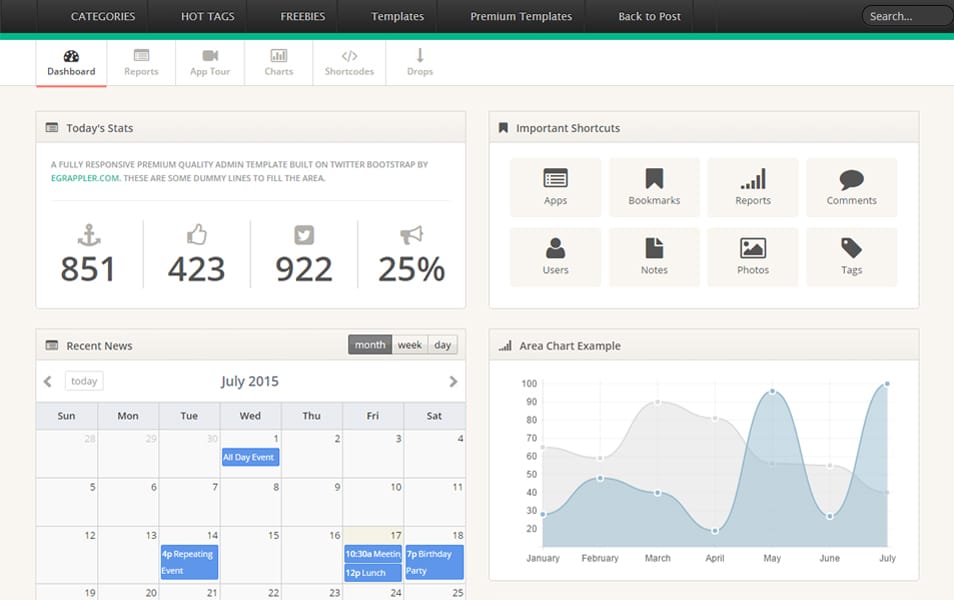 Edmin – Responsive Bootstrap Admin Template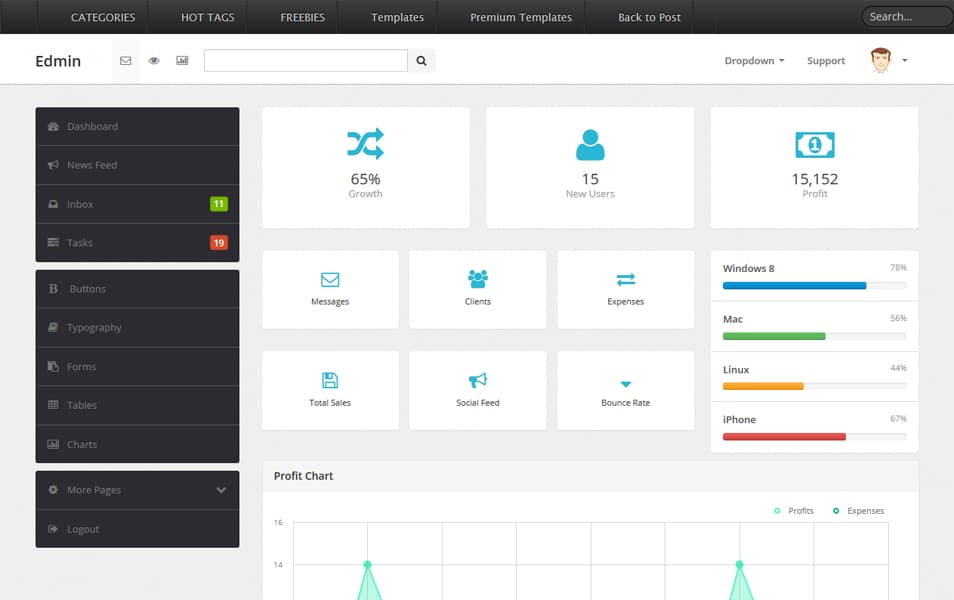 Insight Bootstrap HTML5 Admin Template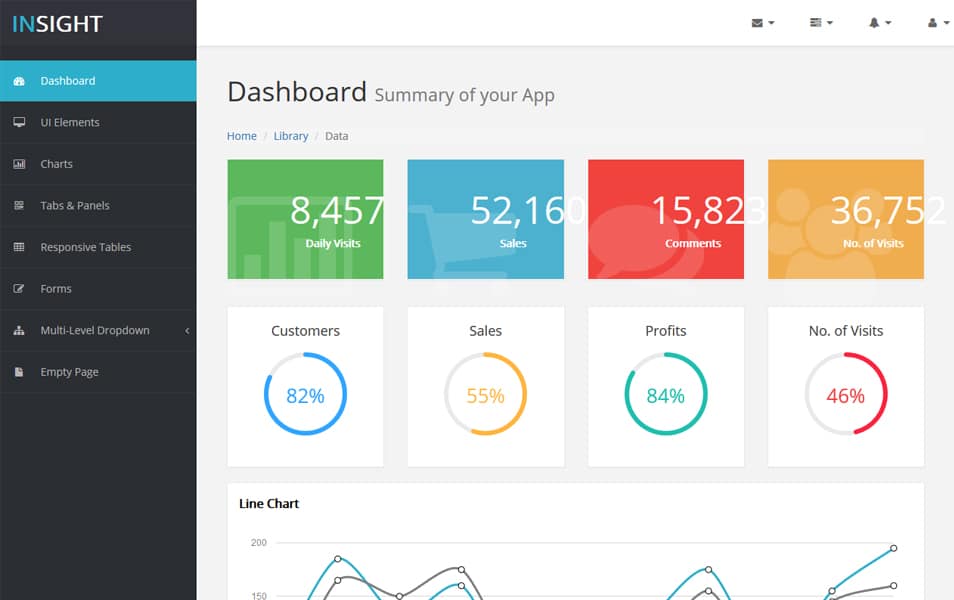 SIMINTA – Free Bootstrap Admin Template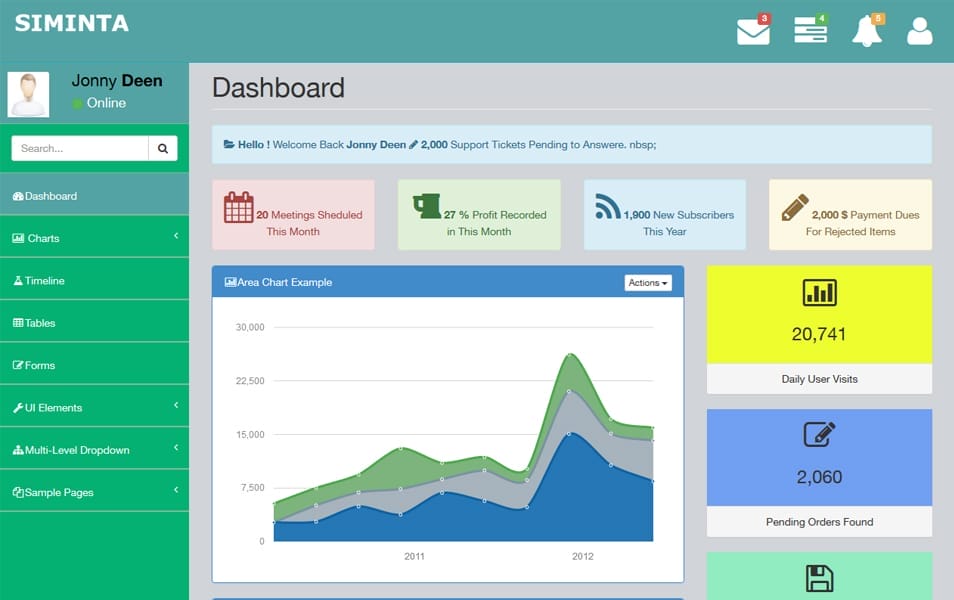 Dashboard Sidebar Bootstrap Template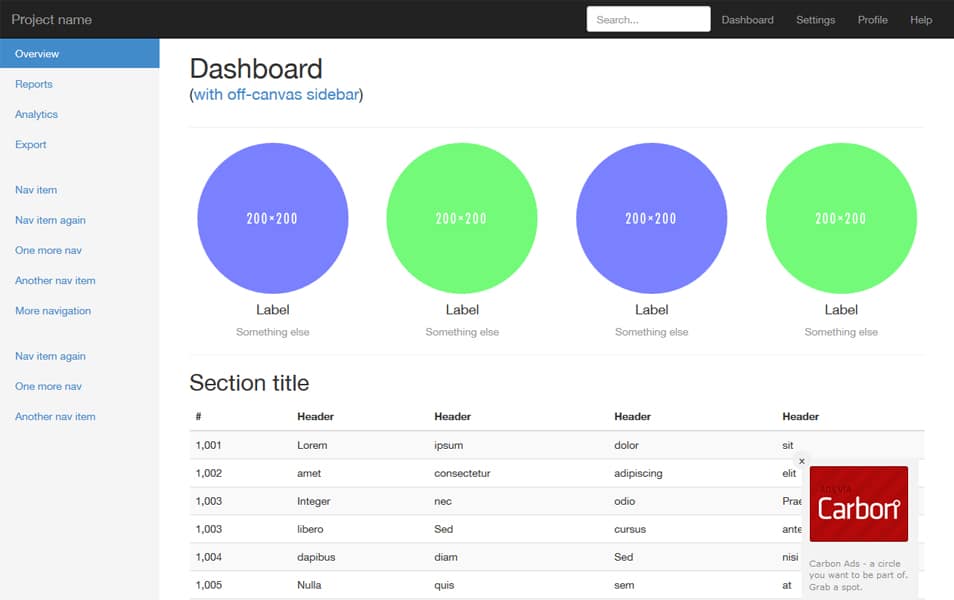 Polymer Admin Starter Template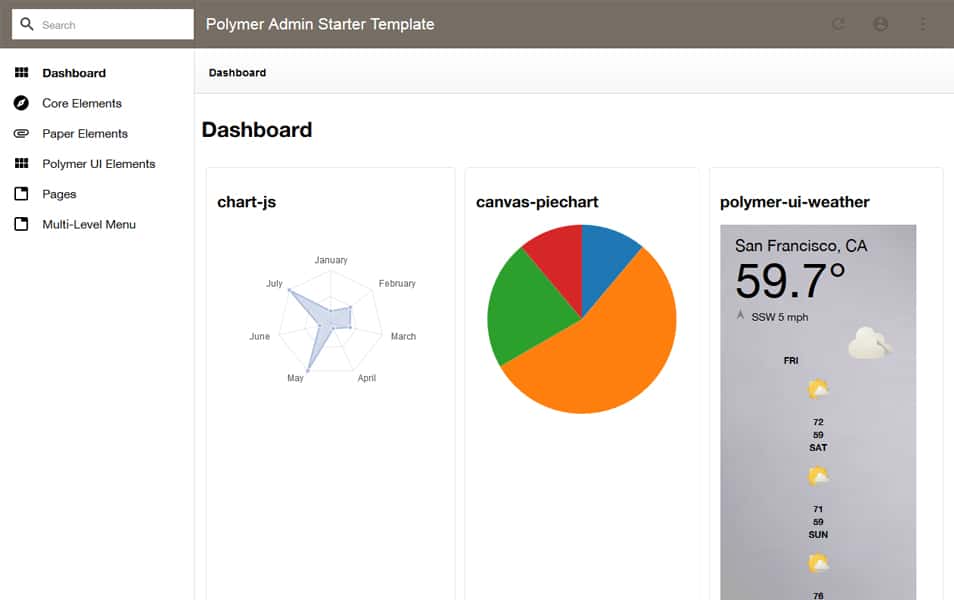 SB Admin – Bootstrap Admin Template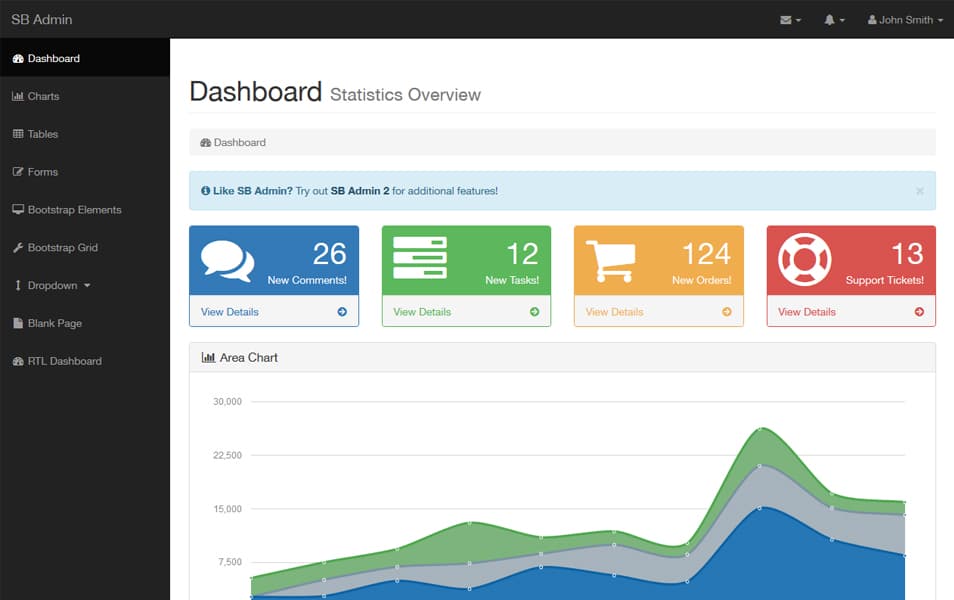 DevOOPS V2 Bootstrap 3 Admin Theme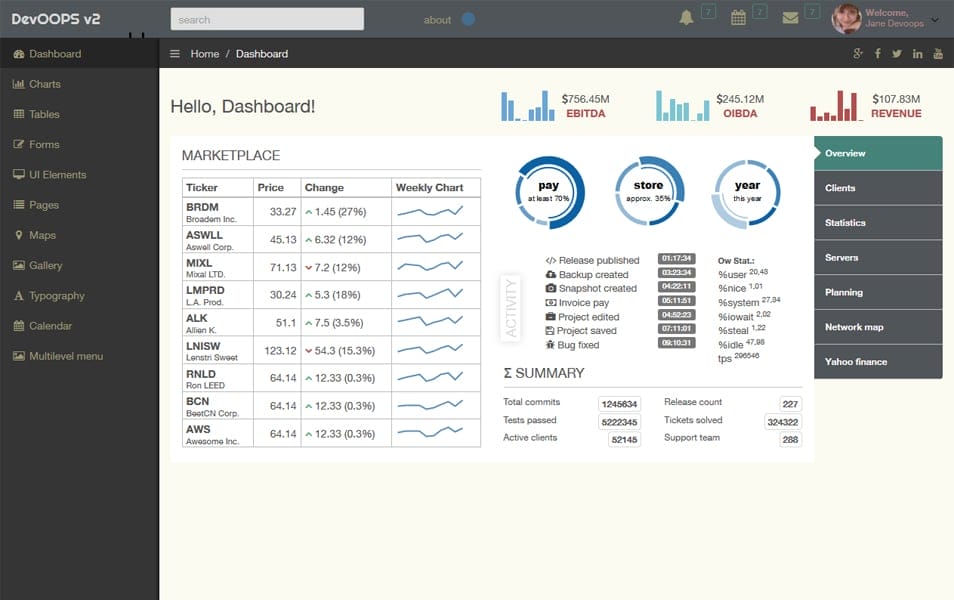 Single Page Admin Theme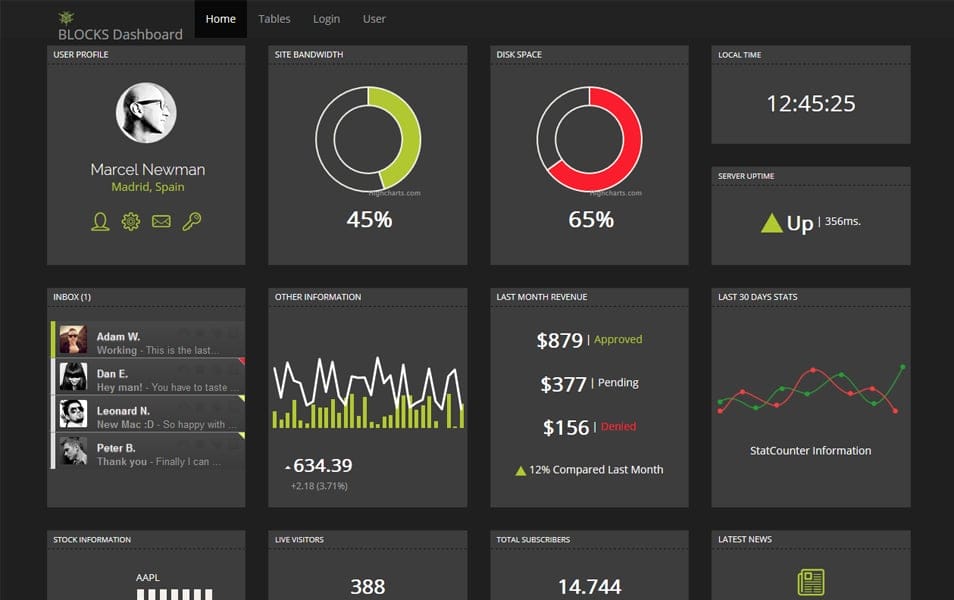 Light Way Admin Bootstrap Theme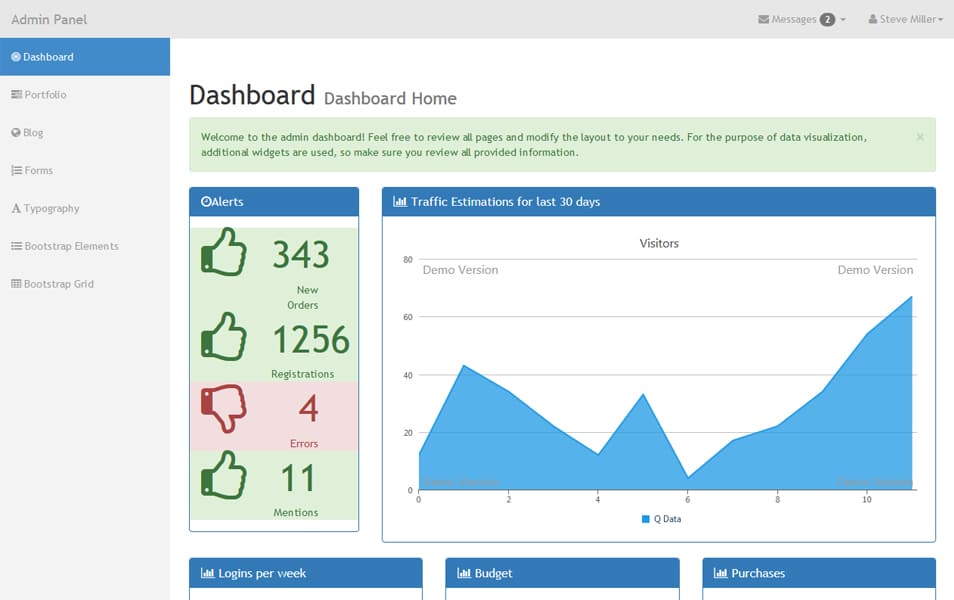 Free Responsive Horizontal Admin Template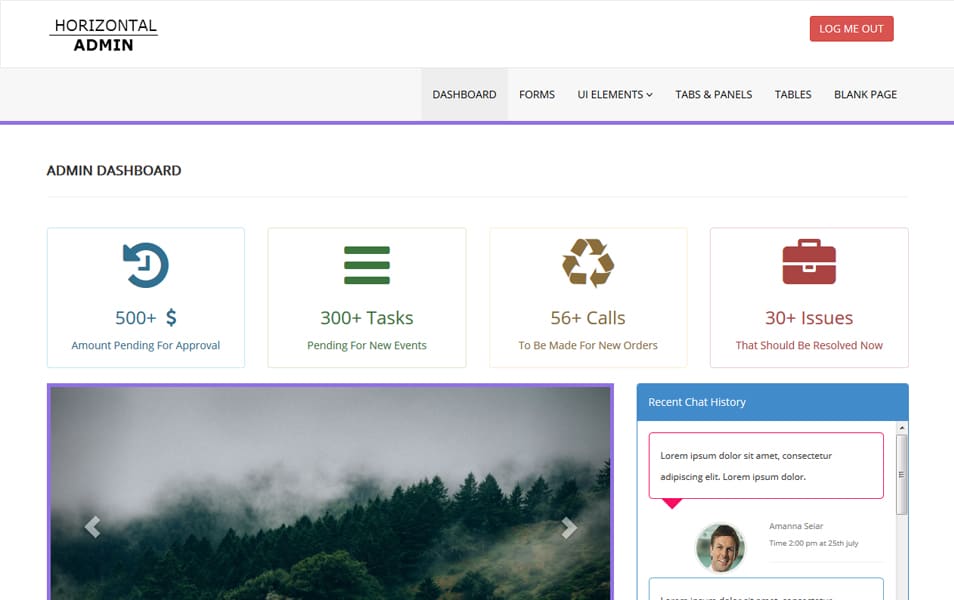 Free HTML5 Admin Template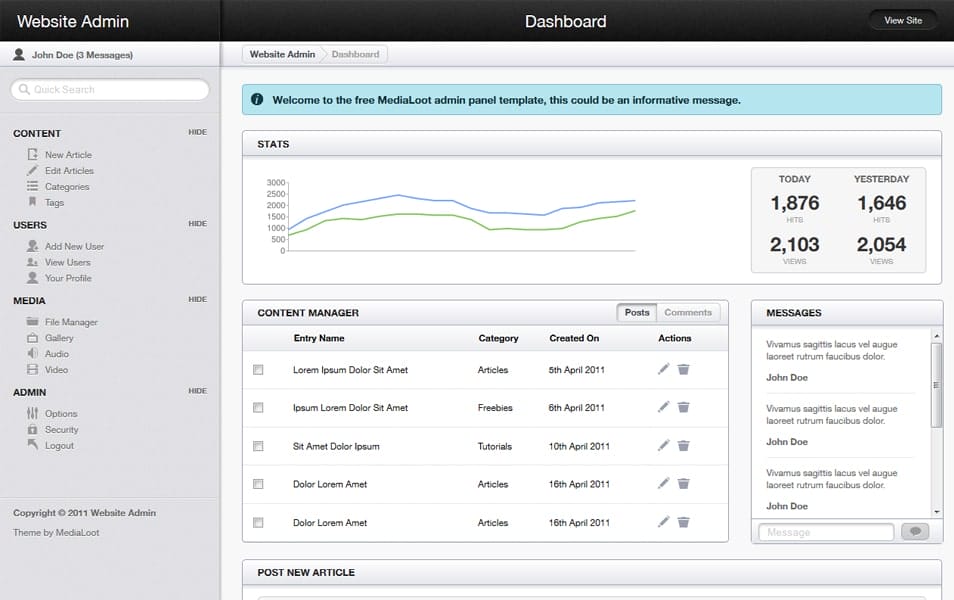 415 Dashboard Template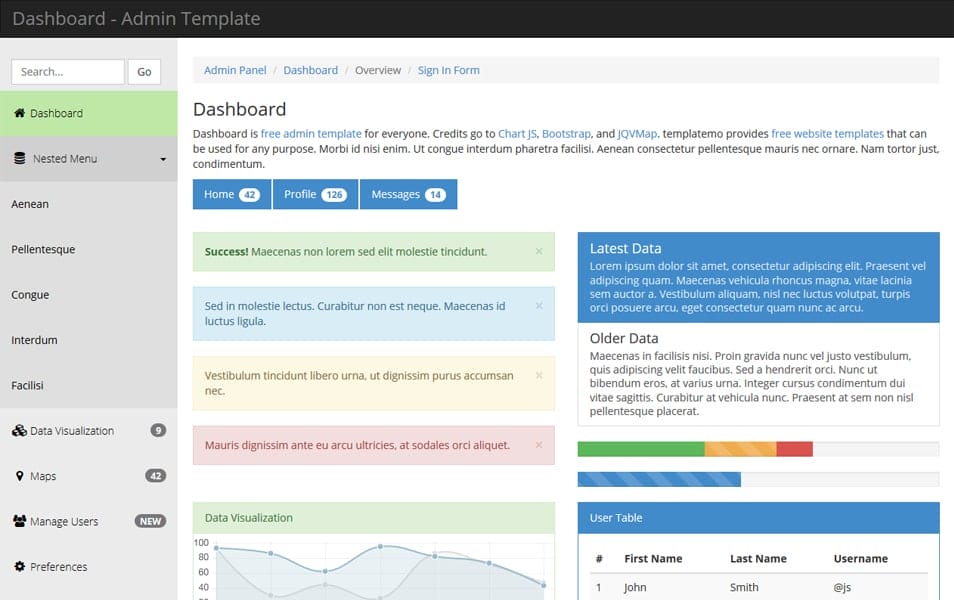 BEST ADMIN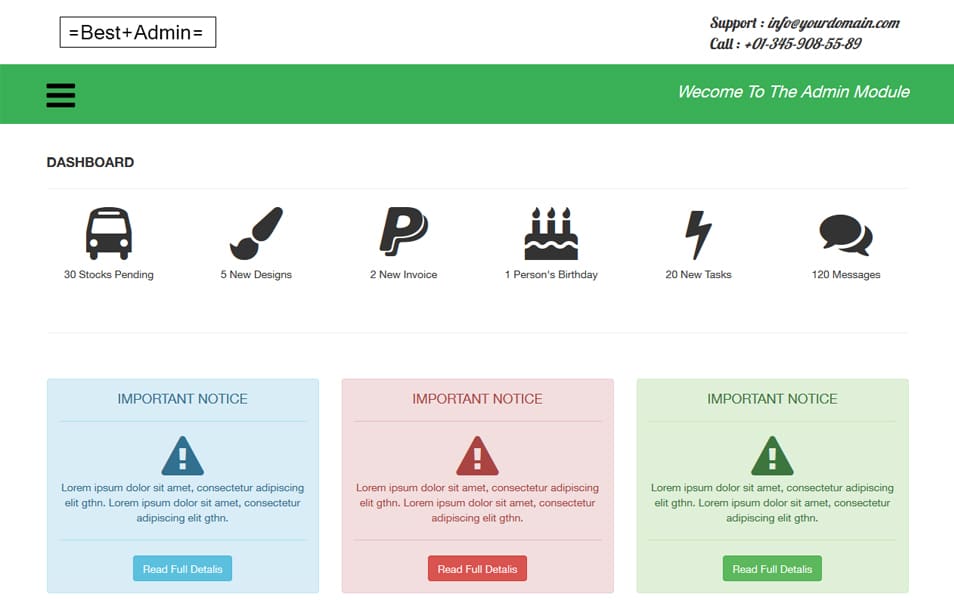 Free Support Center Admin Template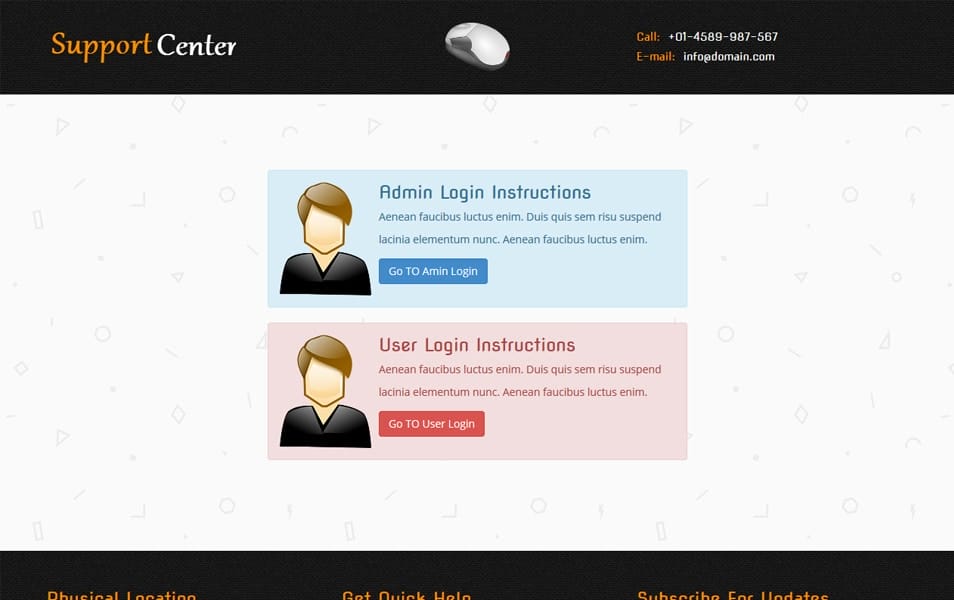 RDash Admin dashboard Template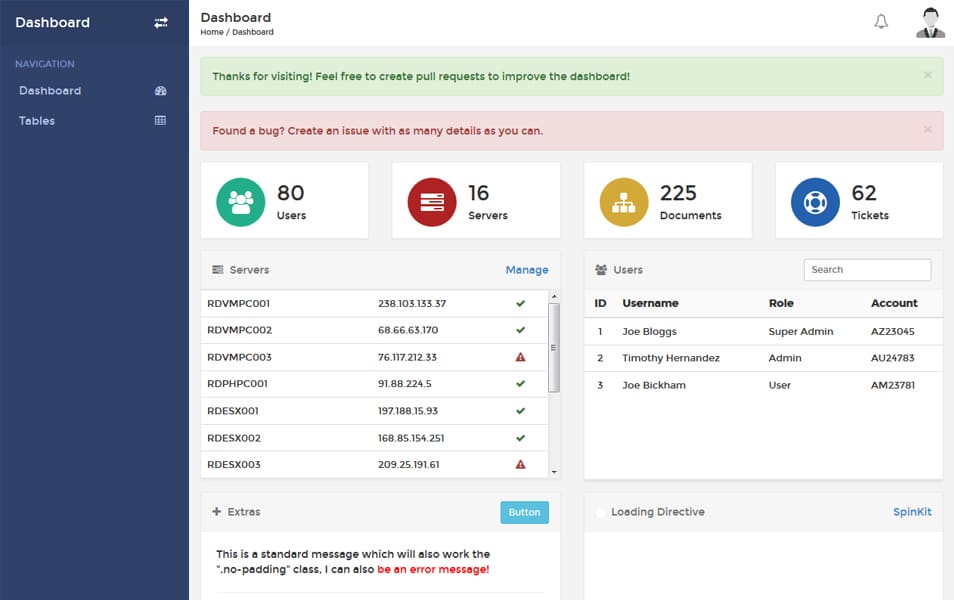 Deep Blue Admin Bootstrap Theme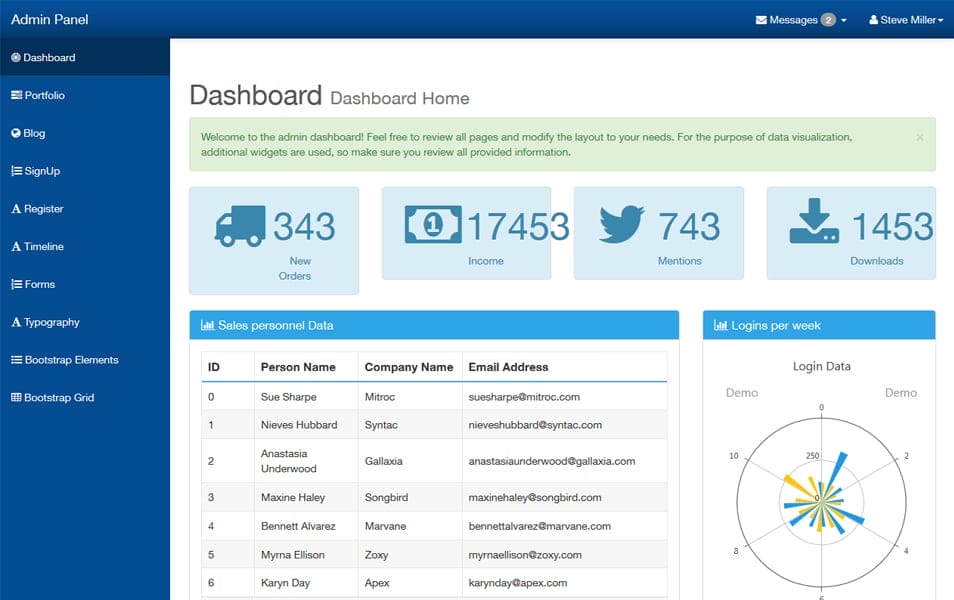 Hierapolis – Bootstrap 3 Flat Style Admin Theme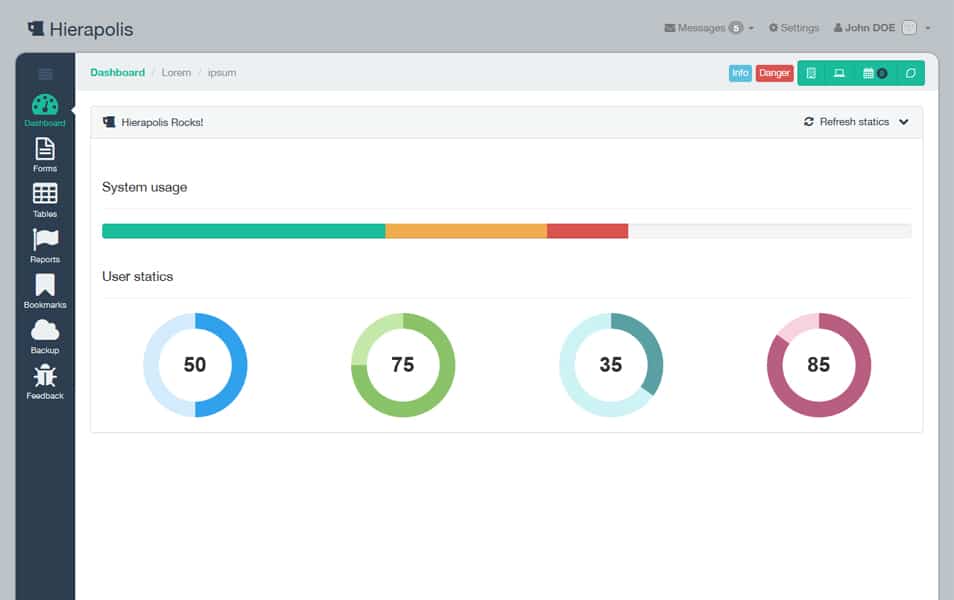 Free Simple Responsive Admin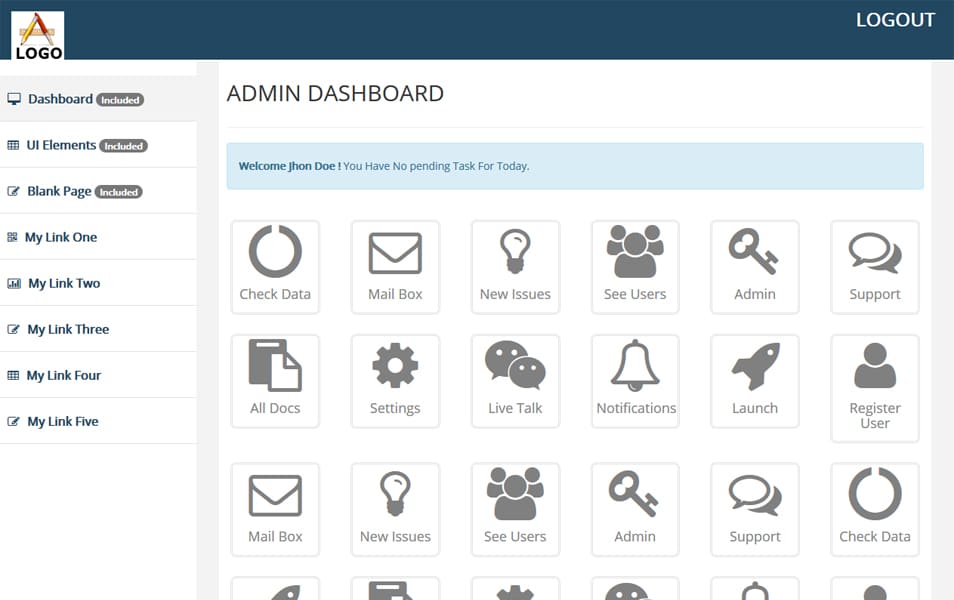 Bootstrap Admin Theme 3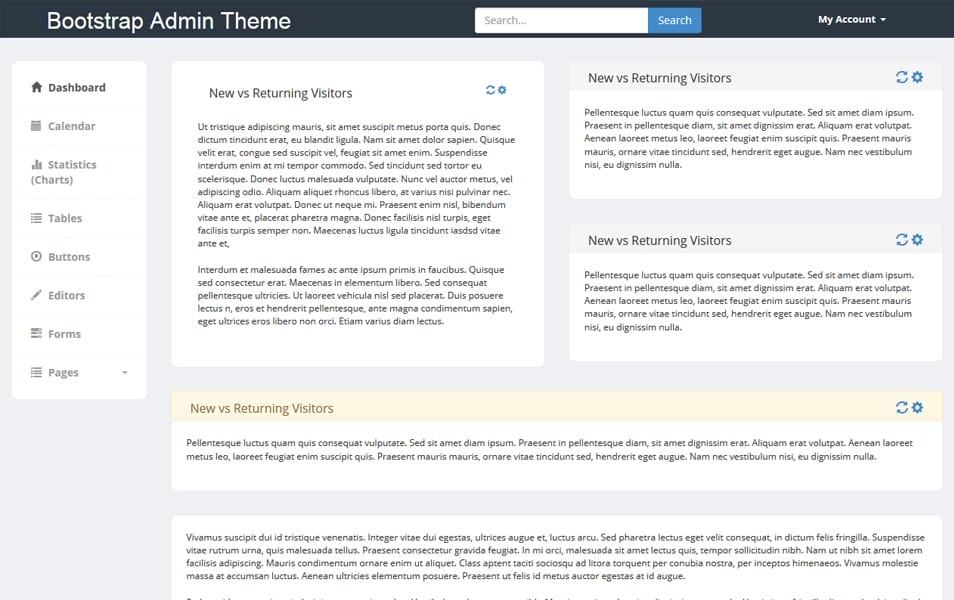 Bootstrap Admin Theme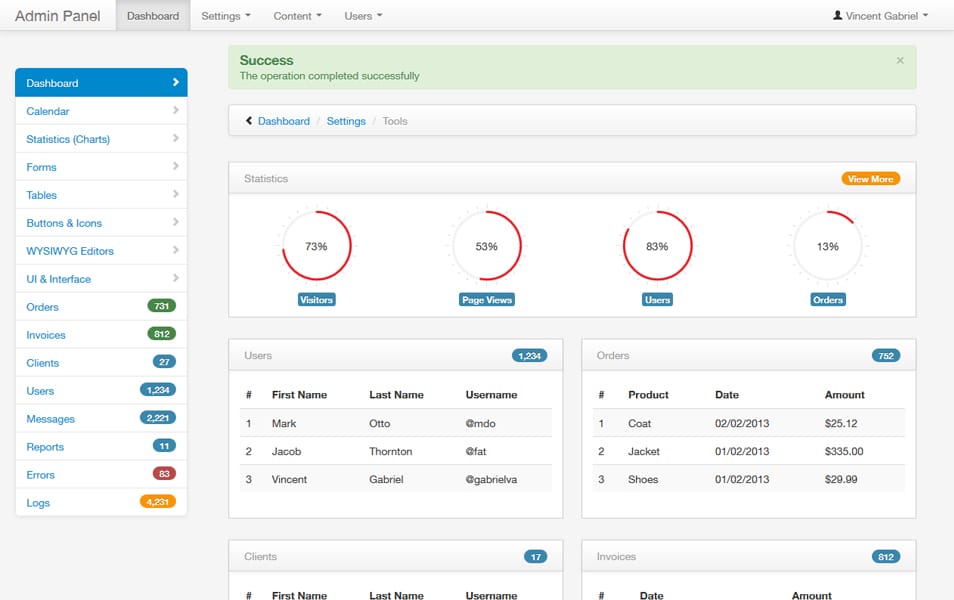 Clean Dashboard Responsive Bootstrap UI Theme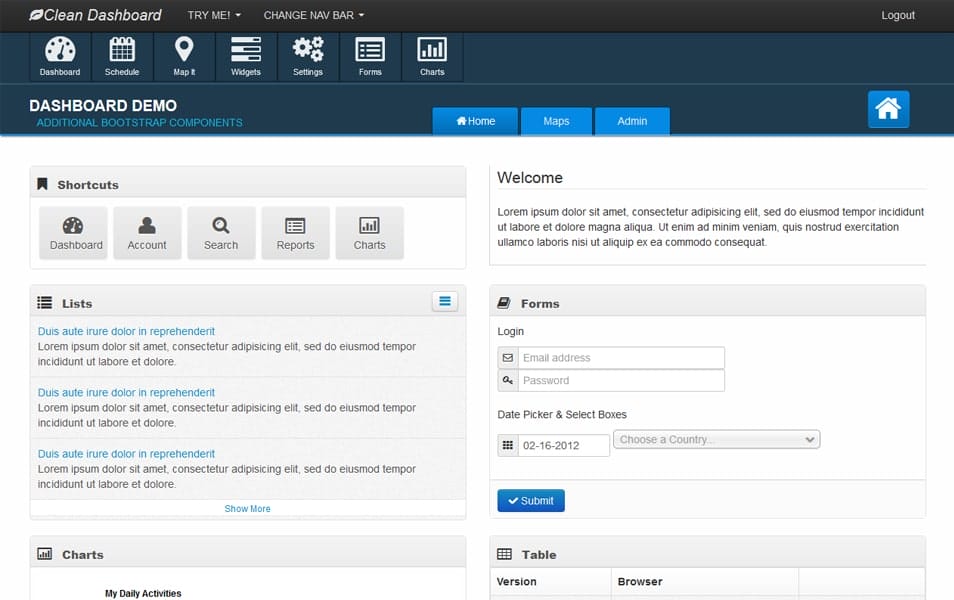 BCORE – Bootstrap Free Admin Template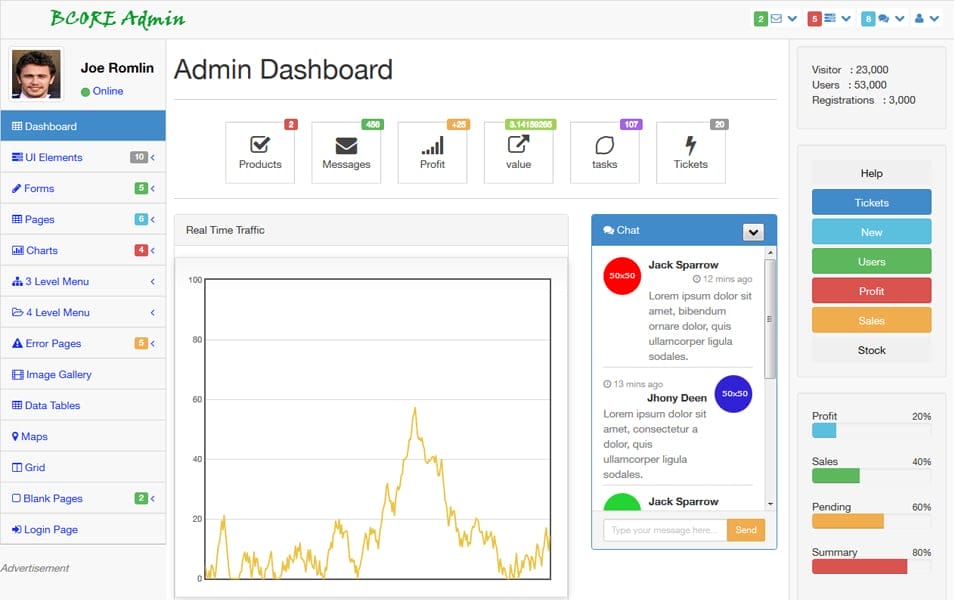 Dark Admin Bootstrap Theme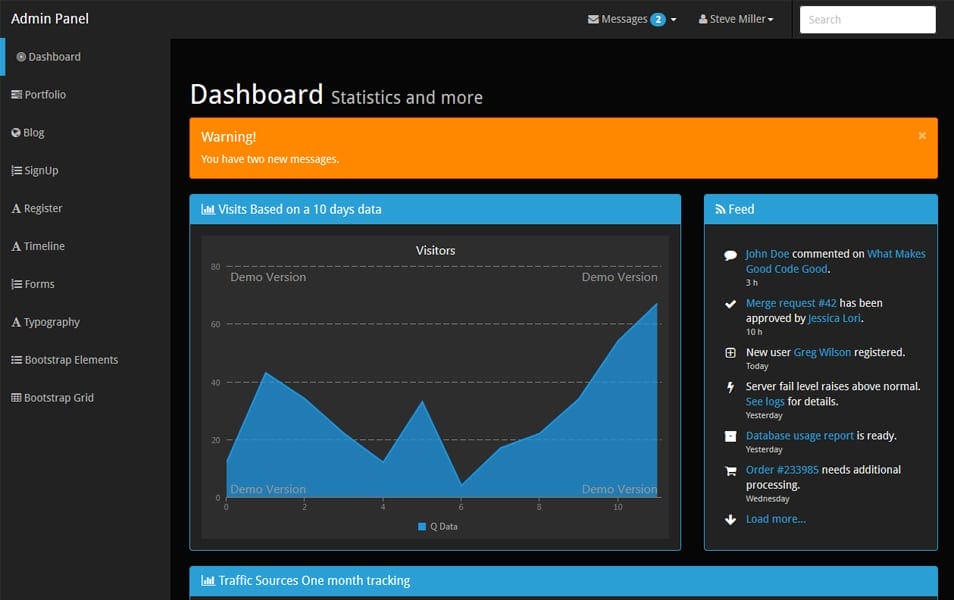 Free Bootstrap Admin Theme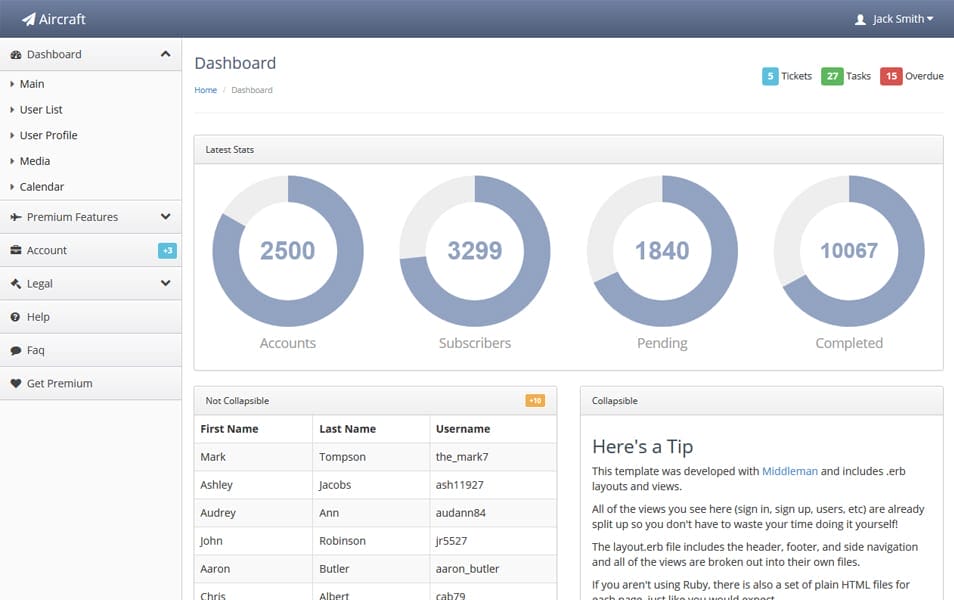 Bootply snippet – Bootstrap 3 Control Panel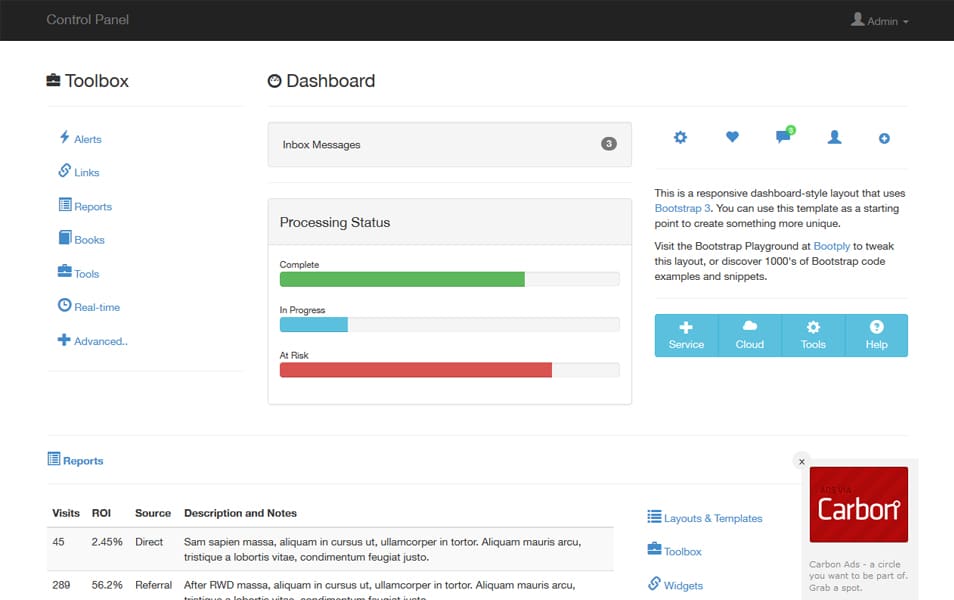 Two Page – Free bootstrap admin template
So there you have it, folks! 100+ Free admin templates for you to choose from. All of them are great, but it's up to you to pick which one suits you best. Here's to better backend monitoring!