Top CSS Editors Worth Trying in 2018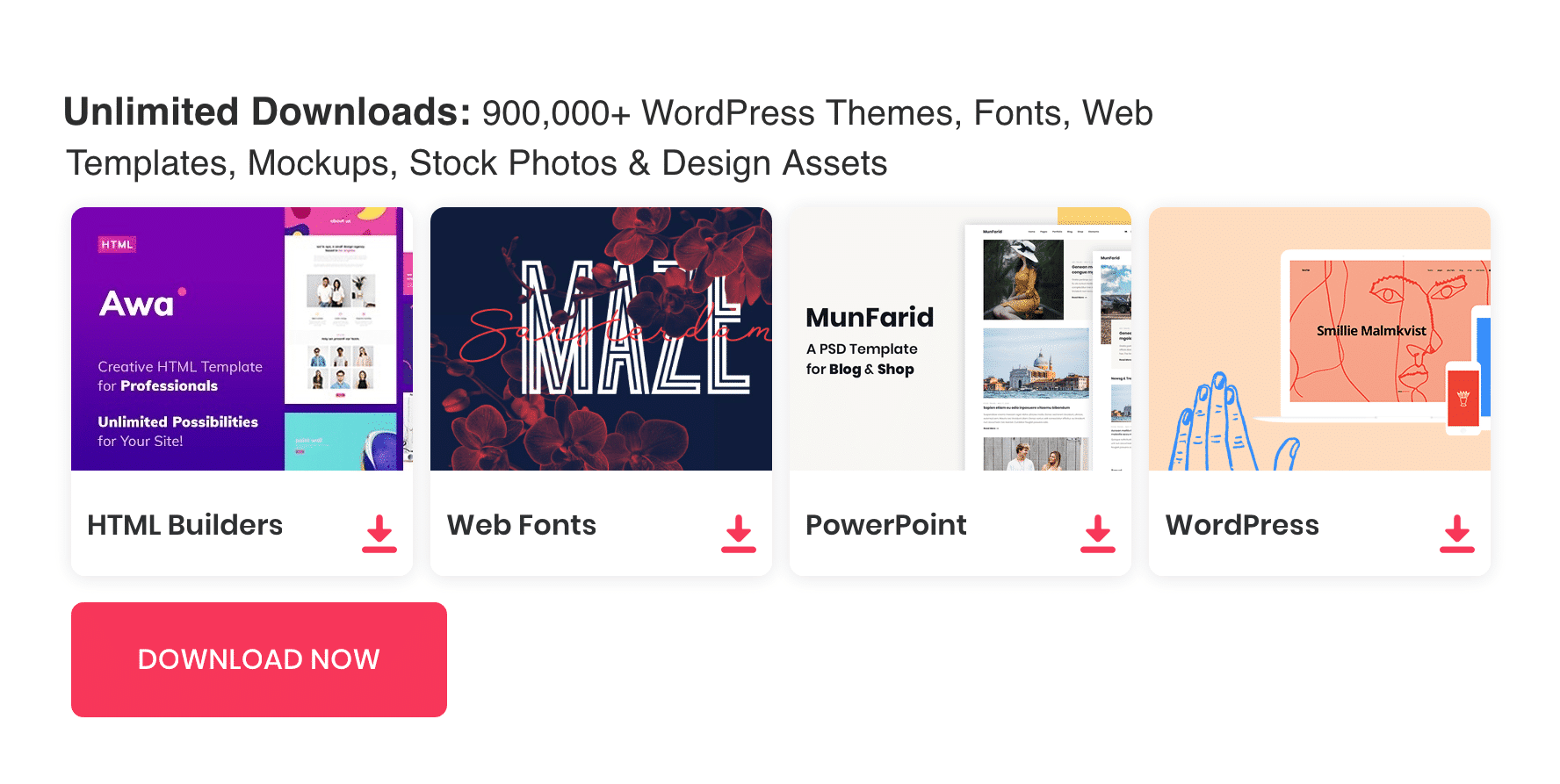 If you are a web developer you know the importance of a good CSS and HTML editor because it's our primary tool. The web technology is developing like never before each day we are witnessing a new addition to web technology. As a developer, to catch up with the change you need to have your tools update with the change. So we here some of the best free CSS and HTML editors available these days.
We have handpicked each tool based on updates, better writing, autocomplete features, code organisation, speed, and aesthetics. Its a mix of everything it has CSS editors for Mac, online HTML editor, HTML and CSS browser plugins etc..
See also : 100+ Best CSS Frameworks for Responsive Design
Coda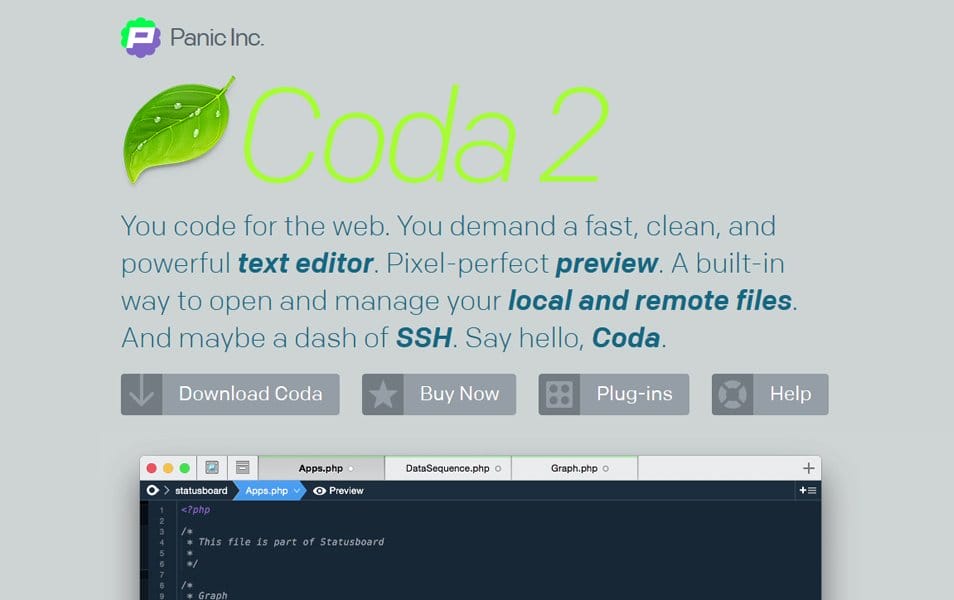 Coda is a fast, clean, and powerful text editor. Pixel-perfect preview. A built-in way to open and manage your local and remote files. And maybe a dash of SSH.
Rapid CSS Editor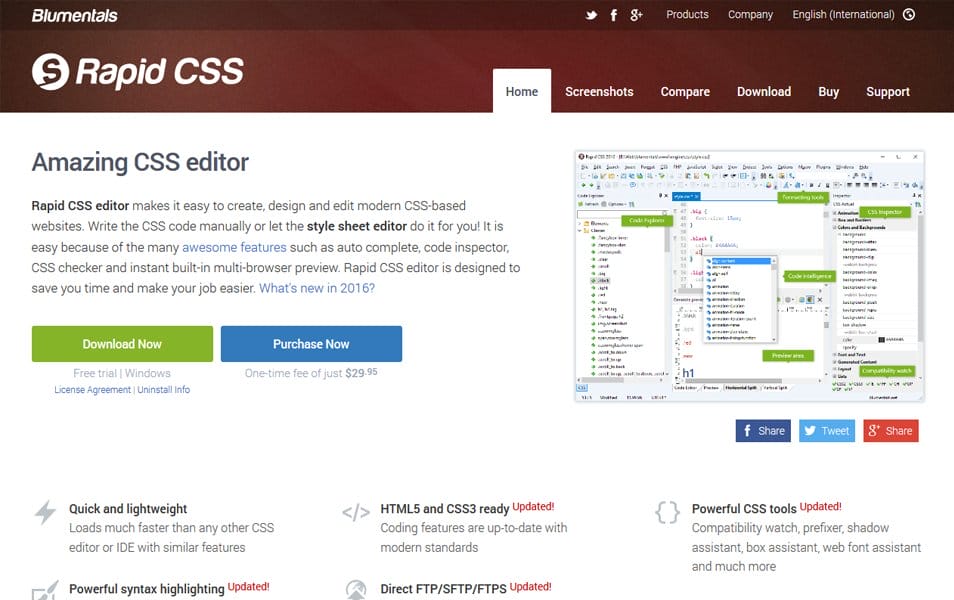 Rapid CSS Editor is quick, powerful and easy to use HTML and CSS editor. With Rapid CSS Editor it is easy to build modern HTML5 and CSS3 based websites.
Atom
Atom is a hackable text editor for the 21st century, built on Electron, and based on everything we love about our favorite editors. We designed it to be deeply customizable, but still approachable using the default configuration.
Sublime Text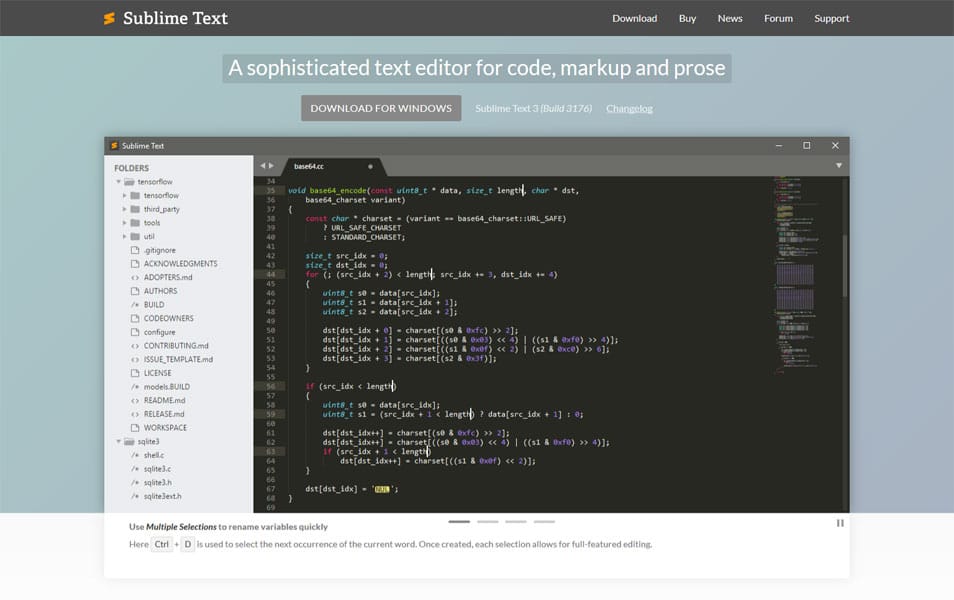 Sublime Text is a sophisticated text editor for code, markup and prose. You'll love the slick user interface, extraordinary features and amazing performance.
Notepad++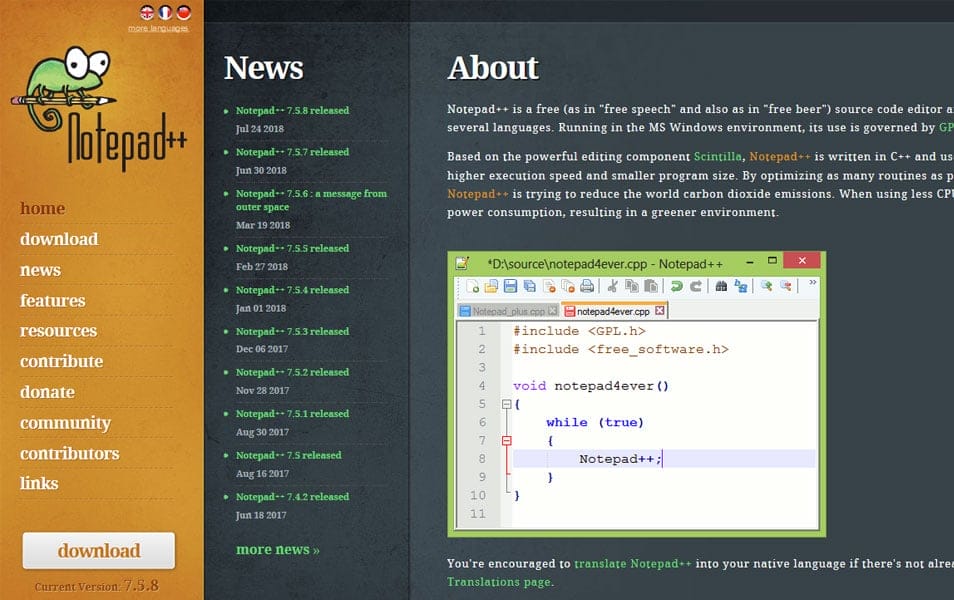 Notepad++: a free source code editor which supports several programming languages running under the MS Windows environment.
Stylizer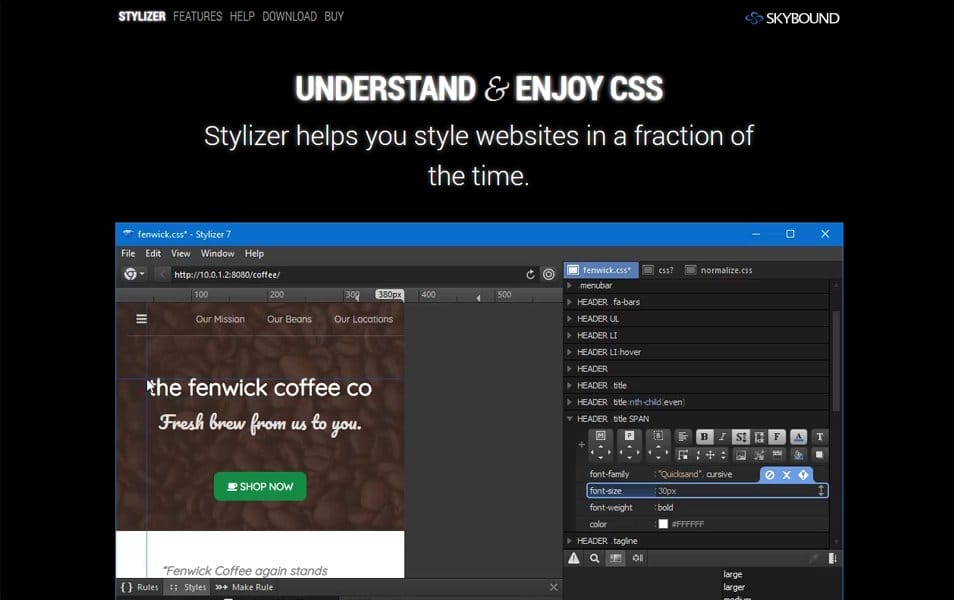 Stylizer helps you style websites in a fraction of the time.
Firefox Developer Edition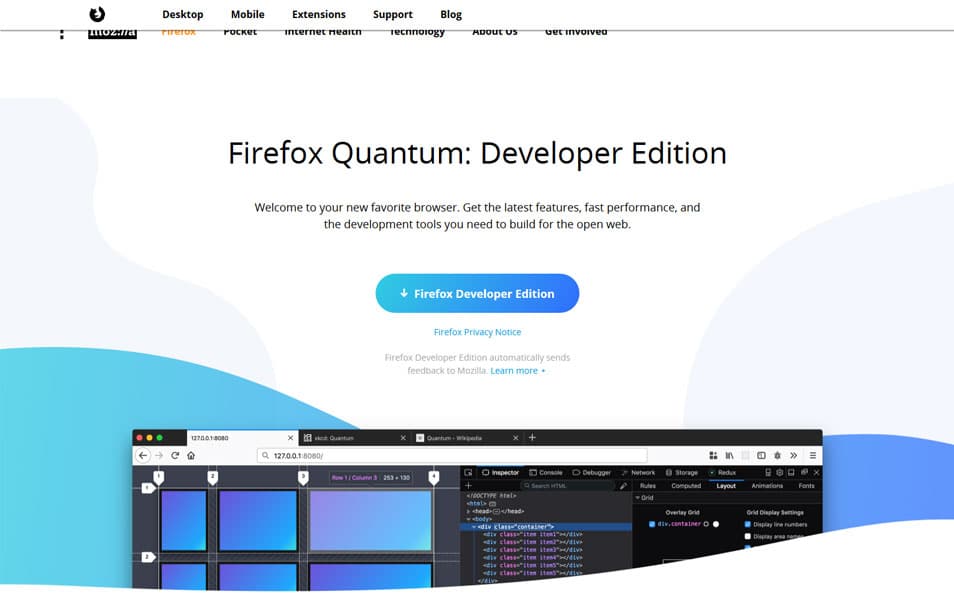 Firefox Developer Edition is the blazing fast browser that offers cutting edge developer tools and latest features like CSS Grid support and framework debugging.
Brackets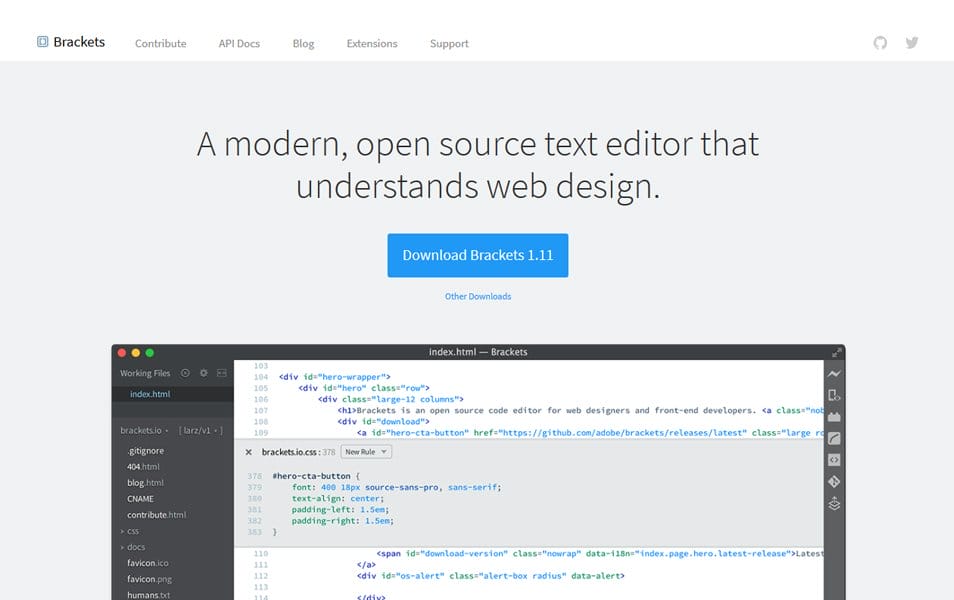 Brackets is a lightweight, yet powerful, modern text editor. We blend visual tools into the editor so you get the right amount of help when you want it without getting in the way of your creative process.
TextWrangler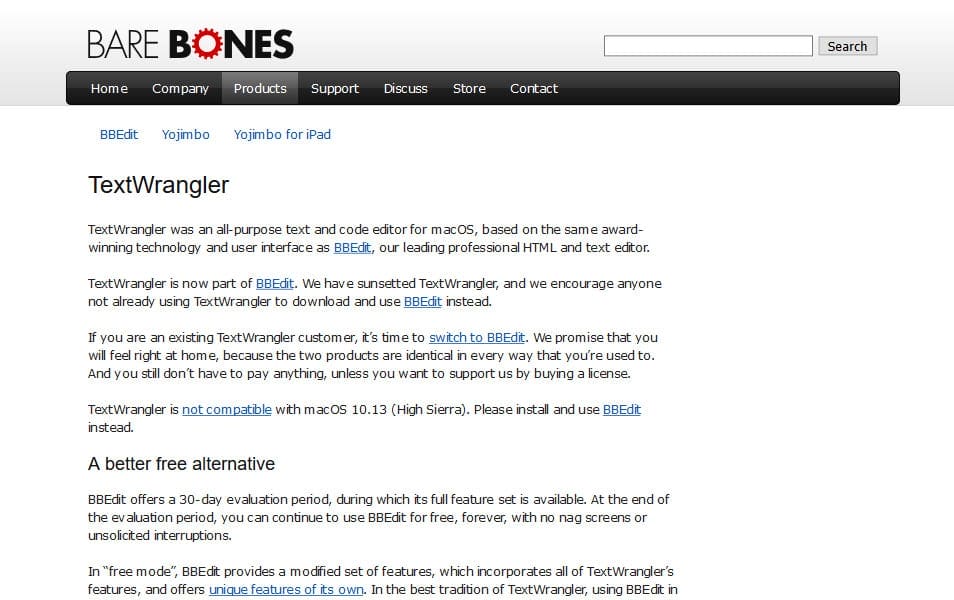 TextWrangler was an all-purpose text and code editor for macOS, based on the same award-winning technology and user interface as BBEdit, our leading professional HTML and text editor.
CodePen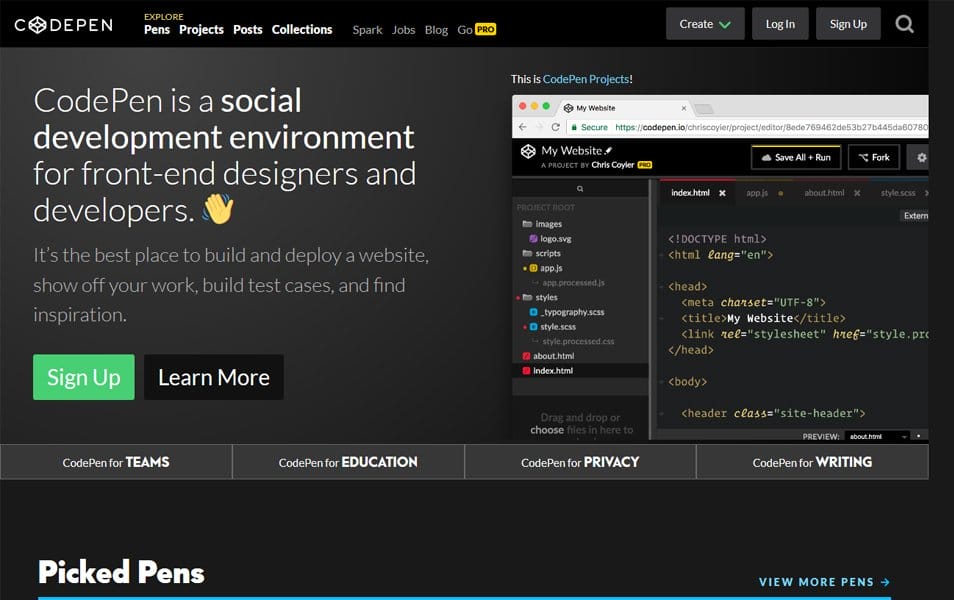 CodePen is a social development environment for front-end designers and developers. CodePen is a Front End Developer Playground & Code Editor in the Browser.
Thimble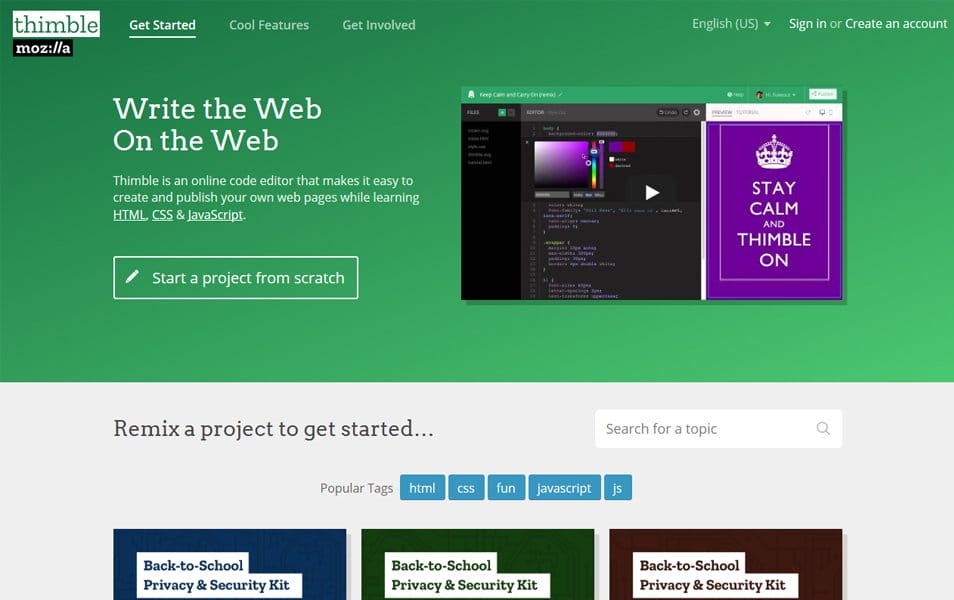 Thimble is Mozilla's online code editor that makes it easy to create and publish your own web pages while learning HTML, CSS & JavaScript.
Espresso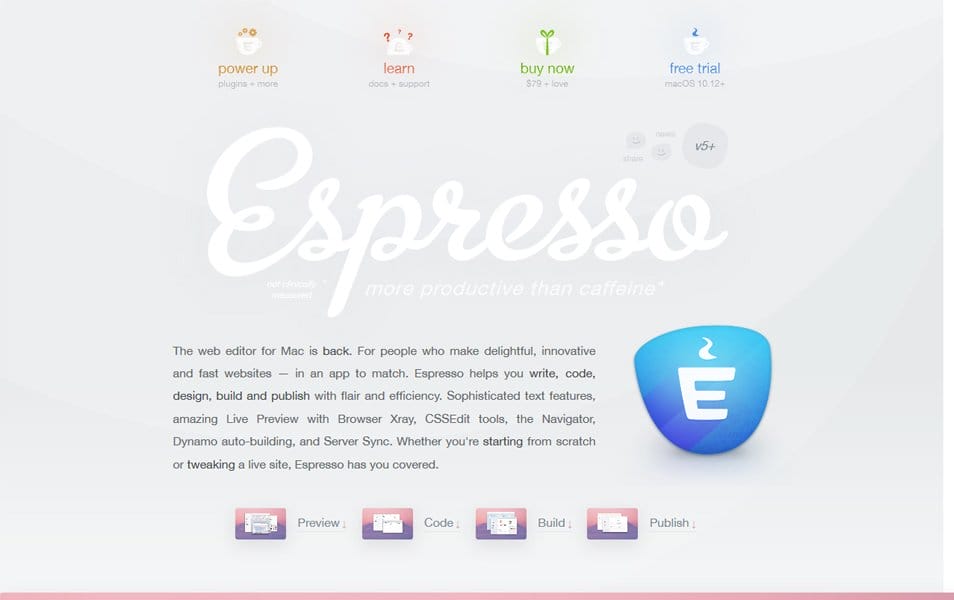 Espresso is the Web Editor for Mac. Espresso helps you write, code, design, build and publish with flair and efficiency. Sophisticated text features, amazing Live Preview with Browser Xray, CSSEdit tools, the Navigator, Dynamo auto-building, and Server Sync.
EngInSite CSS Editor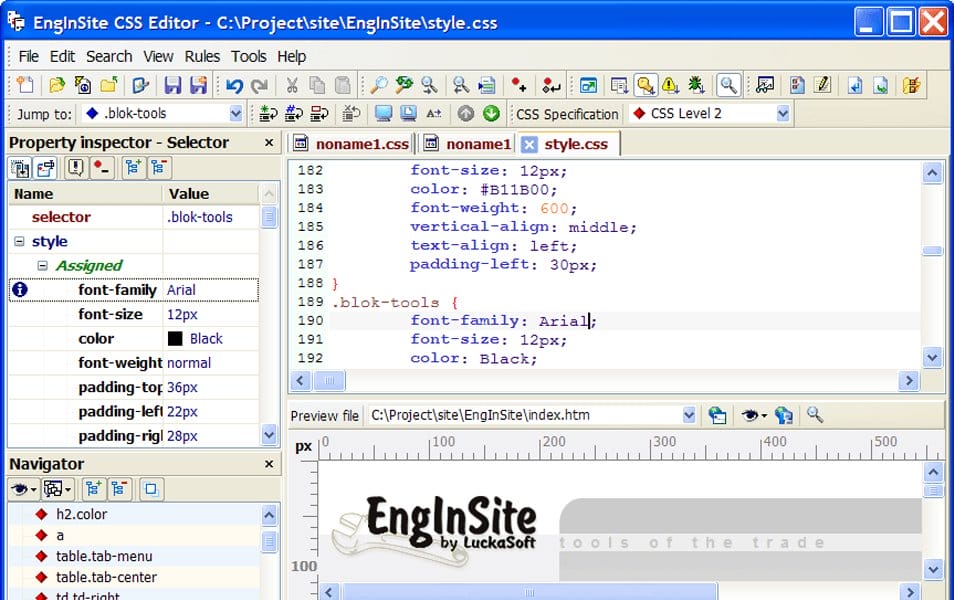 EngInSite CSS Editor is a fully integrated Cascading Style Sheets (CSS) development tool, designed to save your time and unleash your creativity.
Style Master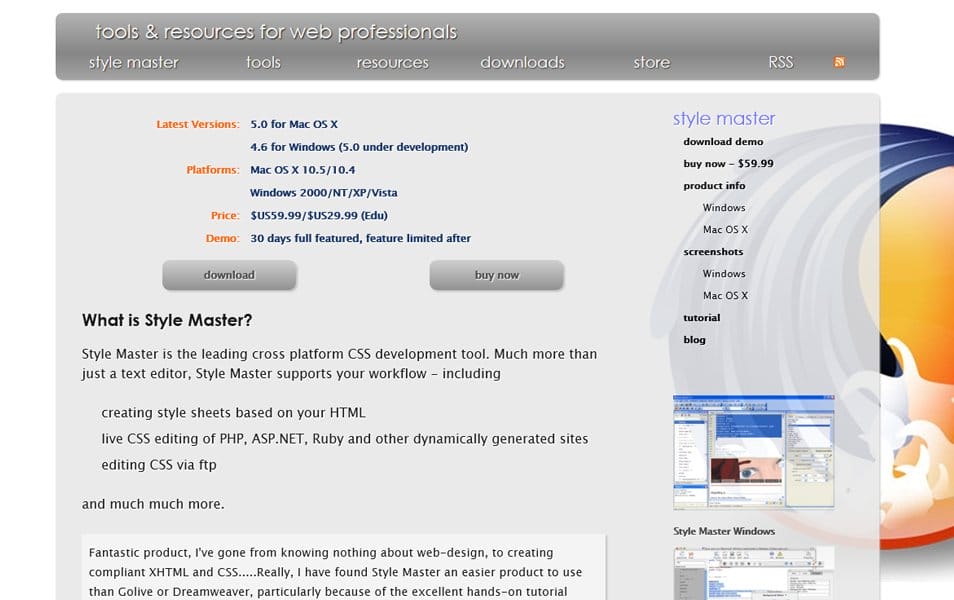 Style Master is the leading cross platform CSS development tool. Much more than just a text editor, Style Master supports your workflow.
PSPad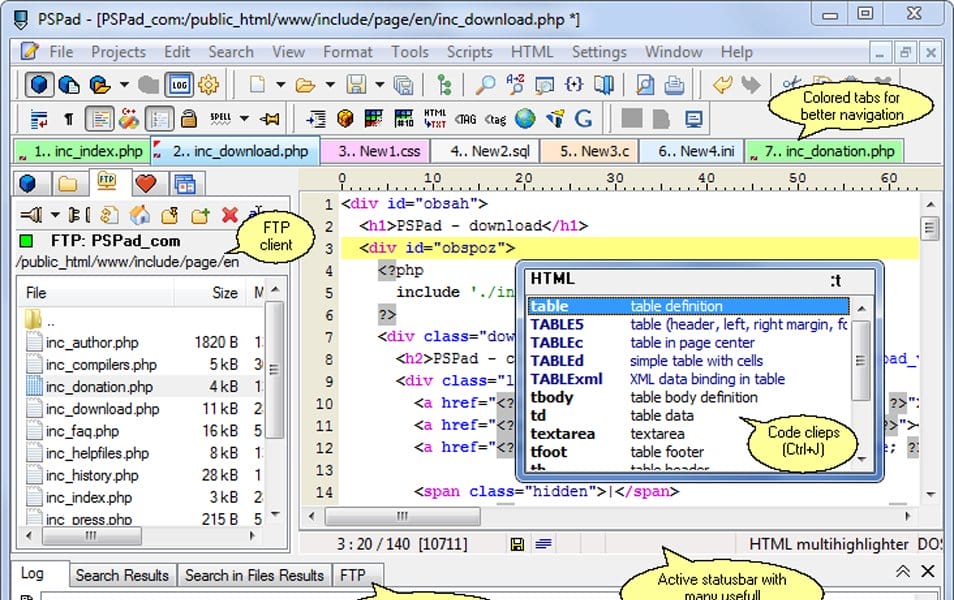 PSPad is a text editor for developers for Microsoft Windows systems.
Xyle Scope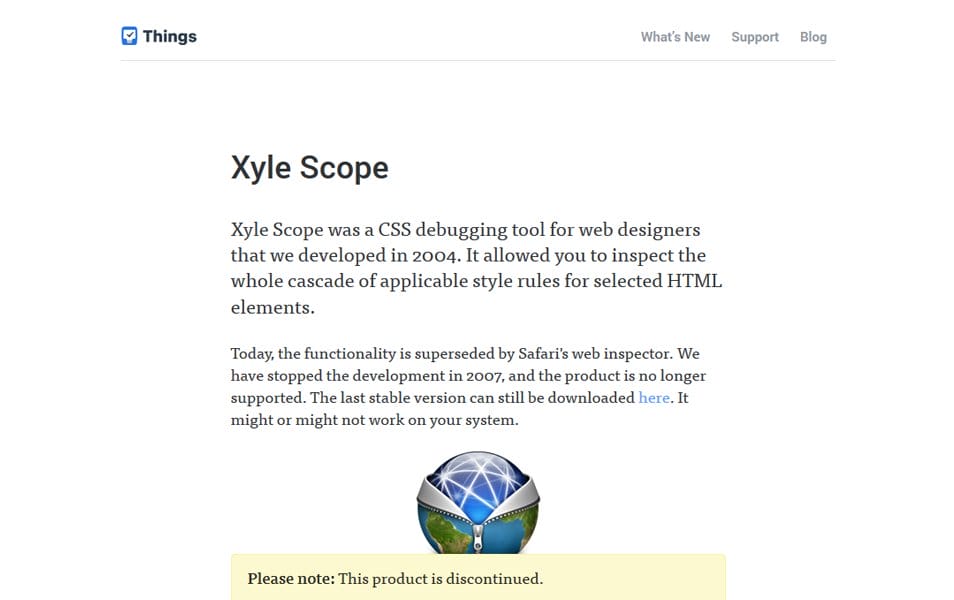 Xyle Scope was a CSS debugging tool for web designers. It allowed you to inspect the whole cascade of applicable style rules for selected HTML elements.
Simple CSS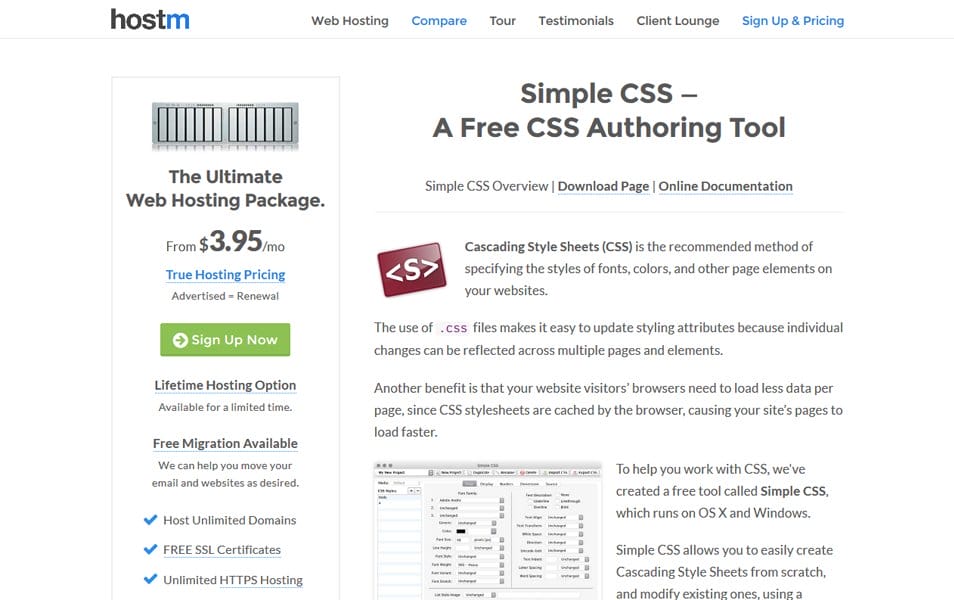 Simple CSS is a Free CSS Authoring Tool.
TopStyle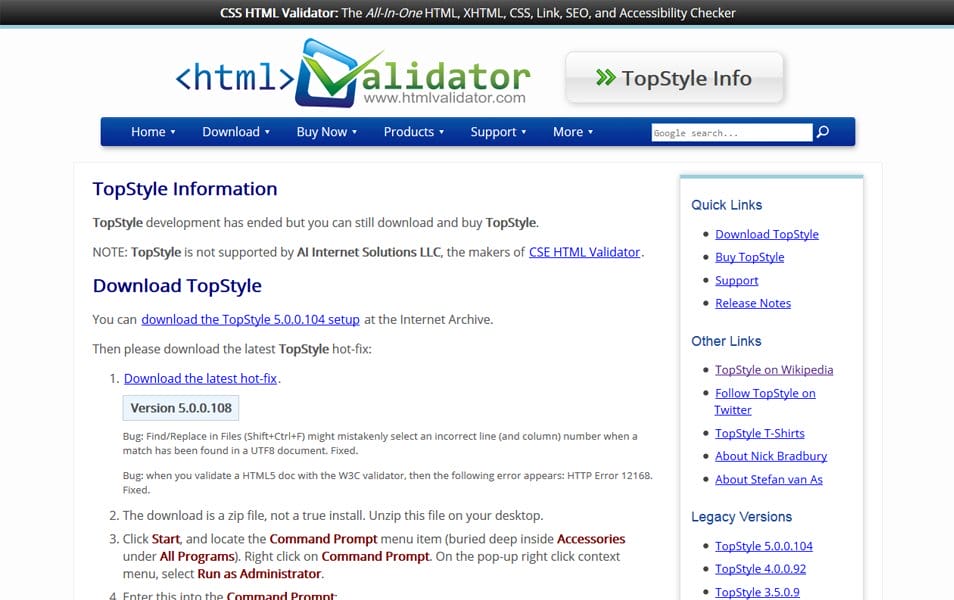 TopStyle is a CSS/XHTML/HTML editor for Microsoft Windows.
Style Studio CSS Editor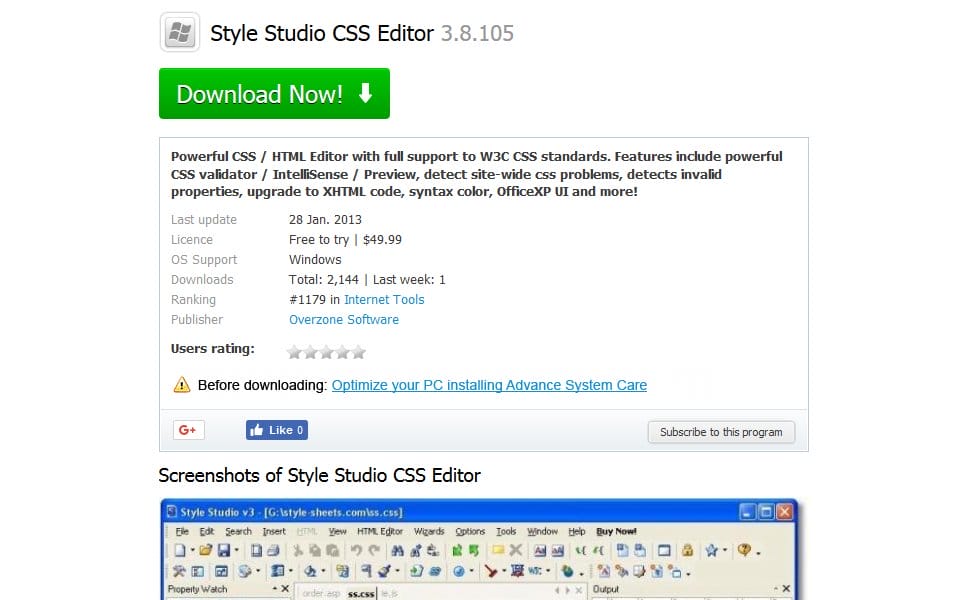 Powerful HTML / CSS Editor with full support to W3C CSS standards.
Responsive Site Designer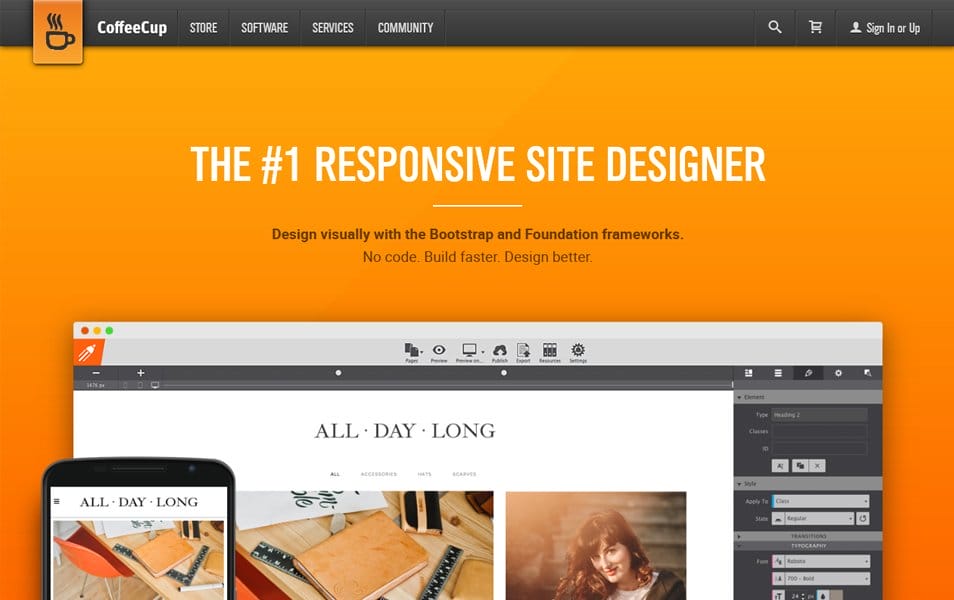 Features a width slider and custom breakpoints for creating device-agnostic websites. Presents a familiar front-end workflow with custom classes & IDs. Offers full layout and design capabilities with Flexbox and intuitive CSS3 controls. With a Components Library of pre-built items, plus Symbols for making global content edits.
WebStorm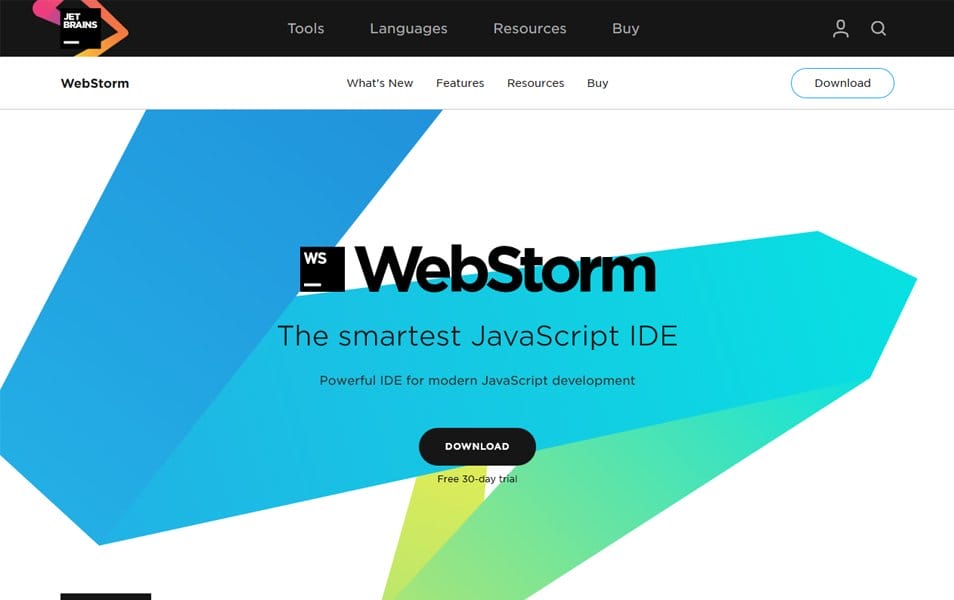 WebStorm brings you smart coding assistance for JavaScript and compiled-to-JavaScript languages, Node.js, HTML and CSS. Enjoy code completion, powerful navigation features, on-the-fly error detection, and refactorings for all of these languages.
GoodPage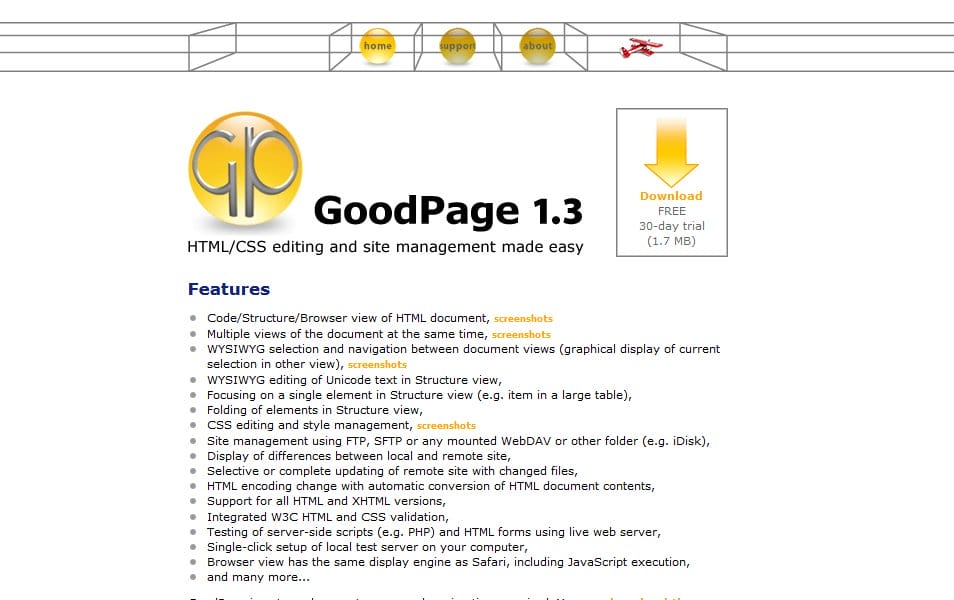 GoodPage is a HTML/CSS Editor for Mac OS X.
CSSED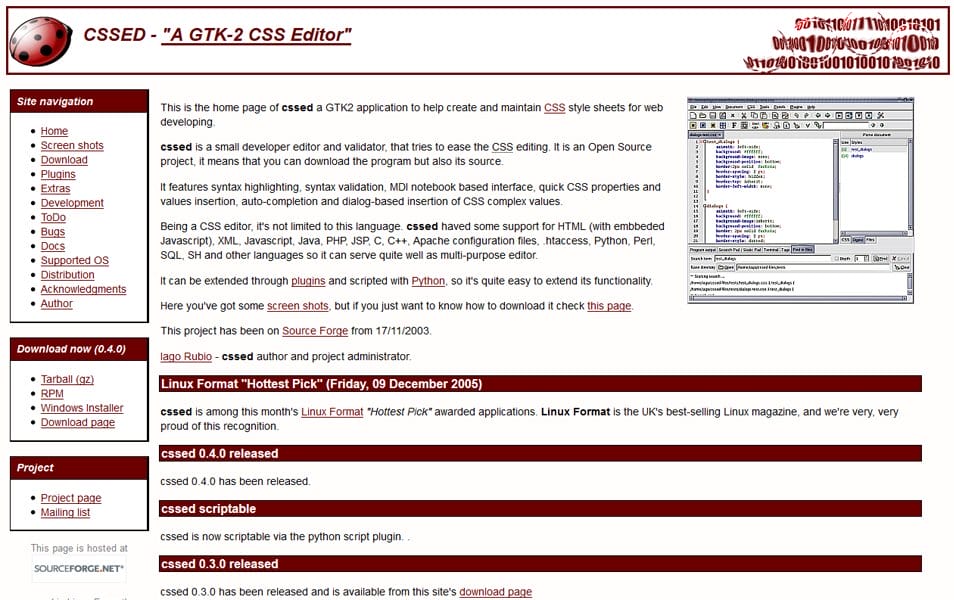 cssed is a small developer editor and validator, that tries to ease the CSS editing. It is an Open Source project, it means that you can download the program but also its source.
Amaya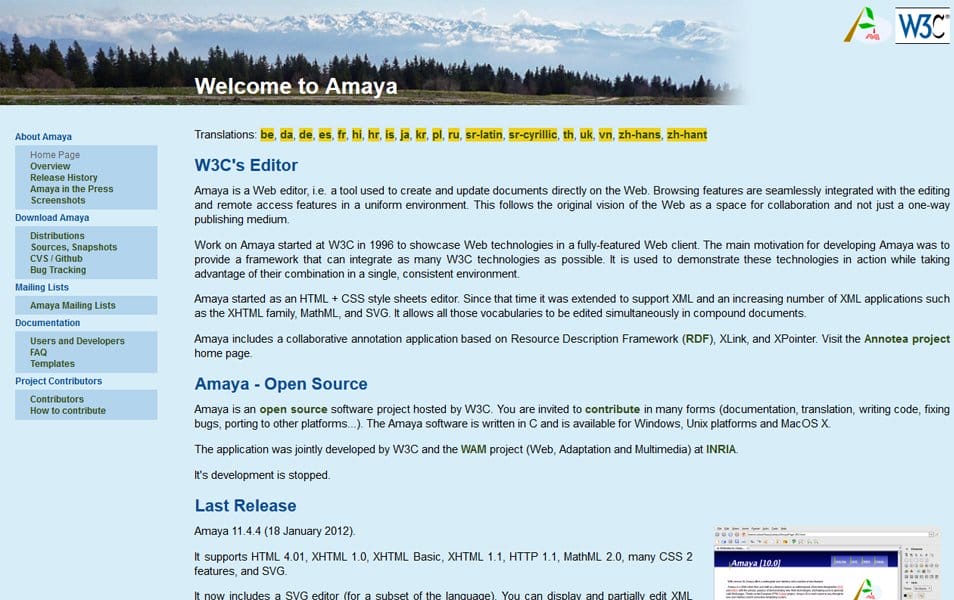 Amaya is a Web editor, i.e. a tool used to create and update documents directly on the Web. Amaya started as an HTML + CSS style sheets editor. Since that time it was extended to support XML and an increasing number of XML applications such as the XHTML family, MathML, and SVG. It allows all those vocabularies to be edited simultaneously in compound documents.
HTML-Kit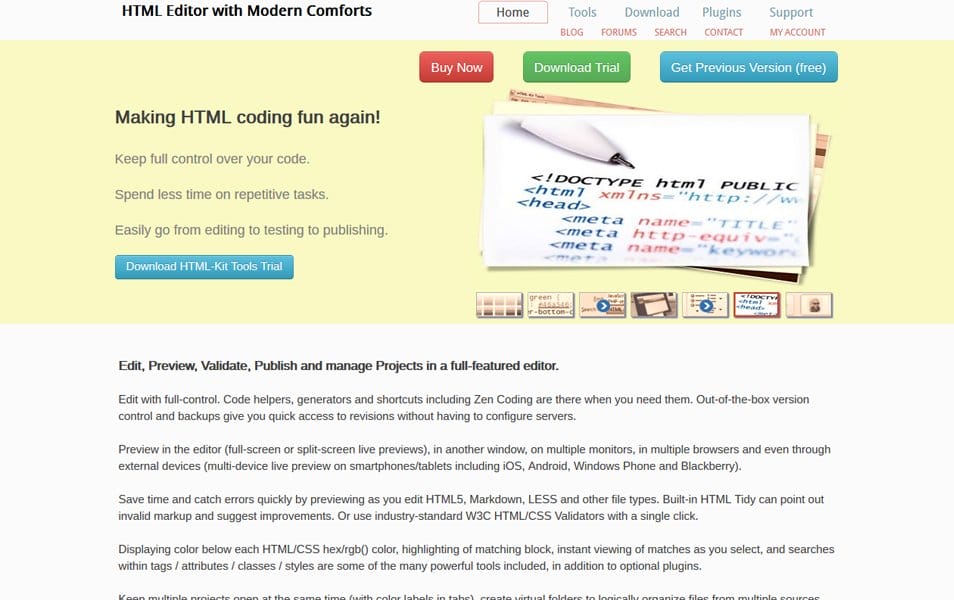 HTML-Kit is a full-featured editor for markup and code, optimized for web development.
CaScadeS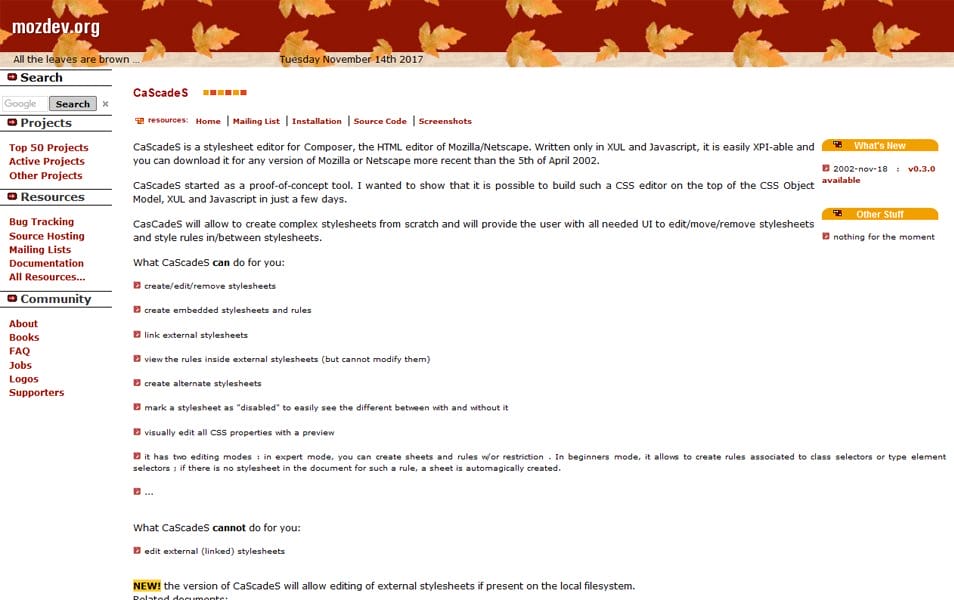 CaScadeS is a stylesheet editor for Composer, the HTML editor of Mozilla/Netscape. Written only in XUL and Javascript.
Bluefish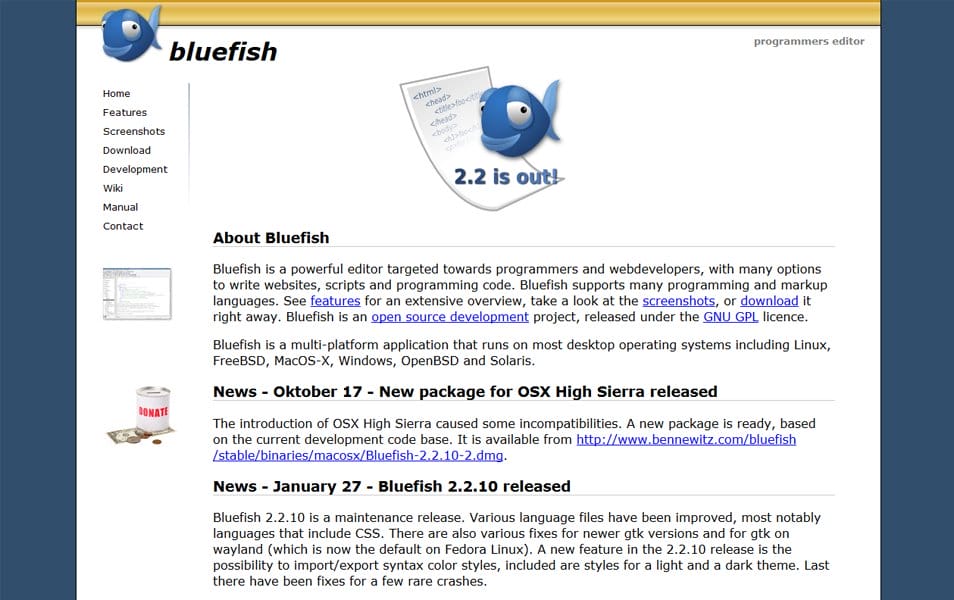 Bluefish is a powerful editor targeted towards programmers and web developers, with many options to write websites, scripts and programming code. Bluefish supports many programming and markup languages.
Alpha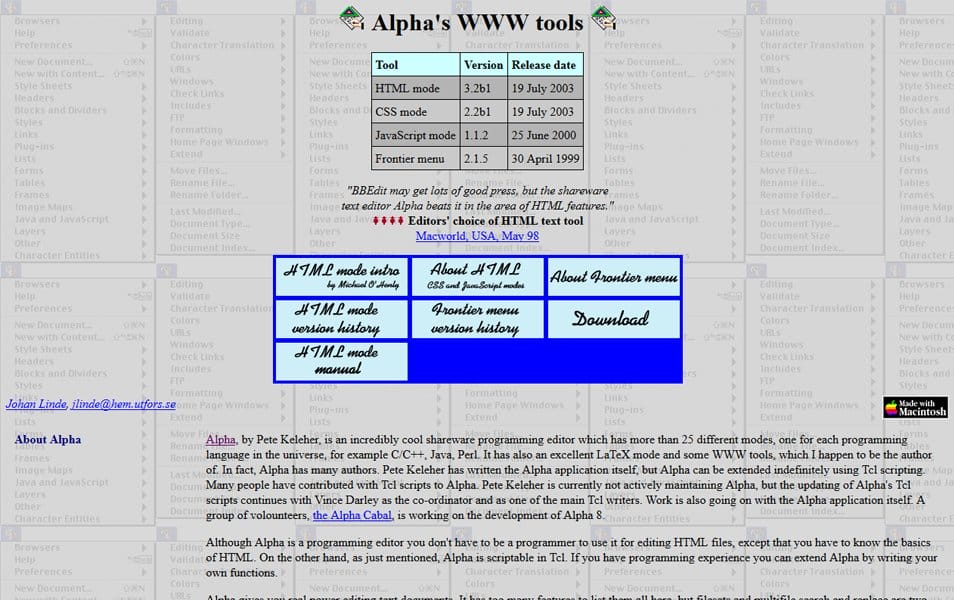 Alpha is an incredibly cool shareware programming editor which has more than 25 different modes, one for each programming language in the universe, for example C/C++, Java, Perl.
PageSpinner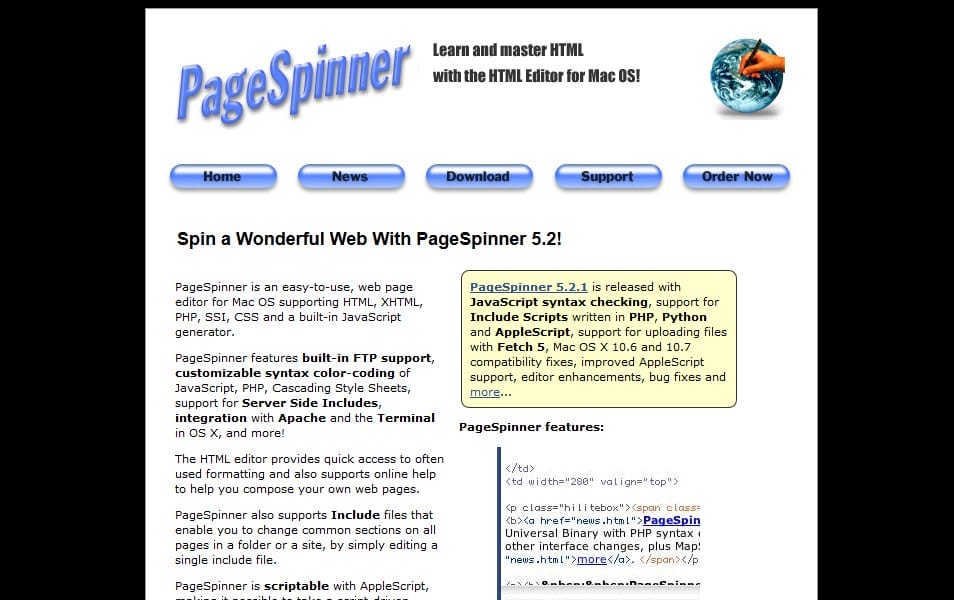 PageSpinner is an easy-to-use, web page editor for Mac OS supporting HTML, XHTML, PHP, SSI, CSS and a built-in JavaScript generator.
Firebug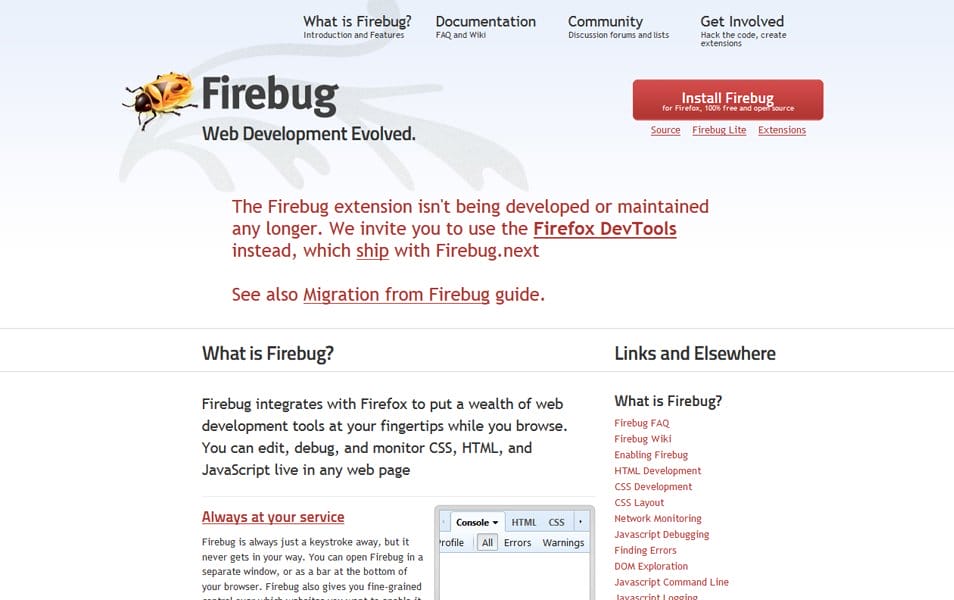 Firebug integrates with Firefox to put a wealth of web development tools at your fingertips while you browse. You can edit, debug, and monitor CSS, HTML, and JavaScript live in any web page.
NetBeans IDE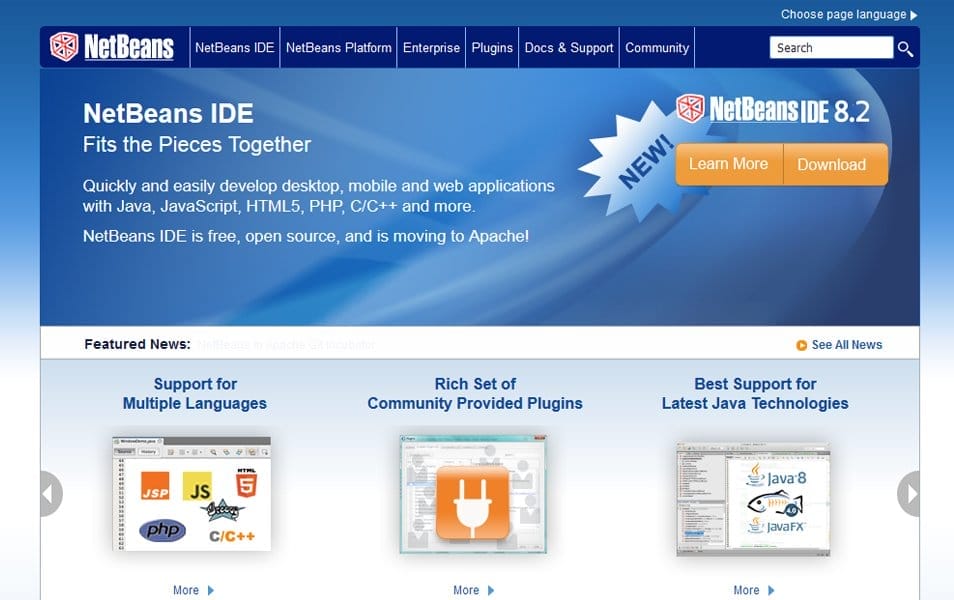 Quickly and easily develop desktop, mobile and web applications with Java, JavaScript, HTML5, PHP, C/C++ and more.
Aptana Studio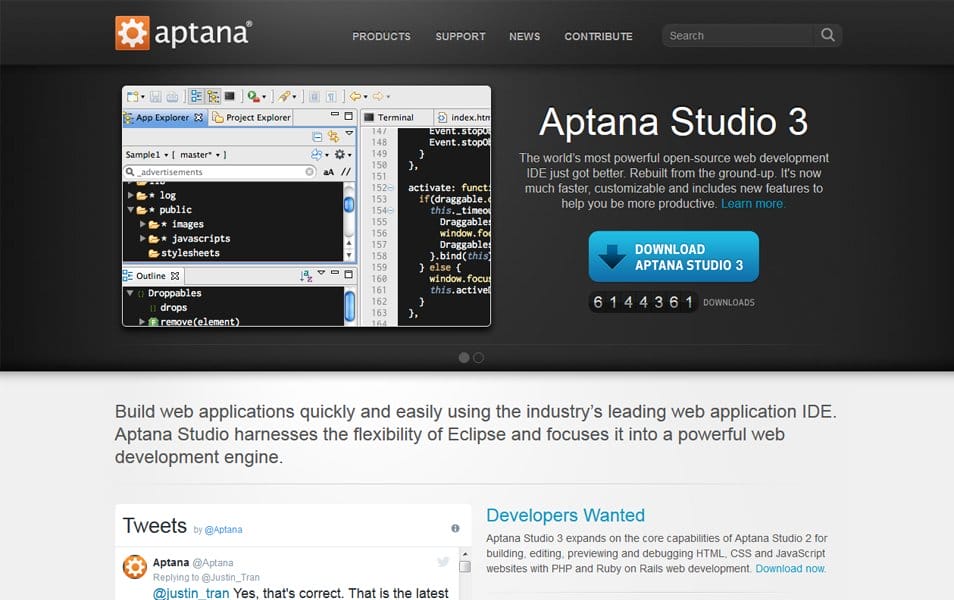 Build web applications quickly and easily using the industry's leading web application IDE. Aptana Studio harnesses the flexibility of Eclipse and focuses it into a powerful web development engine.
Cloud9
Cloud9 IDE is an online integrated development environment. Write, run, and debug your code with our powerful and flexible cloud IDE.
CodeLobster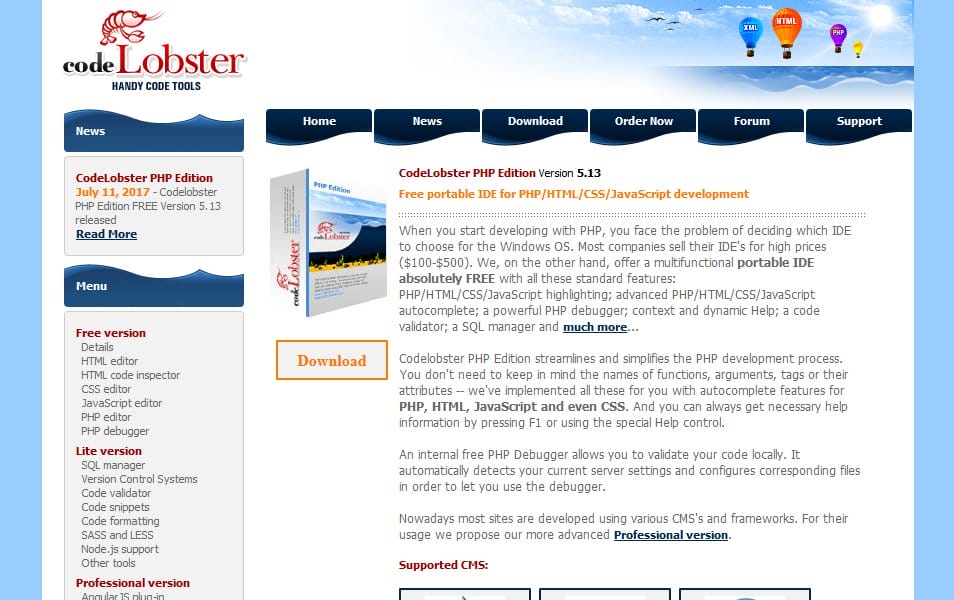 Codelobster PHP Edition streamlines and simplifies the PHP development process. You don't need to keep in mind the names of functions, arguments, tags or their attributes. We've implemented all these for you with autocomplete features for PHP, HTML, JavaScript and even CSS.
MiniCodeEditor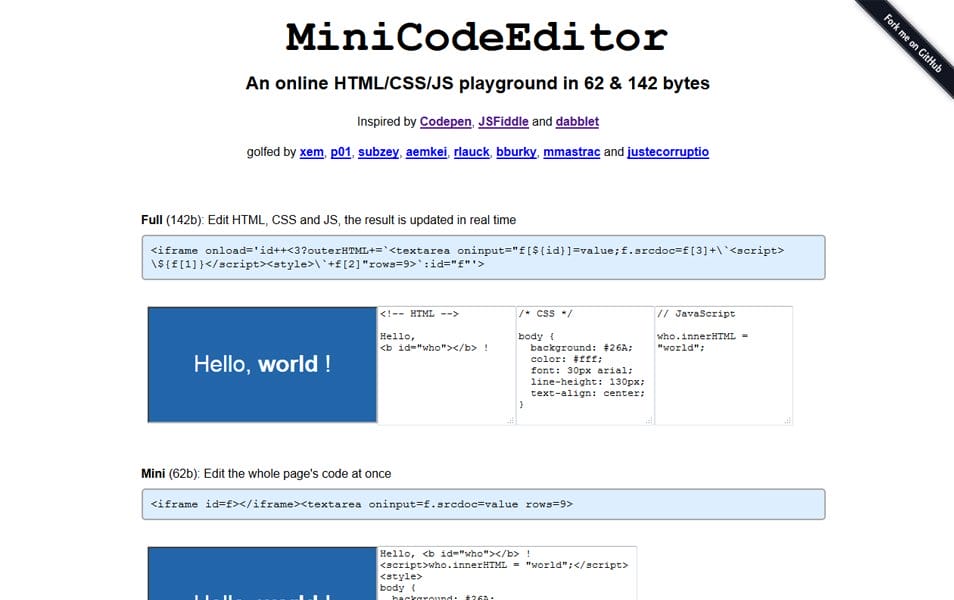 An online HTML/CSS/JS playground in 62 & 142 bytes.
FireEdit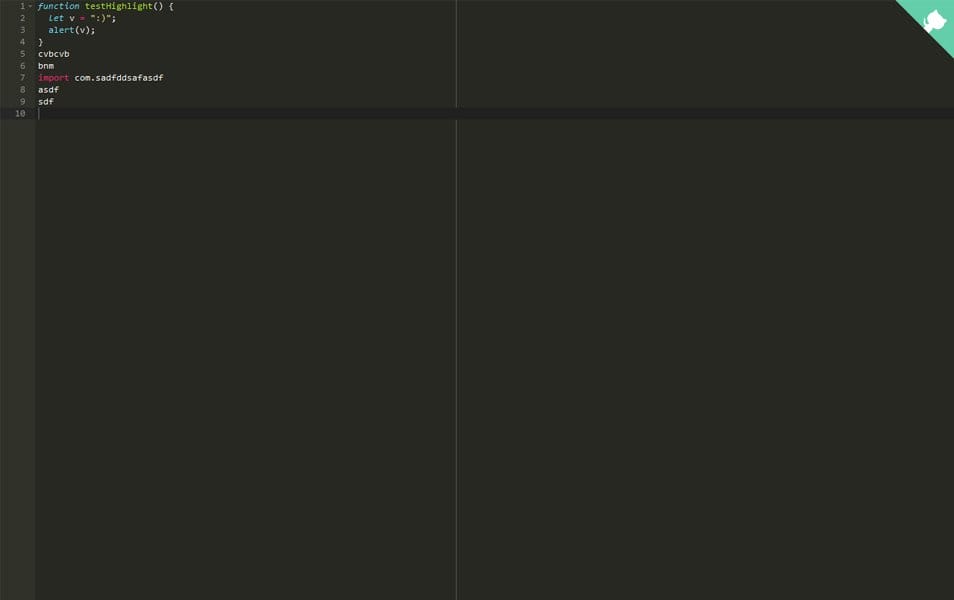 FireEdit is a real-time text editor which allows programmers work simultaneously.
selfCSS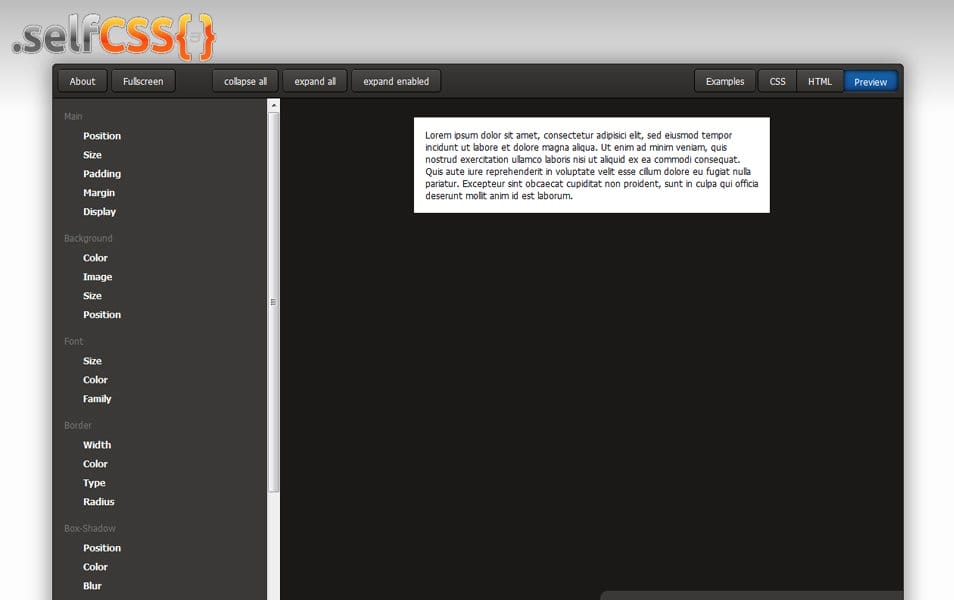 selfCSS a CSS3 WYSIWYG Editor/Generator.
Tridiv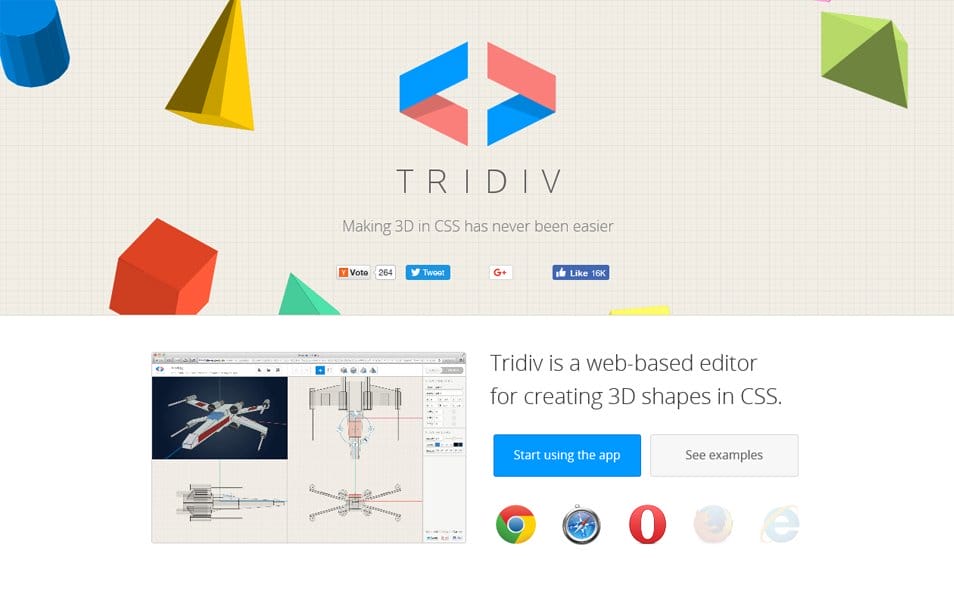 Tridiv is a web-based editor for creating 3D shapes in CSS.
CodeMirror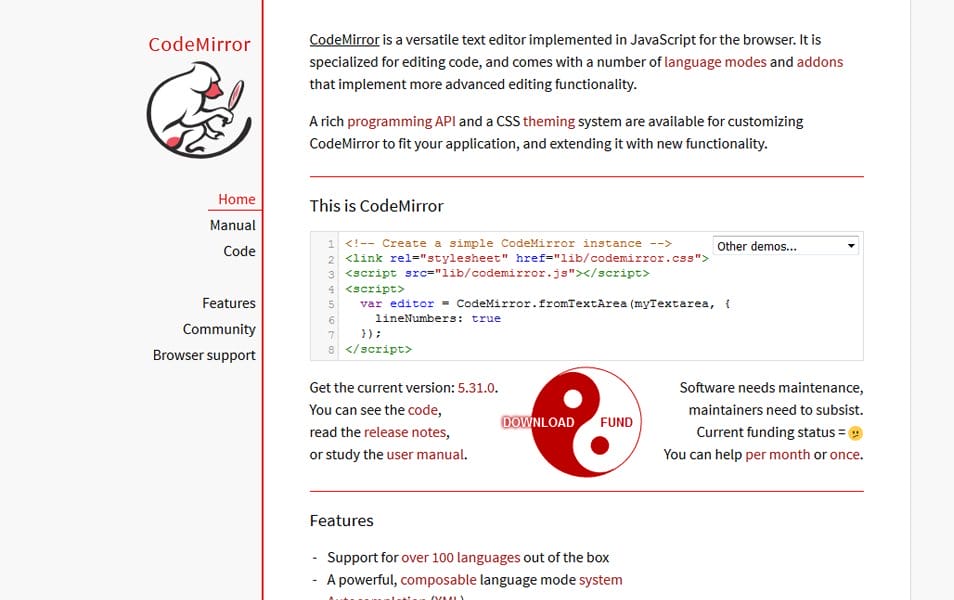 CodeMirror is a versatile text editor implemented in JavaScript for the browser. A rich programming API and a CSS theming system are available for customizing CodeMirror to fit your application, and extending it with new functionality.
Emmet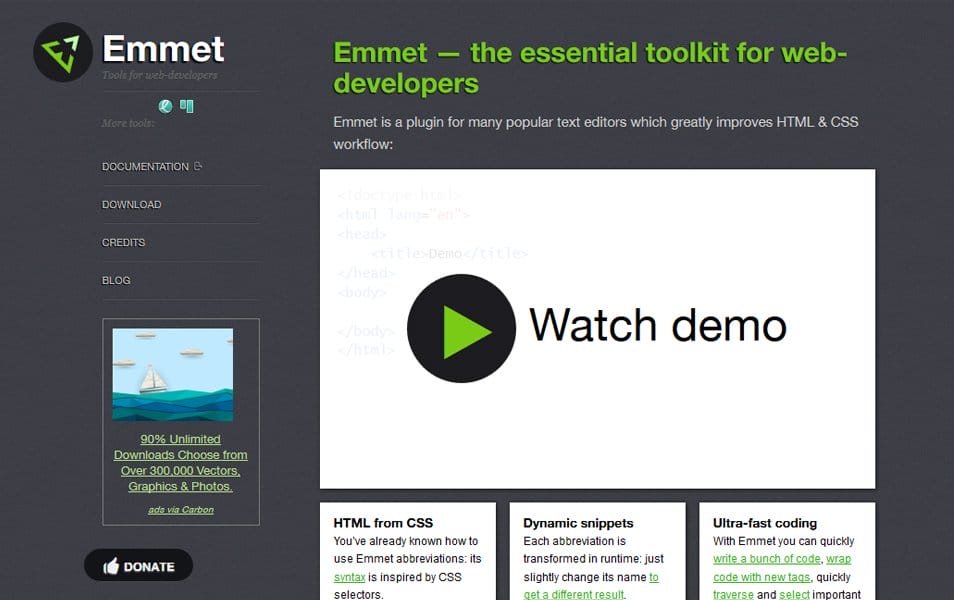 Emmet is a plugin for many popular text editors which greatly improves HTML & CSS workflow.
CSS3 Please!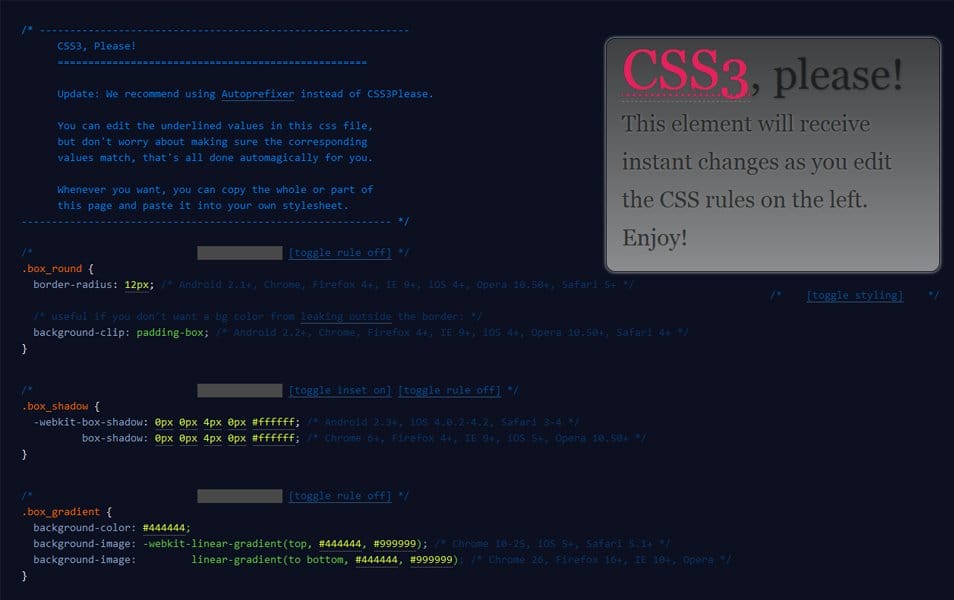 The Cross-Browser CSS3 Rule Generator.
BlueGriffon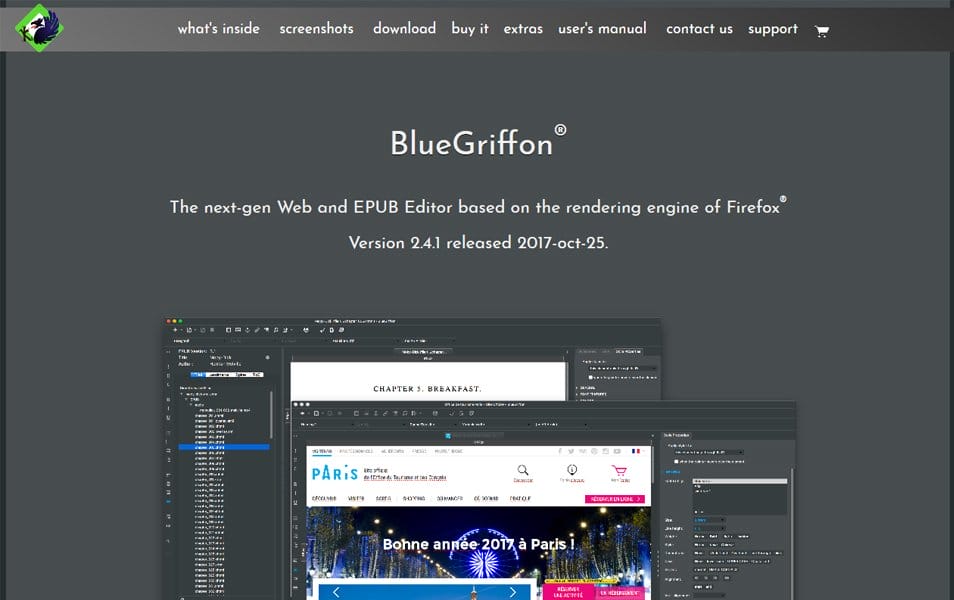 The next-gen Web and EPUB Editor based on the rendering engine of Firefox.
UltraEdit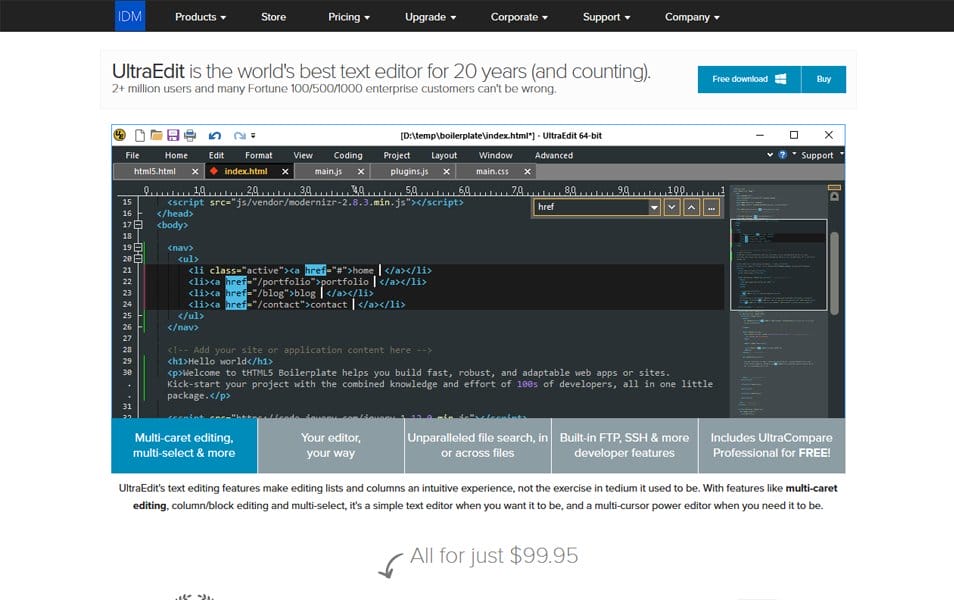 UltraEdit's text editing features make editing lists and columns an intuitive experience, not the exercise in tedium it used to be. With features like multi-caret editing, column/block editing and multi-select, it's a simple text editor when you want it to be, and a multi-cursor power editor when you need it to be.
Dabblet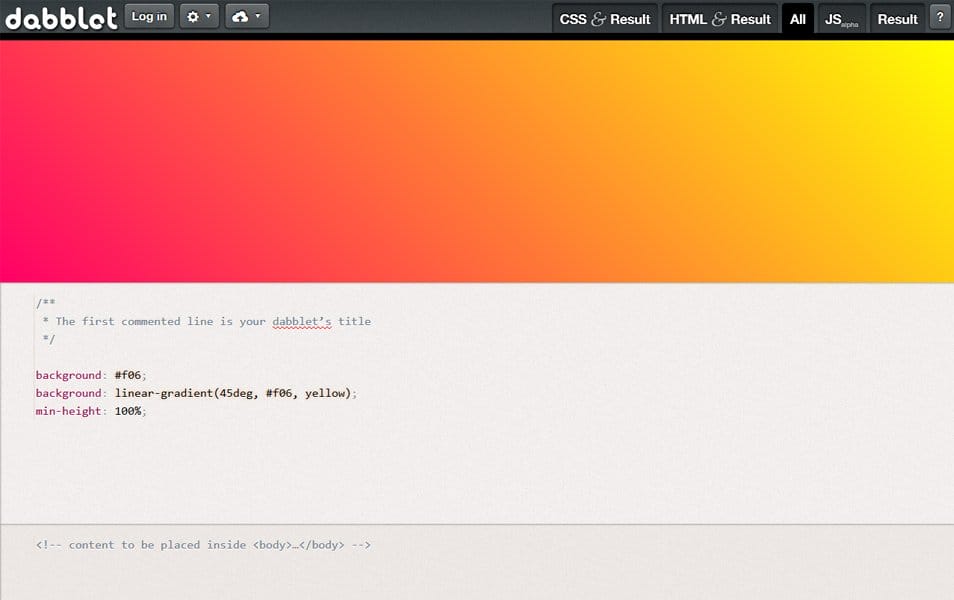 An interactive CSS playground and code sharing tool. Dabblet saves to Github gists and offers many conveniences for CSS editing.
JSFiddle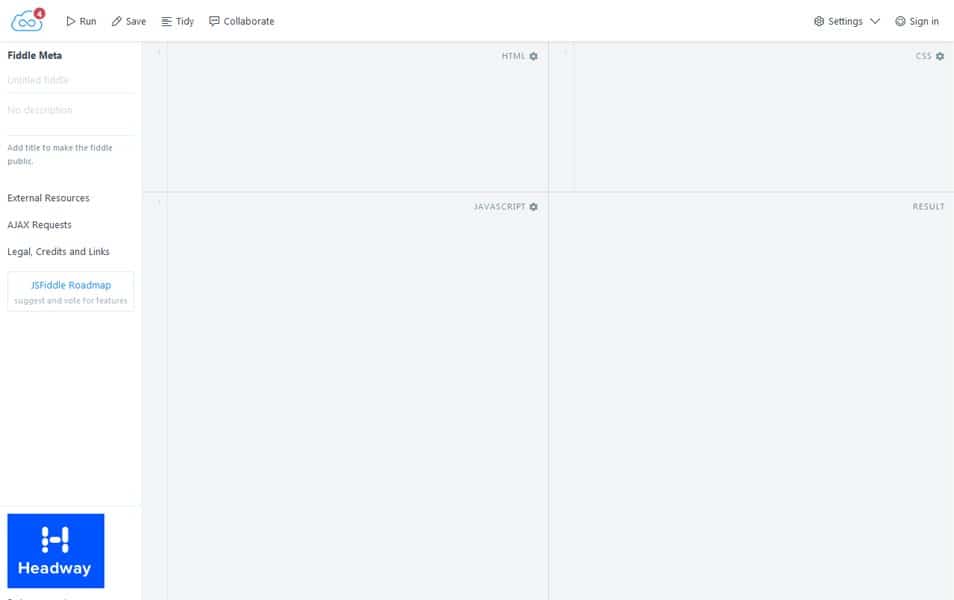 Test your JavaScript, CSS, HTML or CoffeeScript online with JSFiddle code editor.
HTMLPad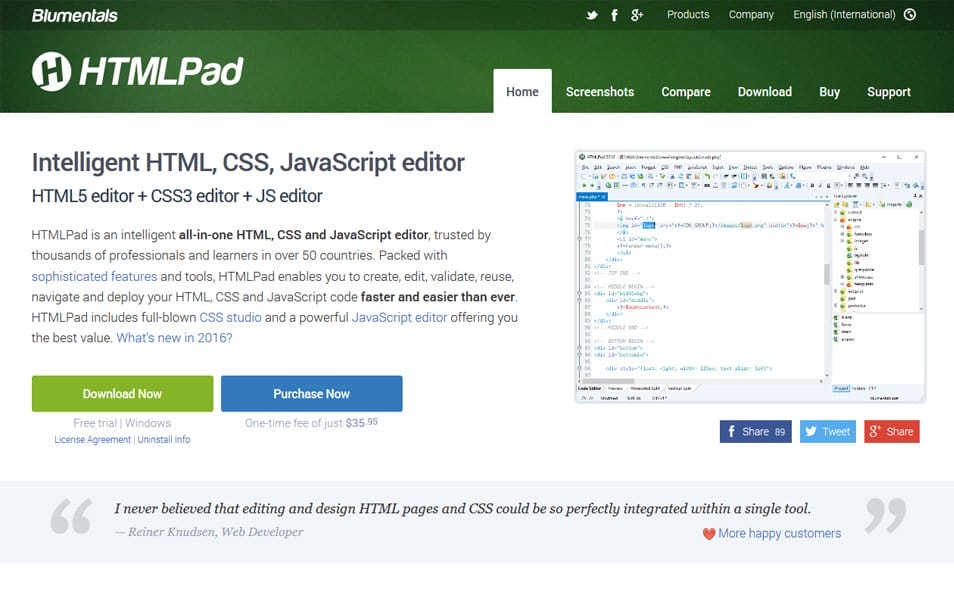 HTMLPad is an intelligent all-in-one HTML, CSS and JavaScript editor. HTMLPad enables you to create, edit, validate, reuse, navigate and deploy your HTML, CSS and JavaScript code faster and easier than ever.