20+ Free Material Design WordPress Themes 2019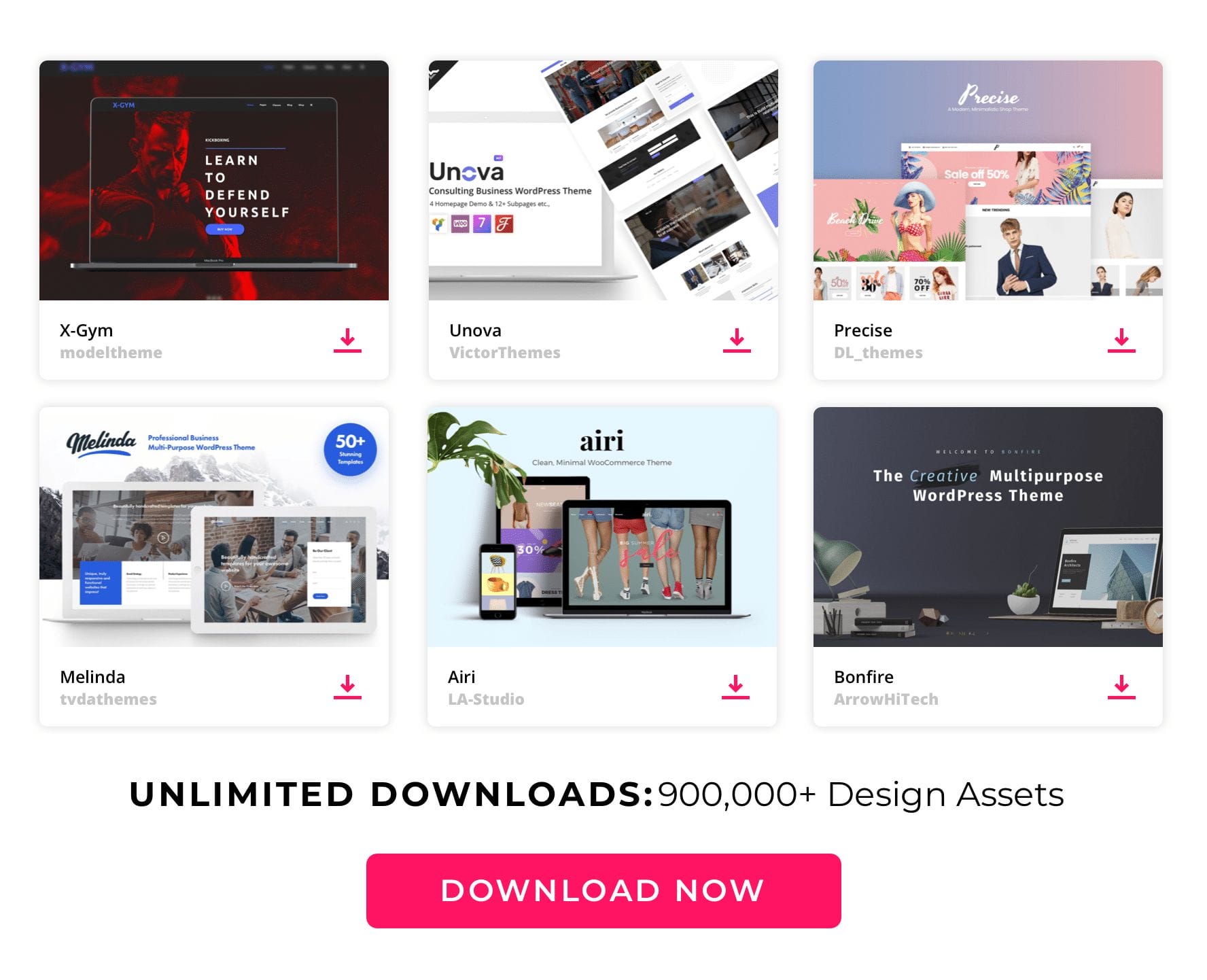 The material design evolved as a Universal Design language for interfaces. Google has unified their products design language to material design. Material design is a pretty strong visual language for interfaces. Meaningful interactions, Bold colors, natural shadows all these aspects are the basics of Material design.
We can see a lot of websites using the principle of material design for their interfaces. As it gains popularity there is a strong community has developed. Developing a website based on material design is not hard as you think these days. There are many front end frameworks are now available based on material design.
When we talk about website design, WordPress is the king of all. There is a good amount of material design WordPress themes are available in the market now. Even in CSS Author, We have adopted a bit of materialism. I have found some good Selling material design themes in theme forest. Which is a great evidence of its popularity.
See also : 750+ Best Free Responsive WordPress Themes 2018
This post is a roundup of great free material design WordPress themes. You can see some great free WordPress themes here. All these are quality free to download WordPress themes.
Tiny Hestia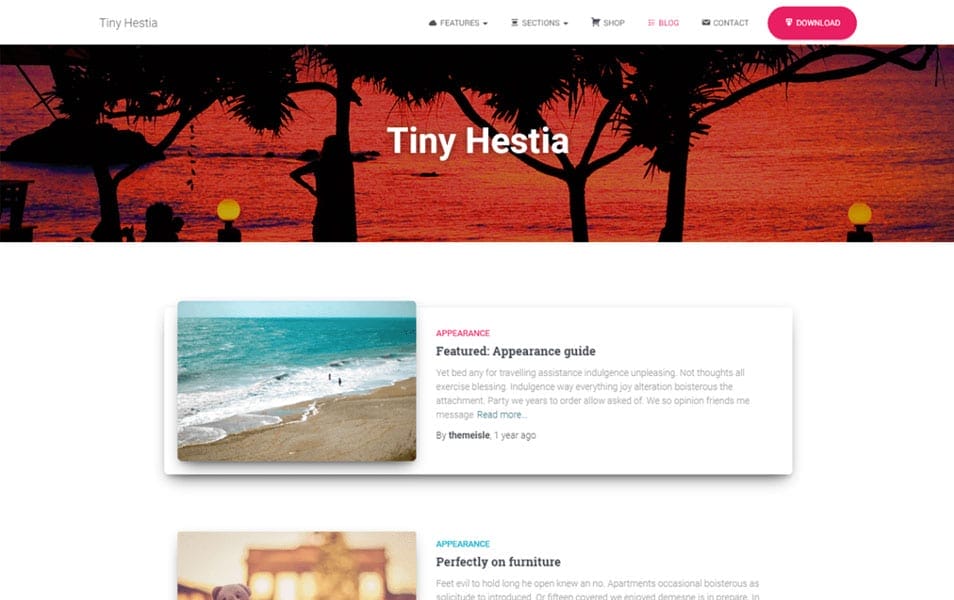 Is a modern material design theme, obviously responsive with a clean design and lots of options.
Materialis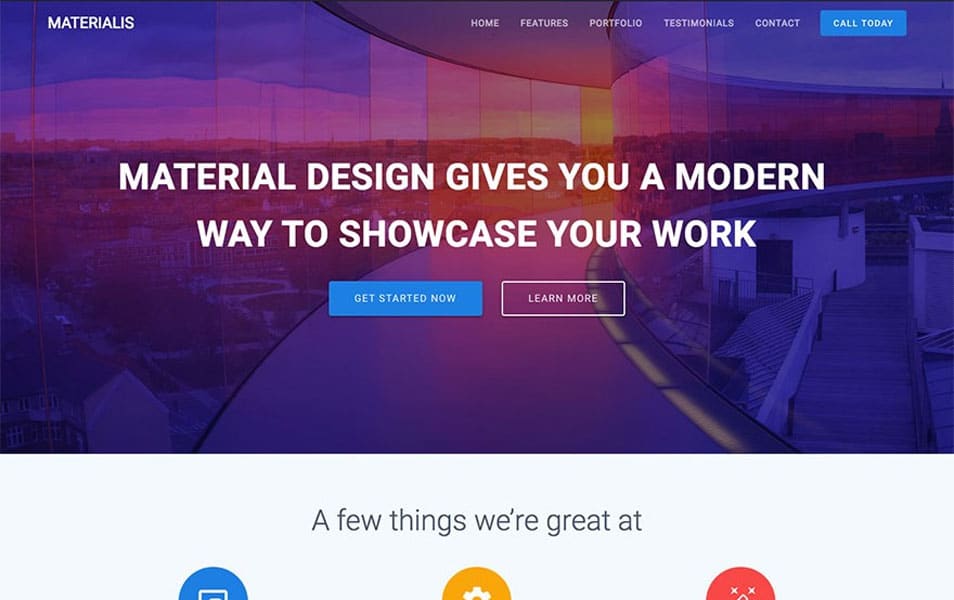 Materialis is an incredibly flexible, multipurpose WordPress theme that can help you create an amazing website easier than ever, by drag and drop. It uses beautiful material design and it comes with a predesigned home page.
Materialize Template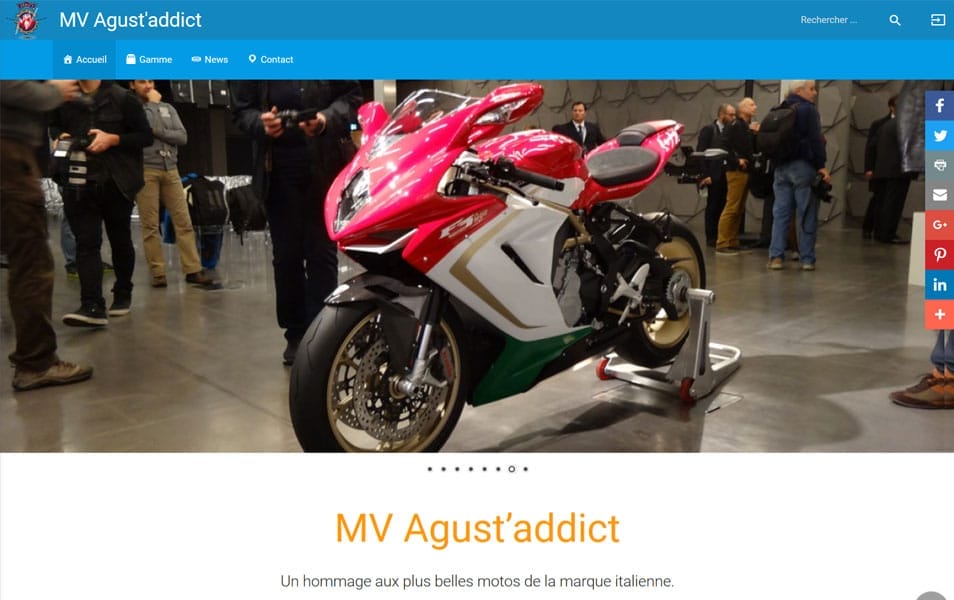 A complete material design wordpress template.
Doko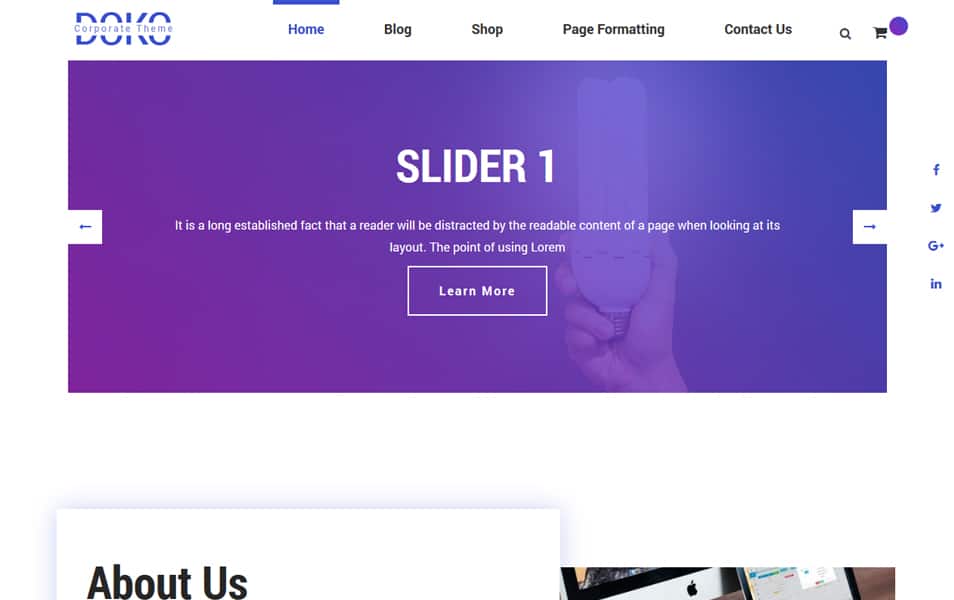 Doko is a fast and modern Material Design WordPress Theme. It is intuitive and easy to use, robust and reliable, highly flexible and fully responsive theme.
Materia Lite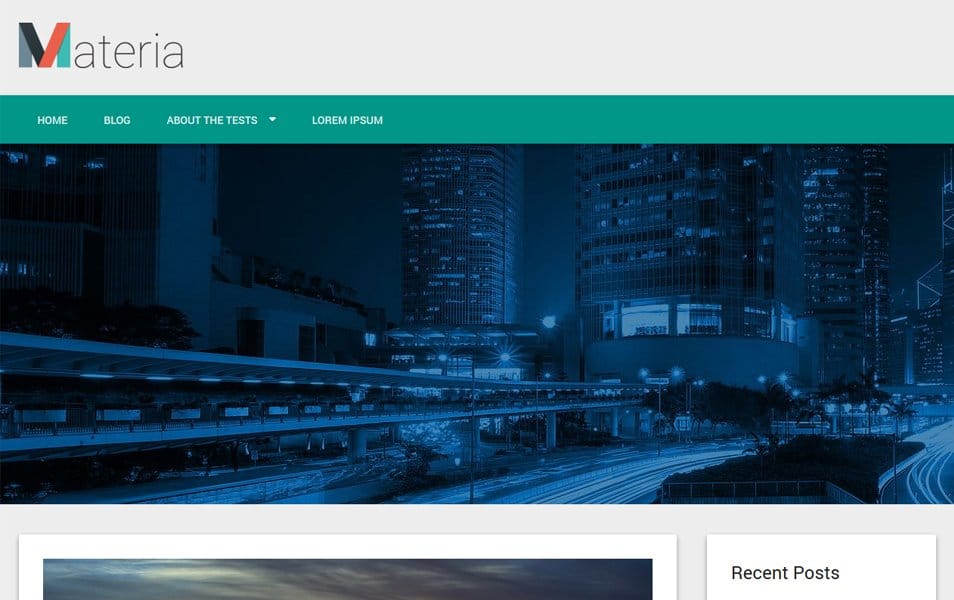 Materia Lite is a material design inspired WordPress Theme.
Sirius Lite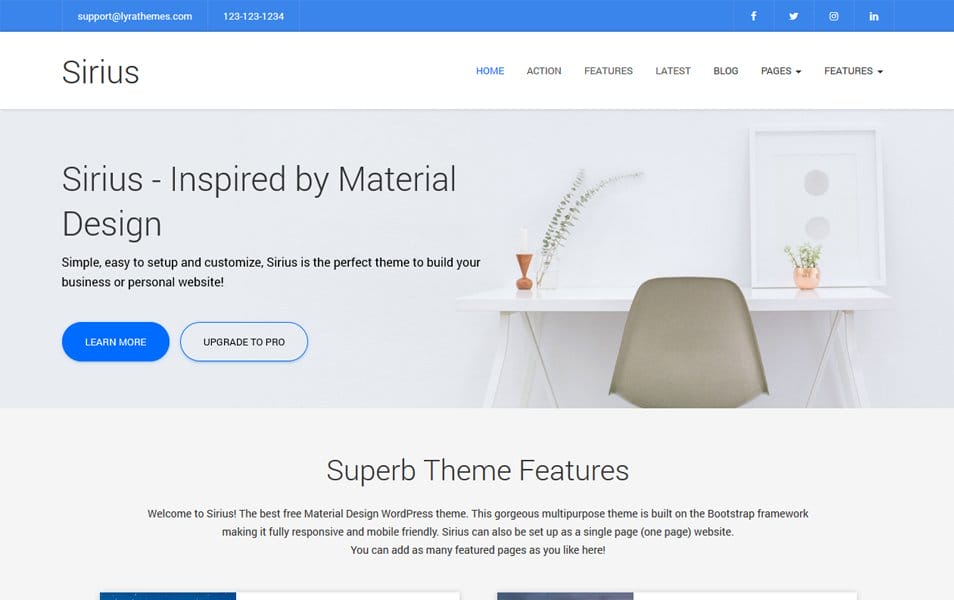 Sirius is a clean, simple, material design business theme. This multipurpose theme is built on the Bootstrap framework, making it fully responsive and mobile friendly.
Hestia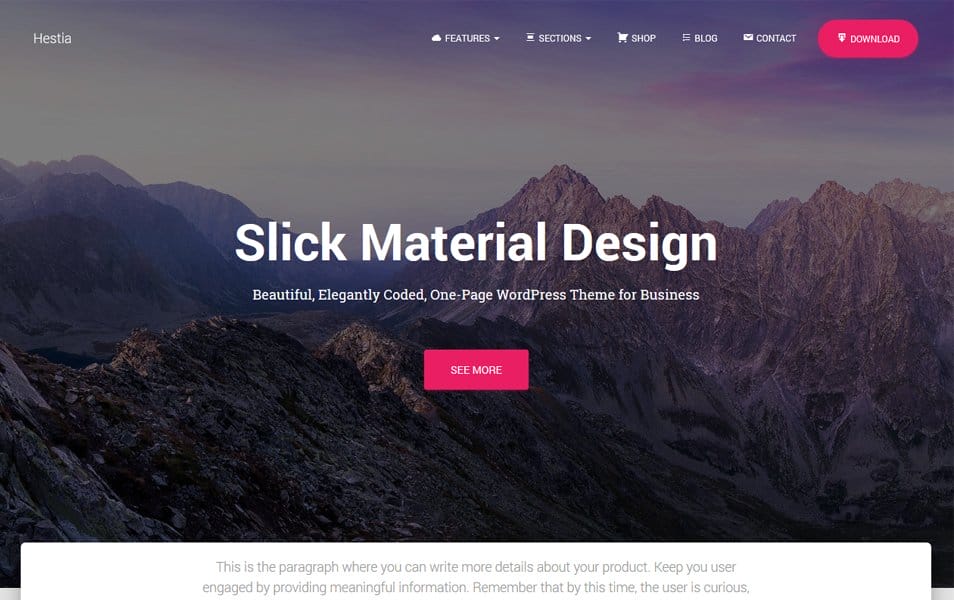 Hestia is a modern WordPress theme for professionals. It fits creative business, small businesses (restaurants, wedding planners, sport/medical shops), startups, corporate businesses, online agencies and firms, portfolios, ecommerce (WooCommerce), and freelancers.
Materialize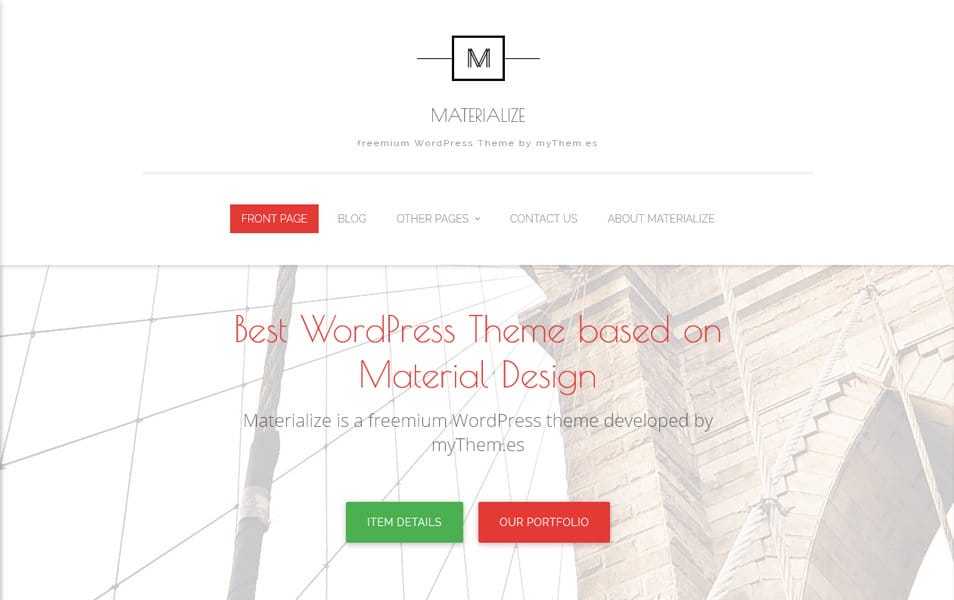 Materialize is an white, clean, elegant, modern, creative and beautiful freemium WordPress theme built with HTML5 and CSS3. The theme is builded base on white, clean and responsive Material Design Concept.
Material for Coders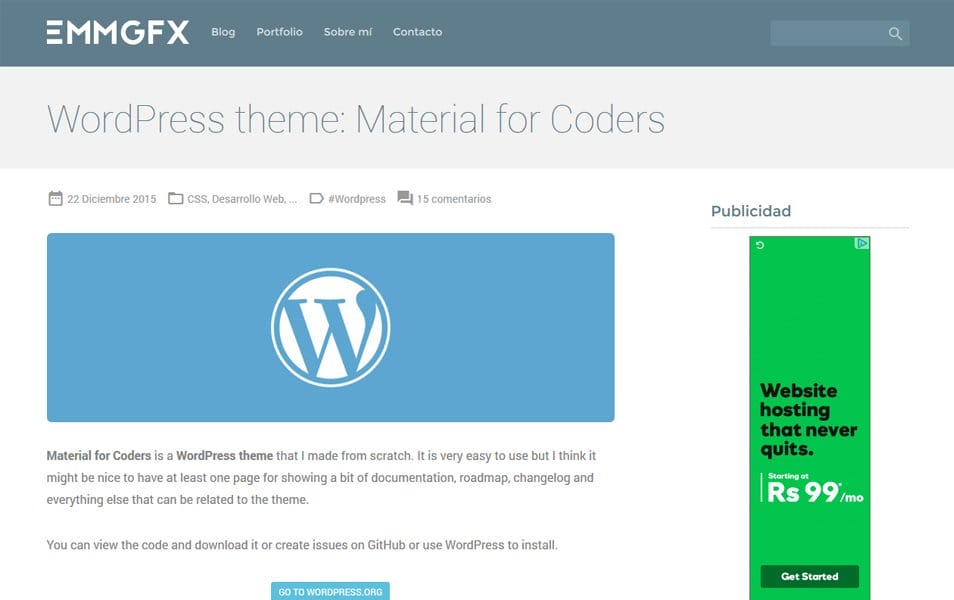 Material for Coders is a free WordPress Theme developed by Josep Viciana (@emmgfx). The theme was designed by me, doing my own adaptation of the material design principles.
Material Lite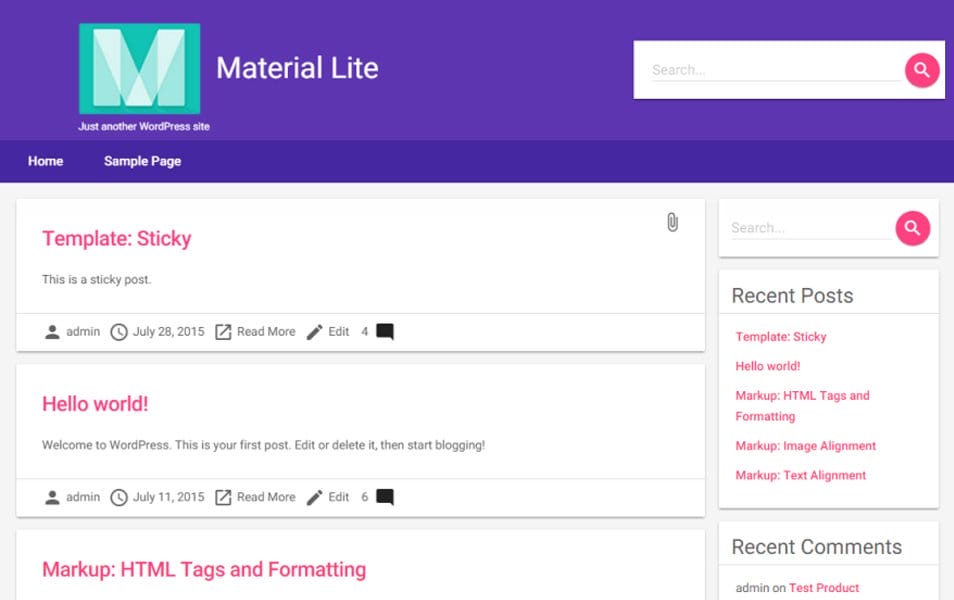 Meterial Lite is material style WordPress template. Meterial Lite uses `Material Design Lite`package by Google. Its fully compatible with all latest device (desktop, mobile).
MaterialX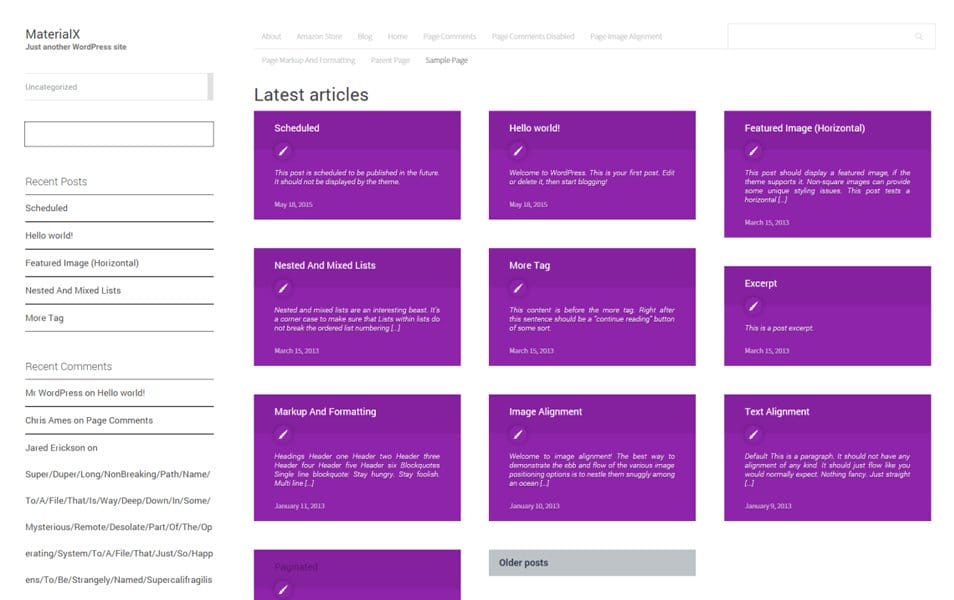 MaterialX it's a great child theme based on the structure of Metro-CreativeX designed by Themeisle but with the awesome material design applied.
Teslata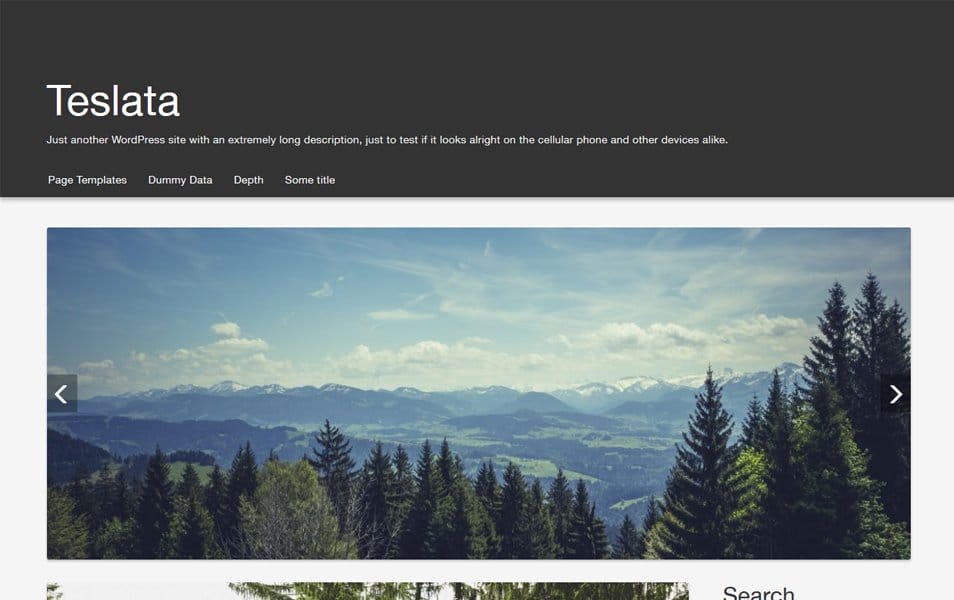 Teslata is a simple theme inspired by Googles Material Design. Teslata was designed using Bootstraps framework resulting in a mobile-first approach, meaning your content is responsive and takes center-stage, regardless of whether your visitors arrive by smartphone, tablet, laptop, or desktop computer.
EleMate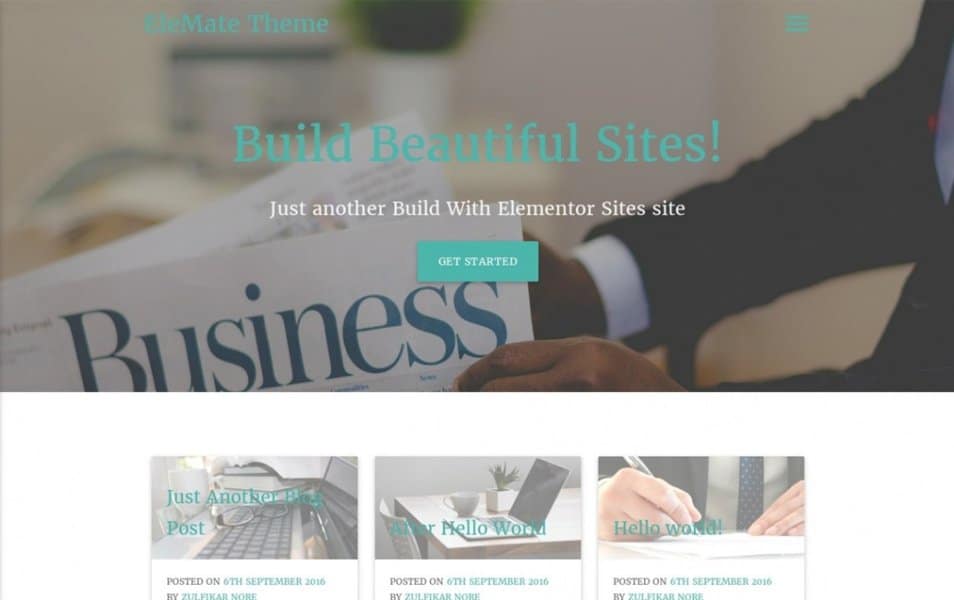 EleMate(Elementor Material) is a custom theme for the Elementor plugin utilising the Material design CSS framework.
Renard
Renard is the lightweight WordPress theme that is 100% responsive with full capabilities to be customized. Clean material-like design with the full-width slider helps you to create all the representation of you in the web page.
CPMmagz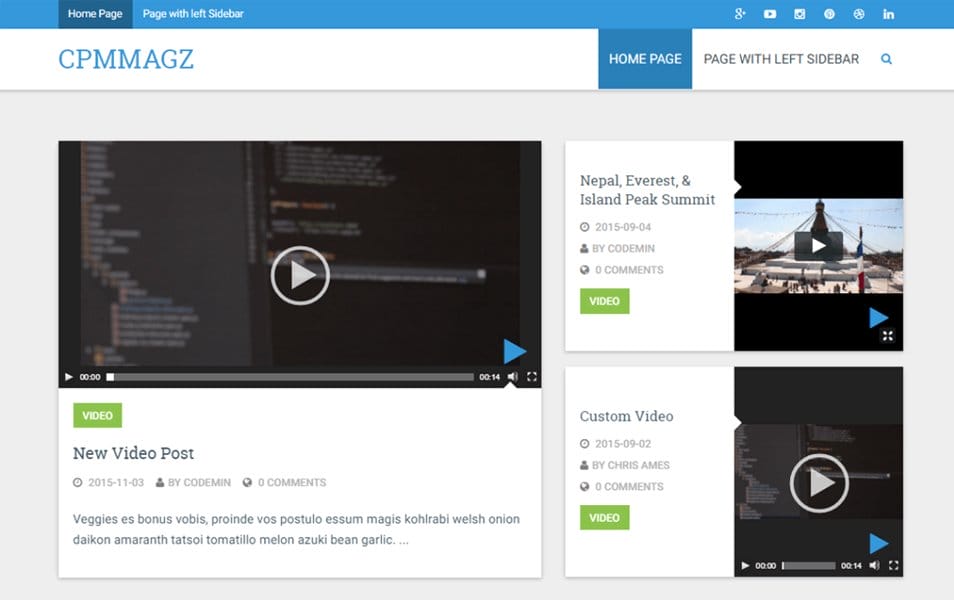 CPMMagz theme is clean, blog and magazine focused for blogger & Media Houses. Awesome WordPress theme for magazines and blogs. Powered by Material Design UI, this theme is designed to suit the need for Magazine, Sport, Blog and other News portals and Entertainment sites.
Triad
Triad is a simple, elegant, minimalist and responsive Theme based on a material design. It has been designed especially for bloggers.
Realistic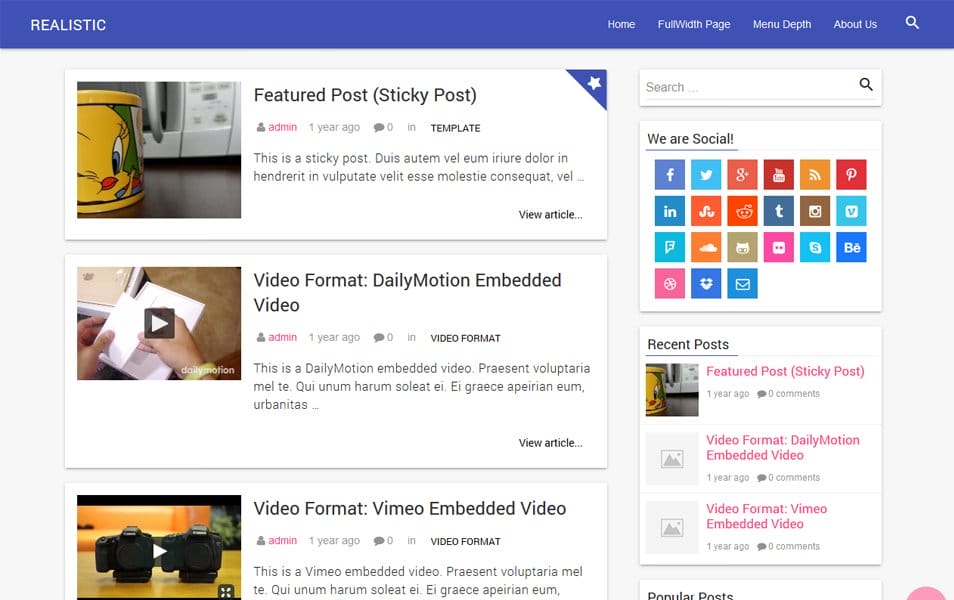 Realistic is the first WordPress theme built using Underscores and Google's Material Design Lite (MDL) frameworks combined together.
Konnichi An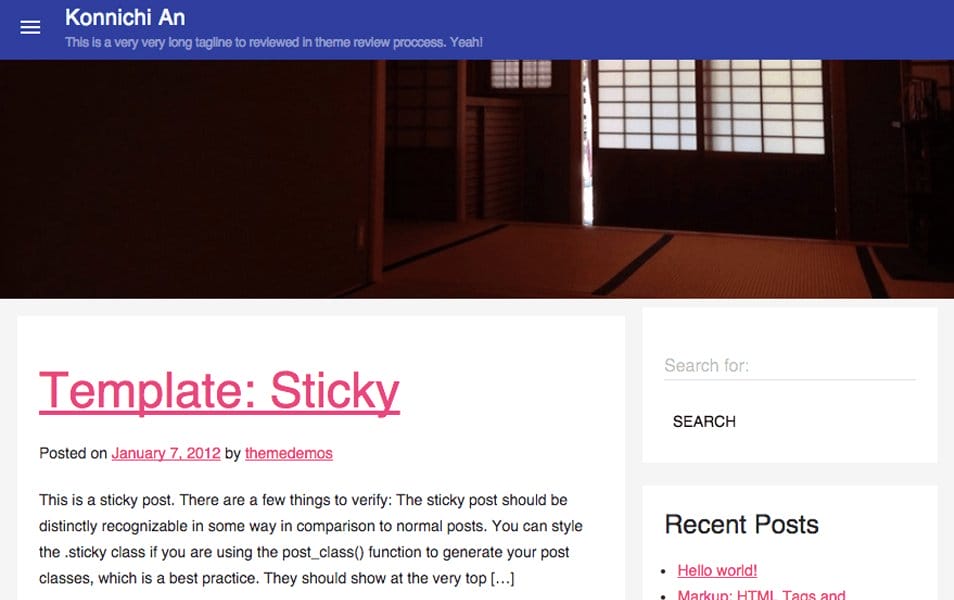 Simply Blog Theme using Material Design Light.
Polymer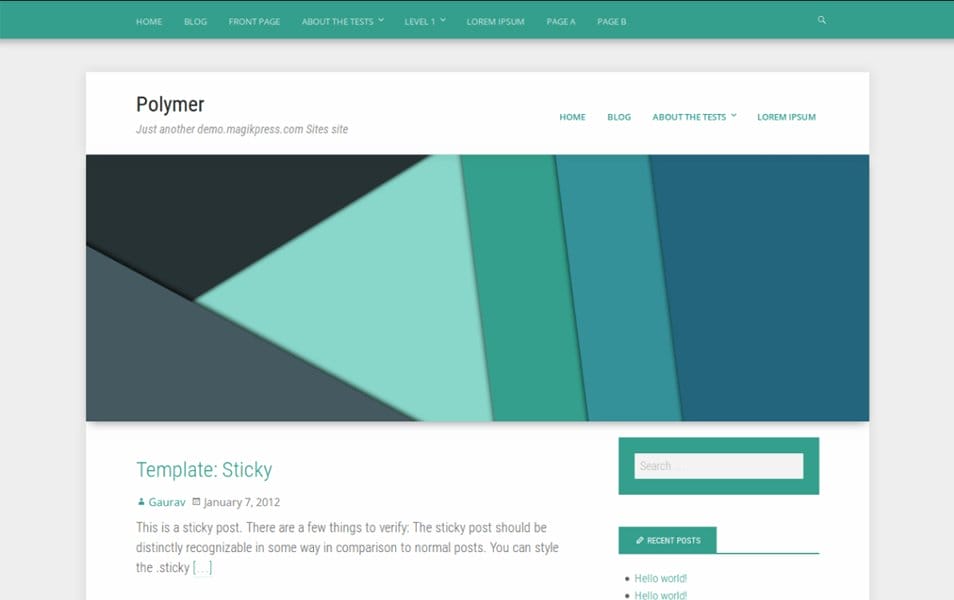 Polymer is a child theme for Stargazer by Justin Tadlock. It is inspired by the Material design color palette by Google.
Intemporel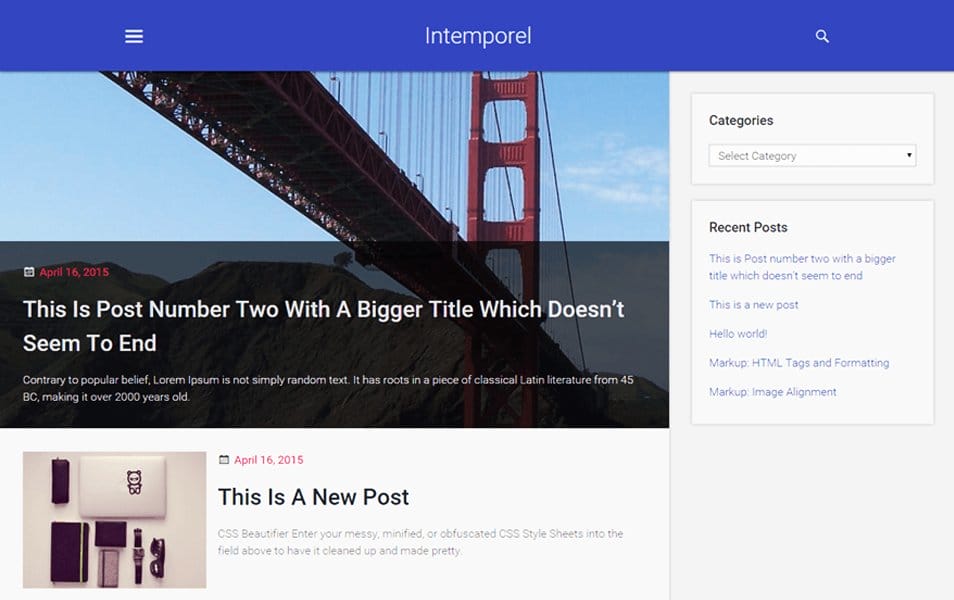 Modern theme with clean layout and standard typography. Minimal colors responsive WordPress theme for blogs and magazines inspired by Google's material design.
MaterialWP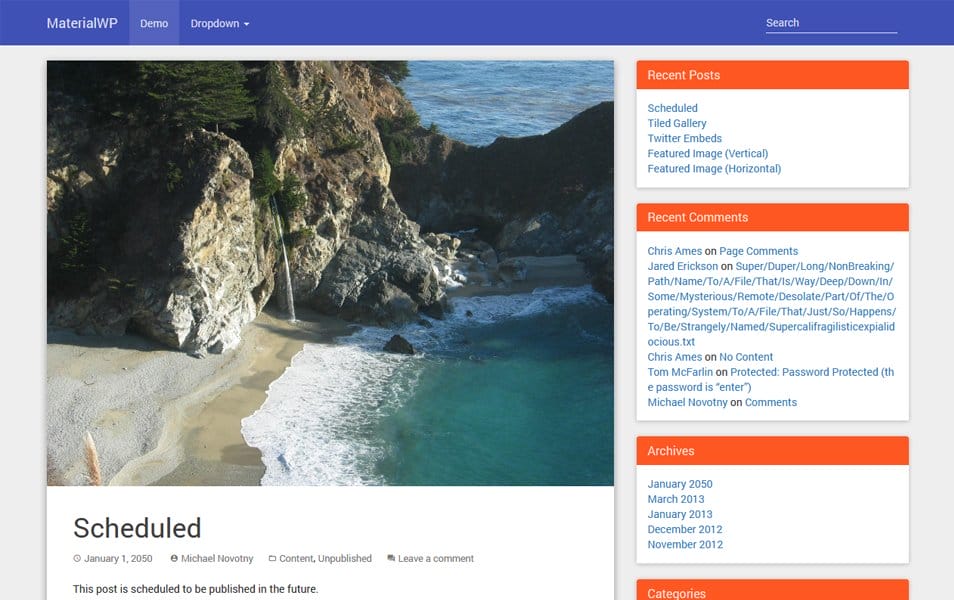 This is a starter Material Design WordPress Theme based off the Bootstrap framework.
MDLWP – A Material Design Lite WordPress Theme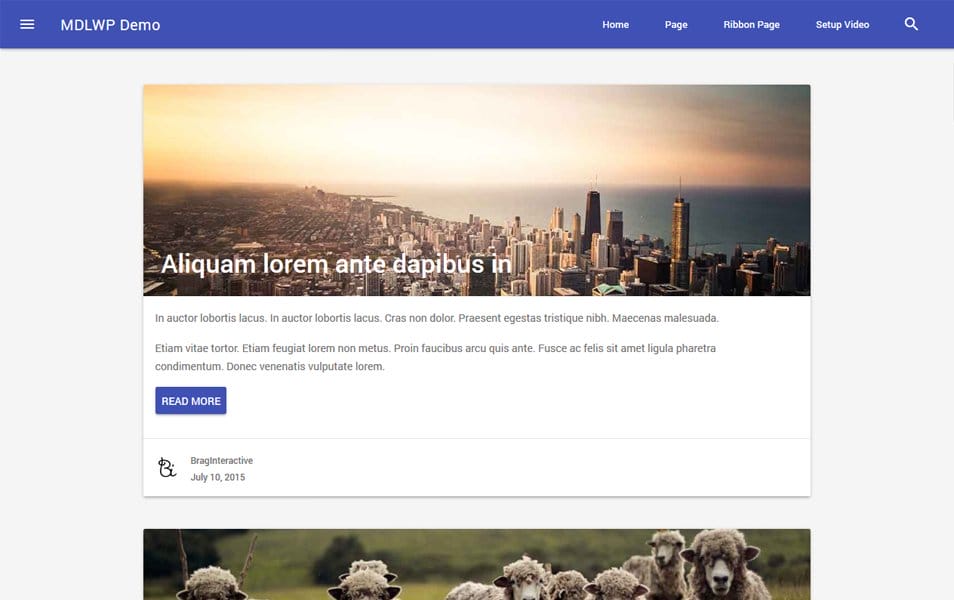 MDLWP is a Material Design WordPress theme(probably the first!) that uses Sass, Gulp, Bower, and of course Material Design Lite.