25 High Quality Premium Mobile Themes For WordPress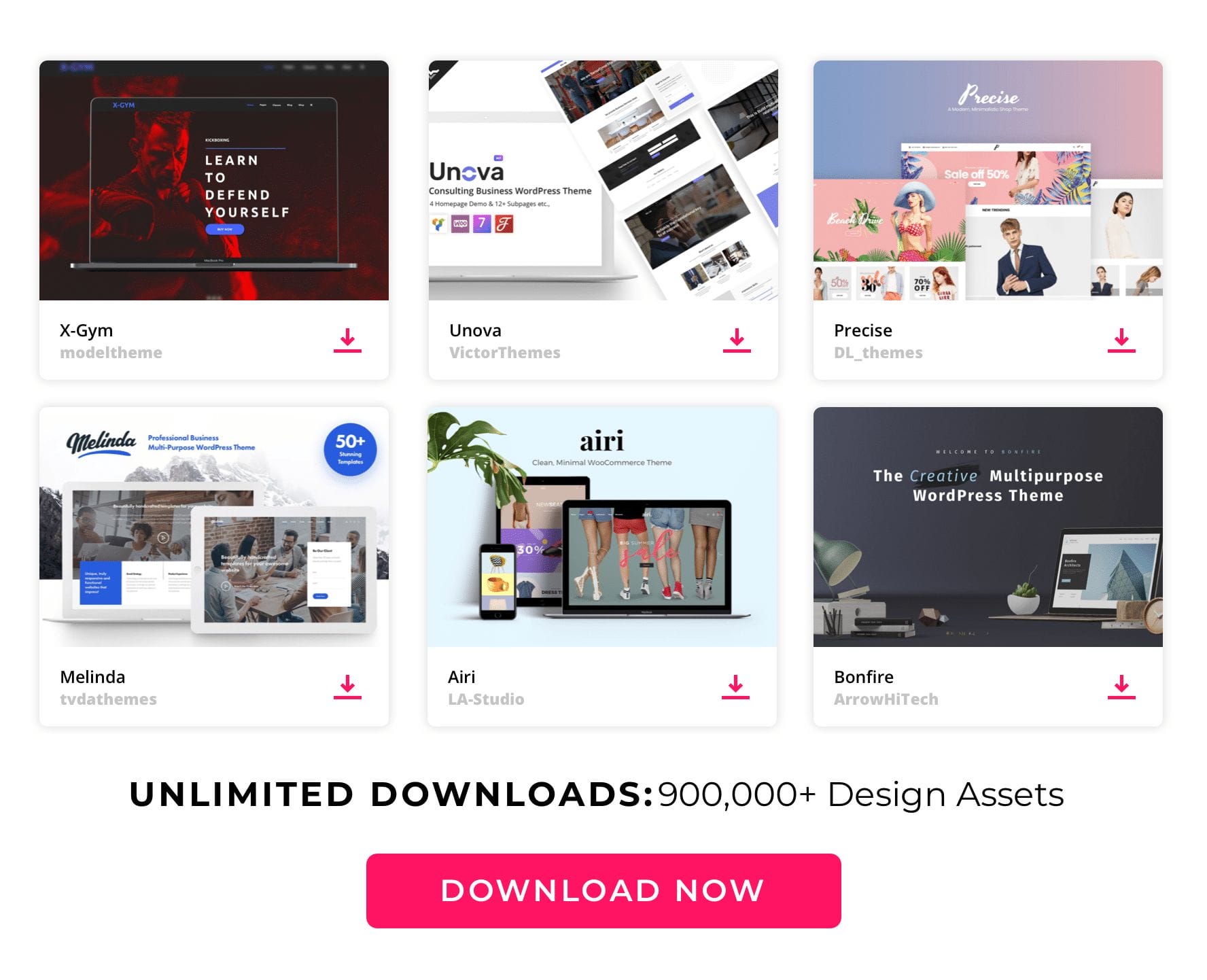 Ultimate – CSS3 & HTML5 WordPress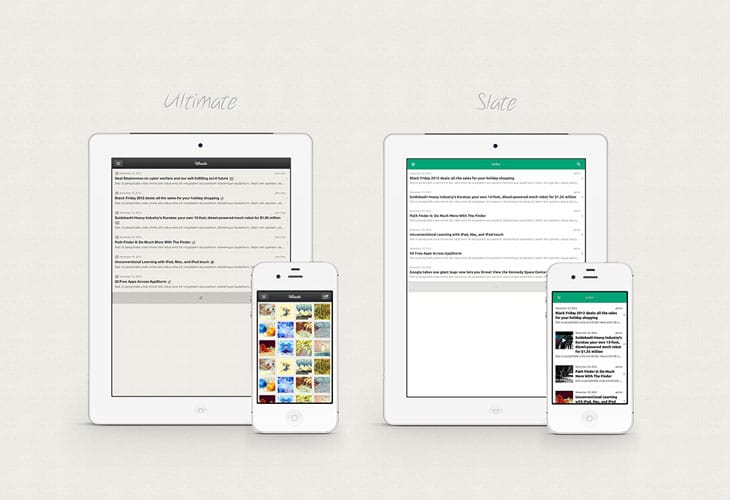 Ultimate – CSS3 & HTML5 WordPress – This is a wonderful mobile theme package with two themes in ONE! Ultimate and Slate are two nice theme. Built in CSS3 and HTML5, with an amazing set of functionality and features with various shortcodes, sliders, contact forms, and a completely touch-friendly interface!
My Mobile Page V3 WordPress Theme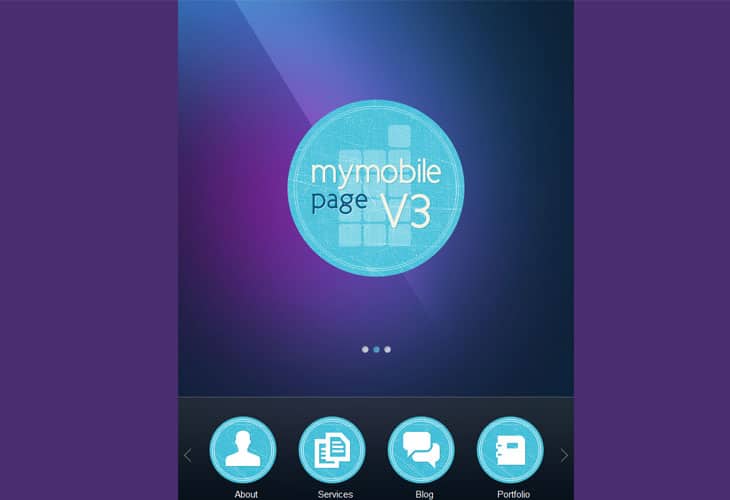 My Mobile Page V3 WordPress Theme is the third version of "My mobile page" wordpress mobile theme series. The WordPress version comes with a custom ajax powered admin panel, from where you can setup the theme and his features. You can customize the home navigation menu, adding and editing the icons and the numbers of pages to display. Also you can create blog pages, photo galleries, portfolio sections with flexible images and videos. Using the allready 12 smart editor shortcodes you can manage your content easily.
mobiTheme – WordPress Theme for Mobile Devices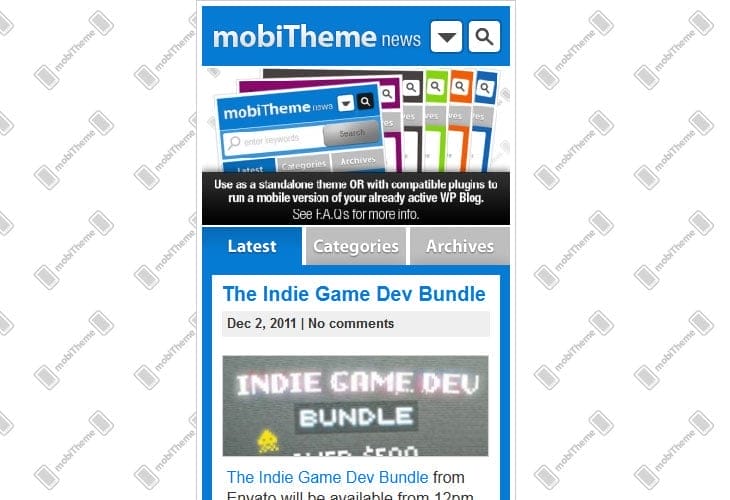 mobiTheme is a mobile theme for WordPress. It can be used either as a standalone blog OR in conjuction with one of the many plugins that offer theme switching according to the users platform. Although compact in design, this theme offers all the features to the user that a normal WordPress blog theme has to offer, in other words it doesn't cripple the users browsing experience by hiding archives and categories selection and other browsing options.
Moby Elite – WordPress Mobile Theme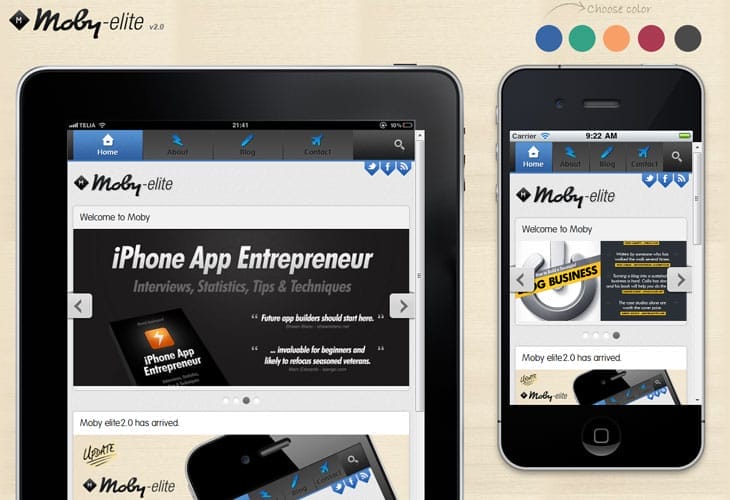 Moby – Elite is a Mobile WordPress Business Template written in HTML5 with clean code and structure, which can be customized very easily according to your business needs.
HERO – A no-nonsense mobile theme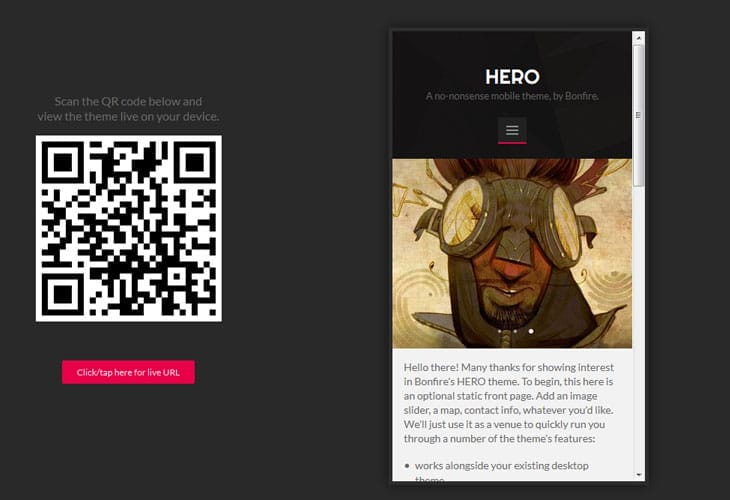 This theme is designed to be super simple, yet provide loads of functionality. Be it the uniquely customizable menu, shortcodes, the touch-enabled gallery, or comment/contact forms, every corner of HERO was crafted with much care.
Spartan: A Fully-featured theme for Mobile+Tablets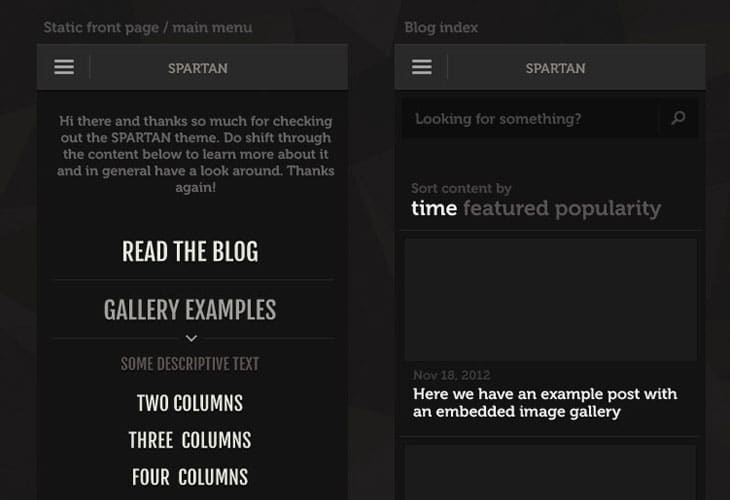 SPARTAN was to create a fully-loaded theme that would serve as the mobile and tablet home for any and all types of WordPress sites while also being a great stand-alone theme. With its color scheme suitable for all businesses, organizations, as well as personal sites, the theme allows your content to take center stage.
Breathe – WordPress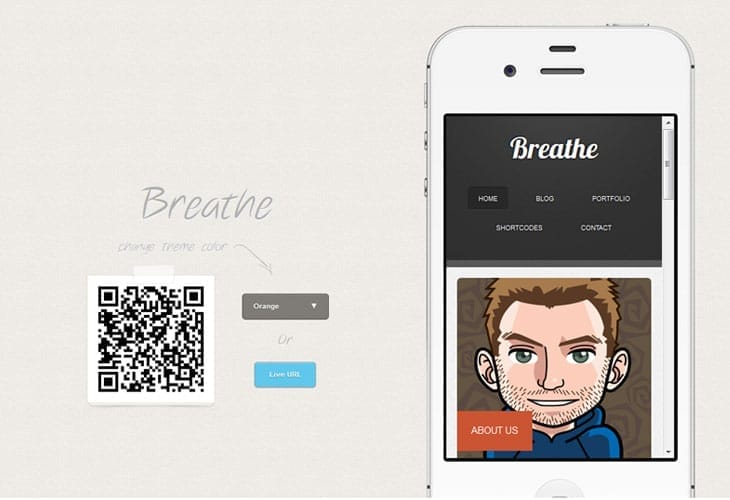 Heavily themed jQuery Mobile based template which suits the best for your blog or portfolio page and it's easy customizable via Theme Options.