The Best Gradient Generators & Libraries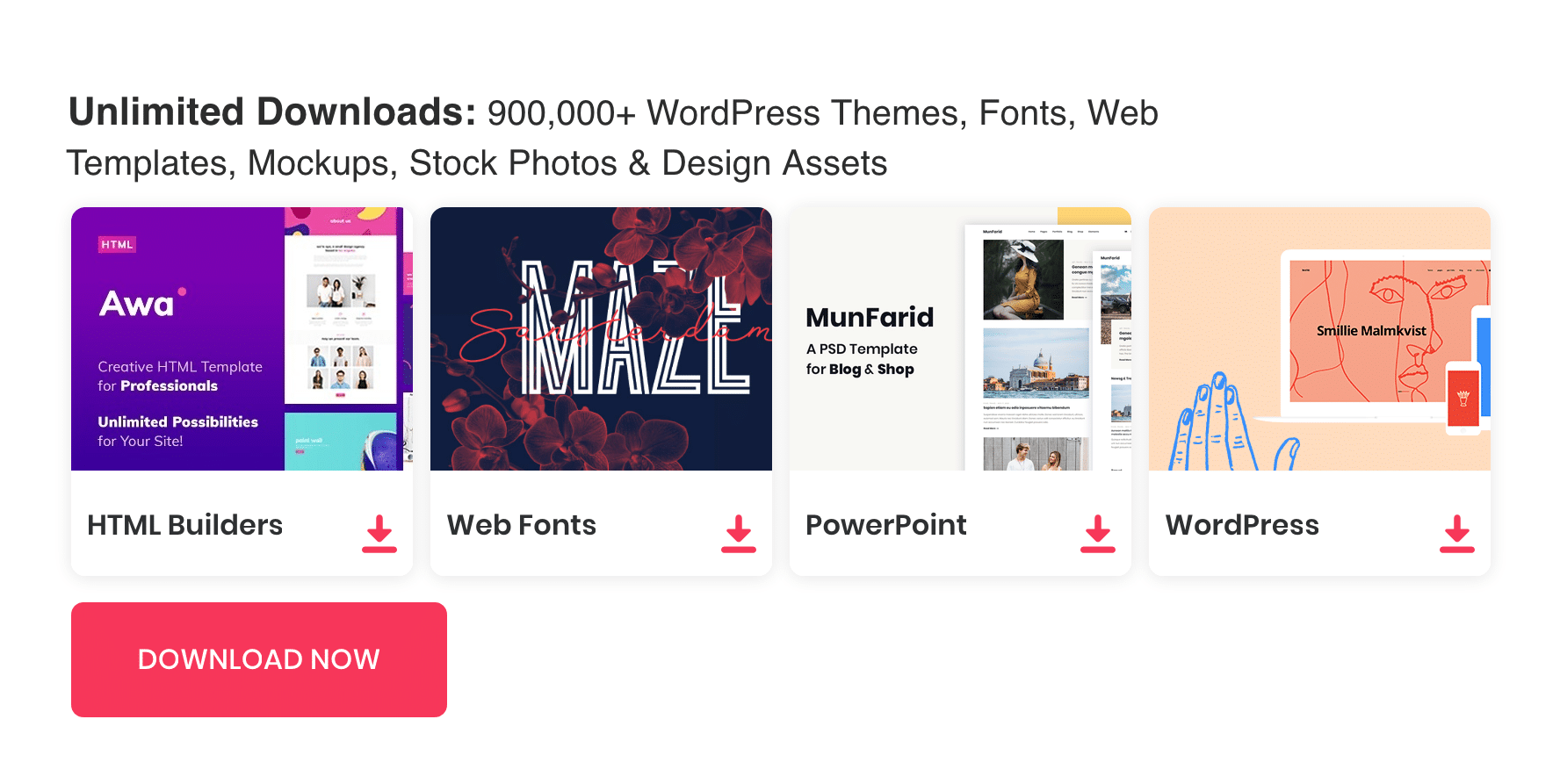 The gradient is back! Yes, in 2019 you can see gradients every UI design you are looking at. Designers are started using vibrant gradients for their UI designs and its cool. Using a gradient in a simple clean design is pretty awesome. you can apply them many places like buttons, labels top bars etc… Gradients are generally color transitions which create a modern effect especially when overlay on an image. you can see modern sleek Spotify Music covers for example.
Many top companies like Instagram are now using gradient effects in their icons and logos. gradients are much more attractive than simple colors. When it comes to creating great gradients you need to have some level of knowledge in color theory. We have found some great Gradient Generators and libraries out there to make this job easier. By using these gradient tools you can generate gradients in many formats you want, you can use them in your designs and CSS. Gradient library helps you copy pre-generated gradients for your designs.
Gradient Genertors
uiGradients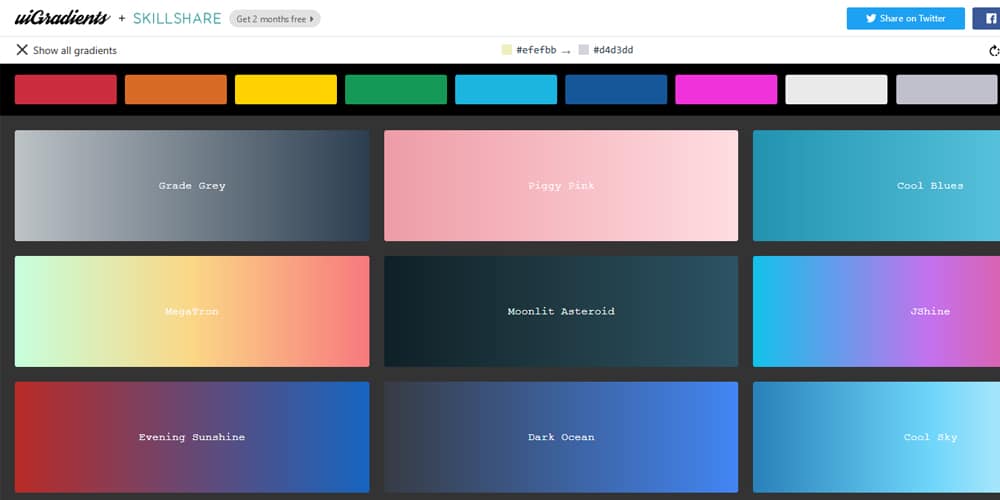 CSS Gradient – Gradient Generators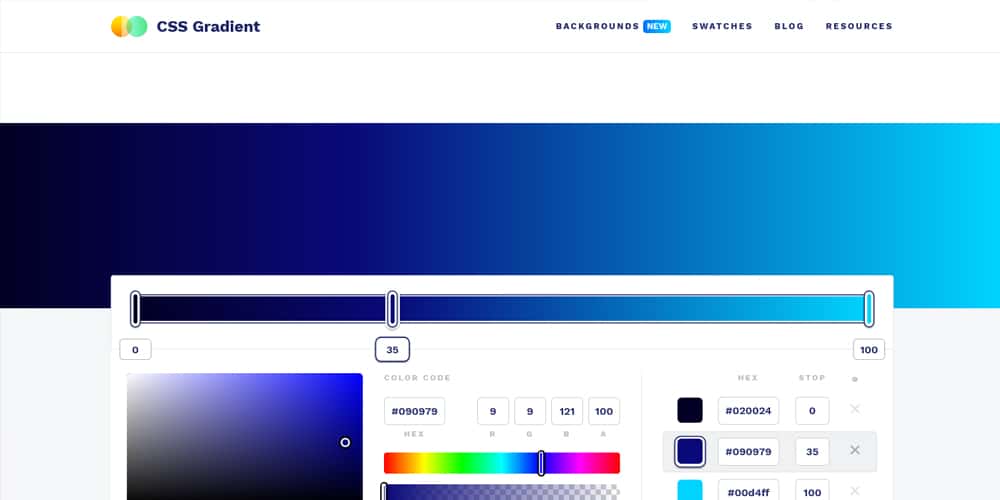 Color Gradient Generator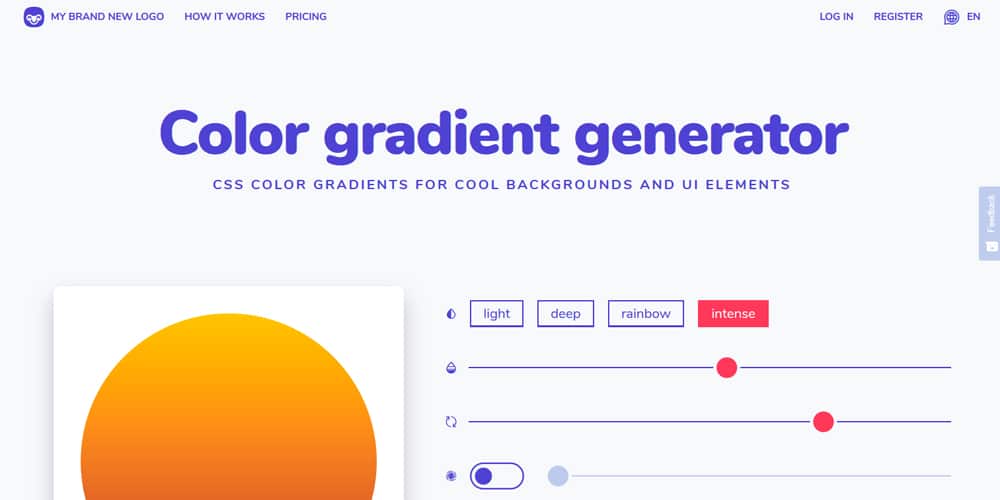 CSS Gradient Generator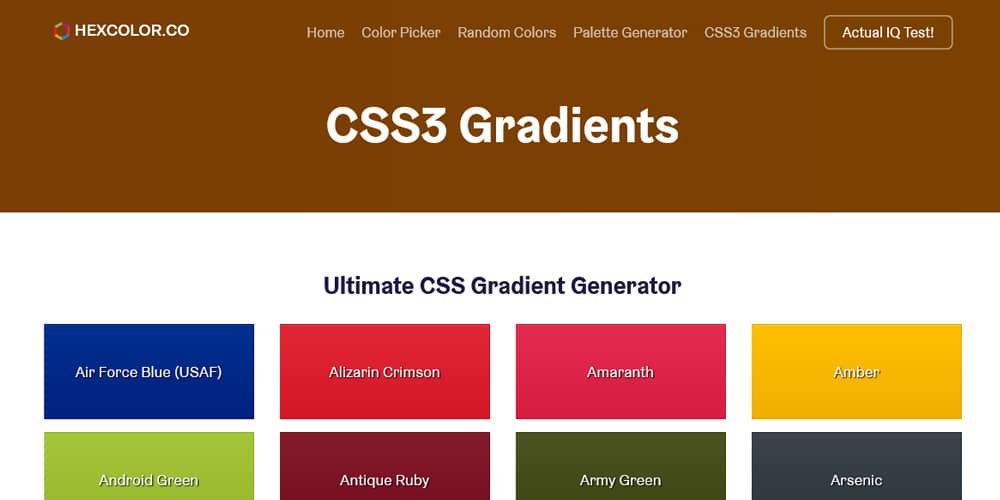 Colorffy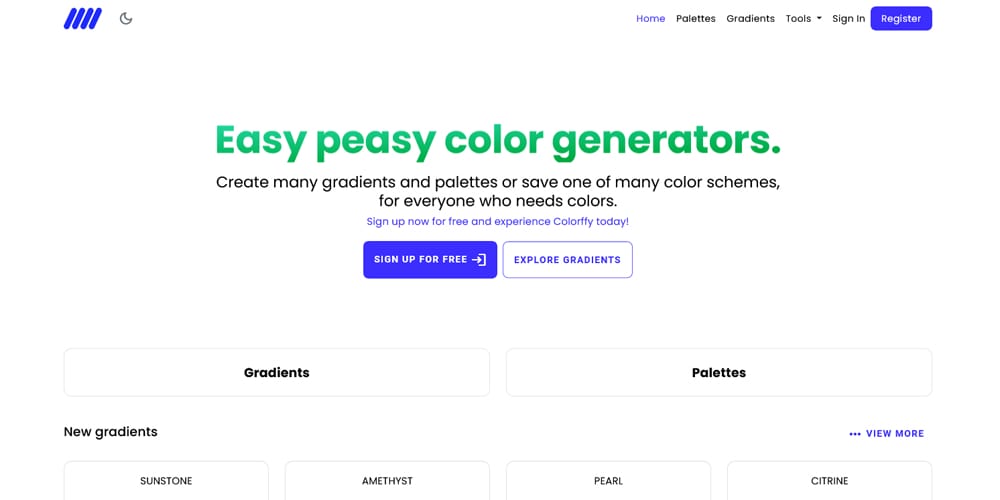 ColorSpace Gradient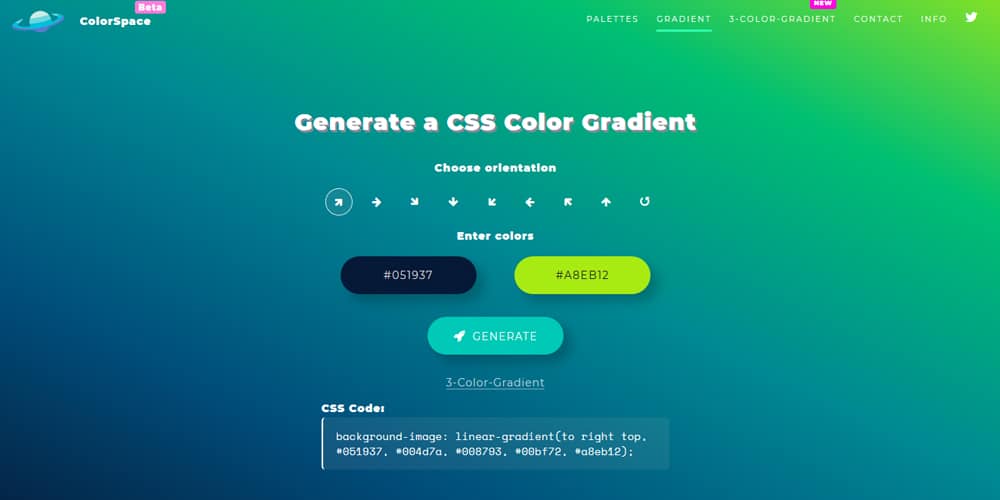 Blend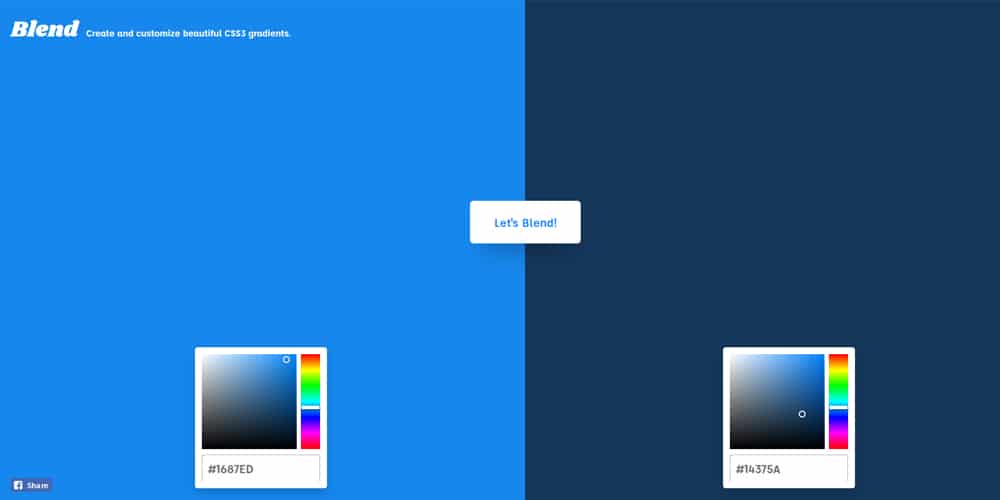 Polychroma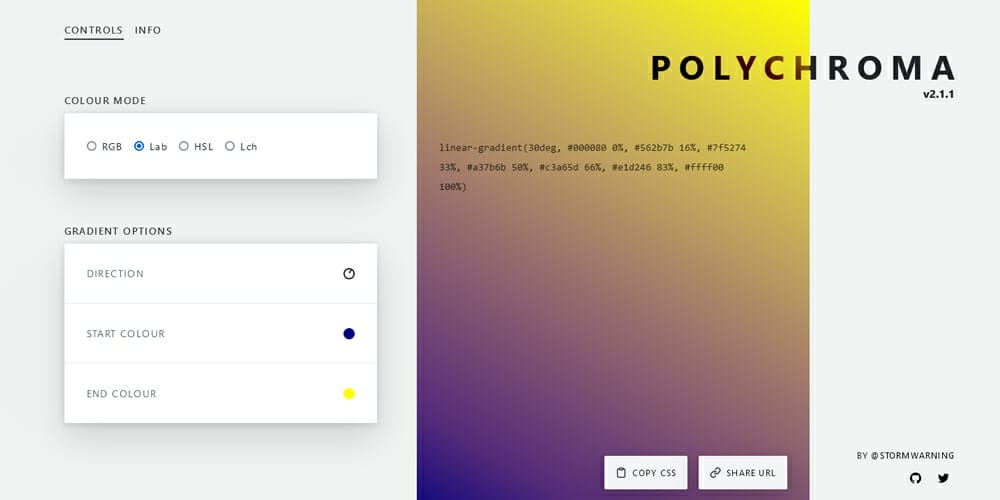 CodePen Gradient Generator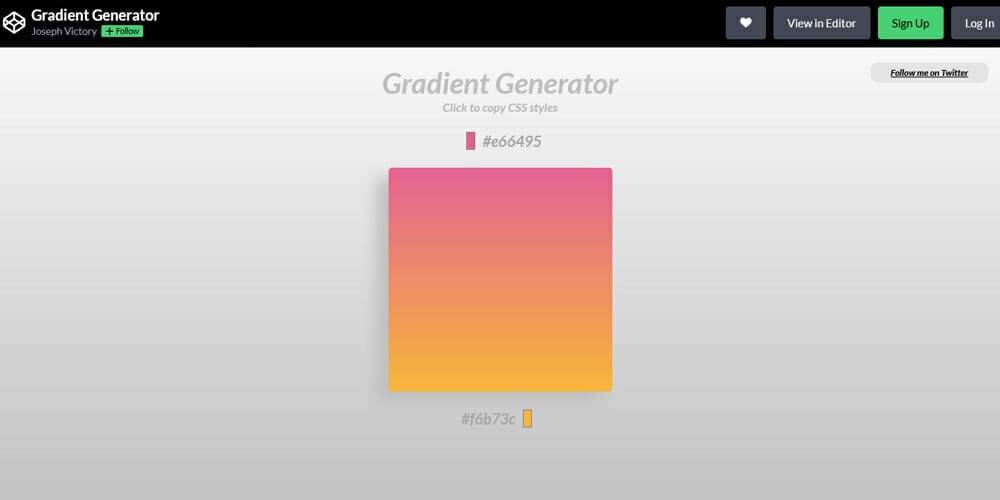 Gradient Generator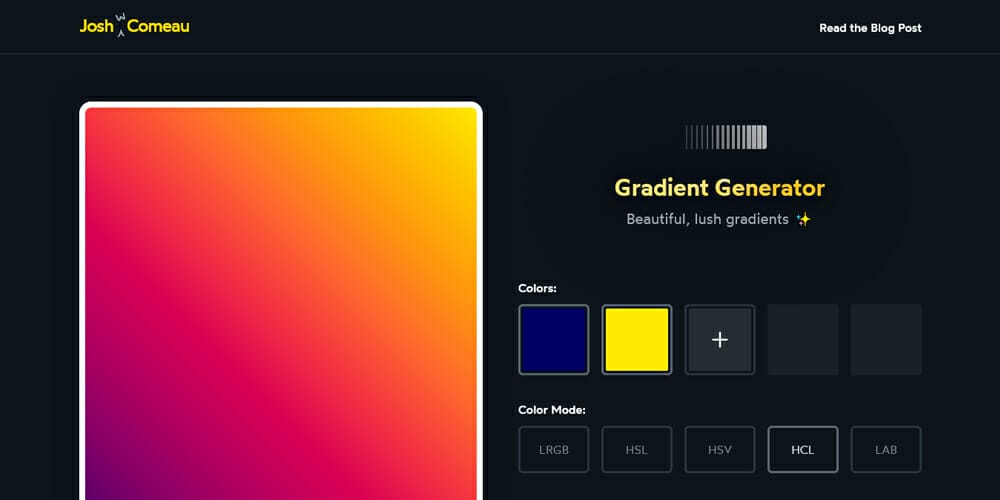 Gradient Image Generator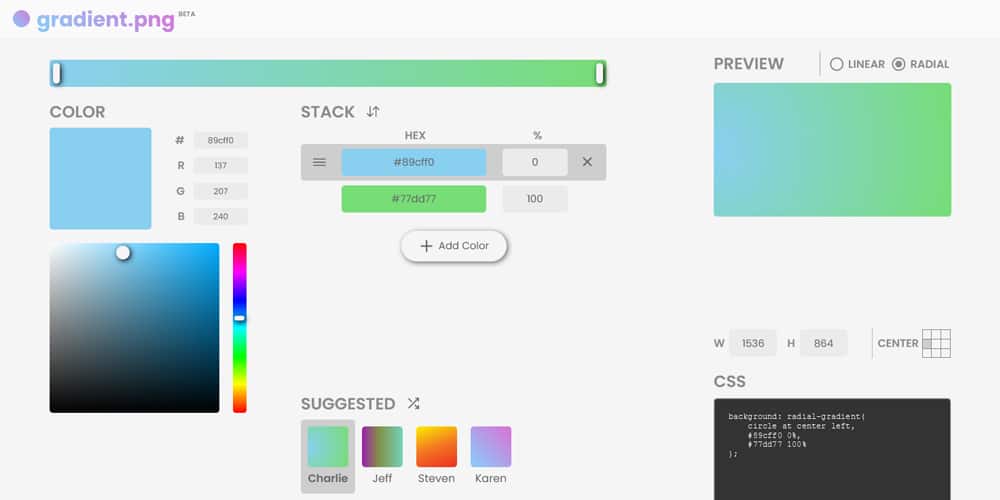 Gradient Maker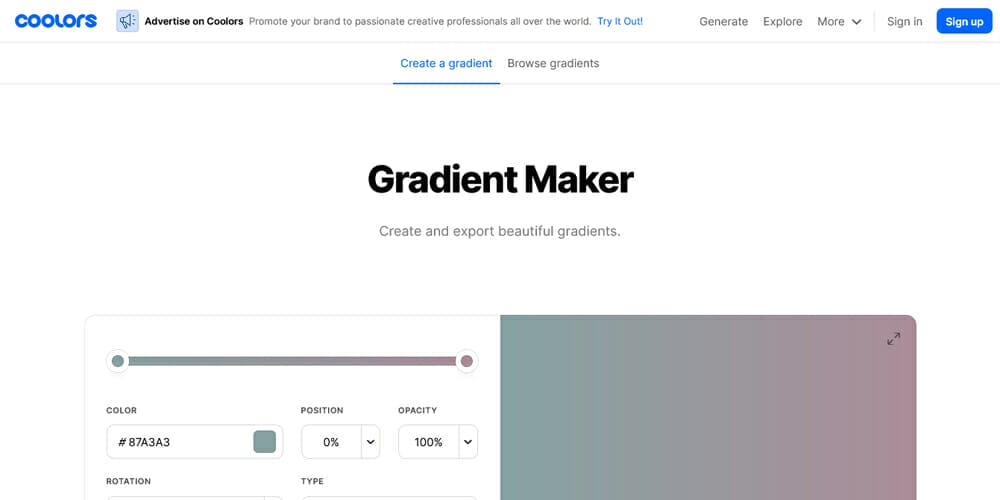 Gradientify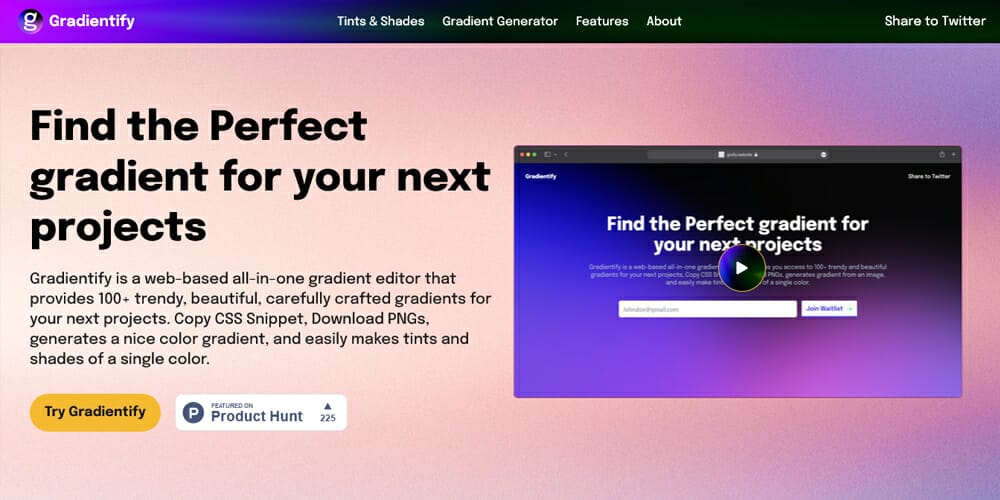 Colorgradient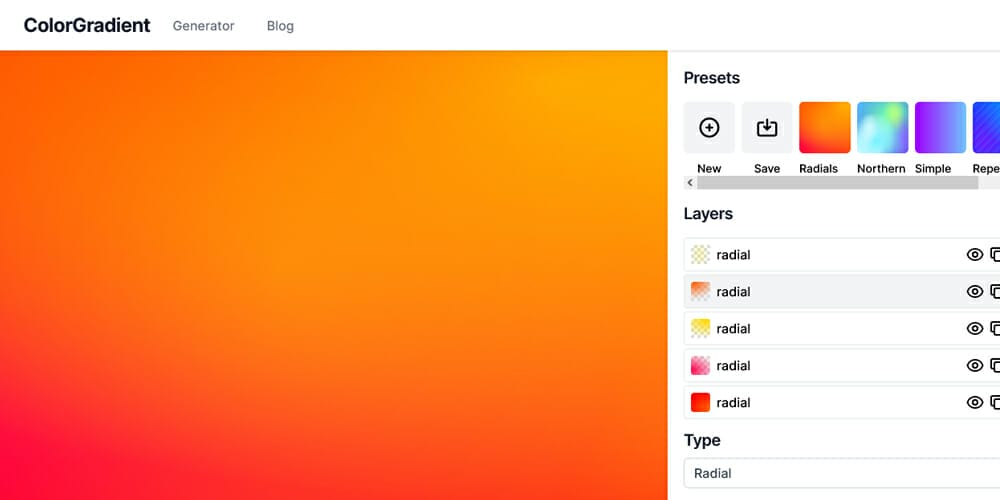 CSS Color Gradient Generator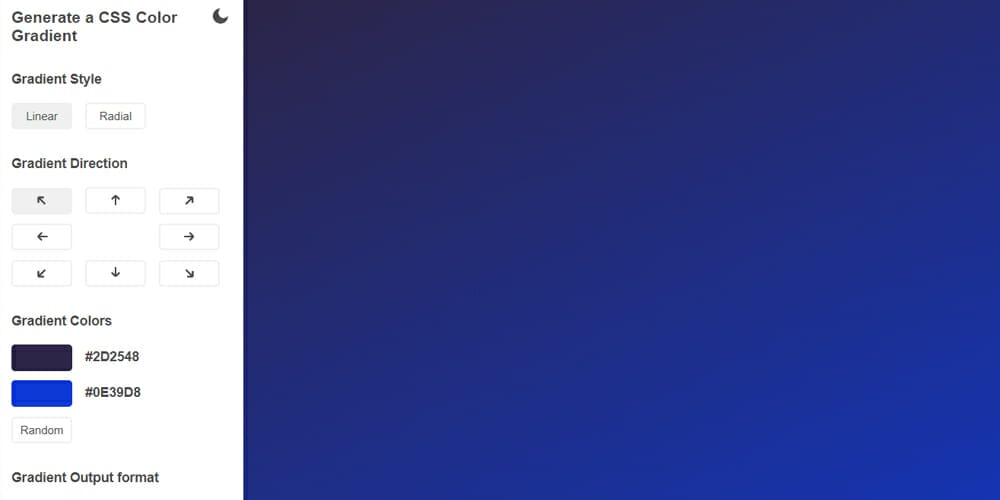 Mesher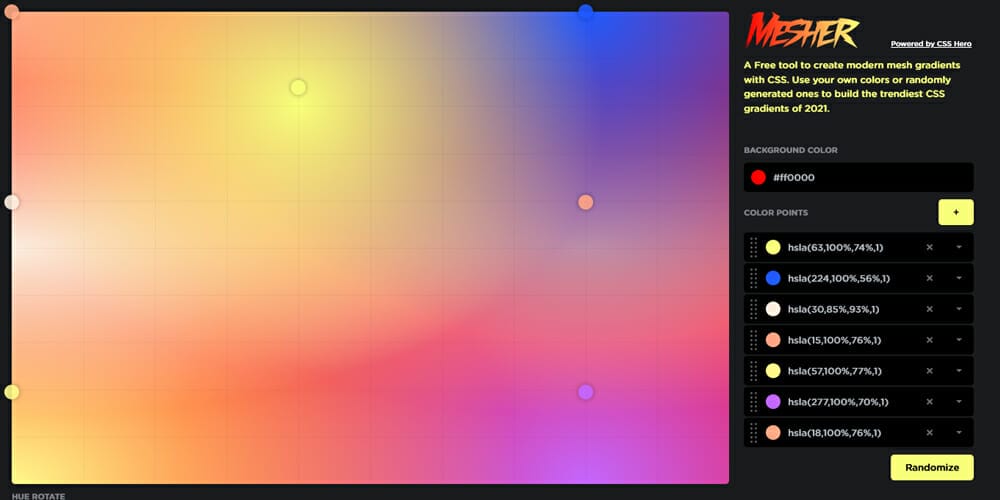 CSS Gradient Generator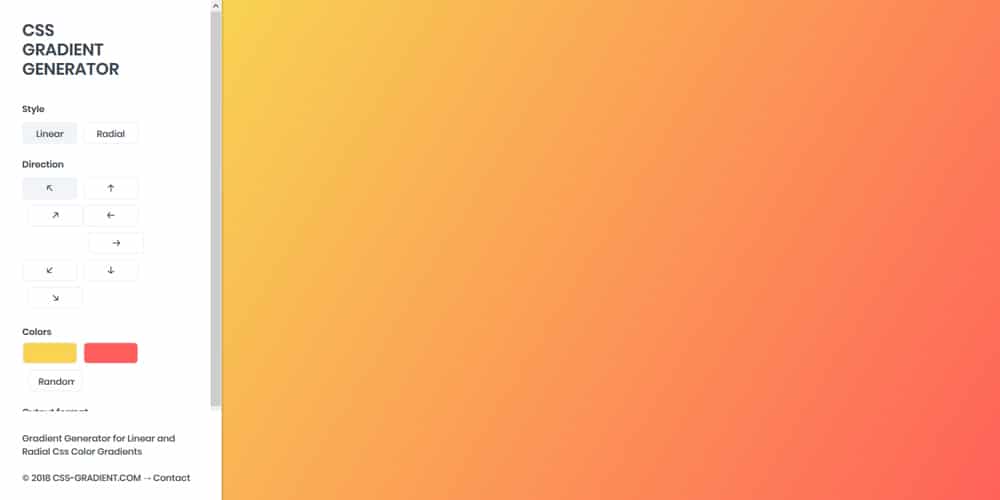 Gradient Background Generator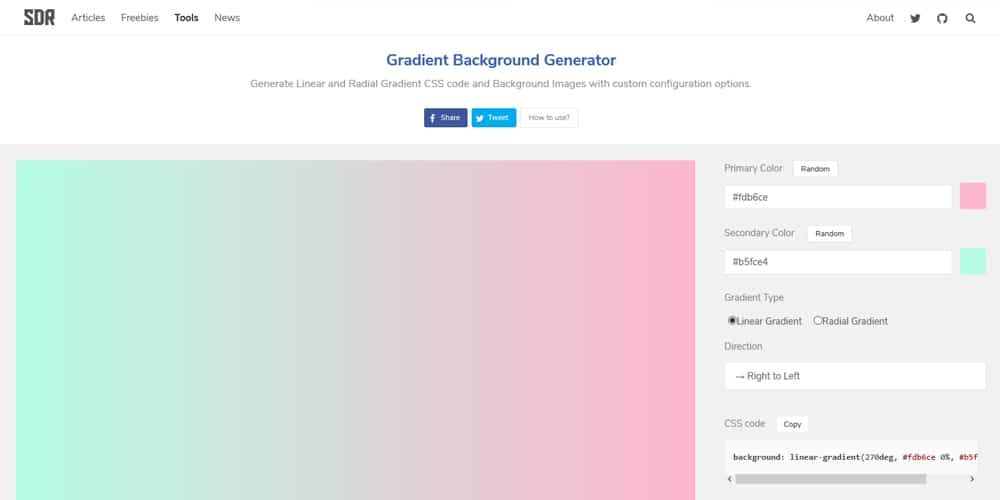 Omatsuri Gradient Generator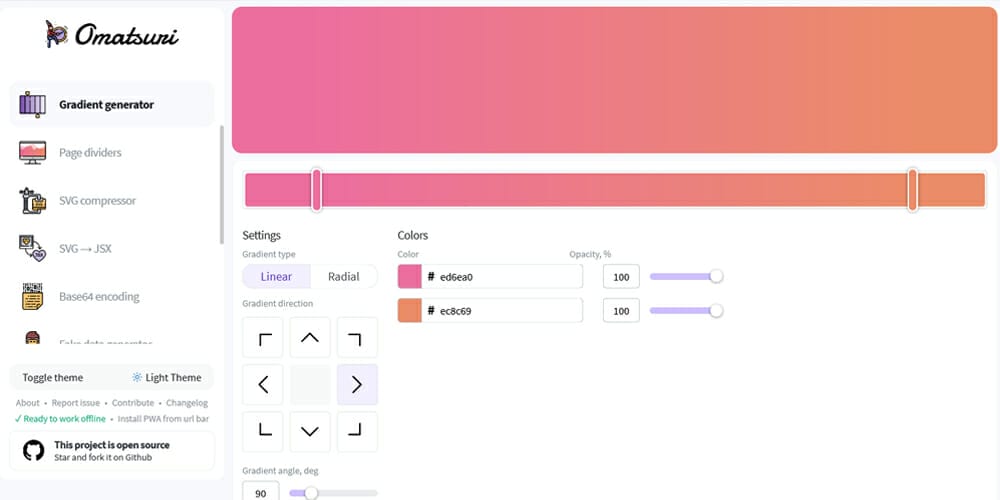 Gradpad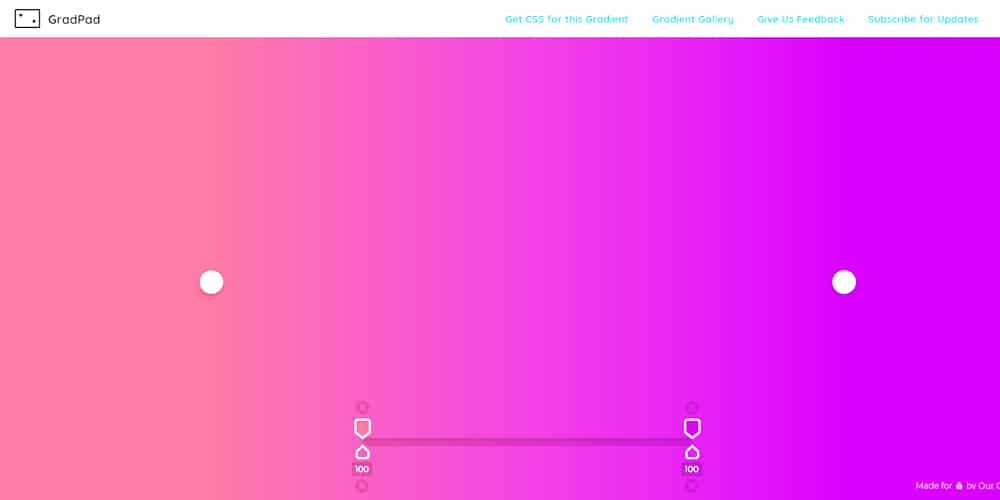 Colordesigner Gradient Generator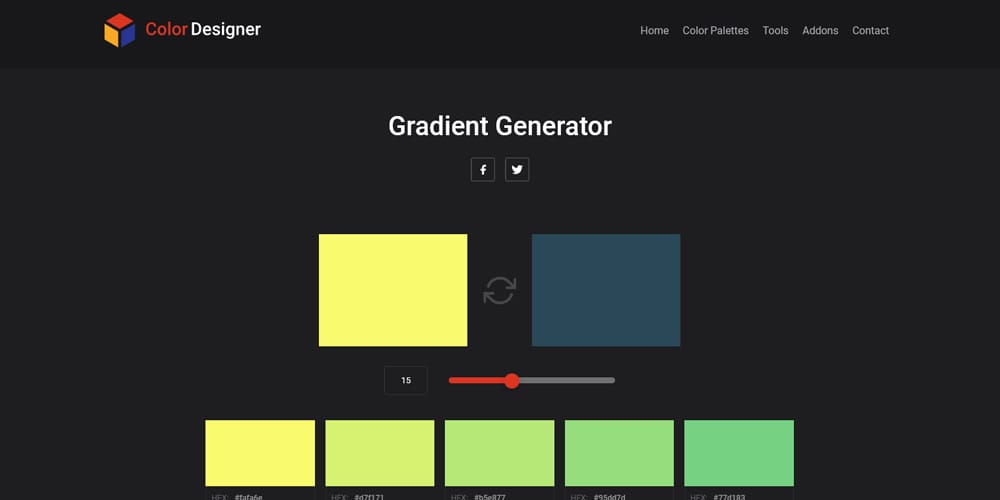 Toolbox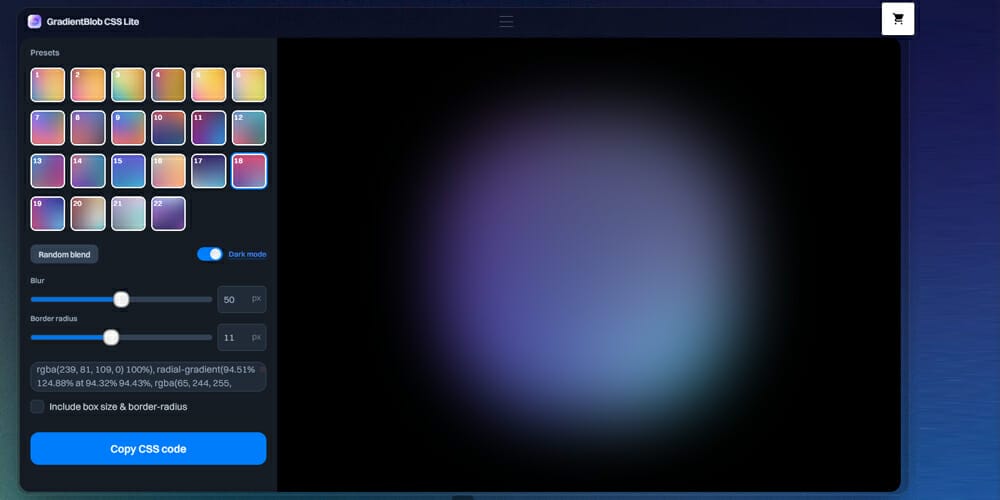 MESH·Y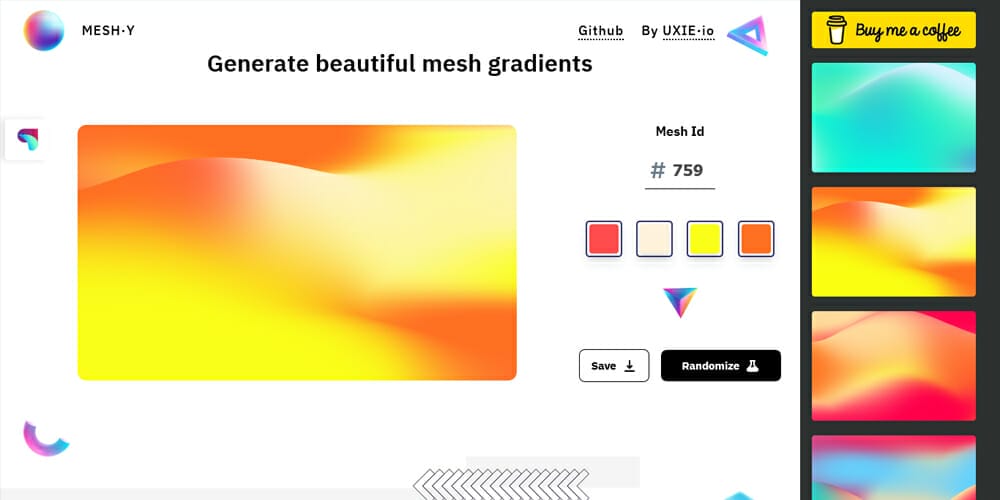 Color Morph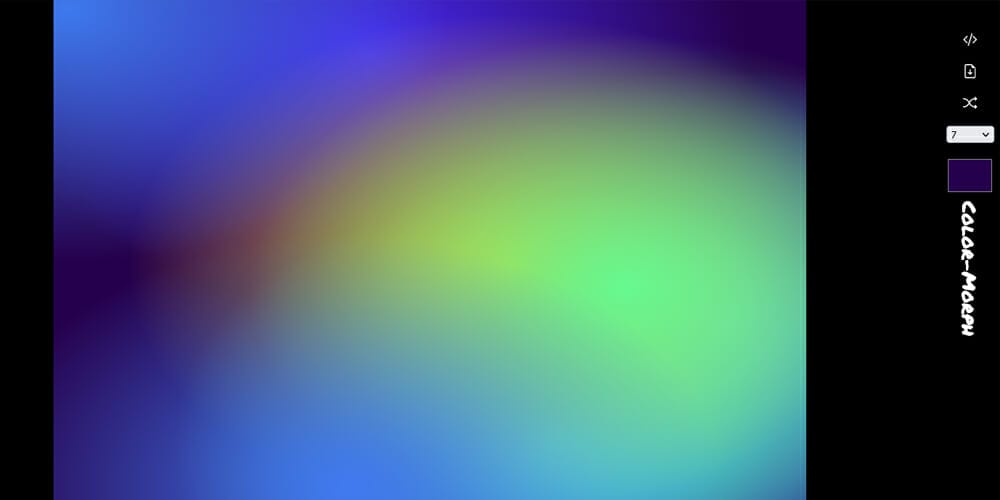 Tinygradient
CSS Gradient Shadows Generator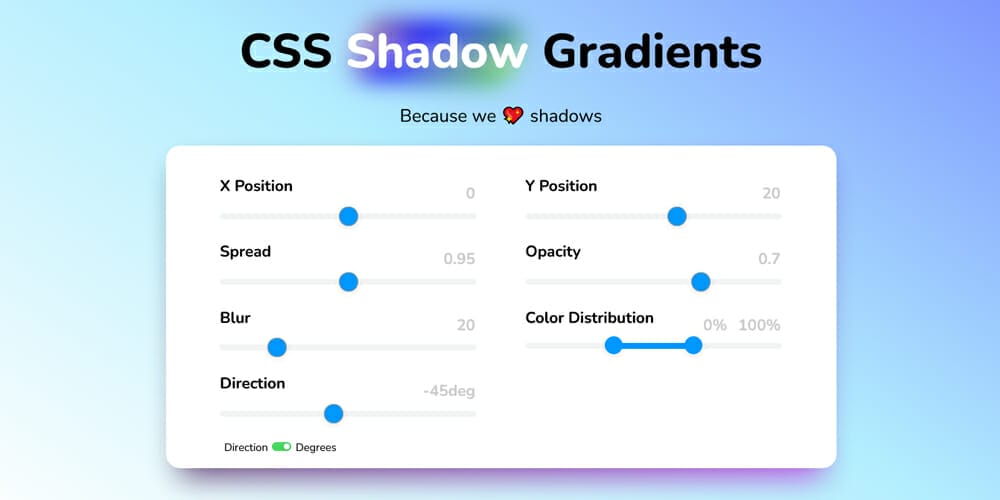 Sketch Easing Gradient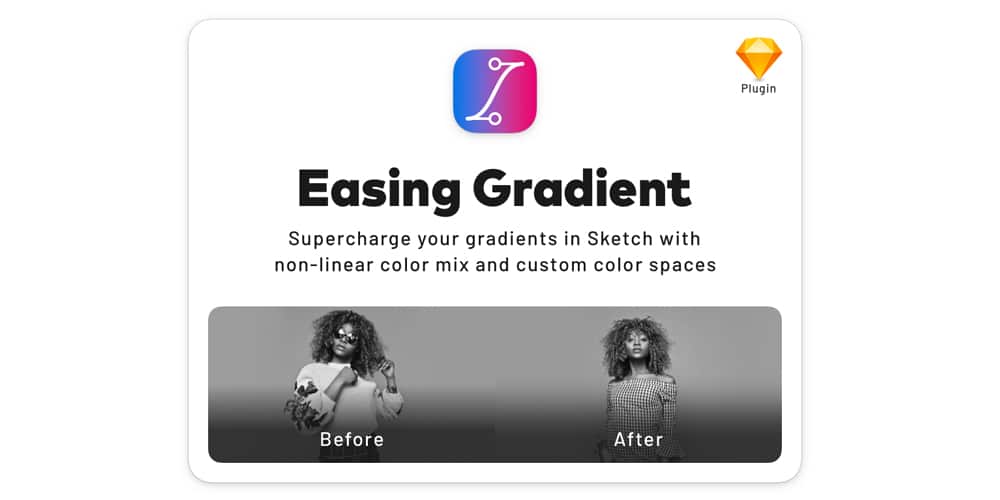 CSS Gradients Generator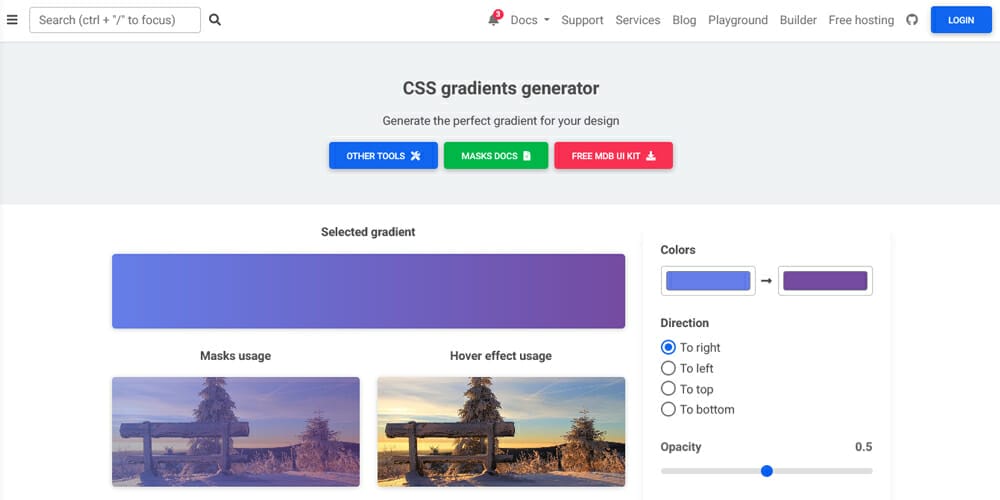 Animated Gradient Background Generator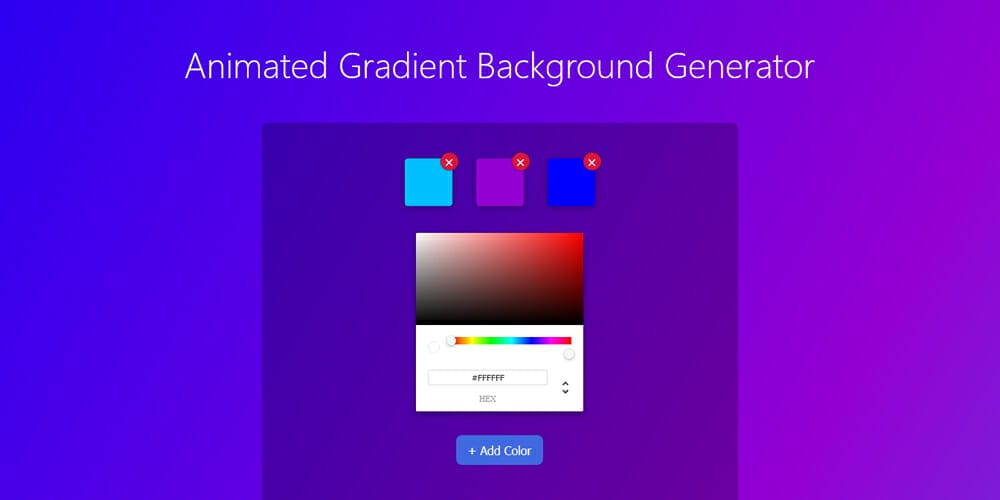 Non Boring Gradients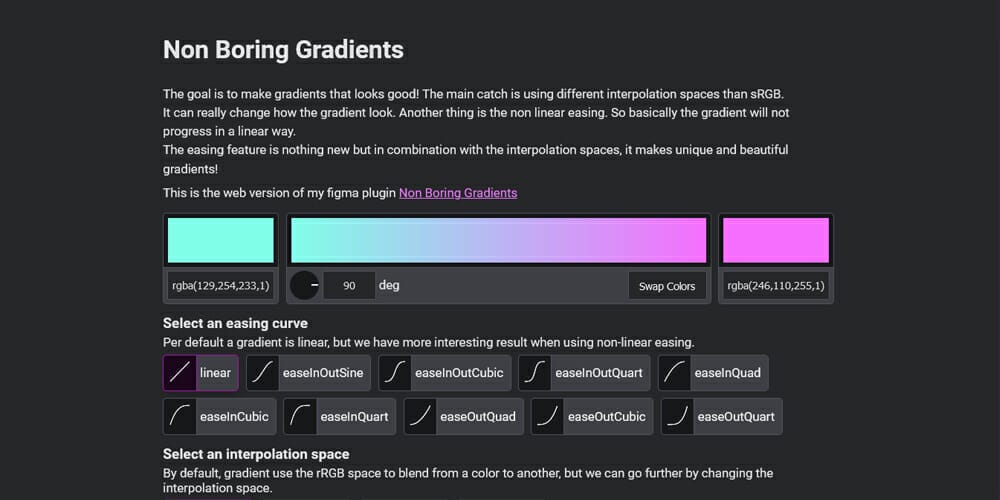 Meshy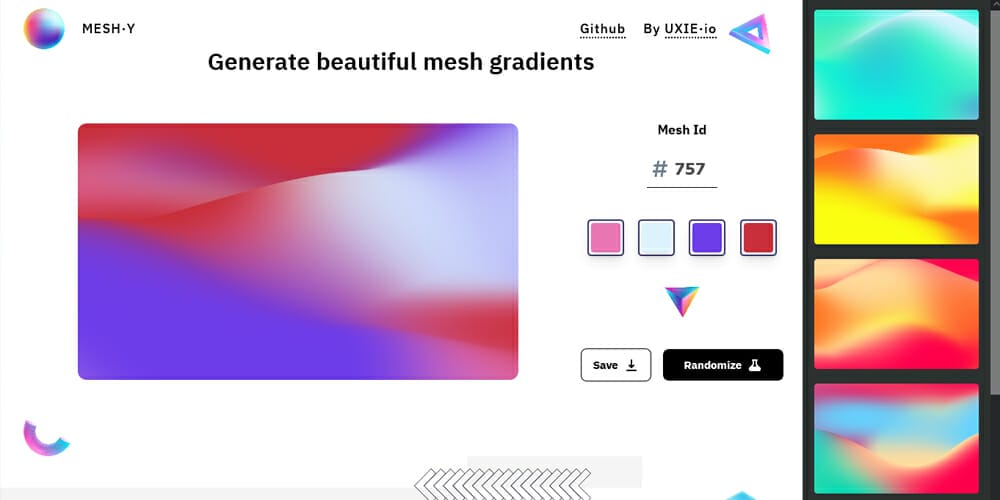 Linear Gradient Generator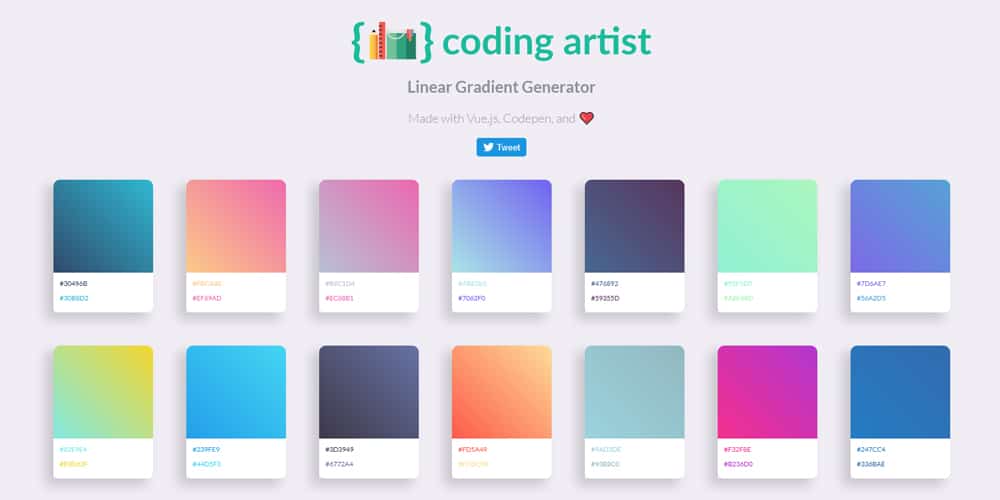 Gradients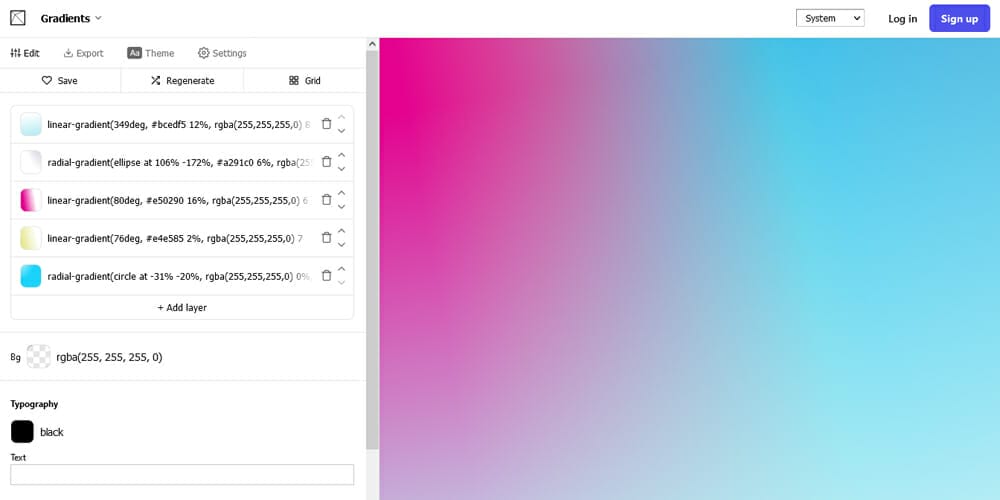 Not Another Gradient Generator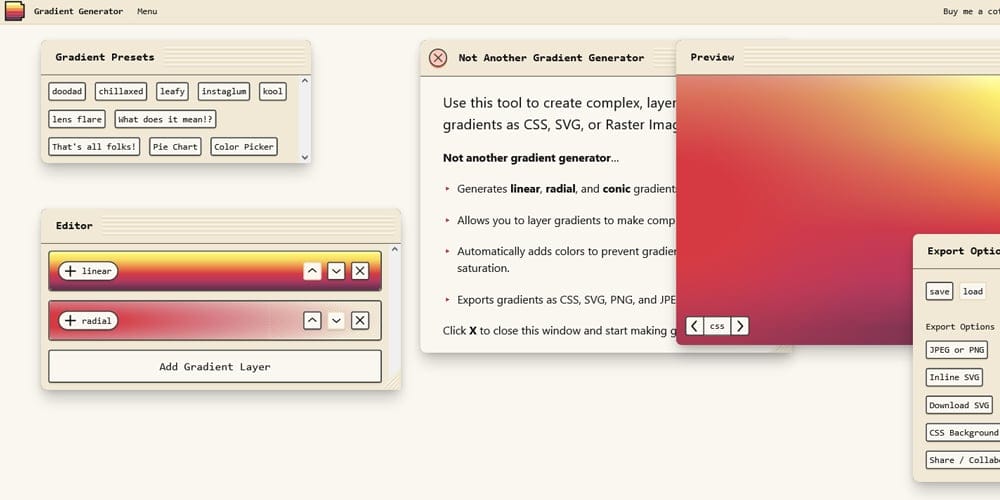 Tailwind Gradient Generator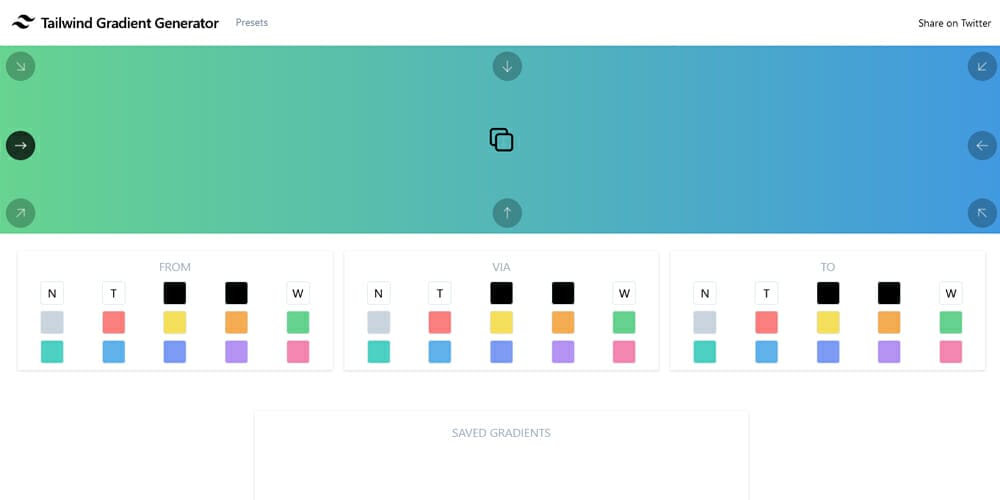 Tailwind CSS Gradient Generator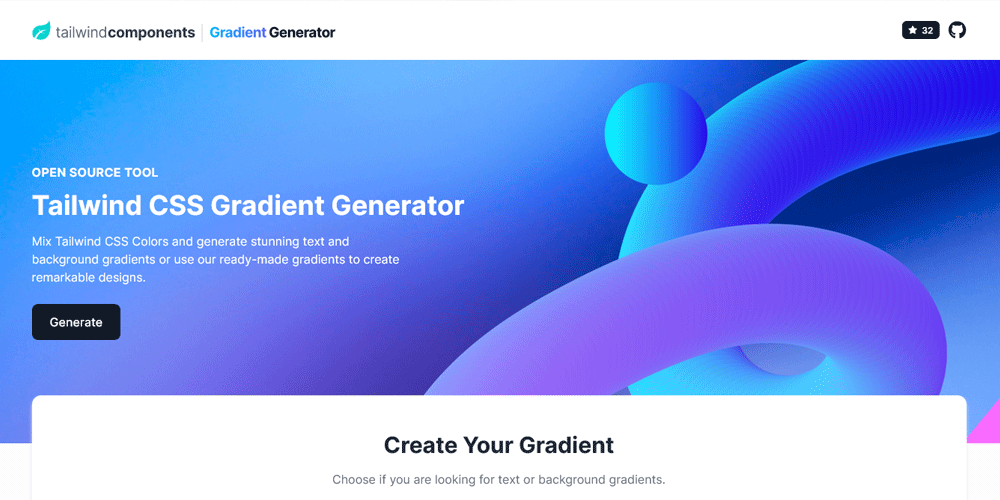 Random Gradient Generator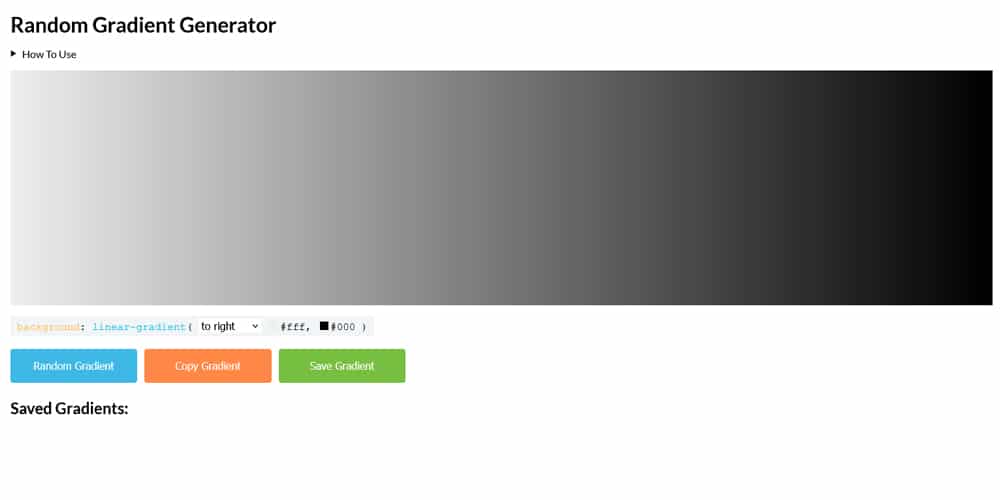 Gradient Designer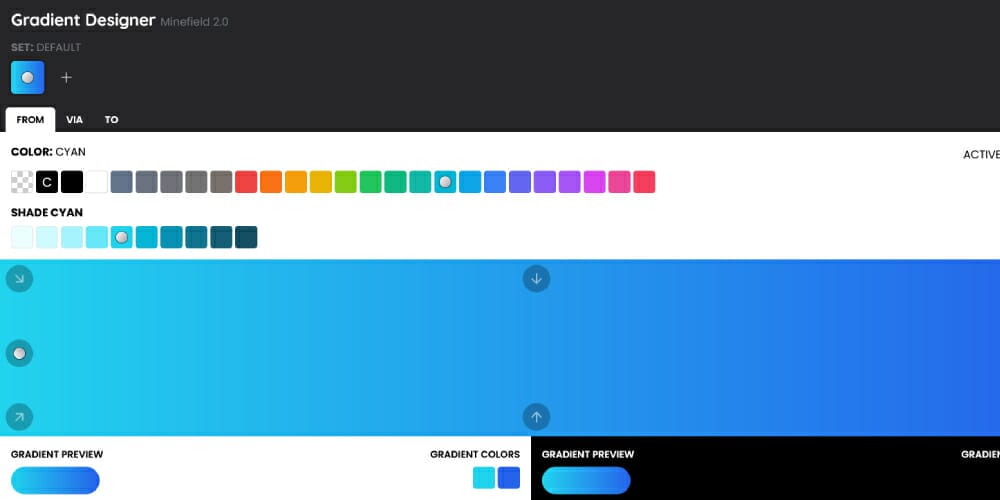 CSS Gradient Text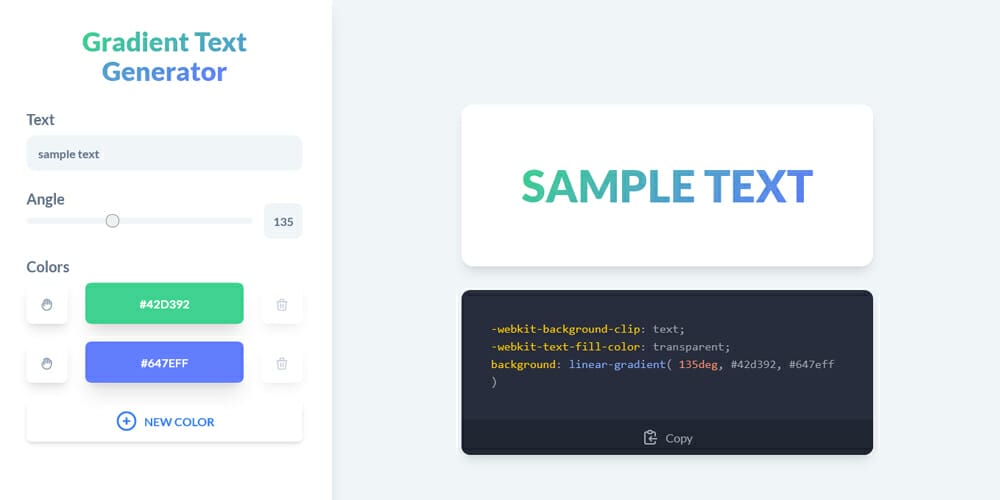 Textgradients
CSS Gradient Animator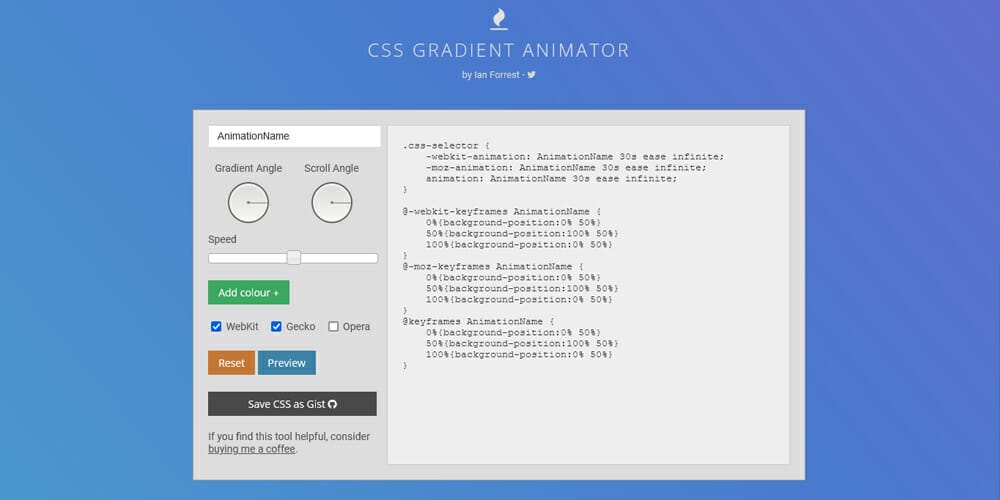 CSS Gradient Generator Tool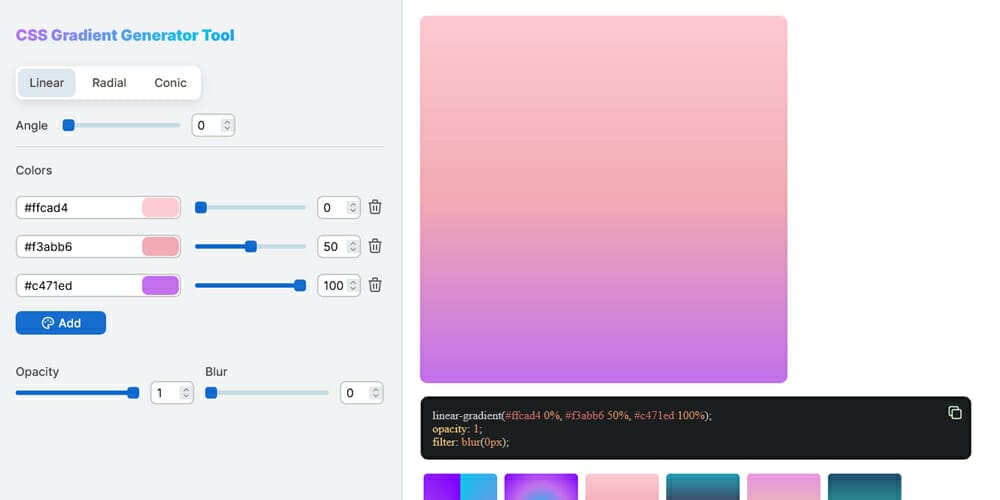 Superdesigner Gradient Generator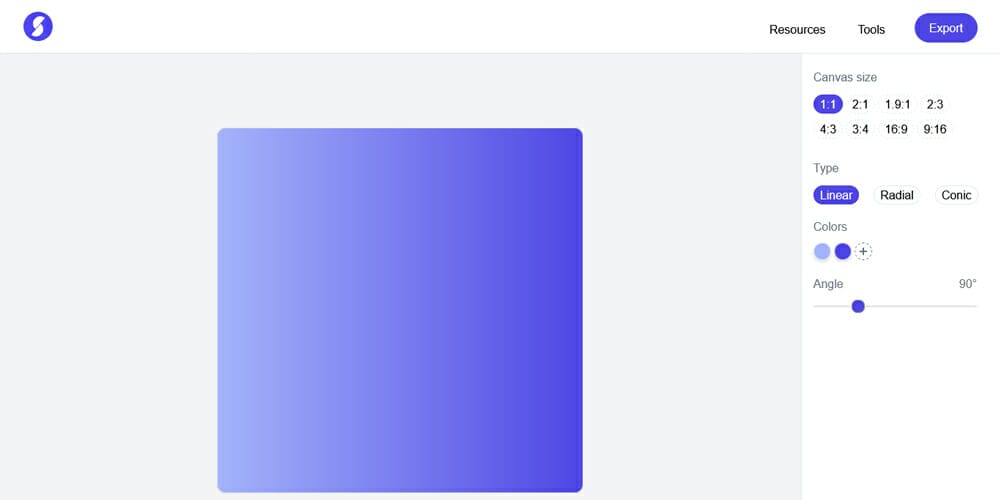 Reverb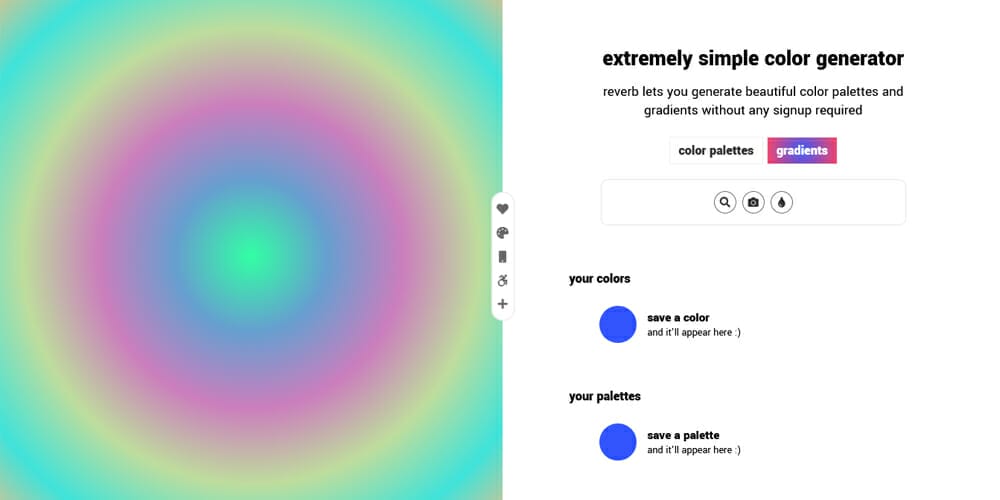 Gradient Generator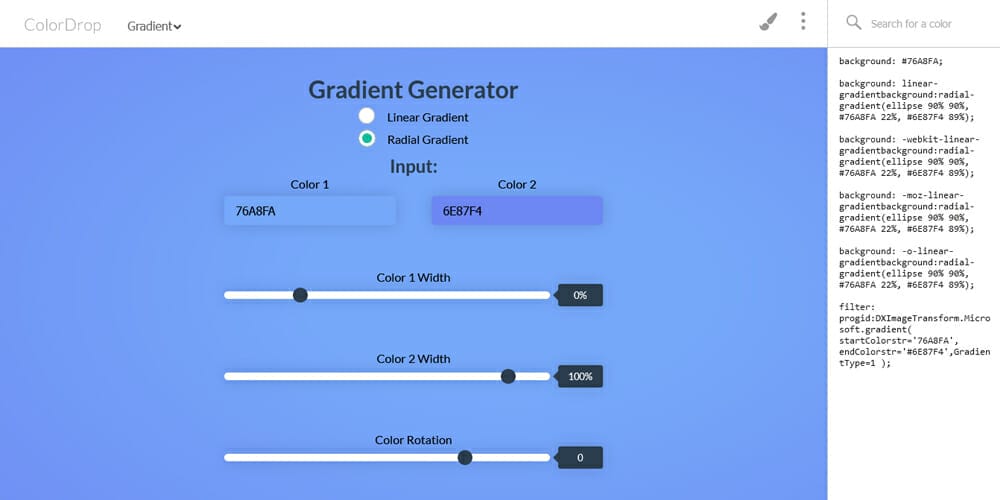 Noise and Gradient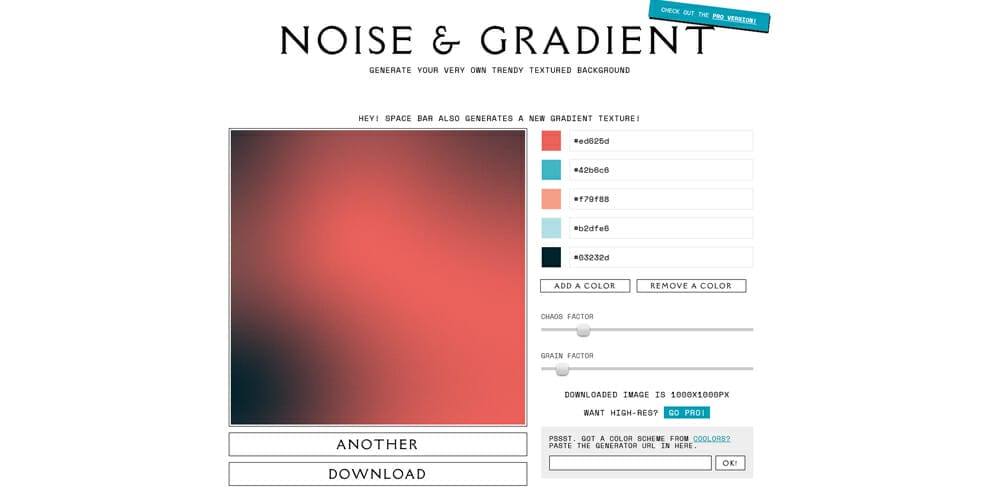 SVG Mesh Gradient Generator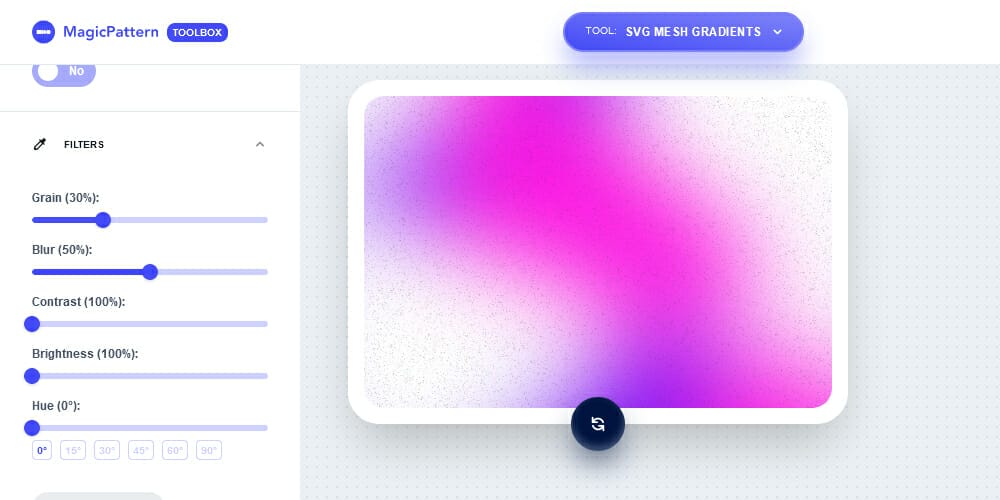 CSS Plasma Background Generator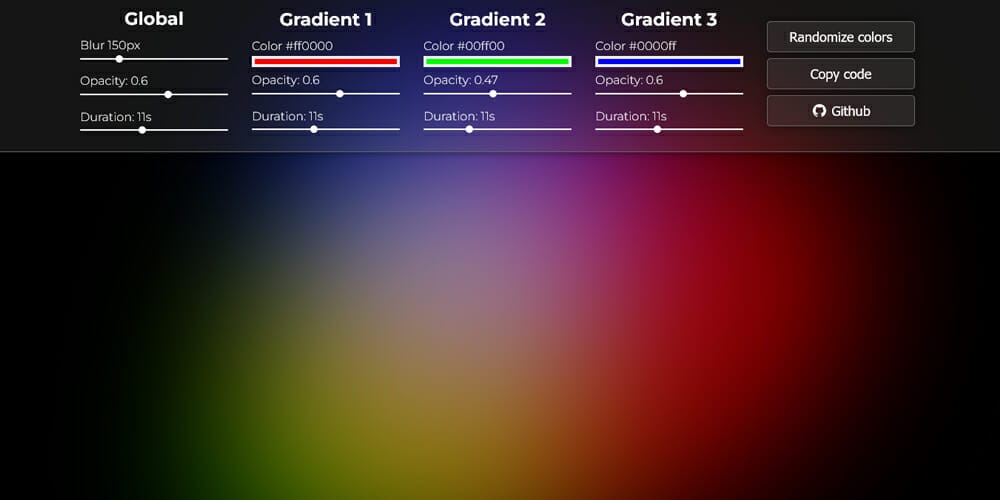 Online Gradient Generator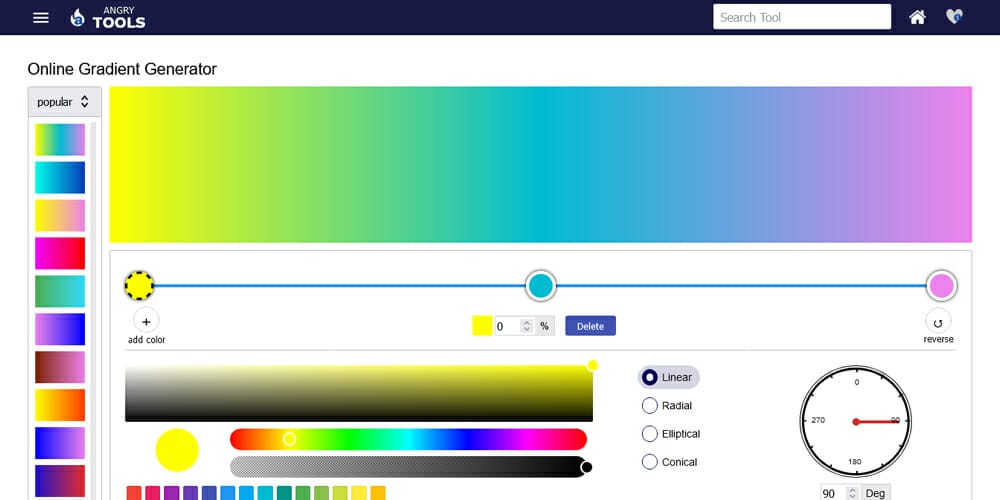 Gradient collections and Libraries
Gradienty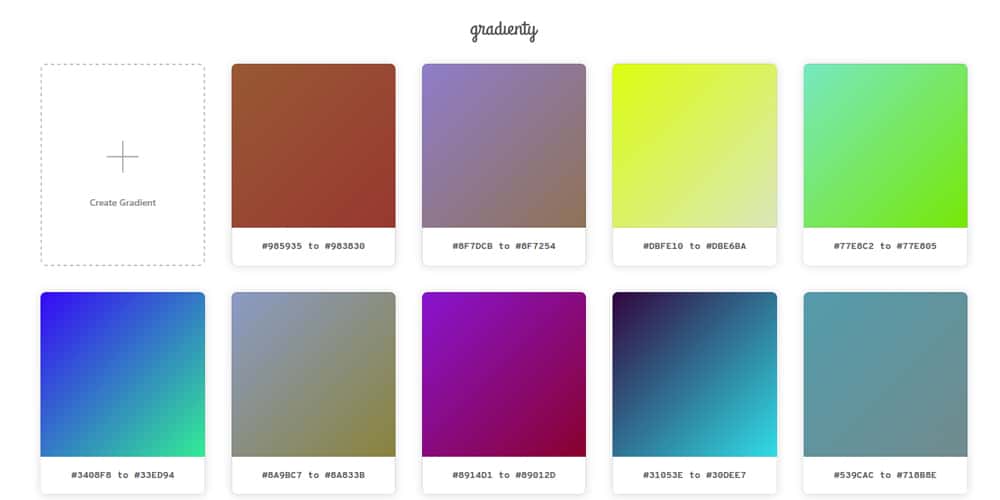 CSS Gradients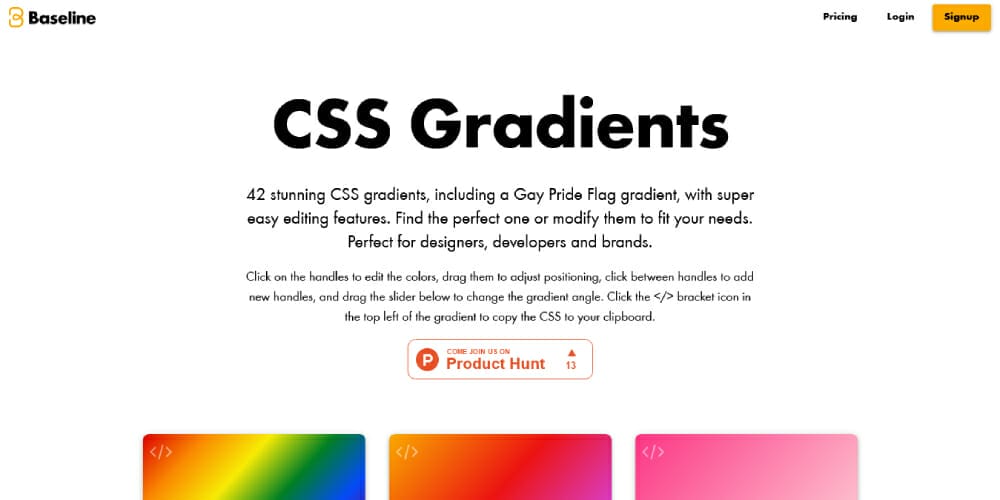 Gradientos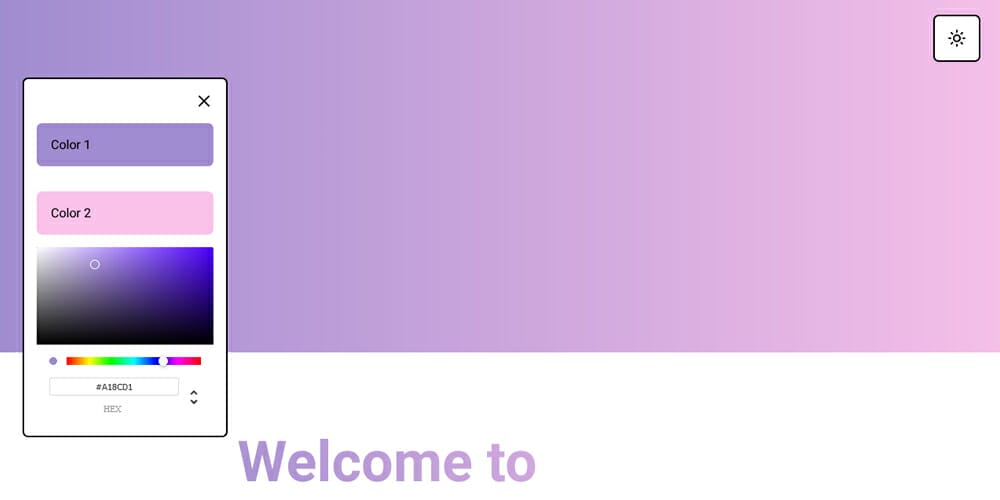 Web Gradients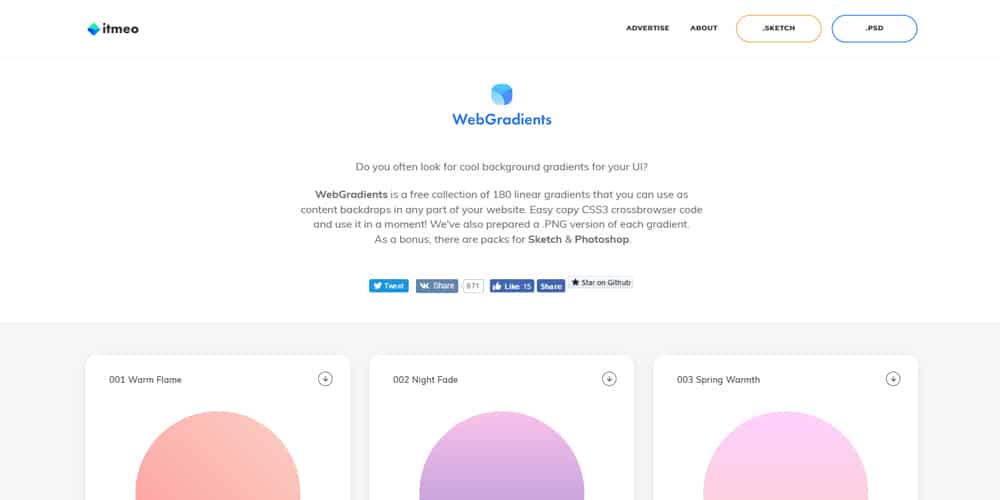 Gradient World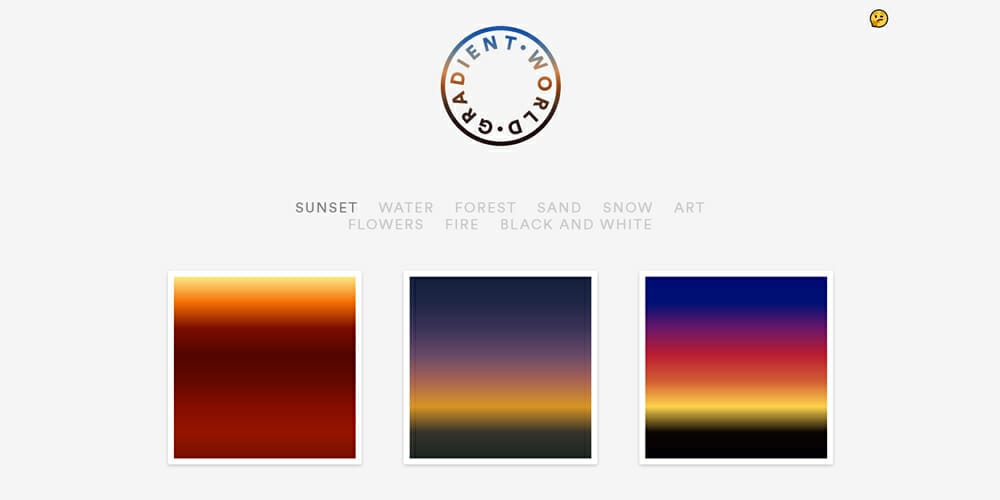 Rayst Gradients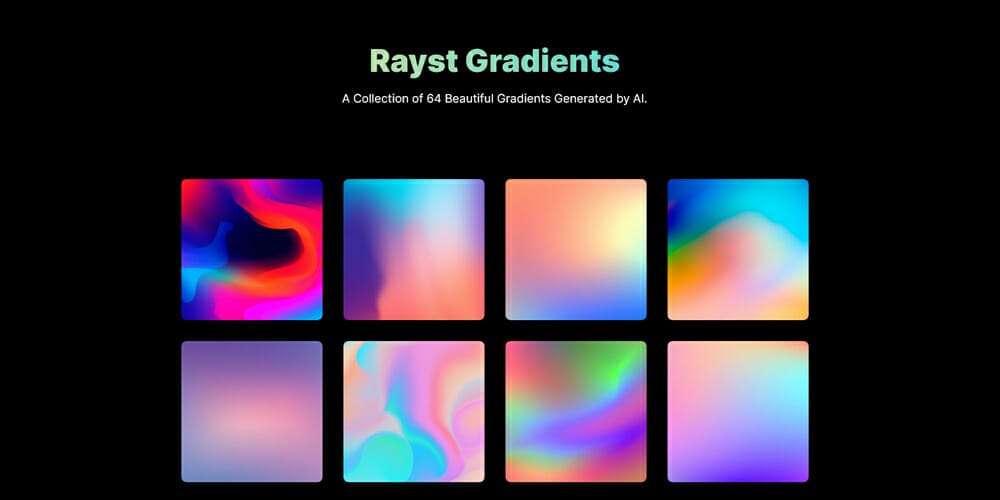 Gradient Palette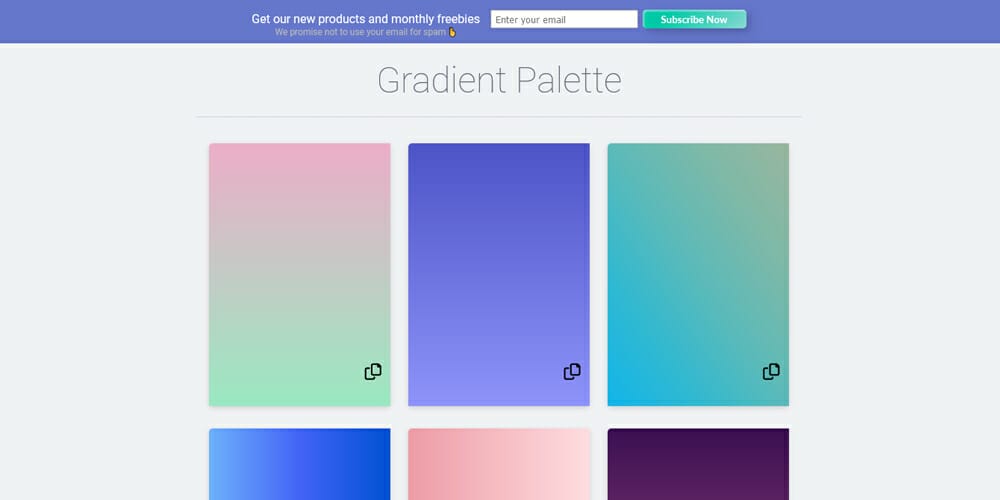 Gradient Hunt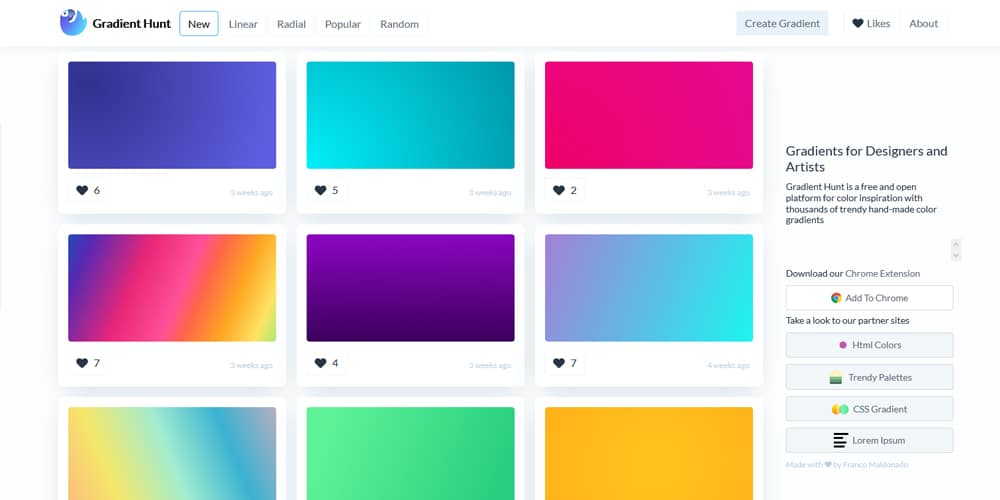 Slick Gradient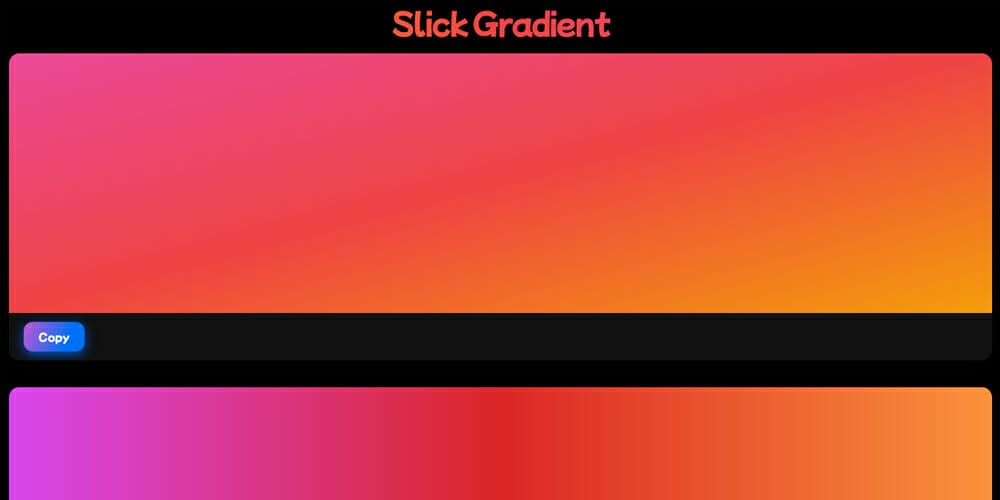 Grainients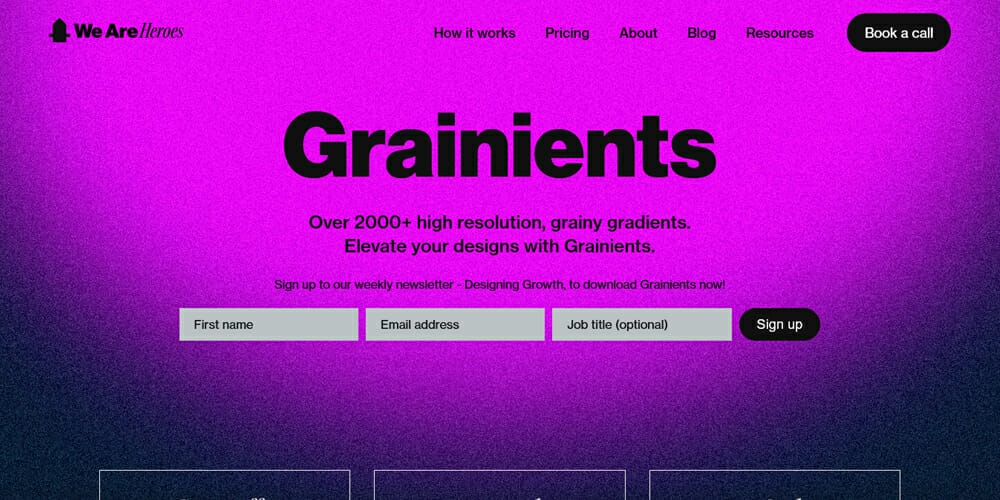 Hypercolor
Ingradients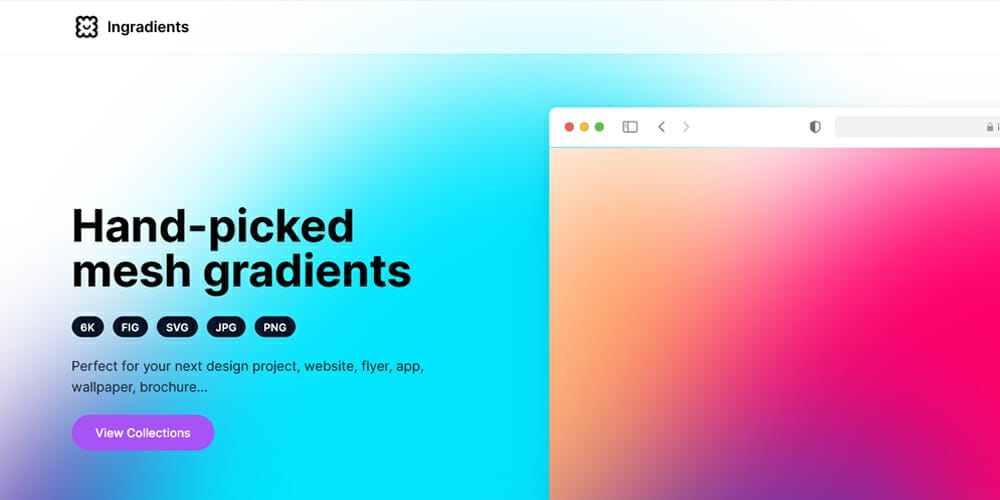 Coolhue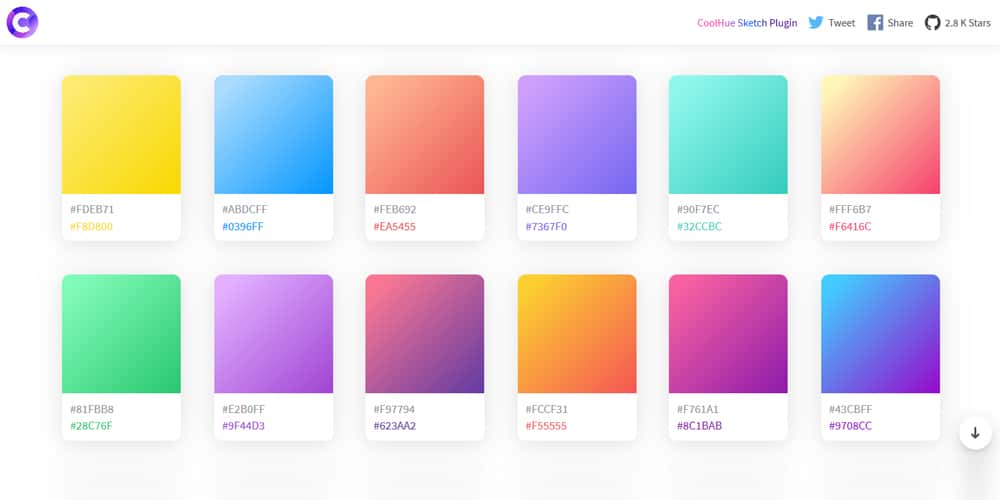 Gradient CSS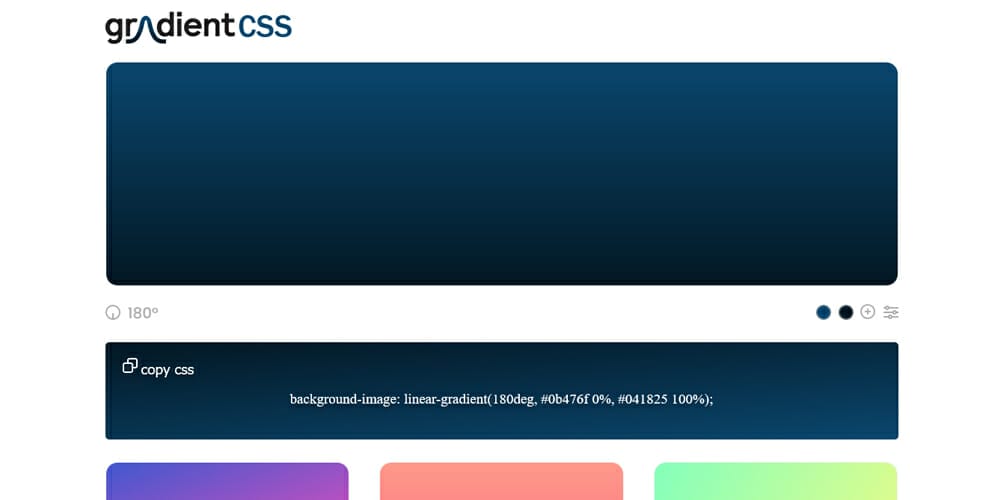 Eggradients
Brand Gradients
Gradient King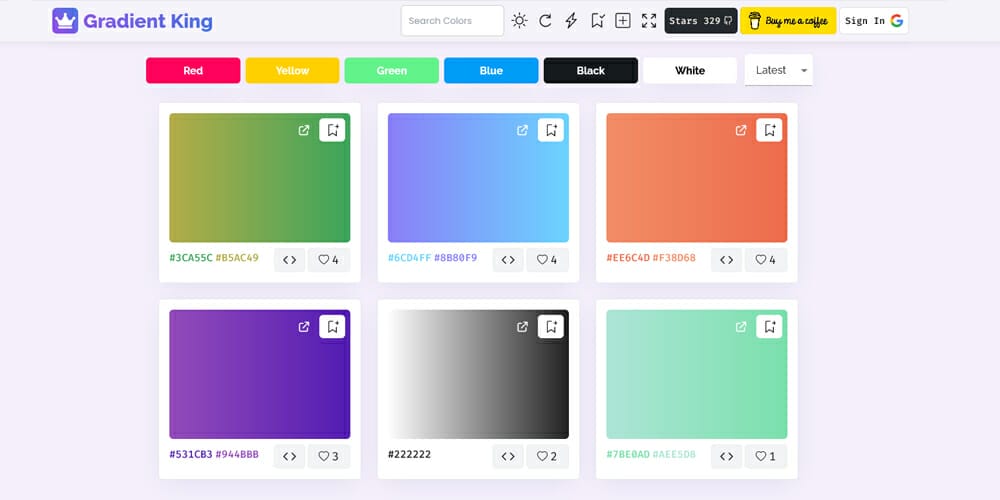 Gradihunt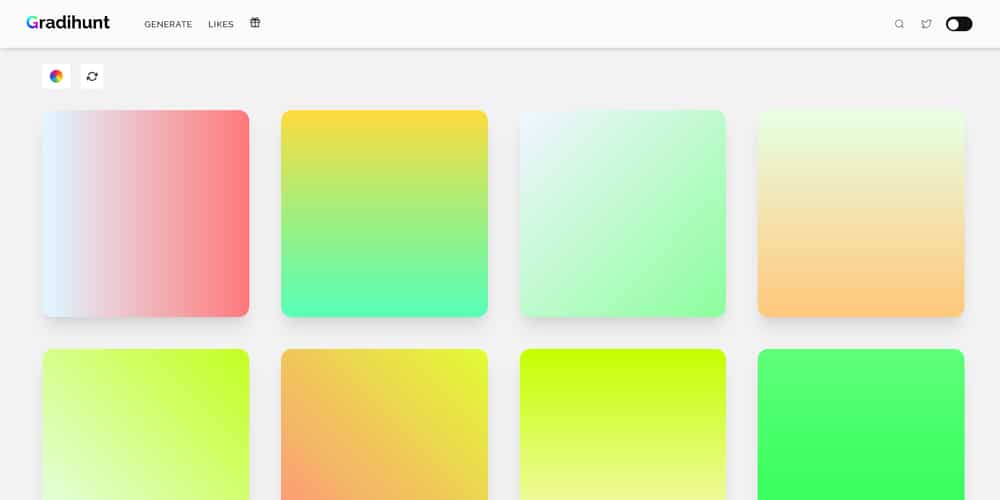 Gradicol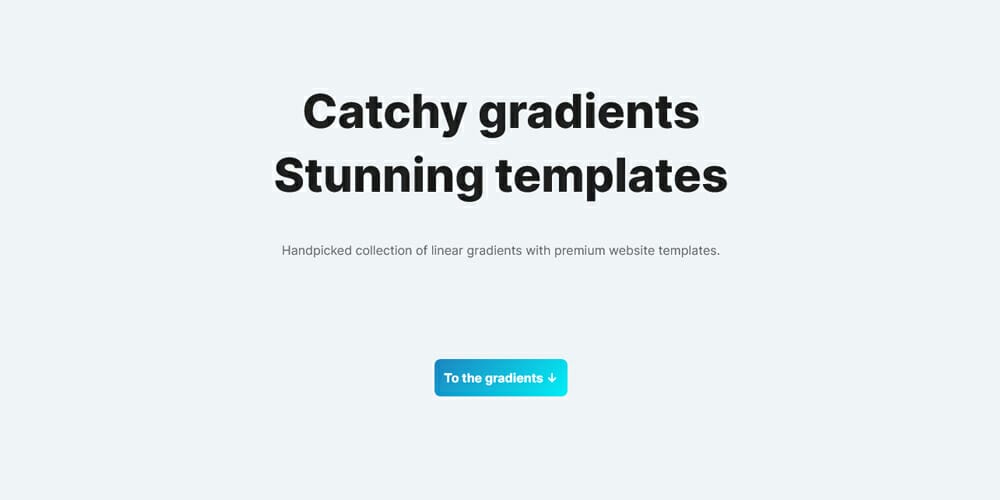 Designgradients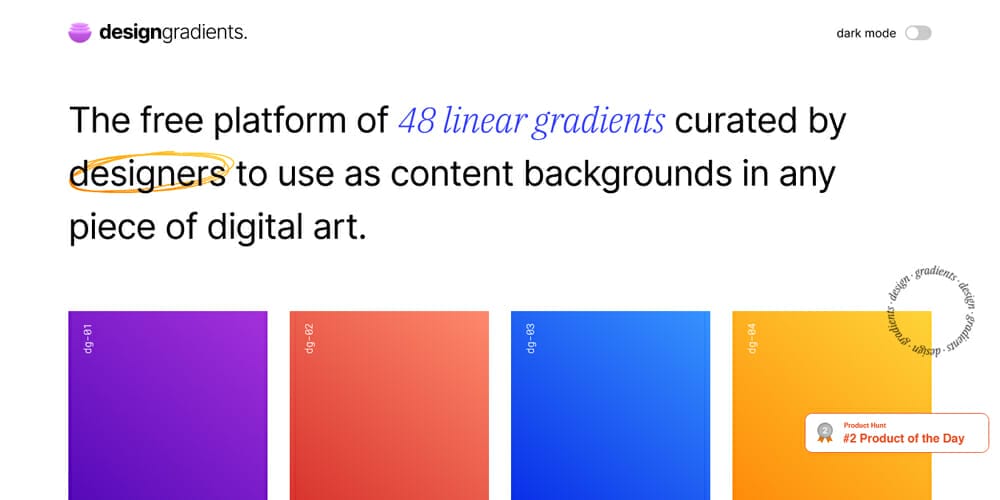 Tailwind CSS Gradients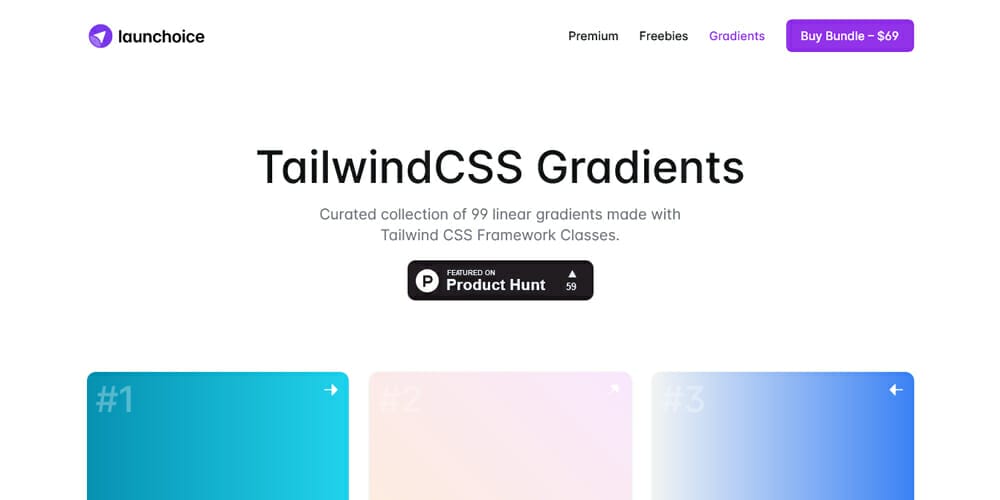 CSS Gears Gradient Cards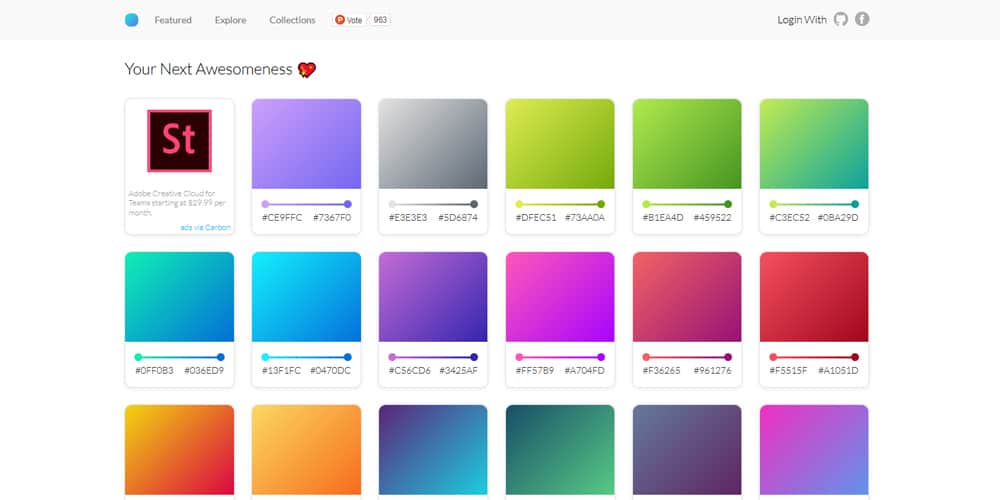 Grabient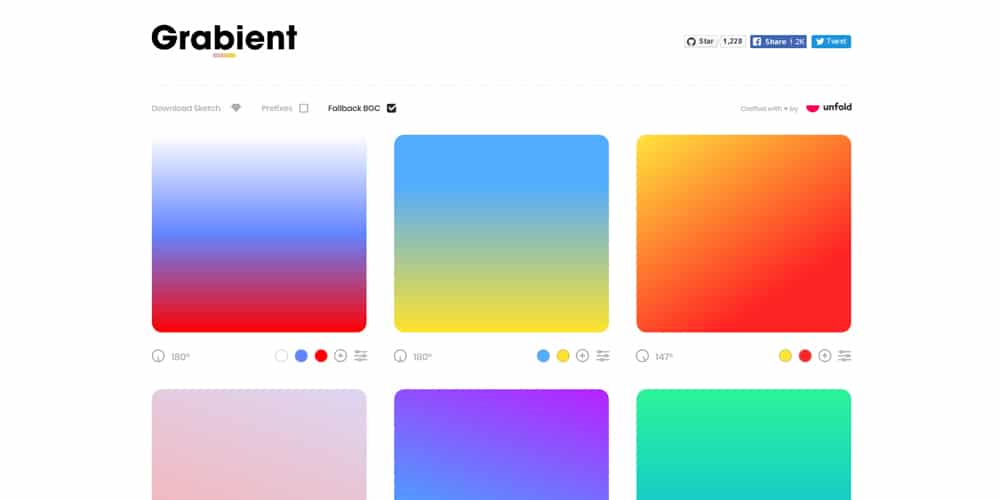 Gradients Party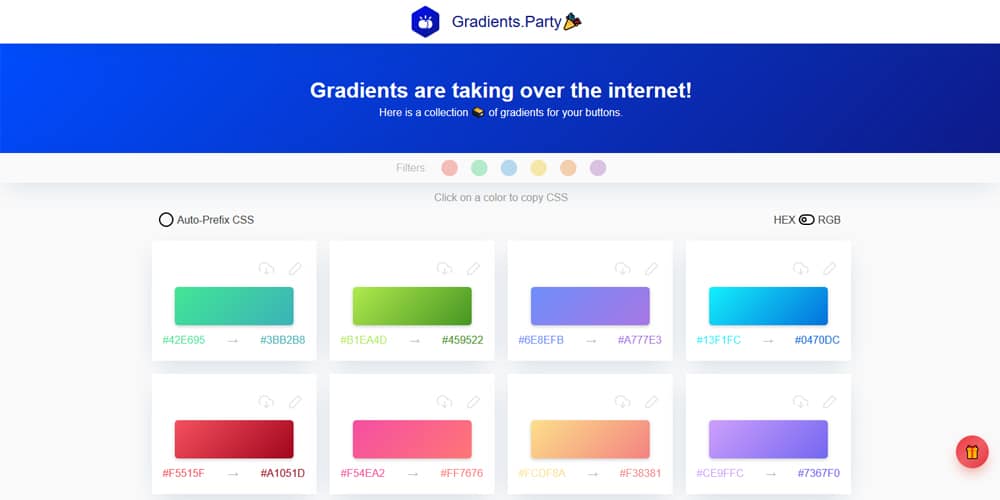 Gradient Magic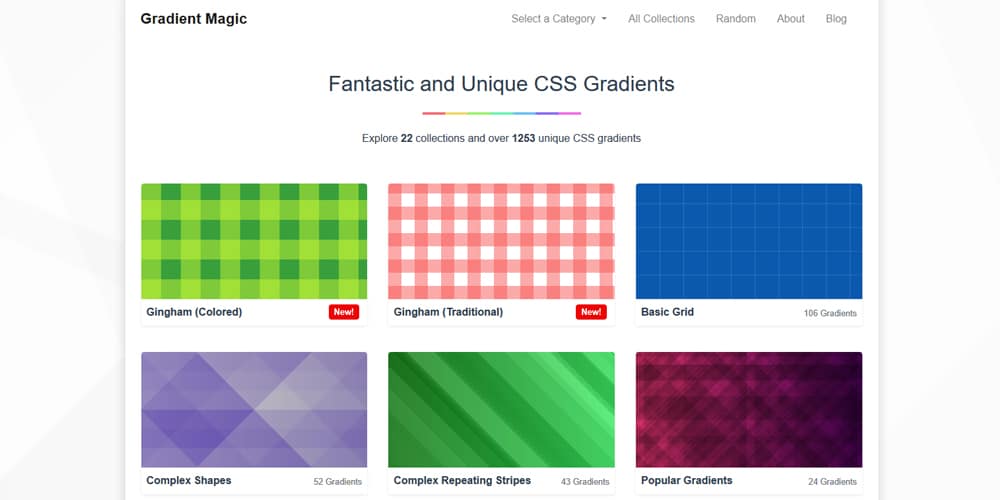 Hexcolor Gradient Colors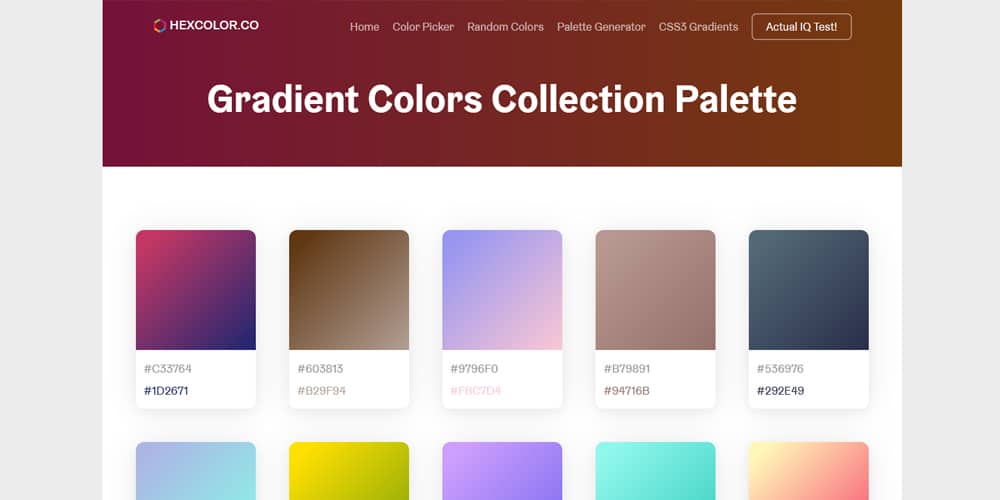 Colpic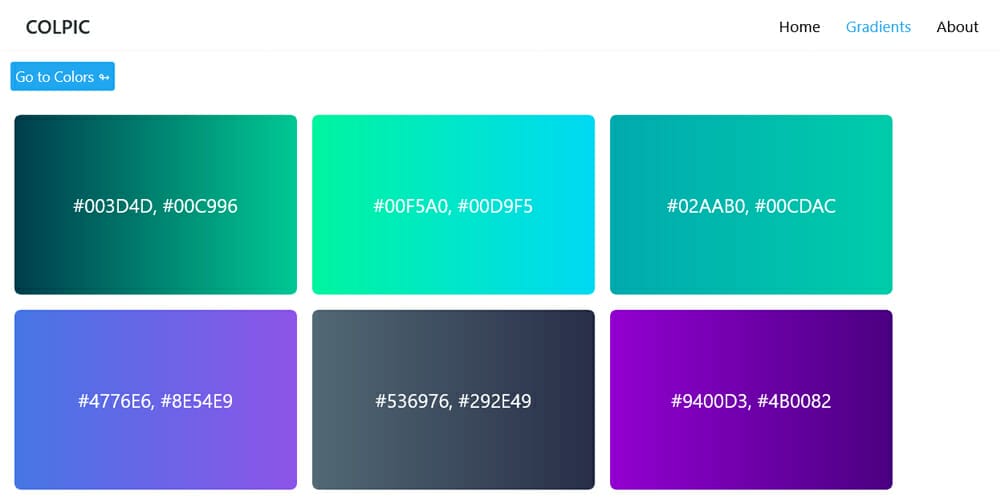 Gradienta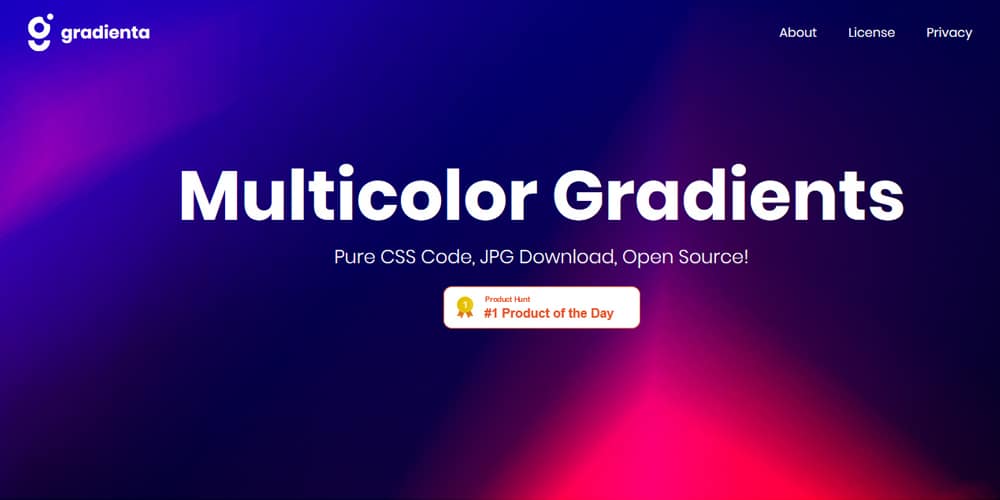 Mesh Gradients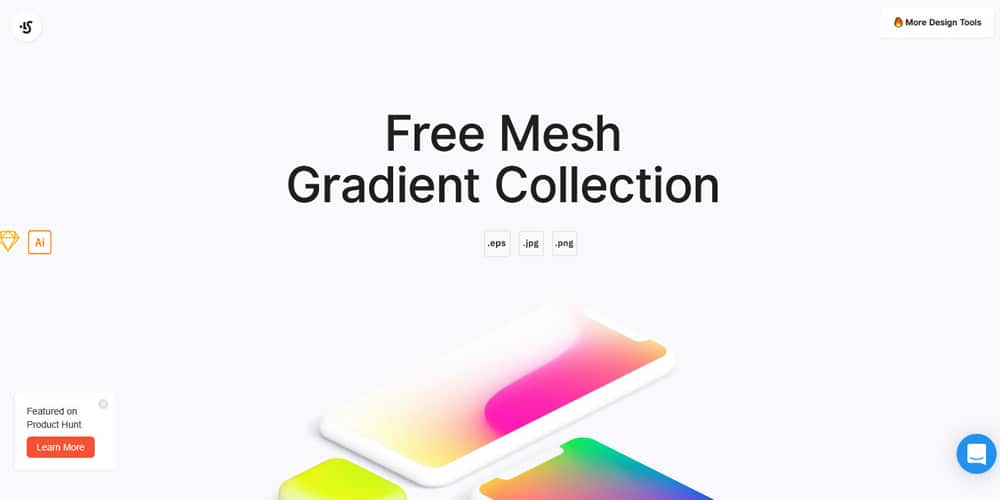 draGGradients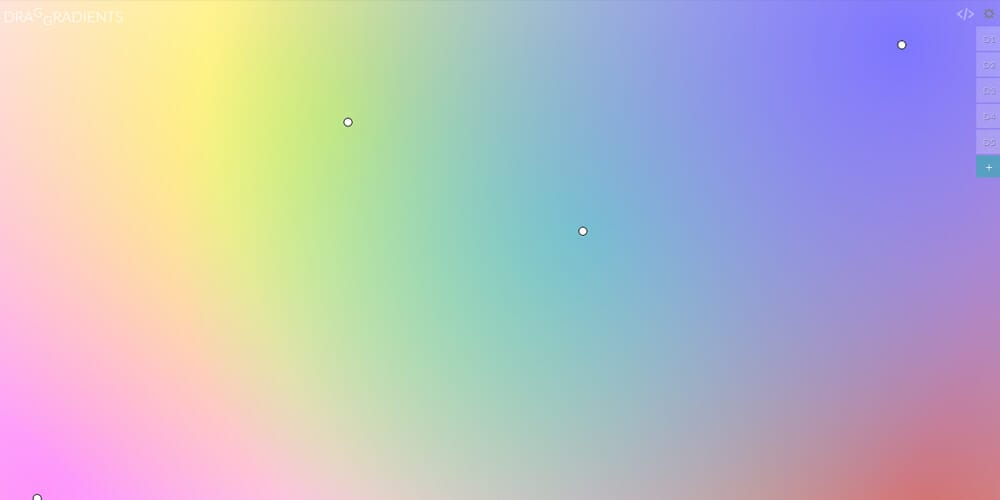 Copy Gradients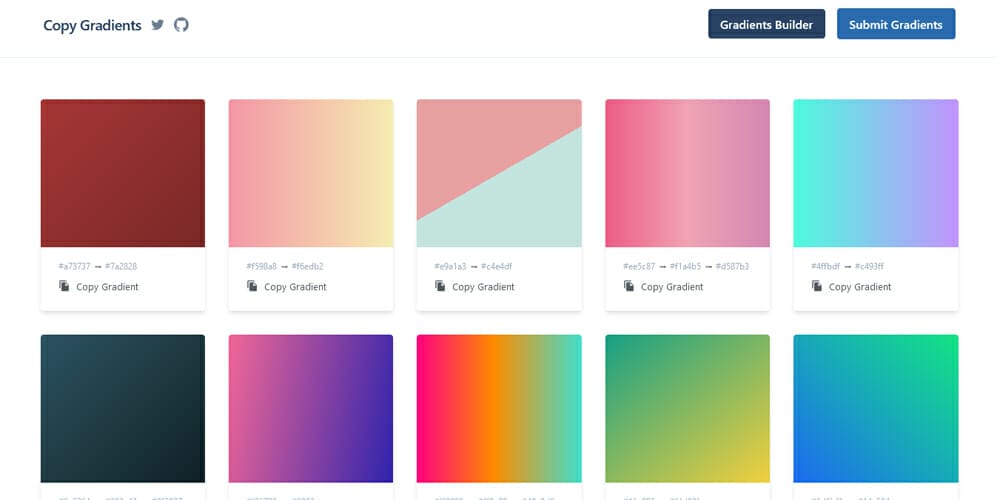 Colorful Gradients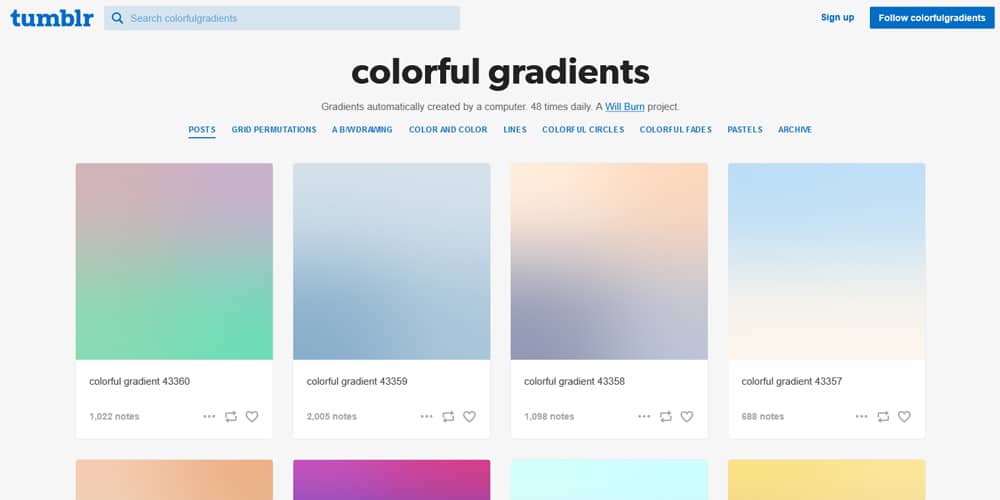 Conic CSS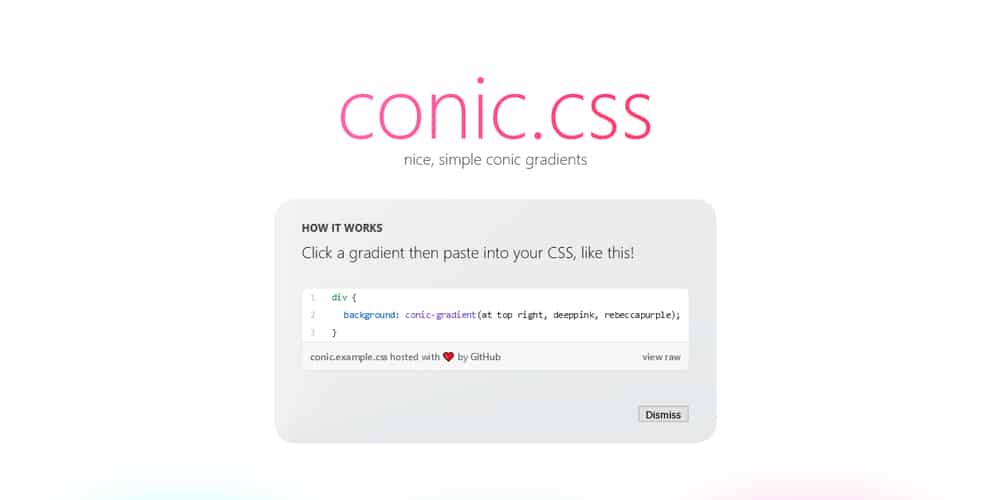 Gradient Buttons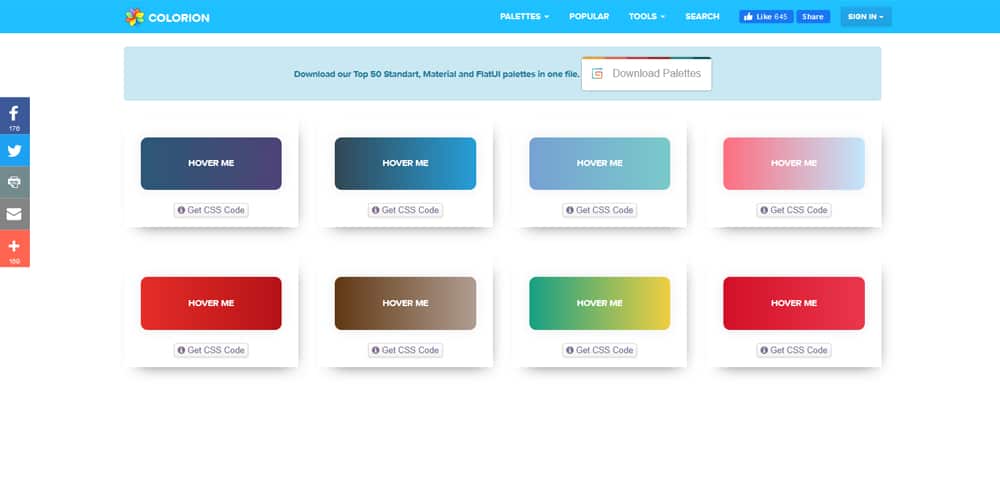 CSS3 Background Gradients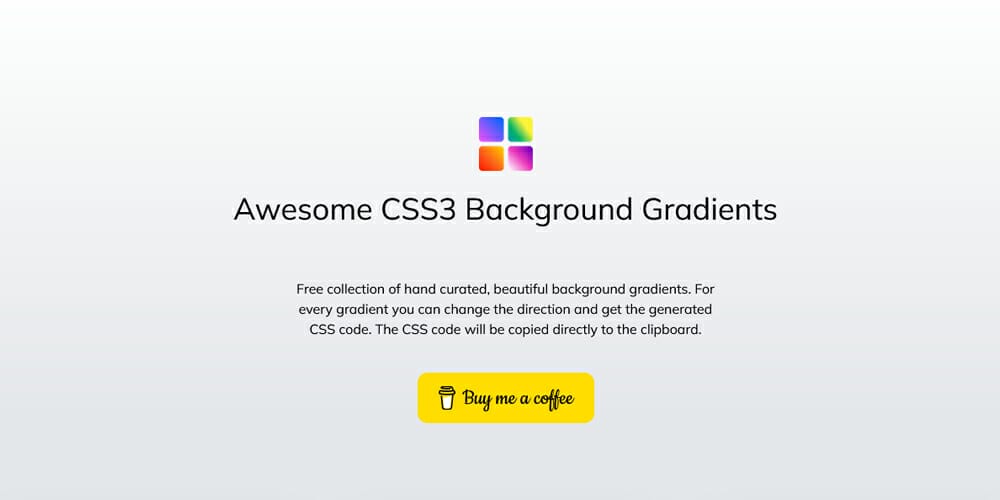 Mesh Gradient Collection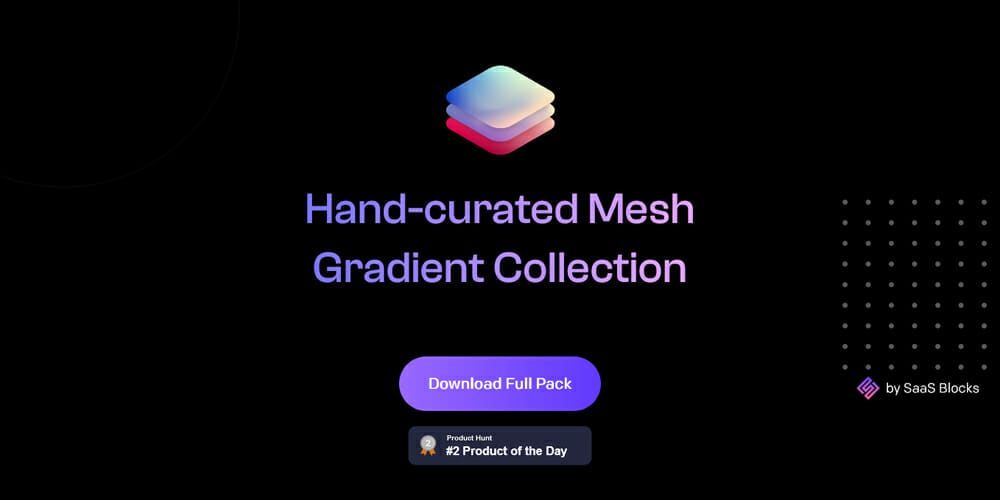 Mesh
HTML Colors Gradients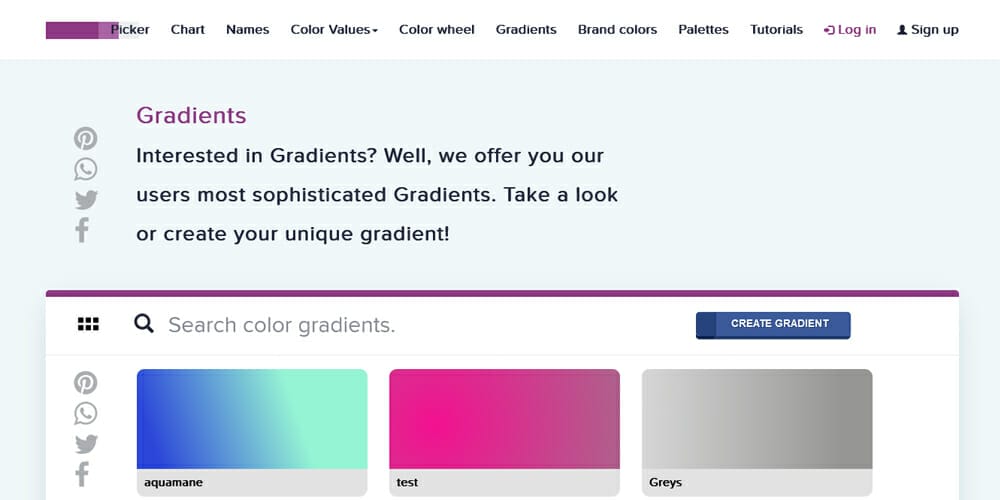 Gradientsguru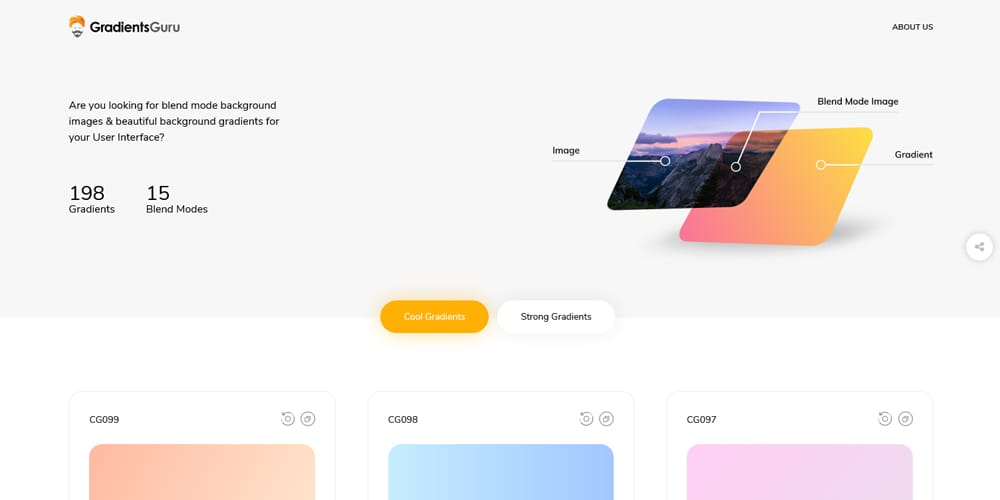 Grads V2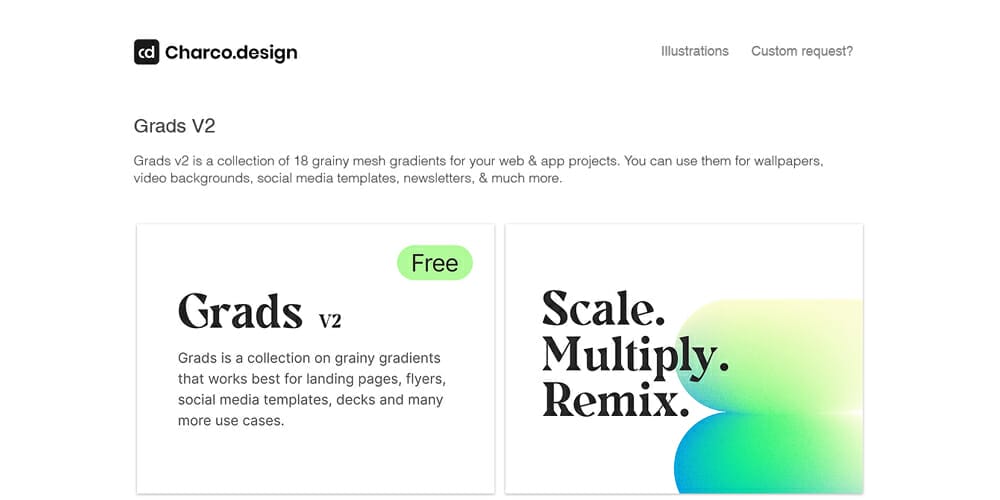 Mesh Gradients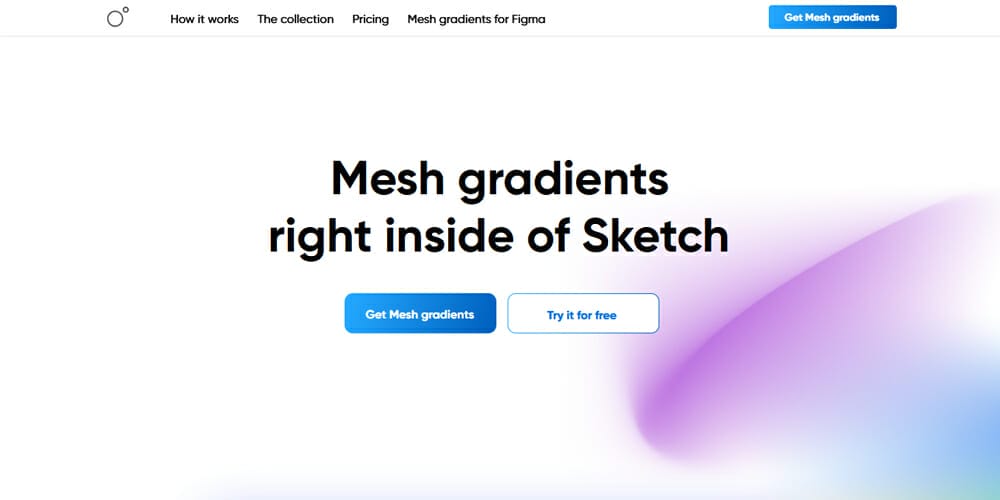 Colorsandfonts