The Best Gradient Generators & Libraries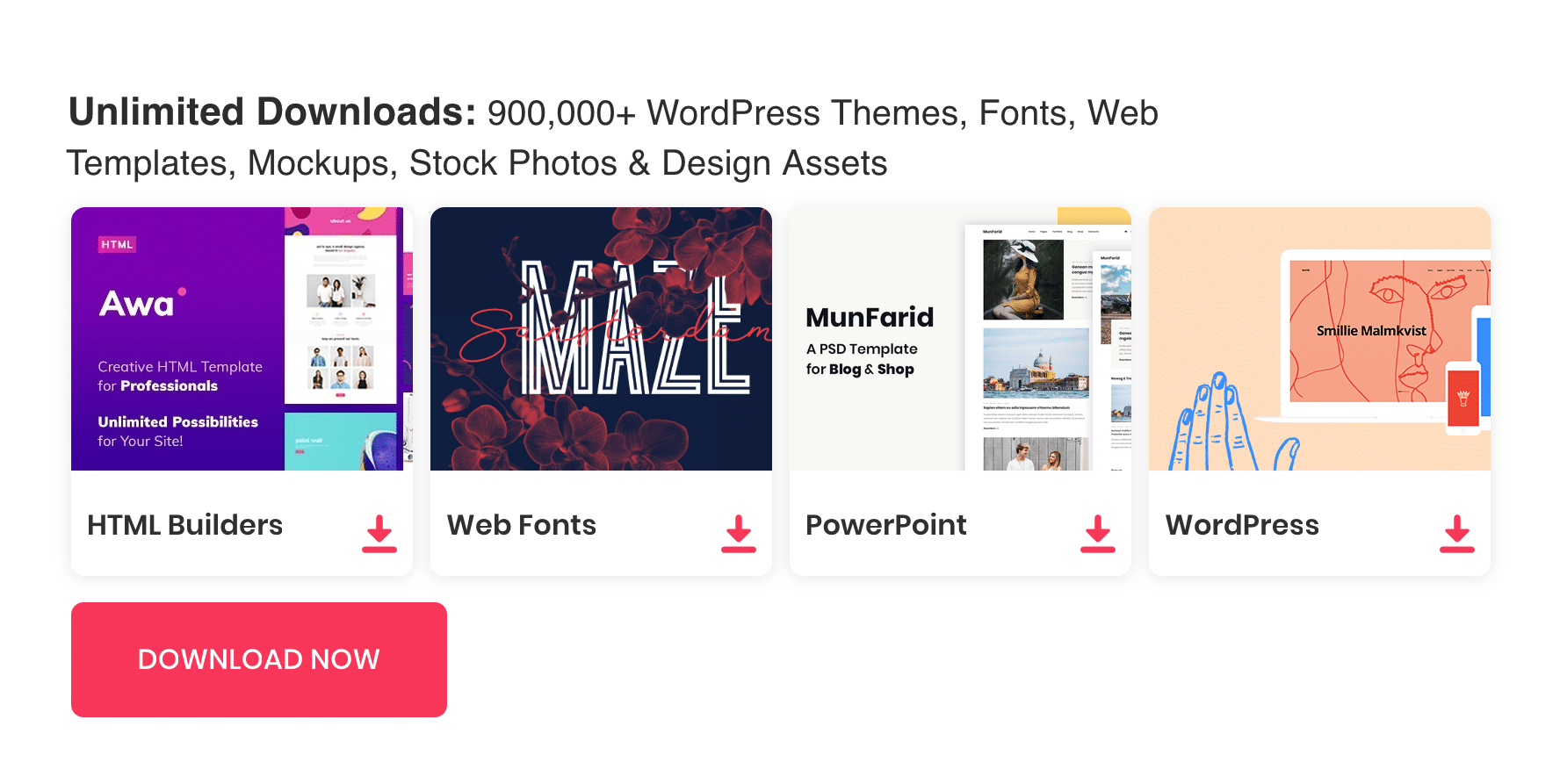 The gradient is back! Yes, in 2019 you can see gradients every UI design you are looking at. Designers are started using vibrant gradients for their UI designs and its cool. Using a gradient in a simple clean design is pretty awesome. you can apply them many places like buttons, labels top bars etc… Gradients are generally color transitions which create a modern effect especially when overlay on an image. you can see modern sleek Spotify Music covers for example.
Many top companies like Instagram are now using gradient effects in their icons and logos. gradients are much more attractive than simple colors. When it comes to creating great gradients you need to have some level of knowledge in color theory. We have found some great Gradient Generators and libraries out there to make this job easier. By using these gradient tools you can generate gradients in many formats you want, you can use them in your designs and CSS. Gradient library helps you copy pre-generated gradients for your designs.
See also :Best Color Tools And Articles For Designers
uiGradients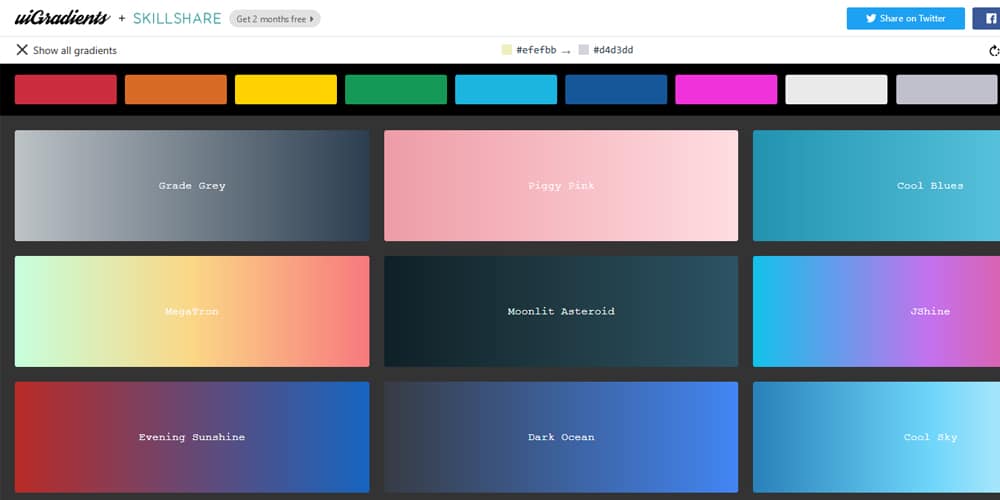 .
uiGradients is a handpicked collection of beautiful color gradients for designers and developers.
Gradienty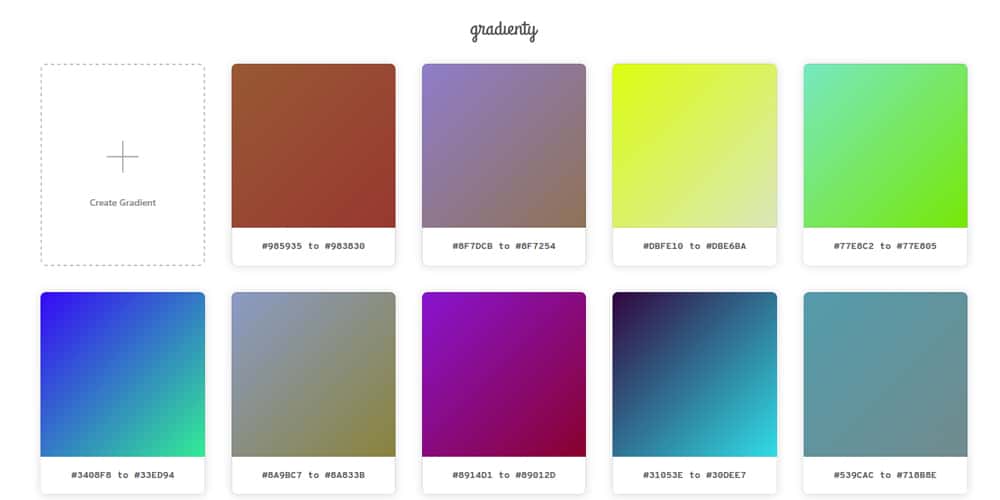 Gradient generator built on Tumblr.
Color Gradient Generator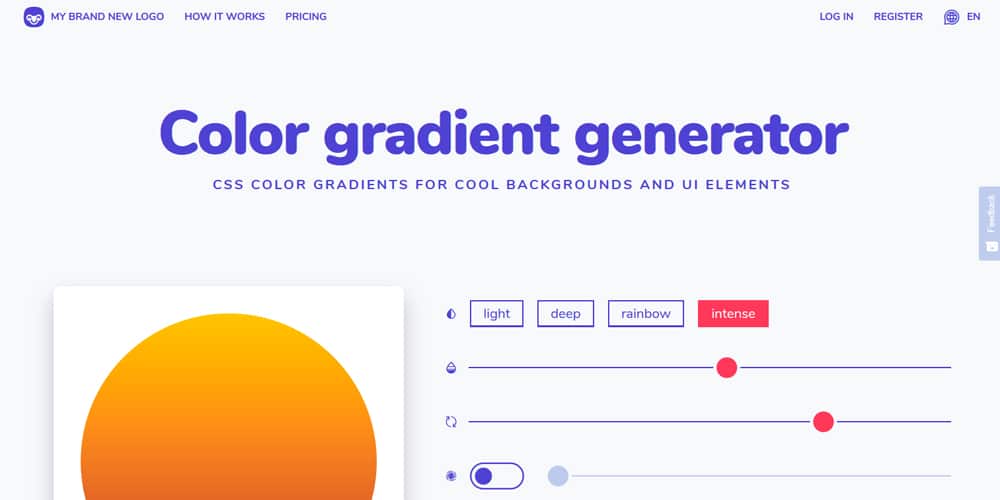 CSS Gradient – Gradient Generators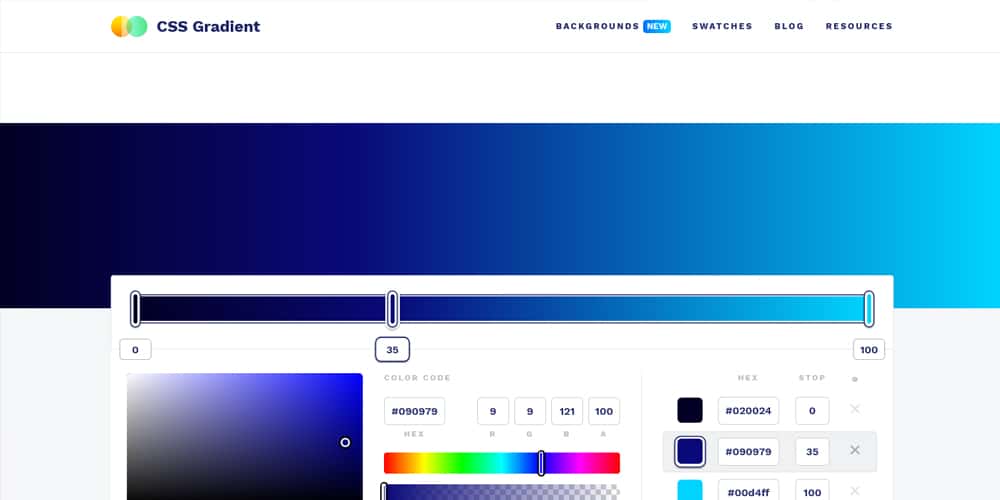 CSS Gradient is a free css gradient generator tool, this website helps to create a colorful gradient background for website, blog, or social media profile.
CSS Gradient Generator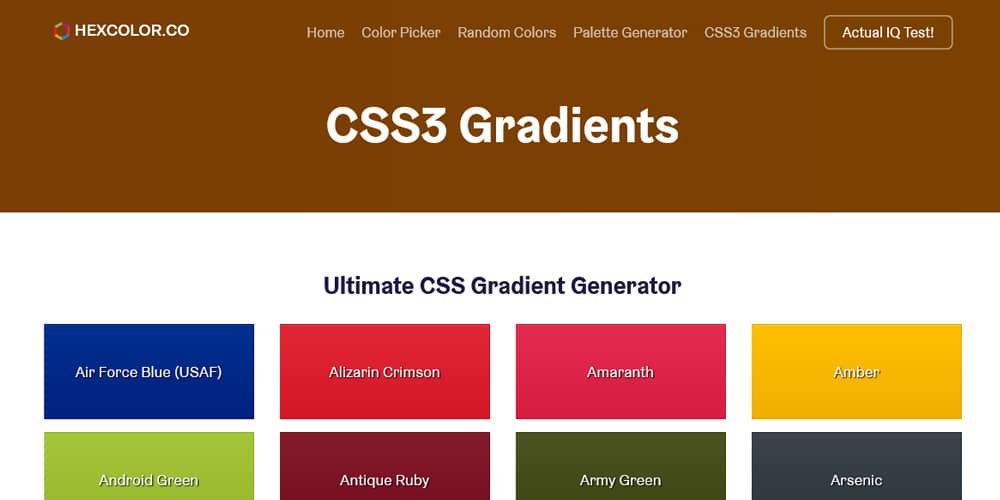 ColorSpace Gradient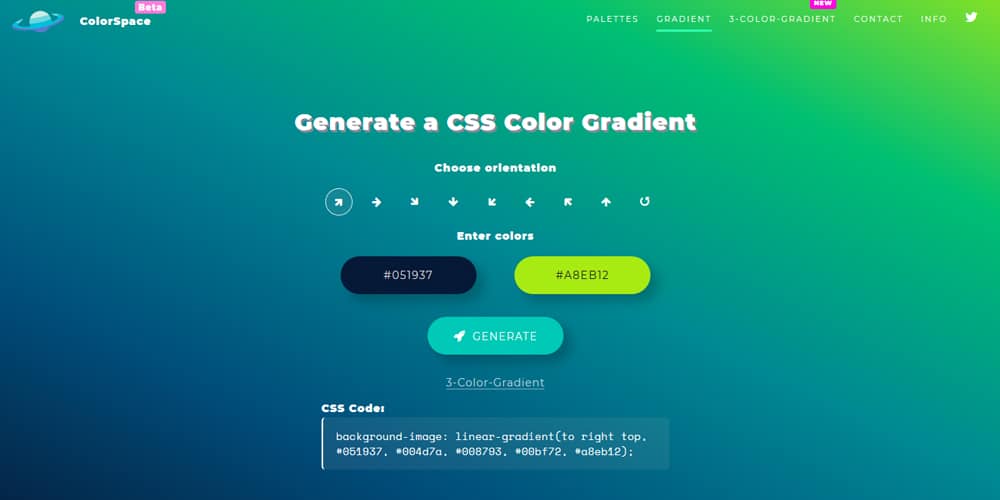 Generate a nice color gradient. Just enter two colors and our tool generates a perfect color gradient and the fitting css code.
Blend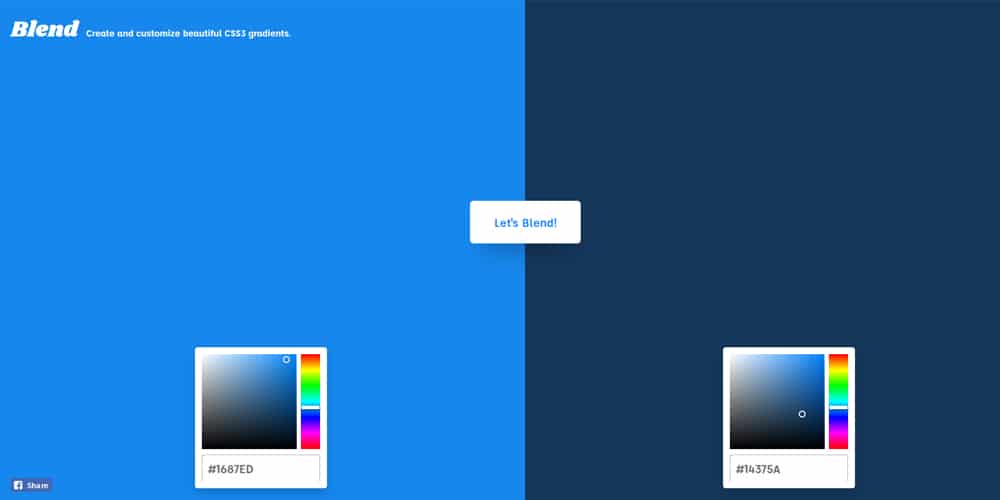 Blend create and customize beautiful CSS3 gradients.
Online CSS Gradient Generator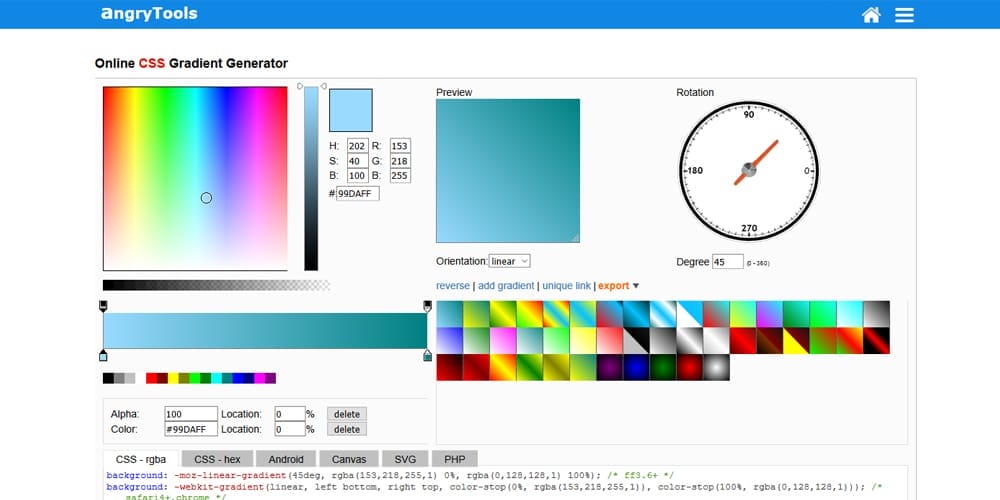 A simple and effective tool that generates random colors and gradients to help designers put together unique and striking color palettes.
Ultimate CSS Gradient Generator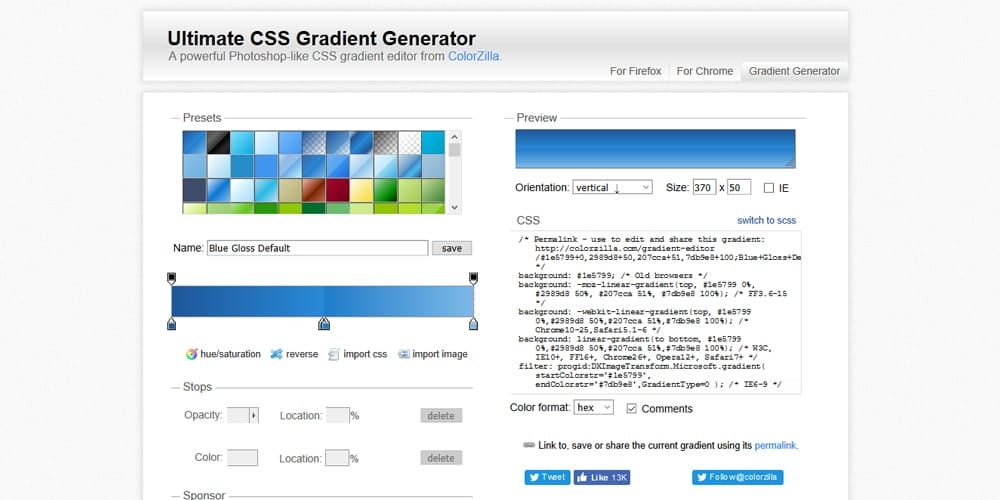 Ultimate CSS Gradient Generator from ColorZilla.
LarsenWork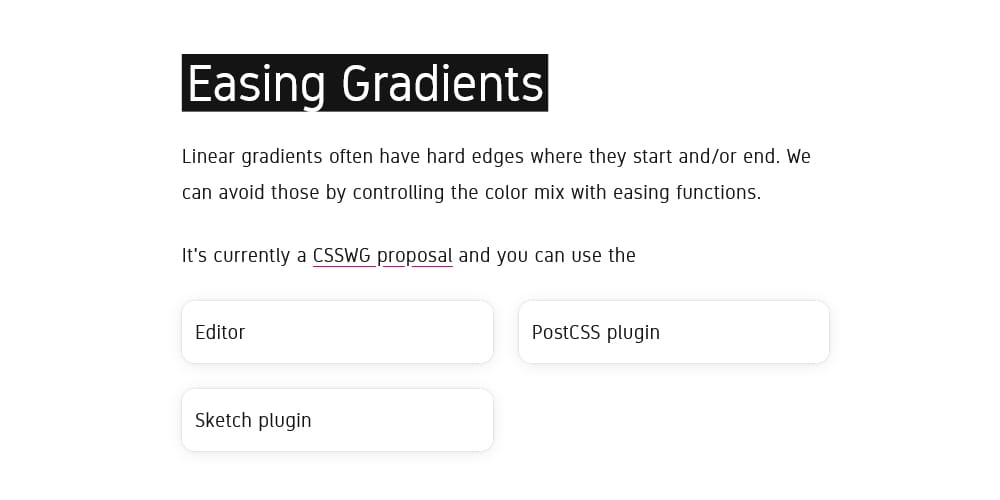 Gradient Art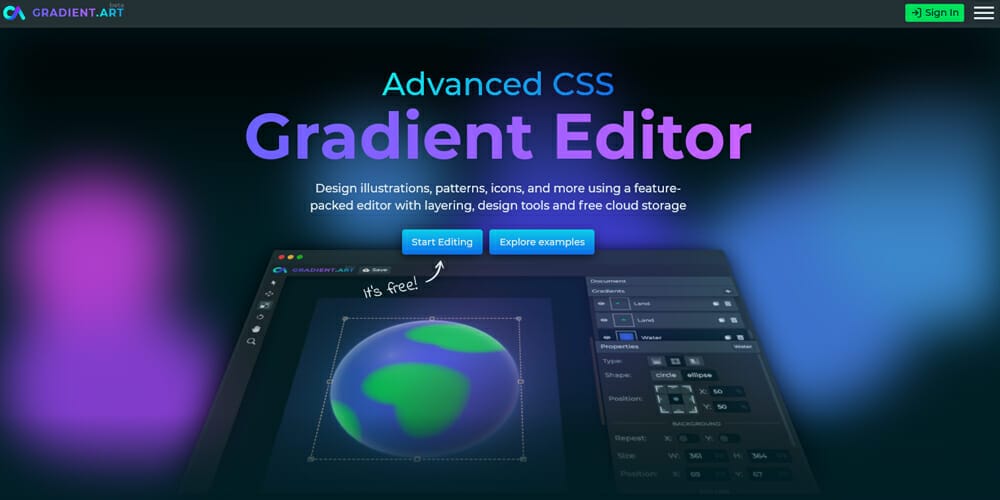 Gradient Image Generator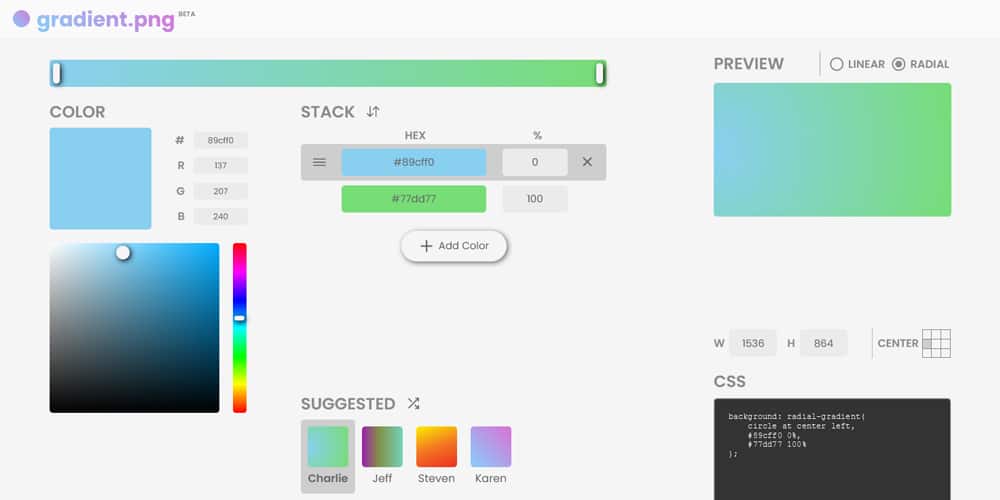 CSS Gradient Animator

A CSS generator to create beautiful animated gradients for use on your website.
Gradient Generator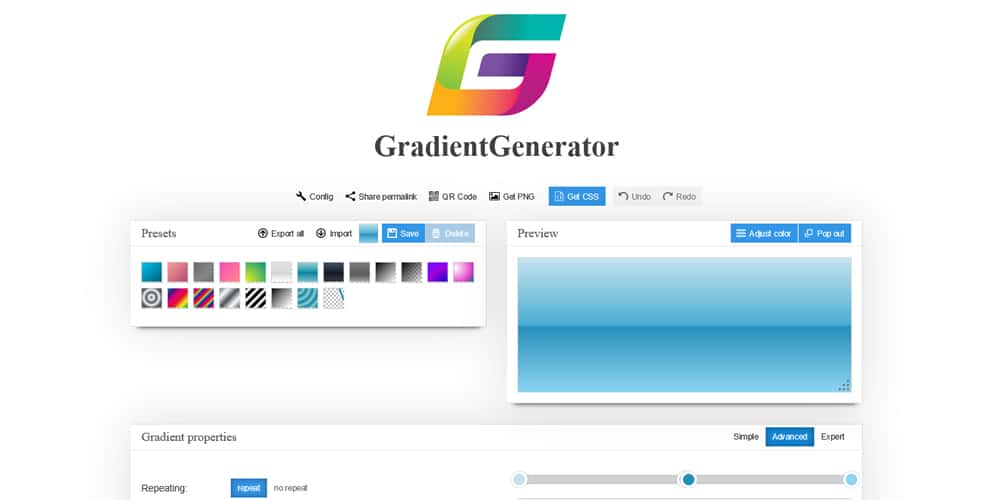 This tool generates CSS gradient code using an easy to use graphical interface. It supports different options from simple linear to complex radial gradients.
Virtuosoft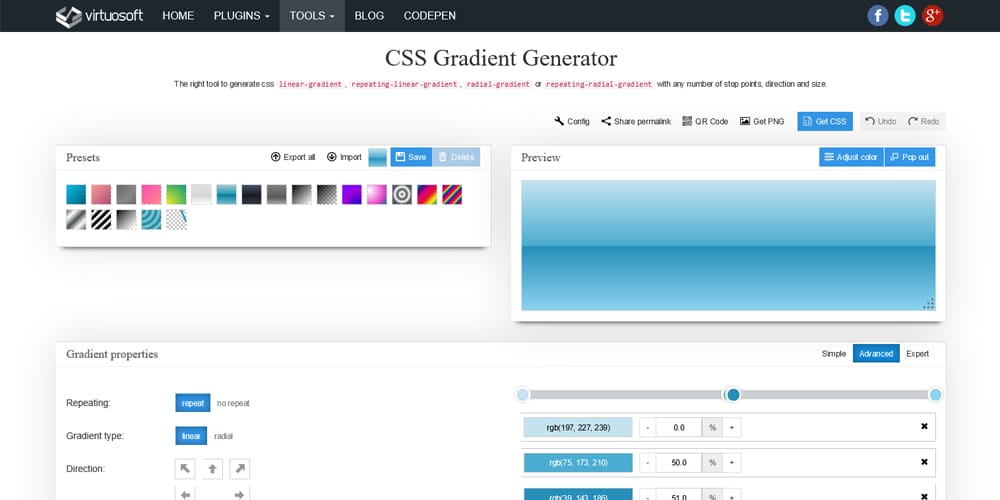 Unique Gradient Generator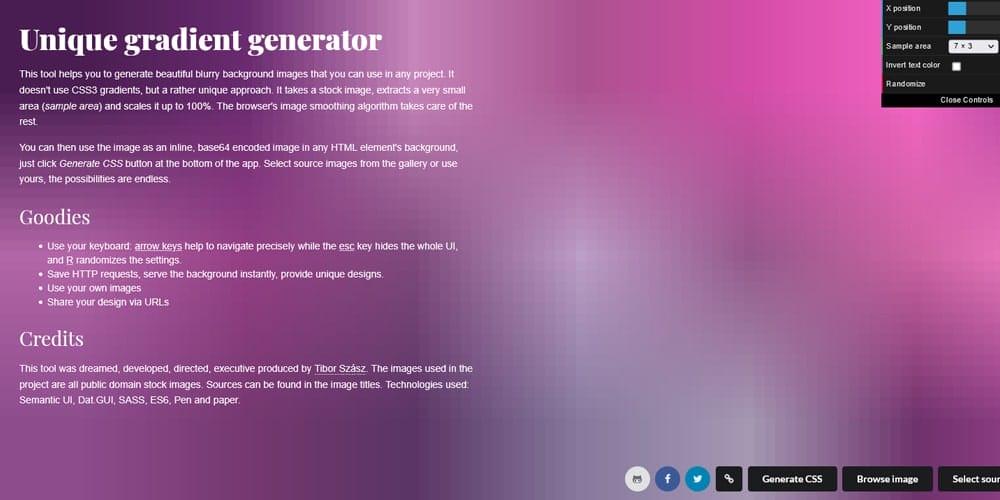 CSS Gradient Generator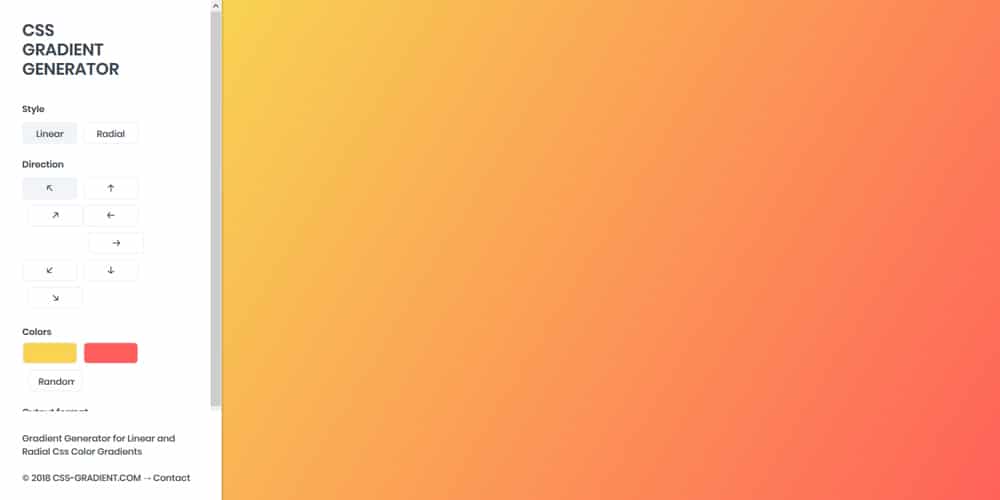 Gradient generator for linear and radial css color gradients.
Gradient Background Generator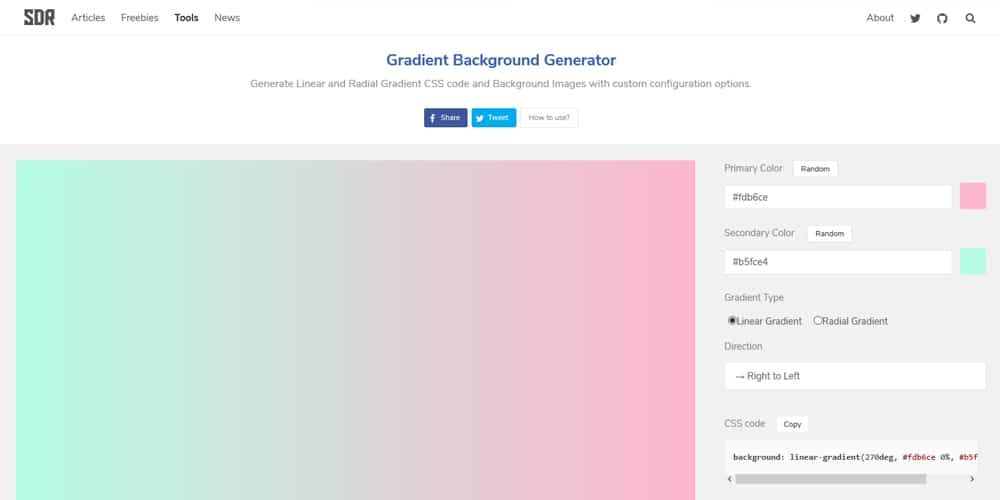 Generate Linear and Radial Gradient CSS code and Background Images with custom configuration options.
Omatsuri Gradient Generator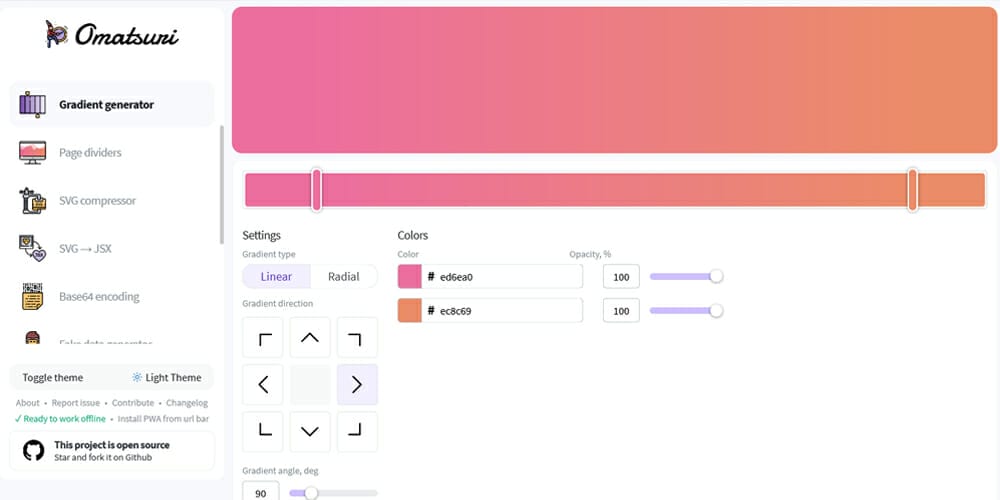 Gradient Generator Tool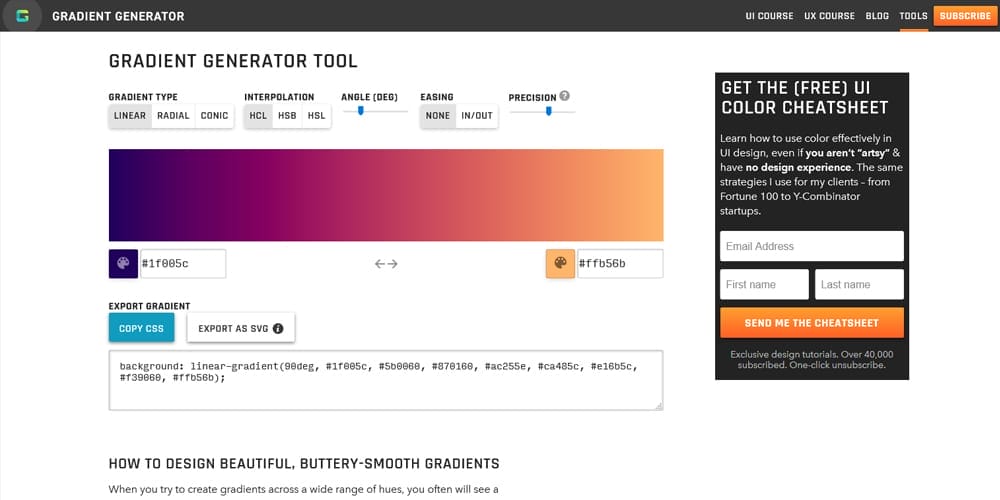 Gradpad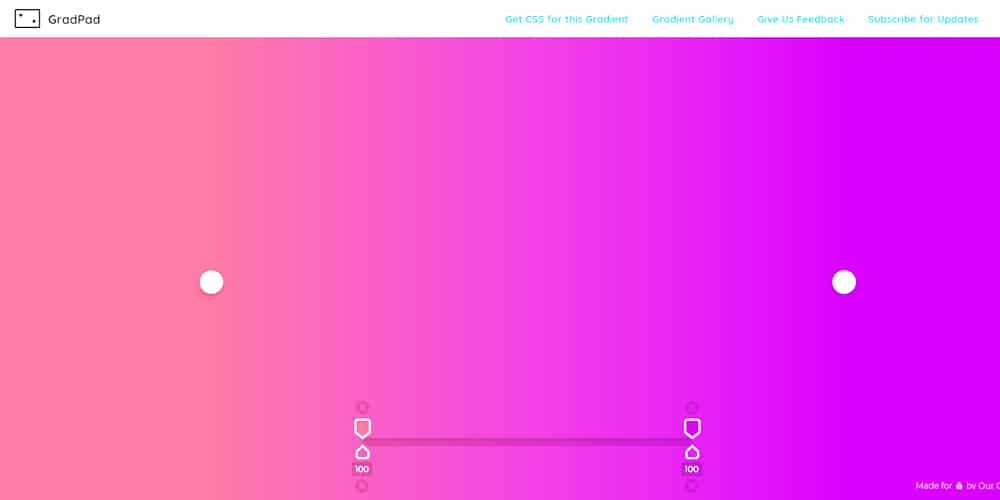 GradPad is designed to help designers and developers quickly and intuitively create beautiful gradients for their design projects which they can export as CSS.
Colordesigner Gradient Generator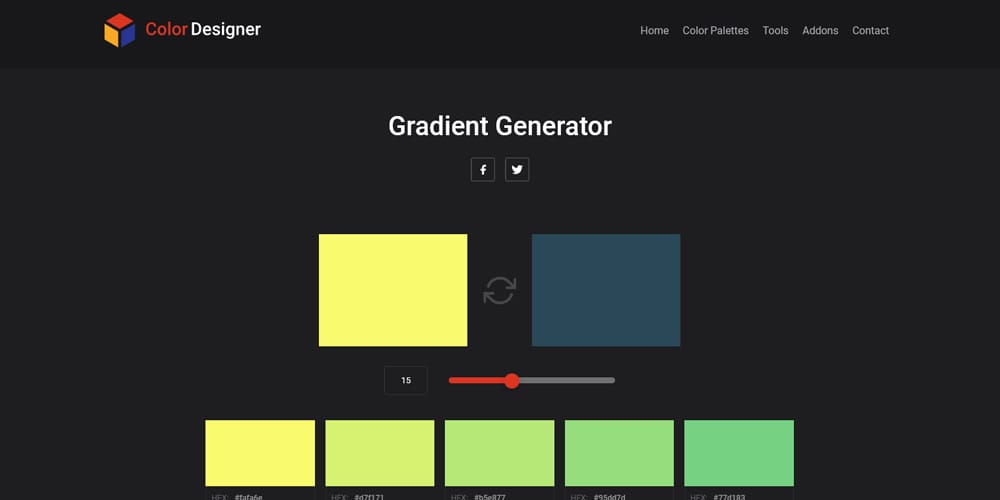 Gradient Hunt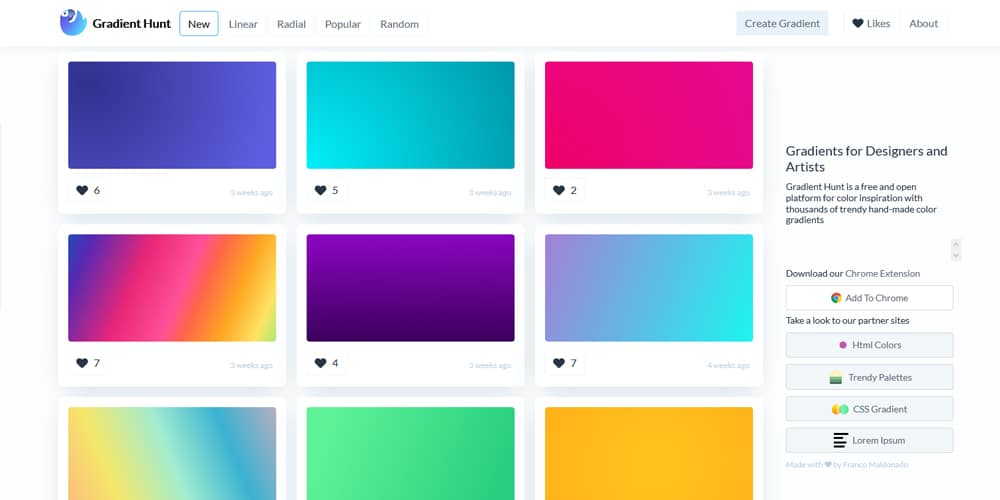 Gradient Hunt is a free and open platform for color inspiration with thousands of trendy hand-made color gradients.
Web Gradients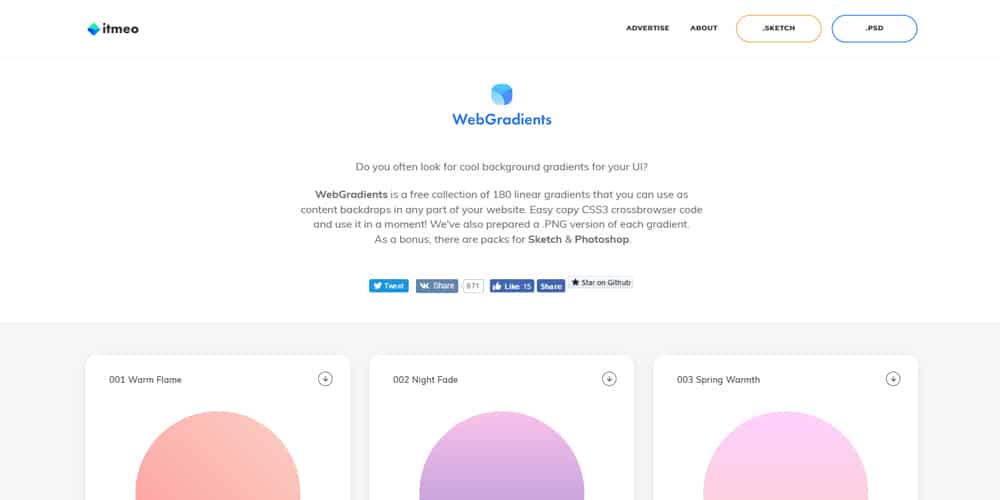 WebGradients is a free collection of 180 linear gradients that you can use as content backdrops in any part of your website. Easy copy CSS3 crossbrowser code and use it in a moment.
Hypercolor

Coolhue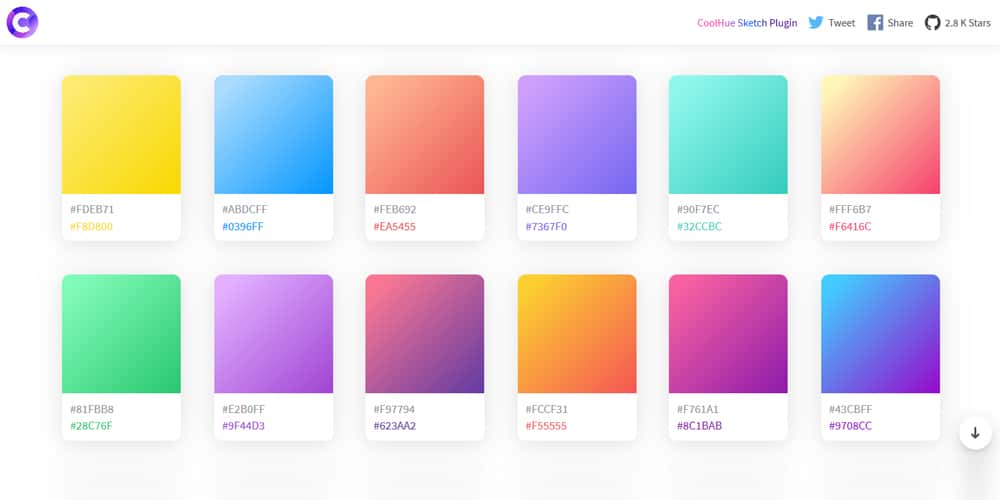 Coolest handpicked Gradient Hues and Swatches for your next super amazing stuff.
Eggradients

Gradihunt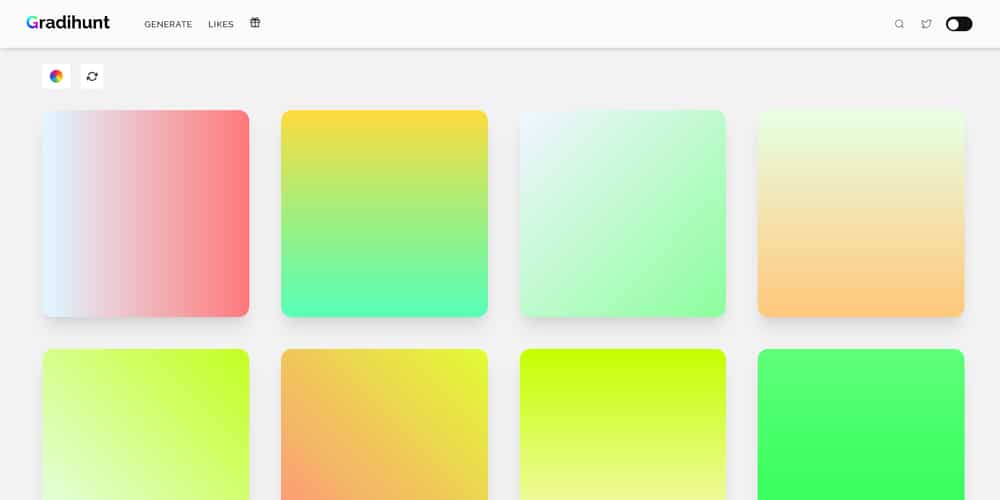 Tinygradient

CSS Gears Gradient Cards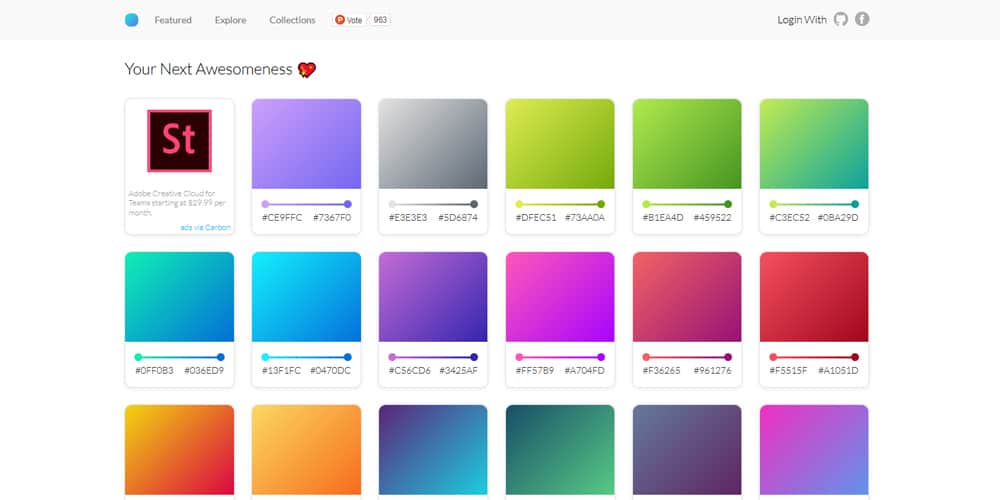 Grabient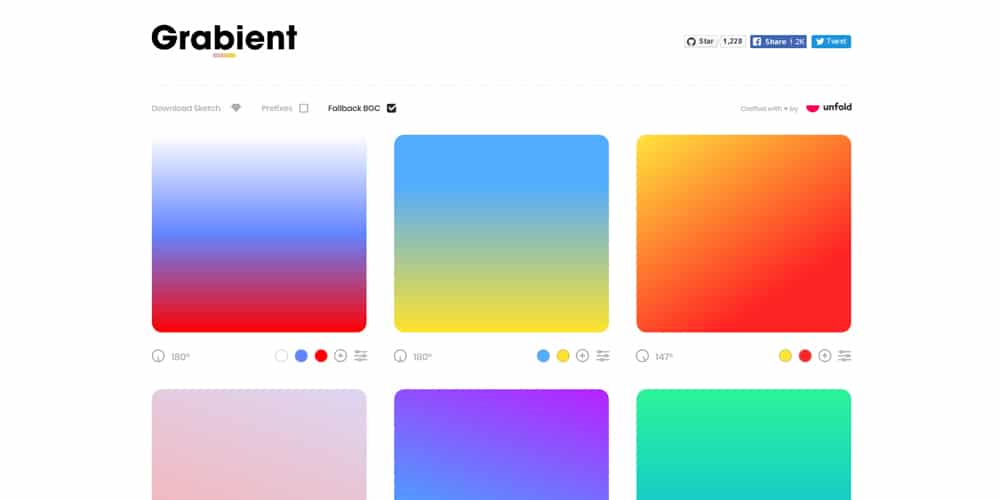 Gradients Party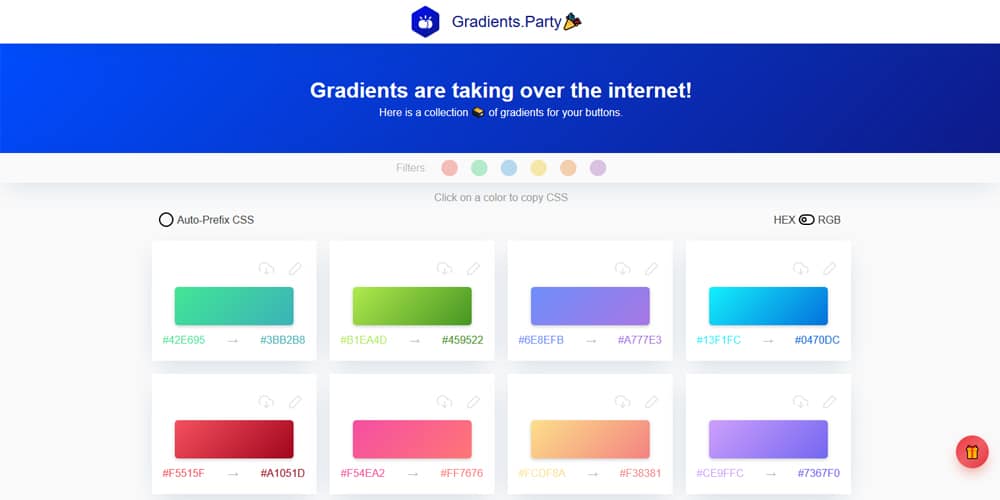 Gradients Party is curated collection of gradients specifically for buttons in UI. It can also be clubbed with other shapes and elements.
Sketch Easing Gradient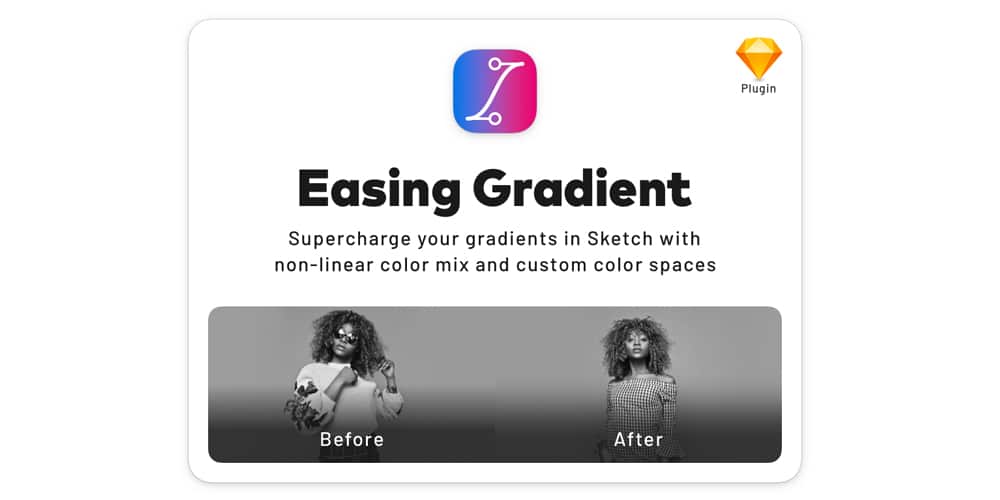 Easing gradient plugin for SketchApp that let's you create prettier gradients.
Chromatic Sketch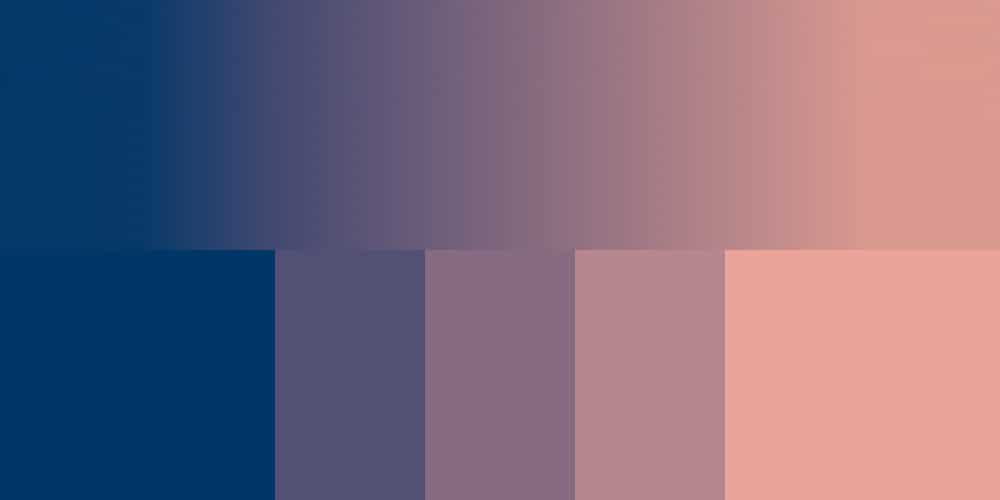 Create good-looking and perceptually uniform gradients and color scales (using Chroma.js and the Lab color space).
Gradient Magic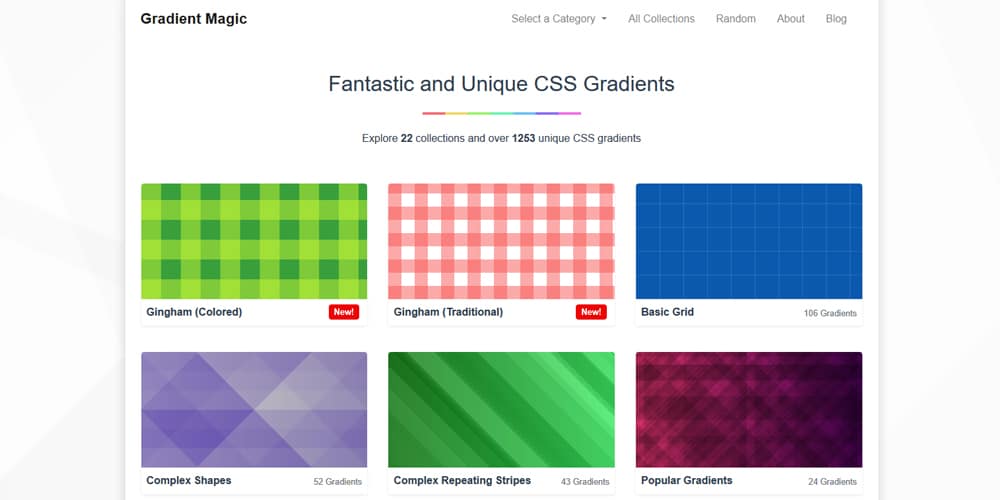 Hexcolor Gradient Colors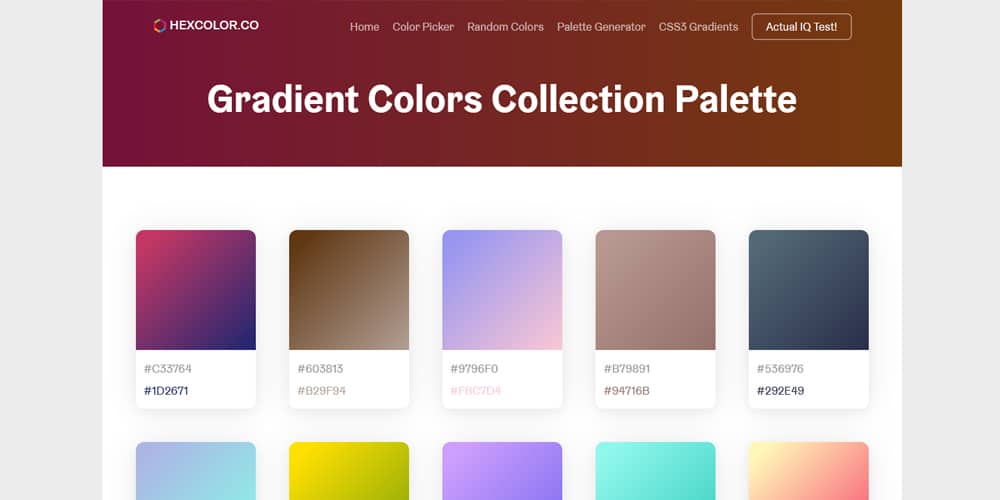 Linear Gradient Generator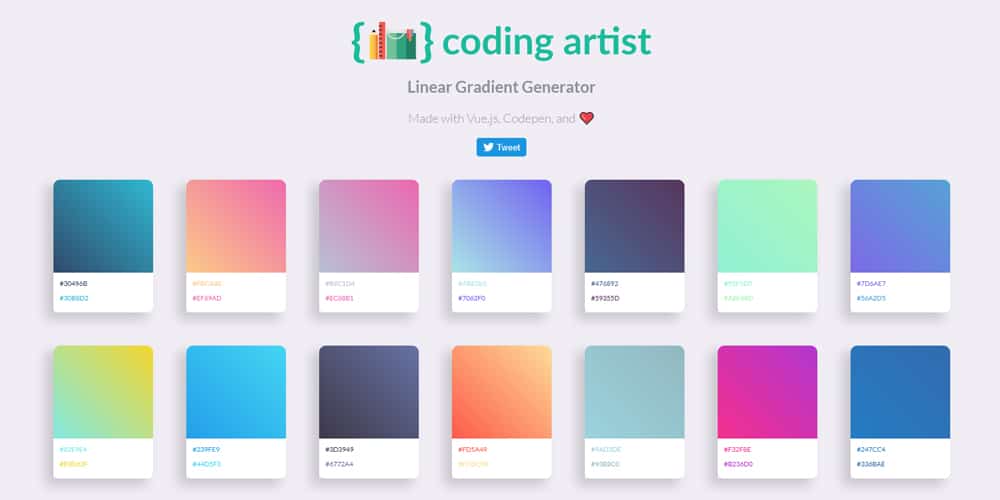 Gradienta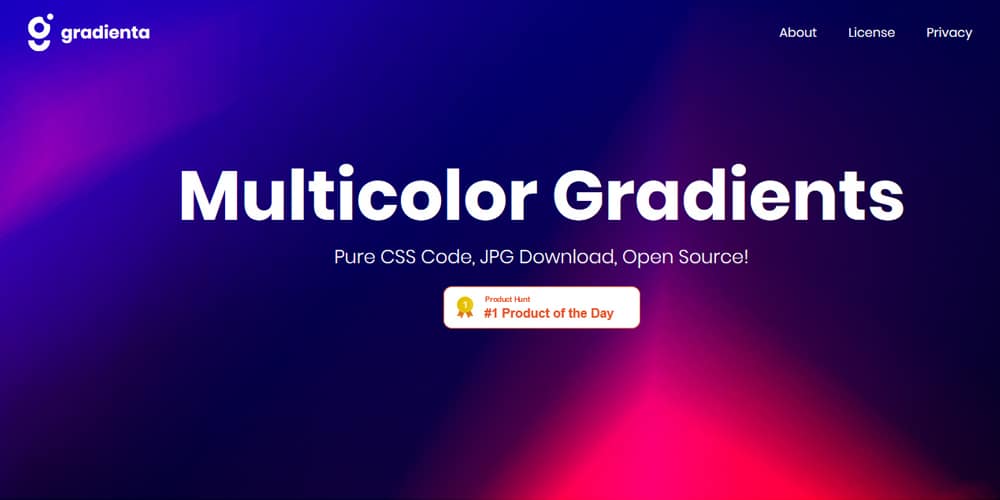 Noise and Gradient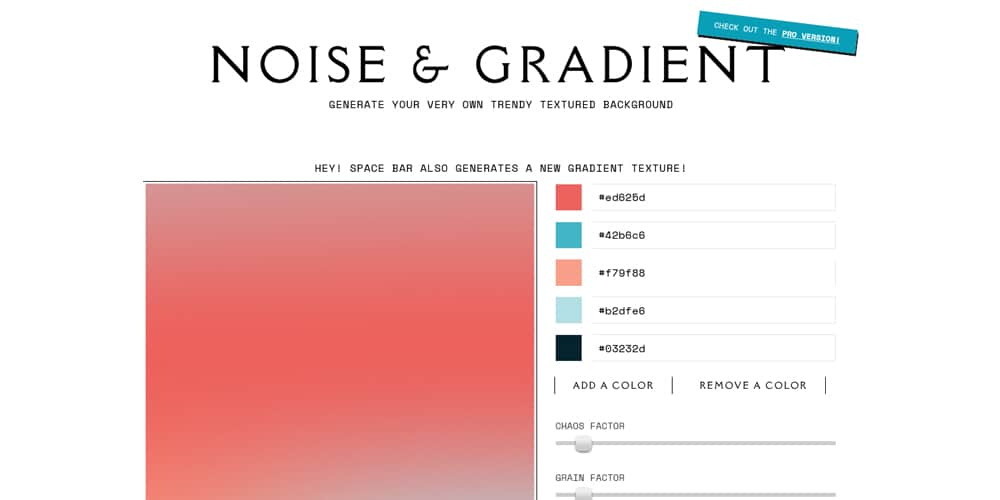 Mesh Gradients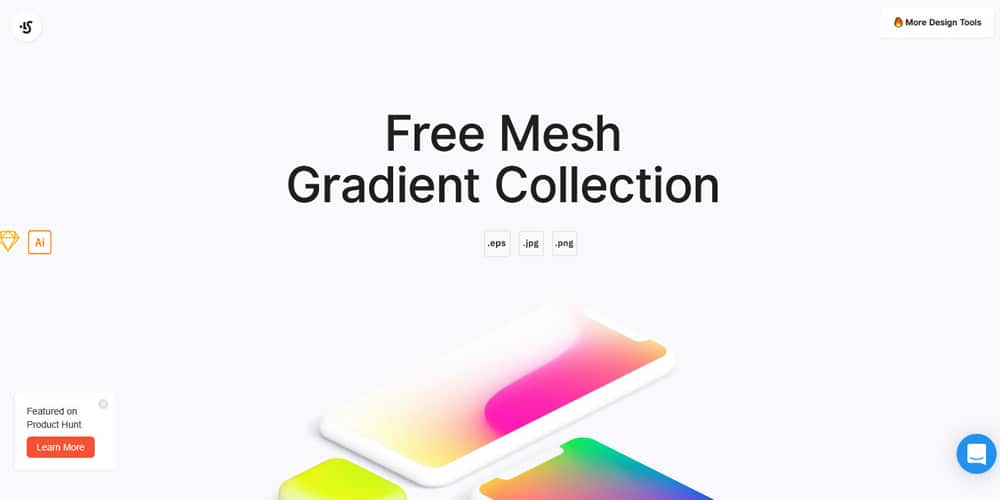 Not Another Gradient Generator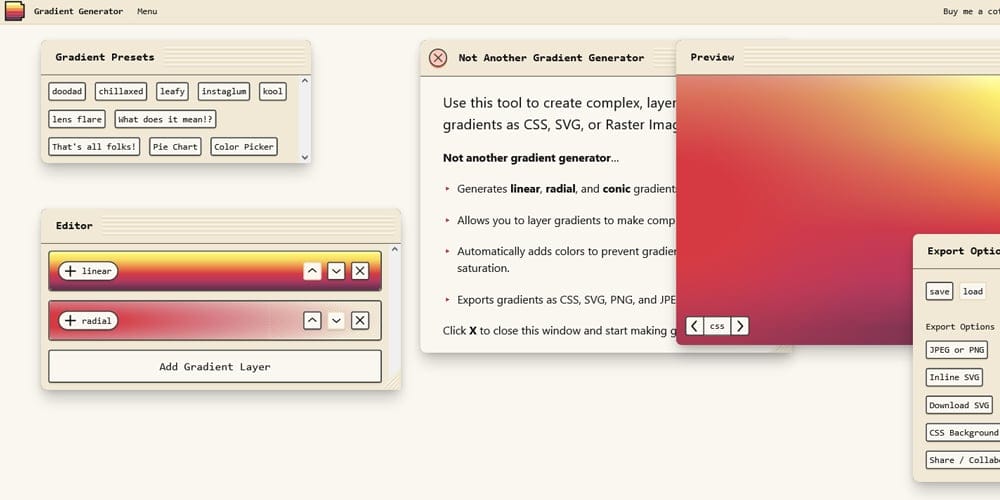 Colorful Gradients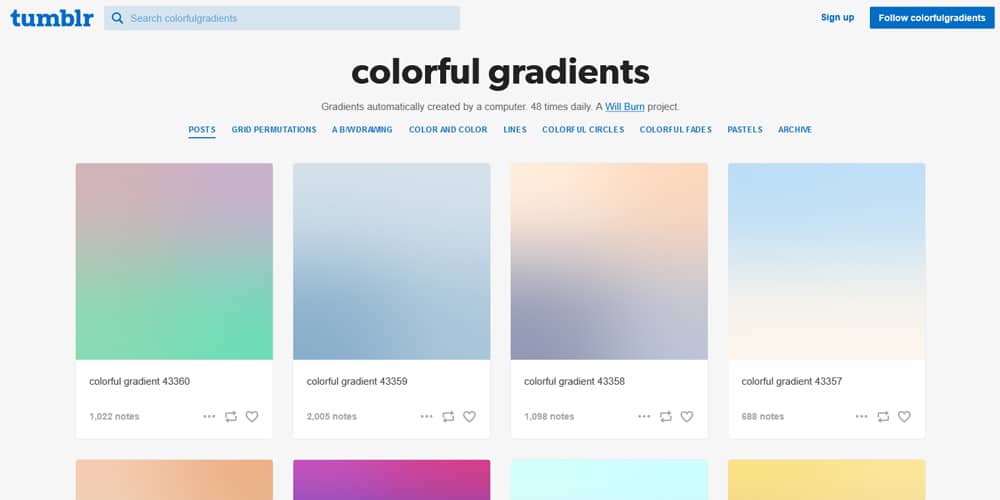 Colordoo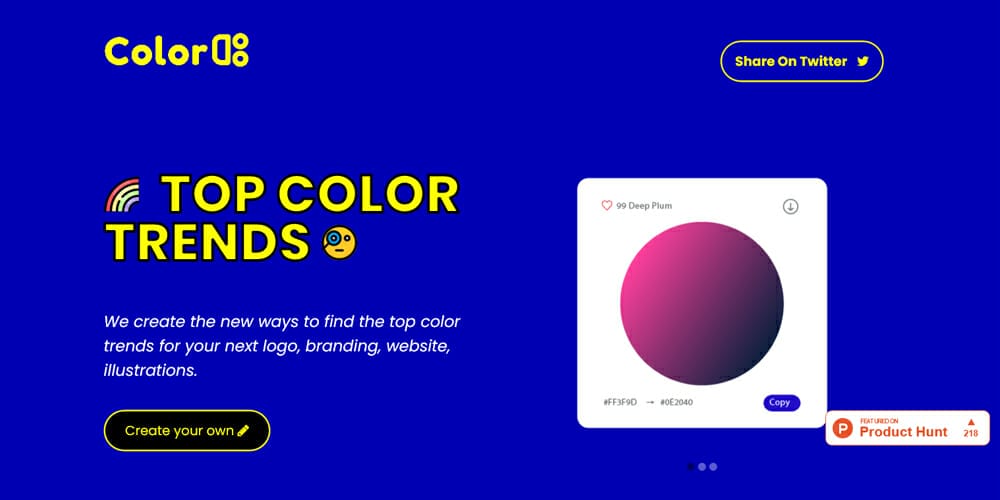 Gradient Buttons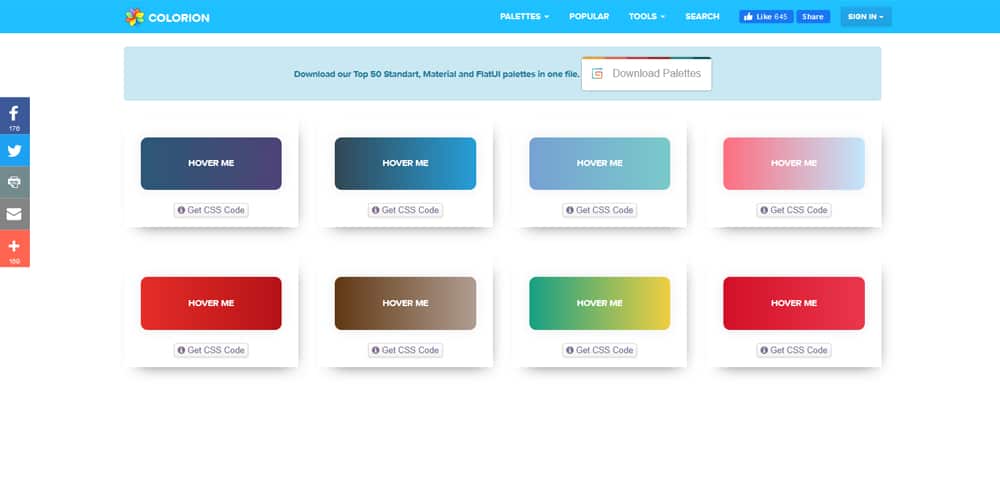 Hypercolor

Gradientjoy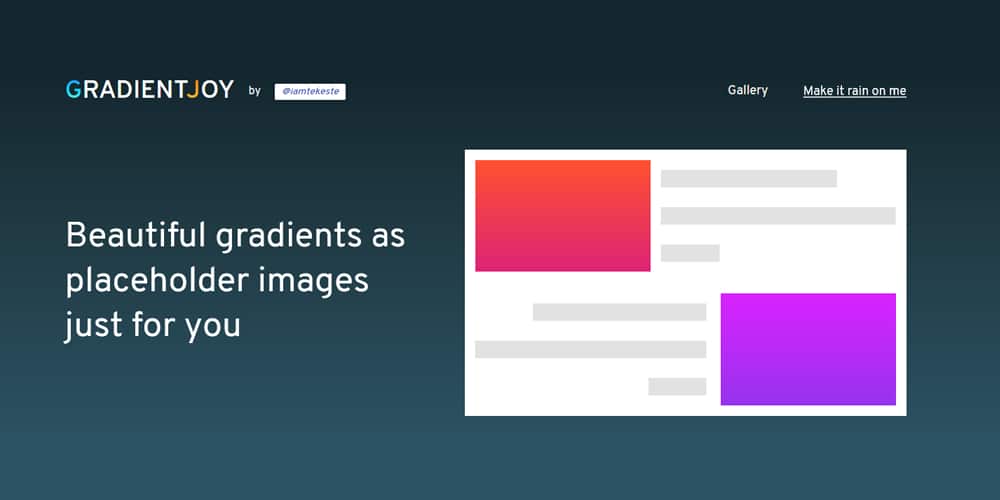 Conic.css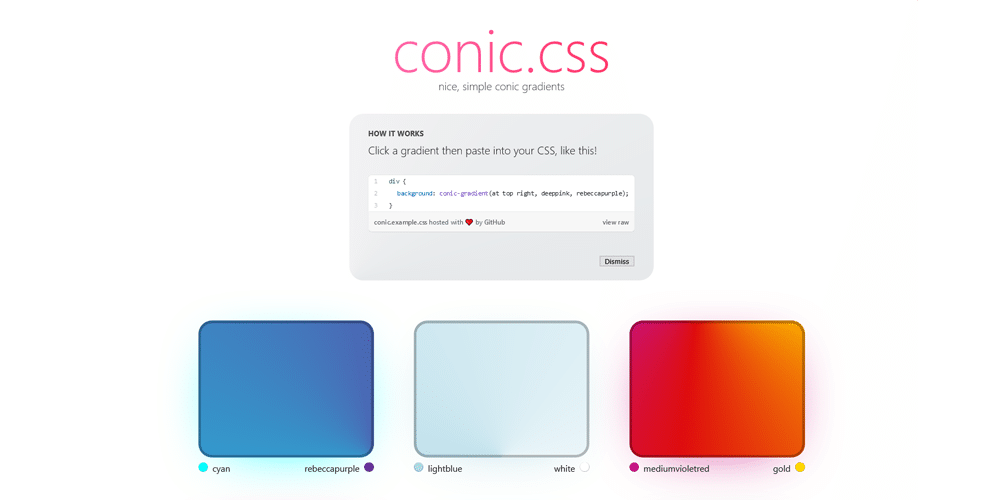 Gradient Palettes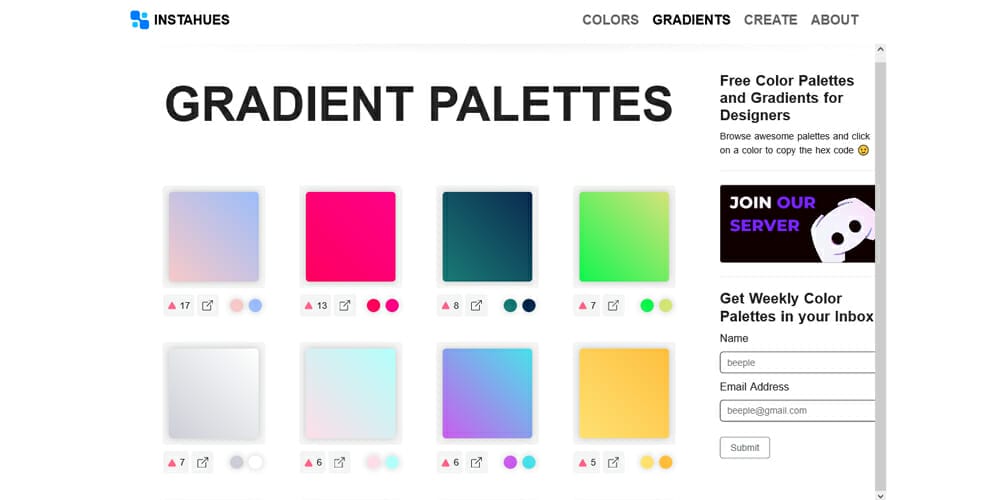 Mesh

Random Gradient Generator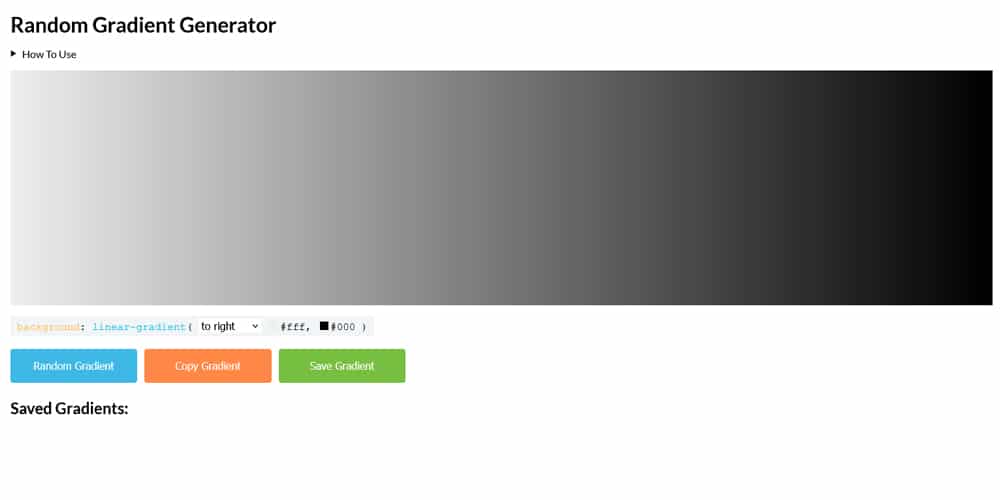 Conic CSS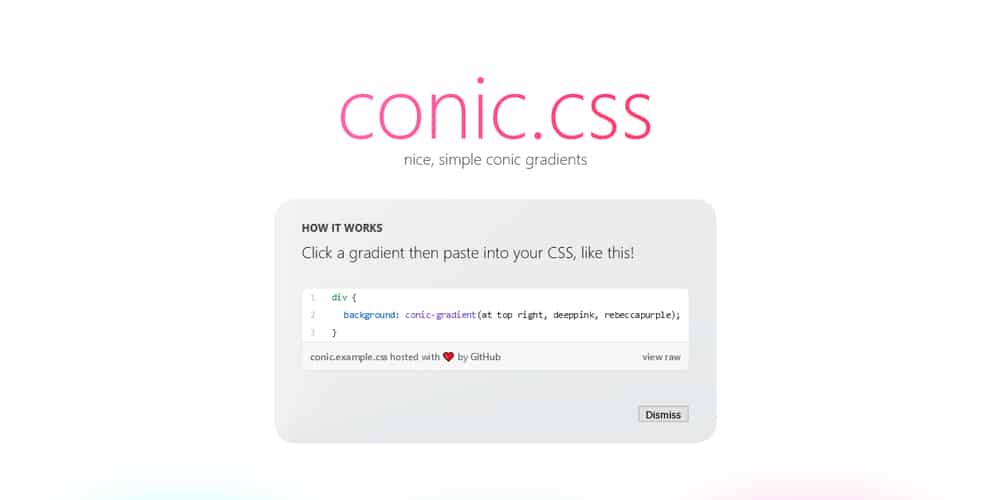 Gradient Background Generator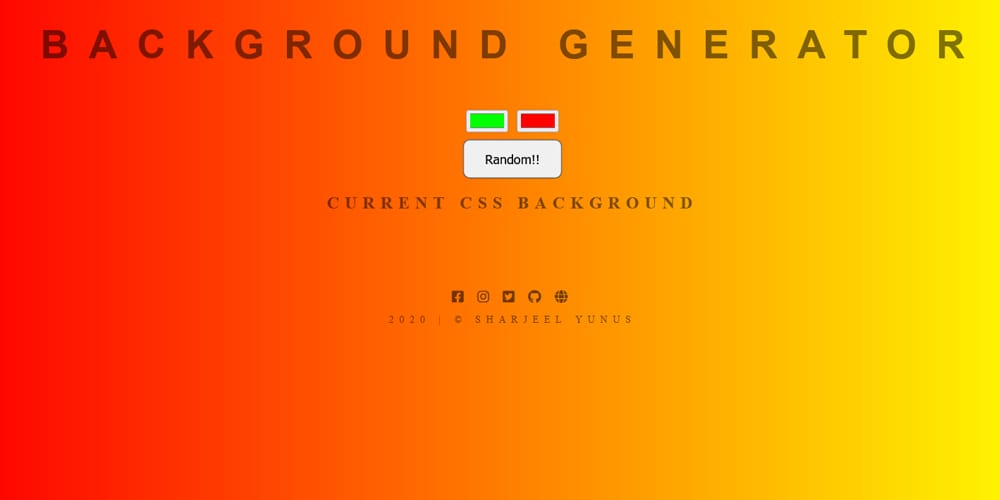 Colorffy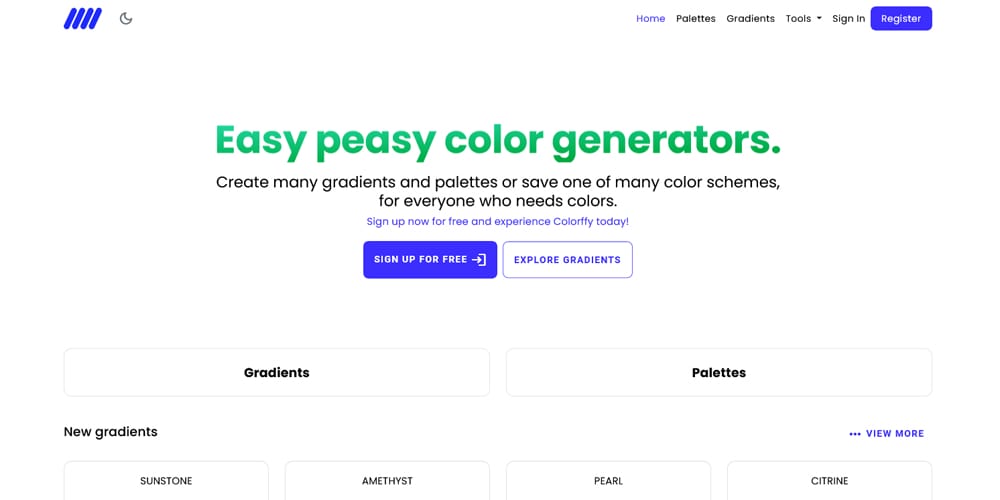 Gradientsguru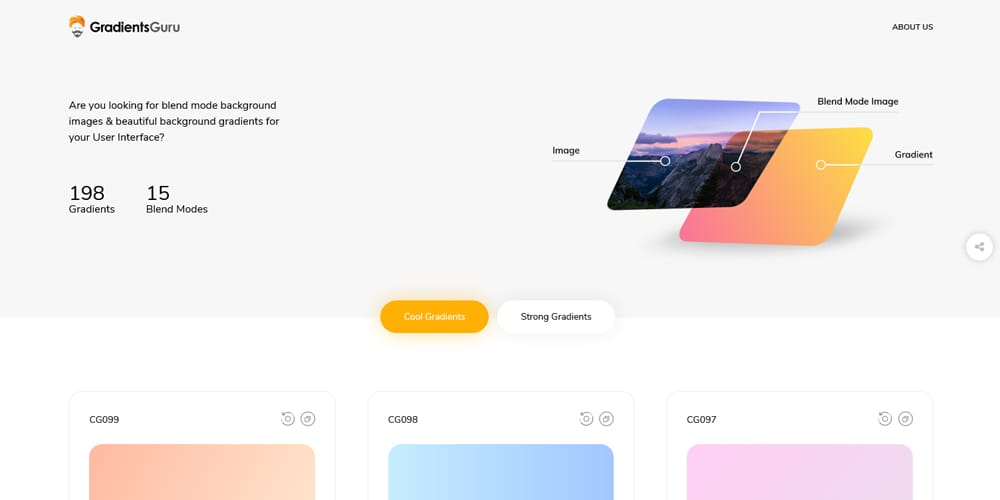 Colorsandfonts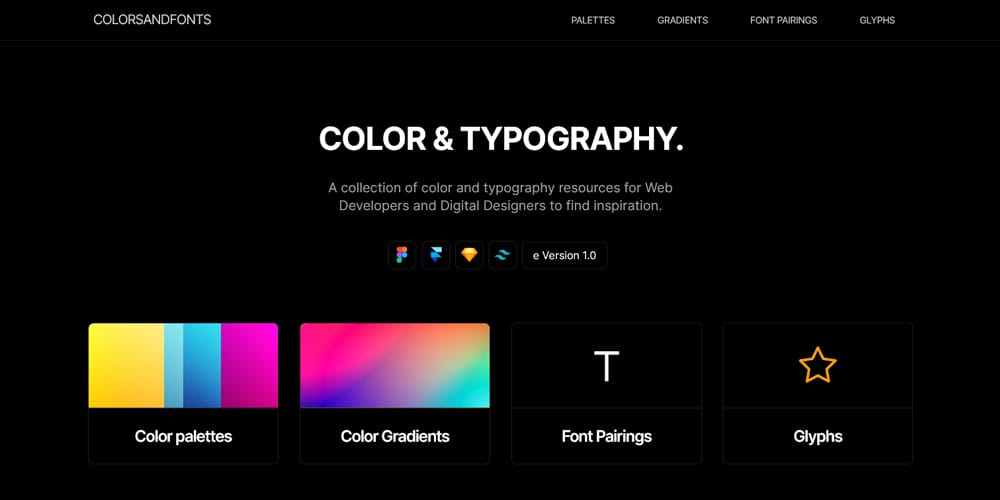 Gradient Designer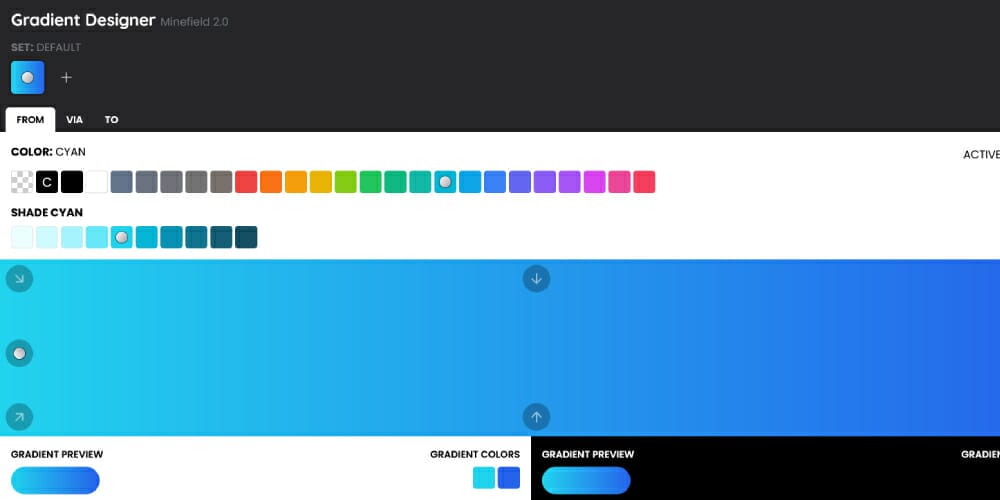 Gradient Picker Tools
React GPickr

Grapick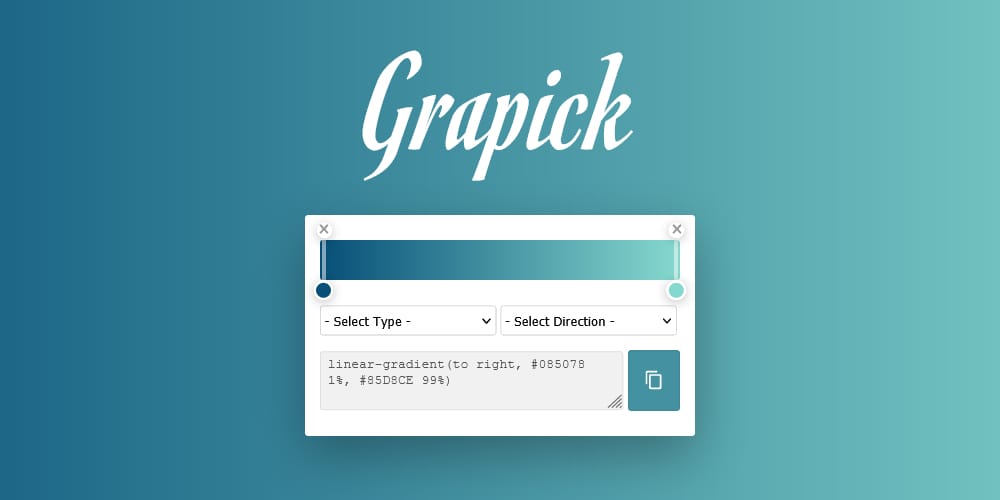 React Color Gradient Picker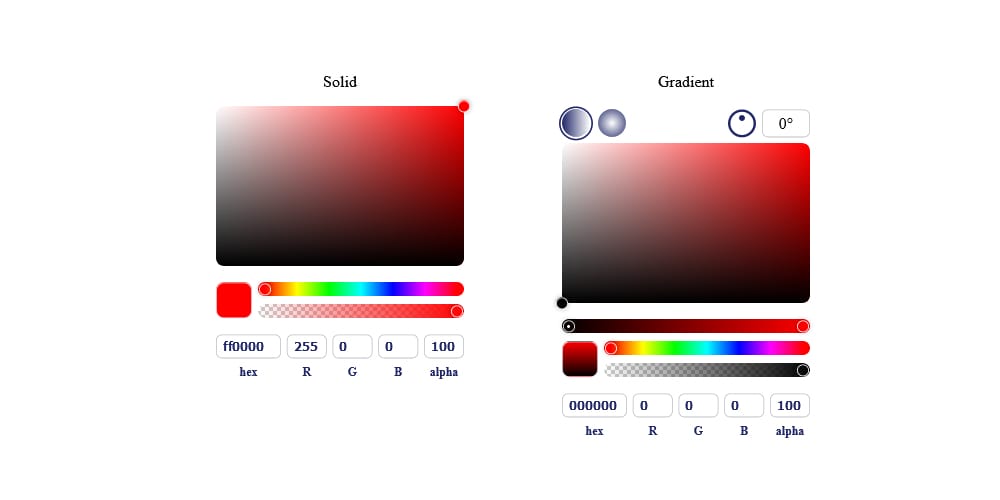 Vue Gradient Picker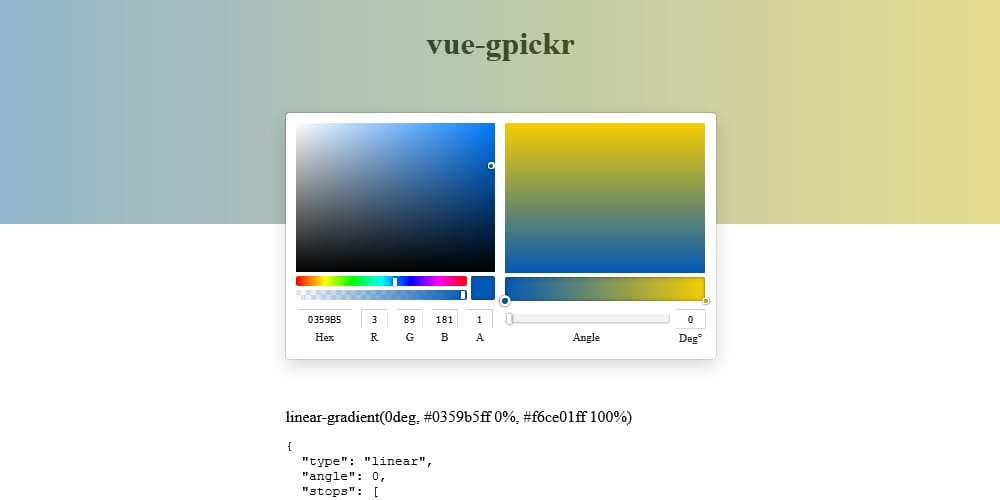 GPickr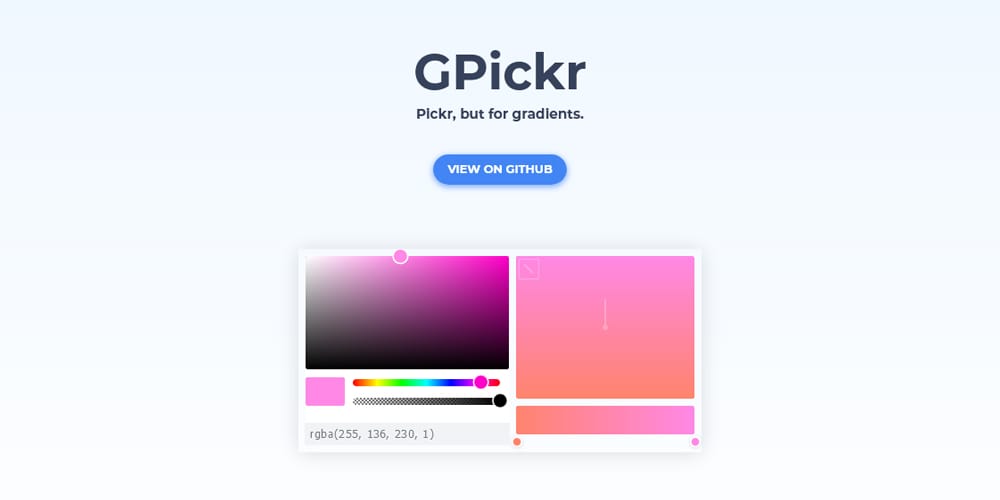 Gradient Generator

Gradient Picker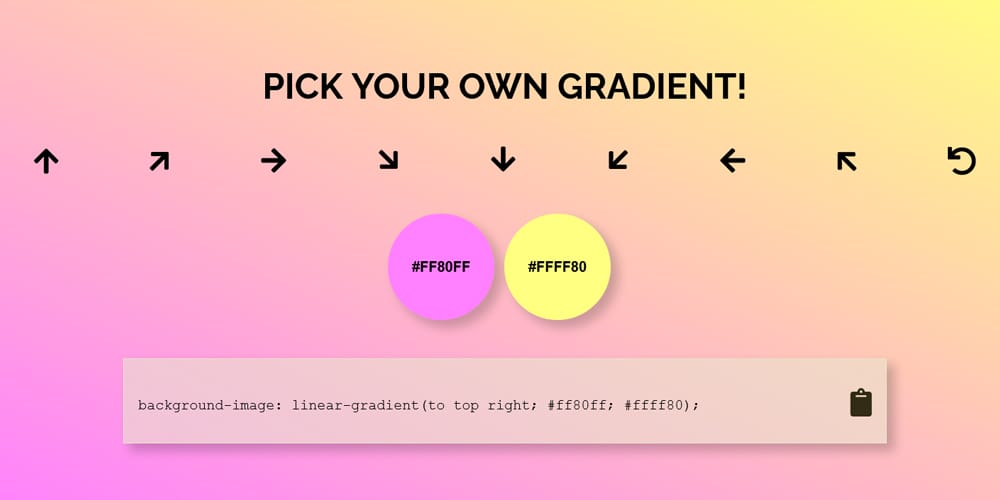 Gradient Generator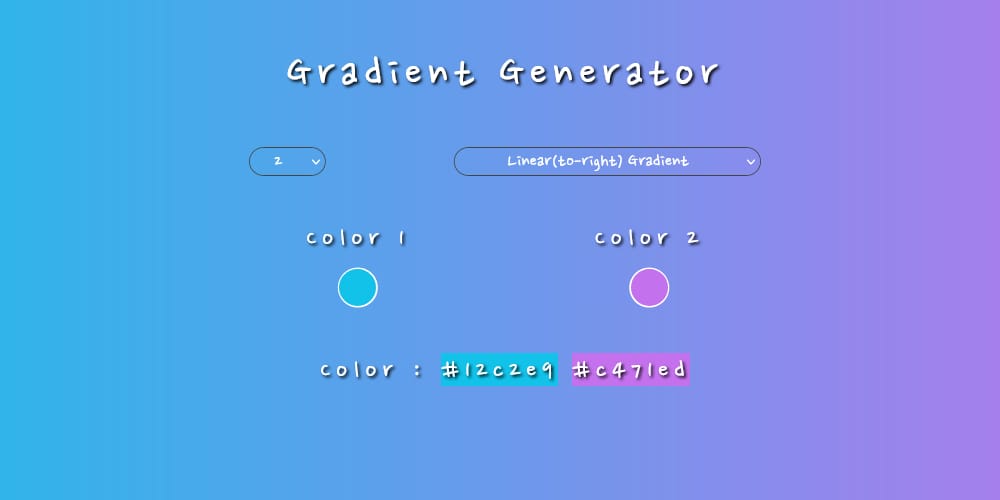 Background Color Picker