10 Resources to Help You Understand Color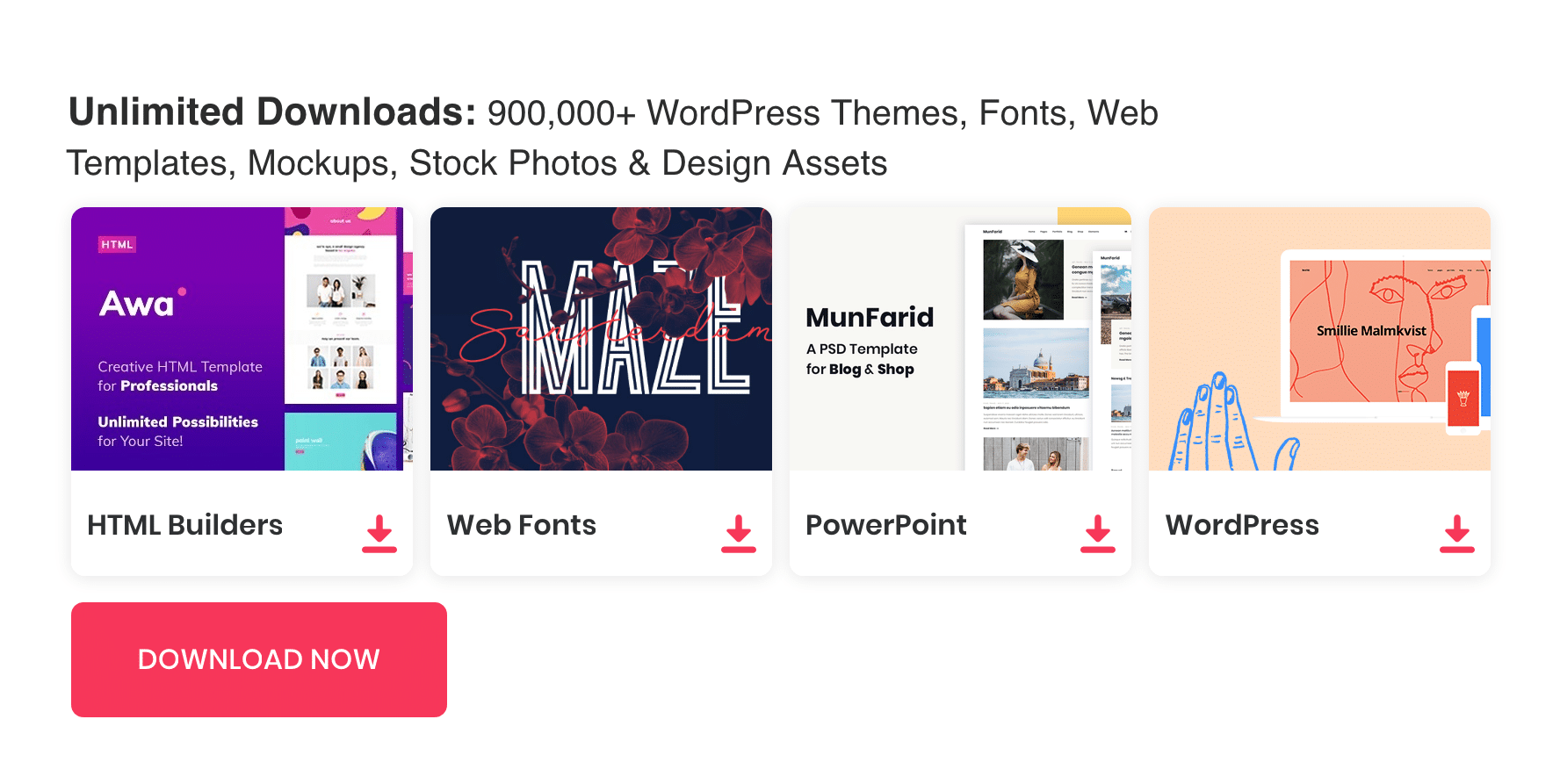 Color is a powerful tool and one of the strongest and most persuasive visual cues. Learning to use color wisely on your website will help you create a design that will be pleasing to the eye while helping to communicate key product or service messages.
It's important to understand color when designing your website, and how the right color combination can not only enhance your design concept but ultimately influence customer behavior. Here are our Top 10 resources to help get you on the right track.
COLOURLovers
COLOURLovers offers color ideas and combinations, patterns, palettes and more collated by a global community of creative people representing industries including fashion, design, business and craft. An invaluable resource, you can also browse the latest trends in website design to help you select cutting edge color schemes.
ColorSchemer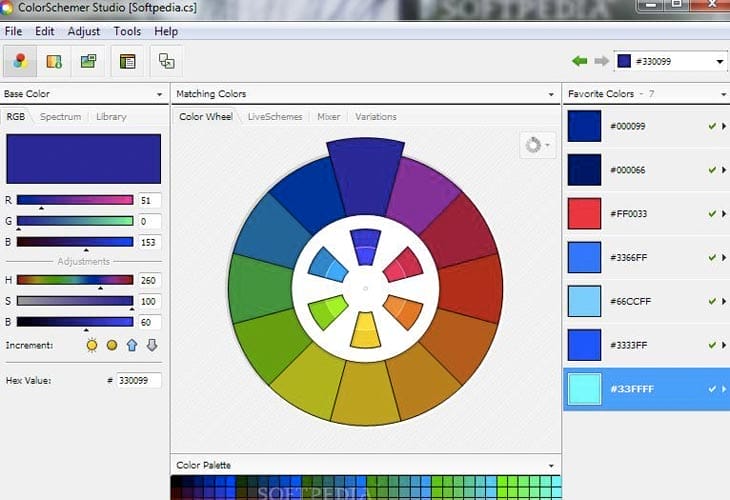 ColorSchemer is a useful resource for beginners and more experienced web designers alike. You can either experiment with the color wheel to create your own harmonious schemes, browse color collections or rely on suggested combinations.
Shutterstock's Color Spectrum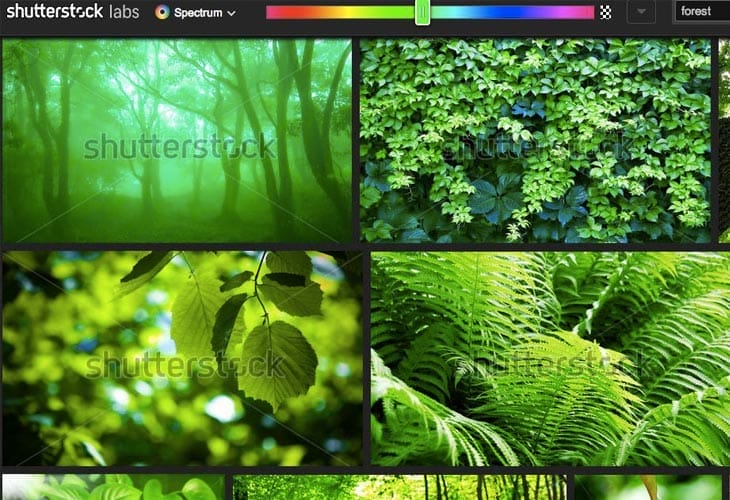 Whether you are simply seeking inspiration or want to find the perfect image to set off the color scheme you have already chosen for your design, Shutterstock's Color Spectrum is free to use and combines a keyword search with a color slider to help you instantly group images by color and hue.
ColorZilla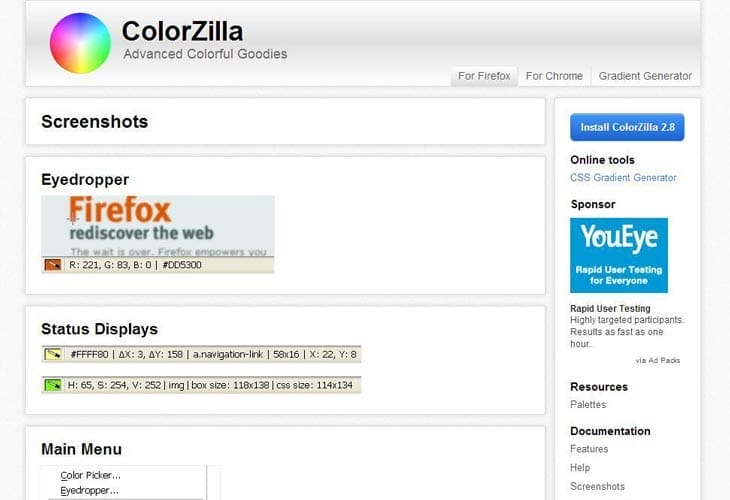 An invaluable resource, ColorZilla has basic and advanced functions for web and graphic designers. Take color readings from any point in your browser, analyze and explore palettes, choose from pre-defined color sets and obtain information about DOM elements. Advanced multi-stop CSS gradients can also be created.
ColRD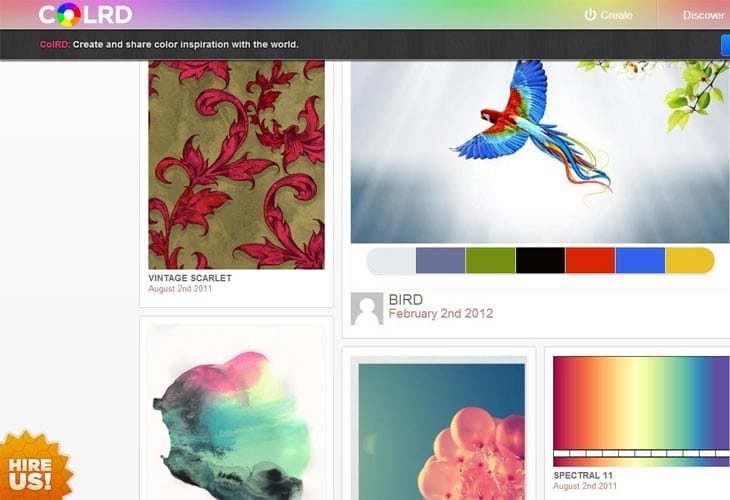 ColRD offers a search facility to browse color combinations, images, palettes, individual colors, gradients and patterns. You can also create your own schemes as well as share schemes with other users.
ColorRotate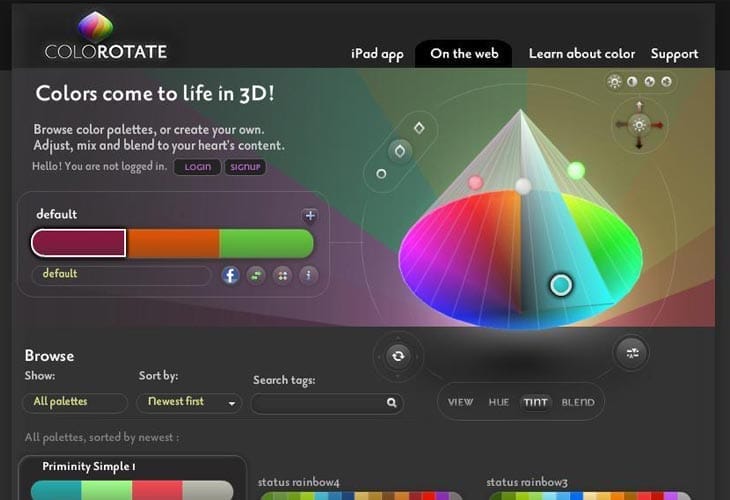 Geared towards Apple users, but also offering a web version, ColorRotate features a 3D color scope. It includes tools for extracting color from images, adjusting color blends, precision editing and ideas generation. You can also plug it in to Photoshop.
Color Scheme Designer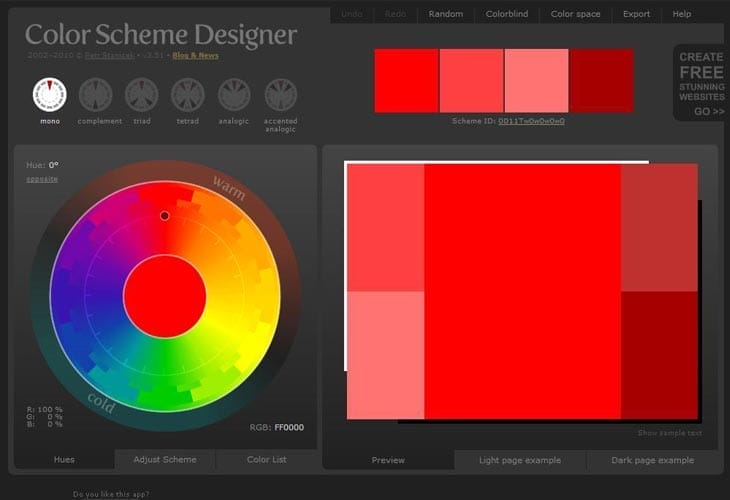 Color Scheme Designer is ideal for use by more experienced designers and offers access to a selection of color schemes at the click of a button. You can either choose at random or work within your chosen hue.
DeGraeve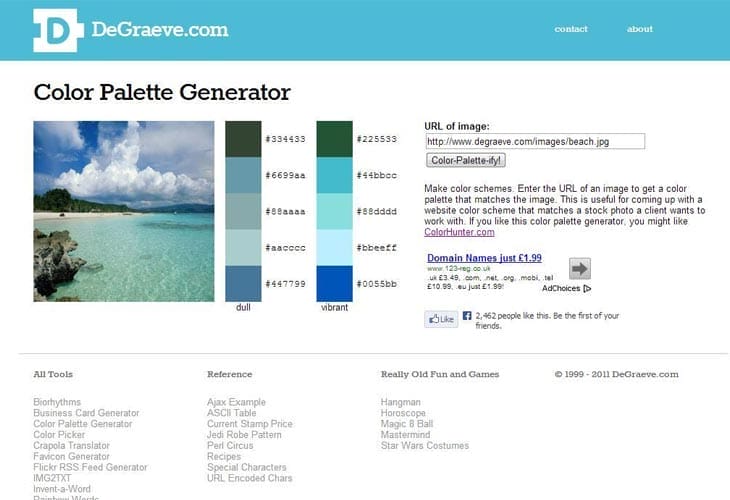 DeGraeve is a color palette generator that is quick and easy for web designers to use. Enter the URL of a stock photo to instantly make color schemes that match the image.
Kuler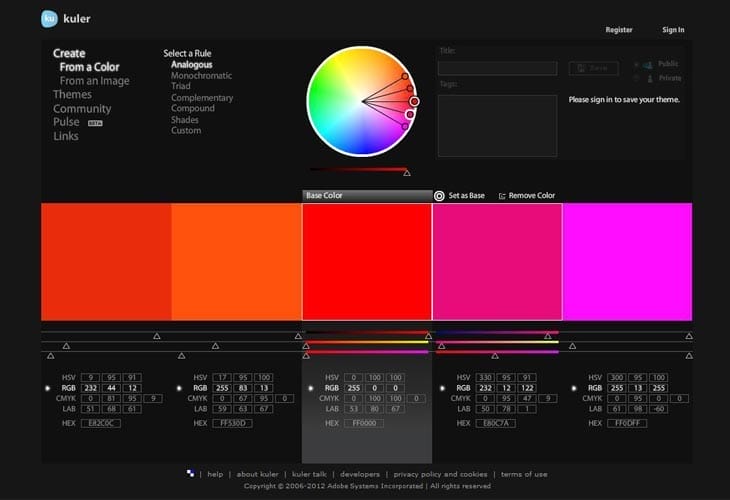 Kuler lets you share and rate color themes submitted by other users and apply the themes in Adobe Creative Suite. You can also create your own using the color wheel, harmony rules and sliders.