25+ jQuery Form Validation Plugins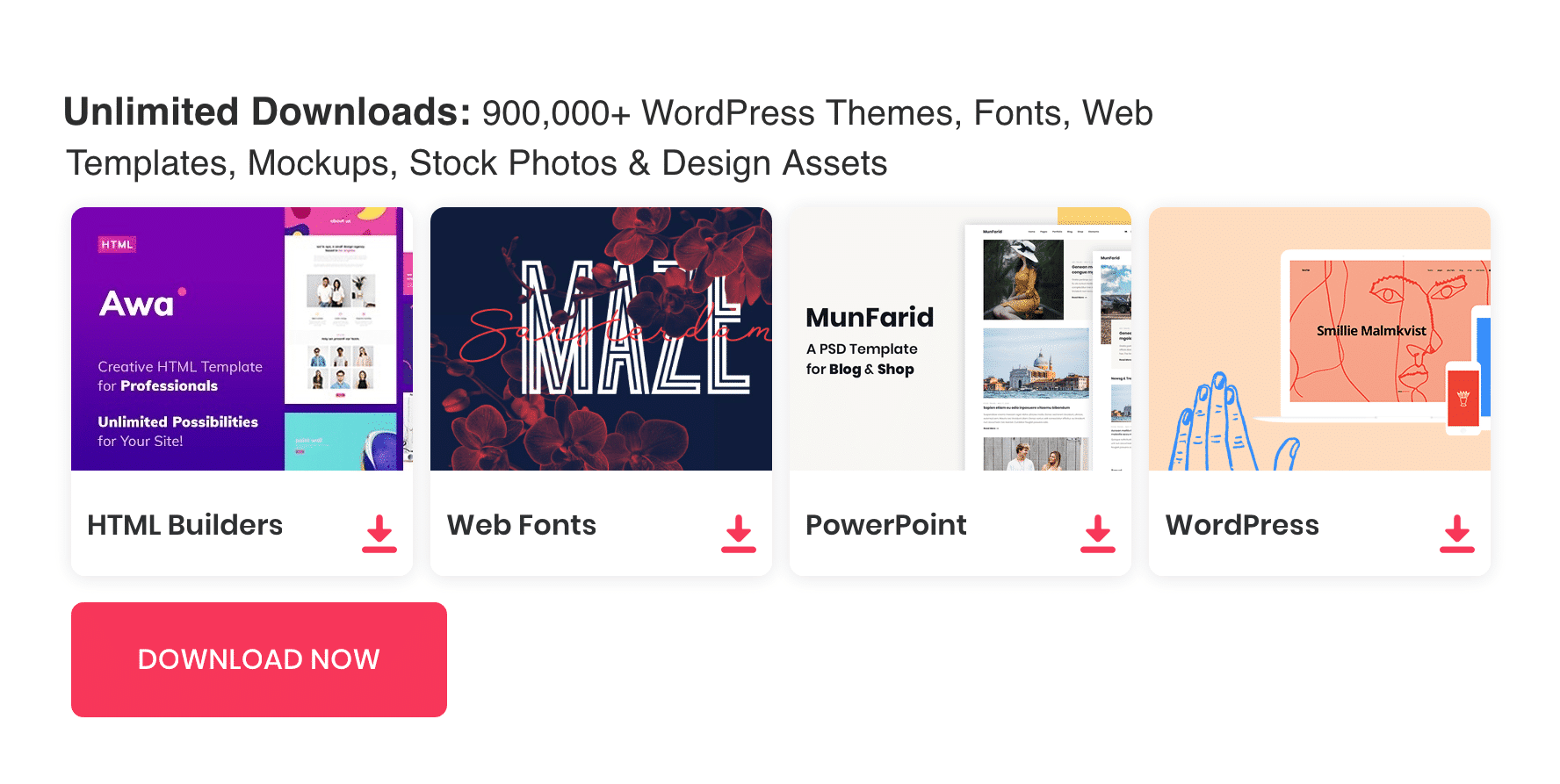 As you guys know, forms are the most important communication element in any website. They are the only communication system between a user and the website owner. Form validation there is a tough call for developers, especially when we are trying to build complex forms.
jQuery Form Validator is one of the favorite form validation tool used by developers for years. Since the HTML5 Emerged, browsers introduced native html5 form validation. But still, it is missing some features. For feature full modern form validation, jQuery is the tool you needed.
See also : 100+ JavaScript Frameworks for Web Developers
In this post, we have put together some great jQuery form validation plugins and libraries.
Smoke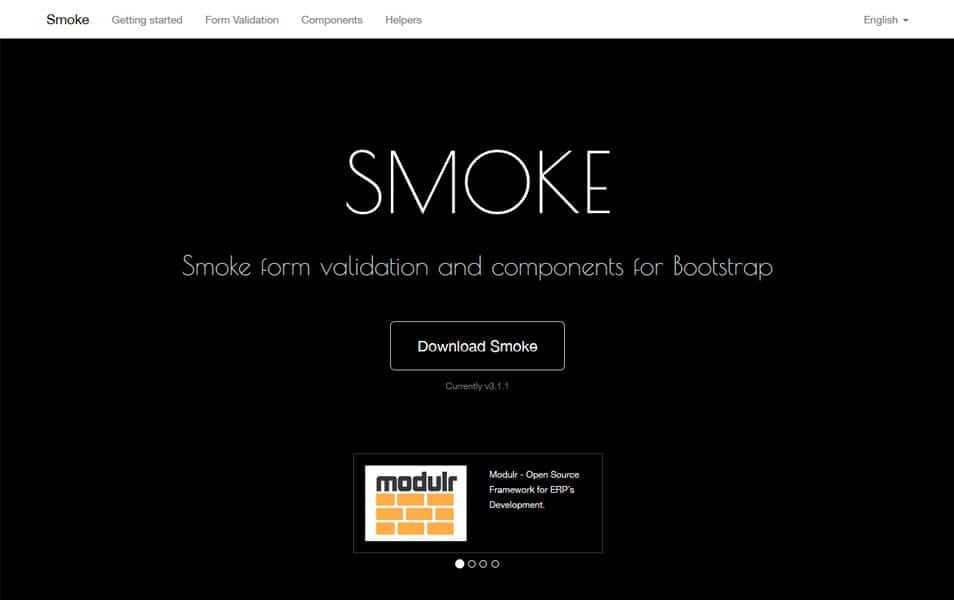 Smoke form validation and components for Bootstrap.
Parsley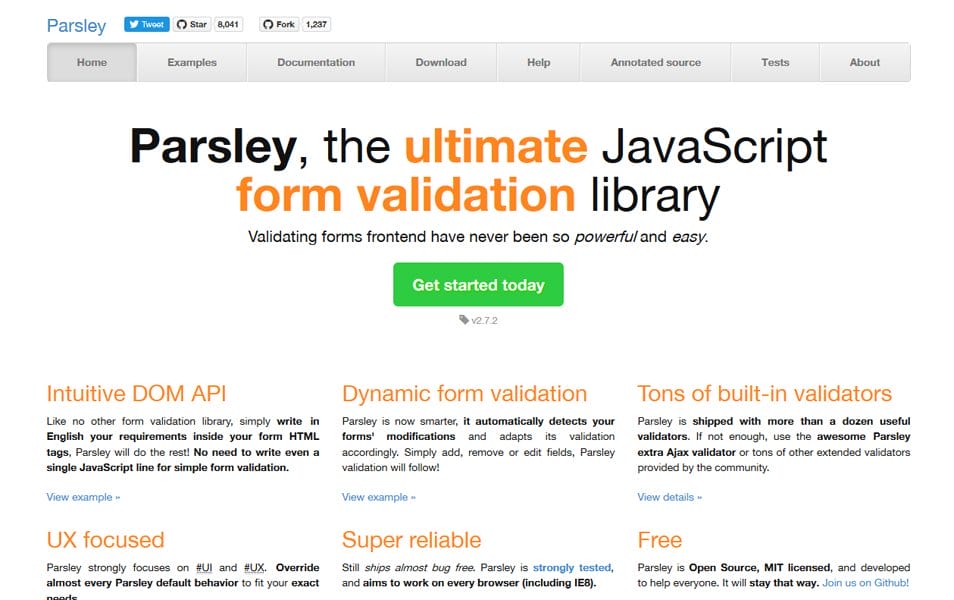 Parsley is the ultimate JavaScript form validation library.
jQuery Form Validator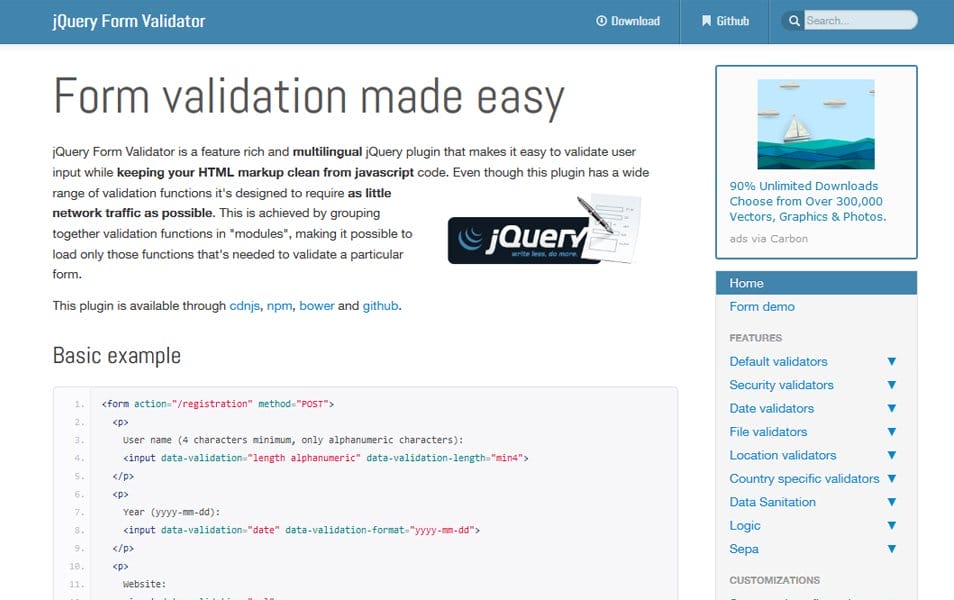 jQuery plugin that makes it easy to validate user input while keeping your HTML markup clean from javascript code.
Bootstrap Validator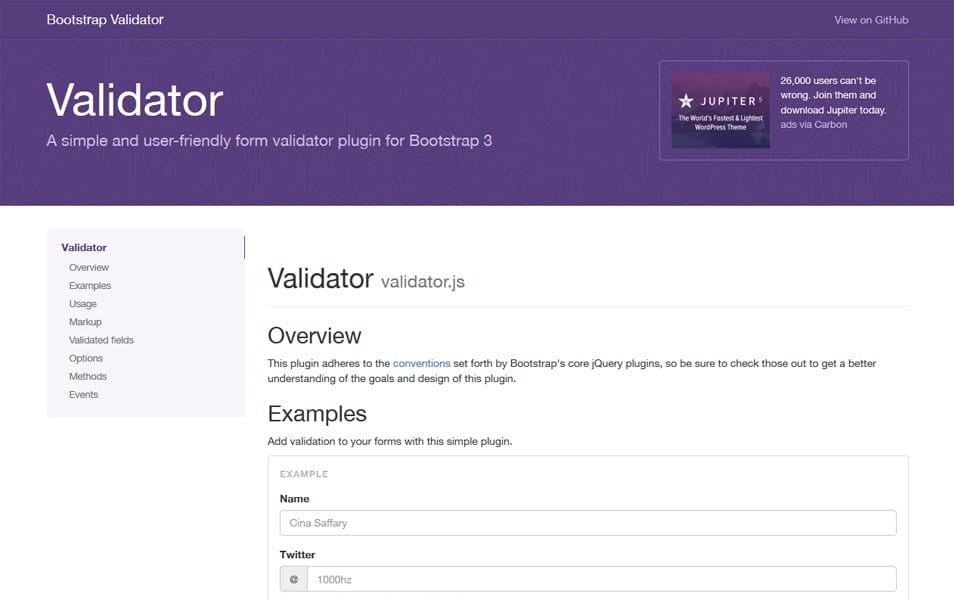 The Validator plugin offers automatic form validation configurable via mostly HTML5 standard attributes. It also provides an unobtrusive user experience, because nobody likes a naggy form.
jQuery Validation Plugin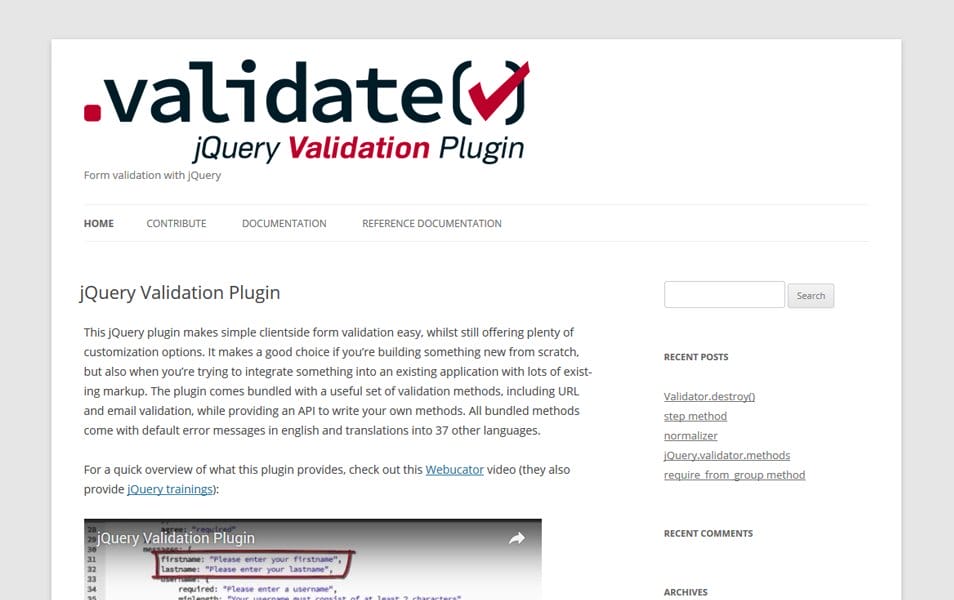 The jQuery Validation Plugin provides drop-in validation for your existing forms, while making all kinds of customizations to fit your application really easy.
Validatr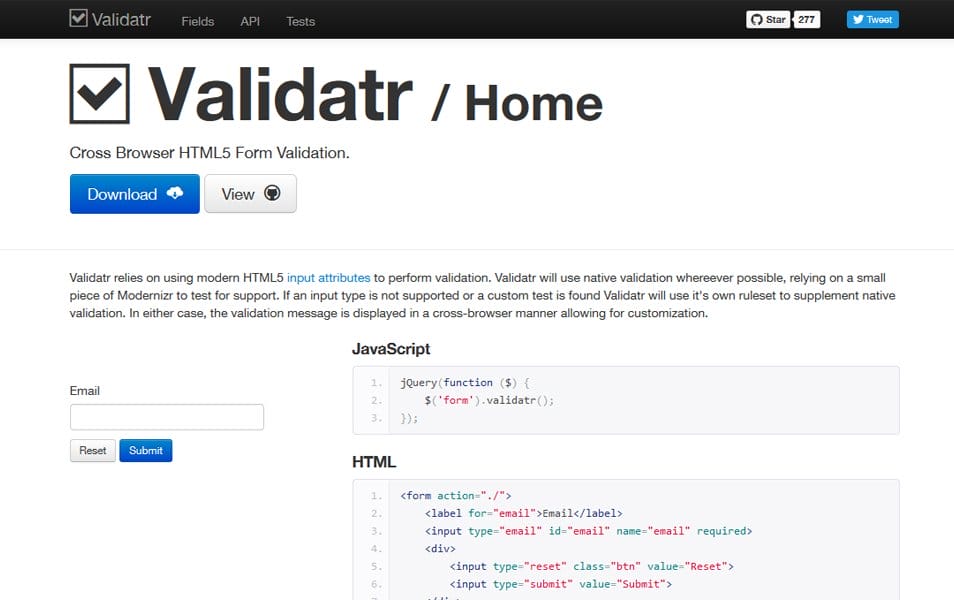 Cross Browser HTML5 Form Validation.
Fields.js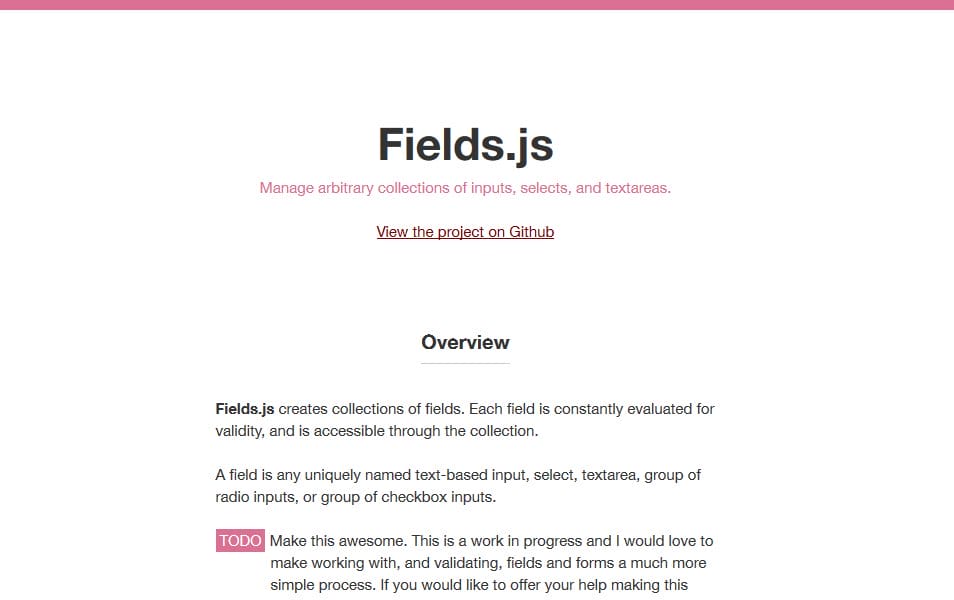 Fields.js creates collections of fields. Each field is constantly evaluated for validity, and is accessible through the collection.
Validetta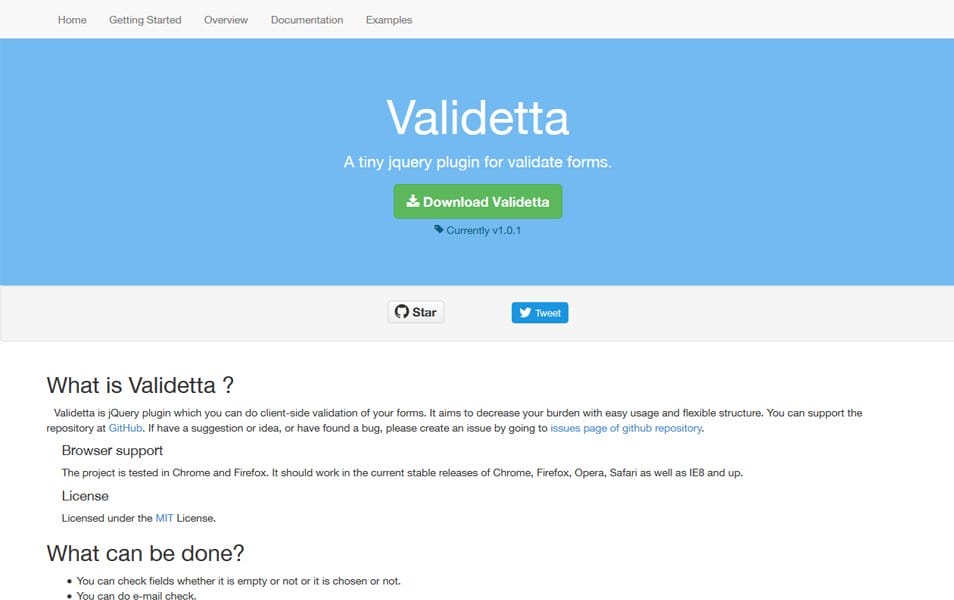 Validetta is a tiny jQuery plugin which you can do client-side validation of your forms. It aims to decrease your burden with easy usage and flexible structure.
nextVal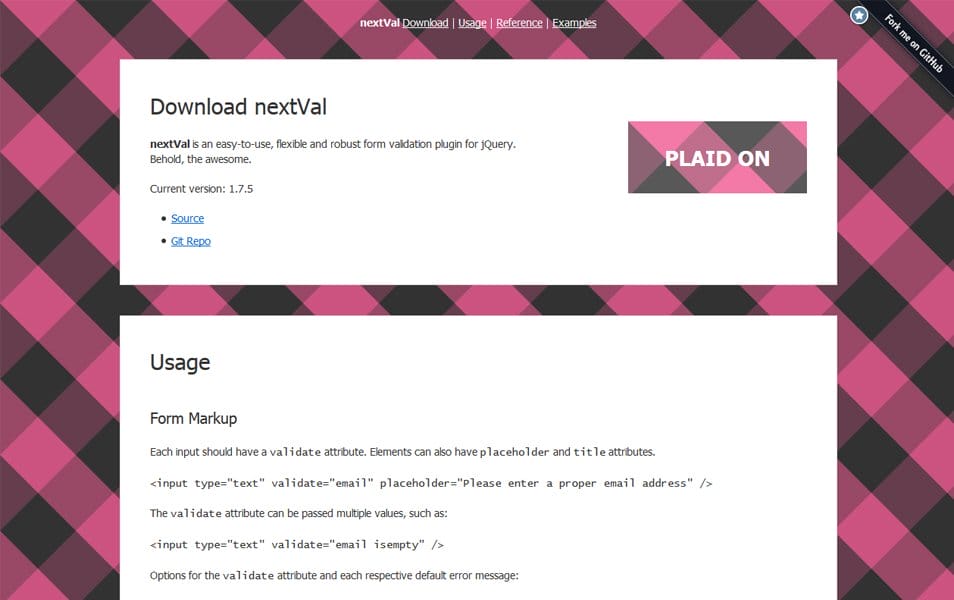 nextVal is an easy-to-use, flexible and robust form validation plugin for jQuery.
jQuery.validity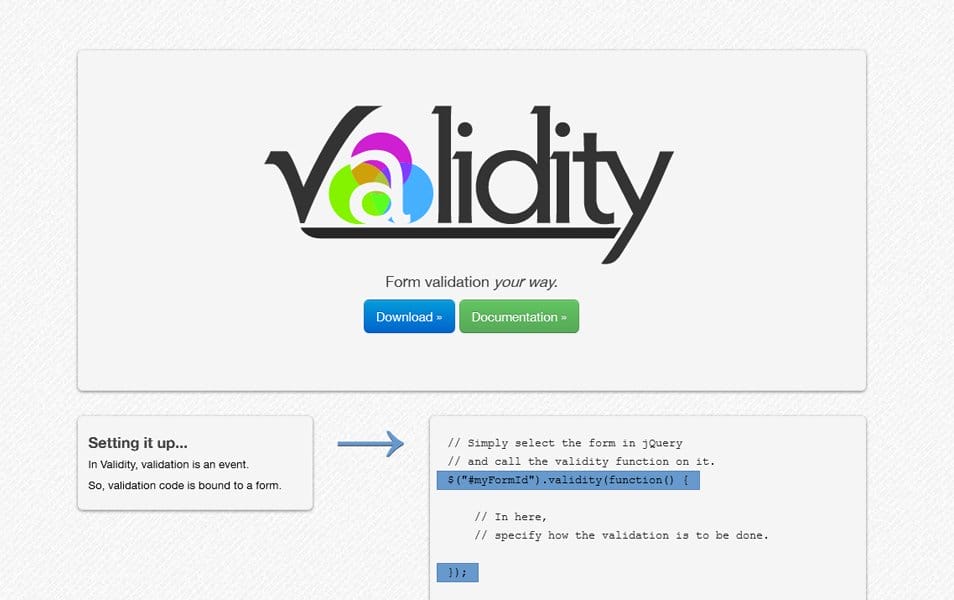 Instead of writing validation manually or balancing some unwieldy server-side framework, validity allows you to design client-side validation in a manner that feels natural and straightforward.
mobileValidate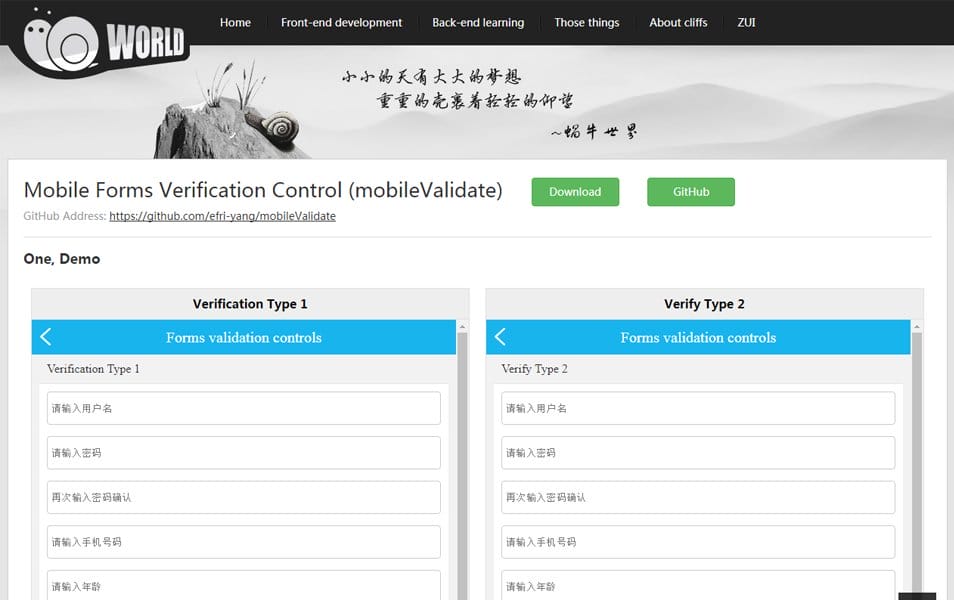 MobileValidate is a form for the mobile side of the form validation control, taking full account of the mobile side of the screen and the size of the case, it provides two forms of verification tips, basically meet the daily form of verification needs!
IV.js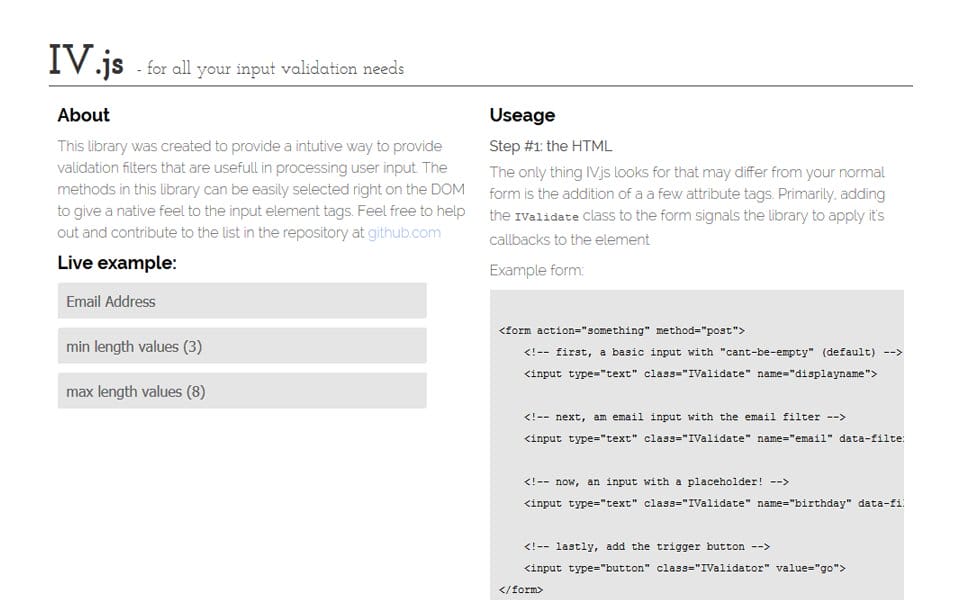 IV.js is a simple javascript library for validating inputs before sending them off to the server. The library has several different filters that can be applied to input values during the process.
Formance.js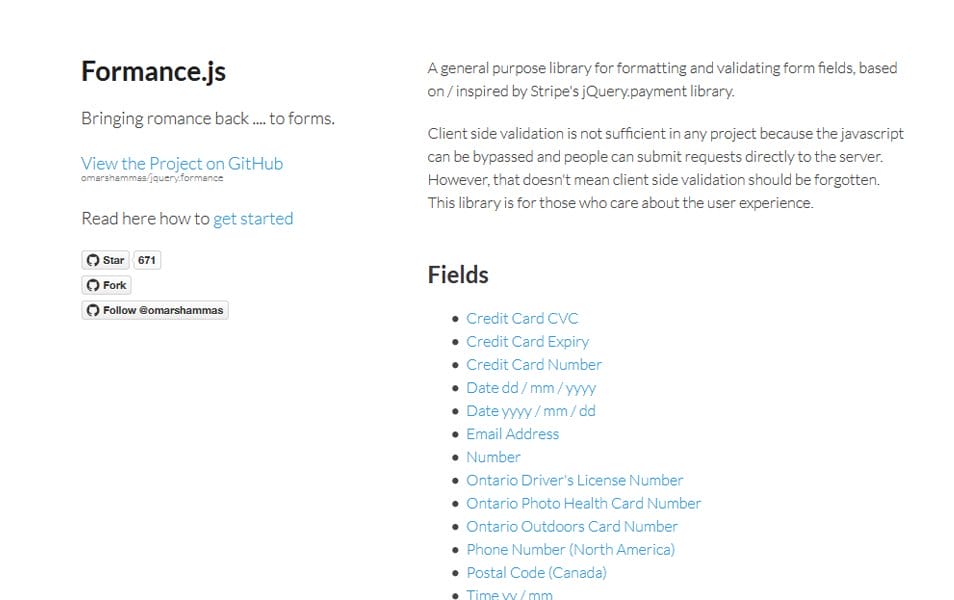 A general purpose library for formatting and validating form fields, based on / inspired by Stripe's jQuery.payment library.
attr validate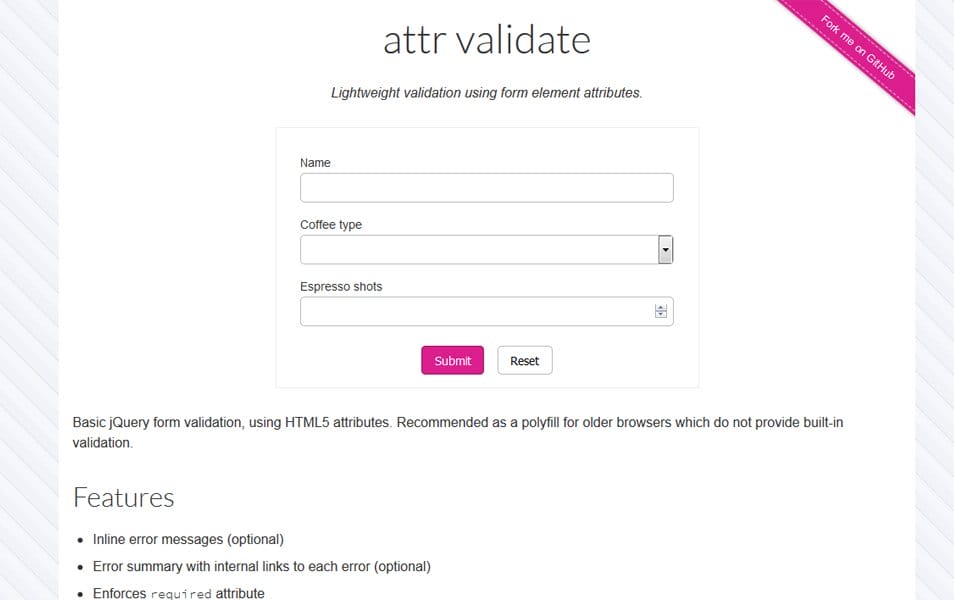 A lightweight jQuery plugin for basic form validation using HTML5 form attributes. Recommended as a polyfill for older browsers which do not provide built-in validation.
jQuery Form Validate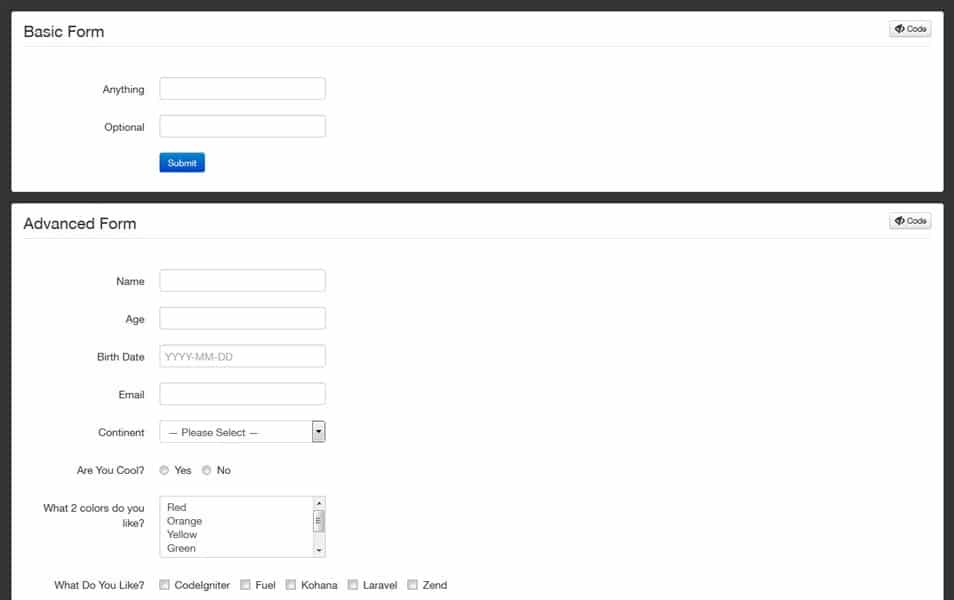 jQuery Form Validate is a jQuery plugin that helps validate your HTML forms.
jQuery Super Labels Plugin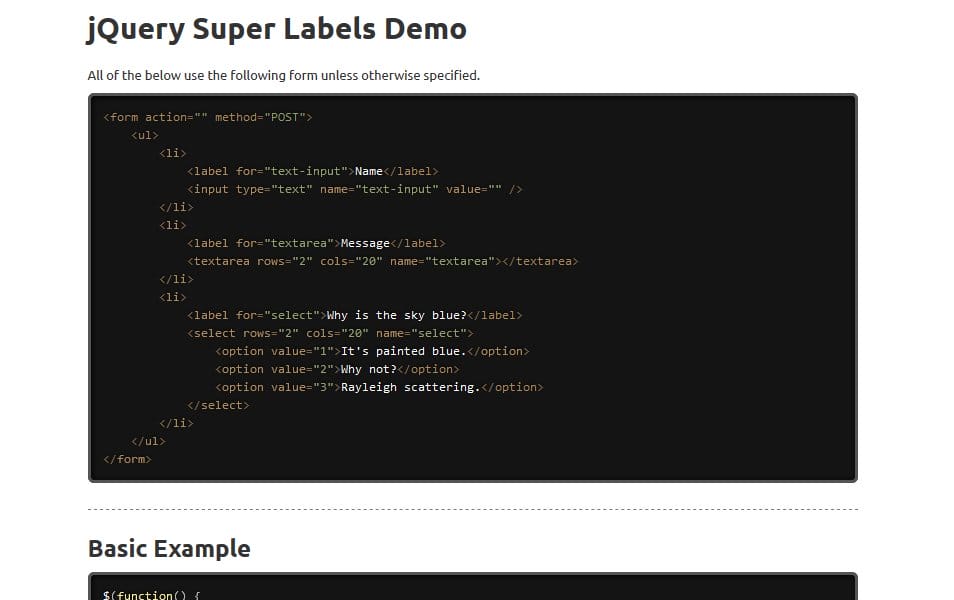 This plugin was born out of the need to use the label-over-field method for forms.
svalidatejs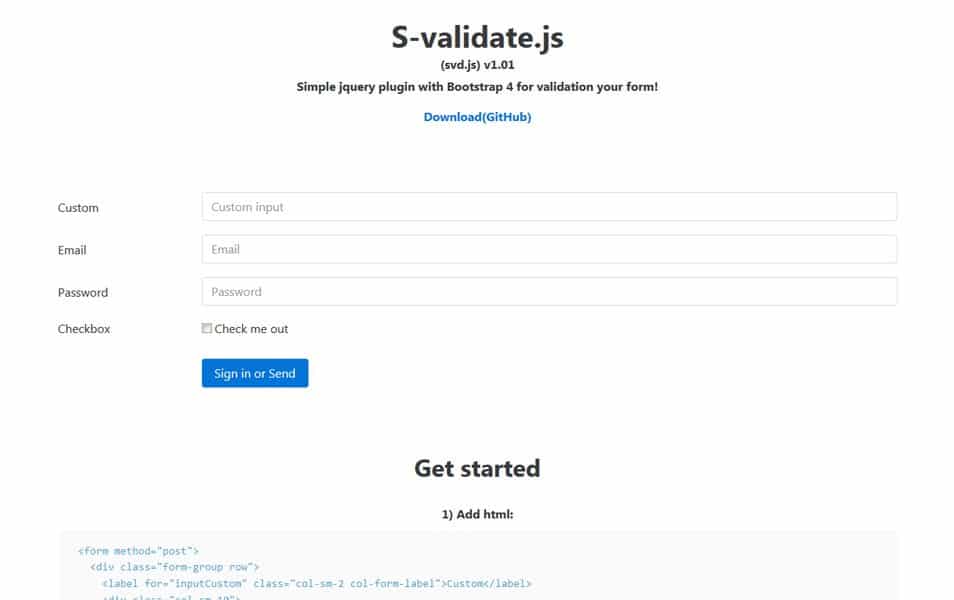 Simple jquery plugin at Bootstrap 4 for validation your form!
validator.js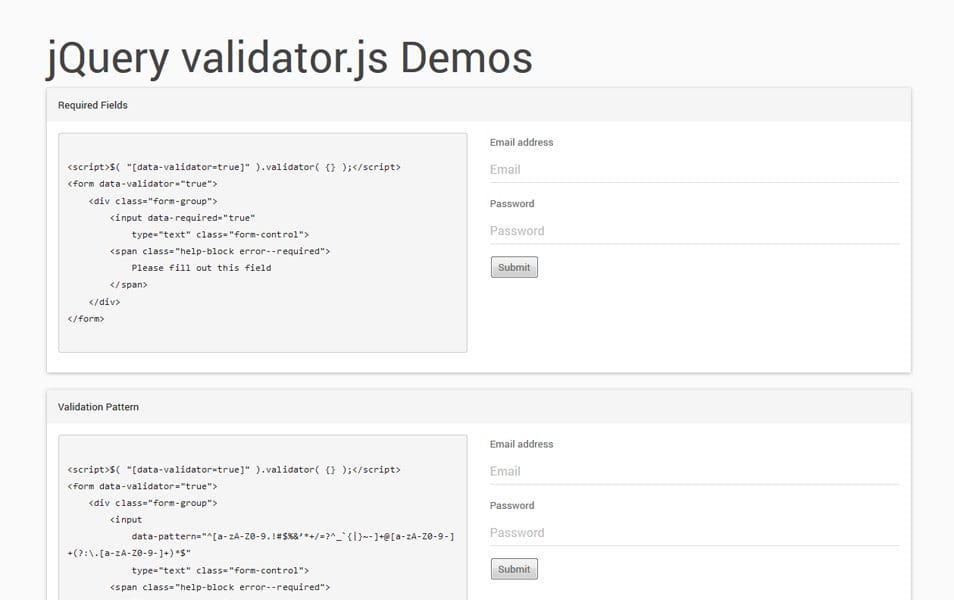 Simple Form Validation jQuery Plugin. You can customize each error-message for each field / error combination.
SSD Form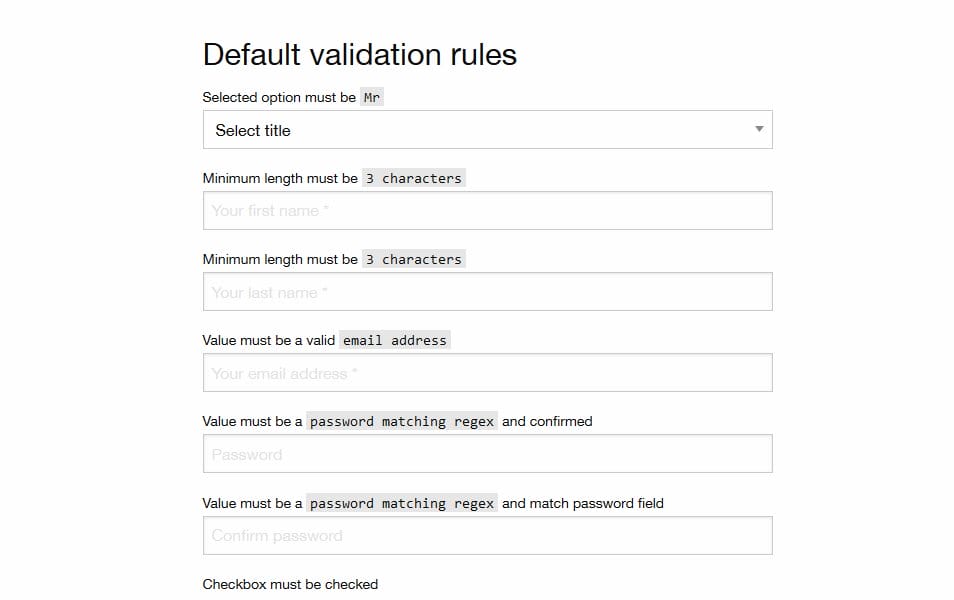 jQuery plugin to handle form validation and submission.
jQuery Validaty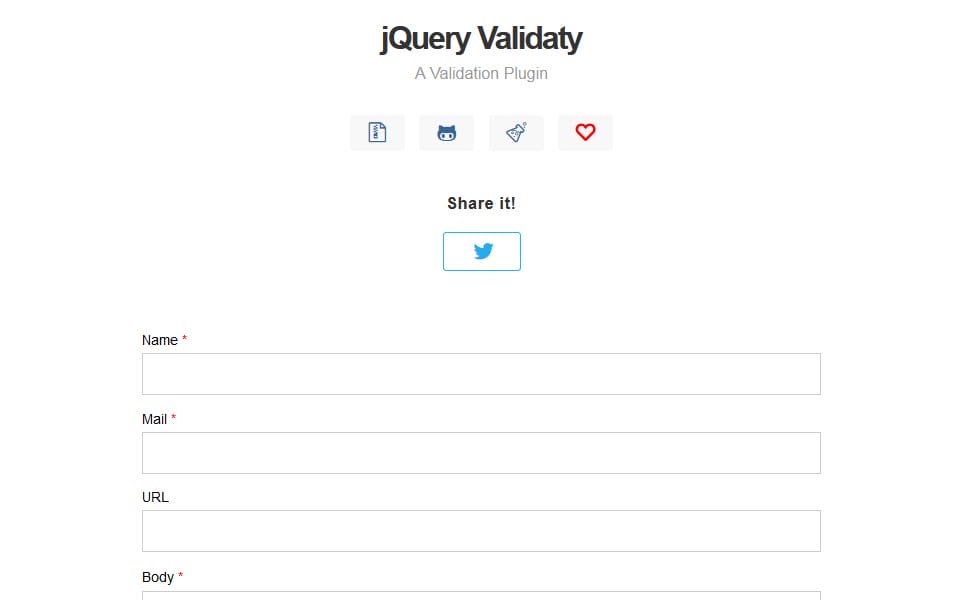 jQuery Validaty is a form validation plugin.
Payform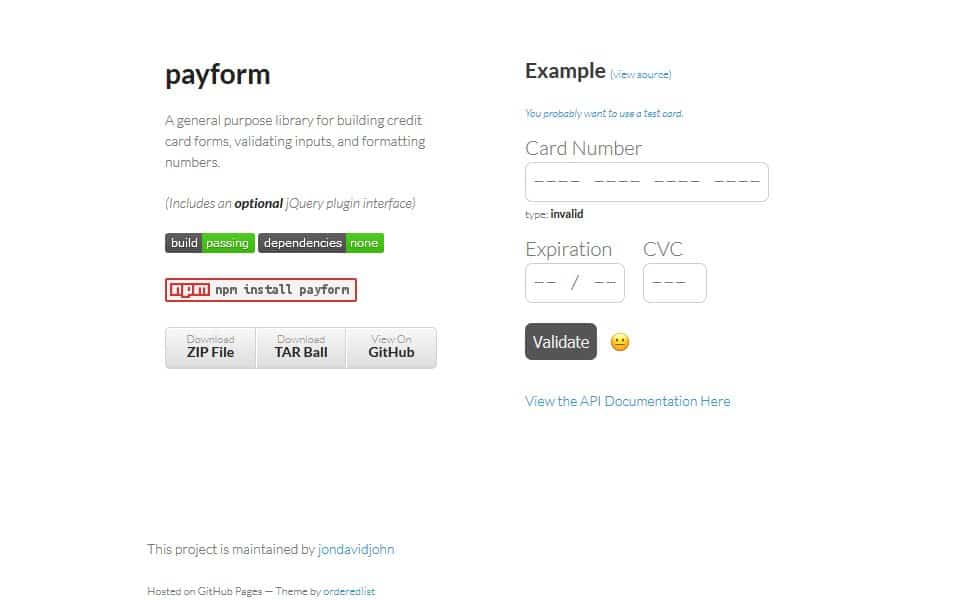 A library for building credit card forms, validating inputs, and formatting numbers.
jquery.datetextentry.js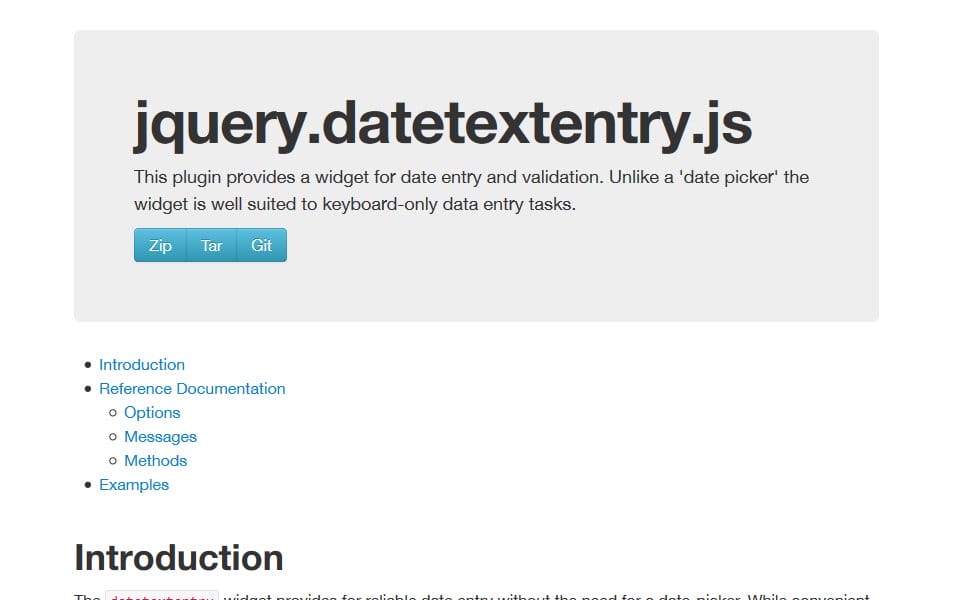 This plugin provides a widget for date entry and validation. Unlike a 'date picker' the widget is well suited to keyboard-only data entry tasks.
jQuery.payment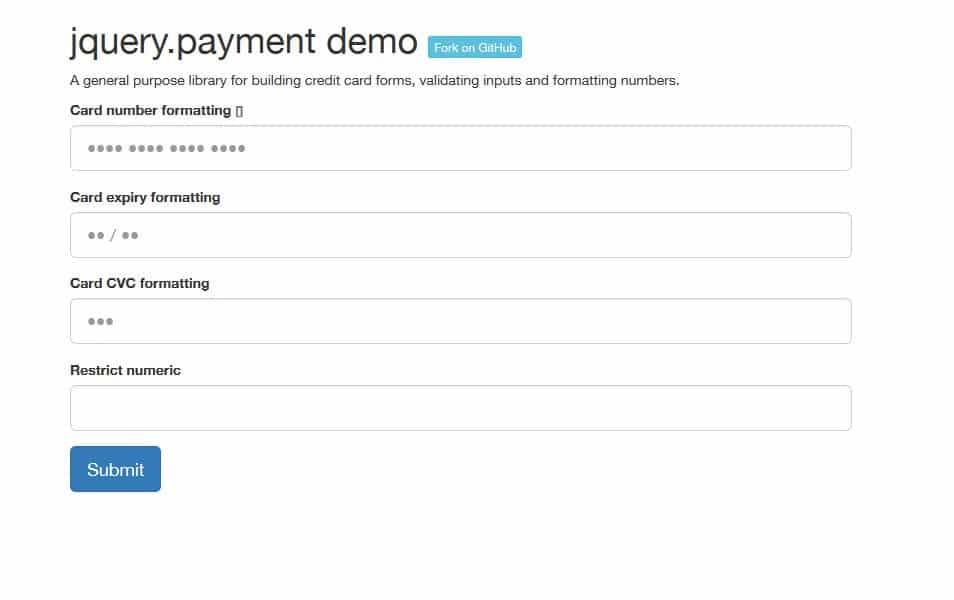 A general purpose library for building credit card forms, validating inputs and formatting numbers.
Valida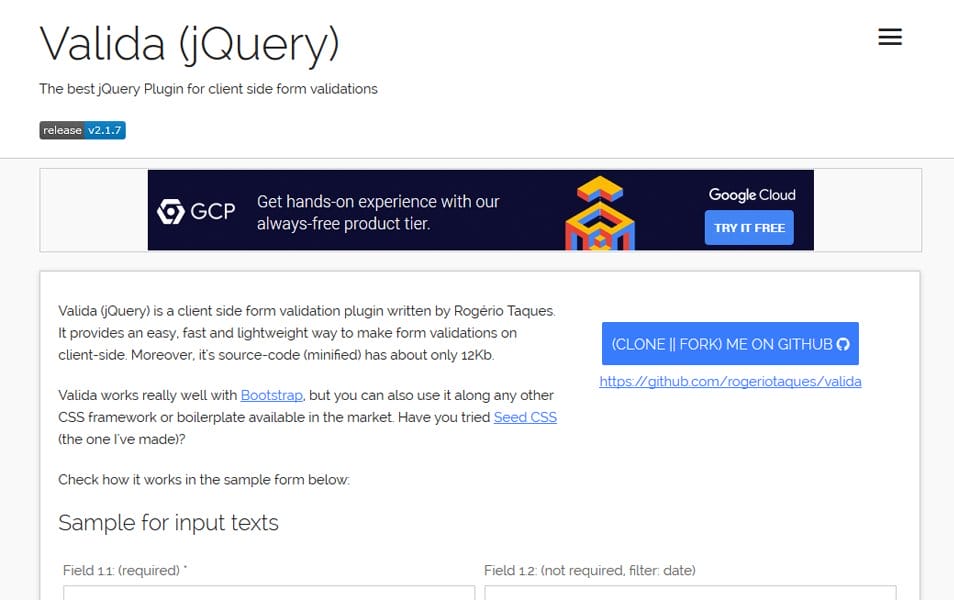 Valida is a jQuery plugin which provides an easy, fast and lightweight way to make form validations on client-side.
h5Validate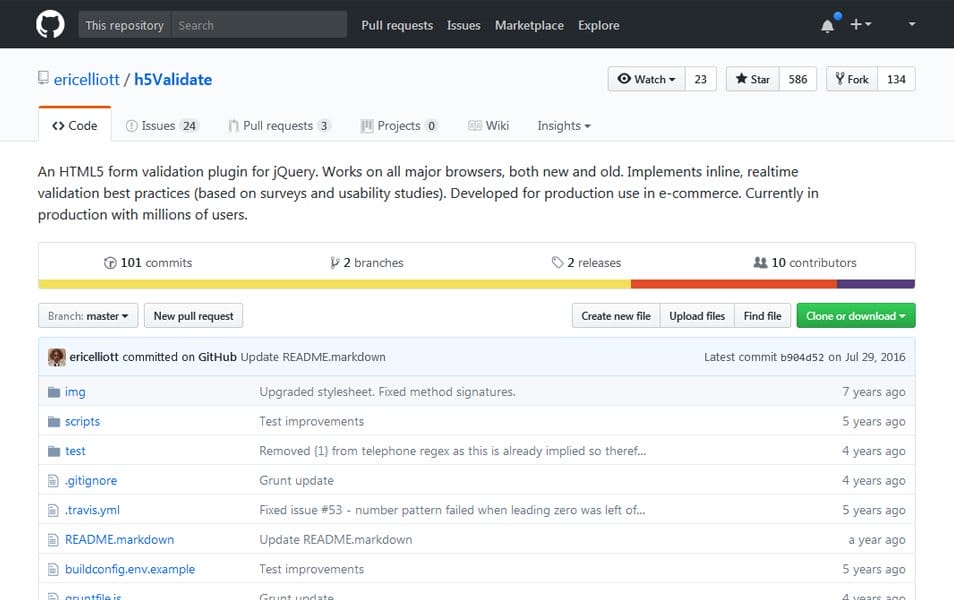 An HTML5 form validation plugin for jQuery. Works on all major browsers, both new and old. Implements inline, realtime validation best practices (based on surveys and usability studies). Developed for production use in e-commerce. Currently in production with millions of users.