Best Free Code Editors For Developers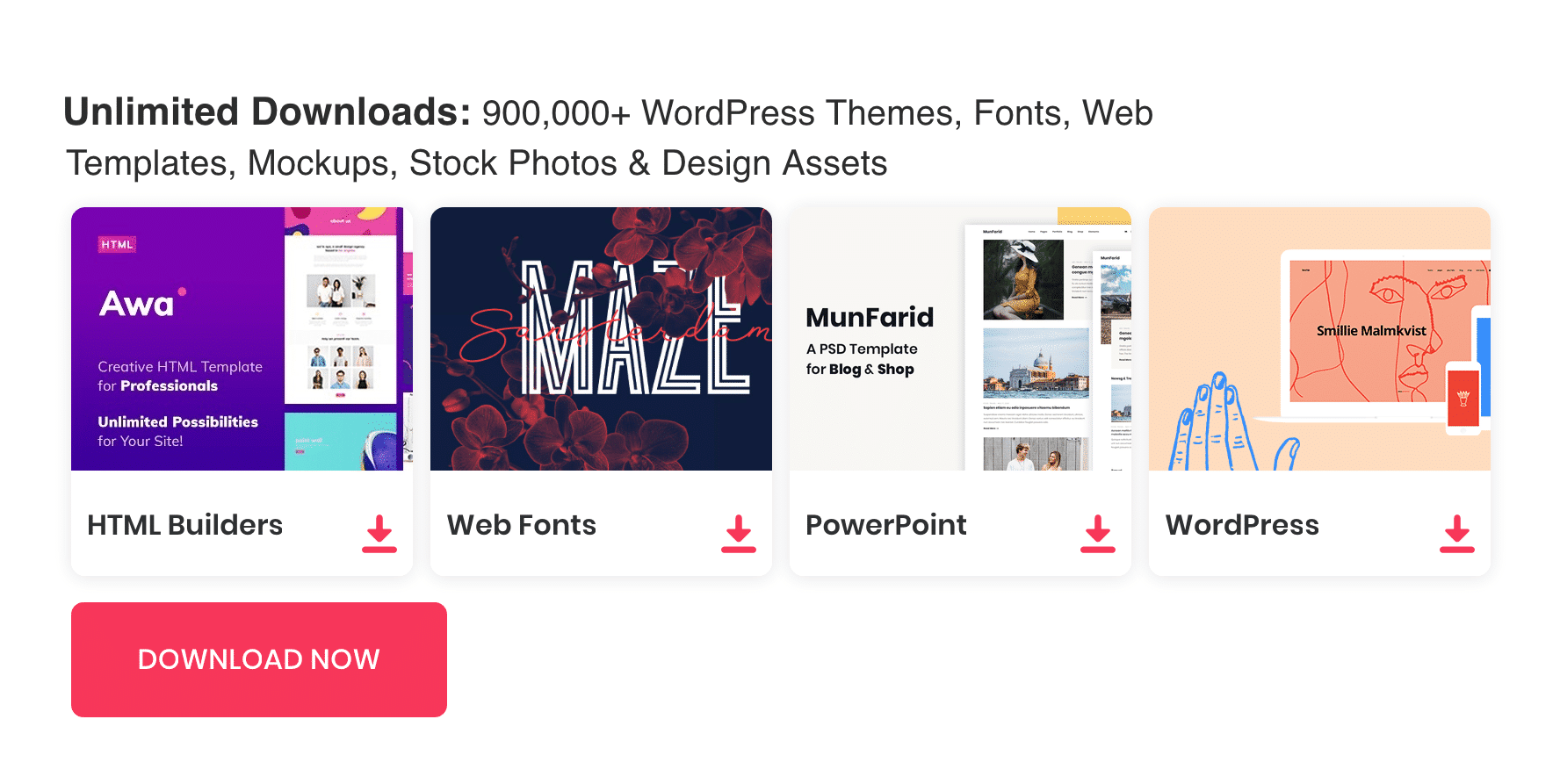 Today we are talking about the best free code editors online as well as offline. You may know many of these code editors before and I know there are a few of them have stunning features. These are not only just front end end code editors but also comes with powerful back end code editing as well. Most of these code editors can have powerful features like auto complete, template features but for me I will consider some points while selecting a code editor. Those are available of good extensions, speed and workflow, and a beautifier. Look at these points if you choose a code editor. Below you can see the best free code editors available today.
Online HTML Editor
Codepen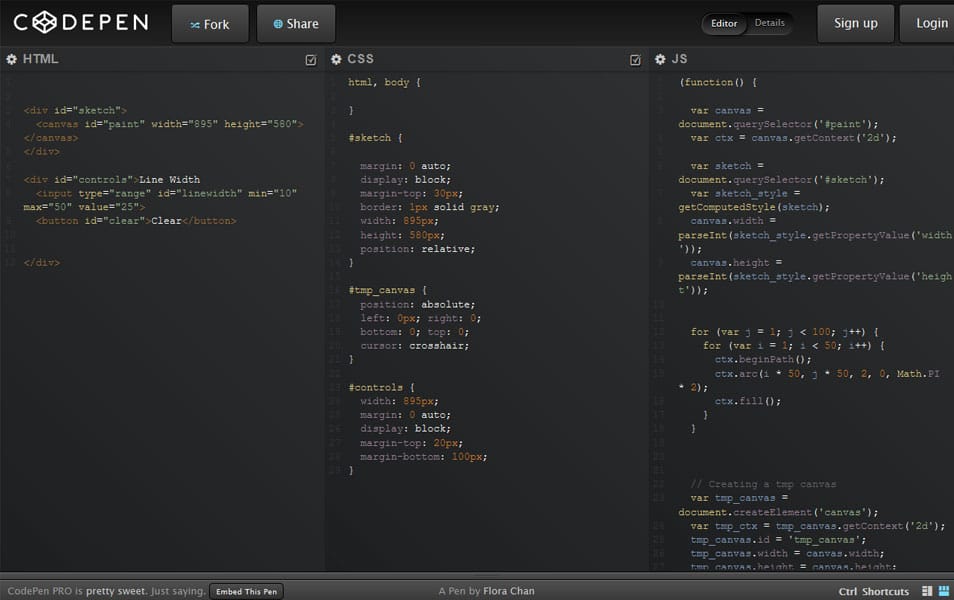 Codepen is the most popular online code editors among web developers.
Scratchpad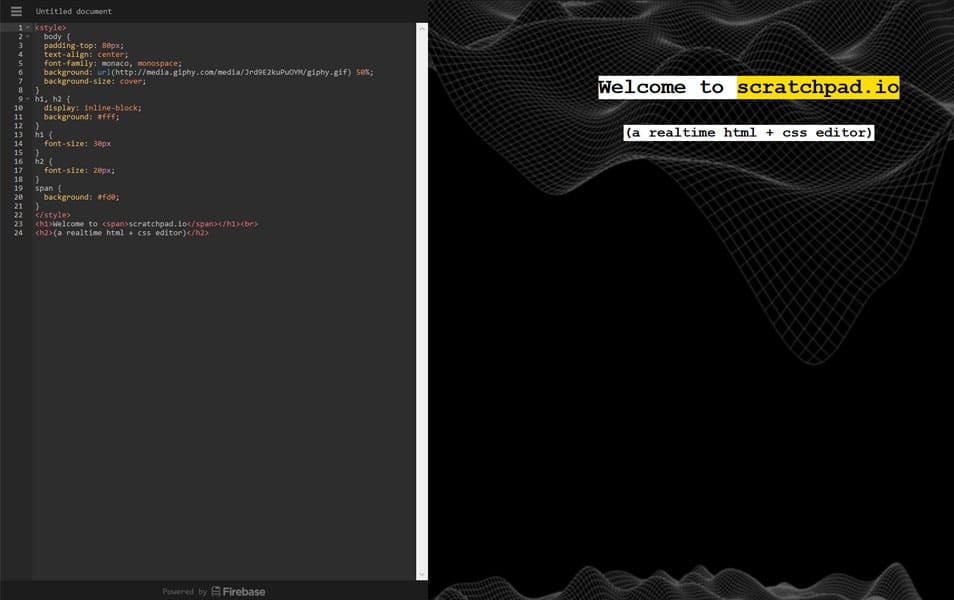 SnapEditor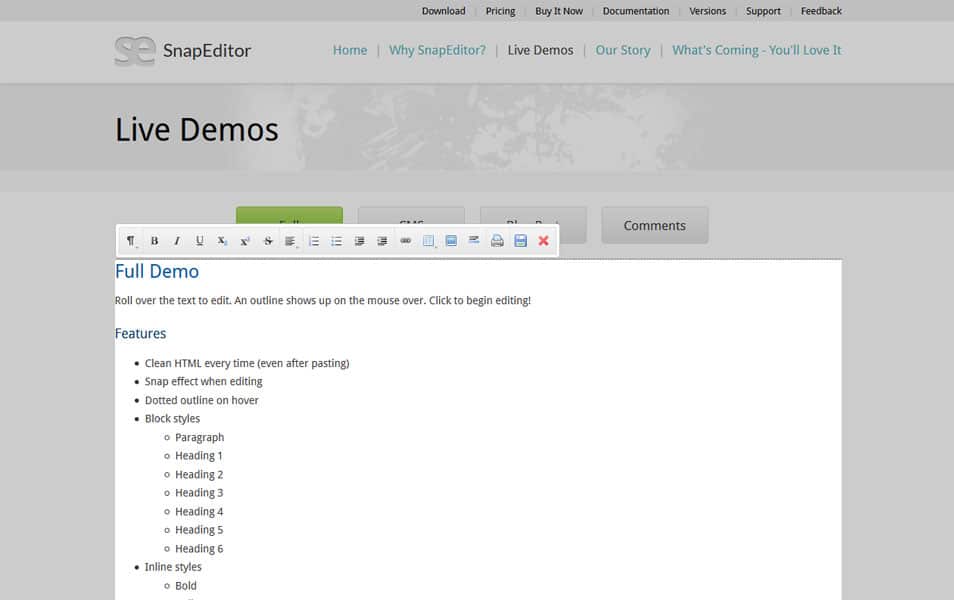 SnapEditor – An Online HTML5 WYSIWYG Editor.
CSSDesk – Online CSS Sandbox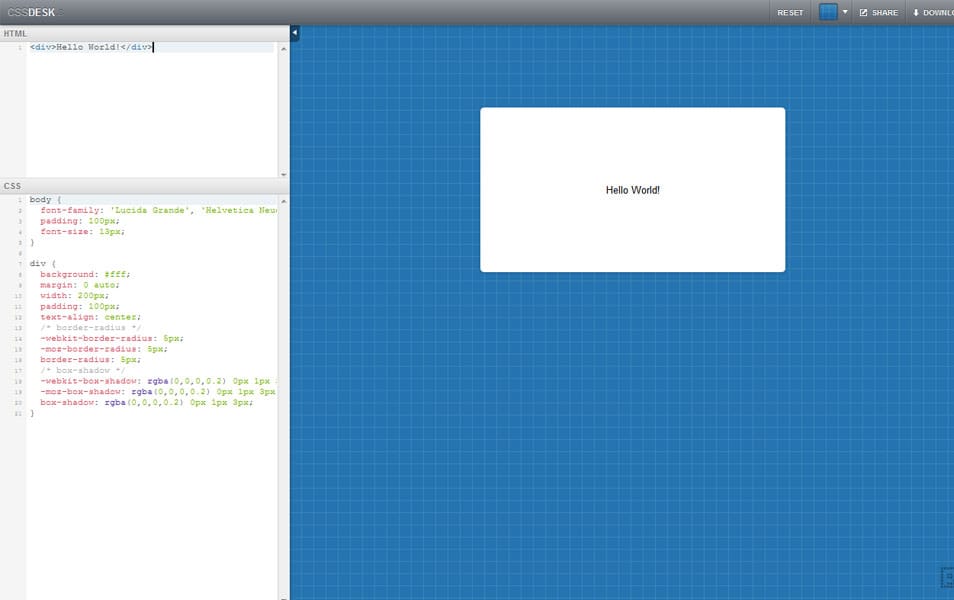 Mozilla Thimble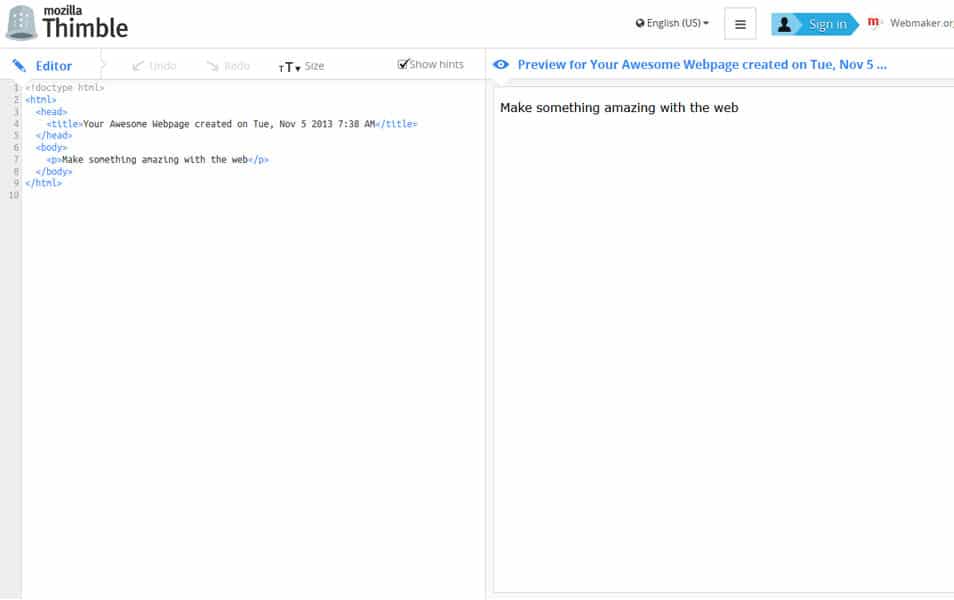 StackEdit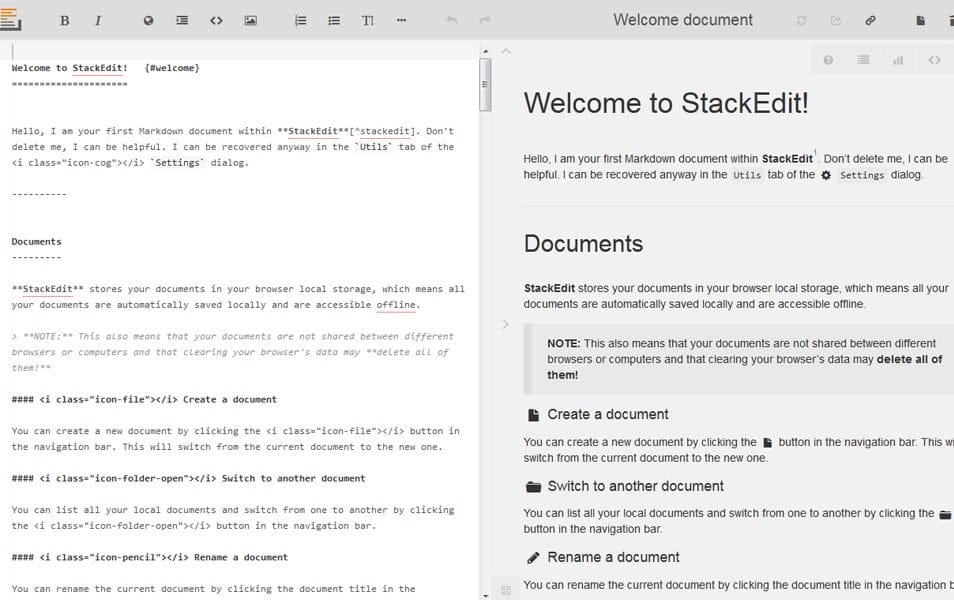 Codeanywhere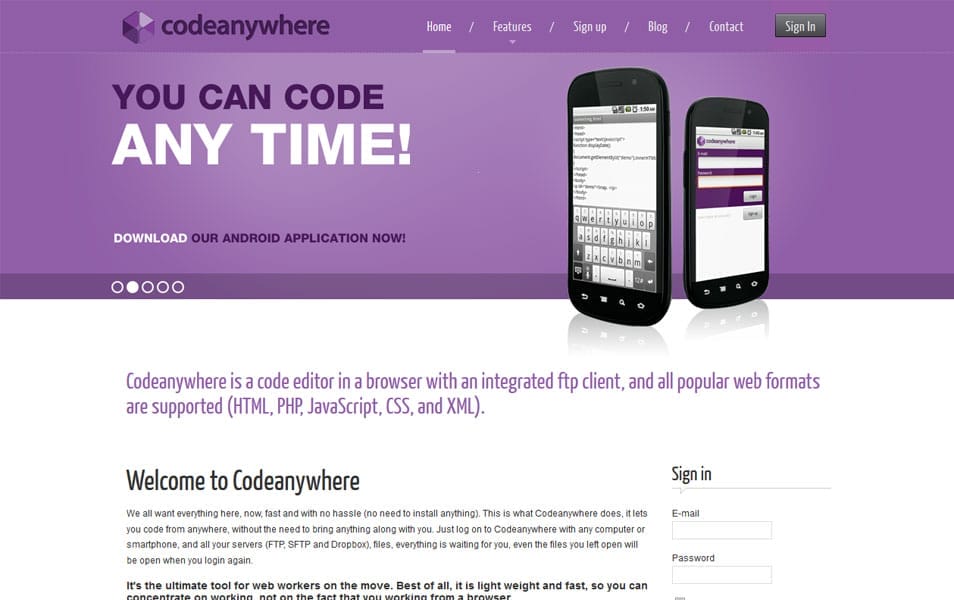 Codeanywhere is a code editor in a browser with an integrated ftp client, and all popular web formats are supported (HTML, PHP, JavaScript, CSS, and XML).
jsdo.it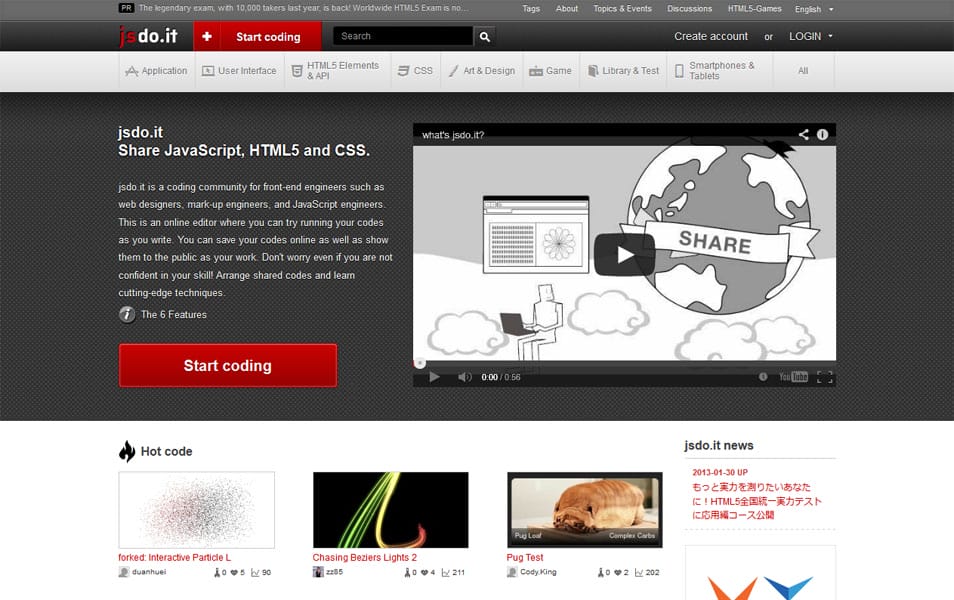 jsdo.it – Share JavaScript, HTML5 and CSS. This is an online editor where you can try running your codes as you write.
dabblet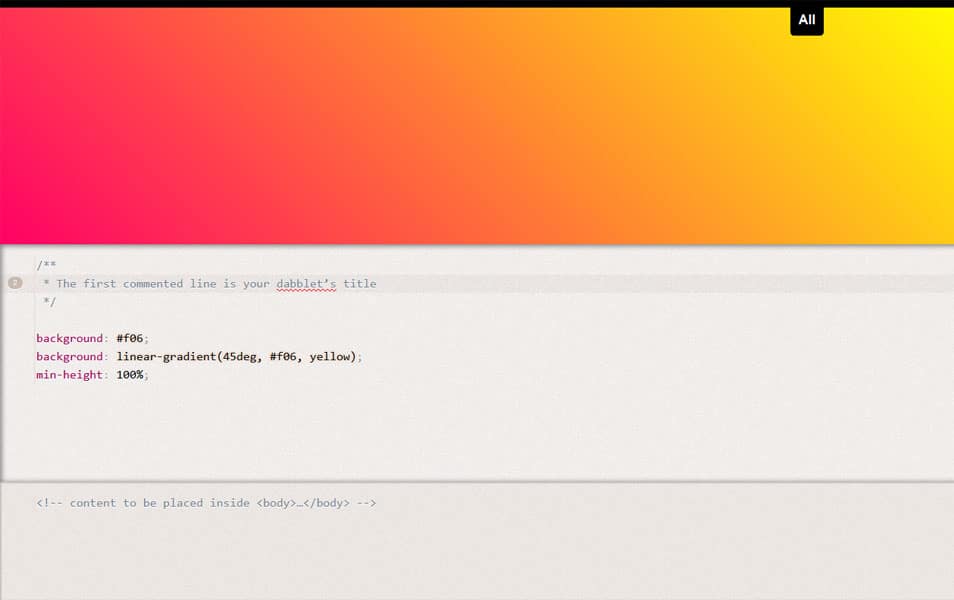 Online HTML Editor | quackit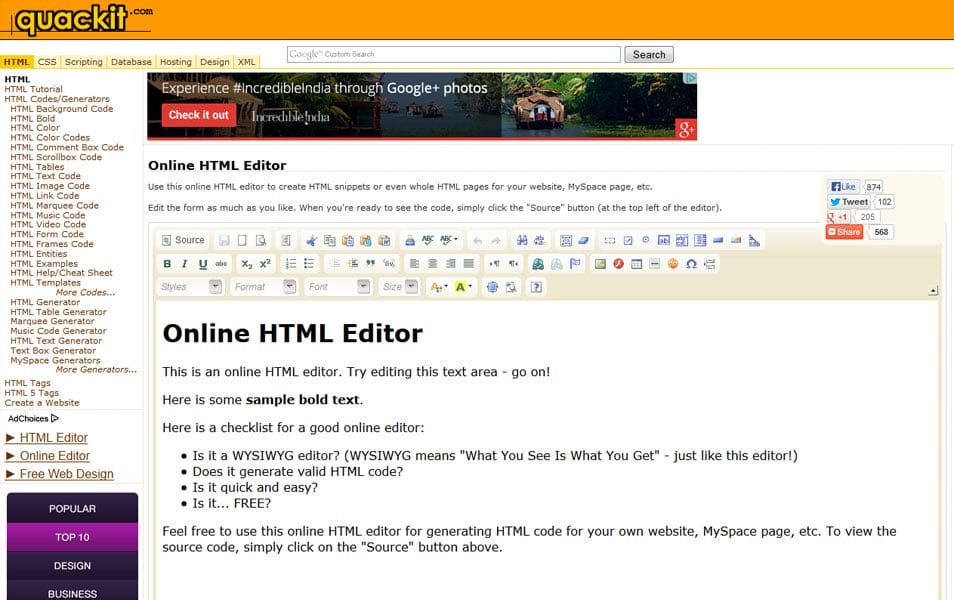 Use this online HTML editor to create HTML snippets or even whole HTML pages for your website, MySpace page, etc. Edit the form as much as you like. When you're ready to see the code, simply click the "Source" button (at the top left of the editor).
Redactor WYSIWYG html editor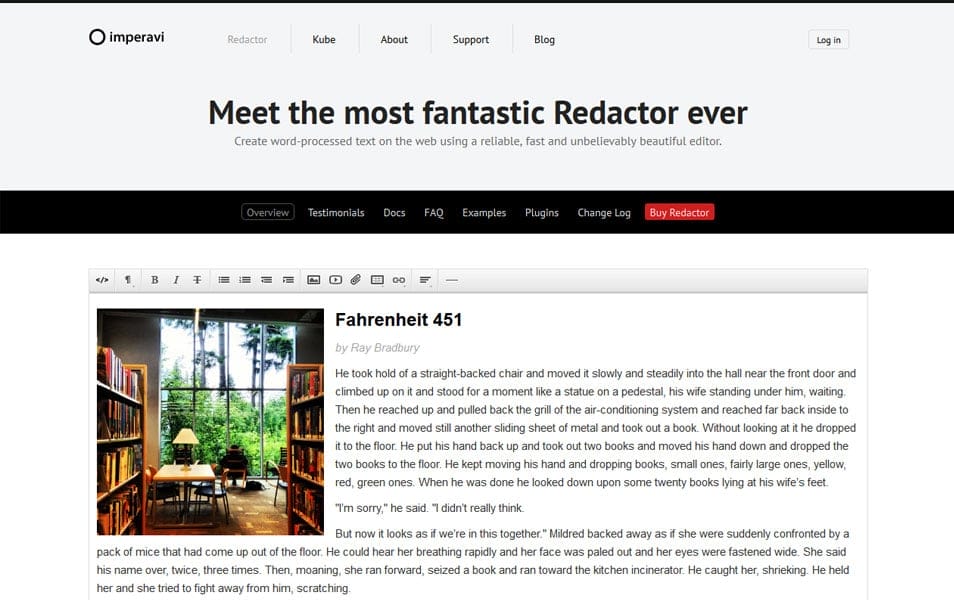 Create word-processed text on the web using a reliable, fast and unbelievably beautiful editor.
Online HTML Editor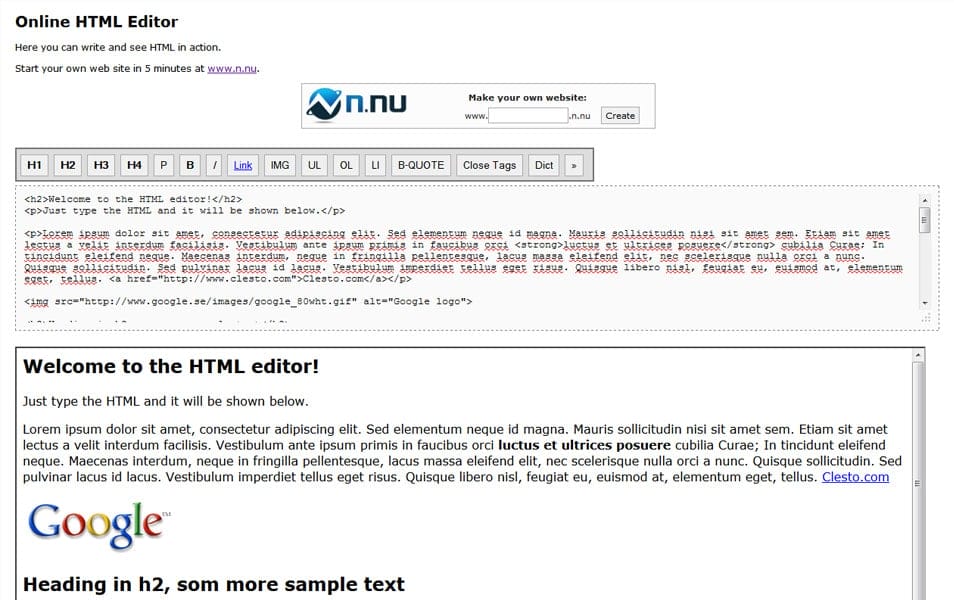 Online HTML Editor- Real time online with preview. Here you can write and see HTML in action.
CKEditor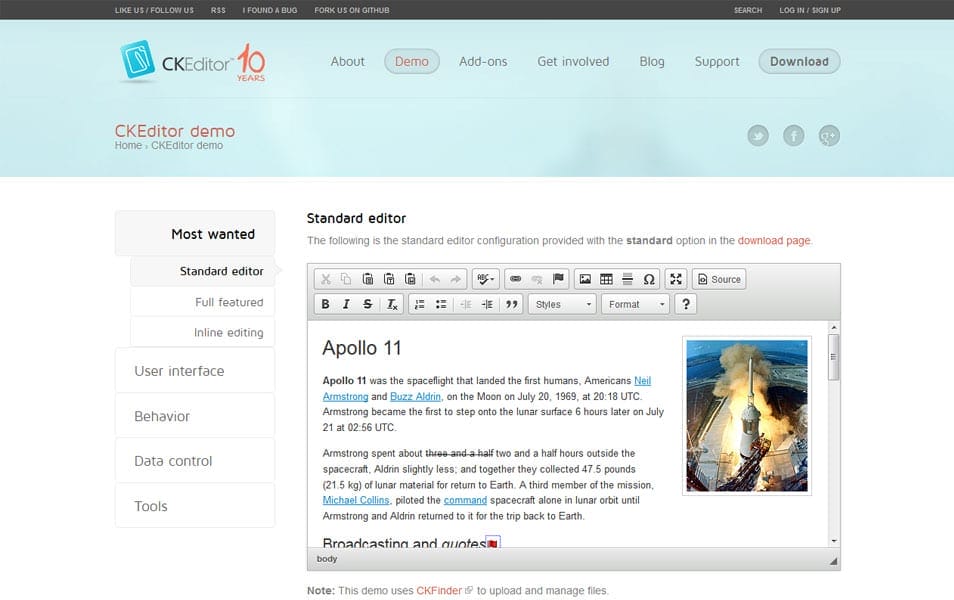 CKEditor is a ready-for-use HTML text editor designed to simplify web content creation. It's a WYSIWYG editor that brings common word processor features directly to your web pages. Enhance your website experience with our community maintained editor.
Real-time HTML Editor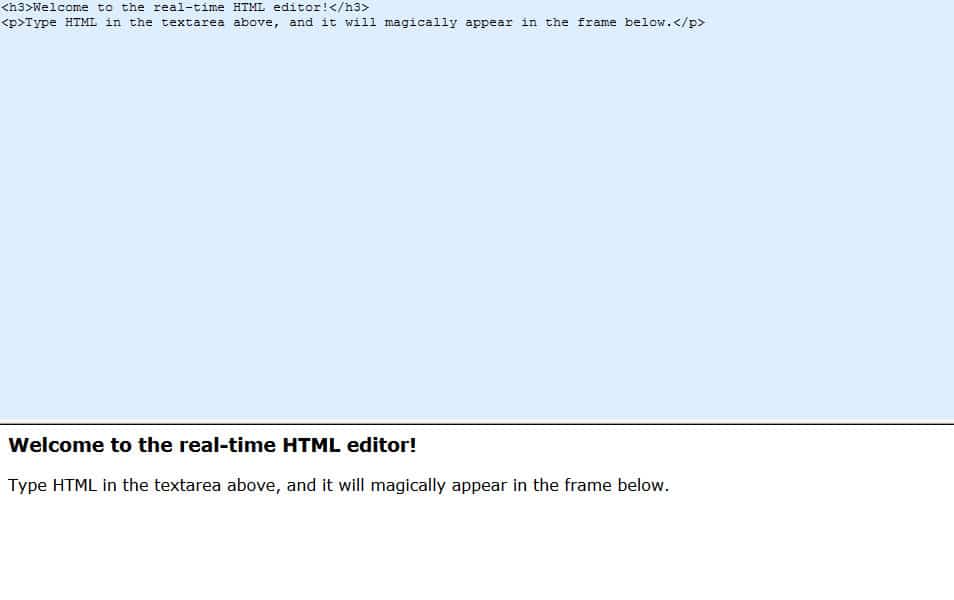 Type HTML in the textarea above, and it will magically appear in the frame below.
Free Online HTML Editor | HTML Color Codes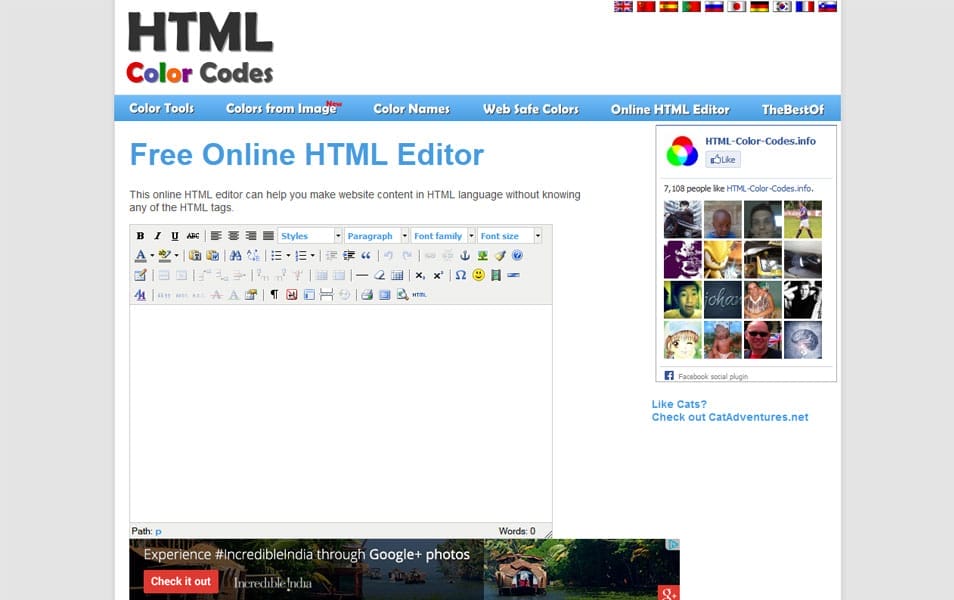 This online HTML editor can help you make website content in HTML language without knowing any of the HTML tags.
Free Online HTML Editor | HTML.am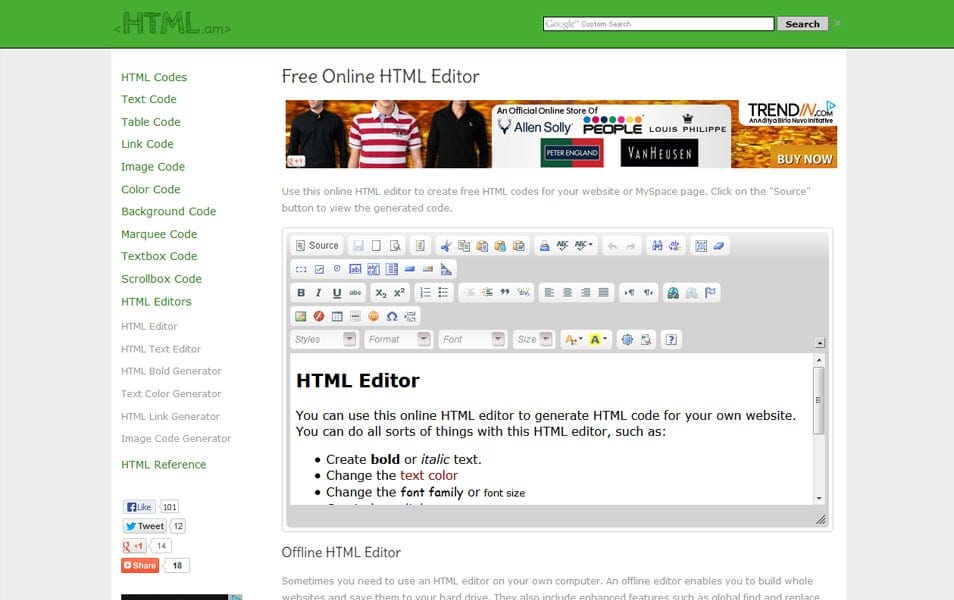 Use this online HTML editor to create free HTML codes for your website or MySpace page. Click on the "Source" button to view the generated code.
Online-HTML-Editor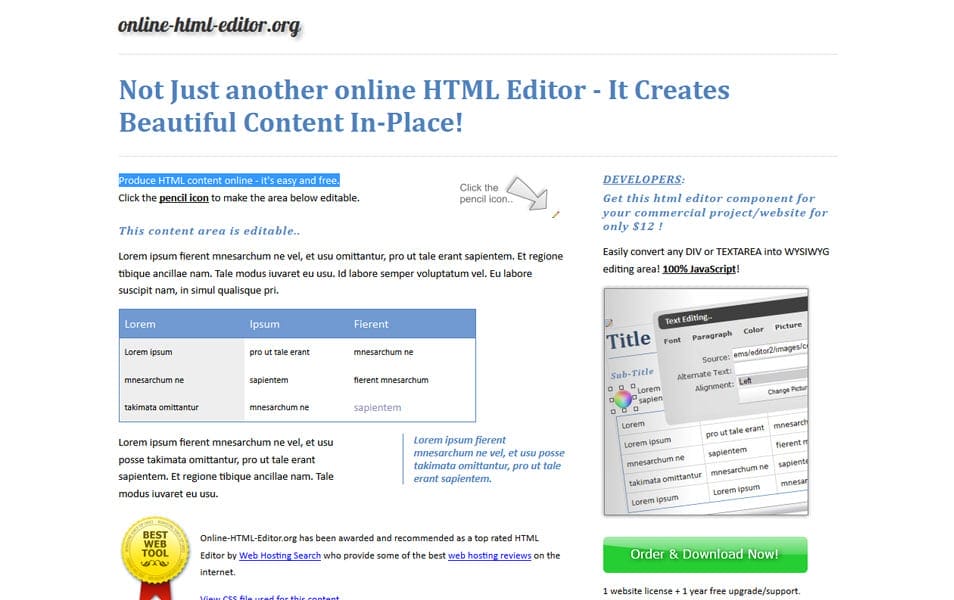 Online-HTML-Editor.org – The free online WYSIWYG Editor! online HTML Editor – It Creates Beautiful Content In-Place! Produce HTML content online – it's easy and free.
HTML Instant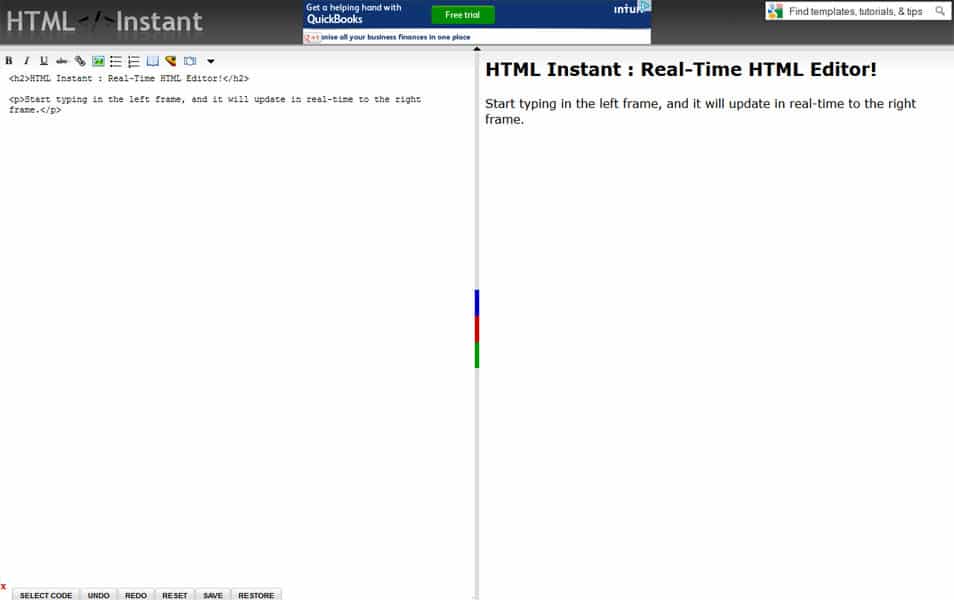 HTML Instant – Real-Time HTML Editor. Start typing in the left frame, and it will update in real-time to the right frame.
Online HTML Editor | plugnedit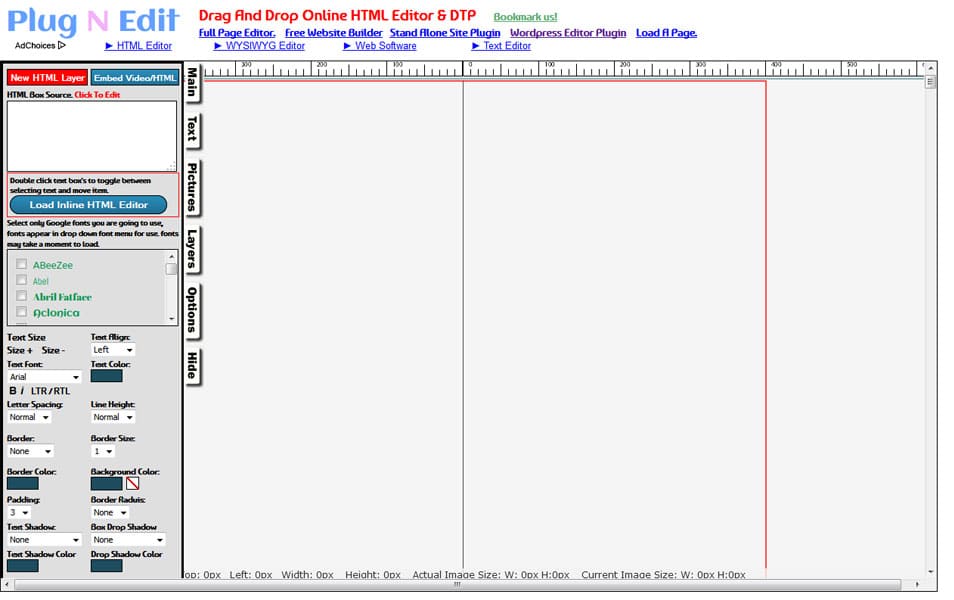 Drag And Drop HTML Editor Online WYSIWYG Visual Editor, Free HTML Editor Online Web Page Builder, Web Based WYSIWYG Editor. WYSIWYG (What You See Is What You Get.) Advanced HTML Visual Editor, Just Drag & Drop Your Images And Text Boxes, Click And Move. Plug & Edit is based on a 3D page building design with height, width and depth.
Free Online WYSIWYG HTML and HTML5 Editor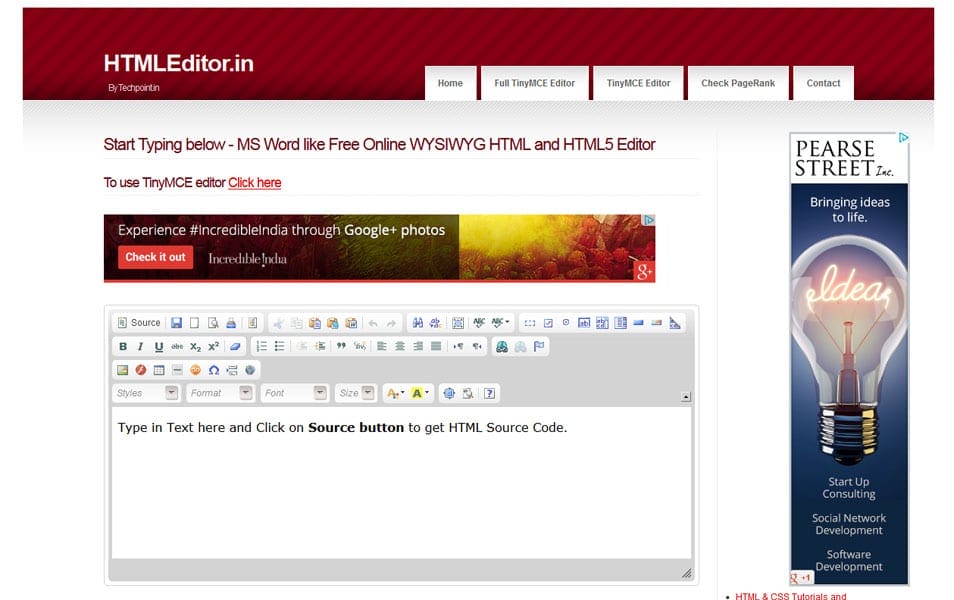 HTML EDITOR.in- Free Online WYSIWYG HTML and HTML5 Editor. An HTML editor is a software application for creating web pages. Although the HTML markup of a web page can be written with any text editor, specialized HTML editors can offer convenience and added functionality. For example, many HTML editors work not only with HTML, but also with related technologies such as CSS, XML and JavaScript or ECMAScript.
Best Online WYSIWYG HTML Editor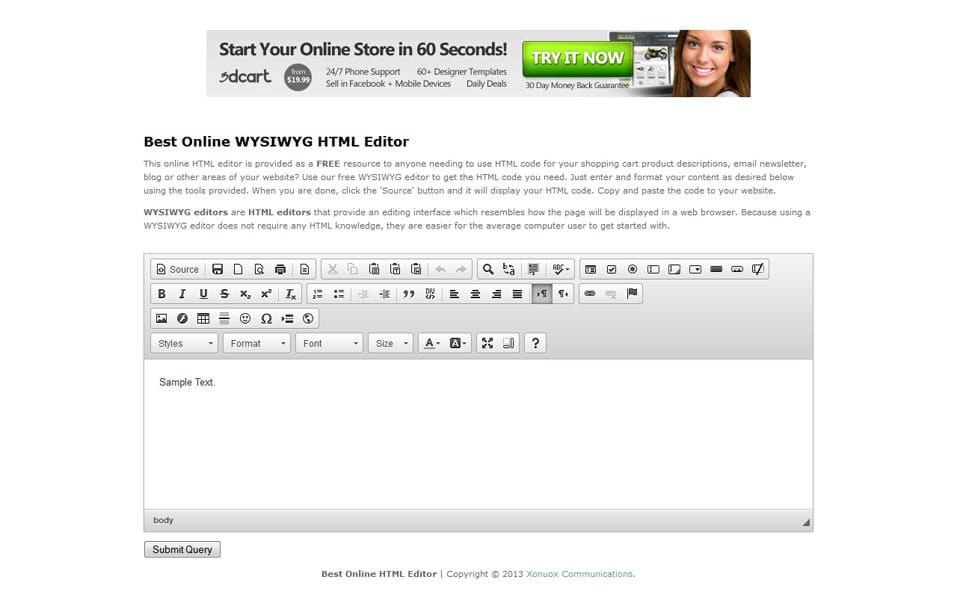 This online HTML editor is provided as a FREE resource to anyone needing to use HTML code for your shopping cart product descriptions, email newsletter, blog or other areas of your website? Use our free WYSIWYG editor to get the HTML code you need.
Real Time HTML Editor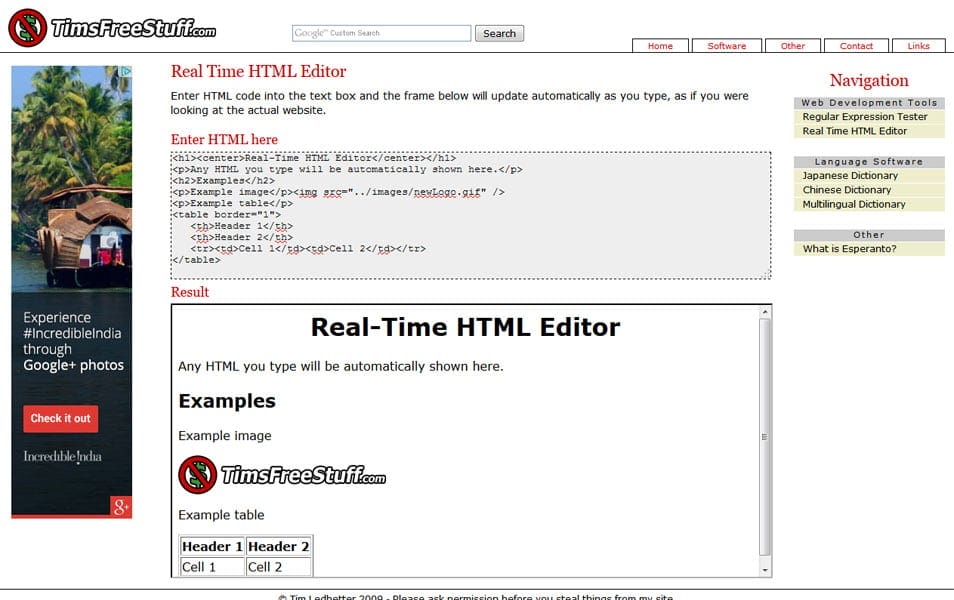 Enter HTML code into the text box and the frame below will update automatically as you type, as if you were looking at the actual website.
TinyMCE editor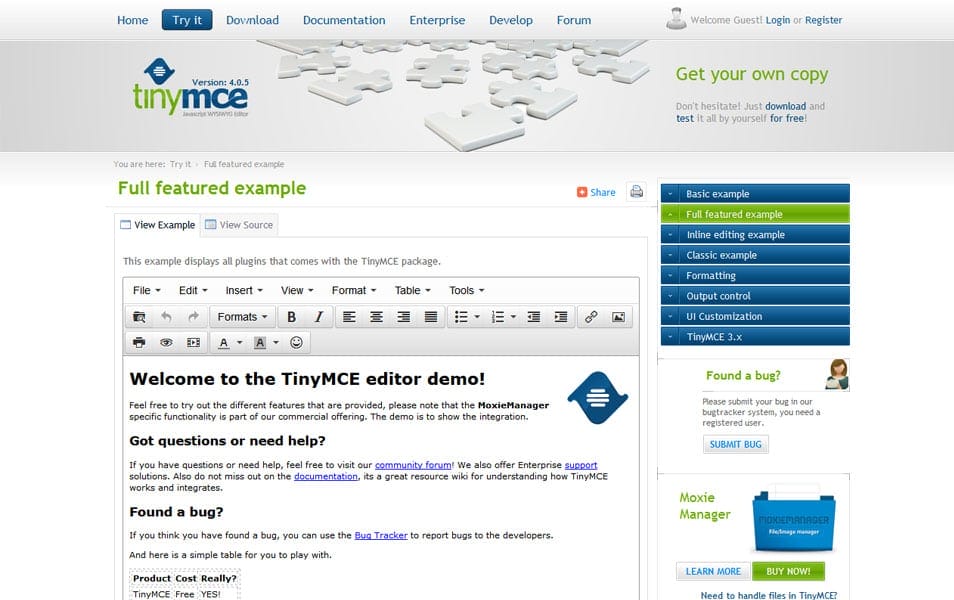 WYSIWYG HTML Auction Editor
InnovaStudio Live Editor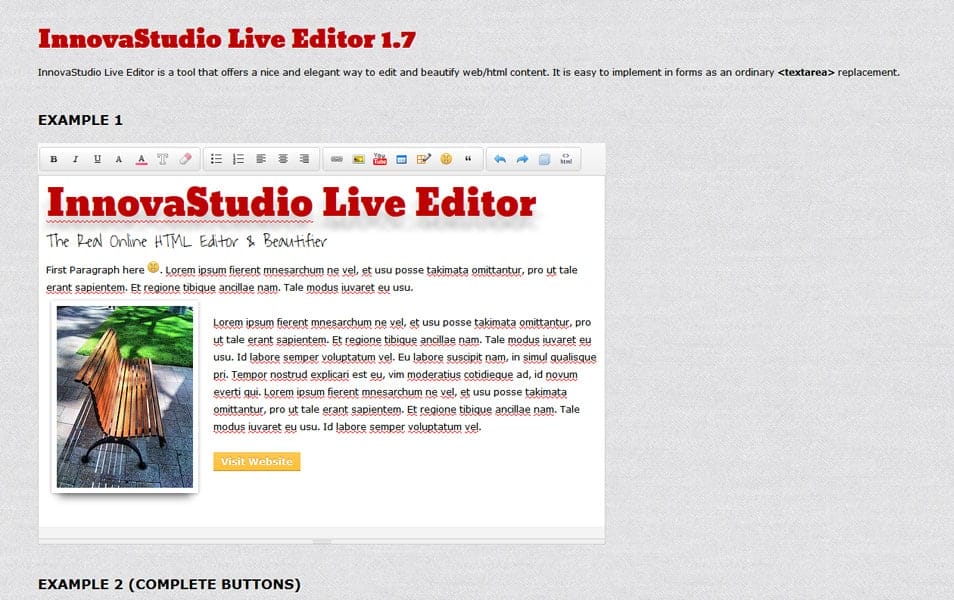 InnovaStudio Live Editor is a tool that offers a nice and elegant way to edit and beautify web/html content. It is easy to implement in forms as an ordinary <textarea> replacement.
Online HTML-5 Editor | Tutorialspoint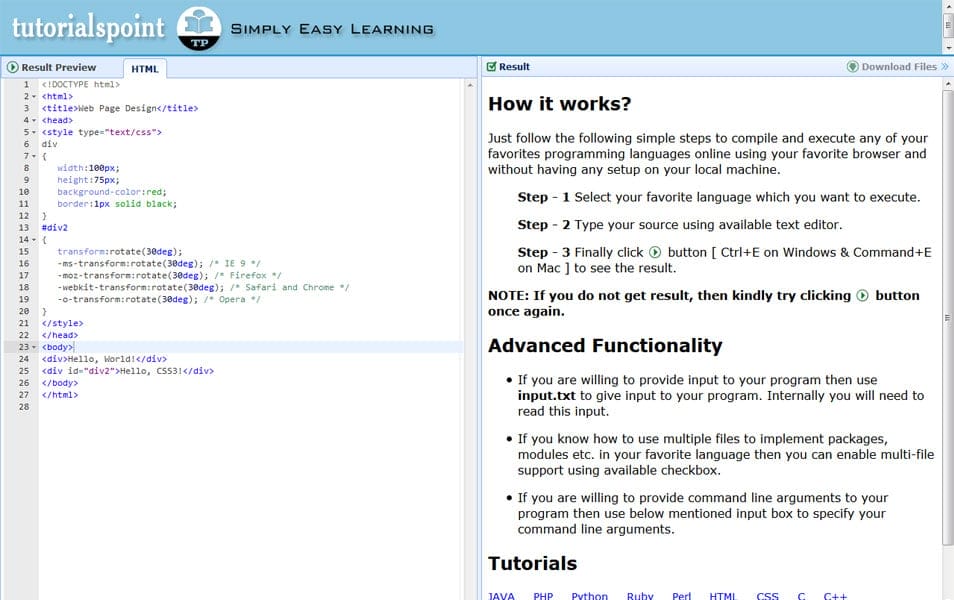 Html Editor | mrdoob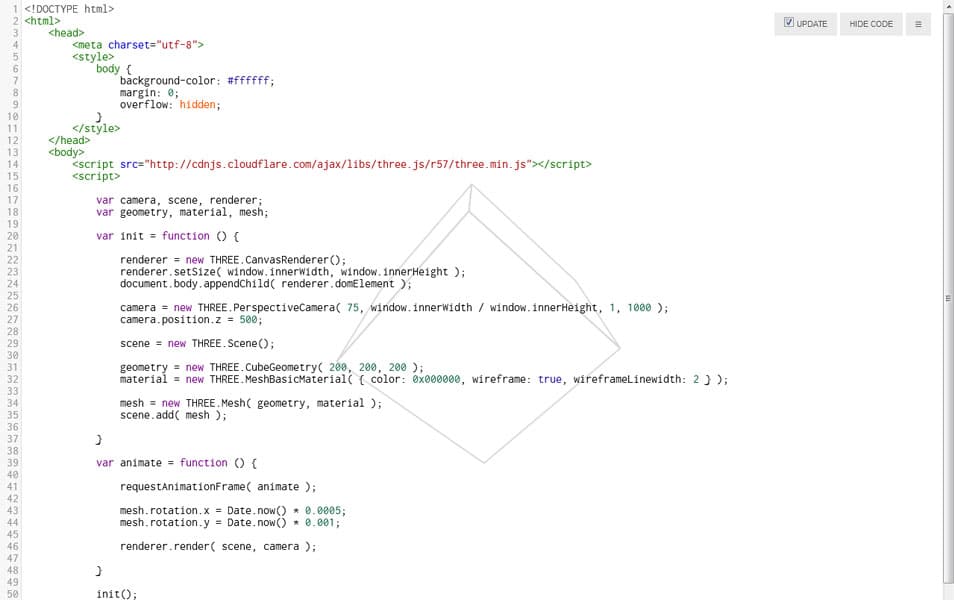 Lissa's HTML Editor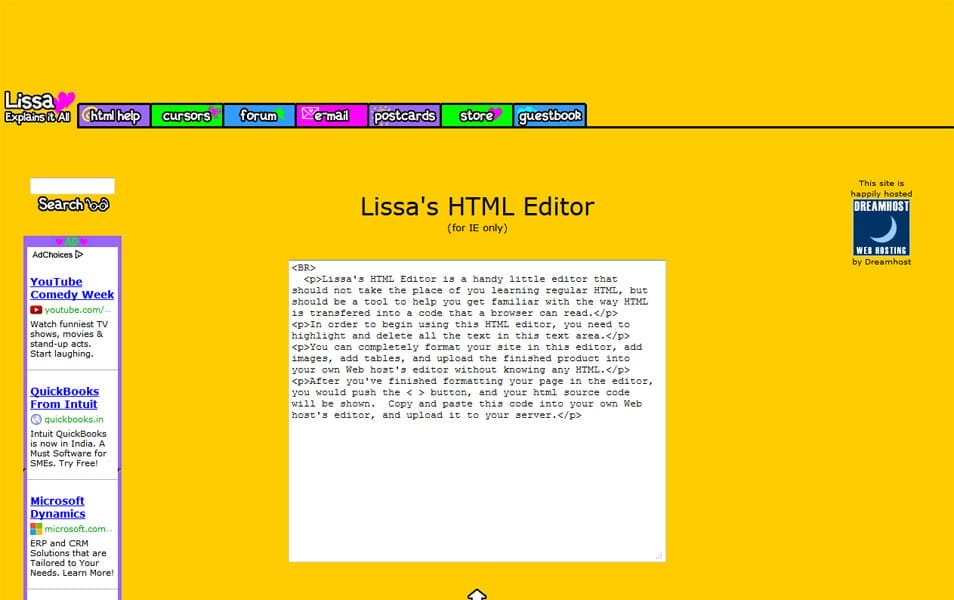 Online HTML Editor | 4html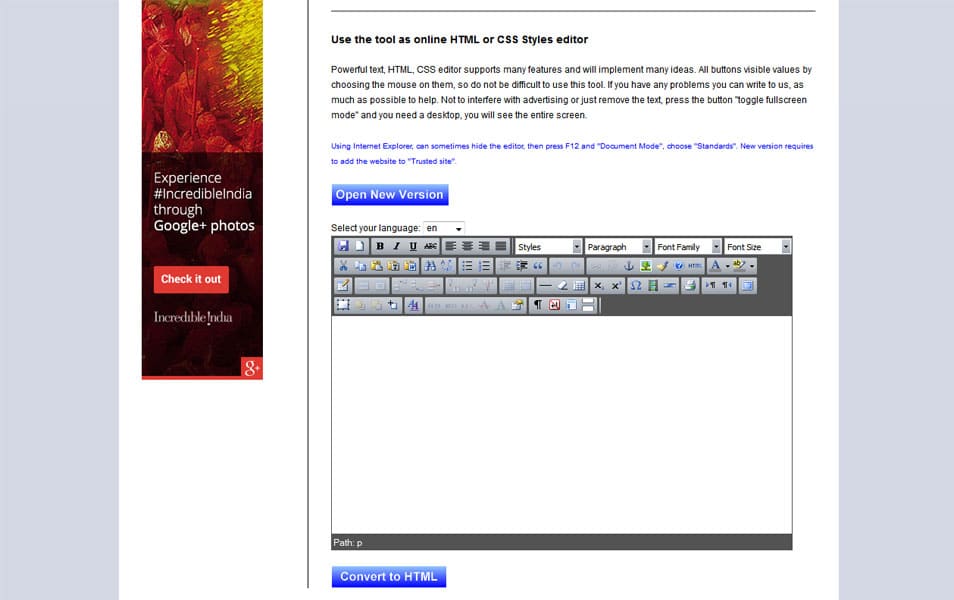 Powerful text, HTML, CSS editor supports many features and will implement many ideas. All buttons visible values ​​by choosing the mouse on them, so do not be difficult to use this tool. If you have any problems you can write to us, as much as possible to help.
Online HTML Editor | imvustylez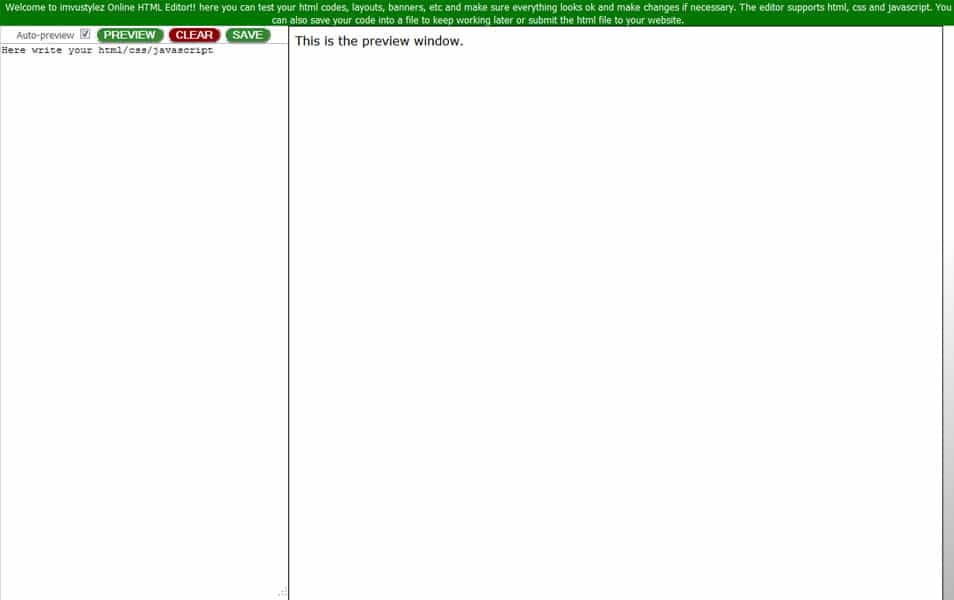 Welcome to imvustylez Online HTML Editor!! here you can test your html codes, layouts, banners, etc and make sure everything looks ok and make changes if necessary. The editor supports html, css and javascript. You can also save your code into a file to keep working later or submit the html file to your website.
Source Code Editors
Hyro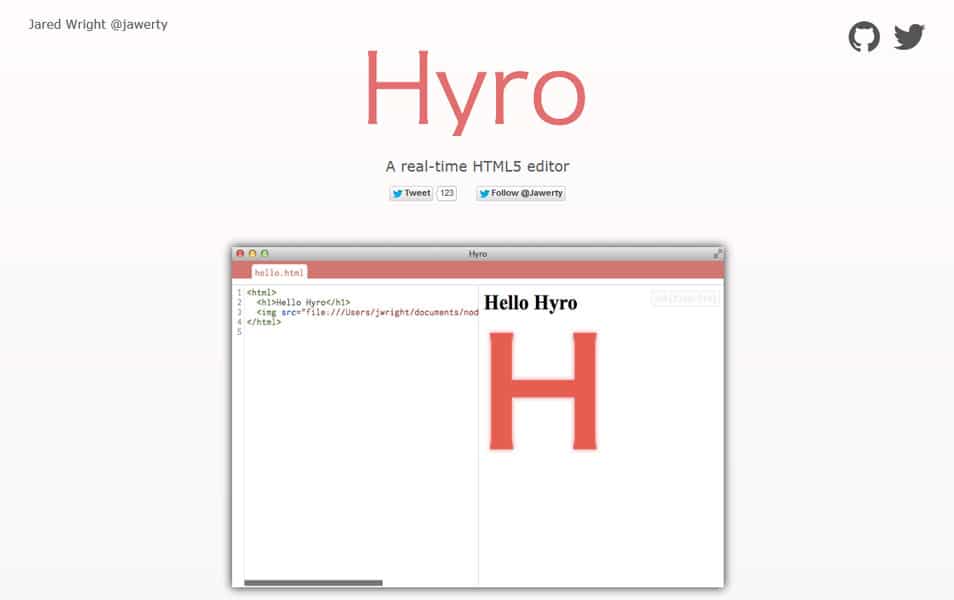 A real-time desktop HTML5 editor — view your html while you code it.
Coda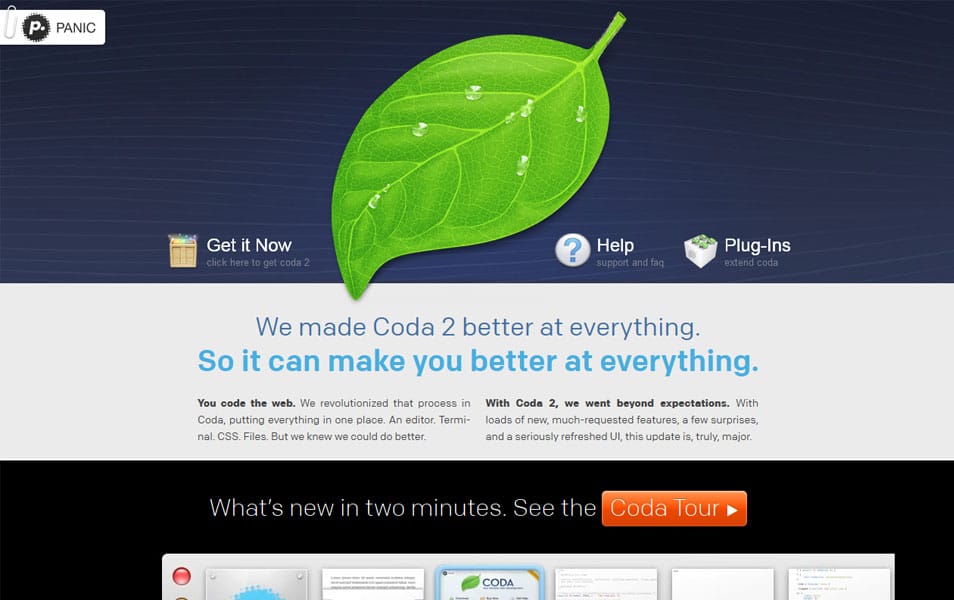 Komodo Edit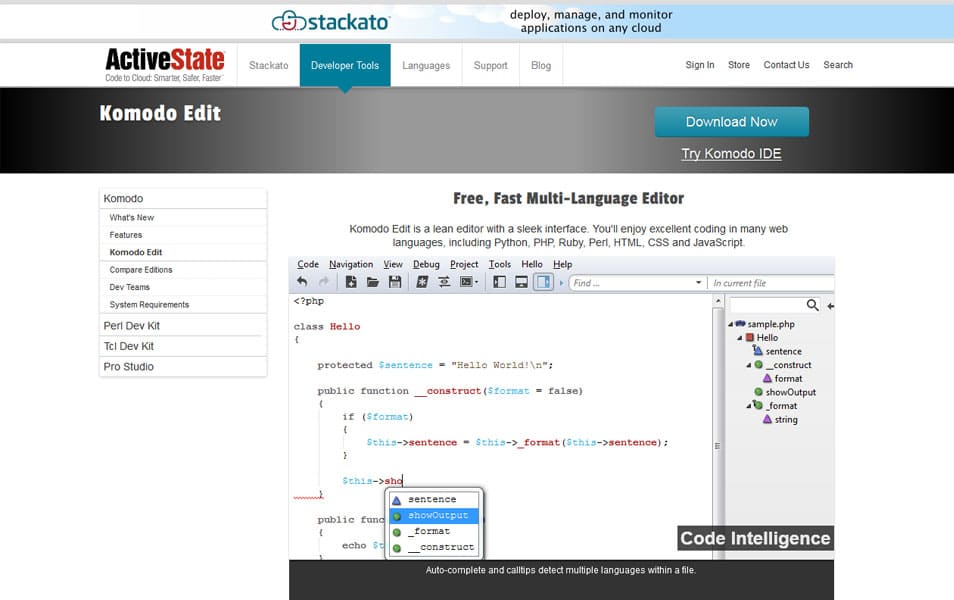 Free, Fast Multi-Language Editor.Komodo Edit is a lean editor with a sleek interface. You'll enjoy excellent coding in many web languages, including Python, PHP, Ruby, Perl, HTML, CSS and JavaScript.
EmEditor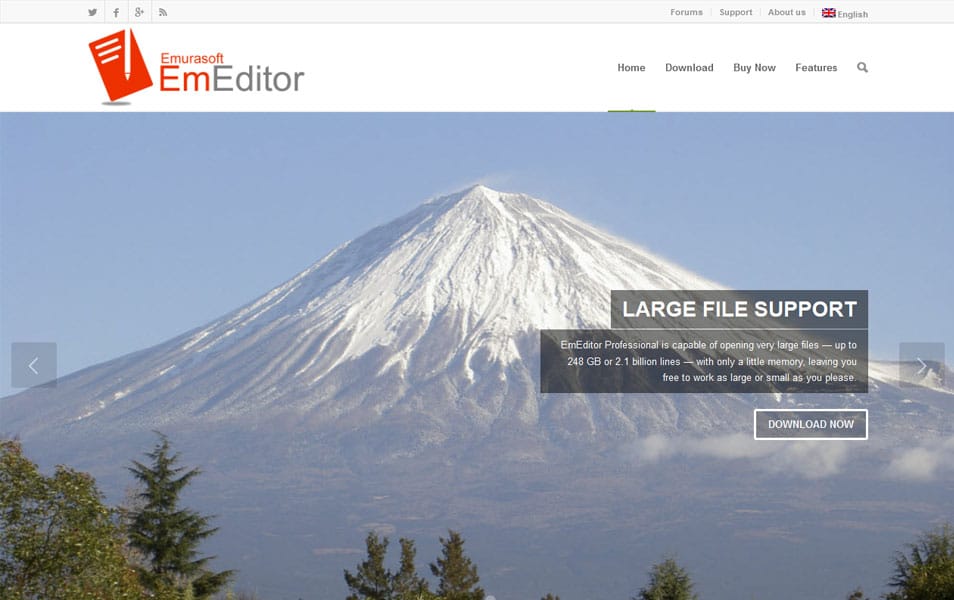 EmEditor is a fast, lightweight, yet extendable, easy-to-use text editor for Windows. The text editor supports powerful macros, Unicode, and very large files.
WebStorm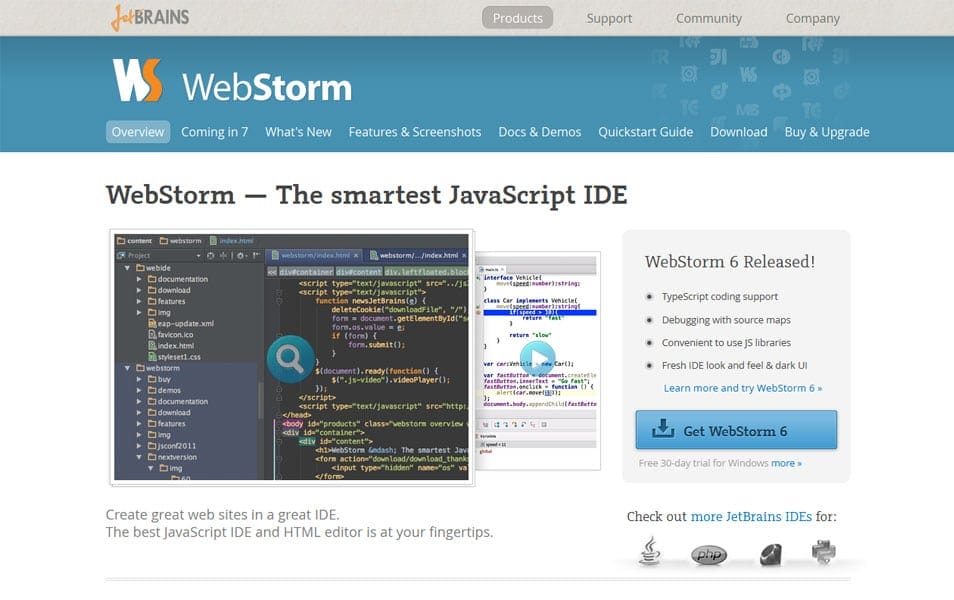 Create great web sites in a great IDE. The best JavaScript IDE and HTML editor.
Brackets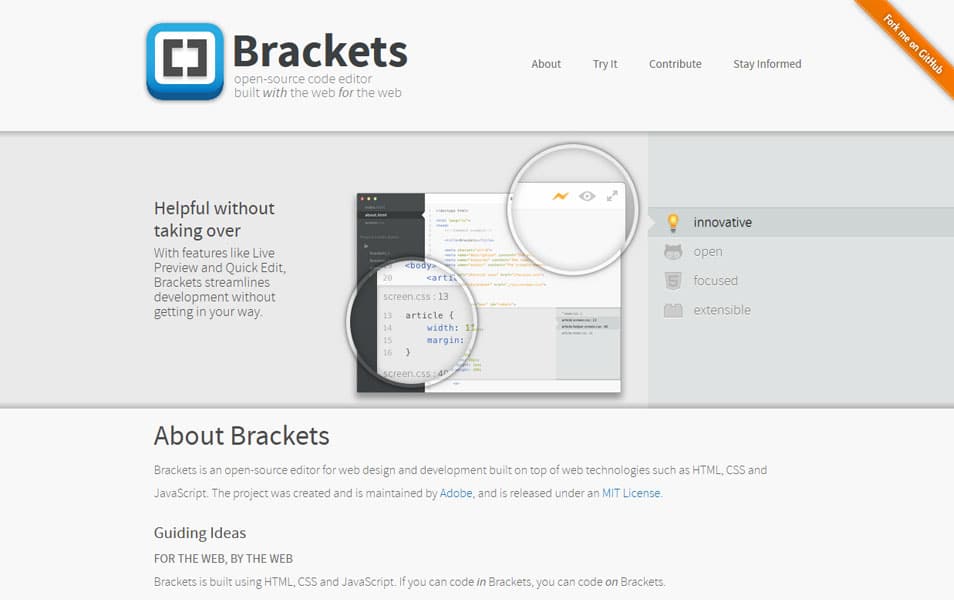 Brackets is an open-source editor for web design and development built on top of web technologies such as HTML, CSS and JavaScript.
Arachnophilia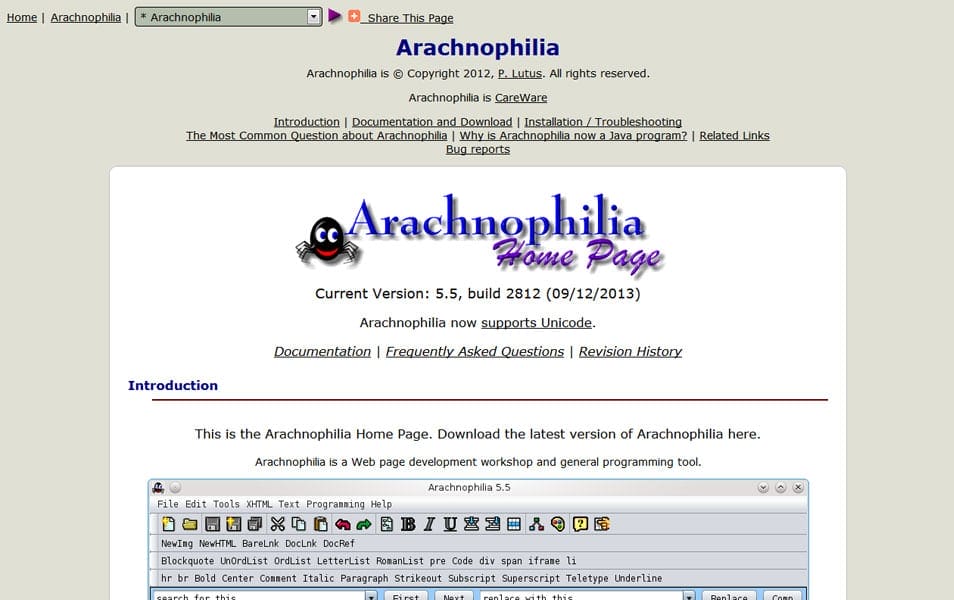 Arachnophilia is a Web page development workshop and general programming tool.
BBEdit 10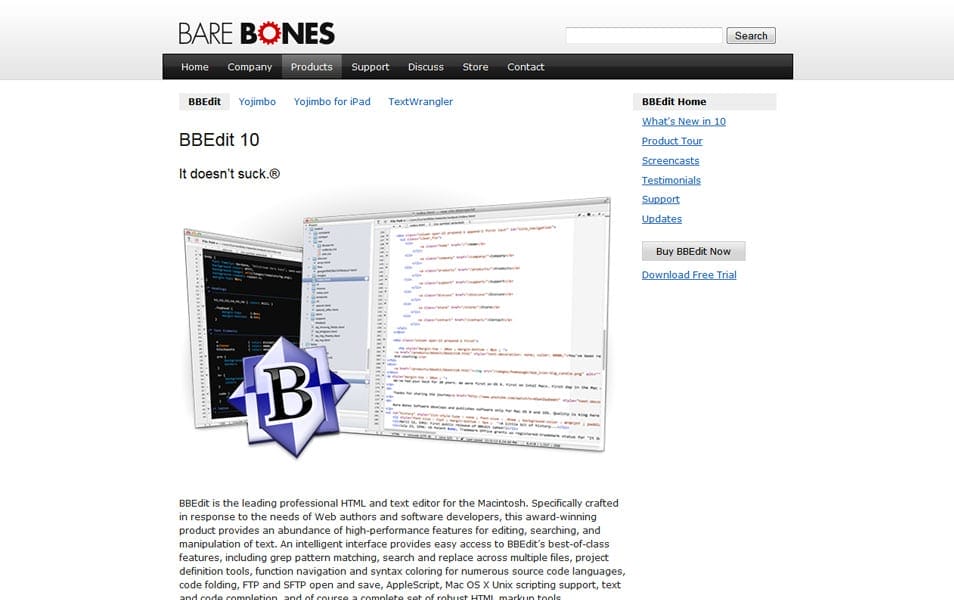 BBEdit is the leading professional HTML and text editor for the Macintosh. Specifically crafted in response to the needs of Web authors and software developers, this award-winning product provides an abundance of high-performance features for editing, searching, and manipulation of text. An intelligent interface provides easy access to BBEdit's best-of-class features, including grep pattern matching, search and replace across multiple files, project definition tools, function navigation and syntax coloring for numerous source code languages, code folding, FTP and SFTP open and save, AppleScript, Mac OS X Unix scripting support, text and code completion, and of course a complete set of robust HTML markup tools.
Bluefish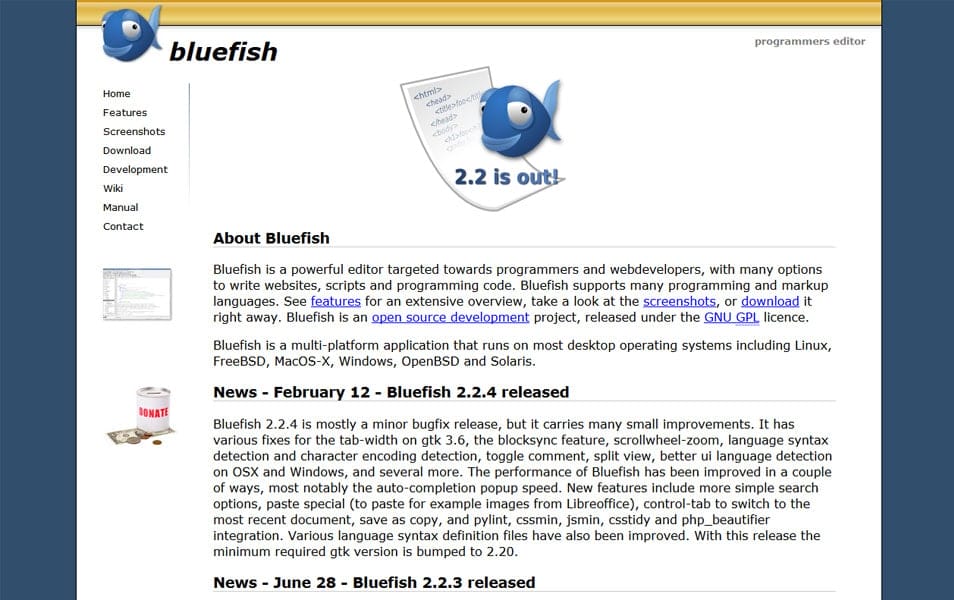 Bluefish is a powerful editor targeted towards programmers and webdevelopers, with many options to write websites, scripts and programming code. Bluefish supports many programming and markup languages.
CoffeeCup HTML Editor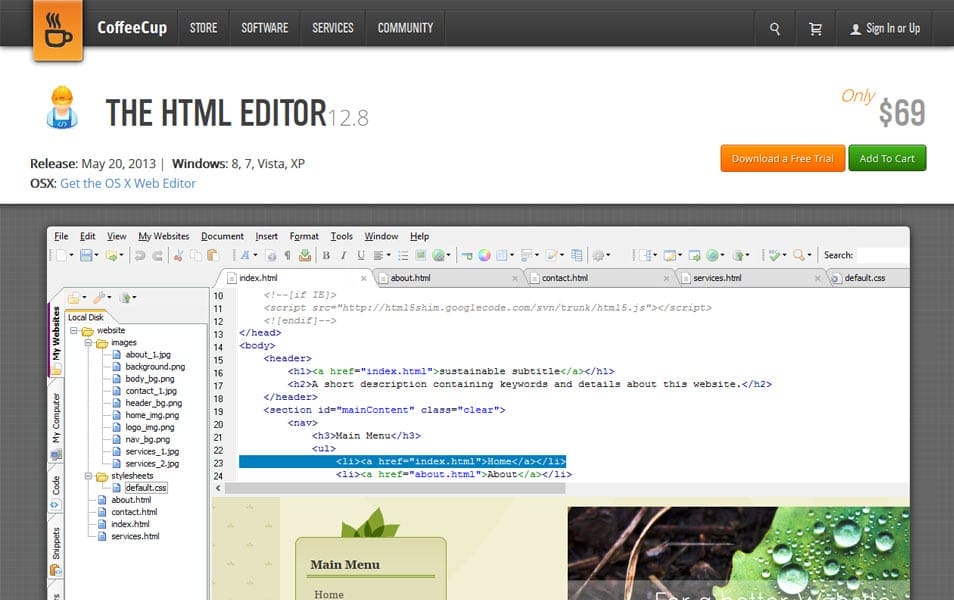 Cross-browser compatibility is important, so the HTML Editor gives you the option to add up to 10 different browsers and then open them from inside the program. Certain characters have to be formatted as HTML entities in order to render properly. The Characters tab lets you insert these entities with a click of your mouse. Website Projects help keep your website organized, all but eliminating broken links and incorrectly referenced images.
EditPlus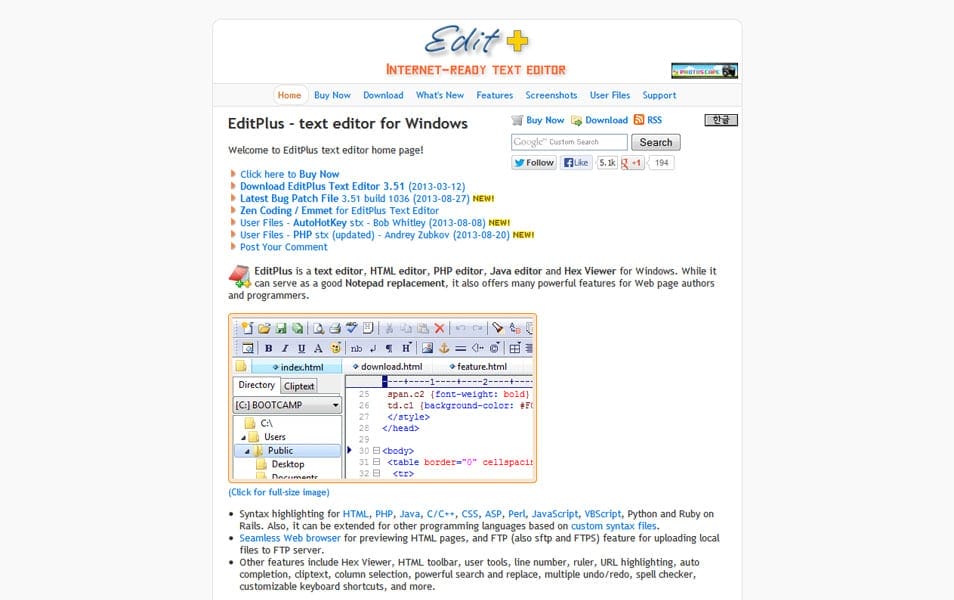 EditPlus is a text editor, HTML editor, PHP editor, Java editor and Hex Viewer for Windows. While it can serve as a good Notepad replacement, it also offers many powerful features for Web page authors and programmers.
Geany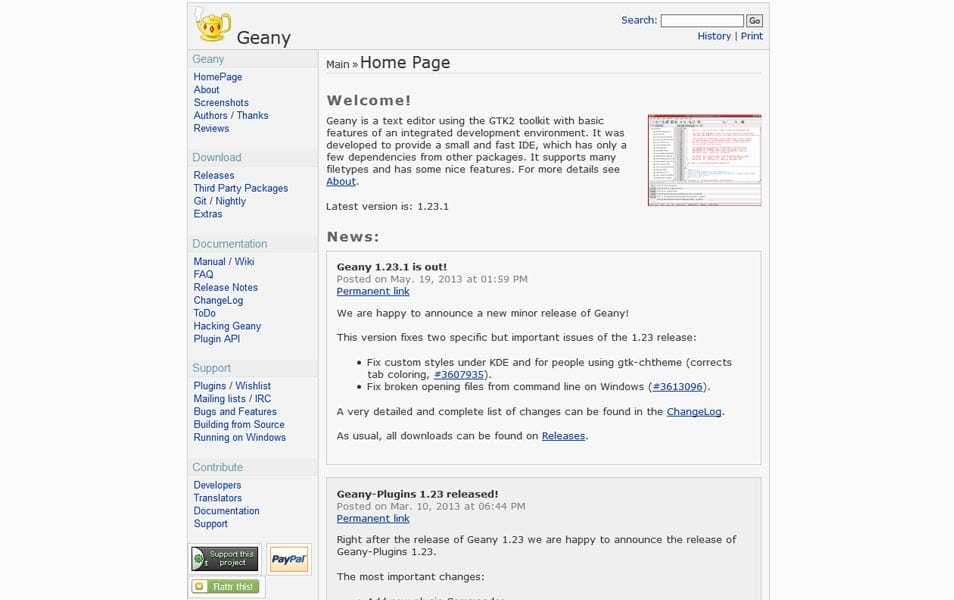 Geany is a small and lightweight Integrated Development Environment. It was developed to provide a small and fast IDE, which has only a few dependencies from other packages. Another goal was to be as independent as possible from a special Desktop Environment like KDE or GNOME – Geany only requires the GTK2 runtime libraries.
HTML Kit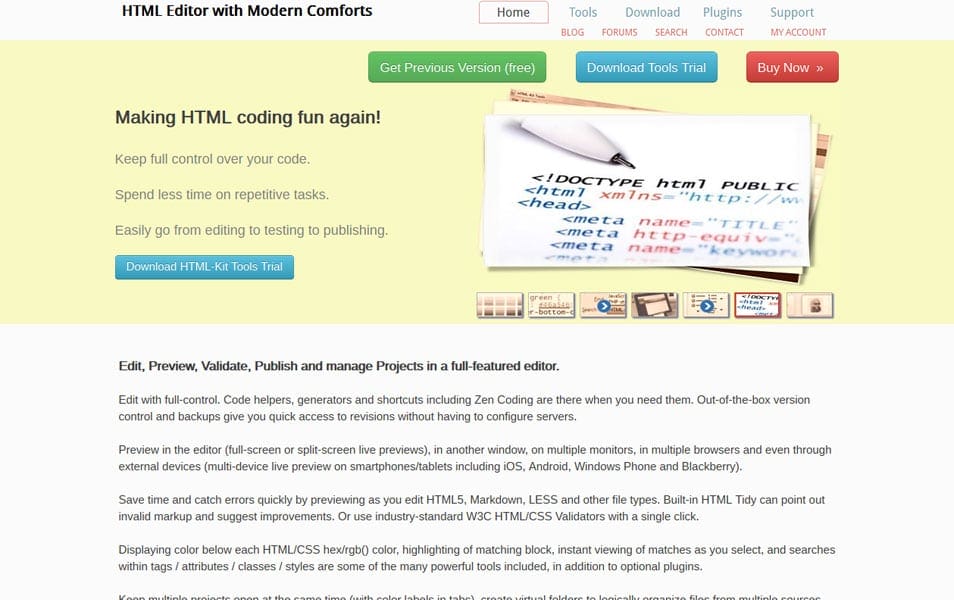 HTML-Kit is a full-featured editor for markup and code, optimized for web development.
Notepad++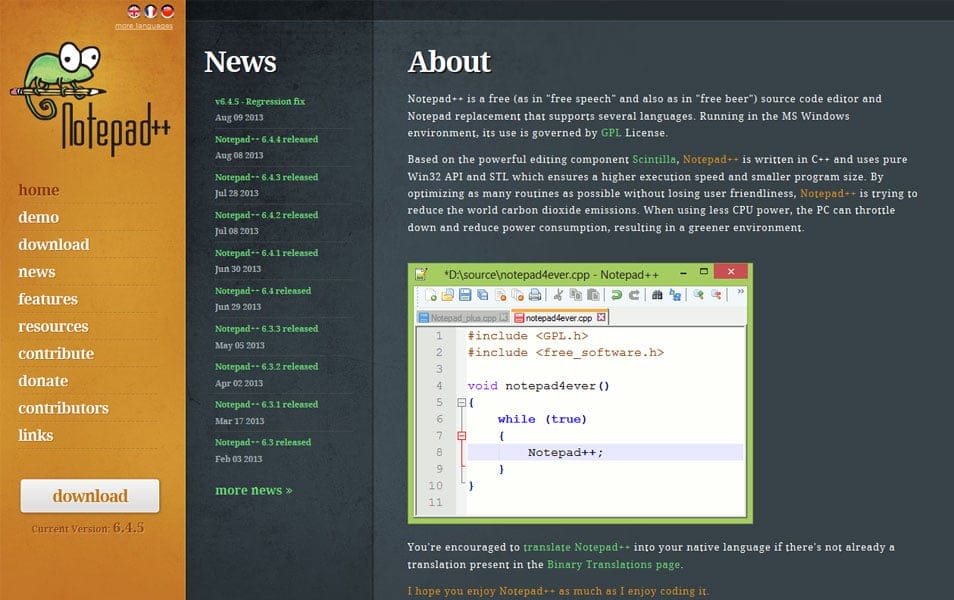 Notepad++ is a free (as in "free speech" and also as in "free beer") source code editor and Notepad replacement that supports several languages. Running in the MS Windows environment.
NetBeans IDE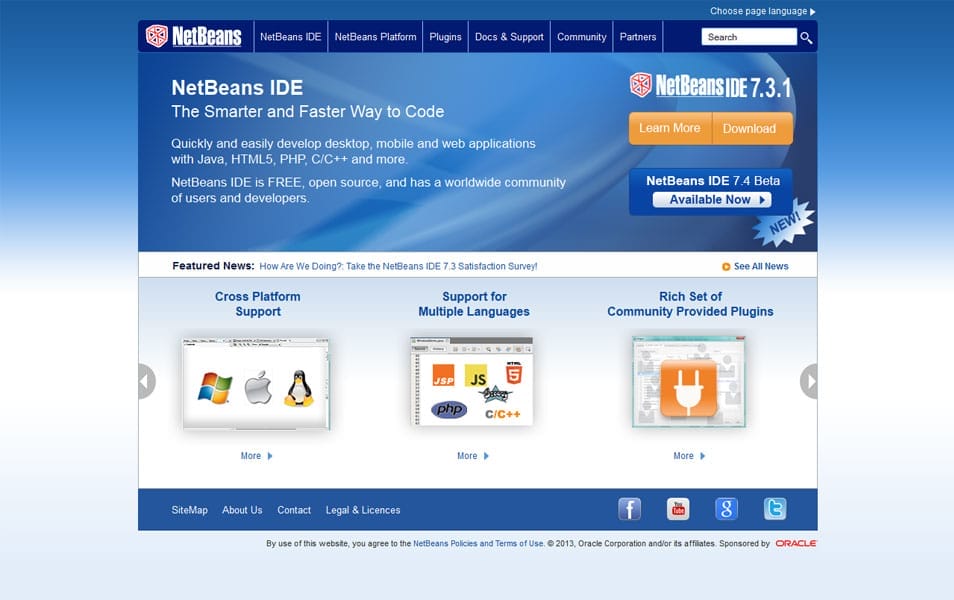 The Smarter and Faster Way to Code. Quickly and easily develop desktop, mobile and web applications, with Java, HTML5, PHP, C/C++ and more. NetBeans IDE is FREE, open source, and has a worldwide community of users and developers.
NoteTab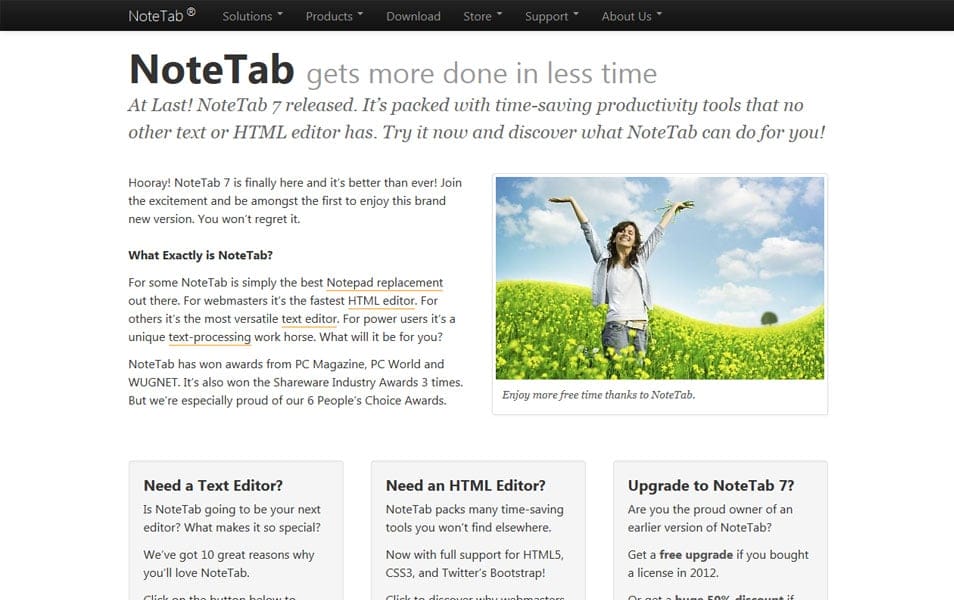 NoteTab is simply the best Notepad replacement out there. For webmasters it's the fastest HTML editor. For others it's the most versatile text editor. For power users it's a unique text-processing work horse.
PhpStorm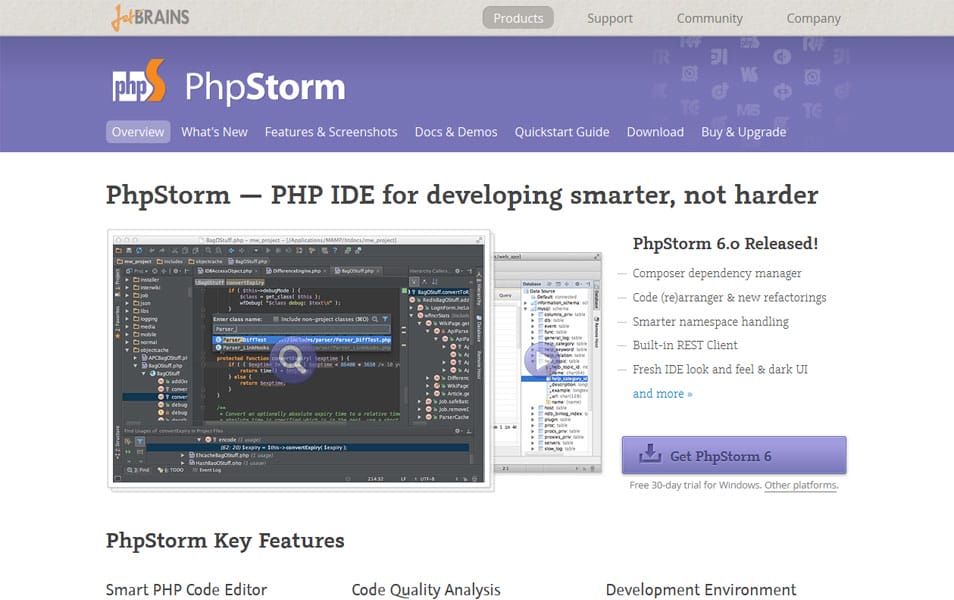 PhpStorm provides a mix of powerful intelligent tools, useful everyday actions and best practices for PHP development, all geared toward enhancing your productivity.
Programmer's Notepad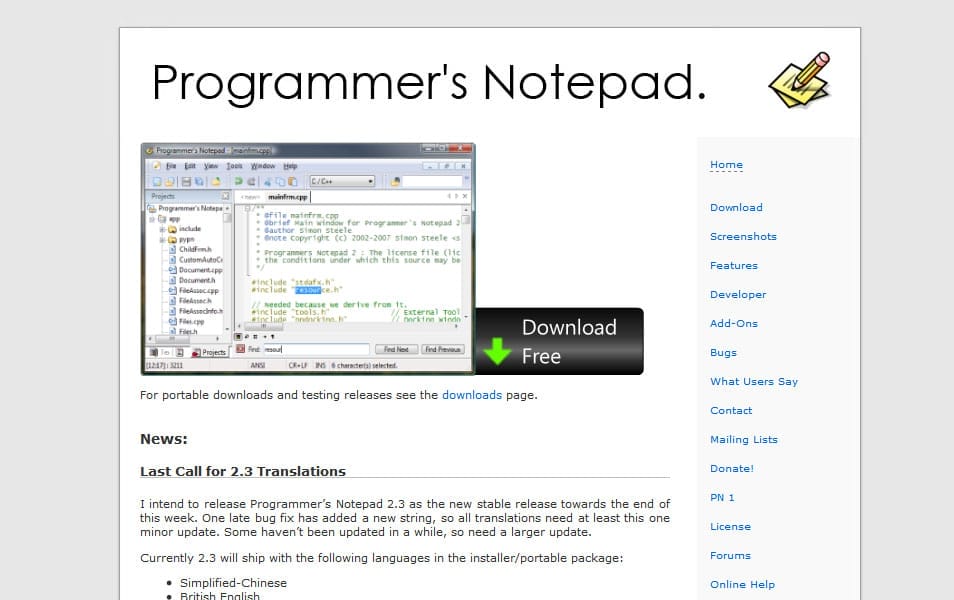 PSPad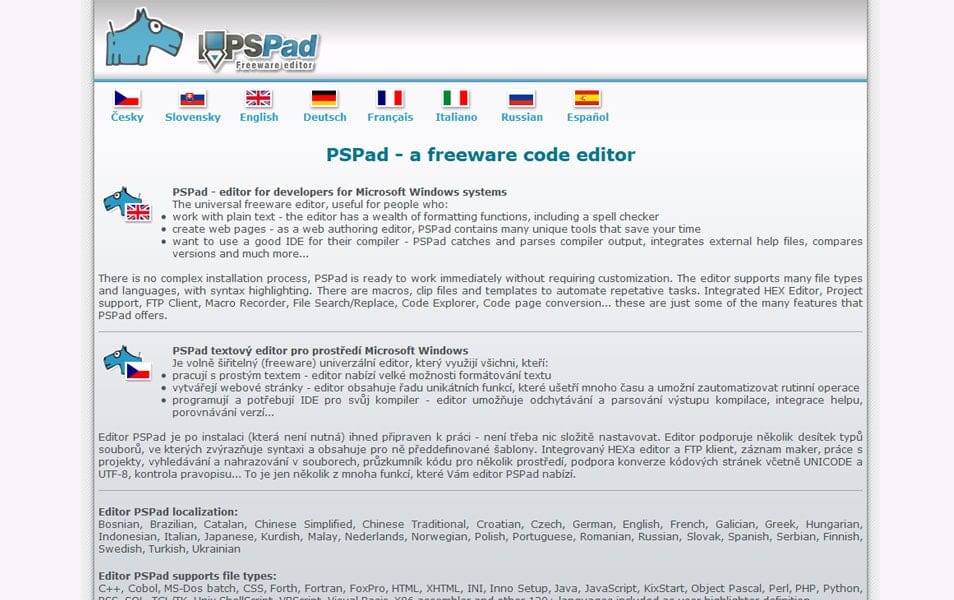 PSPad – editor for developers for Microsoft Windows systems. The editor supports many file types and languages, with syntax highlighting. There are macros, clip files and templates to automate repetative tasks. Integrated HEX Editor, Project support, FTP Client, Macro Recorder, File Search/Replace, Code Explorer, Code page conversion… these are just some of the many features that PSPad offers.
RJ TextEd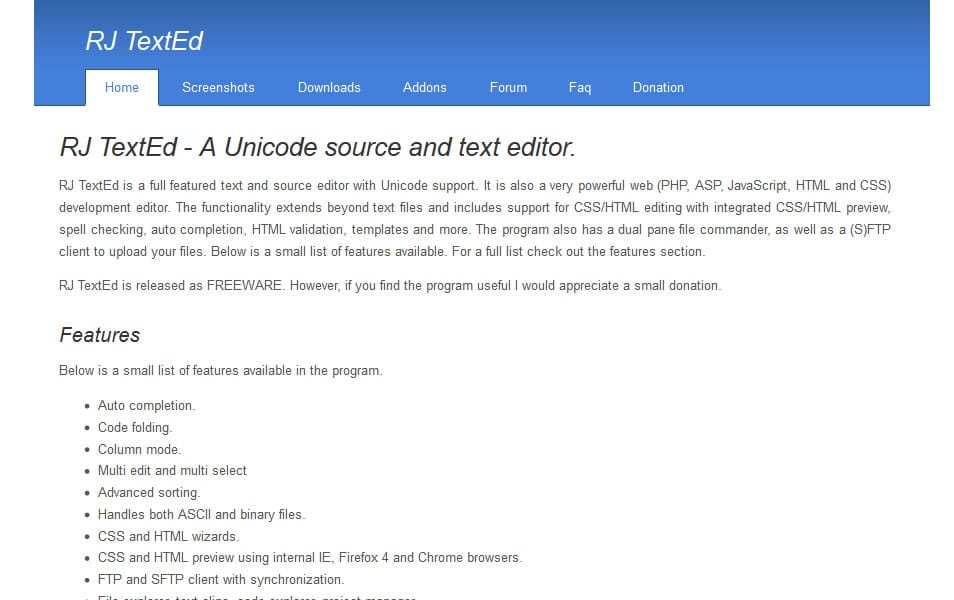 RJ TextEd – A Unicode source and text editor. RJ TextEd is a full featured text and source editor with Unicode support. It is also a very powerful web (PHP, ASP, JavaScript, HTML and CSS) development editor. The functionality extends beyond text files and includes support for CSS/HTML editing with integrated CSS/HTML preview, spell checking, auto completion, HTML validation, templates and more.
Scintilla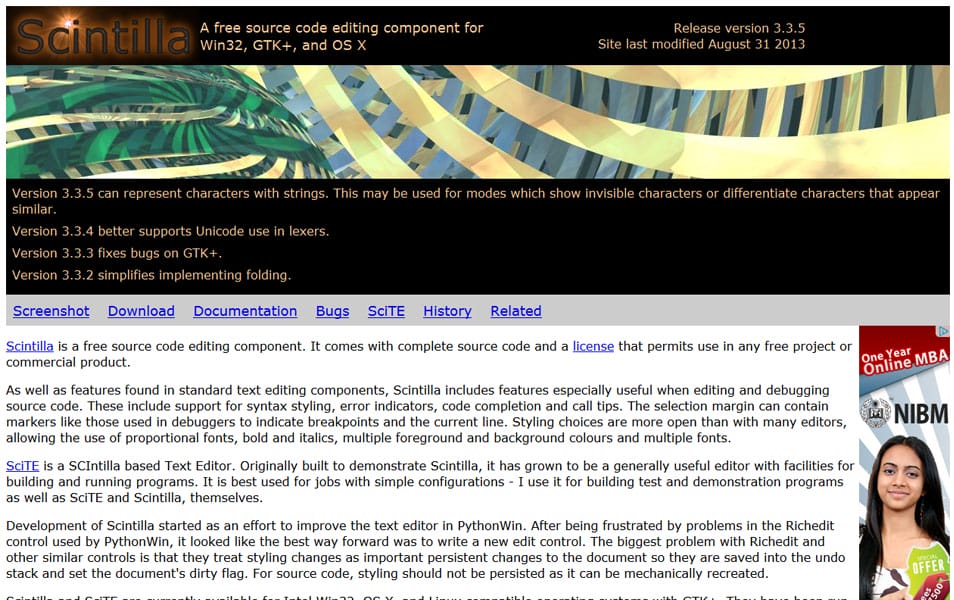 Scintilla is a free source code editing component. It comes with complete source code and a license that permits use in any free project or commercial product.
Smultron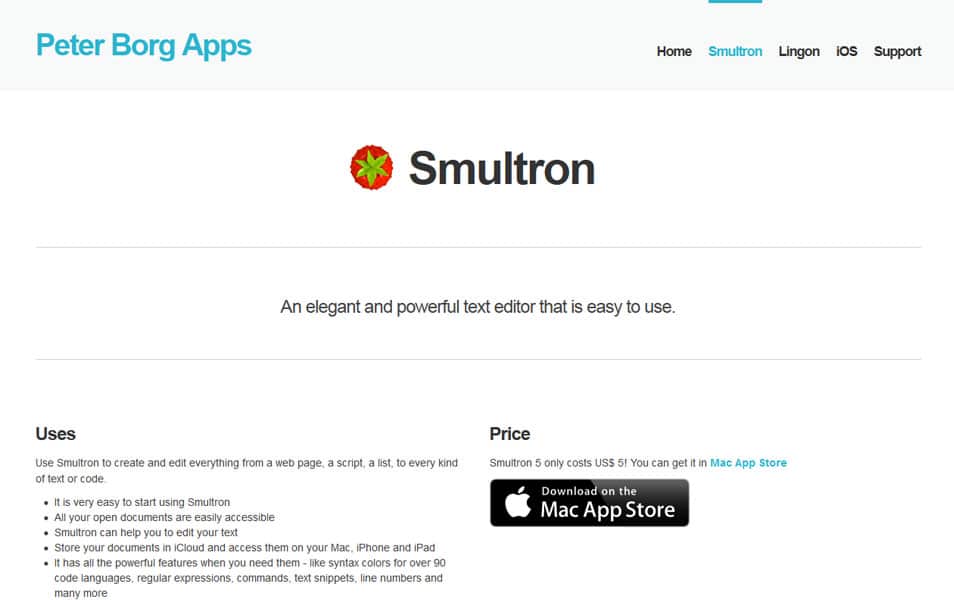 An elegant and powerful text editor that is easy to use. Use Smultron to create and edit everything from a web page, a script, a list, to every kind of text or code.
Sublime Text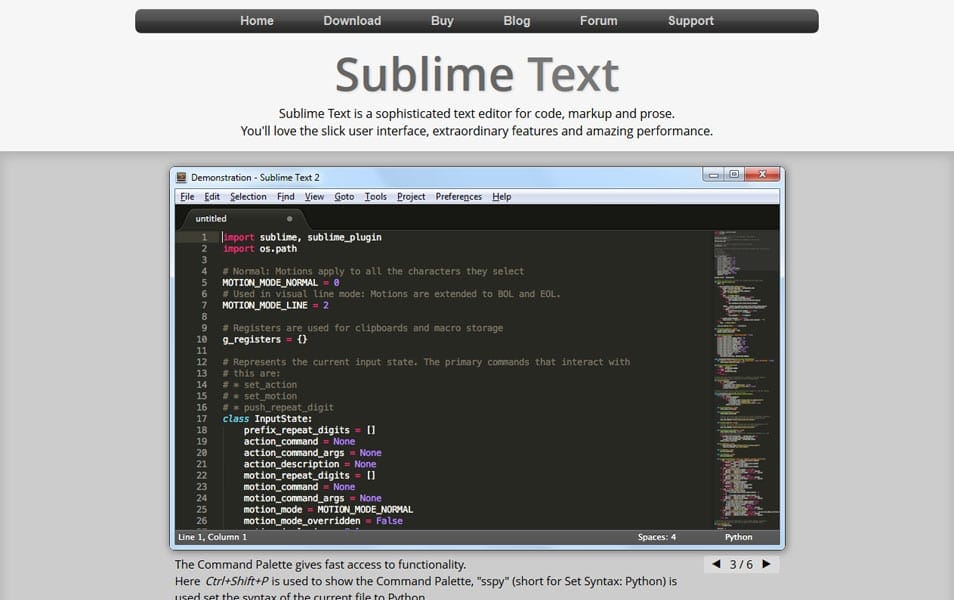 Sublime Text is a sophisticated text editor for code, markup and prose. You'll love the slick user interface, extraordinary features and amazing performance.
skEdit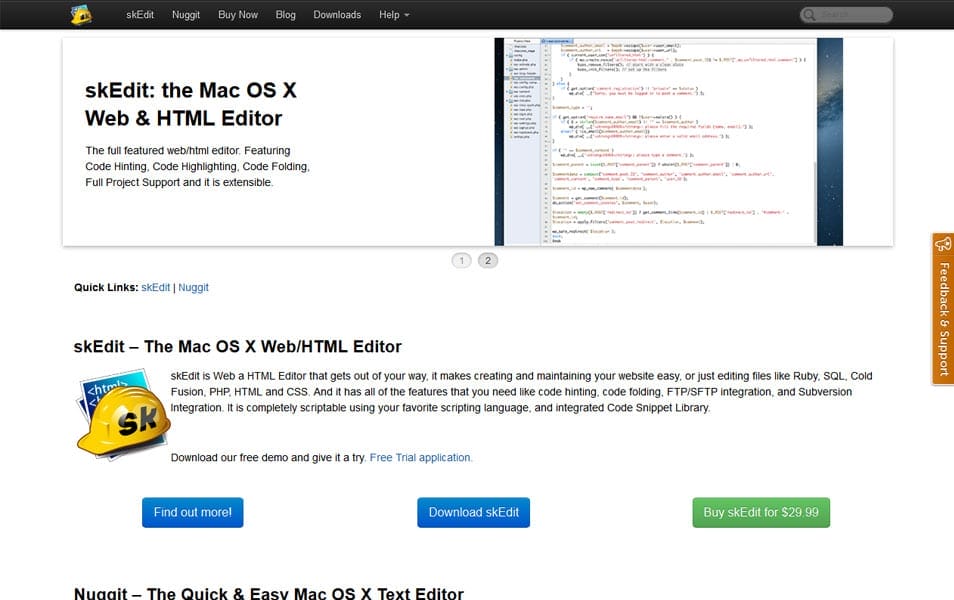 skEdit is Web a HTML Editor that gets out of your way, it makes creating and maintaining your website easy, or just editing files like Ruby, SQL, Cold Fusion, PHP, HTML and CSS. And it has all of the features that you need like code hinting, code folding, FTP/SFTP integration, and Subversion Integration. It is completely scriptable using your favorite scripting language, and integrated Code Snippet Library.
TextMate
TextMate brings Apple's approach to operating systems into the world of text editors. By bridging UNIX underpinnings and GUI, TextMate cherry-picks the best of both worlds to the benefit of expert scripters and novice users alike.
TextPad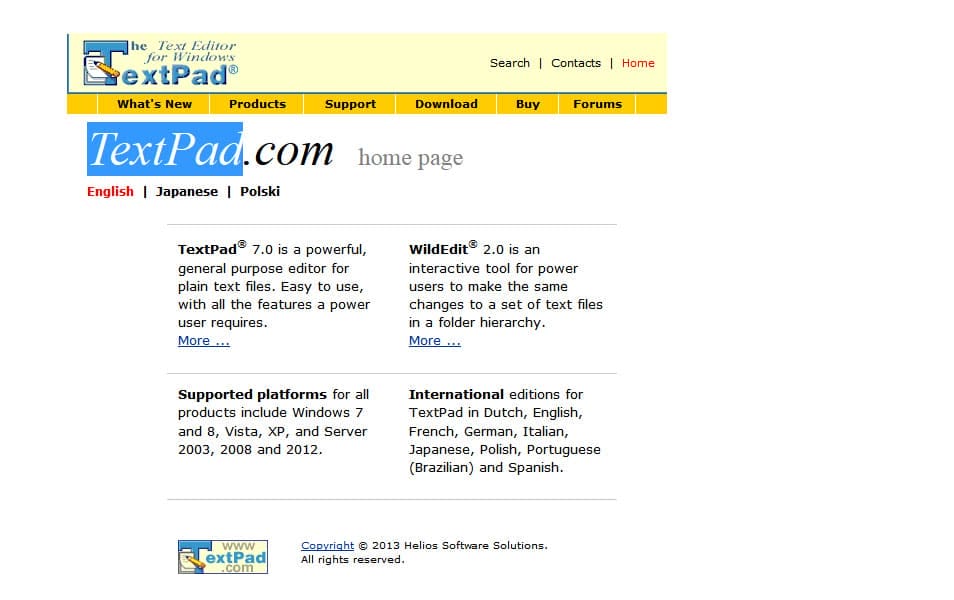 TextPad – the text editor for Windows. TextPad 7.0 is a powerful, general purpose editor for plain text files. Easy to use, with all the features a power user requires.
TextWrangler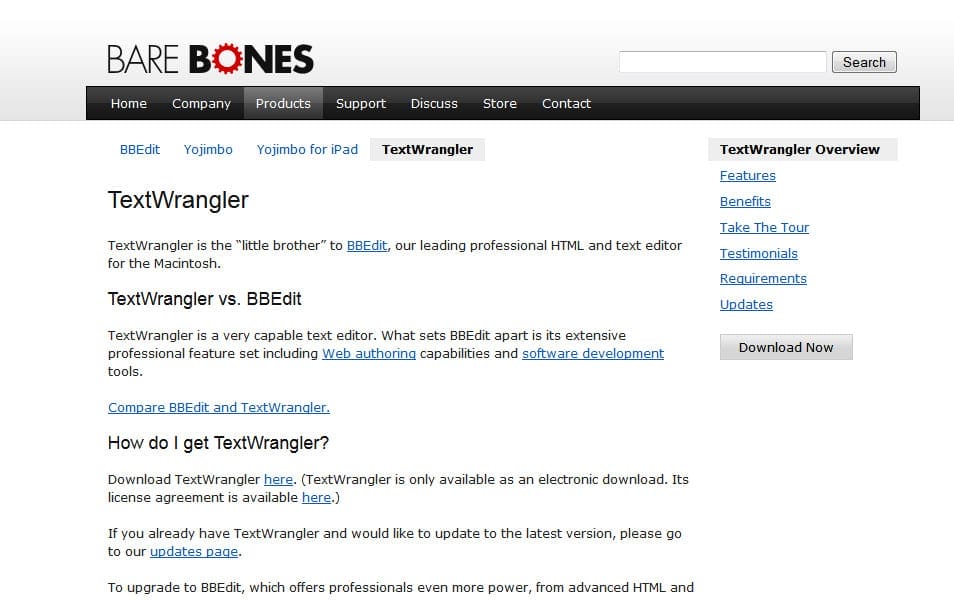 TextWrangler is the "little brother" to BBEdit, our leading professional HTML and text editor for the Macintosh.
TopStyle 5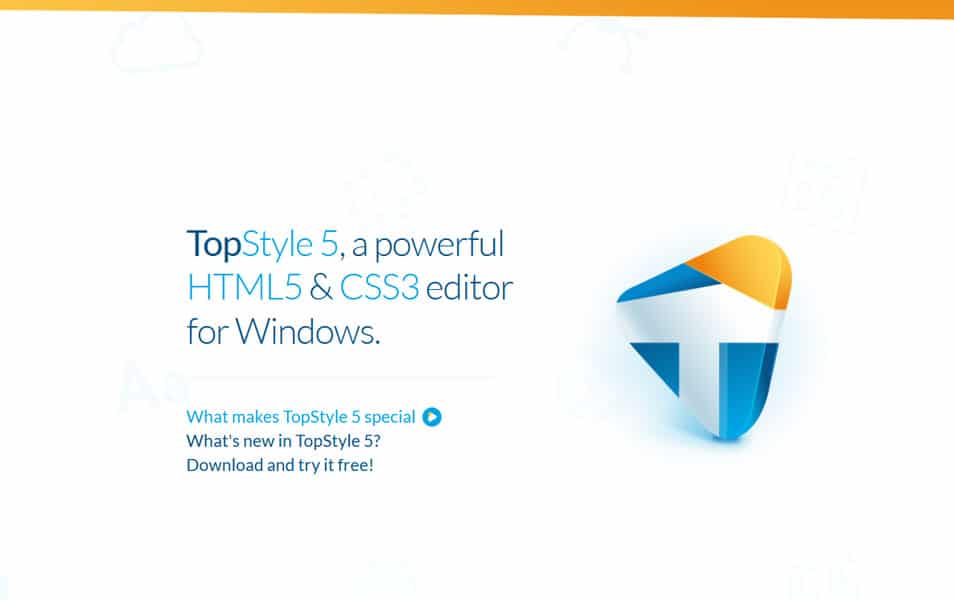 TopStyle 5, a powerful HTML5 & CSS3 editor for Windows.
UltraEdit Text Editor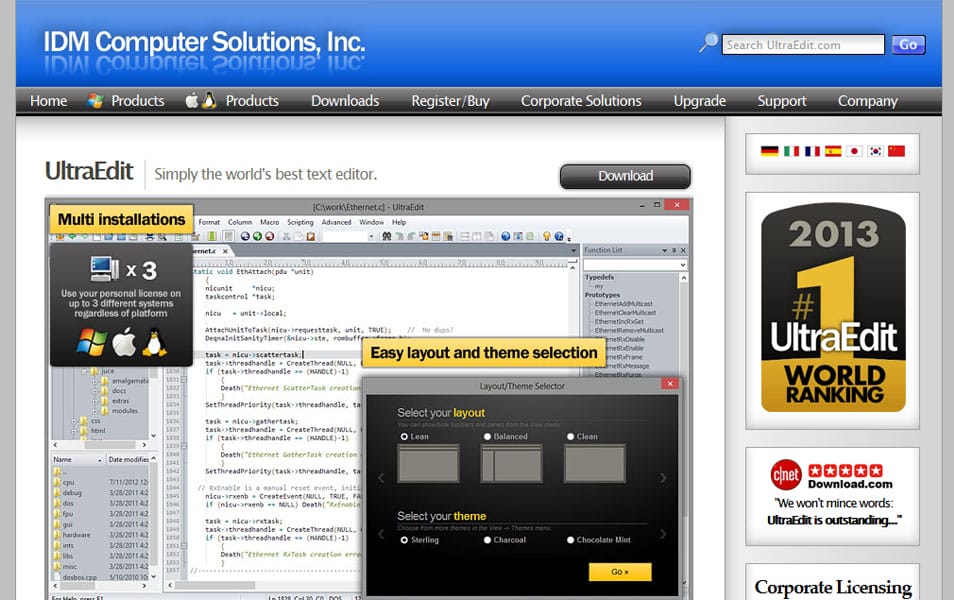 Simply the world's best text editor.
Web Architect 10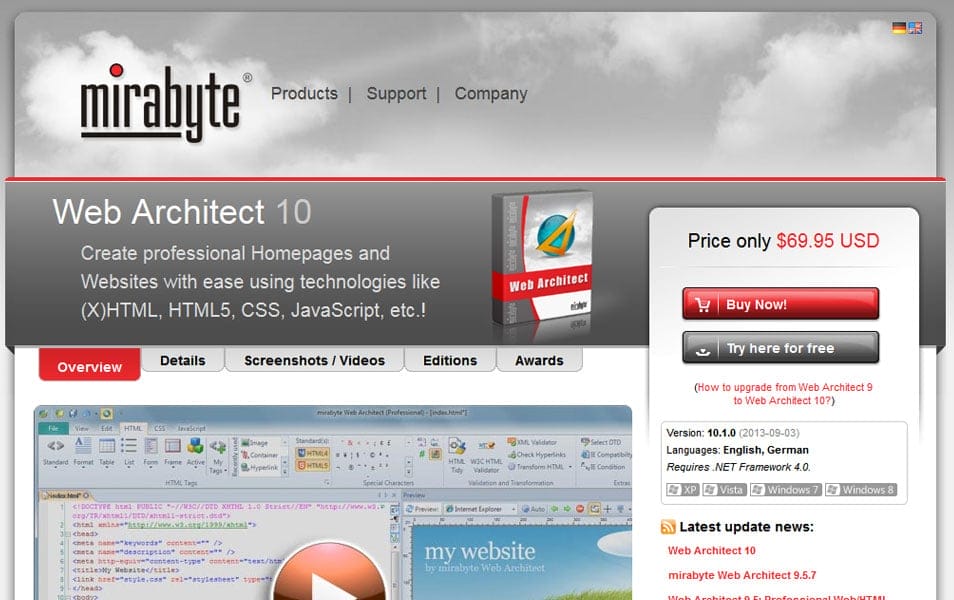 Create professional Homepages and Websites with ease using technologies like (X)HTML, HTML5, CSS, JavaScript, etc.!
Vim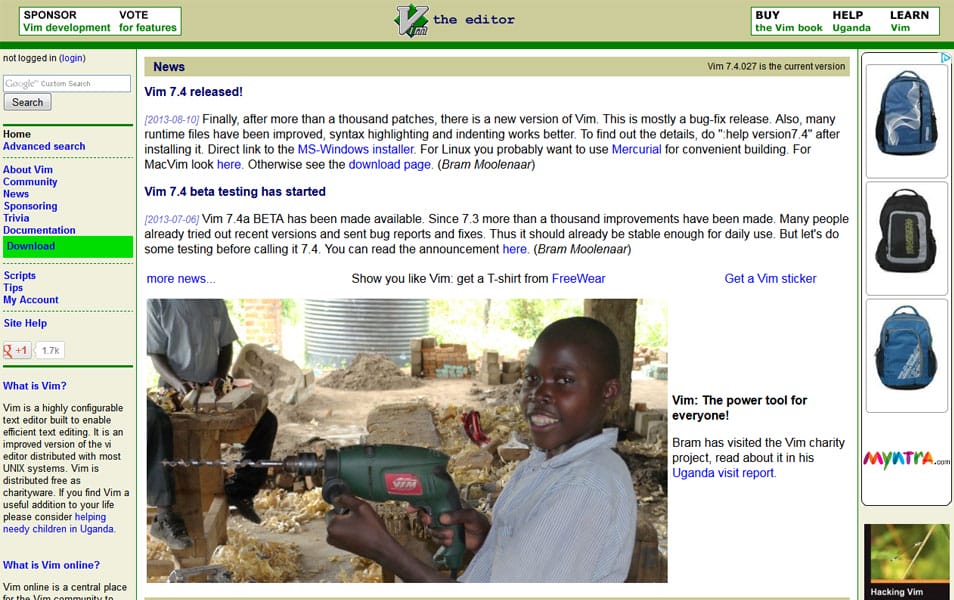 Vim is a highly configurable text editor built to enable efficient text editing. It is an improved version of the vi editor distributed with most UNIX systems.
WYSIWYG HTML Editors
Aloha Editor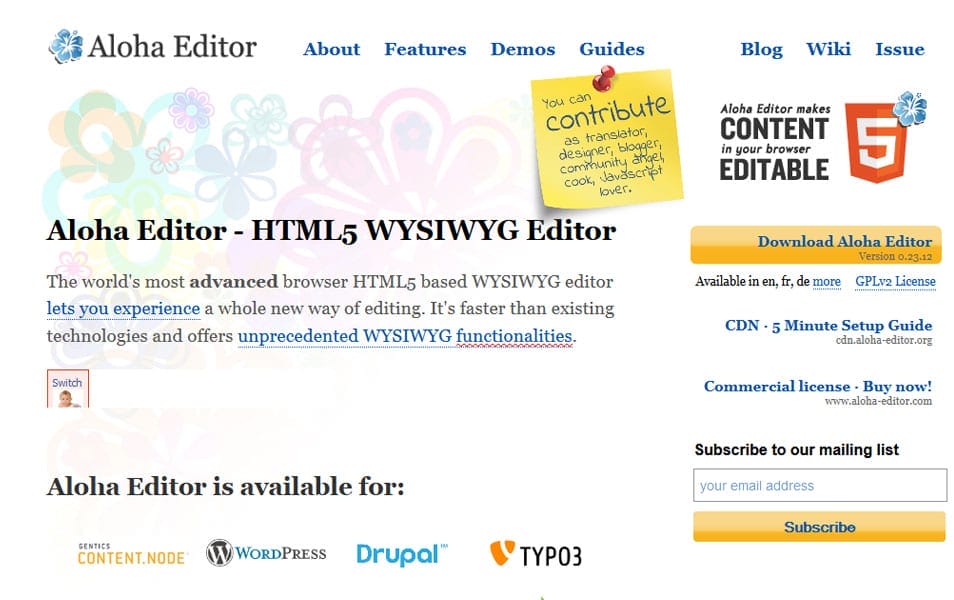 Aloha Editor – HTML5 WYSIWYG Editor. Aloha Editor is a semantic Rich Text Editor framework written in Javascript with best support of xHTML5. You can integrate it in a CMS, blog, wiki software or any other project where you need to edit content with a web based tool. Use it like a supersonic textarea.
Adobe Dreamweaver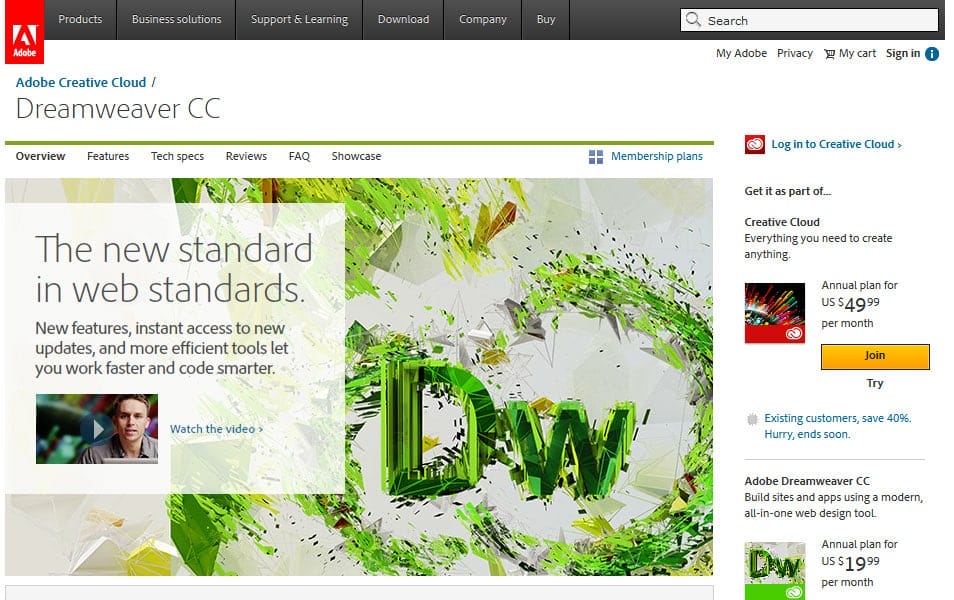 A streamlined user interface, connected tools, and new visual CSS editing tools let you code efficiently and intuitively.
Amaya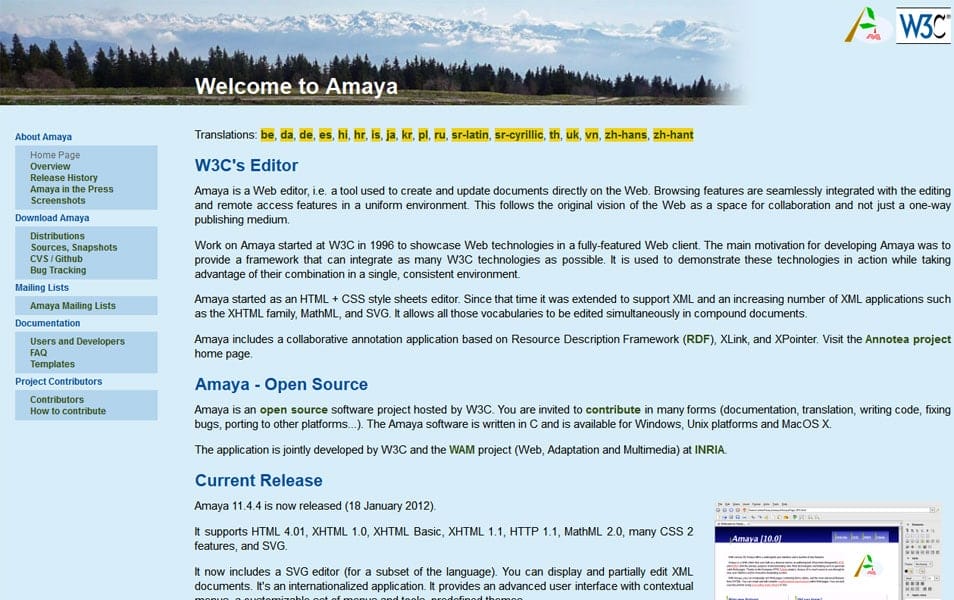 Amaya is a Web editor, i.e. a tool used to create and update documents directly on the Web. Browsing features are seamlessly integrated with the editing and remote access features in a uniform environment.
RapidWeaver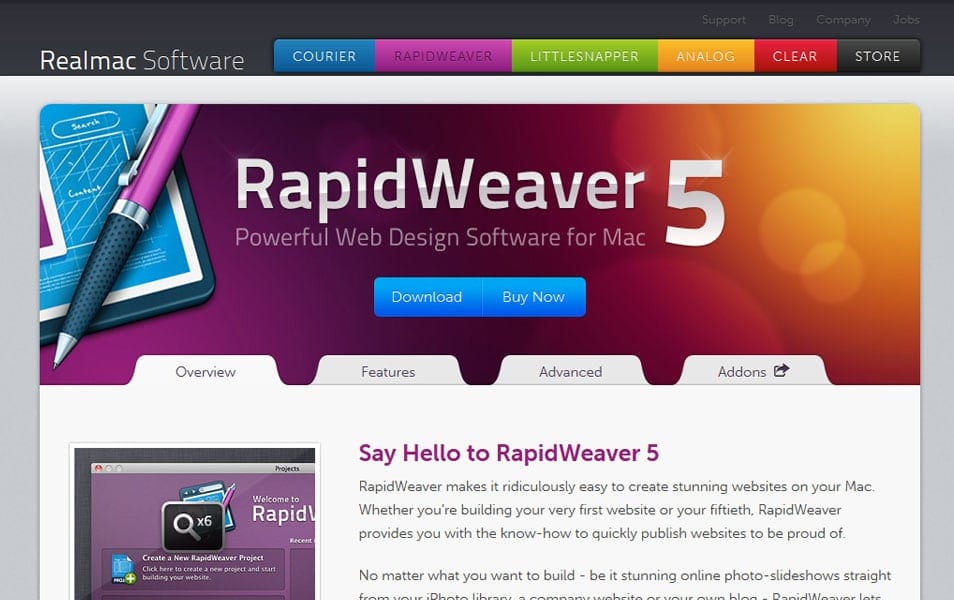 RapidWeaver makes it ridiculously easy to create stunning websites on your Mac.
NicEdit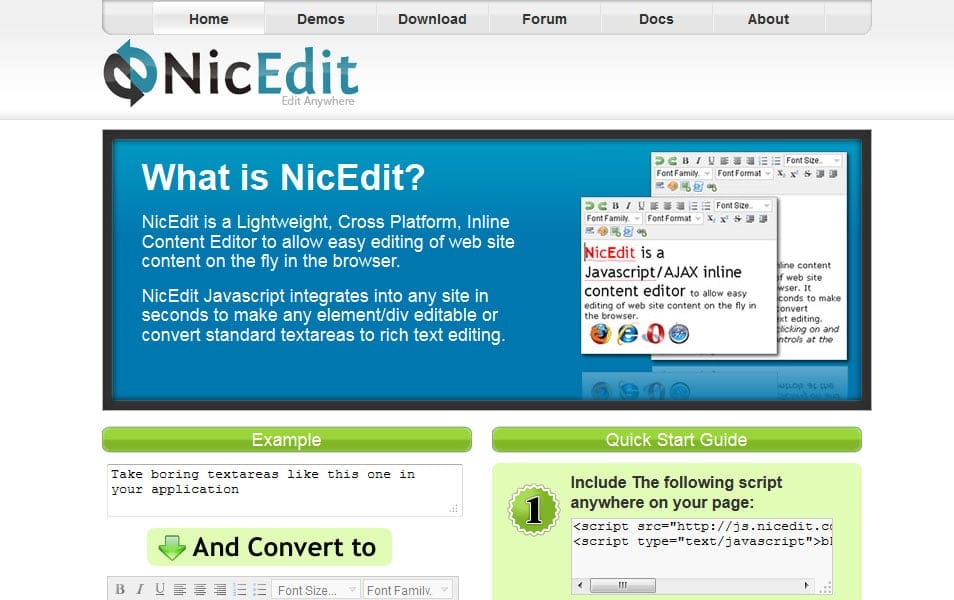 NicEdit is a WYSIWYG editor for websites. Its goal is to be as simple and fast as possible for users of your application. NicEdit is extremely lightweight and can be easily integrated in any site with minimal impact while providing visitors an effective means to express themselves in rich text.
BlueGriffon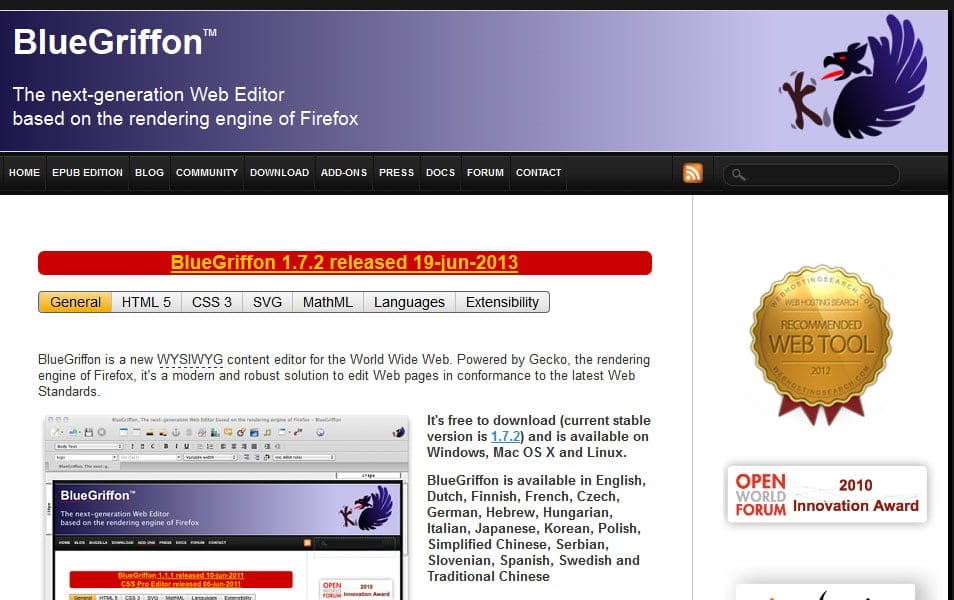 BlueGriffon is a new WYSIWYG content editor for the World Wide Web. Powered by Gecko, the rendering engine of Firefox, it's a modern and robust solution to edit Web pages in conformance to the latest Web Standards.
Flux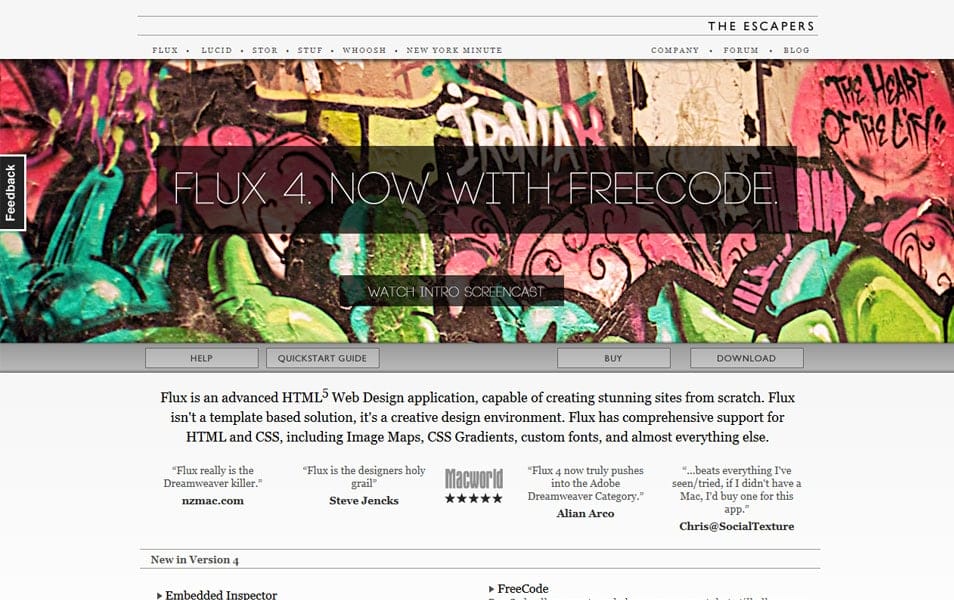 Flux is an advanced HTML5 Web Design application, capable of creating stunning sites from scratch. Flux isn't a template based solution, it's a creative design environment. Flux has comprehensive support for HTML and CSS, including Image Maps, CSS Gradients, custom fonts, and almost everything else.
Dynamic HTML Editor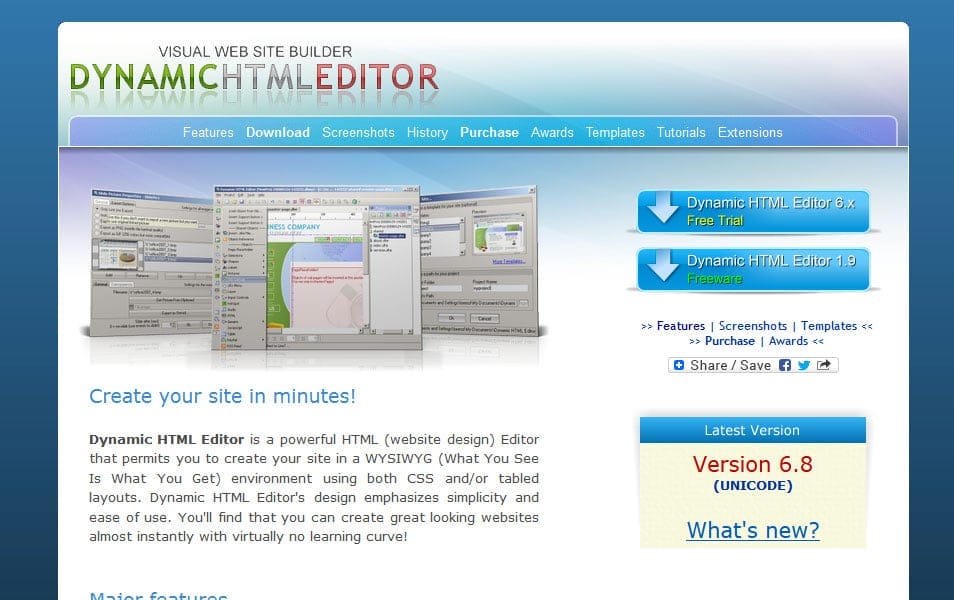 Dynamic HTML Editor is a powerful HTML (website design) Editor that permits you to create your site in a WYSIWYG (What You See Is What You Get) environment using both CSS and/or tabled layouts. Dynamic HTML Editor's design emphasizes simplicity and ease of use.
FirstPage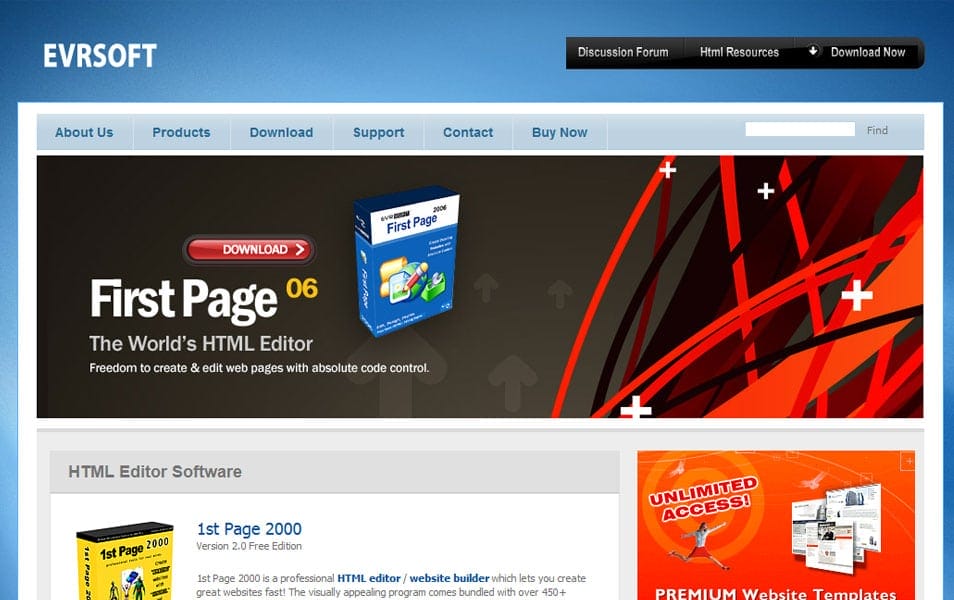 1st Page 2000 is a professional HTML editor / website builder which lets you create great websites fast! The visually appealing program comes bundled with over 450+ Javascripts and supports all the latest web languages.
Microsoft SharePoint Designer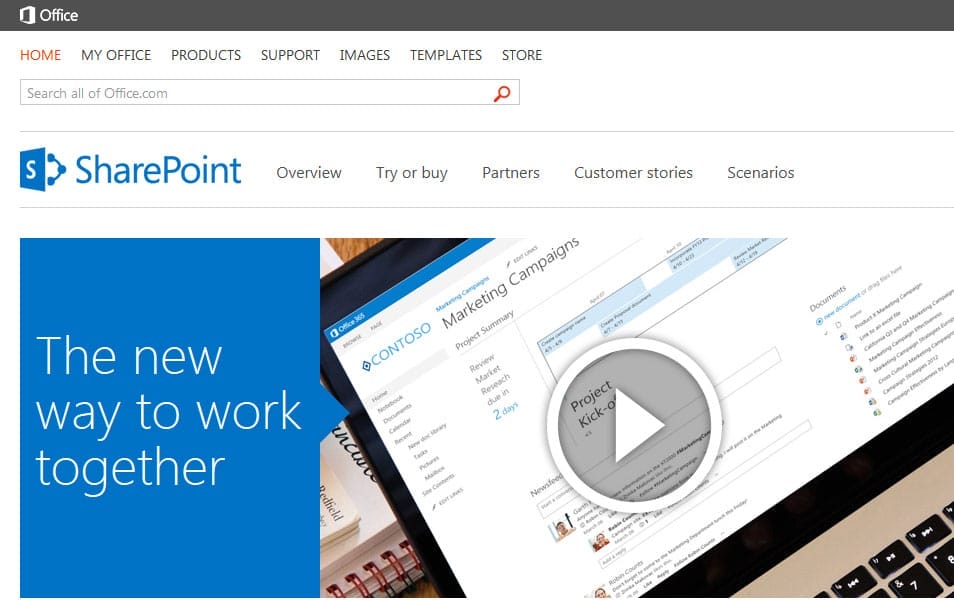 Microsoft SharePoint Designer is a specialized HTML editor and web design freeware for creating or modifying Microsoft SharePoint sites.
SeaMonkey Composer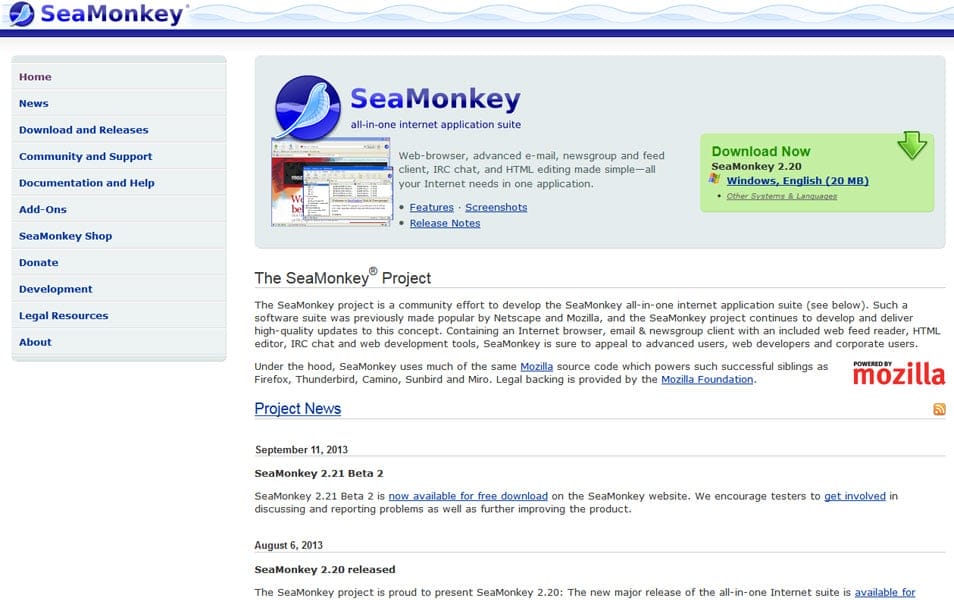 SeaMonkey Composer is a WYSIWYG HTML editor. Web-browser, advanced e-mail, newsgroup and feed client, IRC chat, and HTML editing made simple—all your Internet needs in one application.
jHtmlArea – WYSIWYG HTML Editor for jQuery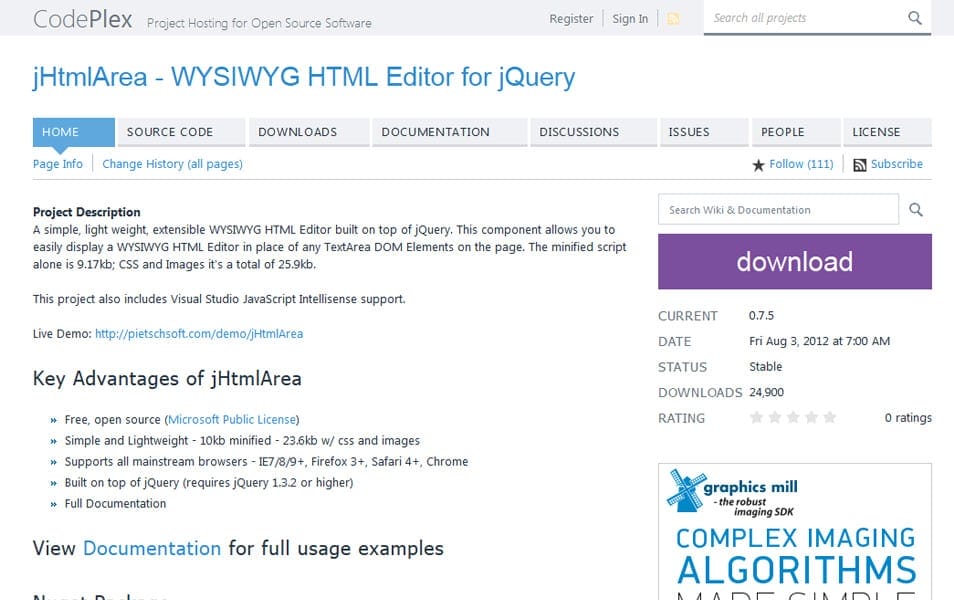 A simple, light weight, extensible WYSIWYG HTML Editor built on top of jQuery. This component allows you to easily display a WYSIWYG HTML Editor in place of any TextArea DOM Elements on the page.