20+ Best Free VueJS Admin Templates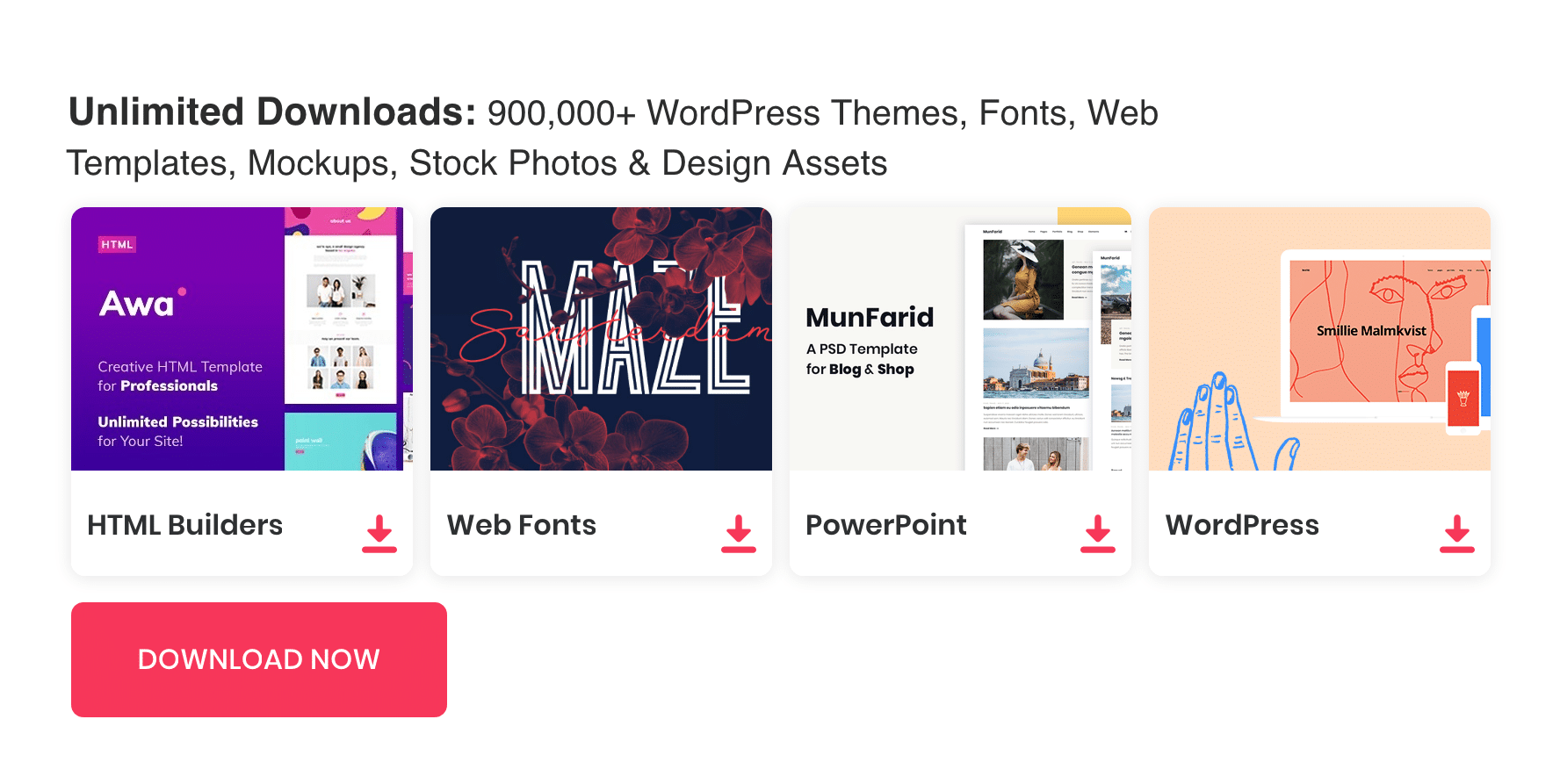 Vue.js is a simple way to create reactive data binding between DOM and your HTML content using javascript. Vue.js is essentially allowing you to do really easy data handling. Updating data and syncing data between your web application and what's presented to the user.
Vue.js is not exactly a full framework. It is really a lightweight version of some of these other complex frameworks. That doesn't mean you can't do a whole lot of stuff with Vue.js.
See also : 300+ Best Free Responsive WordPress Themes 2022
In this post, we are looking at some great admin templates build upon Vue.js framework. As Vue.js is great to build functional user interfaces its great for building admin dashboards. By using it, you can build a fast, reactive admin dashboards.
Free Admin Templates
Shards Dashboard Lite Vue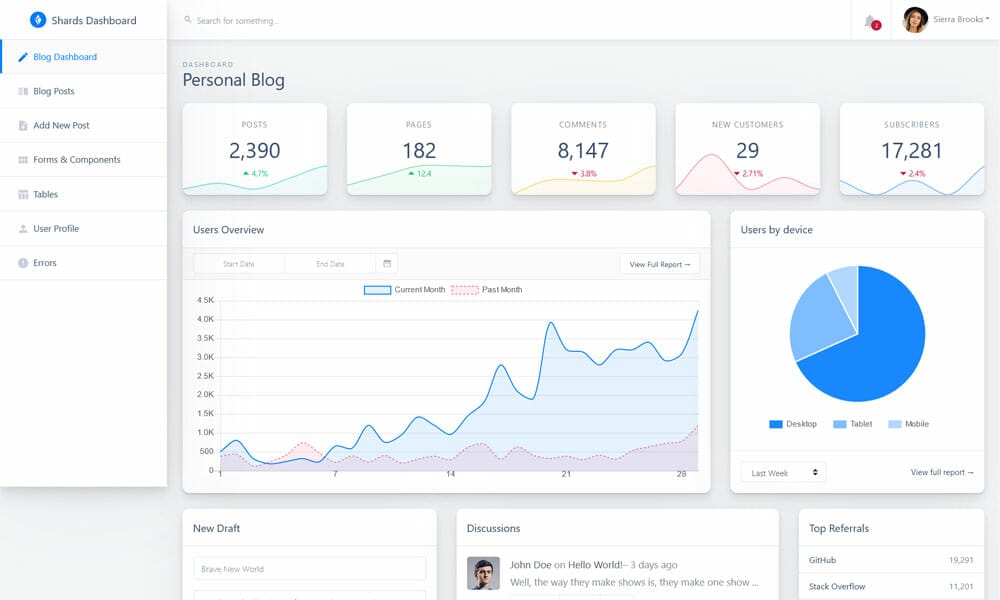 Vuetify Material Dashboard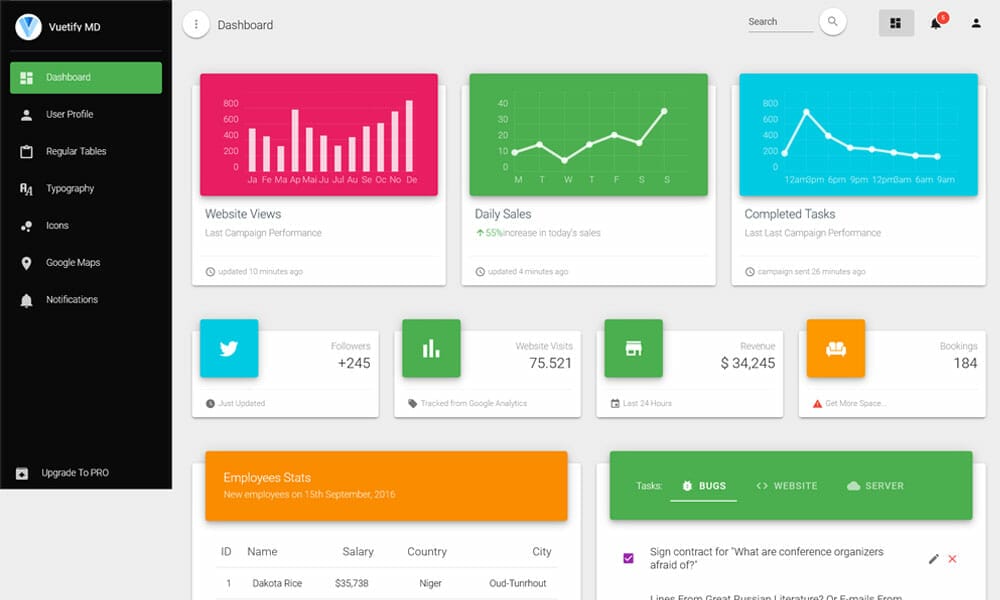 Dashblocks Vue Material Admin Template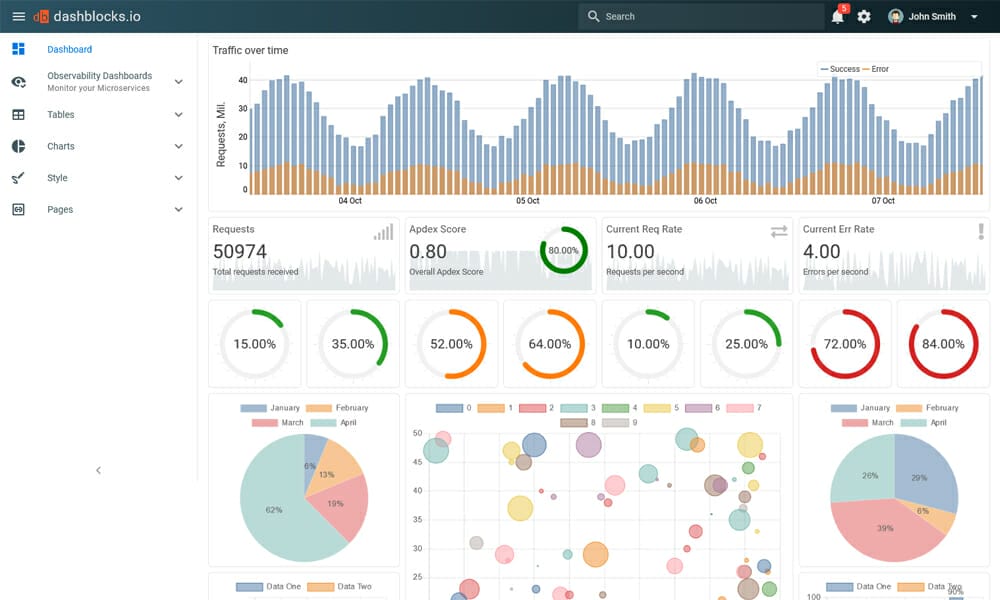 Windzo Dashboard Admin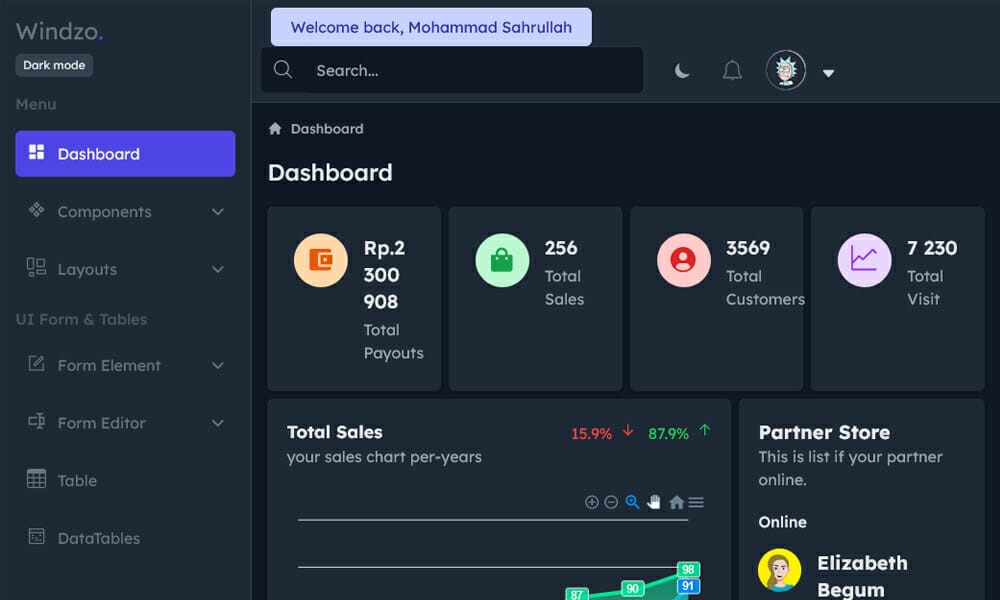 Admin One – Free Vue.js 3 Tailwind Admin Dashboard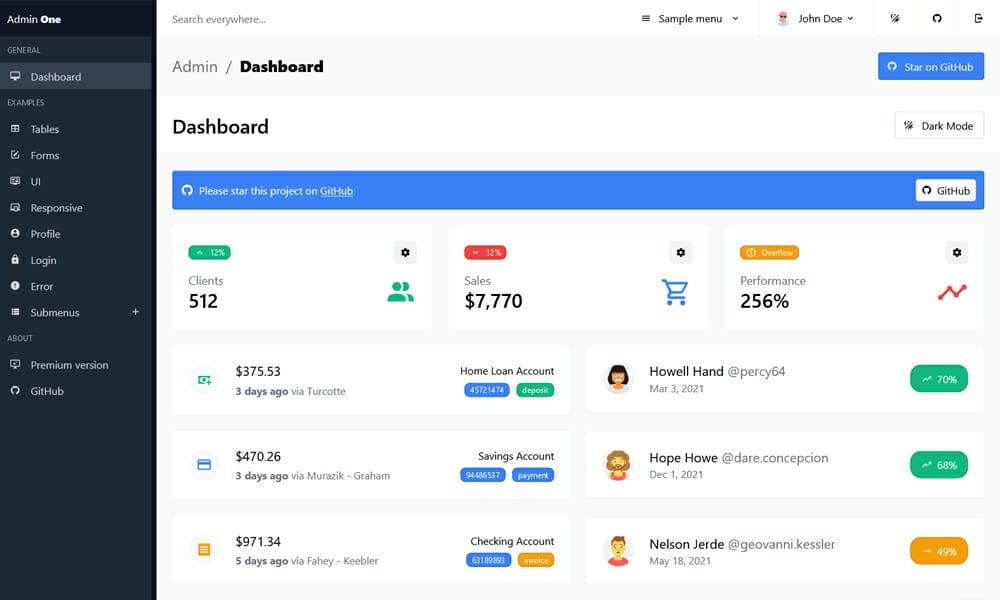 Materio – Free Vuetify Vuejs Admin Template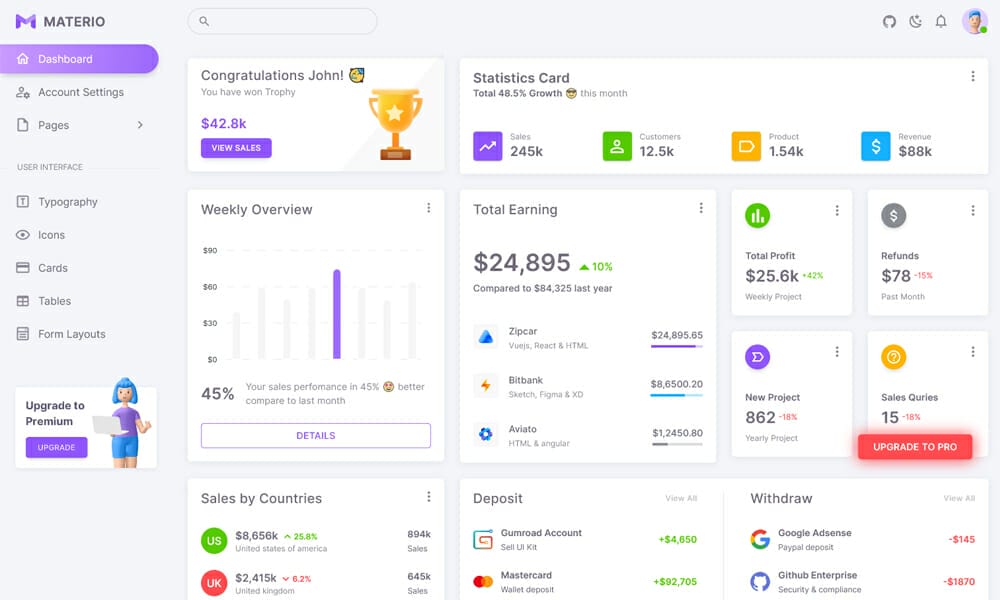 Vue Typescript Admin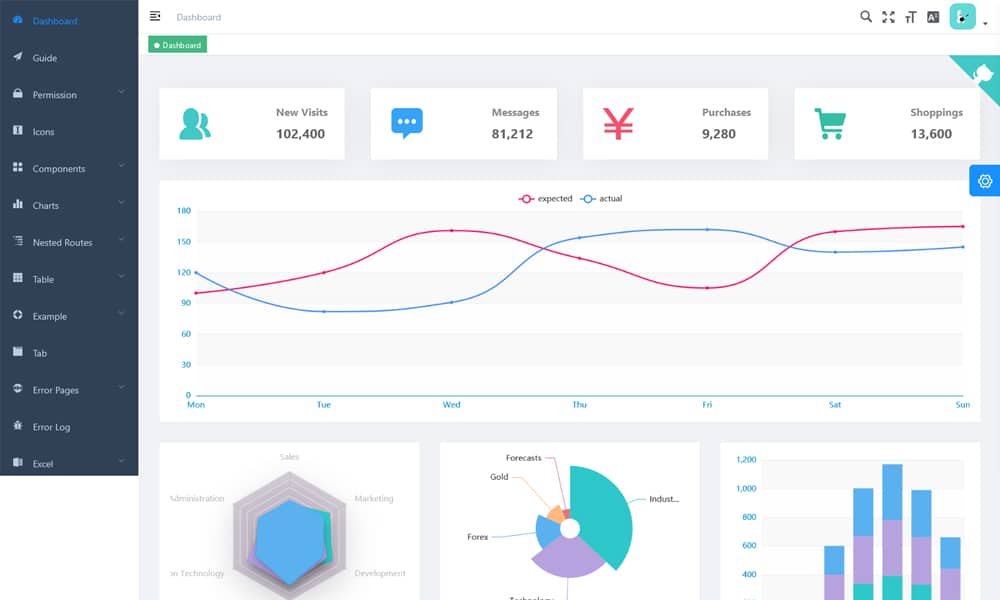 ArchitectUI Dashboard Vue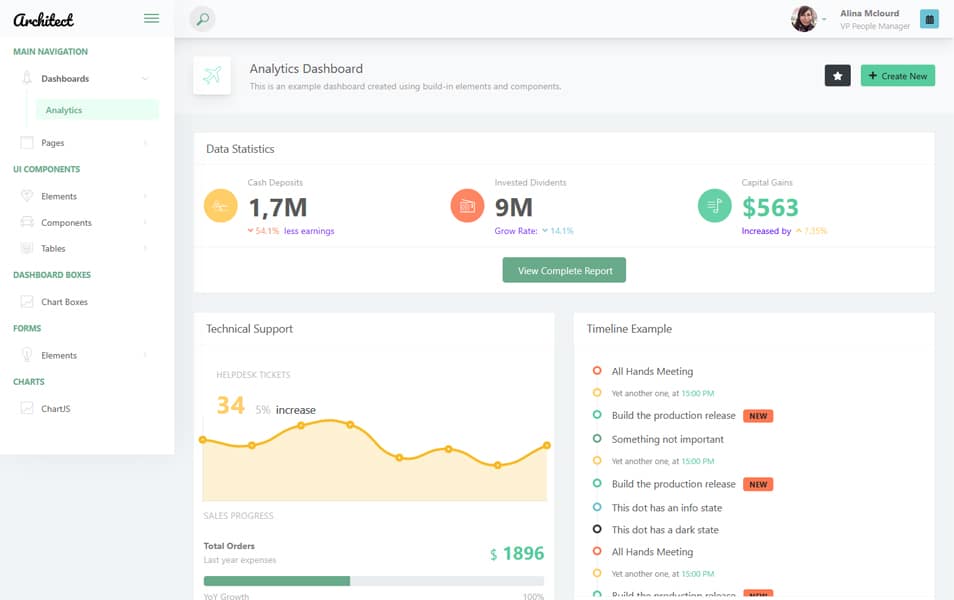 Vue Black Dashboard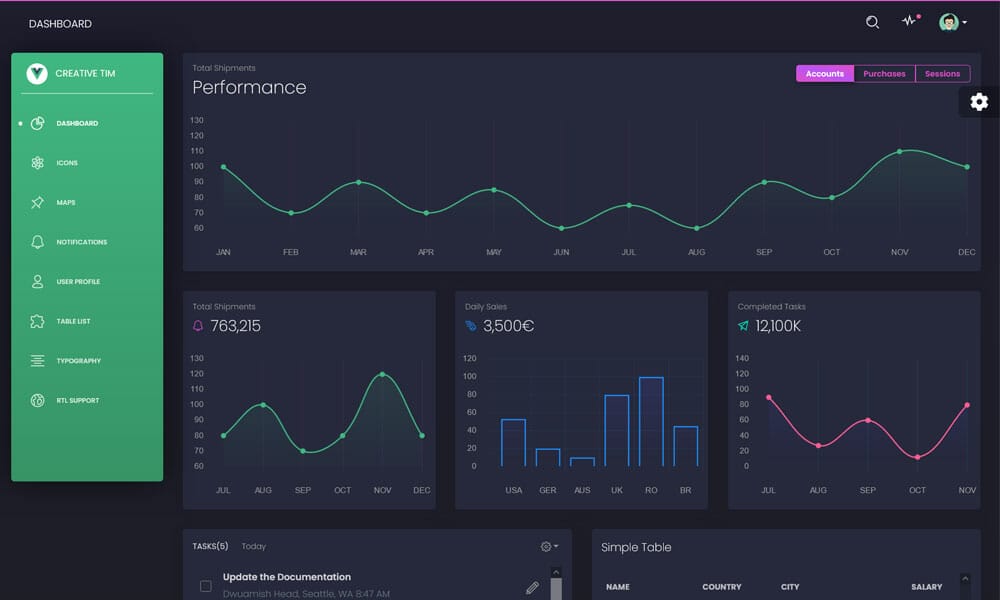 EnzymeUI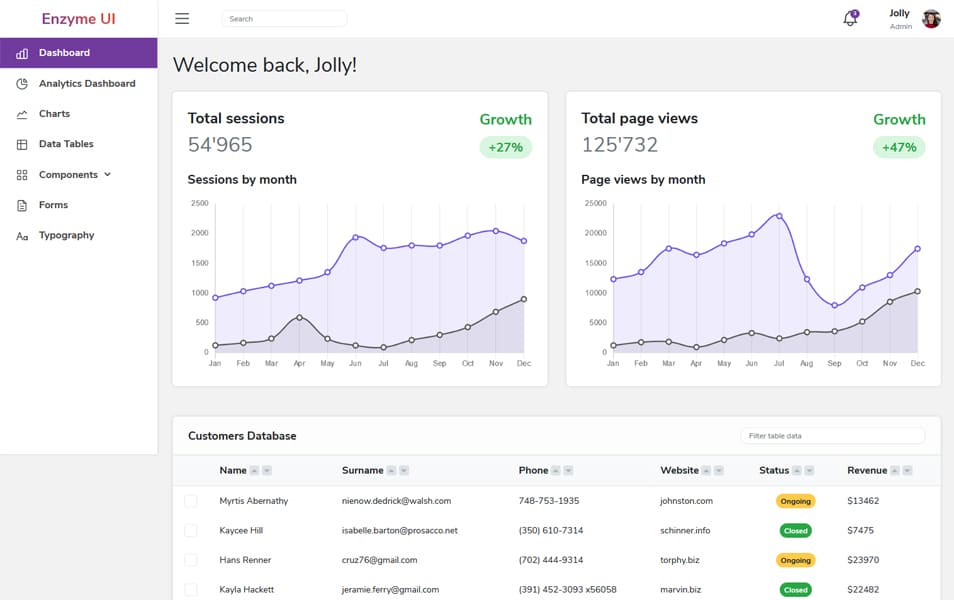 Star Admin Vue Admin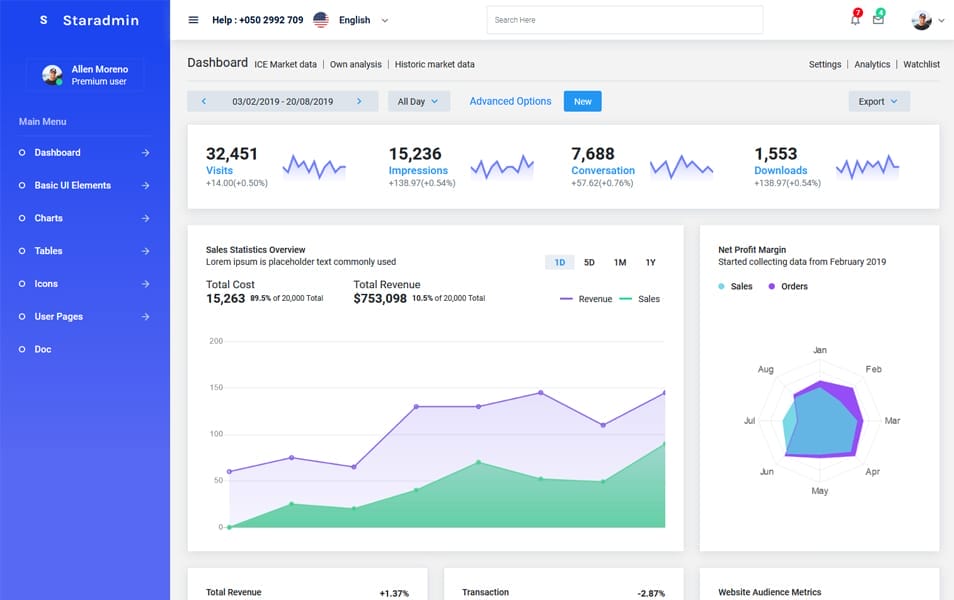 Empire Admin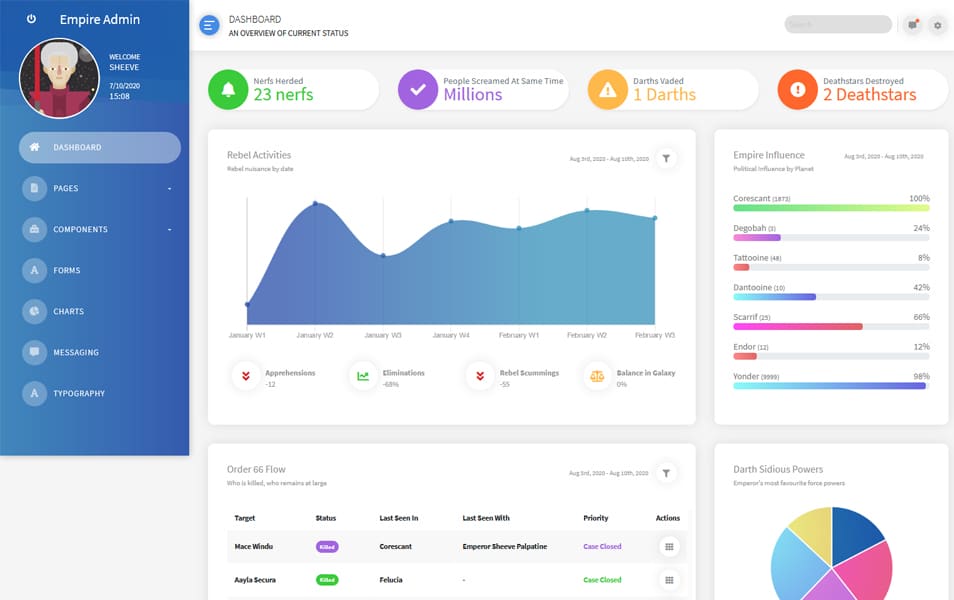 Vuestic Admin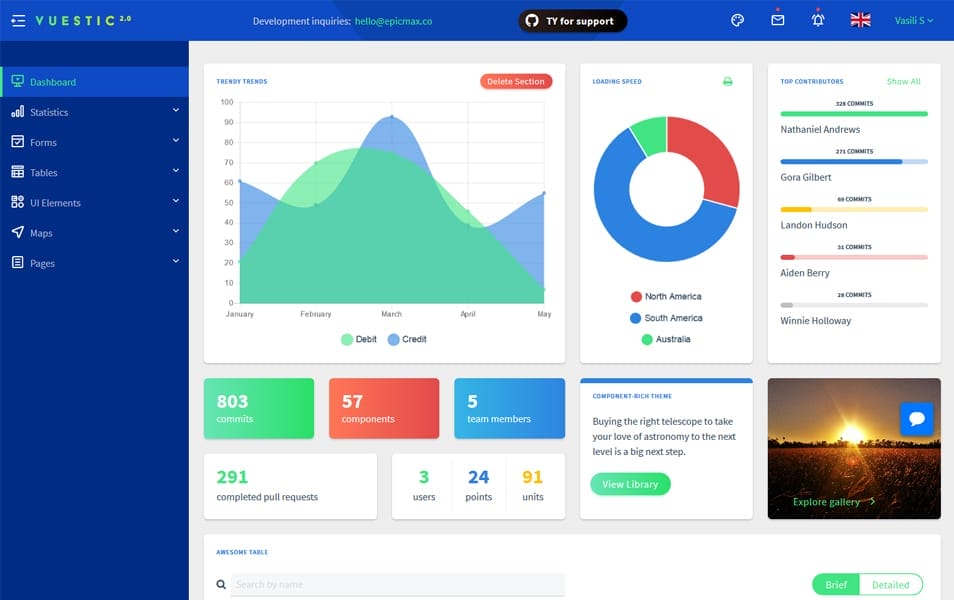 Excello – VueJS Bootstrap Admin Template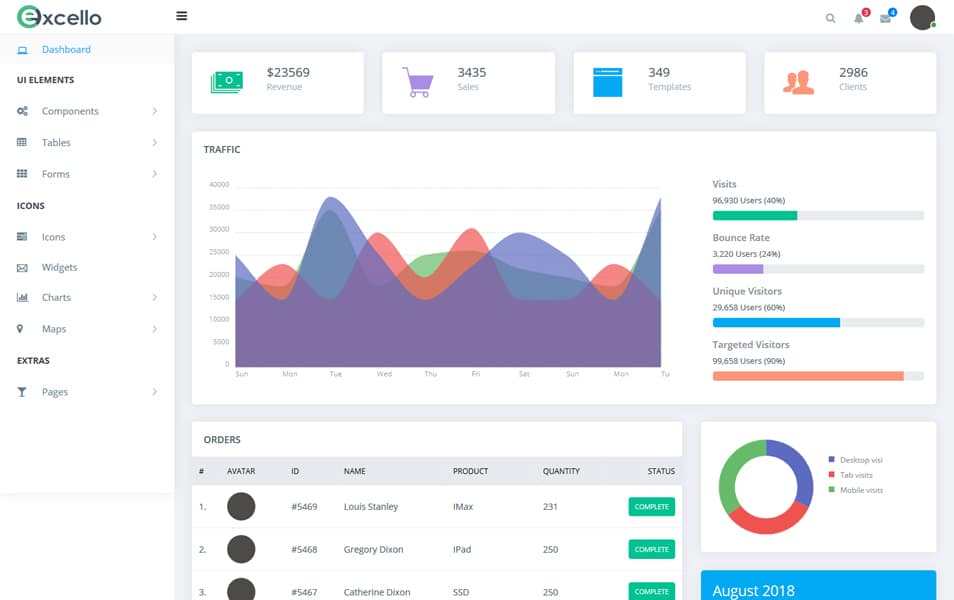 Arbano – Free vuejs Admin Template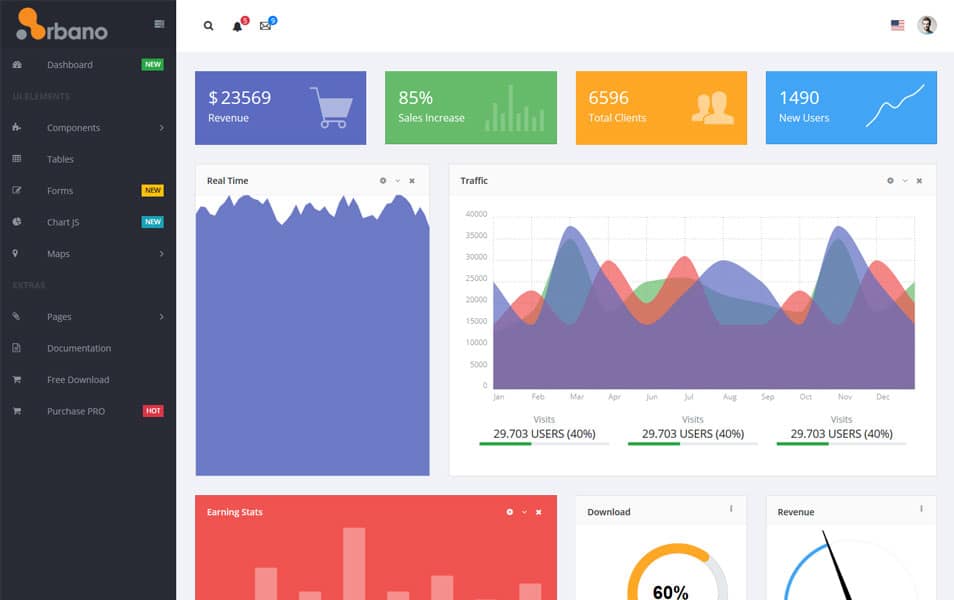 Vue Argon Dashboard 2
Vue iView Admin Template
Star Admin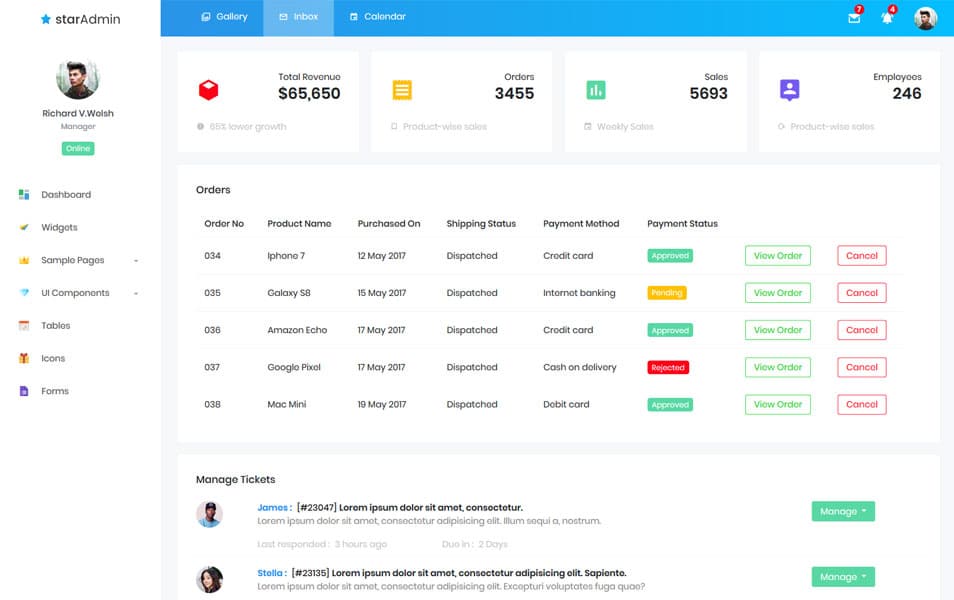 Sing App Vue Dashboard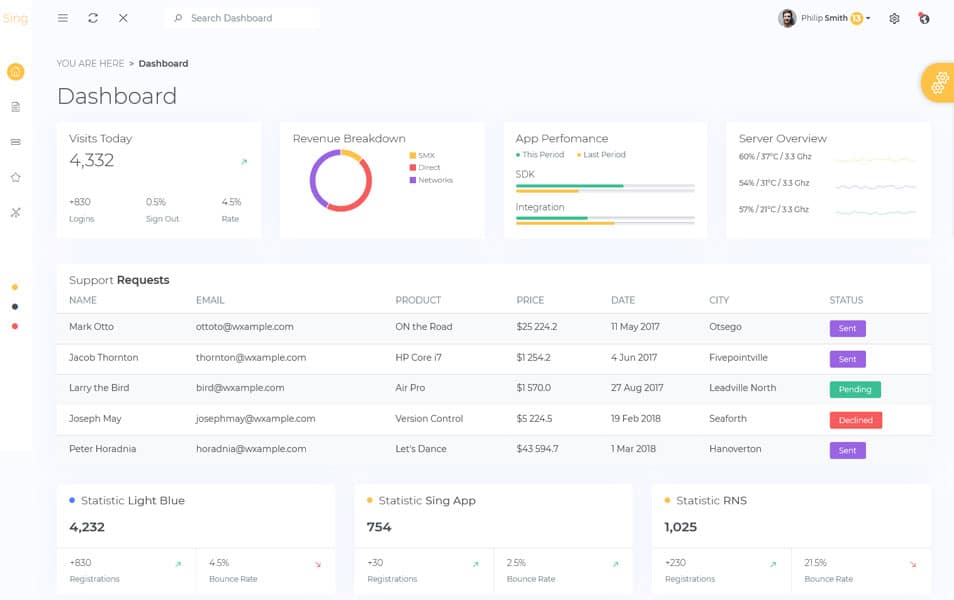 Vuetify Admin Dashboard
Vue Material Admin Template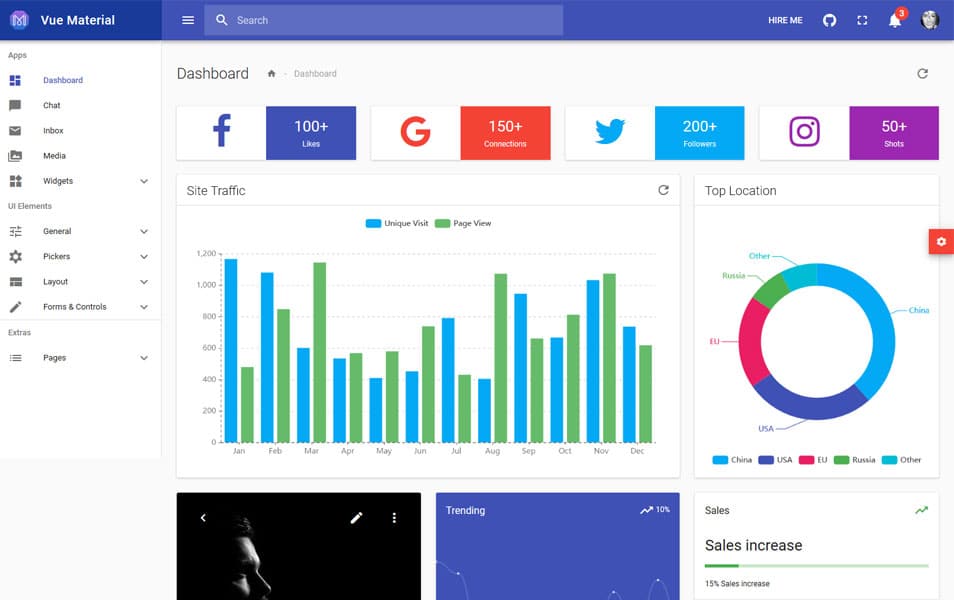 BootstrapVue Argon Dashboard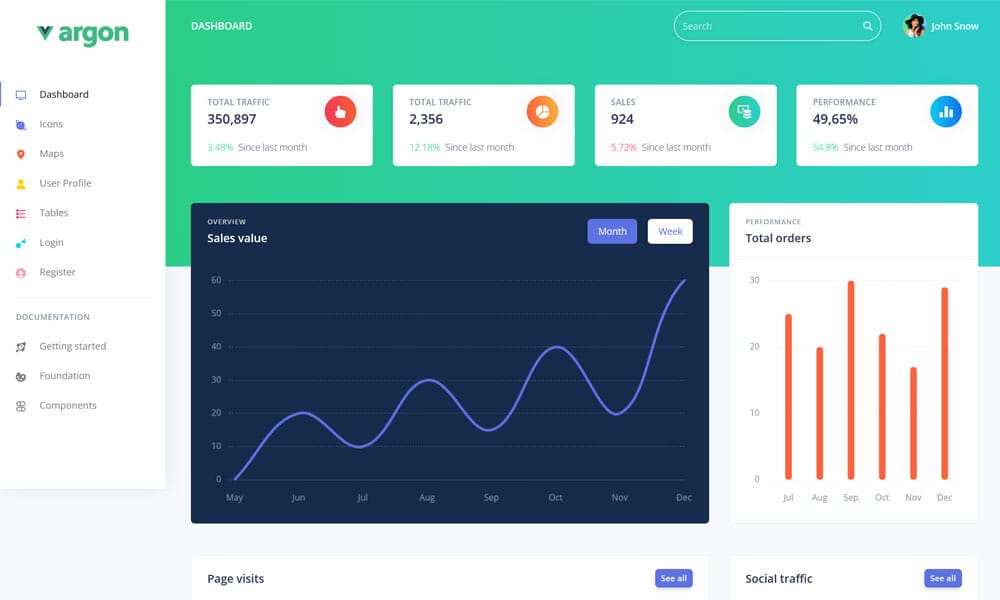 Vue Material Dashboard
Vue Material Admin
Vue Light Bootstrap Dashboard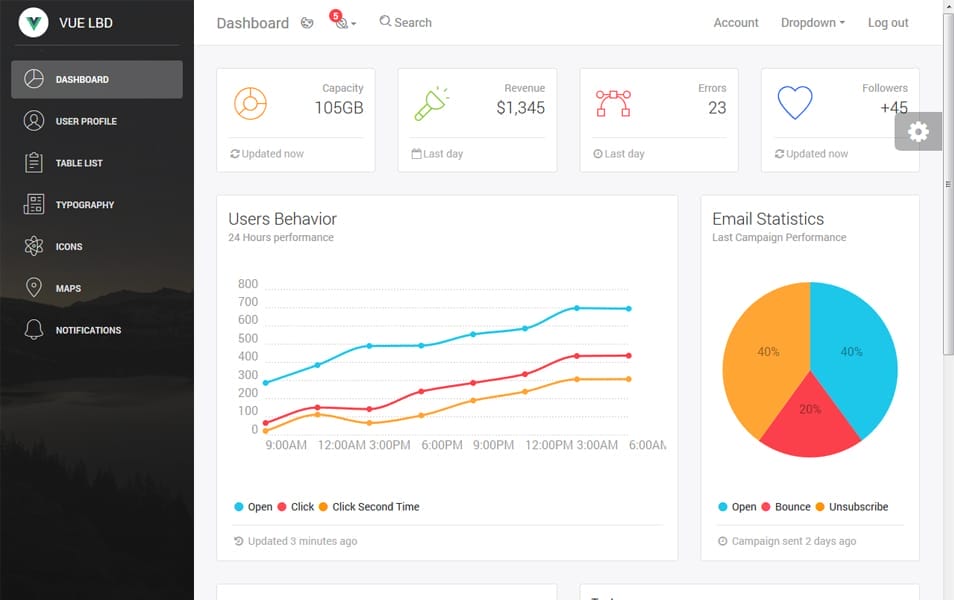 Basix
Vue Material Dashboard Laravel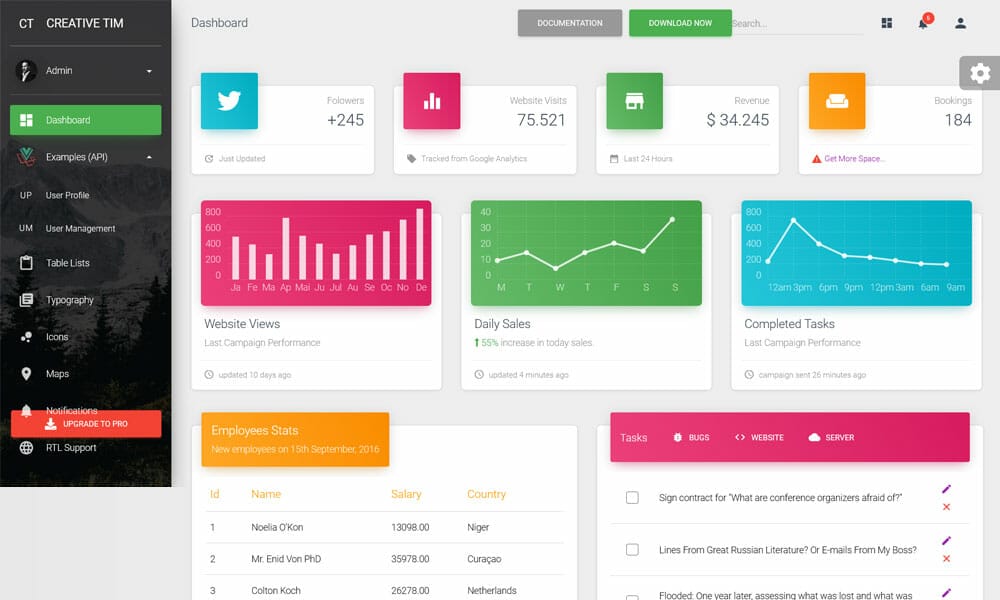 Vue Admin Template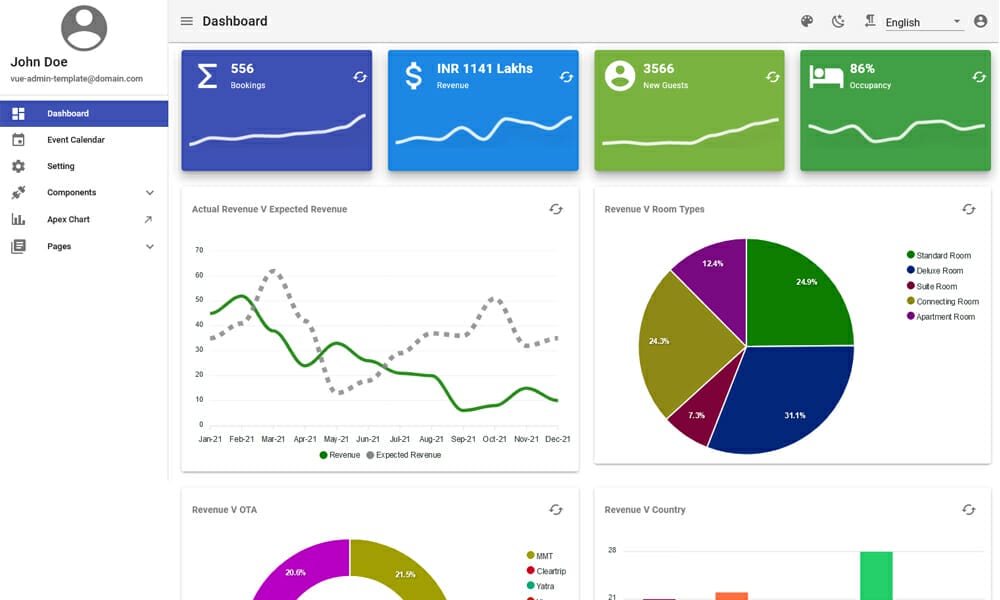 iView Admin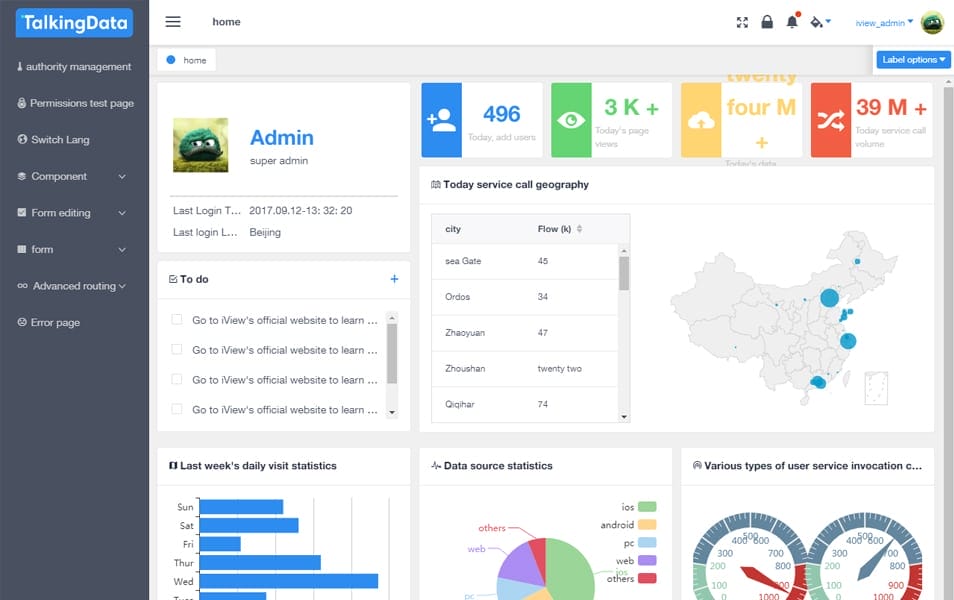 Vue Admin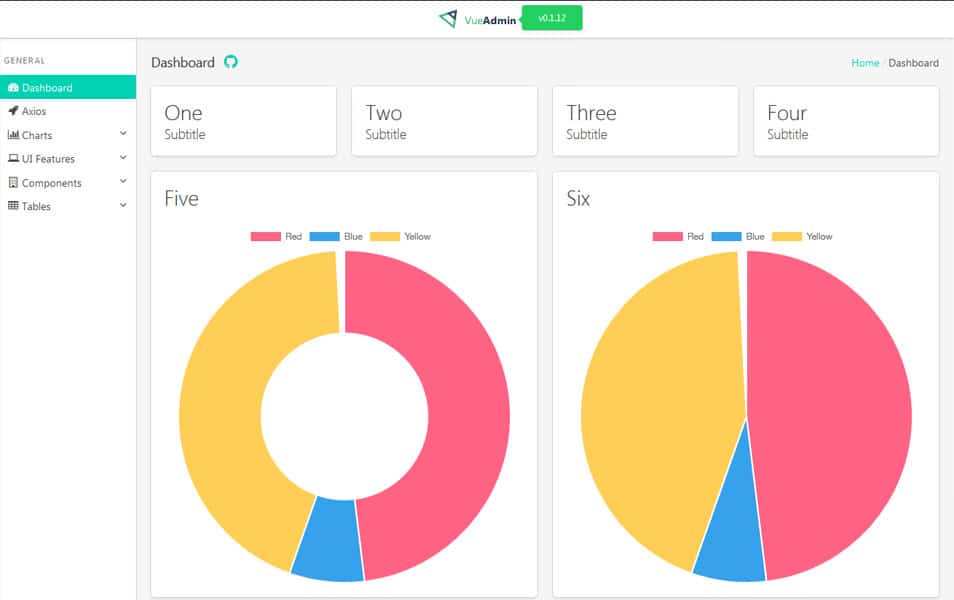 Vue Tailwind Admin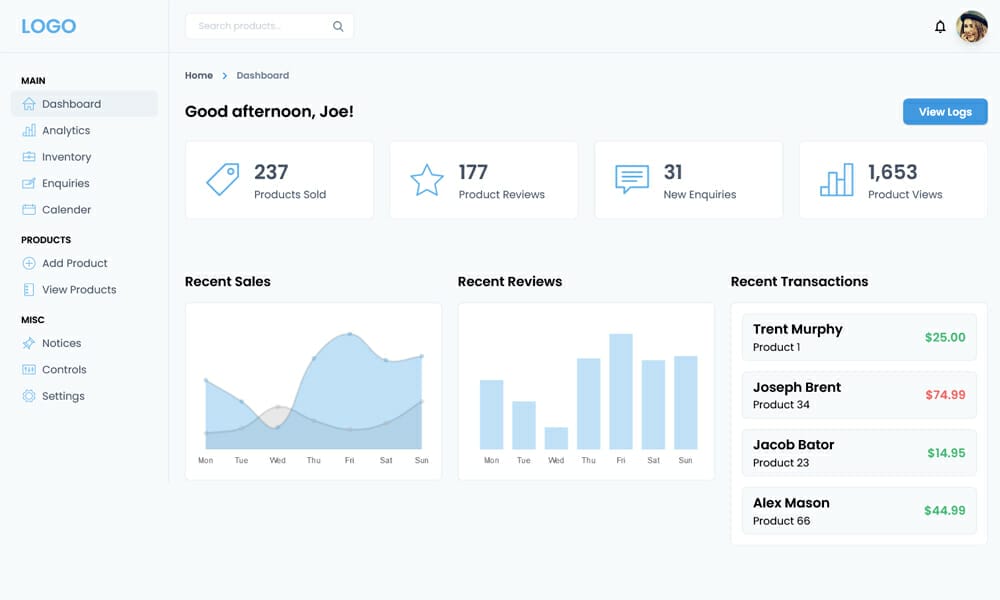 Vue Paper Dashboard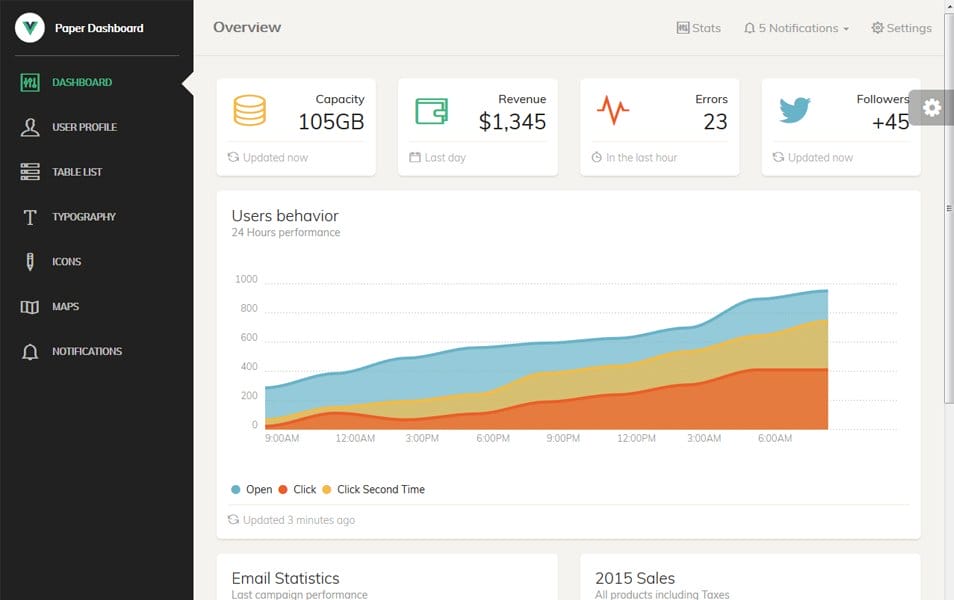 CoPilot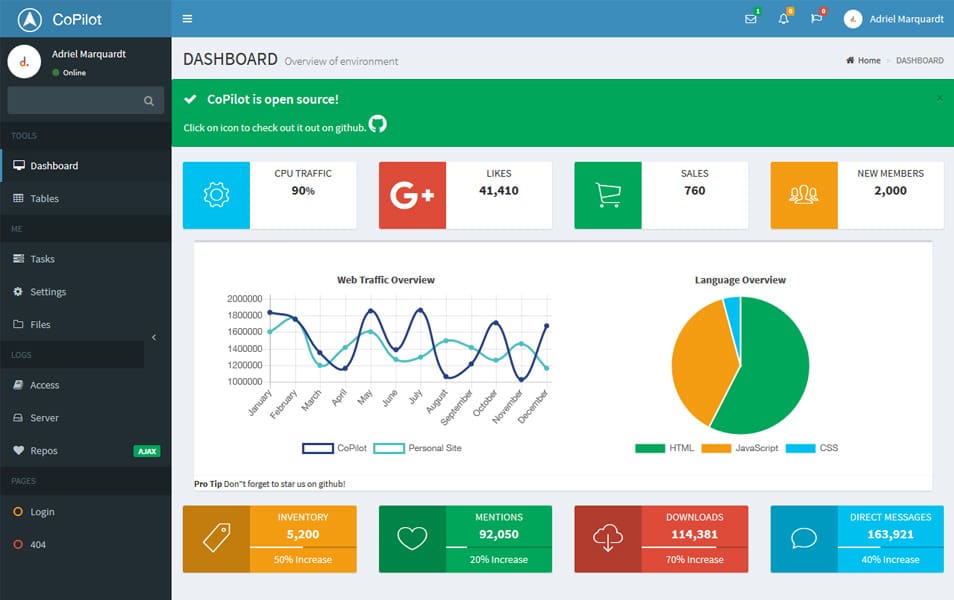 Vue Element Admin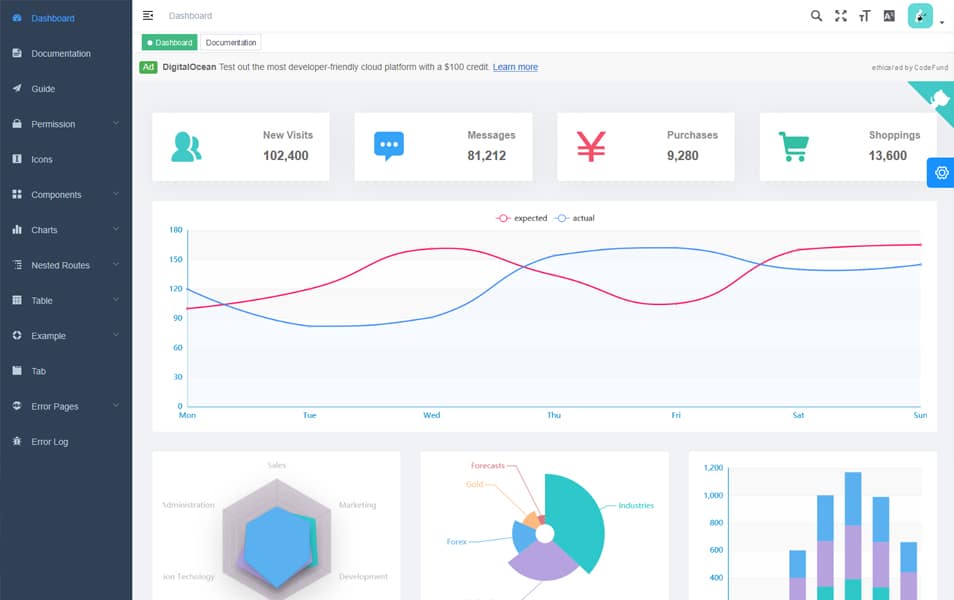 Vue Admin Spa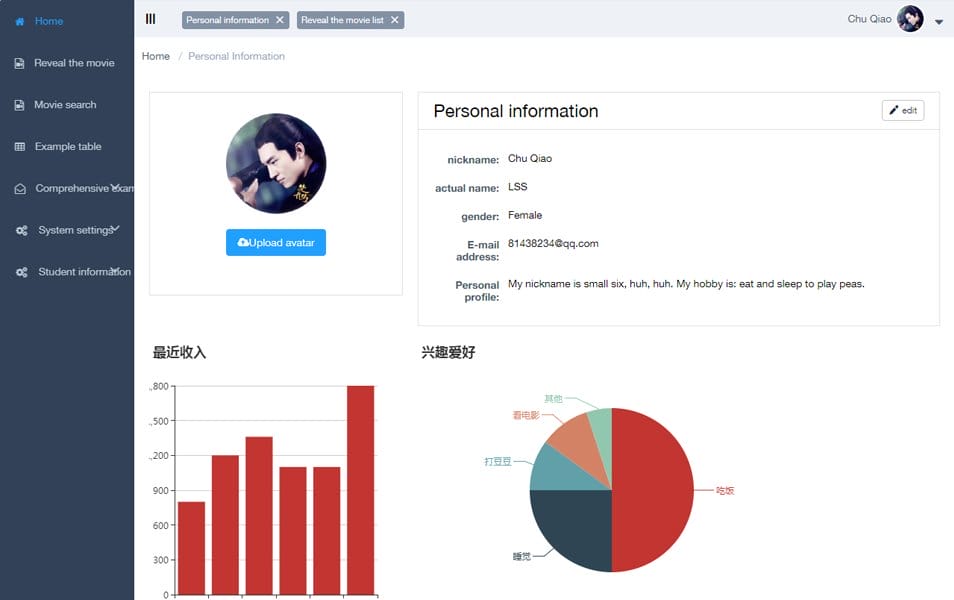 VueAdmin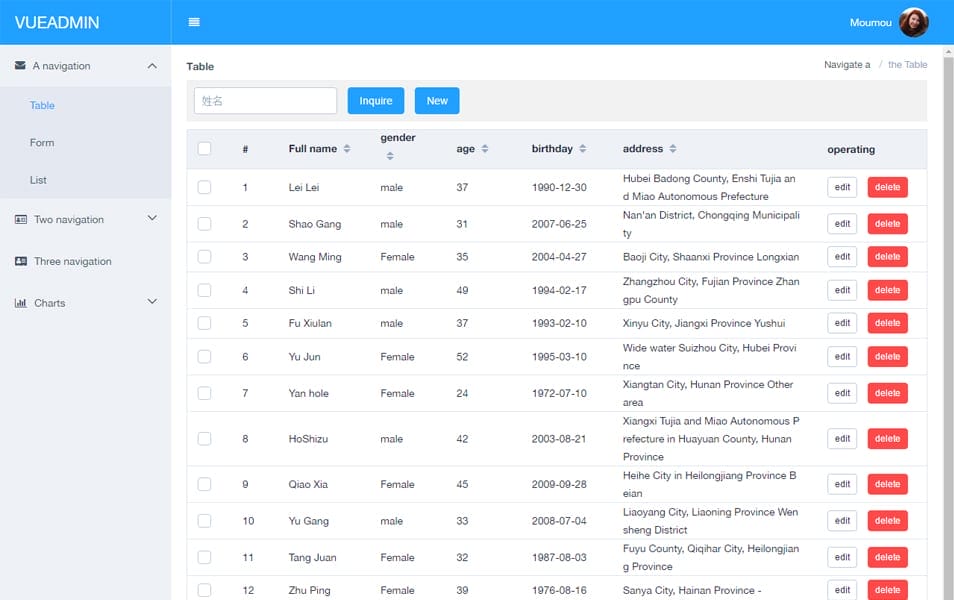 Quasar Admin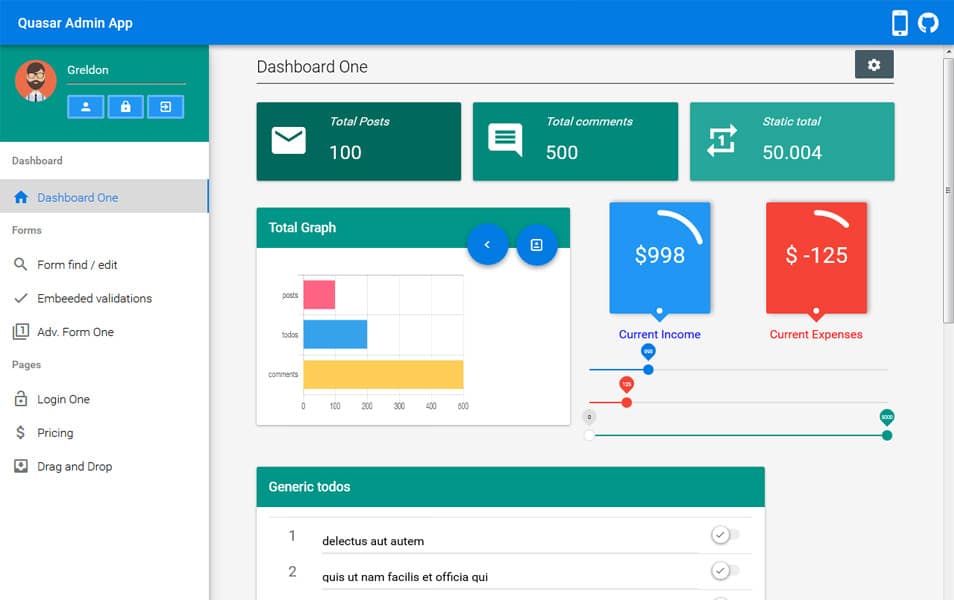 pAdmin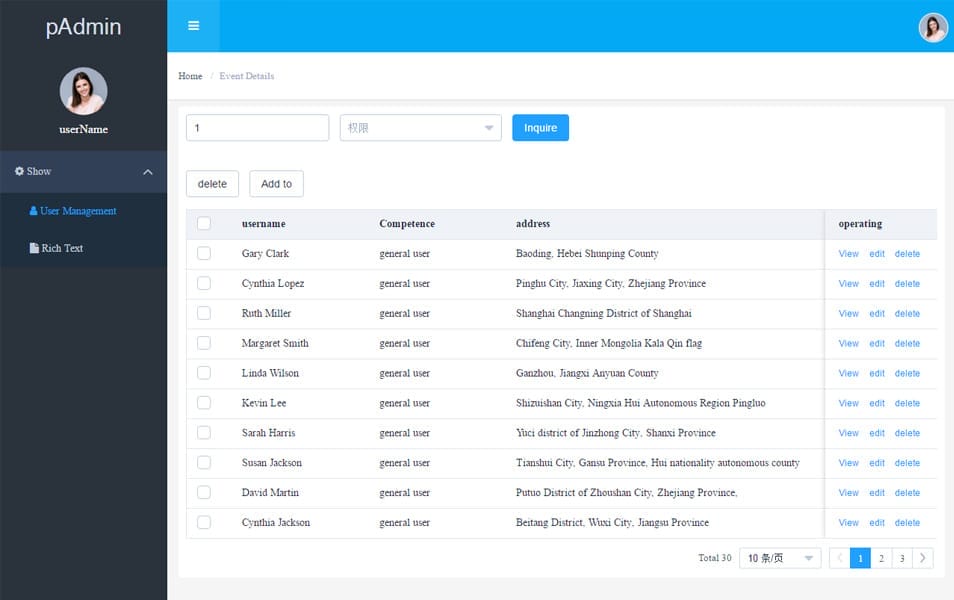 Vue Bulma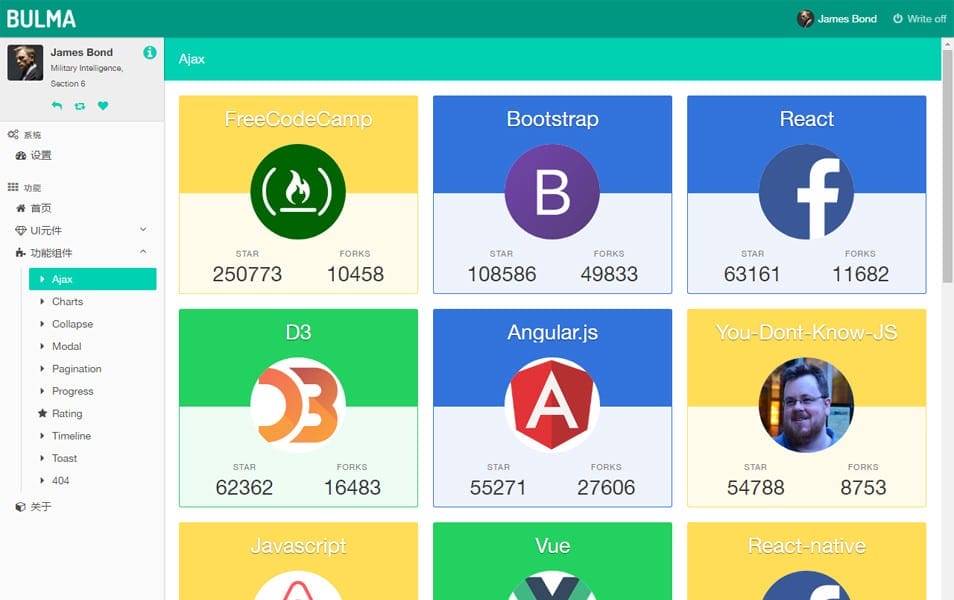 Hotpot Admin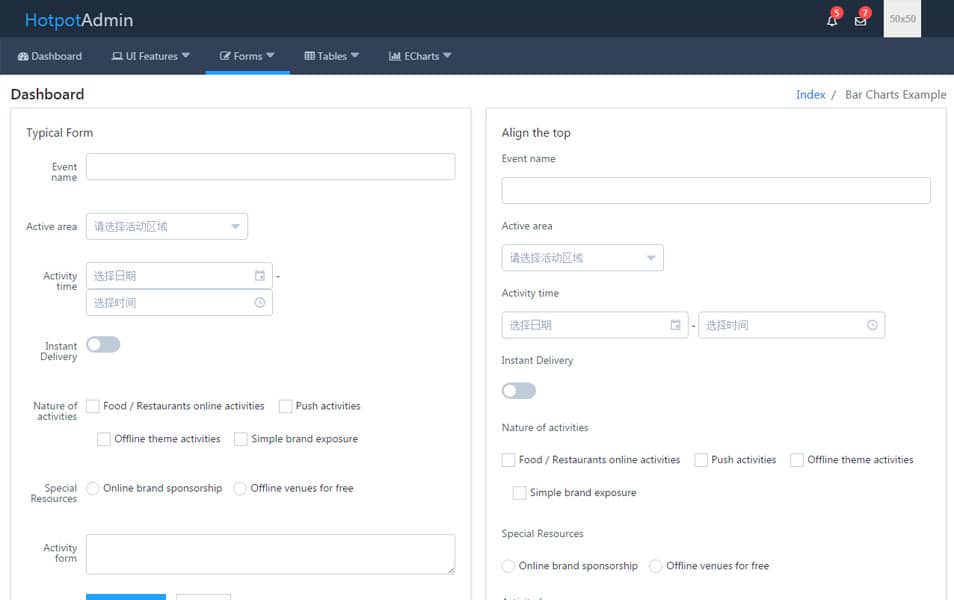 webAdmin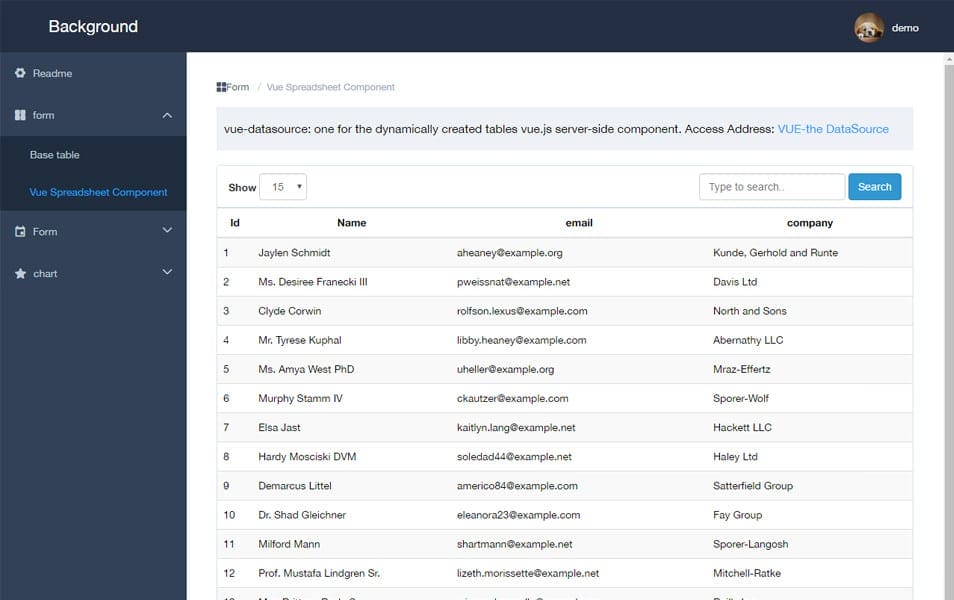 AdminLTE VueJS 2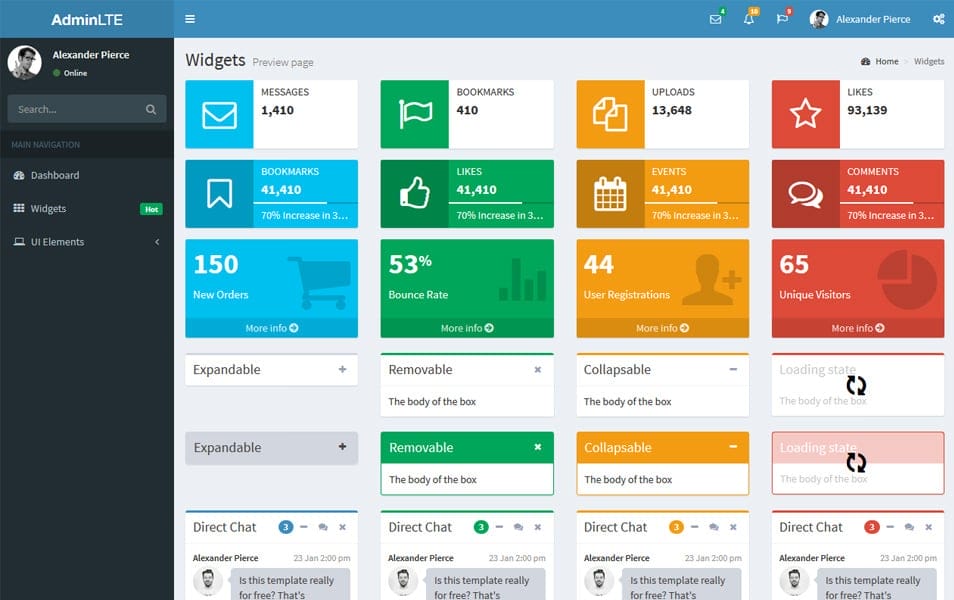 vueAdmin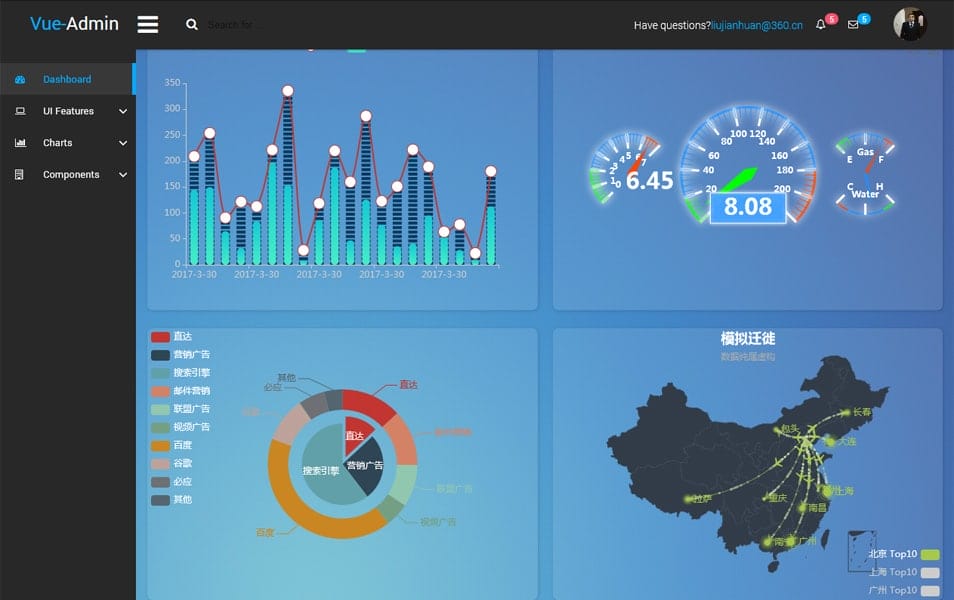 Vue Antd Admin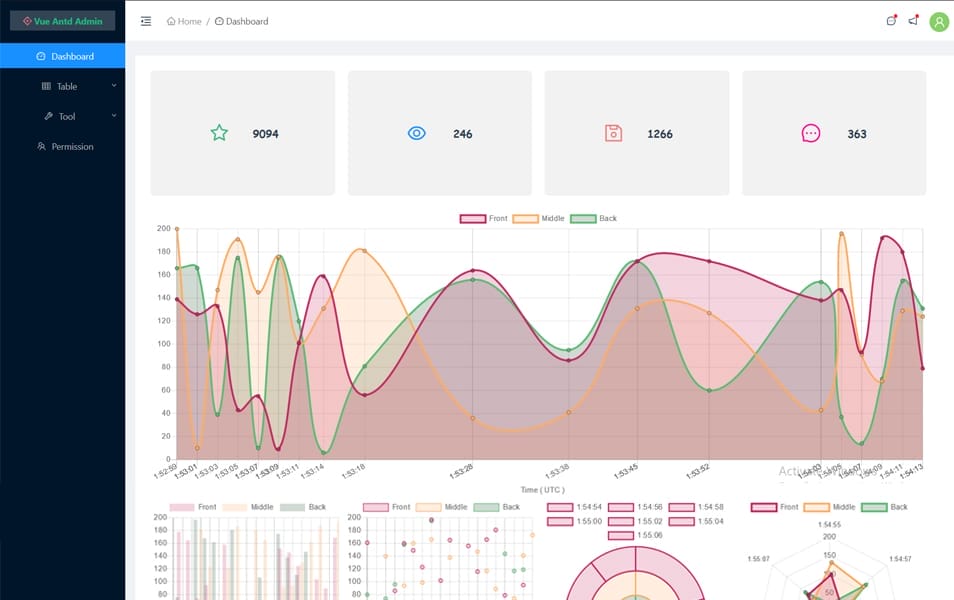 Admin View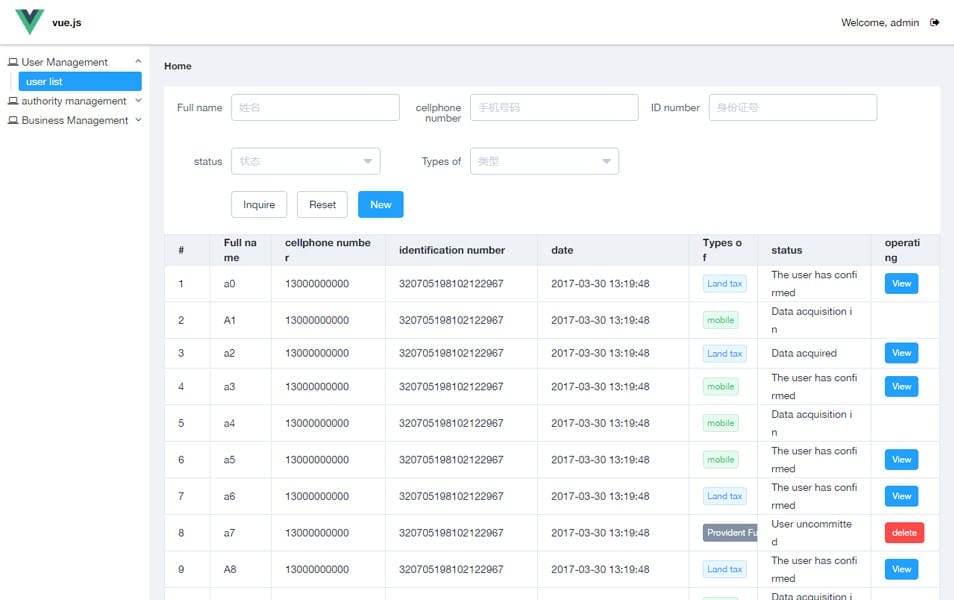 Vue Chuckadmin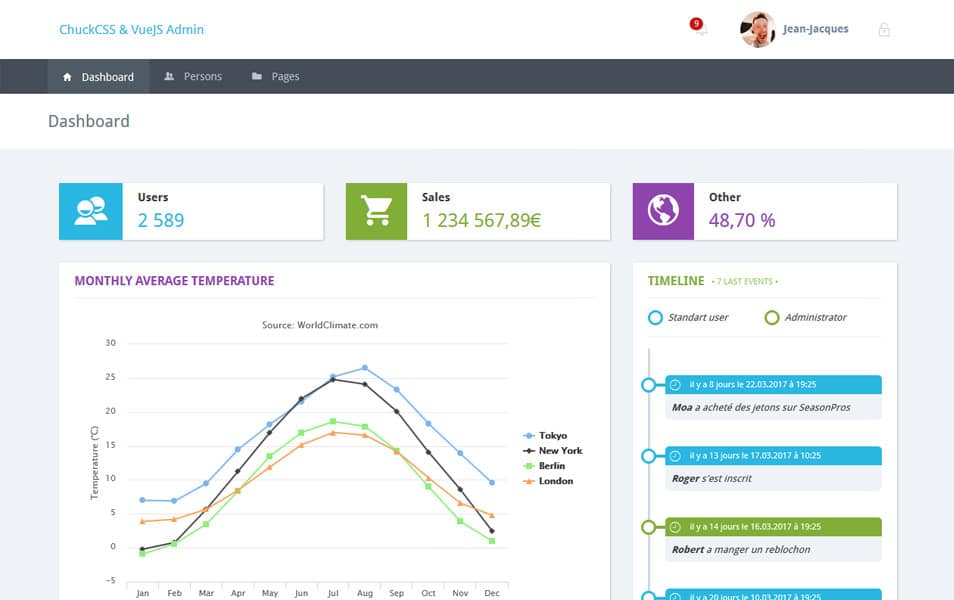 Flashboard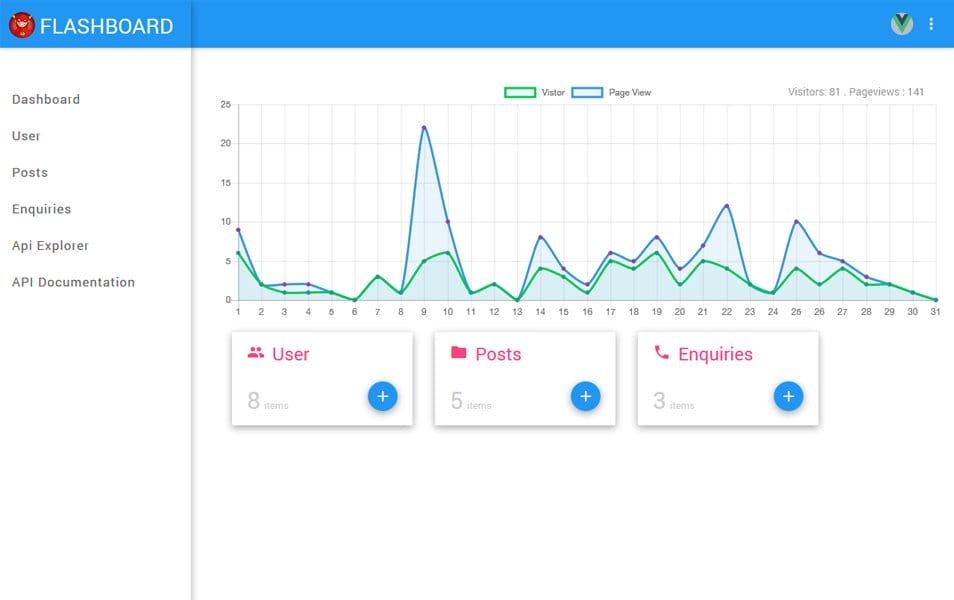 iView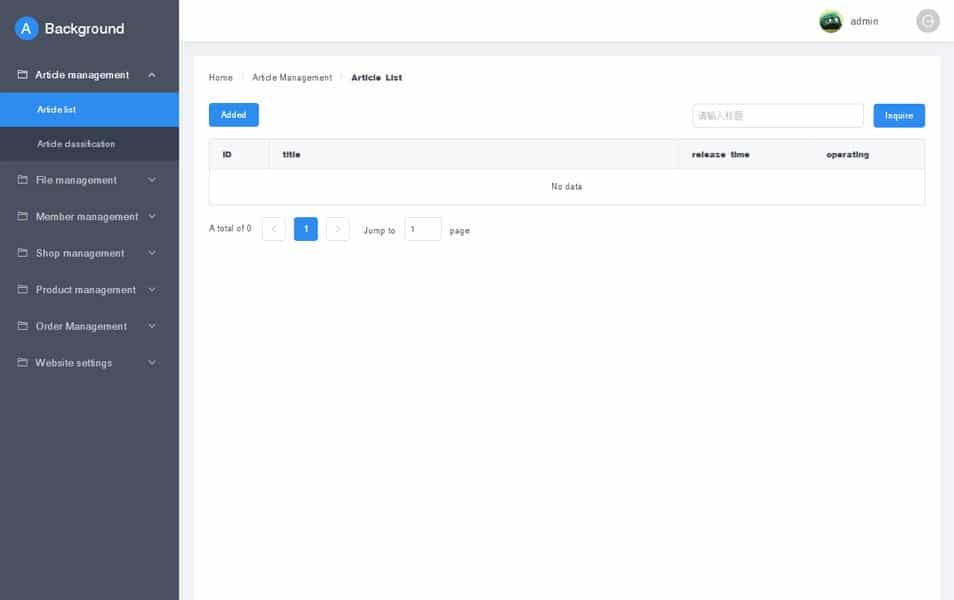 AdminESP
Vue Admin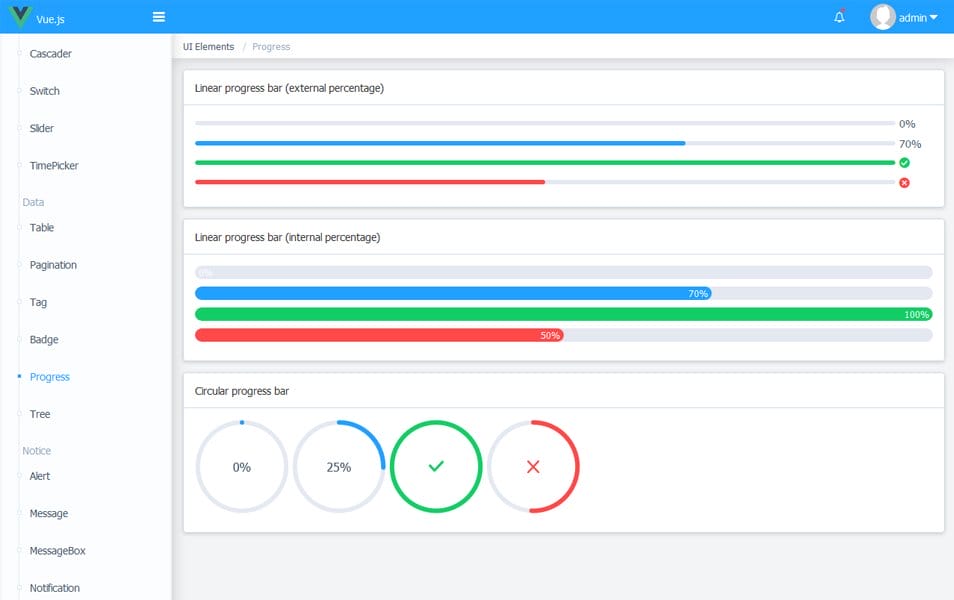 iView Vue Admin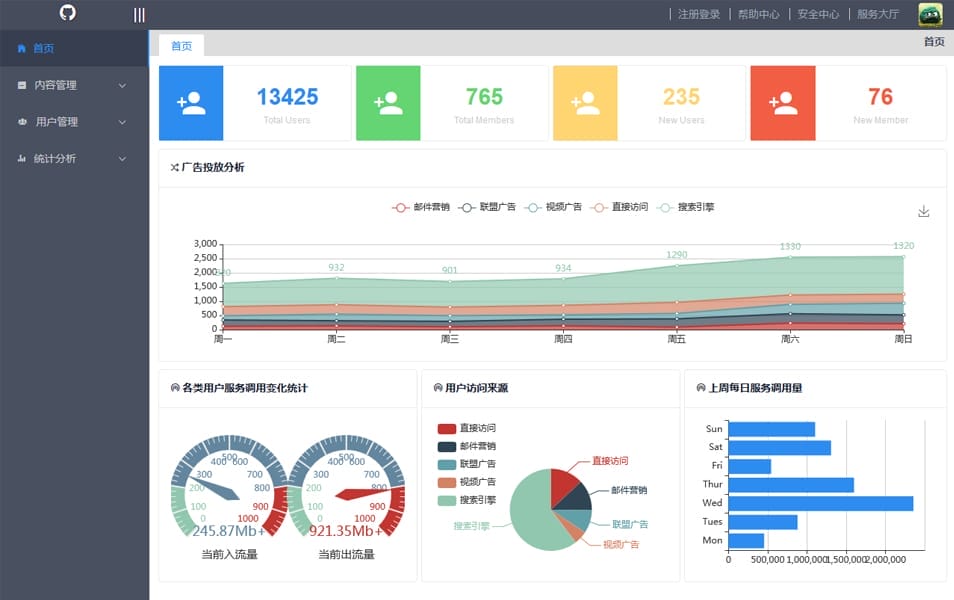 Laravue