50+ Responsive Free AngularJS Admin Themes 2019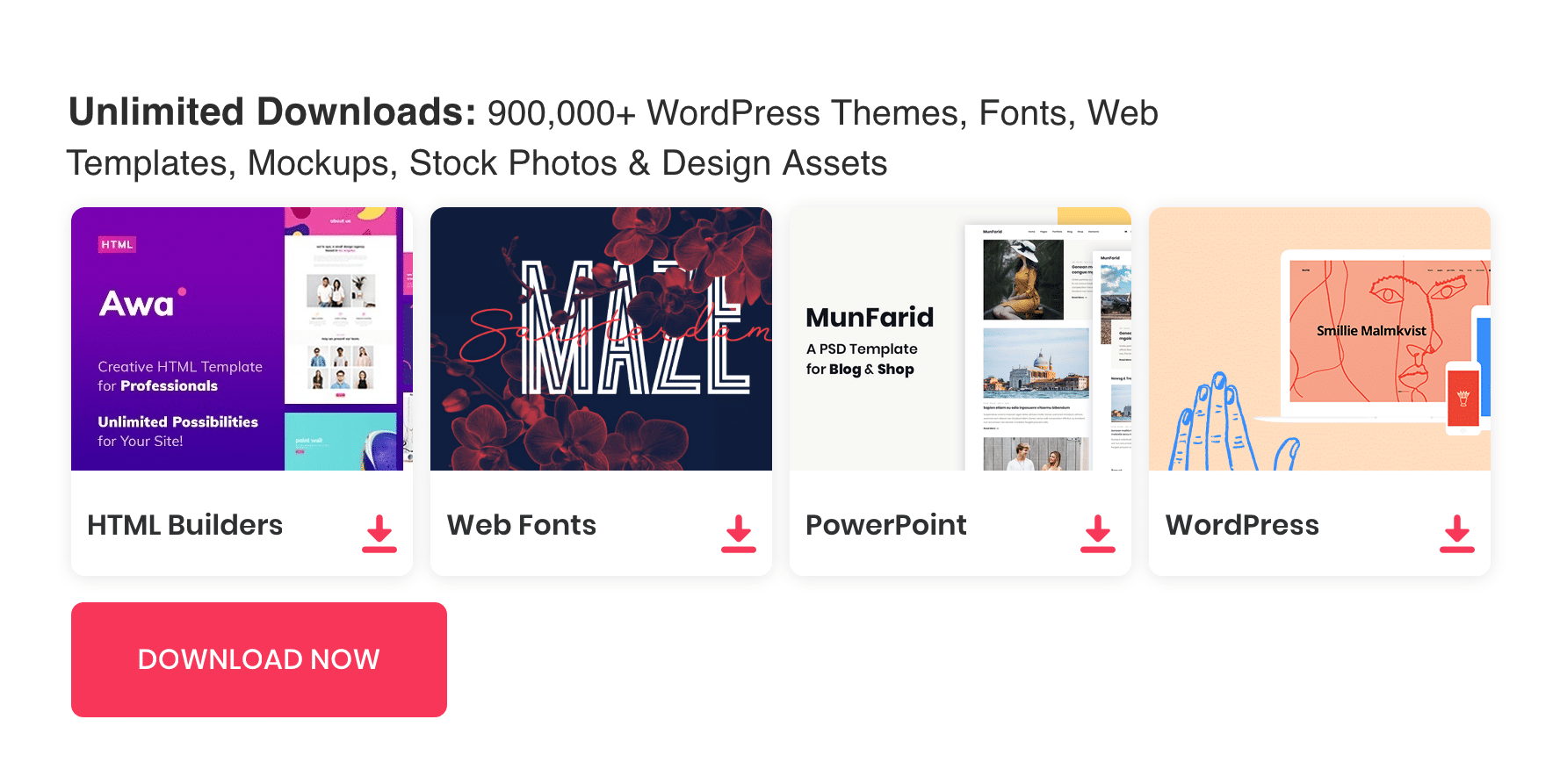 AngularJS is a popular javascript framework to create web applications. It is an open source framework that addresses some of the challenges of single page web applications. Regardless of the size of the application, the browser is going to load a single page. Additional contents will be loaded into the application as they needed. Some way this is going to be faster since the site only loads the content it needs instead of an entire page.
A great dashboard design involves plenty of data visualisation elements work togather. AngularJS is a great technology for building dashboards. We have found some great free AngularJS admin themes. These are a perfect data visualisation.
See also : 300+ Best Free Responsive WordPress Themes 2019
Slant
with Envato Elements subscription
Slant is a pristine and pixel-perfect Bootstrap-compatible Admin Template with plenty of customization options available from the get-go.
Material Angular Dashboard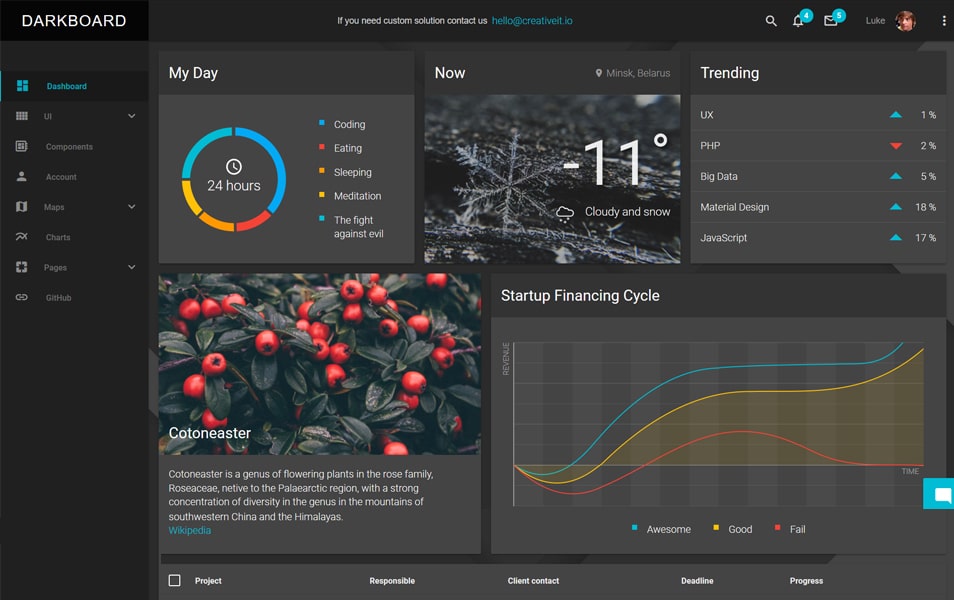 NG-MATERO Angular Admin Templete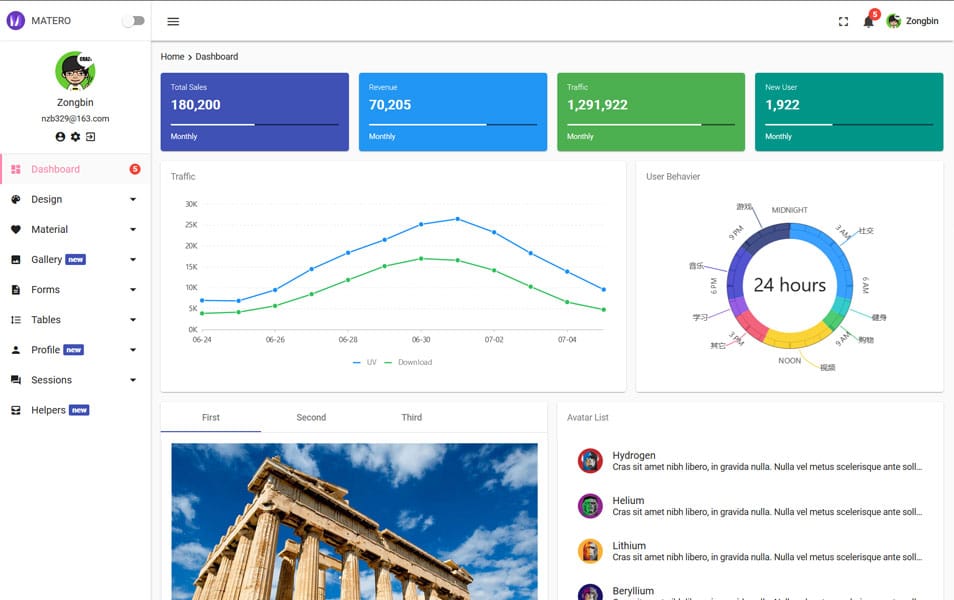 Free Angular Js 4 Admin Template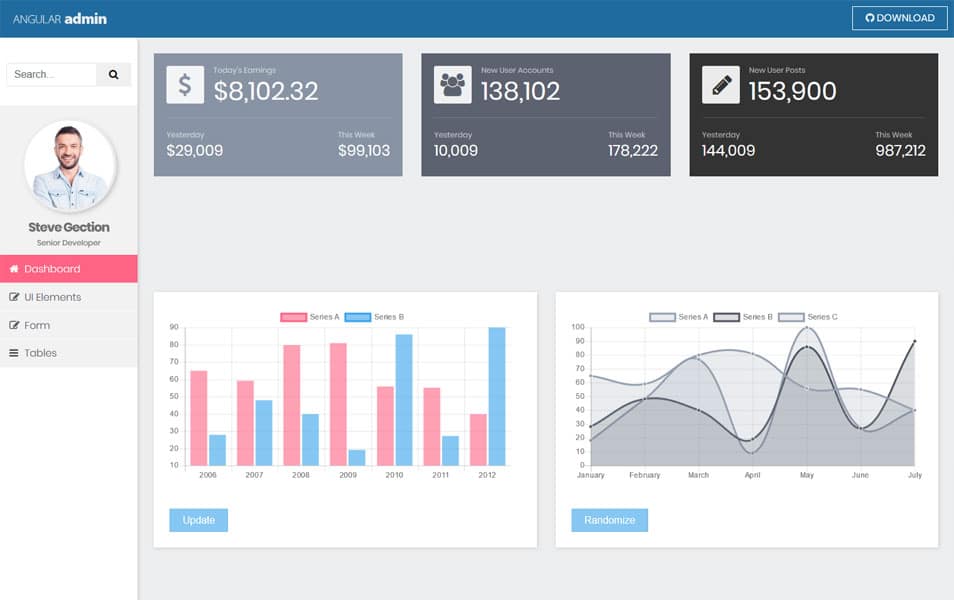 Nice Admin Angular – Angular 7 Dashboard Template (Premium)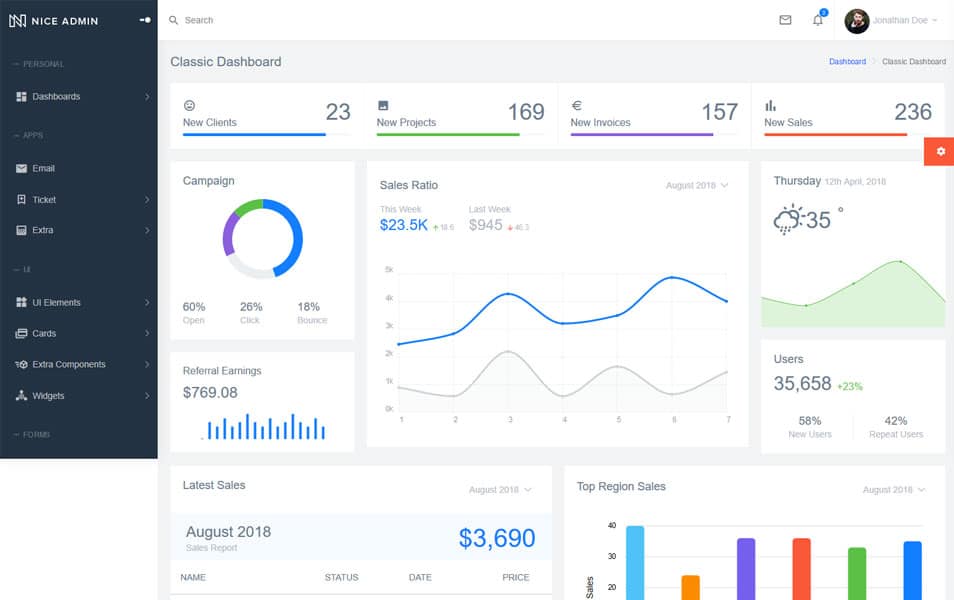 NG-PI Admin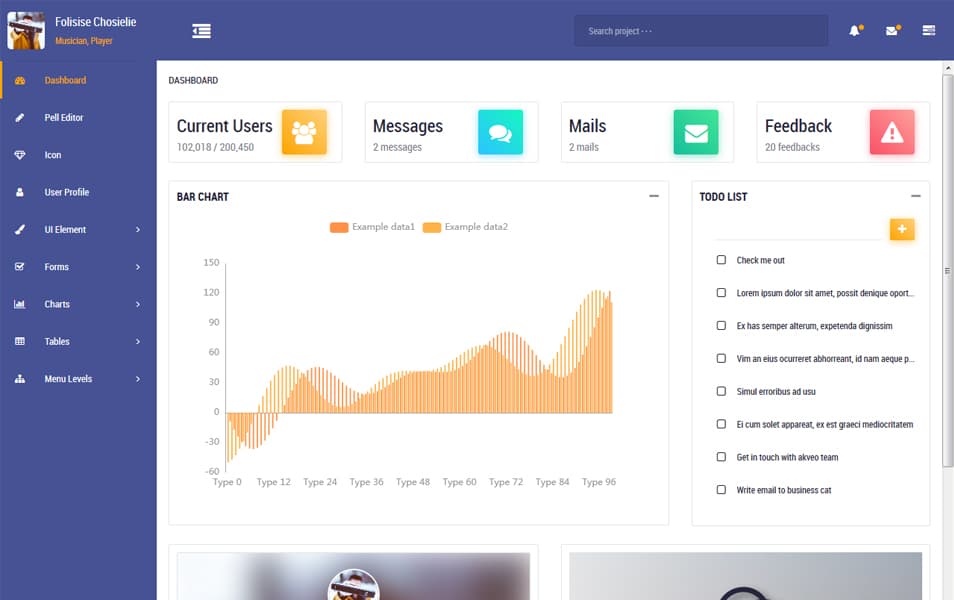 AdminPro Angular Lite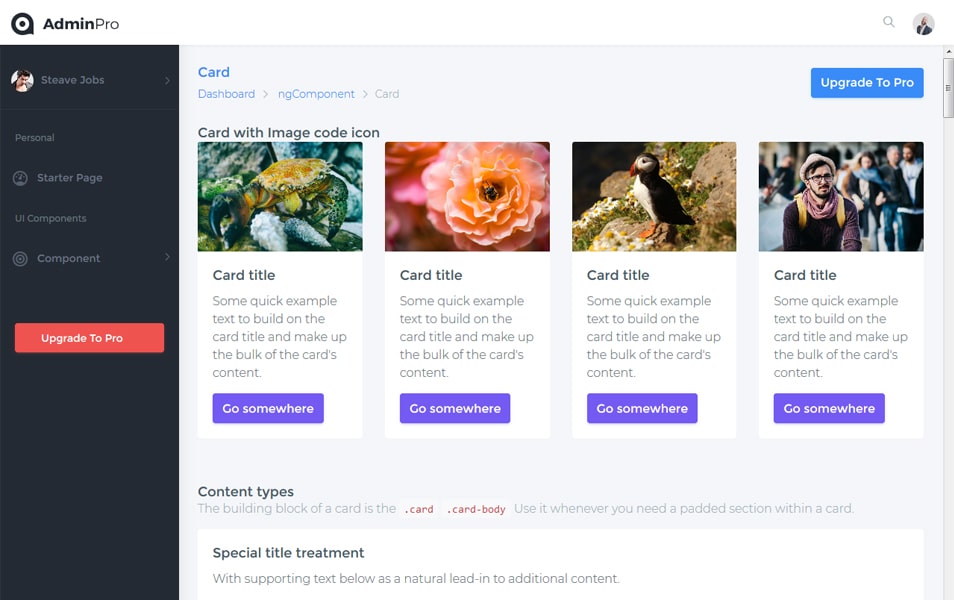 Portal
with Envato Elements subscription
Portal is a modern and responsive HTML5 Admin Template full of rich data visualization options.
MaterialPro Angular Lite
PaperAdmin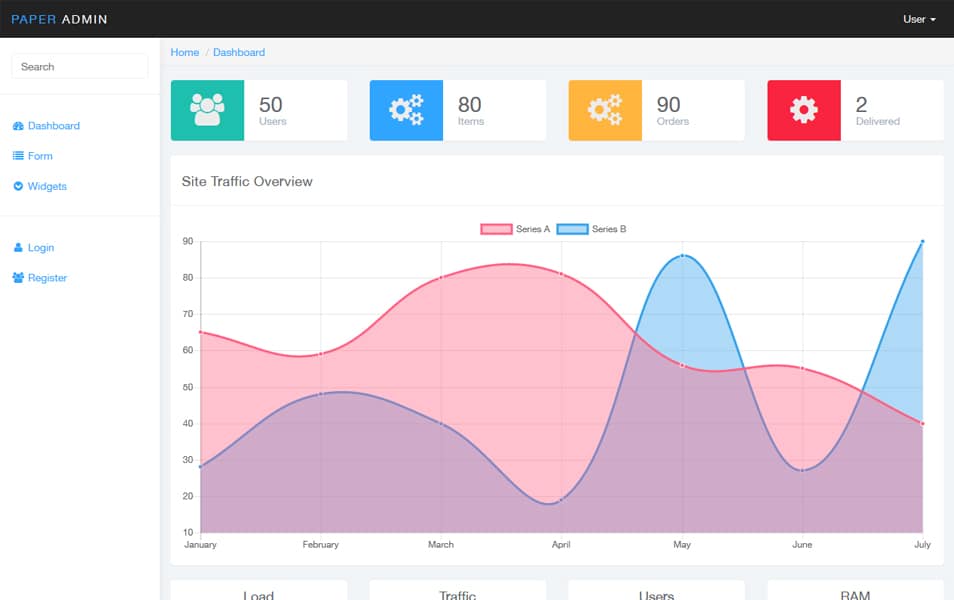 Monster Angular Lite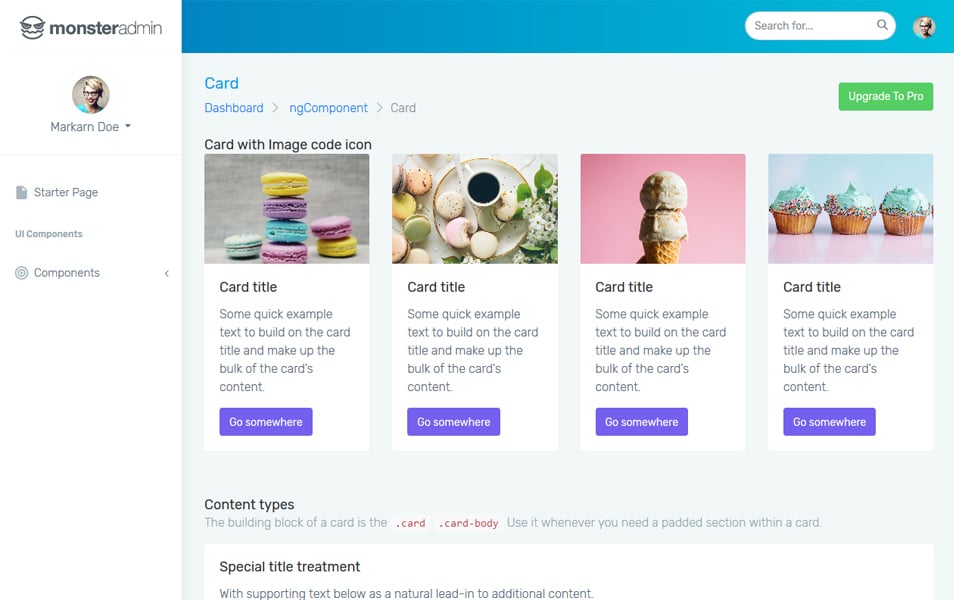 Xtreme Angular 7 Admin (Premium)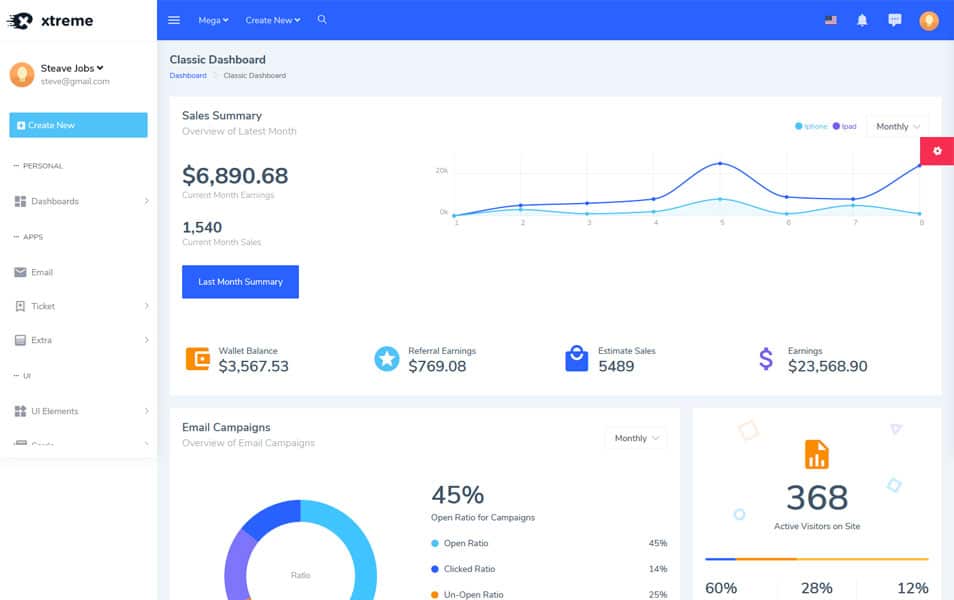 ToxNgx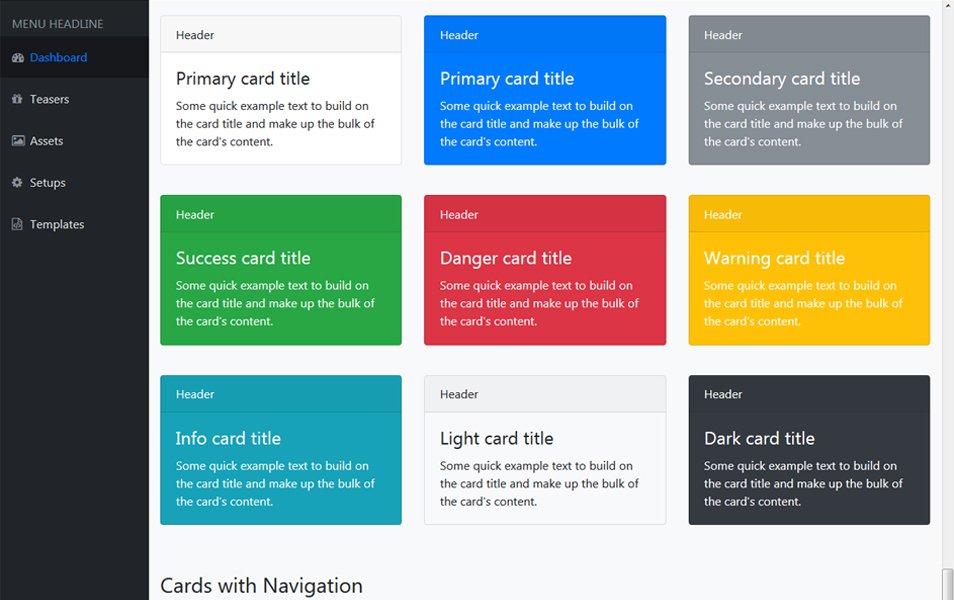 Degree Material Admin Template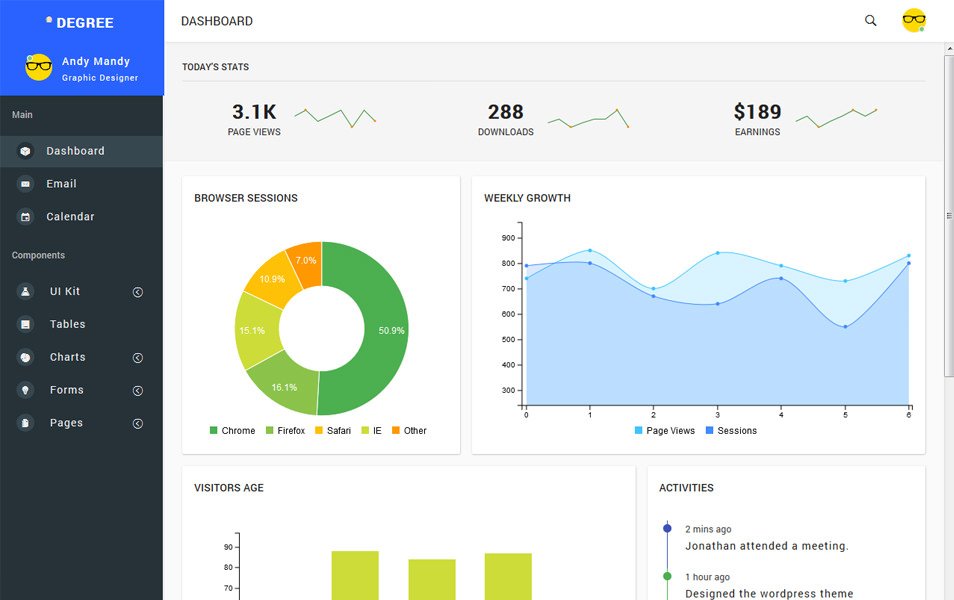 Swastika IO Admin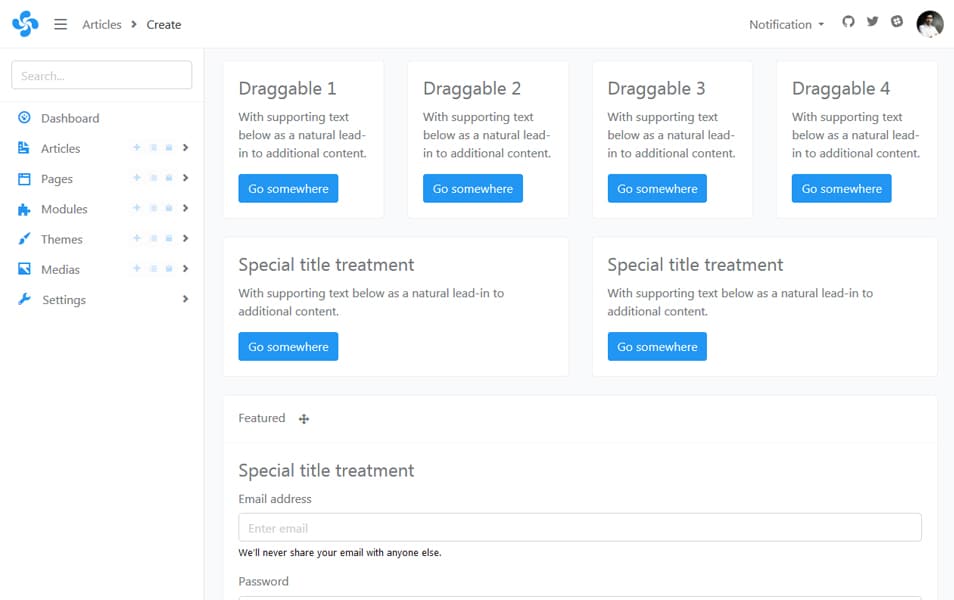 W-Cloud Angular Admin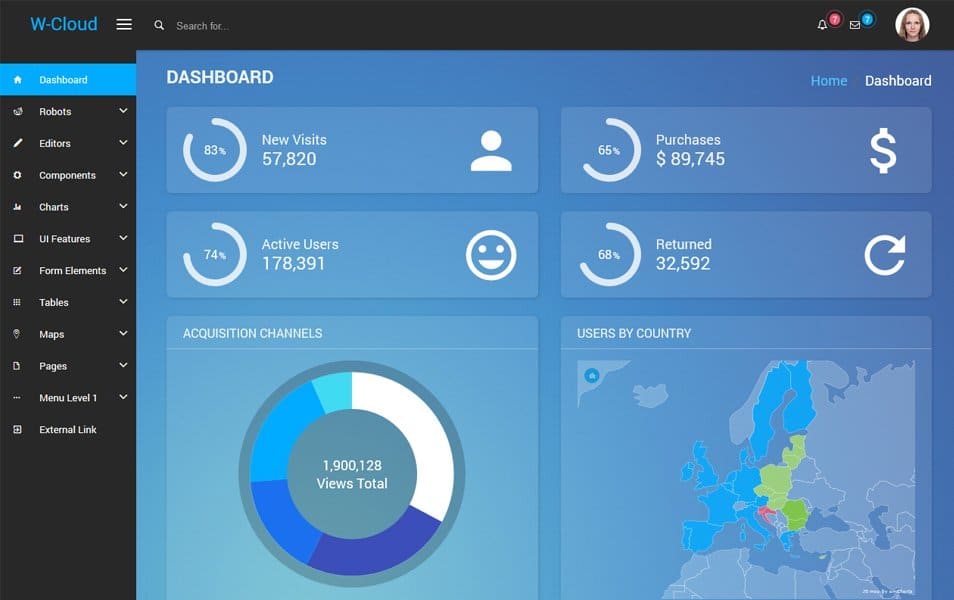 NGX Admin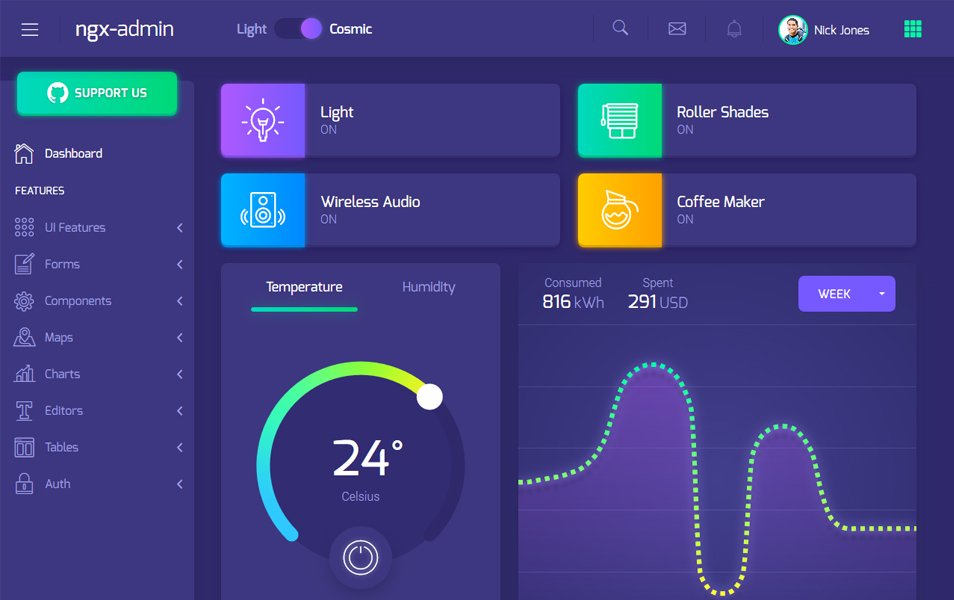 Angular Material App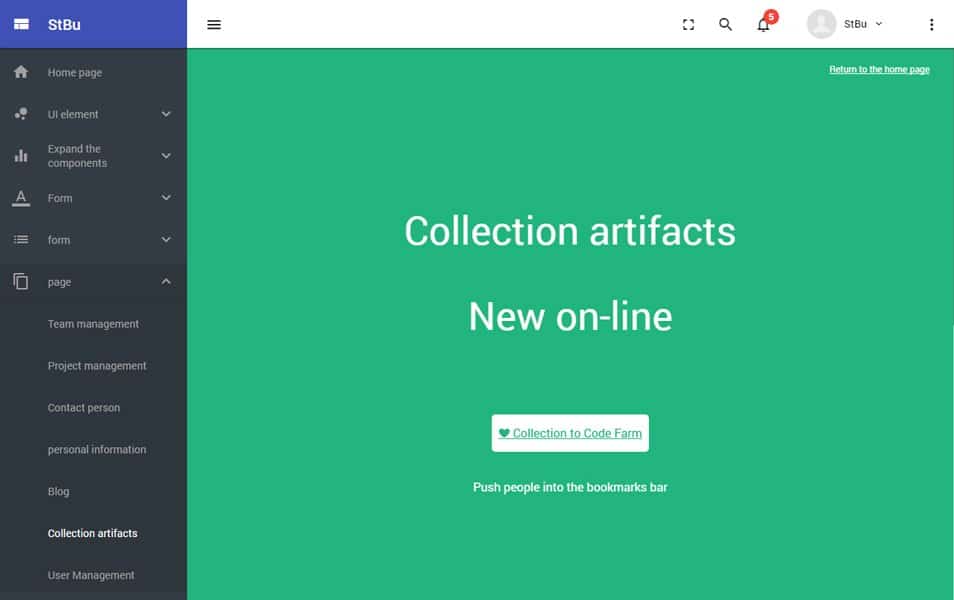 ng-dashboard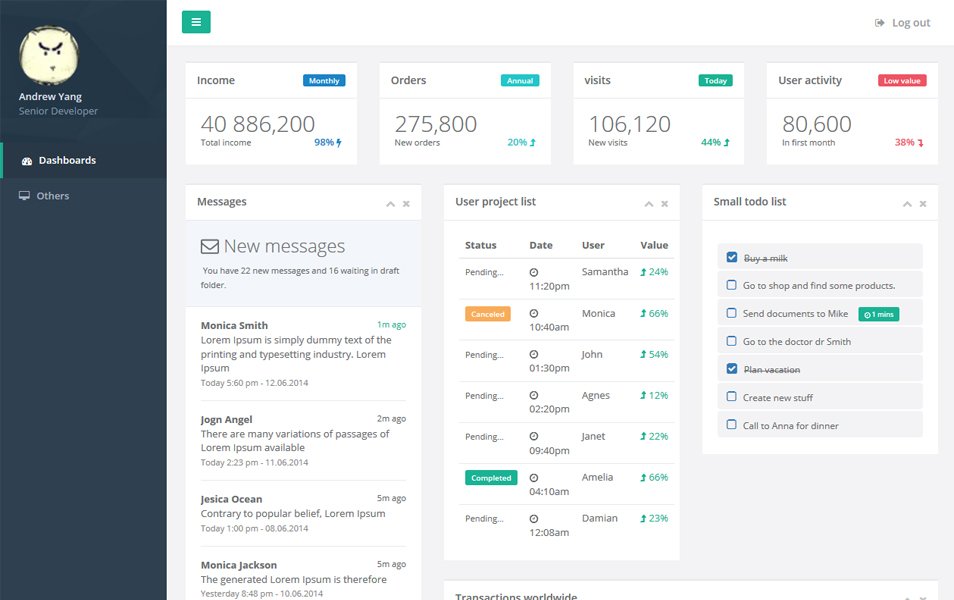 Wody
with Envato Elements subscription
Woody is a dark UI Admin Template that comes out-of-the-box with a vast variety of styles.
SB Admin BS 4 Angular4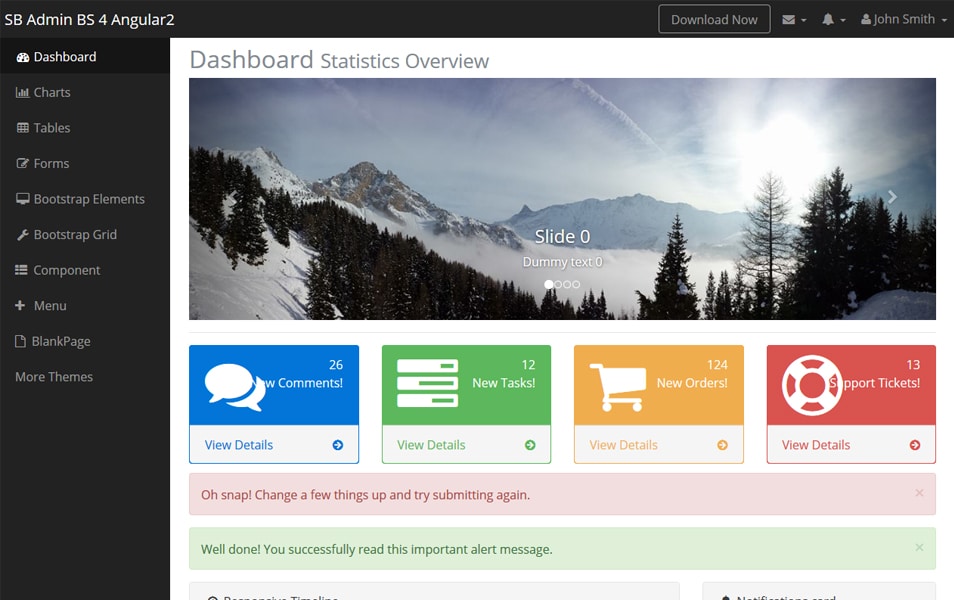 AdminWrap Angular 7 Admin Template (Premium)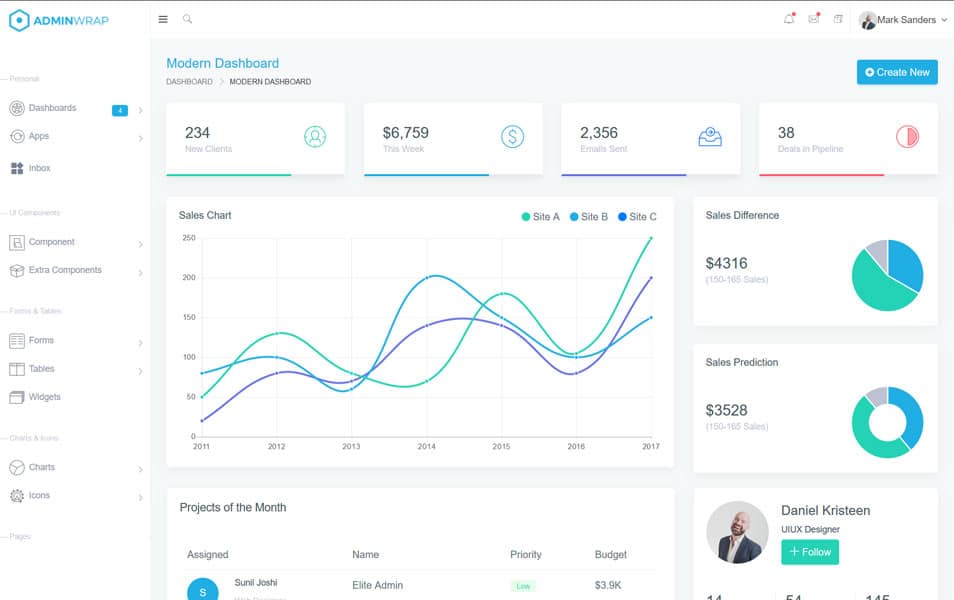 Light Bootstrap Dashboard Angular 2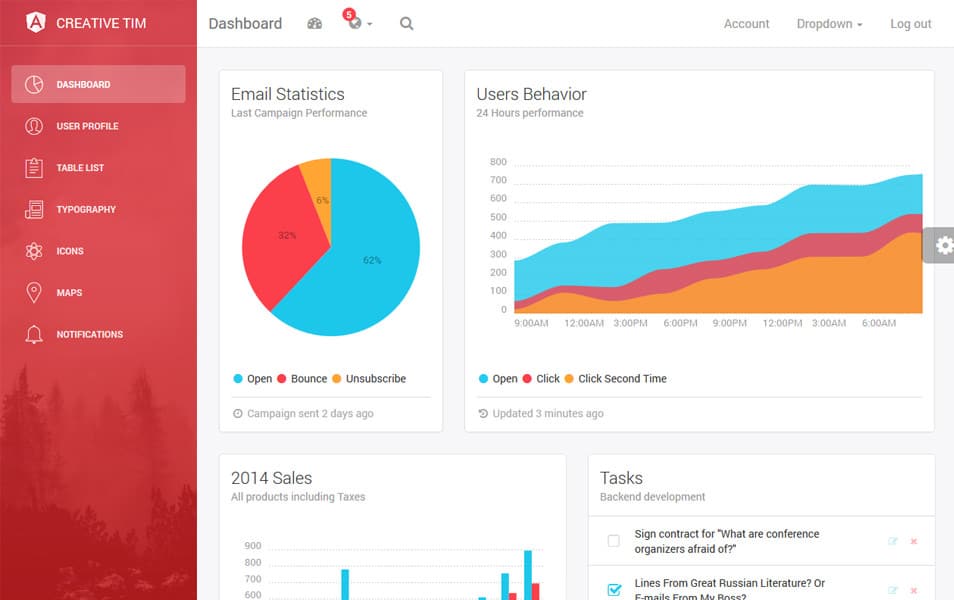 Laravel Angular Admin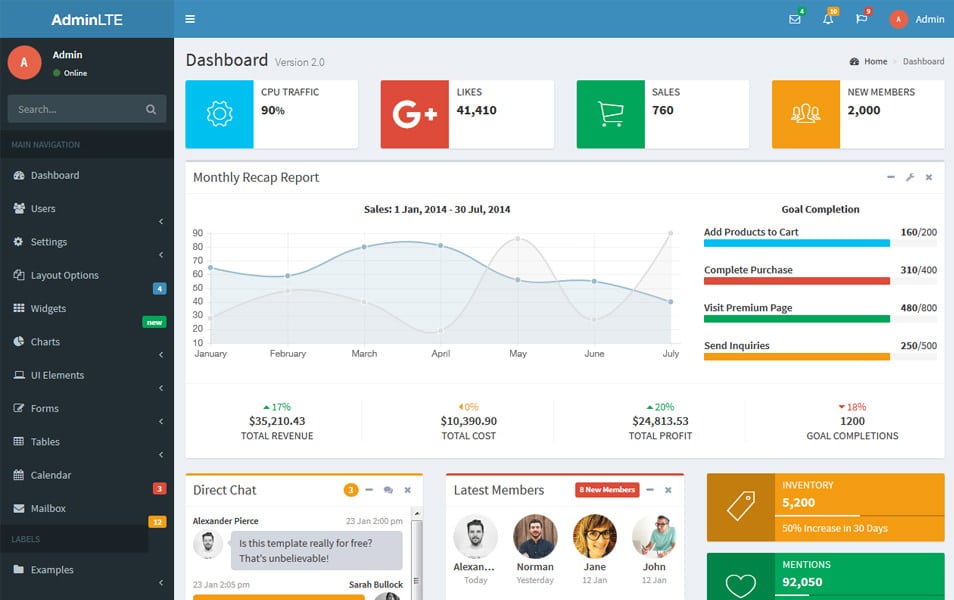 BlurAdmin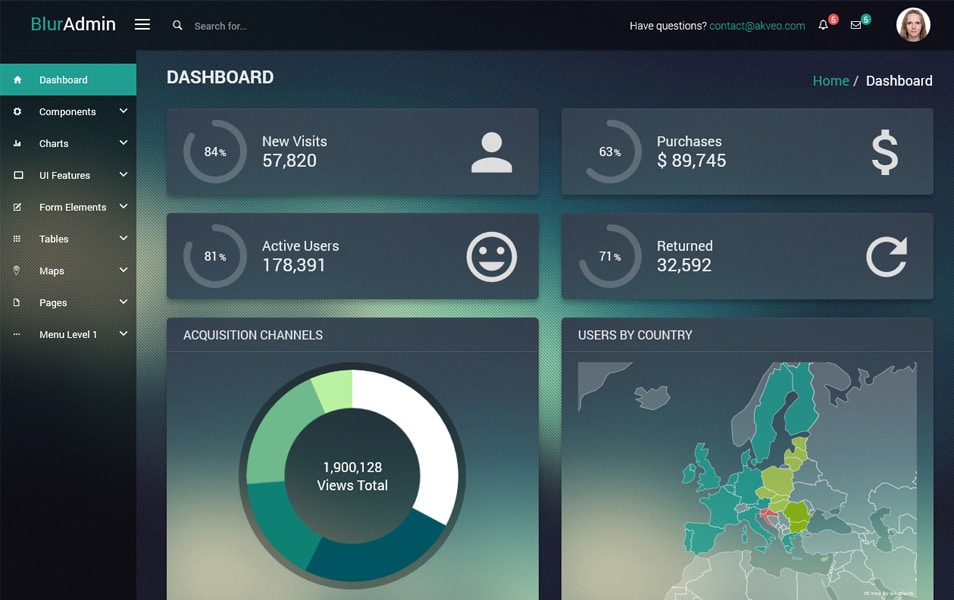 SB Admin BS 4 Angular2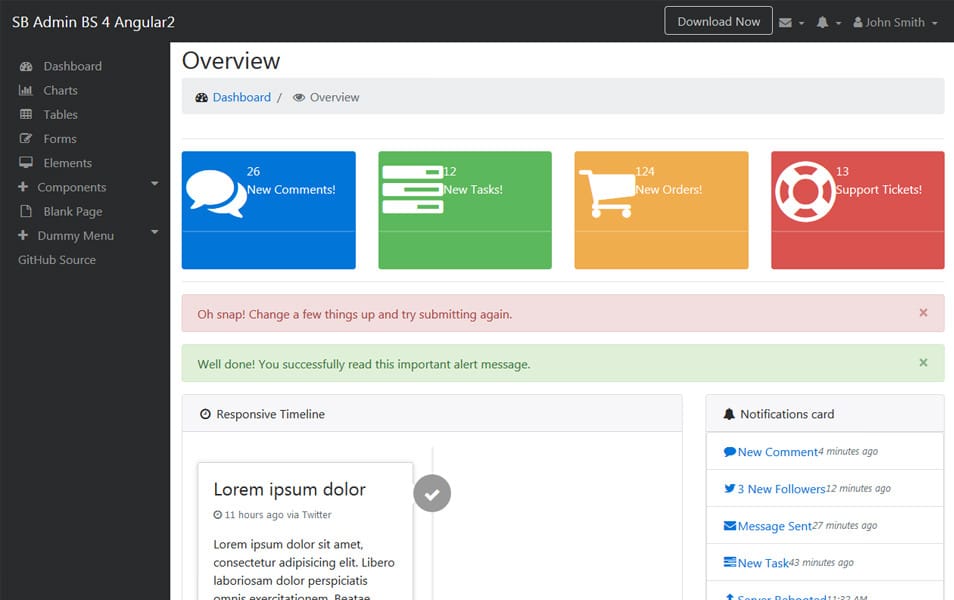 Flatkit
with Envato Elements subscription
Flatkit is an Admin Template for those of you wanting an absolutely minimal and modern design for your reports.
SemanticUI Admin Template AngularJs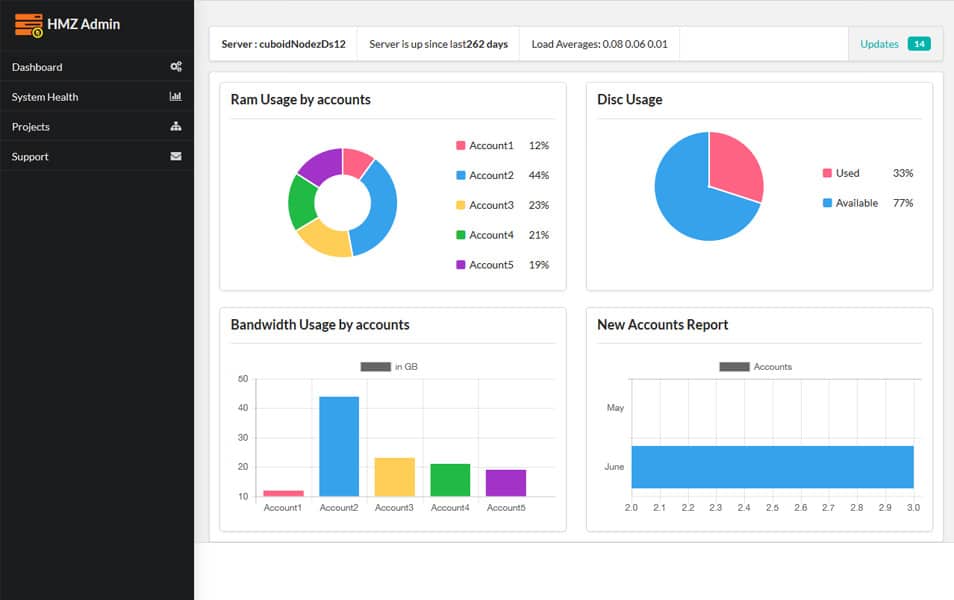 WebAdmin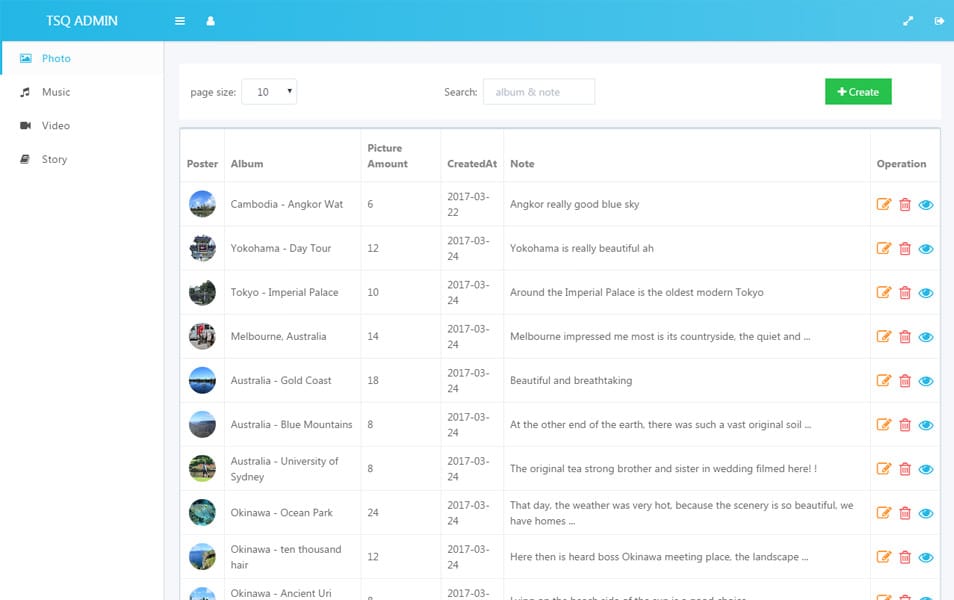 ng2-admin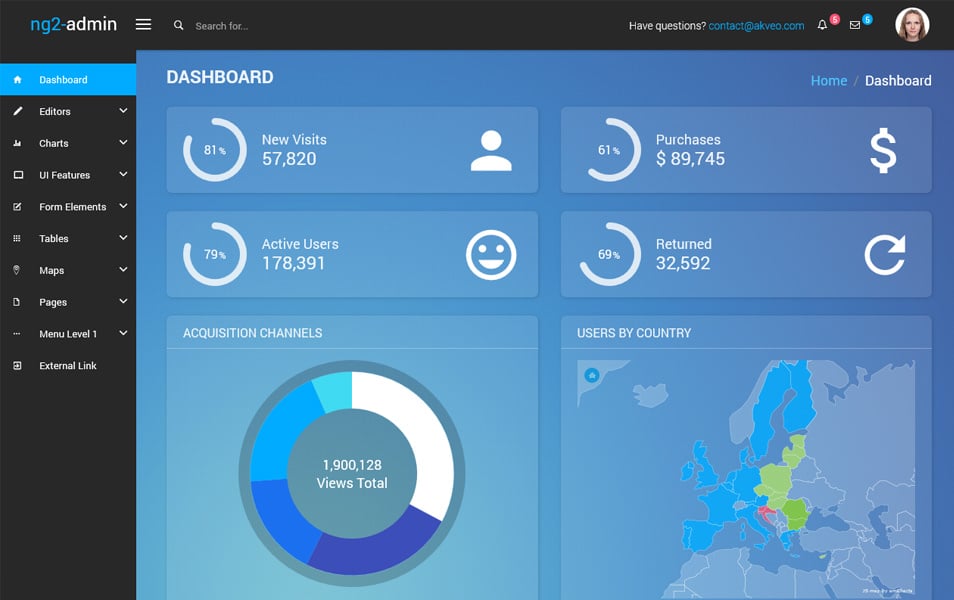 Angular Bootstrap Dashboard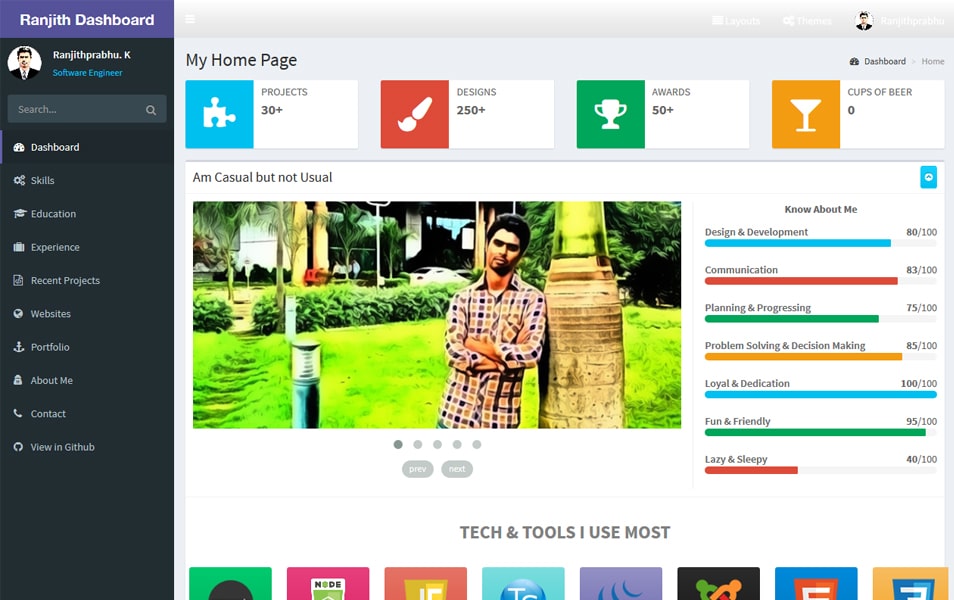 Angular Bootstrap Dashboard is a web dashboard application based on Bootstrap and AngularJS.
Free Responsive Bootstrap Joli Angular JS Admin Template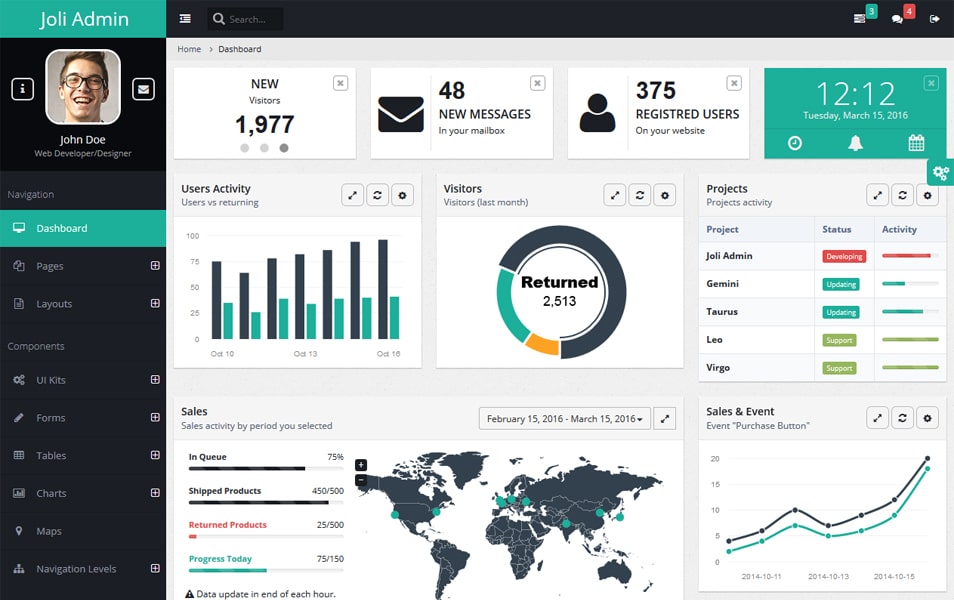 Joli is a free admin template/Dashboard/Web App based on Angular JS.
ngAdmin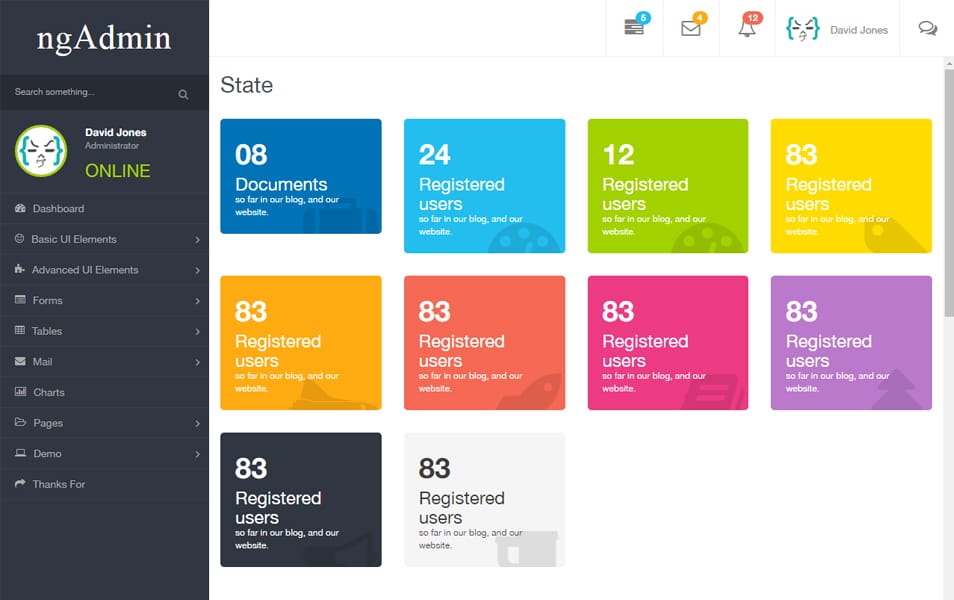 Admin template width angular and bootstrap.
RDash Angular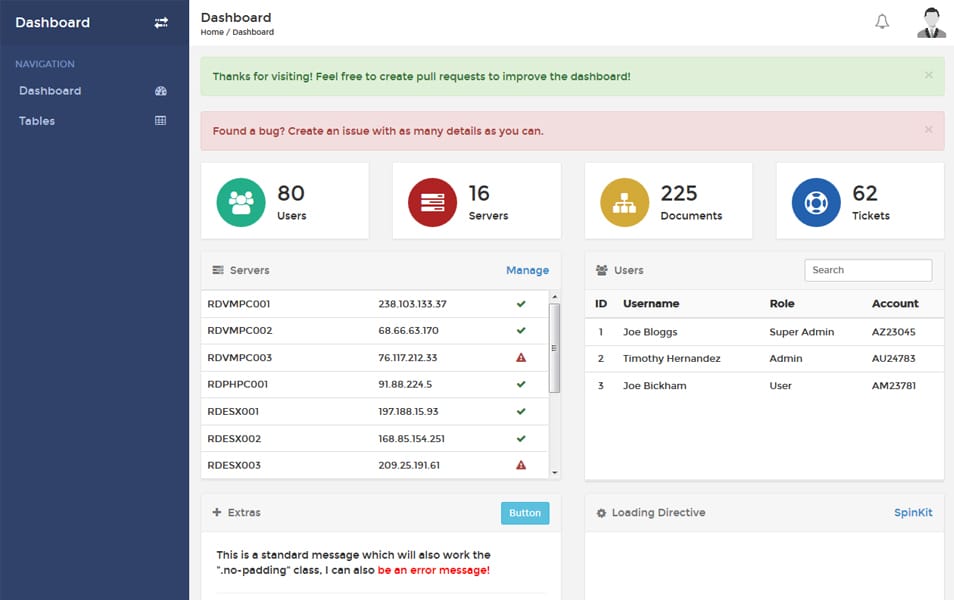 rdash-angular is an AngularJS implementation of the RDash admin dashboard. The dashboard uses a small number of modules to get you started, along with some handy directives and controllers to speed up development using the dashboard.
Make
with Envato Elements subscription
Make is a smooth and tile-based AngularJS Admin Template with a variety of options available from the get-go.
Angular Material Dashboard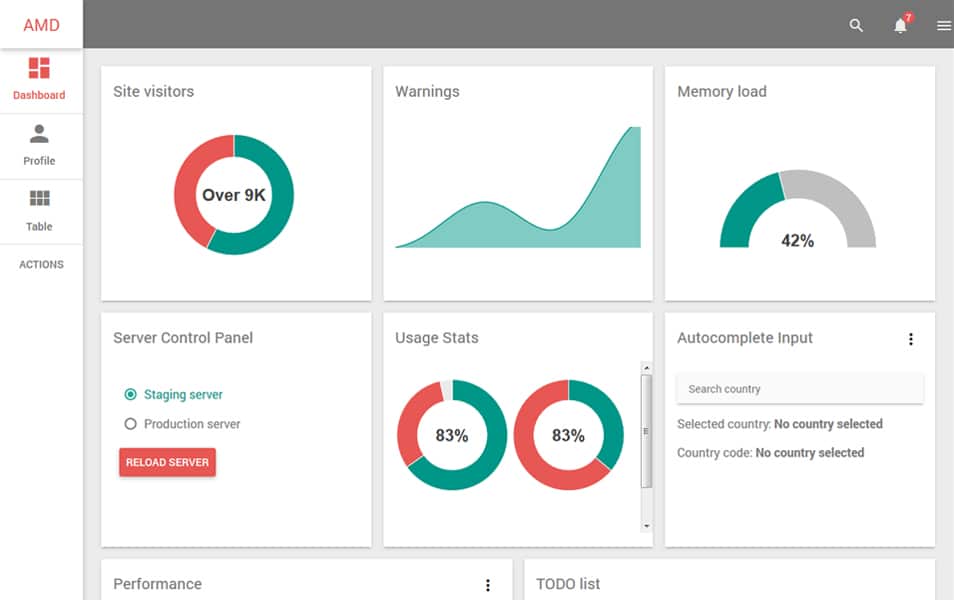 Responsive Angular admin dashboard with material design based on Angular Material.
SB Admin BS4 Angular 2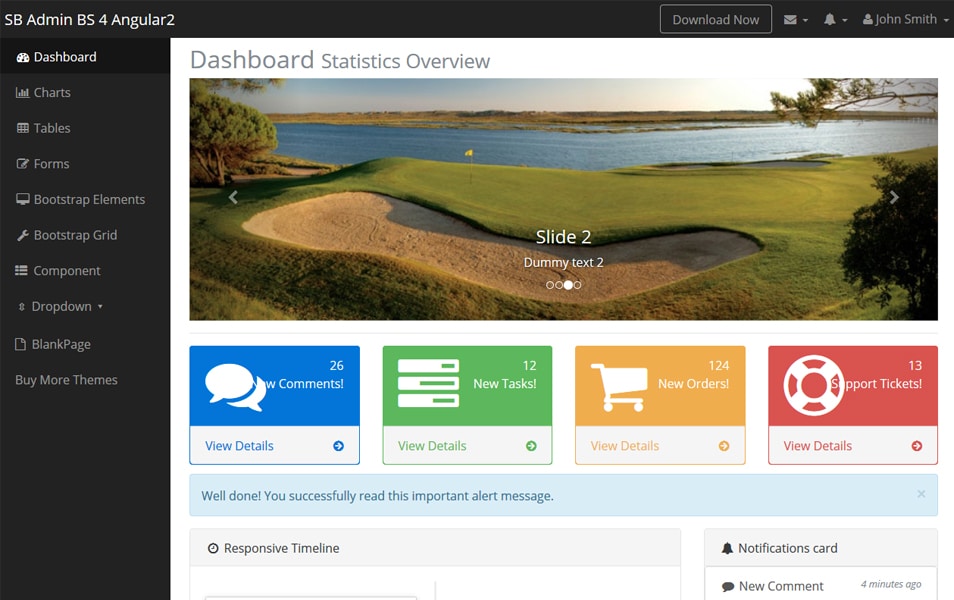 Simple Dashboard Admin App built using Angular 2 and Bootstrap 4.
RDash Angular2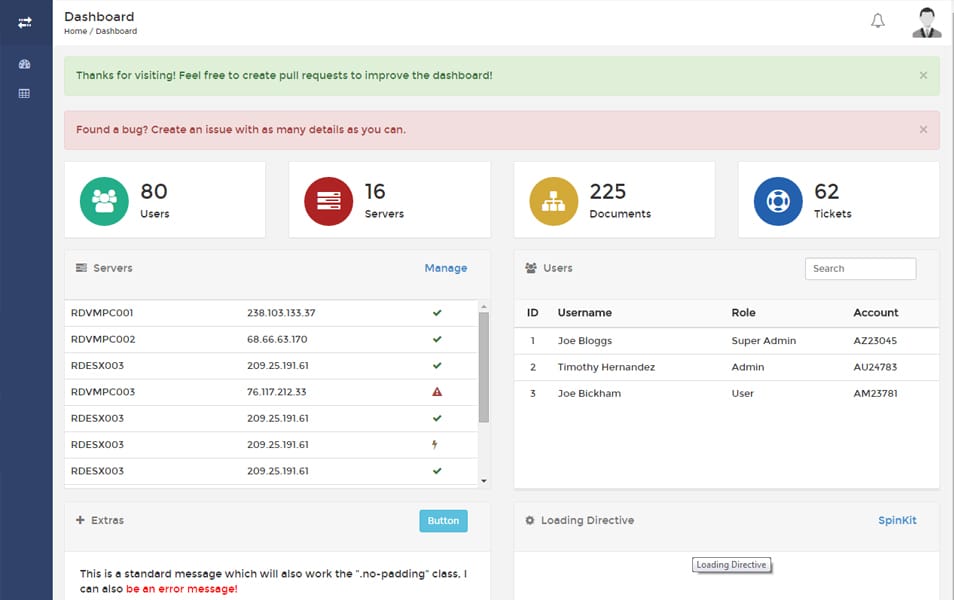 AngularJS 2 implementation of the RDash admin dashboard theme.
AngularJS Material Design ECMA6 Dashboard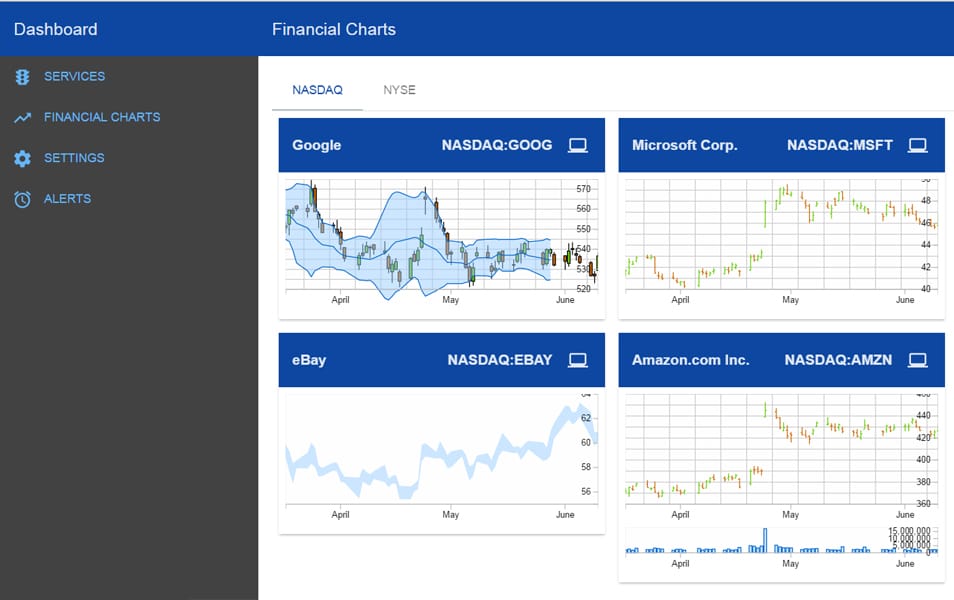 This is an opinionated AngularJS dashboard using Material Design, ECMA6 and Traceur.
AngularJS Dashboard with D3JS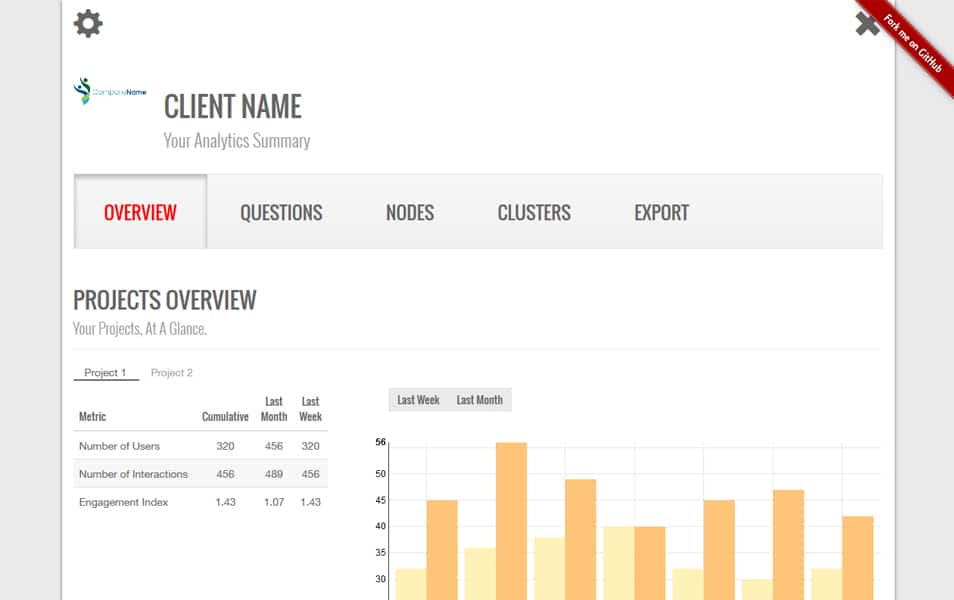 This is a simple implementation of D3JS in an Angular app. It's not meant to be a finished product, but just an example of how you might integrate the two.
Angularjs MDL Dashboard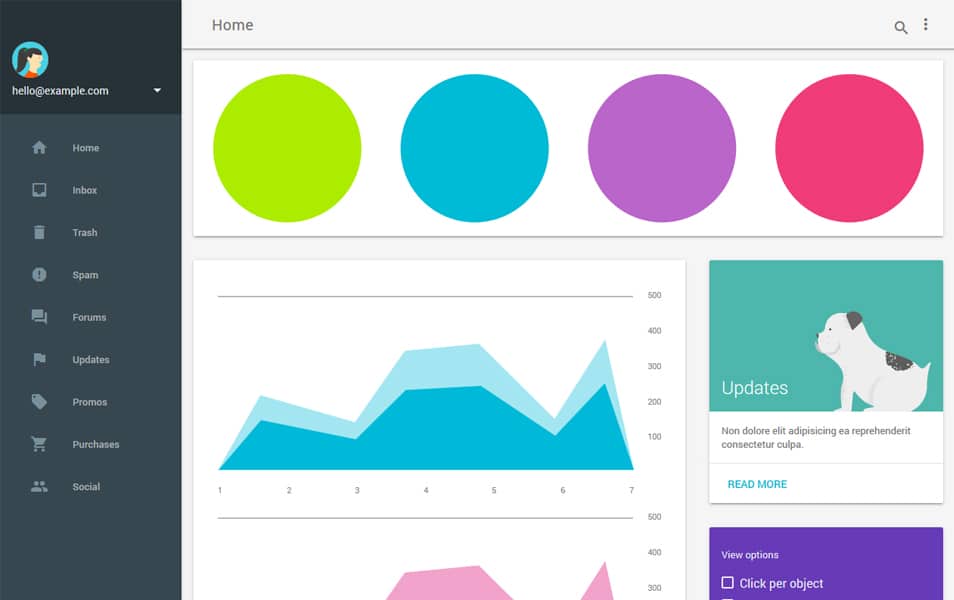 Simple init project using dashboard example from material design lite.
Angular UI Dashboard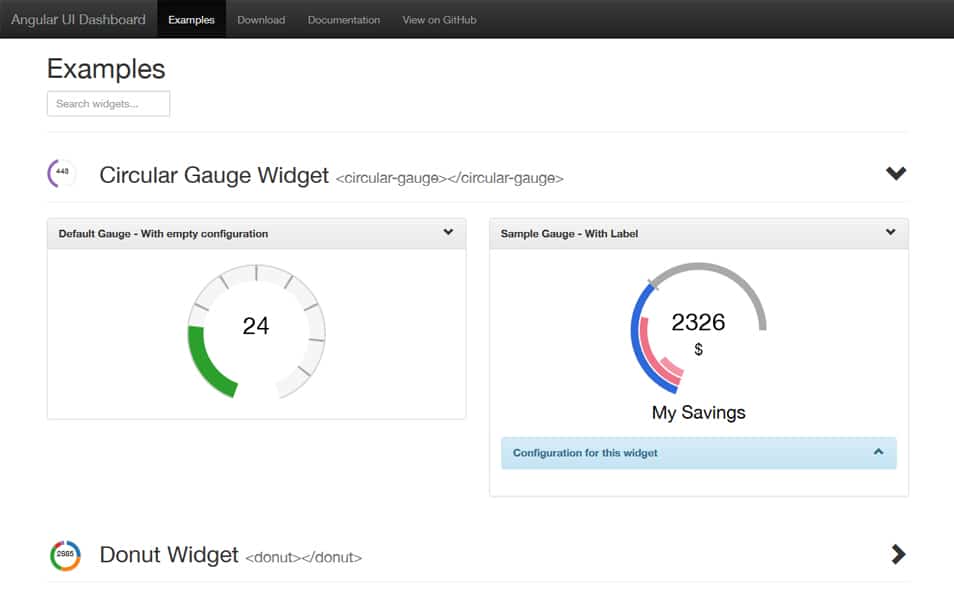 Angular components for graphical widgets. Ideal to create a dashboard view.
Google chart Angular Dashboard
Versatile Dashboard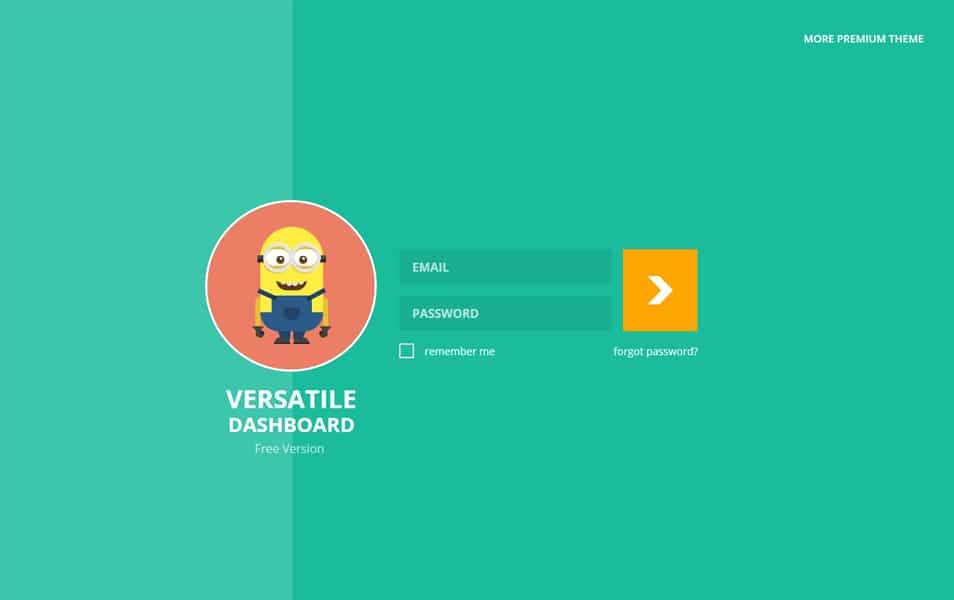 Versatile Admin Theme is a Boilerplate for Animated AngularJS Starter Theme written with Bootstrap LESS. Powered by Gulp.
Ani Theme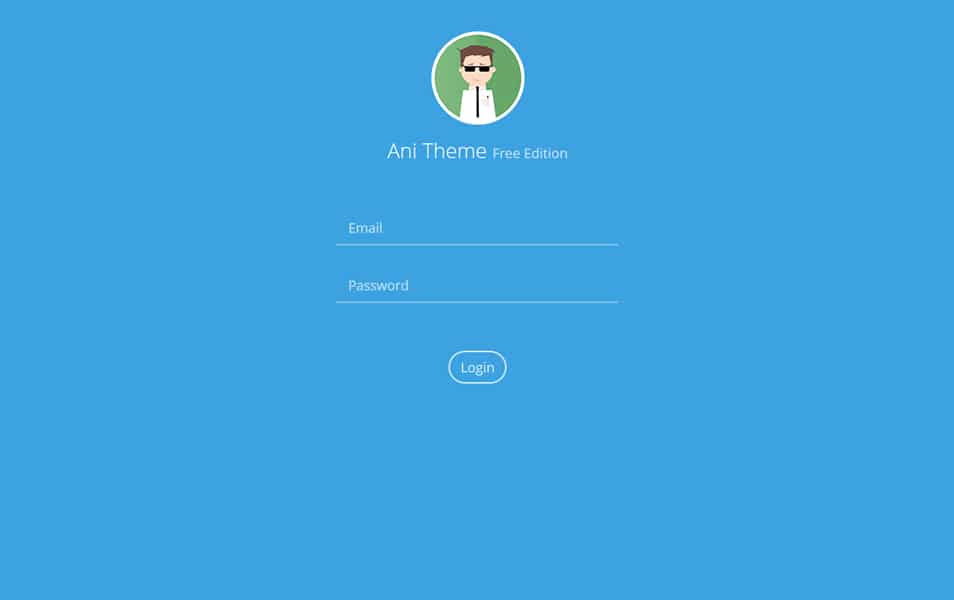 Ani Theme is a Boilerplate for Animated AngularJS Starter Theme written with Bootstrap LESS. Powered by Gulp.
SB Admin Angular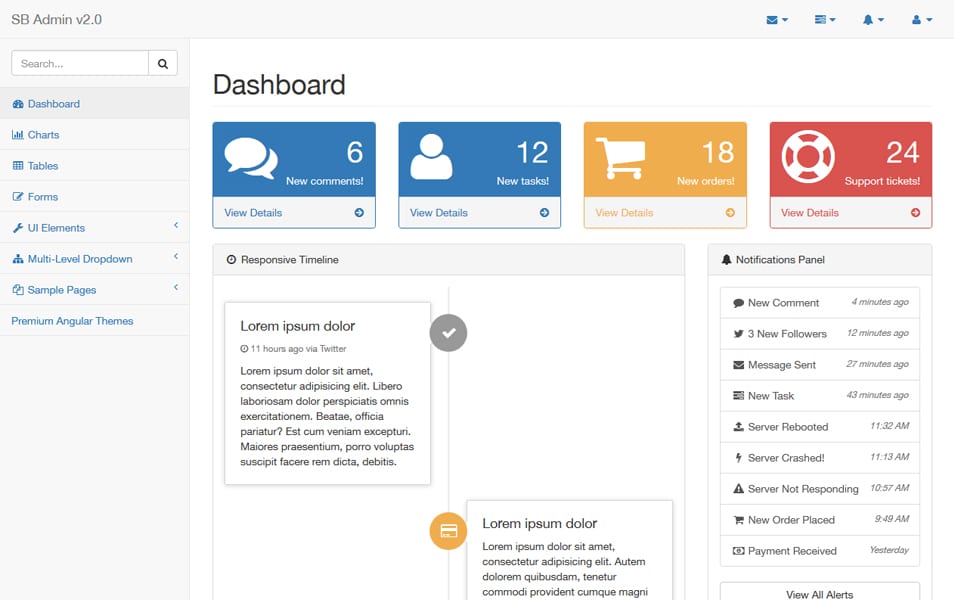 This project is a port of the famous Free Admin Bootstrap Theme SB Admin v2.0 to Angular Theme.
Angular Dashboard Seed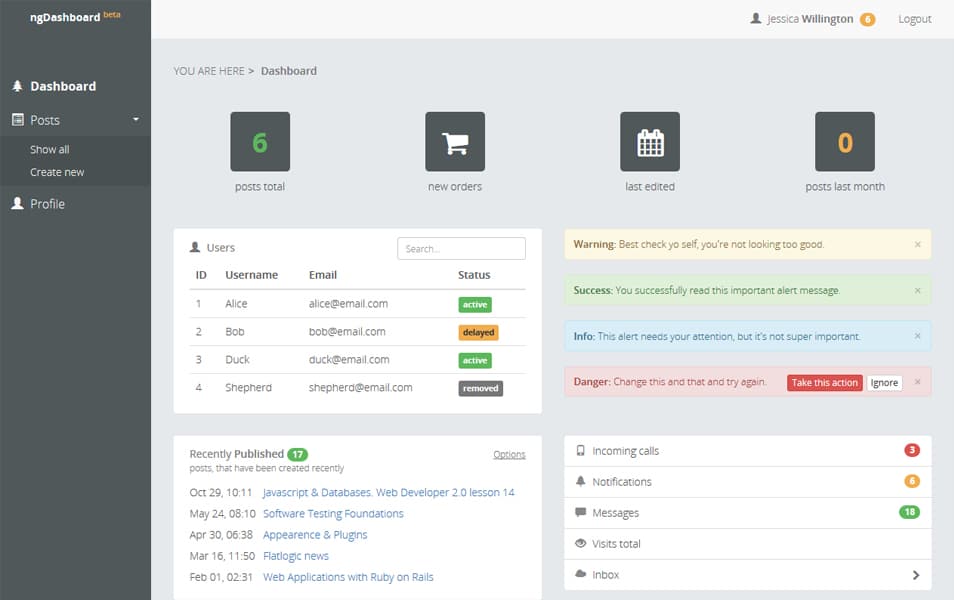 Angular dashboard sample application with nodejs REST backend integration.
Angular Widget Grid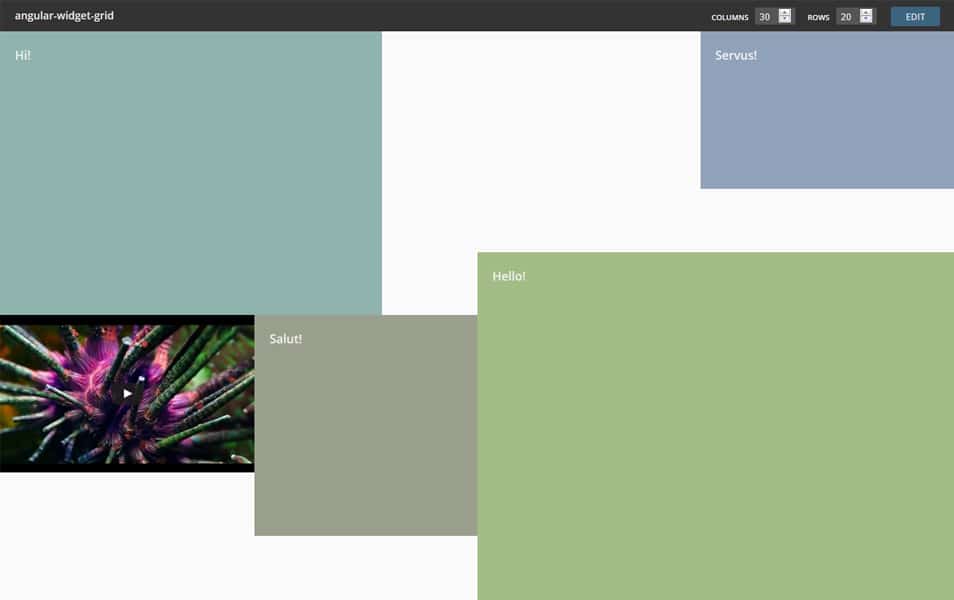 A flexible grid layout for responsive dashboards.
Angular Dashboard Fluance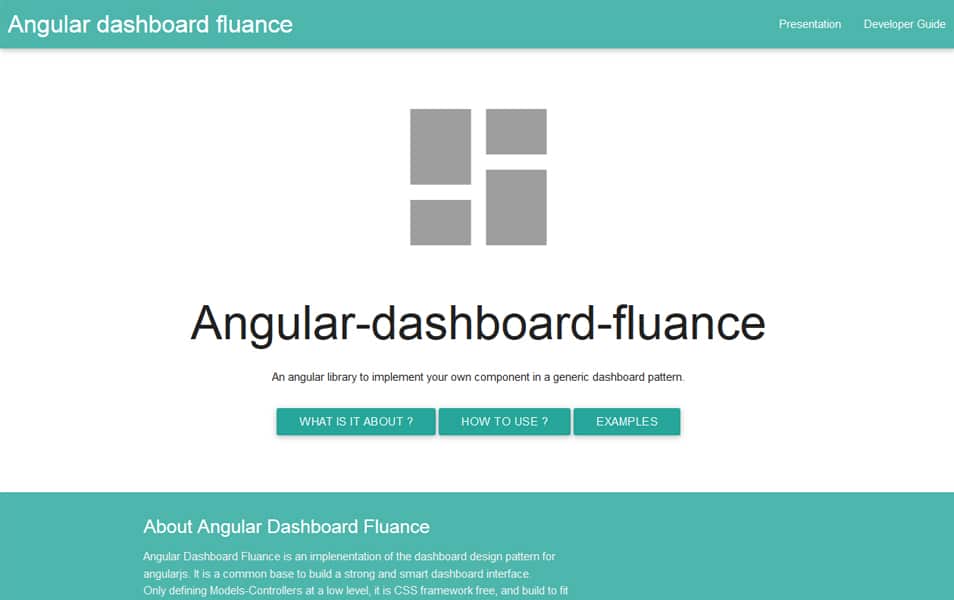 Angular Dashboard Fluance is an implenentation of the dashboard design pattern for angularjs. It is a common base to build a strong and smart dashboard interface.
Malhar Angular Dashboard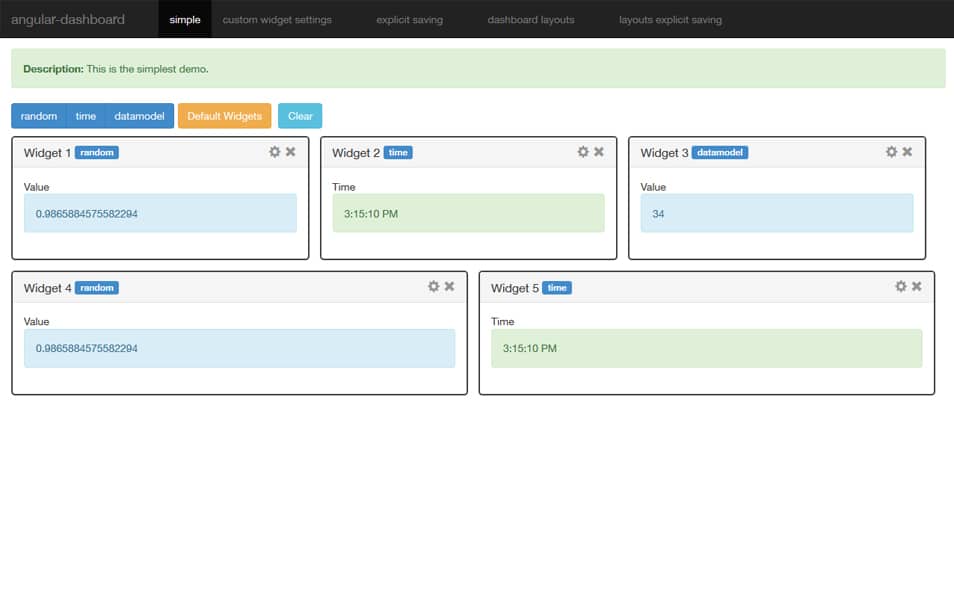 Generic AngularJS component/directive providing dashboard/widgets functionality.
Loopback Angular Admin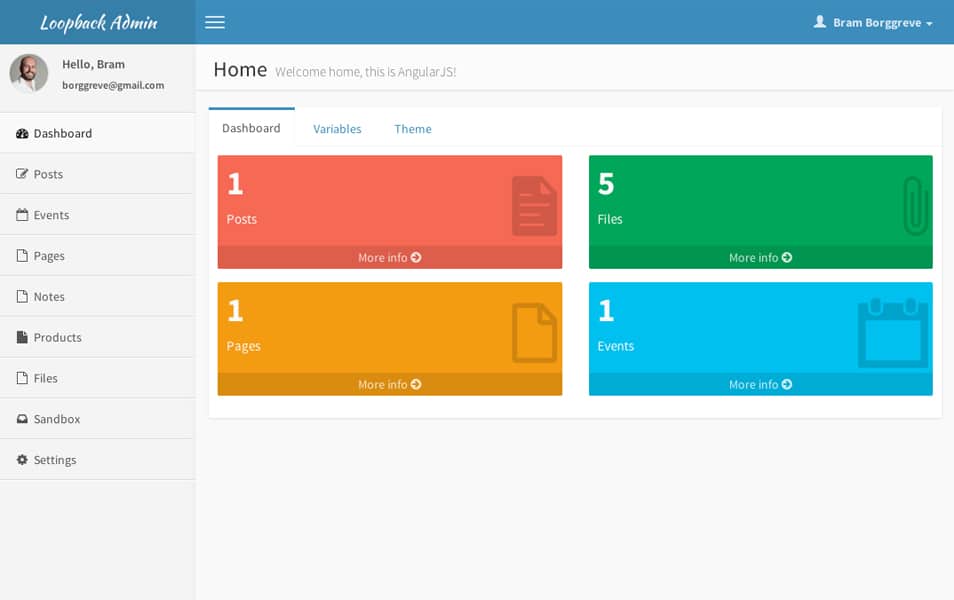 The goal is to have a starter project which can be used to quickly build an API with a frontend that are easily extended.
Angular Admin UI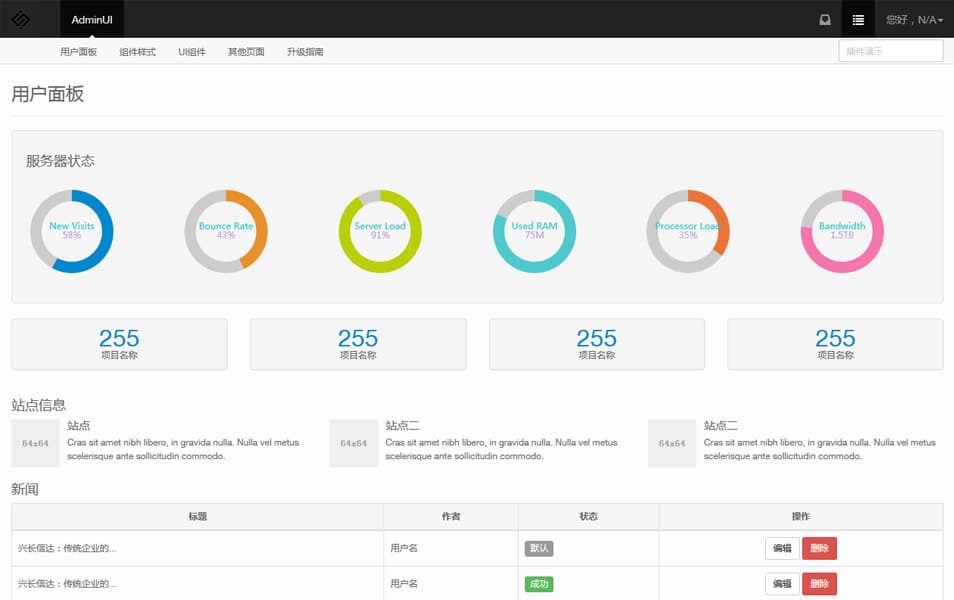 ng-admin demo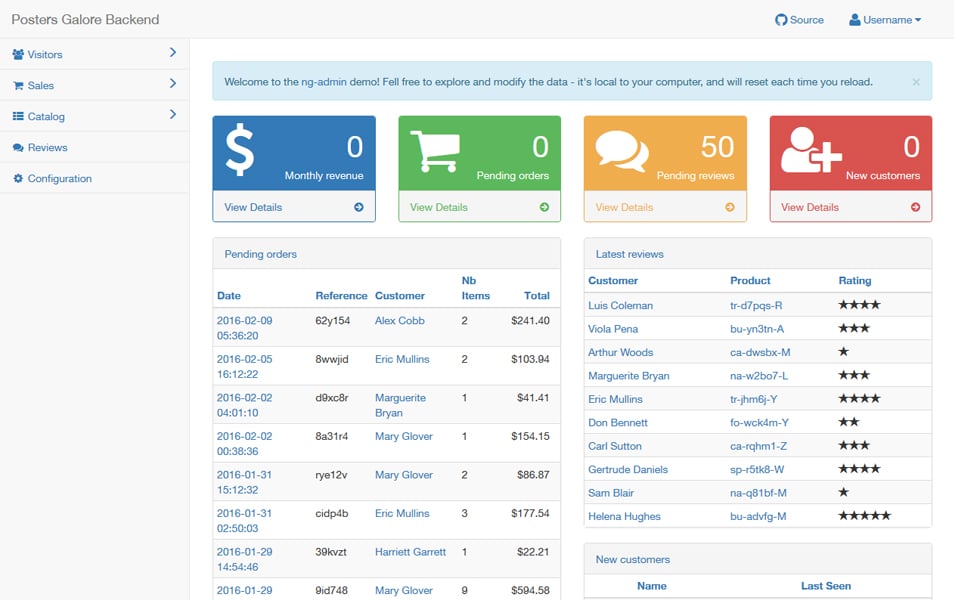 Source of the ng-admin angular.js demo, using a dummy REST service powered by FakeRest.
Angular Dashboard App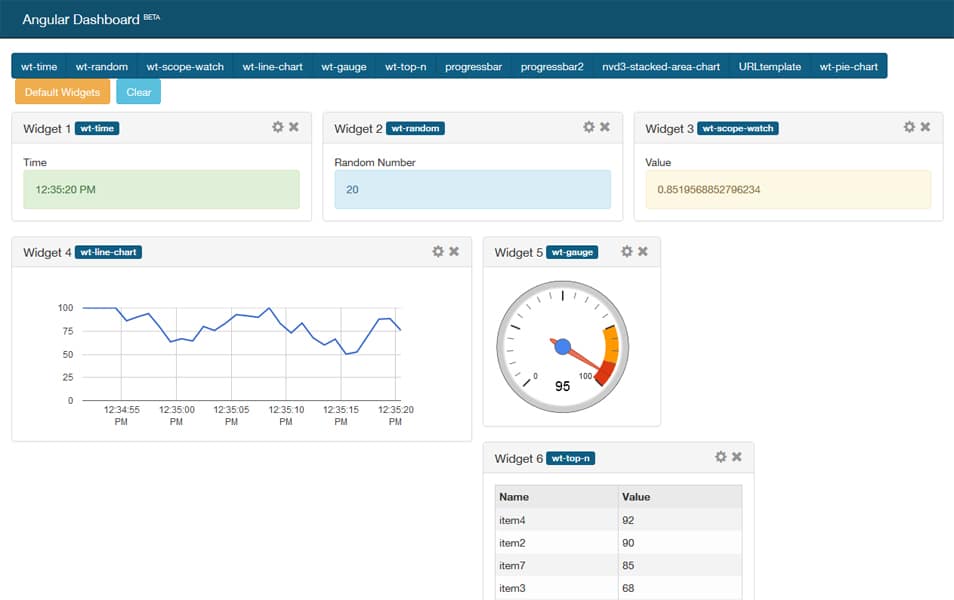 Dashboard/Widgets functionality with AngularJS.
Angular Blog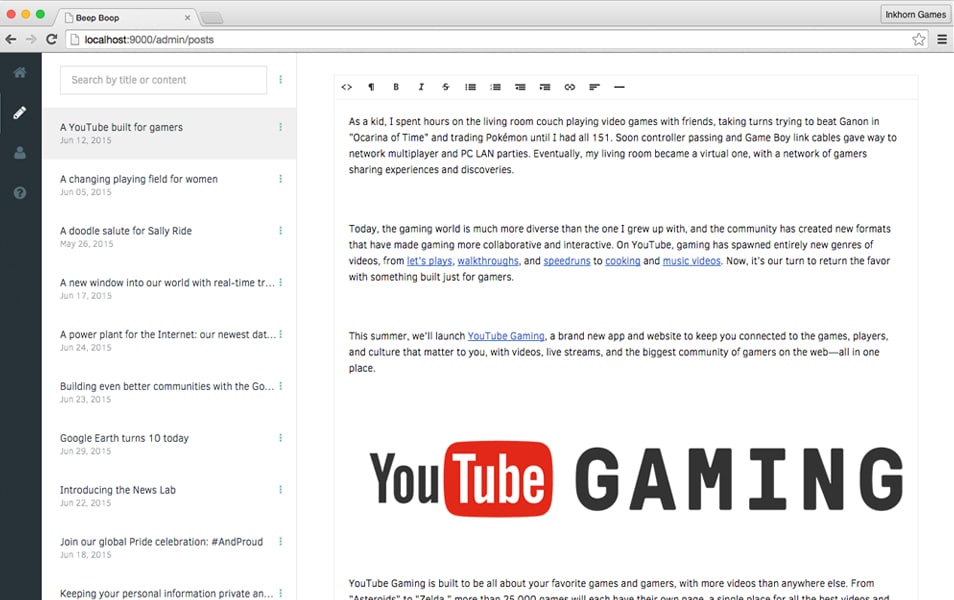 AngularJS ready-to-deploy blog w/ Admin Panel.
AngularJS Admin with Codeigntier
A sample demonestration of SB-Admin angular theme with Codeigniter 3.0.
Maverix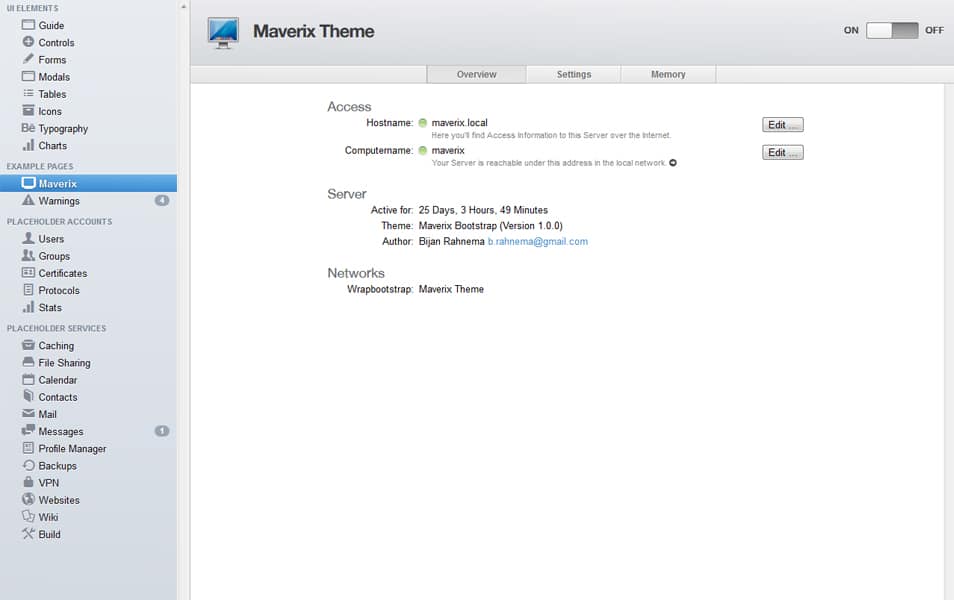 Maverix is a maccish bootstrap theme and application boilerplate. It gives your web-apps a native look and feel and bundles AngularJS and other components such as jQuery, Flot and rangeslider.js.
Bonita Angular Dashboard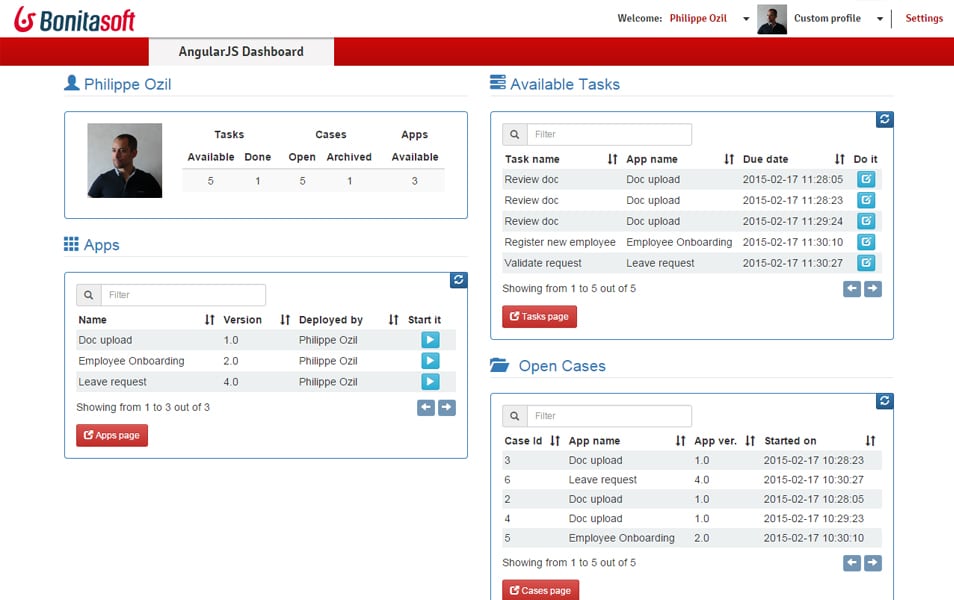 Bonita BPM Dashboard built on AngularJS and integrated as a custom page in the Bonita Portal.