15+ Best jQuery Table Plugins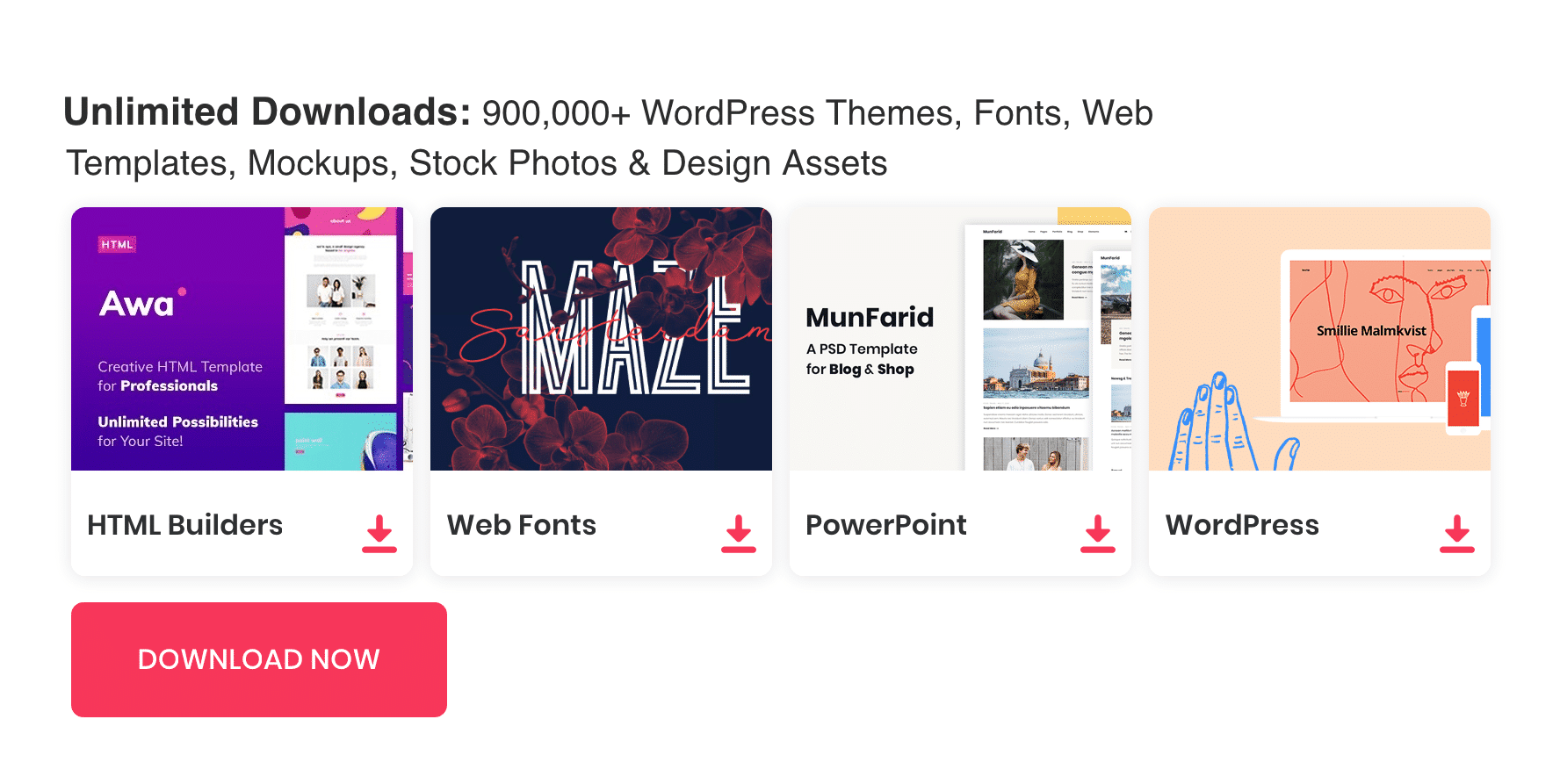 Today we are looking at some great jQuery Table Plugins to create the responsive functional table for the web. As you may know, tables are extremely hard to create. Old table based HTML design is dead since they are not mobile friendly and outdated. Tables are meant to display your important tabular data. And these days most of the users use their mobile devices to browse the web.
There is a modern new solution for creating mobile-friendly tables for web its by using jQuery. jQuery is the best solution to create functional tables for the web. Creating it from scratch is a bit time consuming and tough job. Luckily we have some great jQuery Table Plugins available to make the life easier. In this post, You can find a list of best jQuery Table Plugins available.
Dynatable.js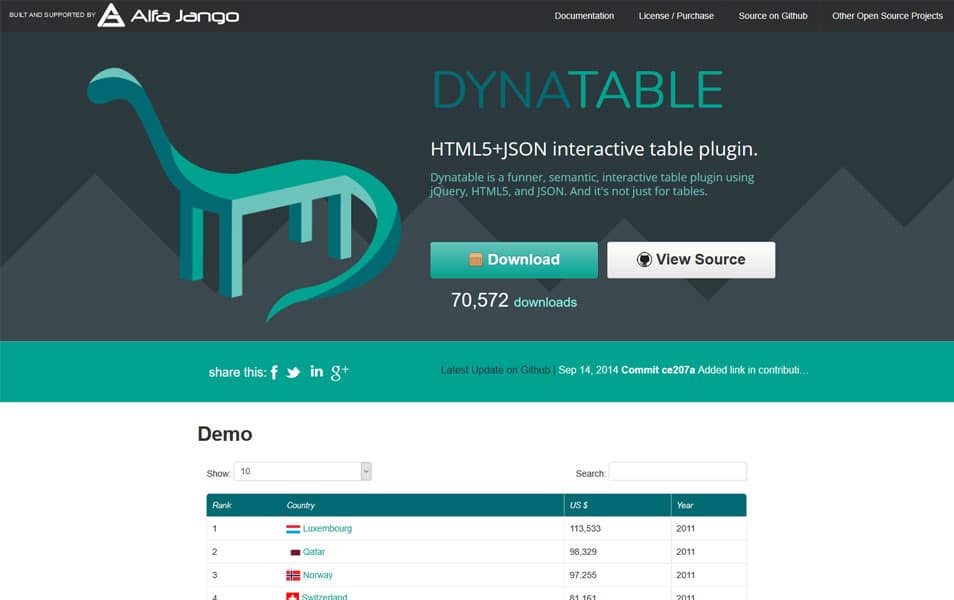 Dynatable is a funner, semantic, interactive table plugin using jQuery, HTML5, and JSON. And it's not just for tables.
Tabulator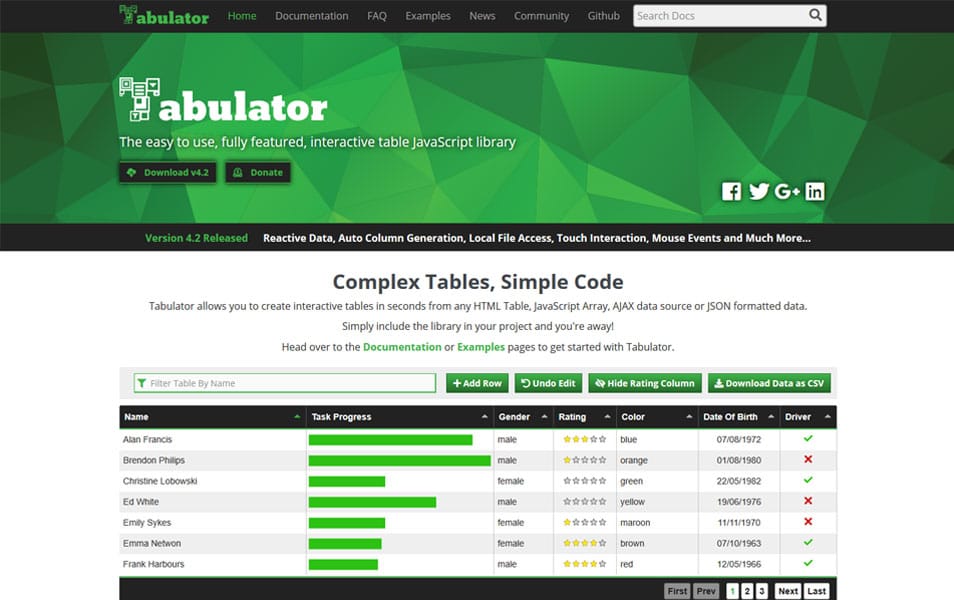 Tabulator allows you to create interactive tables in seconds from any HTML Table, JavaScript Array, AJAX data source or JSON formatted data.
Stacktable.js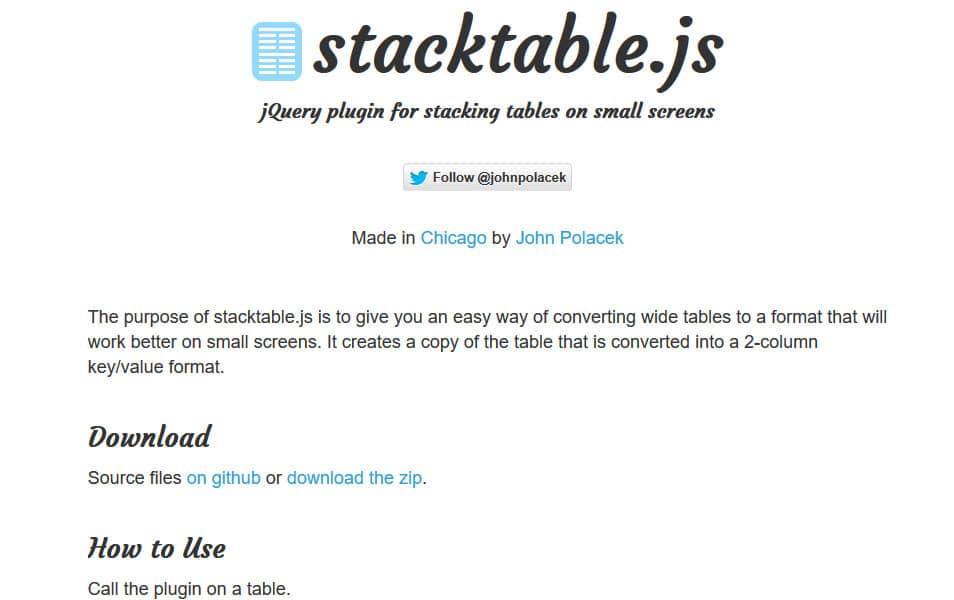 The Responsive Tables jQuery plugin for stacking tables on small screens. The purpose of stacktable.js is to give you an easy way of converting wide tables to a format that will work better on small screens. It creates a copy of the table that is converted into a 2-column key/value format.
Tabella js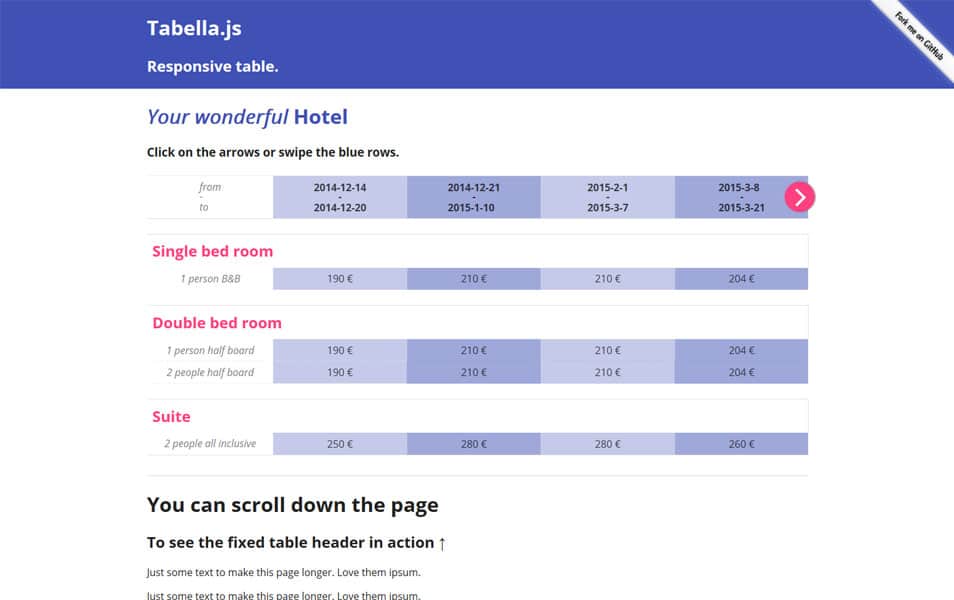 This is a pure javascript table plugin, responsive, AMD ready, touch enabled.
DataTables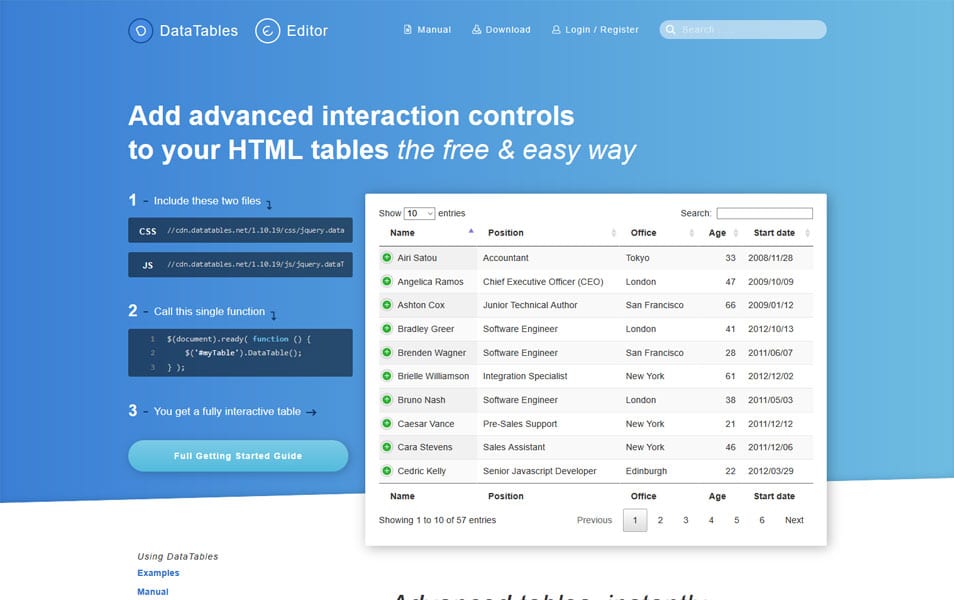 DataTables is a plug-in for the jQuery Javascript library. It is a highly flexible tool, build upon the foundations of progressive enhancement, that adds all of these advanced features to any HTML table.
Tabular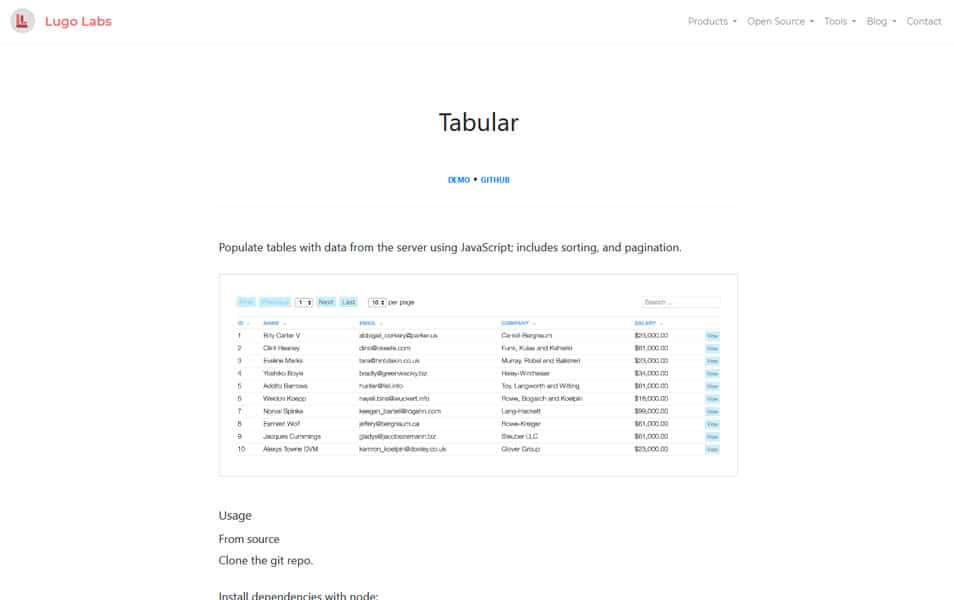 Populate tables with data from the server using JavaScript; includes sorting, and pagination.
jExcel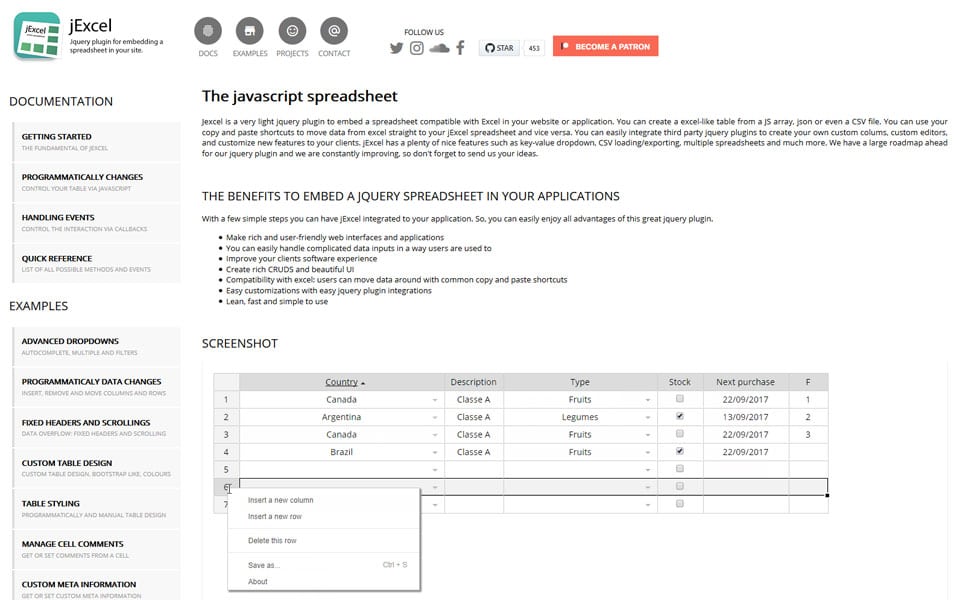 Jexcel is a very light jquery plugin to embed a spreadsheet compatible with Excel in your website or application.
getTable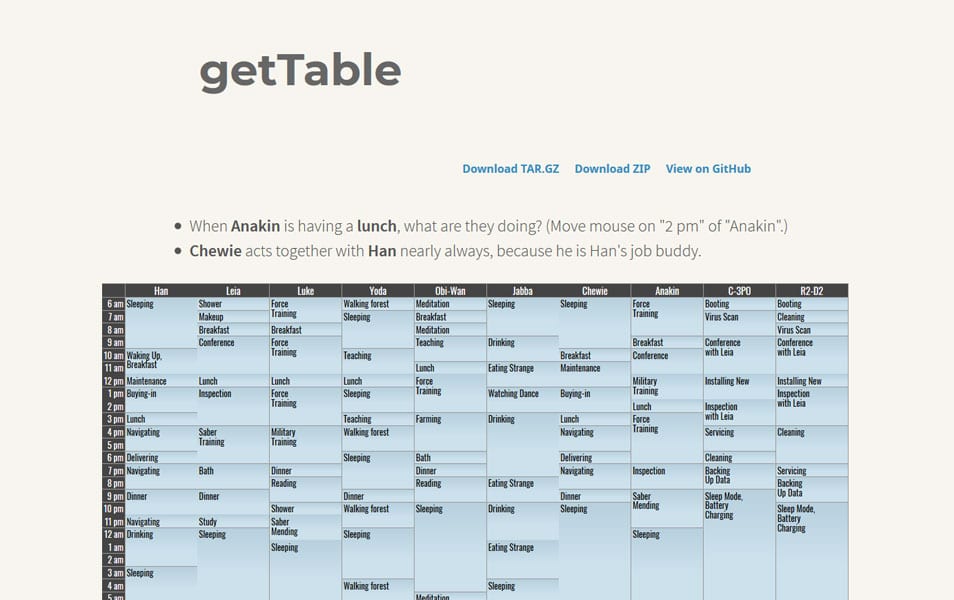 The simple jQuery Plugin for easy getting the table cells that are positioned on the horizontal line, the vertical line or both lines that pass through the target cell.
FancyGrid
FancyGrid is a JavaScript grid library with charts integration and server communication.
resTables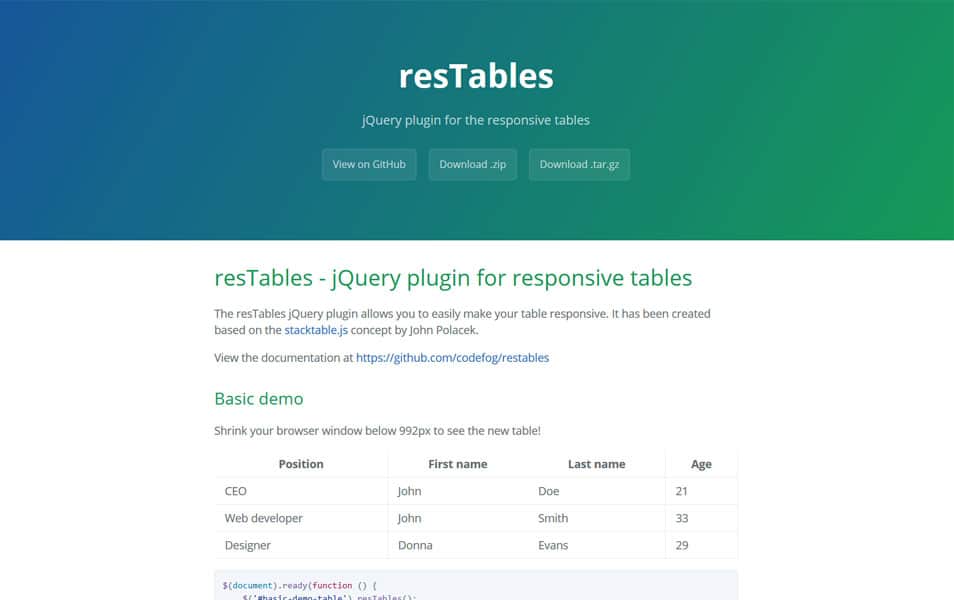 The resTables jQuery plugin allows you to easily make your table responsive.
FooTable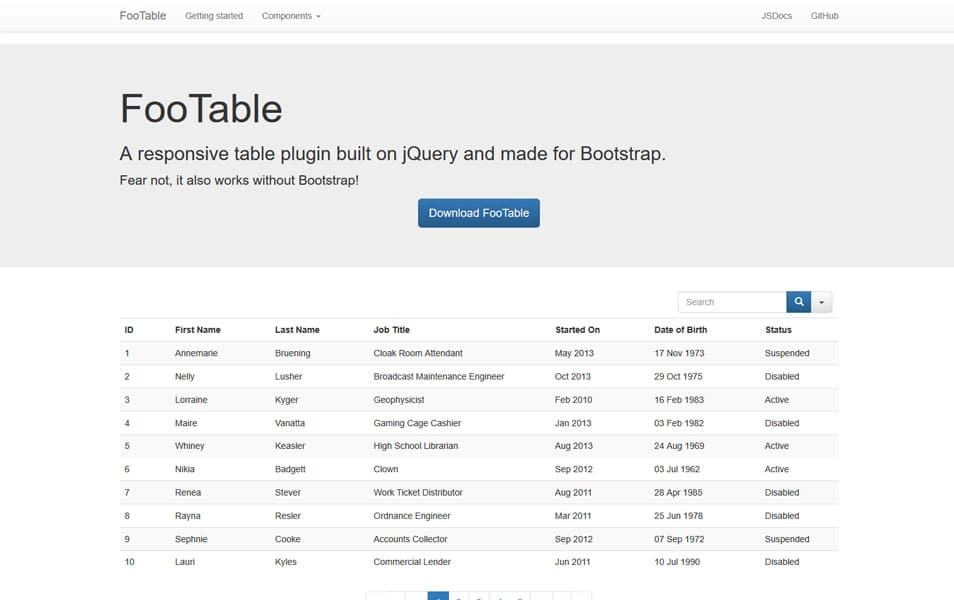 A responsive table plugin built on jQuery and made for Bootstrap.
jTable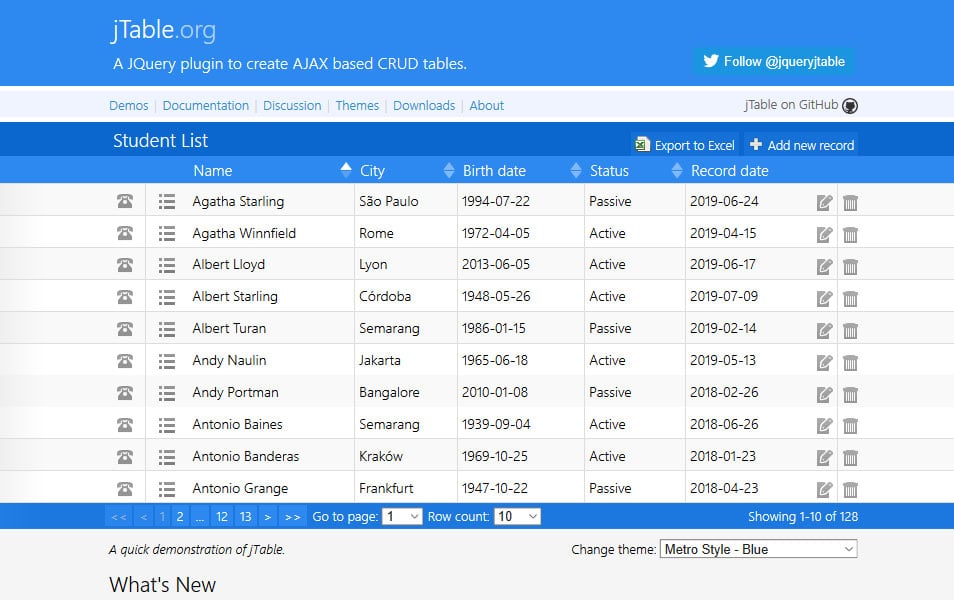 jTable is a jQuery plugin that is used to create AJAX based CRUD tables without coding HTML or Javascript.
jQuery HighchartTable Plugin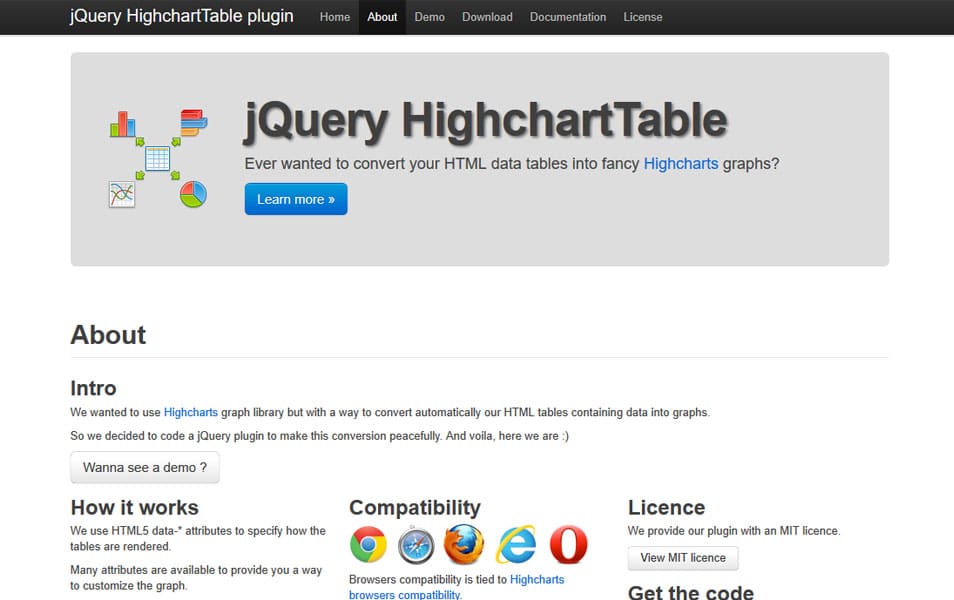 jQuery plugin to transform HTML tables into nice Highcharts graphs.
FixedHeaderTable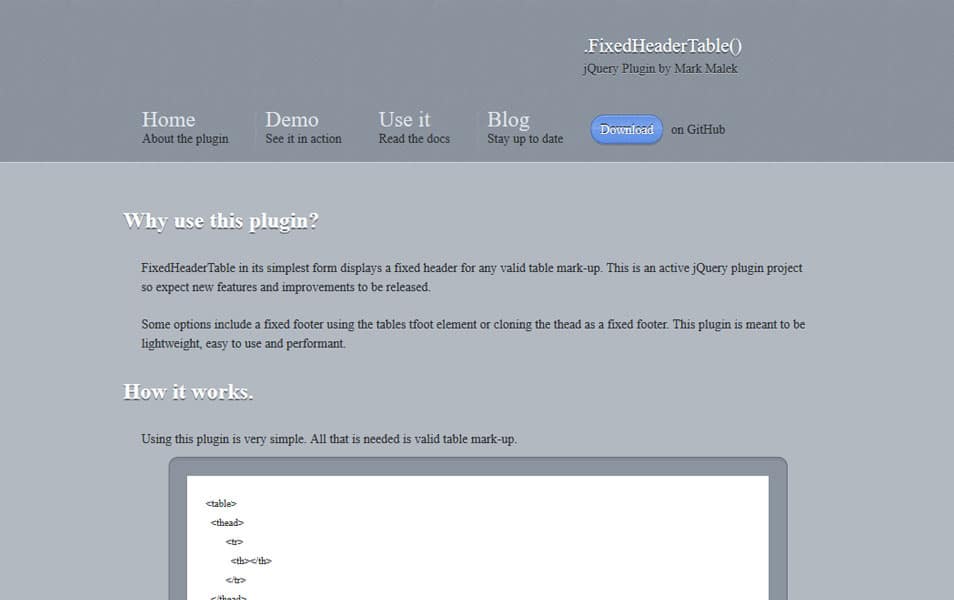 FixedHeaderTable in its simplest form displays a fixed header for any valid table mark-up.
Datatable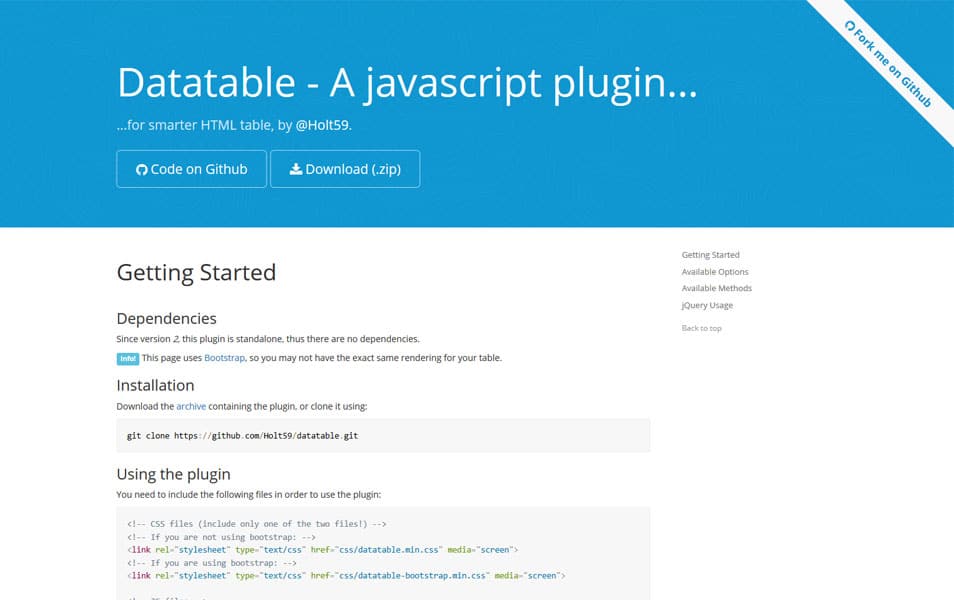 Datatable is a javascript plugin for dynamic datatables with pagination, filtering and ajax loading.