100+ Free Bootstrap 5 Templates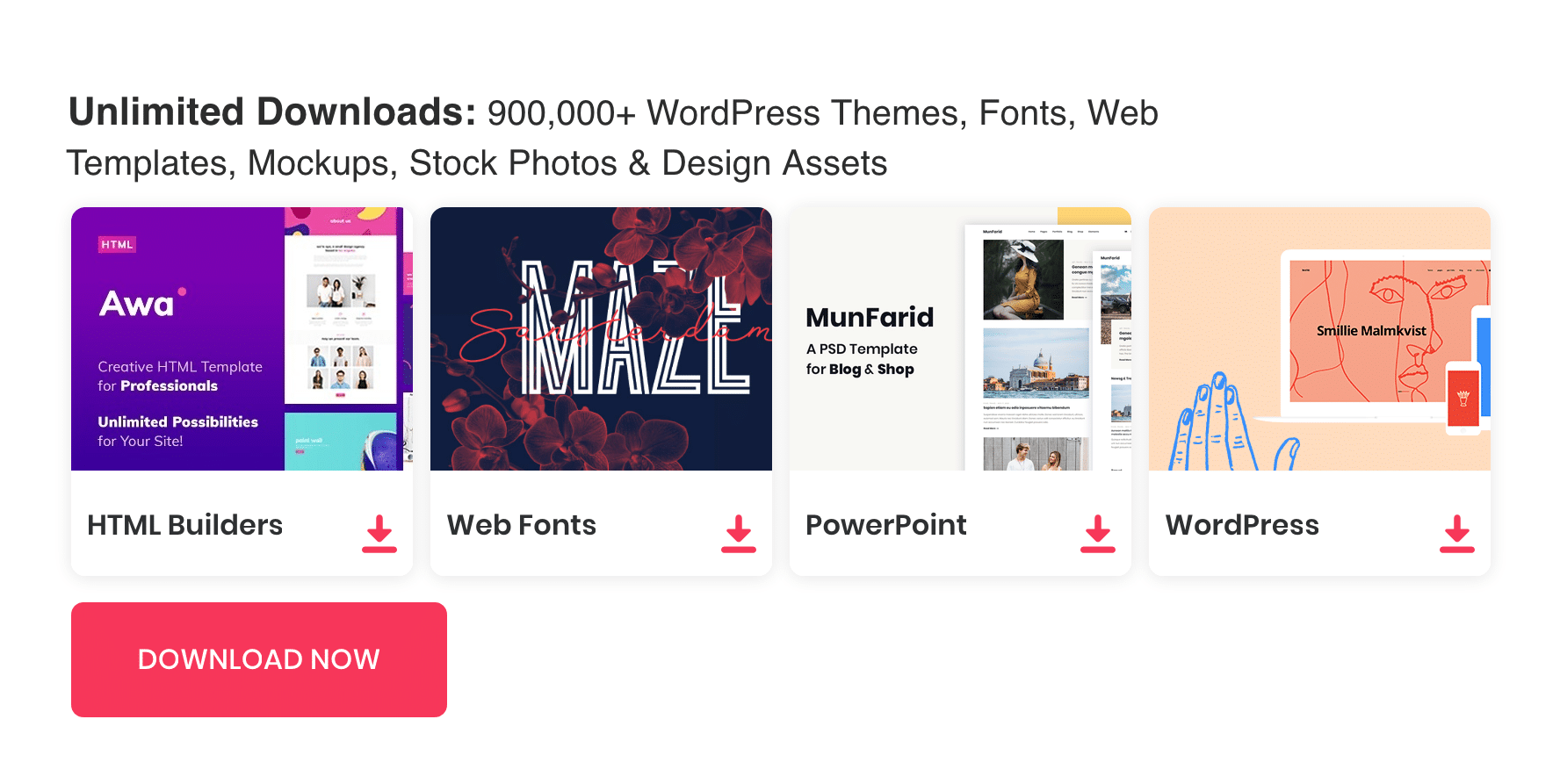 Bootstrap is a free, open-source, general-purpose front-end web design toolkit originally developed by Twitter. It offers a series of HTML, CSS, and JavaScript. The toolkit also offers a number of UI elements, such as navigation bars, Buttons, and forms, that make it user-friendly and customizable. It helps designers create responsive websites.
Bootstrap 5 is the latest update to the most popular framework for developing responsive sites. The Bootstrap 5 update has some new features such as the Cards component, a new flexbox grid system, alignment classes, as well as other changes that make it easier to nest and customize layouts. Bootstrap 5 also has a focus on accessibility and using a more mobile first approach.
With Bootstrap 5 templates, it's easier than ever to create a website that will run smoothly on all devices, browsers, and screen sizes. Bootstrap templates are accessible, responsive, and simple to understand. So, if you're a novice with website development, Bootstrap templates will be a game-changer. There are tons of free Bootstrap templates available to download that will fit your needs, whether you're looking for a simple landing page, an "all in one" theme, or a website-newspaper theme. Be sure to choose the template that best fits your project in order to get a satisfying project outcome.
See also : 100+ Best Free Bootstrap Admin Templates
If you're looking for free Bootstrap 5 Templates,You can find the most popular free Bootstrap 5 templates in this article. these templates can be used for creating dashboards, blogs, portfolios, and more.
Free Contrast Design Bootstrap React Admin Template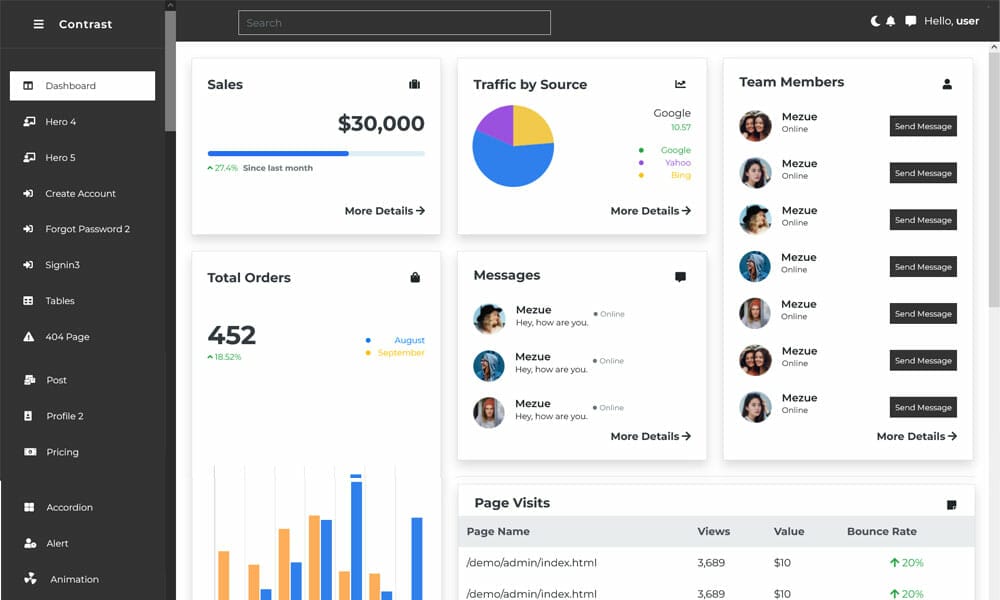 Free Bootstrap 5 Dashboard Kit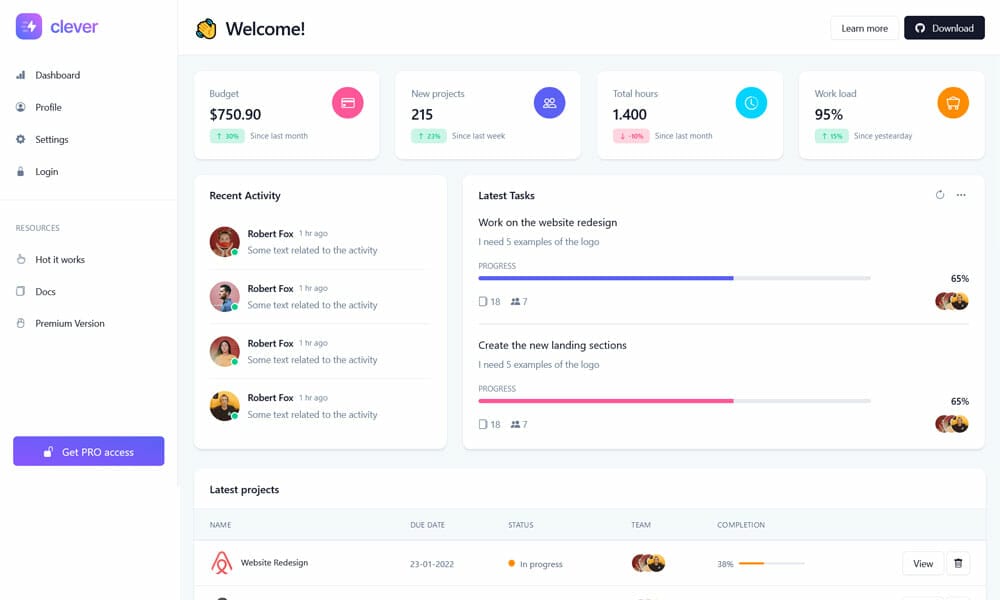 Sneat – Free Responsive Bootstrap 5 HTML5 Admin Template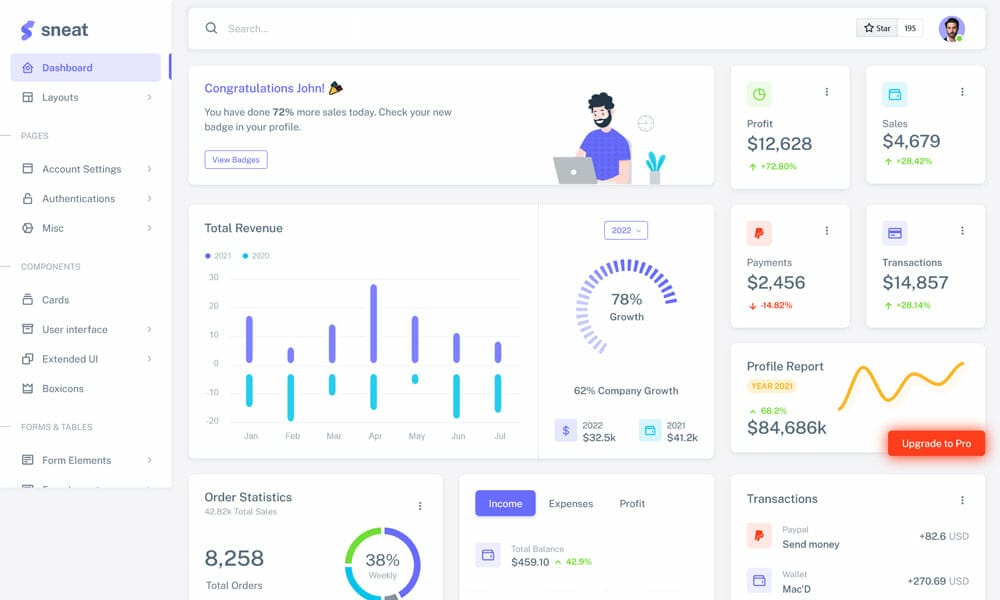 DarkPan – Free Bootstrap 5 Admin Dashboard Template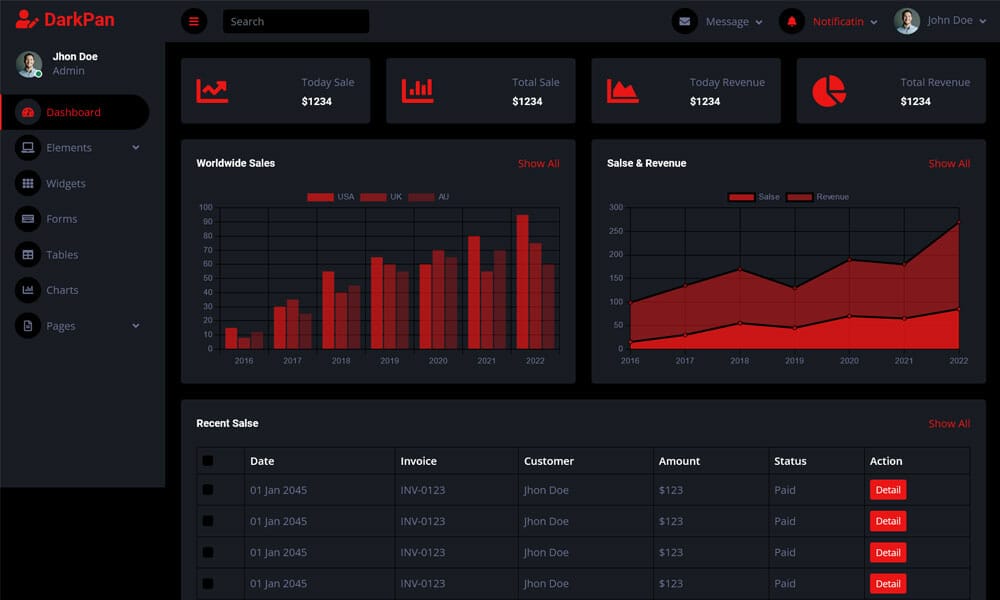 Hope UI – Open Source Bootstrap 5 Admin Dashboard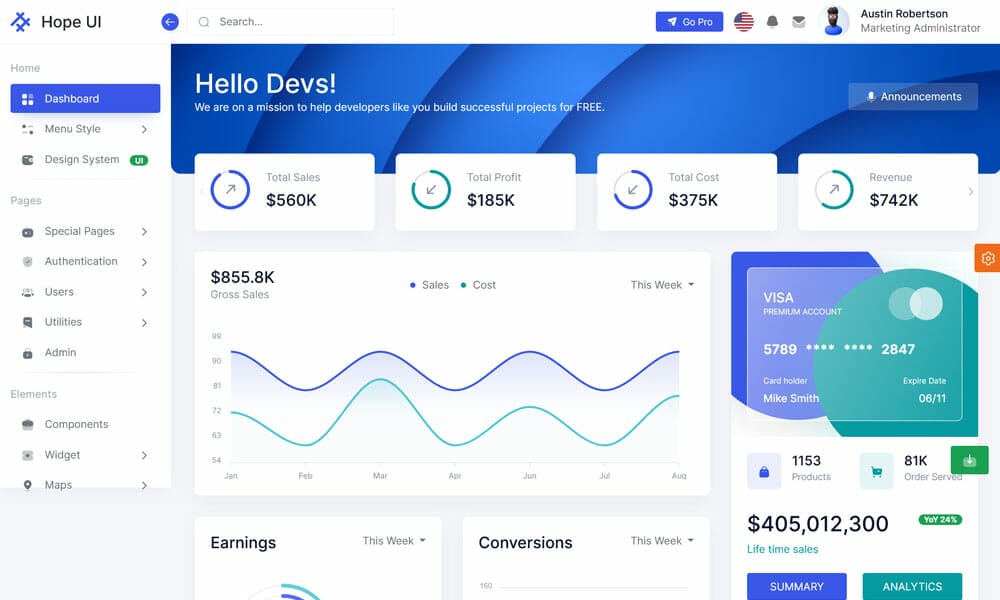 PlainAdmin – Free Bootstrap 5 Dashboard Template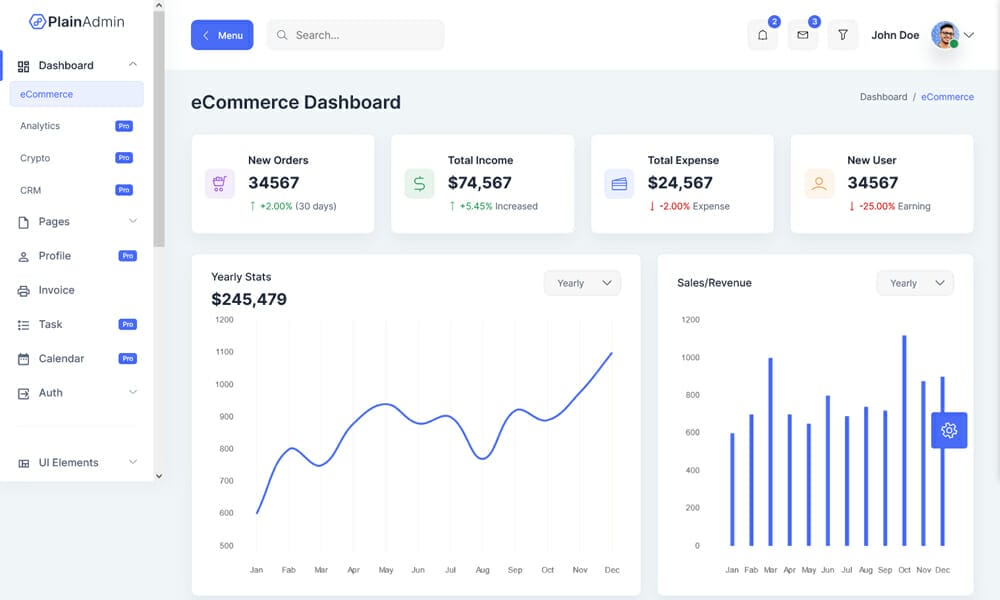 Nice Admin – Free Bootstrap 5 Admin HTML Template
Material Dashboard 2 – Free Bootstrap 5 Material Admin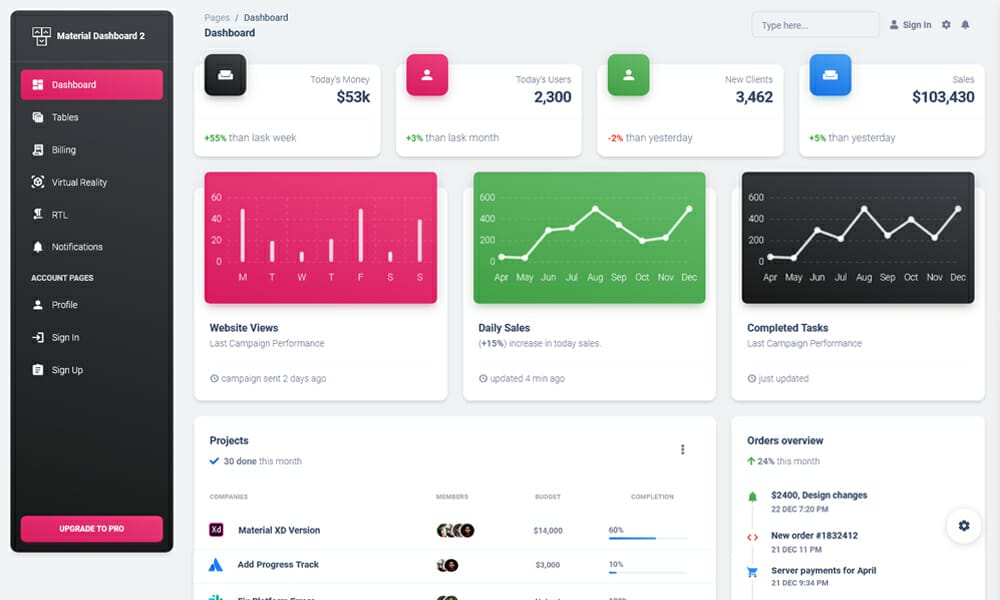 Elegant – Free Bootstrap 5 HTML5 Admin Dashboard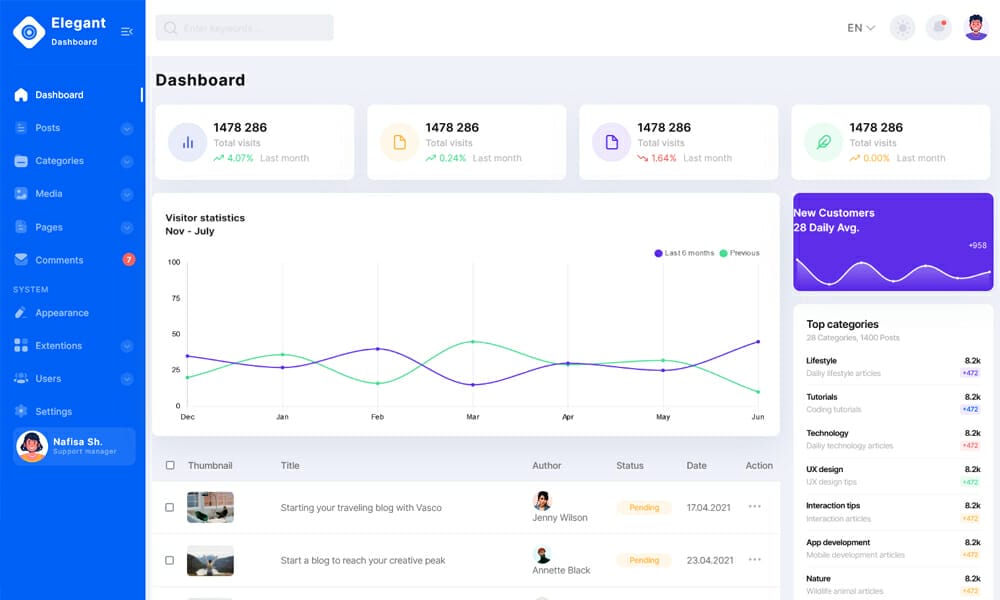 DashboardKit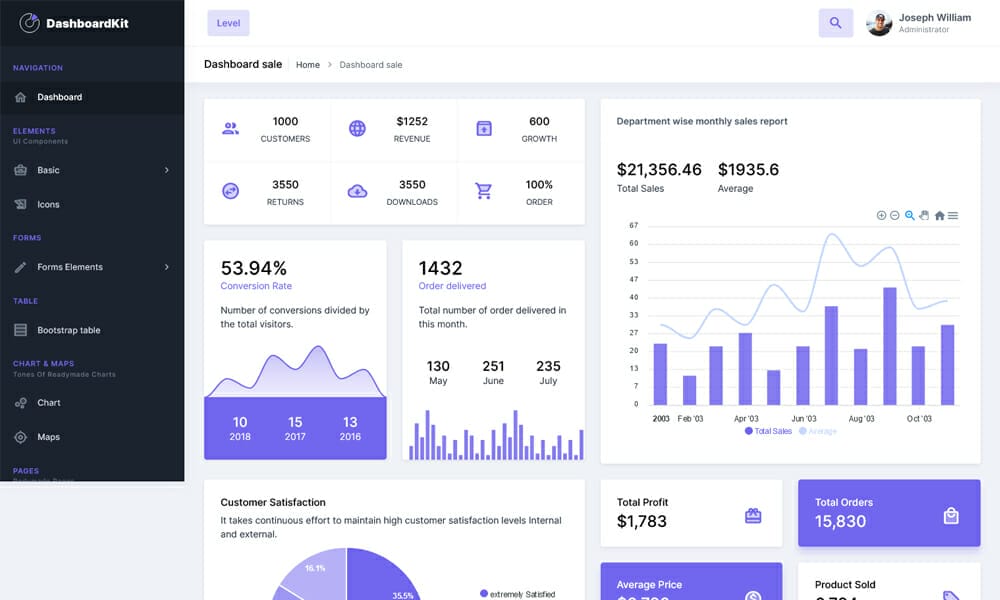 Dash UI – Free Bootstrap 5 Admin Template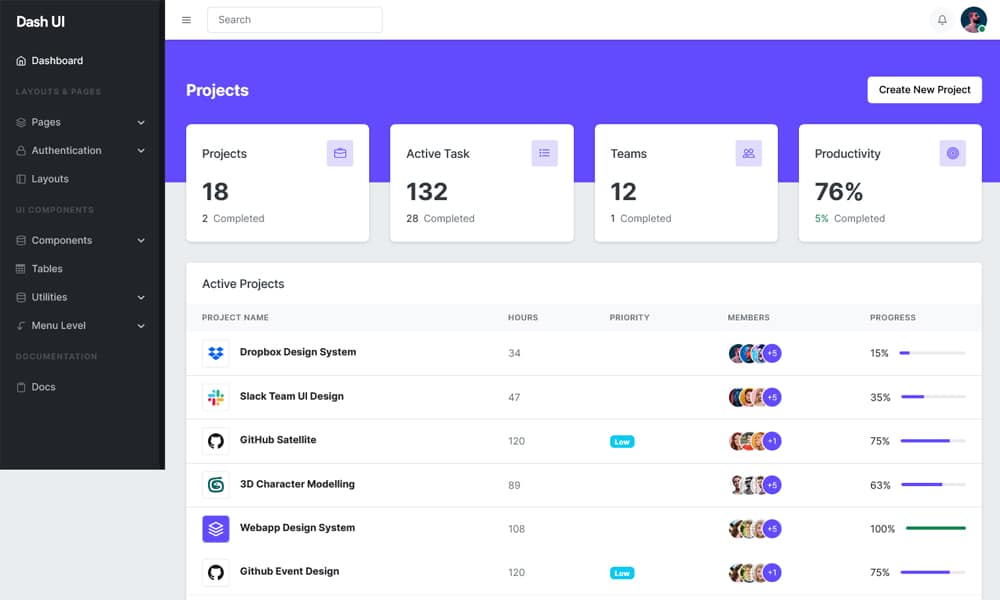 ArchitectUI Angular 11 Dashboard Template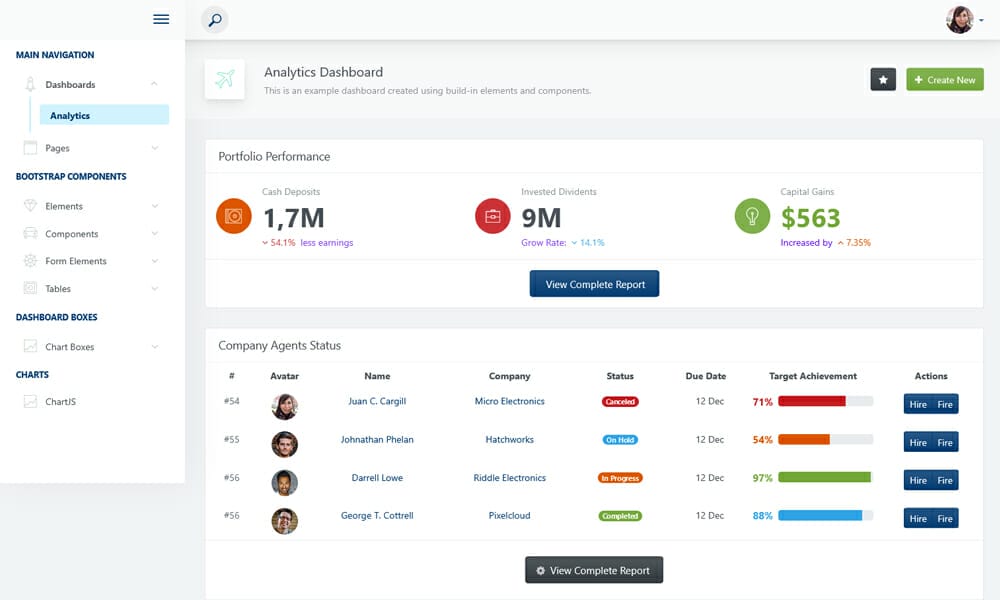 Soft UI Dashboard – Bootstrap 5 Dashboard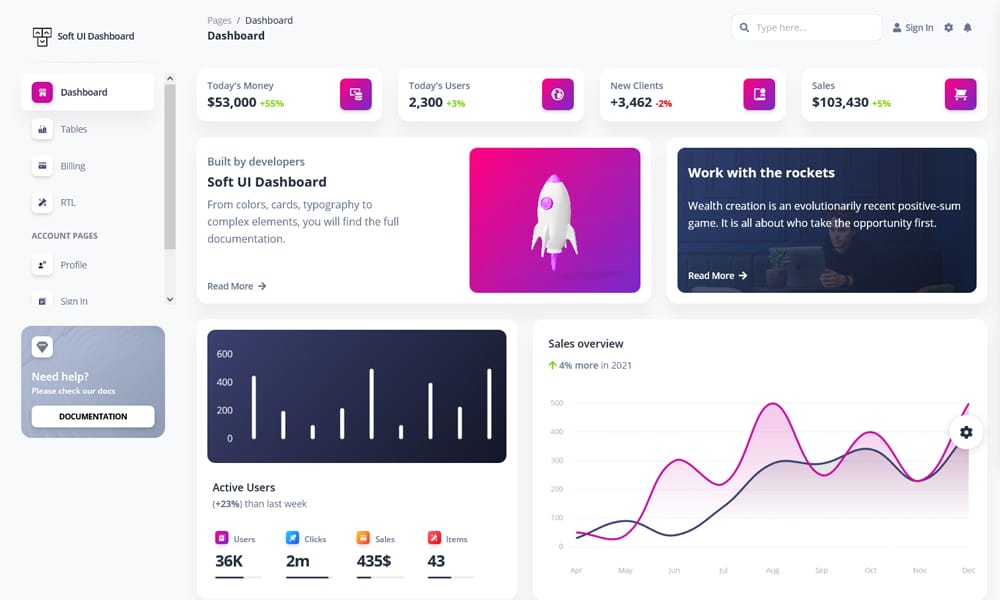 Adminator Bootstrap 5 Admin Template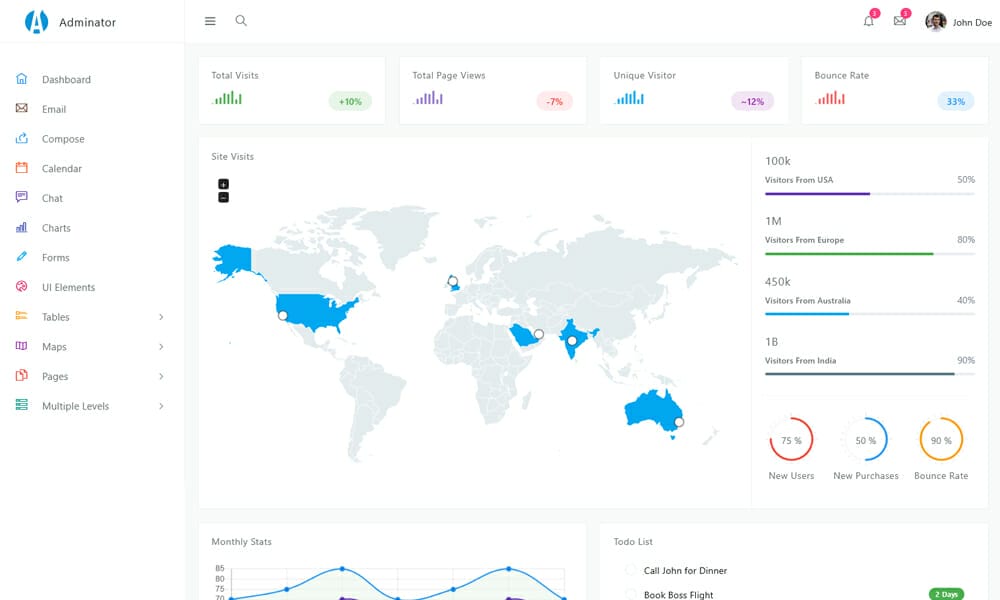 Mazer Dashboard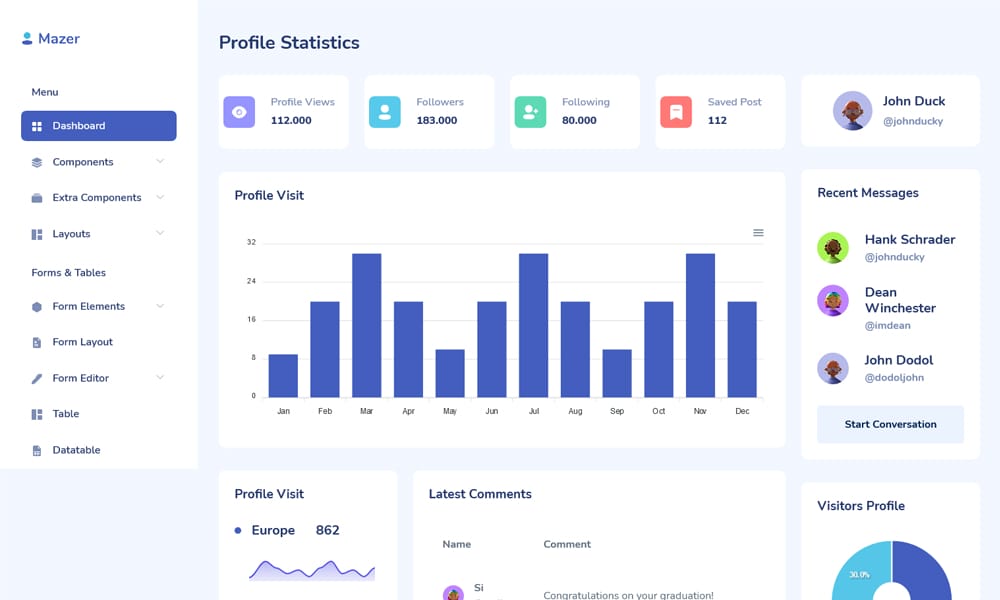 Volt – Free Bootstrap 5 Dashboard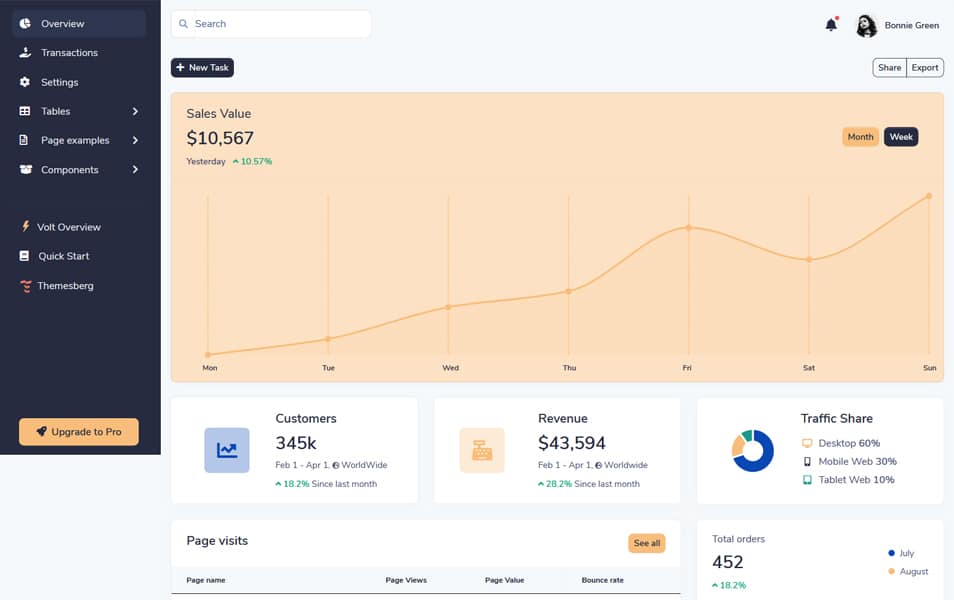 Volt is a free open-source Bootstrap 5 admin dashboard, featuring over 100 components. Volt\'s design focus around speed, simplicity, and an intuitive navigation that has just the right amount of things that you\'d need without anything unnecessary.
Voler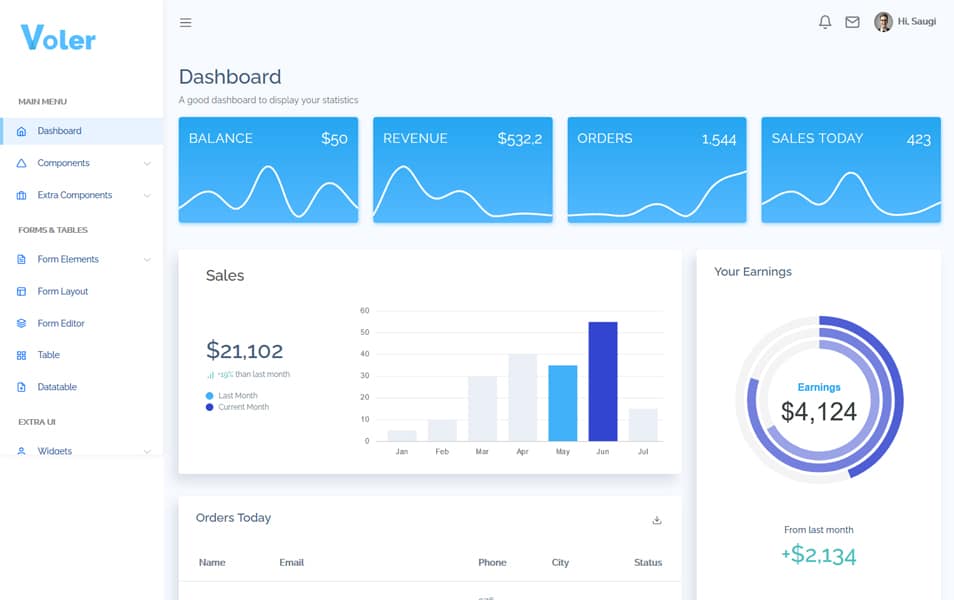 Voler is an administrative dashboard template. Voler includes an intuitive design, along with many useful features that are rarely seen in traditional admin templates. Voler is modifiable and adaptable, so everyone can have the perfect dashboard unique to their style. Create a customizable dashboard within hours with Voler.
AdminKit – Bootstrap 5 Admin Template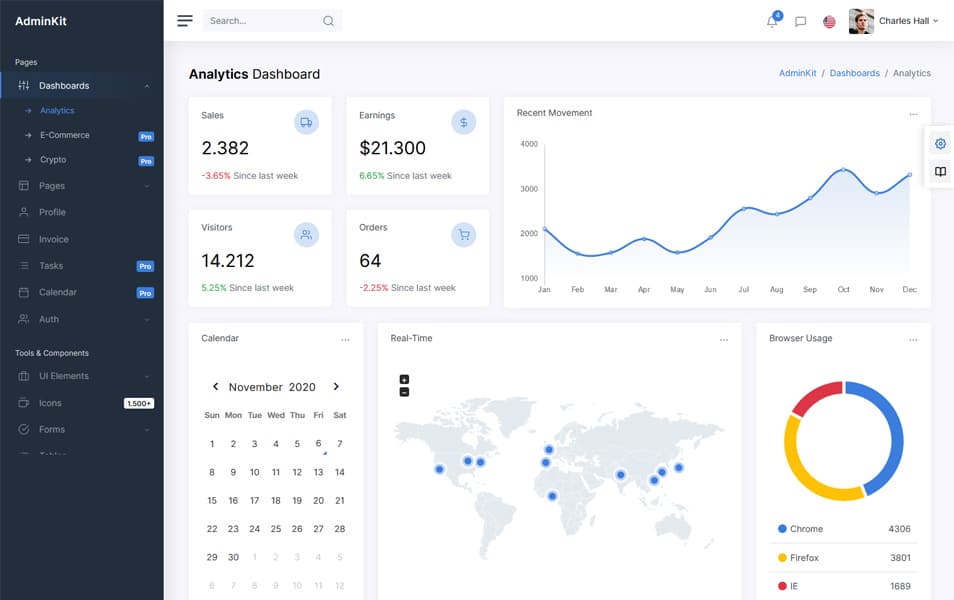 AdminKit is a responsive website dashboard template built off the Bootstrap 5 framework. It has a clean and flat design. AdminKit includes over 500 layout combinations complete with plugins and elements.
Portal – Free Bootstrap 5 Admin Dashboard Template For Developers
This clean, crisp, and professionally designed Bootstrap 5 Admin Dashboard Template is a great way to build web application, CMS site, or any other application that needs an admin dash. It is built with high standards. It takes it another step by providing additional such as styles for icons, font, displays, toggle, and popovers.
Simple Bootstrap 5 Admin Dashboard Template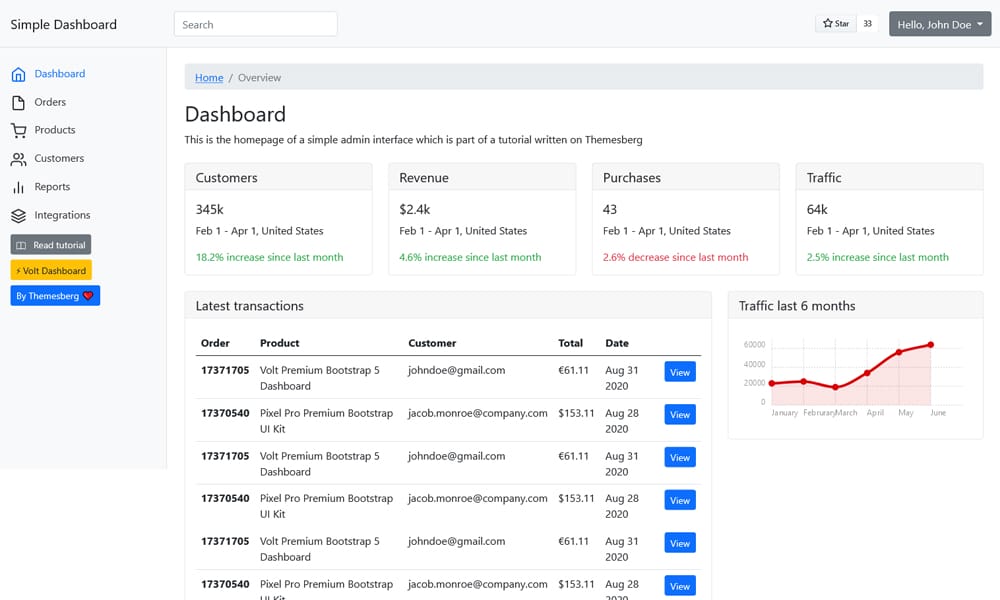 Django Baton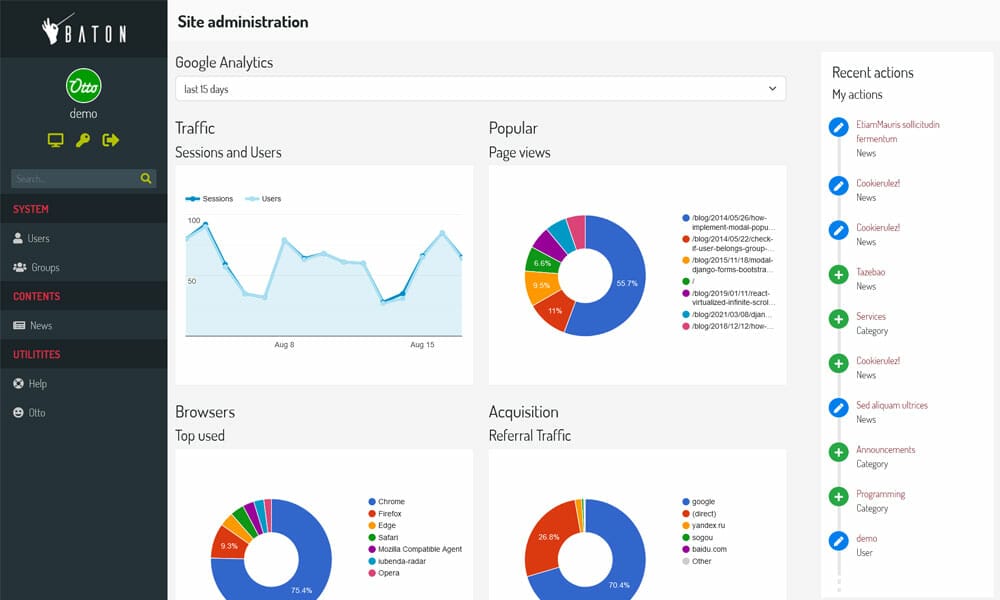 Admini – Minimalistic Bootstrap 5 Admin Panel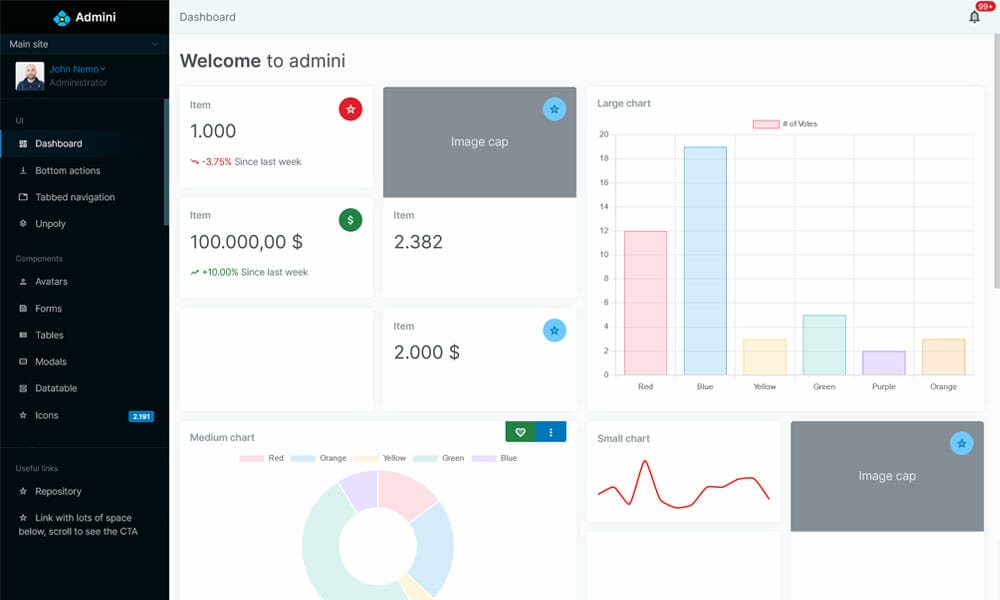 Admin Dashboard Template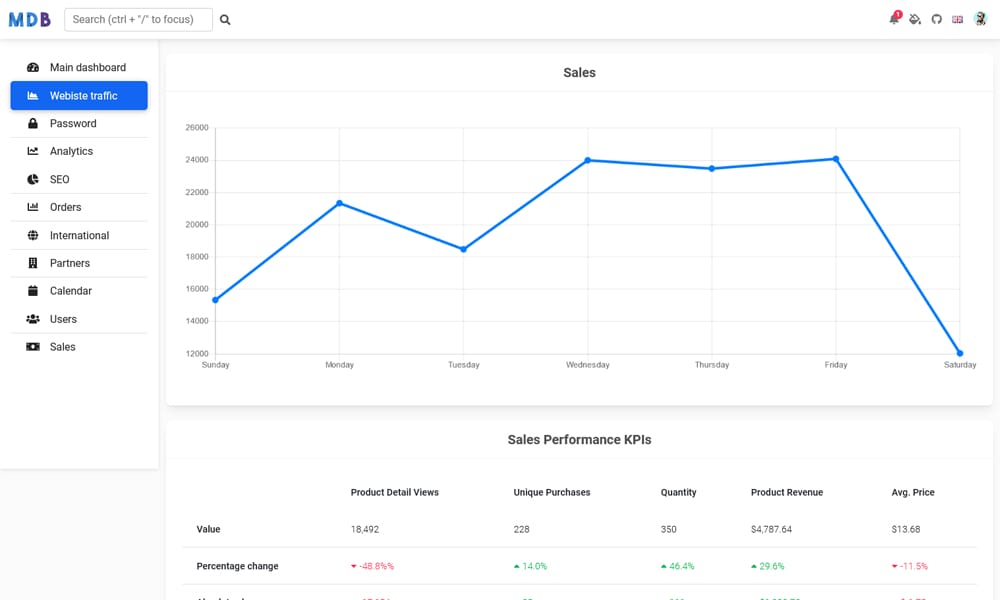 Lindy UI Kit – Free Bootstrap 5 Startup UI Kit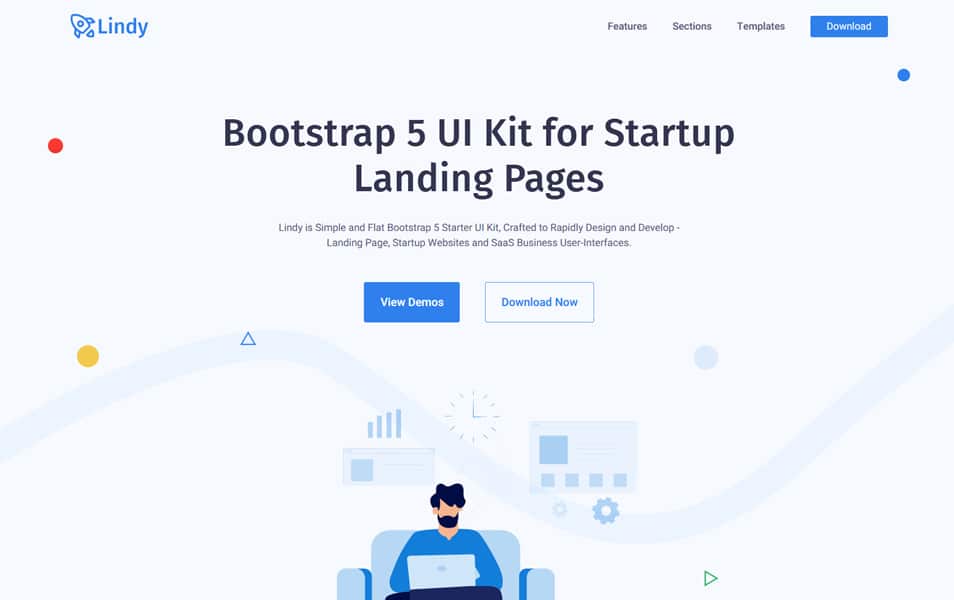 Lindy UI Kit offers a plethora of elements including functional modal windows, downloaders, typographic-section markers, floating sidebars, scrollable content panels, dark modal screens, and light modal screens. This Bootstrap UI Kit is free and can be downloaded through the link provided.
MDB 5 UI KIT
The MDB 5 UI KIT is a free download that provides bootstrapped UI templates ideal for a modern Material design. The set integrates a seamless UI based on Bootstrap 5 so it's extremely easy to use. Weighing in at low file size, it doesn't bloat and only enhances your built site. Allow us to ease your mind, all the files are in the CSS and HTML formats.
ClassiGrids – Free Classified Ads HTML Template and UI Kit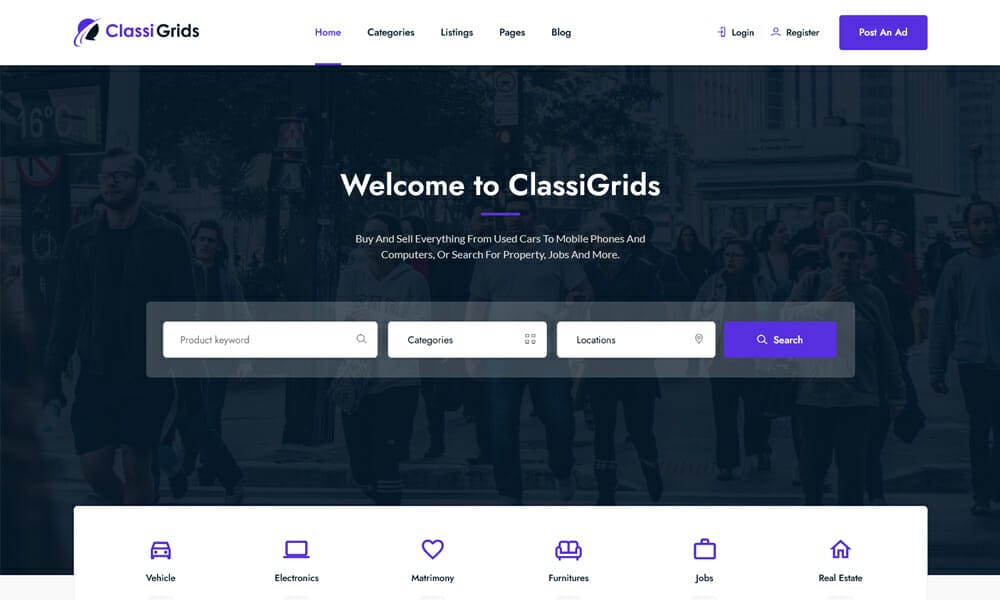 Neumorphism UI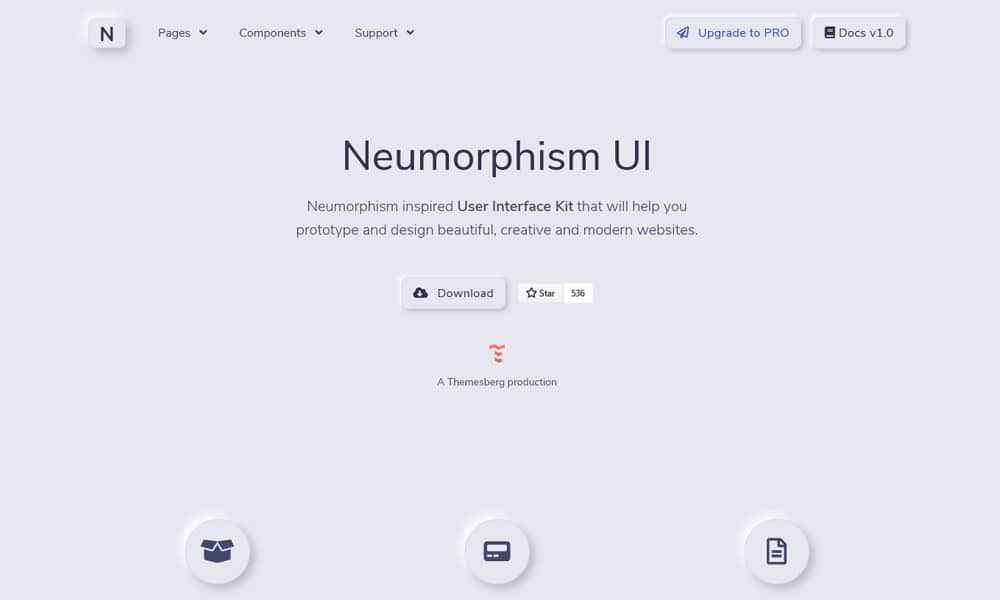 ShopGrids – Free Bootstrap 5 eCommerce UI Kit Template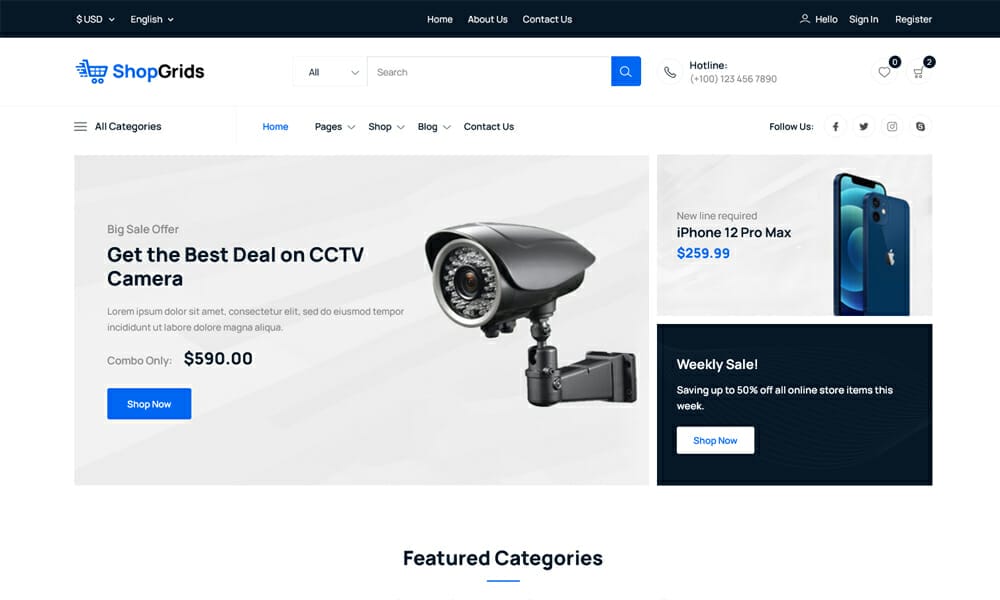 Zinc – Free Bootstrap 5 HTML5 Business Website Template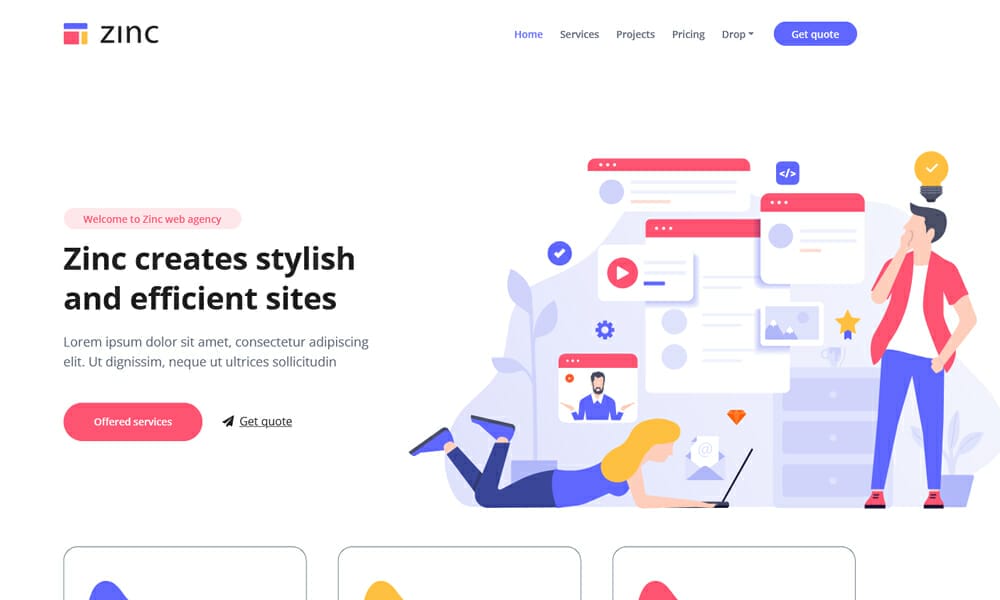 HostGrids – Free HTML Bootstrap 5 Hosting Site Template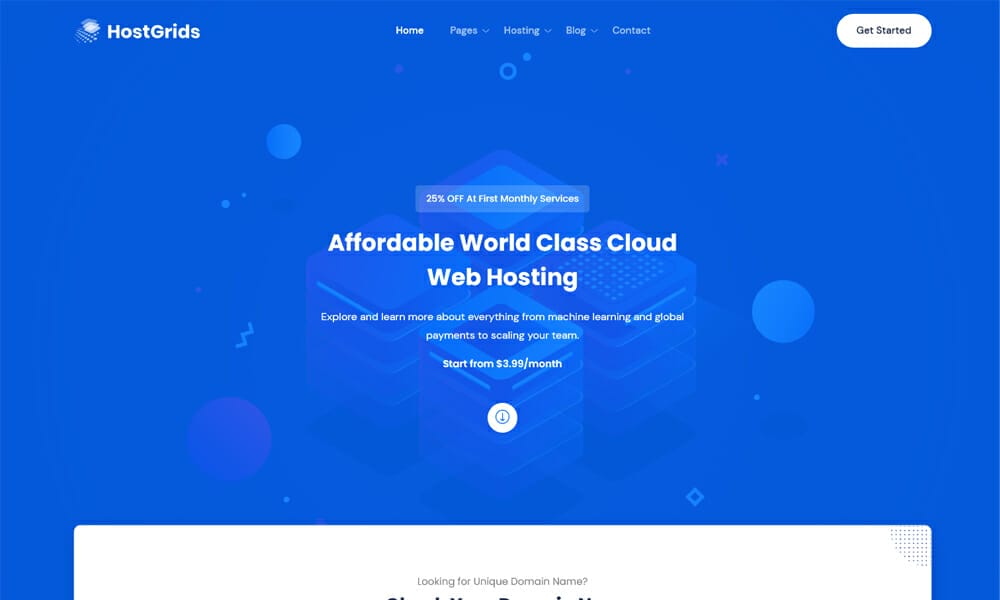 Edu Meeting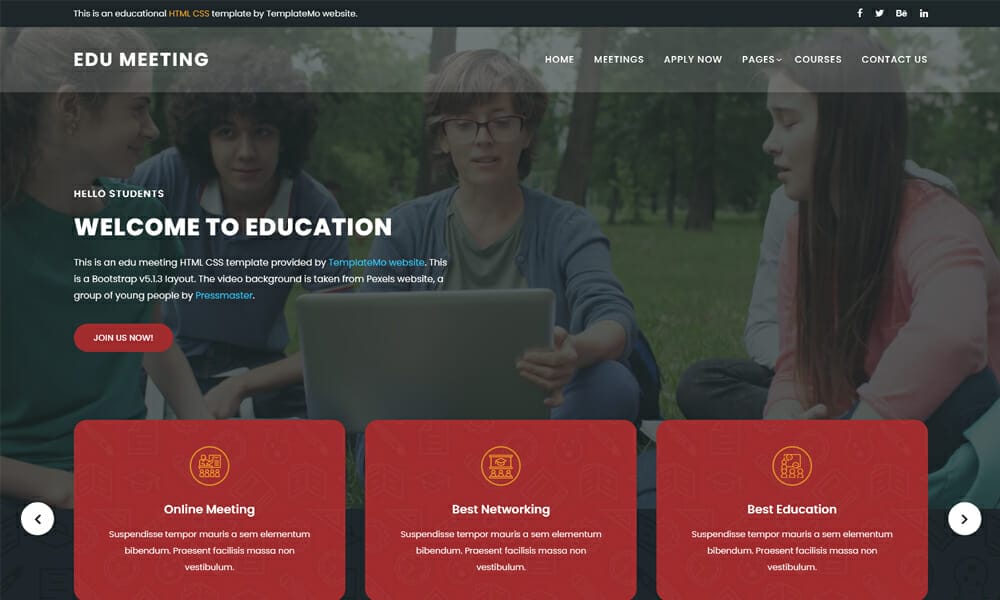 Craft – Startup HTML Landing Page Template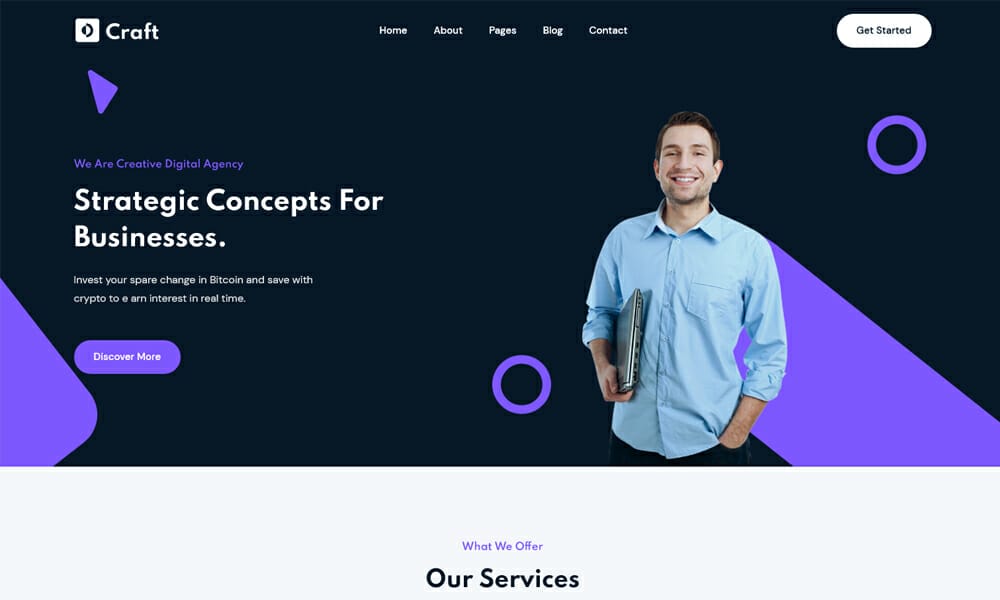 Bliss – Free Bootstrap 5 Business Template
Nova – Free Bootstrap 5 App Landing Page Template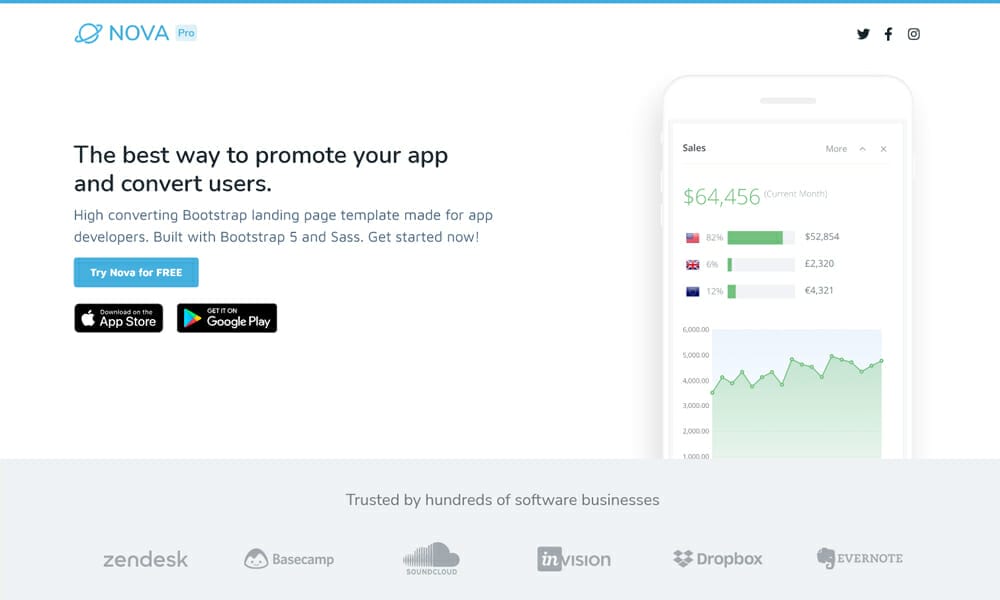 FlexStart – Bootstrap Startup Template
Ioniq – Free Bootstrap 5 HTML5 Business Website Template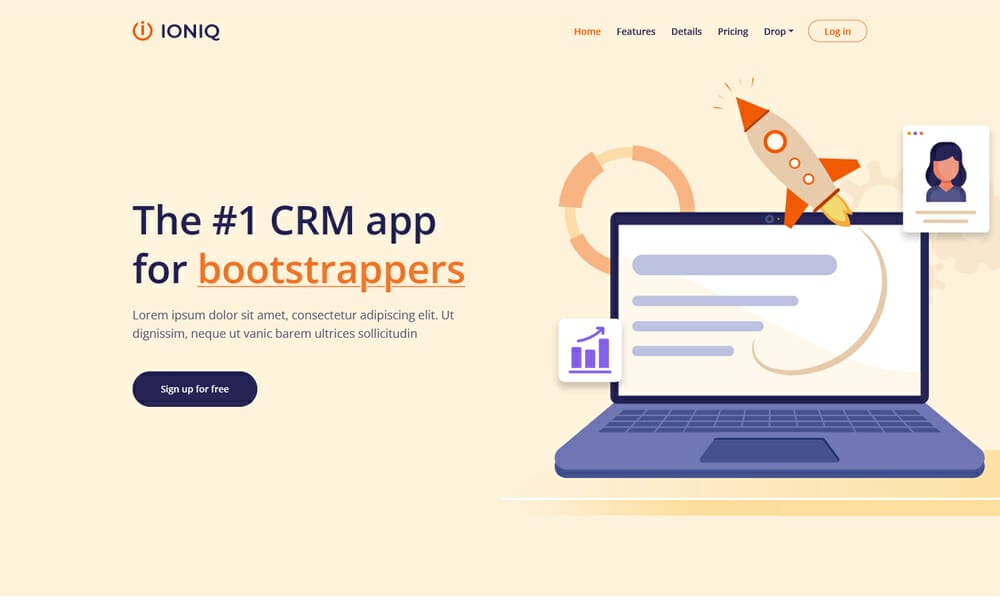 Massive – Multipurpose HTML Bootstrap 5 Template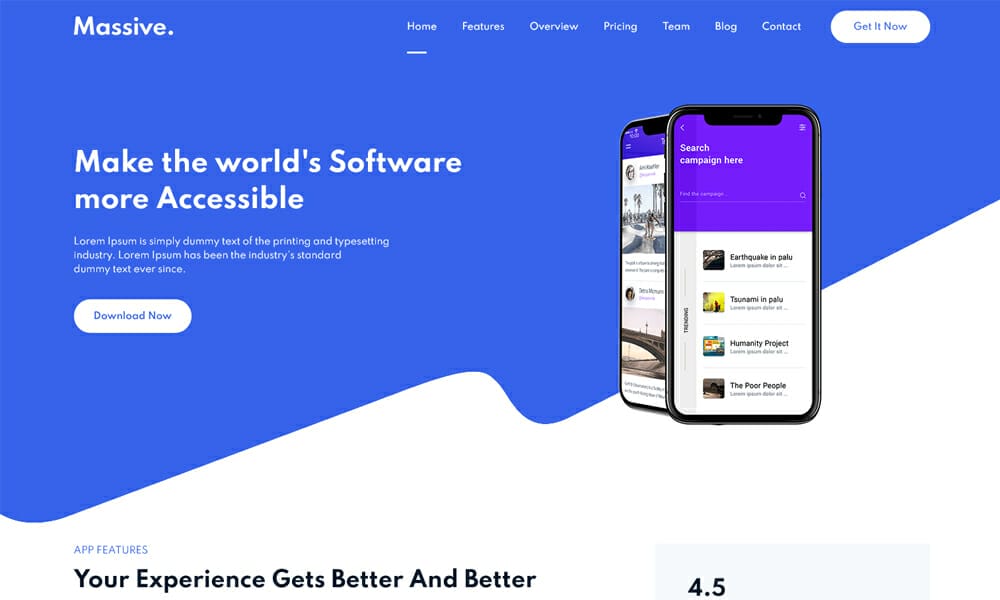 Nova – Free Bootstrap 5 Business Template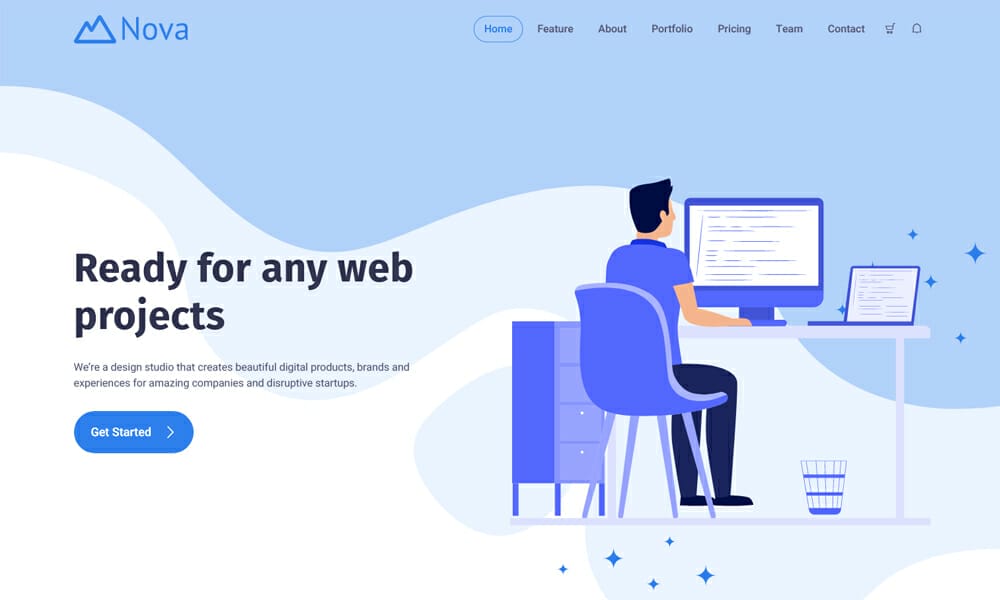 Patrix – Bootstrap 5 Portfolio Template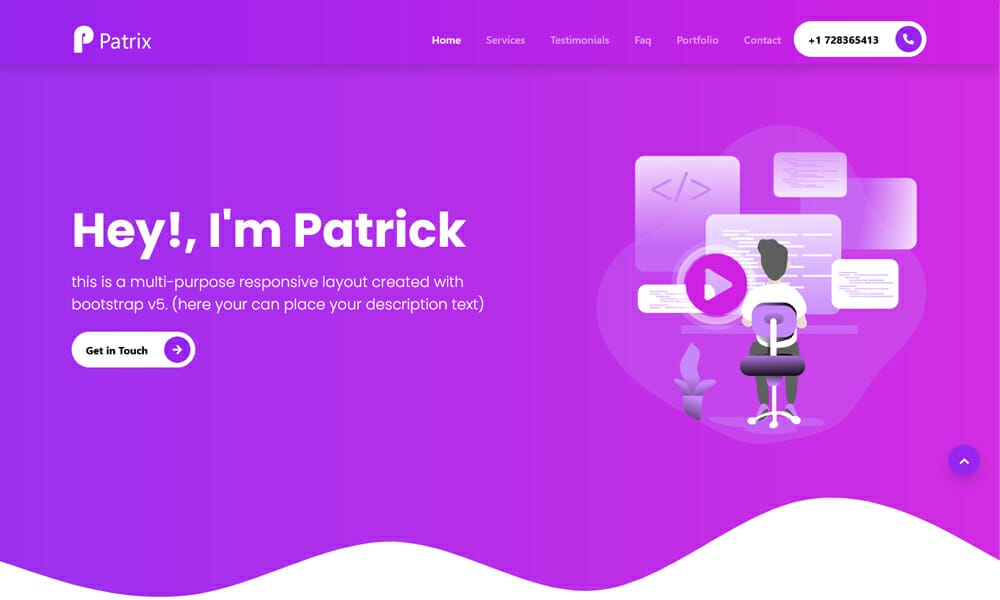 Nomad Force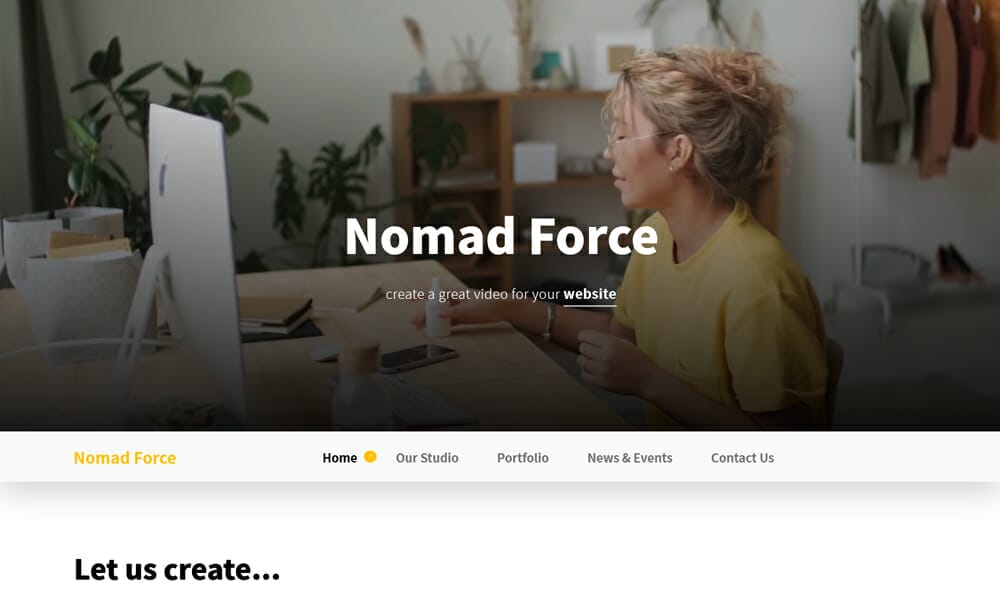 DevConf – Free Bootstrap 5 Conference Template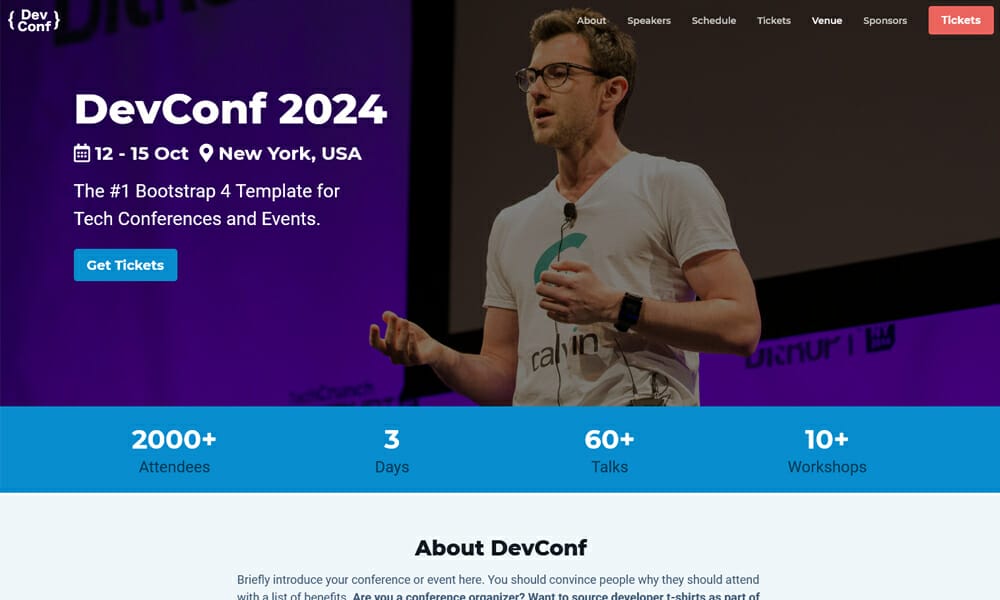 Plot List Bootstrap 5 Template
Appify – Bootstrap 5 App Landing Page Template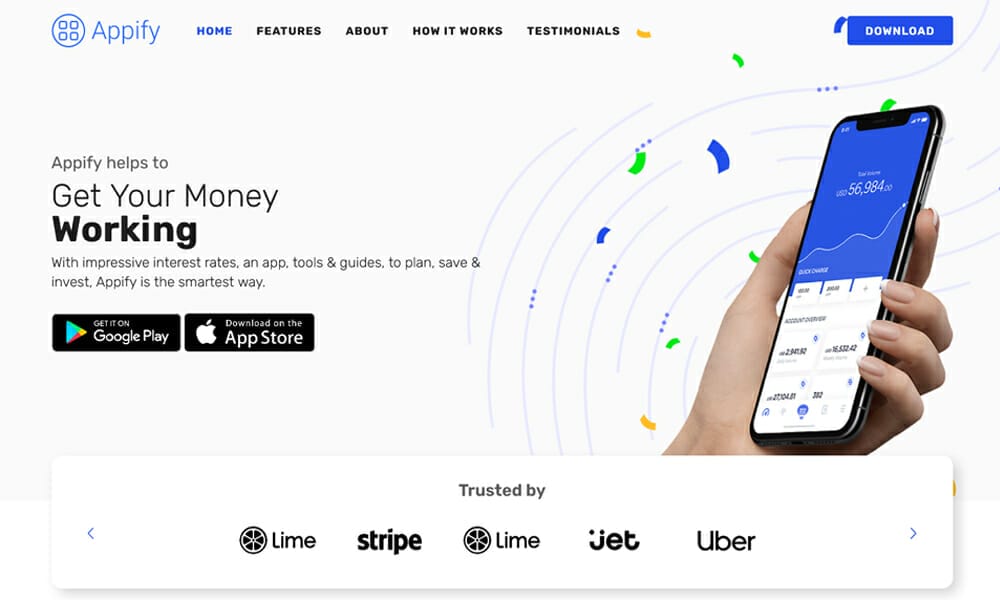 DevBlog – Free Bootstrap 5 Blog Template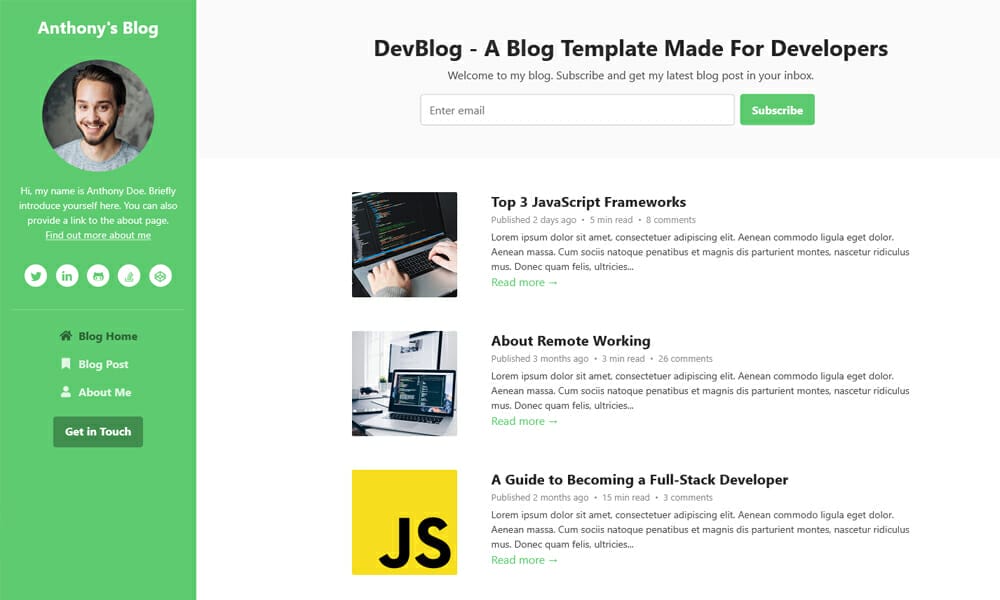 Blink – Free Startup Website Template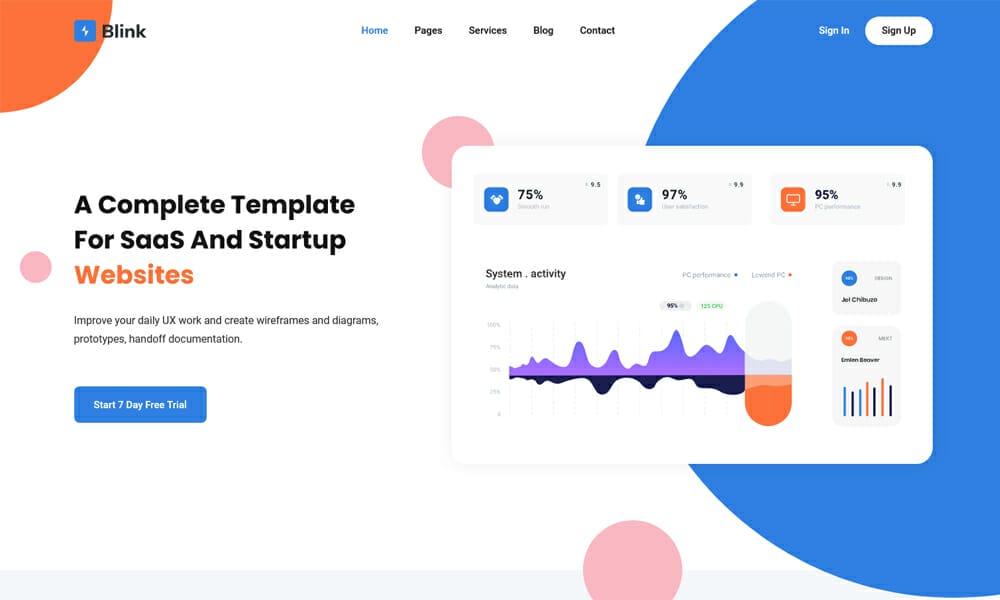 Digimedia – Free Bootstrap 5 HTML5 Digital Marketing Website Template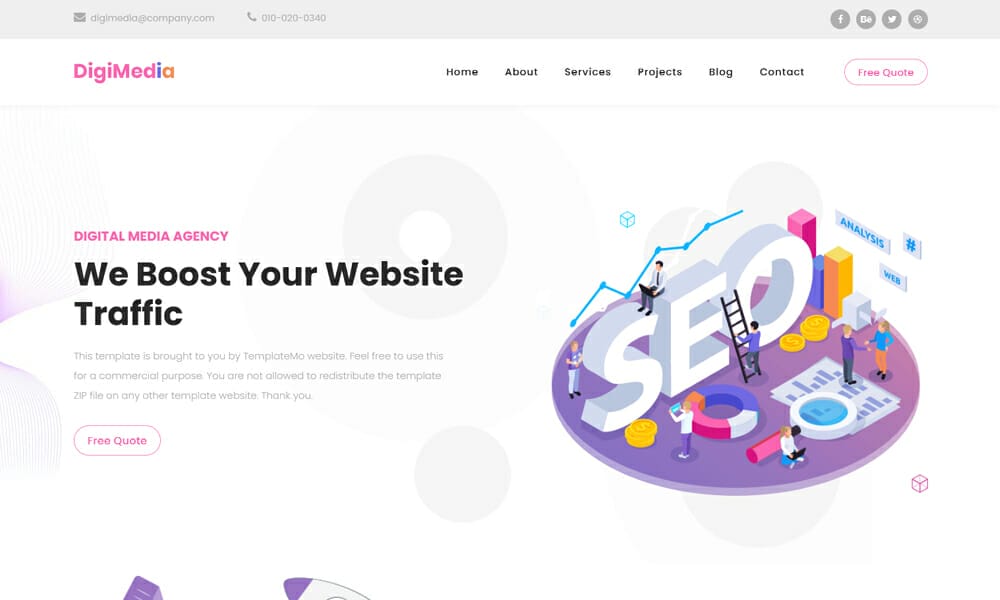 Bizfinity – Free Bootstrap 5 Multipurpose Template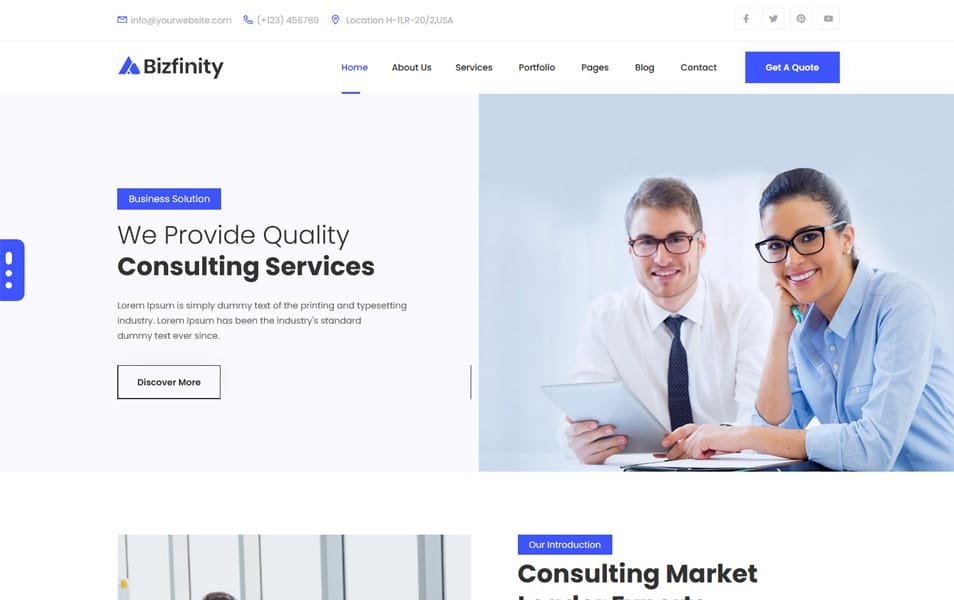 The Free Multipurpose Template has a minimal layout, modern design and is a great solution for web professionals who need a quick and easy web platform. "Bizfinity" is a template, capable of containing any type of web content. A customized collection is available for use that includes: product catalogues, agency portfolios, small businesses websites, wedding sites, and more.
DevBook – Free Bootstrap 5 Book & eBook Landing Page Template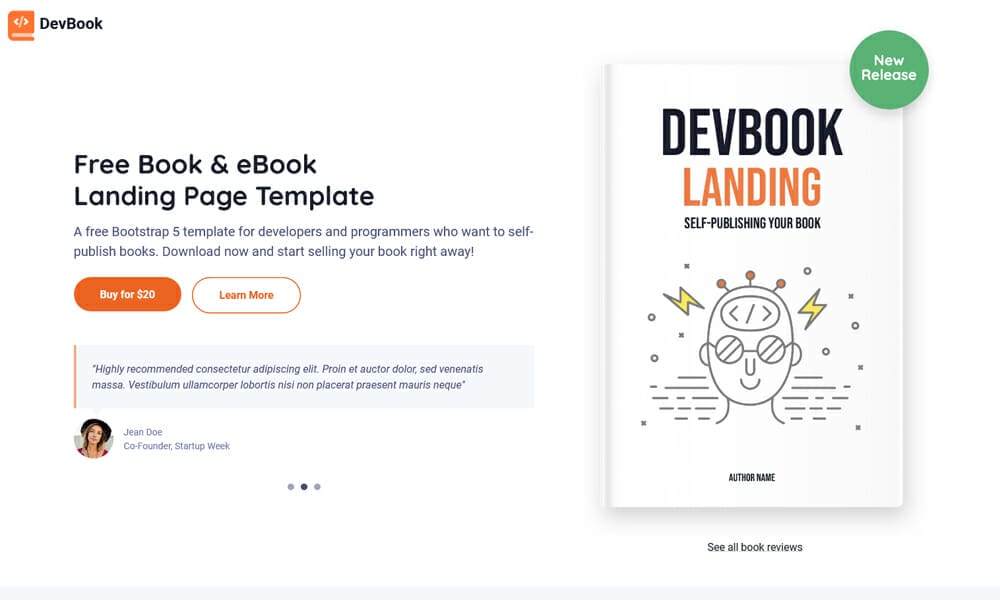 Space Dynamic – Free Bootstrap 5 Digital Marketing HTML5 Template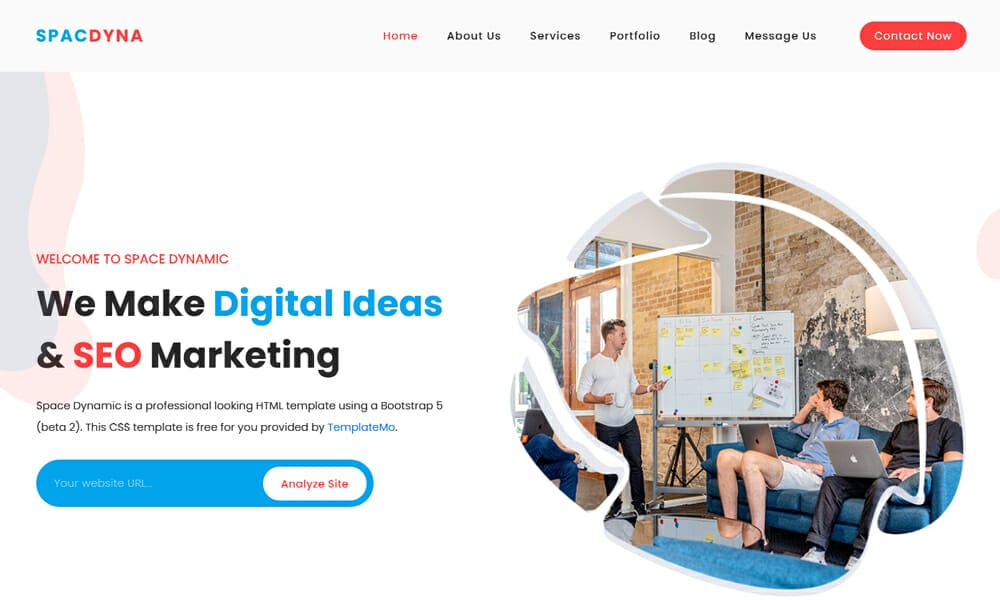 Pillar – Free Bootstrap 5 Resume/CV Template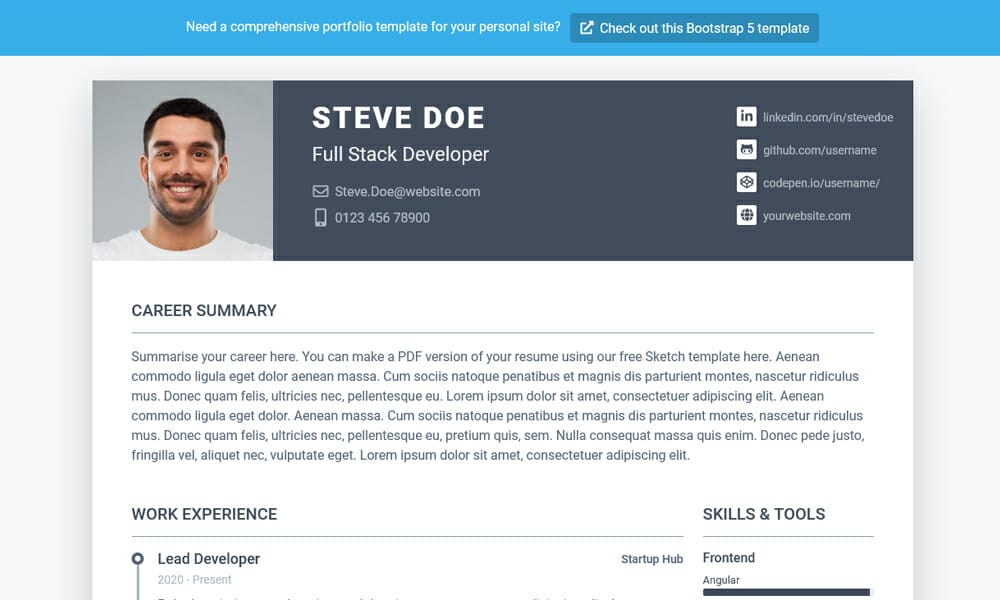 Nubis – Free Bootstrap 5 HTML5 Business Website Template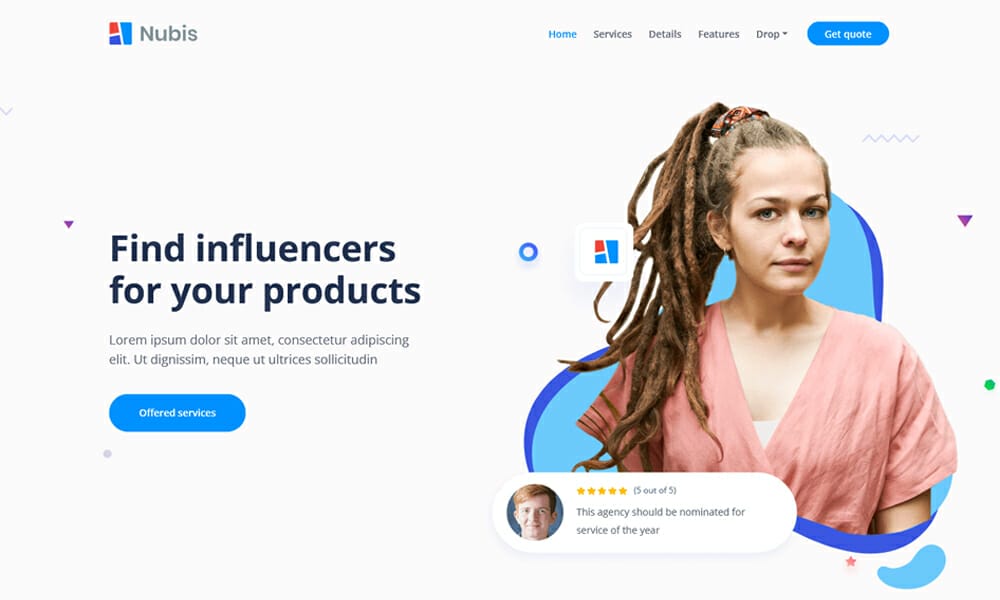 Purple Buzz
Alif – Free Bootstrap 5 Business Template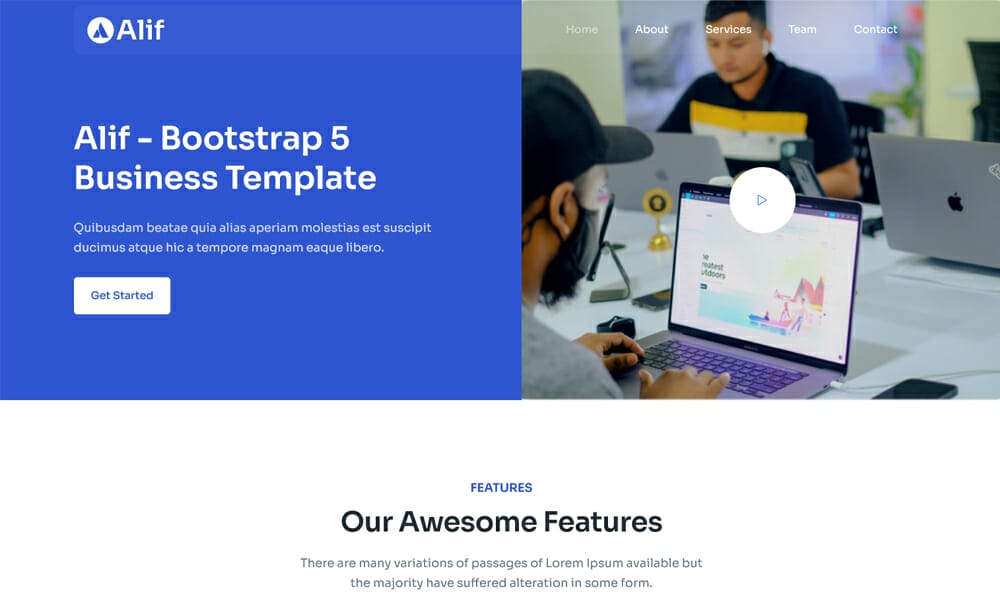 CryptoLand – Cryptocurrency HTML Template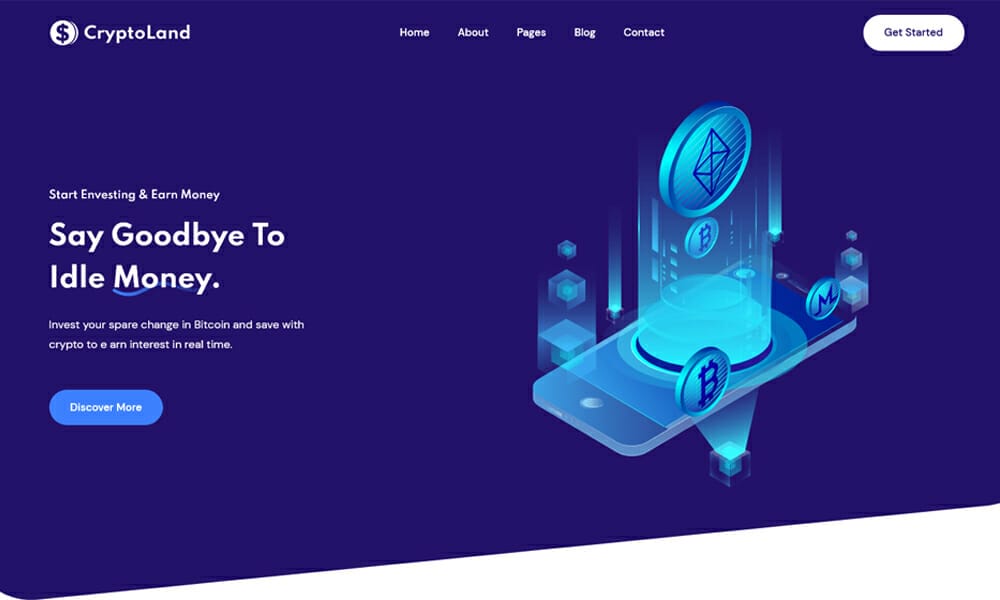 Landie – Brand New Free Bootstrap 5 HTML5 Landing Page Template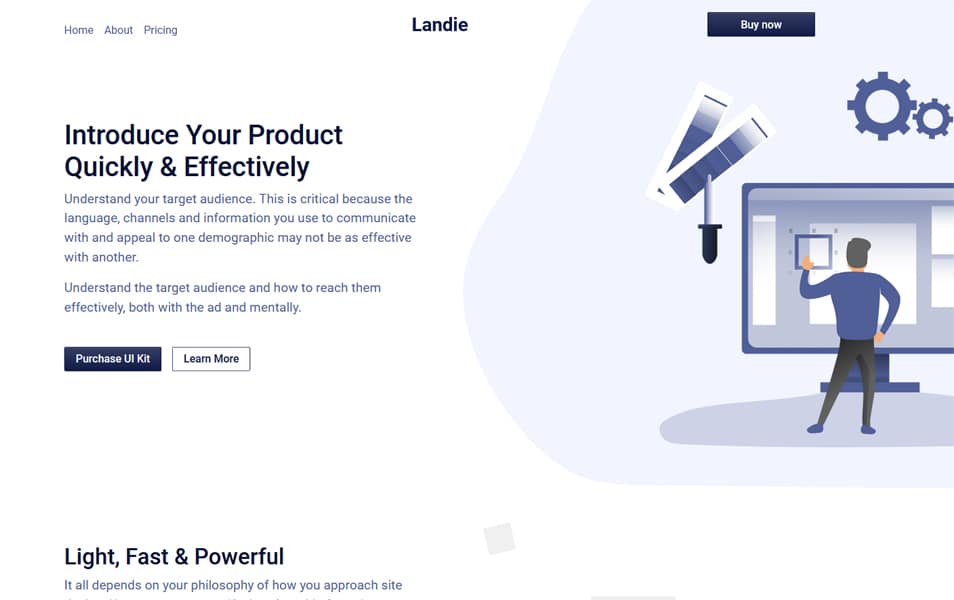 DevCourse – Free Bootstrap 5 Course Landing Page Template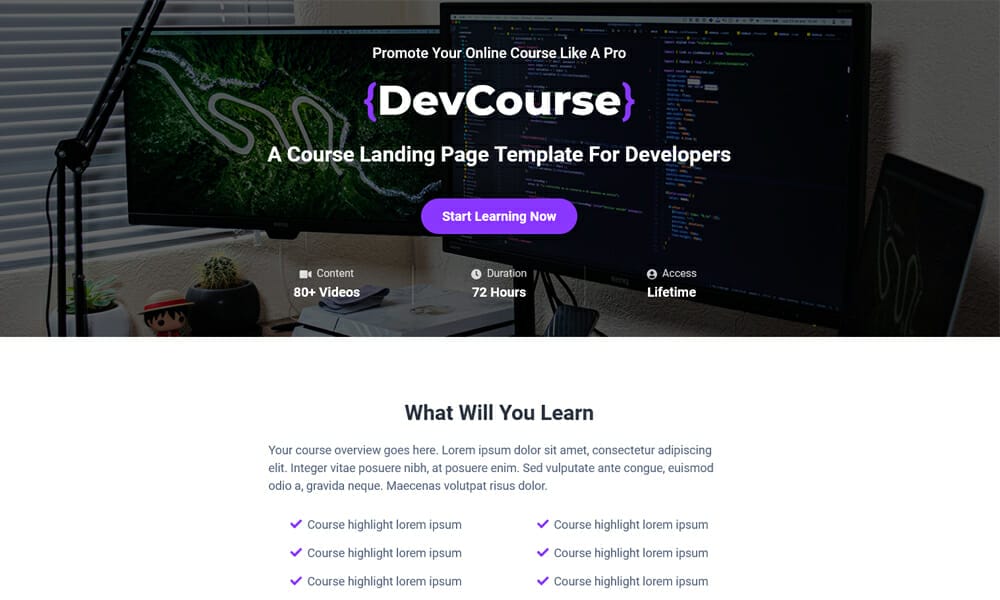 EventGrids – Free Bootstrap 5 Conference and Event HTML Template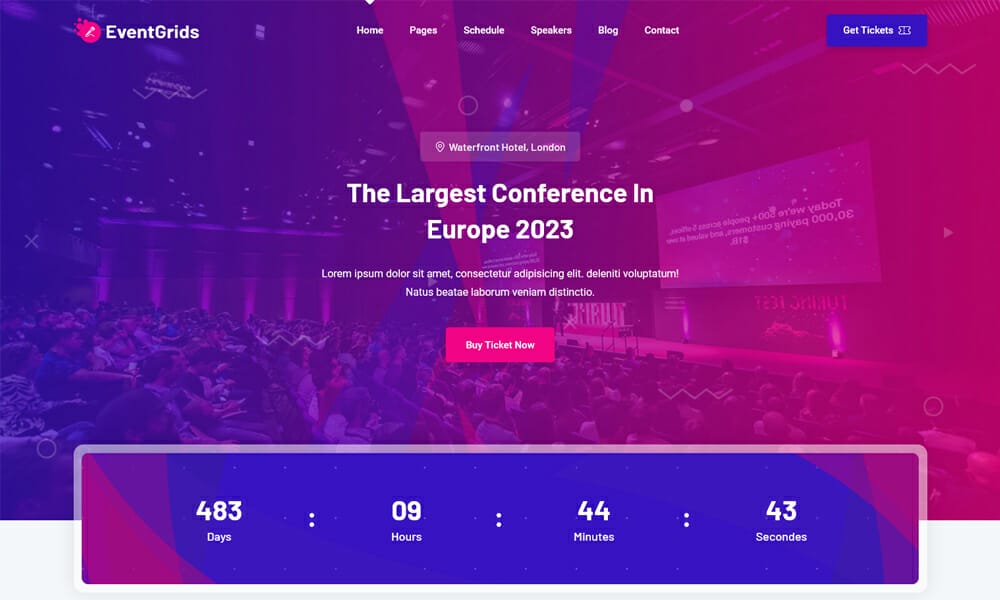 Little Squirrel – Free Responsive Bootstrap 5 HTML5 Education Website Template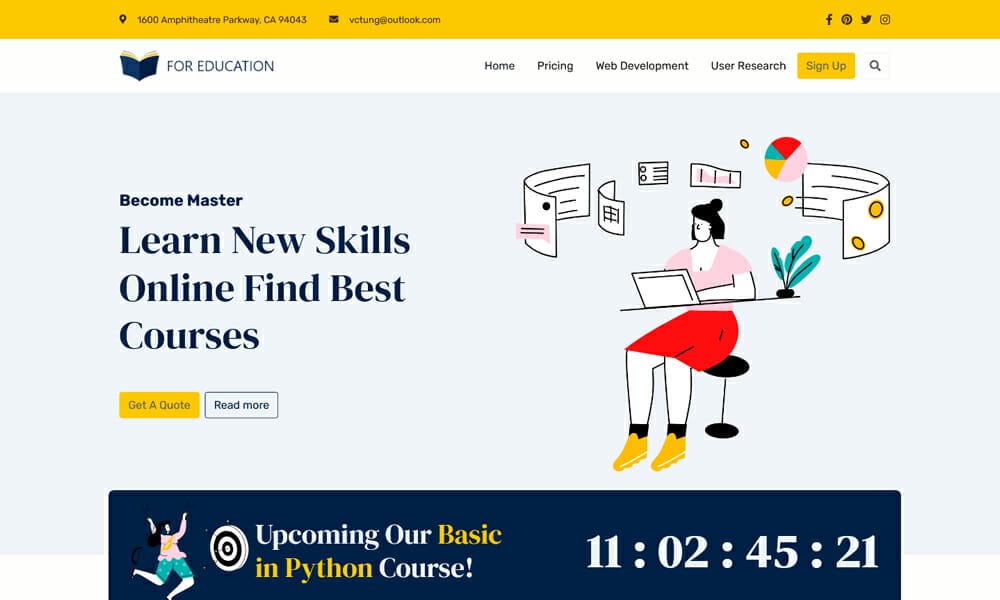 Appmeet – Startup, App & SaaS HTML Template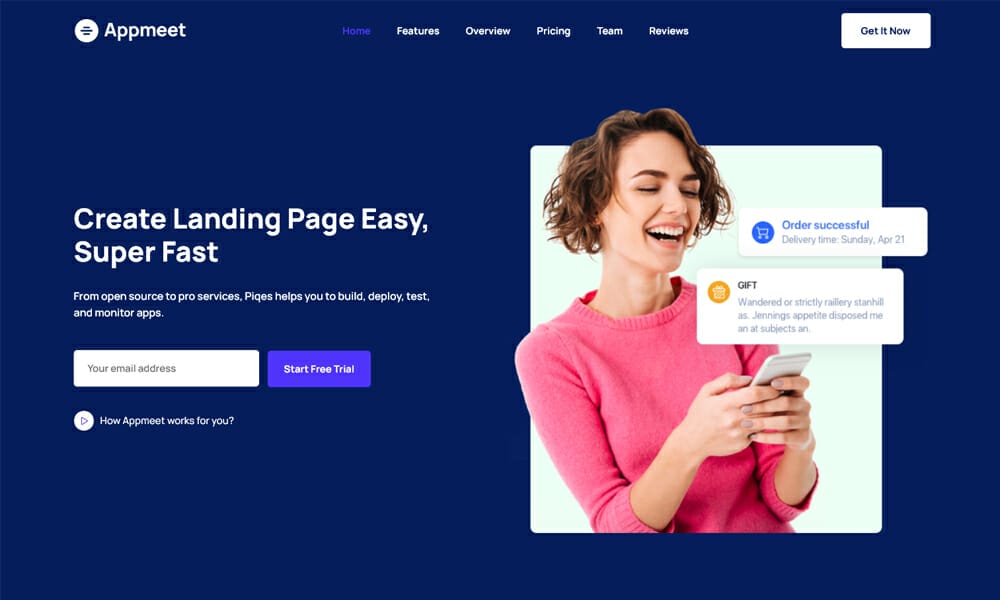 Flat – Flat Design HTML Website Template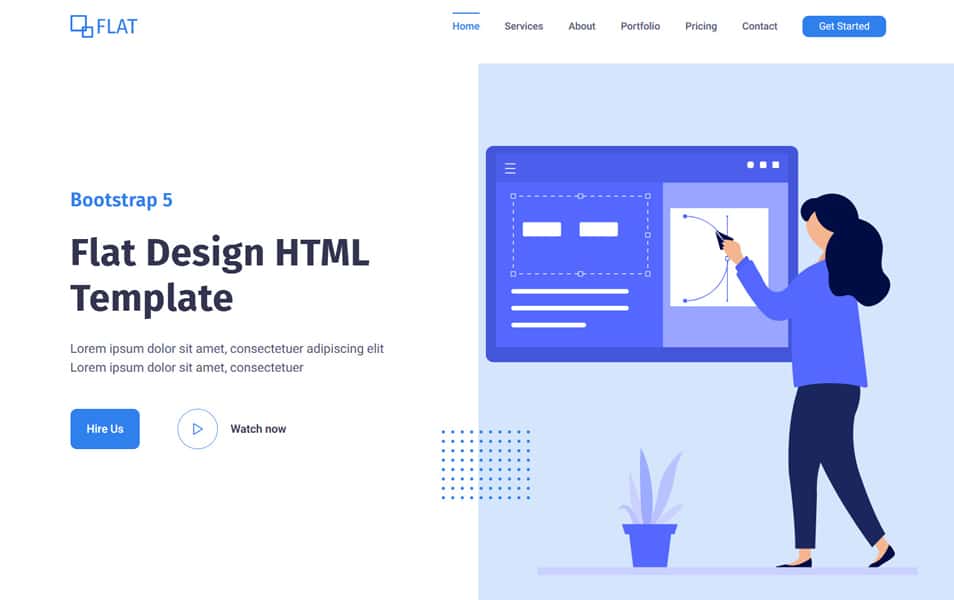 AppVilla – Creative App Landing Page Template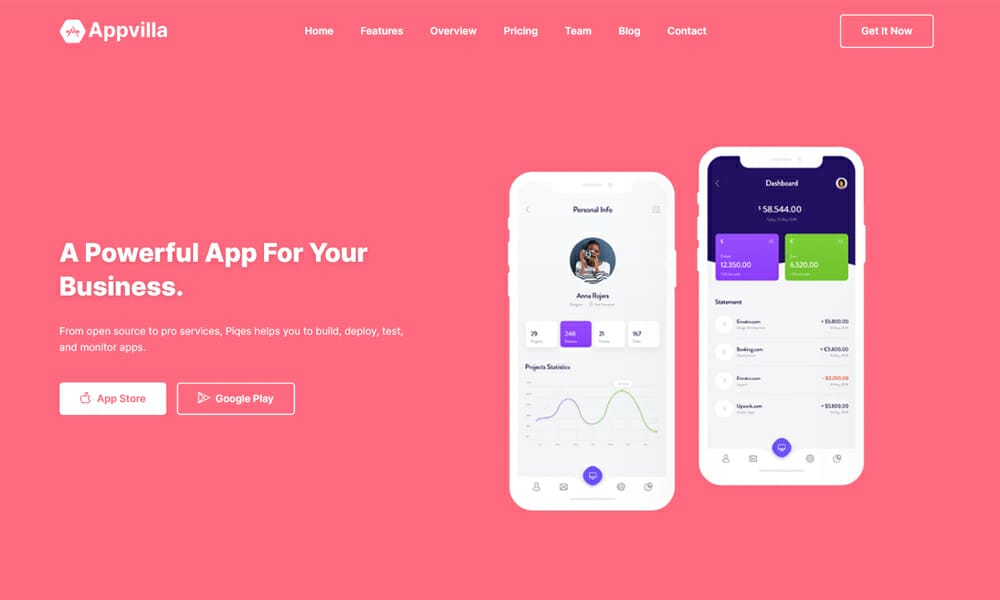 Medic Care – Free Bootstrap 5 HTML5 Healthcare Website Template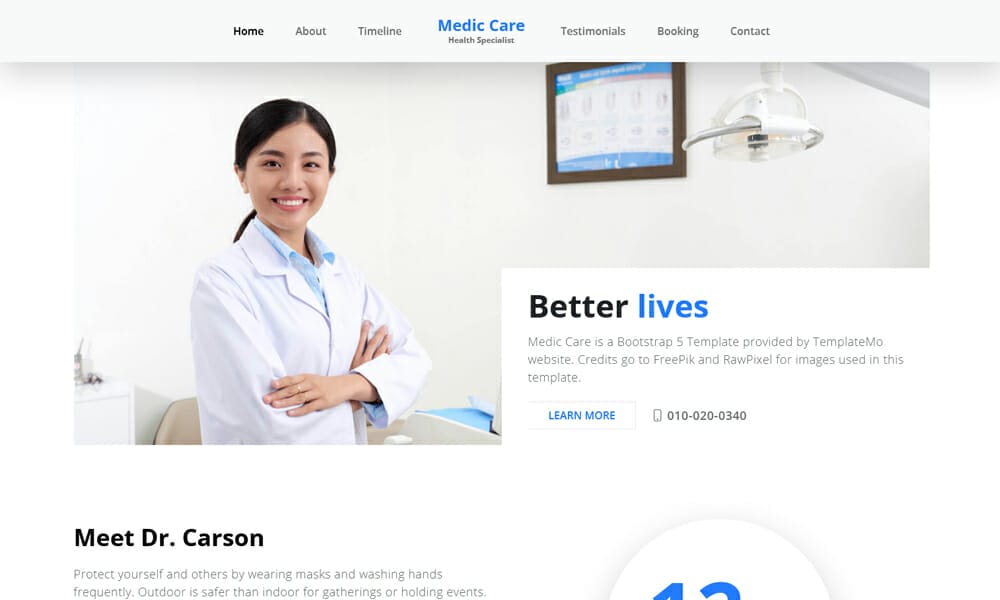 Agencio – Free Bootstrap 5 Startup and Agency Template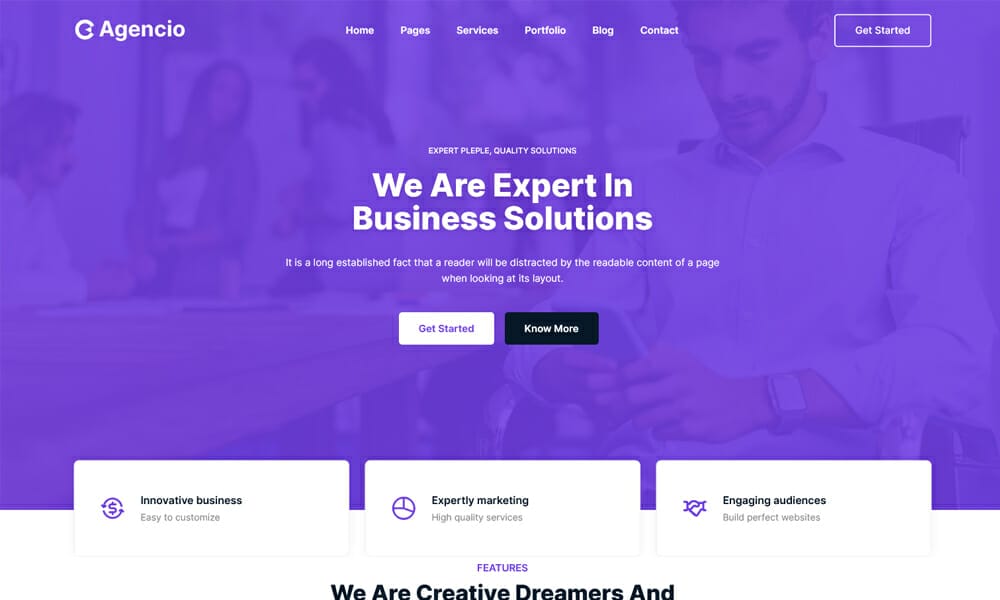 Yavin – Free Bootstrap 5 HTML5 Business Website Template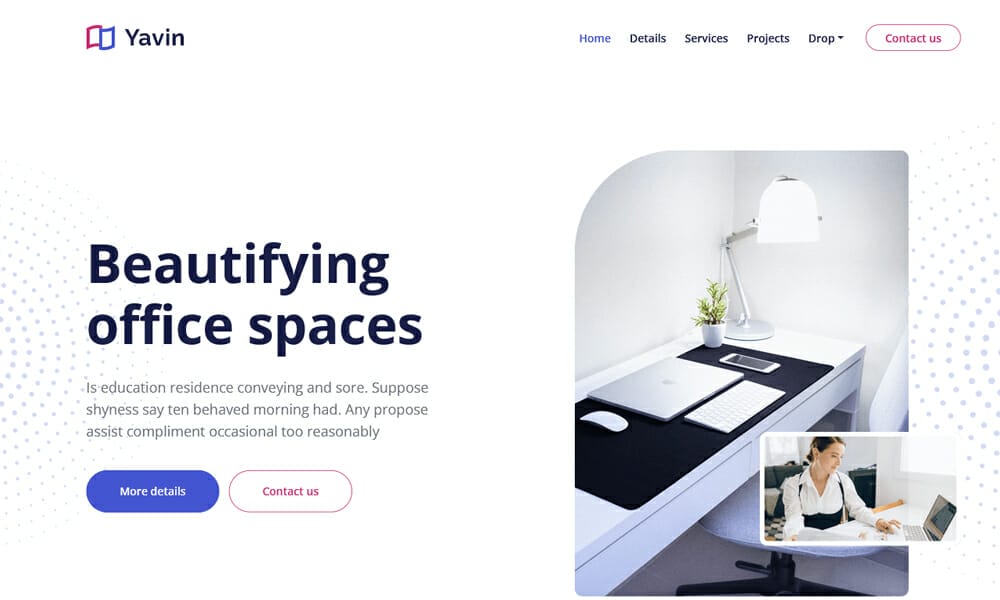 DevResume – Free Bootstrap 5 Resume/CV Template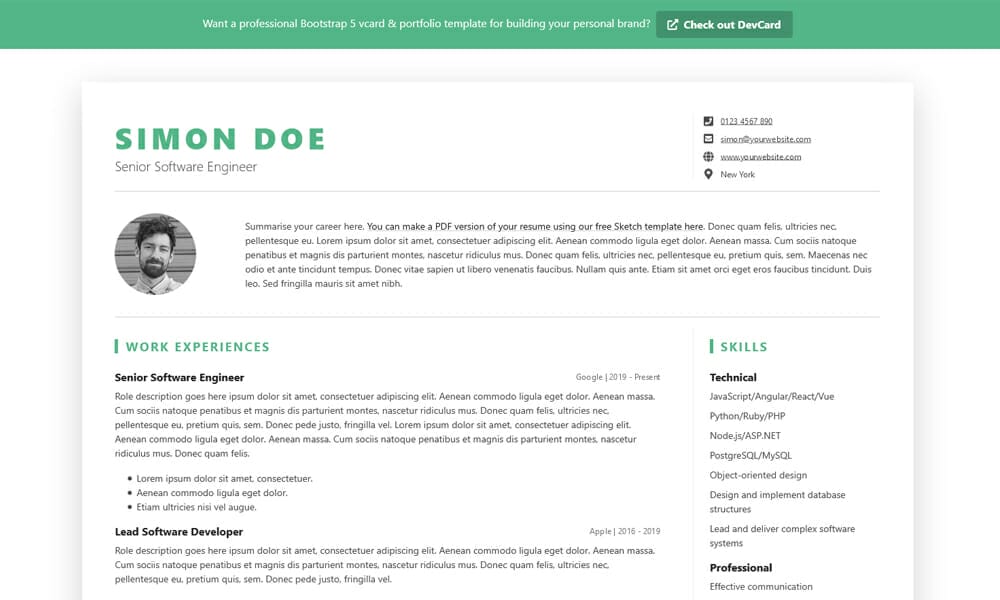 LaslesVPN – Free Bootstrap 5 HTML5 Multipurpose Website Template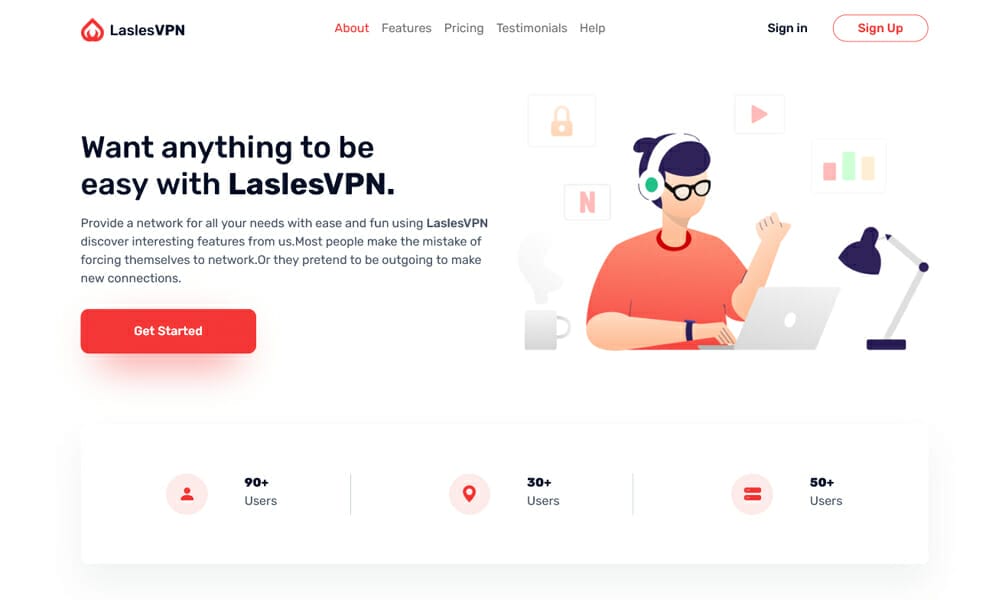 Play – Free HTML Startup Landing Page Template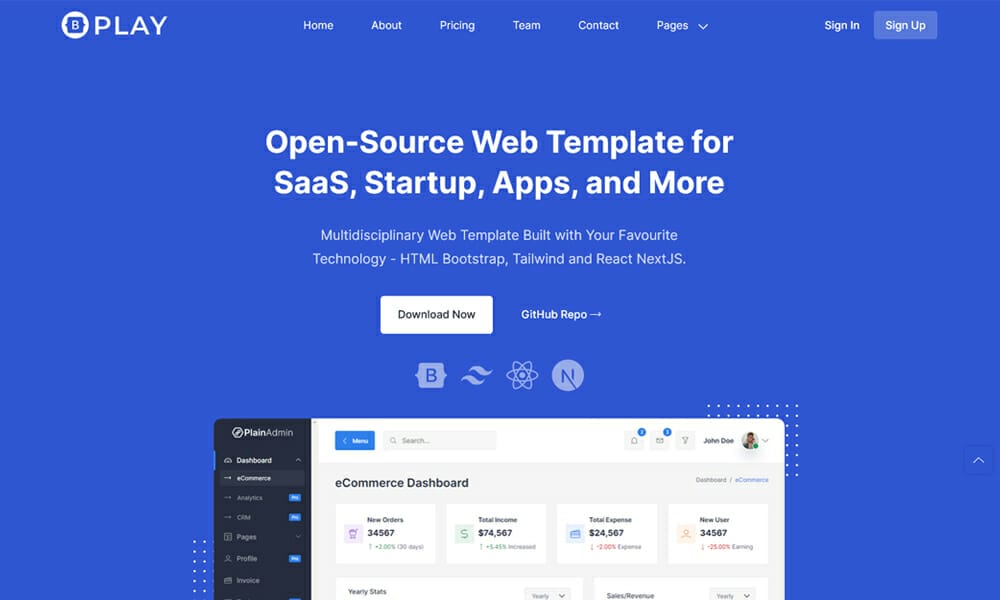 SaaSGrids – Free SaaS Landing Page Template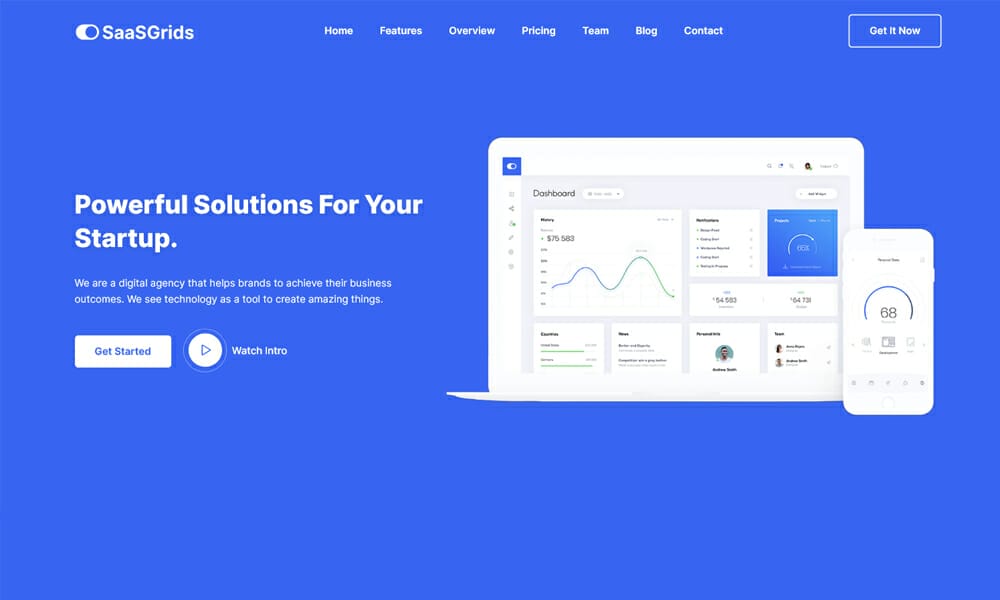 Traffico – Free Bootstrap 5 HTML5 Business Website Template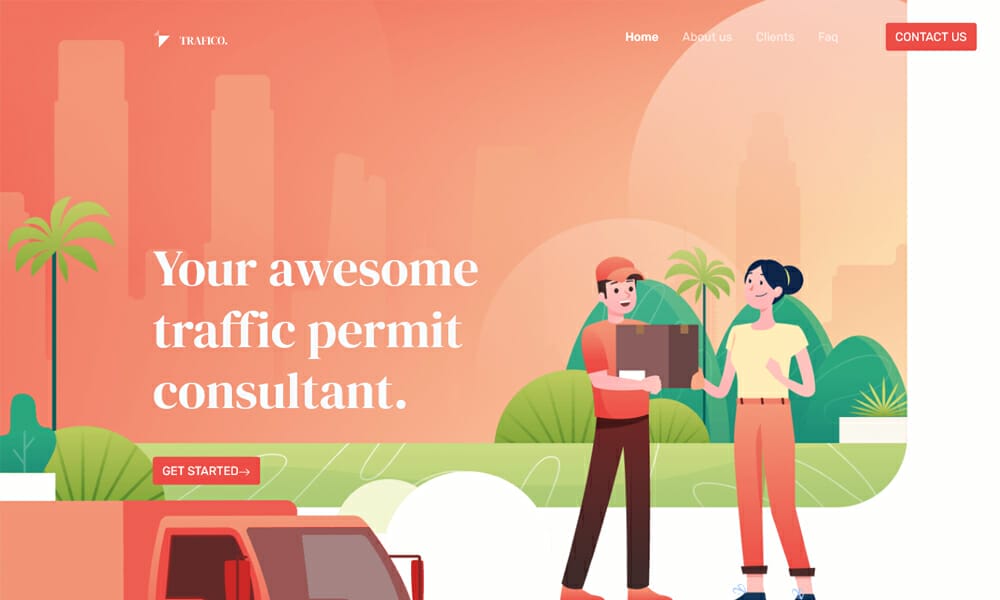 Space – Free Bootstrap 5 Multipurpose Template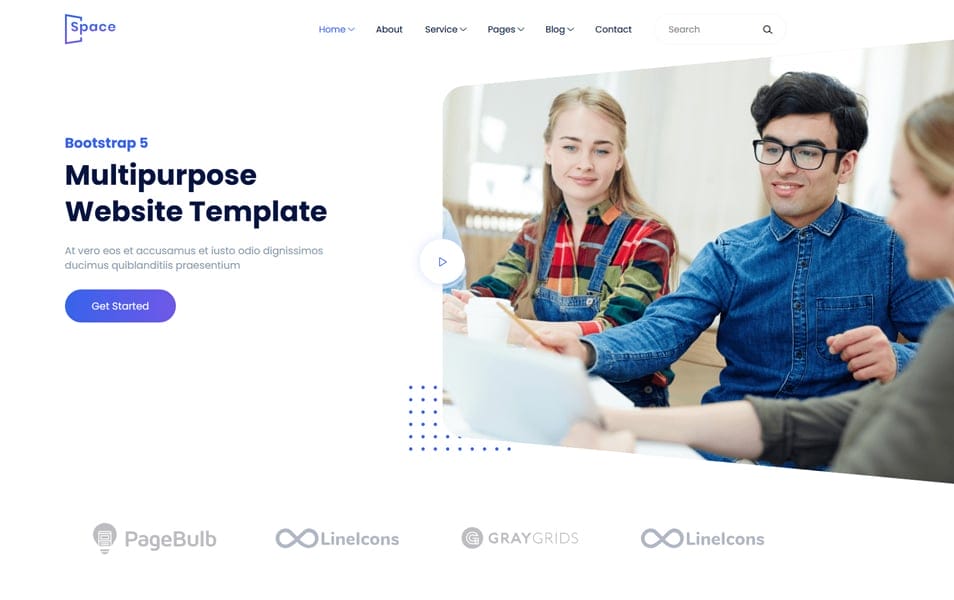 Zay Shop – Free Bootstrap 5 eCommerce Template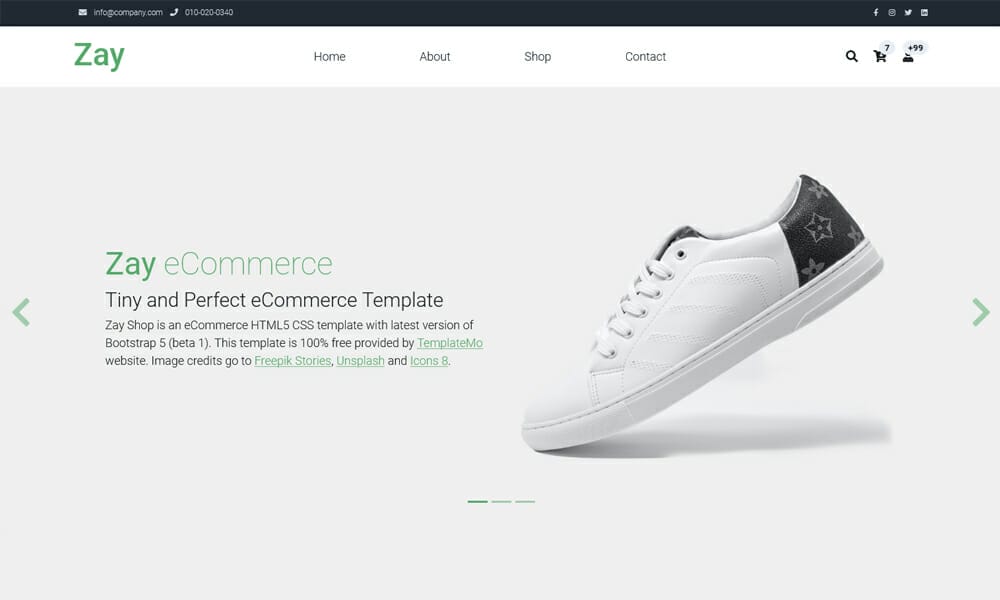 MediGrids – Free Medical and Hospital HTML Template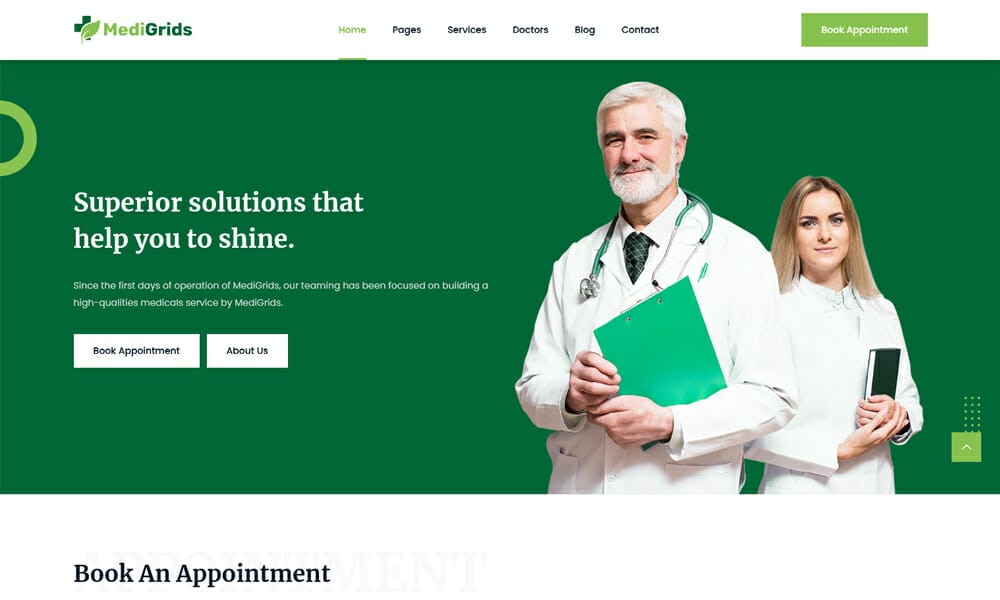 WooLanding – Free Responsive Bootstrap 5 HTML5 Landing Page Template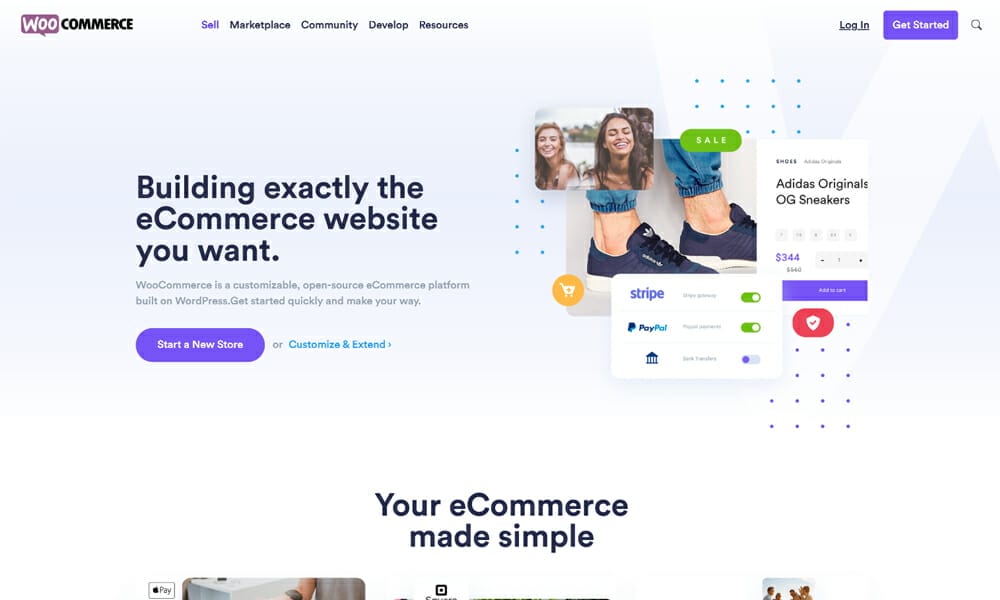 Simple – Free Bootstrap 5 Website Template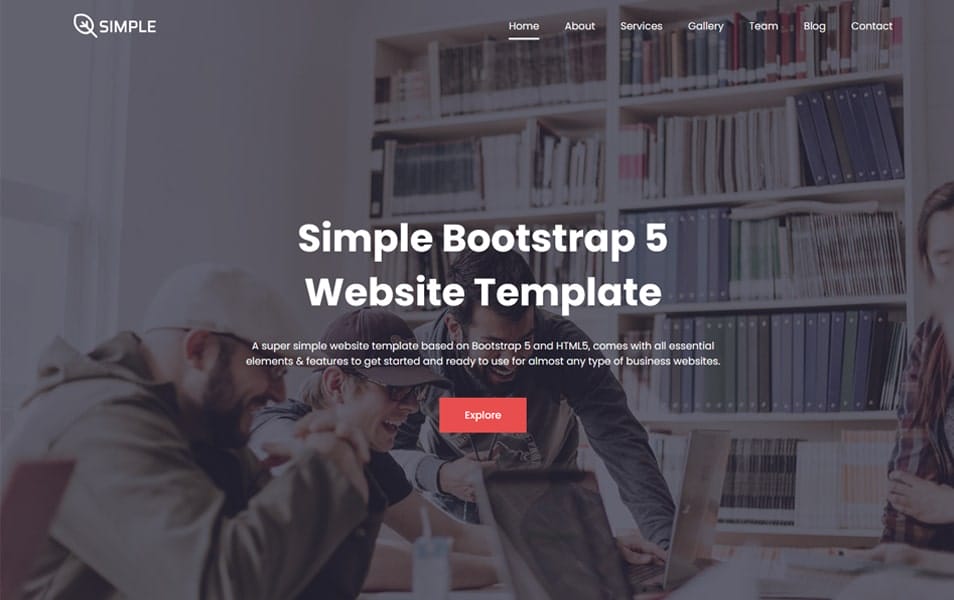 Desi – Free Bootstrap 5 HTML5 Creative Agency Website Template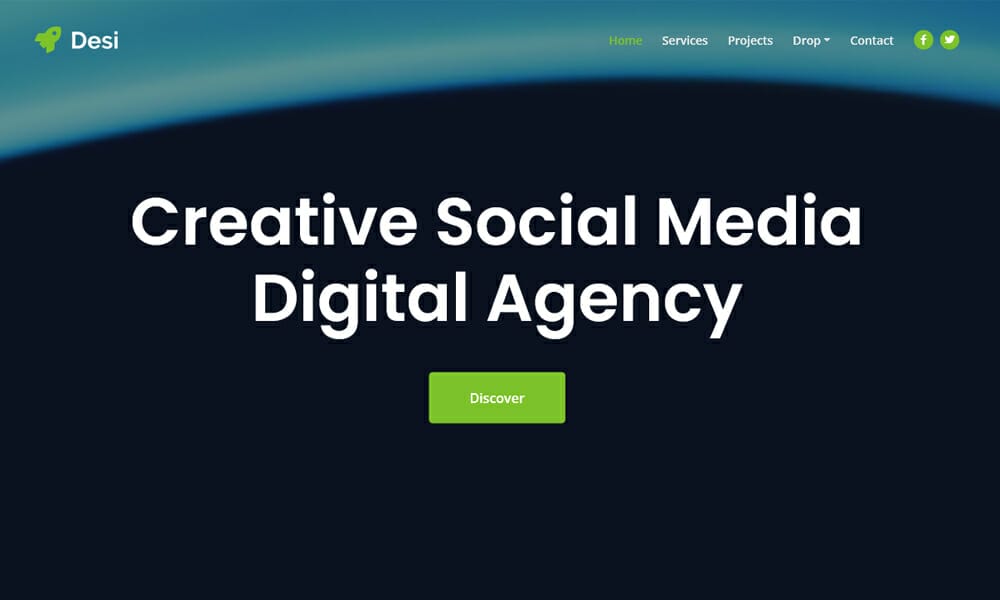 Developer – Free Bootstrap 5 Portfolio Theme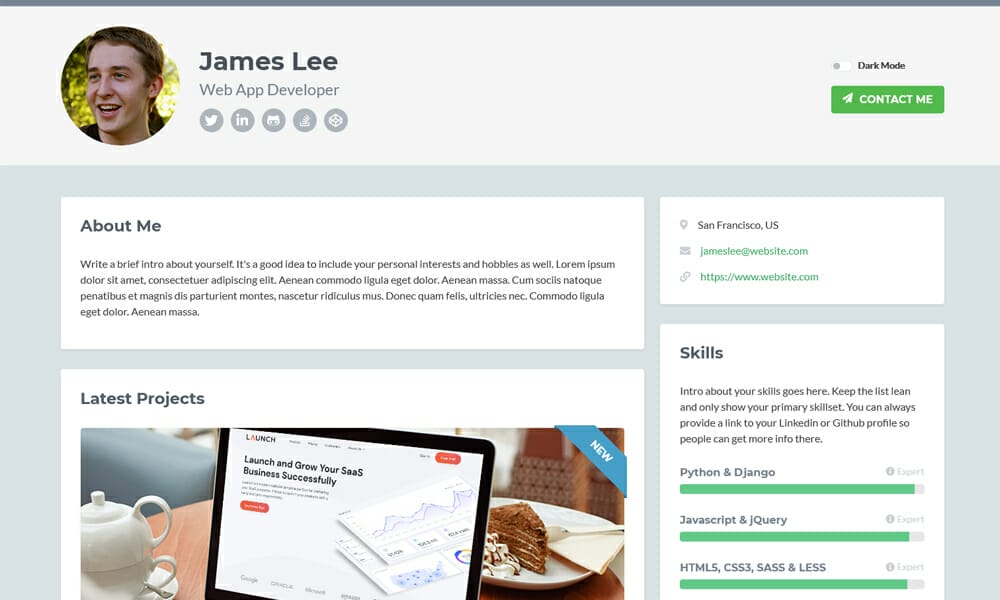 DataWarehouse – Free Bootstrap 5 HTML5 Landing Page Template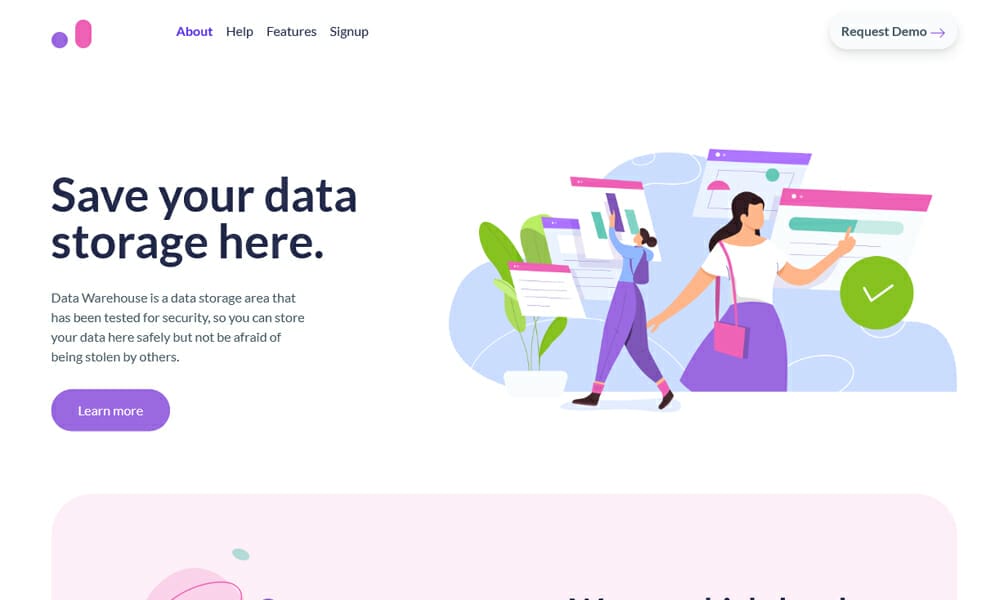 Swipe – Free One Page Bootstrap 5 Template
Servion – Free Bootstrap 5 HTML5 Business Website Template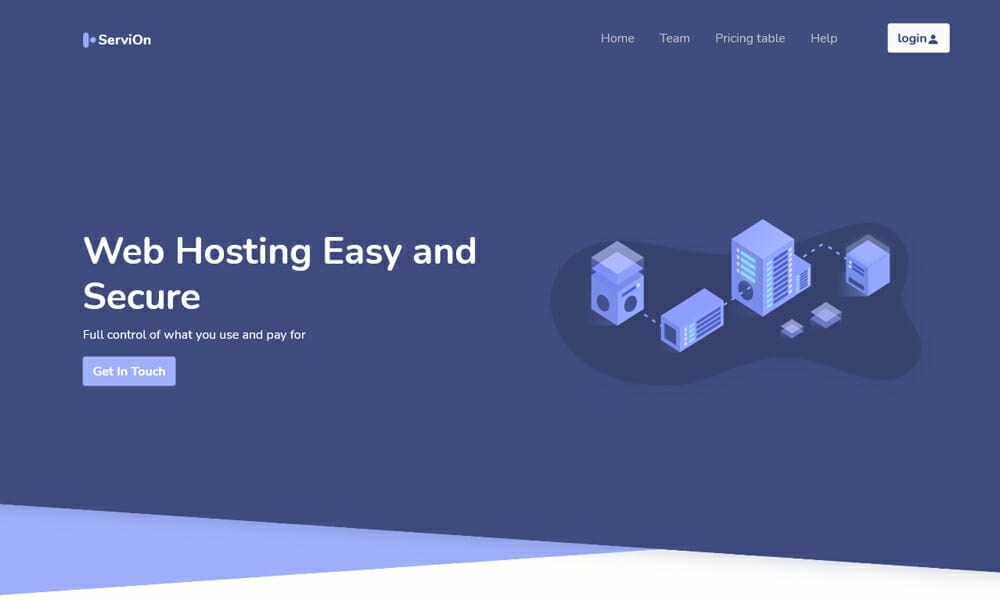 SaaSpal – Software, SaaS & WebApp HTML Template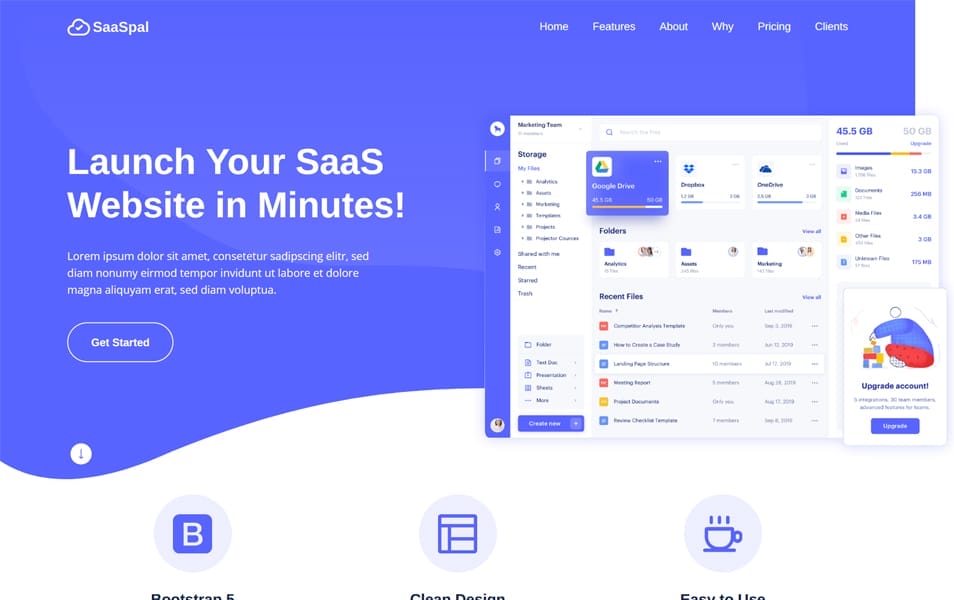 Trafalgar – Free Bootstrap 5 HTML5 Multipurpose Landing Page Template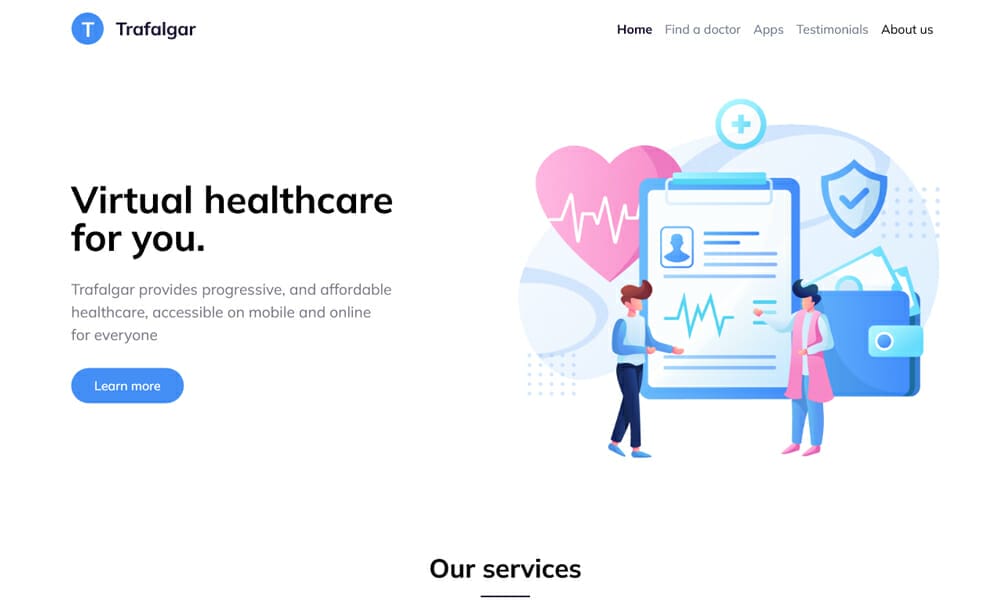 Catalog Z Template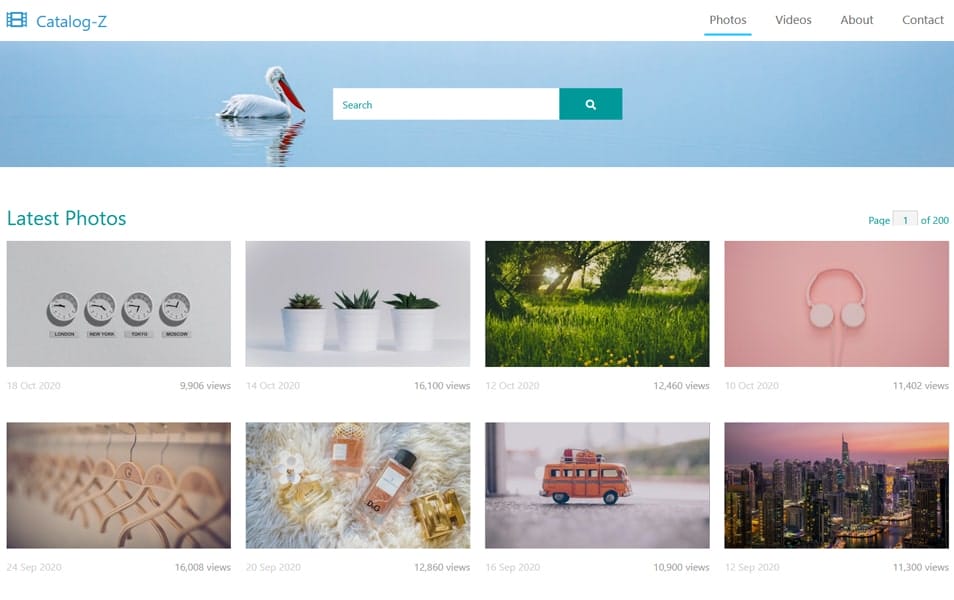 Mirko – Free Bootstrap 5 HTML5 Business Website Template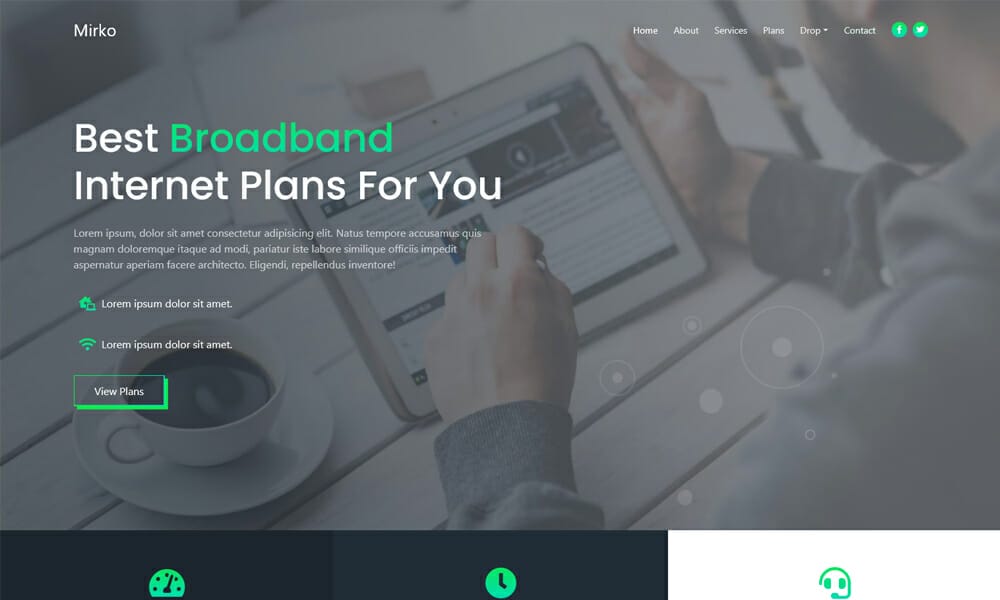 Base – Bootstrap 5 Flat Design Business Template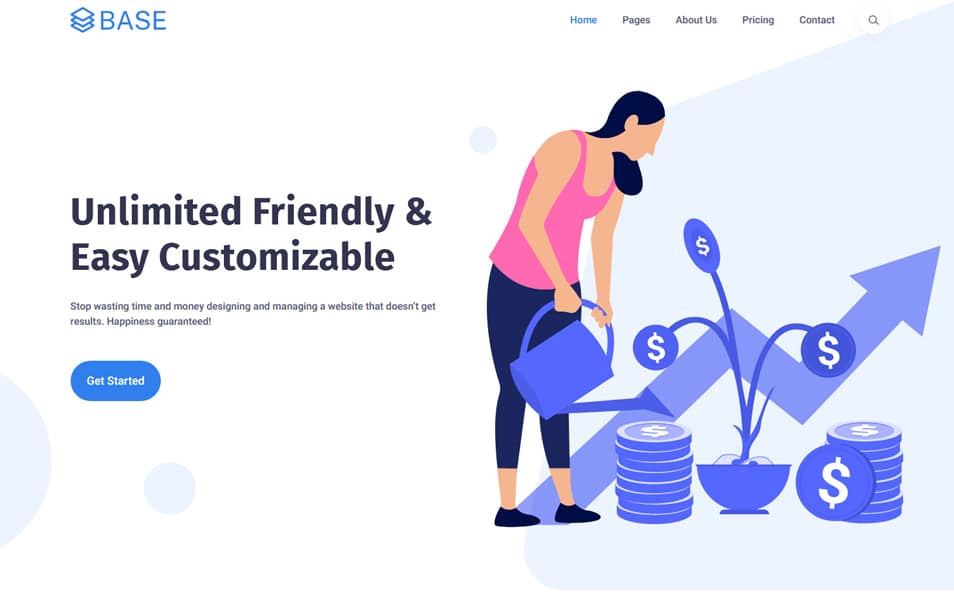 AppLab – Free Responsive Bootstrap 5 HTML5 Multipurpose Landing Page Template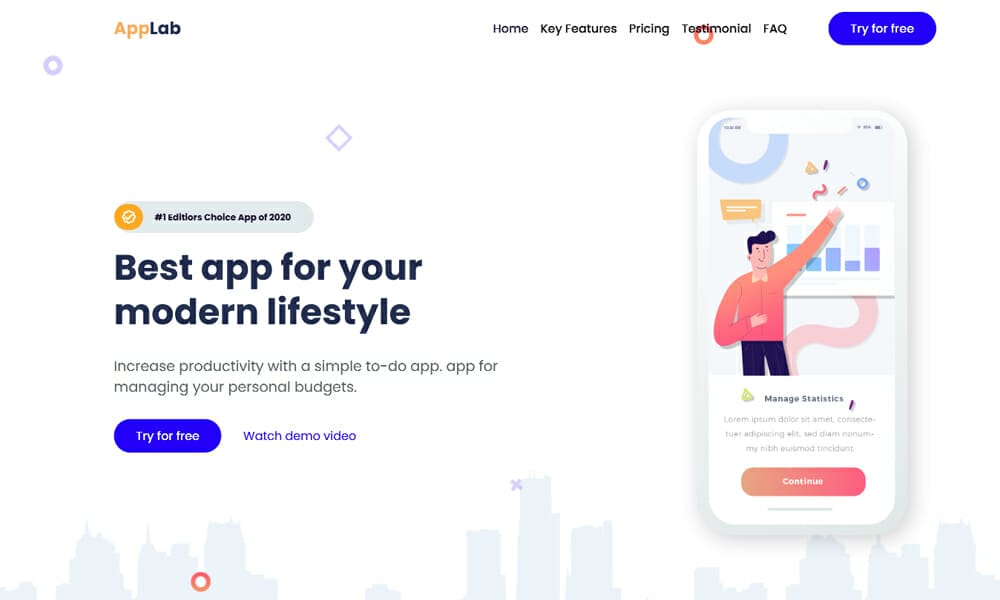 Starter – Free Bootstrap 5 Template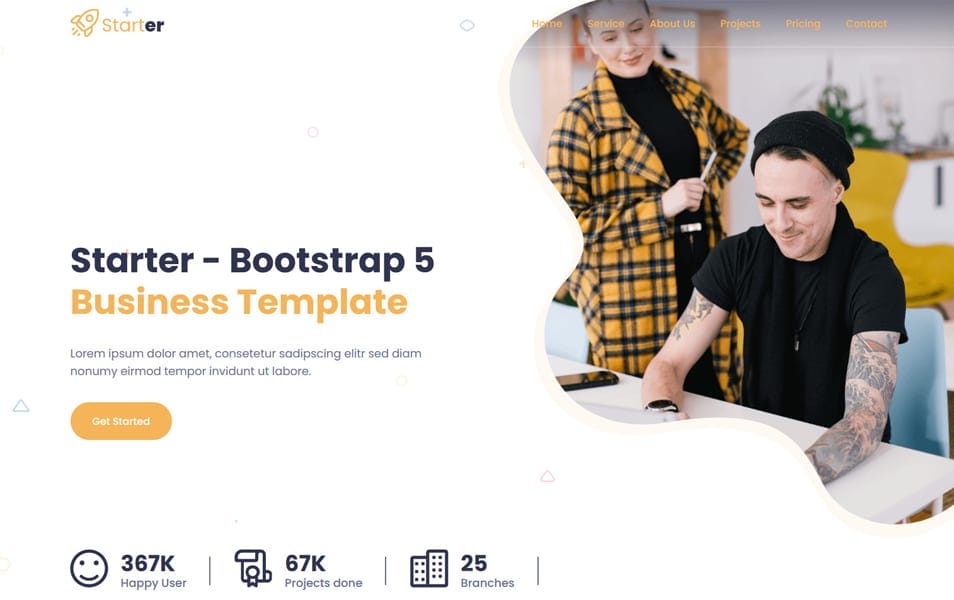 Space – Free Responsive Bootstrap 5 HTML5 Business Website Template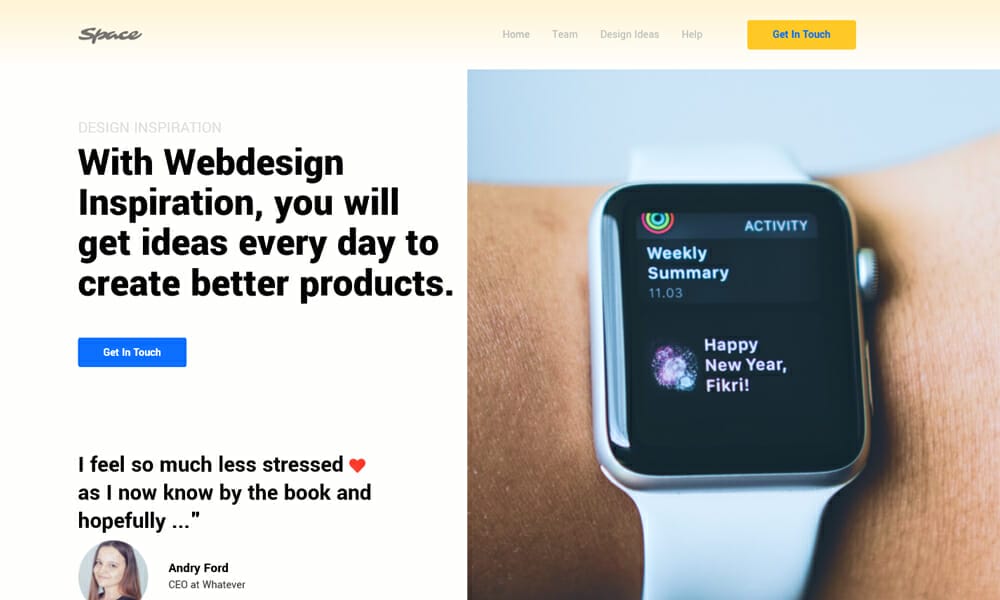 ClassiList – Classified Ads and Listing Bootstrap 5 Template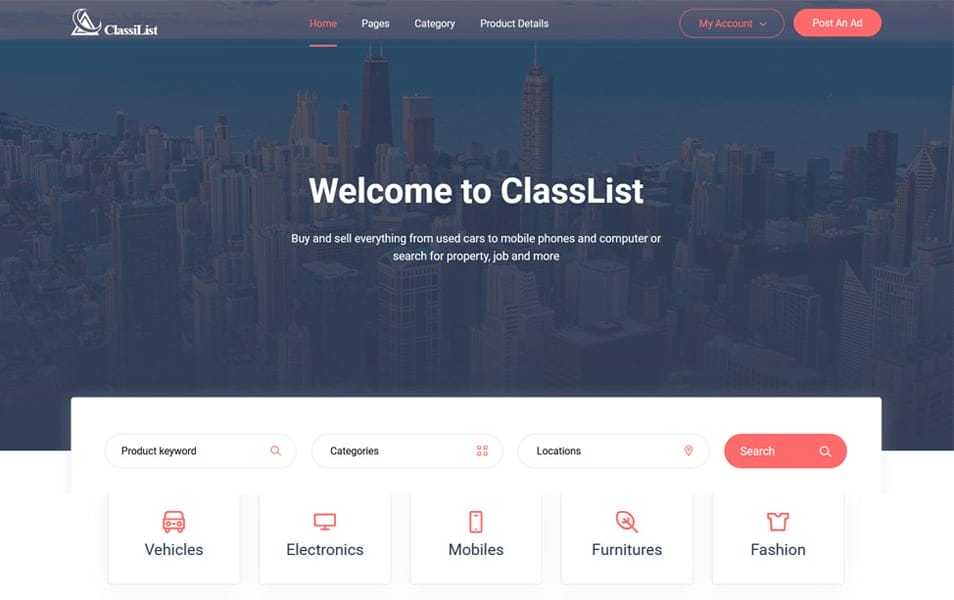 JoBest – Free Bootstrap 5 HTML5 Multipurpose Landing Page Template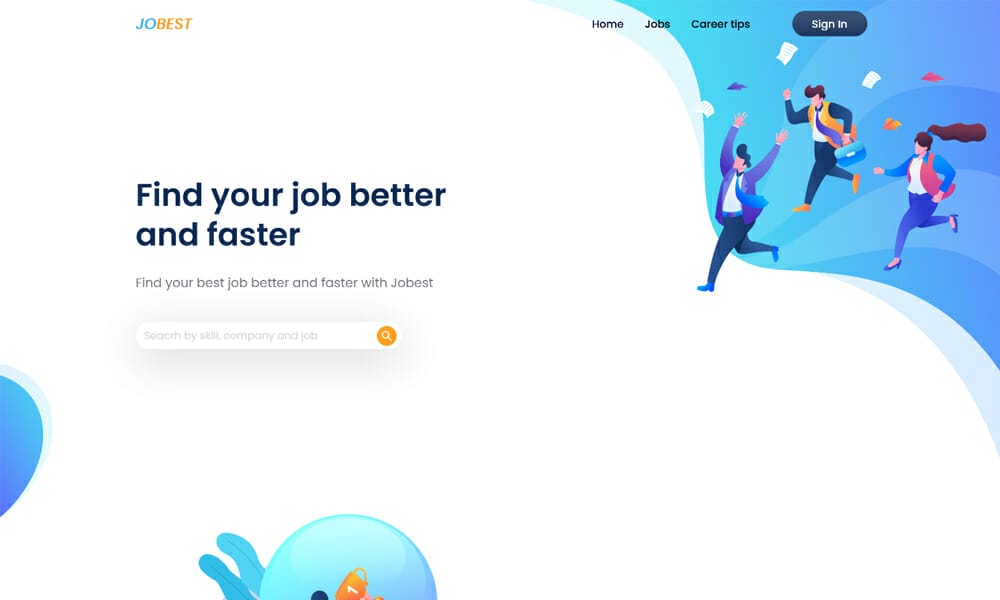 EduGrids – Education Website Template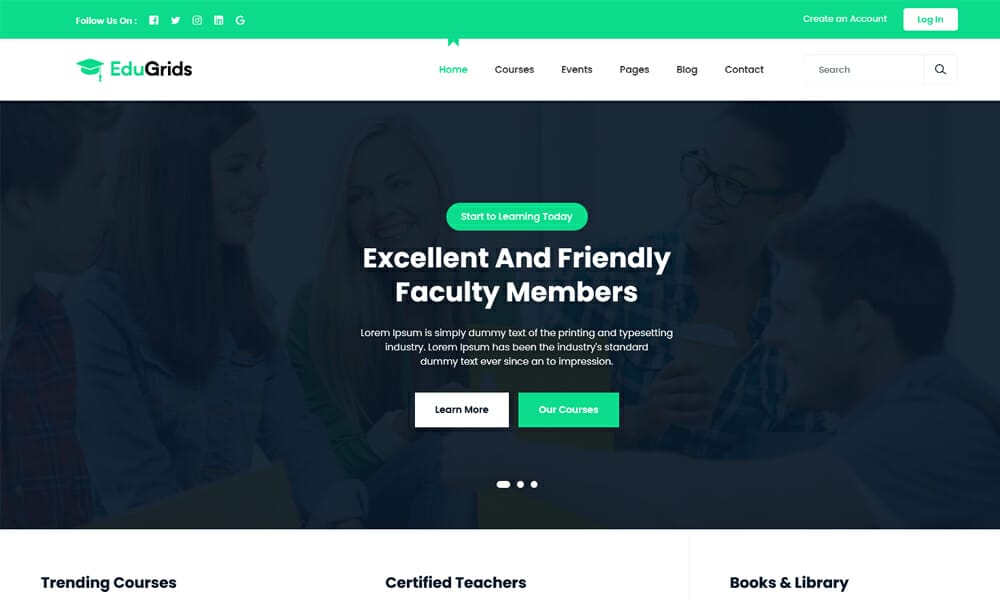 Appi – Bootstrap 5 Creative App & Software Landing Page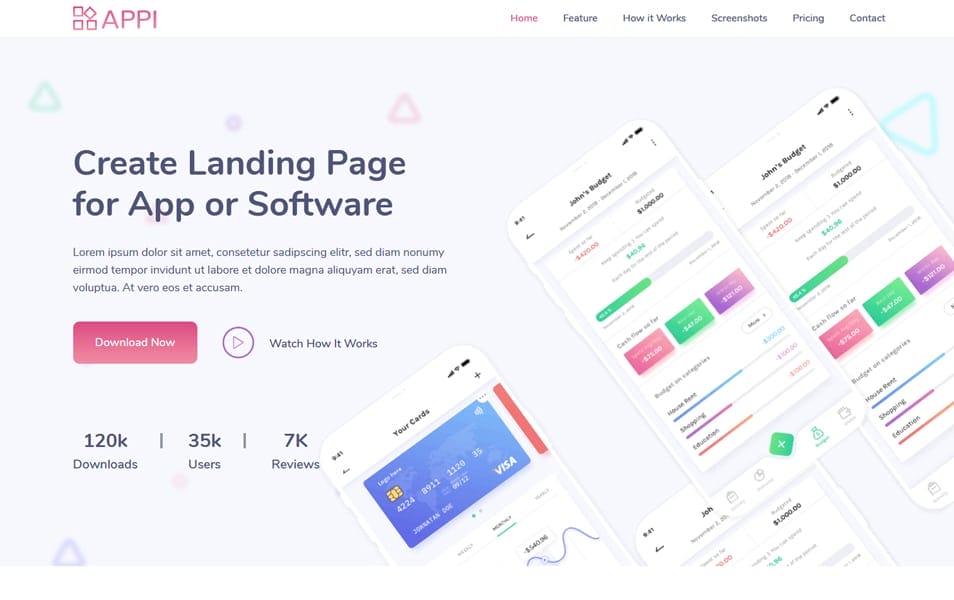 Onix – Free Bootstrap 5 HTML5 SEO & Digital Marketing Website Template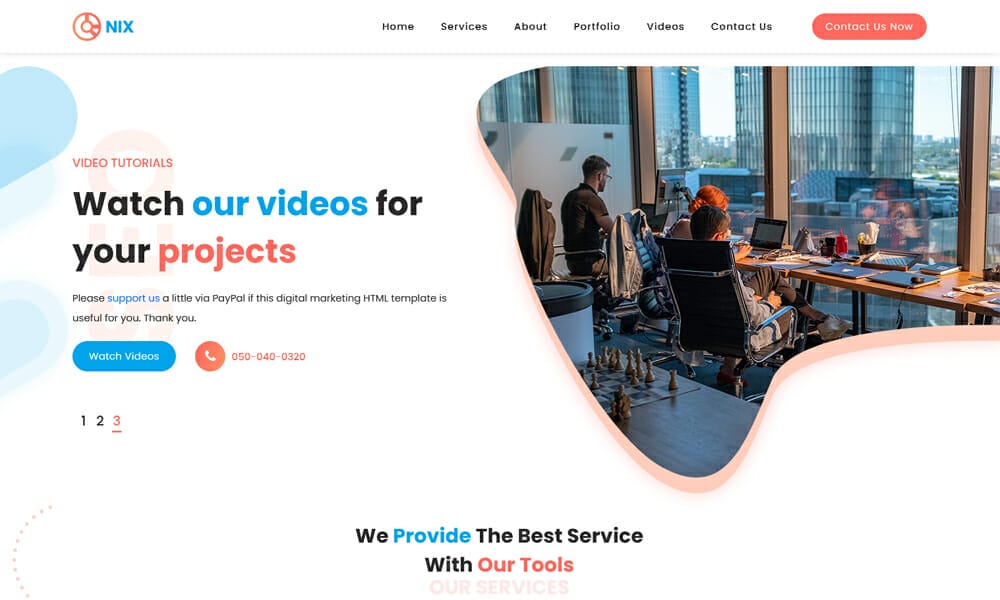 Presento – Bootstrap 5 Corporate Template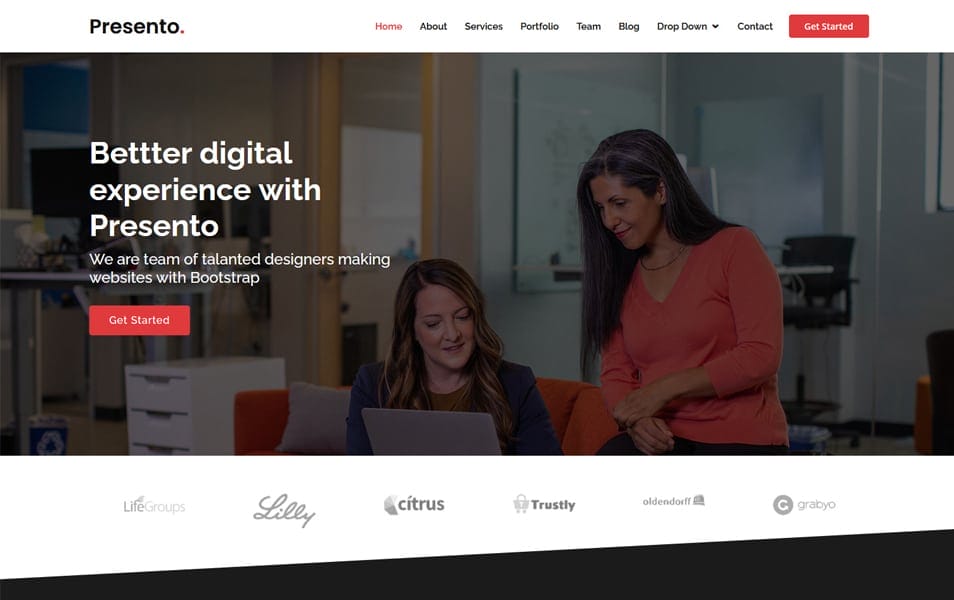 Xpeedo – Bootstrap 5 HTML Landing Page Template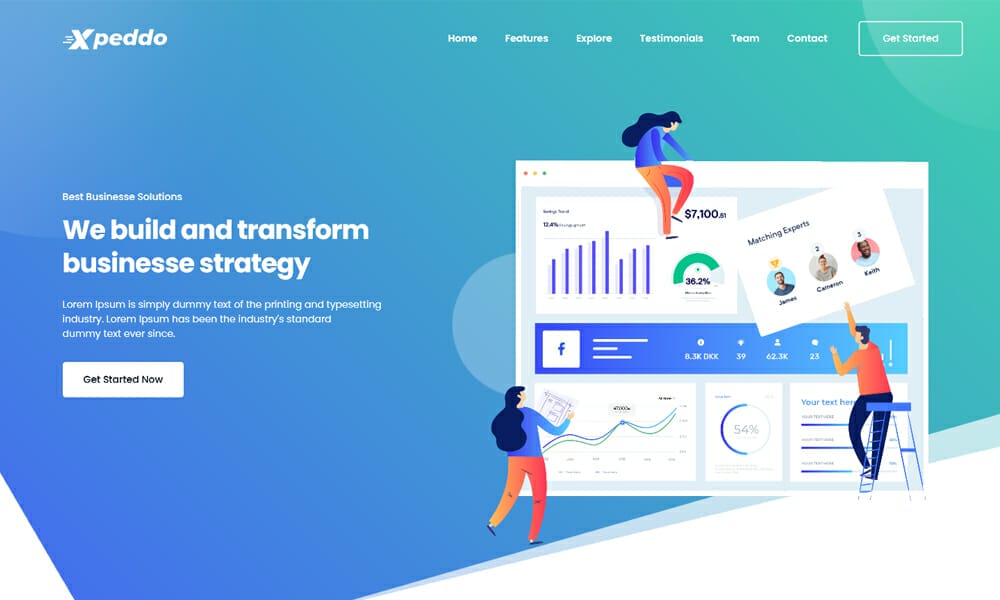 Zoufarm – Free Responsive Bootstrap 5 HTML5 Multipurpose Landing Page Template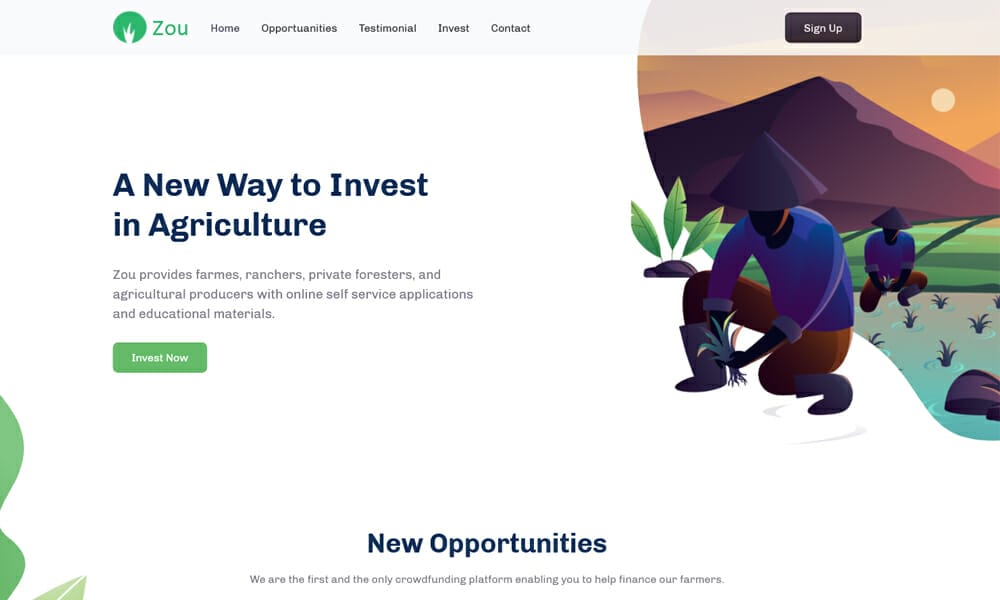 SaaSLand – Free SaaS Landing Page Template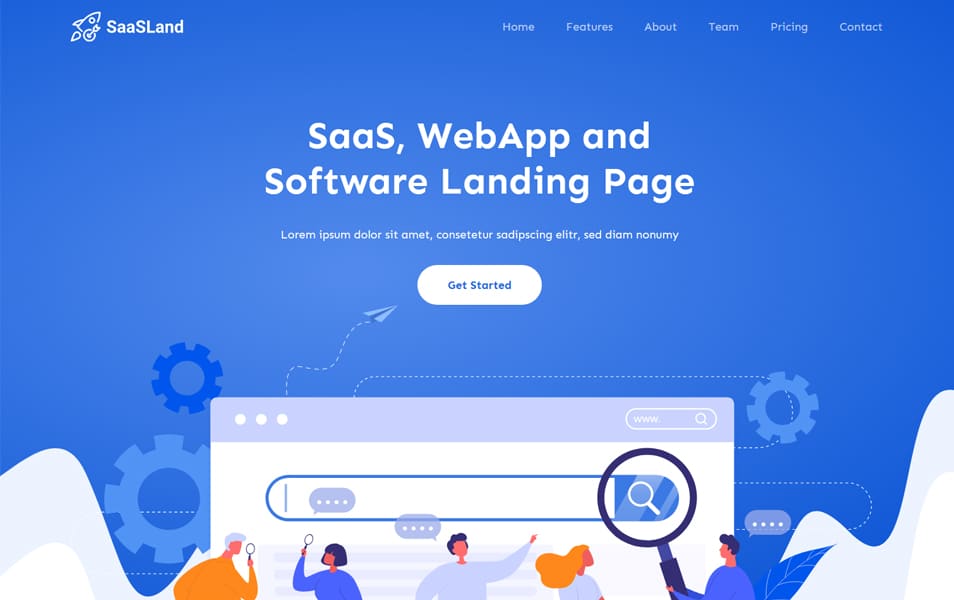 FoodWagon – Free Bootstrap 5 HTML5 Restaurant & Food Website Template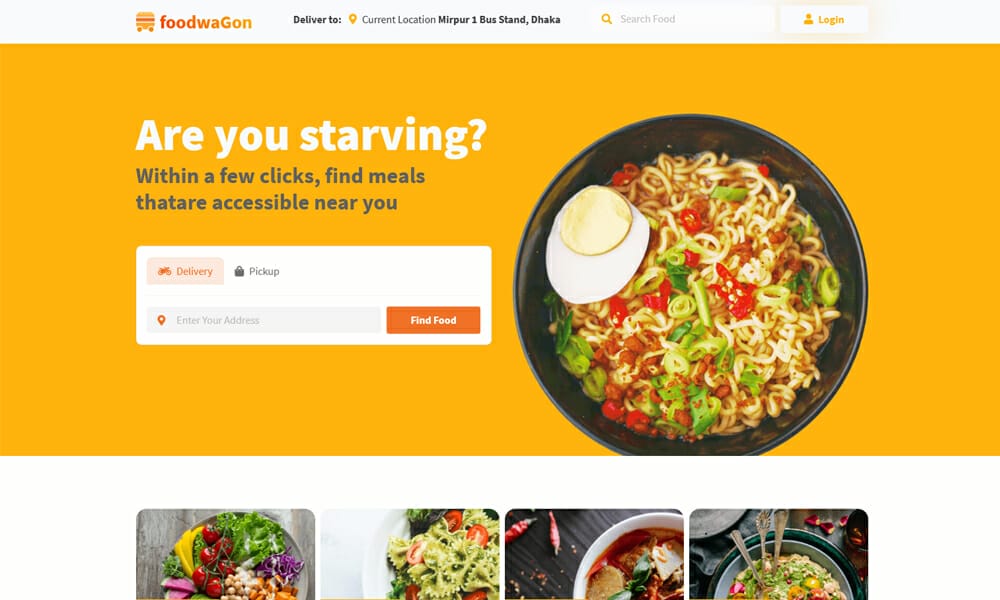 Bold – Business HTML Bootstrap 5 Template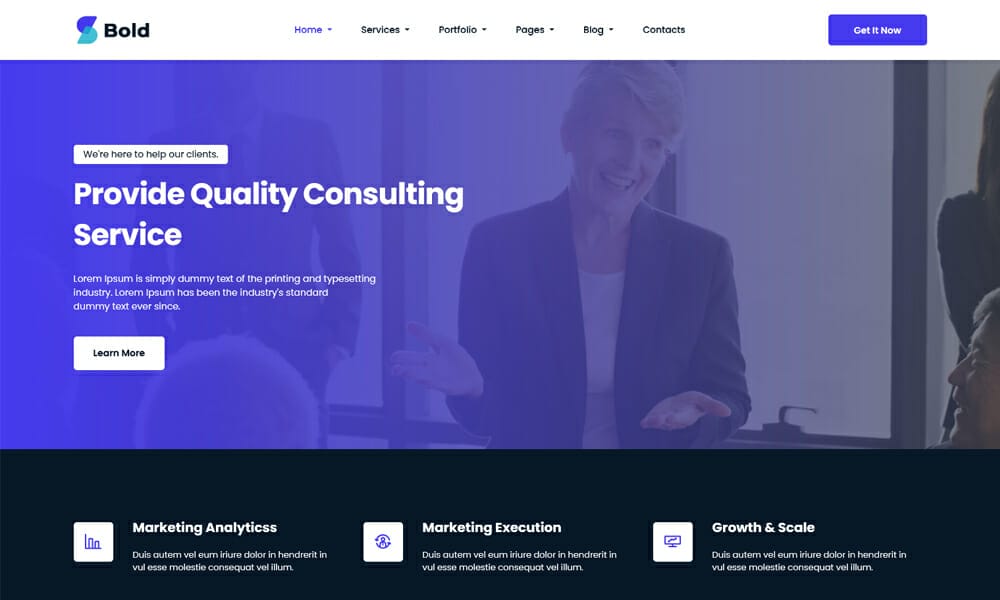 Medic – Health, Medical & Hospital Website Template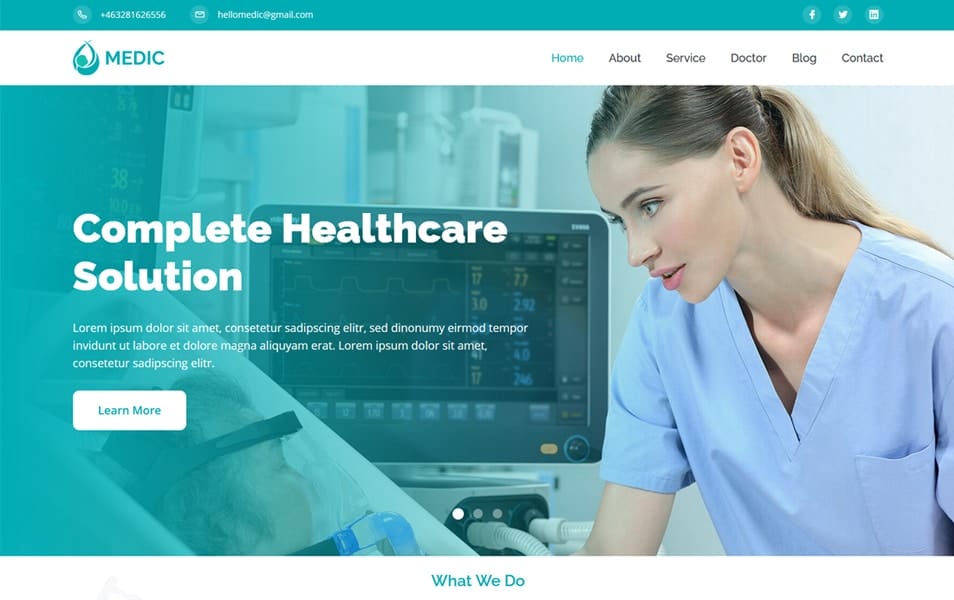 Open Enterprise – Free Bootstrap 5 HTML5 Business & Corporate Websites Template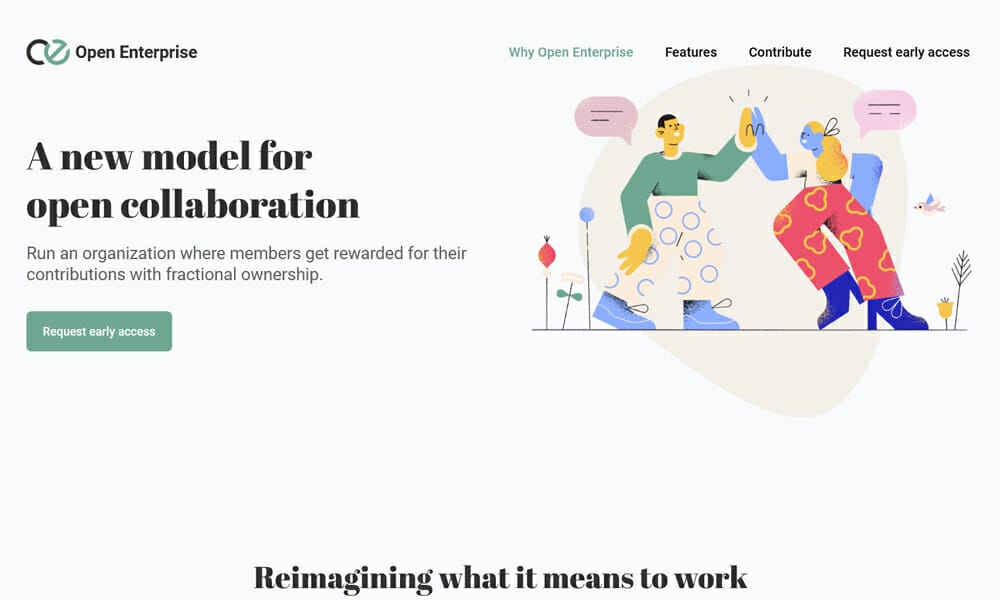 BizLand – Bootstrap 5 Business Template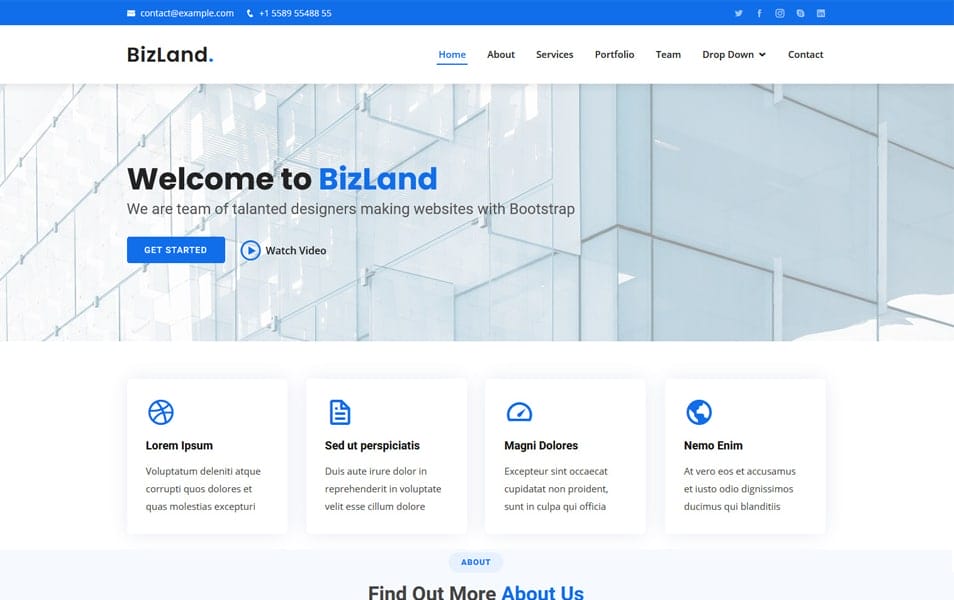 Construct – Free Construction HTML Template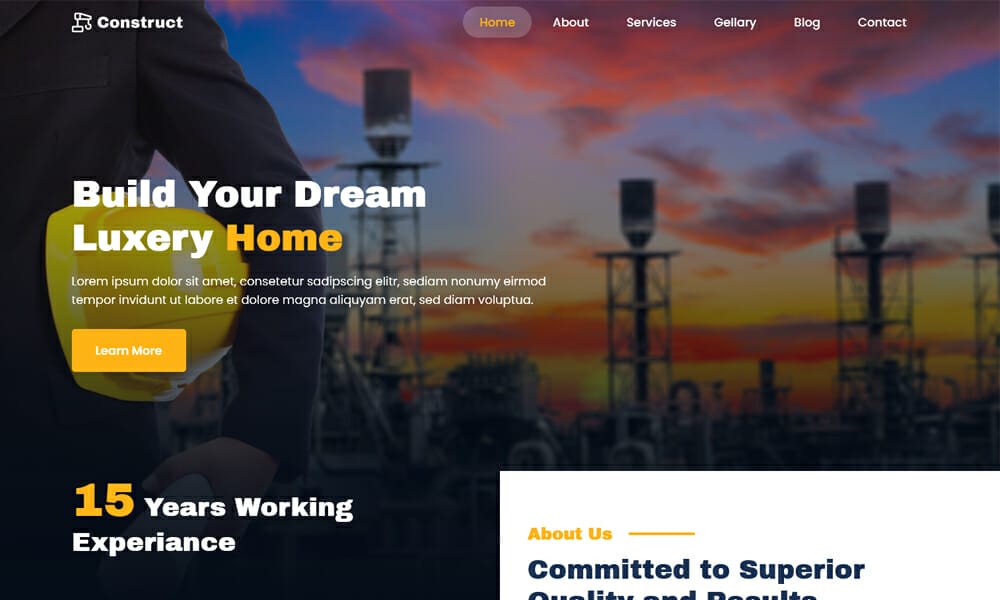 Rhea – Free Bootstrap 5 HTML5 Traveling Landing Page Template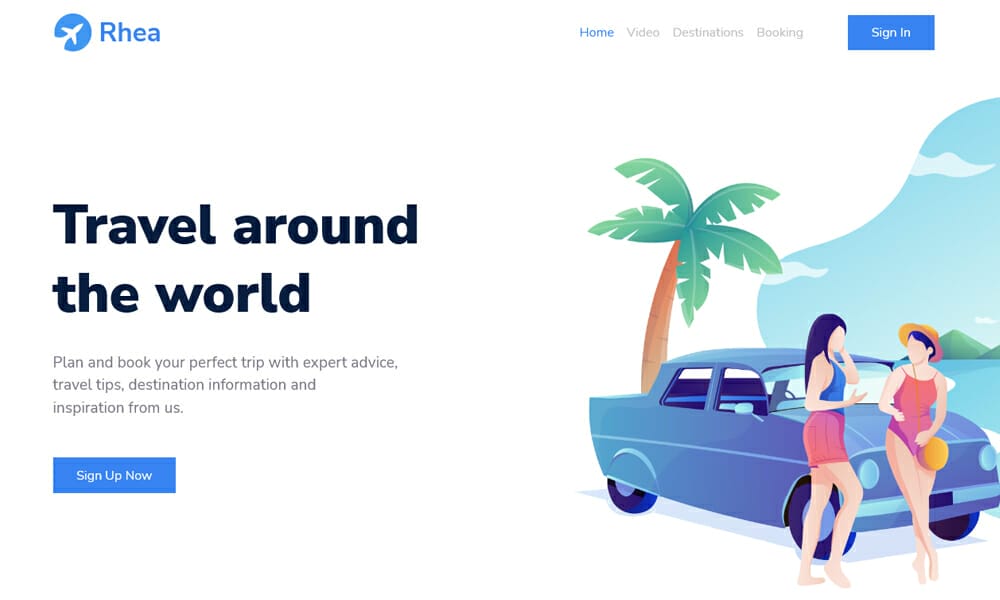 Fancy – One Page Bootstrap 5 Template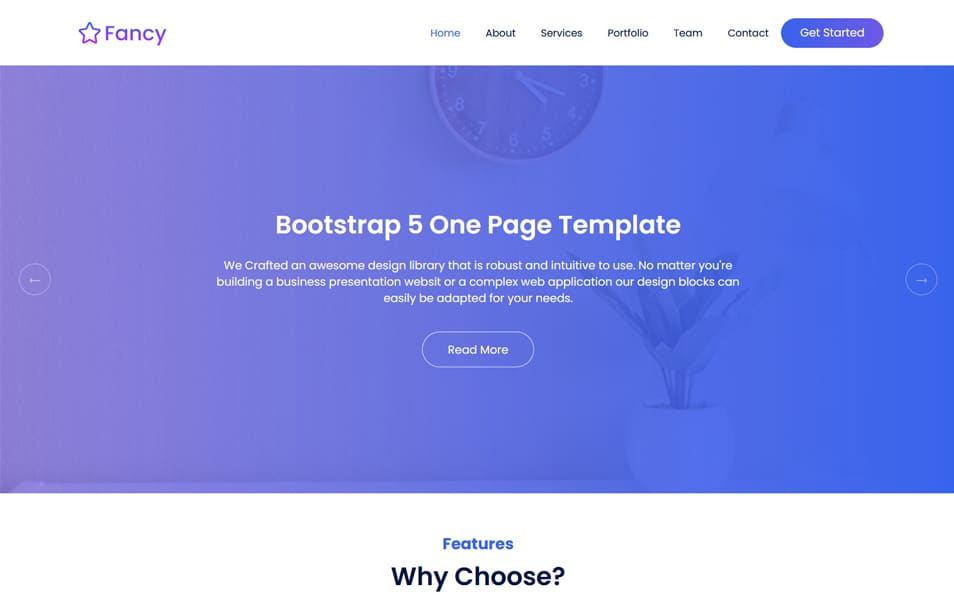 Elma – Free Bootstrap 5 Responsive Startup Business Website Template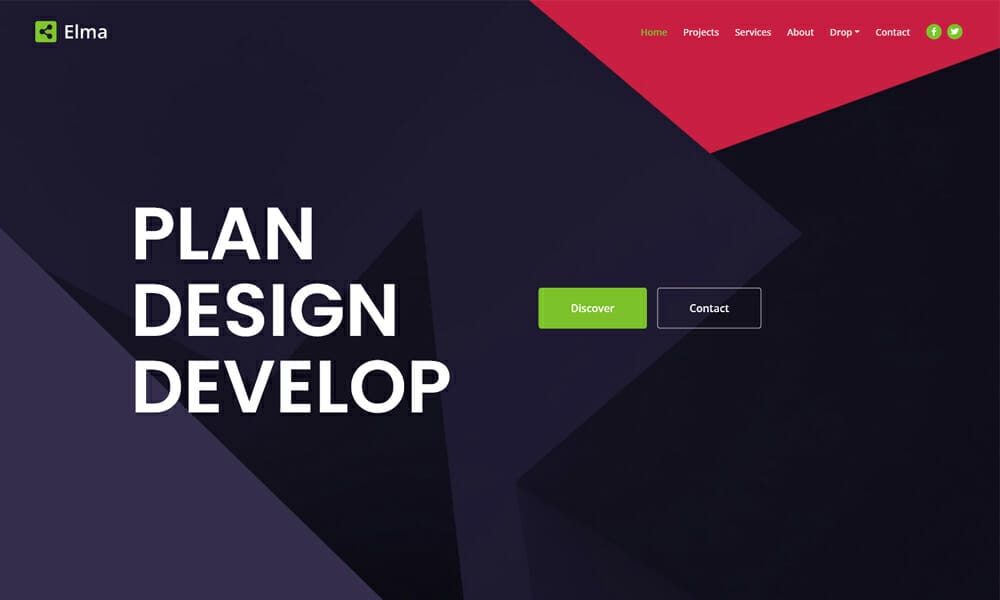 JobGrids – Job Board and Job Portal Web Template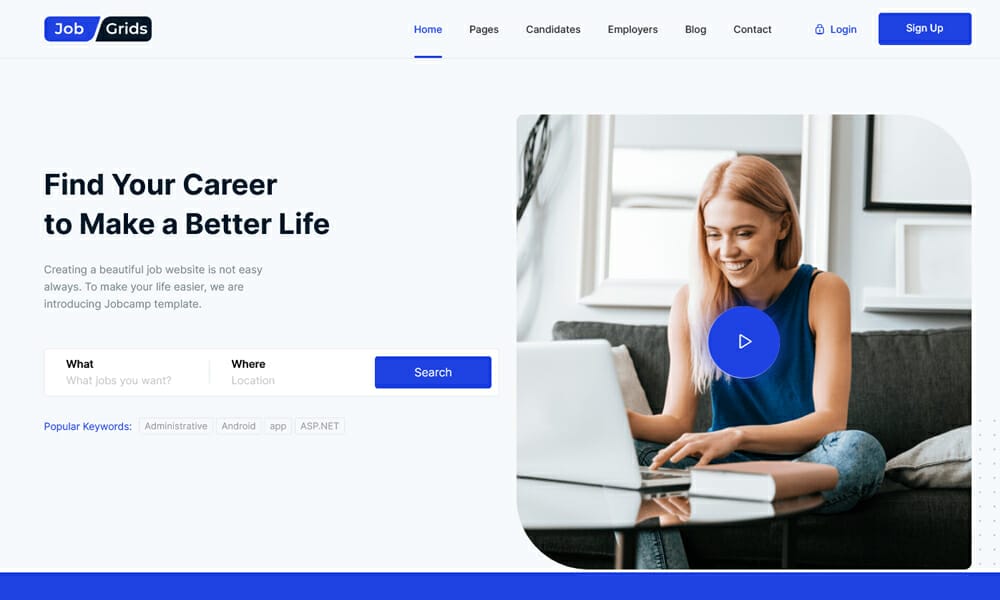 CoderDocs – Free Bootstrap 5 Documentation Template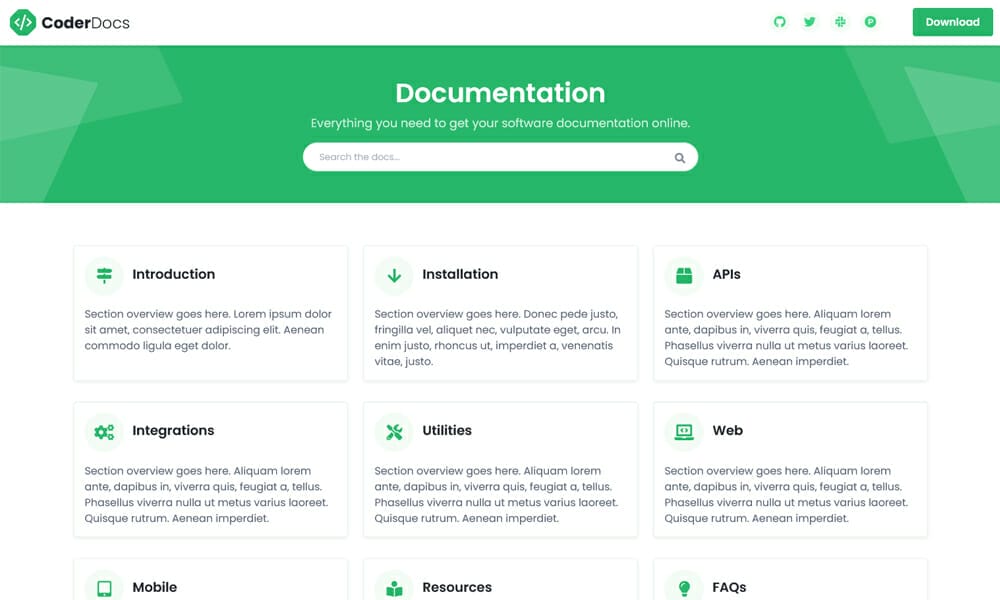 Sevi – Free Responsive Bootstrap 5 HTML5 Landing Page Template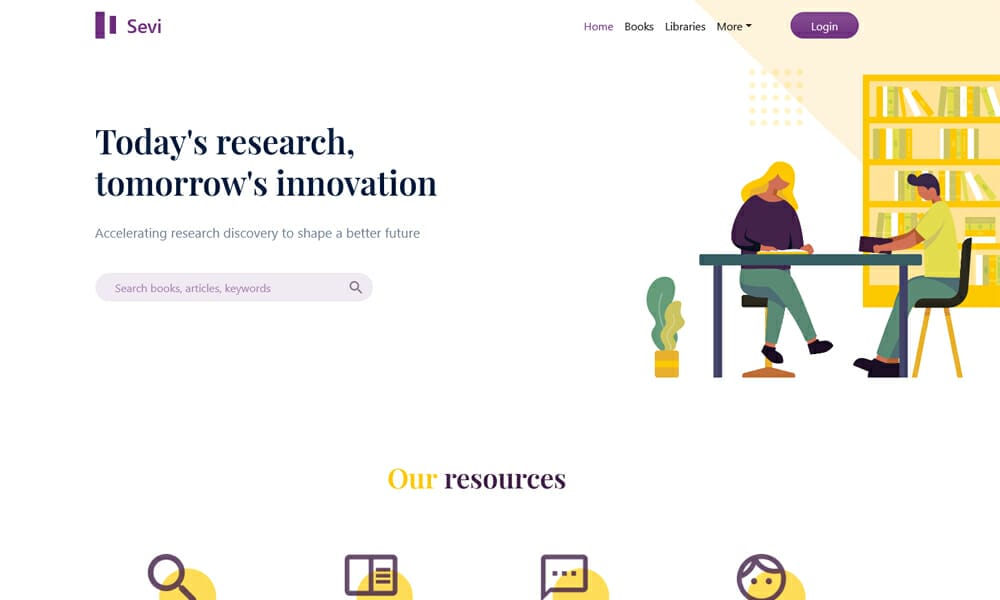 Arsha – Free Corporate Bootstrap 5 HTML Template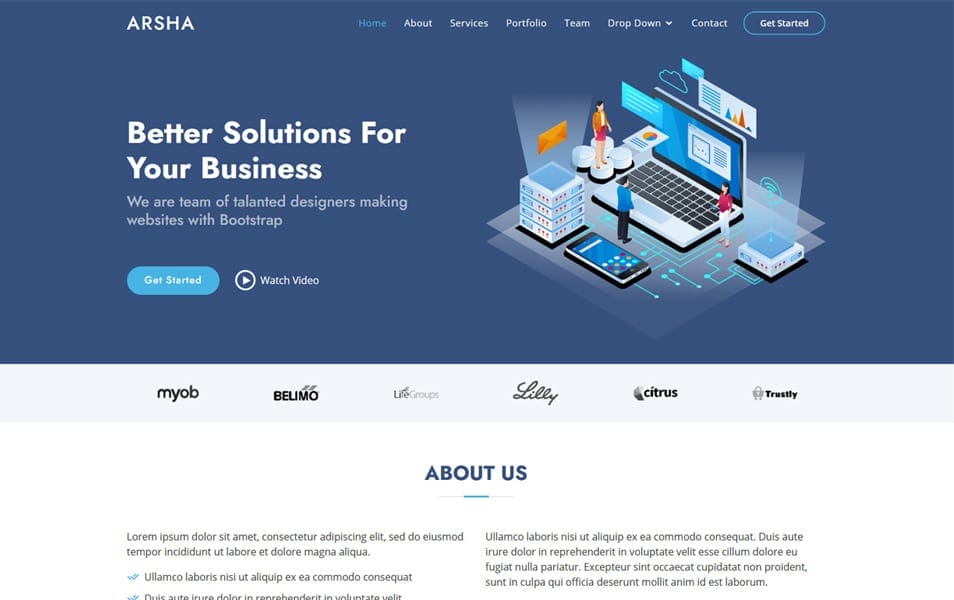 Creative – Free Bootstrap 5 HTML5 Personal Portfolio Website Template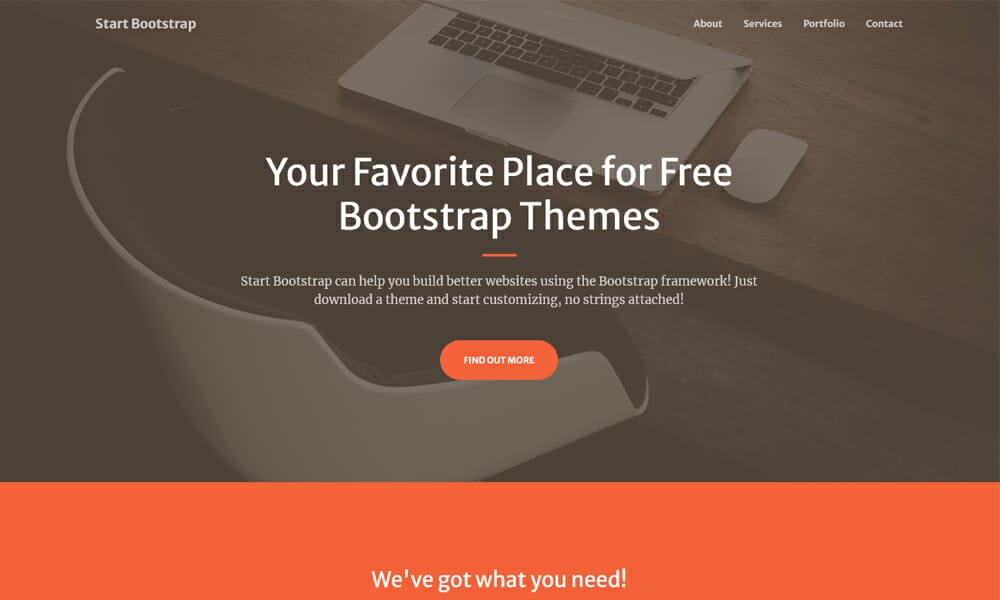 Learn – Education and Online Course HTML Template
Executive – Free Bootstrap 5 HTML5 Academic Website Template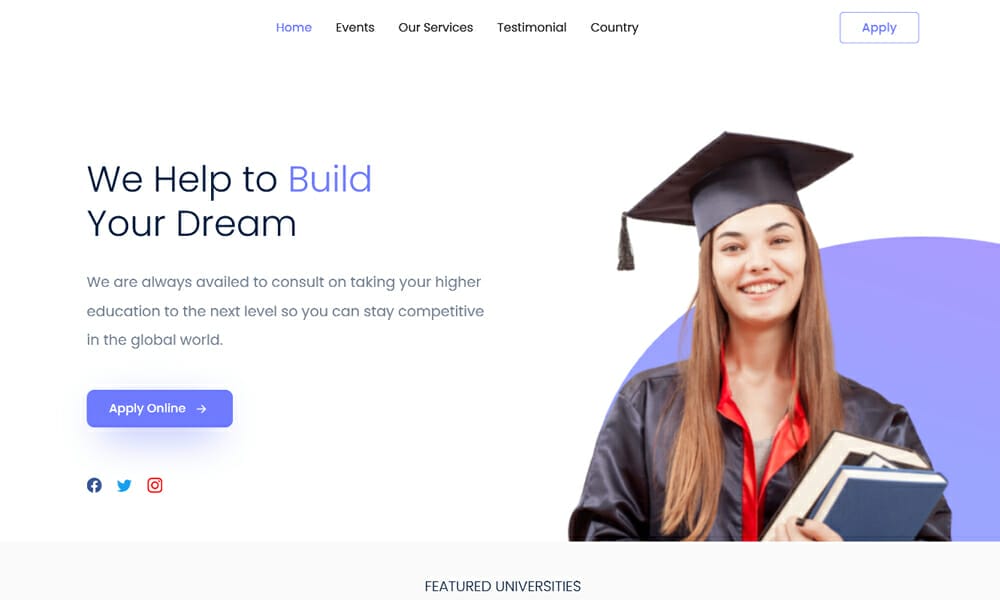 Vesperr – Creative Bootstrap 5 Template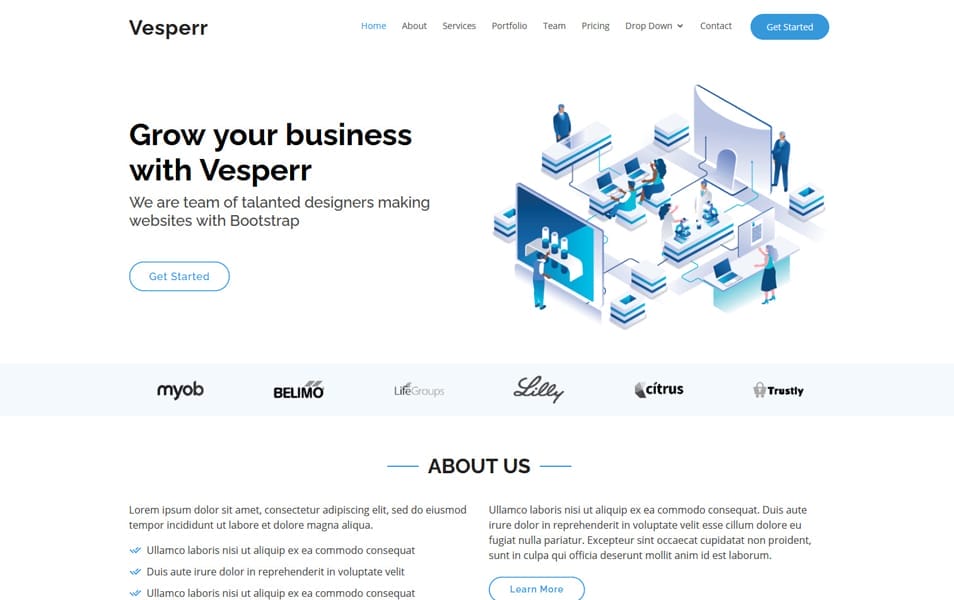 Agency – Free Bootstrap 5 HTML5 Business Website Template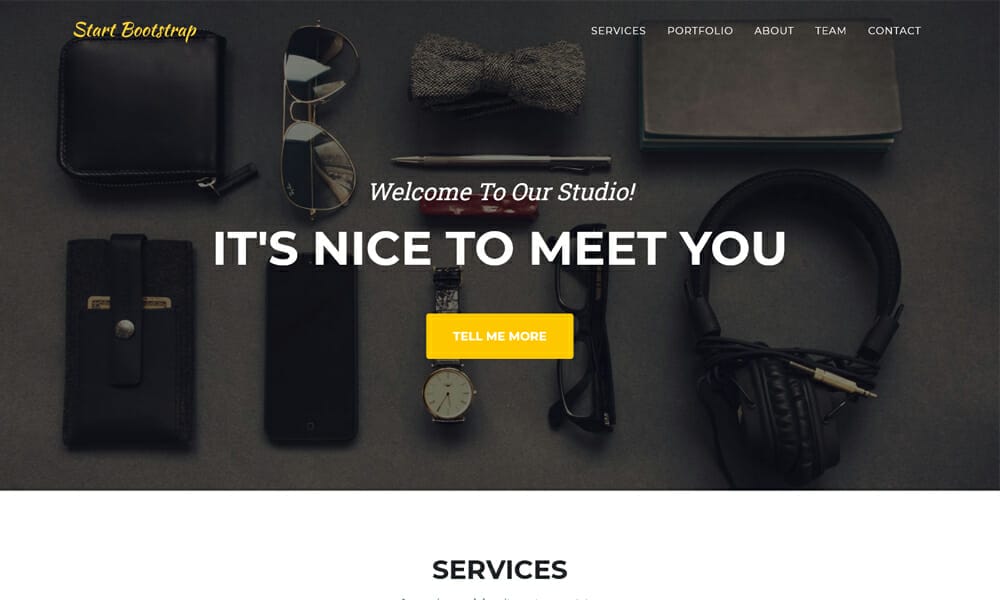 SoftLand – HTML Software and SaaS Landing Page Template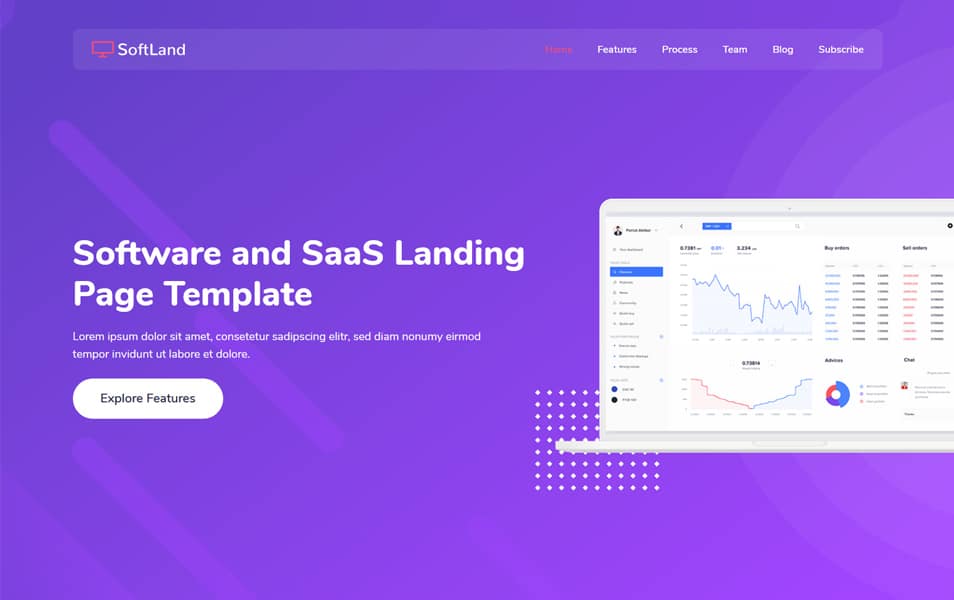 Klean – Free Responsive Bootstrap 5 HTML5 Multipurpose Landing Page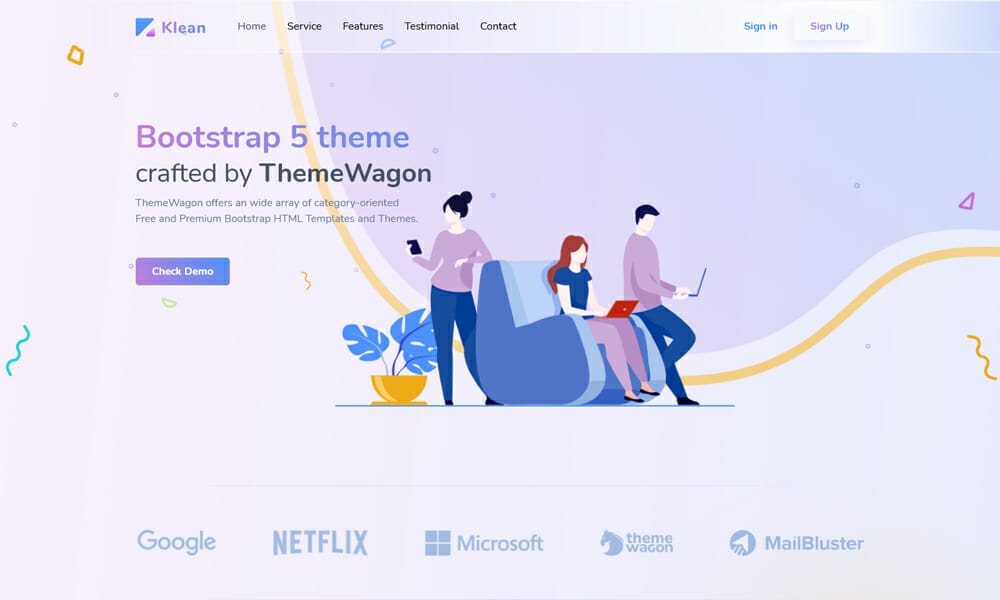 BizMix – Free Bootstrap 5 One Page Template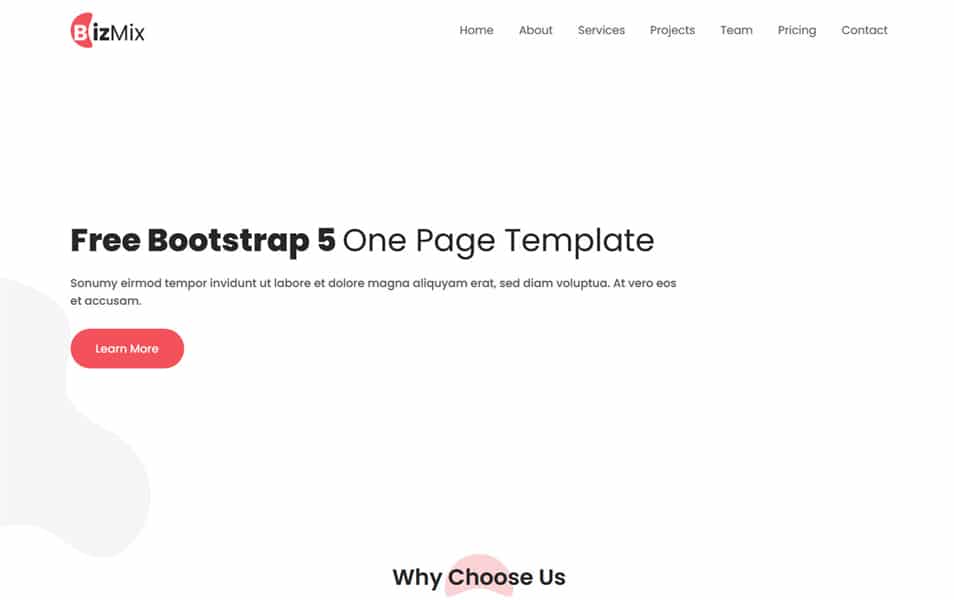 Collab – Free Bootstrap 5 HTML5 Corporate & Business Website Template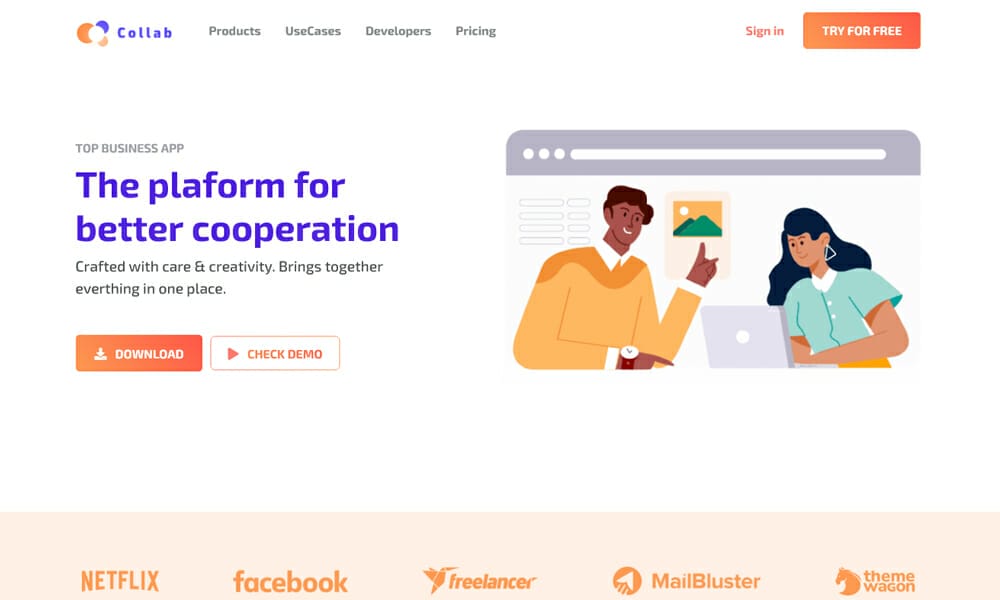 iPortfolio – Bootstrap 5 Portfolio Websites Template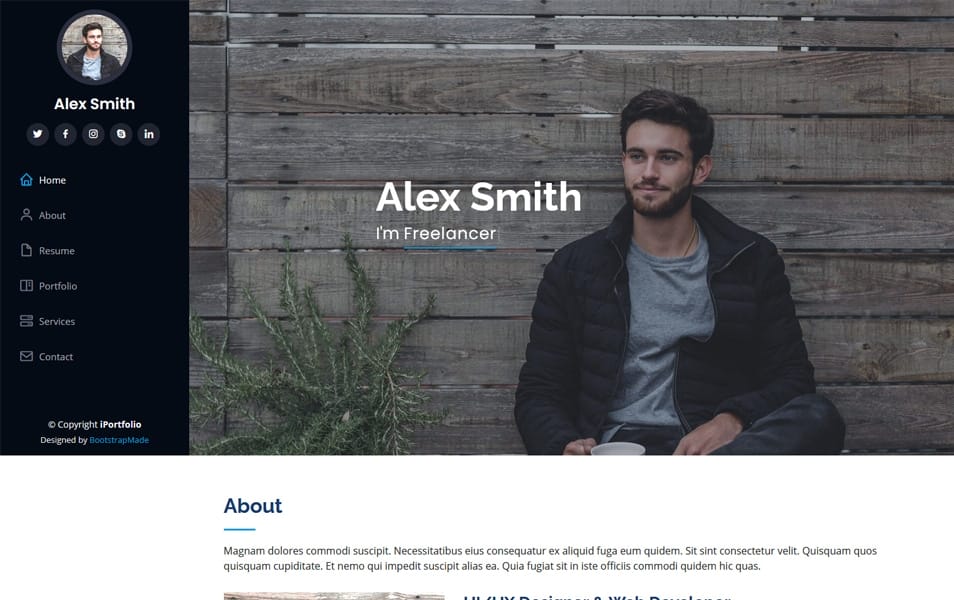 Safia – Free Responsive Bootstrap 5 HTML5 Multipurpose Landing Page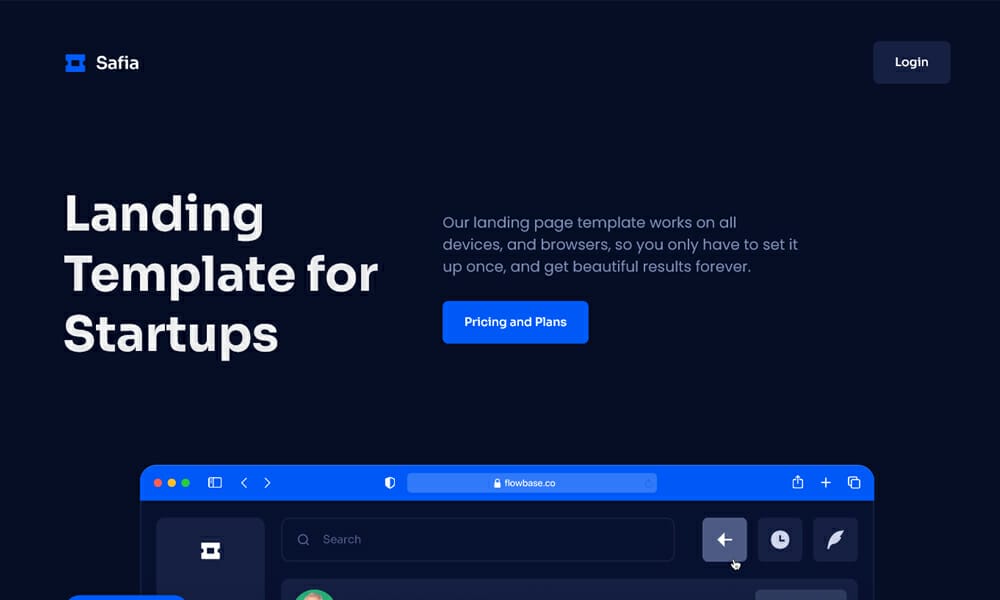 Crypto – ICO and Cryptocurrency Template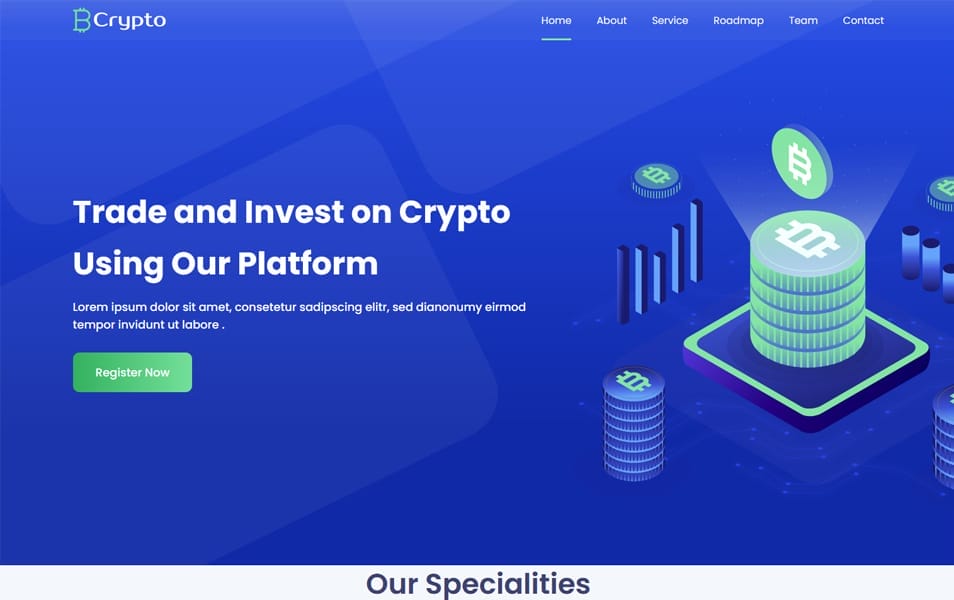 Clickr – Free Bootstrap 5 HTML5 Product Photography Agency Website Template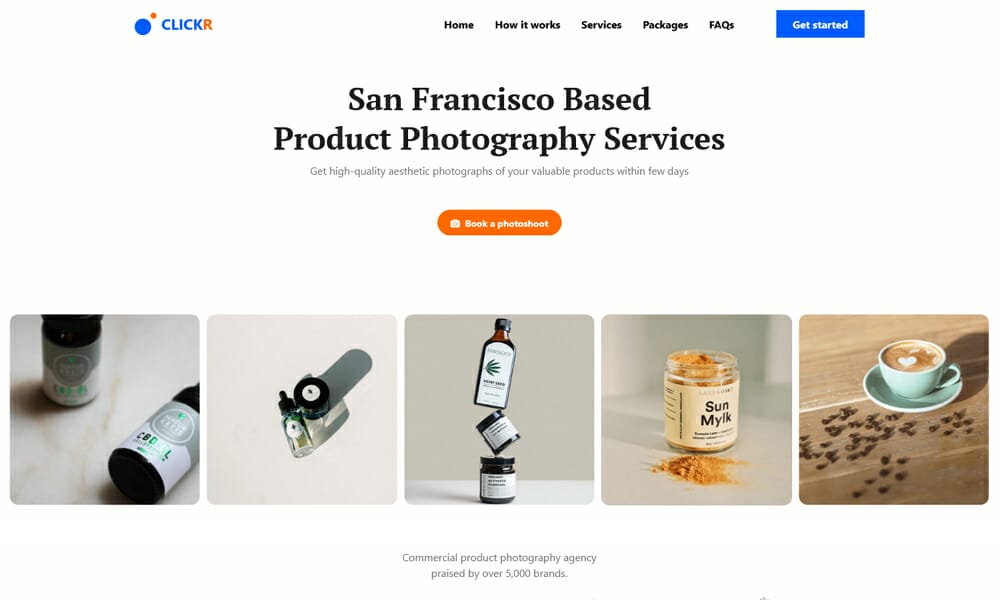 Mamba – Free One Page Bootstrap 5 Template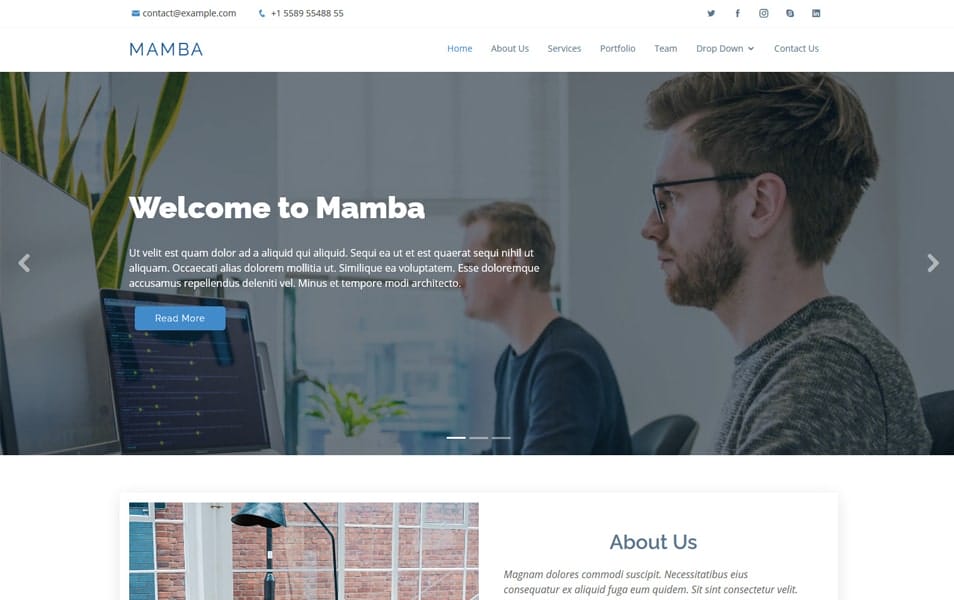 Voyage – Free Responsive Bootstrap 5 HTML5 Travel Website Template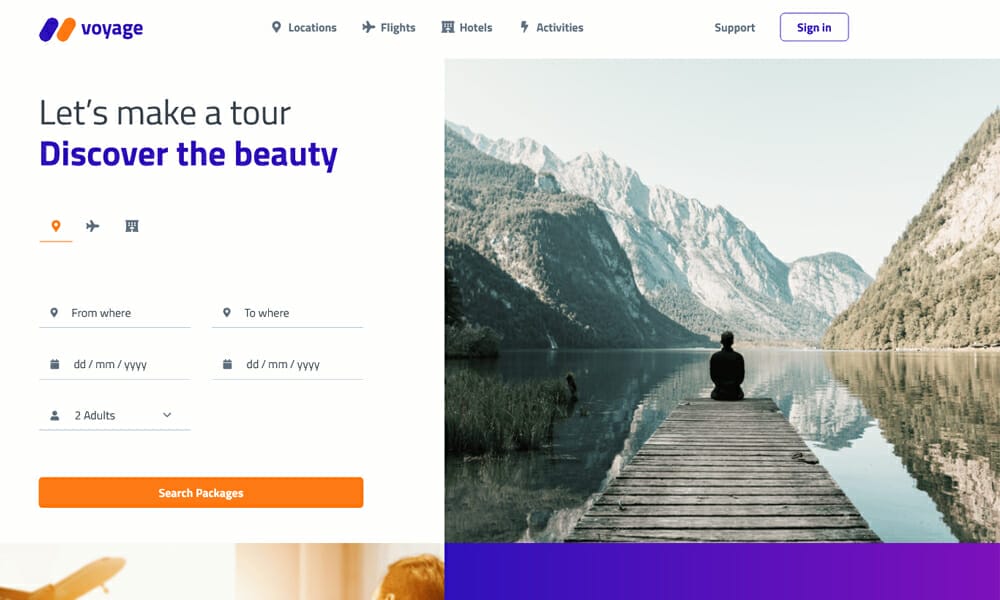 Delivery – Food Delivery App Landing Page Template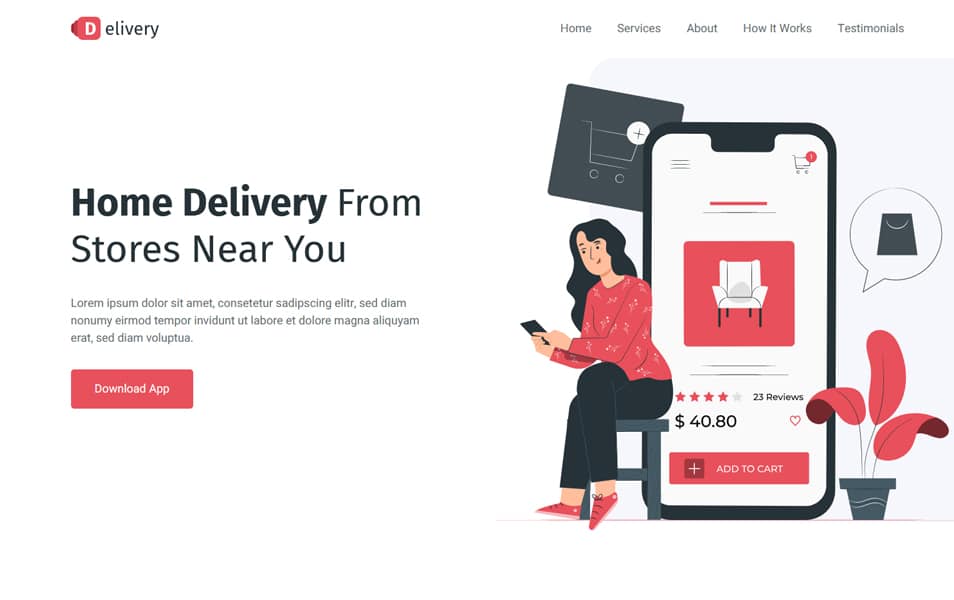 SEO Dream – Free Bootstrap 5 HTML5 Digital Agency Website Template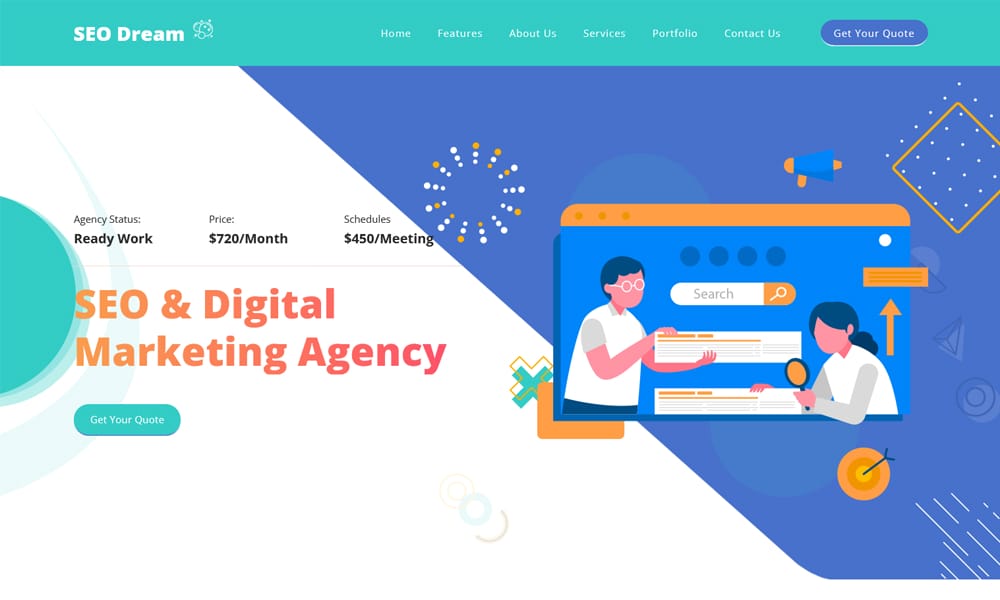 Majestic – Free Bootstrap 5 HTML5 eCommerce Website Template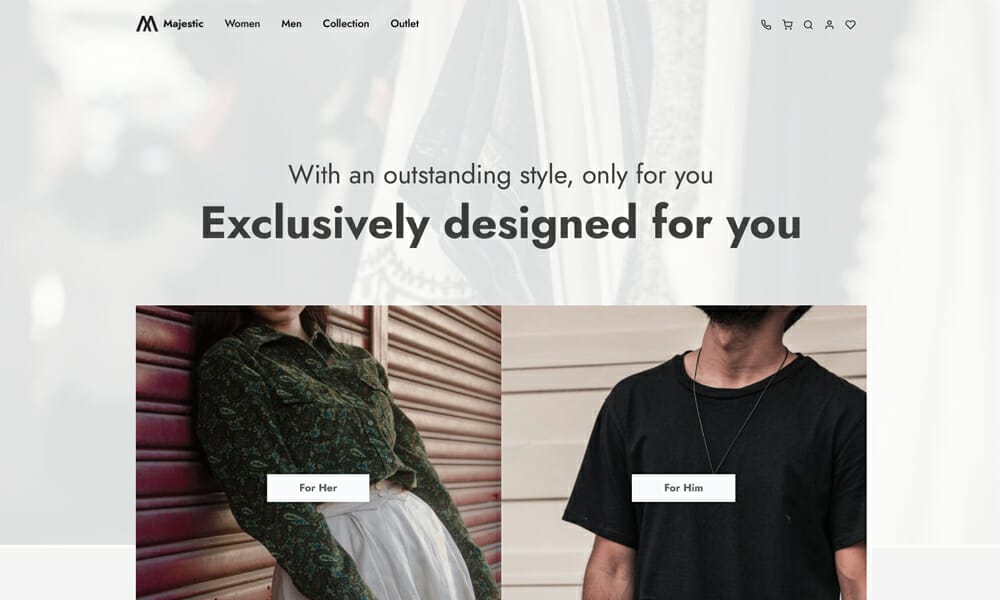 BizPage Bootstrap 5 Business Template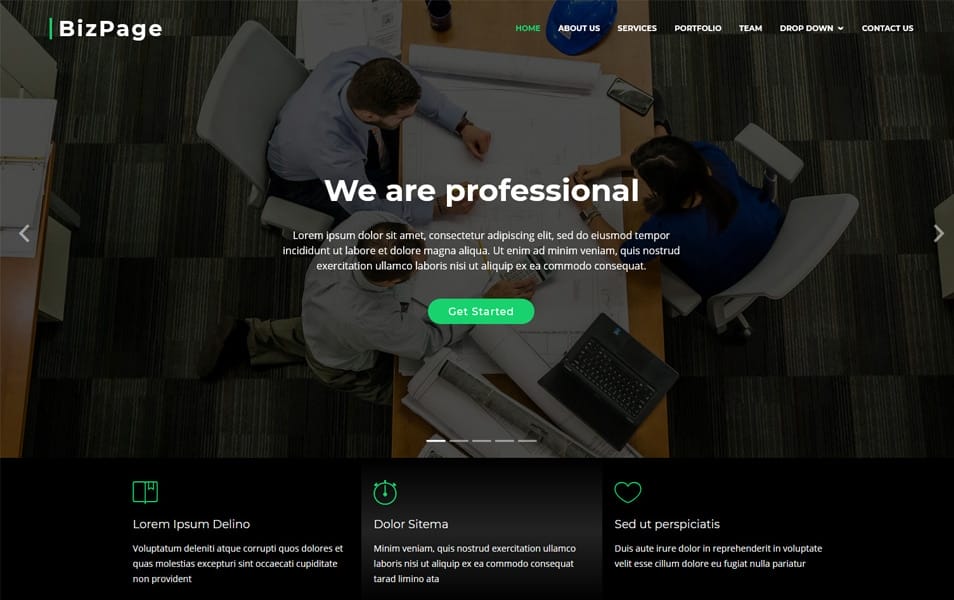 Watch – Free Responsive Bootstrap 5 HTML5 Business Website Template
Orbit – Free Bootstrap 5 Resume/CV Theme for Developers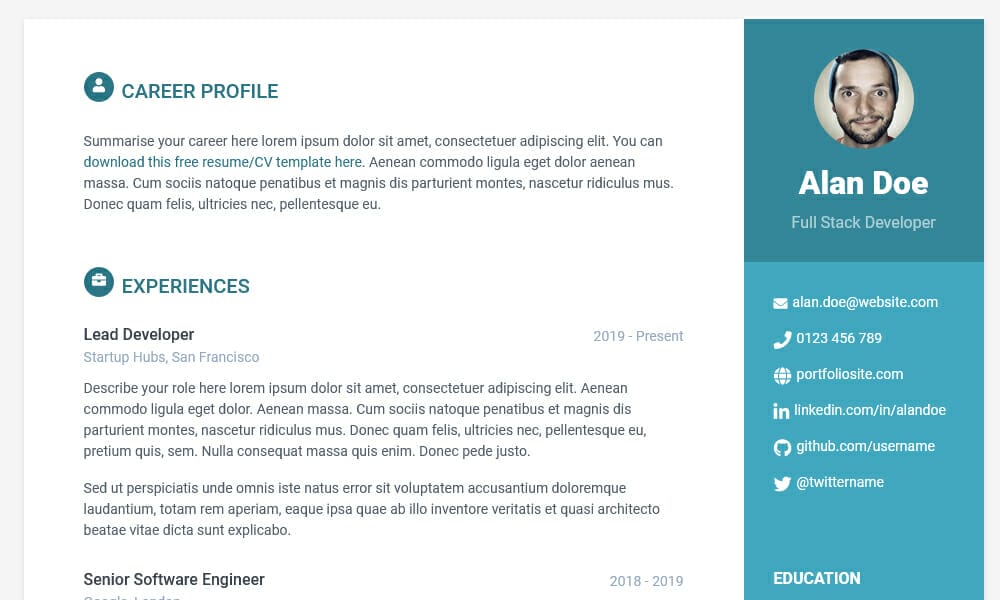 Astro Motion – Free Responsive Bootstrap 5 HTML5 Website Template