100+ Best Instagram post Templates to Gain More Followers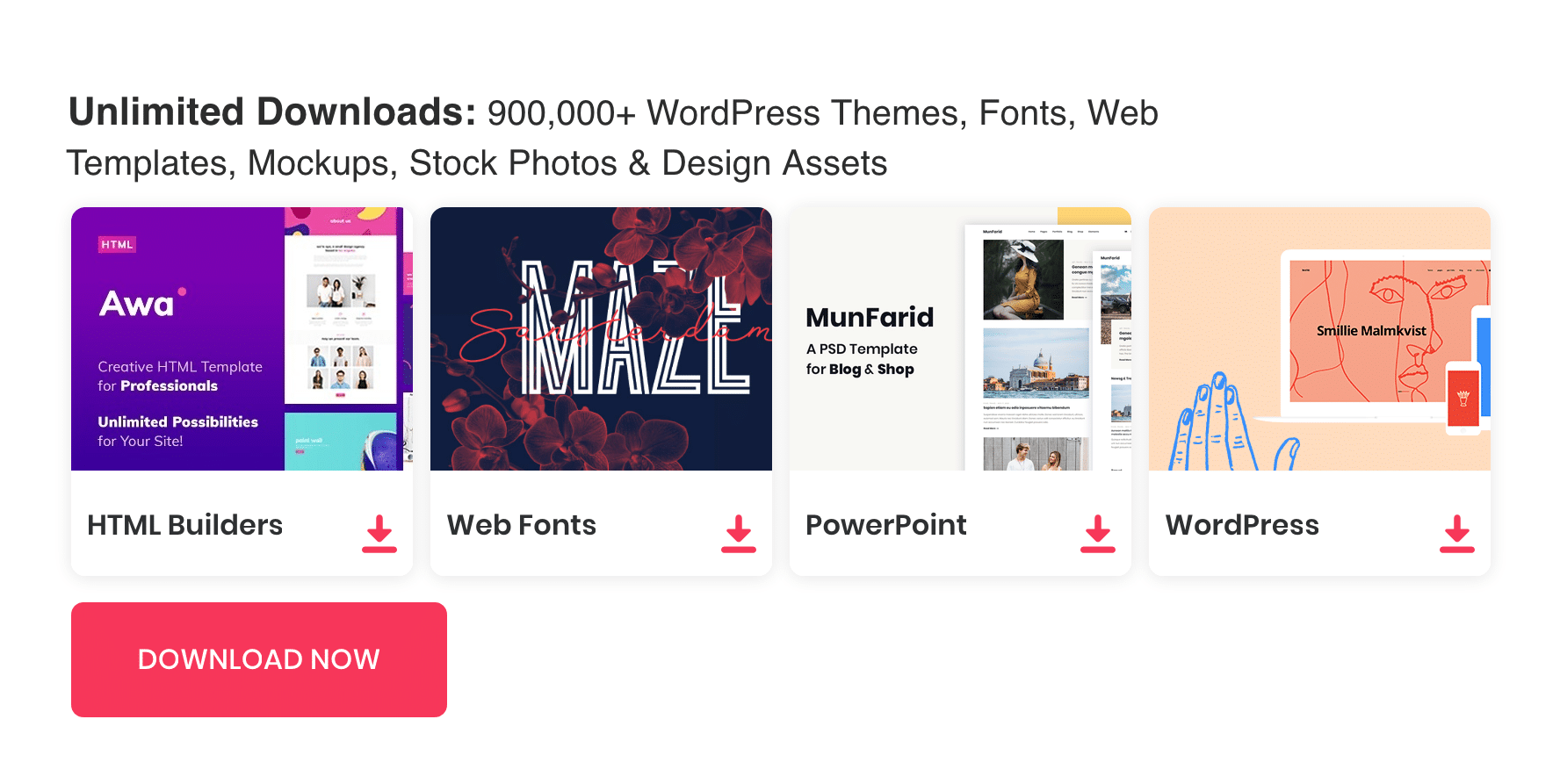 Today we are looking at some of the best Instagram templates design to get more followers on Instagram. Instagram is one of the most famous social media platforms which allows you to share your photos and videos with your friends. instagram has around 1 billion users in 2018. Yeah with that amount of user base, Instagram offers unlimited opportunity for marketing.
Instagram is basically based on images and videos and people posts a ton of them every day. in order to stand out from the crowd, you need to be unique and catchy. Instagram stories are quite famous and most underused features. How to create an effective Instagram story or a normal post. The answer is simply to turn your Instagram images a piece of art and they gonna be pretty great.
So what makes an Instagram template Awesome? well, there are a couple of things to consider when you choose Instagram templates. The text is one of the most used elements in an Instagram template. So please select a template which uses text in a pleasing way, Don't overuse text. another thing is meaningful decorative elements. yes, this makes your image more pleasing and diffrent. Next use of filters, filters enhance the look of your image make sure your template uses the advantage of modern filters. The last one is Instagram Collage images. Instagram collage is indeed helpful if you have a lot of photos to share.
Below, you can find the Best Instagram templates. We handpicked them for different use cases. This collection has a different kind of templates like Instagram frame templates, Instagram collage, Instagram story templates and more.
See also :Best Free Scene Creators For Designers
Polaroid Collage Instagram Story Template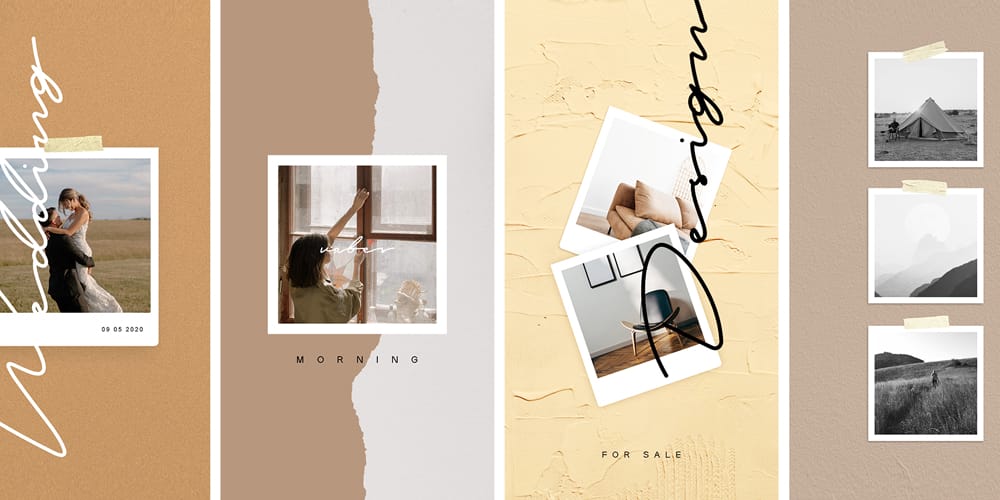 Naturalyst Instagram Stories Templates (PSD)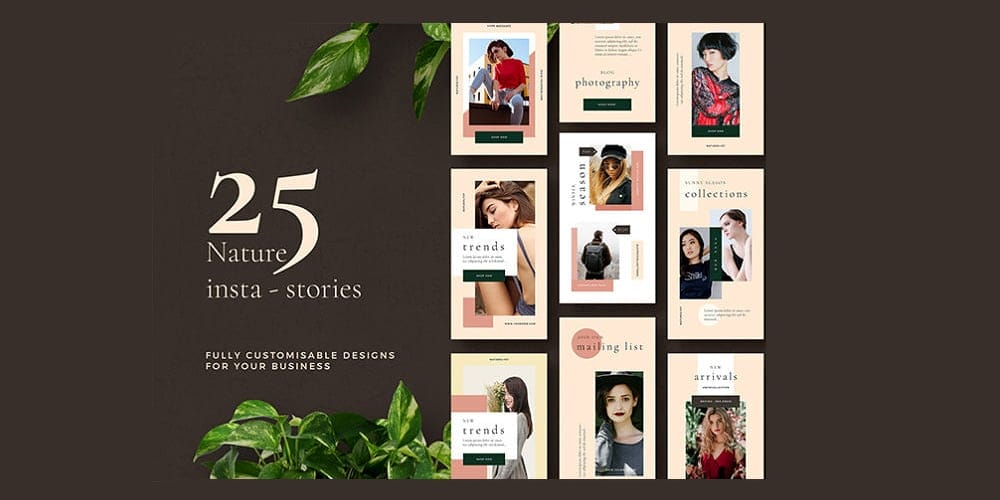 DJ Battle Instagram Stories Template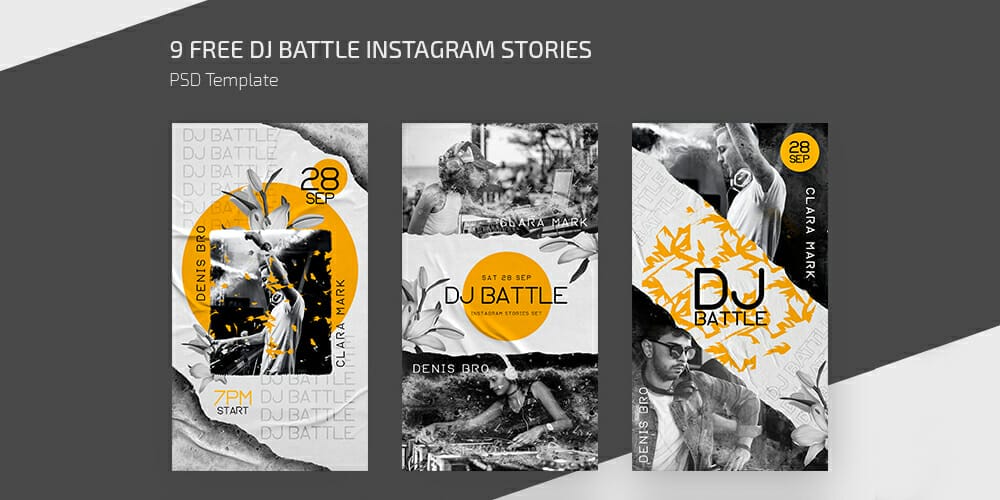 Verbena Instagram Templates( PSD, JPG, PDF, TXT )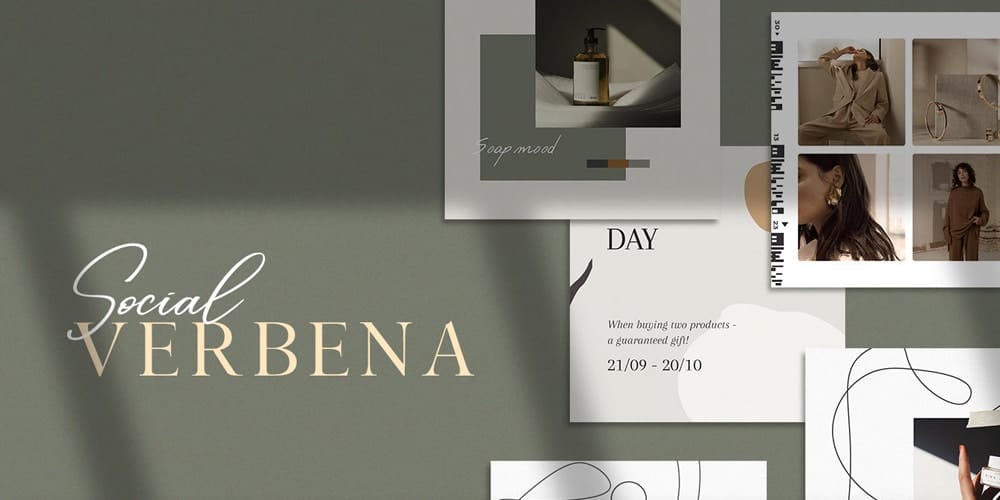 Social Media Instagram Fashion Banner Template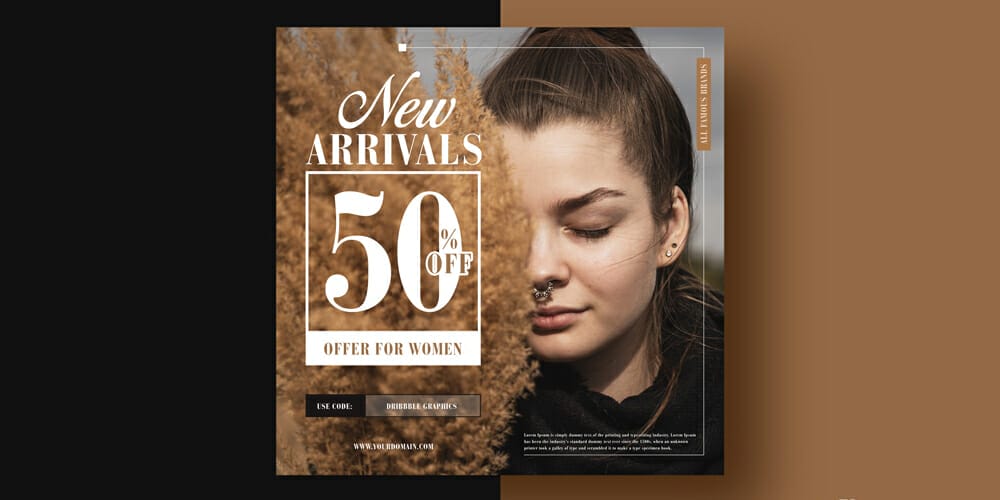 Food Instagram Stories Template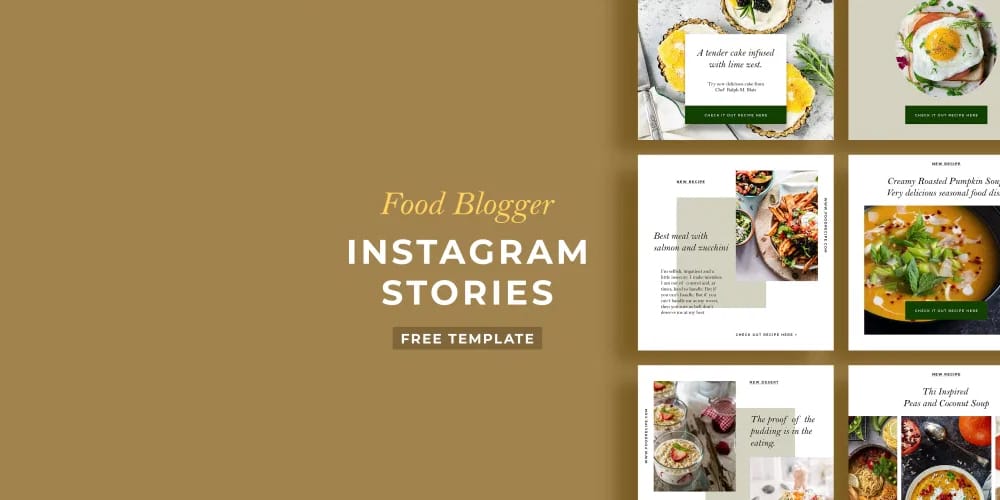 Instagram Night Party Stories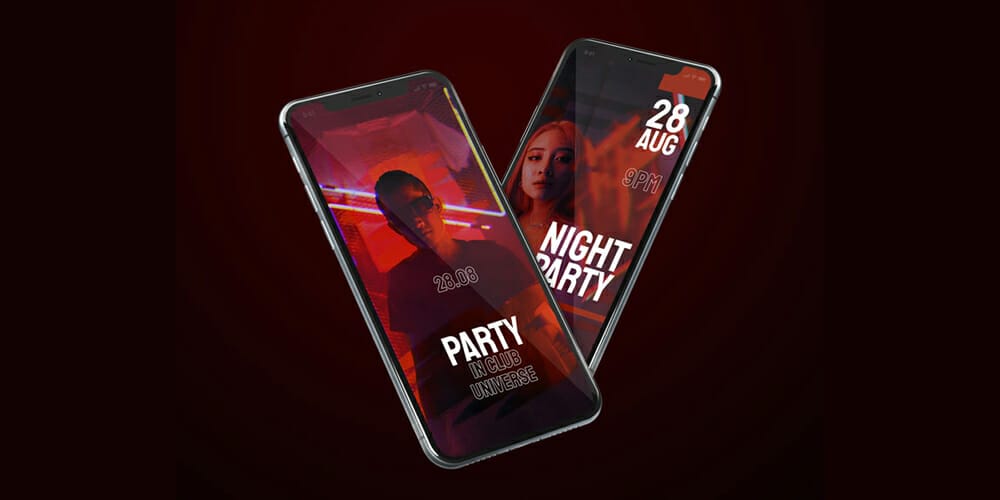 Blurred Collage Instagram Story Design Template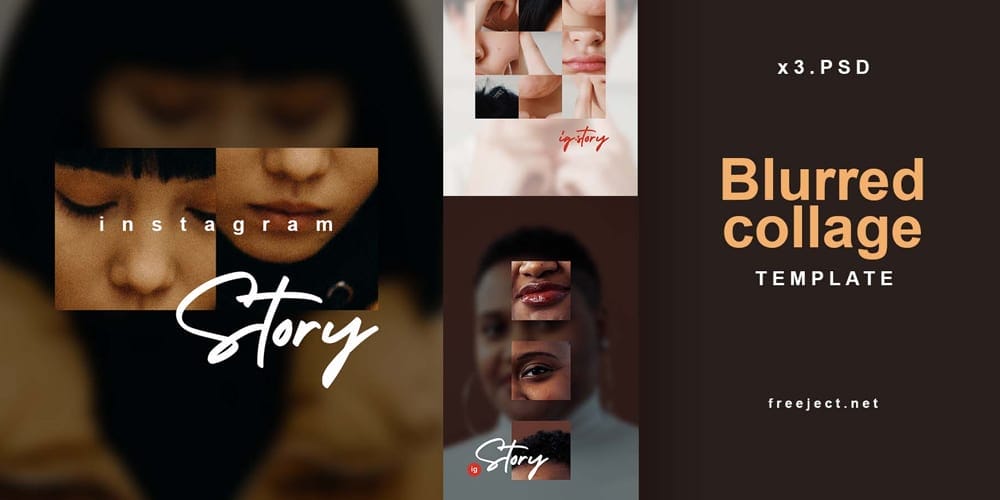 Shimmer – Free Instagram Stories Templates PSD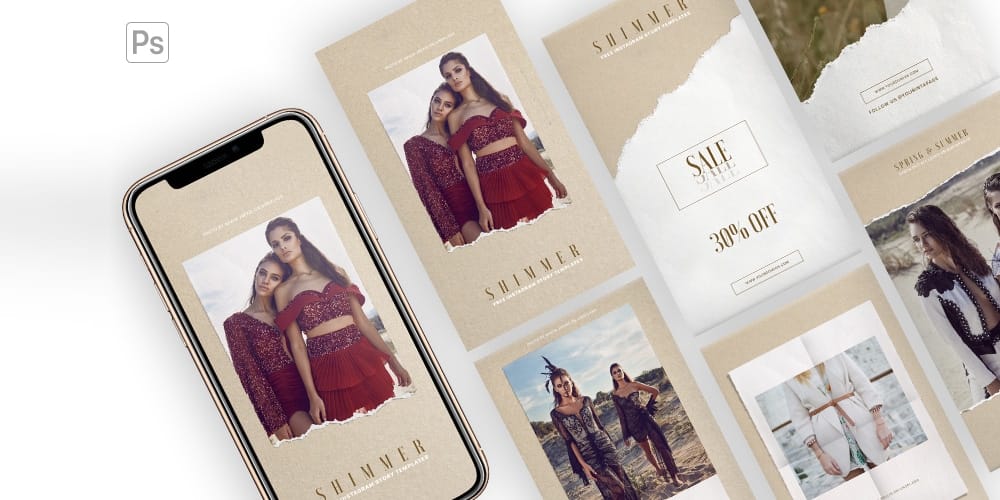 Tanska Instagram Templates Collection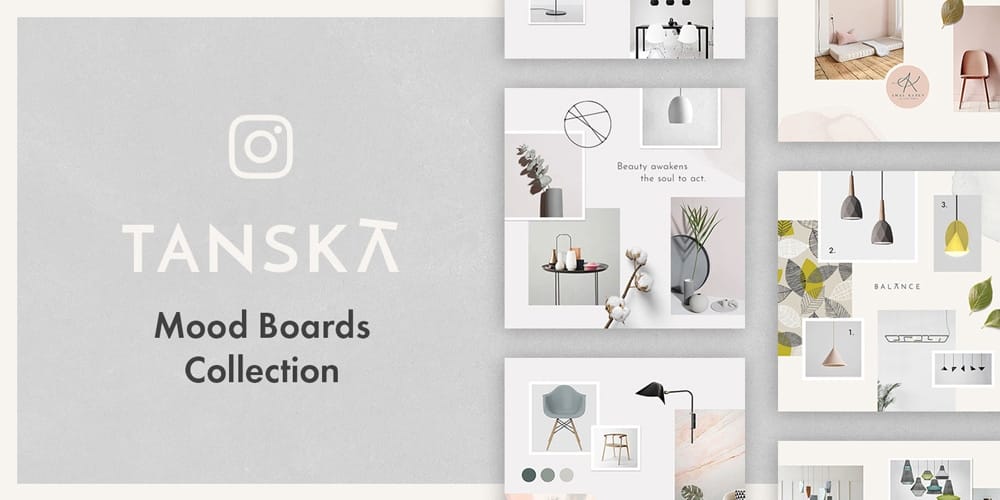 Yoga Instagram Posts Templates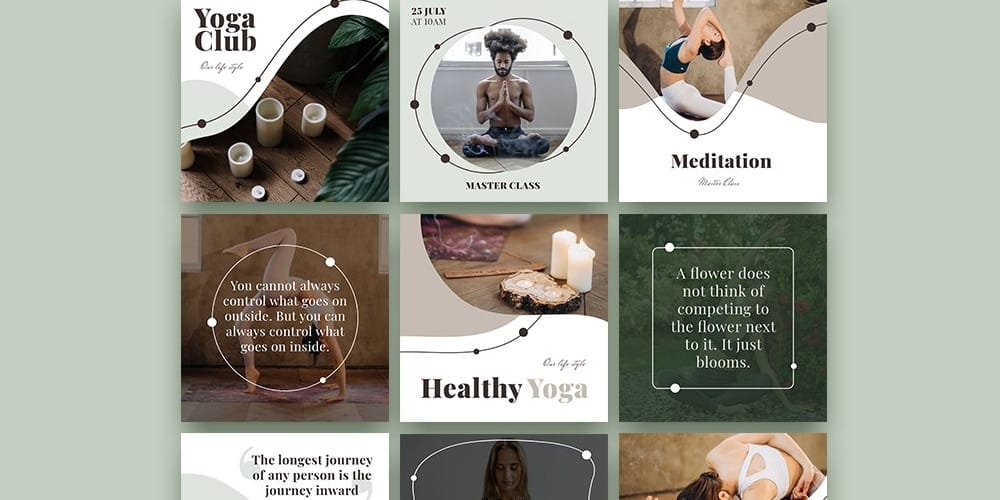 Fitness Instagram Story Template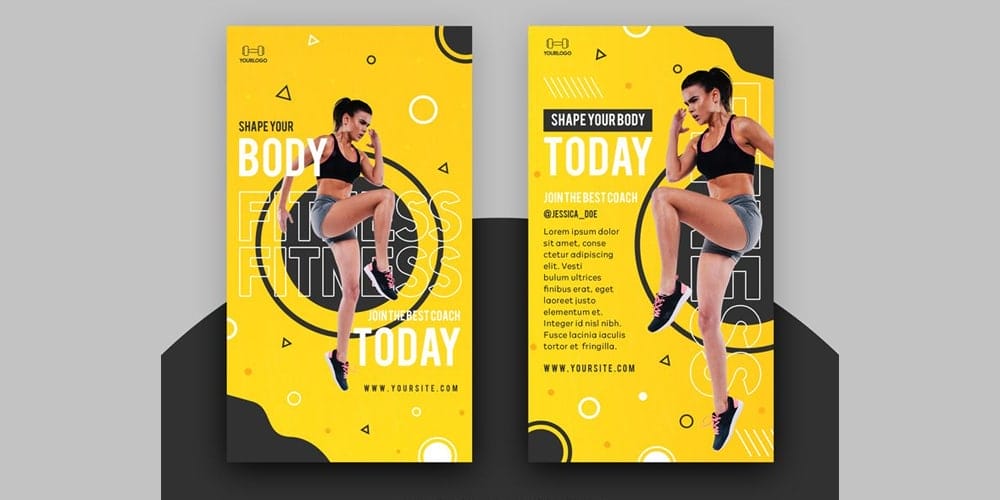 Puzzle Instagram Template PSD
Pizza Instagram Posts Templates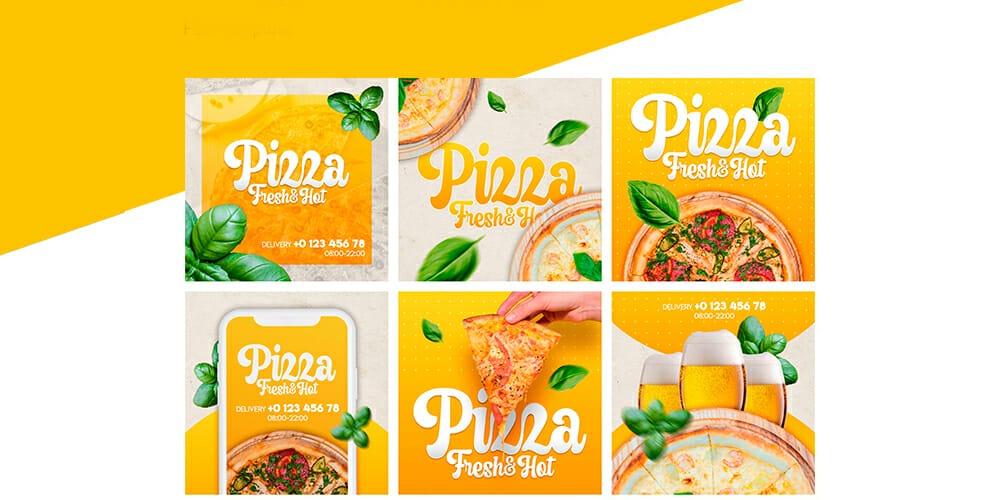 Starter Instagram Templates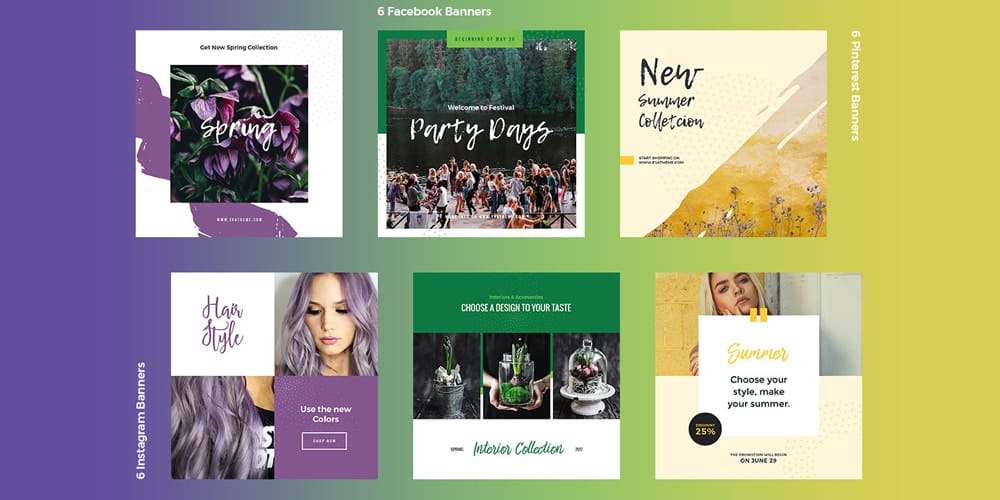 Florence – Animated Photoshop Instagram Post Template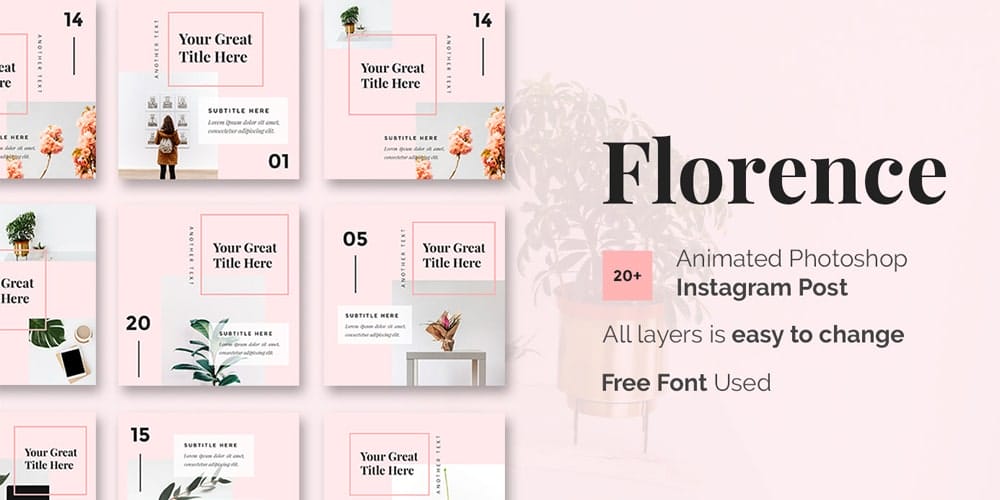 Party Instagram Stories Template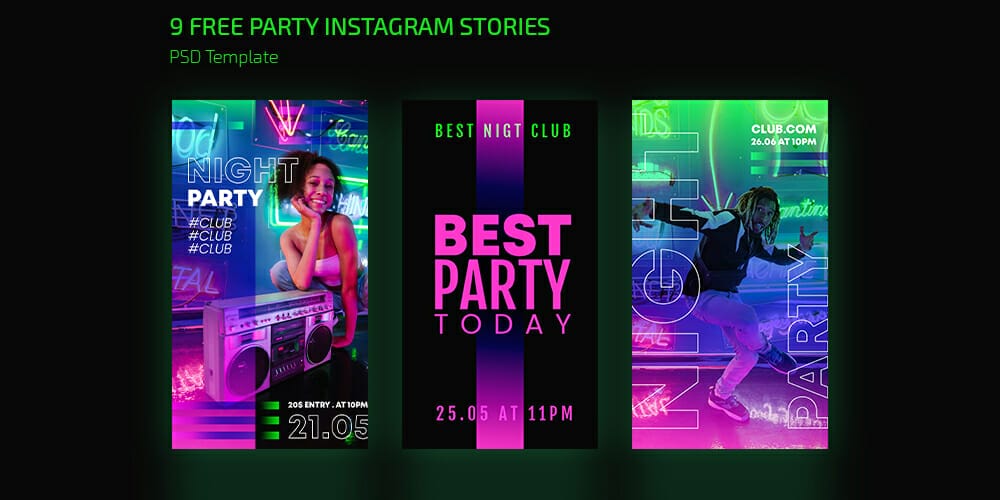 Meludya Podcast Instagram Template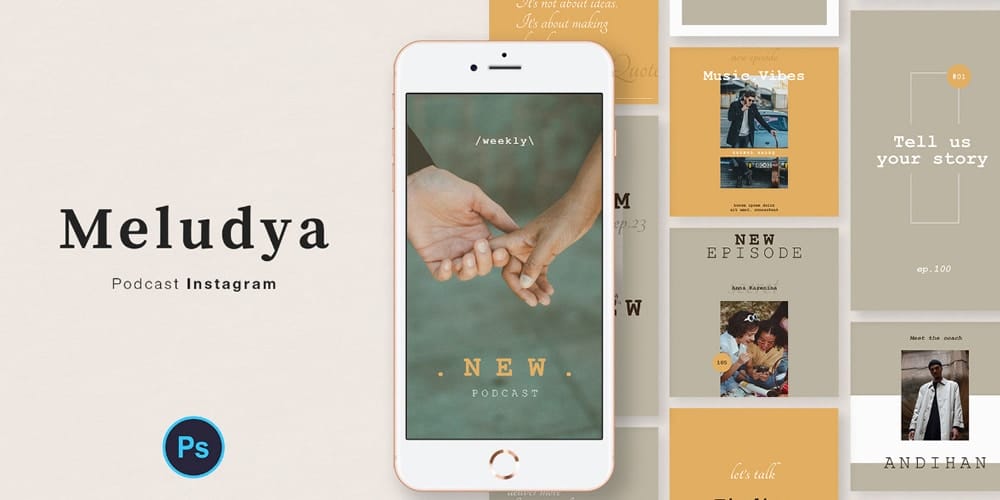 Restaurant Instagram Post Templates(PSD, AI, EPS)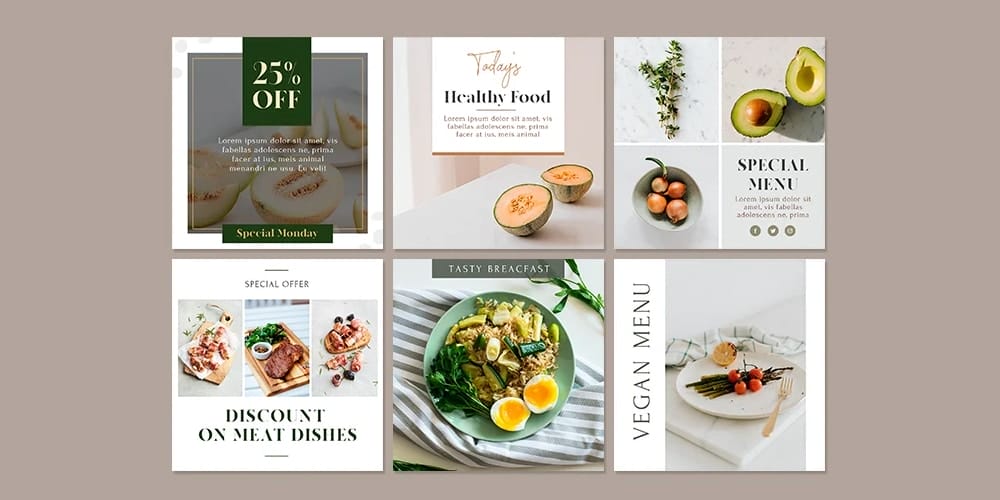 Shop Instagram Stories Template PSD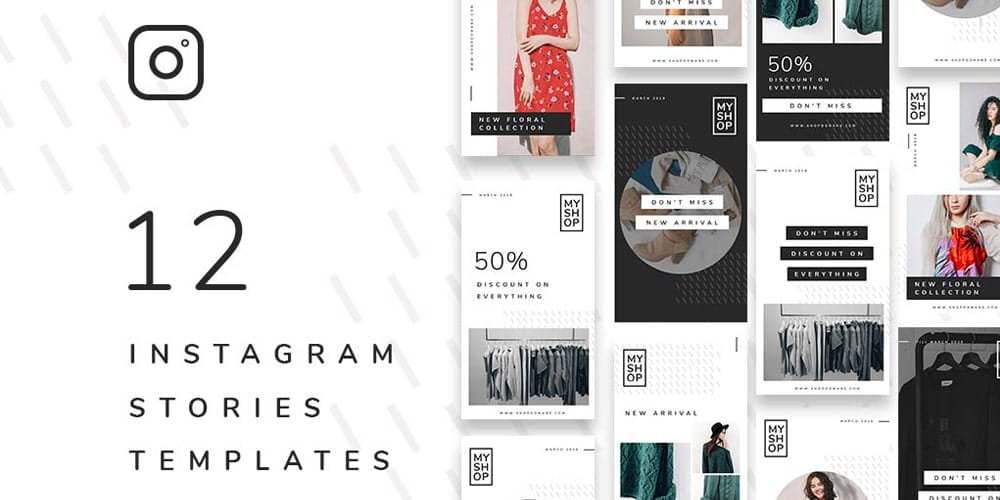 CleanTab Instagram Story Post Template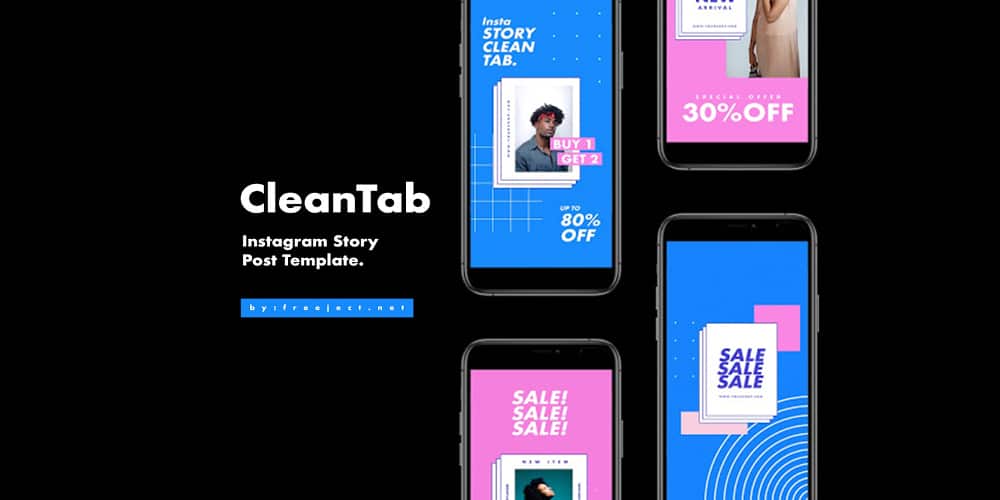 DJ Event Instagram Post Template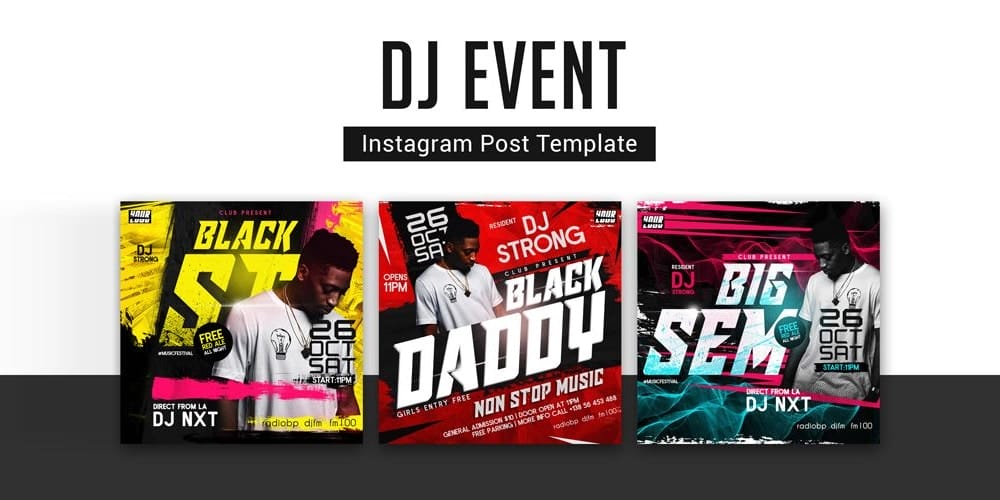 Boxing Day Sale Instagram Stories Templates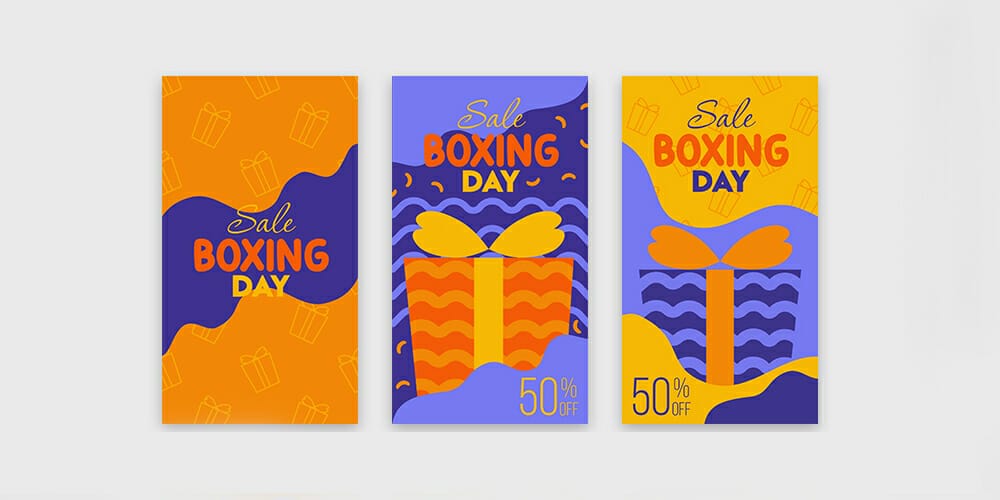 Scotland Instagram Stories Template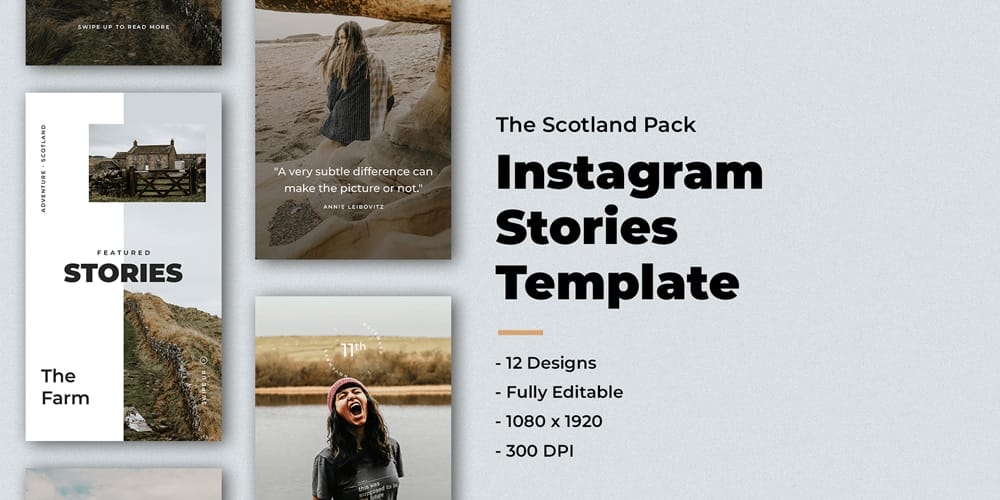 Stylish Instagram Stories Pack PSD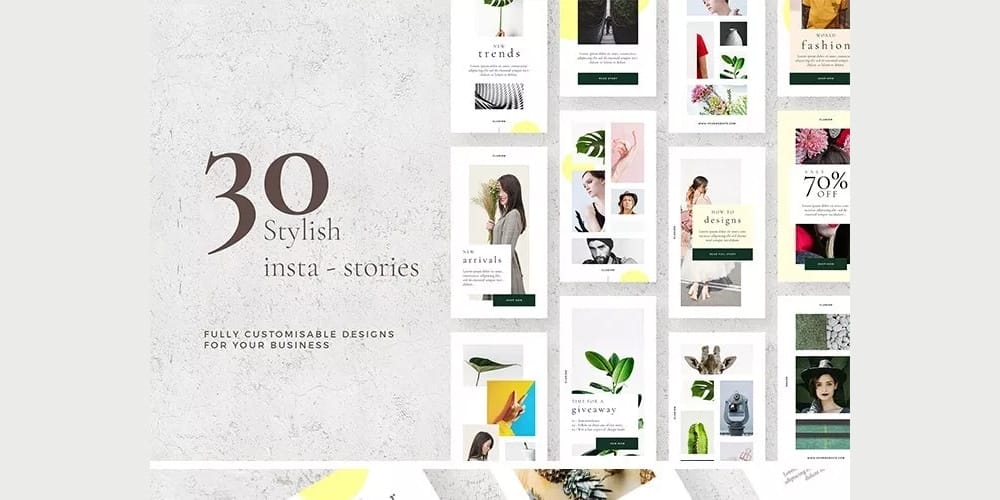 Fashion Instagram Social Media Post Banner Template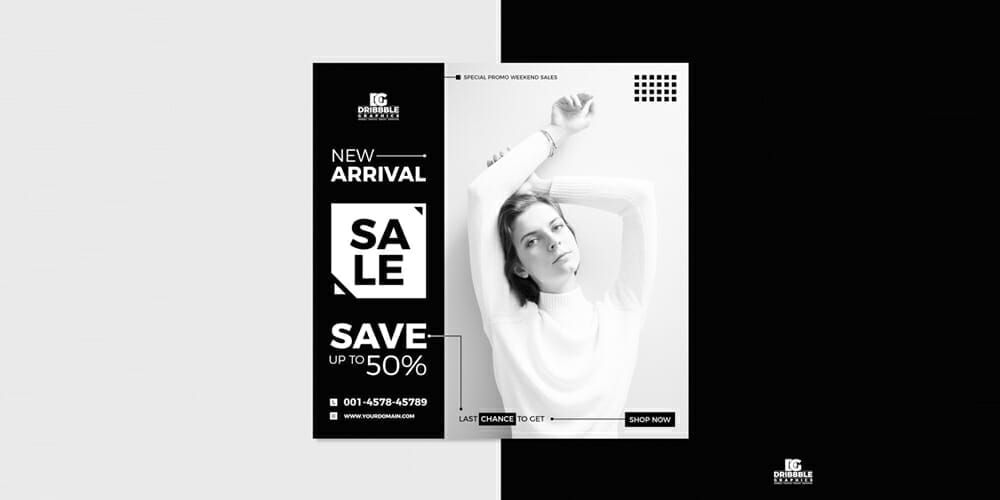 Food Instagram Post Templates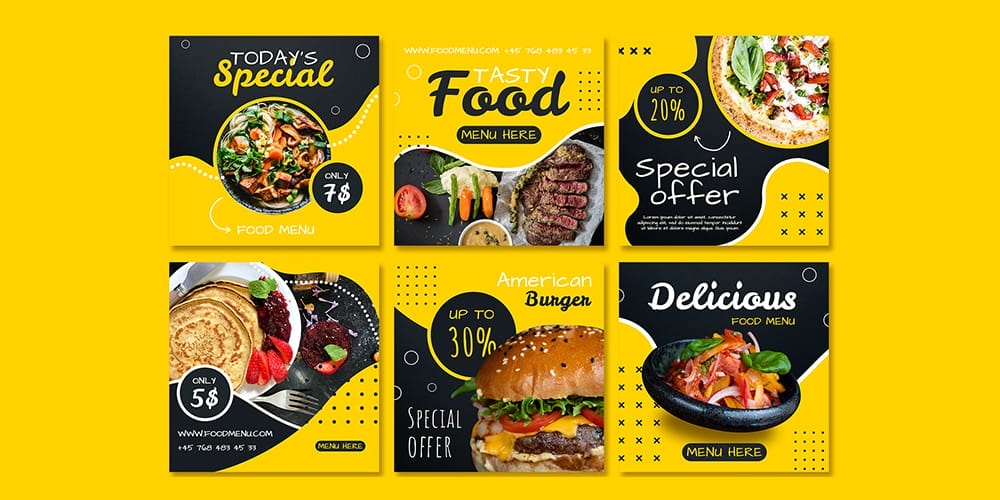 Black Friday Instagram Stories Template PSD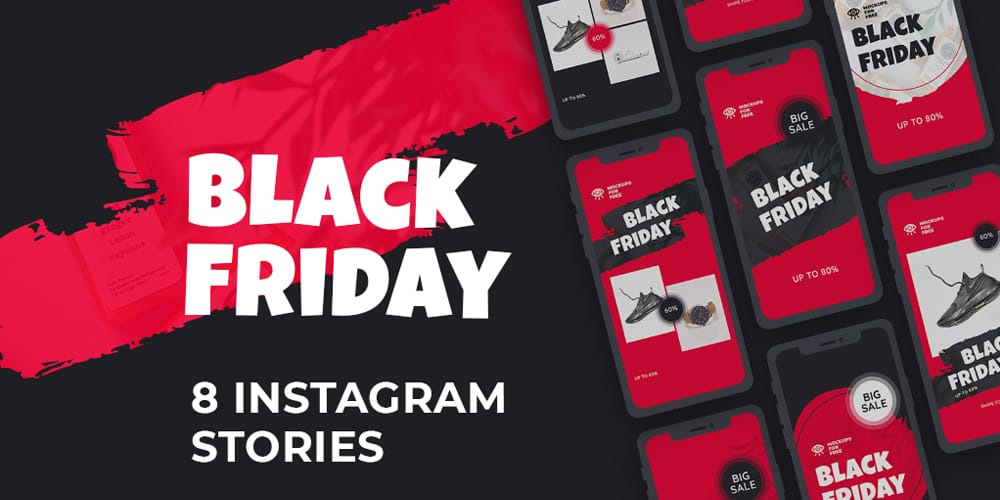 Free Social Media Instagram Templates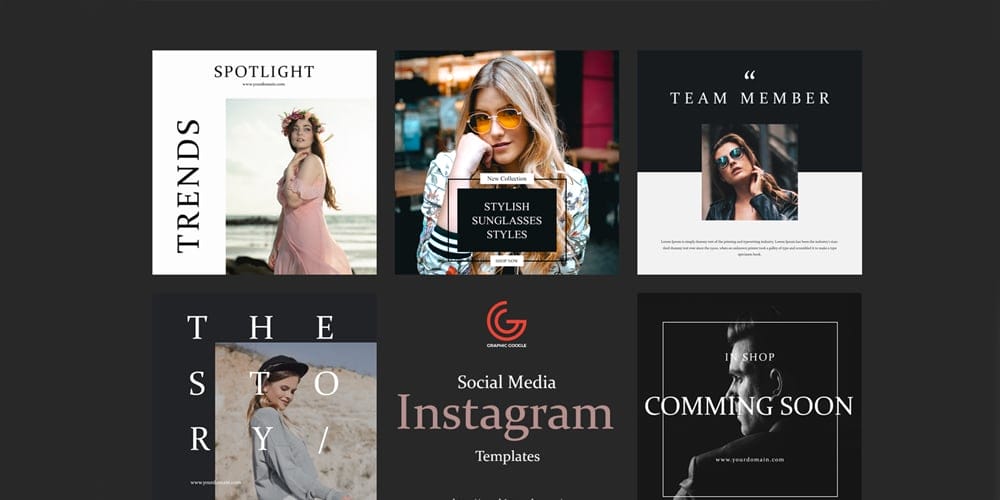 Cream Instagram Story Template PSD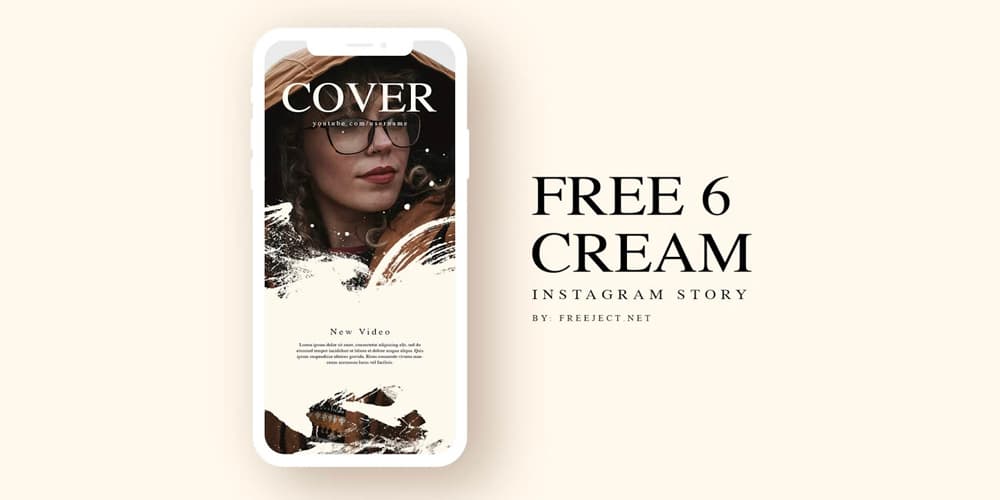 Fashion Season Instagram Stories Template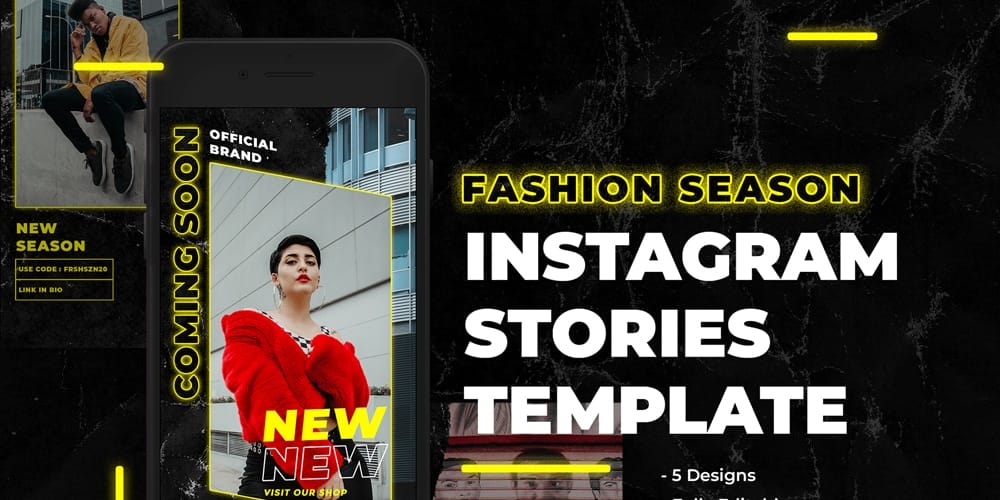 ShanumaLite – Minimal Instagram Post Templates(AI)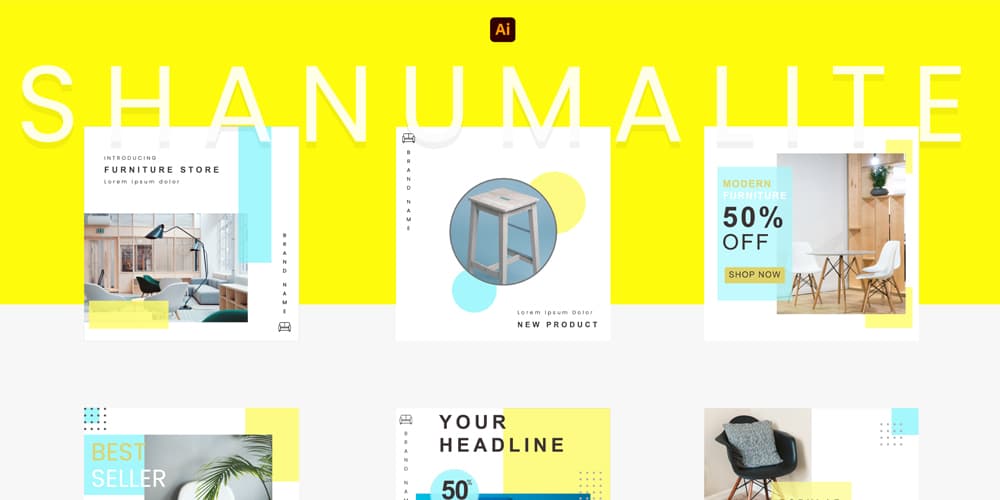 Briley Social Media Pack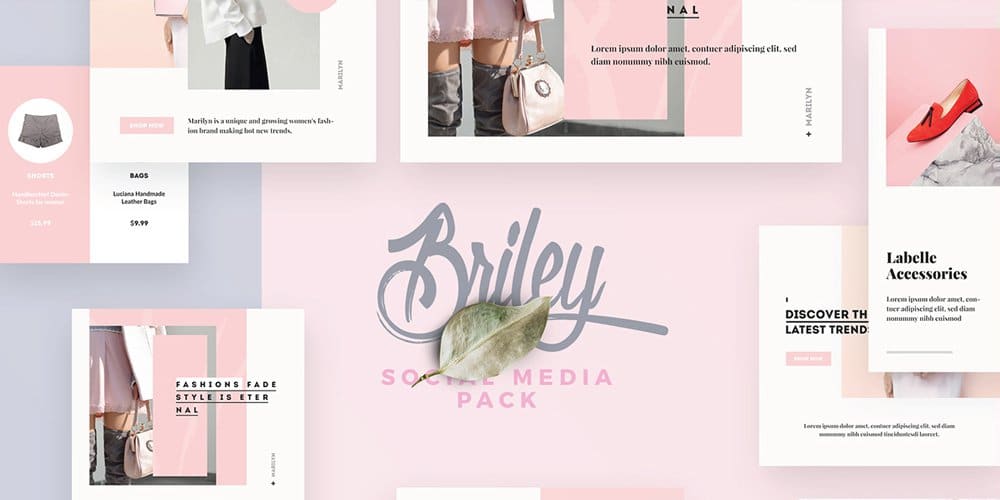 Napali Instagram Story Templates (PSD, SKETCH)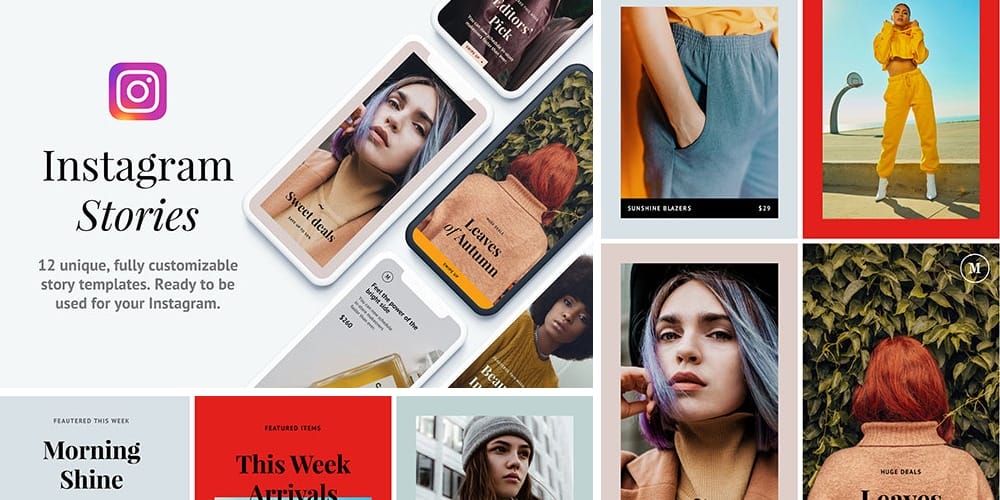 Free Instagram Image Sizes & Dimensions Template PSD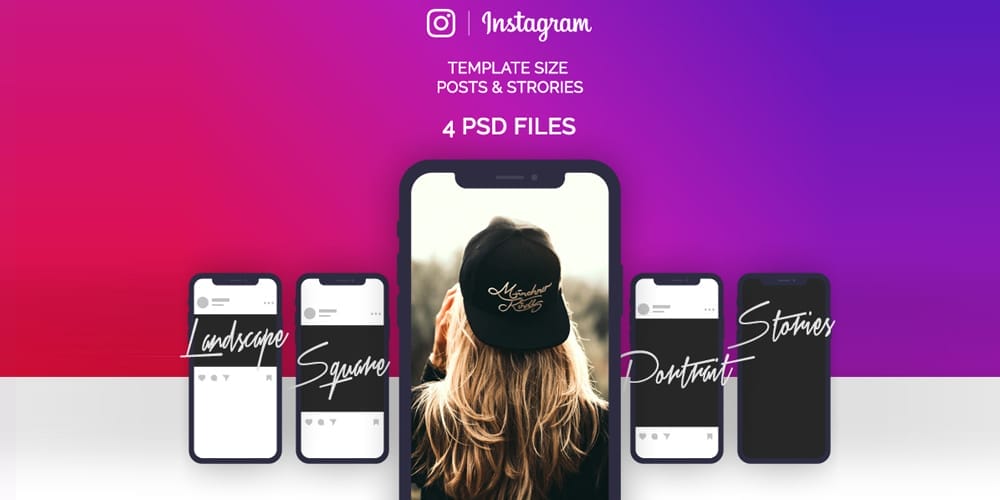 Instagram Promo Banner Templates PSD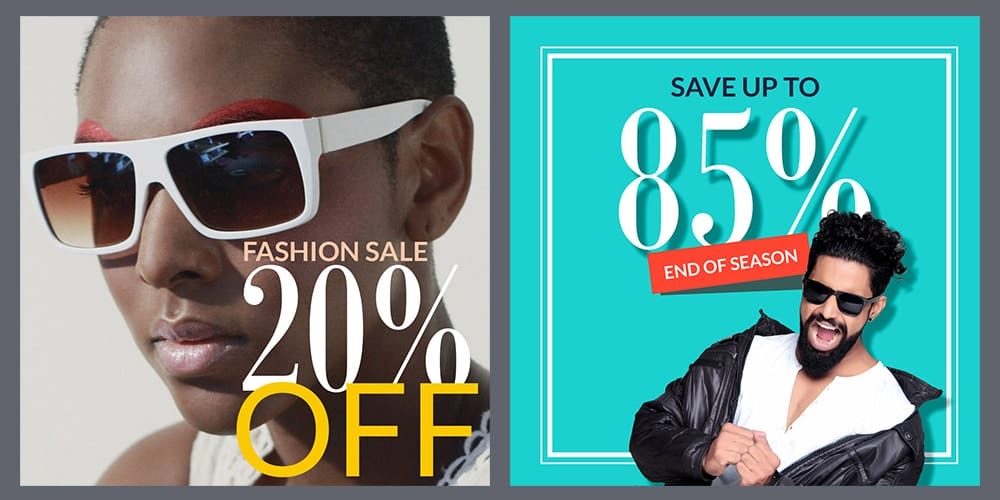 Free Instagram Stories Template Pack (PSD)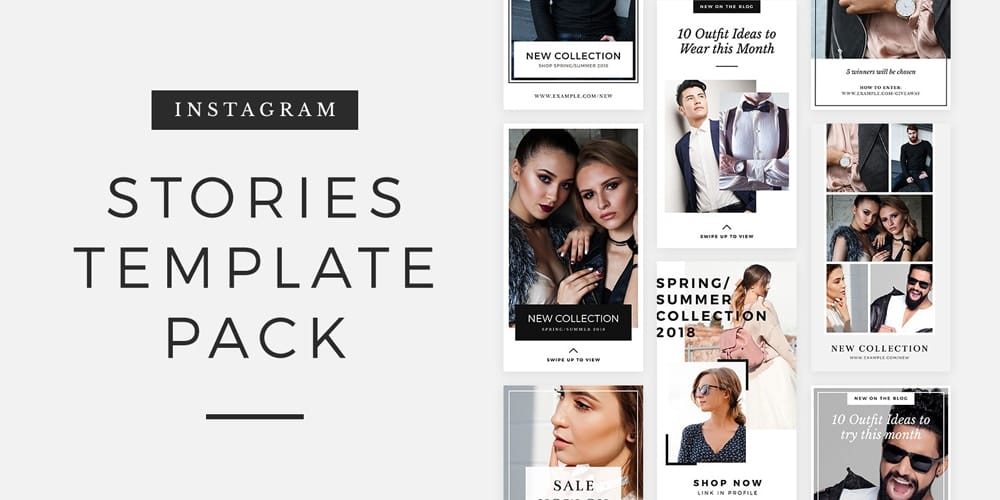 Stylish Instagram Stories Templates PSD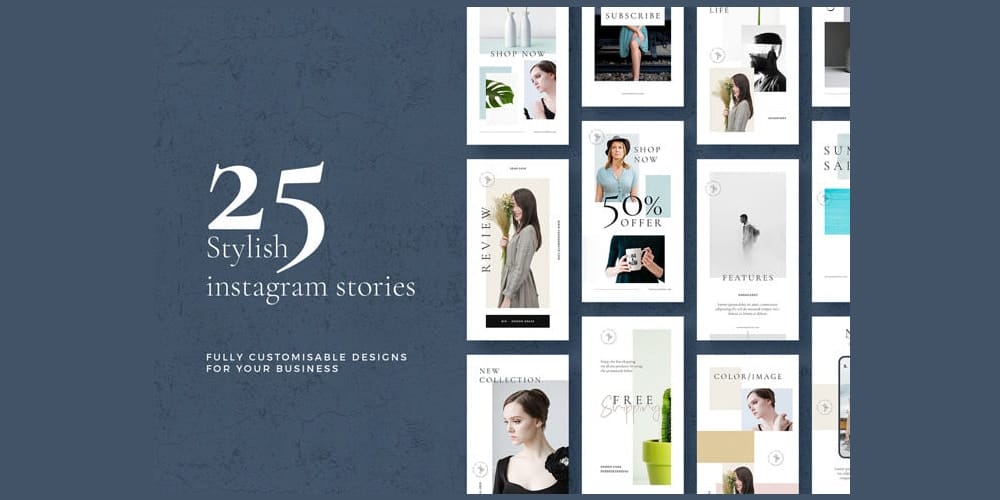 Dorky Instagram Story Template Design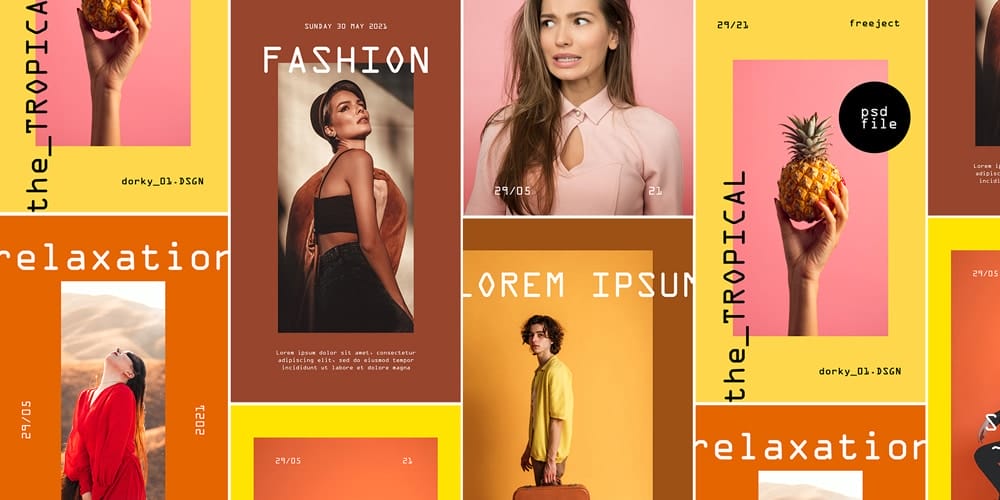 Free Promo Instagram Post Template (PSD)
Amani Instagram Post Templates(AI)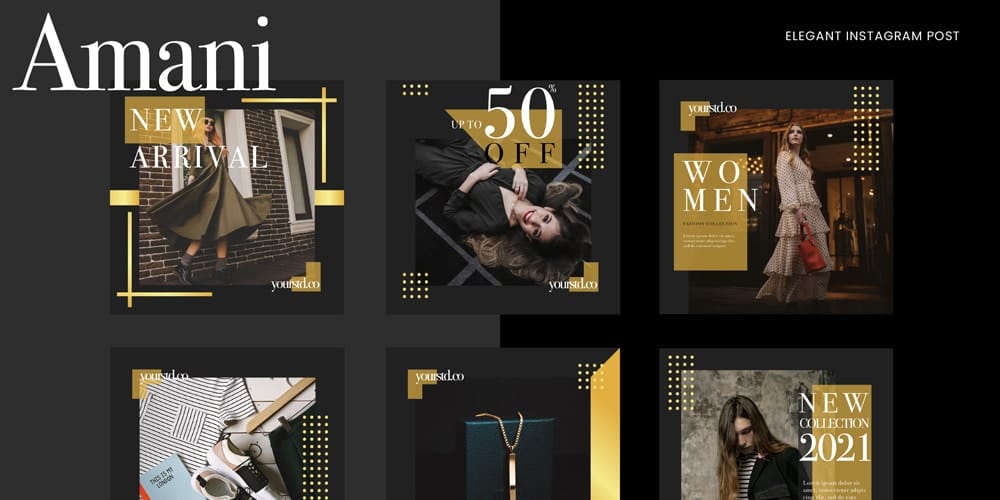 Free Instagram Stories Set PSD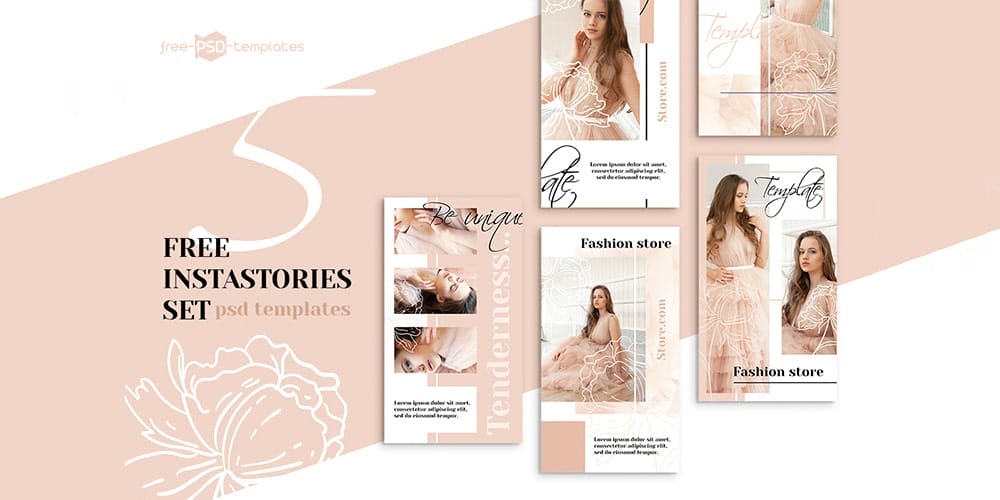 Super Black Instagram Story Template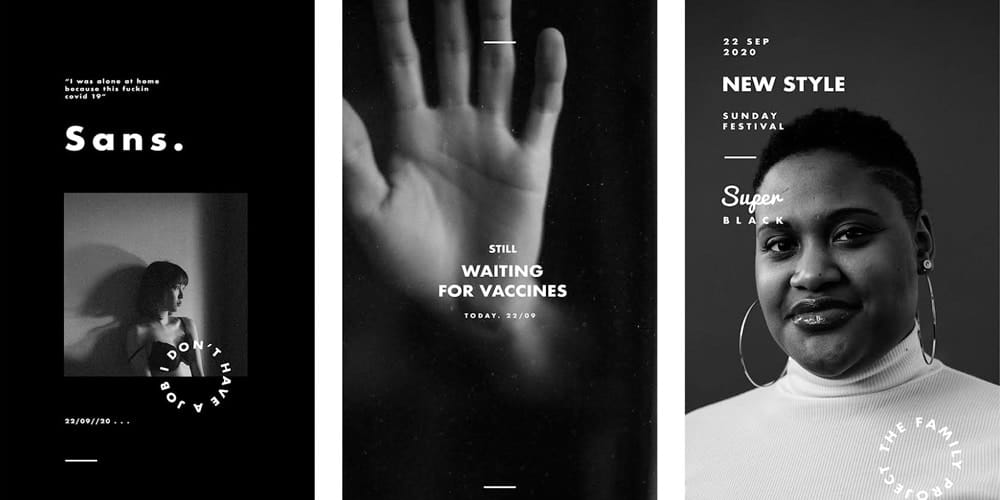 Verona – Creative Instagram Stories Template
Instagram Stories Interface Templates PSD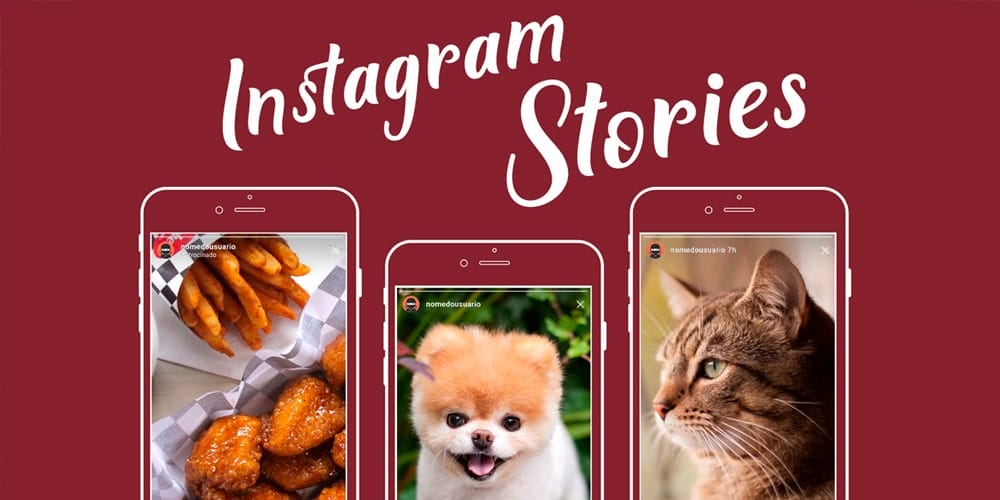 Free Instagram Post Templates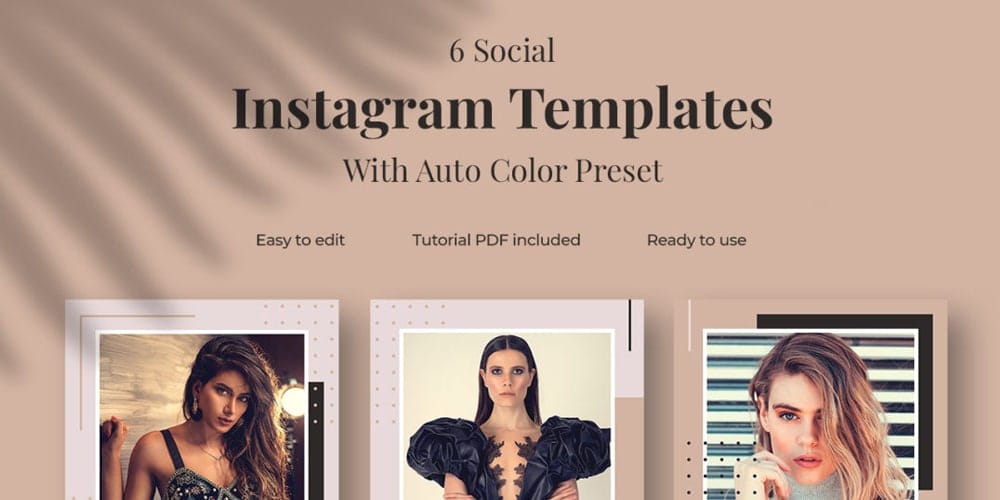 Minimis – Social Media Templates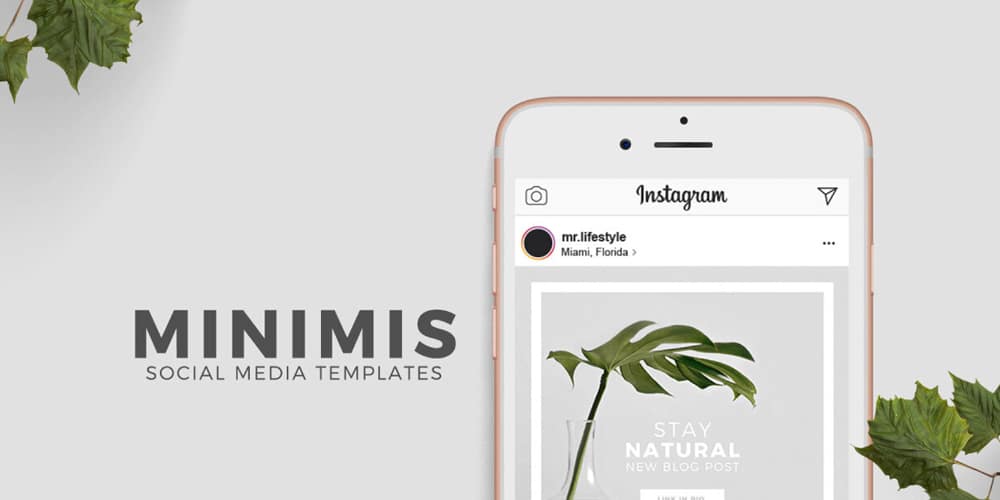 Stylish Instagram Story Template PSD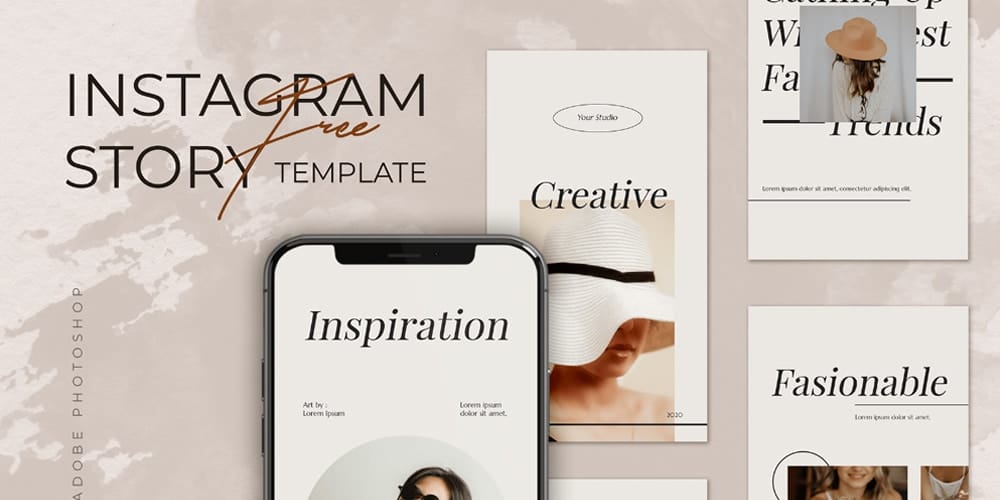 Smoke Bold Fight Showdown Instagram Post Template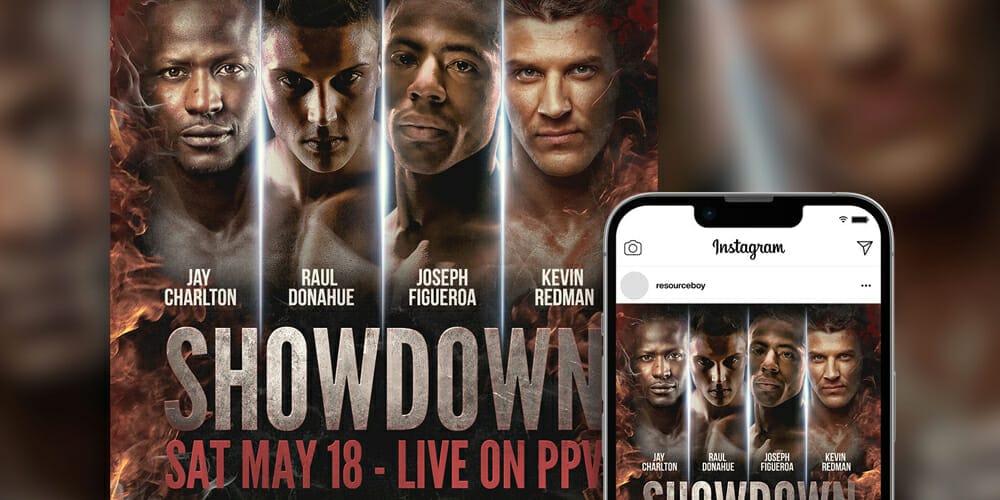 Black and White Instagram Story Templates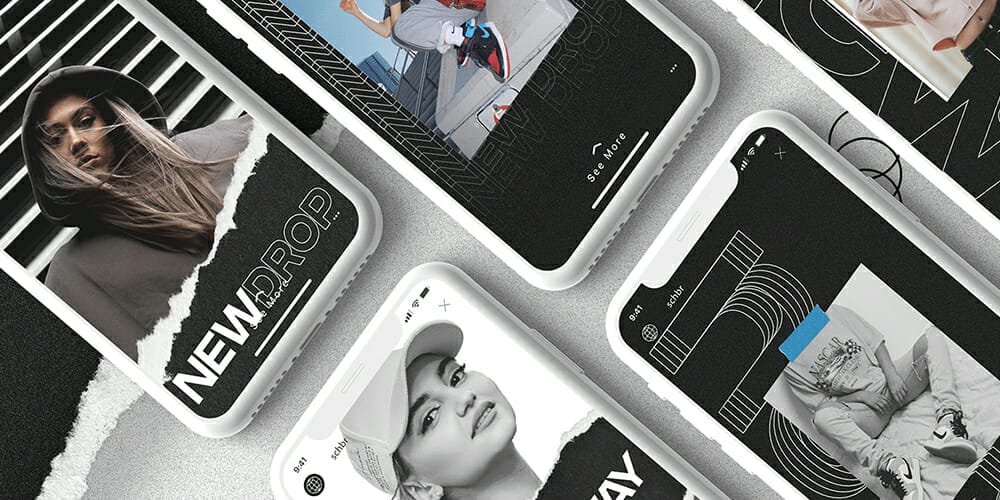 Restaurant Instagram Story Template
Instagram Templates for Figma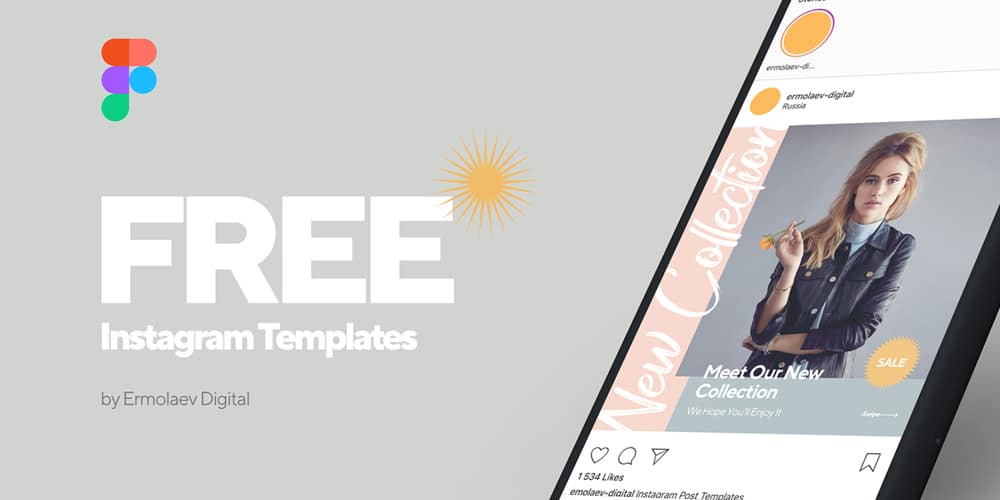 Instagram Stories Templates(PSD)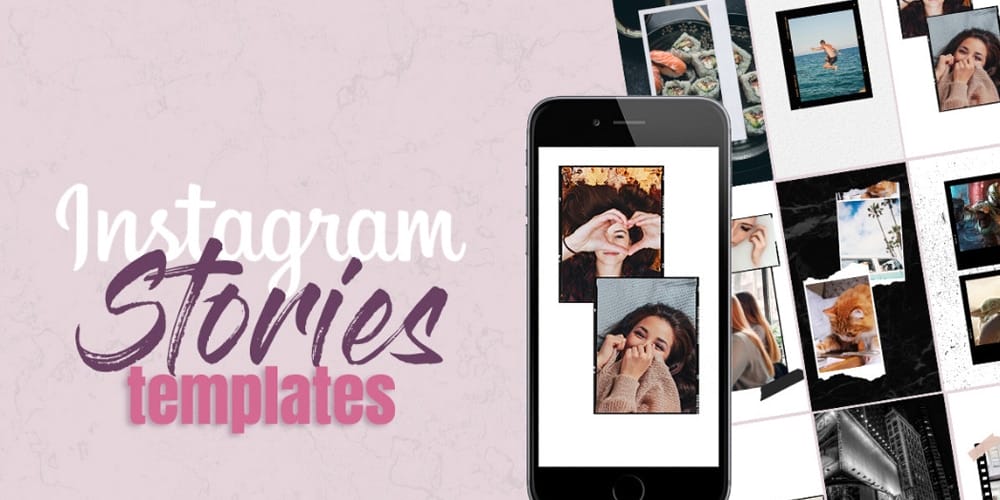 Vacation Instagram Stories Template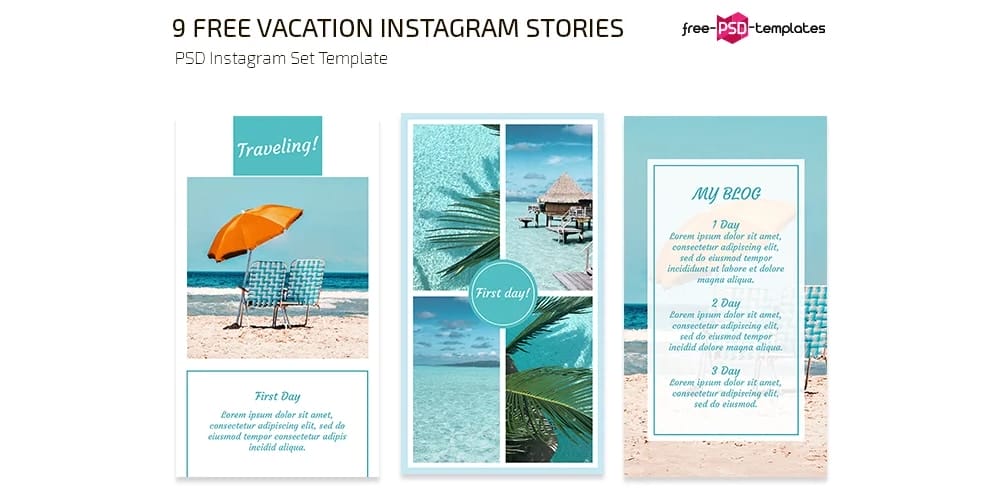 Mono Instagram Story Templates PSD
Insta Stories Clients Template PSD
Fashion Sale Instagram Stories Templates PSD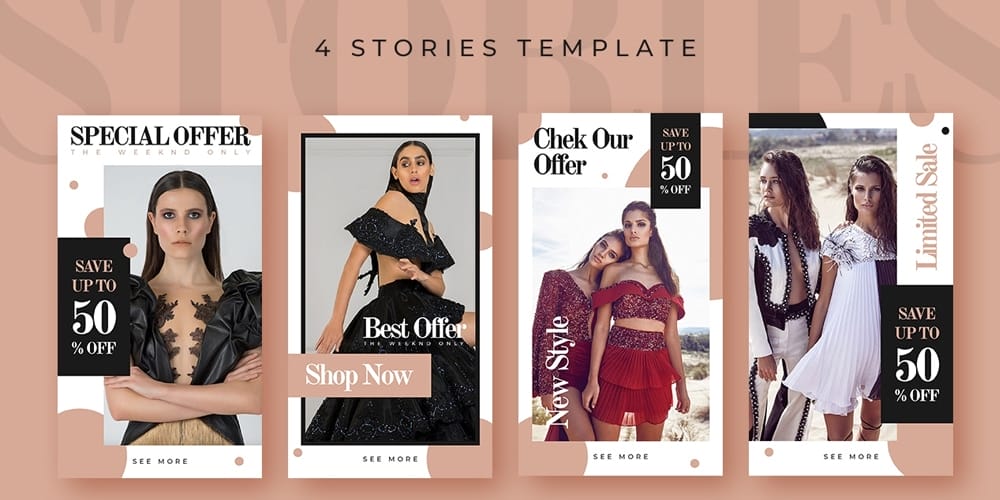 Instagram Post and Ads Templates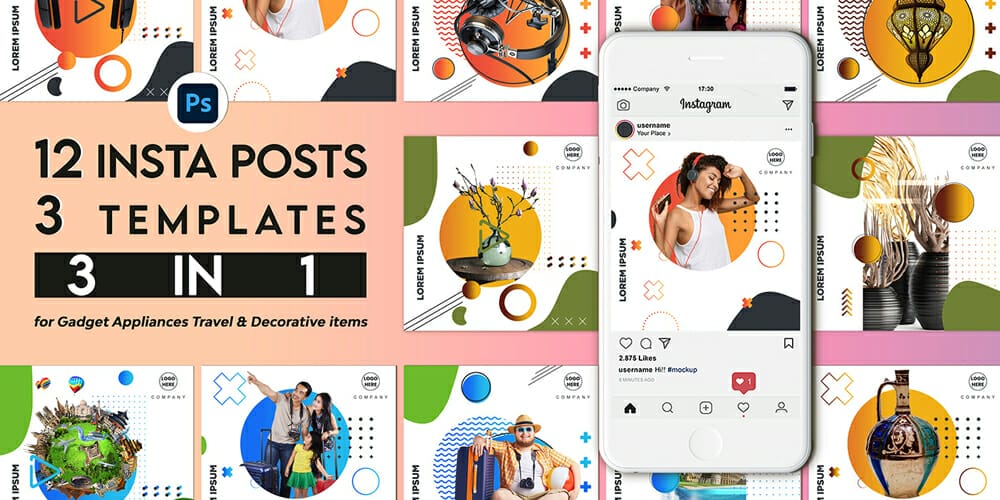 Lala Puzzle Instagram Templates PSD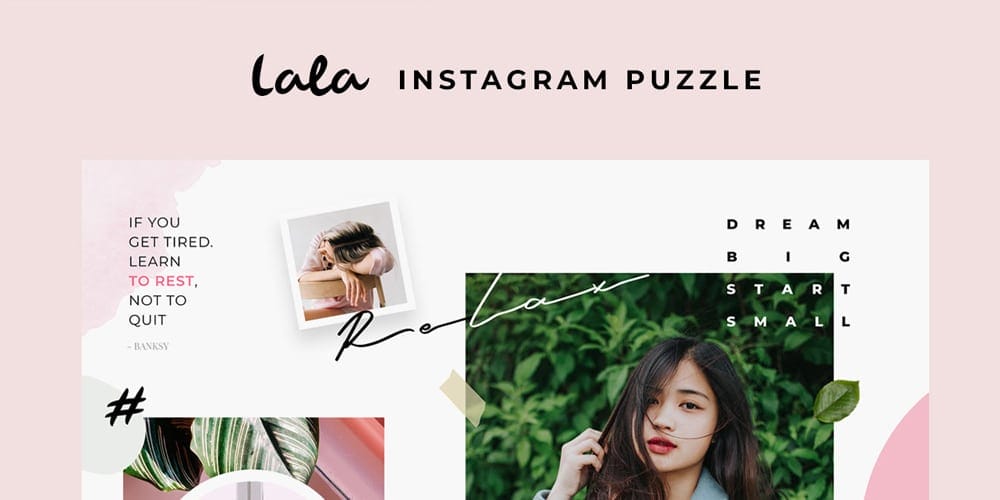 Instagram Stories Templates (EPS, PSD, PNG)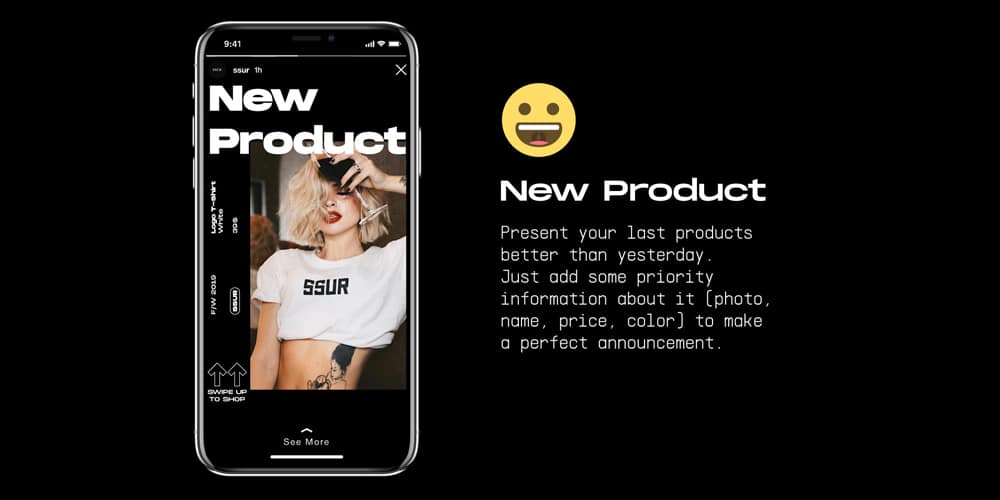 Animated Instagram Stories Templates PSD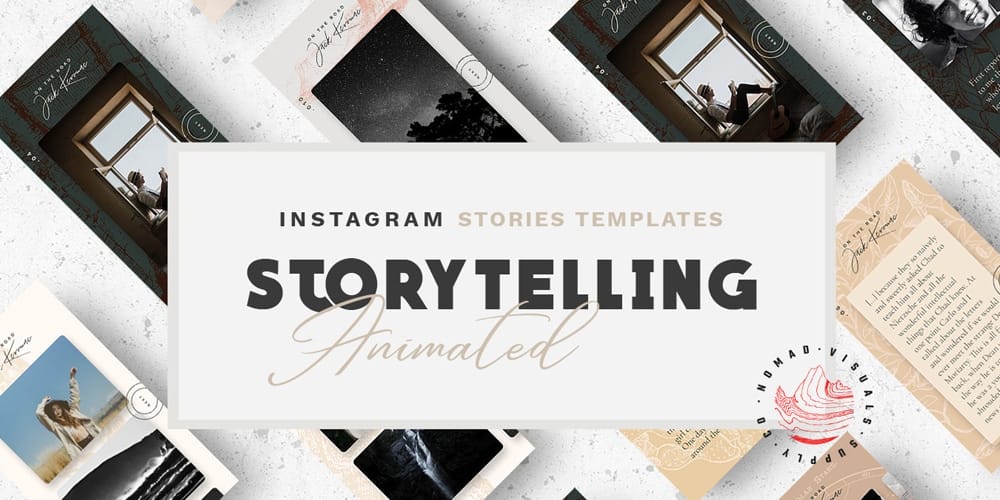 Free Christmas Instagram Stories Templates PSD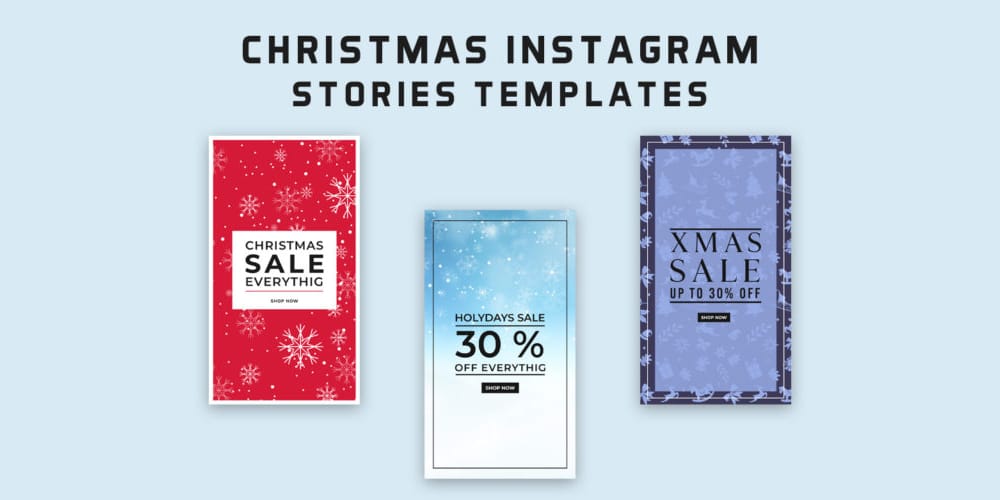 Nonprofit Instagram Stories Templates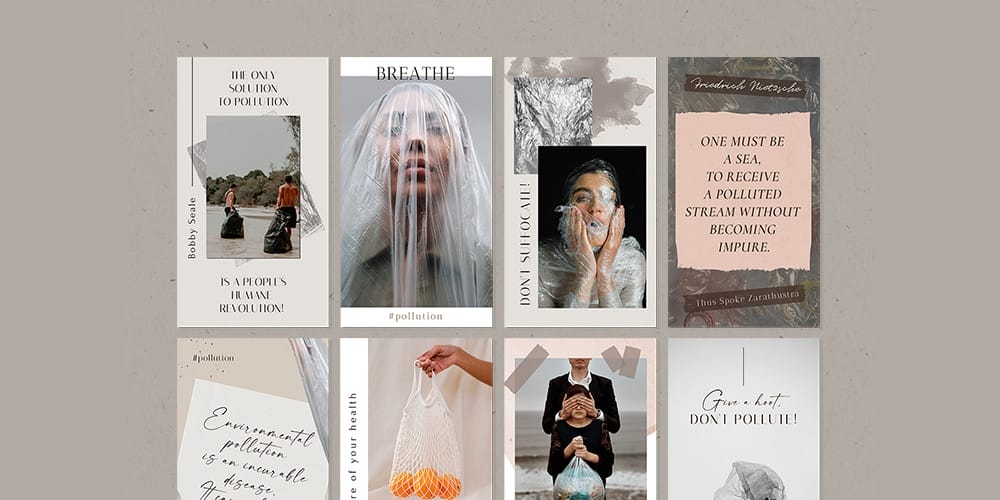 Coro Instagram Templates PSD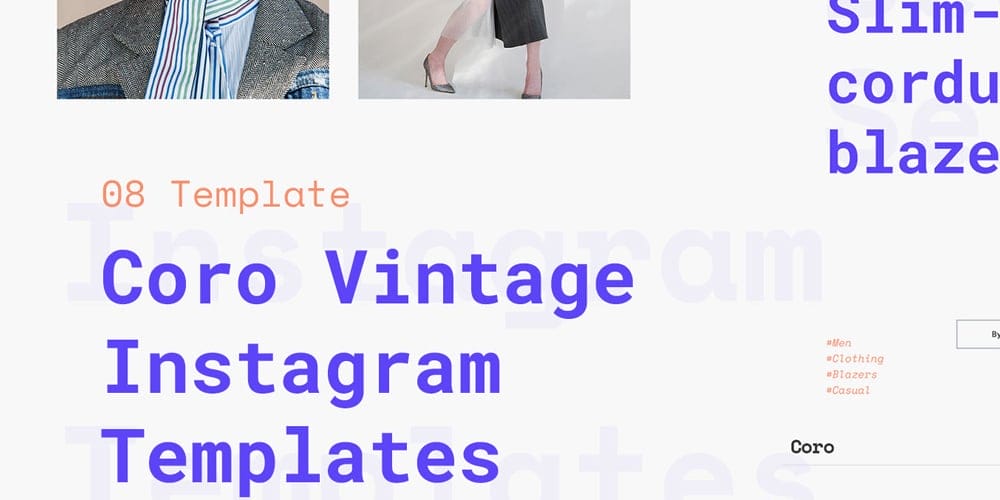 Influencer Instagram Stories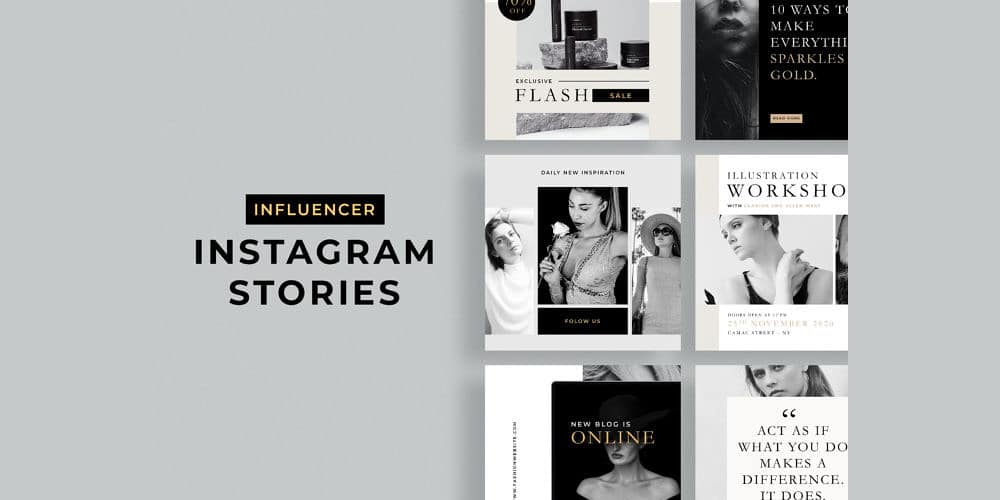 Free Instagram Stories Templates PSD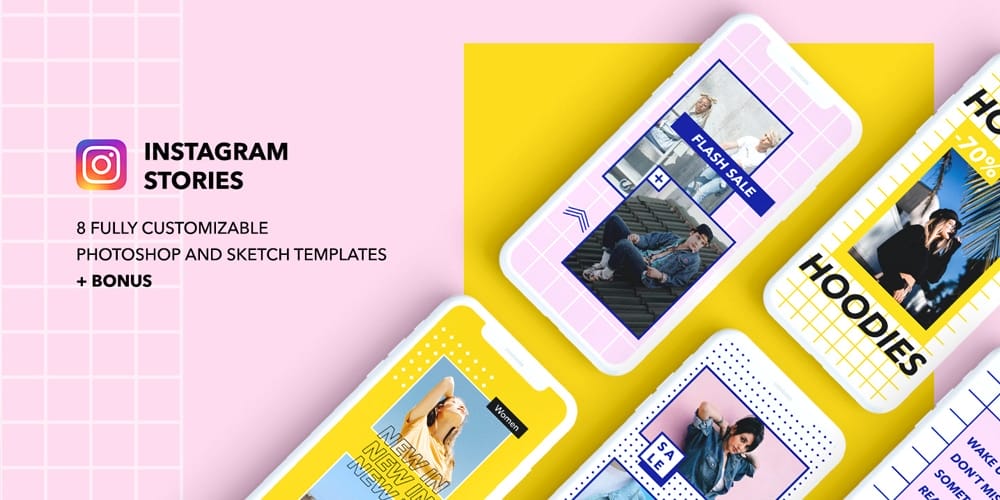 Free Modern Instagram Templates
Instagram Carousel Template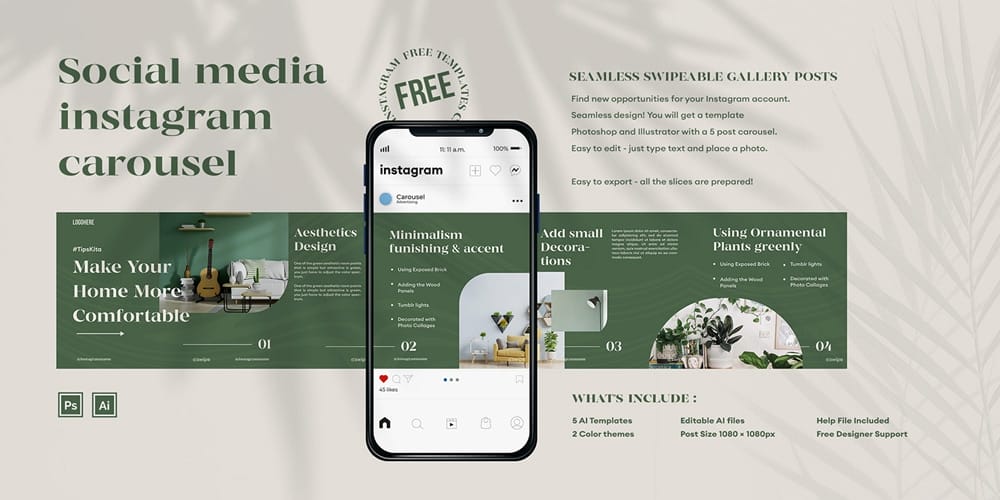 Interior Instagram Posts and Stories Template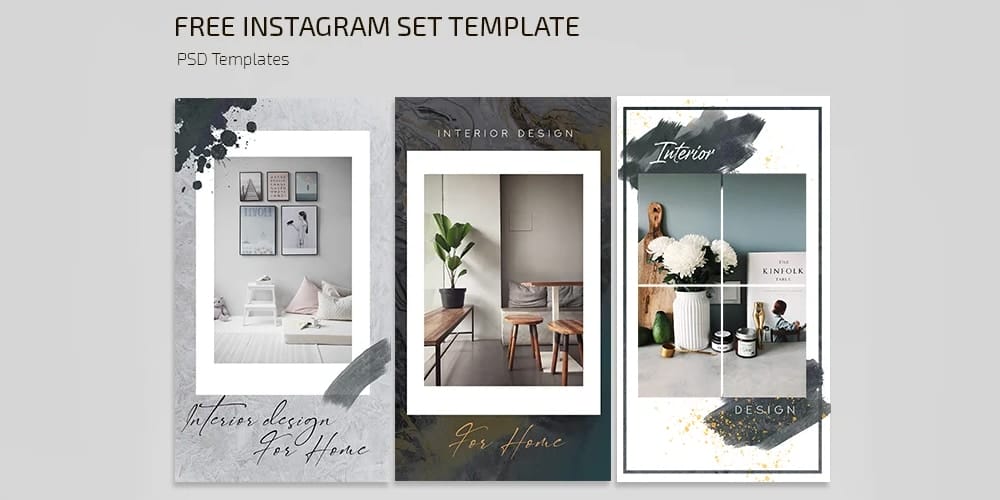 Christmas and Holiday Instagram Story Templates(AI, EPS)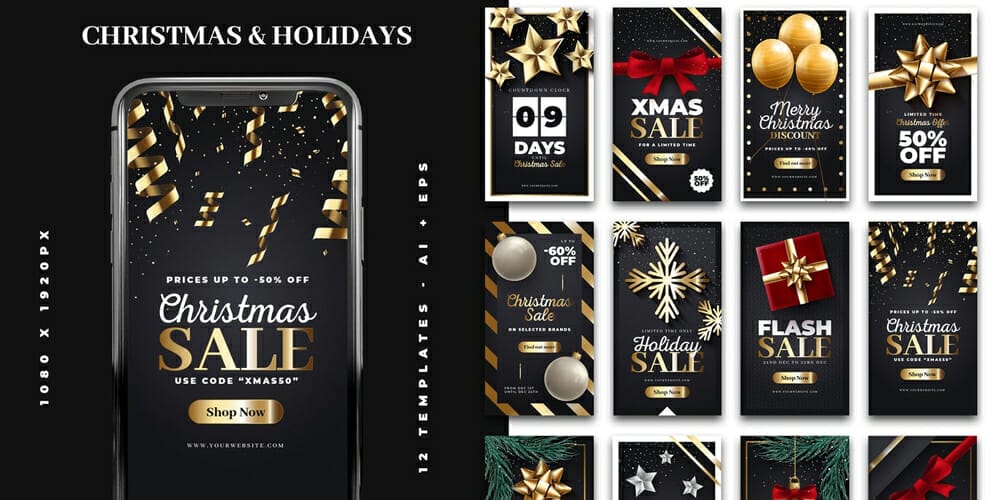 Free Christmas Instagram Stories Templates PSD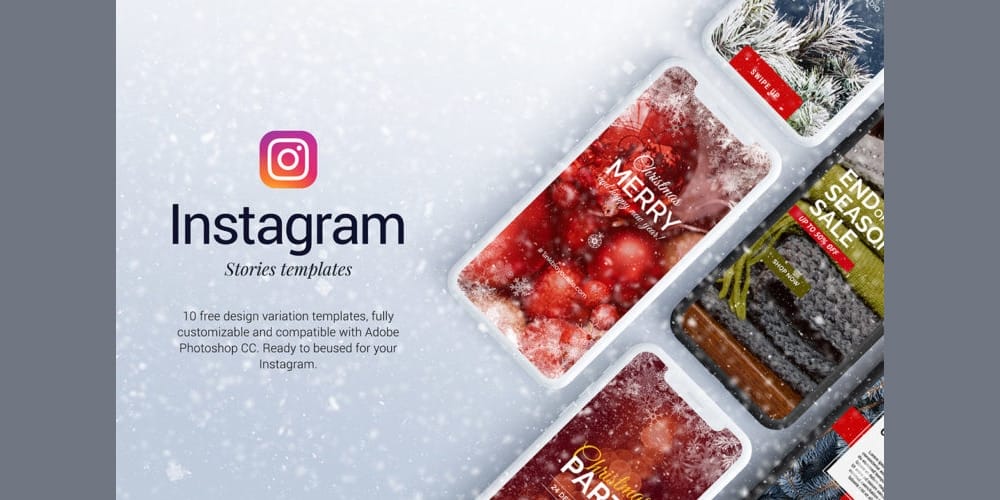 Spring Sale Instagram Stories Templates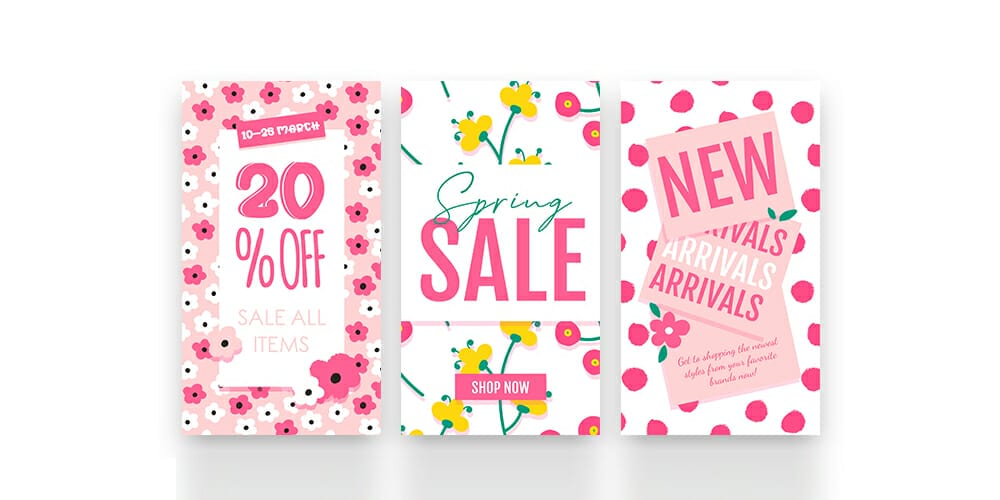 Nostalgic Instagram Story Template Design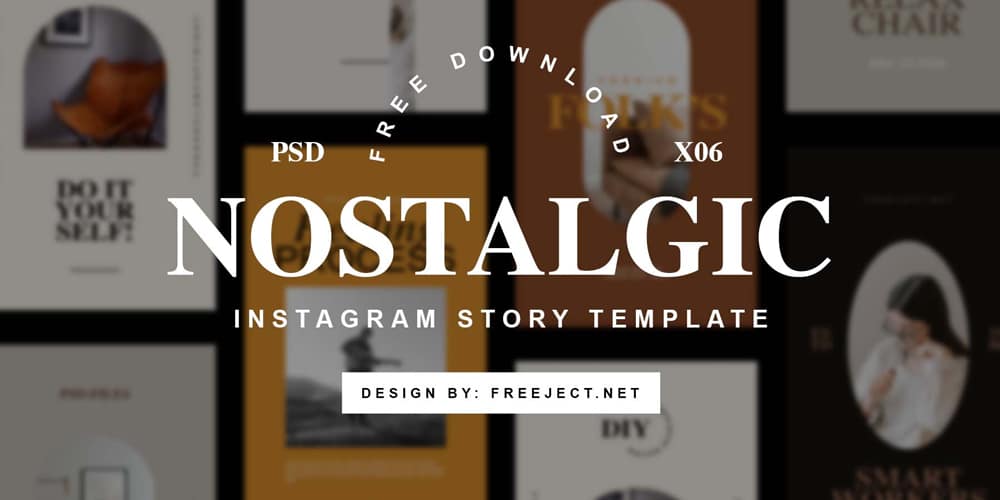 Aesthetic Instagram Stories Template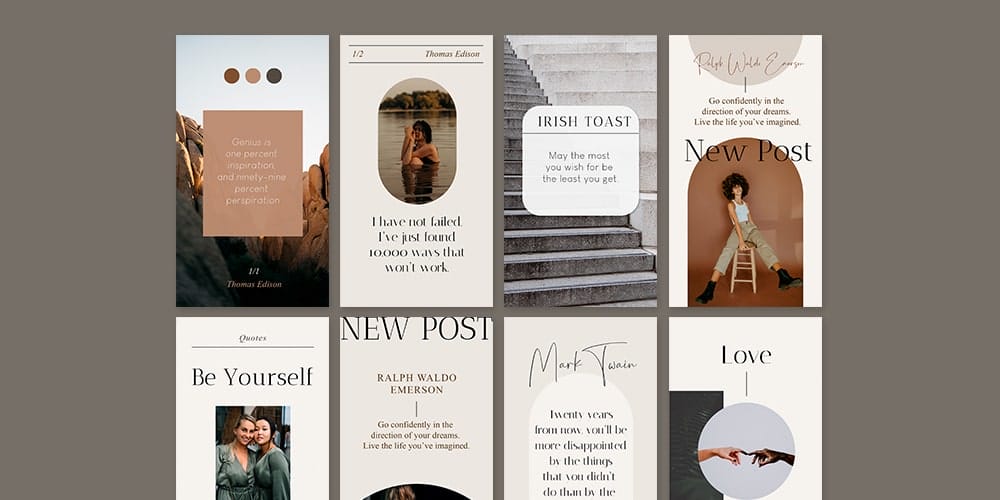 Fitness and Workout Instagram Stories Template PSD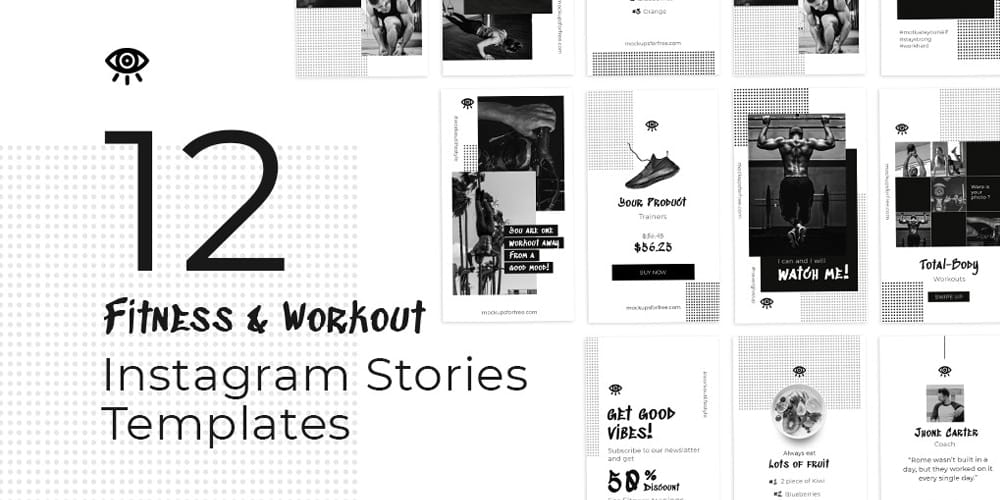 Party Instagram Stories Templates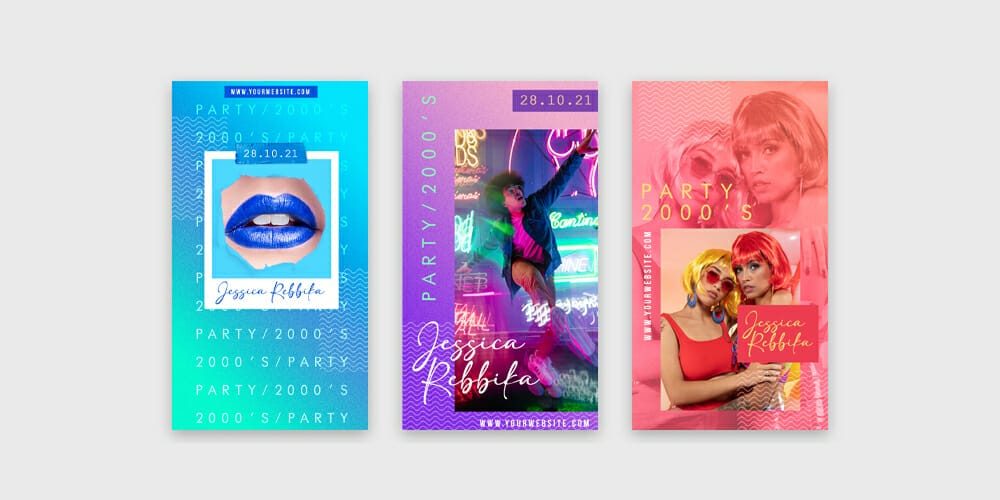 Rectangle Composition Instagram Story Template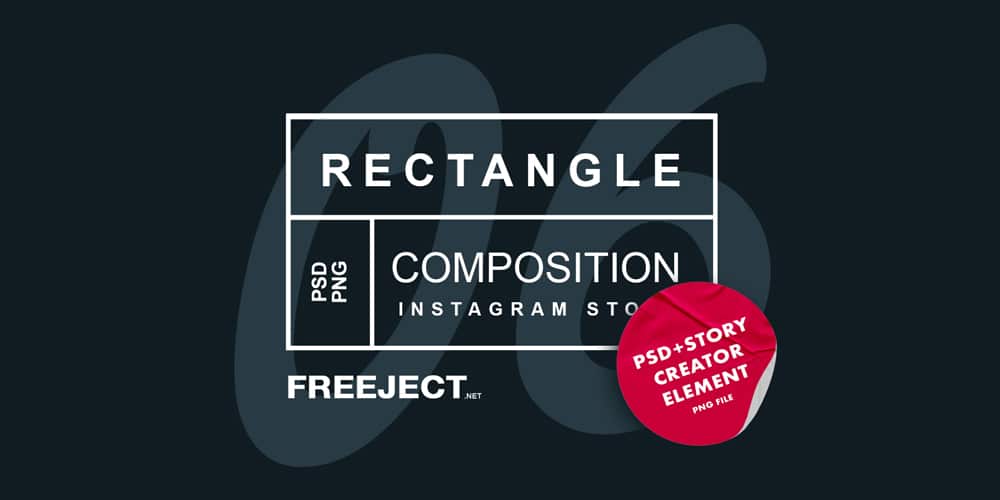 Instagram Feed Template
Free Instagram Post Templates PSD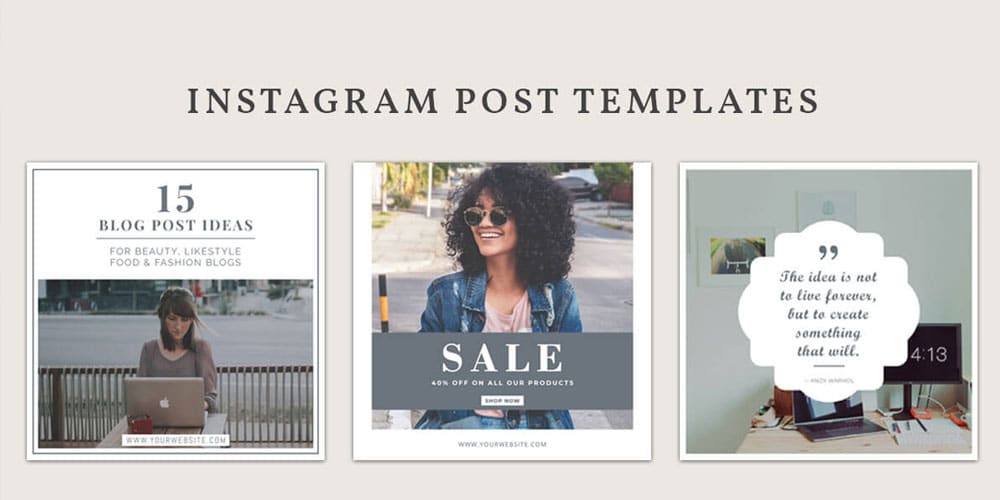 Paper Instagram Template(PSD)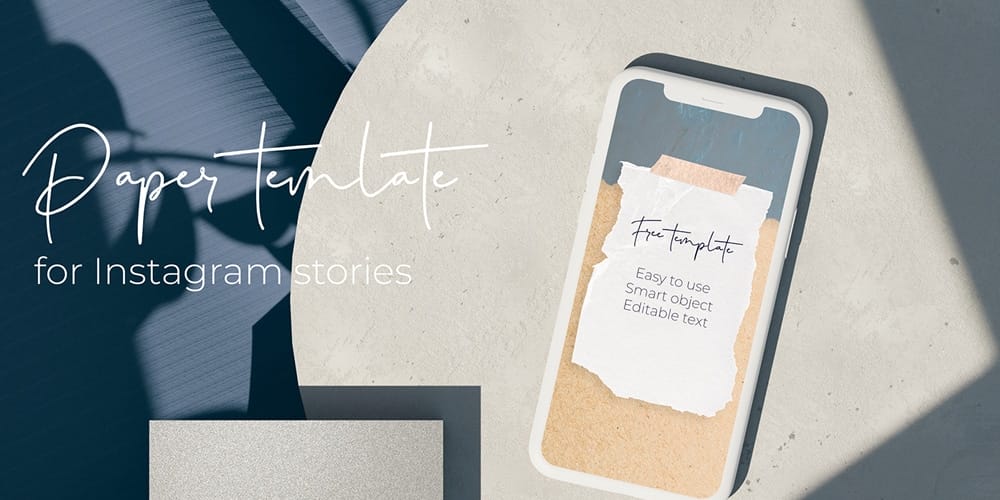 Black Friday Stories Template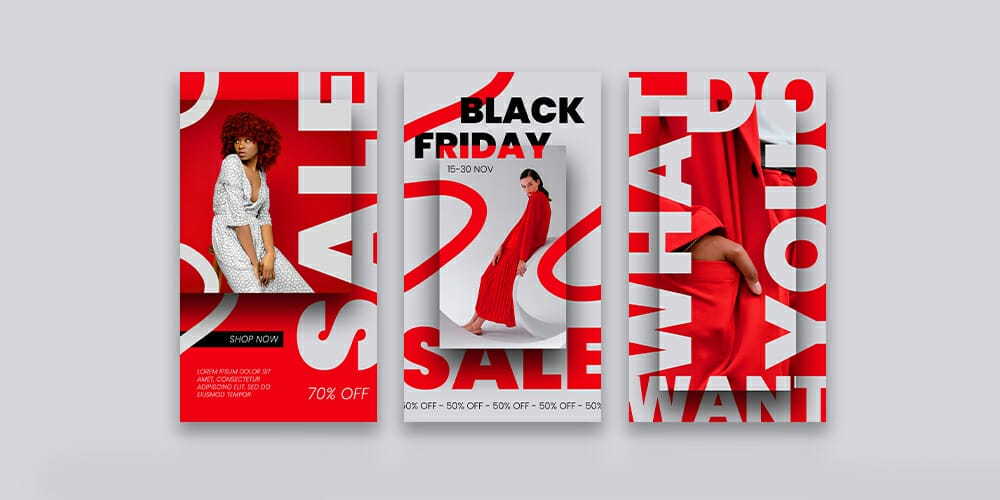 Deasly Social Media Instagram Template
Man's Collection Instagram Posts Template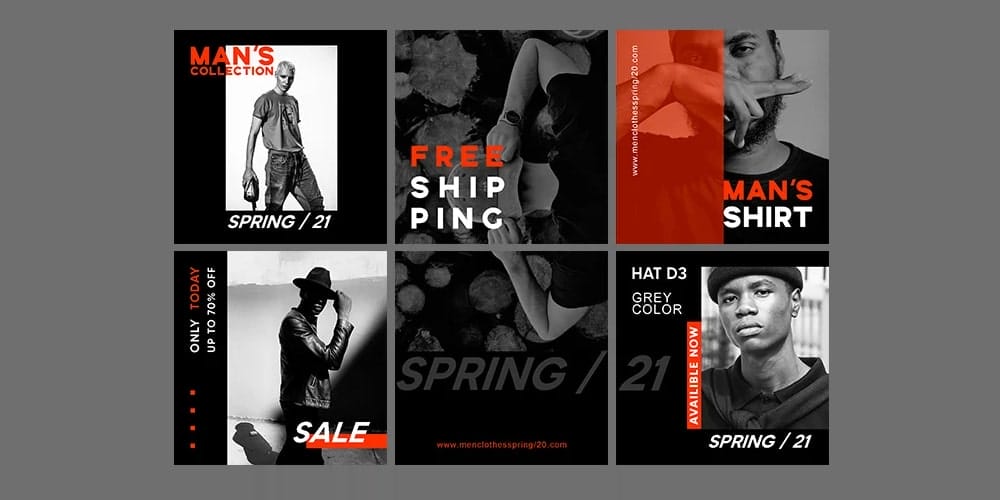 Elinie Beauty Instagram Post Template PSD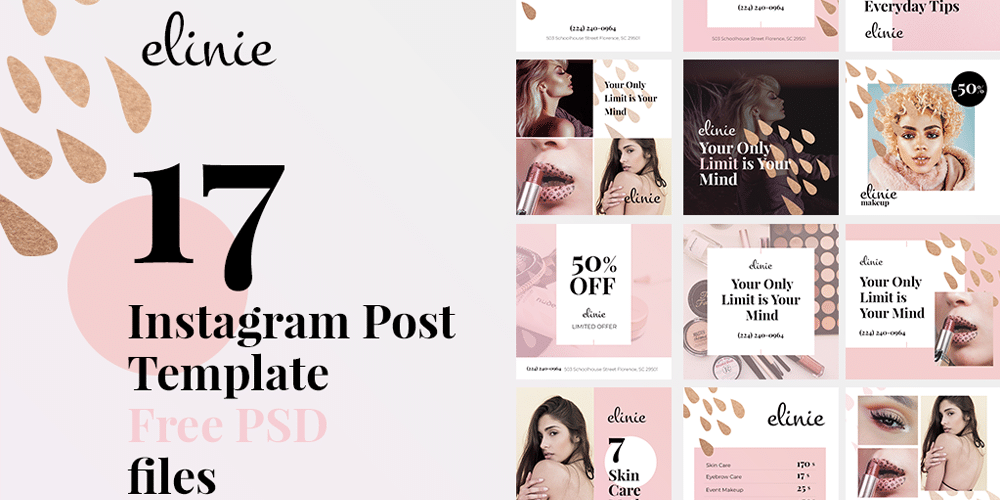 Instagram Self Care Feed Template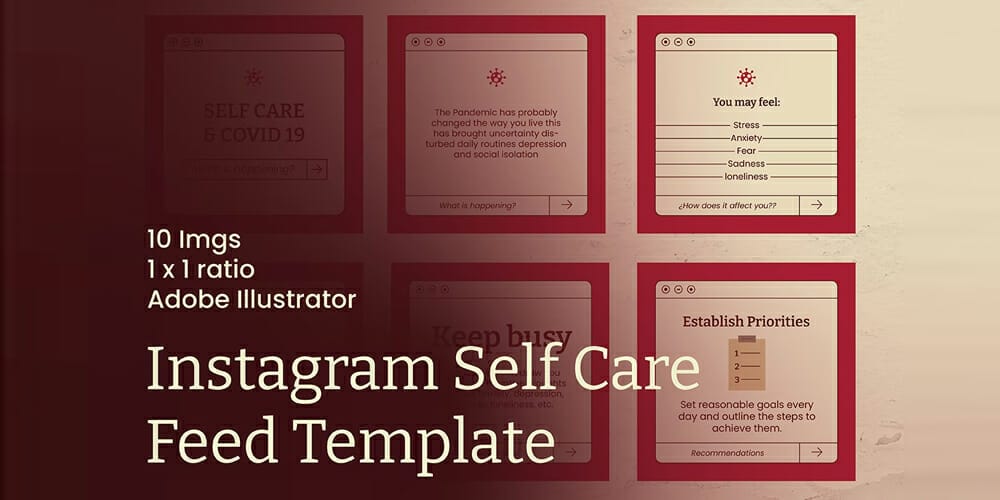 Cyber Monday Instagram Stories Templates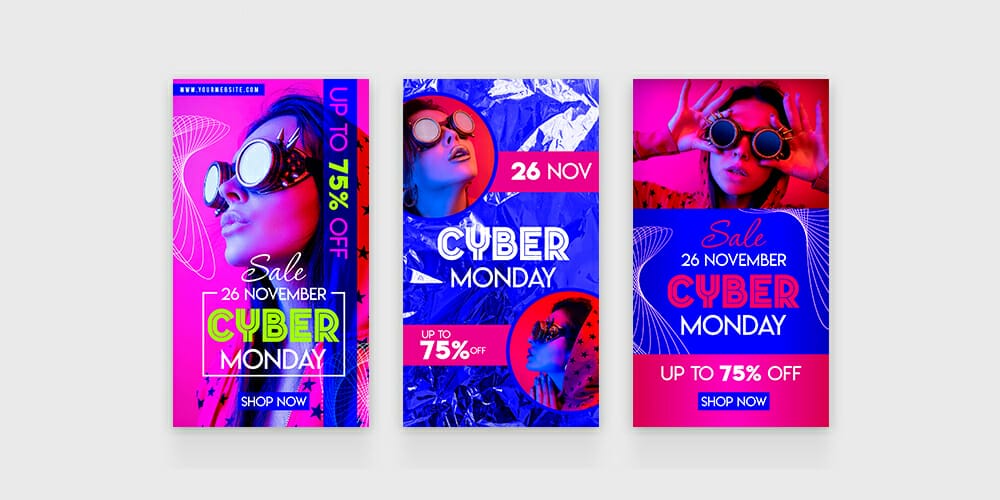 Vana Fashion Instagram Templates (PSD, SKetch)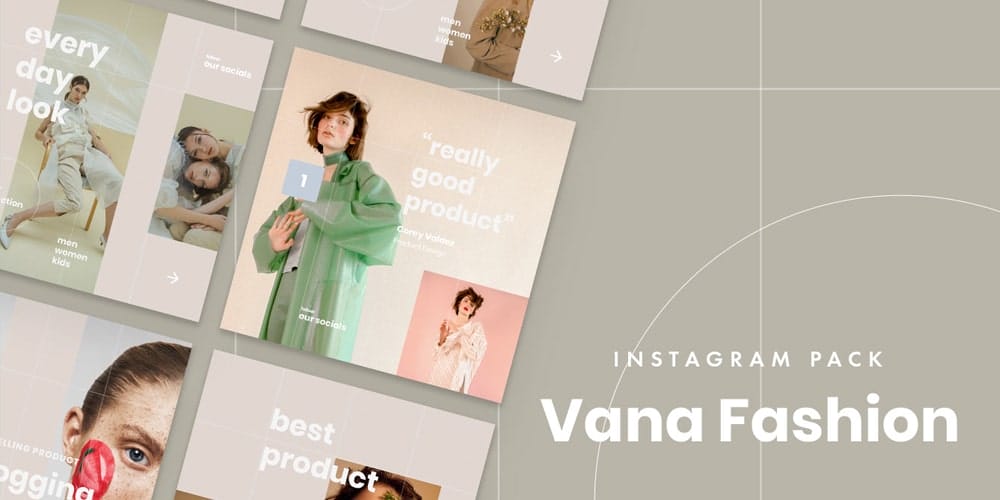 Free Fashion Instagram Banner Templates PSD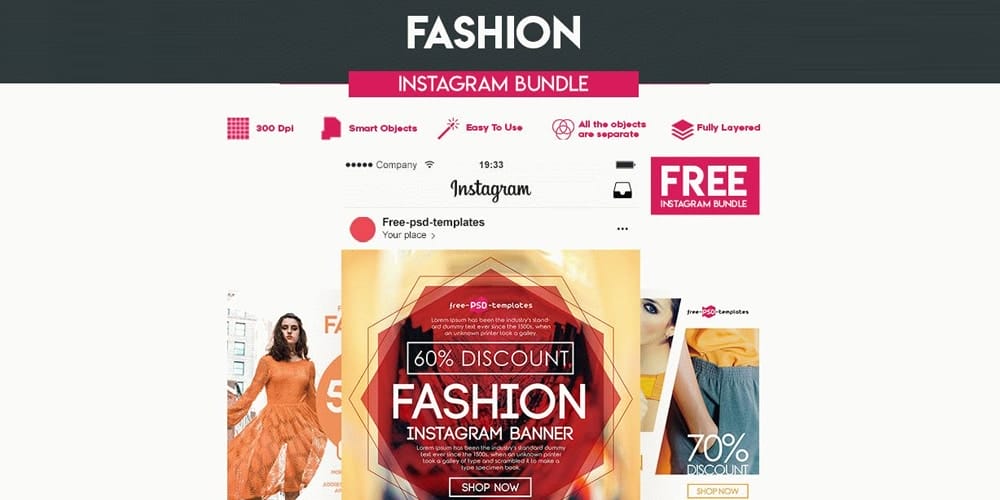 Polaboard Instagram Templates​​​​​​​ (PSD, PNG, TTF)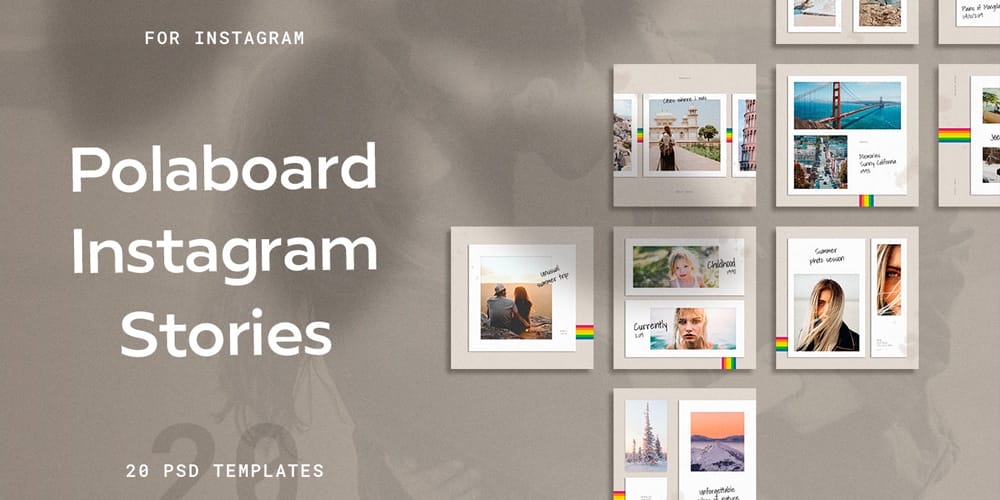 Autumn Instagram Template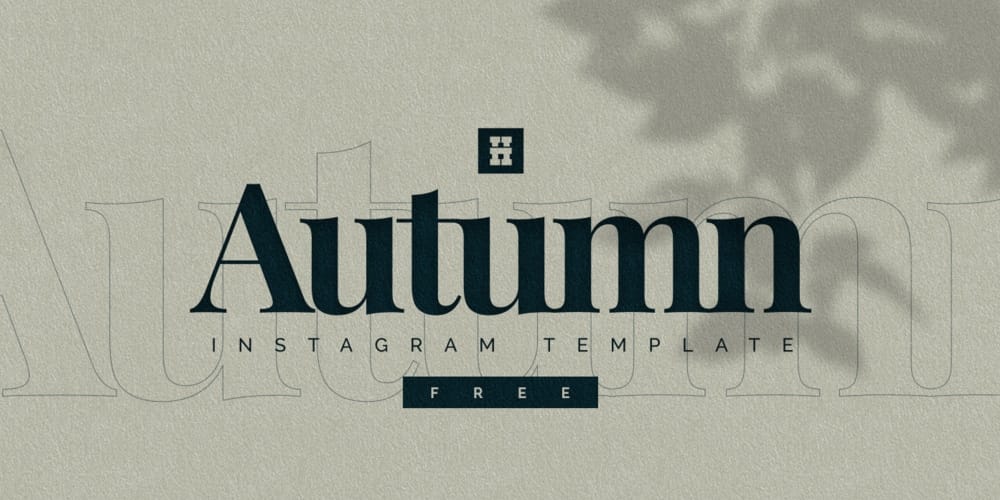 Instagram Store Post Templates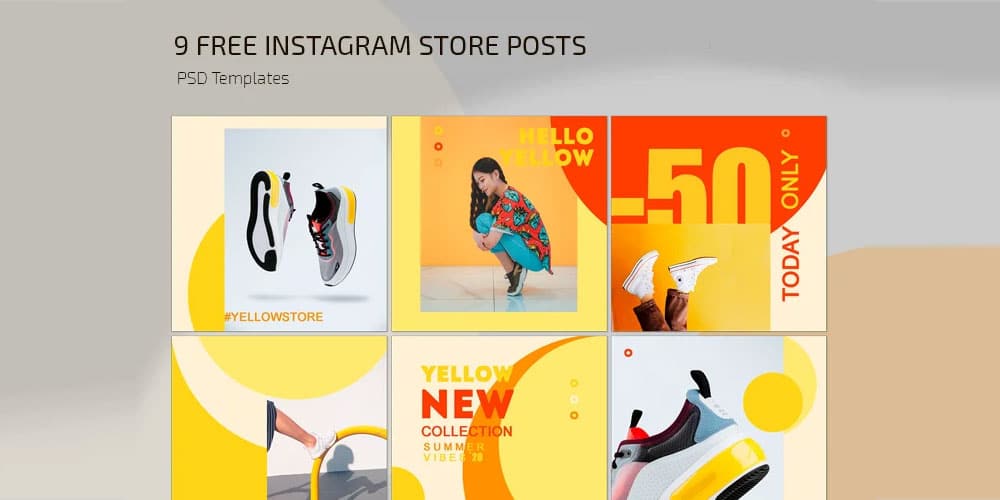 Fashion Sale Instagram Stories Templates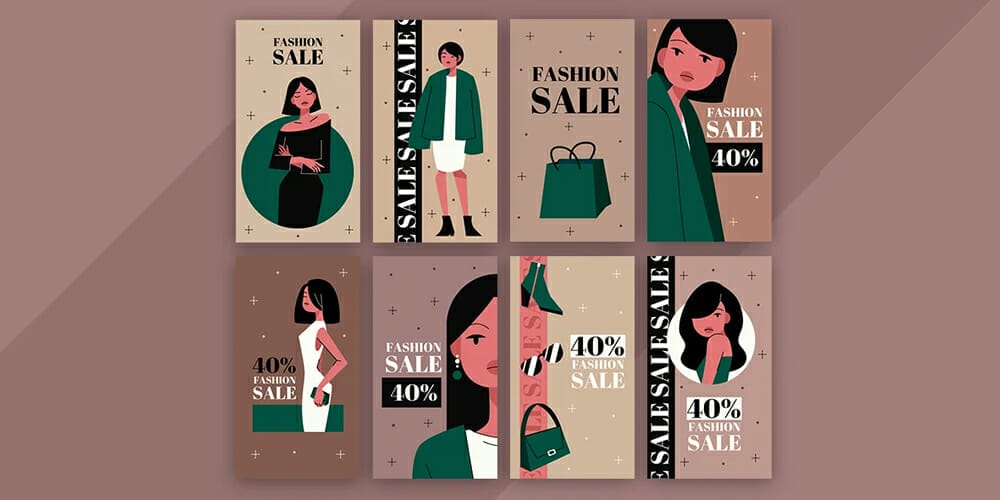 Social Media Post Templates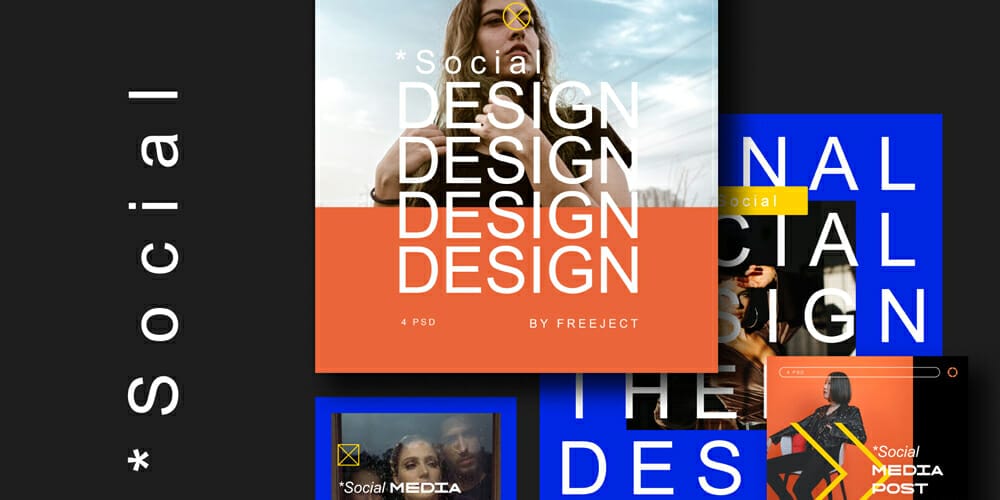 Urban Neon Instagram Stories Templates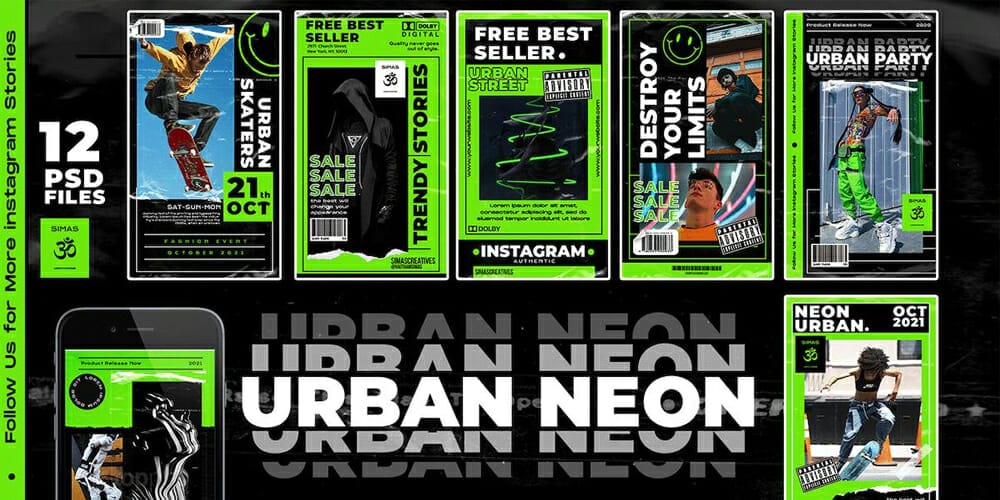 Instagram Sale Templates Vector (AI, EPS)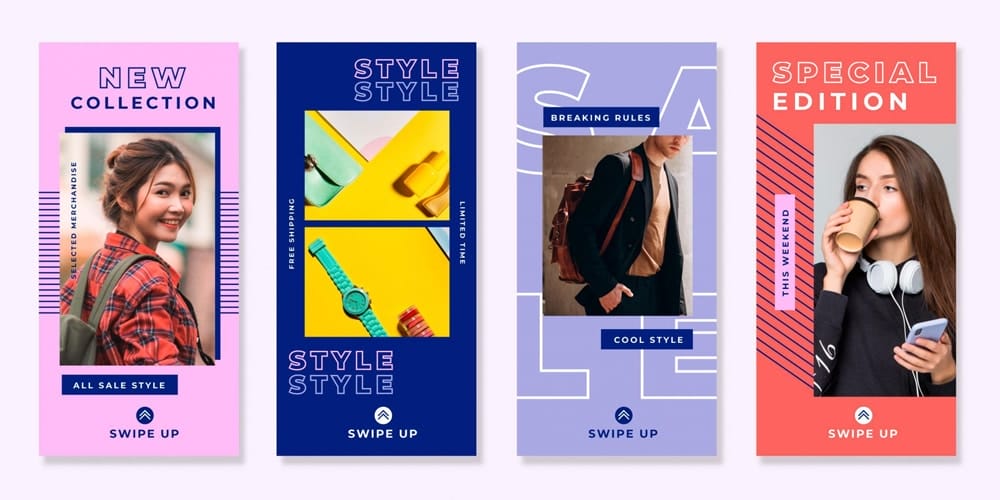 Minimal Instagram Stories Template PSD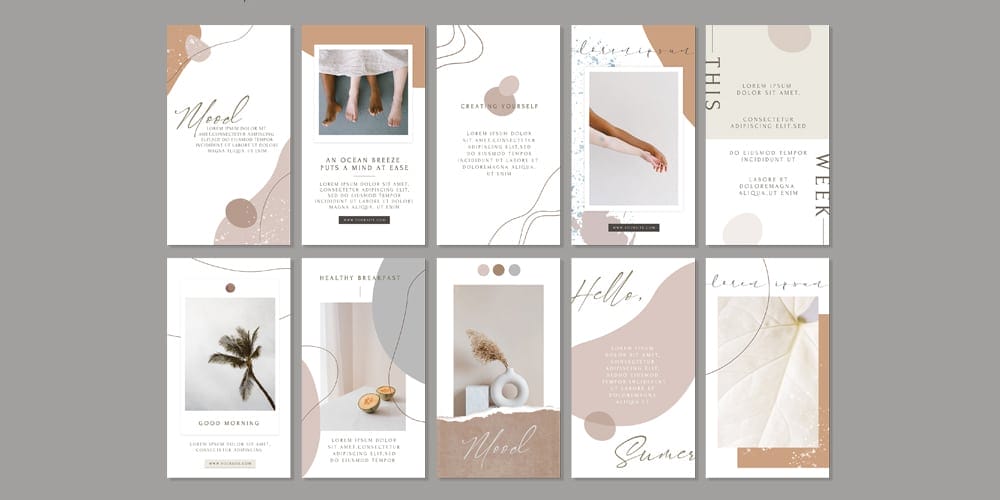 Jafa Fashion Instagram Template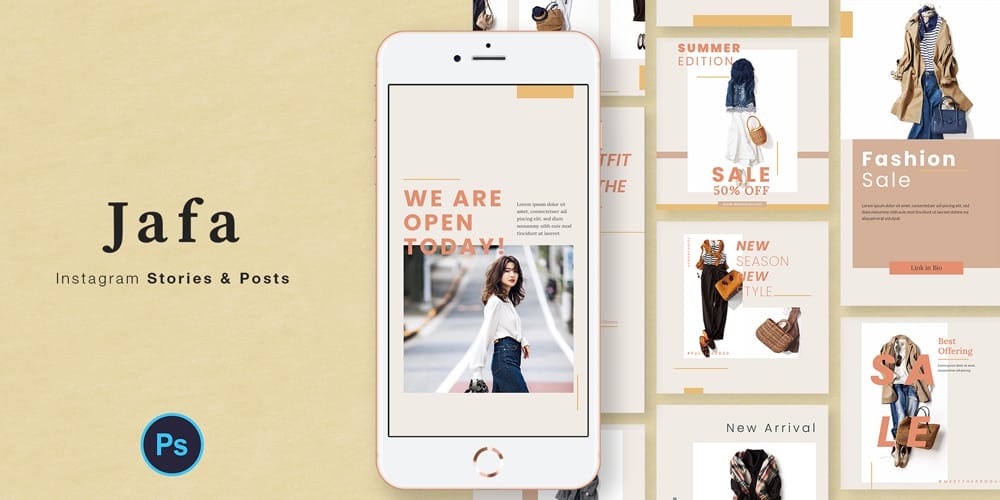 Beauty and Nature Instagram Templates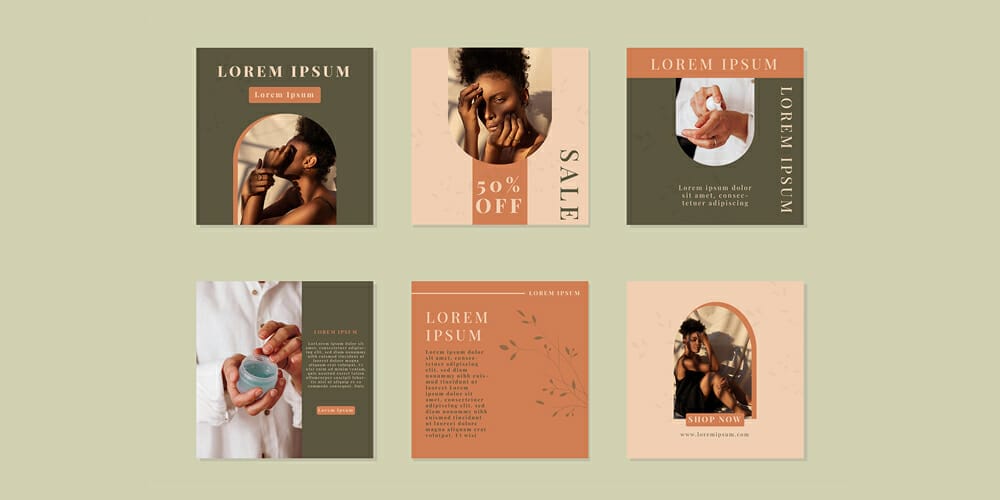 Wedding Ceremony Instagram Post Template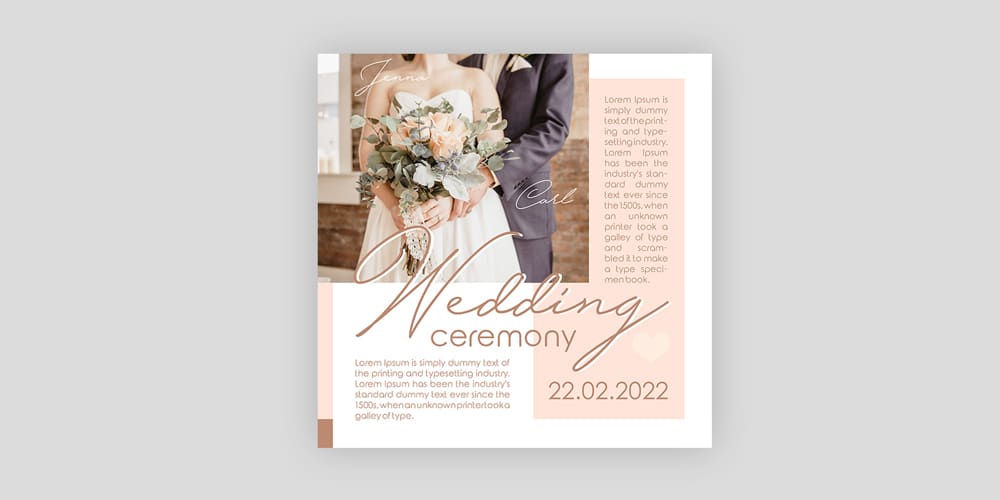 Elly Instagram Templates PSD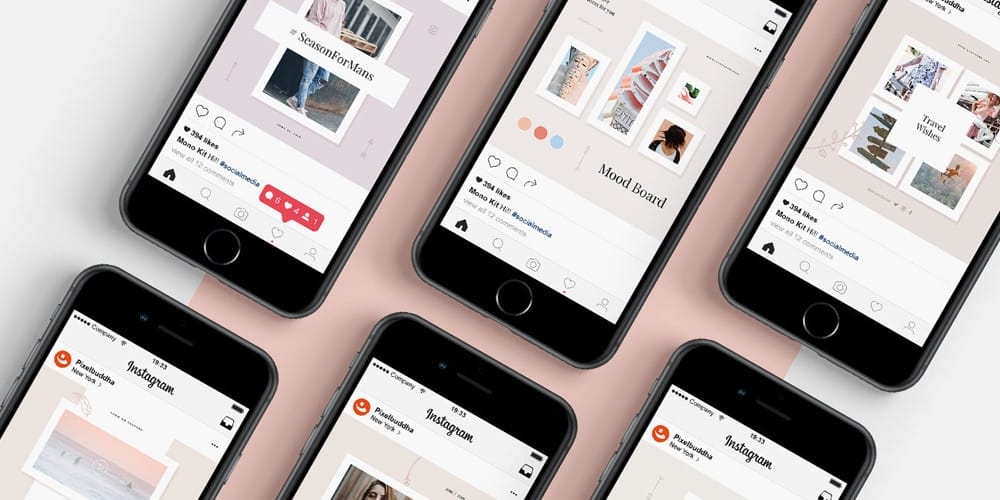 Comfy Social Media Post Template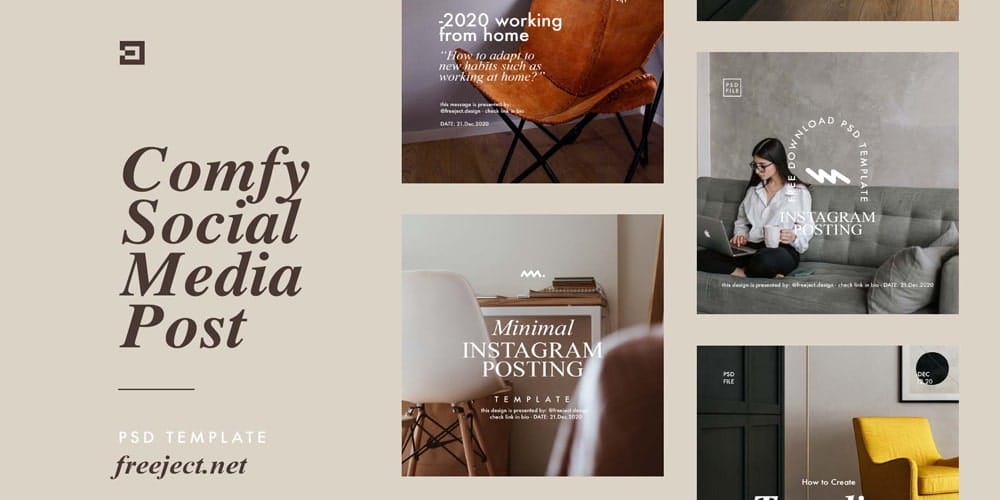 Free Instagram Bronze Template PSD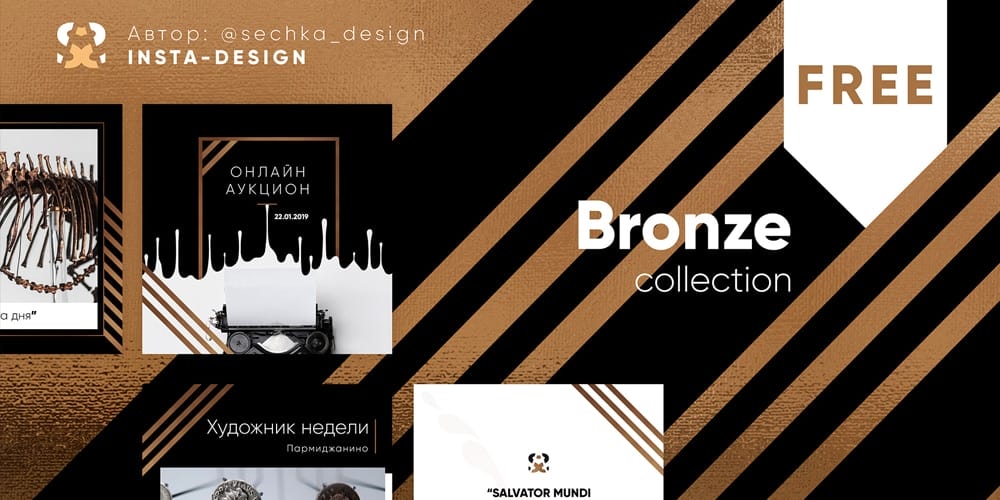 Makeup Products Instagram Stories Template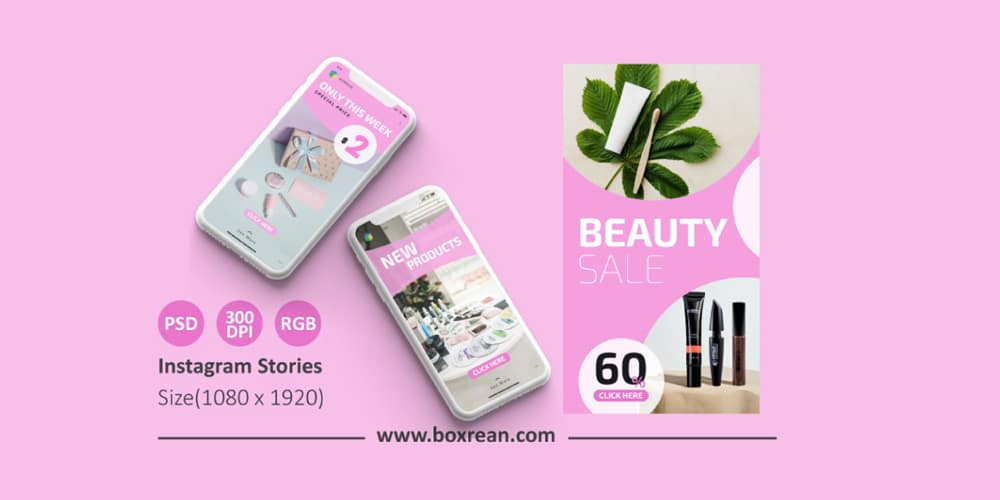 Business Instagram Post Templates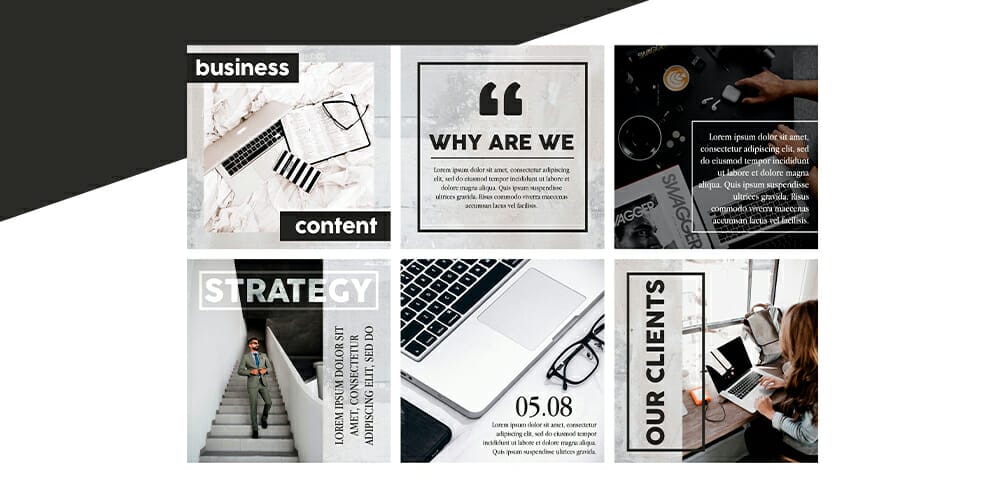 Instagram Stories Banners Template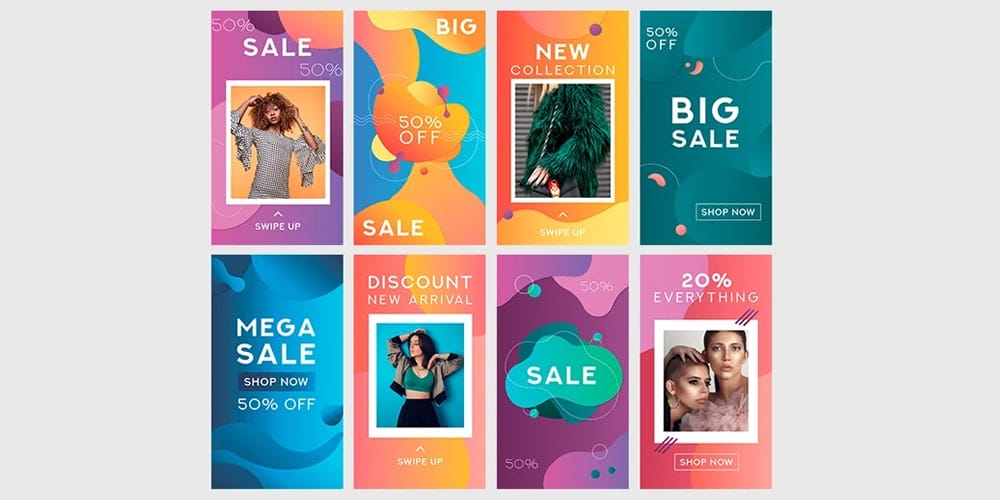 Holiday Templates For Instagram and Facebook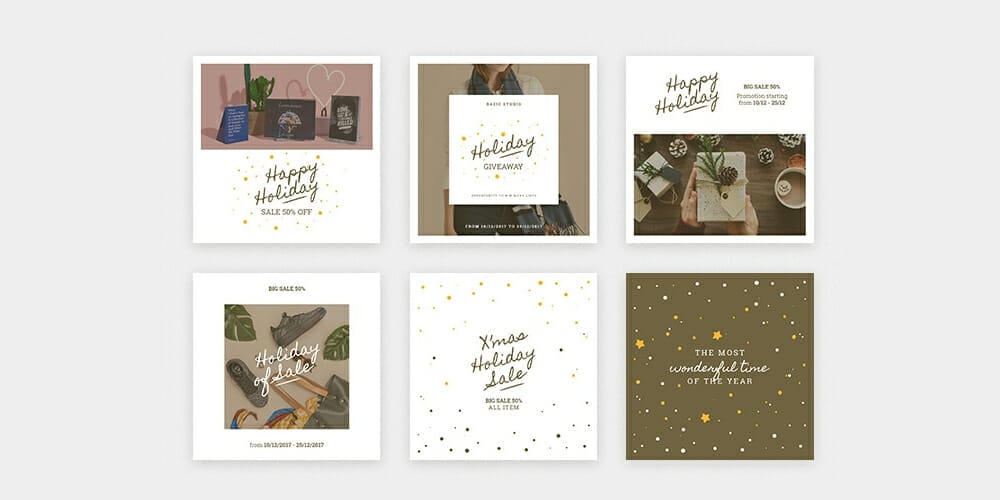 Inbeing – Instagram Post Templates(PSD)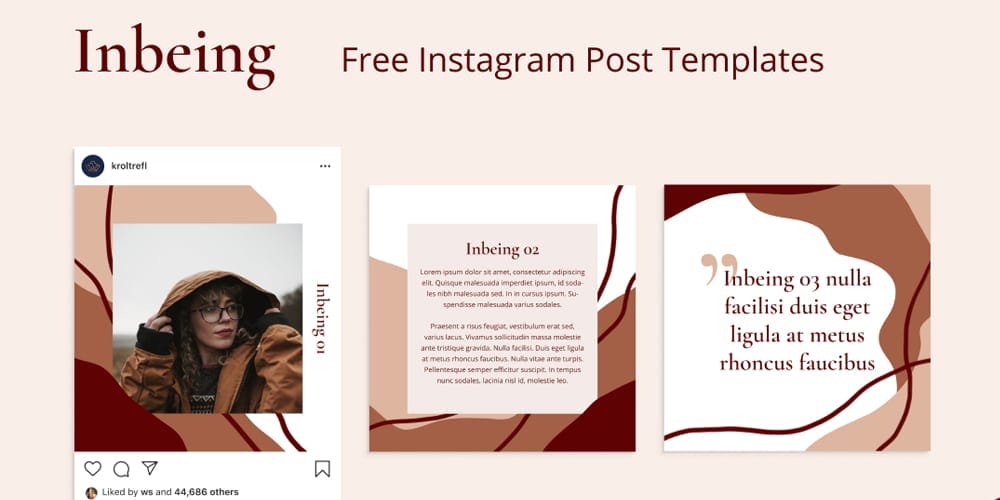 Mega Party Instagram Story Template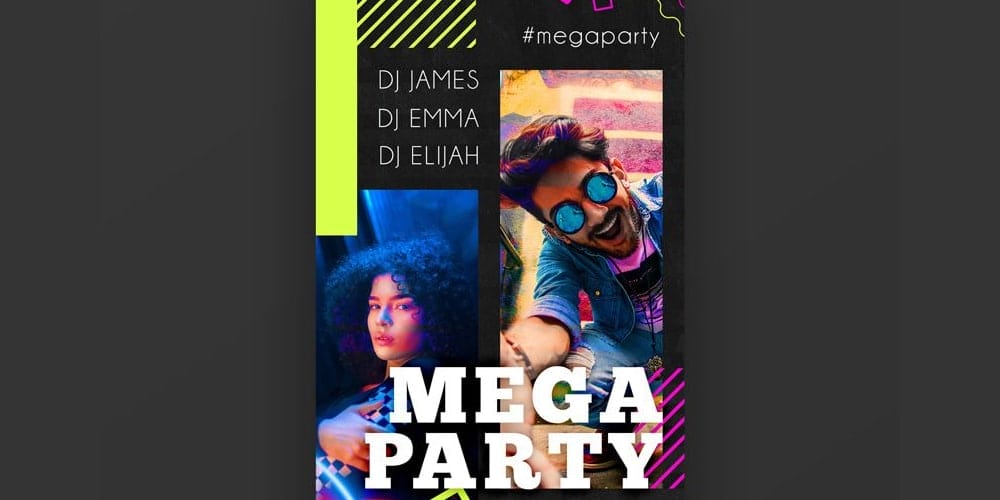 Vintage Instagram Post Templates(PSD, AI, EPS)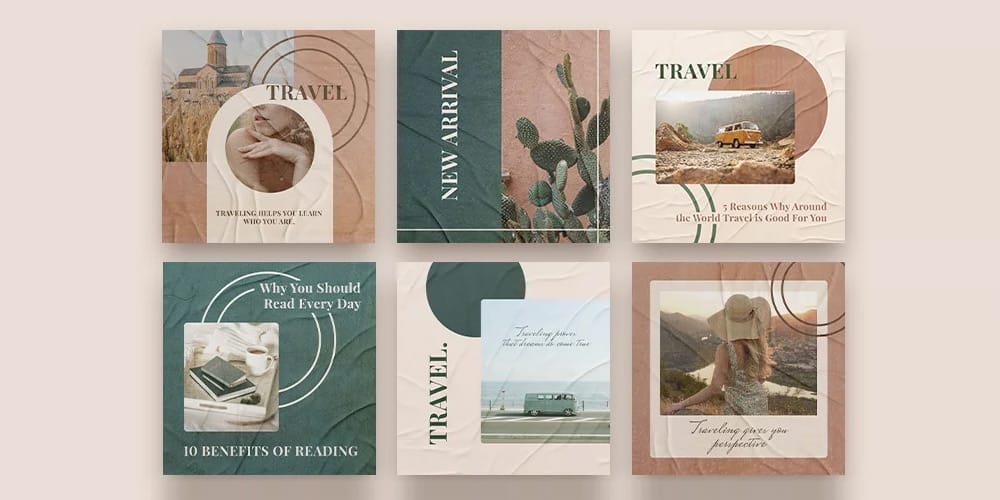 Free Instagram Social Media Banner Templates PSD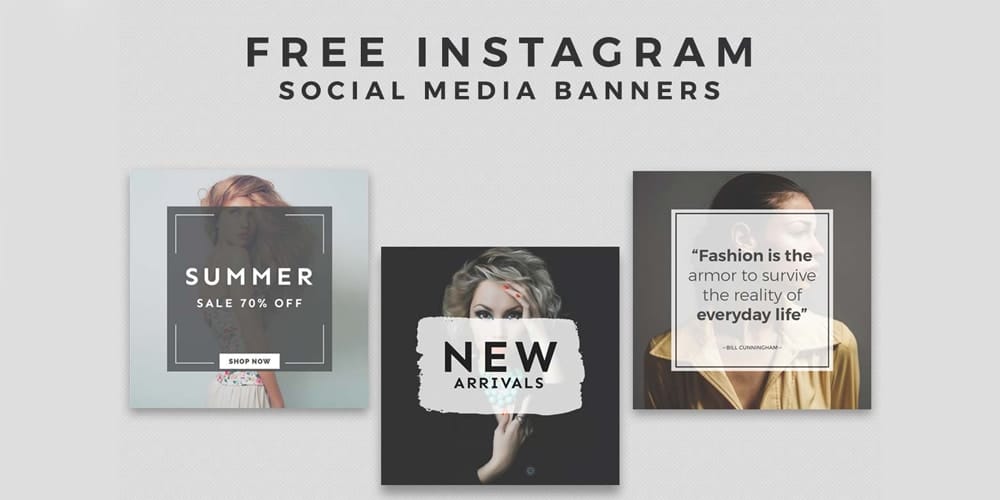 Hanna Instagram Template
Free Instagram Post Template PSD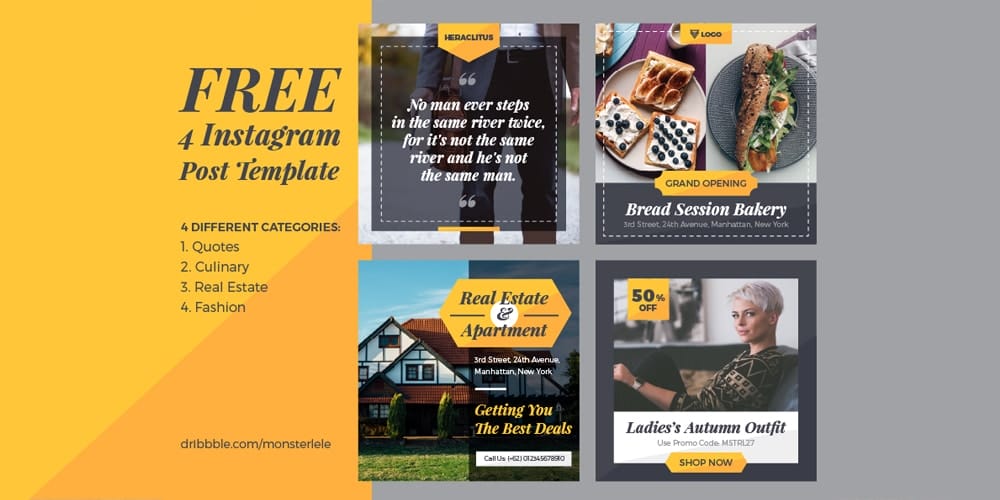 Animated Modern Instagram Stories PSD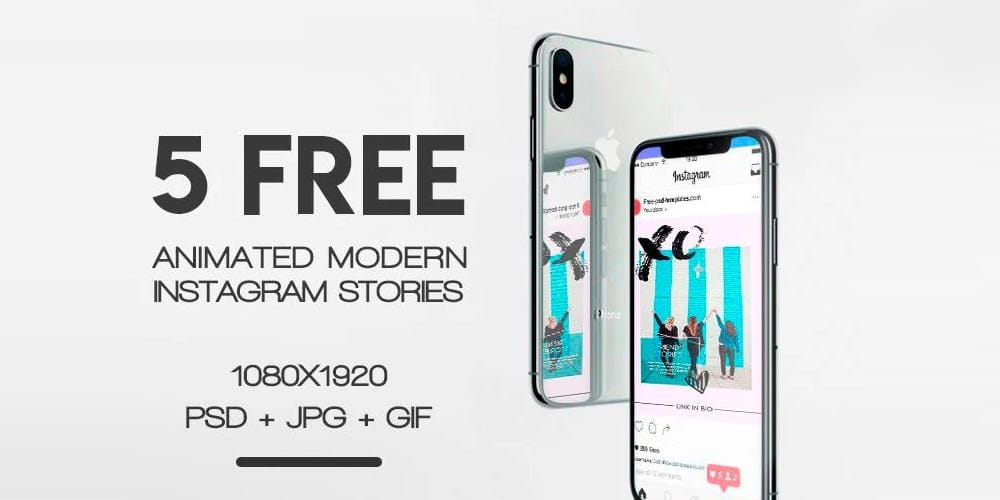 Free Lovely Blush Instagram Stories Templates PSD
Black Instagram Stories Template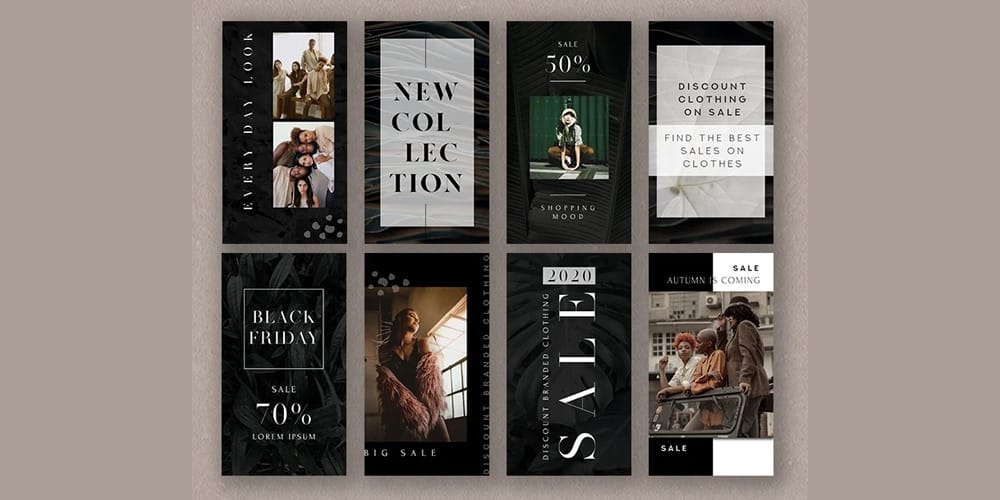 Streetwear Instagram Template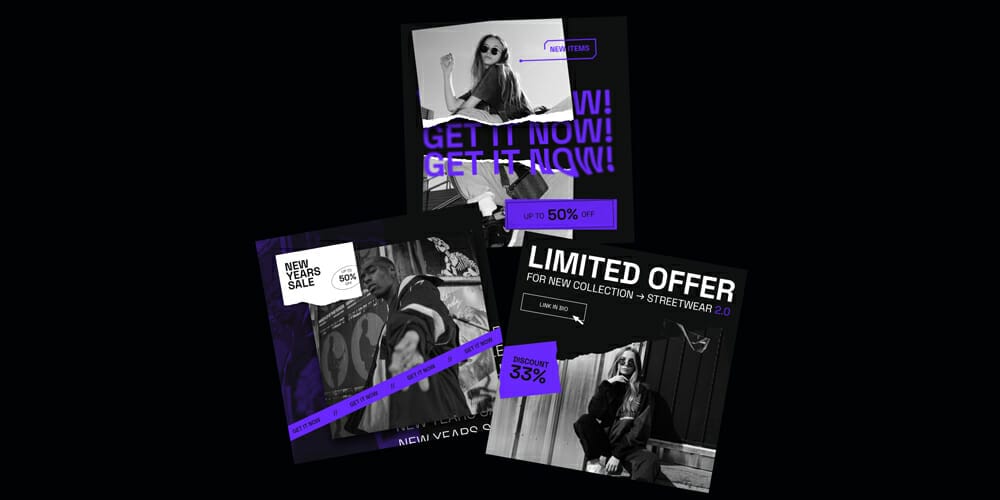 Free Insta Stories Template PSD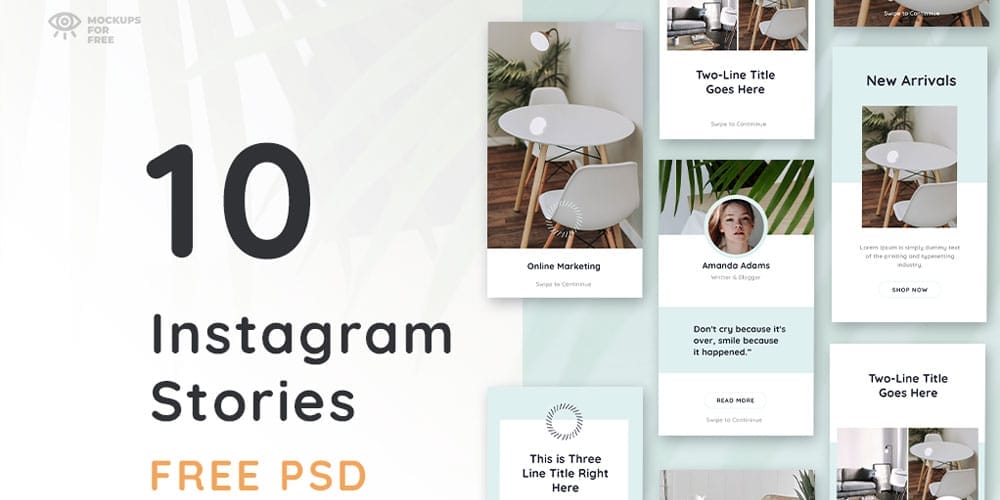 Free Instagram Banners Templates PSD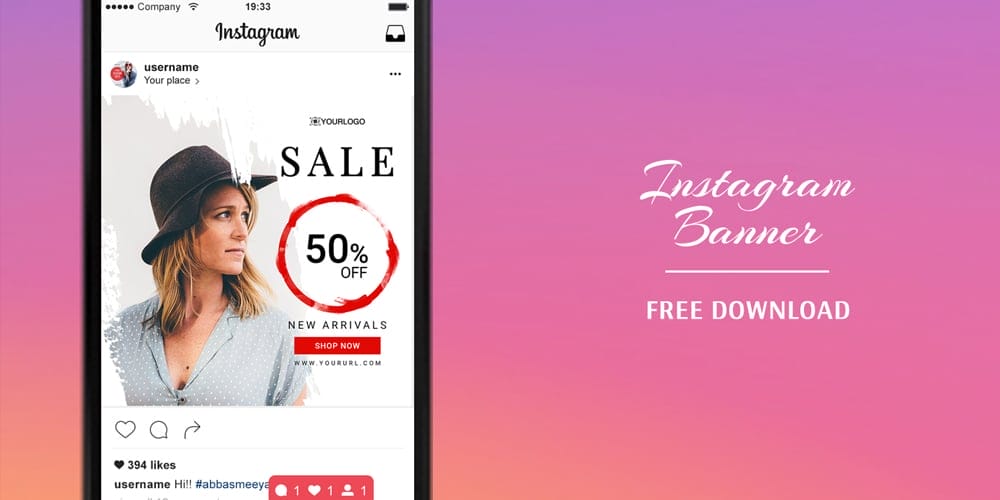 Clothes Shop Instagram Posts Templates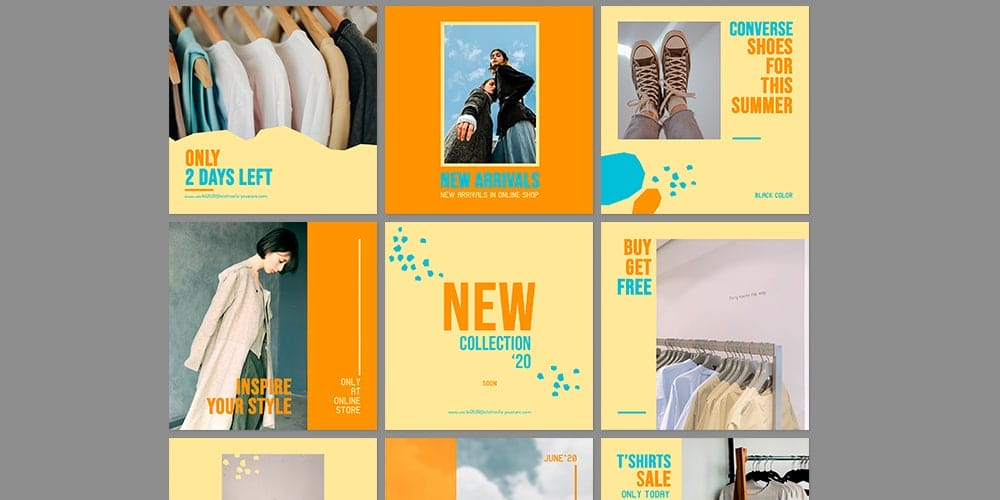 Lifestyle Social Media Instagram Templates PSD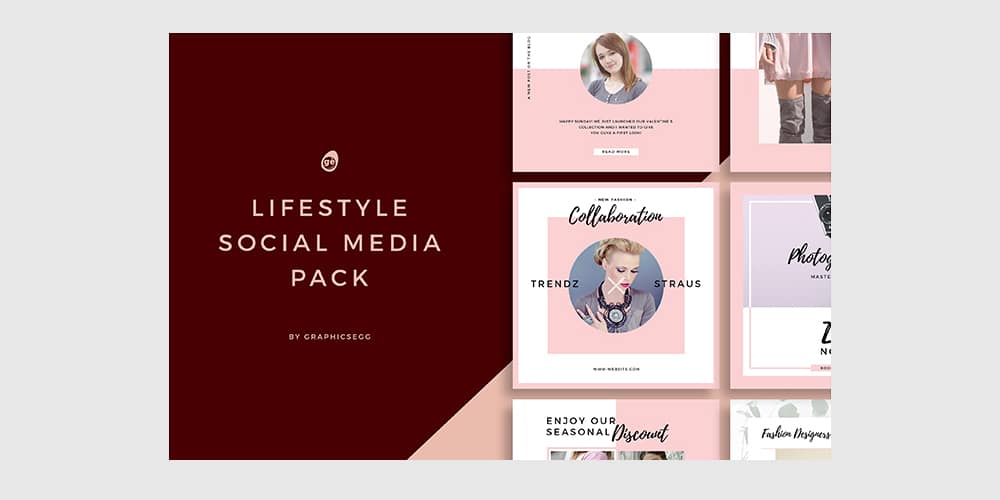 Street Fashion Instagram Stories Templates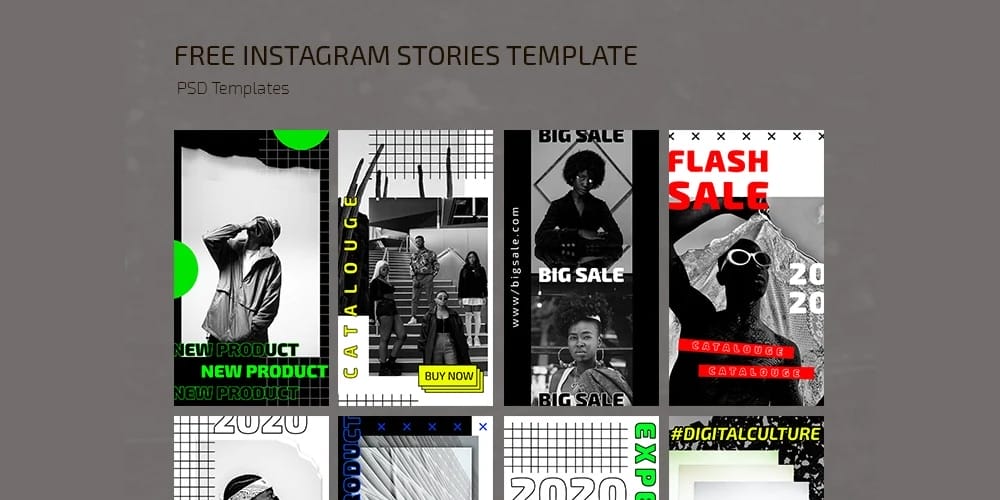 Color Of The Year Instagram Template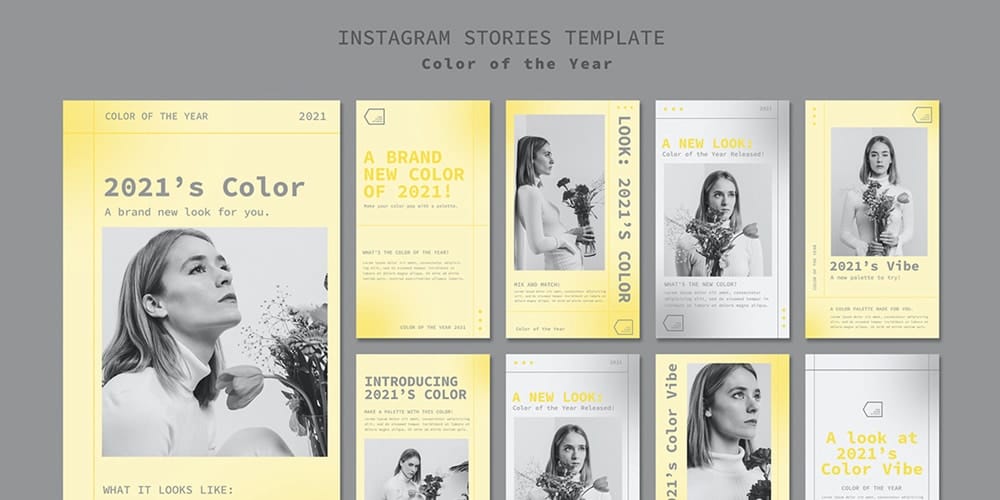 Lush Instagram Templates (PSD, SKETCH)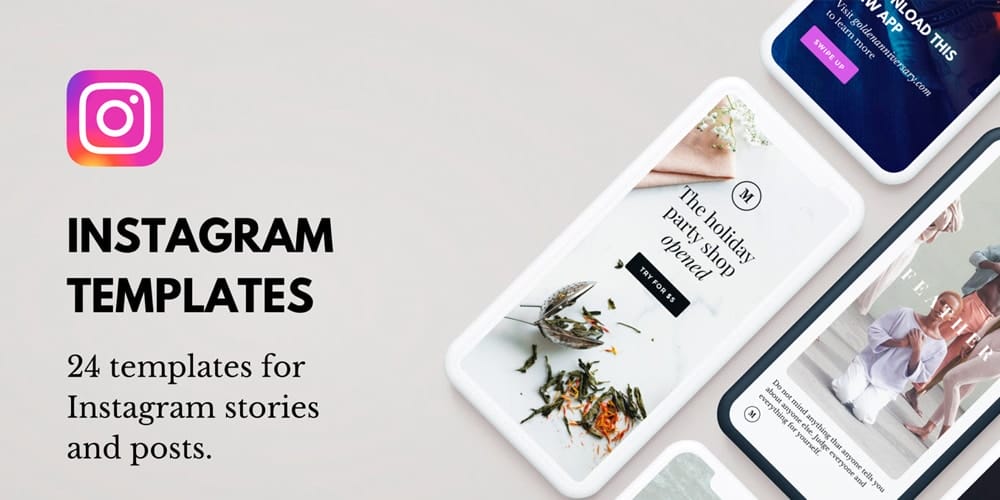 Organic Food Instagram Templates (AI, PSD, PNG)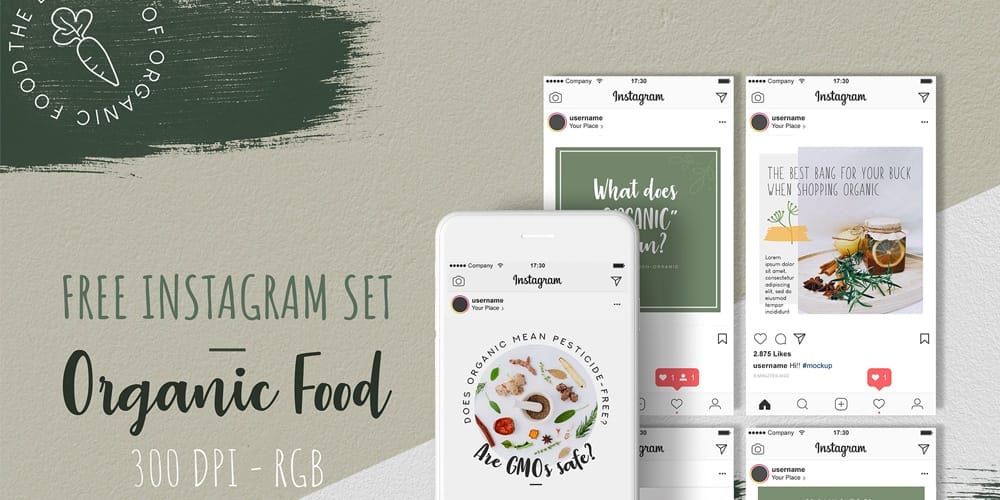 Fashion Blog Instagram Templates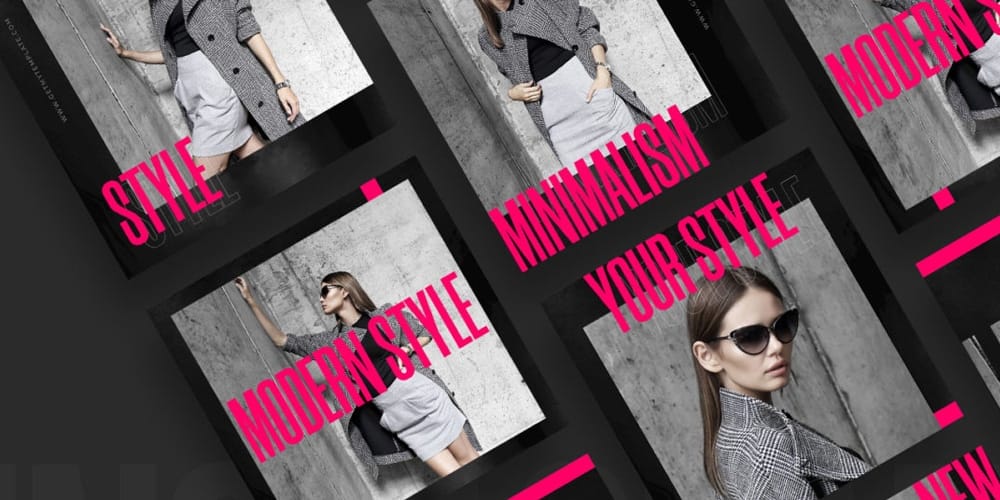 Black Friday Instagram Stories Templates (PSD, AI, EPS)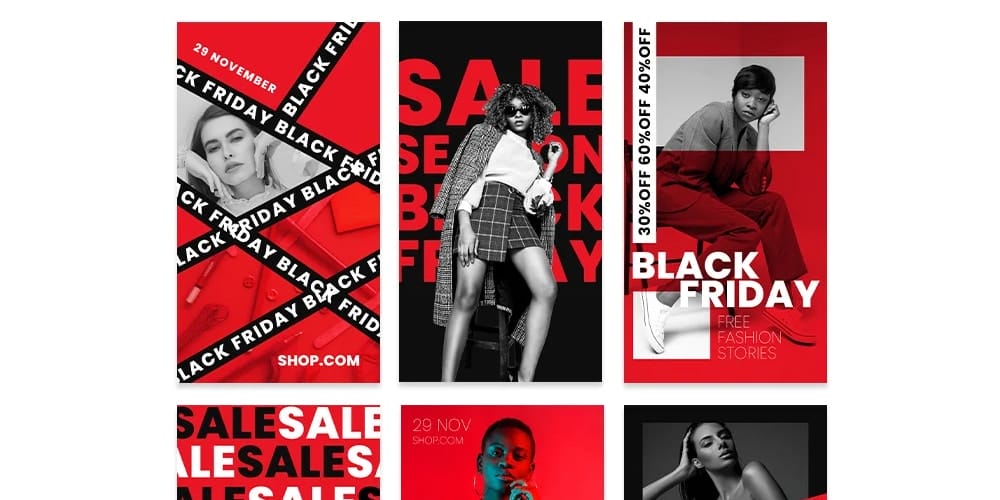 Free Textured Instagram Mask Templates PSD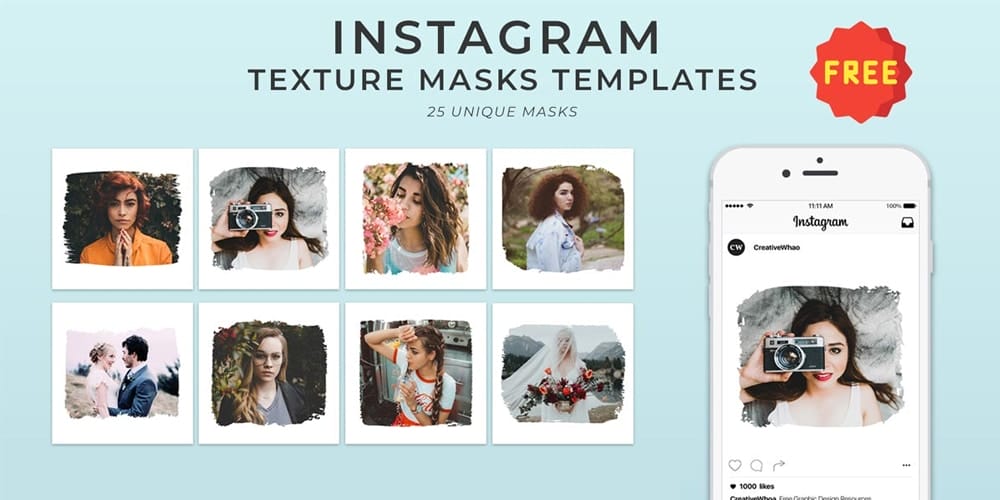 Yellow Instagram Post Templates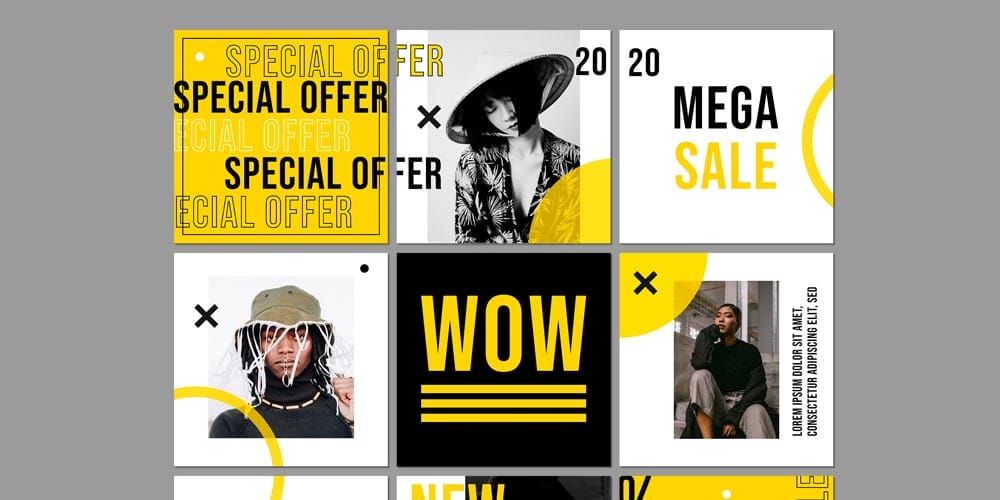 Yosh Instagram Story Template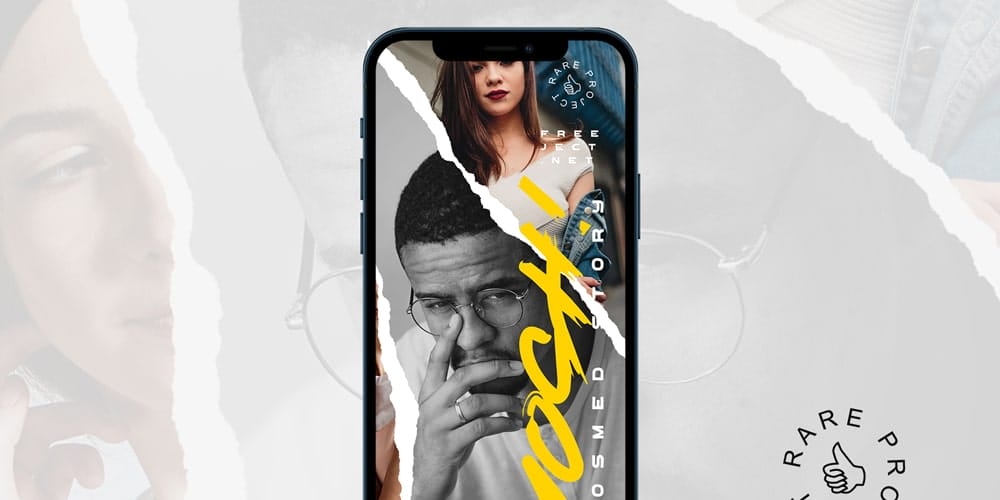 Ripped Paper Instagram Stories Template PSD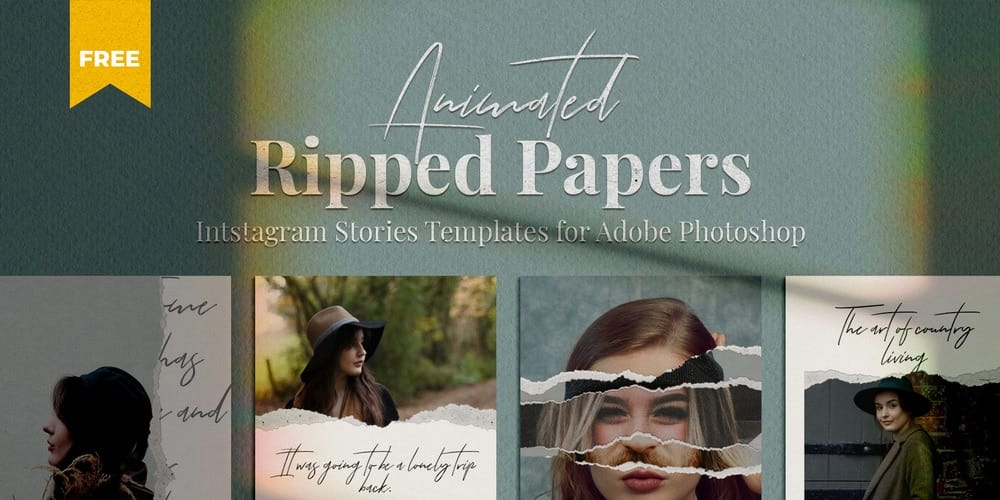 Free Pink Instagram Stories Templates PSD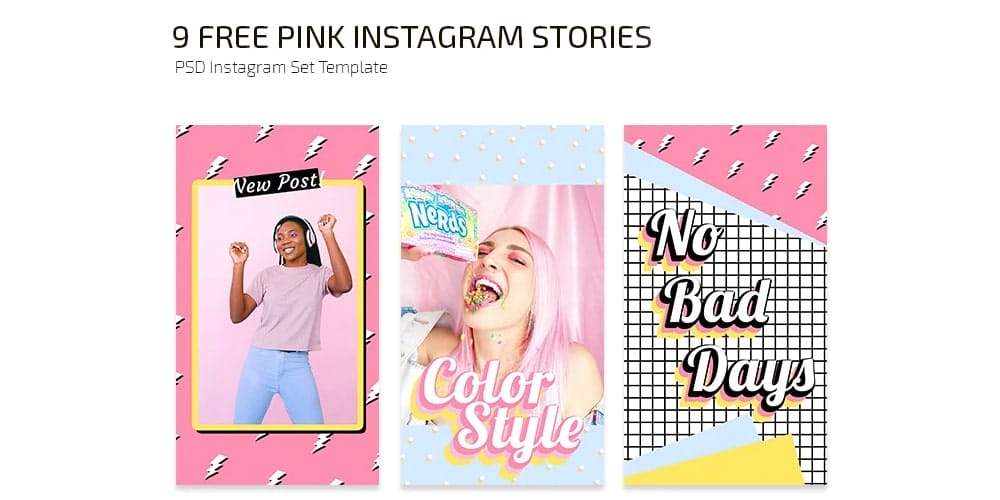 Free Multipurpose Instagram Banner Templates PSD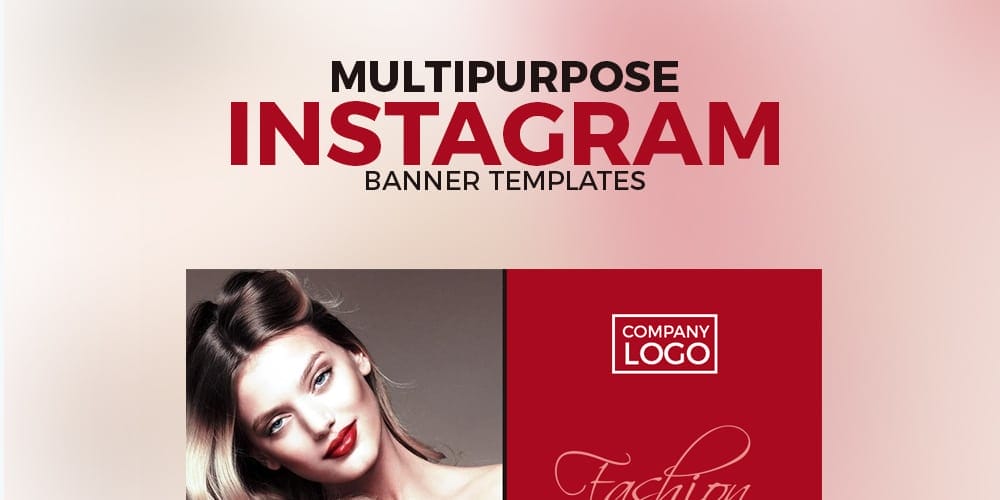 Brooklyn Instagram Templates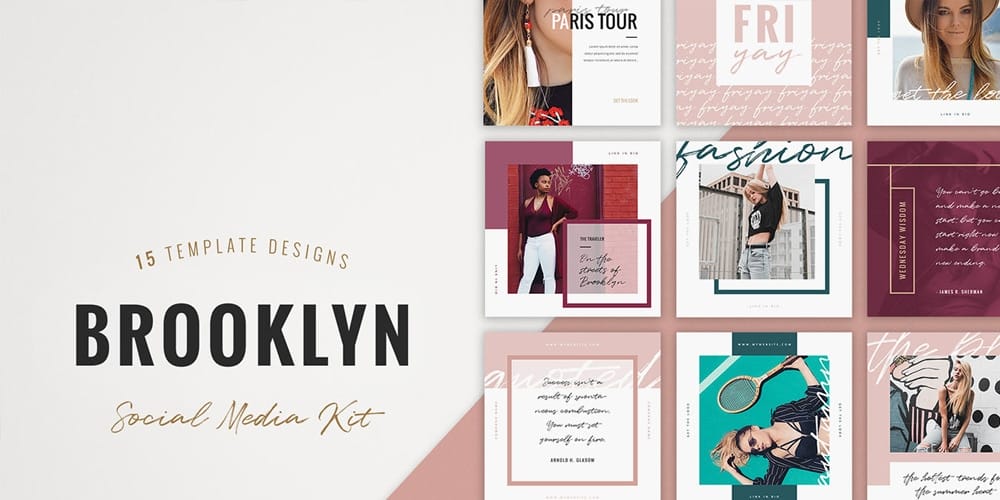 Instagram Story Template for Influencer Personal Brading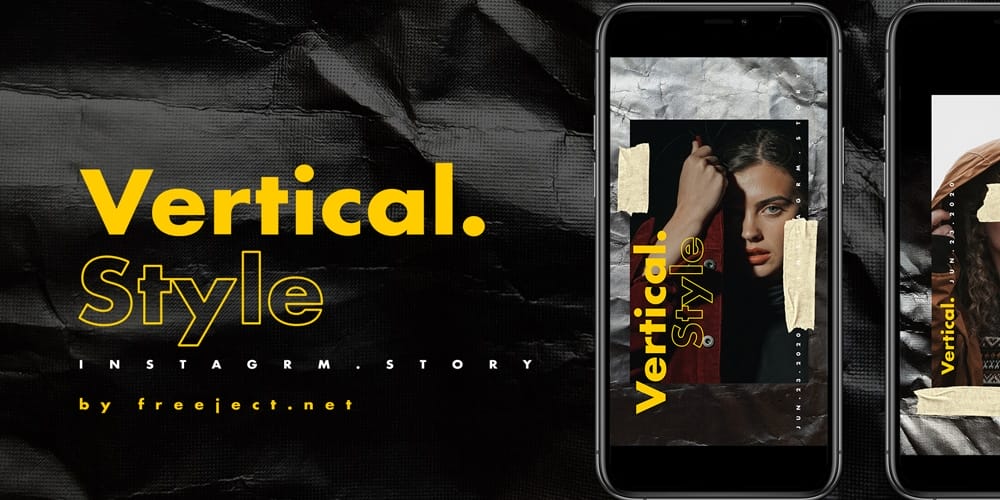 Free Instagram Stories Templates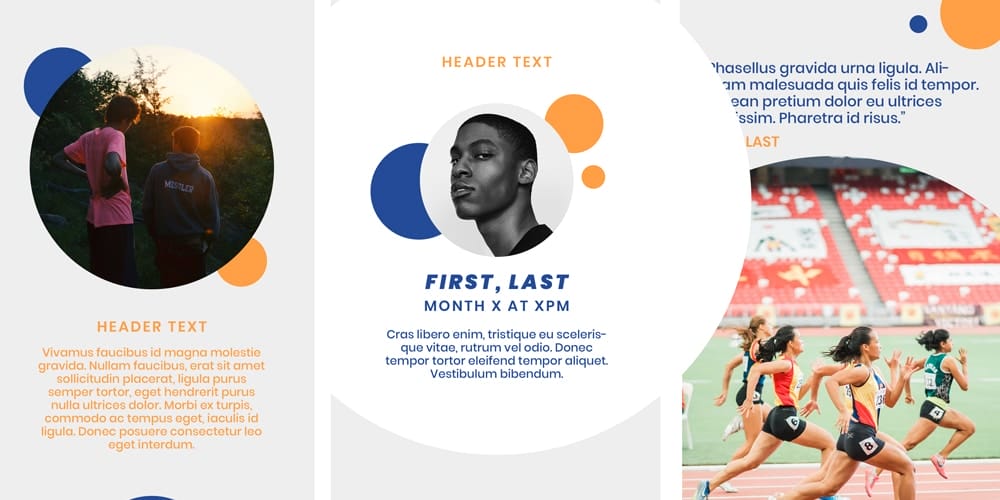 Instagram Post Templates for Photoshop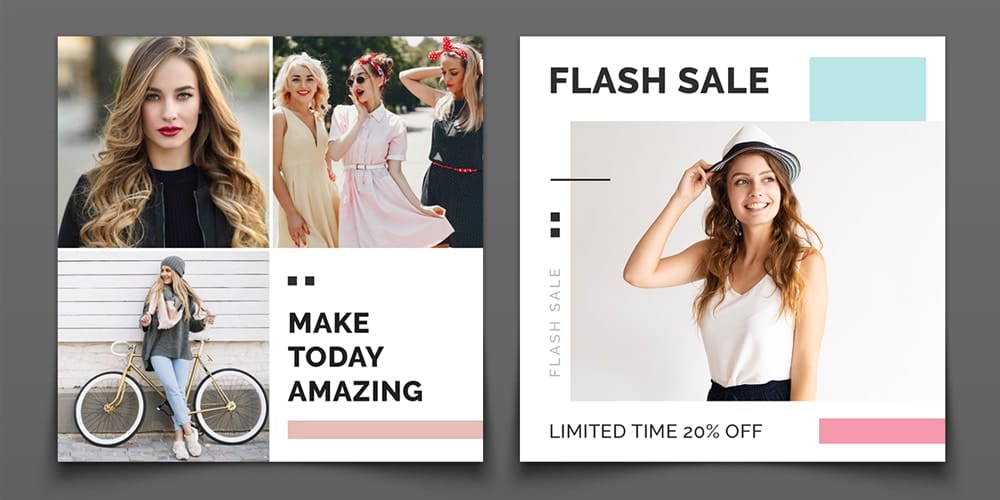 Free Instagram PSD Feed and Profile Complete UI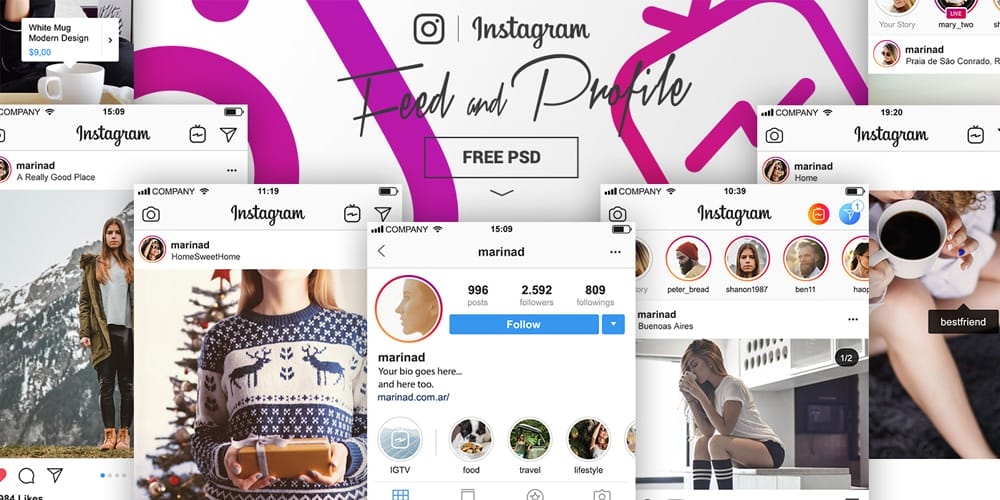 Free Instagram Stories Template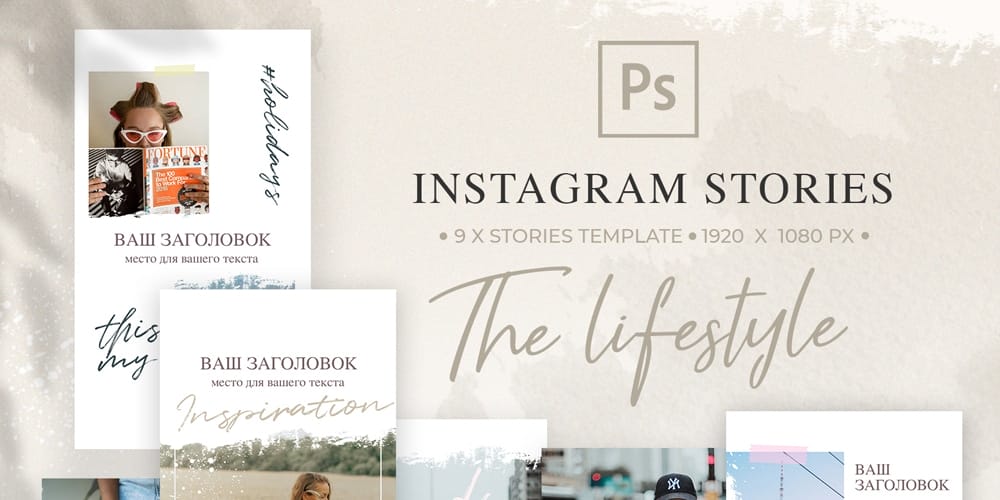 Free Instagram Stories Template (PSD, Sketch)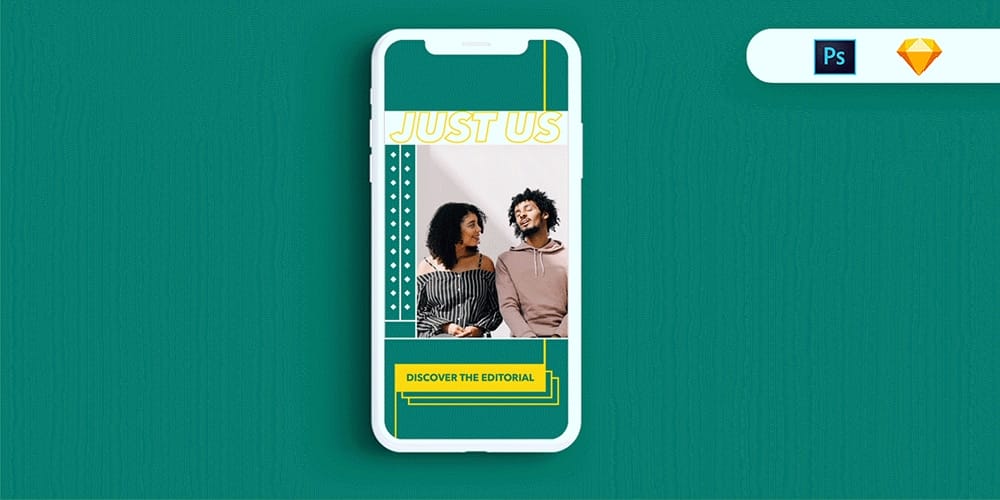 Free Stories Sale Set Template (PSD)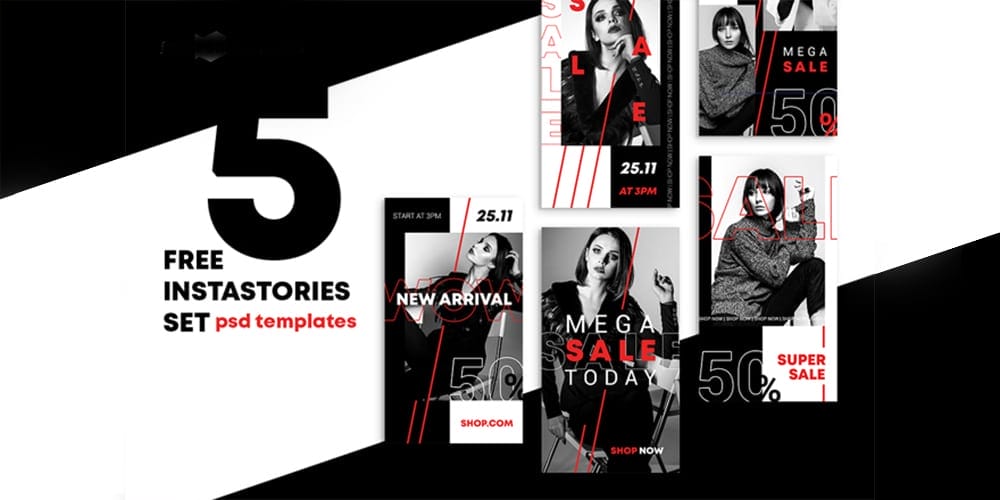 Free Instagram Stories Set Templates PSD
Sale Banner – Free Instagram Banner & Story Template PSD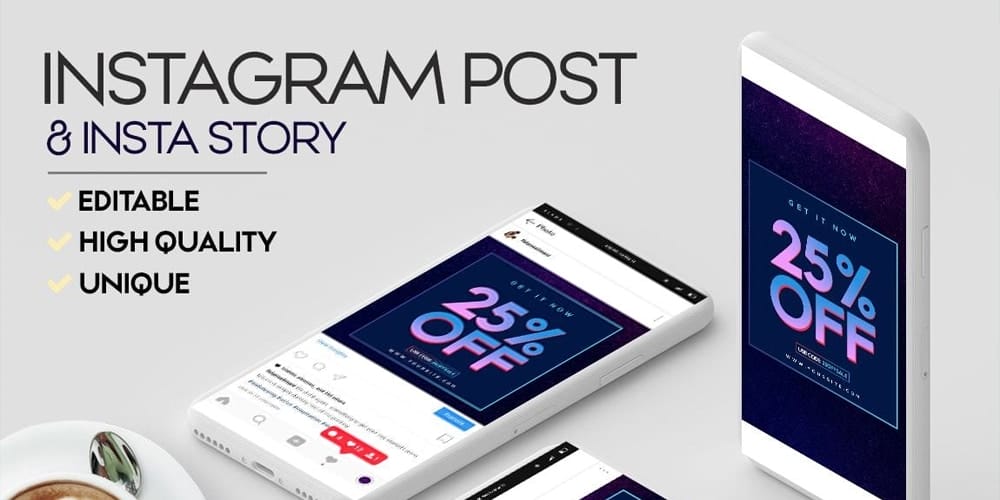 Instagram Story and Post Templates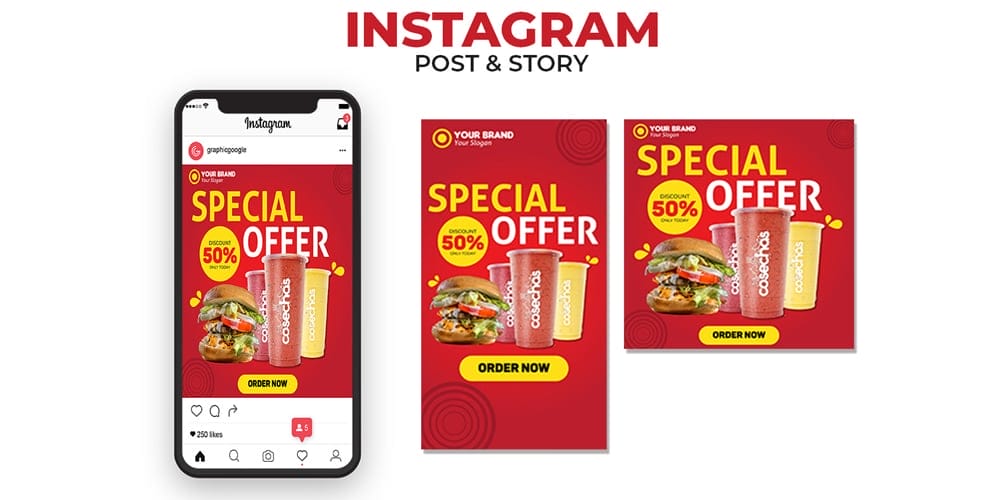 Instagram Social Media Pack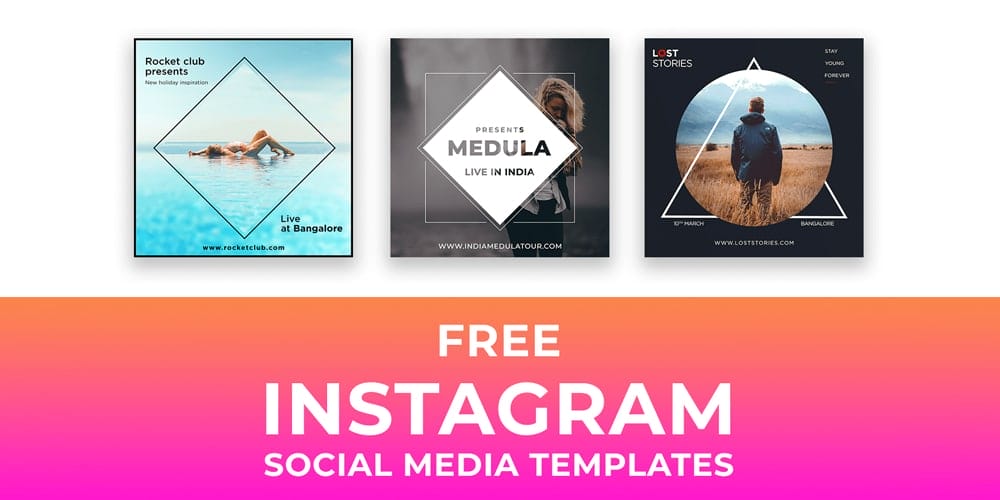 Noir Beauty Instagram Stories PSD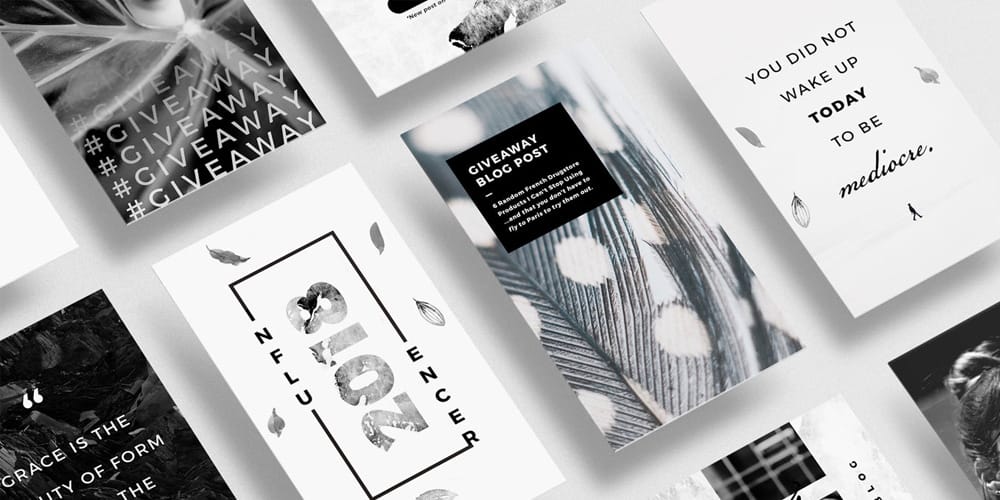 Flamenco Instagram Templates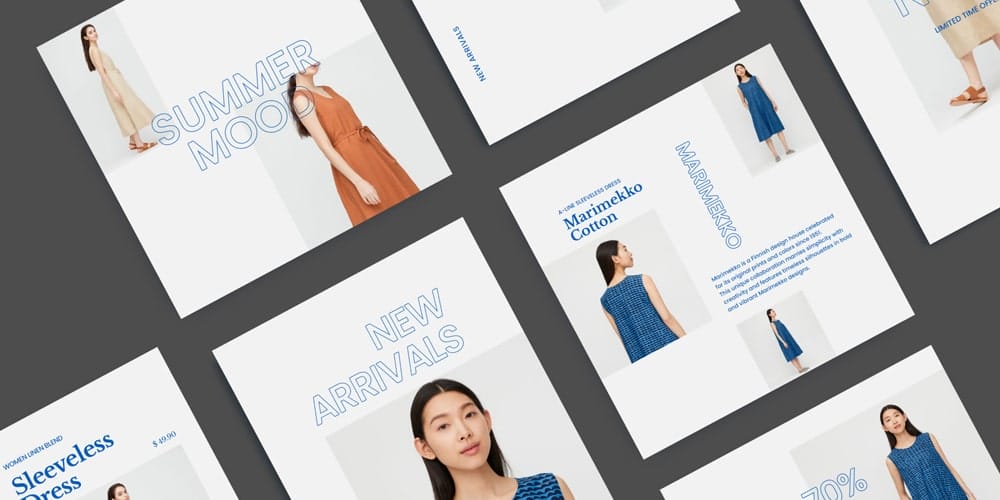 Free Instagram Posts Templates PSD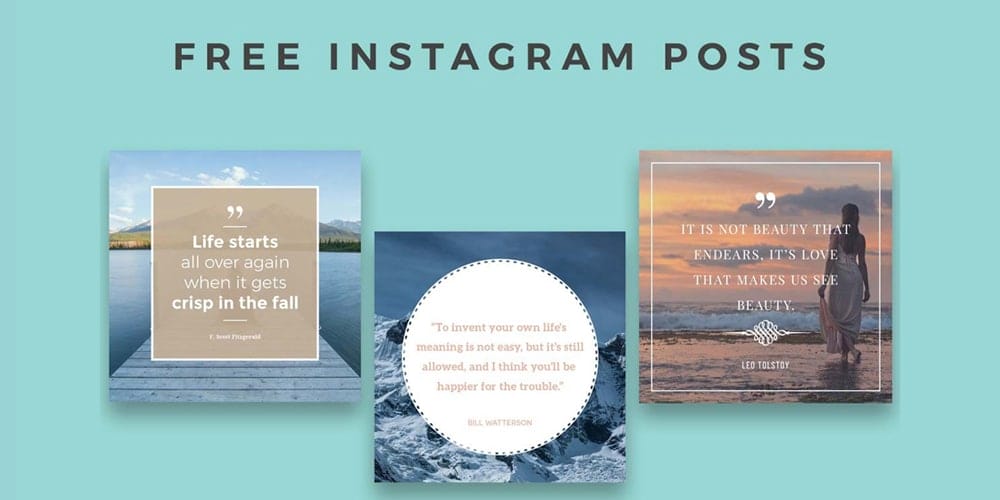 Gradient Mesh Beauty Instagram Post Template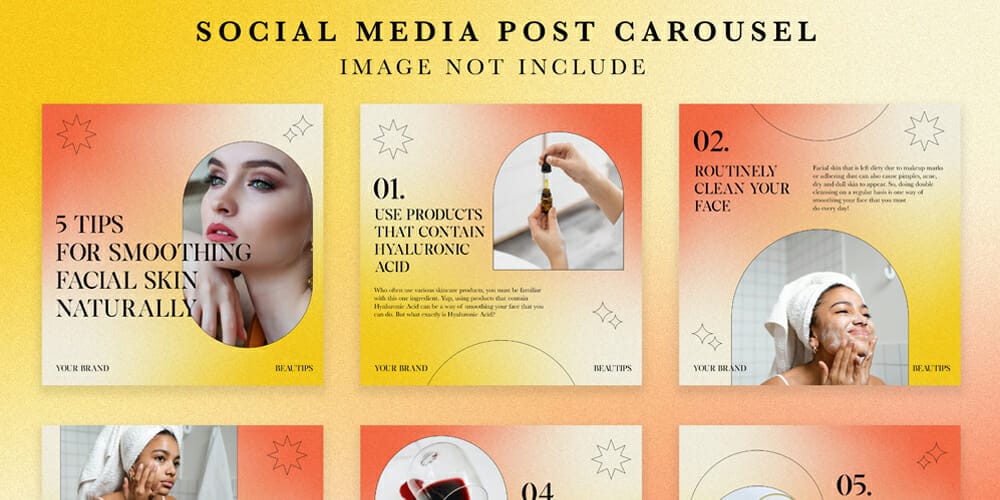 Instagram Stories UI Template PSD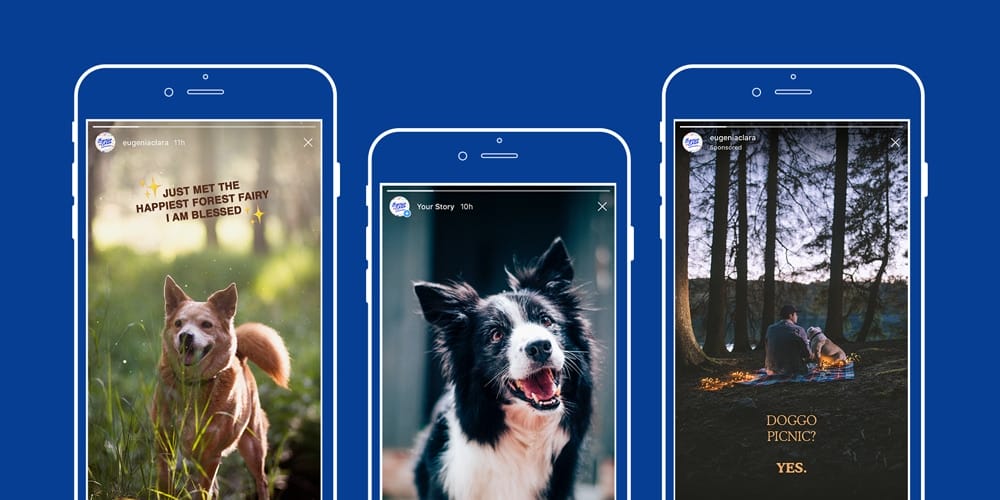 Fashion Sale Instagram Stories Template PSD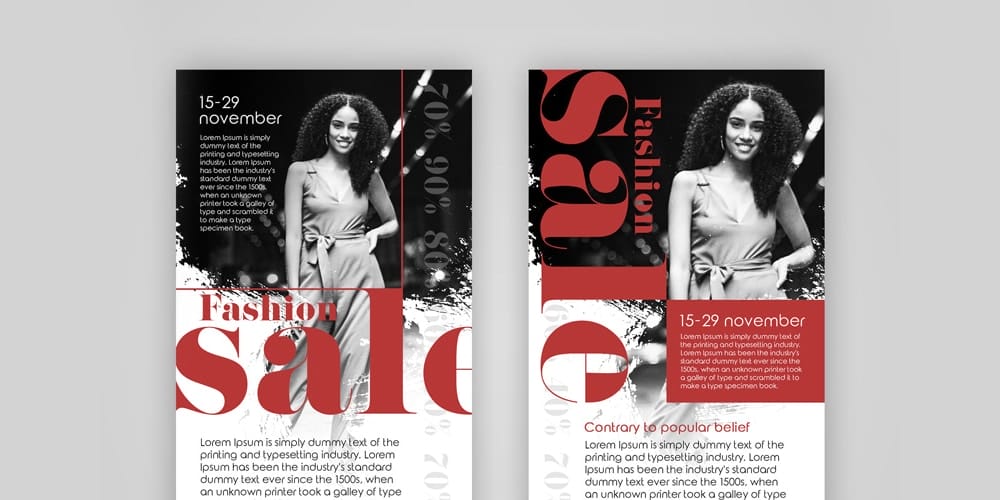 Free Instagram Layout UI PSD
Instagram Post and Advertising Templates(PSD, Sketch, Figma)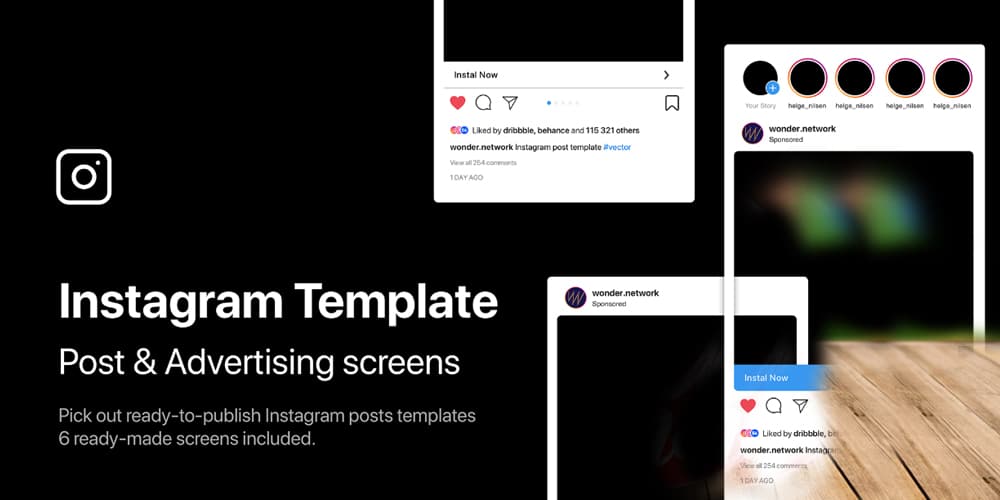 Free Instaframe Posts Ver. 2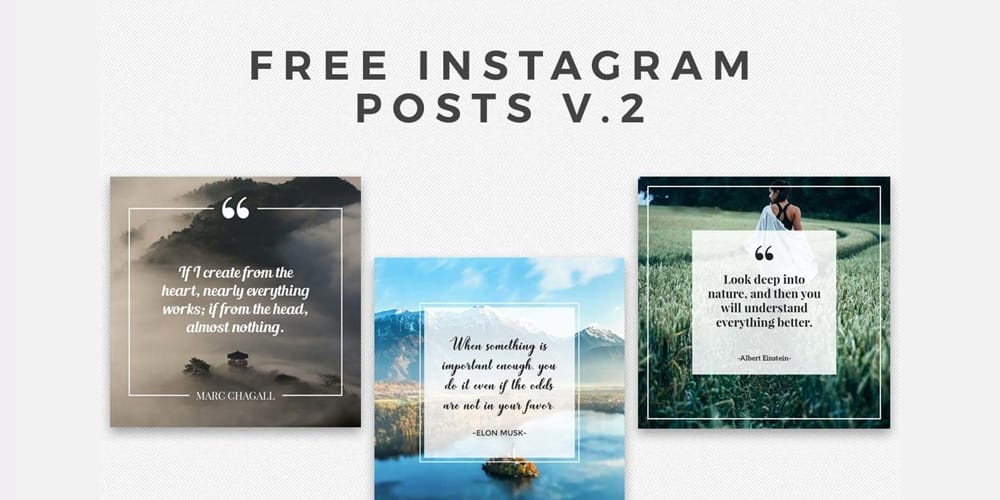 Free Tattoo Instagram Template PSD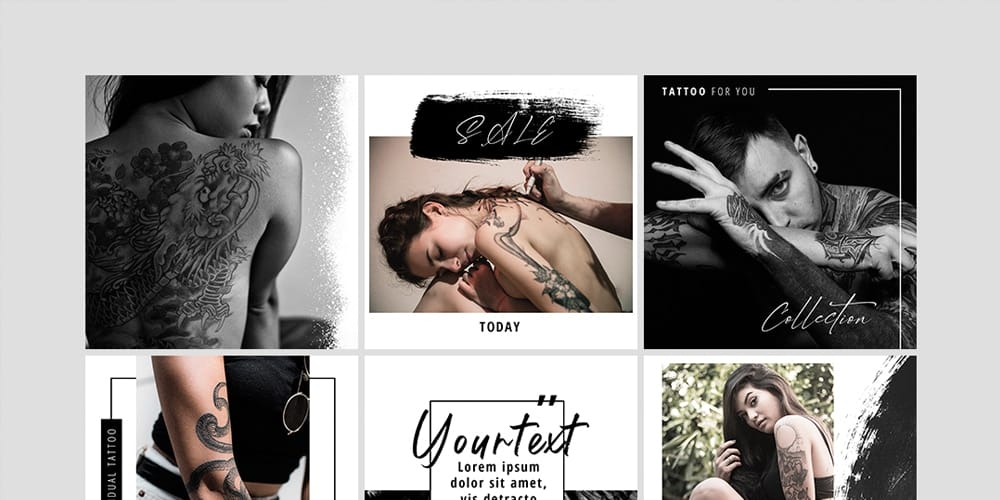 Shop Stories Template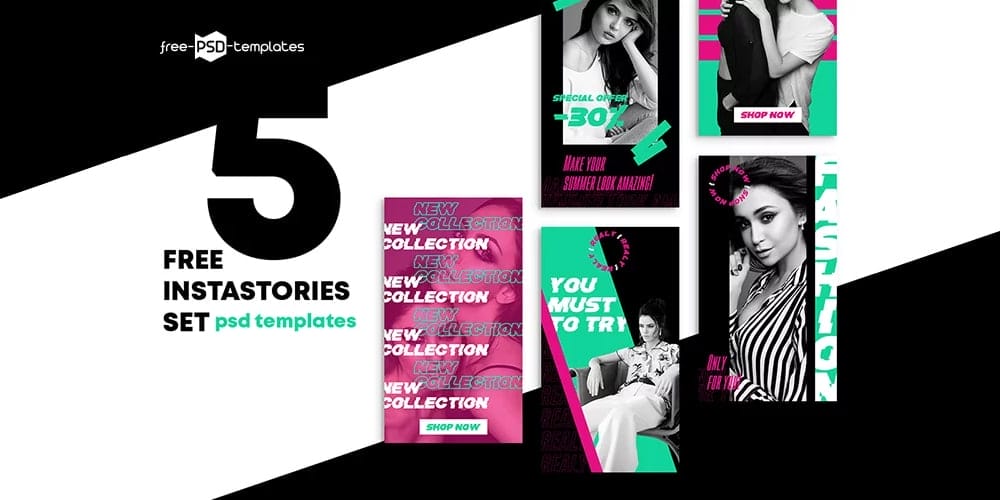 Urbanix – Instagram Post & Stories Template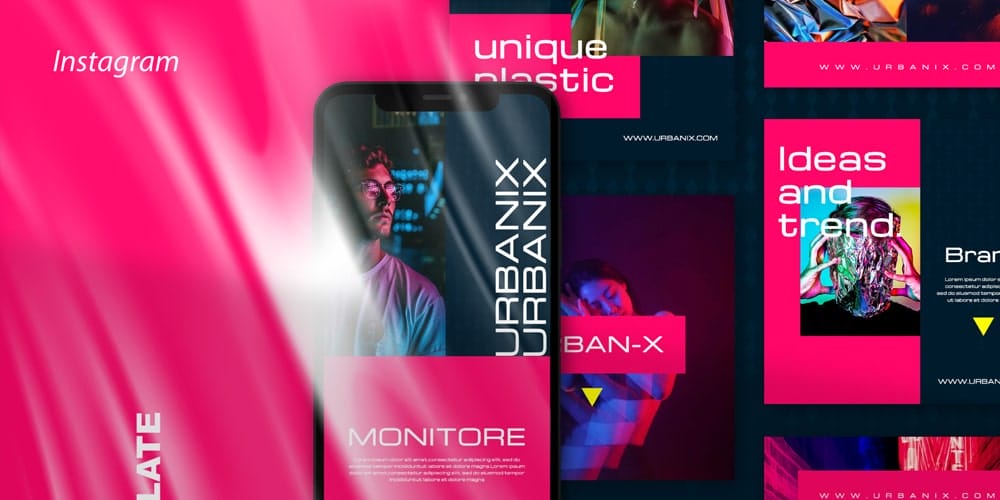 Big Sale Instagram Story Template PSD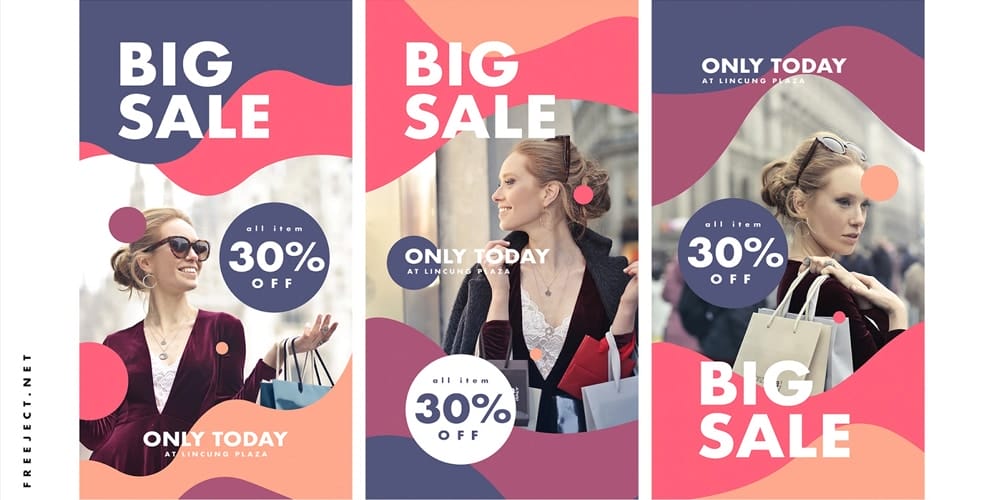 White Instagram Stories Pack PSD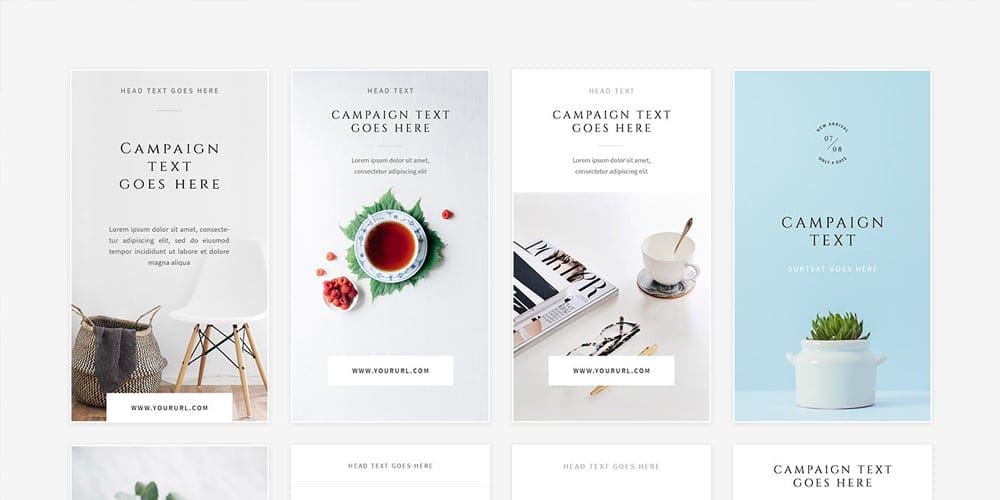 Business Conference Stories Template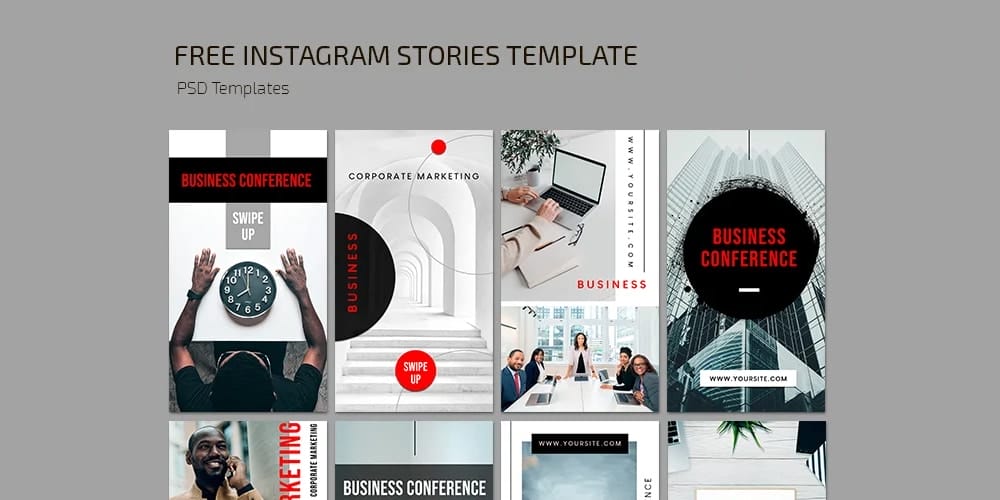 Sale Instagram Stories Templates Vector (EPS, PNG JPG)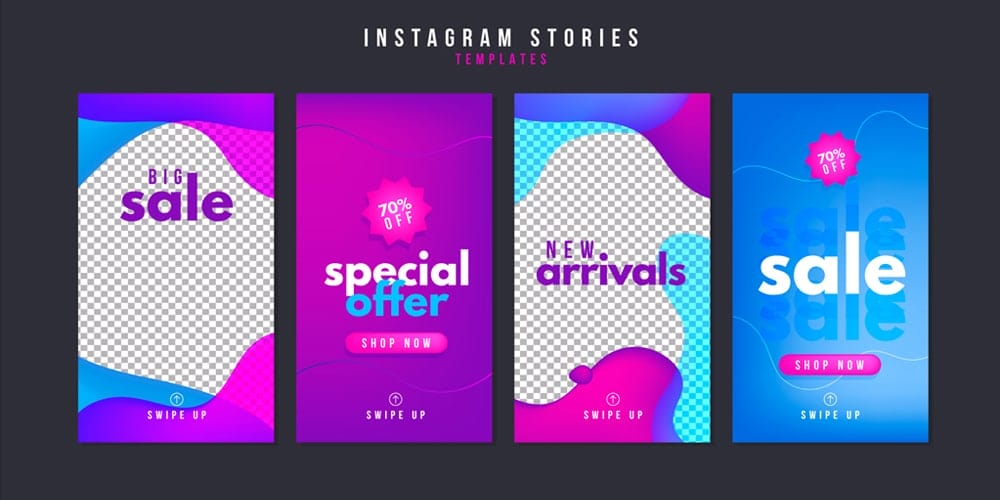 Pink Blue Instagram Story Photoshop Template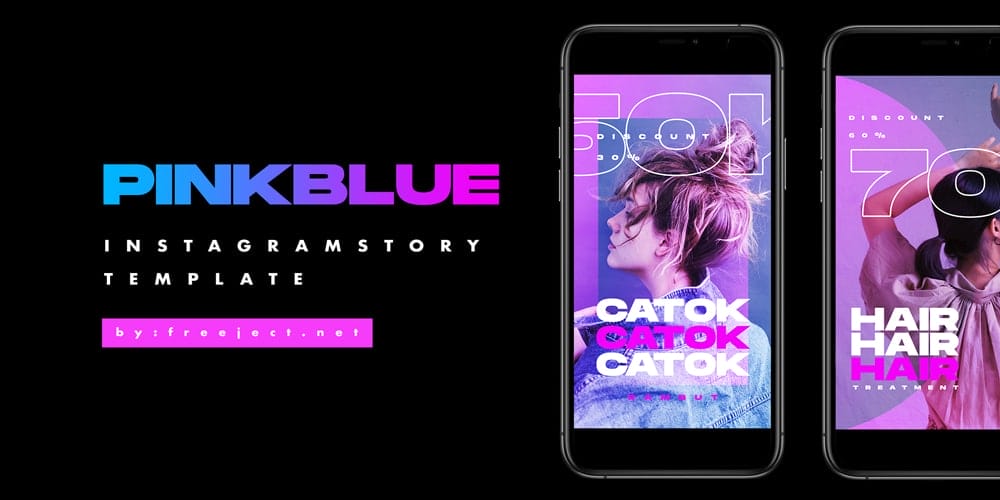 Business Stories Templates PSD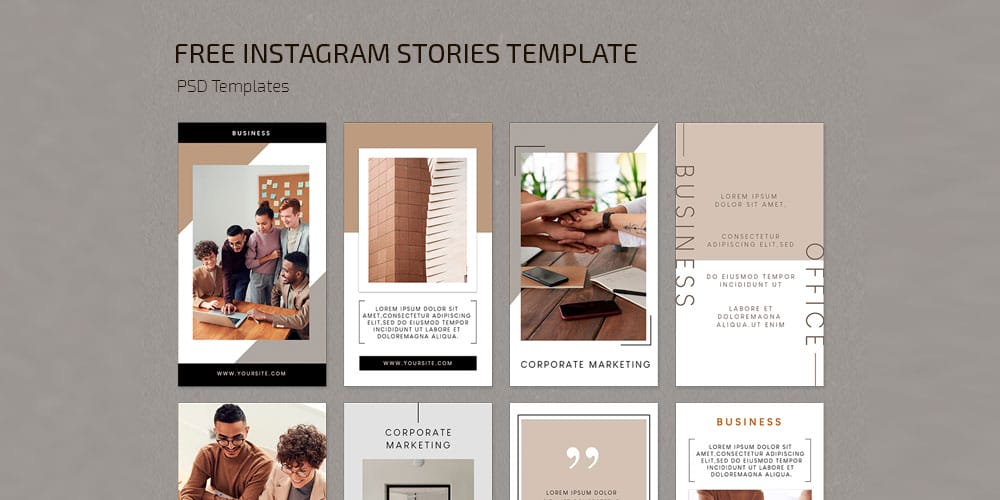 Free Instagram Mood Board Template PSD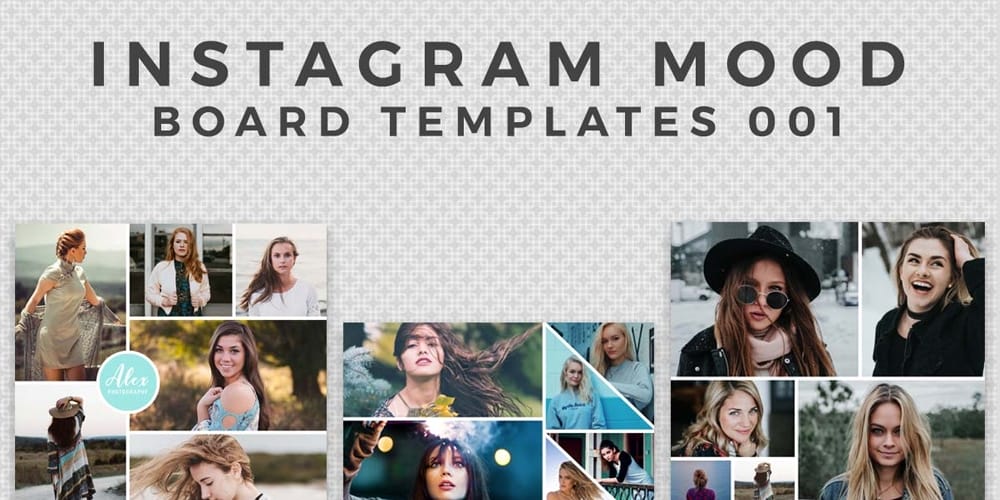 Brown Instagram Story Design Template PSD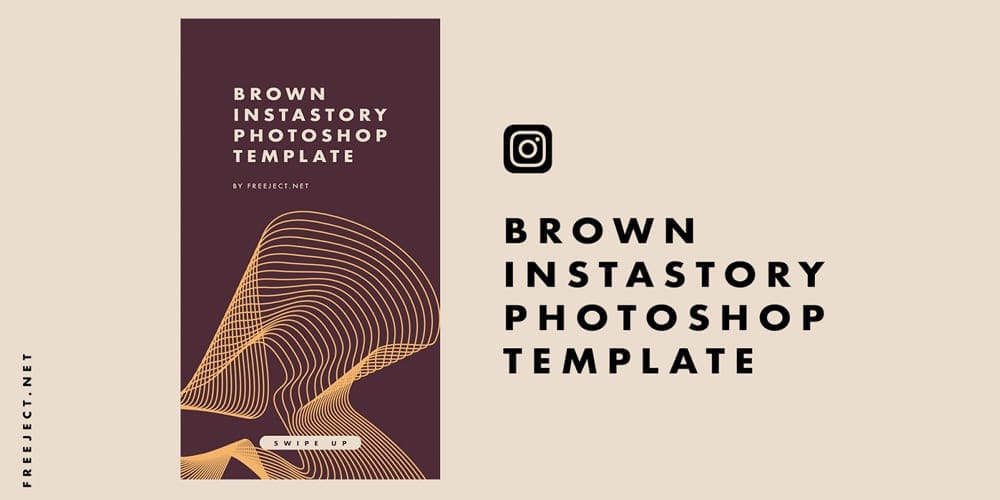 Insta Glam Instagram Templates PSD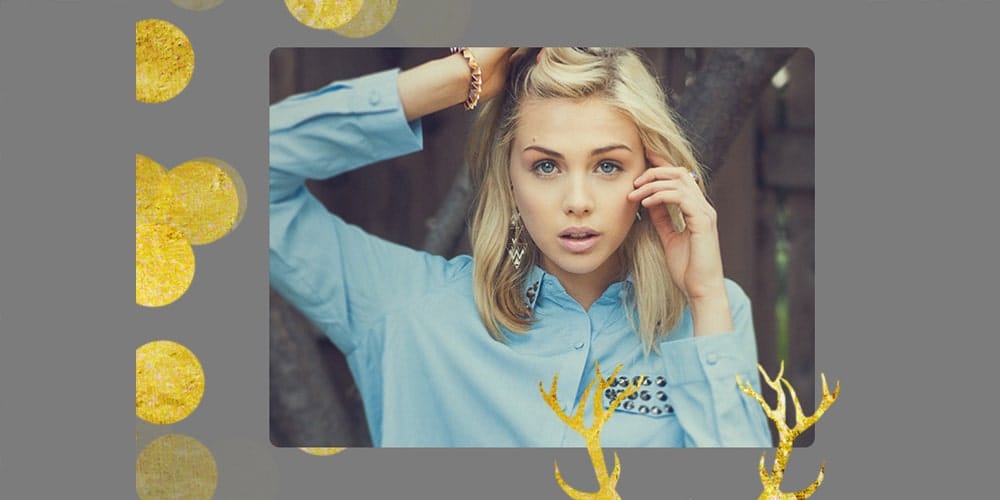 Cosmetic Social Media Templates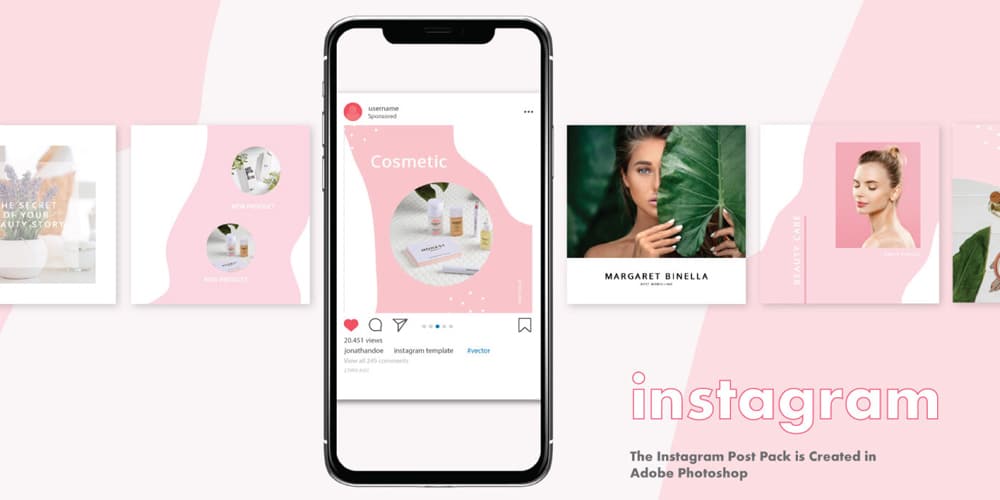 Promotional Instagram Stories PSD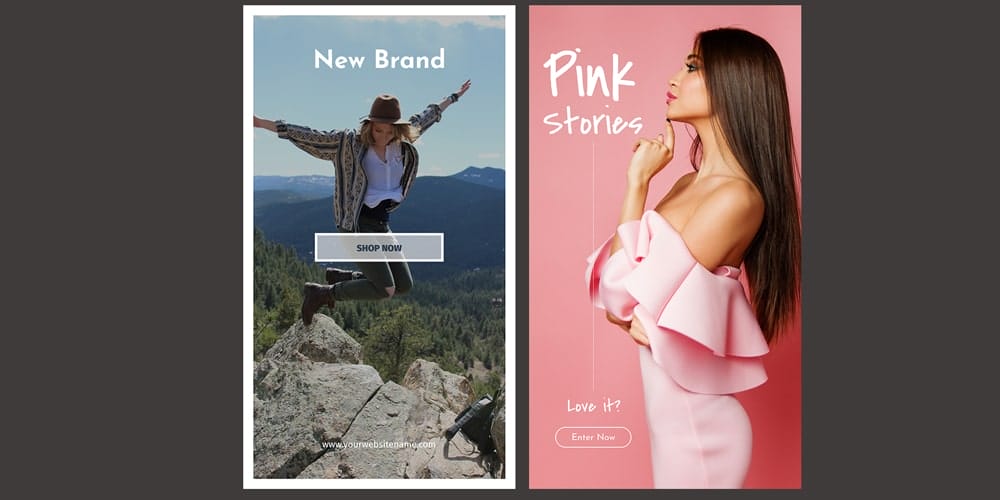 Free Instagram Mood Board Templates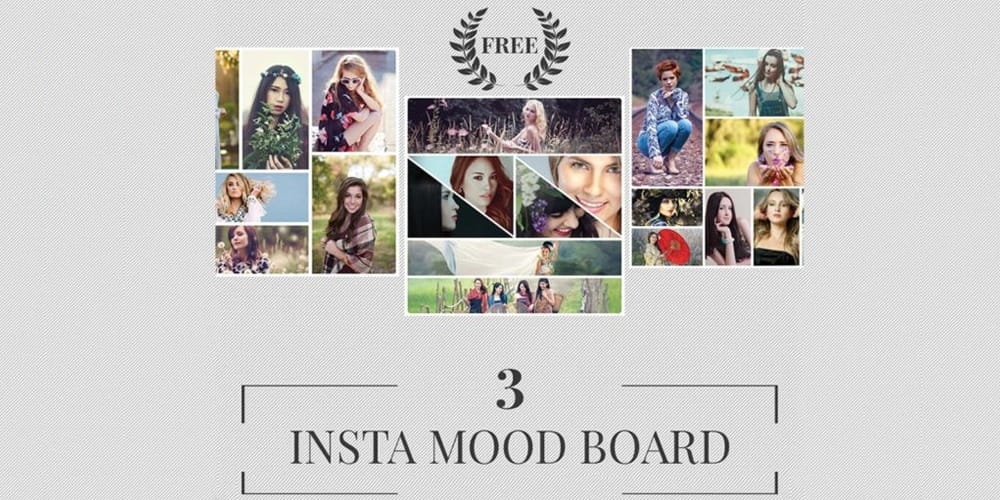 Aesthetic shape Instagram Story Template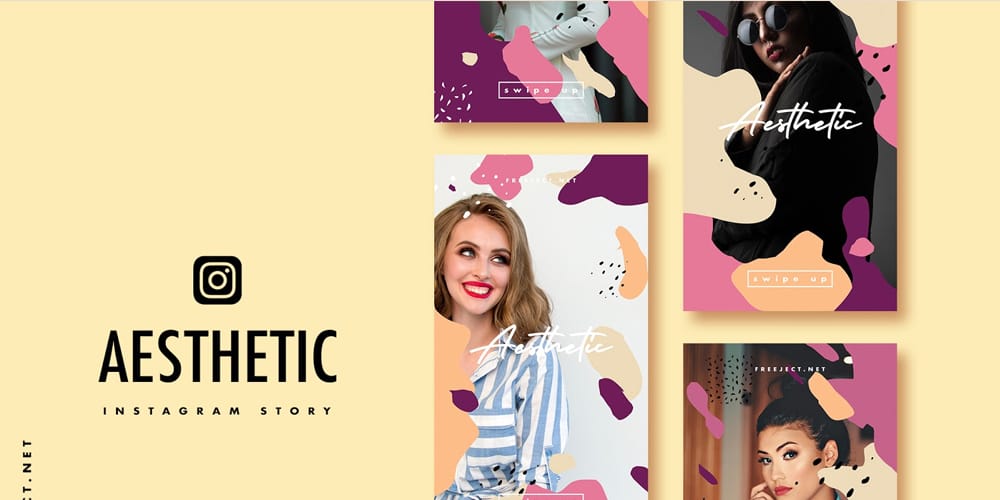 Instagram Carousel Template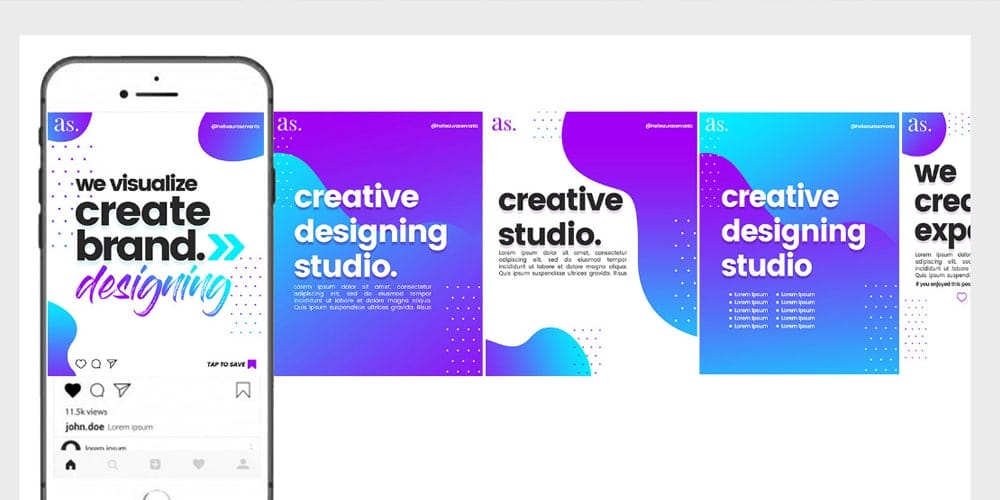 Aesthetic Instagram Story Template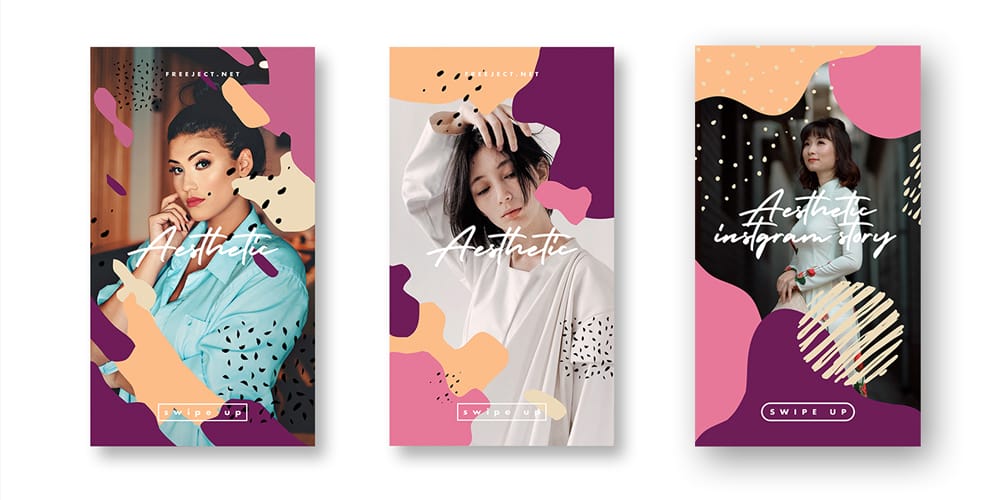 Instagram Stories Starter Pack PSD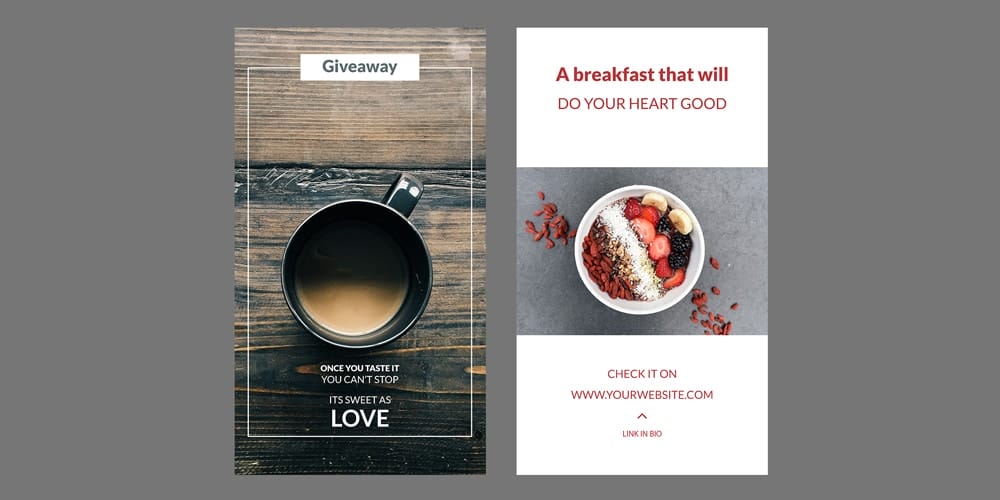 Fitness Gym Instagram Post Templates PSD
Free Instagram Ads Mockup (PSD, JPG)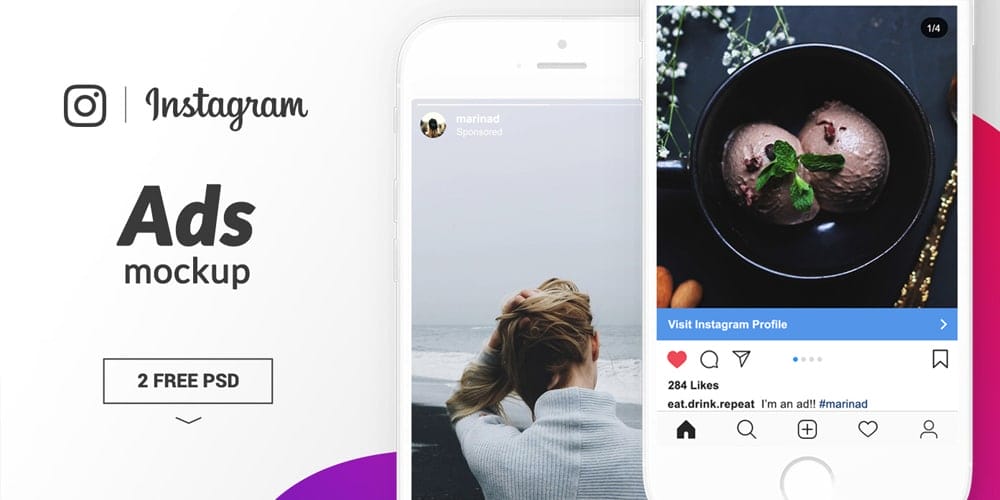 Insta Stories Templates PSD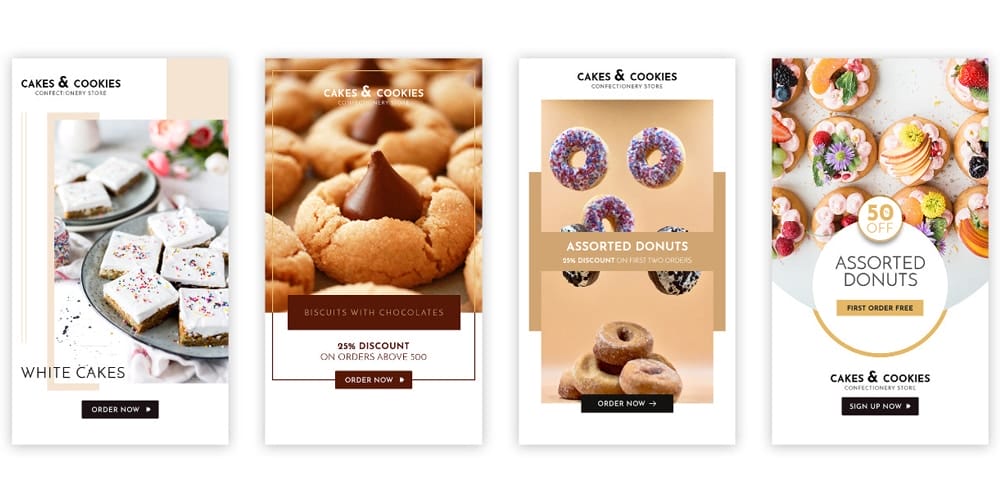 Free Instagram Stories Mockup PSD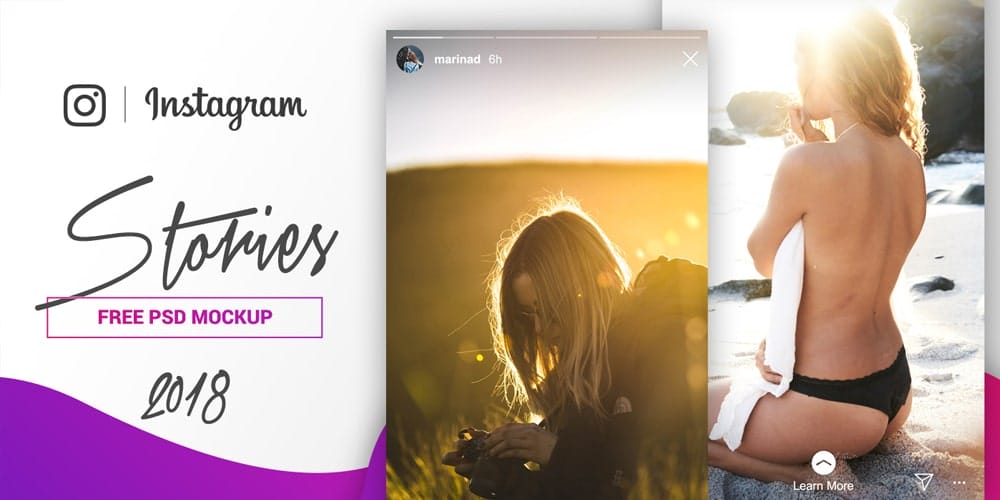 Free Instagram Stories Templates PSD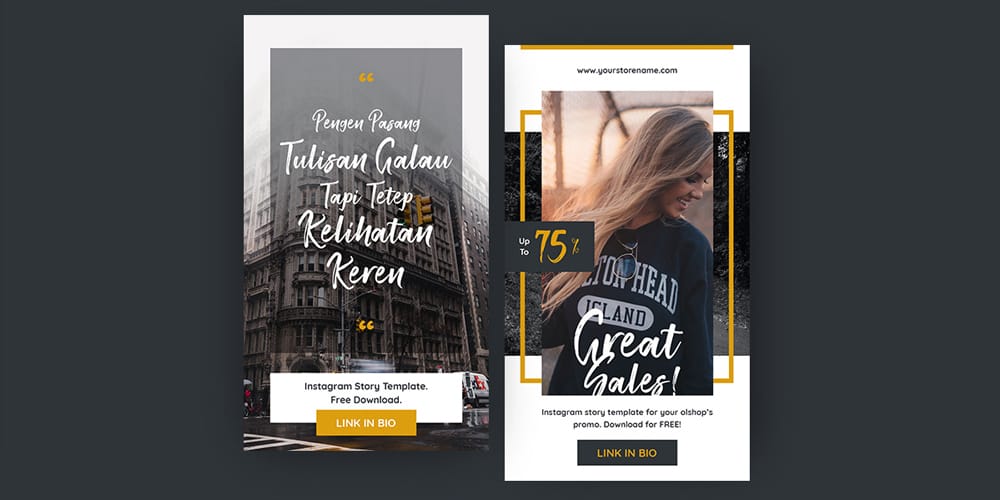 Dayanara Instagram Stories Templates PSD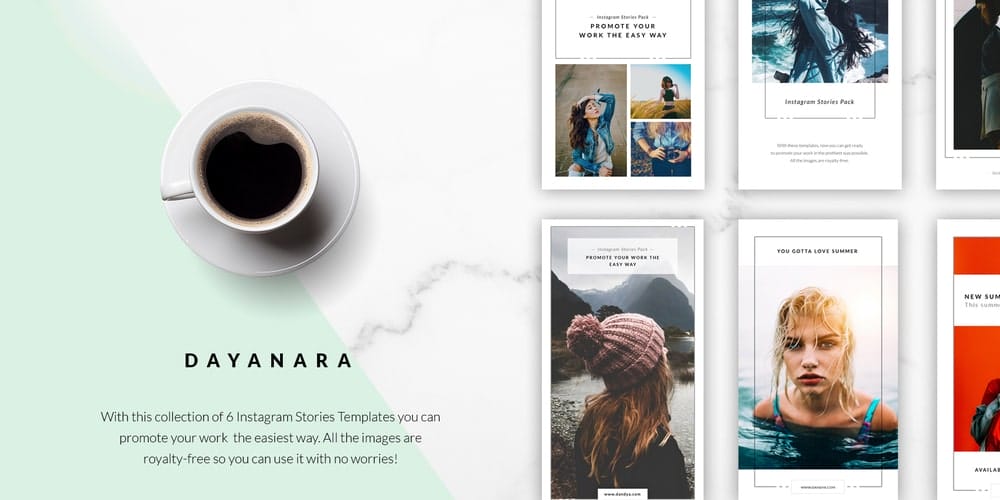 Instagram Post Social Media Pack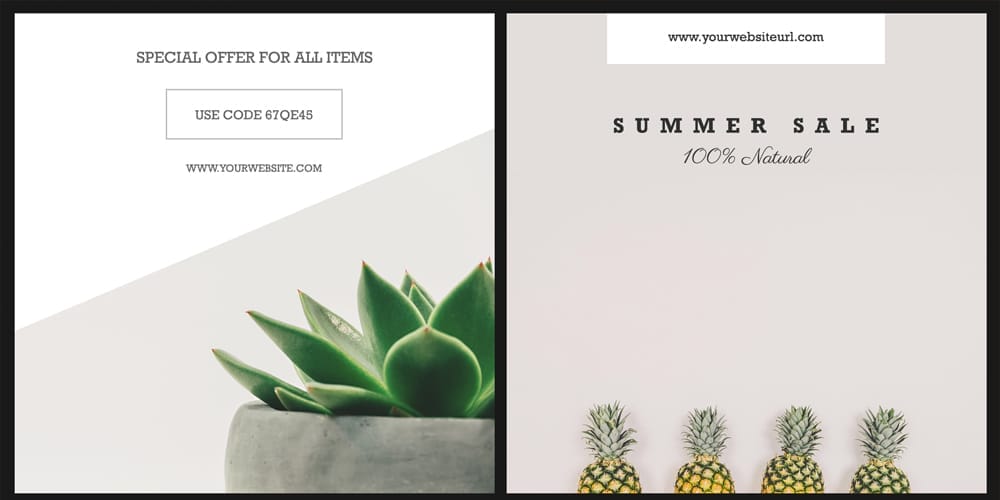 Clean Instagram Stories Templates (AI)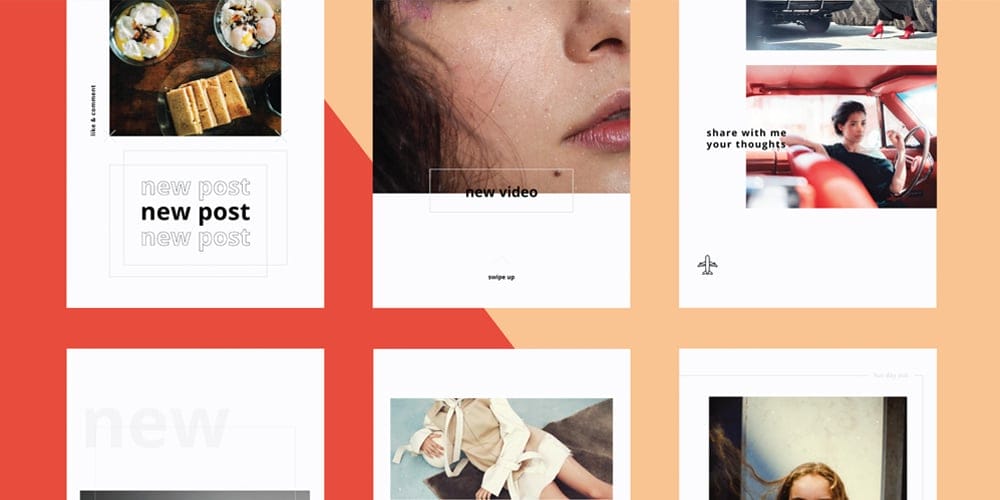 Animated Instagram Stories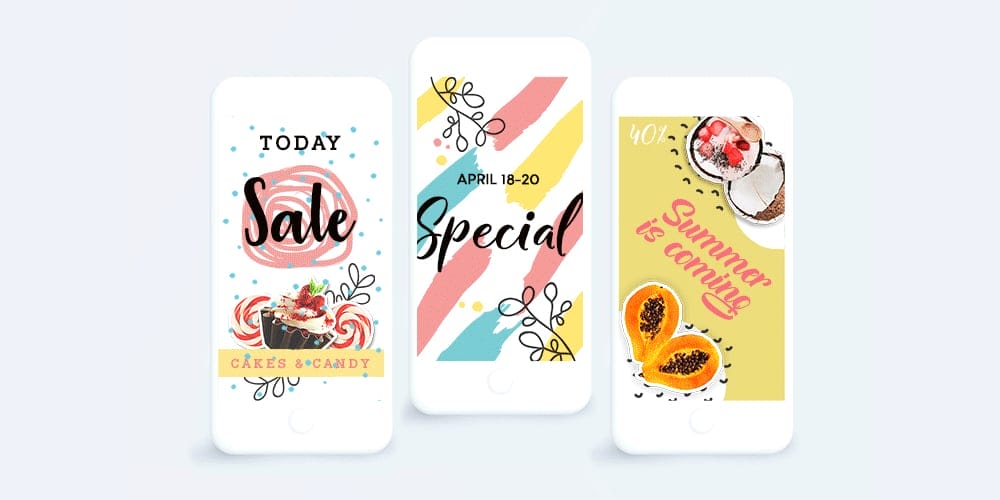 Hepburn Instagram Templates Kit (PSD)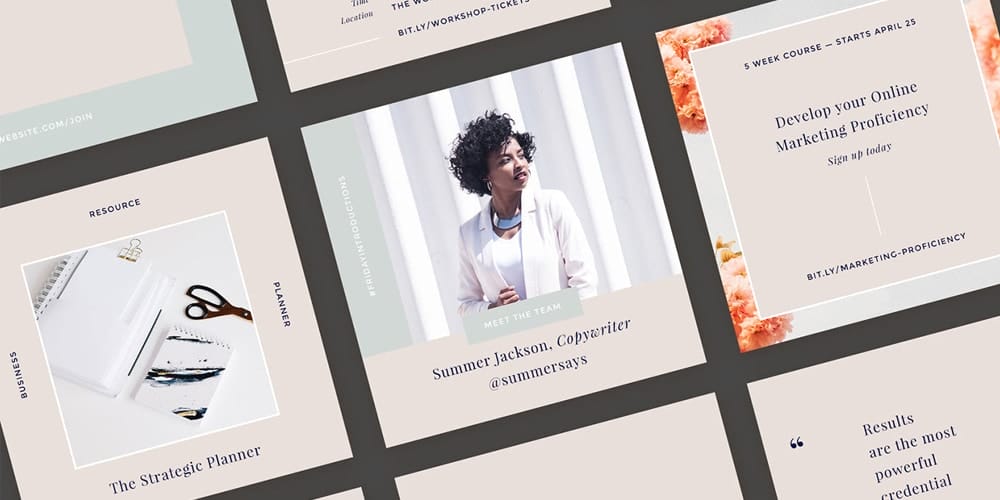 Everyday Adventure Instagram Templates (PSD, Sketch)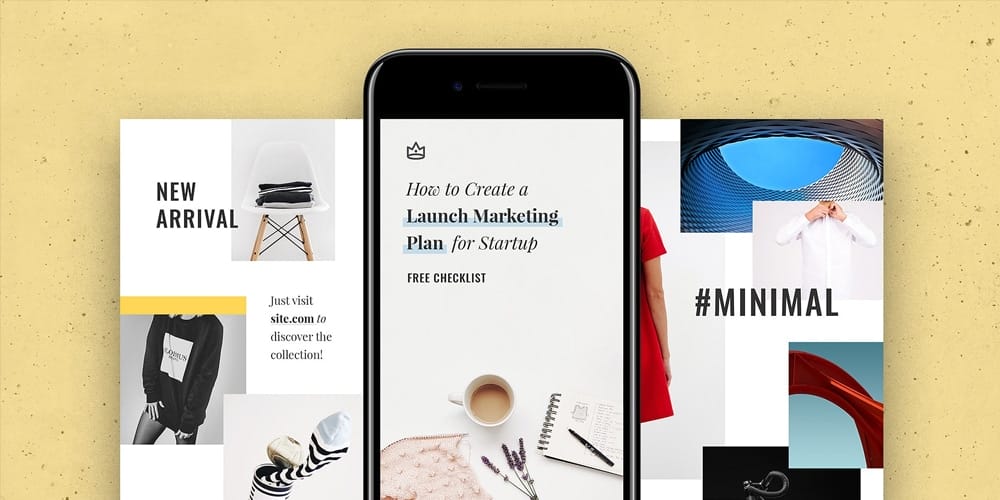 Instagram Blog Posts Templates PSD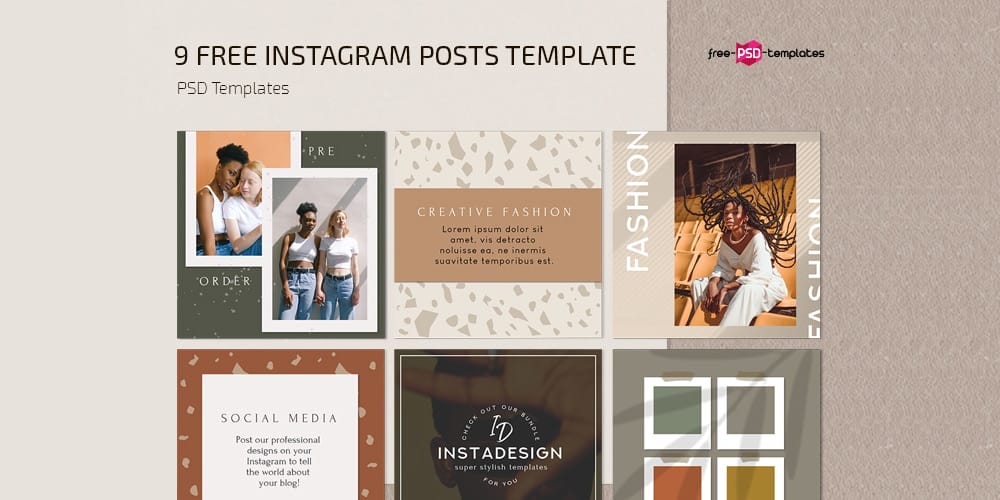 Instagram Post Templates PSD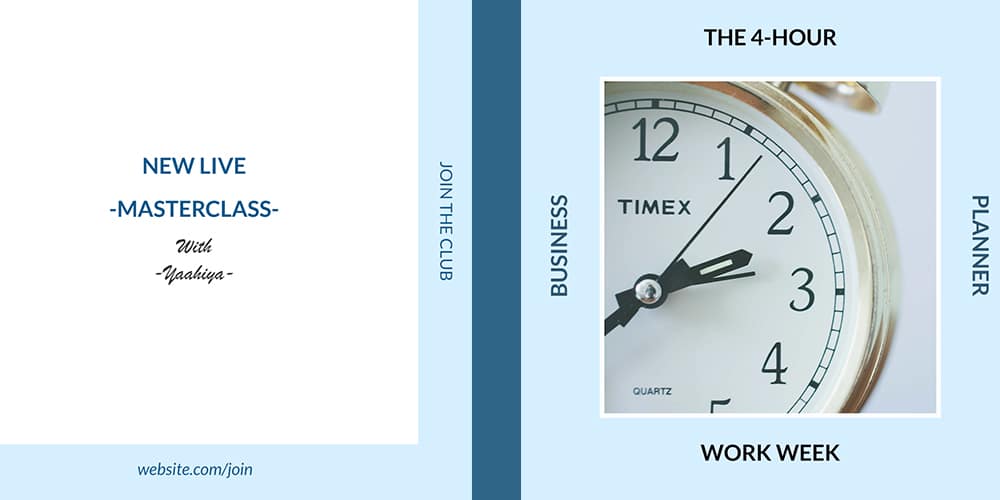 Holiday Templates for Instagram (PSD)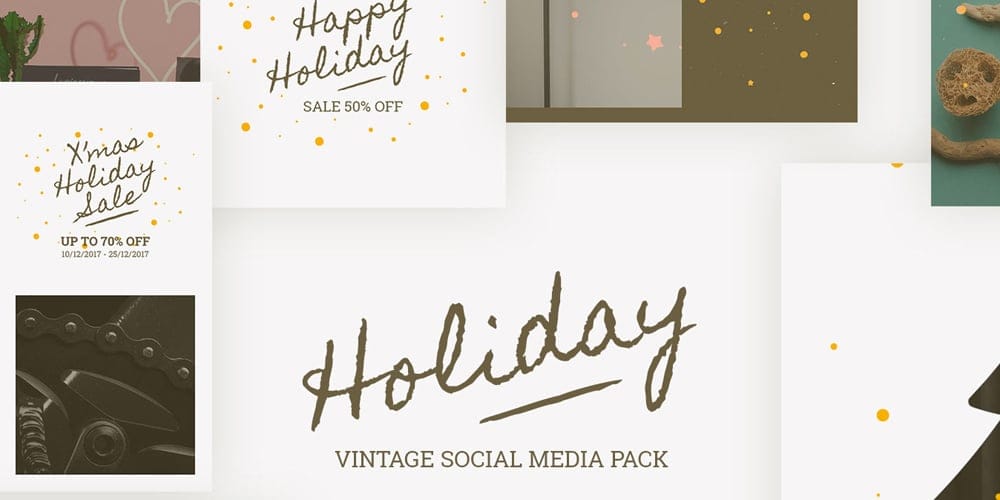 Soft Pink Instagram Post Template PSD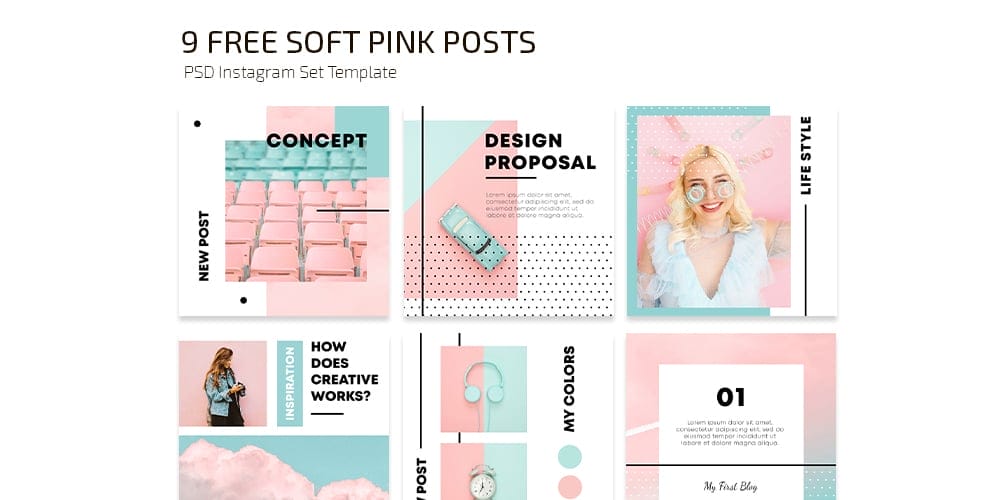 Hazel Animated Instagram Story Templates PSD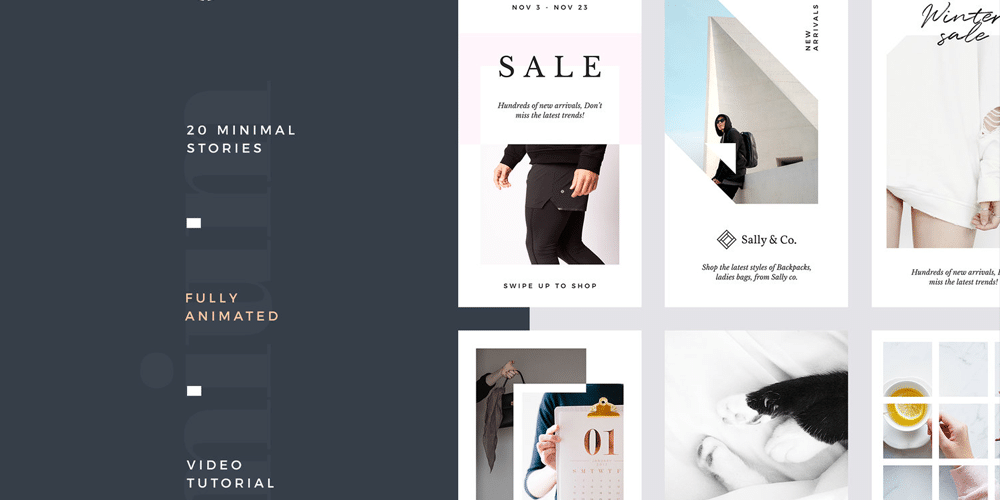 Classic Instagram Story Template
Clean Instagram Story Template PSD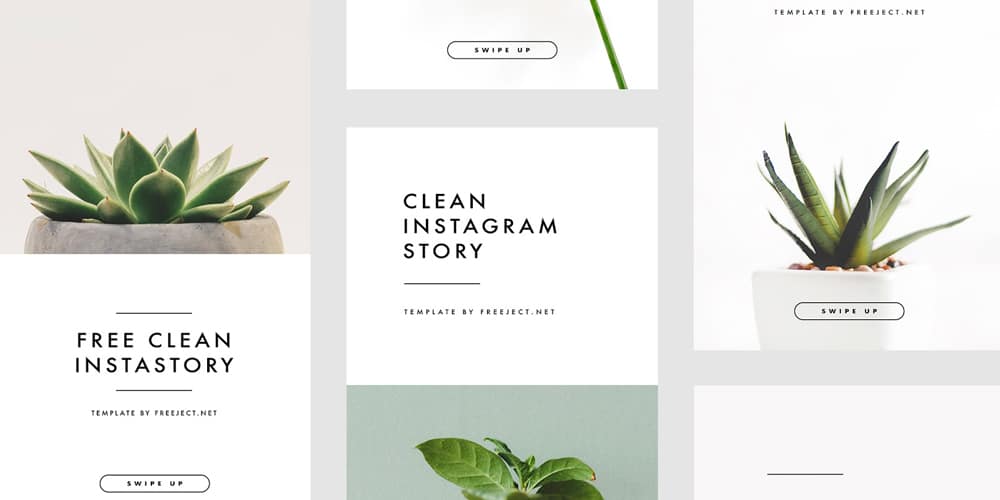 Club Party Instagram Story Template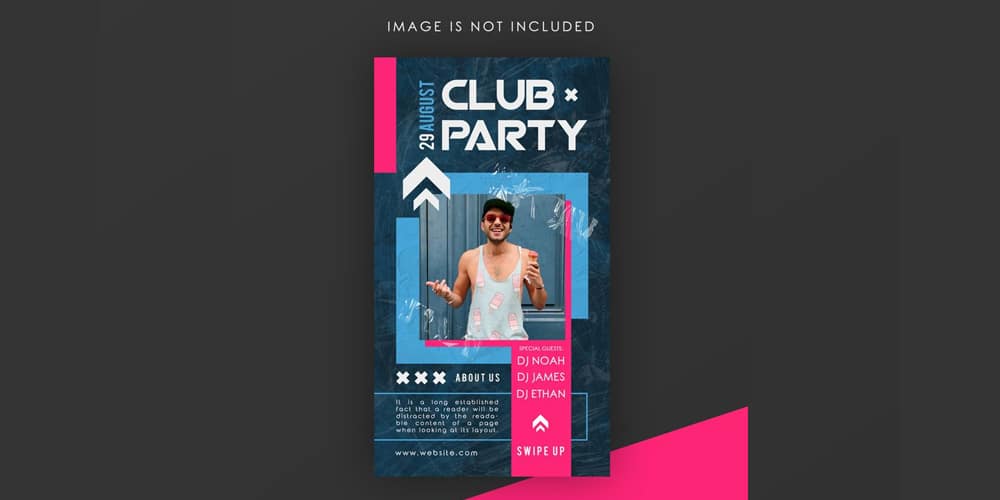 Instagram Post v3.2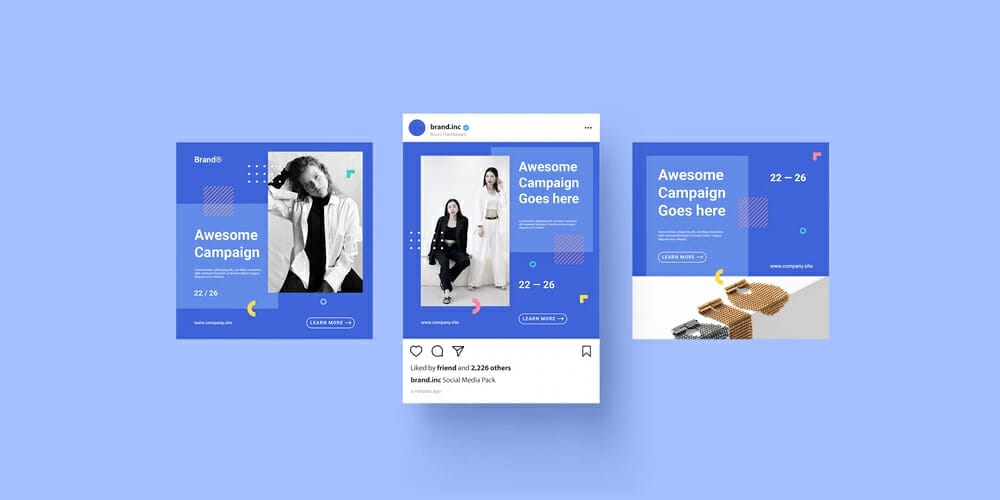 Free Fashion Instagram Stories Templates(AI, EPS)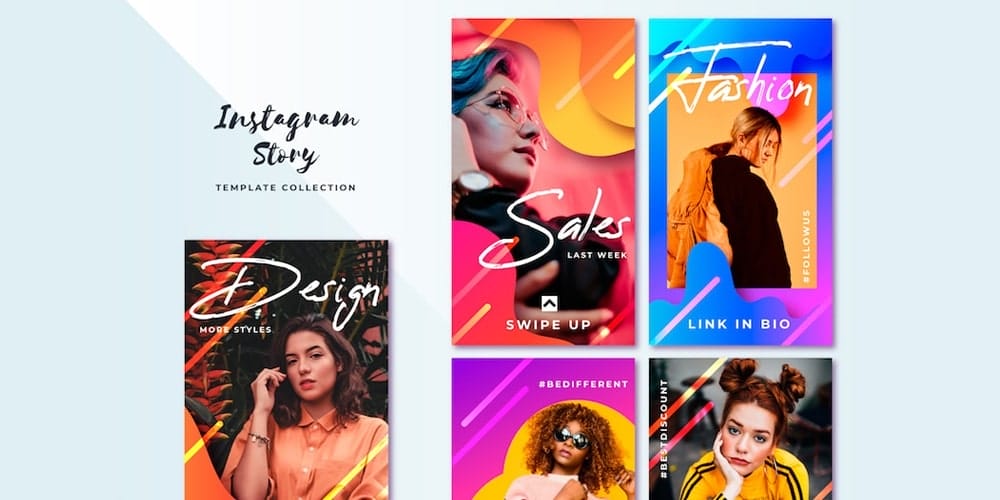 Red and Black Instagram Story Post Template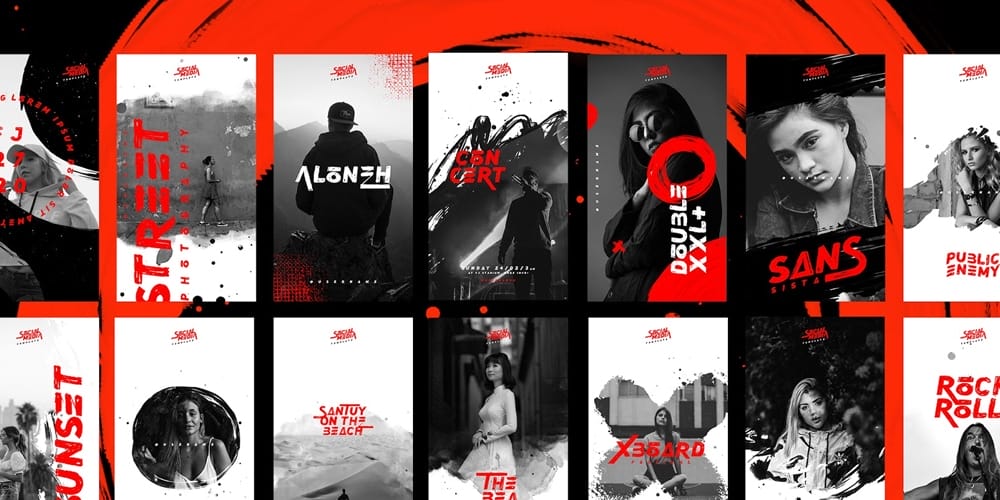 Healthy Food Instagram Stories Template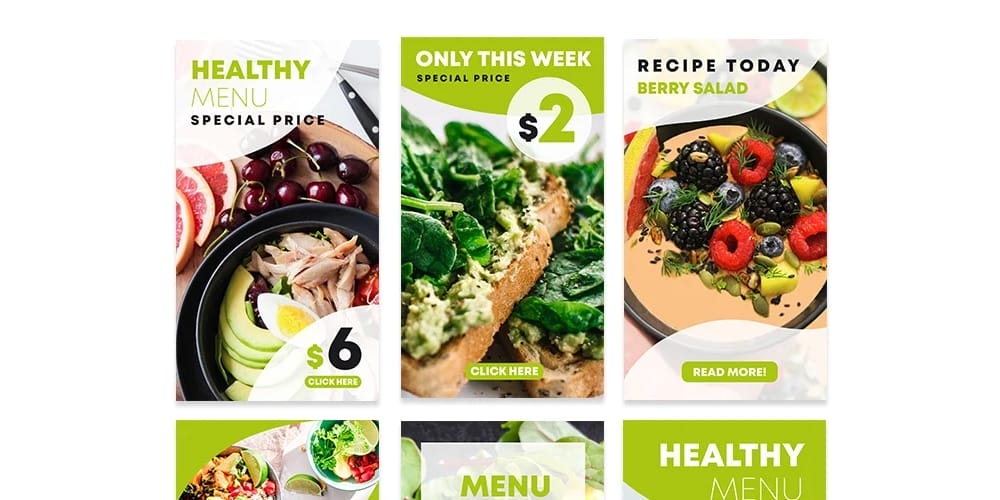 Instagram Templates in PSD and Vector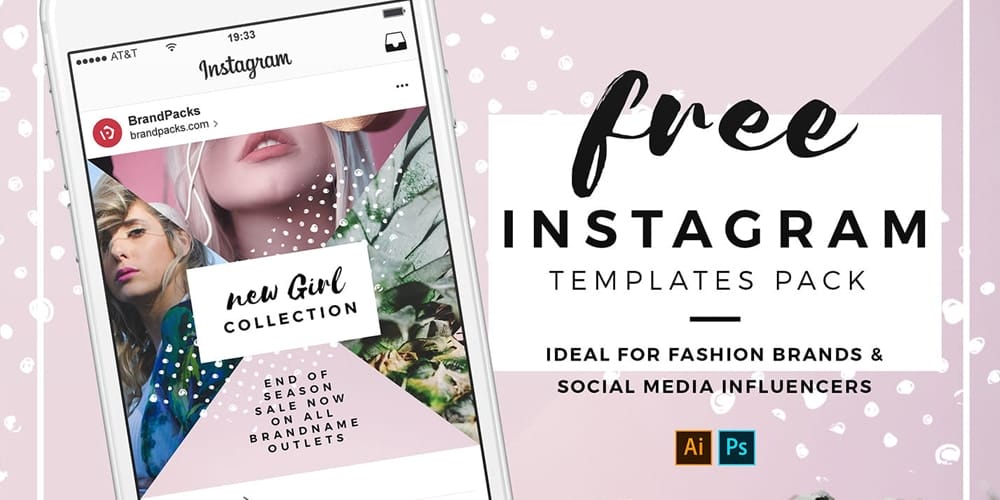 Christmas Ads Template for Instagram Stories PSD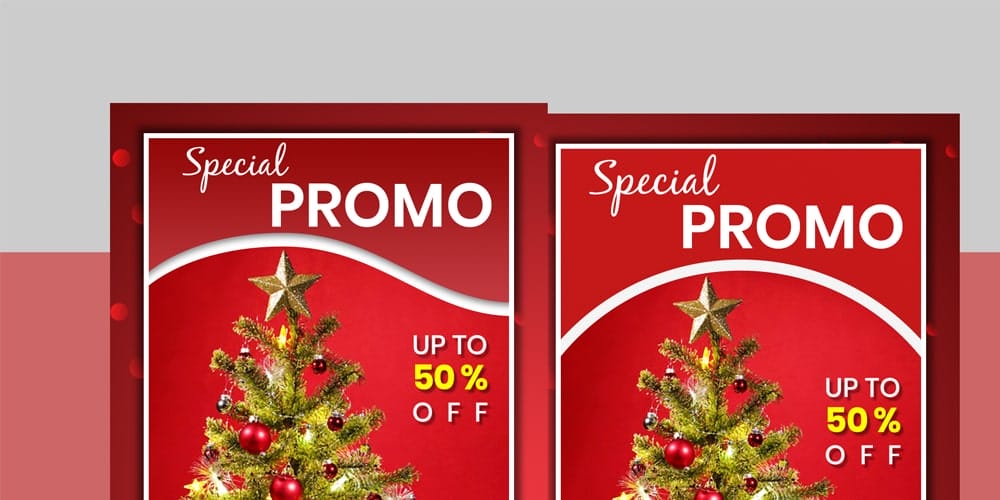 Wedding Instagrm Stories Template PSD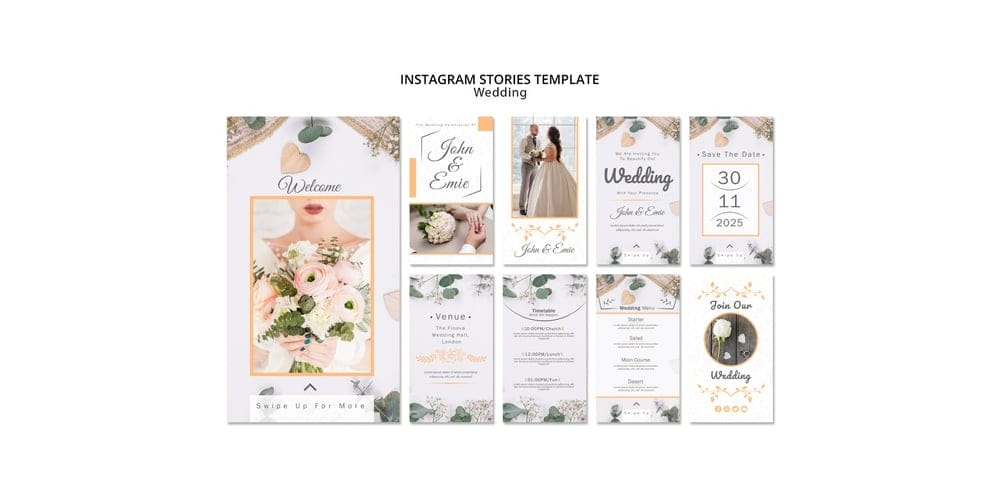 Free Animated Instagram Stories Template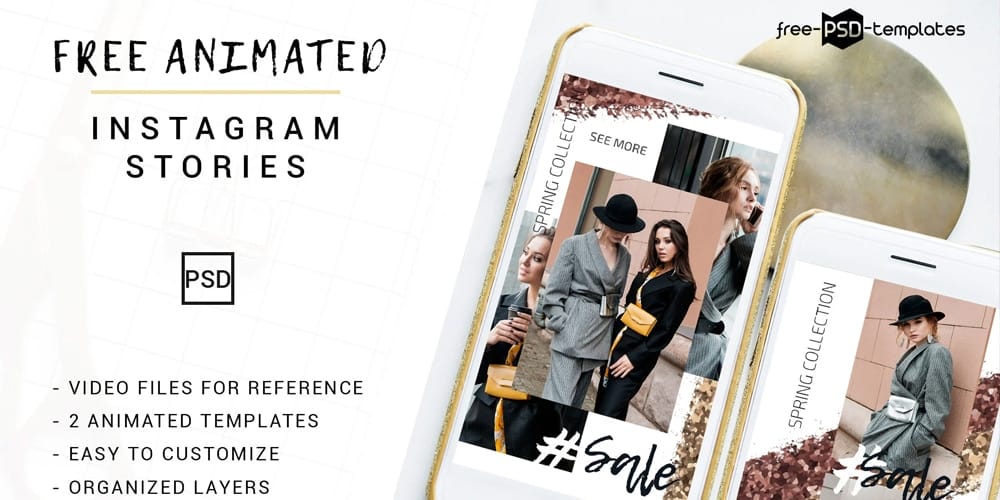 Sport Instagram Post Template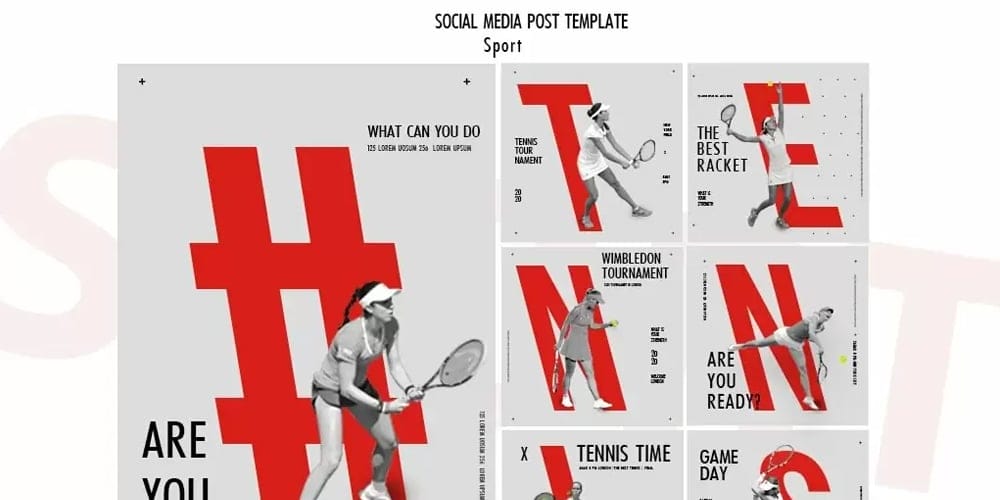 Free Instagram Mood Board Template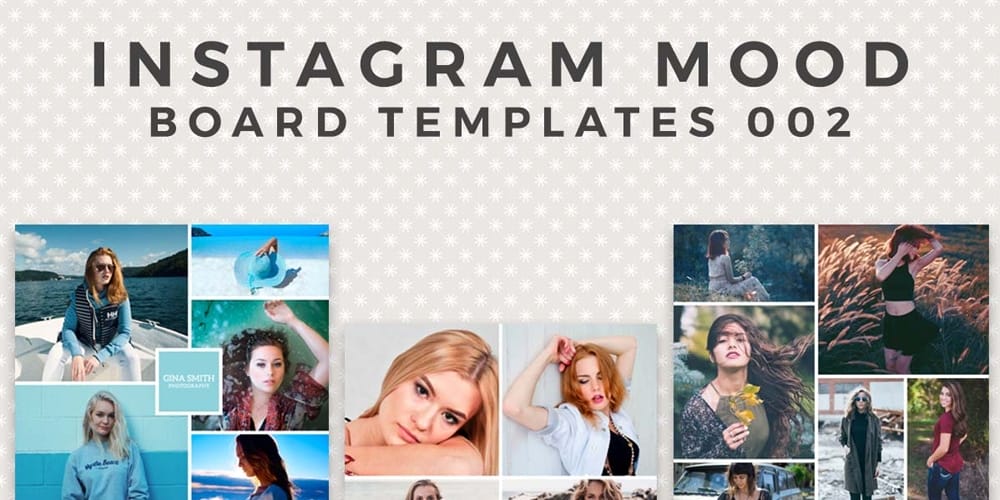 Free Animated Instagram Stories Templates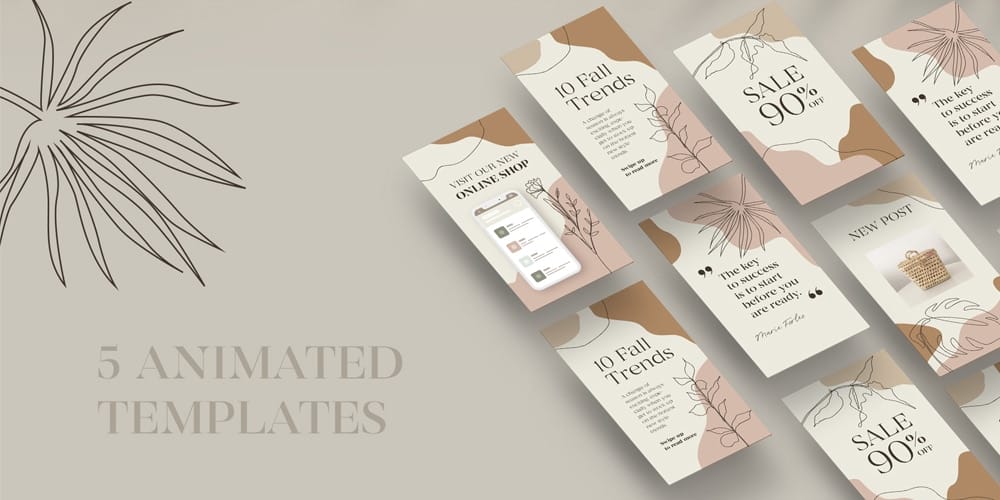 Beauty Instagram Banner Templates (PNG, PSD)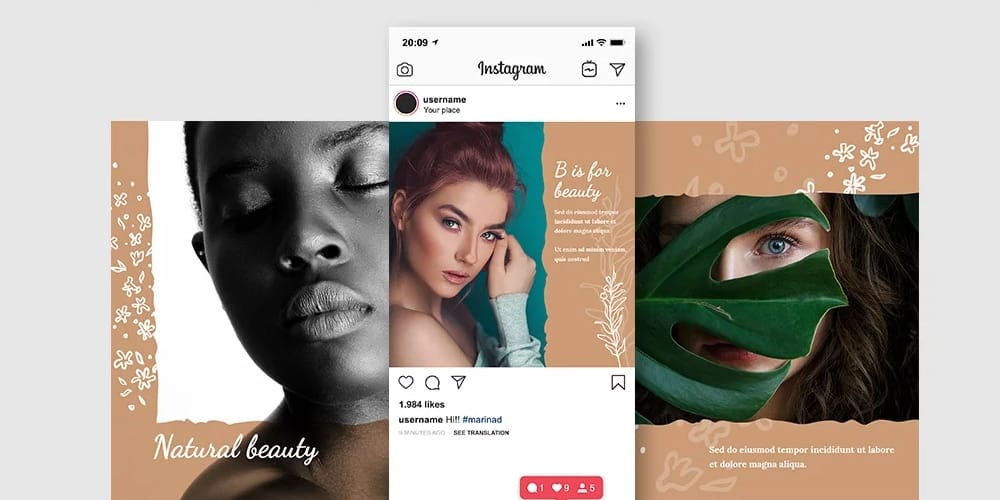 Fashion Blog Instagram Post Template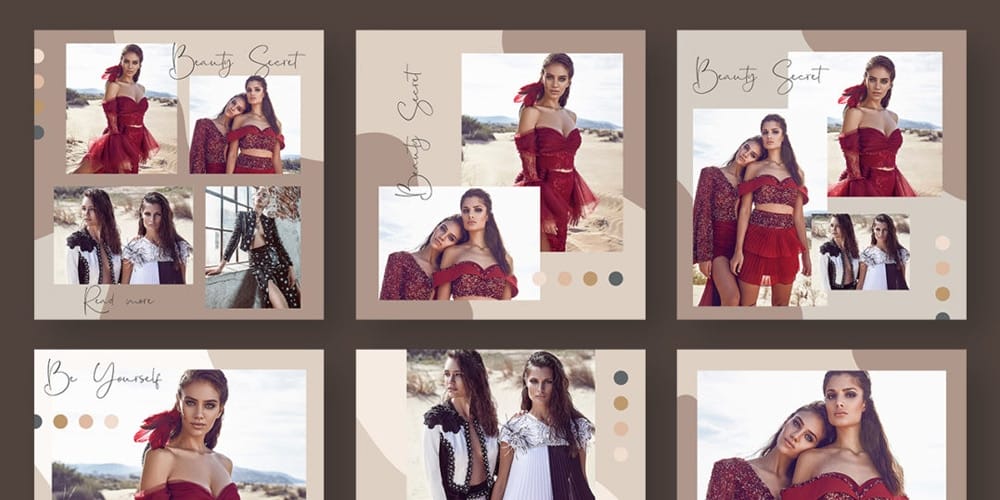 Free Animated Fashion Instagram Stories PSD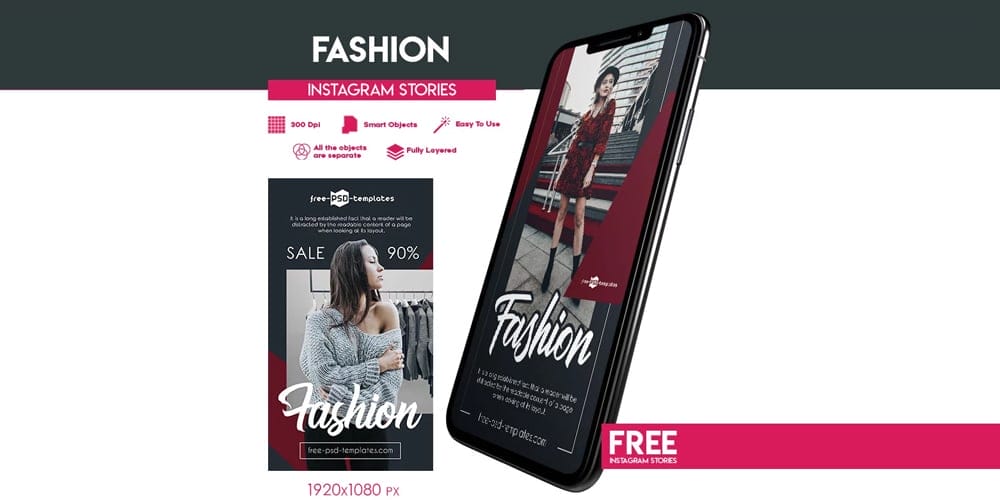 Instagram Post Design Templates PSD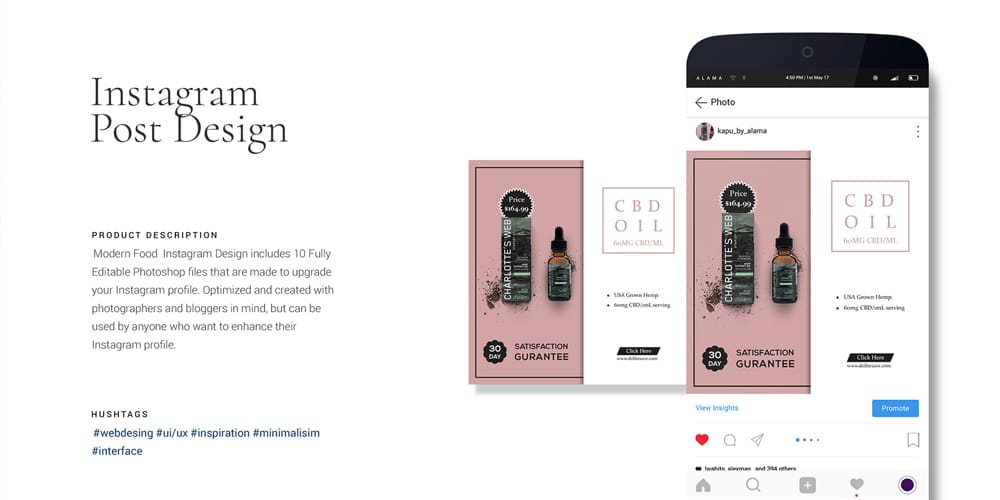 Fashion Instagram Post Templates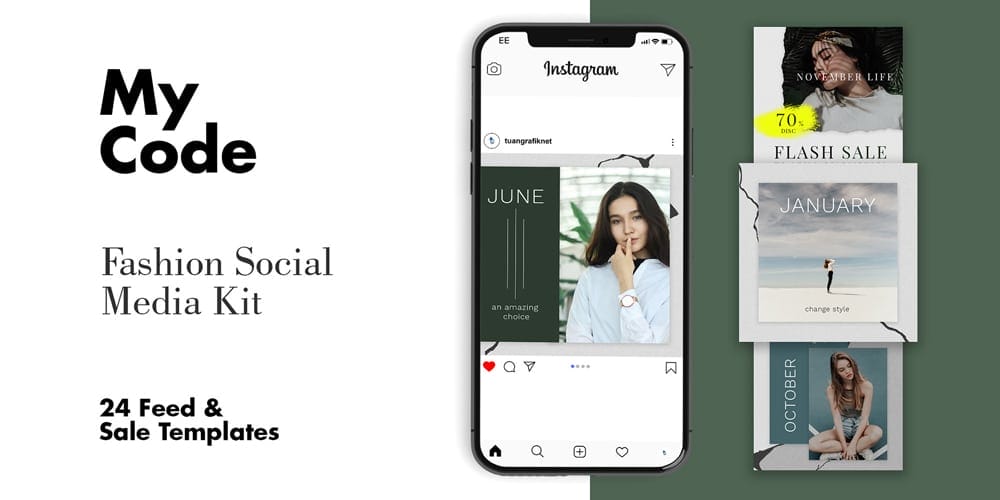 Fitness Gym Social Templates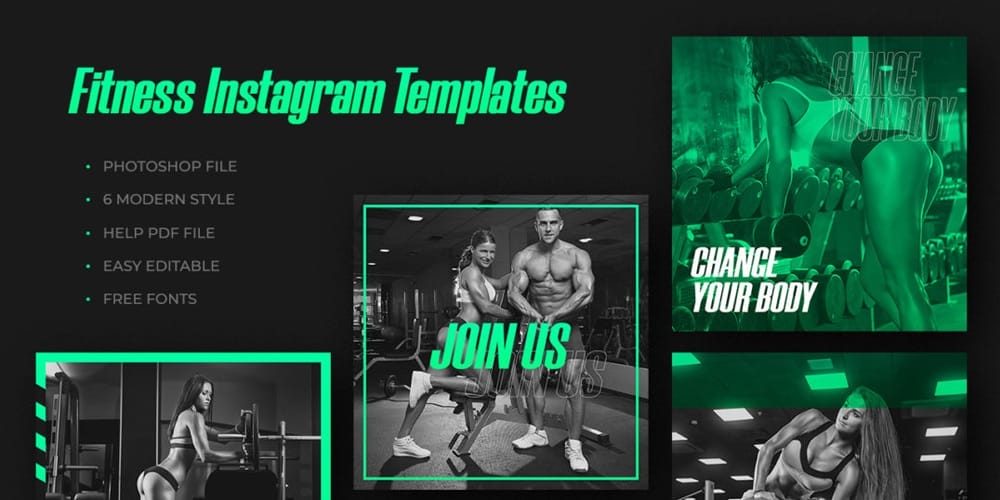 Trap Festival Instagram Story Template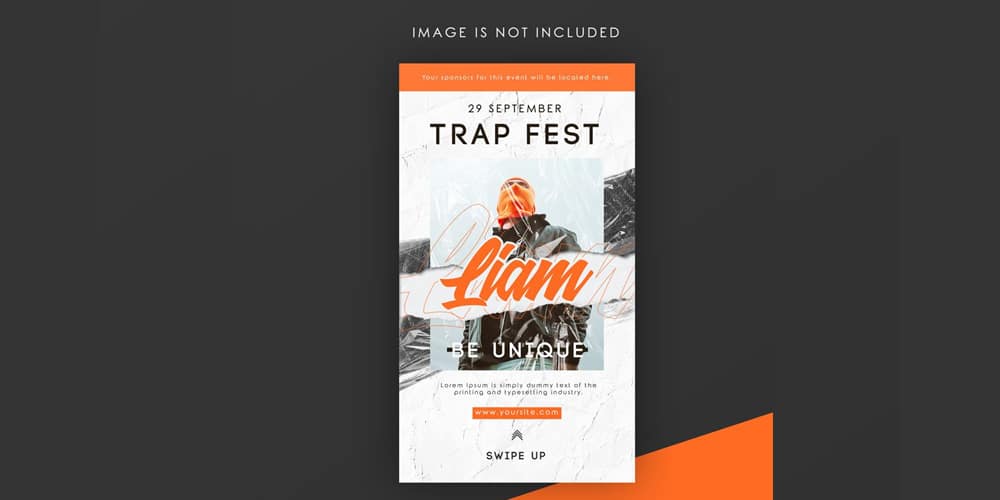 Textura Instagram Masks Template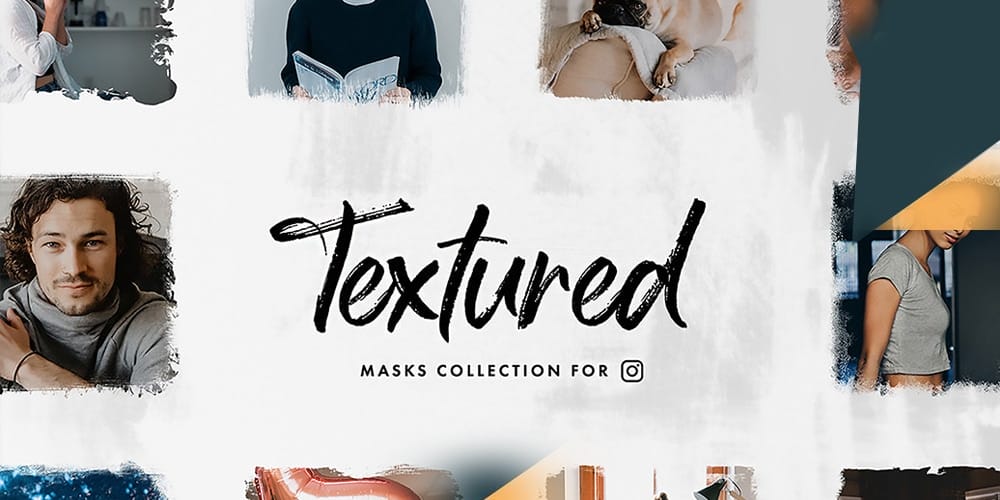 Free Christmas Instagram Templates PSD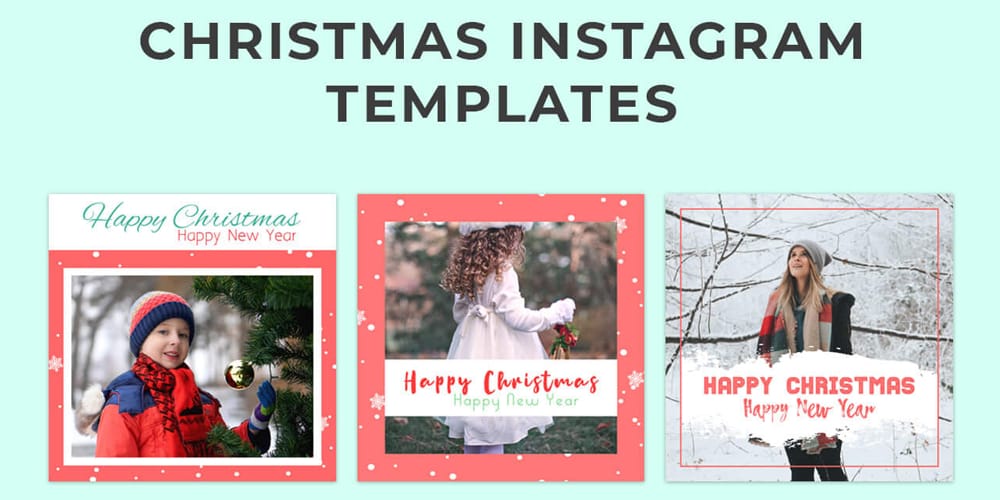 Free Instagram Template Vector (AI)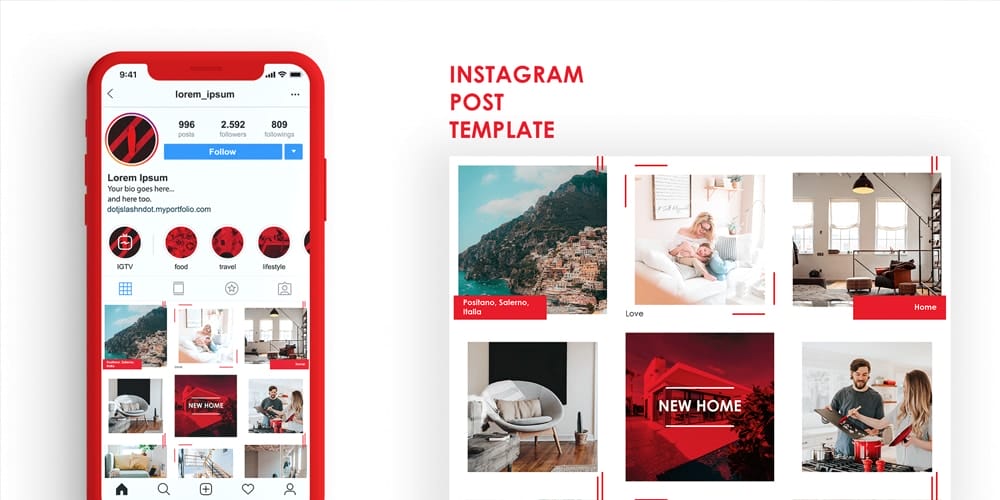 Soka Social Media Pack PSD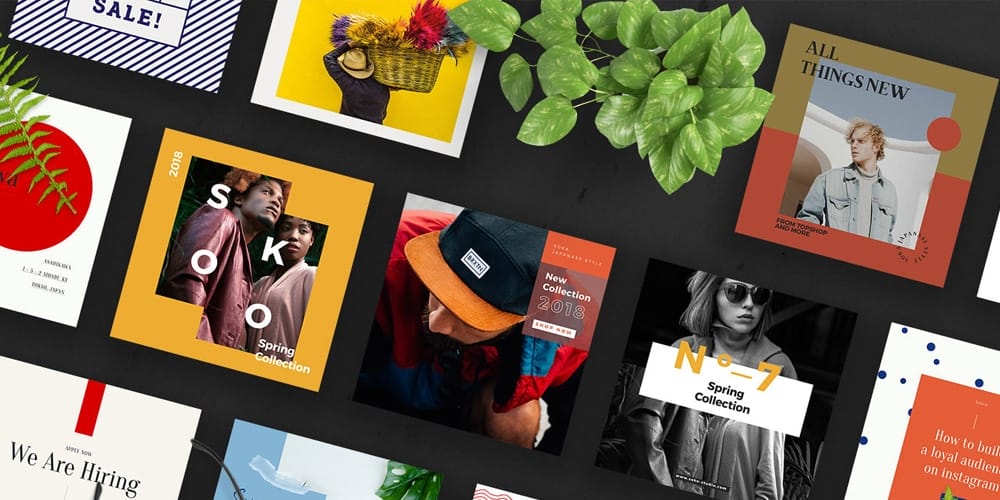 Instagram Stories Social Kit PSD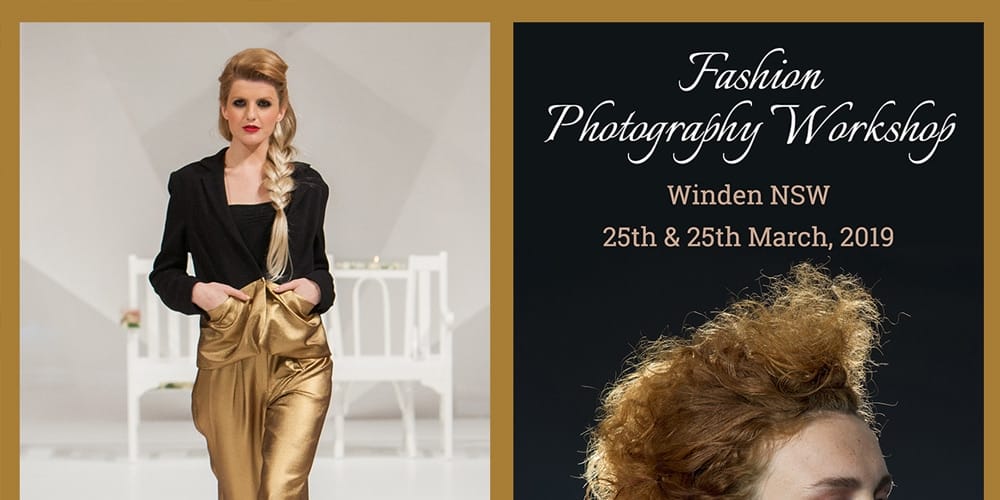 Pinterest and Instagram Templates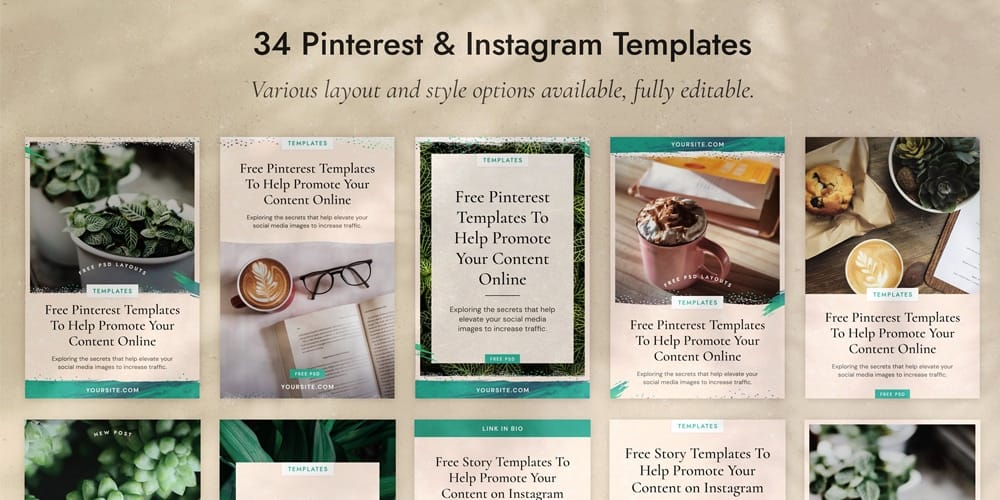 Free Instagram Stories Templates PSD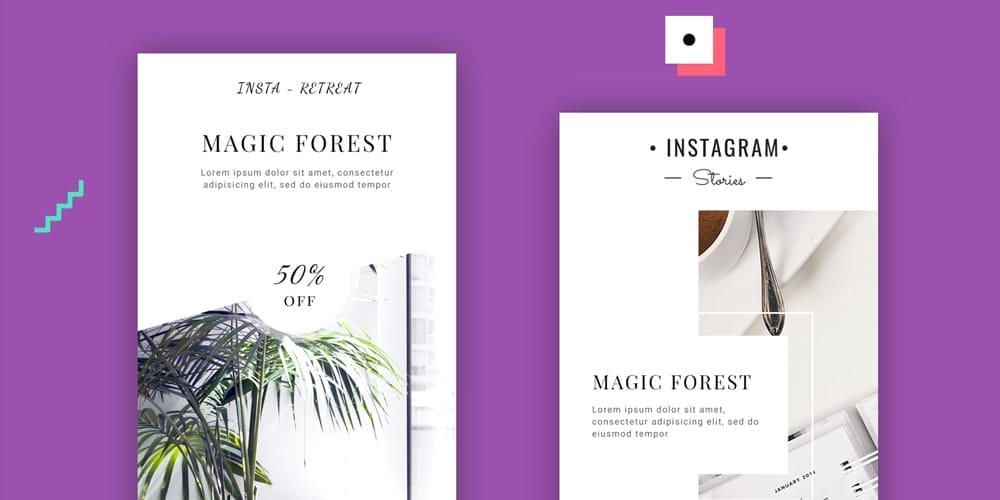 Plants Frame Instagram Stories Templates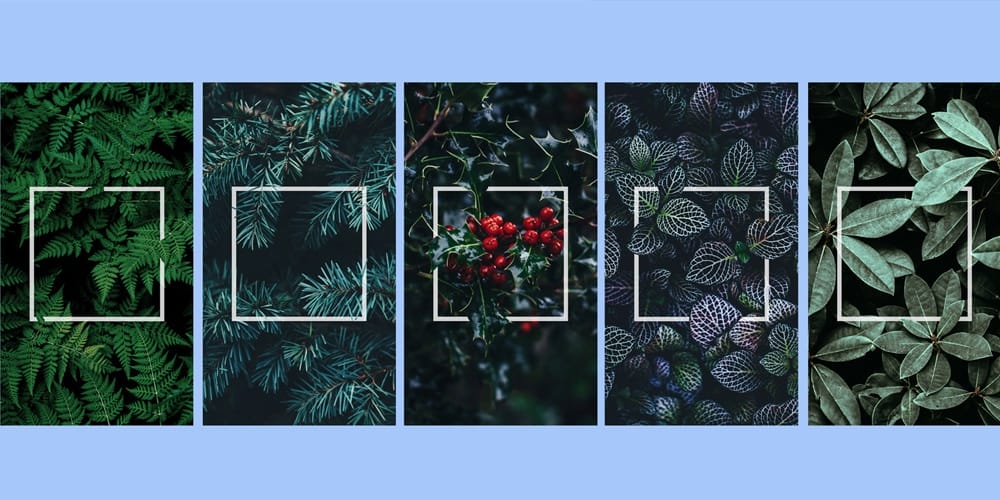 Instagram Fashion Post Template PSD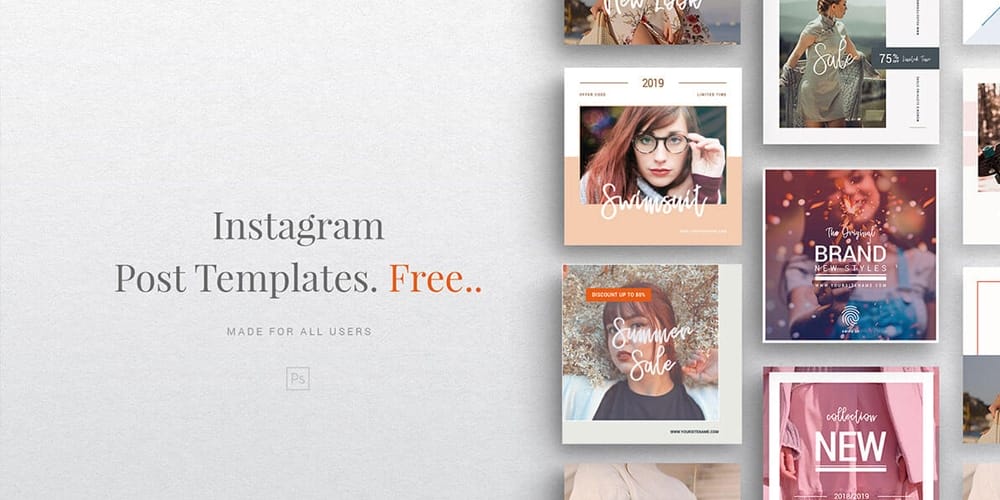 Fashion Instagram Stories Templates
Free Instagram Story Templates (PSD)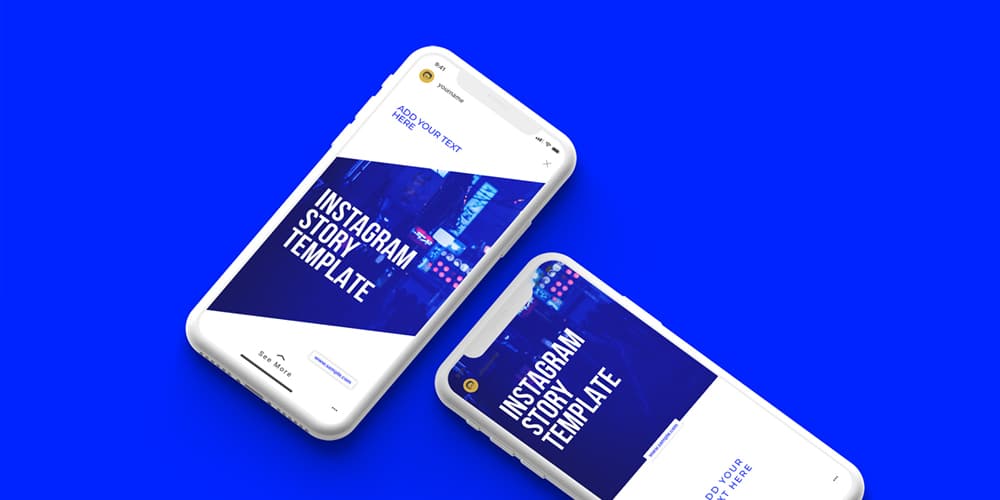 Free Insta Stories Banner Templates PSD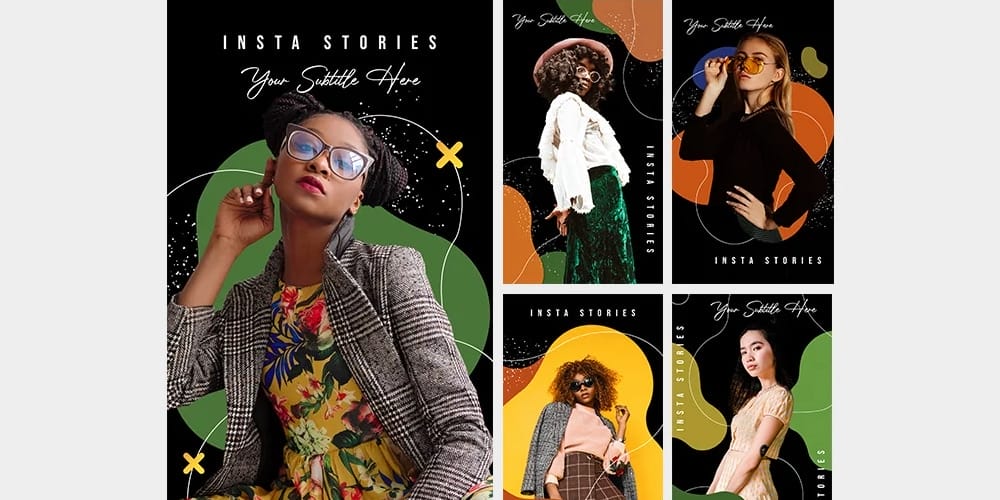 Free Burning Animated Stories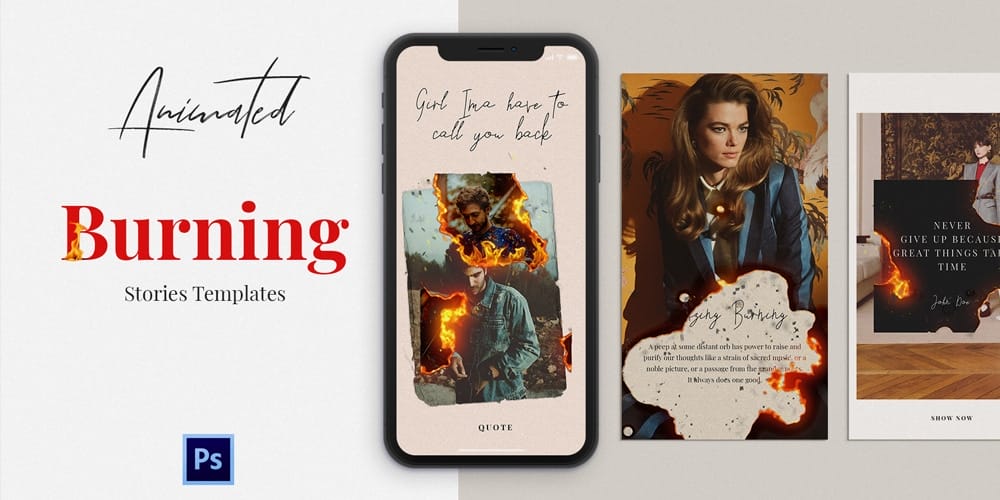 Animated Stories Templates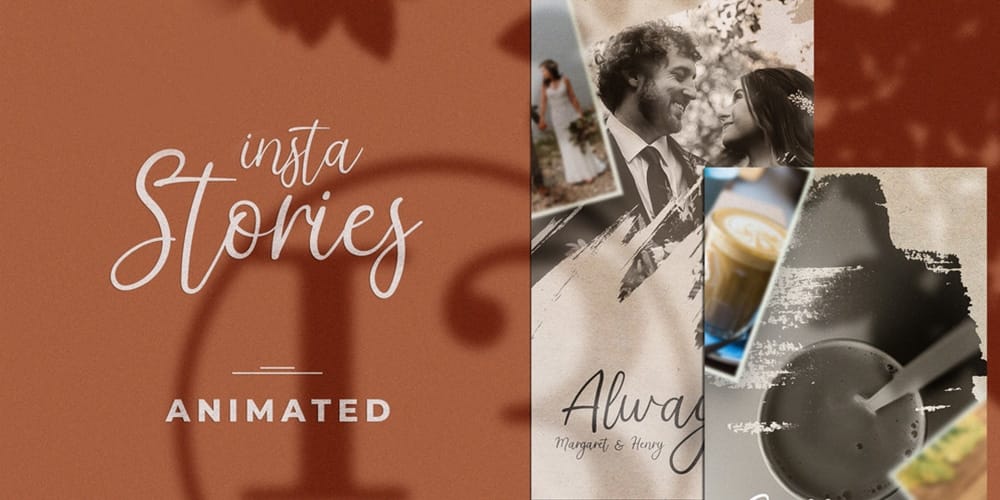 Instagram Stories Abstract Cover Template (AI, EPS)