15+ Best Free SSL Certificate Provider 2023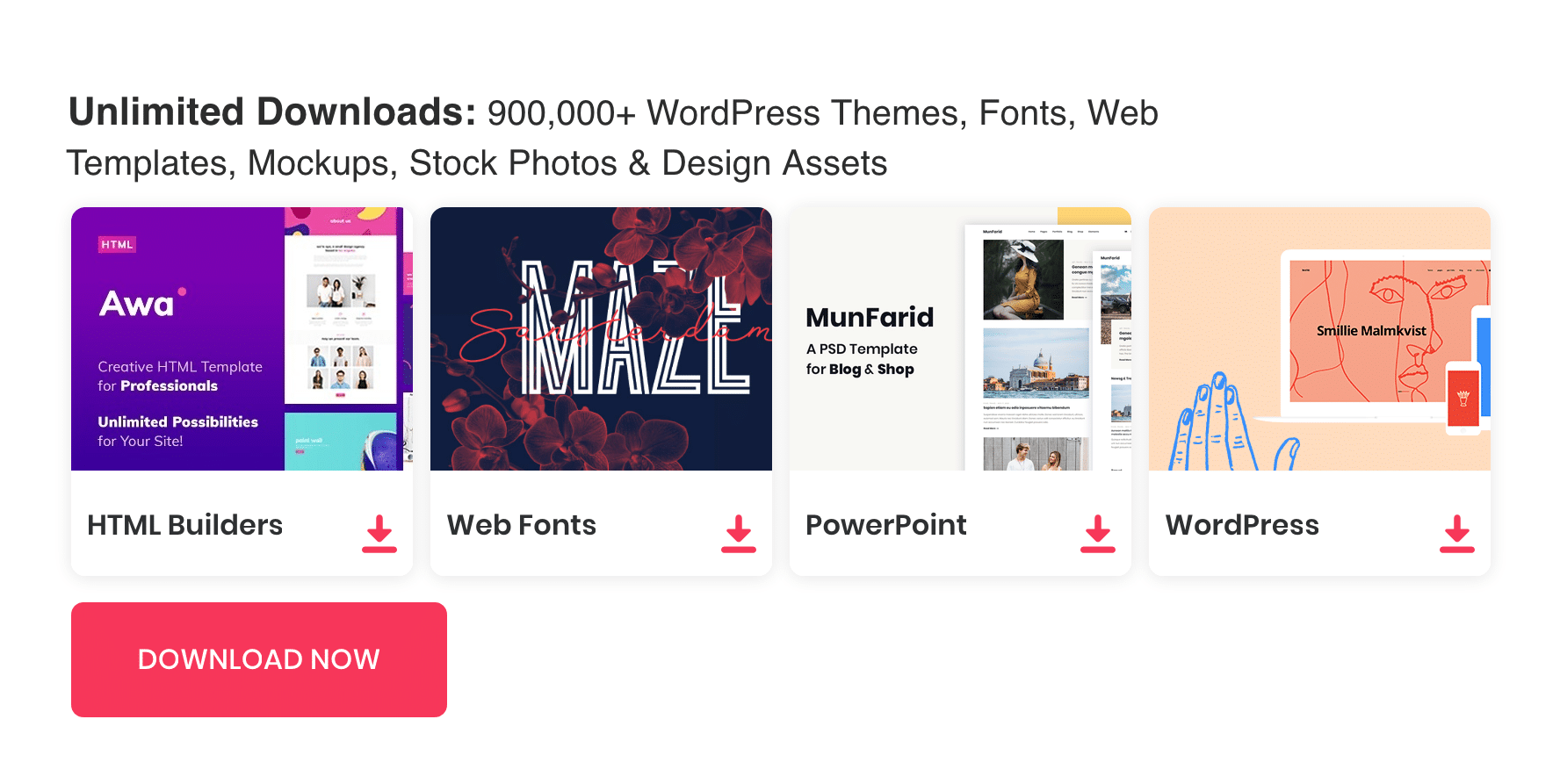 What Is an SSL?
An SSL certificate is a digital security credential that was designed to keep sensitive data private and secure. In the early days of the internet, an SSL was created to allow information to be transmitted securely, and it has been used around the world ever since.
The use of SSL certificates has evolved over time. Today, there are many different purposes for SSLs and they can be broadly divided into two categories: authentication and encryption. Authentication is a method of identifying or confirming a user's identity online. Encryption is a process of encoding information in such a way that eavesdropping or altering data by unauthorised parties becomes difficult or impossible.
How SSL Certificates Work?
When you purchase an SSL certificate for your website, you receive two keys; one is private and the other is public. The private key should never leave your computer or server, but the public key can be made available on your website in order for visitors to browse securely over HTTPS (HTTP over TLS). These keys are essential to the secure data transmission, and one or both of them needs to be matched between the two systems.
Public key cryptography is an asymmetric encryption technique, meaning that it uses keys that are not related. The public key can be used to securely transmit messages between two systems, and the private key is necessary to decrypt these messages.
The private key and the public key are generated together and they cannot be calculated one from the other.
The SSL Handshake
The SSL handshake is the process of establishing a secure connection. The handshake establishes an encrypted channel between the server and the device, encrypting all information transmitted.
A Web browser begins the handshake with the server by presenting a digital certificate to prove its identity. The server sends its own certificate to the Web browser, which matches the Web browser's certificate. The Web browser looks for a signature from a Certificate Authority to verify the server's certificate. If the Certificate Authority is unknown, or if it doesn't match the Certificate Authority that created the browser's certificate, the handshake fails. If the certificate is verified, the Web browser and the server exchange non-confidential details of their encryption capabilities. The Web browser tells the server what levels of privacy it expects the server to provide. And the server tells the Web browser the specific types of encryption it can use.
Different Types Of SSL Certificates Based On Validation Level
There are three types of SSL certificates that can be obtained: Domain Validated (DV) and Organization Validated (OV) and Extended validation SSL certificates (EV).
1. Domain Validation Issued SSL
Domain validation is the cheapest type of SSL certificate. The SSL certificate merely verifies that the domain name matches the certificate subject. This is not the most reliable form of SSL certificate due to the easy forgery of domain names. If you are looking to protect your data with an affordable SSL certificate that is easy to install then this is the certificate you want.
2. Organization Validation Issued SSL
Organization validation is the most widely used form of SSL certificate because it is one of the most reliable. Organization validation checks that the organisation exists, is not listed on the CAB, and checks the domain name. This certificate is the most expensive type of SSL certificate because it needs to be checked through an external authoritative records that the CA (Certificate Authority) probably will not be able to verify.
3. Extended Validation SSL Certificates
An extended validation SSL certificate is a certificate that takes a little more work and effort to get approved. It's also sometimes called an EV certificate because it has a green bar in the web browser to display its authenticity. An EV SSL is different from other types of SSLs because it requires you to have a verified domain name, have your company publicly listed at the registrar, and take further steps in order for your company to be validated by higher authorities such as VeriSign or Thawte.
How to Get a Free SSL Certificate?
A free SSL certificate is a certificate that is issued by a non-profit certificate authority. The Let's Encrypt project is the leading one. This kind of certificates are free, as they are issued by non-profit organizations. Let's Encrypt, for example, issues them for free to anyone who requests it.
As so many people use them these days, their quality has improved considerably in the last couple of years and today they provide the same level of security as paid certificates. And because they don't cost anything to maintain, you can enjoy prolonged protection without any extra expenses whatsoever.
Is Free SSL Certificates Safe?
A free SSL certificate can be a great option for small business owners who are just starting out. It is also perfect for those who are looking to save costs.
However, before you go ahead and choose the first SSL certificate that pops up on Google, you should know that not all free SSL certificates are legit. While most of them are, there are some that might make it easier for cybercriminals to access your website. Some free SSL certificates are fine, it is just important to make sure you are getting one backed up by the well-known Certificate Authorities.
Where To Get A Free SSL Certificate ?
If you're looking for a free SSL provider, there are many options available. But before you decide which one will suit your needs best, it's important to understand the differences between them.
So if you are looking for a free SSL certificate, this article has some great options for you!
Let's Encrypt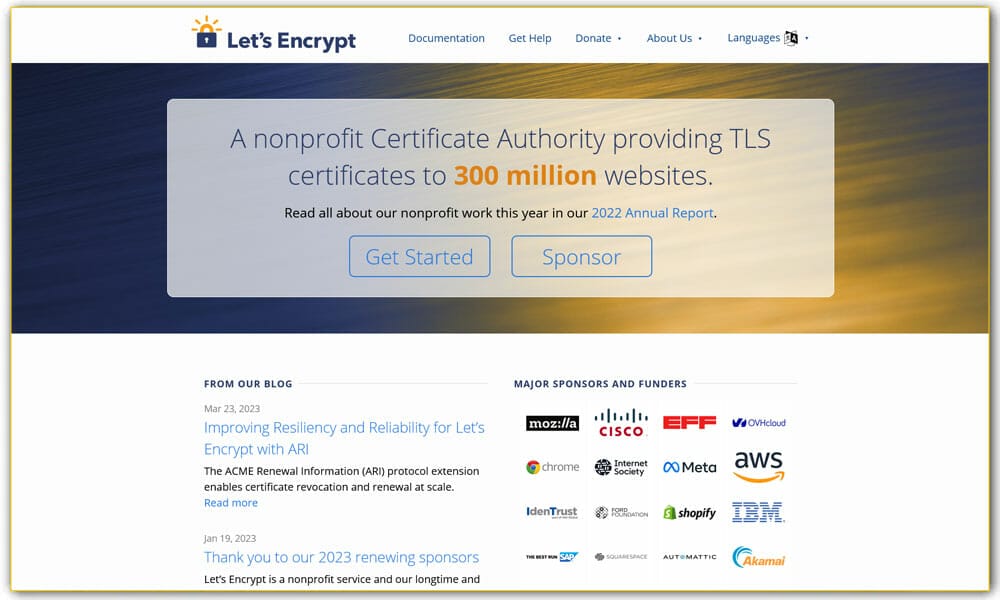 LetsEncrypt.com is a free, open, and automated certificate authority. The project was launched by the Internet Security Research Group (ISRG).
Let's Encrypt promises to change the current situation where HTTPS certificates cost money, require extensive manual intervention, and are difficult to install. It will use an open standard called ACME to automate the process of securing servers by automatically generating machine-readable proofs of domain ownership. It is backed by Cisco, Akamai and Mozilla and has gained funding and investment from various organizations, including the Electronic Frontier Foundation.
SSL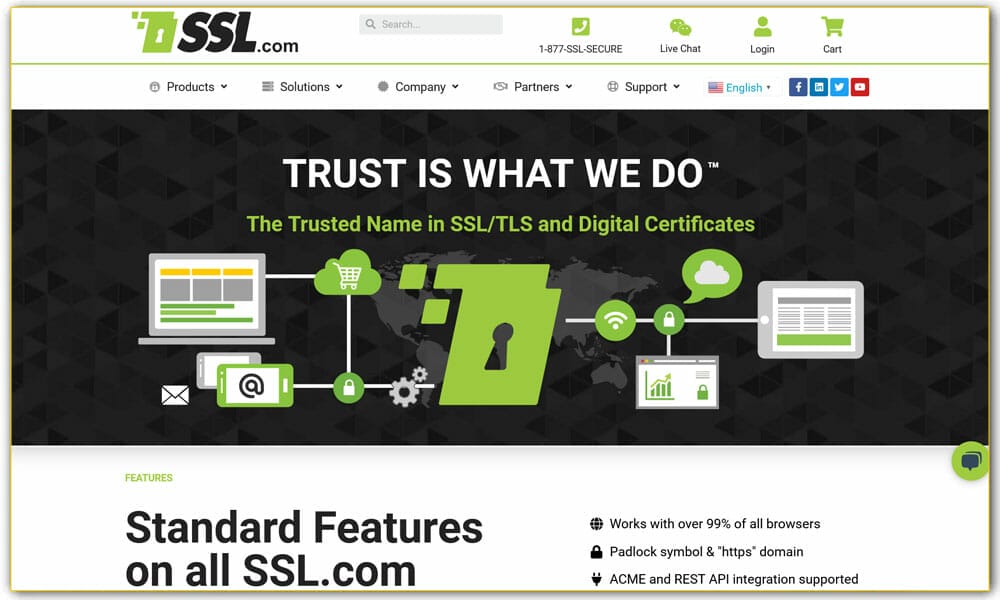 ZeroSSL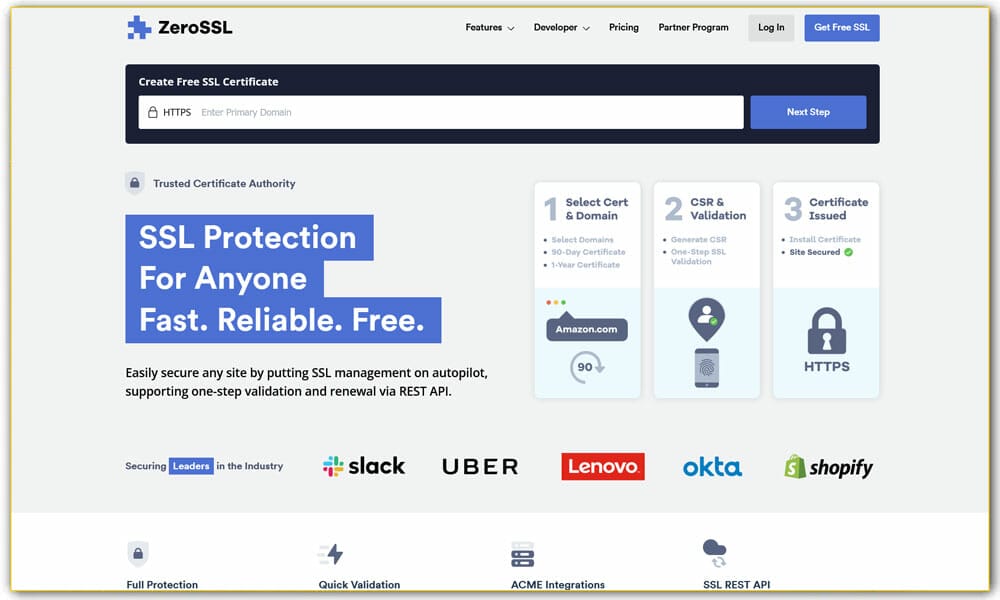 Zerossl is a free SSL service that encrypts your traffic and protects your identity when browsing the web. Whether you're a small business, a blogger, a hobbyist, or a student, Zerossl lets you browse securely from anywhere.
Zerossl is a free, fast, and easy SSL solution for your web browsing needs. The benefits of using Zerossl include:
Encrypts your traffic to ensure your information is only available to you and the site you are visiting.
Protects your identity and makes sure your information is never illegally intercepted.
Works anywhere that you need it, even if you're on your phone!
SSL For Free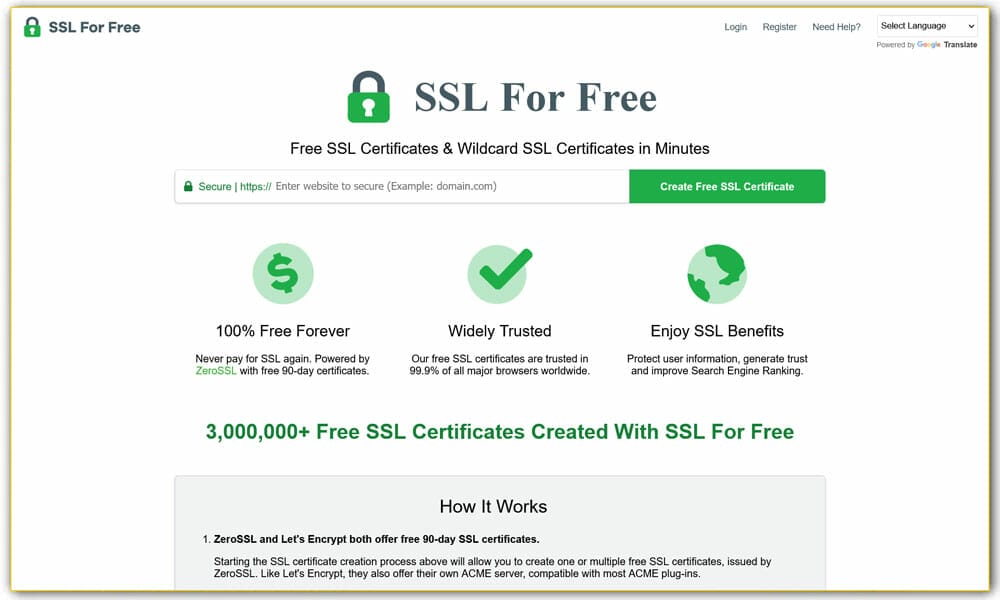 Free SSL Certificates & Wildcard SSL Certificates in Minutes , Best Free SSL Certificate Provider 2022 You will feel the need to use a Free SSL Certificate for your Website to make it more attractive and trustable. The best Solution for this is the free SSL certificates.
Cloudflare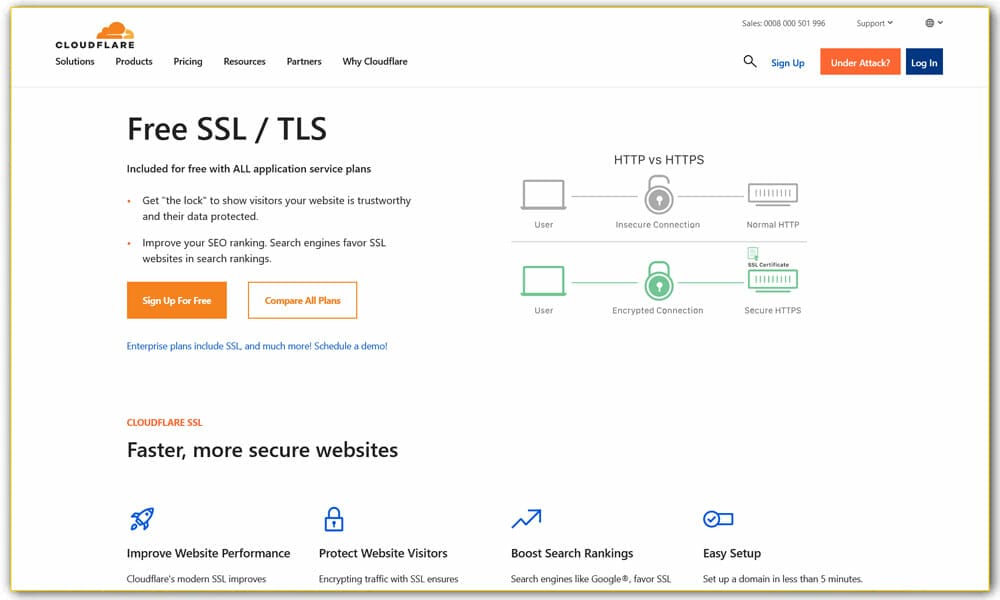 Cloudflare has one of the best free SSL certificate providers. All you need is to sign up for their services. You can select any Cloudflare apps plan to configure your HTTPS blade. To configure, just go to the Cloudflare apps page and pick the plan that matches the content of your site.
For example, if you are using WordPress, you will need to select the "Begin Site Scan" option. This will create the SSL certificate for you.
GoGetSS
FreeSSL
With Freessl.org, you only need to take measures once, and everything is taken care of. Freessl.org provides company founders with free SSL certificates, which means that this is no longer an expensive burden to take on.
FreeSSL.tech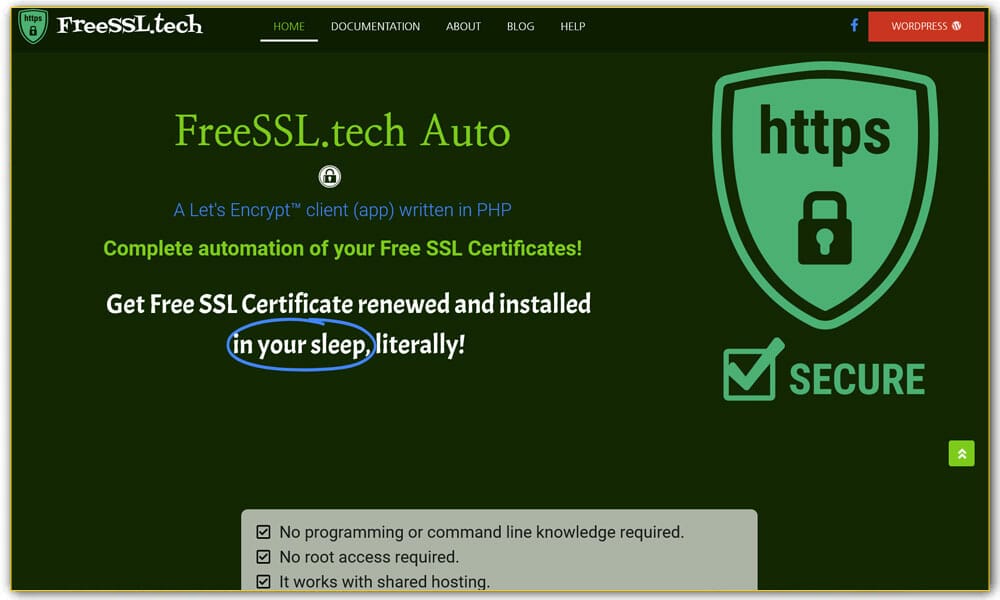 From an idea to a reality. This is the easiest and smoothest way to get your Free SSL Certificate renewed and installed with the click of a button. Now you don't have to worry about your certificates expiring again. With this PHP app, you can renew and install your certificate with just a few clicks. It'll even do it for you when the time comes! So say goodbye to manual work, and hello to automation!
Comodo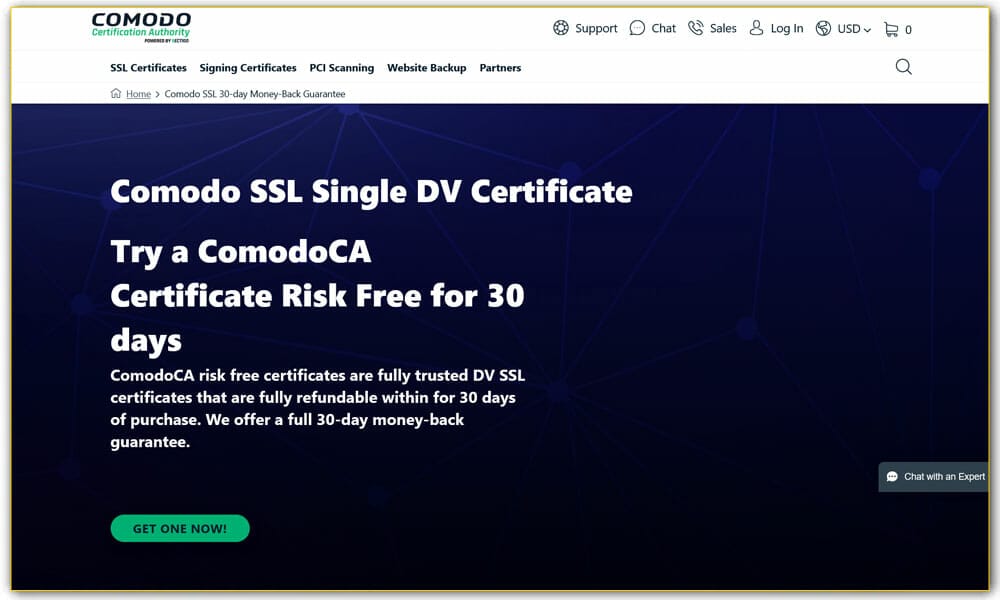 A Comodo Certificate is the best way to protect your website and give your customers more confidence in your business. It's more than just a seal of approval; it's the ultimate safeguard for your online transactions. But you don't have to take our word for it – try a Certificate Risk Free for 30 days and see what you think.
InstantSSL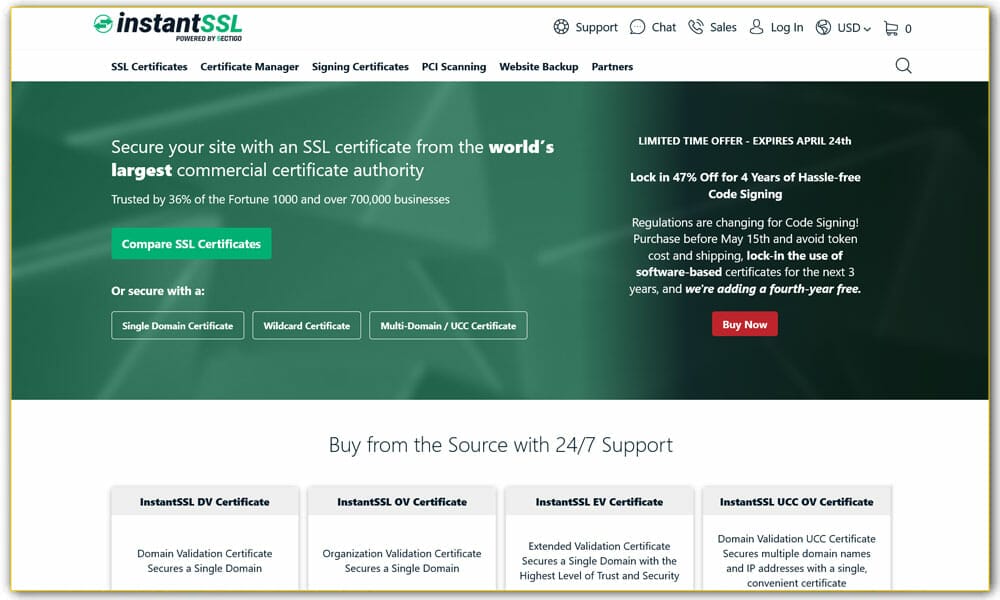 Get InstantSSL and protect your site from hackers! A Rapid SSL Certificate provides encryption for your site, as well as cross-browser compatibility and protection from potential privacy invasions.
GeoTrust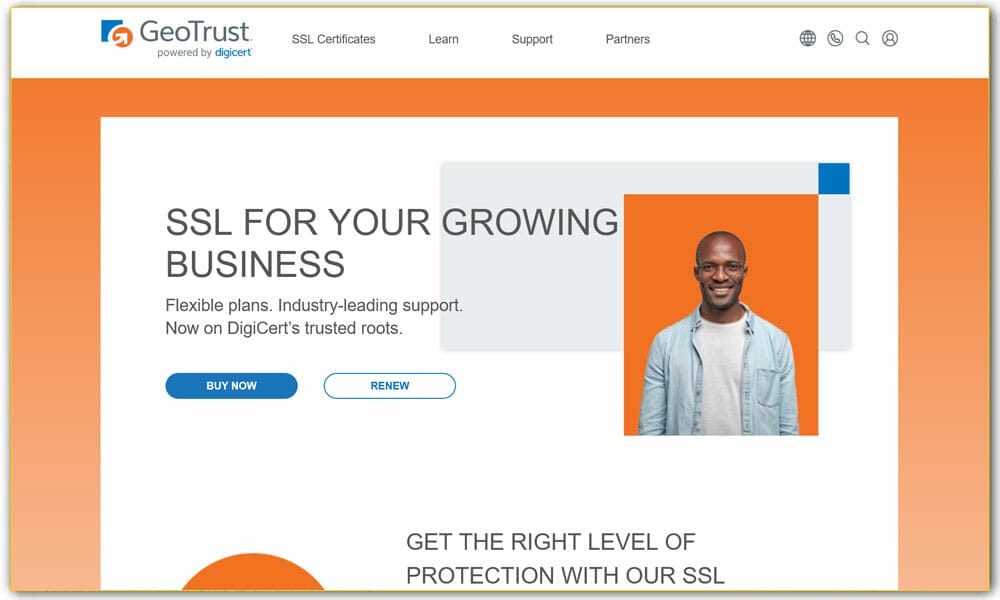 A trusted name in SSL, GeoTrust is the leading provider of enterprise-level security solutions for protecting e-commerce, online banking, webmail, social networking, and other sensitive communications. From GeoTrust DV SSL to True Business ID—we've got the right certificate for your organization.
Acmetek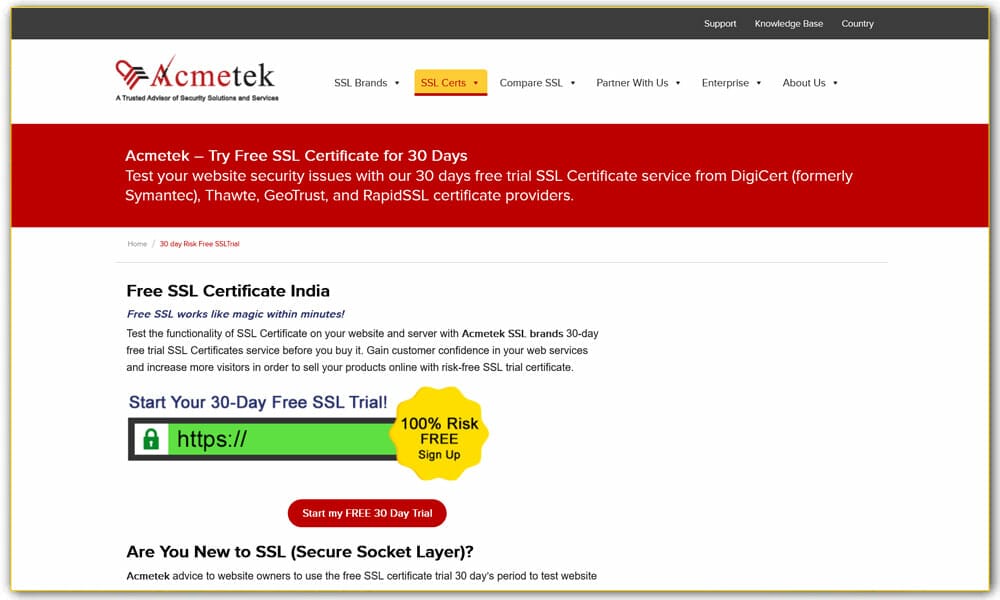 Acmetek is the only stop shop for your website security needs. They have just the right SSL Certificate that you need, no matter how big or small your business is. Trust our SSL Certificate experts to provide you with the best service for FREE just for 30 days. You won't regret it!
FREE SSL CERTIFICATE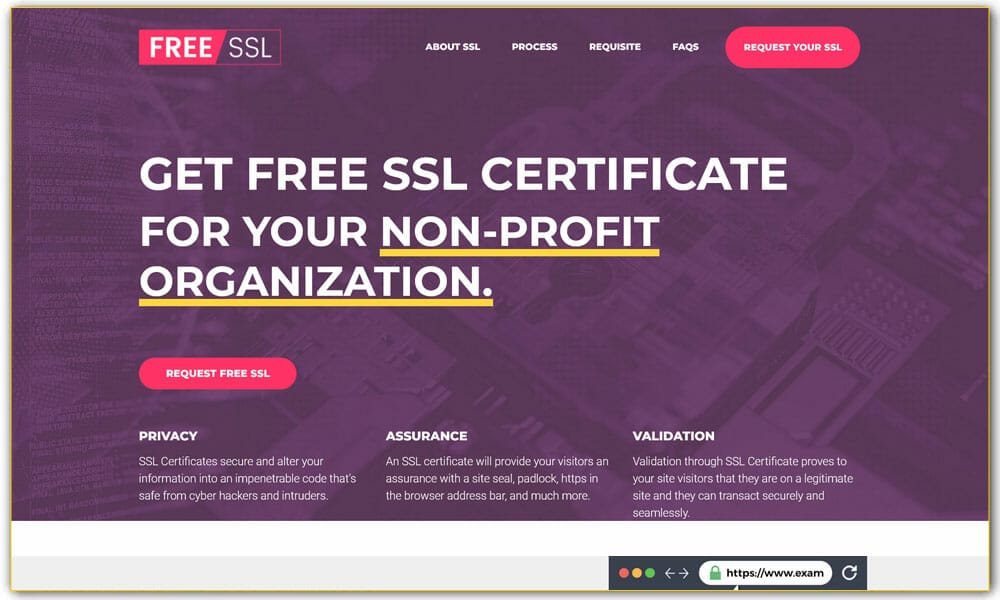 You are a non-profit organization looking for an SSL certificate that's free? Here's your solution! Get yours today for free available on freesslcertificate.org.
PositiveSSL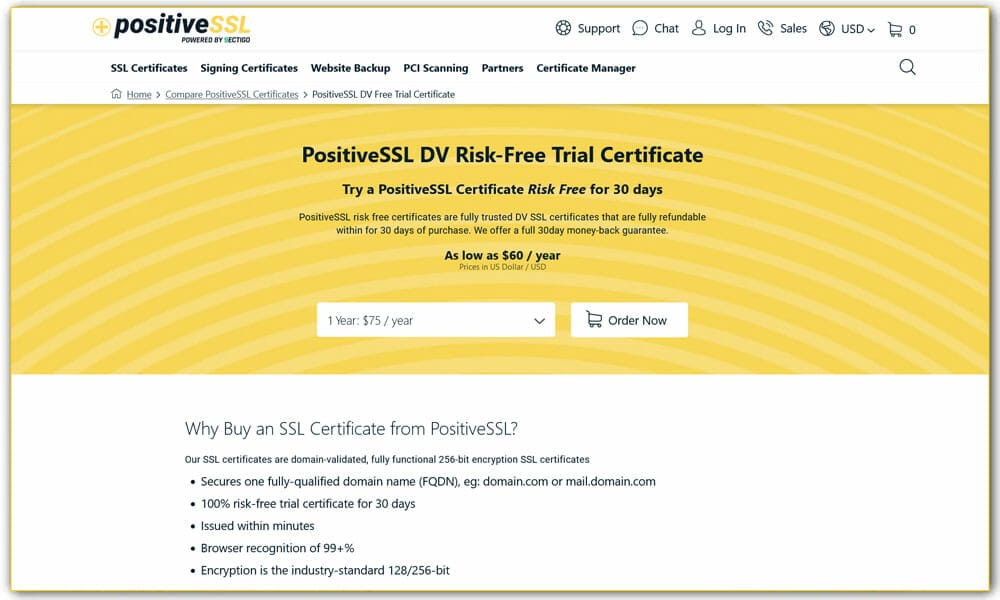 This is a domain-specific 256-bit SSL certificate with 100% risk-free trial certificate for 30 days that is issued within minutes. The encryption is industry-standard 128/256 bit. With PositiveSSL, encryptions are browser-recognized for 99%.
Bluehost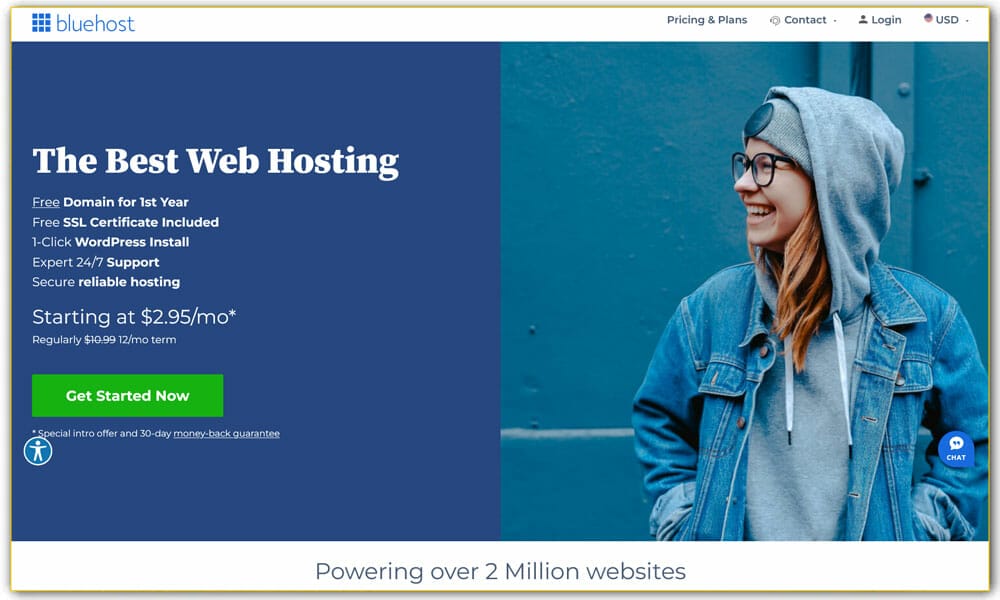 HostGator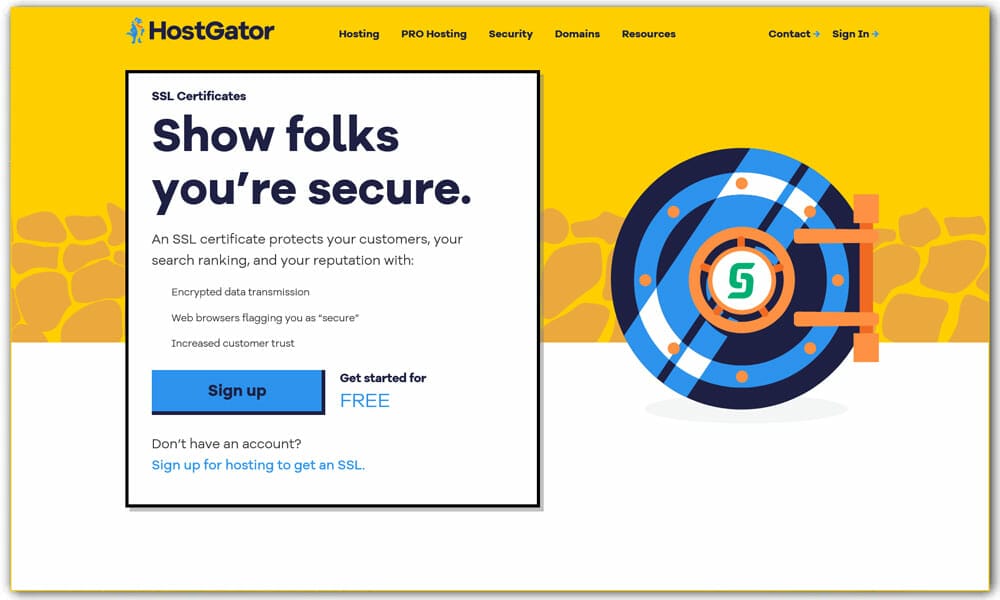 Hostinger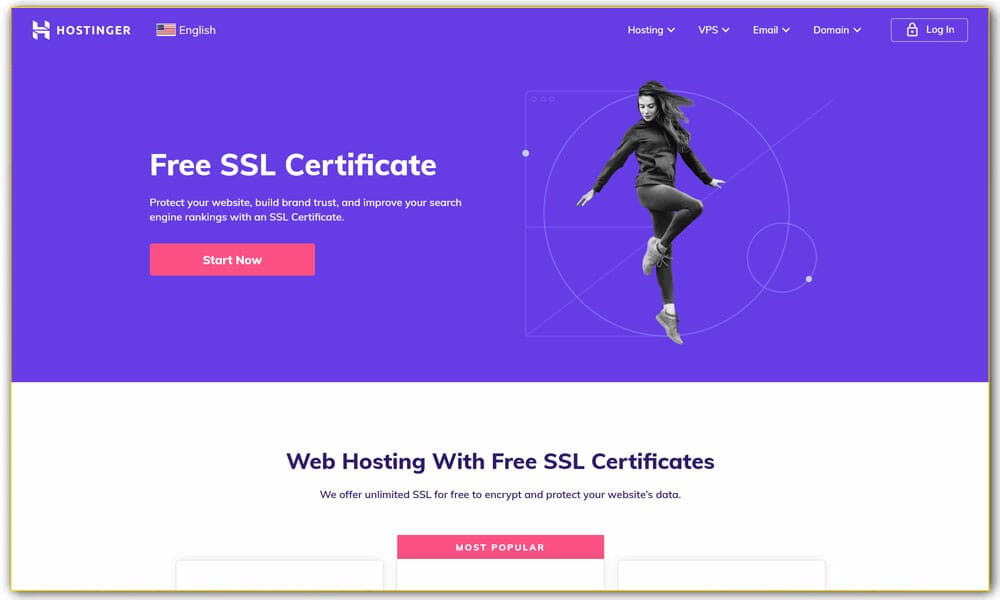 WoSign