25+ Best Portfolio Website Builders 2023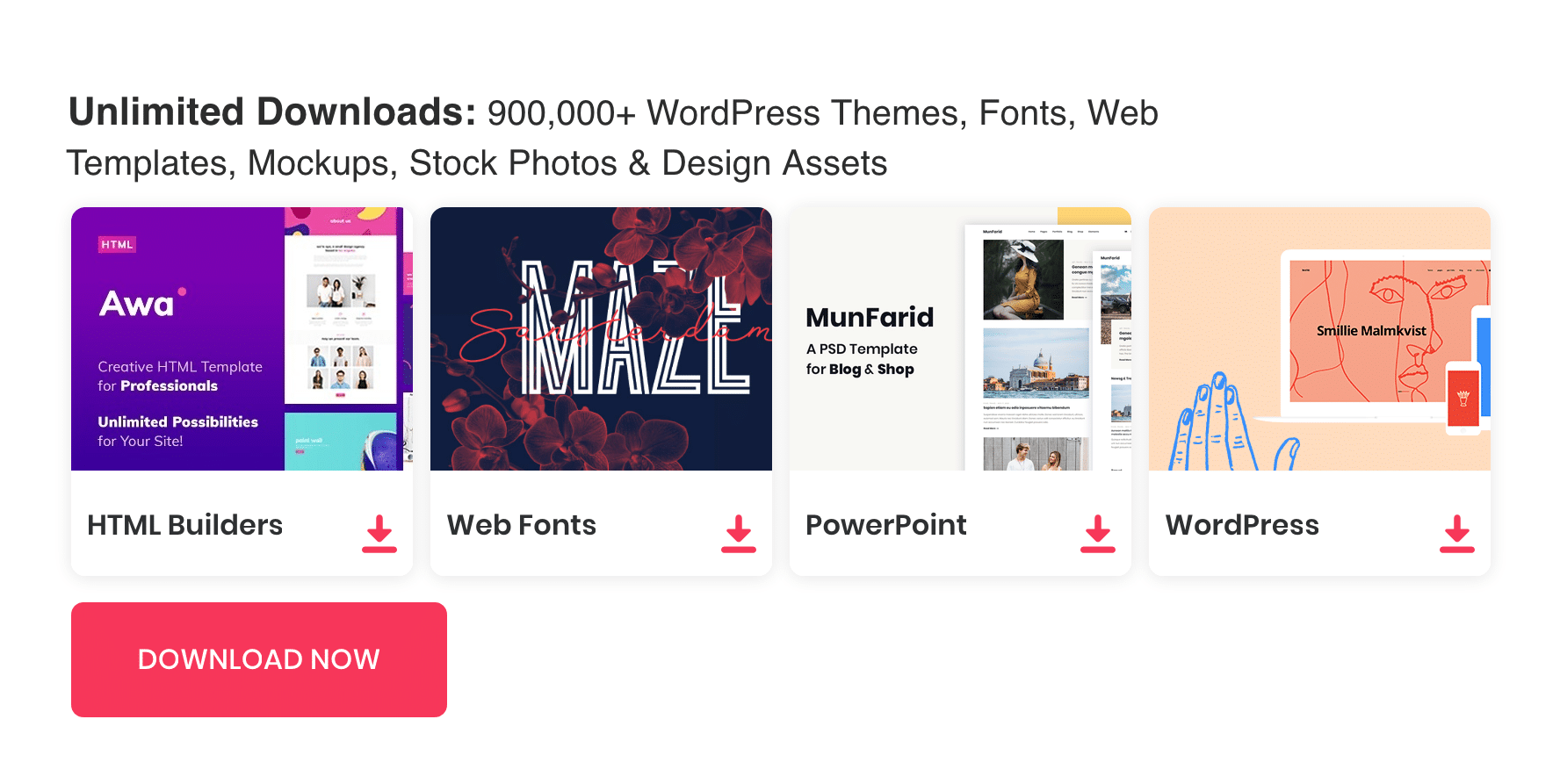 The world is going digital, and if you wish to stay relevant, you better have an online presence. Professionals looking for better jobs and freelancers scouring for better clients, both need access to a portfolio website to showcase their work, experience, and skill level.
See also : The Best Website Builders 2023
With that being said, we have put together a list of the best portfolio website builders to help you create a professional portfolio website in a matter of minutes. These are online tools that come with ready-made templates and intuitive tools to help you create a website that represents you perfectly. And best of all, you don't need to have any coding knowledge whatsoever.
So, without further ado, let's get started:
Portfoliobox Portfolio Website Builder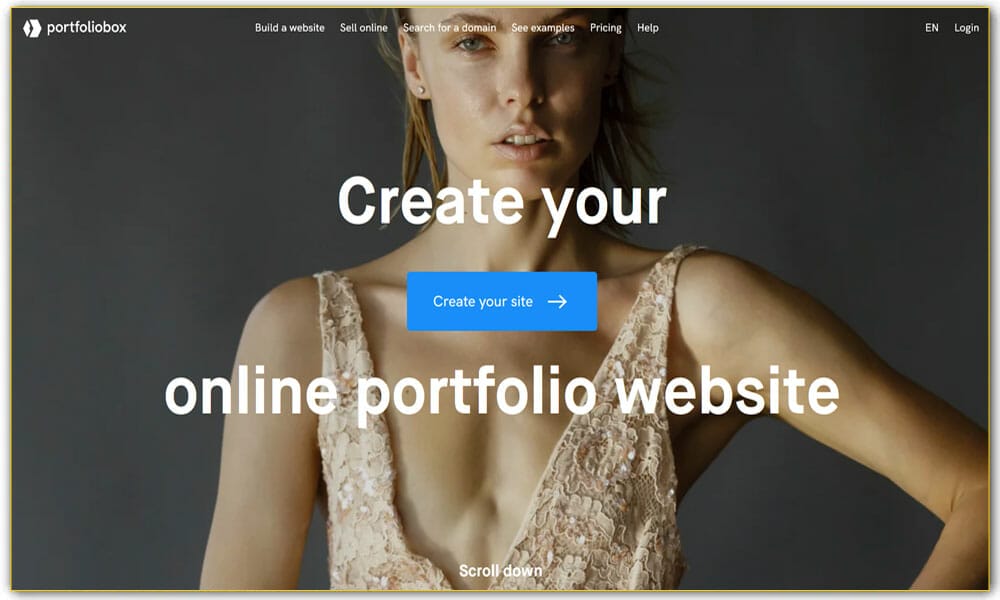 Portfoliobox is one of the most popular website builders with over a million users. As the name suggests, the tool is focused around building portfolios and is primarily targeted at photographers, artists, designers, and similar creative professionals. It is also perfect for freelancers to showcase their work experience and even advertise their products and services.
The tool comes with a free plan which is perfect if you have a small to a medium-sized portfolio. However, if you intend to upgrade to a larger portfolio, it is advised that you upgrade to their Pro plan. For students who are currently building their skills and want to be job-ready, there is also an option to open up a student's account.
Squarespace
Squarespace is another super popular website builder boasting a massive catalog of award-winning ready-to-use templates, including many for portfolio websites. You can easily import any one of these templates with a click of a button, and customize it according to your needs.
The platform offers a WYSIWYG (What You See Is What You Get) designing experience that makes editing as well as creating new website layouts a breeze. On top of that, you also get access to plenty of advanced features including a dedicated domain name, unlimited bandwidth & storage, and a comprehensive list of marketing tools.
Wix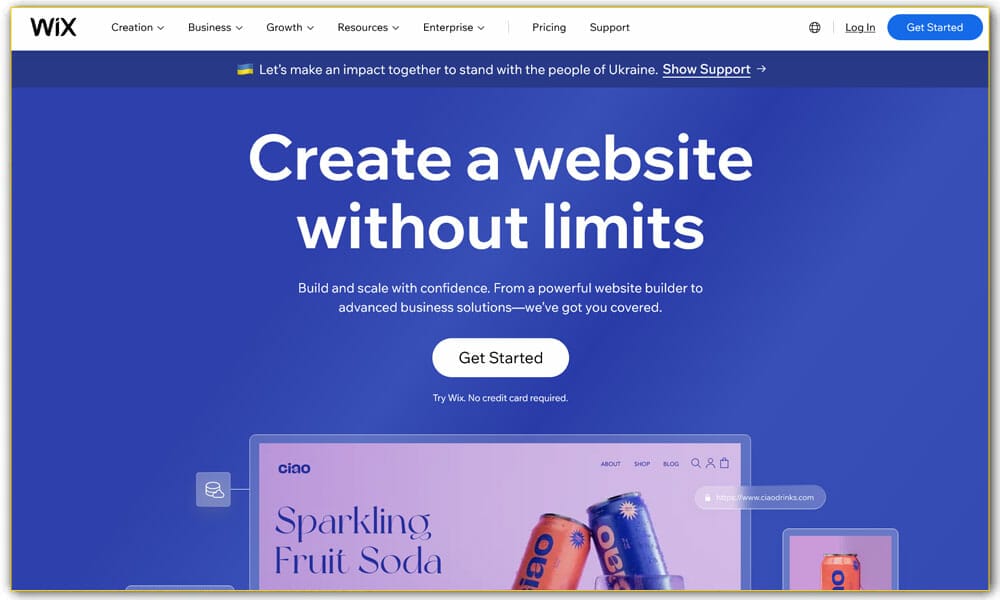 Similar to Squarespace, Wix also offers tons of professional award-winning design templates and a dedicated drag and drop page builder to help you edit and create your website layouts. It is ideal for beginners and professionals alike. With access to tons of advanced customization options, it is ideal for experienced users to create a personal and feature-rich portfolio website.
Whereas, beginners with little designing experience can take advantage of the Wix ADI (Artificial Design Intelligence). The tool will ask you some basic questions regarding what type of website you wish to create, and automatically build it for you.
WordPress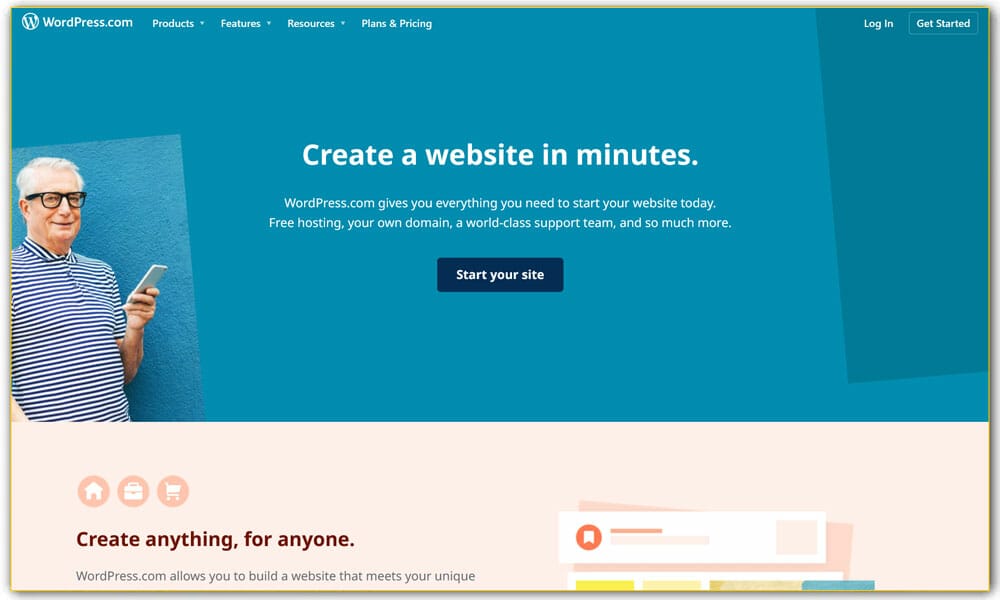 WordPress is the world's most popular CMS (Content Management System) that accounts for over 35% of all websites on the World Wide Web. So what makes it so popular? WordPress is super flexible and customizable, allowing you to create almost any type of website. With access to tons of themes and plugins, you can take advantage of limitless design layouts and tons of powerful features.
WordPress is essentially free to use. However, you will need to spend money to purchase a domain and get hosting – which you are free to do from any hosting provider. Also, some of the plugins and themes are freely available from the WordPress repository, but many of these tools are sold with a premium price tag.
Weebly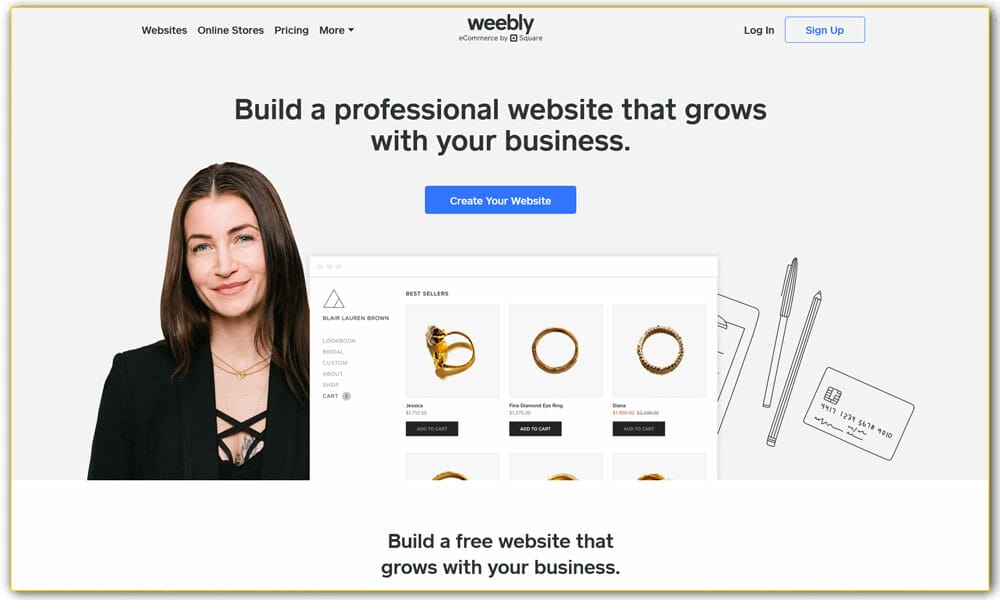 Weebly is by far one of the easiest to use Website Builders making it ideal for beginners. It is mostly used to create portfolio websites as well as basic eCommerce stores. You get access to the usual page builder tools and premade templates to craft your website.
However, as it mainly caters to beginners, the tool provides only the basic options so that it doesn't overwhelm its users. As such, if you have advanced requirements and wish to make your portfolio website more featureful, then Weebly might seem a bit limiting.
GoDaddy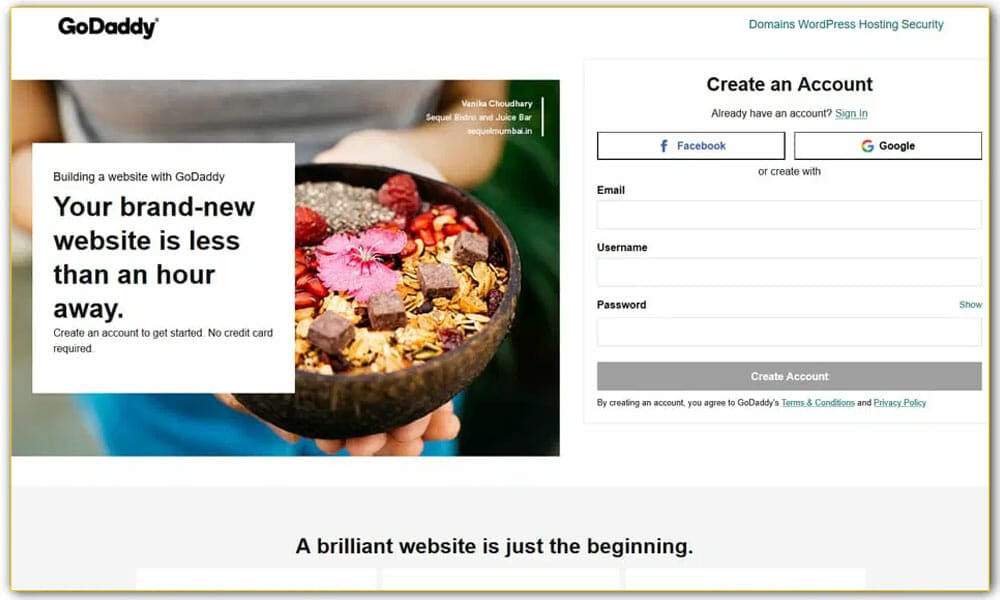 You might recognize GoDaddy as the go-to website to get your domain name or hosting. However, did you know GoDaddy users are also entitled to its proprietary drag and drop website builder? Now, granted it is nowhere near as featureful as the likes of Wix and Weebly, but it can help you build a basic portfolio website – that too, for free.
It also comes with its own ADI that asks you basic questions like what type of website you want to build, website name, and the likes, and will automatically generate you a ready to use website based on your specifications.
Strikingly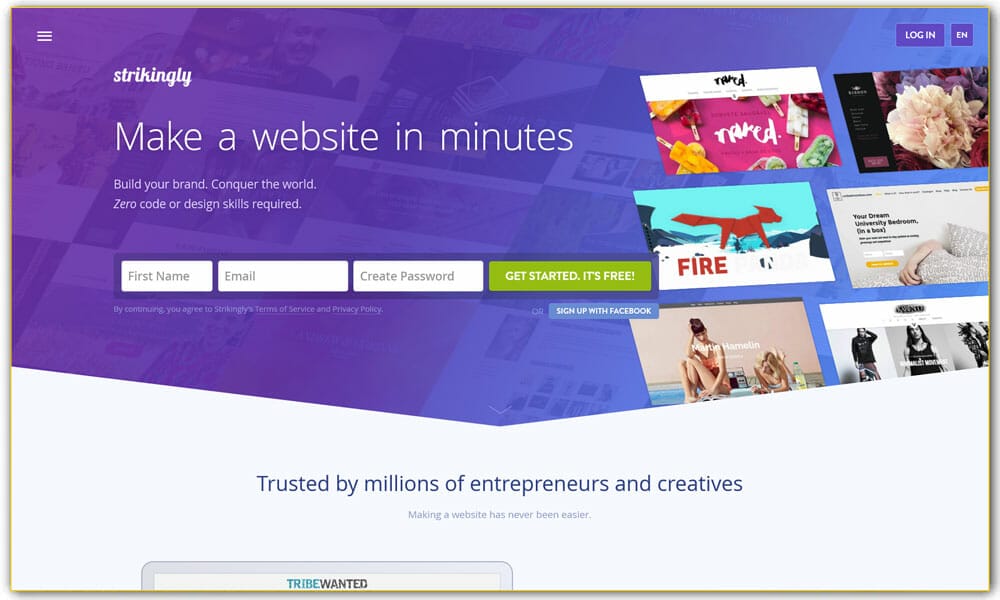 Strikingly is another beginner-friendly website builder perfect for building one-page websites. Also, as you can guess by its name, it caters to users looking for a visually stunning layout. As such, it is perfect for web designers and creative freelancers looking to showcase their visual artwork in a one-page portfolio.
It has a free plan that is more than enough if you are looking to build a basic portfolio website. However, if you want to showcase your work in all its grandeur, then it is recommended that you go for one of its premium plans starting at $8/month.
IM Creator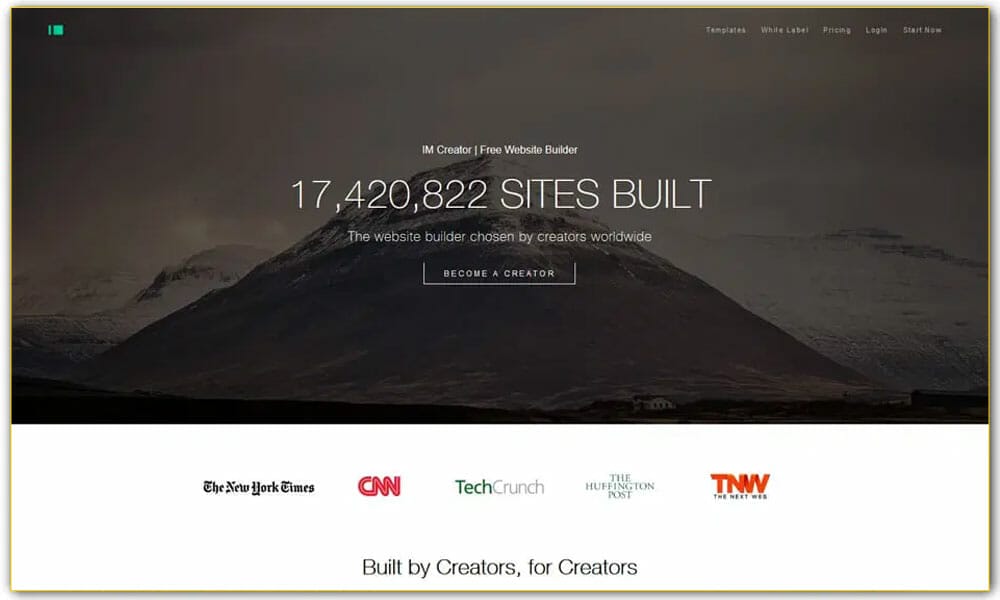 IM Creator gives you access to tons of modern-looking templates that you can import easily to structure your website. All templates are grouped into categories making them easier to find. There is even a dedicated category for portfolio websites, making your search even easier.
You will get access to prebuilt sections instead of a dedicated set of elements. This might seem a bit limiting in terms of customization. However, it is extremely beginner-friendly. There is no chance users will mess up or get overwhelmed by this many design and UI elements.
Duda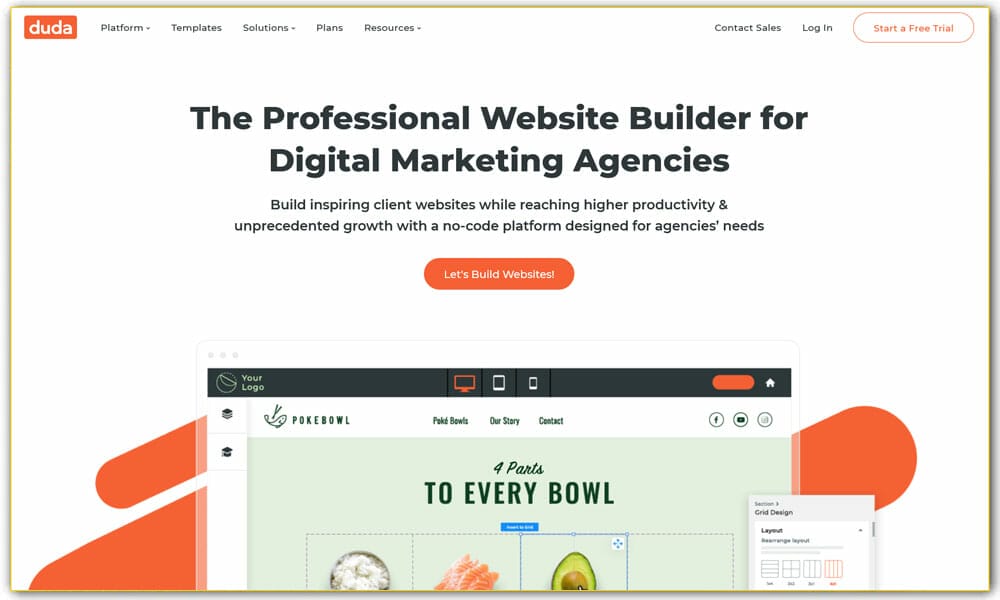 Duda was specifically designed for web designers who create multiple websites for their clients. It comes packed with tons of professionally designed templates along with a snappy drag and drop page builder which makes editing fast and efficient.
However, despite being curated for designers, the tool does implement some restrictions over the design. You can only express your creativity within the limits of the template. As such, the tool isn't designed to showcase your creativity, but to help you quickly create customized professional looking websites for your clients.
Pixpa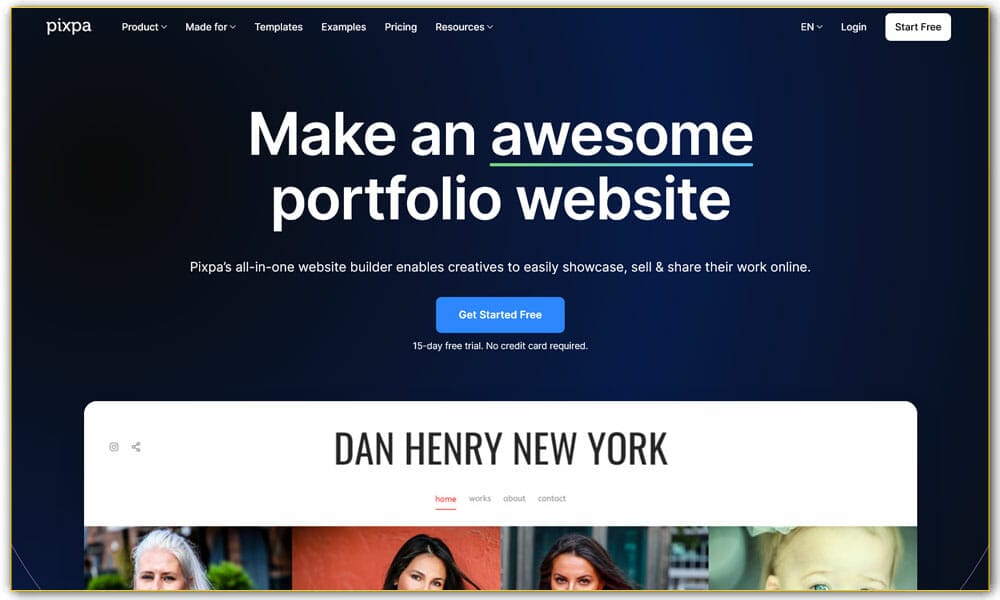 Pixpa is by far one of the best Website Builders for artists and photographers looking to build an online portfolio to showcase their work. All its in-built templates boast a design to showcase high-quality visual content. Users get access to tons of customization options to make it more personal.
Furthermore, users can upload image sizes up to 100 MB, making it perfect for showcasing without compromising quality to lossy compression algorithms. There is also an option to turn it into a customer portal with the option to book appointments, request edits, order prints, pay fees, and much more.
Jimdo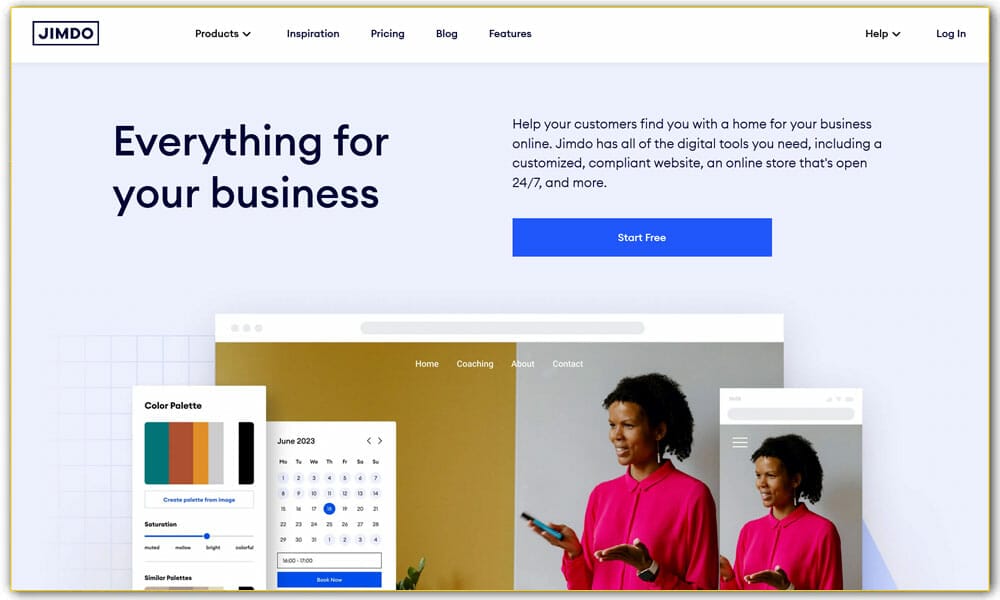 Jimdo is one of those rare website builders that also comes with a mobile app that you can use to build your website. It offers you access to a bunch of awesome templates that are responsive and mobile-friendly.
Apart from using it to build your online portfolio, you can also use the tool to create an online store to see products or services. There is also a feature called Jimdo Dolphin which will practically guide you through the web designing process in case you need assistance.
Adobe Portfolio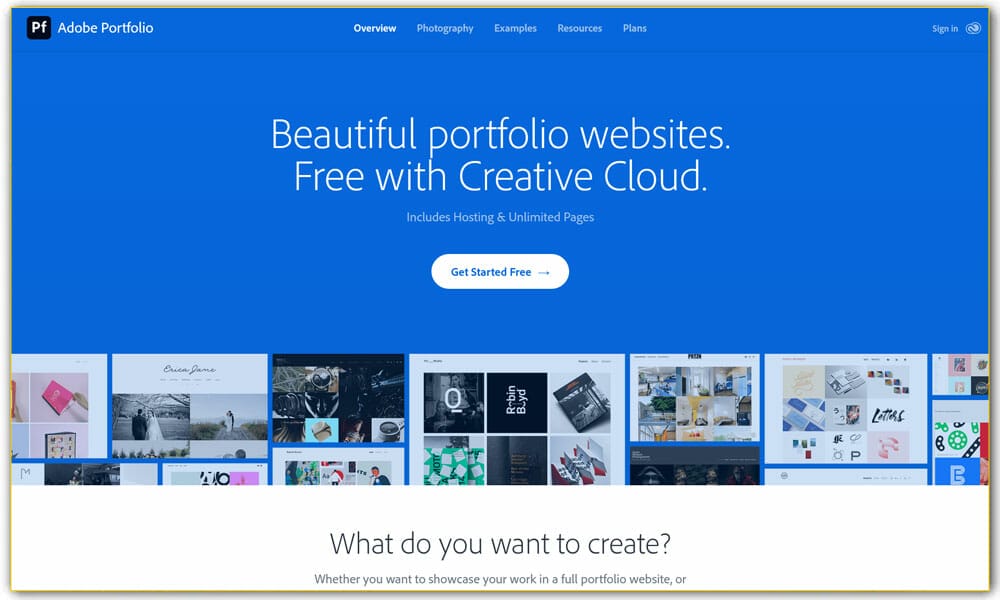 Adobe Portfolio lets you create an awesome looking website, but its collection of templates is somewhat limited. However, if you are only looking to build a minimal portfolio with a highlight on your content, then you should definitely try it out.
Some notable features that are bundled in with the platform include Lightroom Integration, automatic image resizing, custom domain names, and much more.
Carbonmade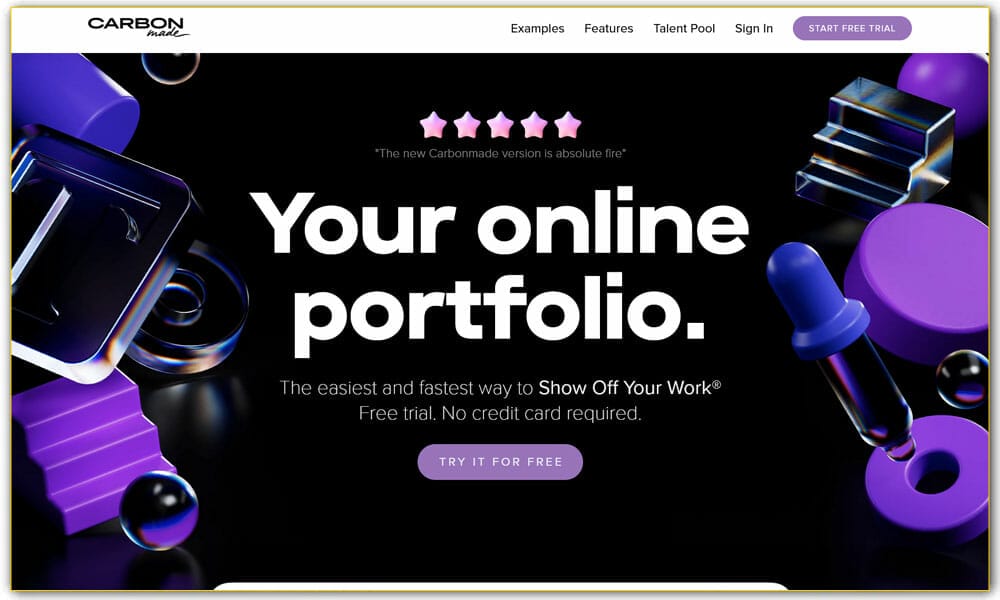 Carbonmade is another super popular portfolio website builder with over 1.9 portfolios created using the platform. It lets you create a professional-looking website that you can show off to your clients in a matter of minutes.
You can upload both image and video-based content and get access to premium portfolio grids, the option to host tons of projects (depending on your plan), and much more.
Worka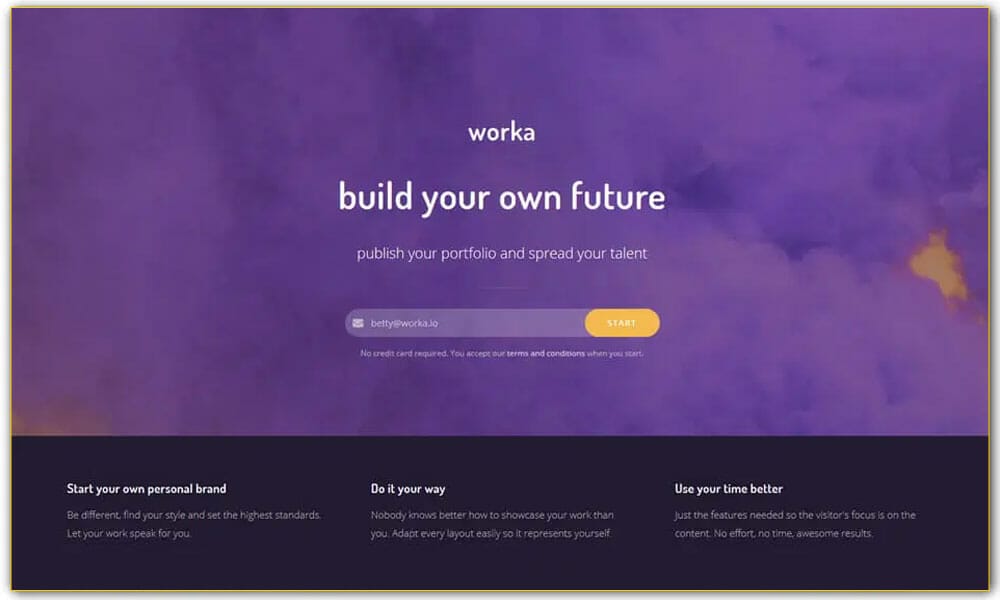 Next up, we have Worka, another amazing portfolio website builder that allows you to build an awesome looking portfolio website in a matter of minutes. It comes packed with tons of ready to use mobile-friendly templates that you can import with a single click.
The platform supports uploads up to 50 MB. This can either be high definition images or graphic works, or comprehensive study cases of your work.
Format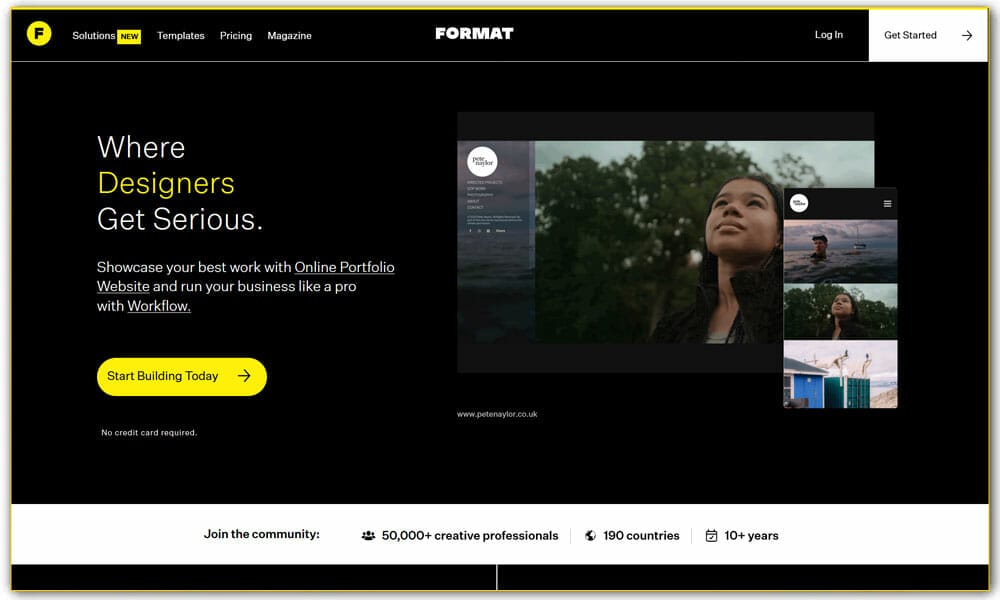 And finally, we have Format, another Portfolio Builder for Photographers. However, considering all the different features bundled in, you can easily use the platform to build a portfolio website for any visual work including graphic design, artistry, and so on.
It comes packed with templates designed to help you effectively showcase your work to your prospecting clients. On top of that, you get access to tons of customization options to give your website that personal touch. There is also an option to set up an online store to start selling your work, as well as an integrated review tool where clients can see, download, and review their orders.
Fabrik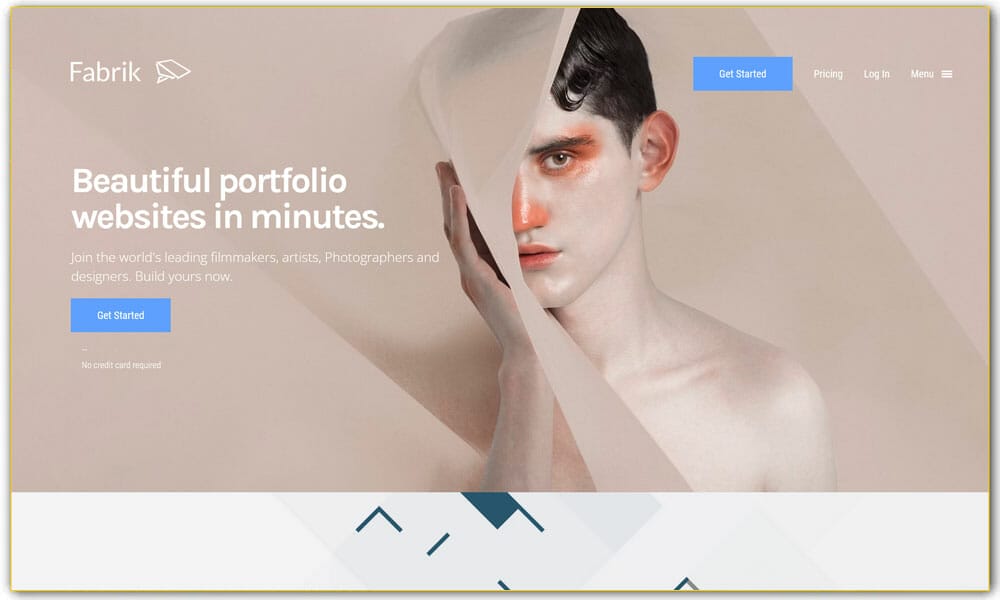 Motion Array Portfolio Website Builder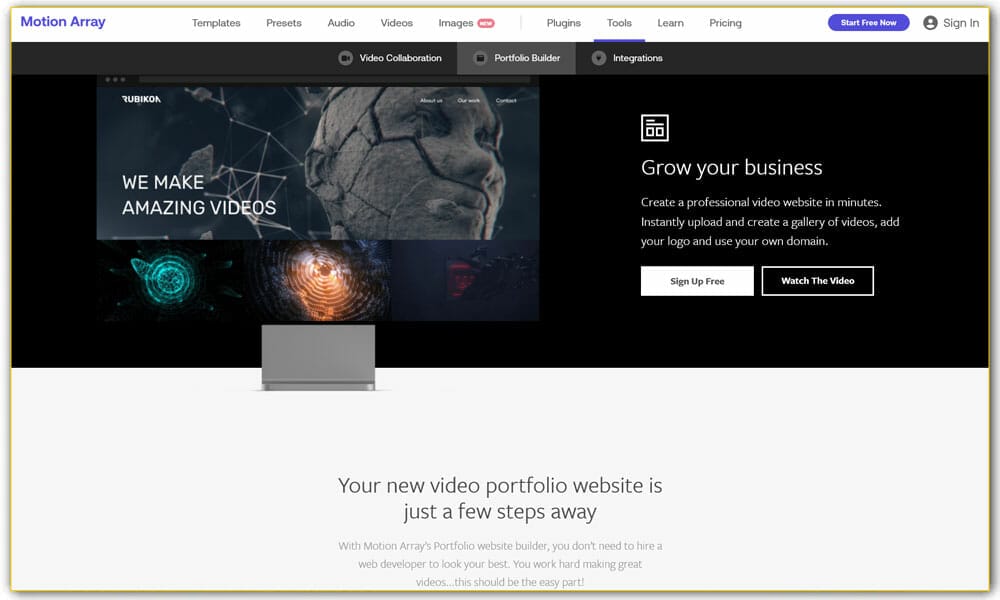 SITE123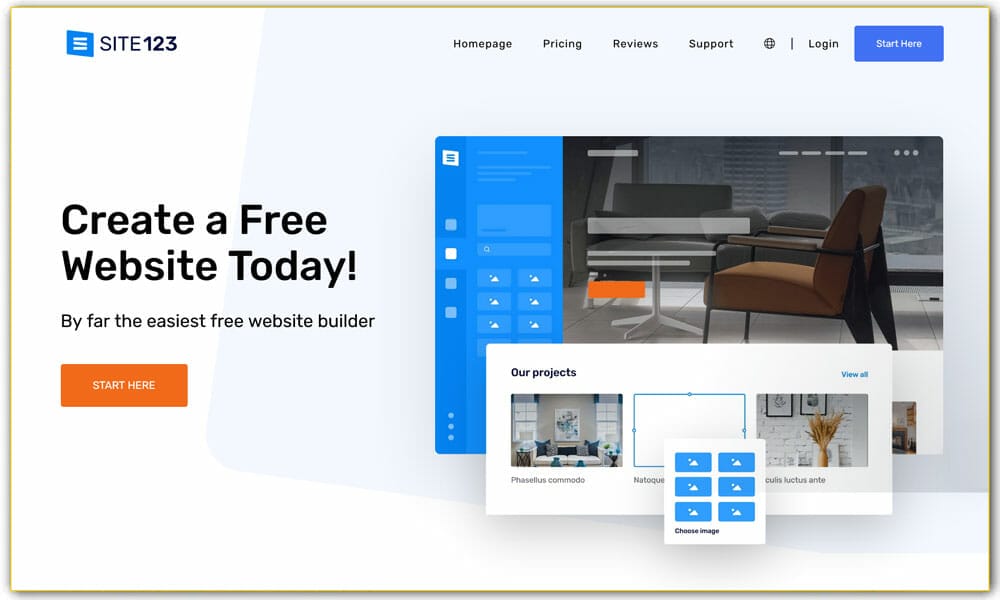 uKit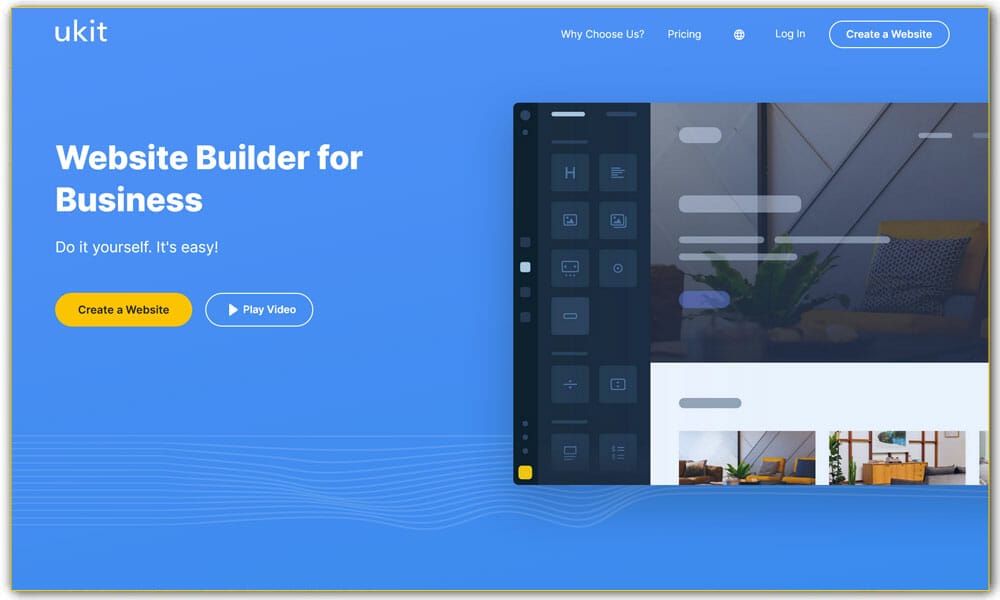 Weblium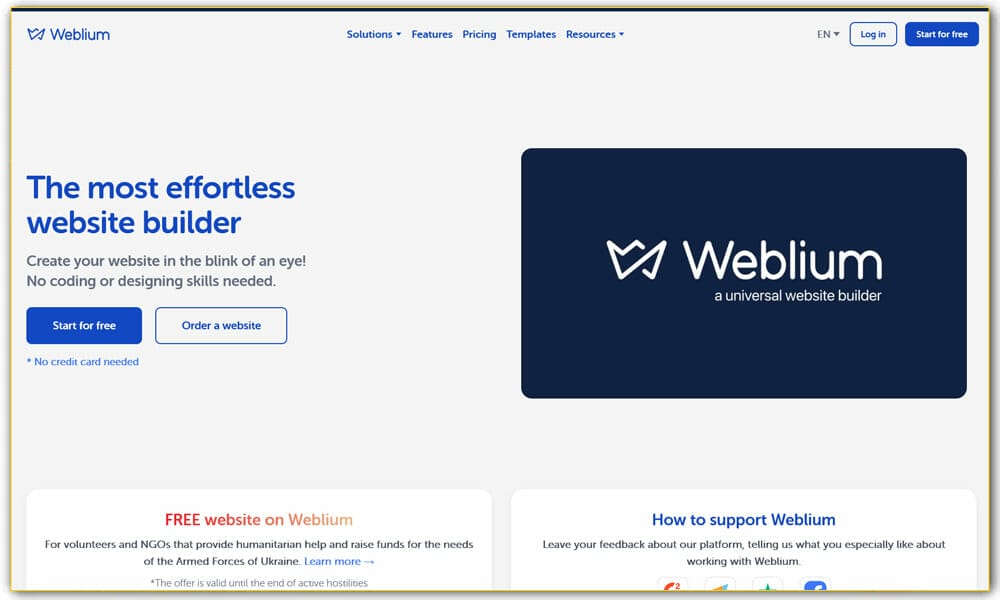 Webnode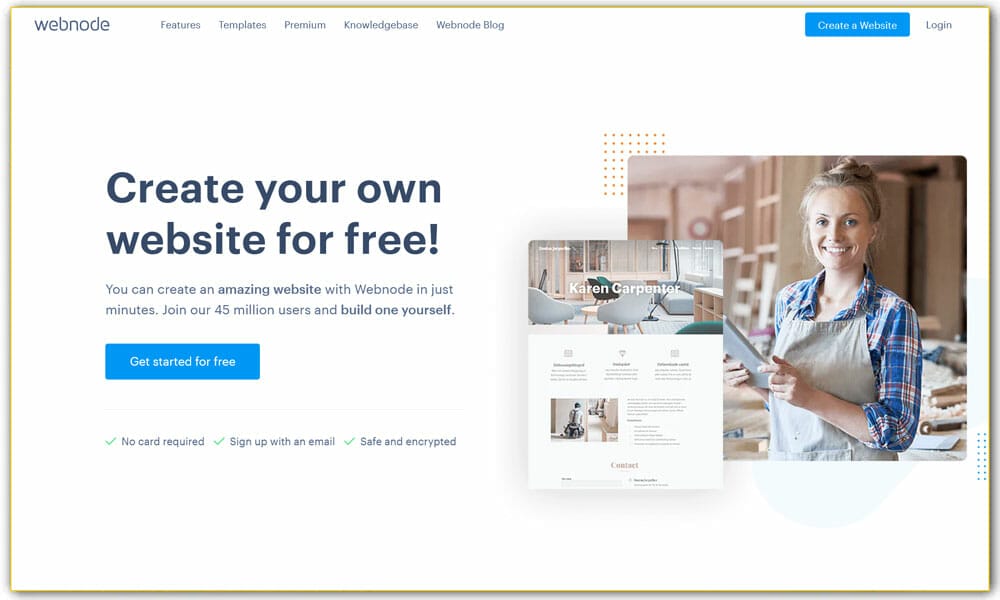 Viewbook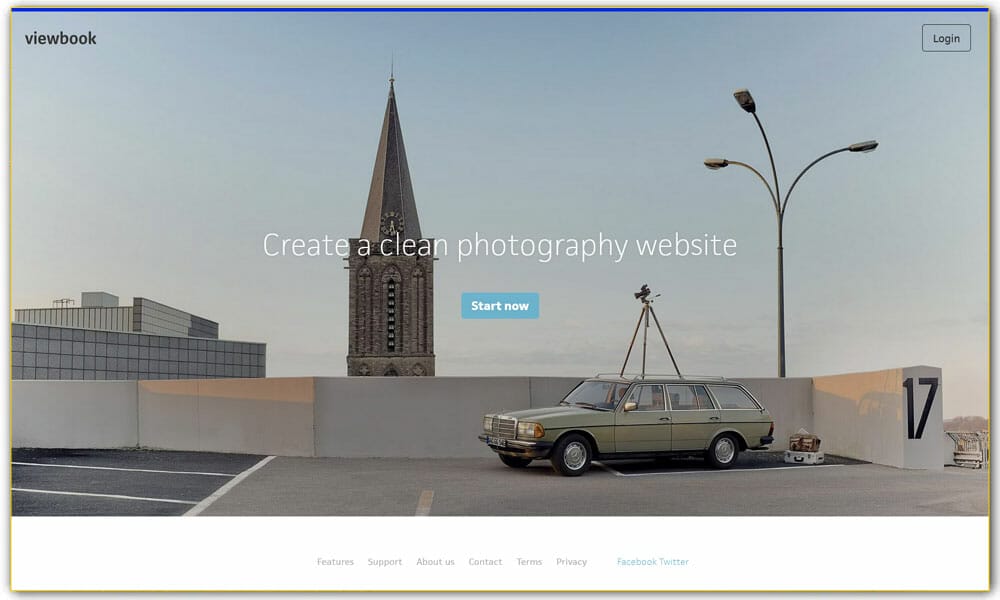 SmugMug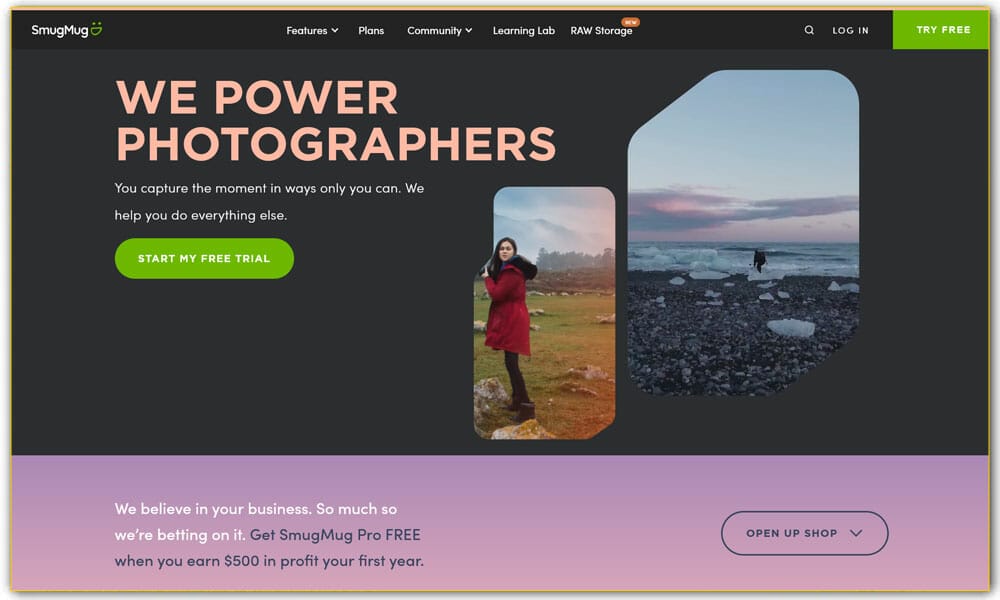 WebStarts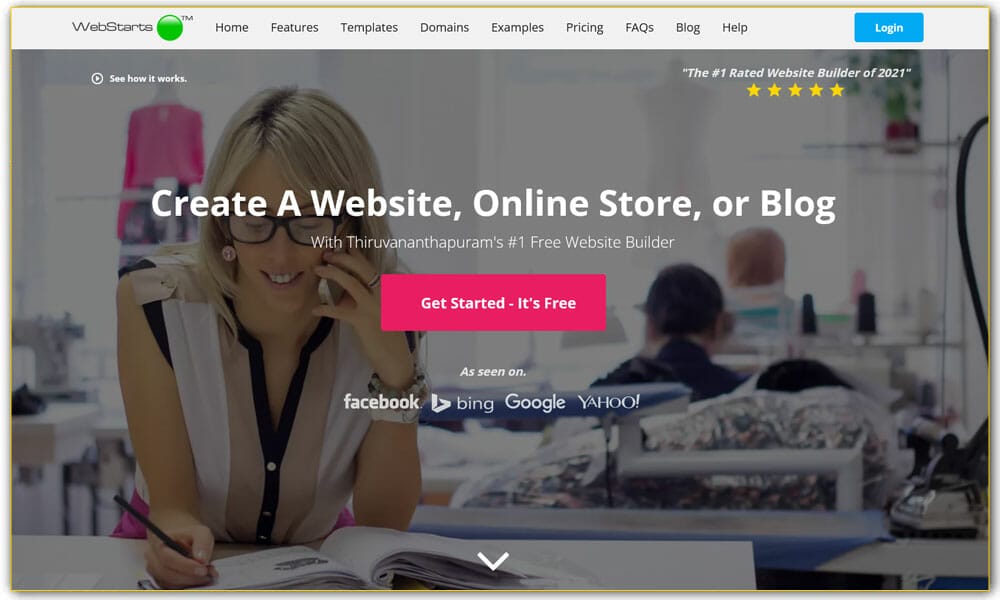 Copyfolio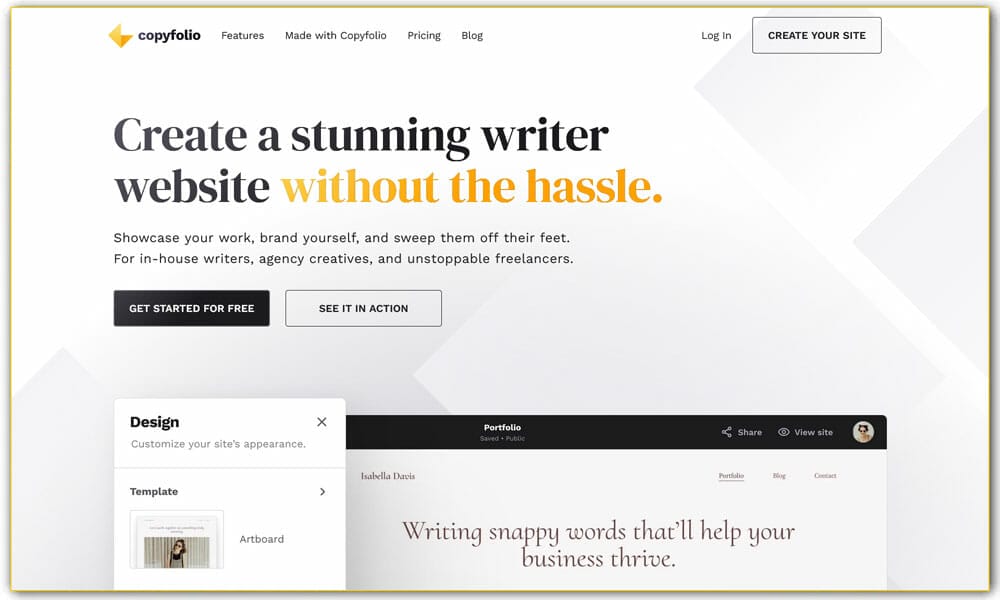 One.com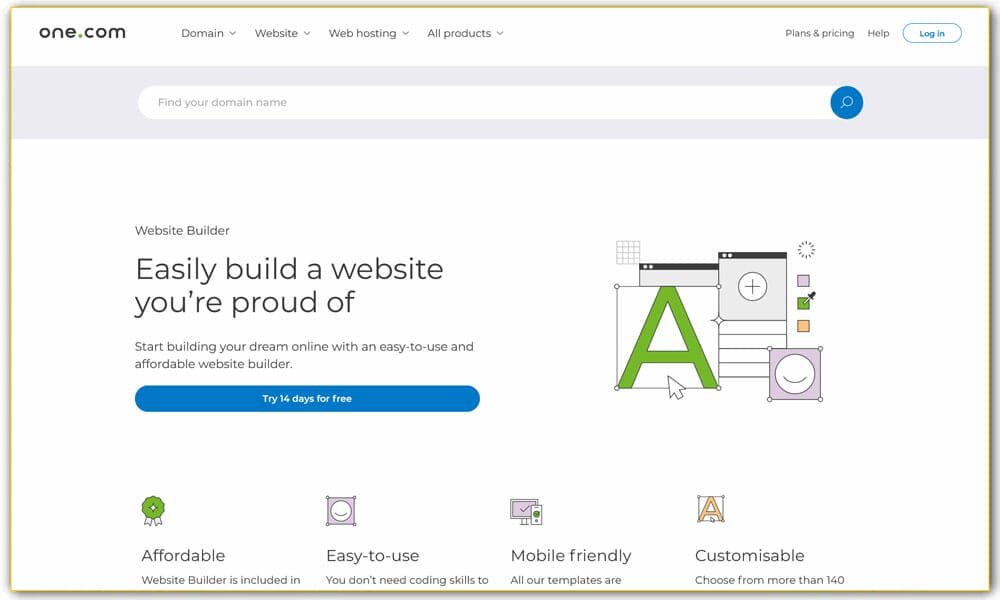 Dunked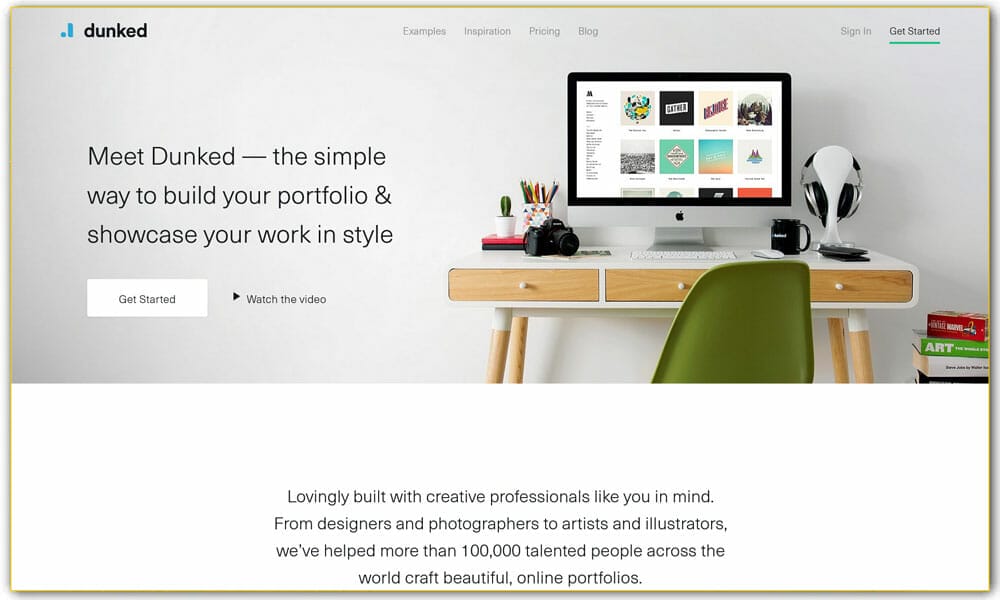 Heek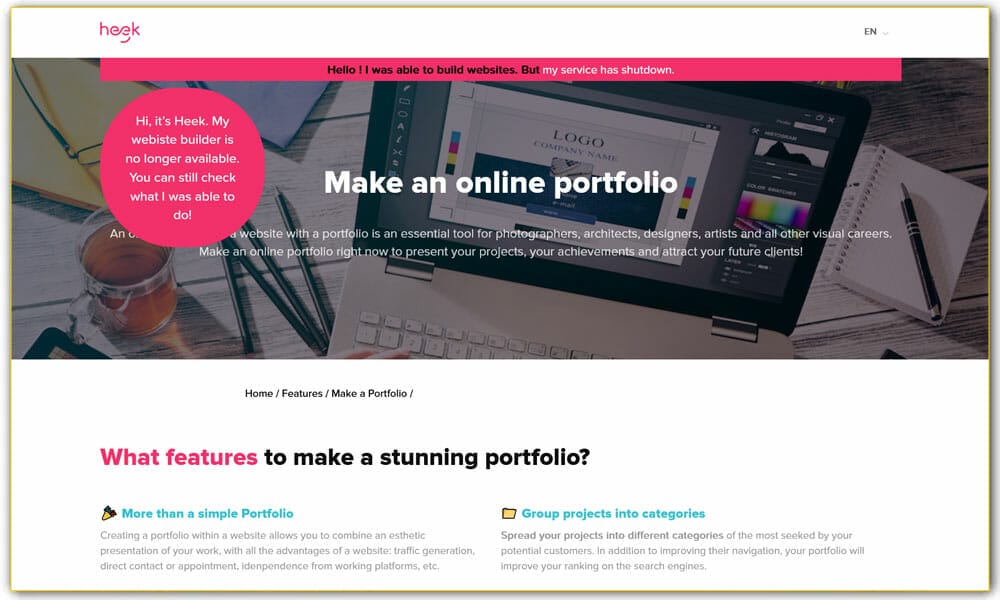 Crevado