Top eCommerce Platforms 2018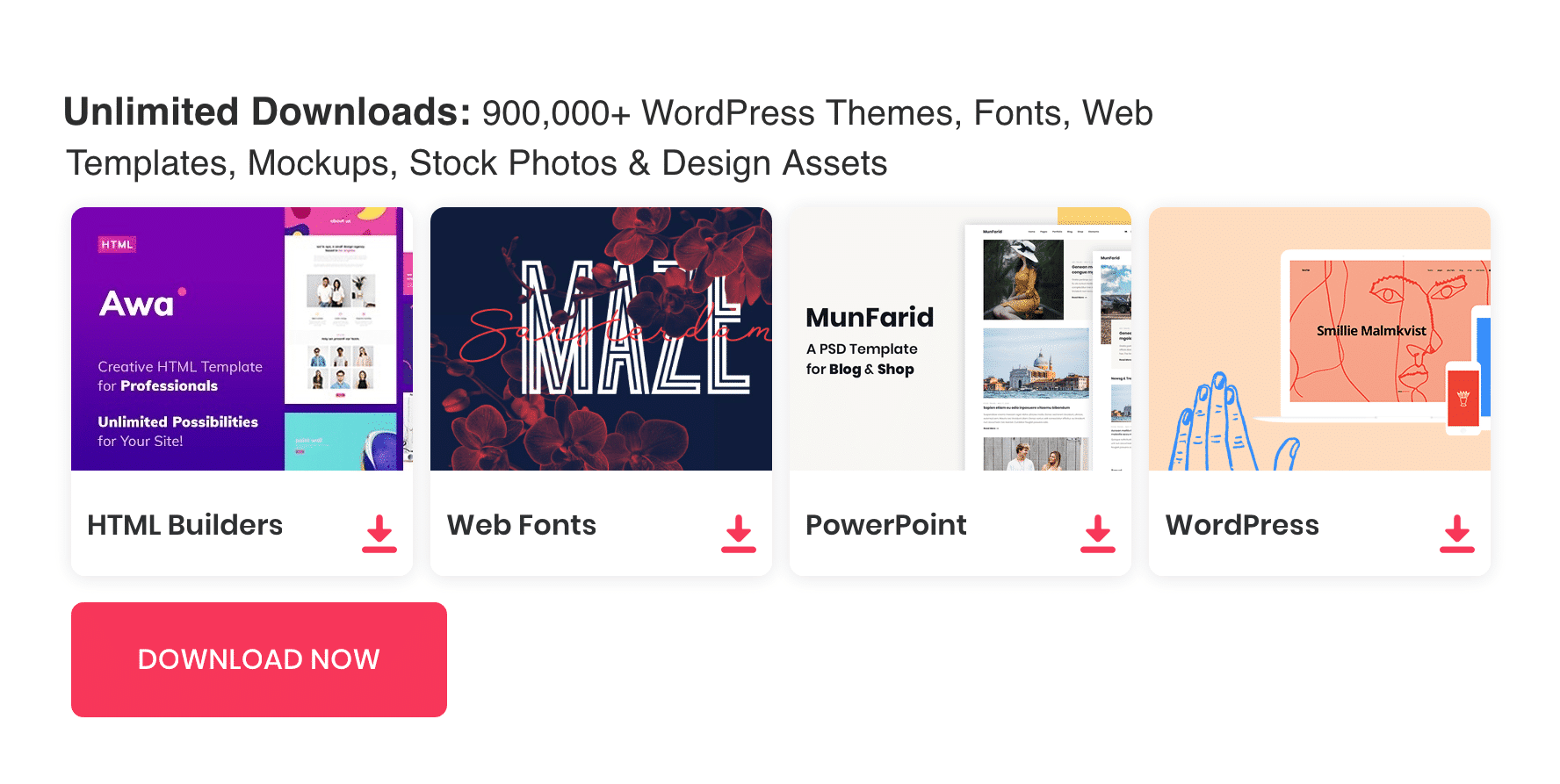 An eCommerce website is the Best way to sell your products globally. You might have a small business and you need an e commerce store front to expand your market on the internet. If it is the case, the big question in your mind will be which eCommerce Platform to use? Well, I can say there are many Commerce platforms available on the internet to choose from. These platforms provide you with a comprehensive set of tools to assist you to build your site.
There are certain Features to look for in all eCommerce platforms.
1. Easy To Use – This is a plat form you are going to use it every day so it should be easy to use.
2. Customization – it should be customizable based on your specific needs.
3. Analysis and Promotion Generation – it is very important to analyze your sales and create promotions based on that.
4. SEO Features – YOu might be building the finest product in the world but if people can't find them how are you going to make sales?
5. Marketing & Conversion Tools – Promotions, reviews, social sharing are very important in product marketing.
6. Technology and updates – you need to make sure that the platform has built up on top technology.
7. Price – don't go behind the cheapest software, you have to get what you are paying for. Check out their pricing model and different service charges.
You don't need to worry about choosing the Best one, we have done the research and picked some of the Best e-commerce platforms for you.
See also : 50+ Free eCommerce WordPress Themes
In this List, you can see Top Ecommerce Platforms as per 2017. We have used many criteria to choose these online store platforms. There are many advantages for all the Platforms listed. when choosing which of them you want to use, think each of their features fit your needs.
Shopify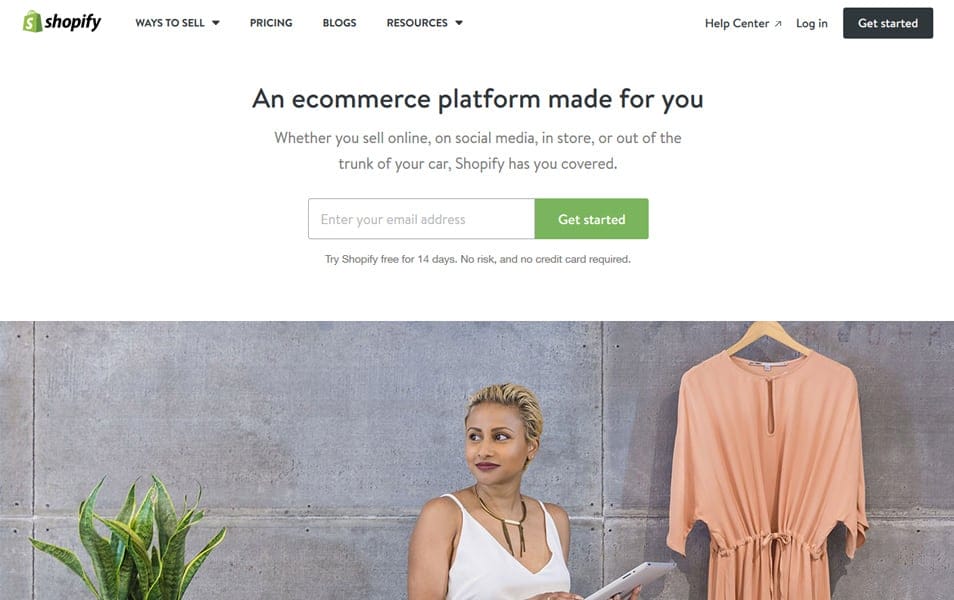 Shopify is the best ecommerce platform that has everything you need to sell online, on social media, or in person.
BigCommerce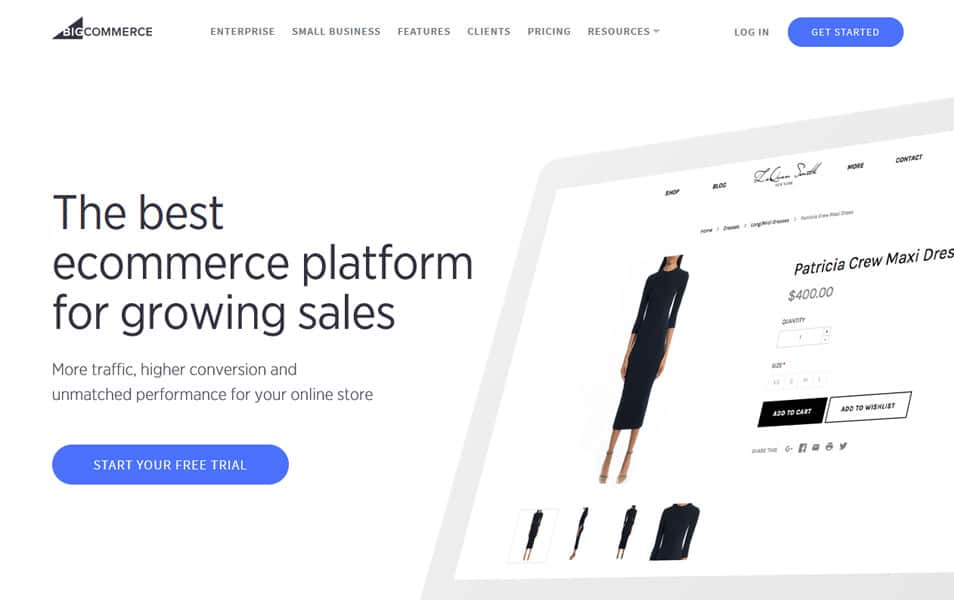 BigCommerce is a true all-in-one ecommerce platform with the power to grow your business & help you sell more.
Jumpseller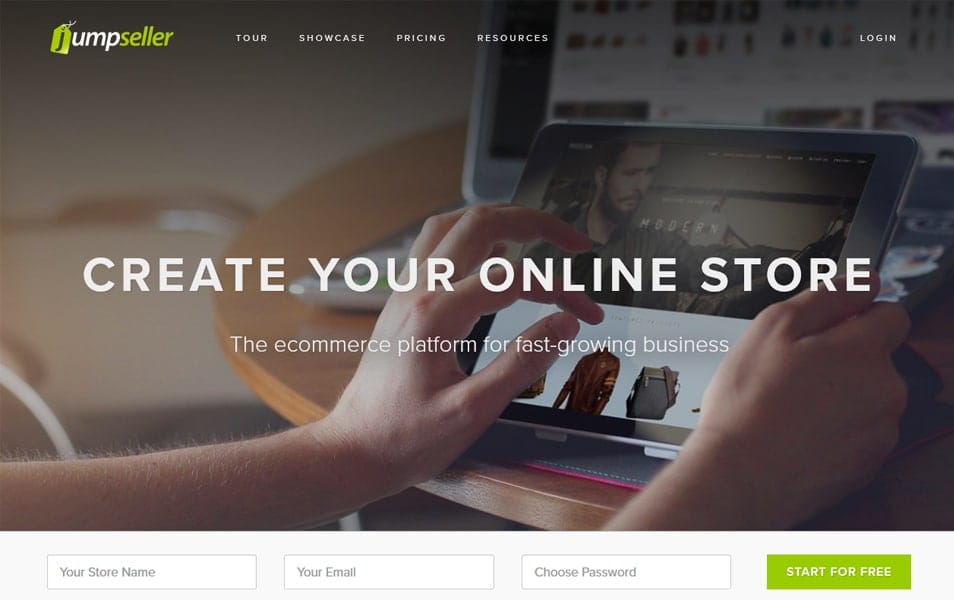 Professional e-commerce solution to create your online store.
Ecwid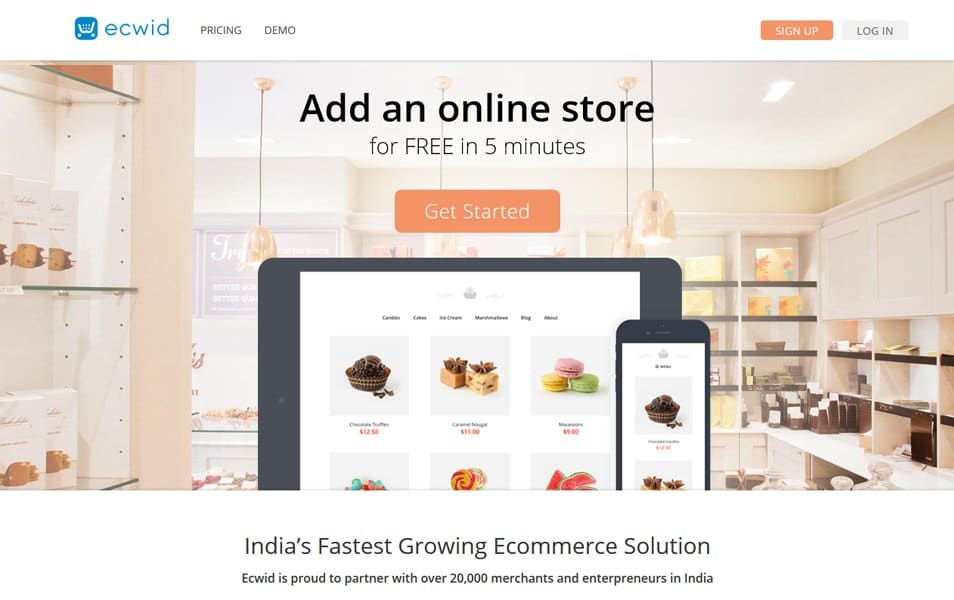 Ecwid is a free shopping cart that allows anyone to easily create online store and sell everywhere from Facebook to mobile.
Gumroad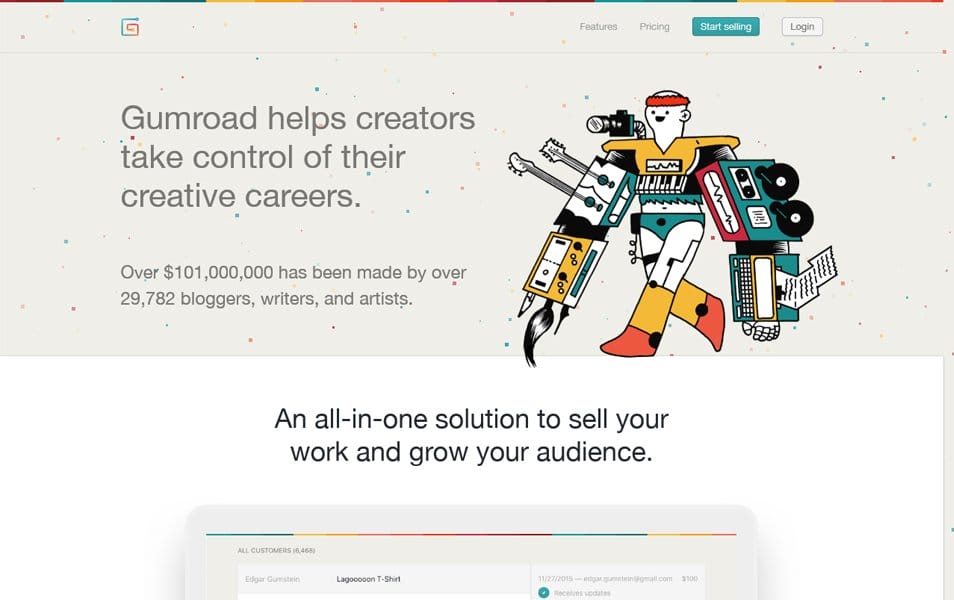 Gumroad, the most powerful platform for enabling creators to sell directly to their audiences.
ShipStation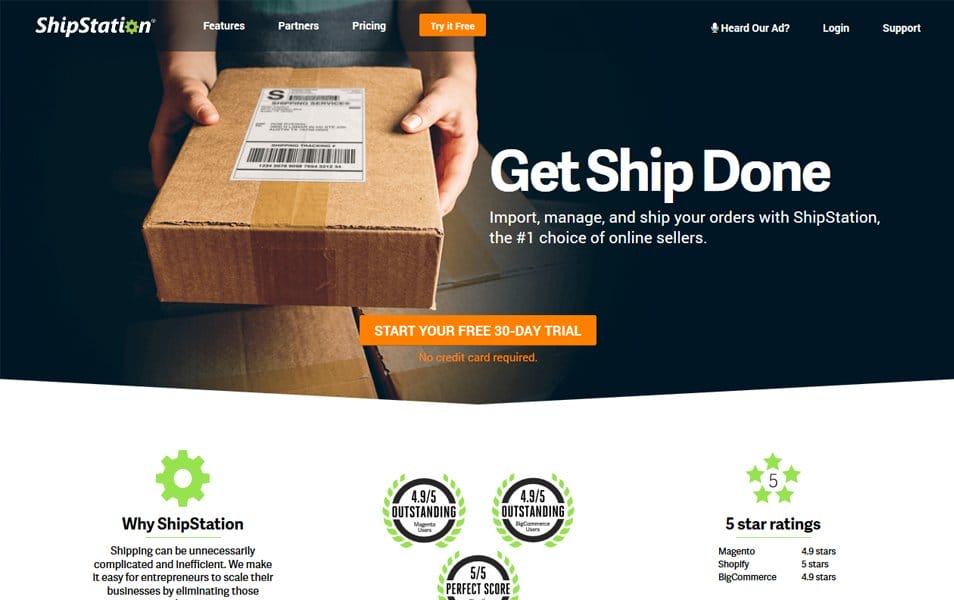 Shipping software designed to save you time and money on eCommerce fulfillment and shipping.
LemonStand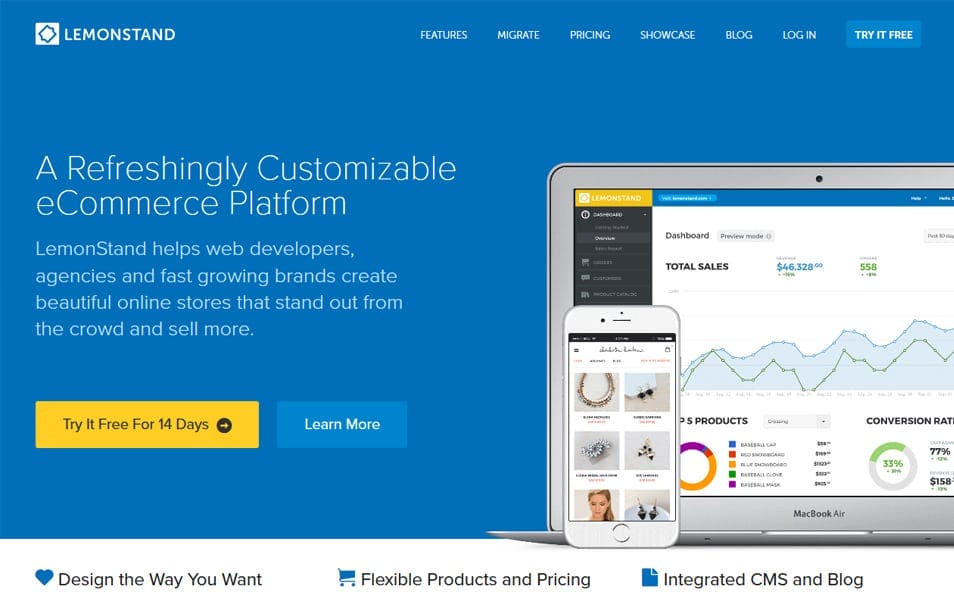 LemonStand is the best eCommerce Software Platform for online retailers who want to grow their online business.
Big Cartel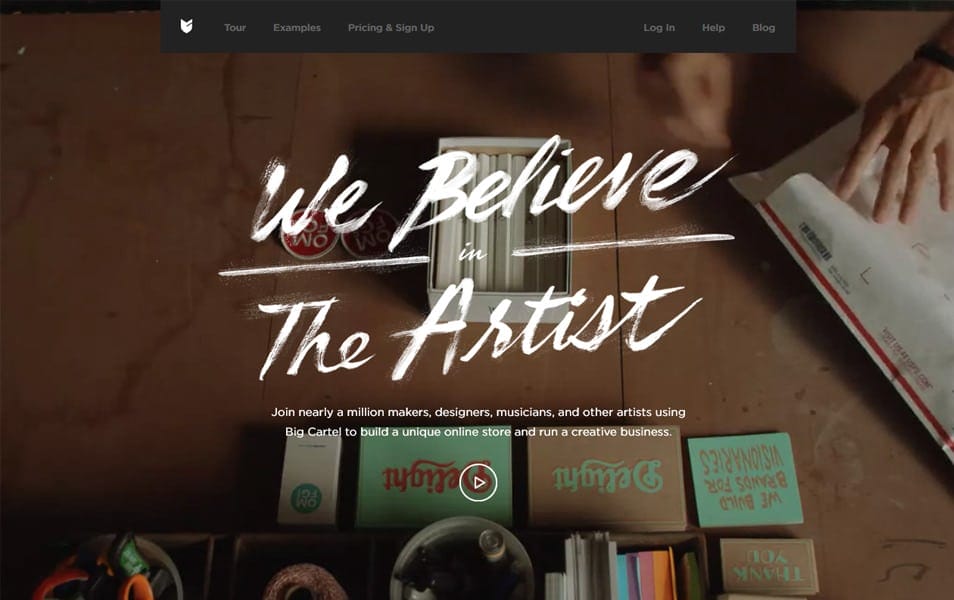 Big Cartel is home to nearly a million clothing designers, bands, record labels, jewelry makers, crafters, and other artists.
Zoey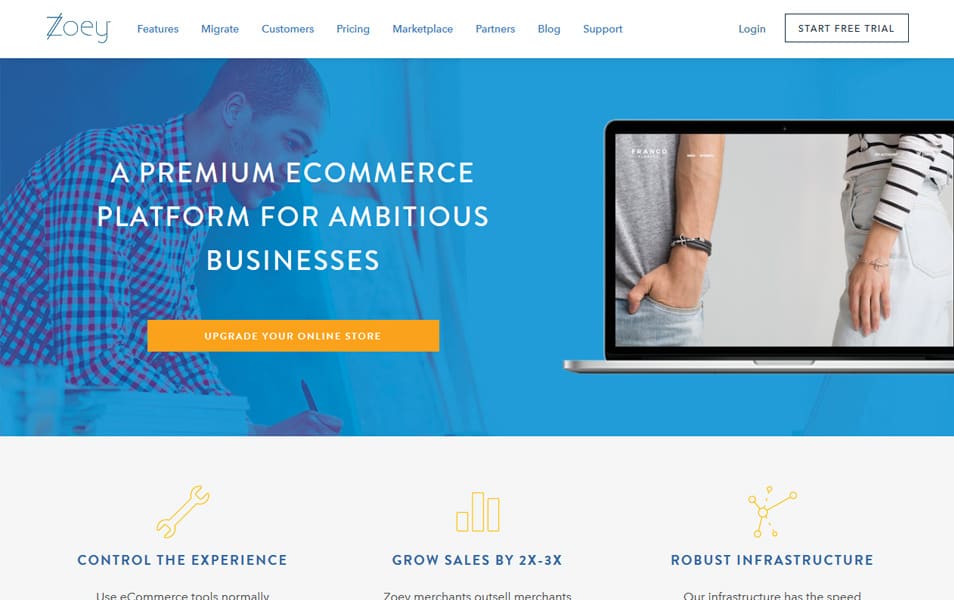 Zoey is an all-in-one eCommerce platform for ambitious merchants. Use Zoey to launch an online store that's built for growth.
SupaDupa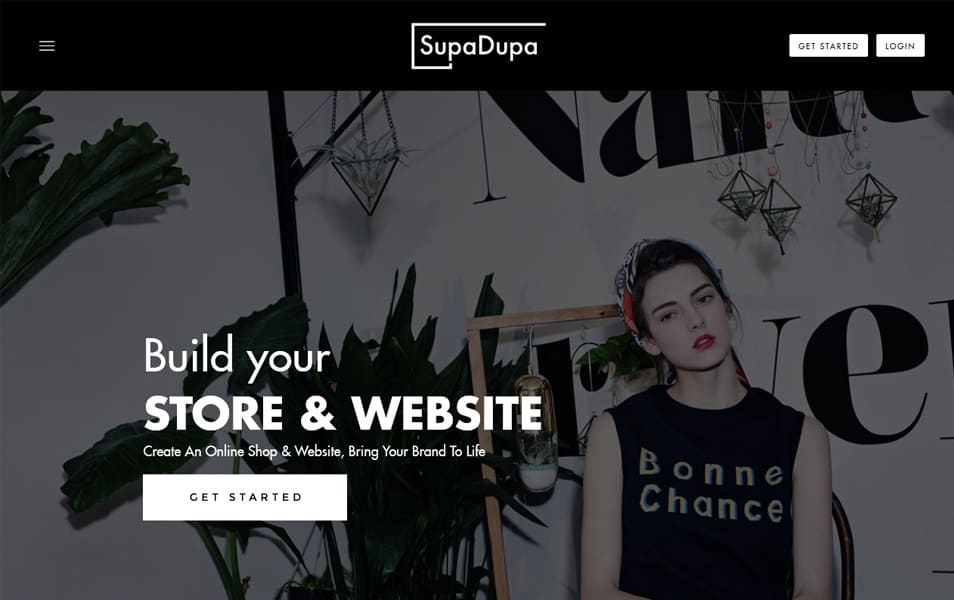 SupaDupa is an Ecommerce Website Builder for independent fashion brands, jewellery designers, artists and creative entrepreneurs.
Spark Pay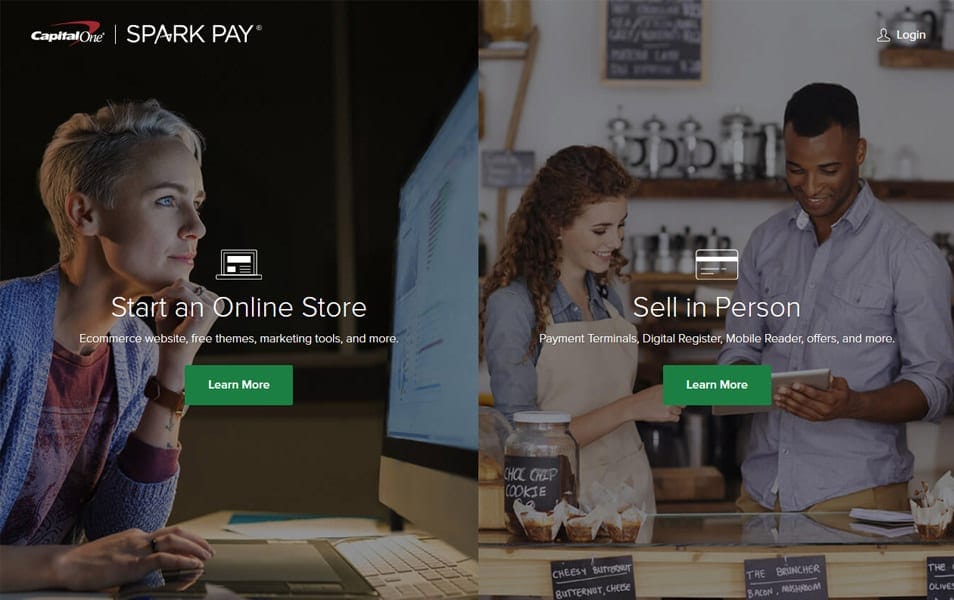 Spark Pay online store software is a Pro-grade Ecommerce solution. Easy enough for beginners, powerful enough for experts.
Volusion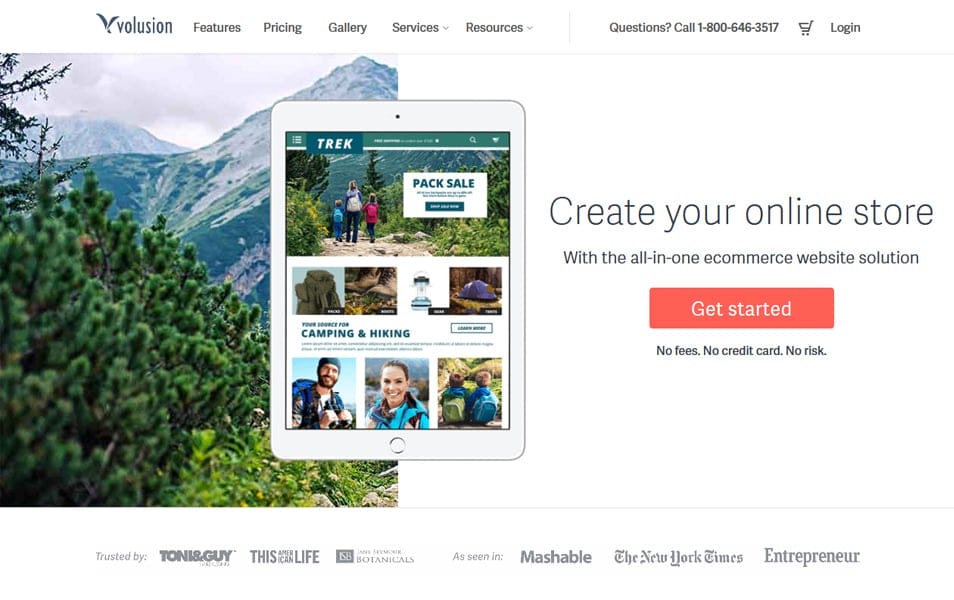 Volusion is a leader in ecommerce solutions for online businesses. Volusion provides e-commerce software, web design, and inbound marketing services to online businesses.
3DCart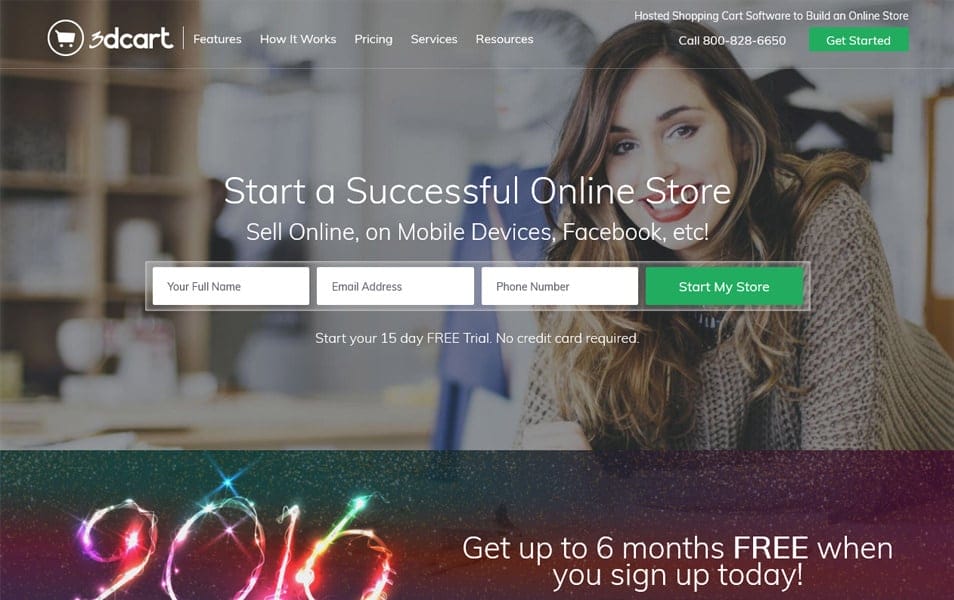 Easily build an online store with the best hosted eCommerce shopping cart software & website builder.
Strikingly: Simple Store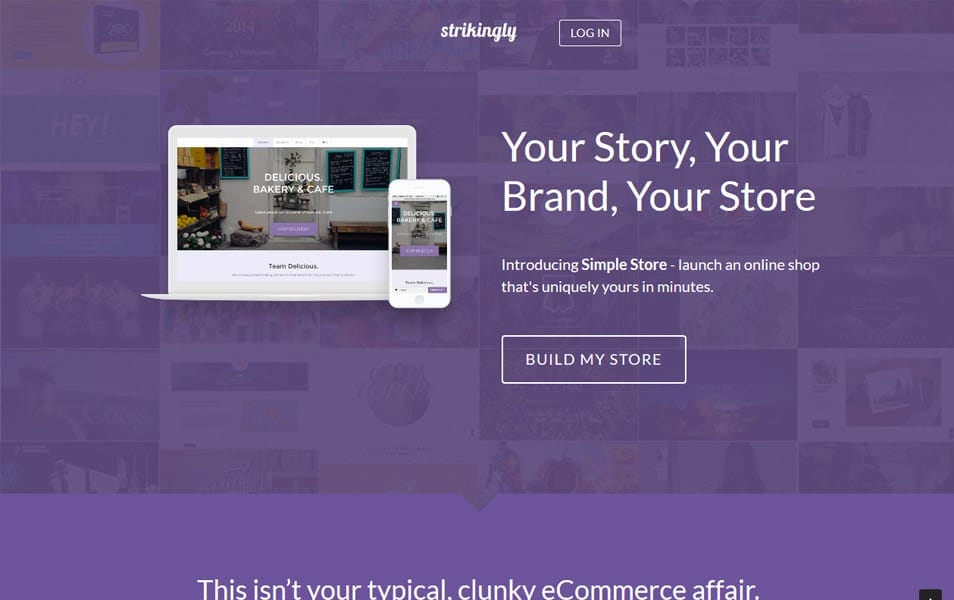 Simple Store is the fastest and easiest way to launch an online shop that's uniquely yours.
WooCommerce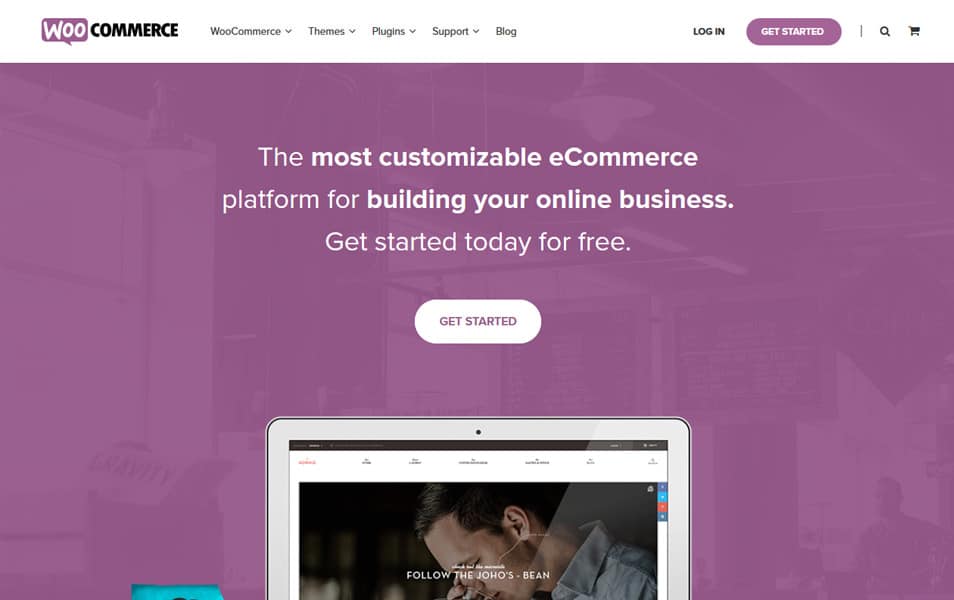 The most customizable eCommerce platform for building your online business.
Online Store Builder | Wix.com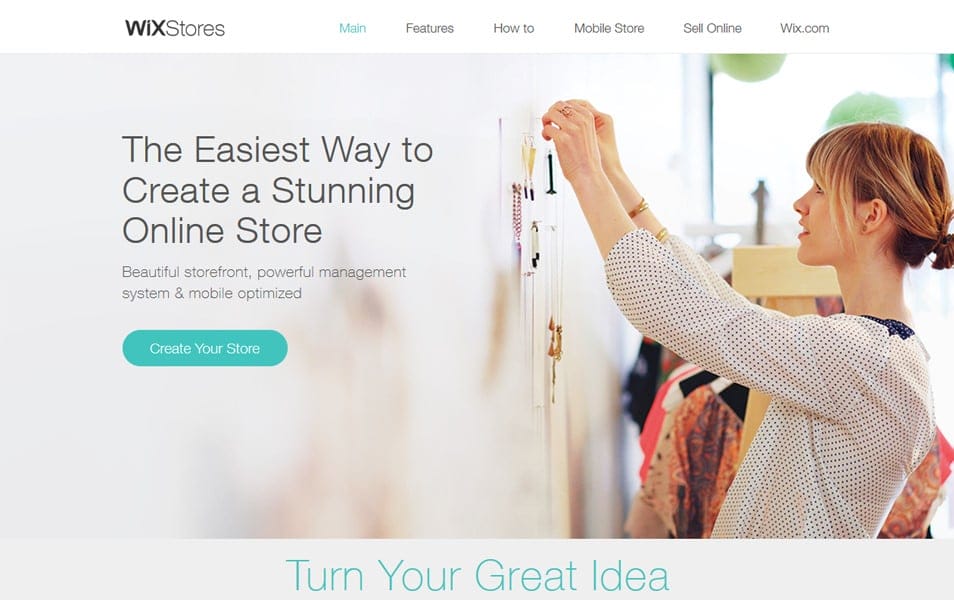 The Easiest Way to Create a Stunning Online Store. Beautiful storefront, powerful management system & mobile optimized.
Weebly Website Builder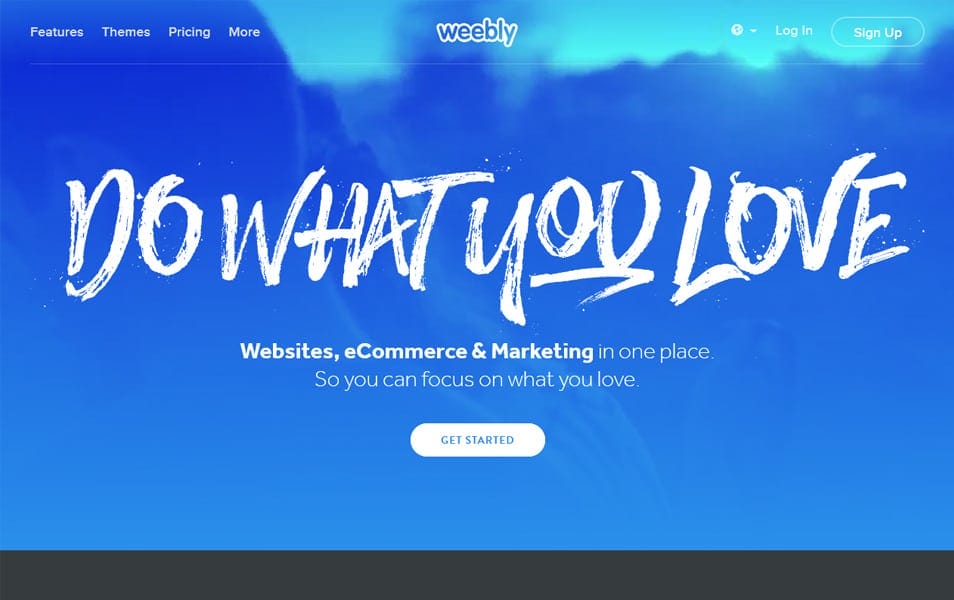 Weebly makes it surprisingly easy to create a high-quality website, blog or online store.
Online Stores | Squarespace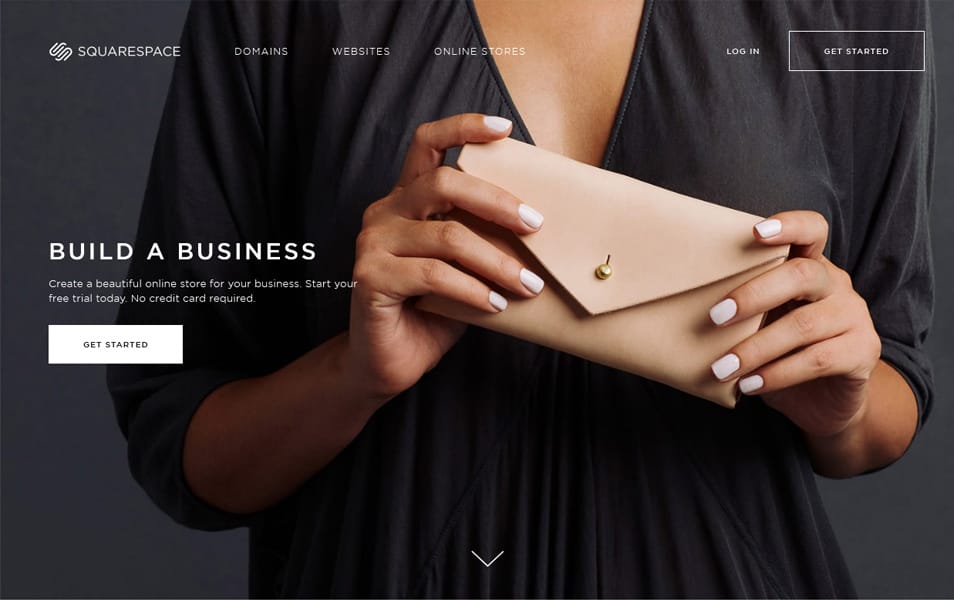 Squarespace lets you easily create a fully integrated and beautiful ecommerce website.
Shopnix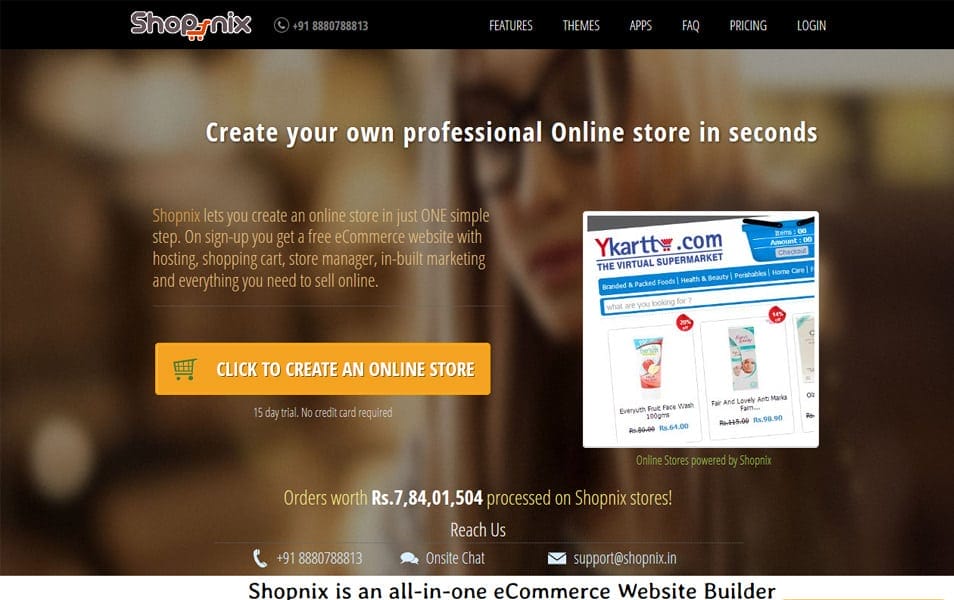 Create your own online store in minutes, with India's best Ecommerce website builder at Shopnix.
Online Store | eCommerce Website Building Software – GoDaddy IN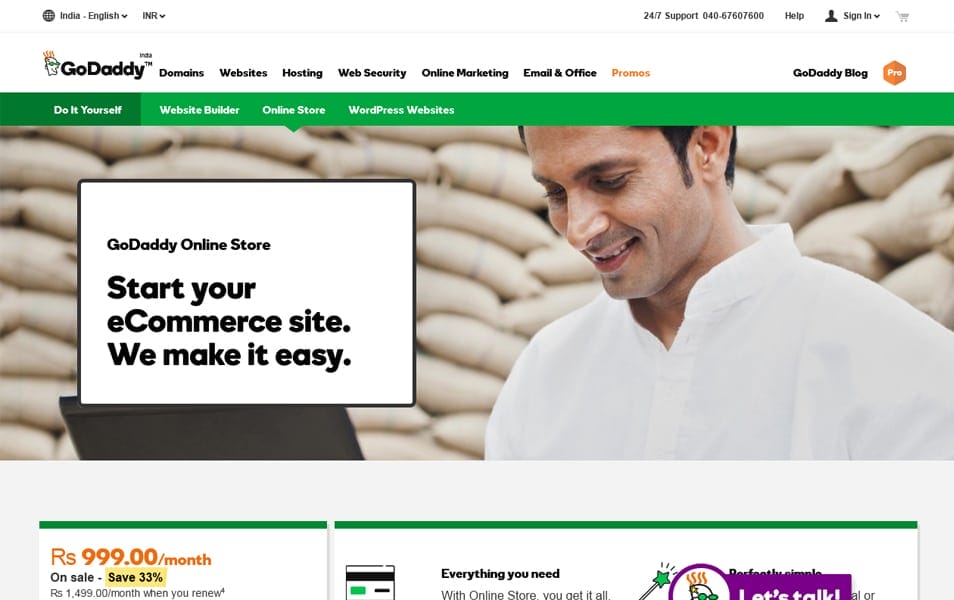 Creating an eCommerce website with GoDaddy's Online Store is simple, fast and … Get a quick overview on how to build, manage and promote your store.
Freewebstore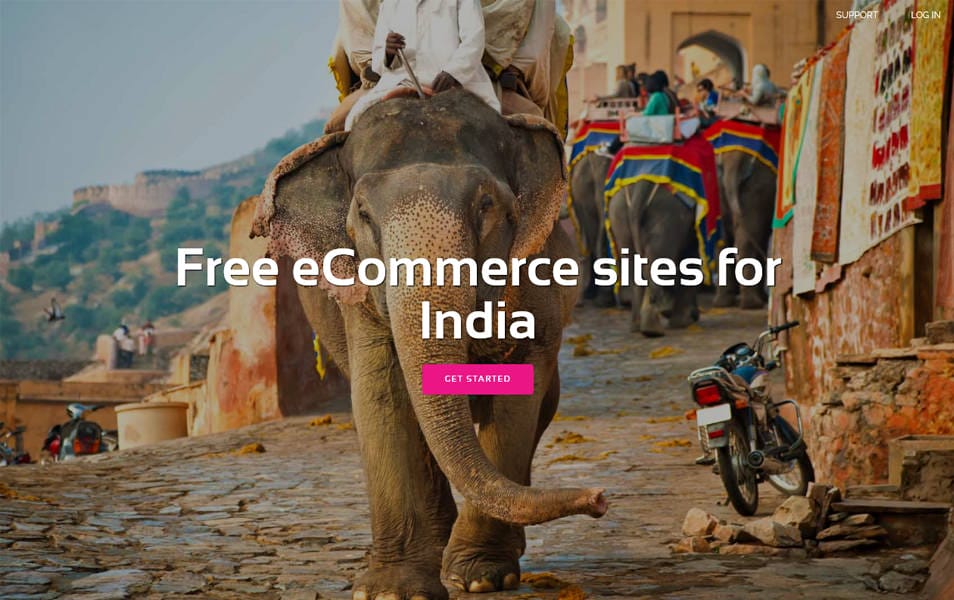 Build your free online store, manage your own own products and start achieving your business dreams with a free website powered by our free eCommerce software.
Magento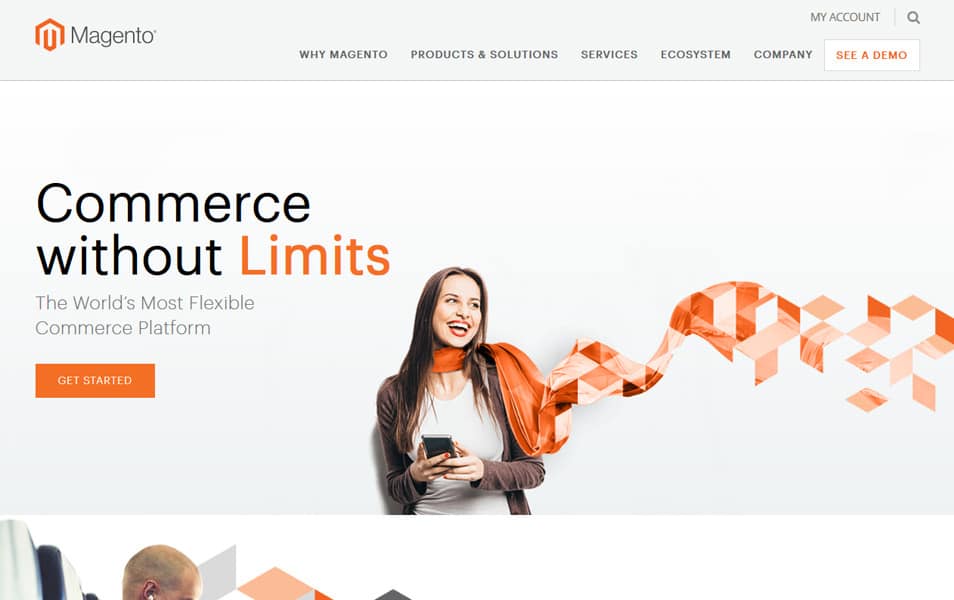 Magento is an open-source e-commerce platform. Magento offers flexible, scalable eCommerce solutions designed to help businesses grow and succeed online.
Selz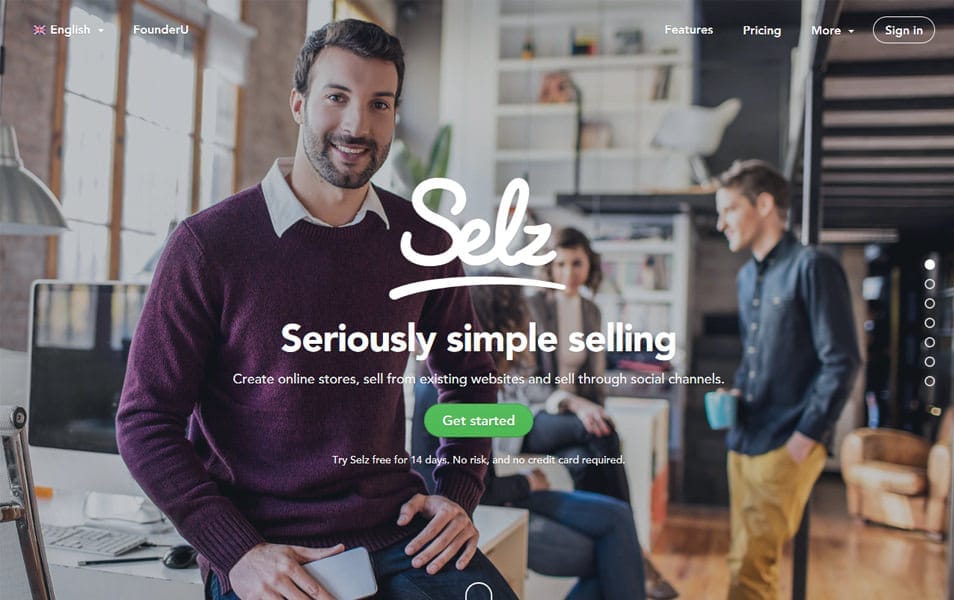 Create online stores, sell from existing websites and sell through social channels. Selling products online or digital downloads is easy with Selz free online store. No contracts, no merchant account or programming is needed.
1ShoppingCart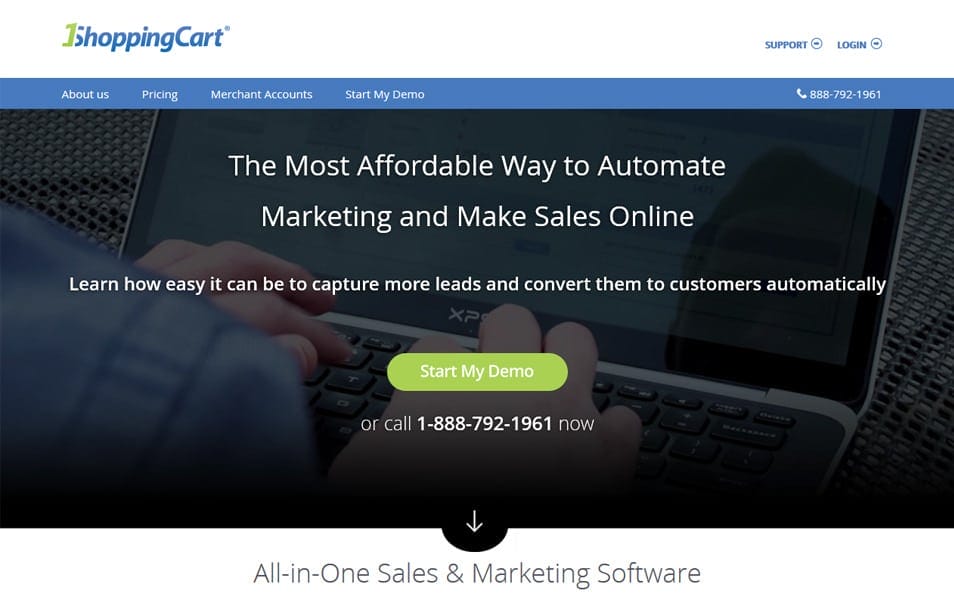 Build a powerful, secure ecommerce storefront with our Online Store Software. Sell, promote, and grow with the 1ShoppingCart.com Online Store Builder.
Ashop Commerce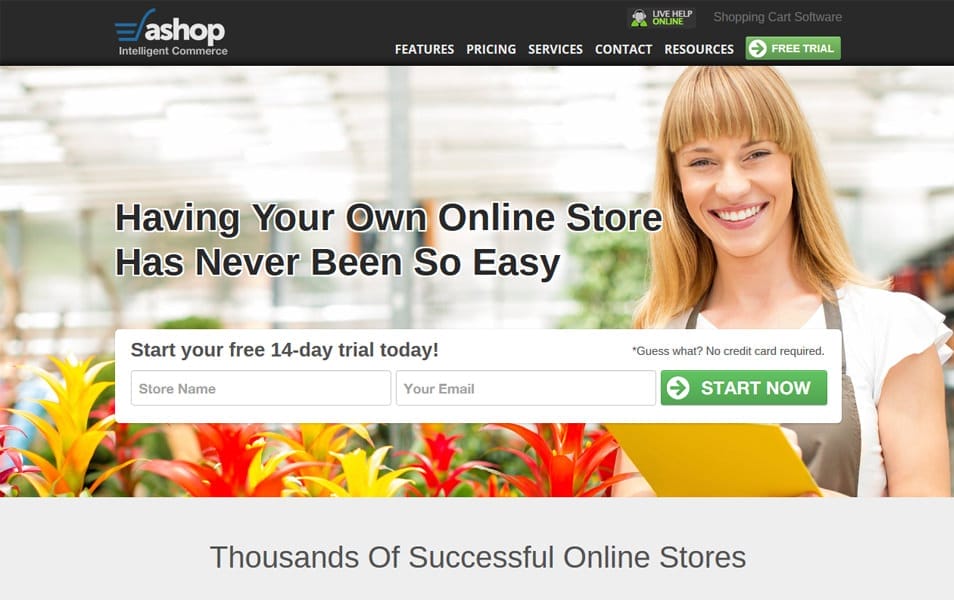 Easy to use shopping cart software for building and managing your own online store. Try Ashop ecommerce software for FREE.
Avactis
Avactis provides the best PHP shopping cart solution to take your business online. Build your online store with our all-in-one eCommerce platform.
Tictail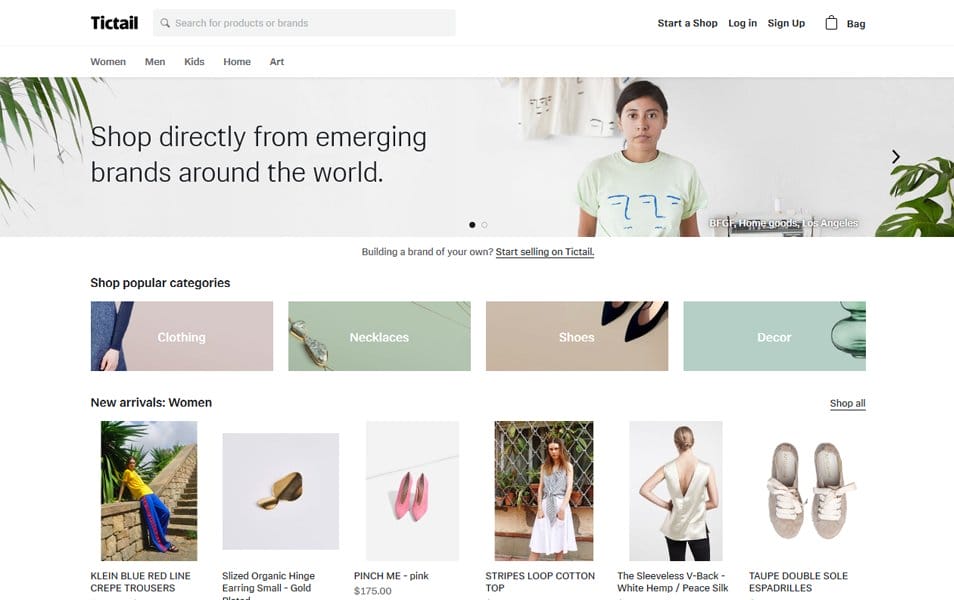 Tictail is a social shopping website for shoppers to discover emerging designers around the world. For brands, the platform is a DIY e-commerce tool focused on strong community integration, simplicity of use, and attractive, customizable design.
Zencommerce
Zencommerce provides fastest, affordable, economical and most-effective solution to convert your physical store to an online store instantly.
X-Cart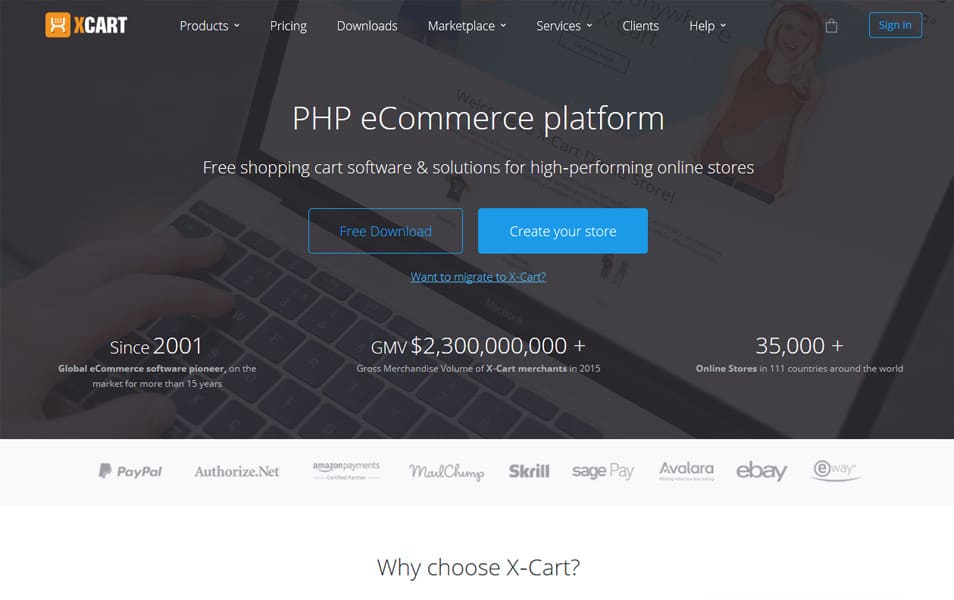 Free online shopping cart software & PHP ecommerce solutions for the best ecommerce websites: X-Cart.
Sell365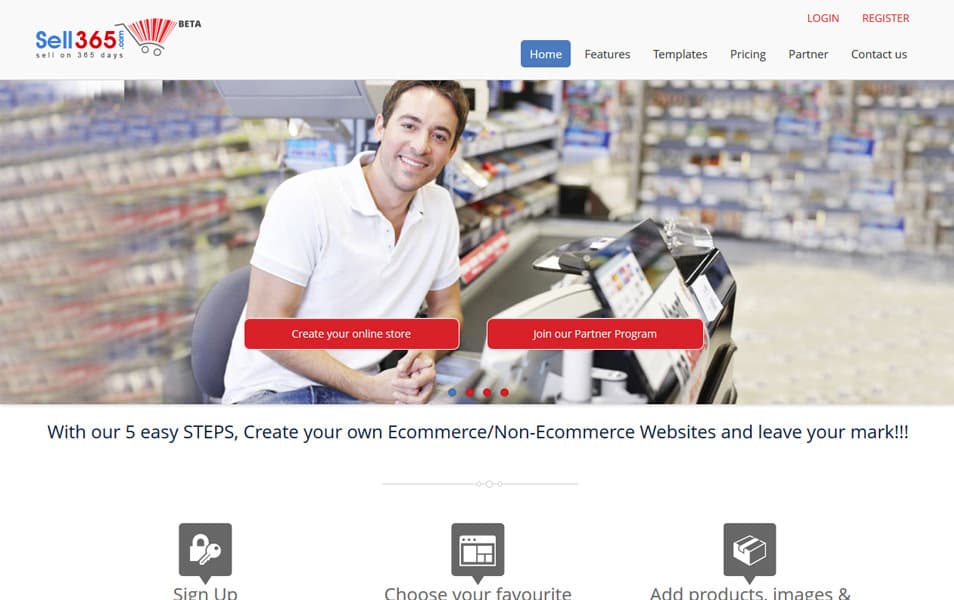 Build your Online Store with the design templates of Sell365. Make use of our drag-n-drop feature and design your online store stunningly.
CloudCart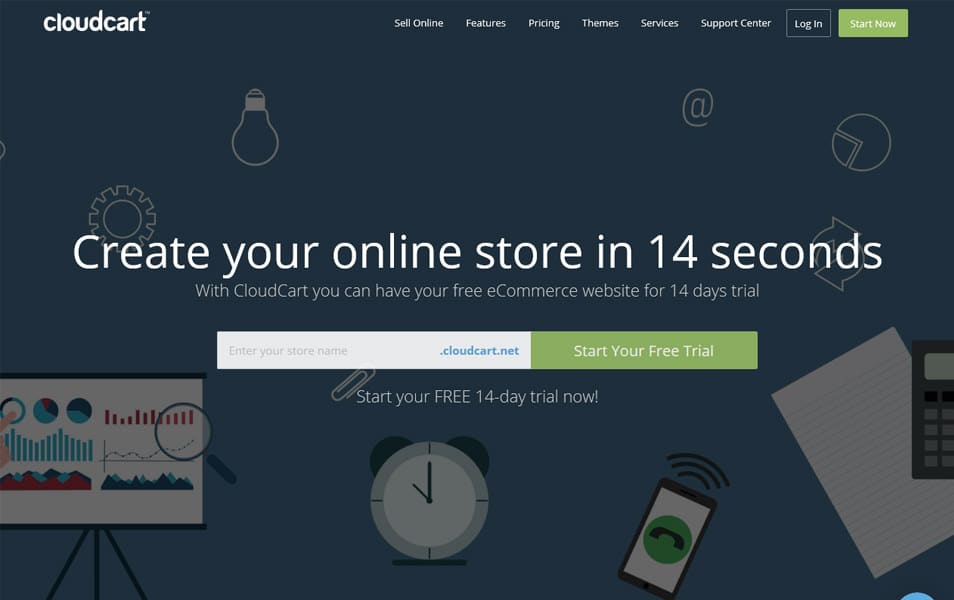 CloudCart offers free Ecommerce website builder software, templates, and designs that allow creates your own onli ne store & sell a product online.
Zepo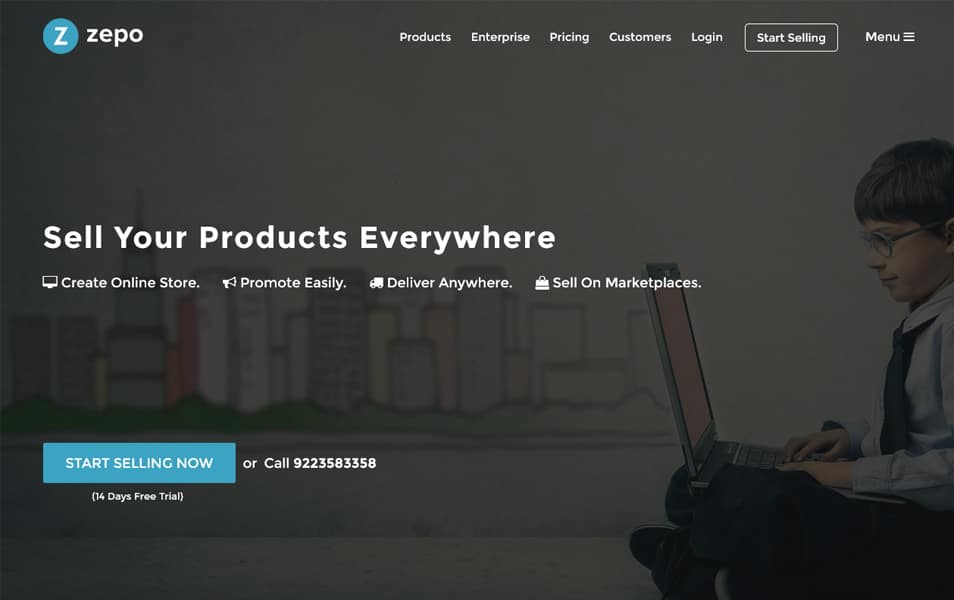 Zepo is India's best ecommerce platform that lets you sell and promote your products online easily.