20+ Free HTML Resume Templates 2023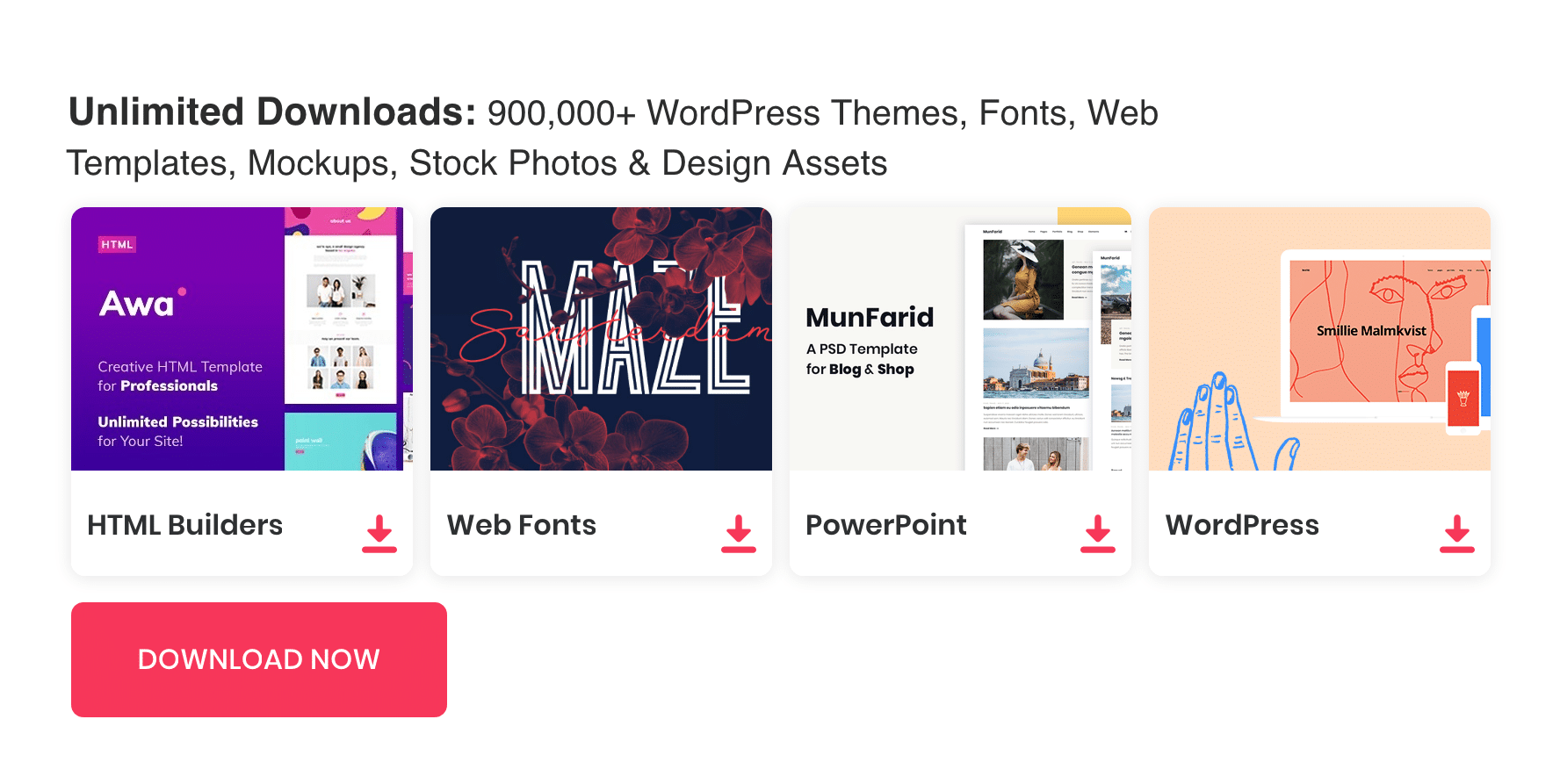 If you are looking for some great HTML Resume Templates, then you have come to the right place. We have put together a list of 20+ free HTML resume templates to help you out. The list contains a diverse collection of designs so you can have the opportunity to showcase not only your qualifications but also your personality.
So without further ado, let's get started:
Rezyme Resume Template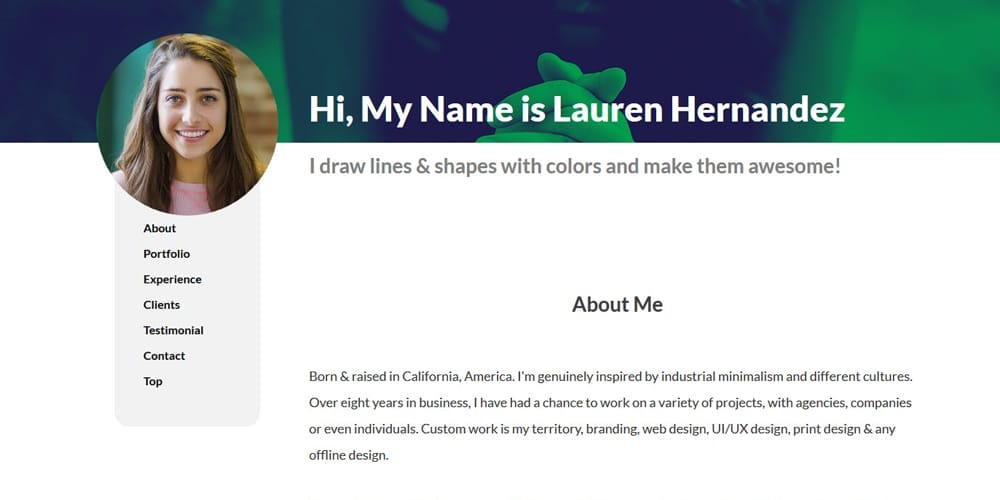 The template is designed using the popular Bootstrap Framework and is 100% responsive & retina ready. Powered by both JQuery and Ajax, it also ensures a robust user experience. As for you, there is a powerful admin panel bundled in to help manage and customize your template. Needless to say, you will get access to all the necessary pages to showcase your portfolio, experience, clients, testimonials, and so on.
Draco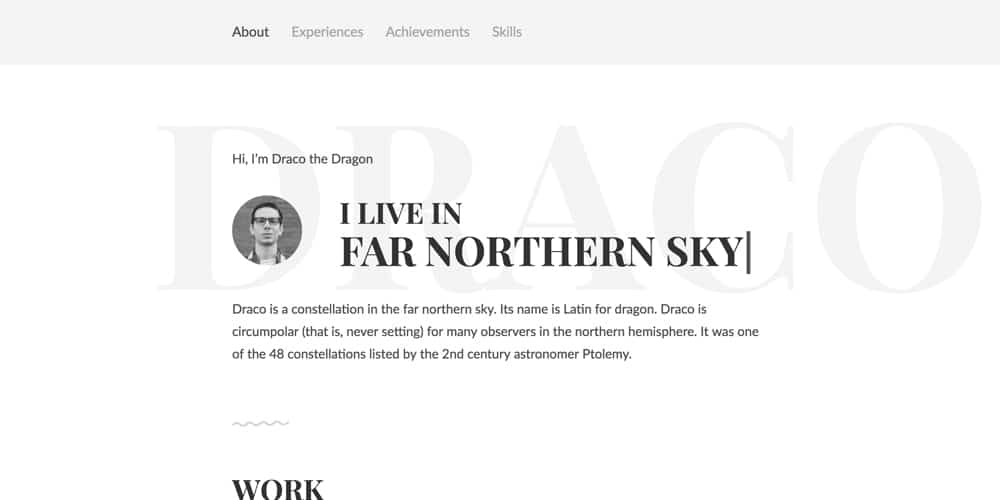 The Draco HTML resume template would perfectly suit modern writers and online journalists. The design mimics a layout popular with contemporary, minimal magazine design styles. It uses a black and white color scheme, which also leads to better readability. There are also dedicated pages to help you display personal information, experience, achievements, and skills.
Editable Resume Template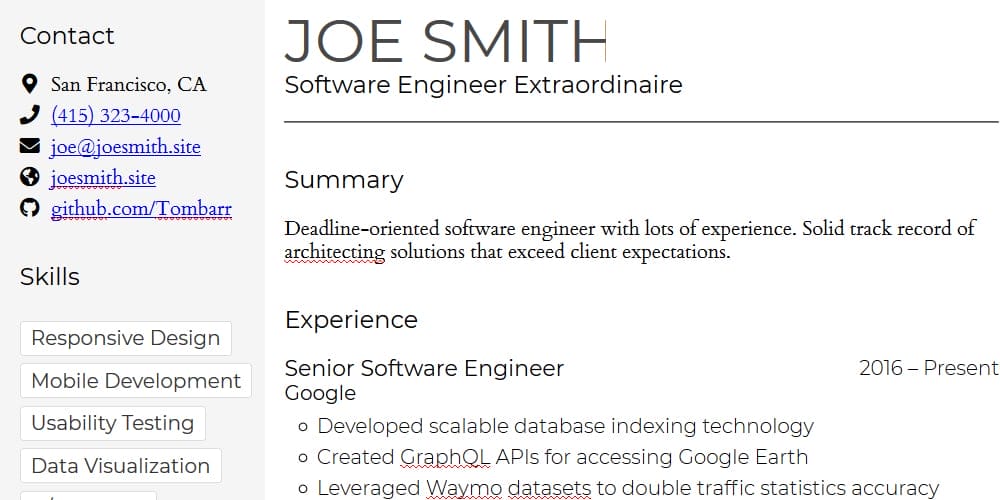 If you are looking for a more traditional take on your resume, then you can give this one a try. The design is minimalistic and straightforward, divided into two columns. The left-hand sidebar contains contact details, skills, and references, whereas you can populate the main area with all relevant information the recruiter is looking.
C Resume
C Resume delivers a colorful yet minimal resume template with a professional and modern appeal. It is designed on top of the Bootstrap framework making it completely responsive and mobile-friendly. You will also get access to added immersive features like smooth scrolling, seamless transition effects, and hover effects to provide better UI and UX.
Kelly – Bootstrap CV Resume HTML Template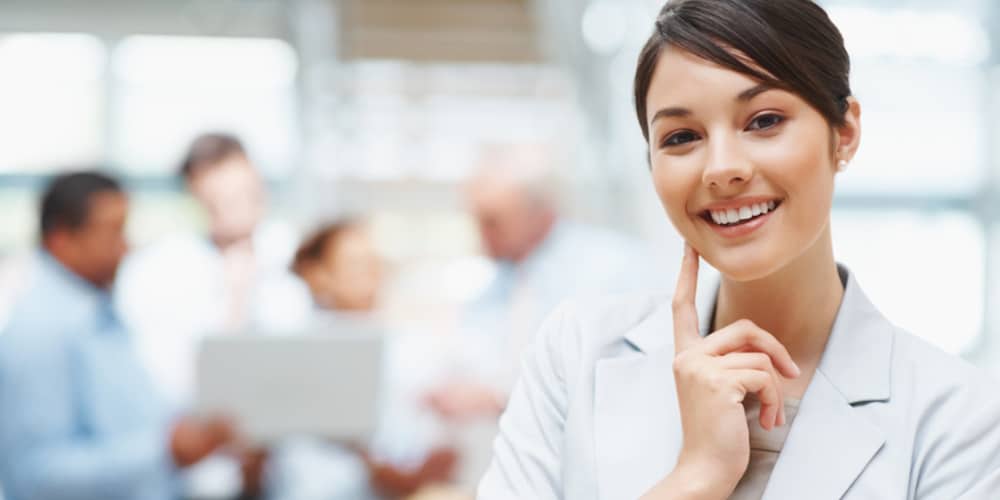 Another Bootstrap CV/resume template, Kelly, comes with a clean mobile-friendly design. It is super flexible and can be easily customized to make it more personal. In terms of design and appearance, it is super clean and minimal with a focus on readability. It is perfect for any high profile corporate professionals to showcase their work experience, skills, and achievements to prospecting clients.
Bootstrap Resume Template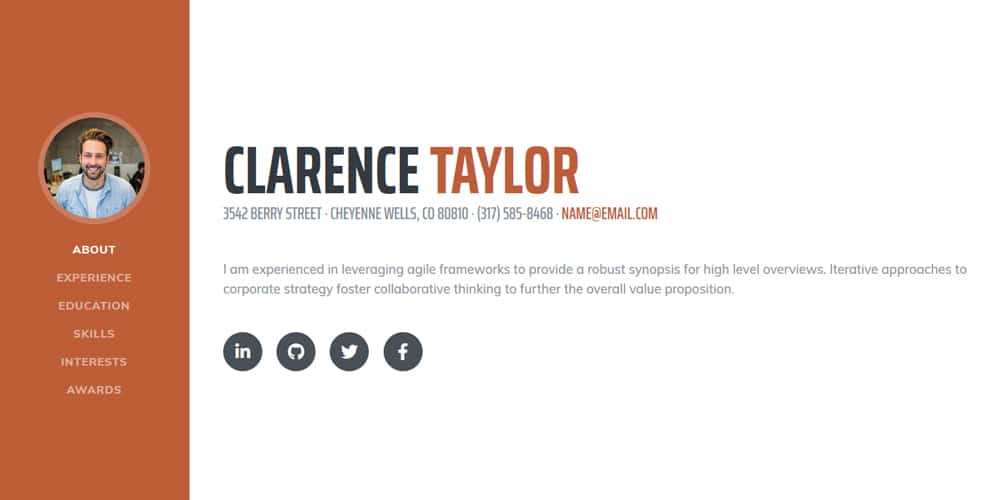 Another awesome resume template built using Bootstrap 4. Super clean and simple, the template is designed with minimalism at its core. You get the classic two-column layout, with one column used as a sidebar consisting of links to all the different pages – experience, education, skills, interests, and awards. The template also has a lot of white spaces, which helps improve readability, ensuring recruiters get a bright look at all your credentials.
Free Creative Resume Template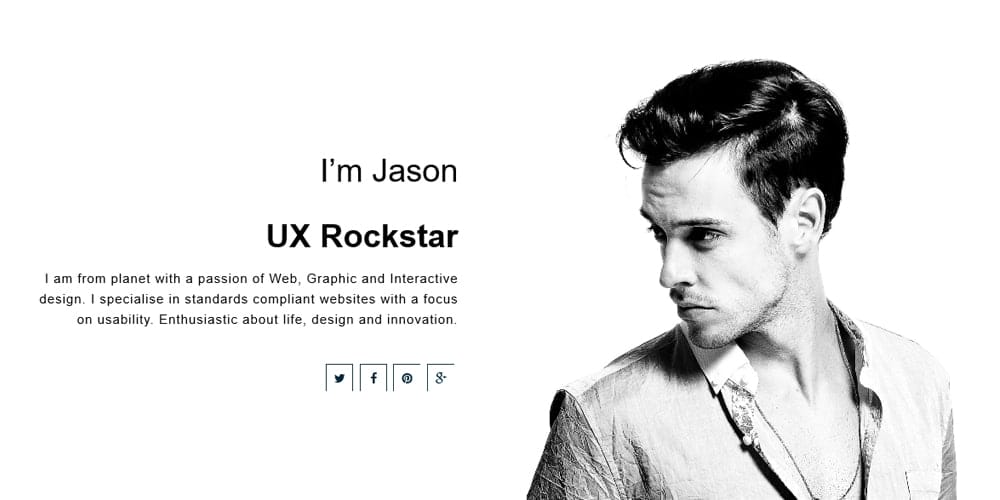 If you are a creative professional, then this is an excellent resume template worth consideration. Another black and white design style, the design focuses on simplicity and minimalism with a lot of white spaces. Also, being built on top of the Bootstrap framework, it is highly customizable and completely responsive. Besides all these, the template also bundles in a Carousel, which you can use to showcase and highlight featured aspects about your career.
Kelvin Bootstrap Resume Template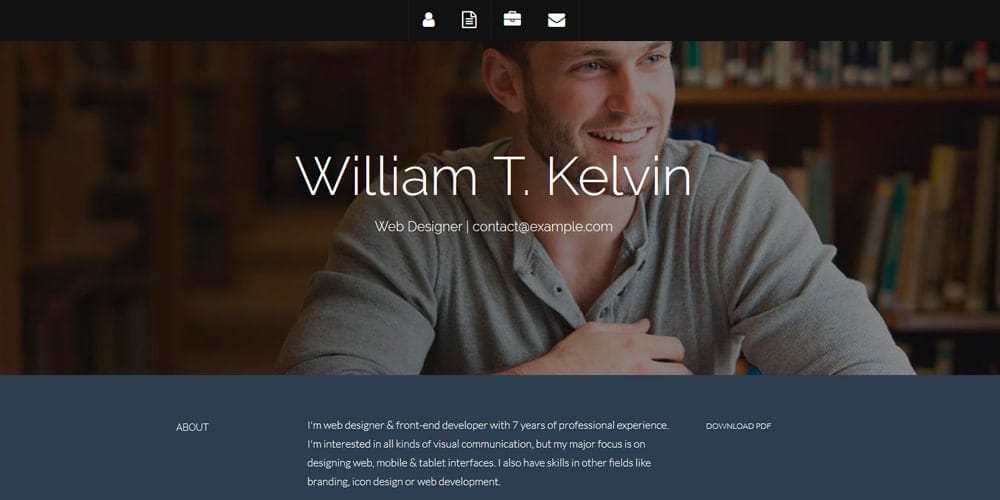 Kelvin is built using the Bootstrap Framework and boasts a professional and modern looking one-page design. It is another great template for creative professionals looking to highlight their skills and portfolio on the market. It is meticulously detailed that will surely resonate with your experience and dedication in your craft. Some notable features include button-based navigations, smooth scrolling, Ajax powered contact forms, and so on.
Resume – Free HTML Resume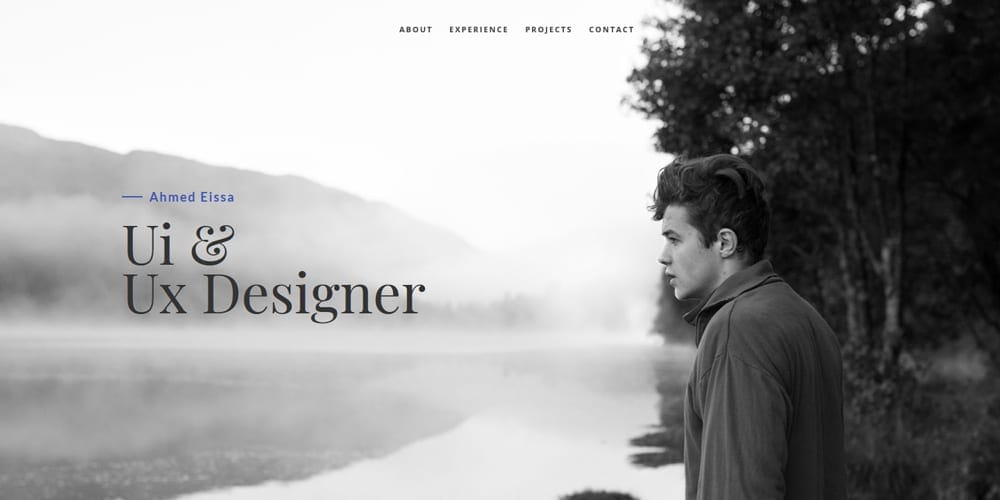 Here we have another well designed professional looking resume template following a modern and minimalistic design language. It uses plenty of whitespaces to put your content in the spotlight. Furthermore, the one-page design makes sure that a prospecting client gets to see every bit of information you intended them to see. Button based navigation is also provided so visitors can quickly jump between different sections.
Creative CV
Designed using Bootstrap 4 and the Now UI Kit, Creative CV boasts a polished modern look with stylish design elements. However, the overall layout is inspired by the popular minimal design language using a lot of whitespaces and elevated UI elements to help highlight your credentials and work experience. On top of that, the one-page layout ensures that visitors will not face any navigation issues.
One Page Bootstrap Resume Template
Now, if you are a fan of one-page design styles paired with a two-column layout, then this is an excellent resume template for your consideration. Designed with the Bootstrap framework, this template is completely responsive and mobile-friendly. Not only that, but it is super flexible and customizable, allowing you to personalize the look and feel according to your needs easily. Button based navigation is also bundled in so that visitors can easily jump to different sections.
Osahan – Free CV, Resume/Vcard HTML5 Template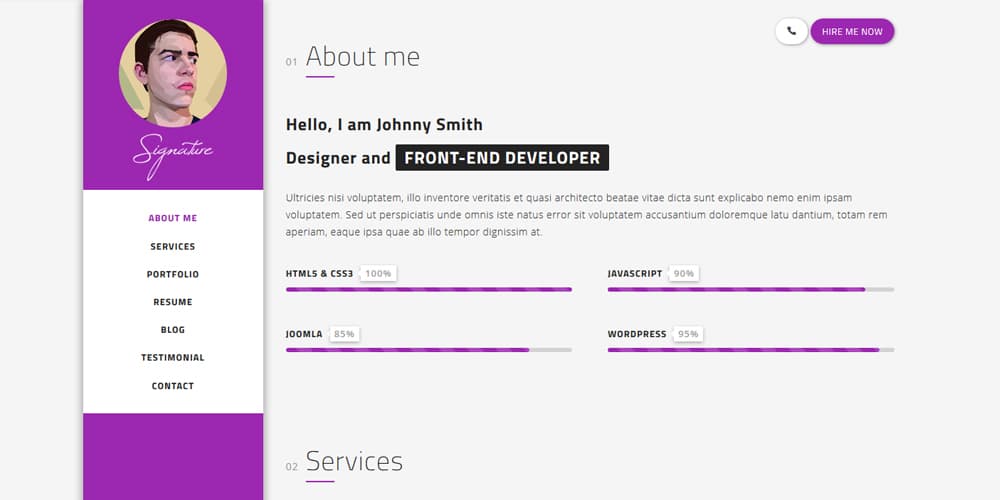 Osahan is yet another one page two column CV template inspired by the modern, minimal design language. The lefthand sidebar is basically the site menu and consists of navigation buttons to help visitors easily browse through the resume. Each section also has dedicated tabs and buttons to provide additional information. A carousel is also provided to slide through various testimonials from your clients to add a little bit of social proof.
Resume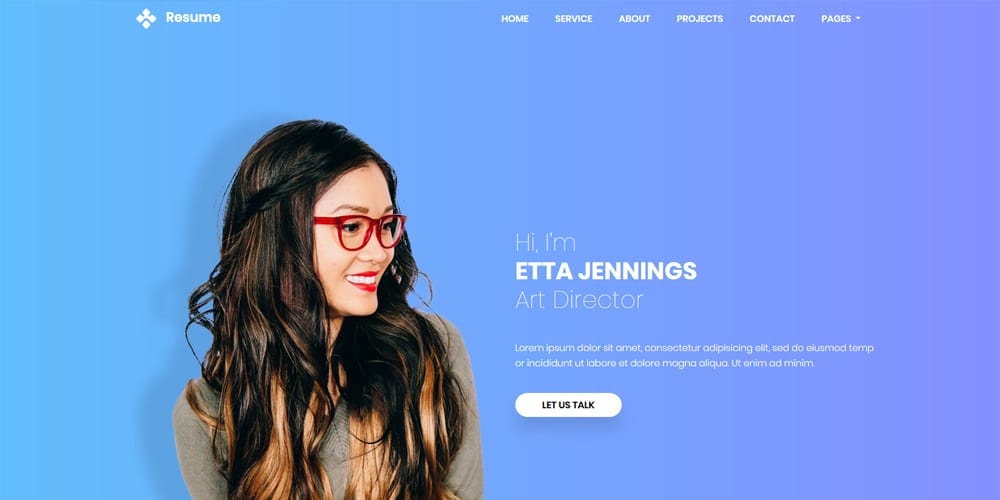 The Resume template coming from Colorib is particularly designed for creative professionals looking to showcase their work and expertise through an online CV. It is perfect for freelancers and job seekers looking to woo their prospecting clients with unique welcome banners, skill bars, and a dedicated qualifications section. All details can be conveniently structured in its one-page layout; however, you can still have separate pages to contain additional information.
Minimal HTML & CSS Resume Template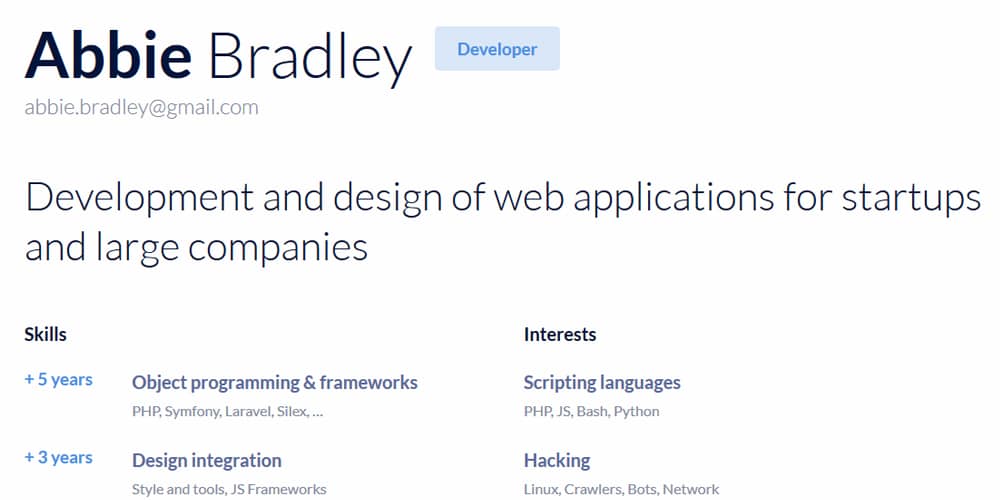 Here is an excellent resume template for professionals not interested in something flashy and just want their employers to focus on their skills and achievements. As such, it is very much inspired by the minimal design style and uses a lot of white spaces and block UI elements to highlight your unique skills and what you bring to the table.
Personal – Resume Bootstrap Template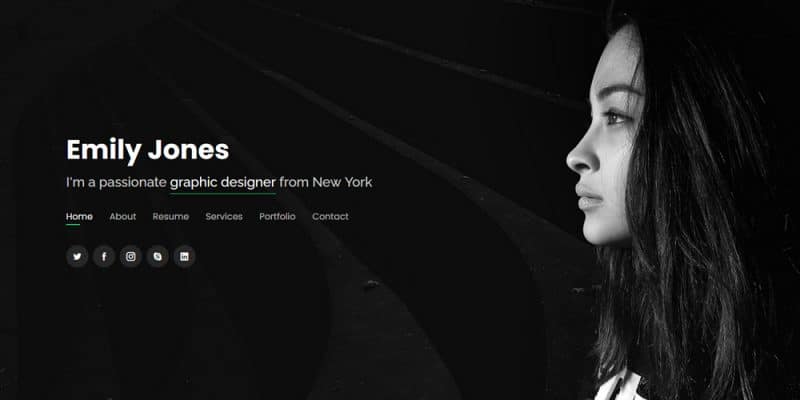 Personal is a unique and colorful resume template, perfect if your industry favors bold characters. It is designed using the Bootstrap framework, which not only makes it fully responsive but also aids in customizability, which helps you to make the design even more personal. The template boasts the classic two-column design where the left-hand sidebar acts as the menu with navigation buttons to jump between the different sections.
Eric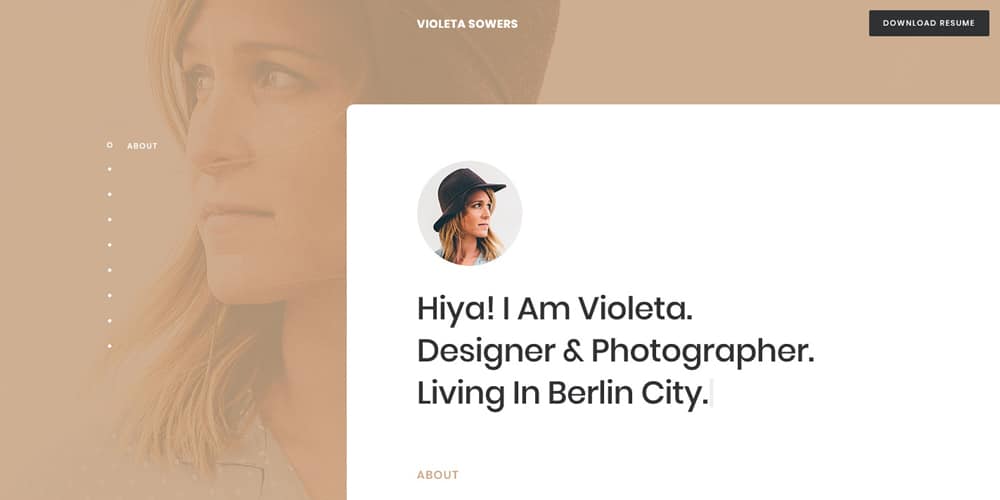 Eric is an excellent resume template designed using the Bootstrap Framework and SASS. It comes in three different versions to choose from, which are various color schemes for the same layout. The template also boasts Ajax powered contact forms to deliver a better user experience. Other notable features include a responsive design, one-page layout, unique navigation options, and a bunch of different sections to populate with your skills and expertise.
Web Developer Resume HTML Web Template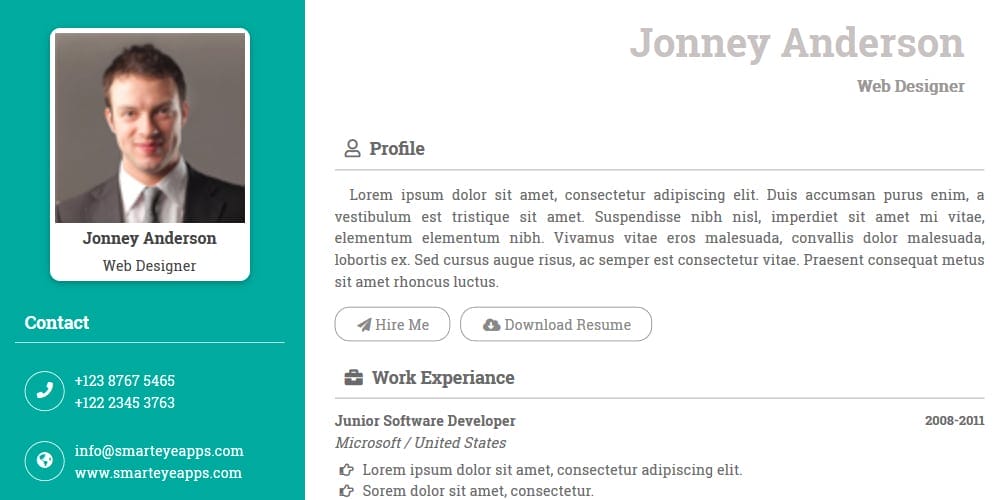 If you are looking for a simple, straightforward resume template to post online, then this one is a good bet. It's a single page, short and crisp resume design divided into two columns. The left side shorter column contains your picture, contact details, social media handles, references, and other personal information. The main column showcases all other details, including an 'about me' section and a direct link for interested clients to get in touch.
WebRes – Personal Resume Template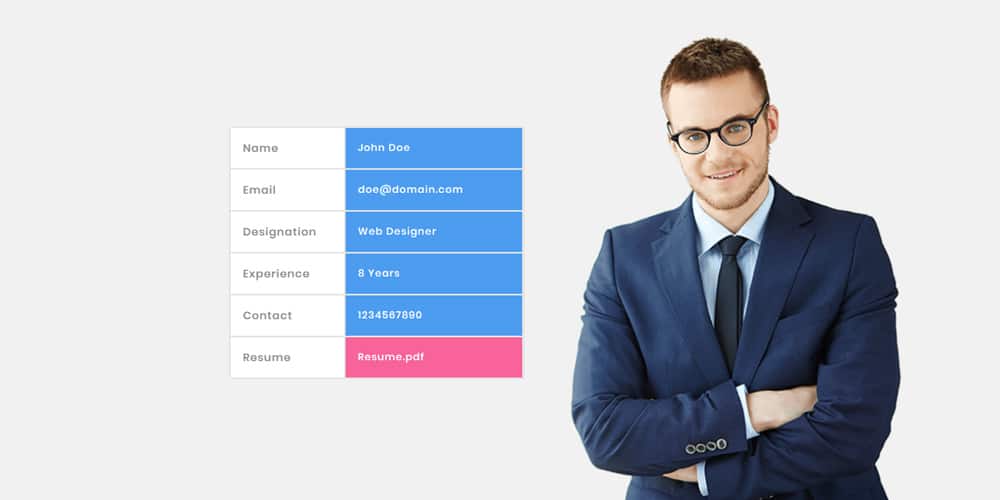 WebRes is a modern looking resume template designed for creative professionals. Its unique layout welcomes visitors with a colorful yet minimal, one-page plan. The sticky menu at the header consists of navigation buttons to help jump between different sections. By default, you get access to multiple areas to highlight your experience, personal information, portfolio, testimonials, contact details, and the services you provide. All of this can be easily customized to fit your needs.
Free Resume Theme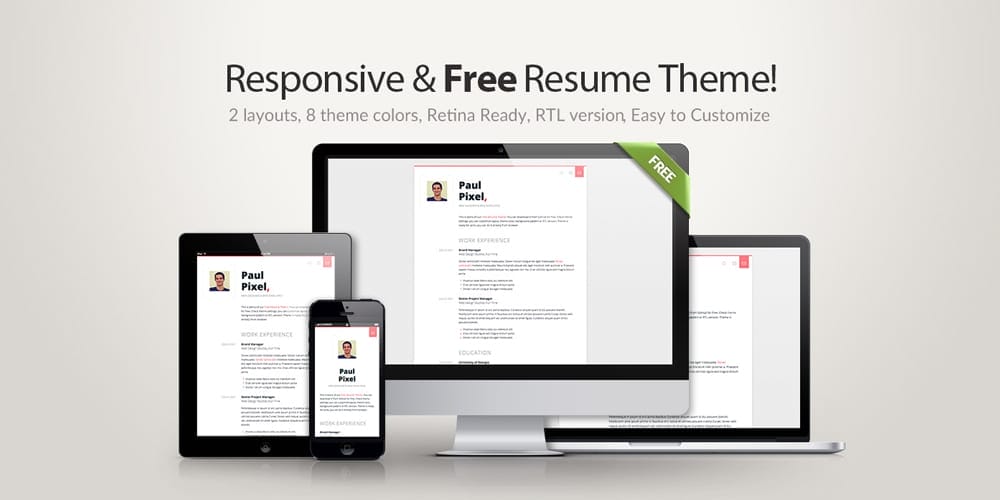 Another clean and simple resume template with two different layout options – boxed and full-width and eight color themes. Design-wise, it is super minimal without many design elements to ensure the visitors' attention is always on your skills and experience. With that being said, there are some awesome UX enhancing features, including amazing CSS3 and SVG animations, 20 custom backgrounds, fancy custom forms, and much more.
Free Classic CV / Resume HTML Template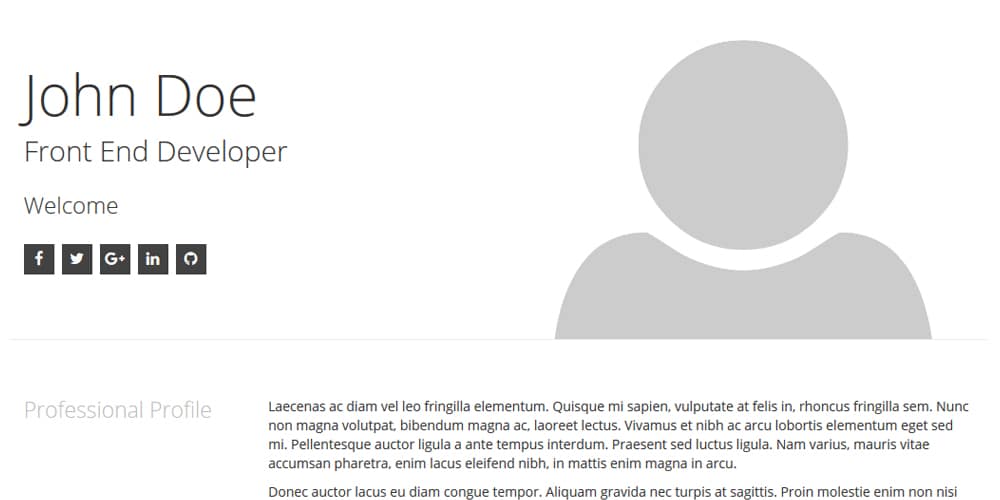 Classic Cv is another HTML resume template that is ideal if you are looking for simplicity. It boasts a clean and minimal design style without any extra flash or flair. It seems like a regular CV but built using Bootstrap. In terms of personalization, you get access to multiple header styles, color schemes, and around 30 body backgrounds. Two different contact forms are also provided with validators to prevent spam.
Free CV Template with Bootstrap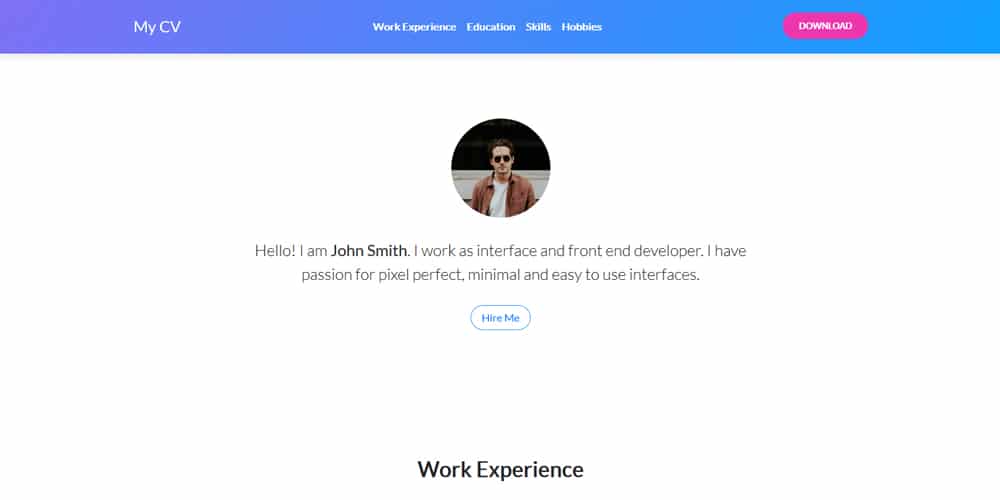 The HTML resume template is crafted using the Bootstrap Framework to create a clean and minimal one-page layout to showcase your skills, experience, education, and personal information. The header contains a sticky menu with navigation buttons to quickly jump between the different sections. You also get a dedicated "Hire Me" button, which recruiters can use to get in touch.
Free Bootstrap Resume Template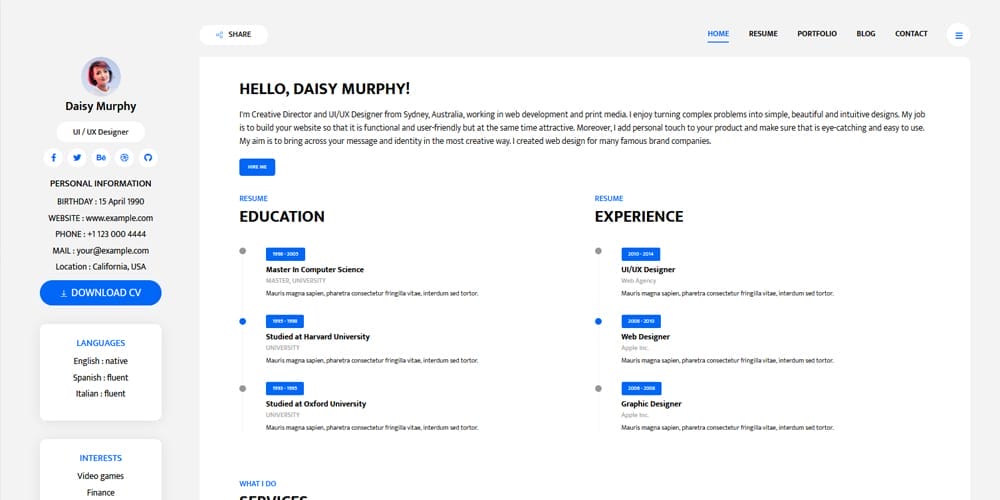 Resume Website Template for Job Seekers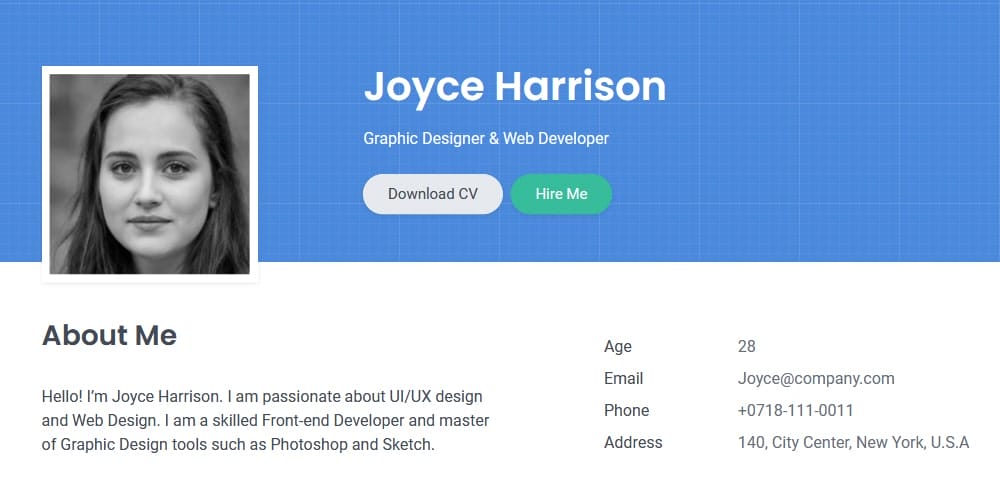 Resume HTML Website Template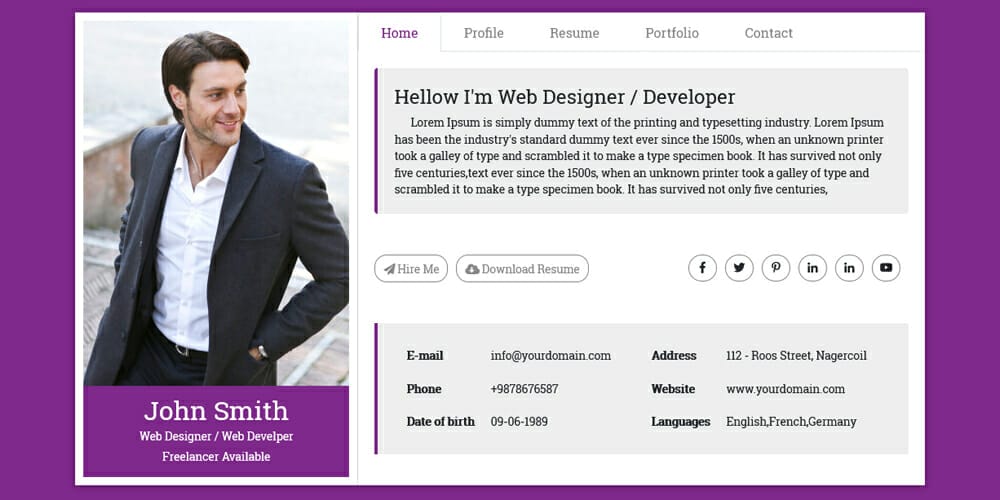 Defolio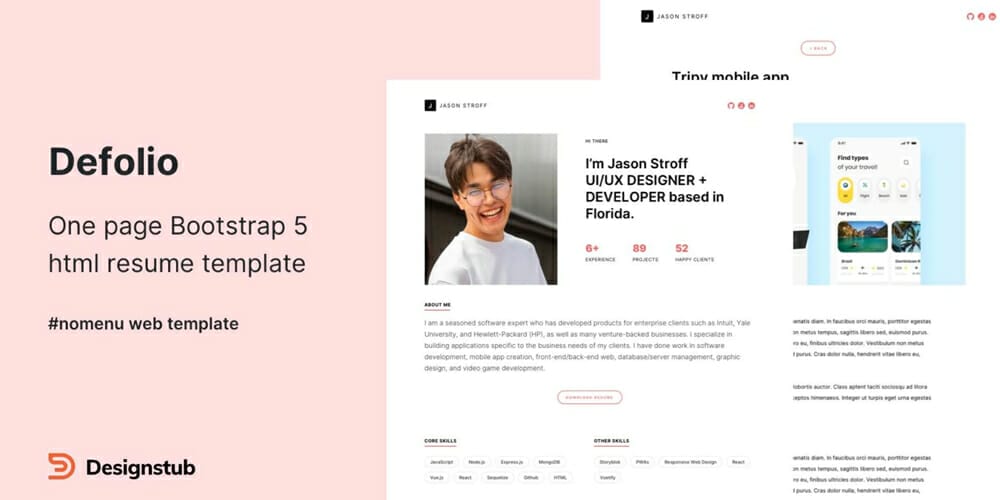 Material Resume Template for Professionals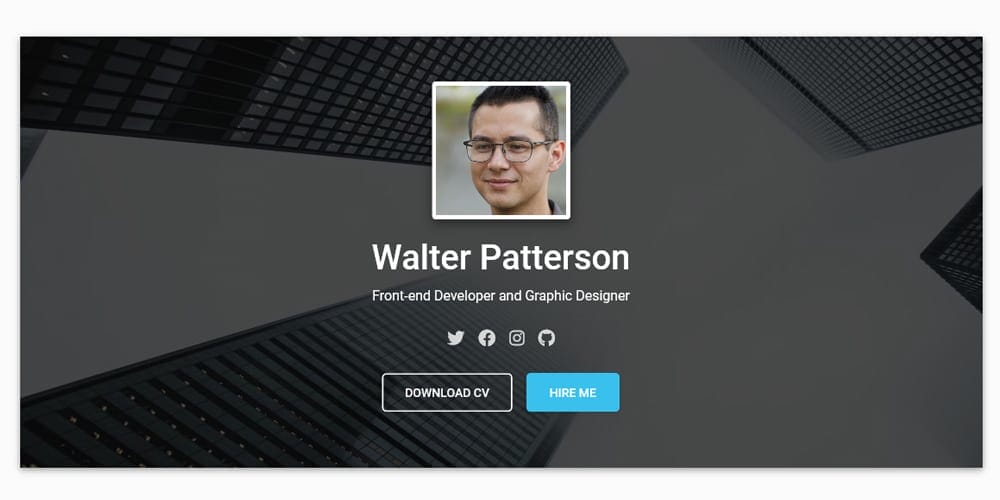 Personal, Profile, Resume HTML Web Template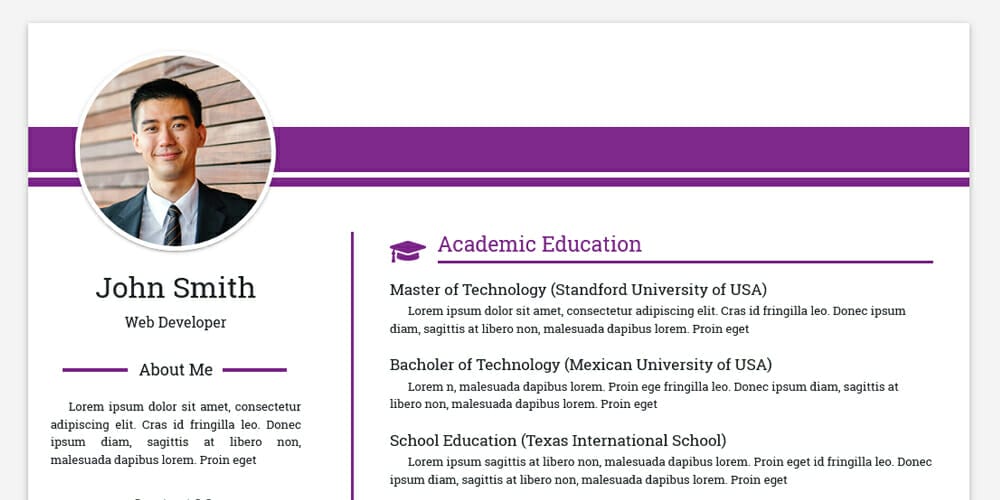 Meyawo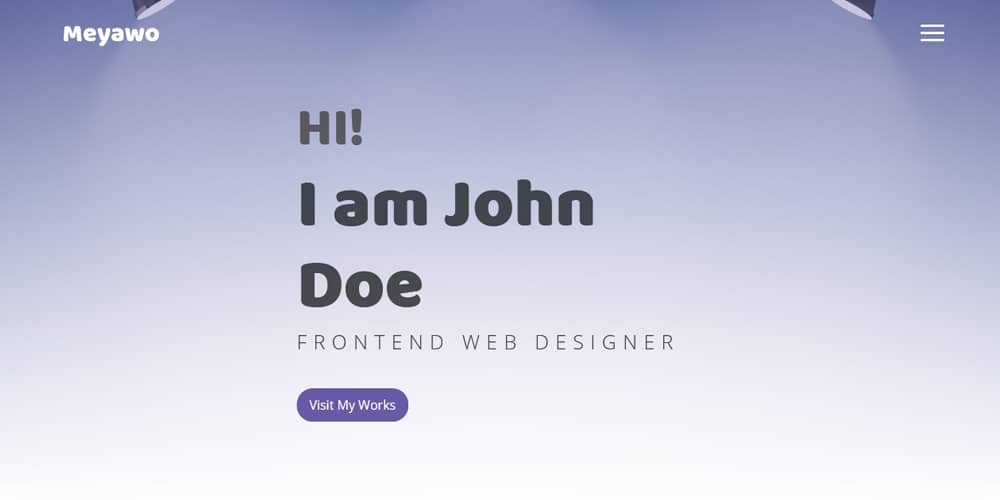 Orbit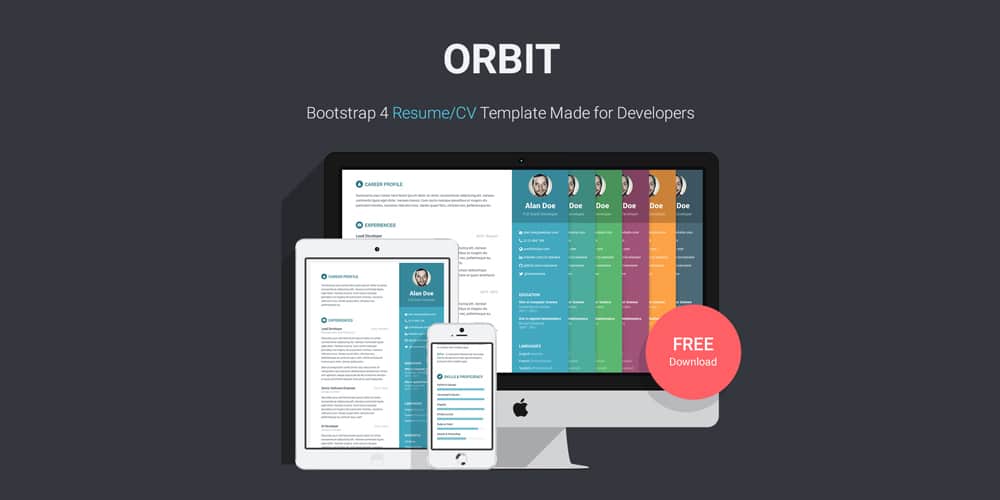 Personal Template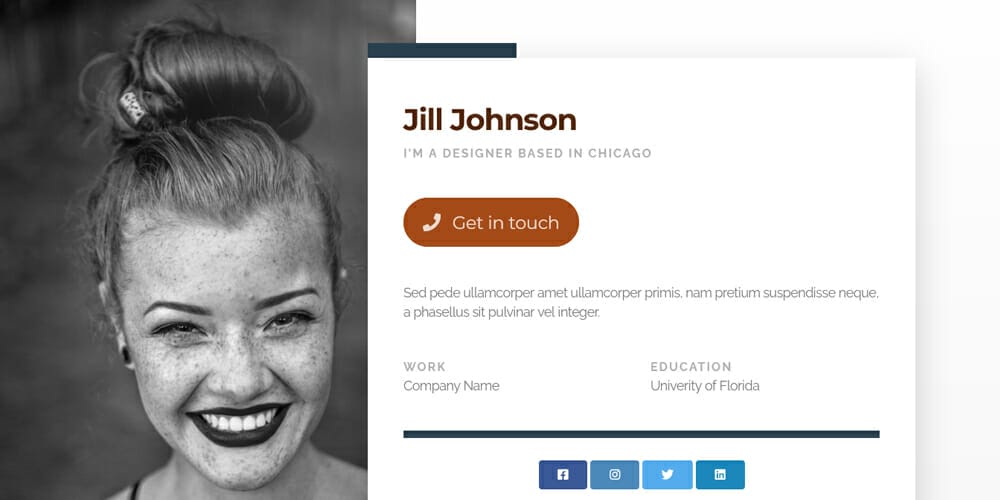 I-AM-X Resume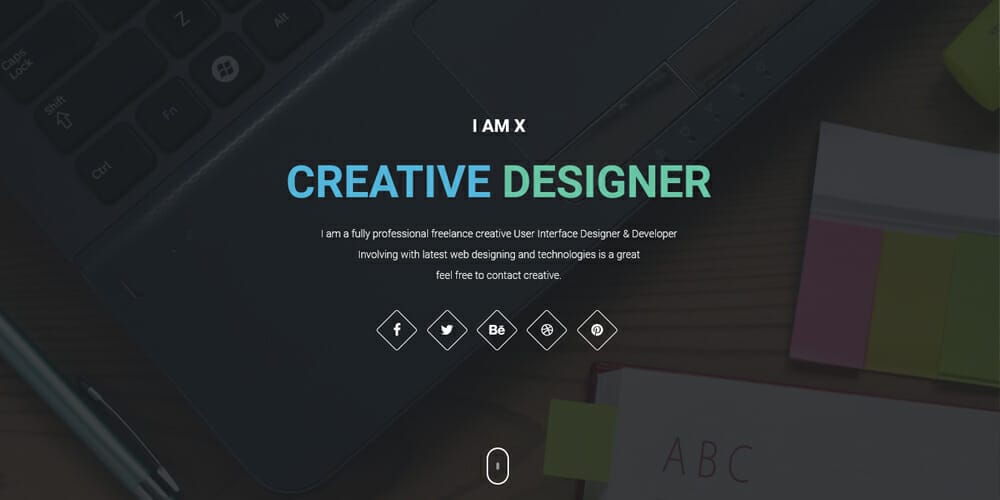 Modern Resume Theme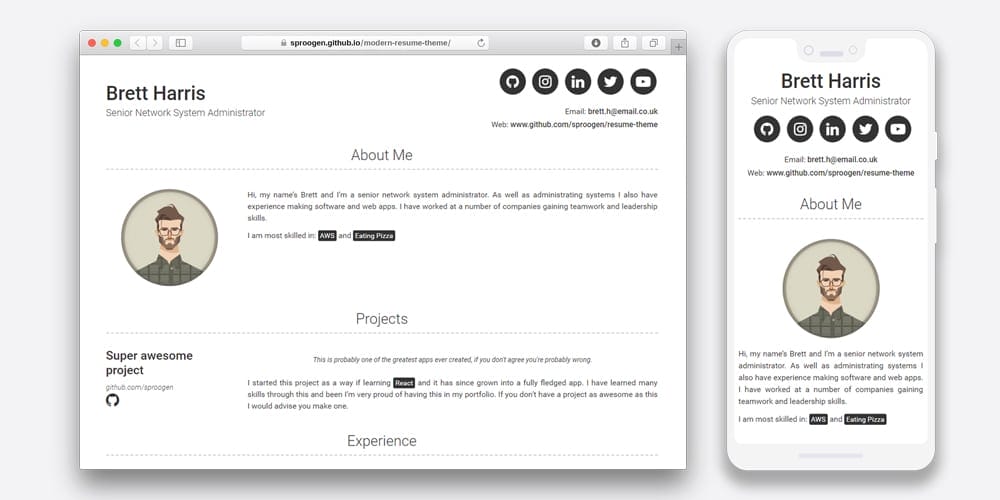 Bootstrap Resume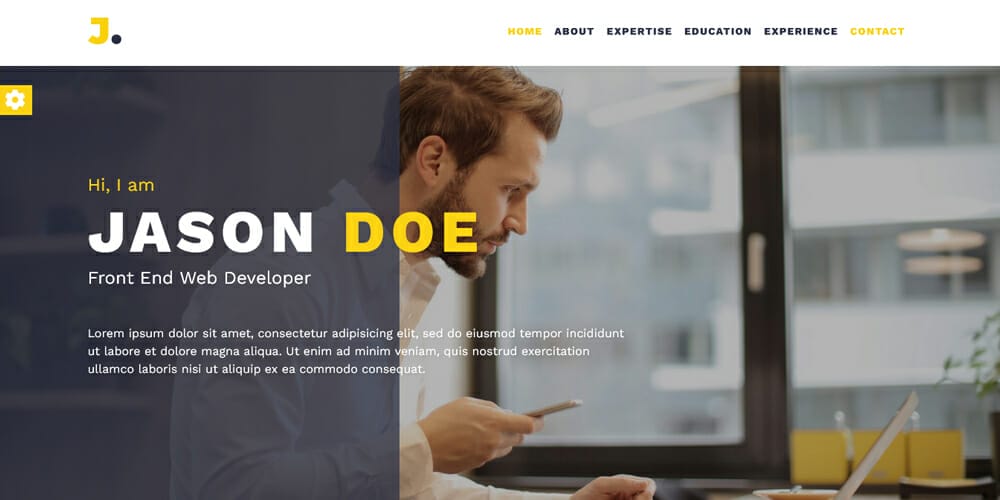 Hola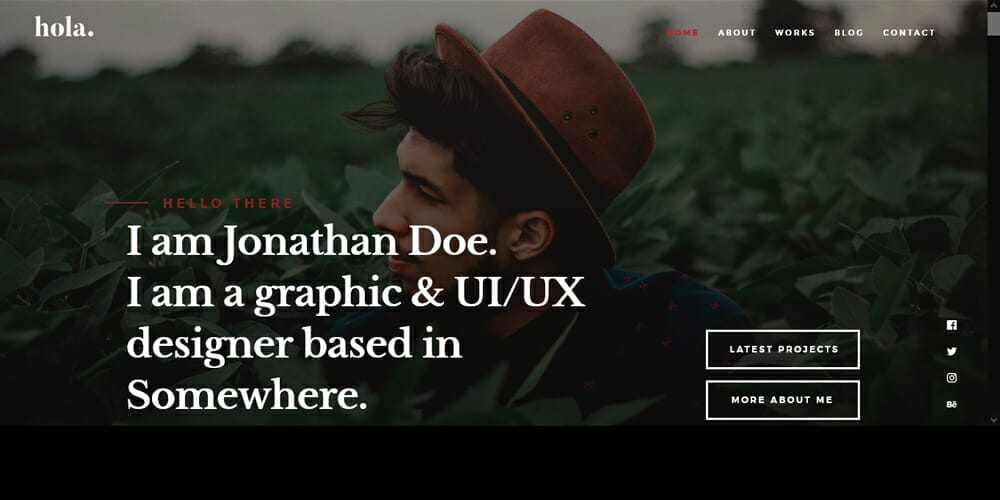 Freemo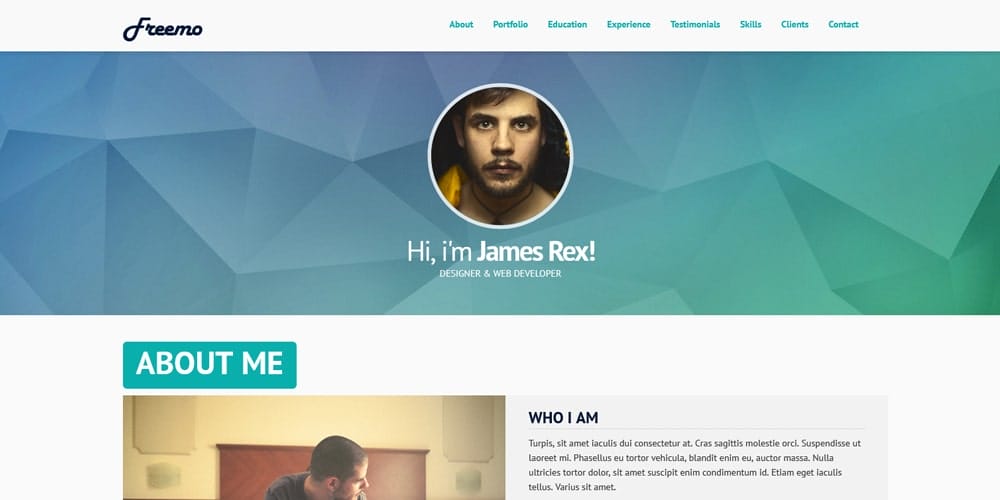 DarkCV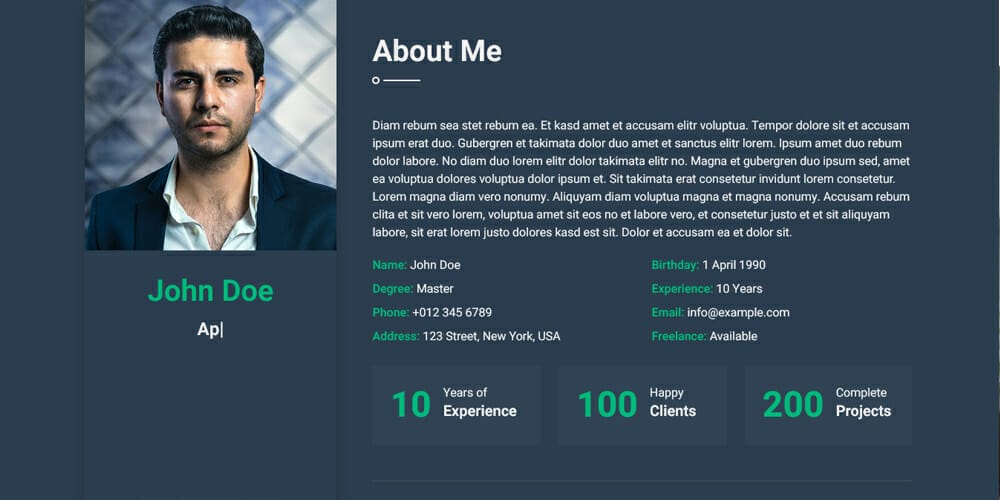 GResume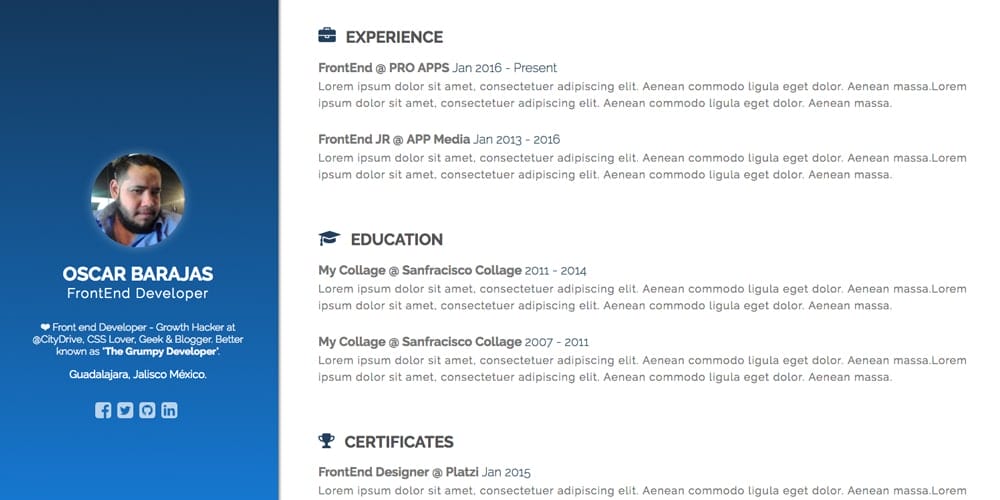 Freelancer Resume HTML Template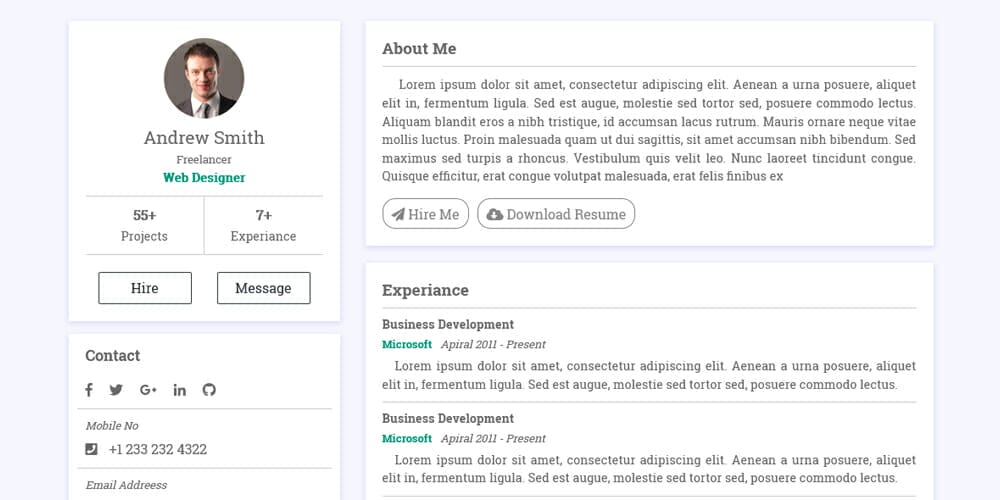 Energy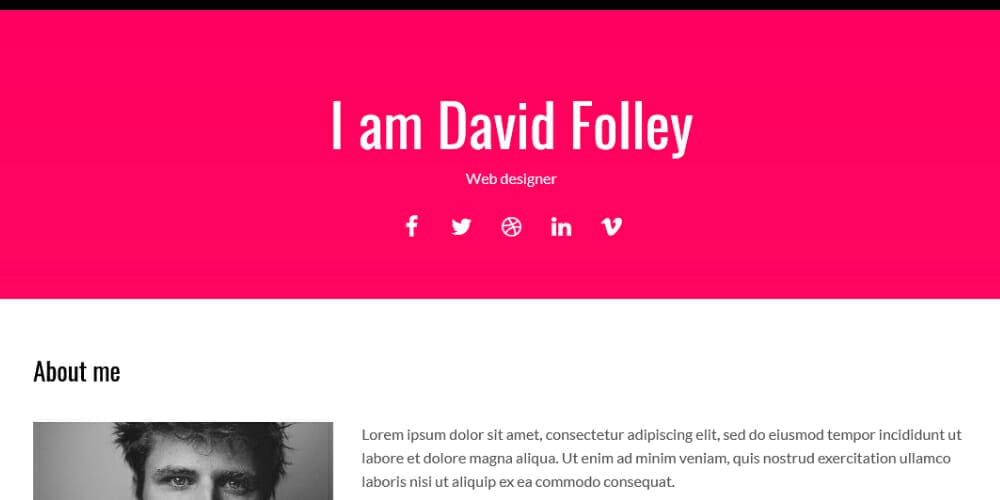 zSinger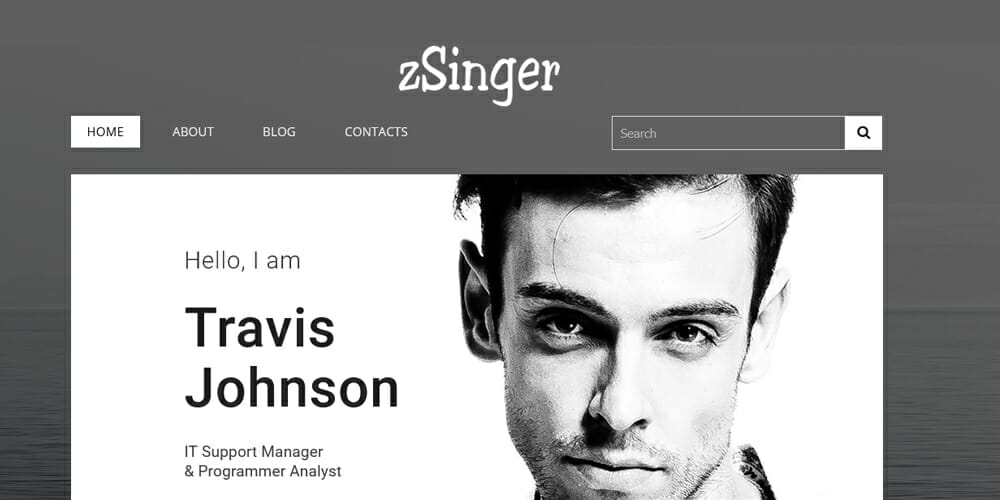 Epitome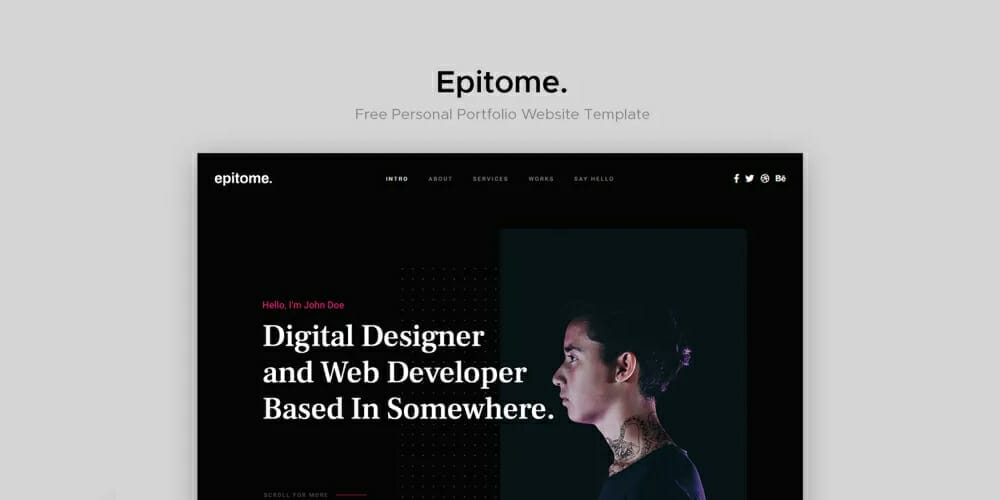 AB Resume CV Template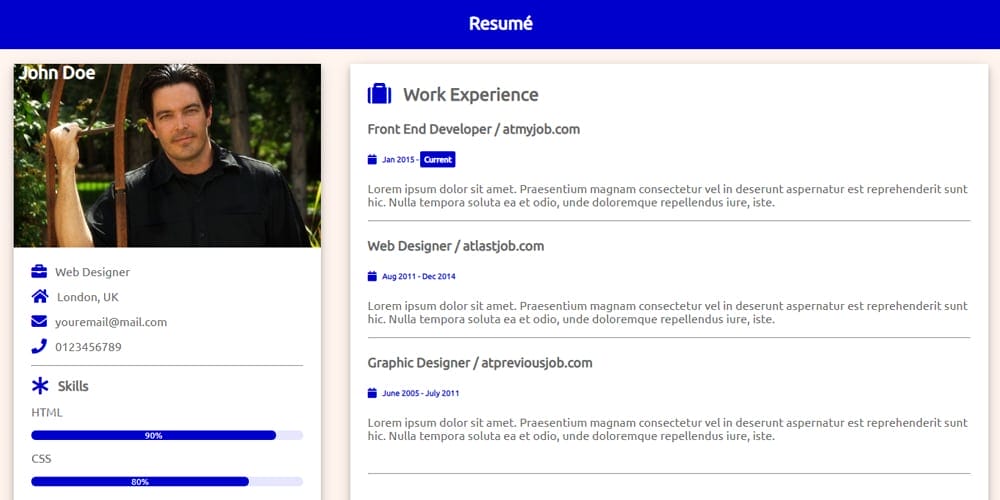 Ethos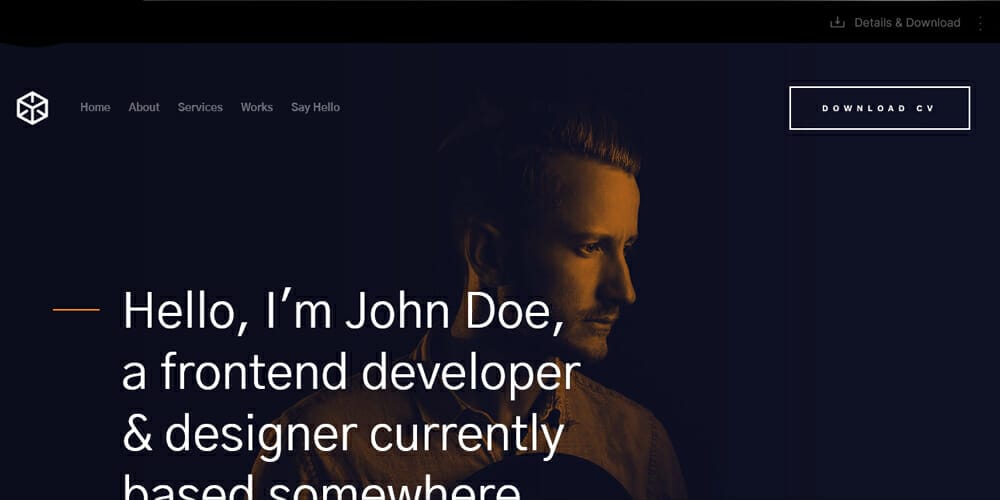 Devfolio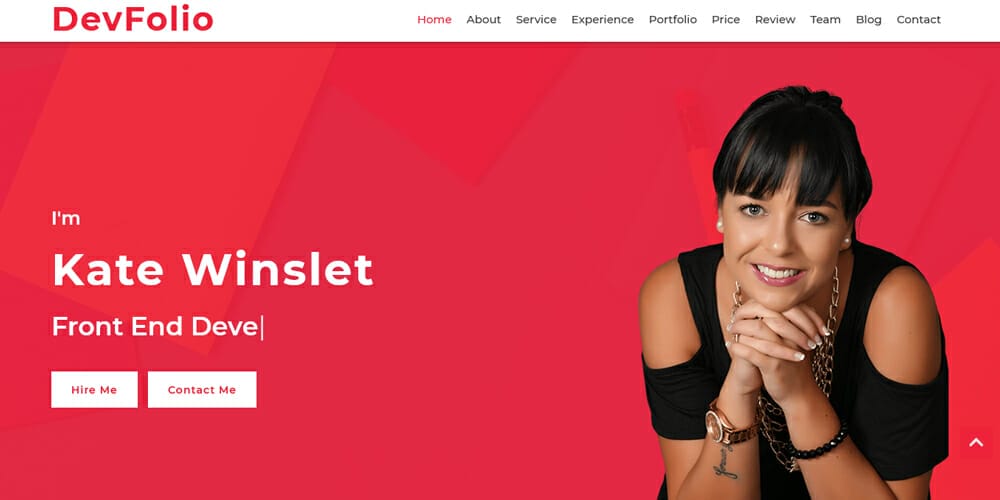 Fresher Resume HTML Web Template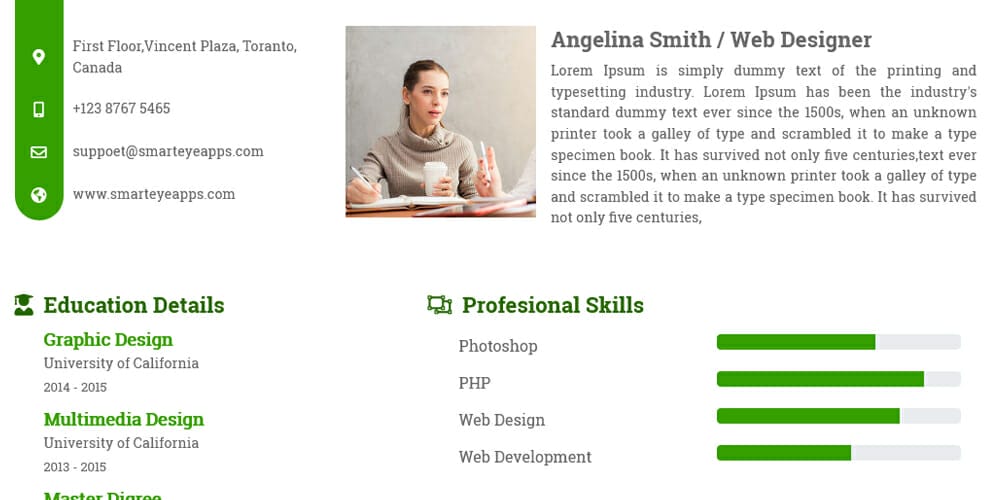 Puro Bootstrap 4 CV Template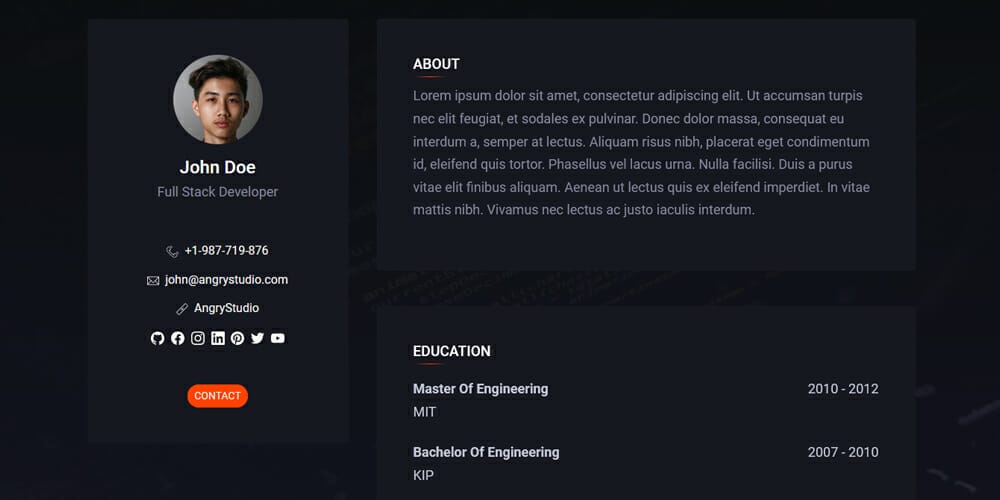 Ceevee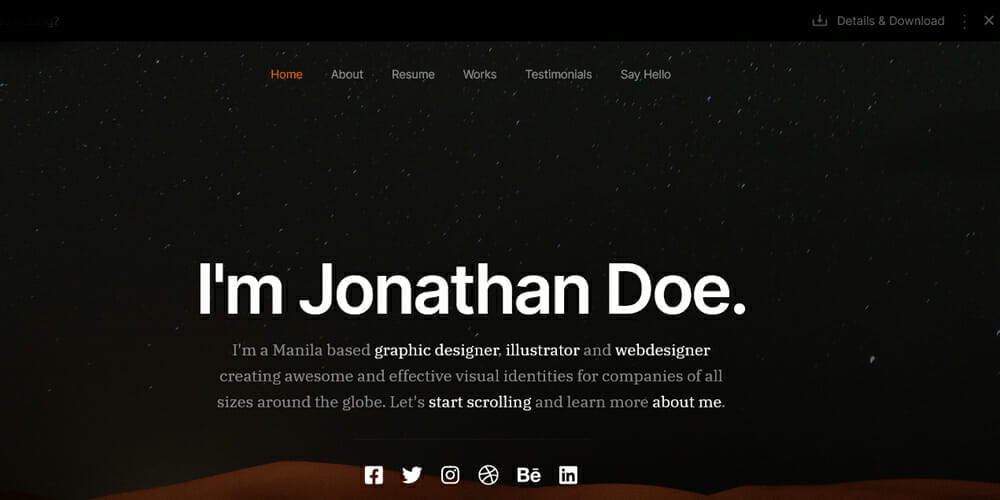 Minimal HTML Resume Template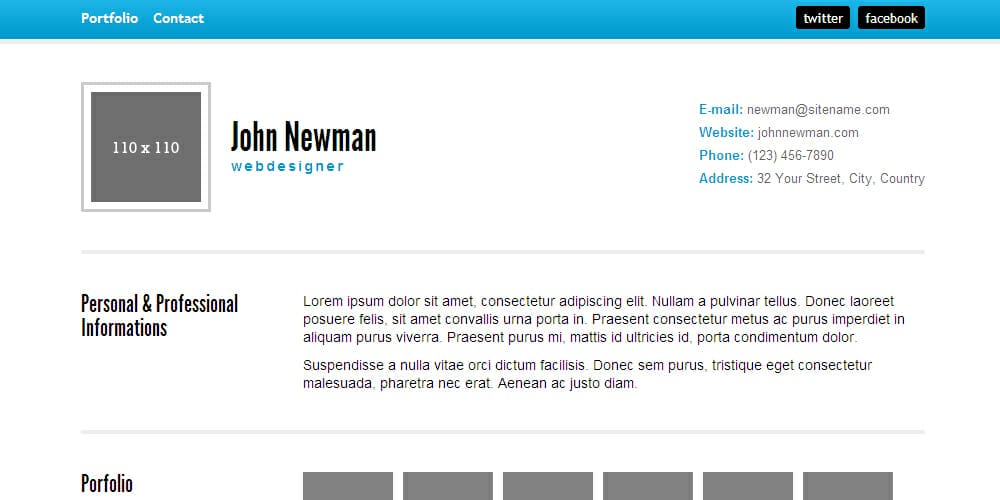 CV HTML Website Template
Resume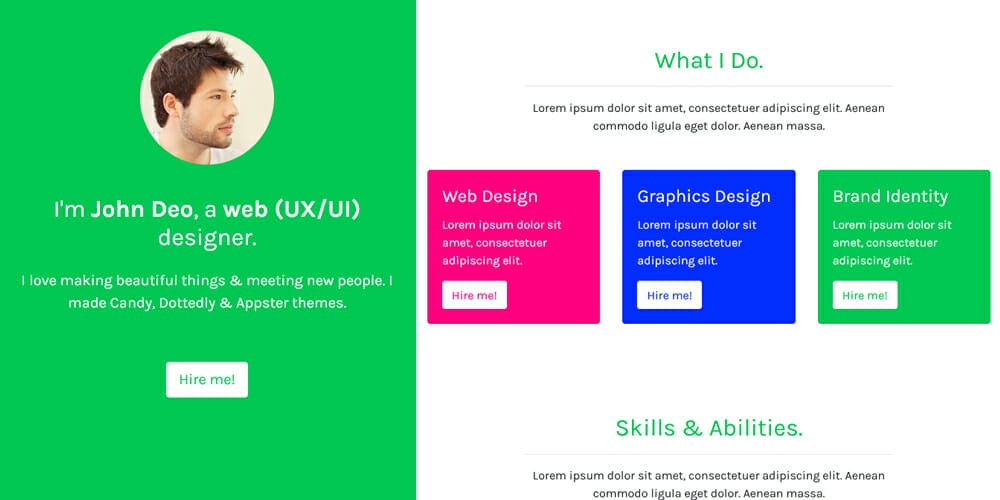 Civic- Bootstrap Resume Template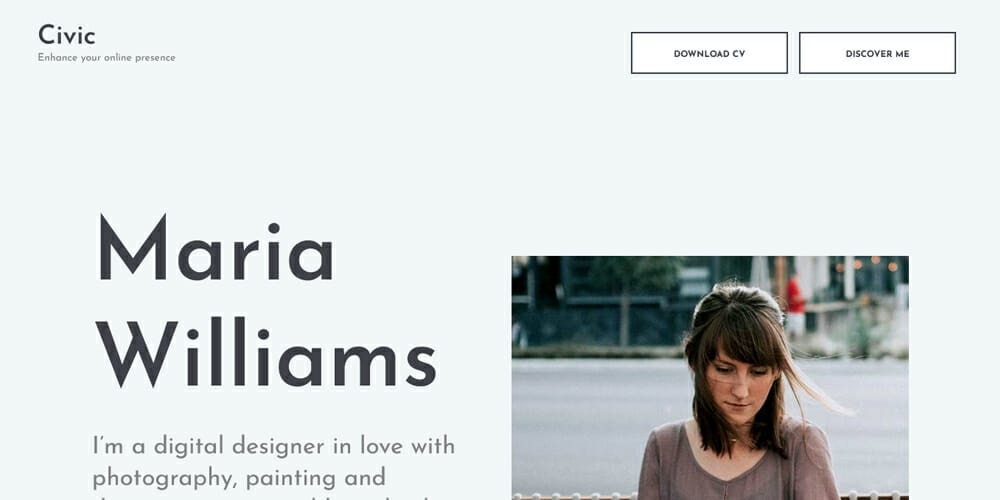 Kaira – Resume Template for Product Designer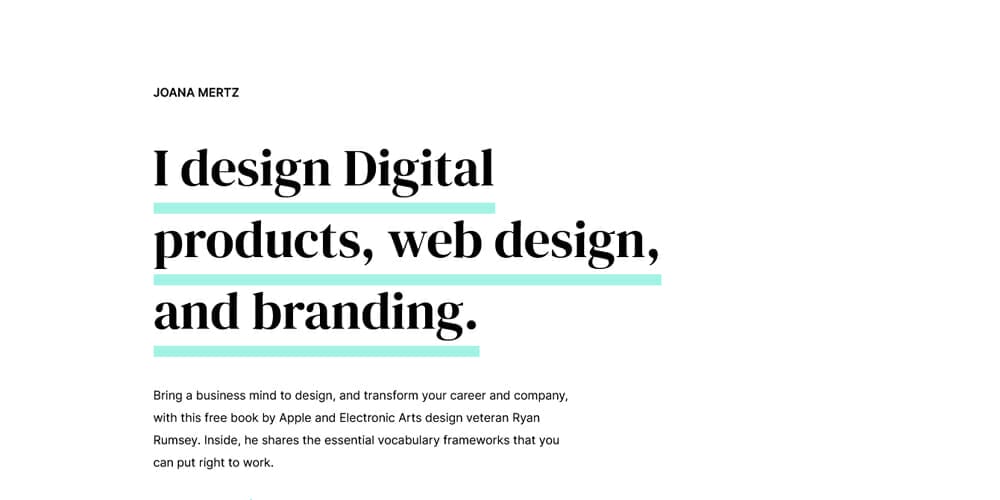 AceCV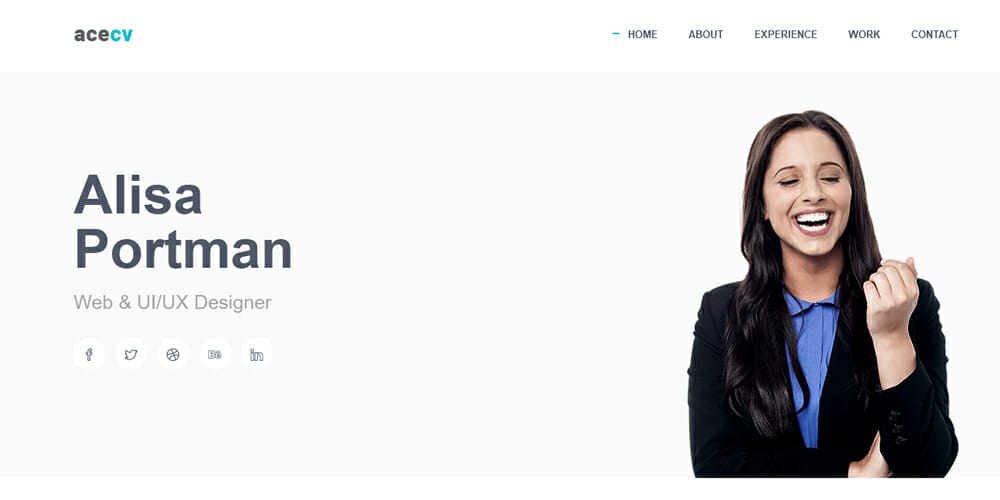 Professional Resume Bootstrap HTML Web Template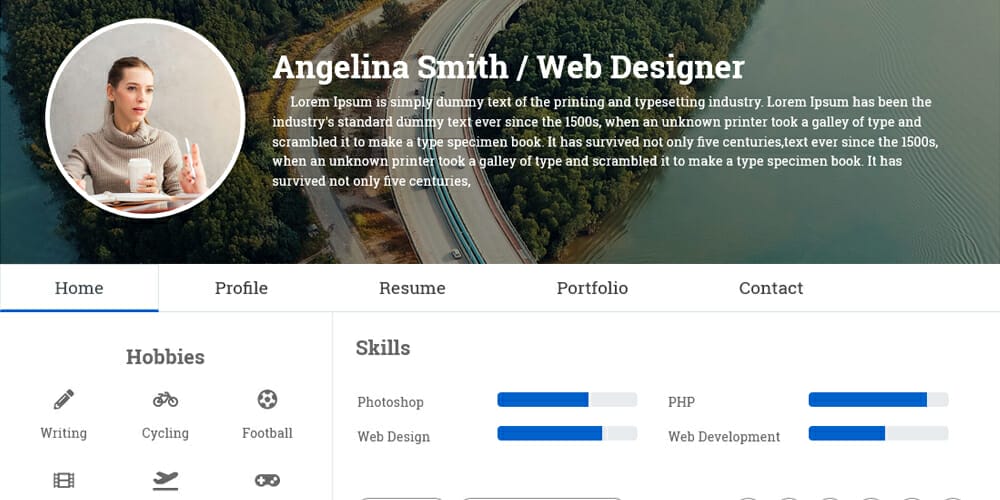 Luther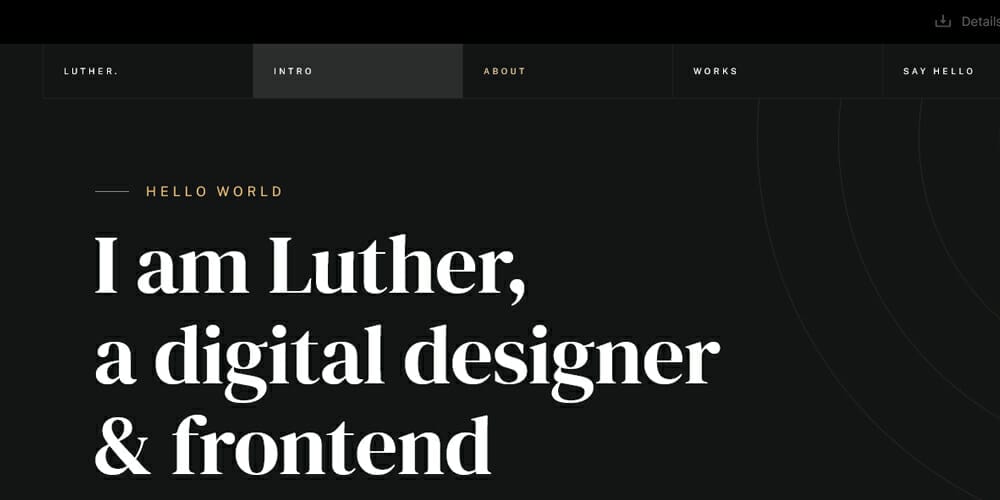 Fitness Trainer Resume Website Template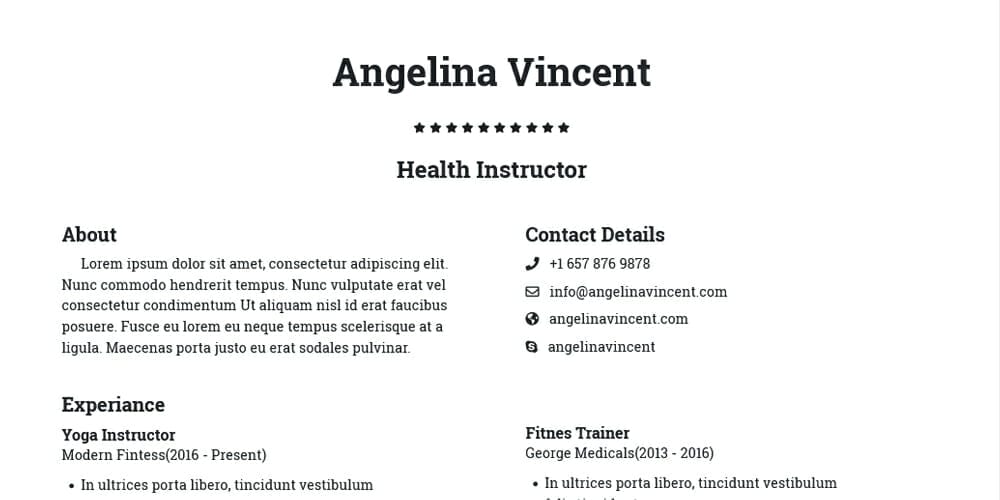 CVilized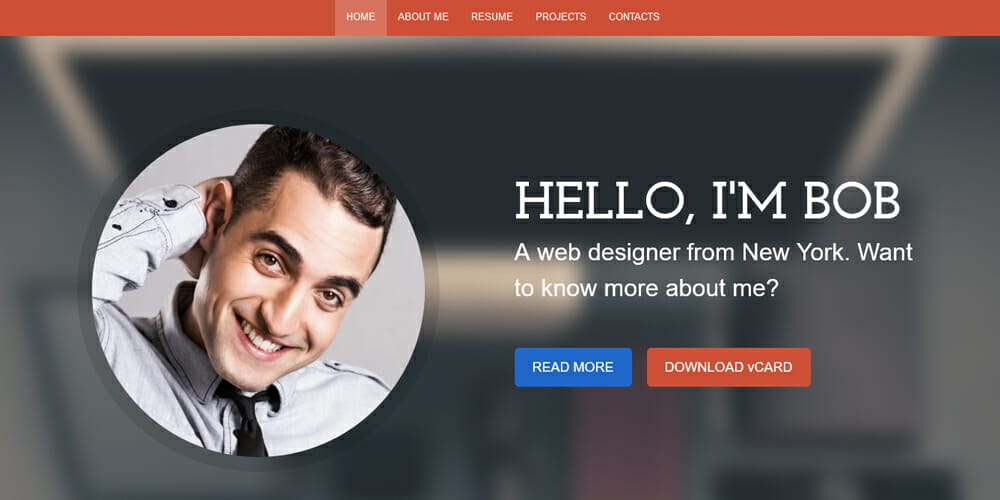 Reflux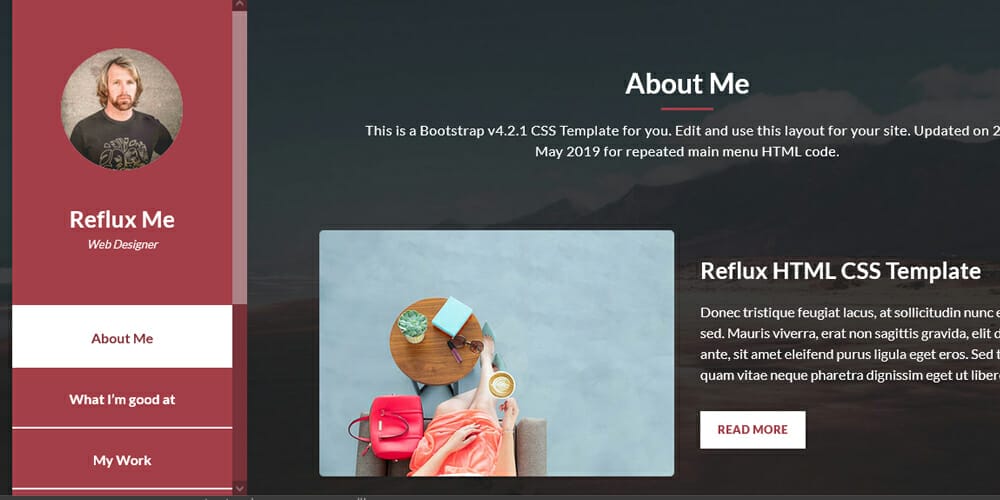 Bootstrap 4 CV Resume Template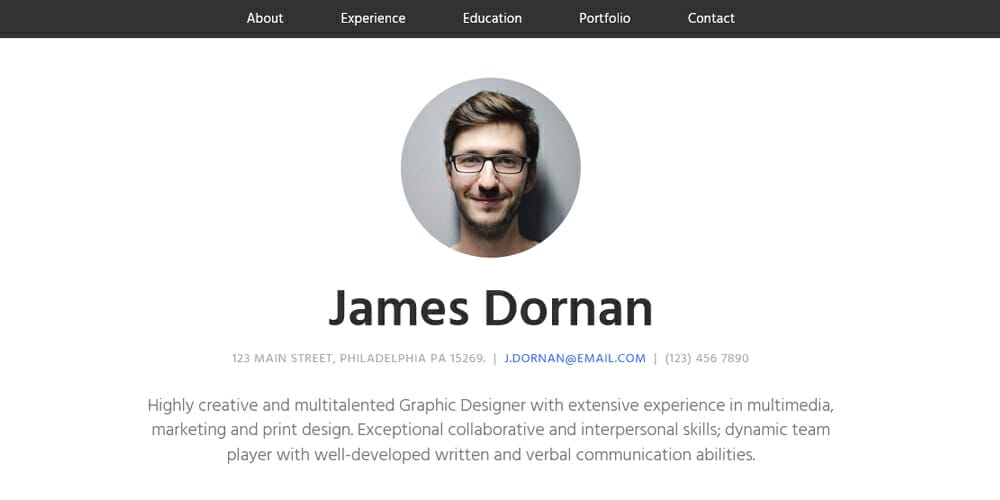 Candidate Resume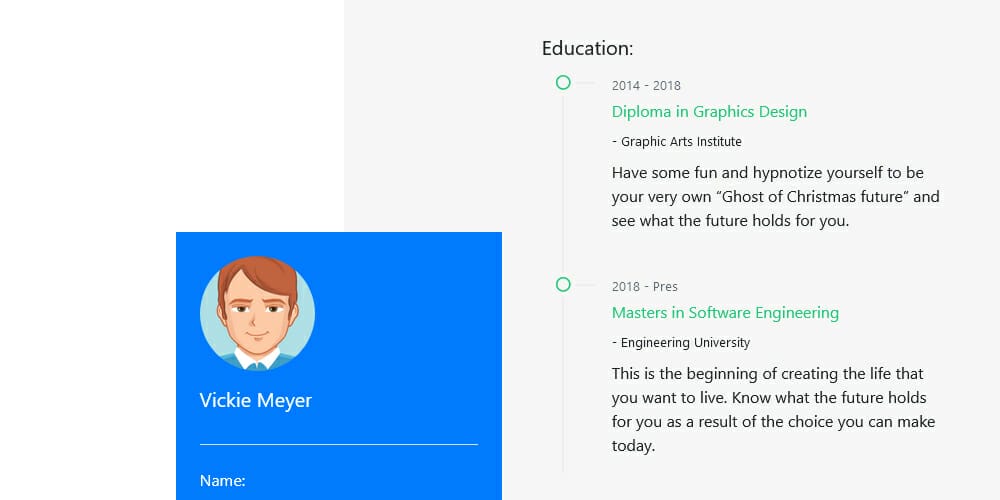 Resoom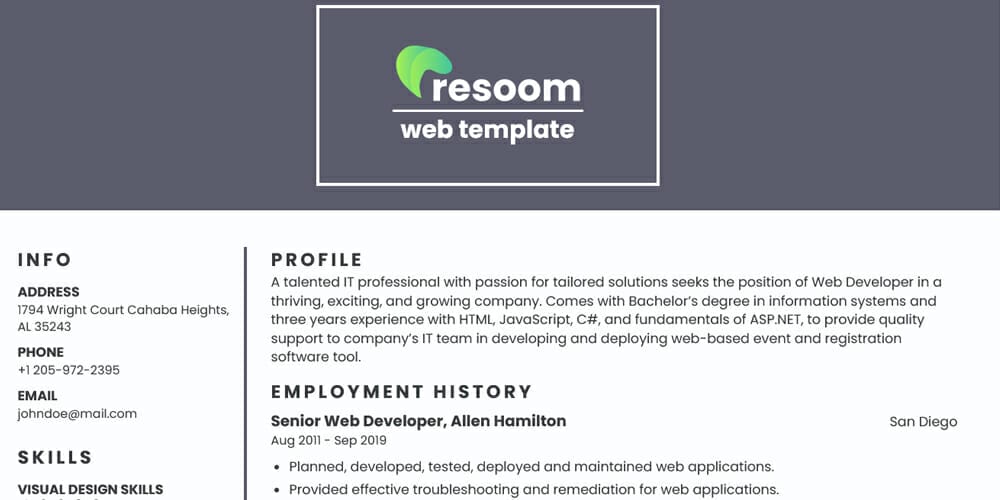 MyProfile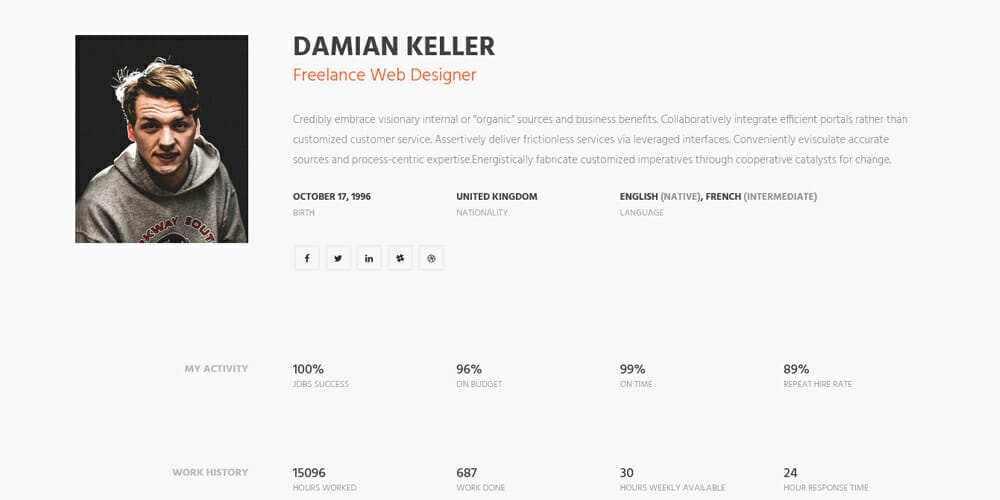 One Page Resume Site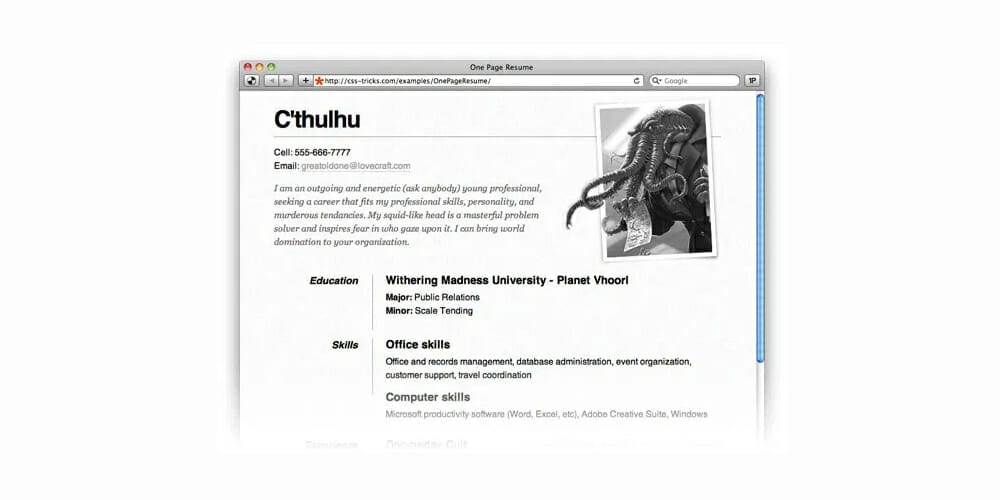 Resume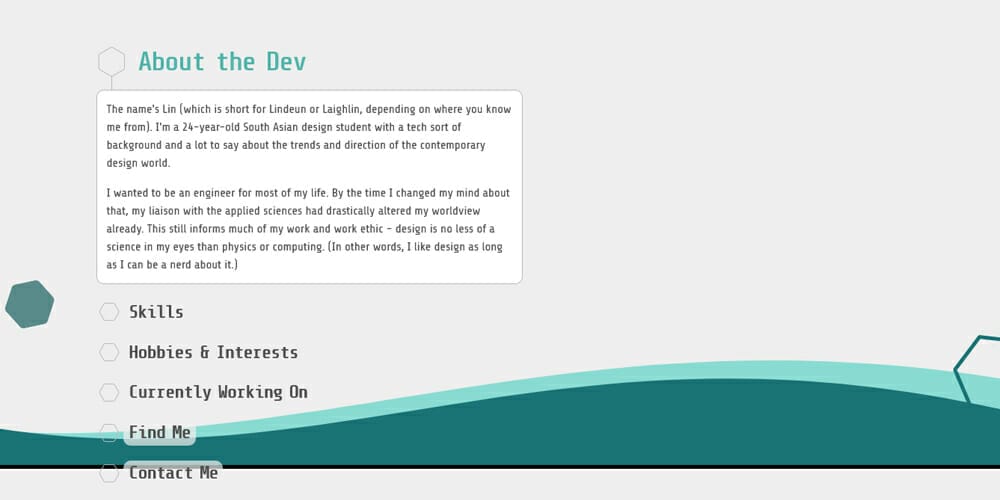 DevResume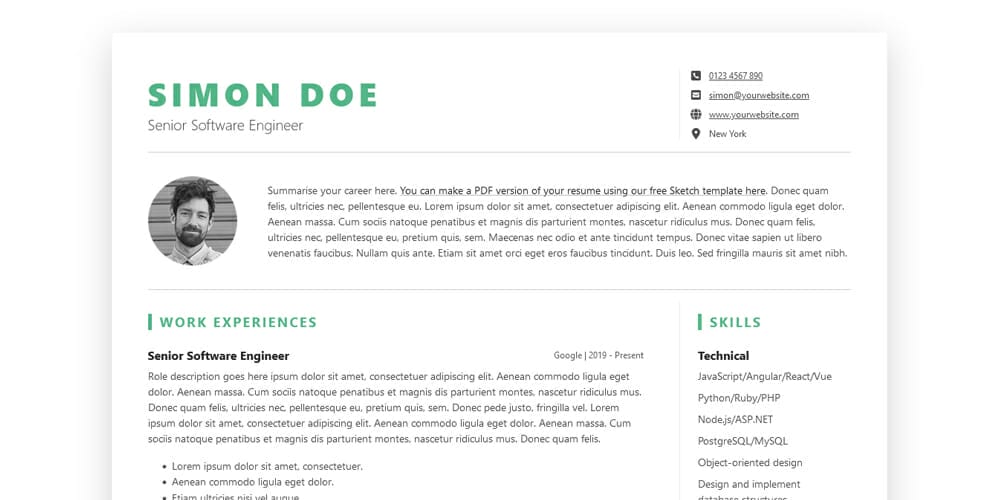 Sustainer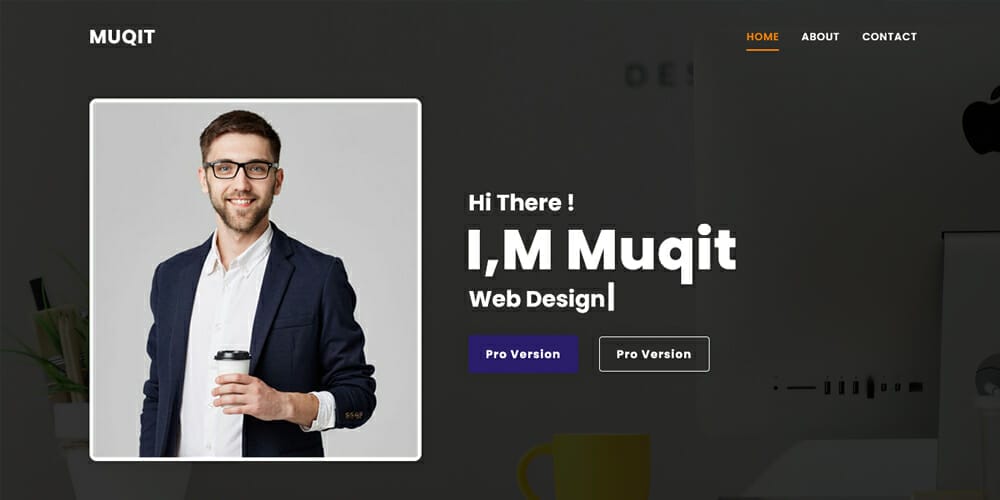 Miller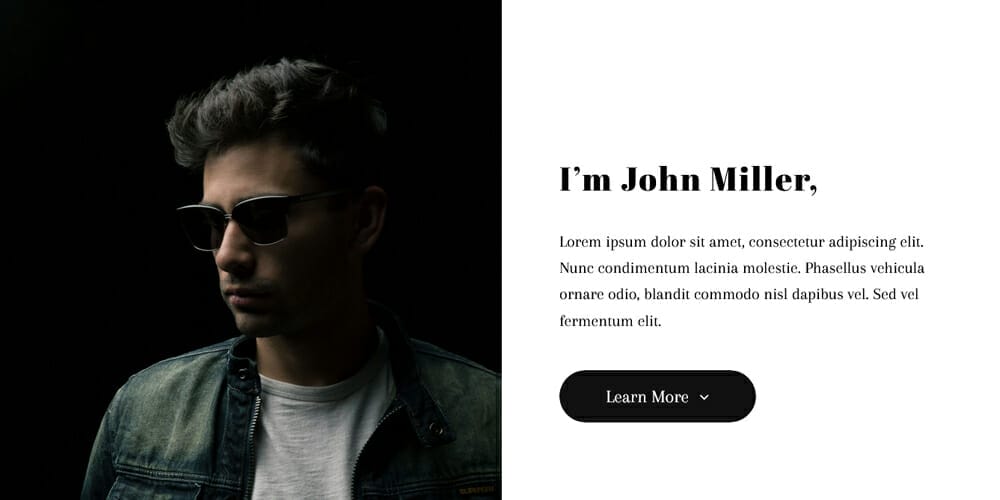 Curricon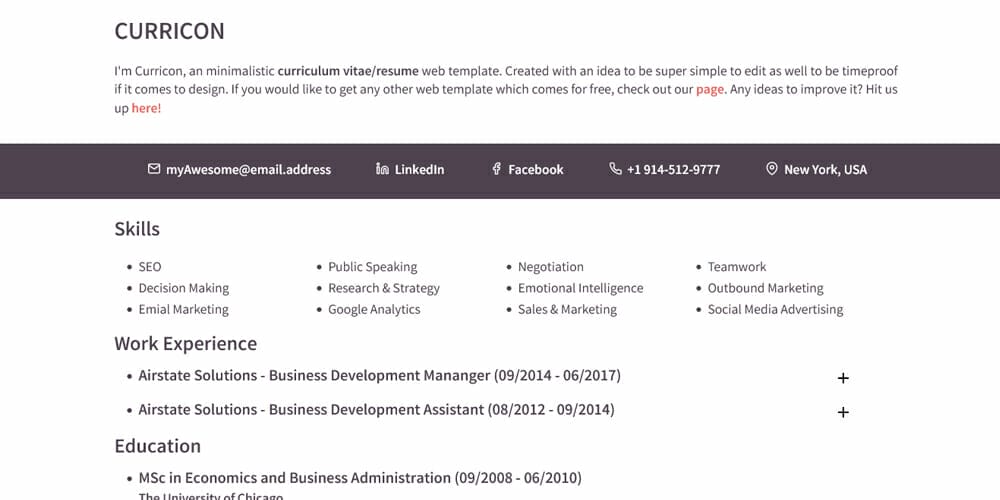 Augustine
Ben Resume Template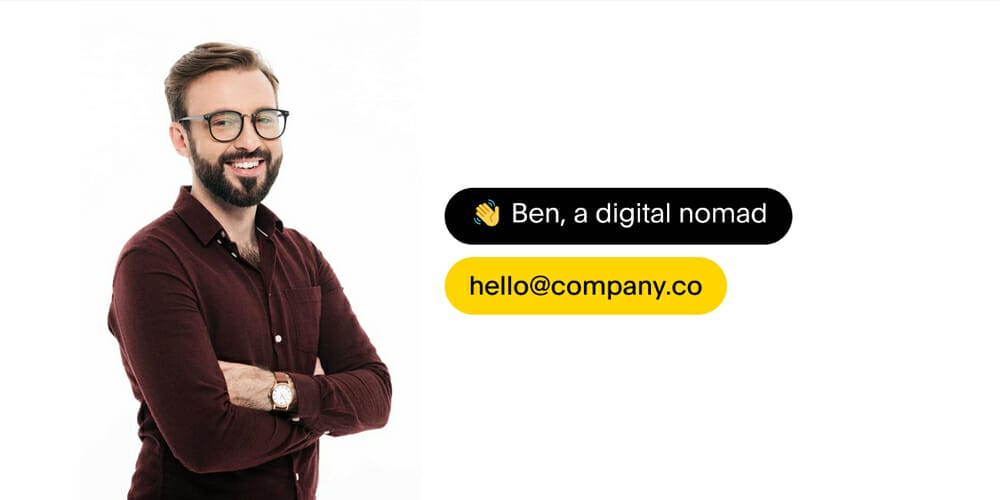 0xfolio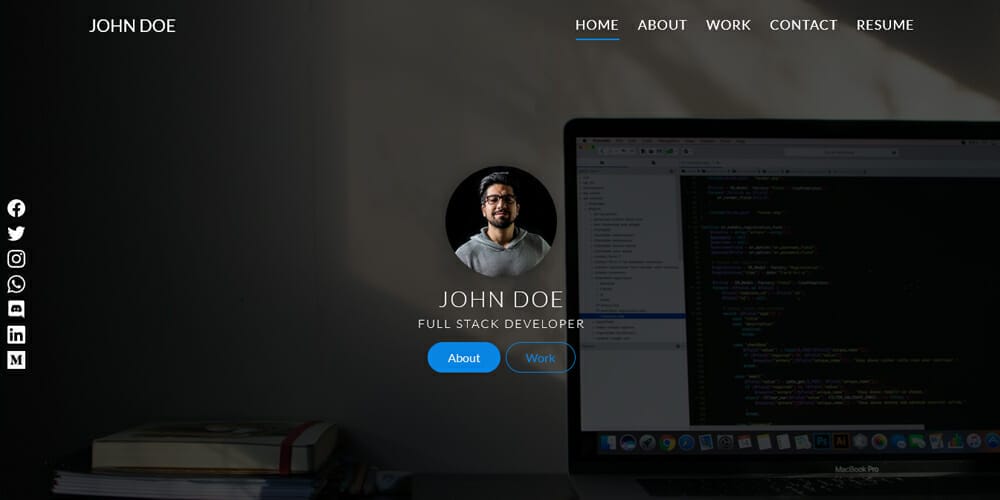 Me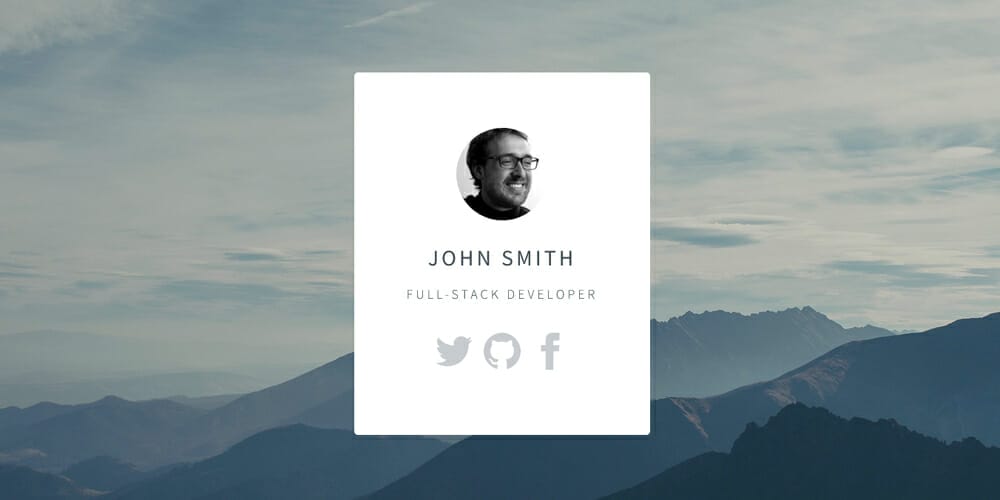 HTML Resume Template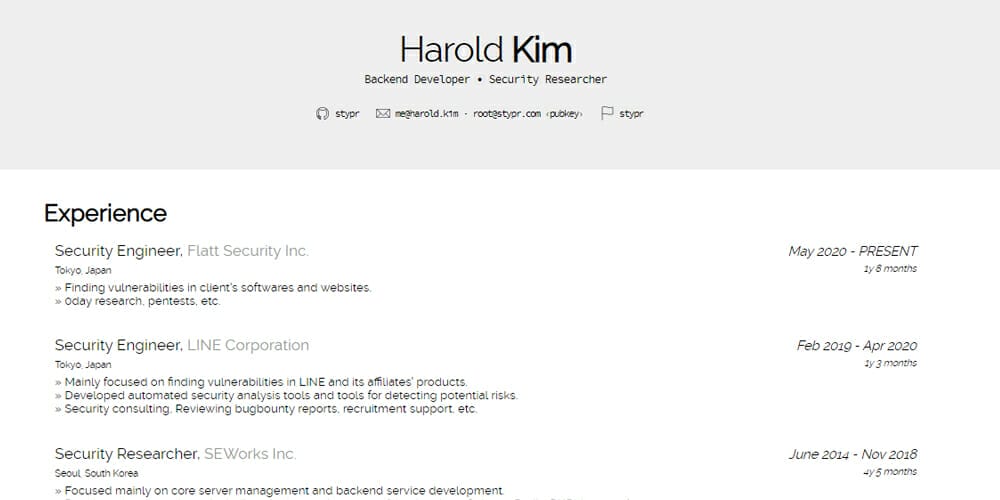 Zeon Minimal Resume Bootstrap Template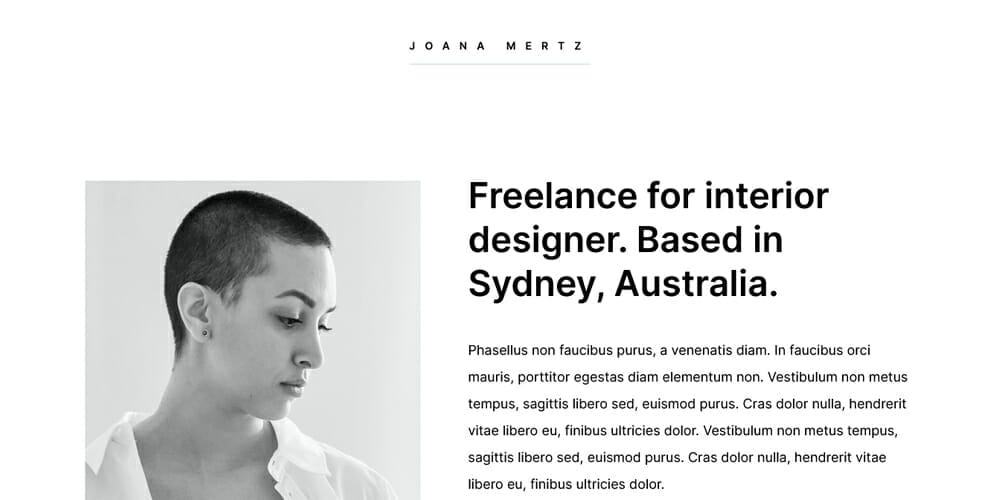 Resume Template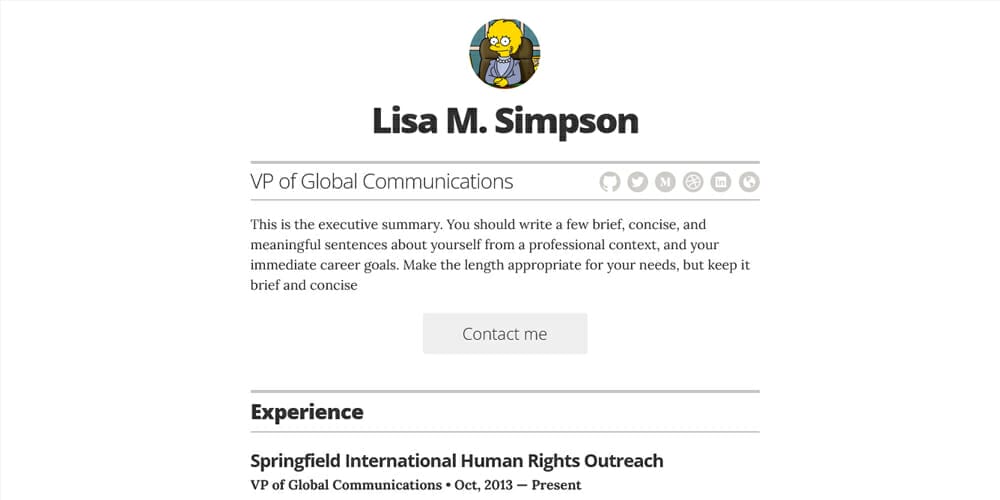 AirCV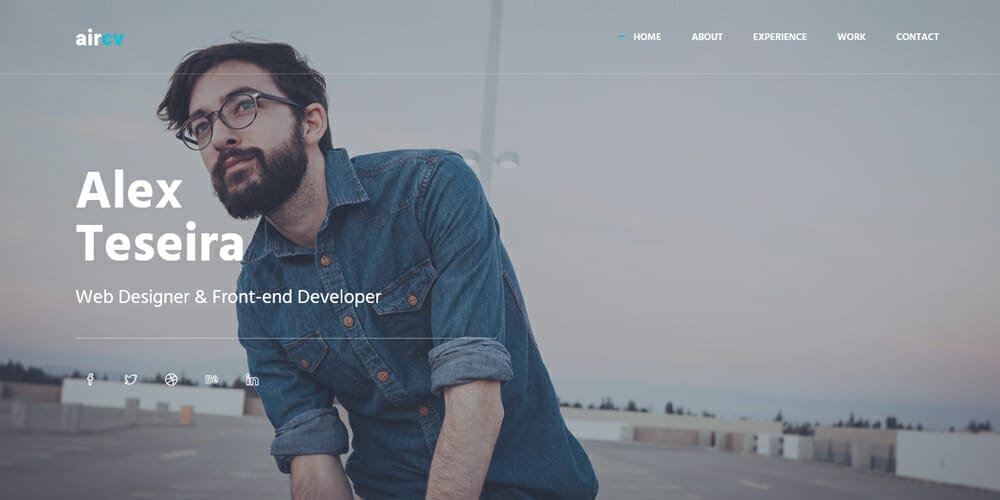 Risen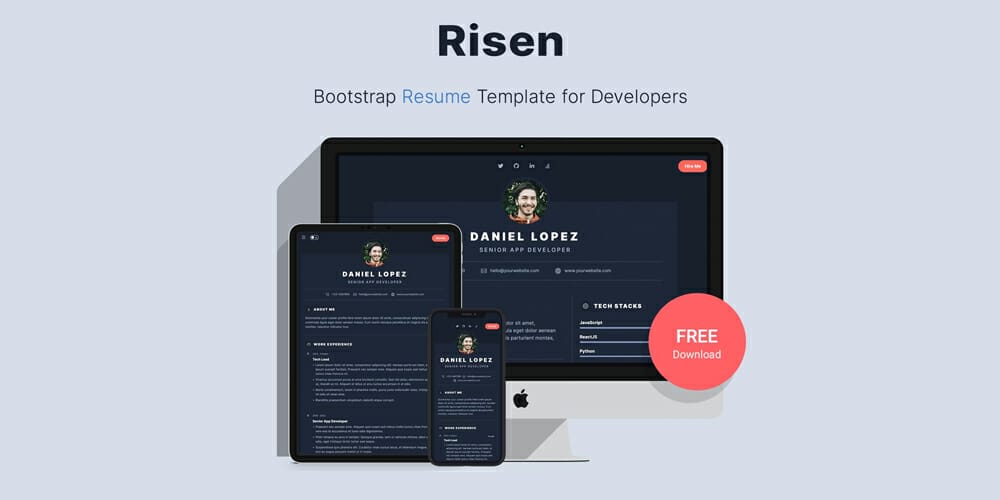 Borstein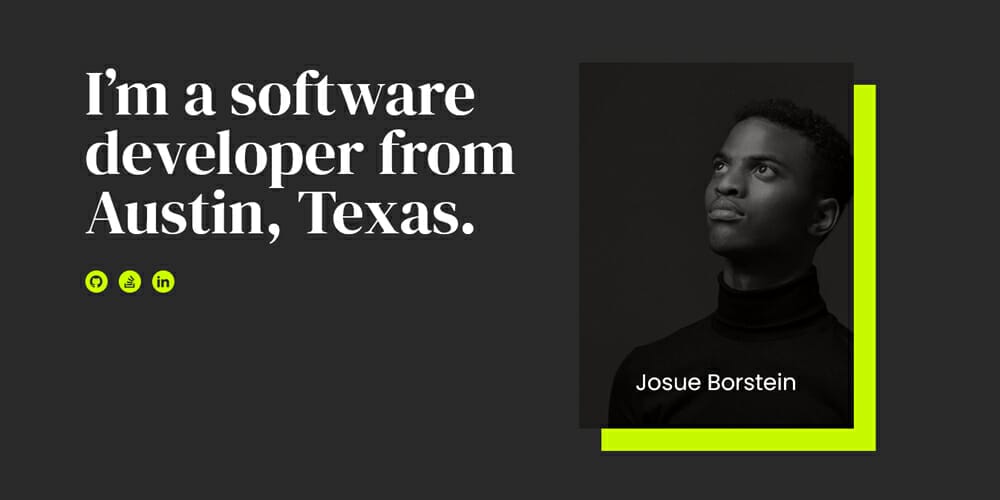 Kards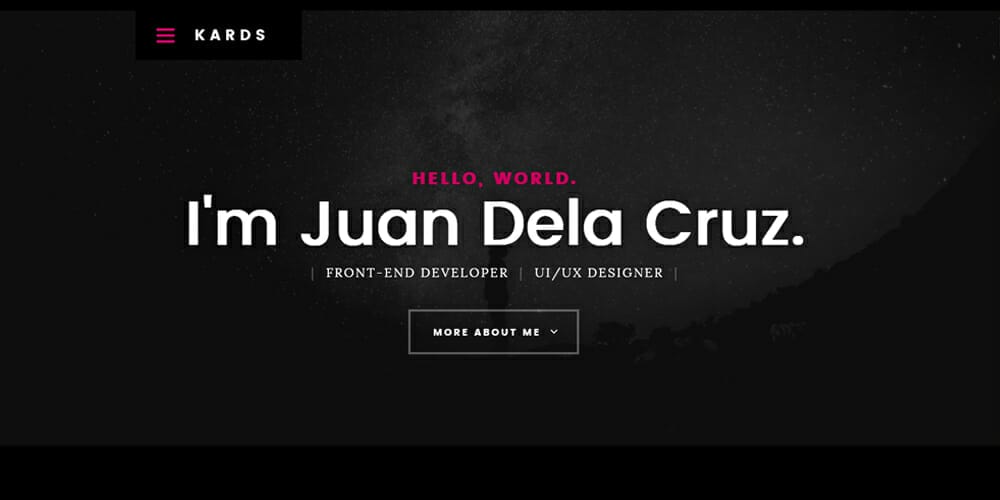 The Resume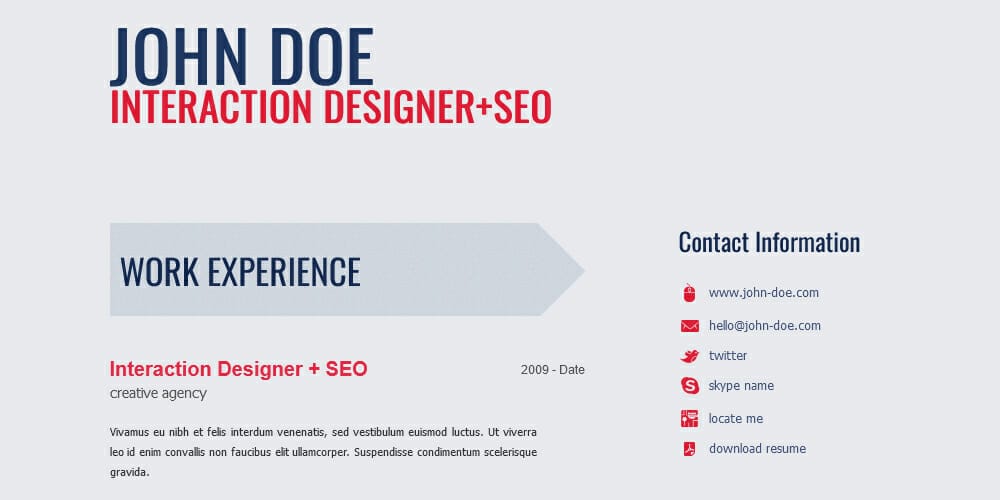 Online CV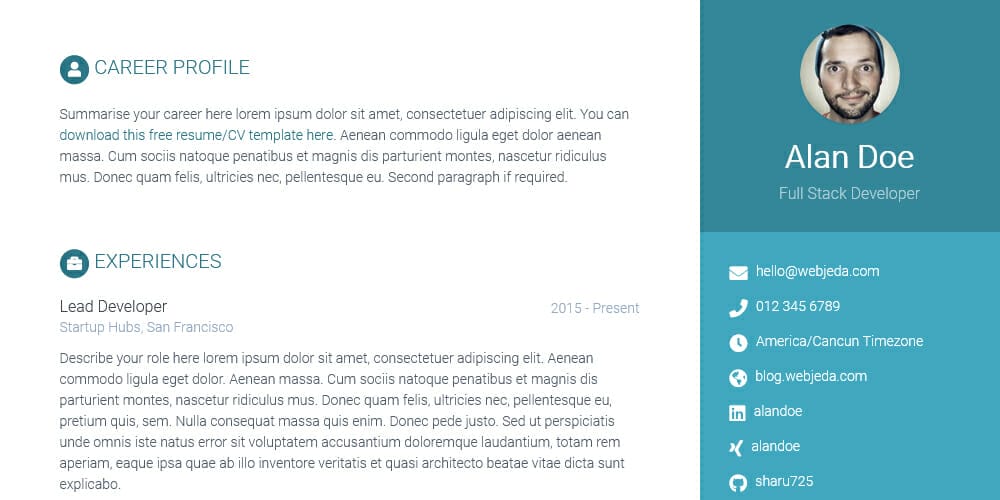 SRT Resume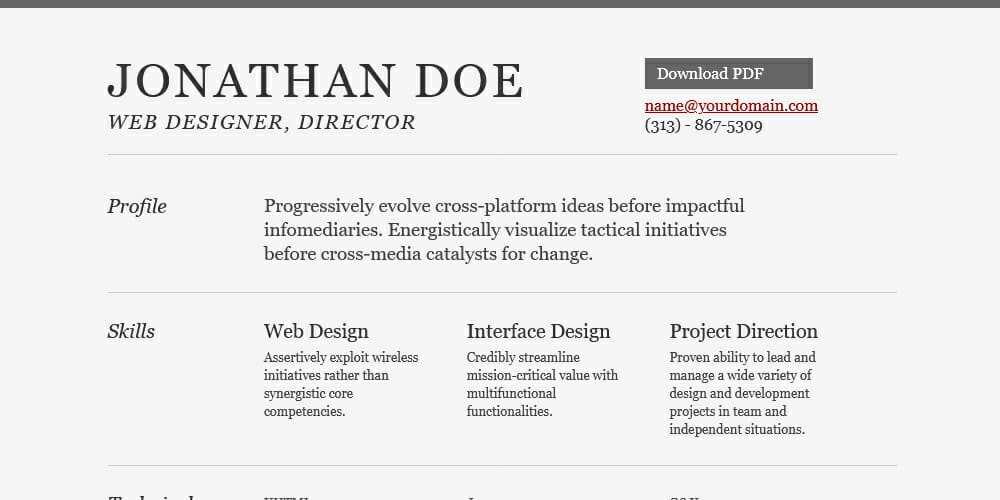 Sample Resume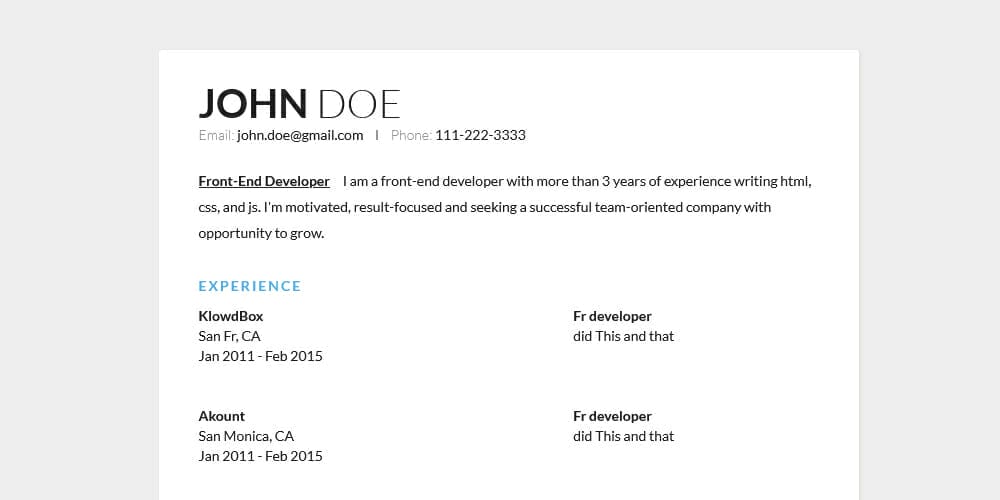 Easy Profile Template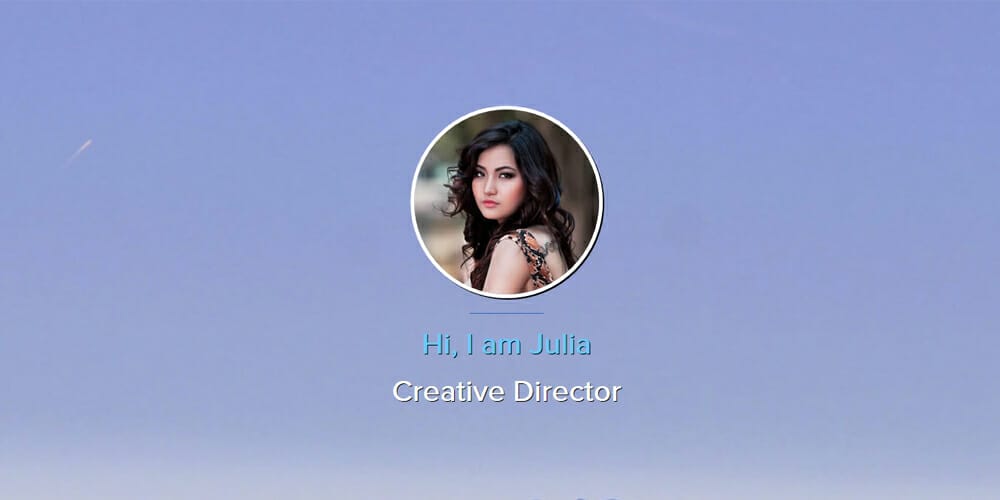 Mini Profile Template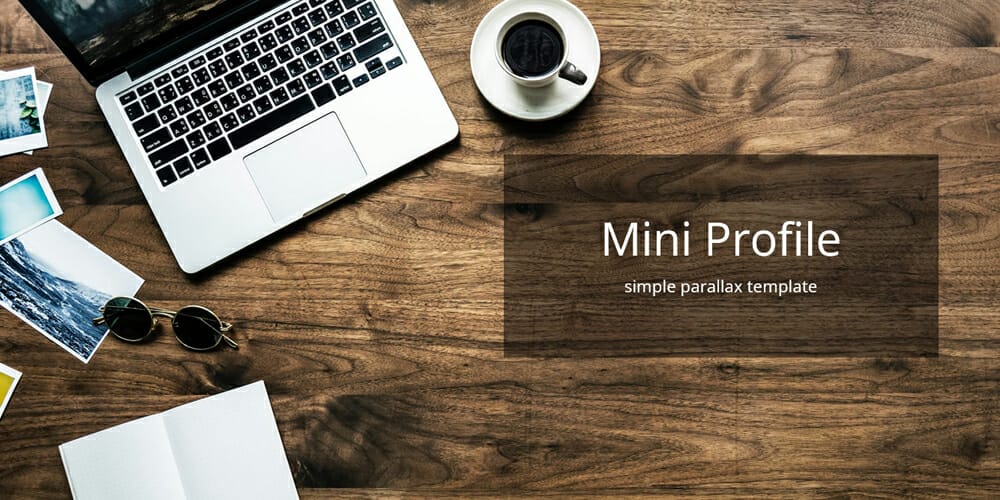 Resume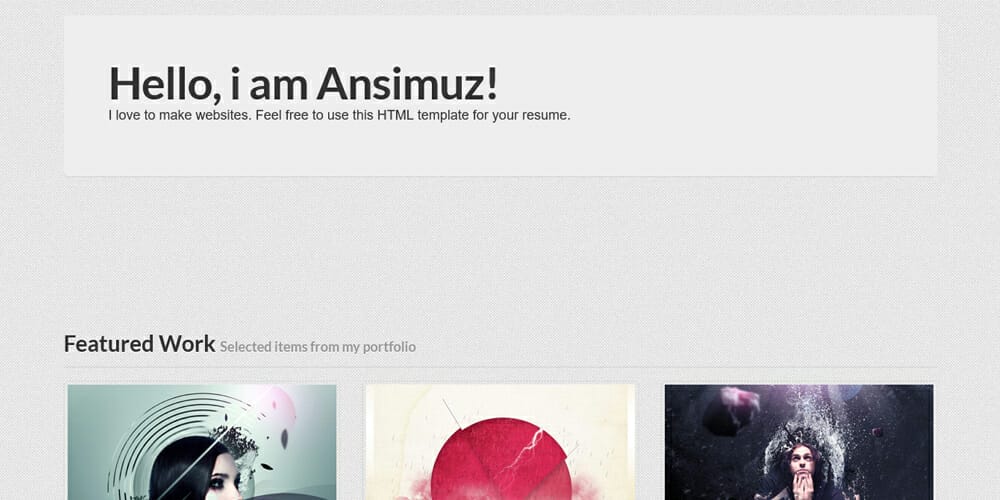 Black and Green Resume HTML Web Template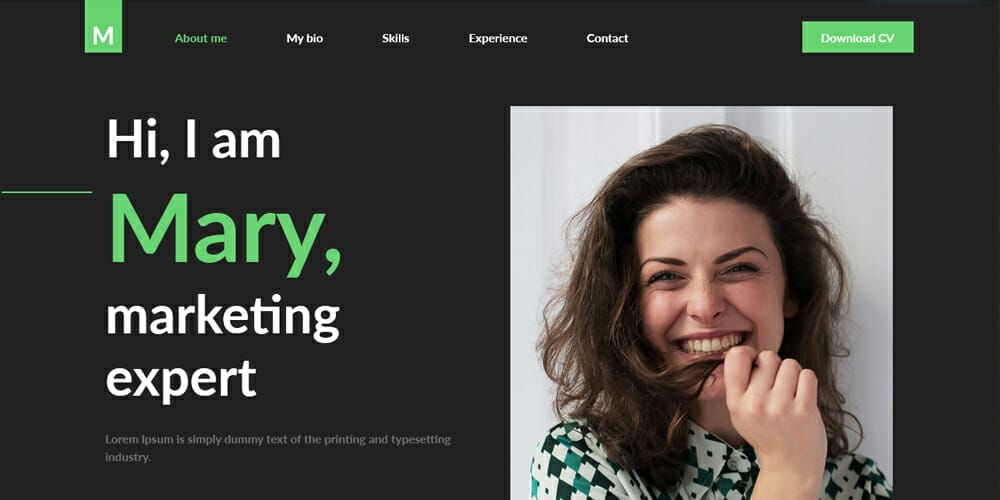 Resume Stuff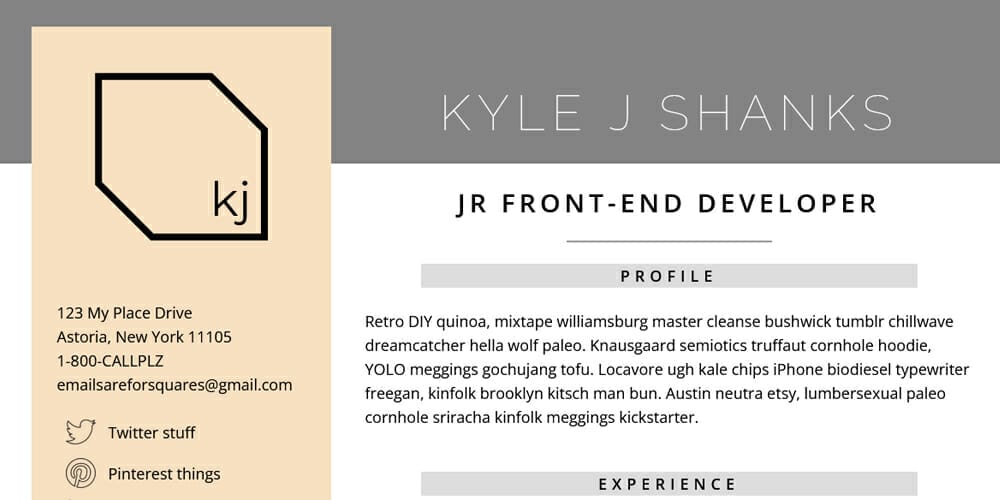 Responsive Resume Template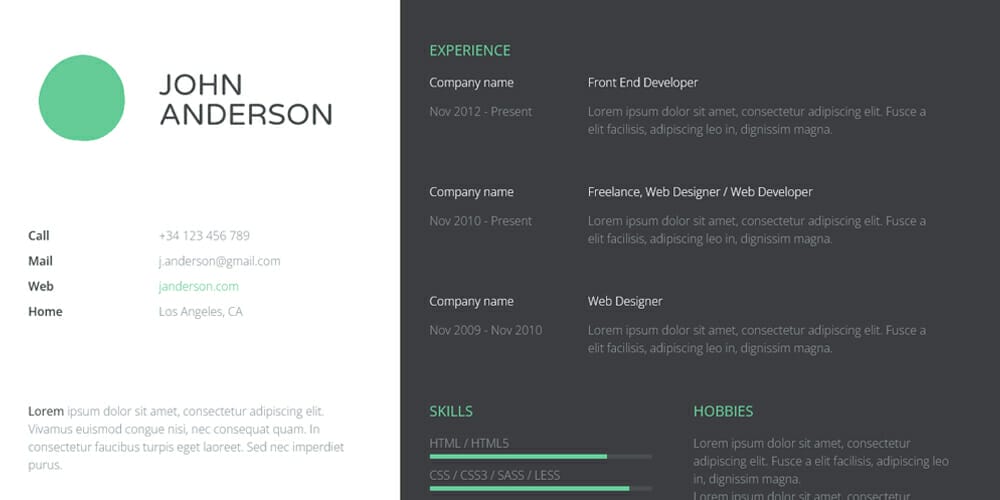 Bootstrap4 Resume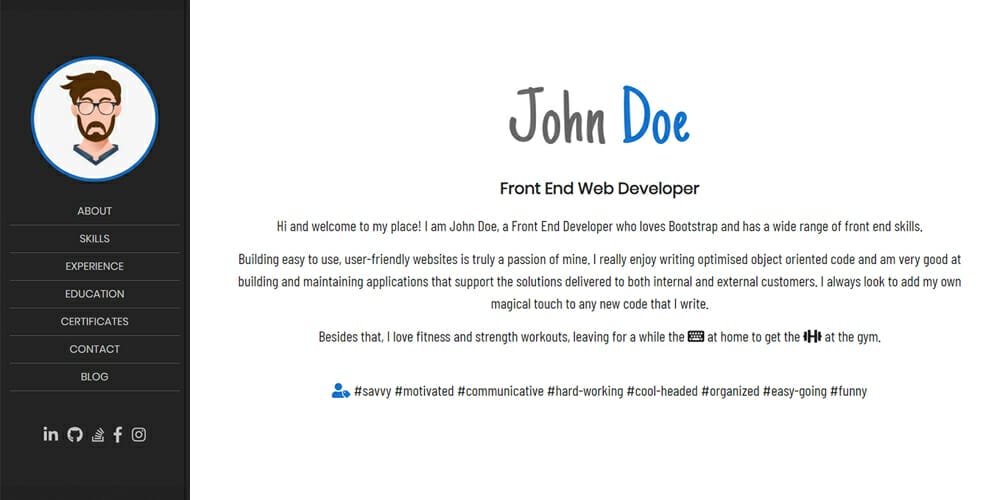 MeetMe