Best Responsive Admin Templates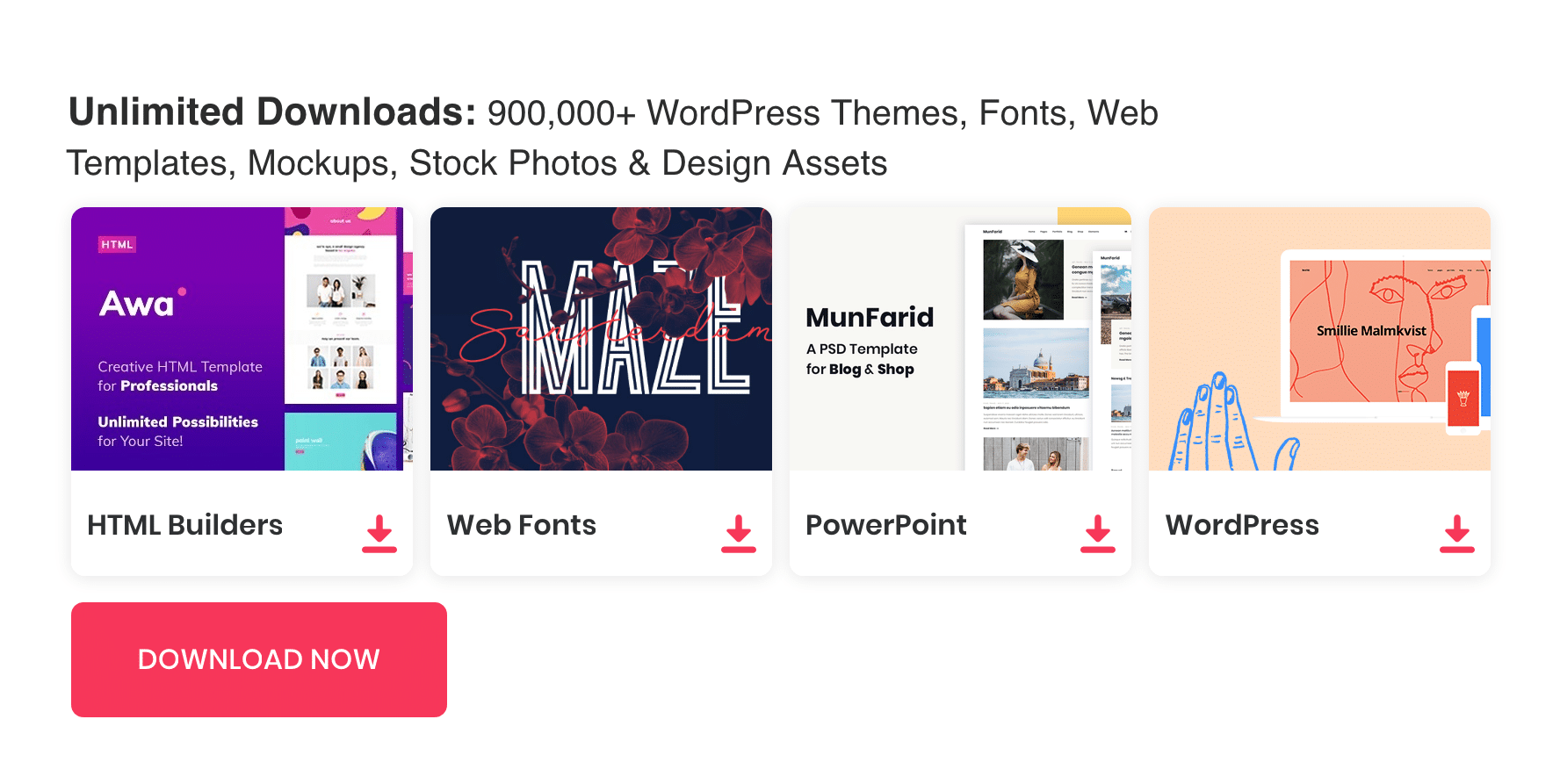 An admin panel template is especially useful for web applications like e-commerce projects or content management systems, and these selected templates are full of features. In this article, we are going to show you best full responsive admin templates. Responsive web design allows for optimal viewing of your Admin panel across all devices, no matter where, when, or with which devices they visit.
See also : Best online code editors for Developers
Best Responsive Admin Templates Categories
Free Responsive Admin Templates
Binary Admin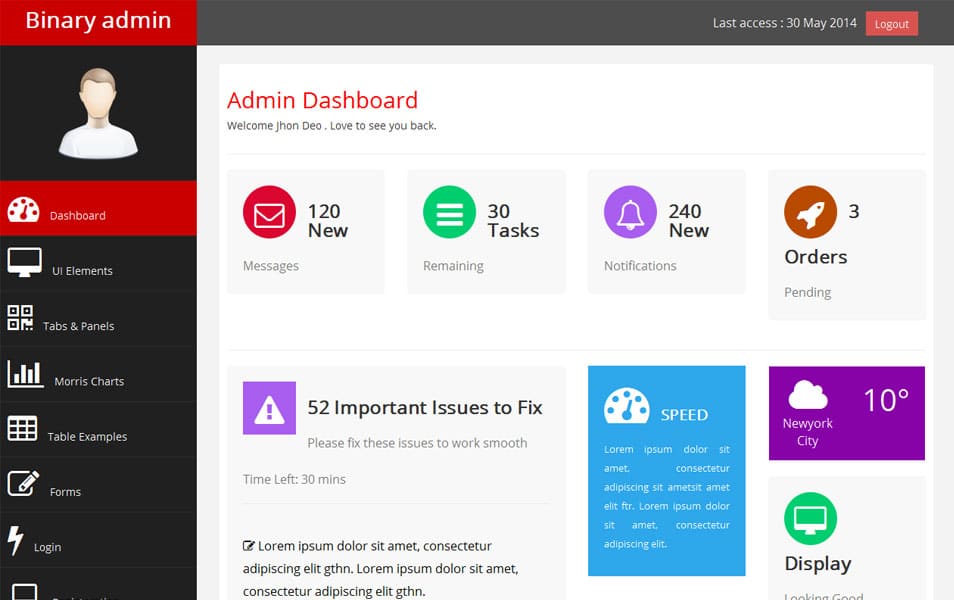 SB Admin – Bootstrap 3 Admin Theme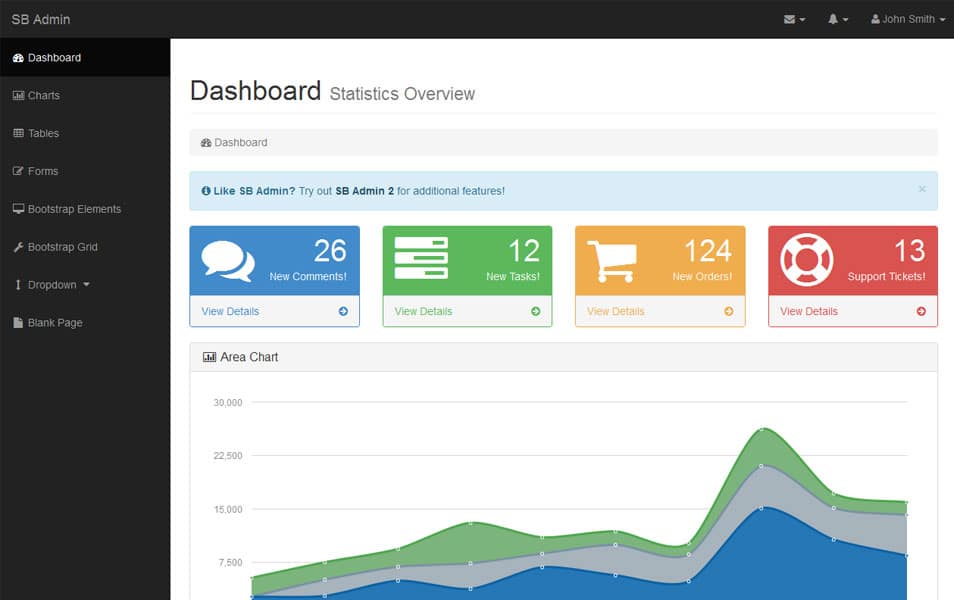 SB Admin 2 – Bootstrap Admin Theme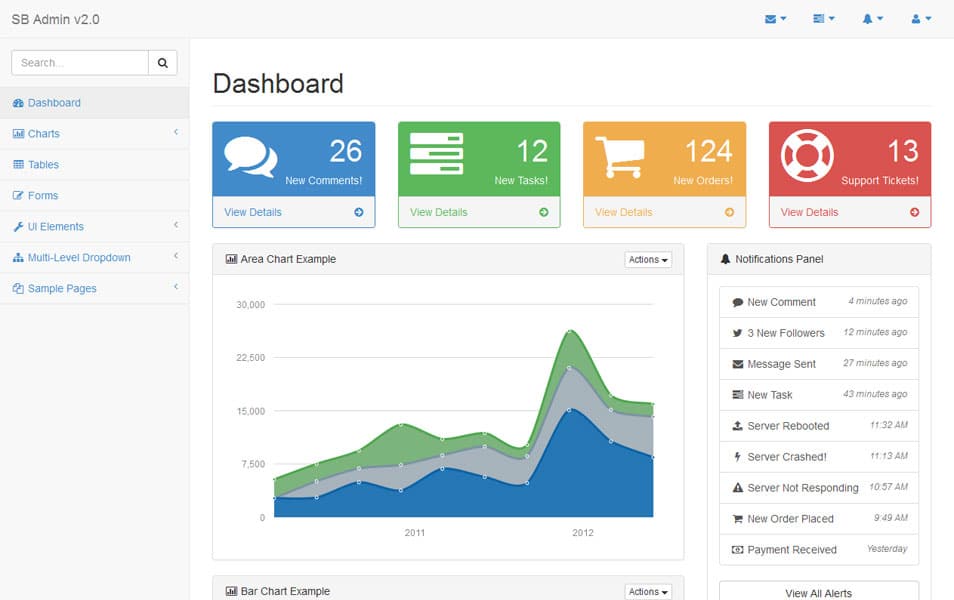 DevOOPS Bootstrap Admin Theme
AdminLTE Dashboard and Control Panel Template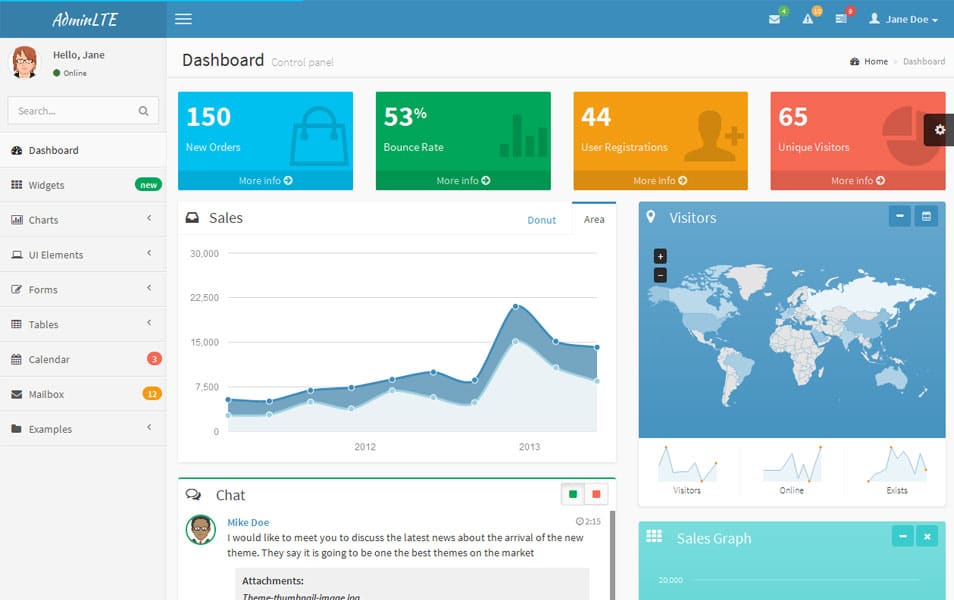 Charisma – Free Responsive Multiple Skin Admin Template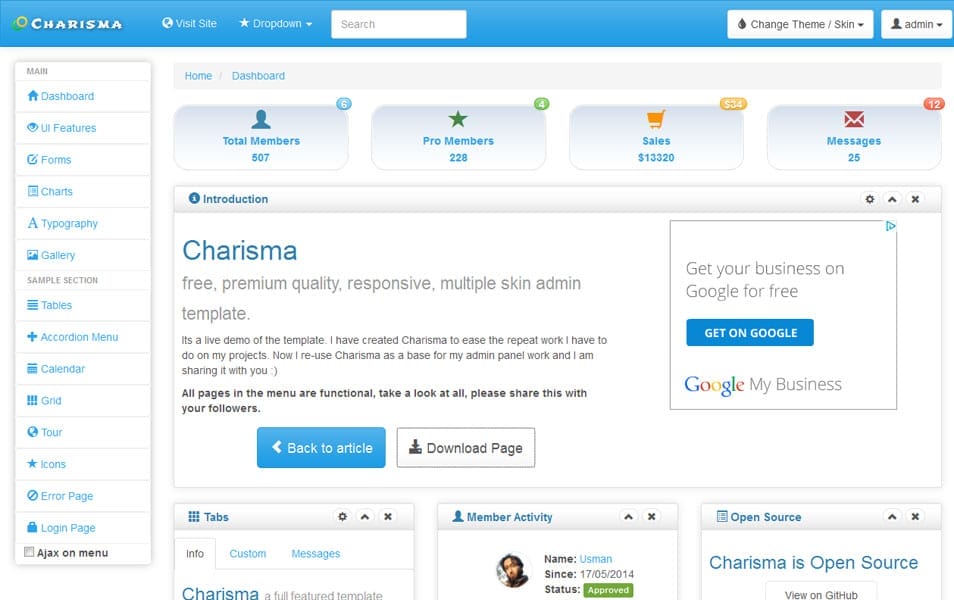 Bootstrap Admin Theme 3
Metis – Twitter Bootstrap Admin Template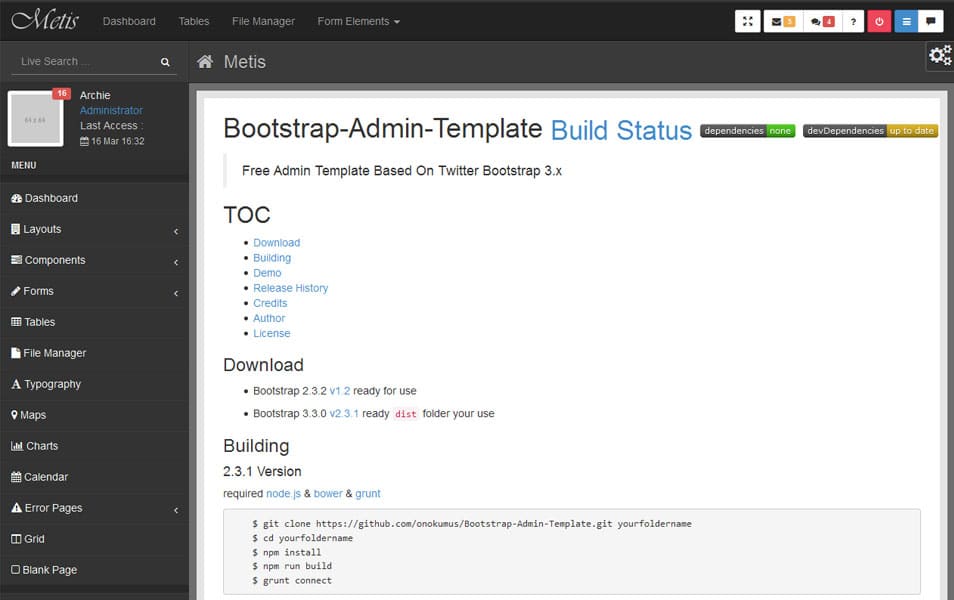 Clean Dashboard Responsive Bootstrap UI Theme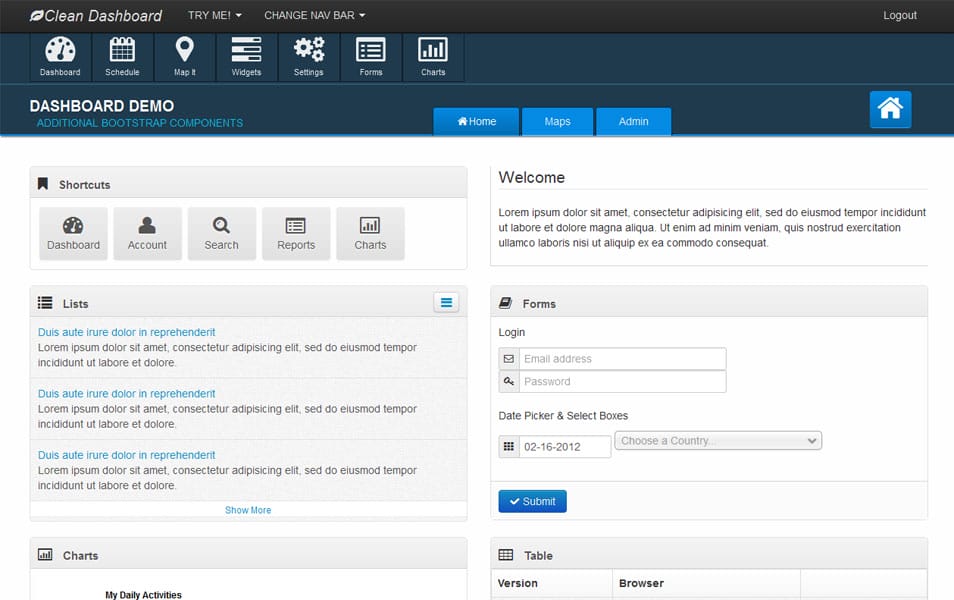 Free HTML5 Admin Template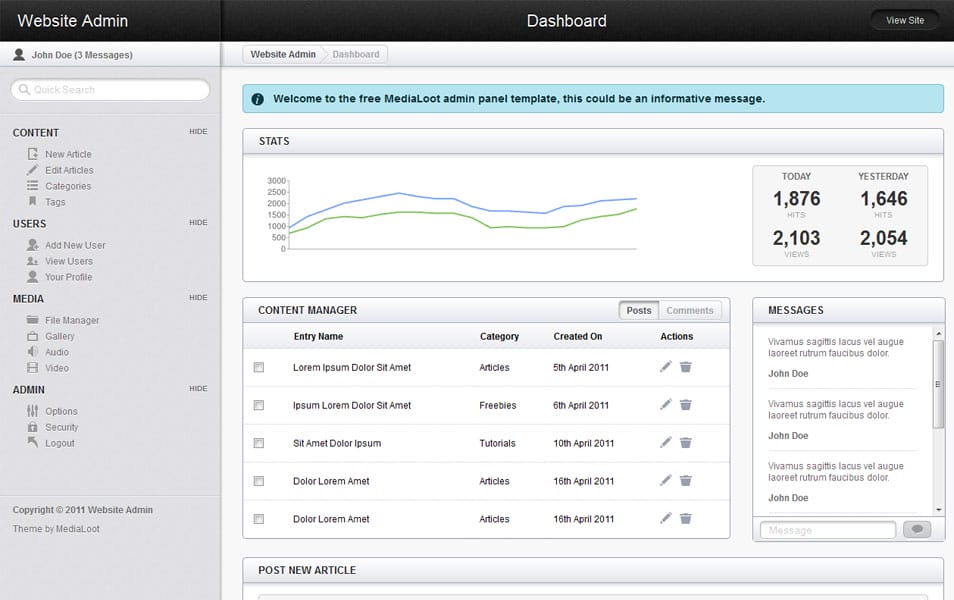 Hierapolis Bootstrap 3 Admin Template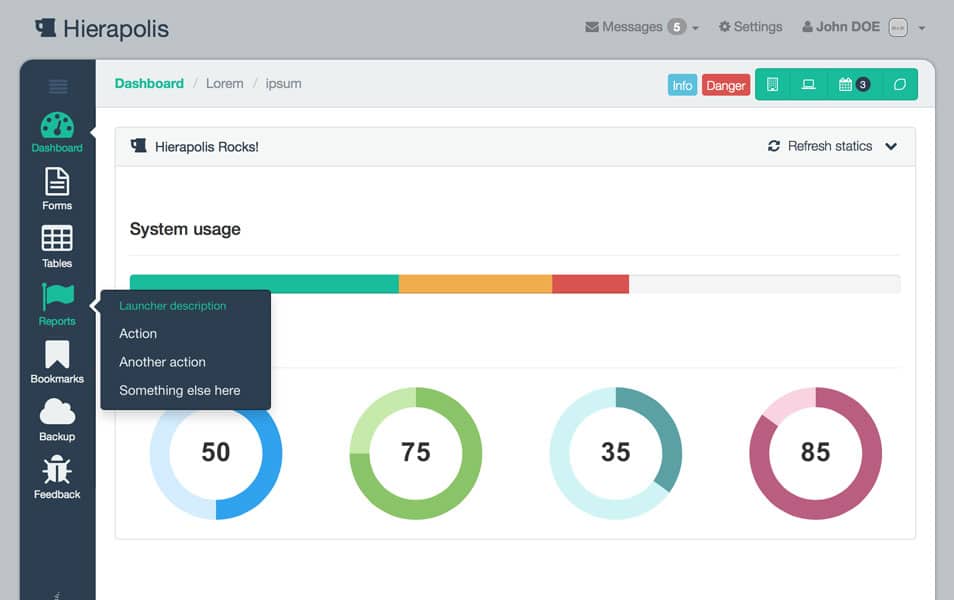 Bootstrap Admin Theme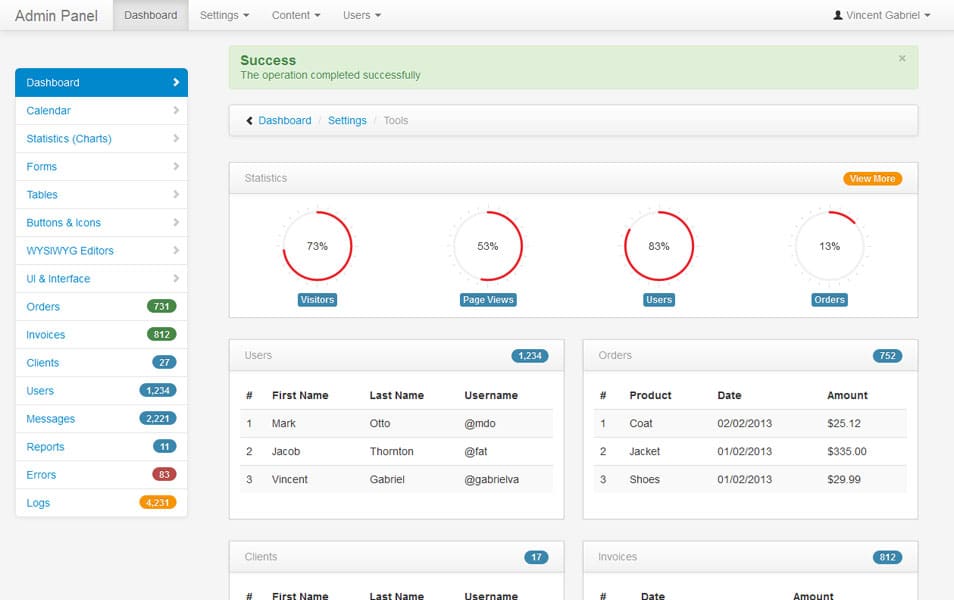 RippleUI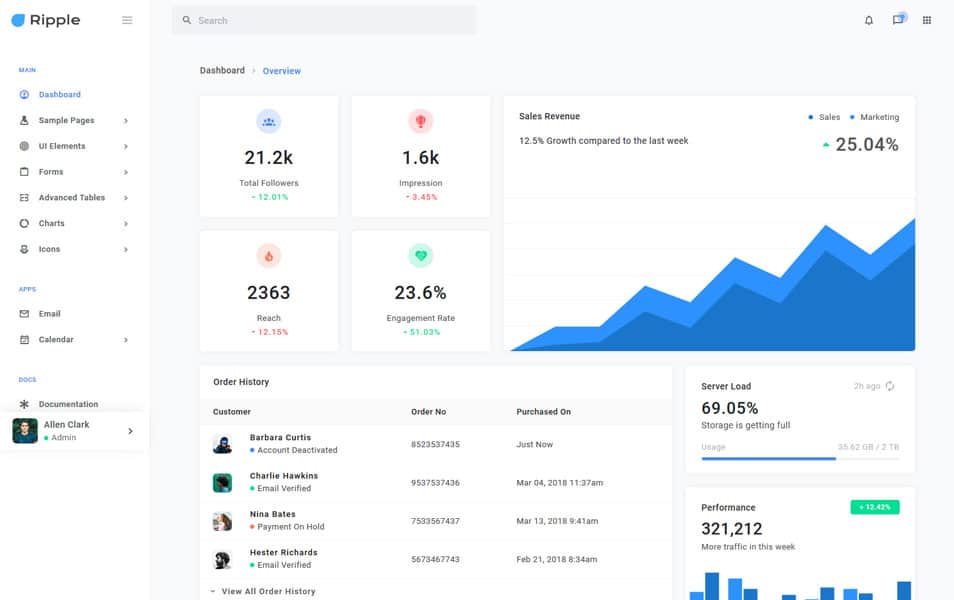 RippleUI is a carefully well thought UI framework that is built on top of Bootstrap 4, It has handcrafted well-integrated components and plugins that looks great on all devices and works super fast in all devices. It is highly customizable and is built with Gulp for superfast automated workflow.
Ripple's logically organized file structure and beautiful code help developers super easy to understand and turn this template into a real web application. It can be used to create a SAAS based interface, admin panels anything you want to build on the web.
HTML5 Admin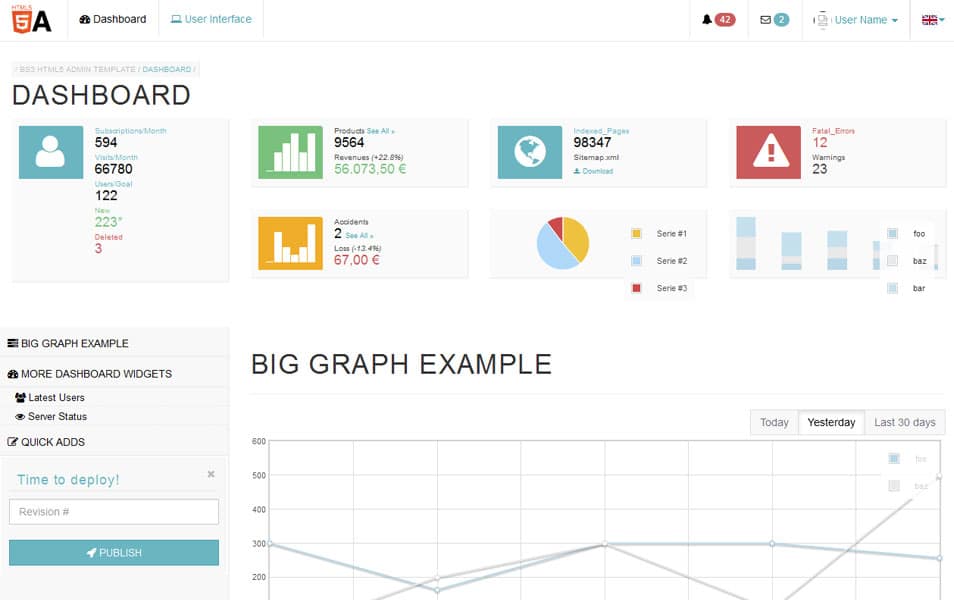 Glazzed HTML5 Admin Template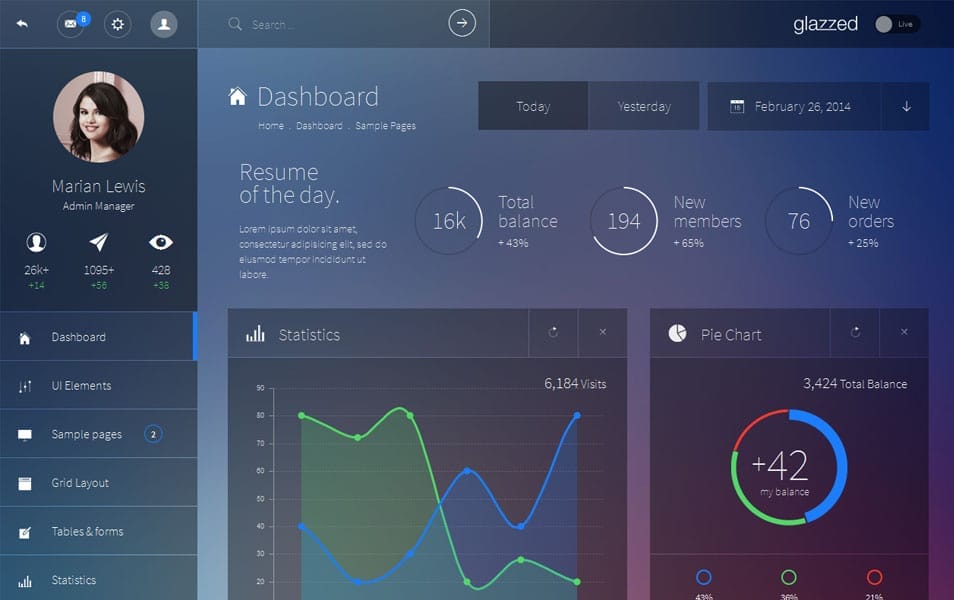 Levo HTML5 Admin Template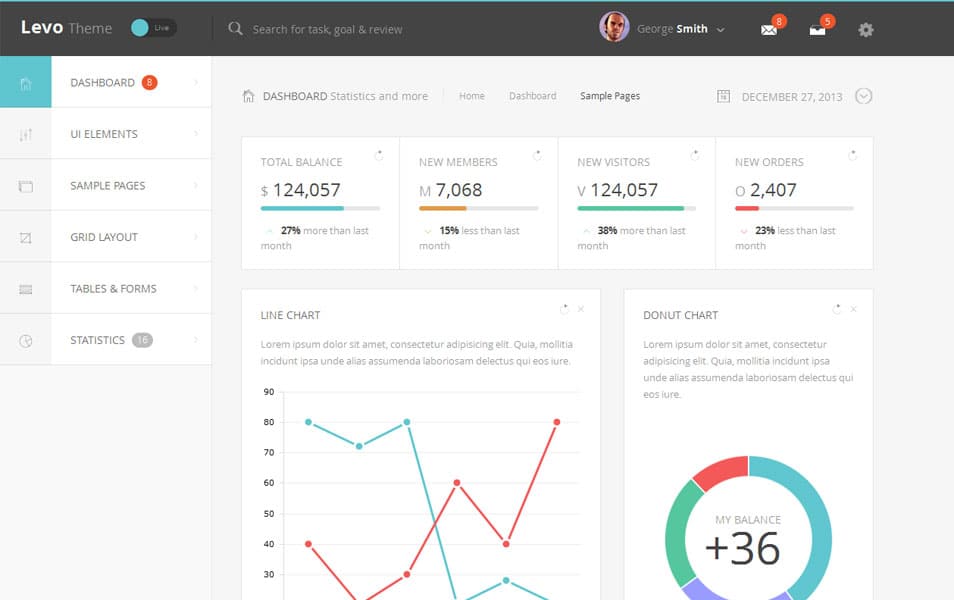 Tenax HTML5 Admin Template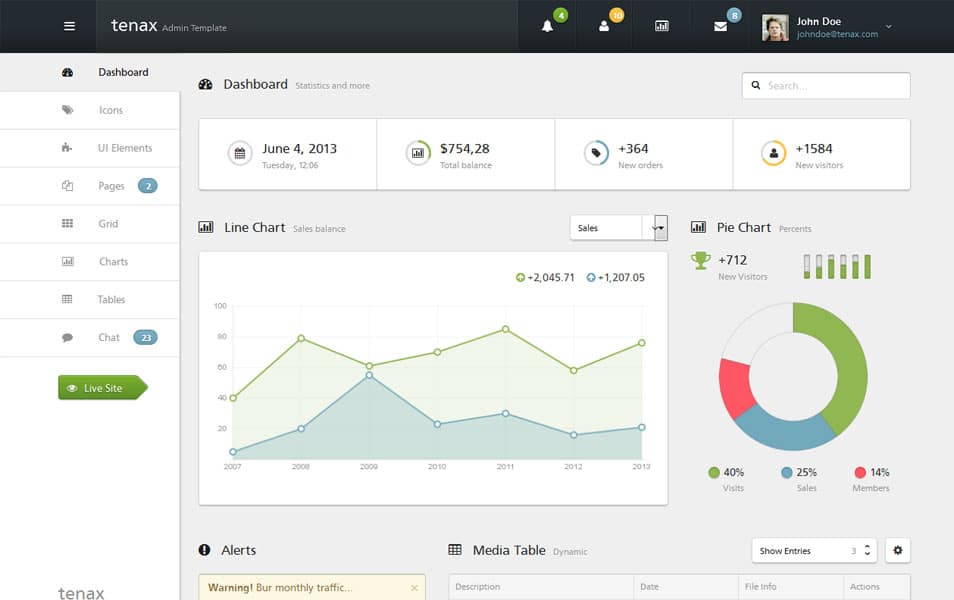 Novus HTML5 Admin Template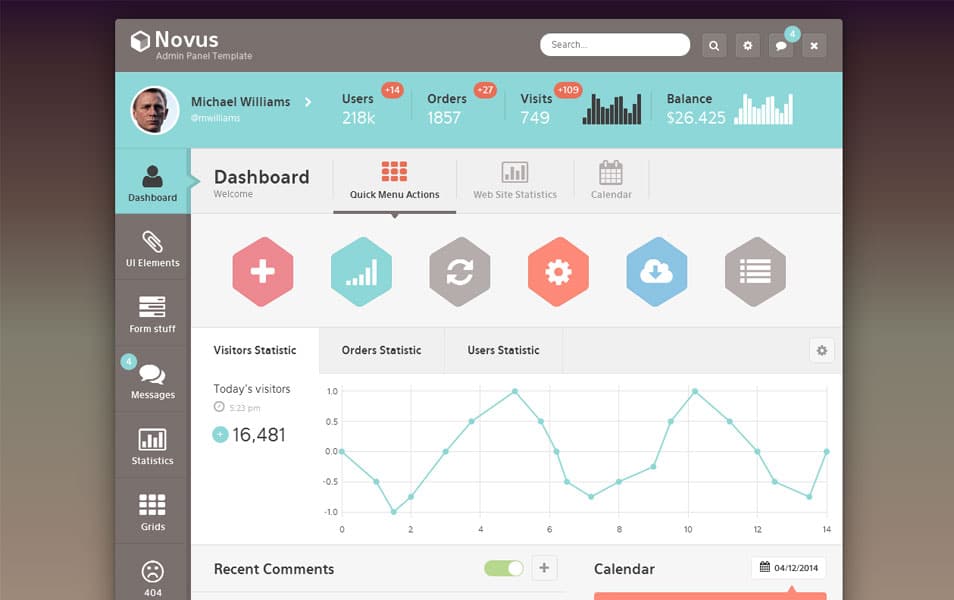 Angle – Bootstrap Admin App + AngularJS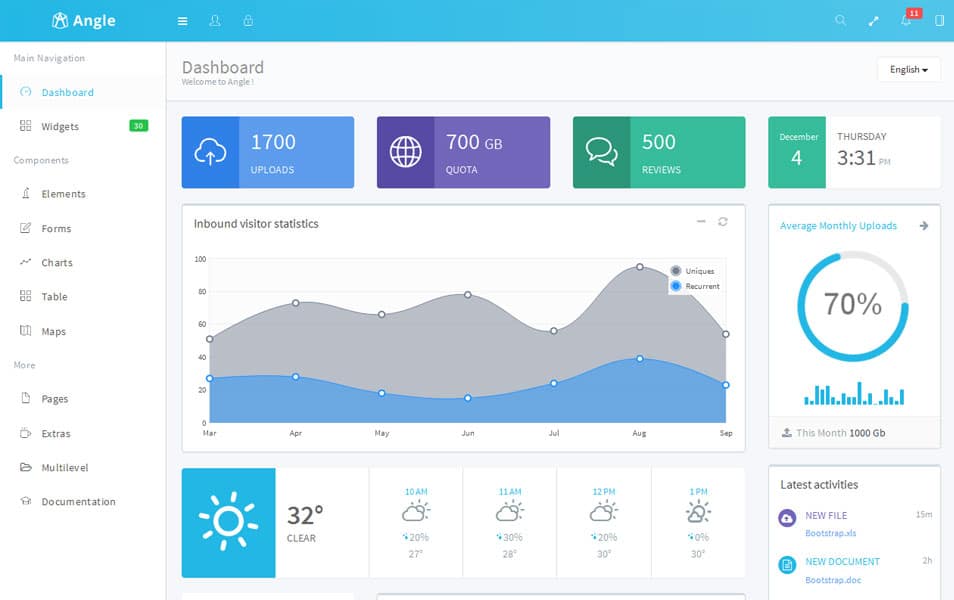 REAL Admin WebApp Admin Template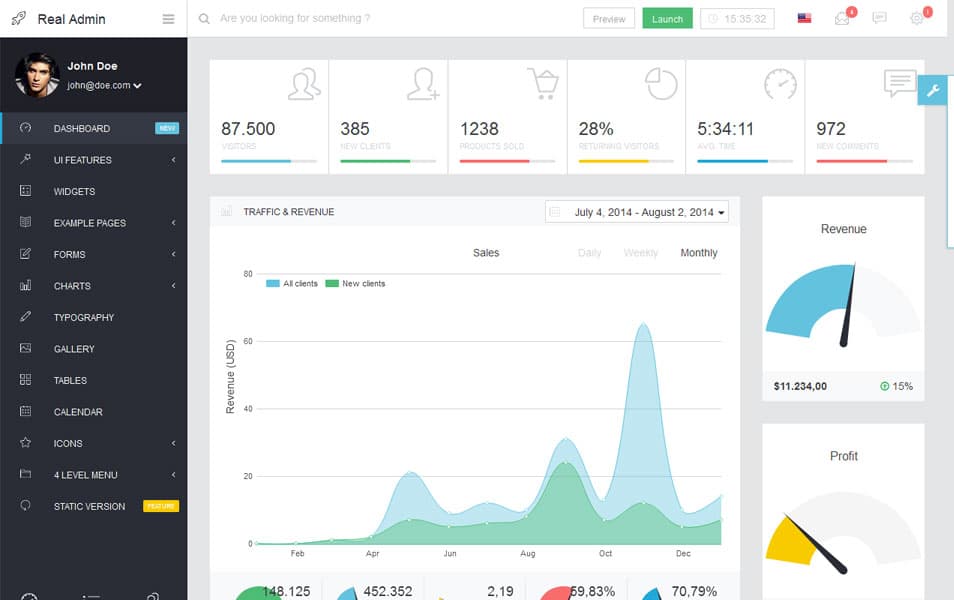 Rubix – ReactJS Powered Admin Template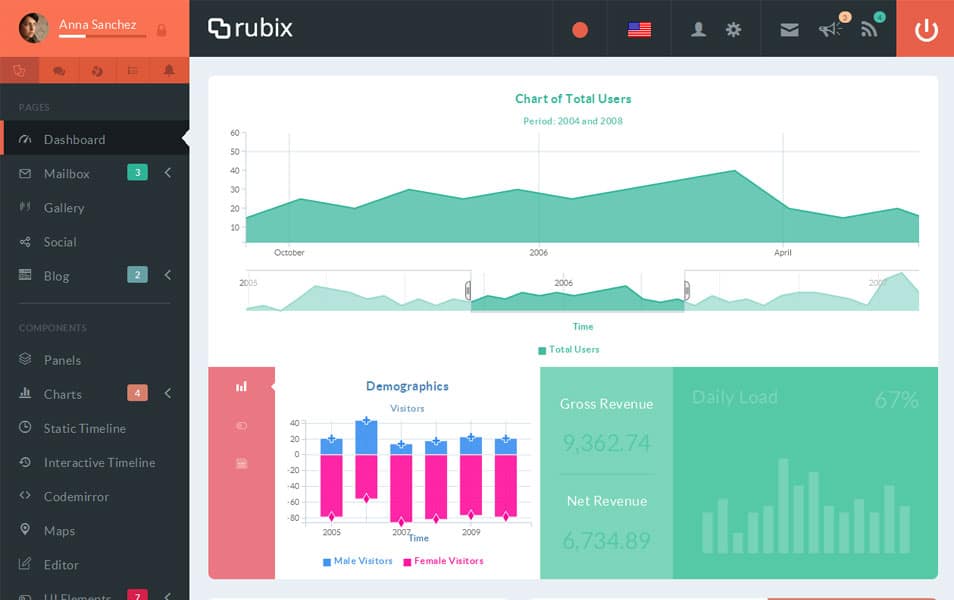 Flat Dream – Responsive Admin Template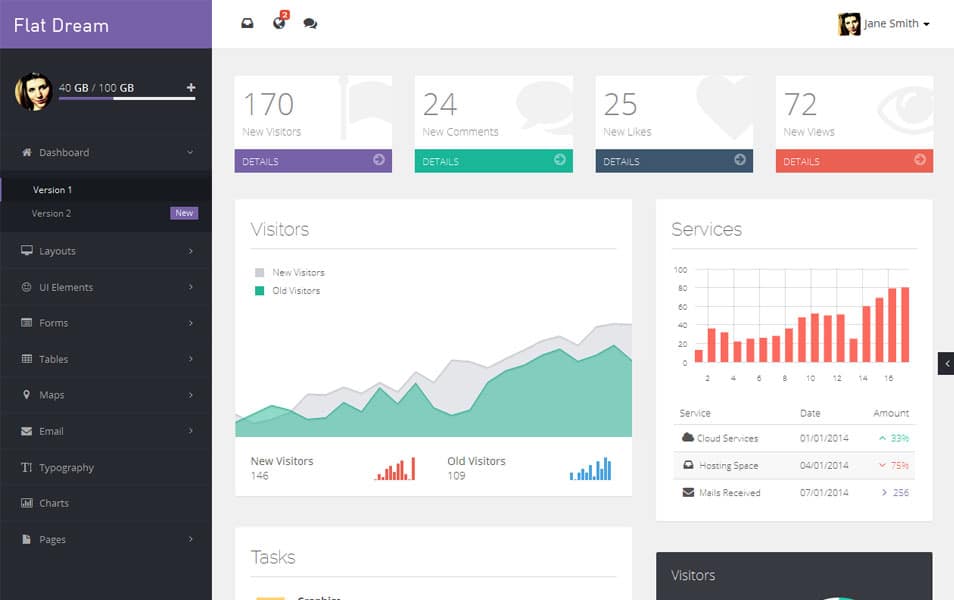 Everest – Responsive Admin Theme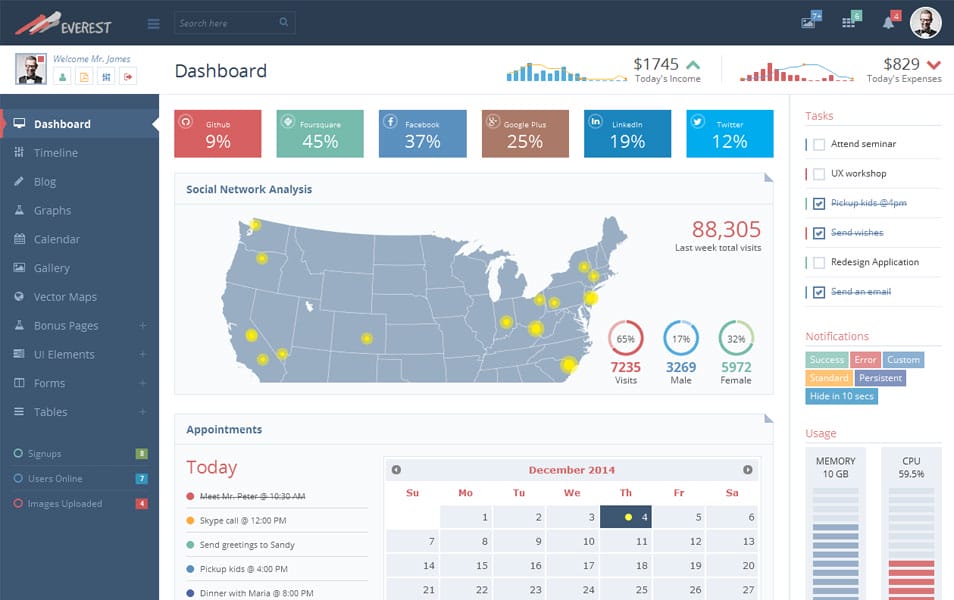 Be Pro – Bootstrap Admin Template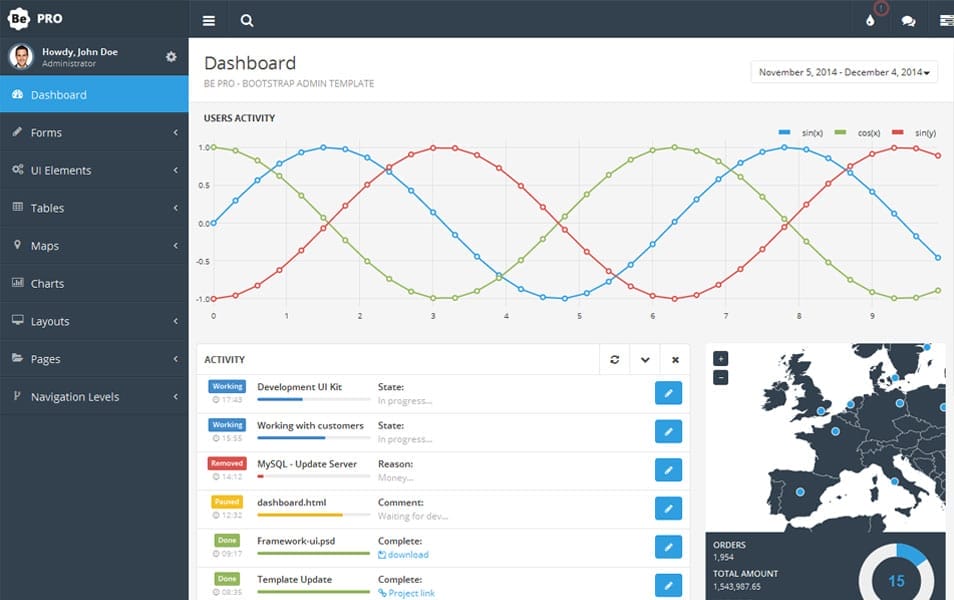 Liberator HTML5 Admin Template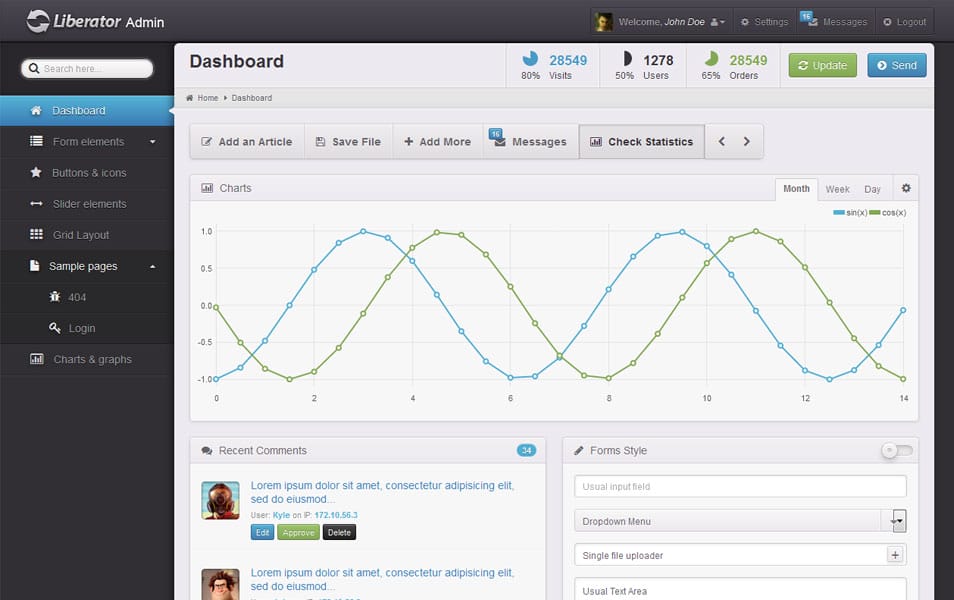 Flatify – Responsive Admin Web App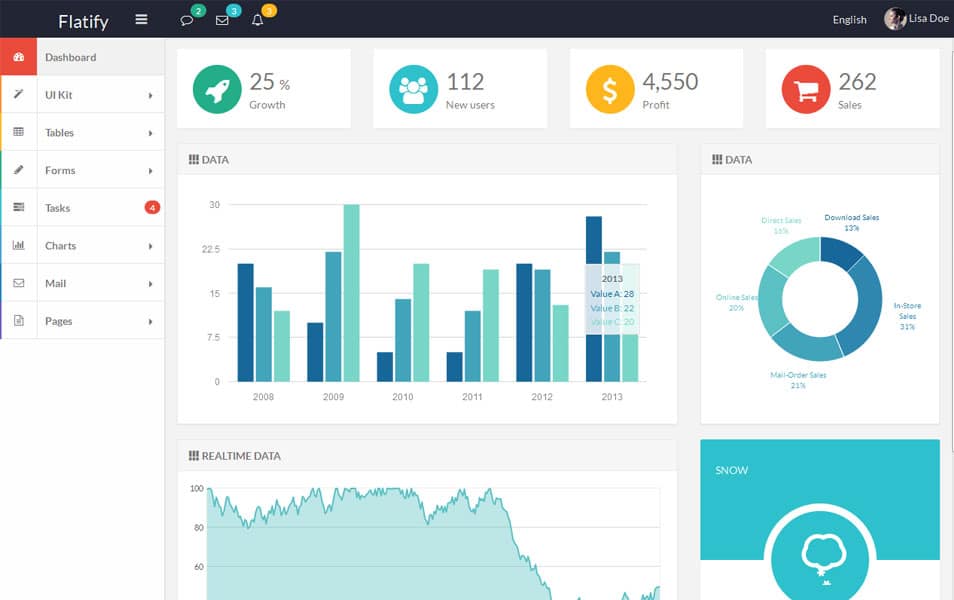 Blankon – Fullpack Admin Theme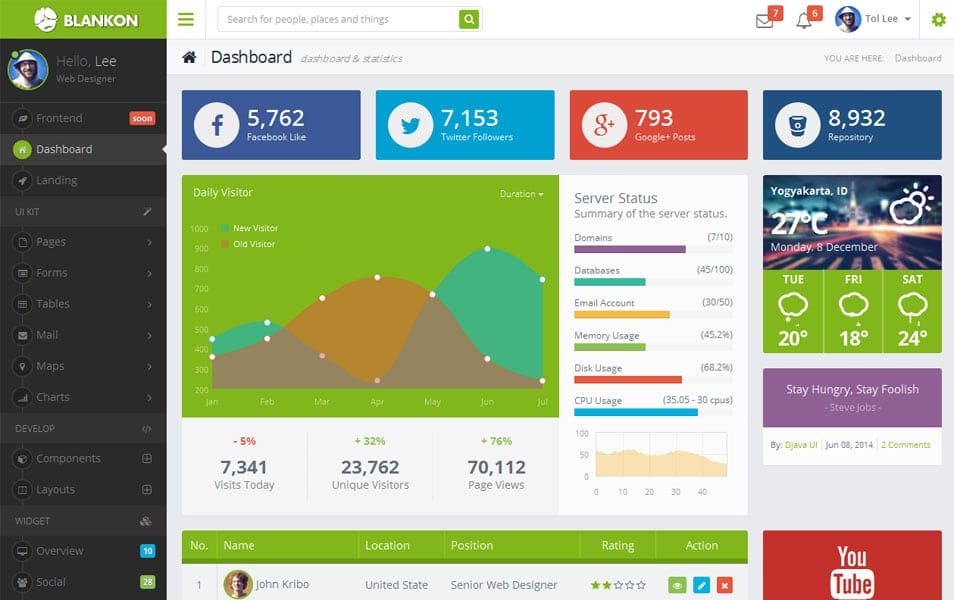 Simplify – Responsive Admin Template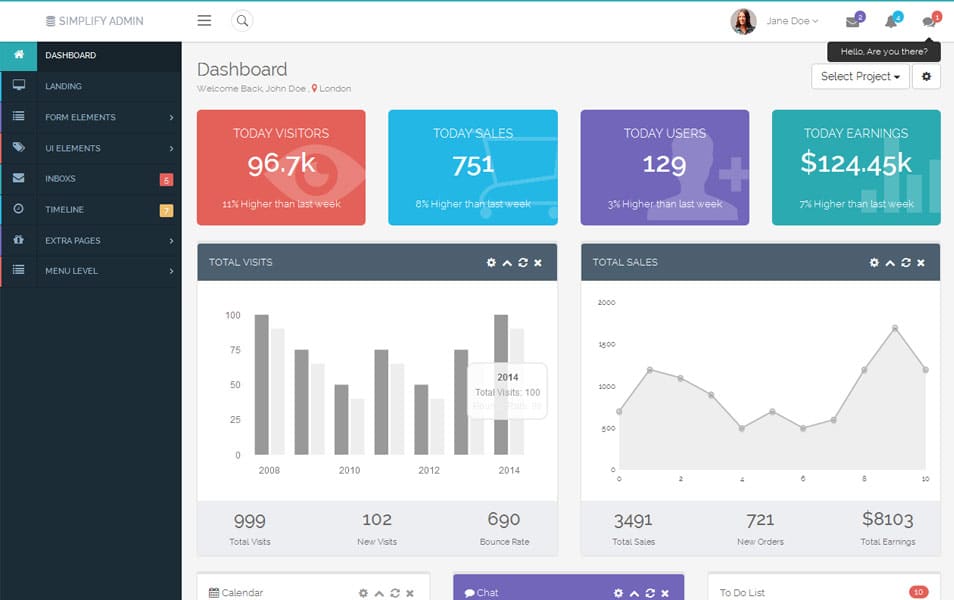 White Label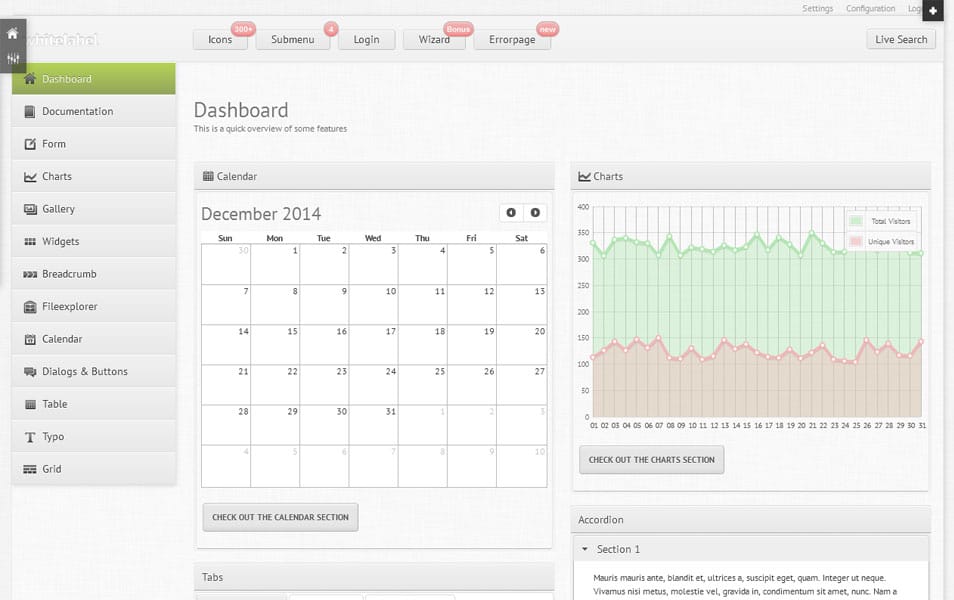 Developr – Fully Responsive Admin Skin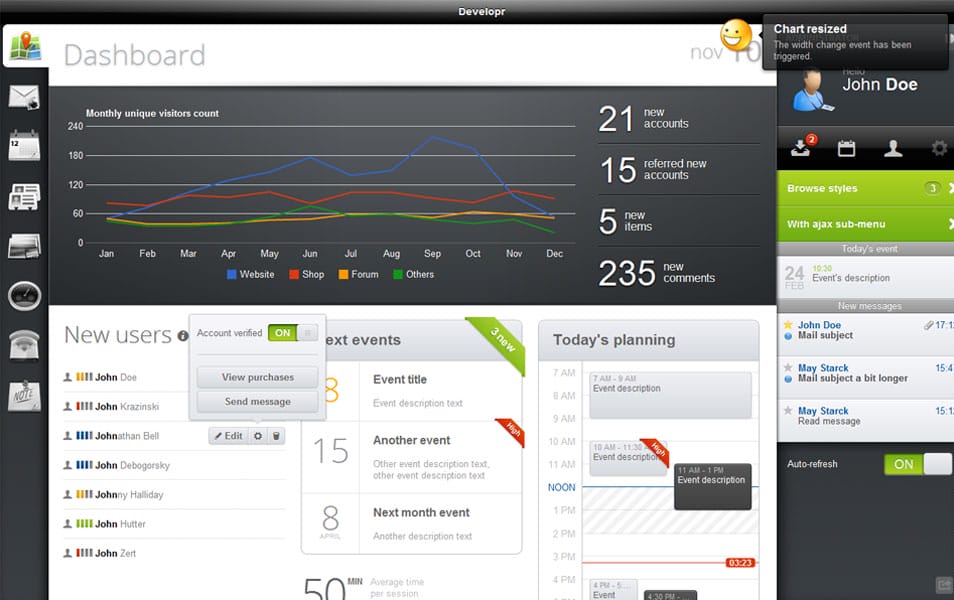 Gebo Admin Responsive Template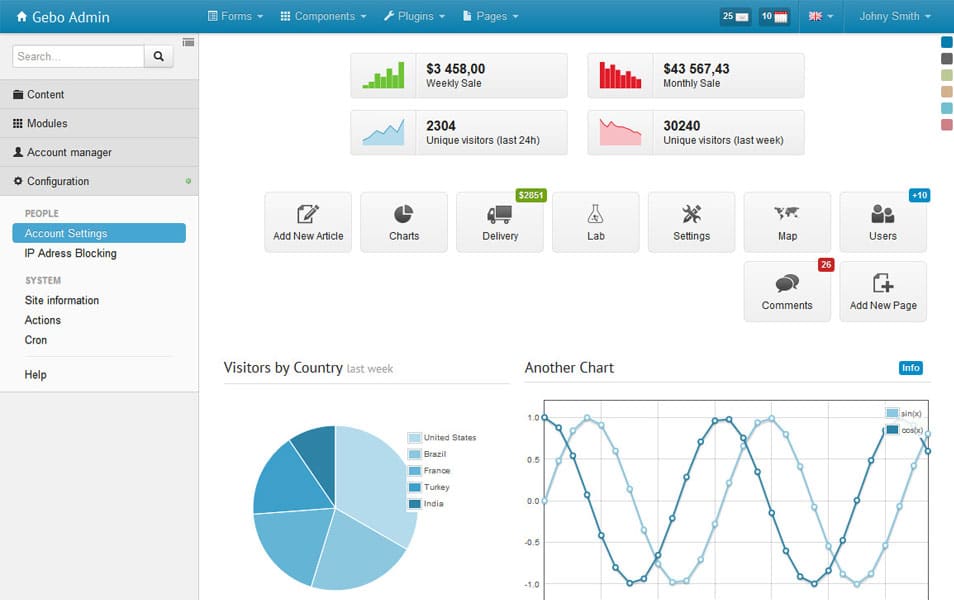 Aquincum – Premium Responsive Admin Template