20 Premium Web Hosting Website Templates For Inspiration (HTML/CSS, Joomla and WordPress)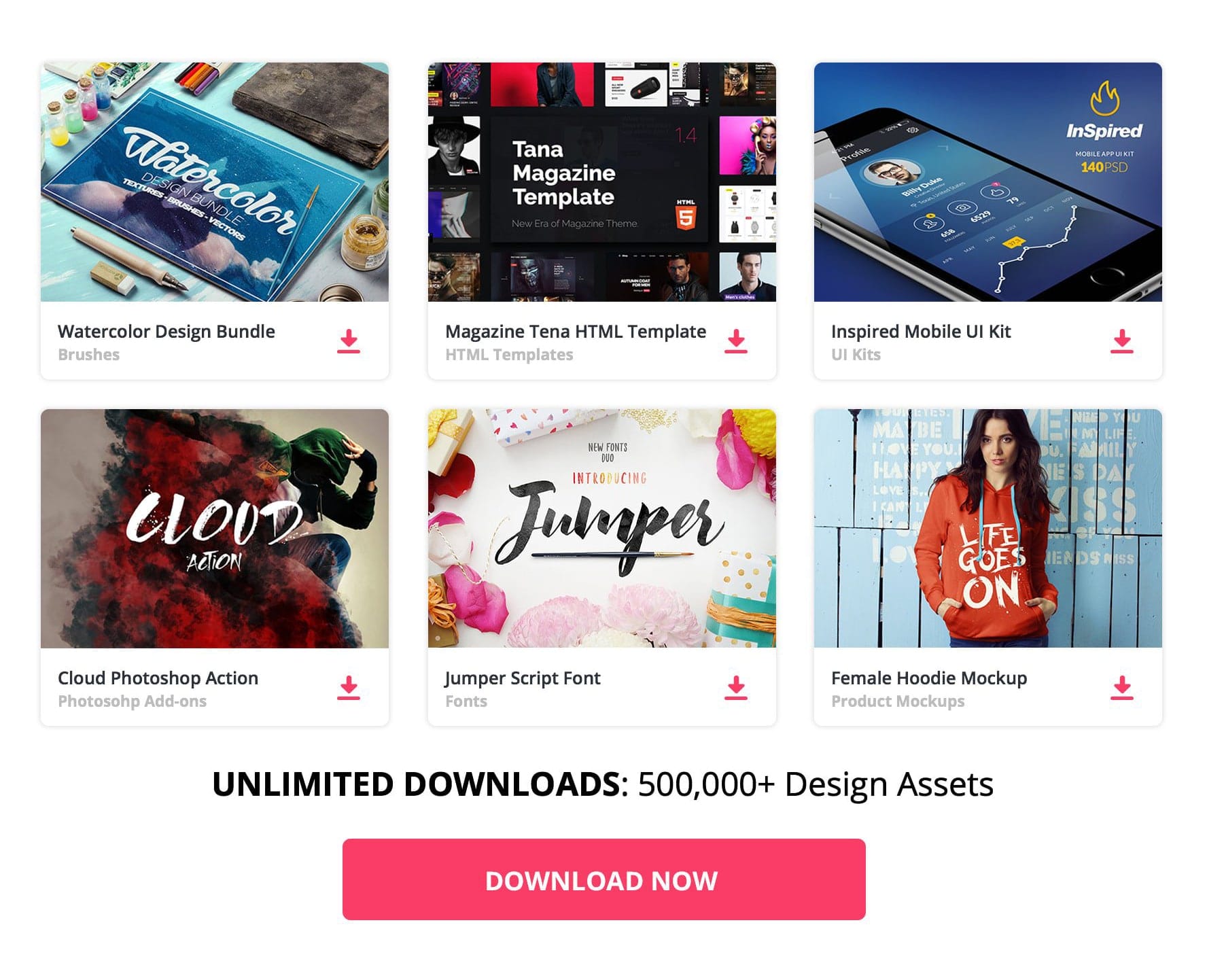 If you are planning to start web hosting business you definitely need a web hosting template to make your business better. Creating a website template involves lot of work and time consuming process. There are lot of template marketplaces are out there and you can find good templates as well. But the tough part is to find the best among them.So in this post we are showcasing 20 Premium Web Hosting Website Templates For Inspiration (HTML/CSS, Joomla and WordPress).
Alpha – Modern Hosting Template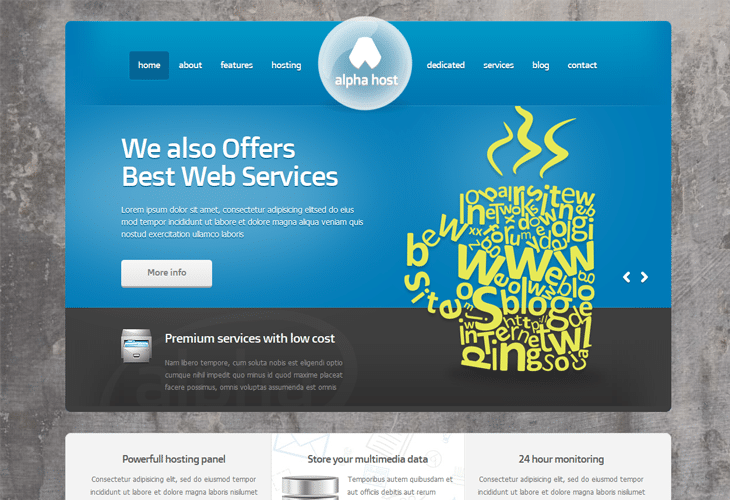 Alpha Hosting is a complete hosting website templates. Designed Modern and with amazing features that suitable to the current buyer demand.
Epsilon – Hosting and Business Template
Epsilon is best suitable for a Hosting Business, Company, Blog, Portfolio. Comes with two options of hosting theme and business theme.
myHosting – Responsive Hosting & Business Template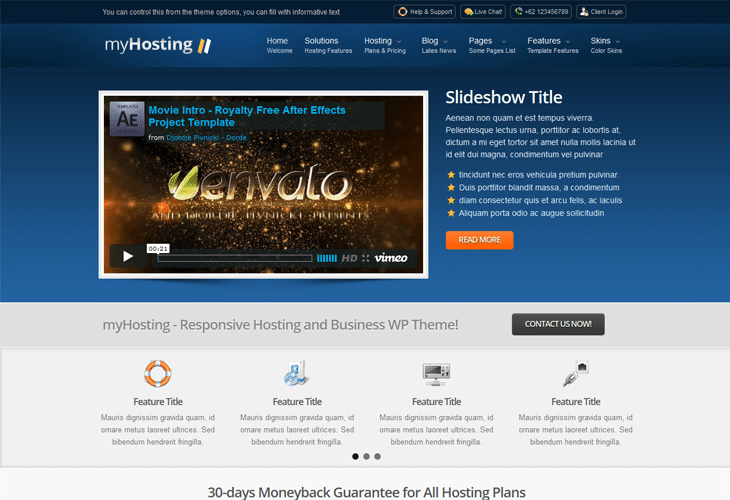 myHosting is responsive hosting and business HTML template that can be switched as hosting base and business theme, suitable for any desktop and mobile devices.
LiveWeb – WordPress Web Hosting Template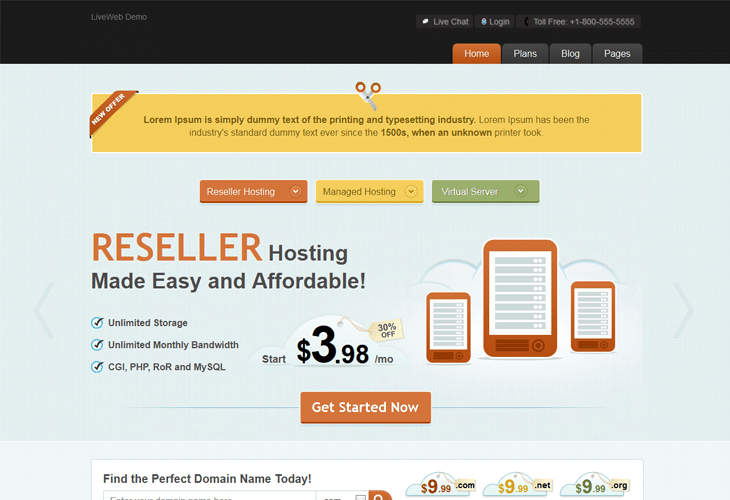 LiveWeb is an XHTML and CSS template for web hosting provider sites. Features a professional design with custom graphics in an easy to modify structure.
Advance Hosting – Web Hosting Template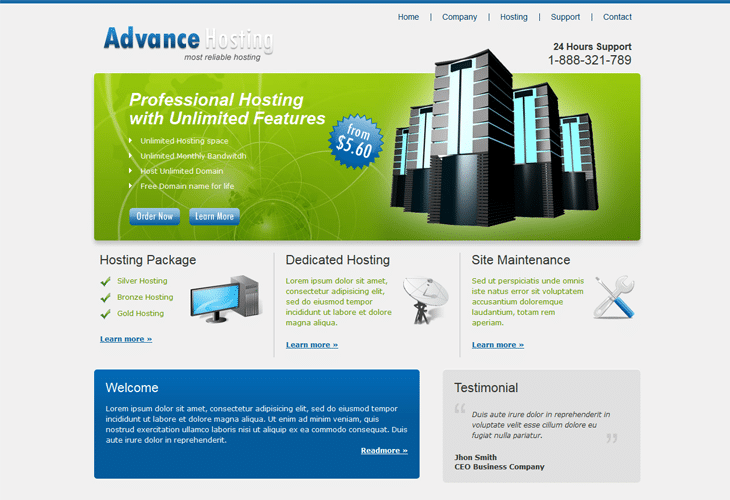 Advance Hosting is a clean style web hosting template.
GlassHost – Premium Web Hosting Template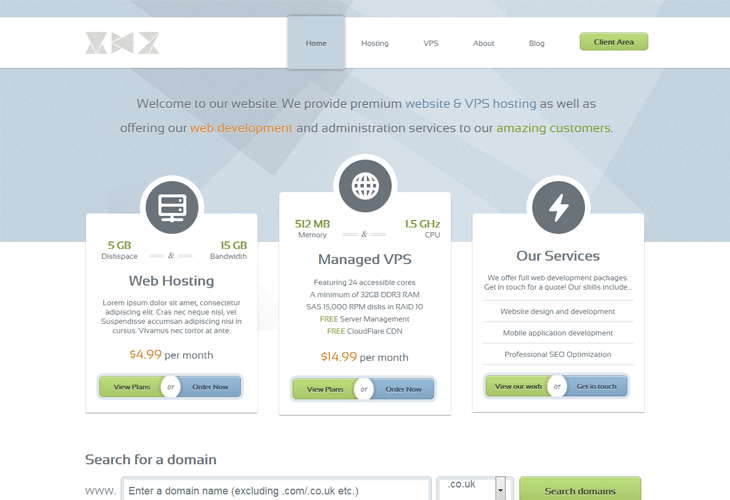 GlassHost is a premium web hosting template with a clean and professional design and 6 pages: Home, Packages, VPS , Text, Blog, and Post.
Phenomenon – Premium Business & Hosting Template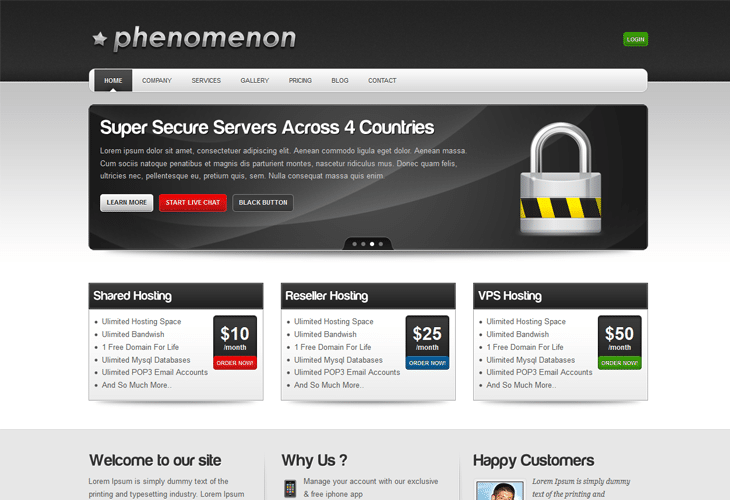 Phenomenon is a premium HTML5 & CSS Template that was created with Businesses & Hosting companies in mind. The theme is very serious and fresh looking at the same time. The theme is very easy to customize as I have well commented the code.
Clean Hosting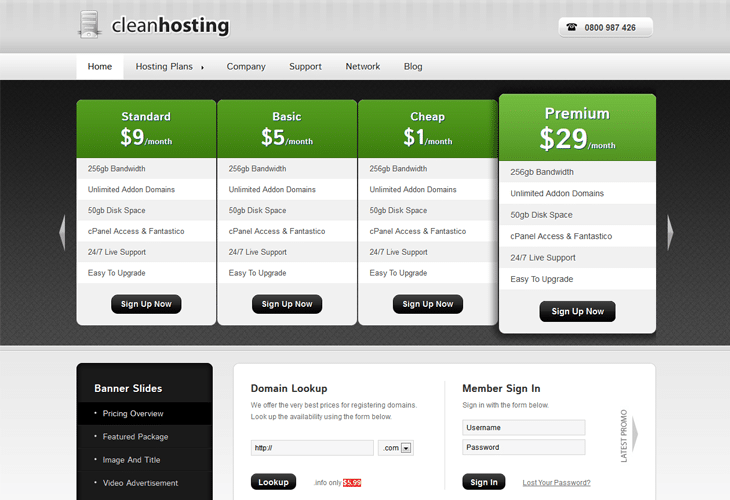 Clean Hosting is the ultimate webhosting template. It boasts a fantastic design coupled with amazing features.
Simple Hosting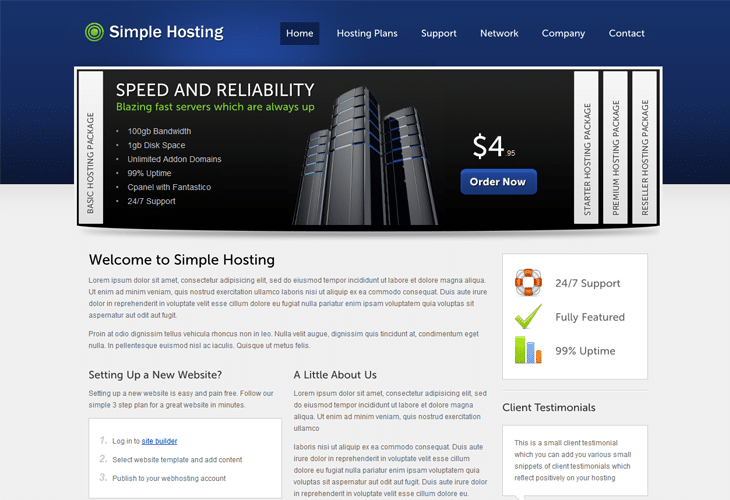 Simple Hosting is a complete hosting website template. Get your web hosting company off to a great start with a fantastic professional template.
Modern Hosting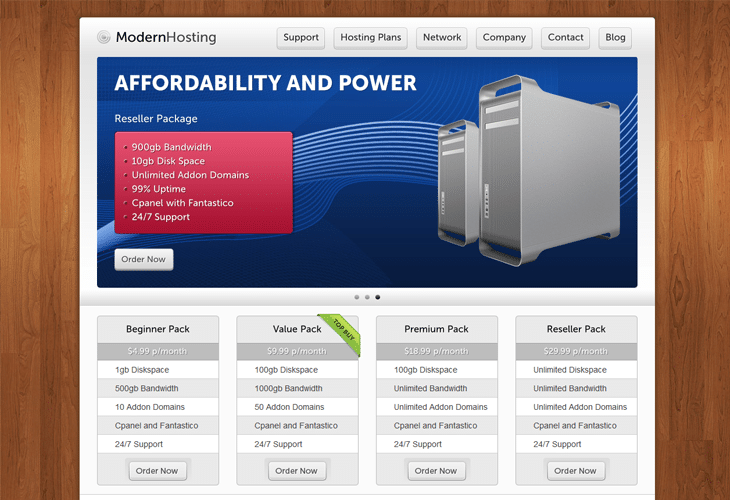 Modern Hosting is a clean sophisticated web hosting template. It boasts a number of jQuery features along with its organised design. Give your hosting business the boost it needs!
Host Supreme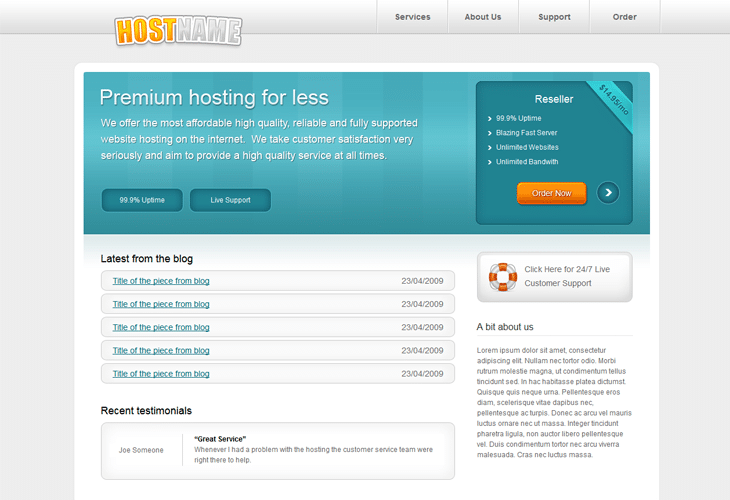 Host supreme is a hosting template which blends great looks and great functionality together.