Best Free Elements for Mobile UI Designing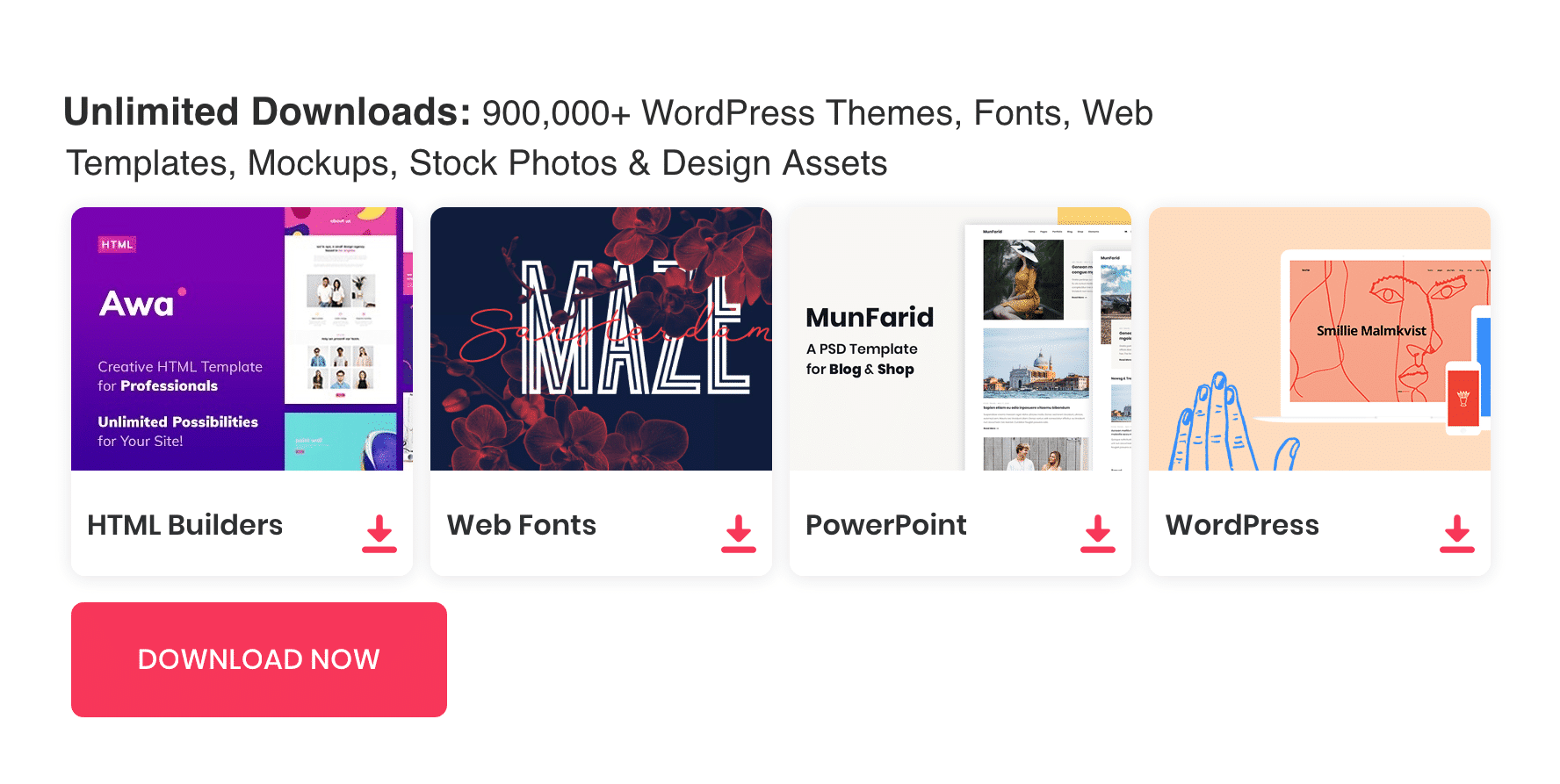 Last week were searching for some new ideas for Mobile in between we saw some interesting Mobile UI element, which lead to this post. In this post you can find some quality UI resources like UI elements, Icons for UI designing, mockups for Mobile UI and best free Fonts for UI designing to improve their skills as well as workflow. If you know any good source, please drop a line here.
Beag Simple UI App Kit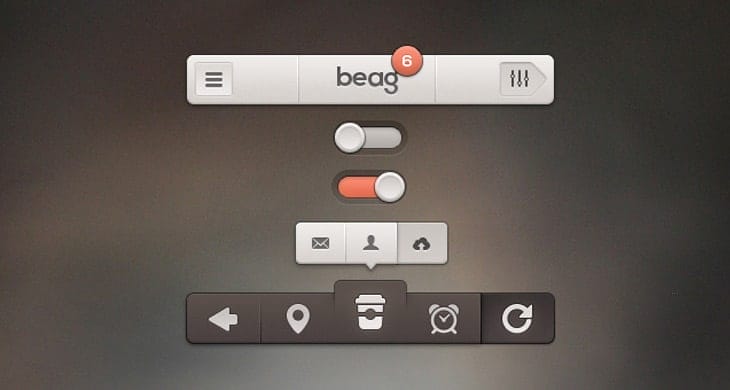 This is a set of useful mobile app UI elements with a top and main menu bar and a nice looking switch design. Ideal when you need a simple UI design for your projects.
Free Mobile Application UI Kit PSD

We are getting good responses for our UI design freebies; today we are giving away a small mobile UI kit as a start. You can see the Mobile UI screenshot below; as you can see it is very minimal and included some basic things. a much bigger mobile UI is coming next month . you can grab the source file from the below download link .
Insta GUI (.psd)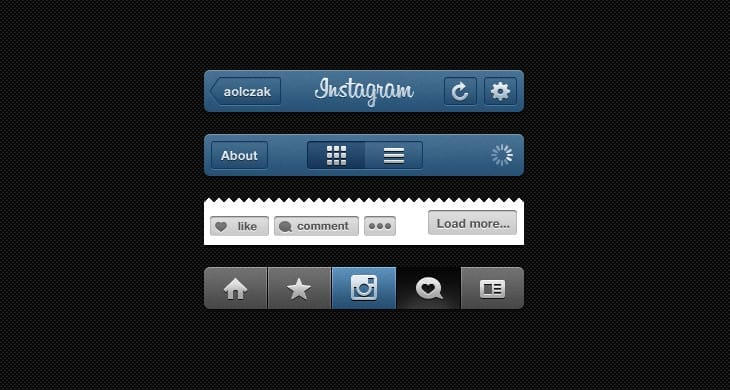 The 3px light/black/light dividers makes tabs looks sharp, constant subtle noise, gradient on texts (btn) are following their friends the icons. Every icons are custom made, never see them in a set, not much sharp angle, everything is just 1/2px rounded which make it look soft to the eyes.
Photo UI For Mobile APP PSD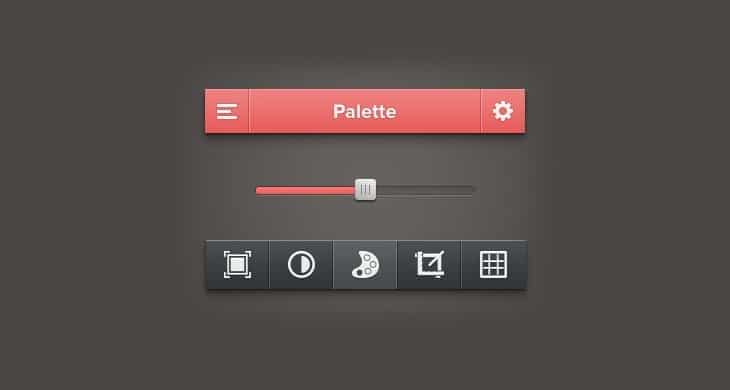 Free download Photo UI For Mobile APP PSD in psd format(s). You can download and use it free for personal projects.
Crystal – Mobile Application UI Design PSD

Crystal is a free Mobile Application UI design from cssauthor.com, we know it is basic but we are sure you can use this UI design in many ways. We tried to include the basic UI elements for a mobile application.
New Instagram ui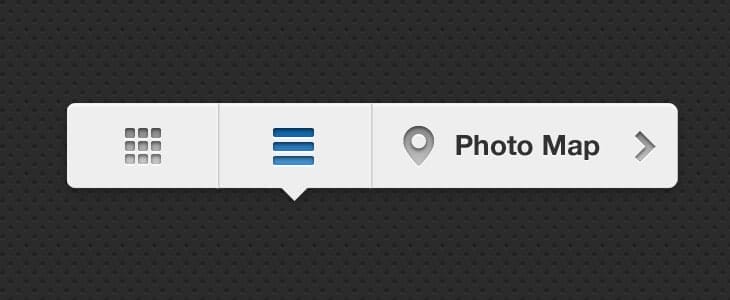 Loving that new asymmetric UI that the folks at IG just rolled out.
Small orange UI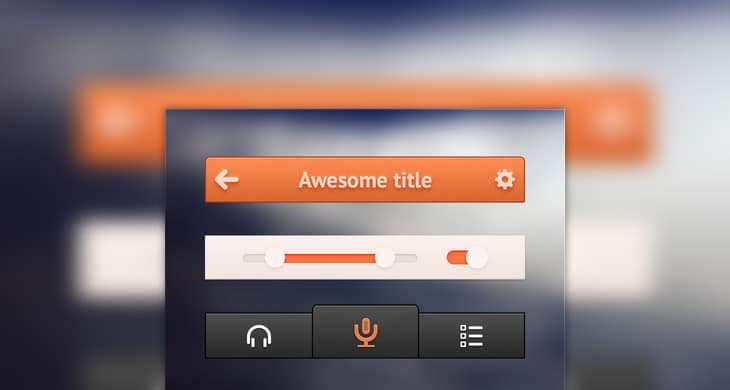 Android Home Screen Concept PSD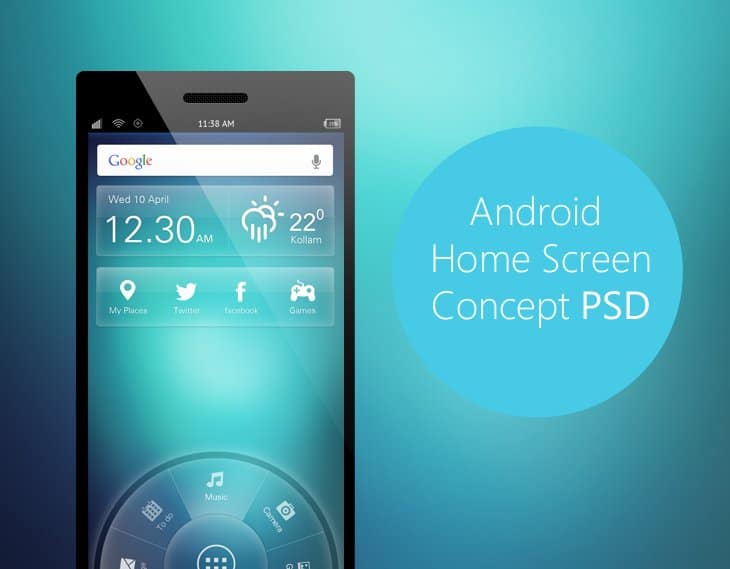 Android is the words most popular mobile platform based in Linux. We know there is thousands of model stunning android as their operating system. We designed a concept for android home screen; we are sharing the concept with you. You can download the source file from the below link.
iPhone Ui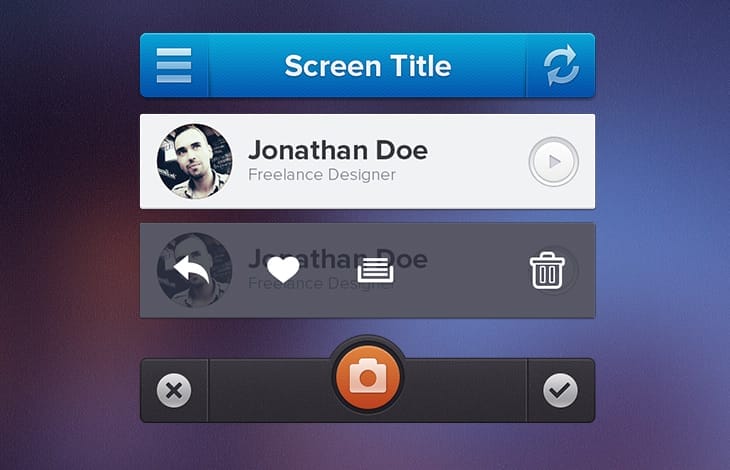 Toolbar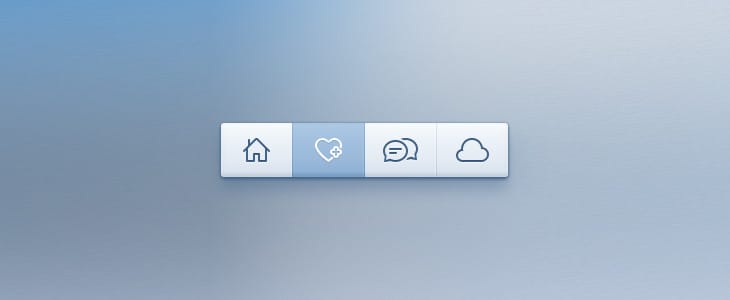 Circle Menu + PSD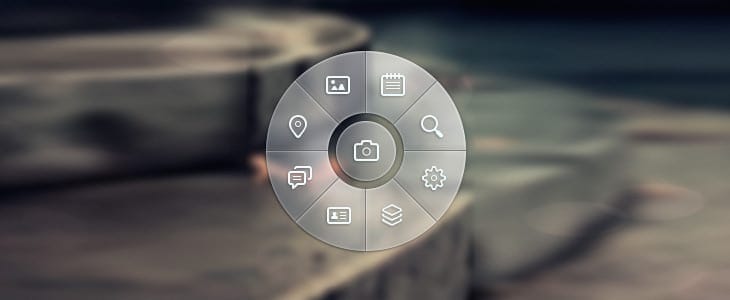 iPhone 5 Grid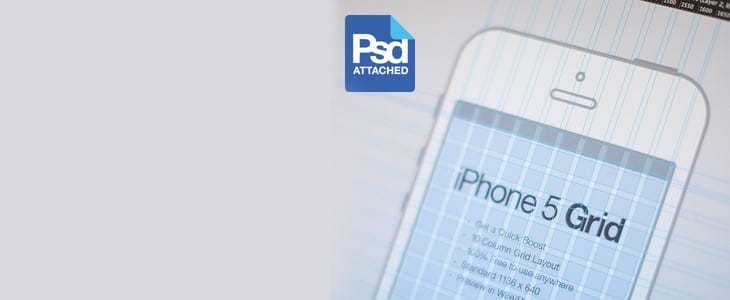 This 10 column grid for iPhone 5 in PSD format.
Android Sketch Stencil Version 1.0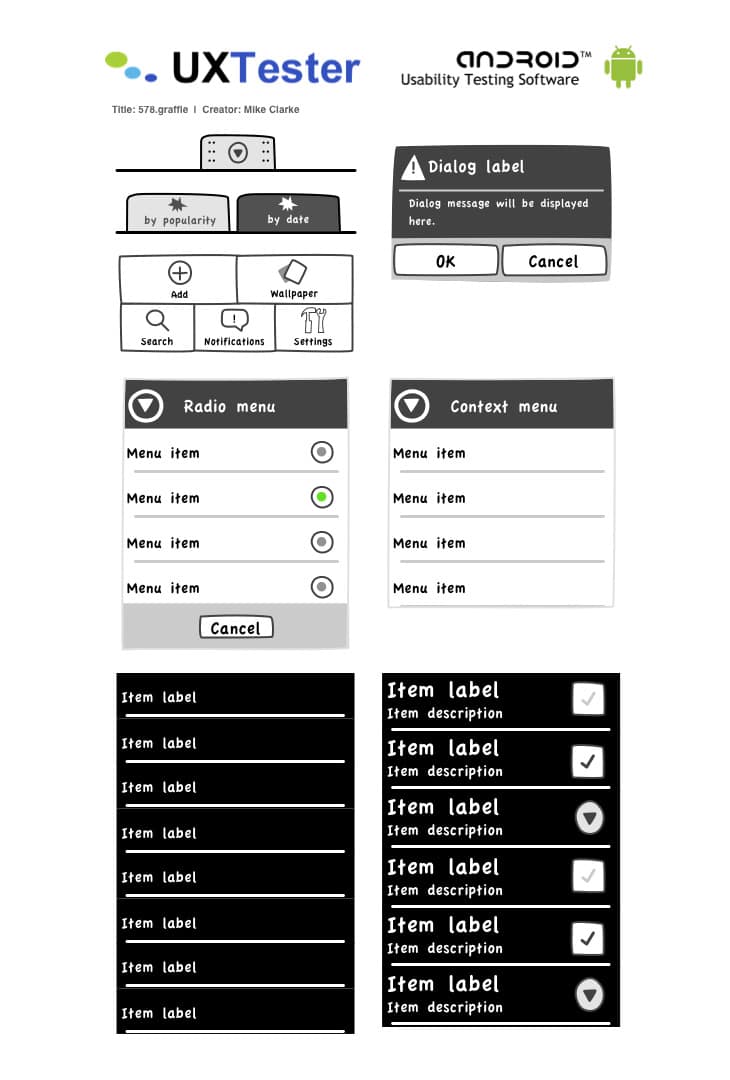 Sketch style Android OmniGraffle template. The purpose of the sketch style wireframe is to prevent the intended audience from thinking about visual design and encourages them to focus on the functionality and behavior being proposed.
Beautiful ios Apple Icon Template Metalic and Wooden PSD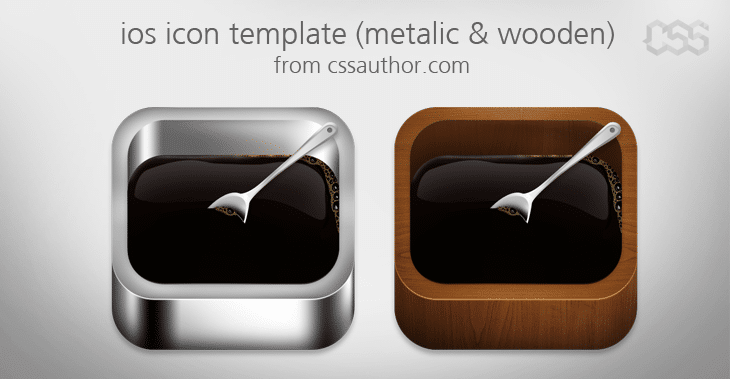 iOS App Icon Template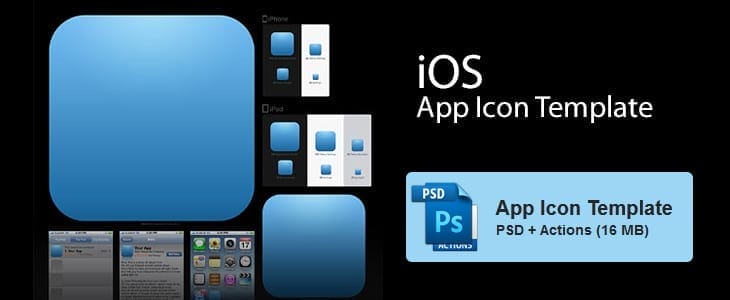 This is an App Icon Template that, through Smart Objects in Photoshop, attempts to automate the process of rendering the various sizes that needs to be bundled with iOS Apps.
iOS Pagecurl Icon Freebie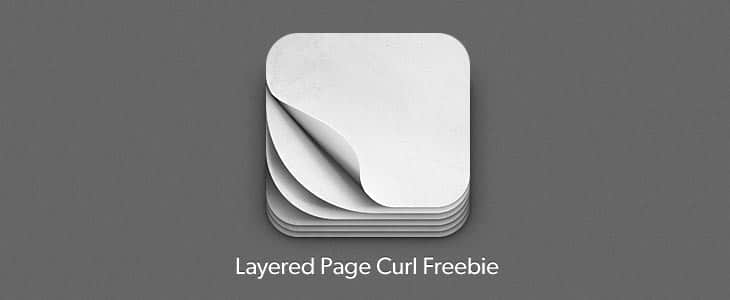 Gemicon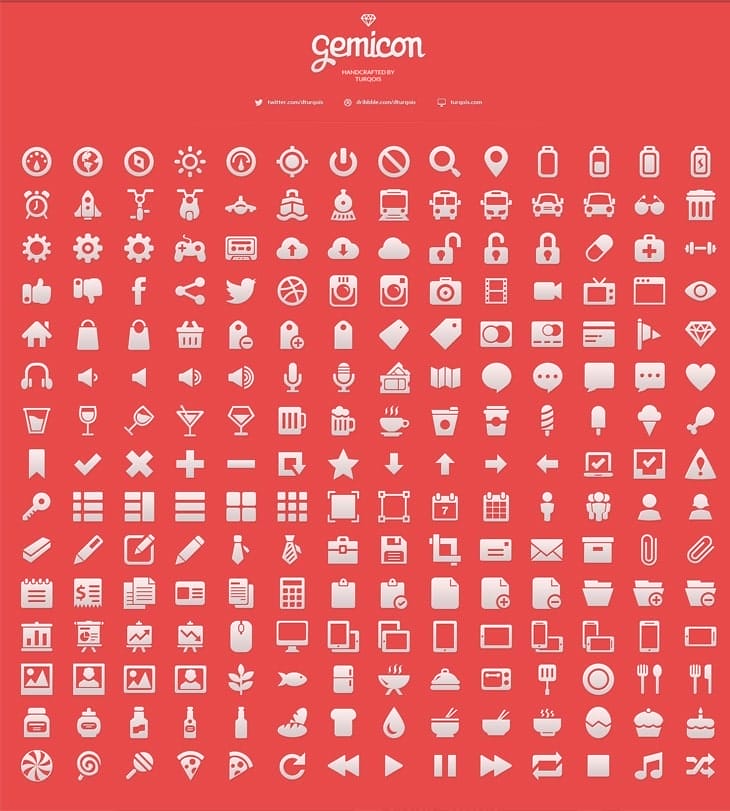 Gemicon is handcrafted icon set by Turqois, that comes in 3 different sizes (16px, 32px, 64px). Each pixel-perfect icon is available as a separate Photoshop layer. Download the set in PNG or PSD format. Gemicon is FREE and ready to use in your next awesome project!
Entypo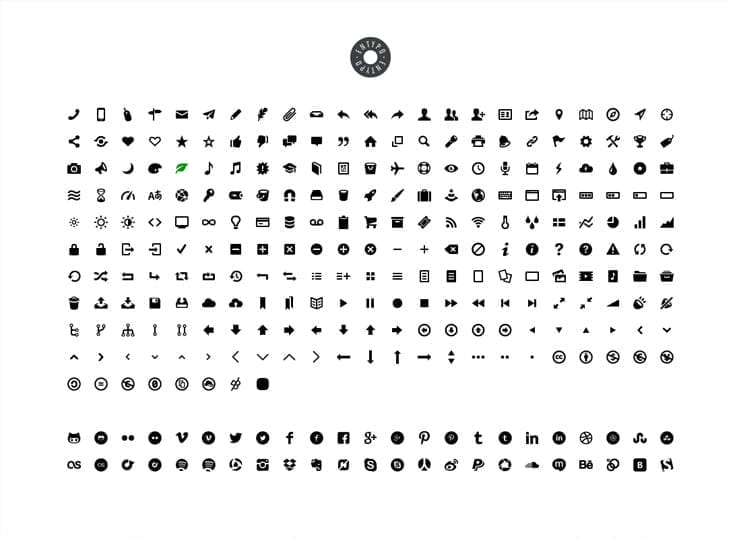 Entypo is a set of 250+ carefully crafted pictograms. The package contains an icon font — OpenType, TrueType and @font-face — EPS, PDF and PSD files.
Font Awesome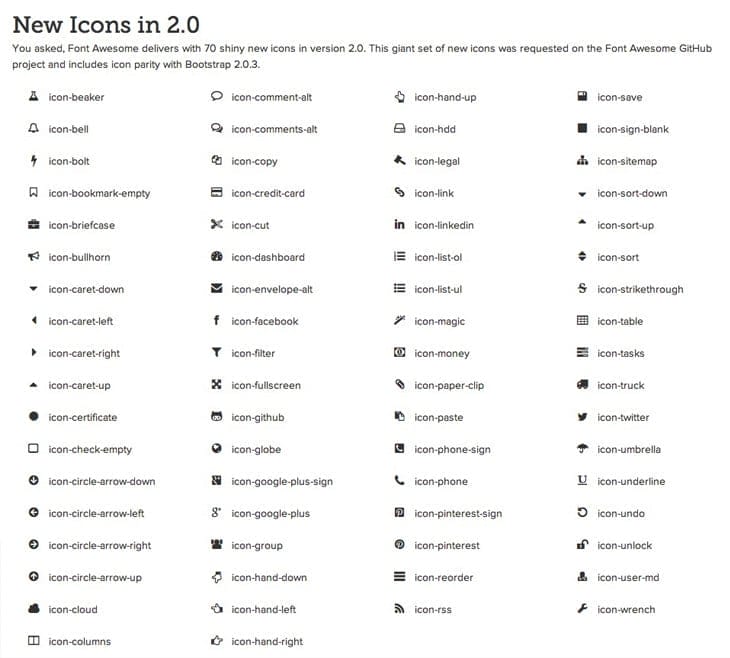 Font Awesome gives you scalable vector icons that can instantly be customized — size, color, drop shadow, and anything that can be done with the power of CSS.
Batch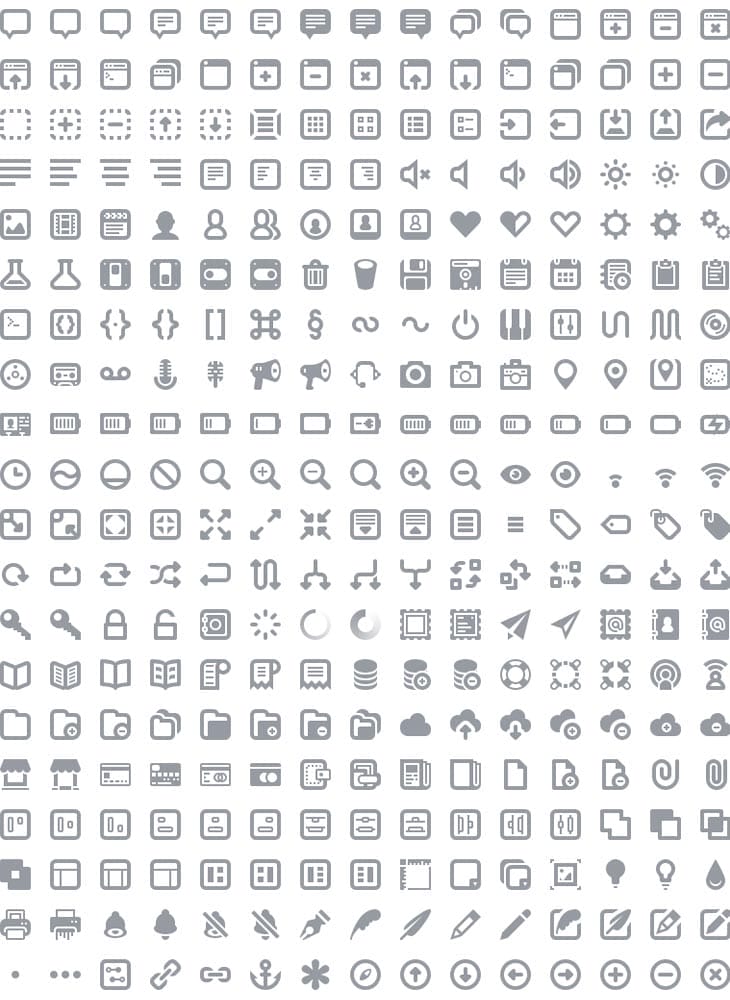 A lovingly designed and crafted suite of 300+ icons for web and user interface design. Each icon in the Batch PSD is a single shape layer, meaning they can be scaled up—or down—without loss of quality.
Iphone / Ipad – Freebies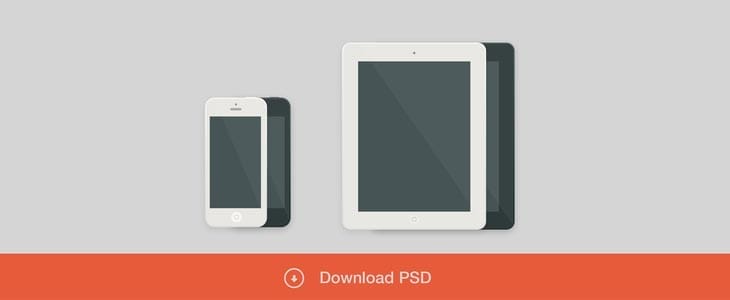 Another iPhone5 Template (Final)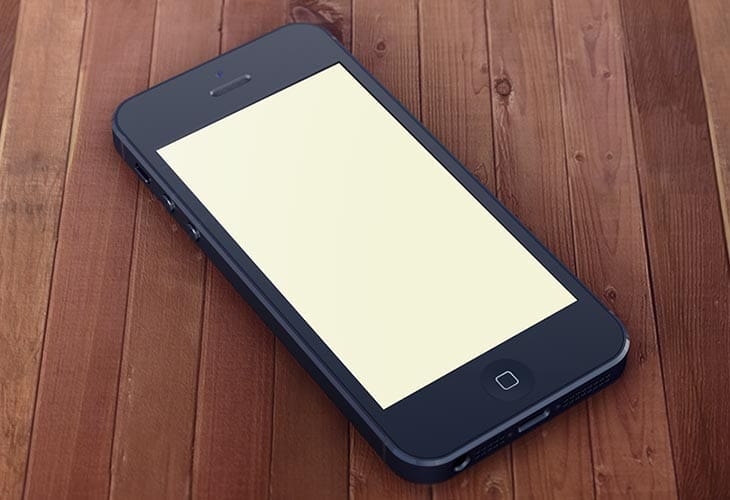 Minimal iPhone 5 [Black] Template [PSD]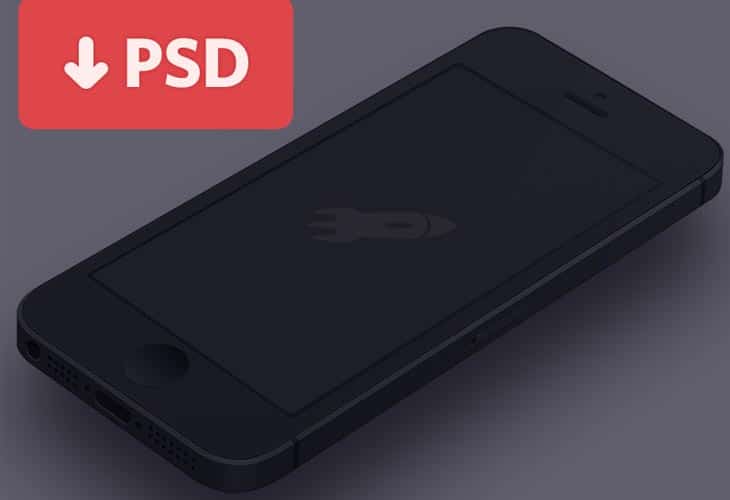 FREE PSDs – iGravity Screen Layers (Up to 4 in 1)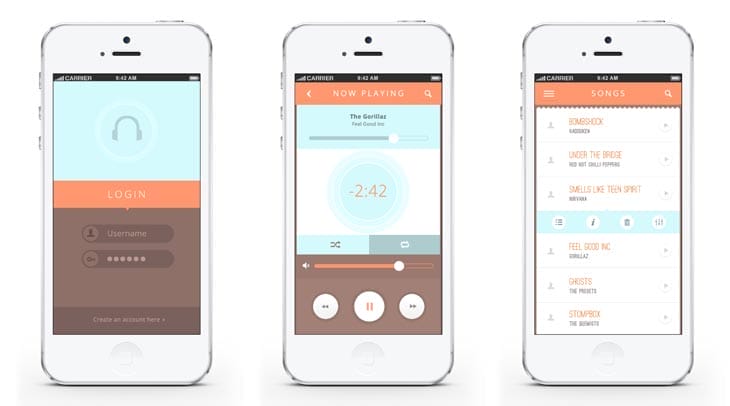 Free iPhone Mockup PSD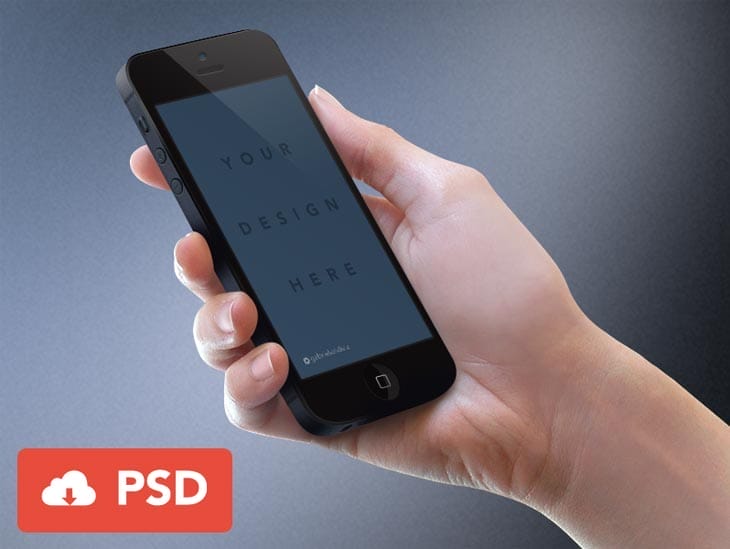 Free iPhone Mockup PSD White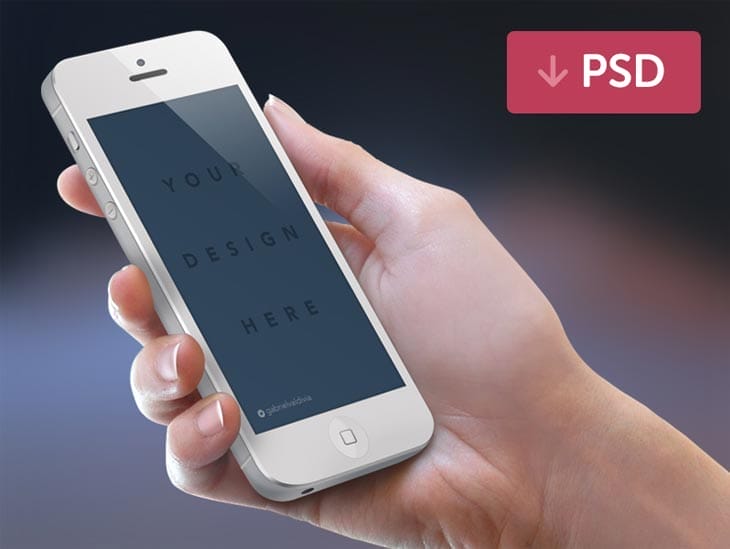 FREE PSDs – iGravertical Screen Layers + iOS 7 Screen Converter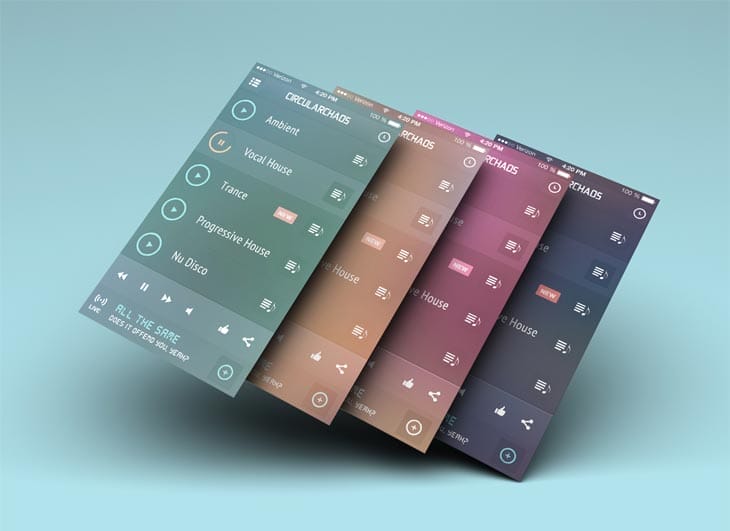 Google Fonts PT Sans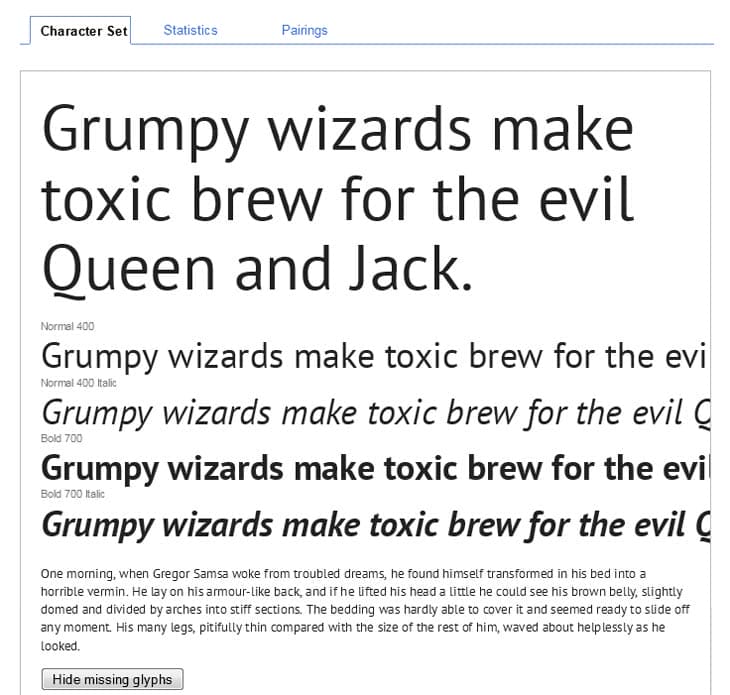 PT Sans is based on Russian sans serif types of the second part of the 20th century, but at the same time has distinctive features of contemporary humanistic designs. The family consists of 8 styles: 4 basic styles, 2 captions styles for small sizes, and 2 narrows styles for economic type setting.
Google Fonts Source Sans Pro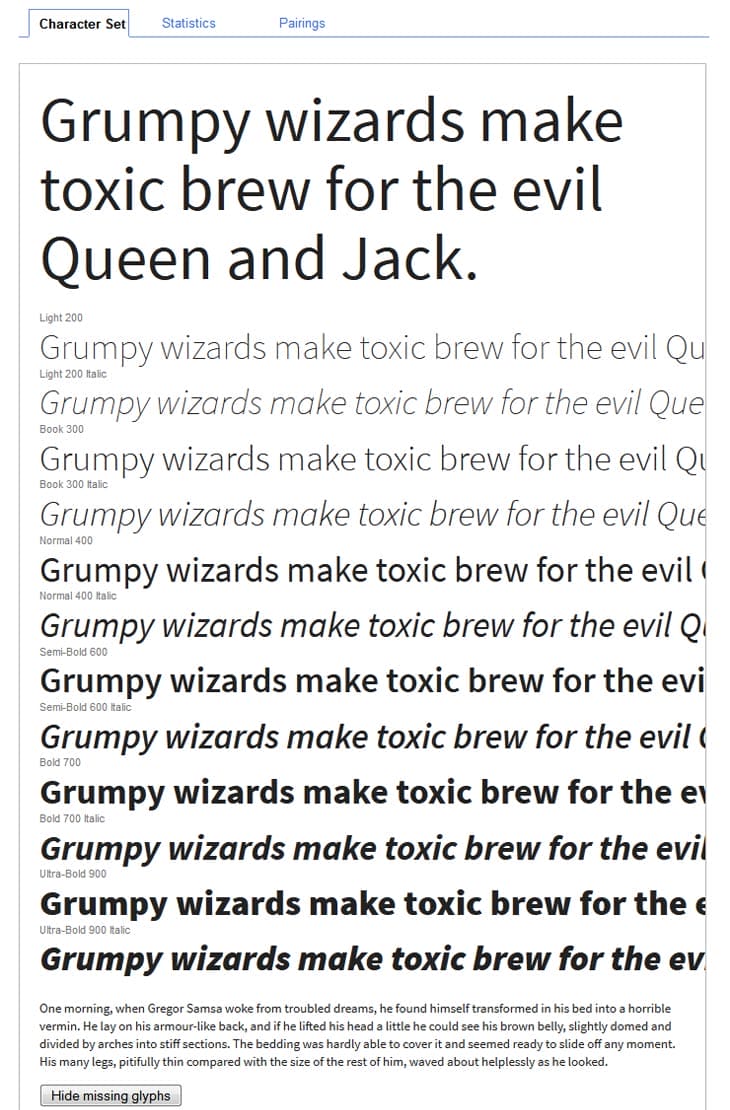 Source® Sans Pro, Adobe's first open source typeface family, was designed by Paul D. Hunt. It is a sans serif typeface intended to work well in user interfaces.
Google Fonts Open Sans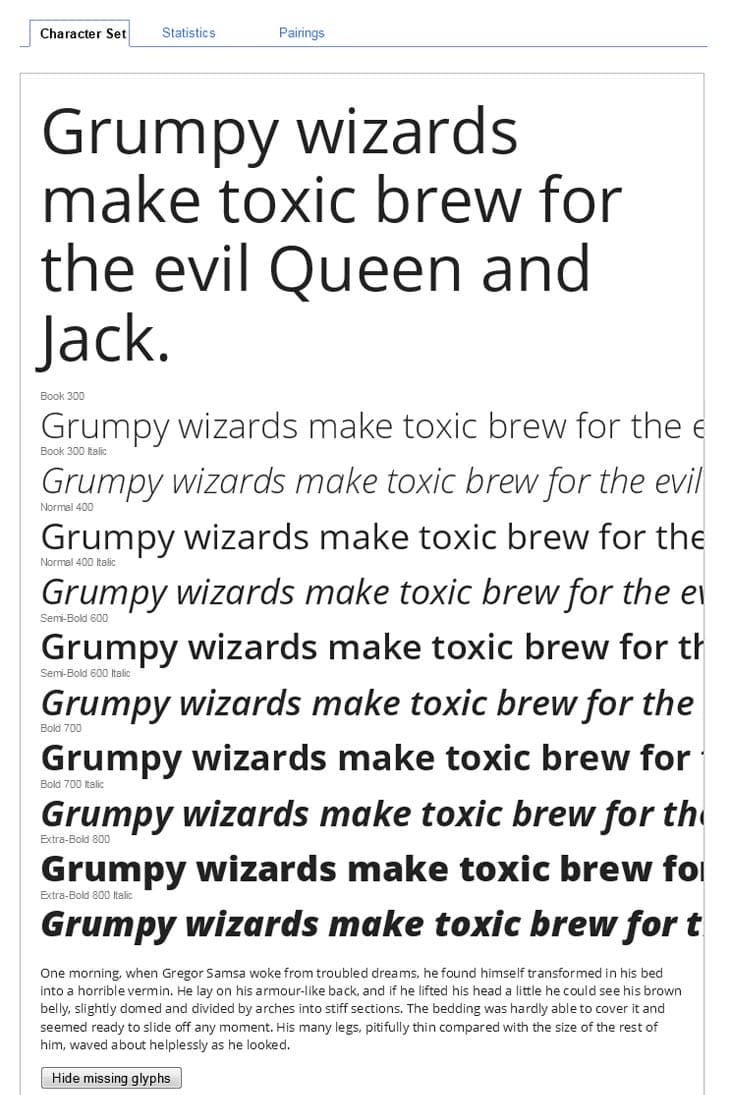 Open Sans is a humanist sans serif typeface designed by Steve Matteson, Type Director of Ascender Corp. This version contains the complete 897 character set, which includes the standard ISO Latin 1, Latin CE, Greek and Cyrillic character sets.
Google Fonts Lato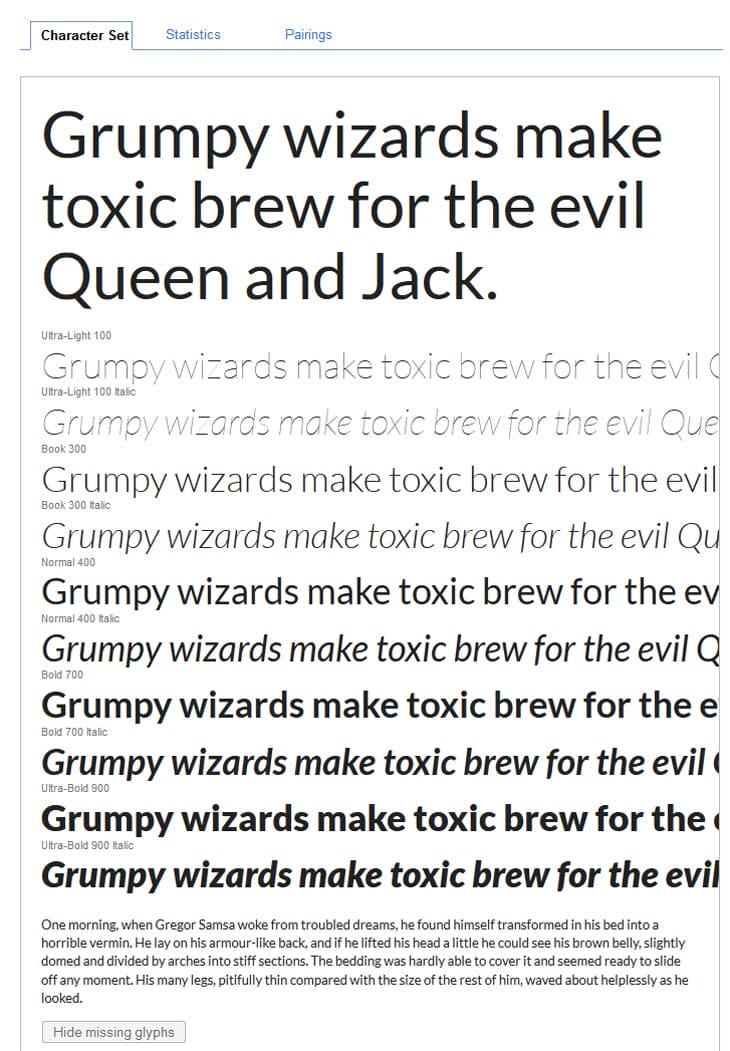 Lato is a sanserif typeface family designed in the Summer 2010 by Warsaw-based designer Łukasz Dziedzic ("Lato" means "Summer" in Polish). In December 2010 the Lato family was published under the open-source Open Font License by his foundry tyPoland, with support from Google.
Google Fonts Roboto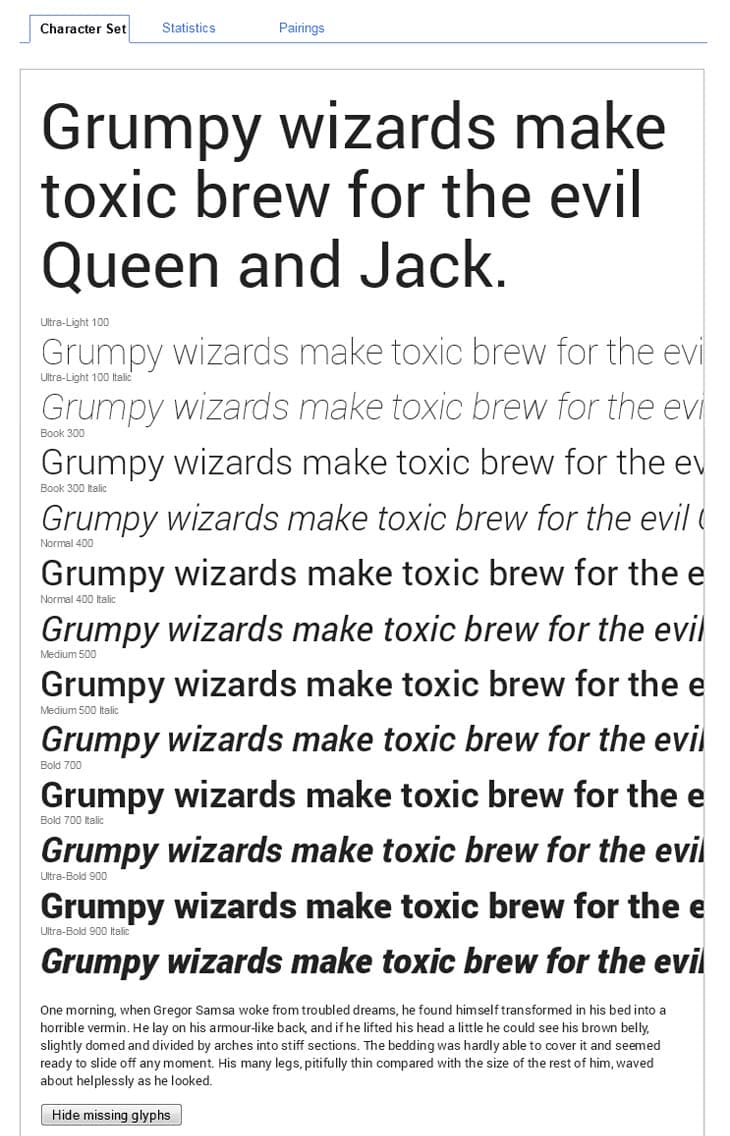 Roboto has a dual nature. It has a mechanical skeleton and the forms are largely geometric. At the same time, the font features friendly and open curves. While some grotesks distort their letterforms to force a rigid rhythm, Roboto doesn't compromise, allowing letters to be settle in to their natural width. This makes for a more natural reading rhythm more commonly found in humanist and serif types.
Google Fonts Cabin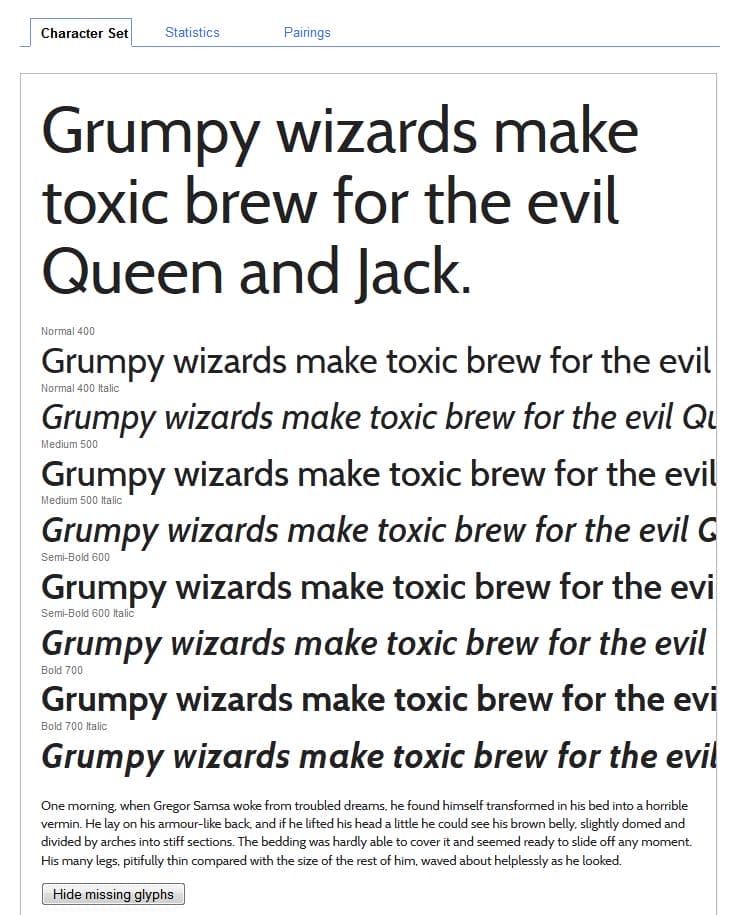 The Cabin font family is a humanist sans with 4 weights and true italics, inspired by Edward Johnston's and Eric Gill's typefaces, with a touch of modernism. Cabin incorporates modern proportions, optical adjustments, and some elements of the geometric sans.
Google Fonts Oxygen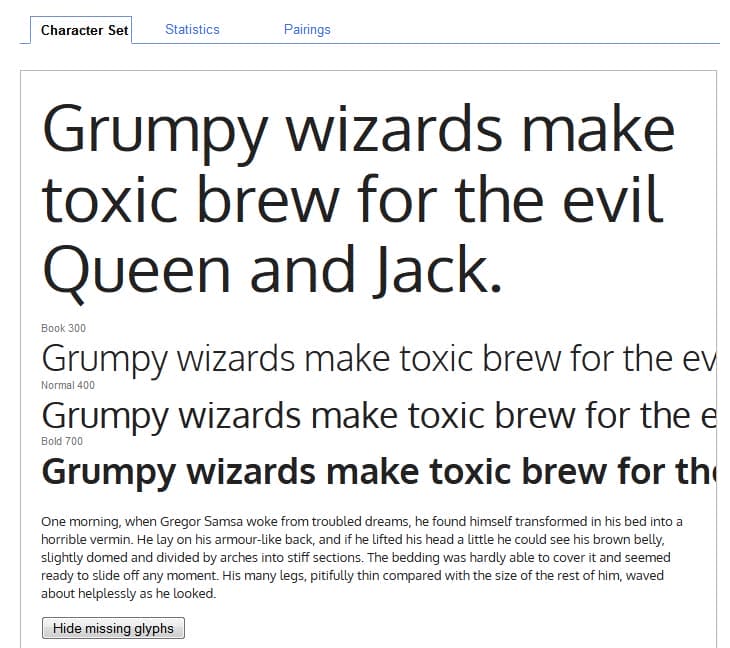 The Oxygen typeface family is created as part of the KDE Project, a libre desktop for the GNU+Linux operating system. The design is optimised for the FreeType font rendering system and works well in all graphical user interfaces, desktops and devices.