25 Best Premium Responsive CMS Drupal Themes 2013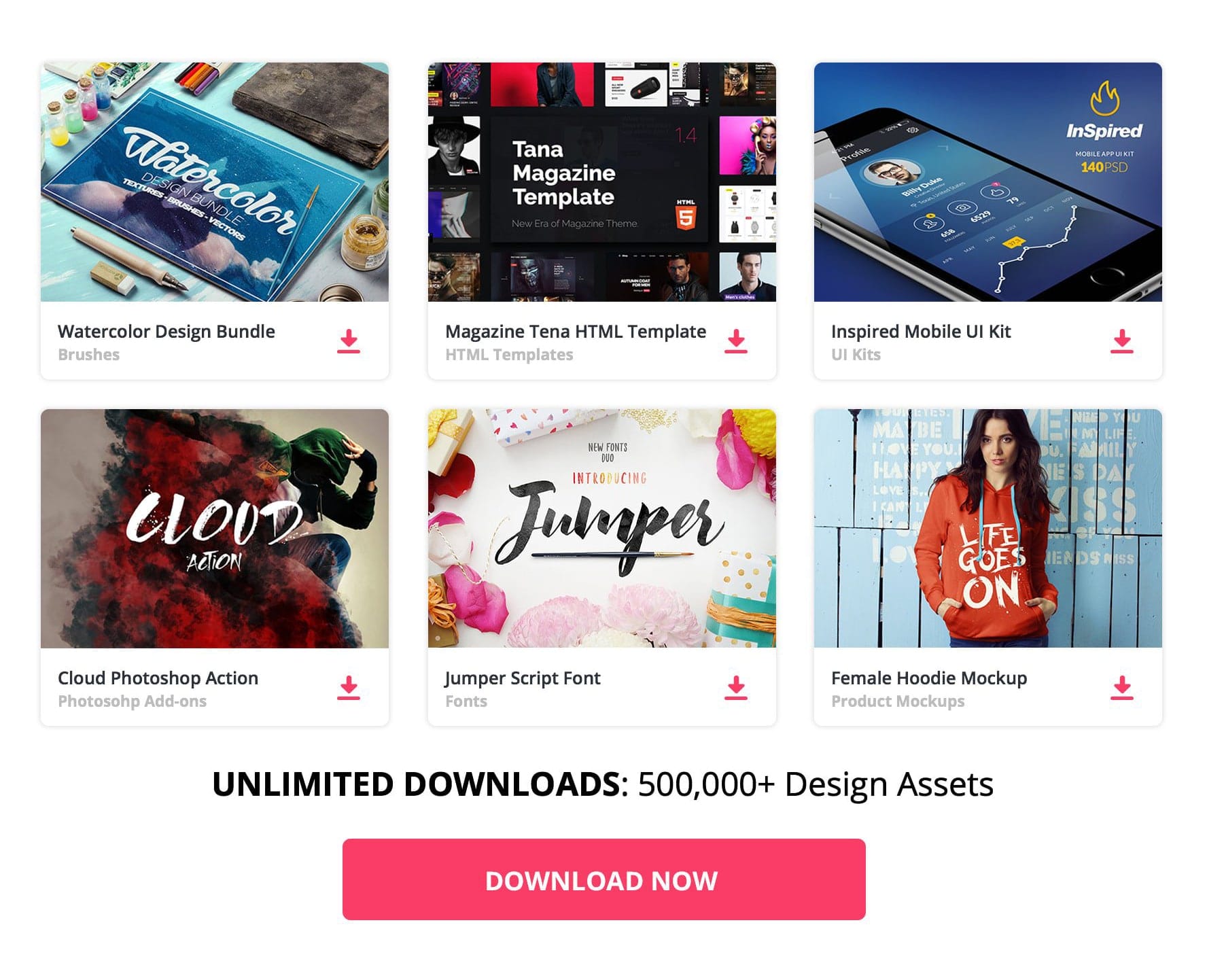 If I ask you to name top 5 CMS platforms, Drupal should be one among them. Drupal is the most advanced open source CMS platform, thousands of websites using Drupal these days. Drupal is very flexible and it can be adapt to any visual design. Drupal is a trusted platform for developers since last 10 years. This powerful CMS system includes many advanced features; unlike many other CMS platforms Drupal is easy to customizable. There are thousands of Drupal themes are releasing in a month most of them high Quality Featured themes. Today in this post we gathered 25 Best Premium Responsive CMS Drupal Themes 2013. you can check these amazing premium responsive CMS drupal themes and find your self the better one for you.
TB University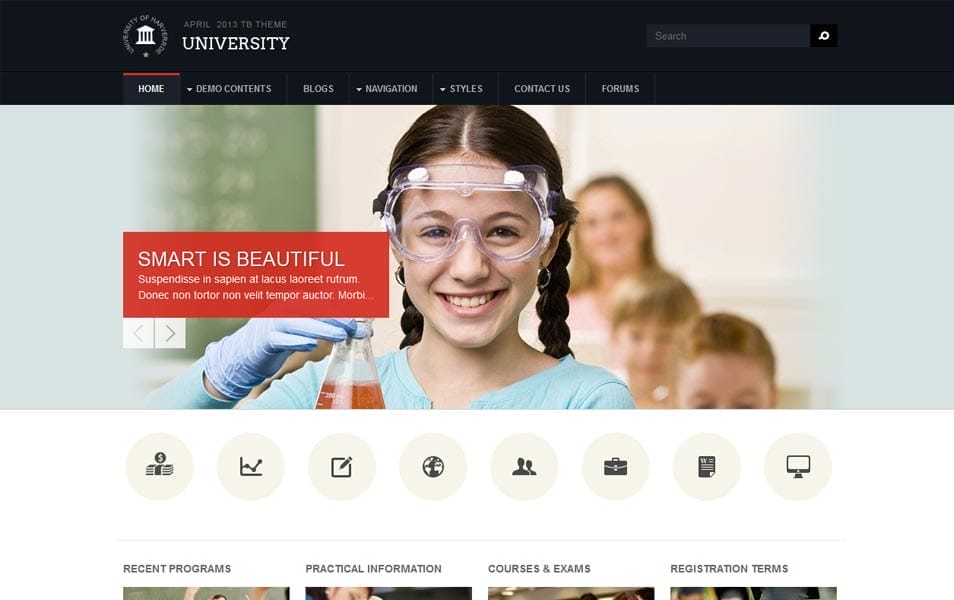 TB University For Business, an extra version of TB University representing a business organization is released to prove its flexibility and versatility. The installation profile (which replicates the TB University for Business demo version) will be included in TB University download package totally FREE so you can have more choices in building the website that serves your own purpose.
Nevia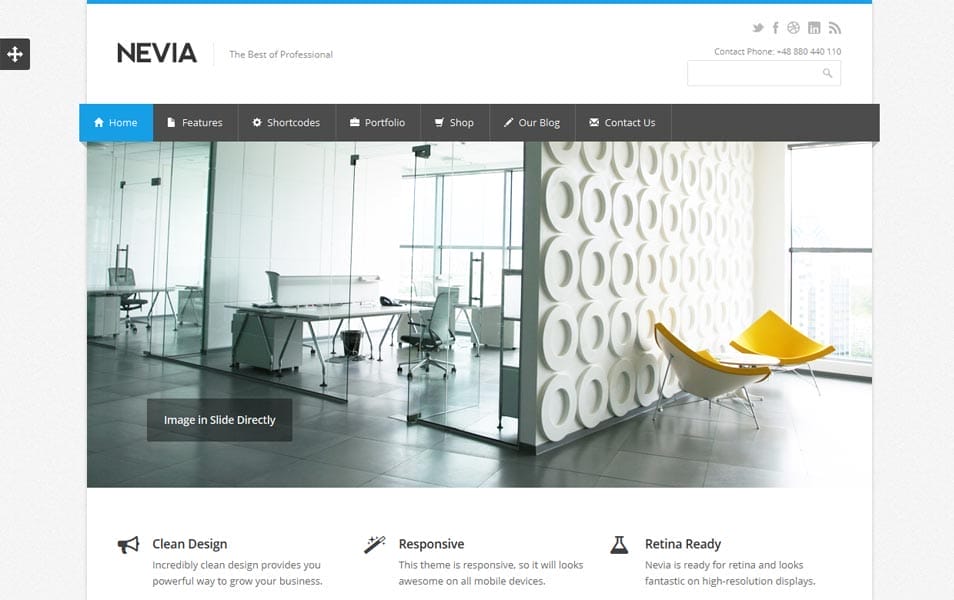 Nevia is the awesome responsive HTML5/CSS3 Drupal Theme created for corporate and portfolio websites – business site needn't be boring! It features a very clean and minimal design that is perfect for showcasing your work.
Contour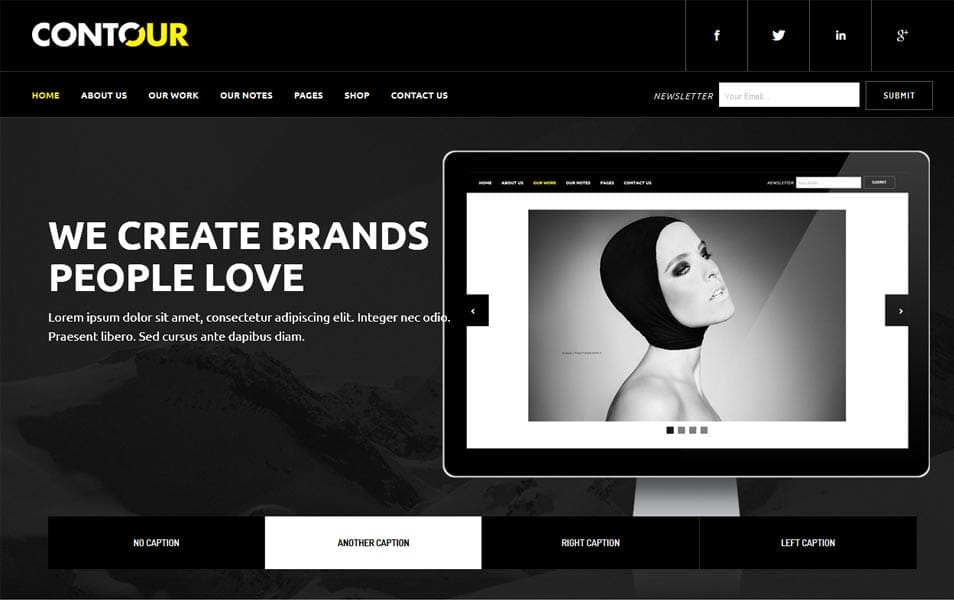 Contour is a unique, modern and multipurpose Drupal 7 theme perfect for creative single portfolios, agencies, studios and even eCommerce. Contour comes in 2 stunning color schemes Black and White and Full Black. Each version offers 6 different portfolio styles perfectly tailored for developers, photographers or any person or business wanting to showcase their work in a beautiful way. It also offers 2 different single portfolio page templates to display portfolio items beautifully.
Dmart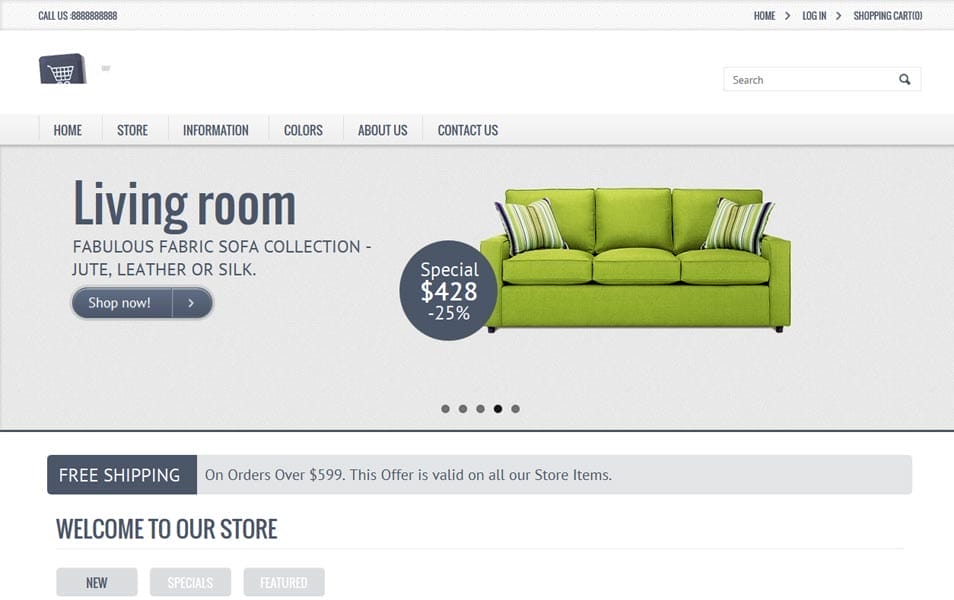 Dmart is a Clean and Classic Style Drupal theme based on Drupal Commerce and designed for mobiles, tablets and desktops. It is fully responsive theme, has Eight color variations in style, Modulle positions , sidebars and Mobile optimized slideshow & Menu.
TB Metroz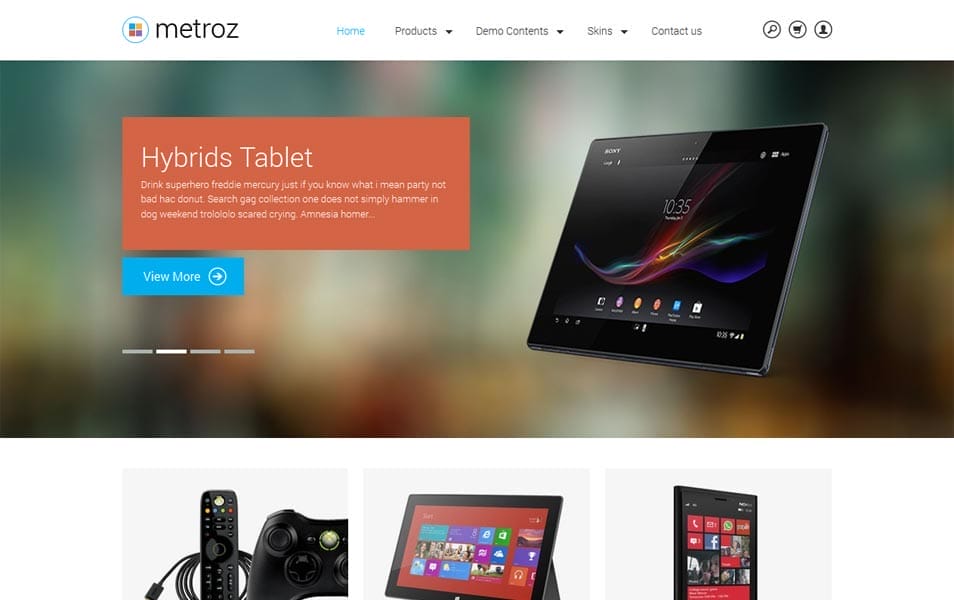 The Drupal ecommerce theme TB Metroz is presenting a bright background, vivid colors and a clean-cut layout. Featuring a massive slideshow, sticky navigation and views blocks for featured products, TB Metroz makes it easy for your customers to surf and view the products.
TB Corpal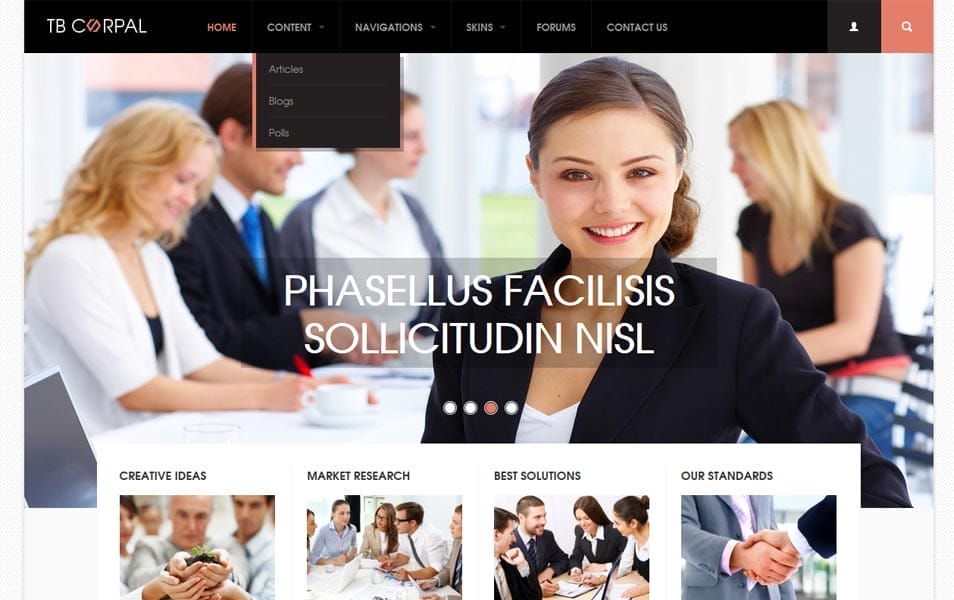 TB Corpal is just a fine Drupal theme for your corporate website. TB Corpal offers a clean layout, supports 6 colors of choice, responsive design and various Drupal modules.
Danat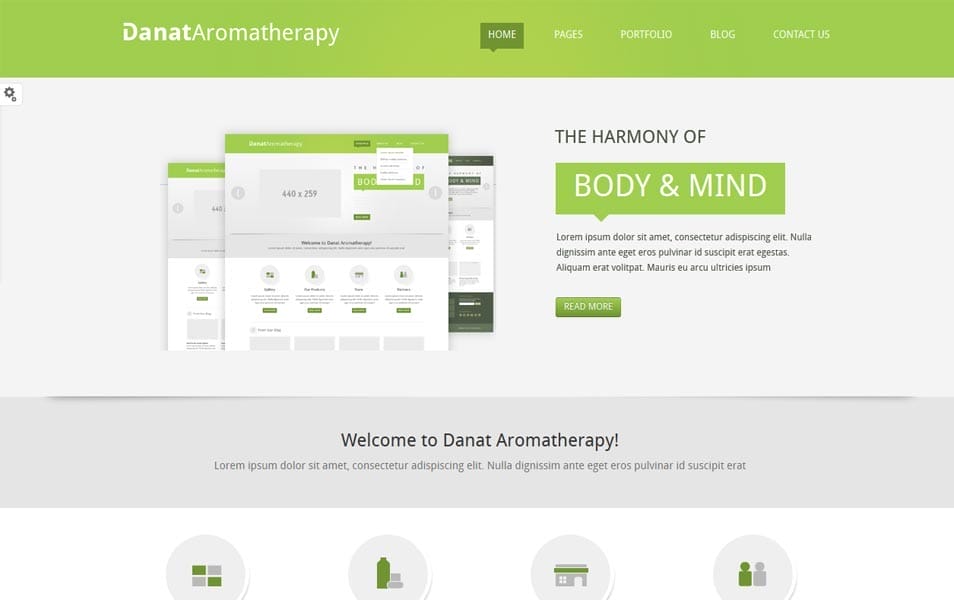 Danat is a premium business responsive Drupal Bootstrap Theme created for corporate and portfolio websites. It features a very clean and minimal design that is perfect for showcasing your work . Full video tutorials how to install the theme, work both for new fresh drupal installation or Existing Drupal site!
TB Nex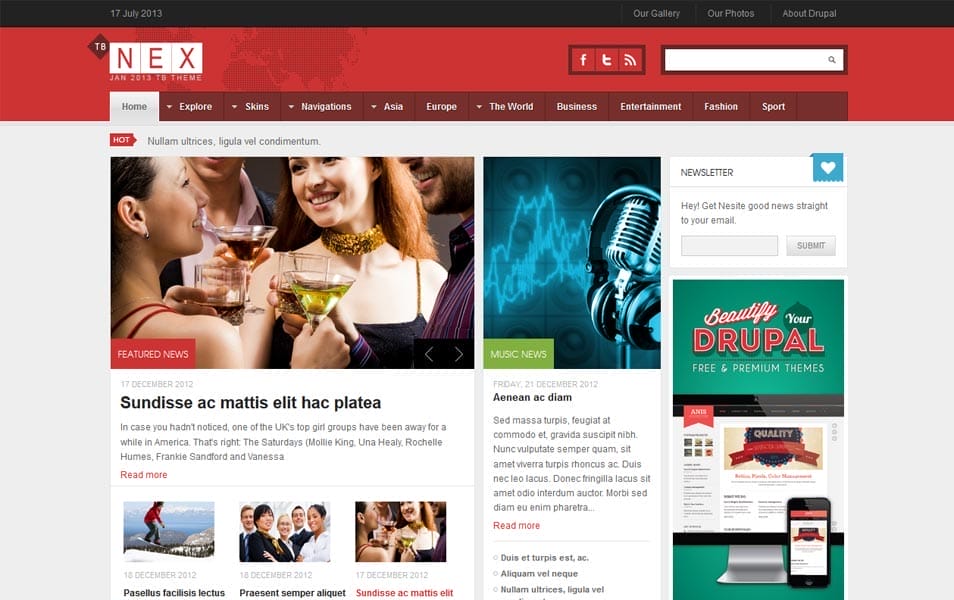 TB Nex offers a neat layout to present news and articles. The theme supports various content types and comes with 6 colors for you to choose. TB Nex uses Superfish menu with a twist to have a look of mega menu with divided columns. With a fast and easy configuration on the back-end, you can add up to your choice number of columns to have on the main menu.
Expressa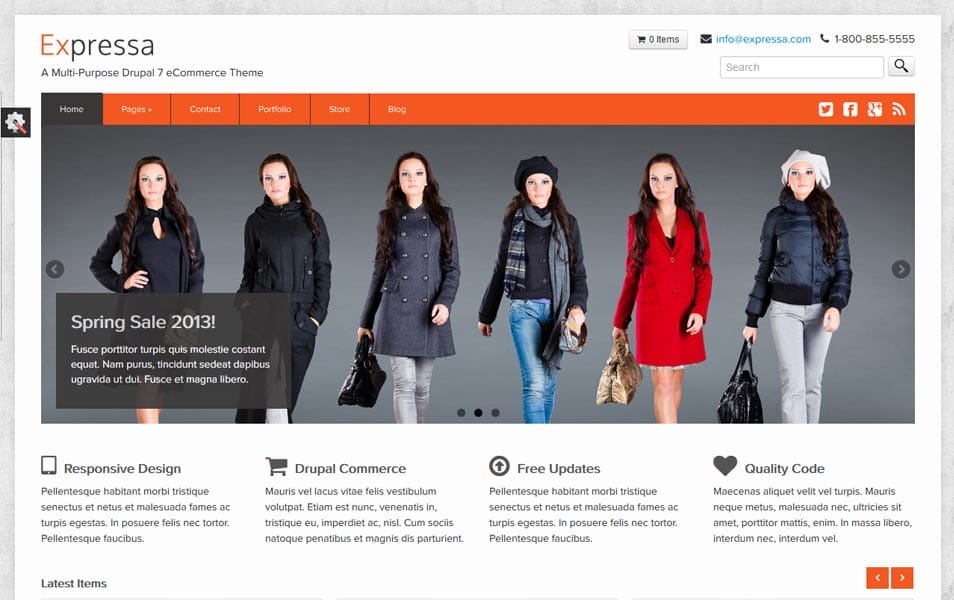 A Multi-Purpose, Responsive Drupal Commerce theme powered by Twitter Bootstrap and Font Awesome. Expressa features a fully responsive design, easy to use theme settings and follows Drupal coding standards. Expressa provides all the tools you need to create a powerful and robust eCommerce site that works great on all devices. It also comes with both the full demo install or just the standalone theme if you want to use it on your existing site.
Shopfine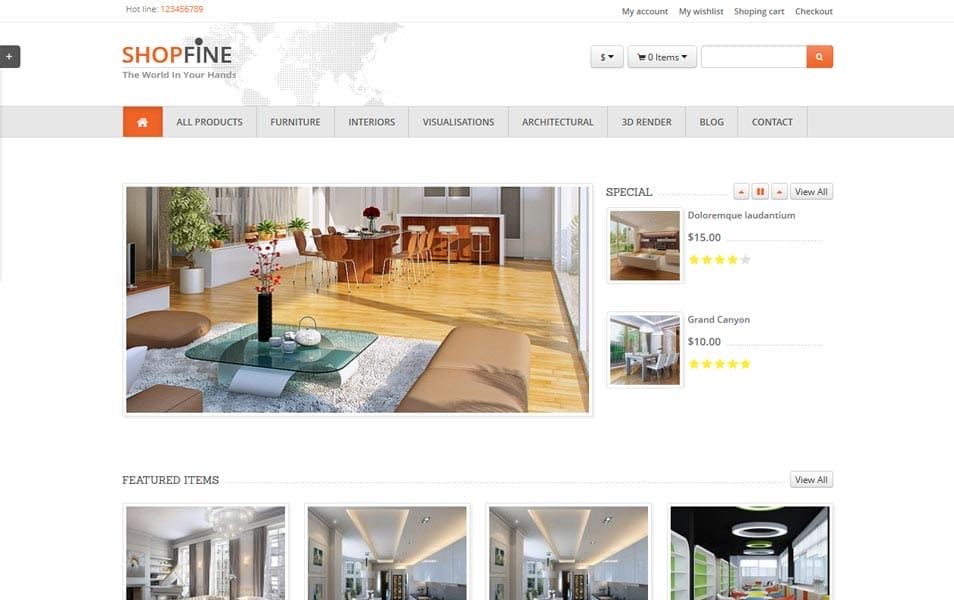 ShopFine is a responsive, modern and clean Drupal Commerce Theme based on Bootstrap freamwork, and was builded with fully profile installation, get your commerce site in few clicks!
Concept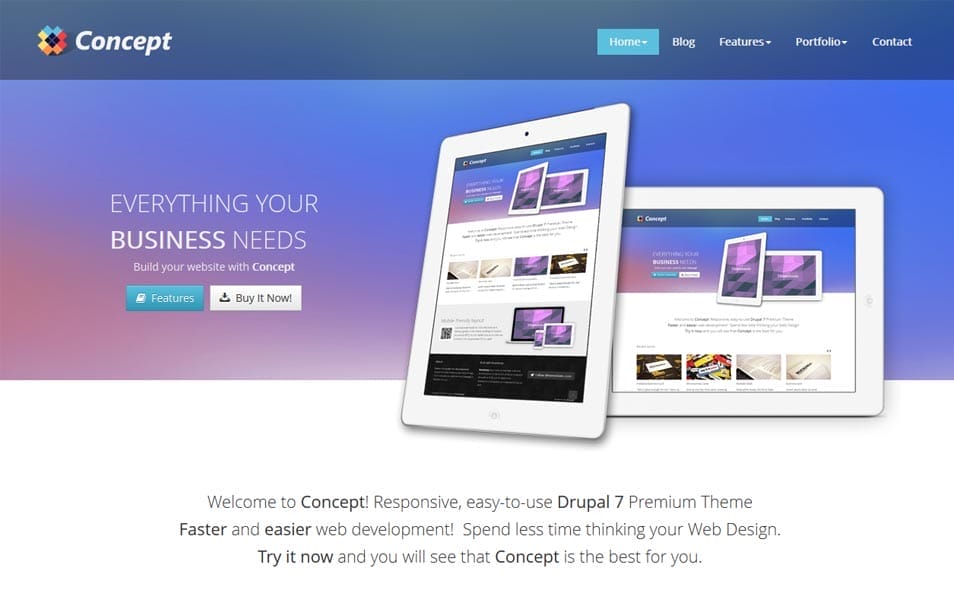 Concept will meet all your needs with the power of Drupal and advanced theme features. It suited for both beginners or developers. It's simple and flexible with features you actually use… The clean, modern design can be used for any type of website; blog, portfolio, products, etc. It's all the latest HTML5 , CSS3 , and JS techniques and conventions. All major browsers supported. ( Chrome, IE, Firefox, Opera ).
Aqua
Aqua is a Responsive Drupal theme that features a clean and slick design that is suitable for a wide variety of websites. It includes a Theme Styler tool that helps you customize the theme anyway you like: unlimited colors, 3 menu presets, the best of Google Fonts + 2 Layout modes. It utilizes Skeleton CSS Framework and is 100% tablet/phone friendly. Aqua also includes Sequence slider, FlexSlider, jCarousel, Google Web fonts and more to contribute to an enjoyable, intuitive and functionally exhaustive user experience. The theme includes plenty of reusable elements: Sliders, Tabs, Accordions, Testimonials, Messages, Lists, Buttons, Tooltips, HighLights, several presets of Text Titles, tables and some awesome looking icons you can use for your featured text sections. Aqua is also Cross Browser compatible and has very clean code and documentation.
Realia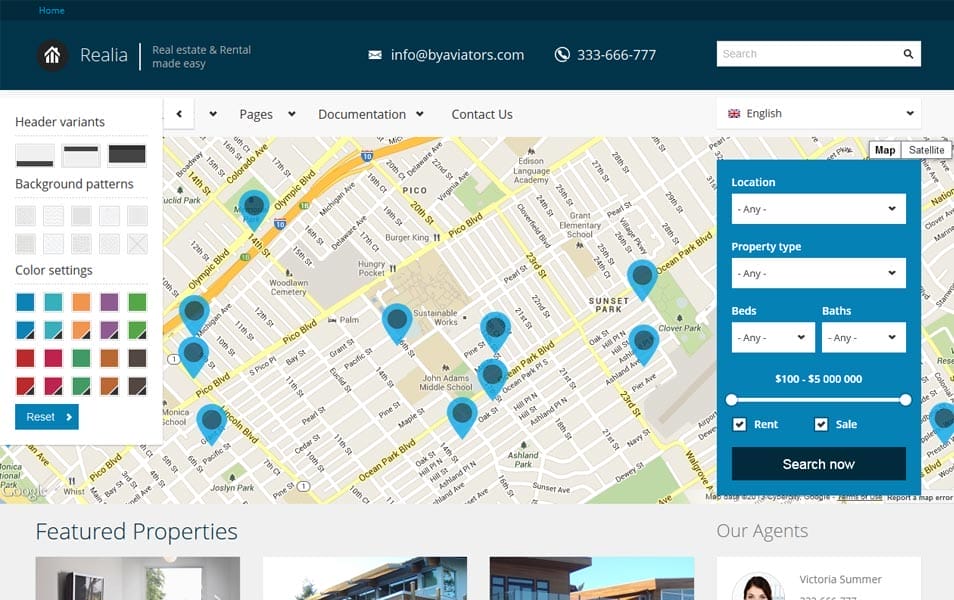 Realia is a Flat, modern and clean design theme for real estate websites. There is no limitation in viewing Realia on any popular device. Realia is fully responsive from small smartphone screen to big desktop monitors. Realia looks great even on Retina and high-resolution displays. Every graphic element is sharp and clean. No blurry images anymore!
Centum
Centum is a premium business responsive Drupal template created for corporate and portfolio websites. It features a very clean and minimal design that is perfect for showcasing your work.
Montreal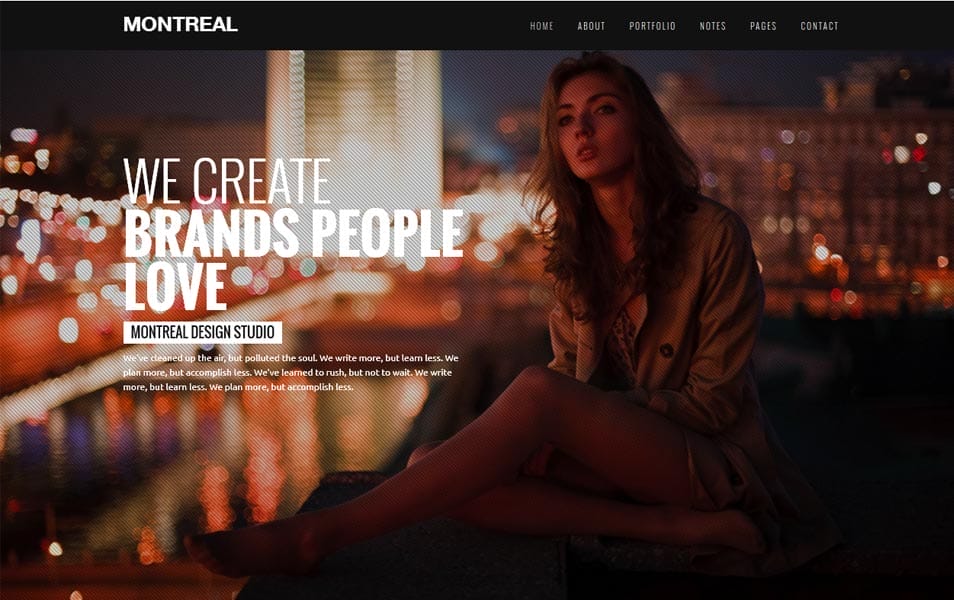 Montreal is a unique, modern, interactive and creative Drupal 7 theme perfect for creative single portfolios or creative agencies. It offers fullscreen slideshow, parallax homepage scrolling 6 different portfolio versions 3 different portfolio single items, awesome blog layout, a fully working project planner a contact form and much more…
Inspiro B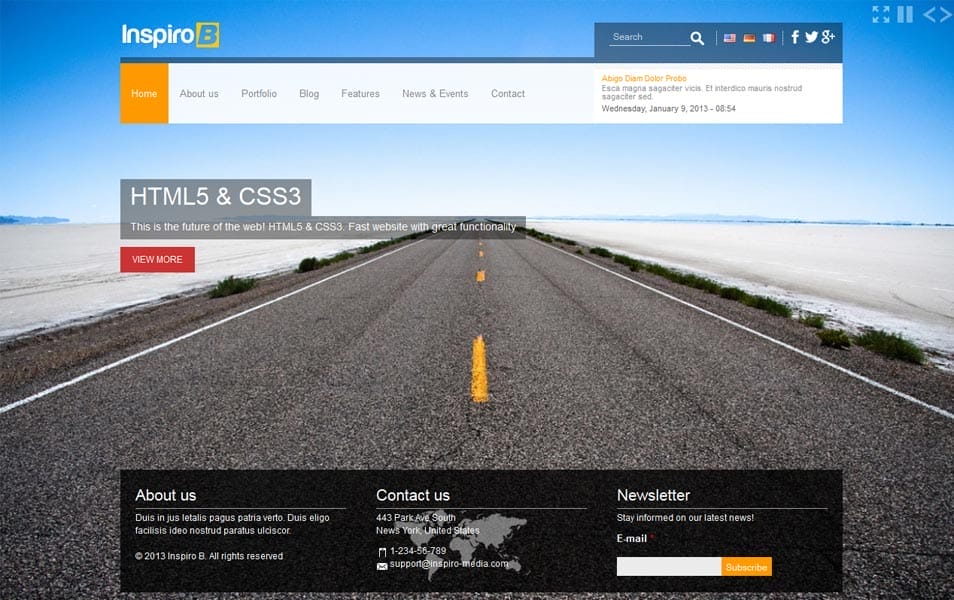 Inspiro B is a very powerful Responsive Theme, designed for Desktop, Tablet and Mobile phones. Comparing to other themes on the market you'll get a beautiful modern design, portfolios, blogs, newsletter, widgets, localisation support and other great features. We've also implemented unique Beautiful background slideshow. It's easy to setup, customize and maintain with advanced theme settings. Inspiro B is Multi-Purpose Business Theme you can use it anywhere and anyway you want.