CSS Author has a passion to help people by sharing the most recent things on the internet related design and development. Today we have come up with a collection of latest free mobile app UI PSD designs.
Learn From The Best,This collection might help you to explore your knowledge of user interface design. You can enhance your skills by closely examining these free PSD UI designs designed by experts in this industry. You can evaluate these design patterns and adapting it to your own needs, Stay up to date on recent mobile UI app design concepts.
If you aren't a designer you can always use this free PSD designs in your projects that might save both money and time. In this collection we have gathered great free mobile app UI PSD designs.
We're frequently uncovering new design observations on our blog and design library so stay tuned for more.
Unlimited Downloads of 29.000+ Mockup Templates, Fonts, HTML Templates, InDesign Templates, CMS Templates and over 240,000+ Stock Photo for just $29 per month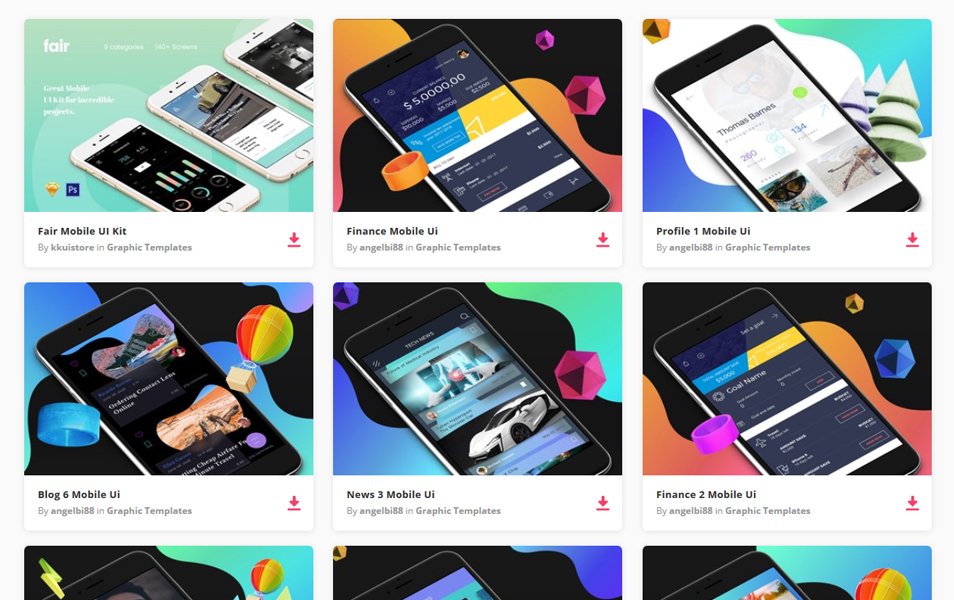 All the awesome Mockup Templates you need as well as many other design elements (including 240,000+ fully licensed stock photos), are available for a single monthly subscription by signing up to Envato Elements. The subscription costs $29 per month and gives you unlimited access to a massive and growing library of 29,000+ items that can be downloaded as often as you need!
Doctor Mobile App UI PSD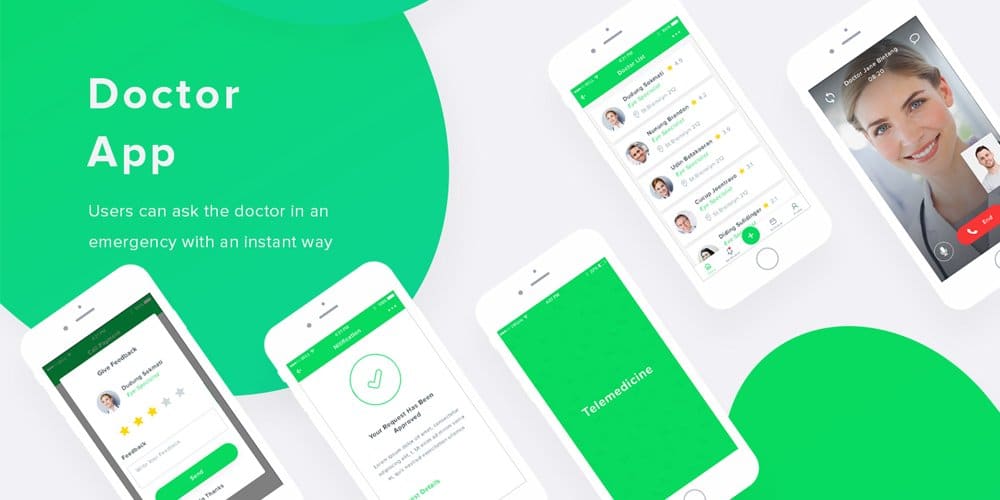 Event & Ticket Sales App UI PSD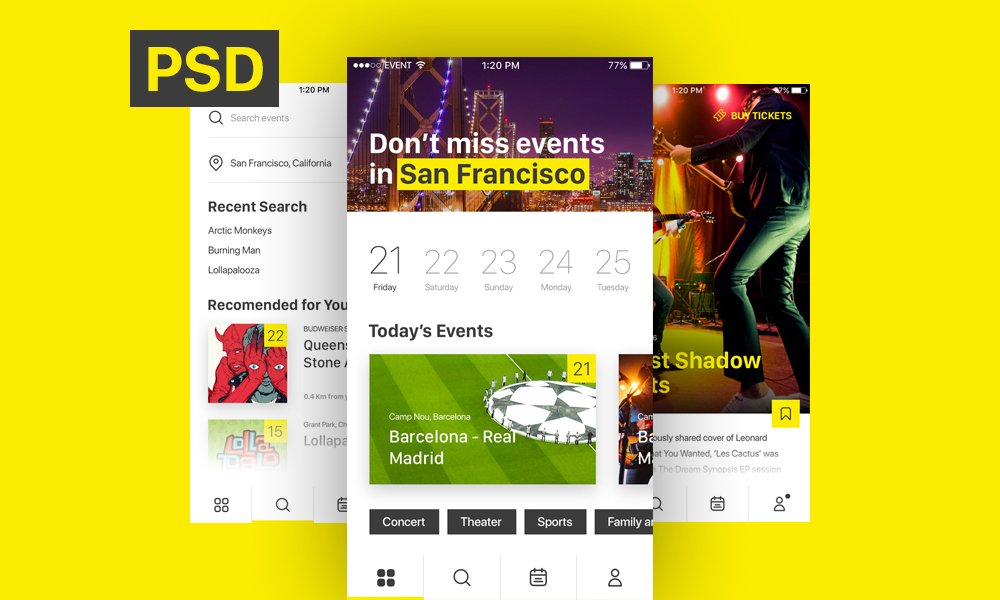 Trix Dark Blue UI Kit PSD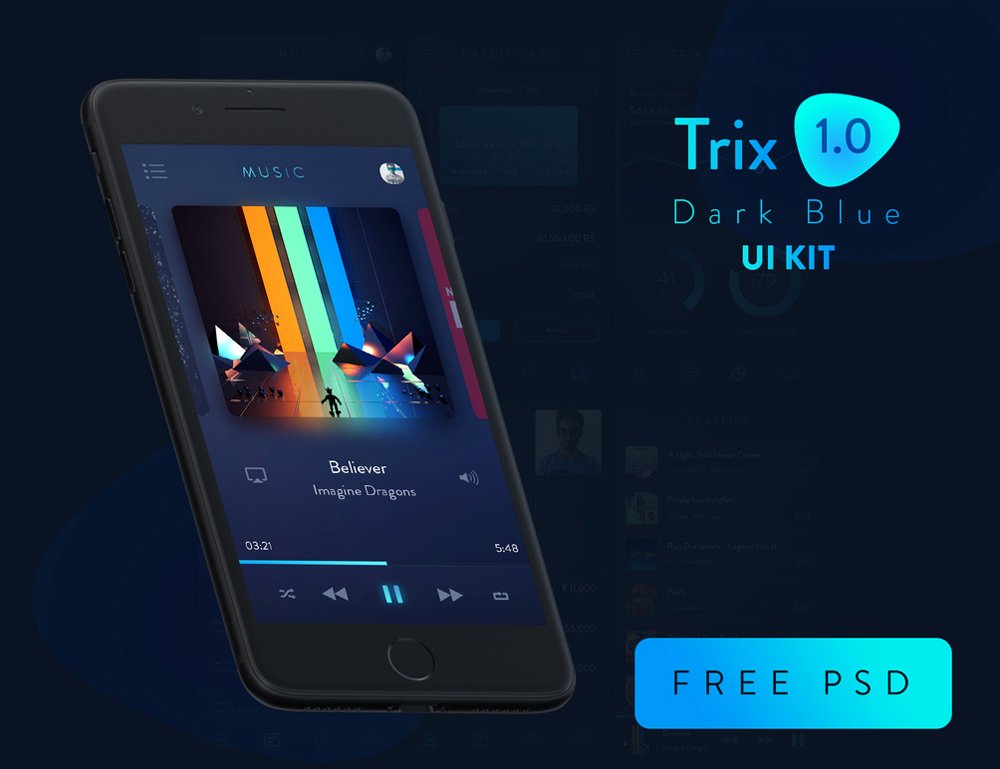 Peerfits Fitness App UI PSD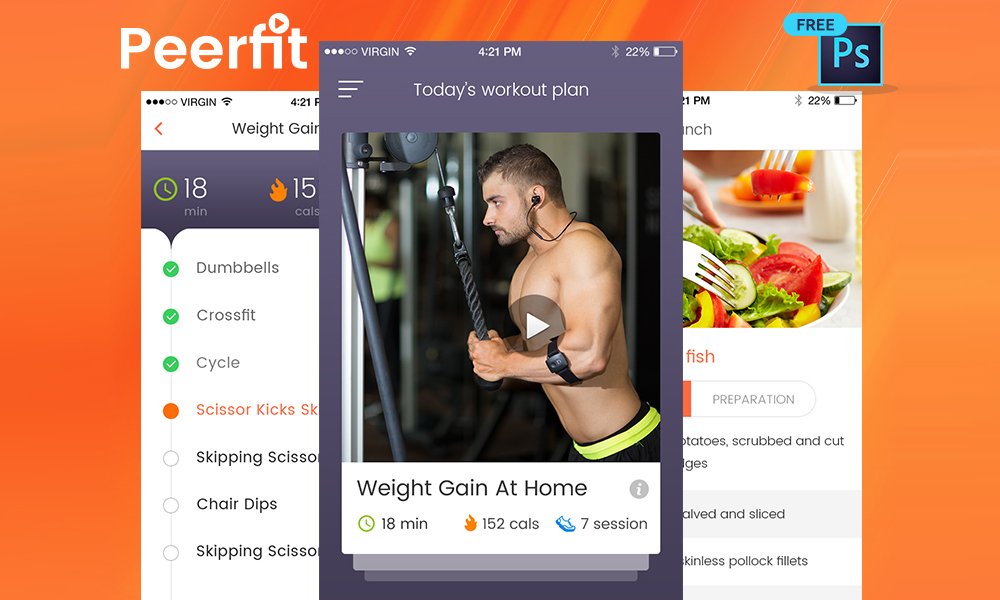 Free Traveling Mobile App UI PSD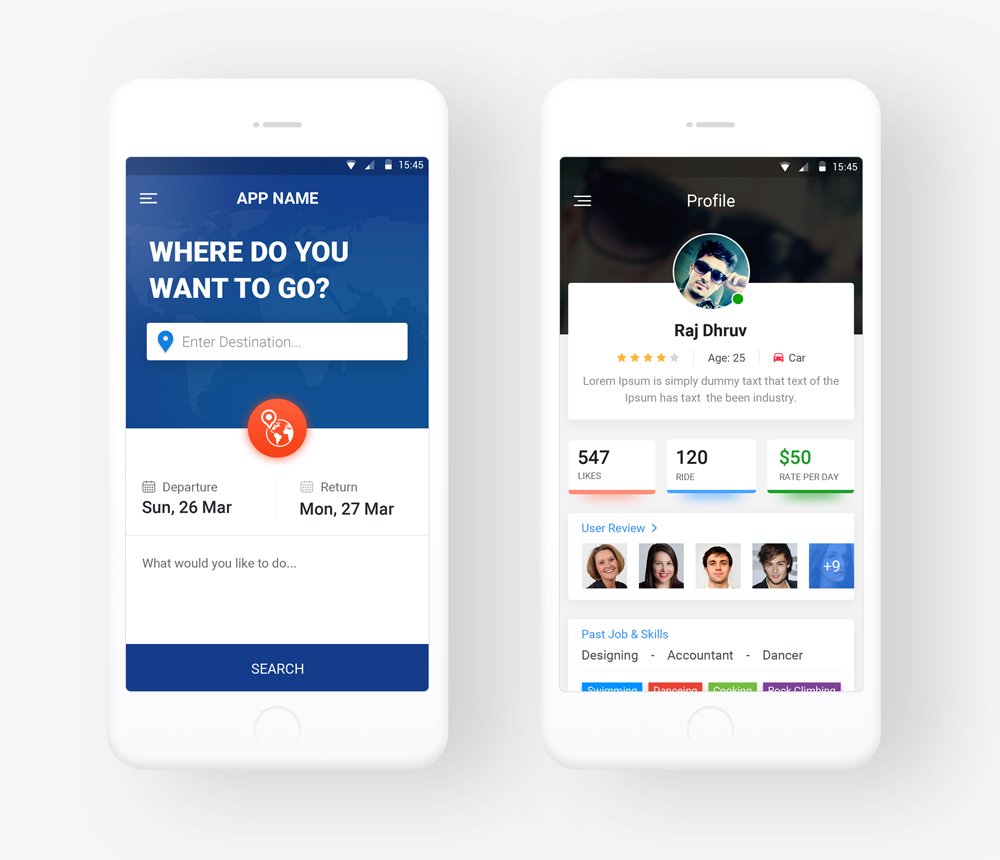 XS Application UI PSD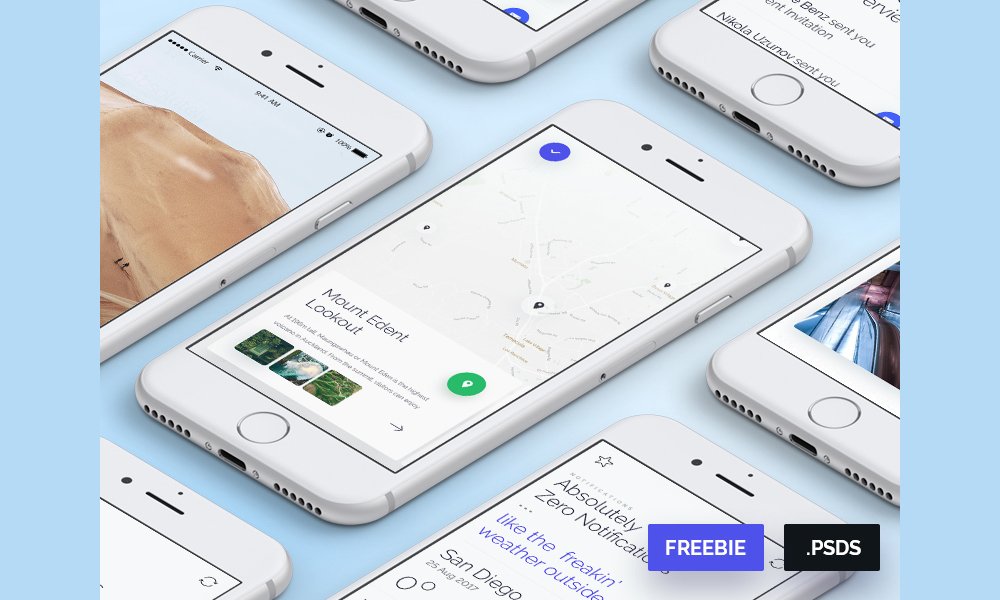 Free Restaurant APP UI Kit PSD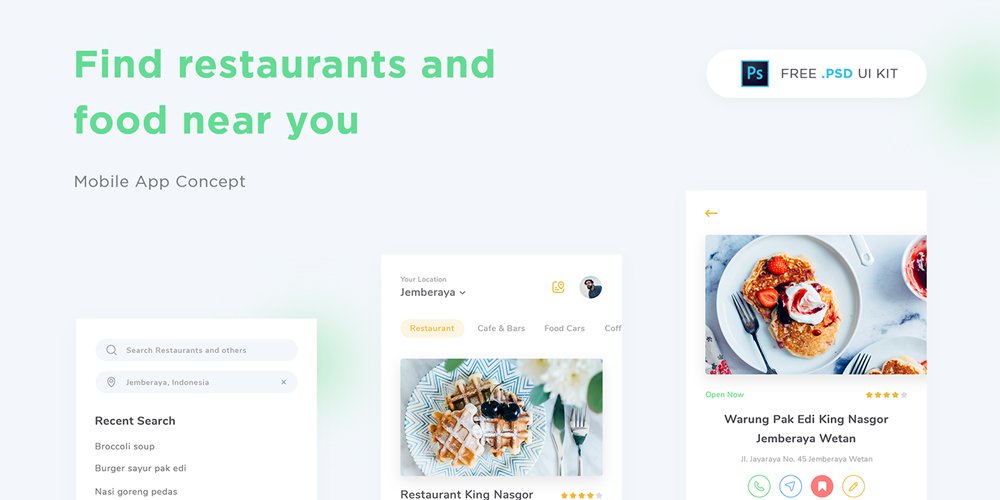 Insta Mobile App UI Kit PSD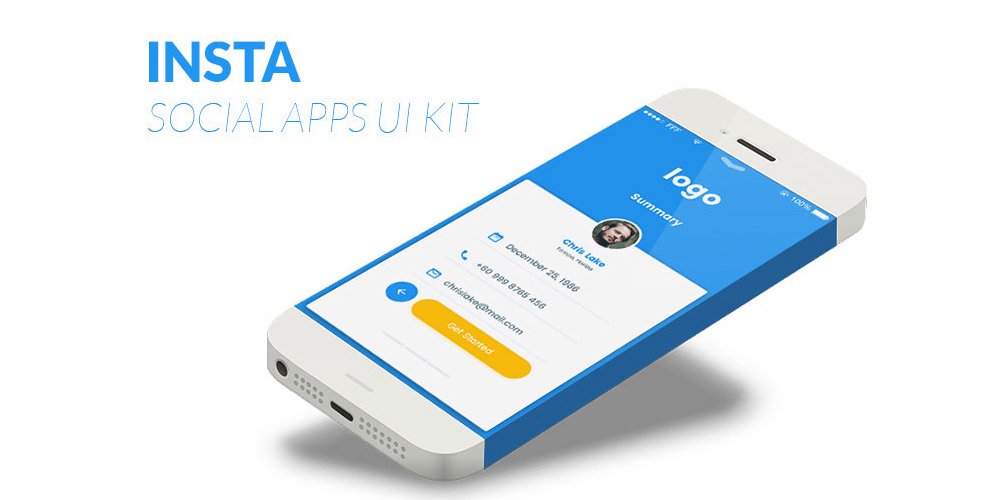 Roxi Social App UI PSD for Pet Lover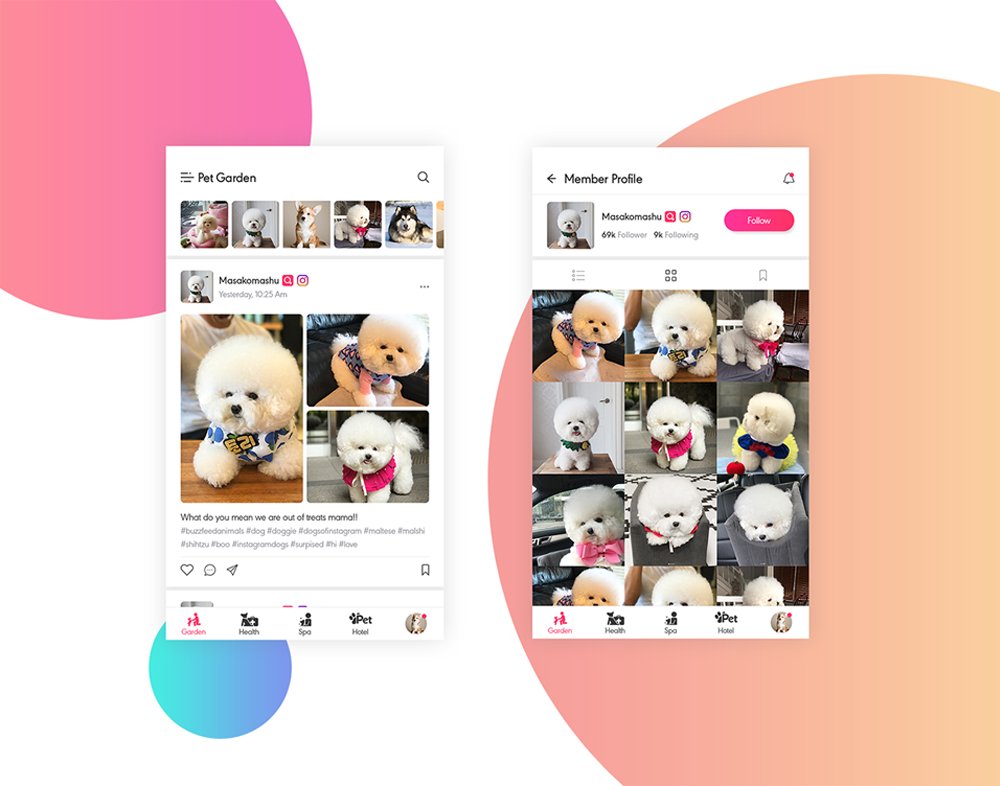 Falco Chat App UI Design PSD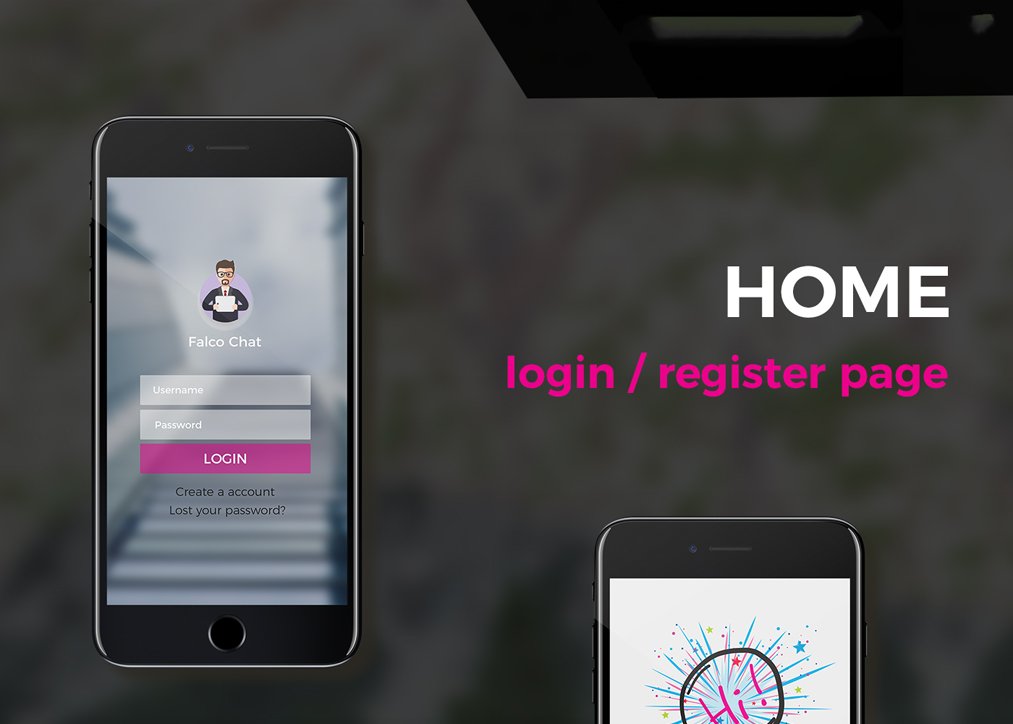 Jobbor Free App UI kit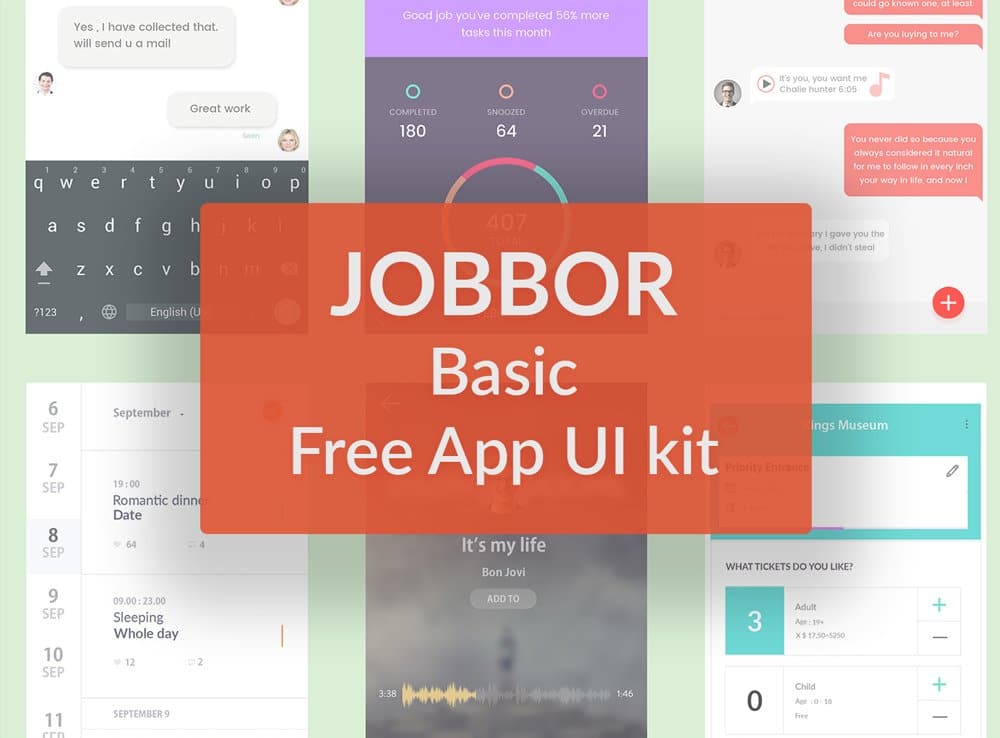 Appify – Free Mobile App UI Kit PSD
Story Writing App UI PSD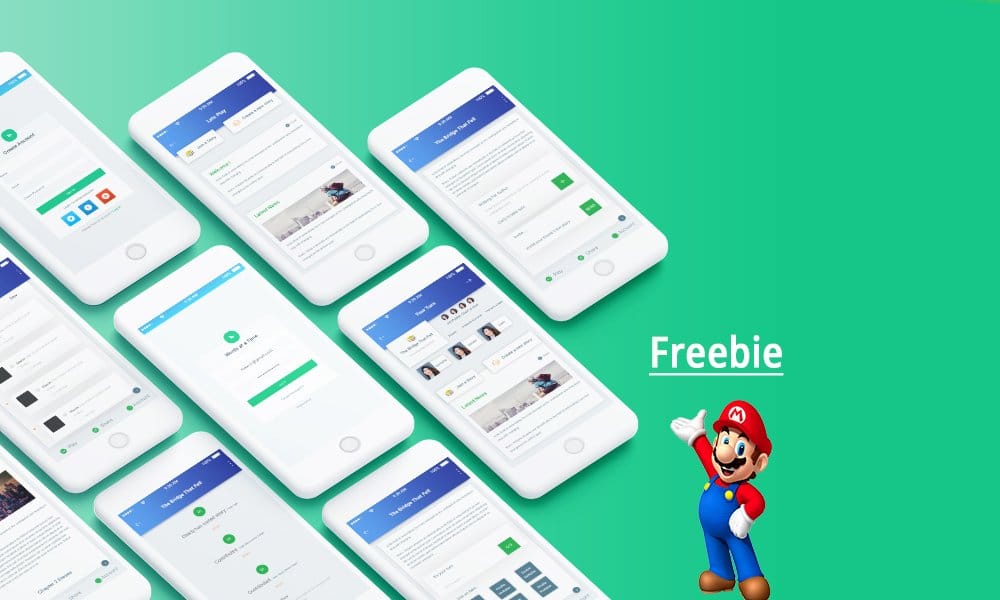 Free Fitness Tracking App UI Kit PSD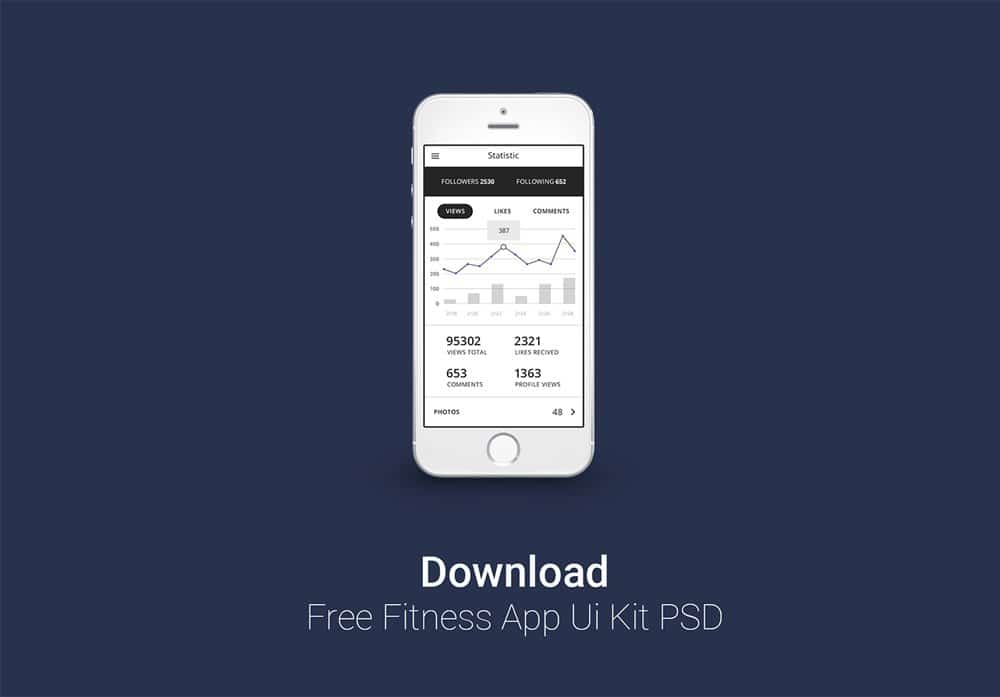 Flat Material Style Mobile App UI PSD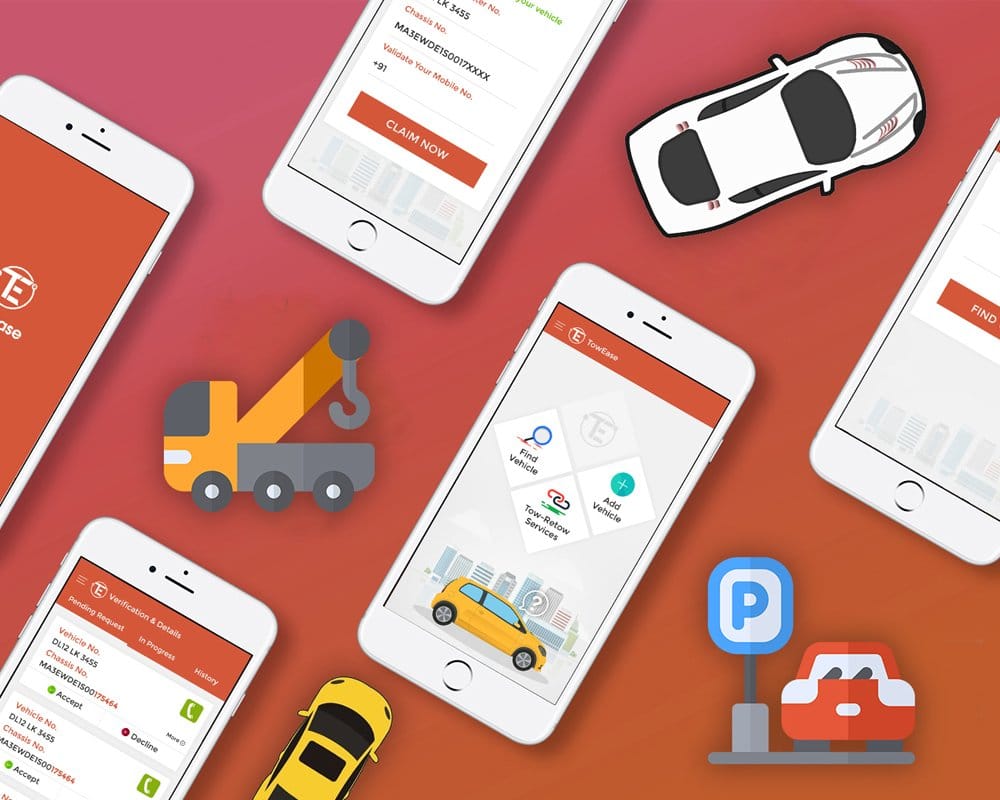 Free Cabi App UI PSD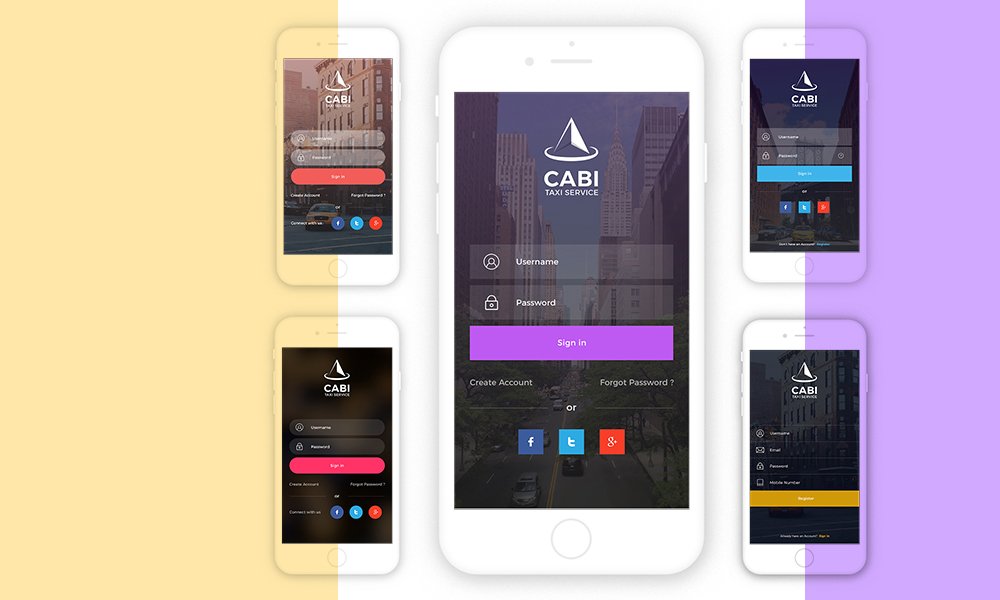 Cook Application UI PSD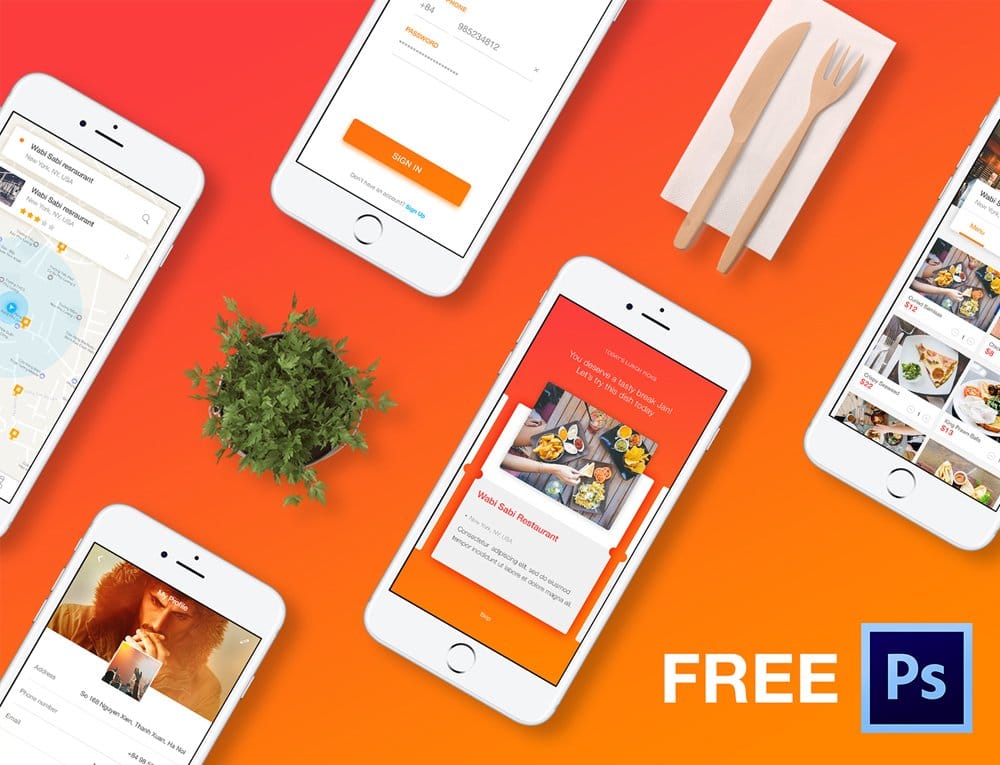 Ecomark Mobile App PSD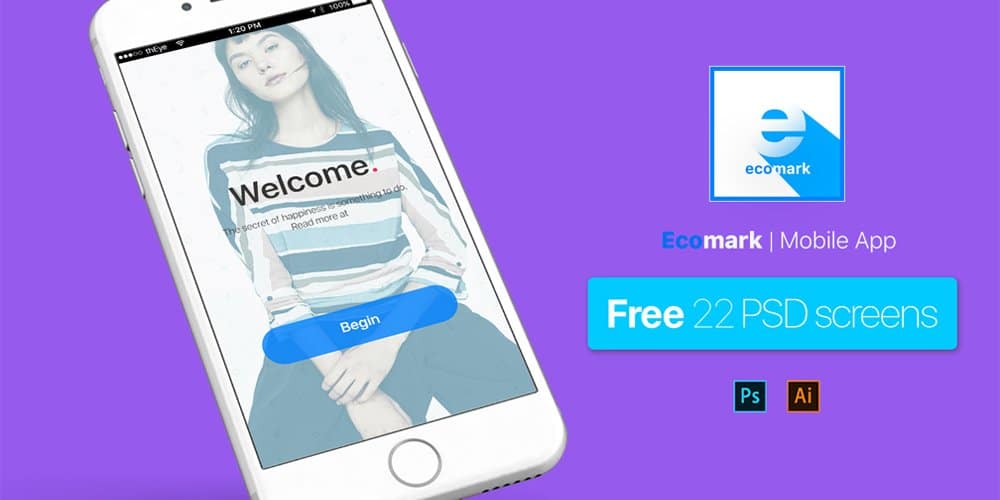 Find Job Application UI PSD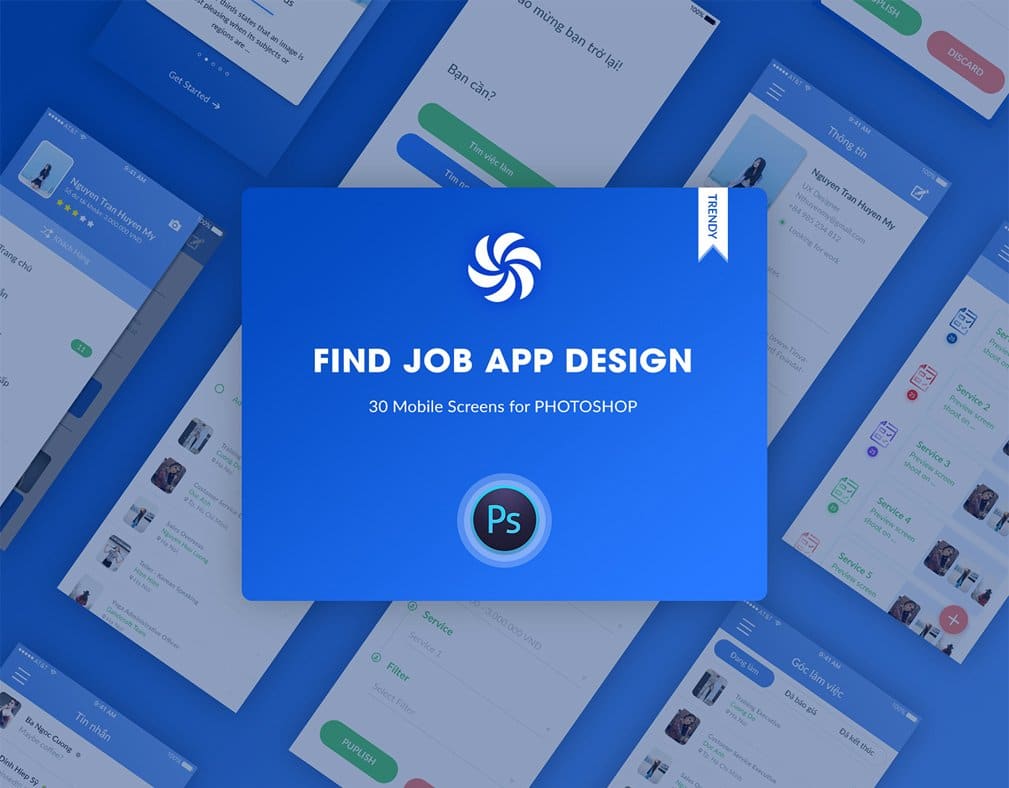 KATE – E commerce App UI Kit (PSD, Sketch)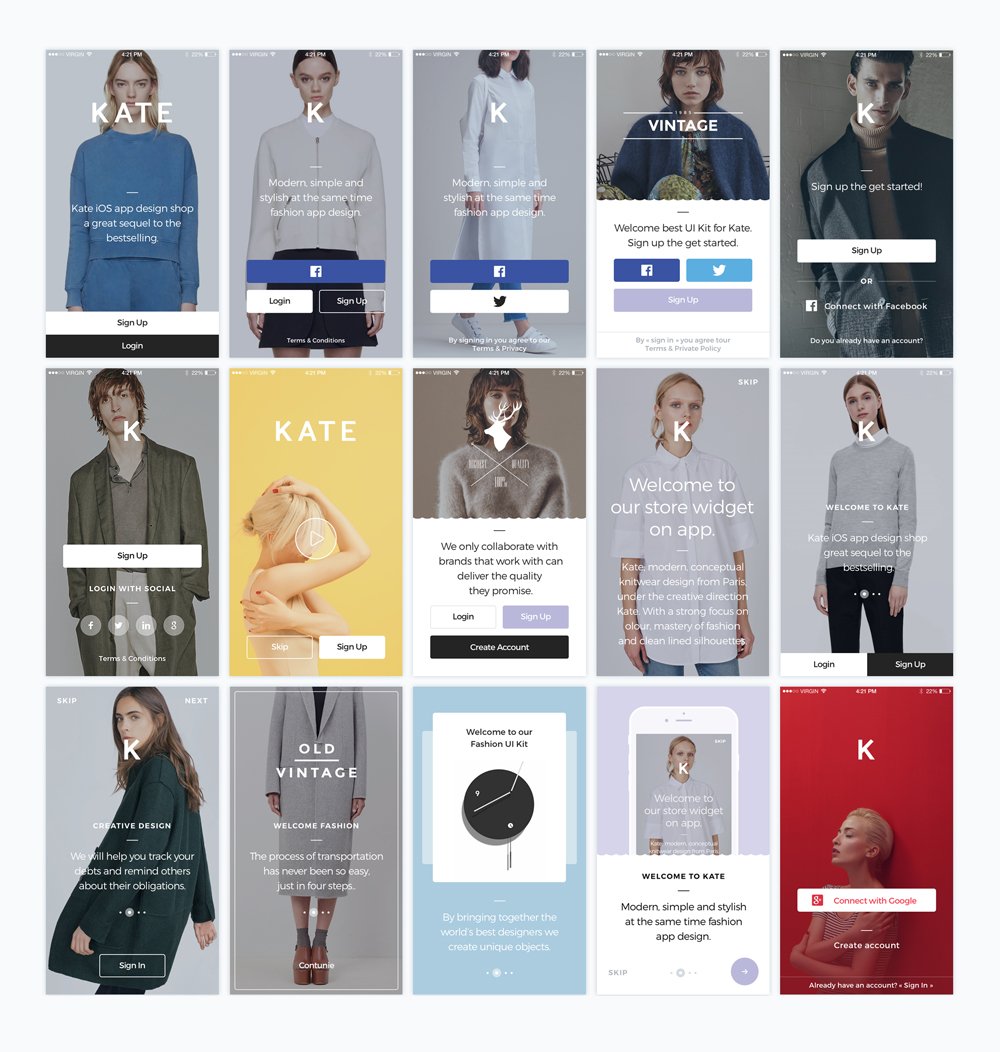 Free Wallet App UI PSD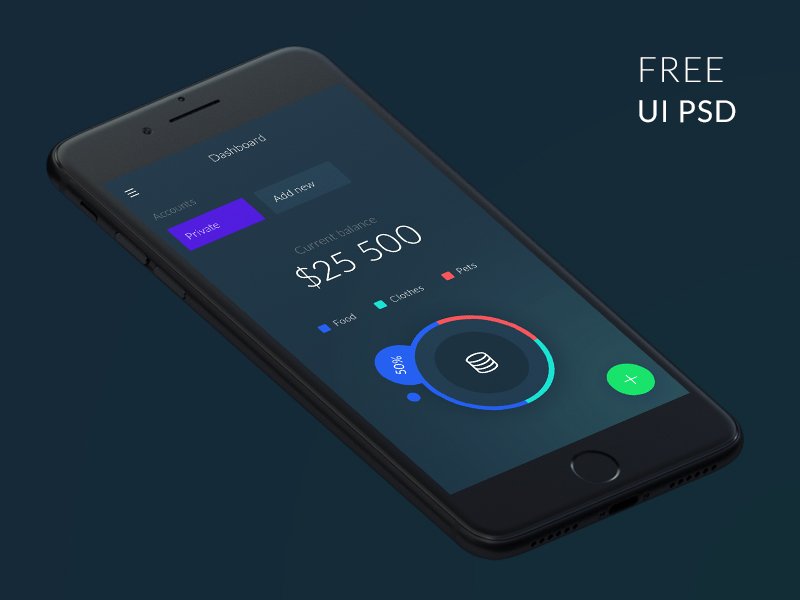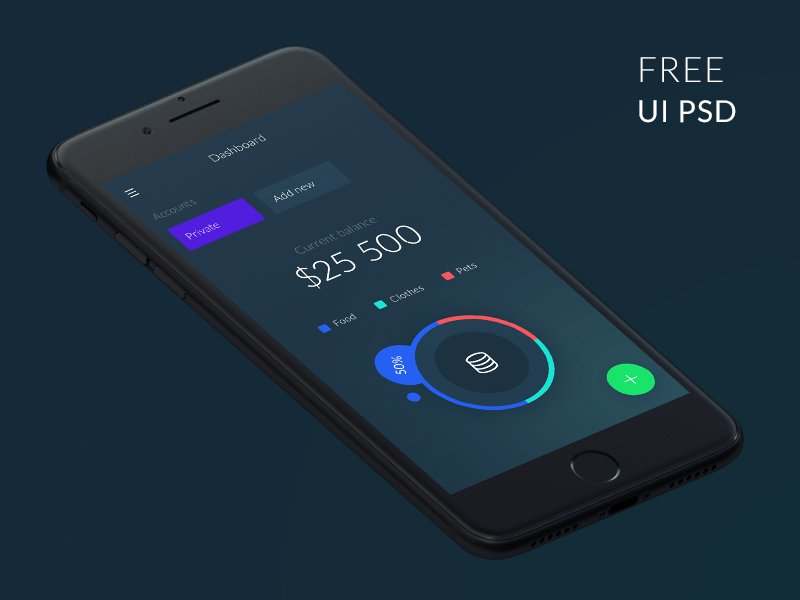 Random App UI PSD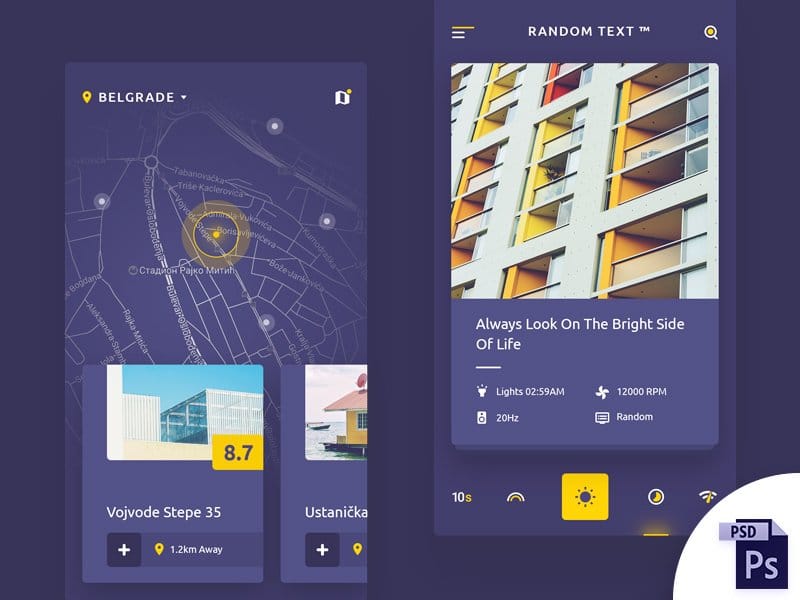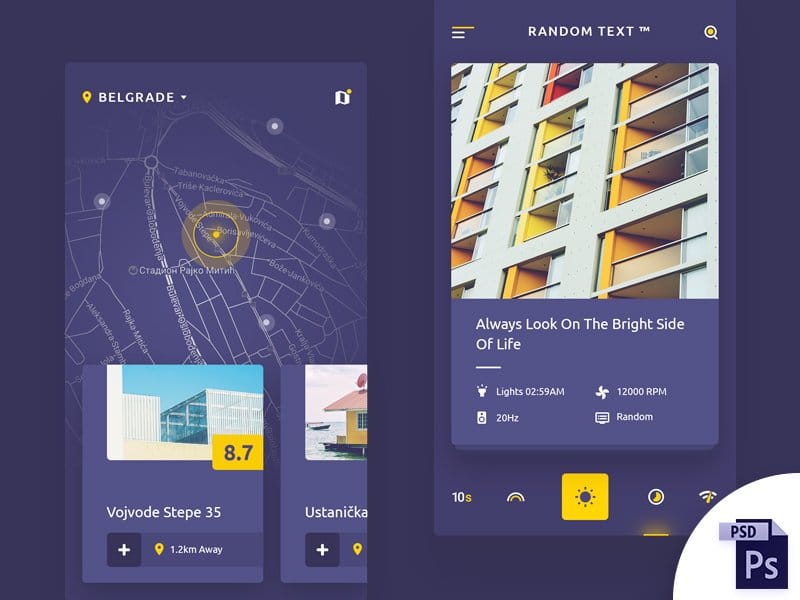 The Universe E commerce Mobile UI kit PSD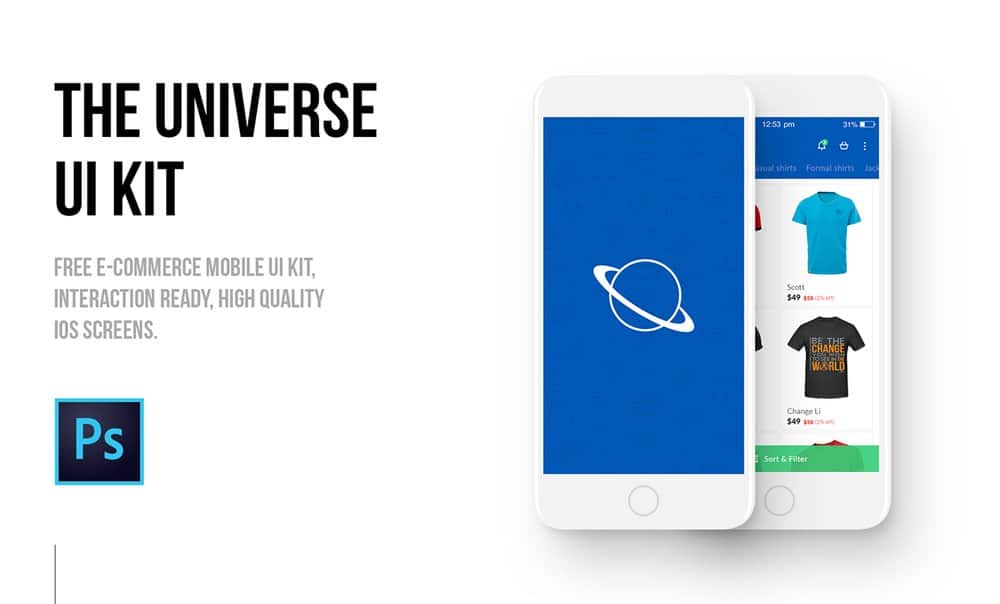 Movie Mobile App UI PSD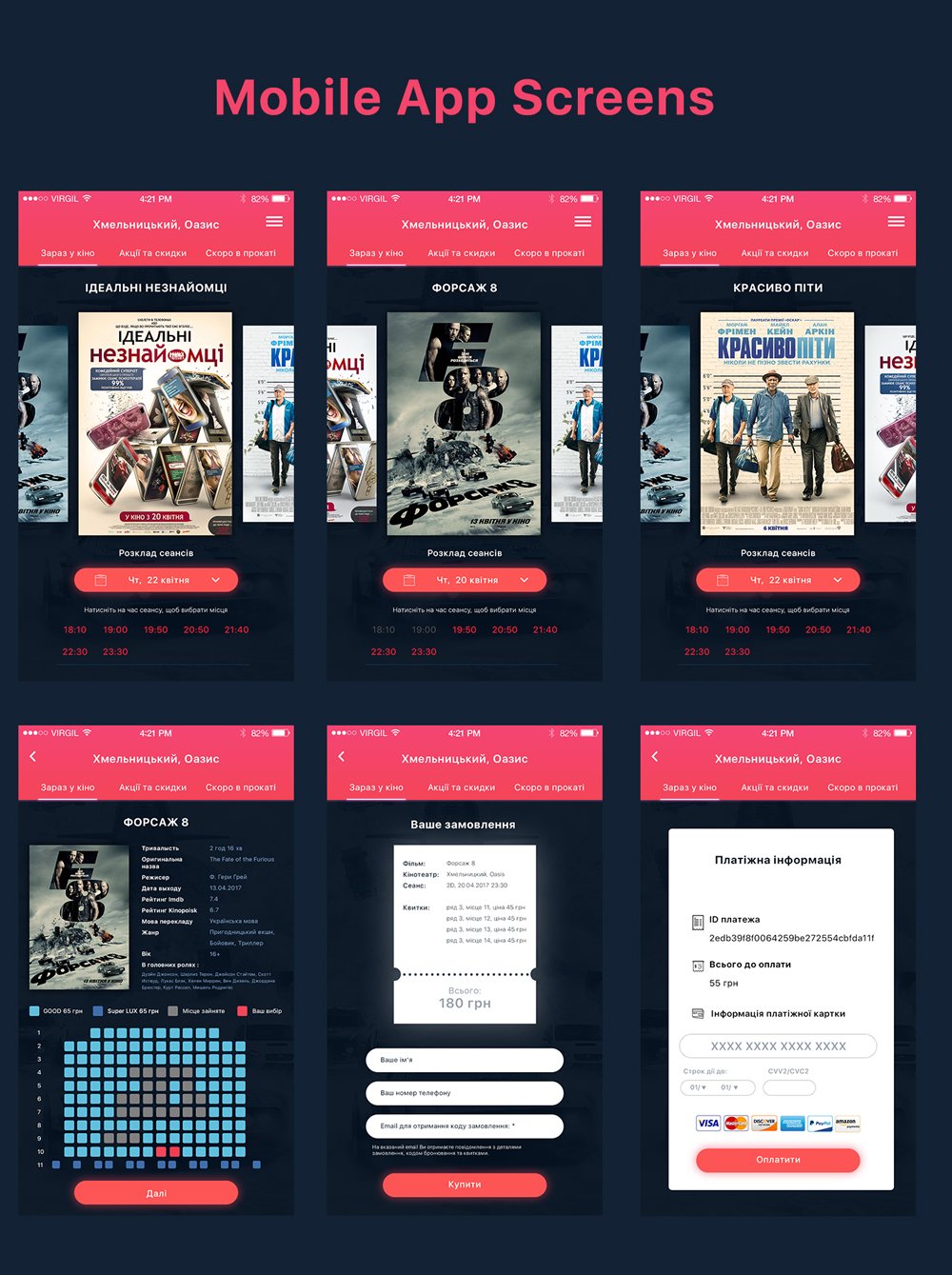 Free Chat App UI Kit PSD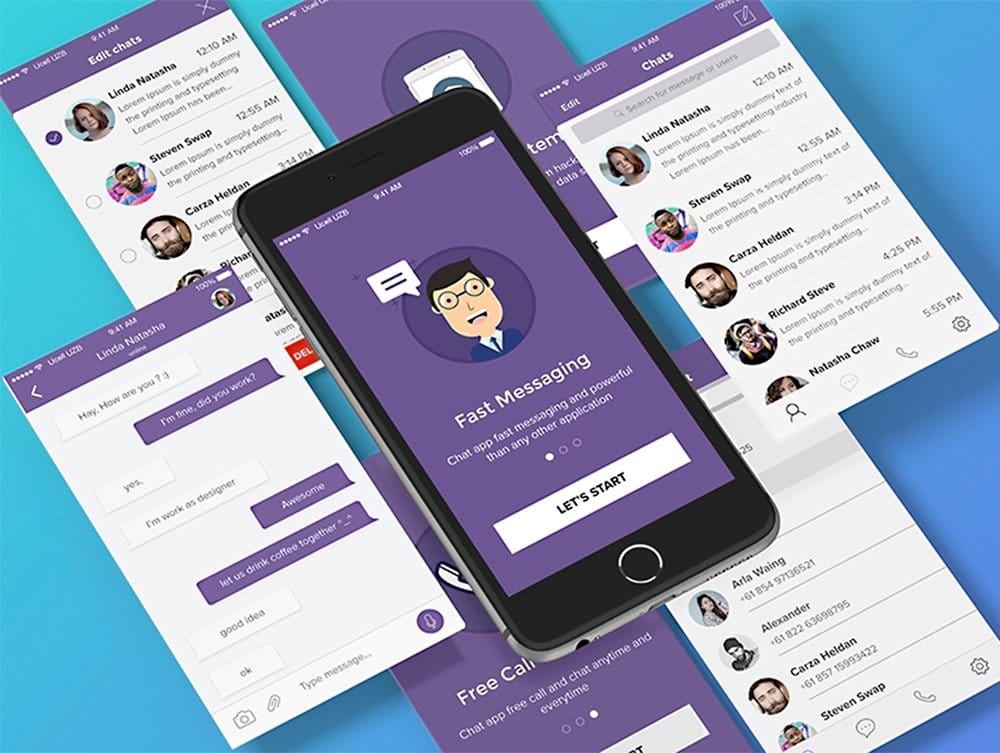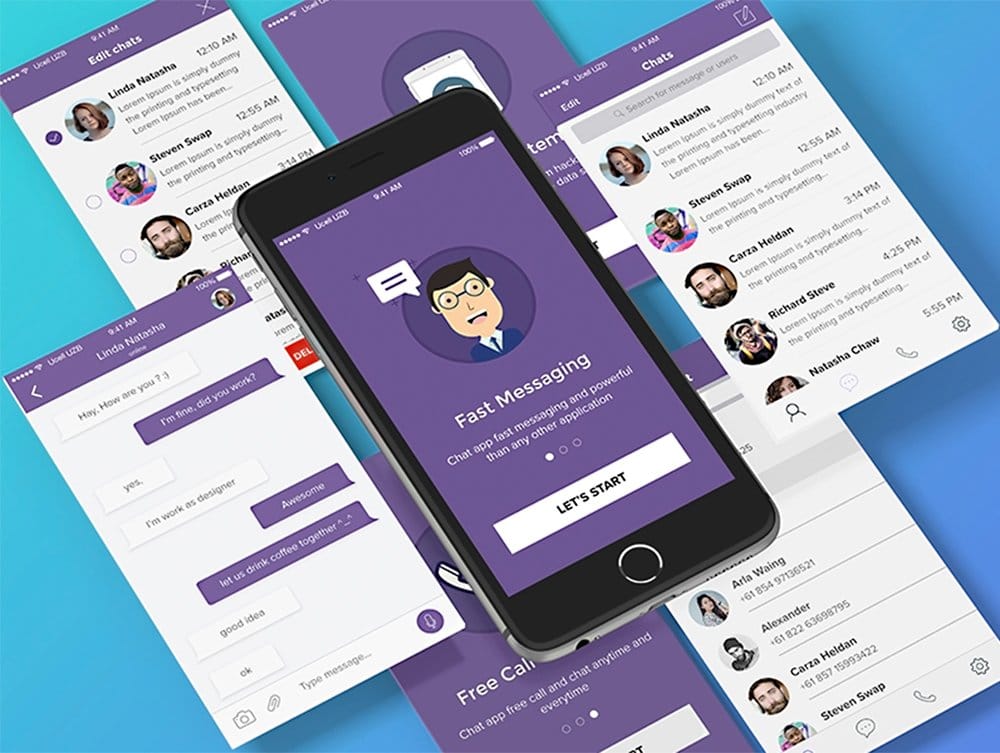 Jobs Apps UI Design PSD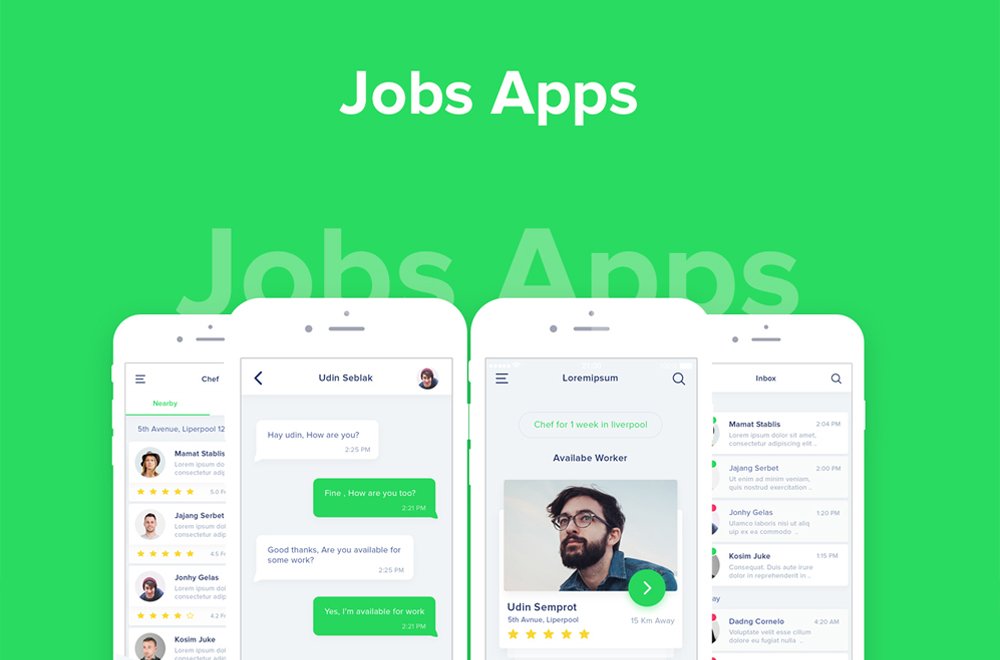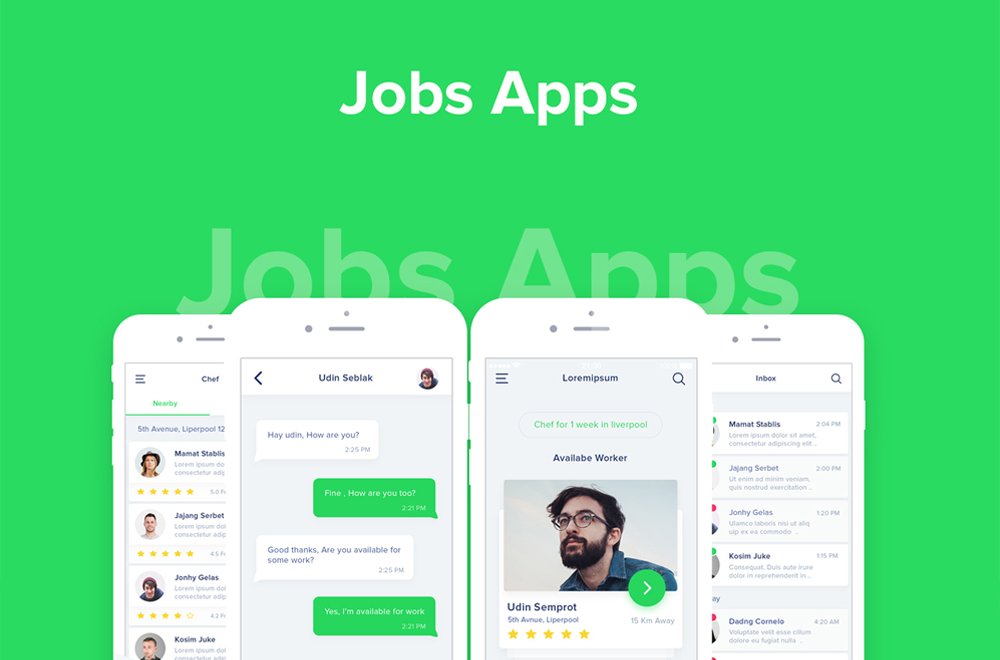 Shippo UI Kit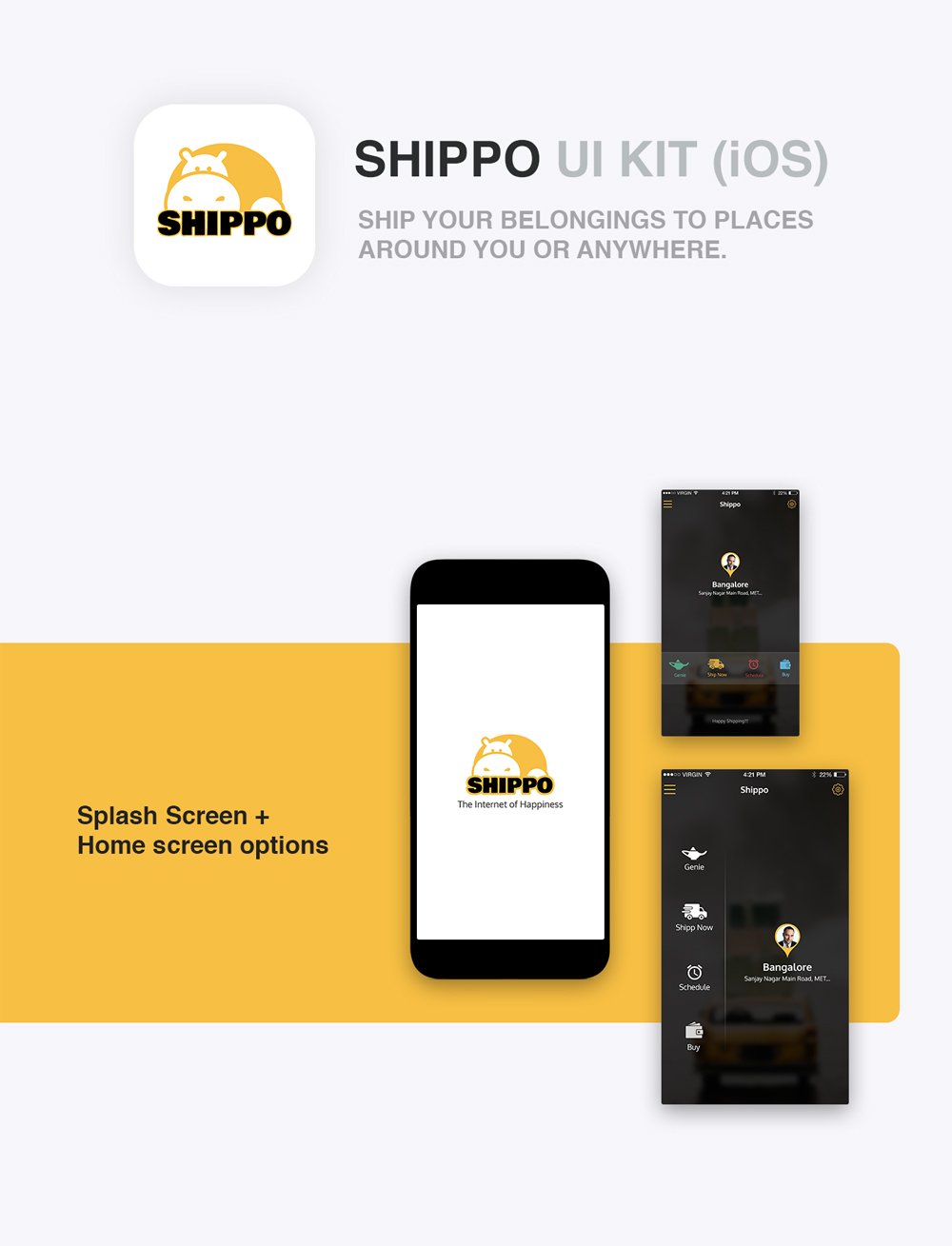 Boodal App UI PSD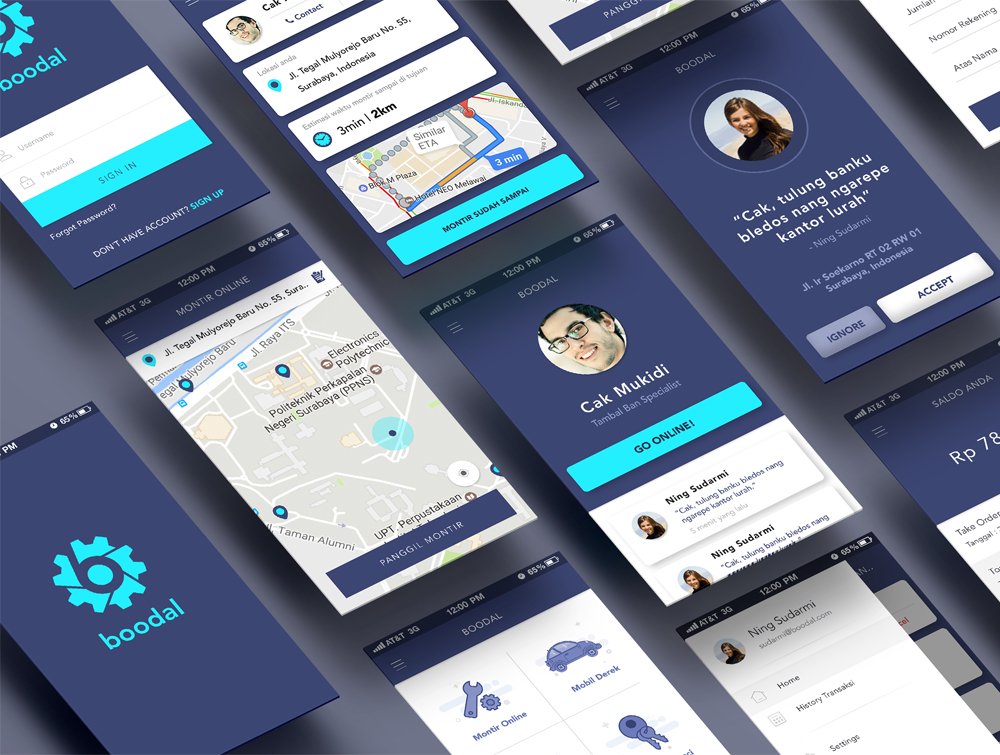 Travel App UI PSD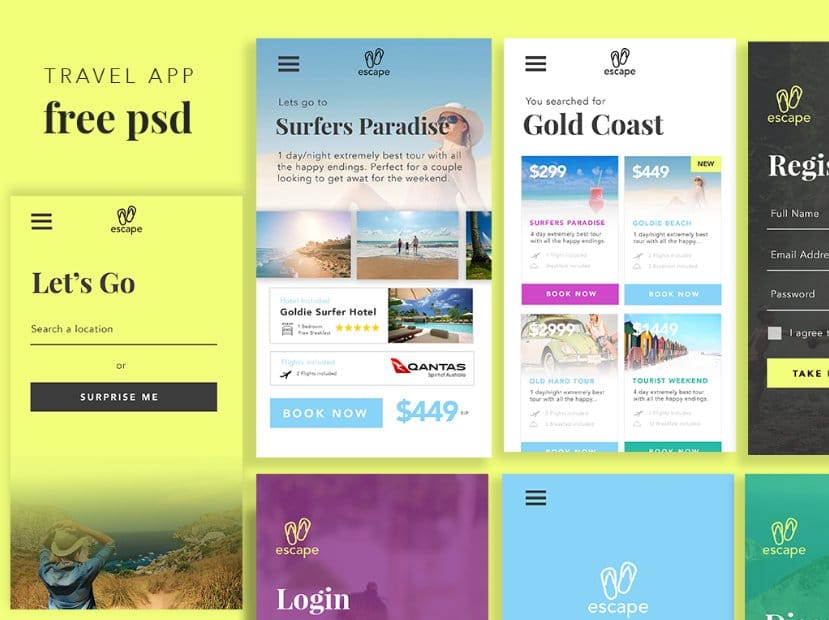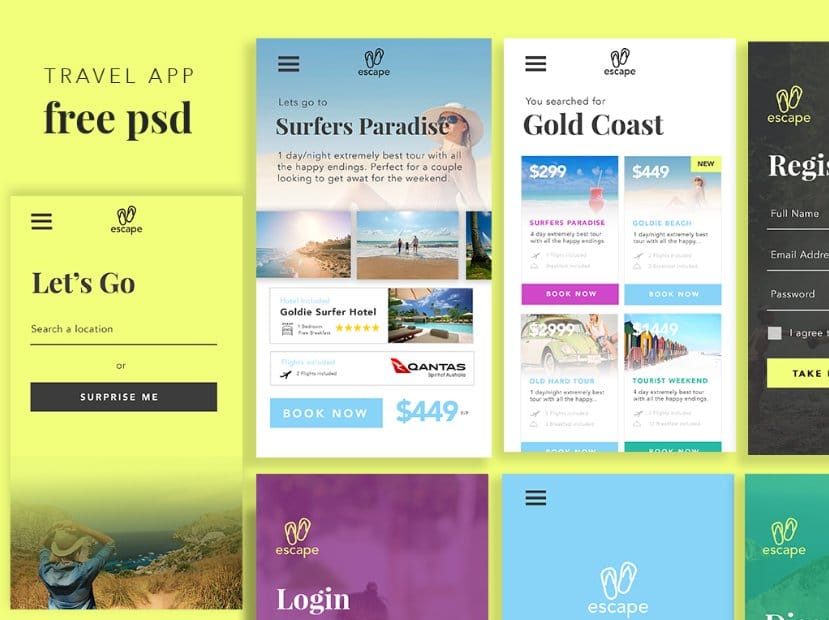 Helen Free iOS Ecommerce UI Kit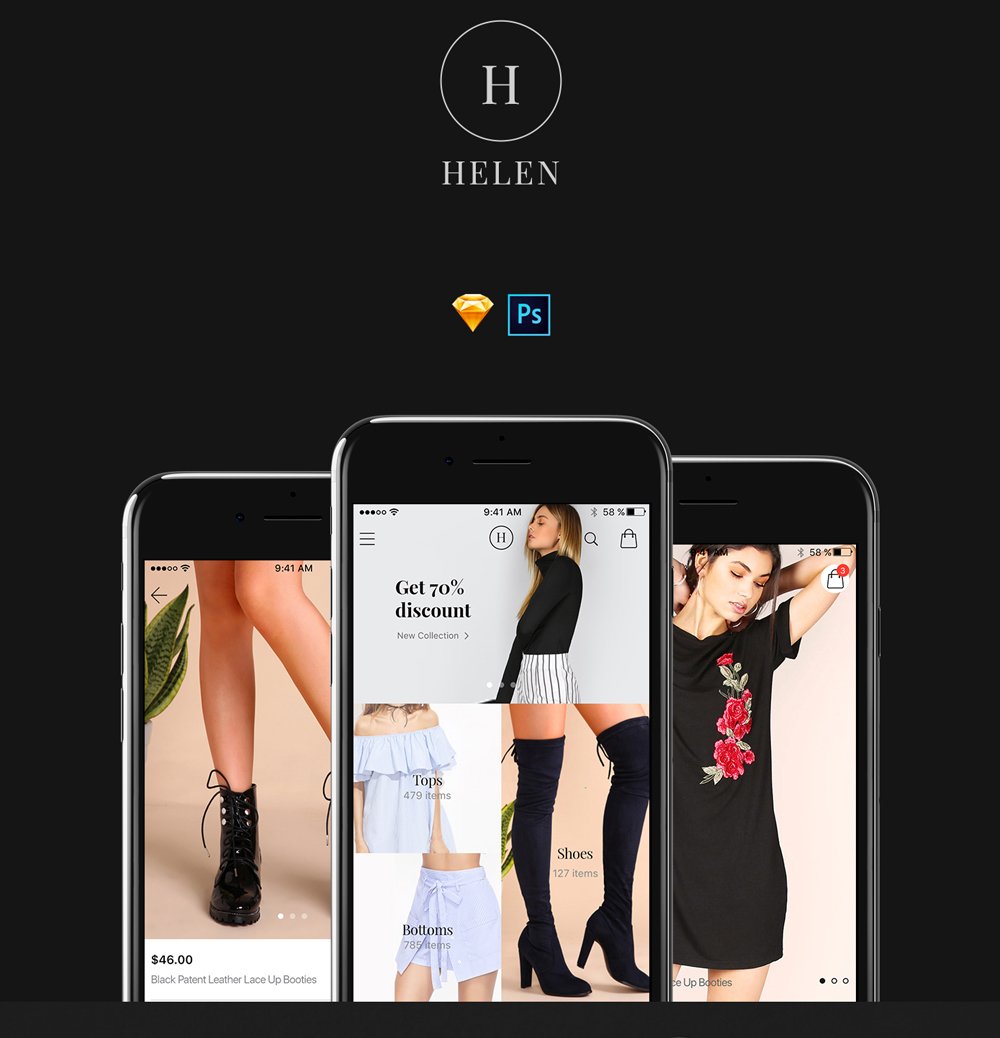 Aqual UI Kit PSD for Social Networking Apps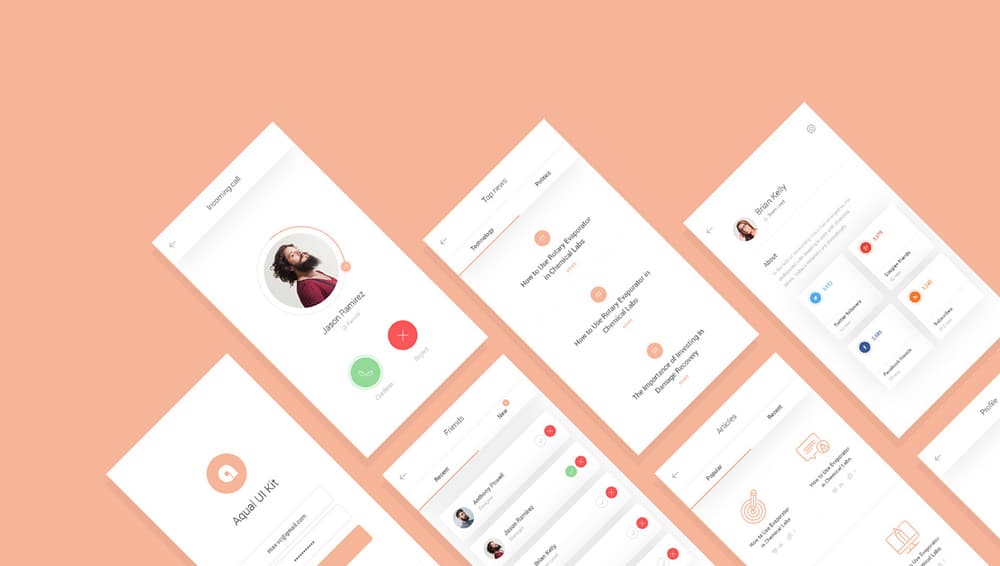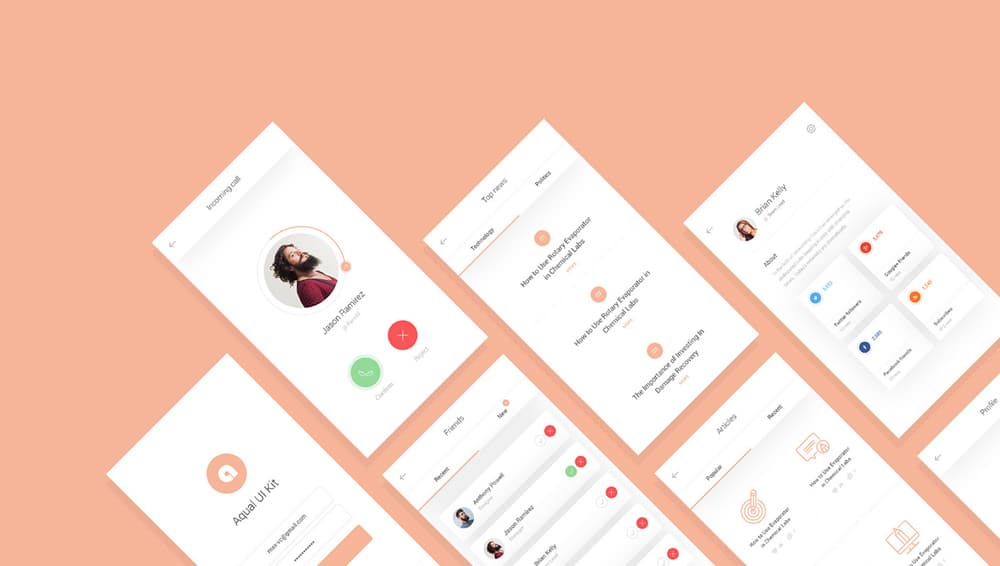 Mobile Apps UI Kits (PSD, Sketch)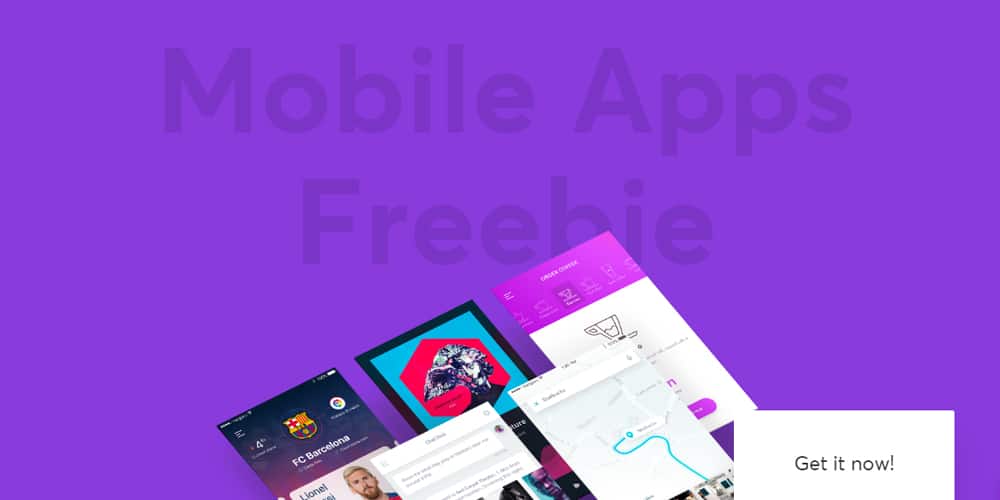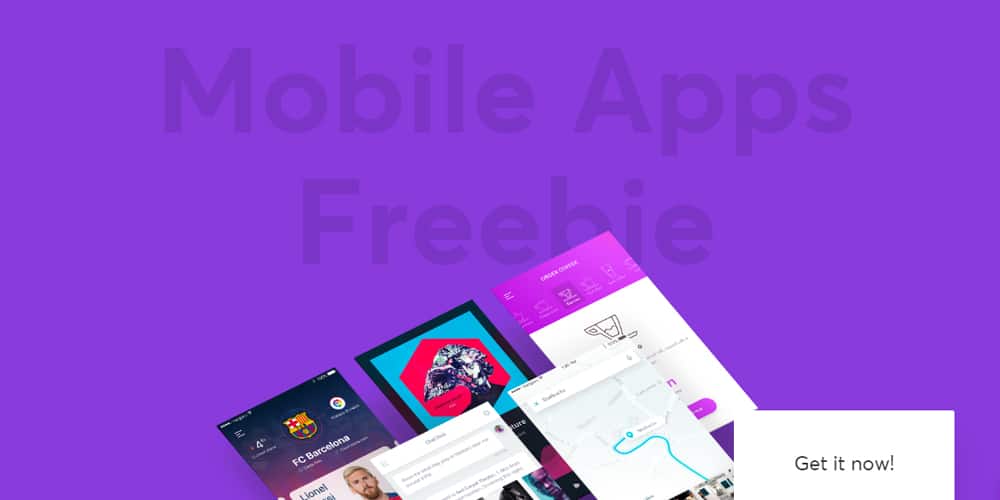 Appify – Free Mobile App UI Kit PSD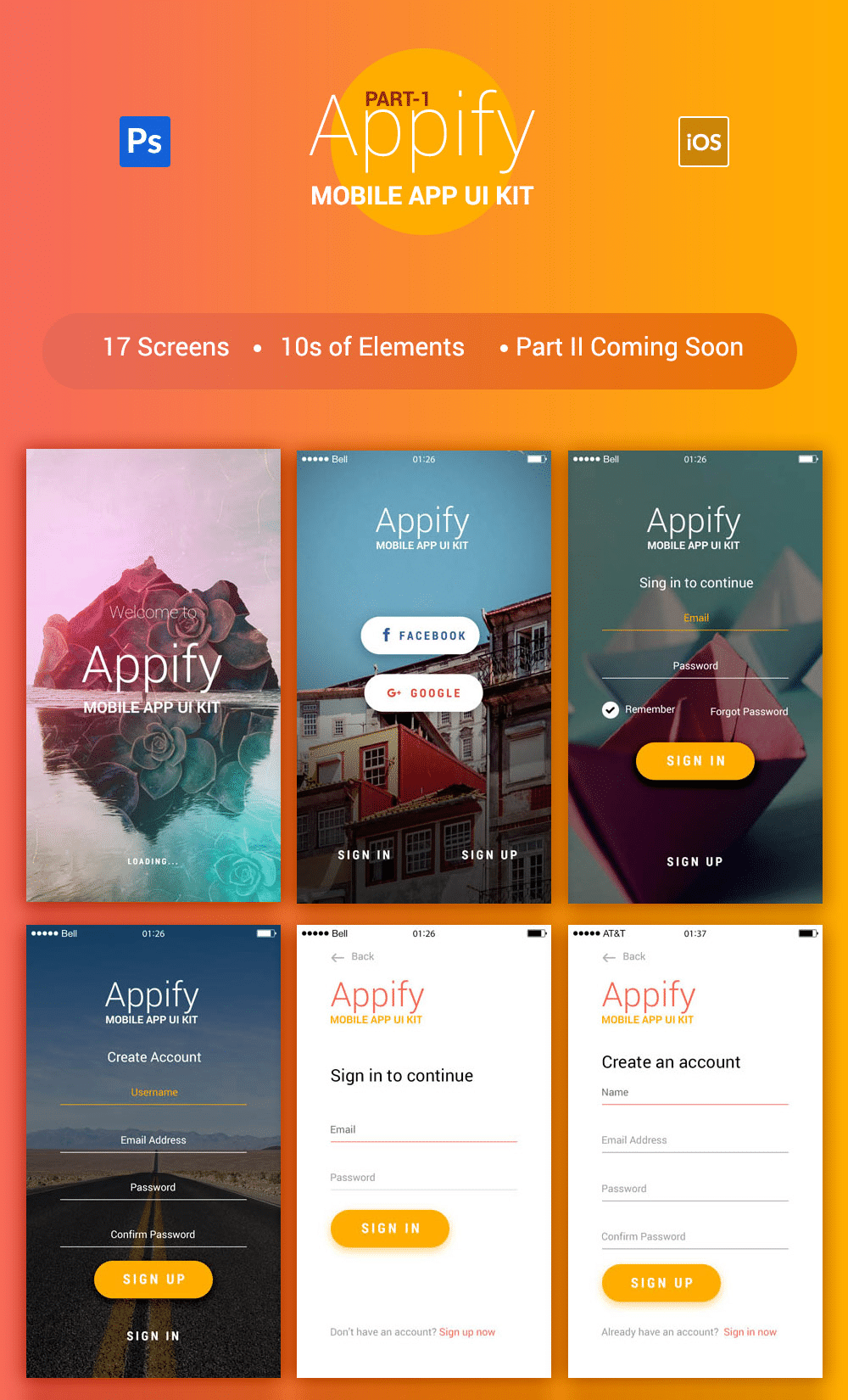 Hummingbird Music App UI PSD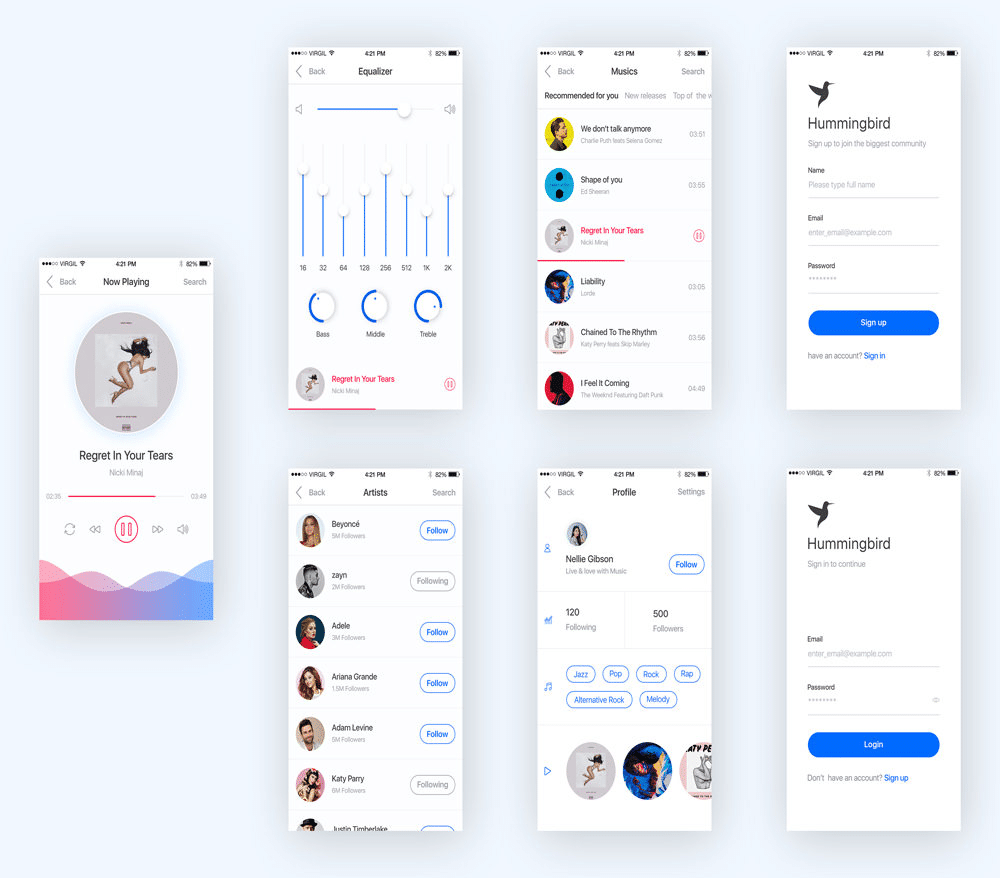 Free Anonymous App UI PSD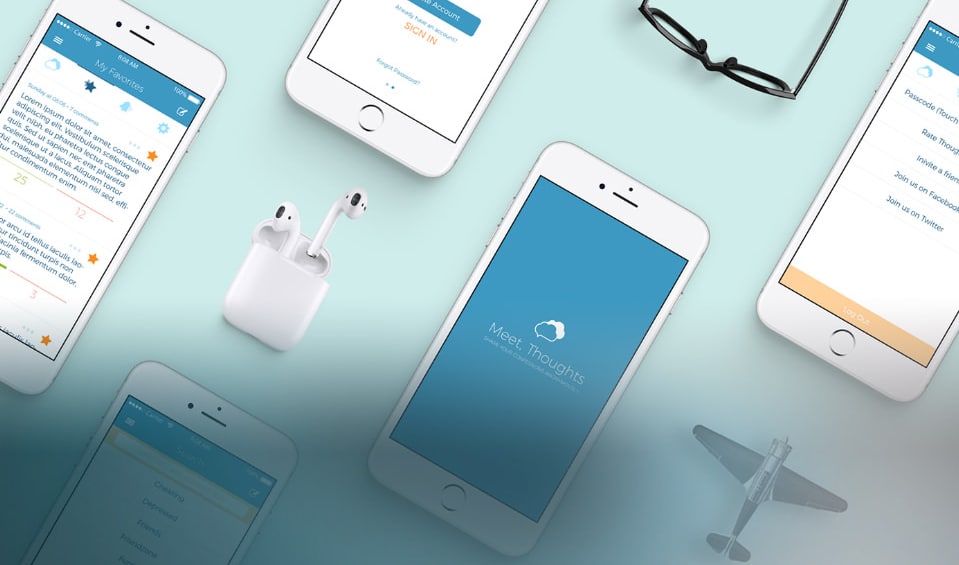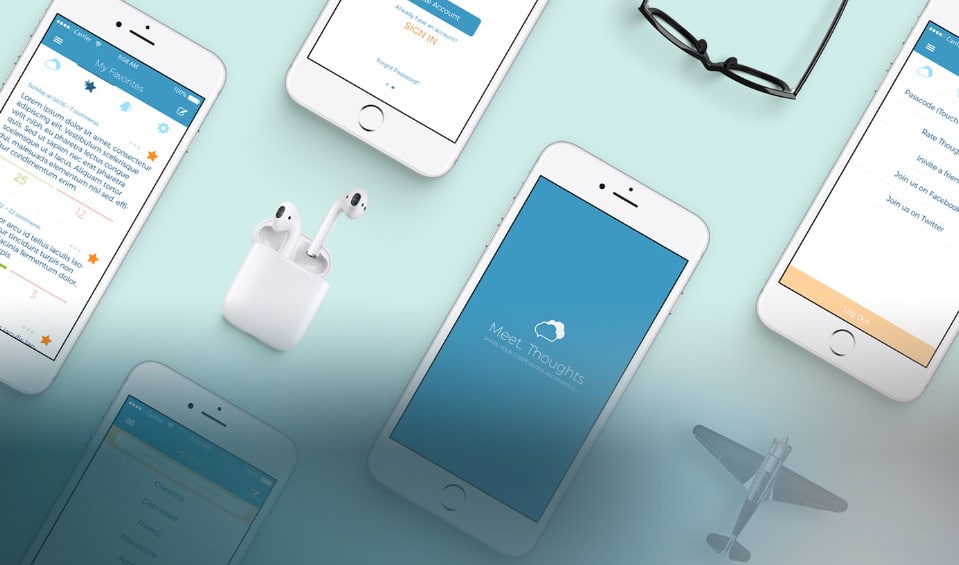 Find Restaurant App UI PSD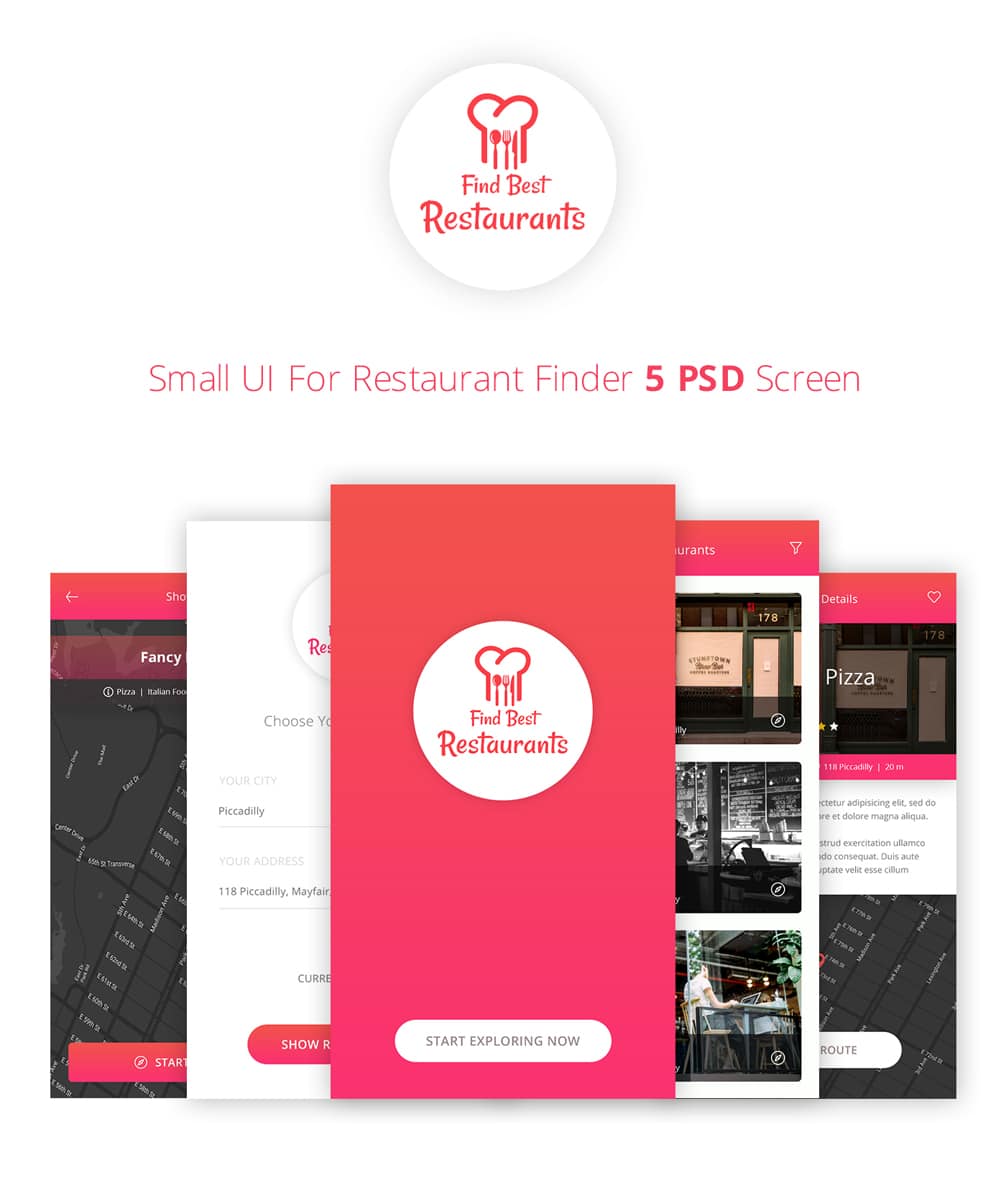 Moutain App UI PSD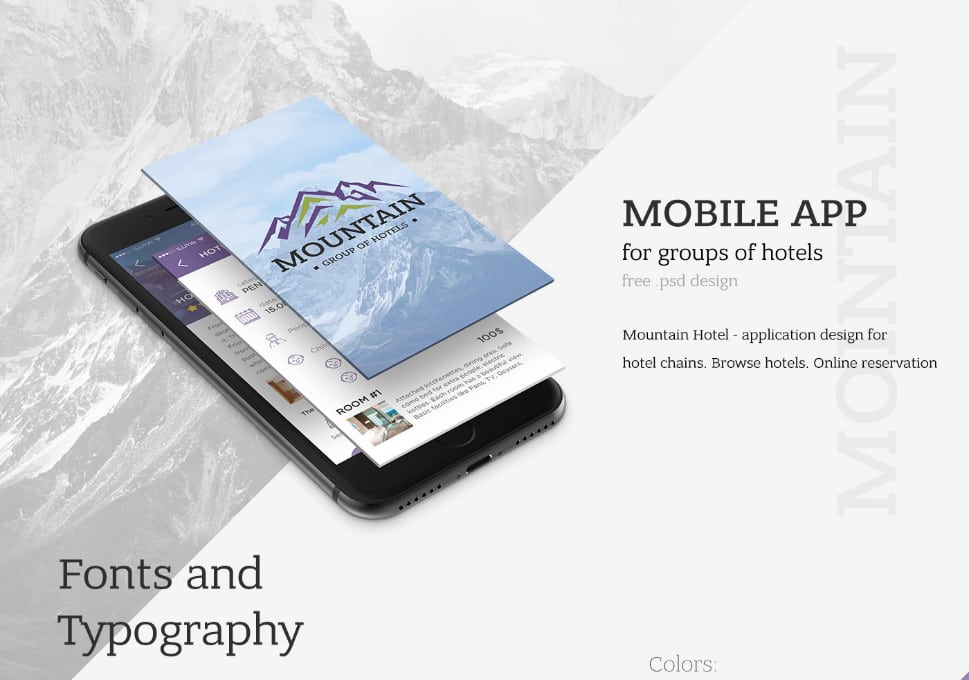 Insta – Free Photo Sharing App UI Kit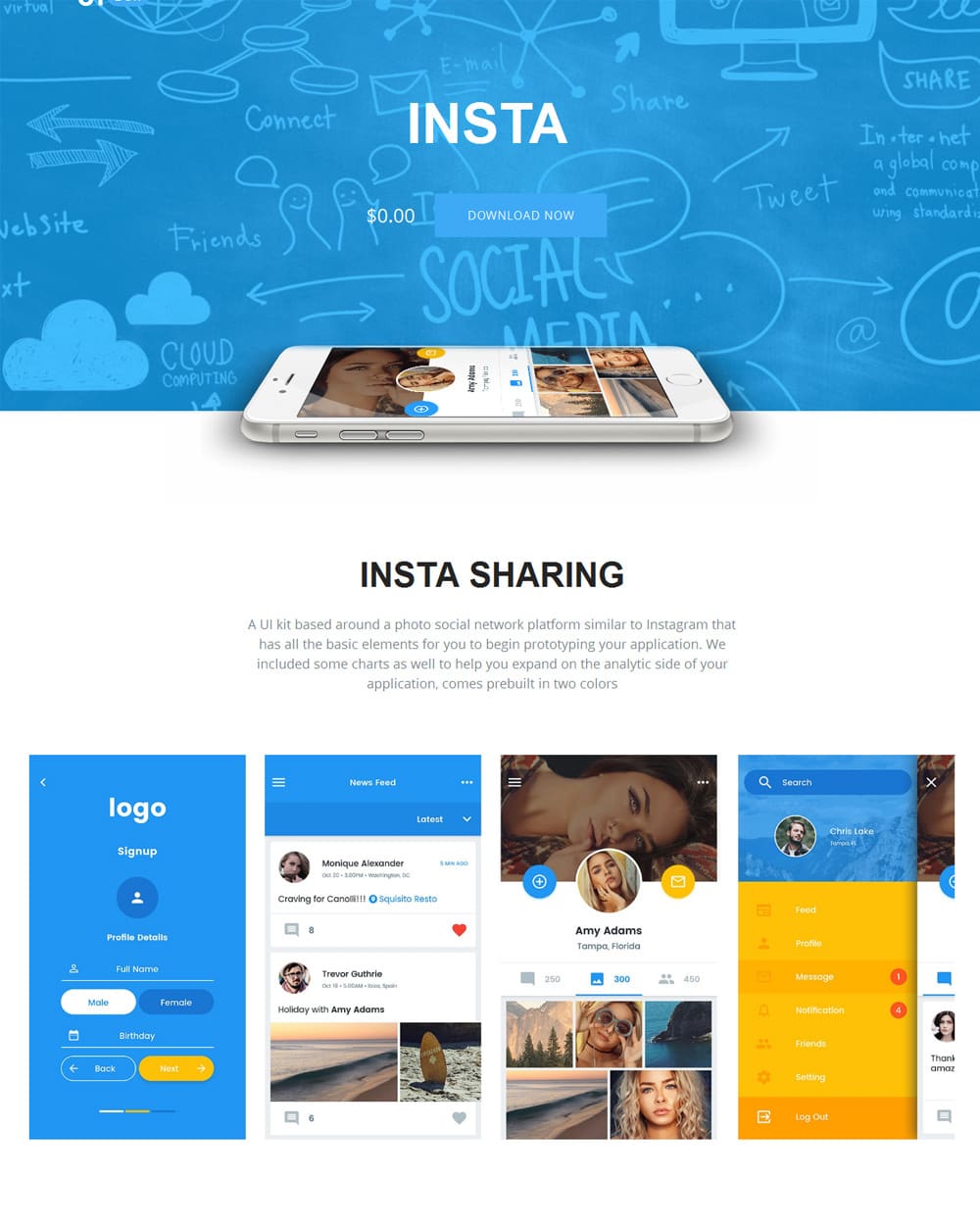 Free E-commerce Mobile App UI/UX PSD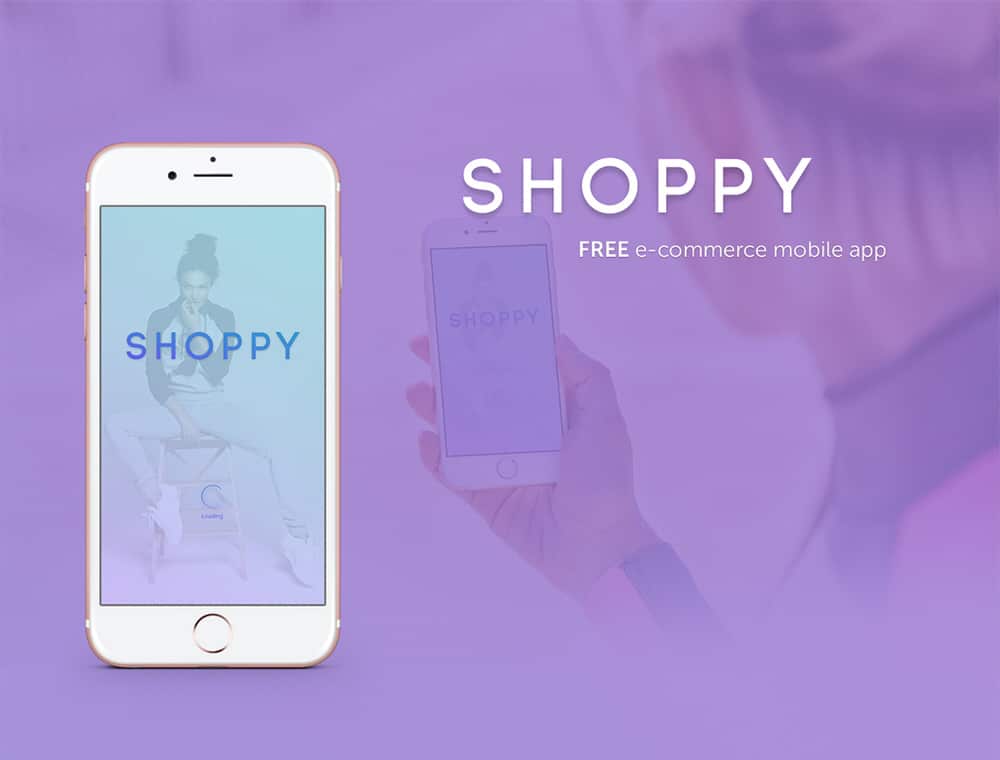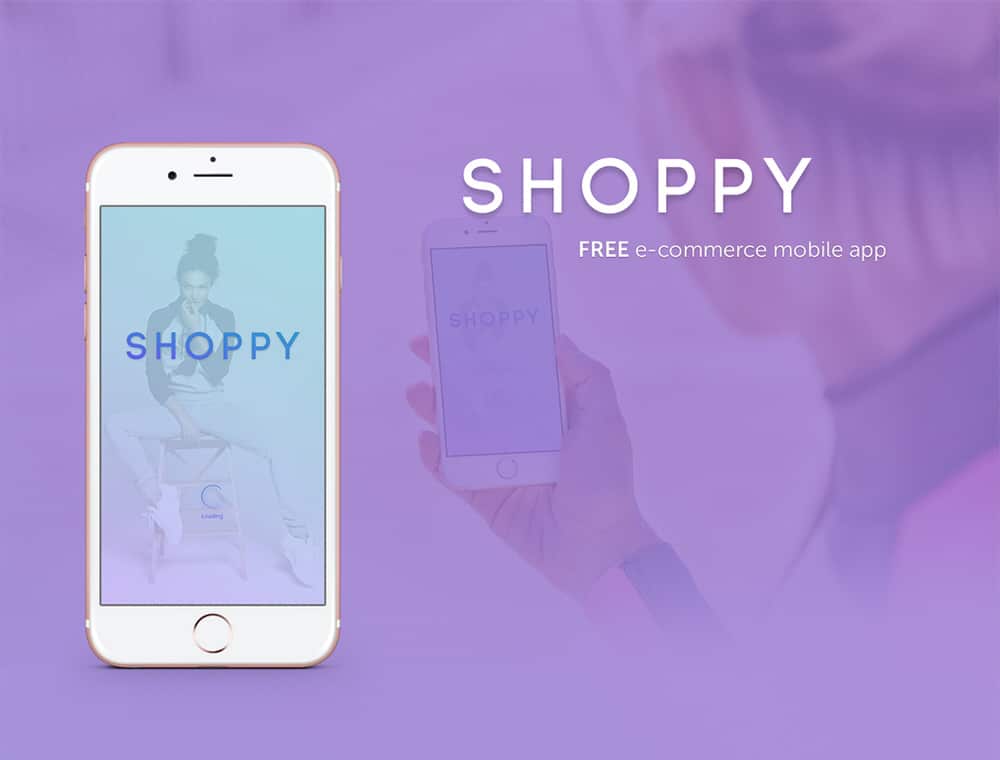 Free Music Social App UI PSD


Flight Booking App UI PSD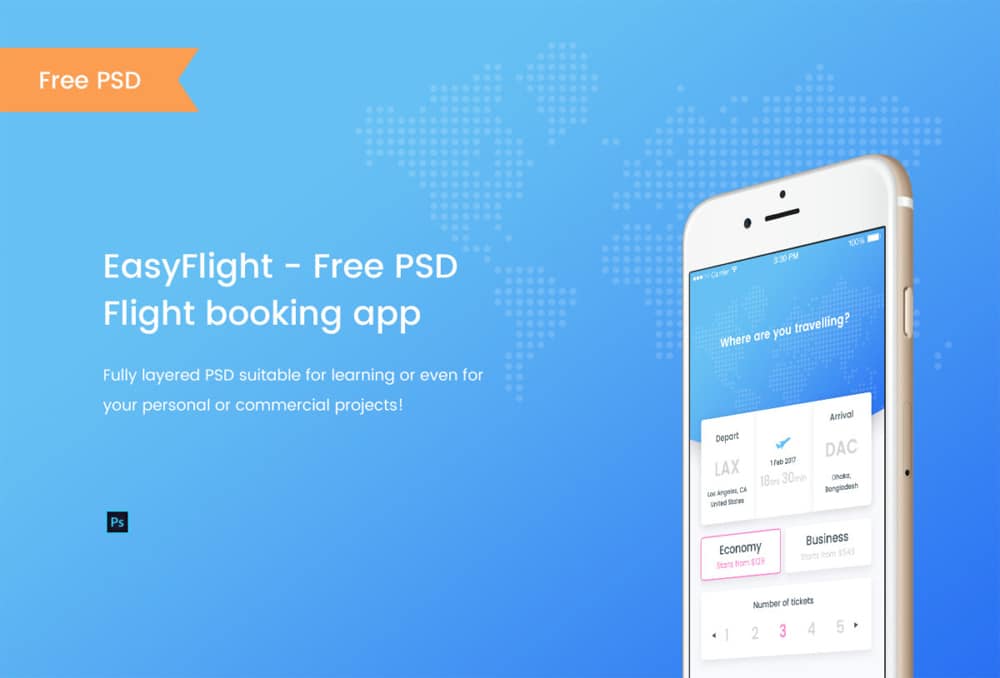 Zocari Car Rent Mobile App UI PSD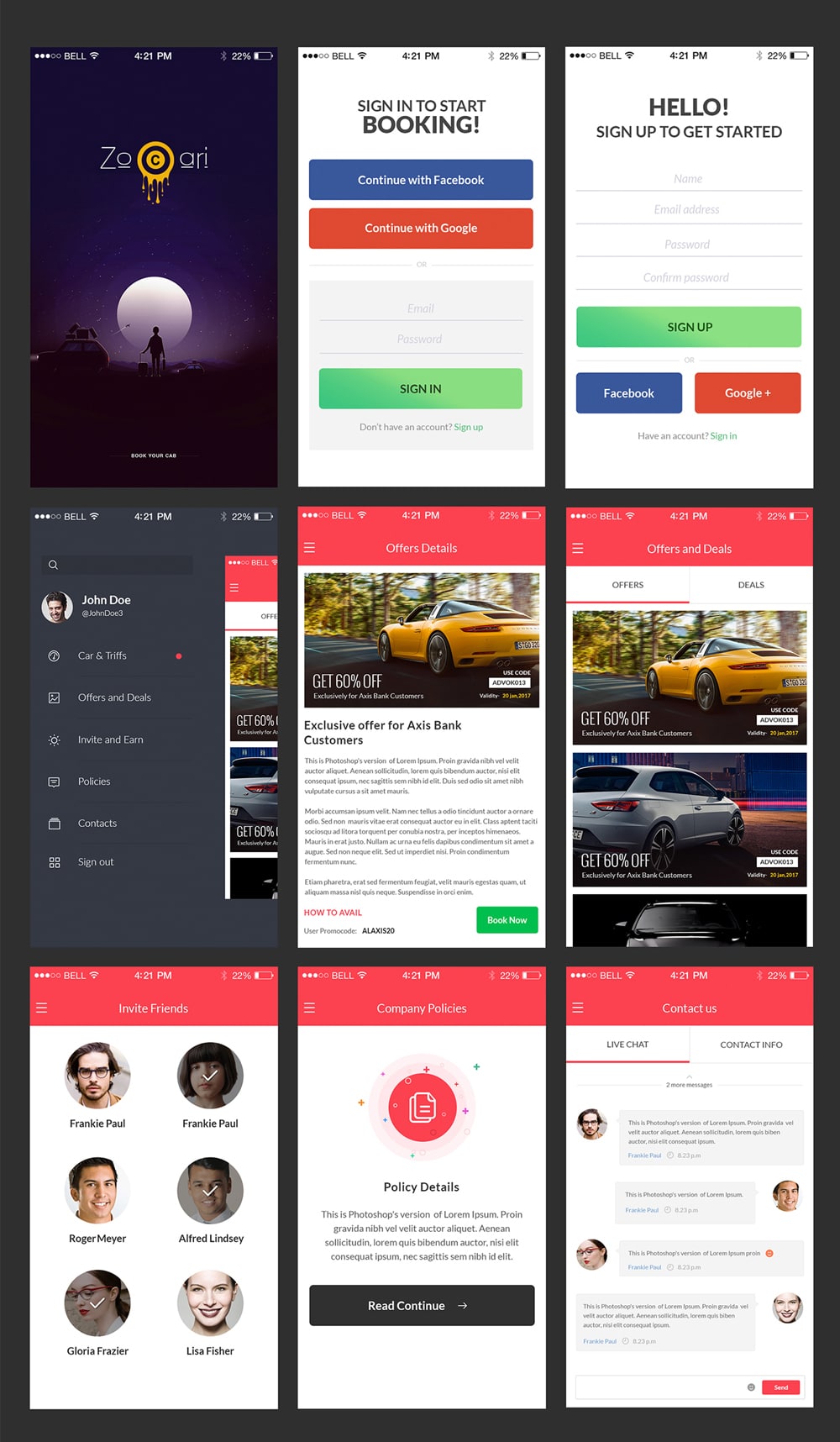 Free Estimation App UI Kit

Workflow UI PSD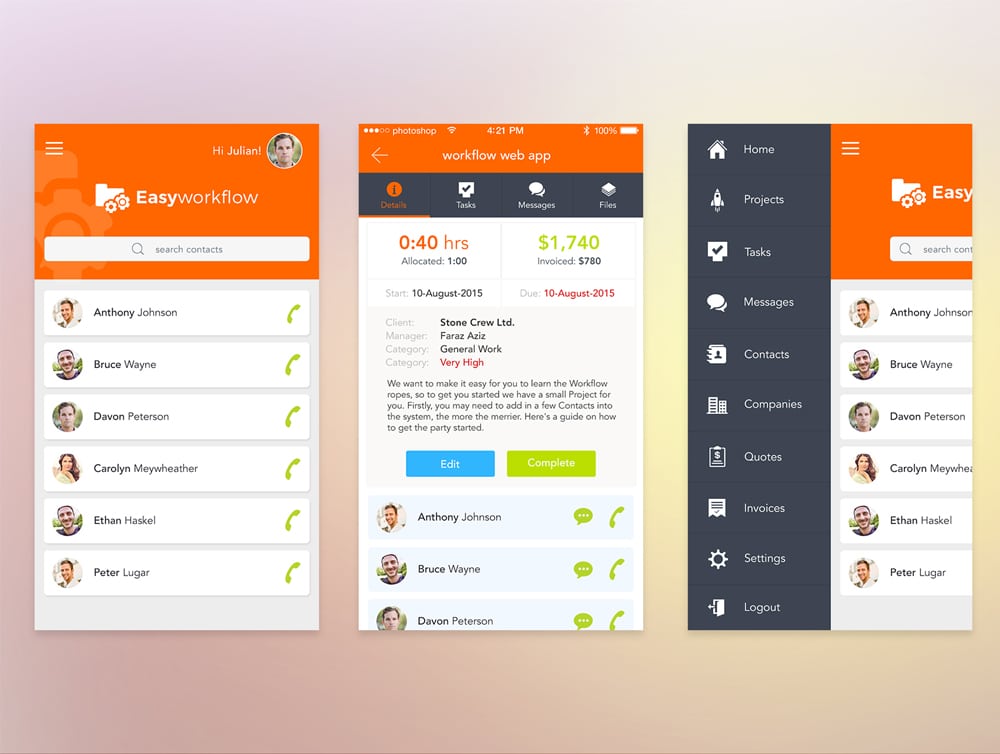 Couchfiner Mobile App UI PSD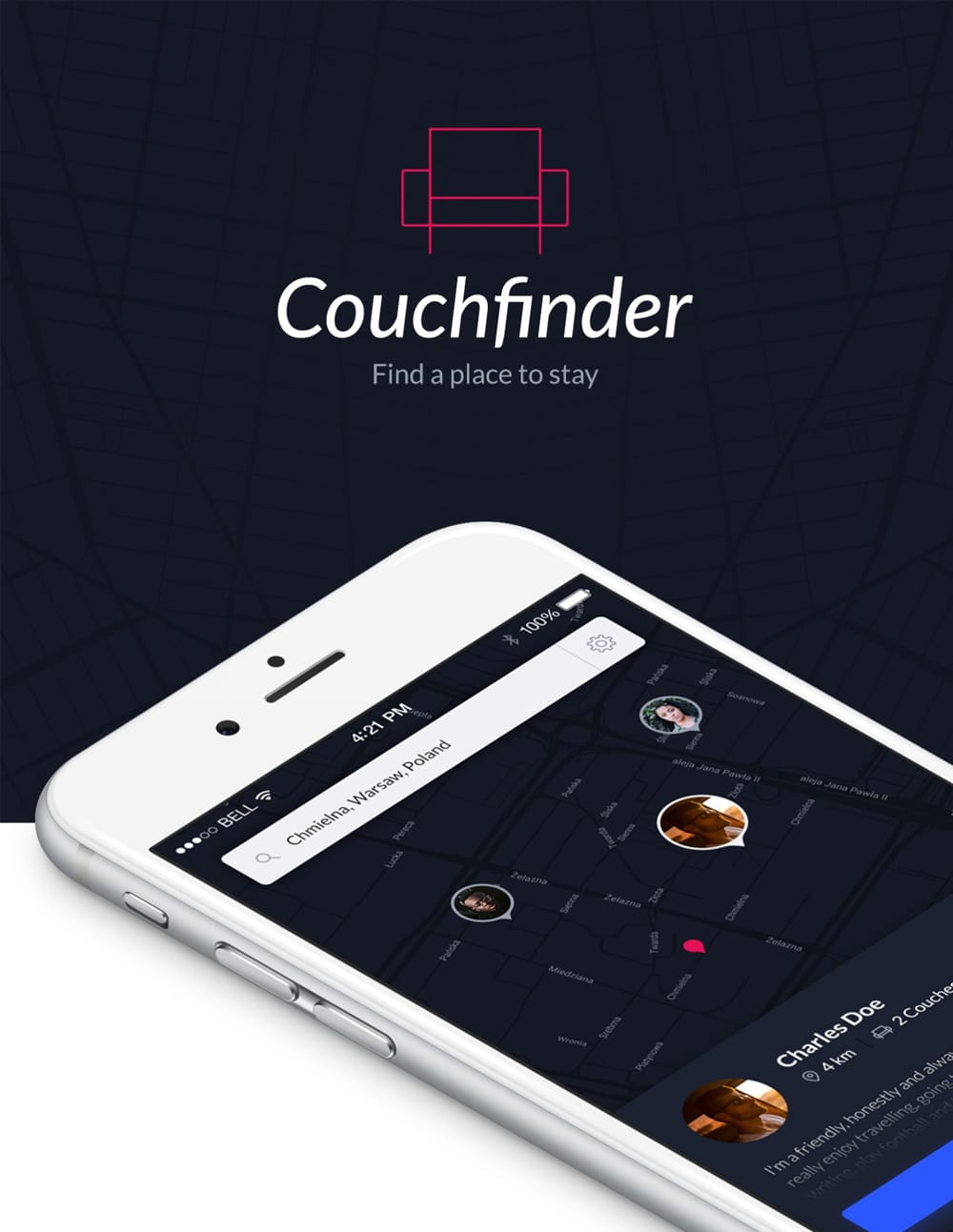 Free Bank Payment Mobile App UI PSD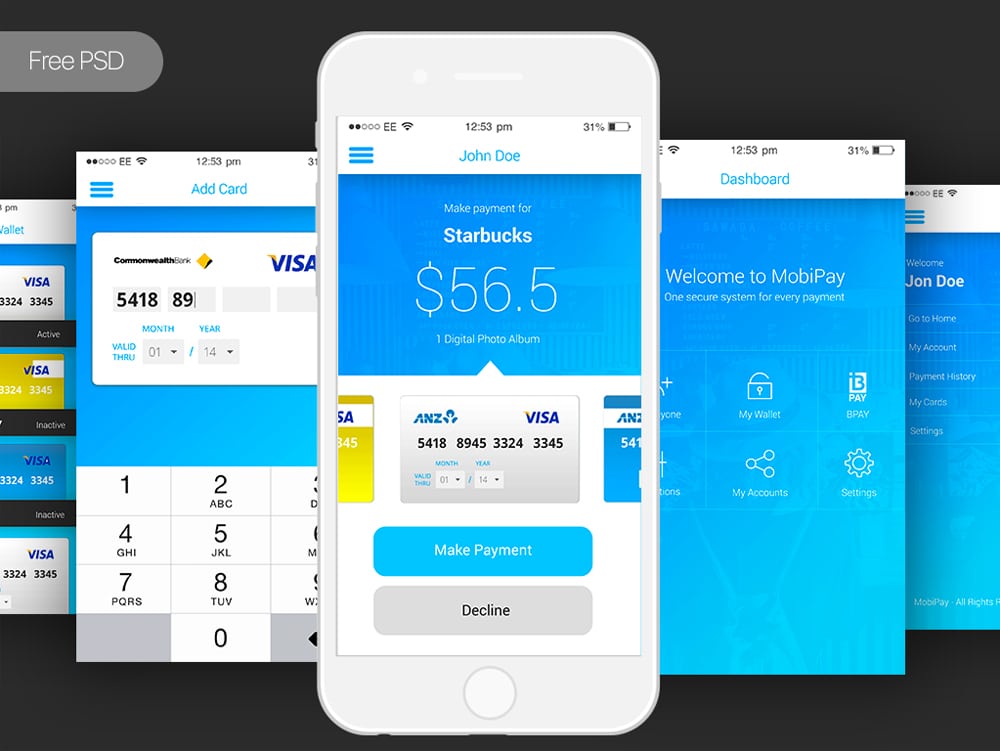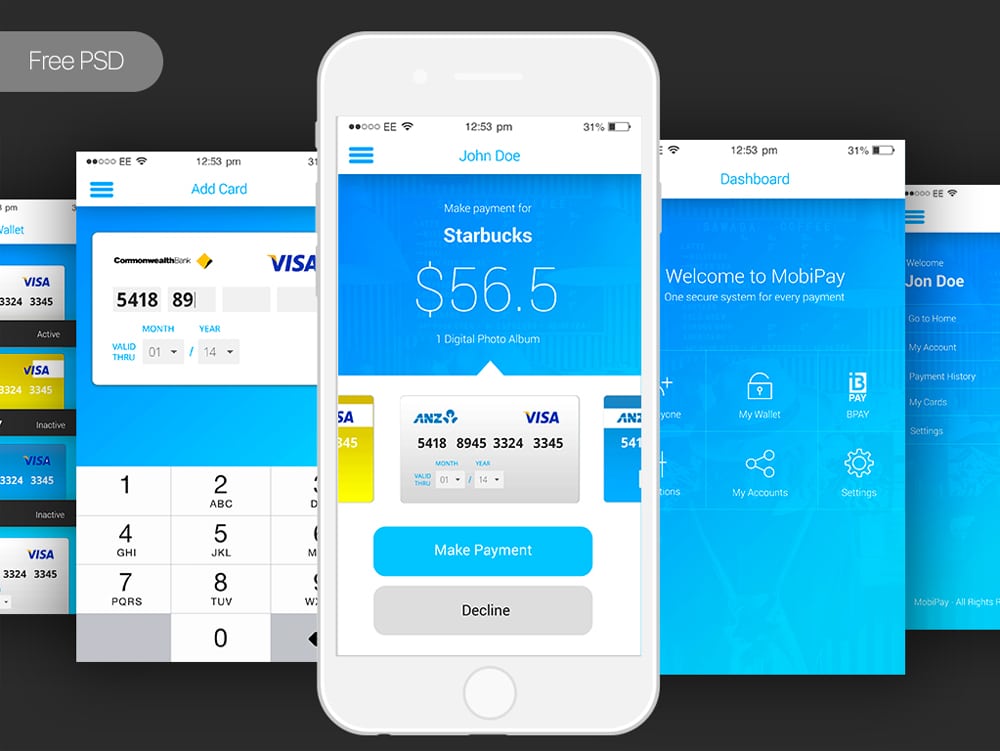 Shallo – iOS Dating App UI PSD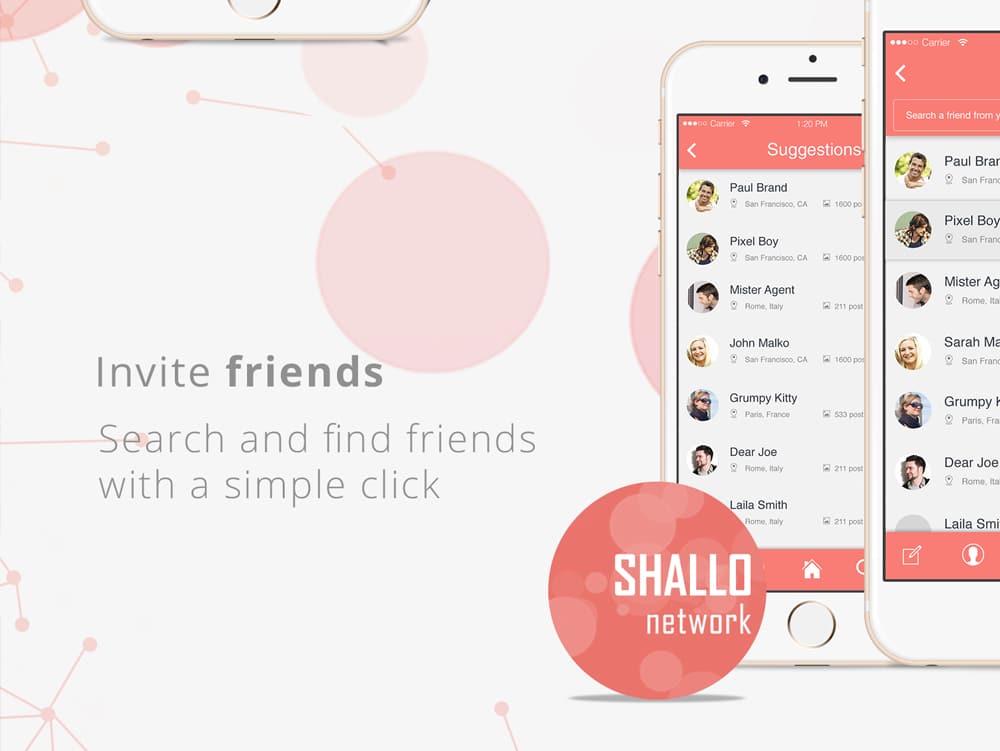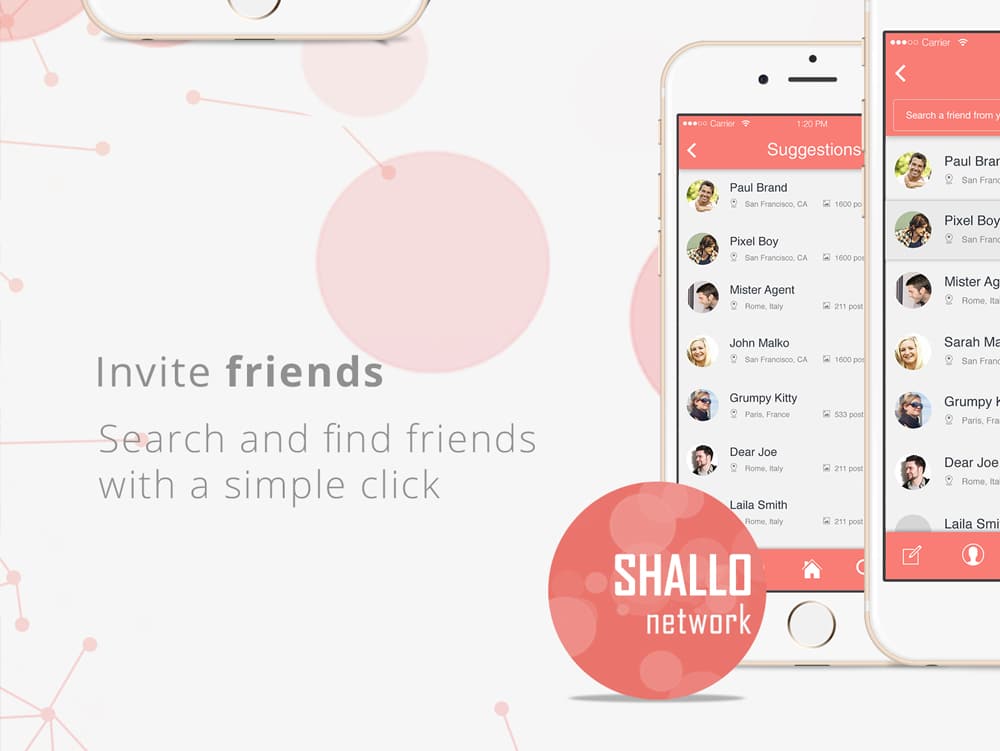 Free Taxi Mobile App UI PSD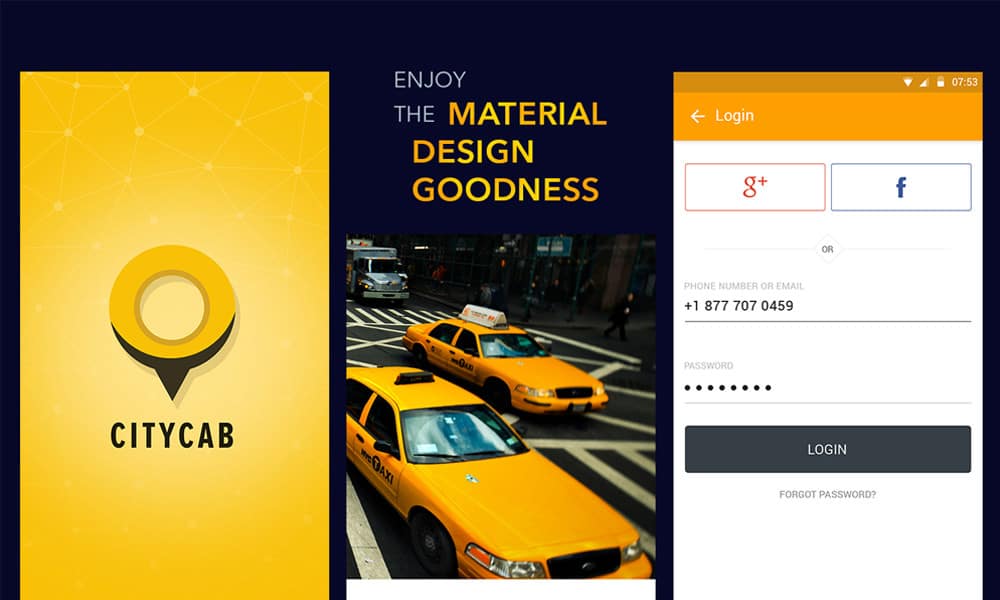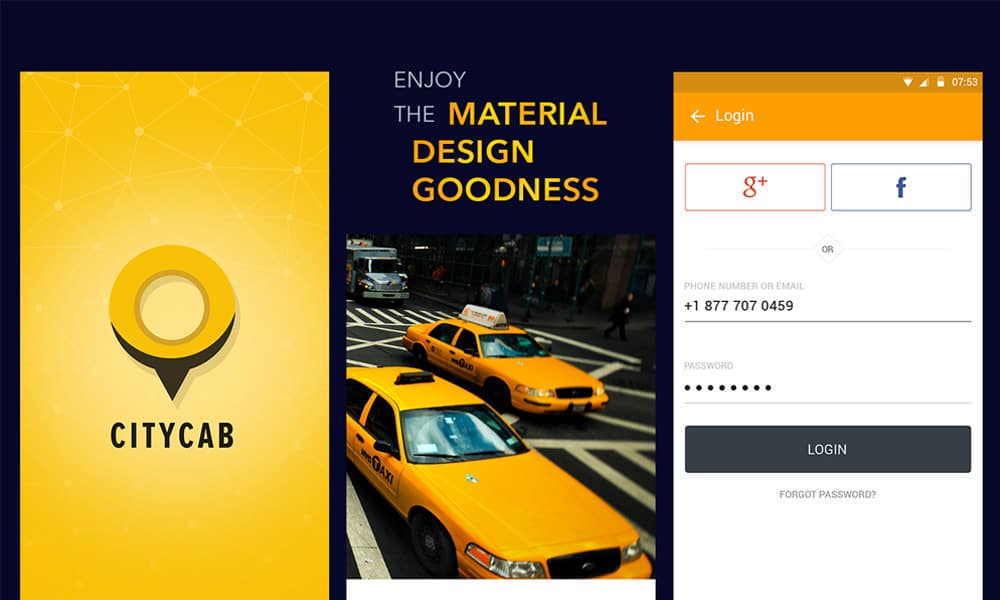 Diet Planner App UI PSD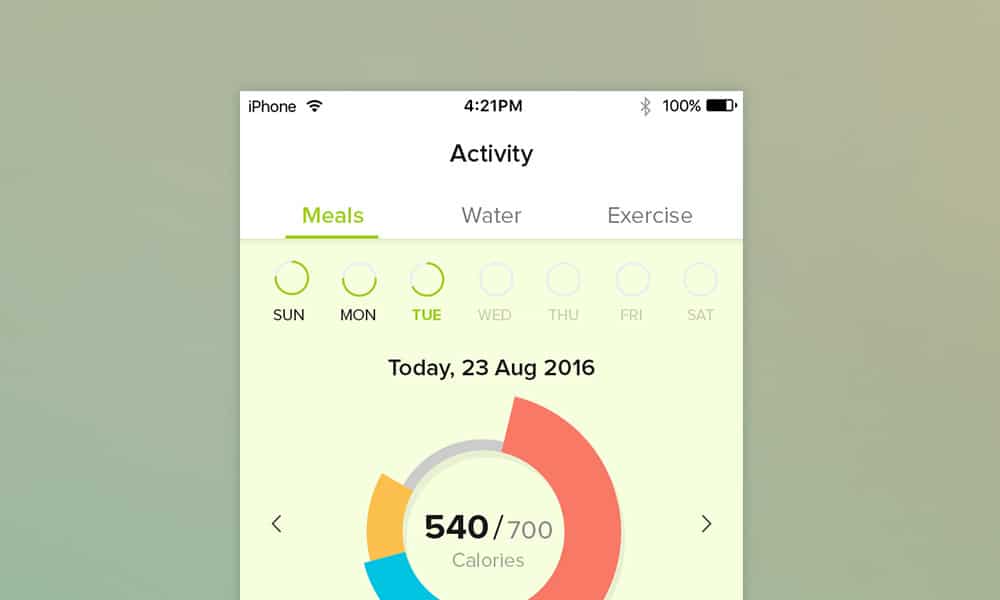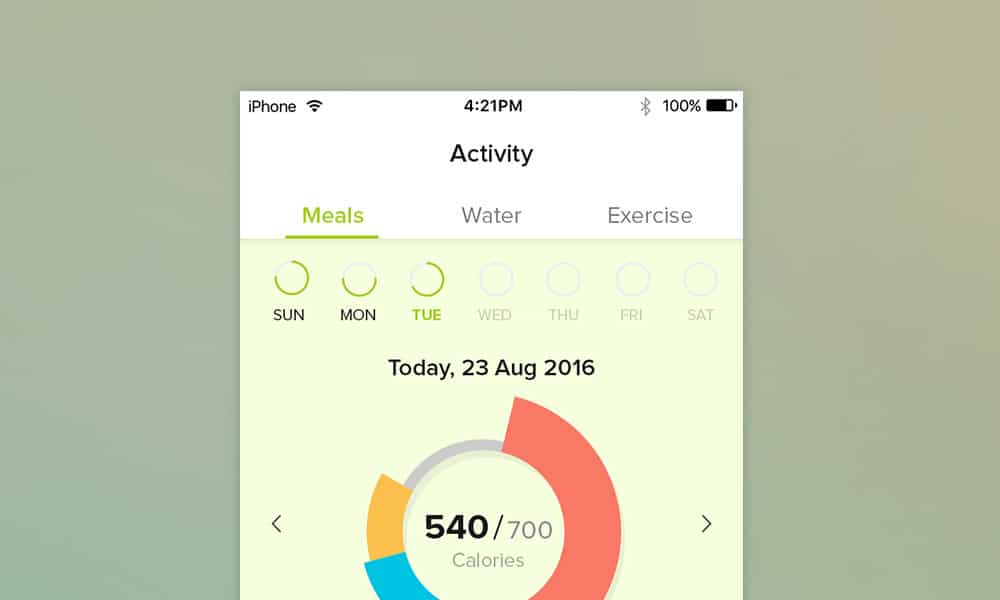 M-lab Mobile App UI PSD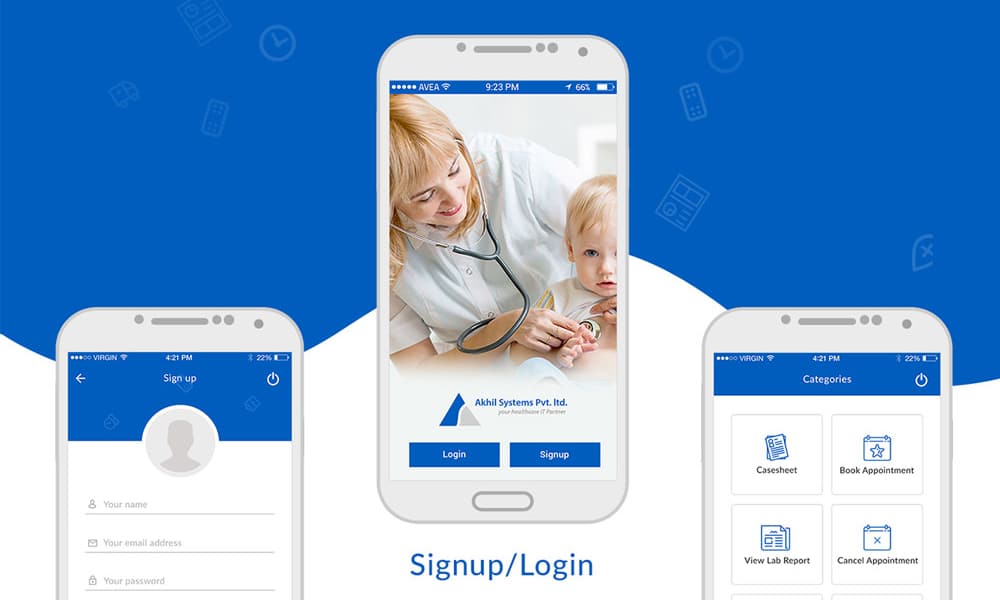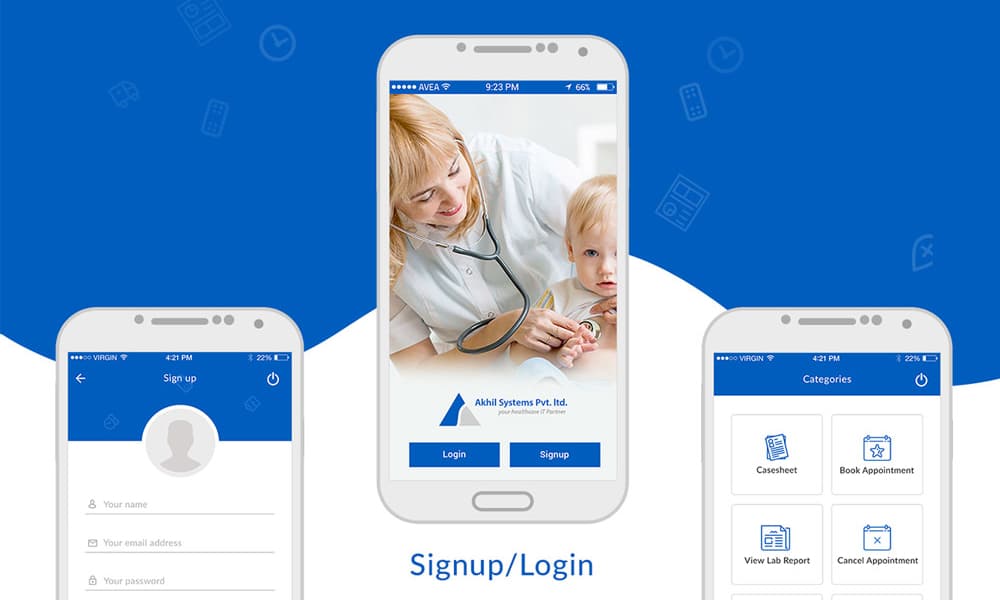 iCare Mobile App PSD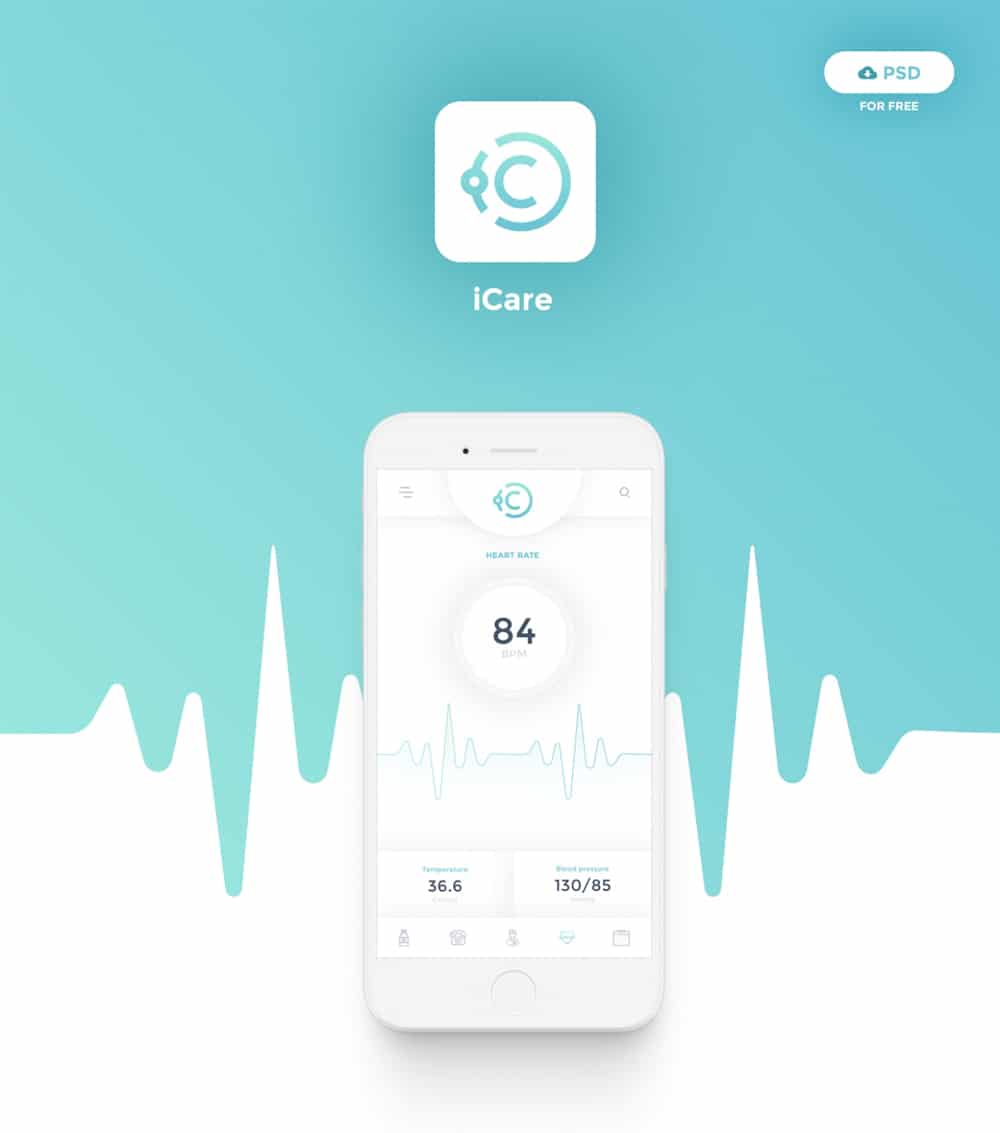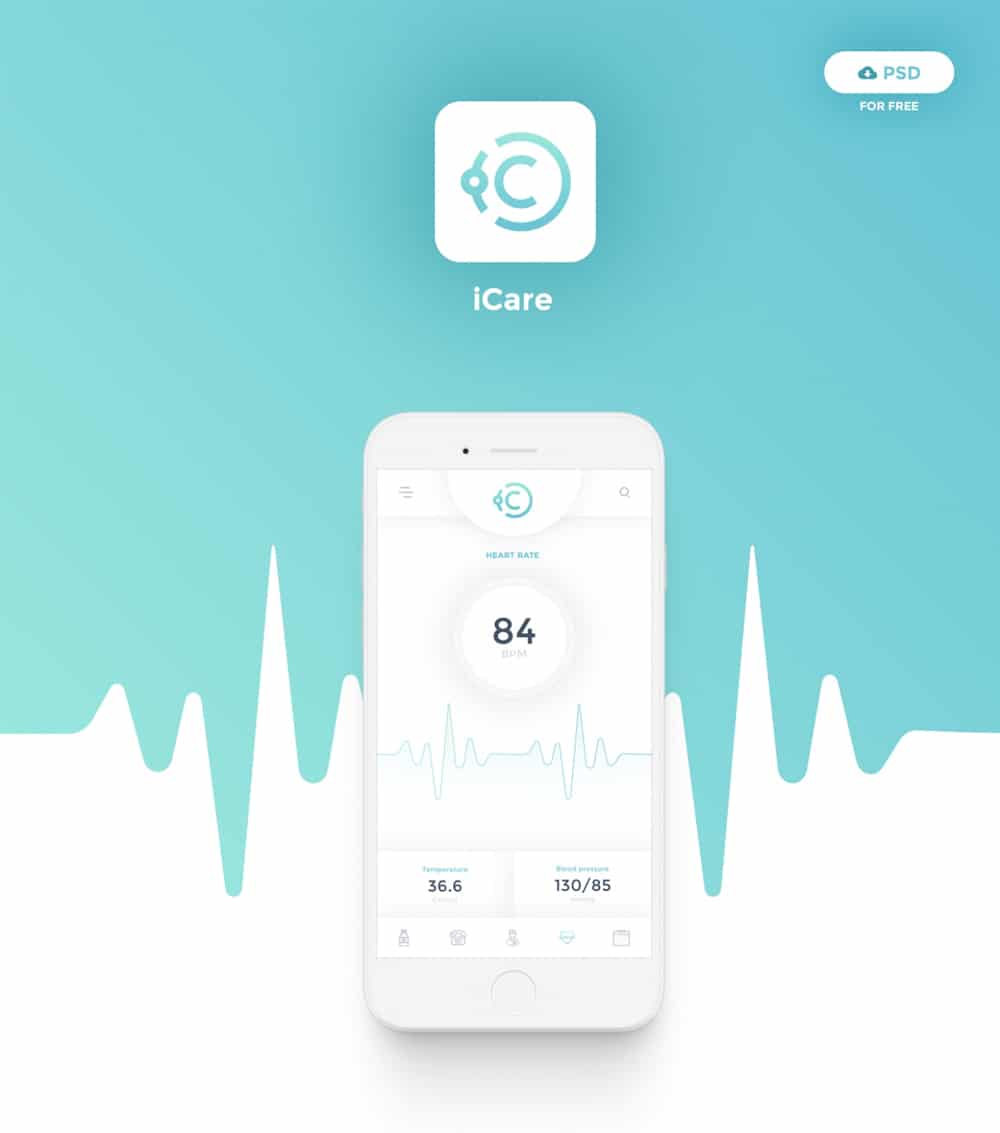 Fruitos Creative App UI PSD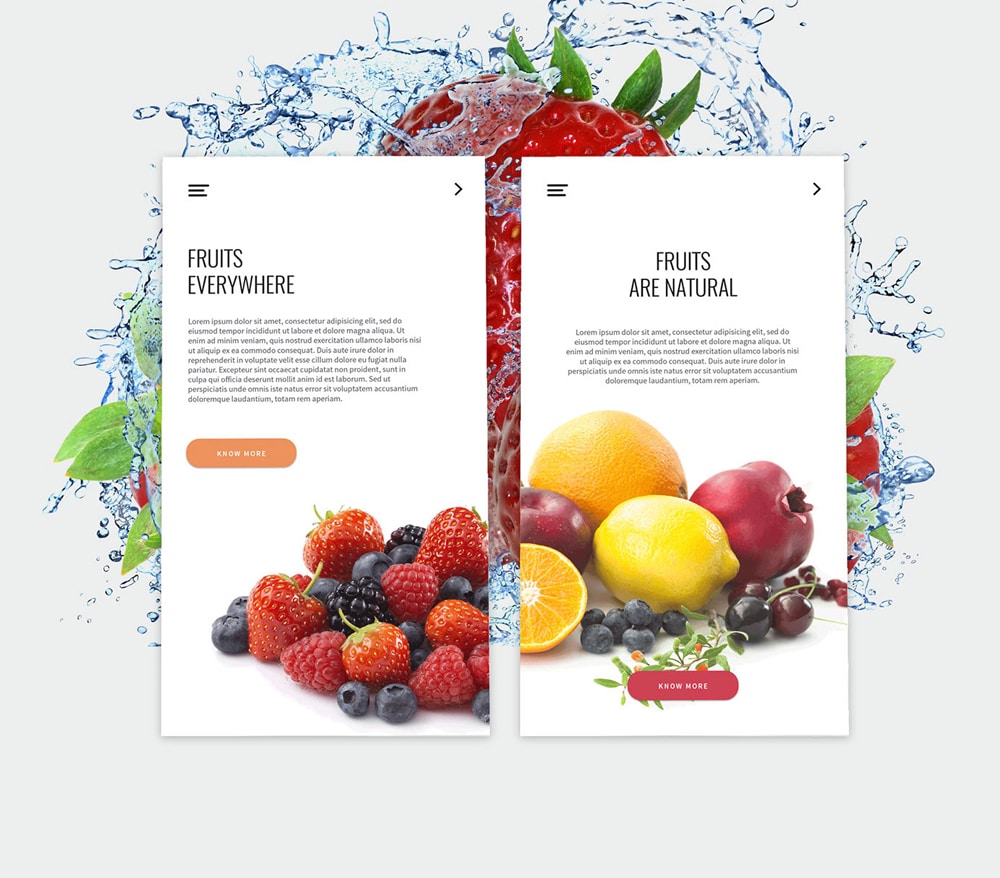 Social Events App UI PSD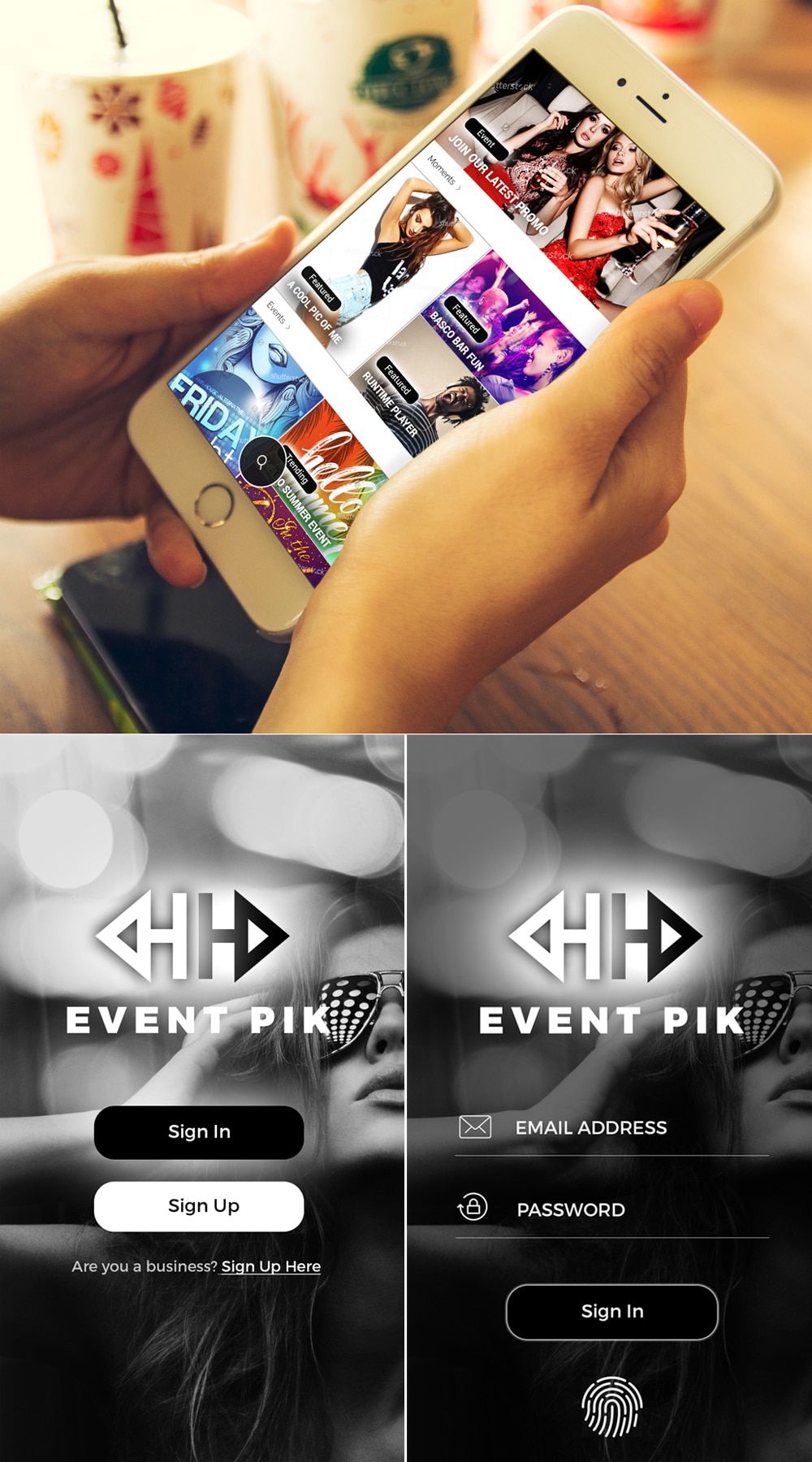 Mobile App UI PSD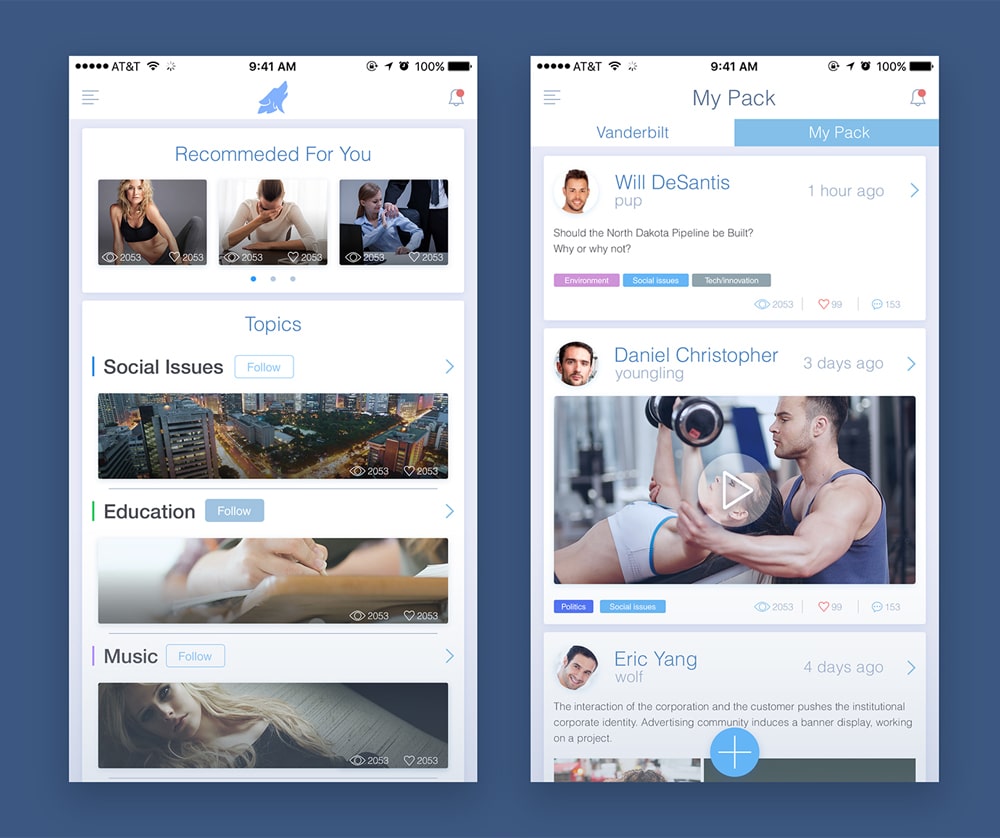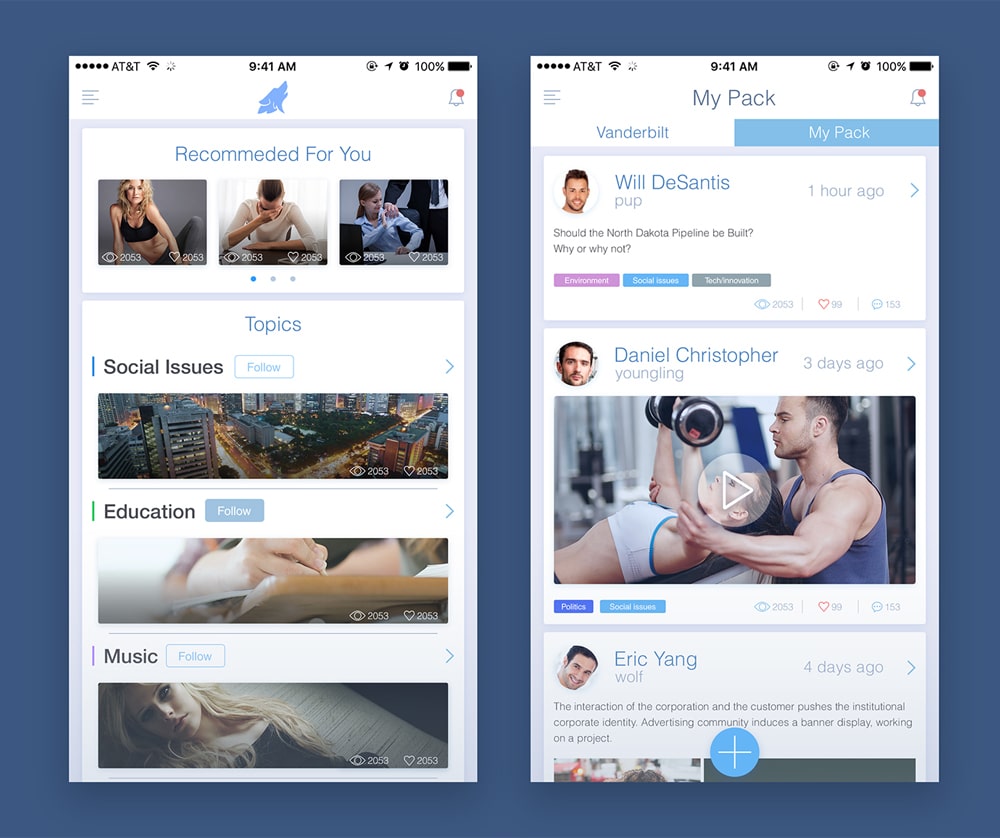 Free Cleaning Service App UI PSD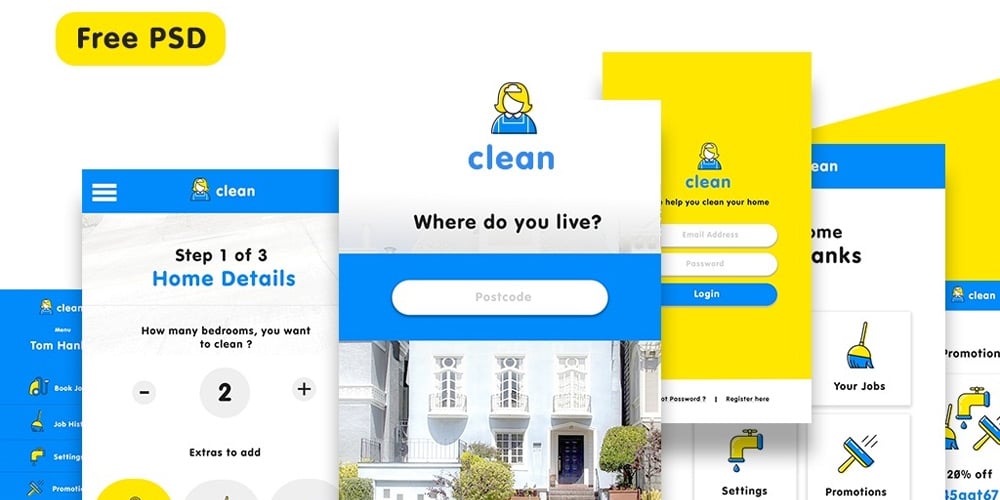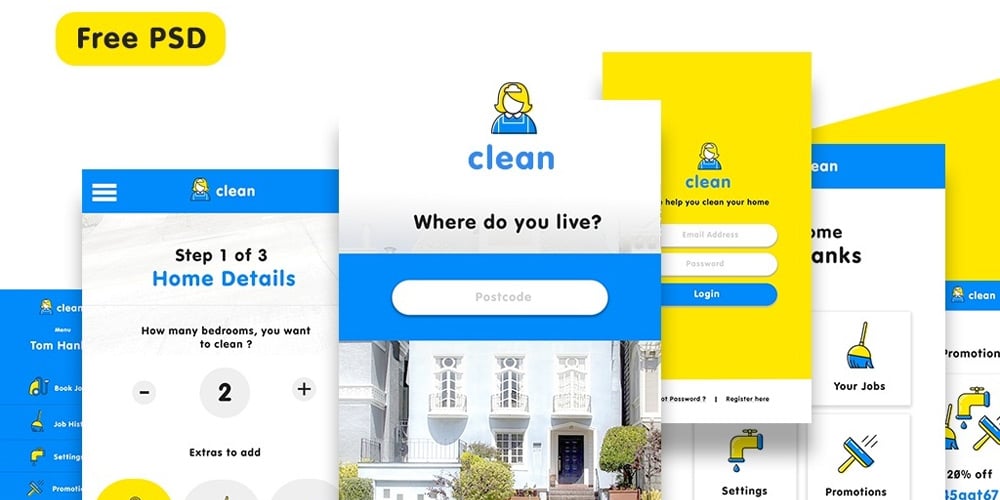 Chat App UI PSD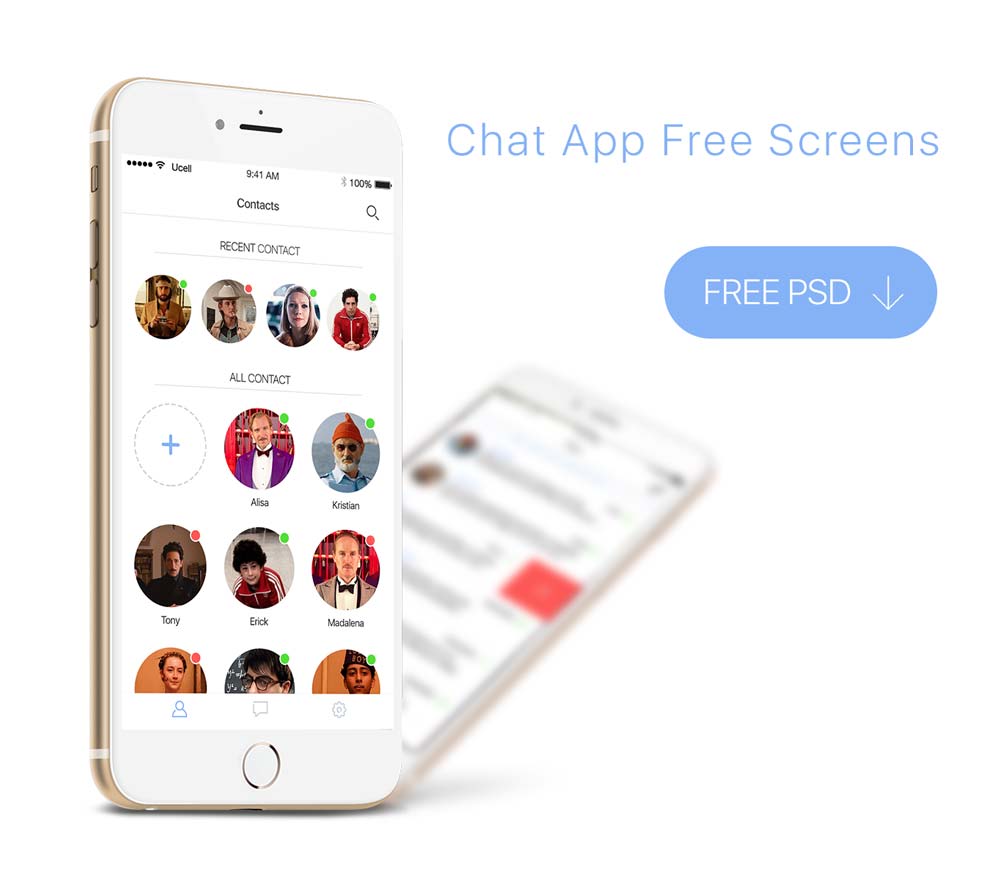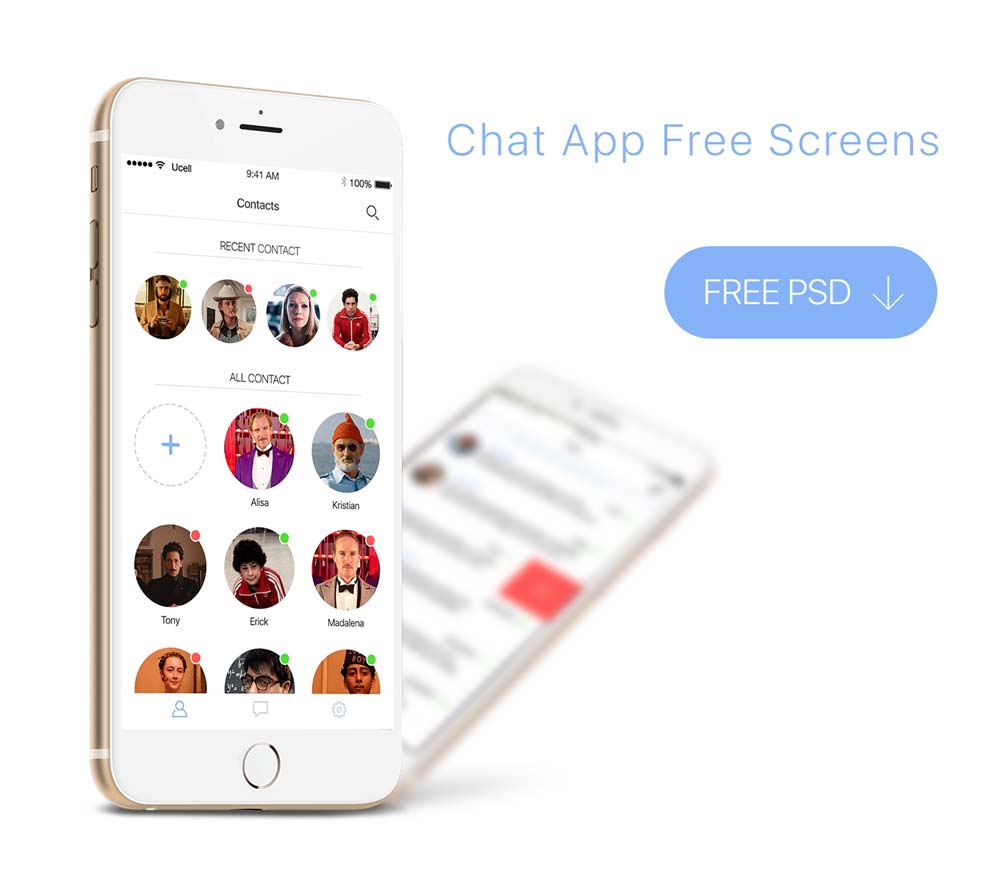 Pricifer Mobile App PSD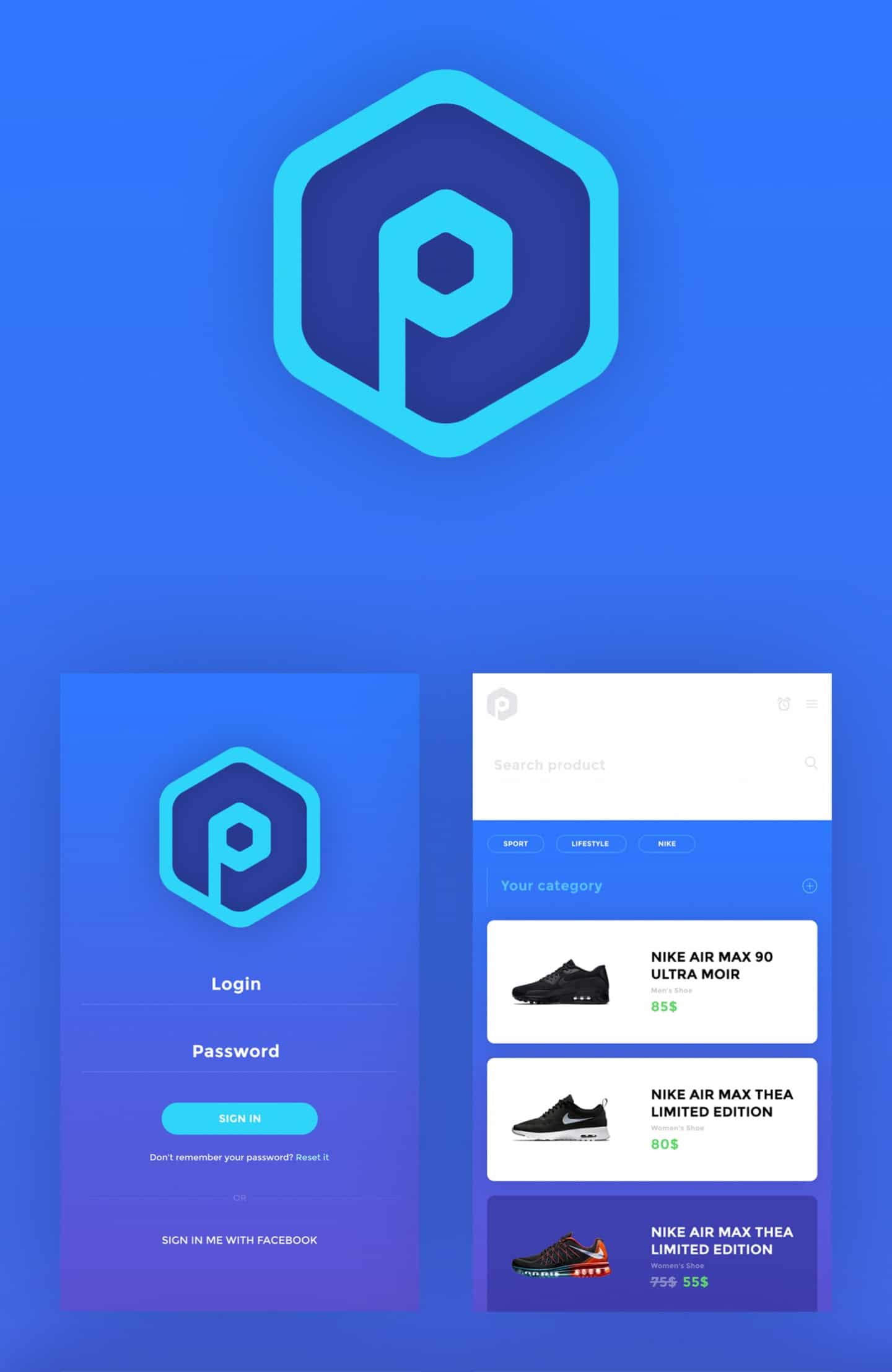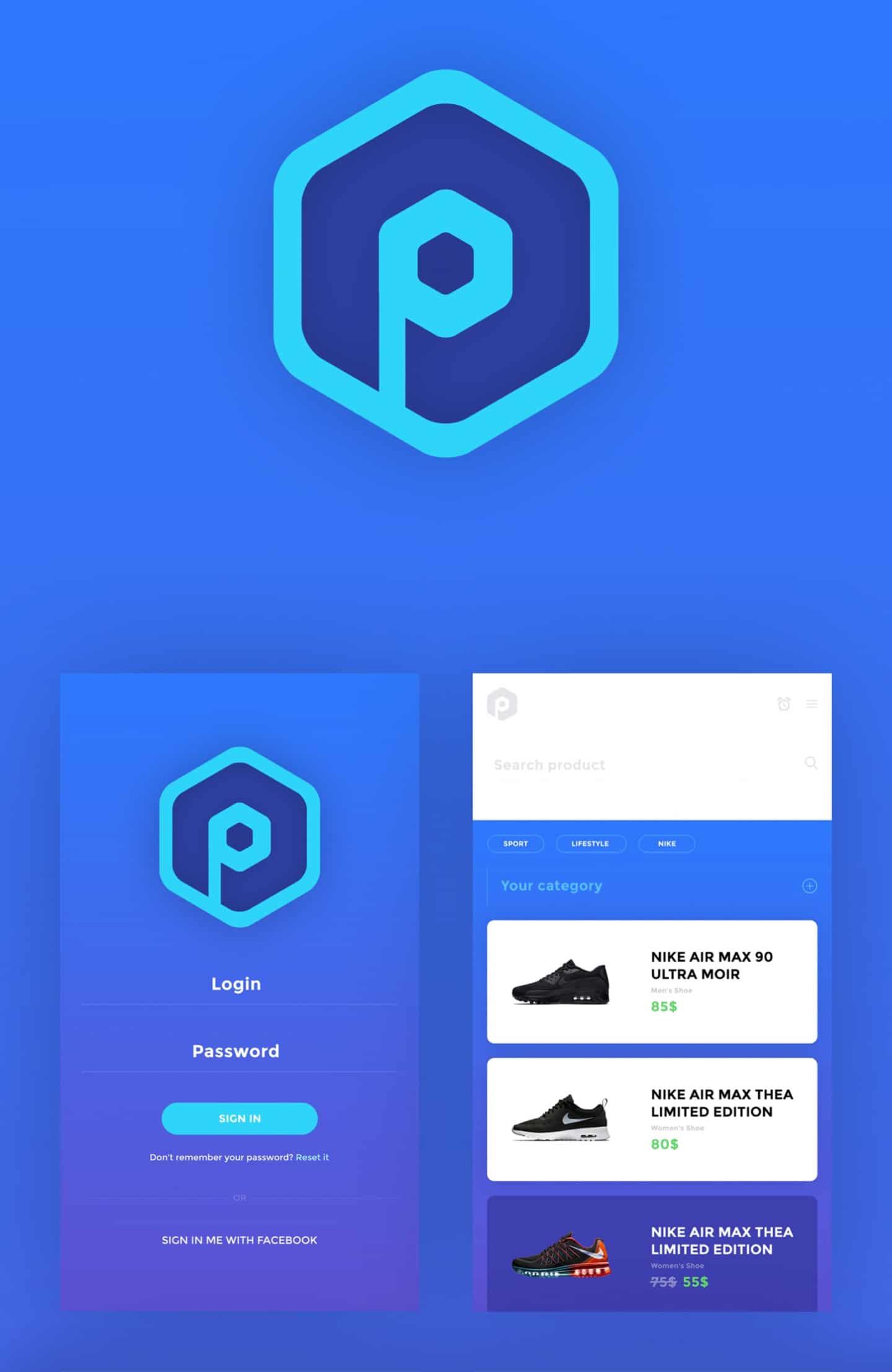 Calling App UI PSD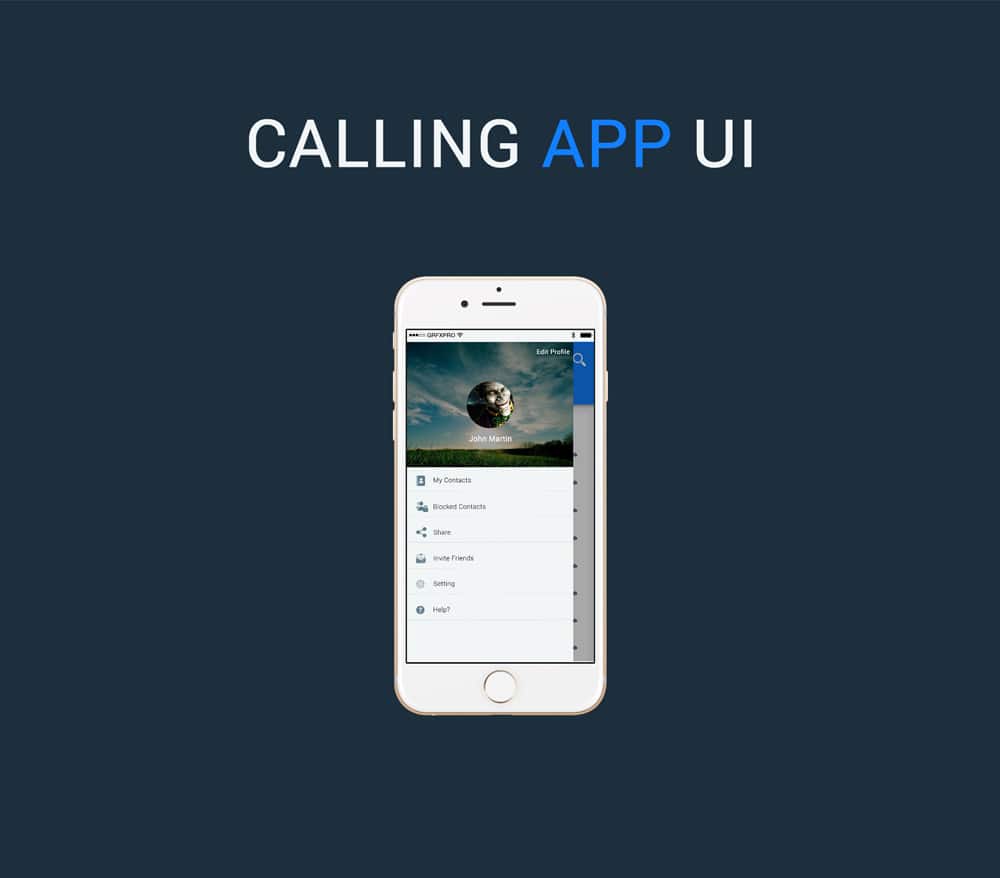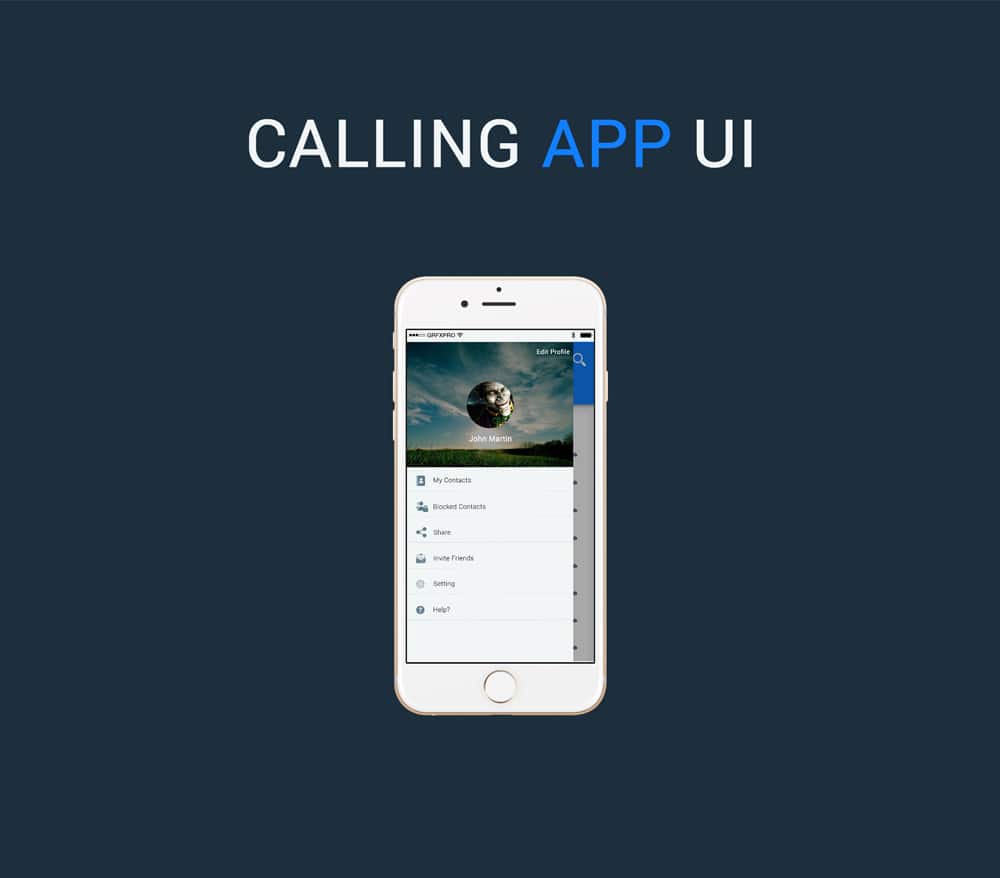 Food Delivery App UI PSD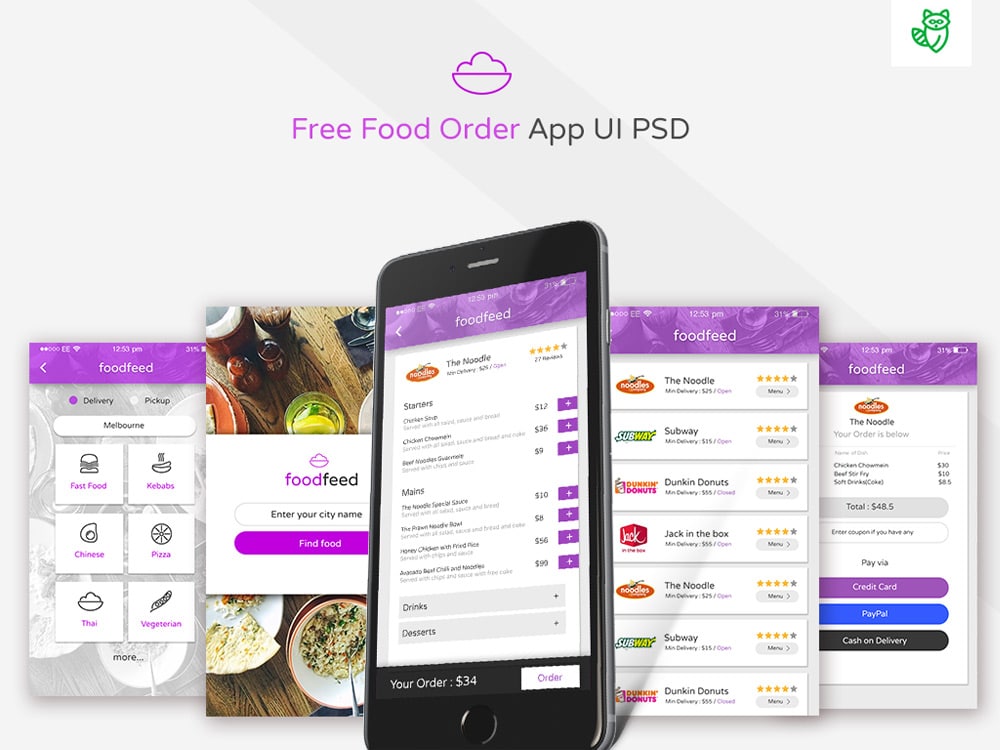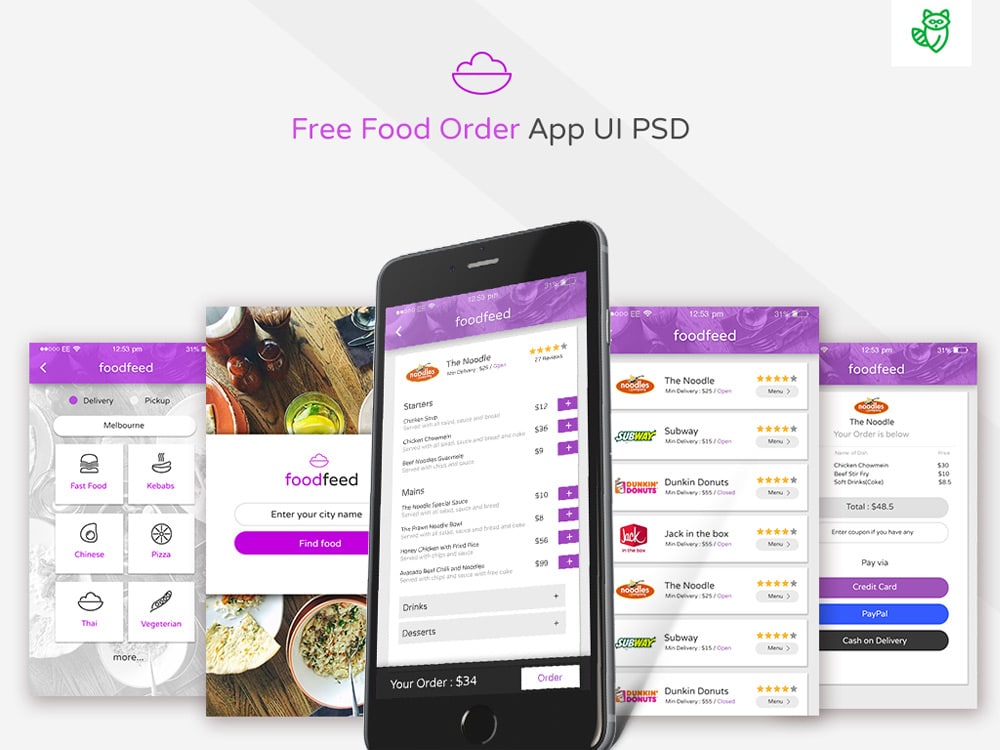 StockRobot – Mobile App UI Kit PSD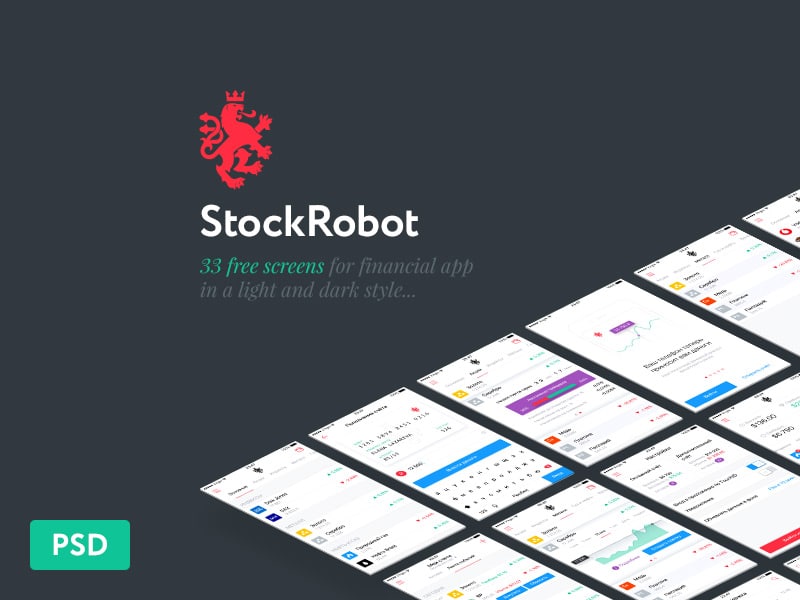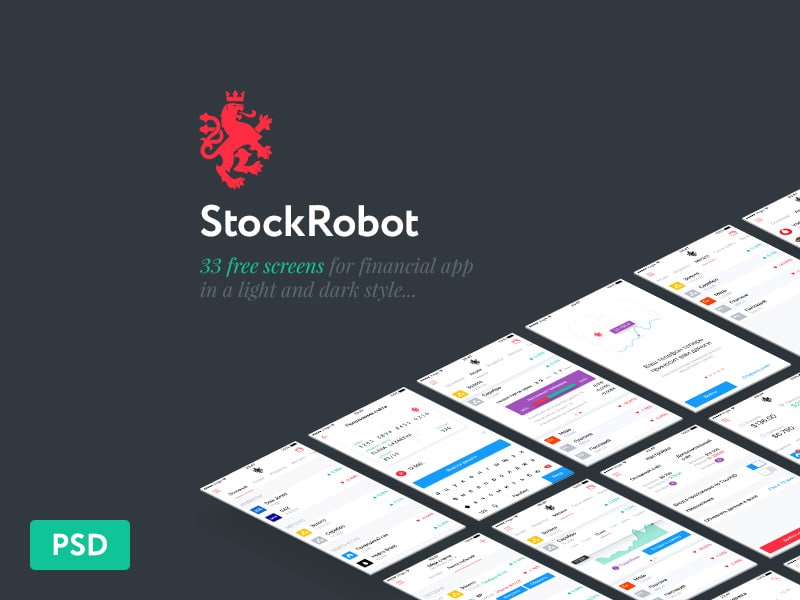 Foodmonkey Mobile App UI PSD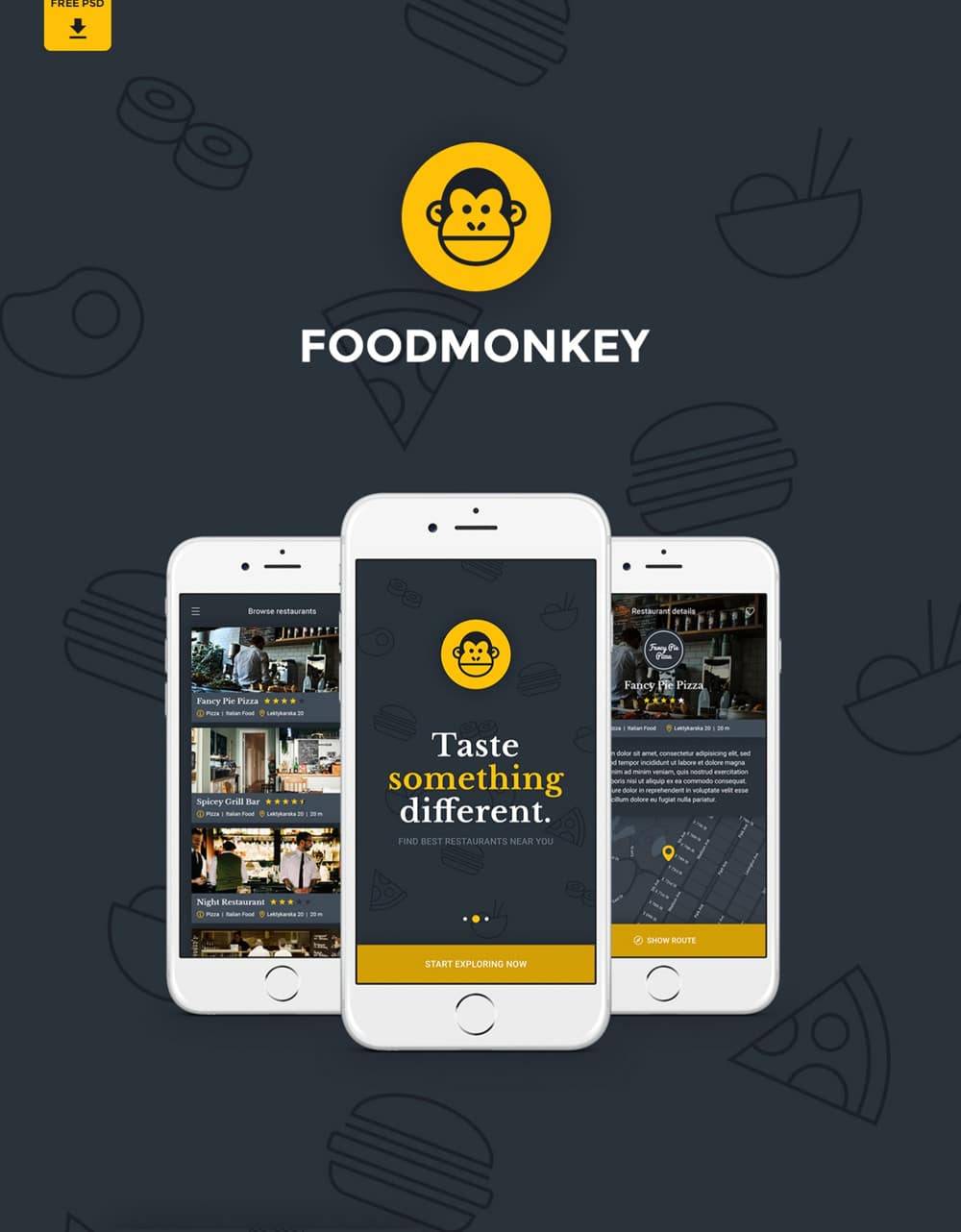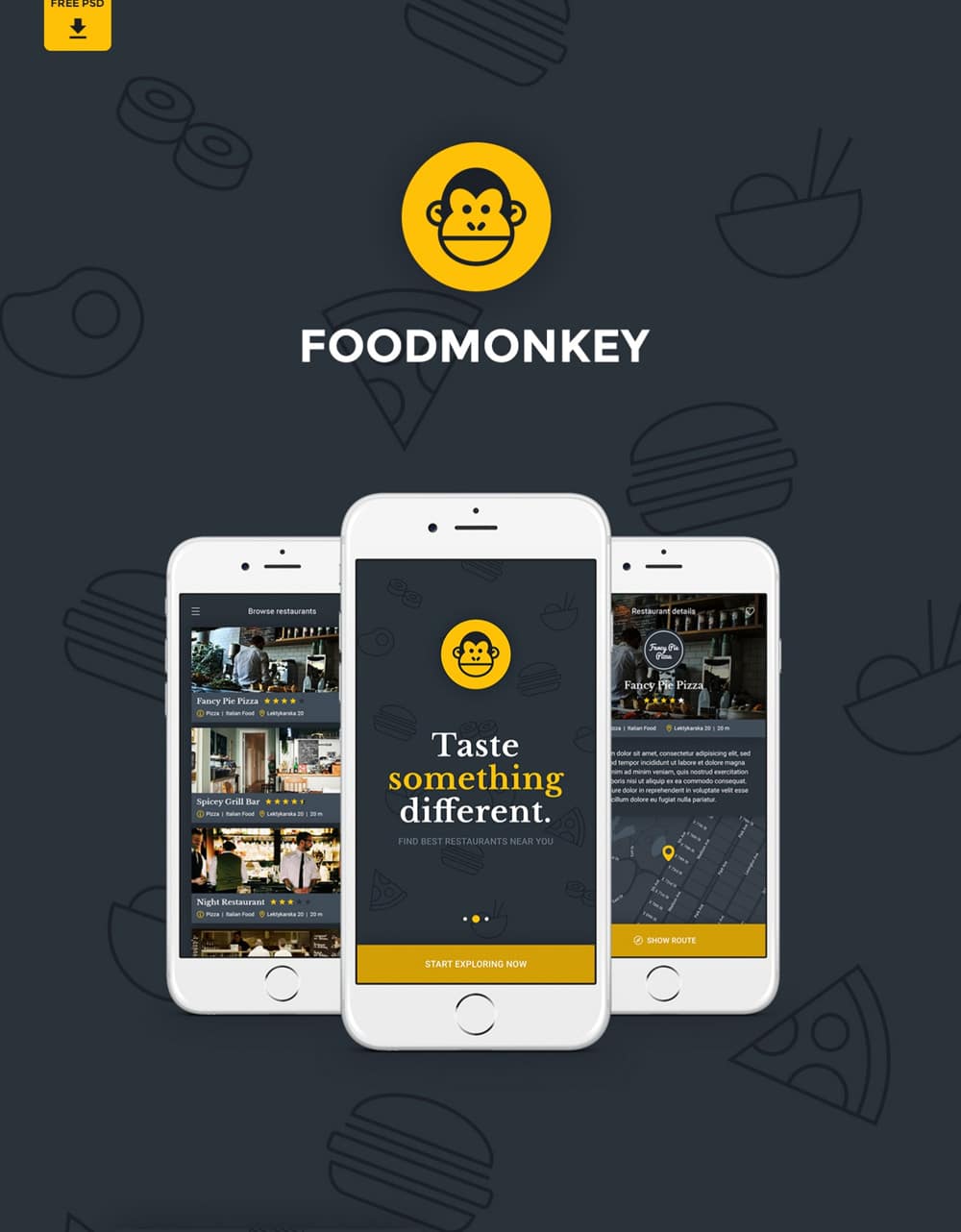 Free CRM Mobile App Template PSD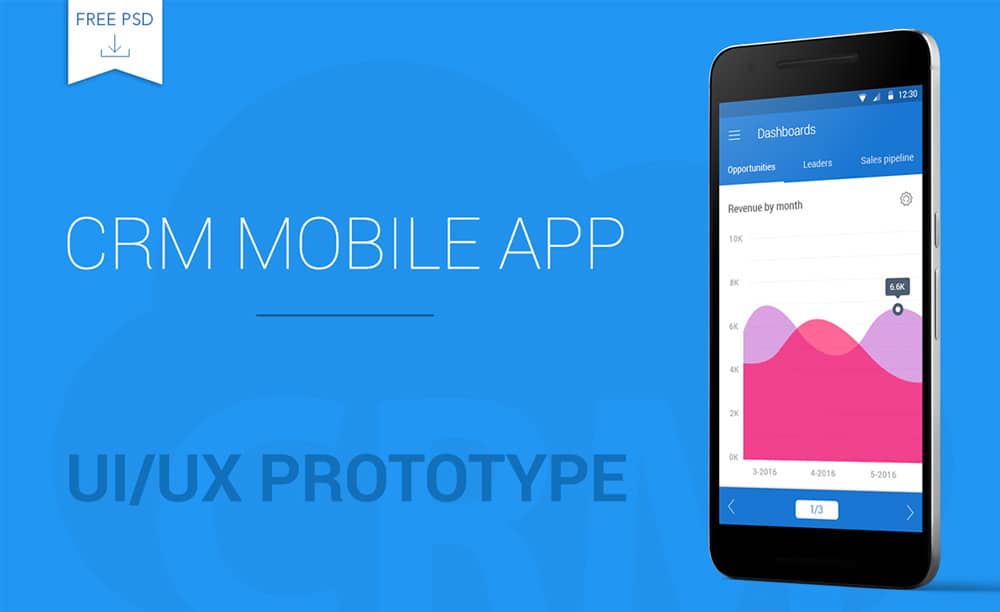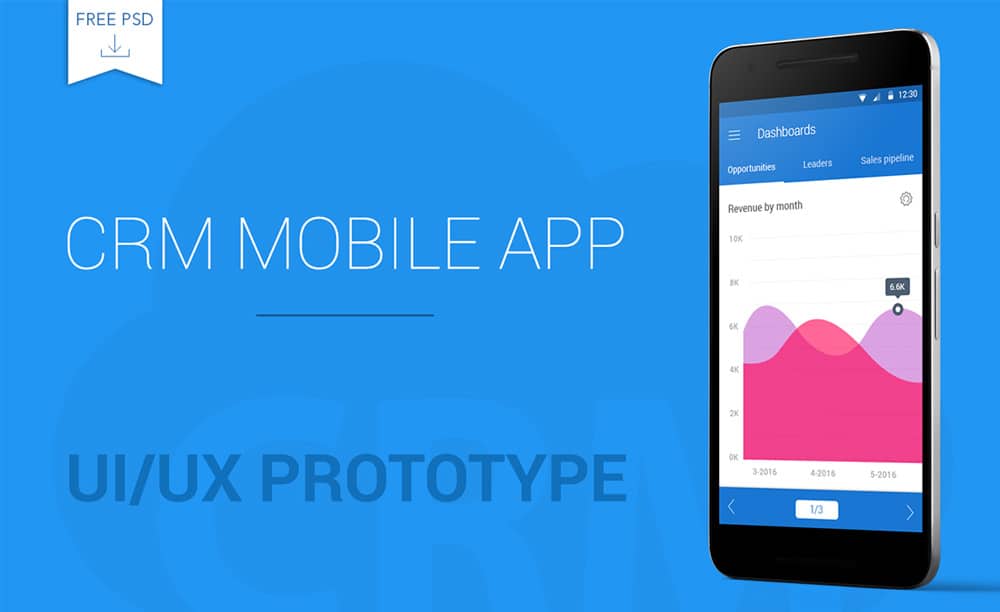 eCommerce Mobile App UI PSD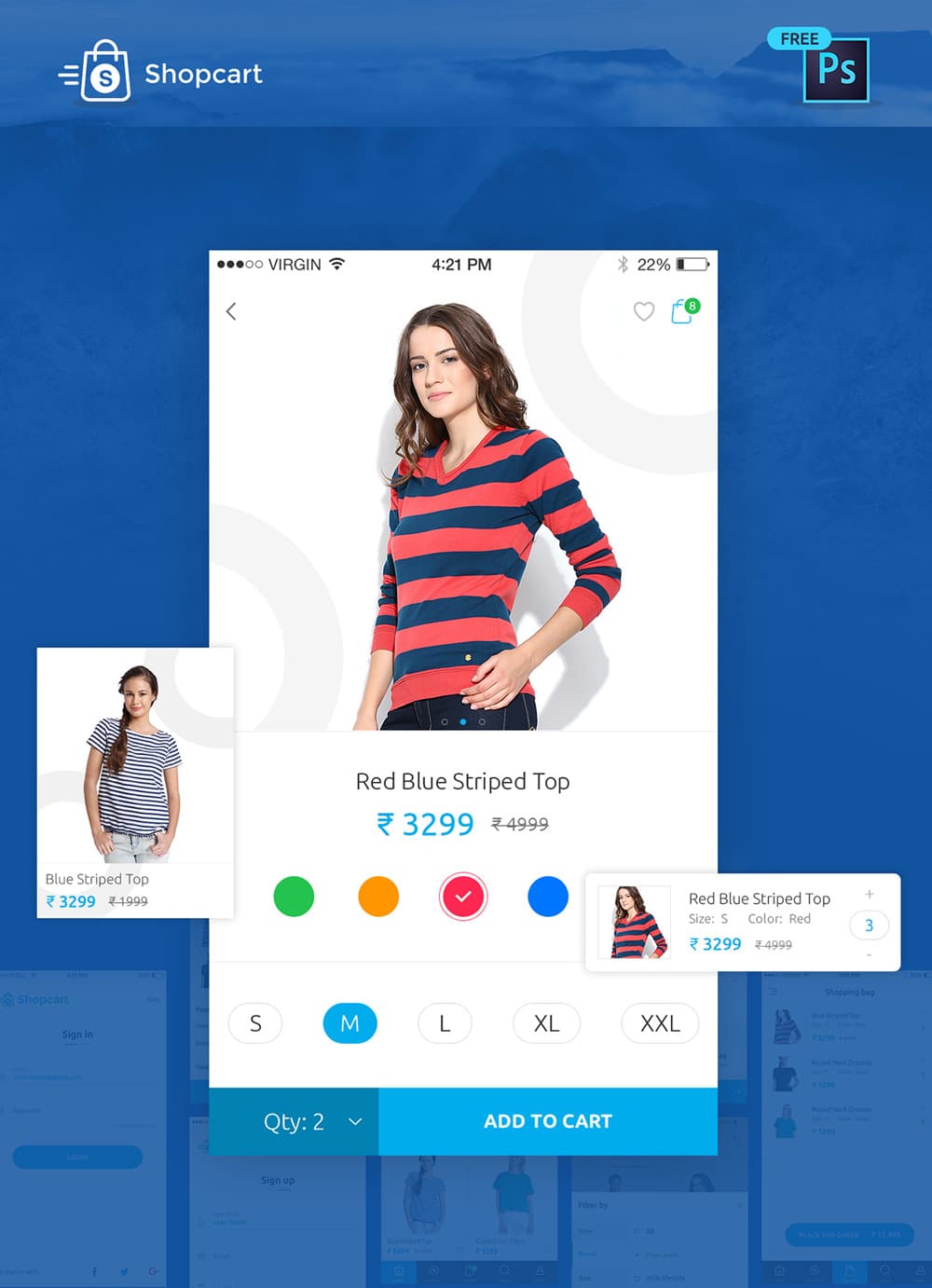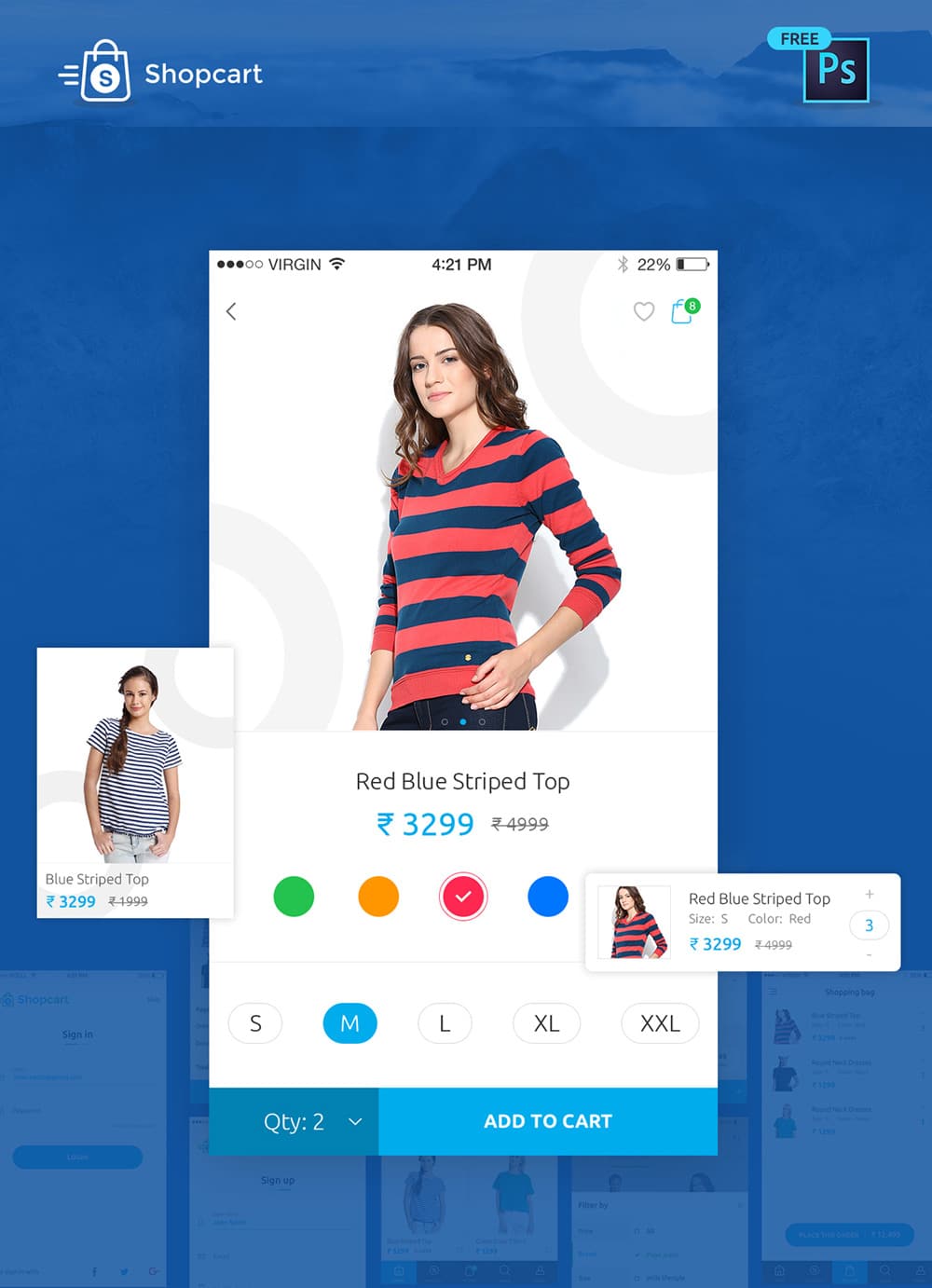 Barmanly App UI Kit PSD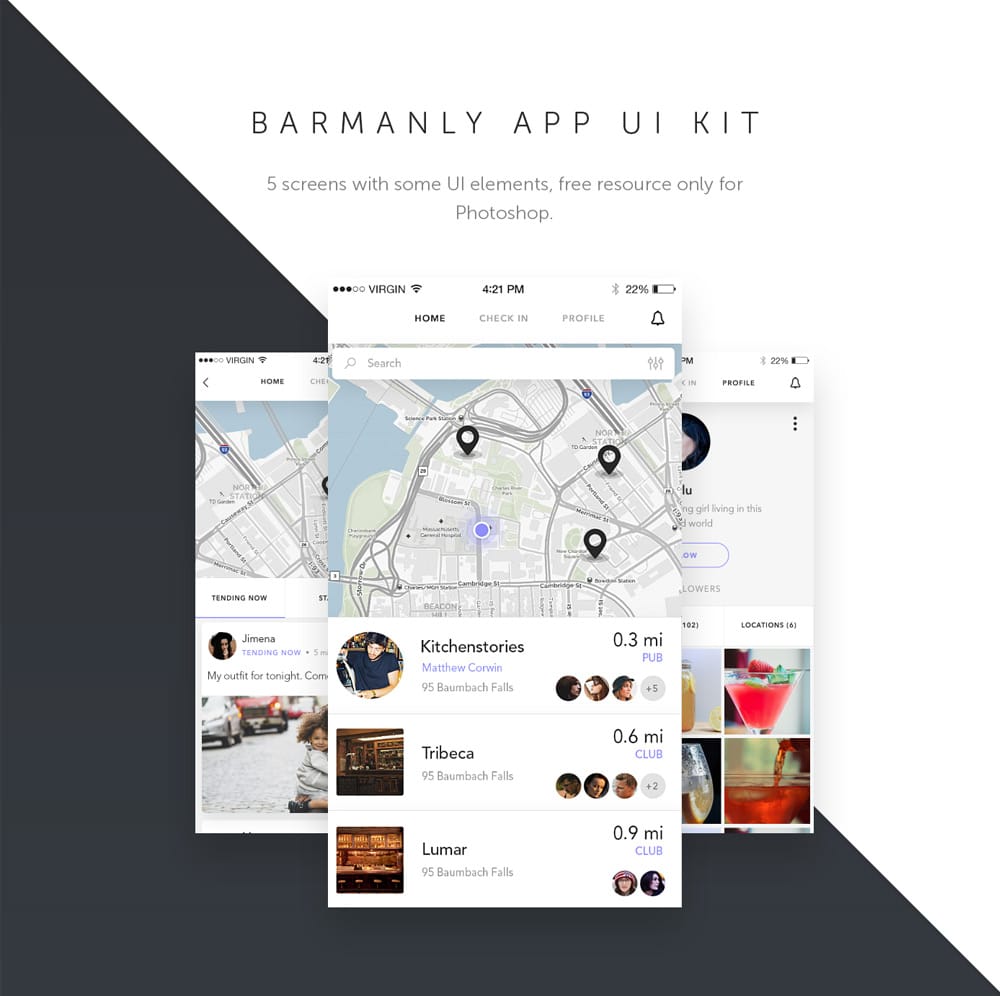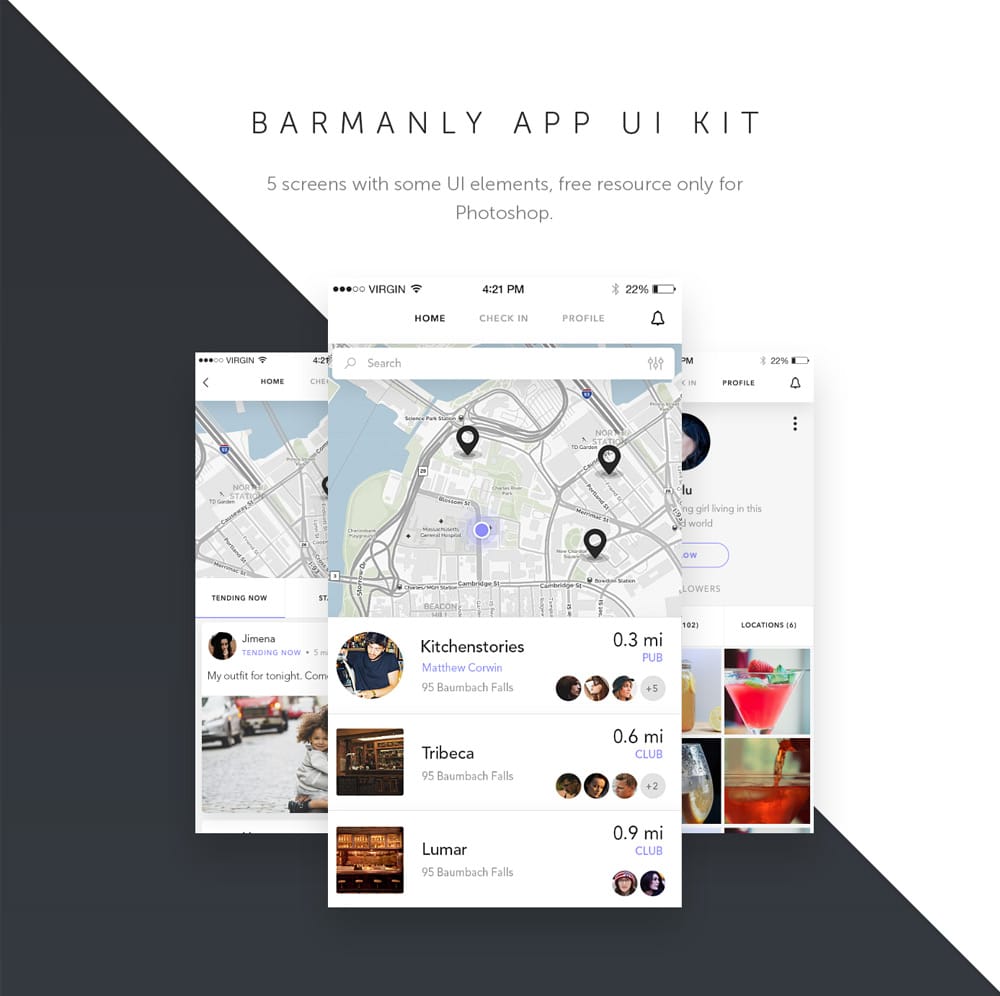 Dating App UI PSD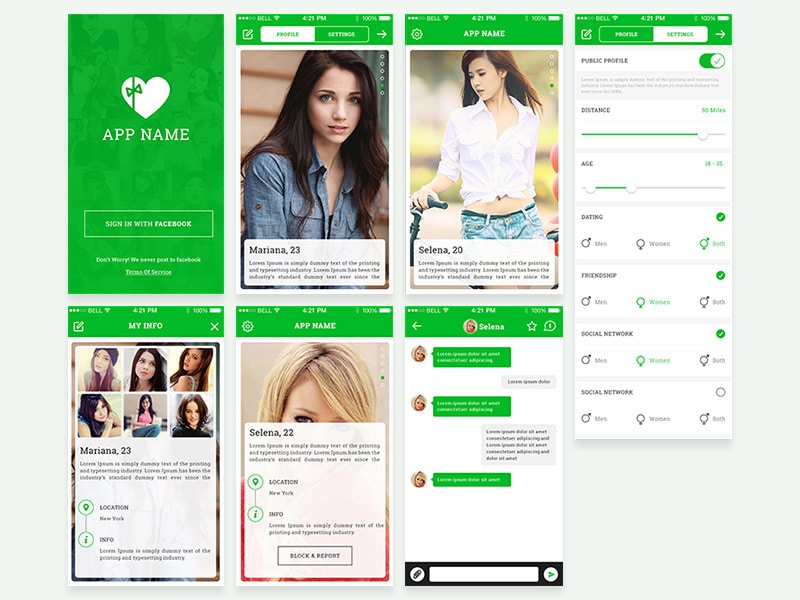 Movie Night App UI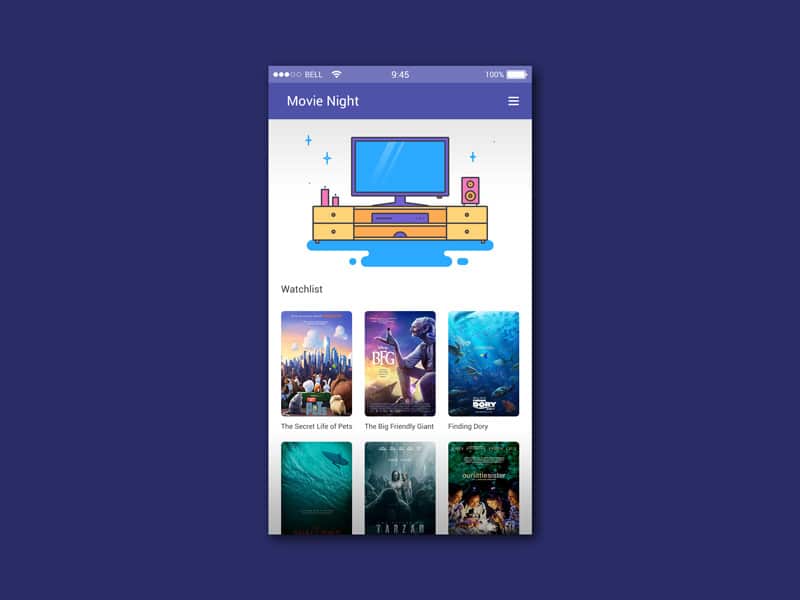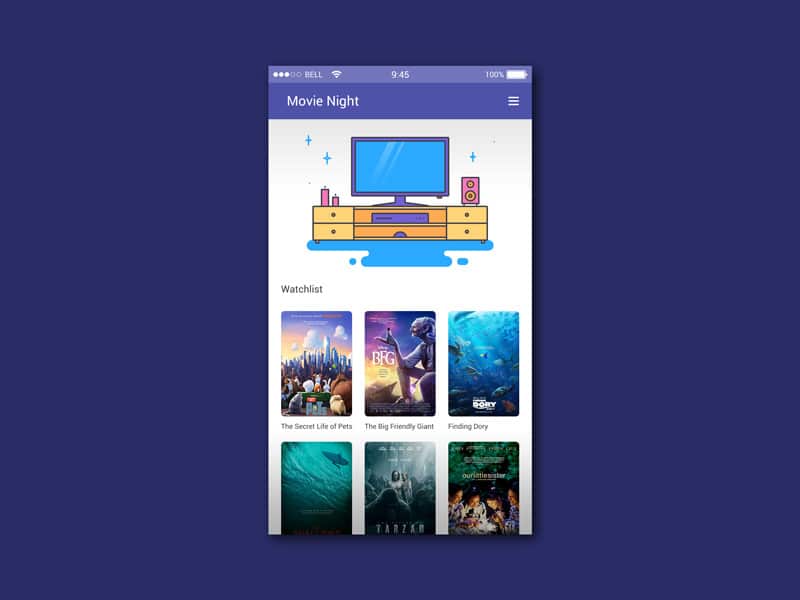 Calculator App UI PSD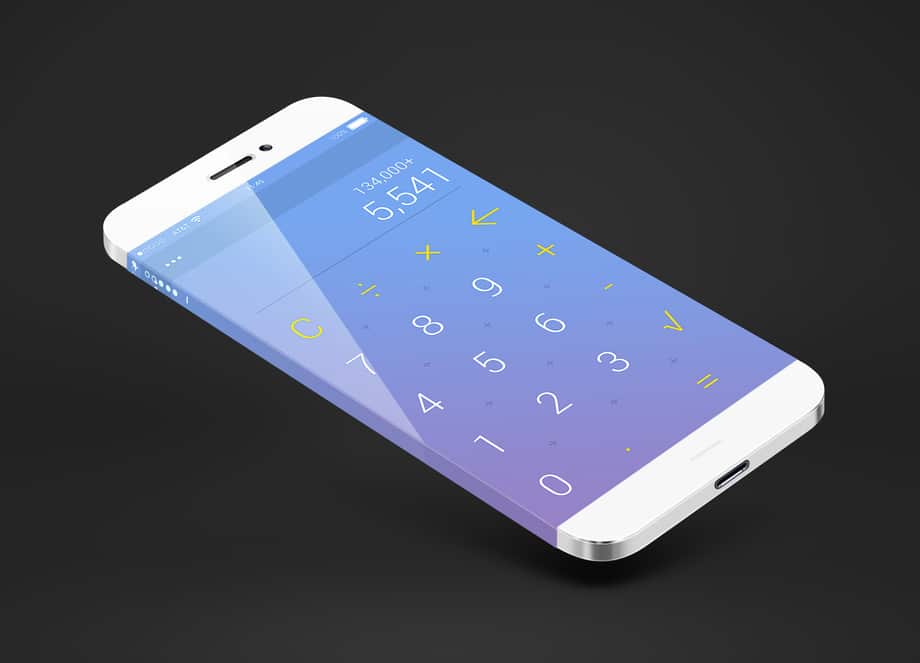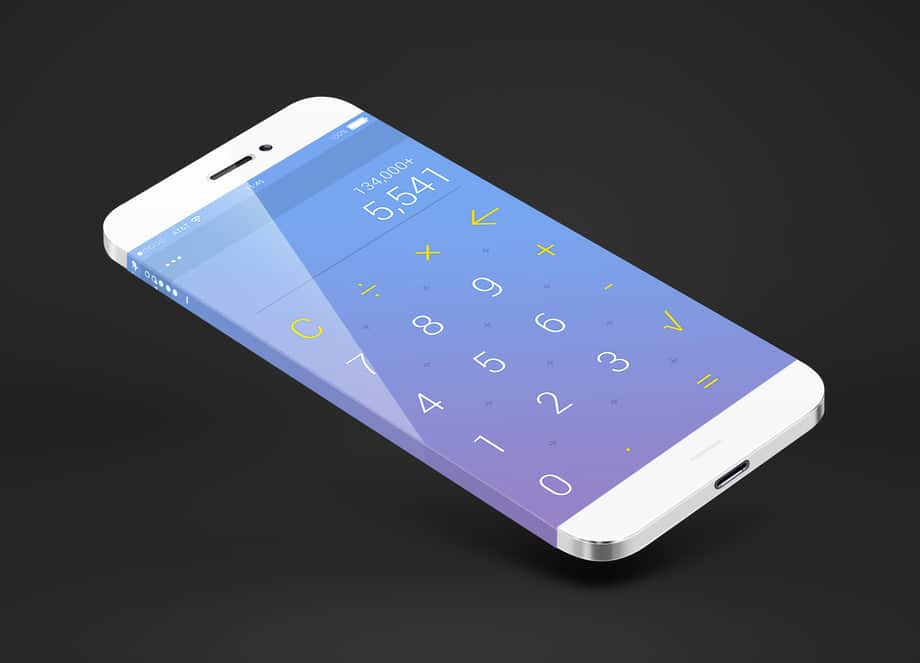 Payme Mobile App UI PSD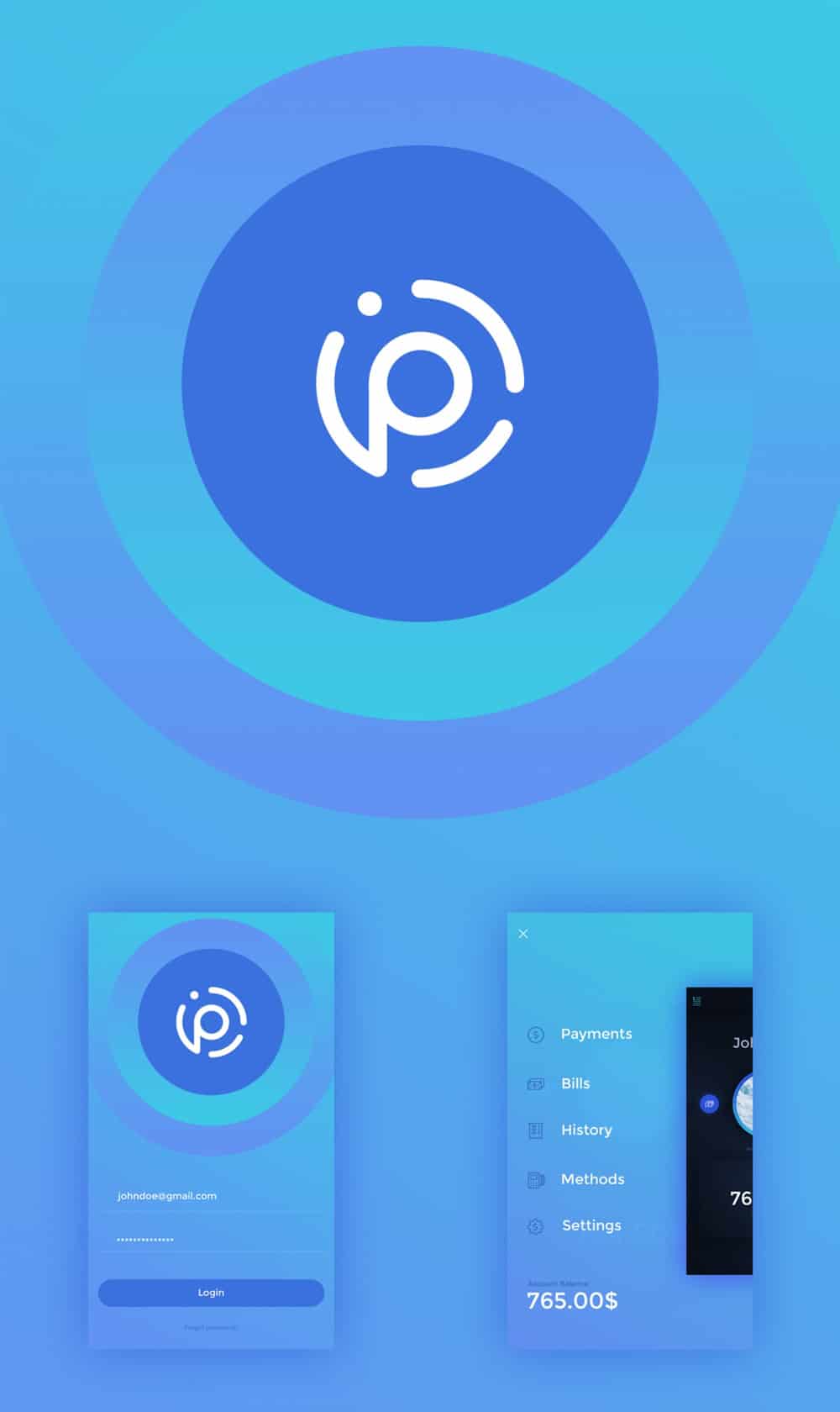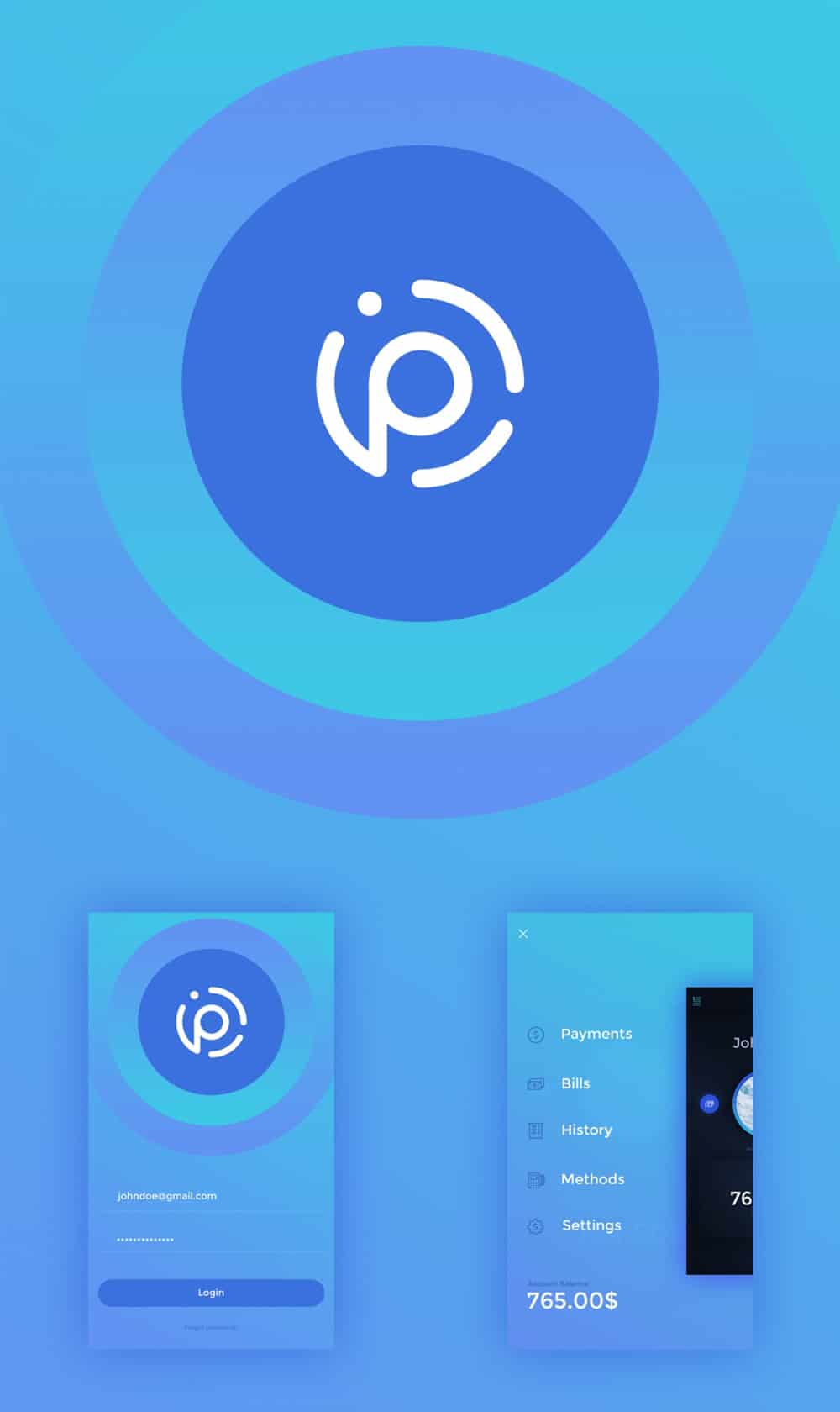 Free Fashion App UI PSD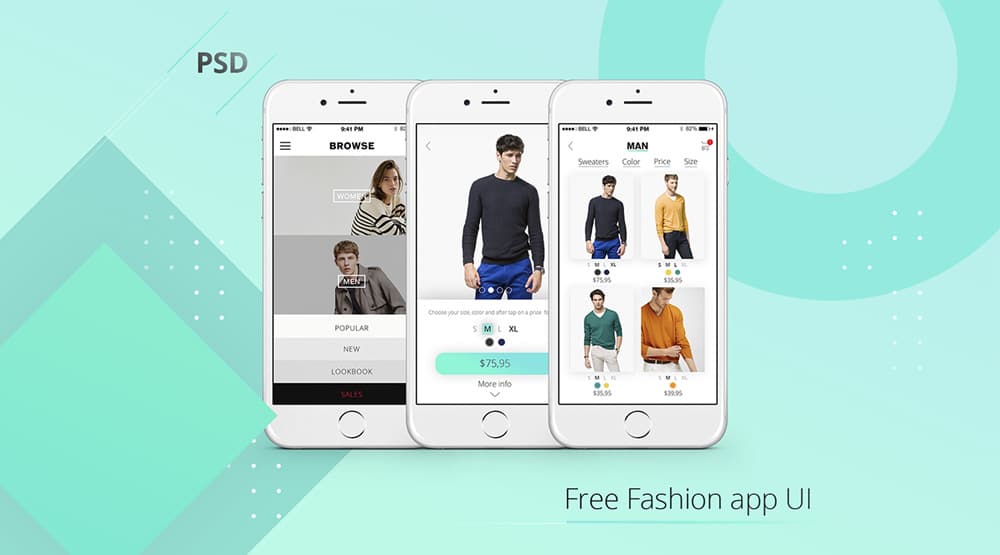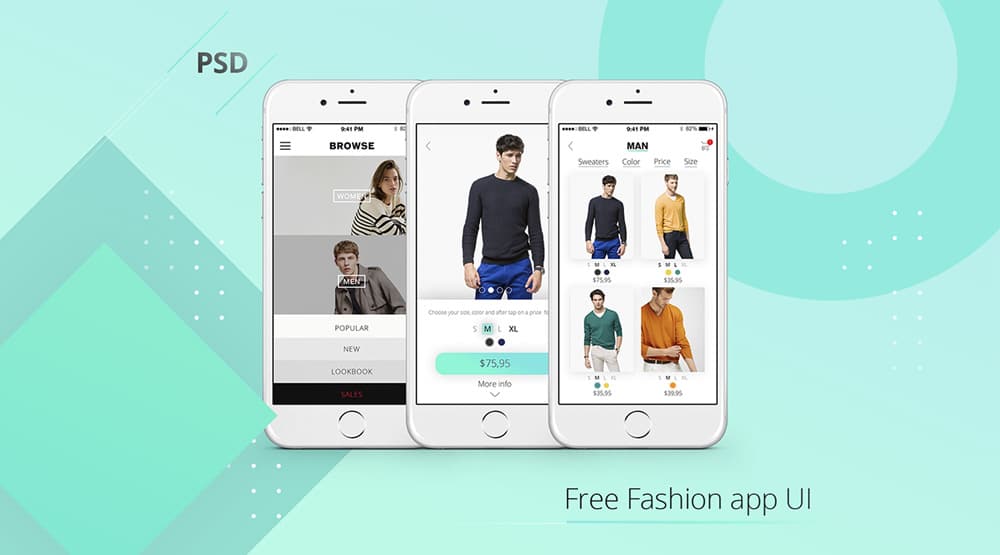 Eurobet Mobile App UI PSD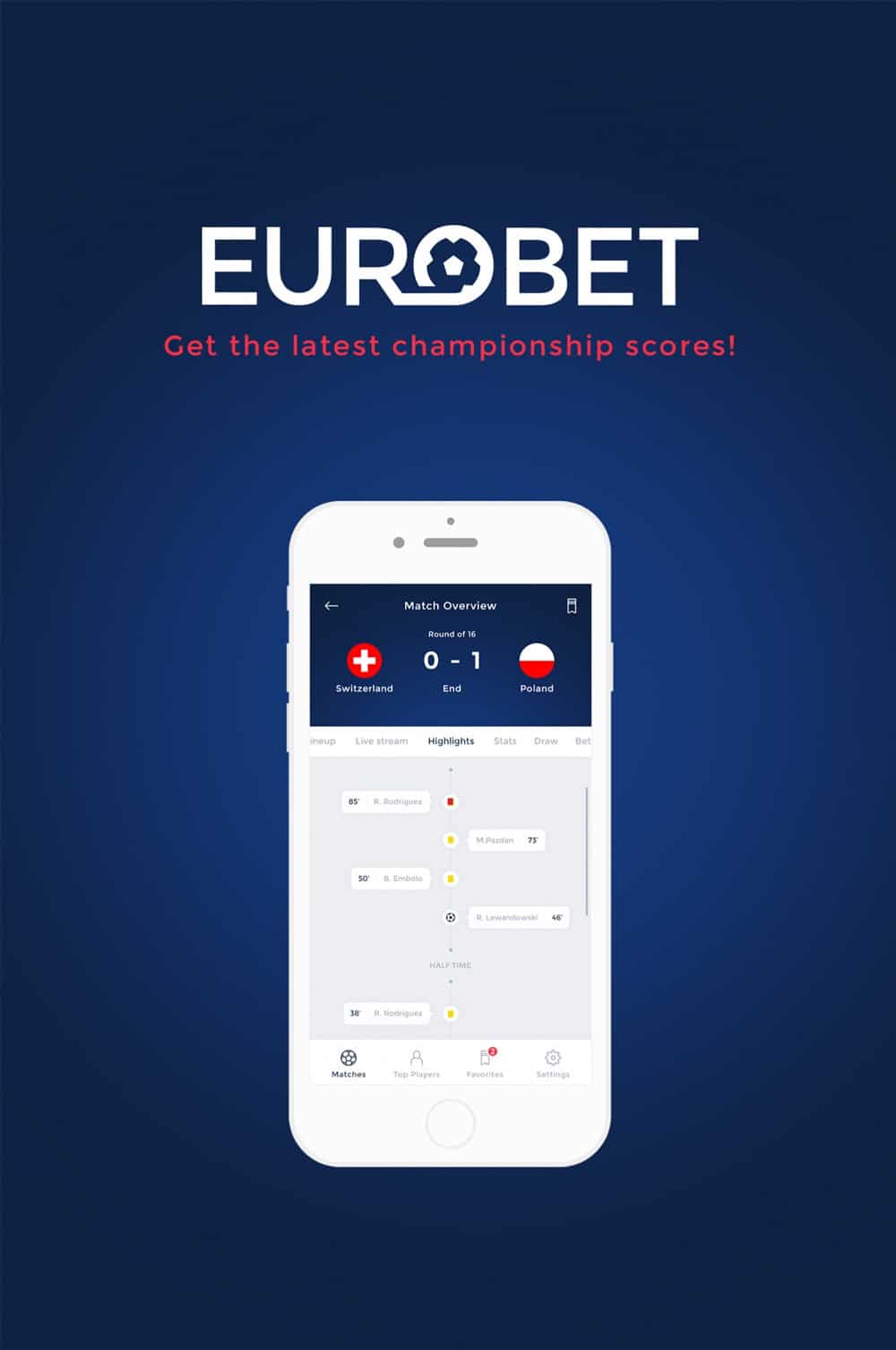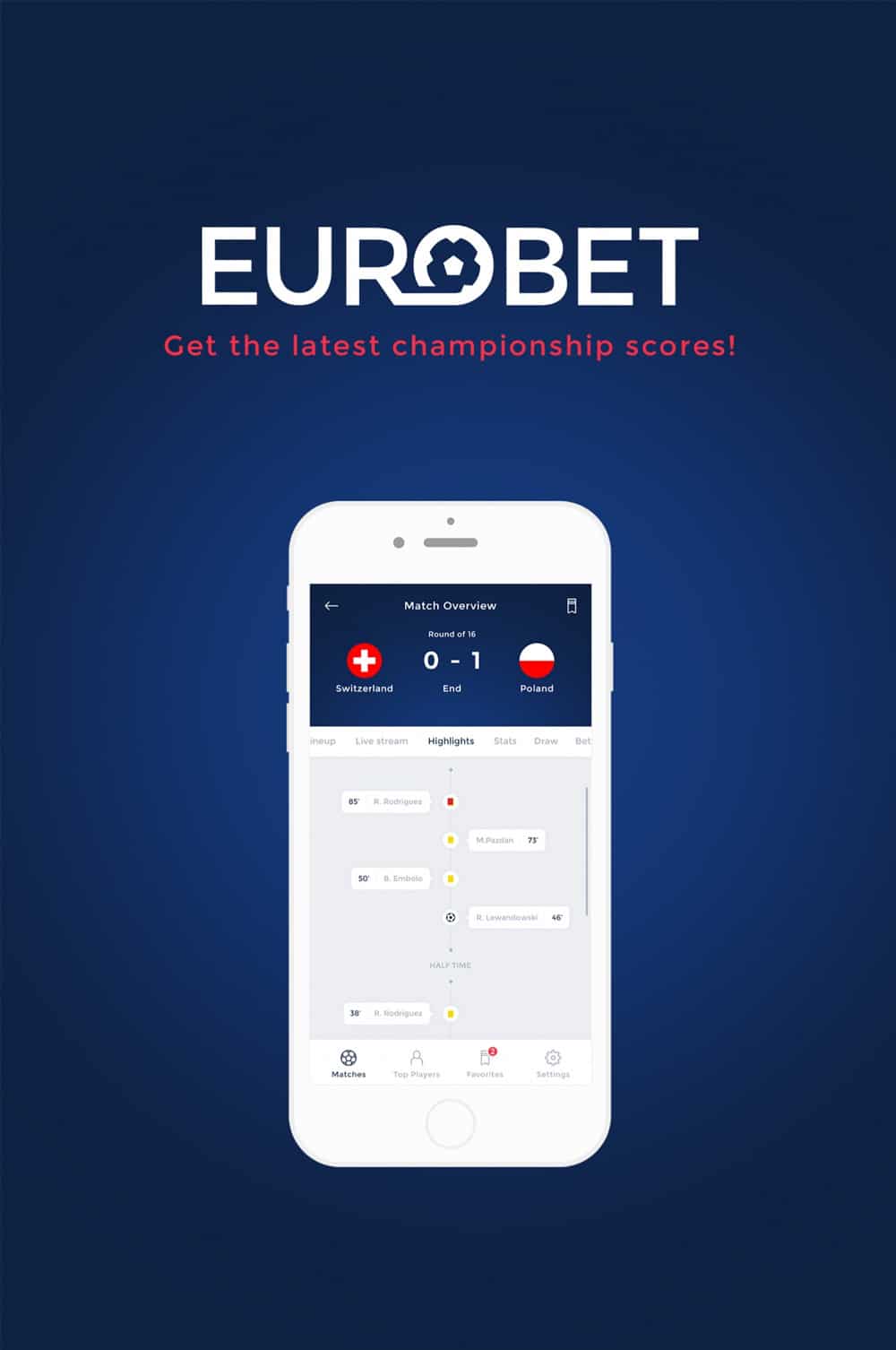 Deadline UI Kit PSD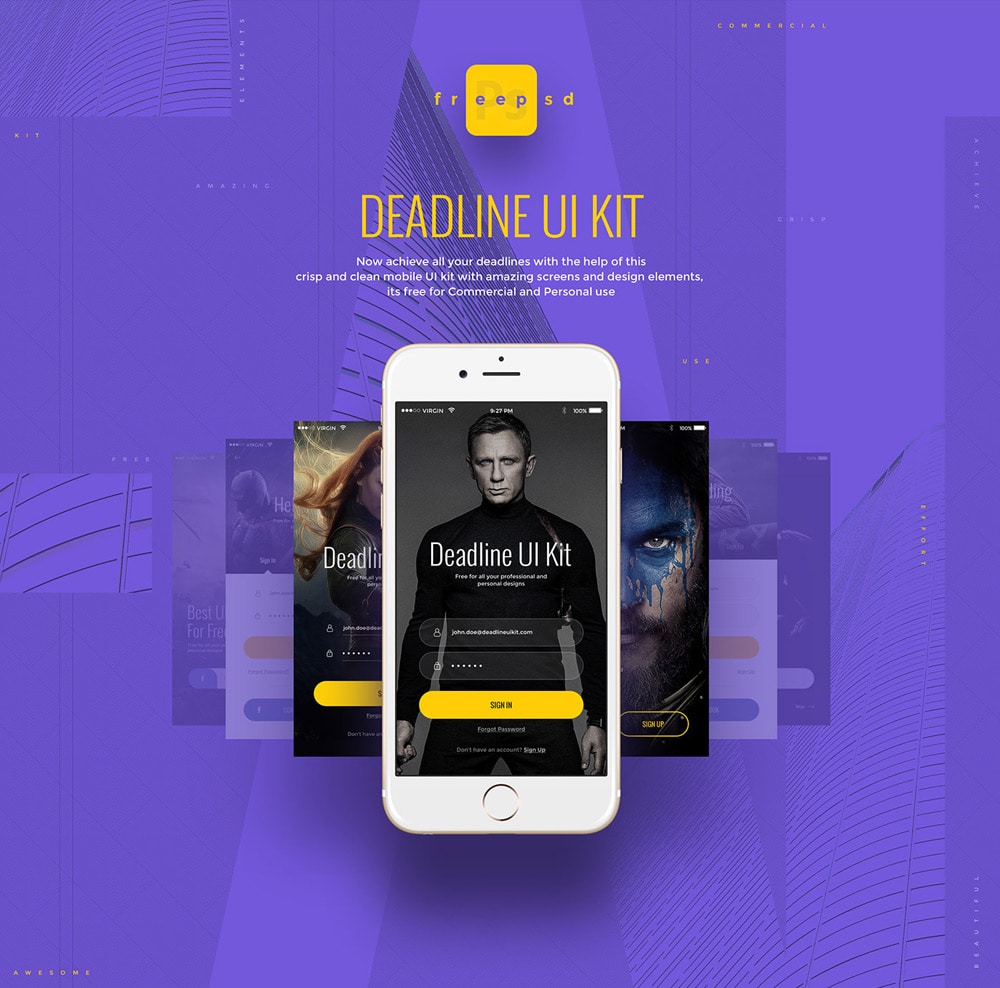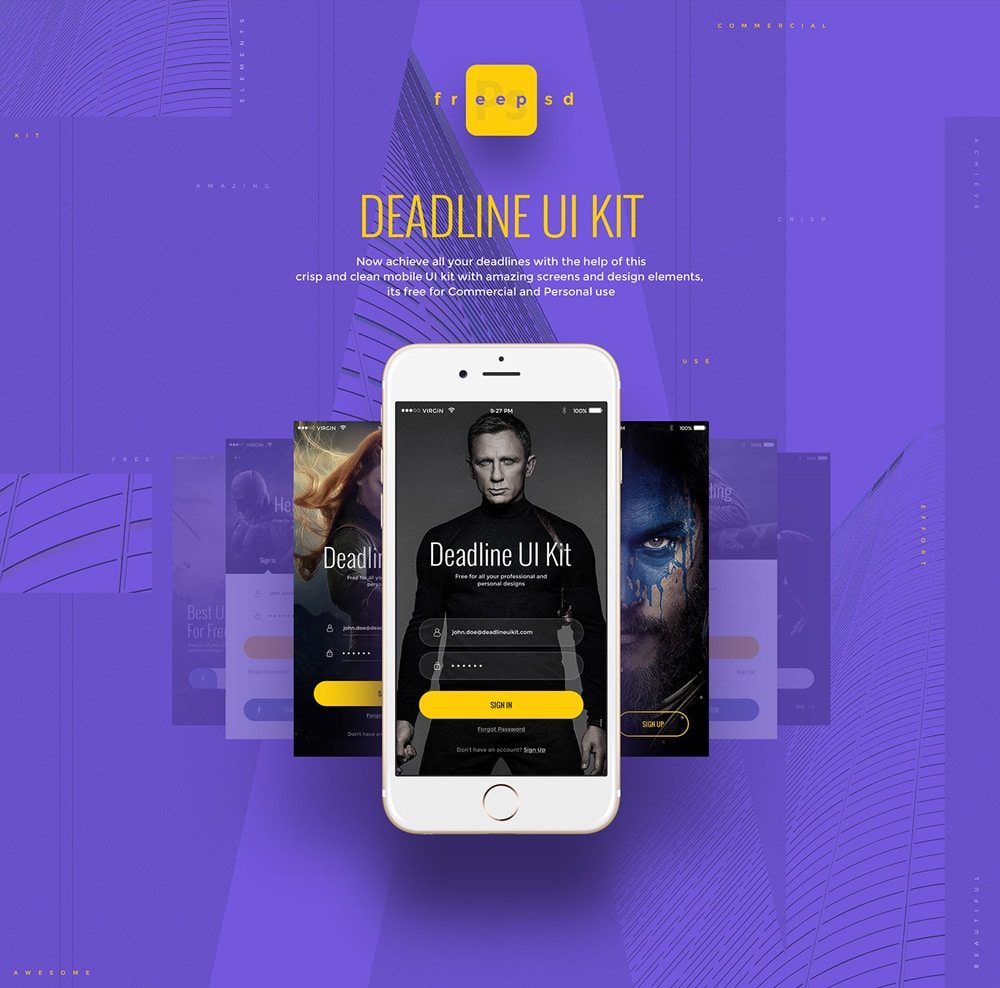 Bill Pay Mobile App UI PSD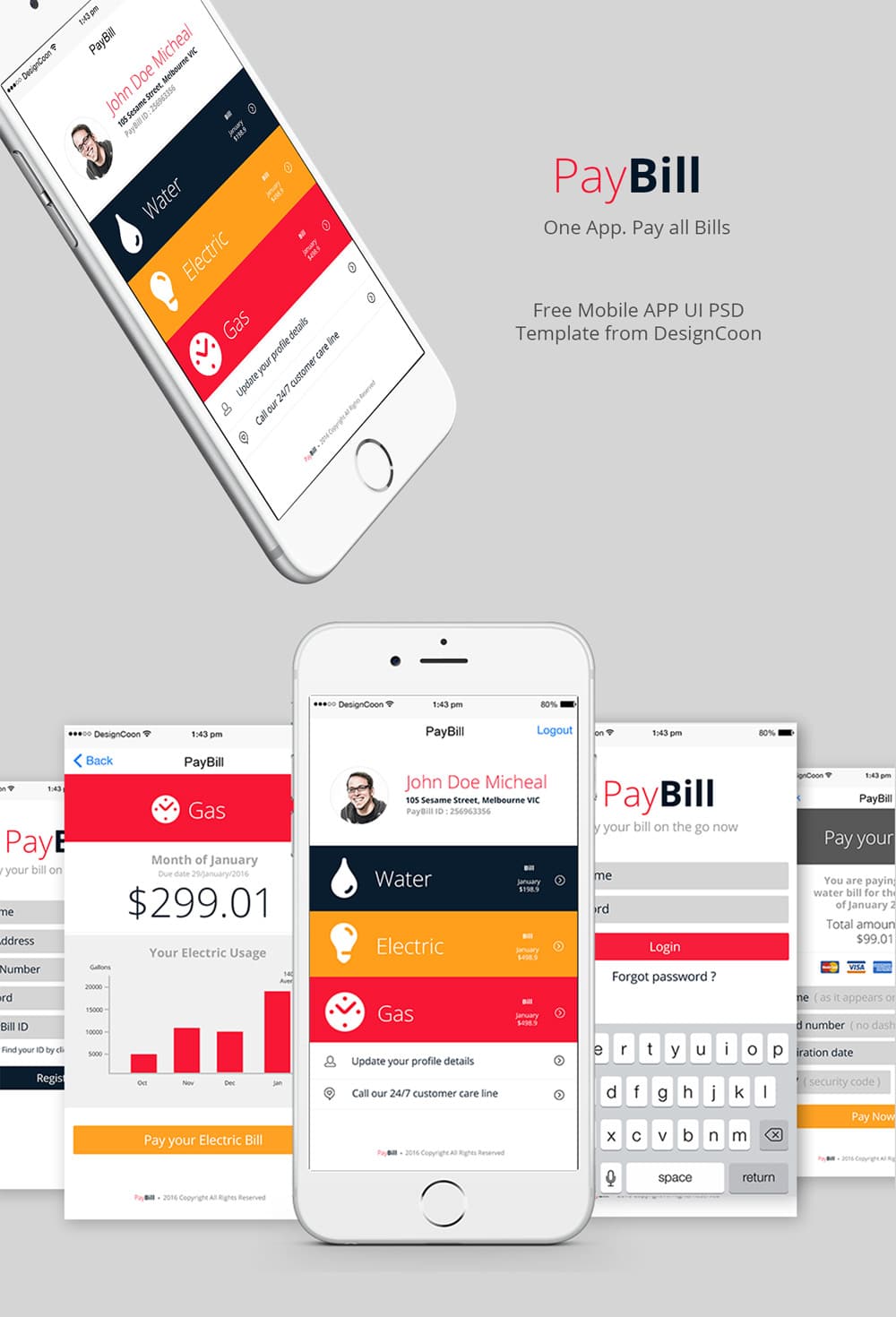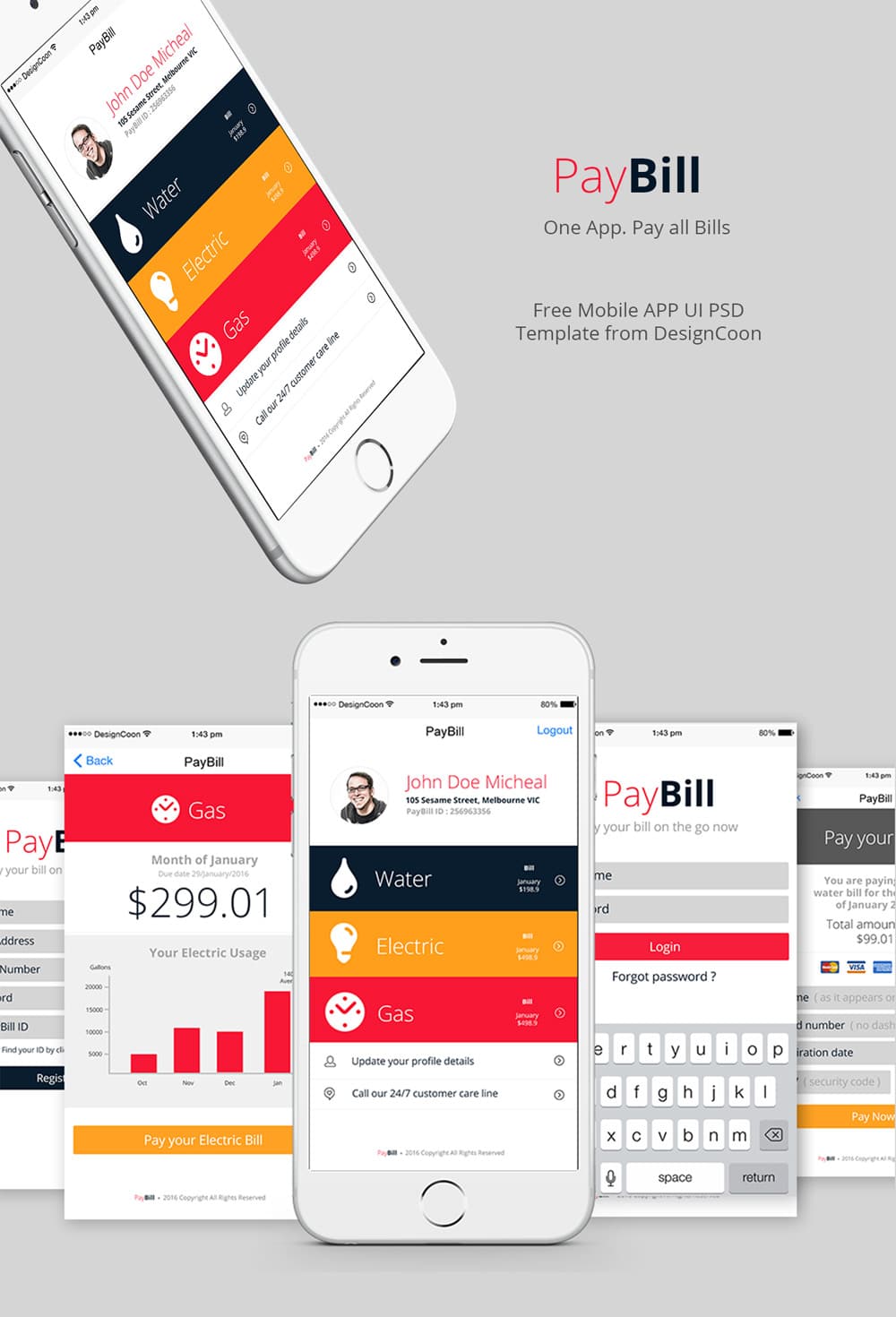 Weather App UI PSD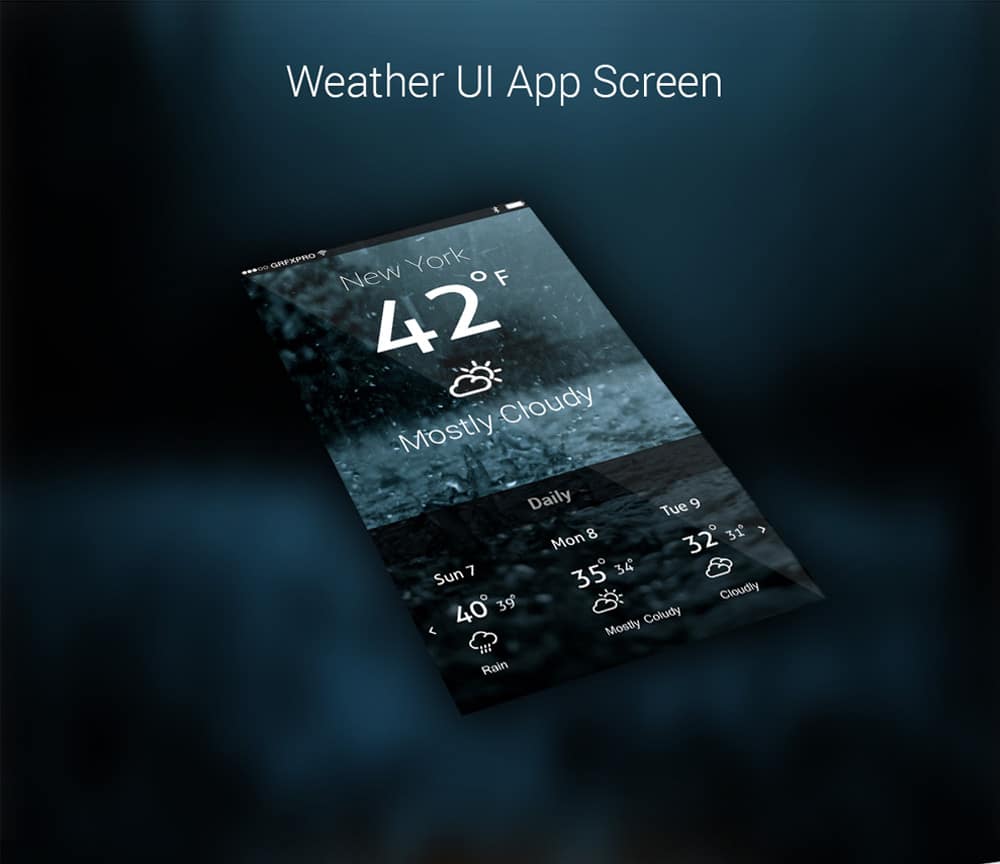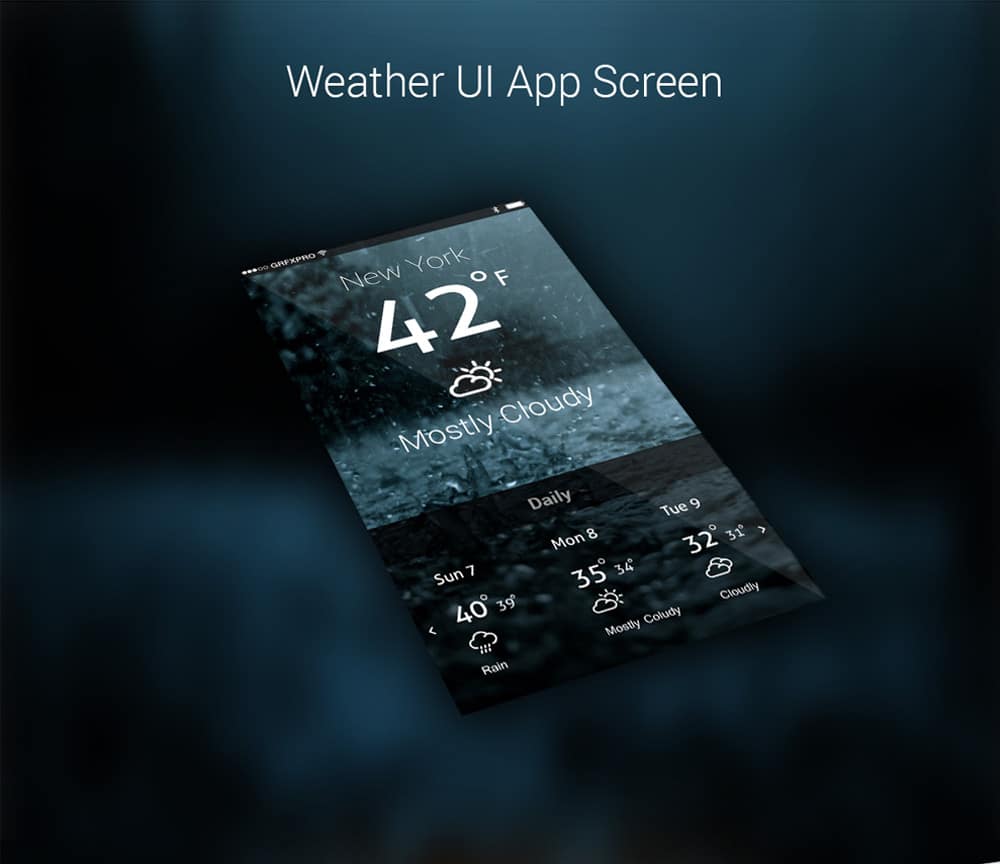 Education App UI PSD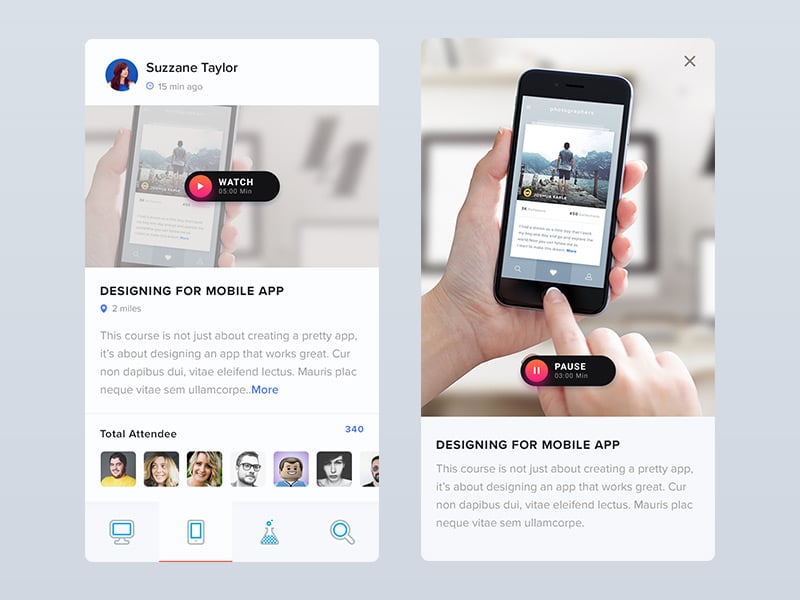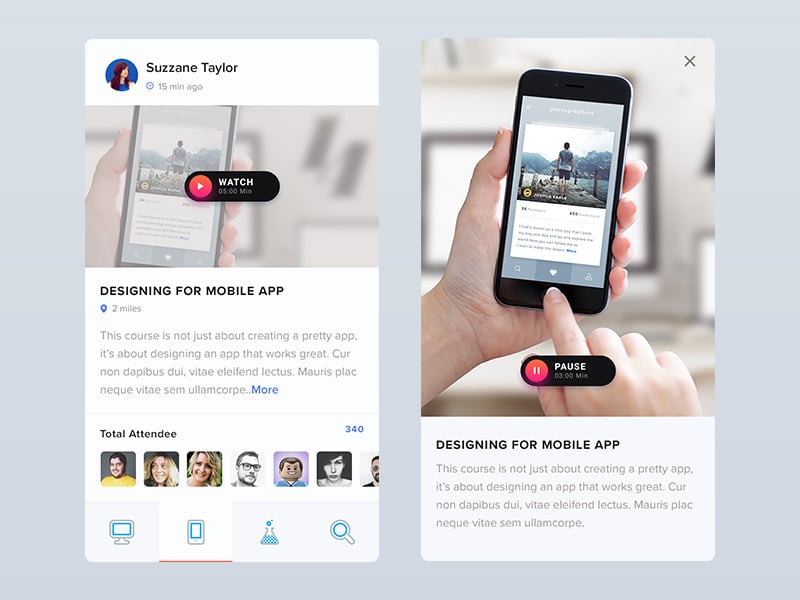 E commerce App UI PSD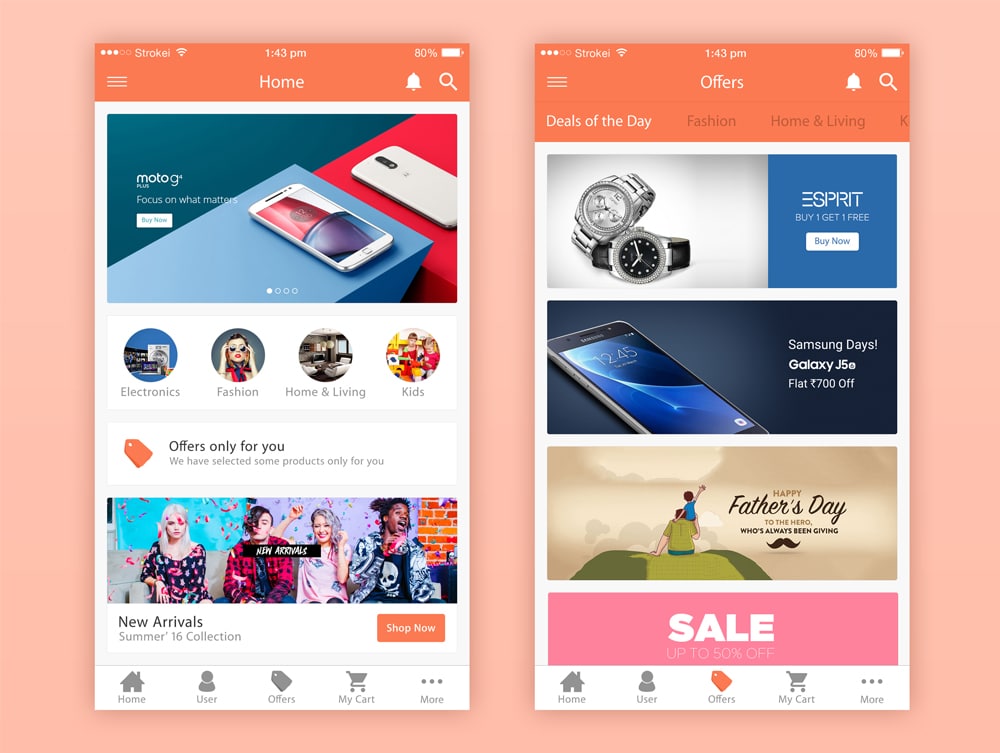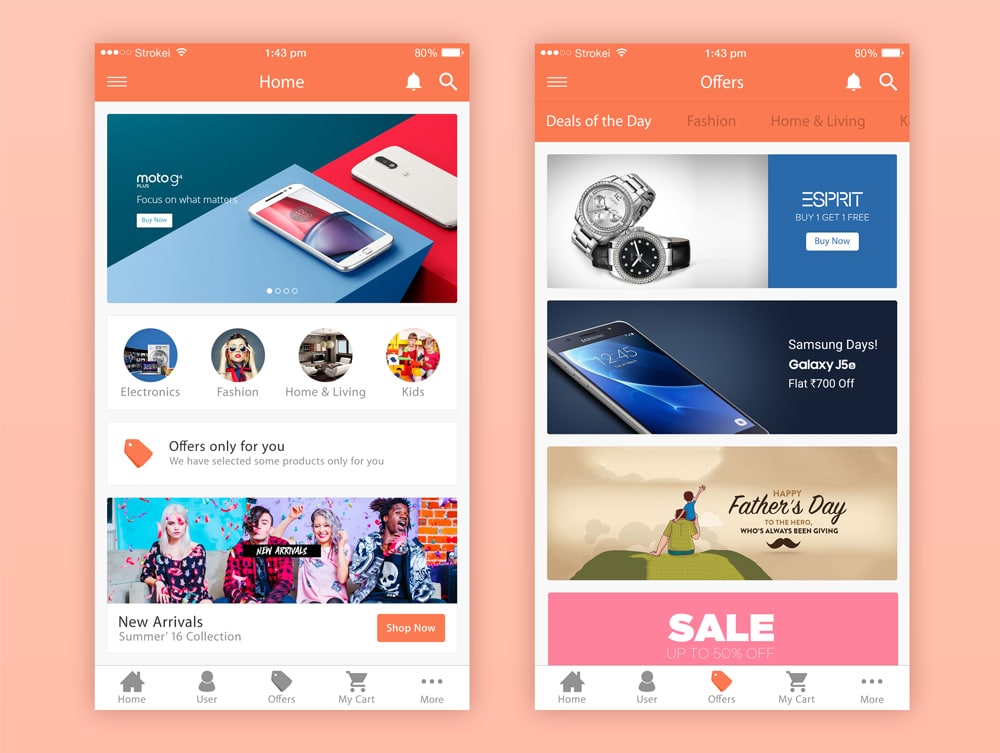 Free Statistics App UI PSD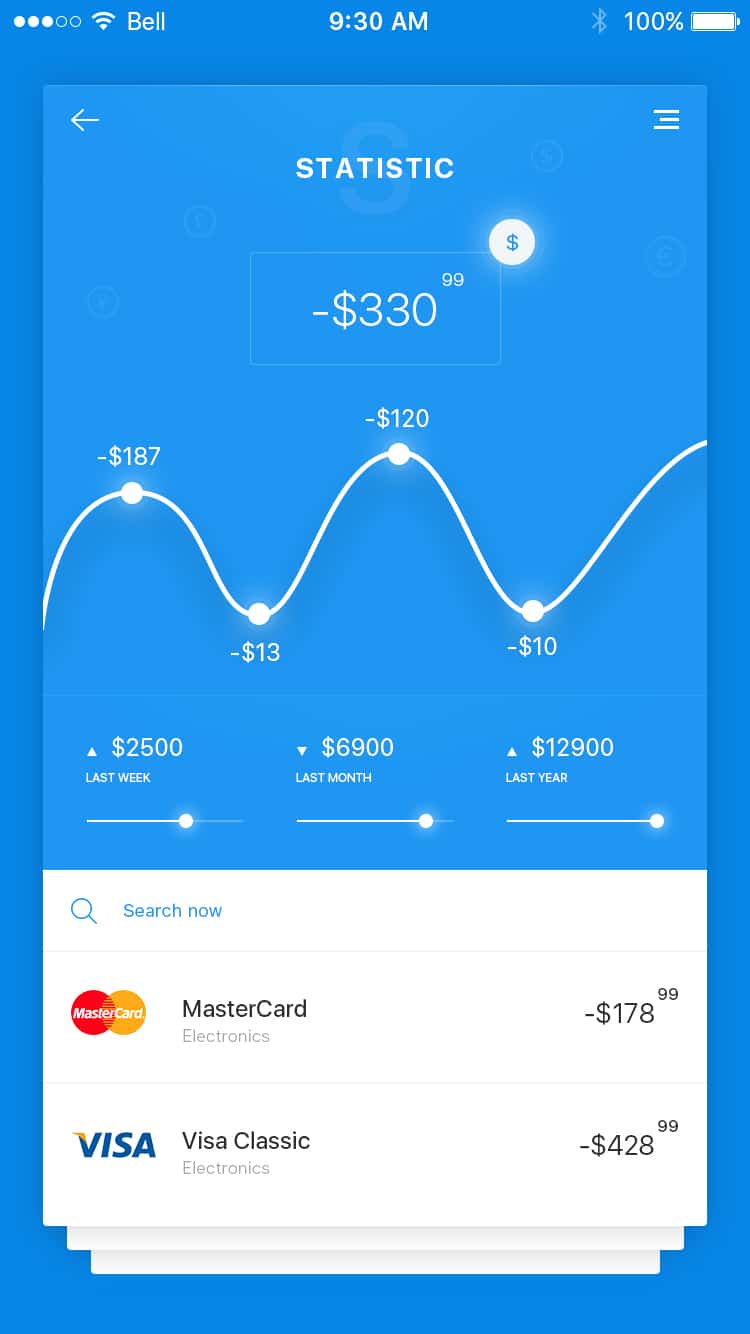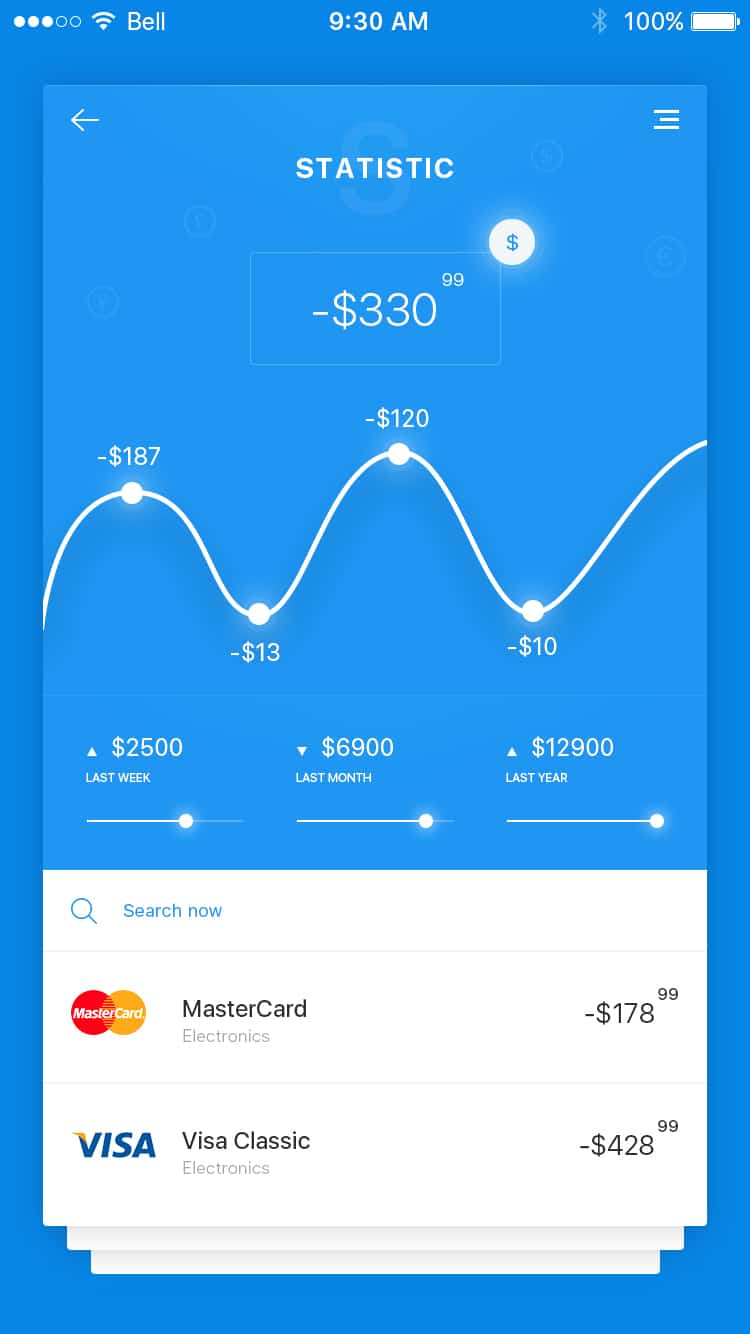 Chat App UI PSD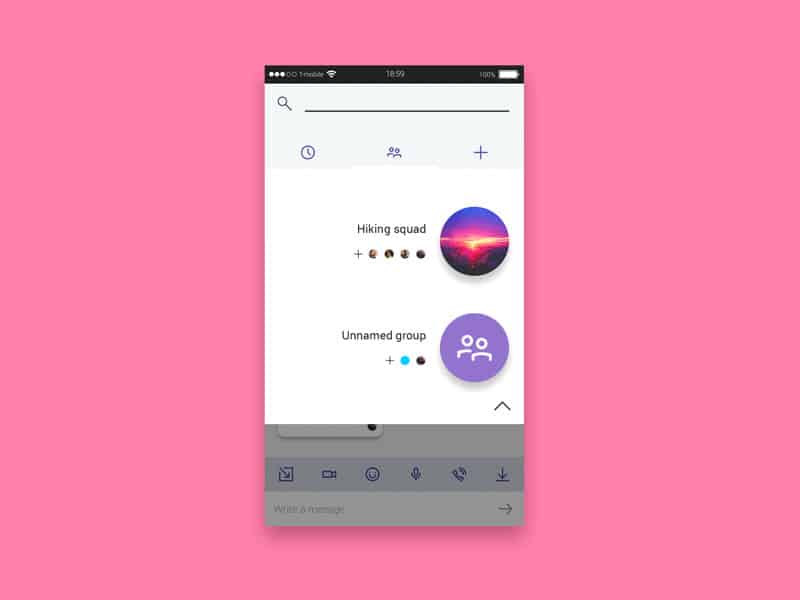 Social App UI PSD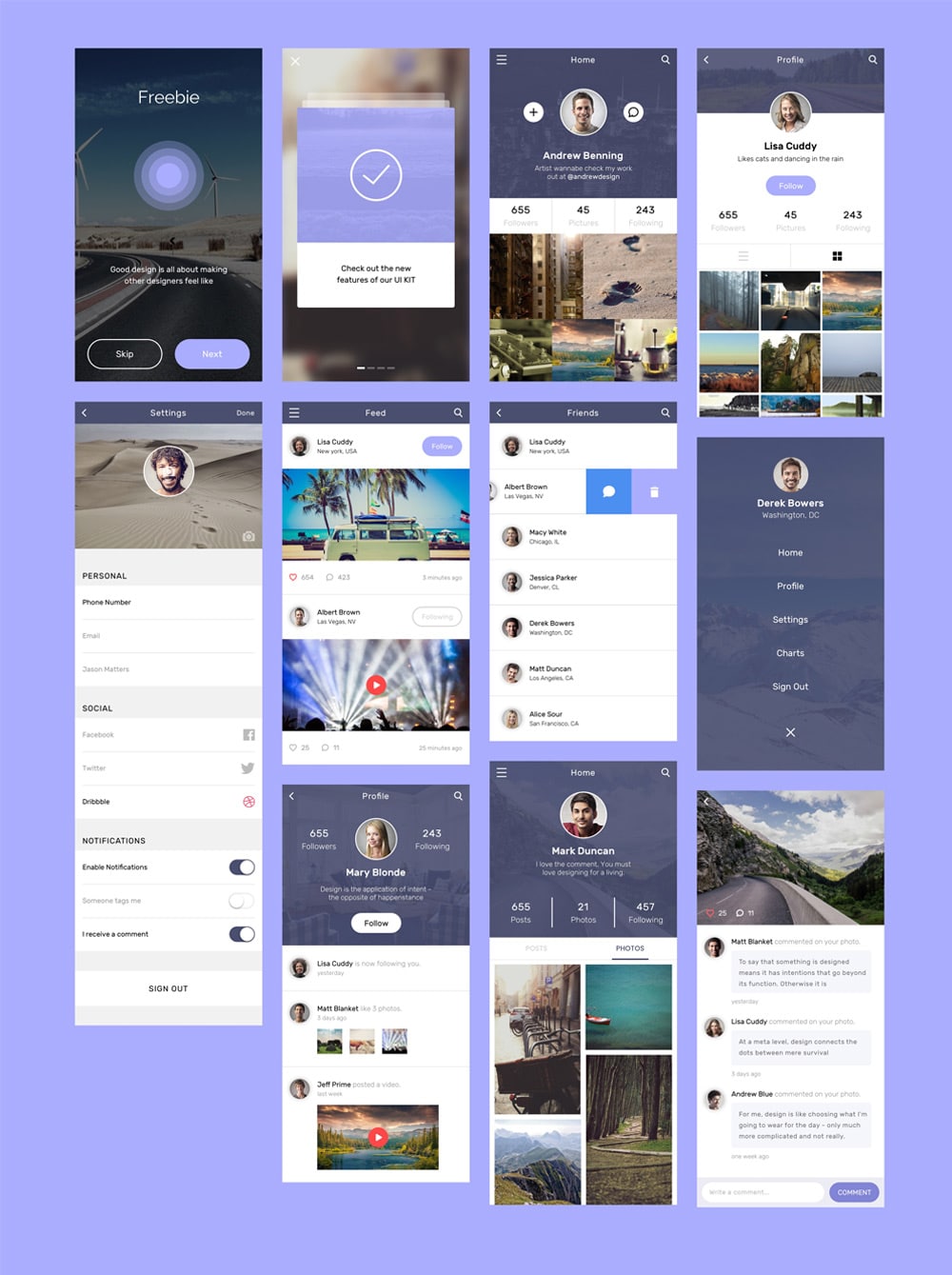 Minimal Food App UI PSD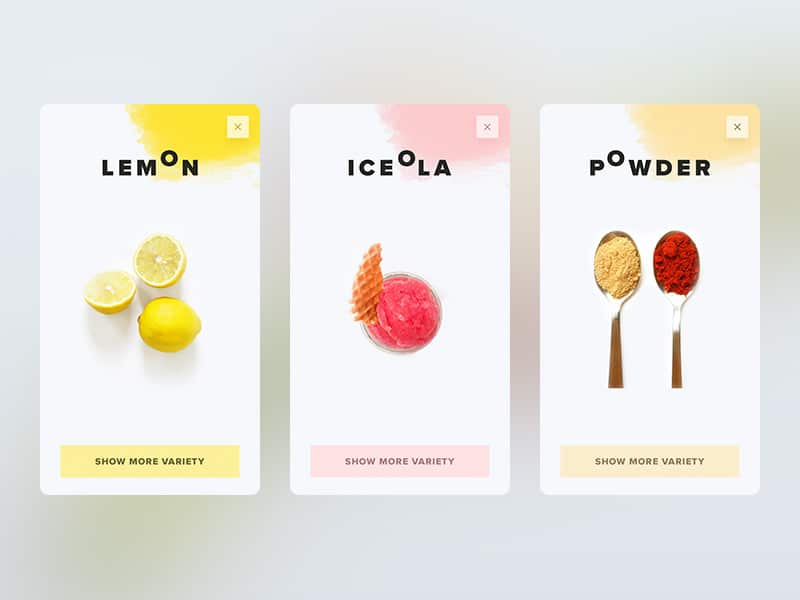 Weekly Calendar App UI PSD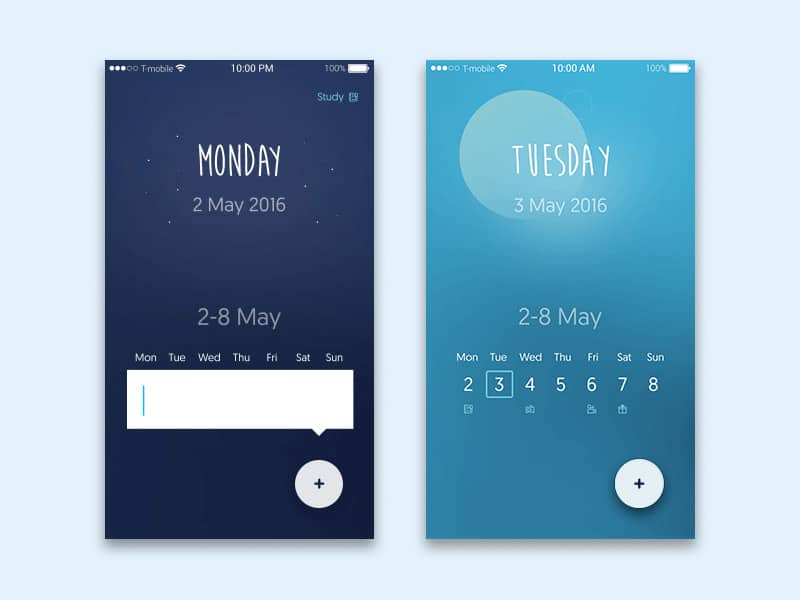 Dinosaurs Museum App UI PSD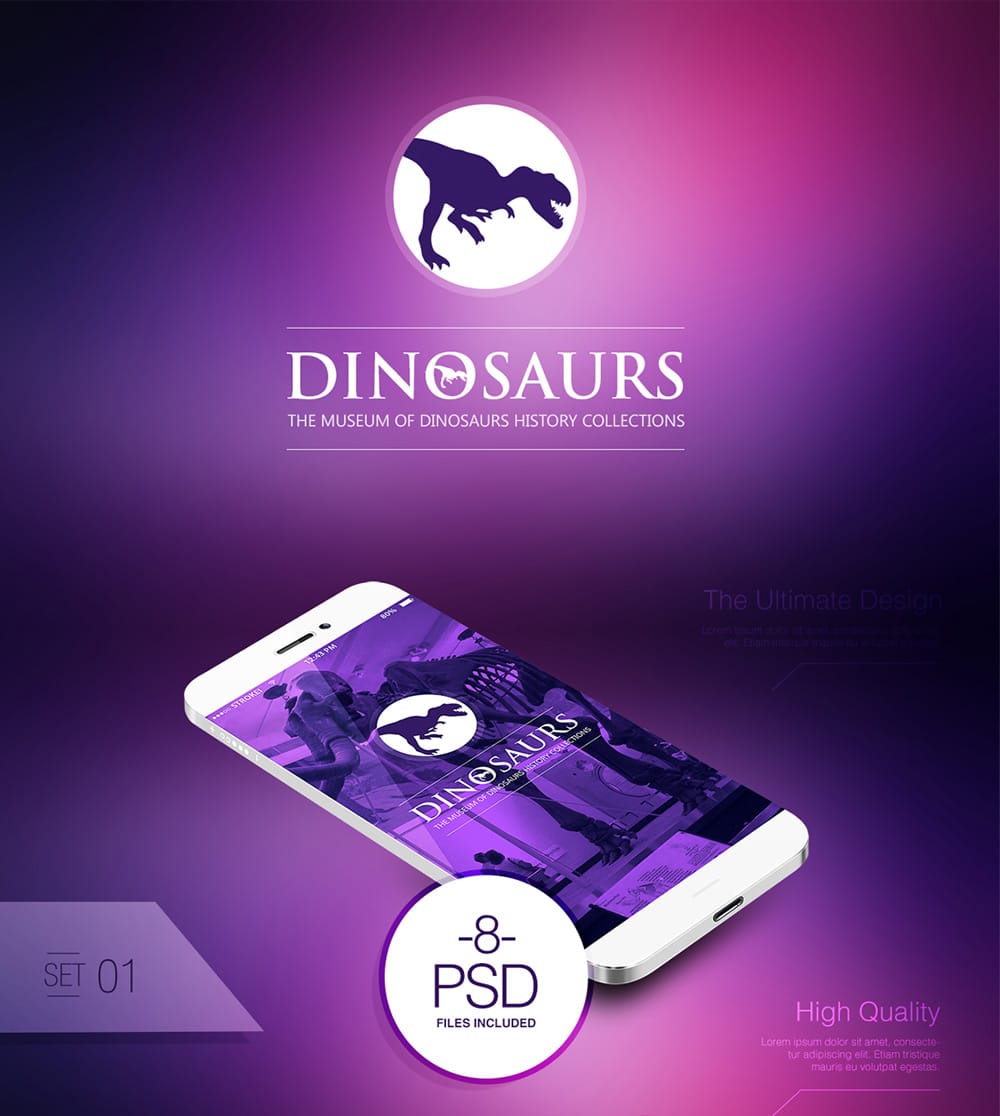 Google Allo – Messaging App UI Kit PSD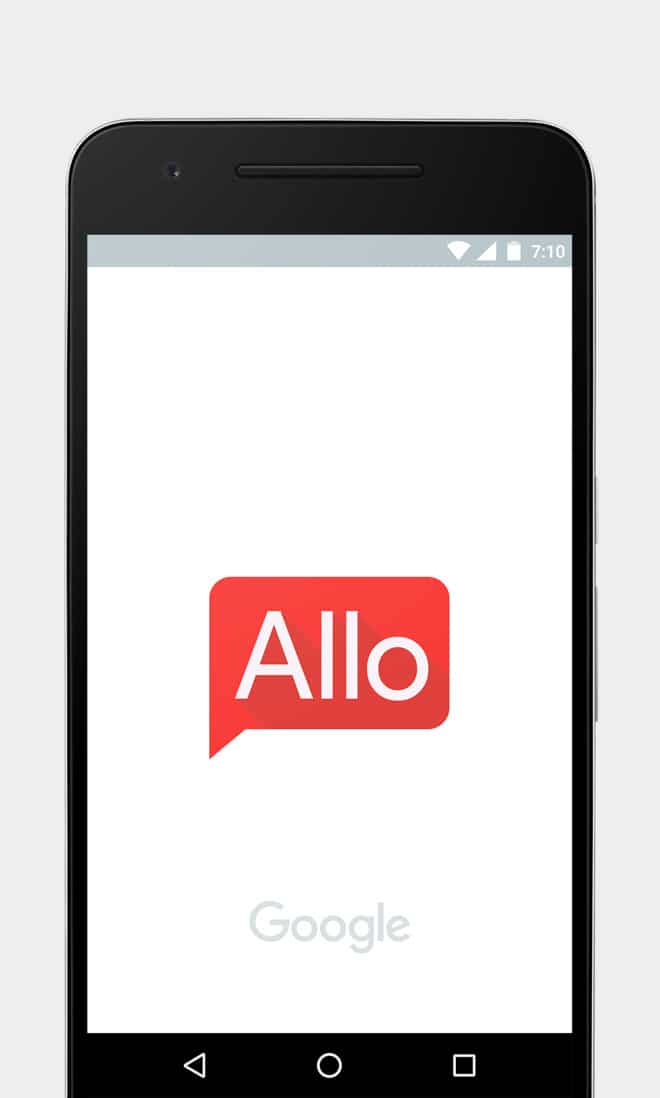 Geminy Movie App UI PSD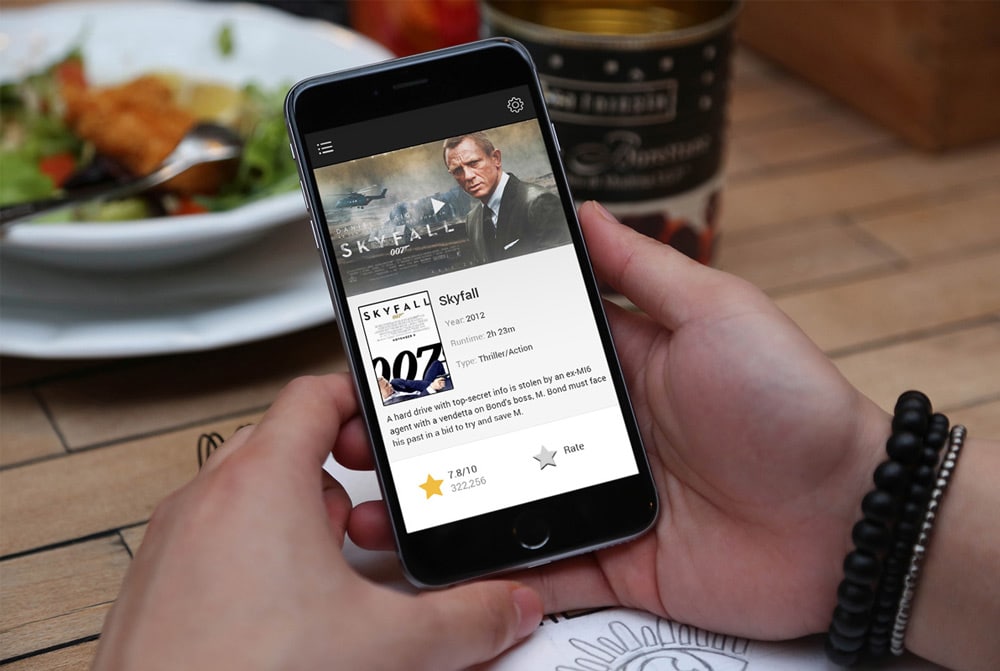 Clock App UI Design PSD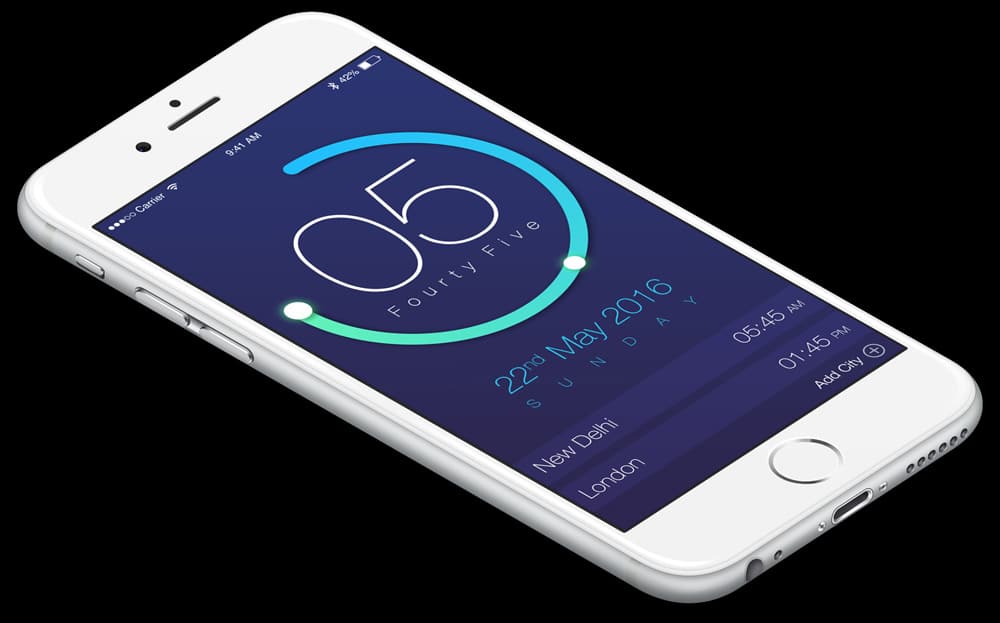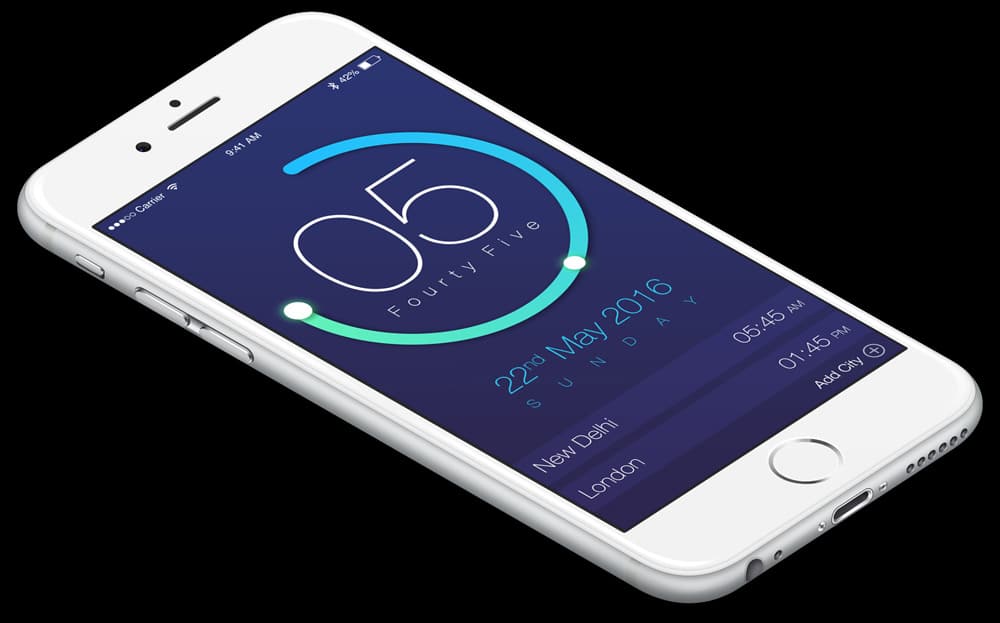 Free Music Player UI Kit PSD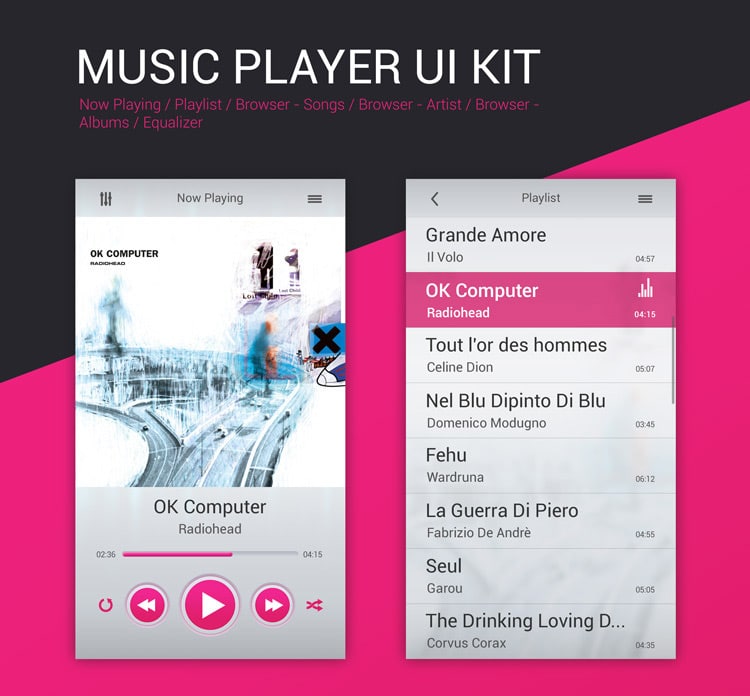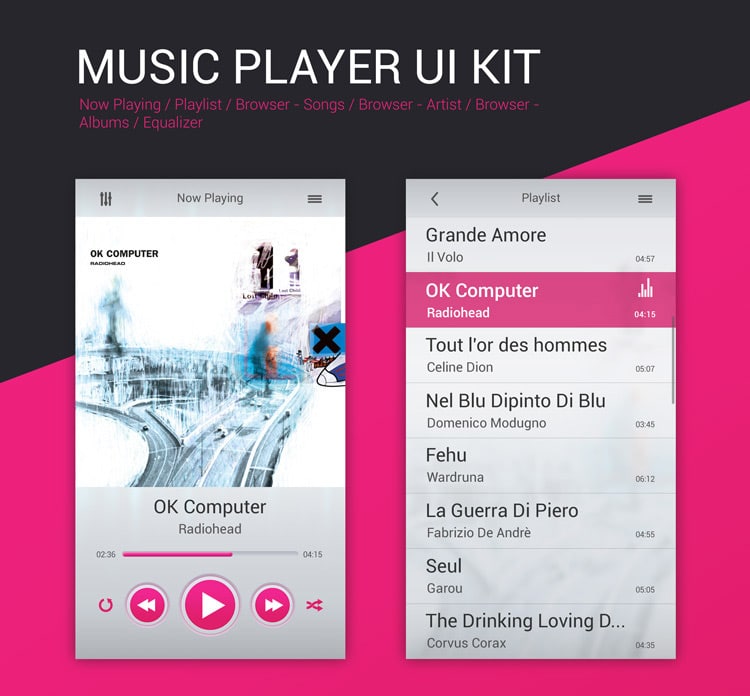 Free Booking App PSD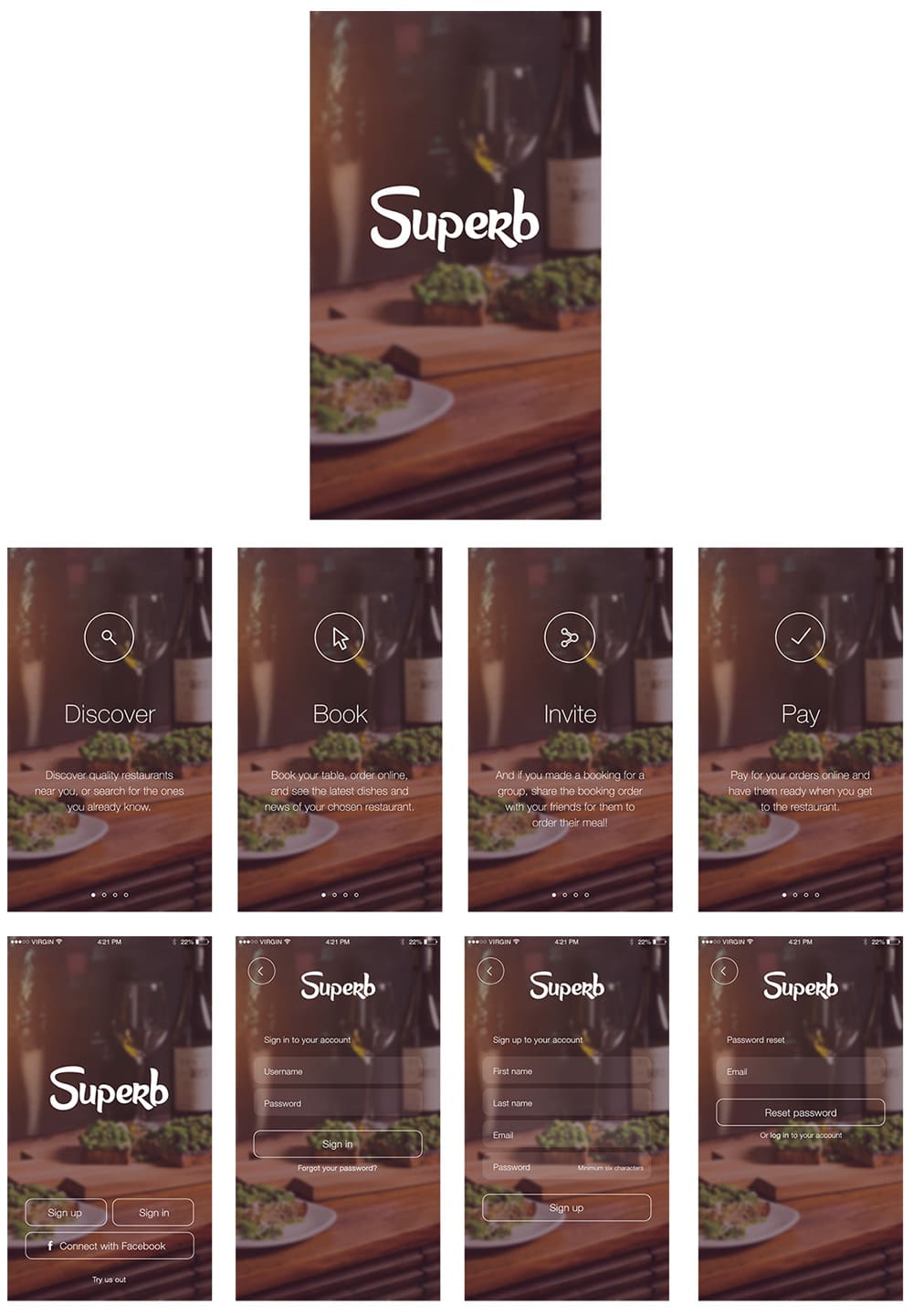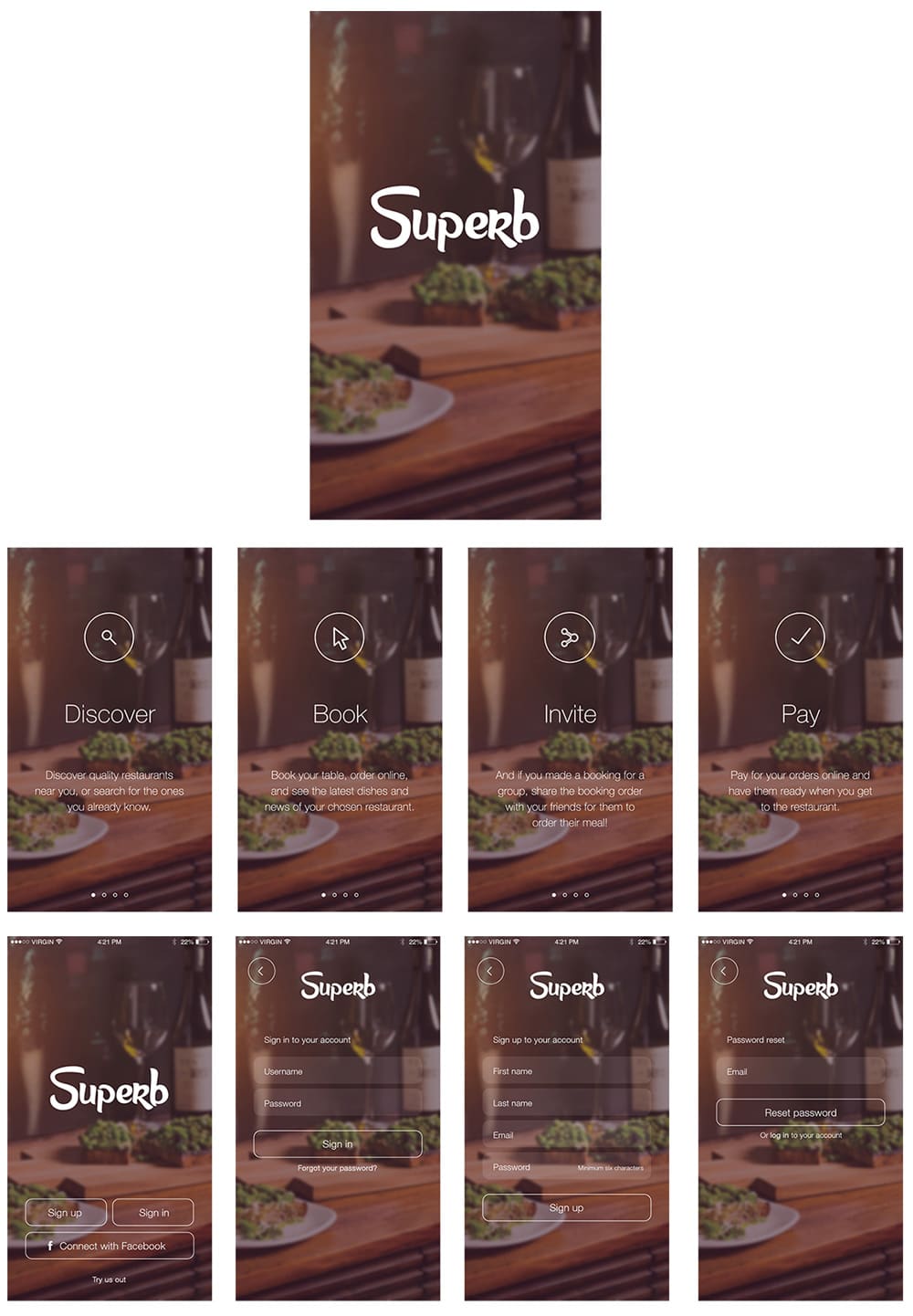 Instagram App UI PSD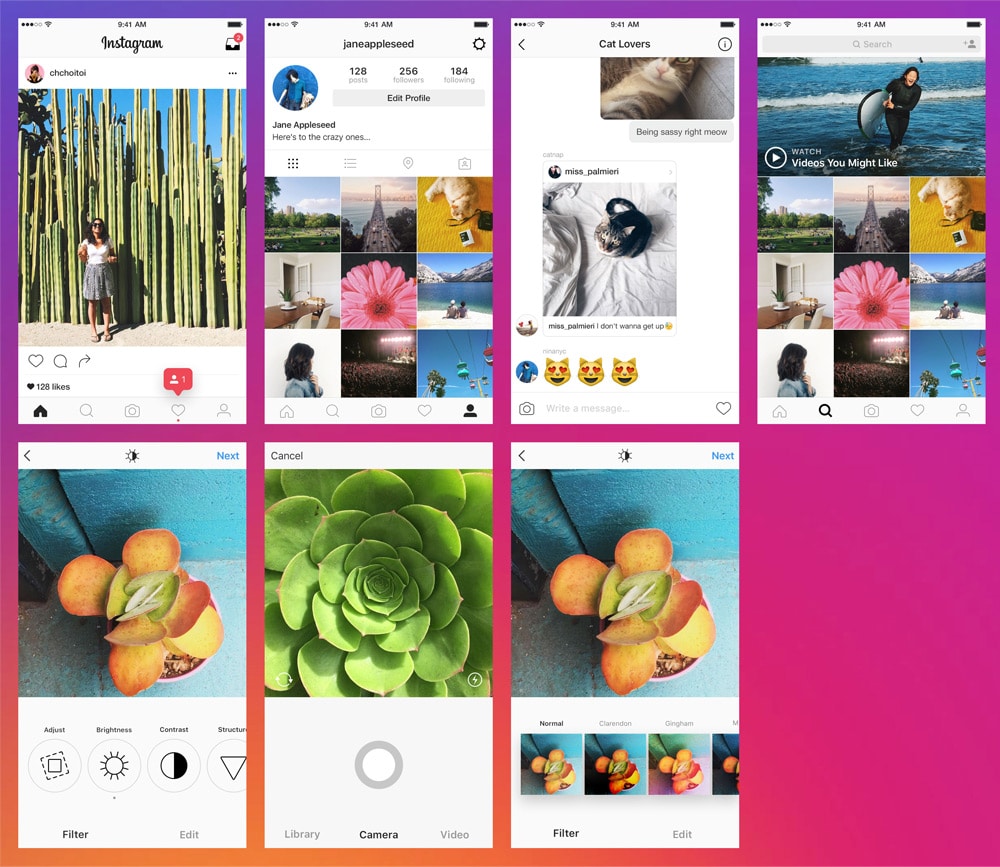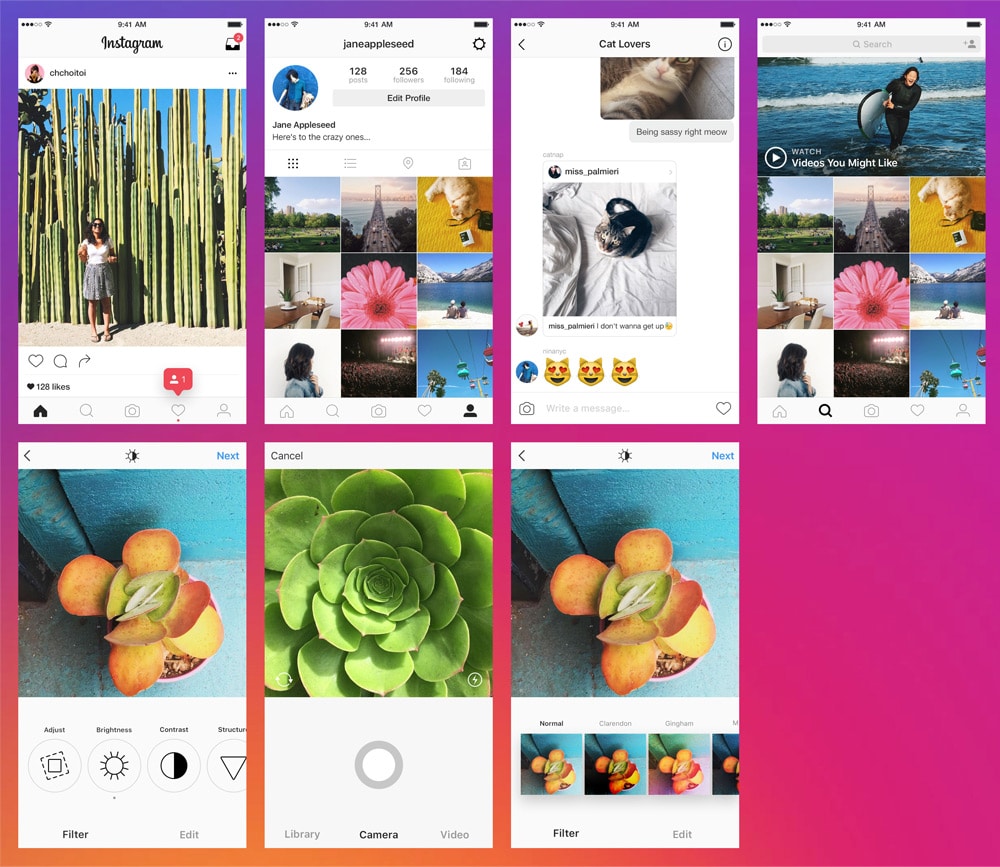 Miam – Free Cooking and Recipe App Template PSD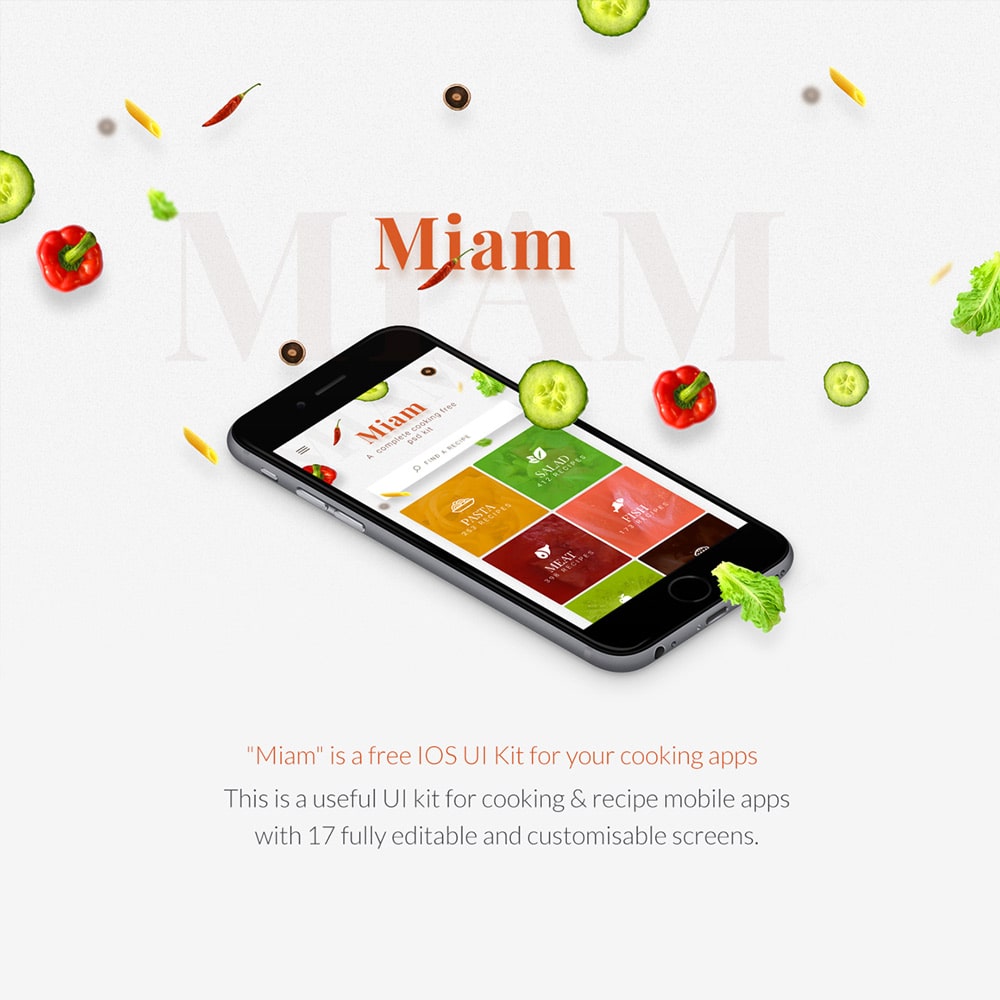 Free Moving App UI Template PSD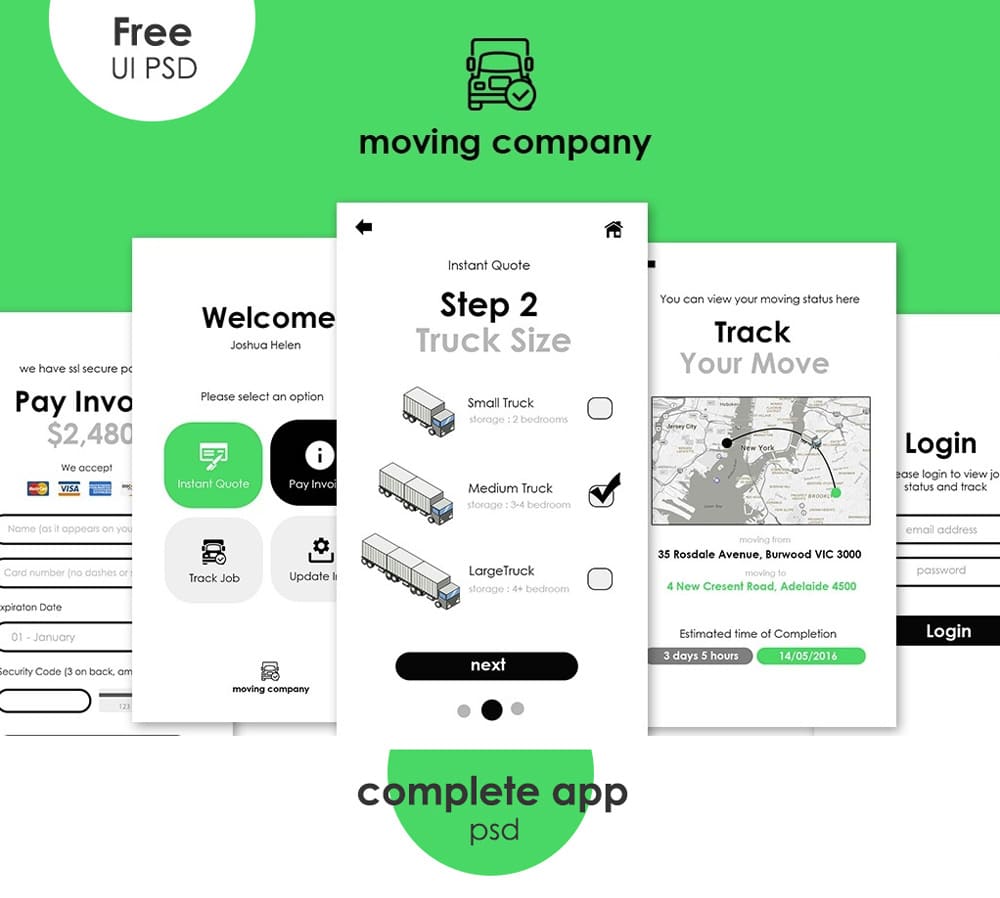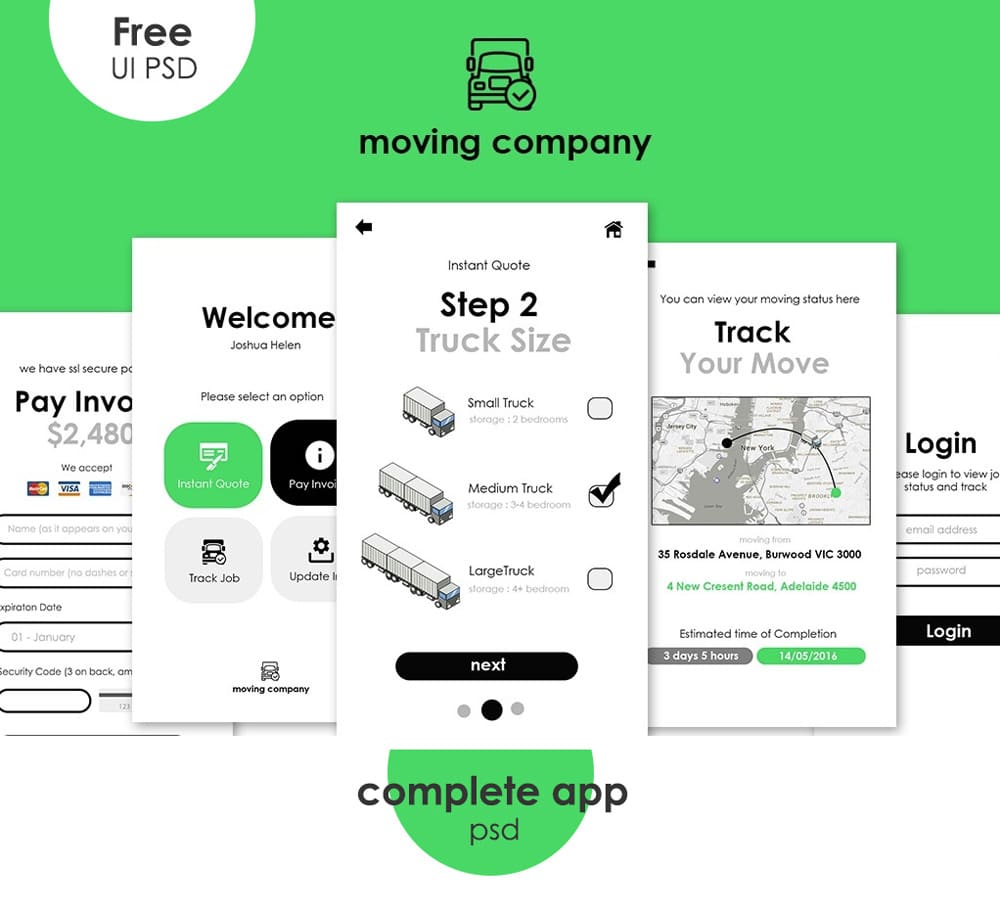 Football Mobile App UI PSD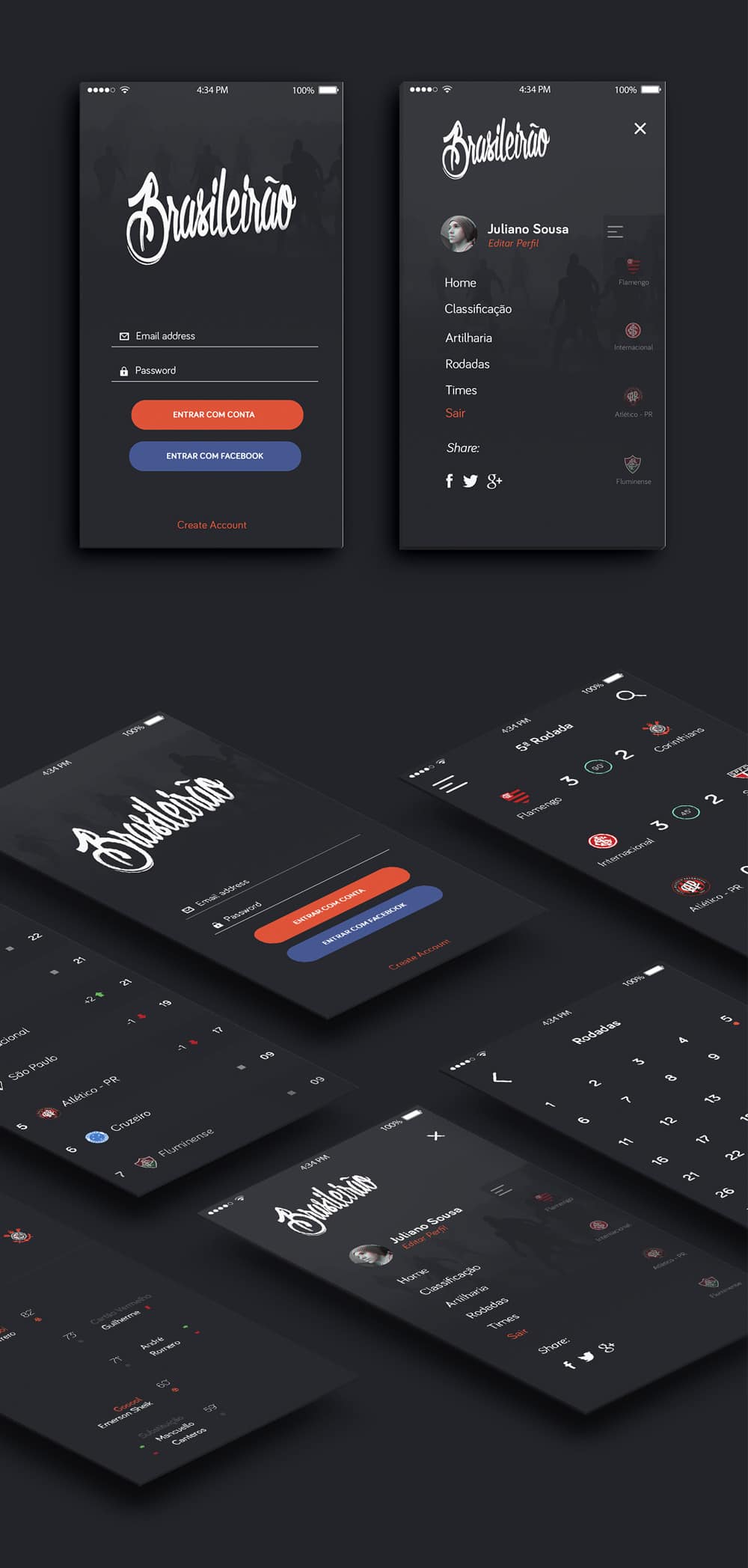 Fade APP UI Kit PSD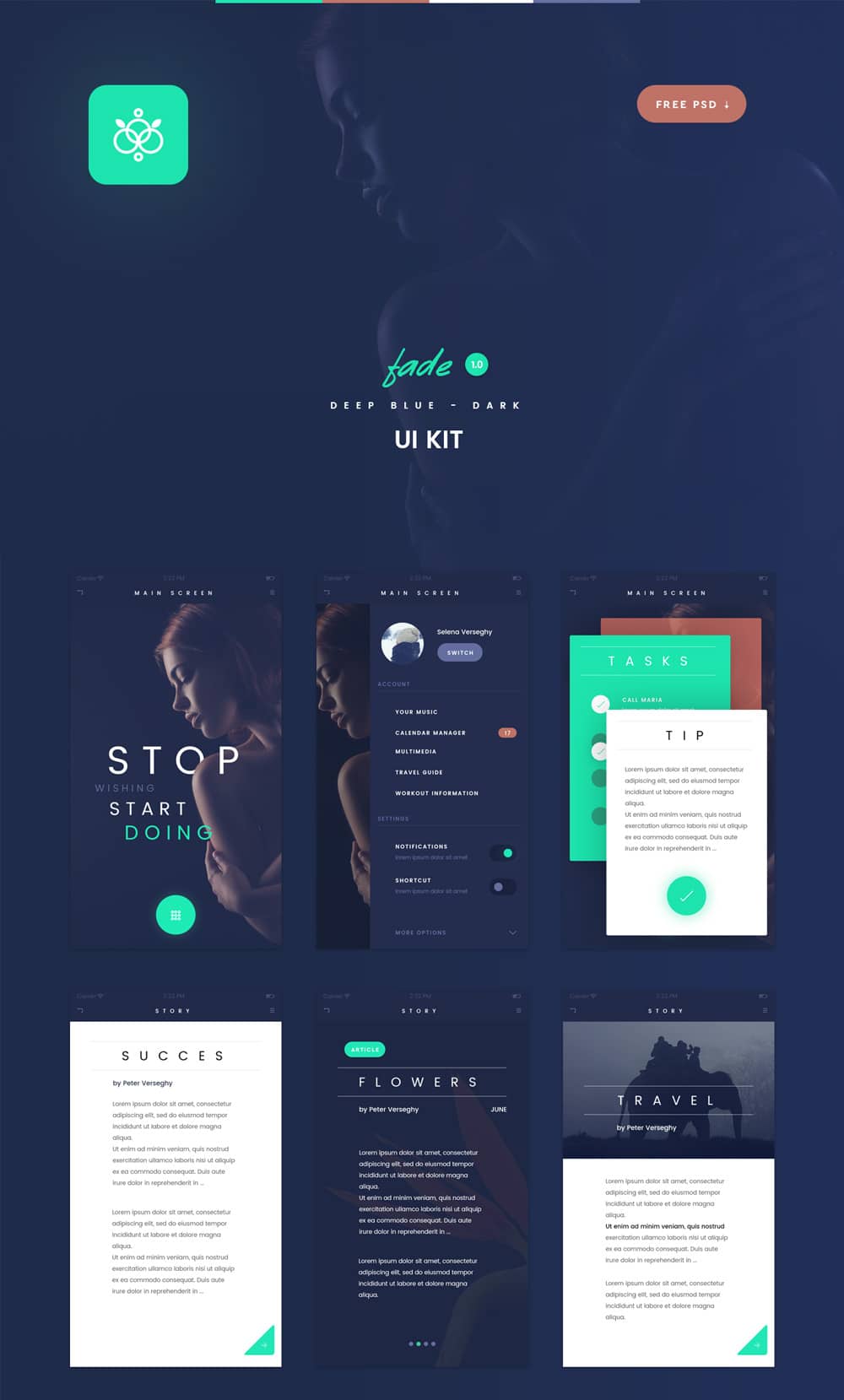 Neptun Mobile App UI PSD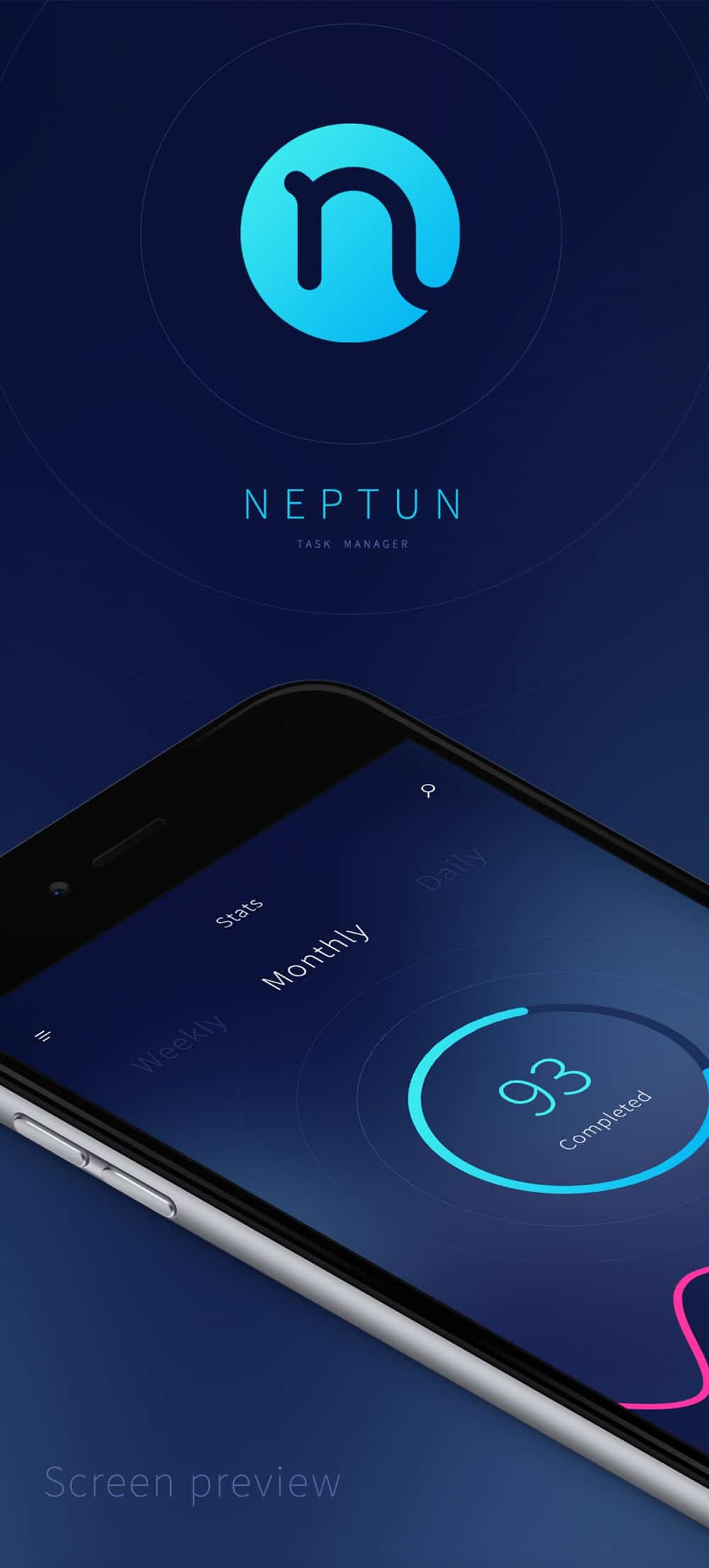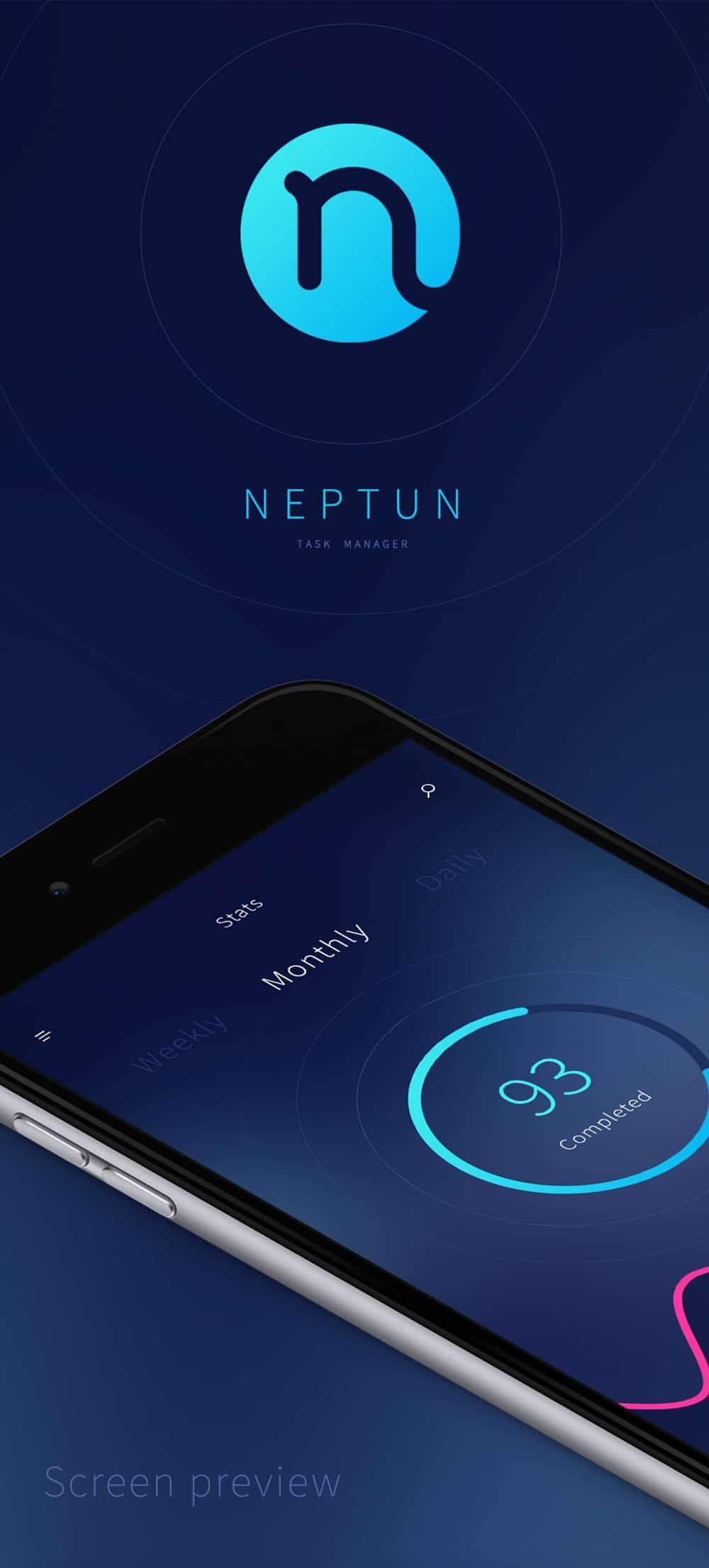 Fire Social App UI Kit PSD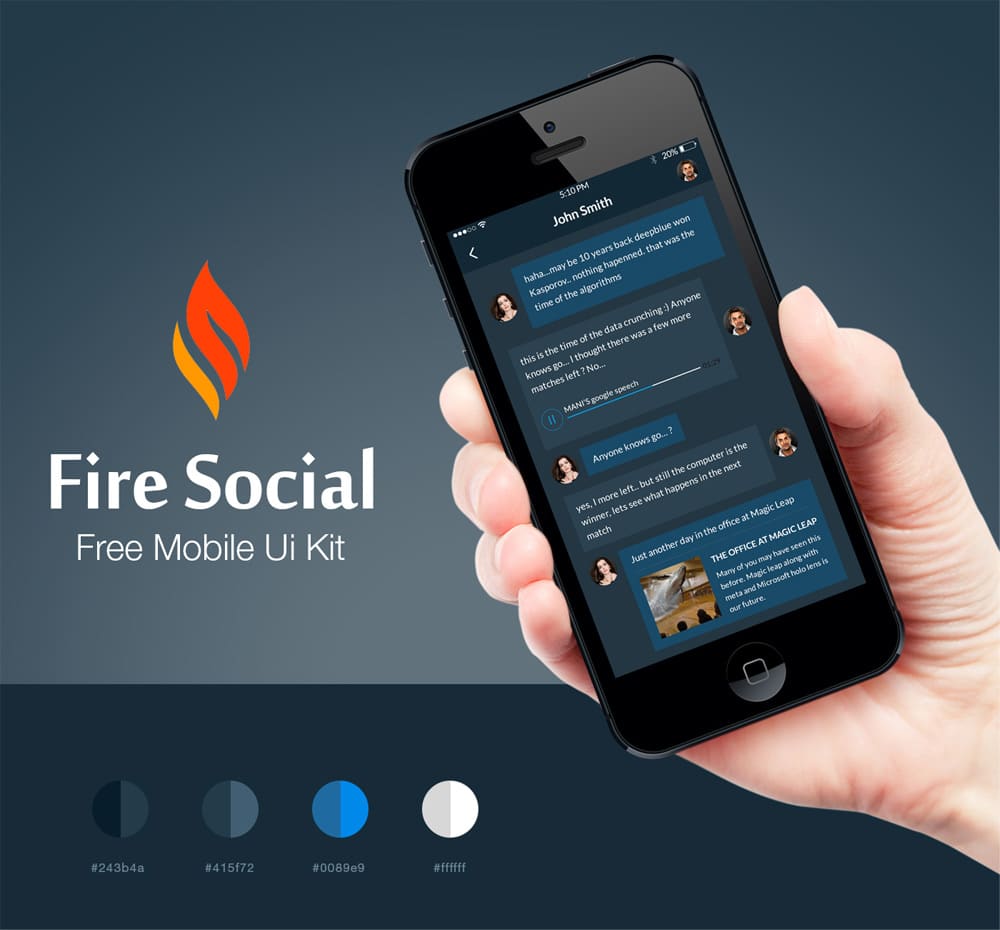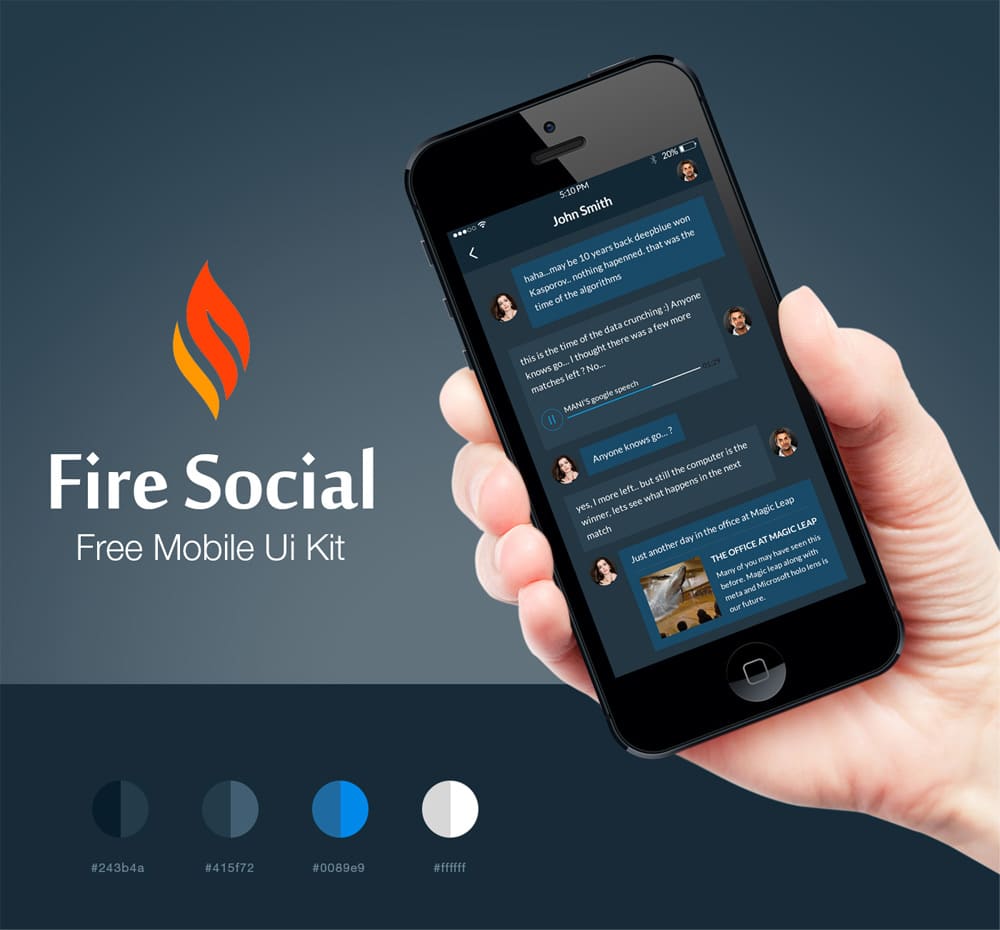 Bromo – Free Social App Template PSD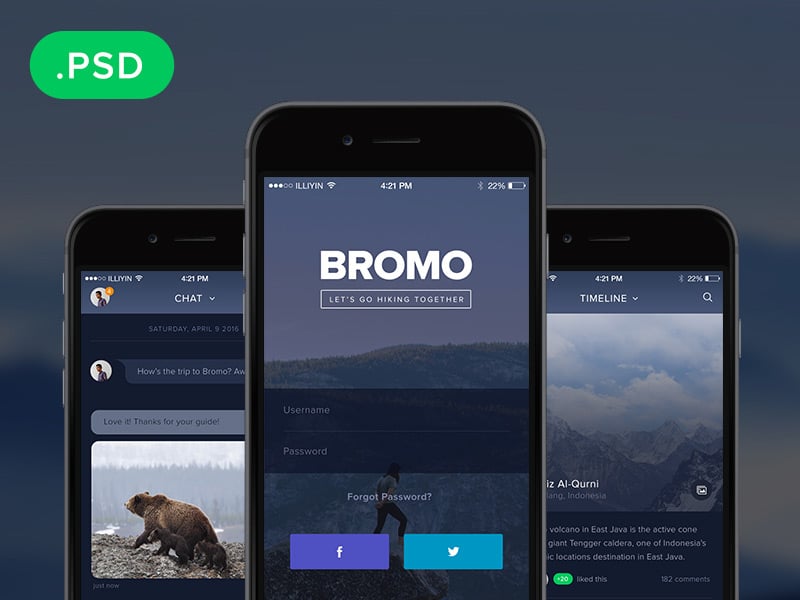 Free Music Player App UI PSD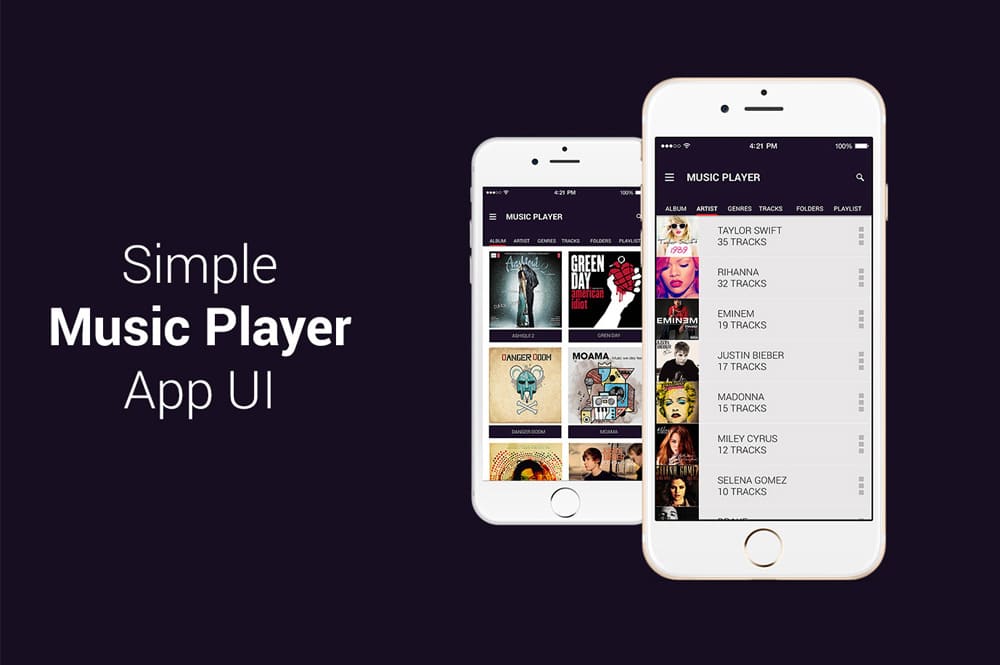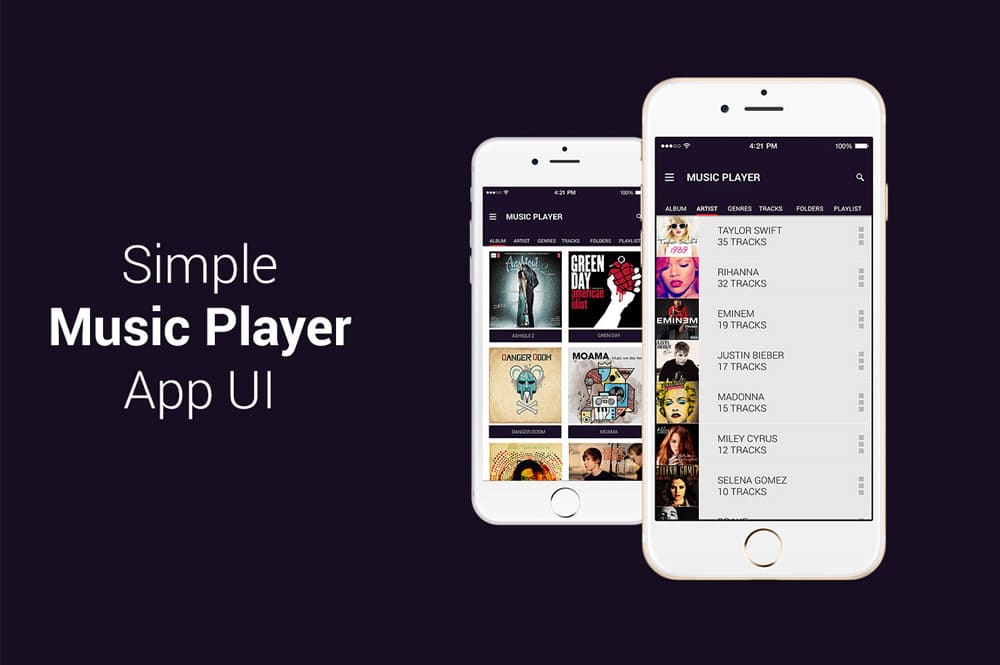 Cityguide Mobile App UI PSD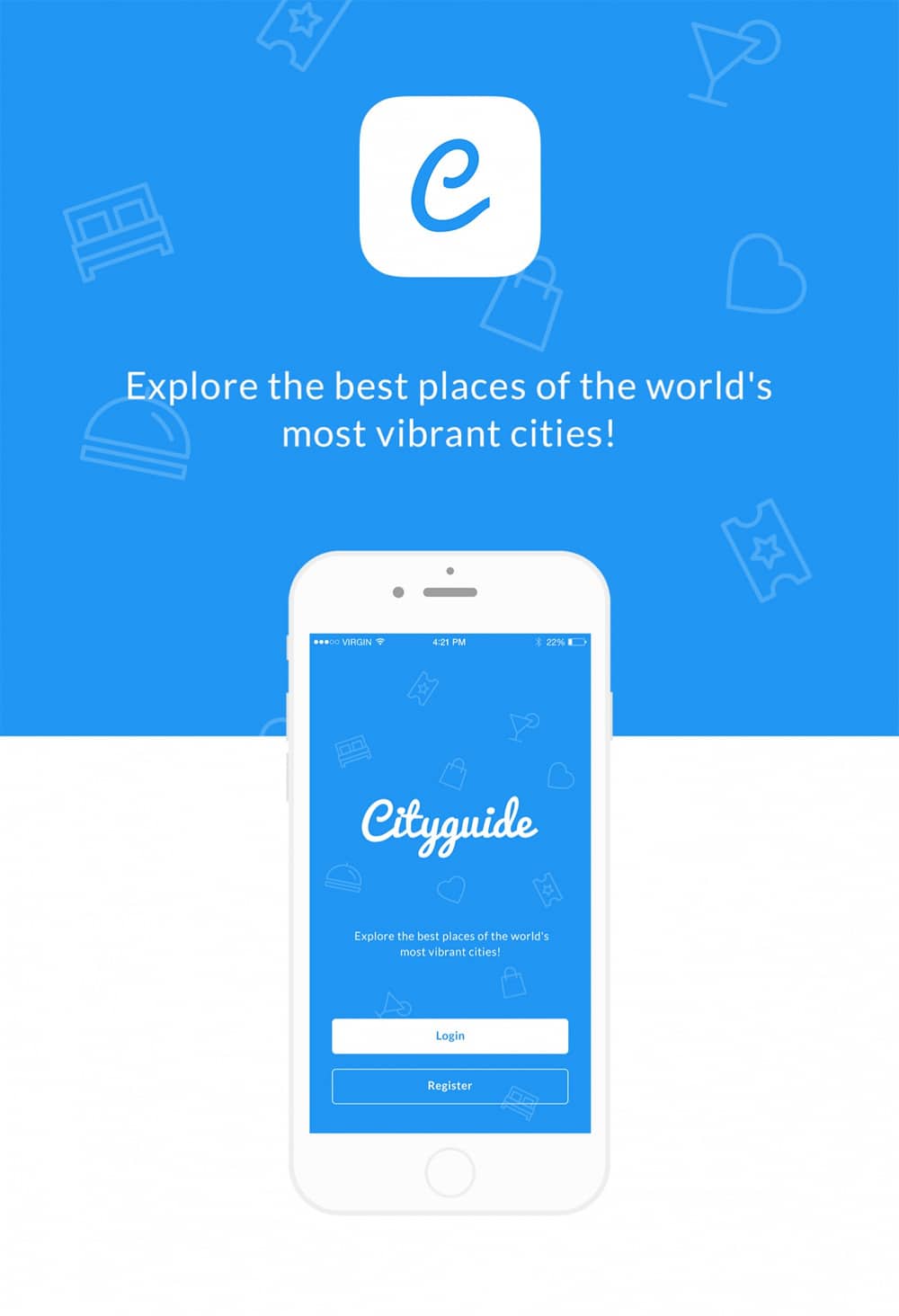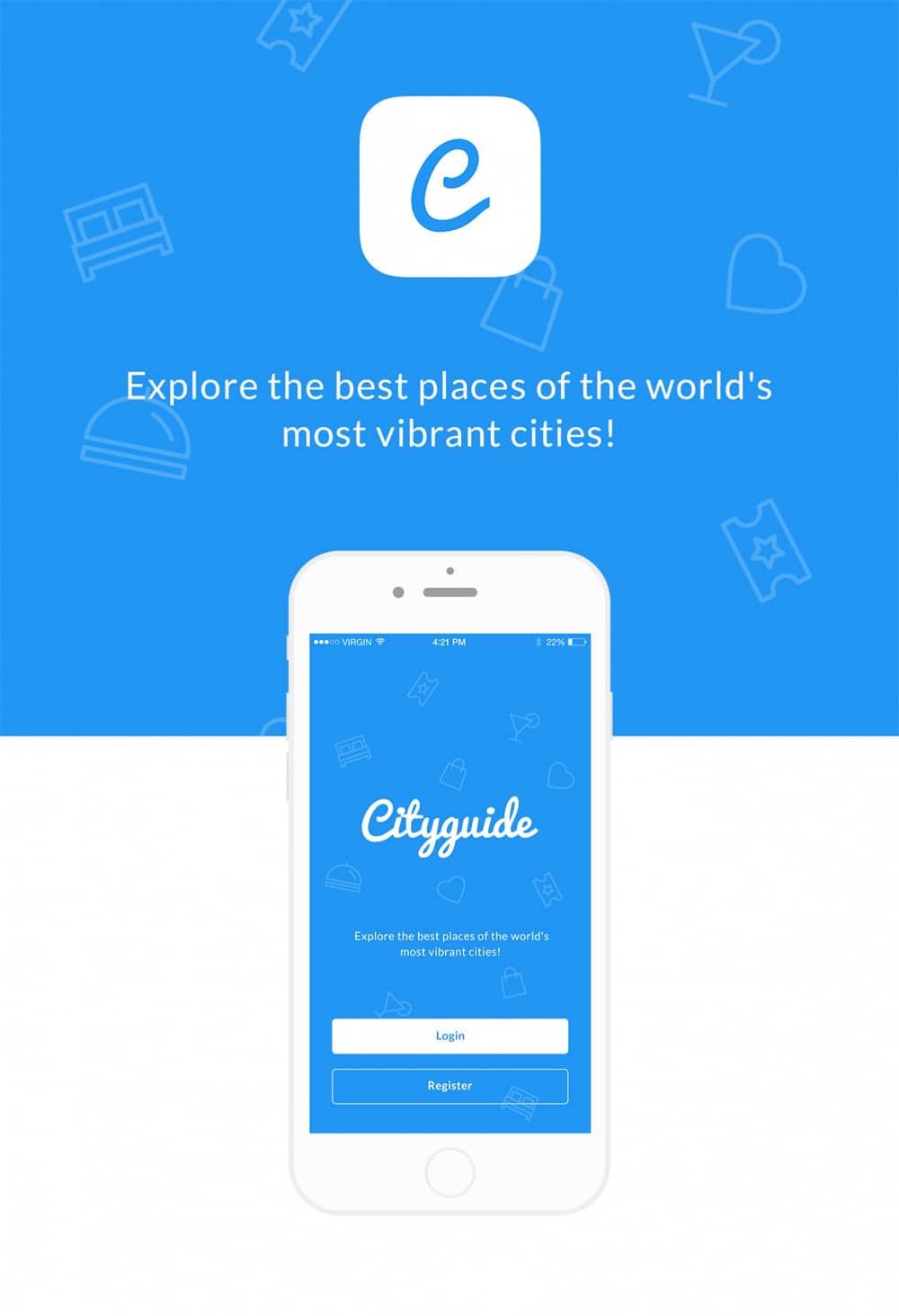 Just 6ix Weeks – Free Fitness App PSD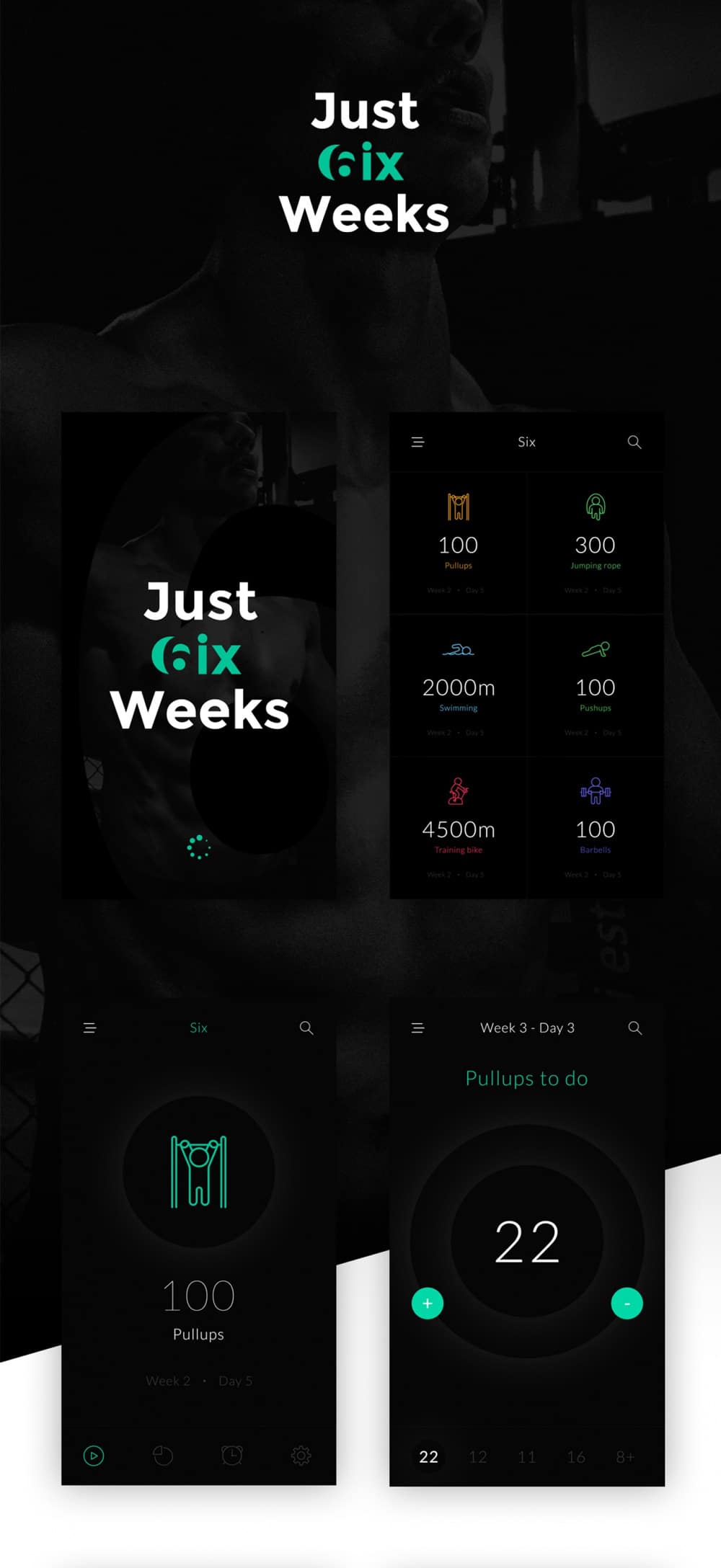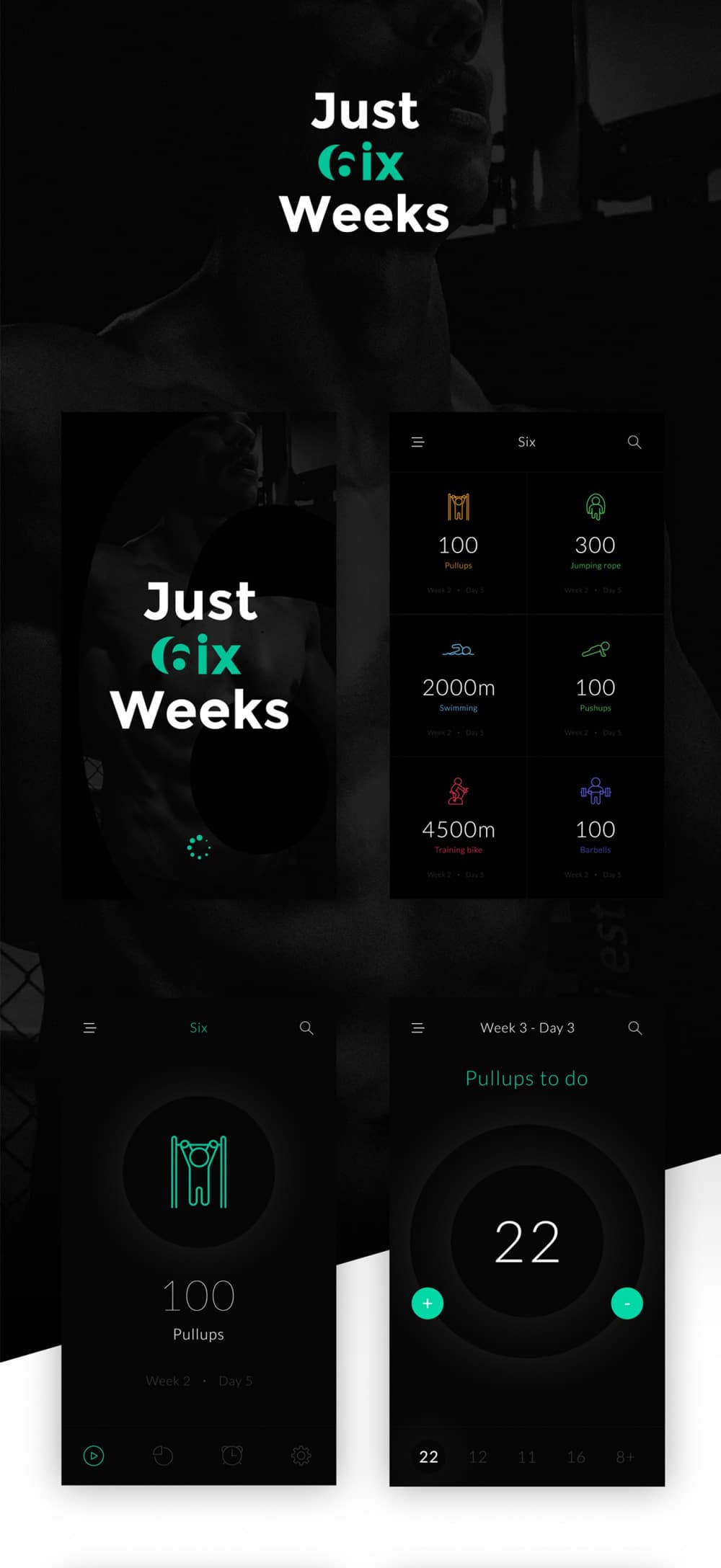 MOOOV – Free Modern iOS Movie App UI Kit PSD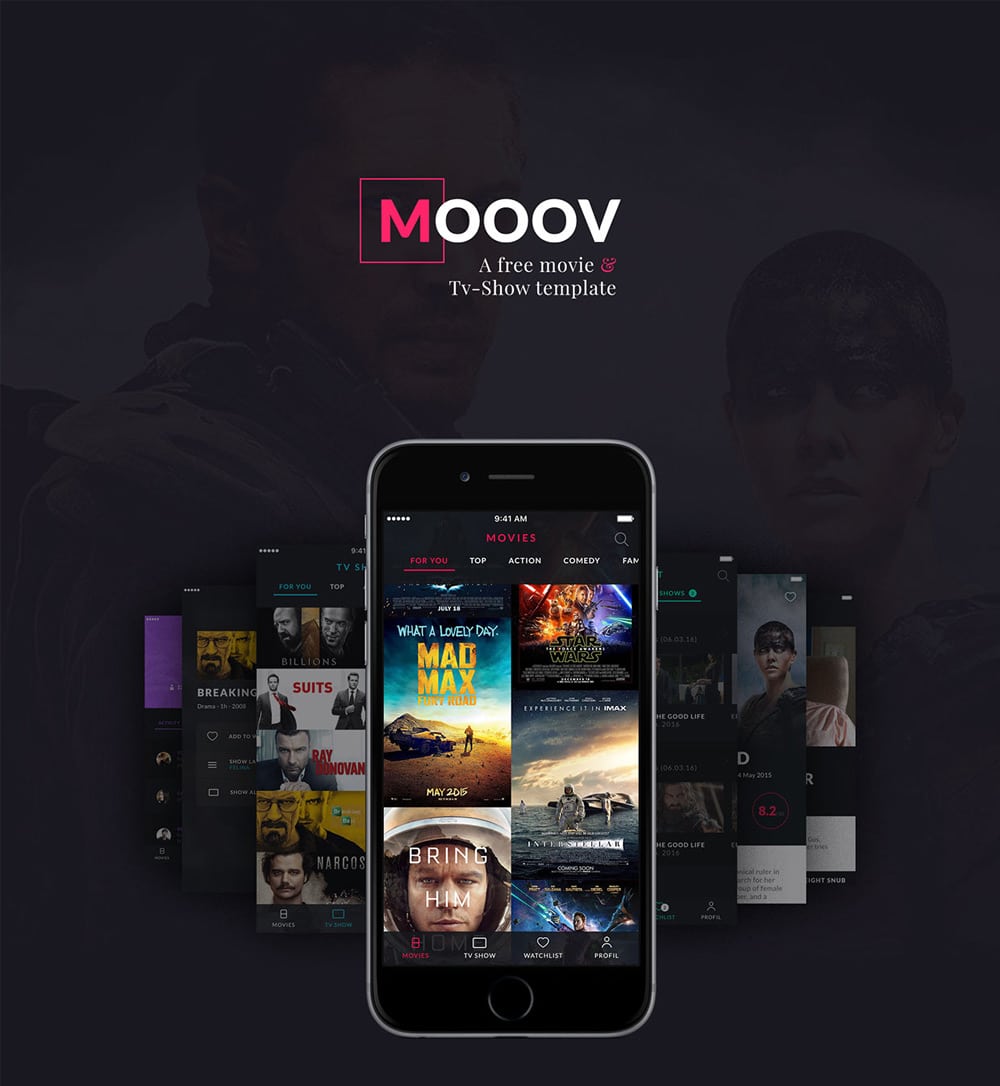 FitApp Mobile App UI PSD


E commerce UI Kit for iOS (PSD, Sketch)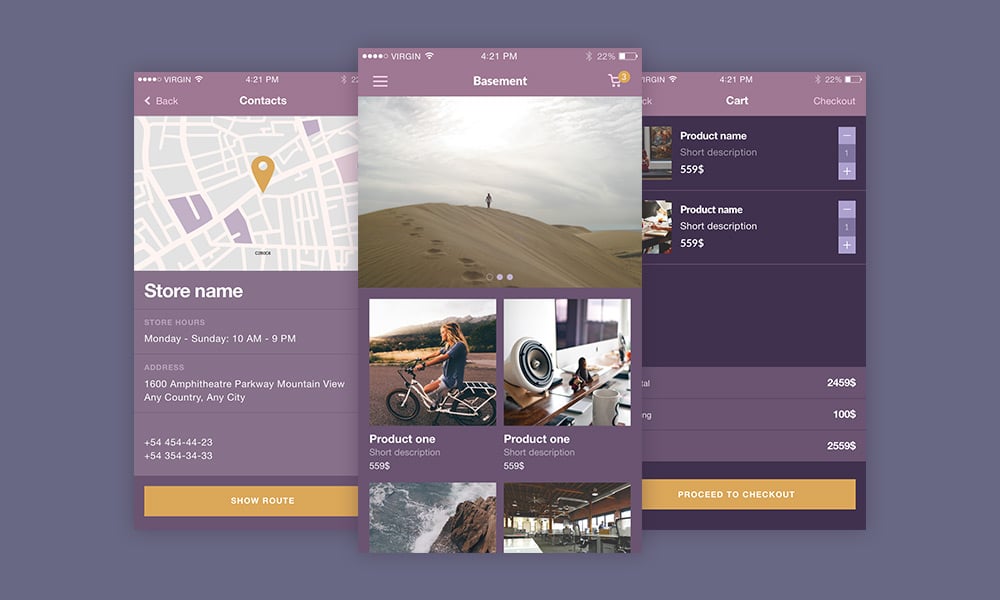 Chat UI Kit (PSD, Sketch)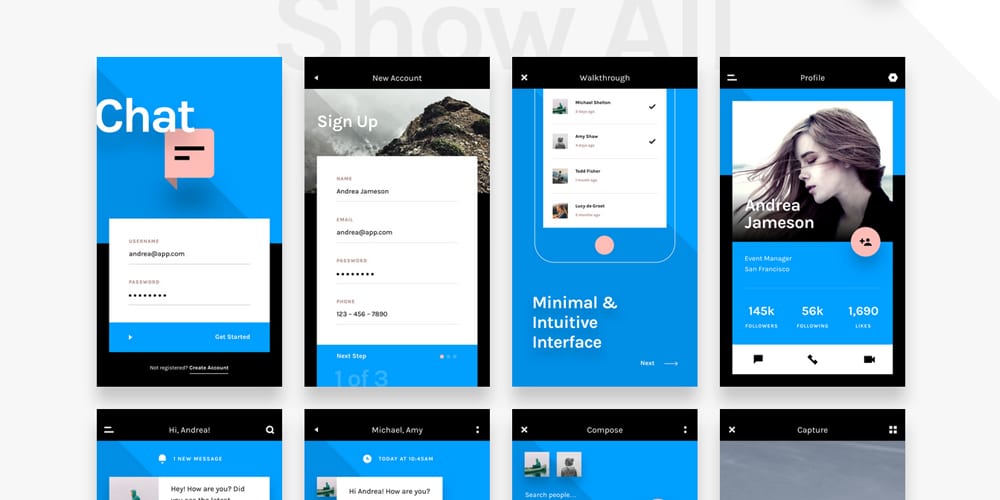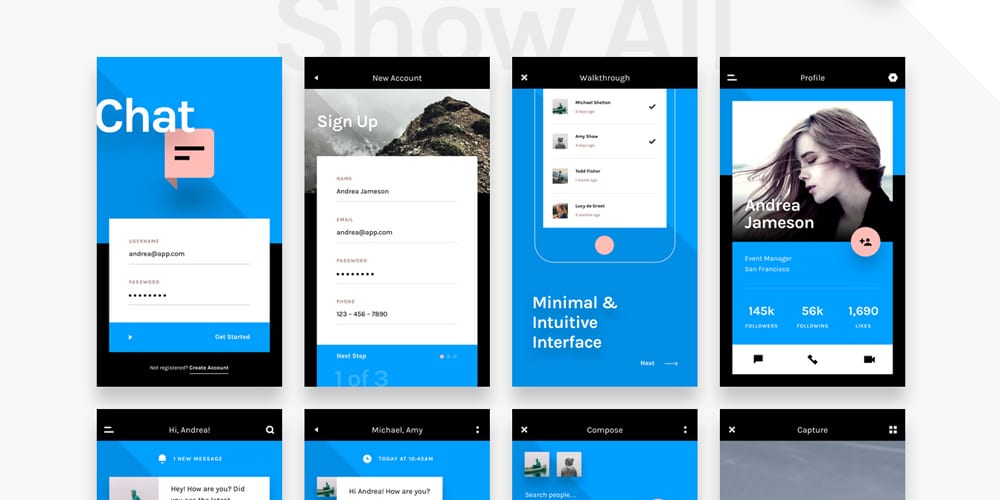 Faumail Mobile App UI PSD


Mobile App UI PSD for Fashion & Ecommerce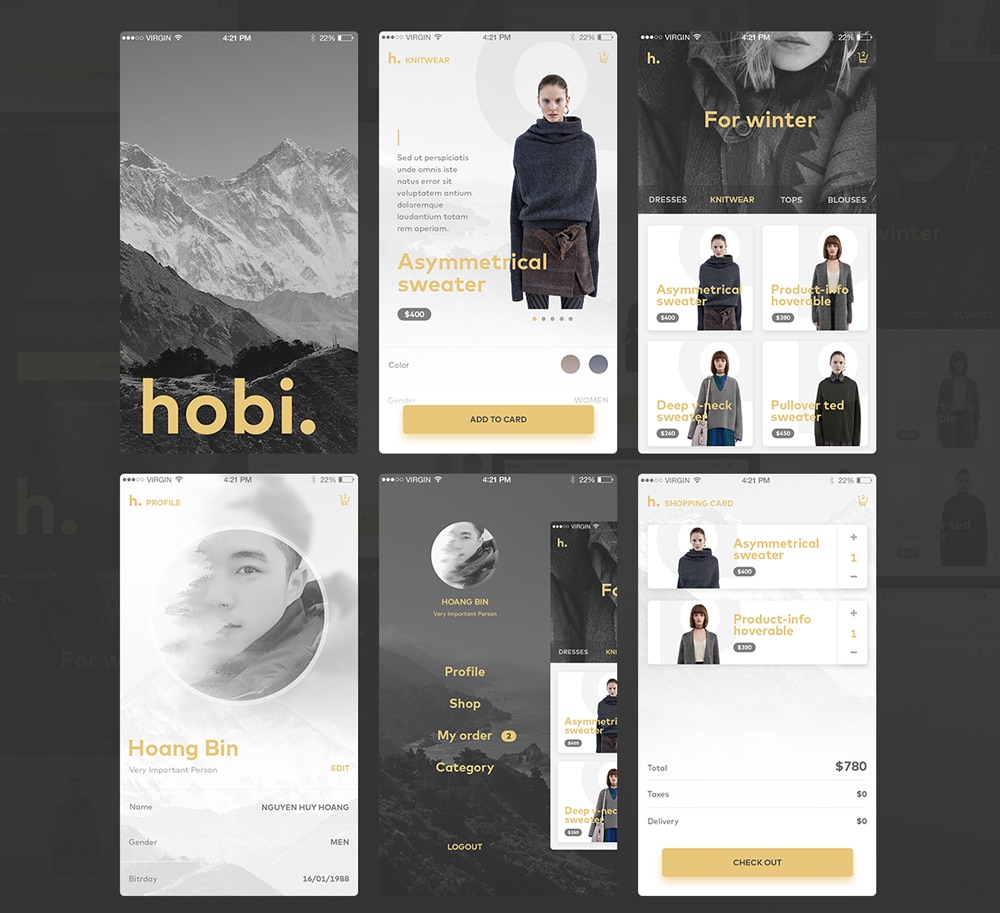 Event App UI Kit PSD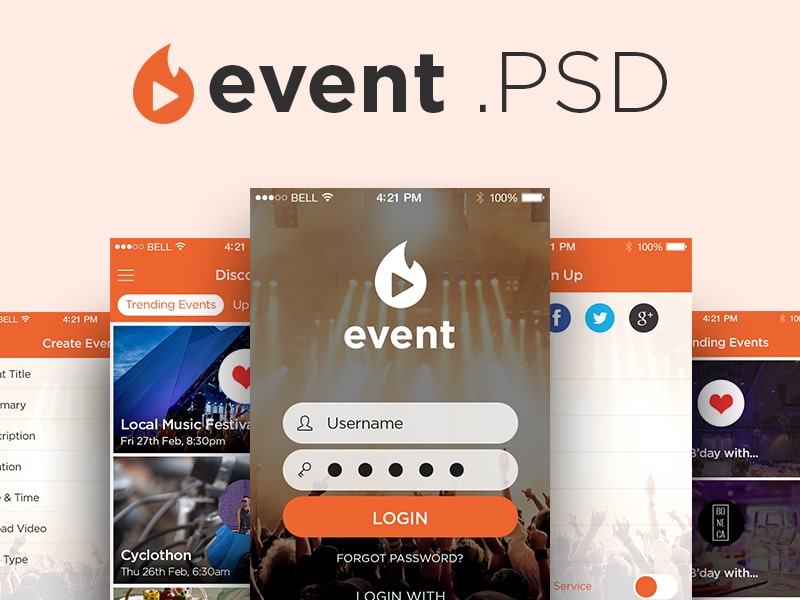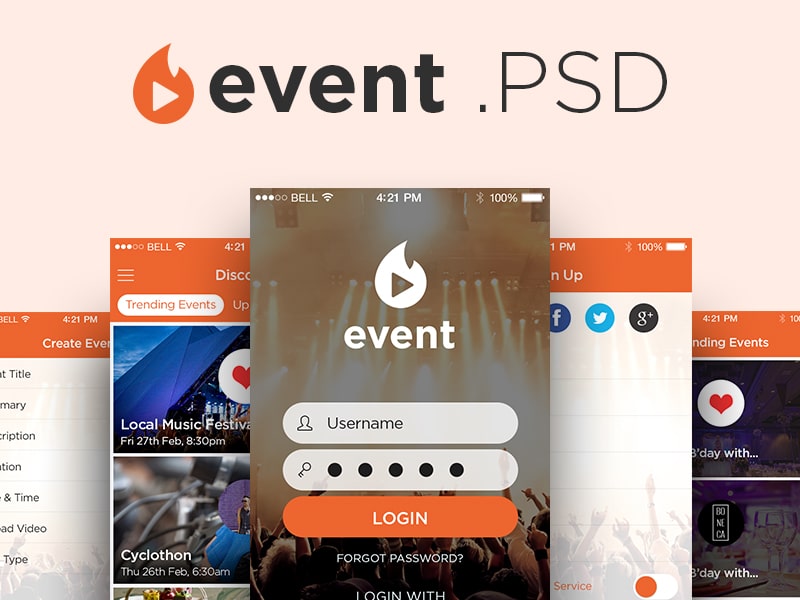 Binary App PSD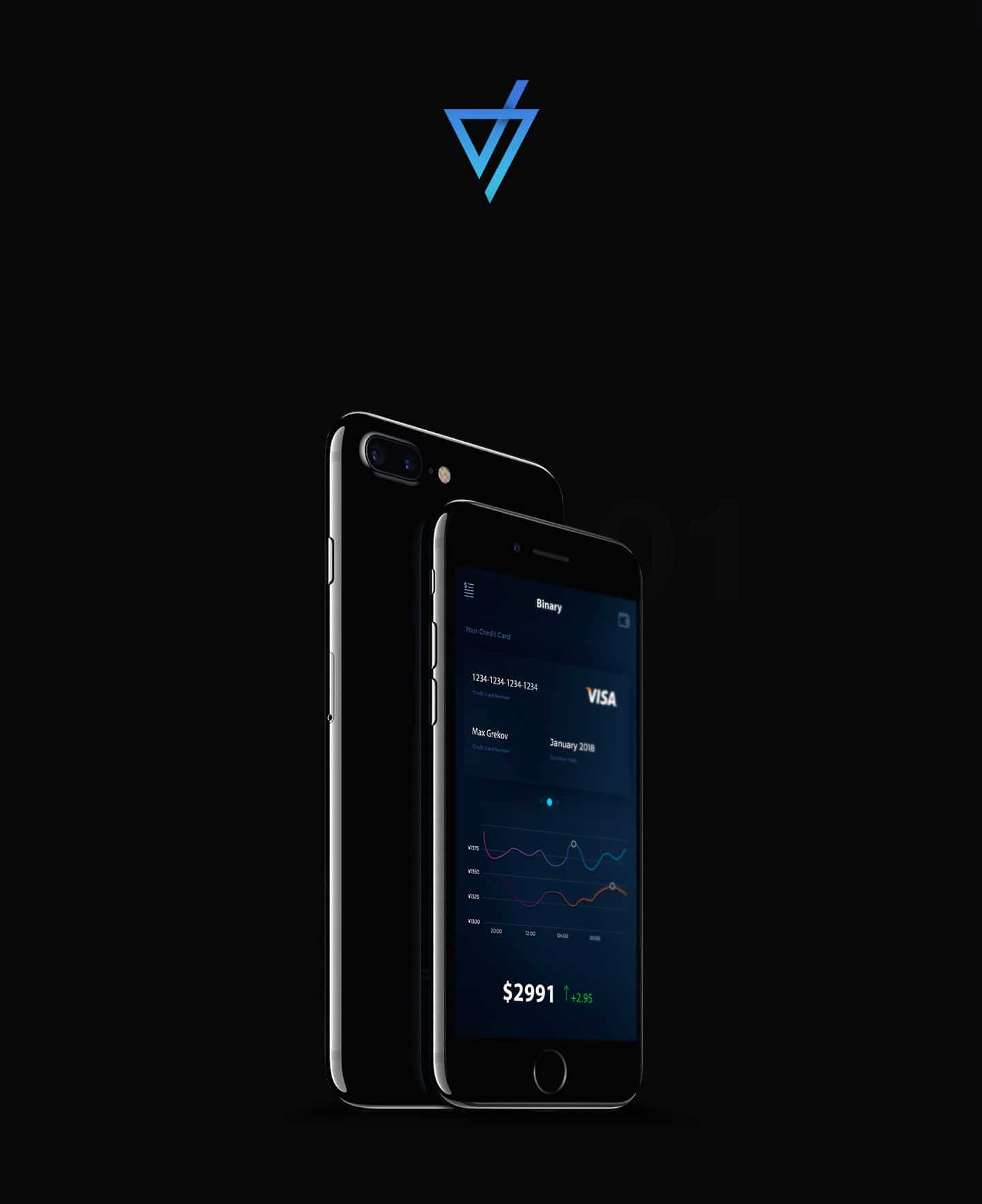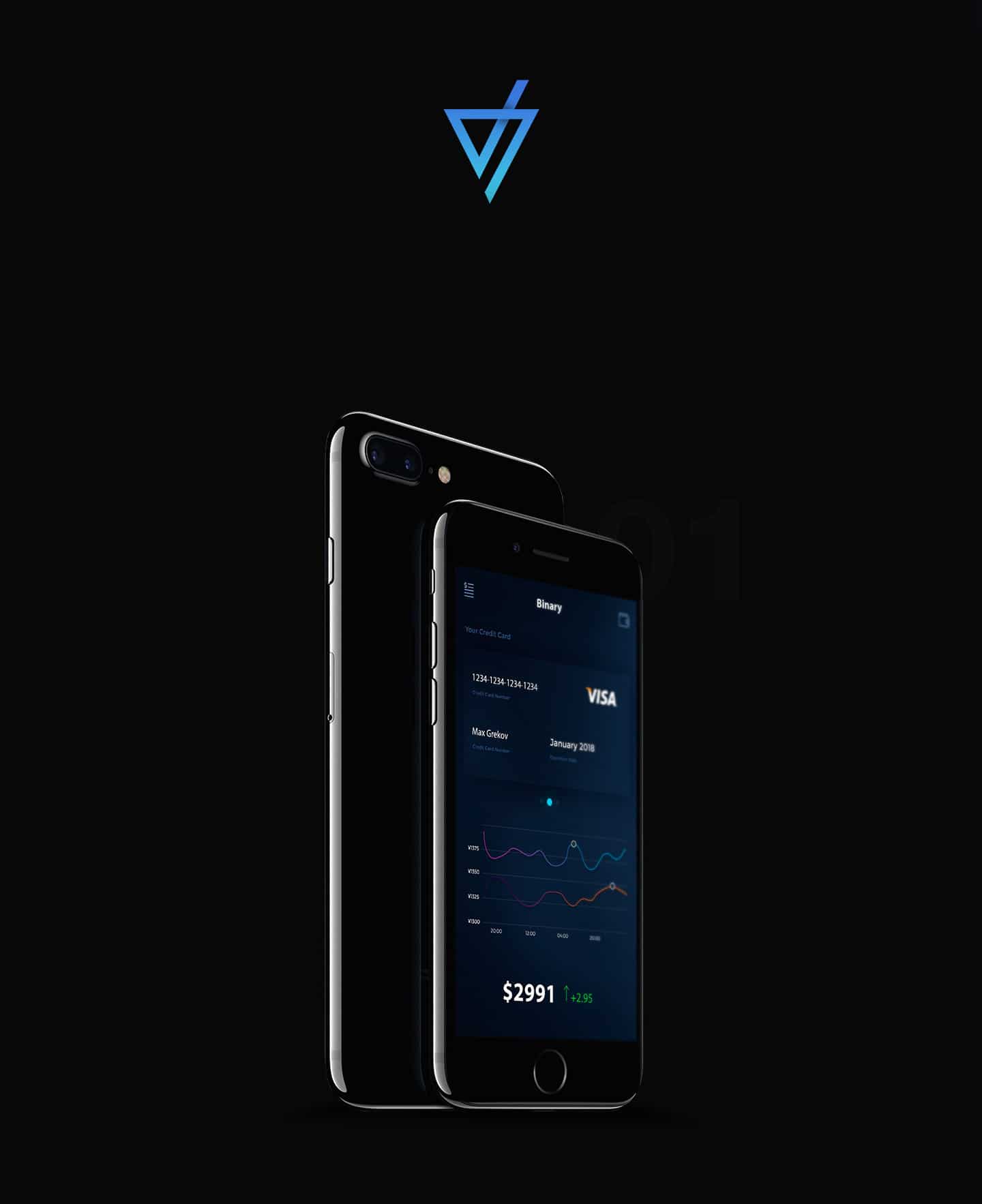 Free Music App PSD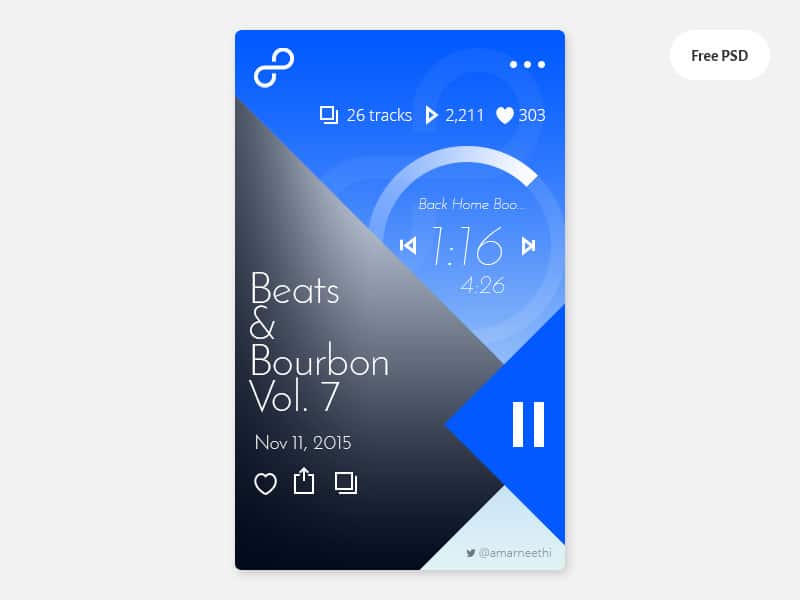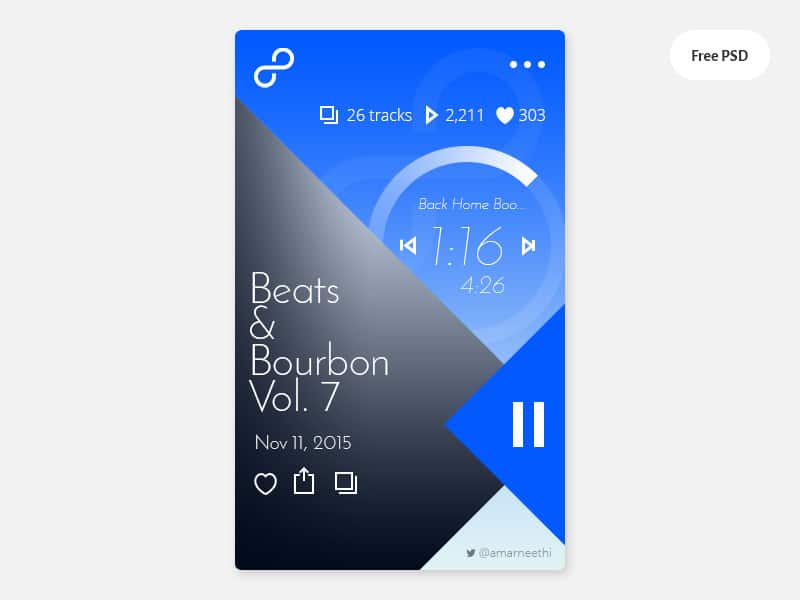 OS8 Style Phone 6 Plus Quality App UI PSD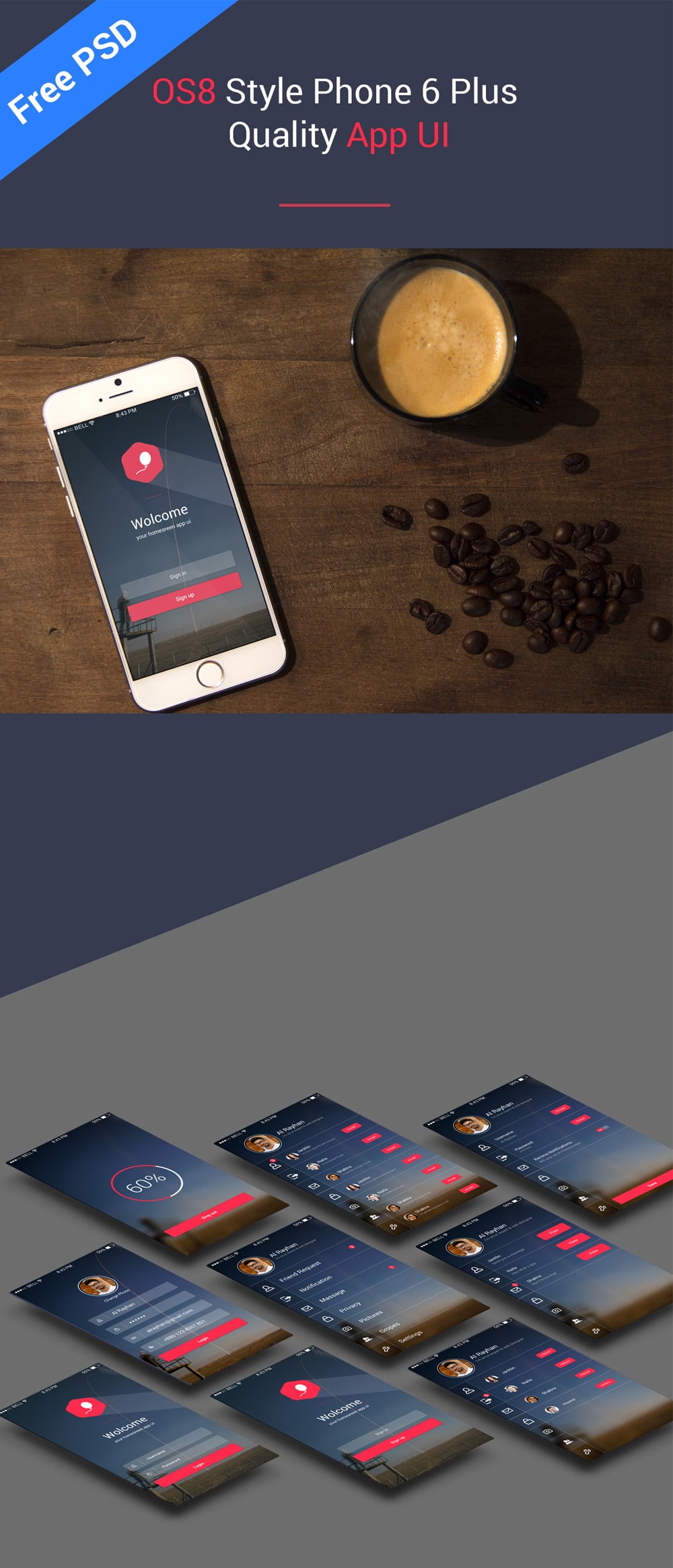 Foodgram – Free App UI PSD


Free Recipe App UI Template PSD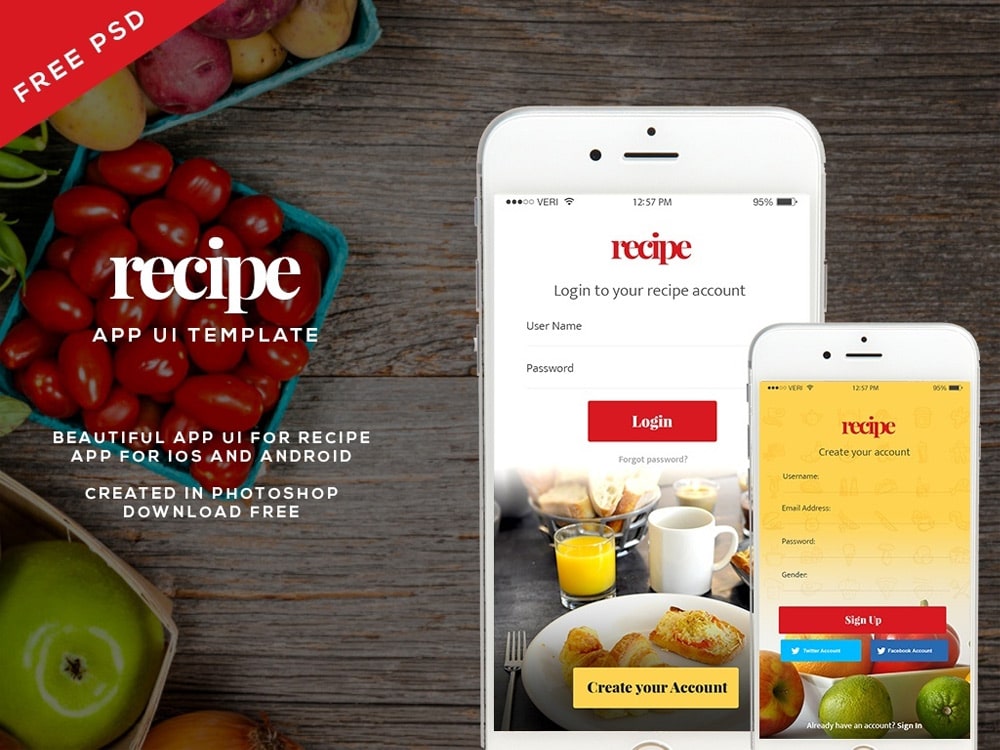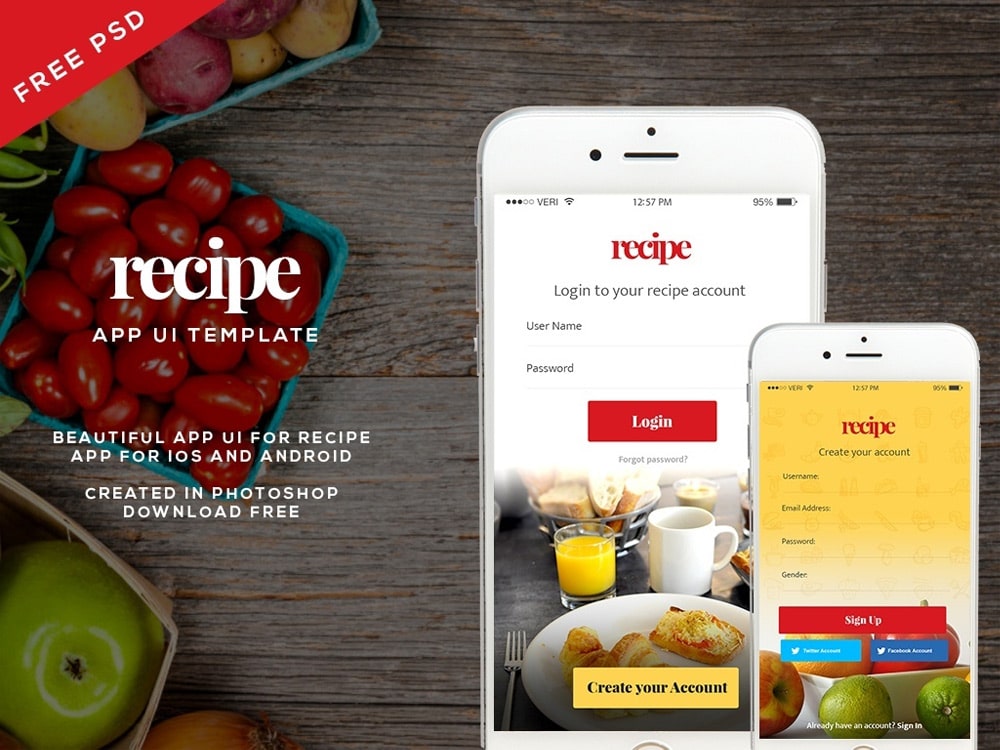 Free Mobile Application UI Template PSD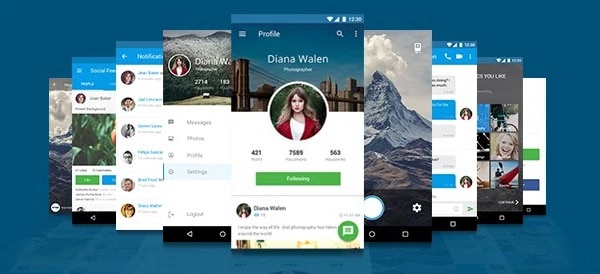 Full Messenger UI Kit PSD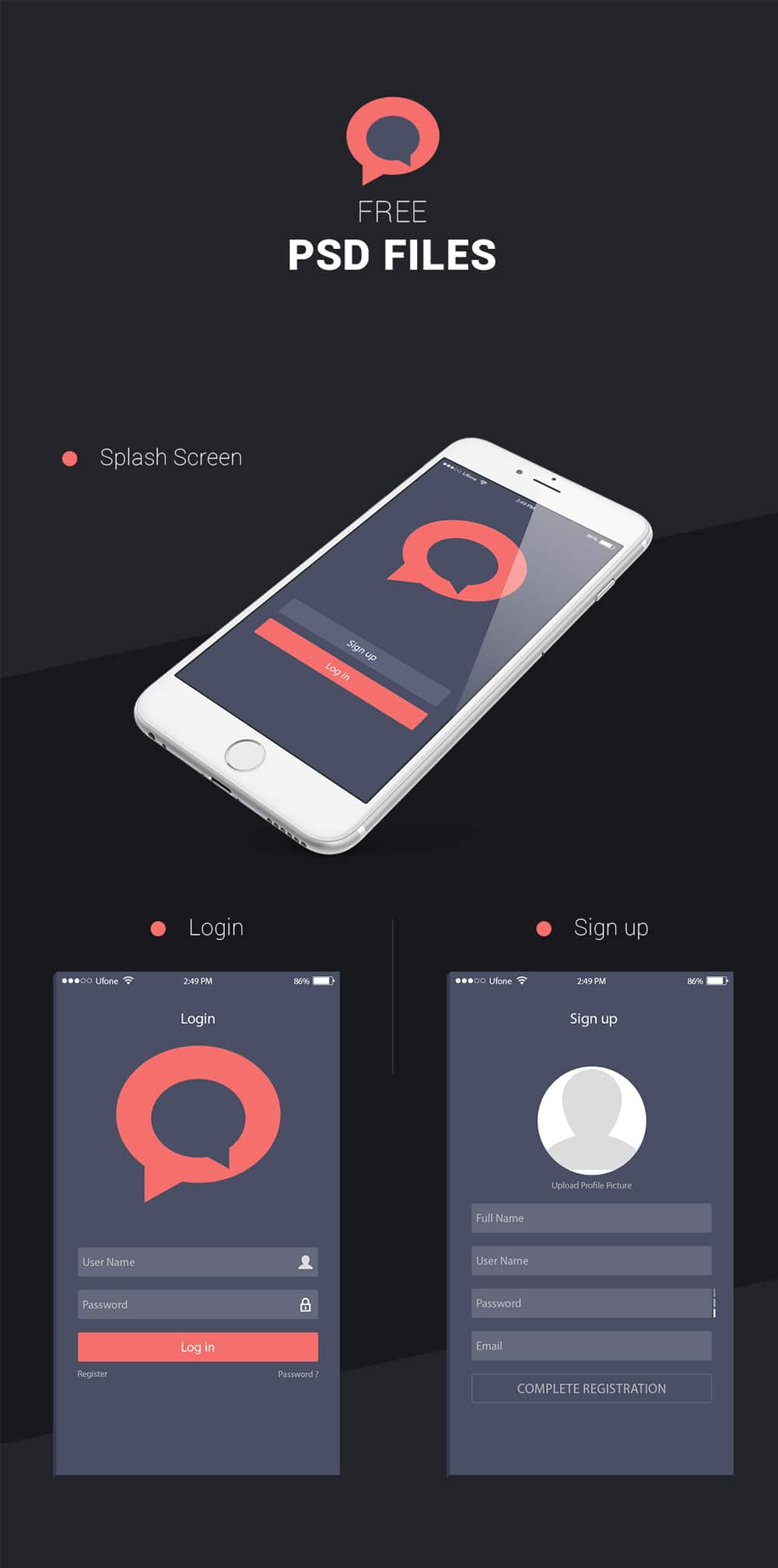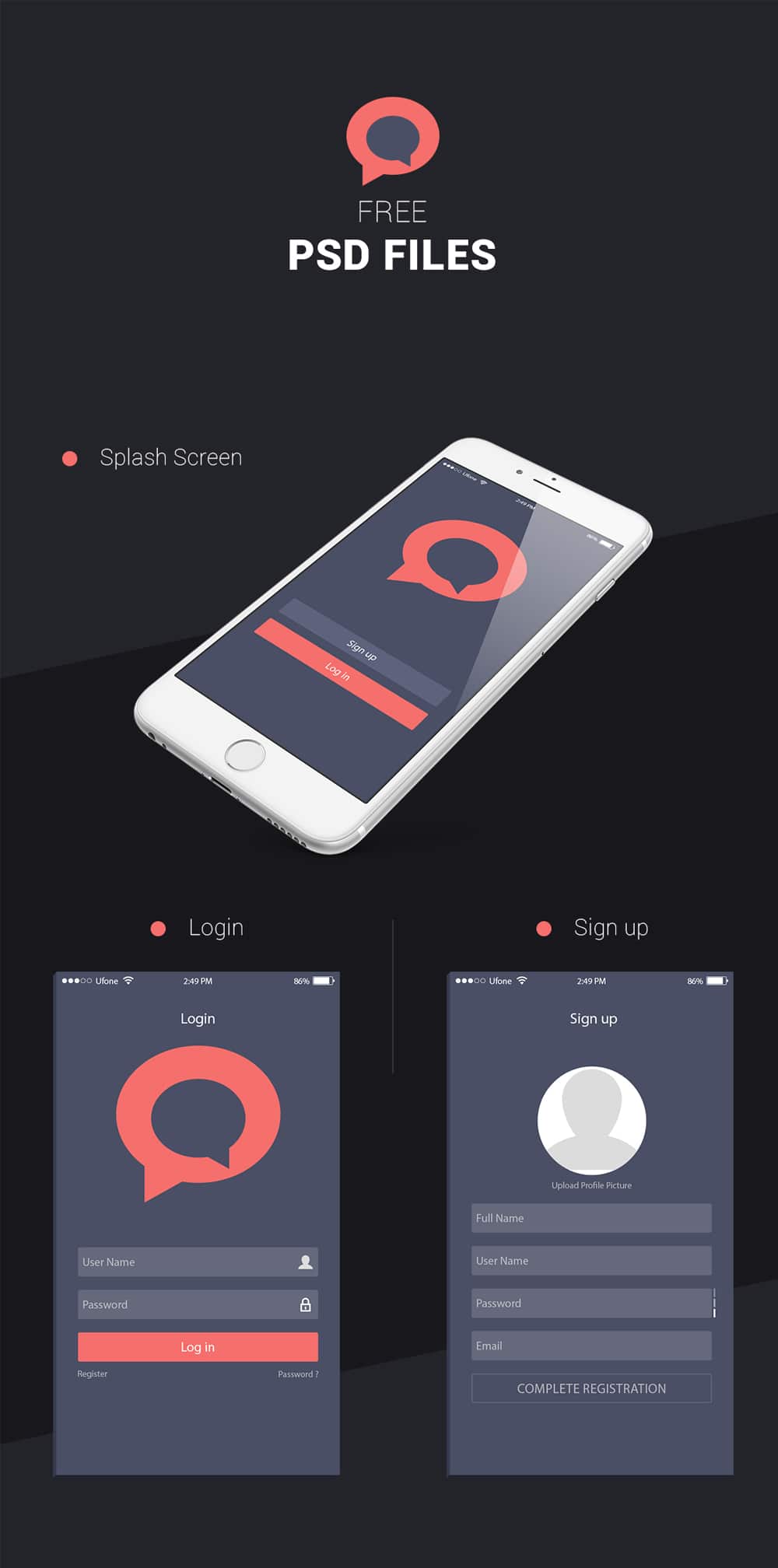 Flat Chat App UI PSD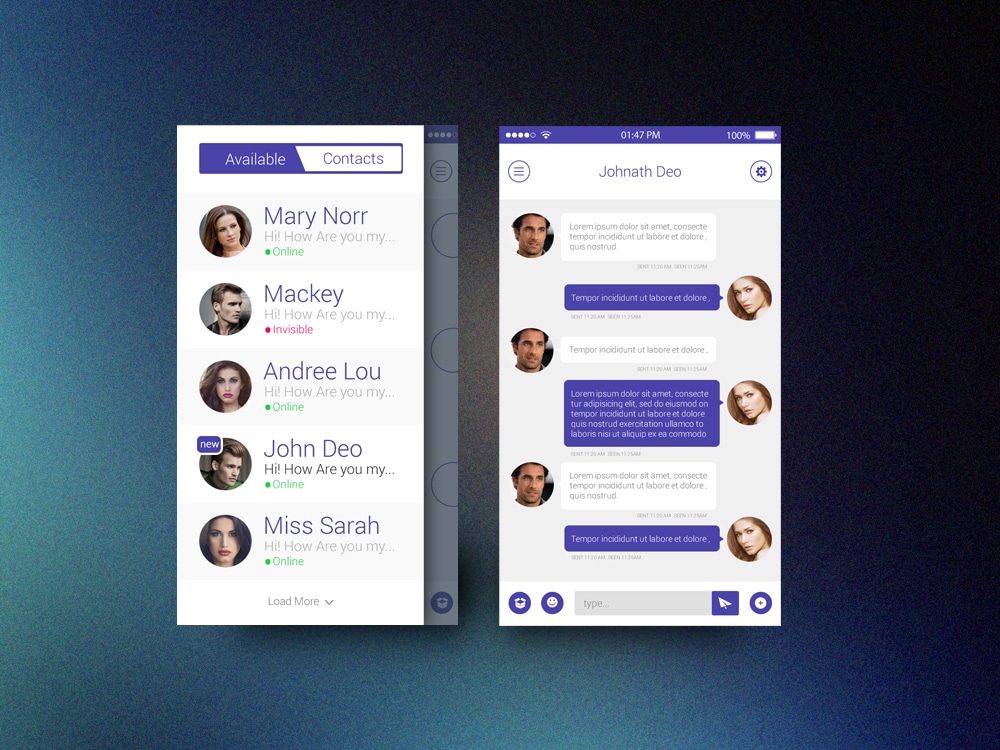 Free Calendar App PSD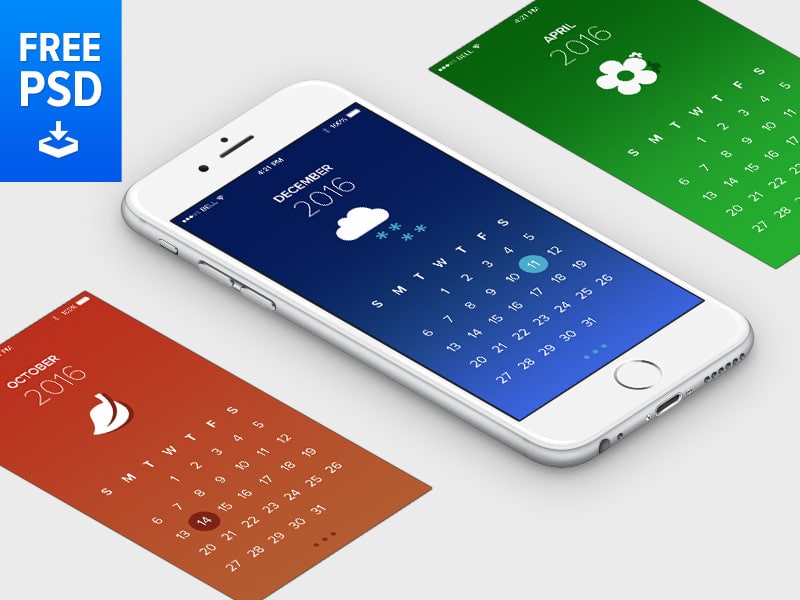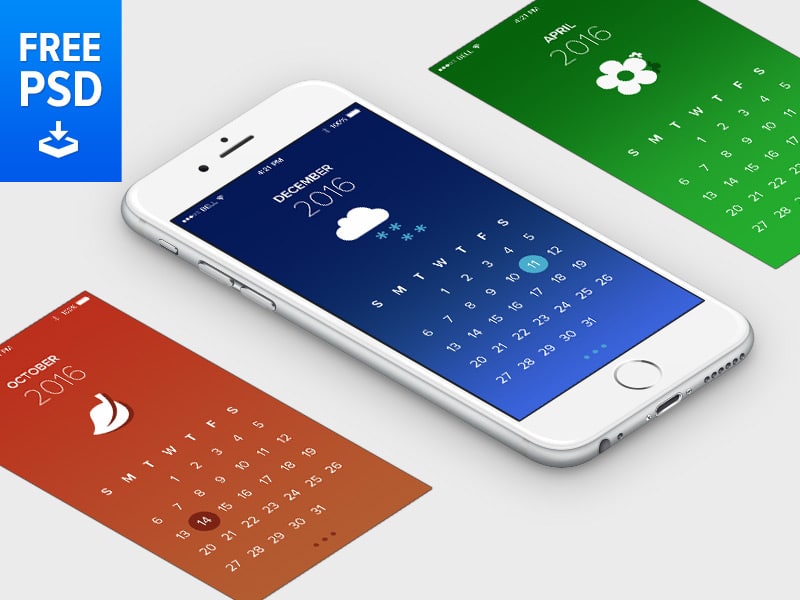 Chameleon UI Kit (PSD, Sketch)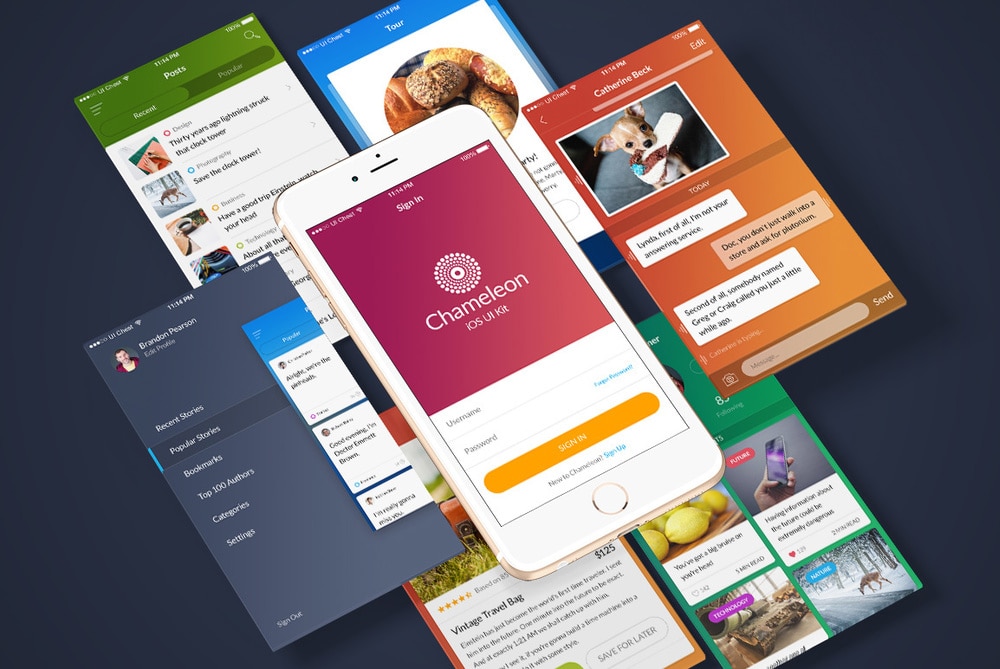 Chat App Free UI Kit PSD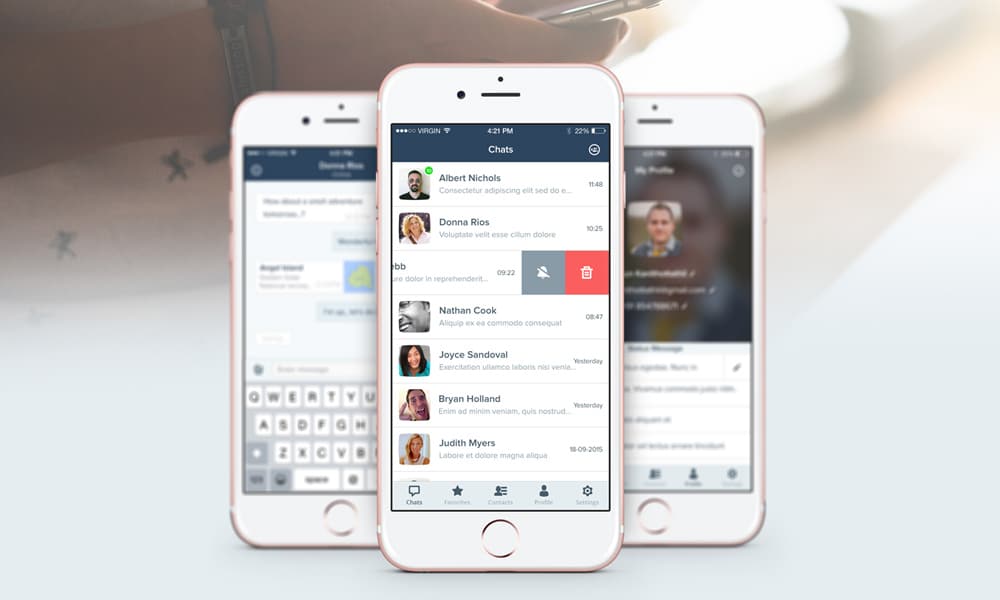 Trend – Free Social and E-commerce iOS App UI Kit PSD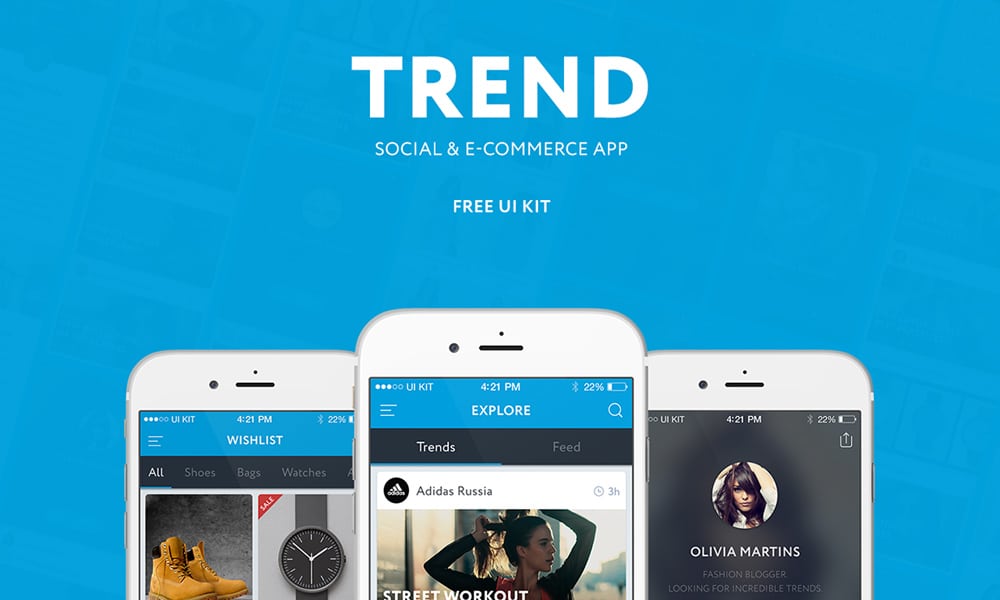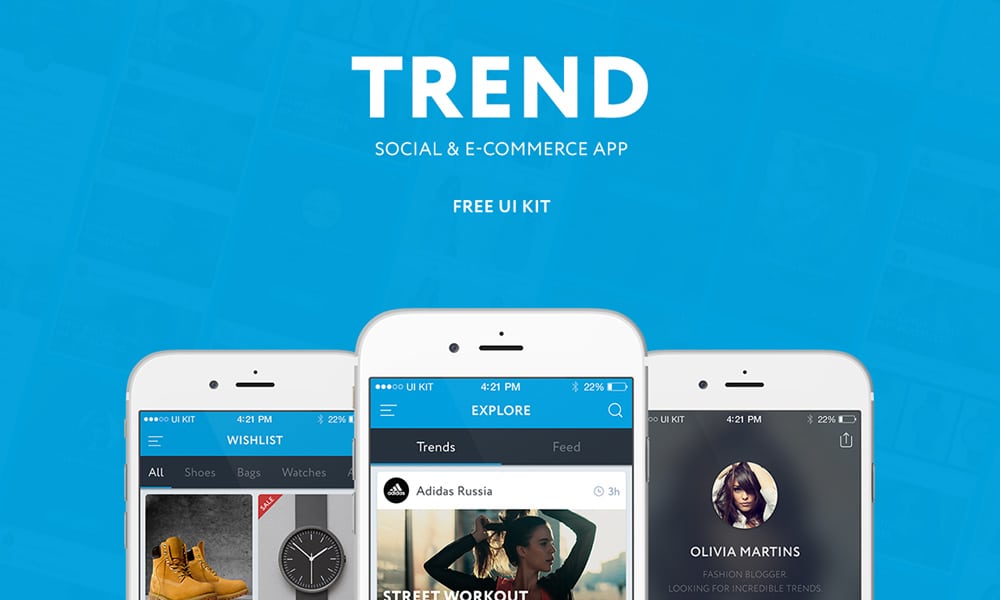 Sales App UI PSD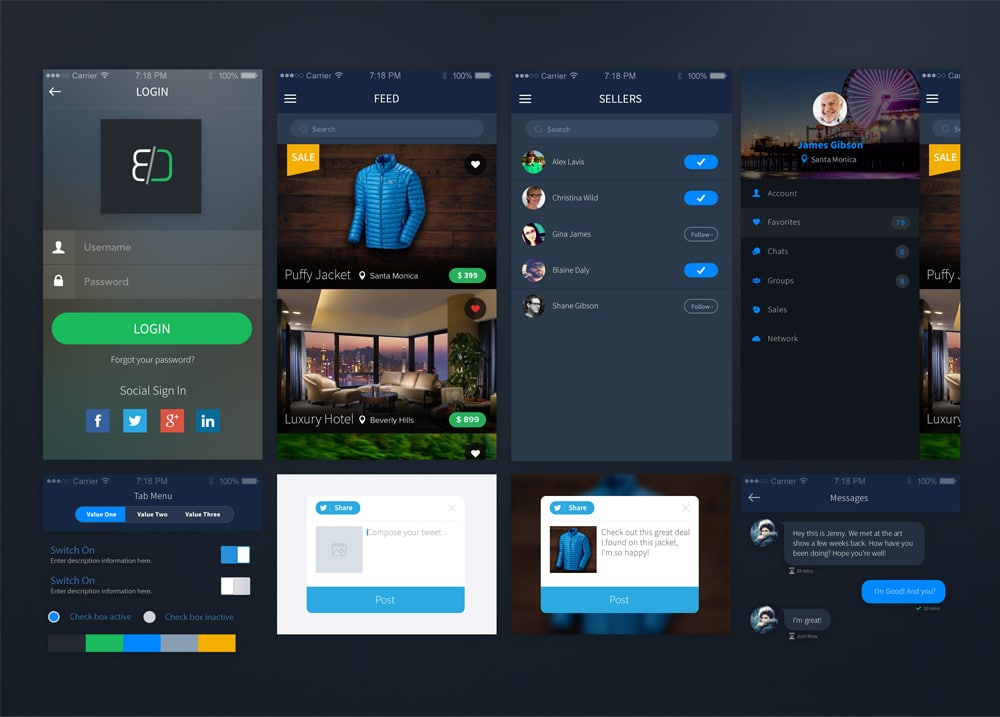 Restaurant App UI PSD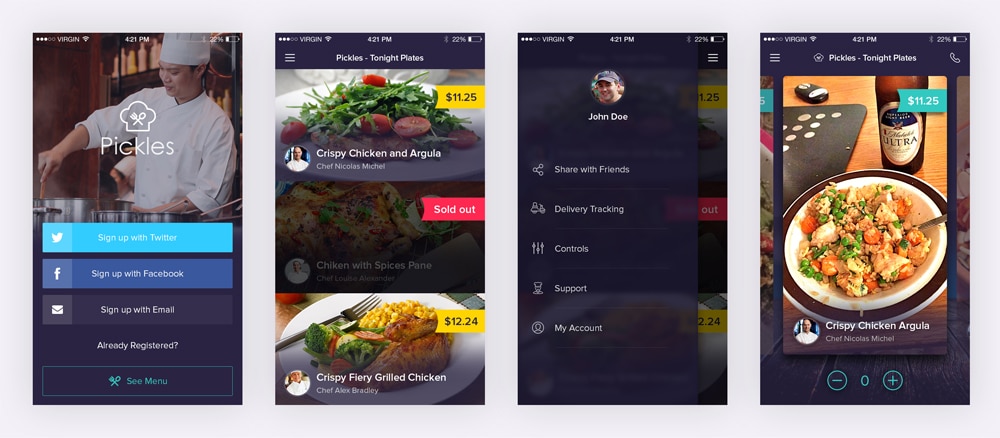 Free Mobile App UI PSD

Cisco Material App UI PSD


App Categories UI PSD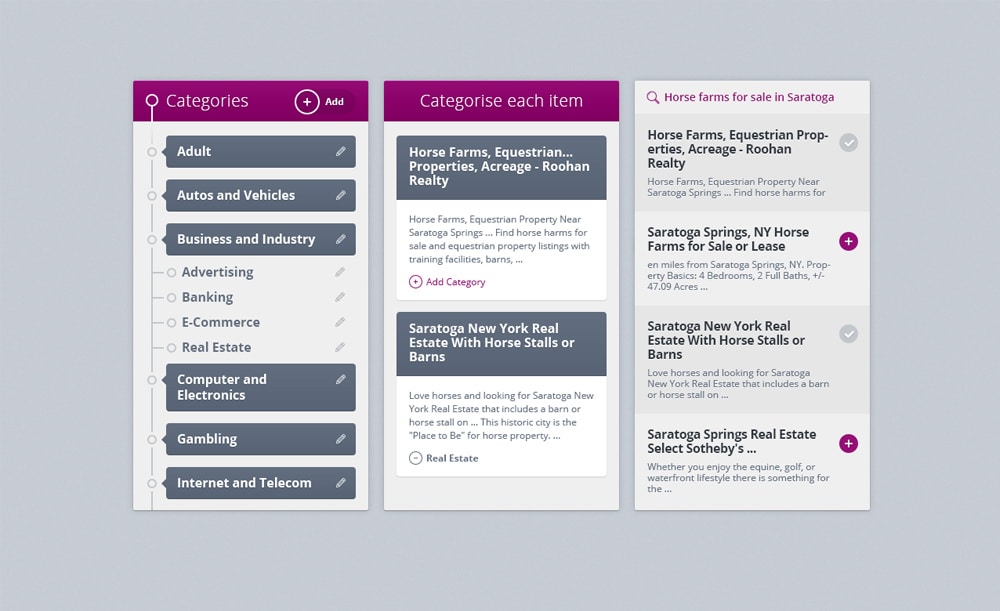 Bandwidth Monitor Application UI PSD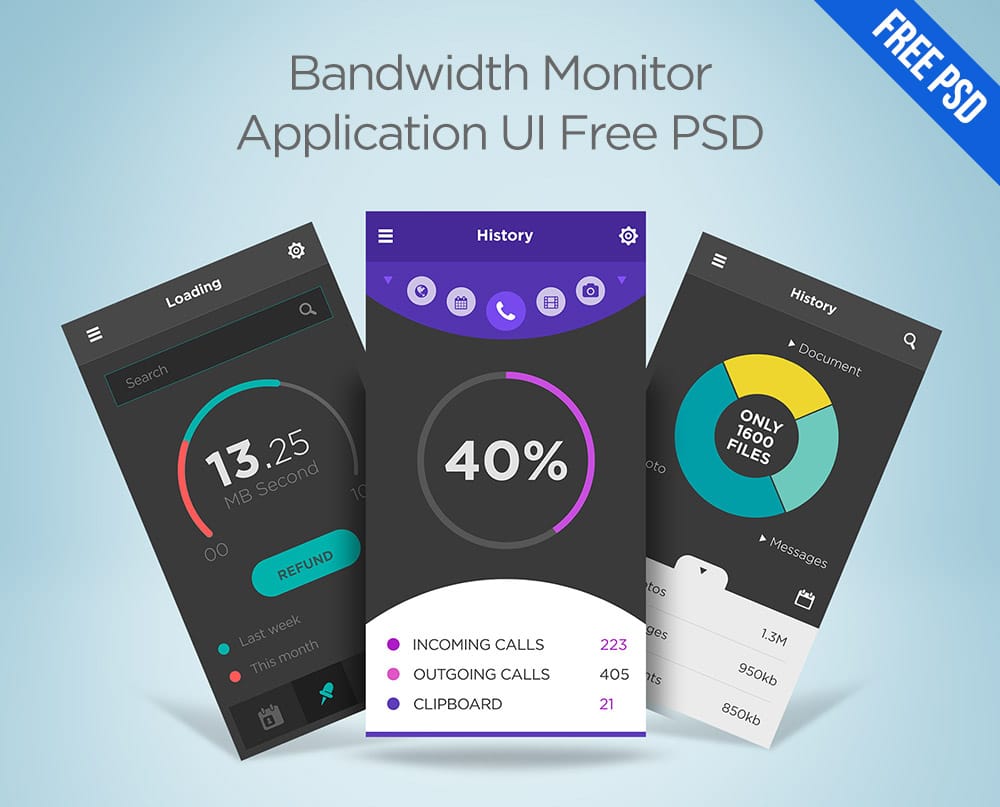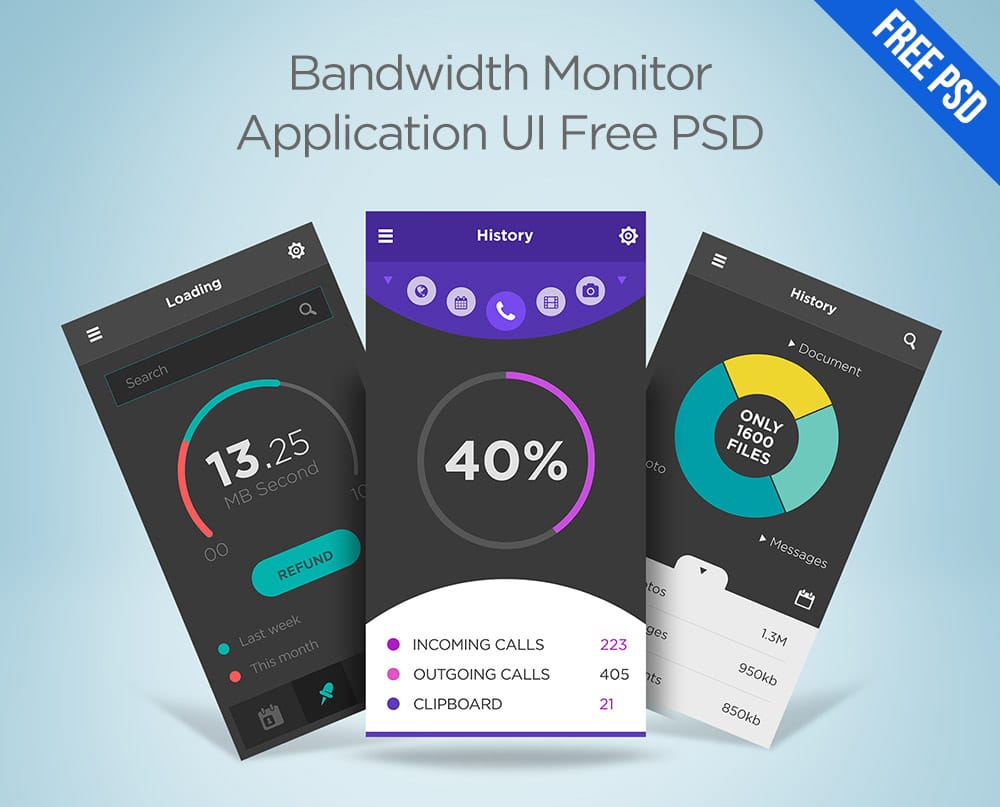 Trekit – Mobile App Design PSD

Zibly – Food Discovery App UI PSD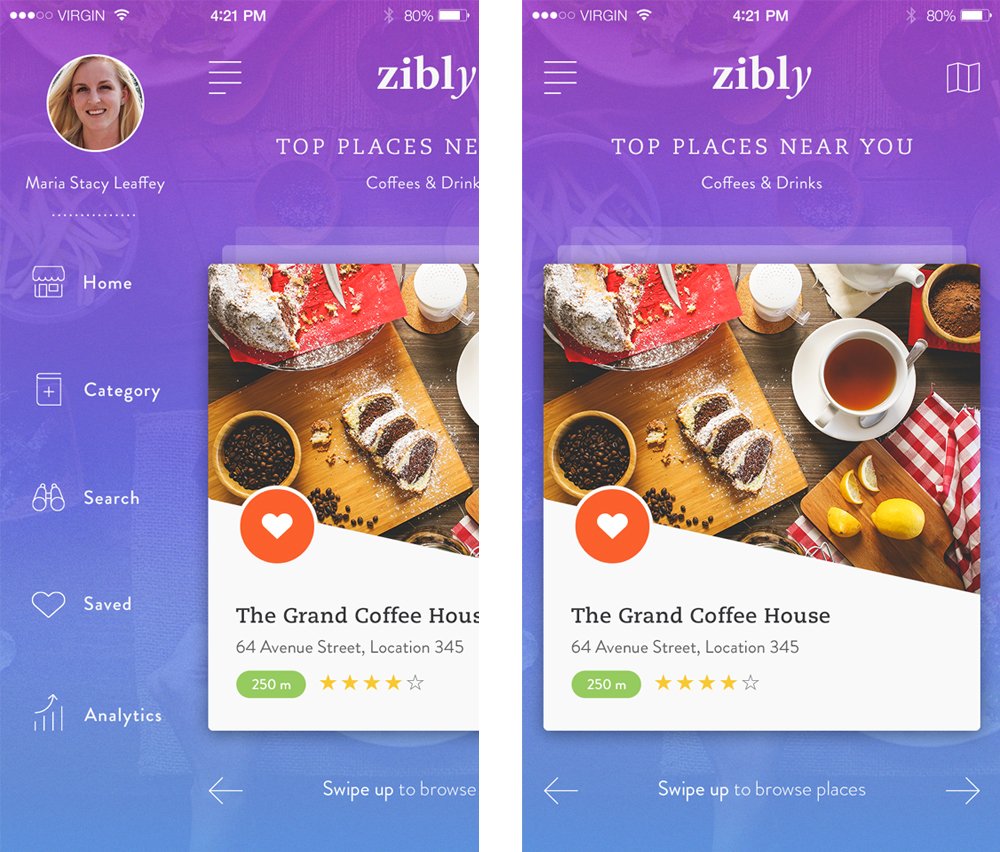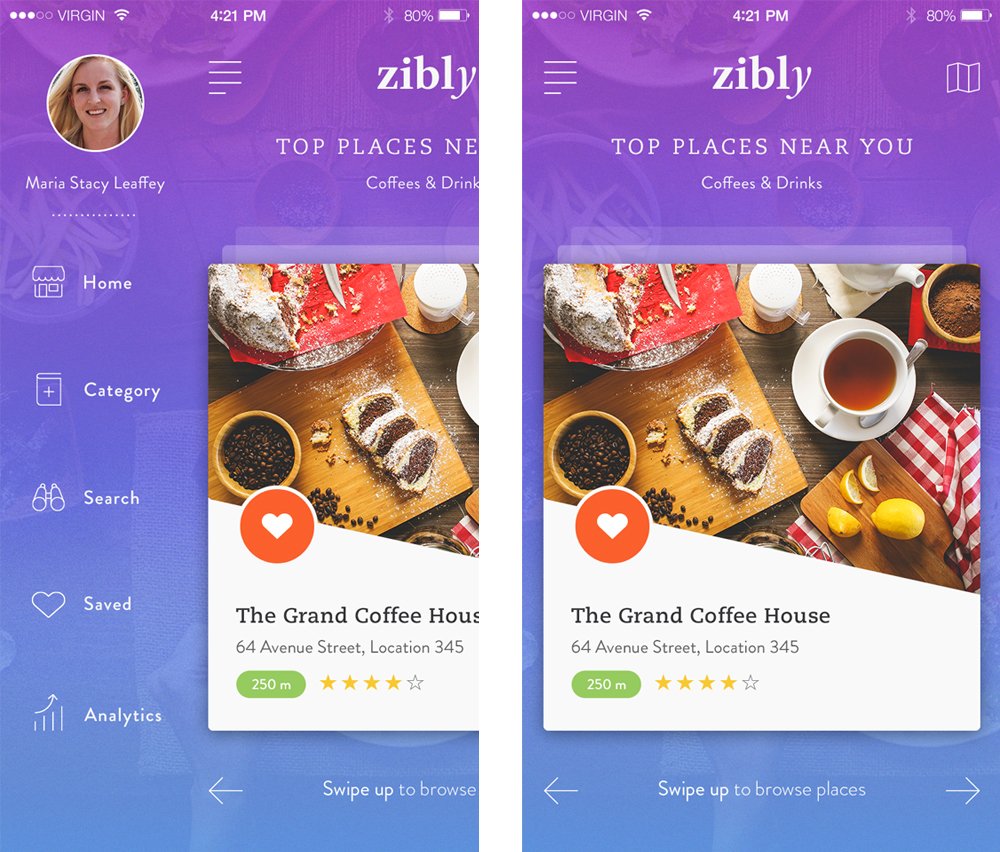 Best Savings App PSD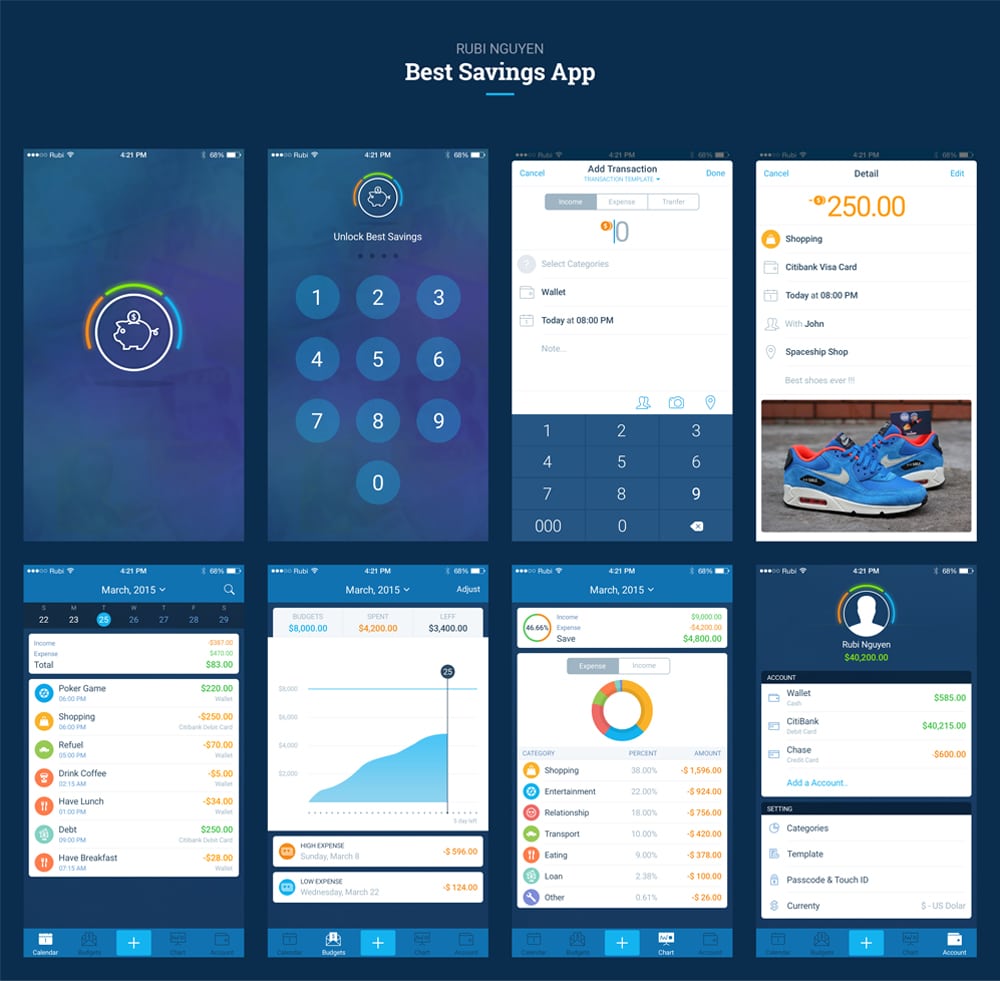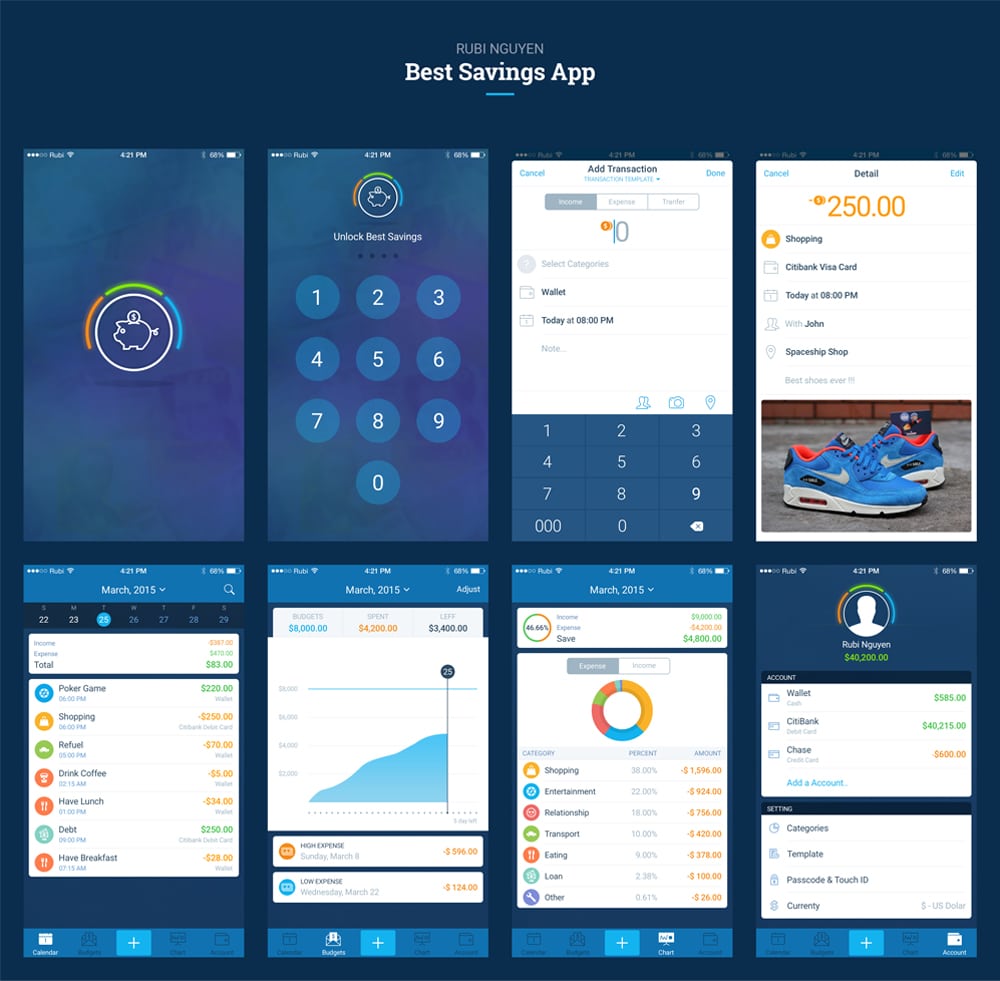 Free Music Media Player App UI PSD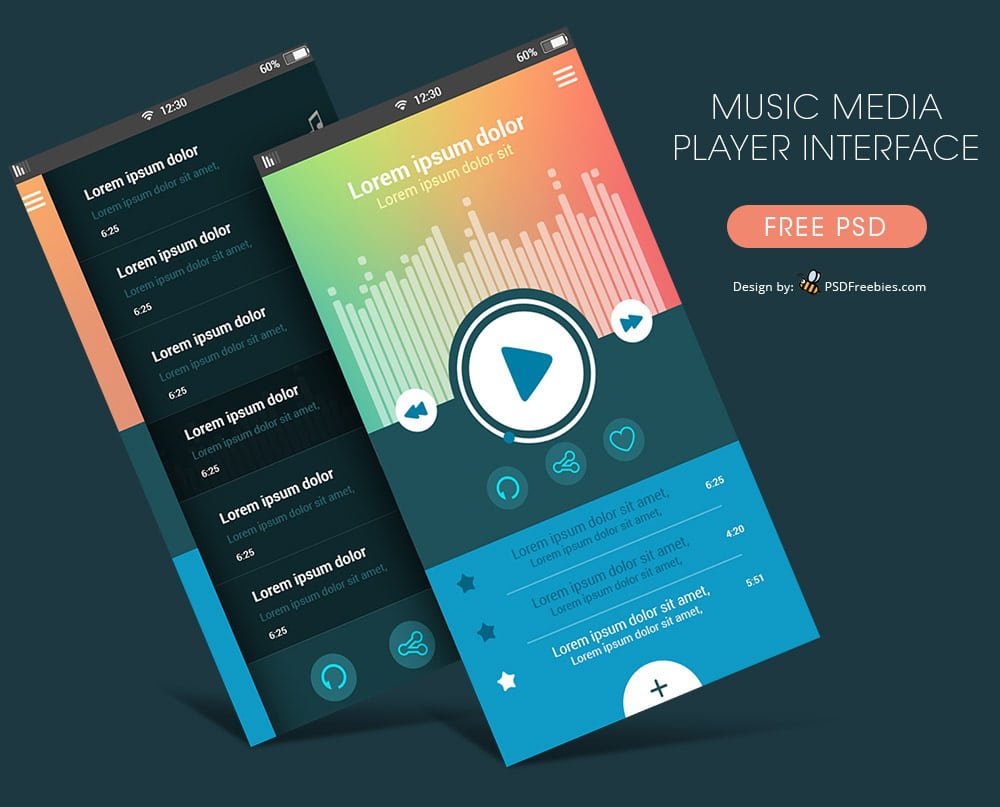 Notification App UI PSD


Free Mobile App UI PSD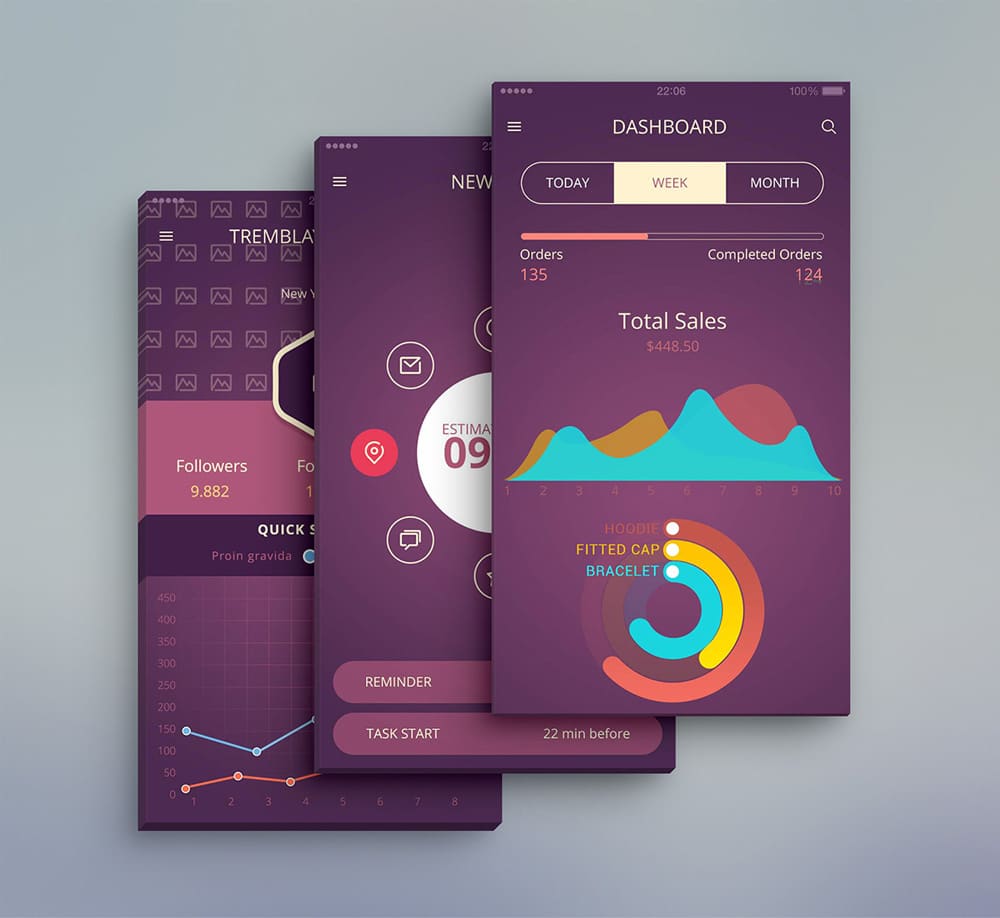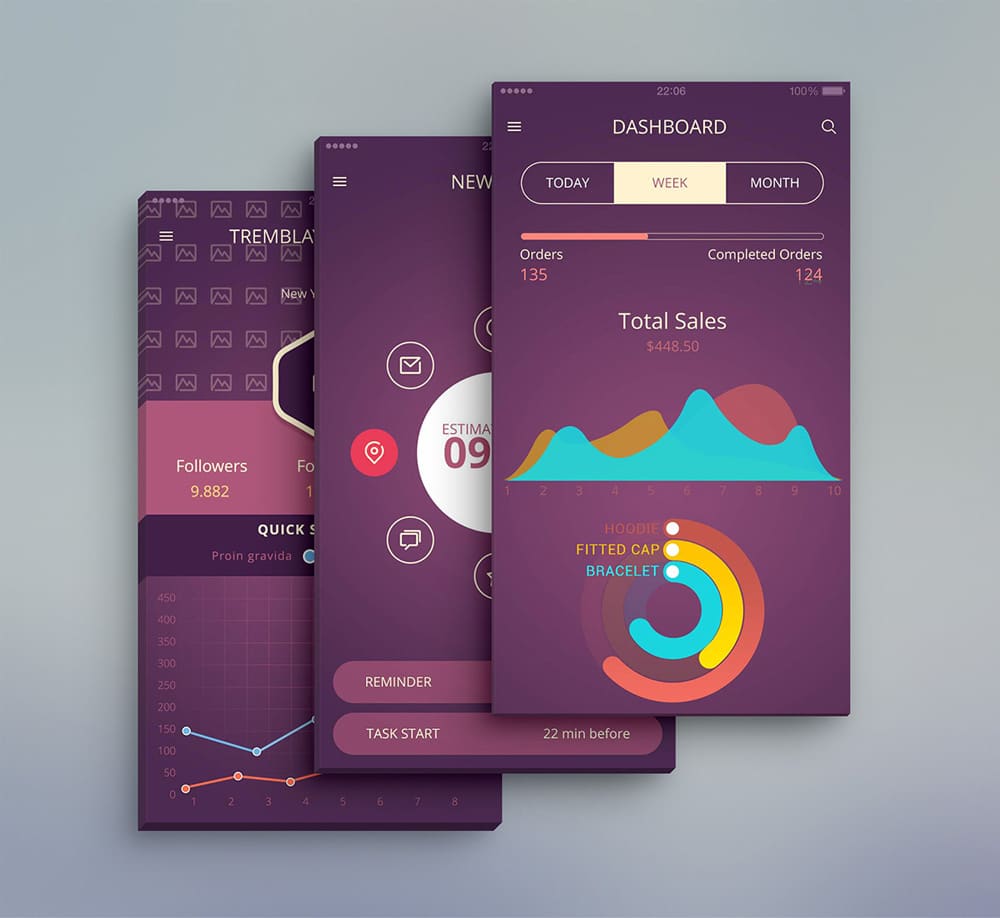 Cafegrapp – iOS 8 Mobile App UI PSD


Material style eCommerce App UI PSD for iOS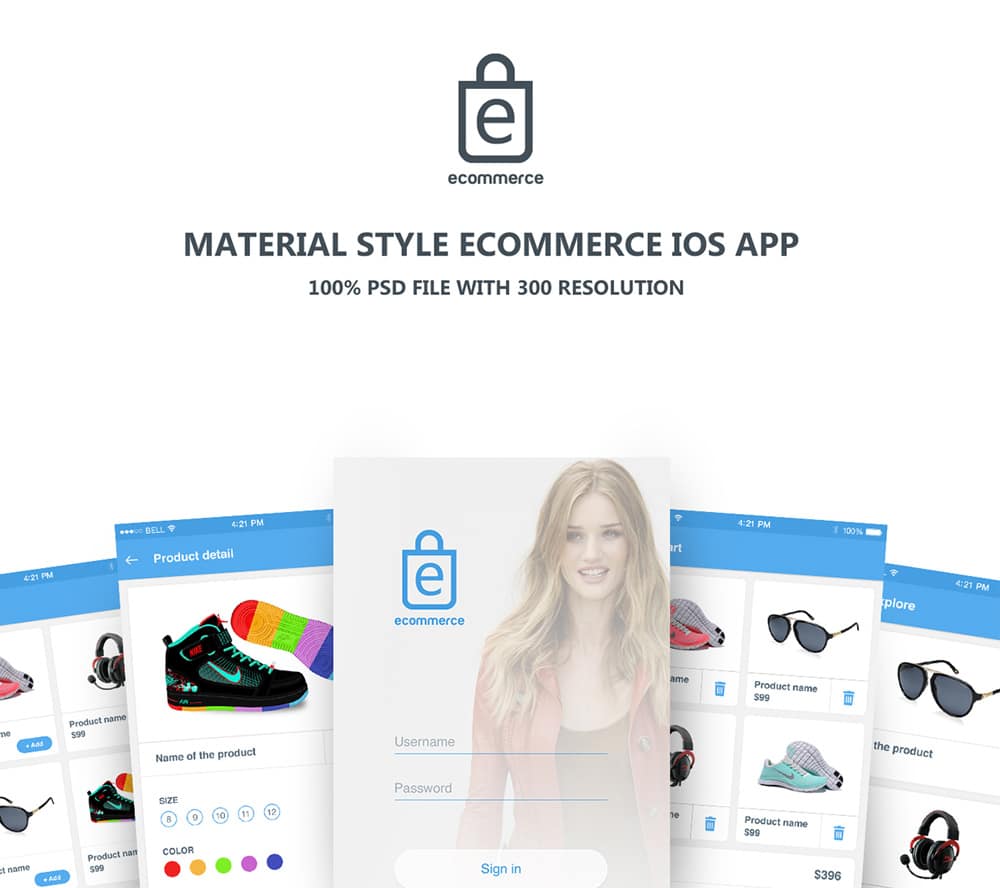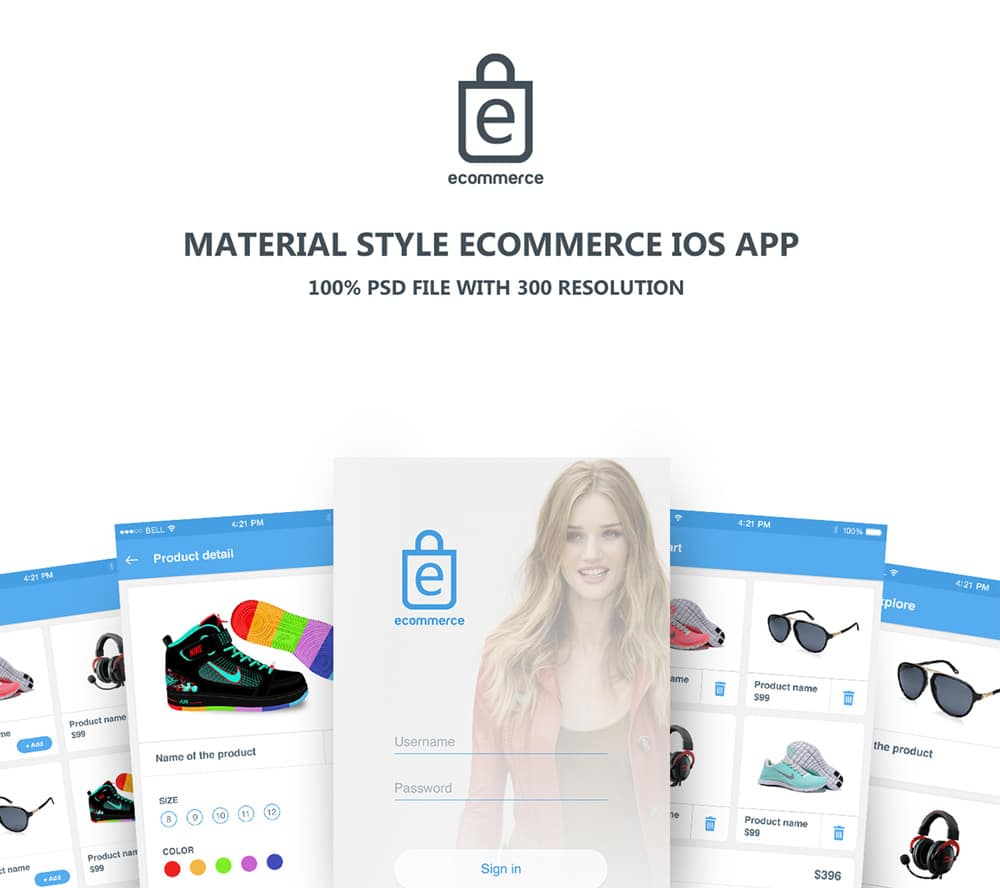 To Let – iOS Mobile App UI PSD

Material Design App UI Template PSD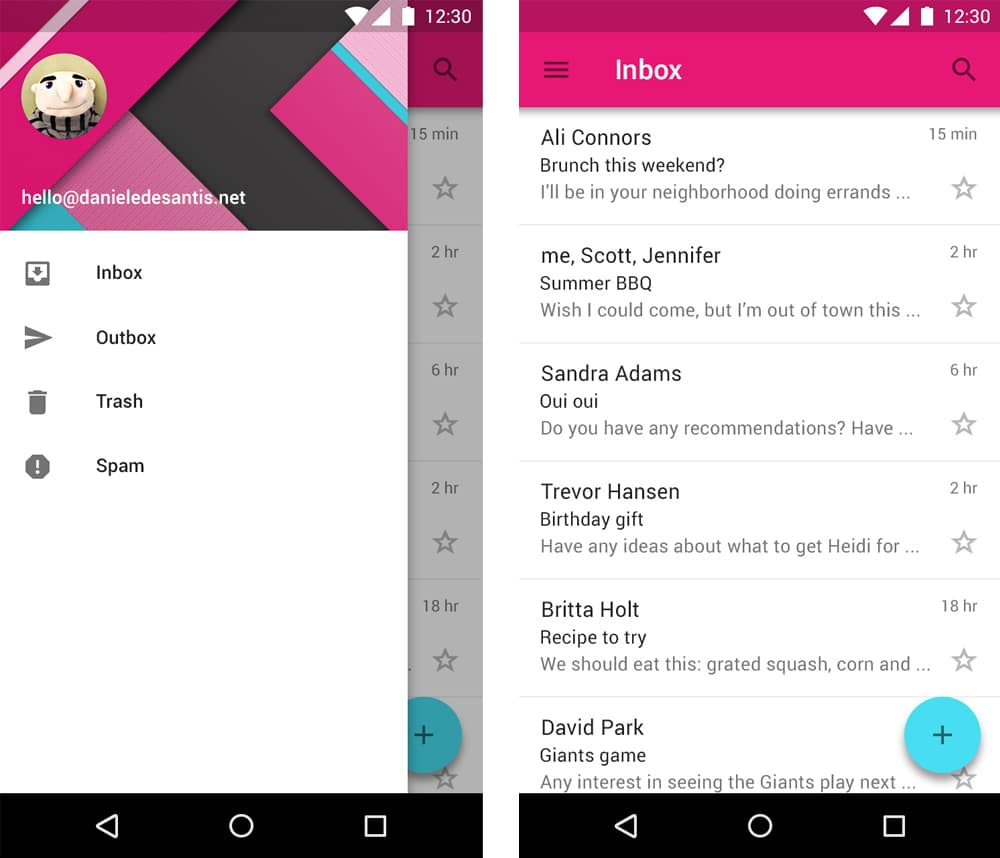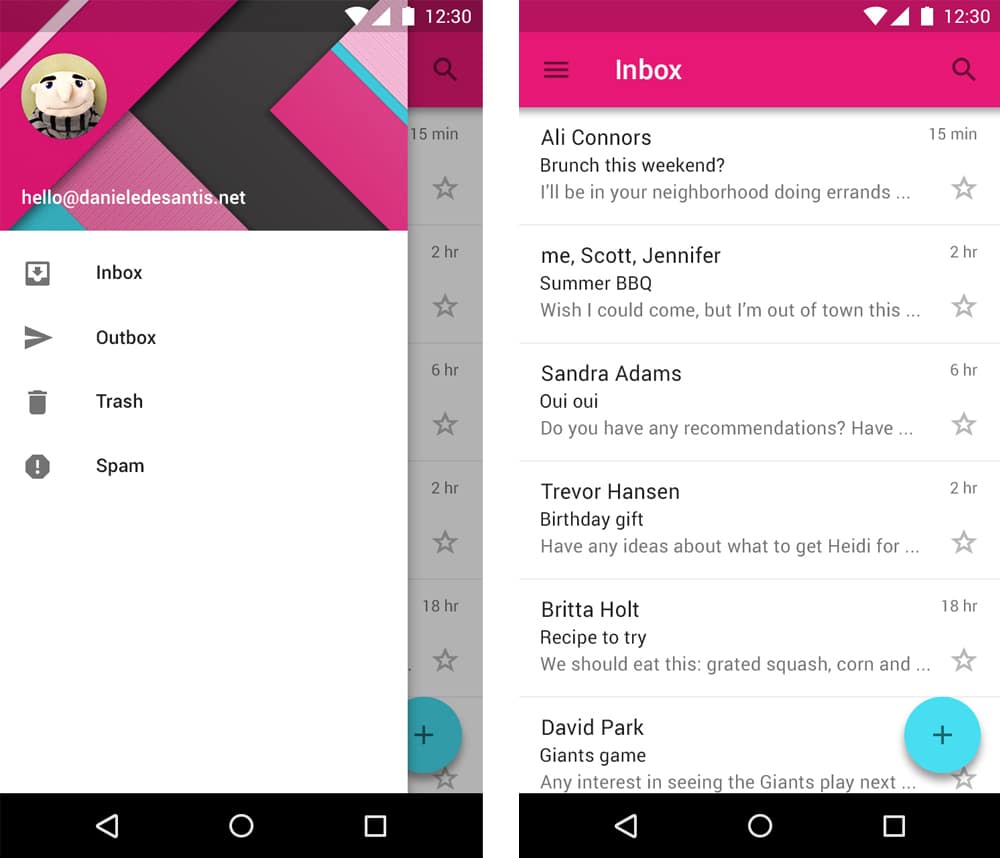 Shopping Center App UI PSD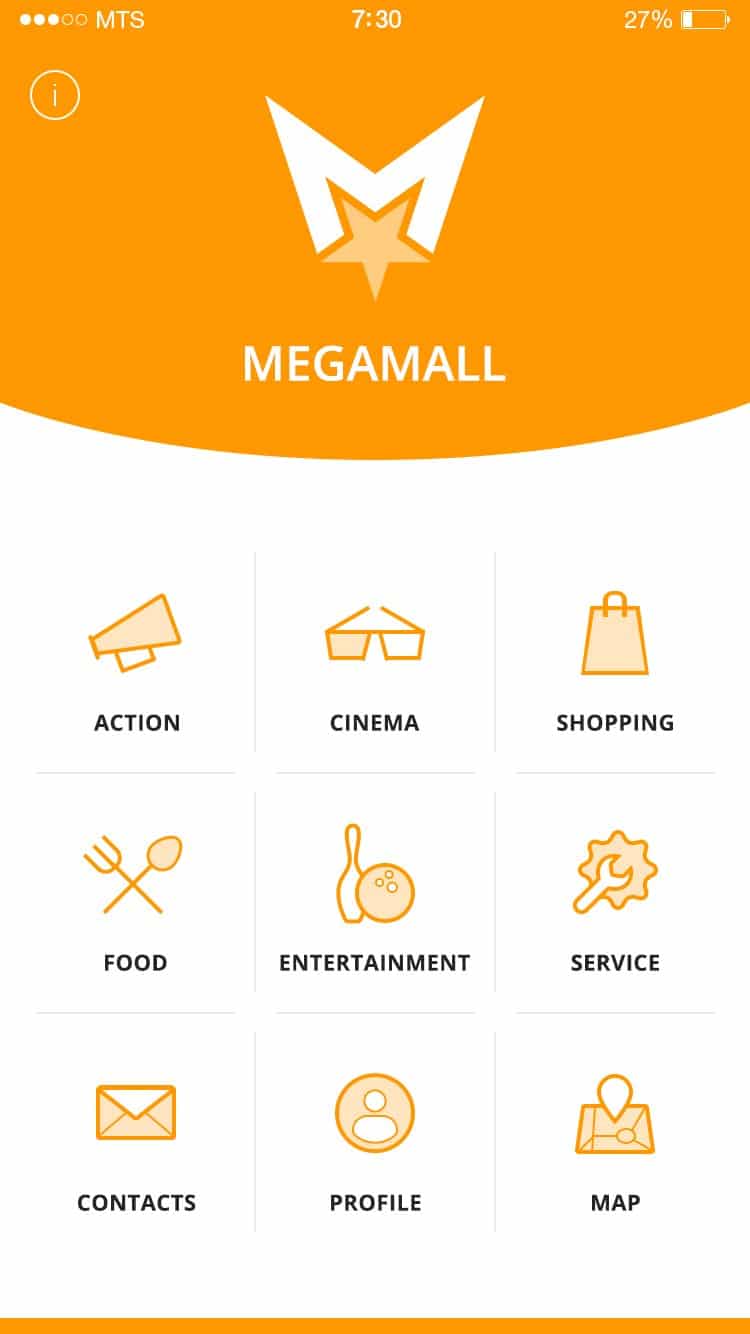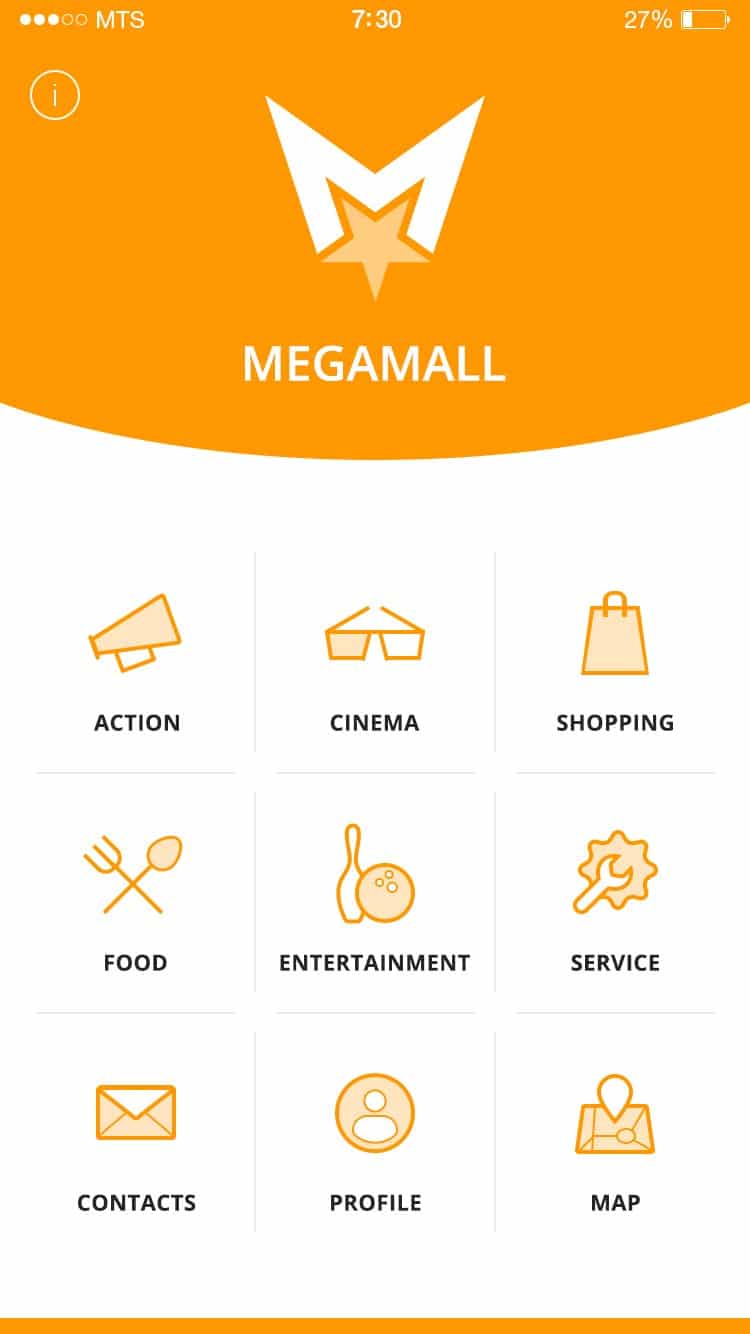 Ballhead – Portfolio Analytics App UI PSD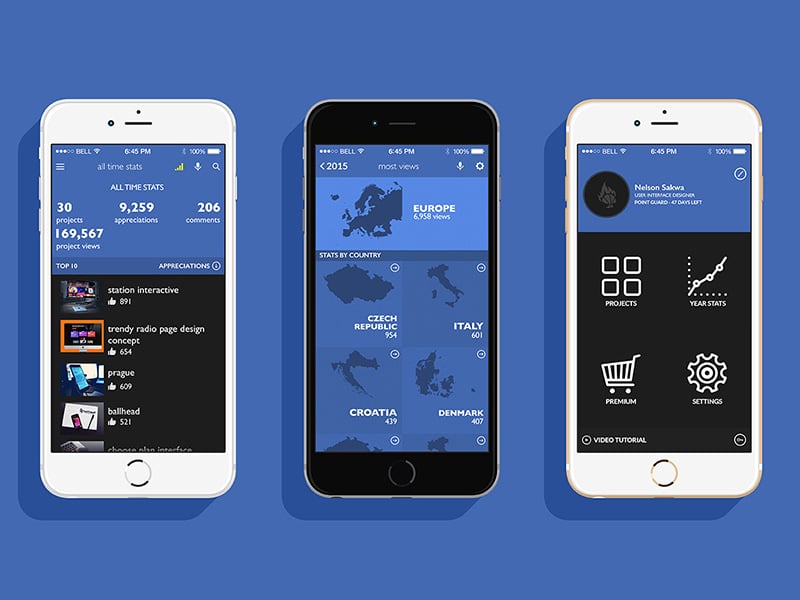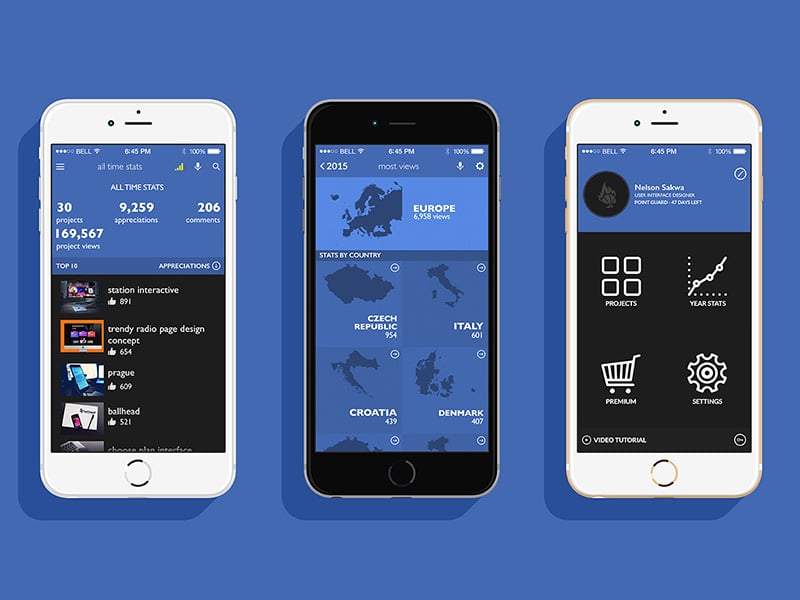 Instant Mobile Chat Messenger App UI PSD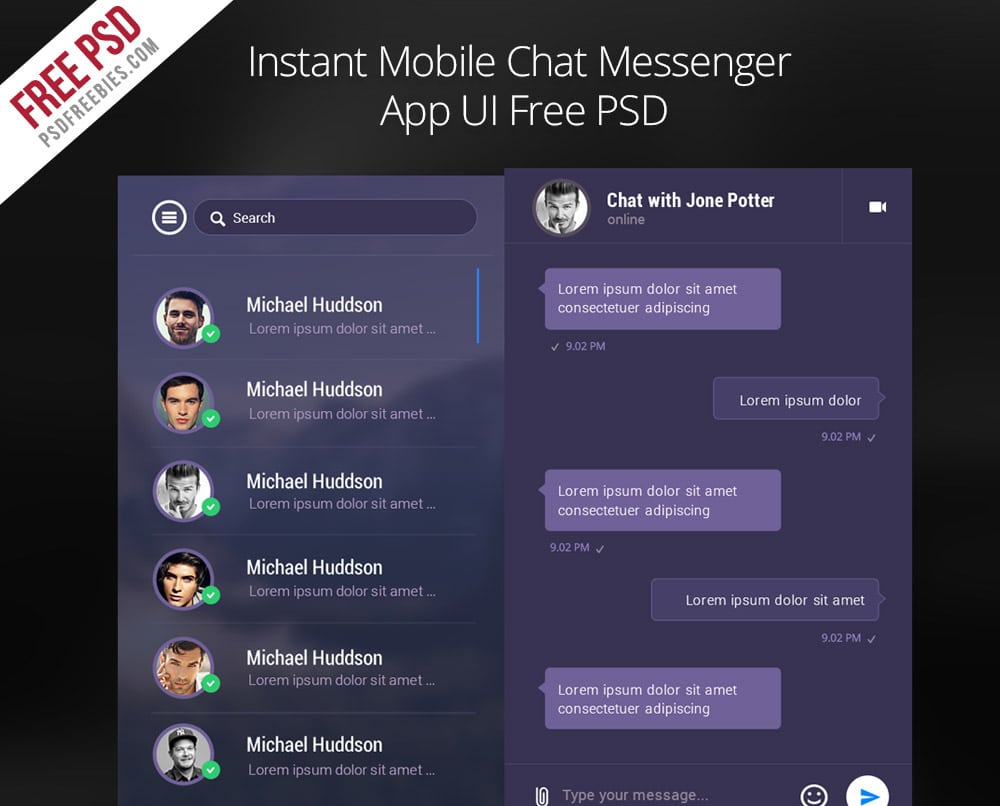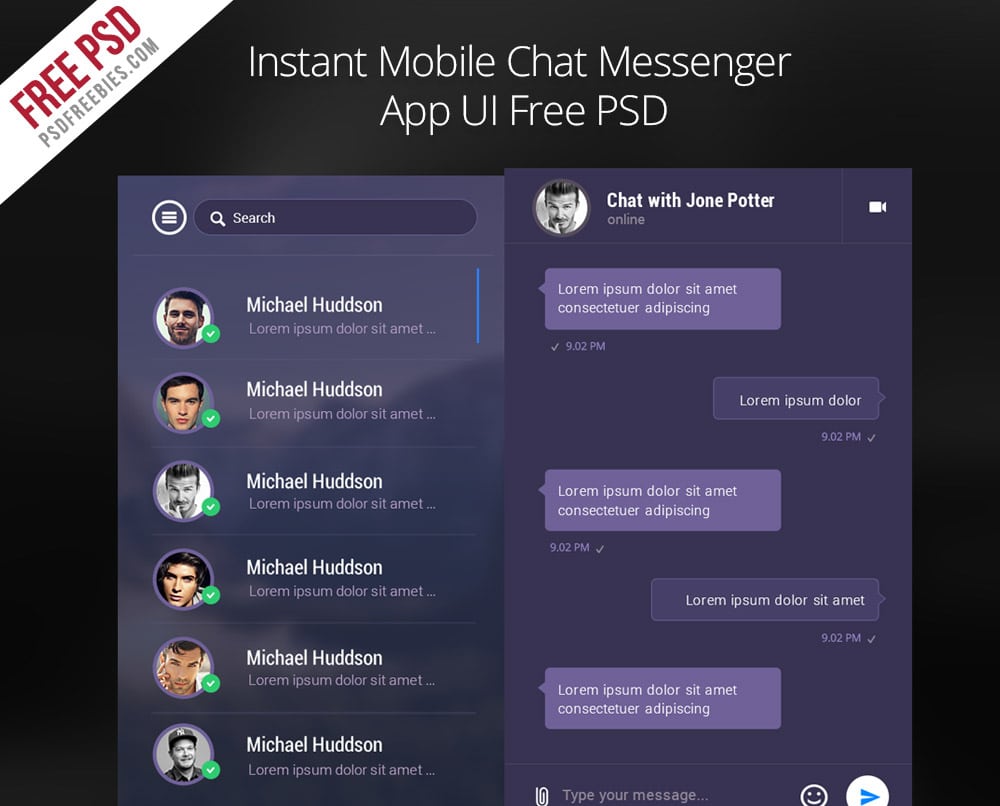 Event Mobile App UI PSD

Mobile Application Interface Design PSD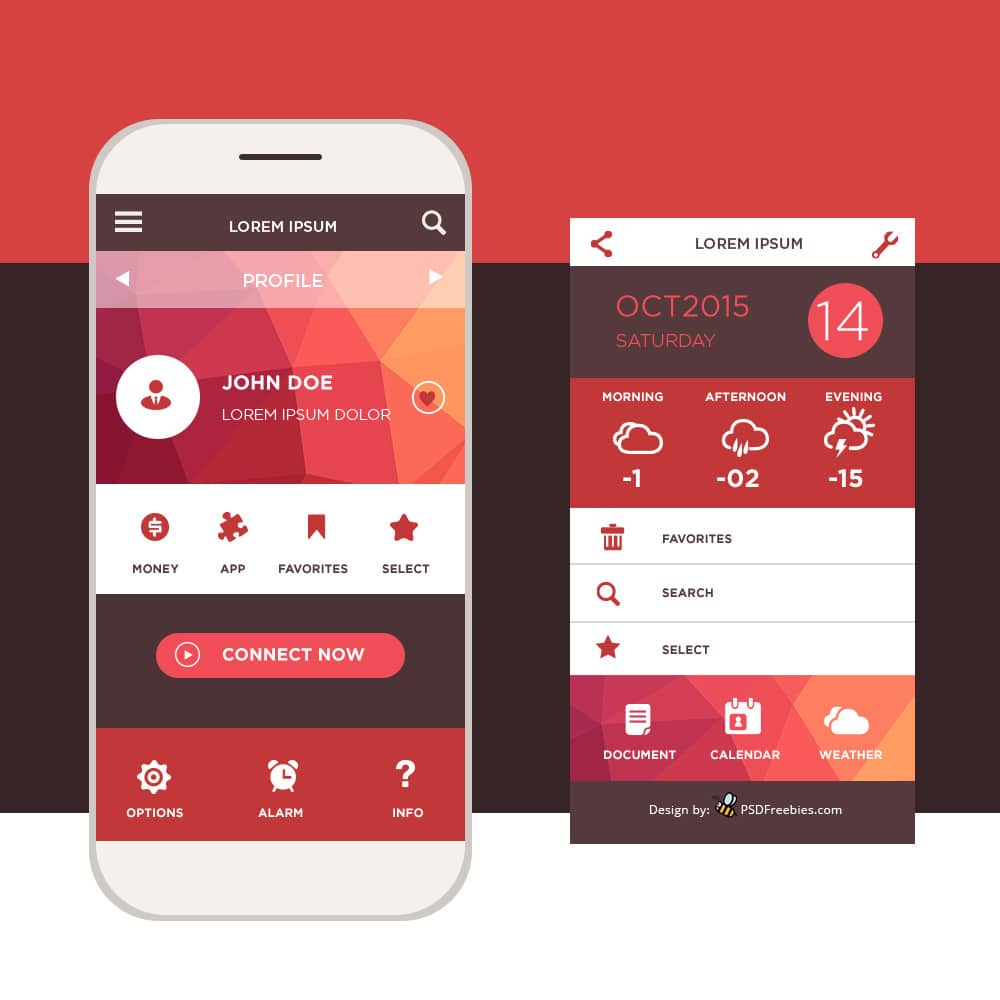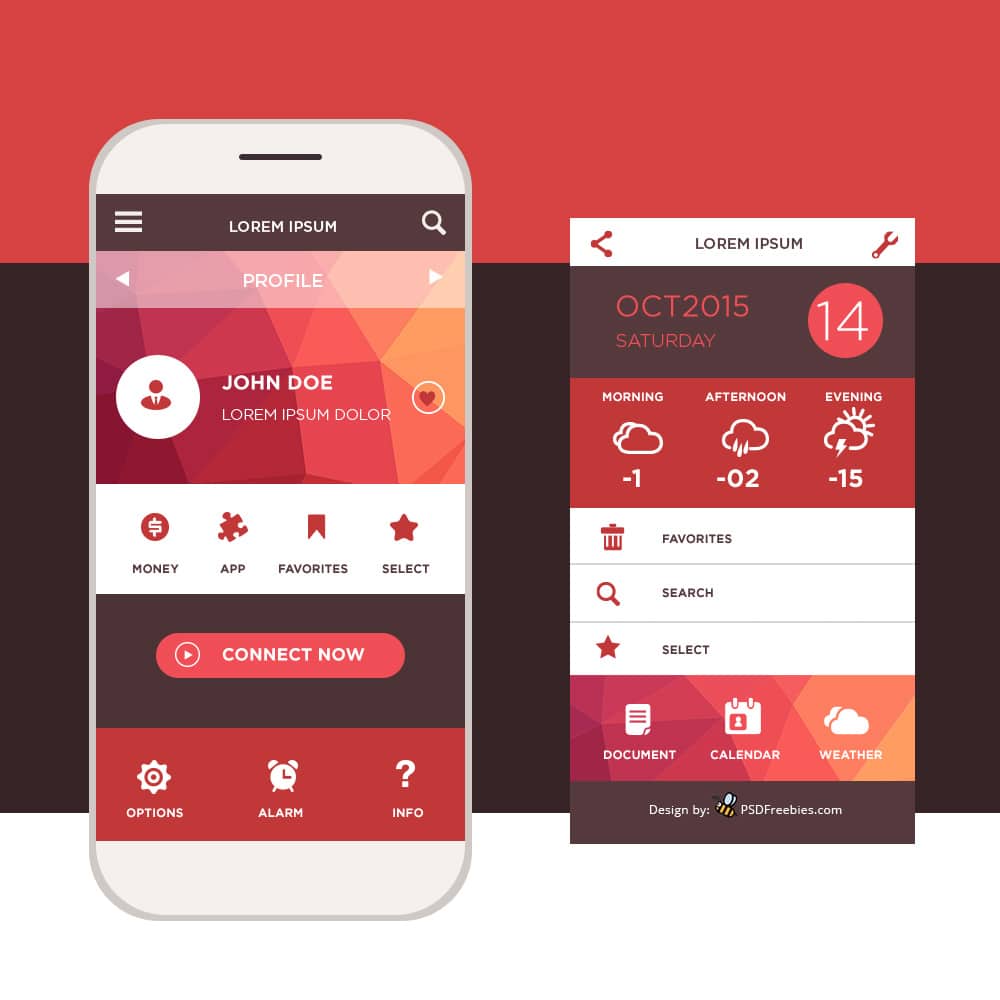 Flat Hotspots App UI PSD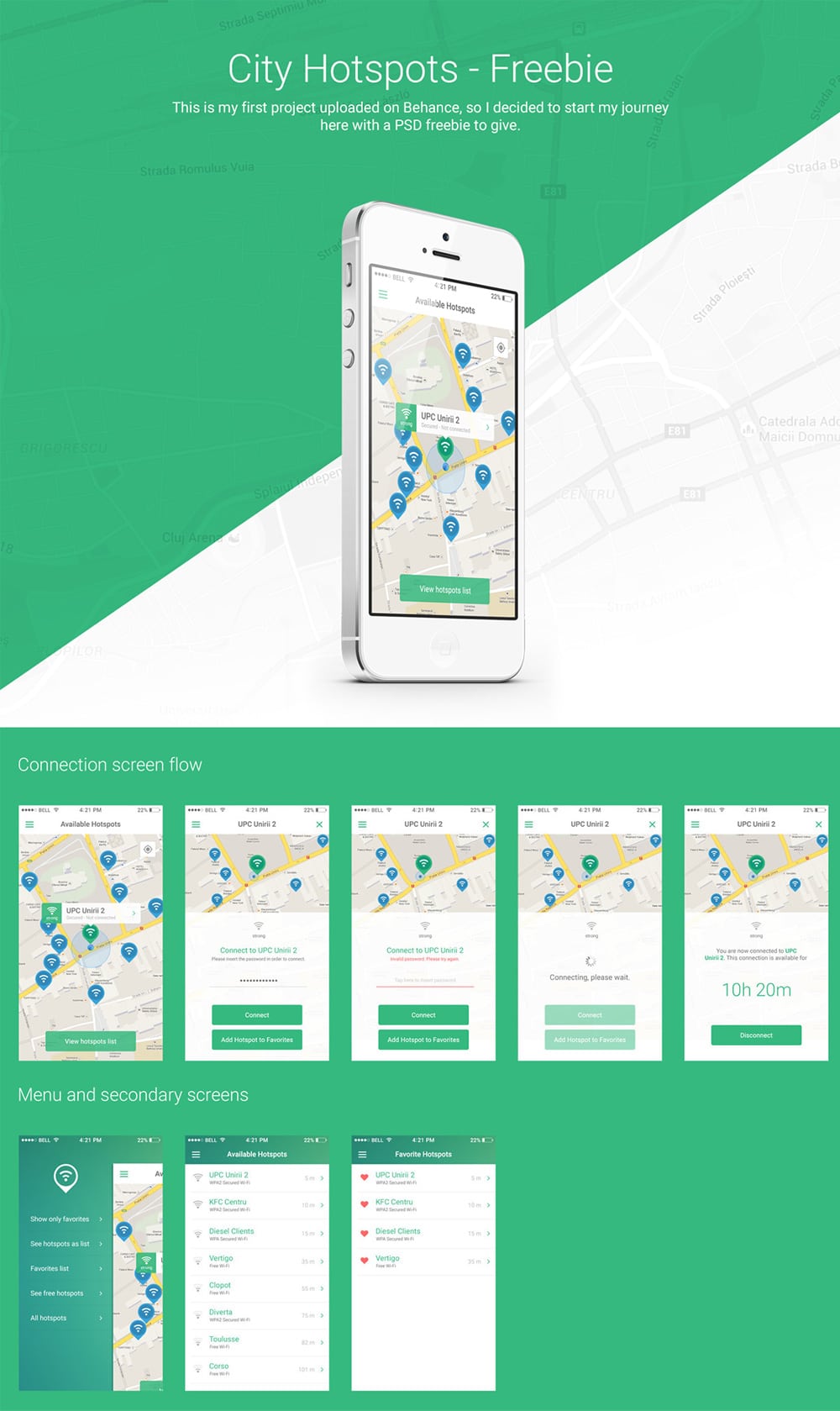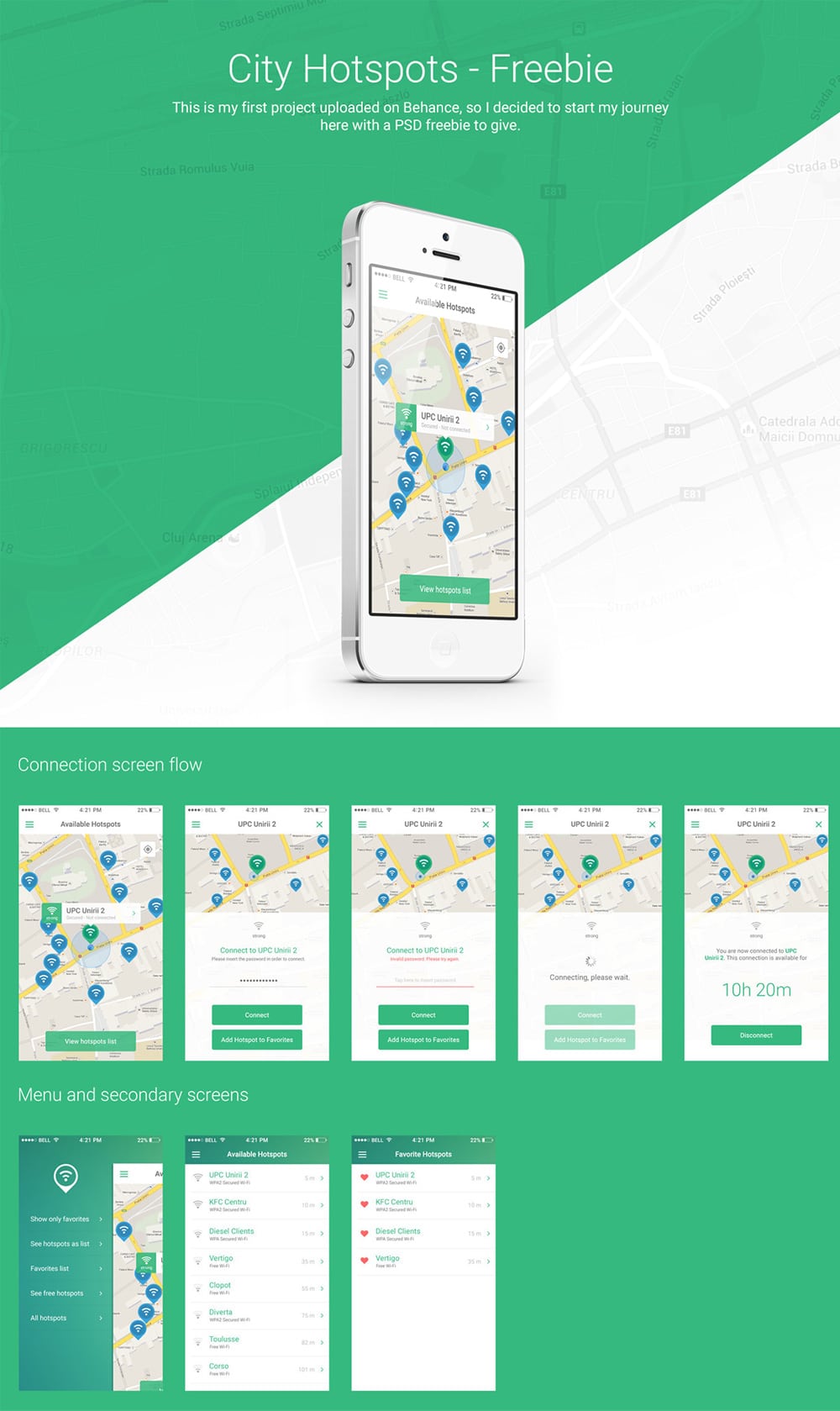 Football XO App PSD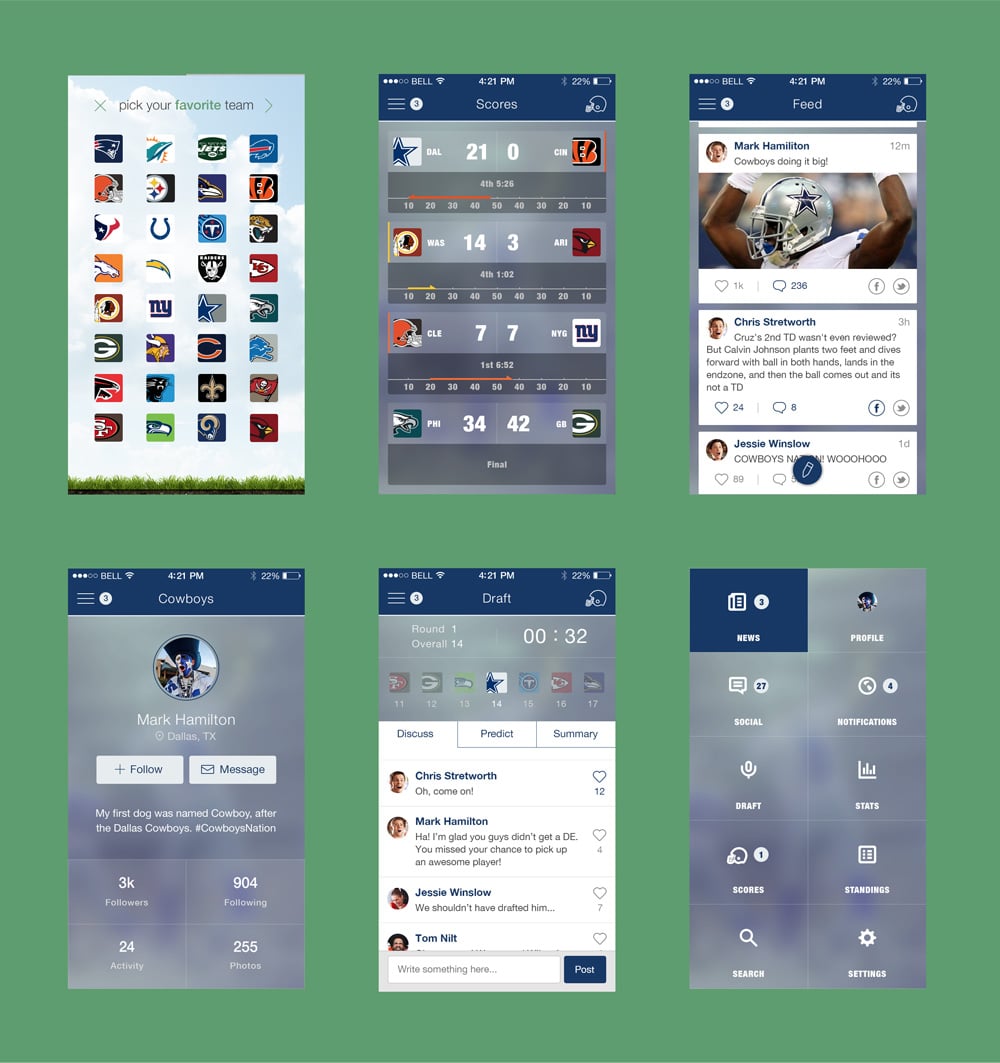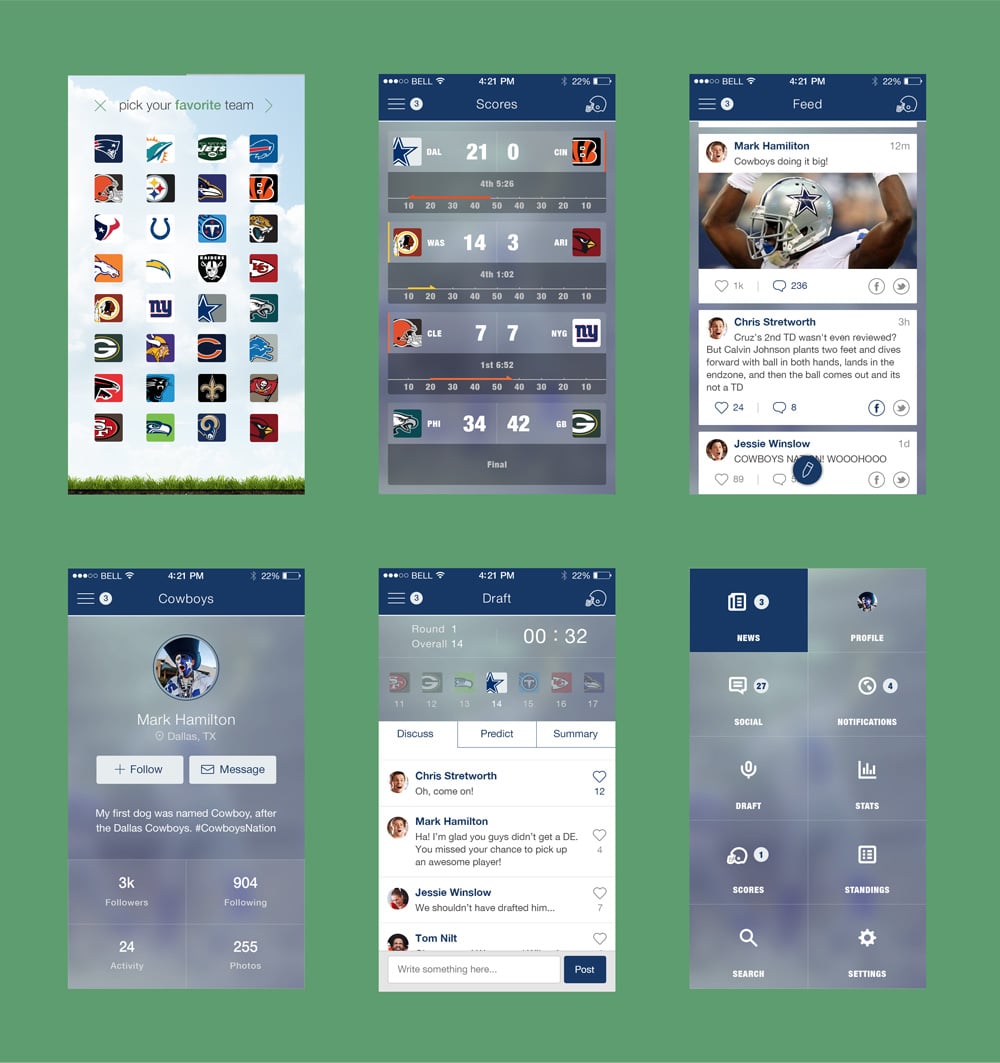 Food Menu Mobile App UI PSD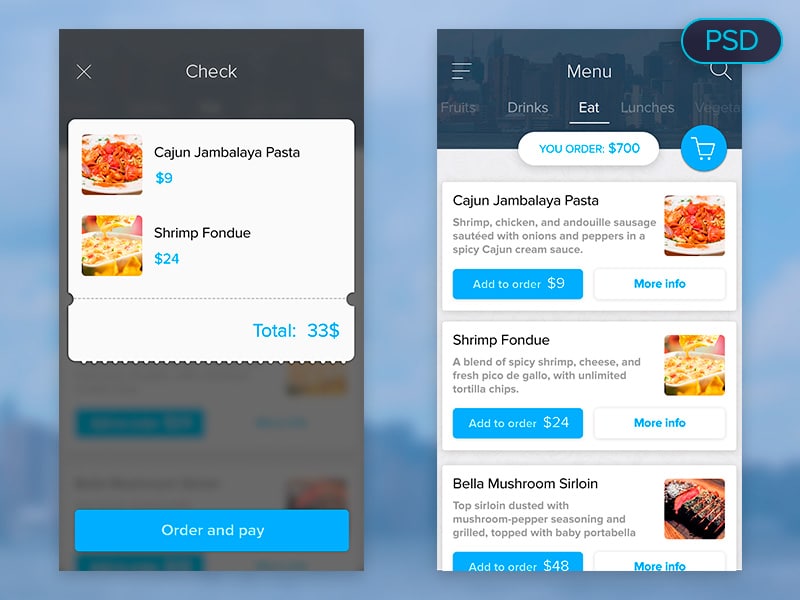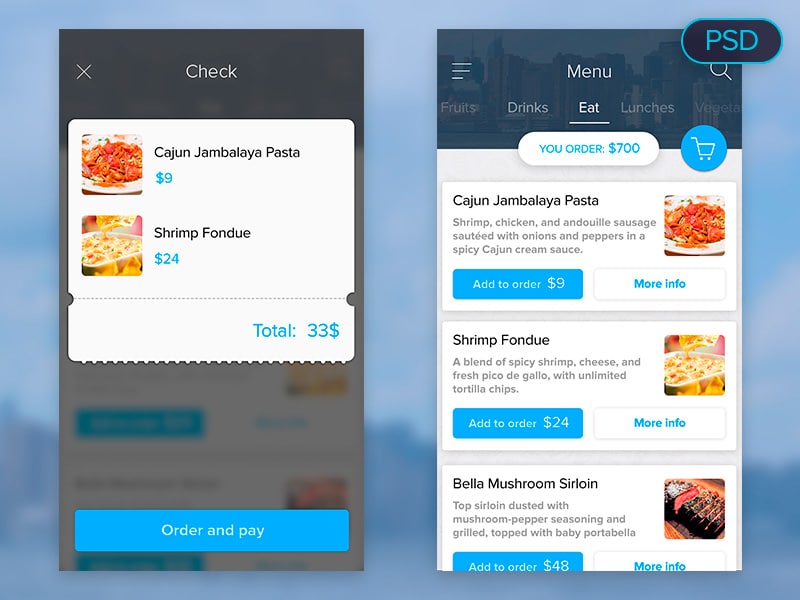 Learn Reader – Free Material Design UI kit PSD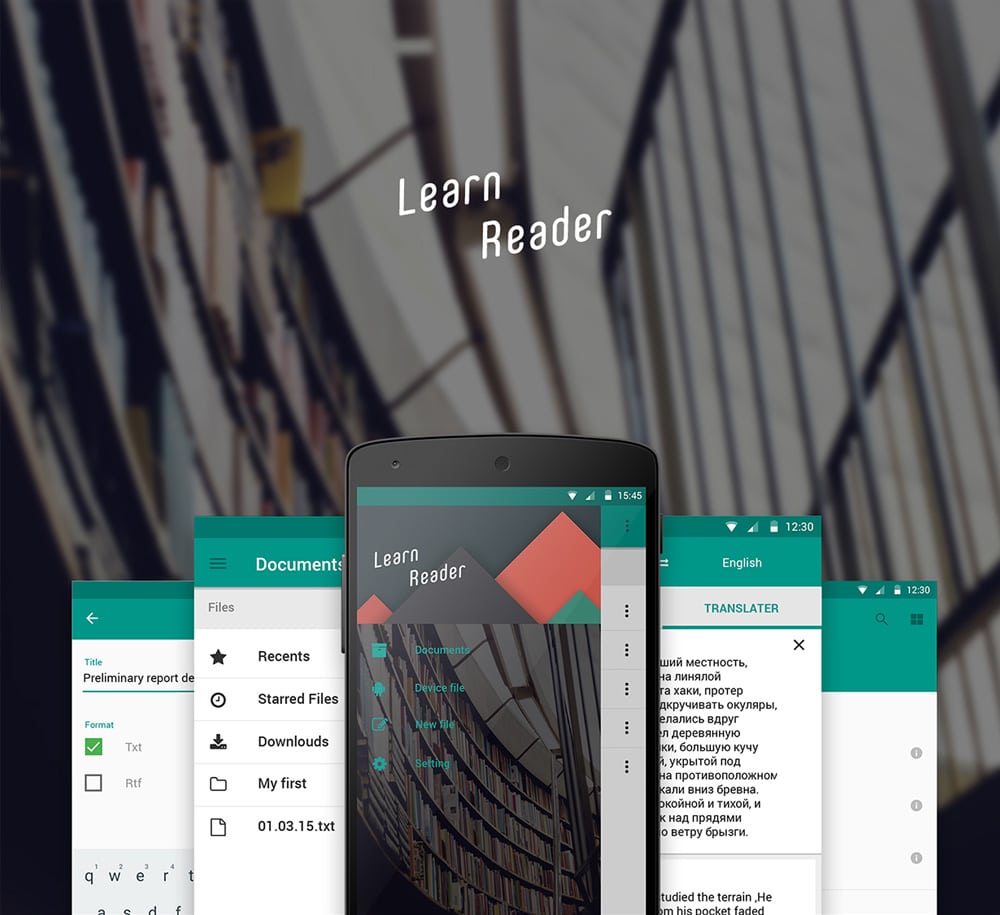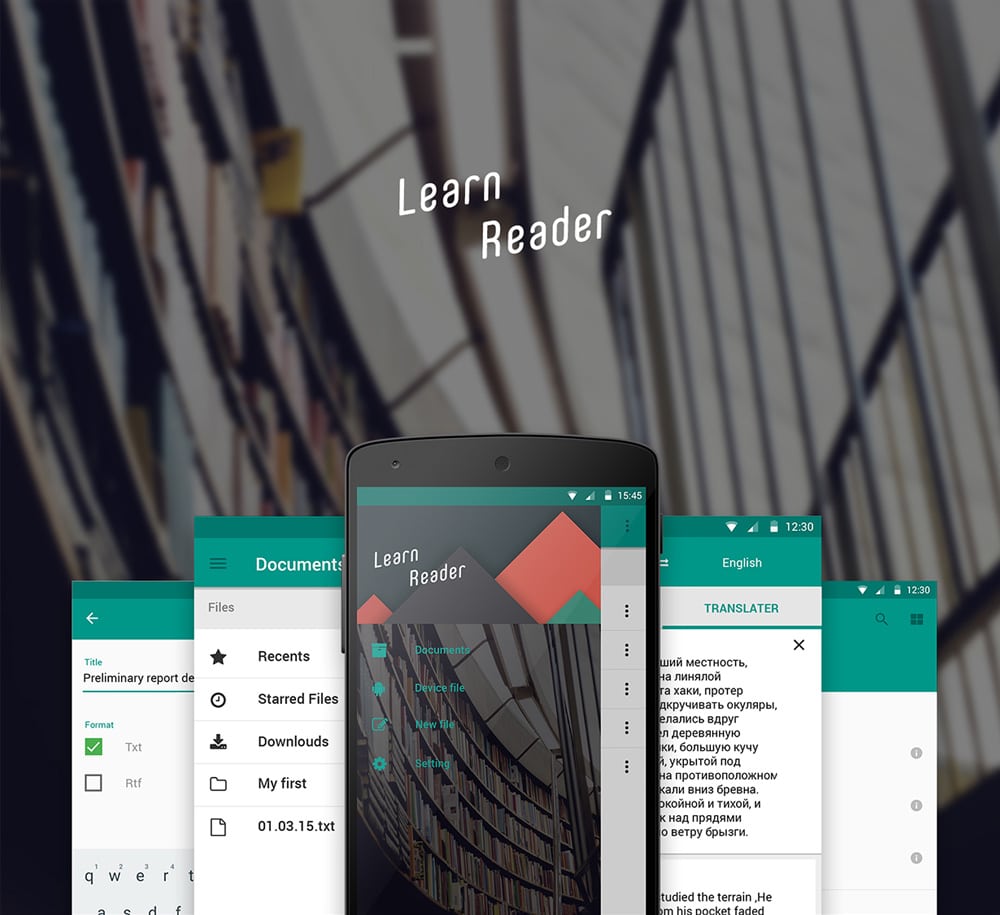 Free Music App UI Kit PSD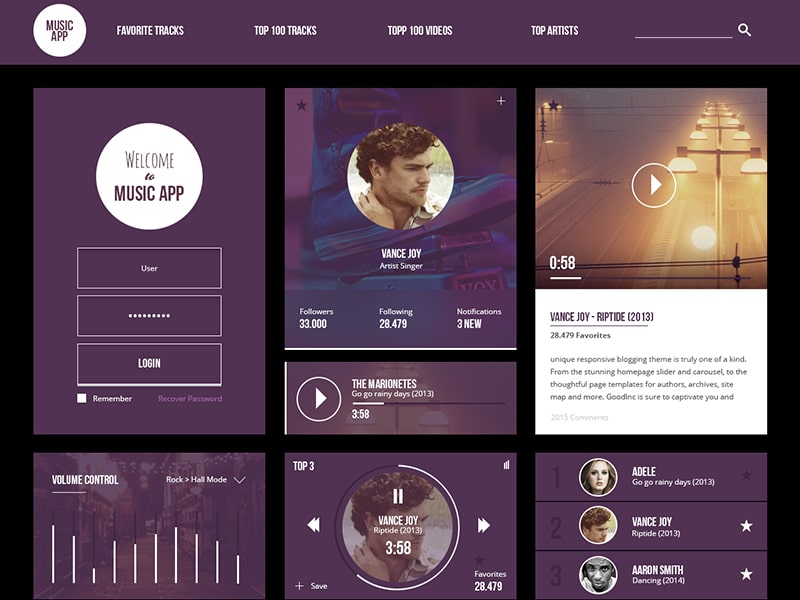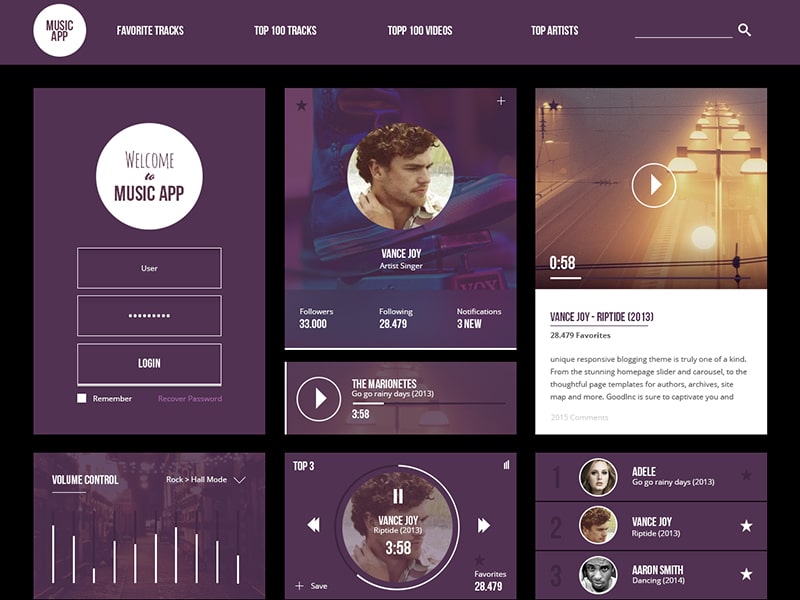 Wonder – Free Mobile App UI Kit PSD


Orange Chat – Free Mobile App UI PSD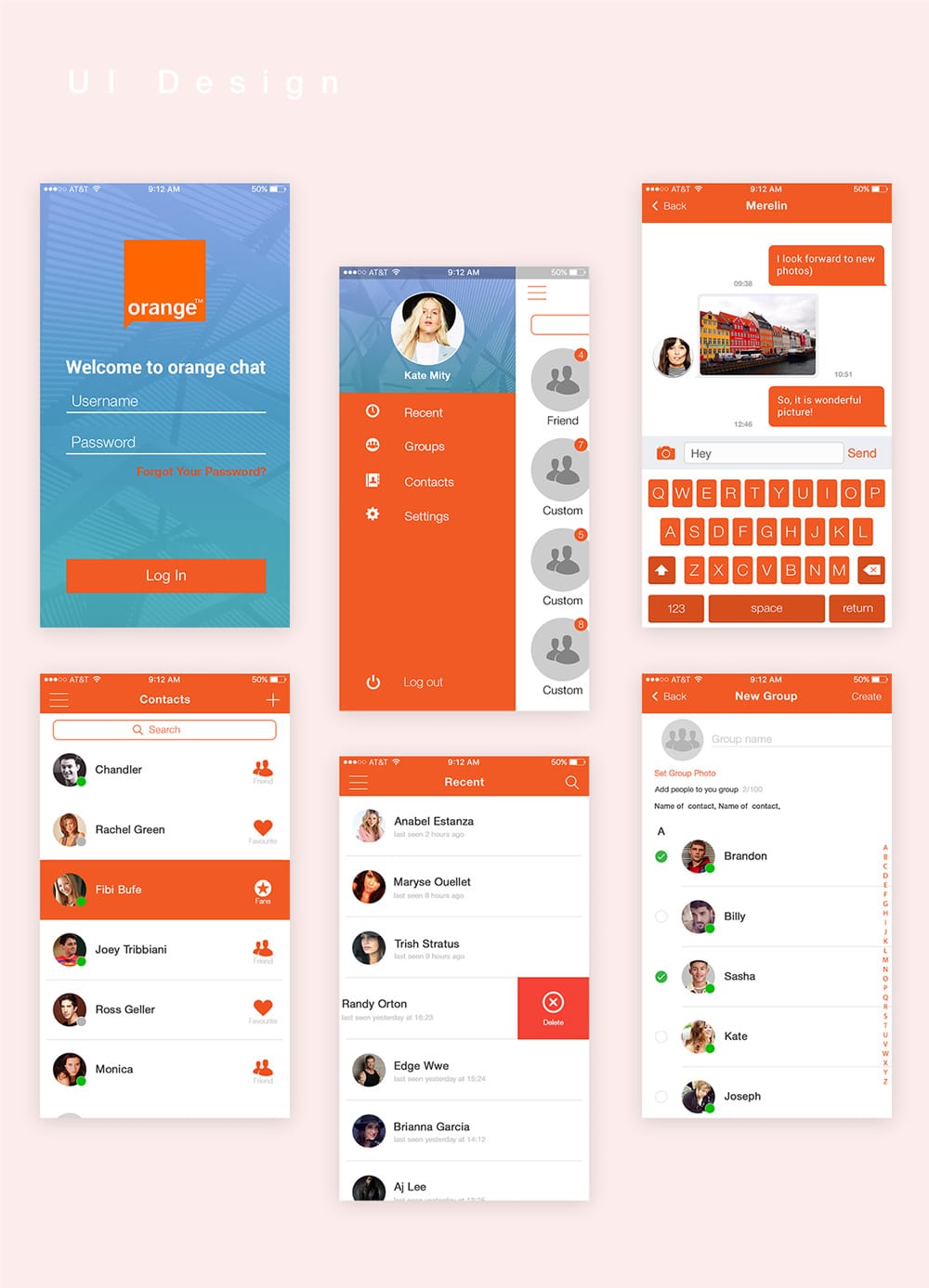 Coeluso Mobile App UI PSD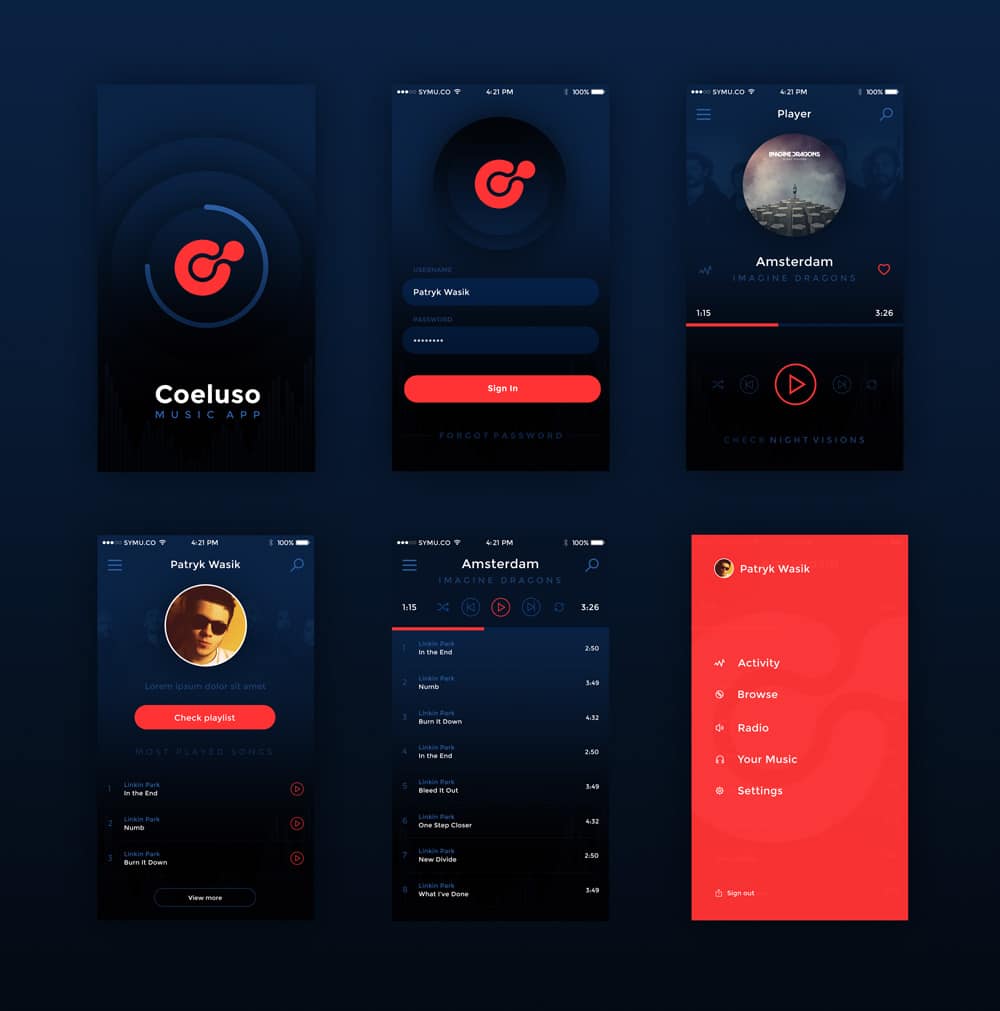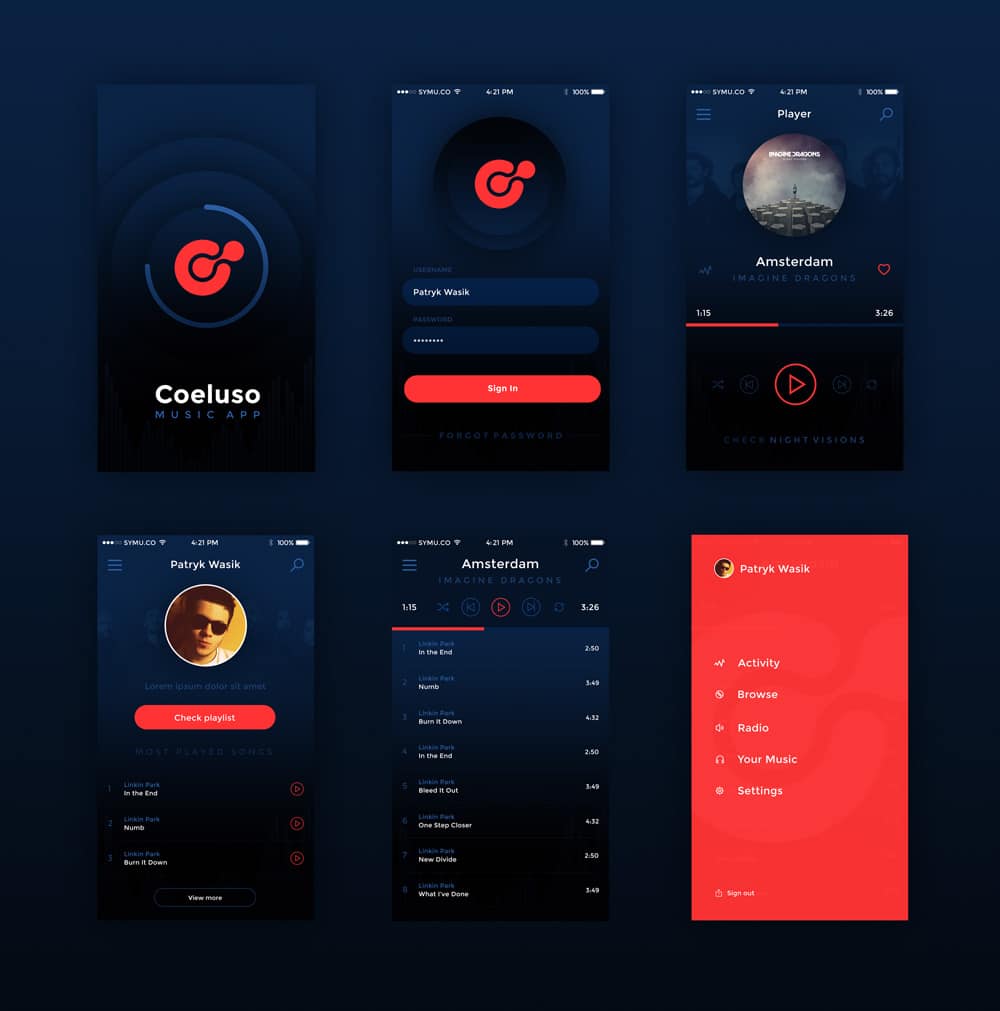 Style – Free E-Commerce App UI Kit PSD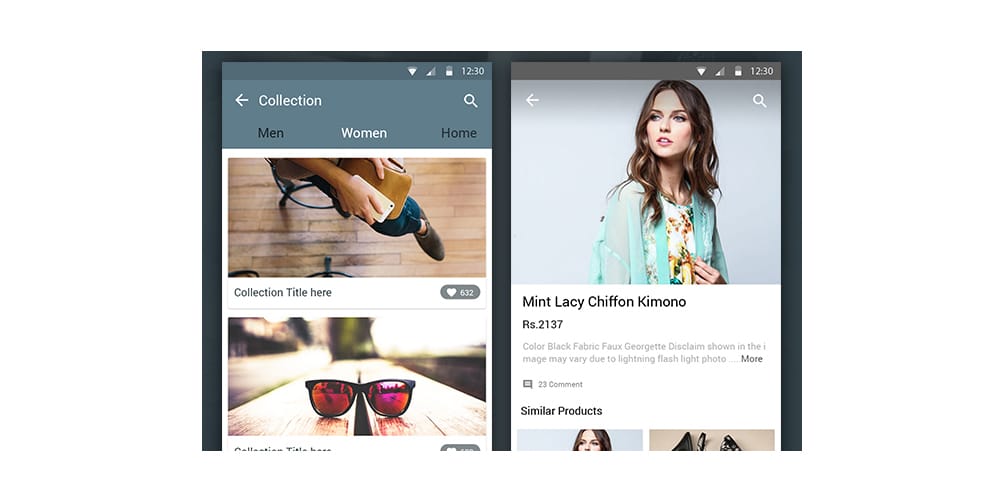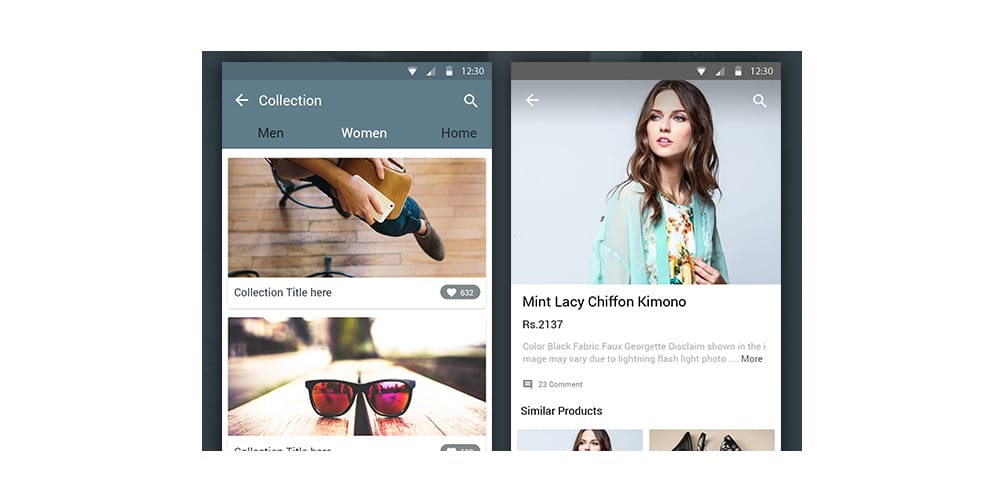 Faxenev – Fitness Workout Apps UI PSD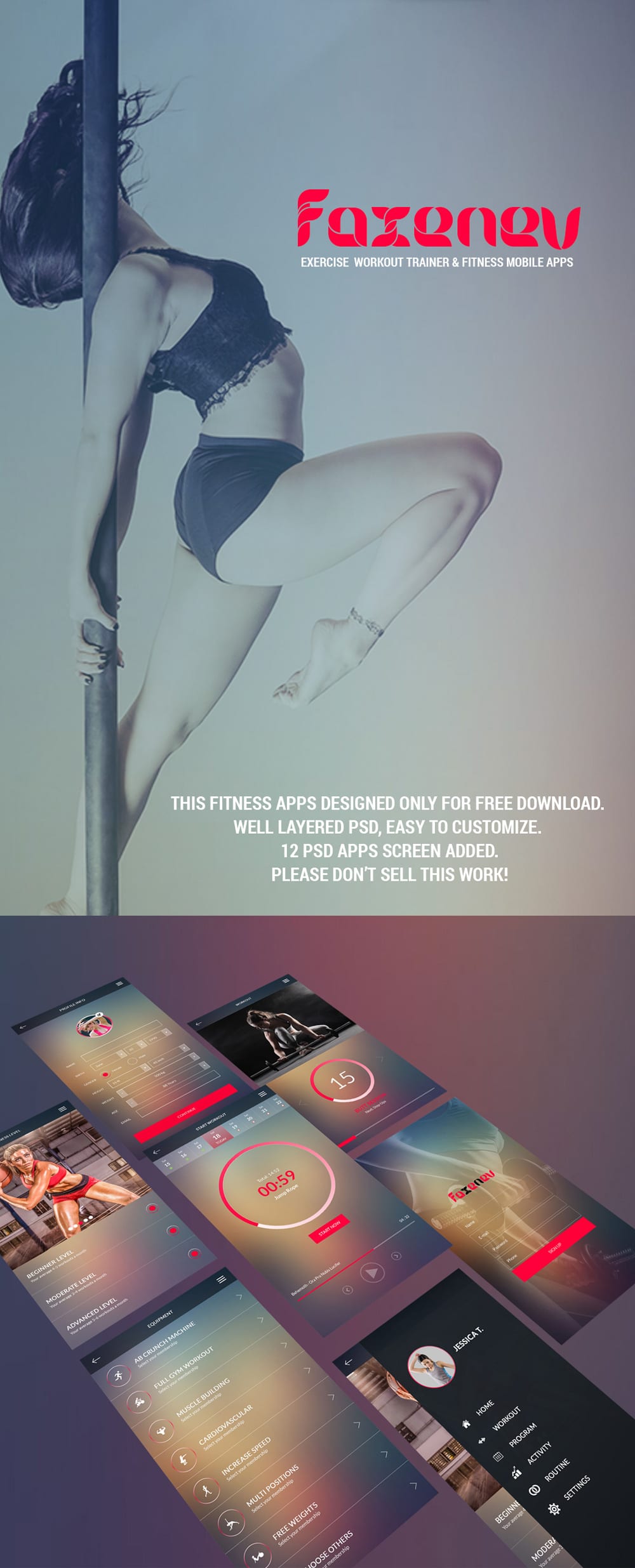 Telefebric – Free iOS E commerce Apps UI PSD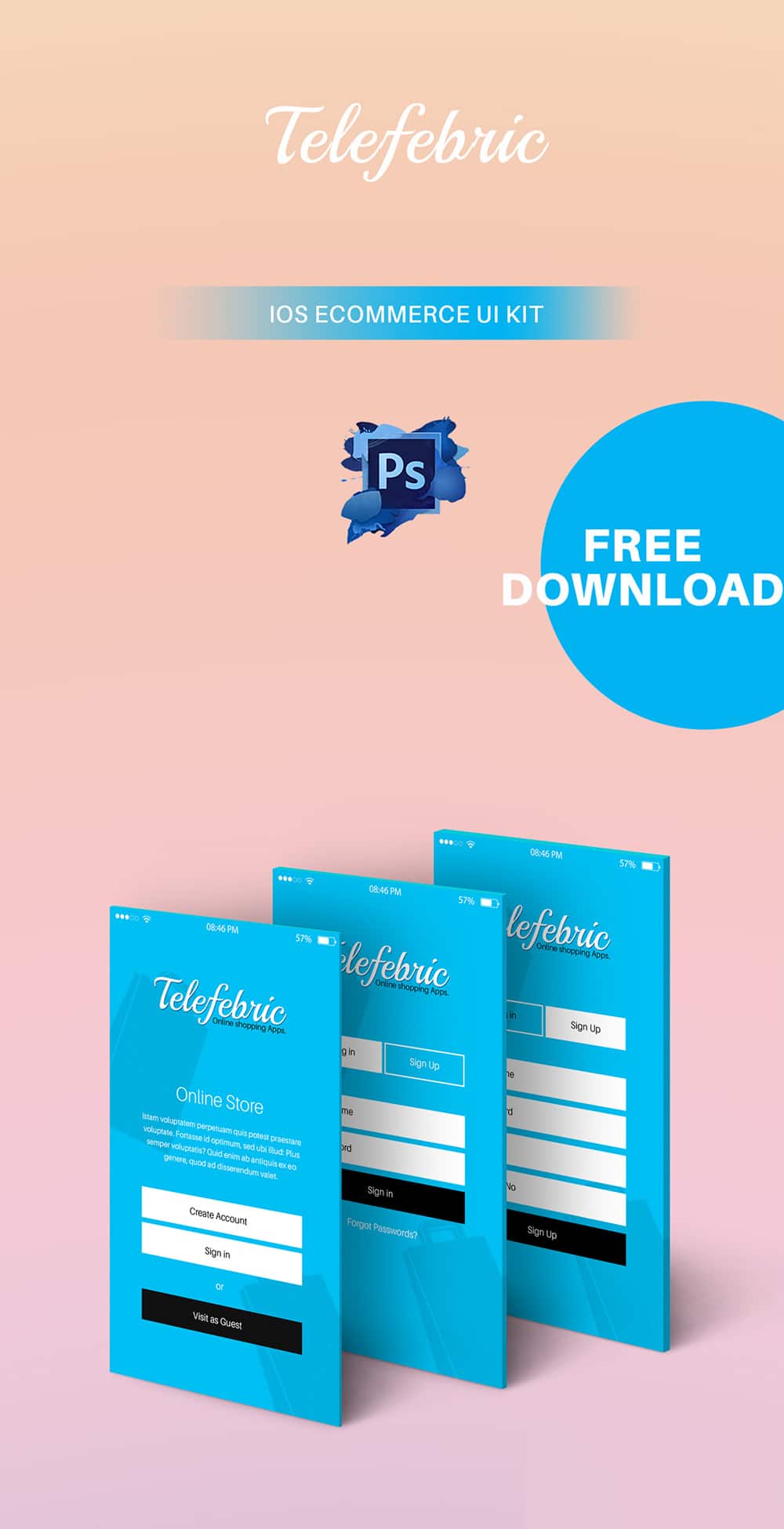 Spool – Free Mobile App UI Kit PSD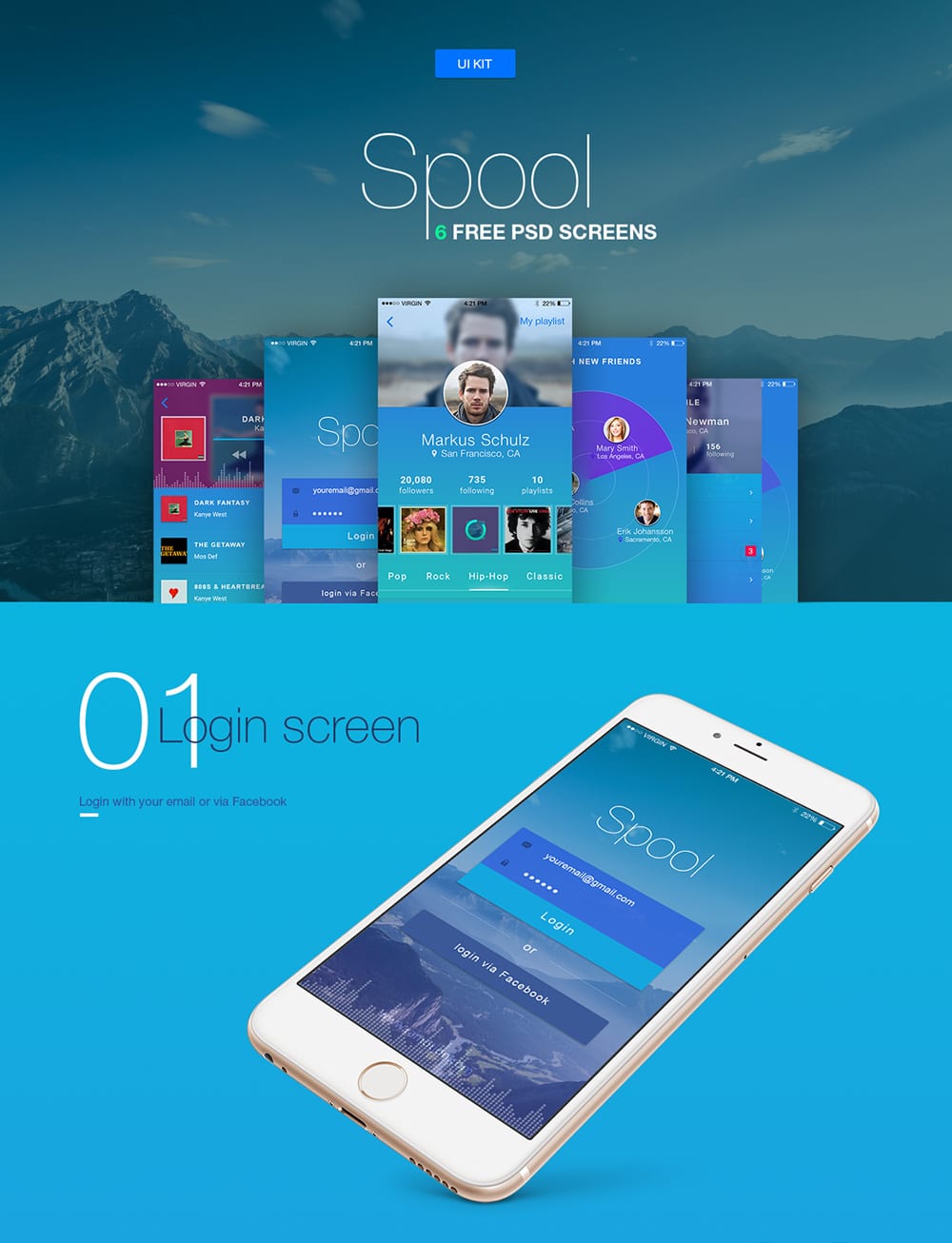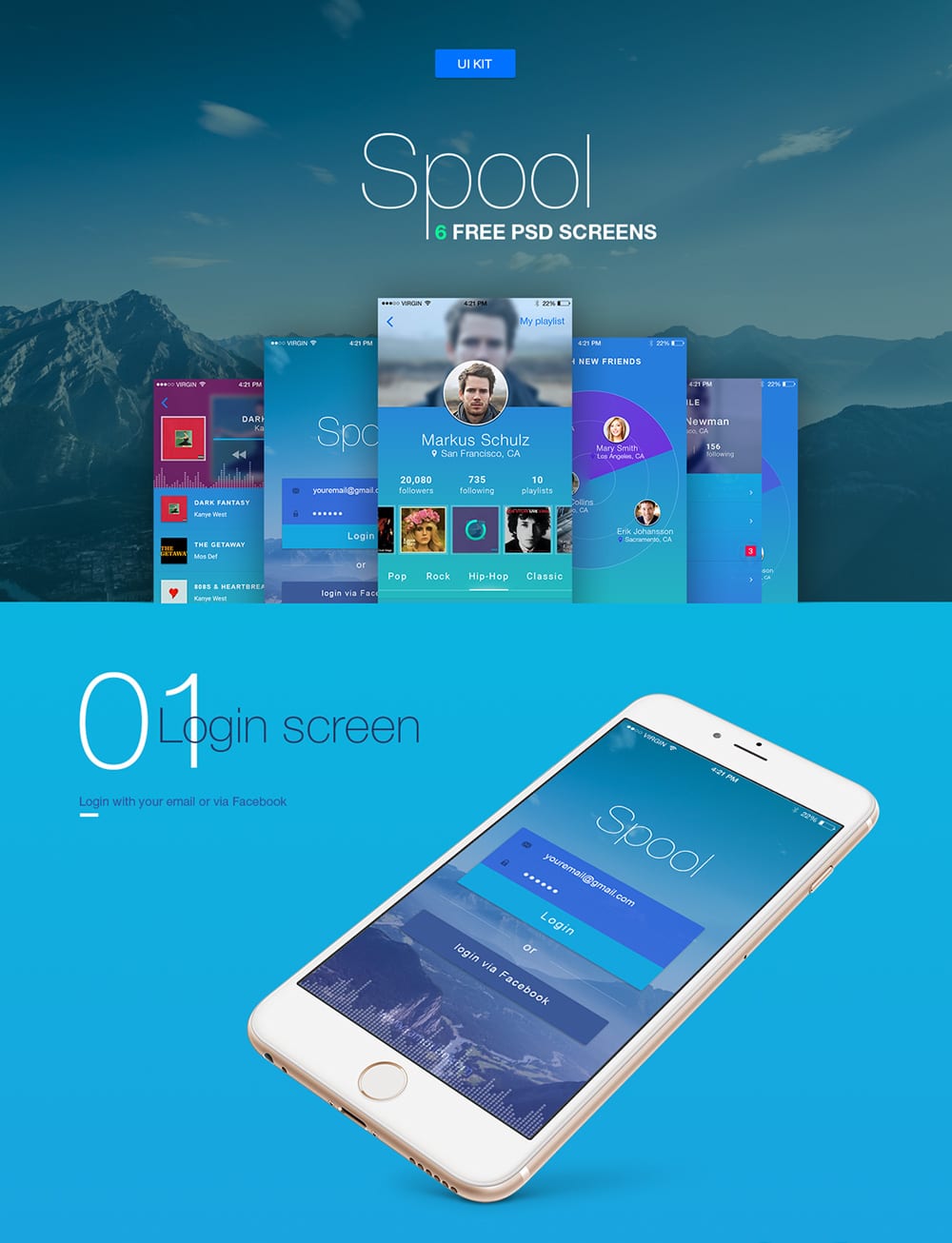 DASHY – Mobile App UI PSD

Let's Go – Travel Mobile App UI PSD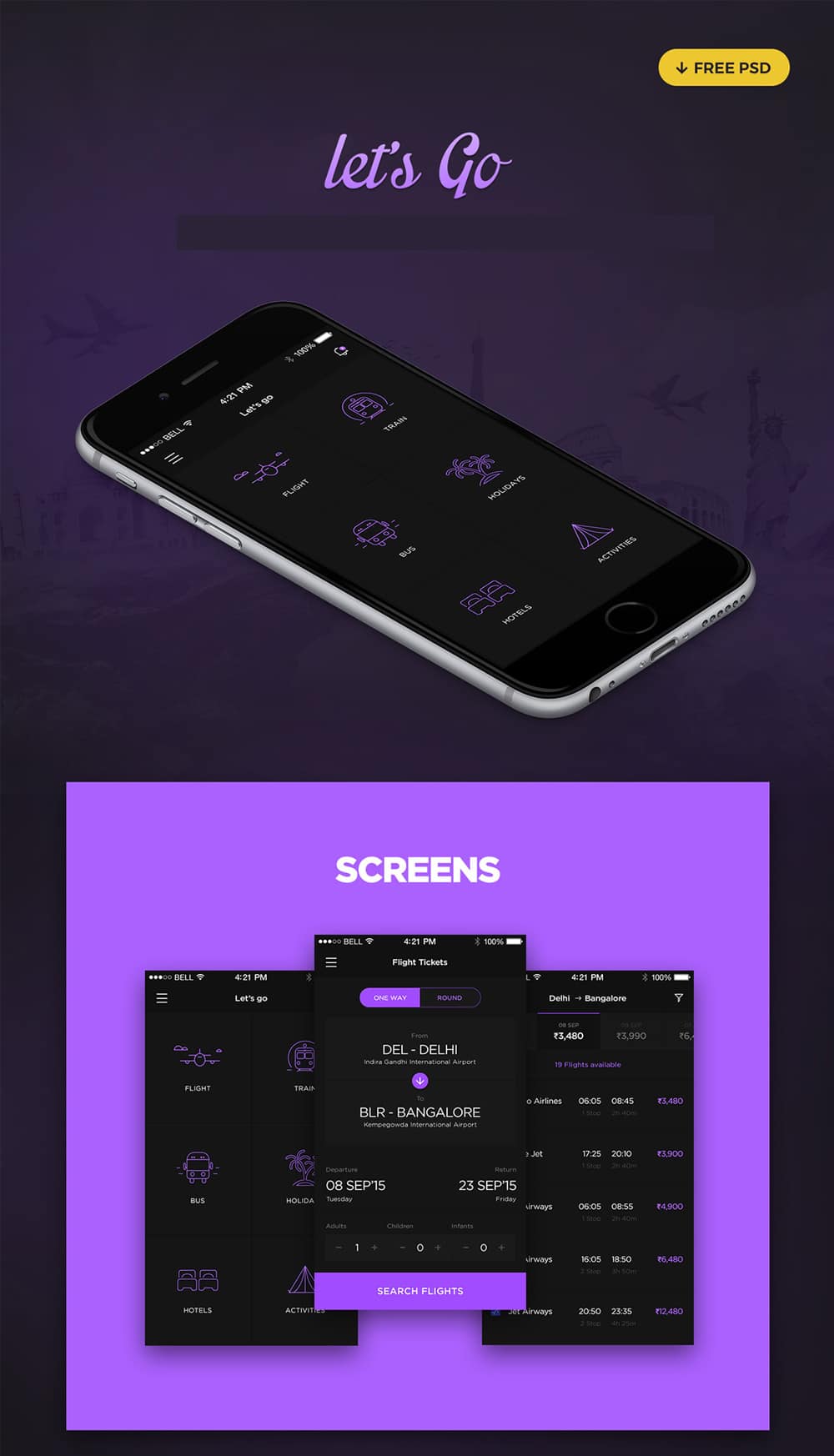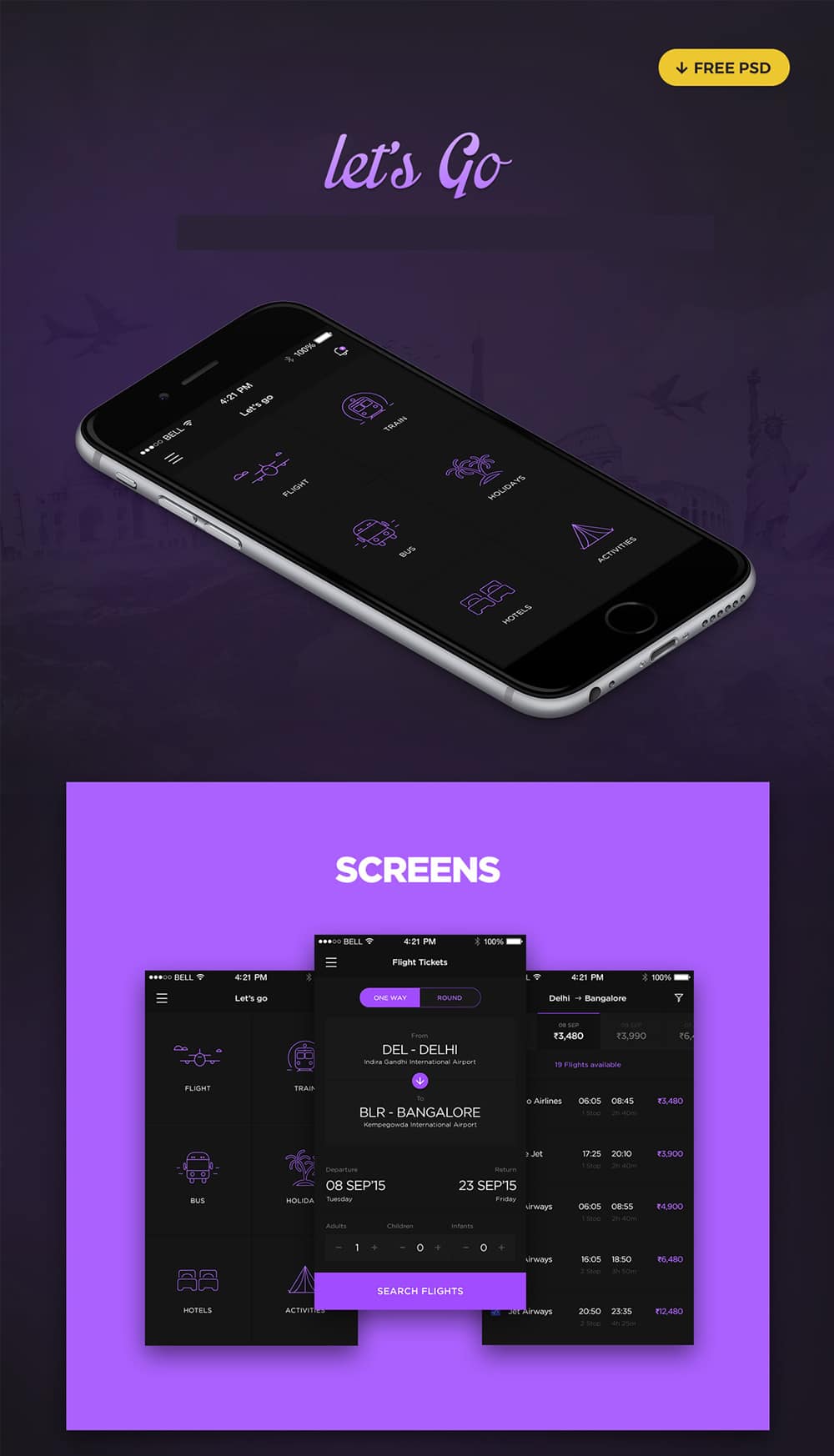 A1 – Free Android APP UI Kit PSD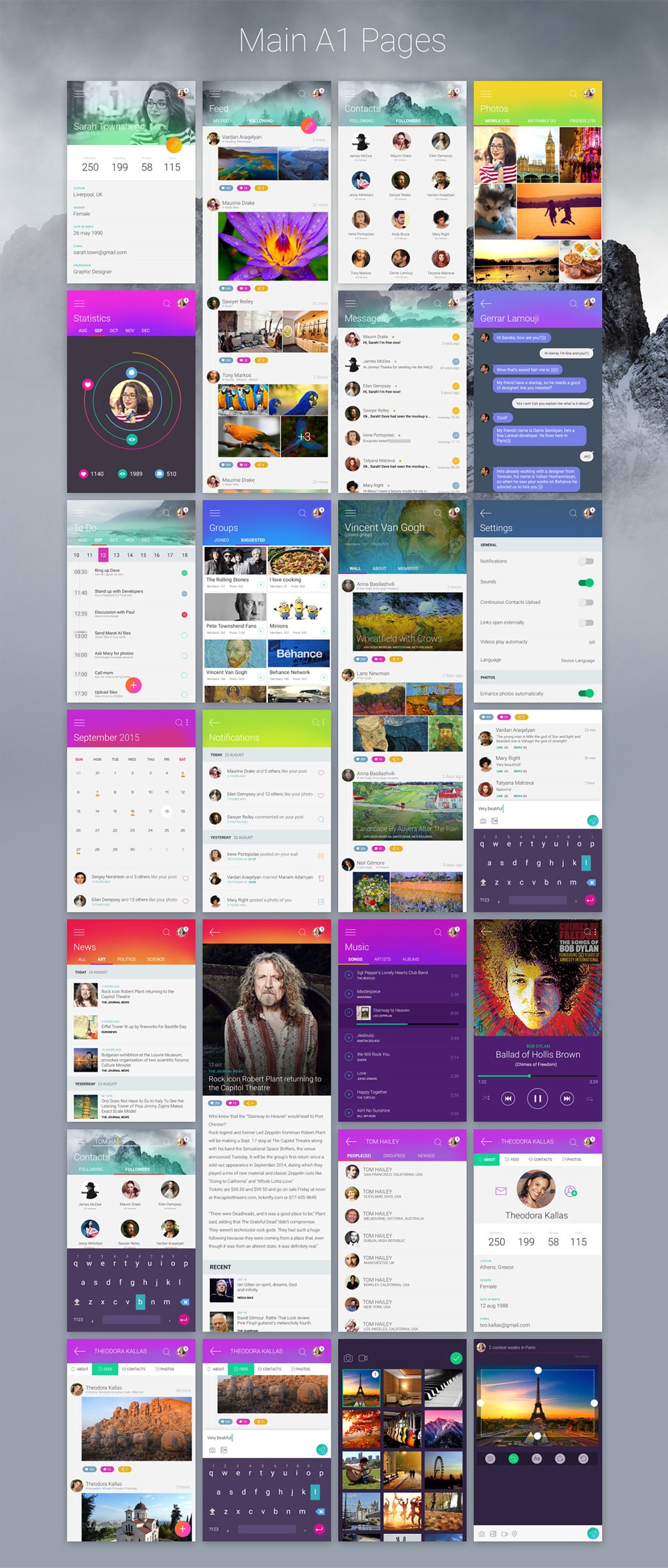 Boarding Pass App UI PSD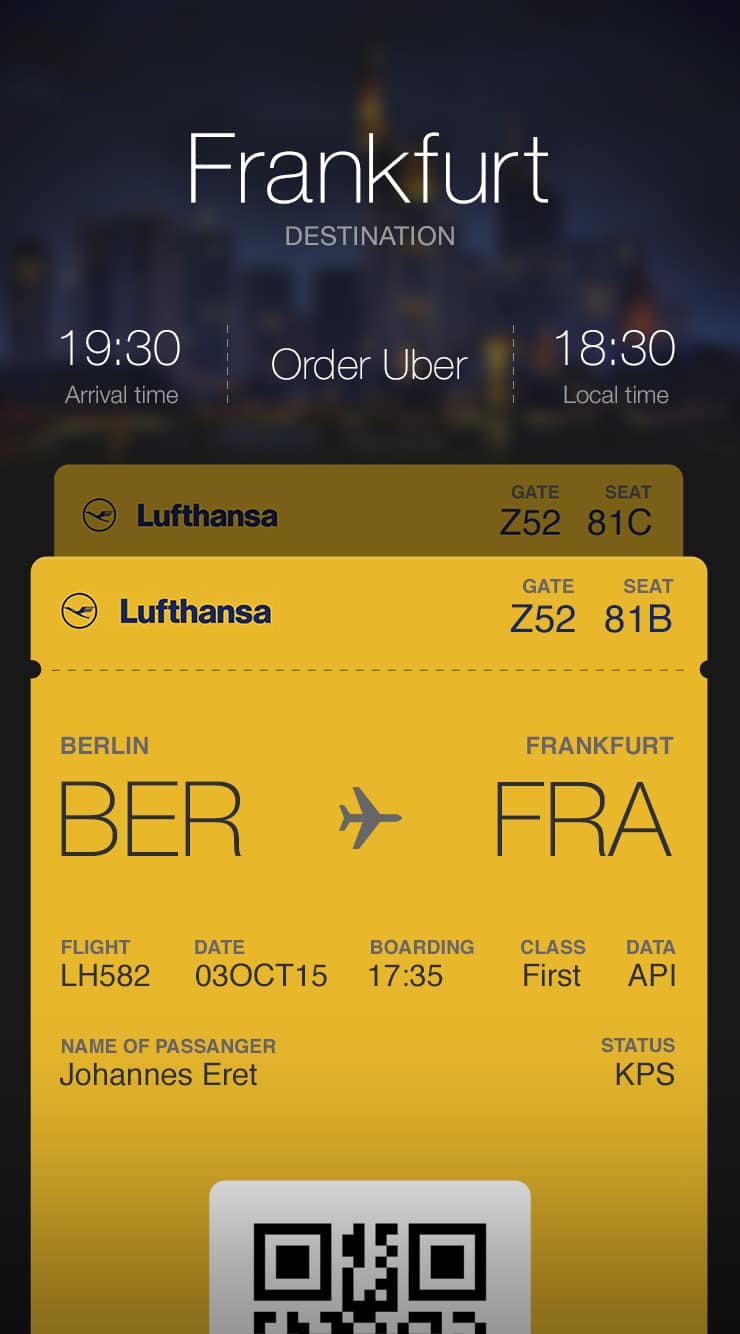 Nature Discovery App UI PSD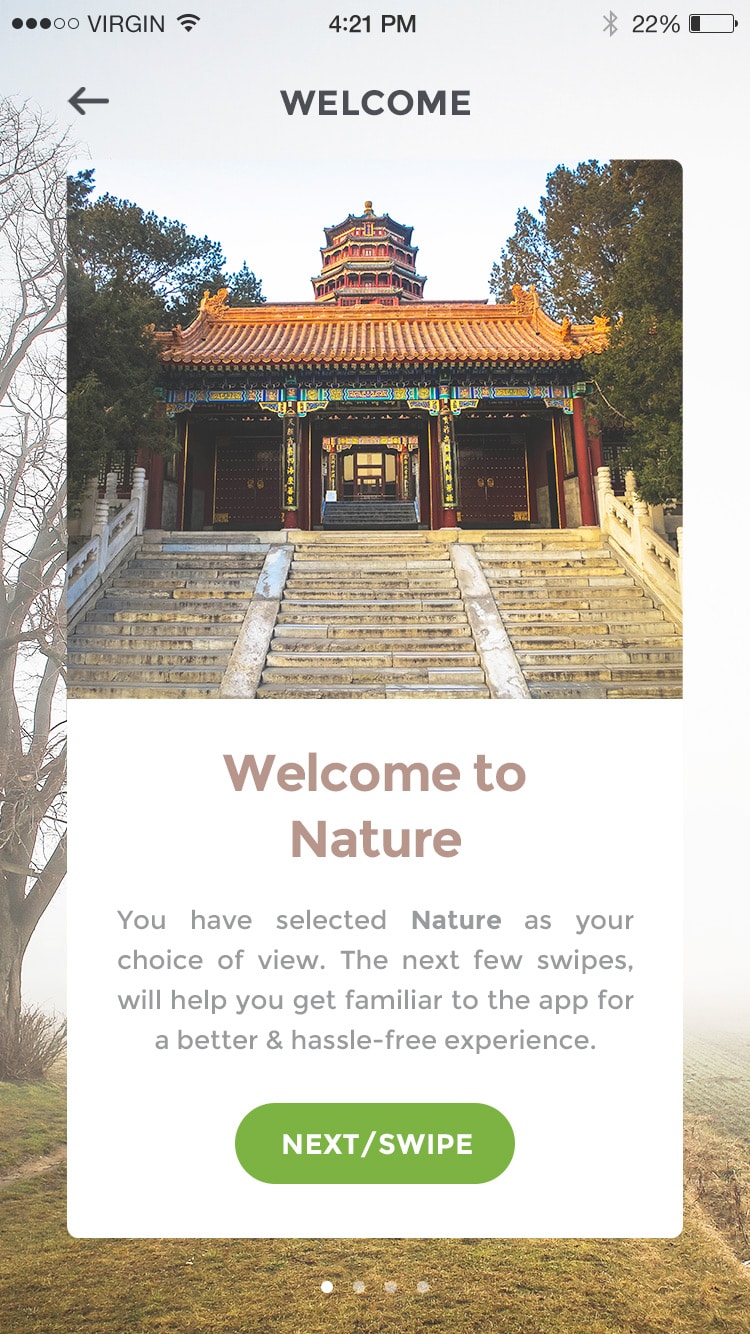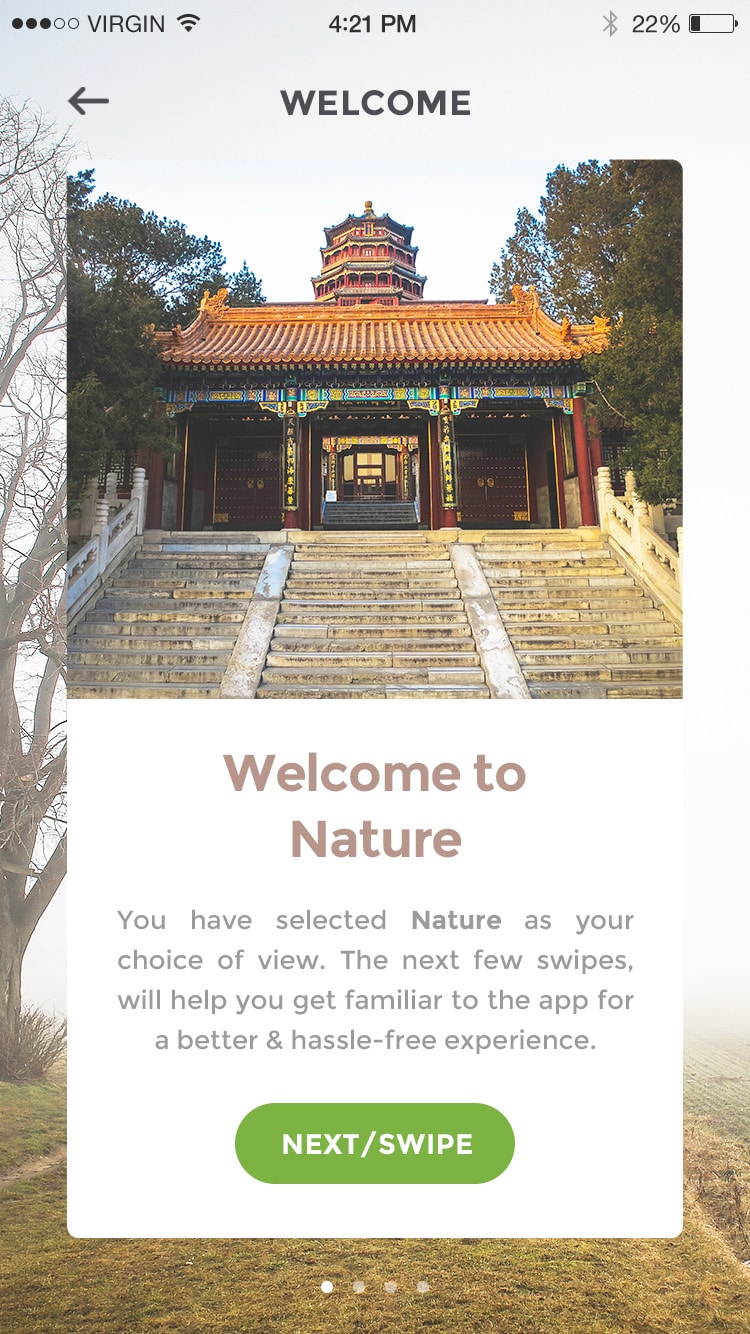 Free Calendar App UI PSD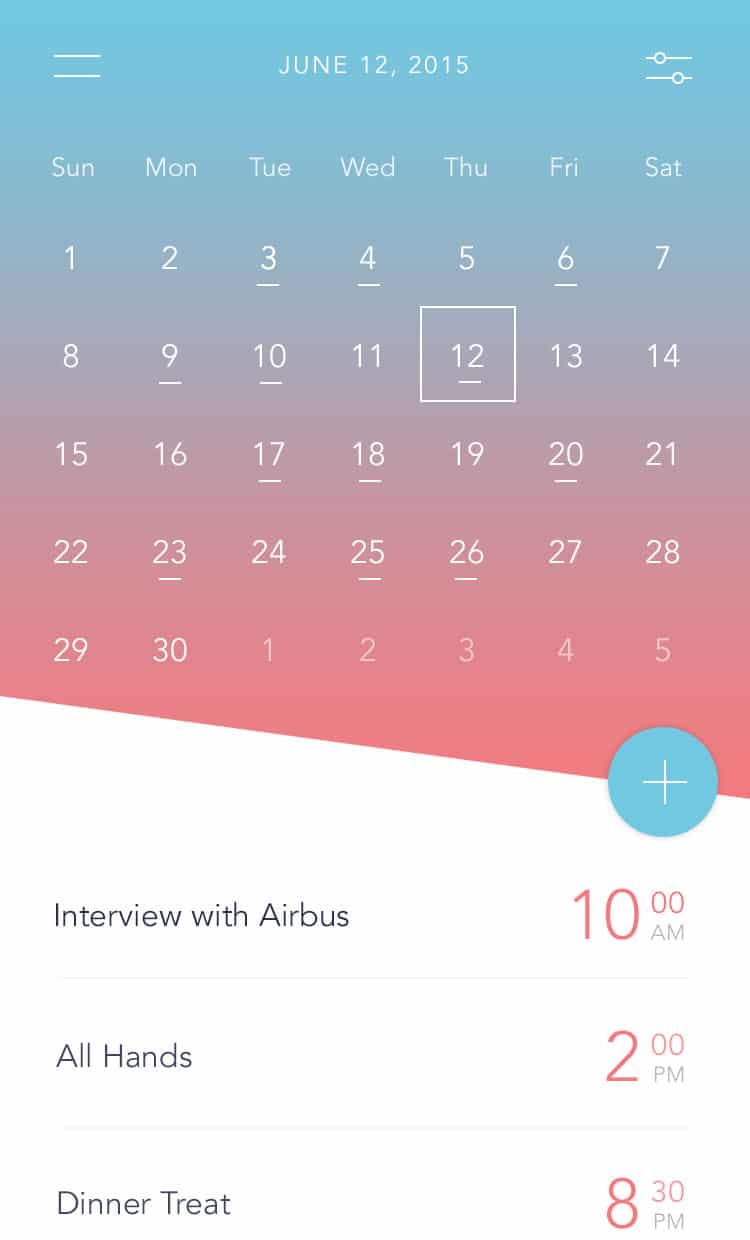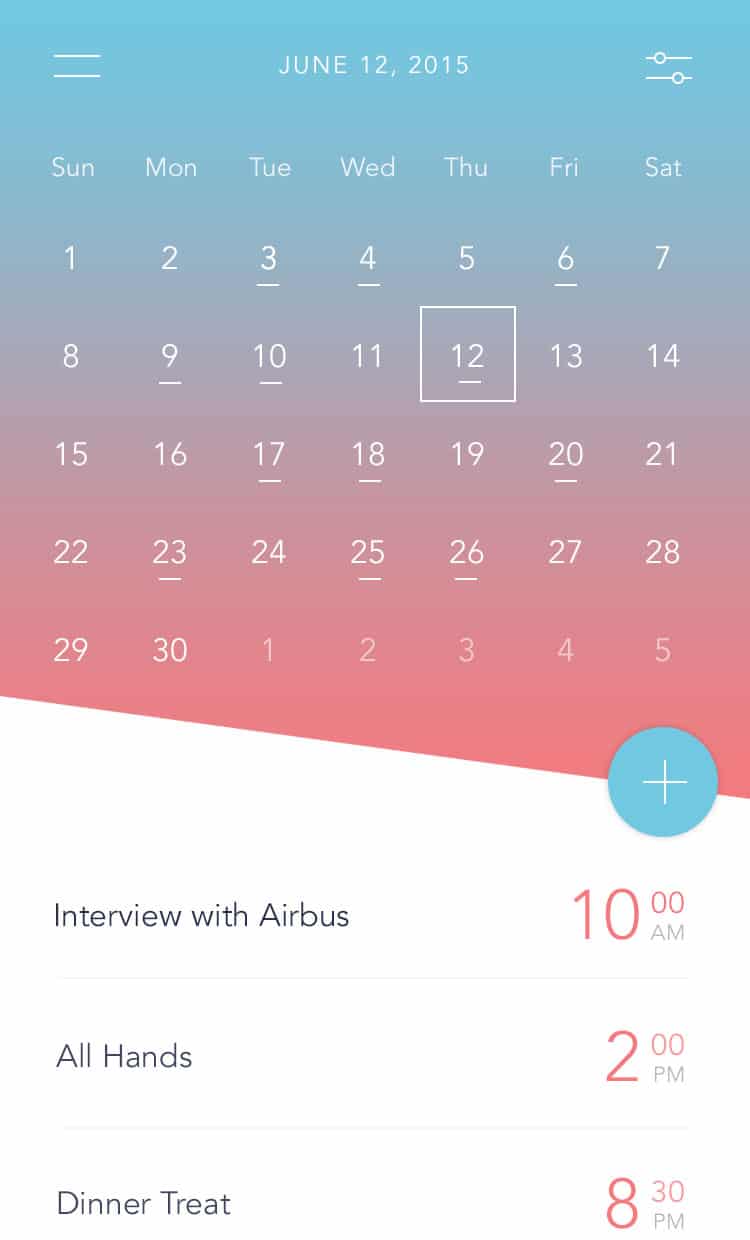 Recipe App – Mobile App UI PSD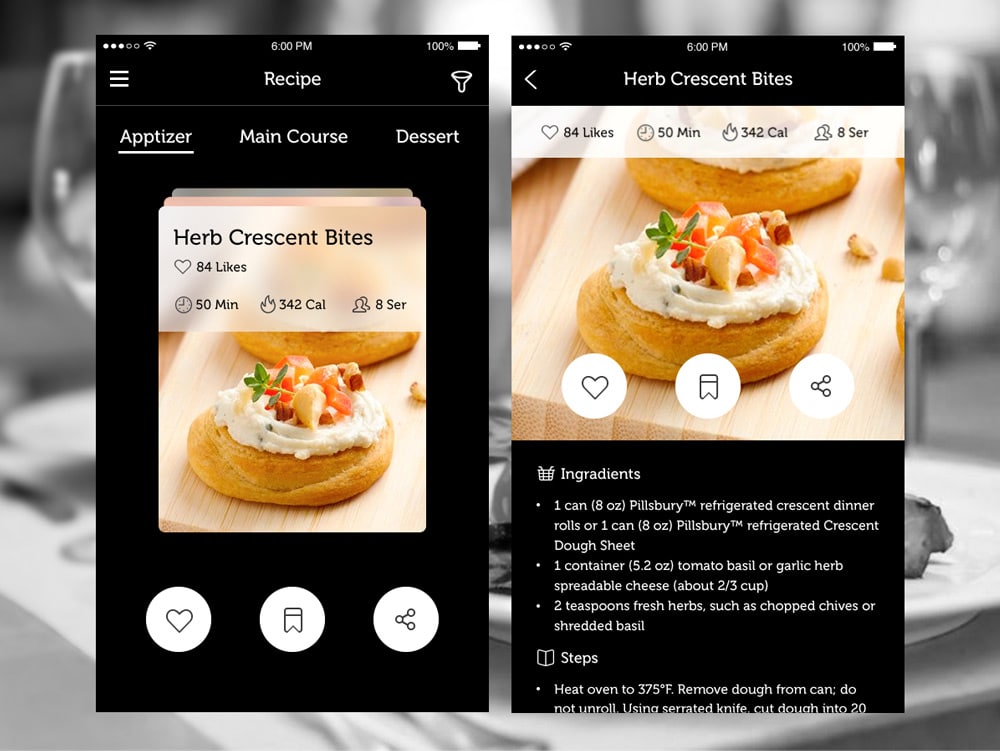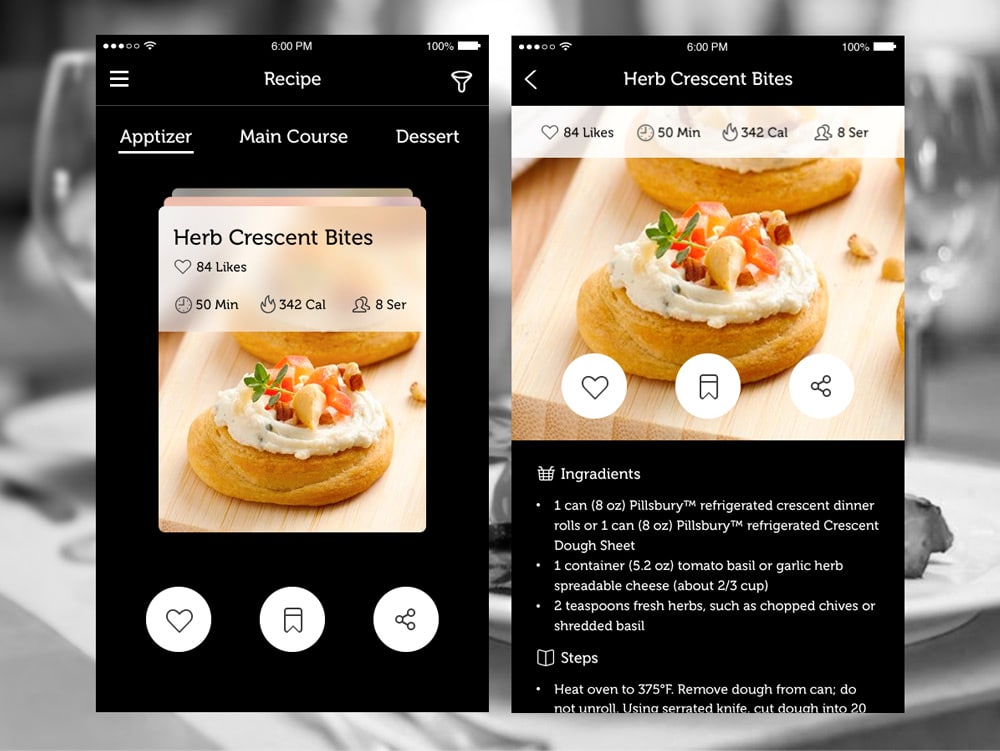 Micro Chat App UI PSD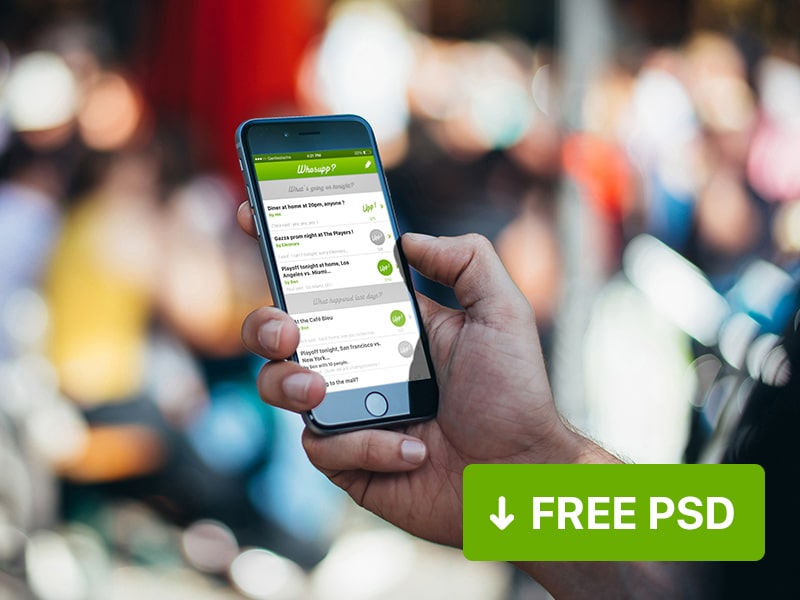 Now UI Kit (PSD, Sketch)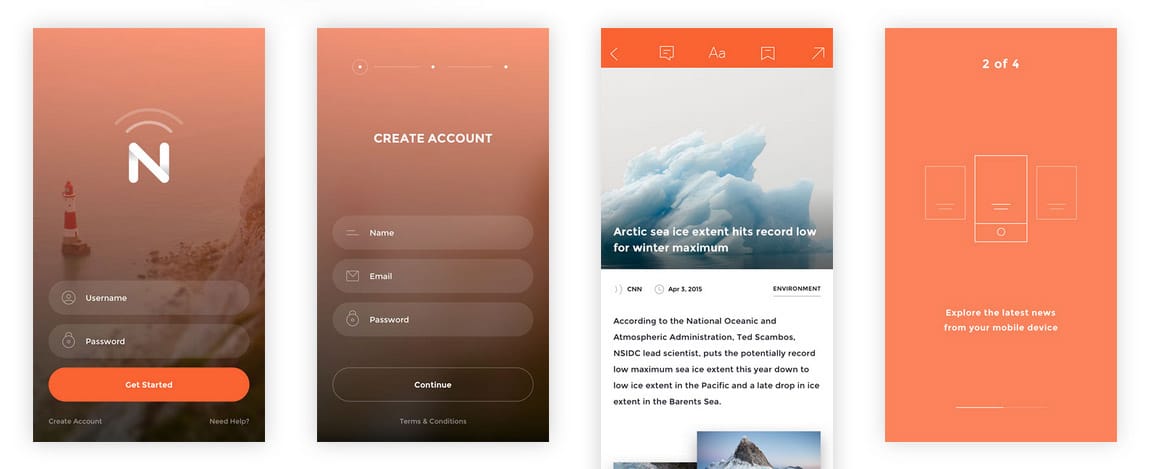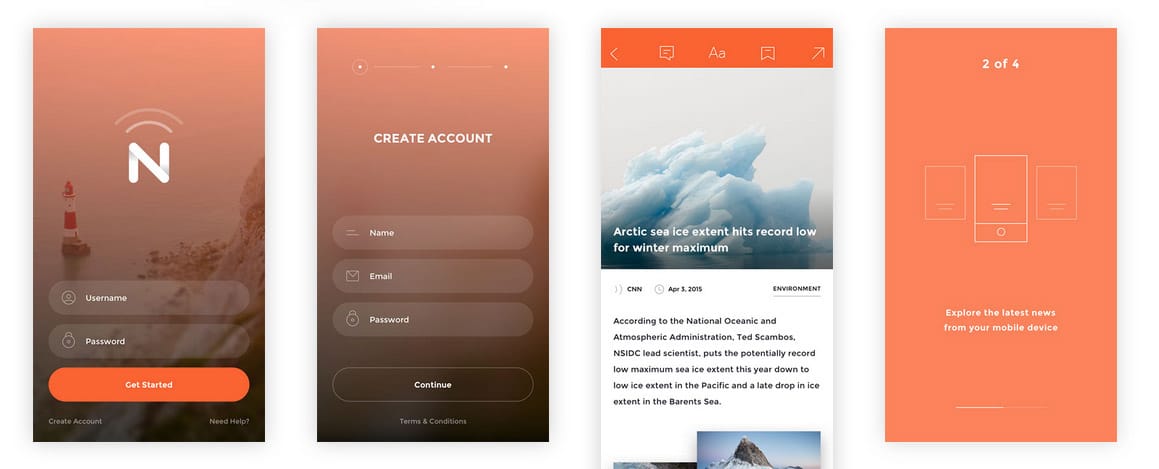 Free iPhone Model App UI PSD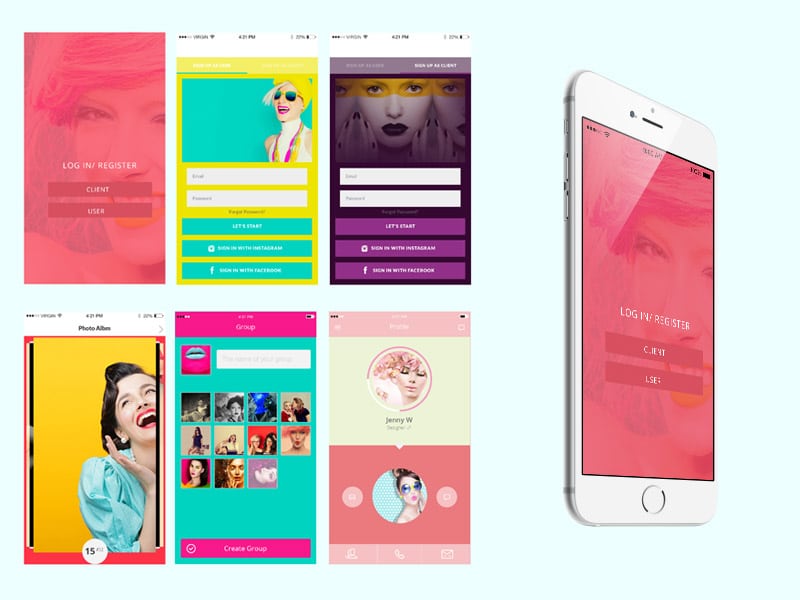 Travel App Profile UI PSD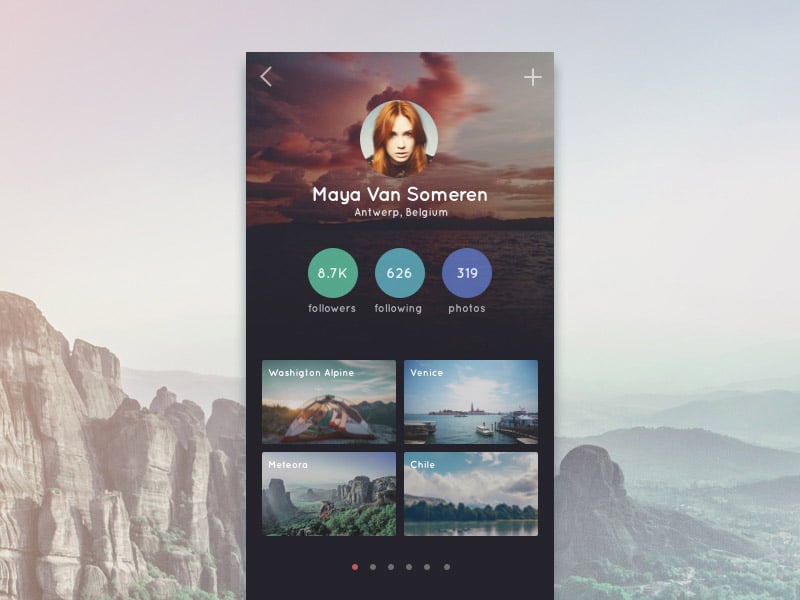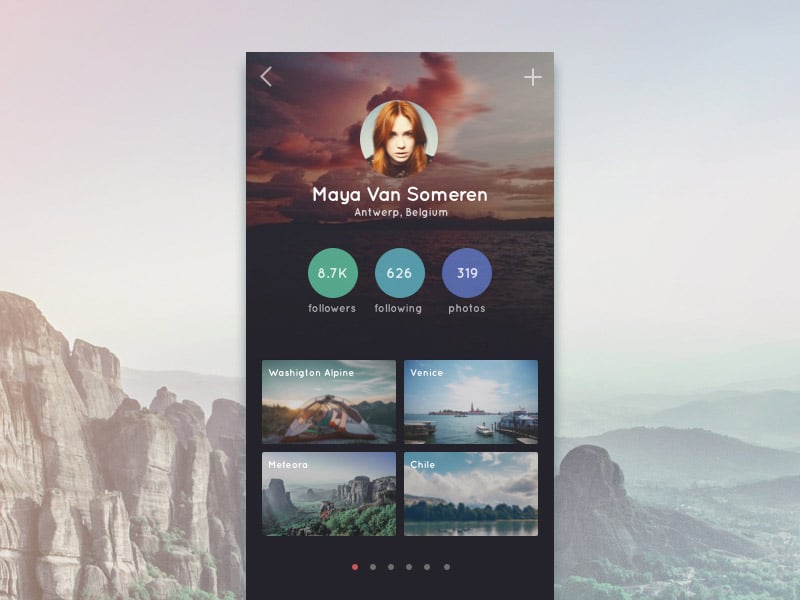 Lint – Modern Social App UI PSD

Shopping App UI Kit PSD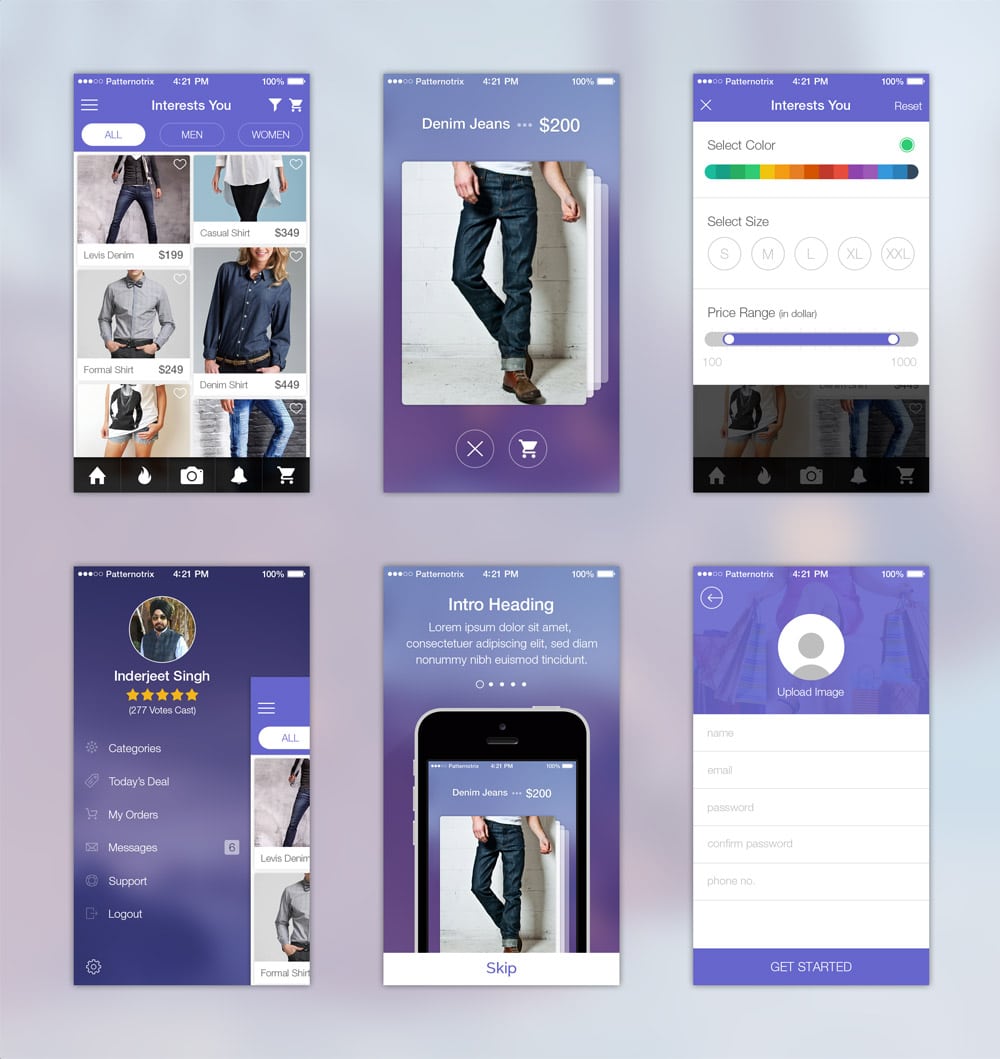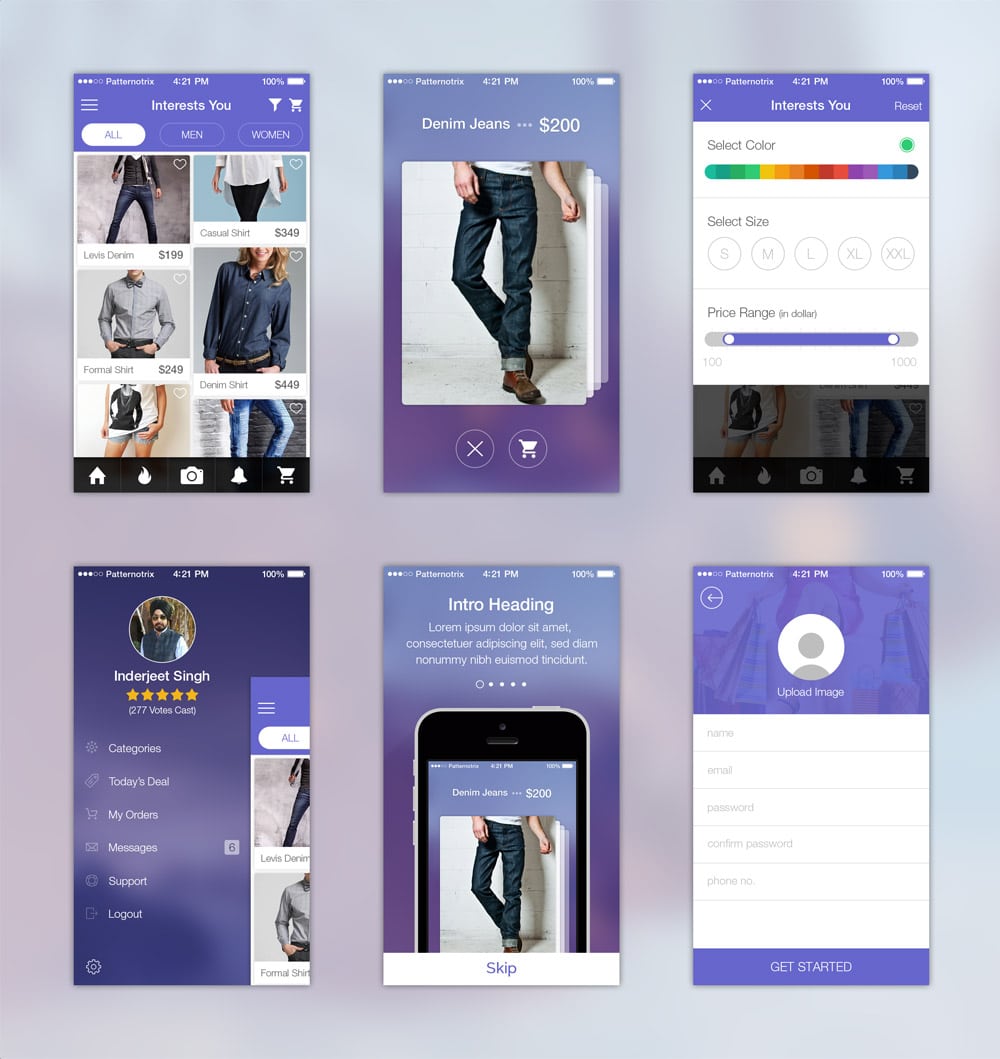 Fitness App Ui Kit PSD


League Of Legends App Concept PSD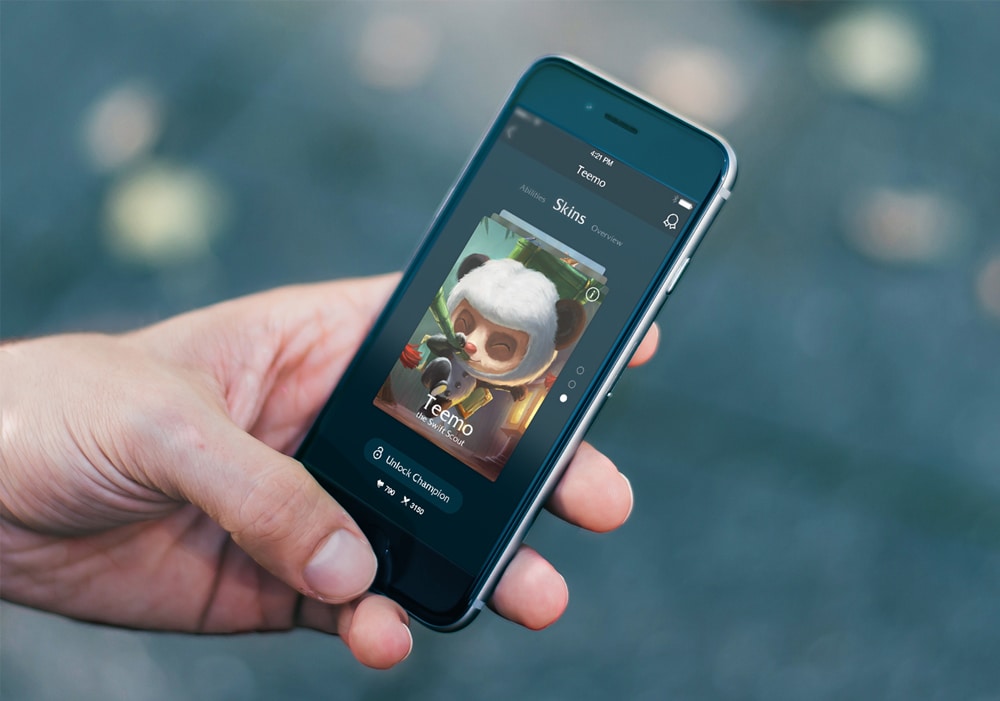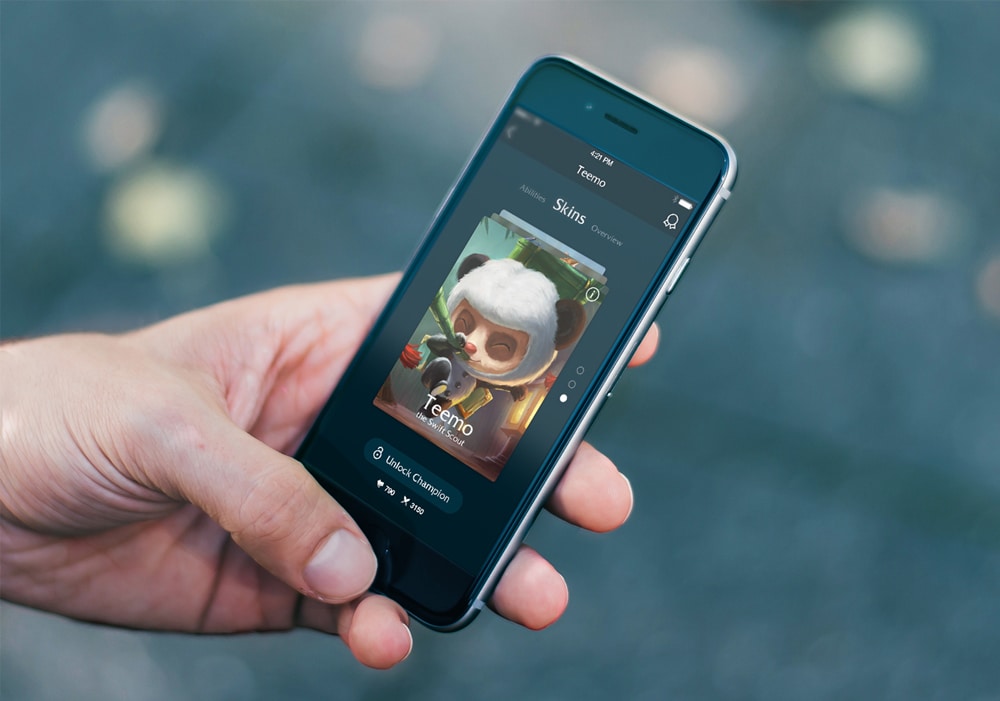 Verve UI Kit PSD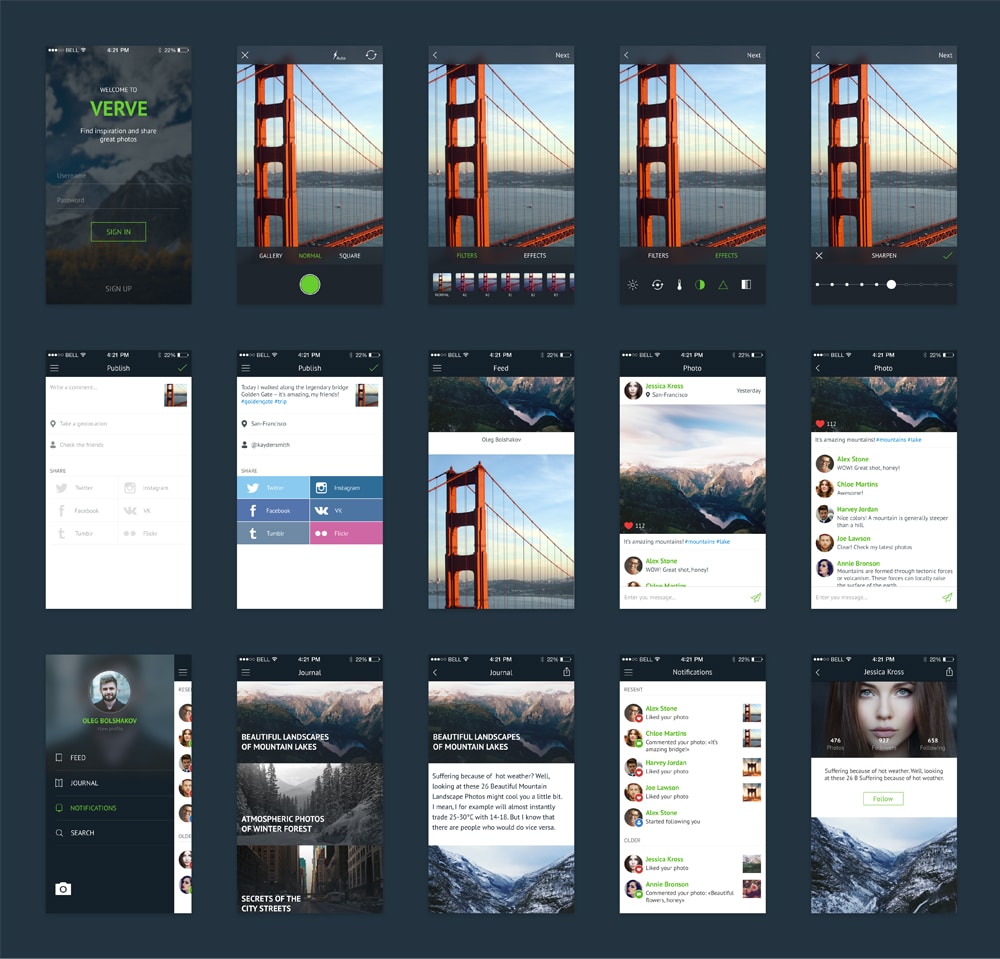 Exchange App Free PSD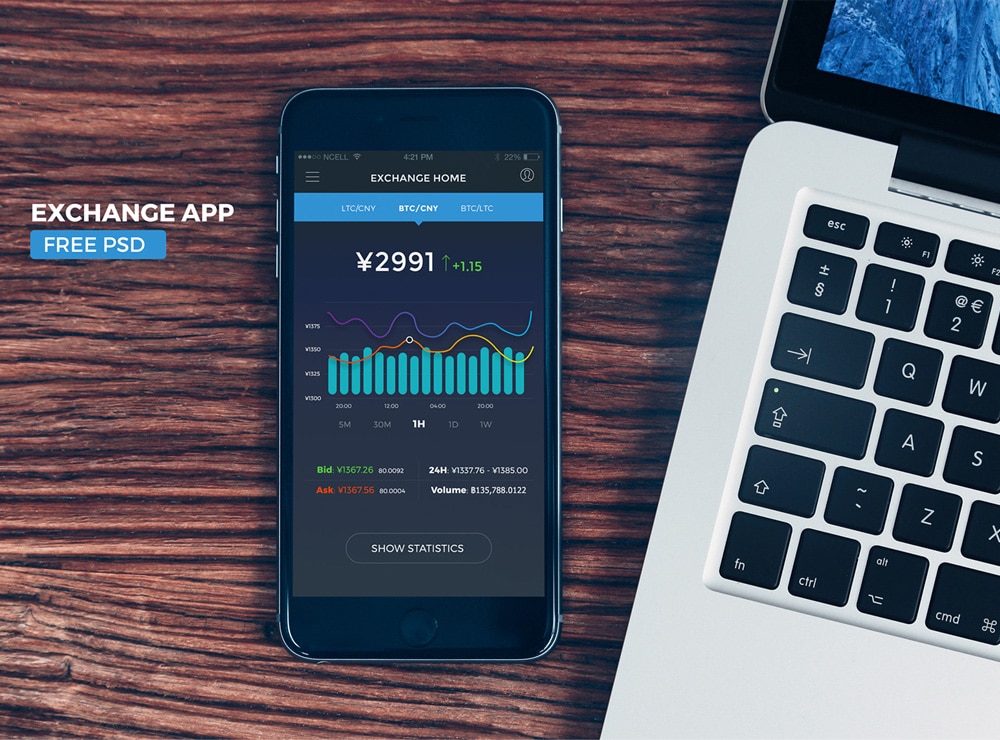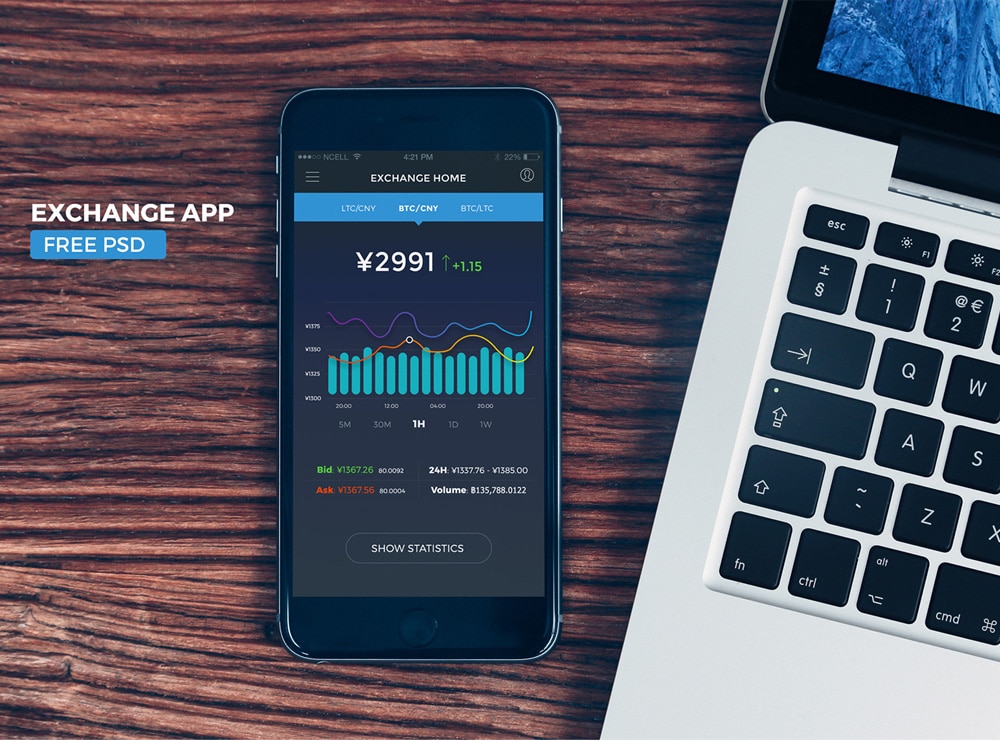 DO – Free App UI Kit (PSD, Sketch)


Free Wakeapp UI PSD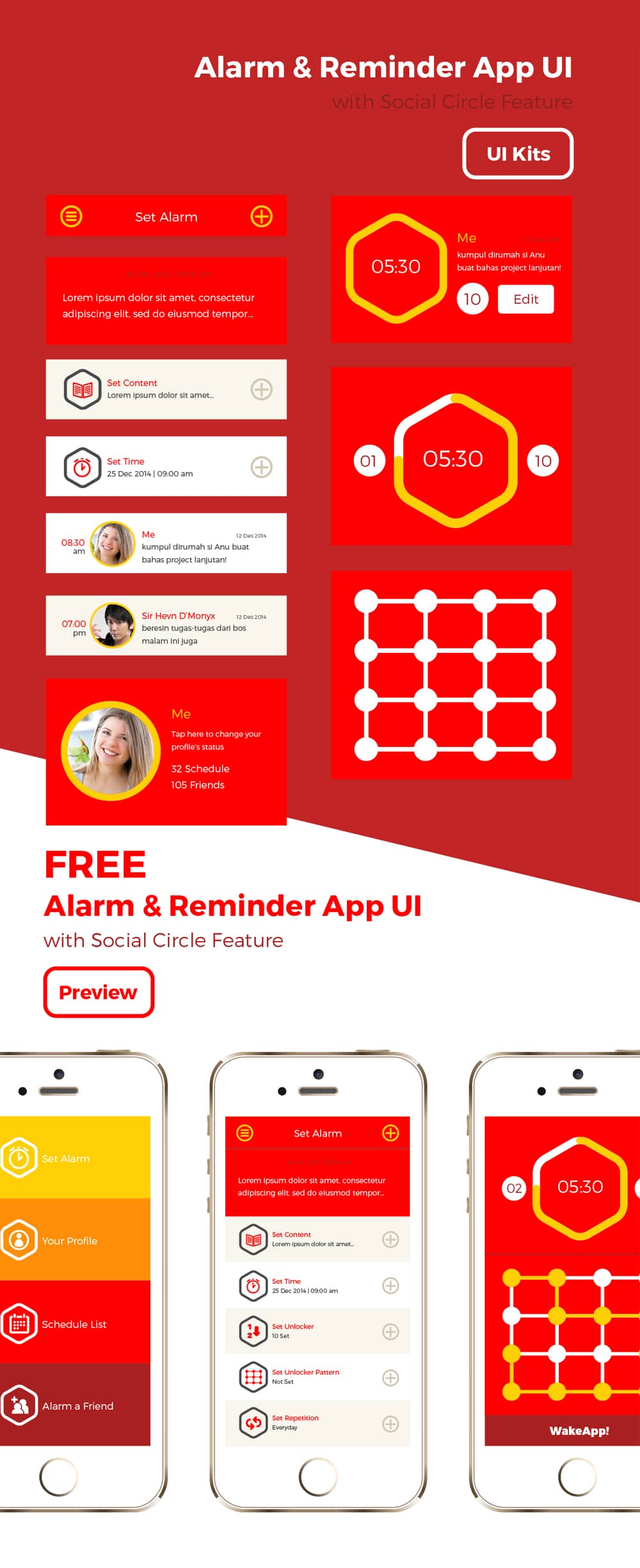 Taask Mobile App PSD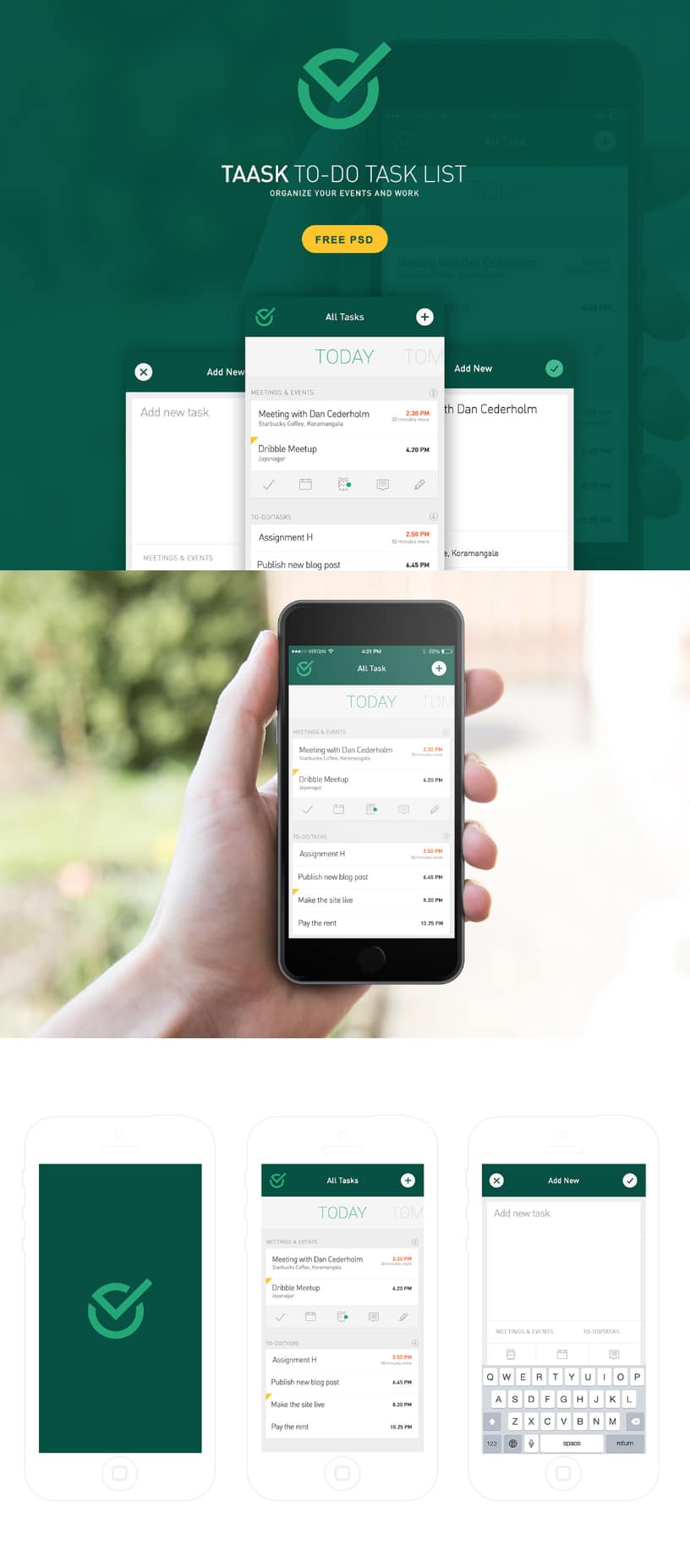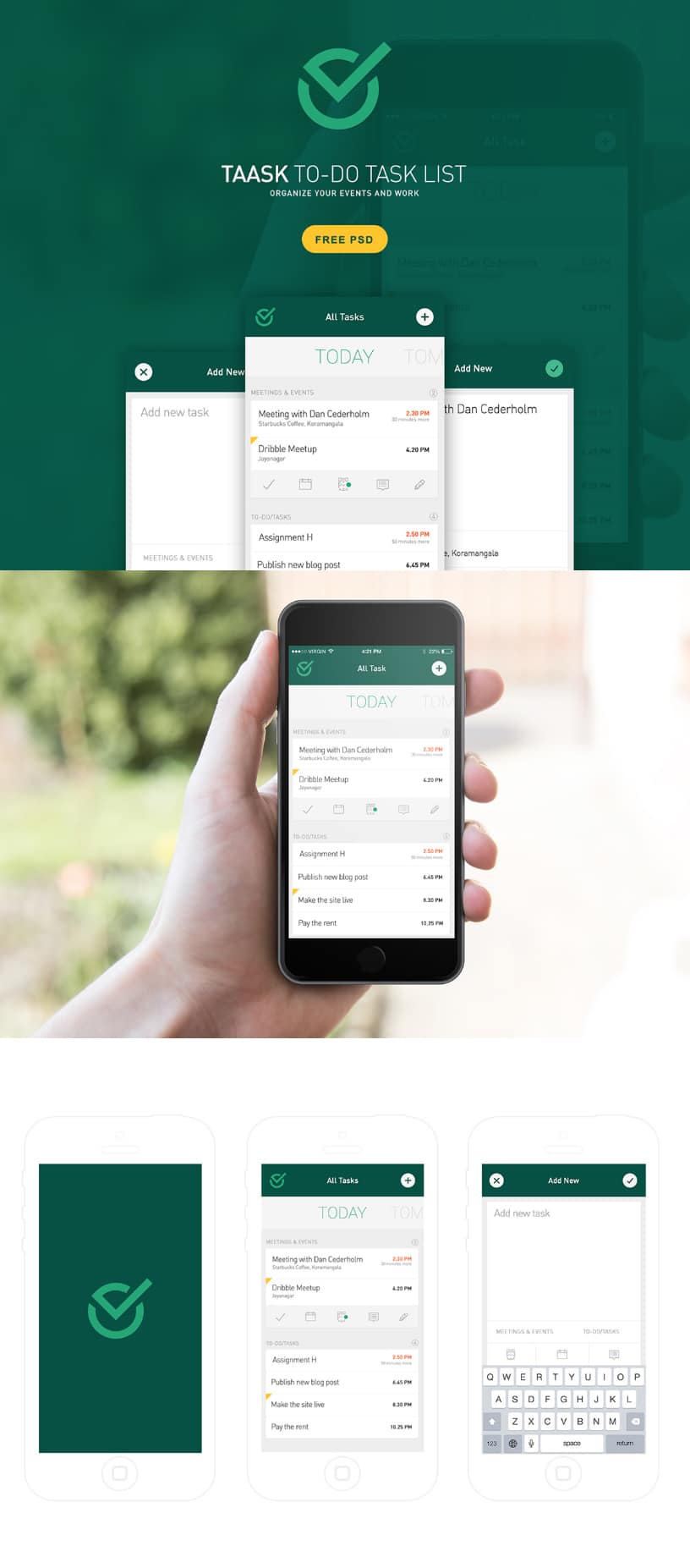 TAXI – Mobile App UI PSD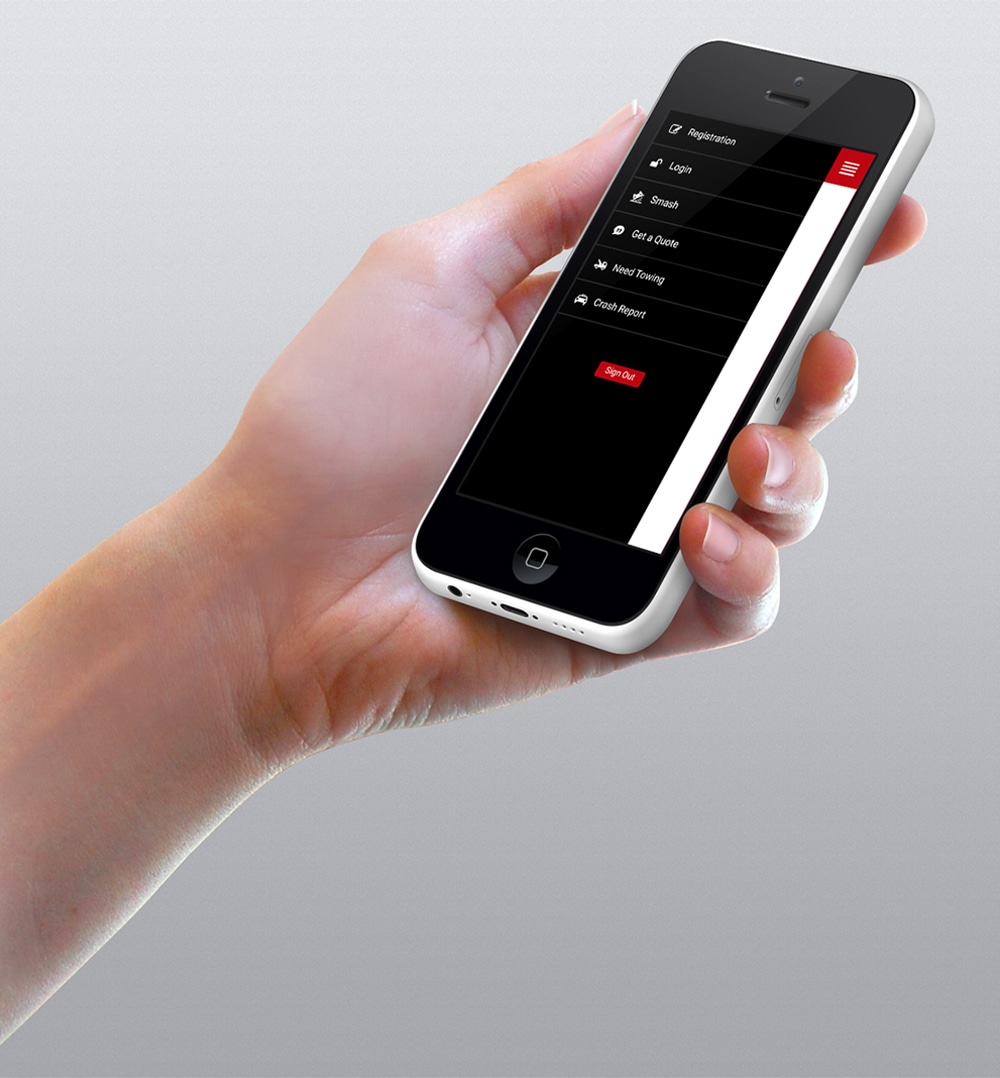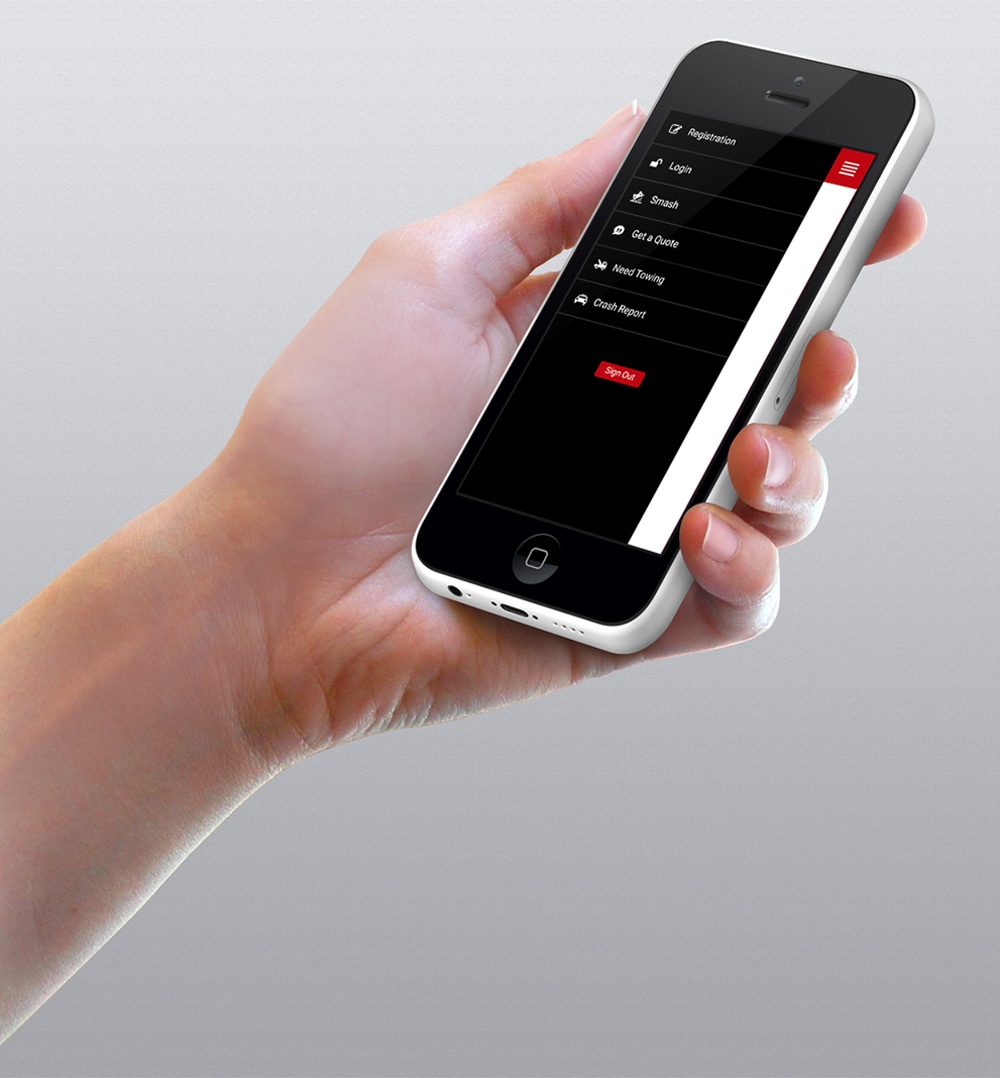 Free eCommerce App UI PSD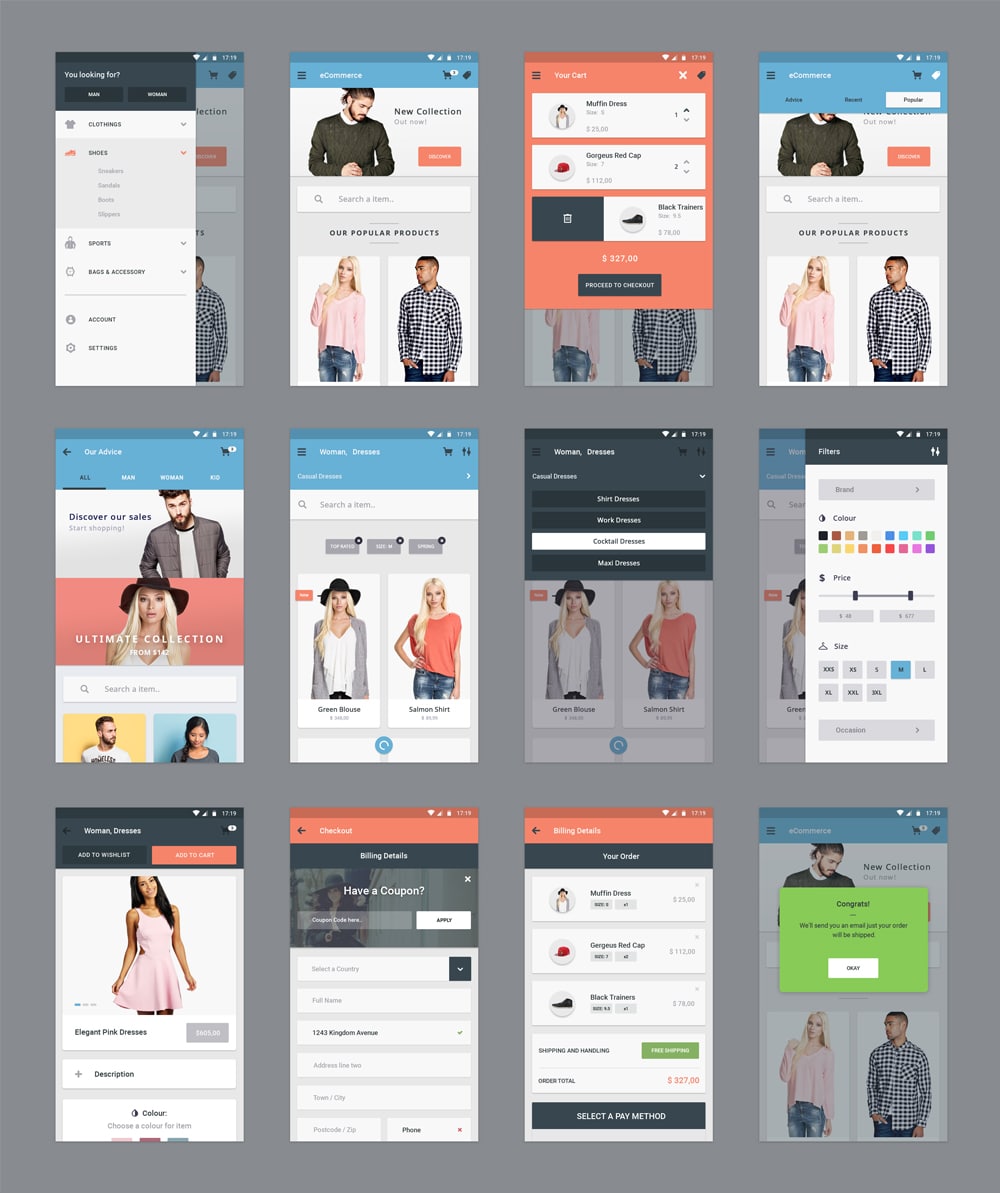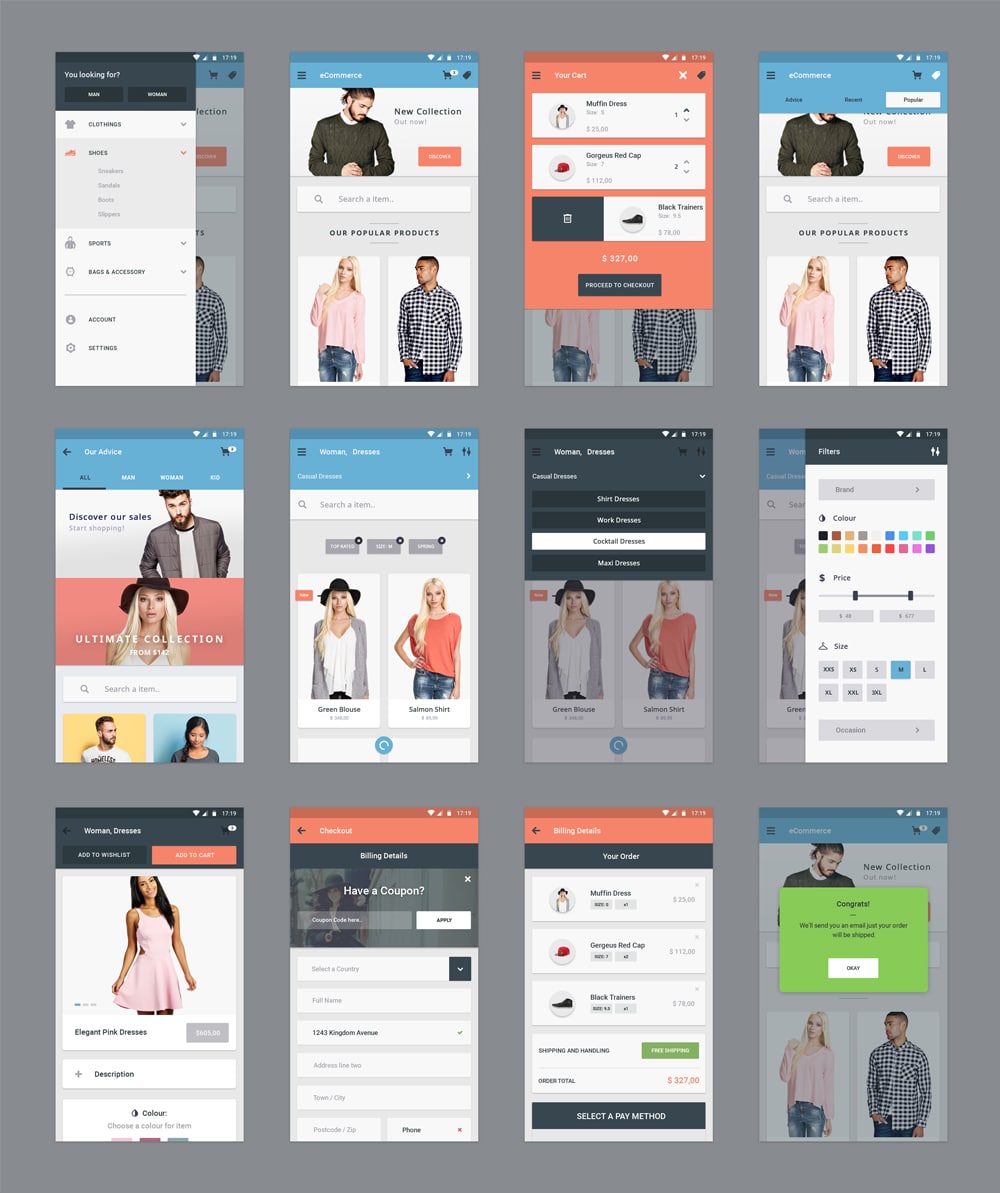 Tobuku – Free Online Book Store APP UI Kit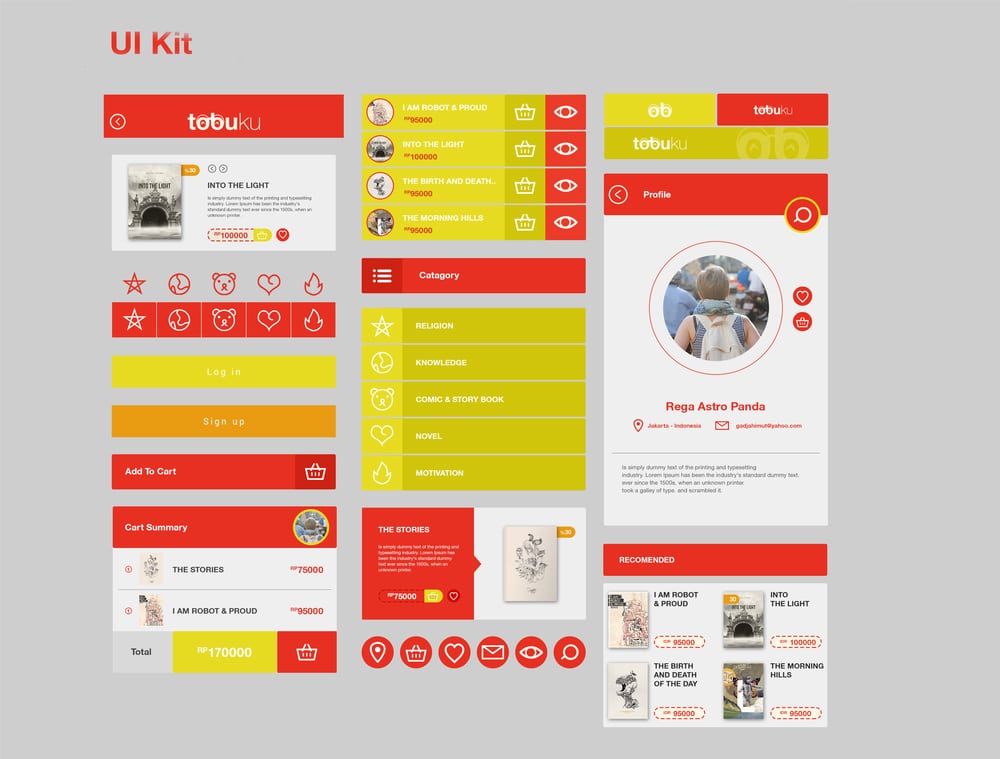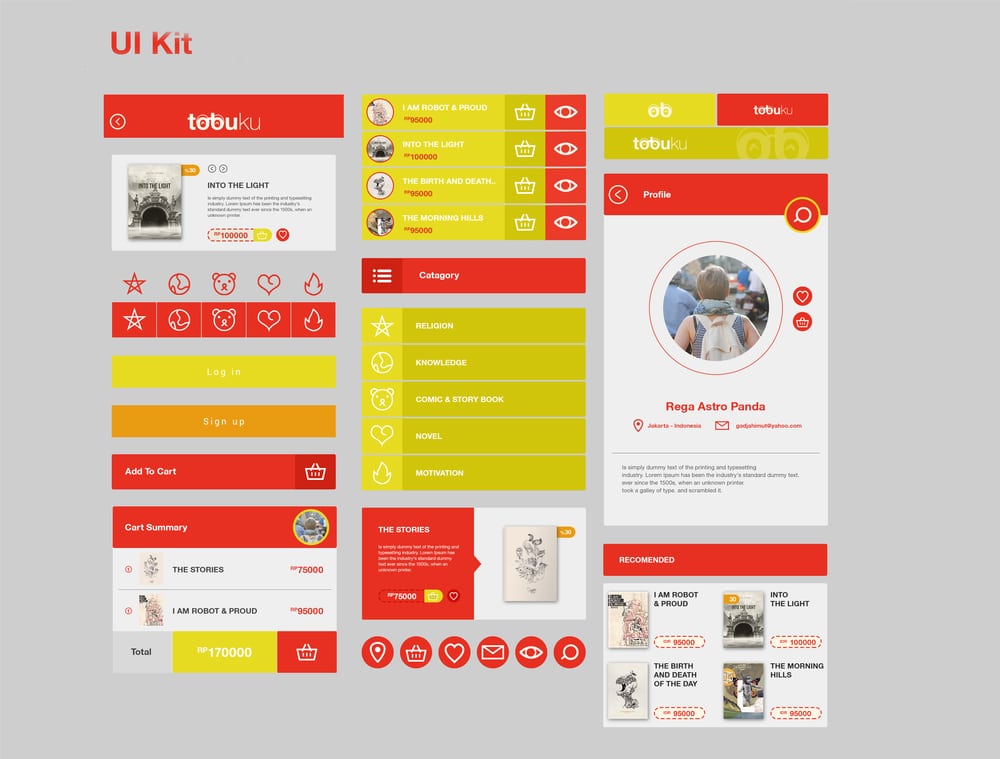 iCollection UI Kit PSD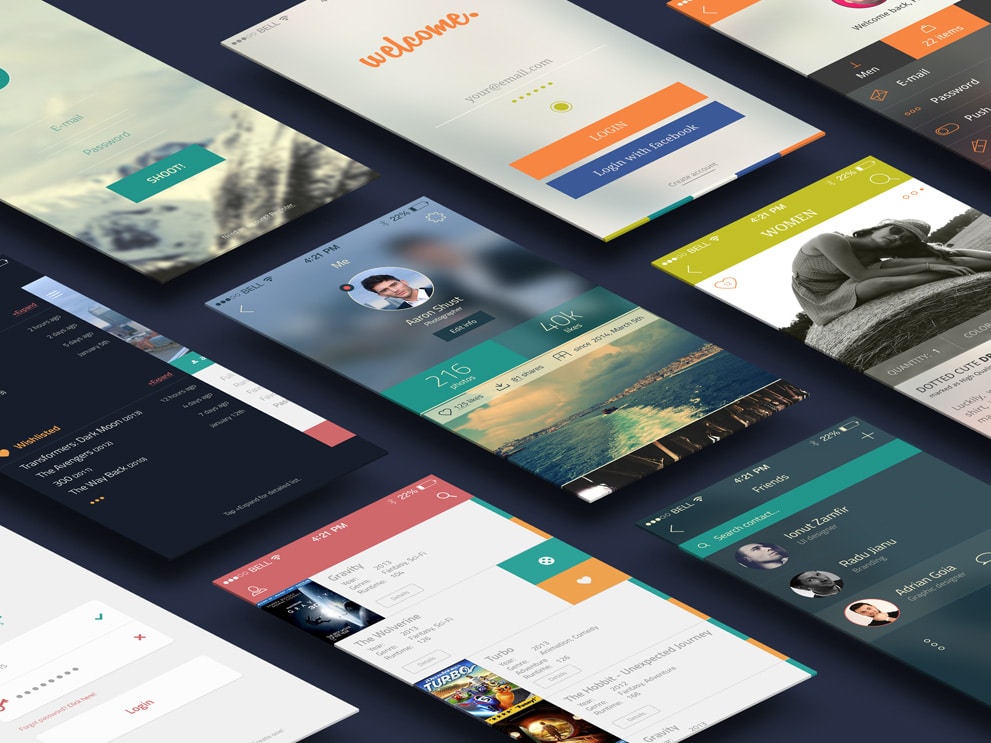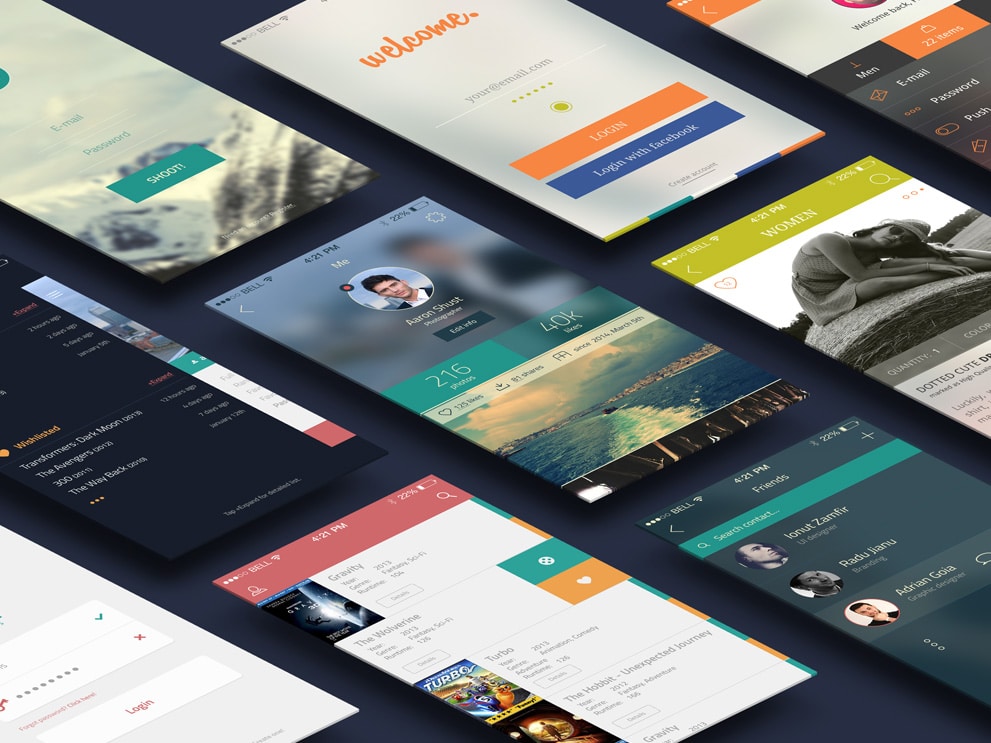 WOHOO – Free Mobile App UI KIT


MEDvault Free App UI PSD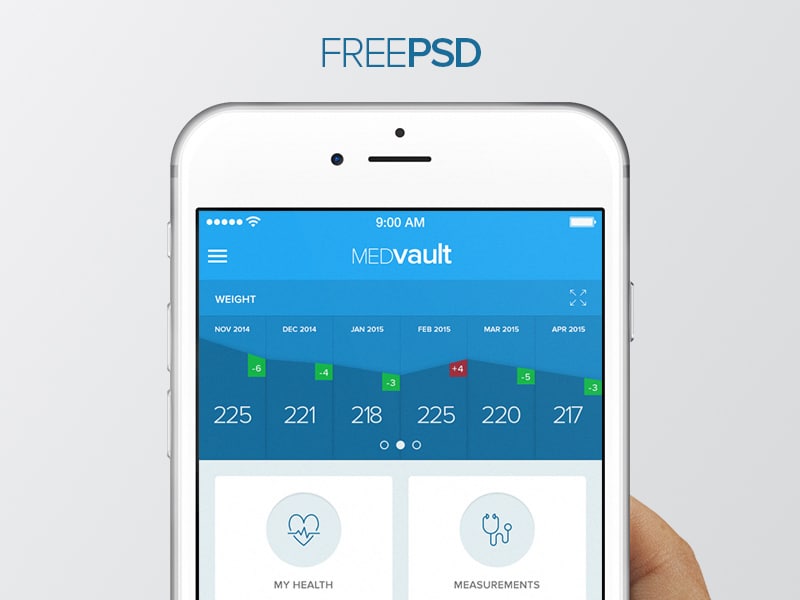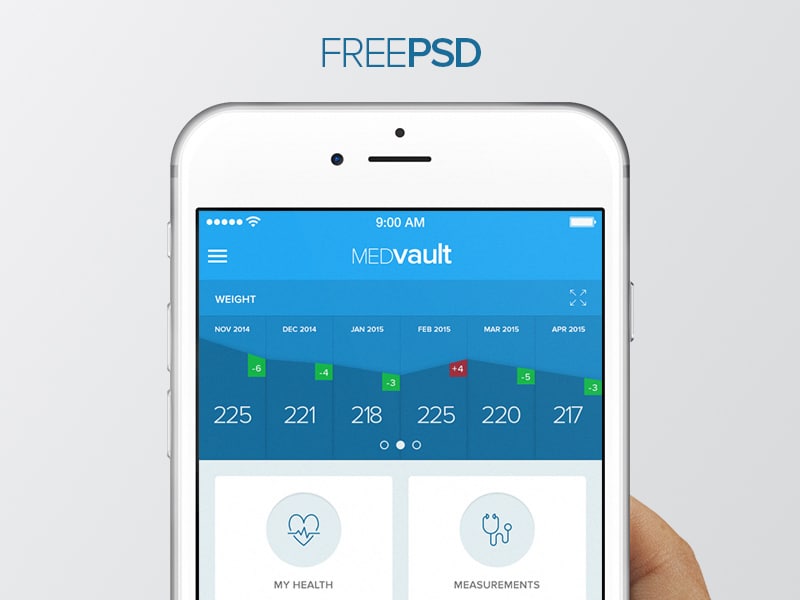 Free iOS App Design UI PSD

Time Reporting Application UI Kit PSD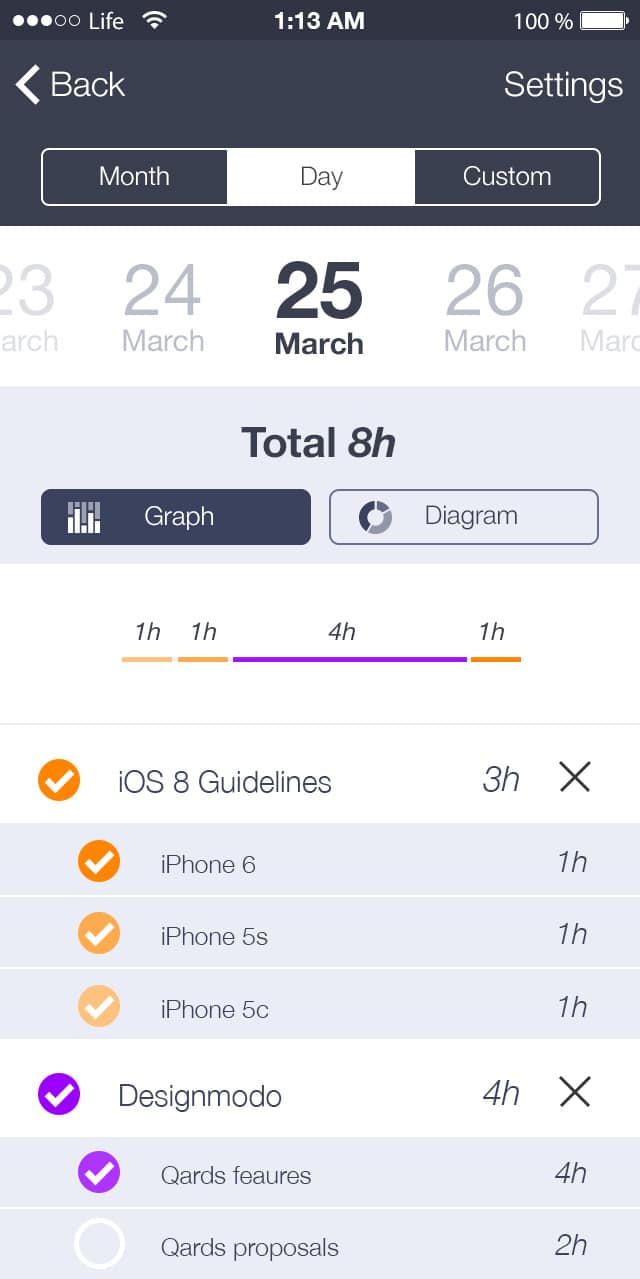 Ghost Ship Mobile APP UI Kit PSD


V Avenue UI Kit (PSD, Sketch)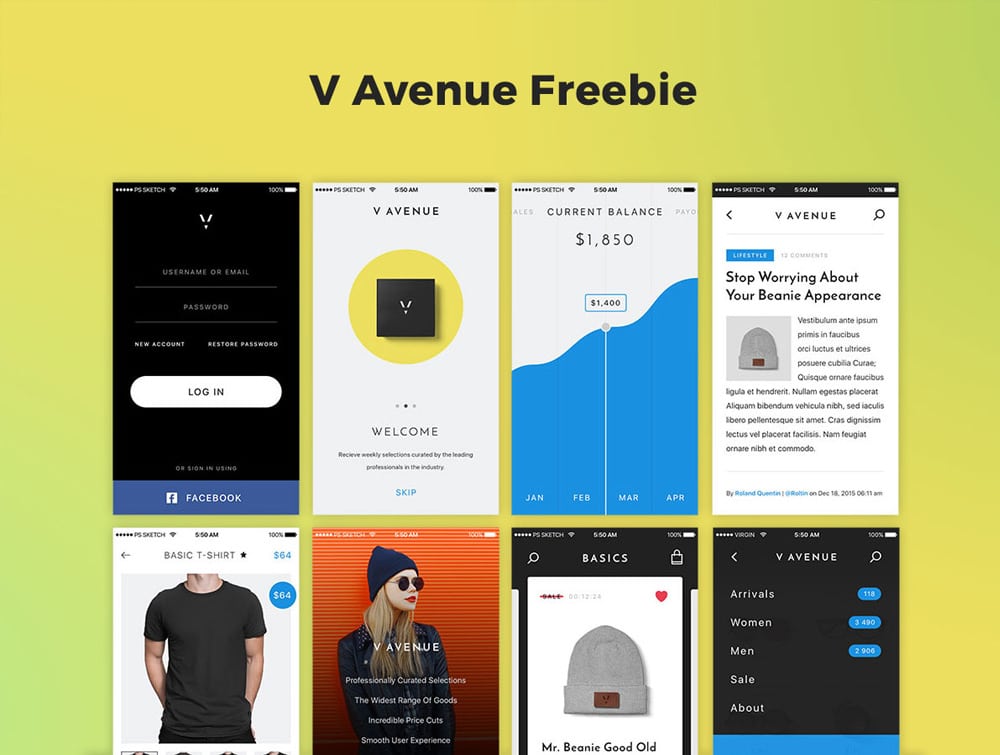 Hotel App GUI PSD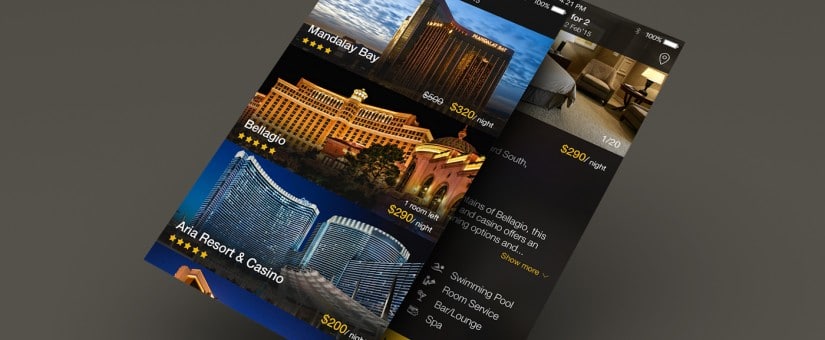 Restaurant App UI PSD for iOS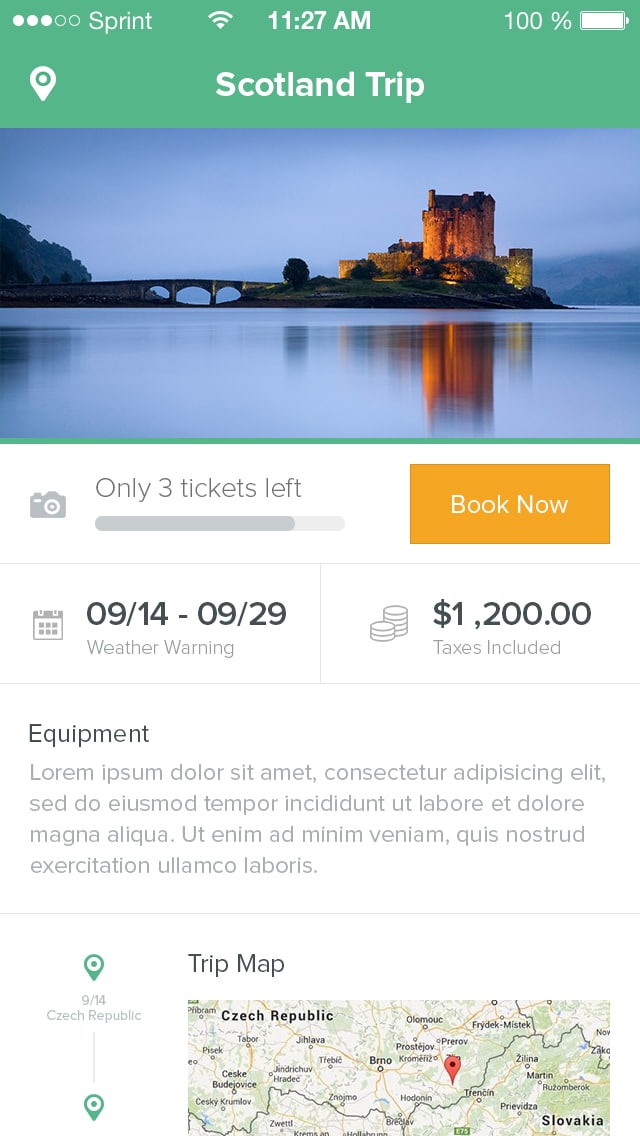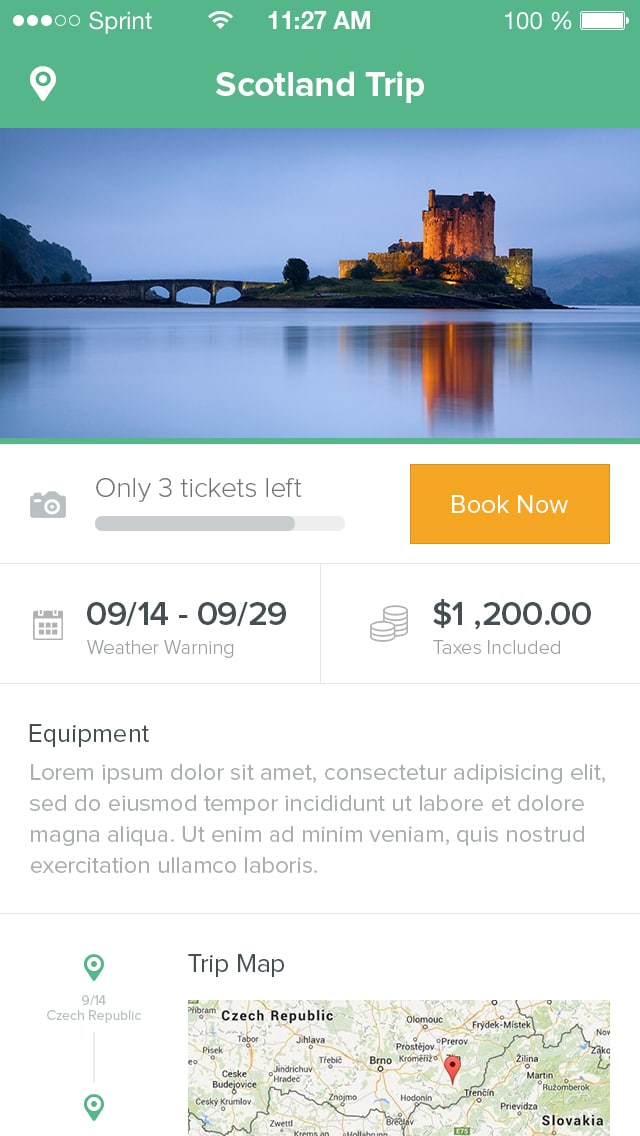 iPhone 6 Music App Design PSD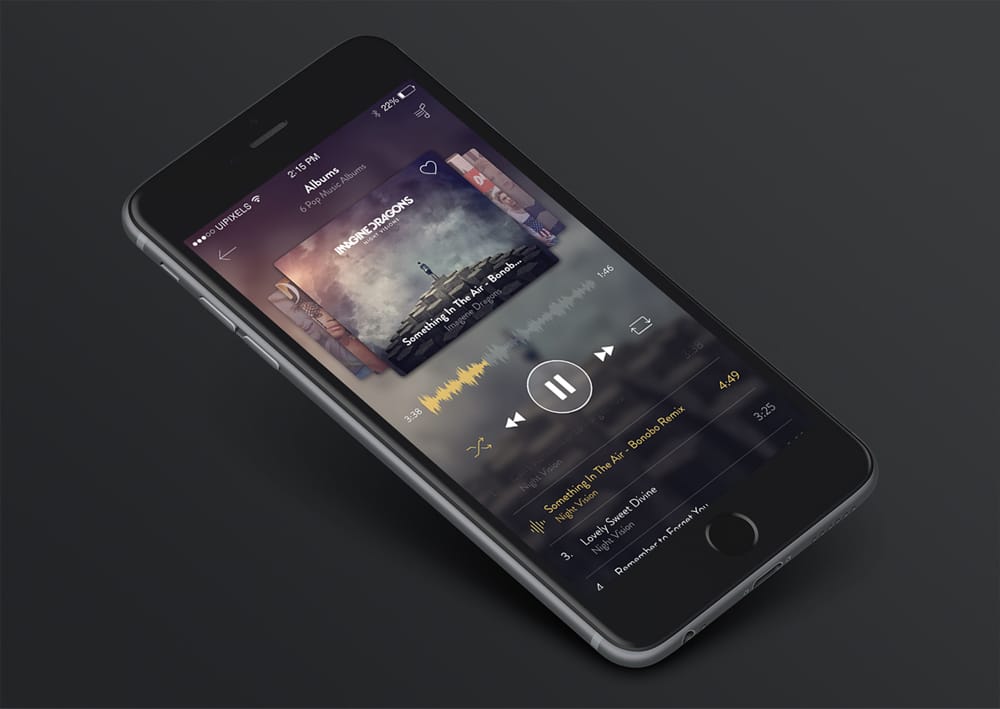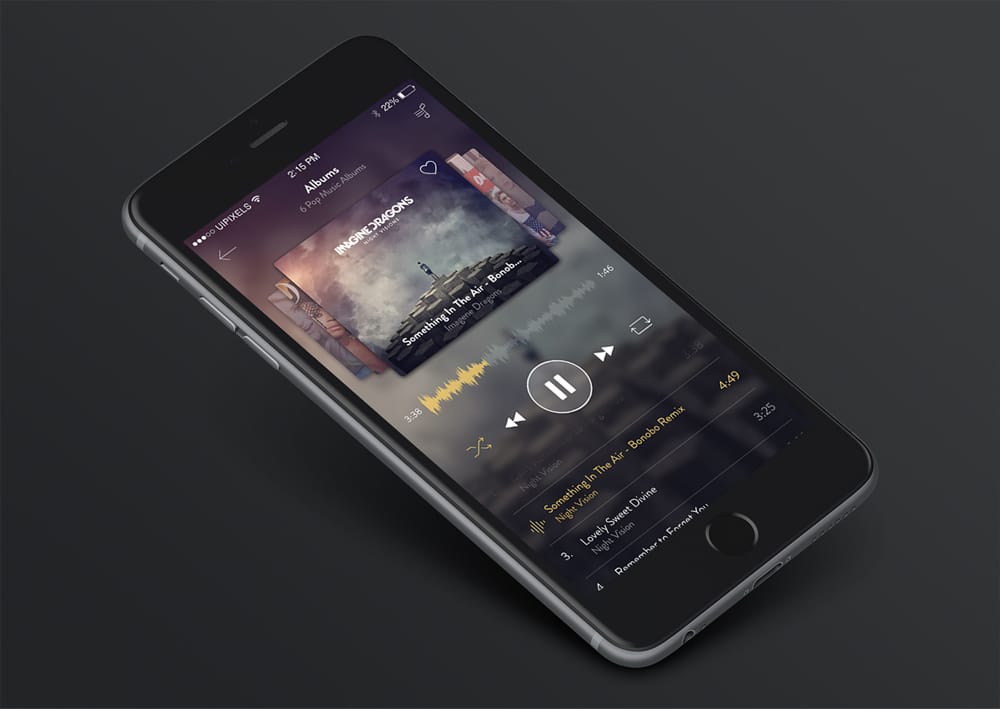 Ace iOS8 Mobile UI Kit PSD

E Commerce App UI PSD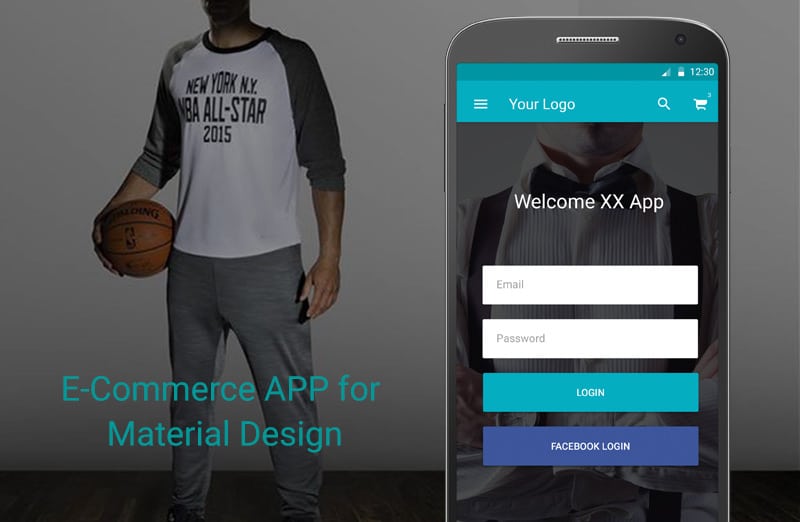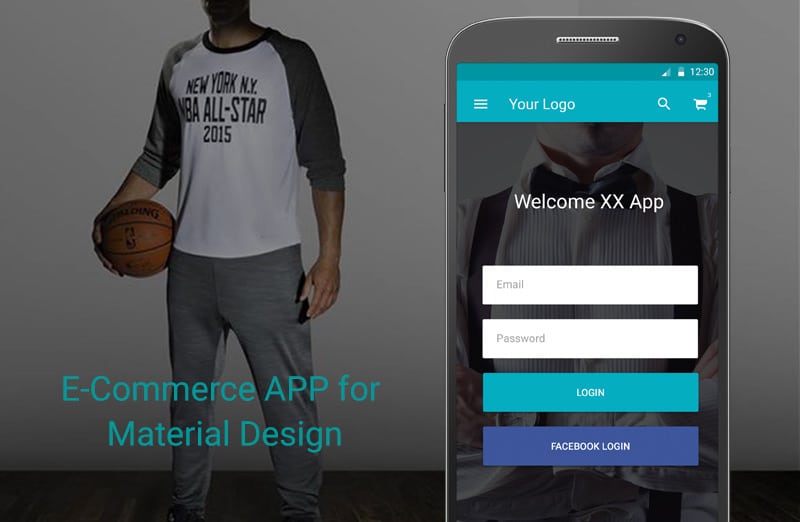 Recipe Andriod Mobile App UI PSD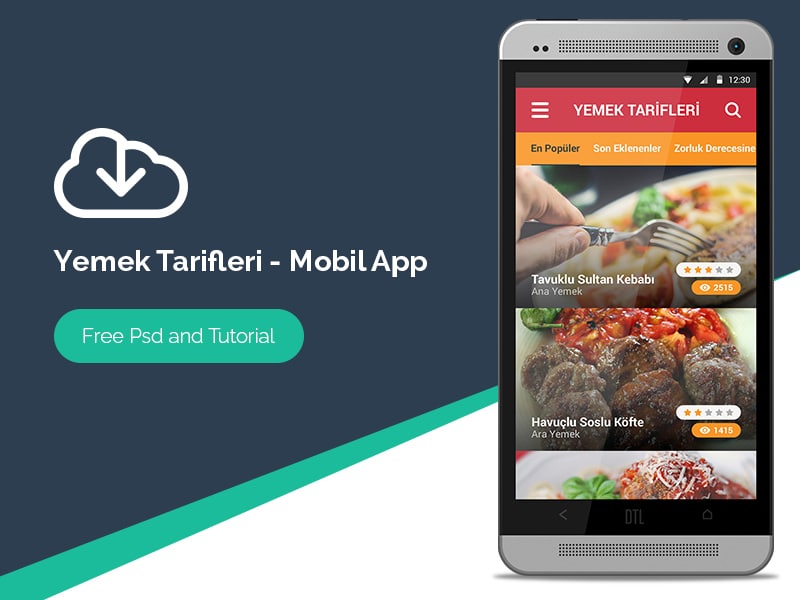 Cricket Live Update iOS APP UI PSD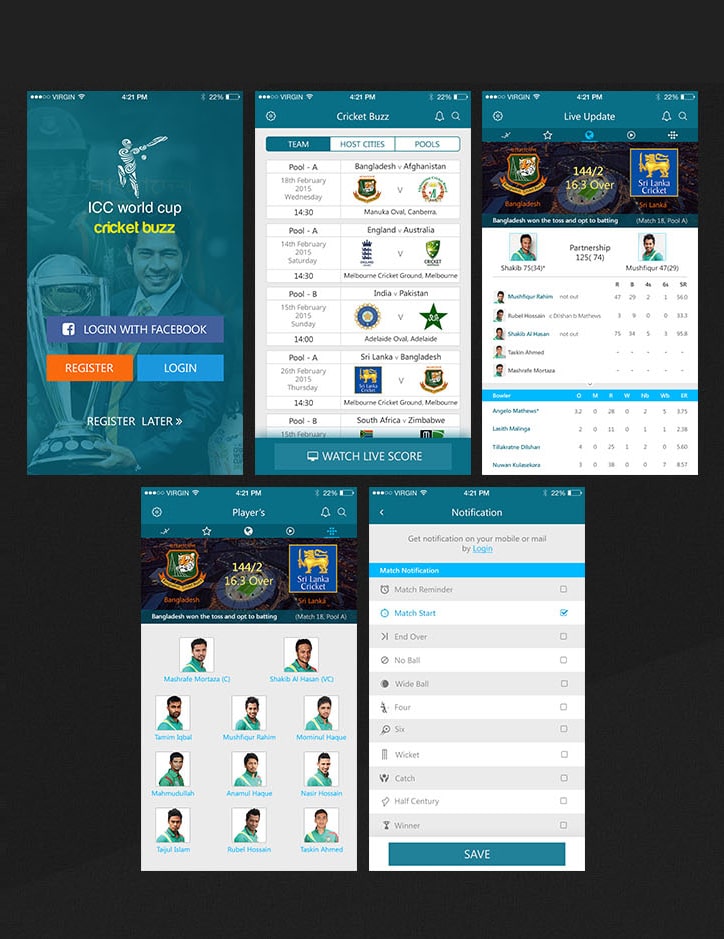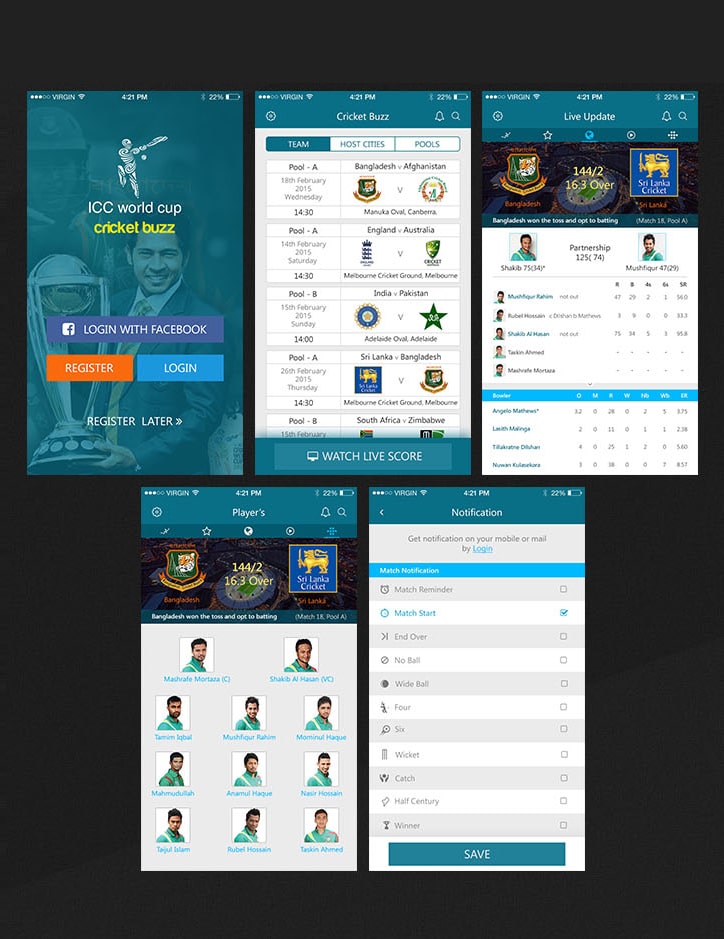 Weather App UI PSD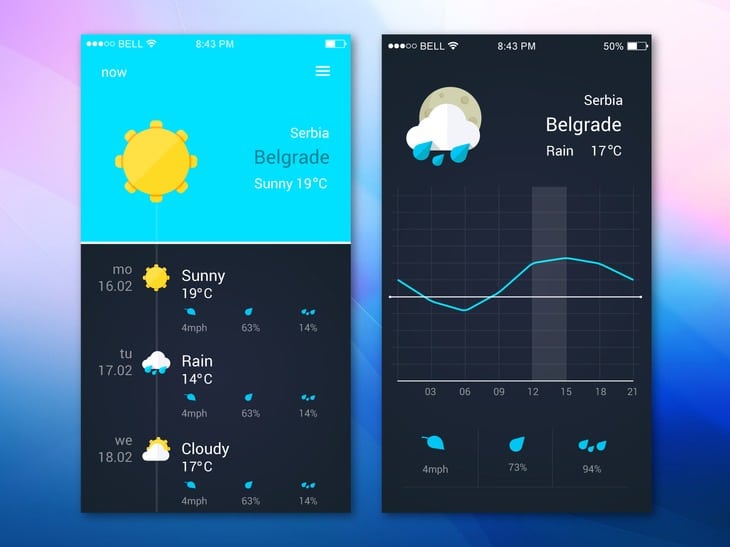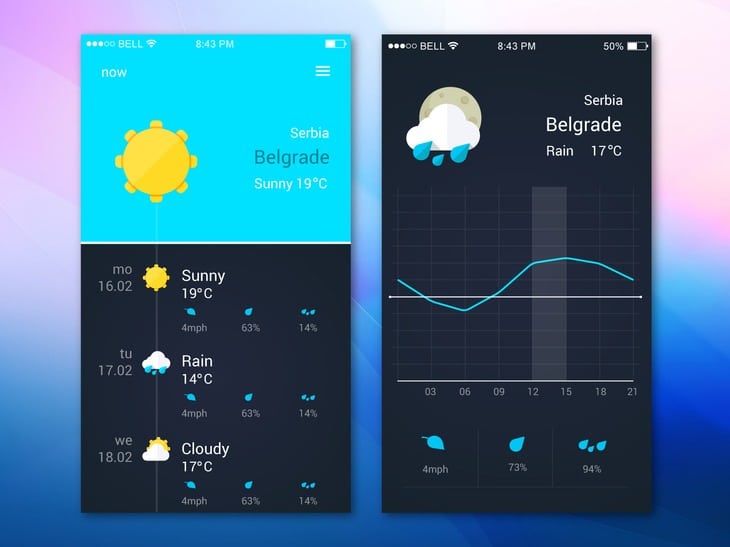 Benefits App UI PSD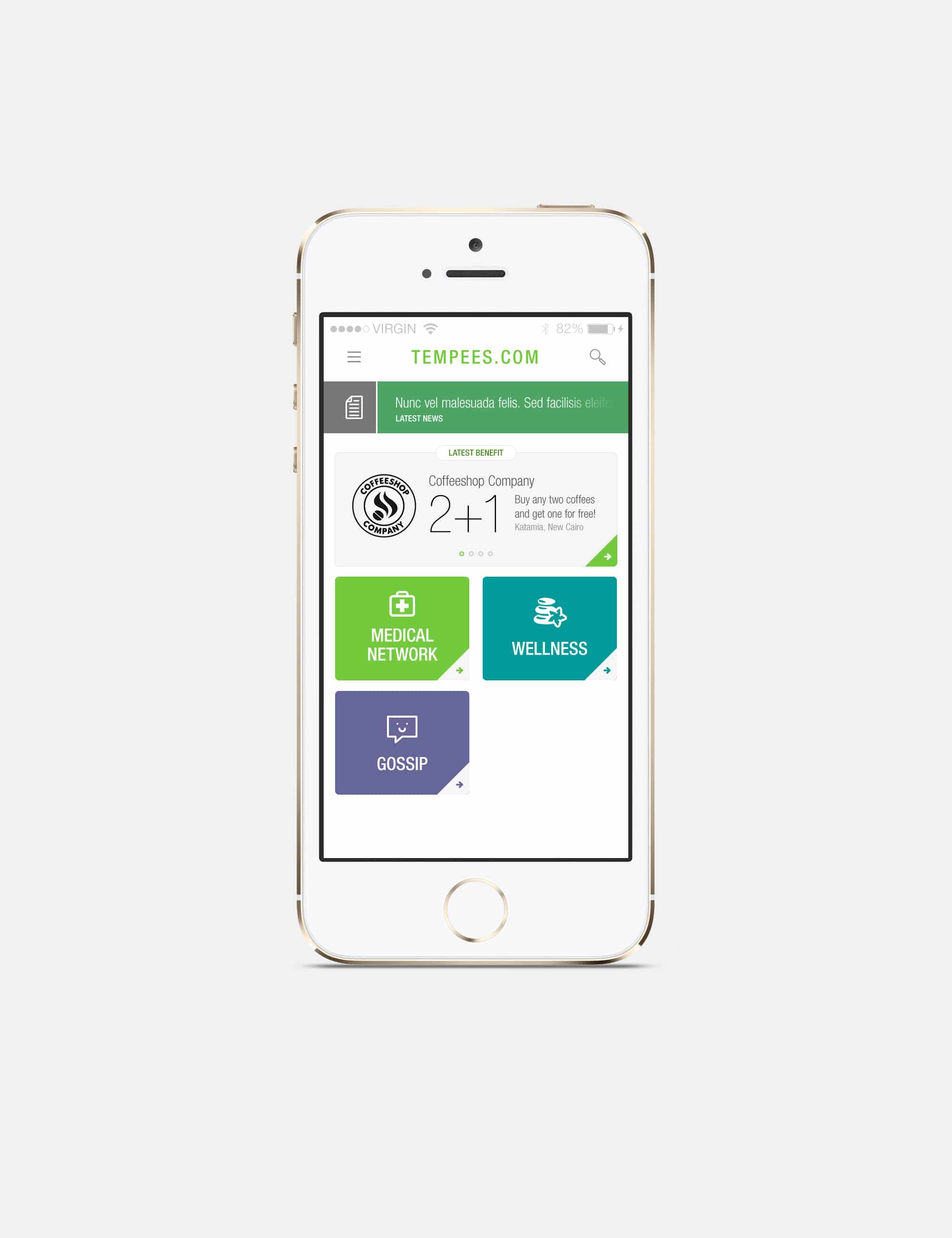 MineTalk App UI PSD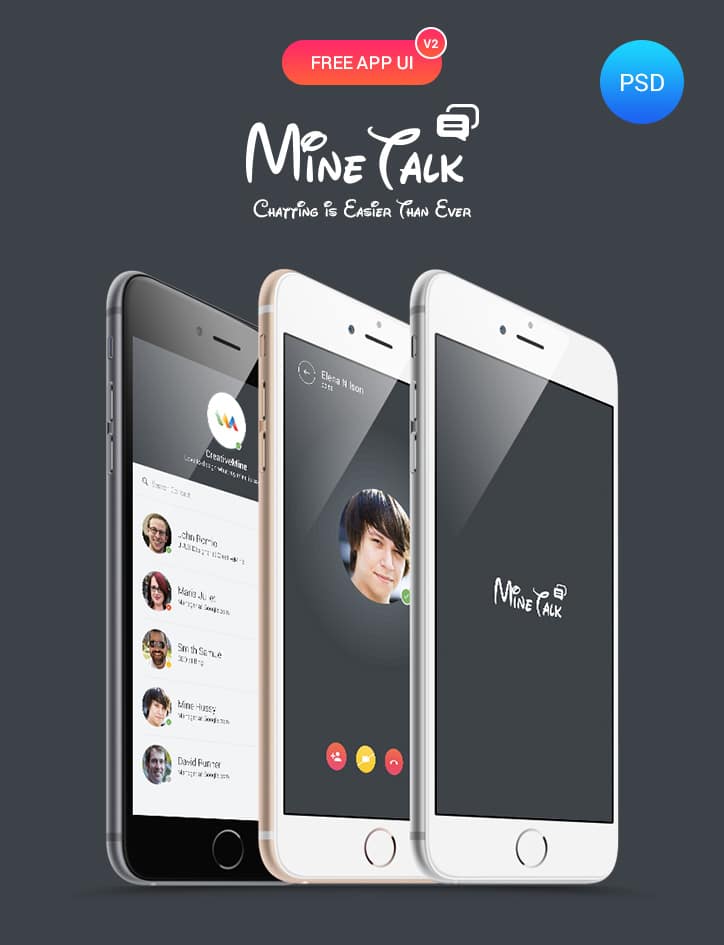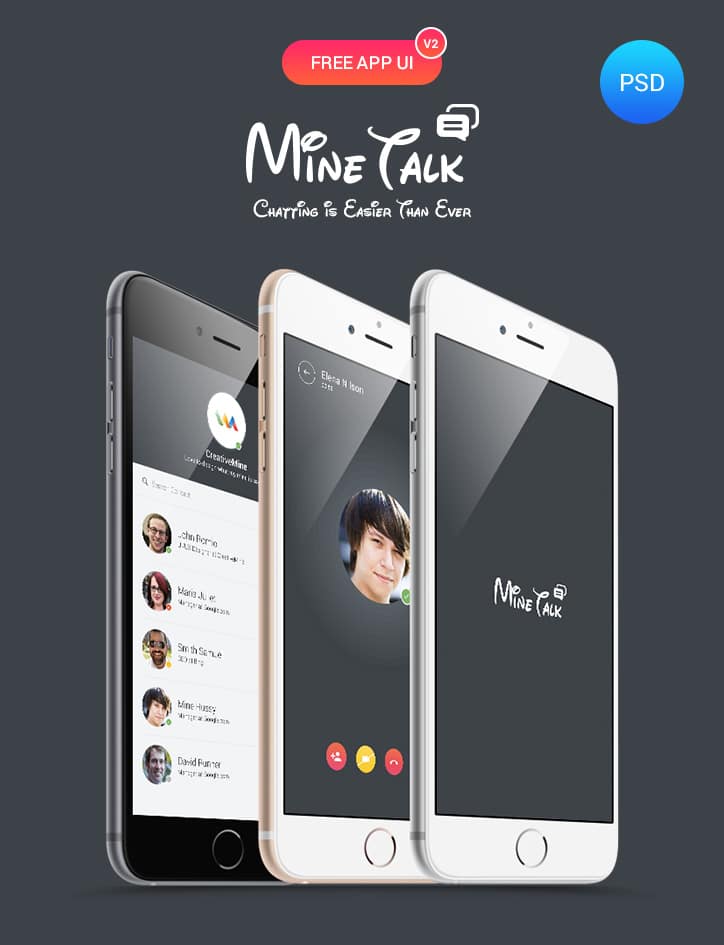 Profile Page PSD for an iPhone App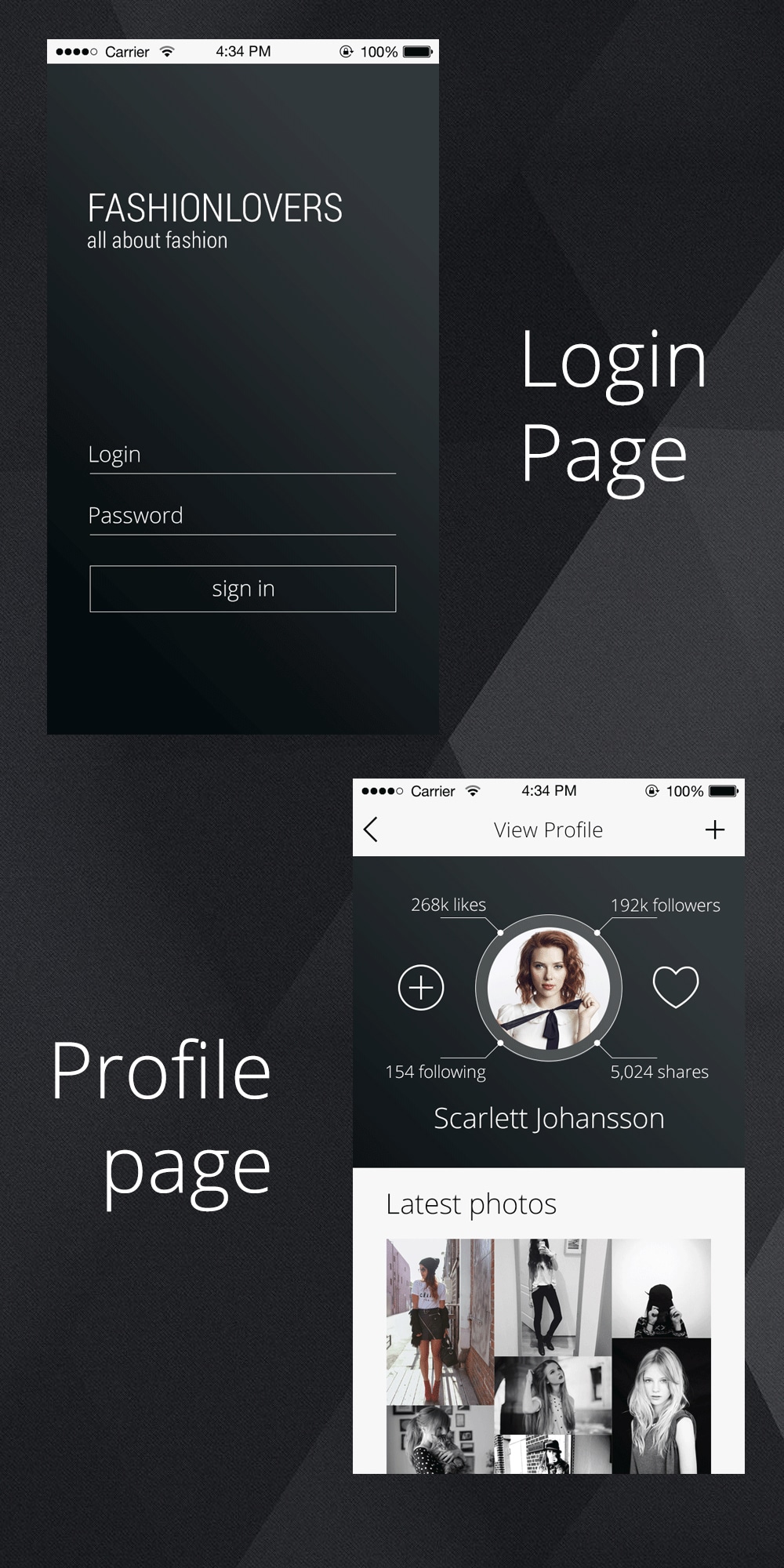 Analytics App UI PSD


Ebook App UI PSD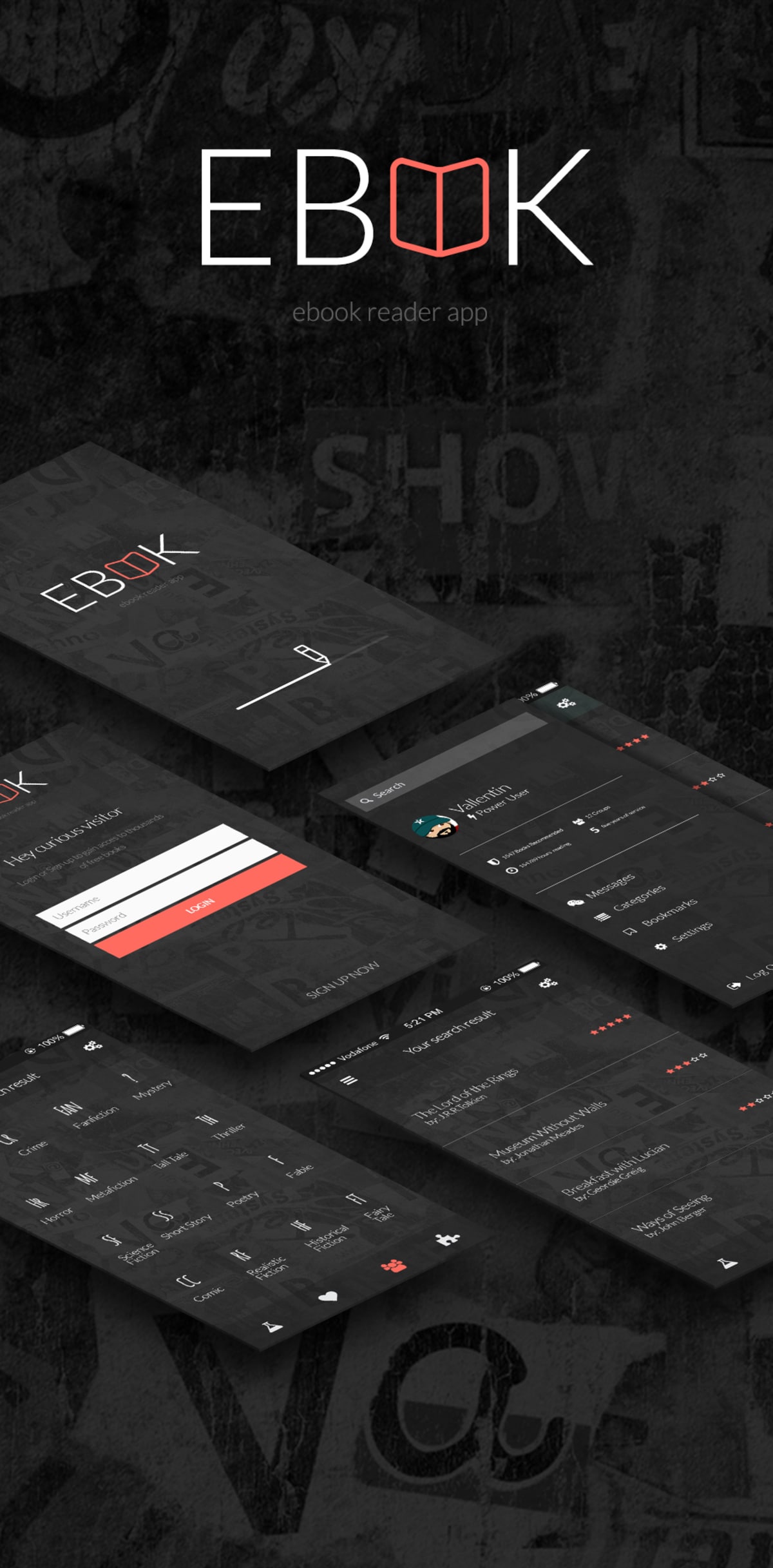 Profile Screen For Mobile App Free PSD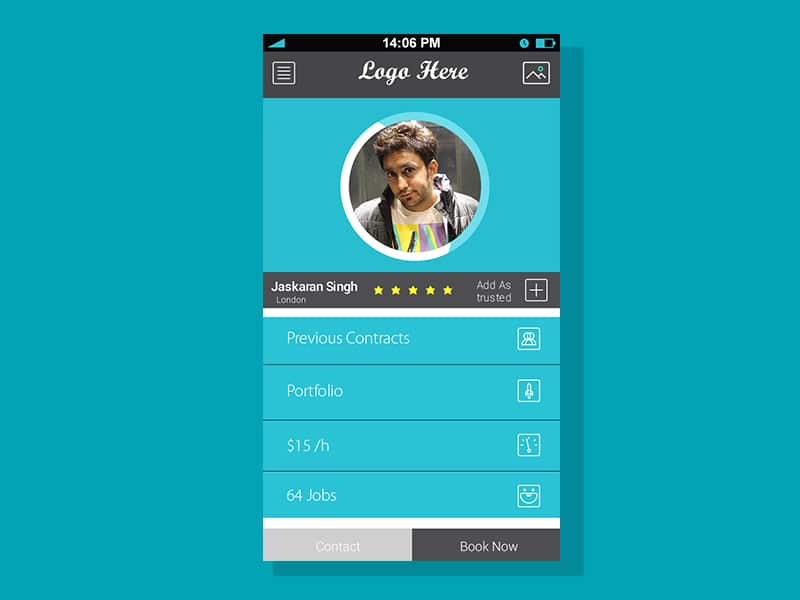 Online News Paper iOS APP UI Free PSD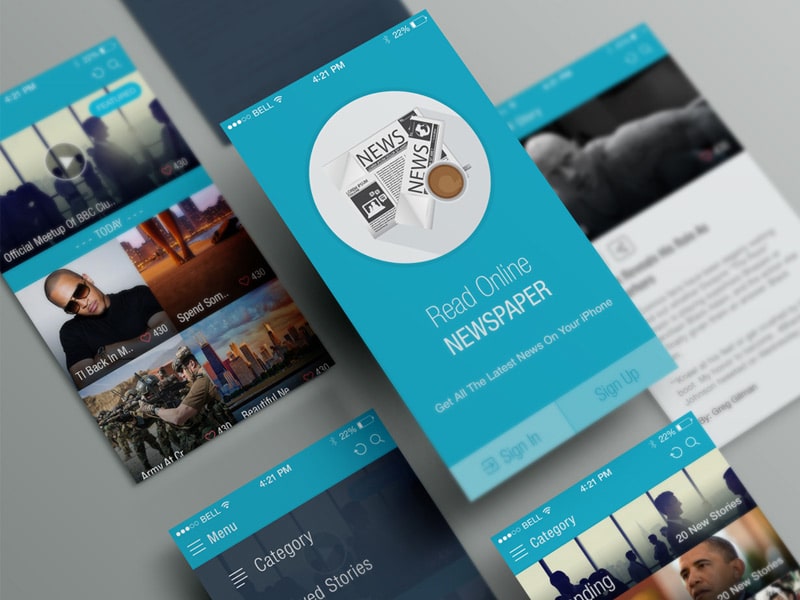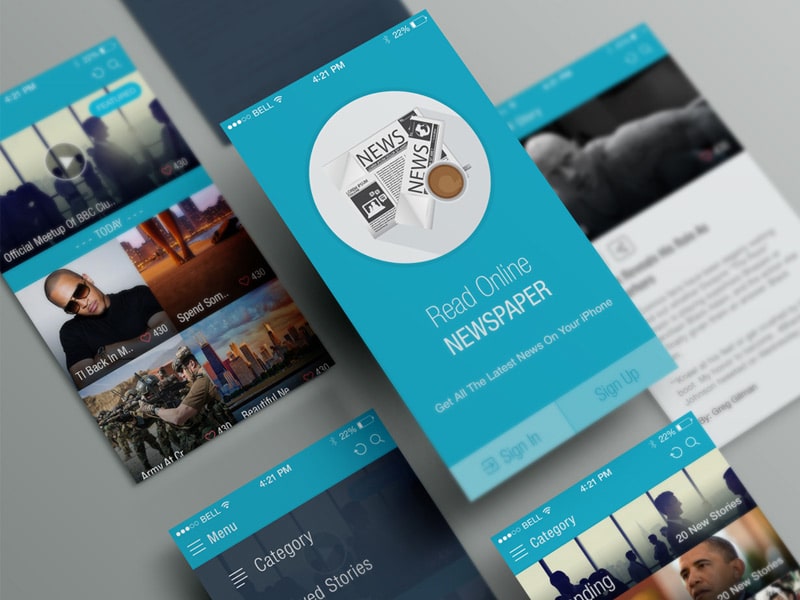 Android Alarm App UI PSD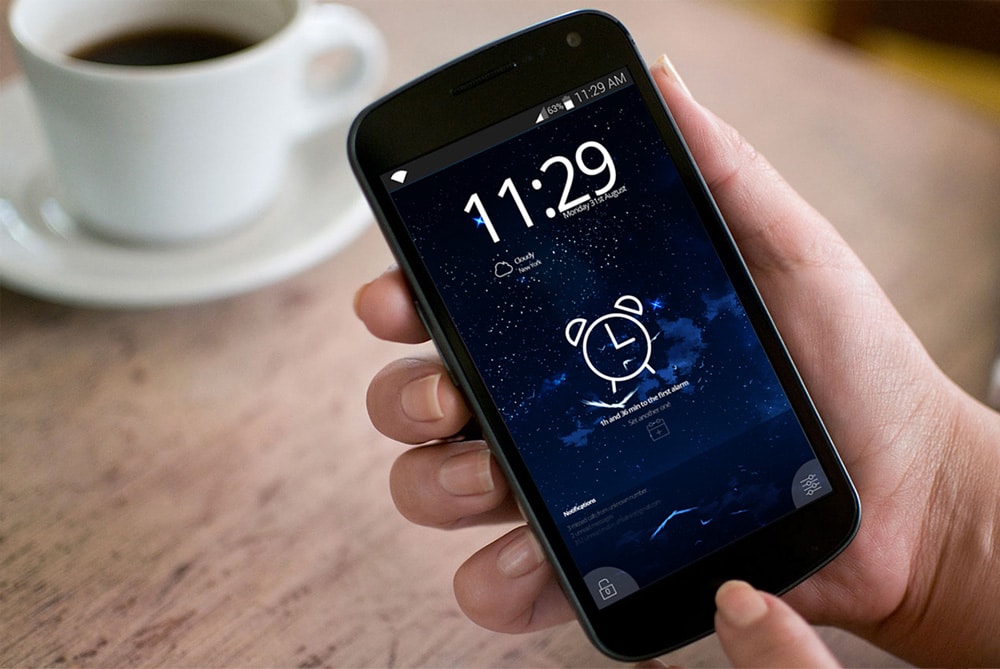 Mobile App UI Kit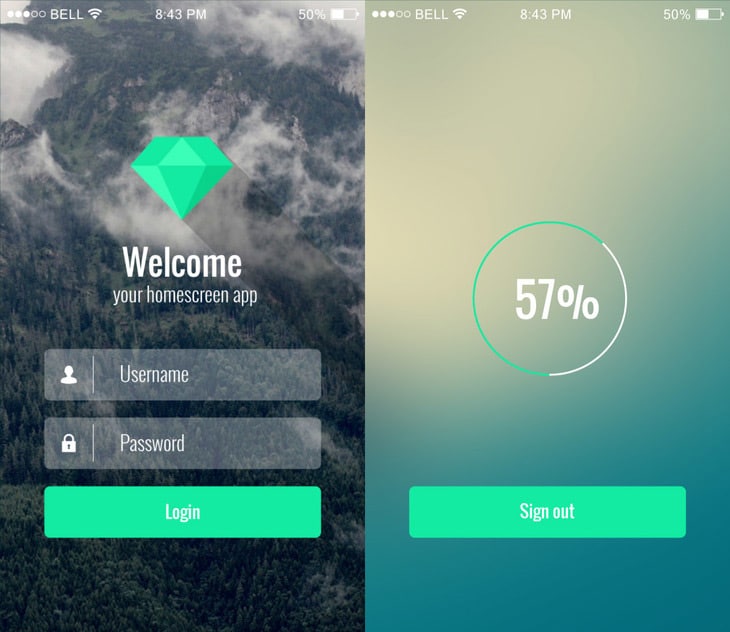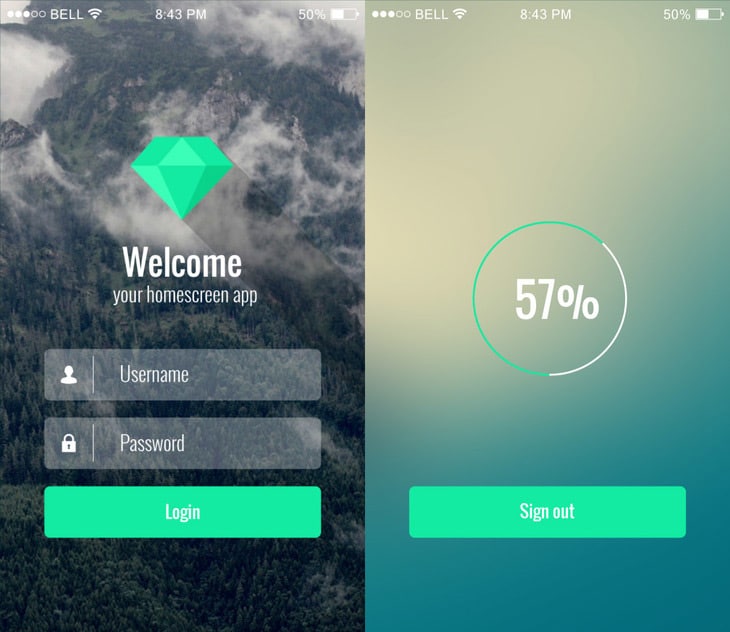 Flat Mobile App UI PSD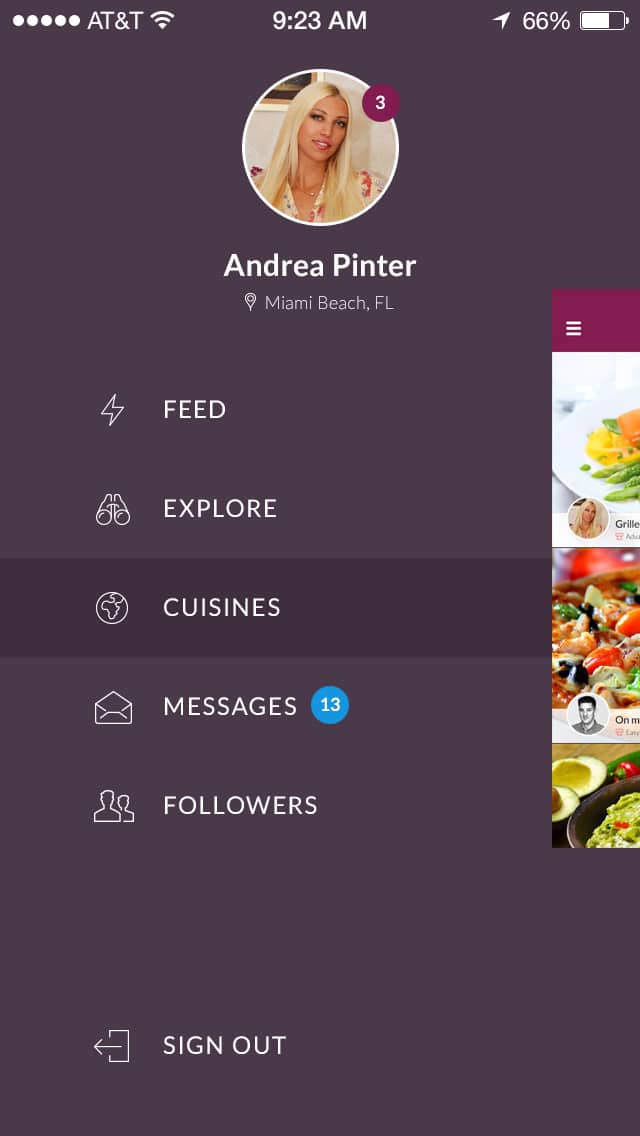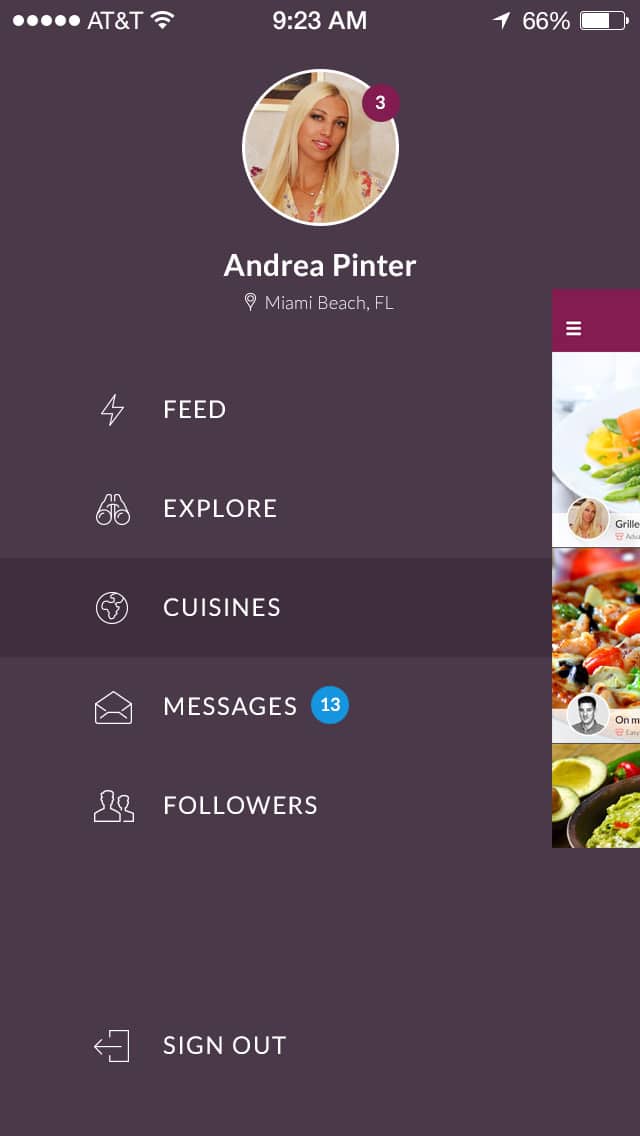 Design Doctors – Social UI App PSD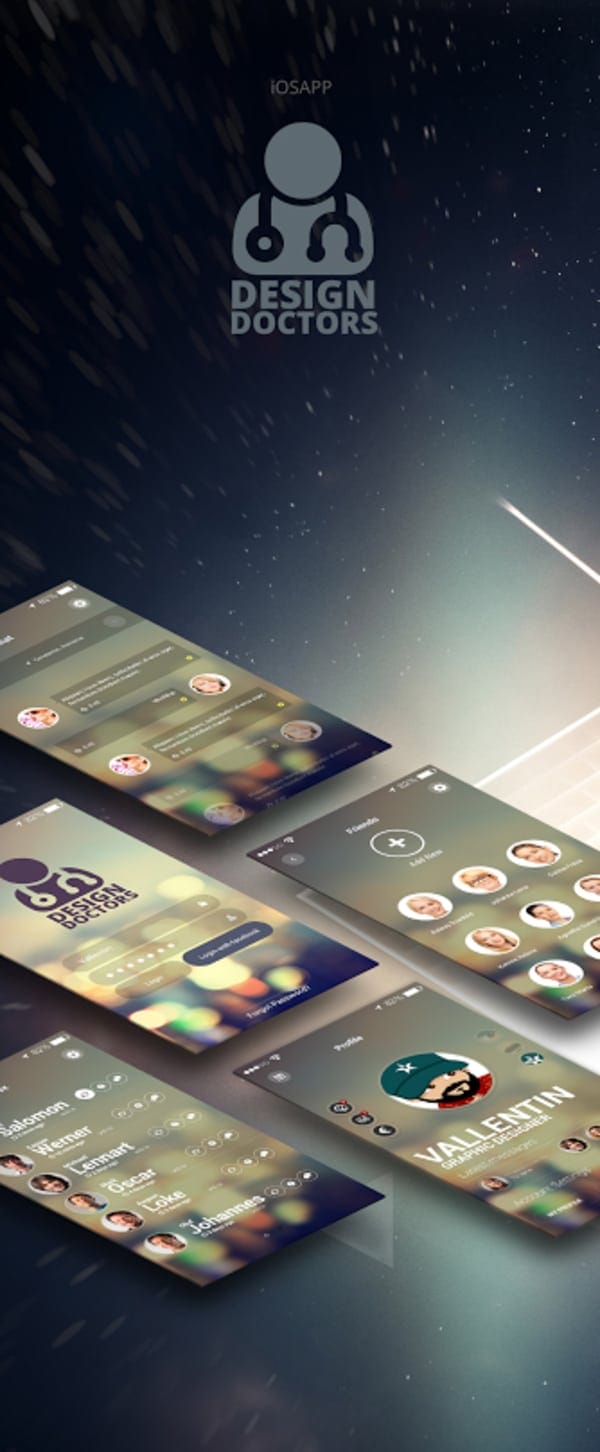 Guide App Free PSD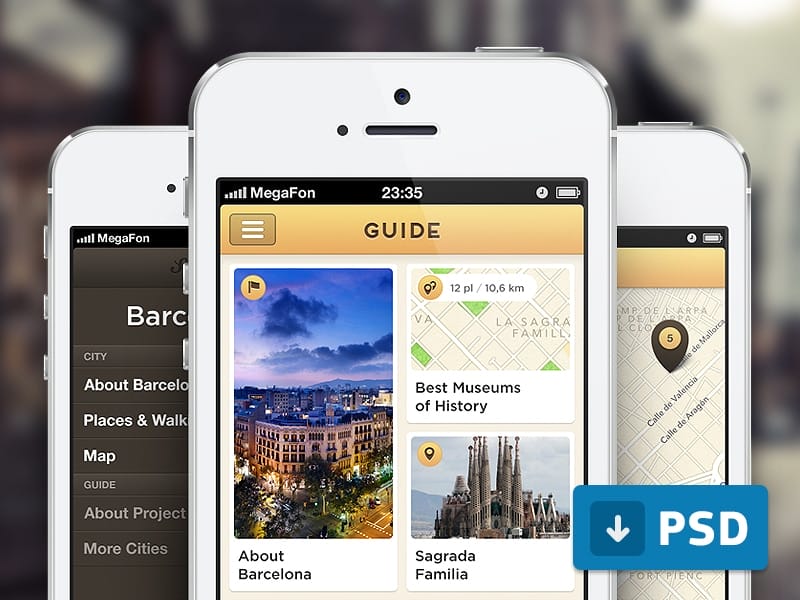 Free Travel App UI PSD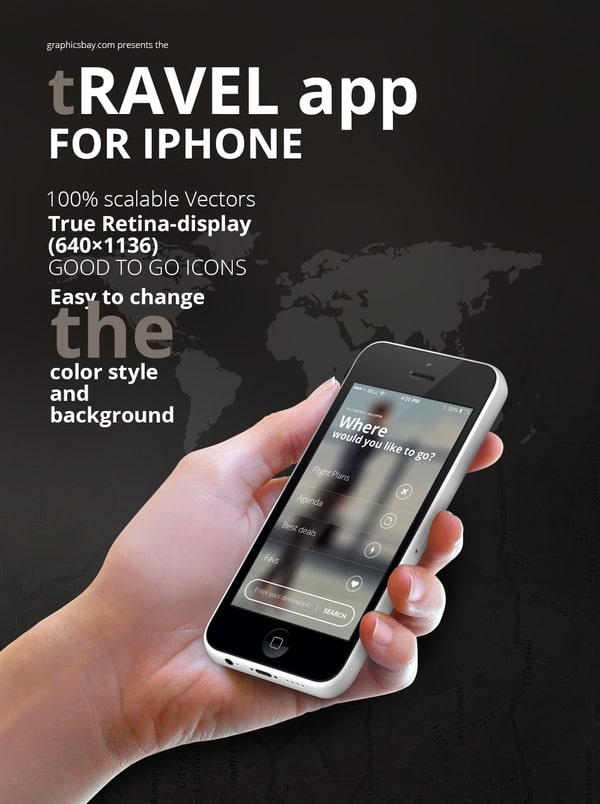 The cook book UI Kit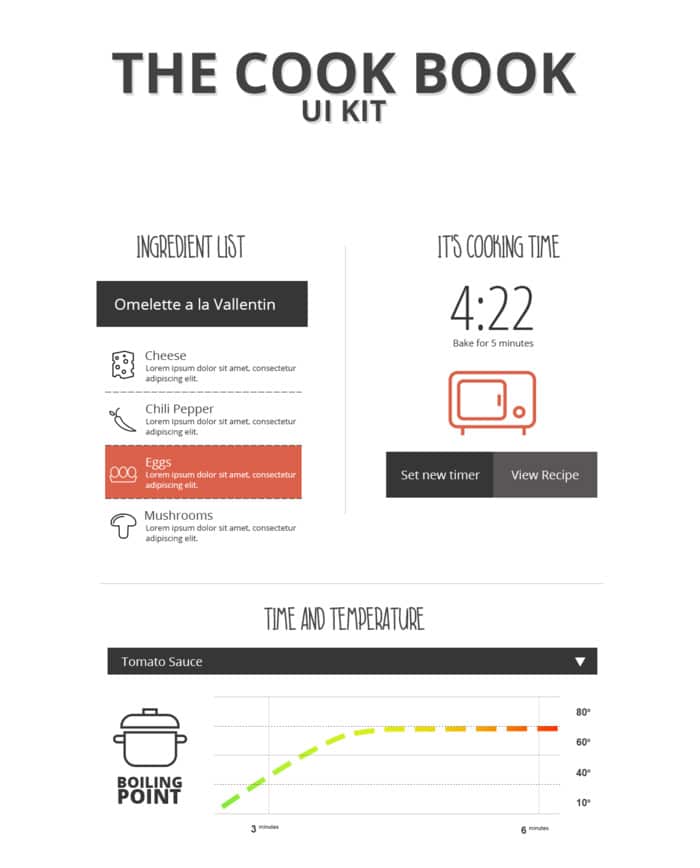 WOW – Modern Mobile App UI PSD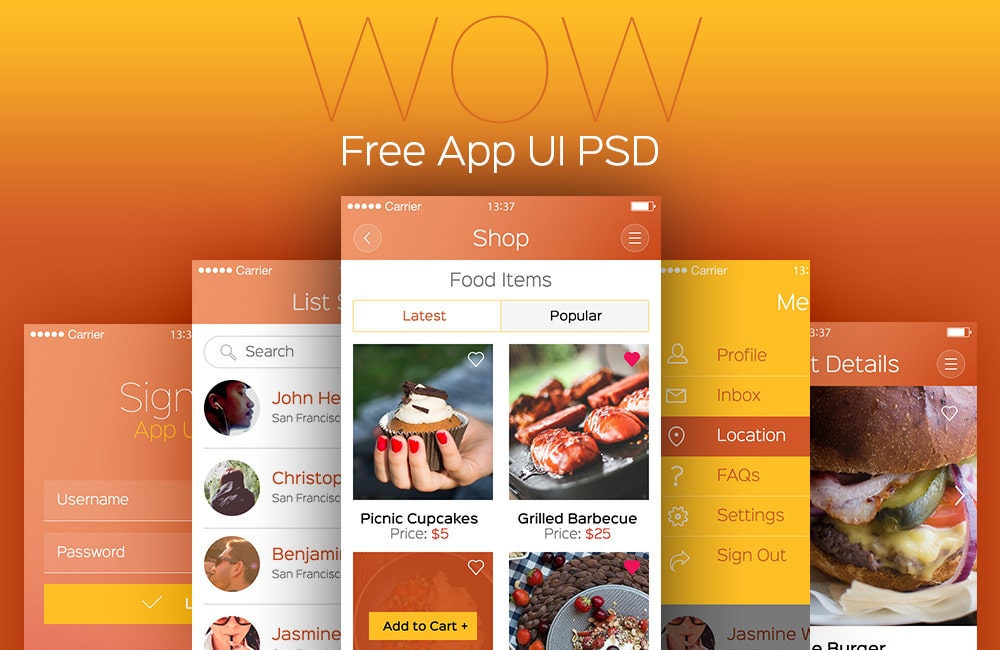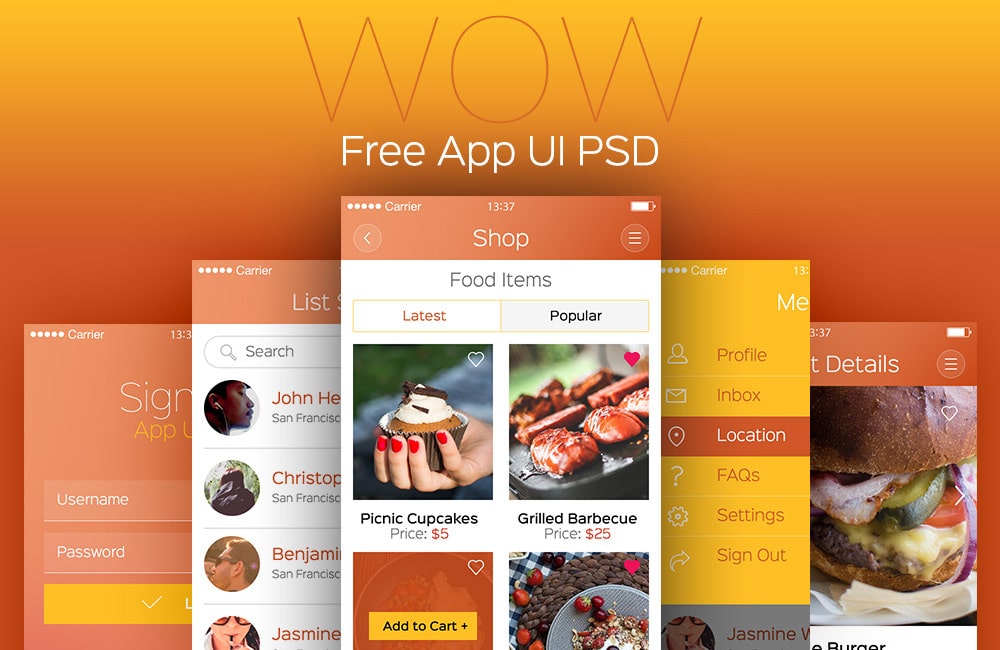 Snap Sack – iPhone Photo Album App Free PSD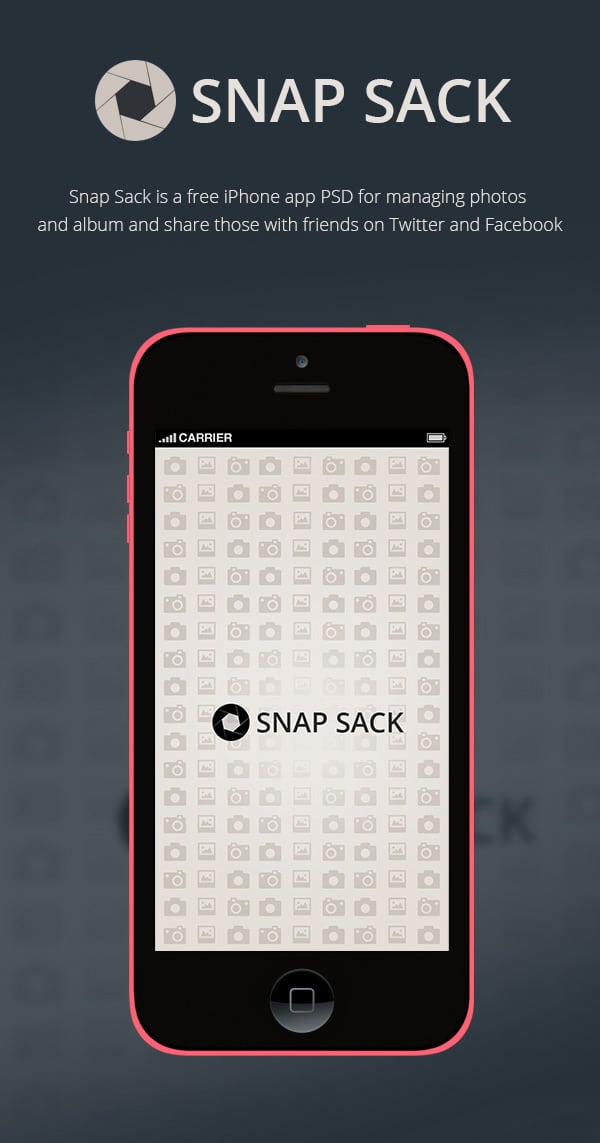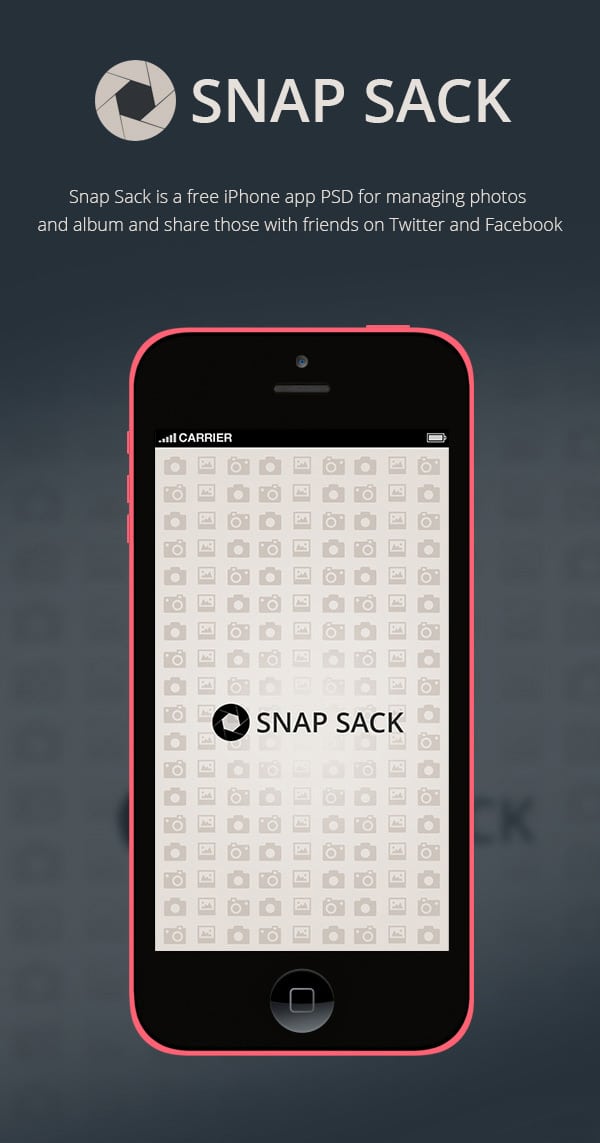 Finance App UI Kit PSD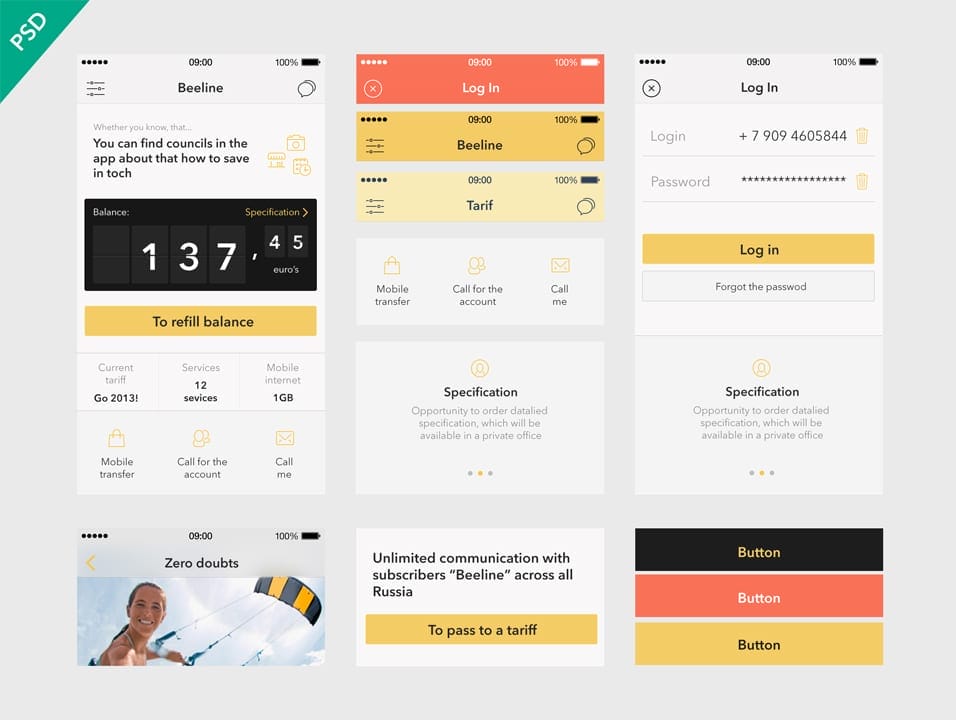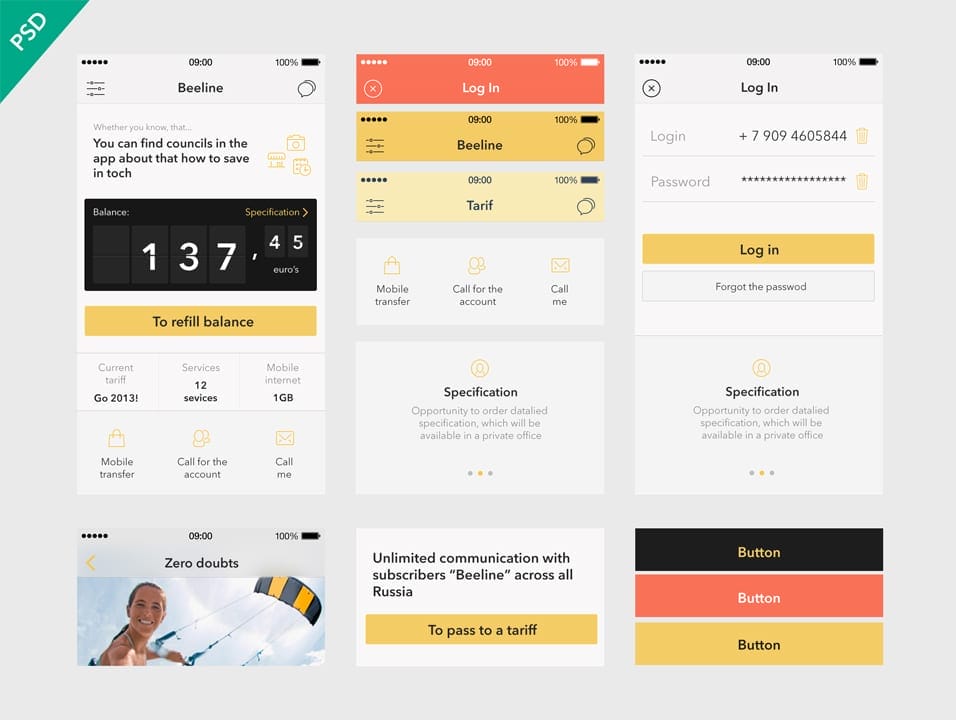 Blue App UI for iPhone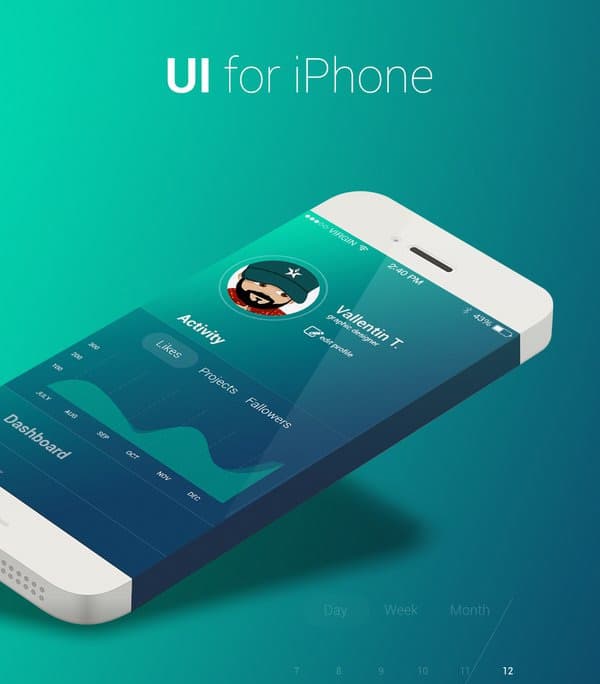 Music App UI PSD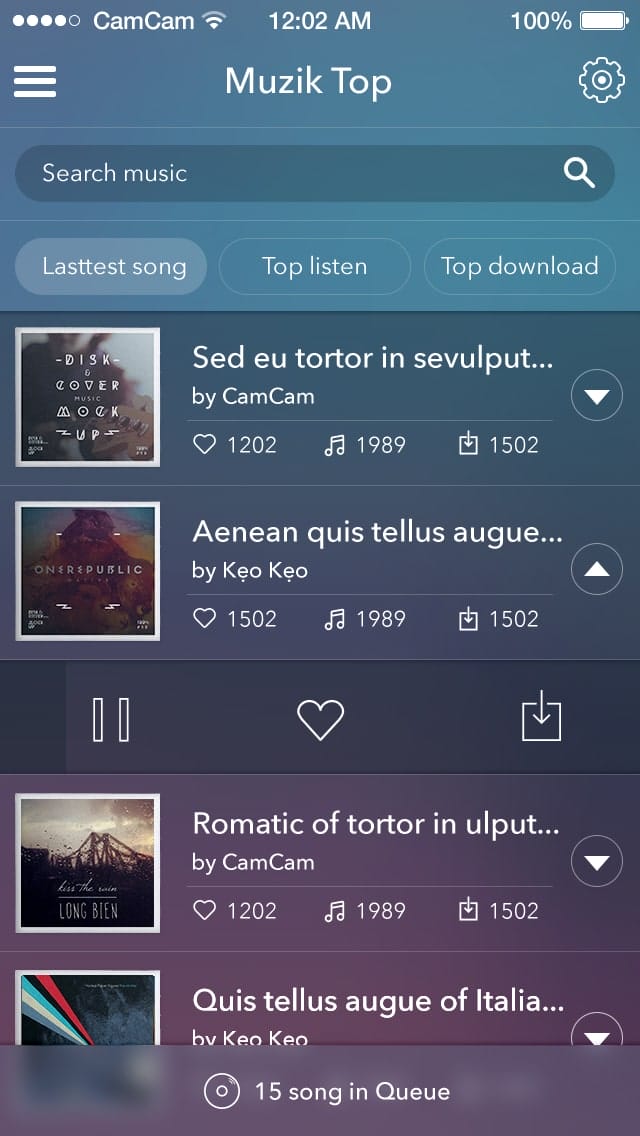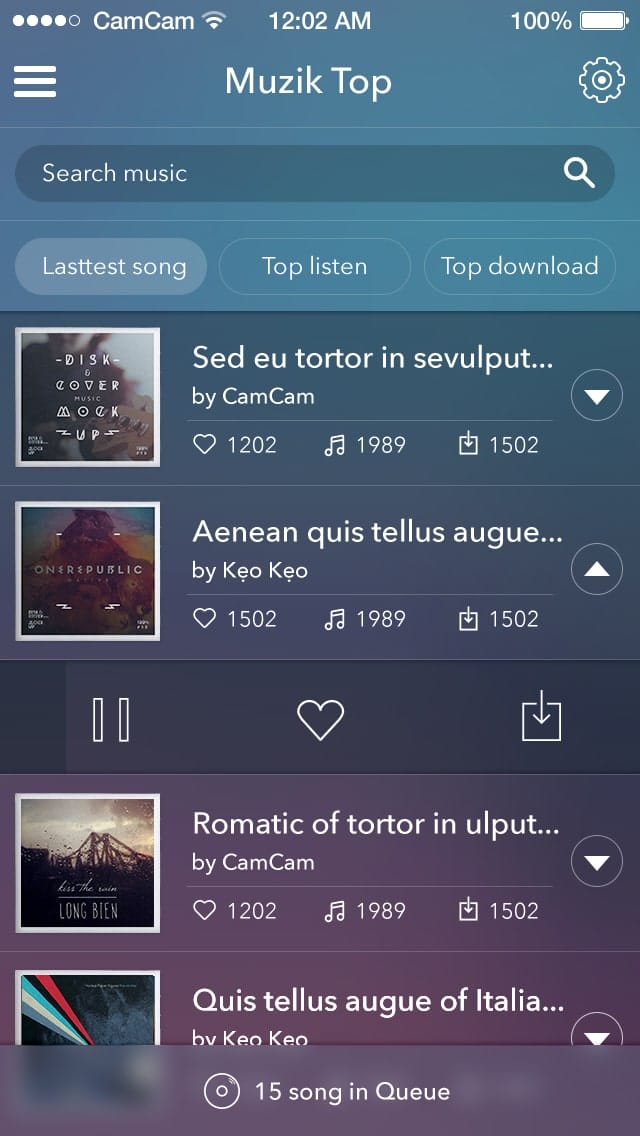 Flat App UI Free PSD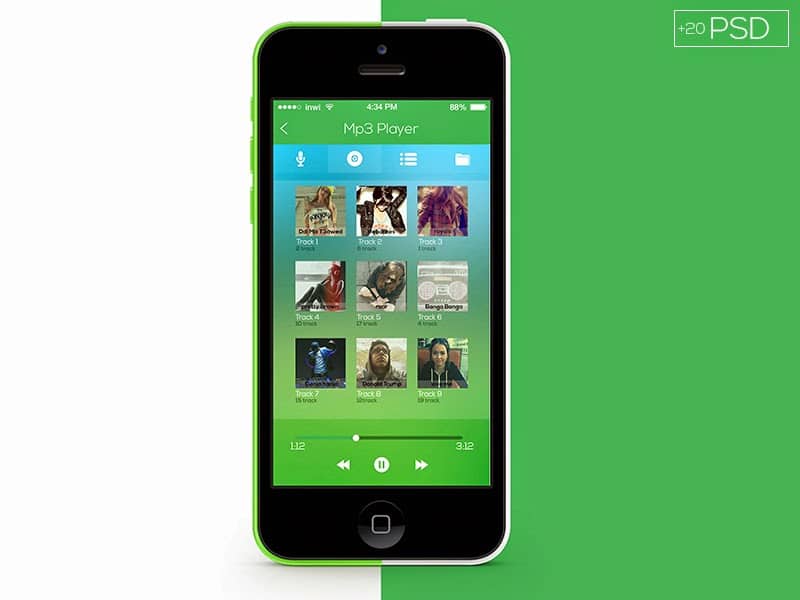 iOS Chat Screen PSD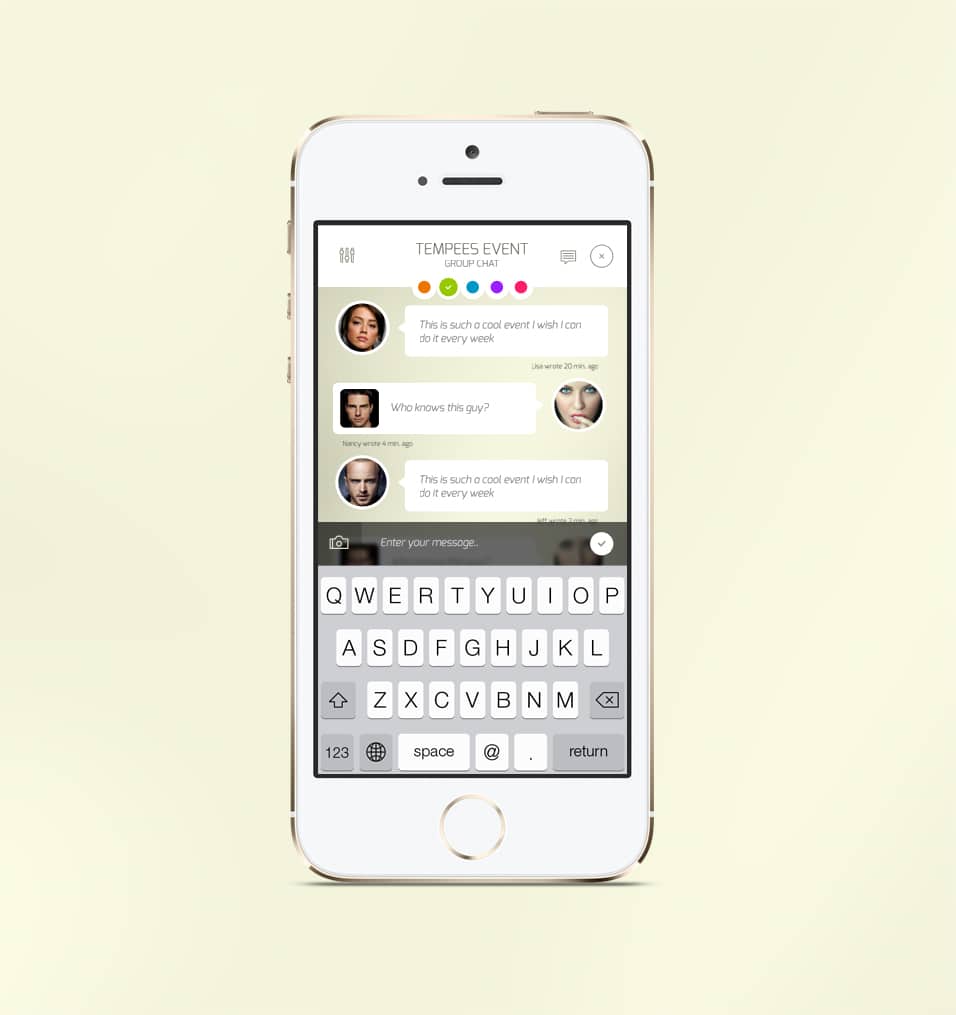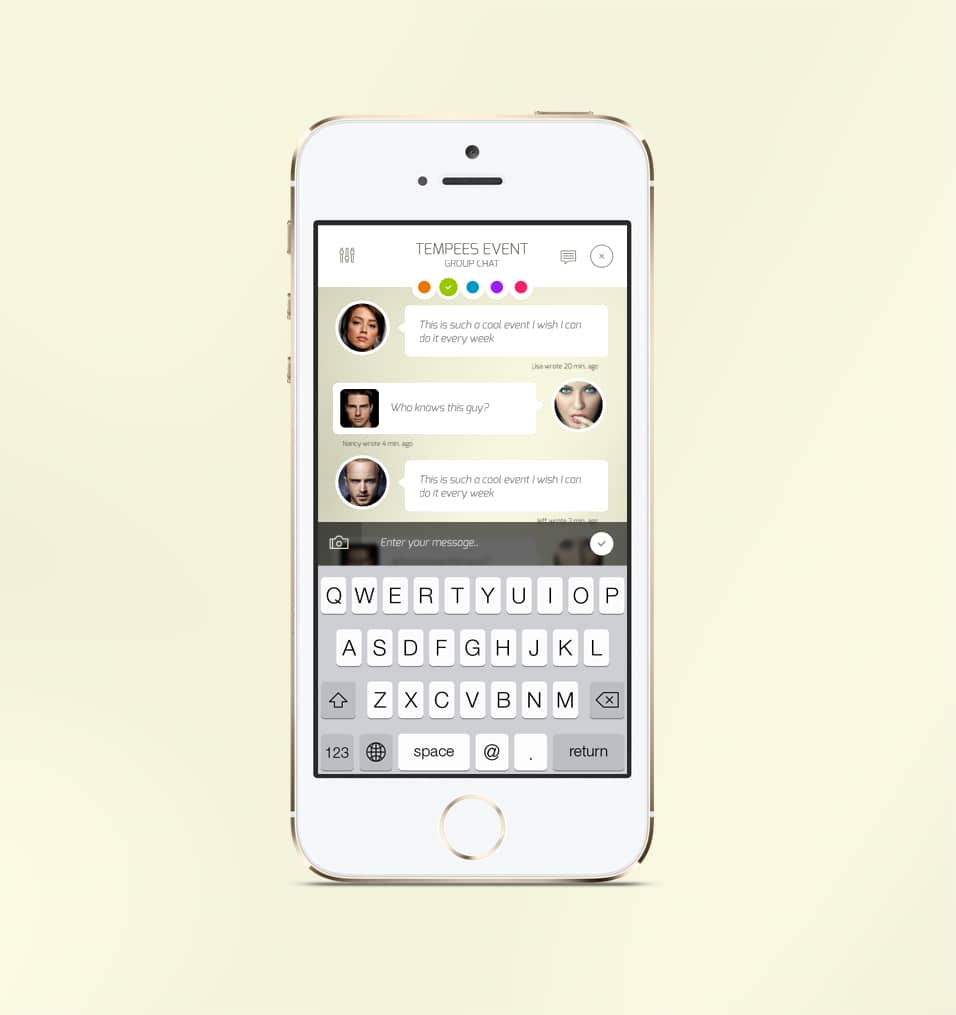 Google App UI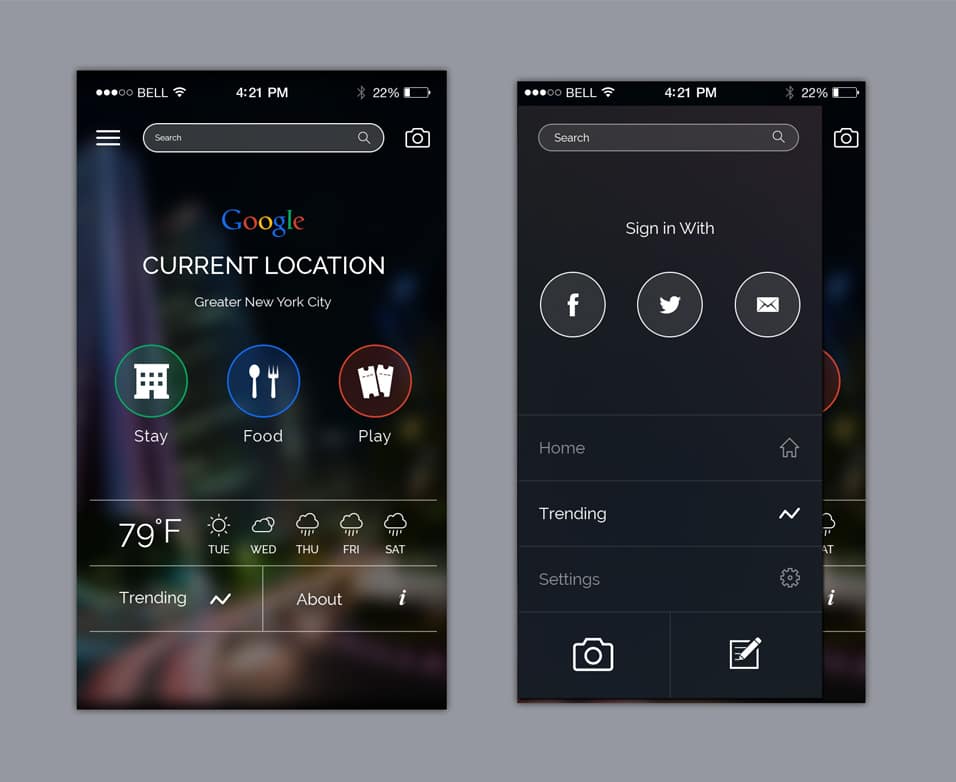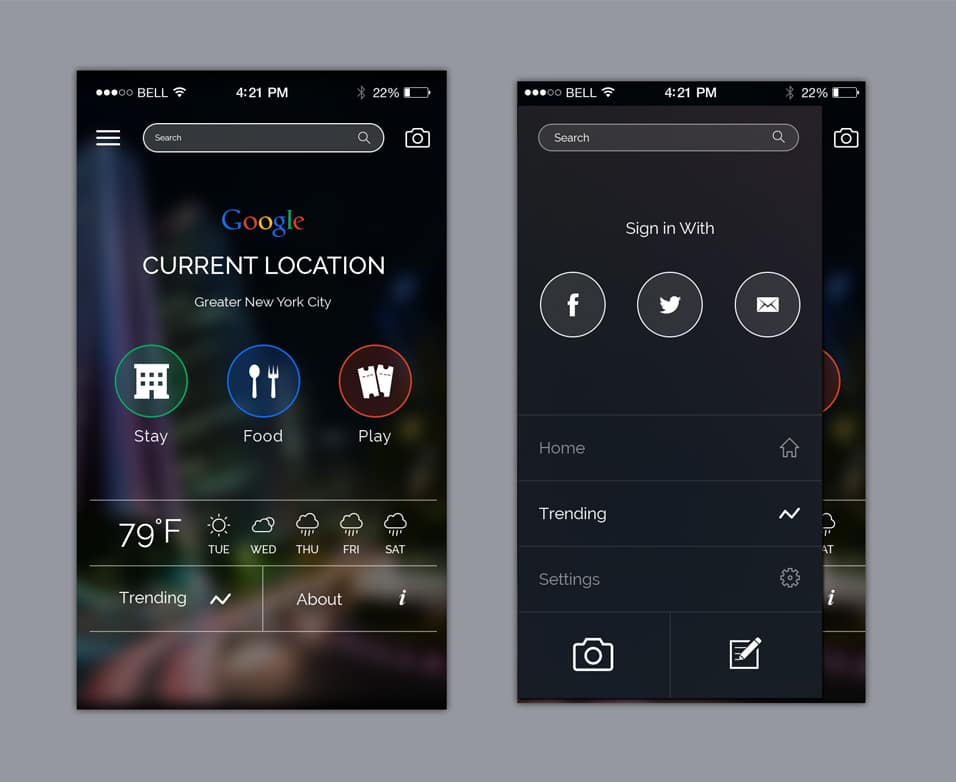 Food App Kit iOS 7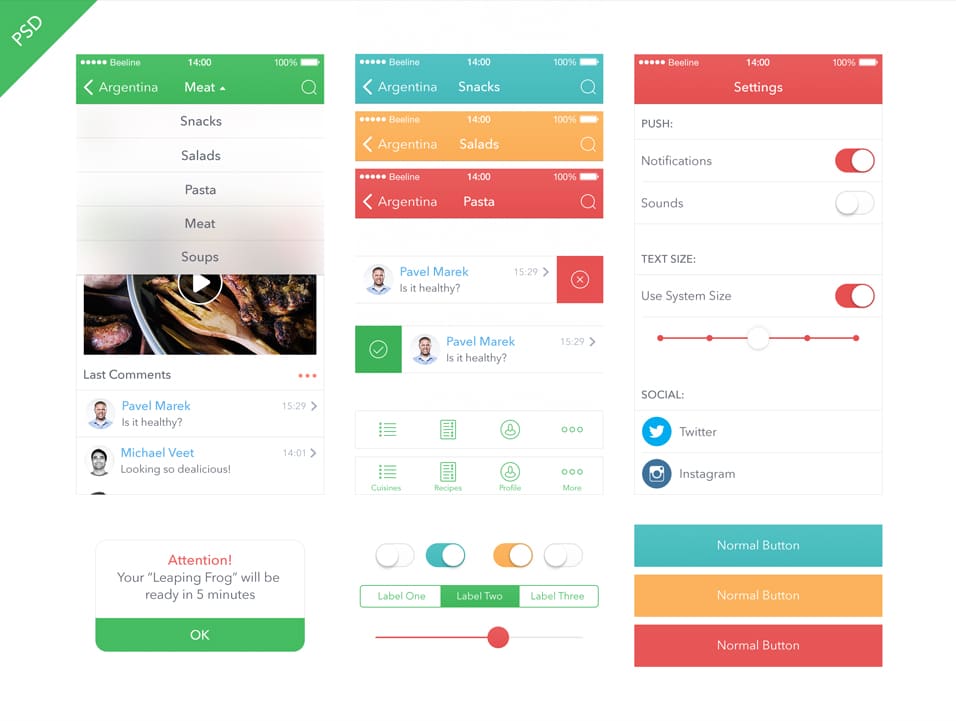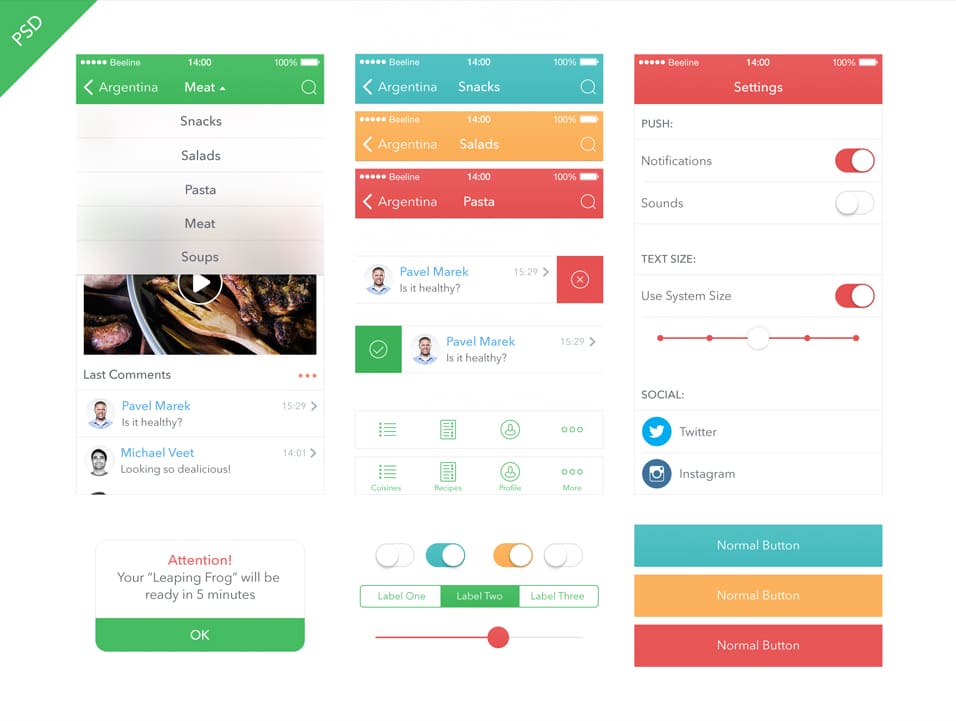 App Login Free PSD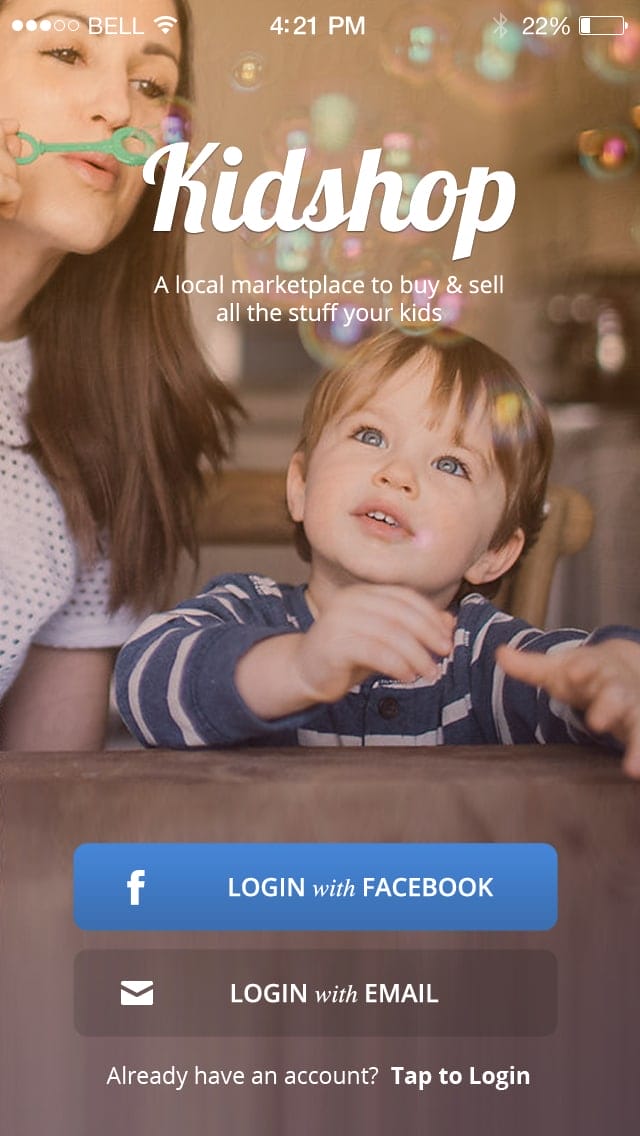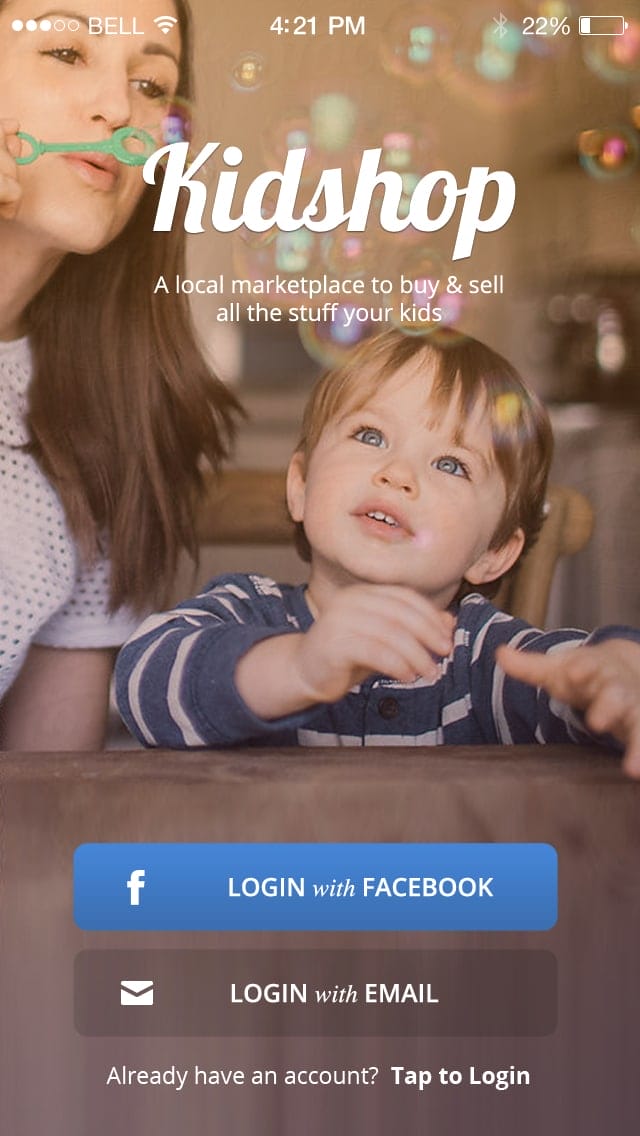 Music Player IOS 7 Free PSD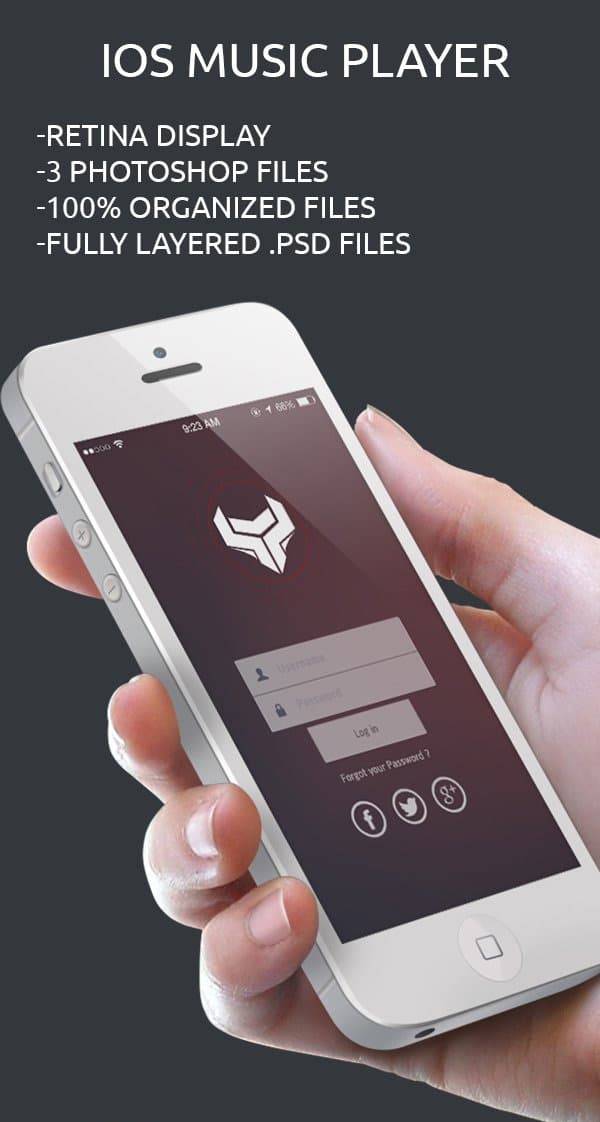 Profile Screen Free PSD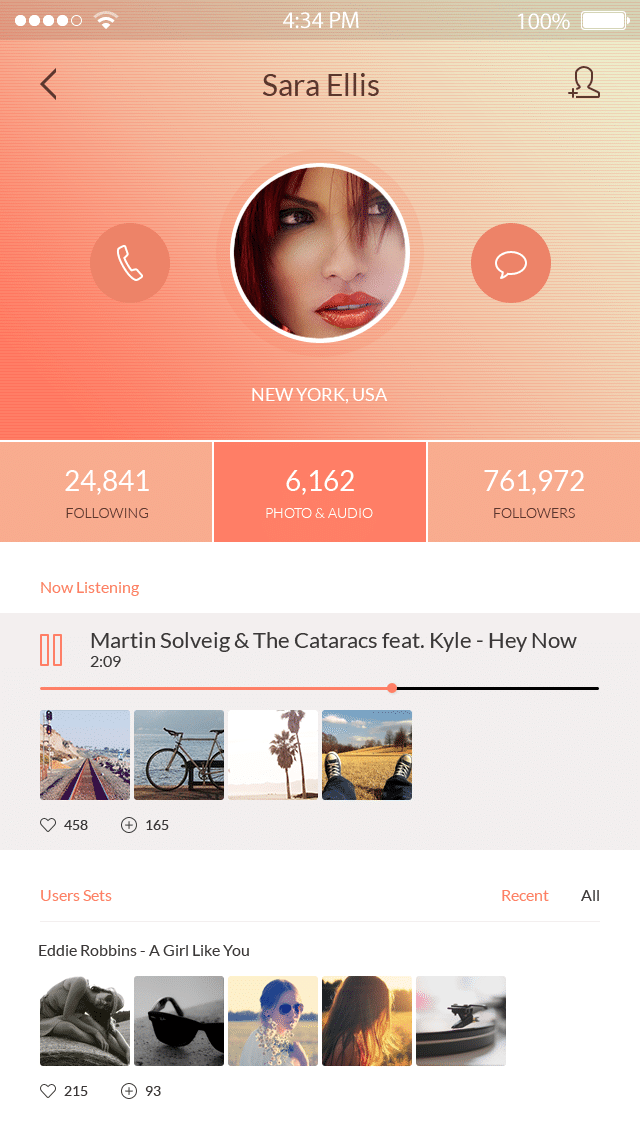 Cooking App UI PSD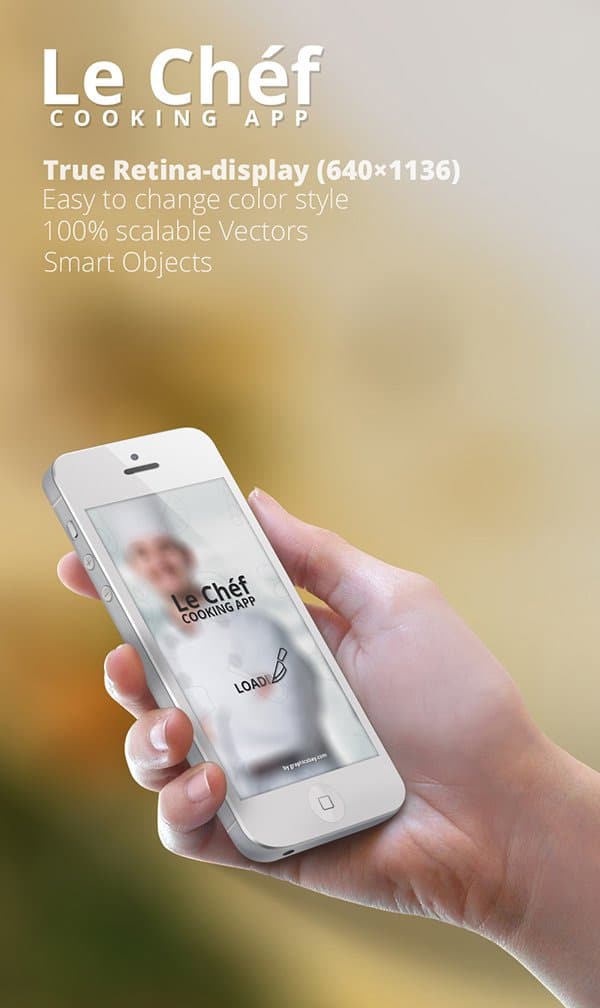 Flat Mobile App UI Kit PSD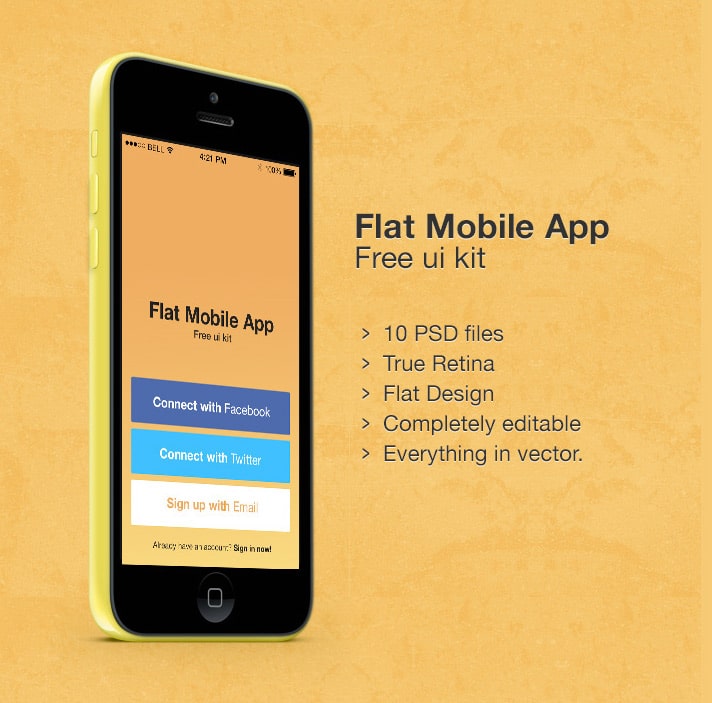 iPhone App Perspective Design PSD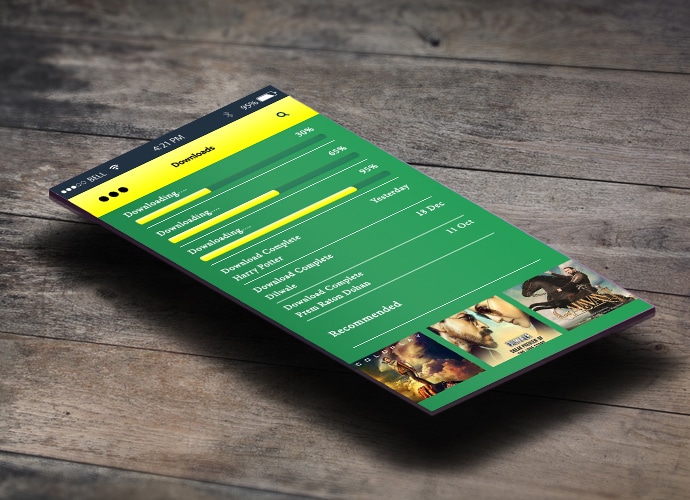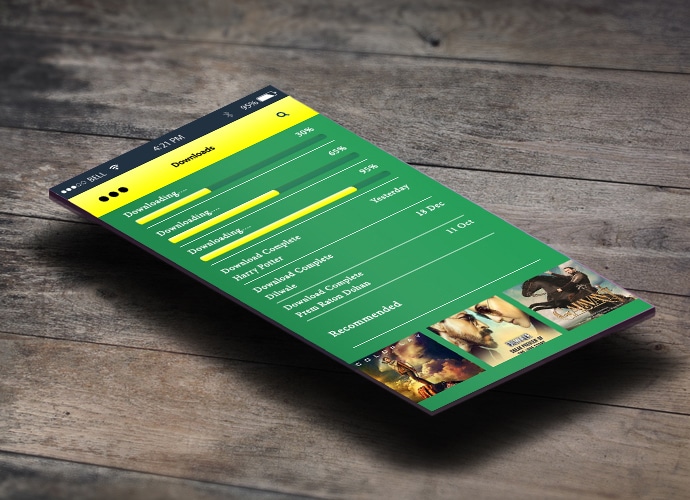 Designer Portfolio App Ui Kit PSD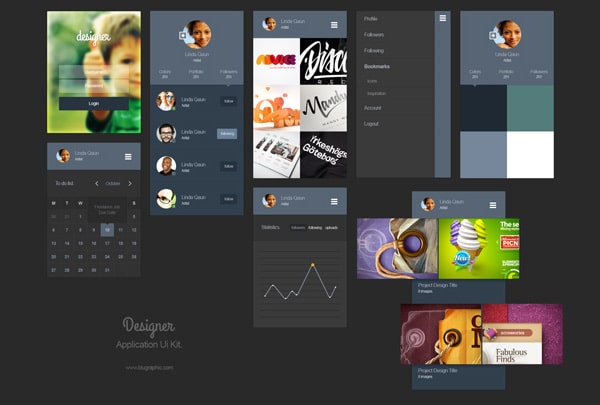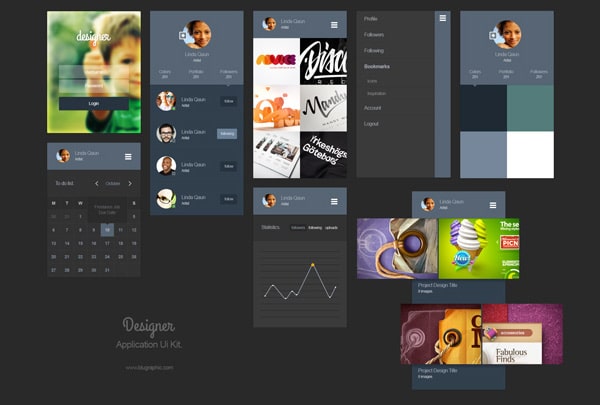 IOS7 App Profile Page Free PSD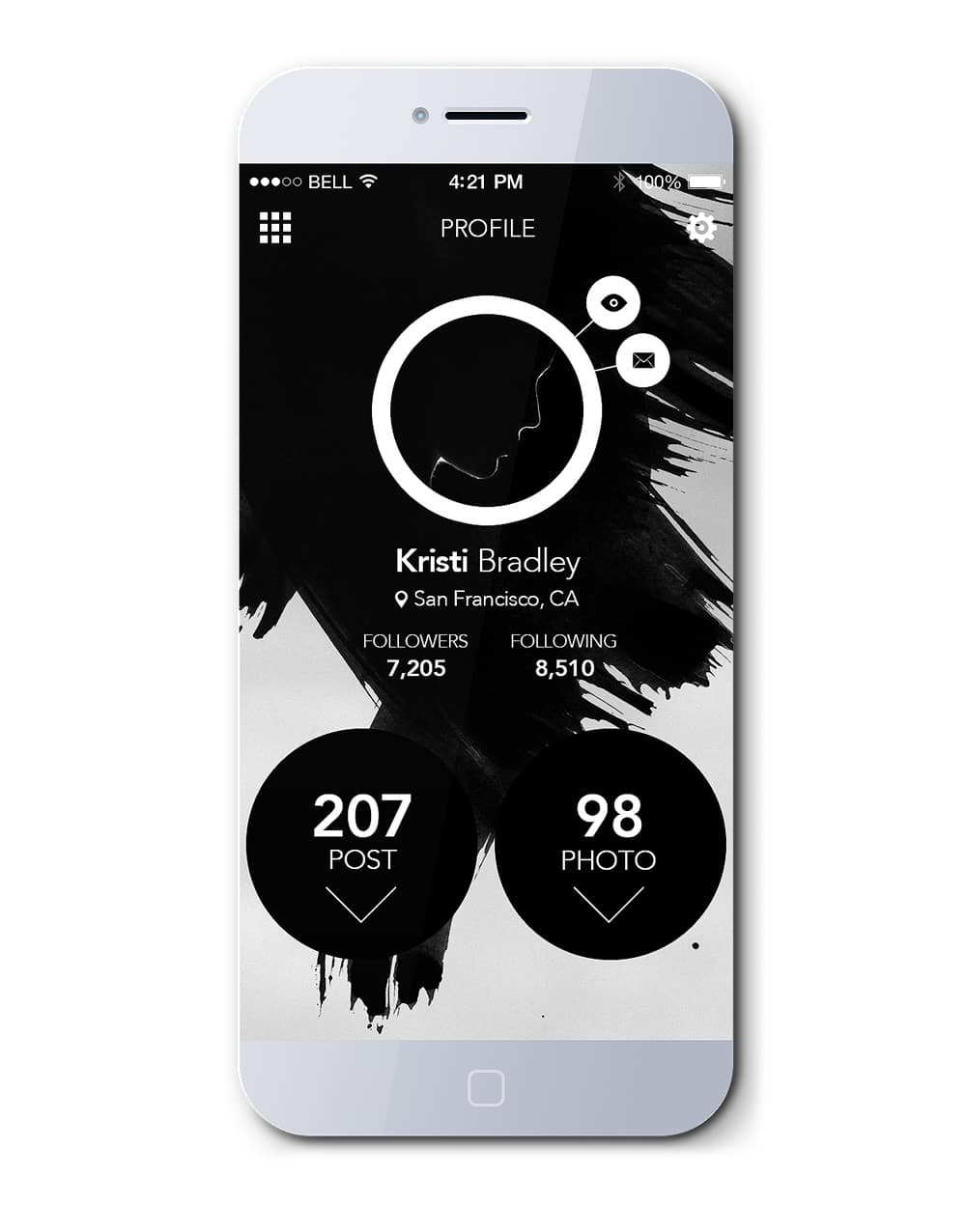 Soccer Apps Free PSD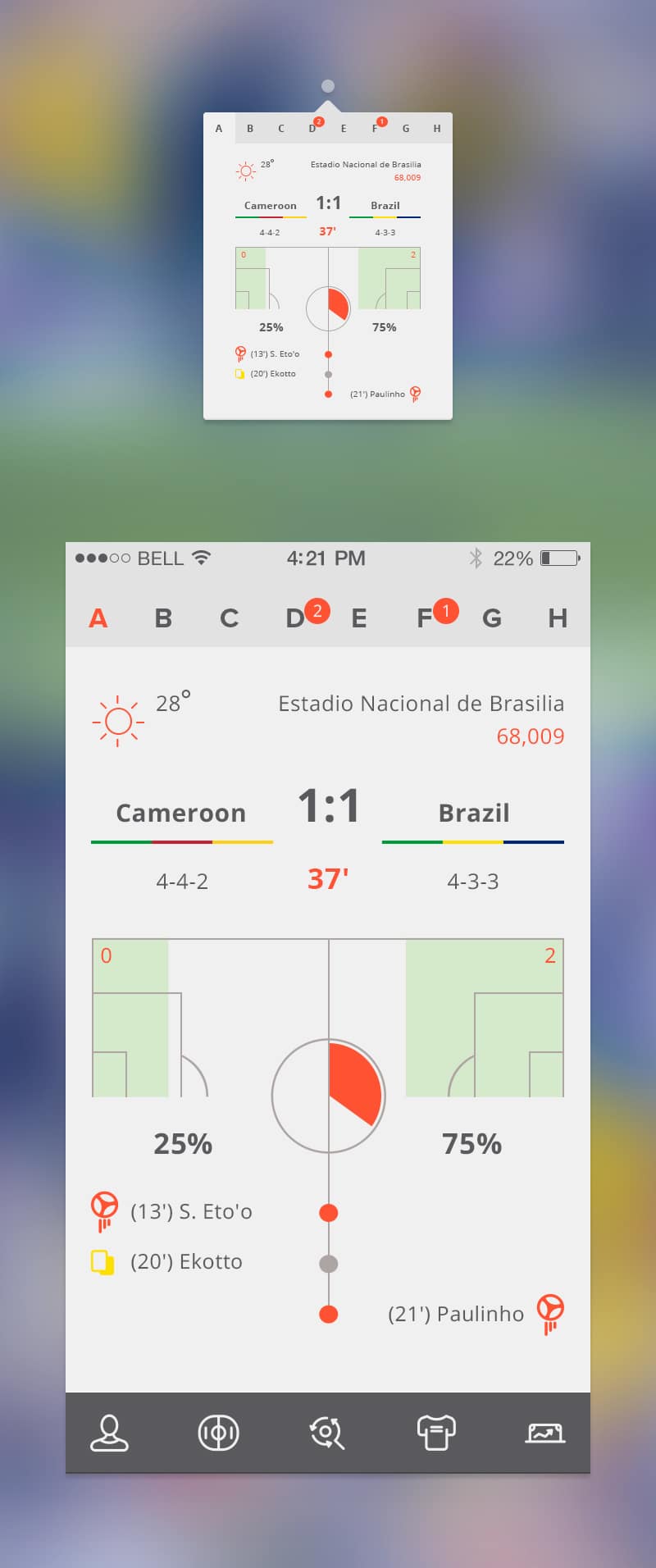 Smart Chat App PSD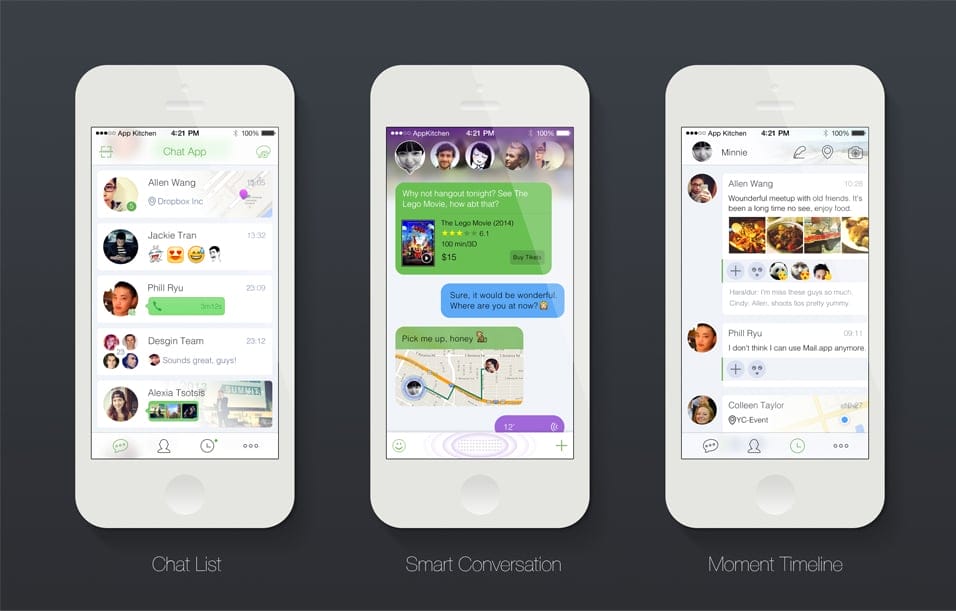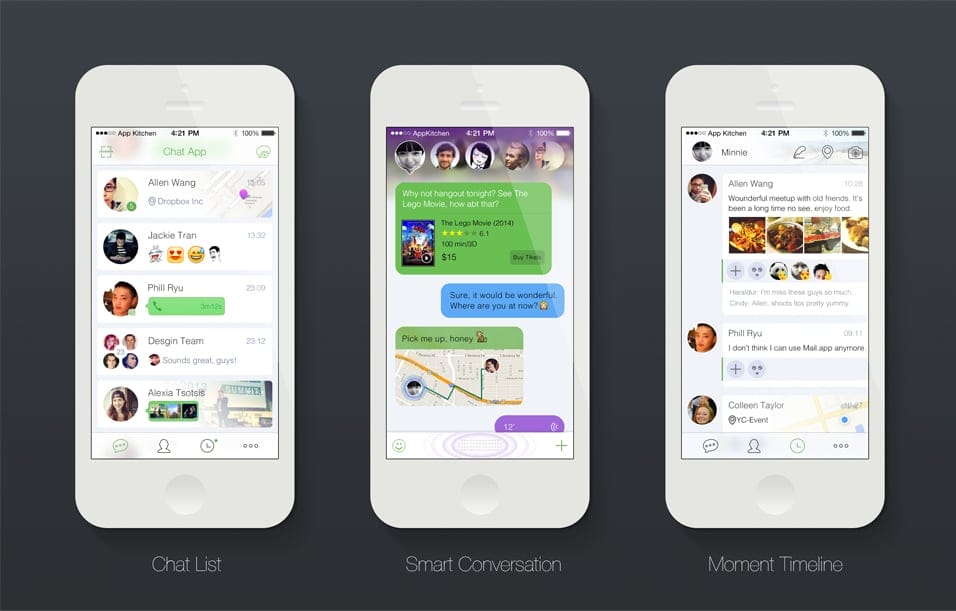 iPhone Shopping App Template PSD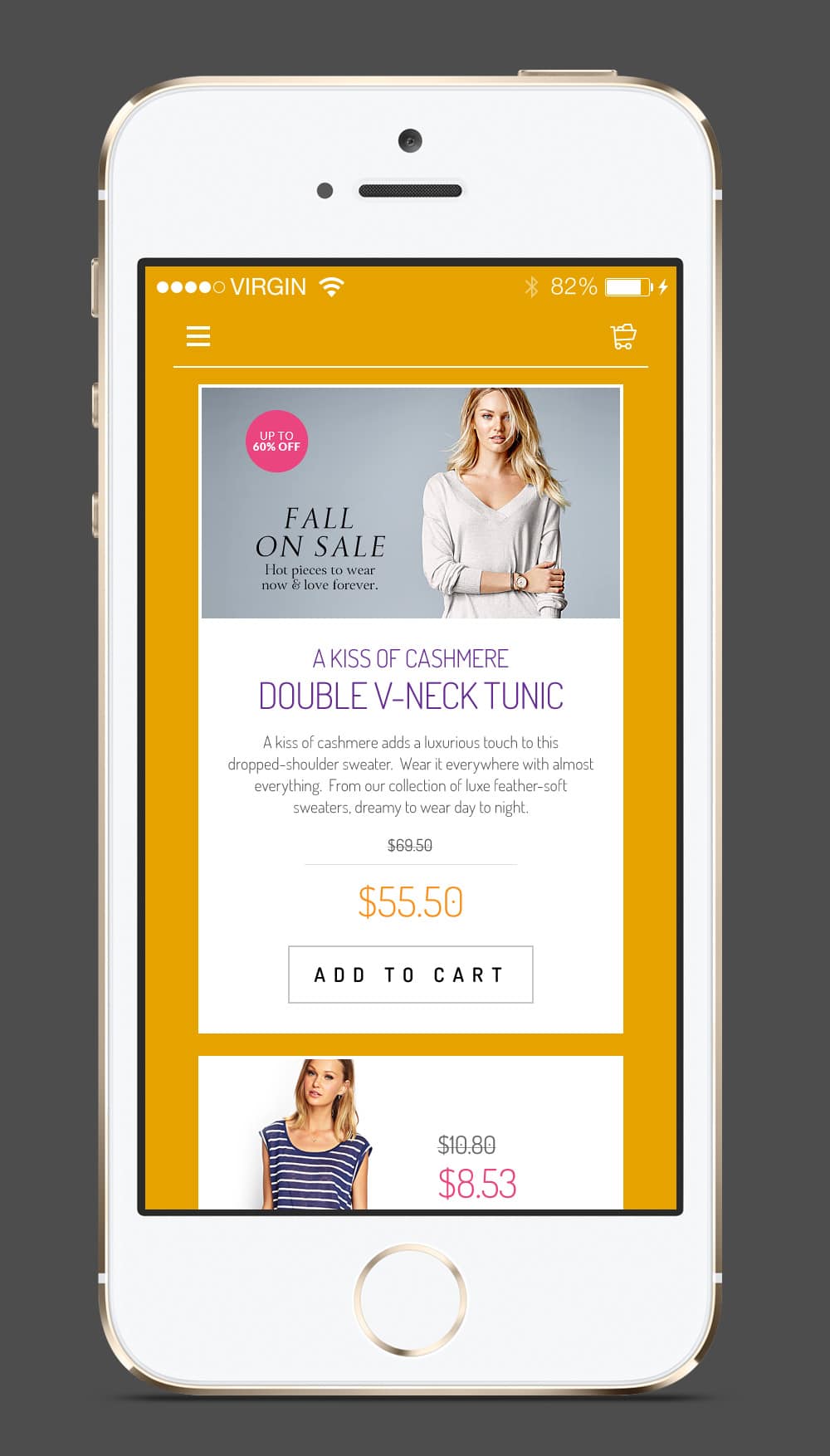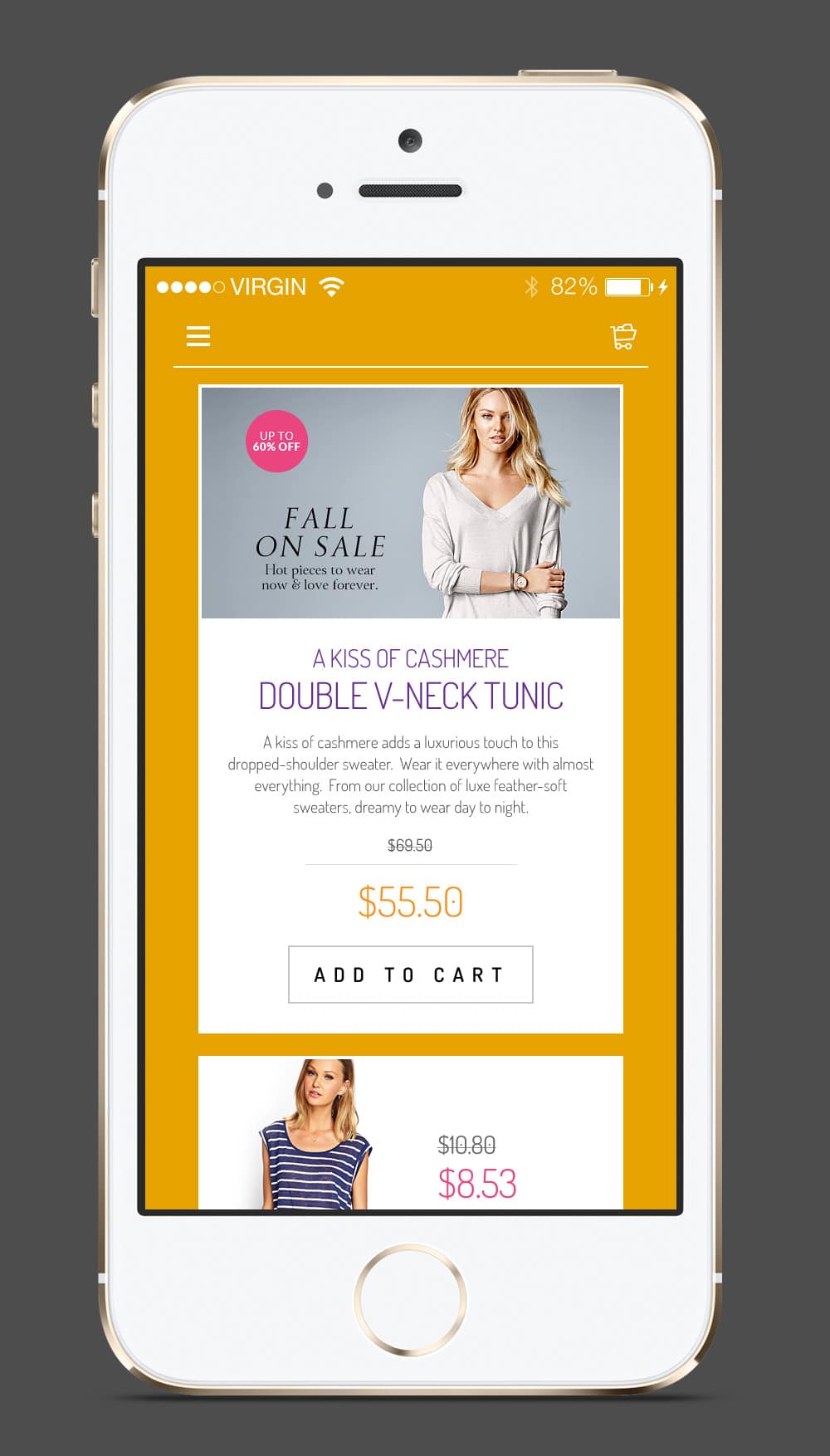 WRNC App UI PSD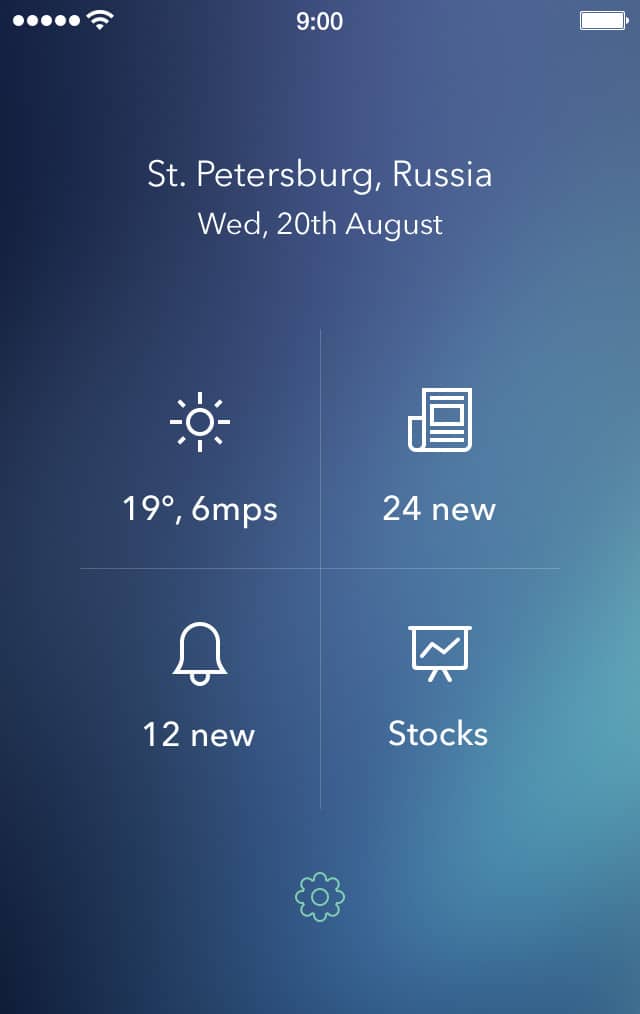 Free Weather iOS App PSD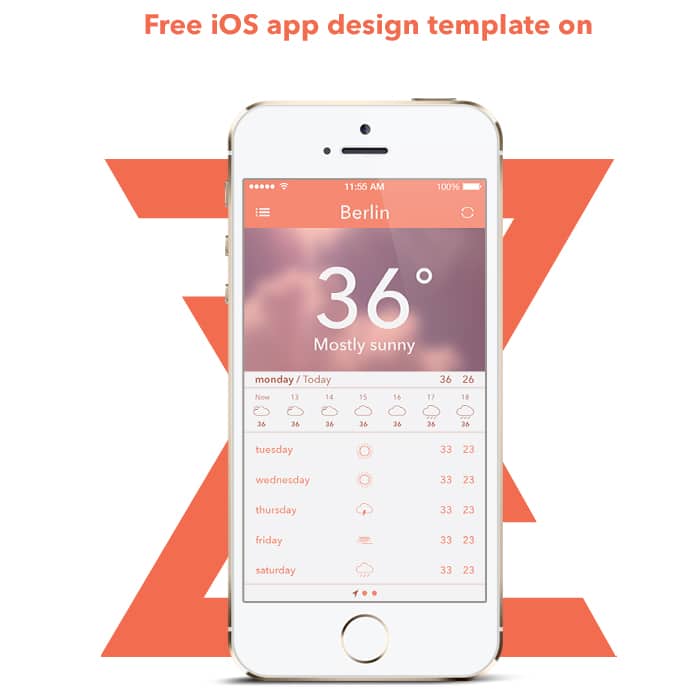 App News iPhone 6 PSD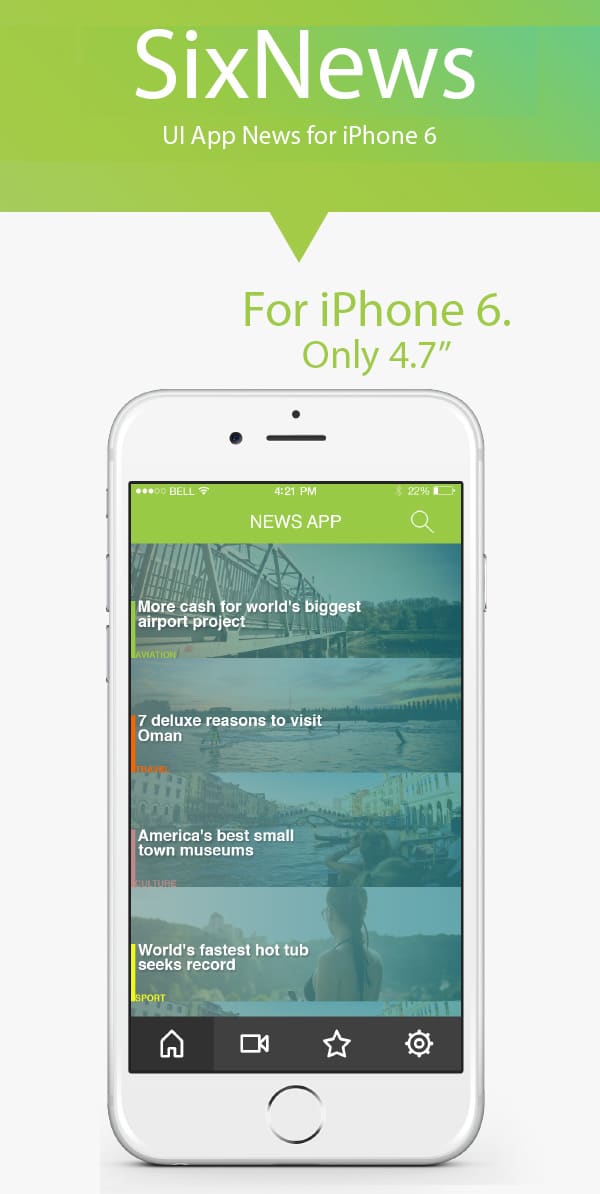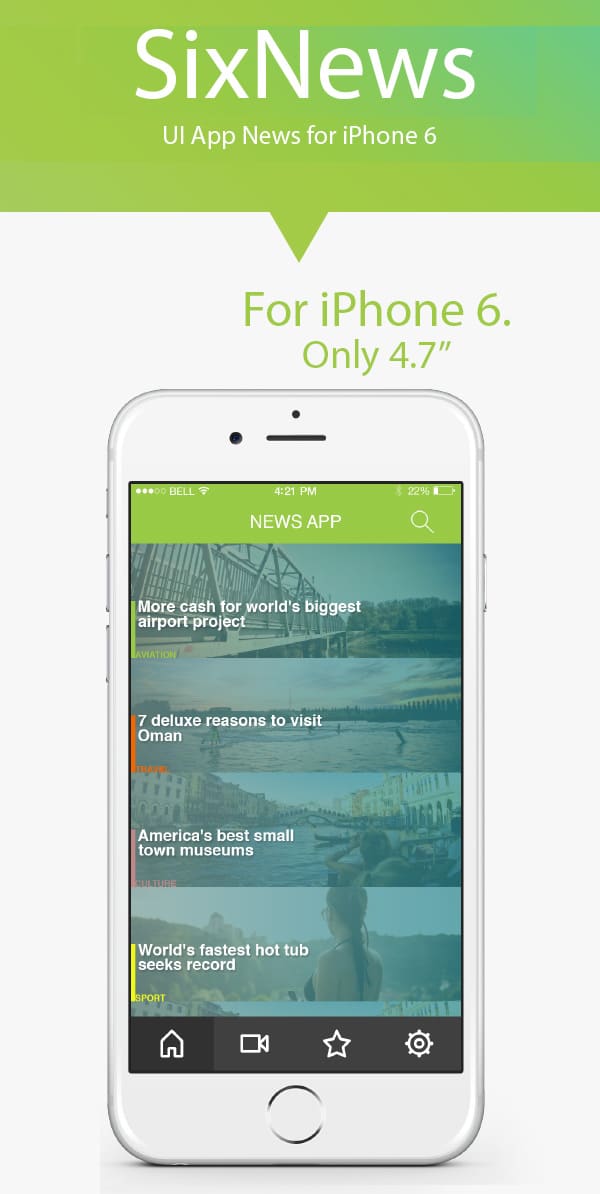 Fudi – Mobile App UI PSD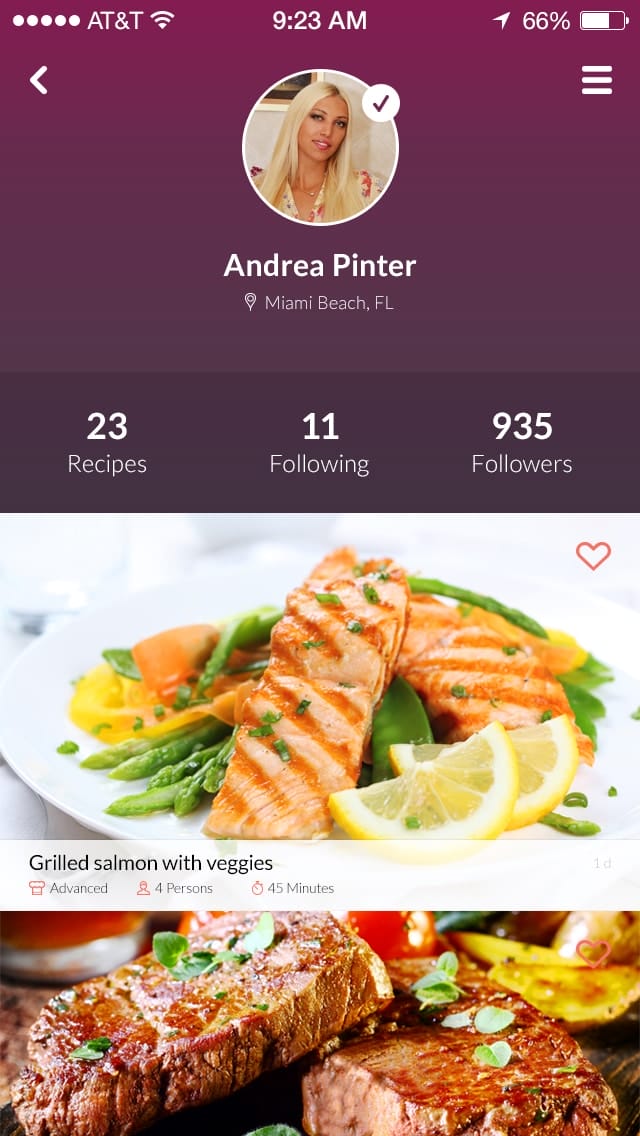 Dishes Free PSD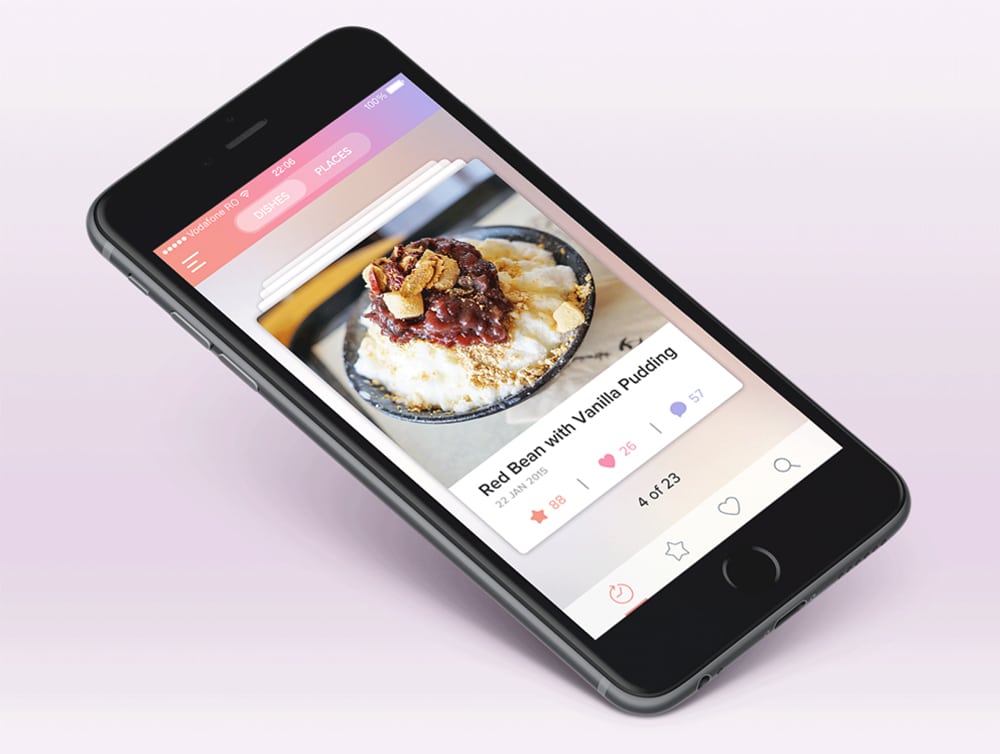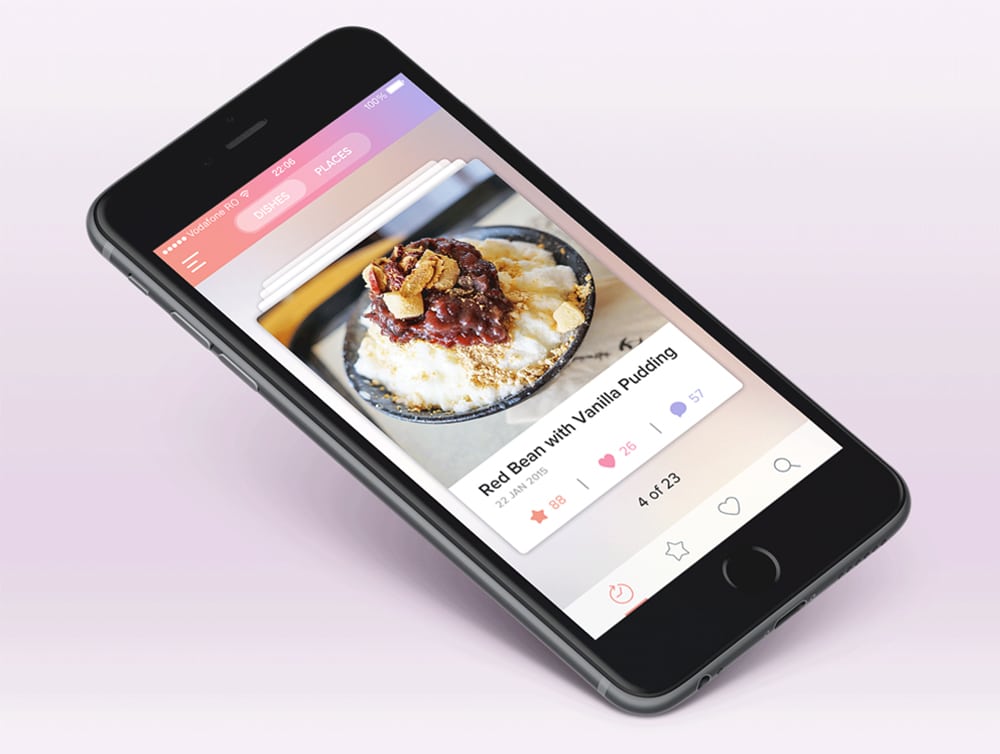 SkePho – Fre Project App UI Kit (Sketch & PSD)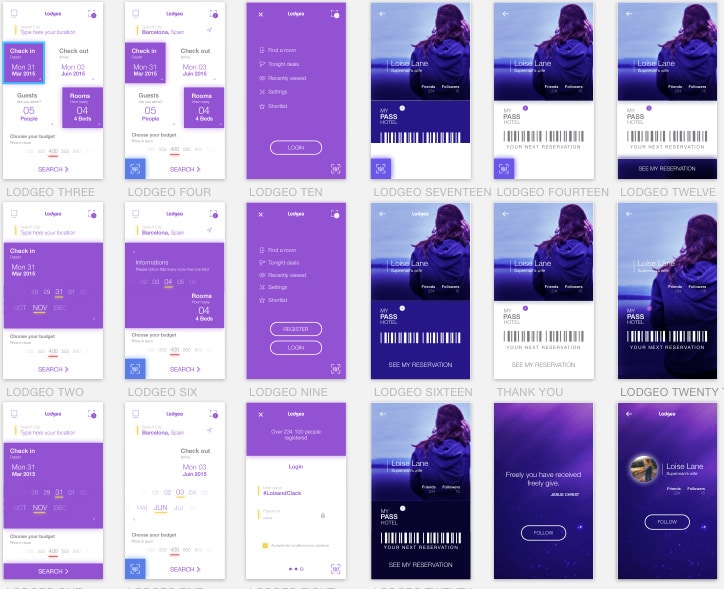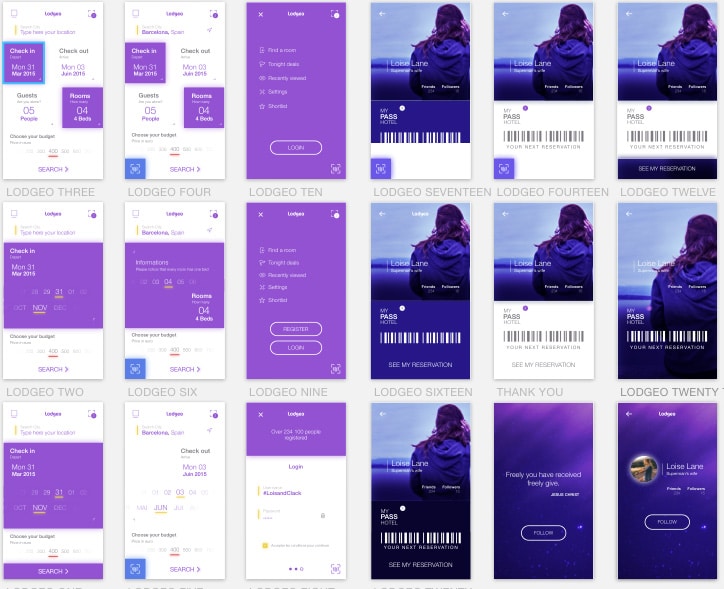 Music Player Screen PSD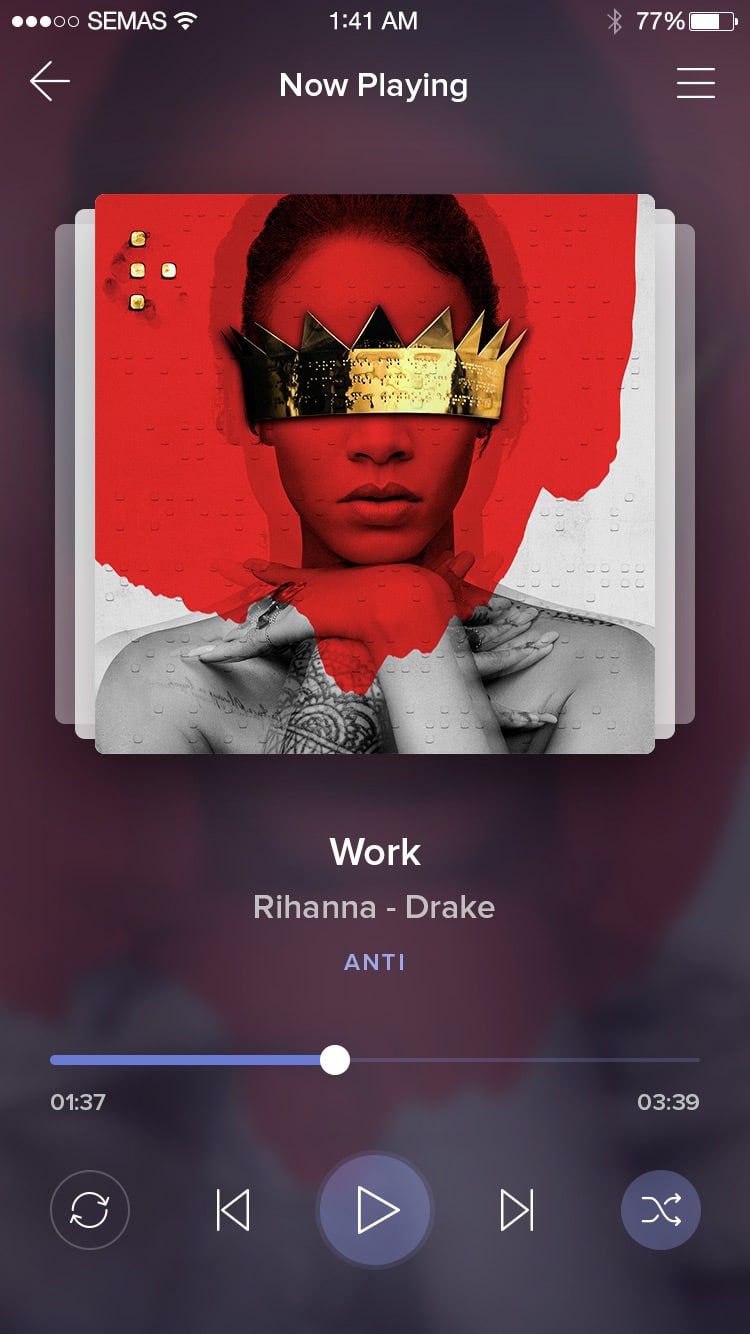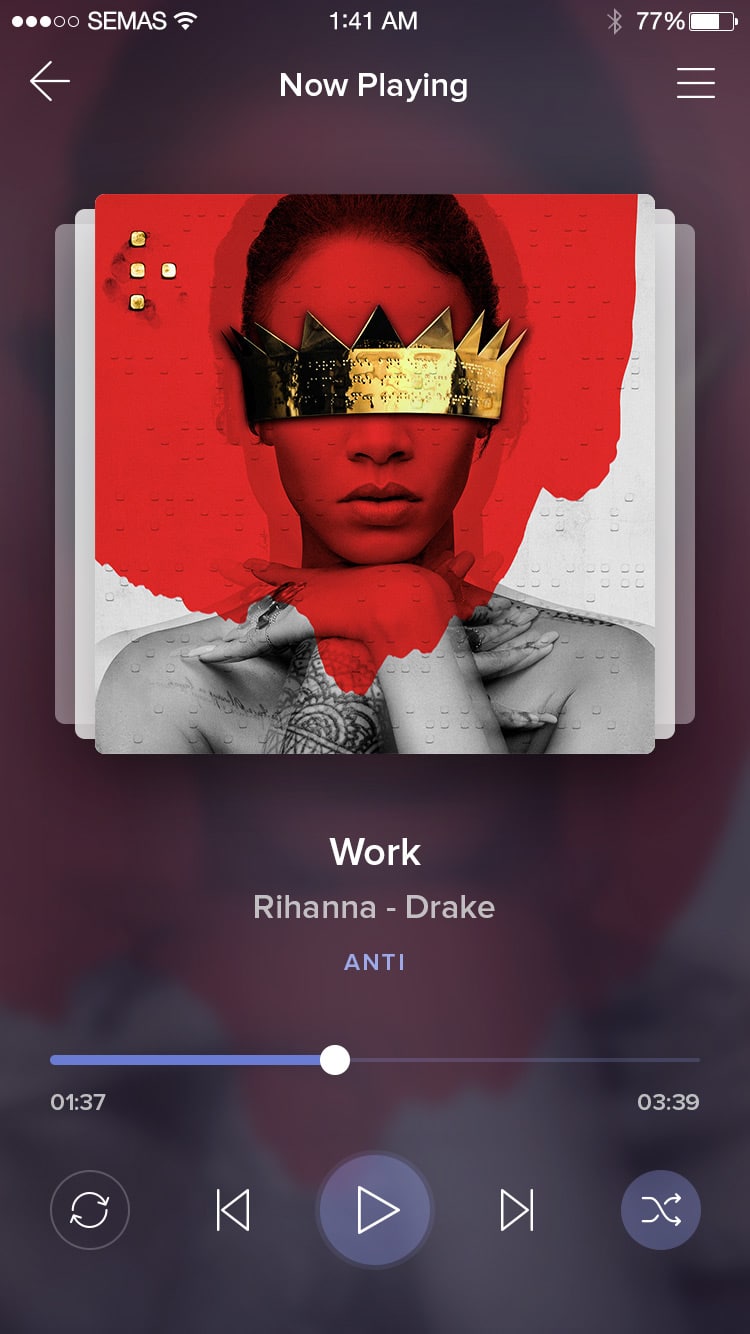 Free Sketch Mobile App UI
Free Ecommerce UI Kit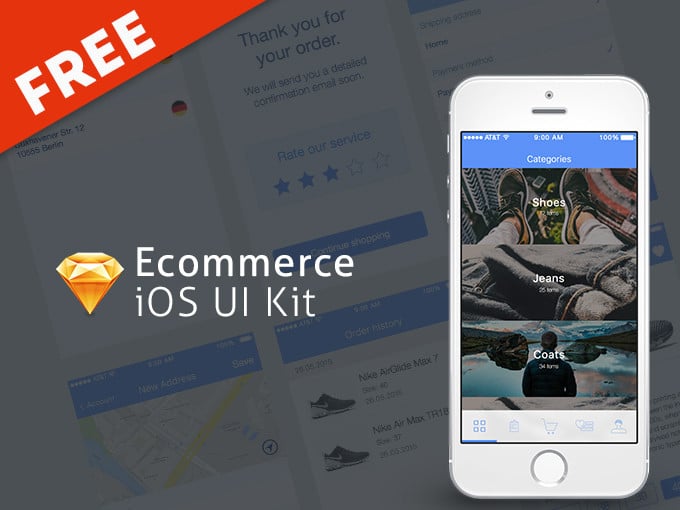 Ustraa iOS Mobile App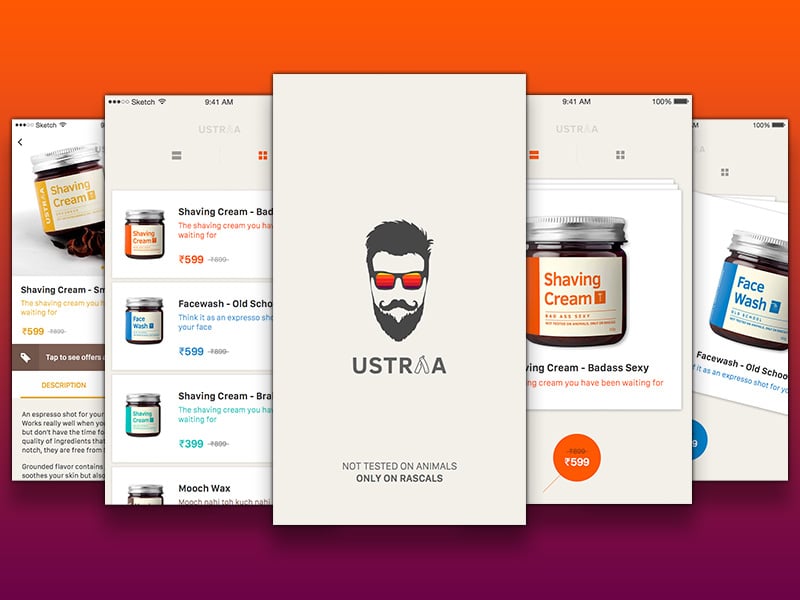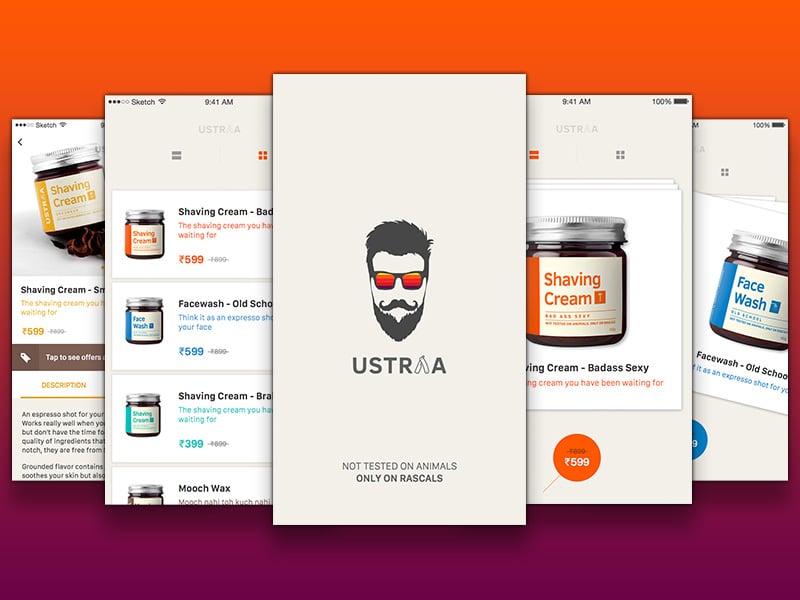 Music Player UI Kit