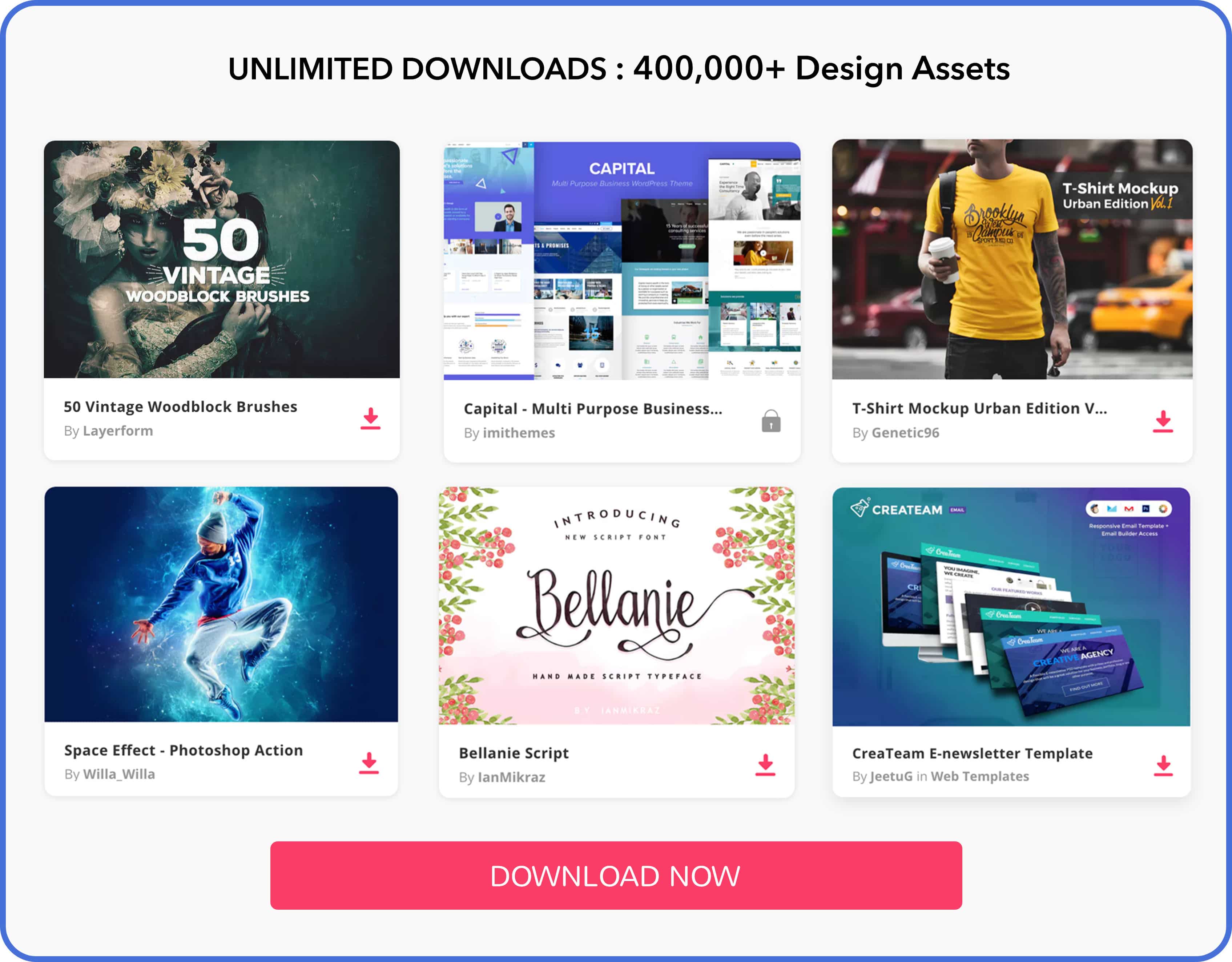 iOS is a mobile operating system developed and distributed by Apple Inc. The user interface, is the industrial design field of human–machine interaction. iOS is based on the concept of direct manipulation, using multi-touch gestures. Interface control elements consist of sliders, switches, and buttons.
iPhone app design is one of the fastest growing areas in design, because of the rapid growth of the iOS platform and the possibilities for making money in the iPhone app store.  Thus, many designers are starting to specialize in mobile application design, specifically iPhone application design, as a way of distinguishing themselves from other designers. In order to attract new users, your application must be beautiful, fast, reliable, and easy to use. What makes your app better then your competitors? Why should the user give you their hard earned money?
We've combed through the App Store to bring you 30 Gorgeous iPhone App Interfaces.
Pastebot
Pastebot is the easiest way to manage your clipboard clippings on your iPhone. It sports subtle gray gradients and ambient glows throughout the app. The designer, Mark Jardine, always makes his app icons look cute and friendly and they match well with the interface.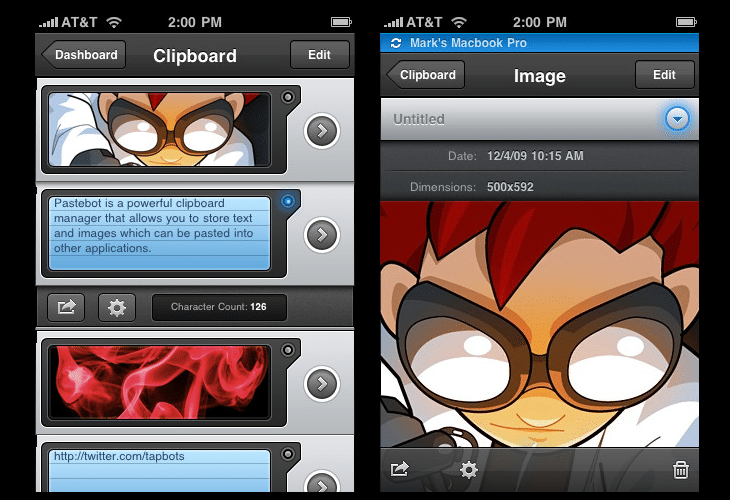 Awesome Note
Awesome Note goes above and beyond the default notes application on the iPhone. Awesome Note has been featured by Apple as one of the best Apps of 2009. It's not hard to notice why when you see the dark wood and detailed textures throughout the app that grab your attention of quality work.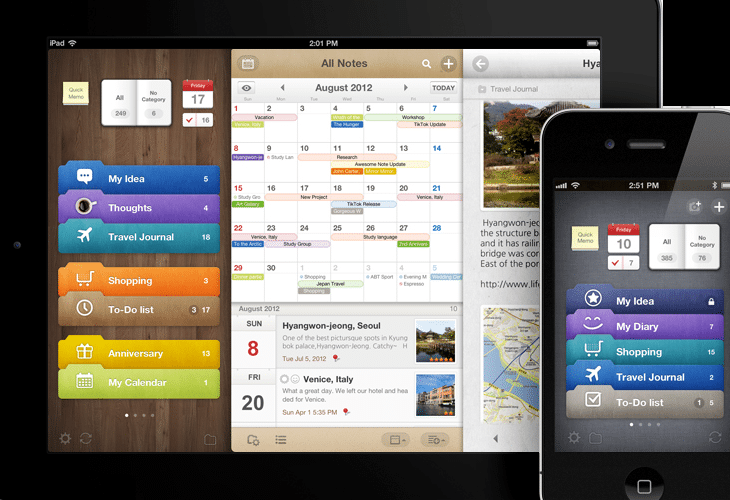 Outside
Outside makes checking the weather fun and exciting again. With high quality icons, background drops of the weather and overall simplicity, it makes it a worthwhile gem for your iPhone. The app icon is boasting a good looking illustrative landscape.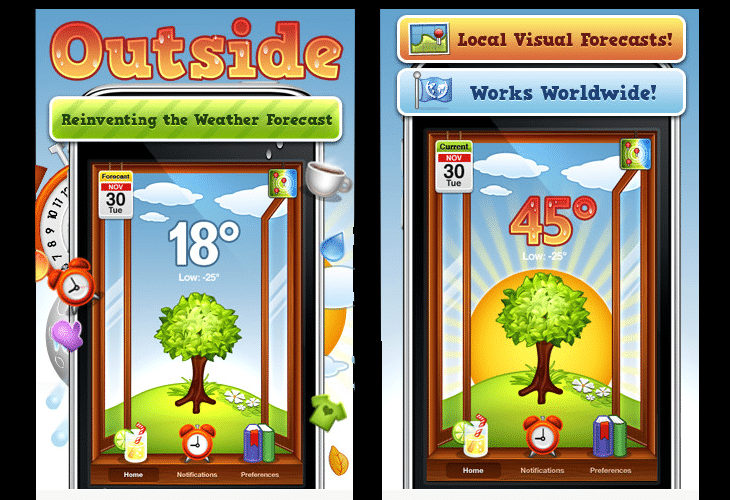 Beats
Beats combines a BPM counter with an advanced DJ metronome. The icon looks sharp and identical to the interface. The use of diagonal lines and purple colors makes this app stand out among the other apps in the music category. The dial pad / turn wheel looks very realistic and makes you feel like you have a nice stereo system at your finger tips.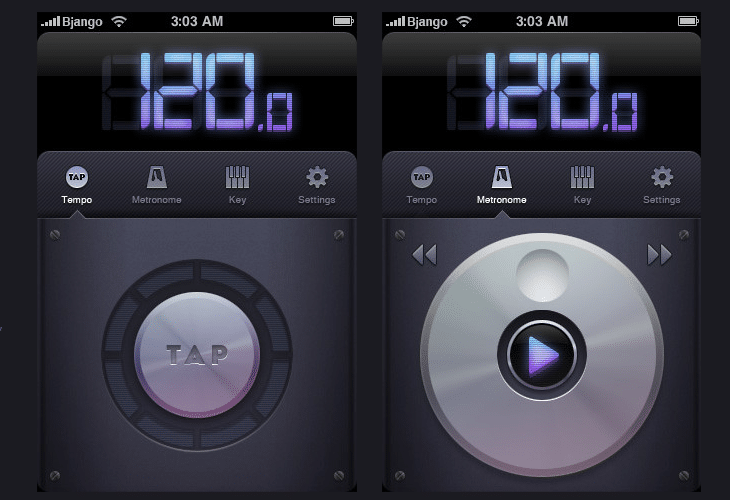 Voices
Voices is a nice voice morphing app that brings some silliness to your iPhone. The icons in the app have a lot of detail and provide some cool characters to the app. The red carpet and wood are great looking and make you feel as if you are on stage as you tweak your voice to your hearts content.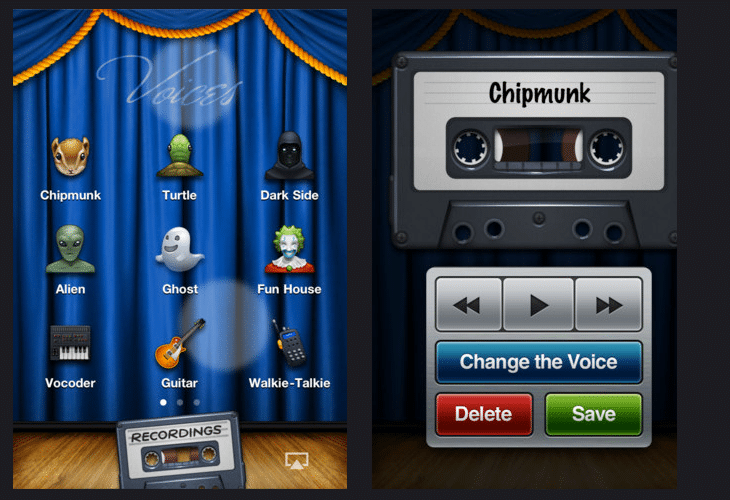 I Handy Level
IHandy Level is probably one of the sexiest leveling tools in the App Store. With it's great use of realistic wood and brushed metal, along with a detailed bubble. There is no wonder why I no longer need a leveling tool from the garage anymore.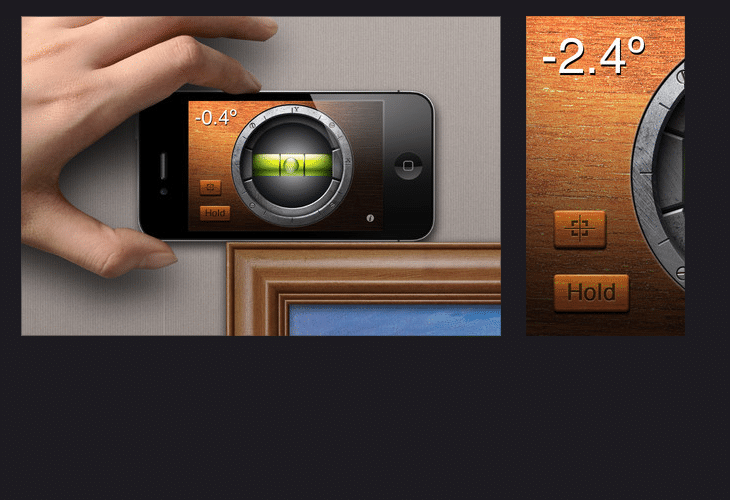 Where To
Where To? is a point of interest app that allows you to easily find restaurants, banks, etc. The app uses a great black turn wheel with a blue glow for highlighted items. The app uses a leather texture, which is a change from the many types of wood textures other apps use. The app icon is easily recognizable too if you are familiar with exit signs on the roads.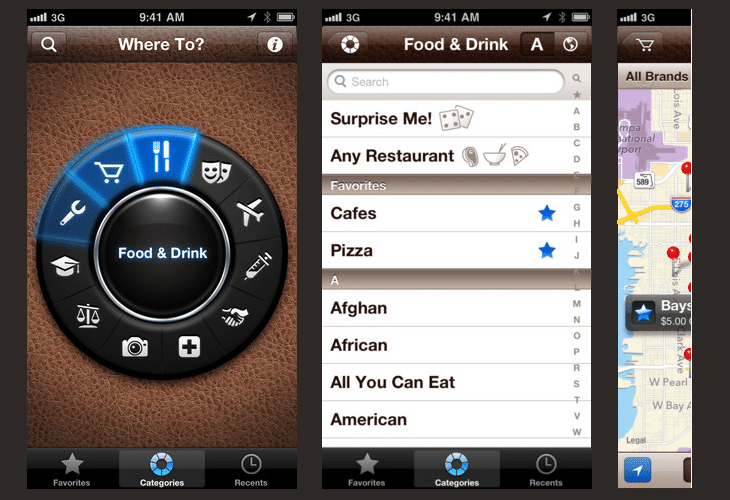 I Am T-Pain
The I Am T-Pain app is a voice recorder which uses the popular auto tuner effect from T-Pain. Although the icon isn't that fancy, it does make good use of curtains, lighting, a grungy texture, and a good looking ticket stub that makes you feel like you are a V.I.P at the show.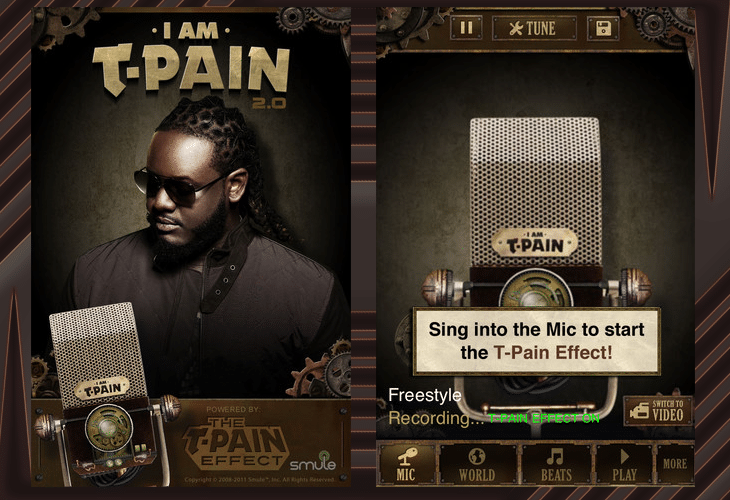 Ghostly Discovery
Ghostly Discovery is a mood-based radio station, which helps you discover songs based on your mood. It has some great looking dial knobs. The color wheel looks great on the dark gray background and the icon is different enough to easily be remembered.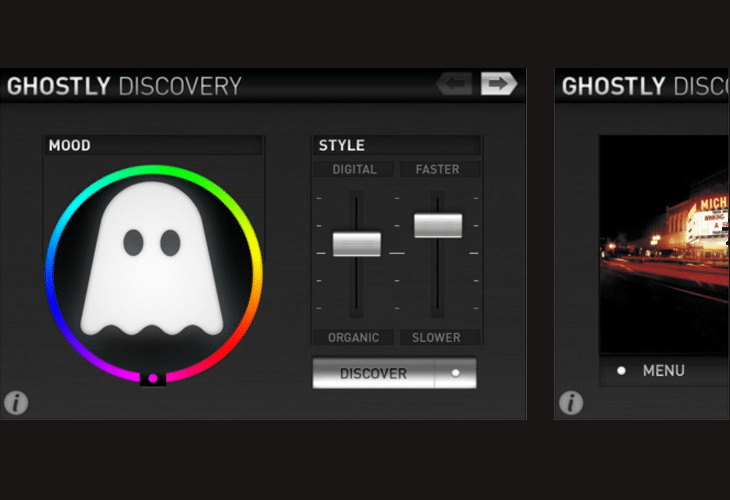 My Desk
My Desk is an app you can fill up like your desktop at home or work. The app makes great use of different graphical elements and has a nice looking backdrop shadow. Other textures are used throughout the app to provide some variety for your eyes.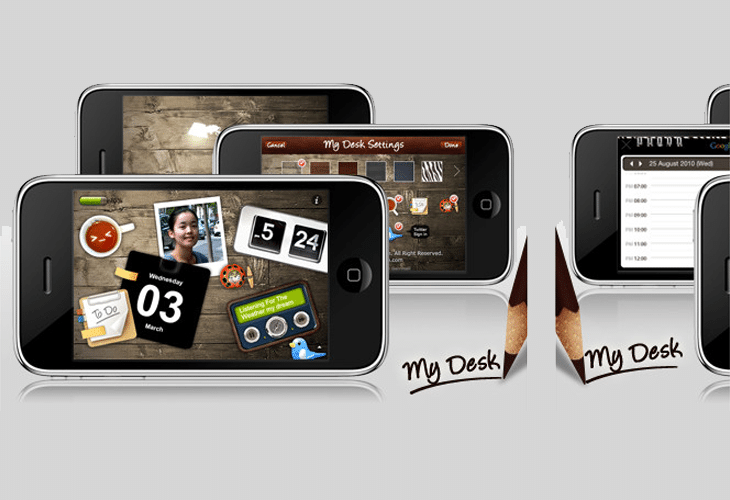 Convert Bot
Convert bot is another useful convert utility from the tapbots crew. The app icon matches the interface well and it uses those subtle gray gradients and dark drop shadows that they are known for. The unit icons are easy to make sense of too.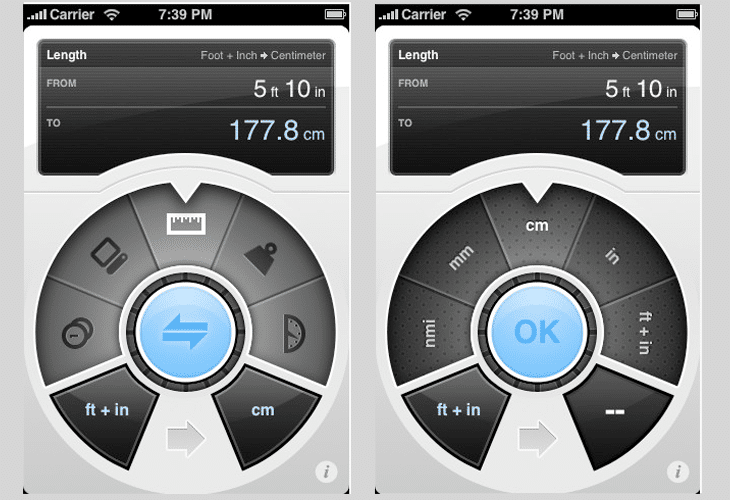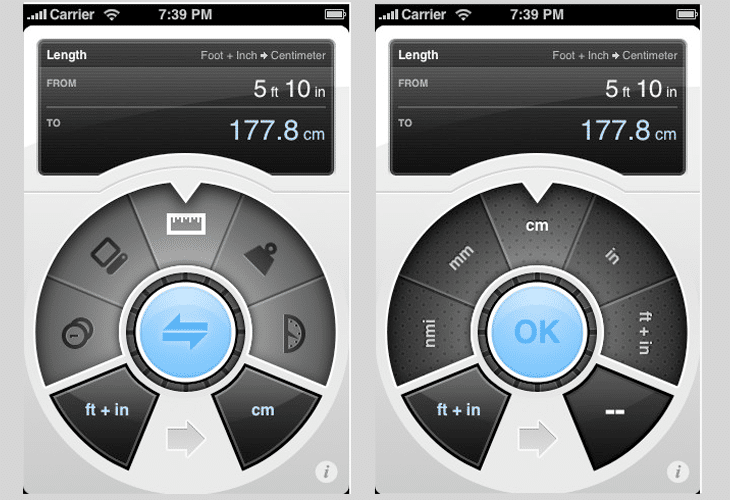 Groups
With Groups, you can manage your contacts easily with this great looking tabbed interface. A wide range of colors makes the app interesting and eye catching. The icon is 3D and easy to distinguish in the store.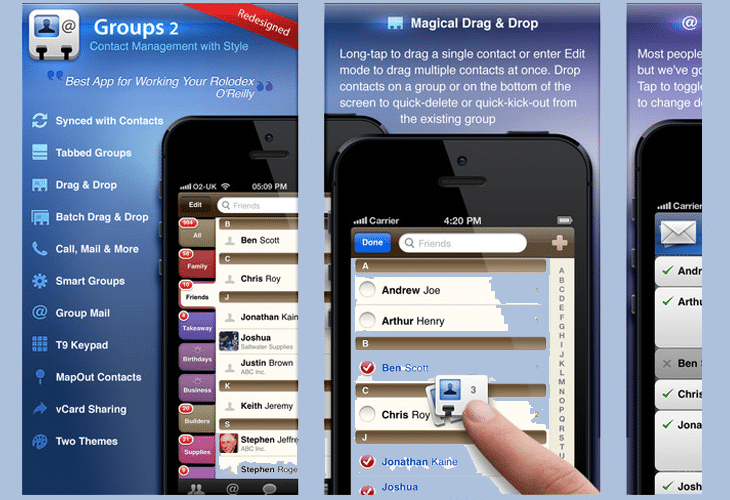 Delivery Status Touch
Delivery Status Touch helps keep track of those packages that you're expecting in the mail. The app uses nice subtle gradients in a table-like structure with a variety of unique colors. The icon resembles a 3D package and makes you giddy knowing your new item(s) will be showing up soon.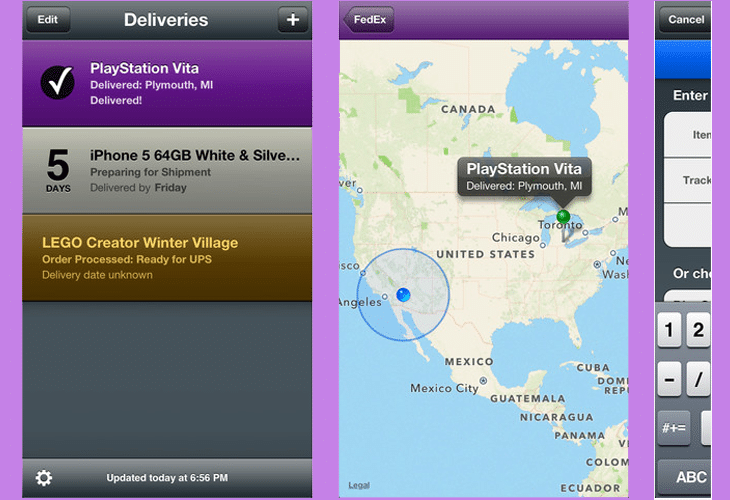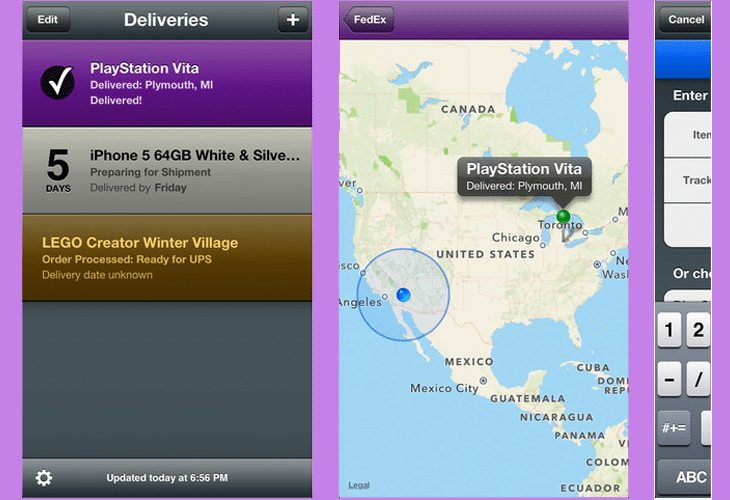 Mingle
Mingle is the new, fun way for professionals to network anywhere they are. Modern and glossy interface which might not go with the app's goals.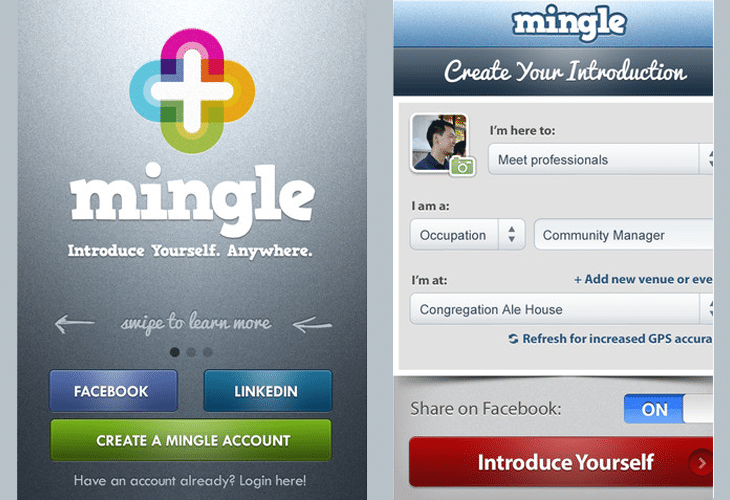 Ogorod Stuff
Ogorod Stuff is a great way to share pictures of your clothes, gadgets, vehicles and all the other stuff that you use everyday. I don't see the point of this app but you got to admit that the design is neat and refined.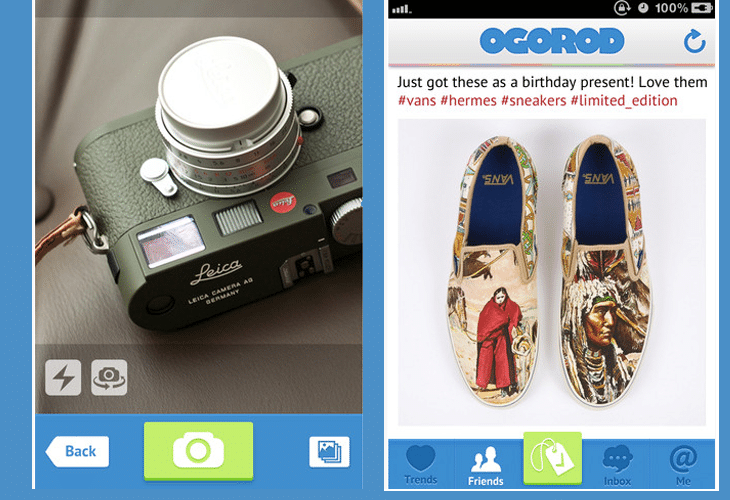 Billings Touch
Billings Touch is a part of a unique time tracking and invoicing solution called Billings Pro. Clean and crisp design makes it easy to keep an eye on your money and projects.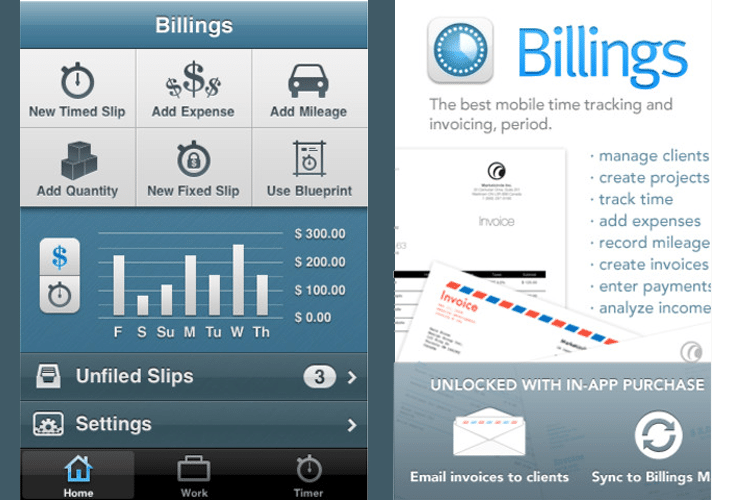 MemoCards
MemoCards is the ultimate flashcard app for language learners. Excellent design that combines both usability and creativity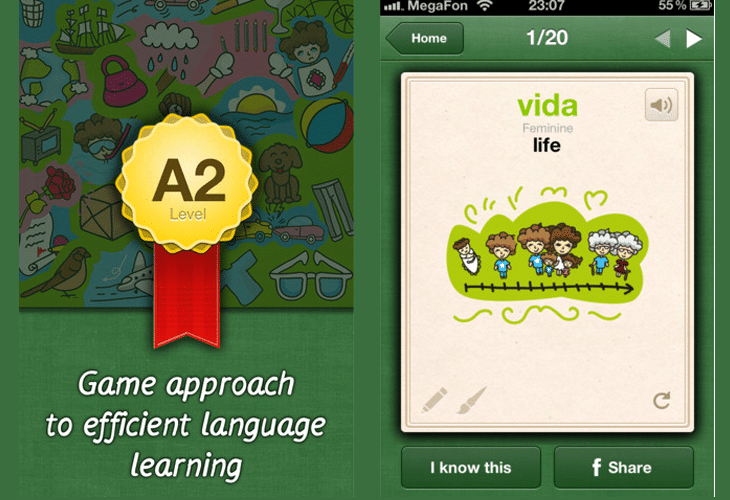 Grocery List
Make shopping easier with ordered lists.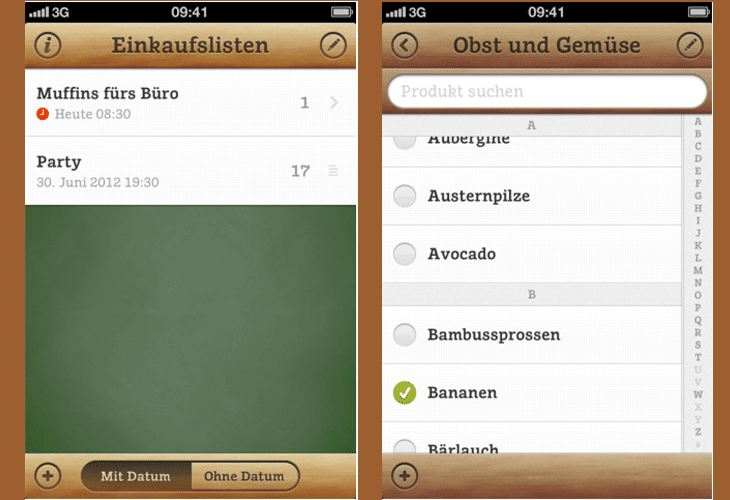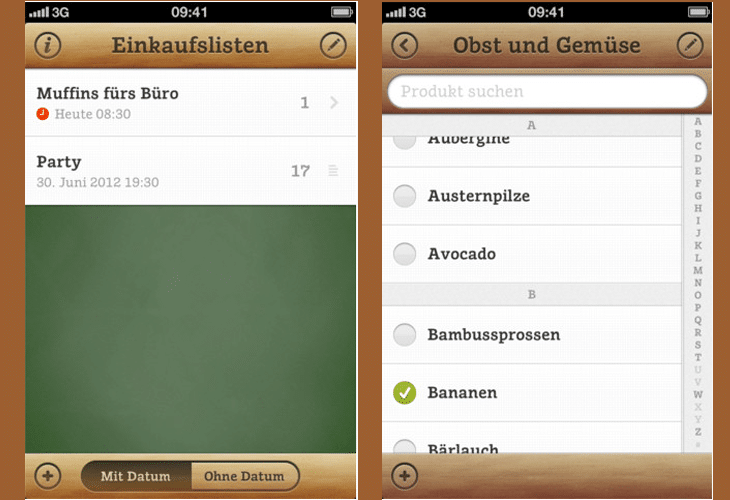 Quote Roller
Quote Roller for iPhone lets you access your QuoteRoller account from wherever you are. Lucid and neat web app's transfer to mobile.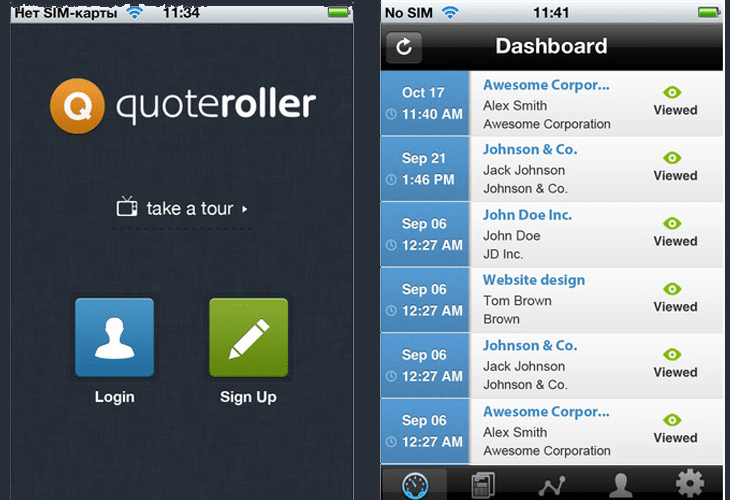 Sudoko
The best sudoko app for iPhone. Tough game but at least you have a beautiful interface.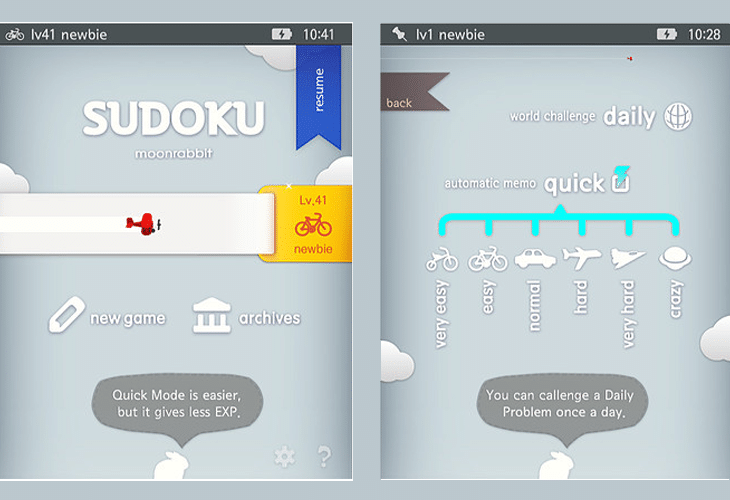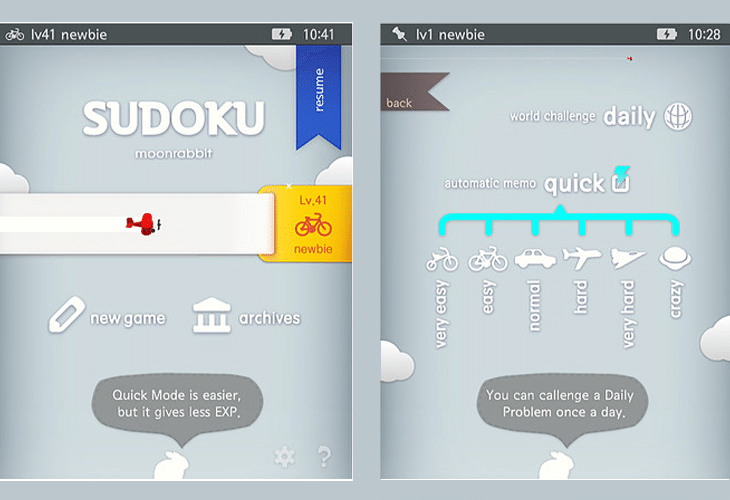 Italian Challenge
Deepen your knowledge of Italy by answering more than 1000 questions that this app offers. Attractive design with cool illustrations.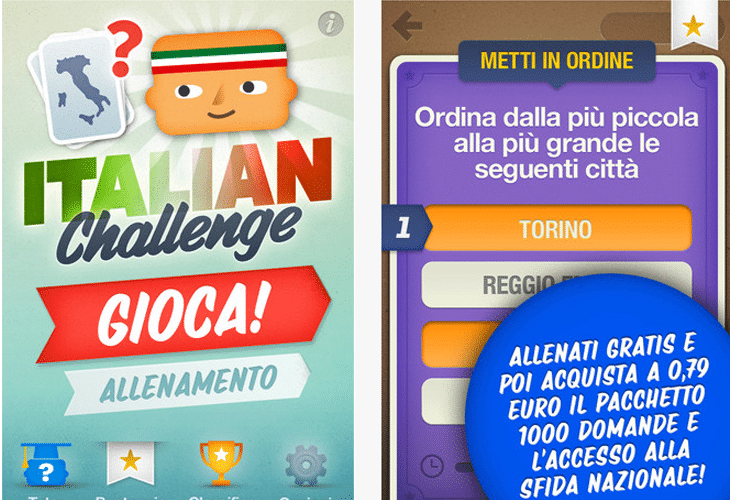 UN News App
The UN News Reader is a free mobile news application for quick and easy access to all stories from the UN News Centre. Perfectly aligned elements and plain design.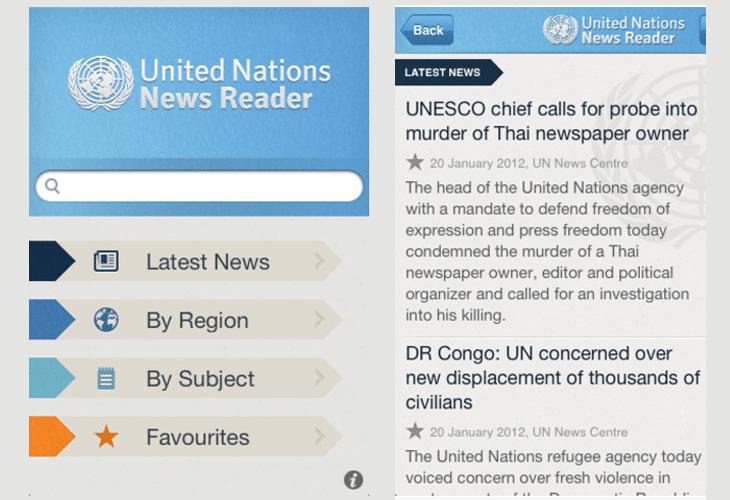 Snapguide
Snapguide is a simple, beautiful way to share and view step-by-step how to guides. The good looking design and usability makes creating a guide fun.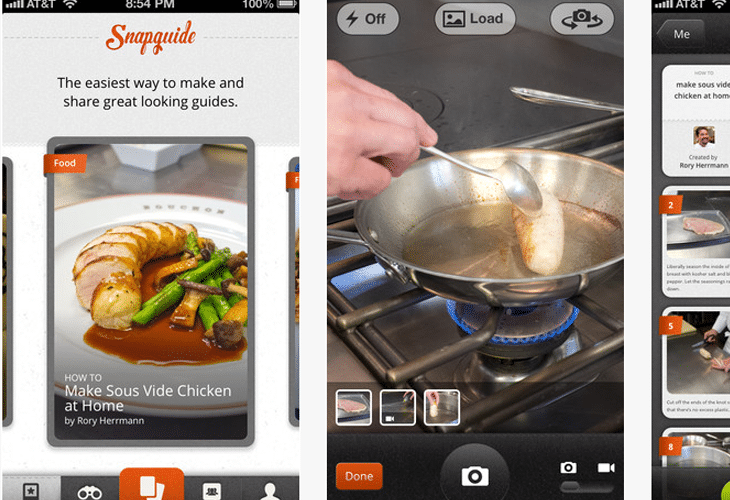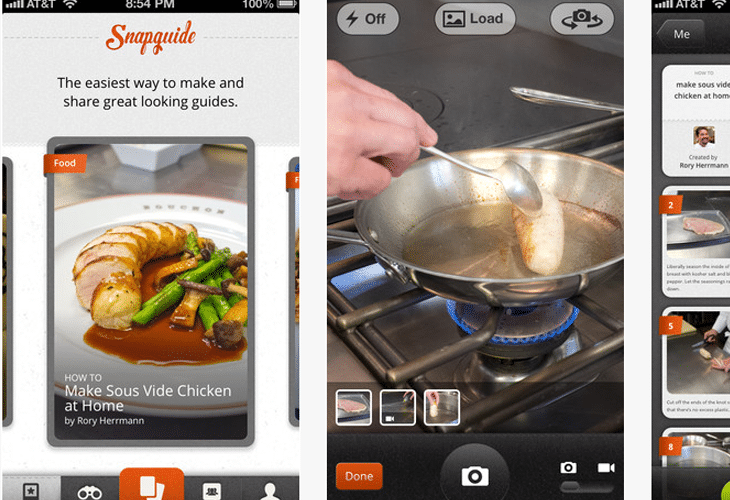 Fairway Golf
Fairway lets you manage everything about your golf game including bags, clubs, and swings through a single simple interface. It empowers you to evolve your golf swing by making educated measurable improvements to your game.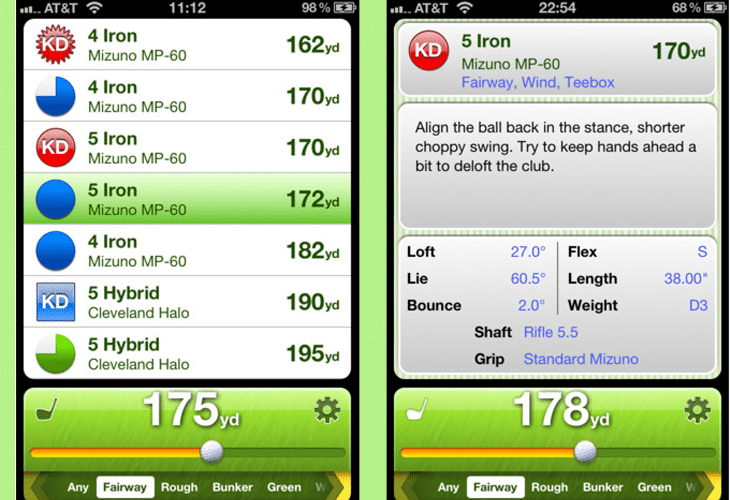 Four Track
"I'm obsessed with this FourTrack recording app – a superpowerful studio in your pocket." Trey Anastasio (Phish guitarist) in Rolling Stone Magazine.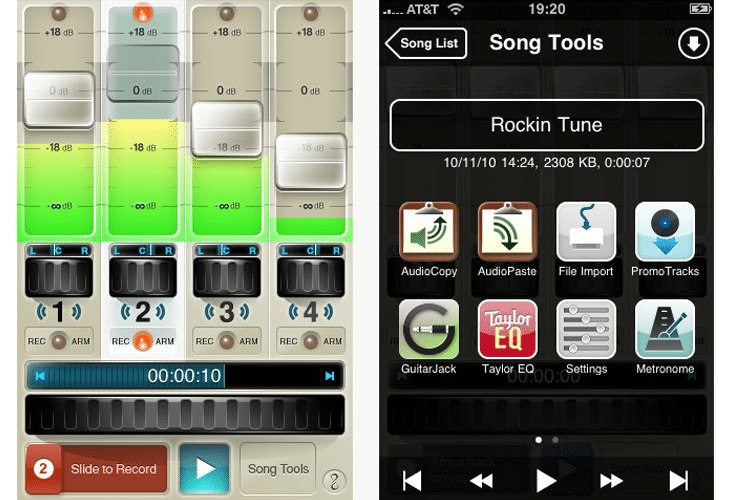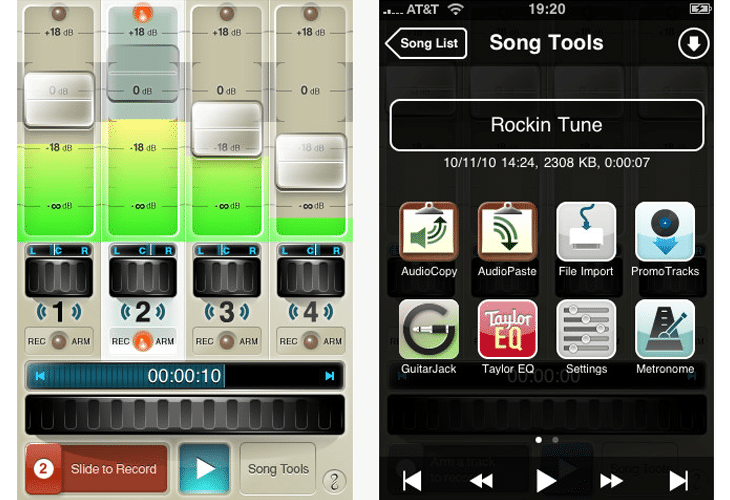 Flickr
Share your photos. Watch the world. Flickr® for the iPhone enables photo-sharing on the go – from your phone, to the world.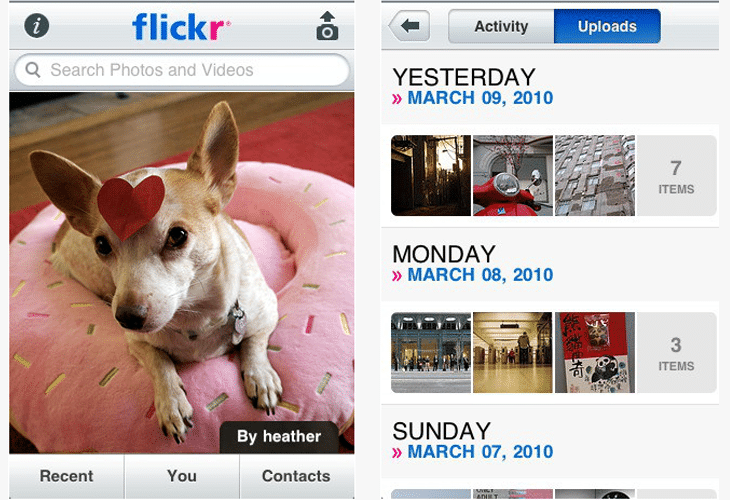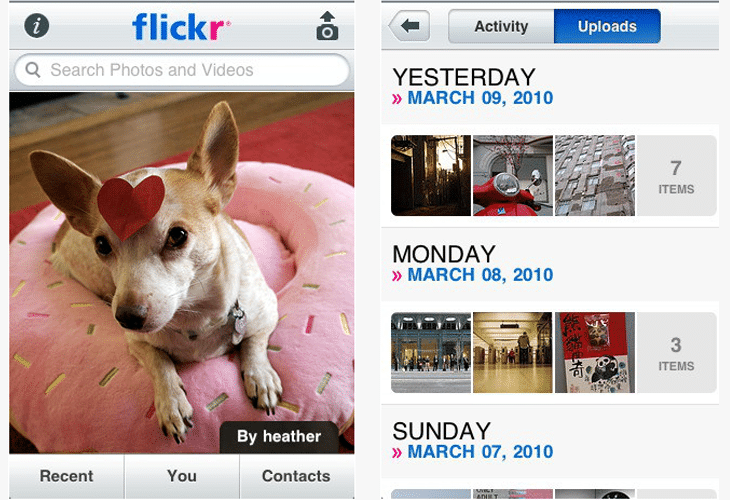 360 Panorama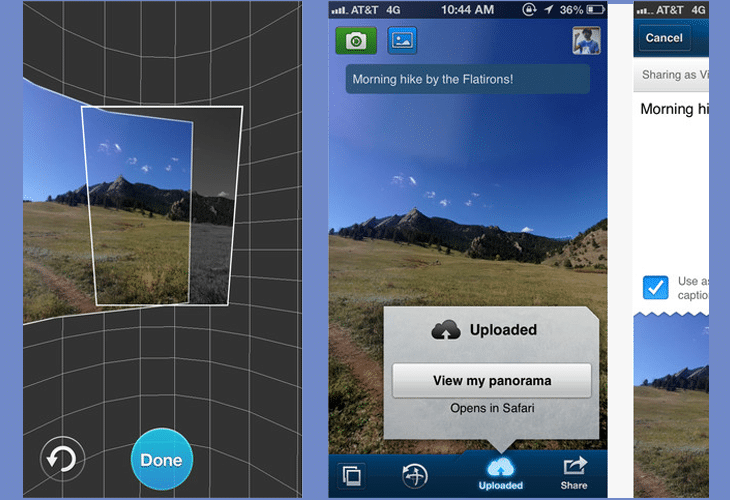 Flipboard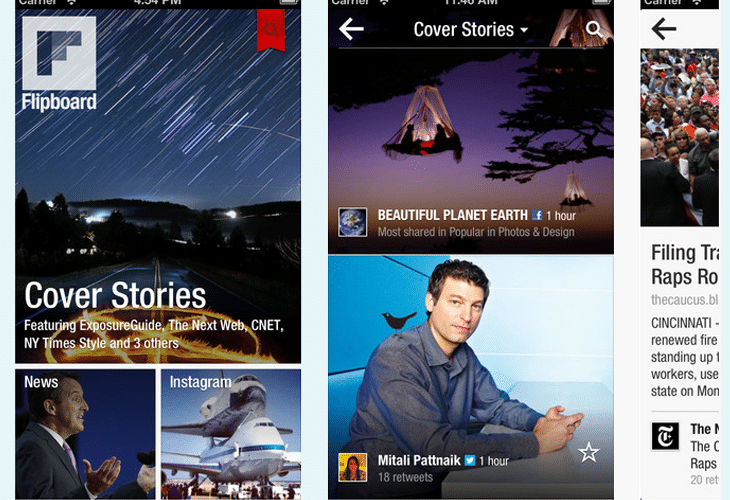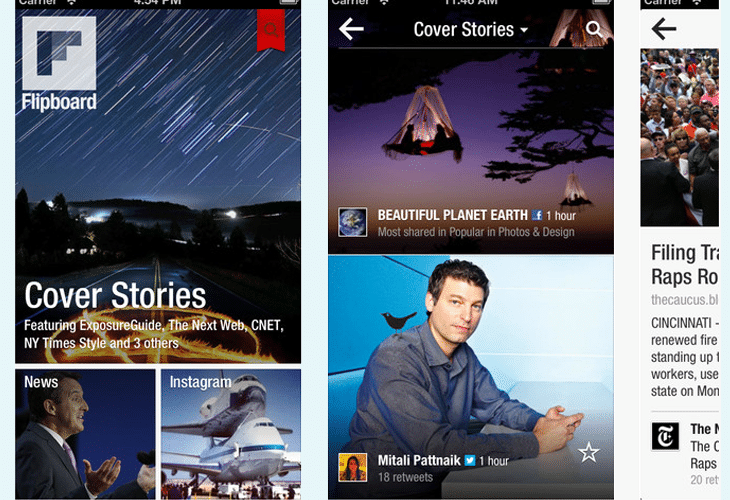 Clear