30 Awesome Photoshop Lighting Effects Tutorials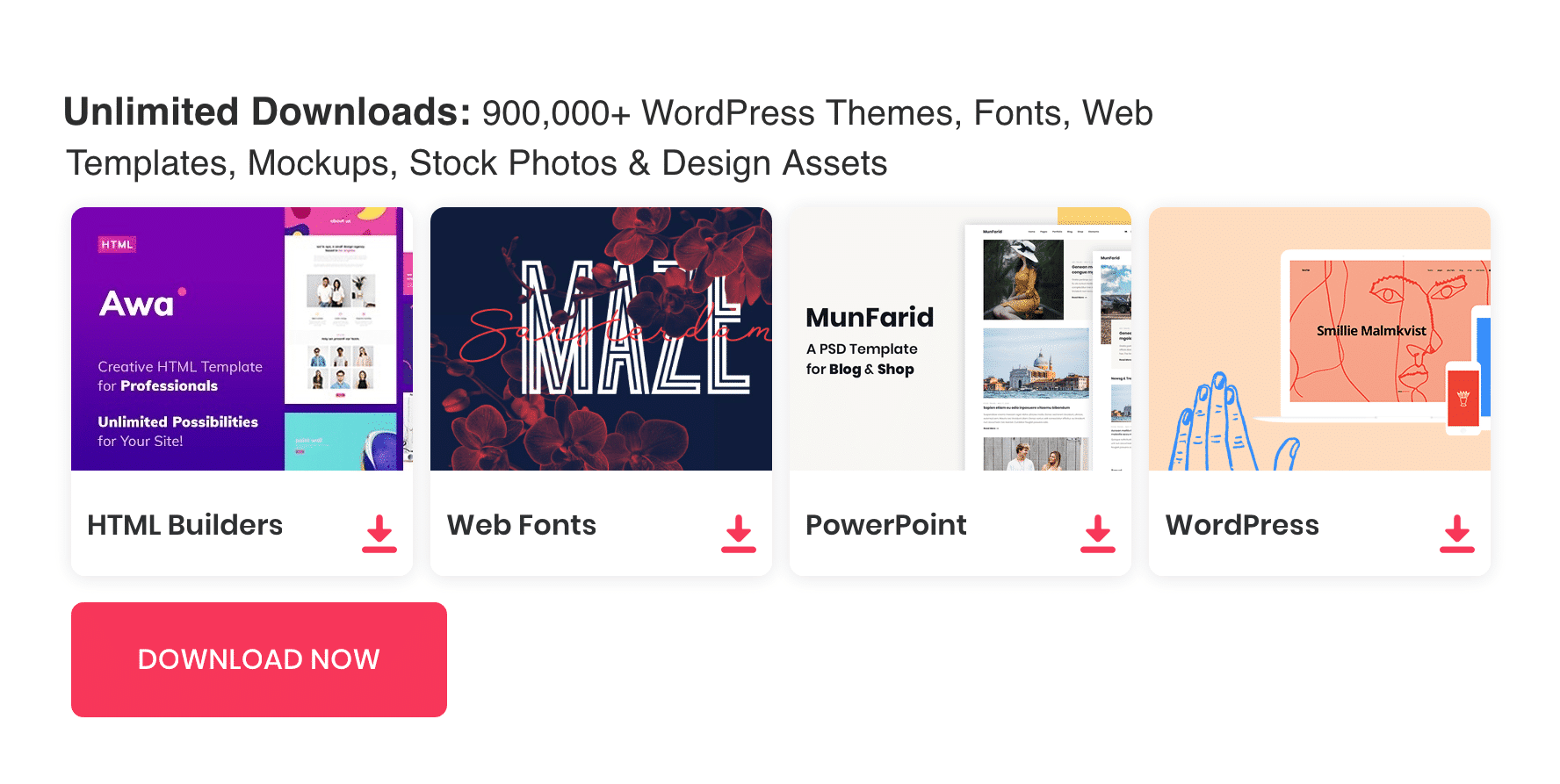 Are you looking for some good tutorials on Photoshop? Here we gathered some good Photoshop tutorial on Photoshop Lighting Effects. Photoshop is the best digital design tool available now. Photoshop is powered with lot of amazing tools and functions. We can do almost anything in Photoshop. There are thousands of Photoshop tutorial websites are there to enrich your knowledge.Today in this post we are gathered 30 Awesome Photoshop Lighting Effects Tutorials.
A Cool Lighting Effect In Photoshop
In this tutorial, you will learn how to create that effect you was able to see on the screen at the Macworld San Francisco. It's basically some lighting effects with blurs and blend modes, but the effect is awesome.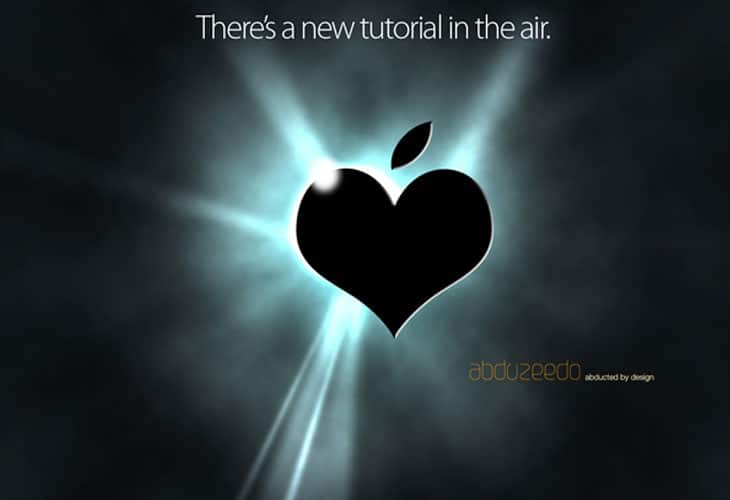 Create Spectacular Concept Art in Photoshop
This tutorial, will show you how to combine stock photographs to create a stunning effect that can be easily reproduced to work with almost any combination of images.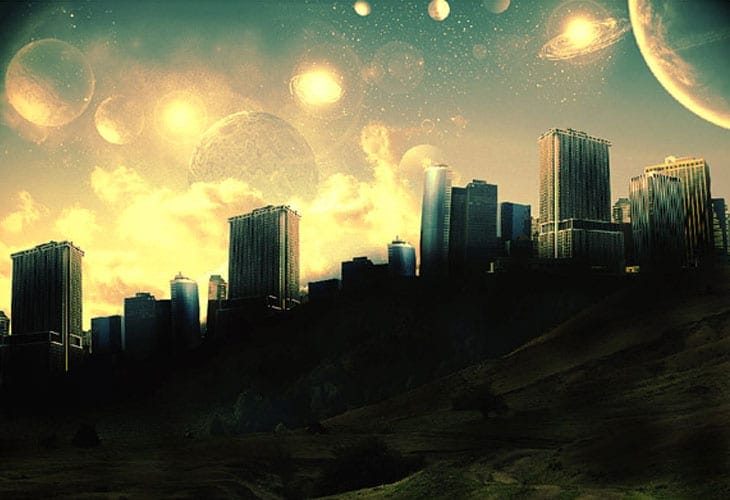 Awesome Digital Bokeh Effect in Photoshop
This tutorial will show you how to create a digital bokeh effect in Photoshop. The process is very easy and we will be using the super powerful Brush Engine, one of the coolest things in Photoshop.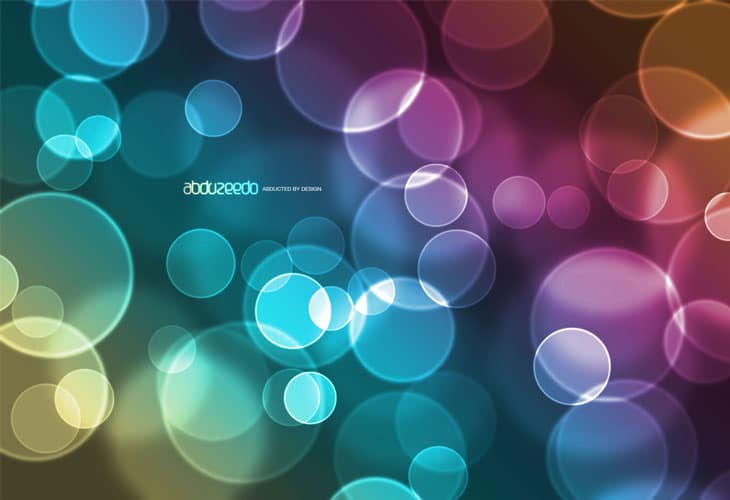 Add Light Streaks to a Photo with Photoshop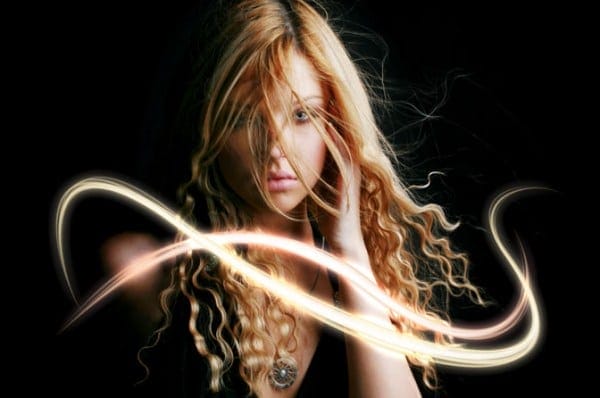 Create an Abstract Light Streaks poster in Photoshop
In this tutorial you will learn how to create an abstract light streaks poster from scratch using Lighting effects, Noise, and Wave Photoshop CS5 filters.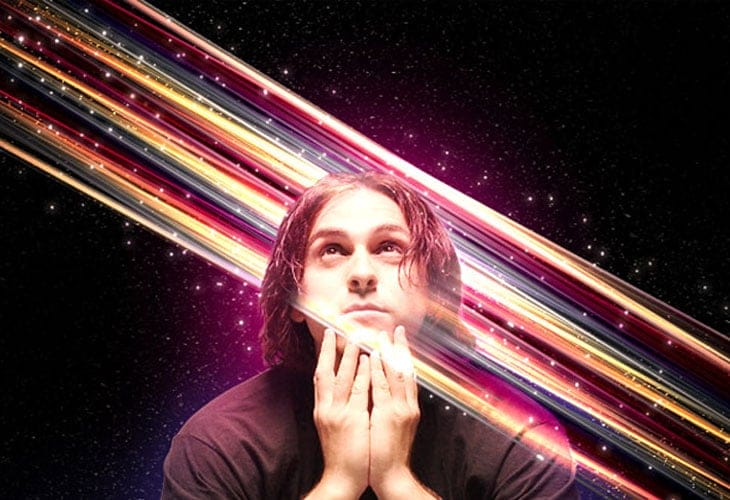 Creating Light Motion Trails & Glowing Sparks
Make dynamic artwork with motion trails/sparks effects; Learn how in this tutorial.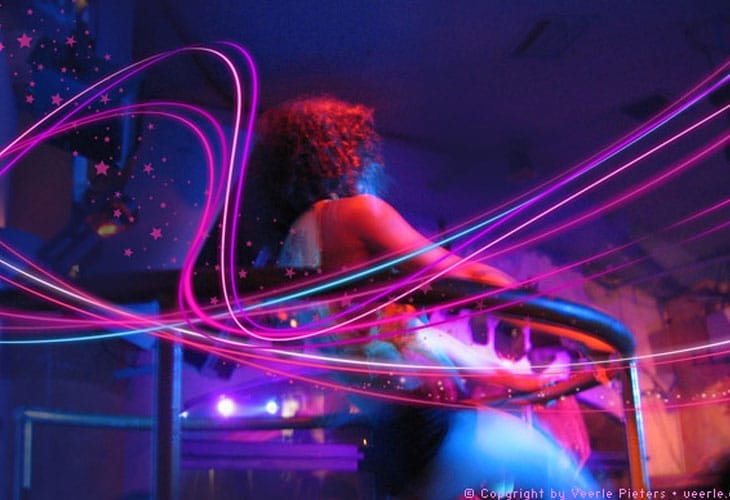 Space Lighting Effects
Create a space lighting effect using a combination of Photoshop techniques.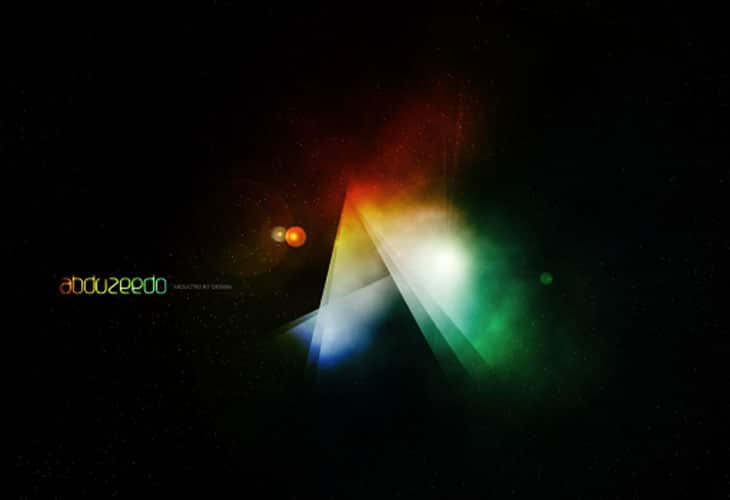 Classic Light Effect In Photoshop
Light effects are my favorite type of effect, I don't know why but I always liked to play around in Photoshop trying to recreate them. Then once I discovered the power of the Blend Modes, especially the Color Dodge, creating this effects became much easier.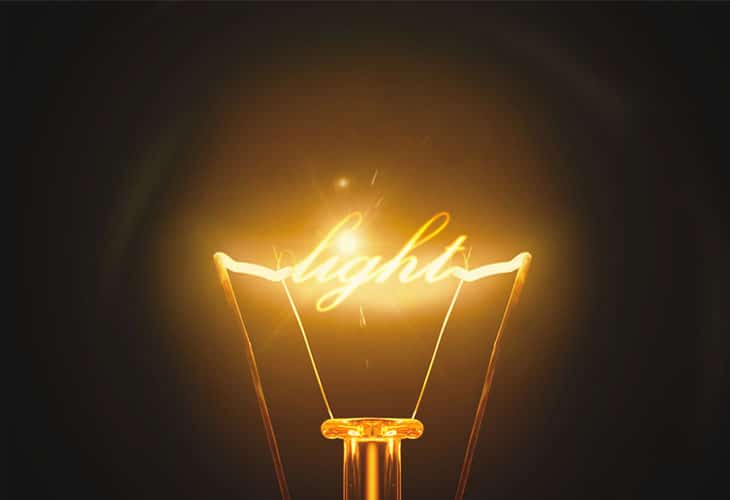 Super Slick Dusky Lighting Effects
In this tutorial you are going to put together a sunset image mixing some vector shapes and dusky lighting effects to produce a slick image that will make a nice album cover for a chillout mix.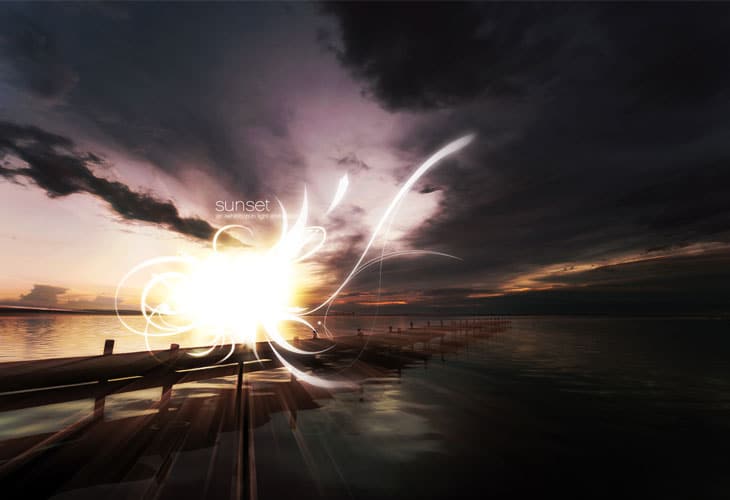 Create an Amazing Ad in Photoshop
In this tutorial you will use some images and play with Blend Modes and Color Adjustments to create a really cool Nike Ad in Photoshop.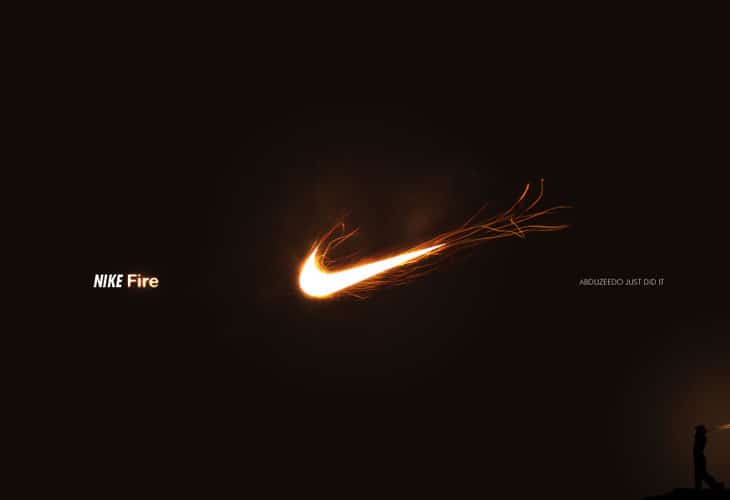 How to Create an Interplay of Abstract Light Streaks
Make abstract light streaks for use as a background and for other design elements.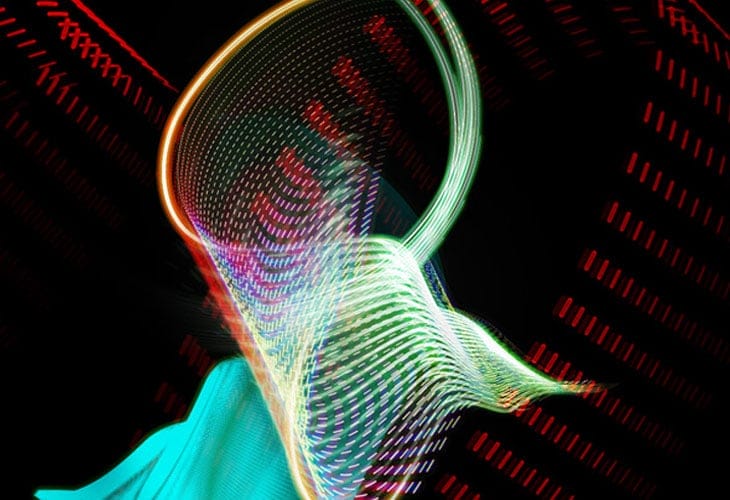 Make a Freezing Cold Snow Themed Abstract Piece
In this tutorial, you'll learn how to create a snow-themed large piece. You'll learn how to plan the composition of the piece, to add elements into the composition, how to recycle the piece itself to generate more elements for the piece, how to incorporate pen tools into a design and finally how to finish off and fine tune the piece to make it look great.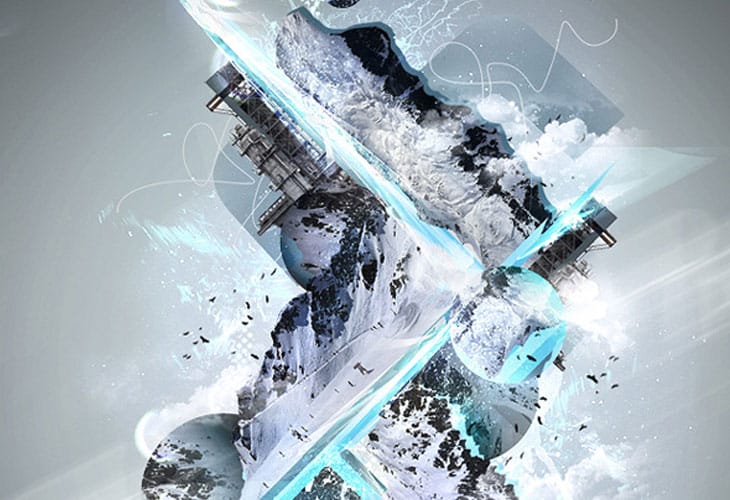 The Making of Constant Slip
This tutorial will take you through the creative process of making intriguing light effects and applying them in your work.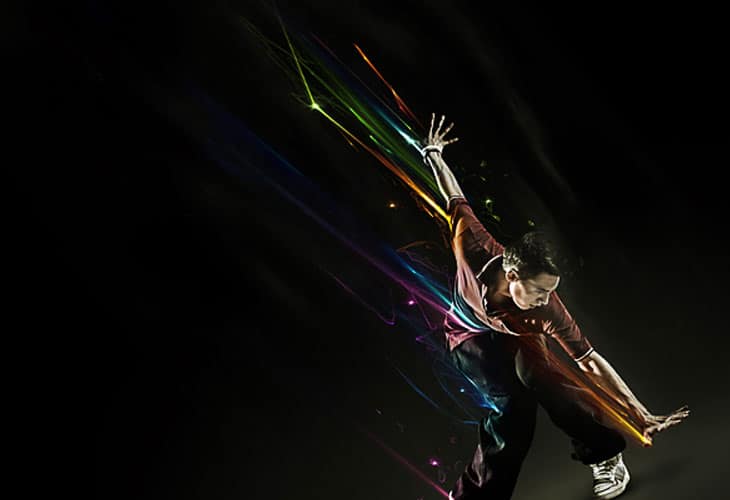 Achieve Brilliant Lighting Effects in Photoshop
In this tutorial, you'll learn the essential process of achieving brilliant lighting effects in Photoshop. Using default brushes, blending options and a few stock images, you'll learn step by step a variety of techniques that you can use in your own digital artworks to achieve professional results.
How to Create Intense Light Streaks in Photoshop
In this tutorial, you'll learn how introduce light streaks around your artwork's subjects.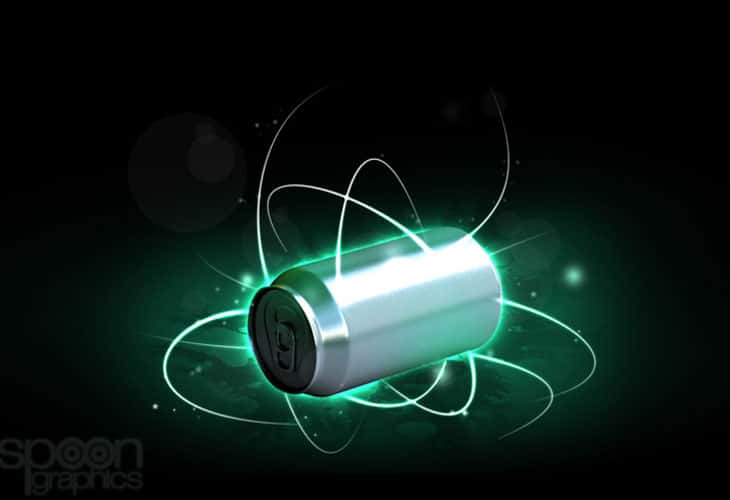 Amazing Photoshop Light Effect
Learn how to create beautiful "Buy me a coffee" wallpaper in Photoshop. You'll be using basic brushes and some blending effects.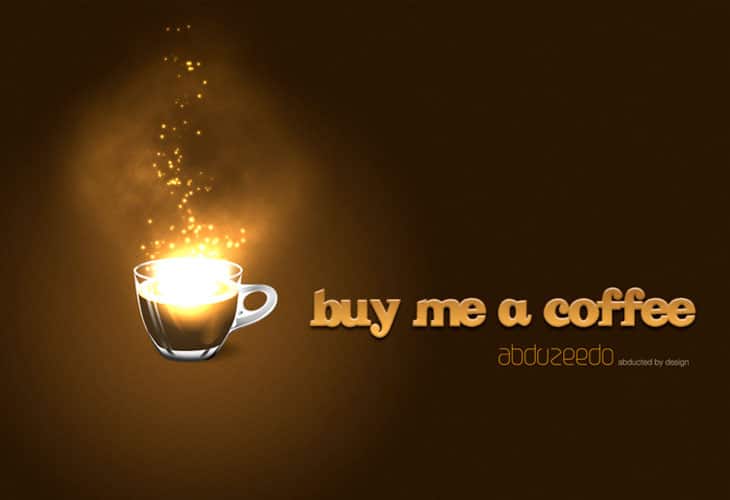 Create Abstract Landscape Art From a Photograph
This tutorial will teach you how to make an abstract light effect artwork from an image n Photoshop.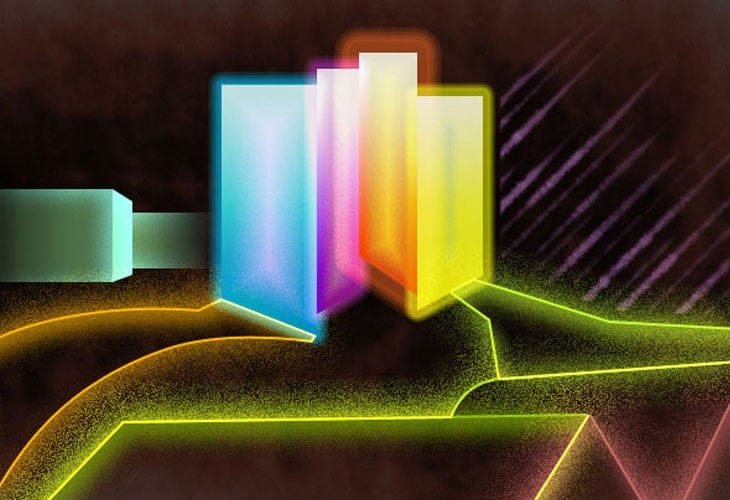 How to Make Your Photos Look Hipster with Photoshop
Turn your mainstream photos into retro coolness. This Photoshop tutorial will show you how to apply a retro/lomo photo effect using professional non-destructive editing techniques. You'll need Photoshop CS3 or newer to follow this tutorial.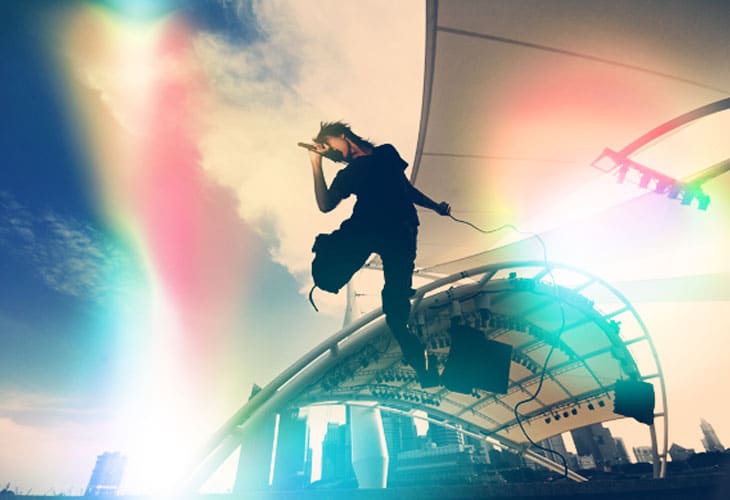 Create a Powerful Mental Wave Explosion Effect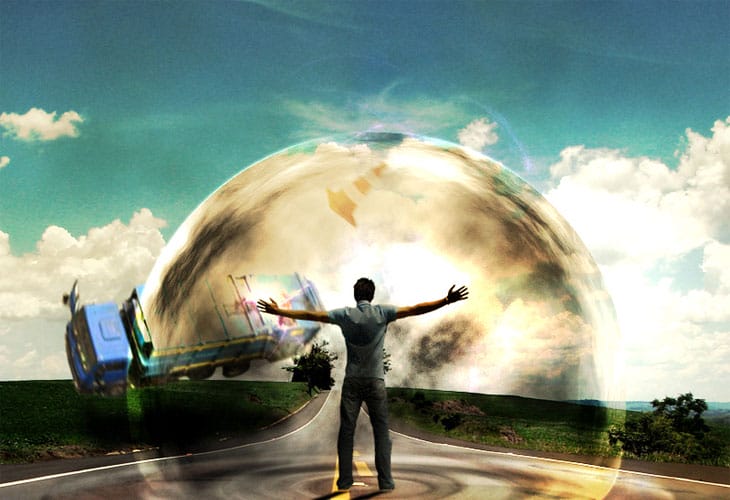 Light Graffiti In Photoshop
This tutorial will show you an easy, and very fast way, to create a light painting in Photoshop.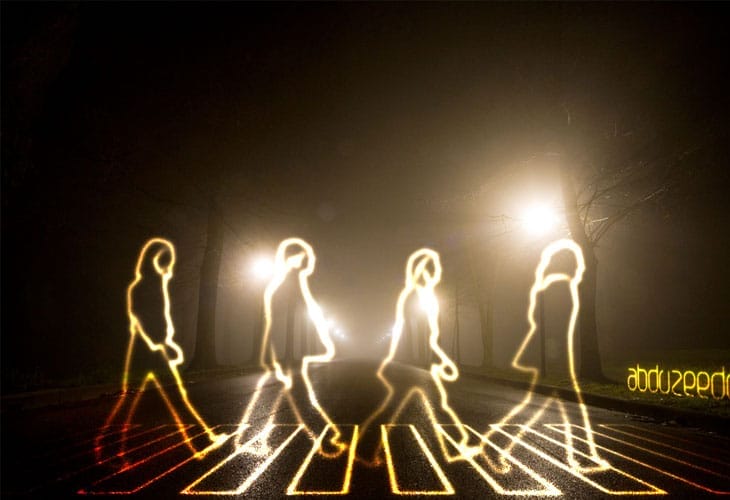 Super Fast Speed Lighting Effect
Take an image of a fireworks display and turn it into an intense sensation of speed. Manipulate natural lighting to fill a motion filled scene. Use masks to blend the effect over a car image to make the car appear to be in motion. This tutorial shows you exactly what to do.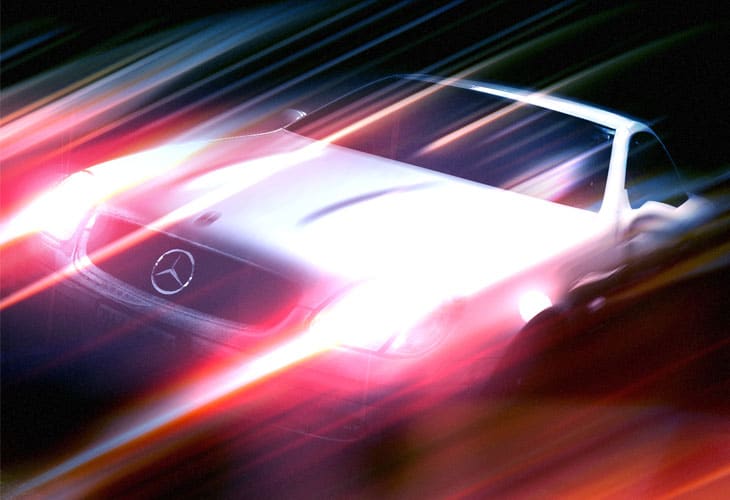 How To Design An Abstract Wallpaper In Photoshop
In this tutorial you will be creating abstract shapes using the Pen Tool and Shape Tools in Illustrator and then using those shapes to produce an abstract wallpaper in Photoshop using various color blending techniques, textures and transformation tools.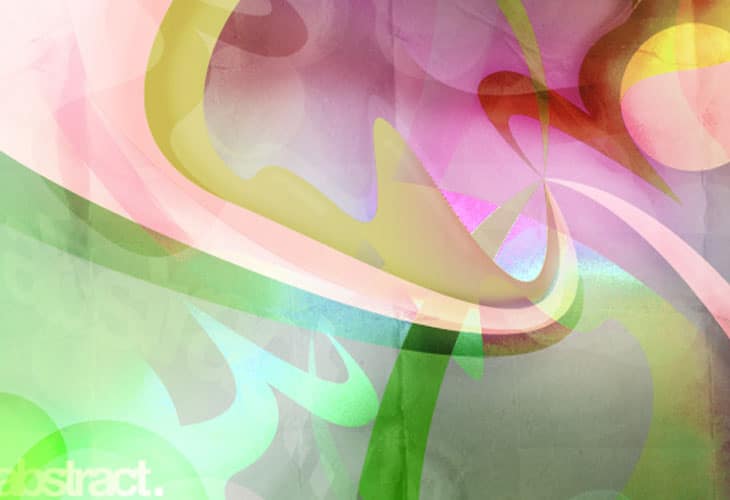 Flaming Car in Photoshop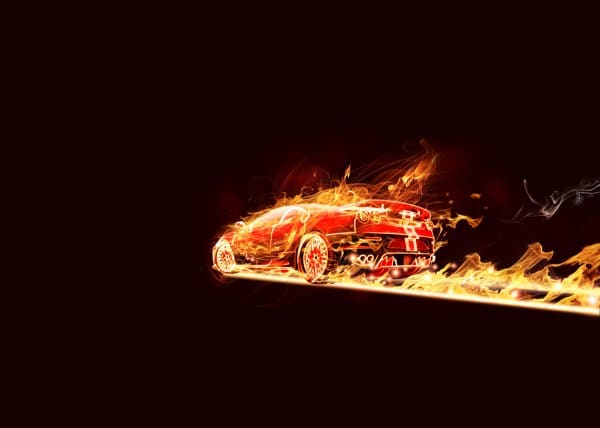 Fiery Photoshop Space Explosion Tutorial
Make an out-of-this-world space explosion by reading this Photoshop tutorial.