100+ Best Collection of Web Form Builders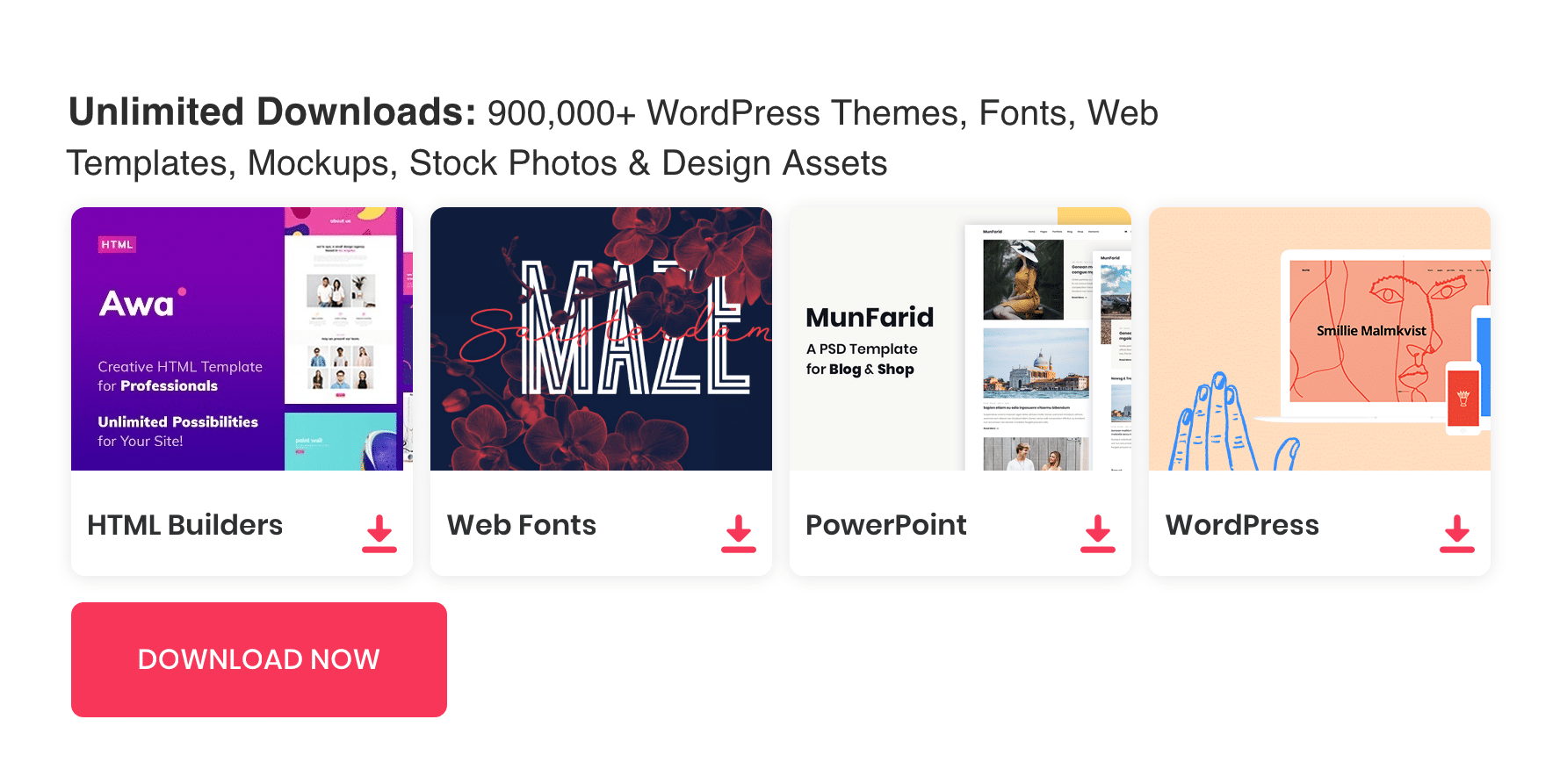 A great collection of various form builders for websites and mobile apps. This includes online form creators, WordPress form builders and much more…
A web form is basically an area that we can add in form elements onto our web page. A form allowing us to collect data from the user. A Web form is the primary communication medium between a user and the web page. Forms can capture valuable information from the user.
See also : 25+ Best Bootstrap Editors & Builders
Forms are something a web designer/ should master. Because forms are everywhere nowadays from simple search forms to complex order forms. Their design and functionality is very important, it can easily make or break the user experience. There are certain rules to follow when it comes to forming designing. If you follow these simple rules you can able to create some great looking forms for both the usability and aesthetic point of view.
Building a form is a complex process in terms of designing and development. There are some great form building tools out there to help you out. These web form builders help you create your form easily with some drag and editors. These are capable of building simple to very complex web forms.
See also : 100+ Best Free Bootstrap Admin Templates
In this post, we have covered a wide range of form builders. You can use these based on your development platform like bootstrap 4 form builder, WordPress, angular, React even mobile web form builders included.
Categories
Online Form Builders
JotForm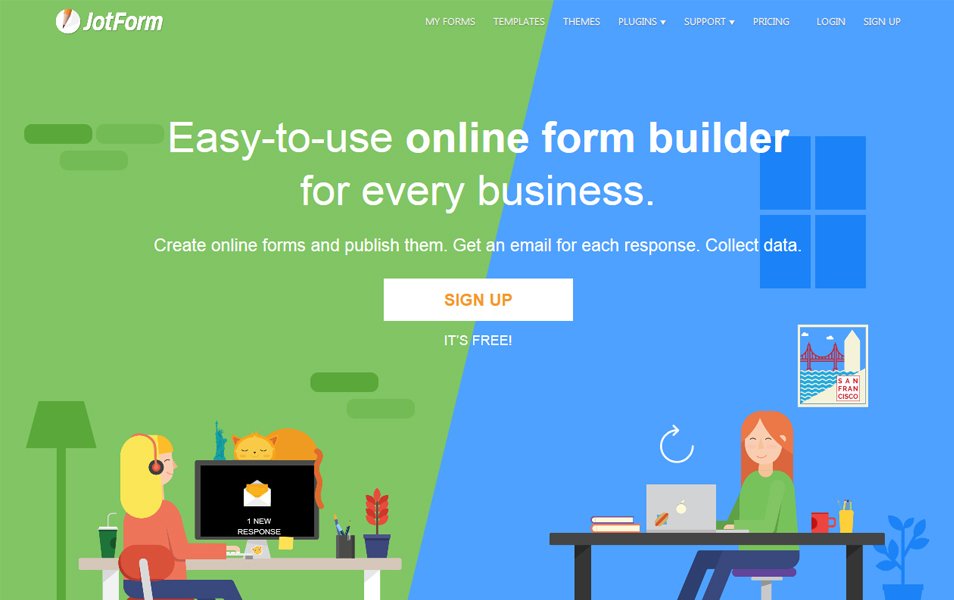 Zoho Forms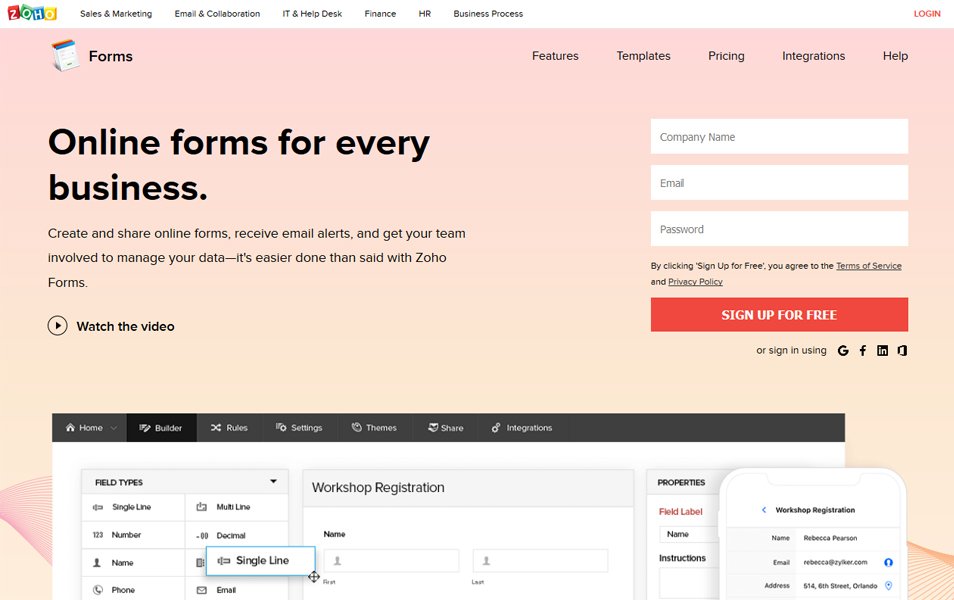 Cognito Forms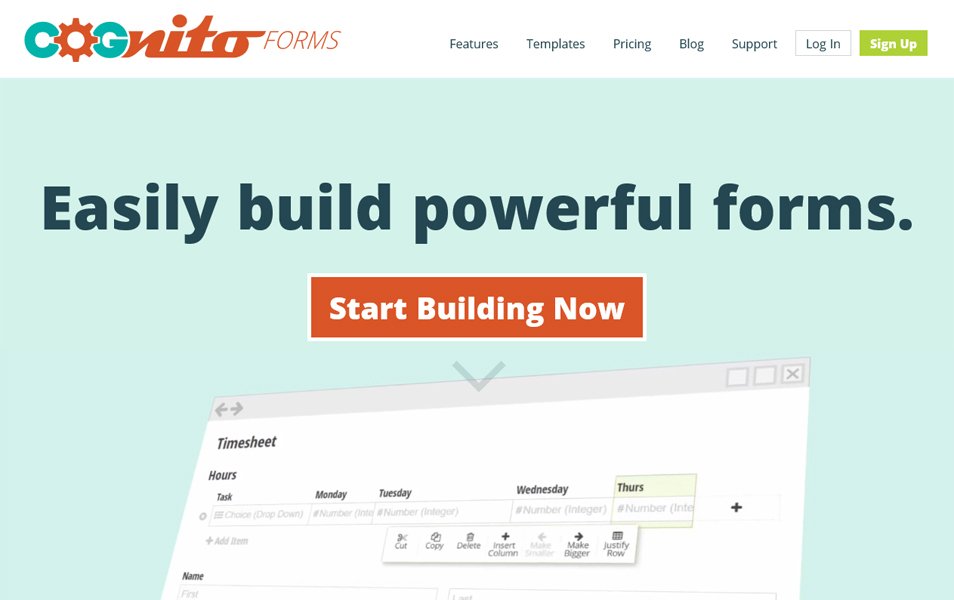 Formstack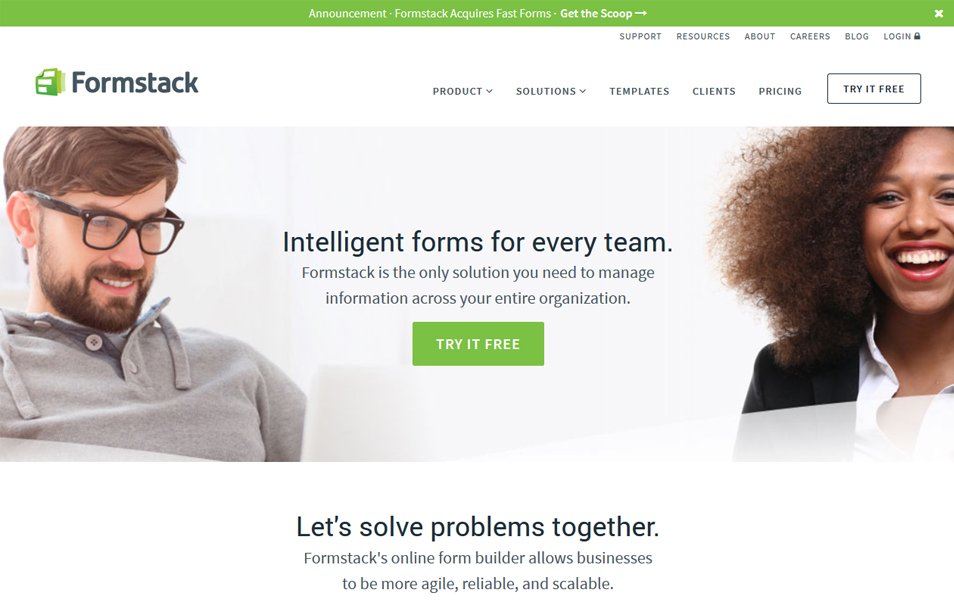 Wufoo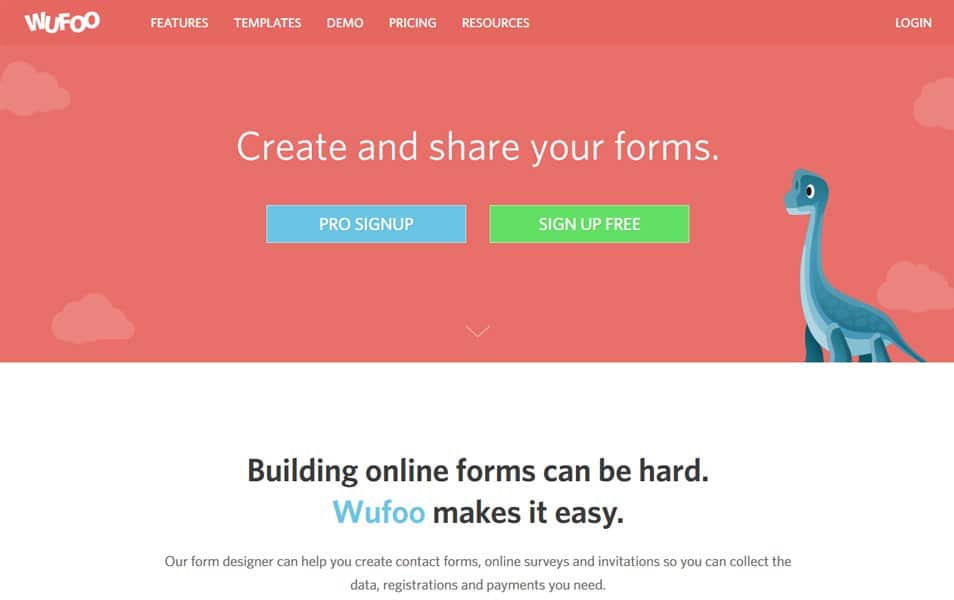 123ContactForm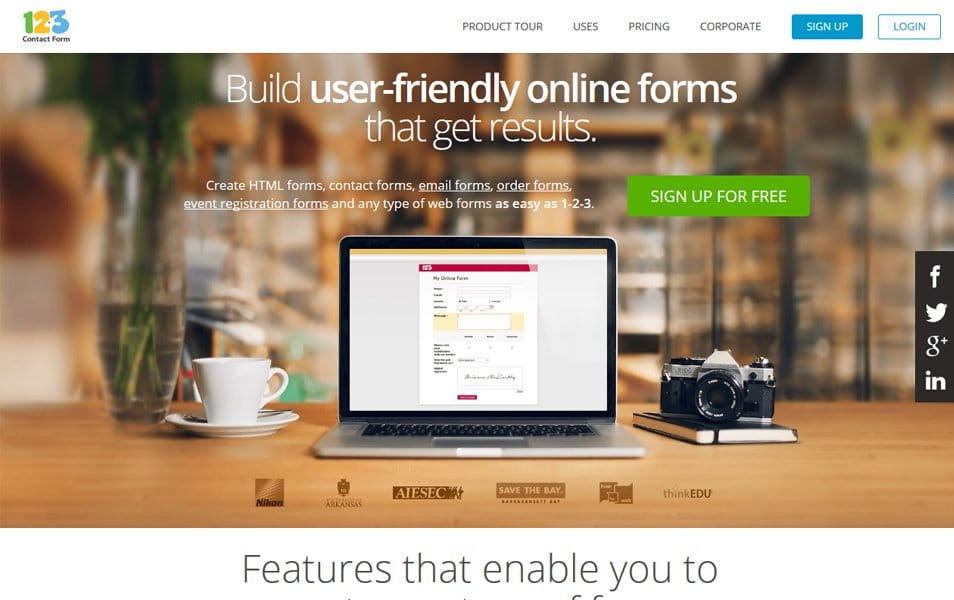 Formsite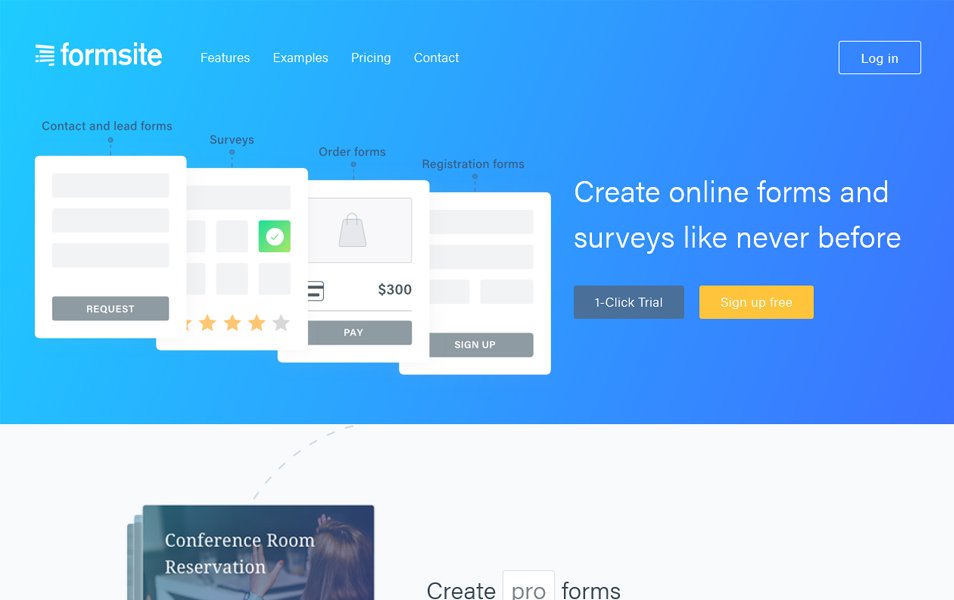 Google Forms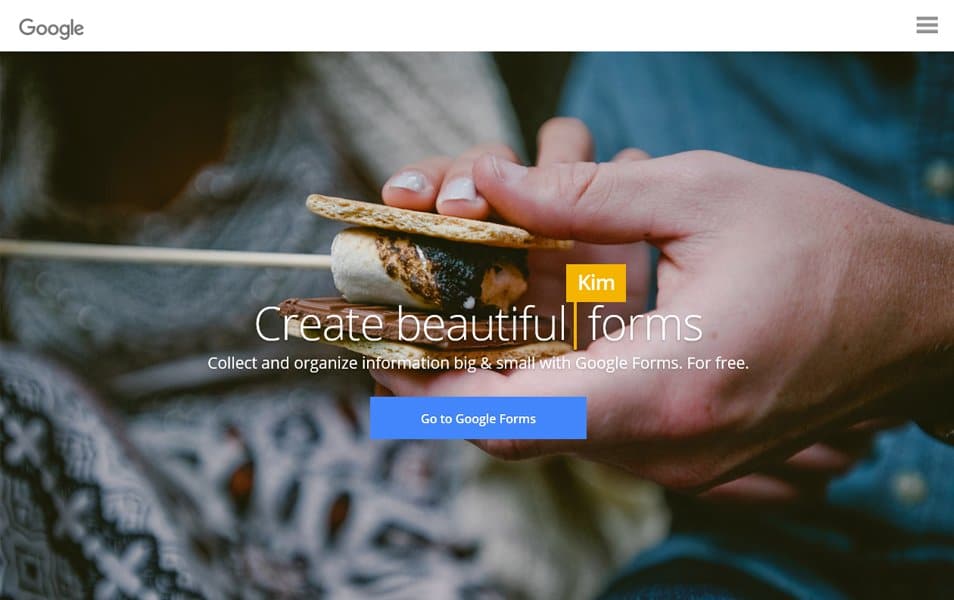 EmailMeForm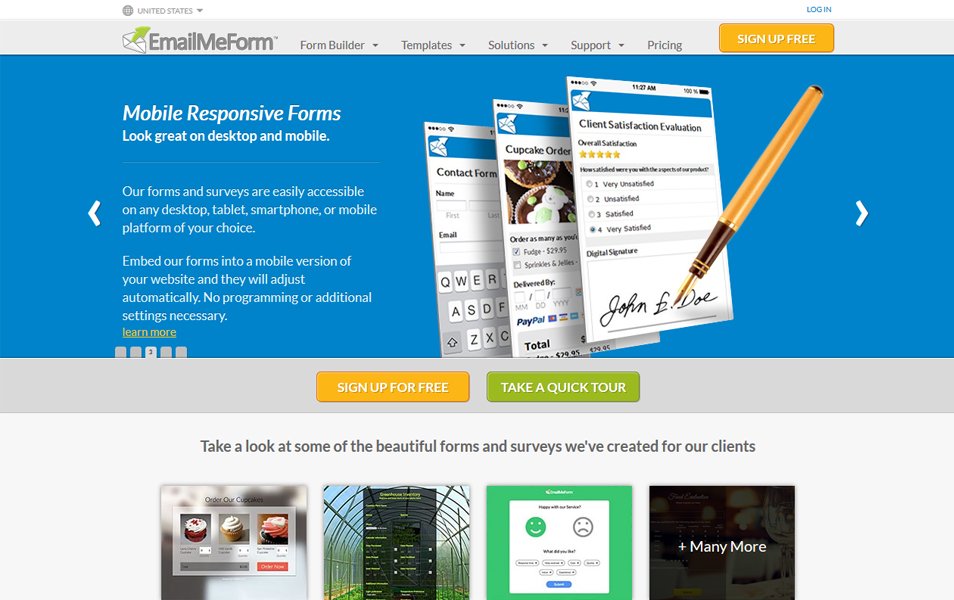 Typeform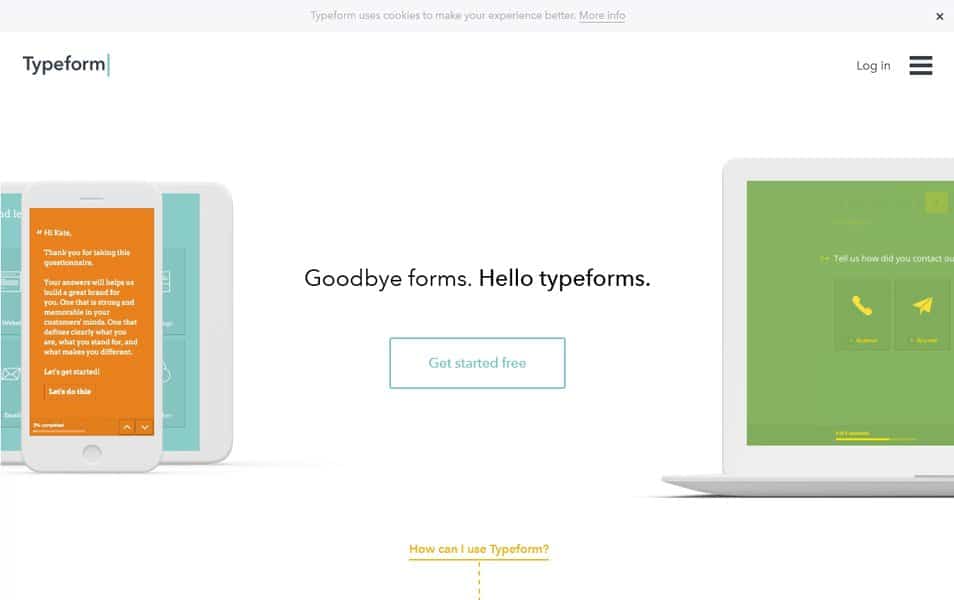 Airtable Forms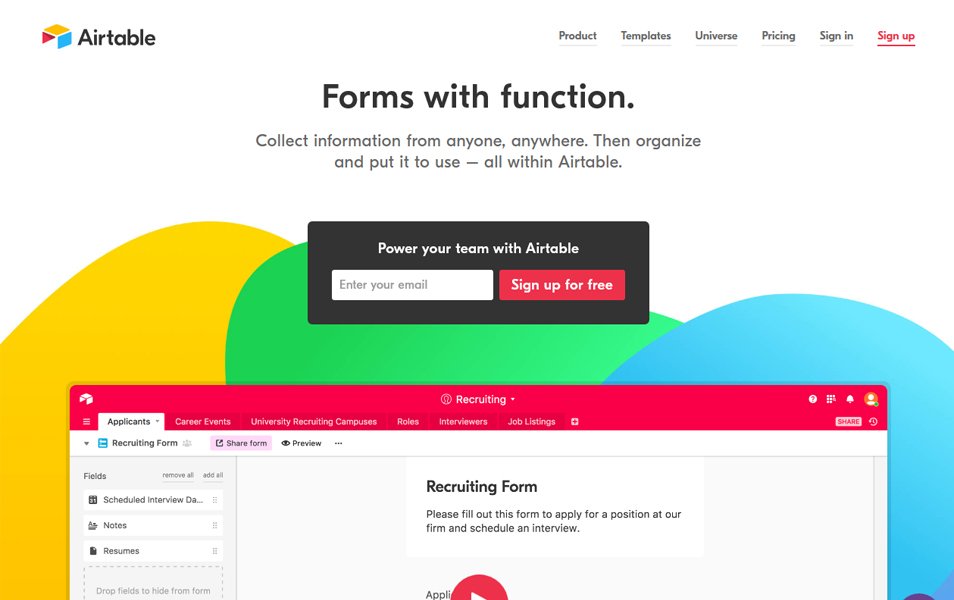 Paperform
FormCrafts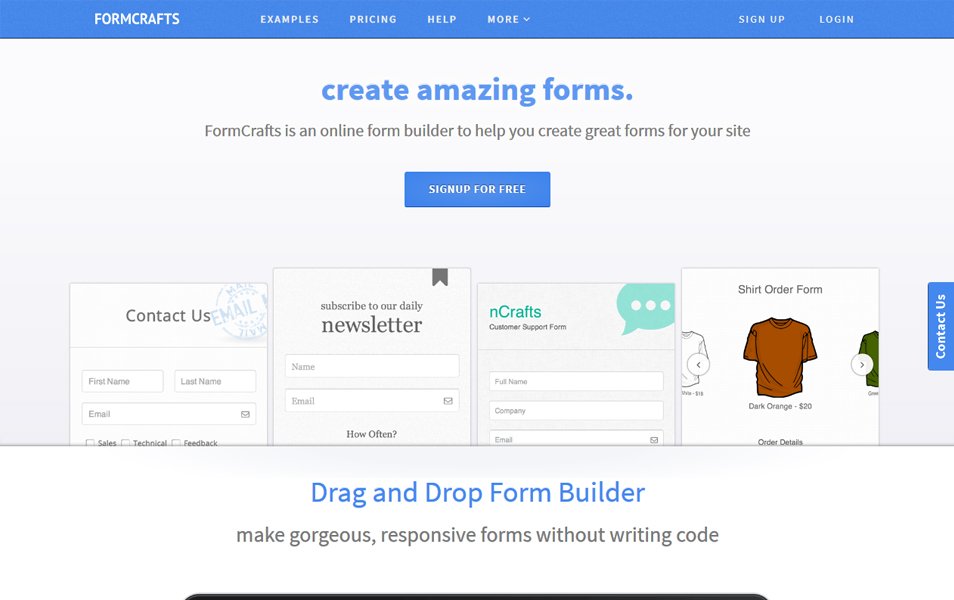 Formdesk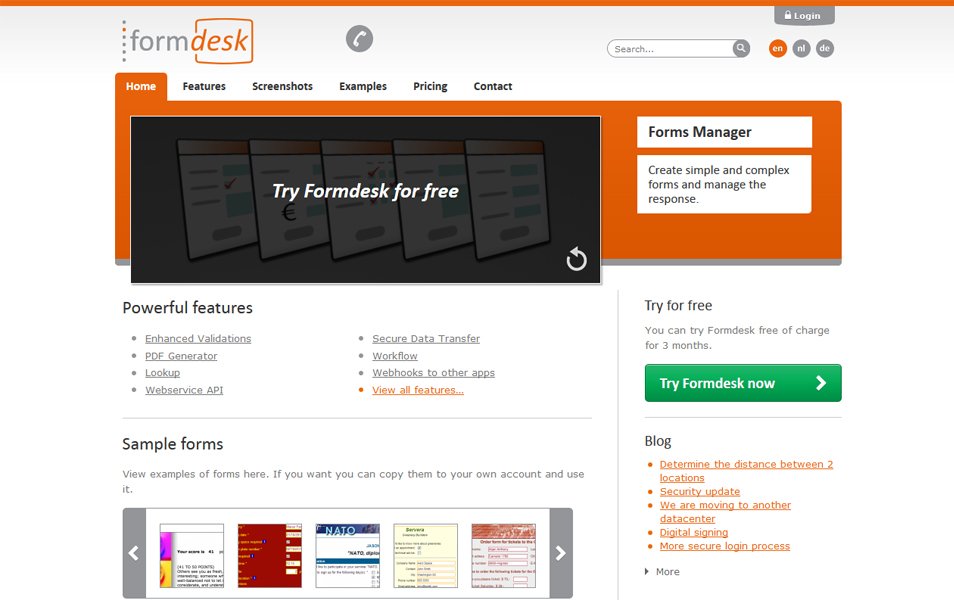 Online Form Builder | FormSmarts
Kinto Formbuilder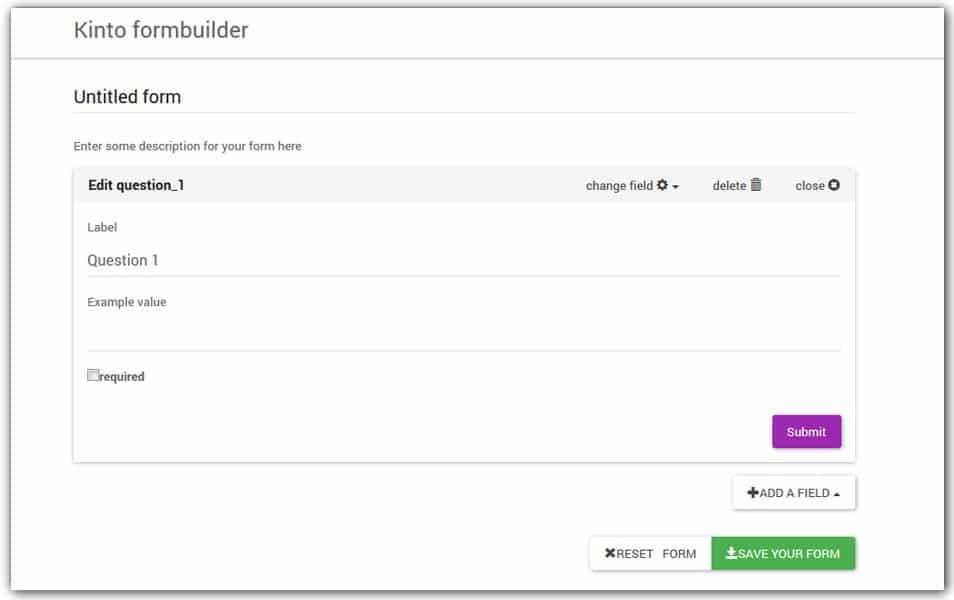 Online Forms Builder | FormLogix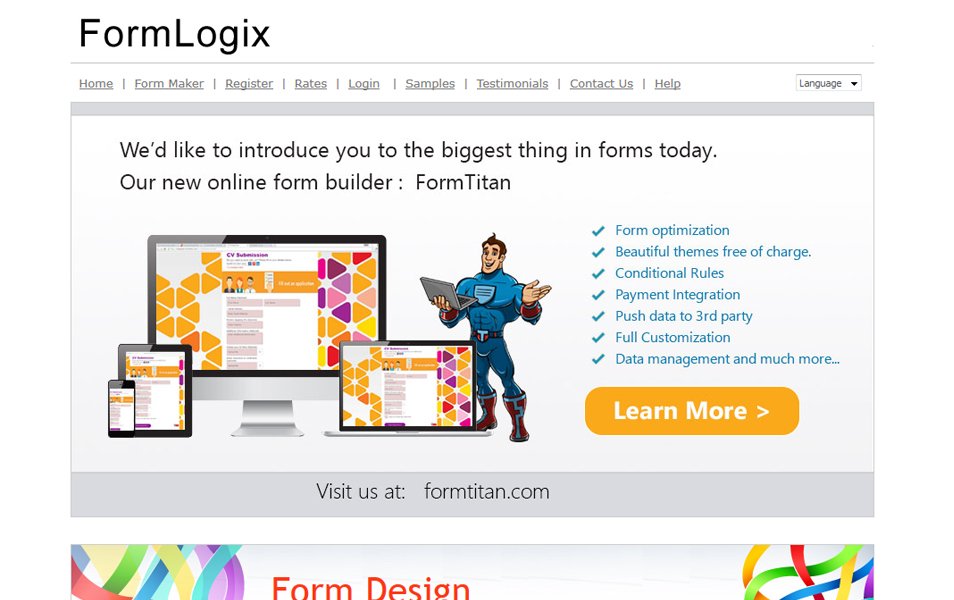 Form2pay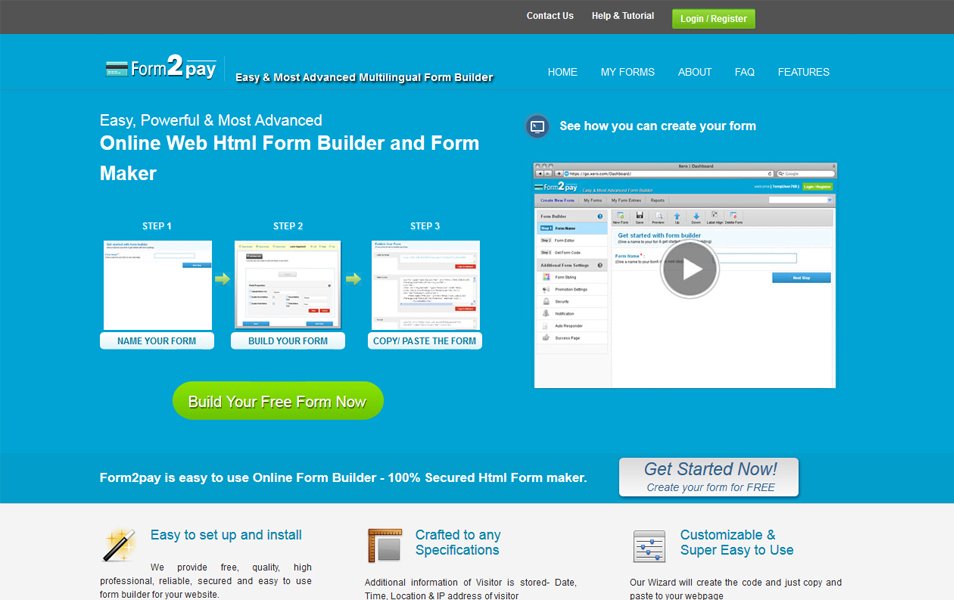 WordPress Form Builders
Visual Form Builder Pro | WordPress Forms Plugin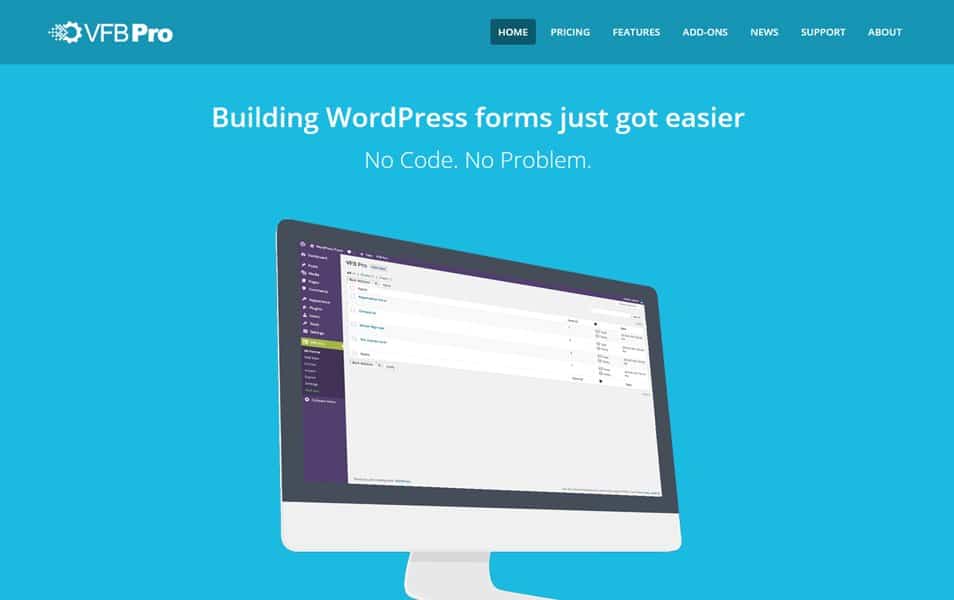 CaptainForm | Free WordPress Form Builder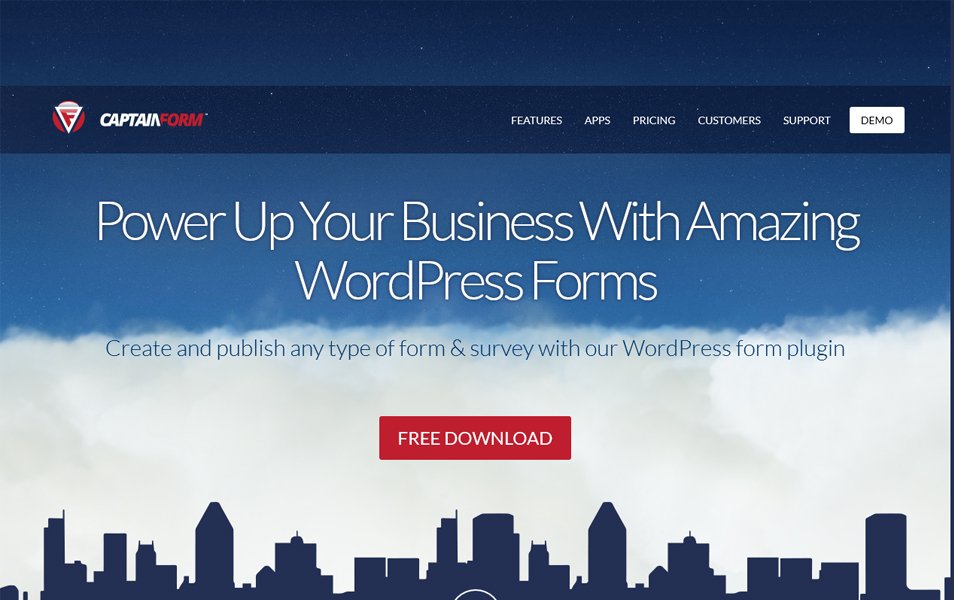 WPForms | Drag & Drop WordPress Forms Plugin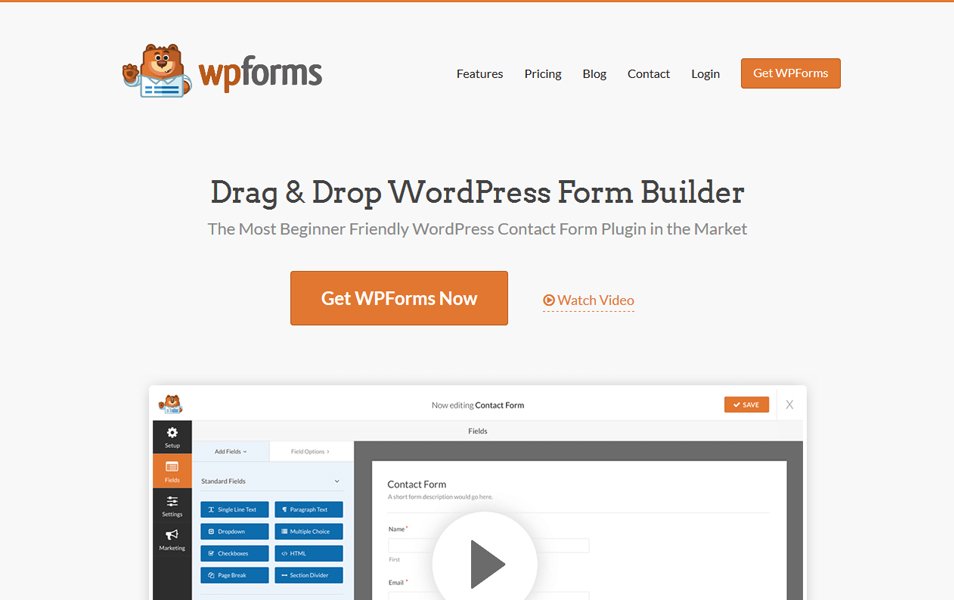 Ninja Forms | WordPress Form Creation Plugin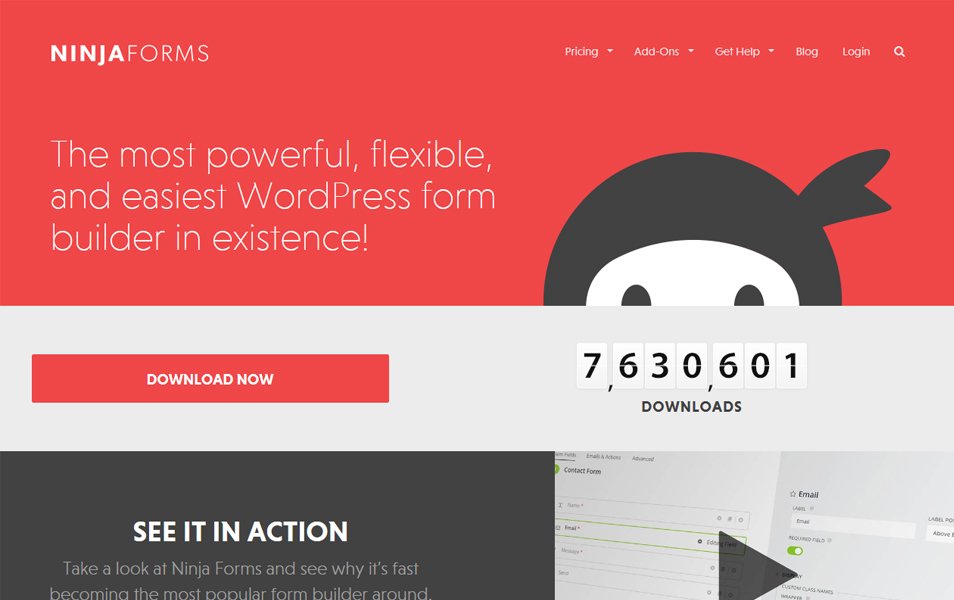 Gravity Forms | Form Plugin For WordPress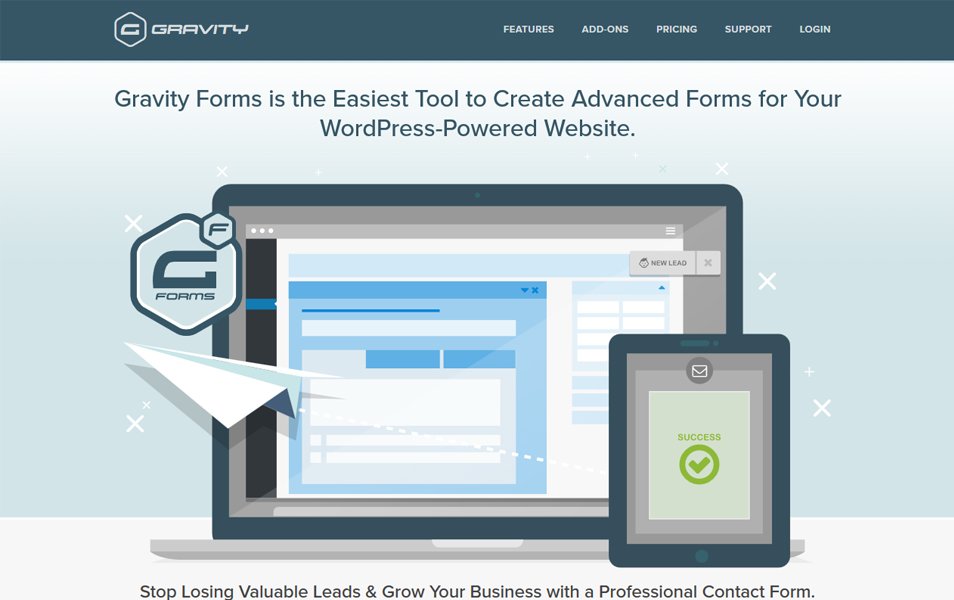 Formidable Forms | WordPress Form Builder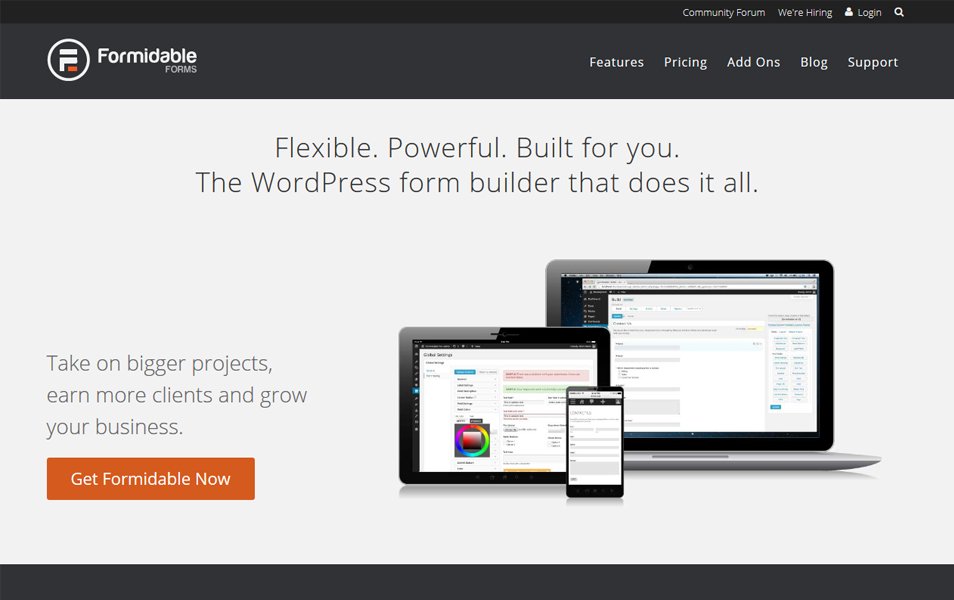 Quform | Premium WordPress Form Builder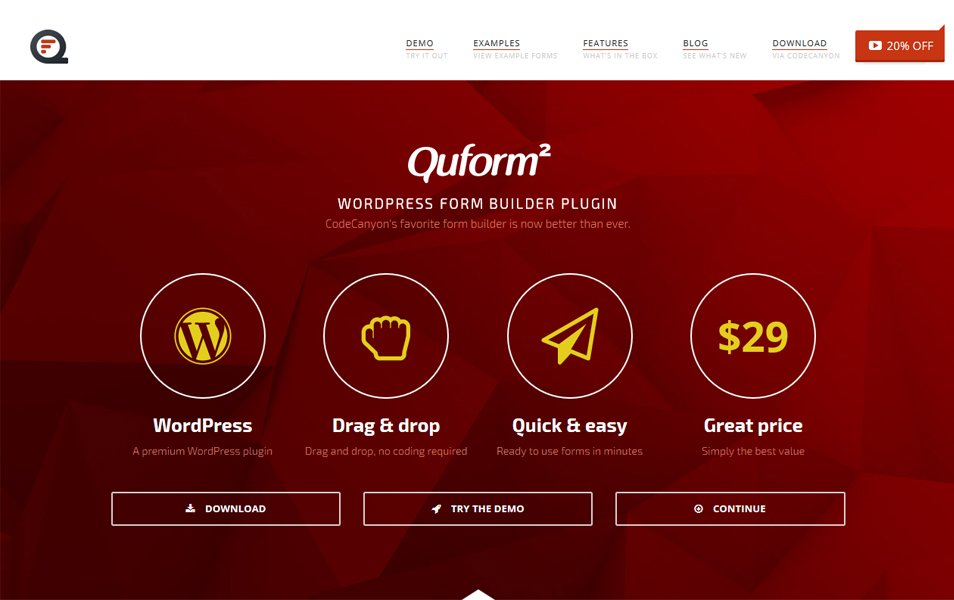 Form Maker | WordPress Form Builder Plugin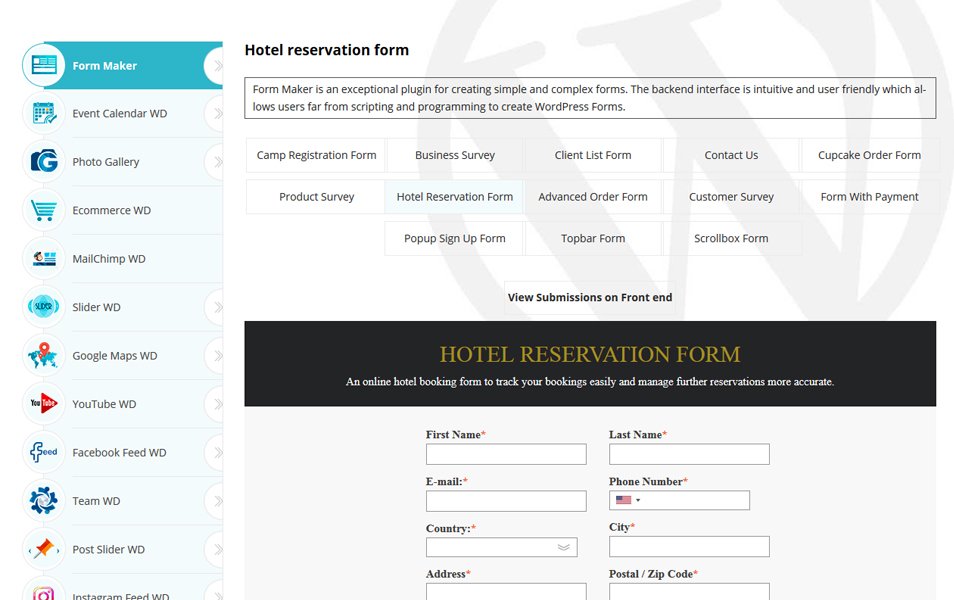 eForm | Ultimate WordPress Form Builder Solution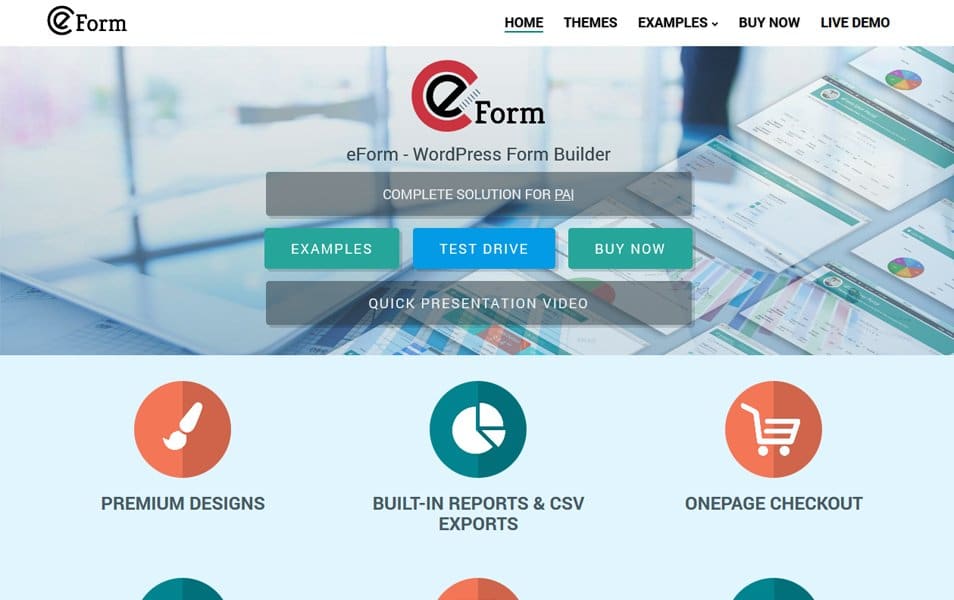 FormCraft | WordPress Form Builder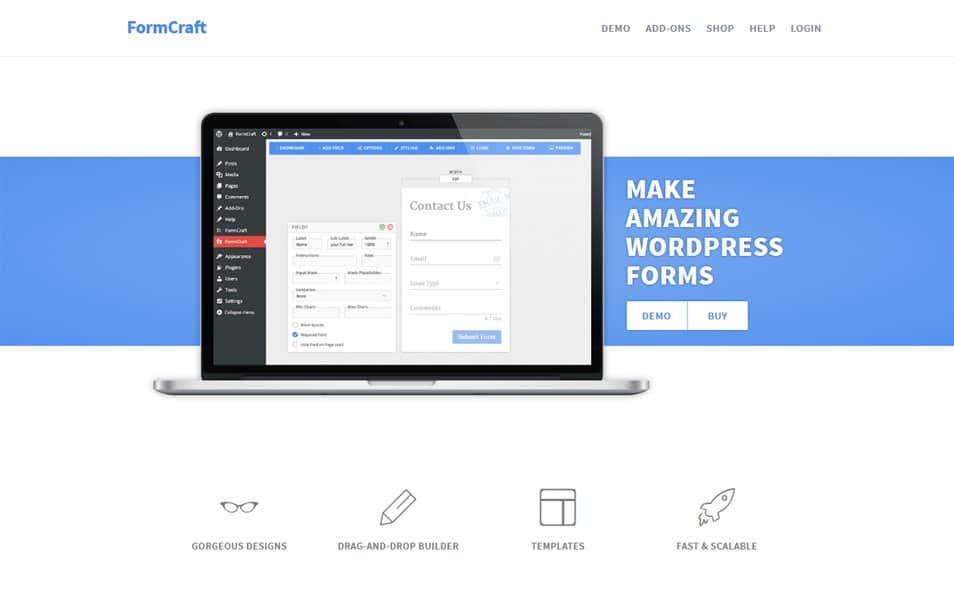 Zigaform | WordPress Form Builder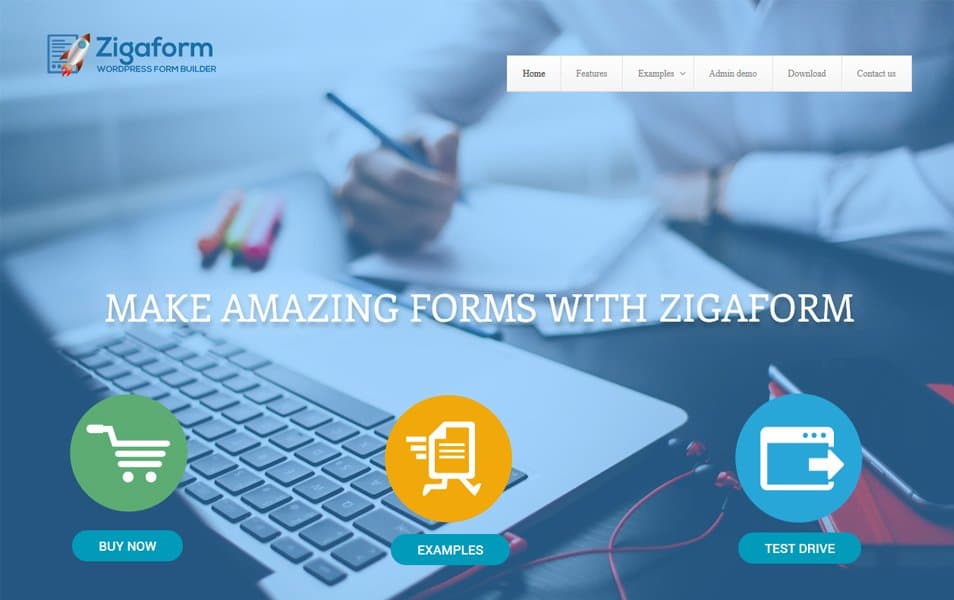 ARForms | WordPress Form Builder Plugin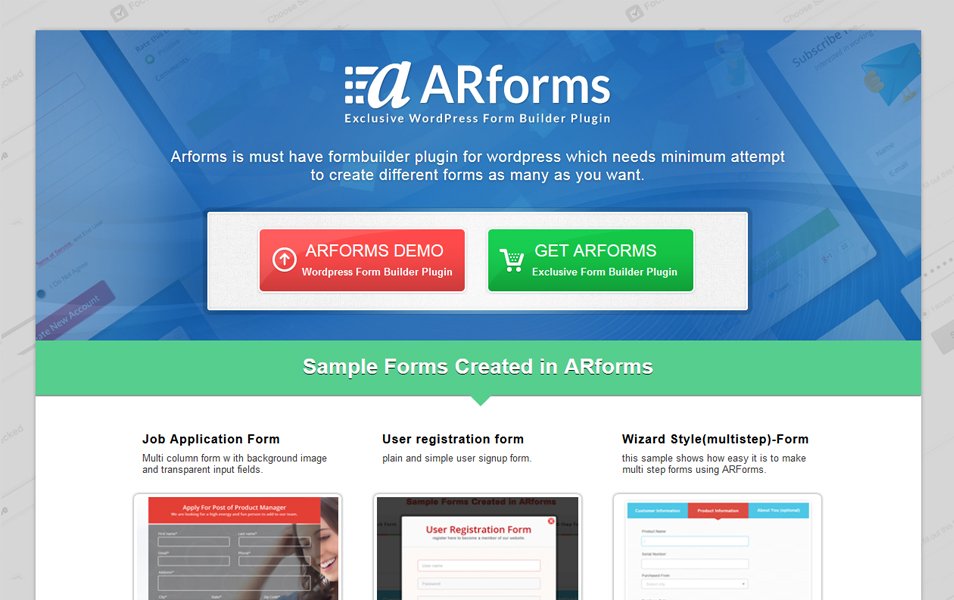 NEX-Forms | The Ultimate WordPress Form Builder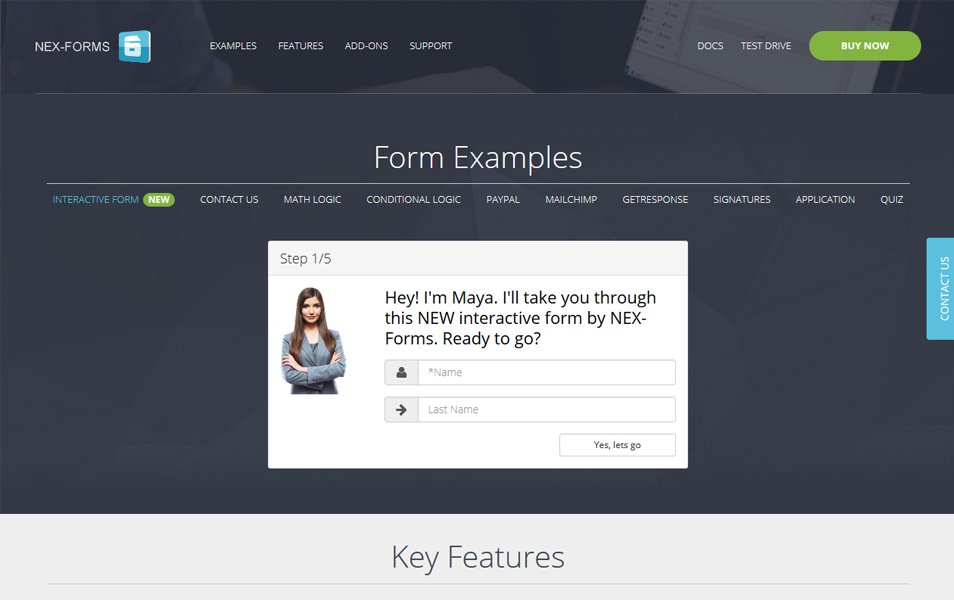 FormEditor | Pro WordPress Form Builder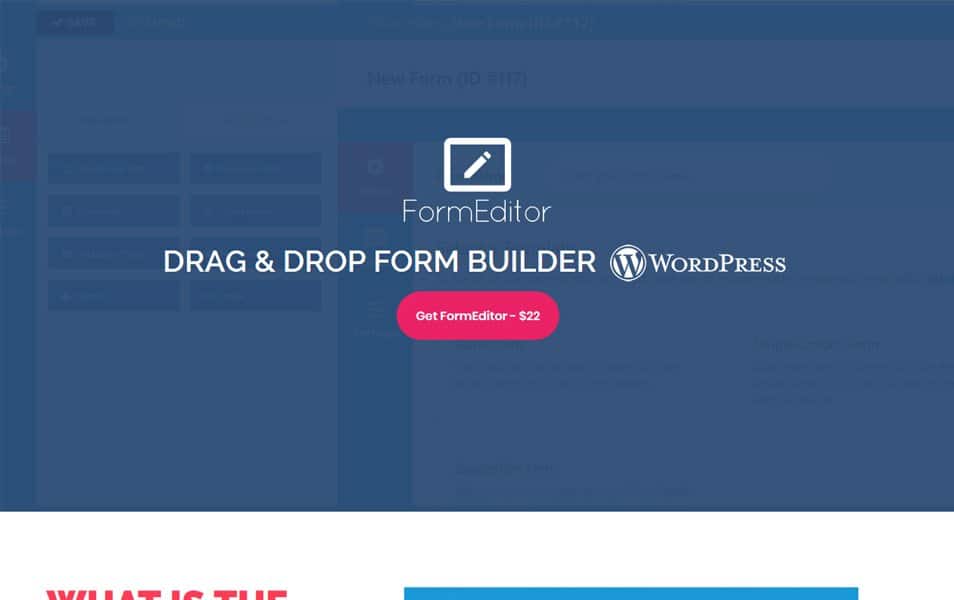 Caldera Forms | Drag and Drop Responsive Form Builder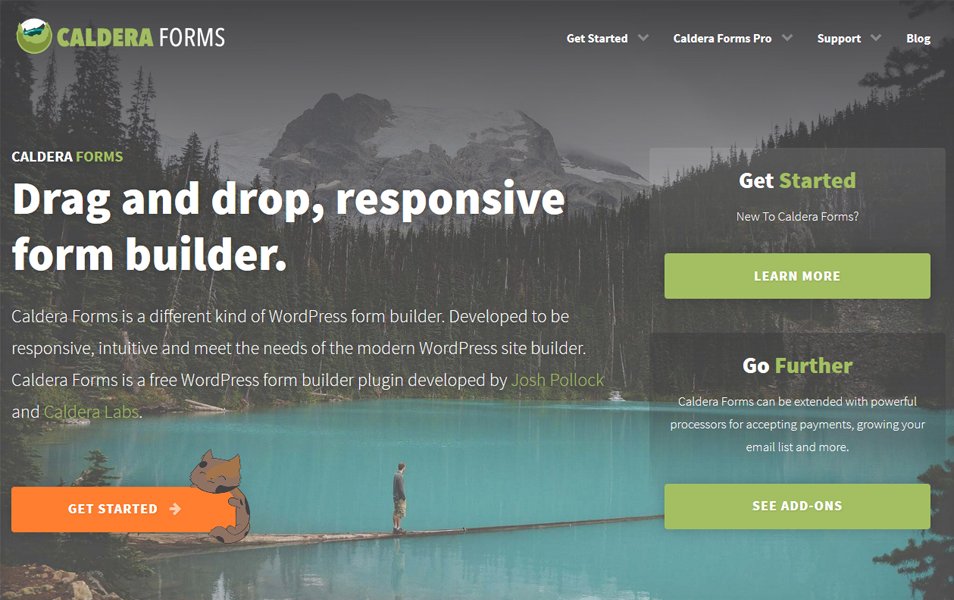 BuddyForms | WordPress Form Builder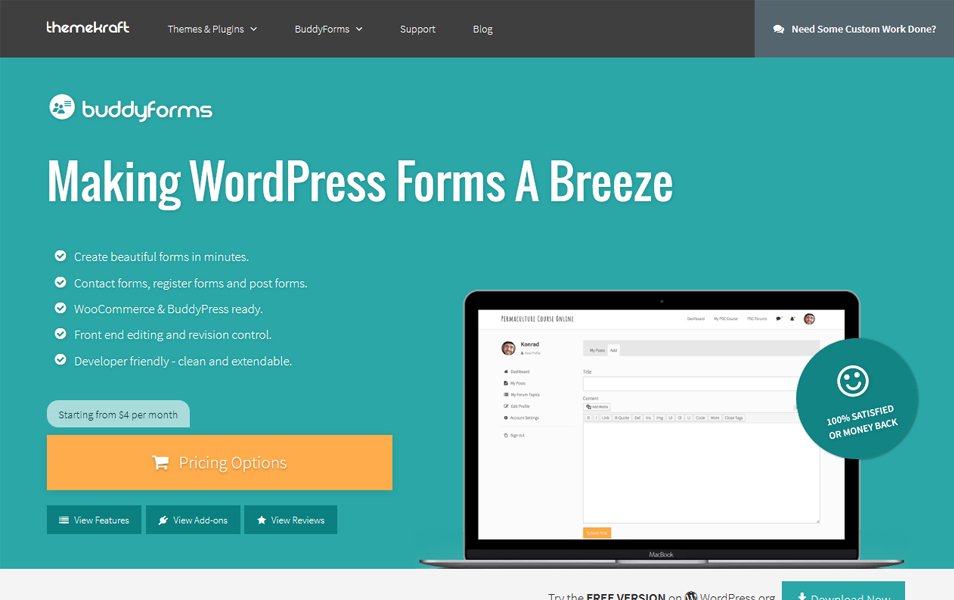 Torro Forms | Easy & Extendable WordPress form builder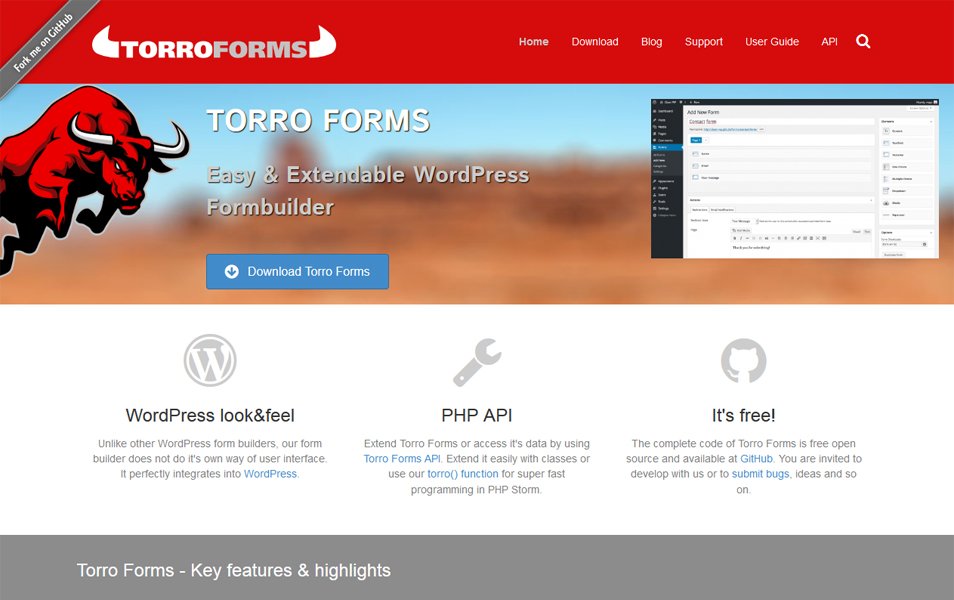 jQuery Form Builders
jQuery formBuilder | Drag & Drop Form Creation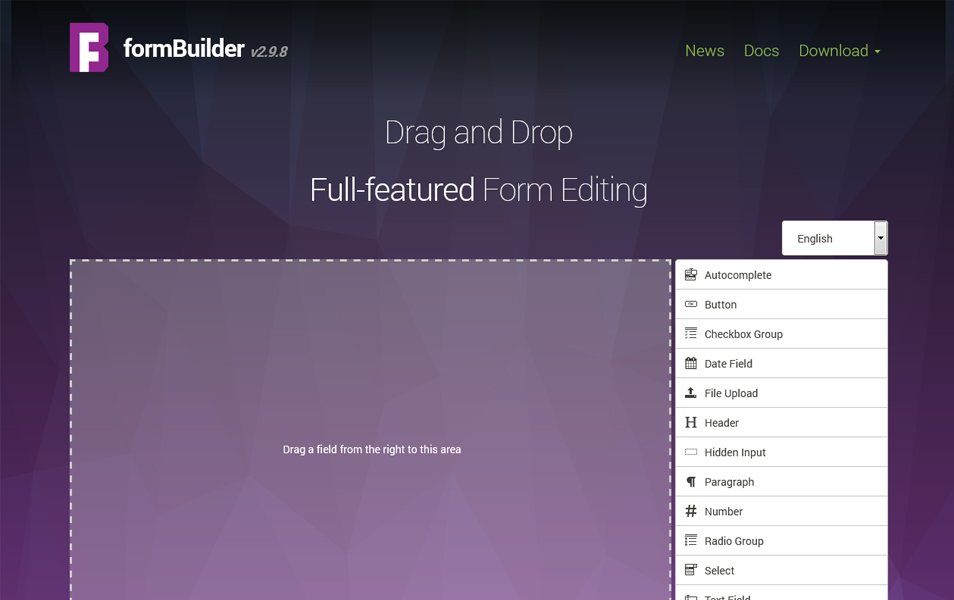 JQuery Form Builder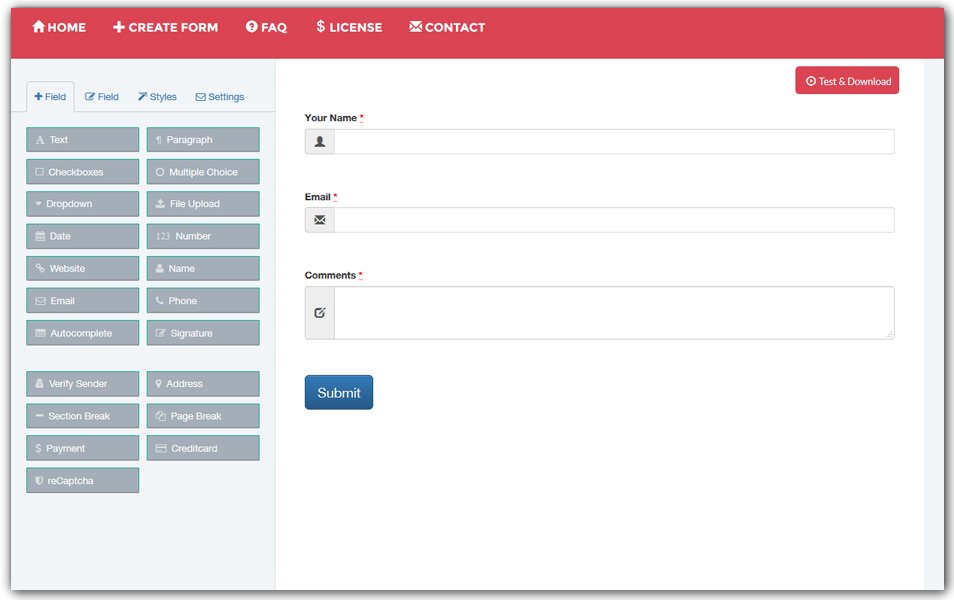 Formeo | Drag & Drop Form Creation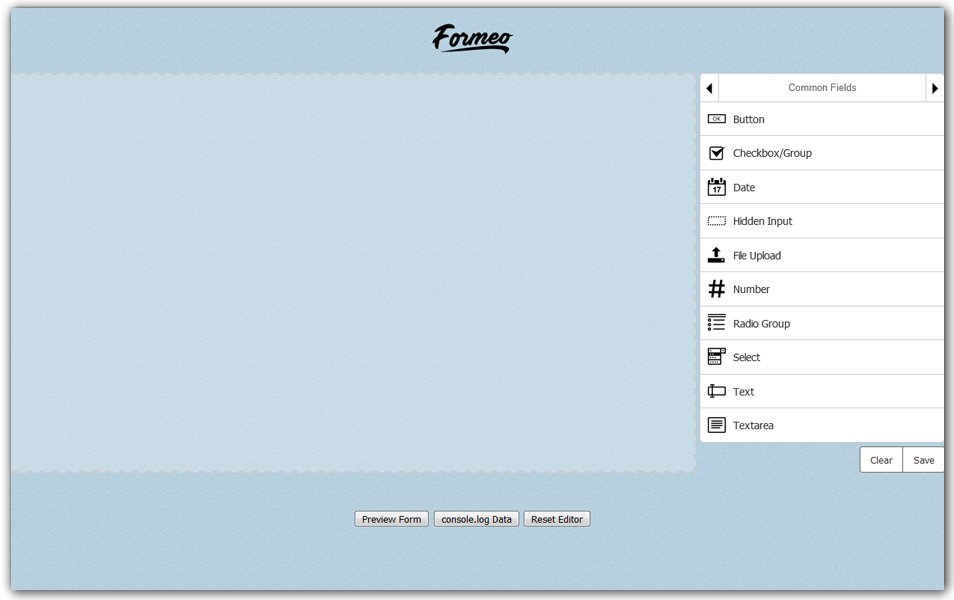 Formbuilder.js
jQuery formBuilder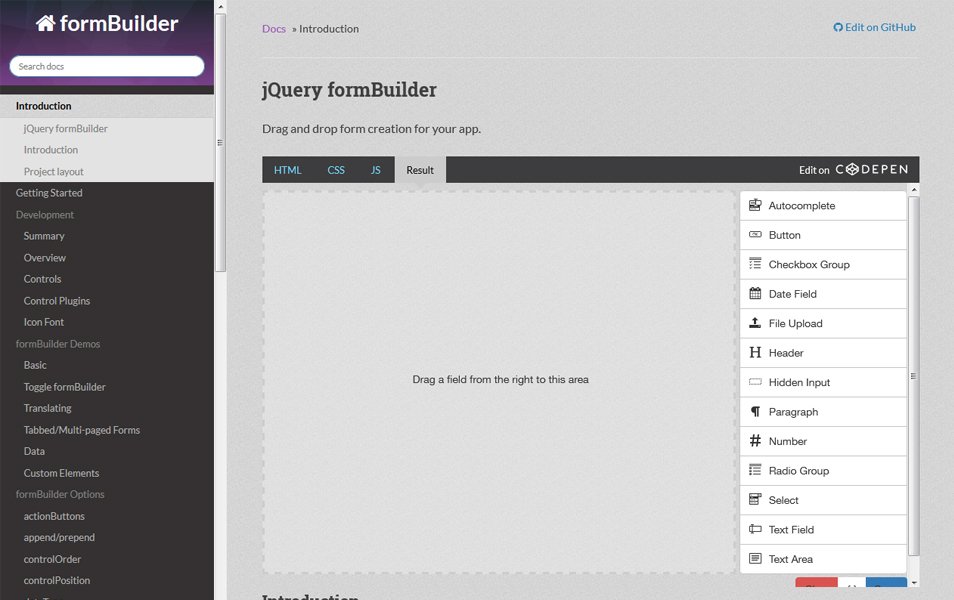 jQuery Form Builder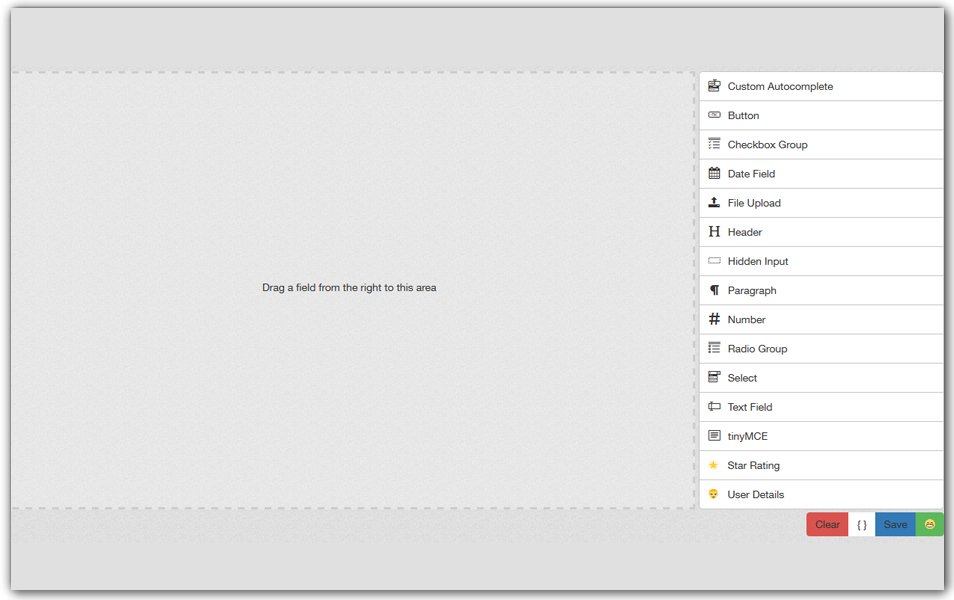 Alpaca Forms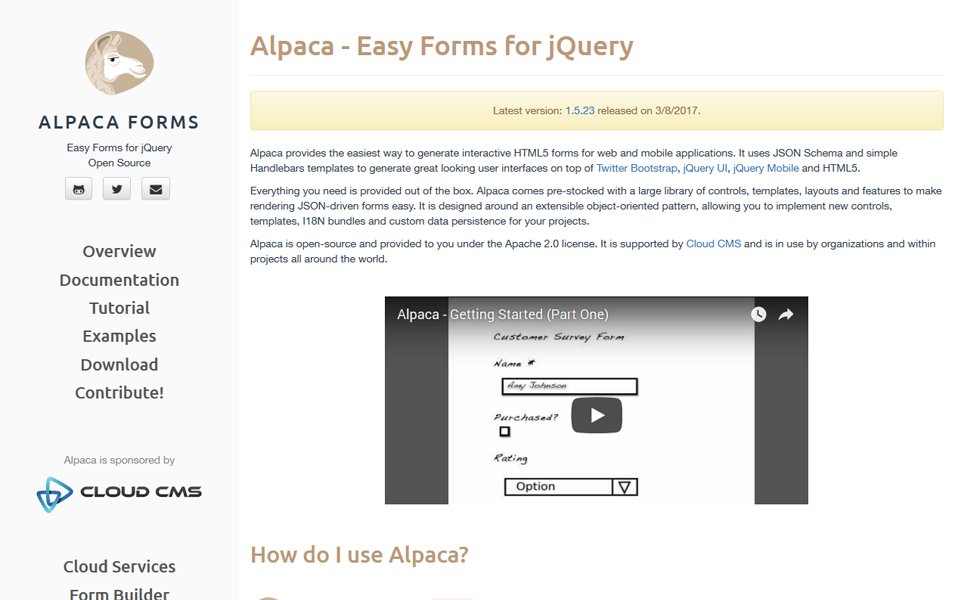 Hubeleke jQuery Form Builder
Timon Step Form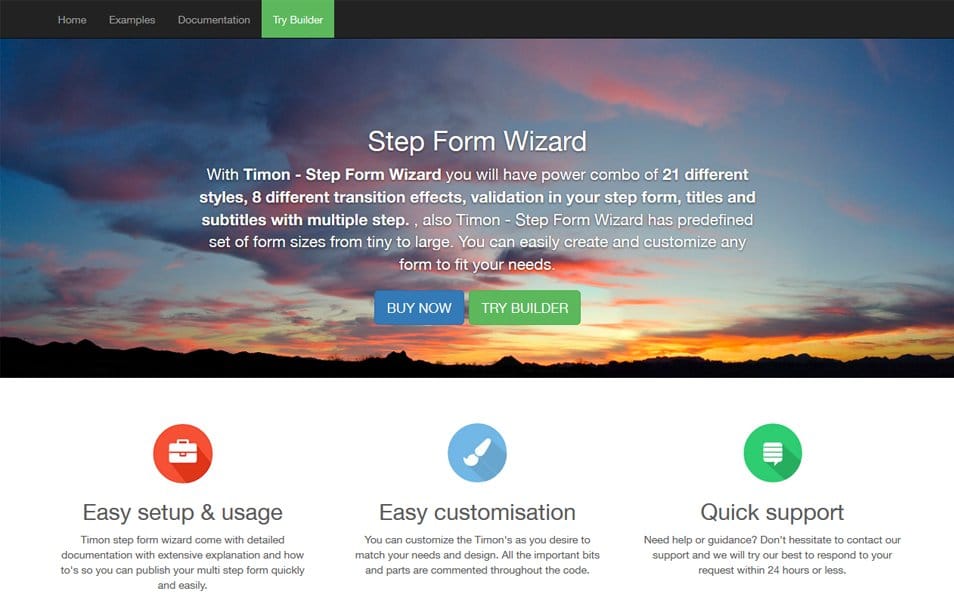 Form Builder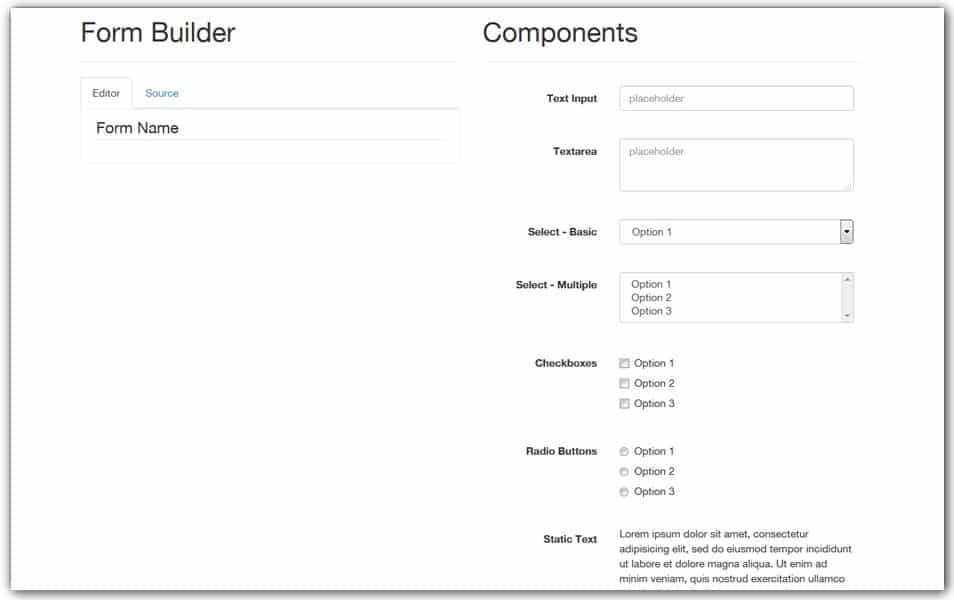 Formulate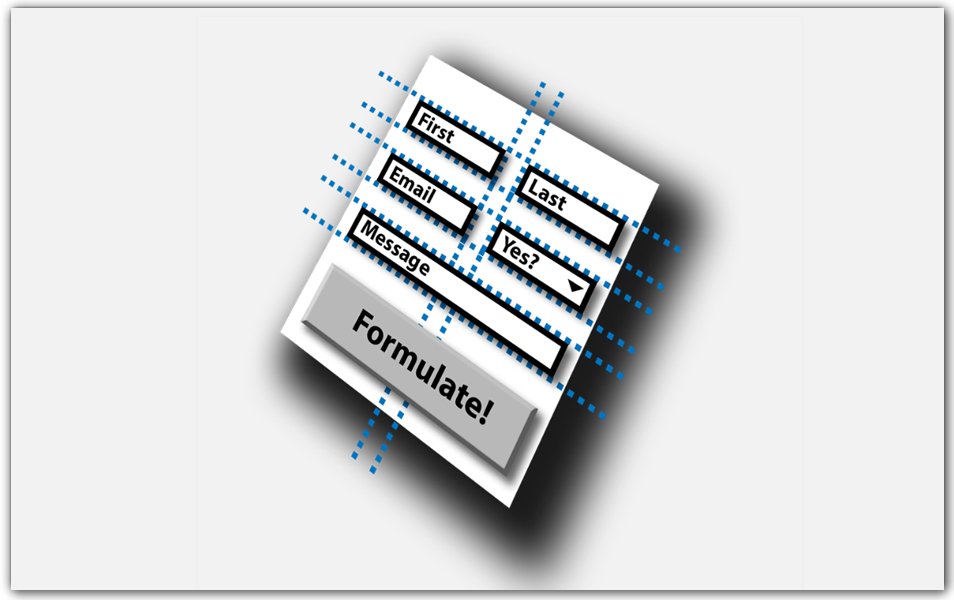 Formly Builder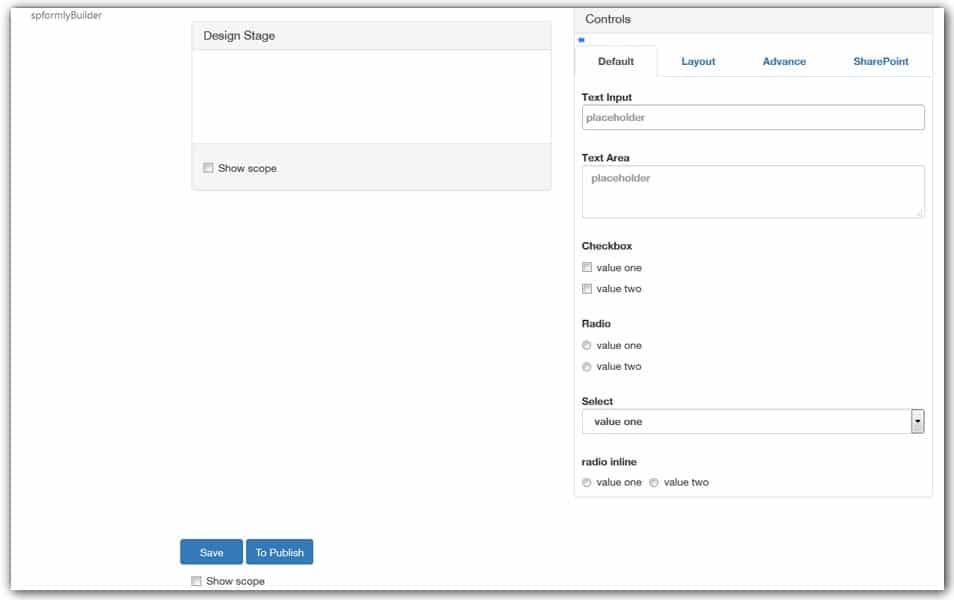 formBuilder.js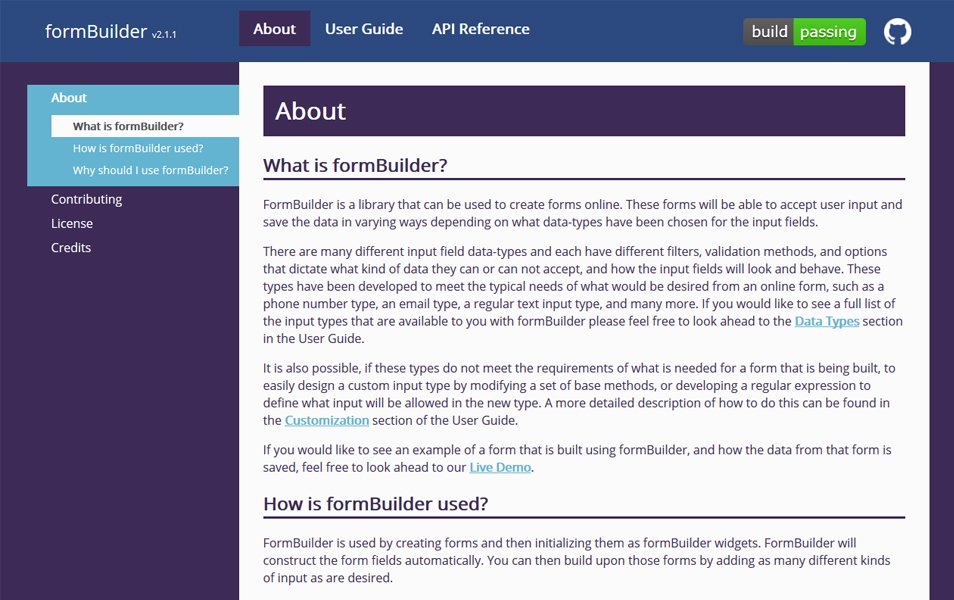 Webix Form Builder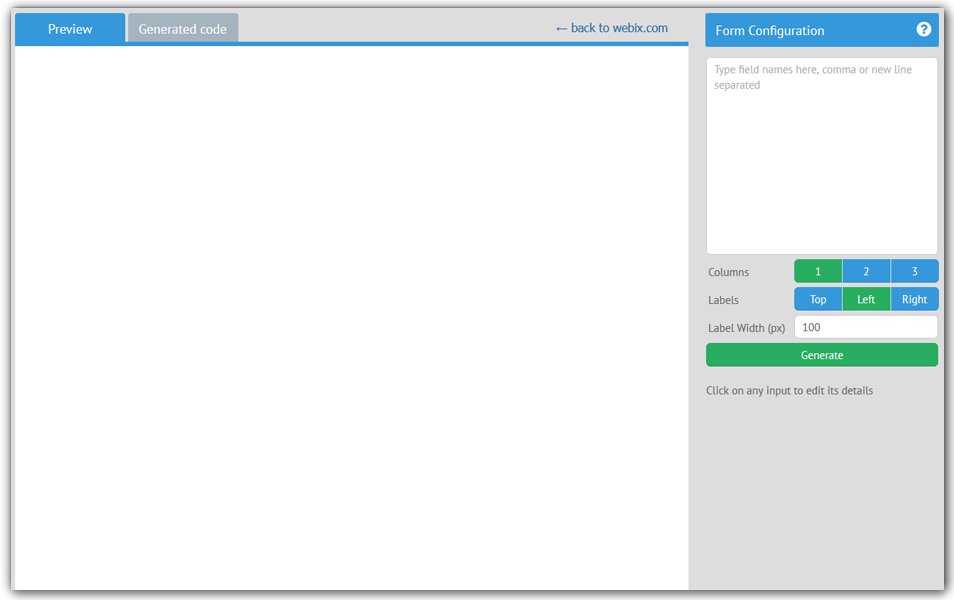 Bootstrap Form Builders
Bootstrap CSS Form Builder and Generator | Bootsnipp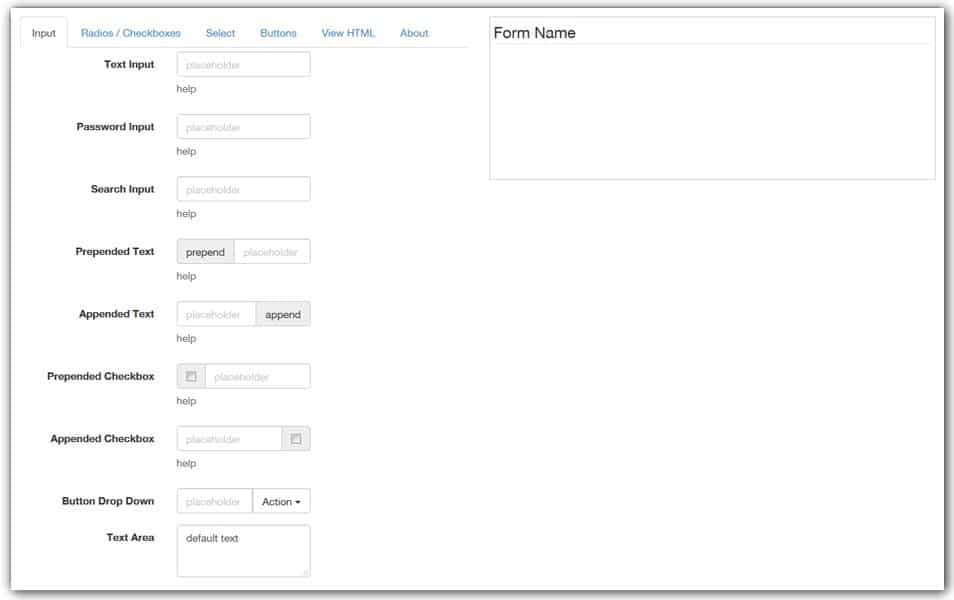 Bootstrap Form Builder | Formden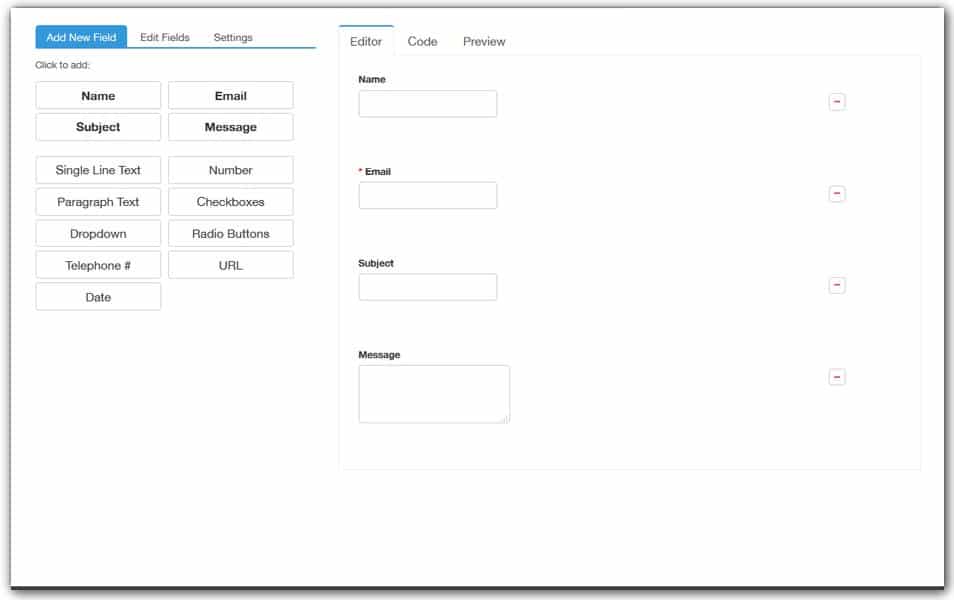 Drag and Drop FuelUX Form Builder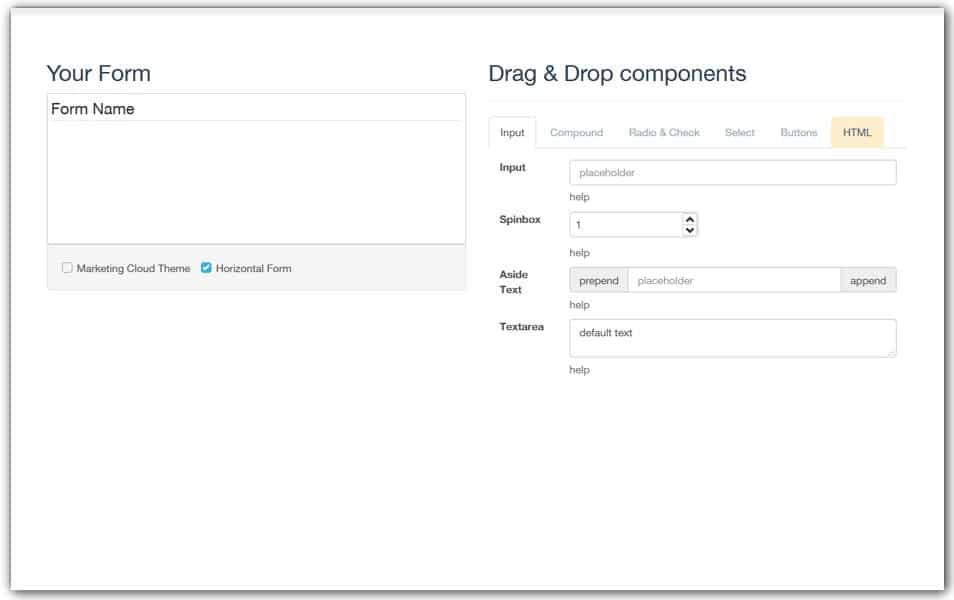 Bootstrap 3 Form Builder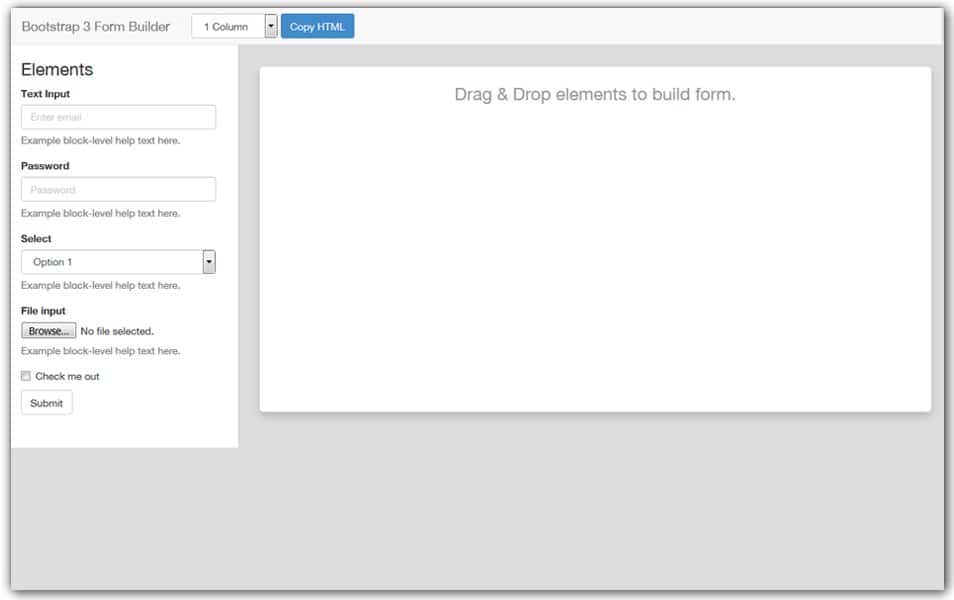 Protostrap | Bootstrap Online Form Designer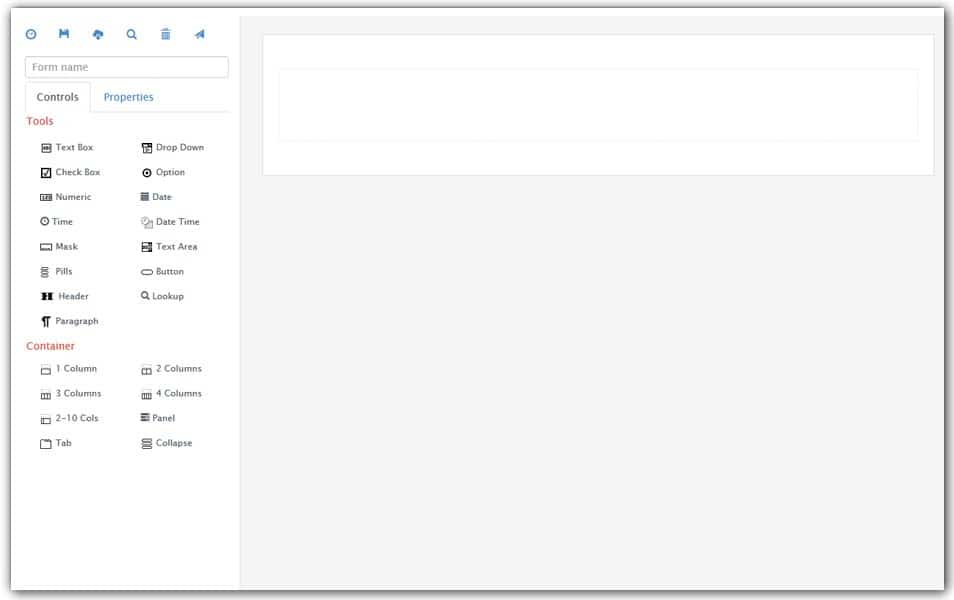 Bootstrap 2 Form Builder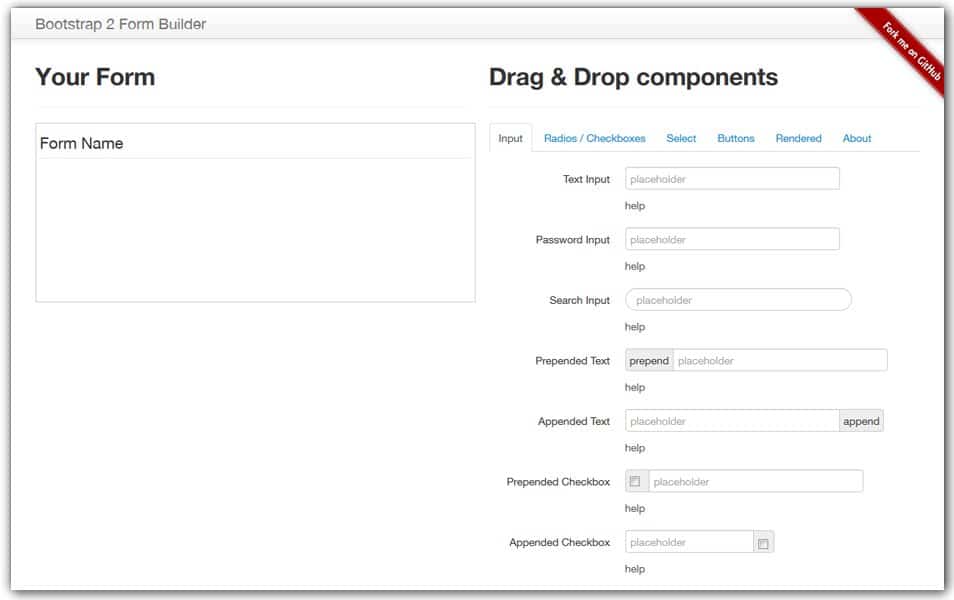 Bootstrap V3 Form Builder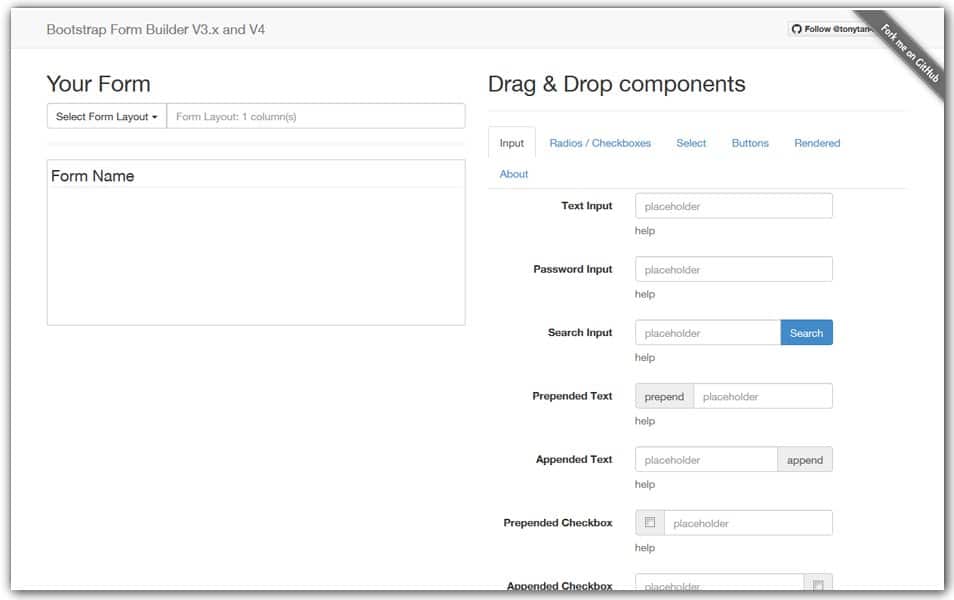 Bootstrap 3 Form Builder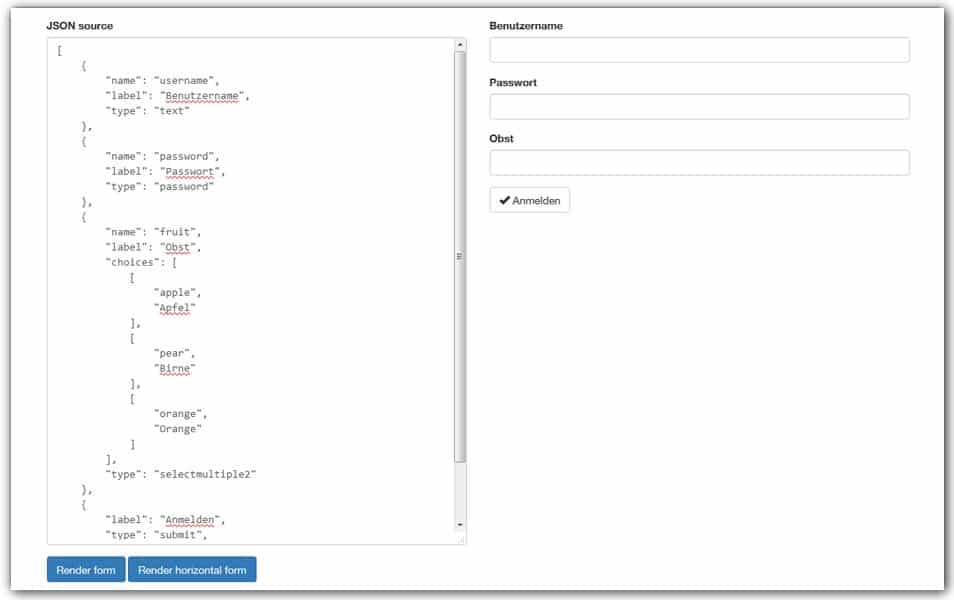 Bootstrap 4 Form Builder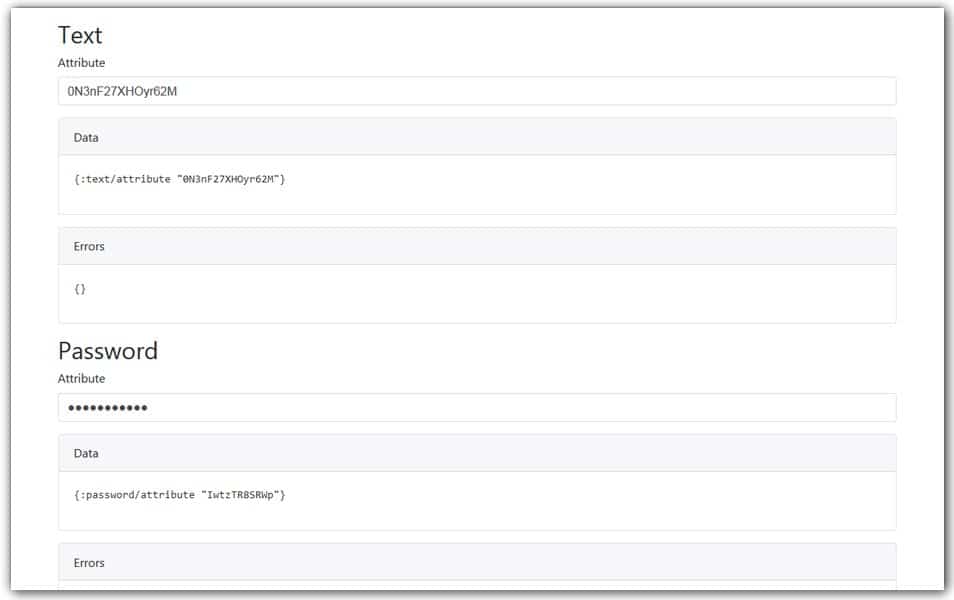 Angular Form Builders
Form IO Form Builder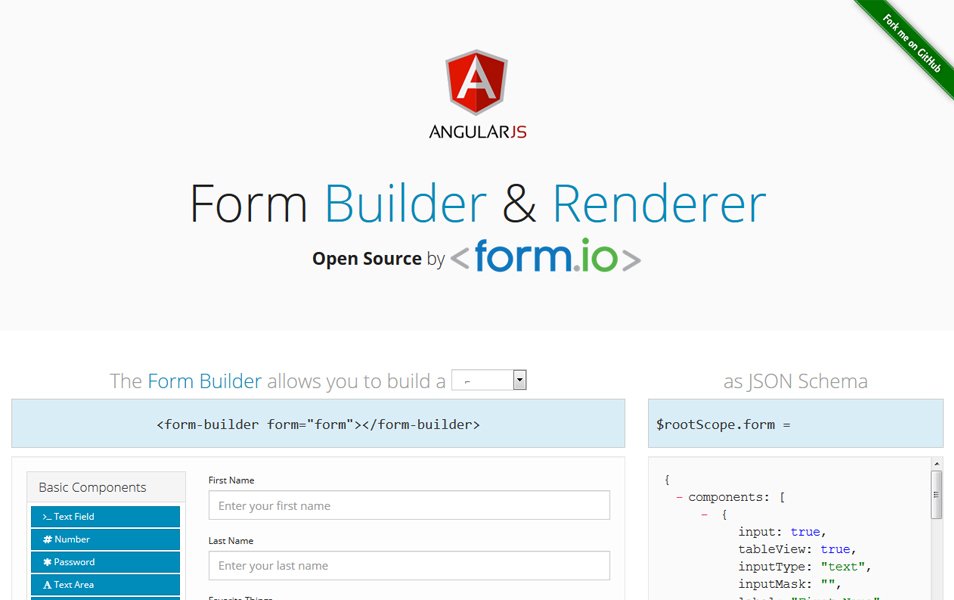 Awesome | Angular JS Form Builder
Materialize | Angular Js Material Forms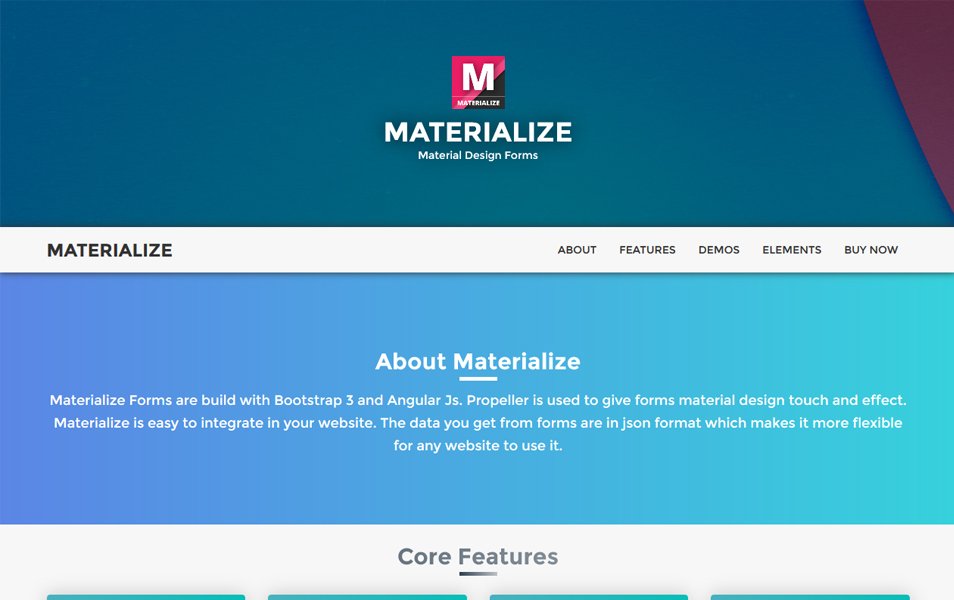 AngularJS Form Builder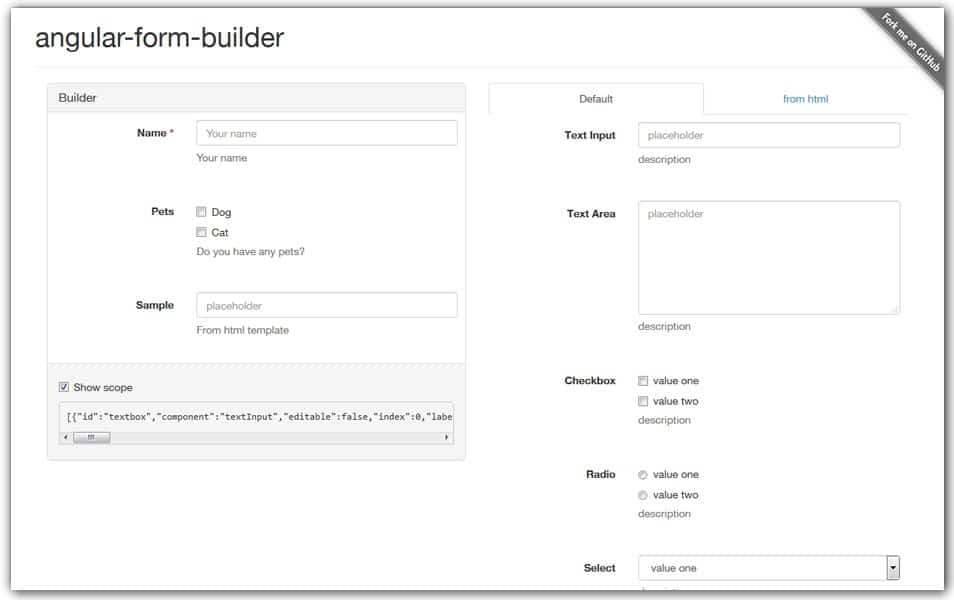 Angular JS Form Builder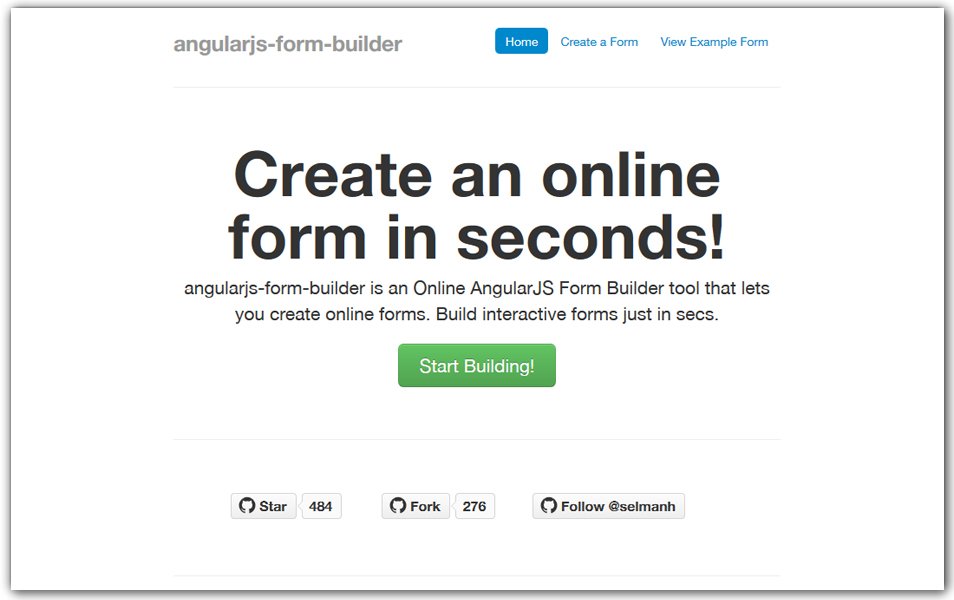 Angular Surveys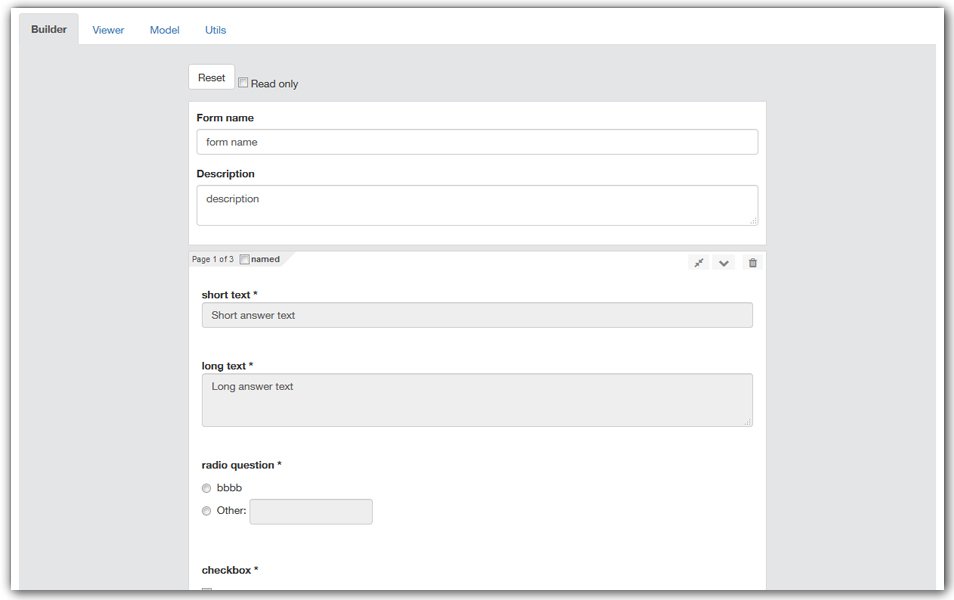 Angular Material Form Builder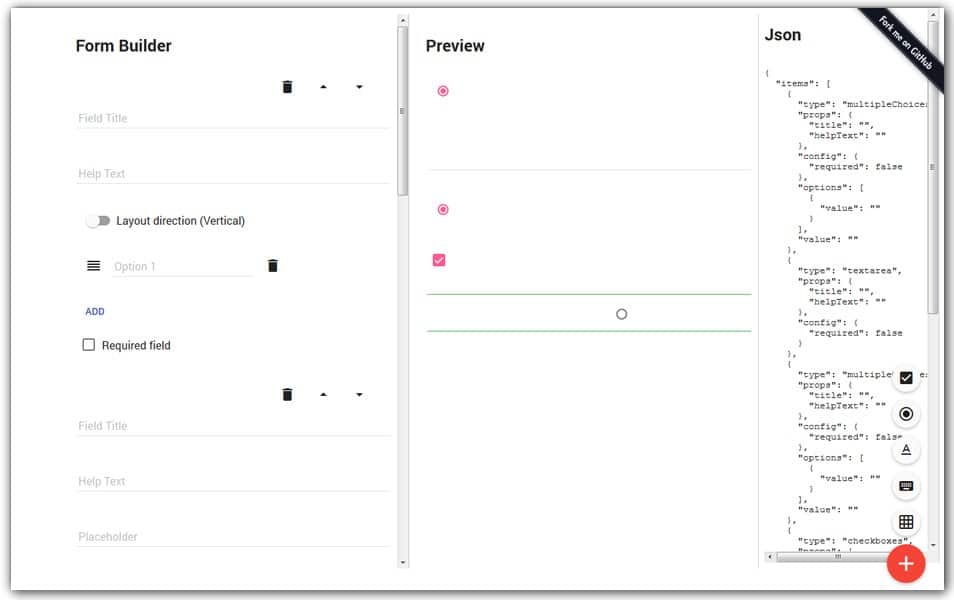 Angular JSON Schema Form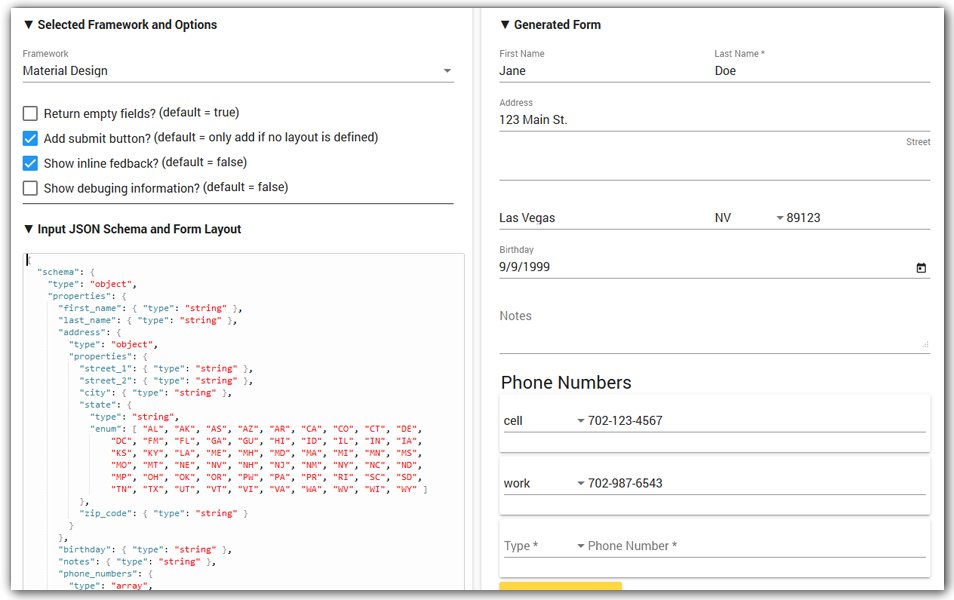 HTML Form Builders
Formoid | CSS Form Generator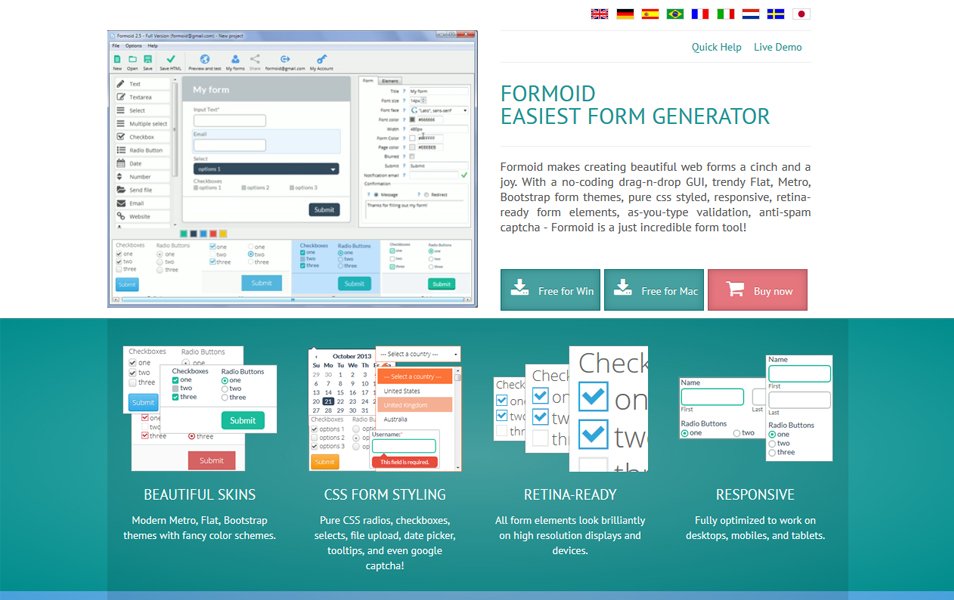 pForm | Free HTML Form Builder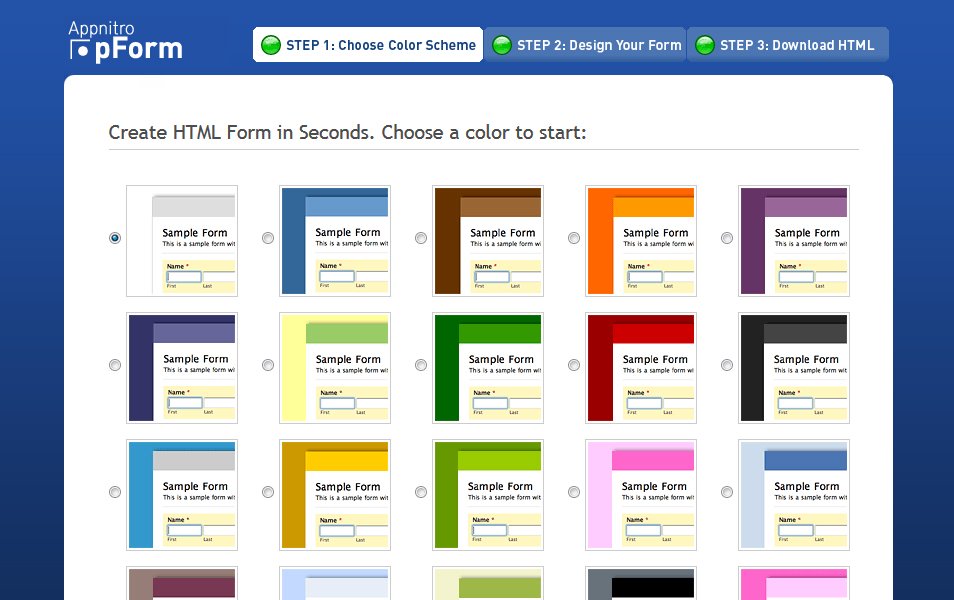 FAARY | Online CSS Form Generator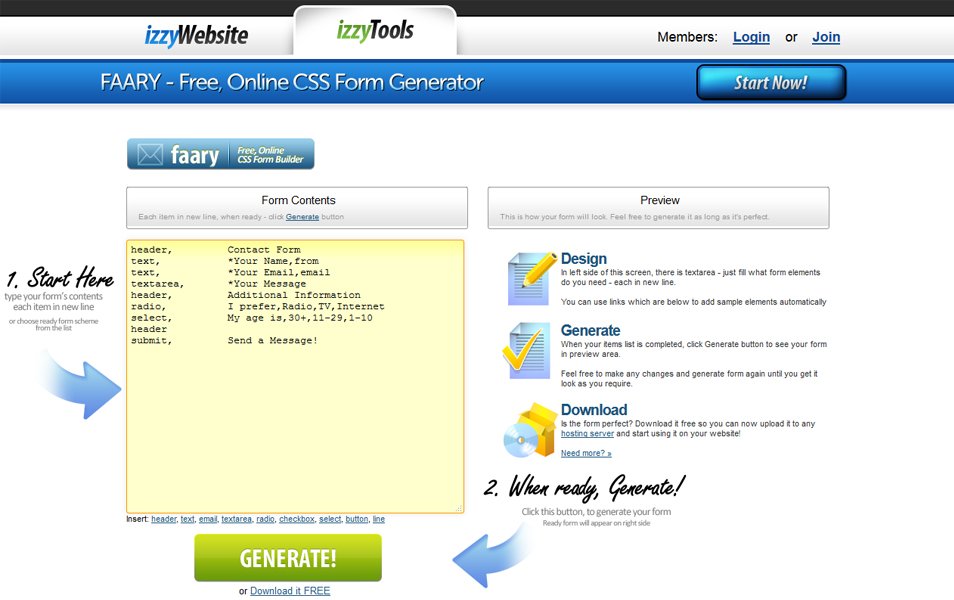 Reformed Form Builder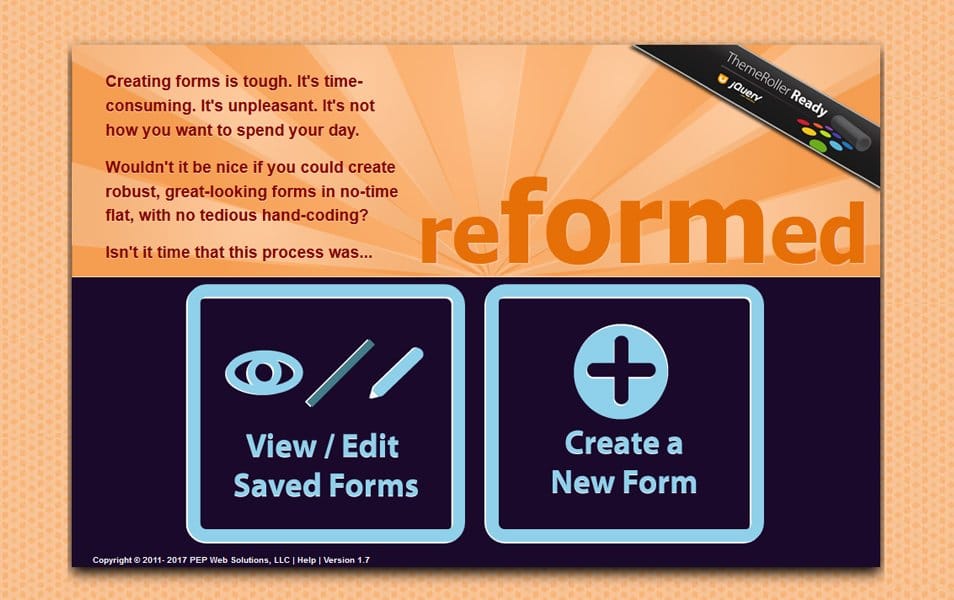 Accessible Form Builder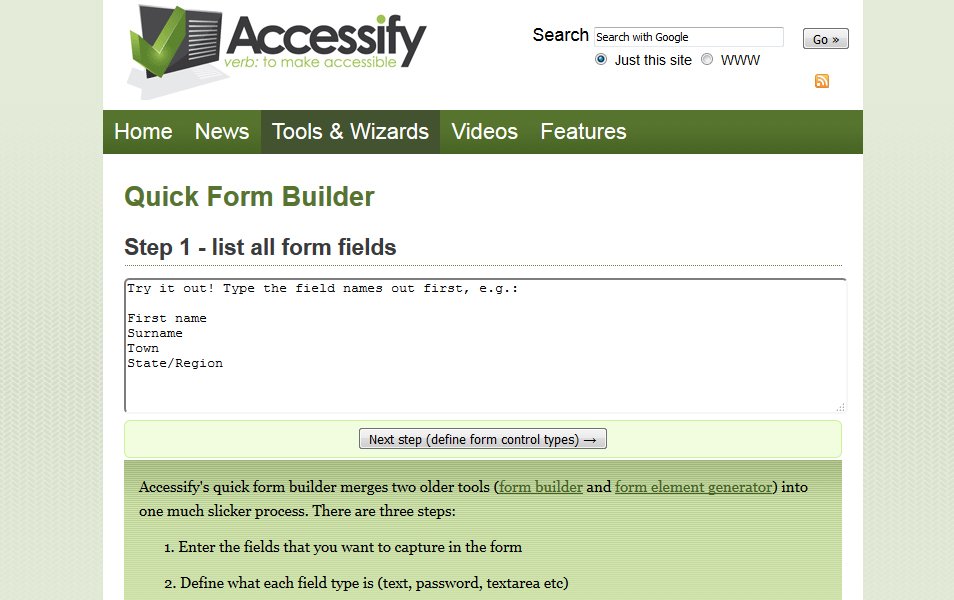 ElbowSpace | HTML Form Builder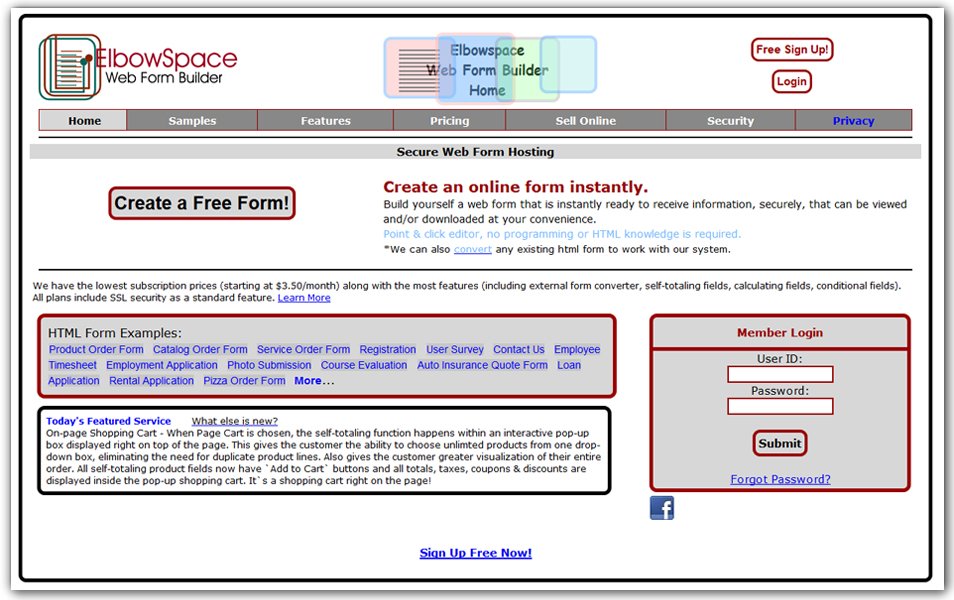 Web Form Builder Lite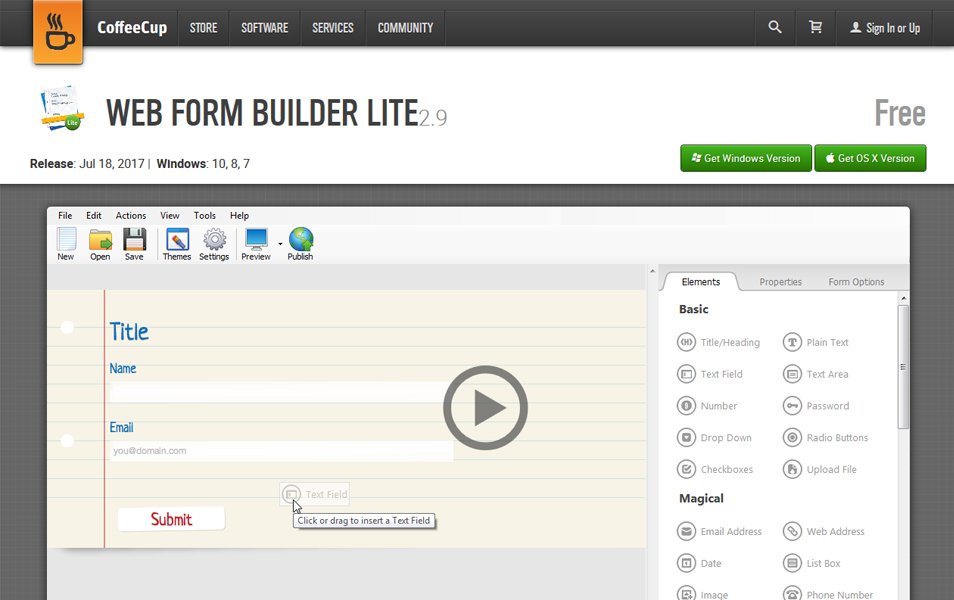 Simfatic Forms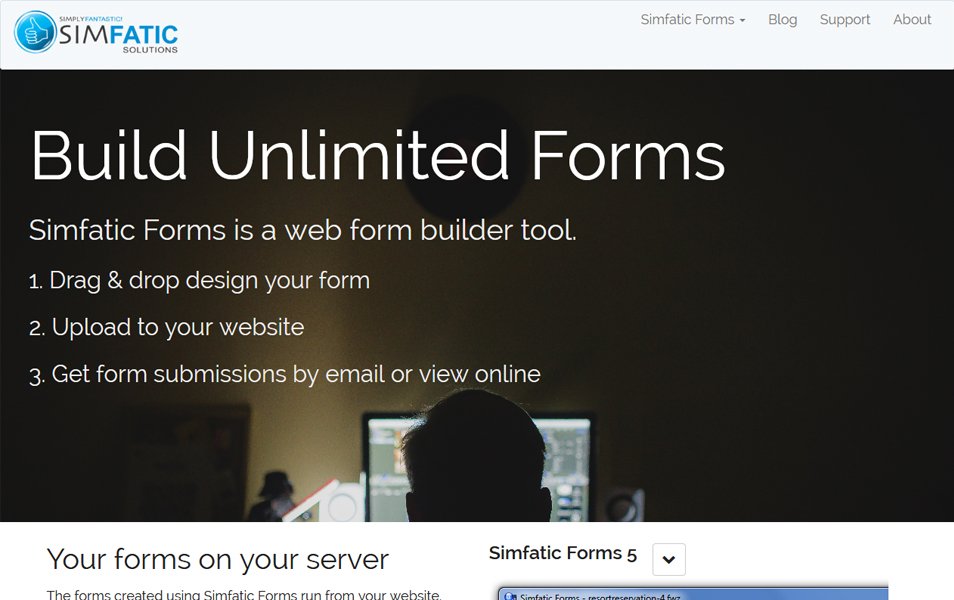 Web Form Builder | Asian Fox Developments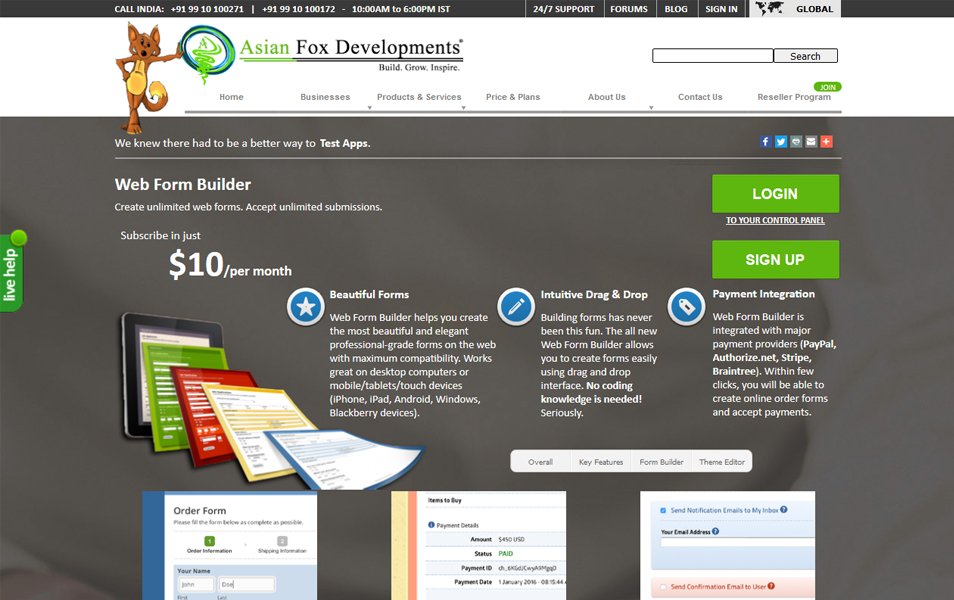 Arclab Web Form Builder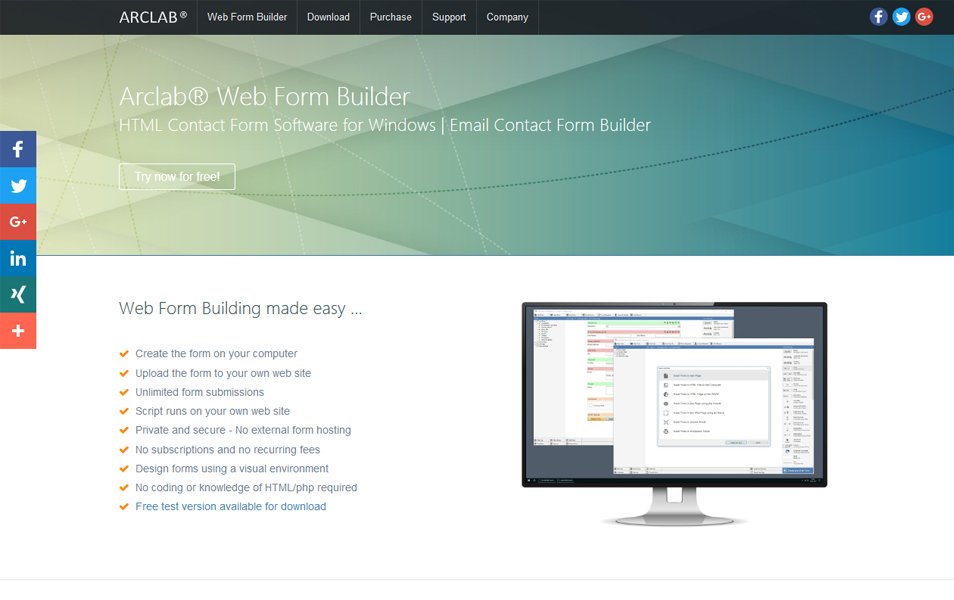 Pandaform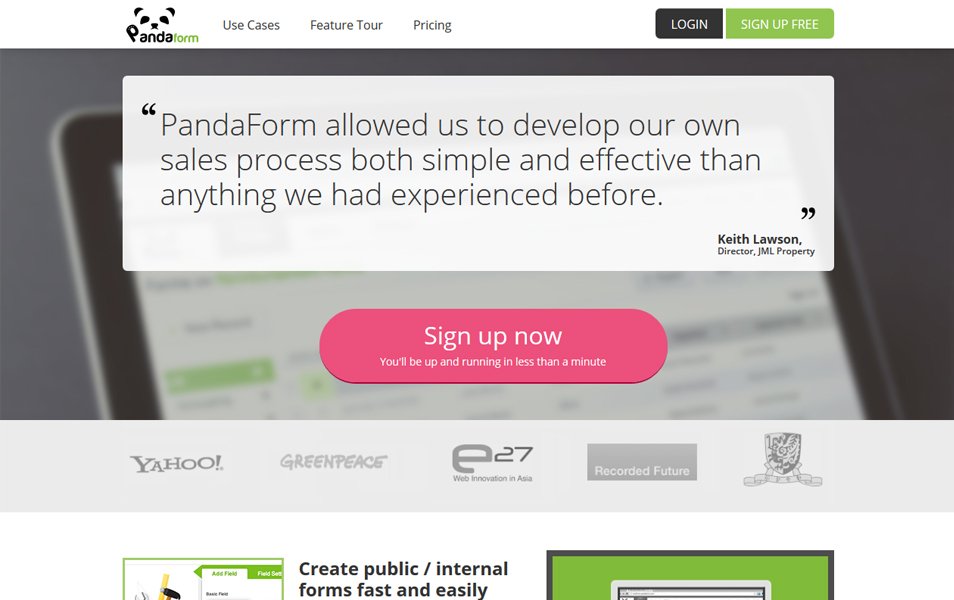 FormBuilder 2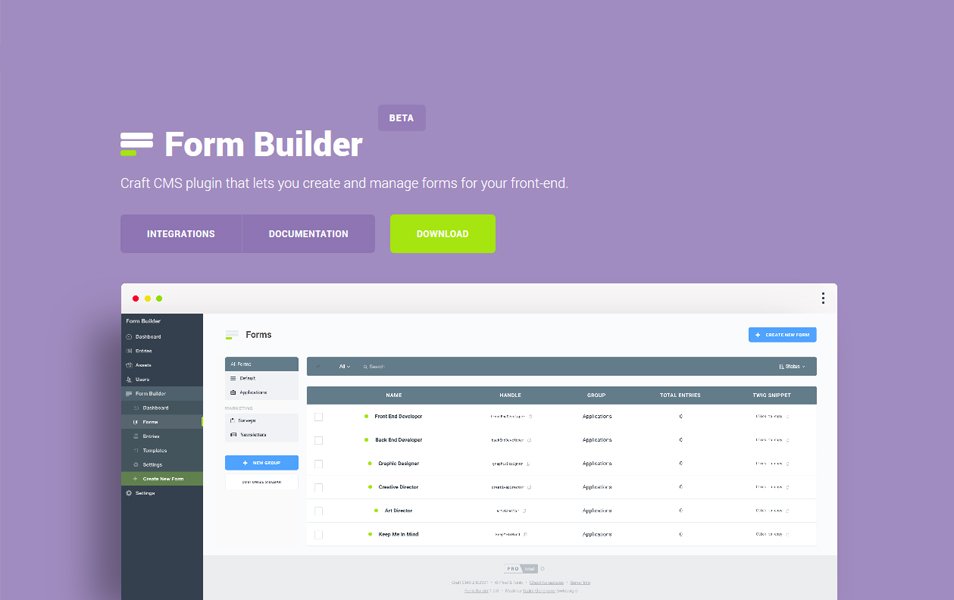 Freedback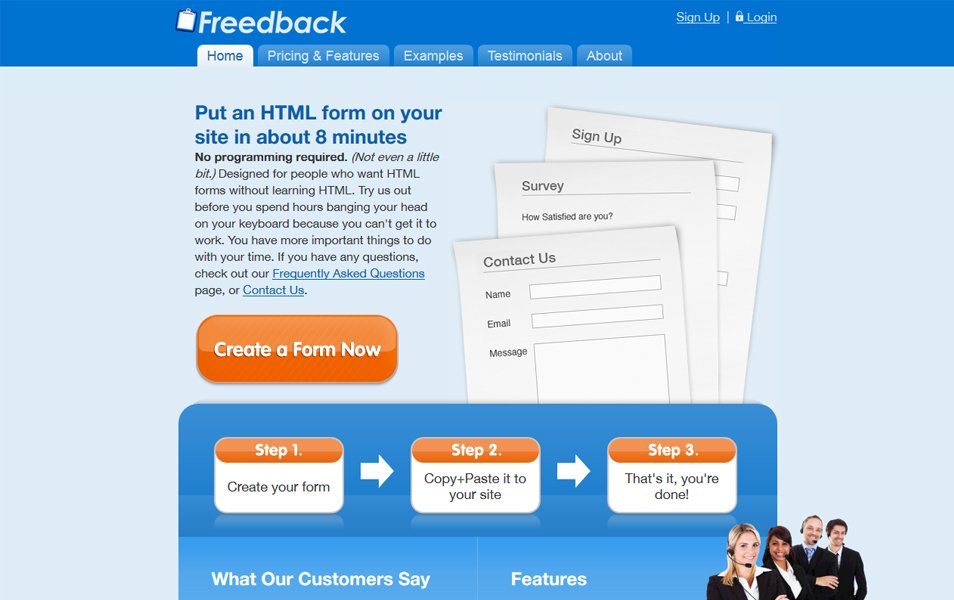 FormAssembly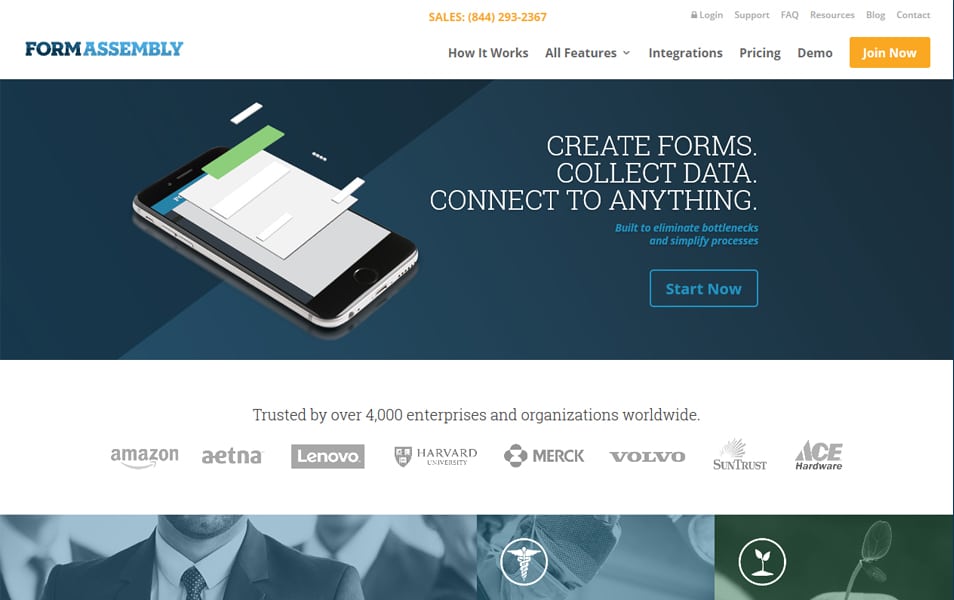 FormKeep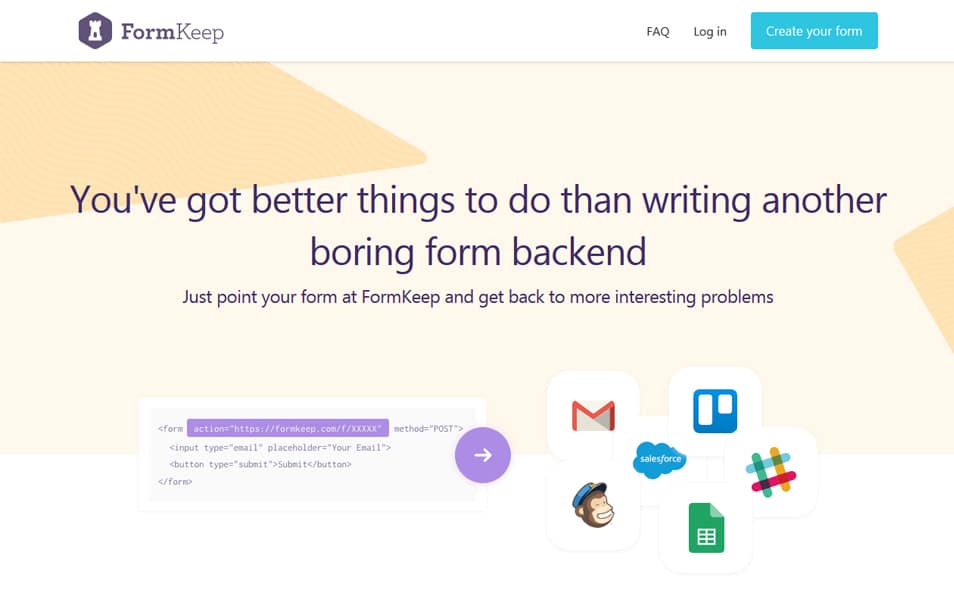 Form Builder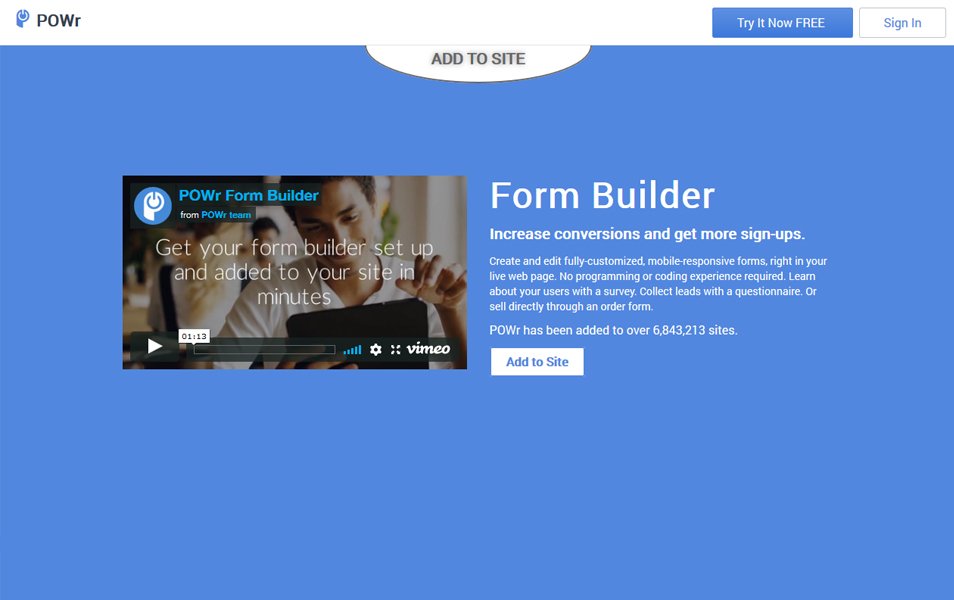 Laravel Form Builders
Former
Laravel 5 Form Builder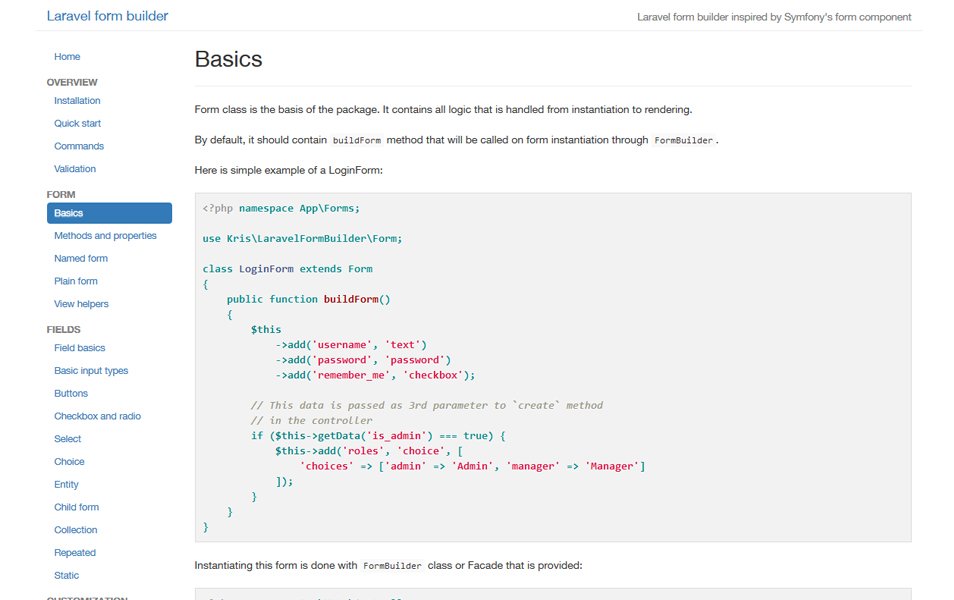 Cast Forms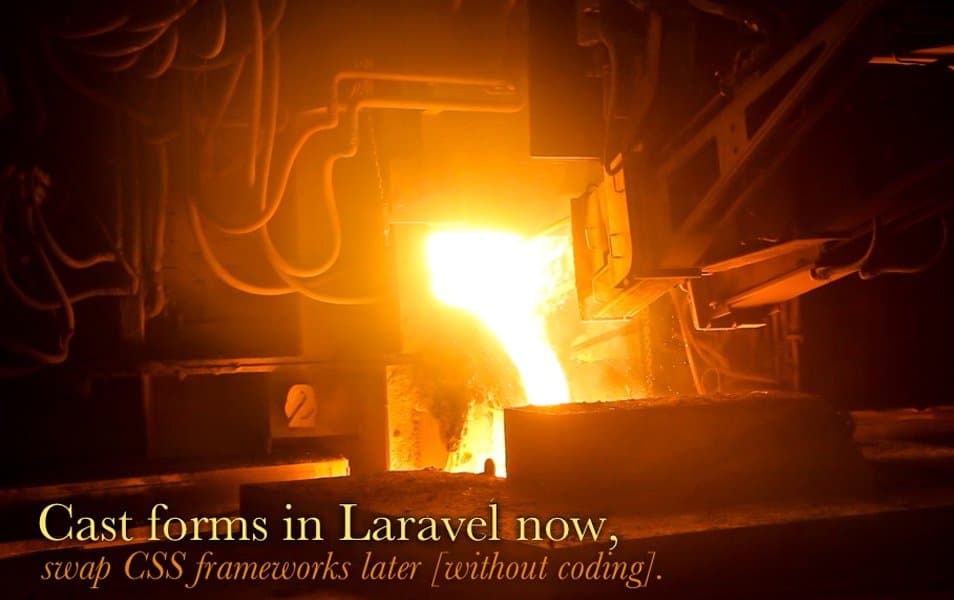 Laravel Form Builder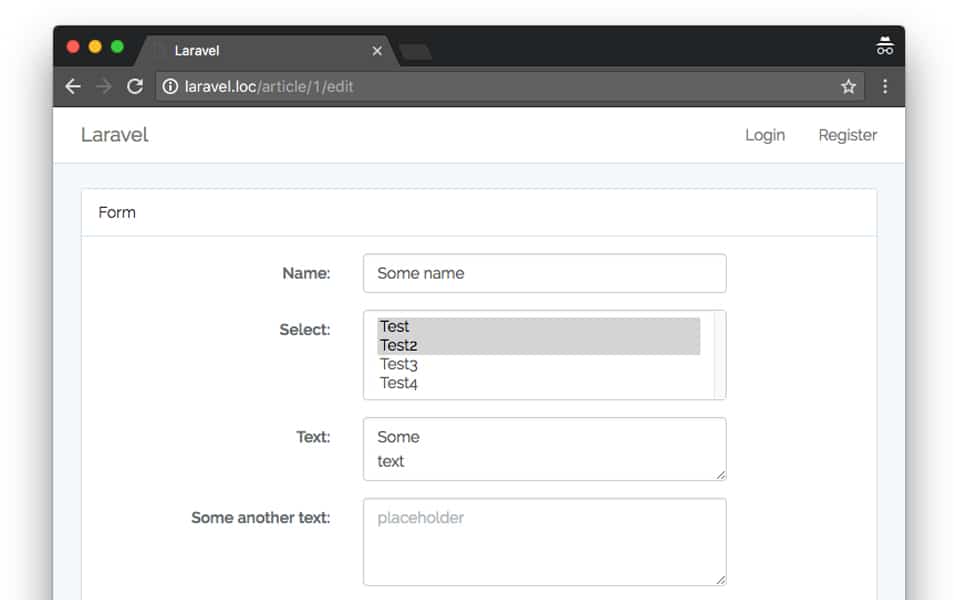 React Form Builders
React Form Builder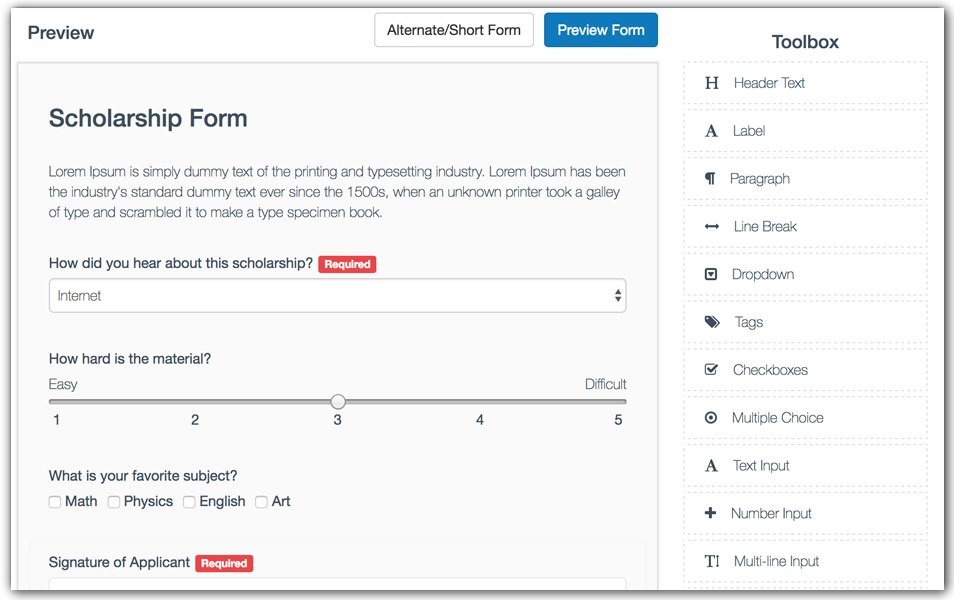 Antd React Form Builder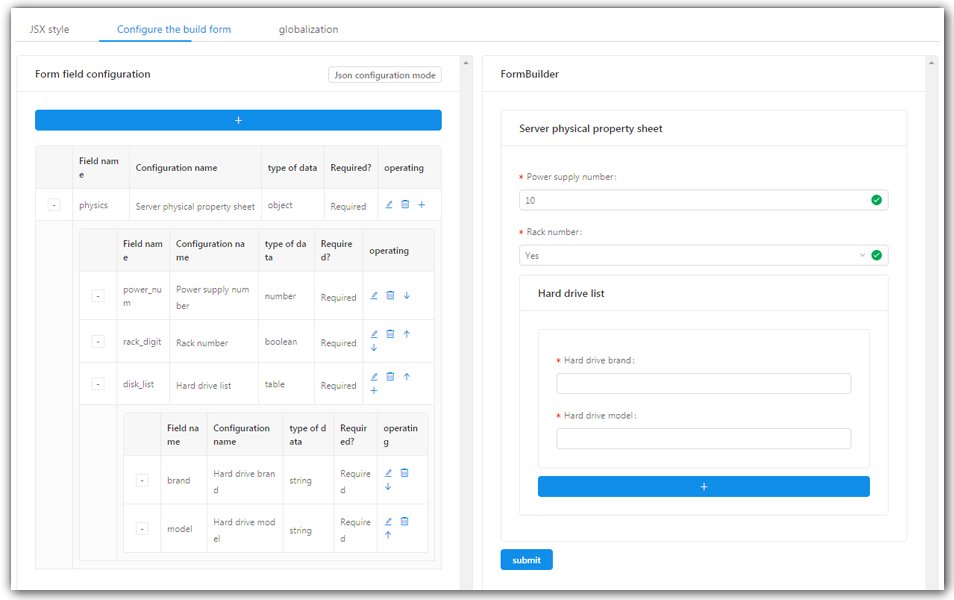 React Native Form Builder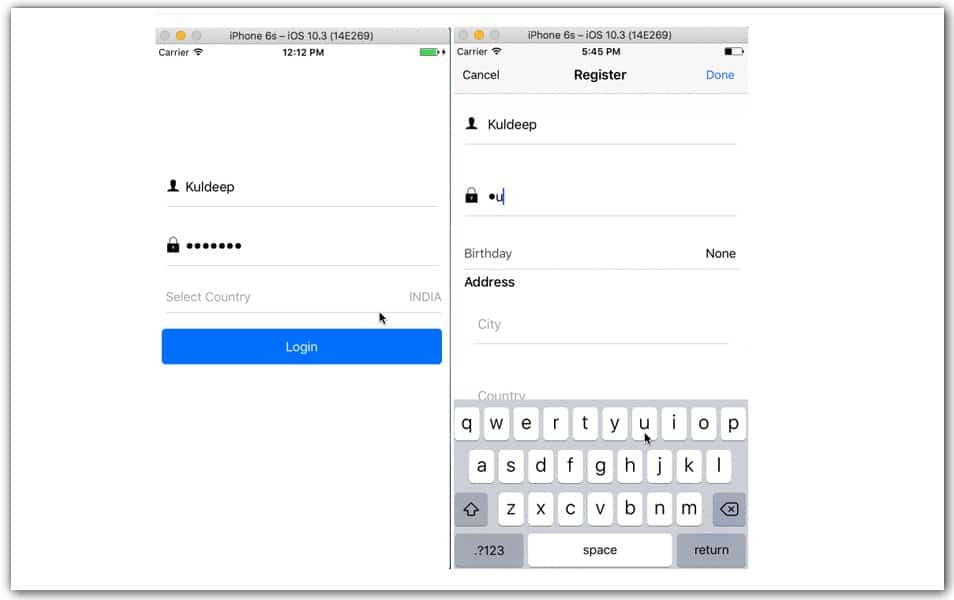 React Dynamic Formbuilder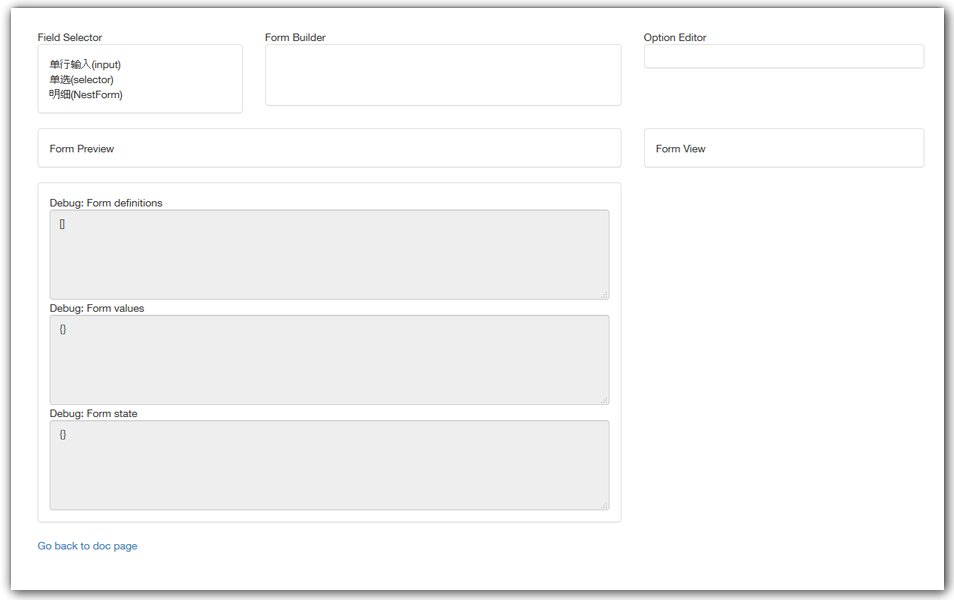 Mobile Form Builders
Eureka | Elegant iOS form builder in Swift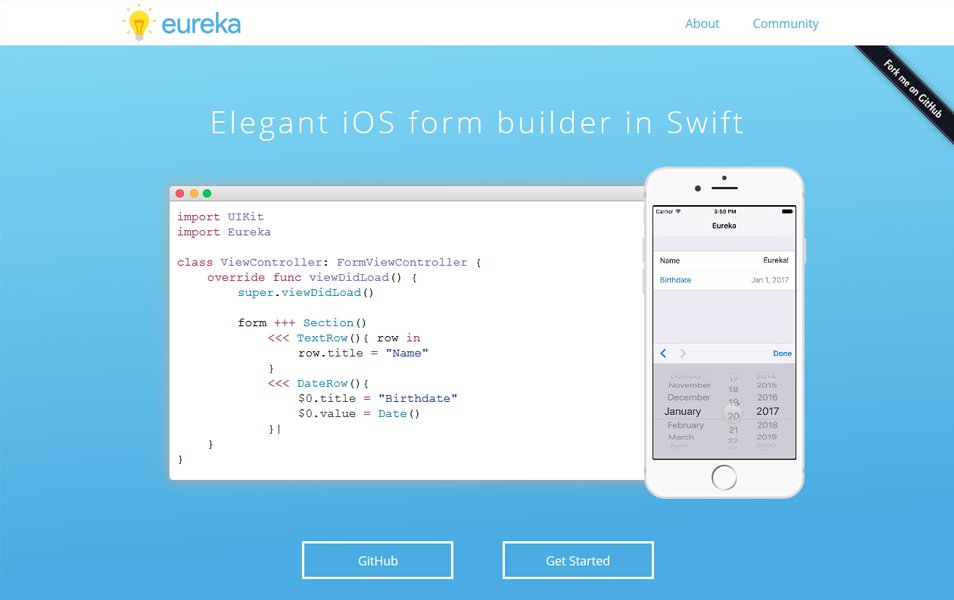 DynoForms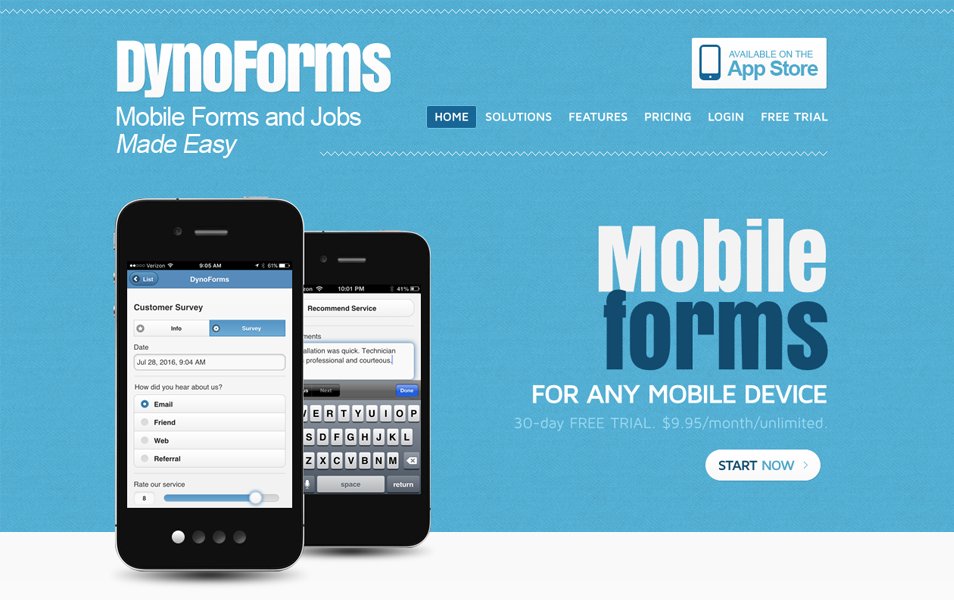 Device Magic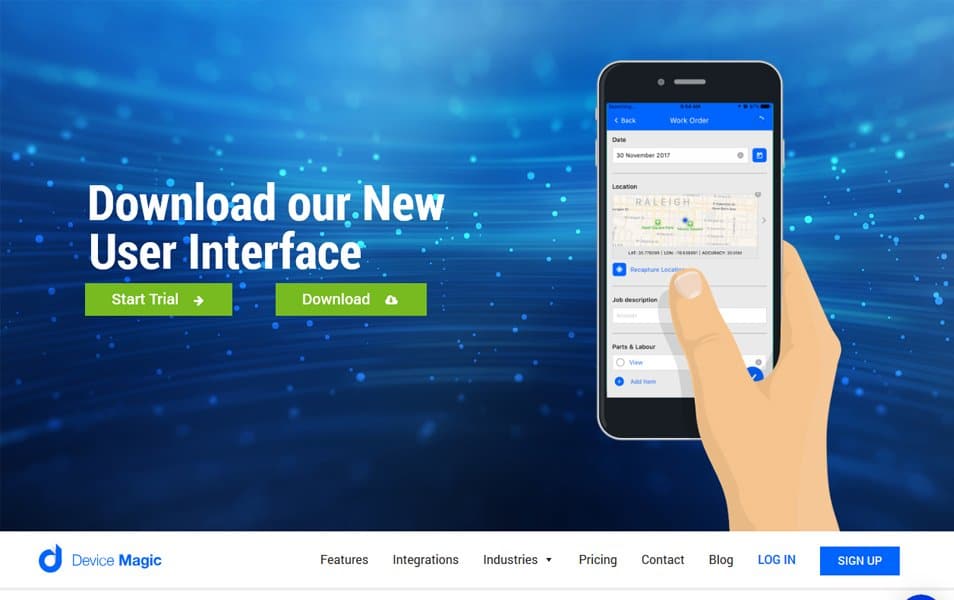 Nest Forms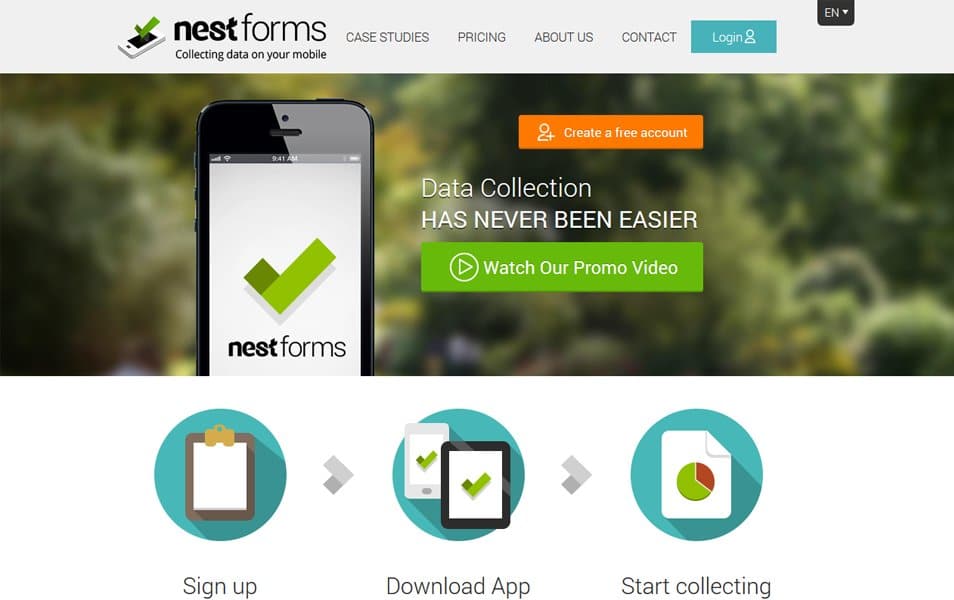 Fulcrum | Mobile Form Builder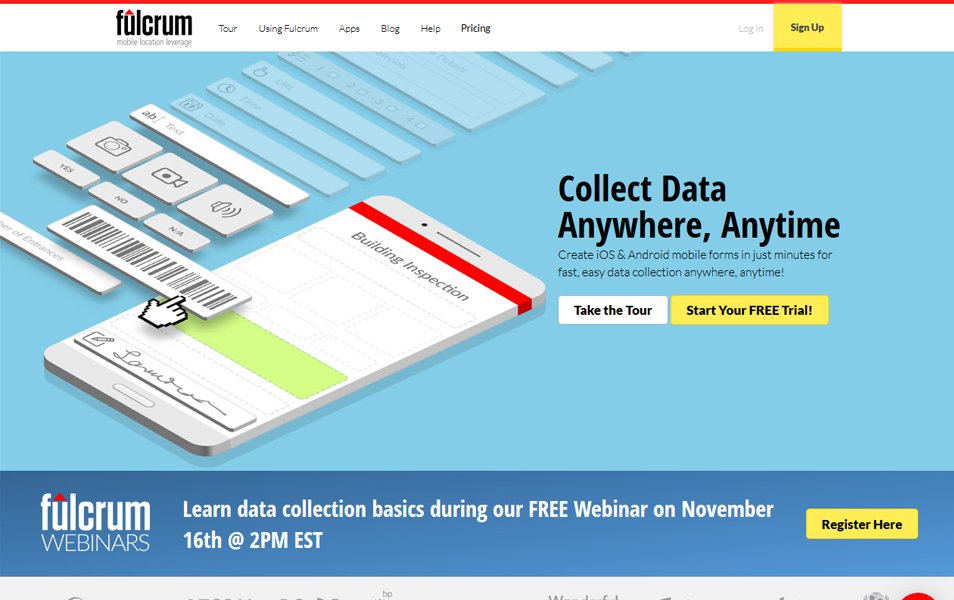 GoCanvas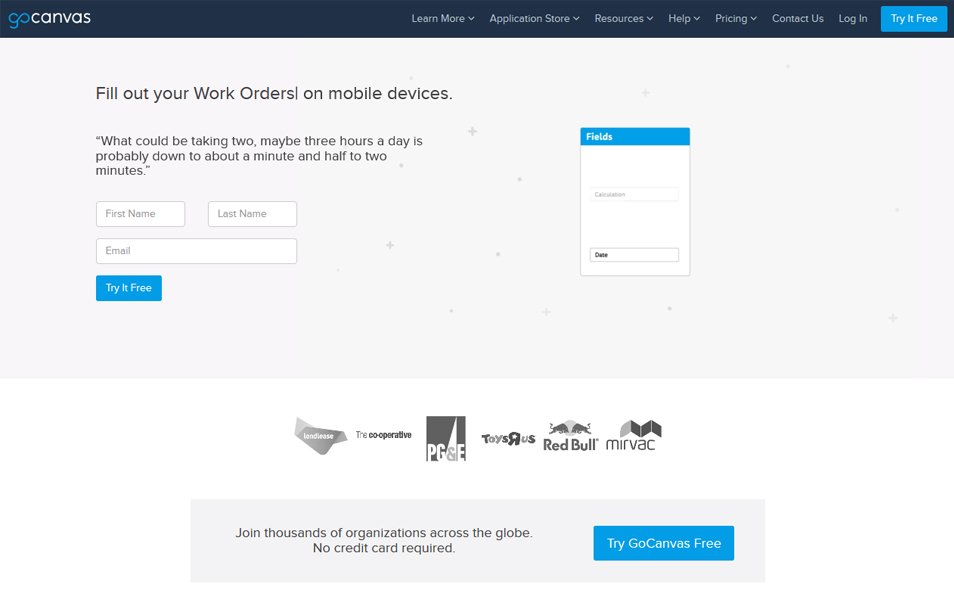 doForms