Infographic Creator Tools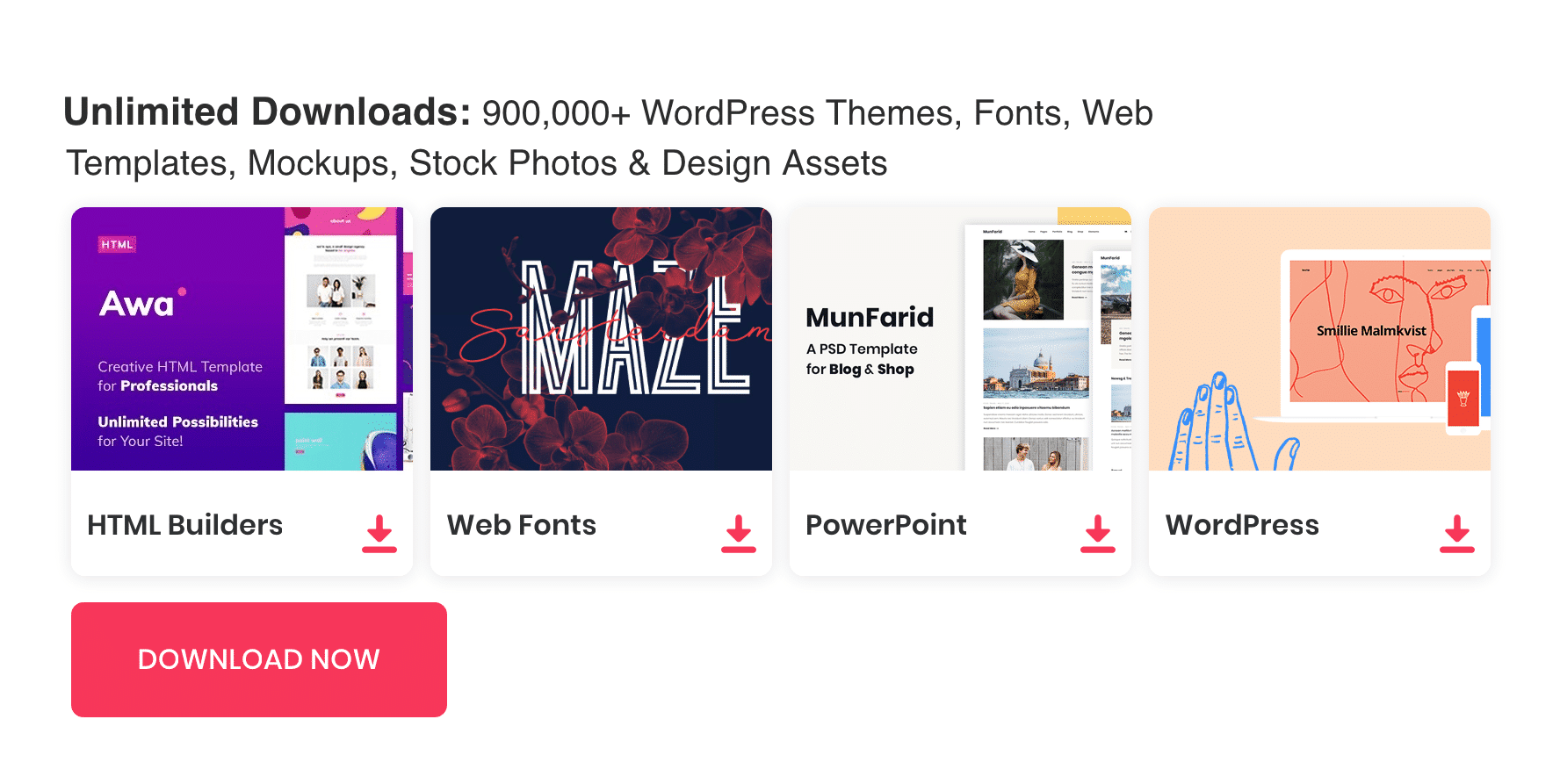 infographics are so effective way for visual communication. our brain processes visual information 60x faster than it does text. An infographic is 30times more likely to be read by people than a test article. most effective visual graphics have great visuals, awesome structure and will take their readers through a bit of a story. They will give you a visual aspect of content in a manner that is easy and understandable.
Today we are looking at some of the best tools to create effective and visually appealing Infographics Infographic Creator Tools allow you to create beautiful infographics in minutes in different styles. These tools essentially have all the components pre-build, all we need to do is to arrange it in a way we needed. All we need to do is to drag and drop the element to the canvas and edit the text on it. All these tools are free and easy to use.
See also : Best Free Infographic Elements
Free & Premium Infographic Creator Tools
visme
Create Interactive Online Presentations and free infographic software. Visme changes the way you make & share engaging Presentations, Infographics and other visual organizations.
Snappa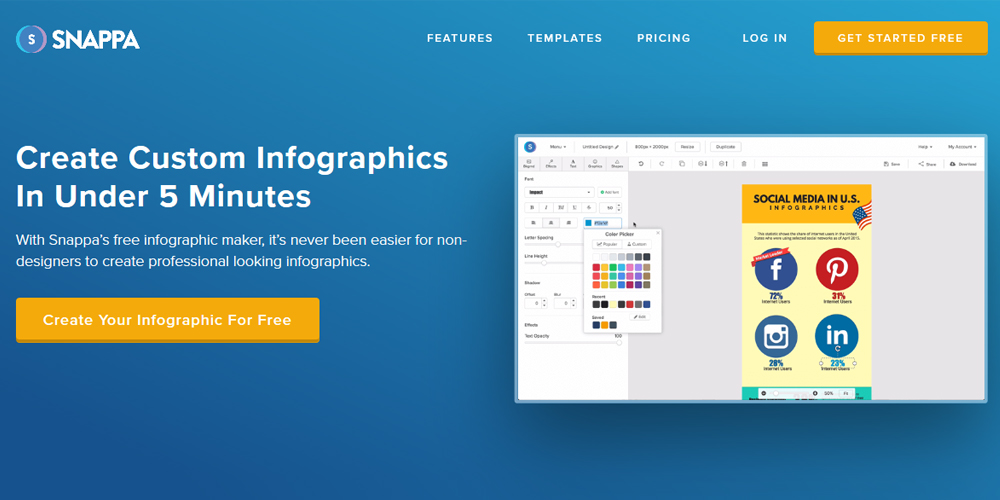 Snappa makes it easy to create any type of online graphic. Create and publish images for social media, blogs, ads, and more!
Canva Infographic Maker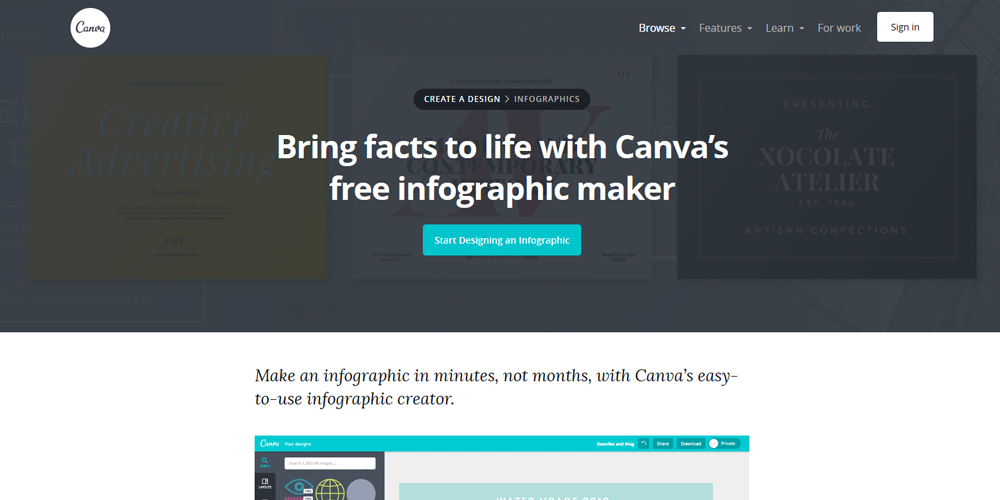 Canva's infographic maker is free and simple to use. Make presentations and social media graphics utilizing graphic design tool with drag-and-drop functionality and professional layouts. Canva has an extensive range of templates and thousands of illustrations.
Piktochart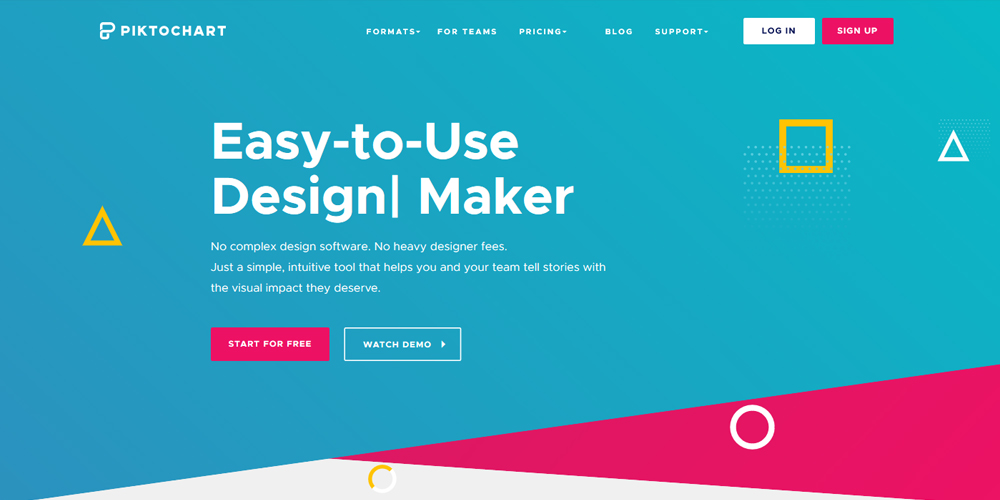 Piktochart is an instinctive, cloud-based infographic arrangement that gives reams of exceptional abilities to its clients. The program extremely simple to use, and requires no extensive experience to create professional level infographics.
Venngage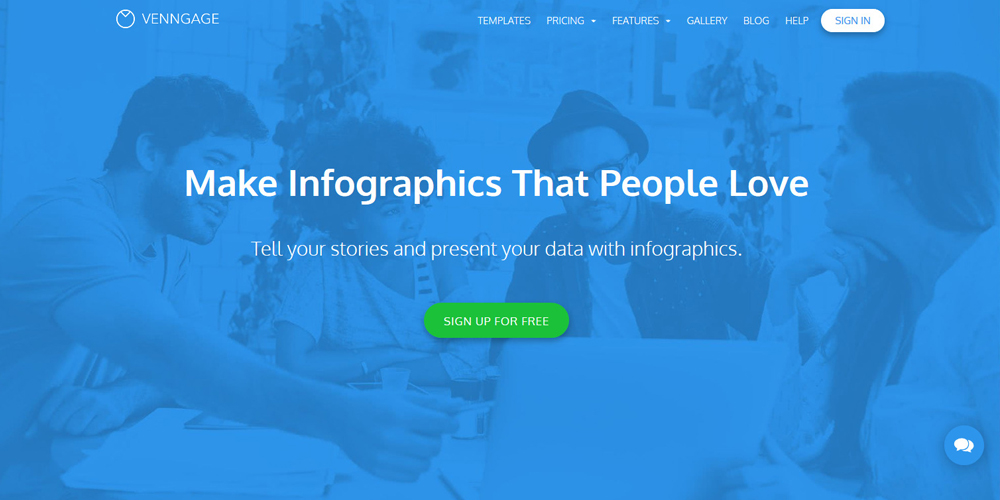 Venngage is a solid infographic design application that changes data and processes into more accessible and memorable content. The program empowers clients to make graphs, infographics, and charts effectively. It gives a vast array of easy exporting options, clipart, icon, customizable templates and themes, free-form design canvas, and drag & drop user interface.
Infogram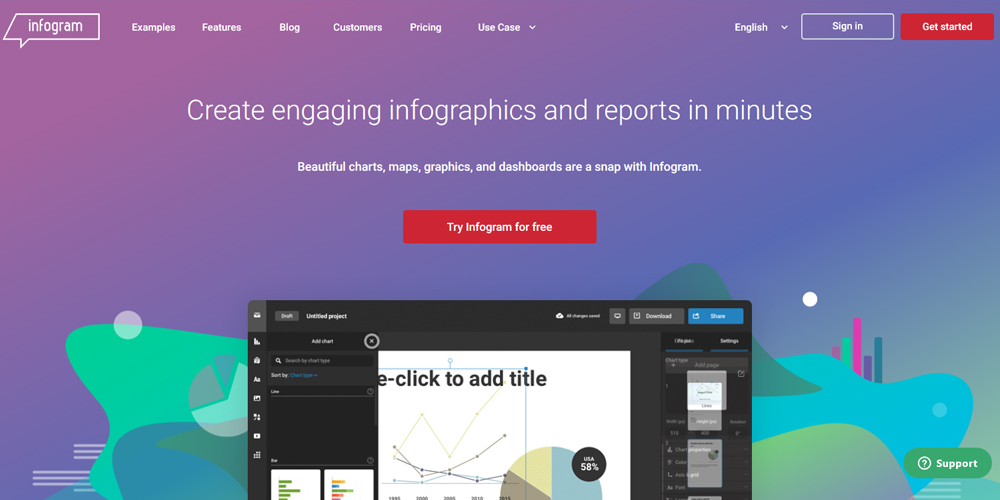 Infogram is an easy to use infographic and chart maker. Create and share beautiful infographics, online reports, and interactive maps. Its rich arrangement of devices include over 500 maps, over 35 interactive charts, ready-made design templates, multiple images and icons, easy drag and drop editor, import and export data, interactive charts, interactive maps, interactive dashboards, and reports.
Easel.ly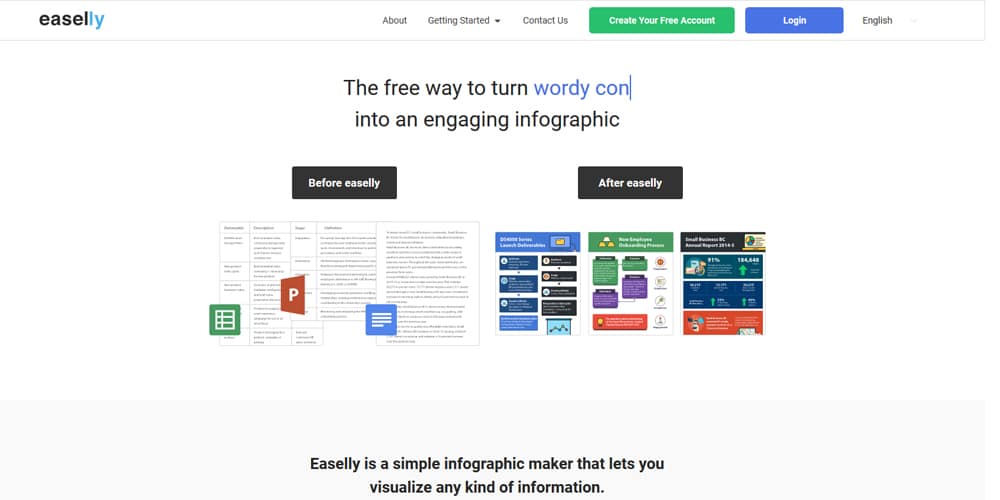 Easel.ly is an online infographic platform utilized by educators, students, executives and businesses for representing and passing on their thoughts, concepts, reports, processes and projects through visual forms that are easy to follow and inspiring.
Vizualize.me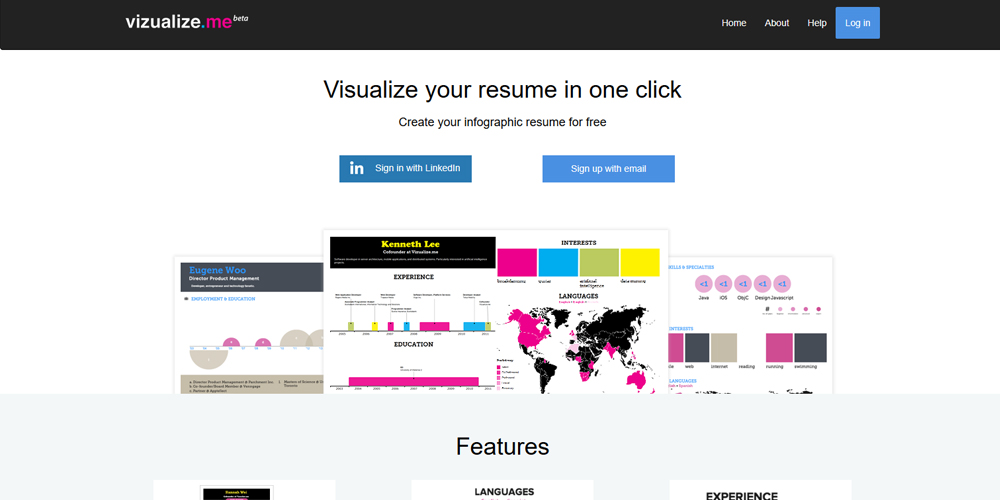 Google Charts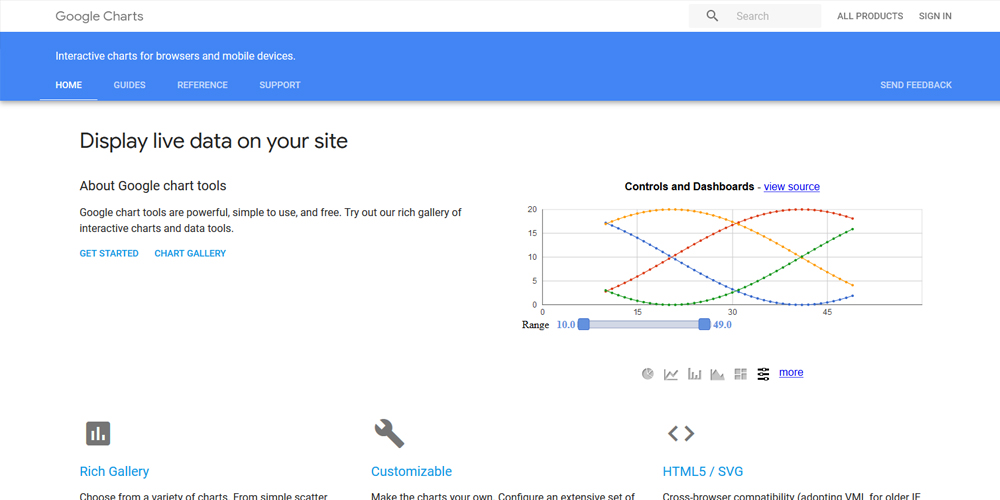 Google Charts is an interactive Web service that creates graphical charts from user-supplied information. The user supplies data and a formatting specification expressed in JavaScript embedded in a Web page; in response the service sends an image of the chart.
Biteable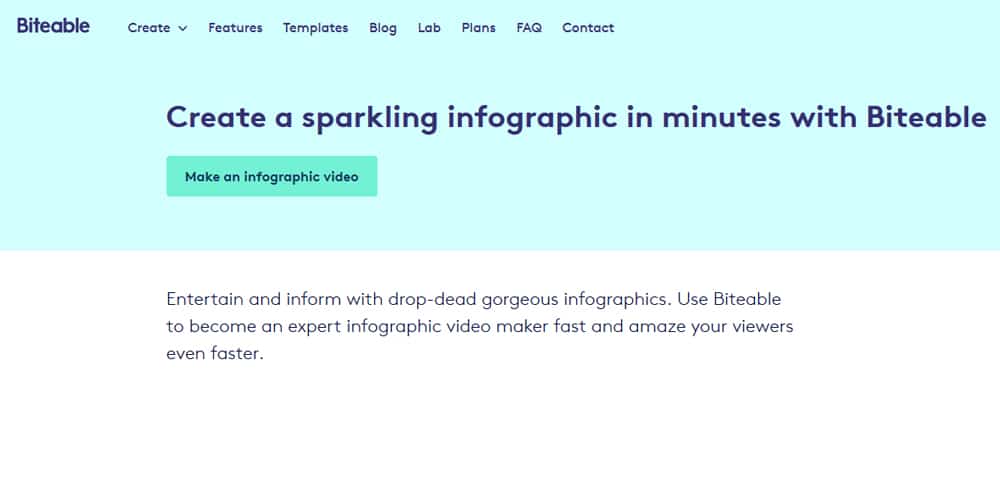 Befunky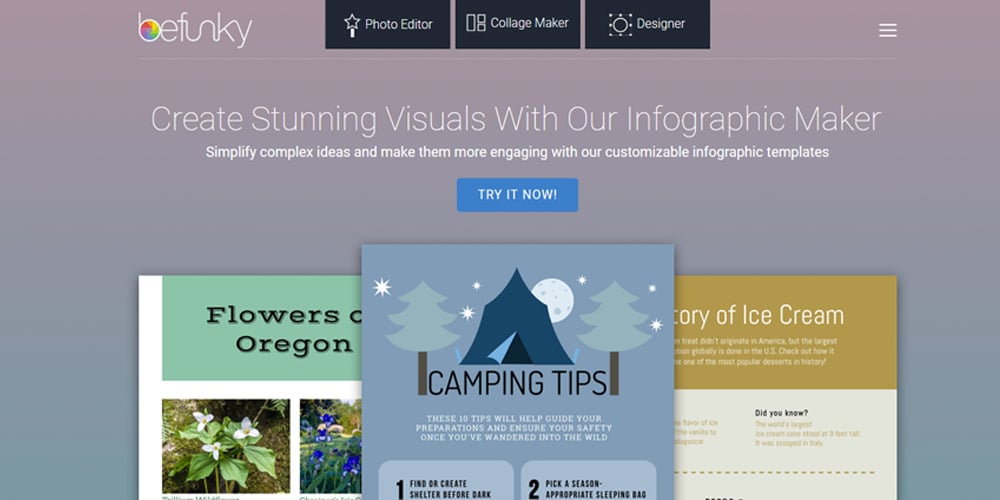 Mind the Graph
Kartograph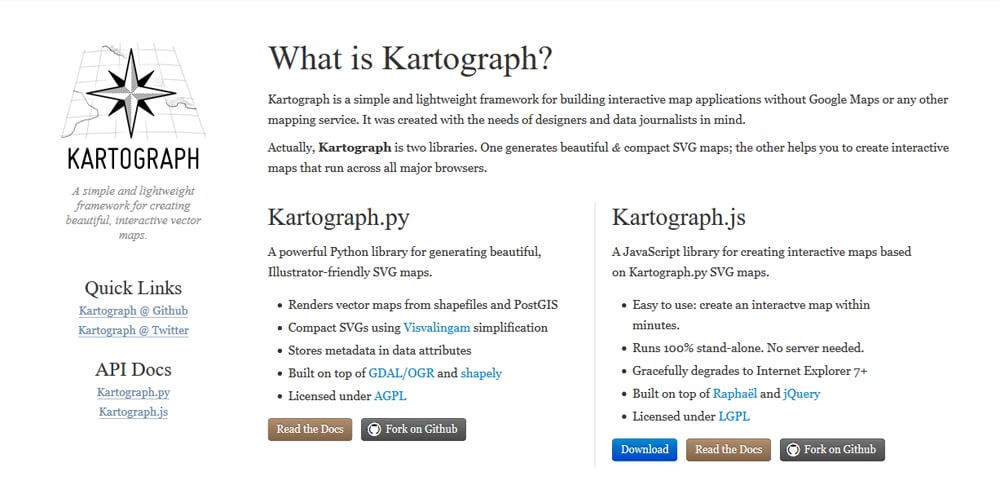 Kartograph is a simple and lightweight framework for creating beautiful, interactive vector maps.
Animaker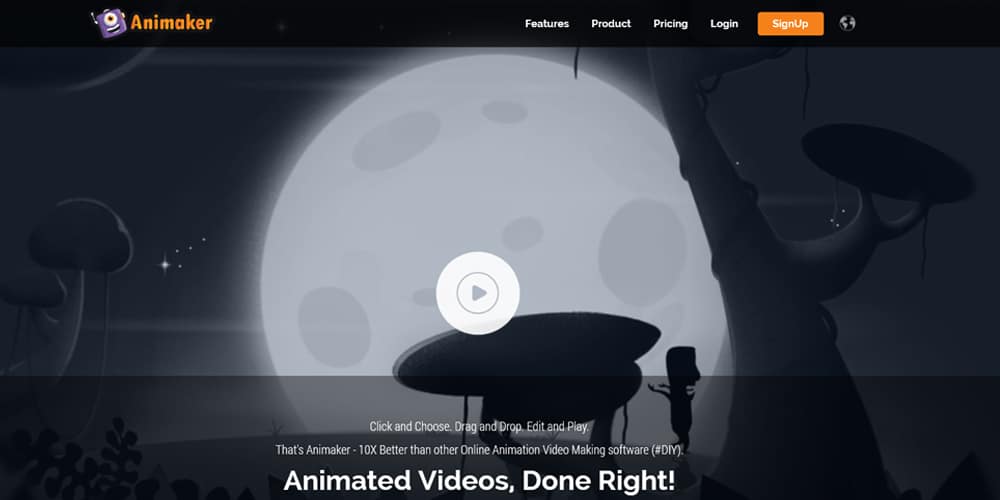 Animaker is one of the fundamental tools to make your infographics more fascinating. This tool enlivens your static infographics by adding movement to it. Animaker is an apparatus sole committed to make video infographics.
Thinglink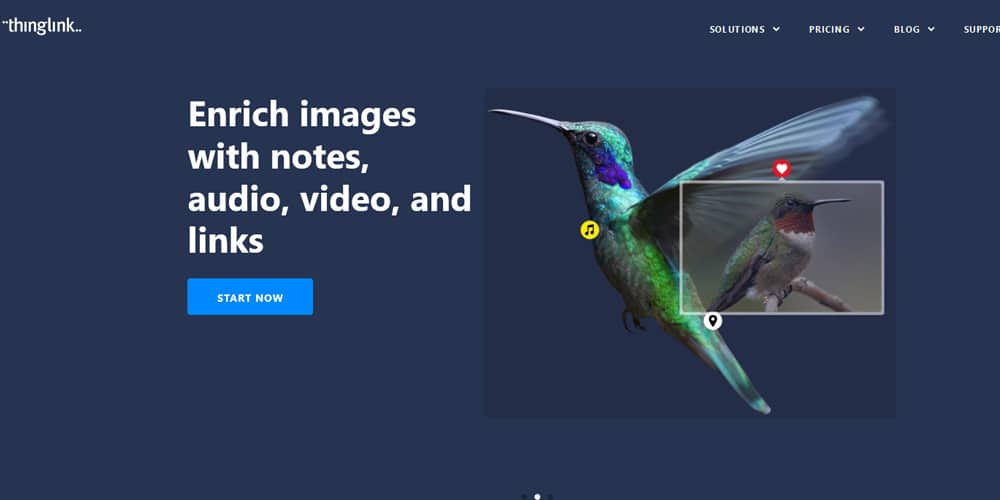 AThingLink is another bit of digital content creation software with an attention on intuitiveness.
Cacoo
Cacoo is a cloud-based diagram maker for companies, teams etc. Cacoo's interface enables groups to make, alter, and convey excellent charts together on the web, progressively.
Adioma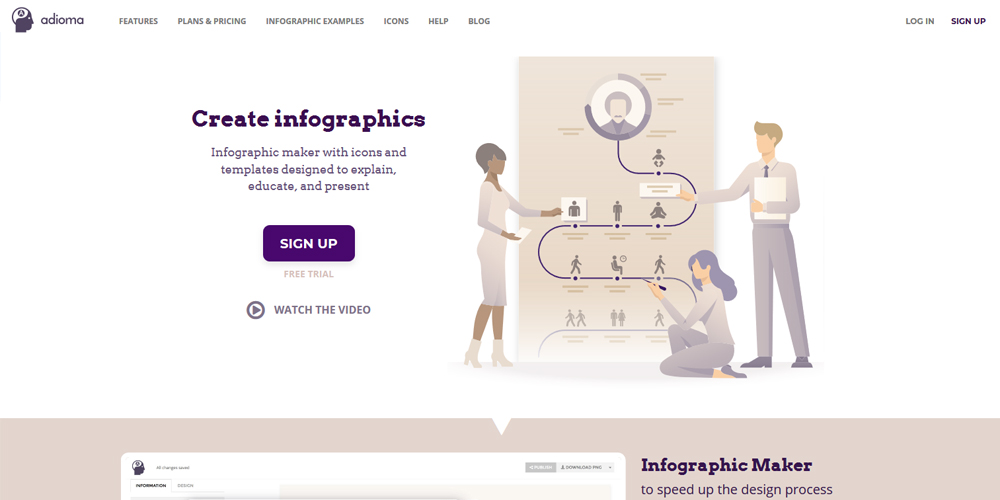 Adioma is an infographic maker that automates design for you using visual language and infographic templates.
Picmonkey
PicMonkey is an online picture editor with a segment devoted to designing infographics. Choose from the selection of templates, and customise the content with PicMonkey's library or by uploading your own images.