15+ Best Tools to Unminify CSS for Better Formatting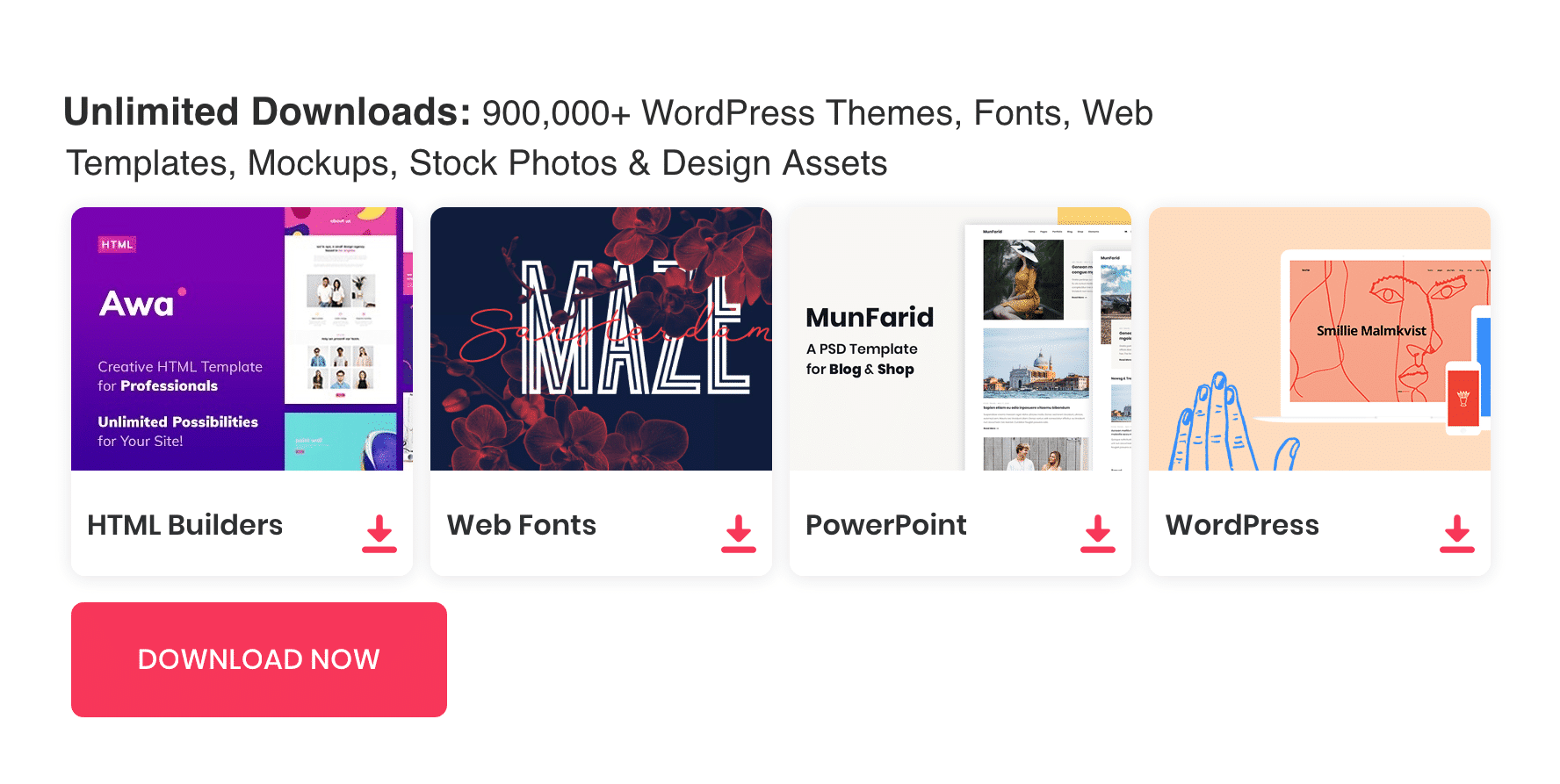 If you are a developer, you might have minified your code for better website performance. Have you ever unminified CSS later for editing purposes. How to unminify CSS? Well, it's pretty easy to unminify CSS in your code editor. Most of the code editors have this option by default. But in some cases, we need to further format the code in a certain way for ease of use.
In this post, we have put together some great tool to reformat your minified CSS code. Some of these tools will allow you to give format options like space, indentation etc. You can unminify any number of the CSS codes with these tools. Go ahead and explore through the list of unminify tools and pick the right one for your needs.
See also :CSS Beautifier Tools Worth Trying in 2018
Unminify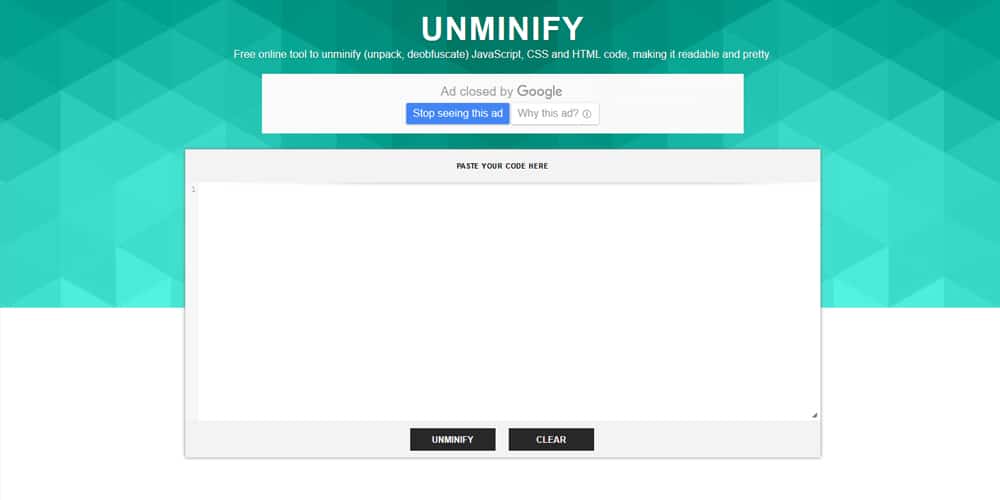 Free online tool to unminify (unpack, deobfuscate) JavaScript, CSS and HTML code, making it readable and pretty.
Online CSS Unminifier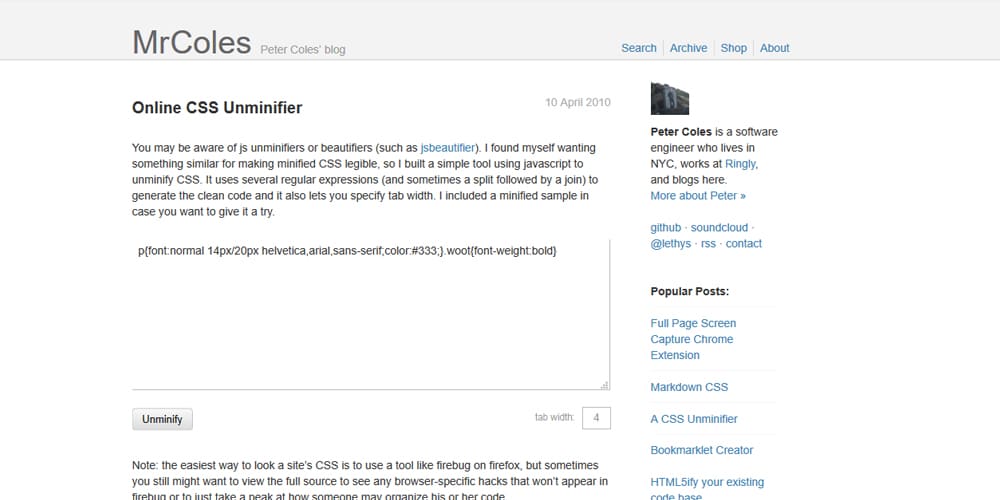 A simple tool to unminify CSS. It's useful if you want to look at a site's CSS, but you can only get your hands on the minified version.
CSS Unpacker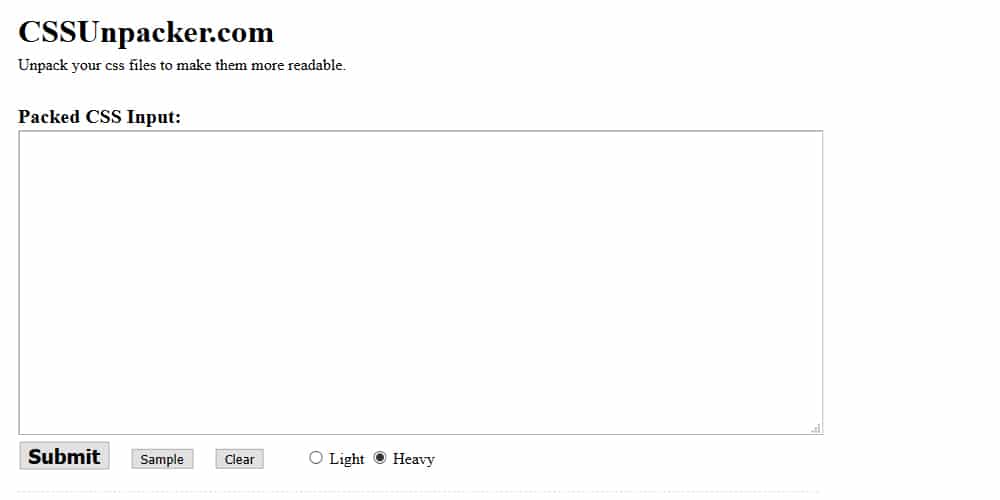 Unpack CSS files to make them more readable.
Beautify CSS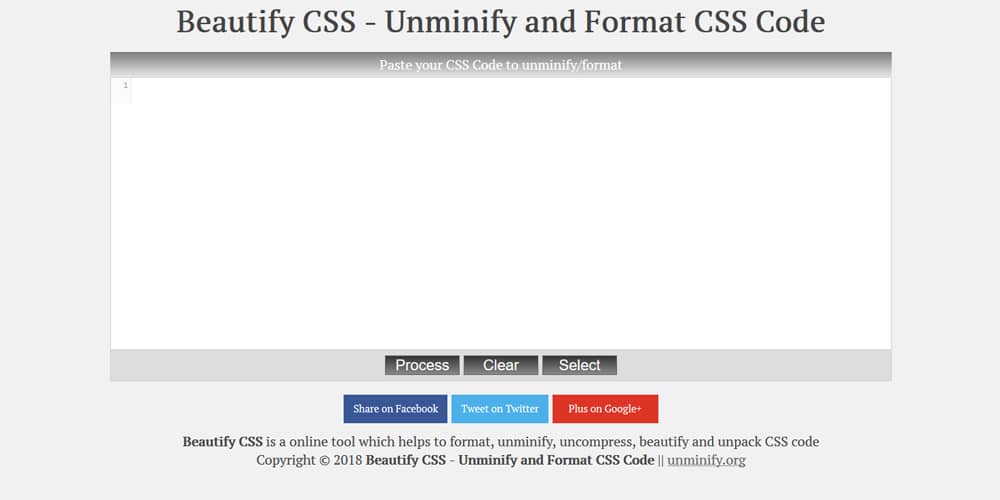 CSS Beautifier Unminifier and Formatter Online Tool. It helps to unpack and make your CSS code more readable.
Unminify2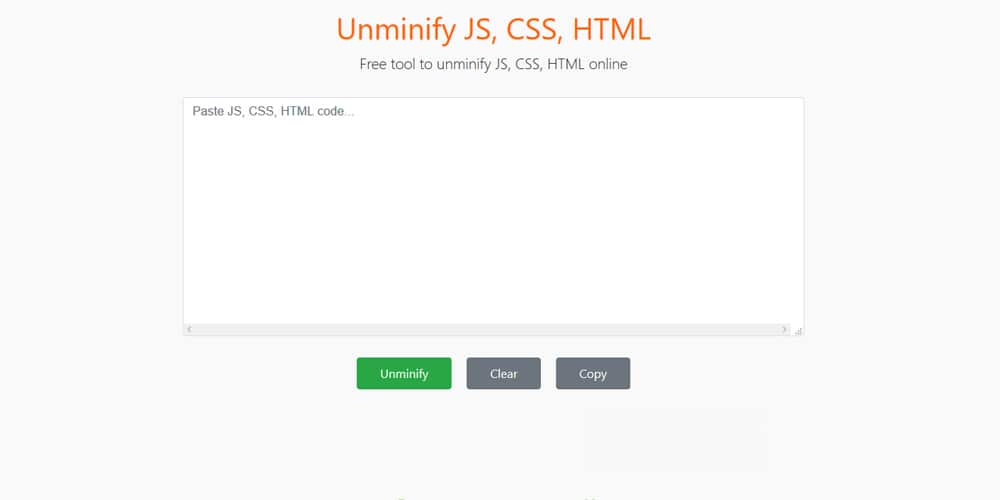 Free online tool to unminify JS, CSS, HTML compressed code, making it readable again. Unminify, uncompress and beautify any minified JS, CSS, HTML code.
Unminified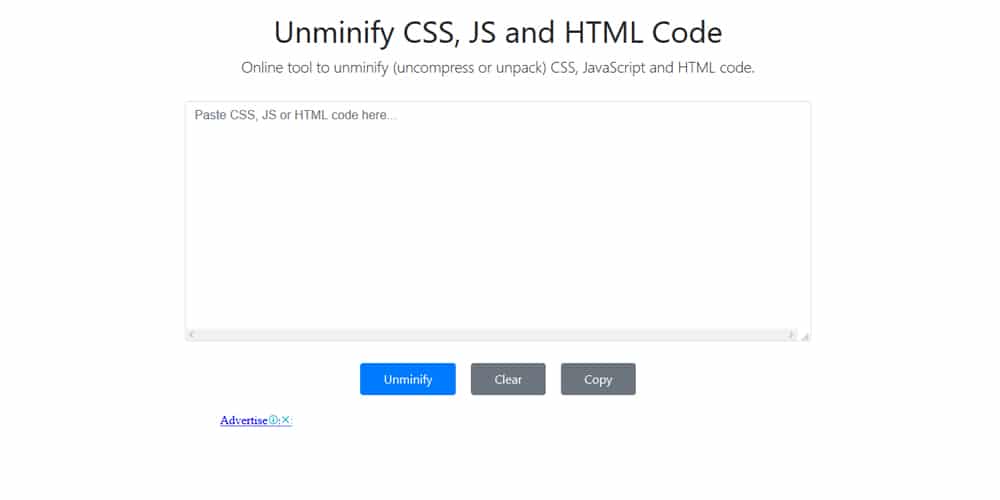 Online tool to unminify (uncompress or unpack) CSS, JavaScript and HTML code, making it readable. This tool will unminify, reformat and reindent any compressed\minified CSS, JavaScript and HTML code.
Unjscss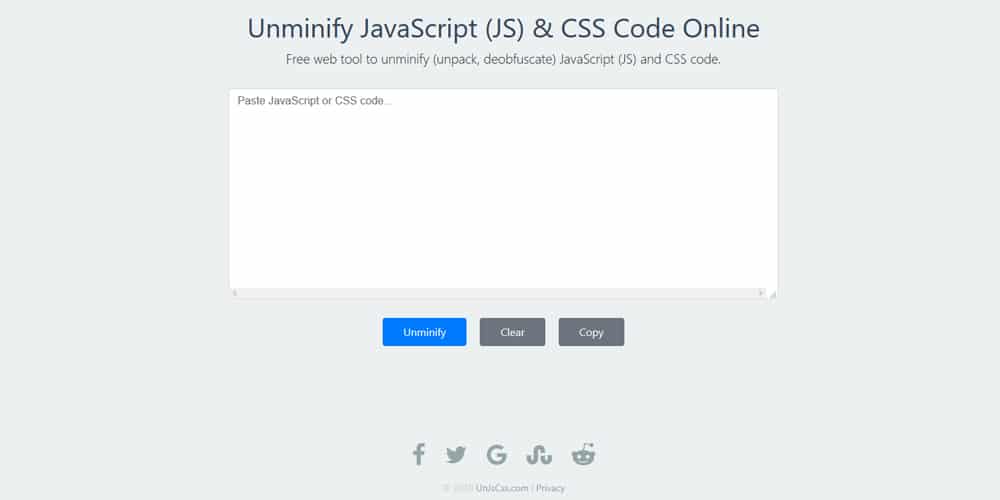 Free web tool to unminify (unpack, deobfuscate) JavaScript (JS) and CSS code online. Quickly unminify, reformat and reindent compressed/minified JavaScript (JS) and CSS code to make it readable. Best online tool to unminify JS and CSS online.
Online CSS Minify/Unminify Tool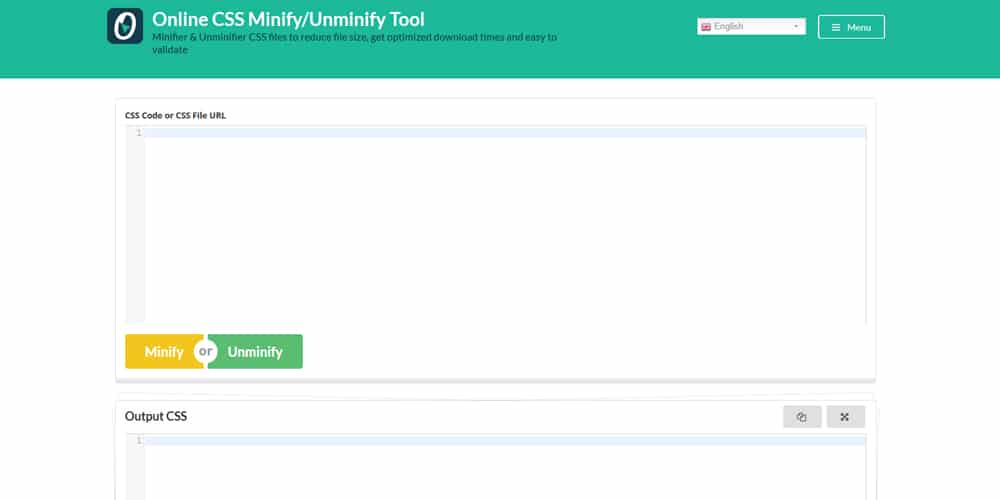 Free Online CSS Minifier/Compressor. Simple Quick and Fast web development tool to optimize and validate CSS code to load website faster and reduce file size.
Unminifier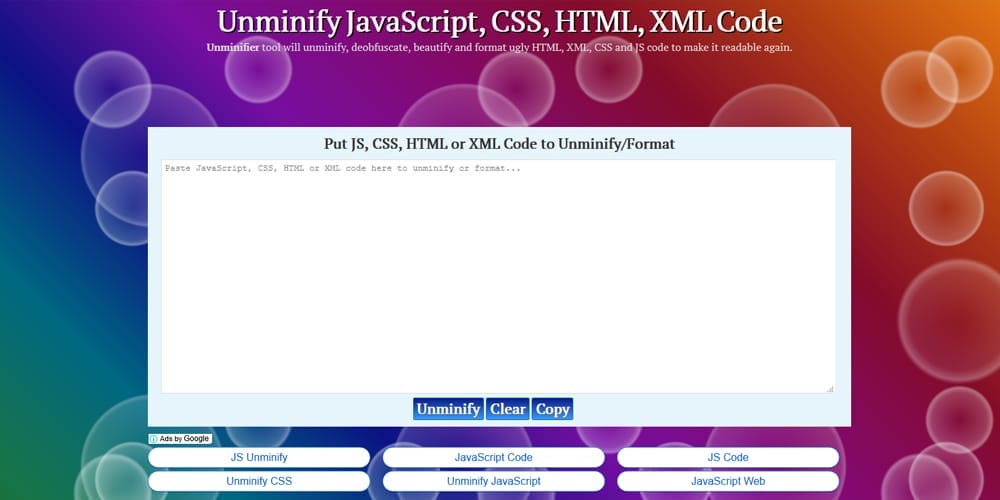 Unminifier tool will deobfuscate unminify unpack format and beautify ugly JS CSS HTML XML code. JavaScript Deobfuscator CSS Beautifier HTML Formatter.
CSS Min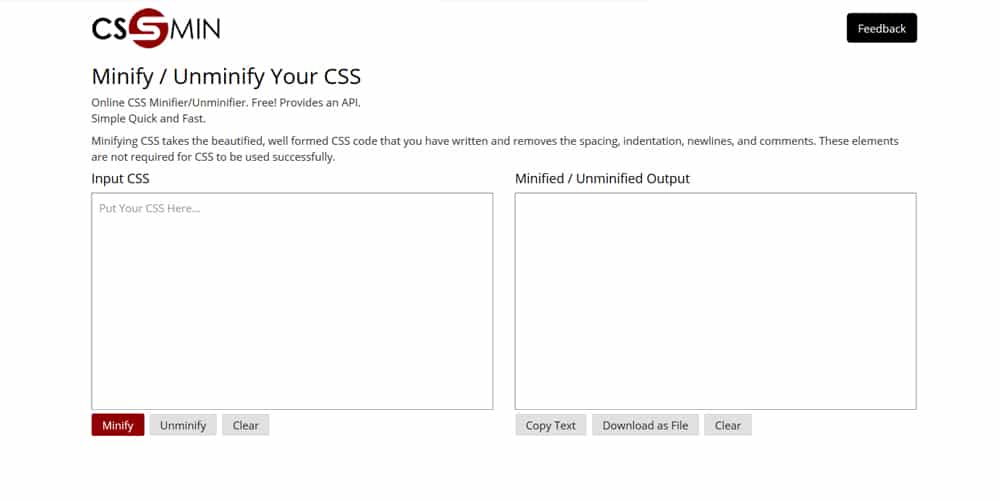 CSS min is an online css compressor/minifier/unminifier that allows you to compress/uncompress and minify/unminify all of your css files by up to 80% of their original size.
CSS Minifiers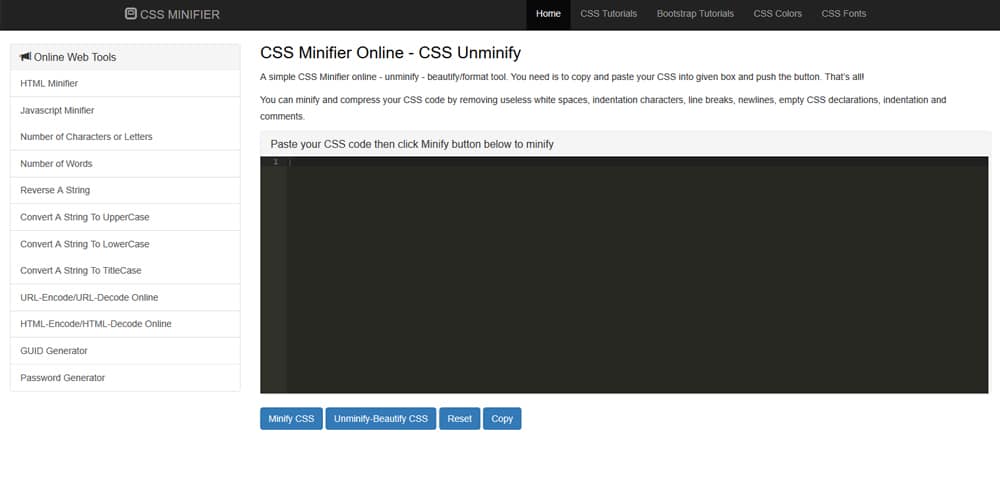 A simple CSS Minifier online – unminify – beautify/format tool.
CSS Unminifier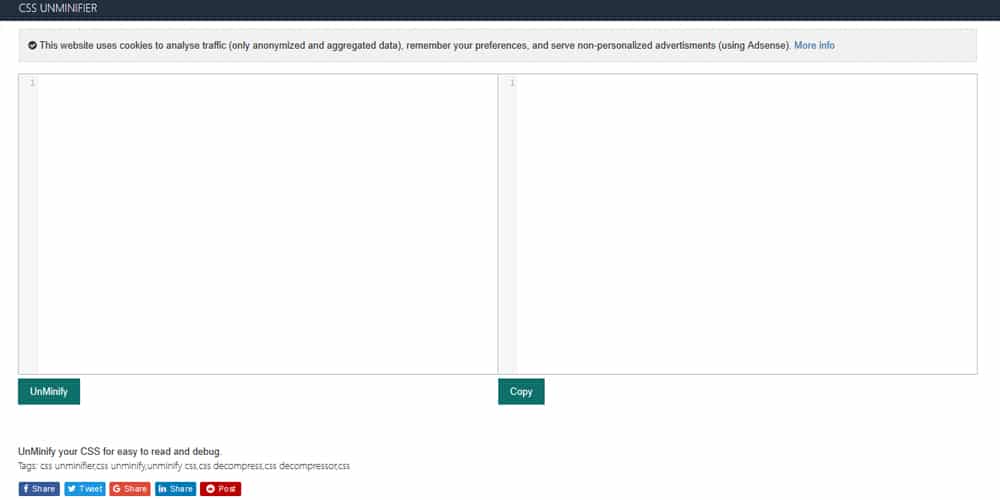 A simple CSS Minifier online – unminify – beautify/format tool.
Assadotcom Online CSS Unminifier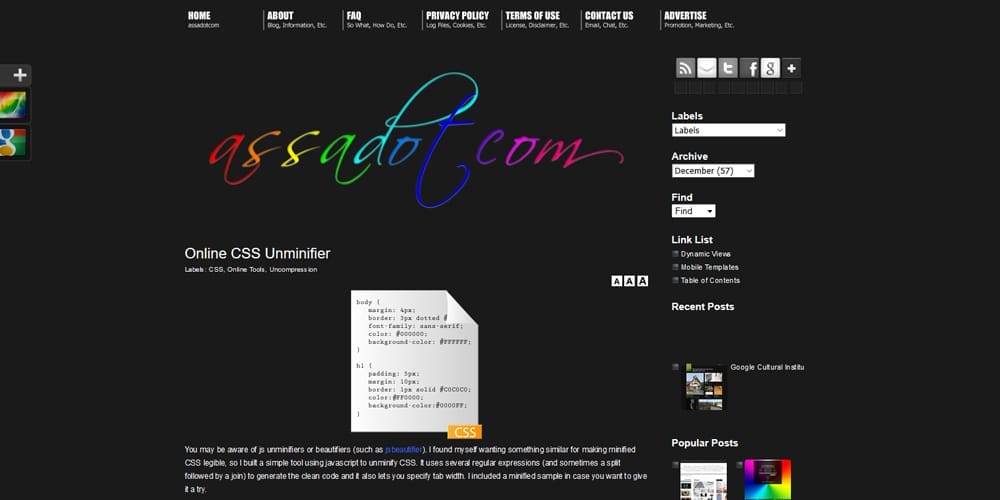 Unminify.org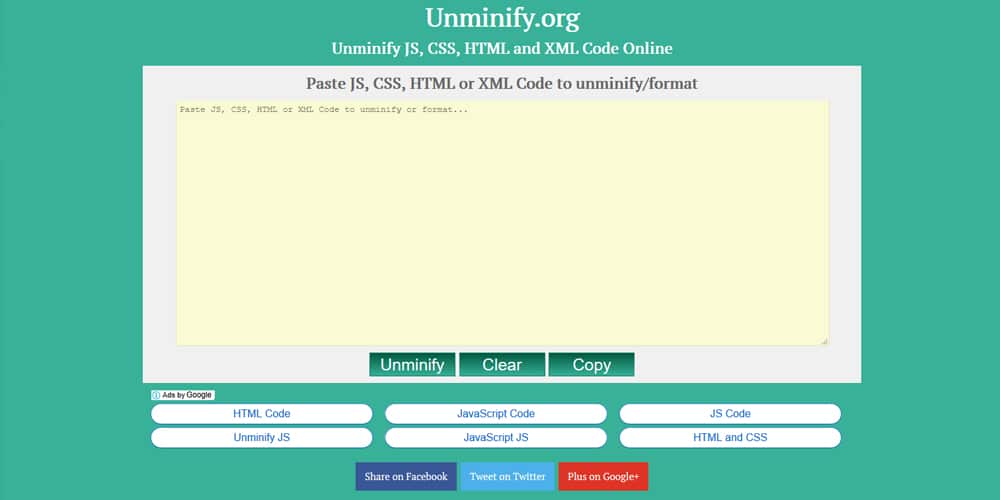 To unminify js beautify css format html xml code this online tool is perfect. Unminify.org is helpful to uncompress JavaScript properly as the best formatter, unminifier and beautifier.
Unminify Tool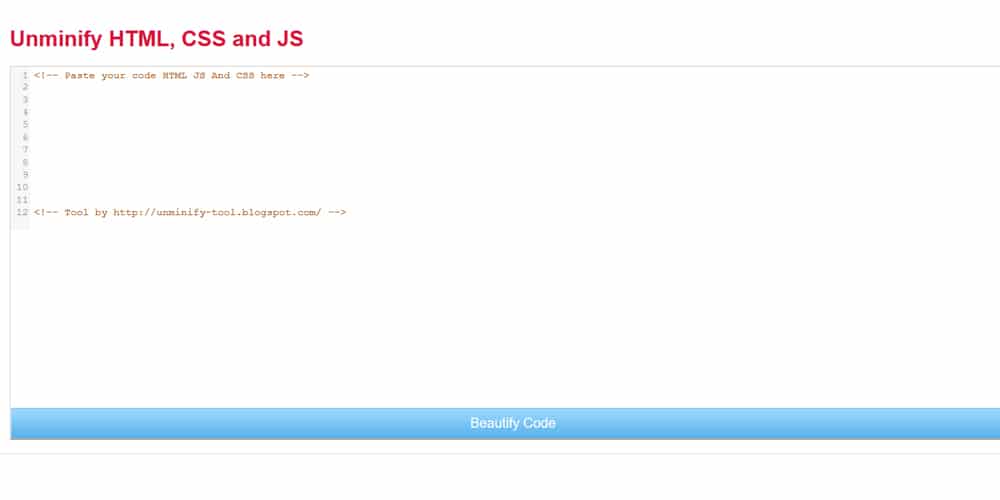 Cssminifiers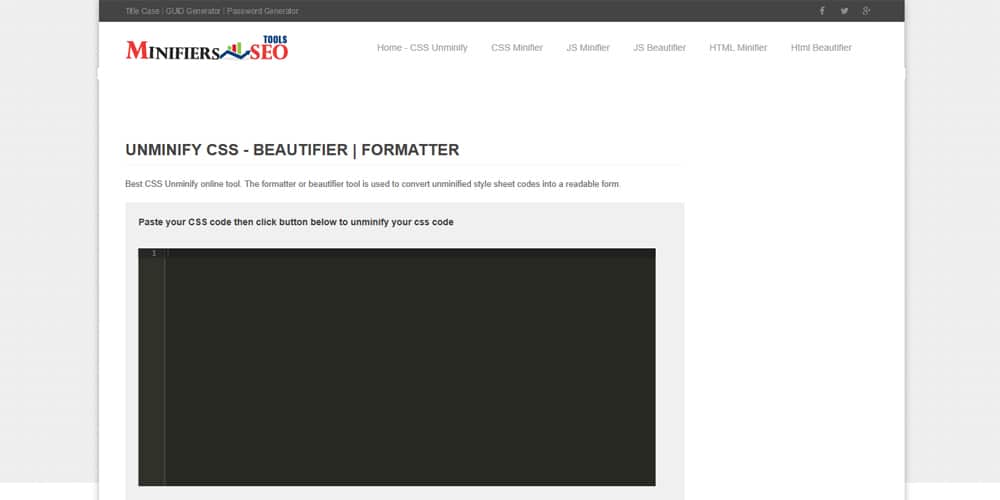 Best CSS Unminify online tool. The formatter or beautifier tool is used to convert unminified style sheet codes into a readable form.