20+ CSS Beautifier Tools Worth Trying in 2018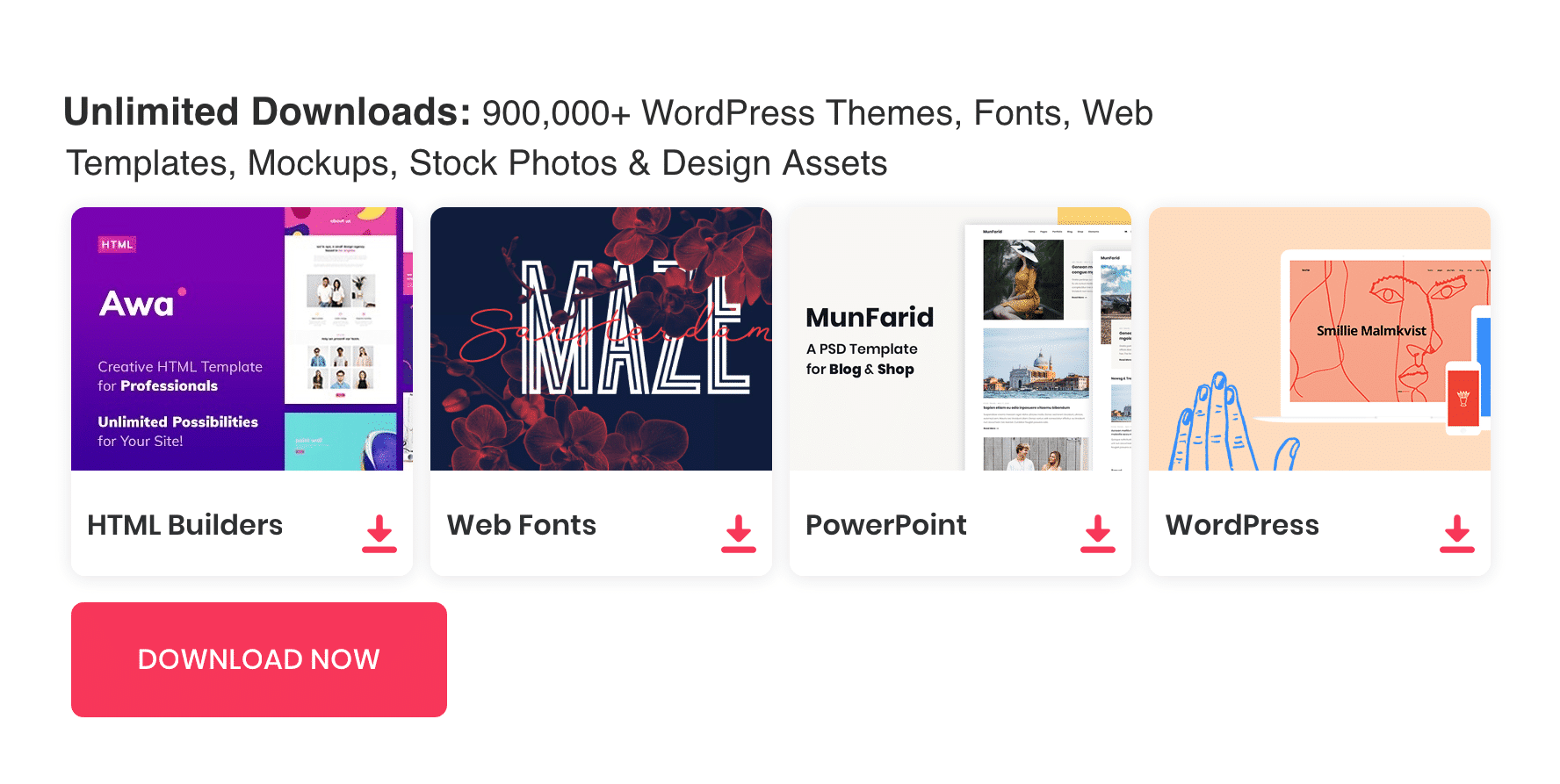 CSS Beautifier tools are used to beautifully format a cultured CSS code for better manageability. These tools can beautify CSS in a matter of seconds.
When you are coding websites, there are two things you want to have. one is a very well formatted code and the second is a minified code. A well-formatted code means it can be easily managed in the future. CSS formatting is important if you work with a team or for a client. It helps to easily understand the code when further changes or edits required. Please check through below CSS Beautifier tools, they help you format your CSS to the style you prefer. They will insert adequate newlines and indentation also delete unwanted white spaces.
See also :Ultimate CSS Resources
Pinetools CSS Beautifier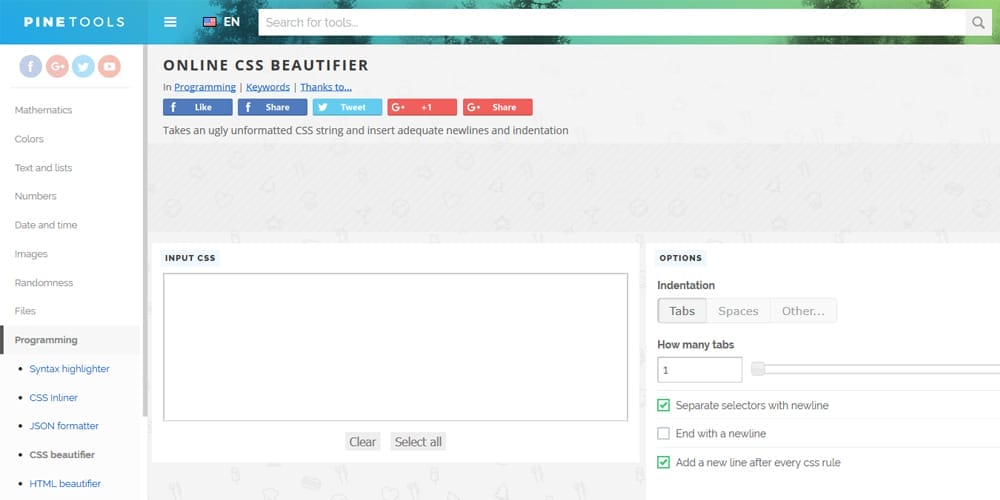 Free Formatter CSS Beautifier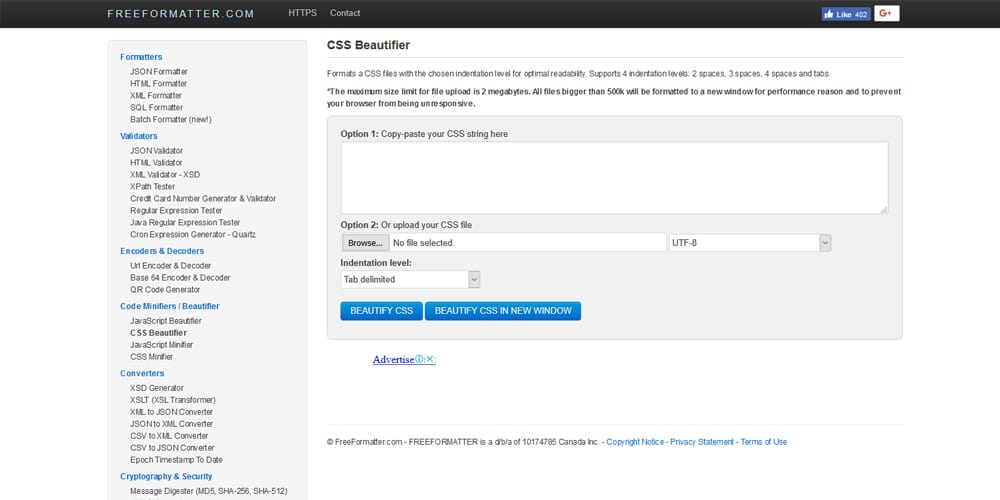 This free online tool helps to beautify/format CSS code with no side effects.
Code Beautify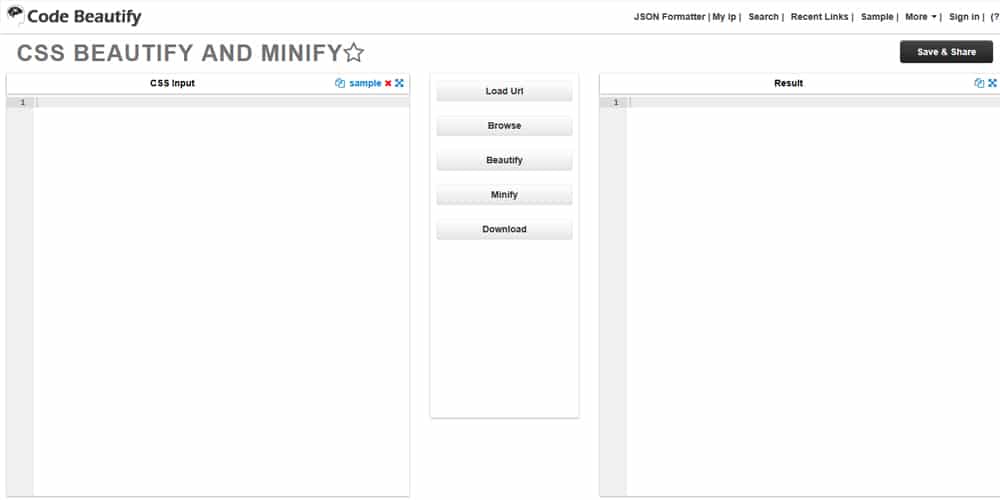 Compresses a CSS string/file with no possible side-effect.
Minify Code CSS Beautifier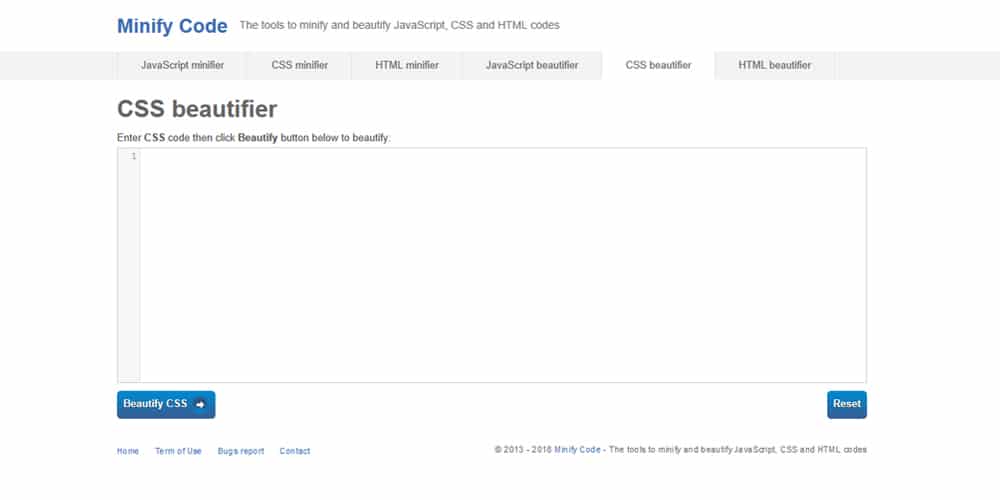 The tools to minify and beautify JavaScript, CSS and HTML codes.
Beautify Tools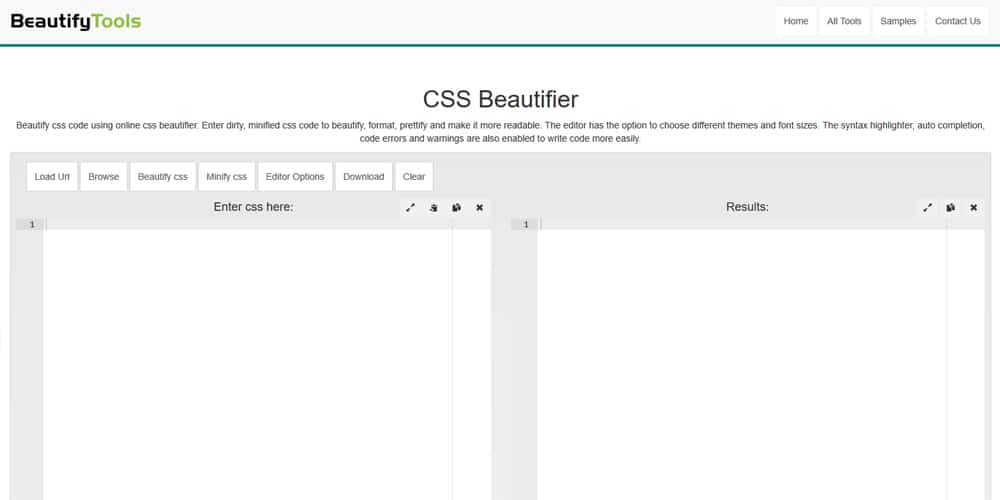 Beautify css code using online css beautifier. Enter dirty, minified css code to beautify, format, prettify and make it more readable. The editor has the option to choose different themes and font sizes. The syntax highlighter, auto completion, code errors and warnings are also enabled to write code more easily.
Prettify CSS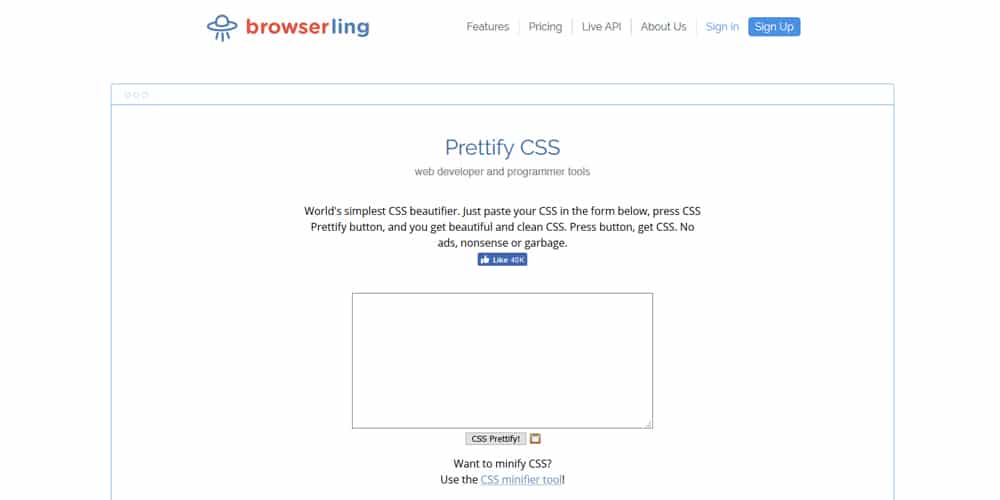 World's simplest CSS beautifier. Just paste CSS in the form below, press CSS Prettify button, and get beautiful and clean CSS.
Site24x7 CSS Beautifier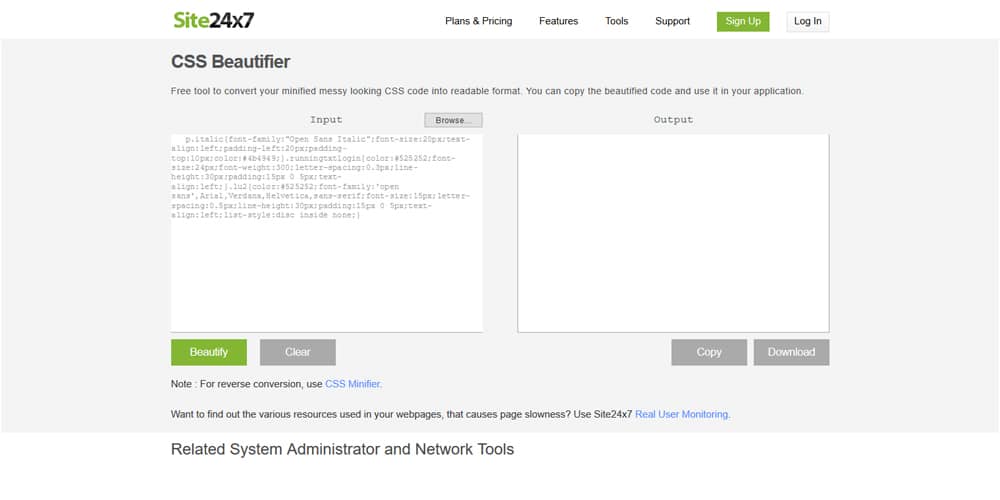 Free tool to convert minified messy looking CSS code into readable format.
Cleancss CSS Beautifier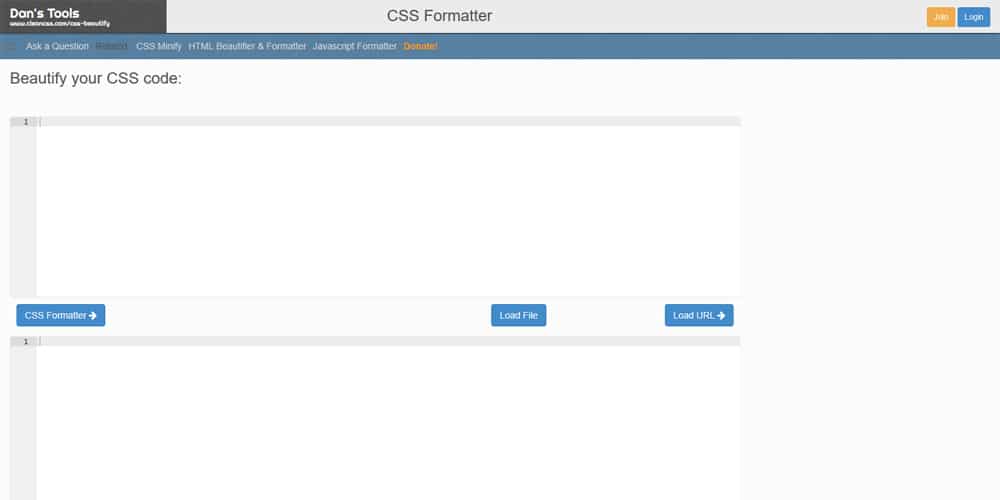 CSS Comb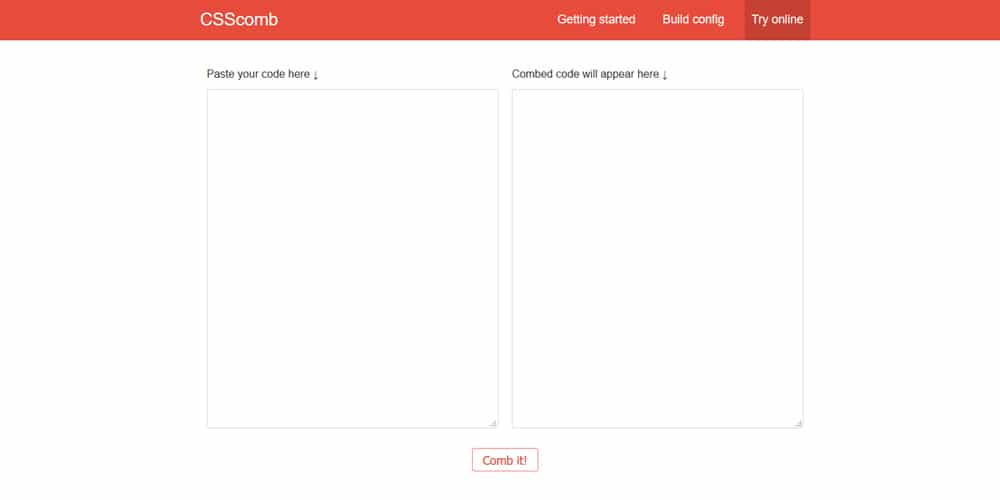 CSScomb is a coding style formatter for CSS.
Standaloneinstaller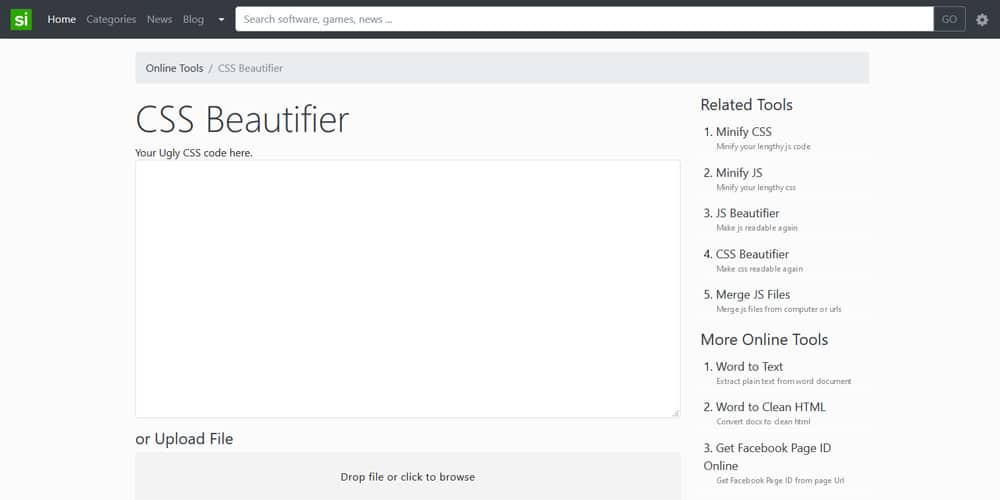 SM Digital Online Code Beautifier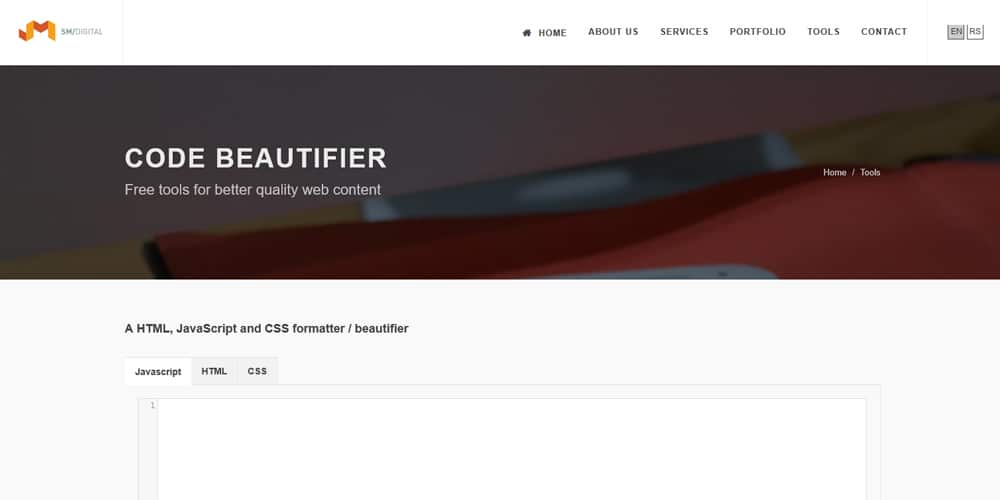 Seowagon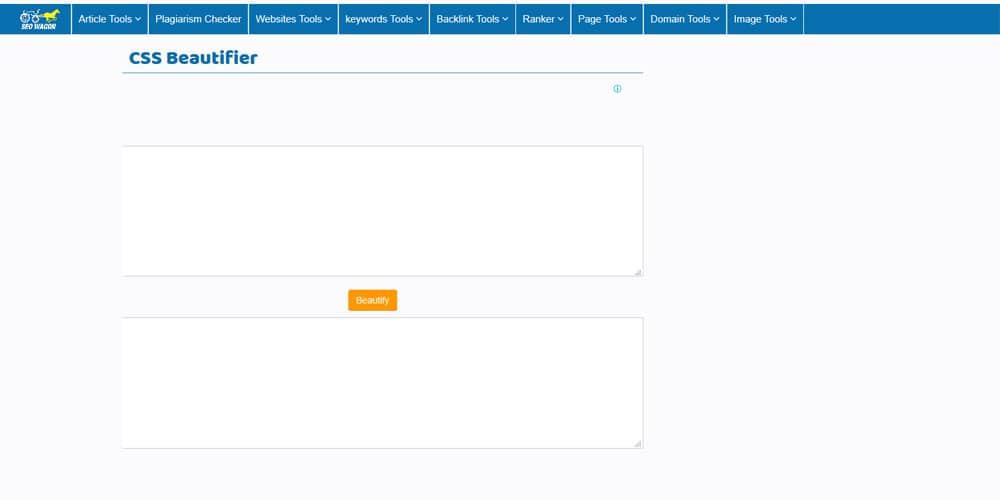 Makersbyte
Maui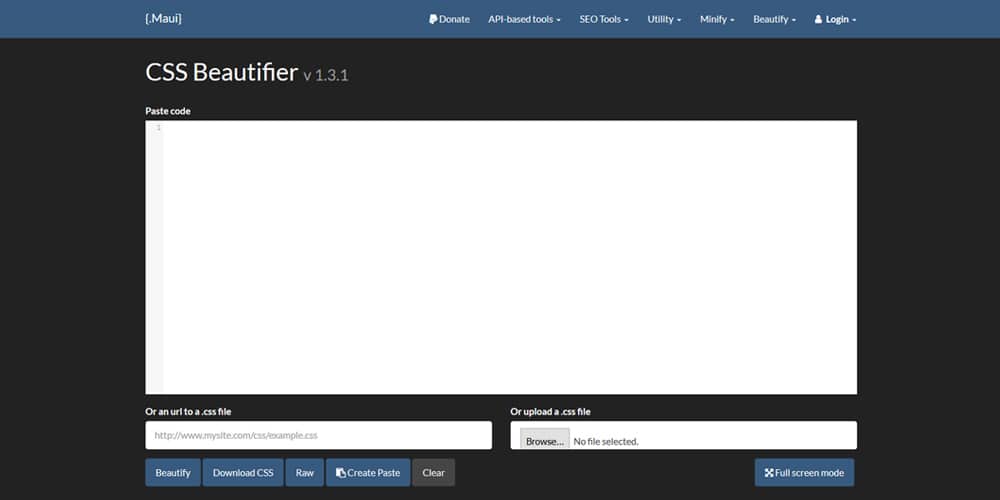 Codeitnow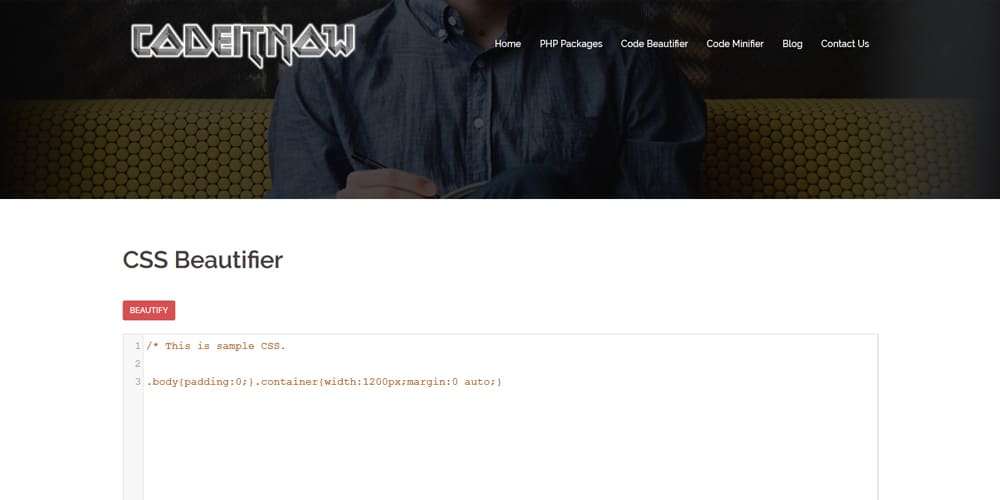 Beautify Converter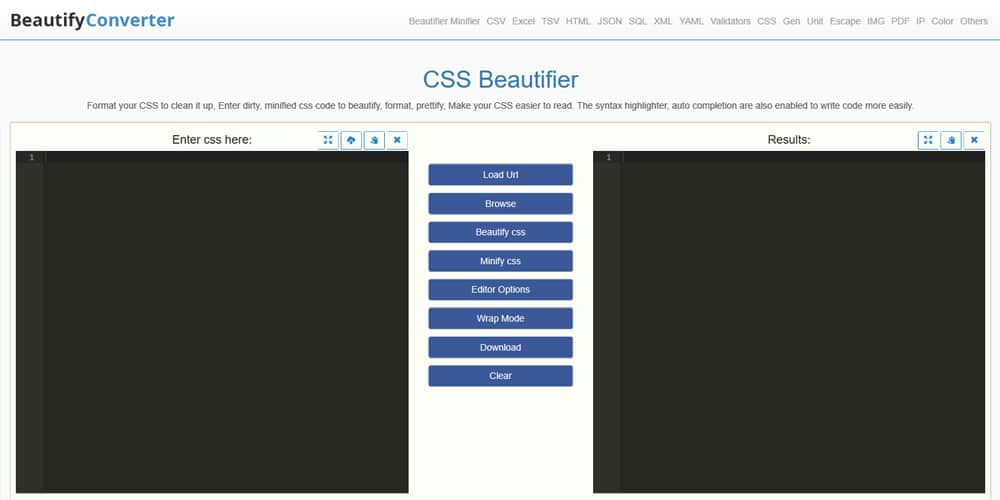 Format CSS to clean it up, Enter dirty, minified css code to beautify, format, prettify, Make CSS easier to read. The syntax highlighter, auto completion are also enabled to write code more easily.
Frontend Board CSS Beautifier/Formatter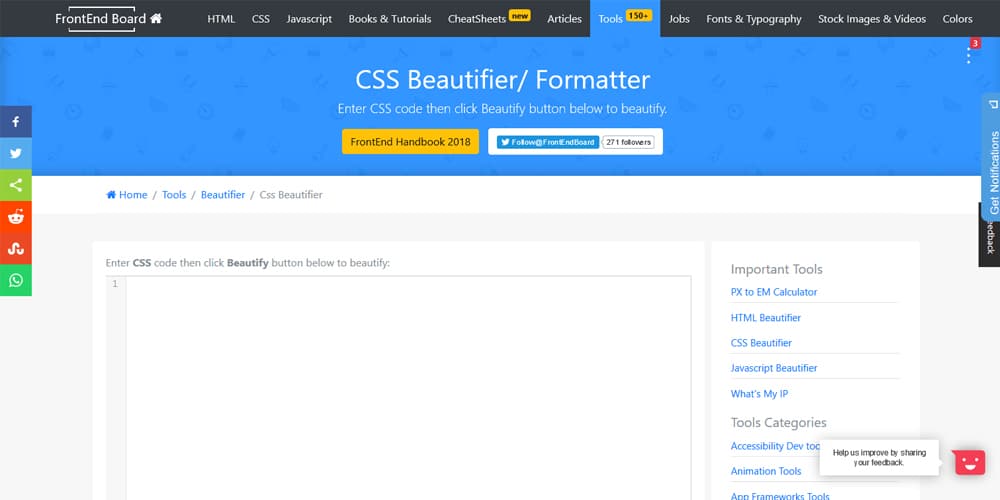 Enter CSS code then click Beautify button below to beautify.
Web Toolkit Online CSS Formatter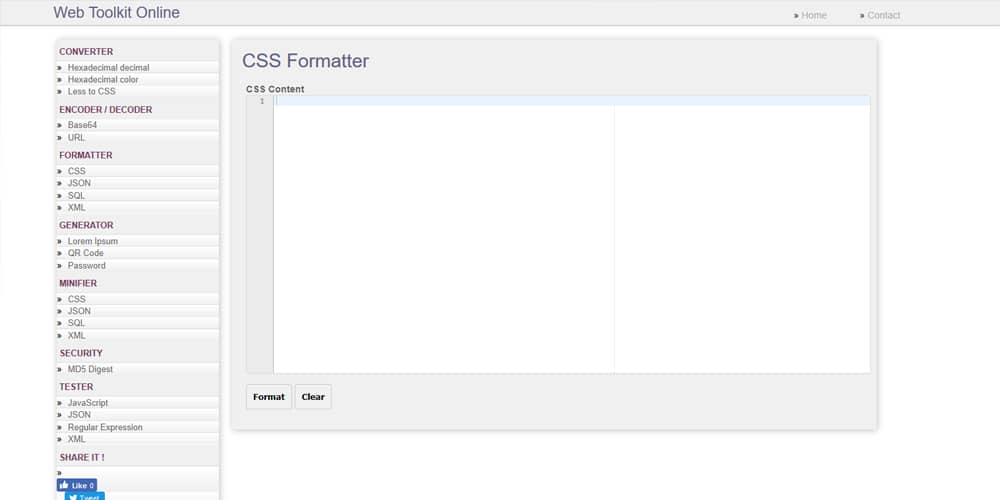 Code Beautifier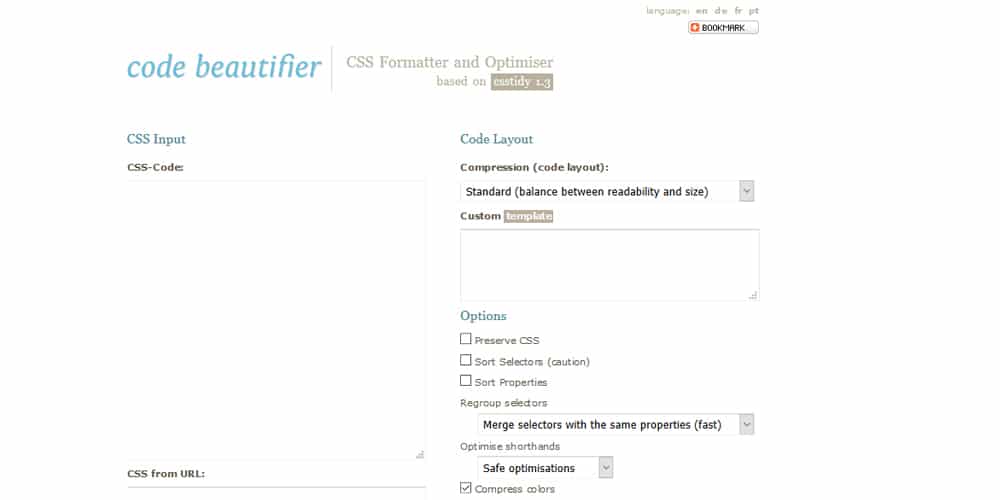 E10Host CSS Beautifier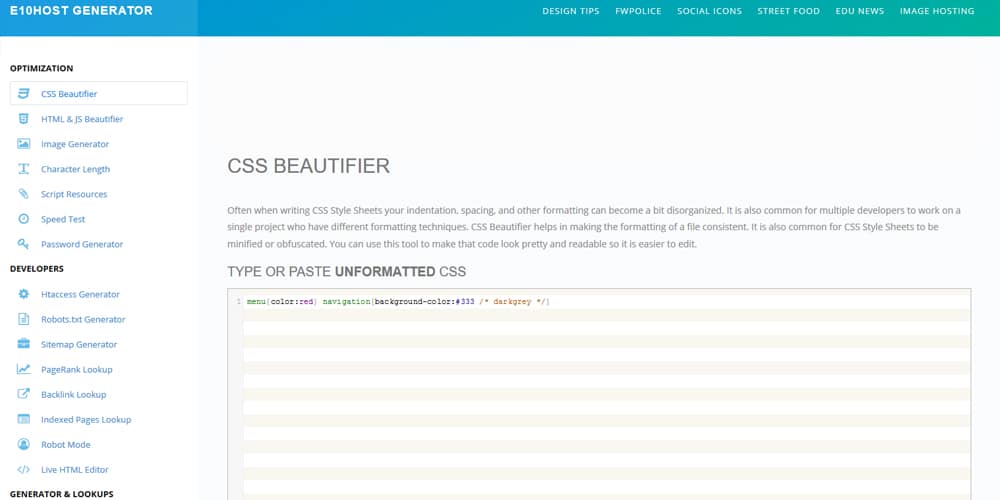 Dirtymarkup CSS Beautifier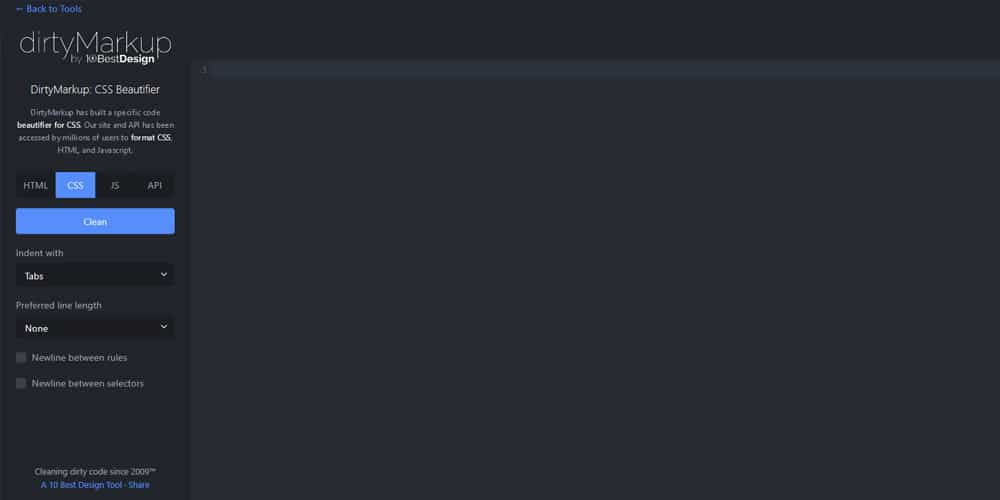 DirtyMarkup has built a specific code beautifier for CSS. DirtyMarkup and API has been accessed by millions of users to format CSS, HTML, and Javascript.
Online Code Beautify CSS Beautifier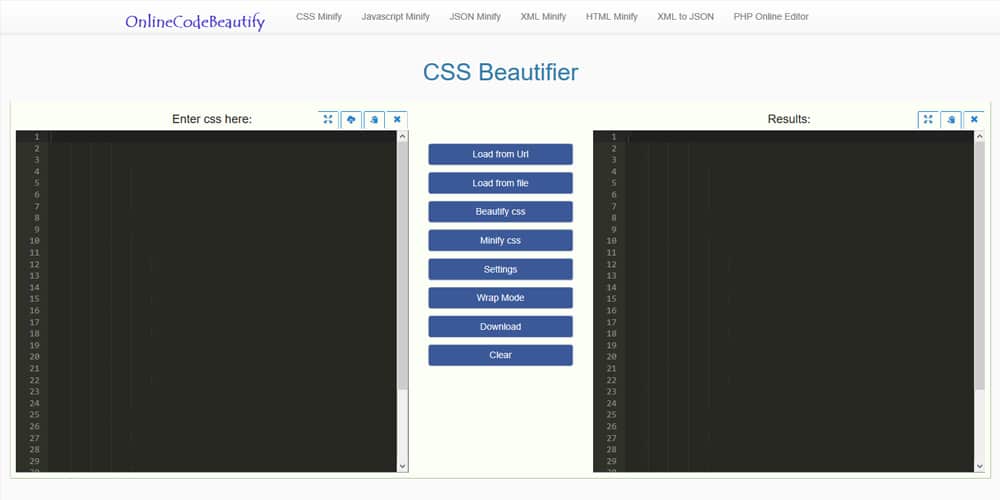 Css beautifier to beautify you code to check you code and arrange css and make it clean.