15+ Best Email Verification Services 2022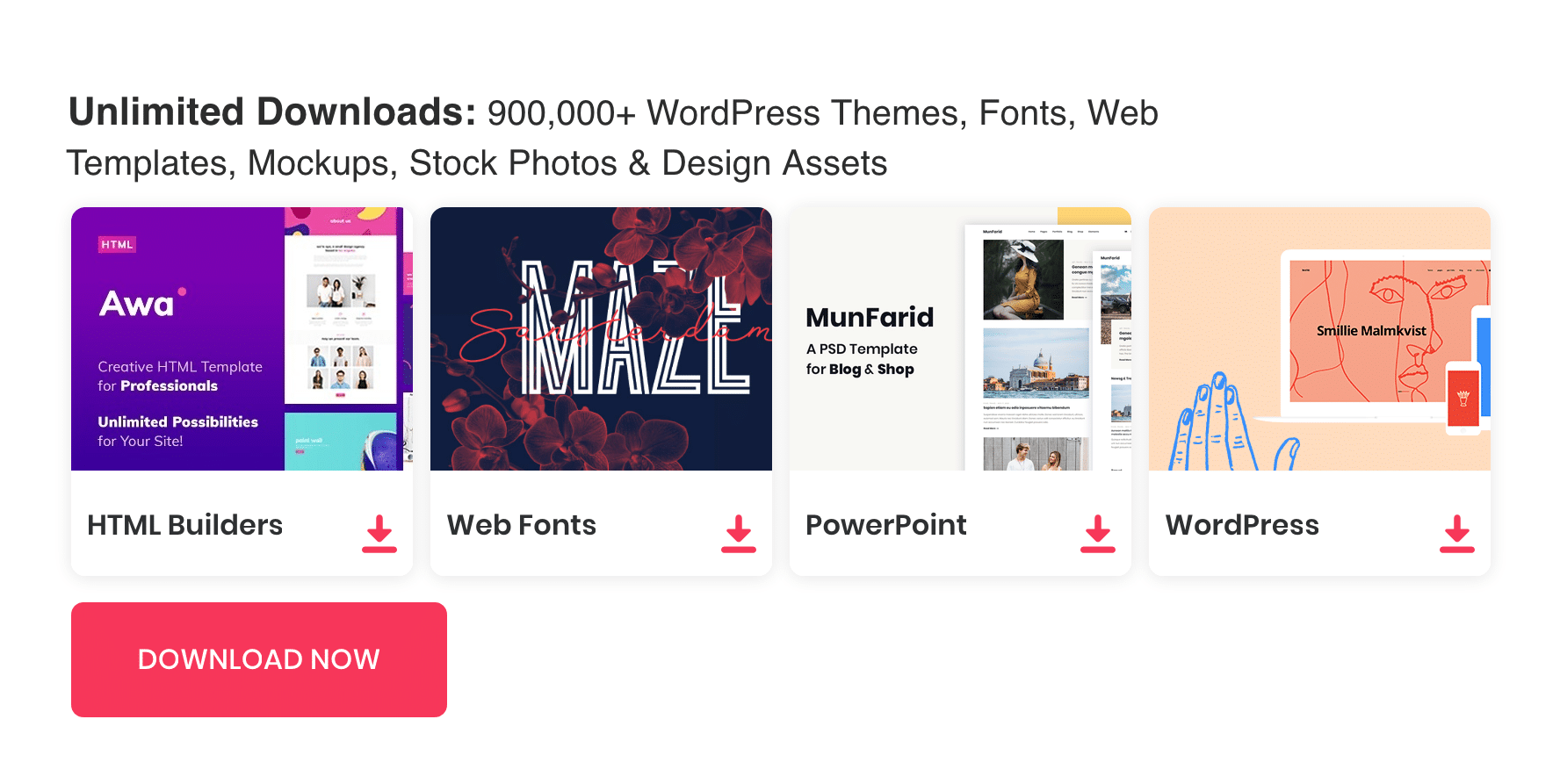 An email verification service, also known as an email validation service, is a type of service that helps businesses confirm whether an email address is active before engaging with a customer. The email validation service does this simply by checking the email address against a database of active email addresses and confirming if the email is in the database. The benefits of this type of service mainly have to do with the fact that it can prevent lengthy back and forth dialogues that may end up with an inactive email account. This can save companies both time and expense trying to deal with an inactive account.
Getting your email verification services from a reputable company can help you protect your business or organization. Whether you want to protect your spam filters, maintain your email marketing list, or verify people's identities, email verification services may be the solution for you. Spam filters can be overwhelmed by address posing as actual human beings. When this happens, legitimate messages, like account confirmation notices, may get filtered out. This can be especially problematic for companies and organizations that have a mailing list. Verifying email addresses of people that sign up for your email list can also be essential for maintaining your list. The more accurate your mailing list, the more accurate your marketing efforts will be and the less you will waste money.
See also : 20+ Best Responsive Email Frameworks
There are a lot of email validation services out there, and this blog post was created to help you find the best one. There are a lot of reasons why one might want to validate their email, for example, someone might be receiving a lot of spam emails addressed from their email address. There are also legal reasons for validation as spam emails can be used to commit fraud. Regardless of the reason for validation, there are many services that claim to be the best. The one thing I can say is that one should do their best to use a service that is accurate, is cost effective, and is fast.
See also : 15+ Best Responsive Email Template Builders 2021
ZeroBounce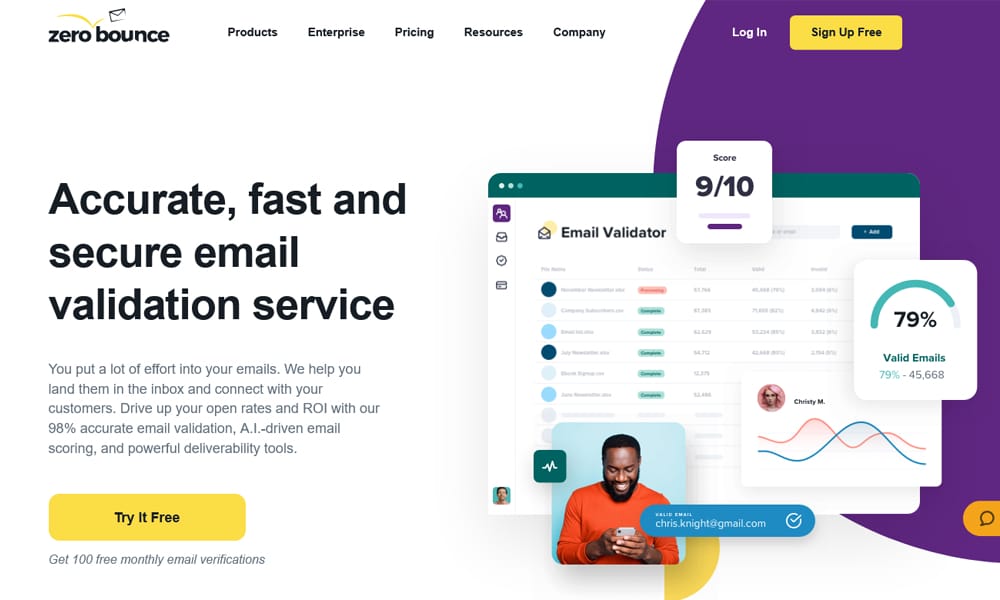 Investigate before you send an email and make certain it reaches the recipients inbox. With the ZeroBounce service, you can reliably filter out spam mails, stay protected from malware and harmful attachments. Lightening fast and accurate, they sift through a database of huge domain names and adds more to it every day.
NeverBounce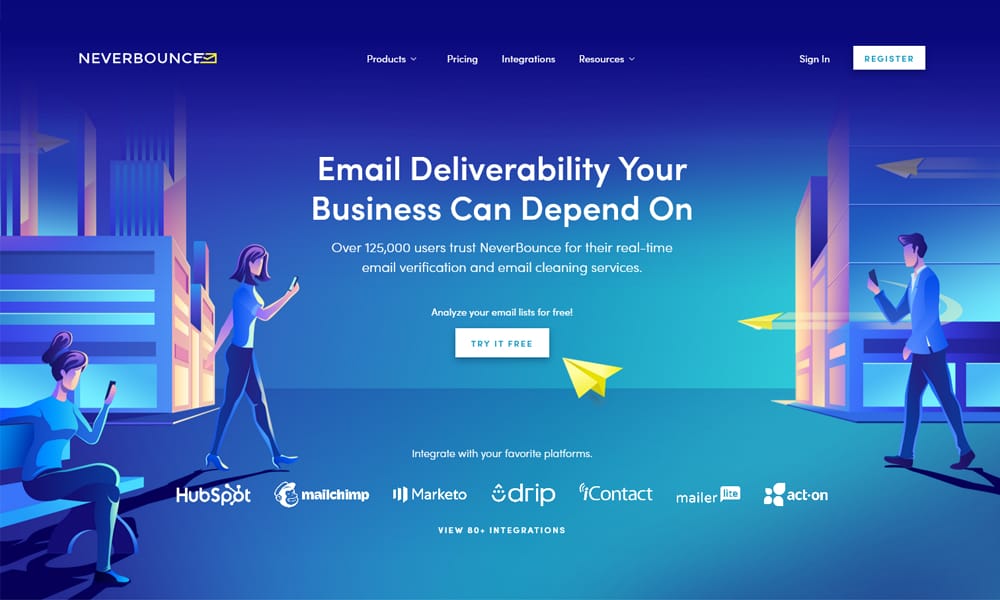 If you're looking for high email deliverability for your business, you need NeverBounce! It makes it a breeze to send marketing emails without the nuisance of bounce backs. With the industry-leading 99+ email deliverability rate, you can keep driving your marketing without your features being blocked. Not only will your company keep delivering high quality digital mail to your customers, but you'll also have peace of mind knowing NeverBounce has you covered.
Mailfloss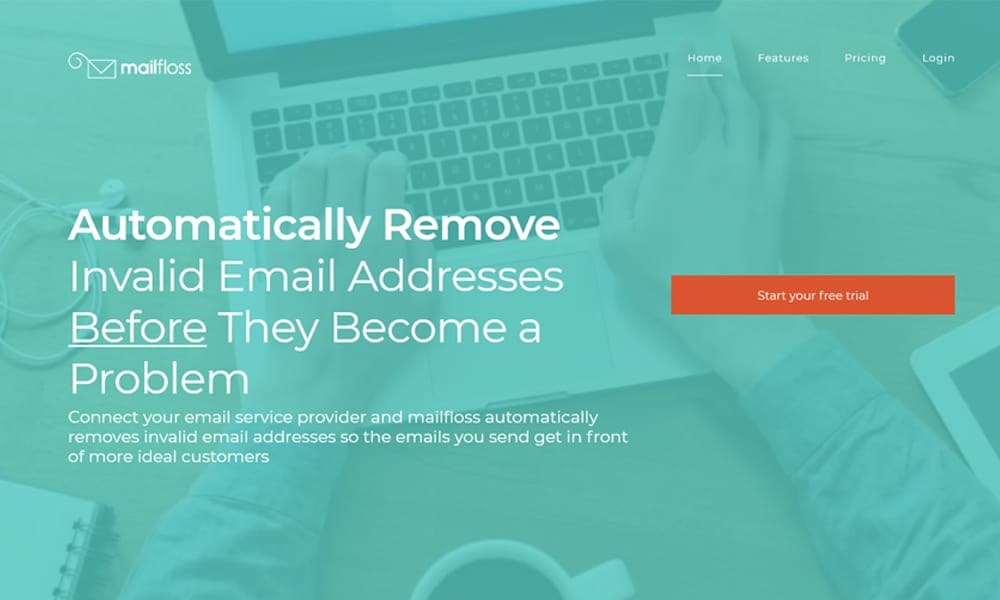 Get rid of annoying invalid email addresses before you'mail them to your contacts with Mailfloss, professional email validation and removal solution. Create a filter and Mailfloss will automatically remove invalid email addresses before sending. . With Mailfloss, you can automatically remove all empty email field boxes, validate the email address format, and report on duplicate email addresses.
Emailable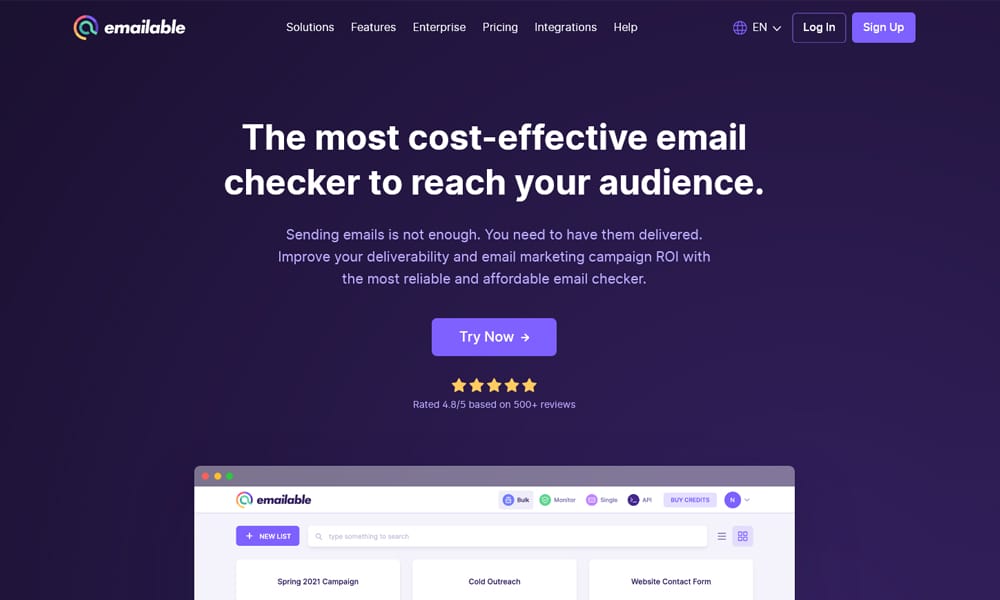 If you're looking to increase your email campaign ROI, reach inboxes, and improve deliverability, then the Emailable platform has the right technology for the job.Emailable is a software as a service powering email and marketing campaigns for thousands of the world's largest companies.
MailerCheck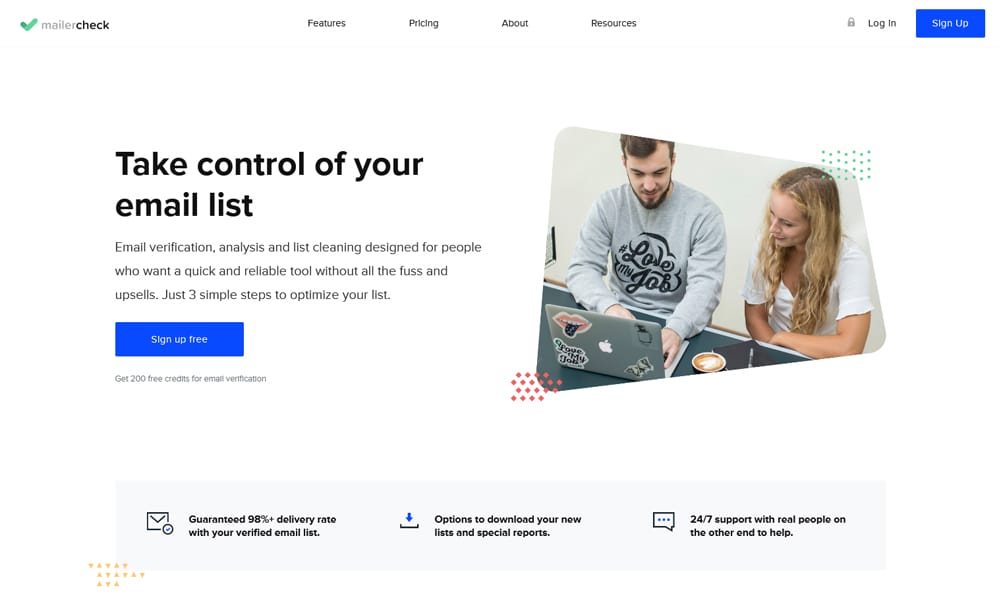 MailerCheck has been created to be a fast and reliable tool when you need your email list to be verified, analyzed, cleaned of spammers. This system is perfect in ways such as helping you maintain a pleasant customer base, directing your business to become more successful.
Snov.io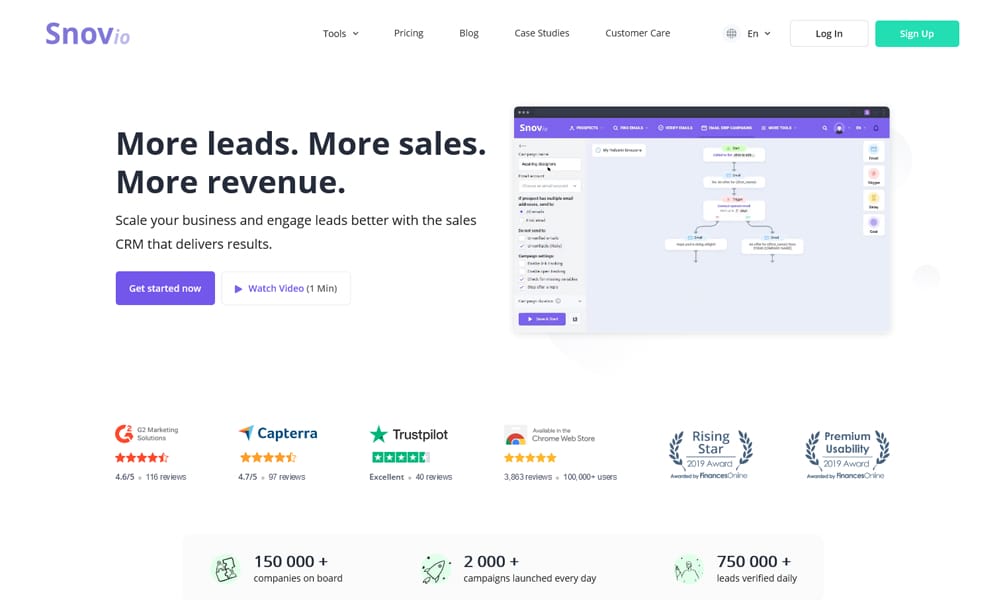 Snov.io automatically checks all of your email addresses and reduces your email bounces. Forget about typos from when you add an email address somewhere. It's annoying having to go back into all those settings just to get an email address working. It'll take less than a minute to setup the system to check your email addresses, and you can also change the frequency of how often emails are checked.
EmailListVerify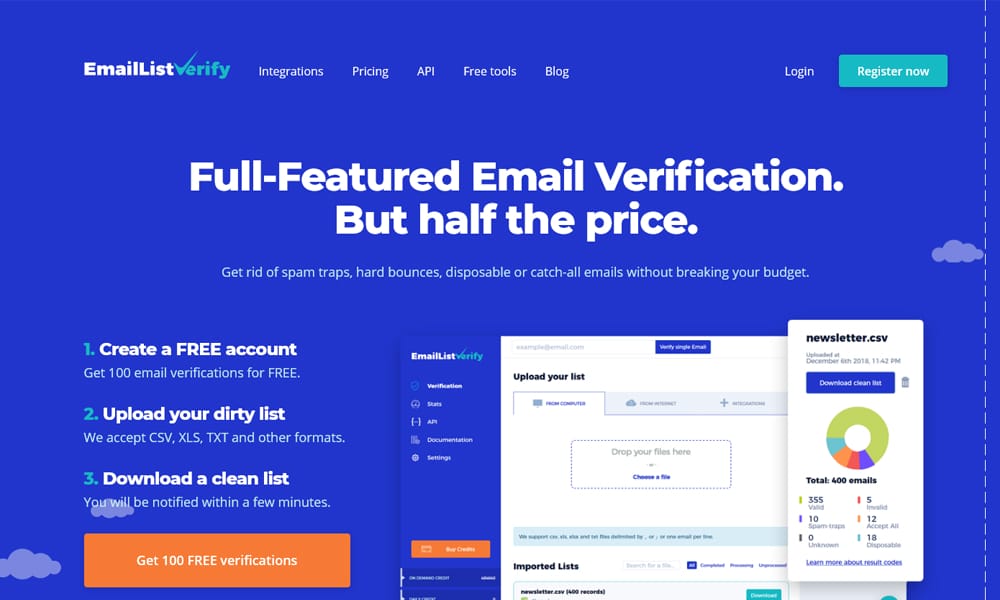 Do you want to send out emails and don't want to lose credibility by dealing with spam traps, hard bounces, disposable or catch-all emails? EmailListVerify was developed by a spam expert who knows how to identify problem-causing email addresses, identify spam flags, and isn't afraid to boot them from the system. Say goodbye to spam or unwanted e-mails with their toolkit that allows you to make sure your emails are going straight to the inbox.
Bouncer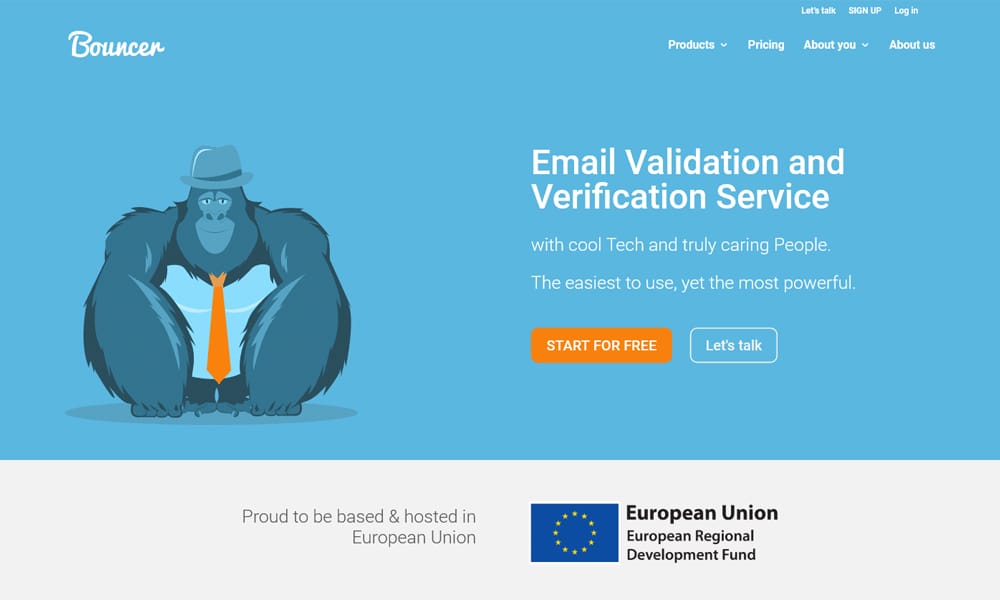 Bouncer is a site that can help you find what email is yours and doesn't belong to spam. They have high rating on the web and they have awesome customer service.Bouncer checks the validity of any email address in a few seconds so you don't have to worry about the deliverability.
Clearout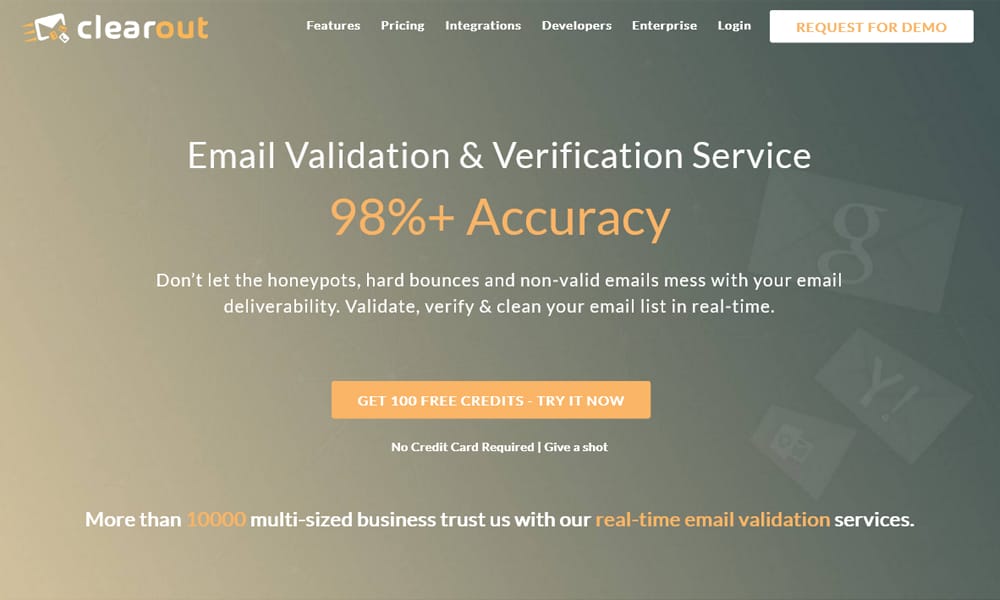 Clearout has been helping businesses in their validation process for a long time and leading the way with our real-time email validation services. With more than 10,000 satisfied customers, you can trust that Clearout can handle your email validation for you.
Email Checker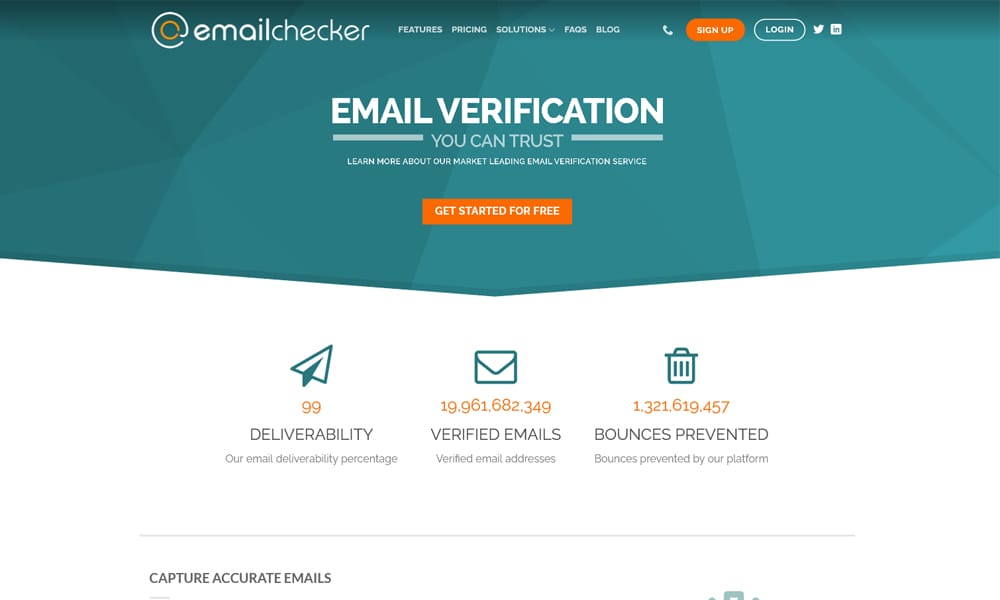 Attempting to find a quick and accurate way to validate your email address can sometimes be daunting. However, email Checker is the solution to your needs. With quick and easy to use interface, you can find the validity of one or more email addresses before sending a message.
Xverify
Xverify is a tool that helps online marketers better achieve their goals by increasing email authenticity by cleaning up their contact list. Websites with spammy, robotic leads can take advantage of Xverify to get their email account in working order again. Xverify cleans up bad email addresses and ensures that email addresses are not on multiple lists by supplying intelligent filtering and 100% free assistance in case you need it.
DeBounce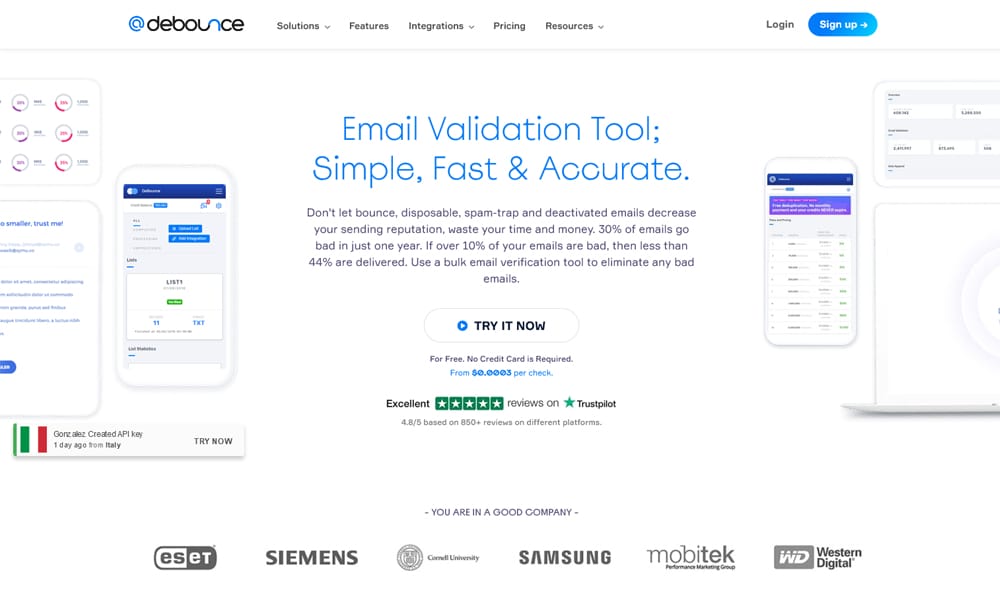 For someone who wants to see whether the data in their email is fraudulent, DeBounce is simple tool to use. A simple format will automatically allow you to explore your email address and familiarize you with the trends. You can make changes and manipulate the tool to apply filters for specific details.
Correct.Email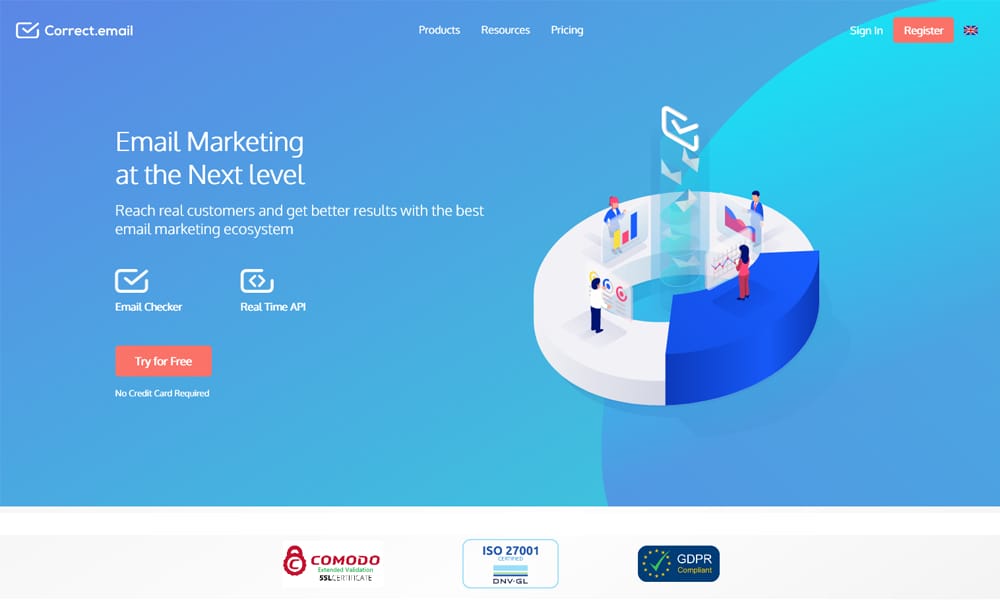 Does your business email seem to get lost in the spam? Is junk mail clogging your inbox with offers your unsure about? Get things under control with Correct.Email service! This versatile and easy to use tool will have you back on top of things in no time. With the ability to import Contacts, create auto-responder sequences, shred email addresses, remove duplicates from lists, and eliminate all tags and attachments that could be corrupting your email data.
GetEmail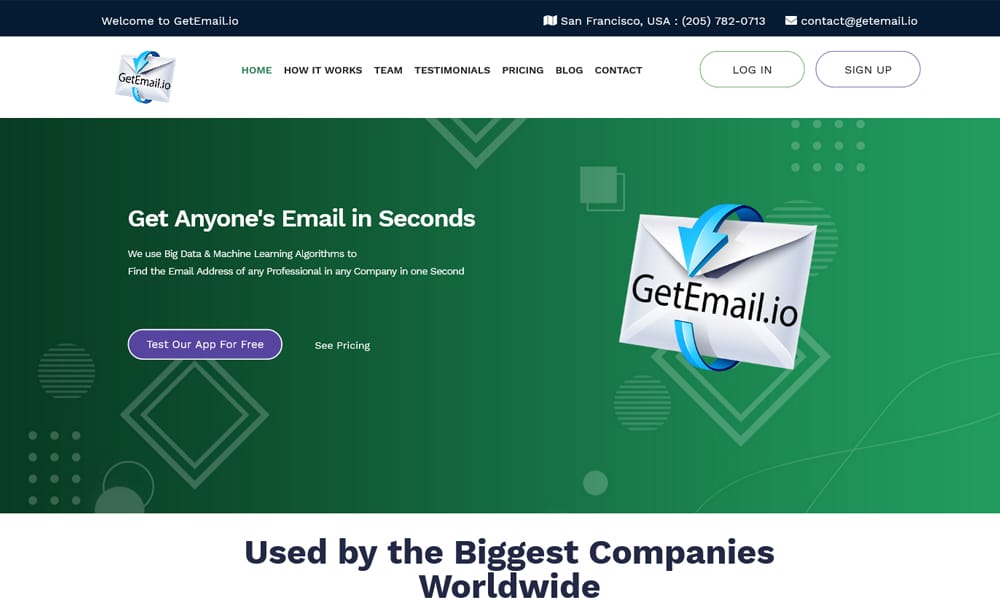 Getting someone's email address is sometimes hard. GetEmail will find the email for a person based off their name and the domain. It is a fast and accurate way to get someone's email without waiting hours!
MyEmailVerifier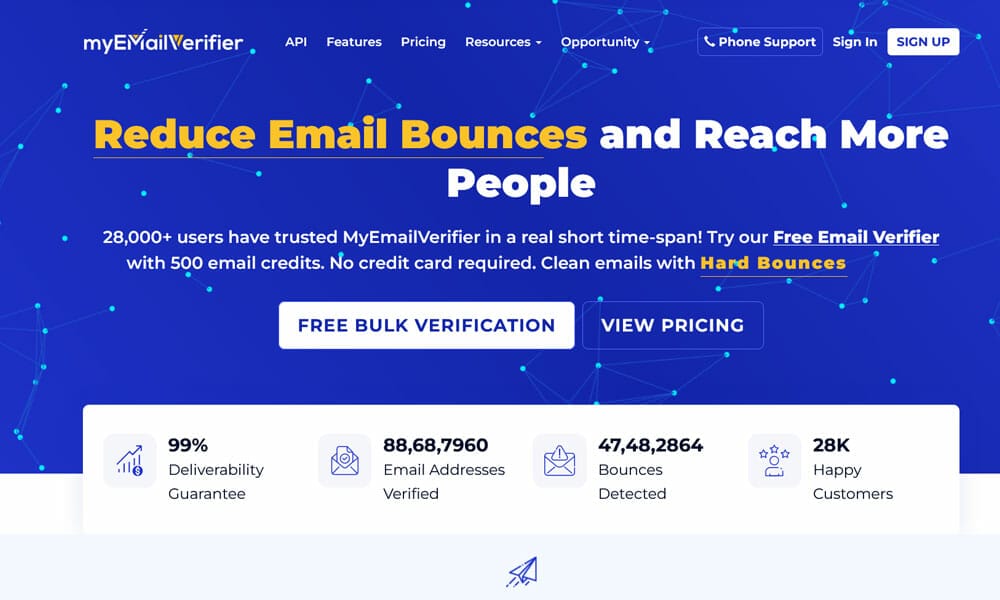 Pabbly Email Verification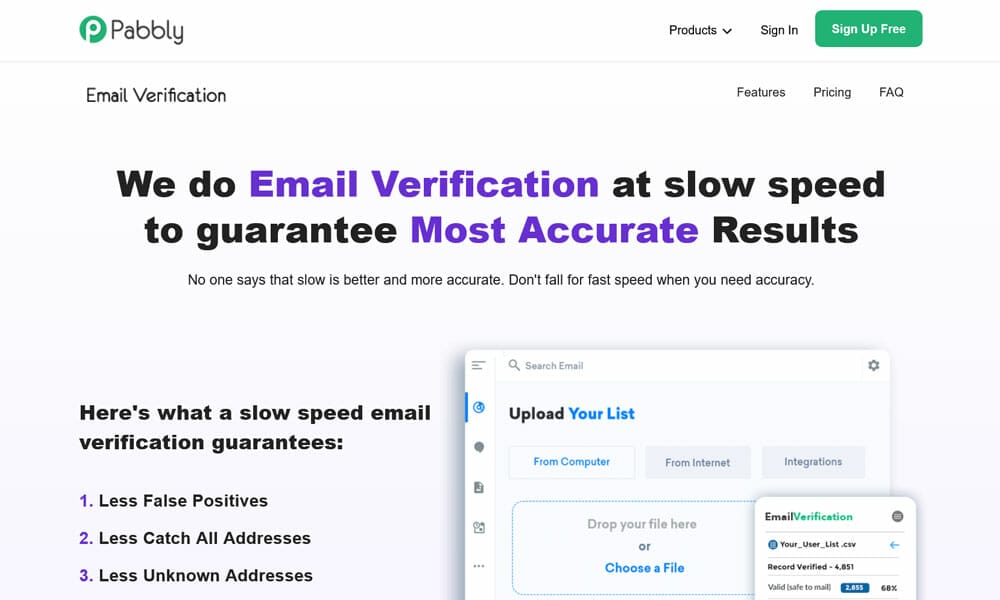 Verifalia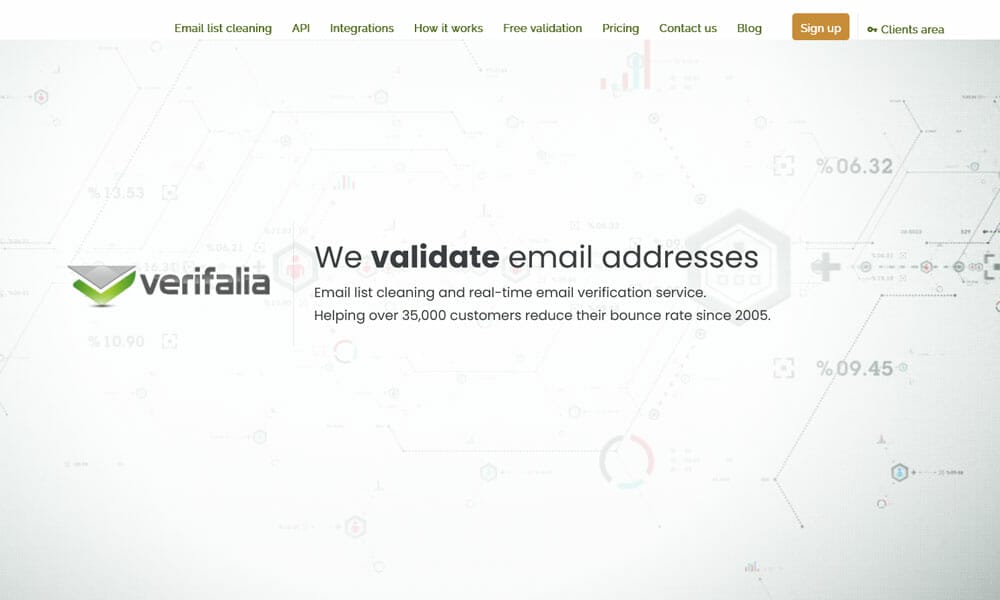 MillionVerifier