100+ Useful Angular JS Tools for Developers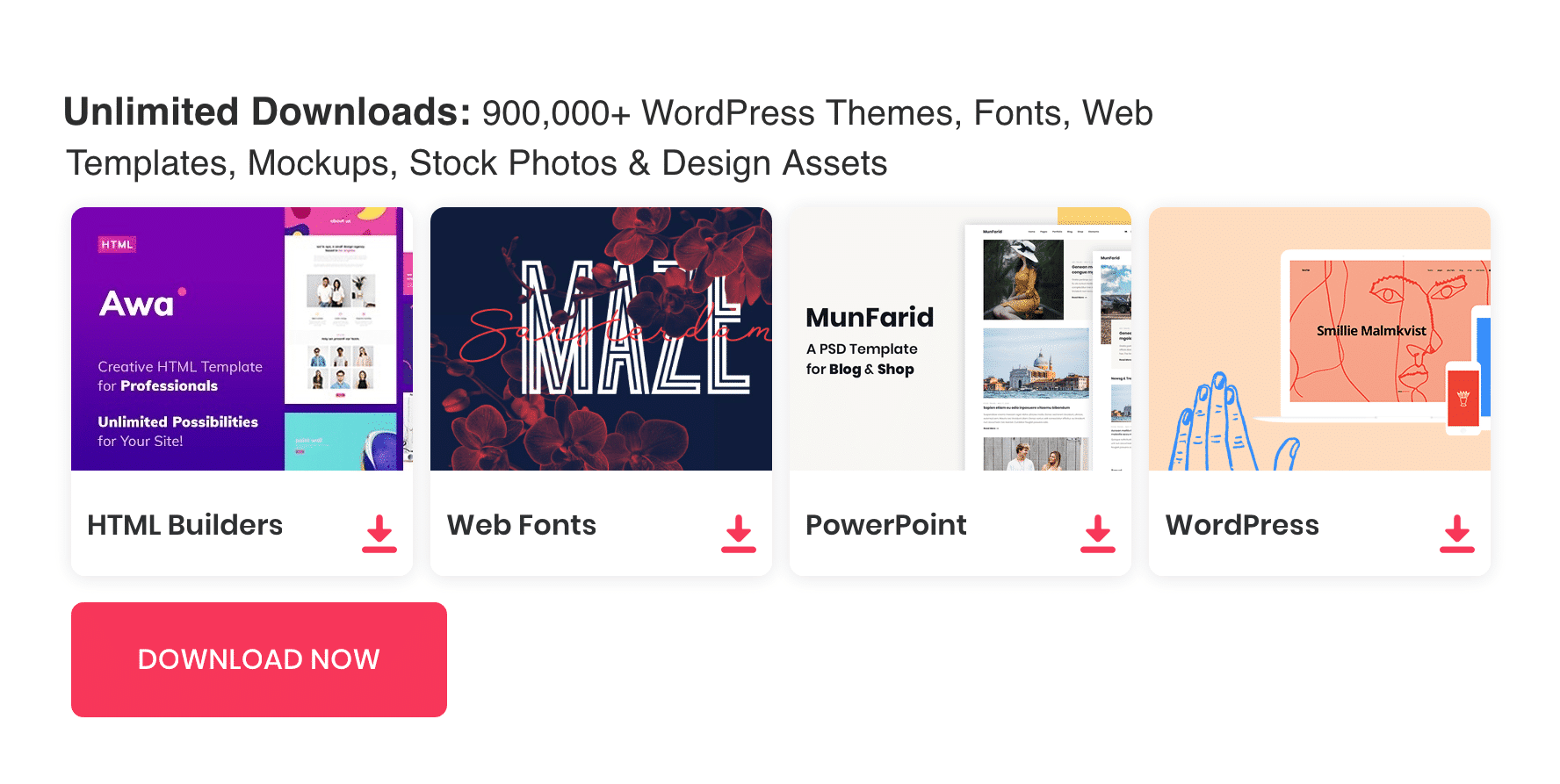 AngularJS is a javascript framework for creating single page web applications. AngularJS allow us to create dynamic, functional and faster single page applications very easily. which means Regardless of the size of the application your browser is going to load a single page, additional content will be loaded to the application as they needed. angular was developed with three key concepts in mind. Make is modular, make it testable, make is maintainable.
Why should we use AngularJS? well, there are pretty good reasons to use them in your projects. AngularJS offers you an excellent template engine which allows you to write HTML templates with special tags and angular will replace those with data. another great feature of AngularJS is the way that works with HTML DOM, it works exceptionally well with DOM. Another advantage is its ability to data manipulations.
If you are an AngularJS developer you might be looking for best tools to improve work flow. here in this post, we have a complete list of best AngularJS tools. This list includes AngularJS Frameworks, IDE & Editors, Testing Tools, Extensions and much more…
AngularJS Frameworks
Commangular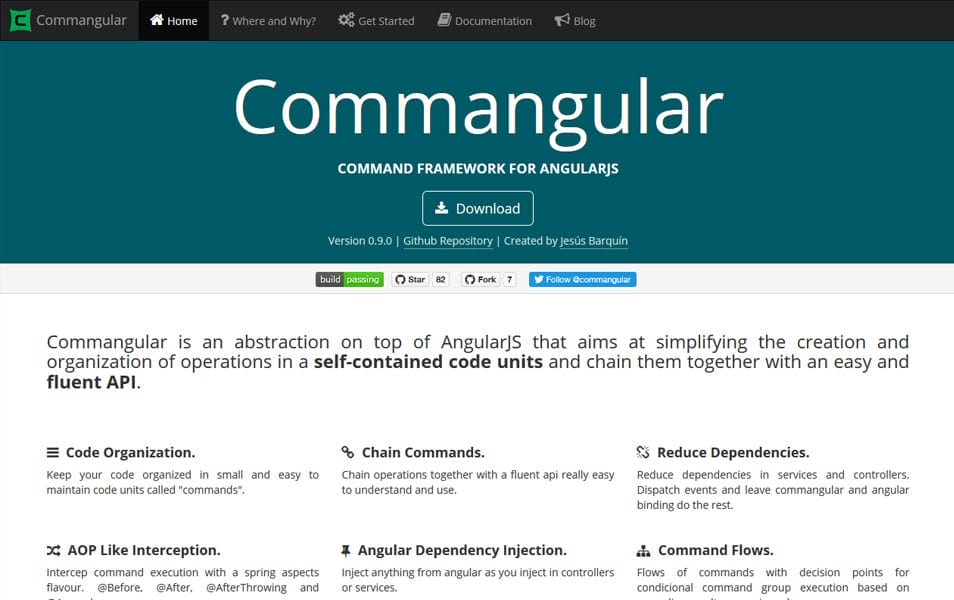 Command framework for AngularJS, Commangular is an abstraction on top of AngularJS that aims at simplifying the creation and organization of operations in a self-contained code units and chain them together with an easy and fluent API.
Basel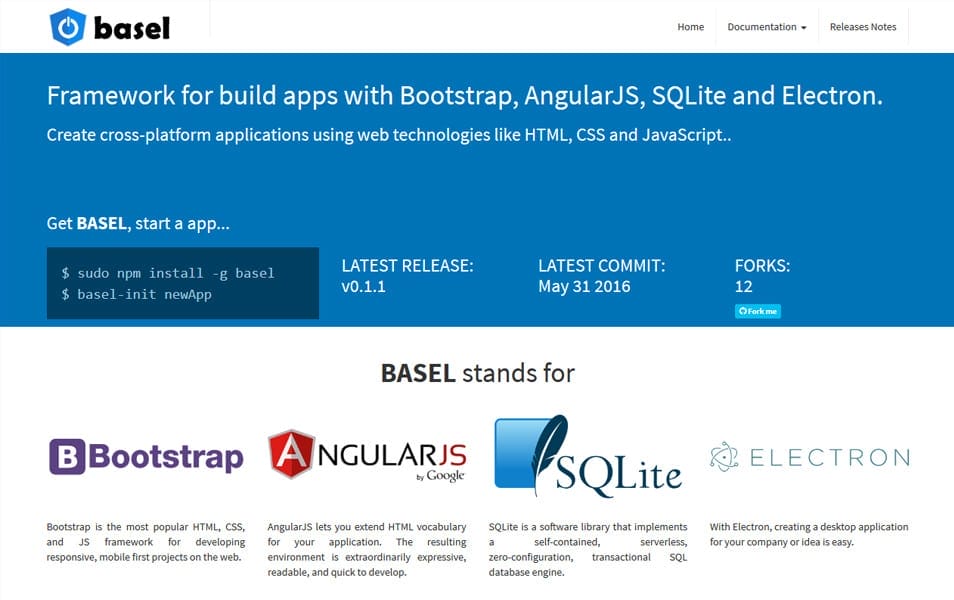 Framework for Bootstrap, AngularJS, SQLite, Electron.
Mobile Angular UI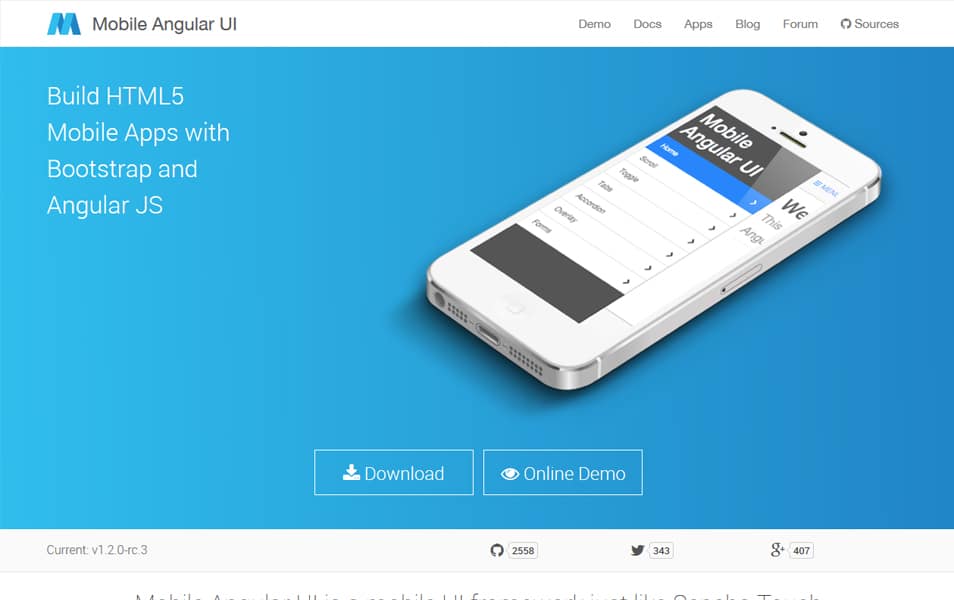 Mobile Angular UI is an HTML5 mobile UI framework that will let you use Angular Js and Bootstrap 3 for mobile app development.
UI Grid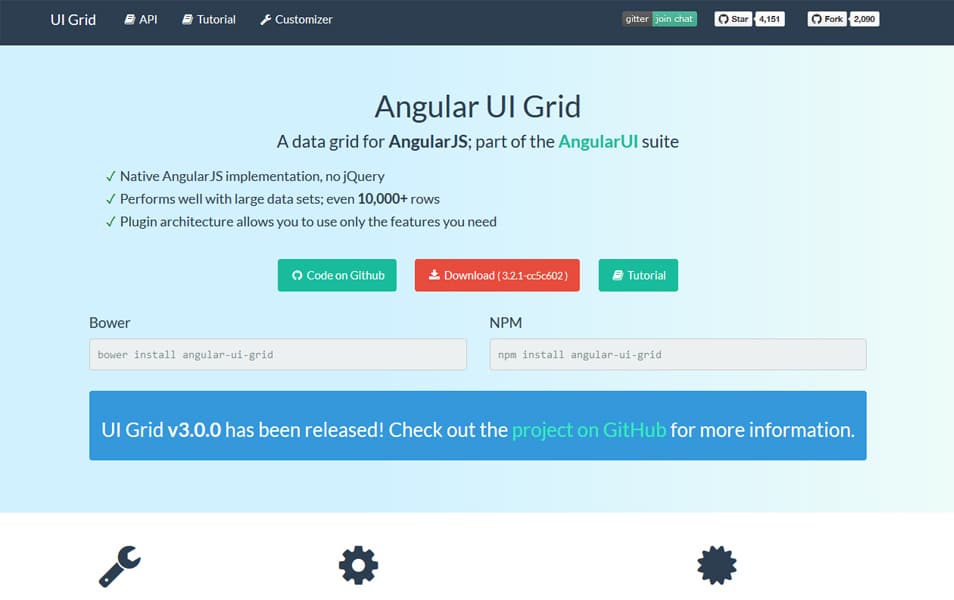 UI Grid is an Angular Data Grid.
BlurAdmin
Angular admin panel front-end framework.
TodoMVC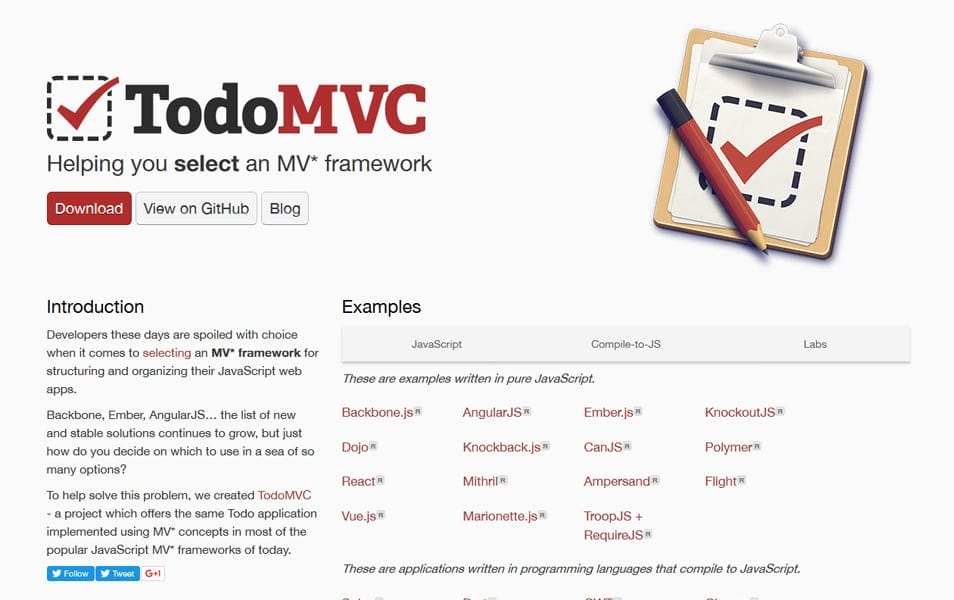 Helping you select an MV* framework, Todo apps for Backbone.js, Ember.js, AngularJS, and many more.
Radian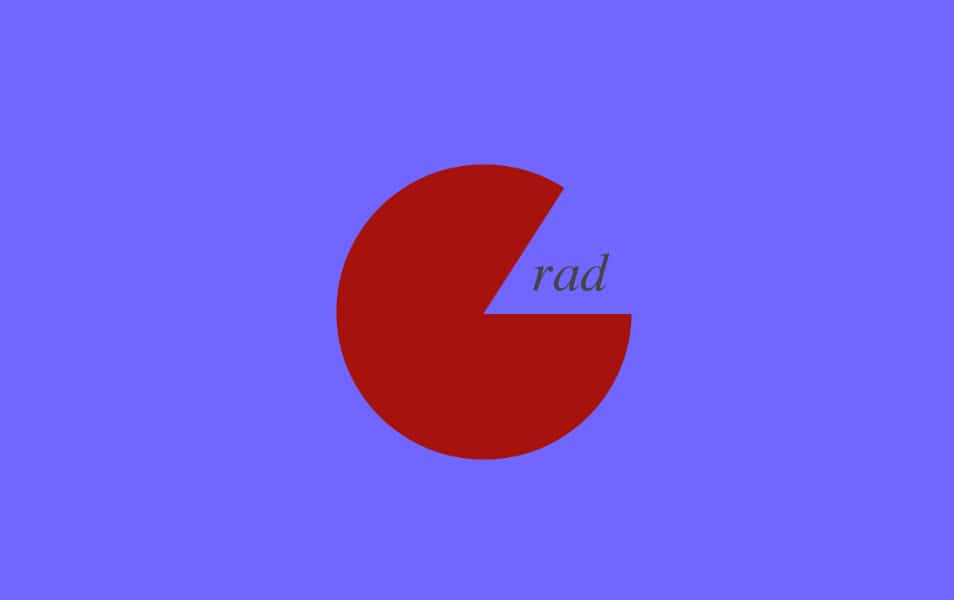 A scalable AngularJS framework.
AngularUI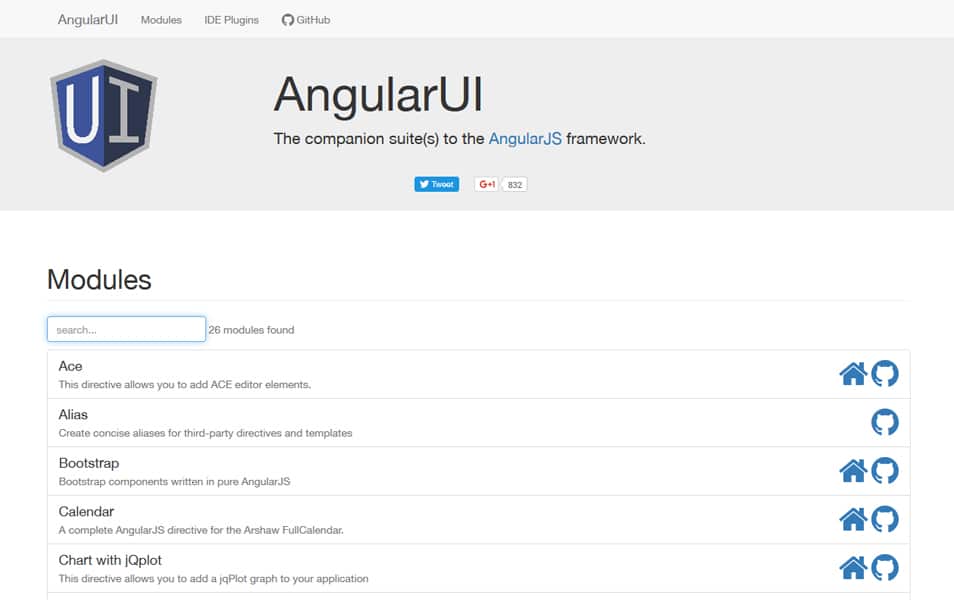 The companion suite(s) to the AngularJS framework.
Angular Meteor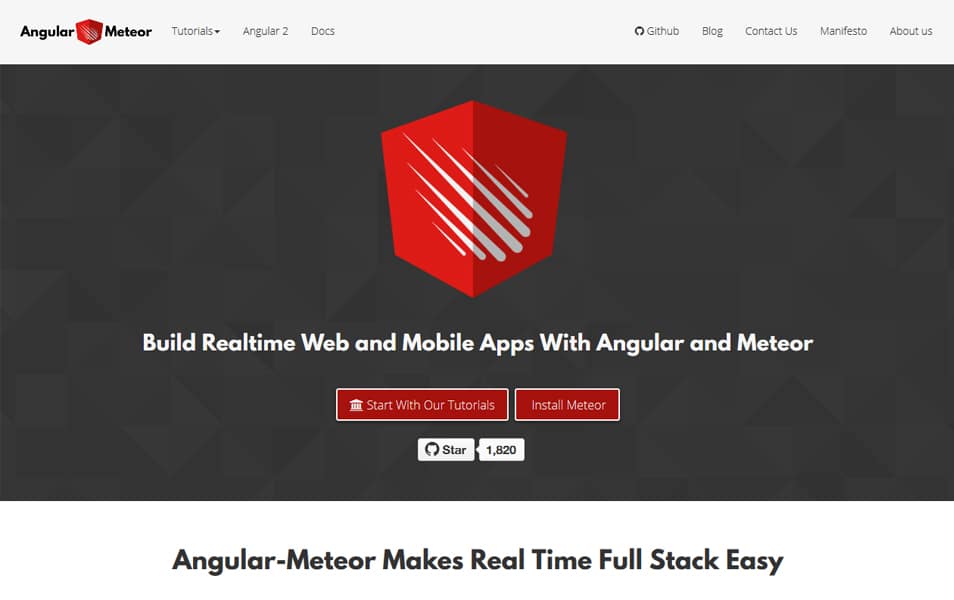 Build Realtime Web and Mobile Apps With Angular and Meteor.
NativeScript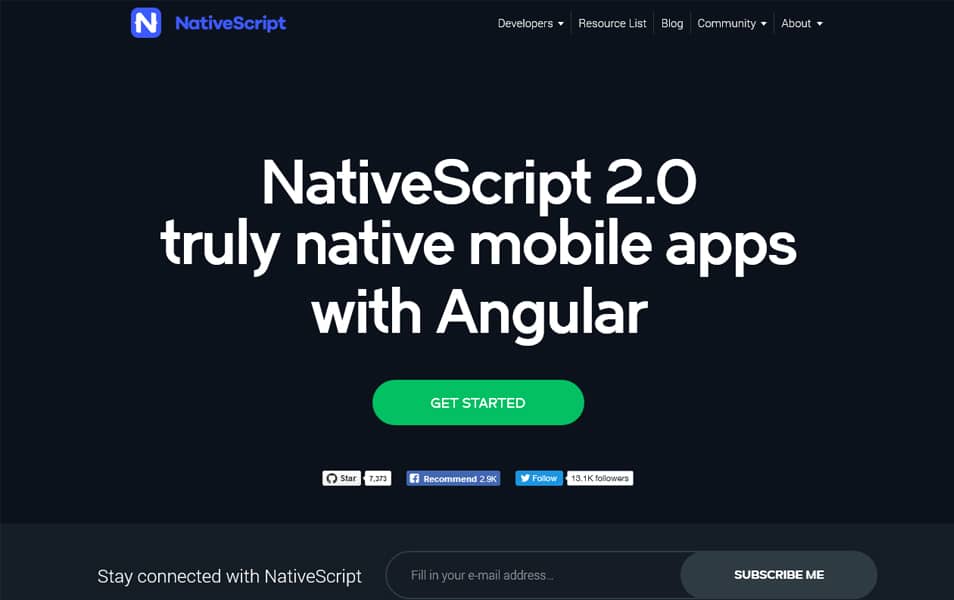 NativeScript is a framework for building native iOS and Android apps using JavaScript and CSS.
Angular Material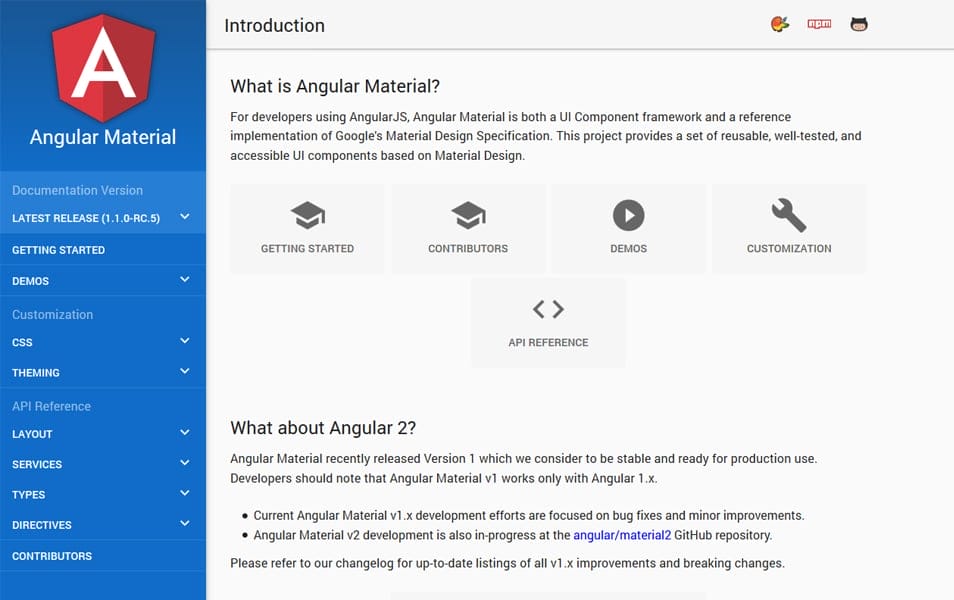 Angular Material is both a UI Component framework and a reference implementation of Google's Material Design Specification. This project provides a set of reusable, well-tested, and accessible UI components based on Material Design.
Ngforce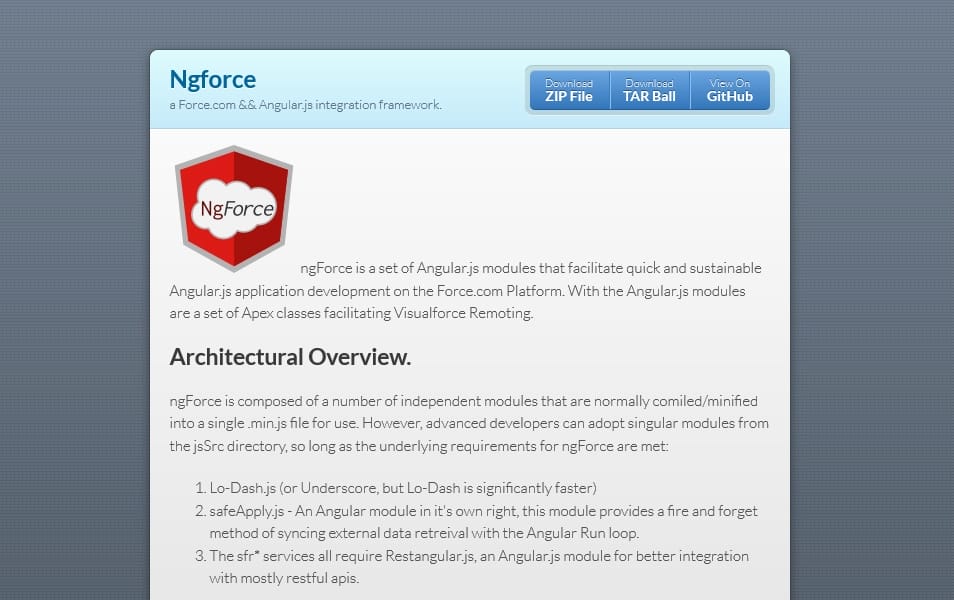 NgForce is a set of Angular.js modules that facilitate quick and sustainable Angular.js application development on the Force.com Platform.
Ionic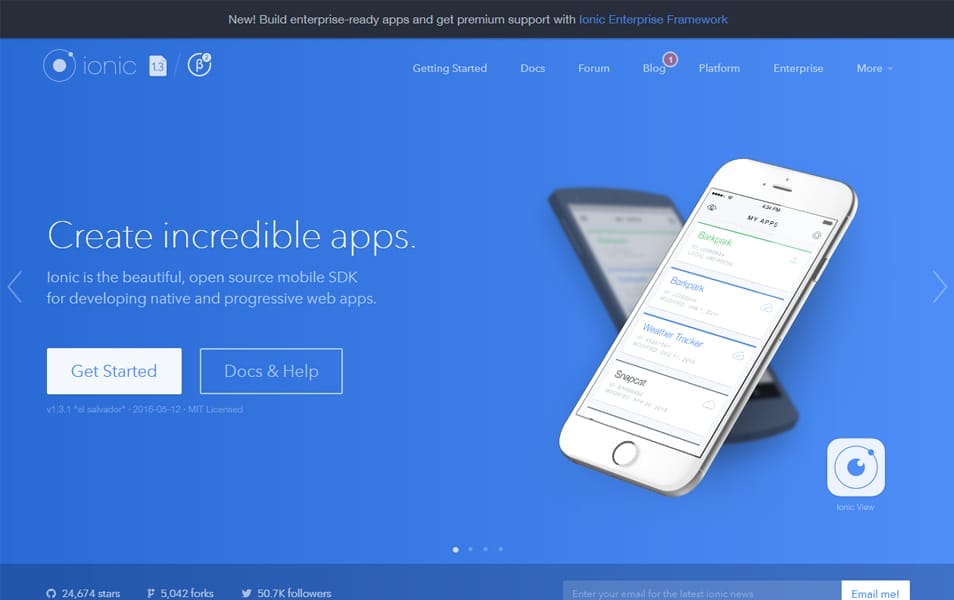 Advanced HTML5 mobile development framework and SDK. Free and open source, Ionic offers a library of mobile-optimized HTML, CSS and JS components and tools for building highly interactive native and progressive web apps. Built with Sass, optimized for AngularJS.
Onsen UI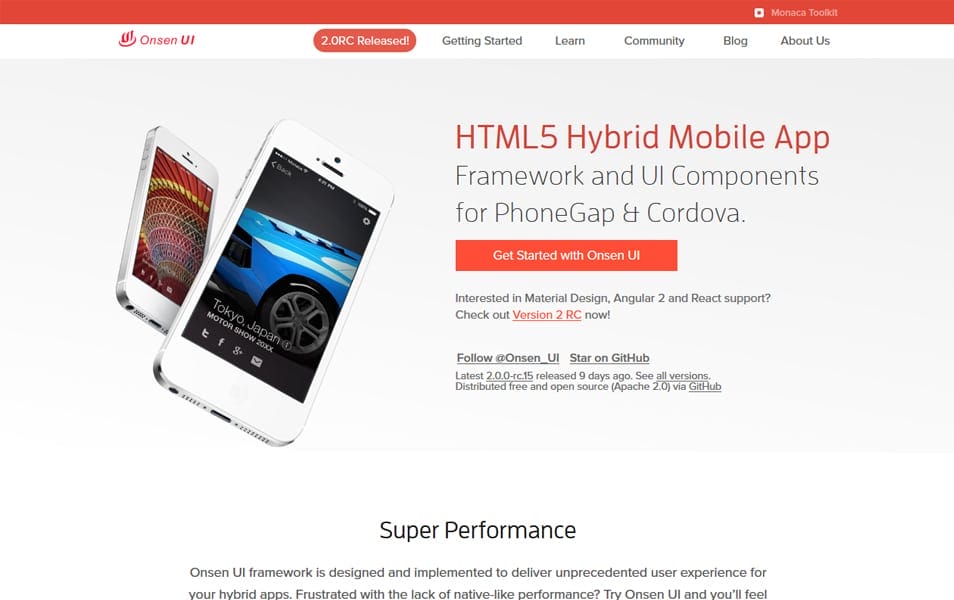 Hybrid Mobile App UI Framework for iOS and Material Design with Angular and React Components.
AngularStrap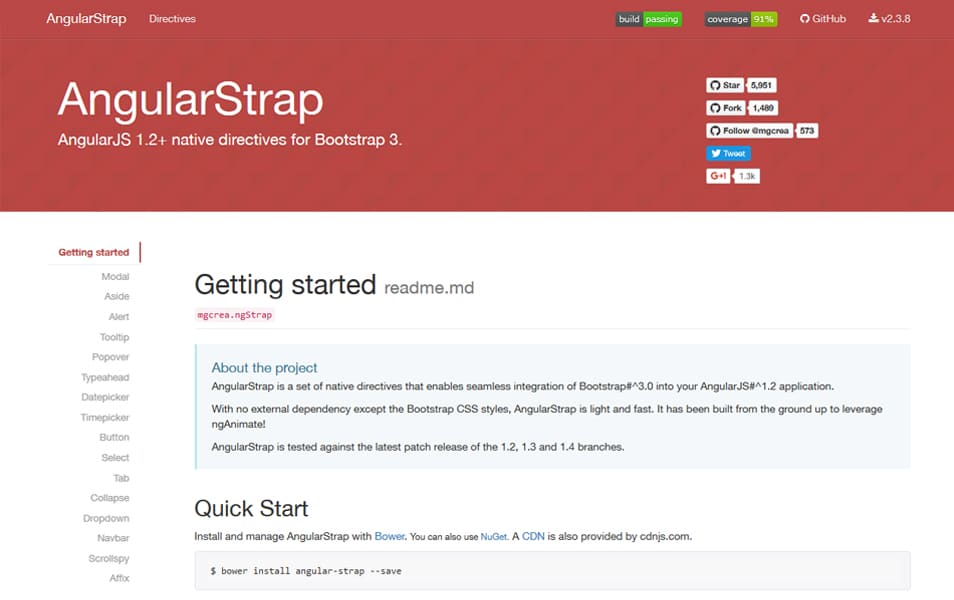 AngularStrap is a set of native directives that enables seamless integration of Bootstrap 3.0+ into your AngularJS 1.2+ app.
Foundation for Apps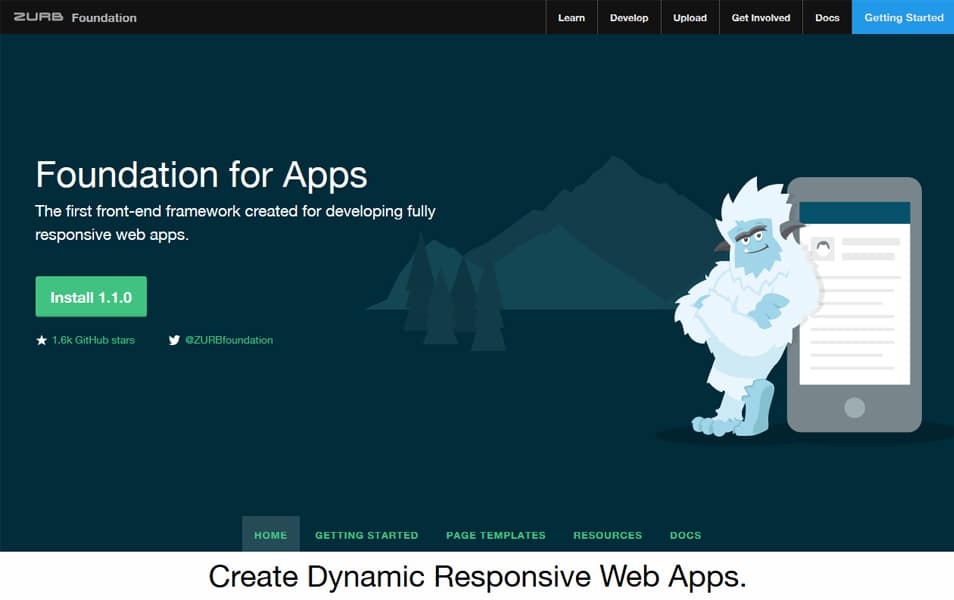 The first front-end framework created for developing fully responsive web apps. Foundation for Apps is designed to help you quickly prototype and build responsive web applications by using leading technologies like Flexbox and Angular.
Lumx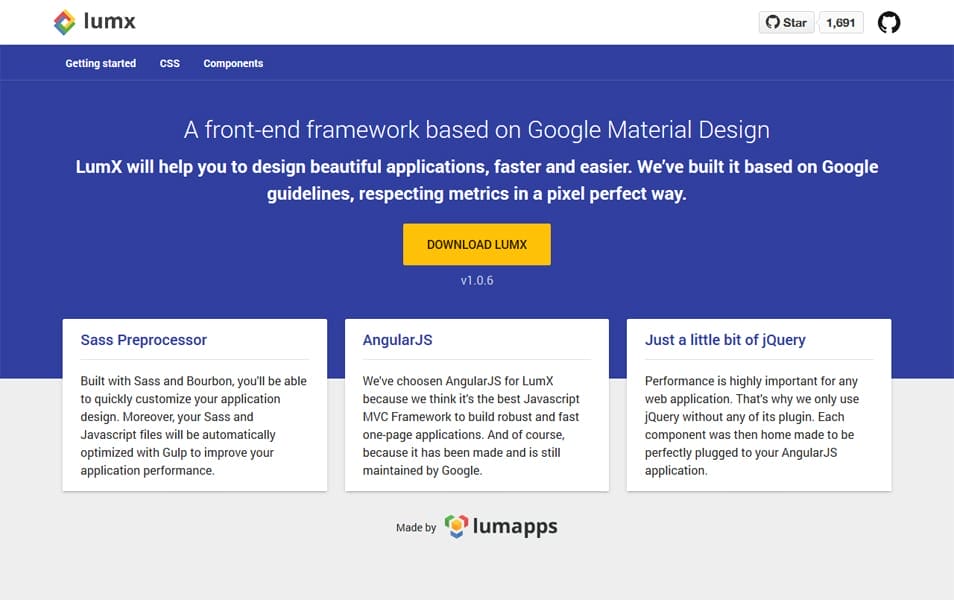 The first responsive front-end framework based on AngularJS & Google Material Design specifications. lumX will help you to design your applications faster and easier. We followed Google Material Design recommendations to bring the best experience to your users.
Supersonic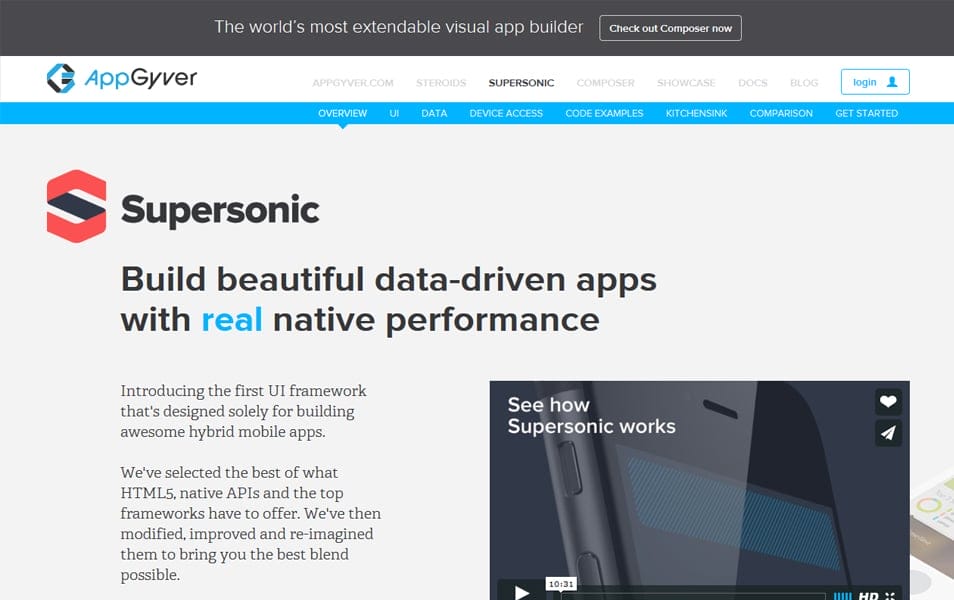 Introducing the first UI framework that's designed solely for building awesome hybrid mobile apps.
MEAN.IO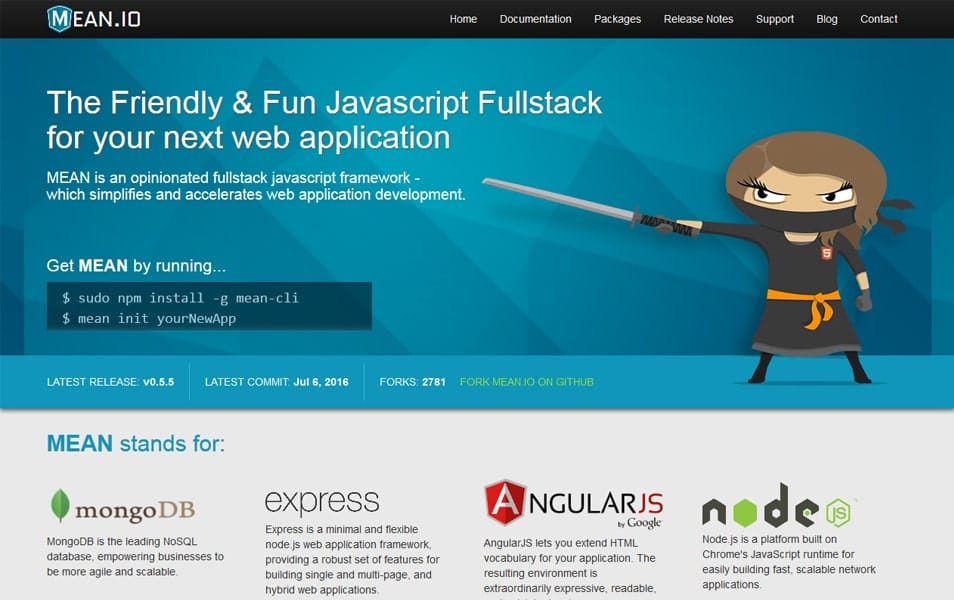 MEAN is a framework for an easy starting point with MongoDB, Node.js, Express, and AngularJS based applications.
Suave UI
Suave UI is designed for web-applications based on AngularJS. It consists of CSS definitions, directives and services that helps build UI quick and efficiently.
Videogular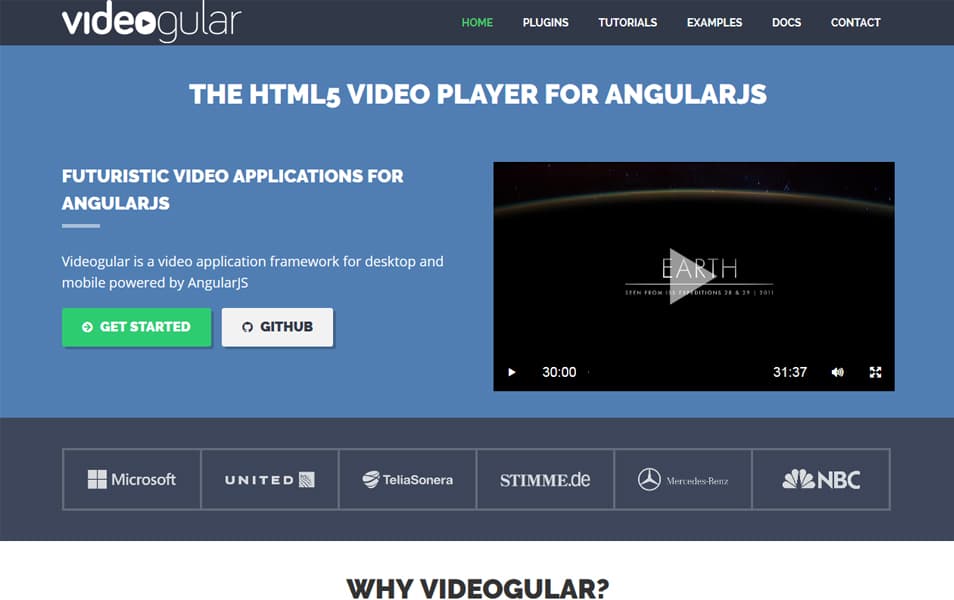 Videogular is a video application framework for desktop and mobile powered by AngularJS.
Semantic UI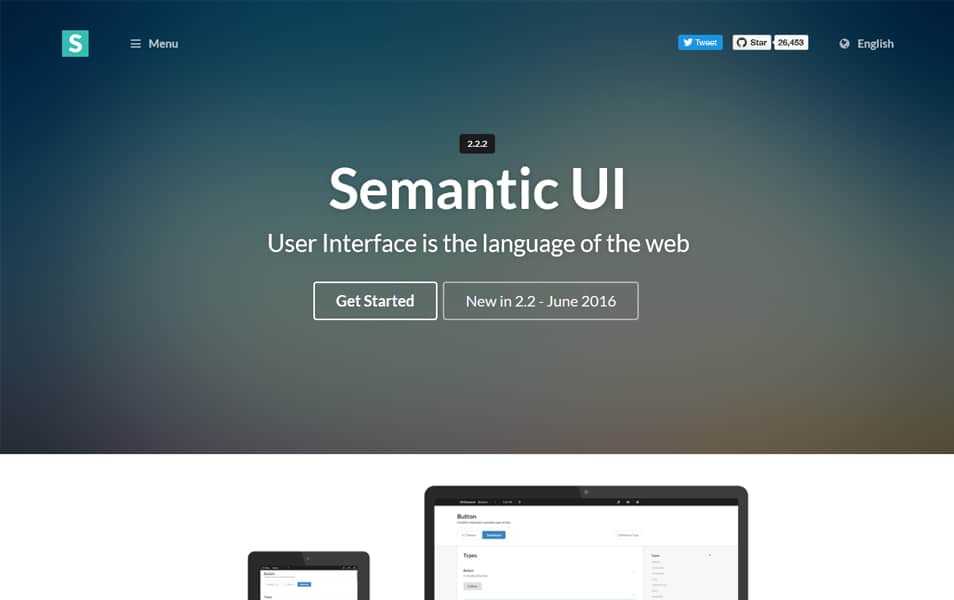 Semantic is a UI component framework based around useful principles from natural language.
QuantumUI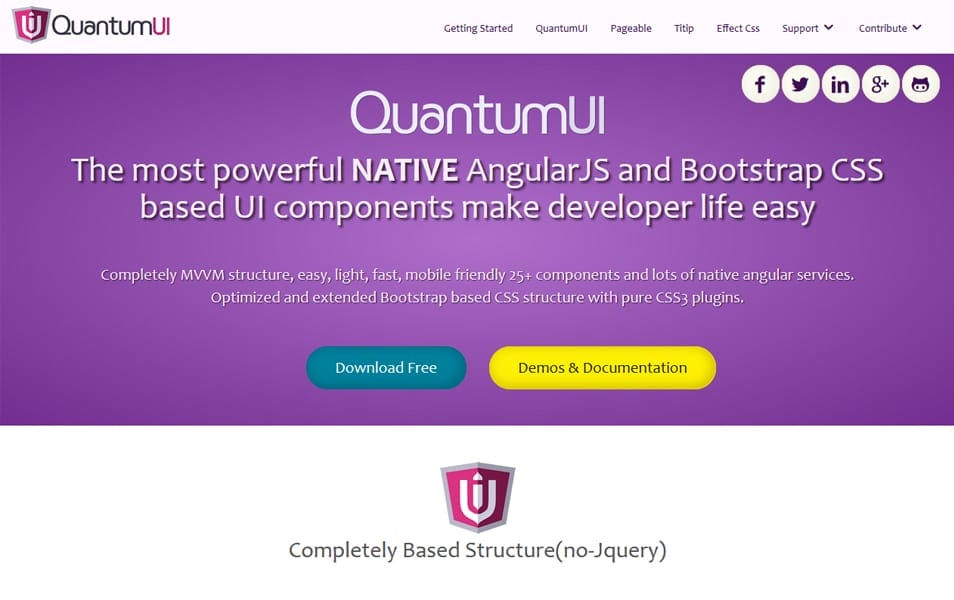 The most powerful NATIVE AngularJS and Bootstrap CSS based UI components make developer life easy.
PrimeNG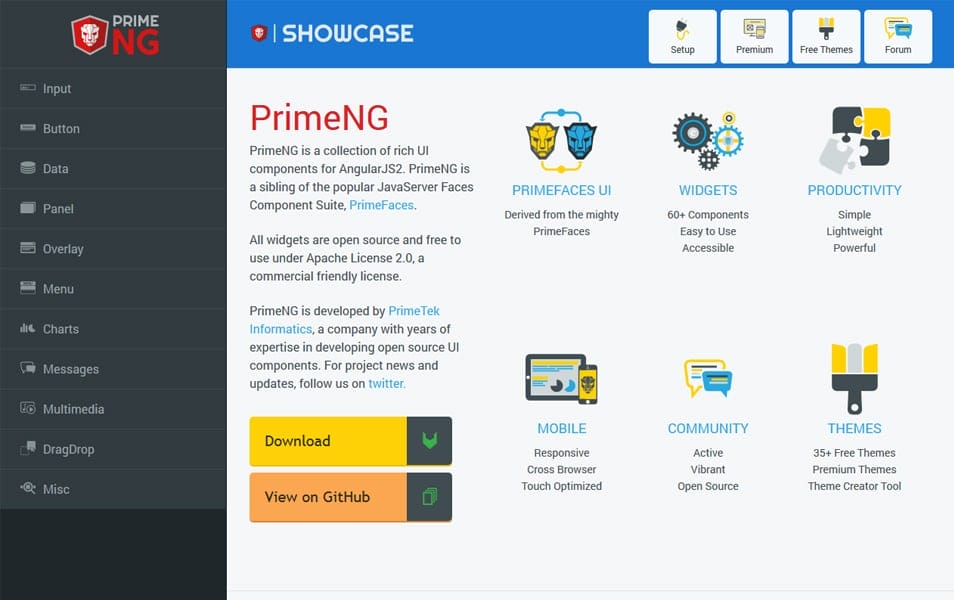 PrimeNG is a collection of rich UI components for AngularJS2. PrimeNG is a sibling of the popular JavaServer Faces Component Suite, PrimeFaces.
AngularUI Router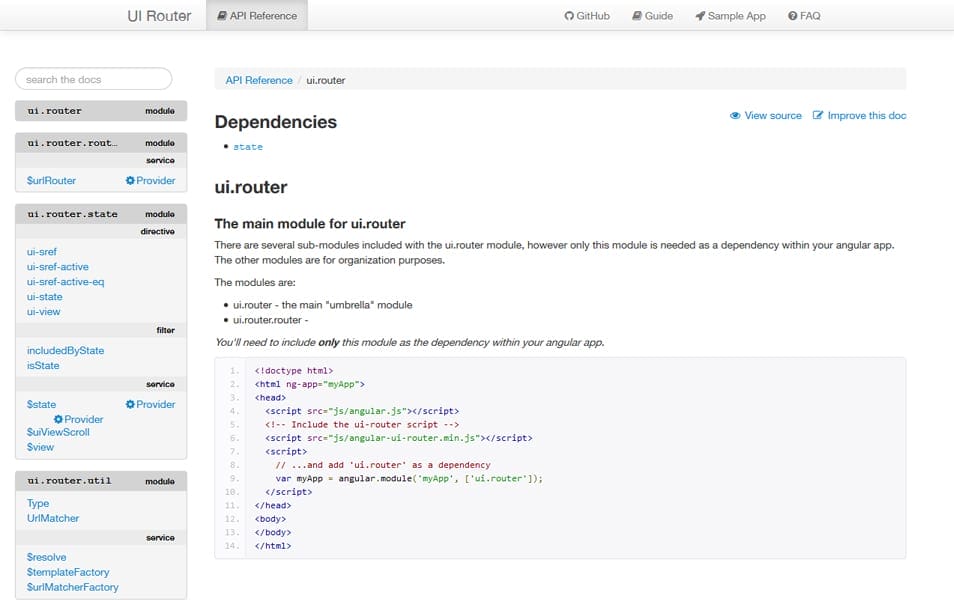 Angular UI-Router is a client-side Single Page Application routing framework for AngularJS.
AngularJS IDE & Editors
WebStorm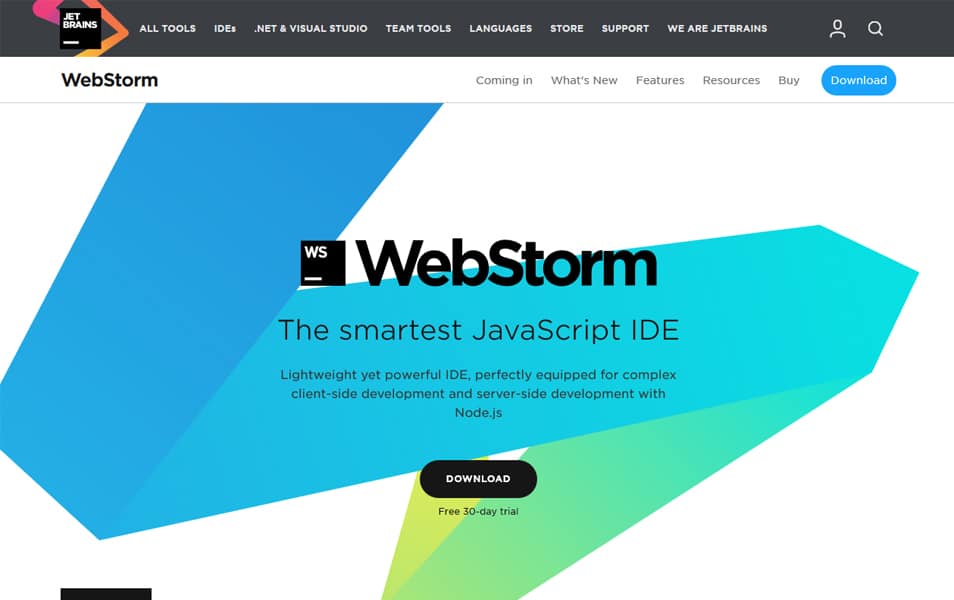 WebStorm is a lightweight yet powerful JavaScript IDE, perfectly equipped for client-side development and server-side development with Node.js.
Aptana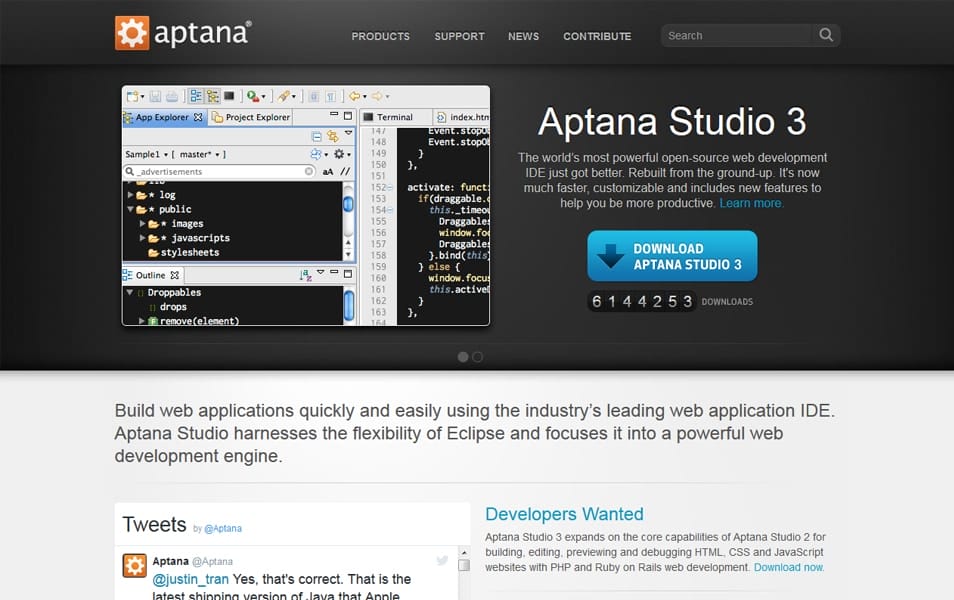 Build web applications quickly and easily using the industry's leading web application IDE. Aptana Studio harnesses the flexibility of Eclipse and focuses it into a powerful web development engine.
Codenvy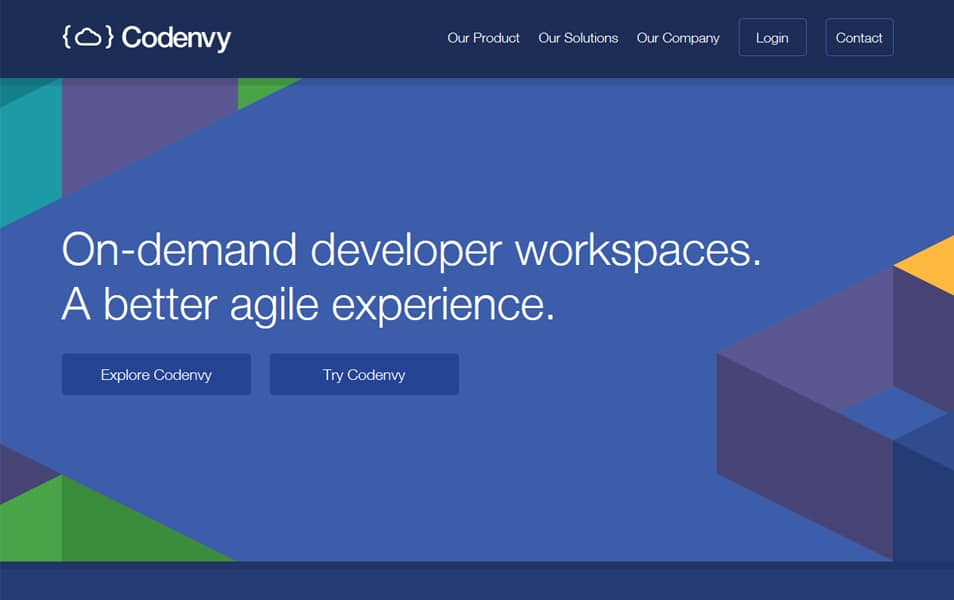 On-demand developer workspaces to improve agile workflow and automate developer bootstrapping.
Cloud9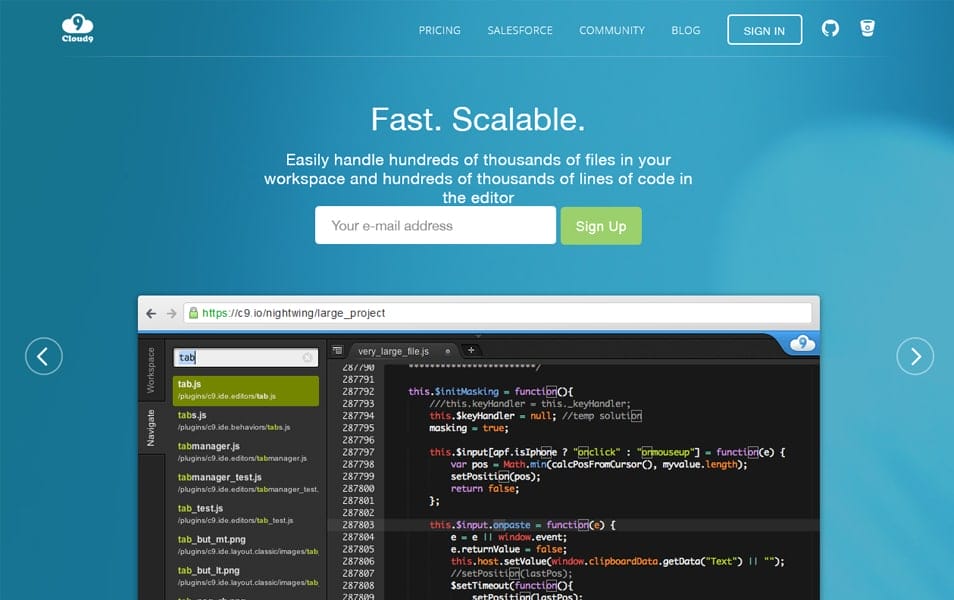 Cloud9 IDE is an online integrated development environment, published as open source from version 3.0. It supports hundreds of programming languages, including PHP, Ruby, Perl, Python, JavaScript with Node.js, and Go.
Appery.io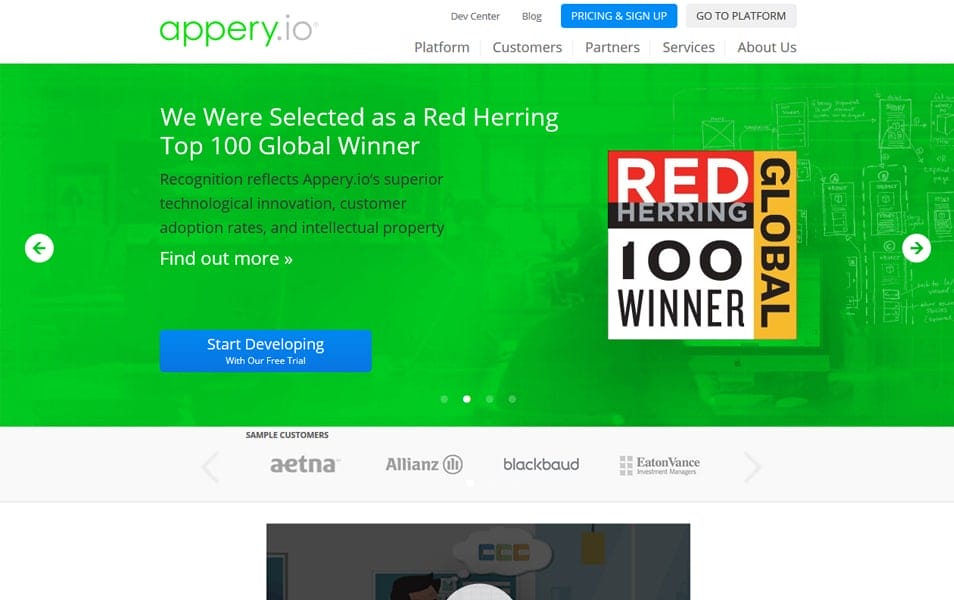 Appery.io is a completely cloud-based mobile app platform with a visual app editor, backend services, cross-platform device support, and many deployment options.
Codeanywhere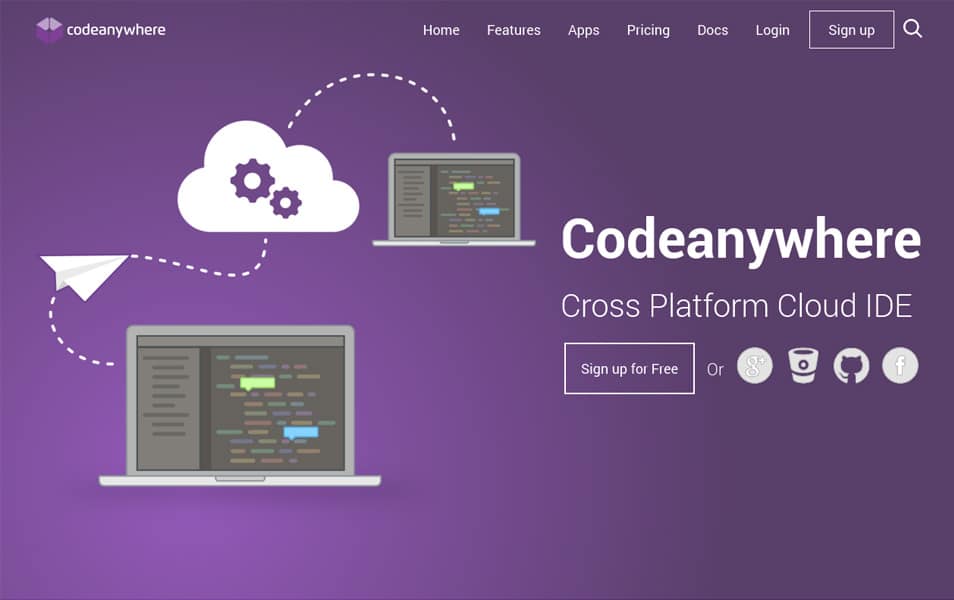 Codeanywhere is a cross-platform cloud IDE. Codeanywhere enables users to instantly write, edit, collaborate and run web development projects from a web browser and any mobile device.
Sublime Text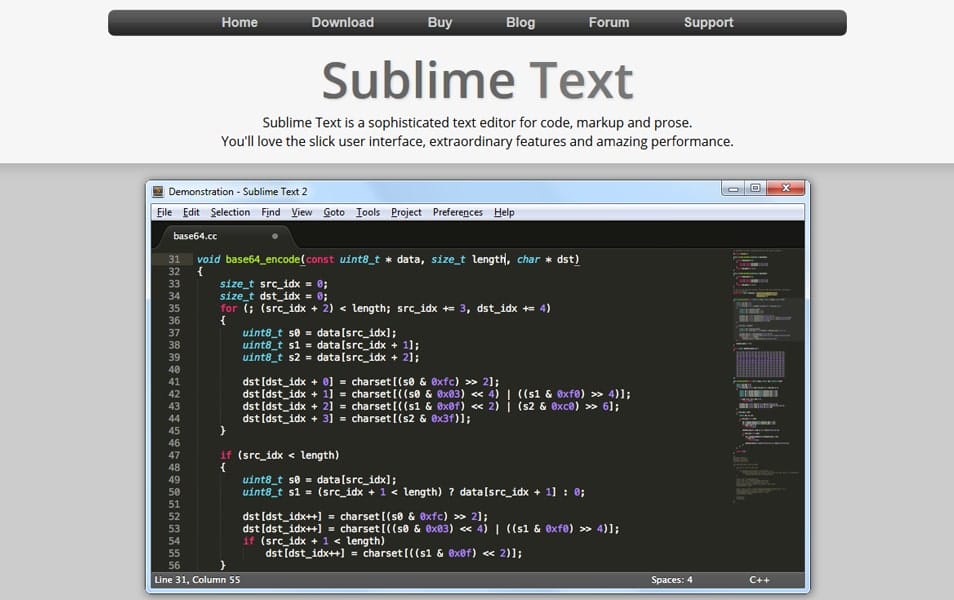 Sublime Text is a sophisticated text editor for code, markup and prose.
CodePen
CodePen is a HTML, CSS, and JavaScript editor in the browser.
JSFiddle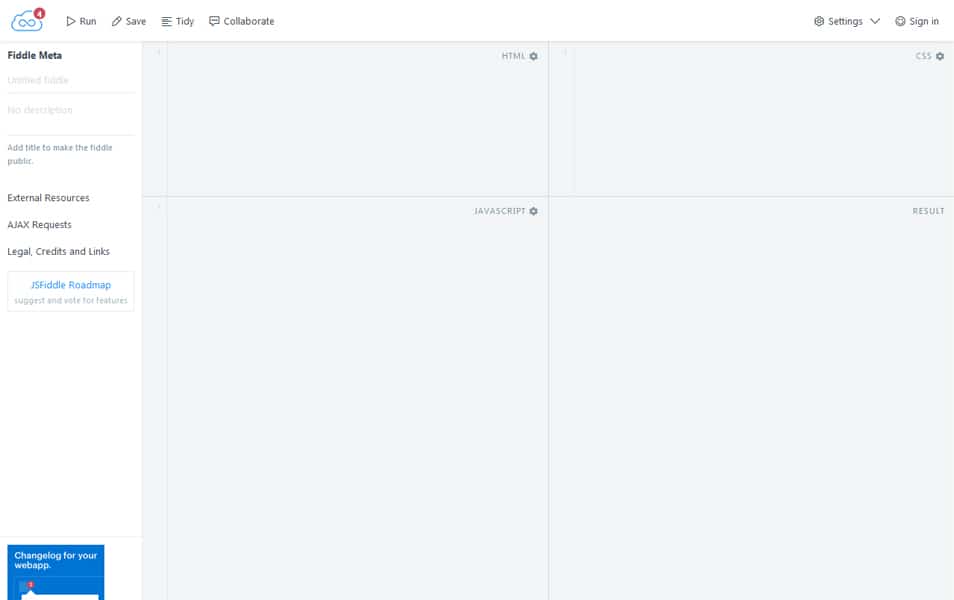 Test your JavaScript, CSS, HTML or CoffeeScript online with JSFiddle code editor.
CSSDeck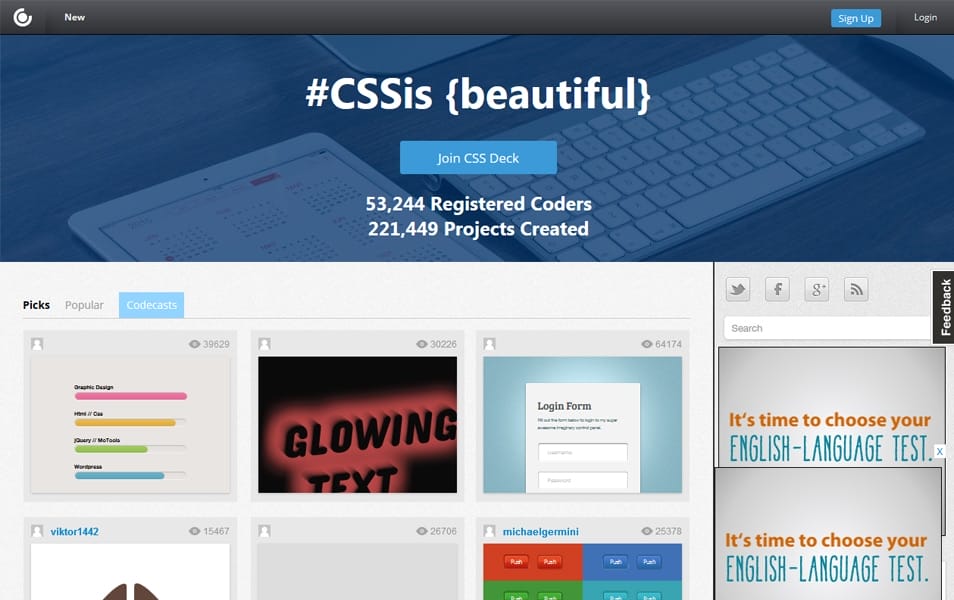 Collection of Awesome CSS and JS Creations to help out frontend developers and designers.
JS Bin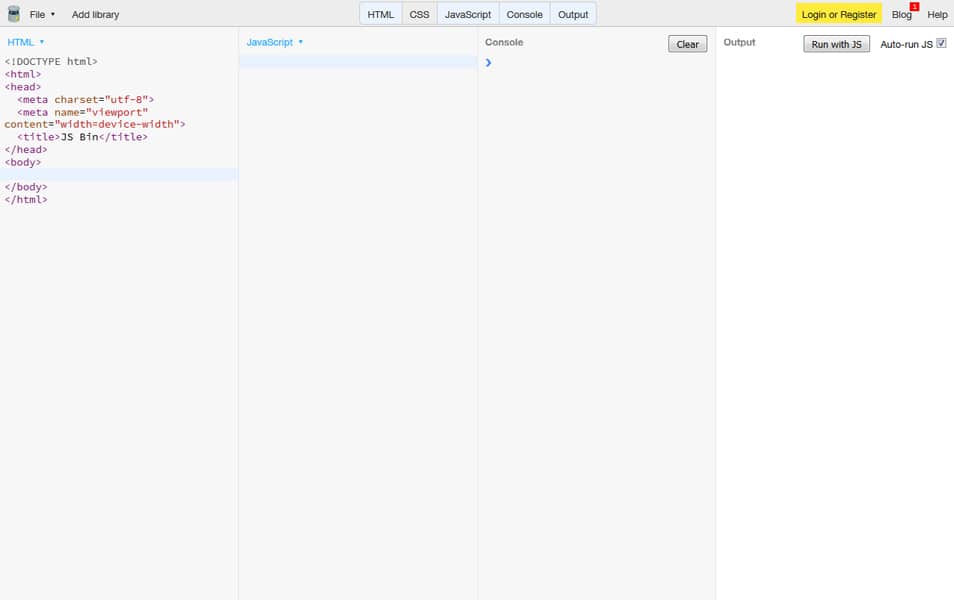 A live pastebin for HTML, CSS & JavaScript and a range of processors, including SCSS, CoffeeScript, Jade and more.
Plunker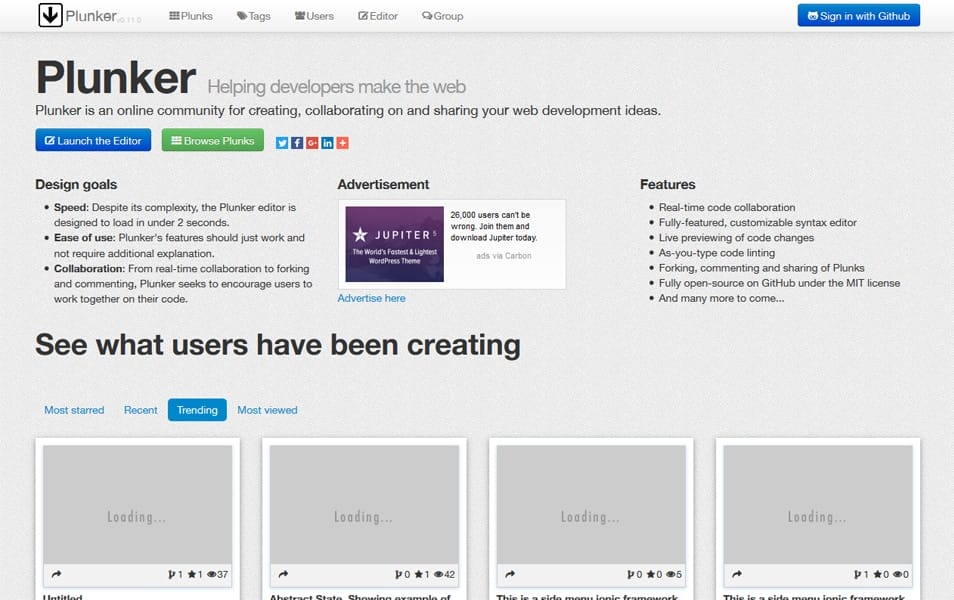 Plunker is an online community for creating, collaborating on and sharing your web development ideas.
Liveweave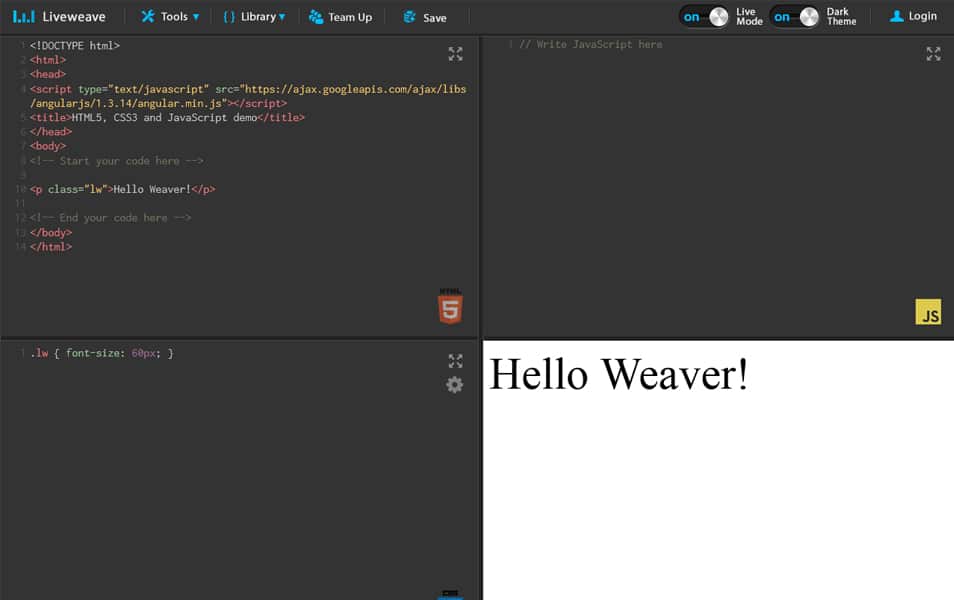 Liveweave is a HTML5, CSS3 & JavaScript playground for web designers and developers.
Atom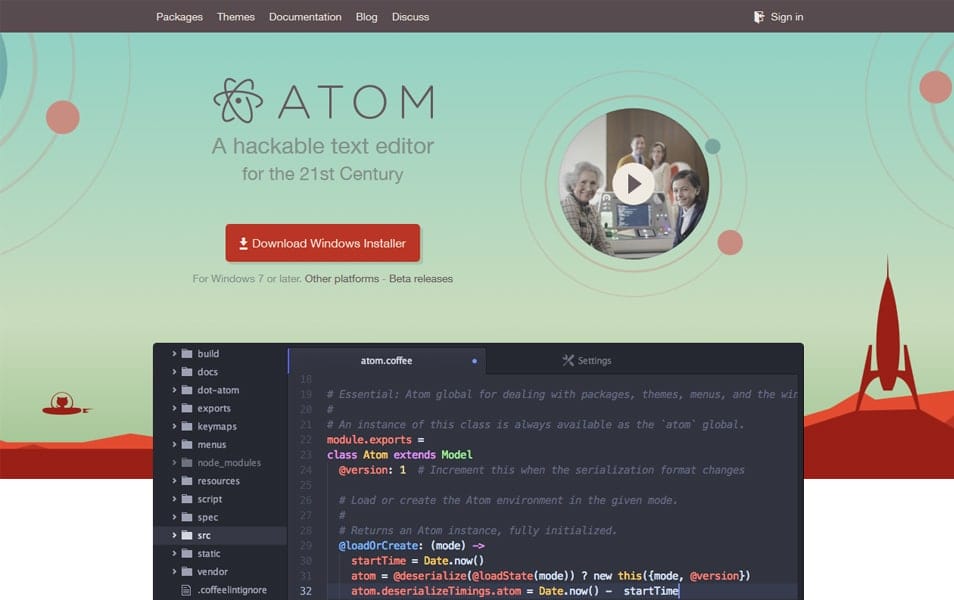 Atom is a text editor that's modern, approachable, yet hackable to the core—a tool you can customize to do anything but also use productively without ever touching a config file.
textAngular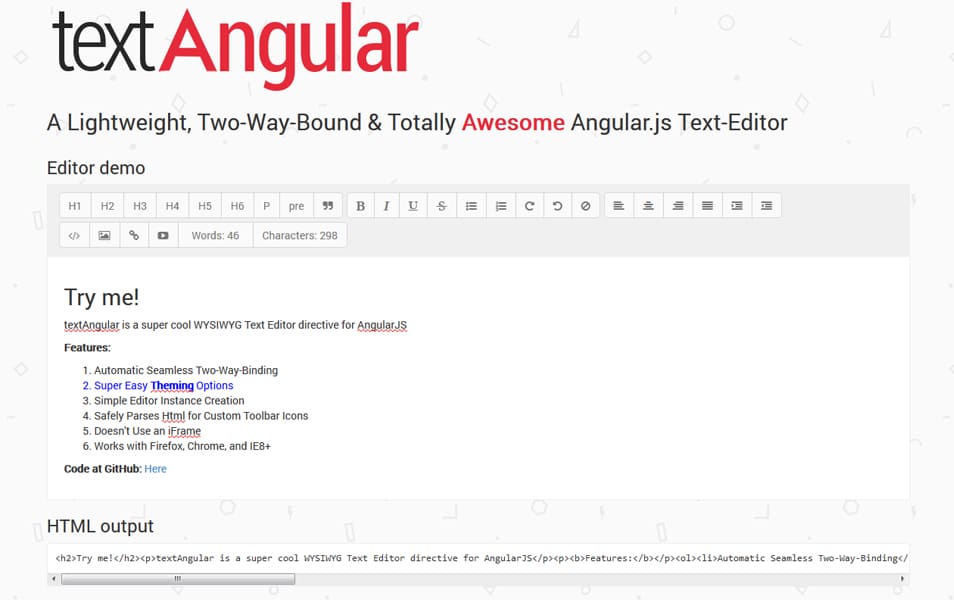 A radically powerful Text-Editor/Wysiwyg editor for Angular.js! Create multiple editor instances, two-way-bind HTML content, watch editors for changes and more!
AngularJS Testing Tools
Karma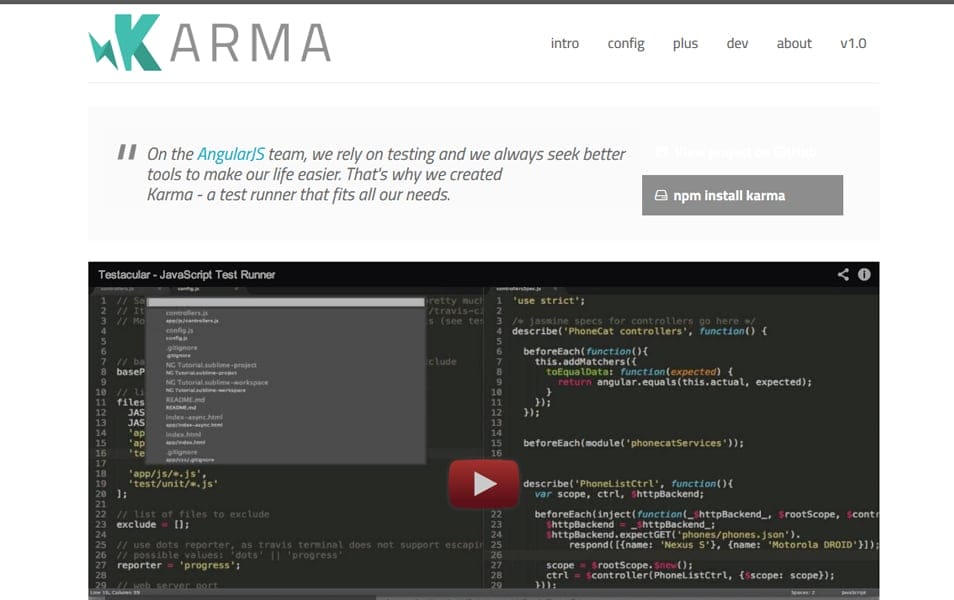 Spectacular Test Runner for Javascript. A simple tool that allows you to execute JavaScript code in multiple real browsers.
Jasmine
Jasmine is a Behavior Driven Development testing framework for JavaScript. It does not rely on browsers, DOM, or any JavaScript framework.
Mocha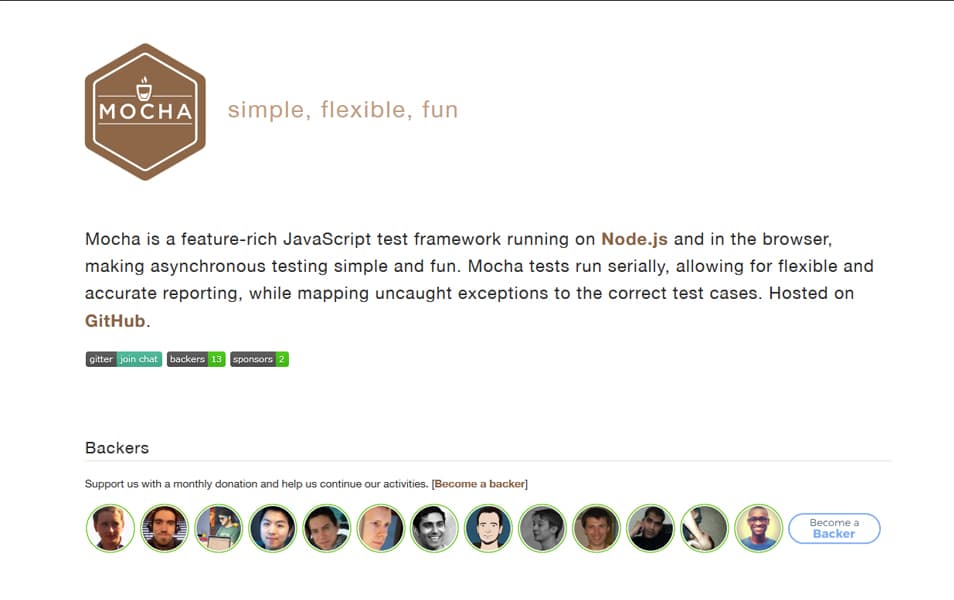 Mocha is a feature-rich JavaScript test framework running on Node.js and in the browser, making asynchronous testing simple and fun.
Protractor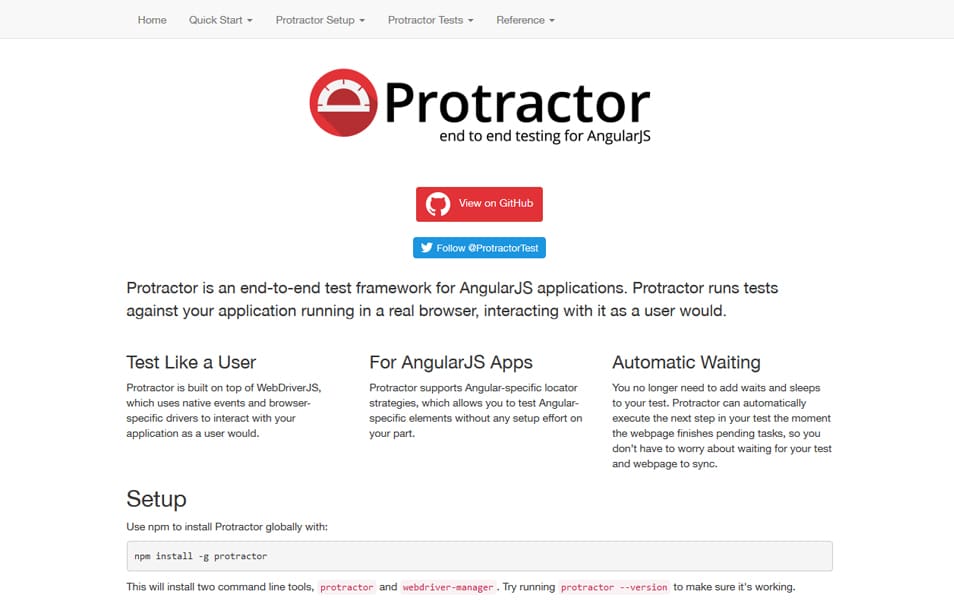 Protractor is an end-to-end test framework for AngularJS applications. Protractor runs tests against your application running in a real browser, interacting with it as a user would.
Chai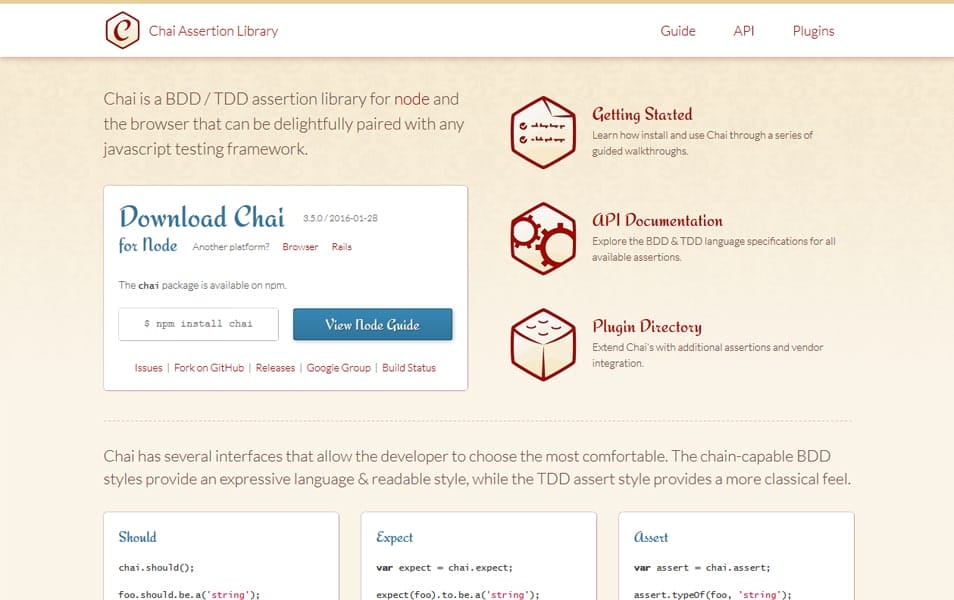 Chai is a BDD / TDD assertion library for node and the browser that can be delightfully paired with any javascript testing framework.
Sinon JS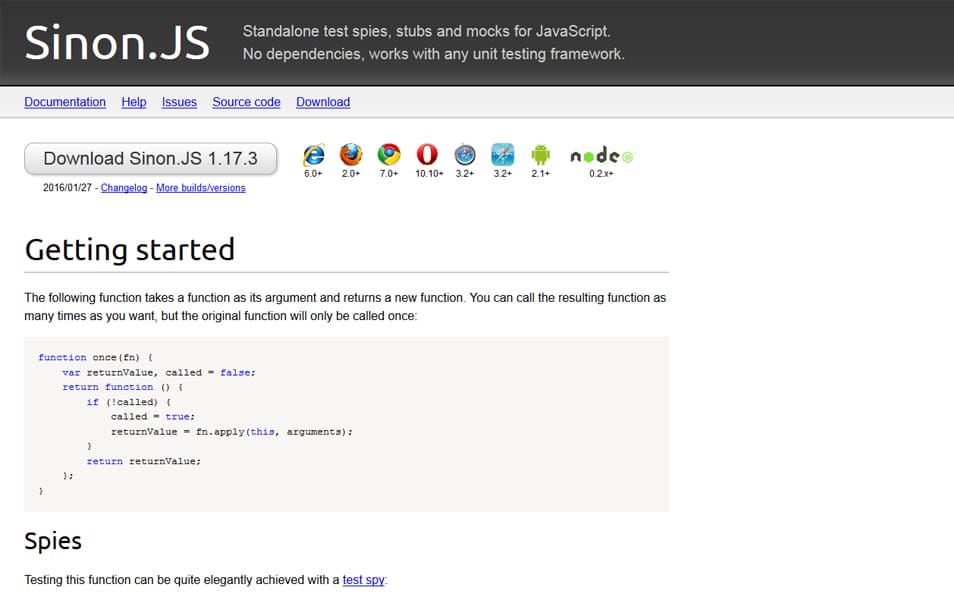 Standalone test spies, stubs and mocks for JavaScript. No dependencies, works with any unit testing framework.
Preamble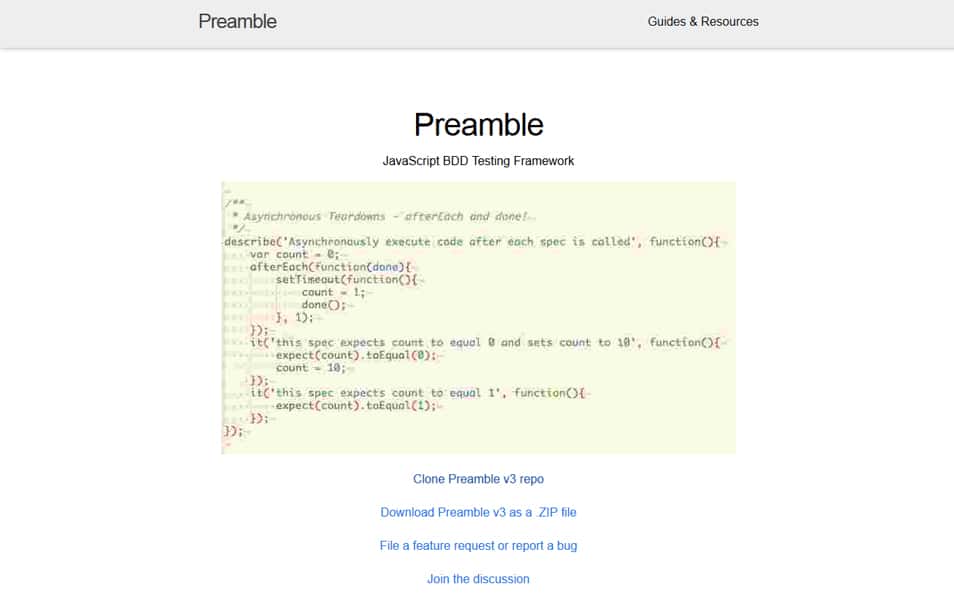 Preamble is a powerful JavaScript BDD testing framework backed by a powerful assertion engine that your suites interface with through a simple to use but powerful API. Preamble makes the task of authoring tests easy, intuitive and even fun.
QUnit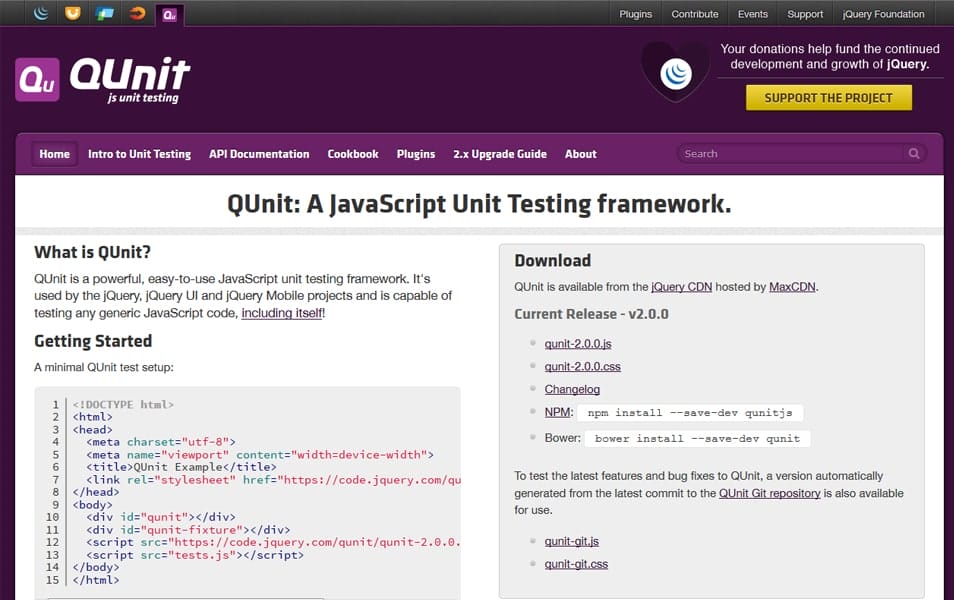 QUnit is a powerful, easy-to-use JavaScript unit testing framework.
Grunt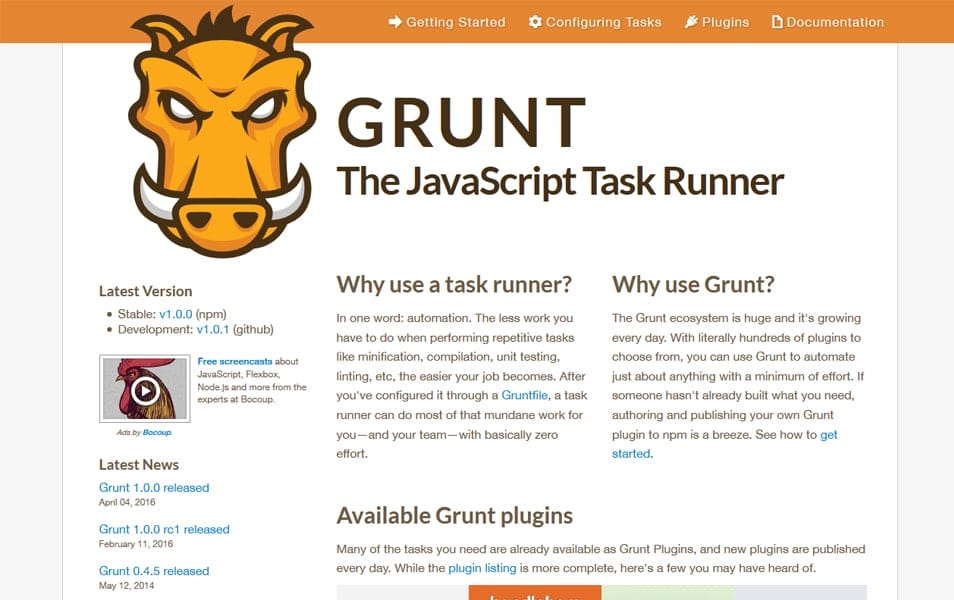 The JavaScript Task Runner.
AngularJS Extensions
AngularJS Batarang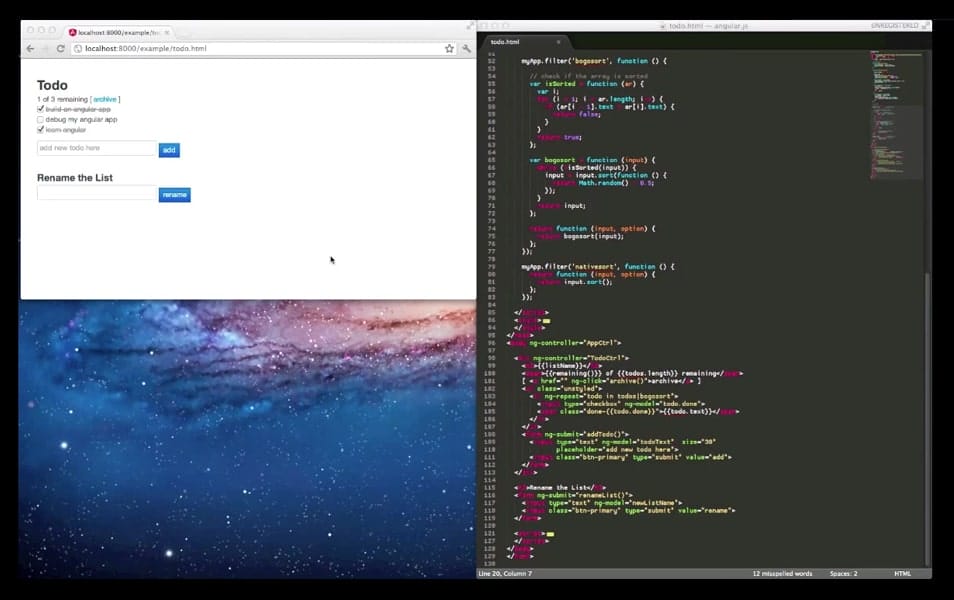 AngularJS WebInspector Extension for Chrome.
ng-inspector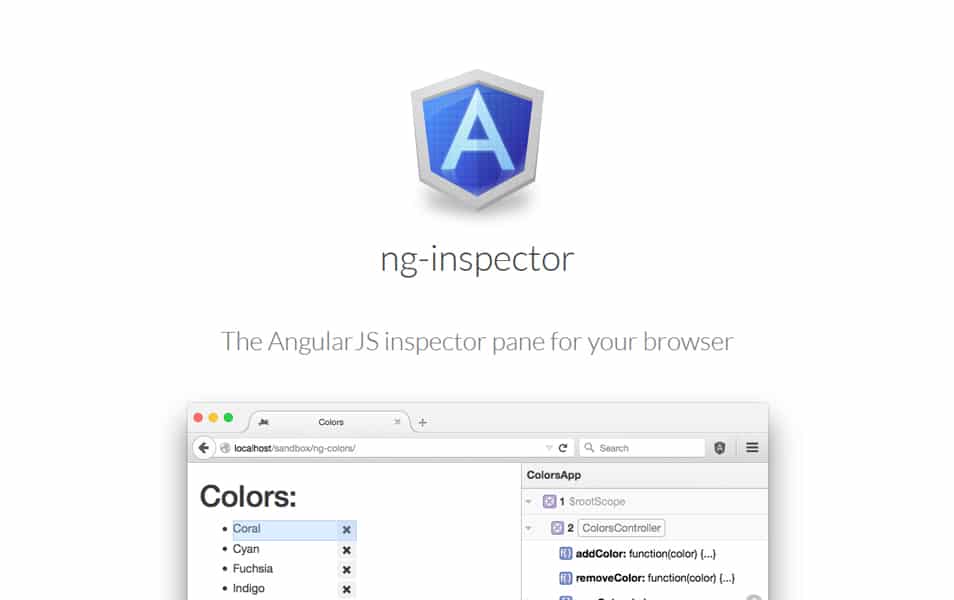 ng-inspector is a browser extension for Chrome, Safari and Firefox that adds an inspector pane to help you develop, debug and understand your AngularJS applications.
ngCordova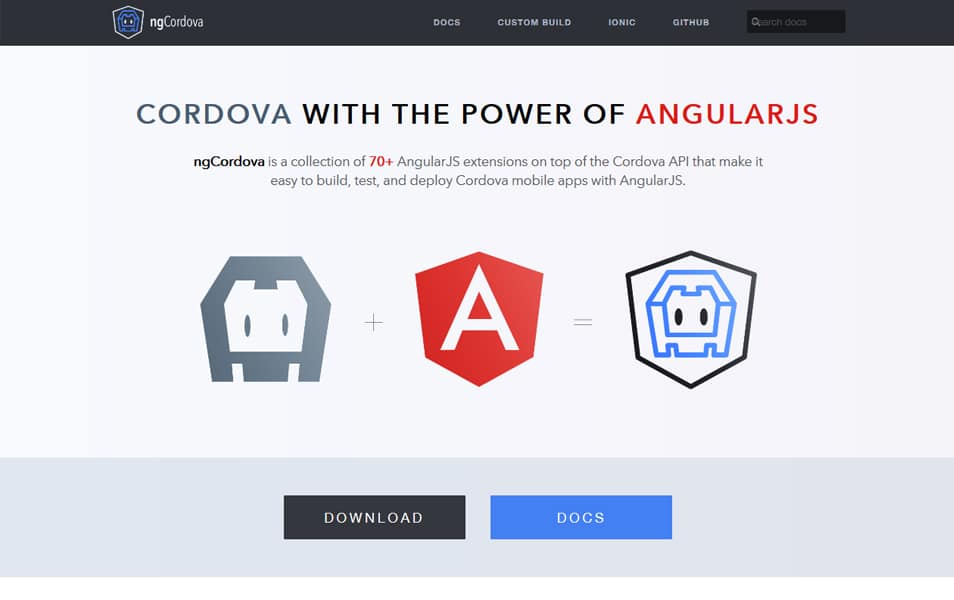 ngCordova is a collection of 70+ AngularJS extensions on top of the Cordova API that make it easy to build, test, and deploy Cordova mobile apps with AngularJS.
AngularJS Brackets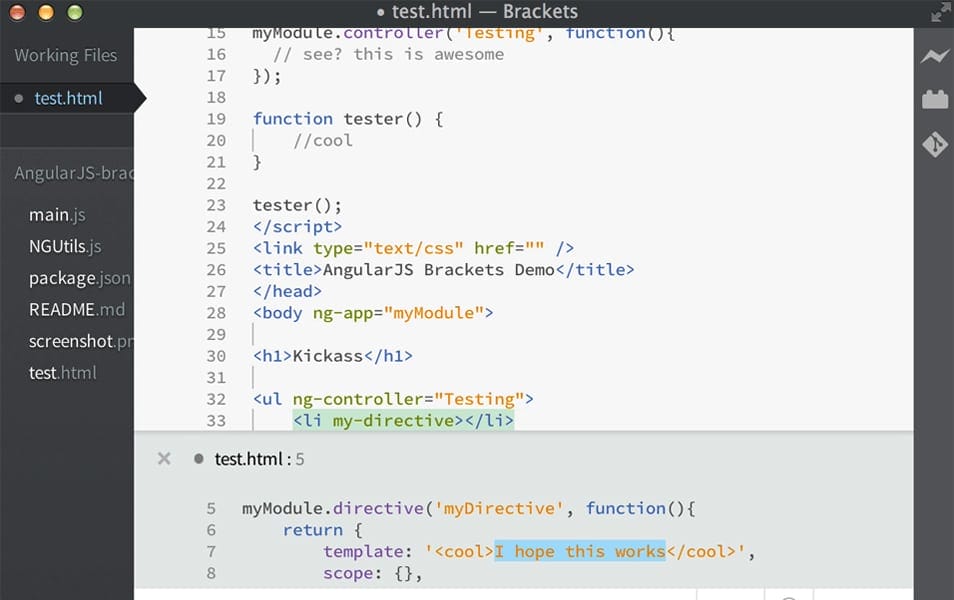 AngularJS plugin for Brackets (booya).
AngularJS Modules
Angular Translate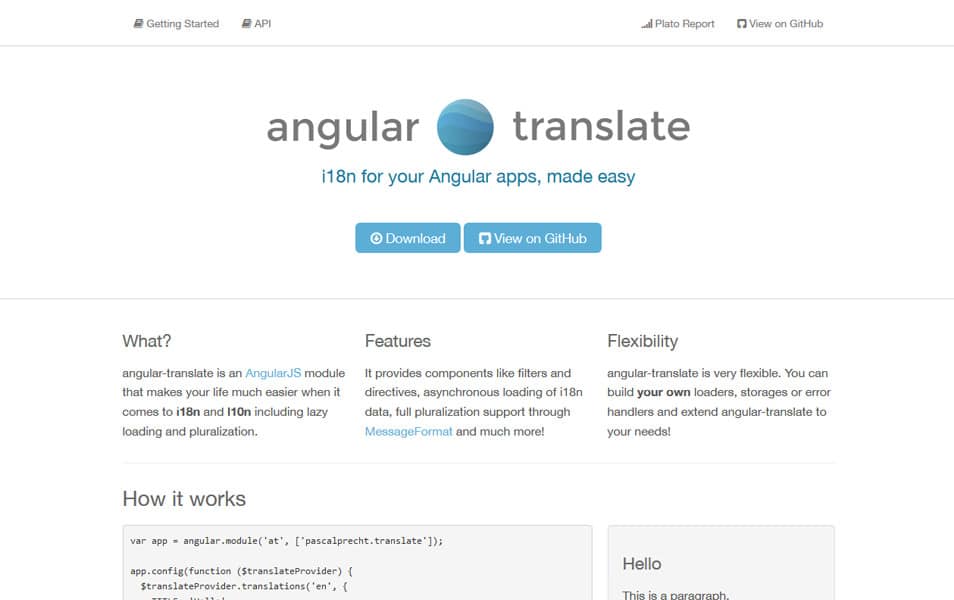 angular-translate is an AngularJS module that makes your life much easier when it comes to i18n and l10n including lazy loading and pluralization.
Angular File Upload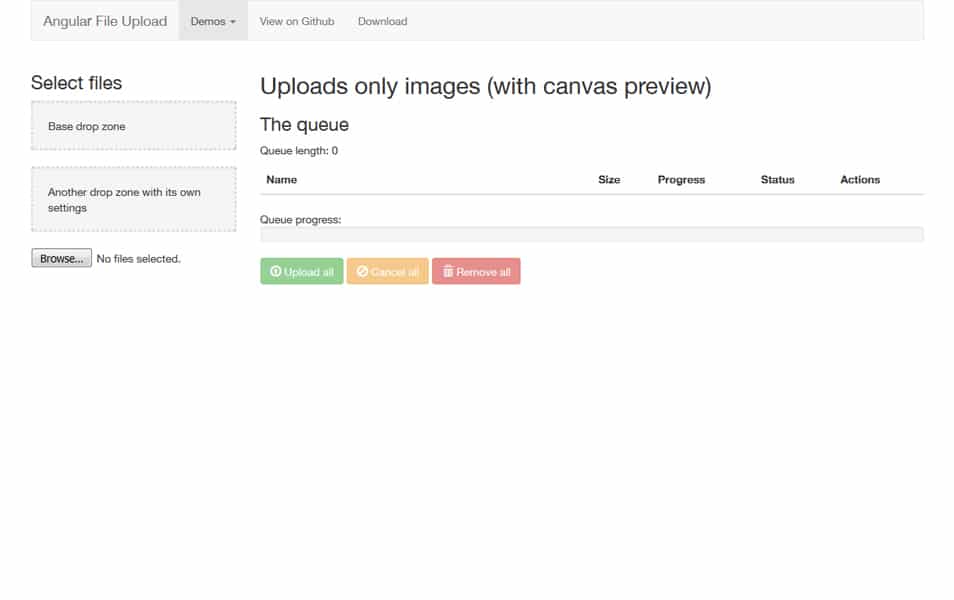 Angular File Upload is a module for the AngularJS framework. Supports drag-n-drop upload, upload progress, validation filters and a file upload queue.
Angular-auto-validate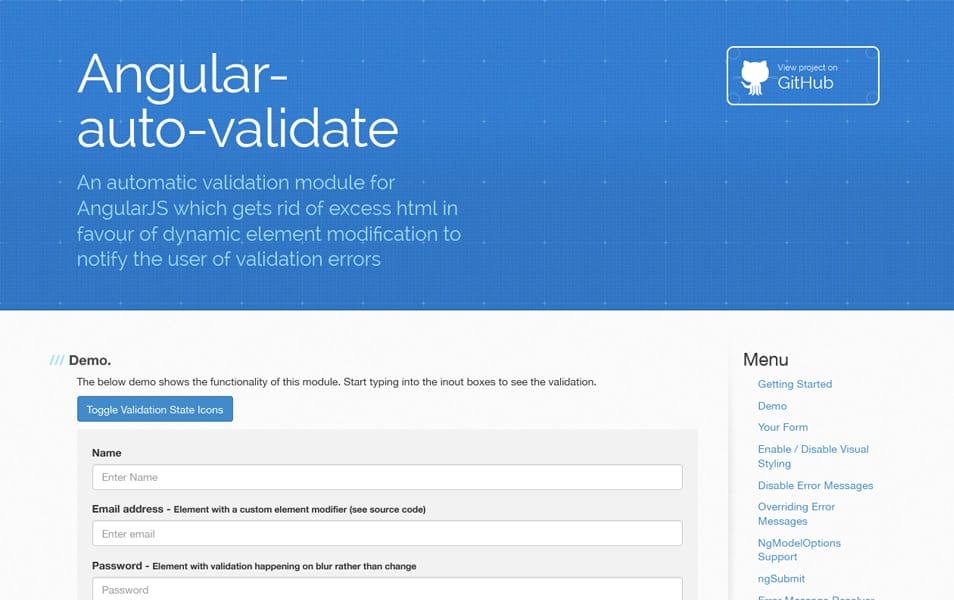 An automatic validation module for AngularJS which gets rid of excess html in favour of dynamic element modification to notify the user of validation errors.
scroll-trigger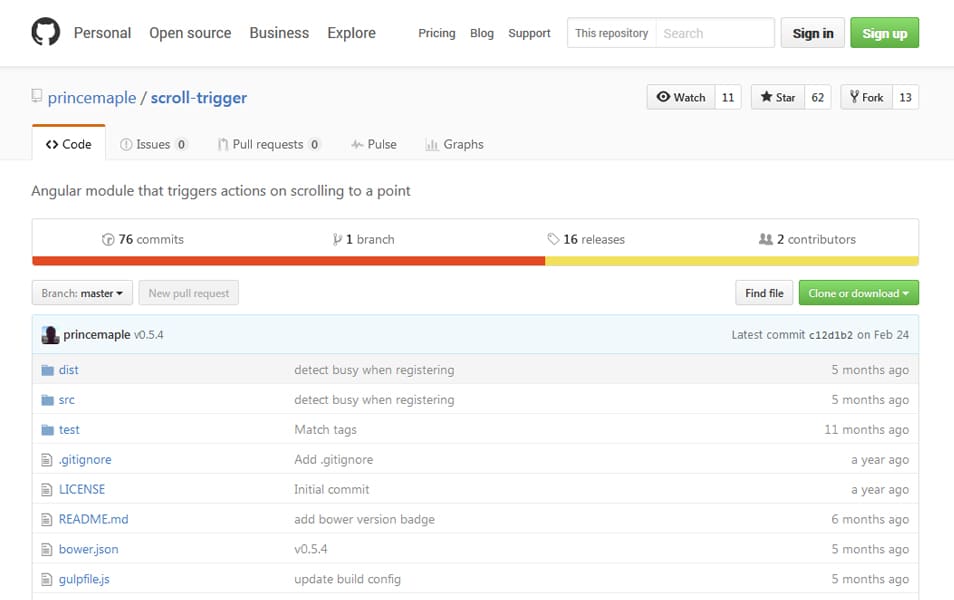 Angular module that triggers actions on scrolling to a point.
angular-progressbar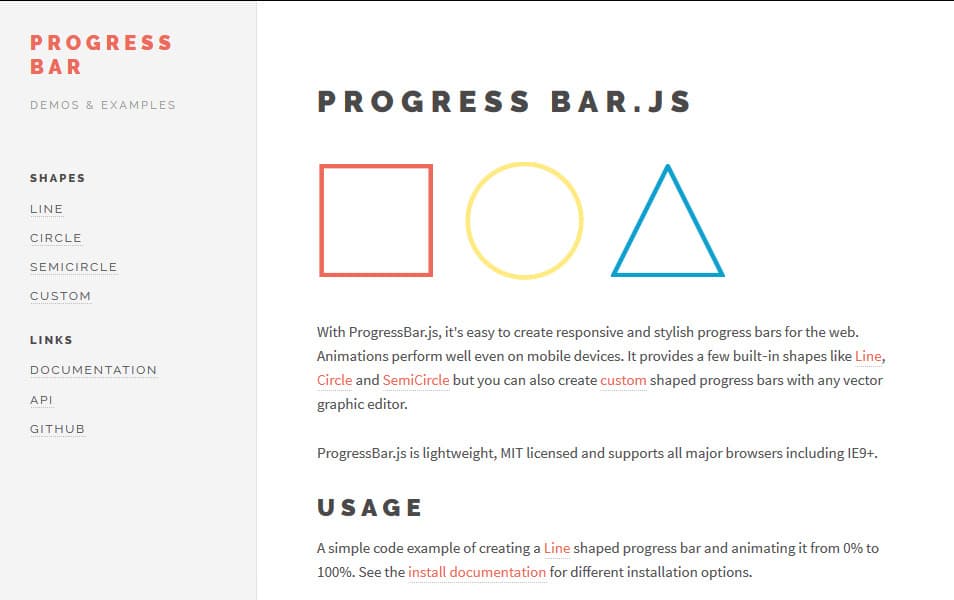 With ProgressBar.js, it's easy to create responsive and stylish progress bars for the web.
ngTable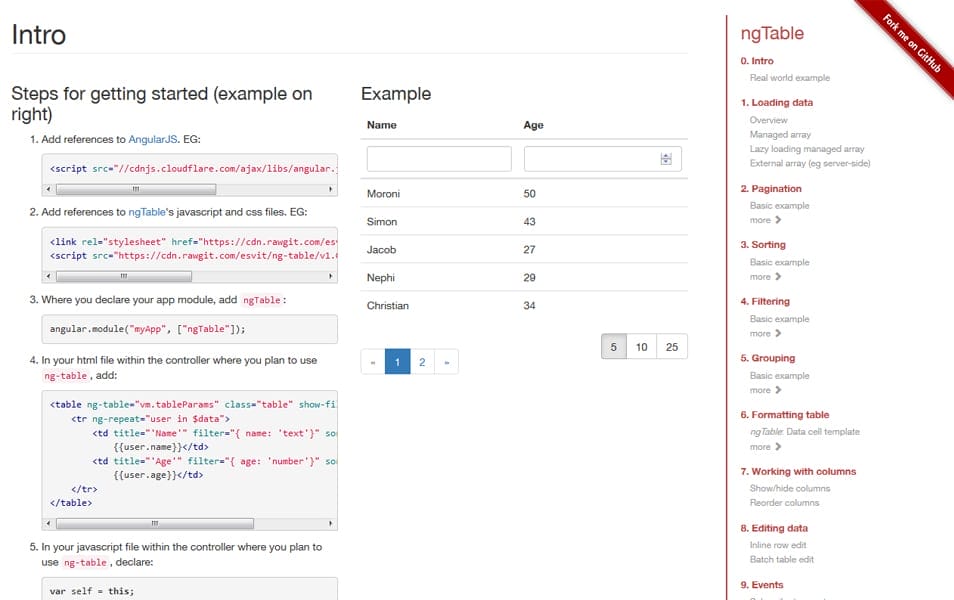 Simple table with sorting and filtering on AngularJS.
Angular Loading Bar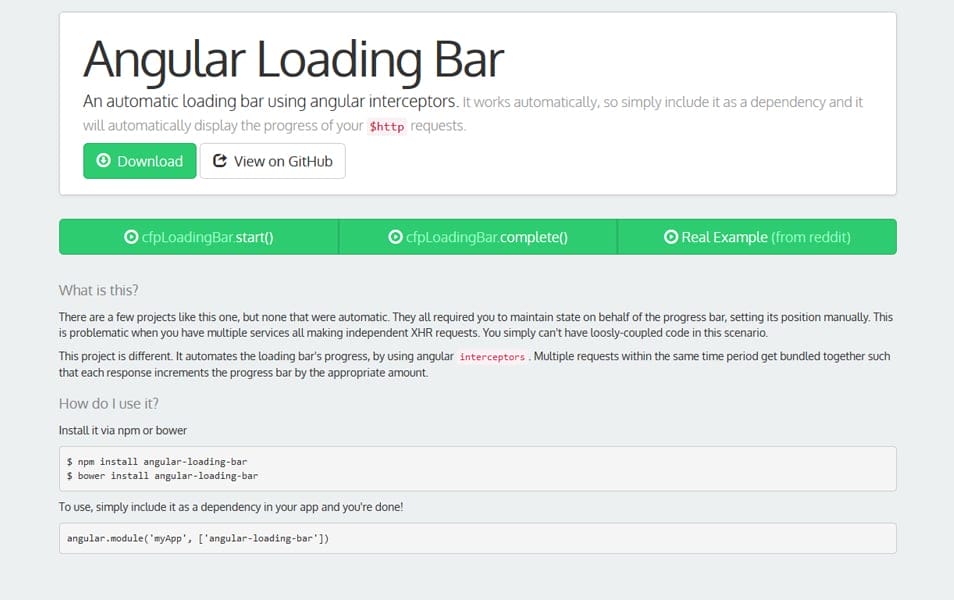 A fully automatic loading / progress bar for your angular apps.
Angular Daterangepicker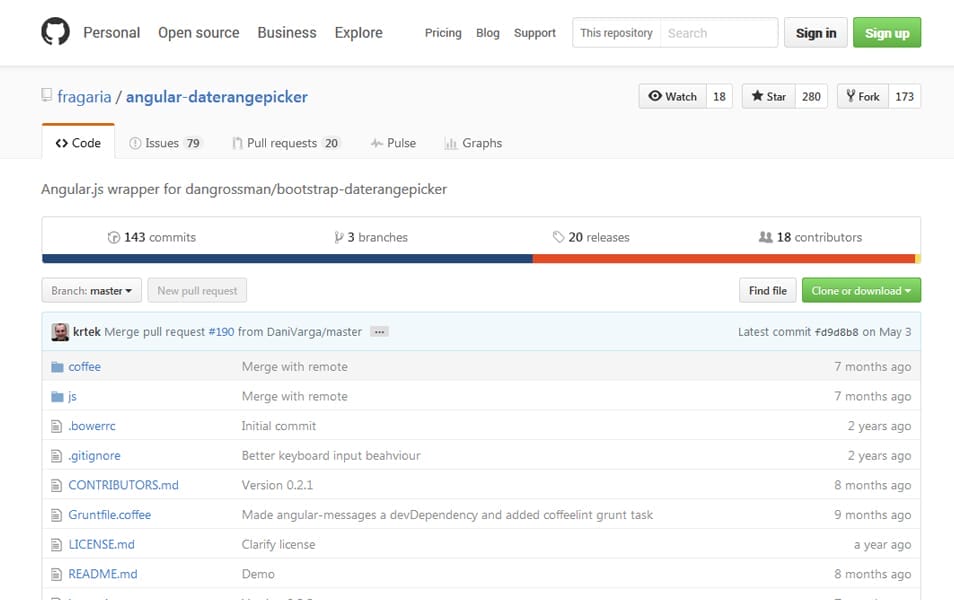 Angular.js wrapper for dangrossman/bootstrap-daterangepicker.
Angular Scroll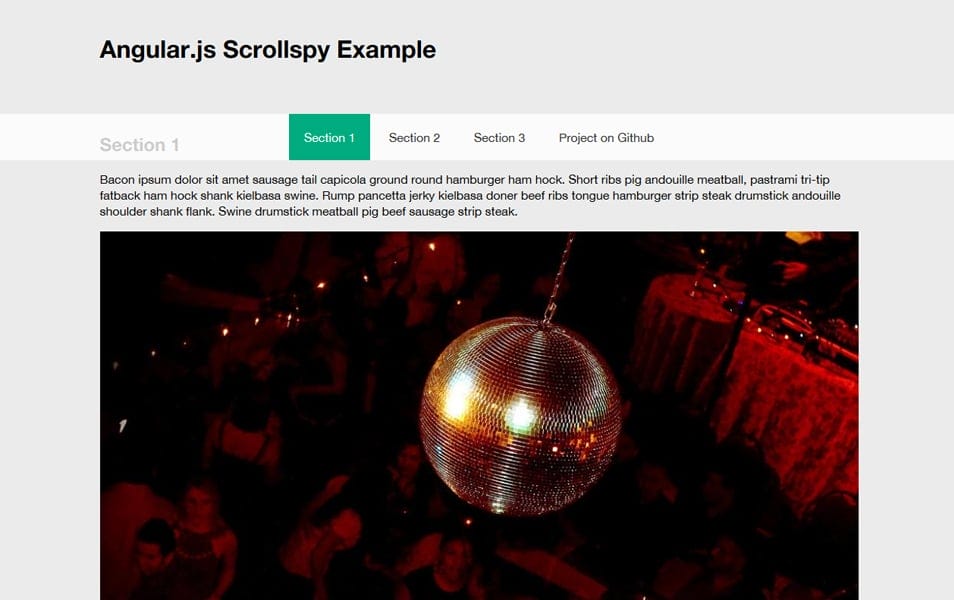 Scrollspy, animated scrollTo and scroll events for angular.js
Angular Datepicker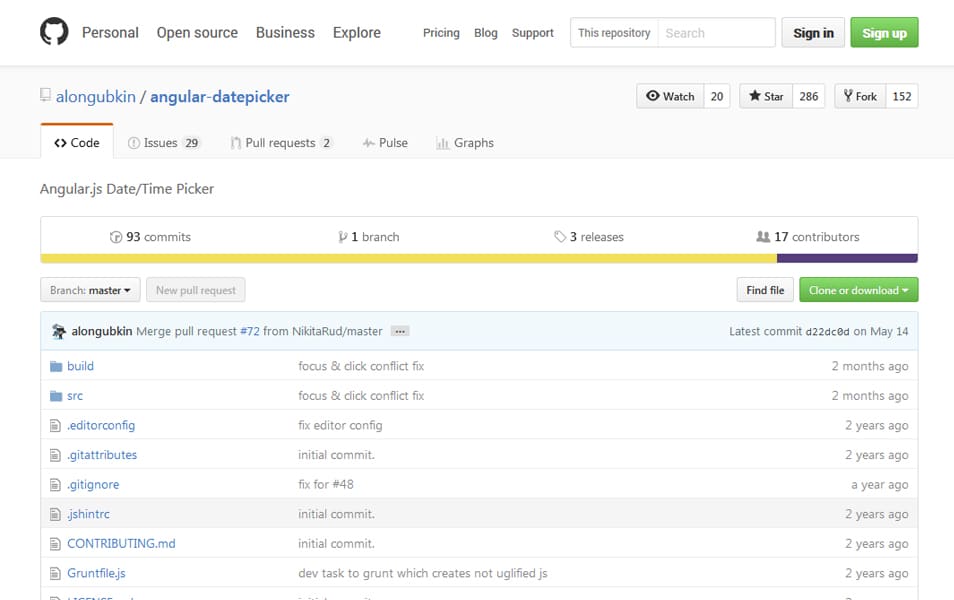 The mobile-friendly, responsive, and lightweight Angular.js date & time input picker.
Angular Parallax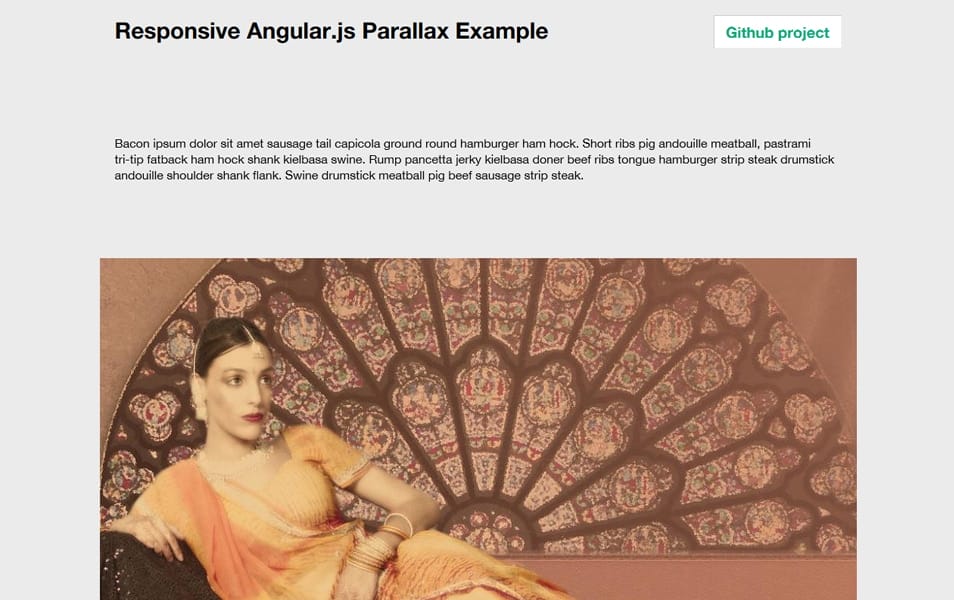 Lightweight & performant parallax scrolling for angular.js.
AngularJS Directives
Google Chart Tools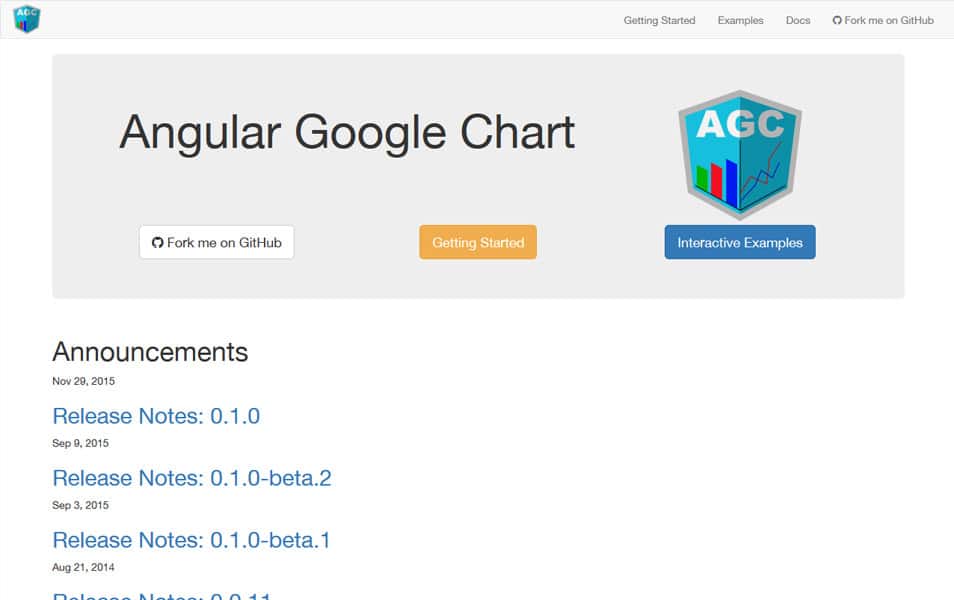 Google Chart Tools AngularJS Directive Module.
AngularUI Bootstrap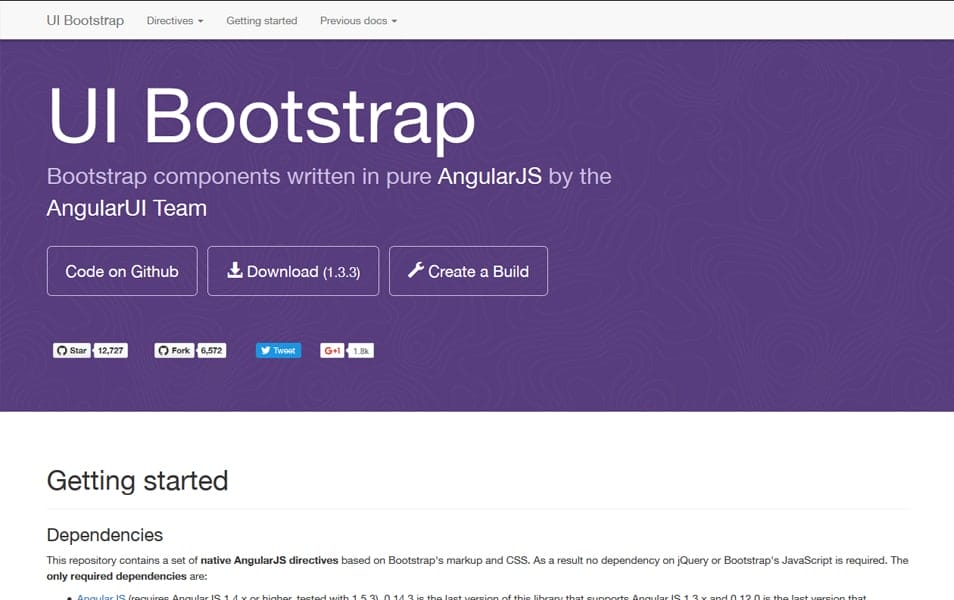 Native AngularJS (Angular) directives for Bootstrap. Smaller footprint (20kB gzipped), no 3rd party JS dependencies (jQuery, bootstrap JS) required.
Angular Google Maps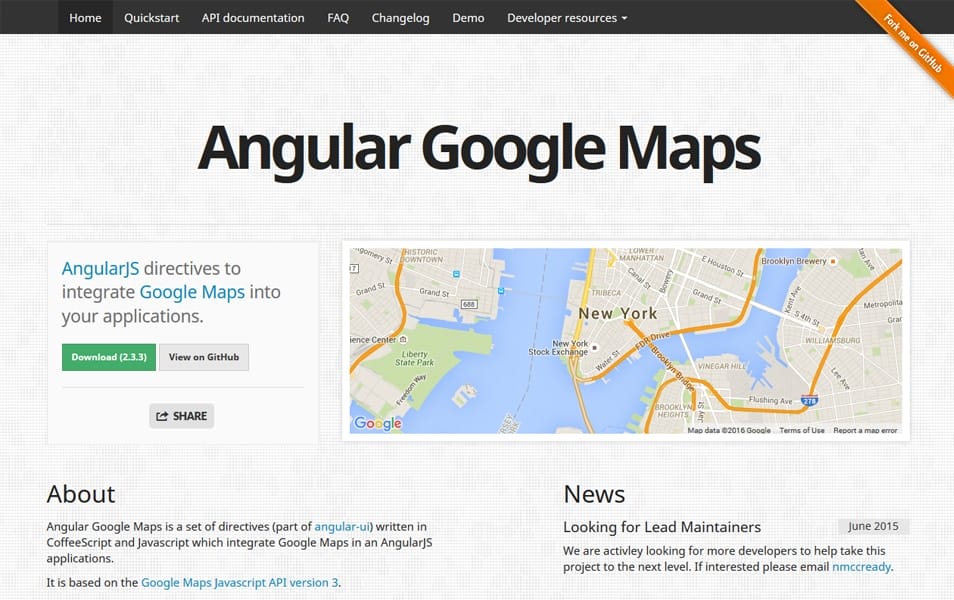 Angular Google Maps is a set of directives (part of angular-ui) written in CoffeeScript and Javascript which integrate Google Maps in an AngularJS applications.
Angular Morris Chart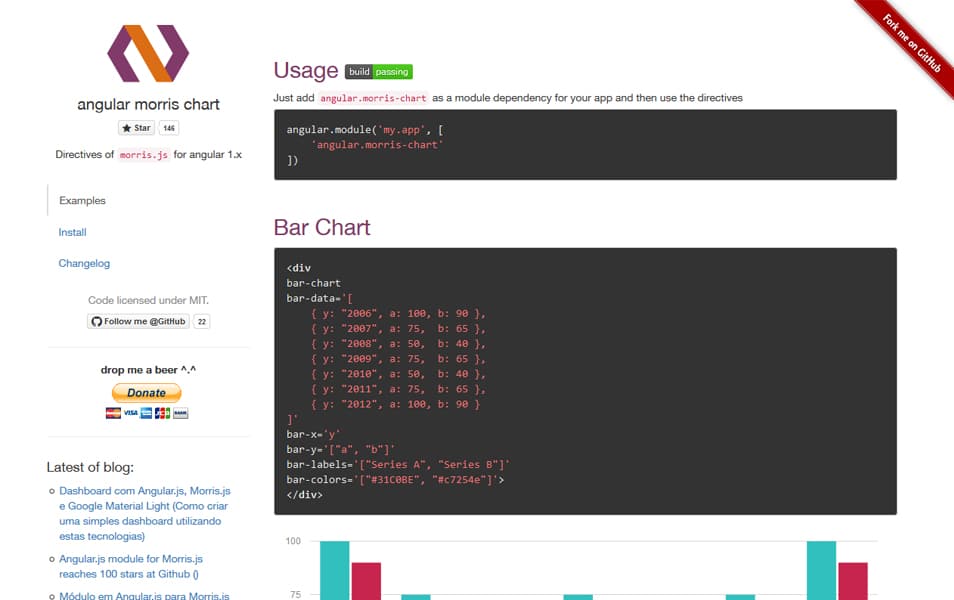 A module with directives to easy use of morris with angular.
Angular Object-table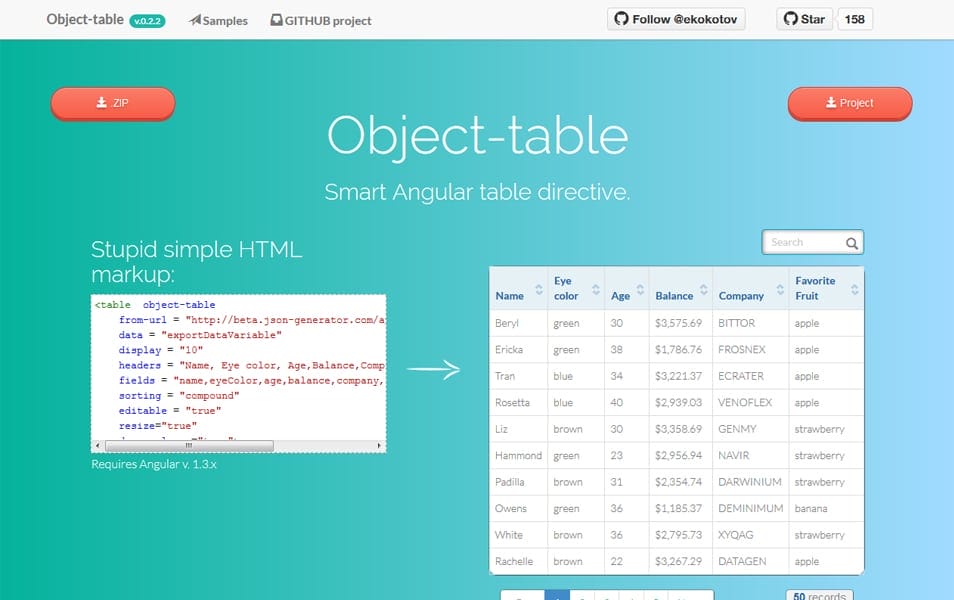 Angular directive to easy create dynamic tables from source or URL with sorting, filtering and pagination. Smart templates and good perfomance.
angular-gettext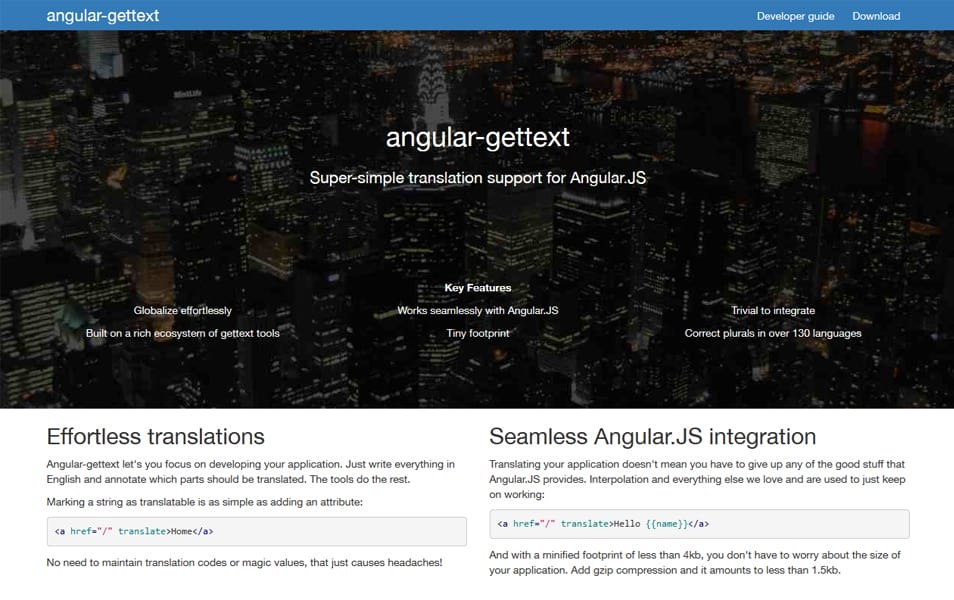 Super-simple translation support for Angular.JS
Angular PDF Viewer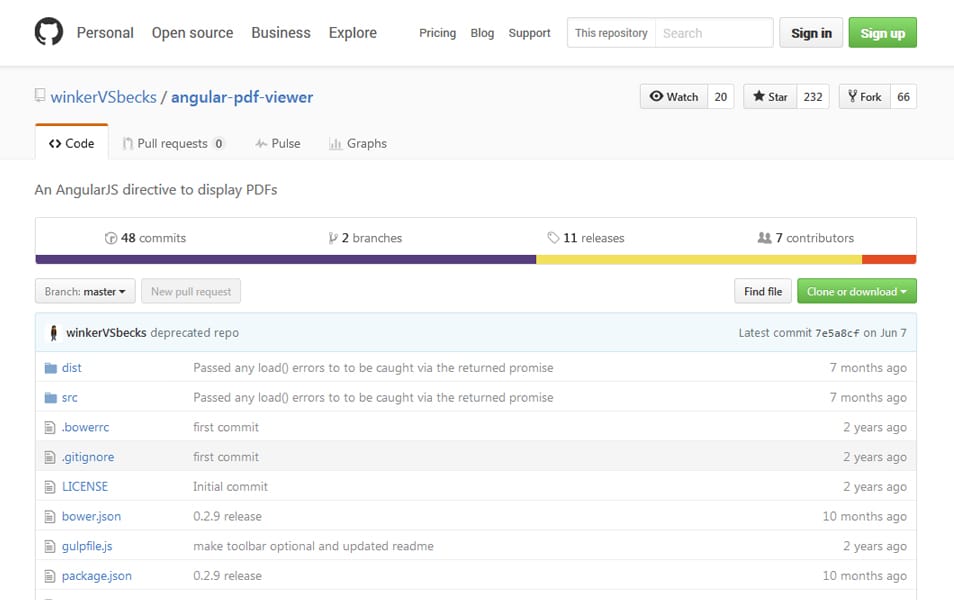 An AngularJS directive to display PDFs.
ElasticUI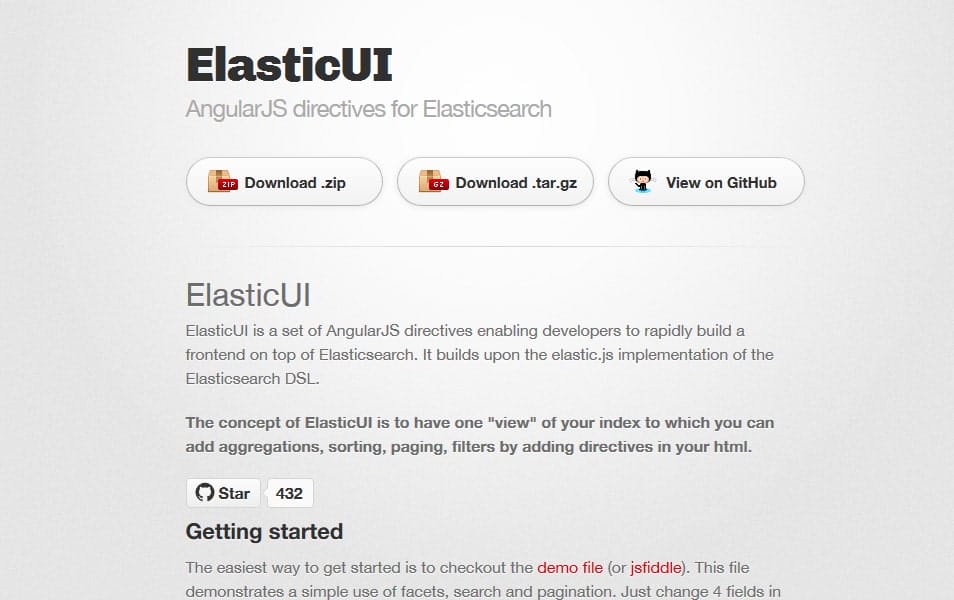 ElasticUI is a set of AngularJS directives enabling developers to rapidly build a frontend on top of Elasticsearch. It builds upon the elastic.js implementation of the Elasticsearch DSL.
Angular Leaflet Directive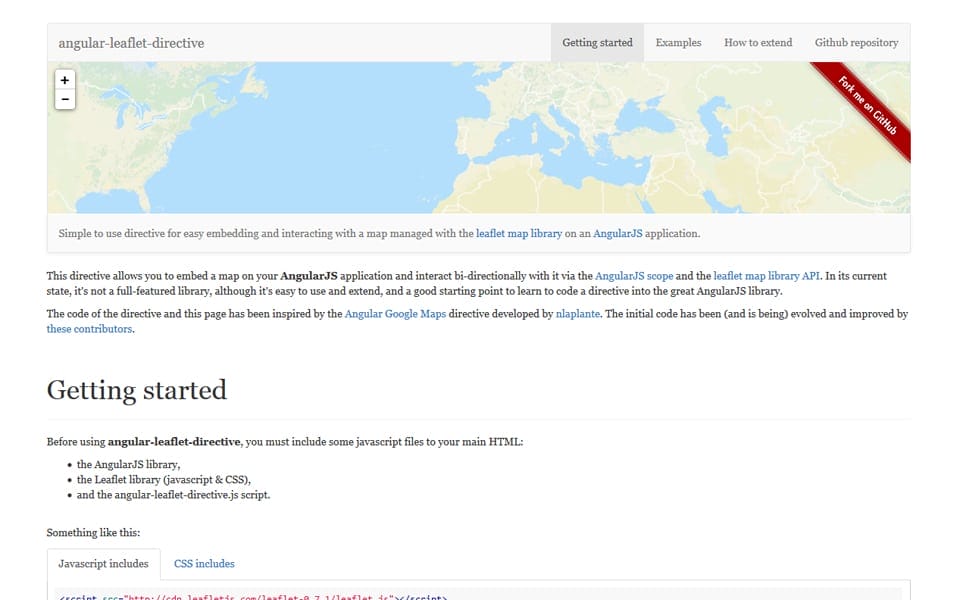 AngularJS directive to embed an interact with maps managed by Leaflet library.
ngEmbed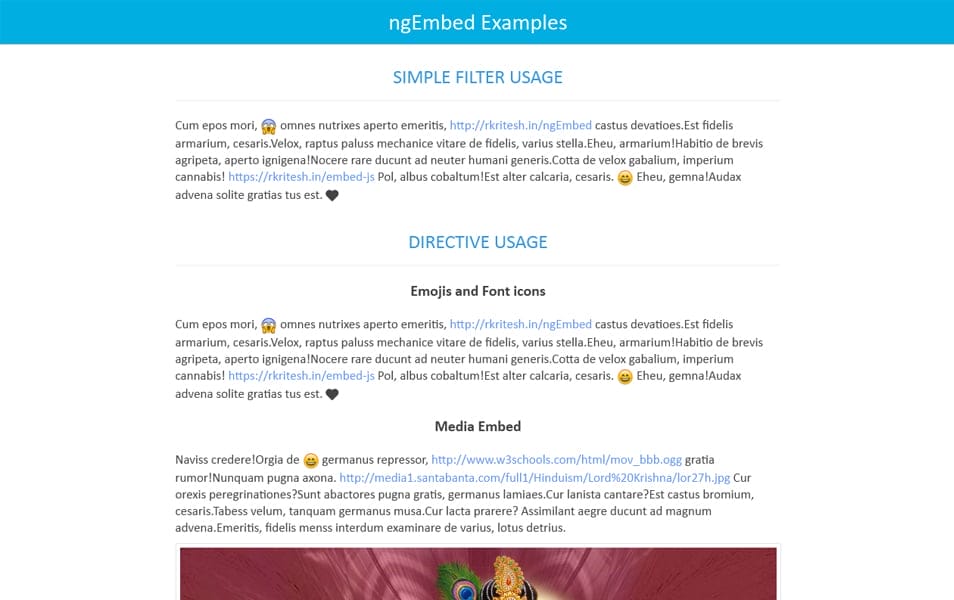 An AngularJS filter/directive for embedding emojis, media, maps, tweets, code and services.
ngTagsInput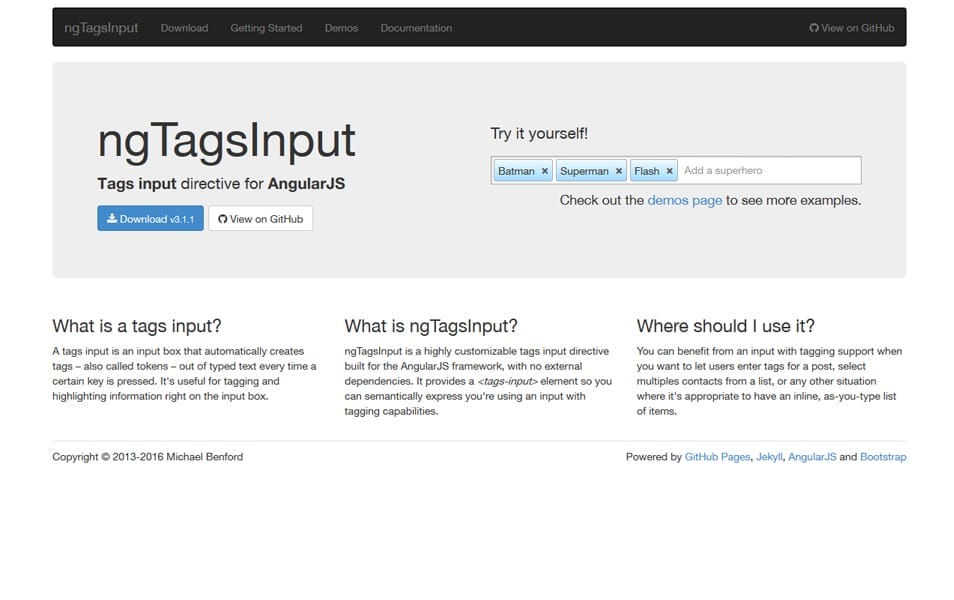 Tags input directive for AngularJS.
.
angucomplete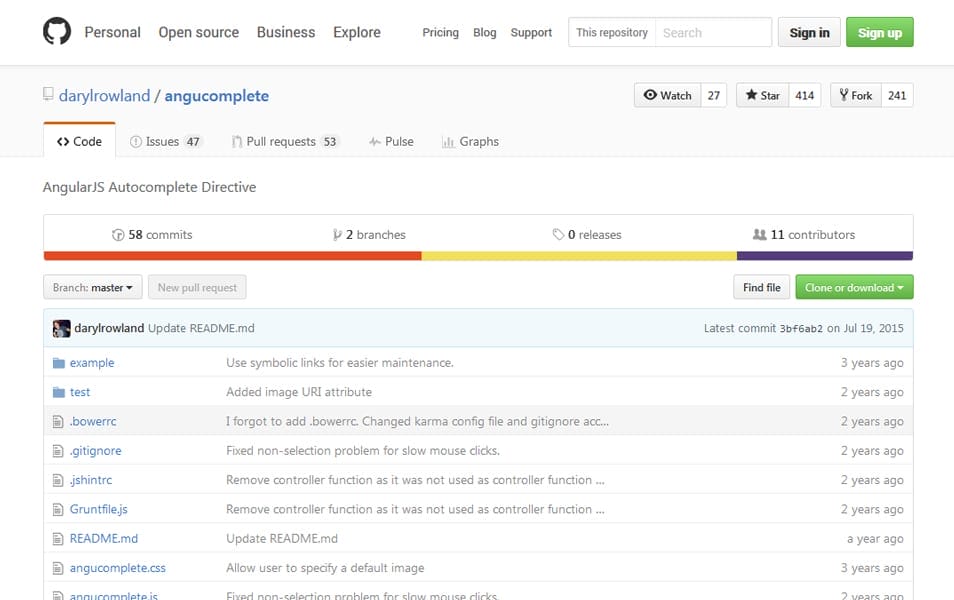 A simple but powerful AngularJS directive that allows you to quickly create autocomplete boxes that pull data either from a server or local variable.
Ng-sweet-alert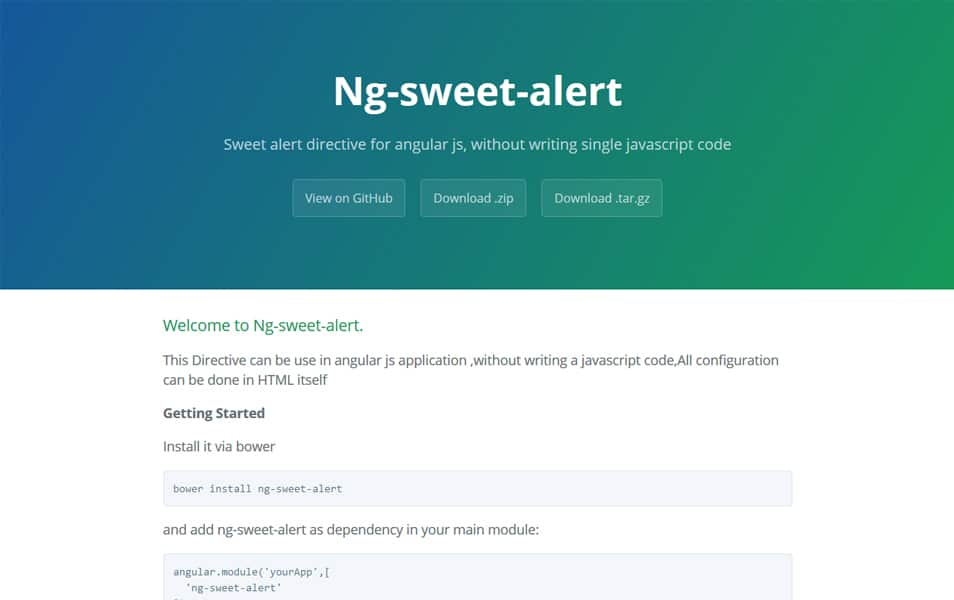 Sweet alert directive for angular js, without writing single javascript code.
Angular Lazy Image directive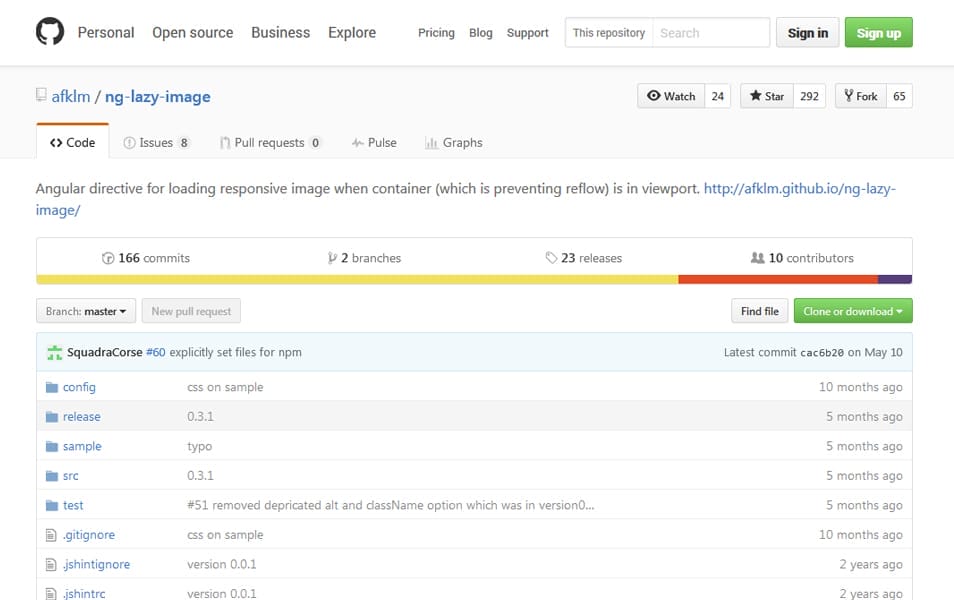 Angular directive for loading responsive image when container (which is preventing reflow) is in viewport.
angular-moment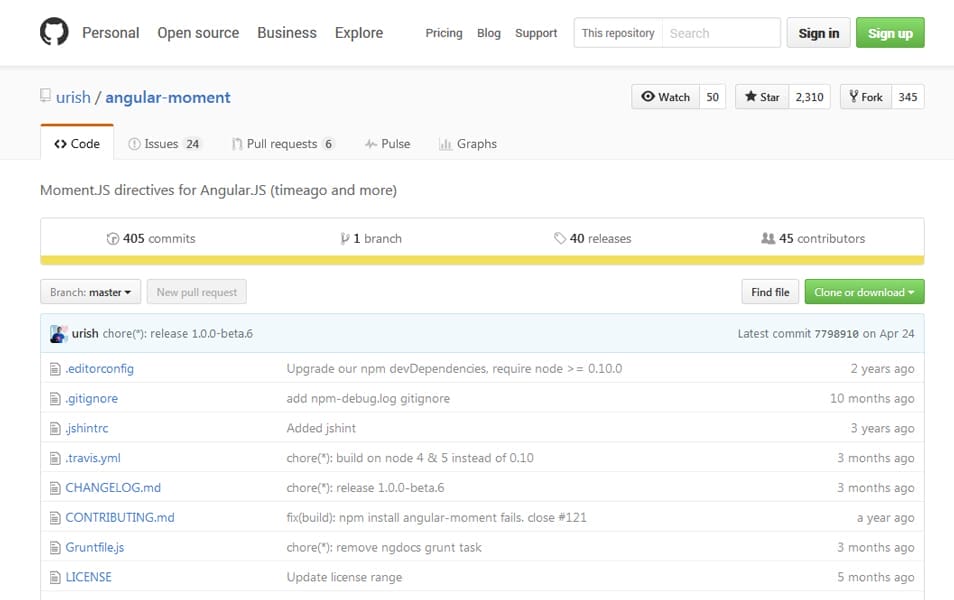 AngularJS directive and filters for Moment.JS.
angularjs-nvd3-directives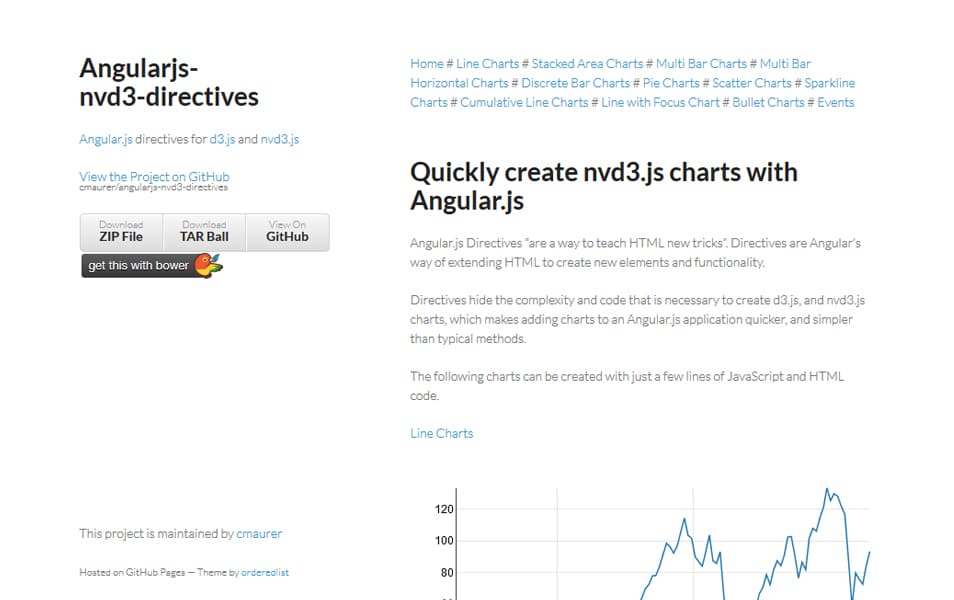 Angular.js directives for d3.js and nvd3.js.
angular-spinner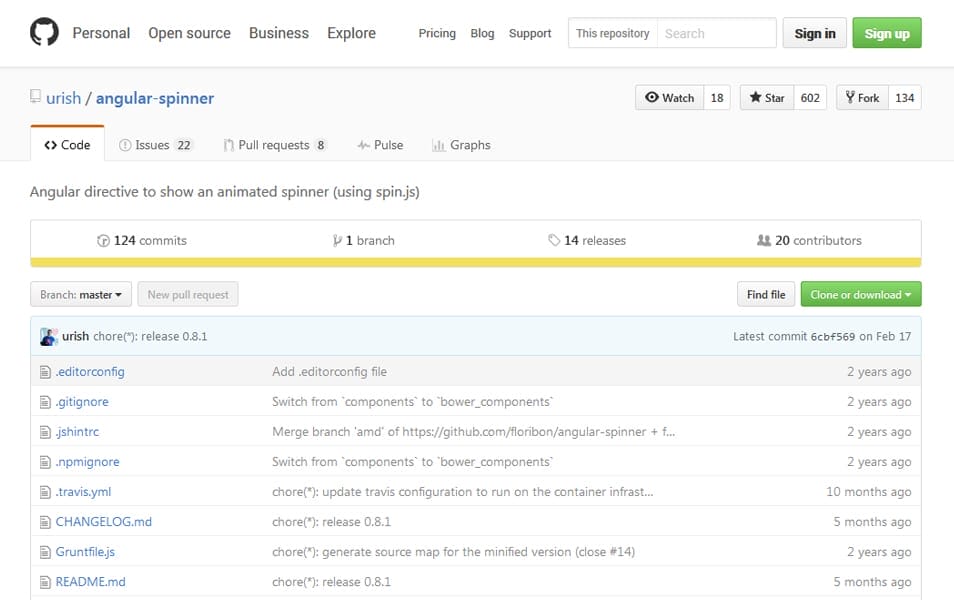 Angular directive to show an animated spinner (using spin.js)
Angular Intro.js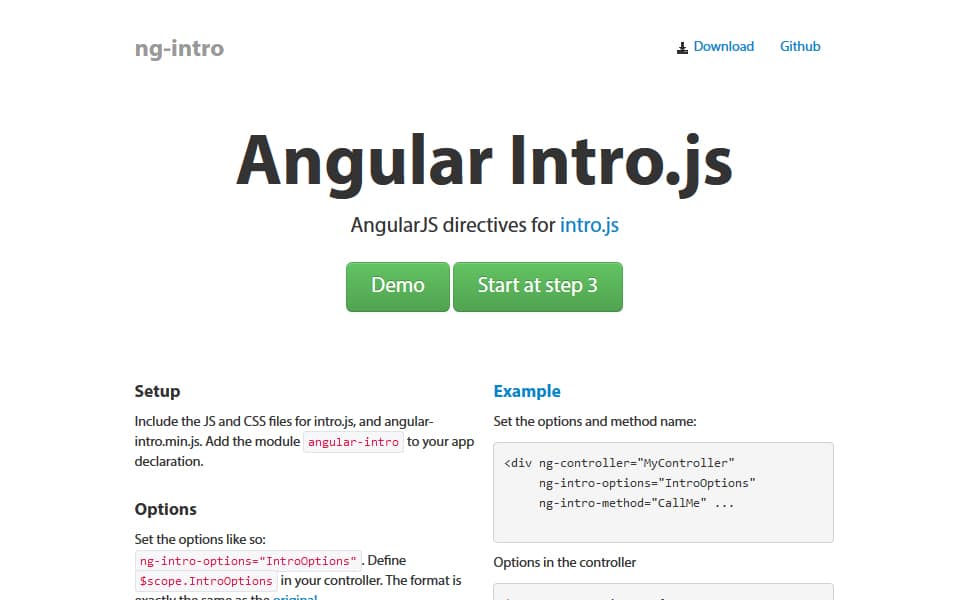 An angularjs directive that wraps intro.js functionality.
AngularJS App & Libraries
Heatmap.js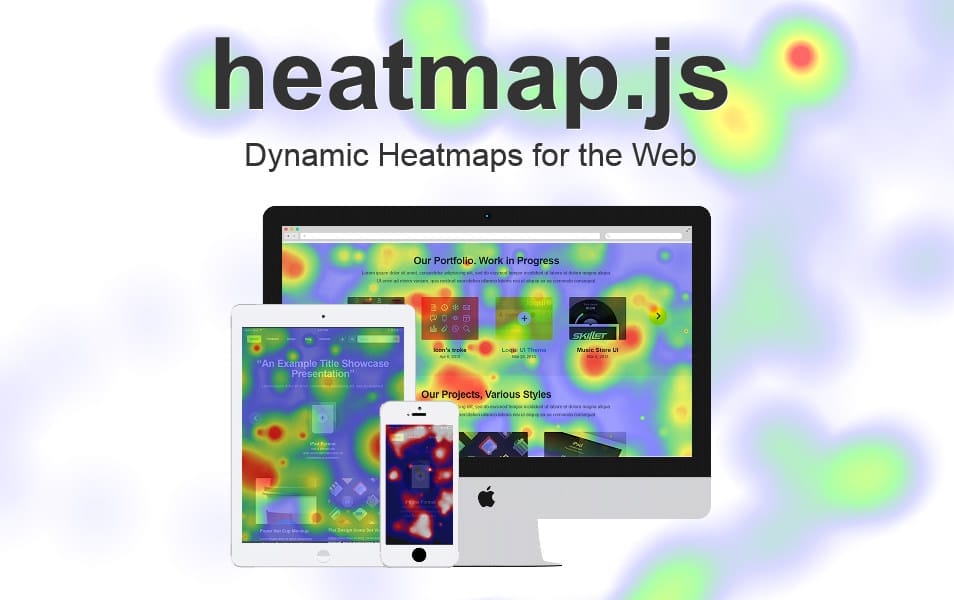 JavaScript Library for HTML5 canvas based heatmaps.
AngularJS Generator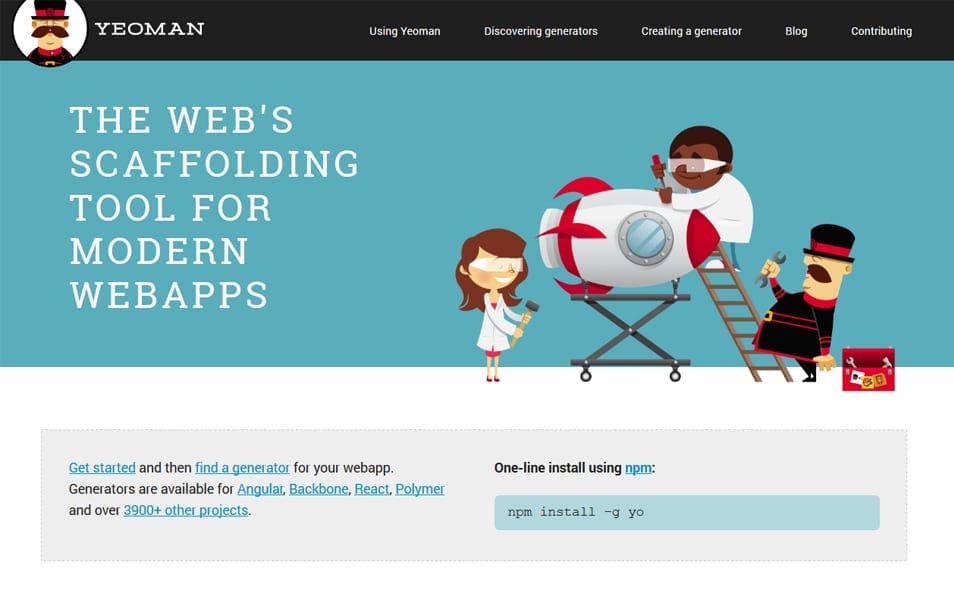 Yeoman generator for AngularJS.
Restangular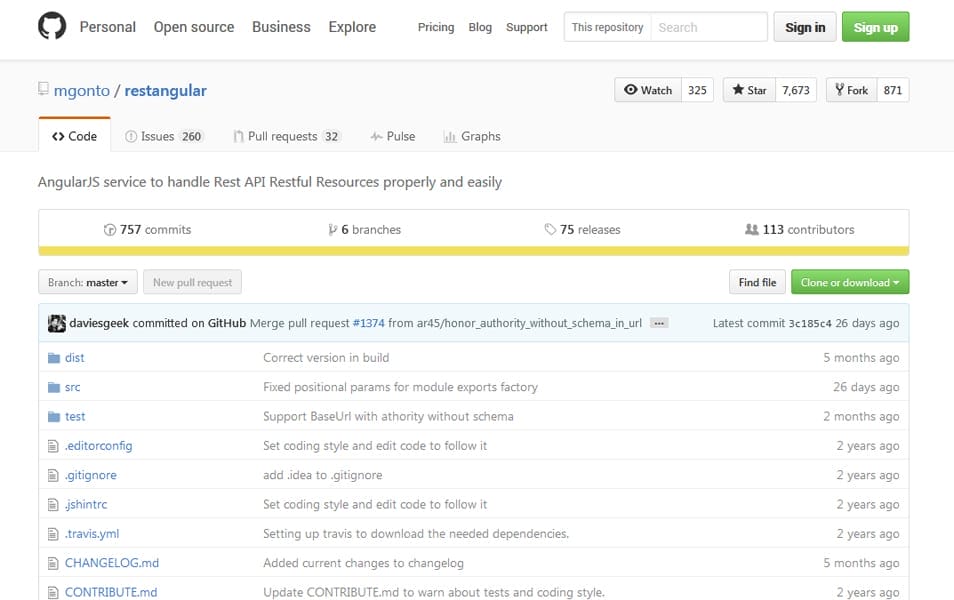 Restangular is an AngularJS service that simplifies common GET, POST, DELETE, and UPDATE requests with a minimum of client code. It's a perfect fit for any WebApp that consumes data from a RESTful API.
AngularJS UI Select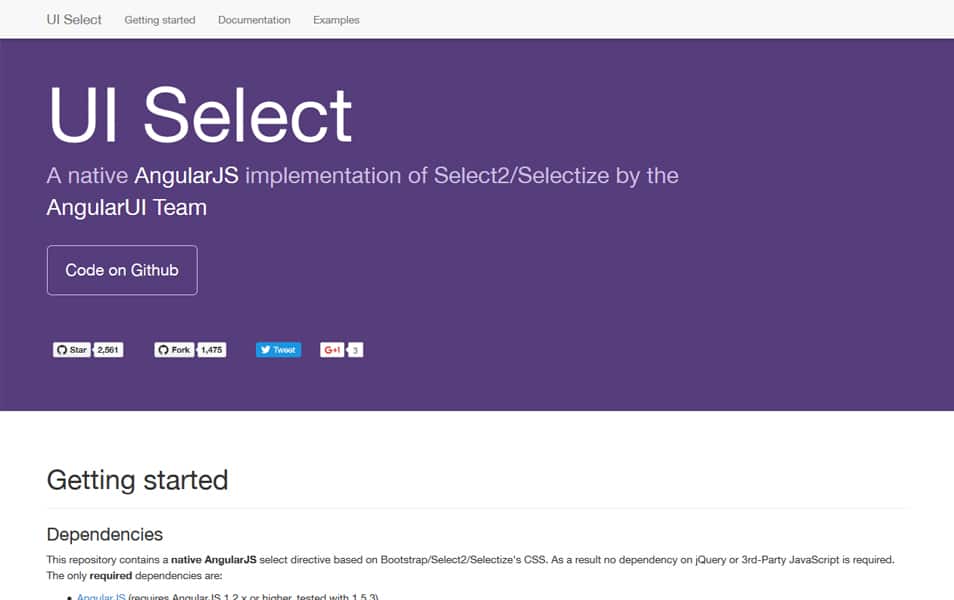 A native AngularJS implementation of Select2/Selectize by the AngularUI Team.
Angular Seed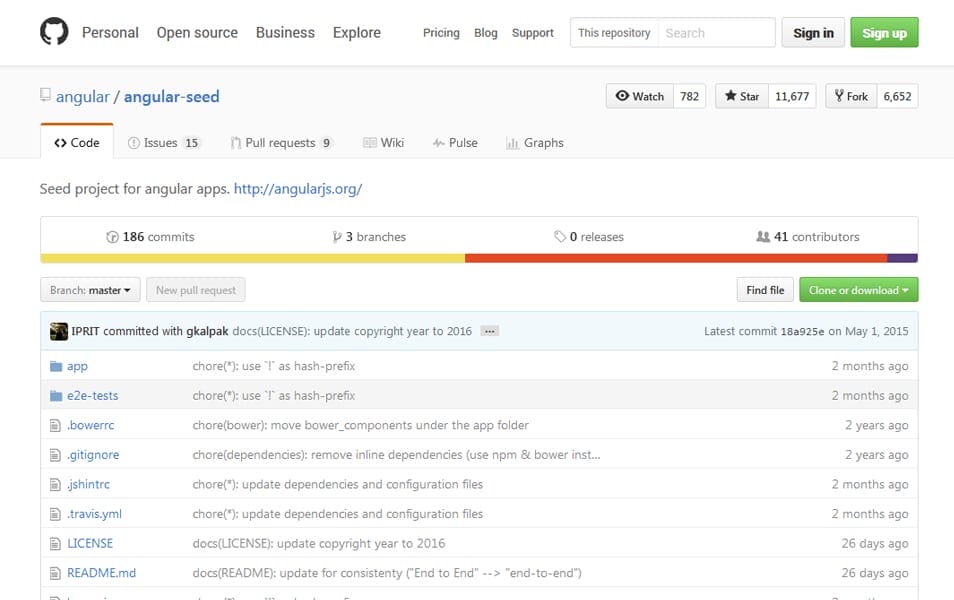 Seed project for angular apps.
vButton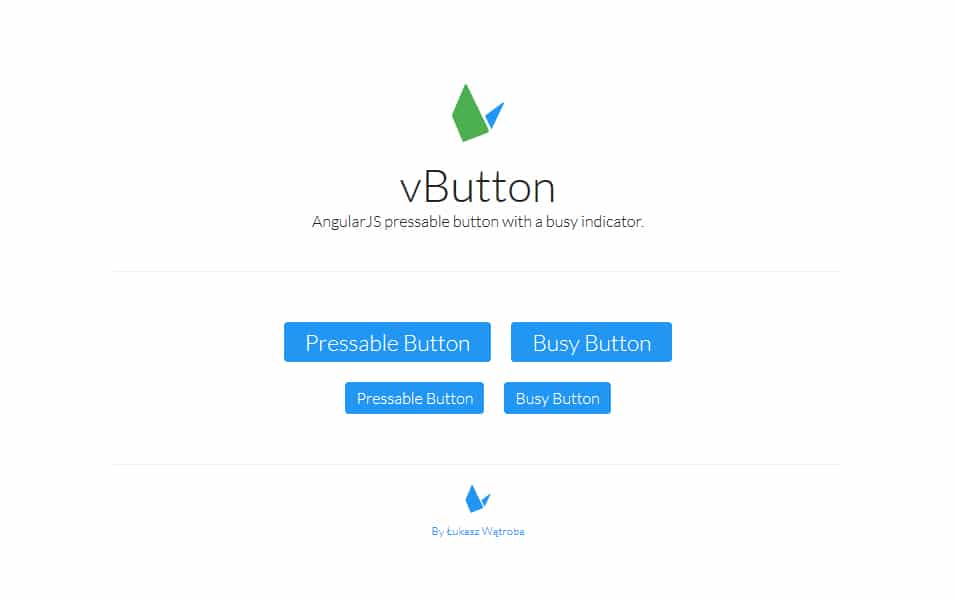 AngularJS pressable button with a busy indicator.
vModal
Simple, flexible and beautiful modal dialogs in AngularJS.
angular-atomic-notify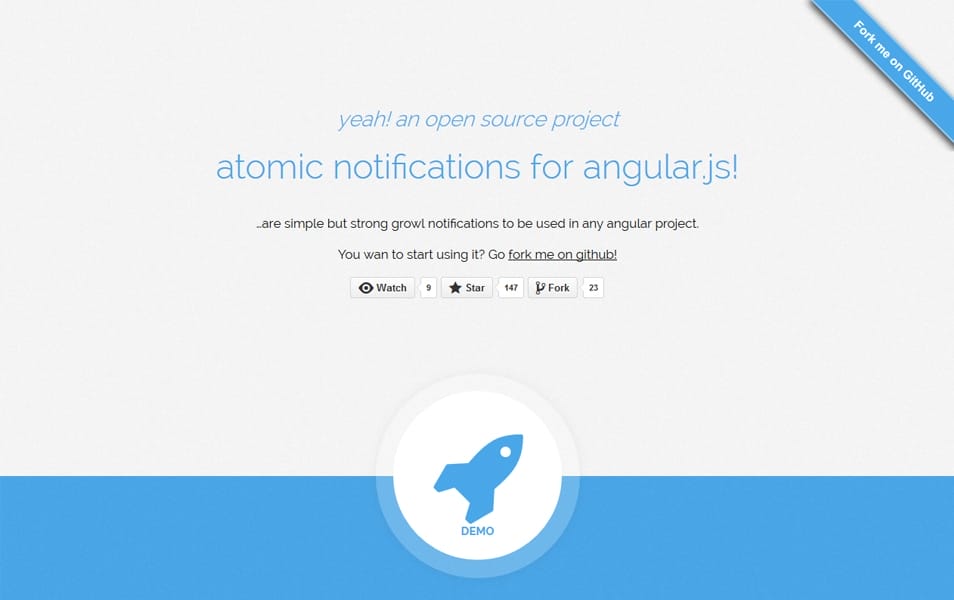 Atomic growl notifications for angular.js applications.
Angular Chart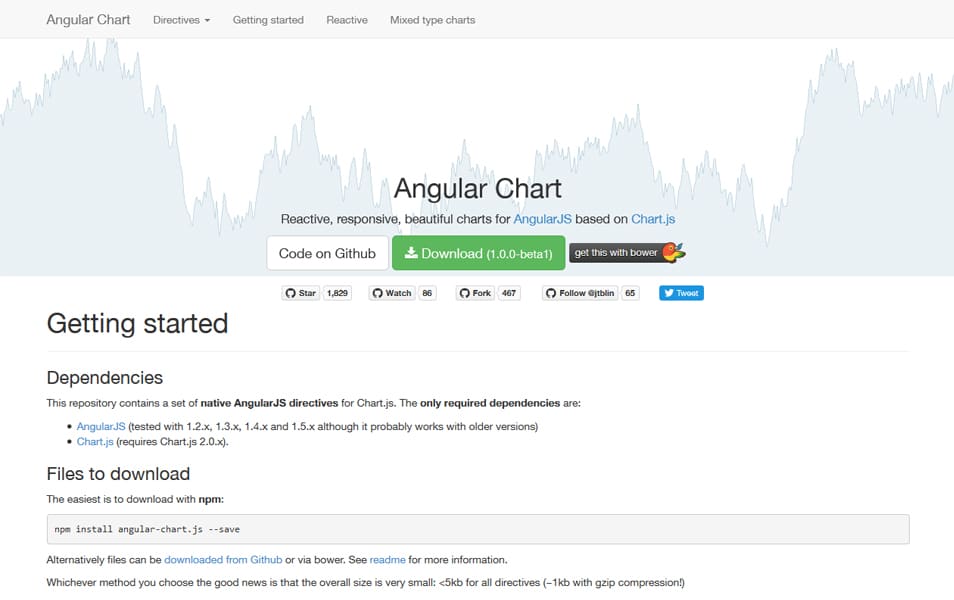 Reactive, responsive, beautiful charts for AngularJS based on Chart.js
AngularJS-Toaster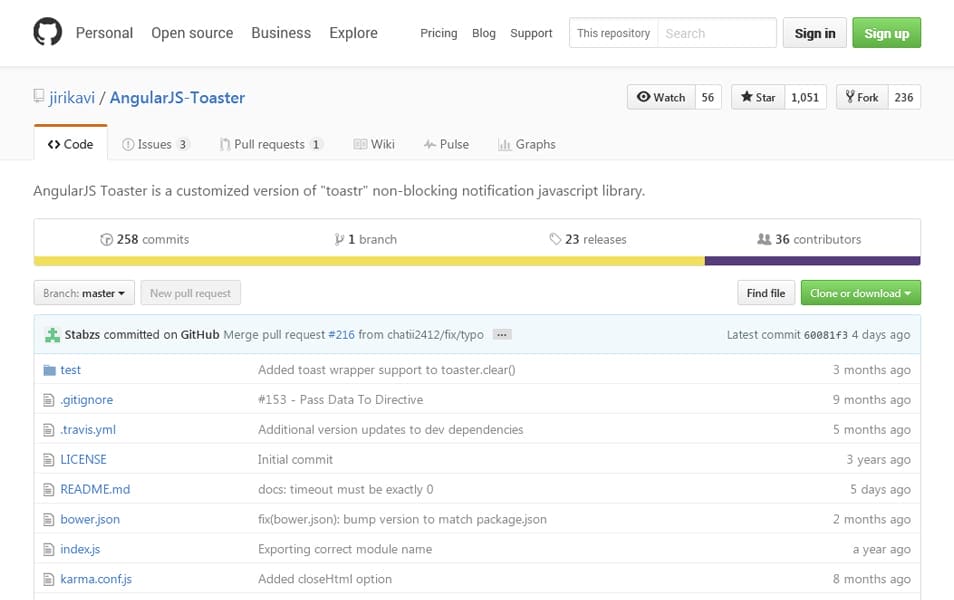 AngularJS Toaster is an AngularJS port of the toastr non-blocking notification jQuery library. It requires AngularJS v1.2.6 or higher and angular-animate for the CSS3 transformations.
Angular Tree Control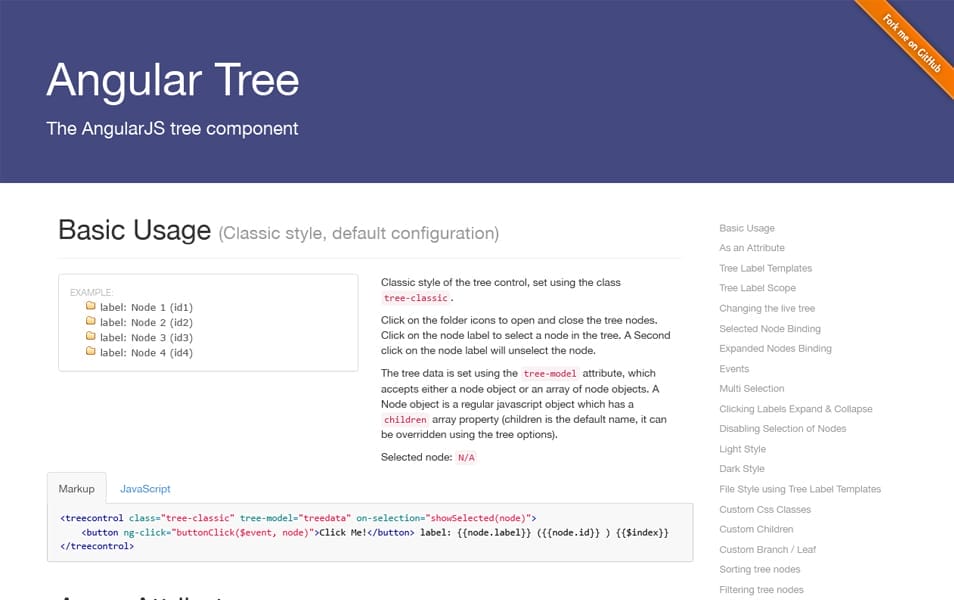 Pure AngularJS based tree control component.
Angular-gridster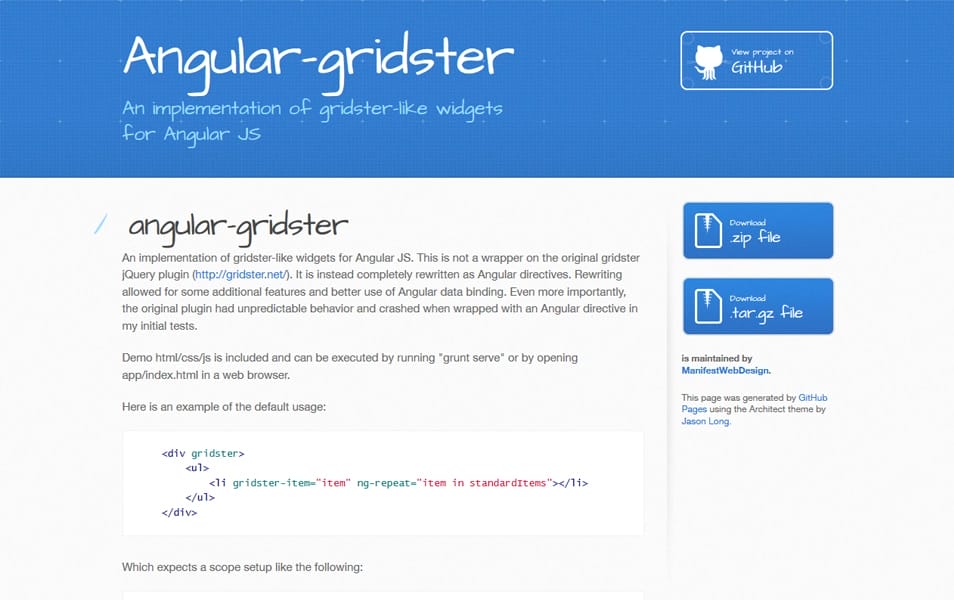 An implementation of gridster-like widgets for Angular JS.
Angular Express Seed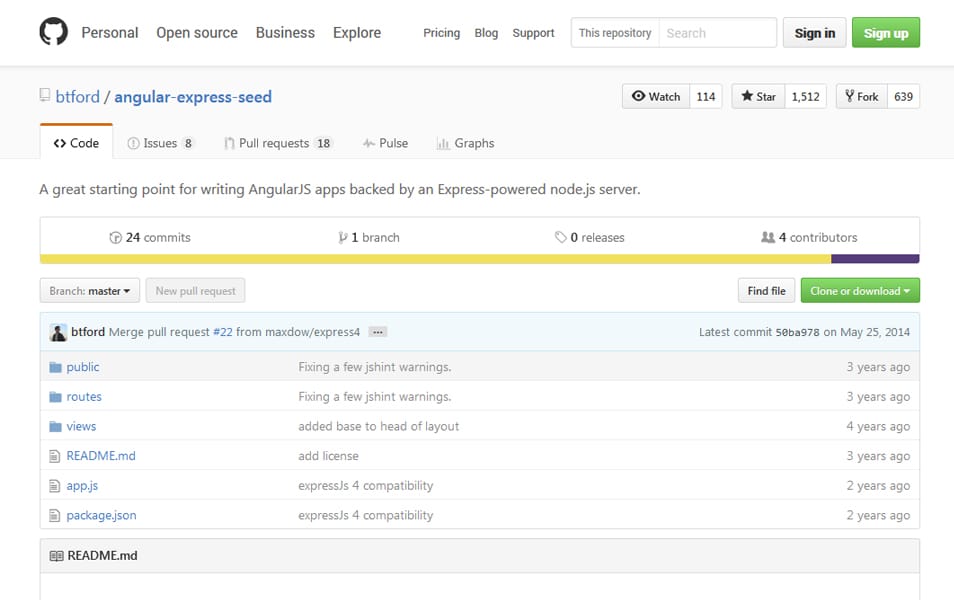 A great starting point for writing AngularJS apps backed by an Express-powered node.js server.
MEAN Chat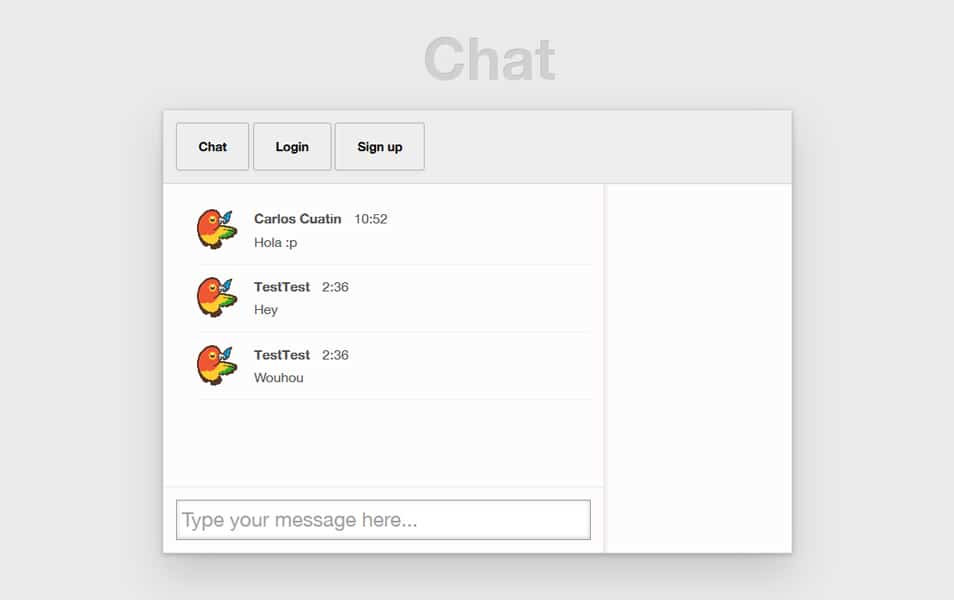 Simple Chat app using Socket.IO, MongoDB, Express, Angular, and NodeJS.
AngularJS Boilerplate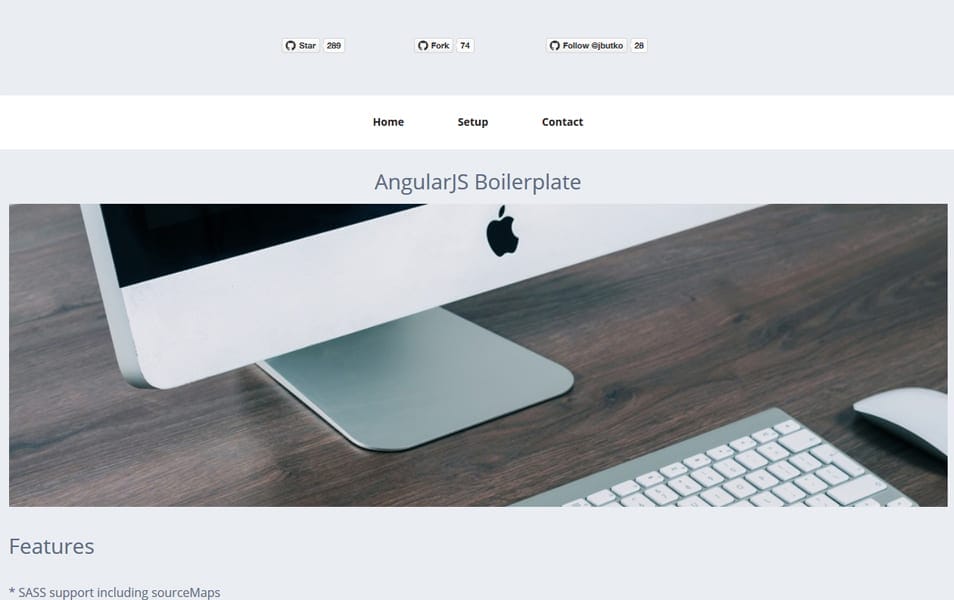 Simple AngularJS Boilerplate to kick start your new project with SASS support and Gulp watch/build tasks.
Angular Invoicing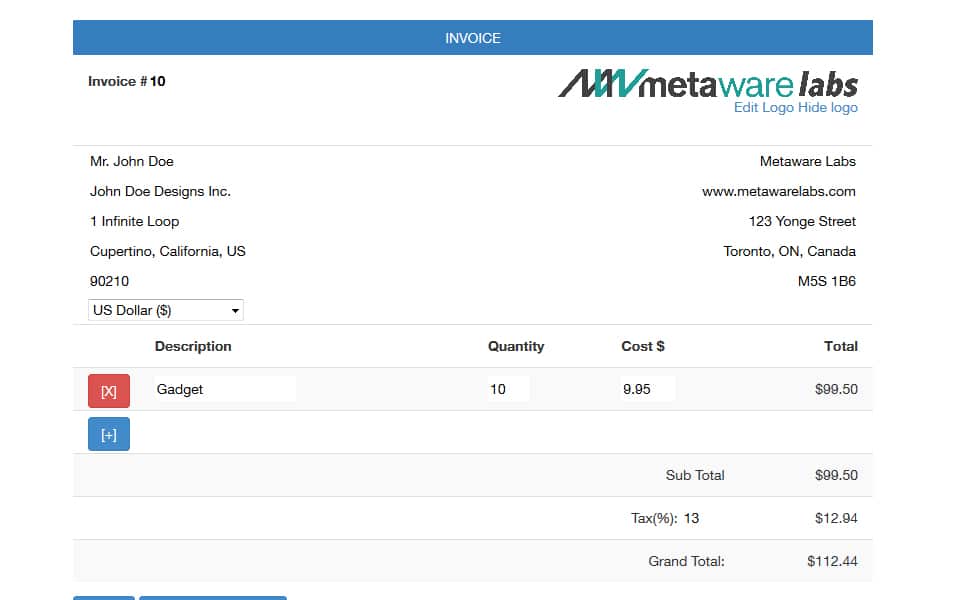 Create free and unlimited one off invoices using this little Invoicing app made with Angular JS.
Angular Snap.js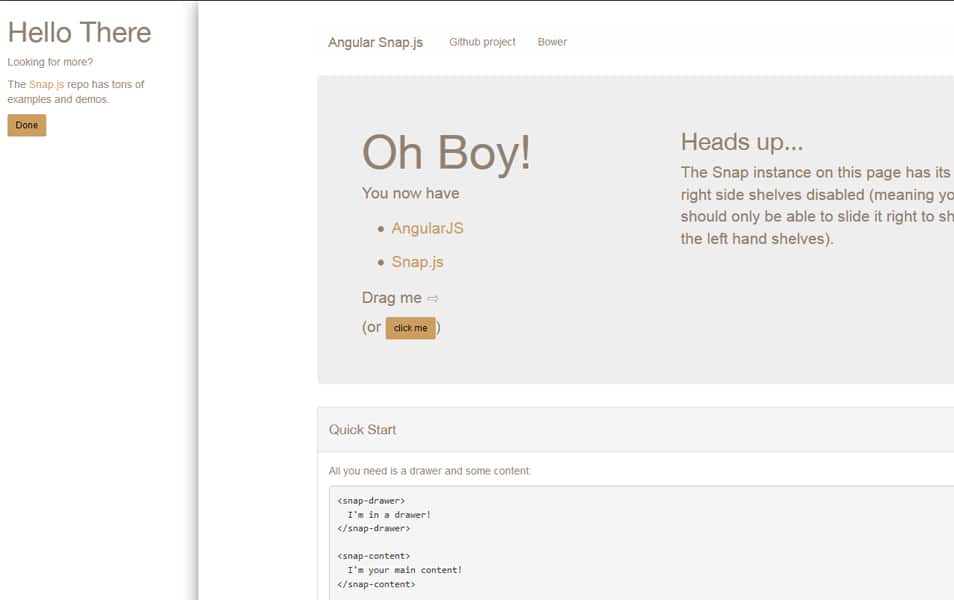 A wrapper around snap.js for AngularJS plus some handy angular-specific styles to make everything work out of the box.
Angular Formly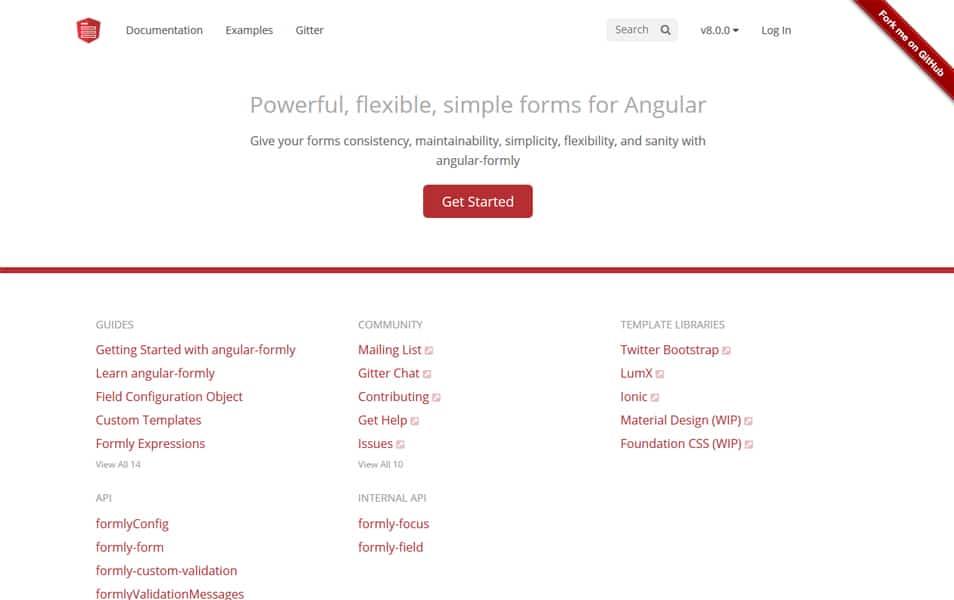 JavaScript Powered Forms for AngularJS.
angular-promise-tracker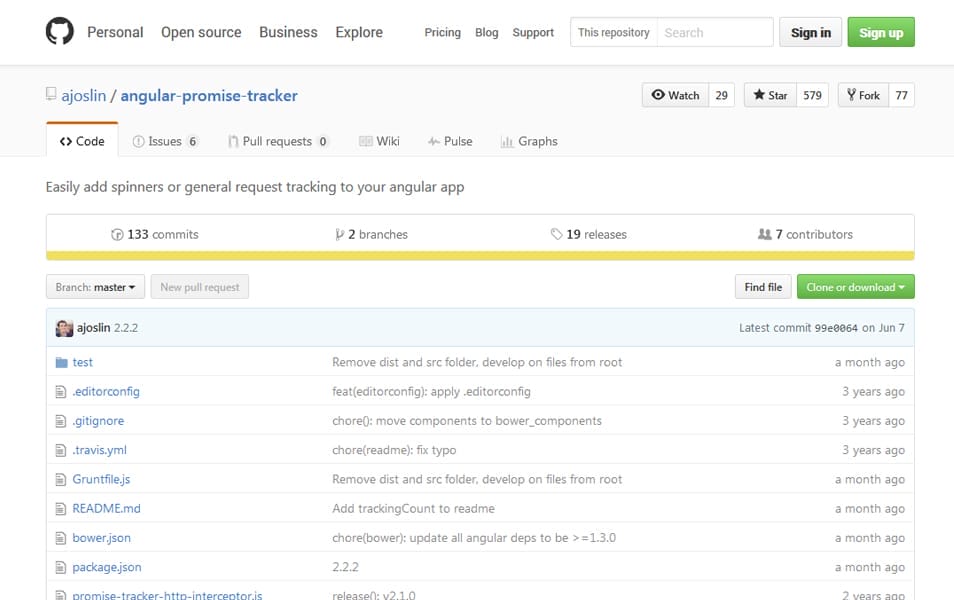 Small, feature filled library used to easily add spinners or general promise/request tracking to your angular app.
ag-Grid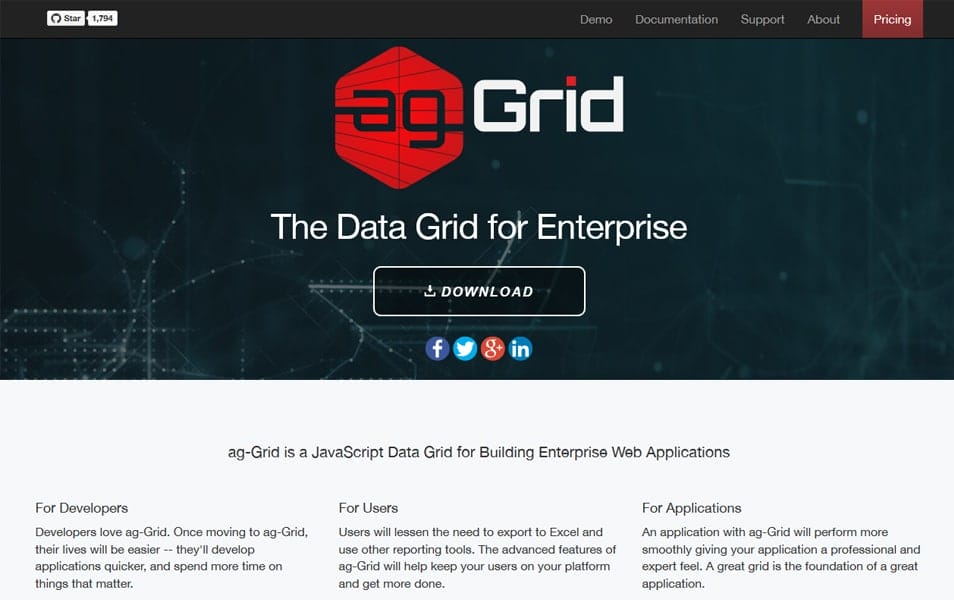 ag-Grid is a JavaScript Data Grid for Building Enterprise Web Applications.
ngModule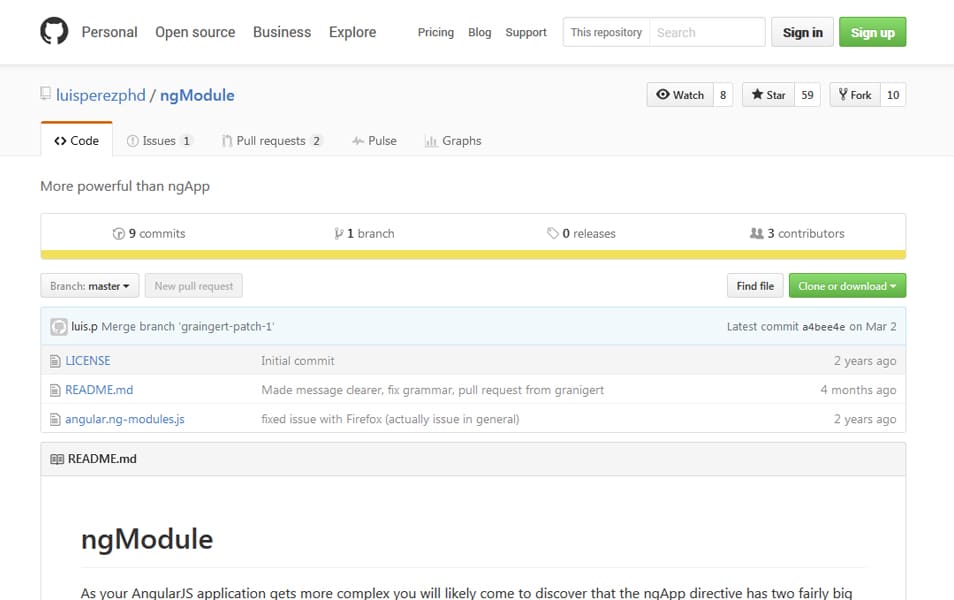 More powerful than ngApp.
Angular UI-Router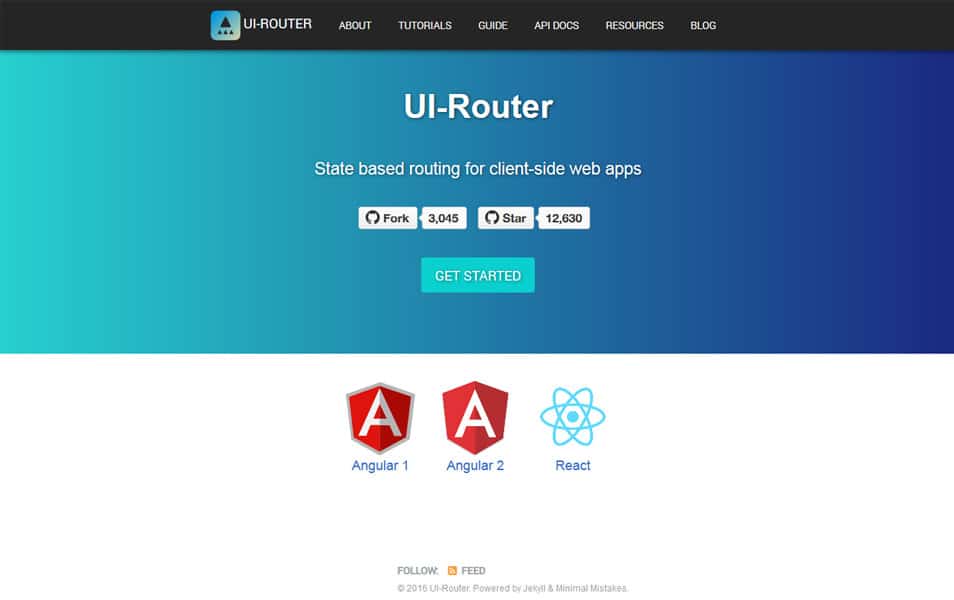 Angular UI-Router is a client-side Single Page Application routing framework for AngularJS.
Angular Wizard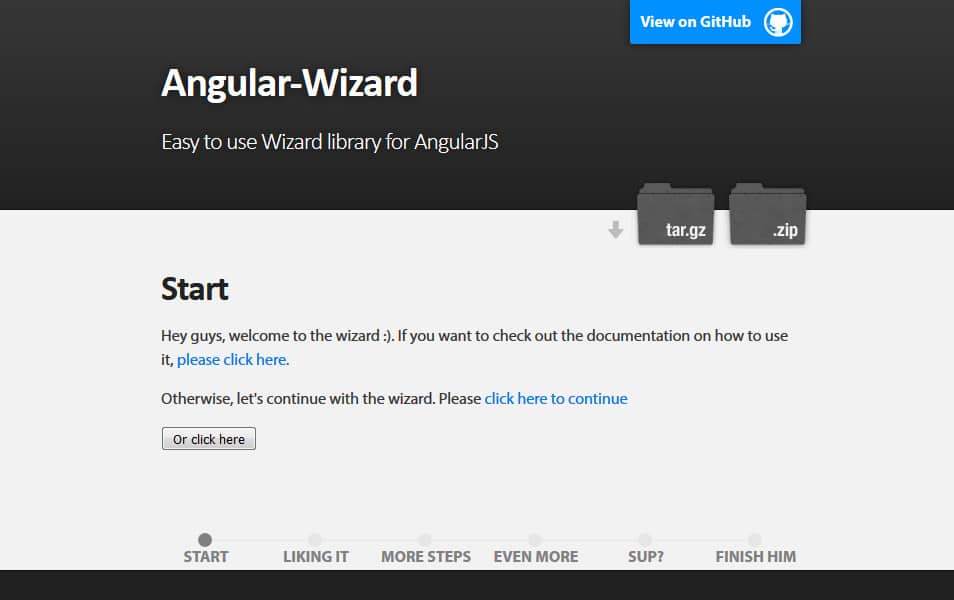 Angular Wizard is a component that will make it easy for you to create wizards in your app.