80+ Free Website Menu Navigation PSD Elements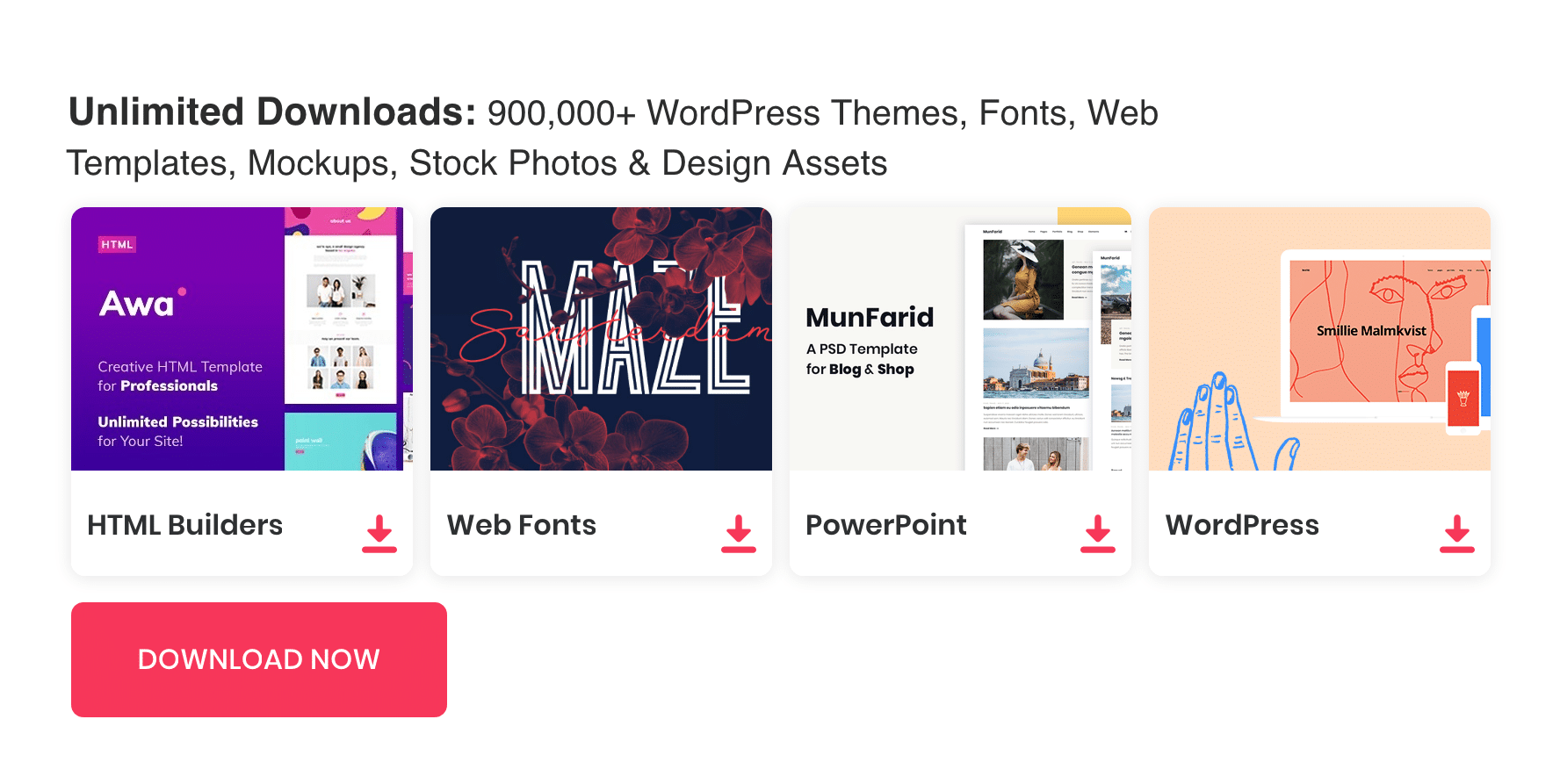 Today we are showcasing a collection of 80+ free website menu navigation PSD elements, it contains web navigation PSD, mobile navigation, dropdown Styles … As a web designer I know the importance and difficulties to make standing out navigation, especially these days we are not only doing websites for larger screens but also for smaller screens as well.
Through this post we aim to guide you through the different styles of website menu navigations and I am sure these could really helpful for your design idea, you can also grab the PSD for these menu elements if you needed to save your time.
The below listed navigation elements are free however we recommend you to read the providers license before you use them in your projects.
Toolbar Free PSD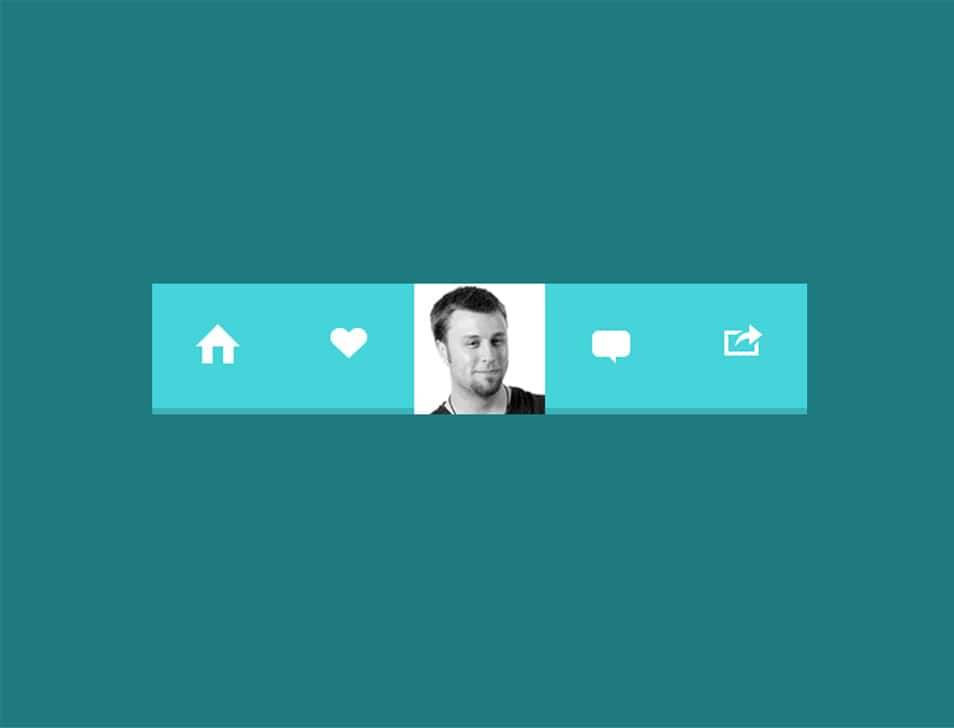 Navigation Menu With Icons Free PSD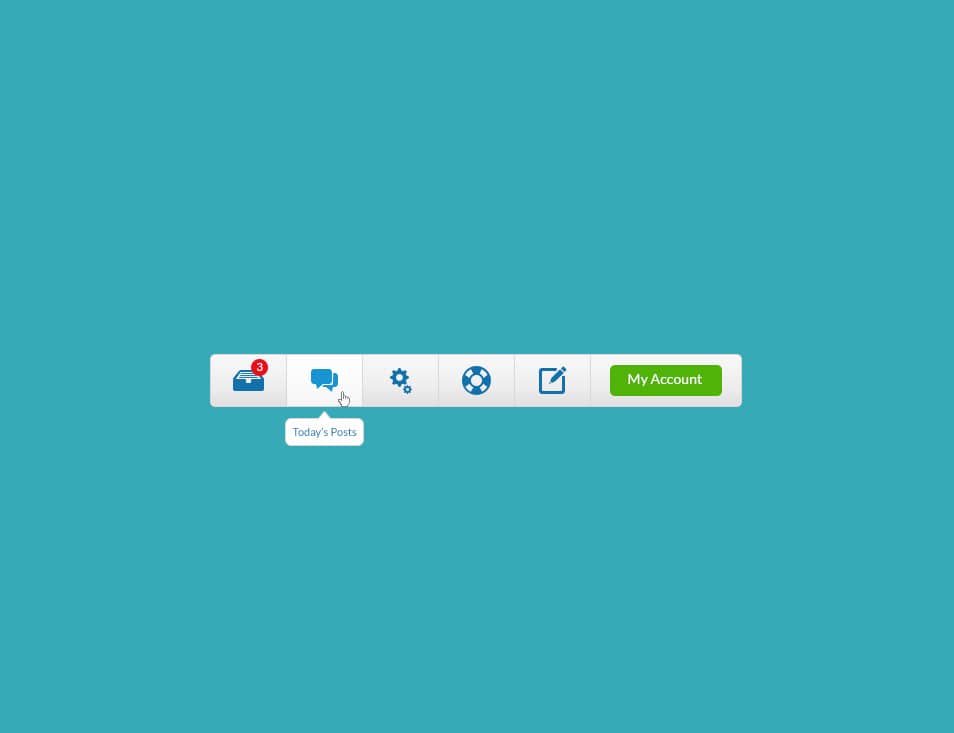 Free PSD Drop Down Navigation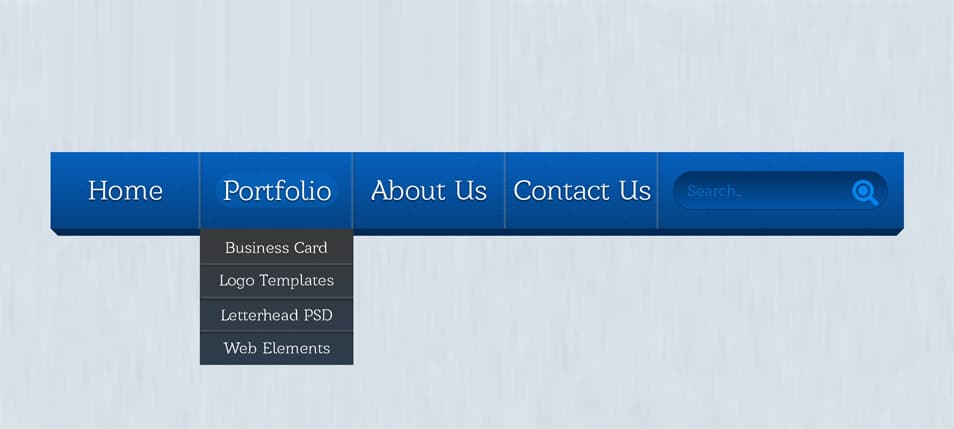 Dark Accordion Style Navigation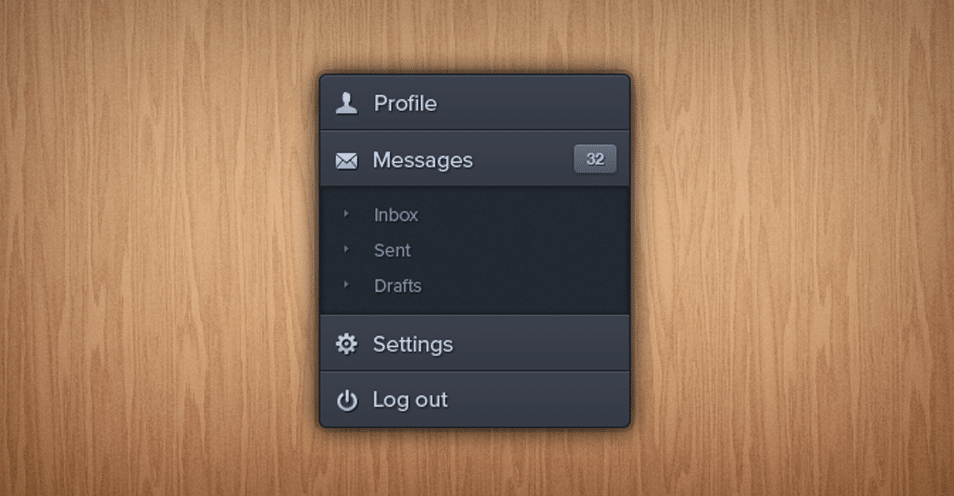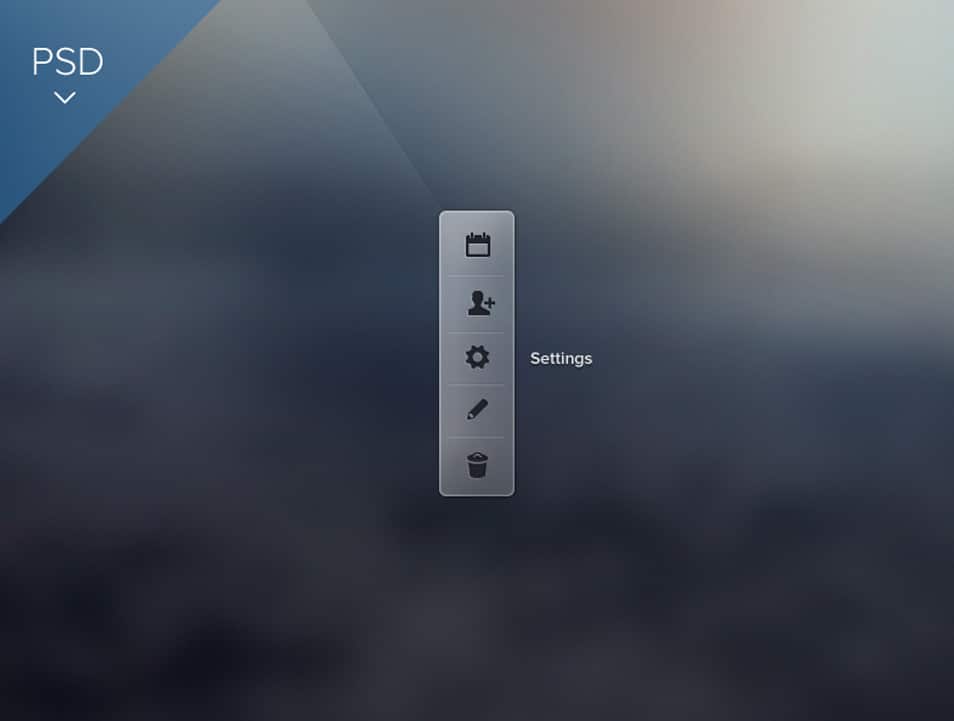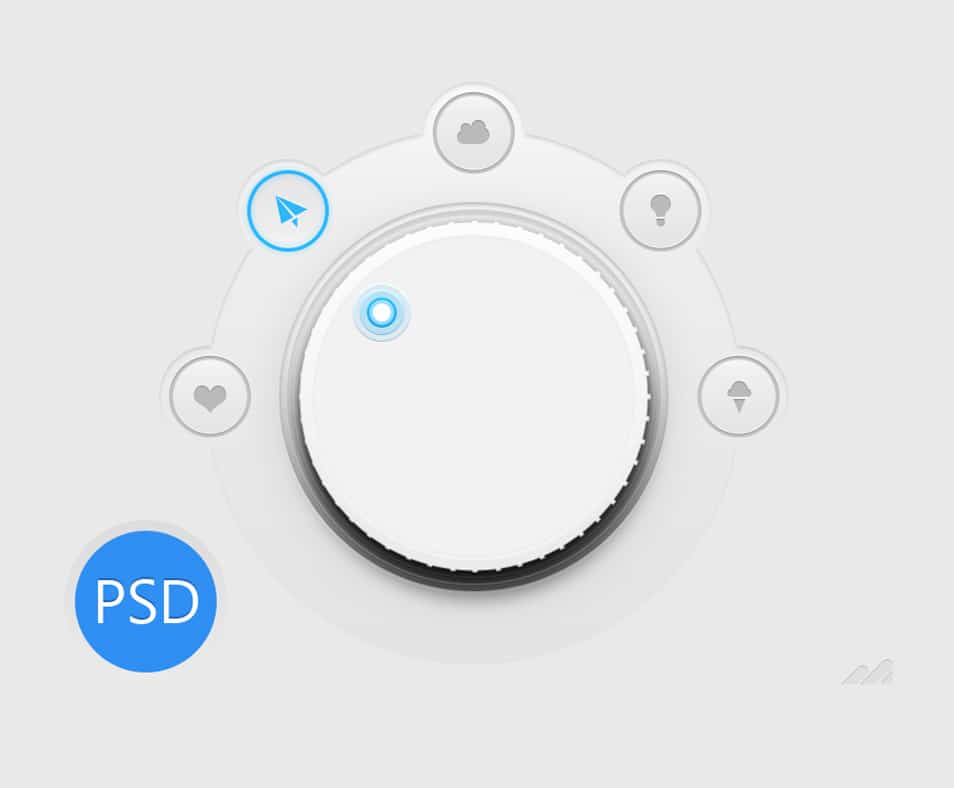 Verticle Navigation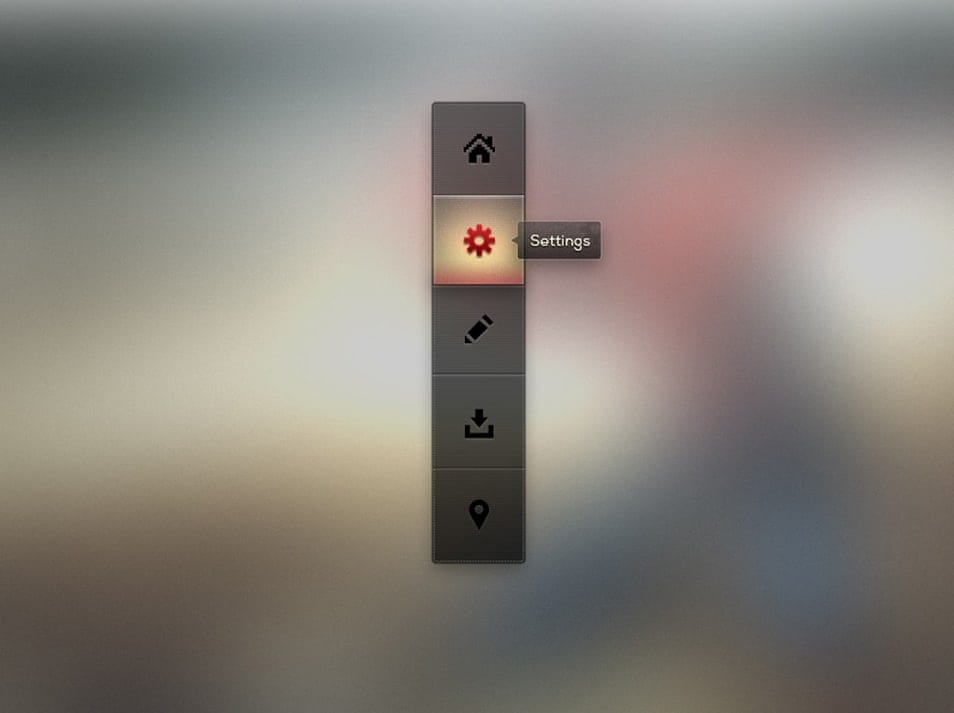 UI Navigation PSD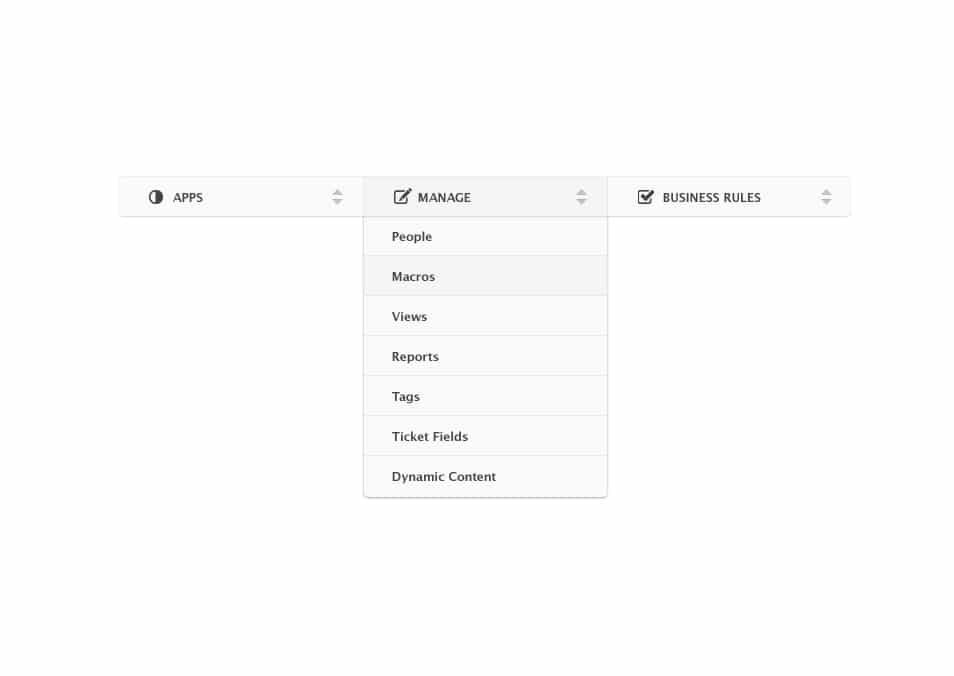 Numbers Navigation Tabs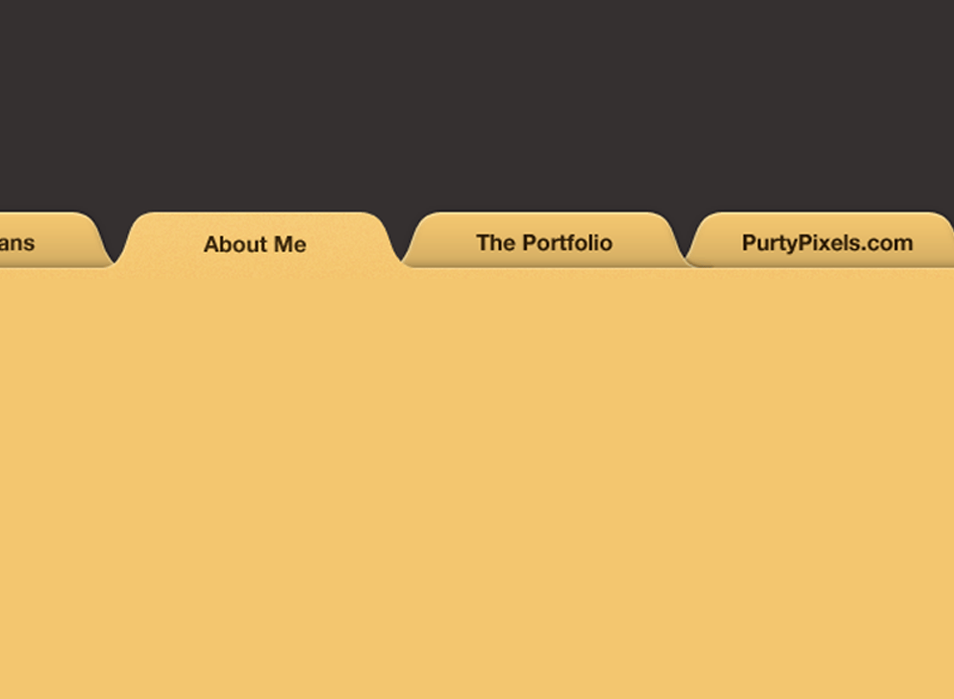 Navigation Main Menu PSD

Simple Dark Navigation Menu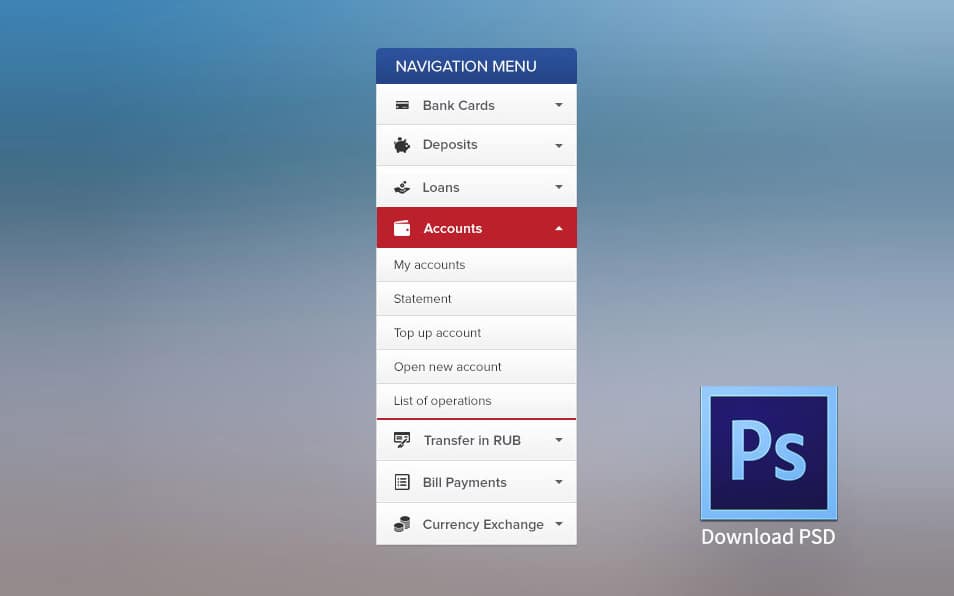 Vertical Navigation Menu PSD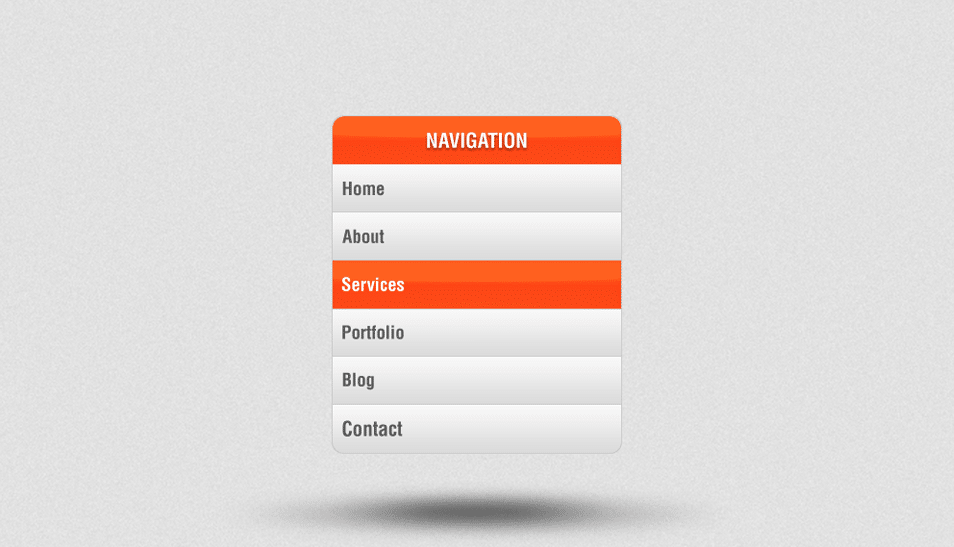 6 Navigation Bars PSD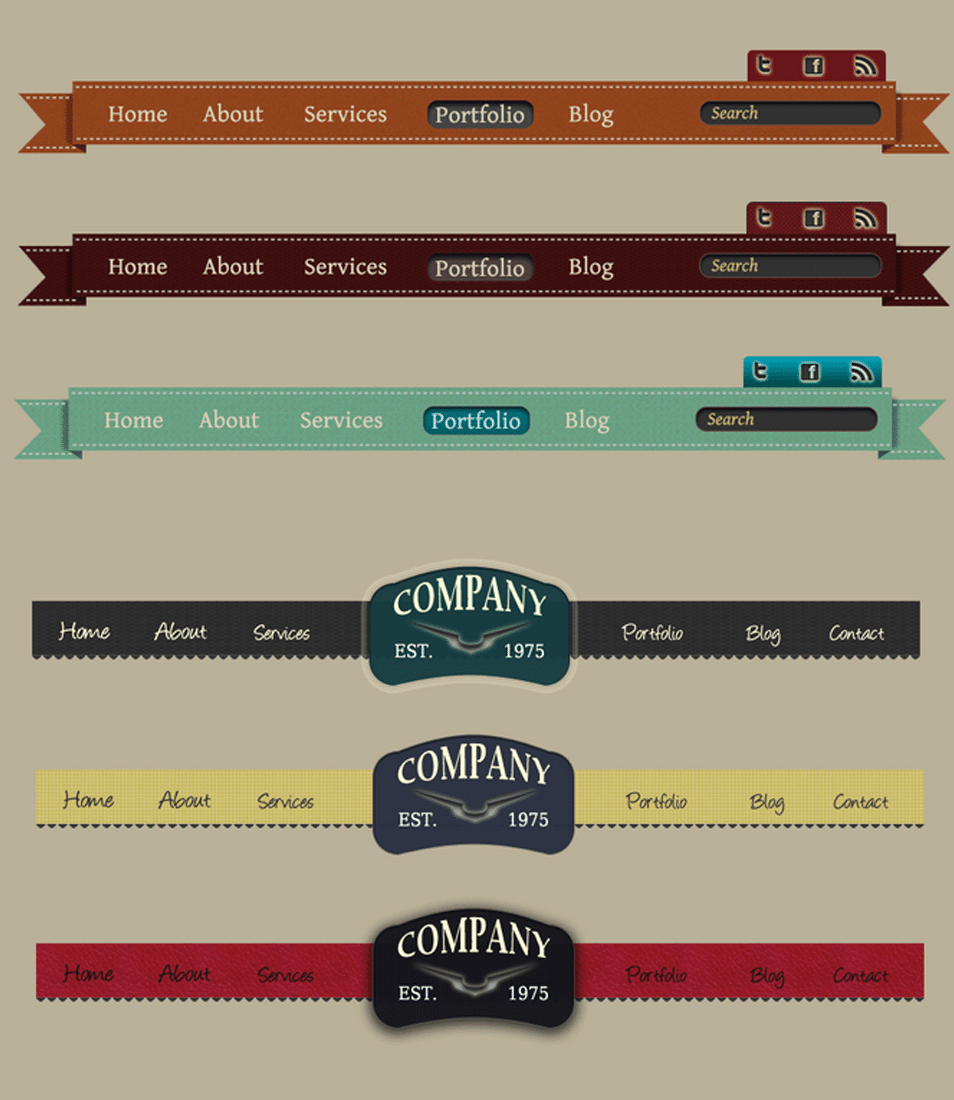 Breadcrumbs Navigation PSD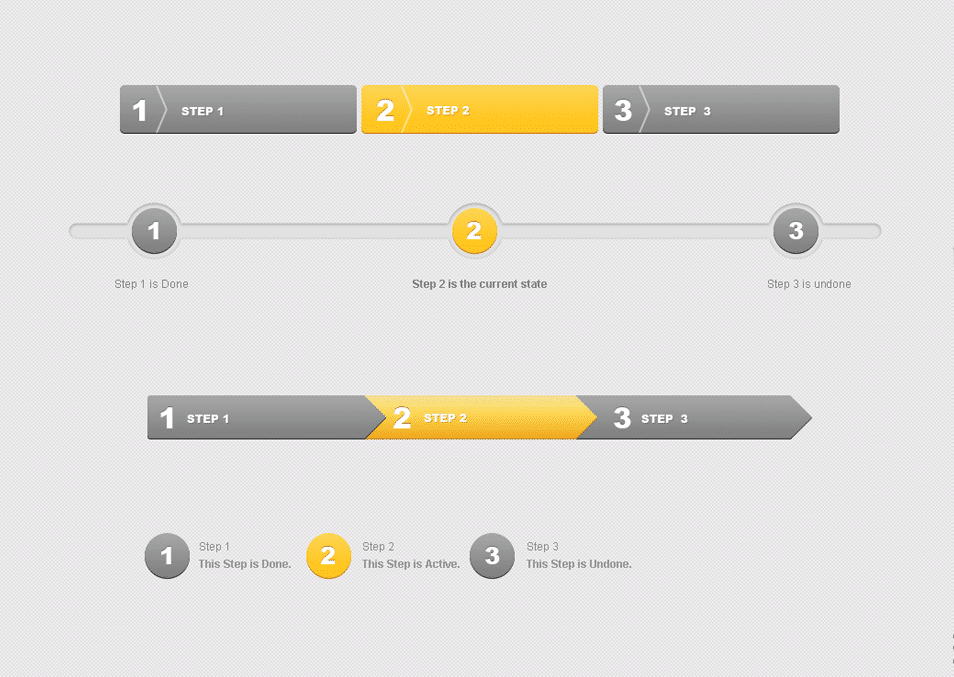 Navigation Menu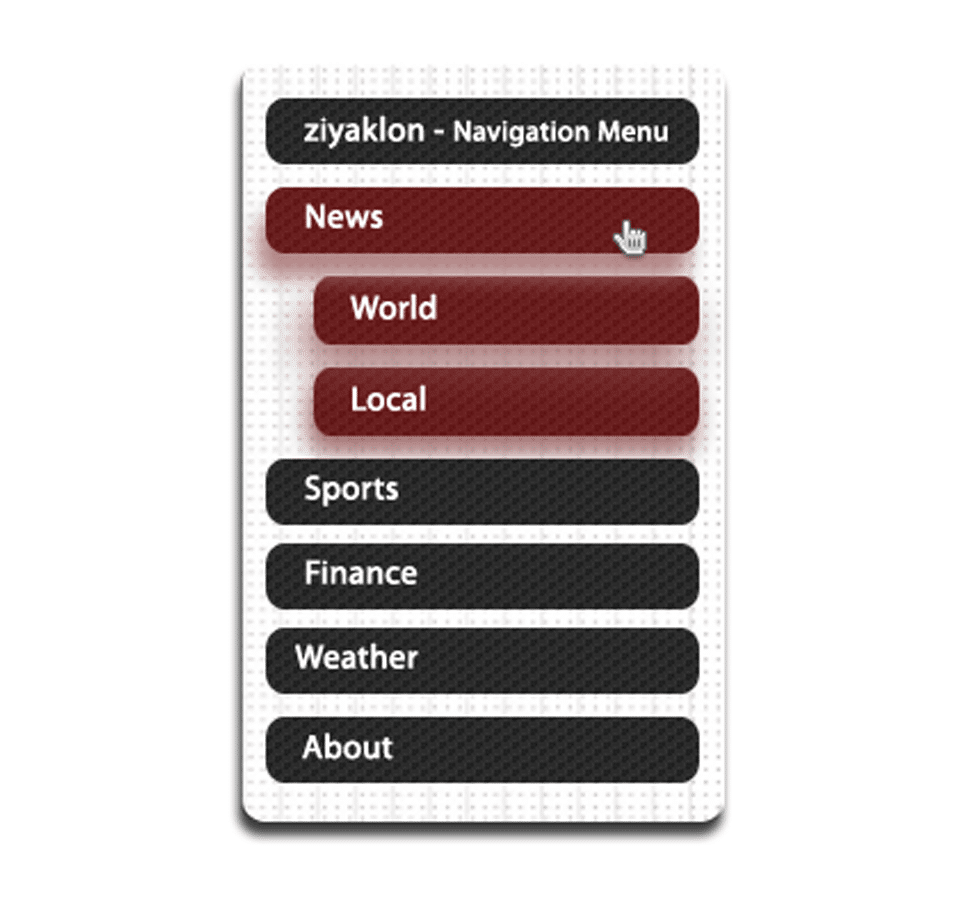 Grunge or Gothic Navigation Menu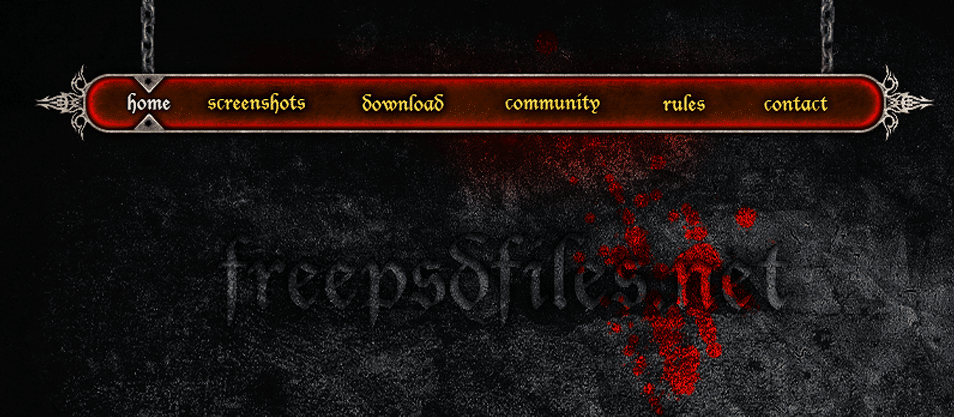 Apple Style Navigation Menu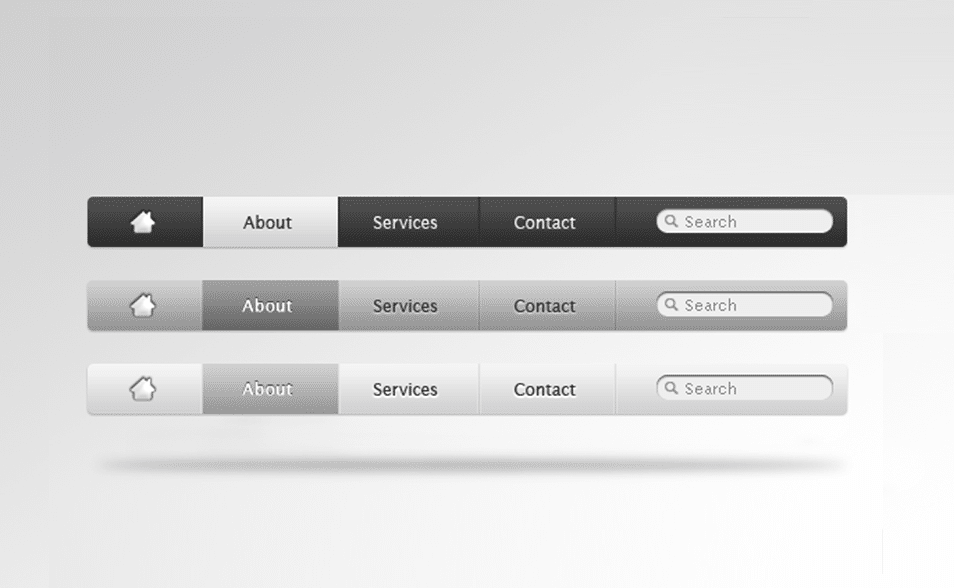 Website Navigation

Navigation Bar PSD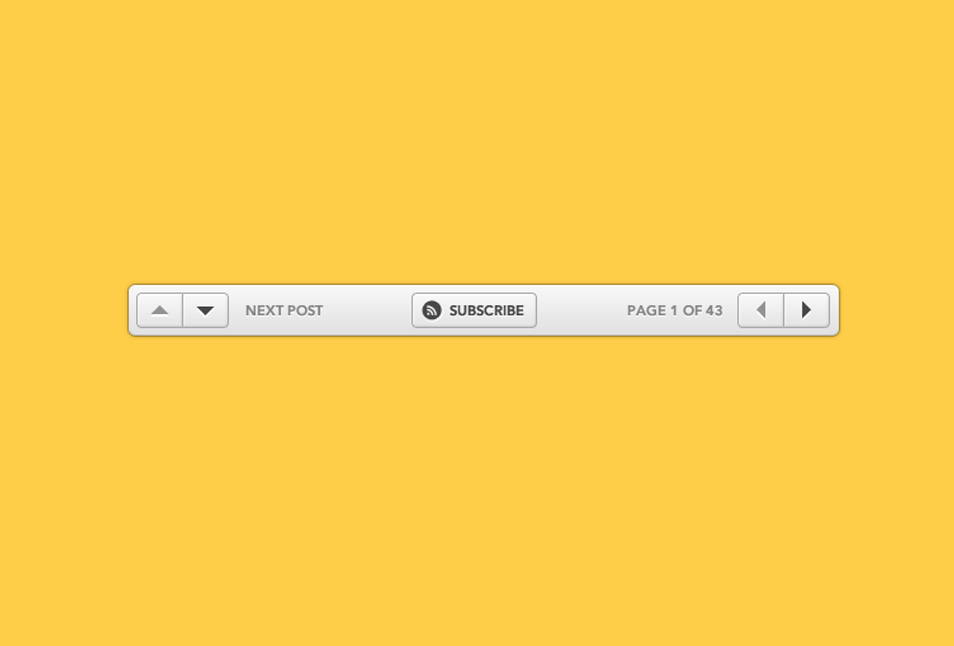 Twitter Navigation UI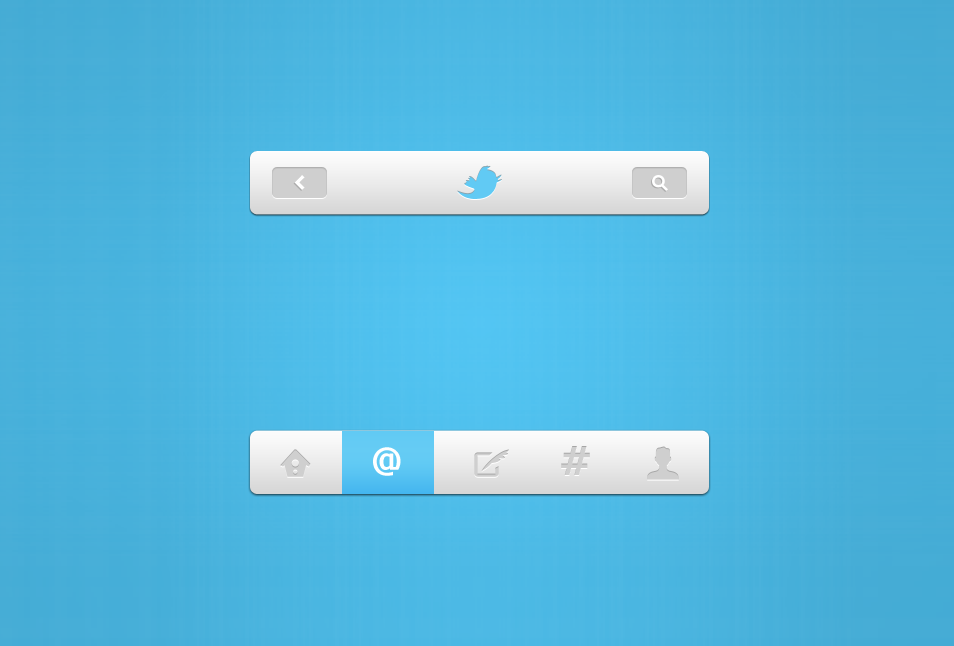 Navigation Bar PSD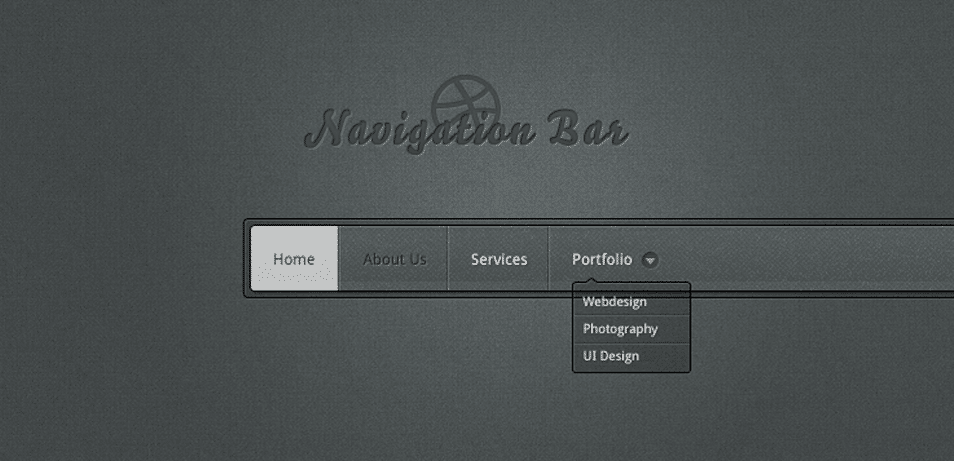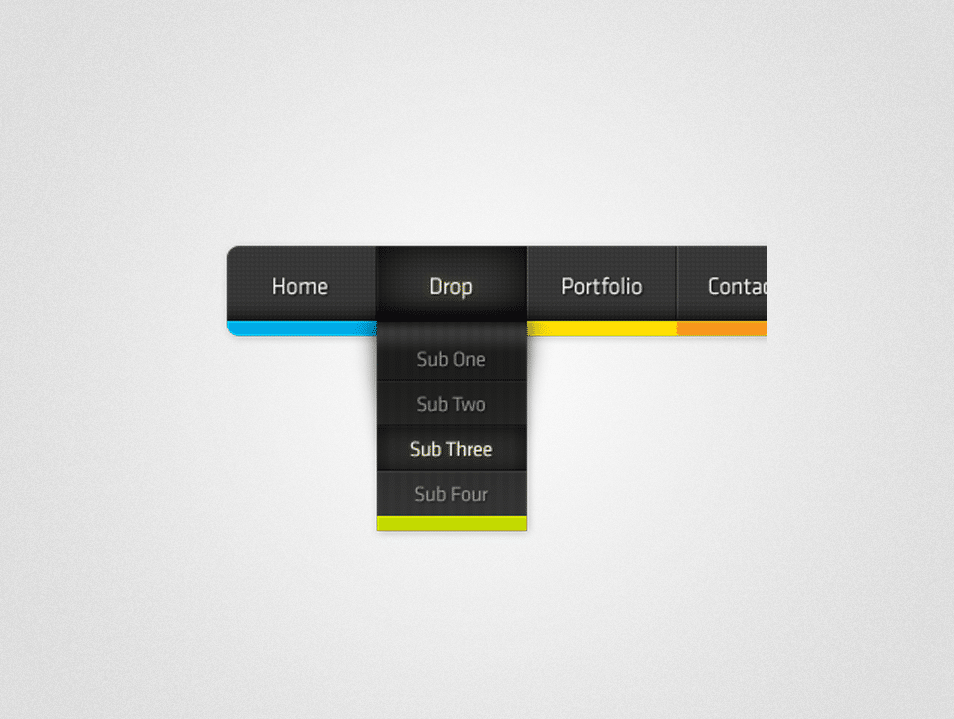 Minimalist Horizontal Navigation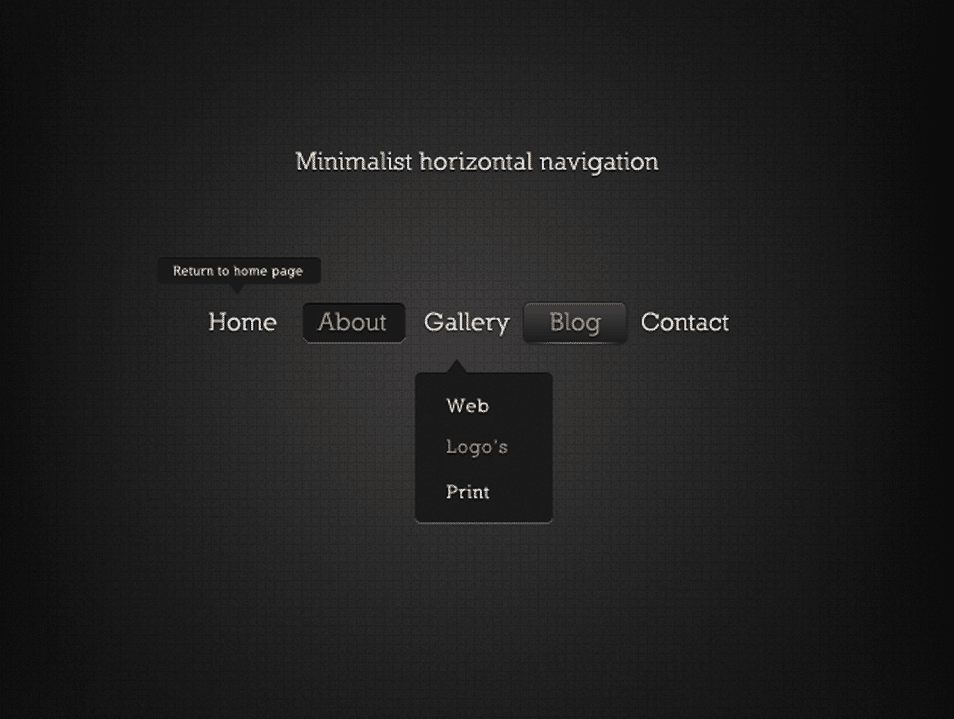 Blue and Black Navigation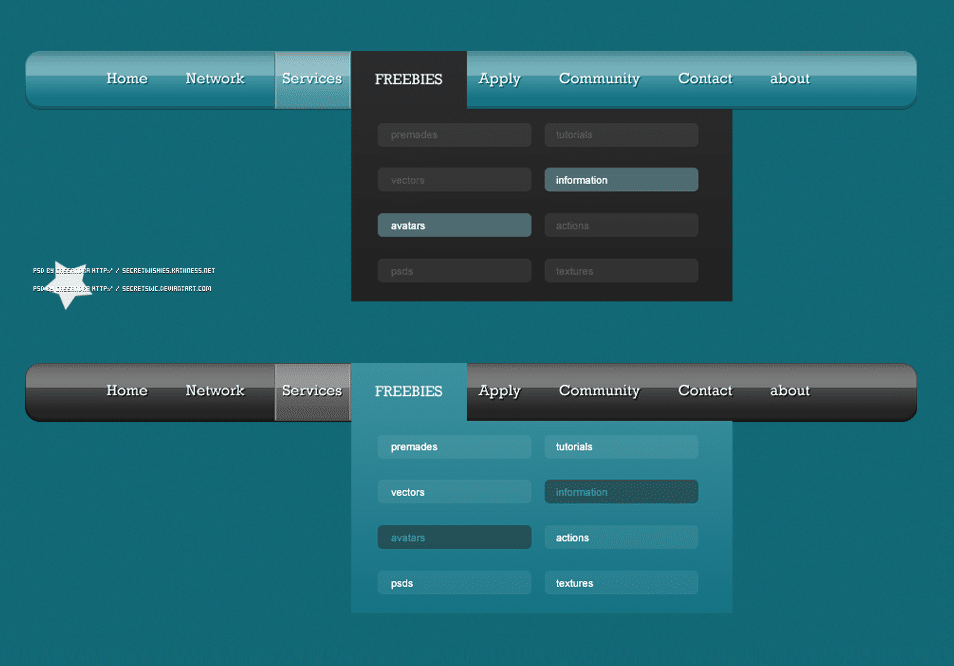 Navigation Bar PSD

Sleek Blue Iconic Navigation Bar PSD
Sleek Navigation Menu Bar PSD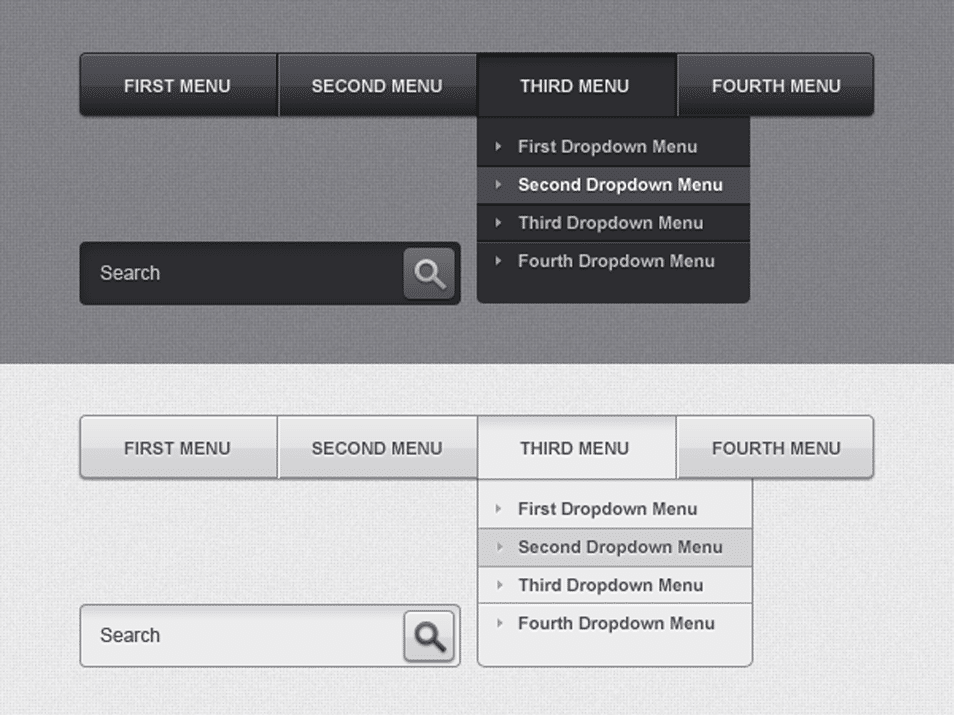 Vertical Navigation Menu PSD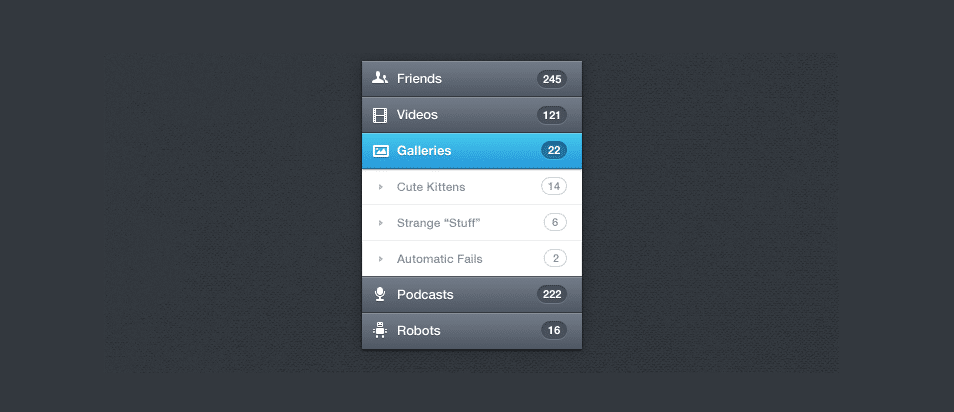 3 Super Clean Navigation Bars PSD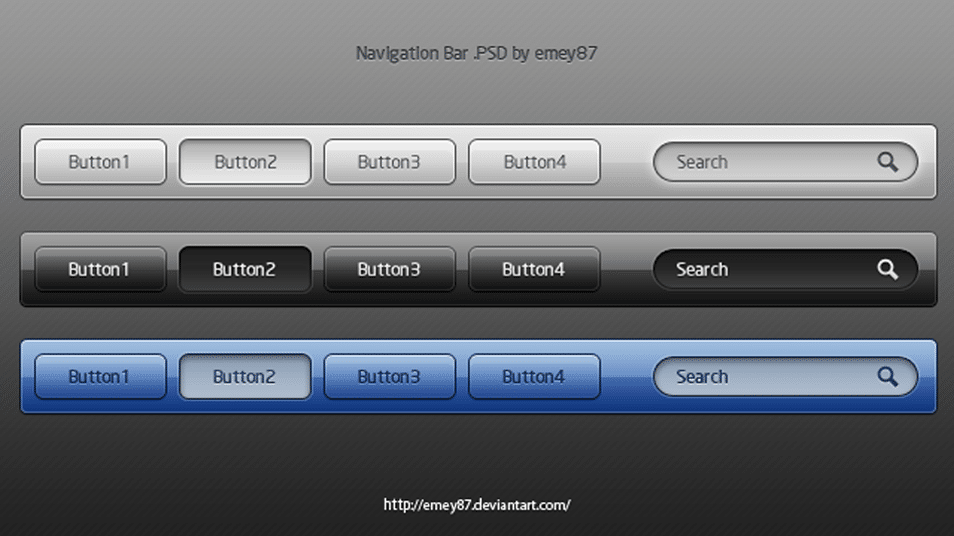 Smooth Clean Navigation Menus Set PSD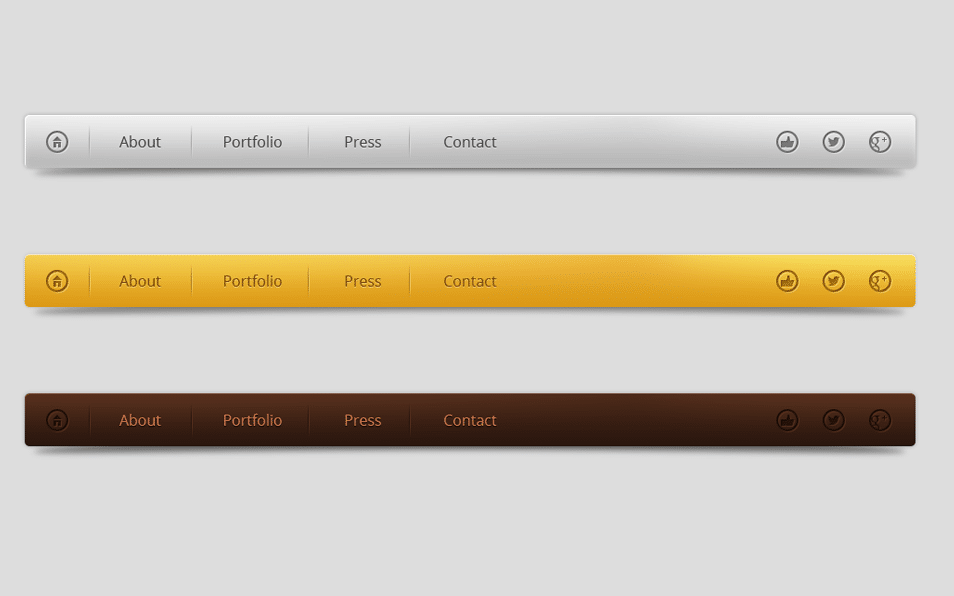 Finely Textured Blue Navigation Menu PSD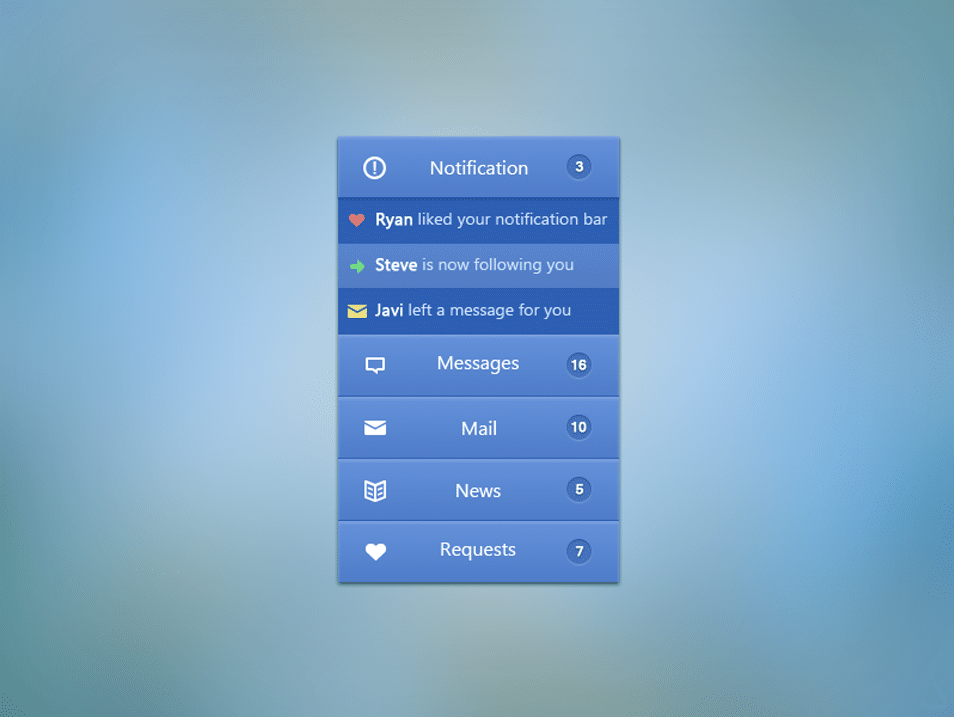 Dark Full Web UI Navigation Elements Kit PSD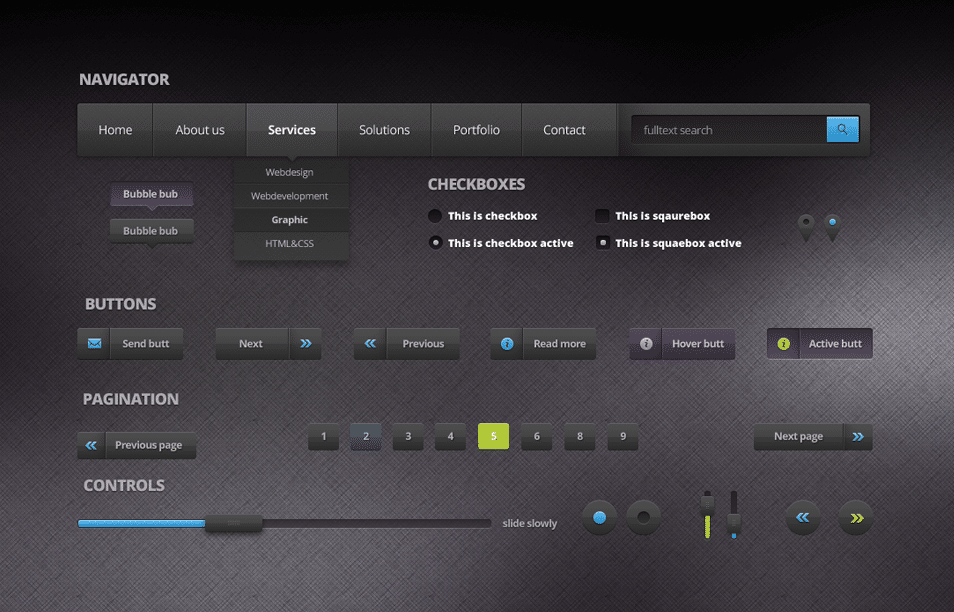 Navigation Pane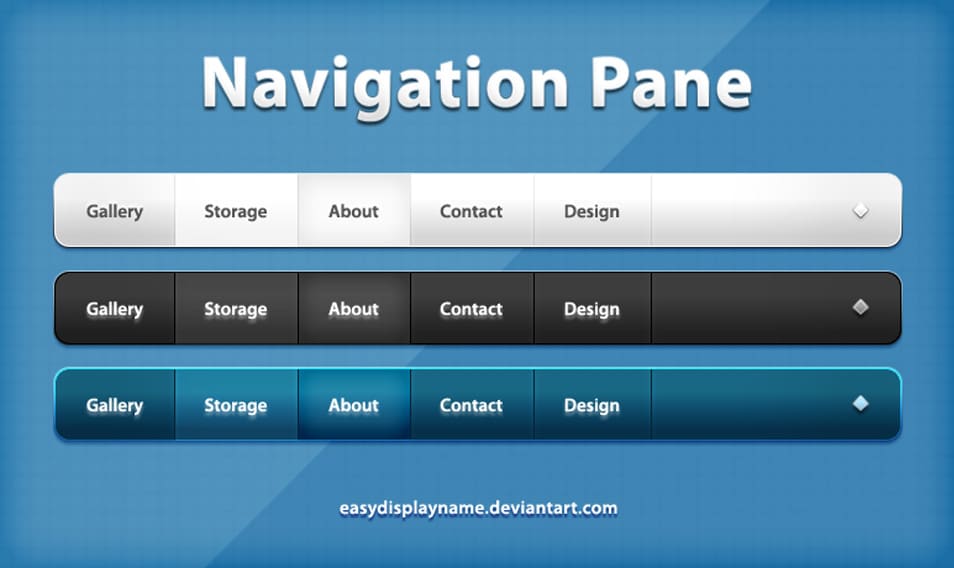 3D Navigation Set -Free Website Menu Navigation PSD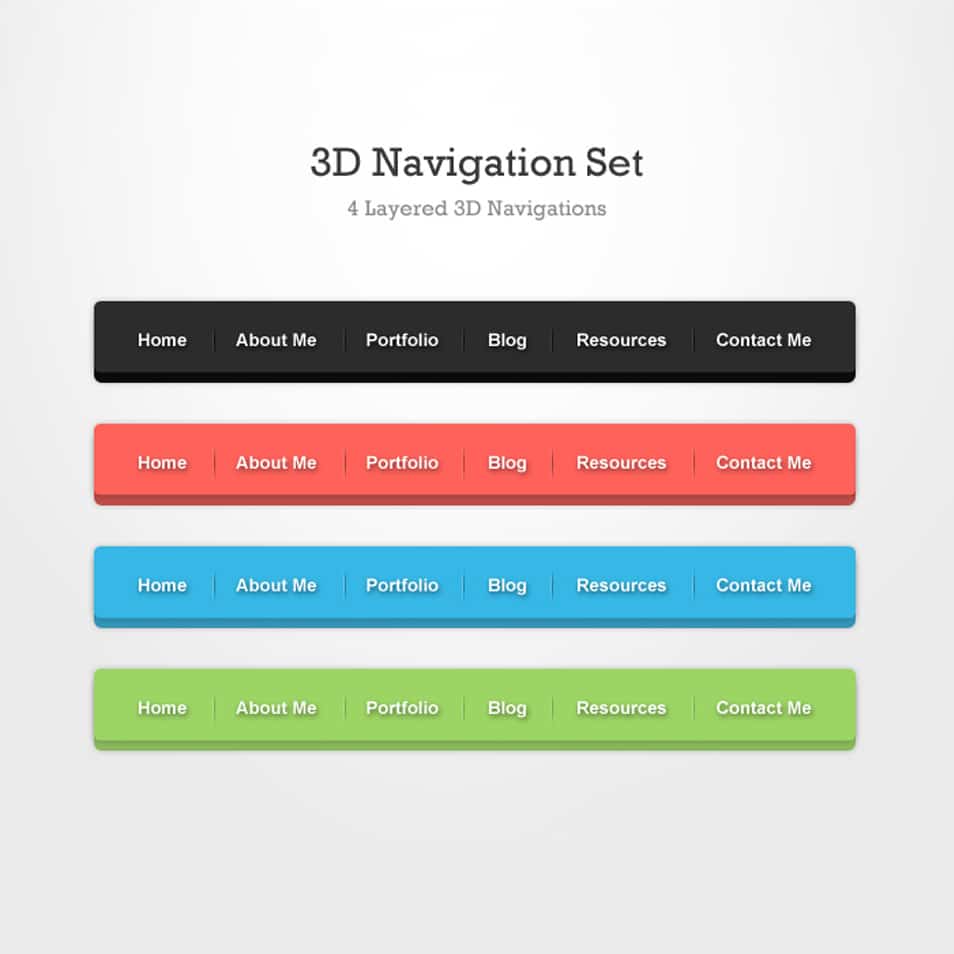 Glowing Navigation Bars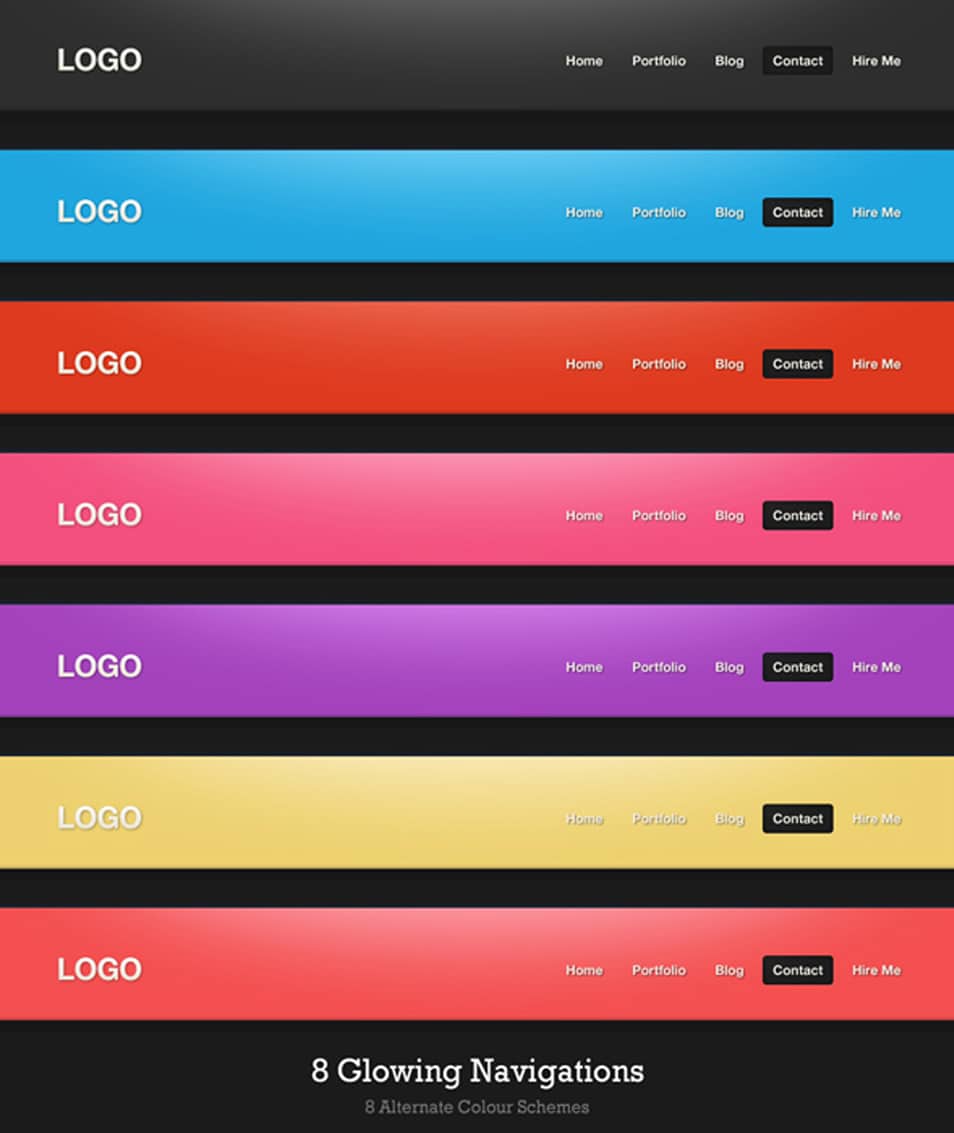 Black and White Navigation Menus PSD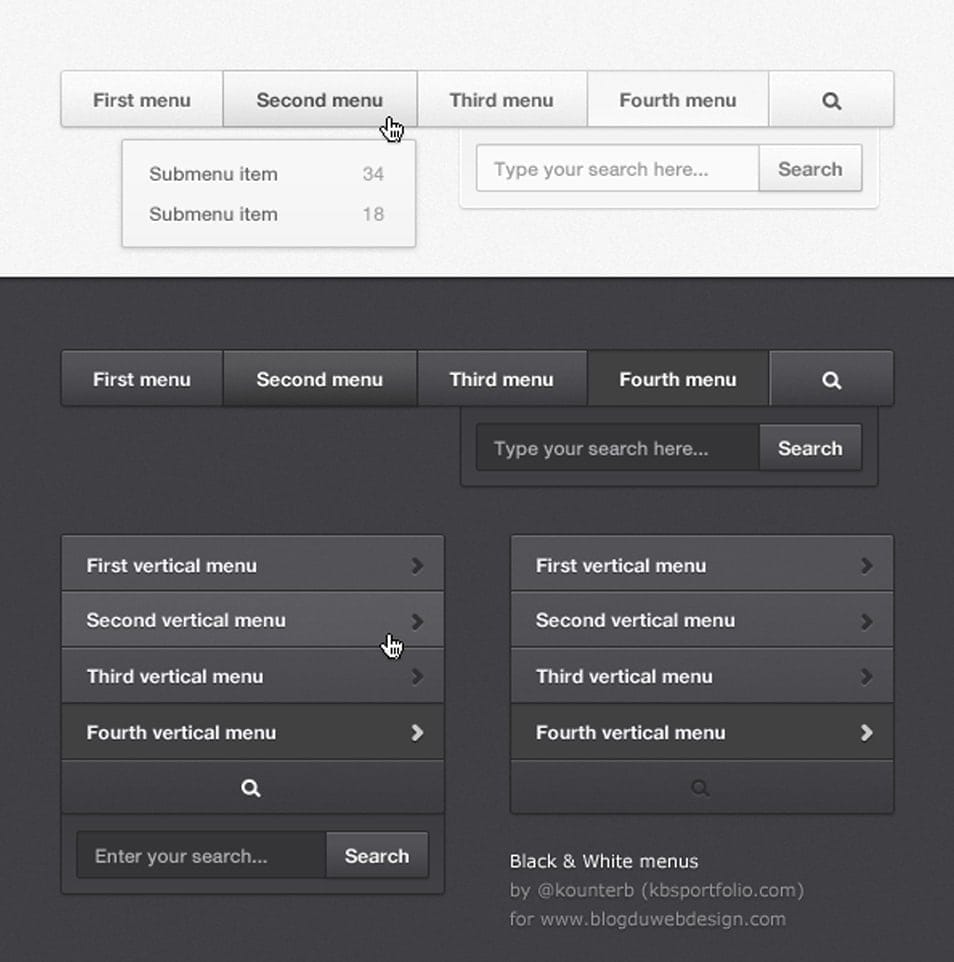 DropDown Navigation Free PSD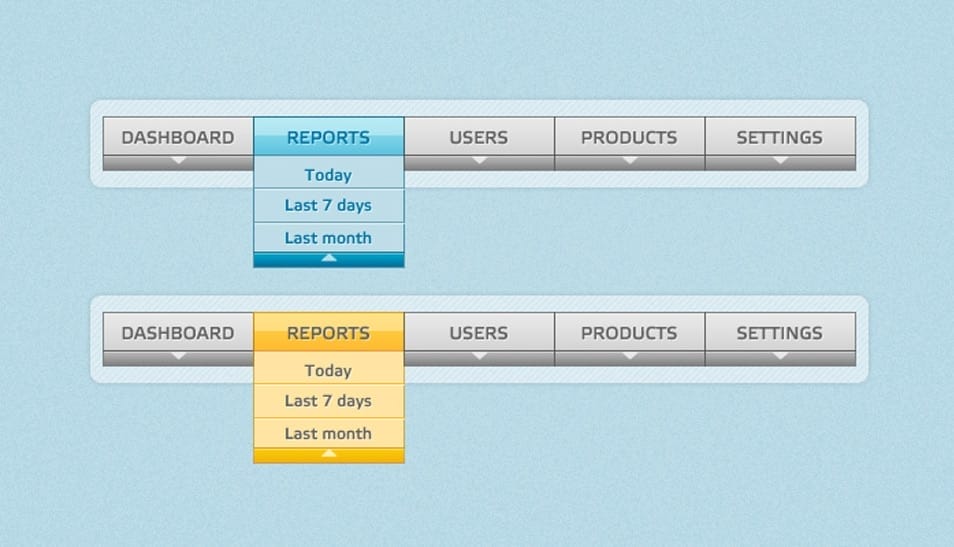 Navigation Free PSD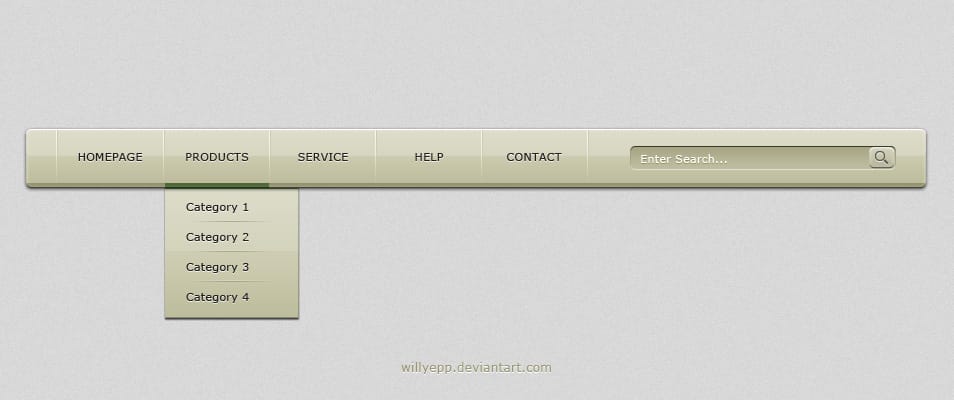 Mega Menu Navigation Free PSD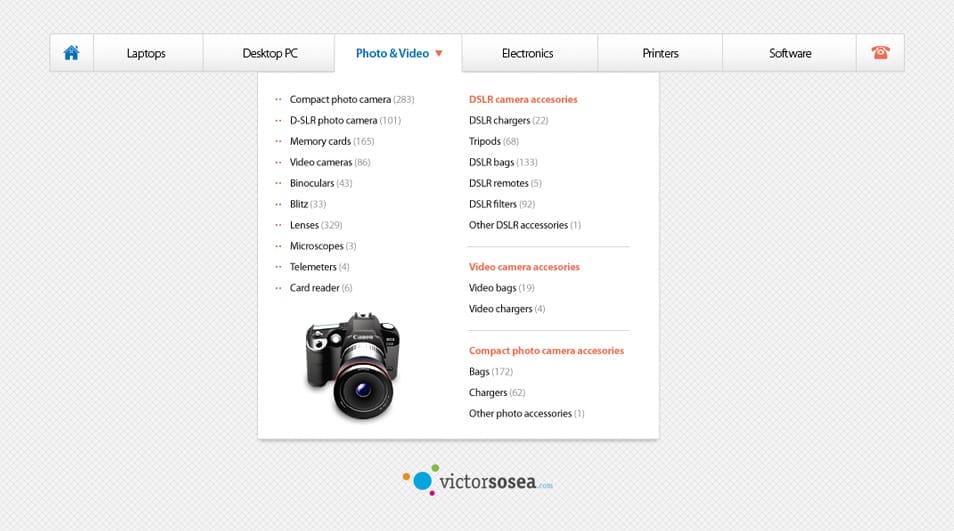 Elegant Dropdown Navigation PSD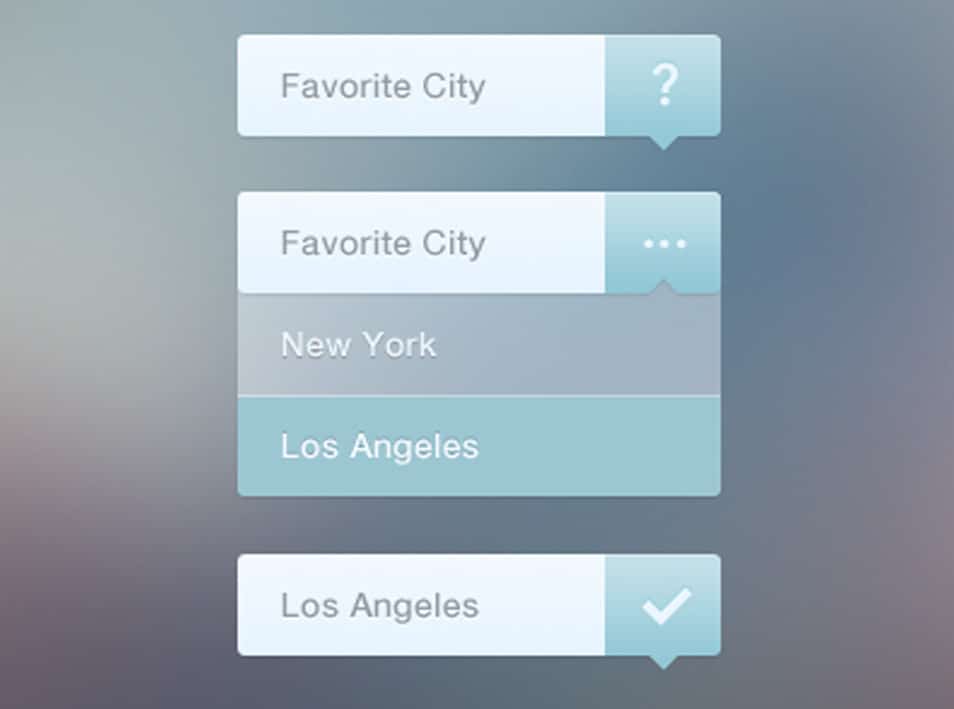 Web Navigation Design PSD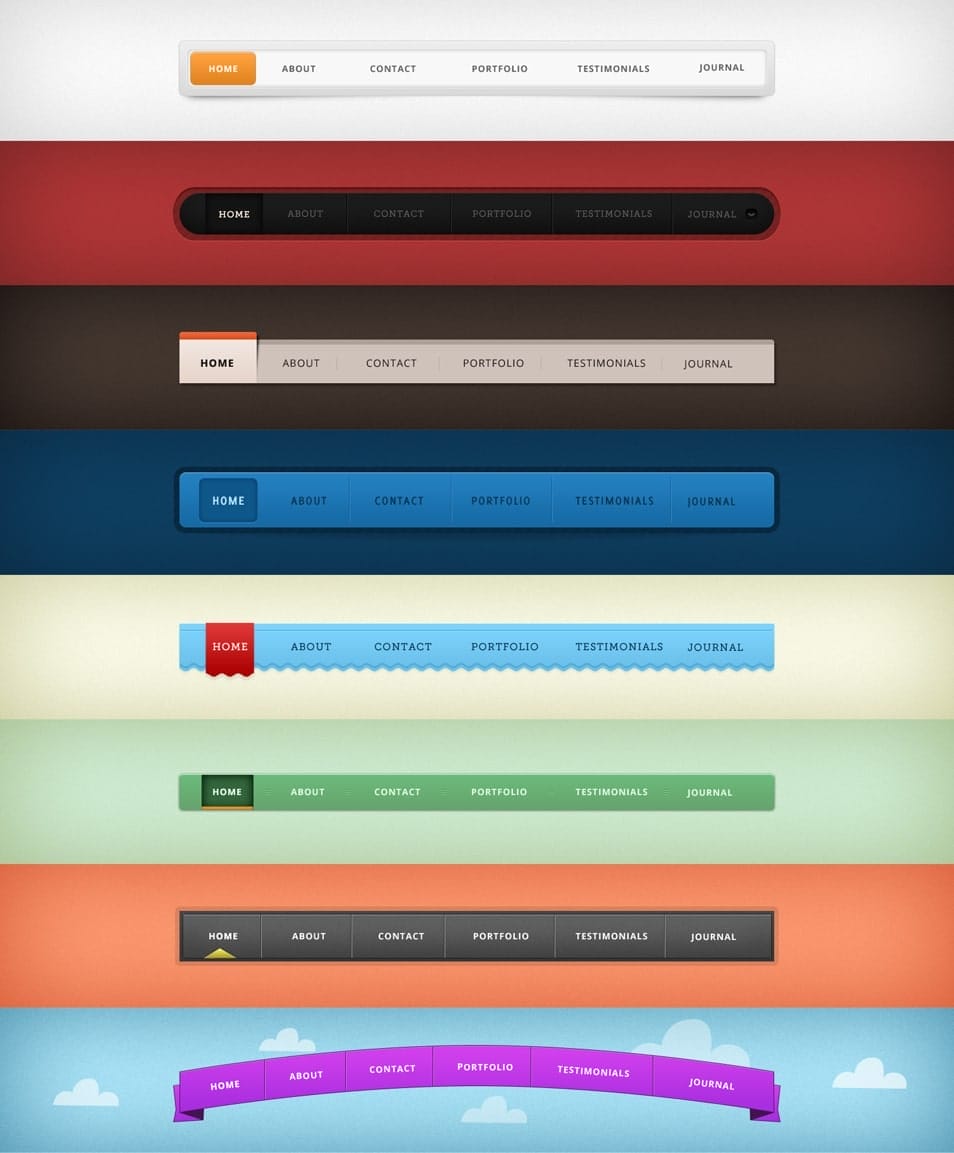 Navigation Menu with Four Buttons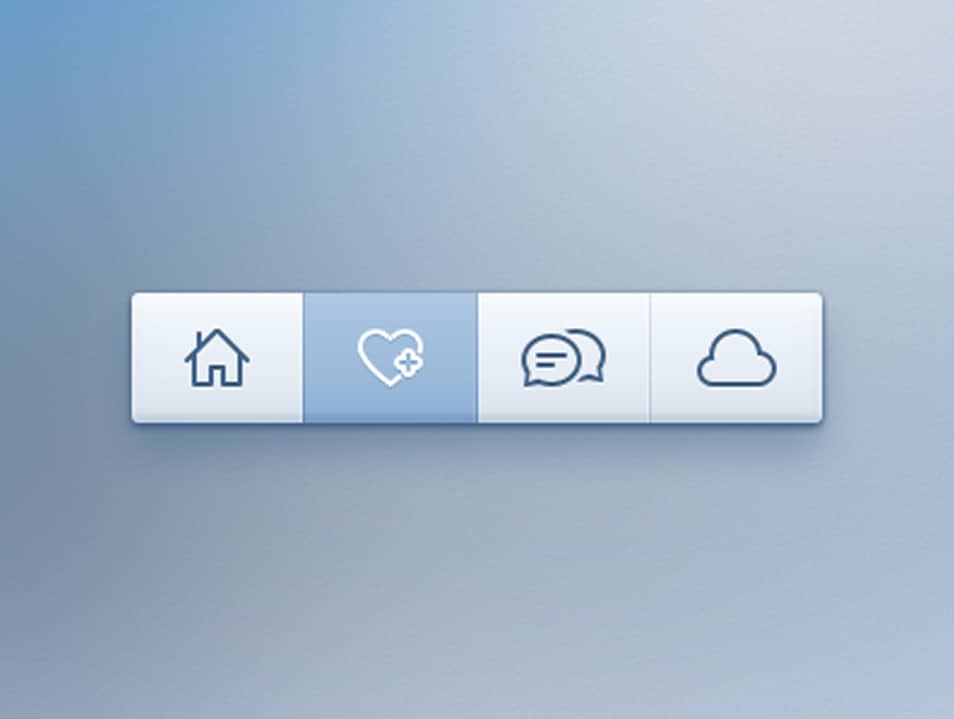 Sweet Navigation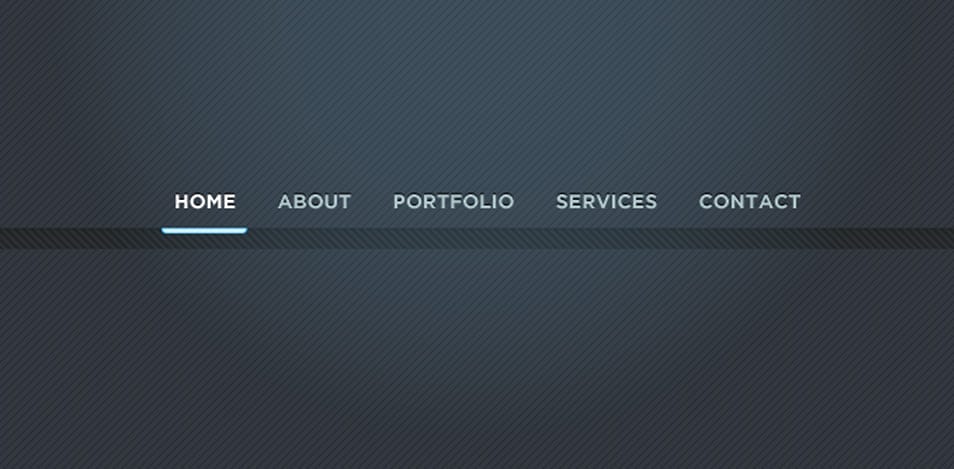 Dropdown Navigation Bar PSD

Three Navigation Menu PSD

Navigation Unlock Drag PSD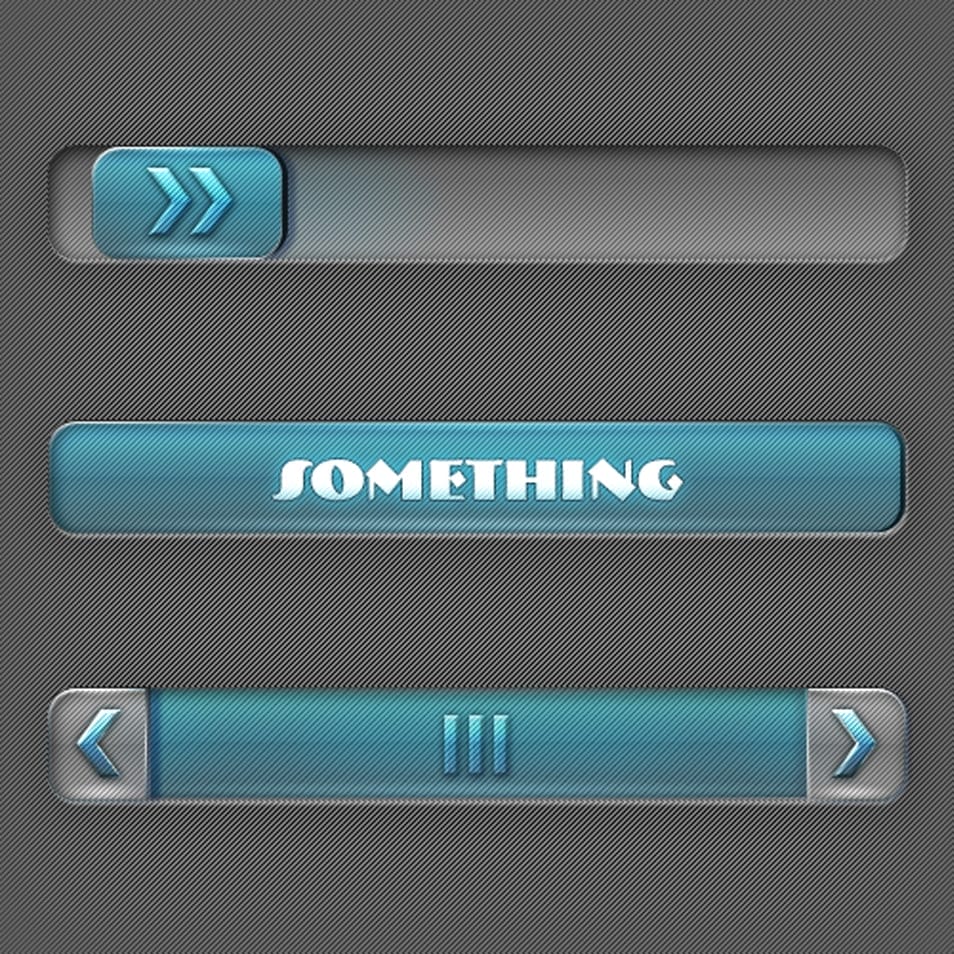 Navigation Menu Free PSD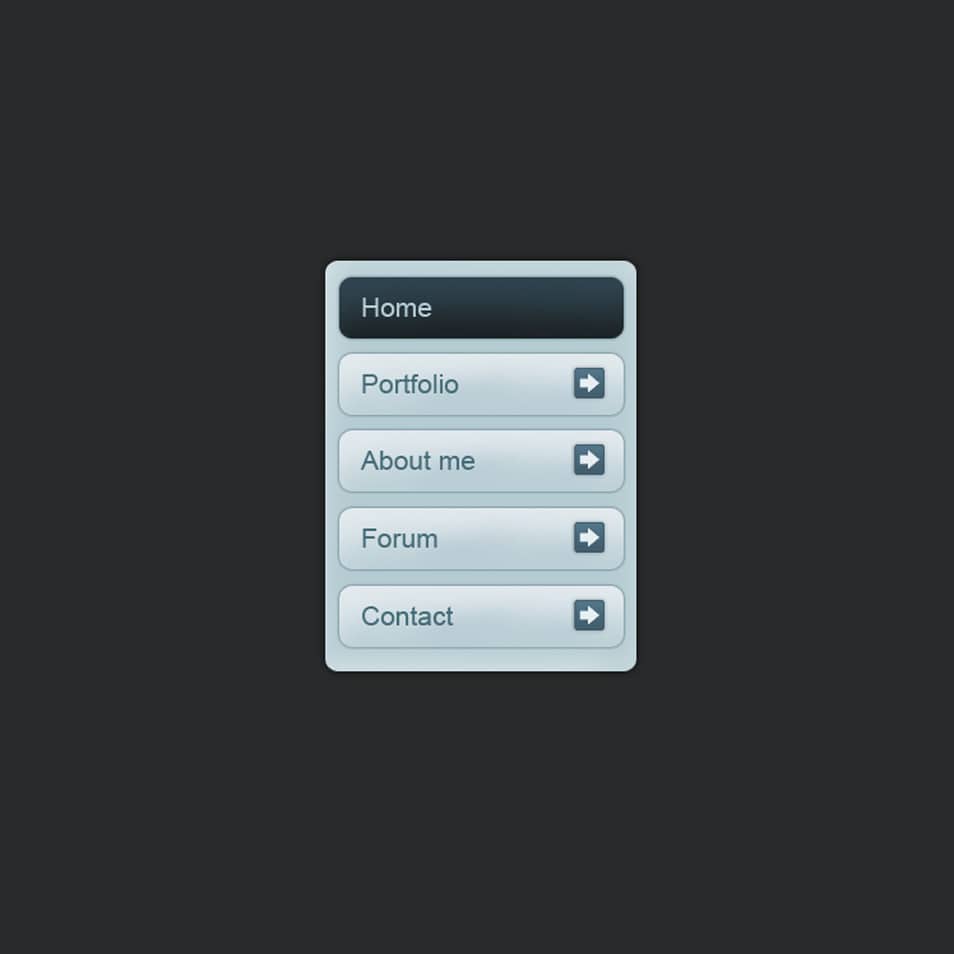 Dropdown Menu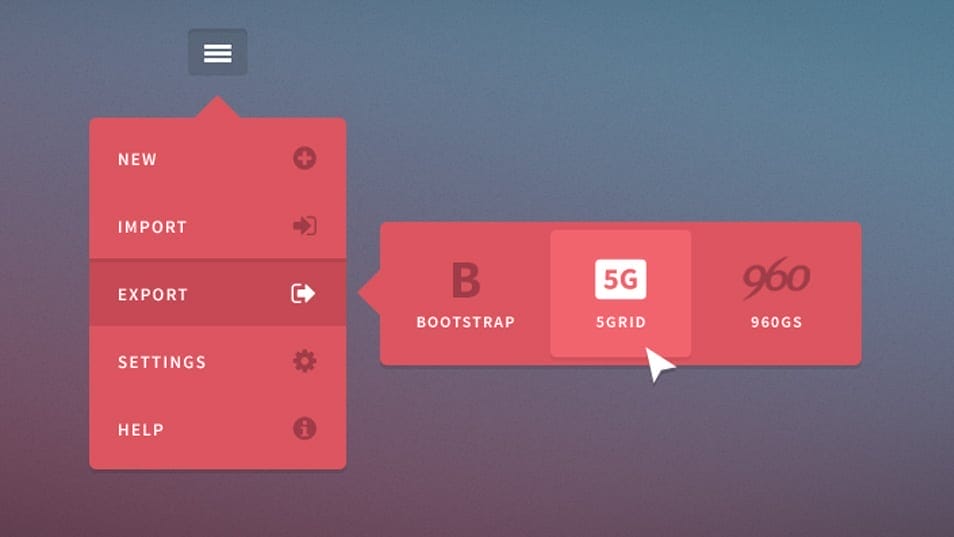 Graphite Navigation PSD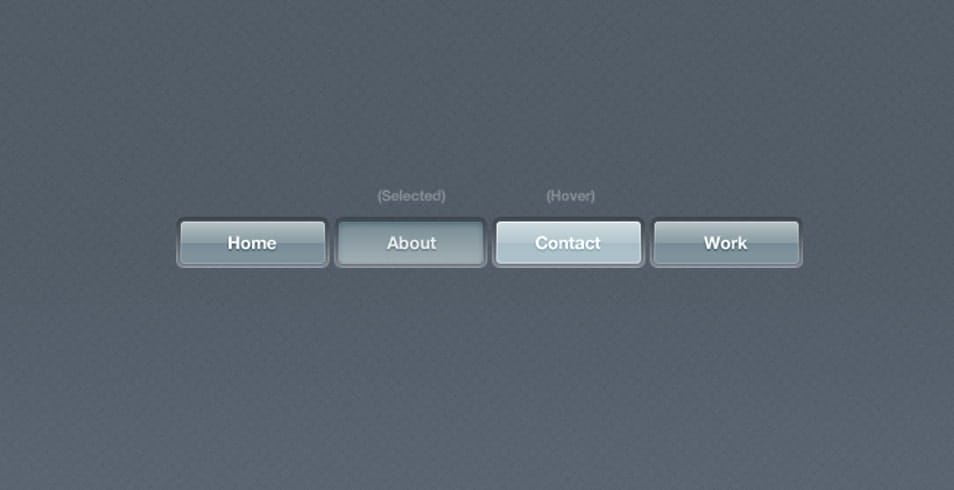 Free Navigation Menus PSD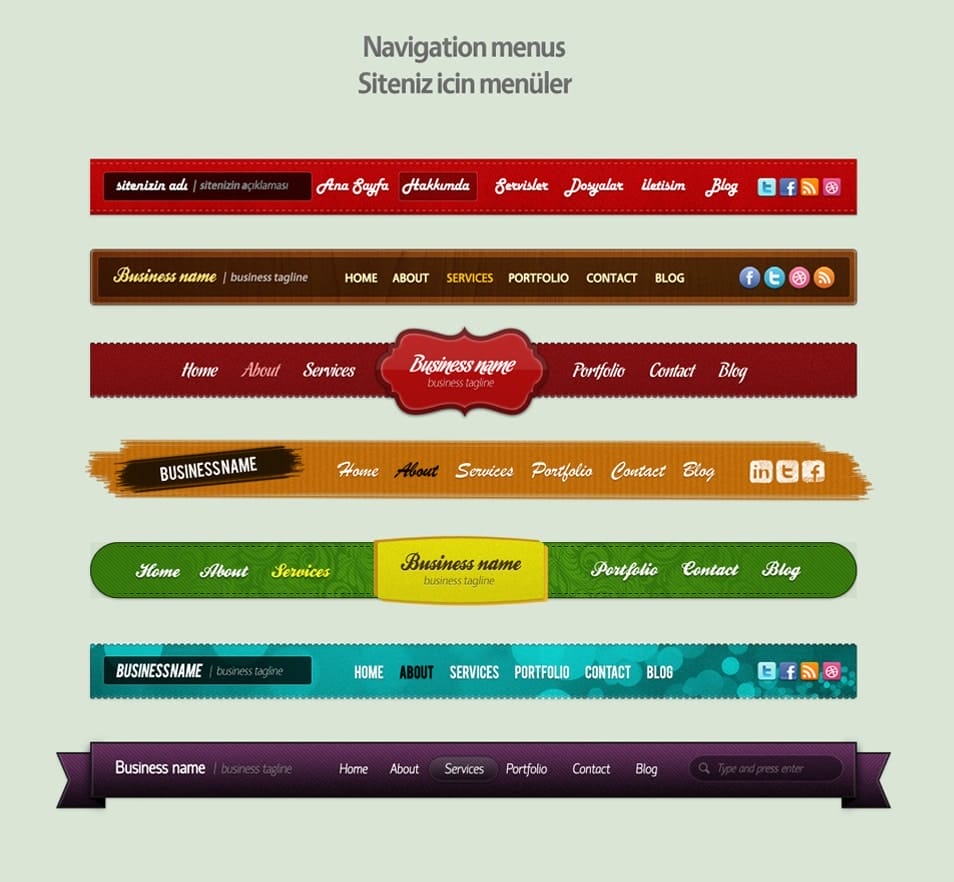 Light Lime and Blue Navigation PSD

Fine Texture Green Navigation Menu PSD

Navigation Interface with Wrapping Effect

Modern Navigation Free PSD

Navigation and Search

Small Dropdown Menu