10+ Best CSS Reset Stylesheets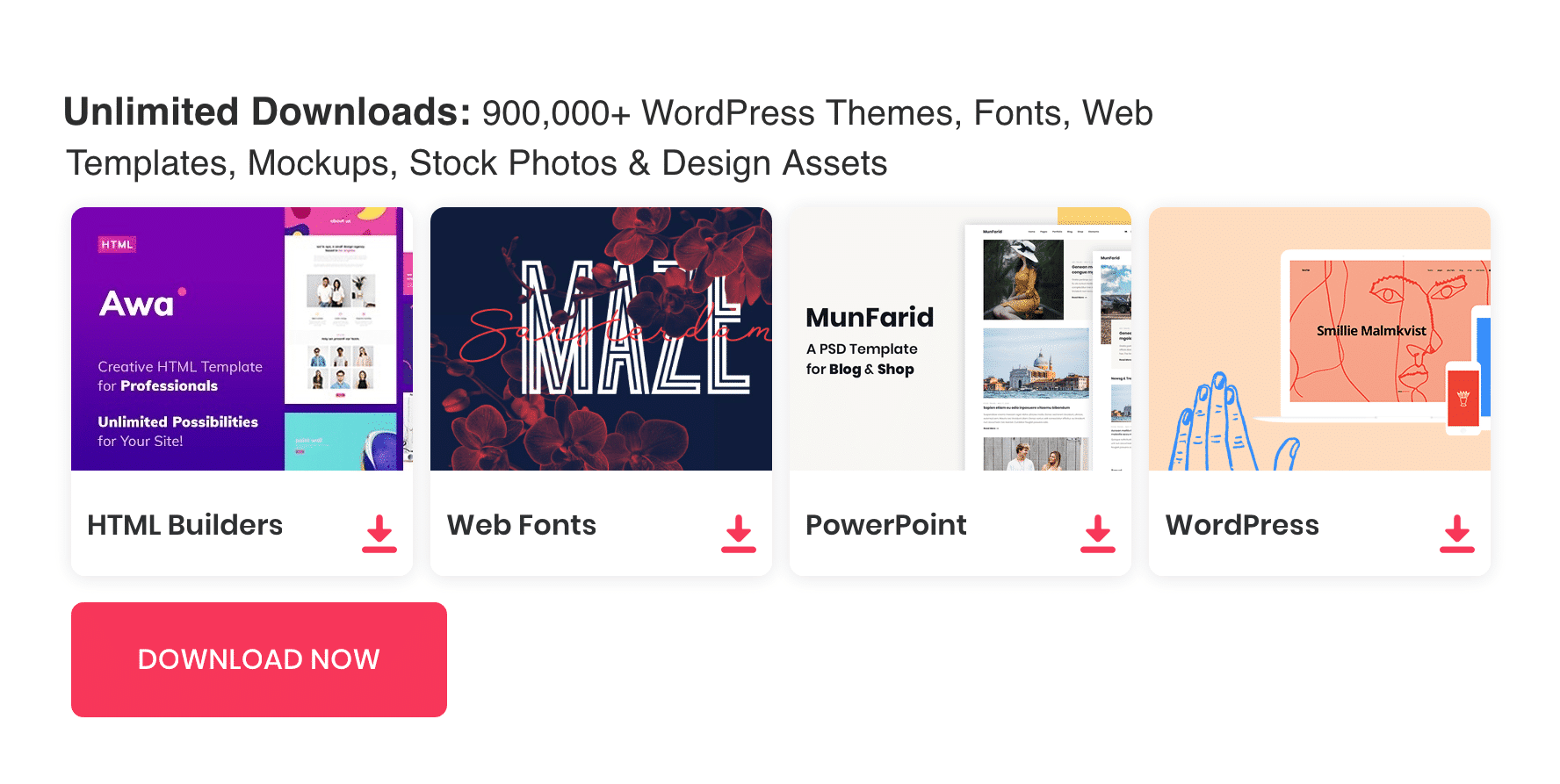 All your browsers have some kind of default styles applied to common elements in your website. Reset stylesheets are used to override the browser's default styles. Reset CSS is important if you are looking to build a clean and controlled website.
There are few ways to reset the default browser styles. we can either create one on our own but it is common to use popular reset style sheet. By using external reset CSS doing we can make sure the style sheet is up to date.
See also : 20+ Best CSS Reference Websites
Today we have picked some of the best reset stylesheets available on the internet.
Destyle.css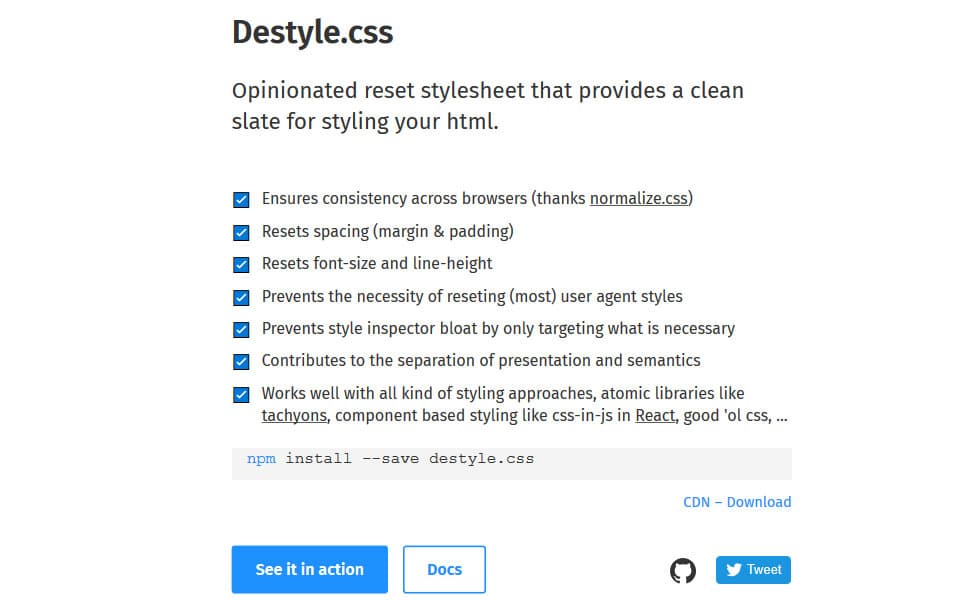 Opinionated reset stylesheet that provides a clean styling slate for your project.
HTML5 Reset Stylesheet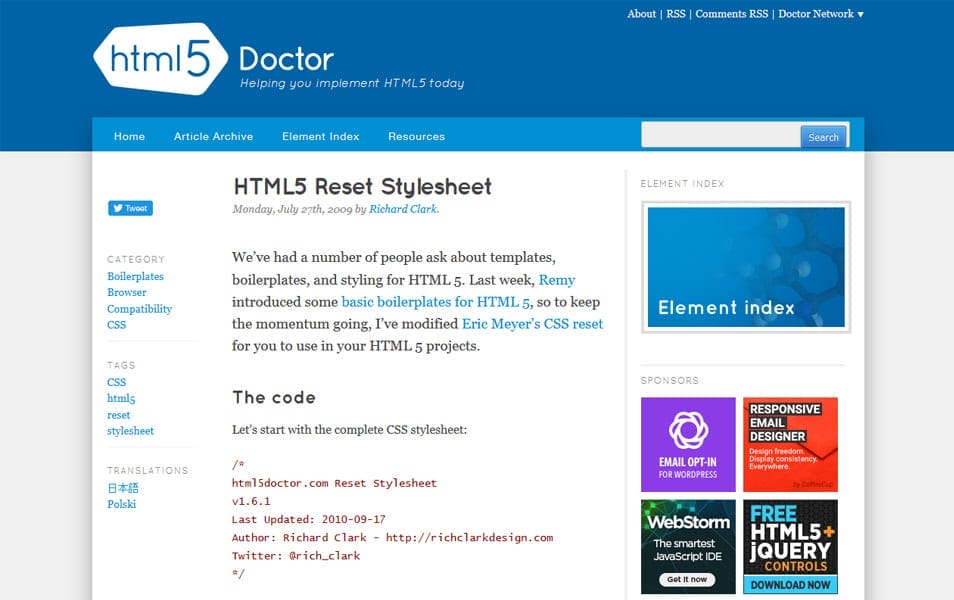 We've had a number of people ask about templates, boilerplates, and styling for HTML 5. Last week, Remy introduced some basic boilerplates for HTML 5, so to keep the momentum going, I've modified Eric Meyer's CSS reset for you to use in your HTML 5 projects.
Reset CSS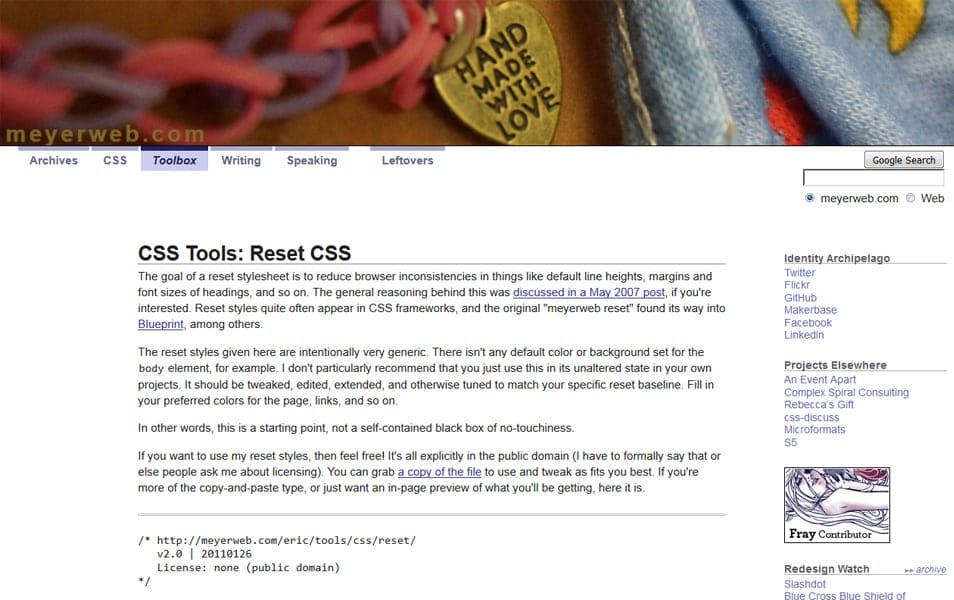 The goal of a reset stylesheet is to reduce browser inconsistencies in things like default line heights, margins and font sizes of headings, and so on. The general reasoning behind this was discussed in a May 2007 post, if you're interested. Reset styles quite often appear in CSS frameworks, and the original "meyerweb reset" found its way into Blueprint, among others.
Normalize.css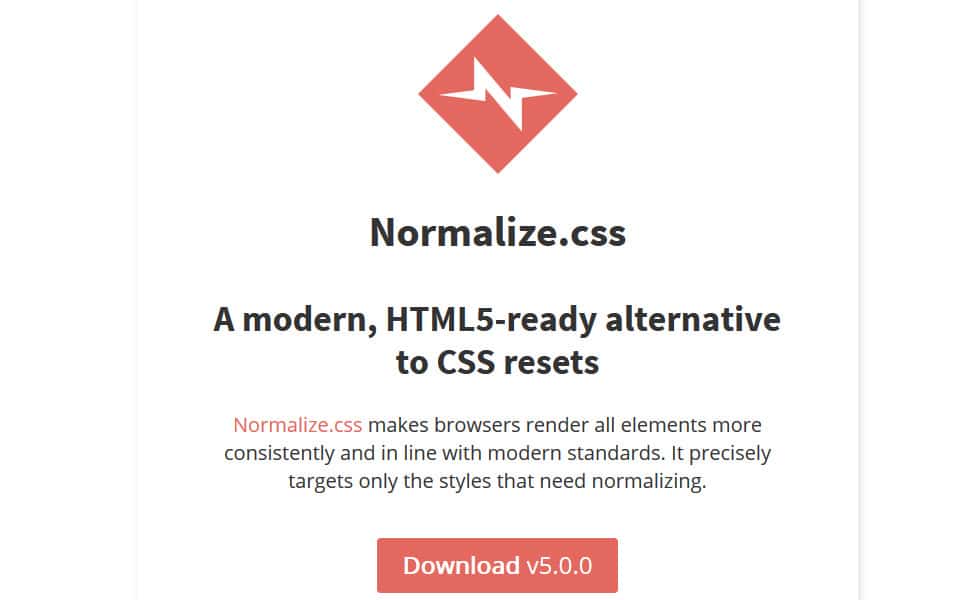 Normalize.css makes browsers render all elements more consistently and in line with modern standards. It precisely targets only the styles that need normalizing.
Cleanslate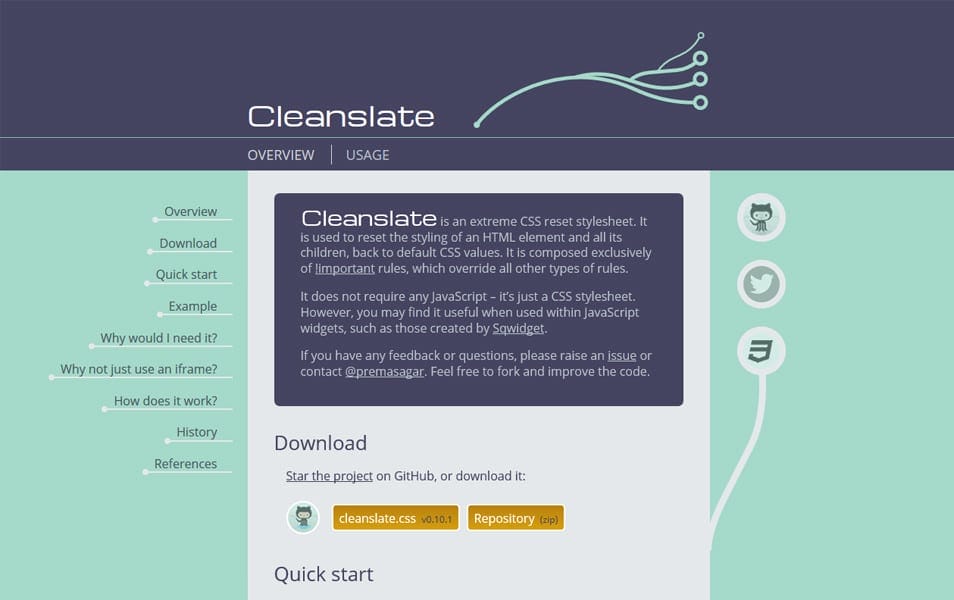 Cleanslate is an extreme CSS reset stylesheet. It is used to reset the styling of an HTML element and all its children, back to default CSS values. It is composed exclusively of !important rules, which override all other types of rules.
CSS Mini Reset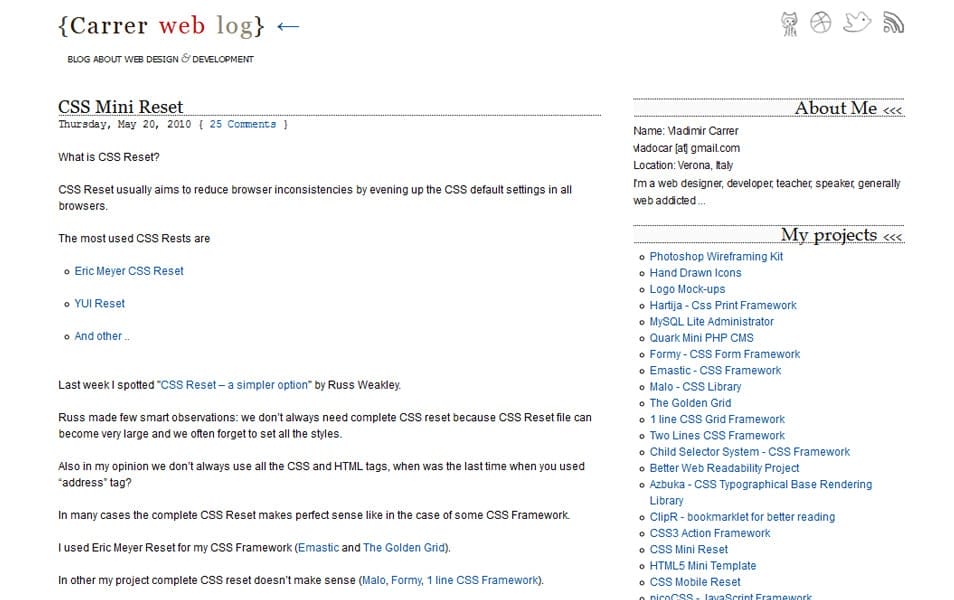 CSS Reset usually aims to reduce browser inconsistencies by evening up the CSS default settings in all browsers.
Typeset.css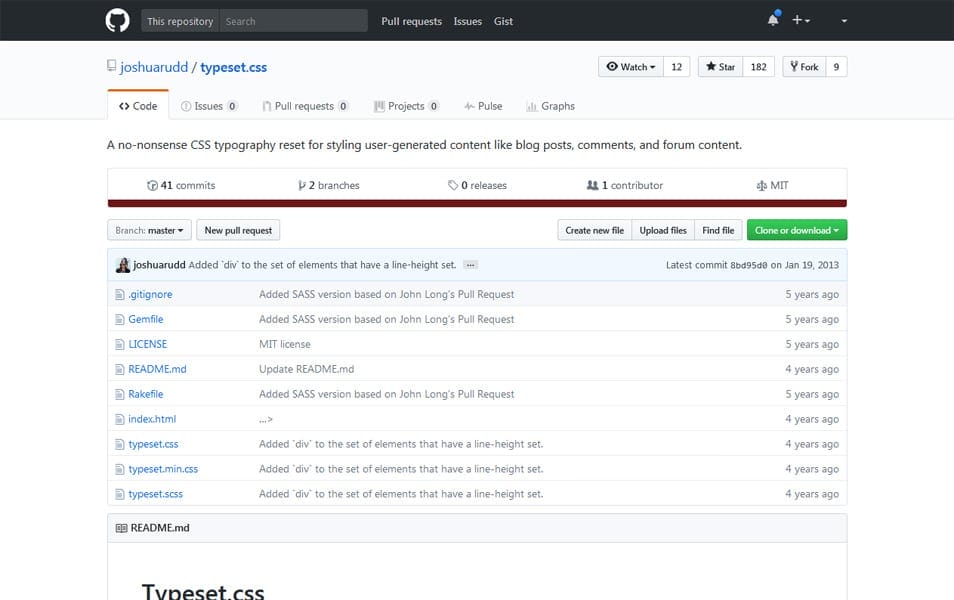 A no-nonsense CSS typography reset for styling user-generated content like blog posts, comments, and forum content.
Marx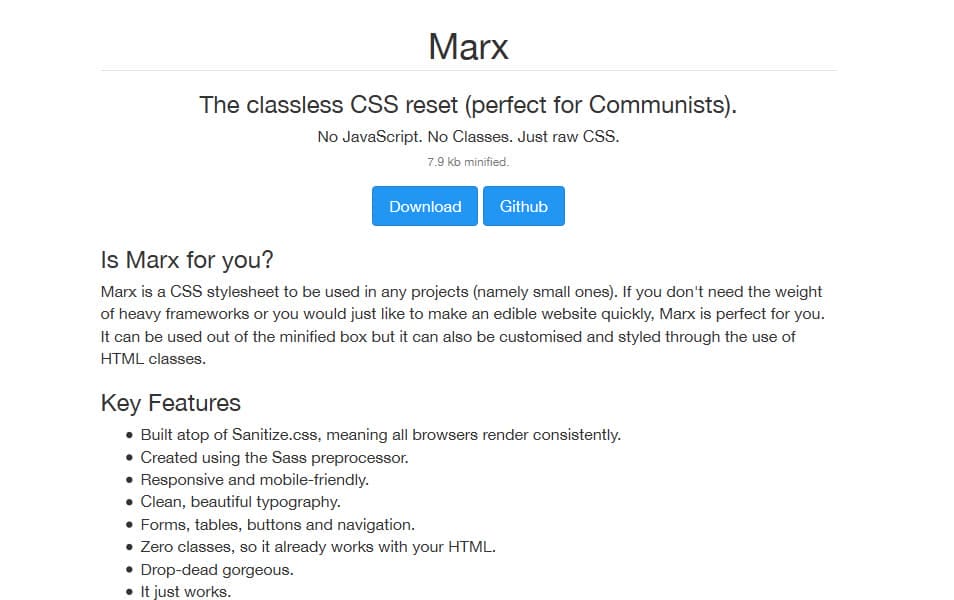 Marx is a CSS stylesheet to be used in any projects (namely small ones). If you don't need the weight of heavy frameworks or you would just like to make an edible website quickly, Marx is perfect for you. It can be used out of the minified box but it can also be customised and styled through the use of HTML classes.
MiniReset.css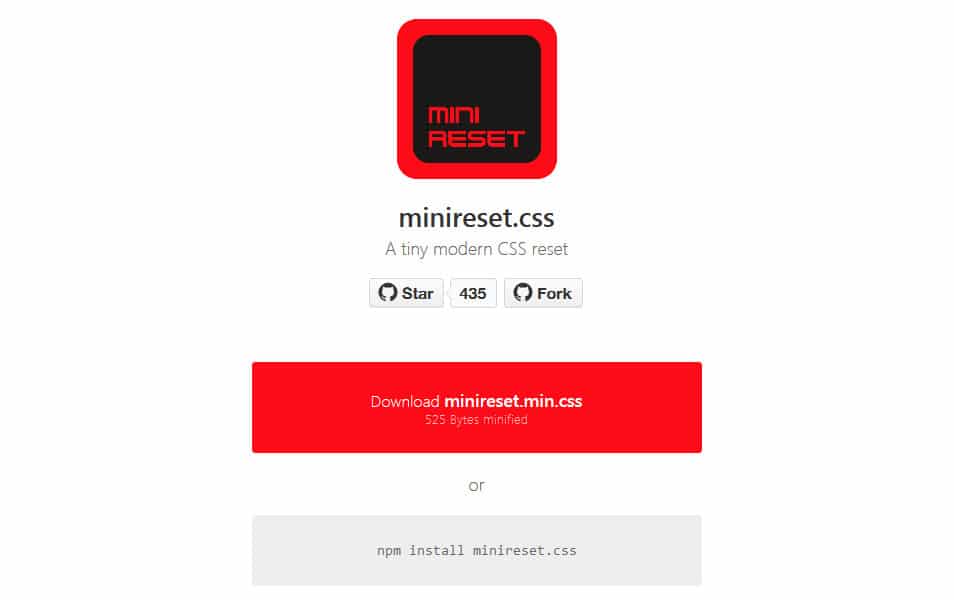 A tiny modern CSS reset.
FormHack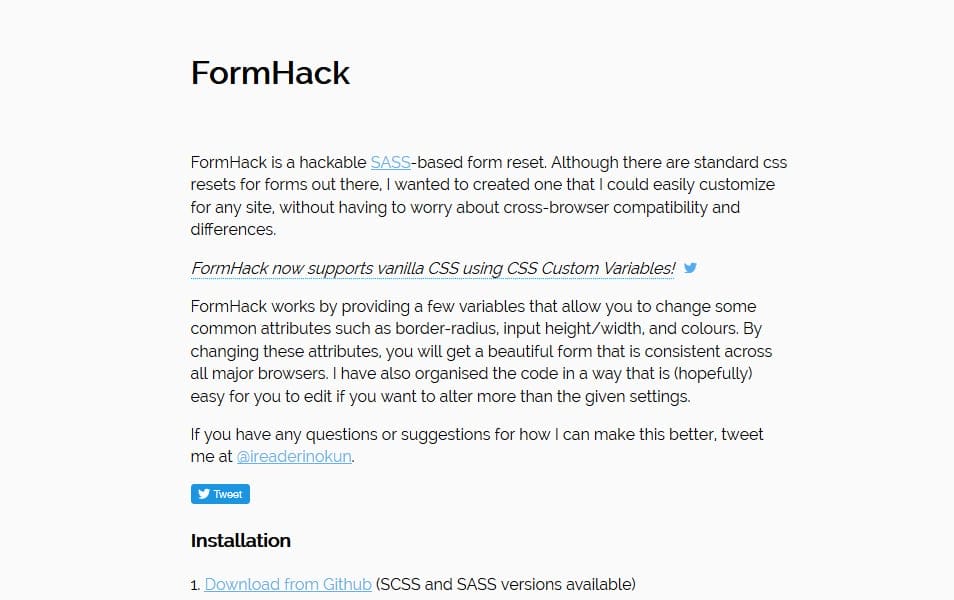 FormHack is a hackable SASS-based css form reset. Although there are standard css resets for forms out there, I wanted to created one that I could easily customize for any site, without having to worry about cross-browser compatibility and differences.