25 Premium Wedding Website Templates for Inspiration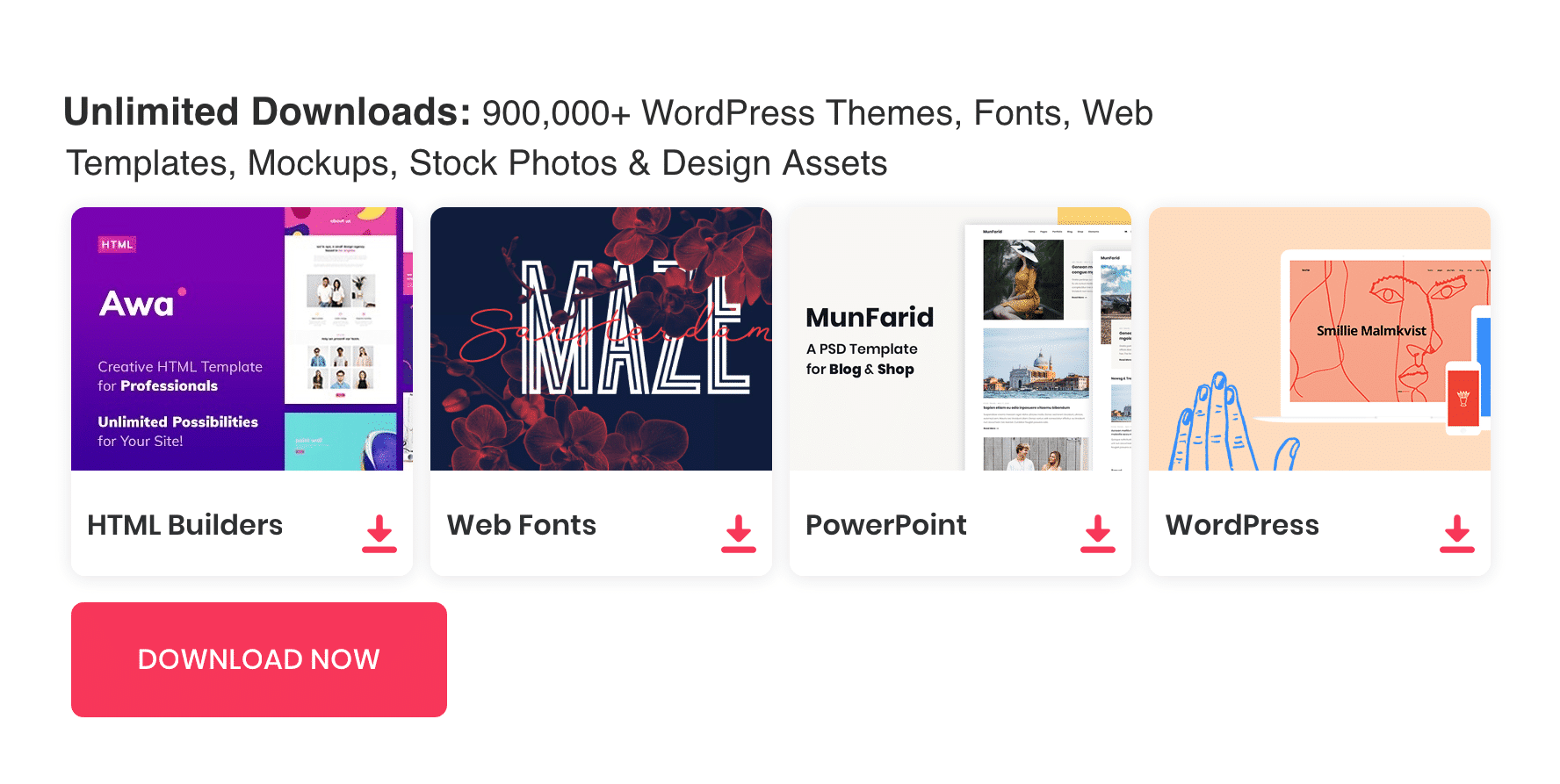 There are many kind of creative wedding invitations out their, now its a trend to build a website for invitation and we understood that it is an effective way to convey your message, of course its unique. if you planning to go through a website idea for your marriage and you don't know how to build a website, don't worry we can help you on this. In this post we found some interesting wedding web design templates to use as an invitation.
Wedding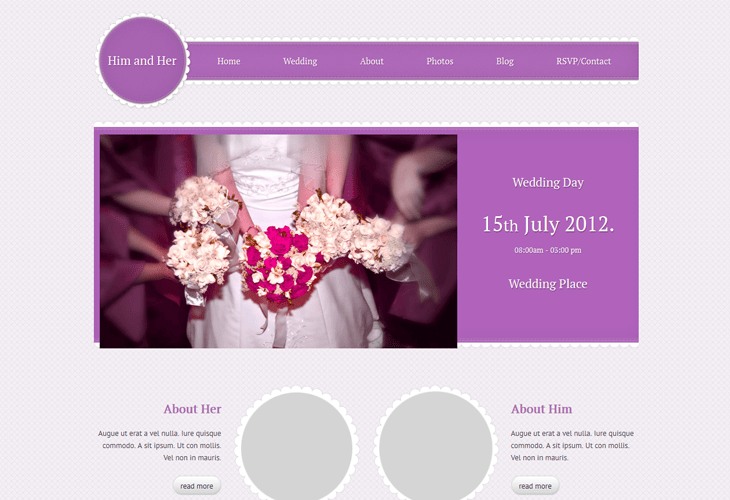 Wedding is premium HTML5 /CSS3 website template for personal wedding websites, wedding agencies websites or any other website that requires elegant and ornate design.
Marriage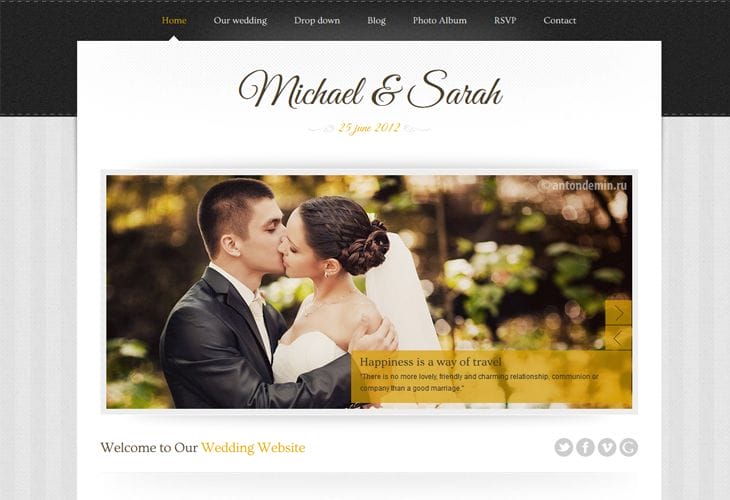 "Marriage" is our second wedding related template after "Our Wedding Page". We have decided to create for this one a responsive layout to make it look better on all devices including mobiles.
JPhotolio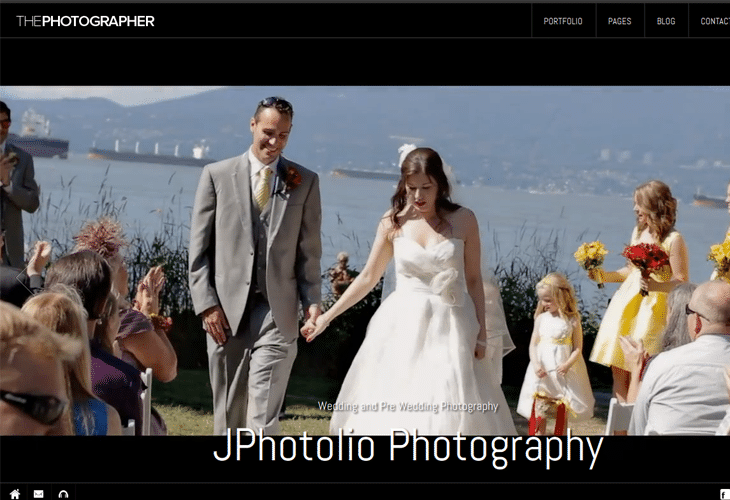 JPhotolio is premium responsive wordpress themes for Wedding Photographer. This themes provide everything that you need to "WOW" your visitor with your photo, video, or even music.
The Wedding – Elegant Wedding WordPress Theme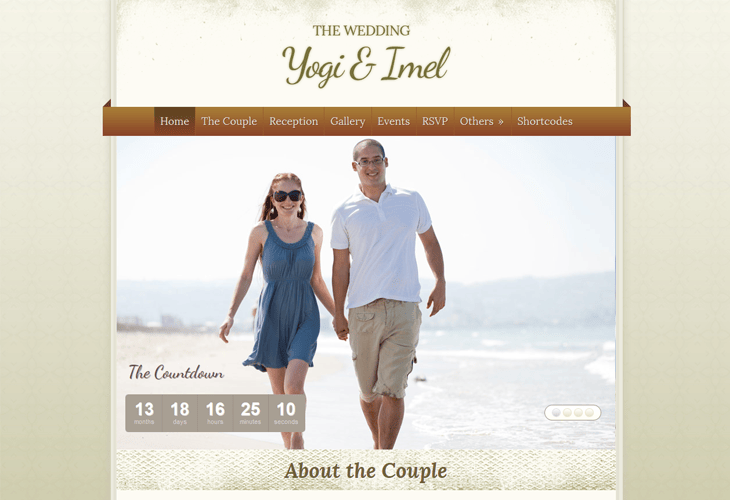 The Wedding features an elegant and classy look to give your wedding site an outstanding look. Setup your wedding site now using The Wedding theme.
Wedding Store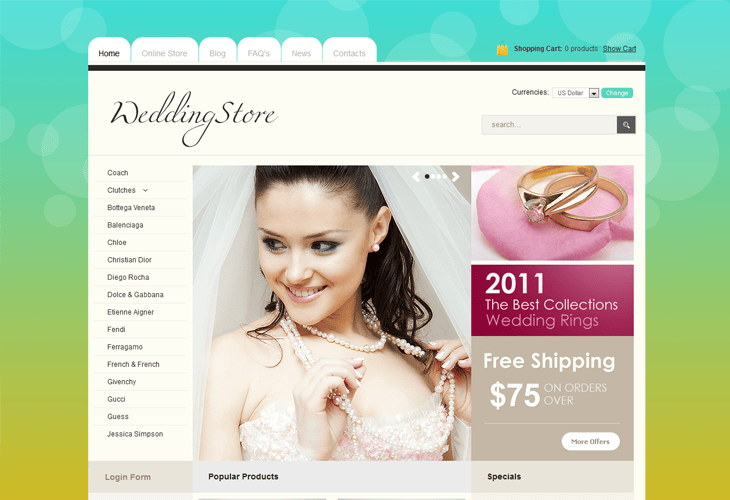 White Wedding Shop VirtueMart Template by Delta.
Wedding Online Store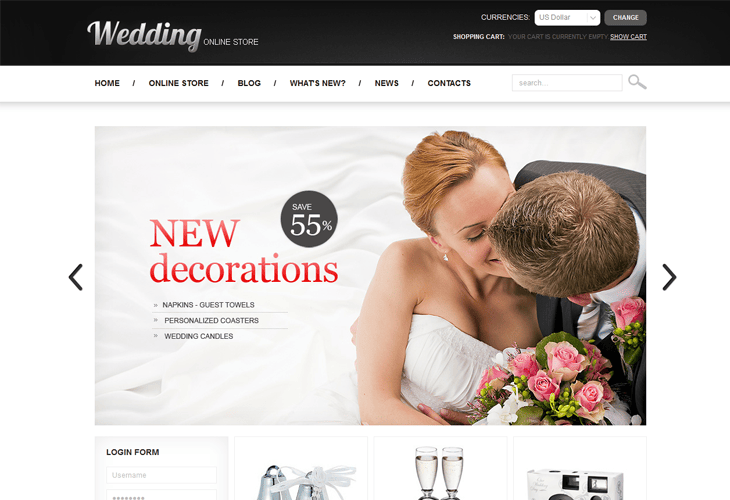 White & Black Wedding Shop VirtueMart Template by Di.
Alice & Robert Wedding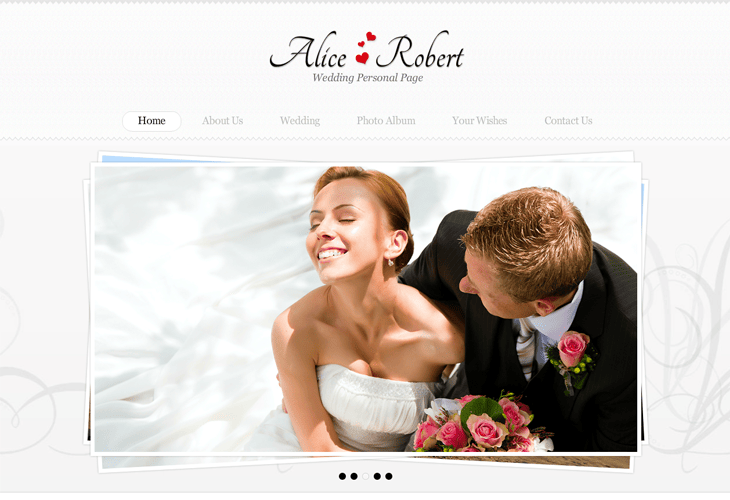 Melanie & Carter Wedding Photo Gallery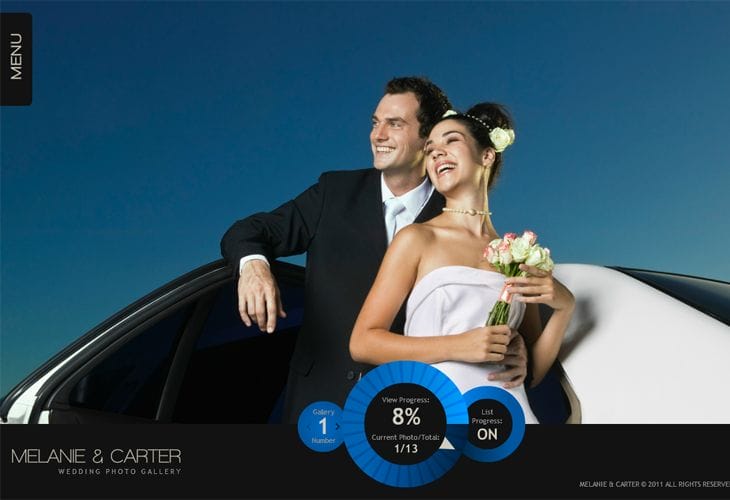 Kate & Andrew Wedding Photo Gallery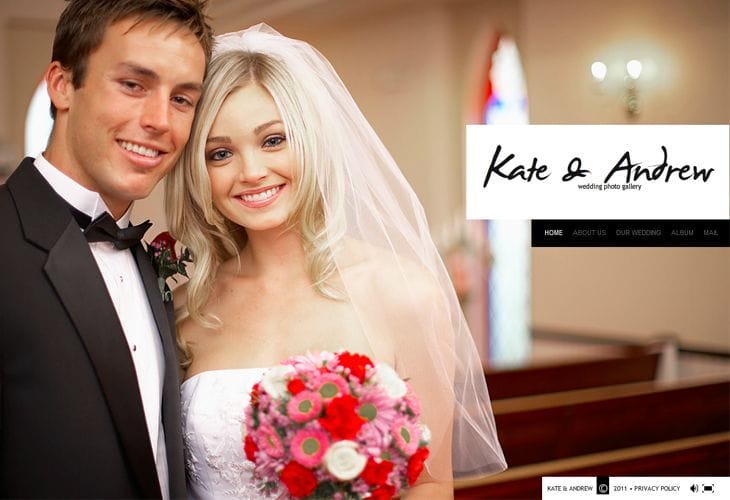 Lily & Anthony Wedding Photo Gallery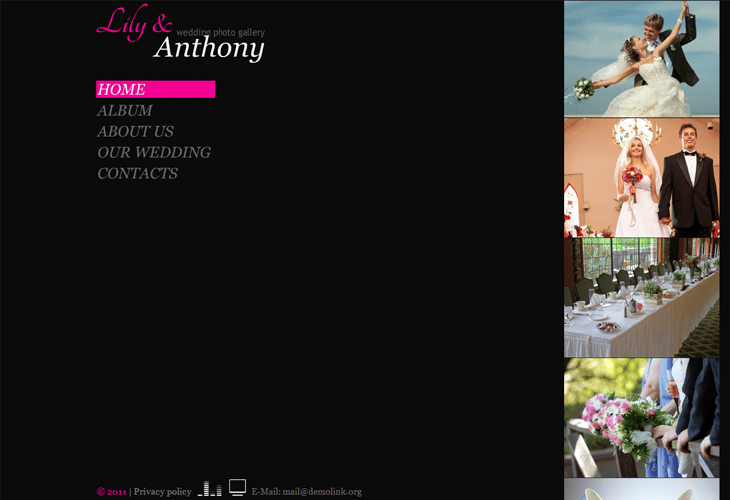 Wedding Photo Portfolio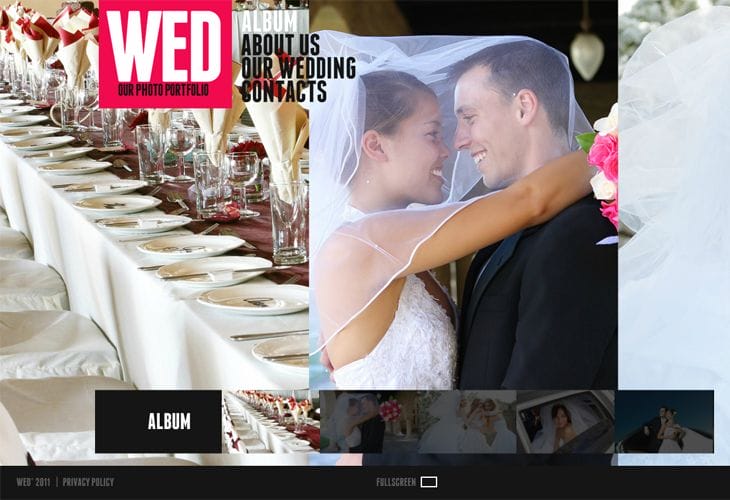 Kylie & Ryan Wedding Photo Gallery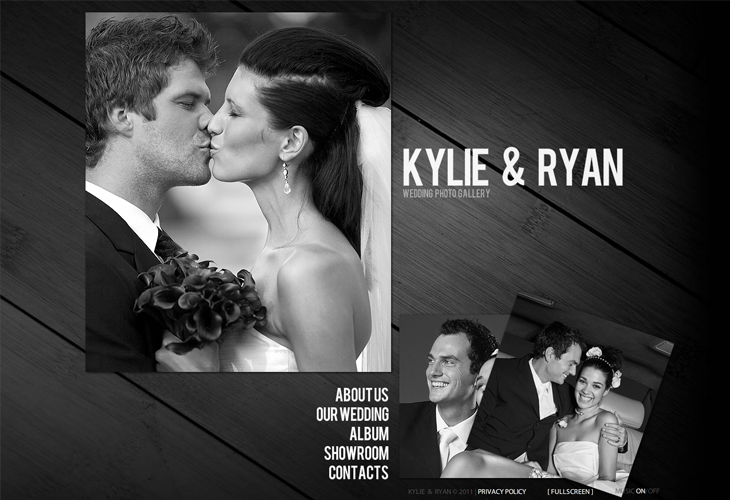 Photo Album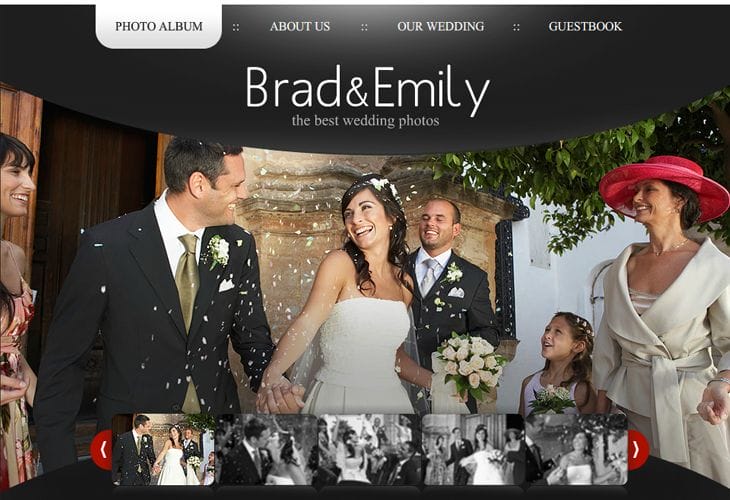 Wedding Cakes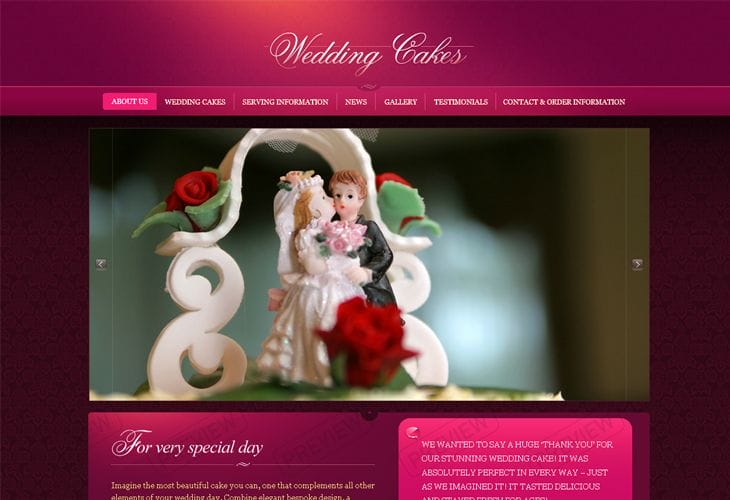 Bridal Boutique